To address the ever-growing metropolitan city problems associated with real estate and parking place, many innovative ideas are constantly coming up from various designers and Metromorph is one of the most functional concept cars in this regard. It has been designed with the ability to ride up just like an elevator and turn into a balcony, eliminating the harassment of parking and paying for additional space in the apartment. This vehicle is powered with two in-wheel motors placed in the back of the car along with two battery cases.
Rotating arms have been used in order to keep the seats level for both vertical and horizontal drive. When the vehicle is in balcony mode, the seats are positioned on a rolling base which allows them to become lounge chair for lying down and relax. The exterior design of this car never seems like a car that is mounted vertically with a building but still it looks like a vehicle on the road. The wheels are hidden towards inside and doors are designed to rotate closely around the car, instead of the usual pulling out or sliding up doors, allowing the entrance to freely open in narrow area like a garage.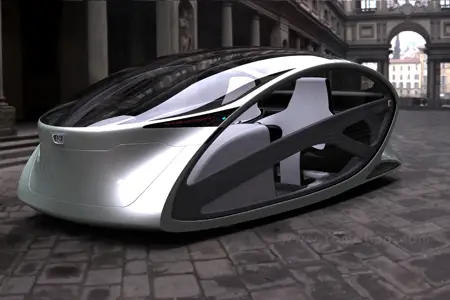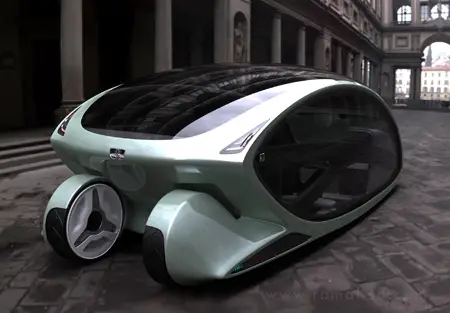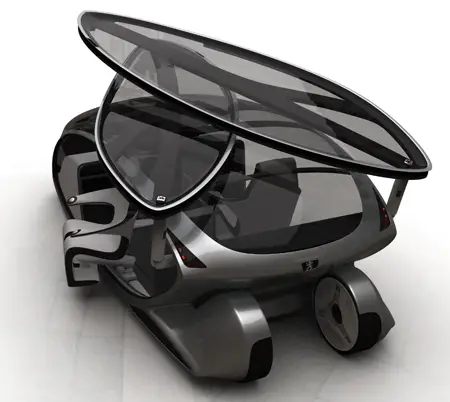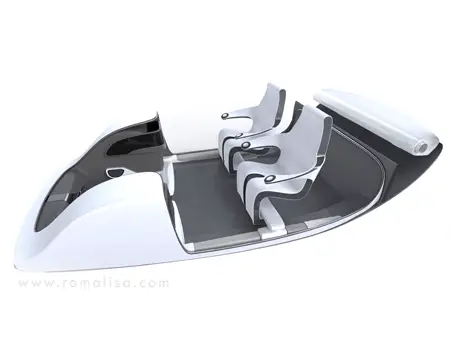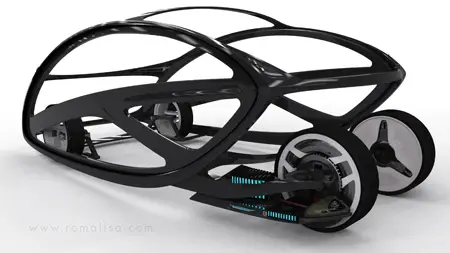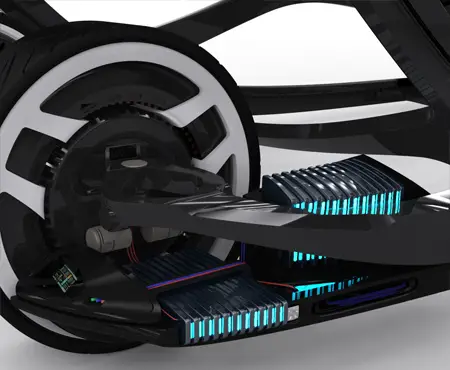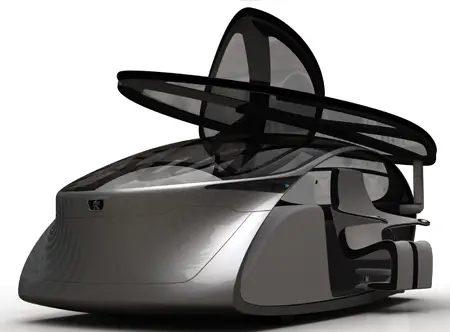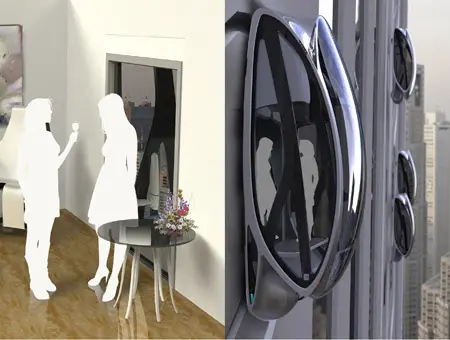 Designer : Roman Mistiuk
---
The feet first ladder safety system addressed two main issues; ladder slips and angle control, which was inspired by the frequent accidents happening due to slipping the ladder base. The device attaches with the ladder footing, allowing increased friction and greater control at the ladder base. The grip has been specially designed to replicate the adhesive attributes of gecko feet for increased friction, even in damp surfaces. The grip is made of gecko synthetic adhesive polymer, which comprises millions of tiny contact hairs named setae, able to adhere with anecdotal surface textures. The adjustable feet height will allow the users to place it on uneven surfaces with maximum efficiency.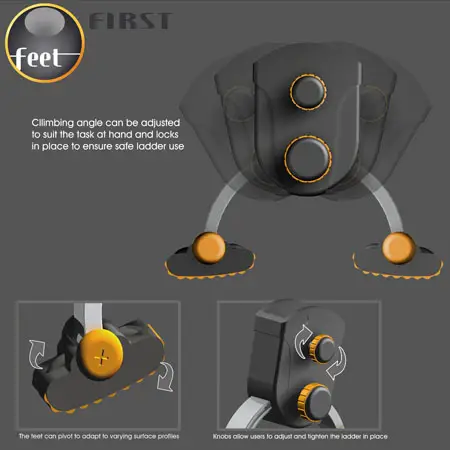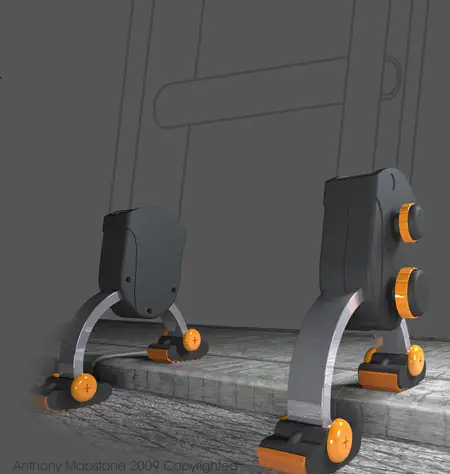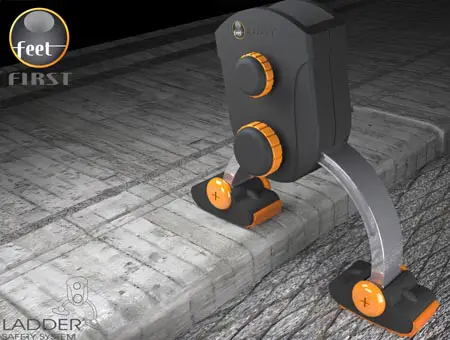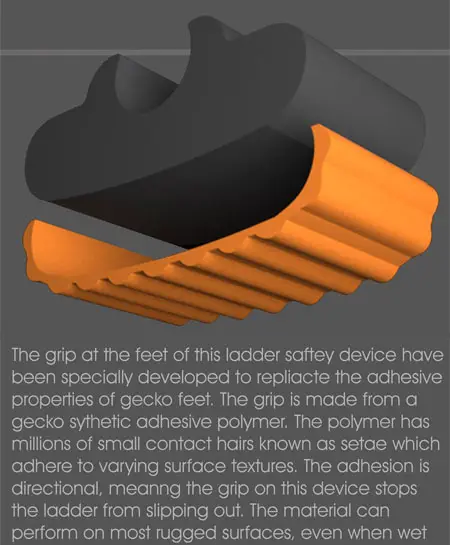 Click the image for bigger view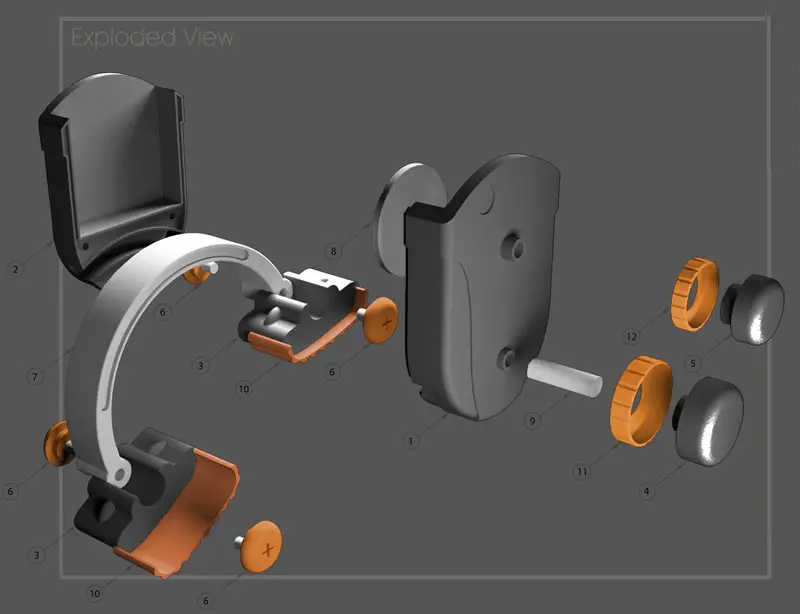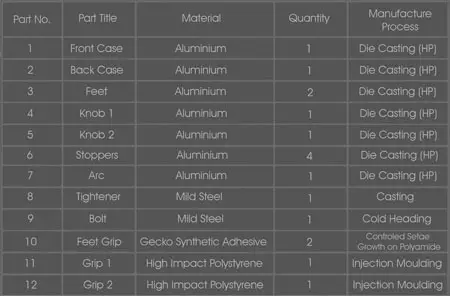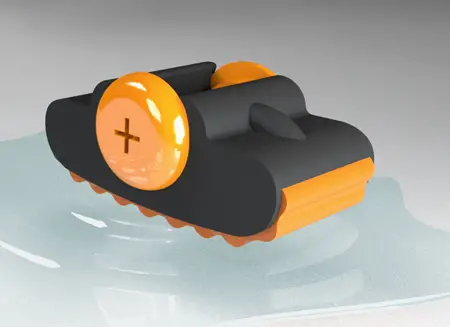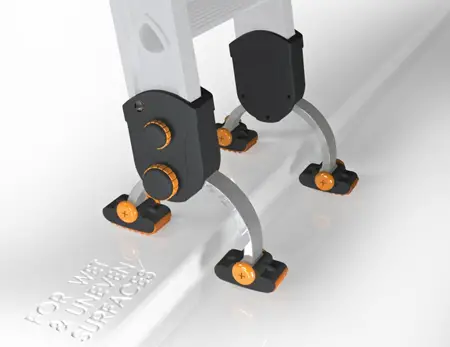 Designer : Anthony Mapstone
---
Anoop M has shared his latest futuristic flying transportation concept with us. Designed for two people, this vehicle looks like a flying kite to us with its unique tail although according to the designer, it was inspired by a "moving shark". The tail of this flying machine can move upward and act as propeller when flying, it moves downward in order to use the wheel for the landing purpose, just like an aircraft.
However, we're not really sure if the tail is strong enough to sustain the main structure of this vehicle and how to keep this futuristic flying transportation in balanced with only one wheel. The main body has been designed with careful consideration to aerodynamics.
Designer : Anoop M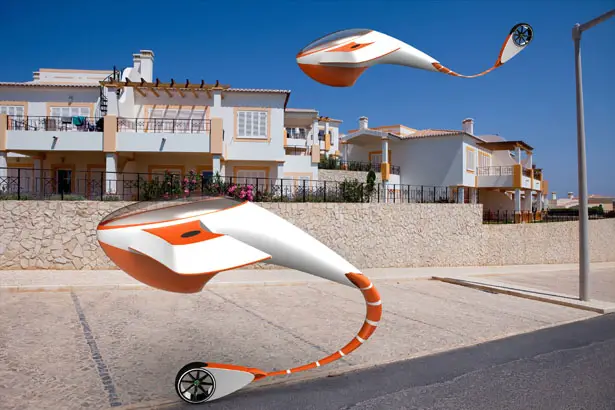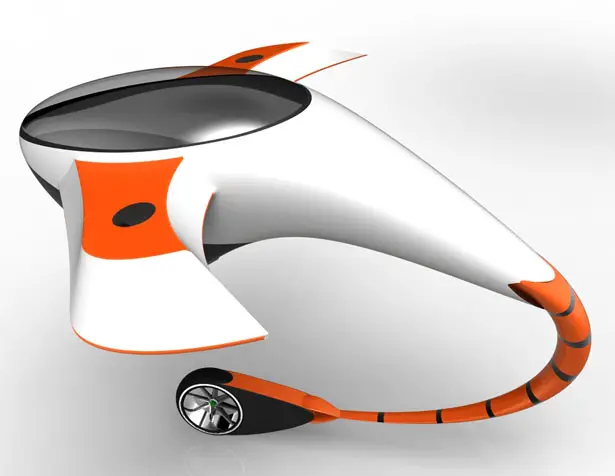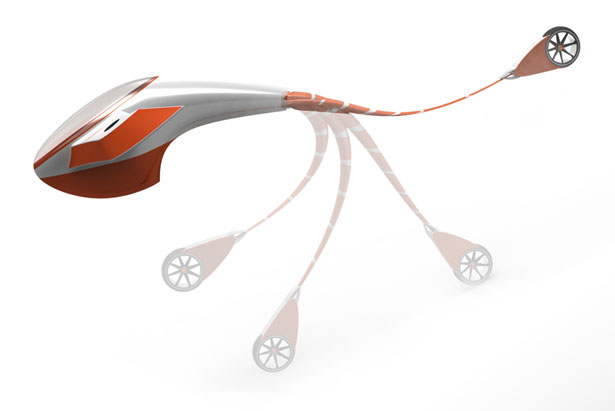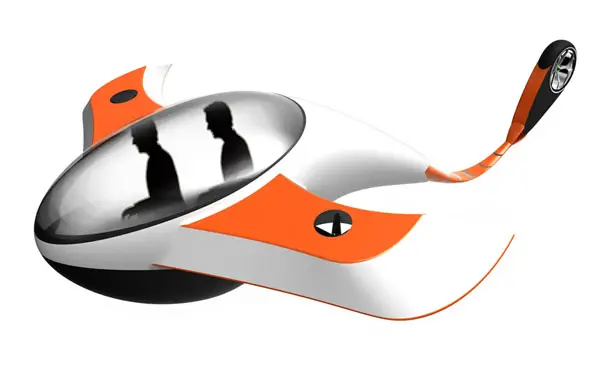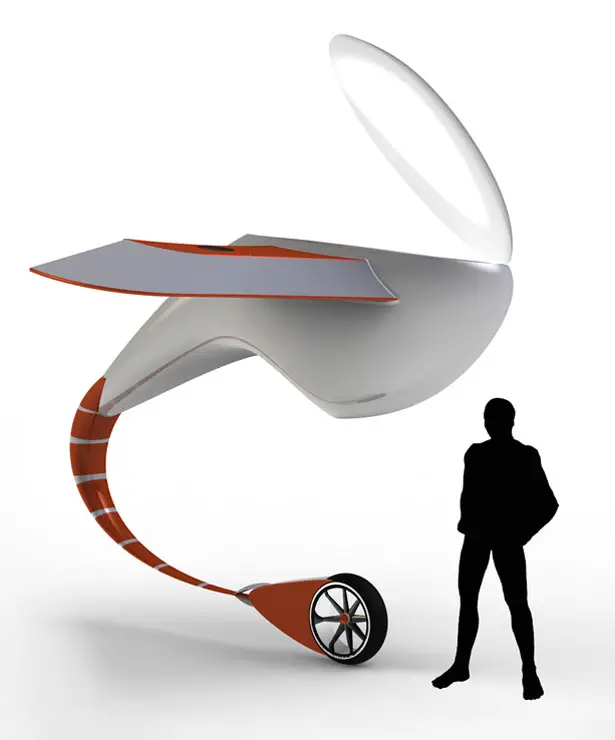 Tuvie has received "Futuristic Flying Transportation Concept" from our 'Submit A Design' feature, where we welcome our readers to submit their design/concept for publication.
---