The problem all musicians have is the transportation of their musical equipment, and it is because of this that you will often see a guitarist (for example) struggling down the street with his/her guitar and case, an amplifier, and a backpack full of other stuff they need (like cables, foot pedals, a microphone and stand, and a drink).
Based on extensive research done by Nathan McDonald, a product designer, he found that buskers (street performers) have two options in the way they perform: they can either play acoustically and strain their voices to be heard, or they can play electrically but have to bring their own power source. The most common power source for this is a car battery, which is just something else to carry, and car batteries are not light! This is where the Gen-X Buskers Amp comes in.
The Gen-X Buskers Amp is an innovation in mobile musical equipment. The Gen-X incorporates a back-pack style design, this is to aid in the transportation of musical equipment, since it is easy to carry and other smaller pieces of equipment can be stored inside the Gen-X's storage compartment. For increased sound quality the Gen-X has a hard polypropylene shell, but because of this the back panel has to be shaped to fit the spine for comfort. The Gen-X uses 3 oval speakers that have been arranged to create the 'new face of outdoor performing'.
Although named a 'buskers amp' this could in fact be used by any musician on the move. Gen-X Buskers Amp can be used outside, powered by a rechargeable Li-ion battery, or indoors powered by an AC adaptor.
Designer : Nathan McDonald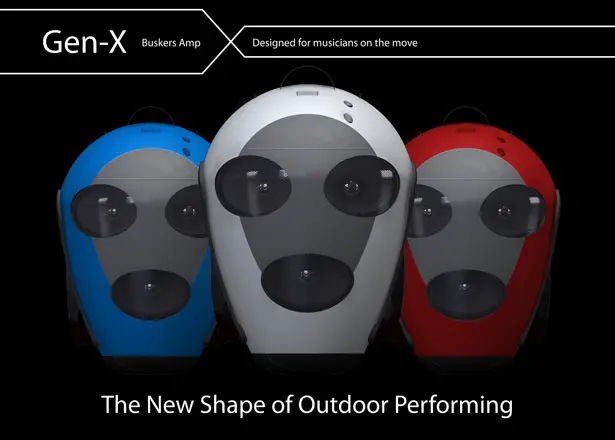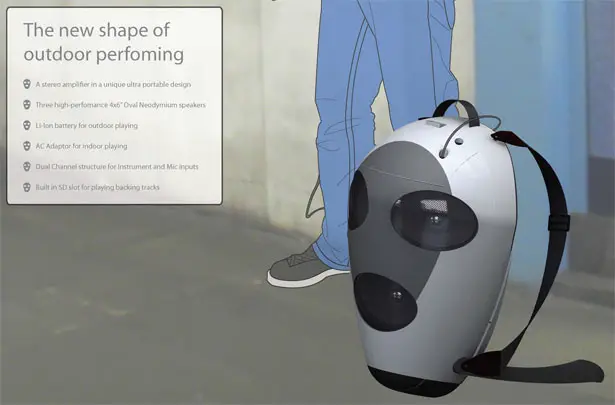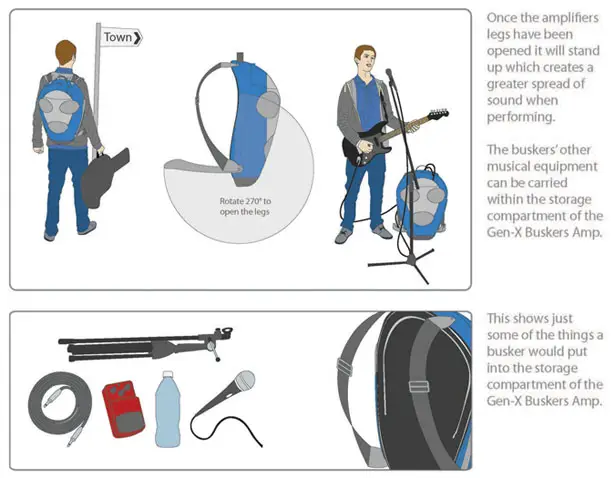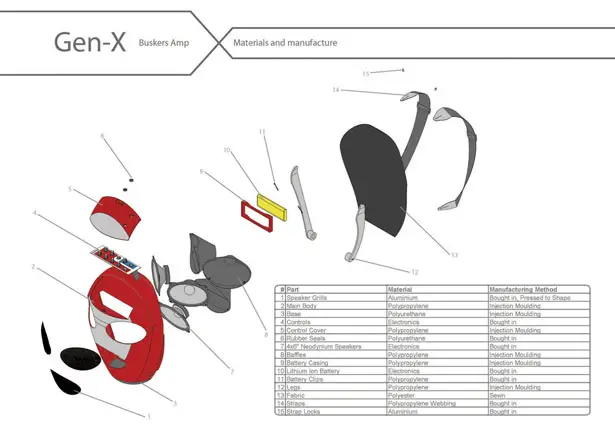 Click above image for bigger view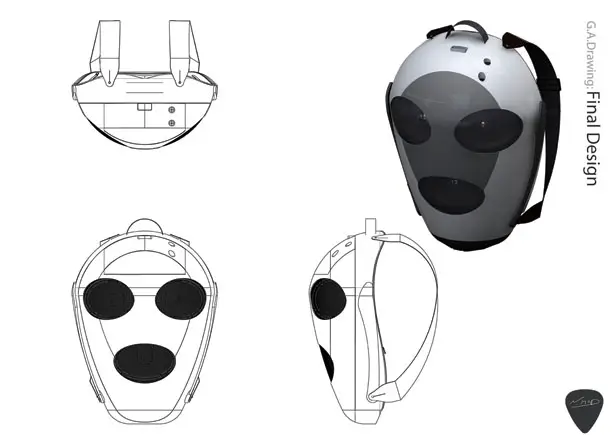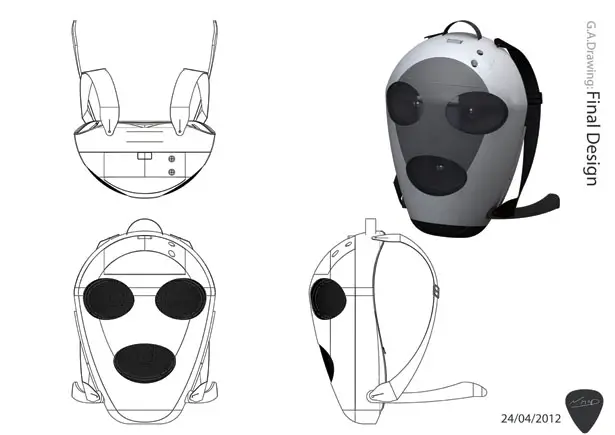 Tuvie has received this "Gen-X Buskers Amp" project from our 'Submit A Design' feature, where we welcome our readers to submit their design/concept for publication.
---
Esscolar Concept Supercar was a university project of Coventry university, the brief was design a futuristic Mercedes Benz car that would be revealed on CES 2016. Karlo Petrov examined 50 years of Mercedes Benz design language evolution, inspired by bee, arrows and a rocket, he designed Esscolar, a concept car as the next generation of Mercedes Benz supercar.
I designed next-generation Mercedes Benz supercar with energy and air management system, as propeller generators at the bonnet opening, and build in the chassis interior frame which will play safety role as a roll cage, backbone chassis, mid engine layout v13, I was suggested that adding one extra piston will balance the power output (but not sure about that).
The development of this project took extensive researches and examination of design because it was based on real brand with cultural values and history in the origin of the modern car production.
Designer : Karlo Petrov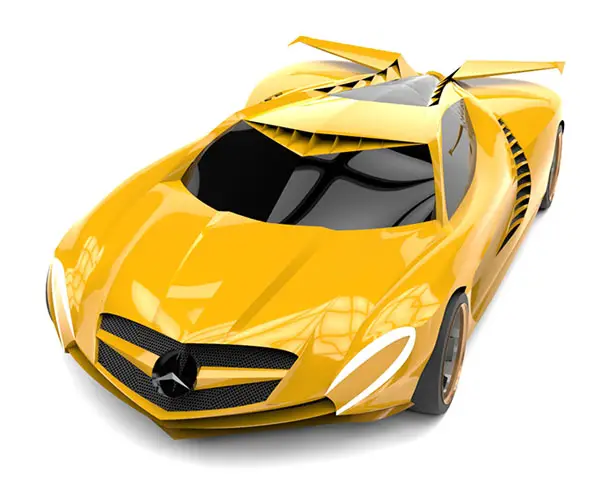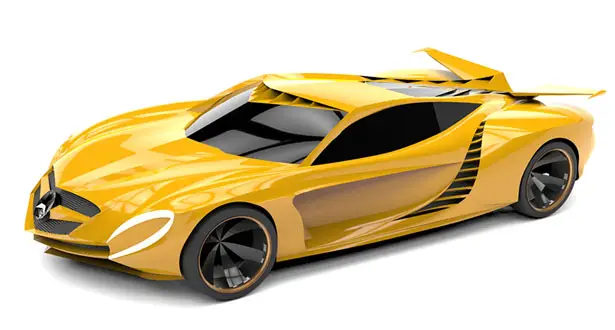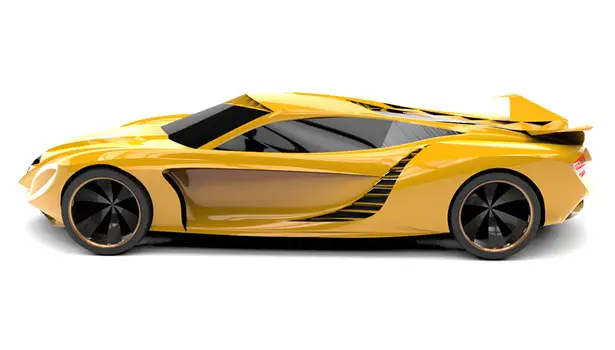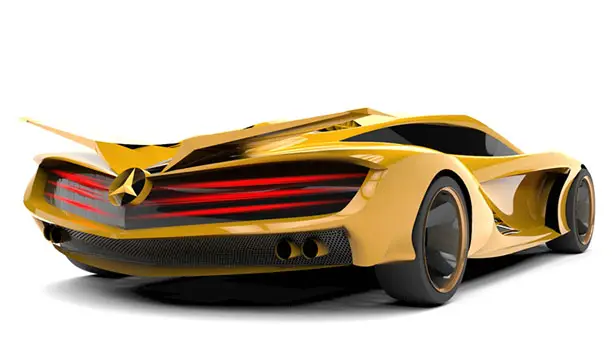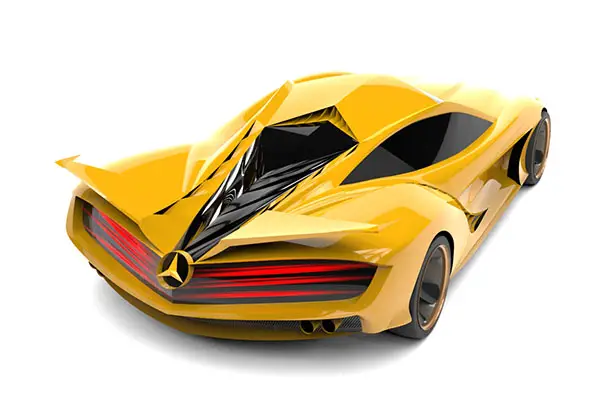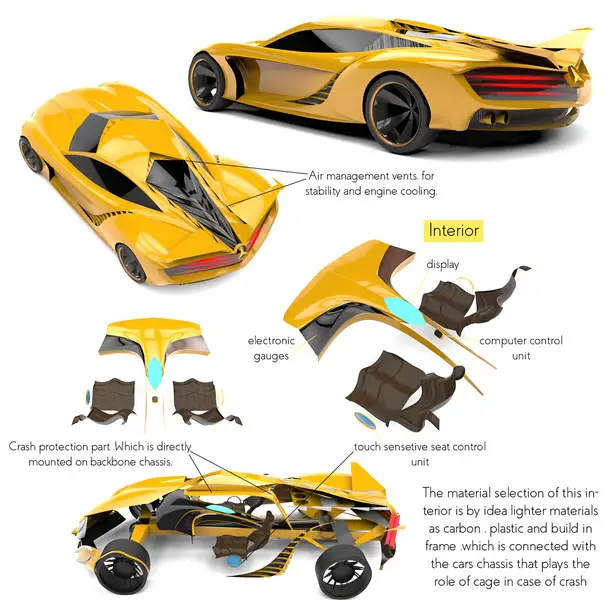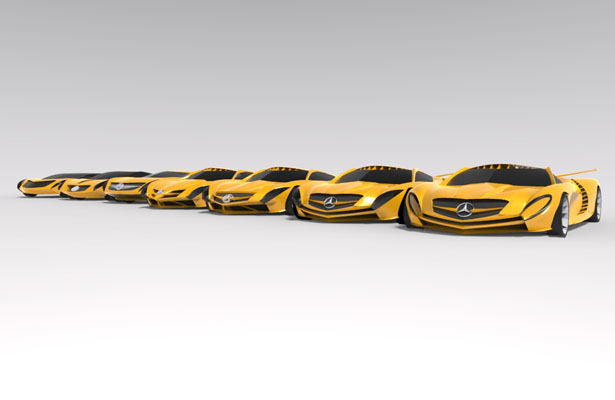 ---
Antares Lift is an innovative foldable and space saving bicycle concept that was intended for the cycling lovers and green commuter. This concept bicycle is a step away from the traditional mechanical aesthetic and carries in some organic elements that are found in nature. The design gets the inspiration from the orchid leaf and the outline of a tear drop and some remarkable features includes single-speed drive, rear and front brakes and an integrated set of energy efficient LED tail and headlamps. You can fold the bike by simply lifting up the center frame, let the rear and front wheels roll in near each other and click.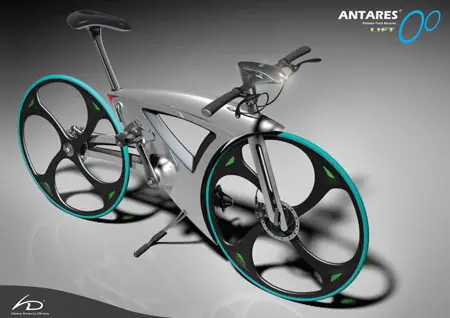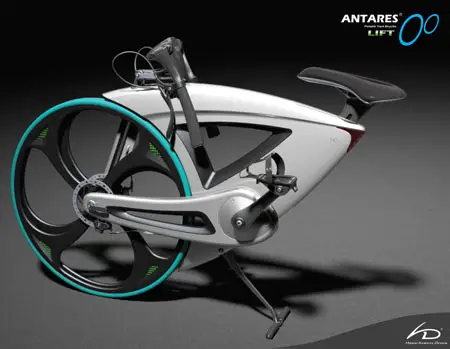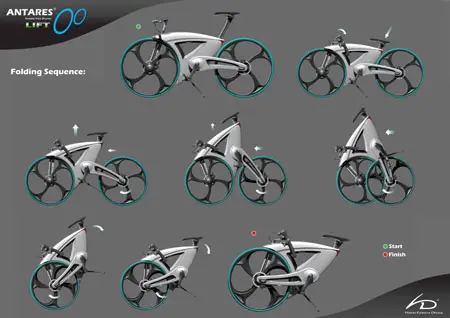 (Click to view bigger image)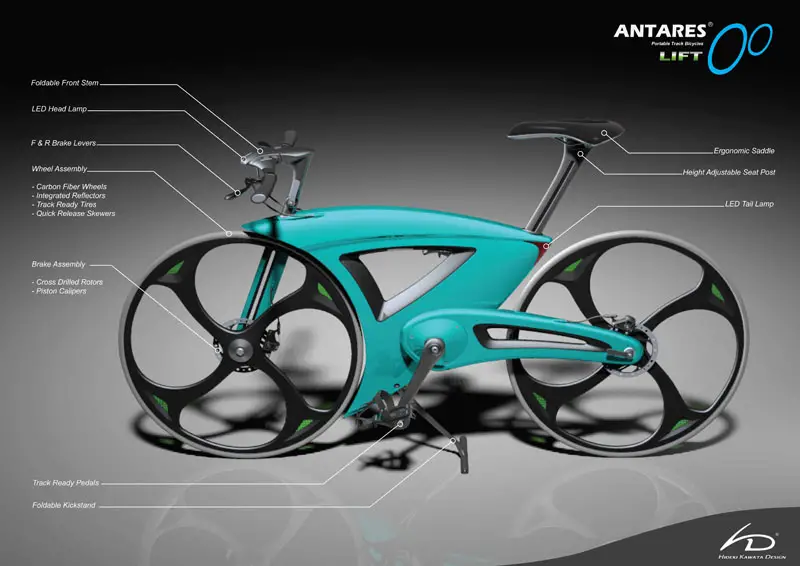 (Click to view bigger image)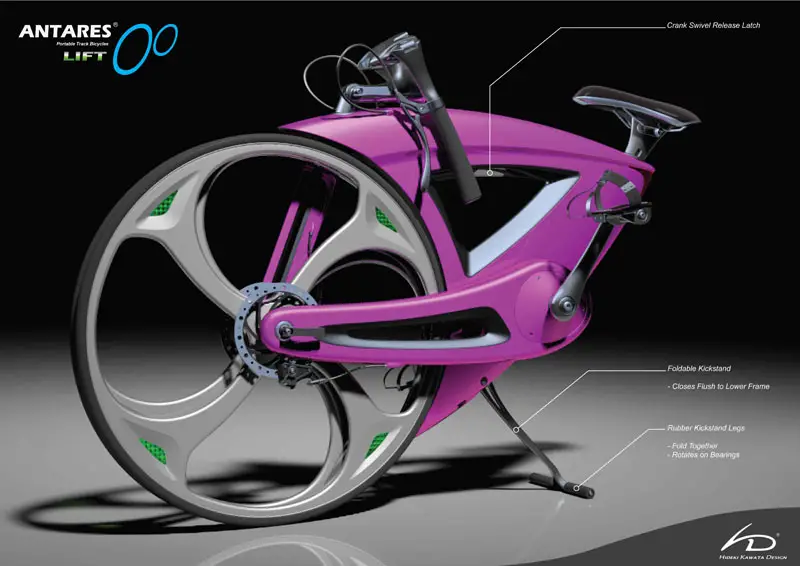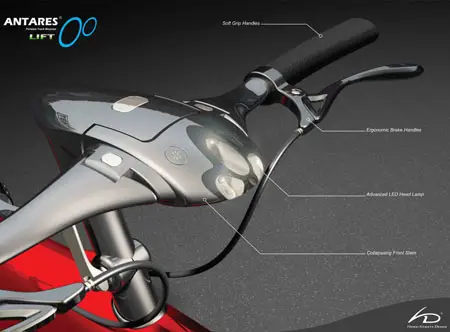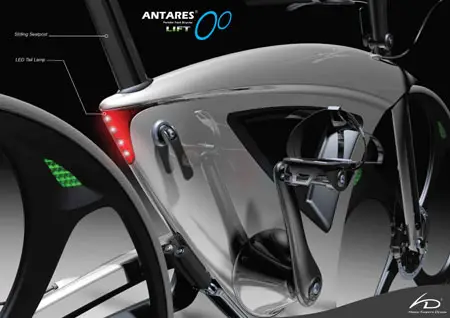 Designer : Hideki kawata
---