Google[x] offers you a glimpse into the future with its latest concept Project Glass. They wanted to build this technology because they think technology should do the work for us, always be there when we need it and get out of our way when we don't. It looks like the main idea is to develop augmented technology to help explore and share our world with others right in front of our eyes.
Just like its name, Project Glass utilizes special glasses to provide you with real-time information, get in touch with friends, making appointment, traffic information, maps, places, literally anything to make your life easier and more connected. It's like having your own personal assistant right in front of you. Check out the video below to give you an idea what these glasses would do for you.
From : Google[x]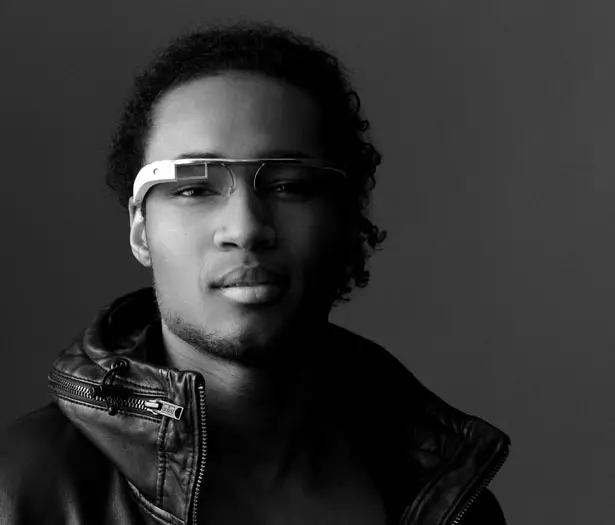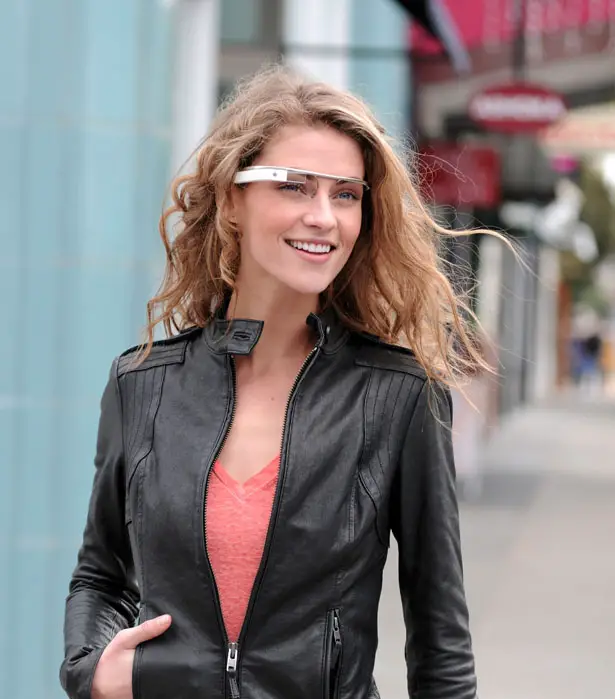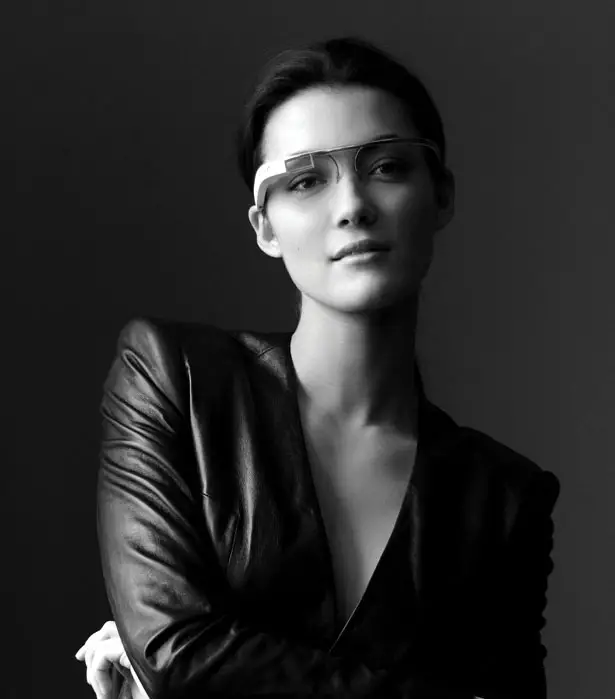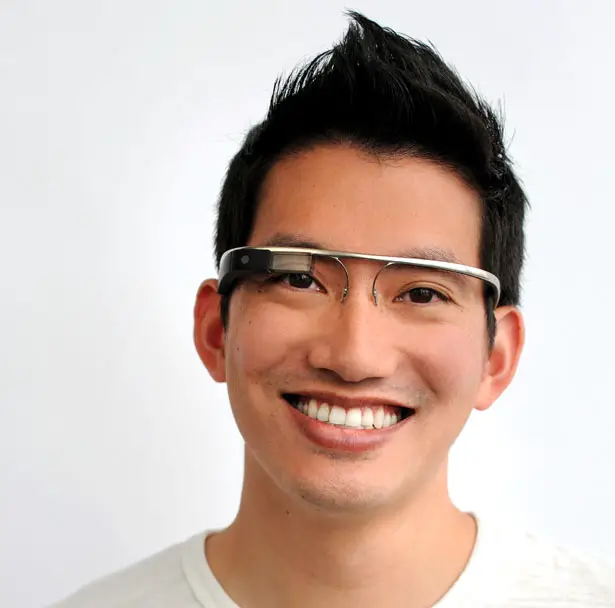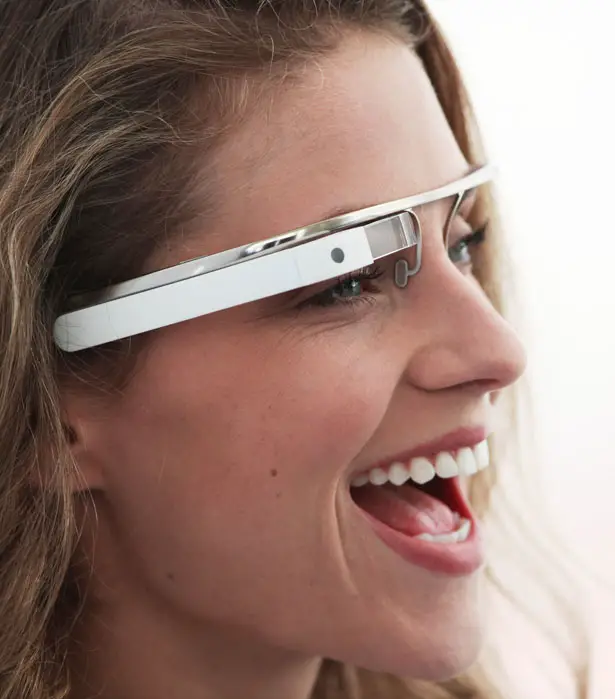 ---
Baladéo Float Knife, yes, this is the knife that floats, thanks to its cork construction. It's an ideal knife for fisherman or any outdoor enthusiasts, this functional gear won't stay at the bottom of the lake, river, or ocean. This little device also has integrated key ring, you won't have to feel painful experience watching your wonderful gadget slowly sink out of your reach. It's a great gift for anyone who works near water, a minimalist folding knife can be very handy when you're on a boat, yep, a great balance between function and utility. Baladeo company has been known for easy-to-use and affordable products, each one features great aesthetics without sacrifice important elements of the product.
Designer : Baladéo [Buy It Here]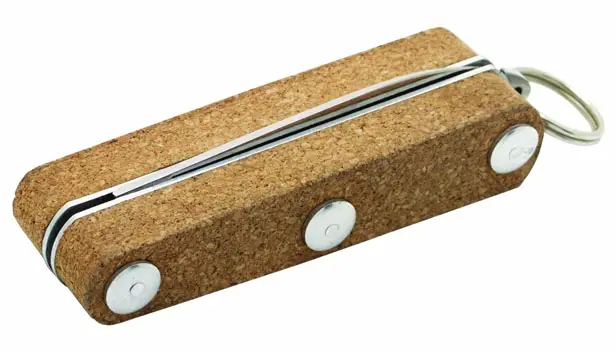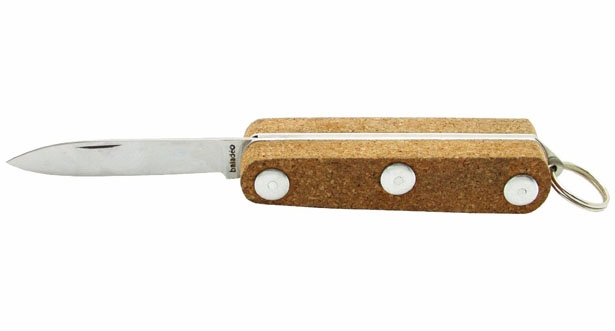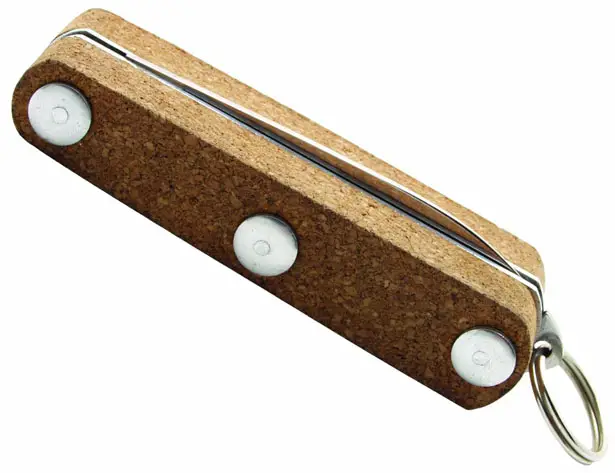 ---
Peter Zsolt Koren does have a target when his concept cell phone will meet reality, and I guess 2014 isn't too far away to get our hands to hold Koren's Flash cell phone concept. Touchscreen, sleek and slim design, camera, wireless charging, also completed with interactive projectors. The phone projects interfaces on any surface and can detect finger gestures, you'll never get bored with Flash cell phone. Did I mention that this phone also won the second place of "Hello Future 2014 mobile phone design competition"?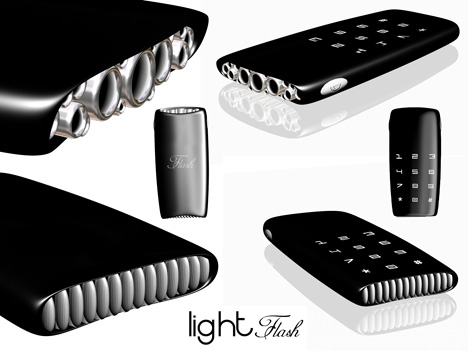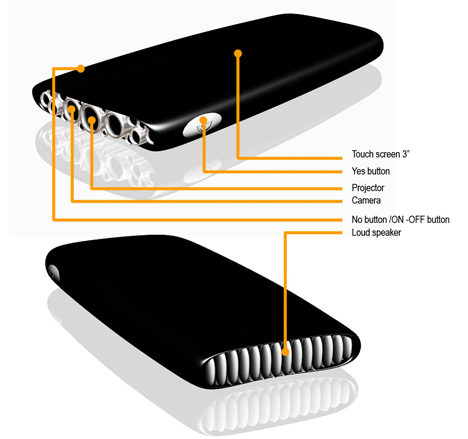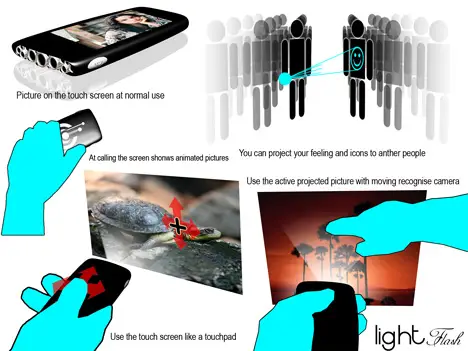 Designer : Peter Zsolt Koren
---