Designed by Marc Newson for Domeau & Pérès, Bumper Bed will transform your plain mattress into a nice, modern bed. Buying a bed can be a complicated experience, some people that we know of choose to sleep on a mattress on the floor. Marc Newson was one of these people, in 1997, he slept on a mattress on the floor. Keeping this in mind, he has designed a stylish bed that allows people to keep their mattress in style with bumper where you can sit on it. It consists of polyurethane foam blocks that surround the edges of bed with elastic webbing. It's a playful concept bed, it looks like a boxing ring or a large life raft.
Designer : Marc Newson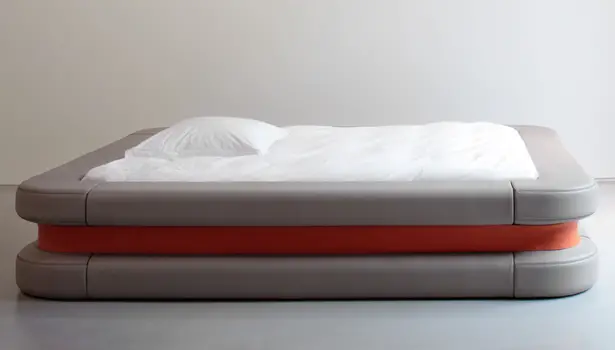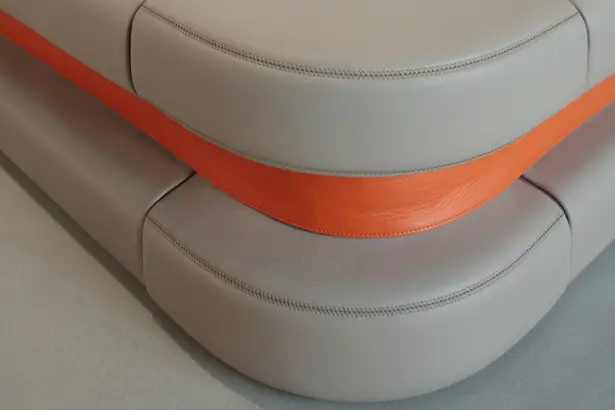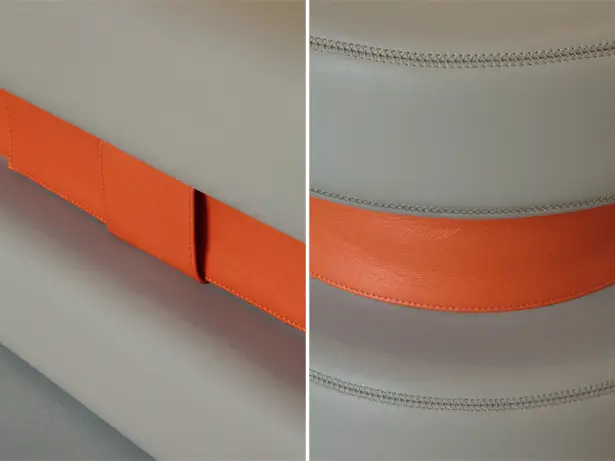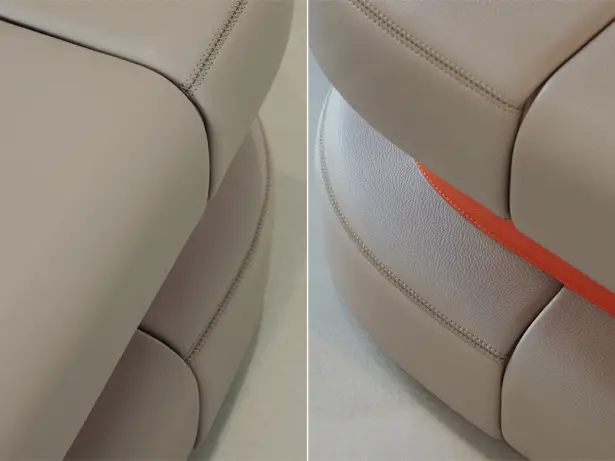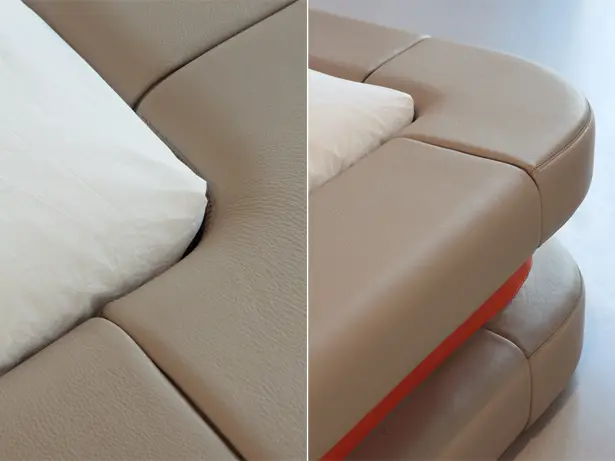 ---
Good news ! Tesla Motor has announced that they are going to produce Tesla Roadster. It is also said that all 2008 models scheduled for production have already been ordered for just under $100,000 each. You can start your reservation for 2009 model. Tesla Roadster is the first production electric car to boast genuine sports performance coupled with 210+ mile range between battery charges. Tesla Motors CEO also announced that the company had obtained all regulatory approvals for the Tesla Roadster to be sold in the USA, as well as delivering the first of the production cars and commencing regular production of the 2008 Roadster in keeping with the projected timeline laid out last year.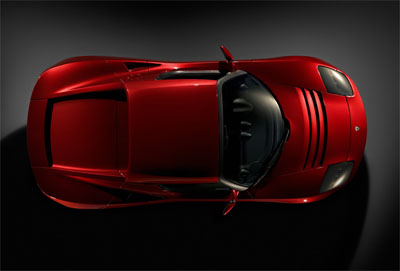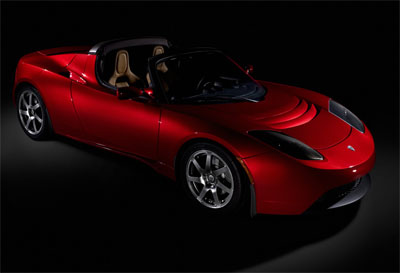 The final delay for the Roadster's production was in finding a durable 2-speed transmission that could handle the extreme performance of the high-powered electric motor over the lifespan of the vehicle – and while this struggle continues, the 2008 fleet will roll with an interim transmission and slightly reduced performance of 5.7-second acceleration times to 60mph instead of the 3.9 seconds originally promised. Tesla has promised to retrofit all 2008-model Roadsters with the new transmission when it's available – at the company's expense – and the full performance potential will be unlocked once these units are installed.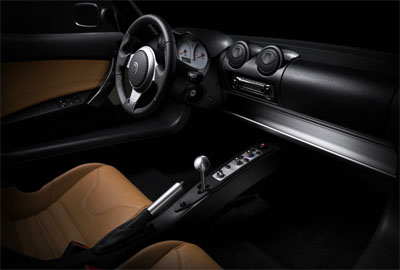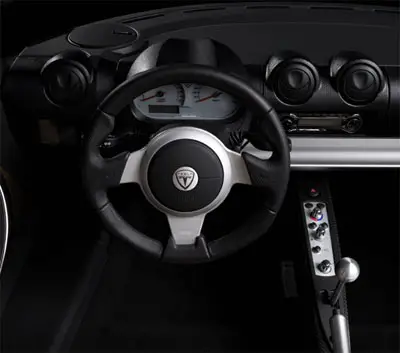 If you are interested with this car, better reserve your place. 900 Tesla roadsters have been sold or reserved already, sales are expected to increase with the release of Tesla's next model.
Designer : TeslaMotors
---
We've seen a lot of bracelet smartphones, but all of them are just concept. If you've been dreaming to buy one, then checkout EmoPulse Smile Bracelet Smartphone. It is the world's first phone that you can wear just like bracelet, interesting isn't it? The main feature of Smart lies in its Artificial Intelligence, this phone detects your mood, it can tell whether you're stressed out or relaxing, it monitors your diet and health as well. You can ask suggestions from the phone, spend a night out or take some rest, it's like you're having a virtual assistant next to you.
This amazing device sounds unreal, but the company has launched a campaign where you can pre-order the smartphone.
From : EmoPulse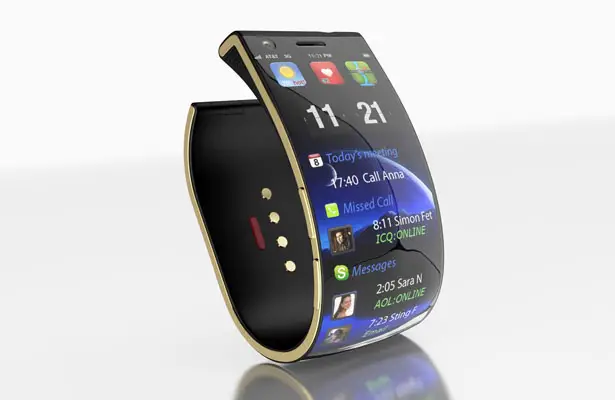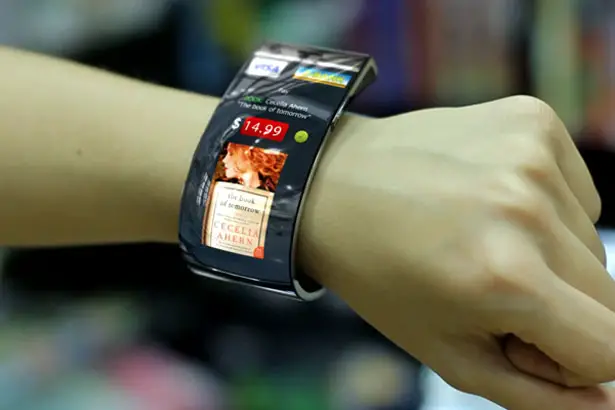 Smile Bracelet Smartphone utilizes all data gathered by emo sensors and it enhances itself from self-learning algorithm, it has the capability to learn 7 to 8 times faster than any other system. Your virtual assistant would have cool personality, it will be ready to help you out from advices, commands, searches and even comparisons.
The main avatar of the AI program is an android women, but you can choose other available avatars as well, from Yoda to a robot warrior. Each character has been designed with unique face and personality, everyone would enjoy the company, even kids.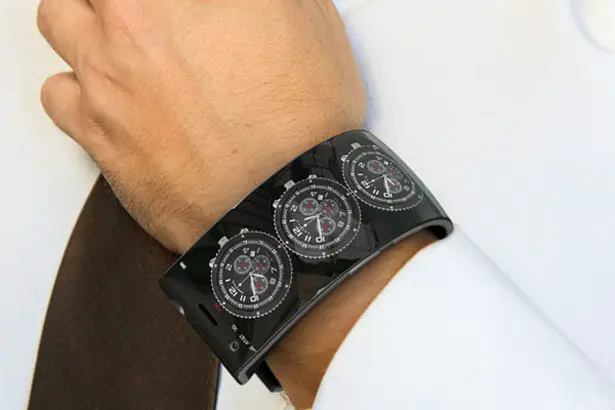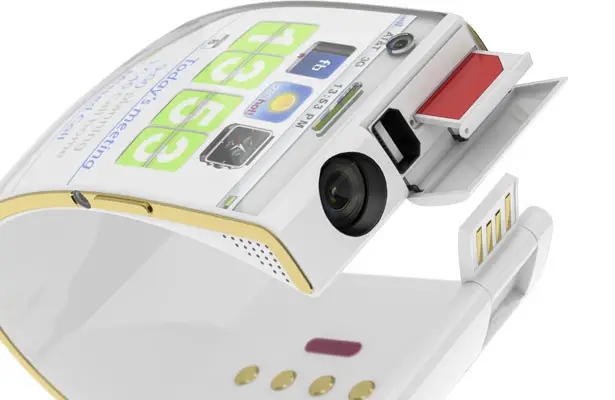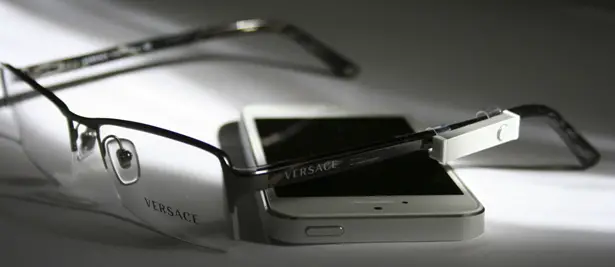 ---