Stop smoking is not as easy as you'd think, Clean Life project aims to help people by giving an emotional aid through its "Breath Analyzer", "Decision Reminder", and "Social Media". Basically it works by warning and giving nicotine addict user all those information throughout the quit smoking process. If you want to quit smoking, this project connects you with other struggling smokers online community so that you can encourage each other throughout the process.
Clean Life helps to track your improvements during the quit smoking process to remind you whenever you experience a "nicotine" peak. It tries different approach to cure nicotine addiction, instead of replacing the nicotine with other products, it prepares smokers to mentally ready to make decision for stop smoking. Unless you are mentally ready, you would always come up with excuses to smoke another cigarette as your "last" one. When this device provides you with information of how much mucus in your lungs have decreased and your breath capacity increases, most often than not, you would emotionally feel that you don't need cigarette to feel good anymore. Knowing great progresses you have gained from stop smoking, giving you more effort to keep your promise intact.
Designer : Omer Haciomeroglu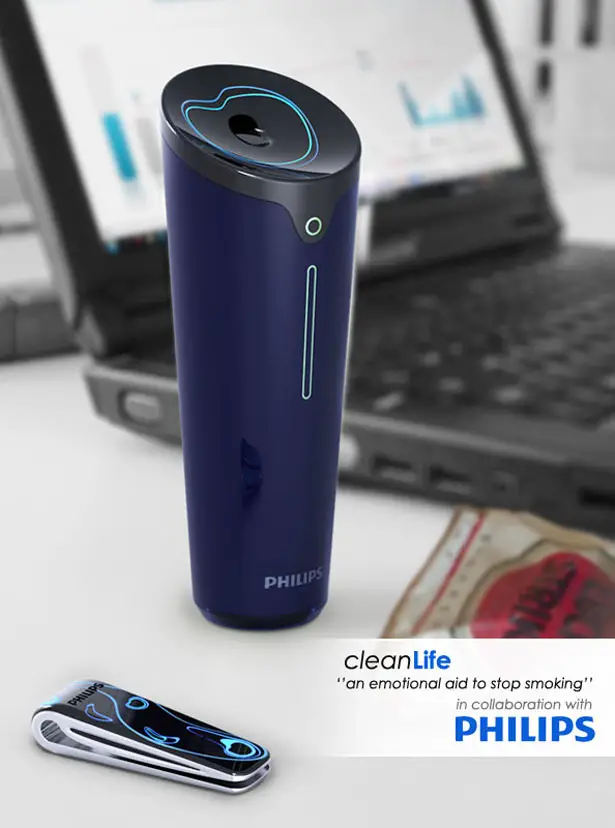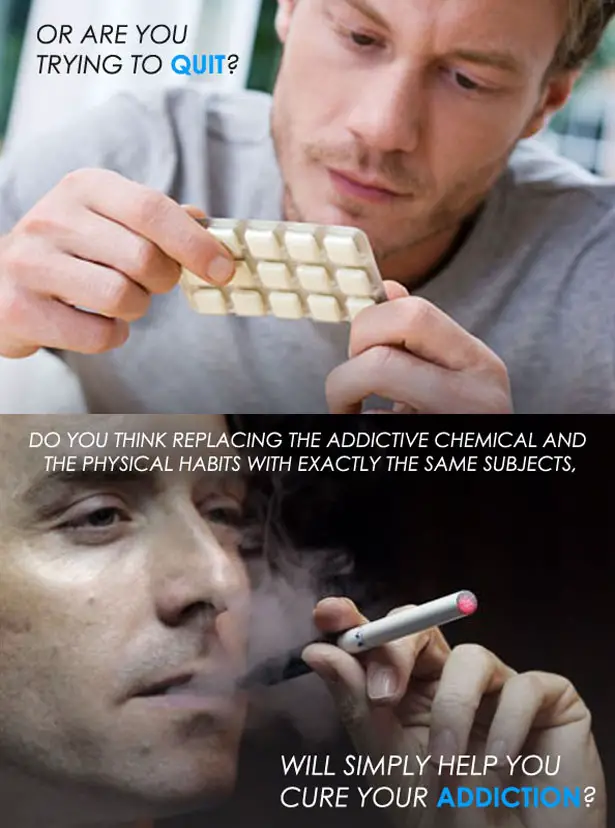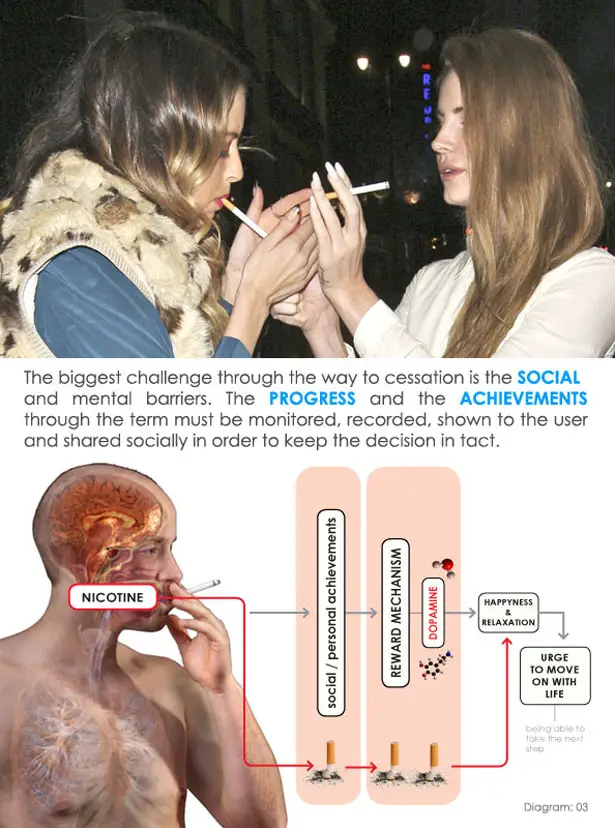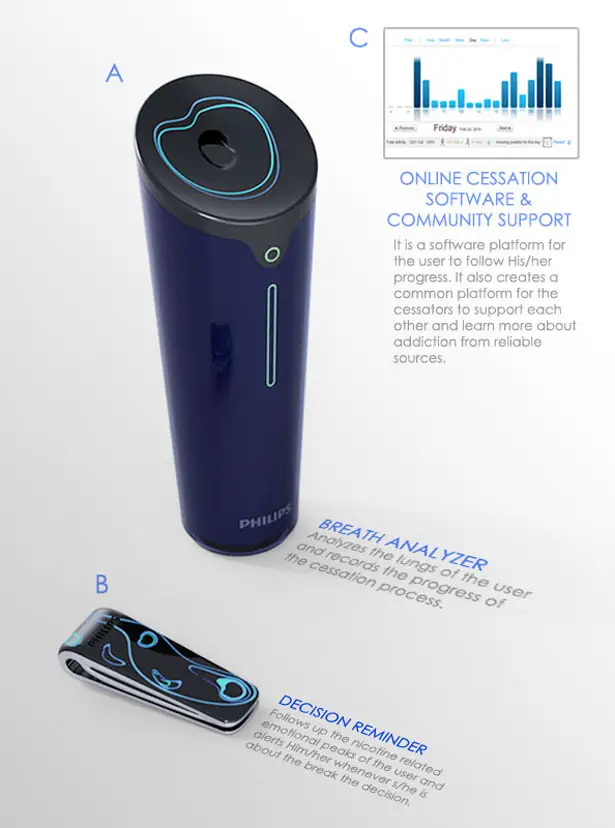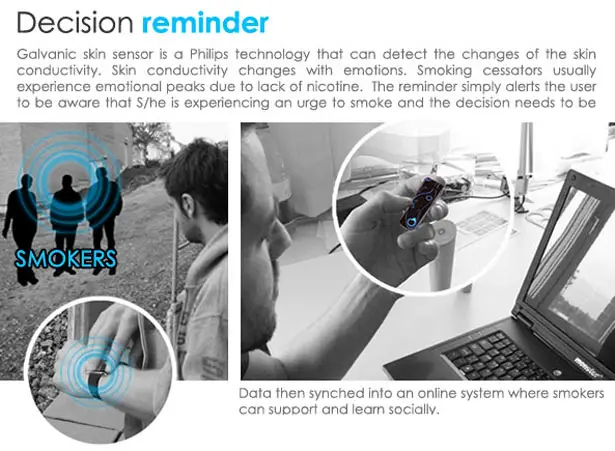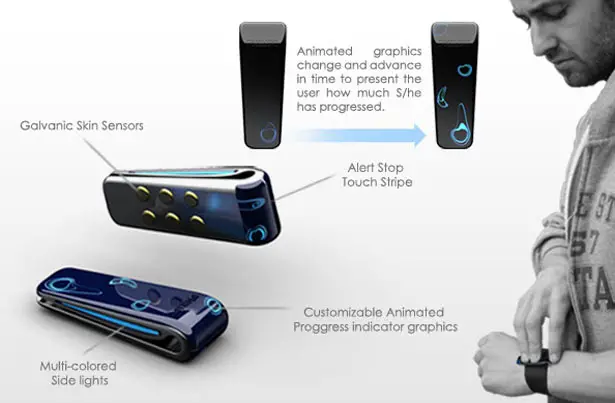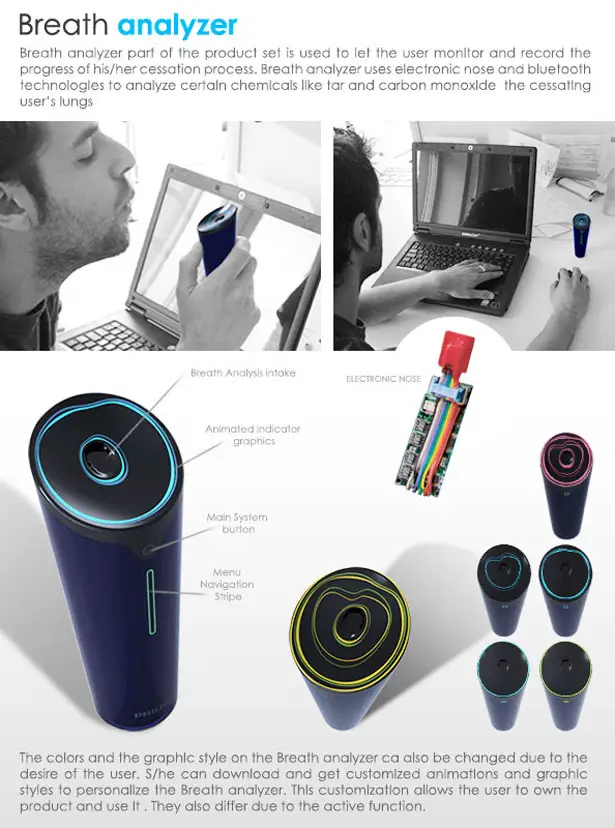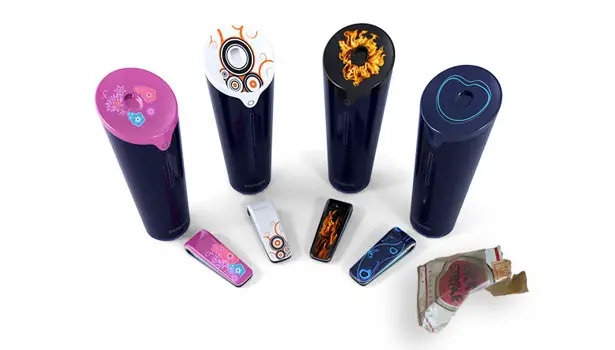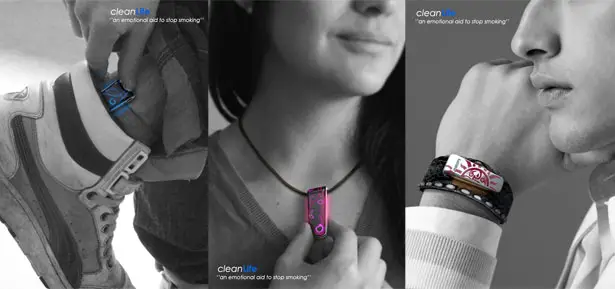 ---
FINES foldable multi-hull boat is pretty impressive concept boat. It can accommodate 4 to 6 people and expand itself into a small floating island. With folded hull, FINES offers optimal travel dimensions that fit little space in marinas or docks, so practical isn't it?
When the hull is unfolded, this concept boat is not going to be conventional boat, it is going to offer its guests spacious platform and freedom of movement on deck. The main idea behind this project is to provide you with mobile, individual oasis where you can leave crowded beaches behind you while still enjoying space and comfort.
When in closed mode, those 3 hull elements are interlocked into each other resulting in compact size of 2.6m wide and 7m long. In this way, you don't need much space in marinas or on land. Sail away to reach your desired location to relax, the folded boot is raised by means of a continuously tense rope. The result, side hull elements are pressed to a width of 7-meters apart.
Designer : Formquadrat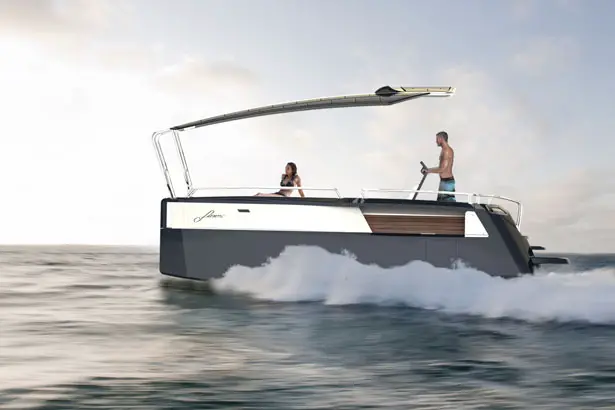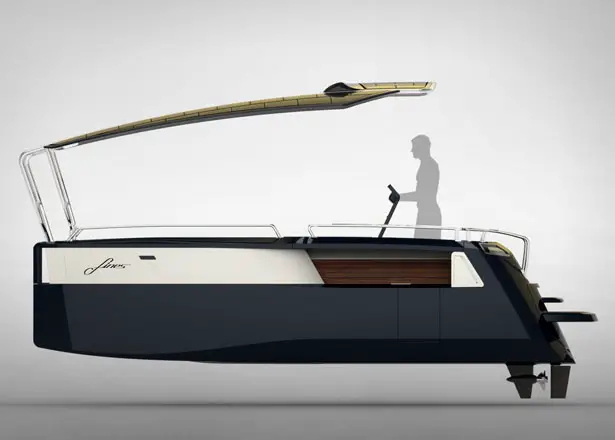 The main control panel is located at the center of the boat and operated while standing, thus, giving you awesome all around vision. The removable handheld unit is removable to provide you with great flexibility, you can easily operate the boat from a sitting position or from outside. You can lowered the control panel when not in use, this way, you'll get more space. There's an autopilot feature so that the routes can be sailed automatically.
Spacious lounging areas at the front can be pulled out to create chairs and a table. There's a built-in grill at the middle of the table for preparing warm dishes, storage space and drinks drawer can be found underneath.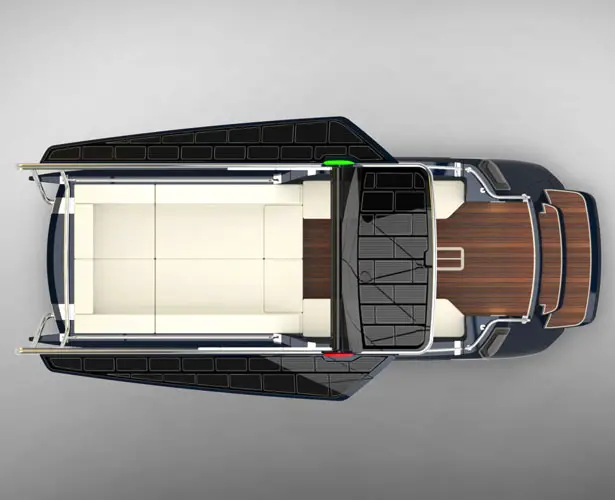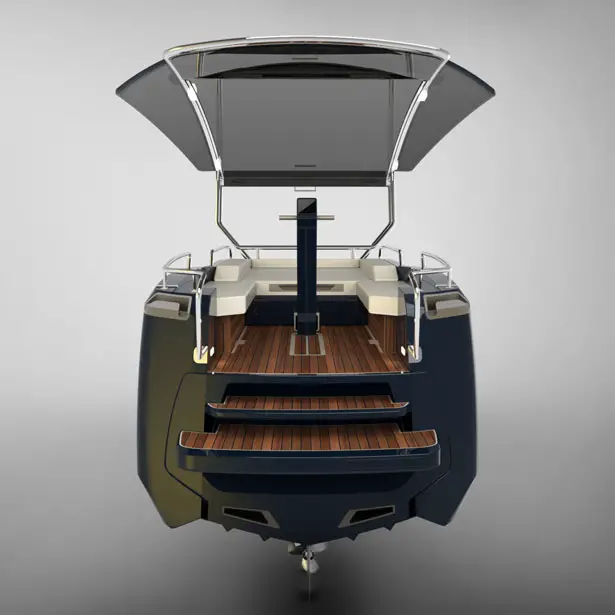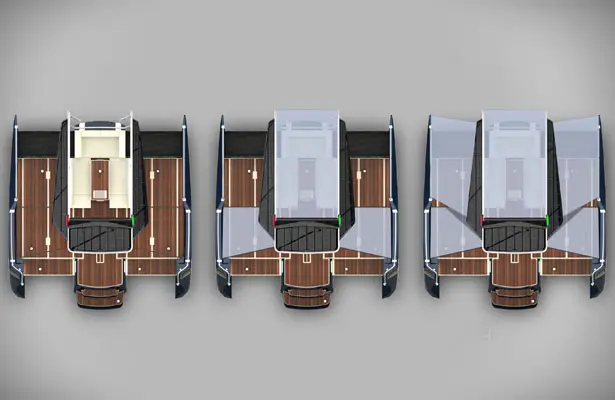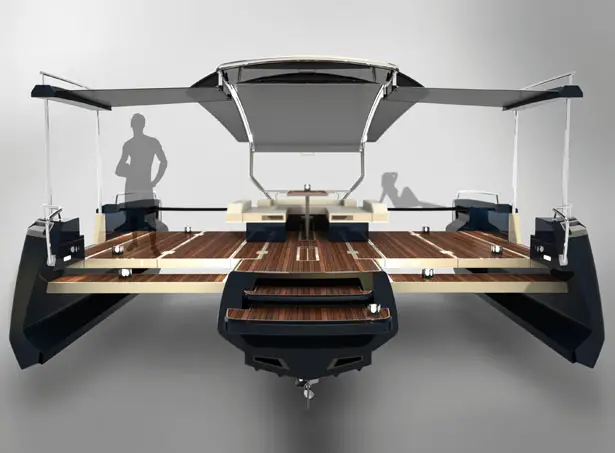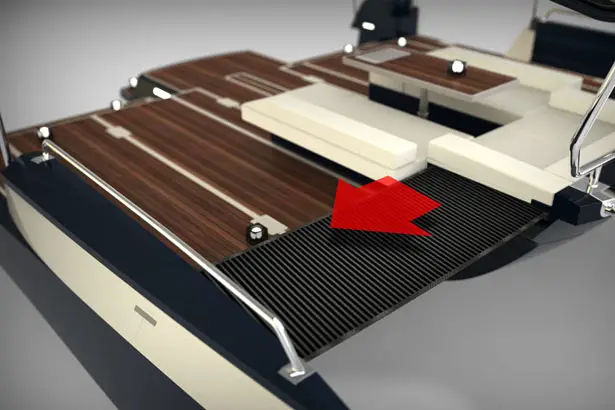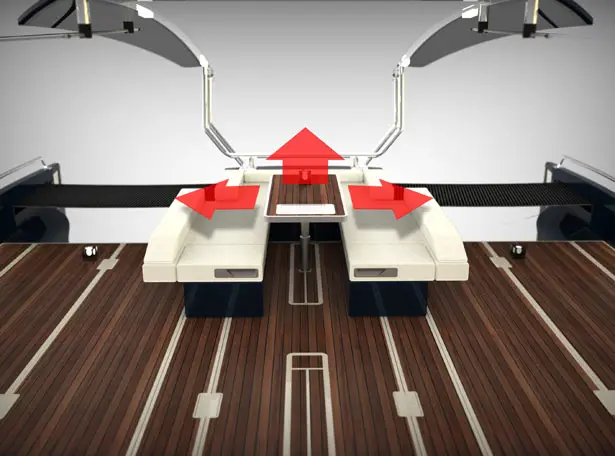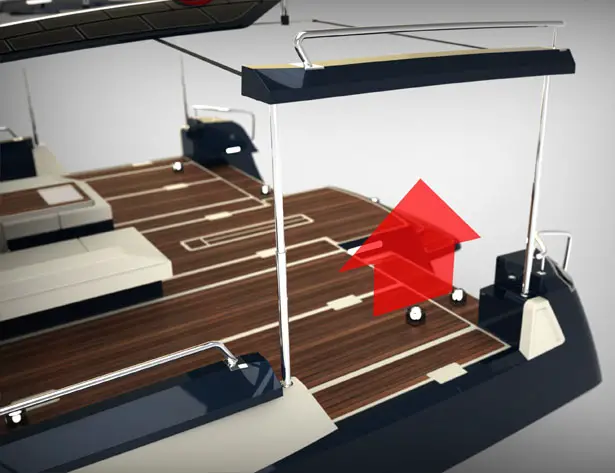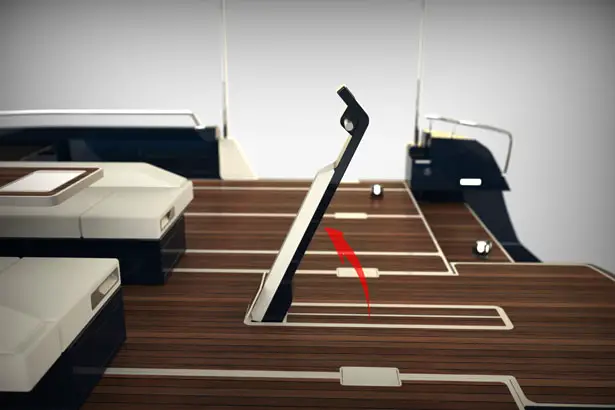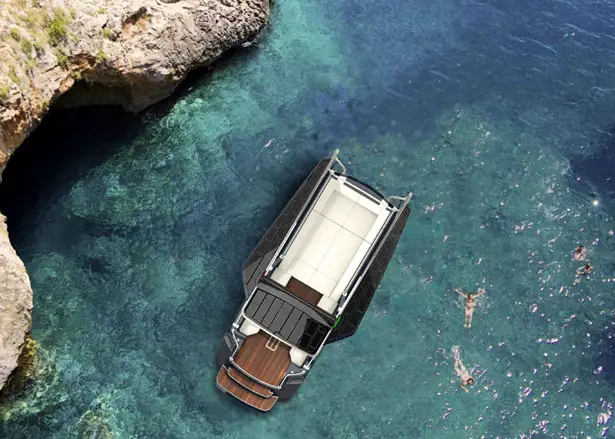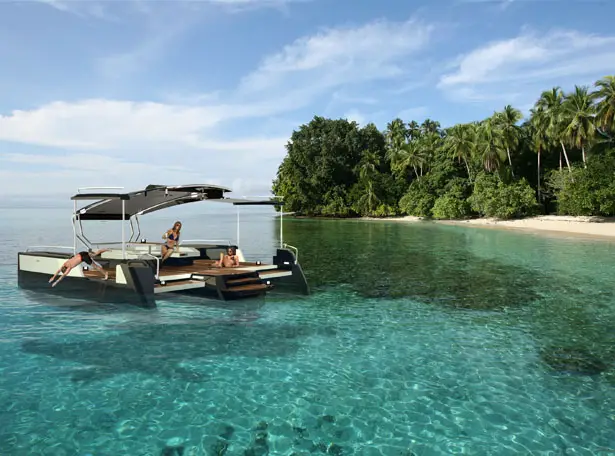 Tuvie has received "FINES Foldable Multi Hull Boat" project from our 'Submit A Design' feature, where we welcome our readers to submit their design/concept for publication.
---
'Till Watch tells time in English, yes, it's a watch that speaks to you visually, not just in numbers. It explores the relationship between now and then, so instead of reading 10:50, you'll be reading ten to eleven or 12:30 becomes half past twelve. These words are used when we tell time but they were never reflected on a watch, therefore, this designer wanted to bring back the useful language we used to use which starting to disappear. This watch speaks to you with words using its analog watch face covered with a rotating mask.
Available in stainless steel case or black IP stainless steel case, this watch features 40mm (1.57-inch) in diameter and a 20mm silicone band.
Designer : Daniel Will-Harris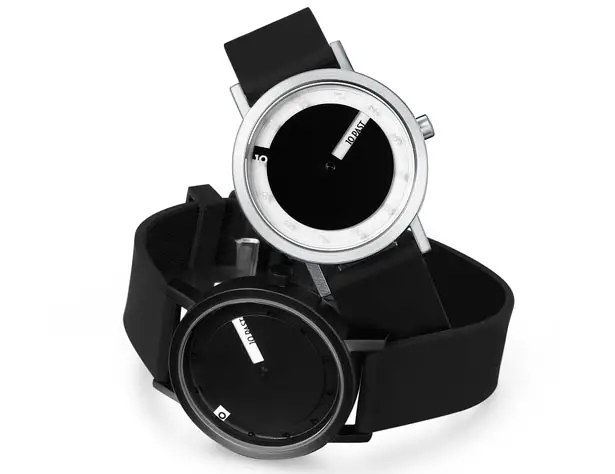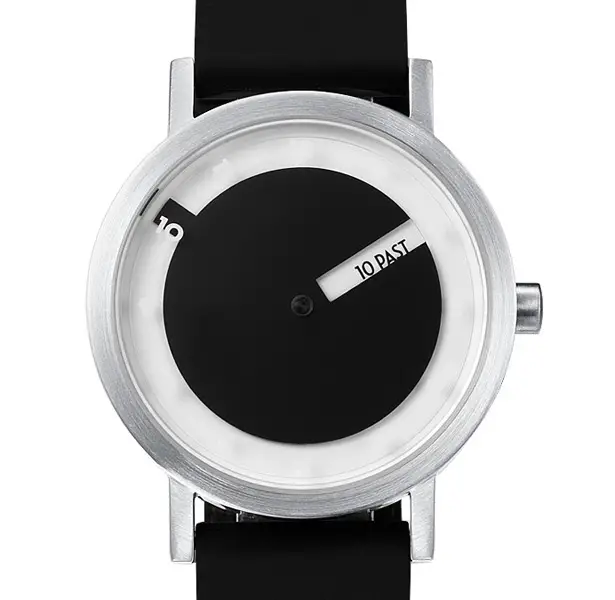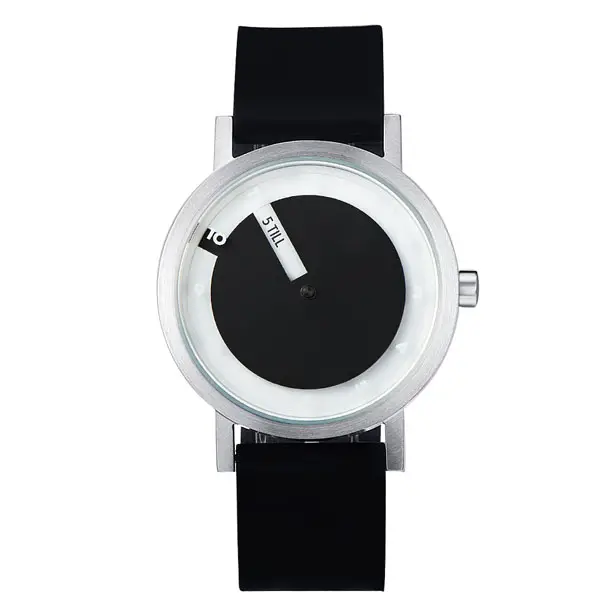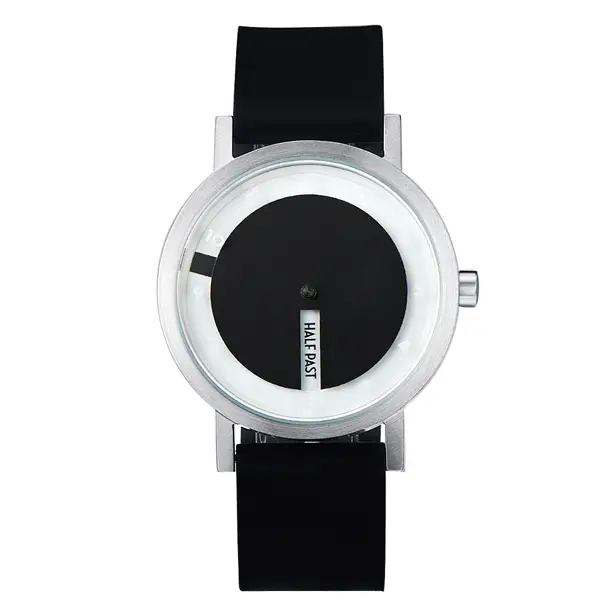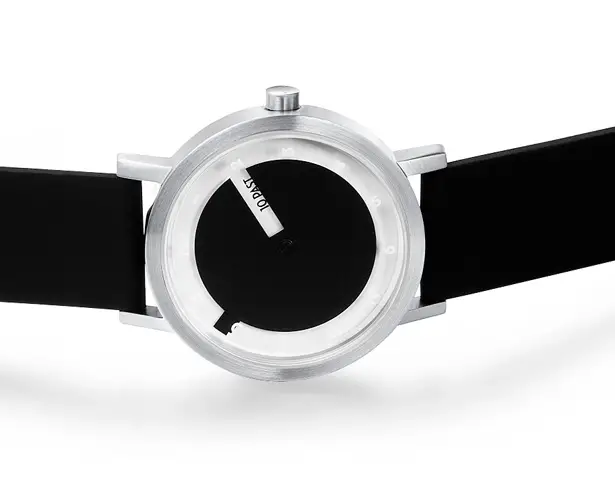 ---