Dragon Gullwing car design was based on the legendary Mercedes Benz Gullwing 300 SL. Although the designer name this "Dragon", at first sight, we thought it was a bat wings, you know, like a Batman's car. The headlamps of this car are installed inside a dragon's head ornament with bright red eyes. Well, I guess if you pass this car at night, it'll remind you of a horror movie. Honestly, we prefer if the designer remove the dragon's head ornaments, what do you think guys?
Designer : MohammadReza Khosravi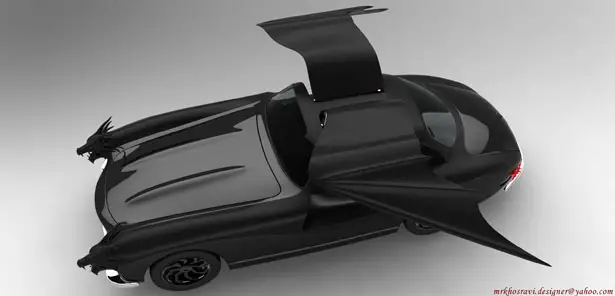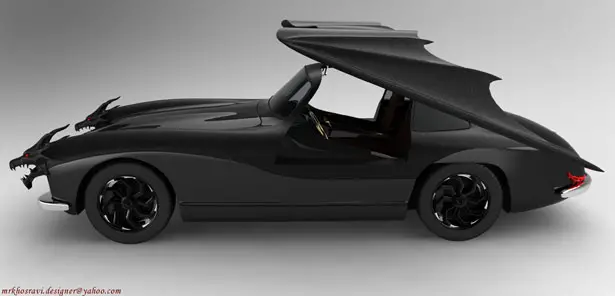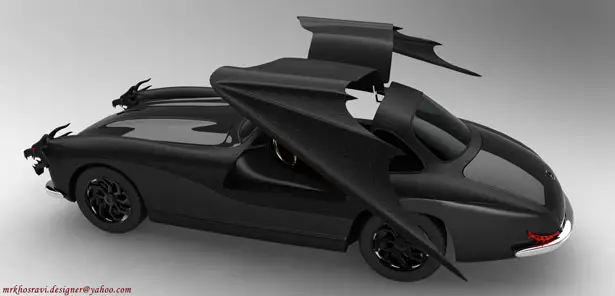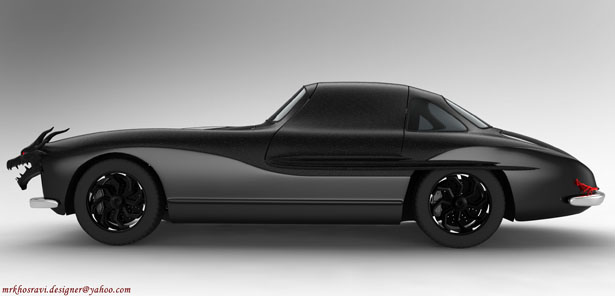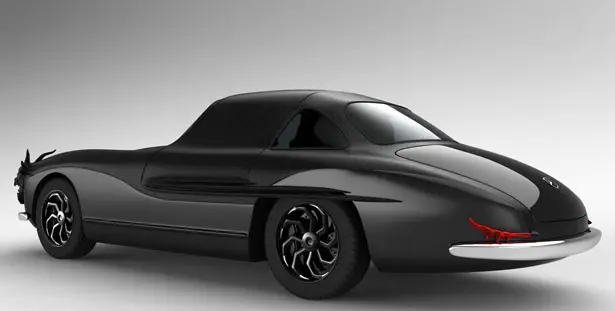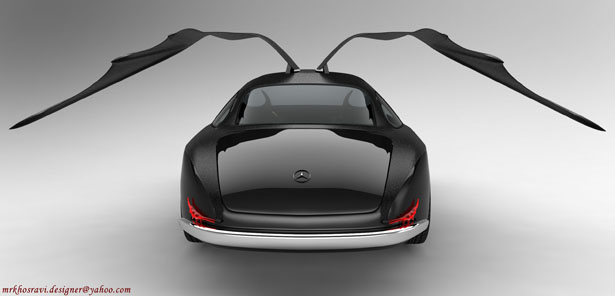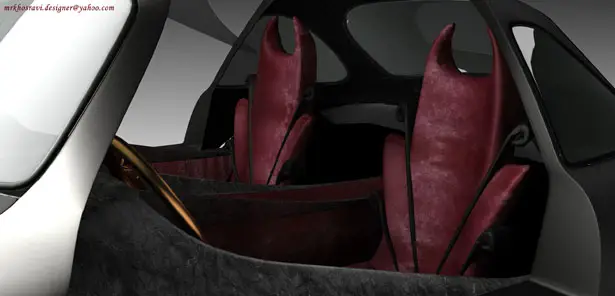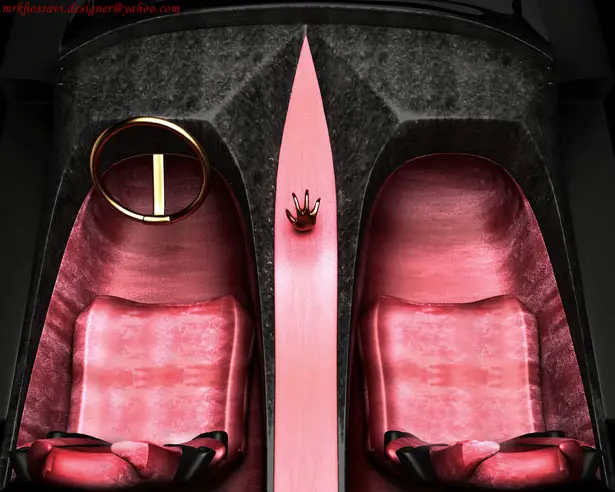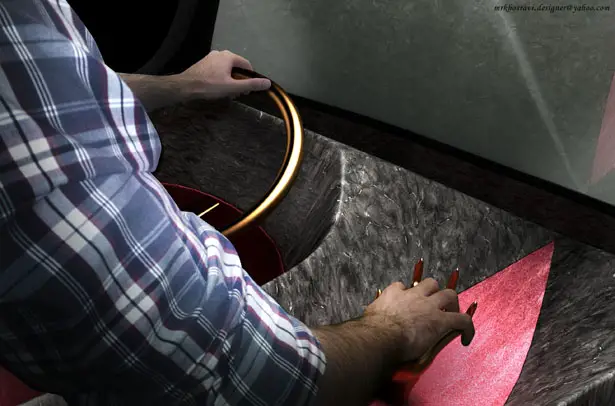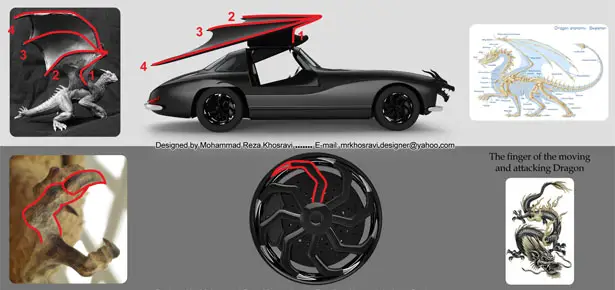 ---
Car on stick as your future urban transport. Those bubble-shaped cars are powered by solar canopies on the roof, very fascinating imagination isn't it? At night, the bubble cars are stored atop telescopic poles, we can use parked vehicles to provide illumination to the city at night. There is no need for a driver, because these cars are controlled by satellite and GPS navigation, consist of four seats for four passengers sit in circular fashion.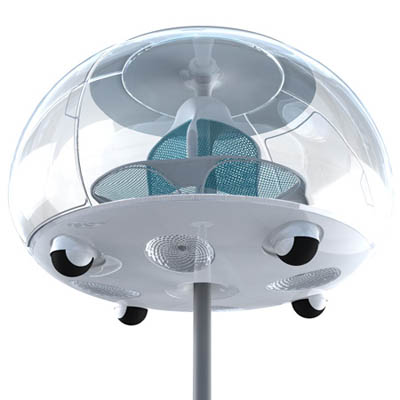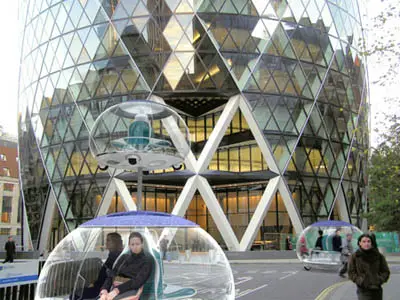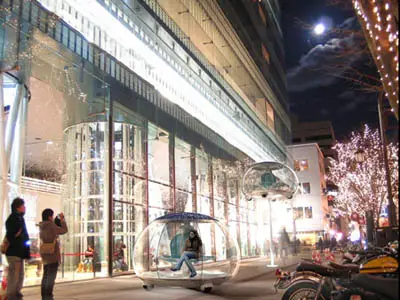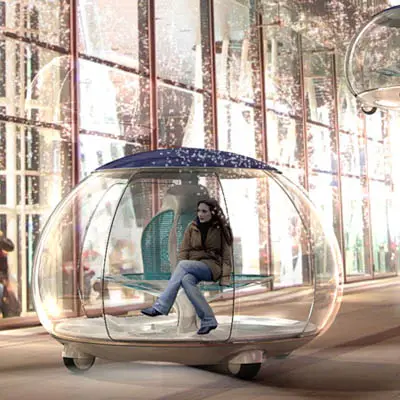 Designer : Ross Lovegrove via Dezeen
---
Pedal Lock answers the issue of bicycle theft using unique locking system that use the bike's pedal into a wheel lock. More often than not, bicycle theft is a crime of opportunity, thief simply cut your bike lock and run away with the bicycle itself. Therefore, this new bike locking system challenges the thief to open the lock without breaking the pedal. It's a creative bike's lock system that enables a bicycle pedal to transform into a wheel lock, even if a thief manage to break open the lock, the pedal will be damaged and the bike won't be fully functional to be used for quick escape. This concept was one of red dot design submissions.
Designers : Feng Cheng-Tsung and Cheng Yu-Ting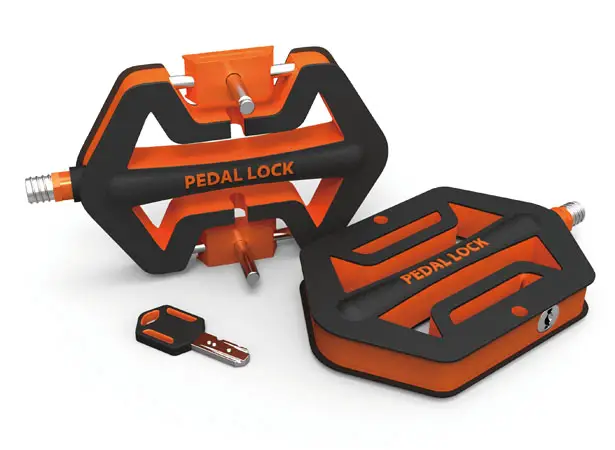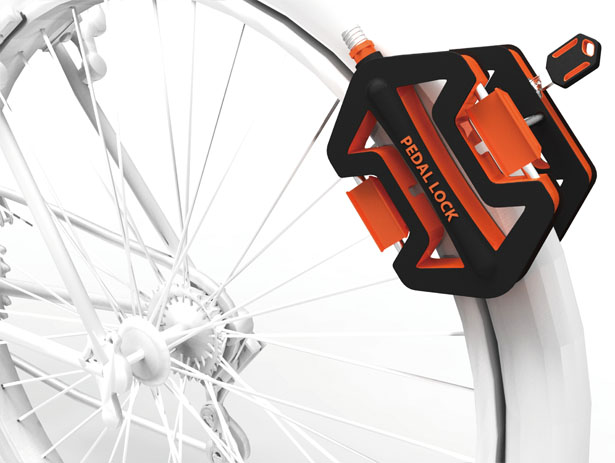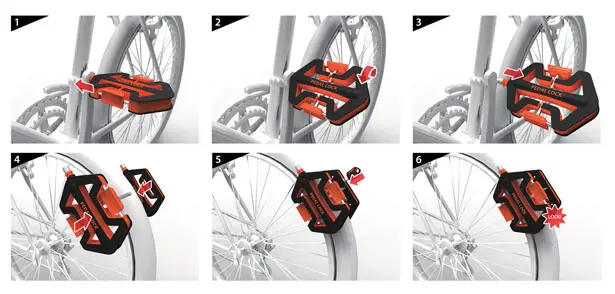 Click above image for bigger view
---