It's quite difficult for disabled teachers to move freely when using overhead projector. That's why Reinier Halbertsma and Sarah Hay came up with this overhead projector desk design. This was inspired by a disabled Professor who generously field-tested many prototypes. Users can switch easily between overhead slides, use the central grab rail for mobility, and it can be used in many configurations.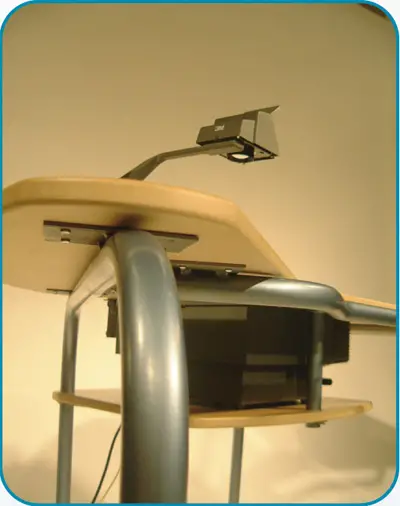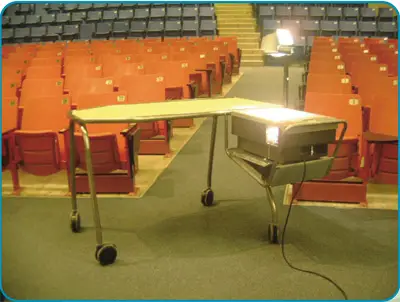 Designer : Reinier Halbertsma and Sarah Hay from Carleton University's School of Industrial Design with Thomas Garvey as their advisor.
---
Lens Safe is the all in one contact lens case, it's been designed to offer a smart solution to take care your delicate contact lens. As someone who wears contact lens, I have to carry the container as well as lens solution (liquid), it's not really practical especially when traveling since the lens solution bottle requires some space in my luggage.
Simon Michel has come up with a great idea of combining contact lens storage and lens solution into one cool pen-like container. It features 2 caps on each side for separate storage. You can find 2 refillable cartridges inside that you can fill with lens solution. The dimension of this product has been carefully considered to match the diameter or contact lens (with addition of 2 millimeter).
Designer : Simon Michel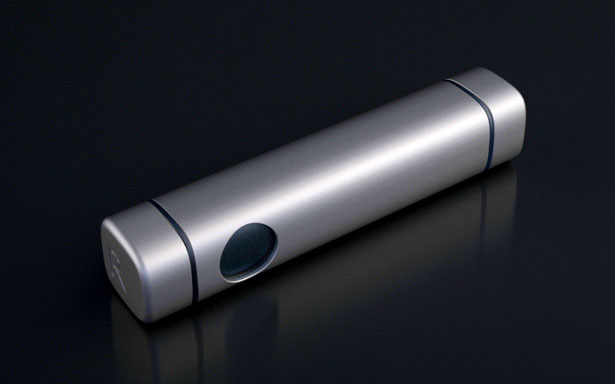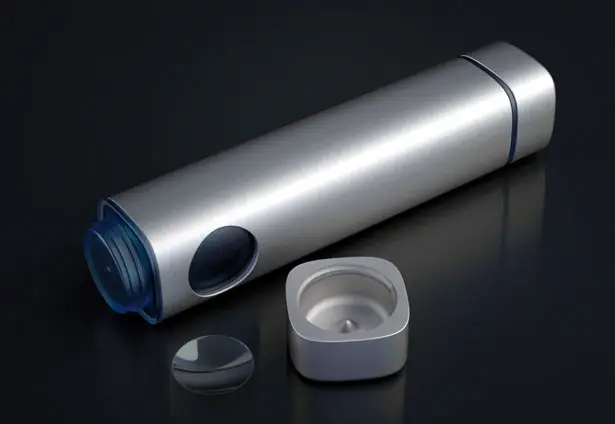 In order for the lens not to get stuck, the inside cap is designed to enable the lens to roll away. One cap is marked with R (right) to differentiate with the other.
Lens Safe features:
Lens care wherever you want
Two refillable cartridges
Pocket size
Separate storage of contact lense
Unobtrusive and interesting design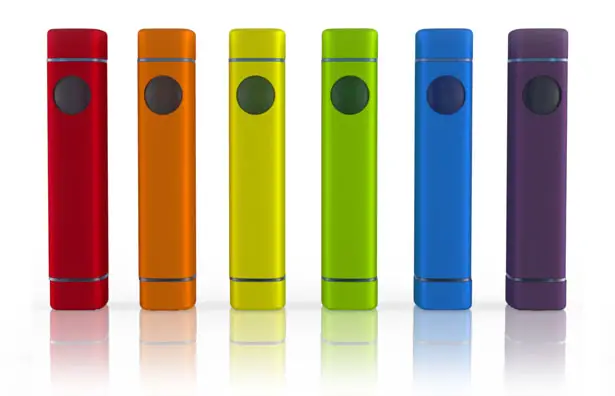 ---
With a combination of Volvic volcanic lava stone and carbon fiber, Onyx Sofa becomes a unique, beautiful 3-meter long seat. Designed by Peogeut Design Lab, this sofa was presented for the first time at Milan Design Week 2014, it is the first line of "made to measure" furniture range, in collaboration with Pierre Gimbergues.
Volvic stone has spent thousands of years filtering water for its aquifer before getting sharp straight cut then hand carved to be integrated with hi-tech carbon fiber. The shapes of the carbon fiber are very structured and precisely adjusted to the volcanic stone. This sofa becomes the symbol of robustness of this French car brand.
Designer : Peugeot Design Lab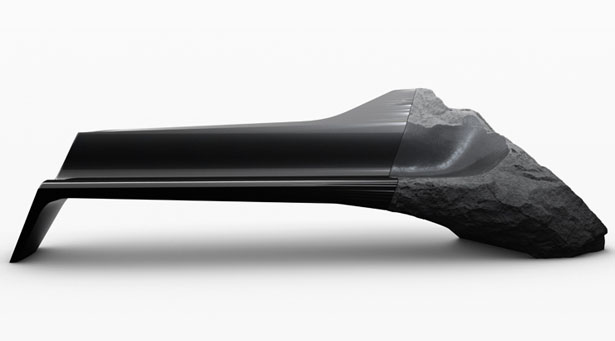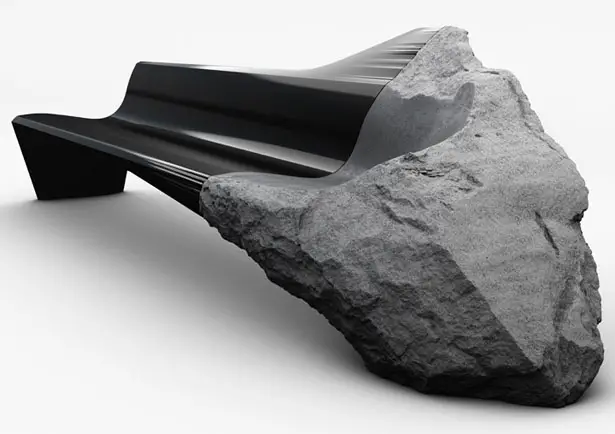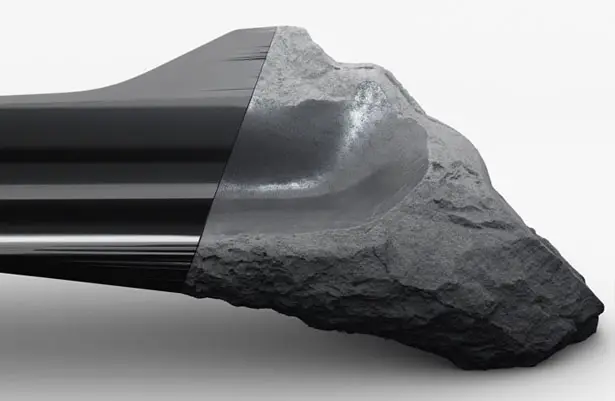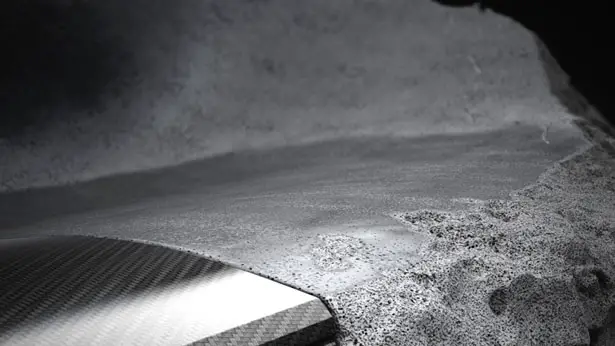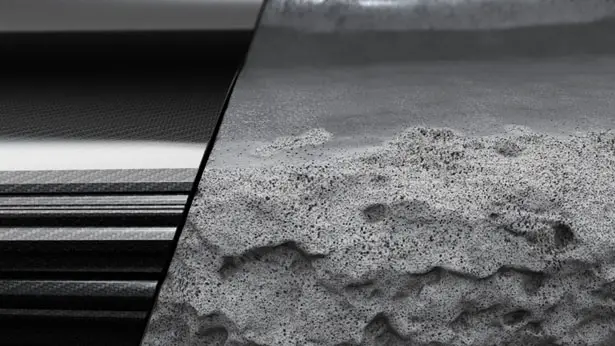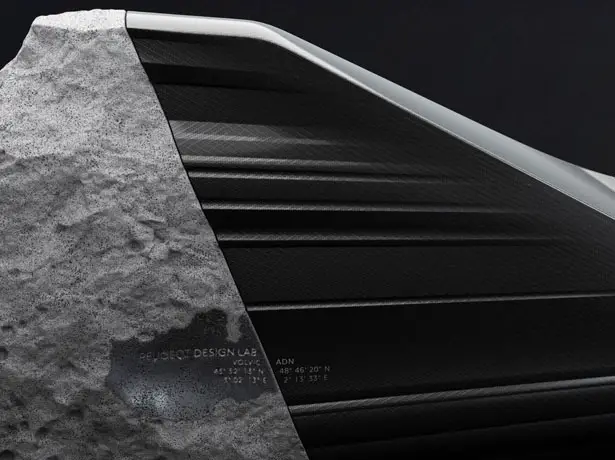 ---