The alphabet lamp concept features an innovative way of differentiating lamp posts on different territories by incorporating specific textual configuration without changing the core design which would be quite difficult and expensive. The alphabetic representation is almost invisible, just an array of random hand-drilled perforates on simple round post that let some light through, making unique visibilities for every lamp post. This technology offers an infinite range of combinations; ensuring never-ending possibilities for whatever numbers of lamp posts are created for different places.
Designer : JDS Architects via [Designboom]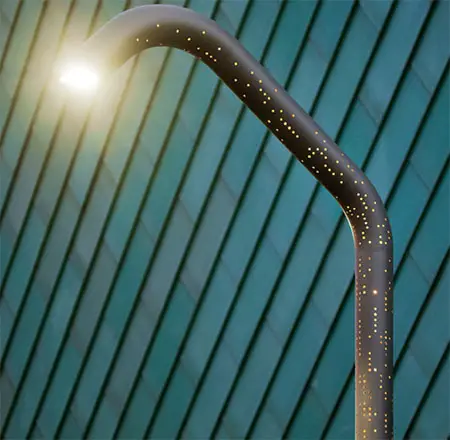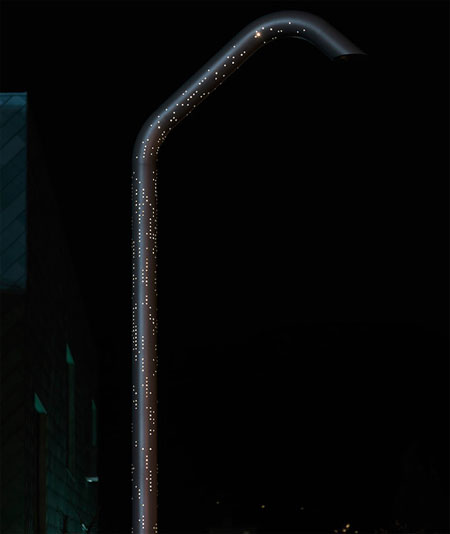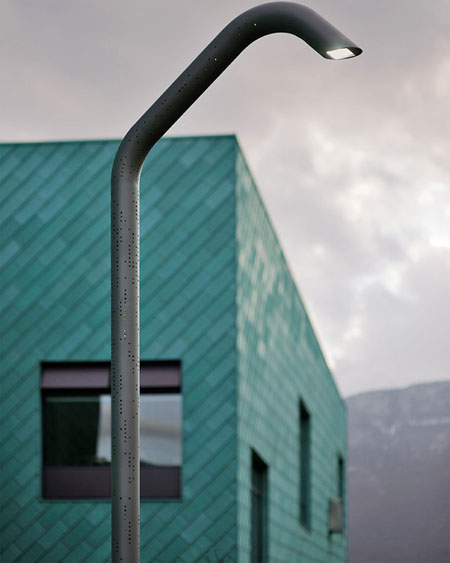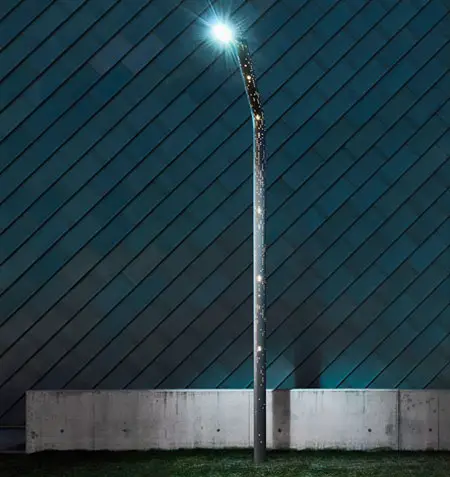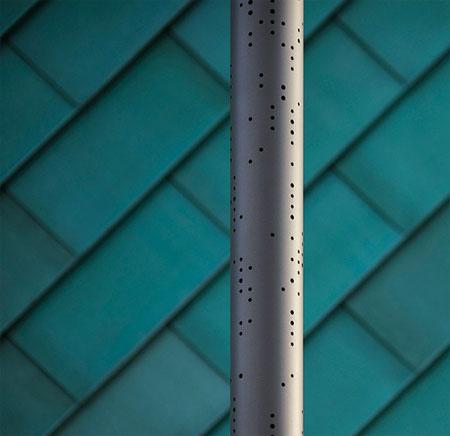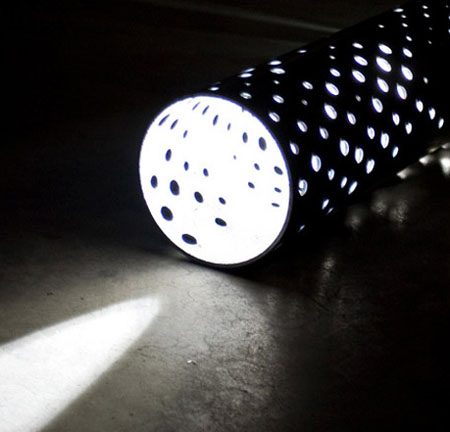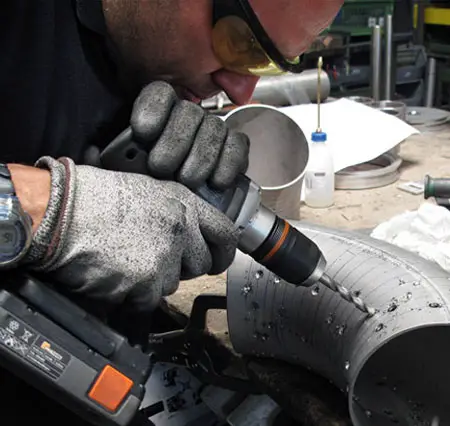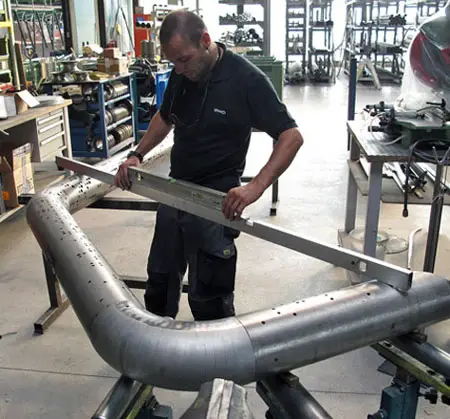 ---
Blu Wave is an innovative concept device that features a Blu-Ray player along with a built-in projector. The wave shaped compact design of this device allows better space management and comprises a flexible touch screen on the surface which makes a unique and interesting communication between the user and the device. The disk compartment is located on top of the upper surface and the powerful projection has been envisioned to come from the thicker edge of the device. The hallucinating print on the surface reminds that of a tiger which will really be appreciated by the users.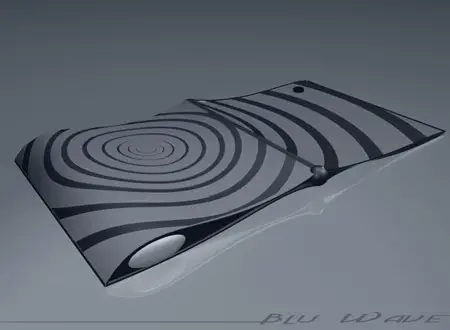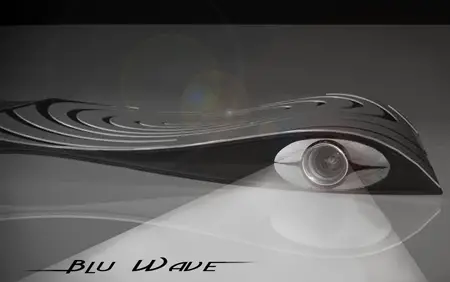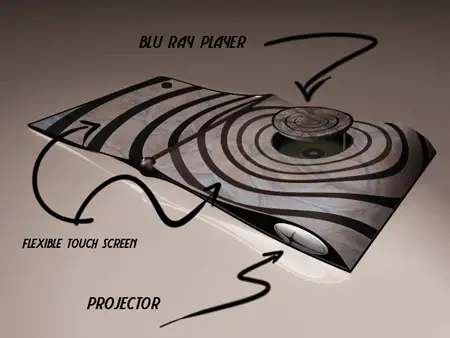 Designer : Omer Sagiv
---
Motivity 400C is a future car concept which is the latest creation of Nissan with brilliant visor and stunning functional features. This concept uses maglev's engine system that has made it even powerful along with every tire that allows great control, functionality and style. The triangle shaped bode of this car reduces drag of air, therefore, this car provides superior acceleration and is able to save more power. Steering wheel of this design has been kept traditional so that the user can enjoy driving the car without any problem associated with unusual and newly designed wheels.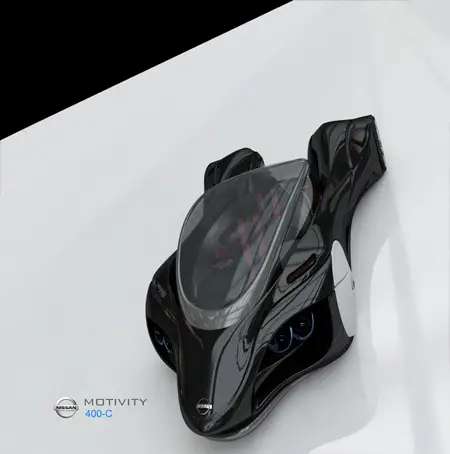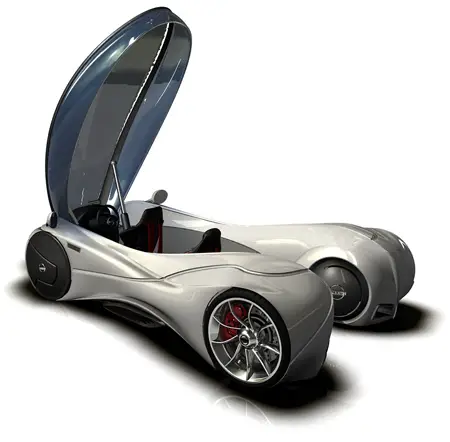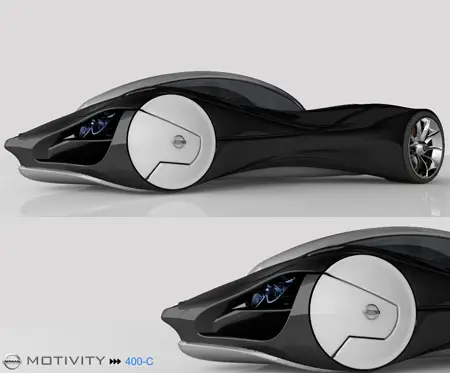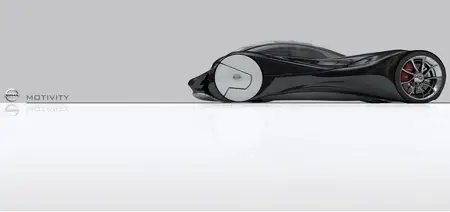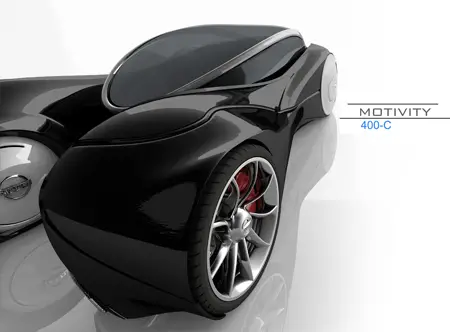 Designer : Tryi Yeh
---