The new C2 ventilator designed and manufactured by California based –ID Company named RKS is design wise a revolutionary one. The said device was designed for Hamilton Medical and is based on the findings by Yale school of Medicine. The ventilator has used humane designs to give that human touch as the manufacturers believe it plays a larger role in the overall recovery of the patient. It is a welcome change from the huge white machines that all have been used to seeing which in itself seems very depressing. Also it has been designed in softer colors to be acceptable to the eyes. So just wait and watch how the future holds!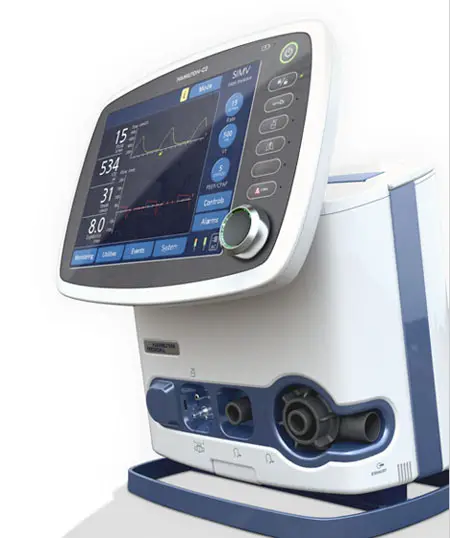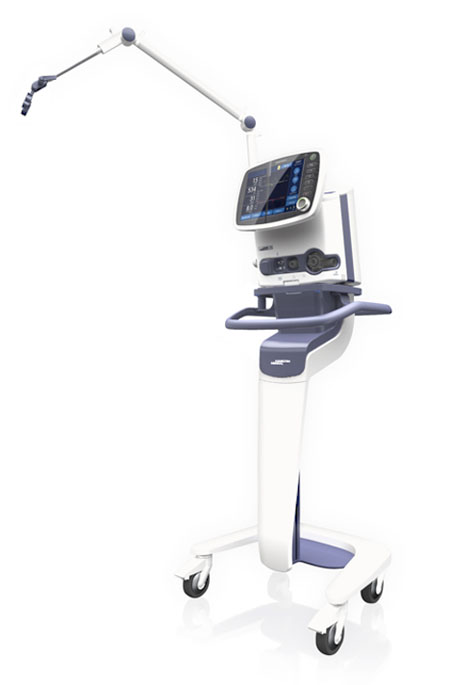 Designer : RKS
---
Based on National Fire Protection Association, each year, sparklers cause more than 1,100 injuries where half of fireworks injuries sustained by children under 5 years of age. With this in mind, Kathleen Carron, an industrial designer, has come up with Safe Spark, a protective sparkler holder for children. As you already know, a hand held firework burns at a temperature of 2,000 degrees Fahrenheit only few inches away from children's hand. Using this cone shaped holder, children can hold sparklers without having to worry about injuring themselves or others around them.
Designer : Kathleen Carron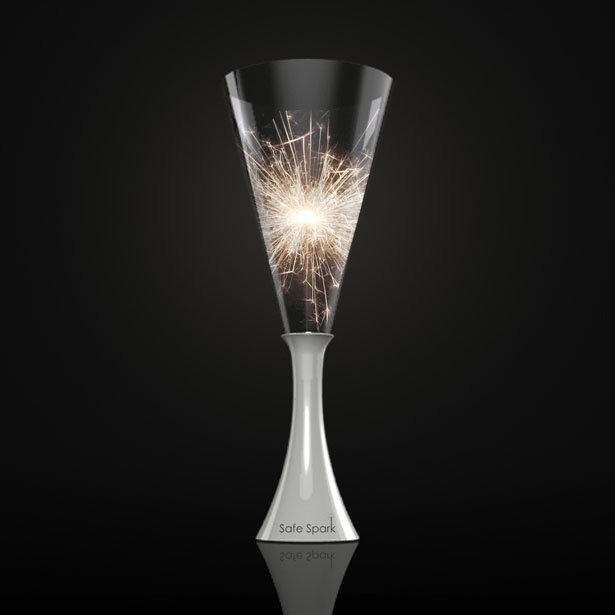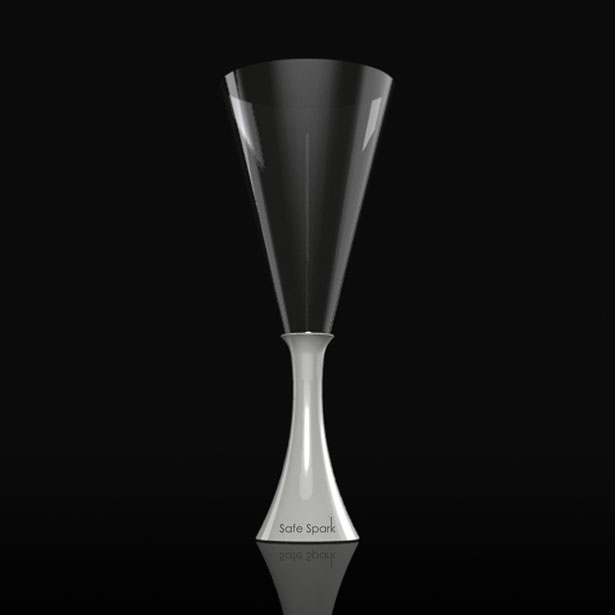 There are 3 LED lights that can be activated through 3 buttons at the bottom of Safe Spark. Children can press the button to illuminate the environment when lighting a sparkler. When all sparklers have been burned, Safe Spark becomes a light toy.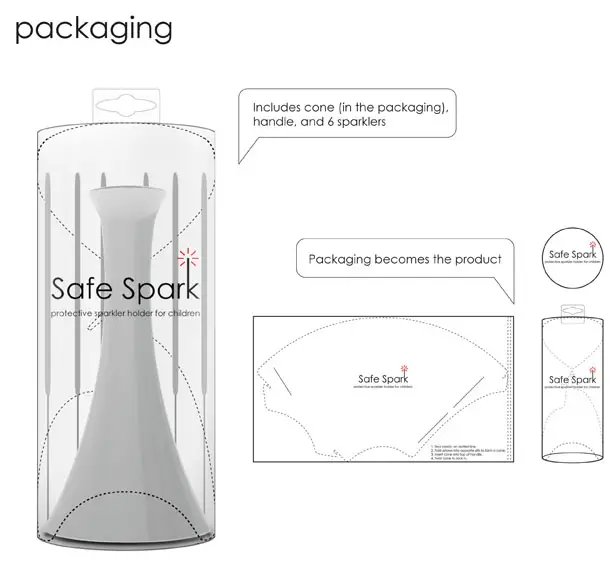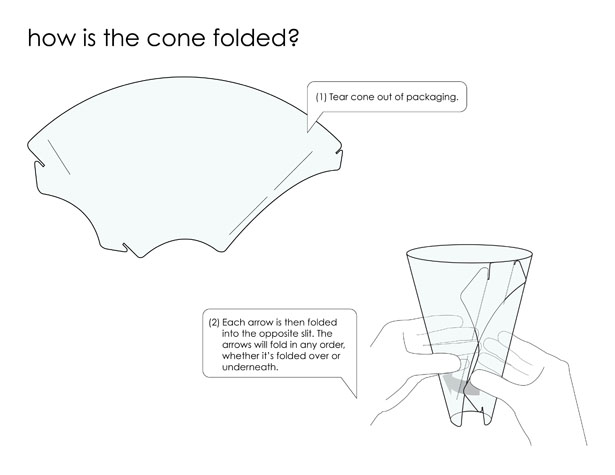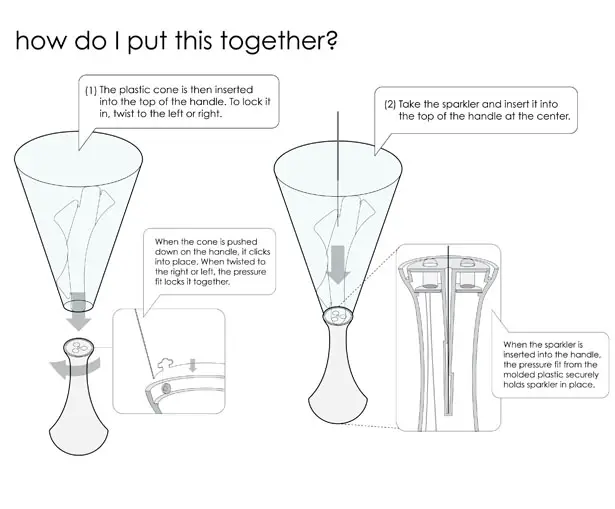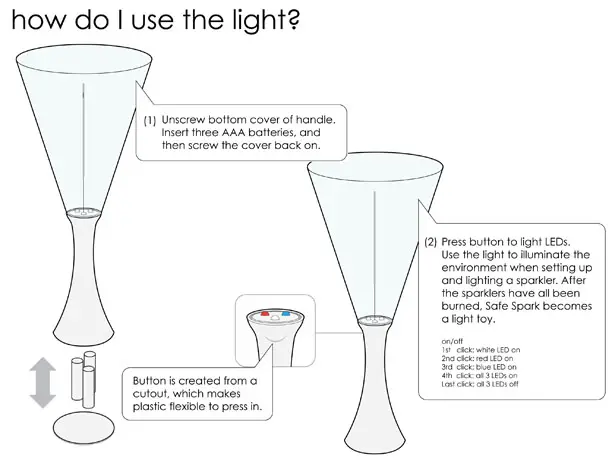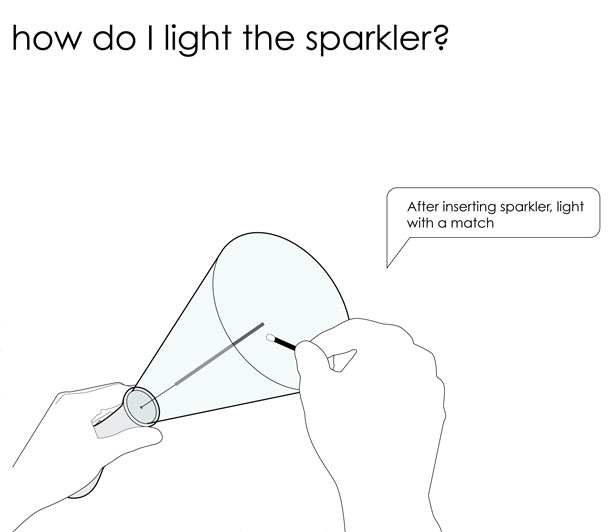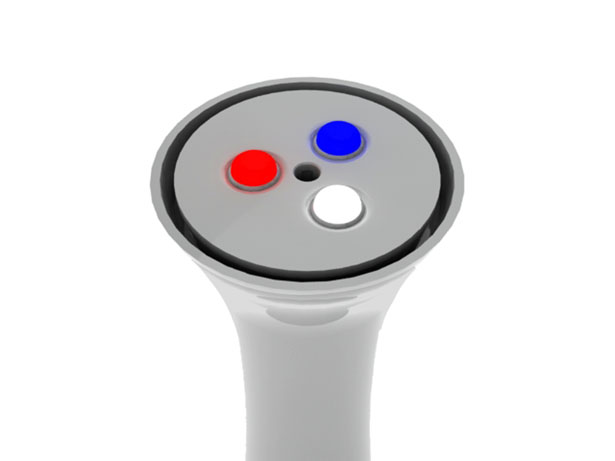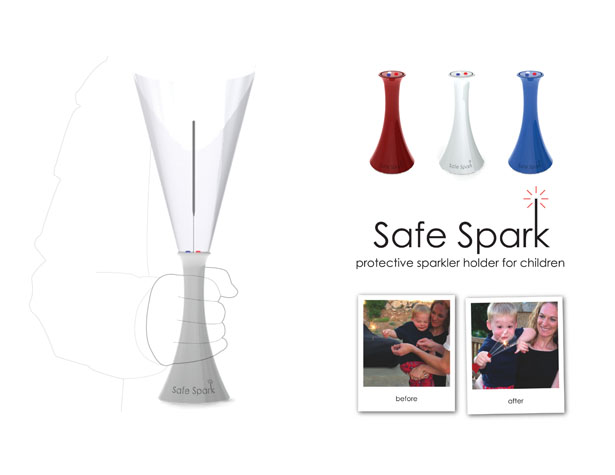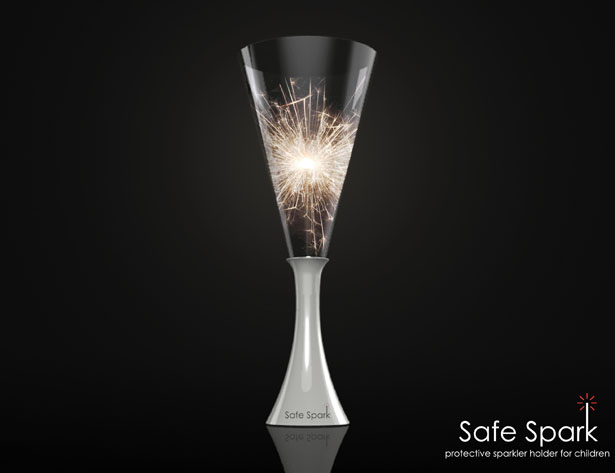 ---
InTouch cell phone concept is part of Samsung Global Design Project, designed by a group with the member of Christina Droira, Lindsey Pickett and Molly Vivian-Coburn. They chose to explore the future of communication because they noticed a compelling opportunity area for a specific group of people, young professionals and recent college graduates (age 20-28, city dwellers). Privacy is a major problem with these individuals. It is almost impossible to count on having a private environment since most have to deal with roommates, riding public transportation, and sitting in a cubicle at work.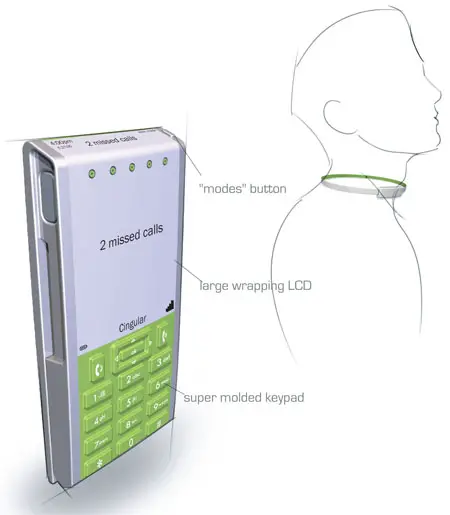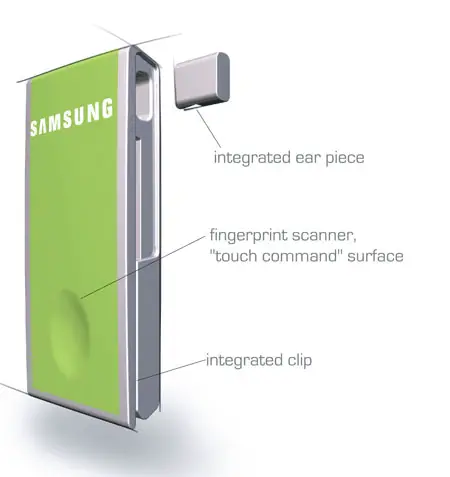 InTouch cell phone concept offers young professionals that seamless transition between work and play. This cell phone concept was greatly inspired by technology that NASA is currently developing for the purpose of improving communication among astronauts while in space. Sub vocal speech is a technology that senses and translates throat signals into words without the need for them to be audibly spoken by a person.
The user can mouth or lip words silently have them translated into text or a synthesized voice. This allows the user to have privacy in almost any environment that they are in for phone calls, text messages, and emails.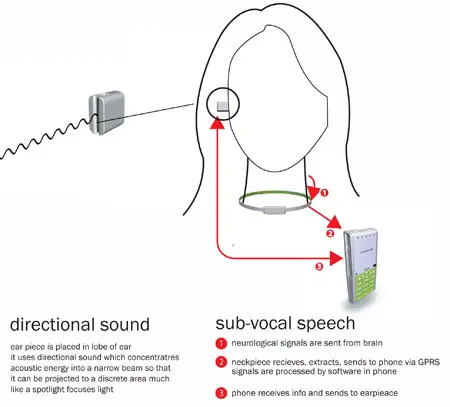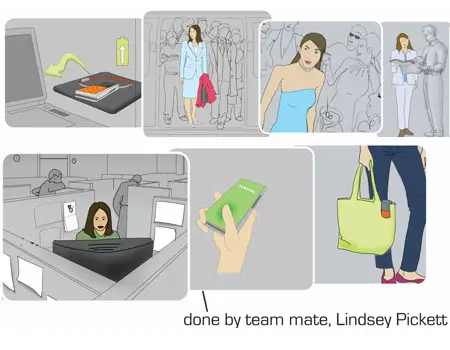 Designer : Christina Droira, Lindsey Pickett and Molly Vivian-Coburn
---