Hank bought a bus, that's the title of this project but really, Hank did buy a bus and convert it into a mobile tiny living space. As an architecture student, Hank was tired of drawing buildings for imaginary clients with many details that he didn't fully get it, so he started to work his own project, exploring details and working with his hands at full scale. The school bus was purchased on Craigslist for $3000 and it required $6000 in improvements, the result is a cozy living space that costs less than a down payment for a house. Although we think it's an amazing work, the architecture student still feels that he didn't explore thoroughly of the bus potential, his goal was to show people the possibility of converting an existing vehicle to something different.
This school bus project demonstrates the value of full scale iteration in architectural education, it shows how we can build a small structure with simple detailing that turns out to be more valuable than designing a complex building which is poorly understood. The images below describe the flexibility of each object inside the bus to accommodate your everyday needs while you're traveling.
Designer : Hank Butitta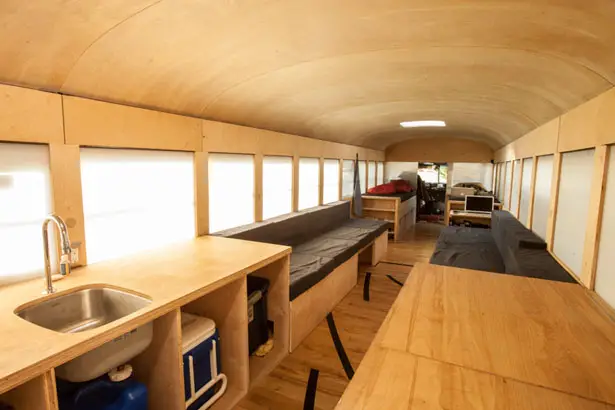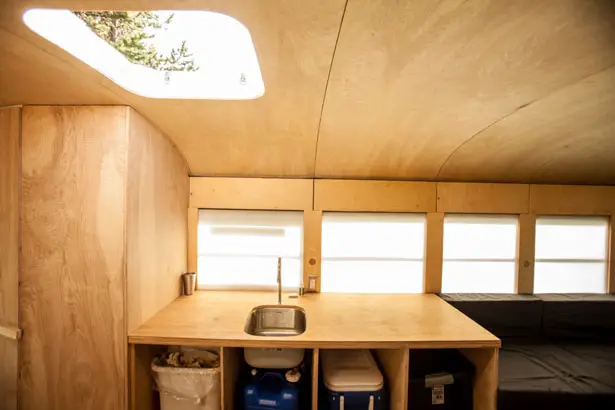 There are 4 main zones in the bus: sleeping, seating, kitchen, and bathroom. One of the main goals is to design a living space in only 225 square ft. as open as possible. That's why Hank eliminated any furniture or structure above the bottom edge of the window. A great decision we must say, it keeps the space to remain continuous and you can have clear sight-lines from one end to the other. The windows also contribute in giving open feeling in such small space, they give natural lighting and fantastic panoramic views, so instead of covering all those windows, Hank decided to install drop-down translucent insulation panels. There are 2 skylights installed where emergency hatches once sat, it creates a nice amount of light into the space.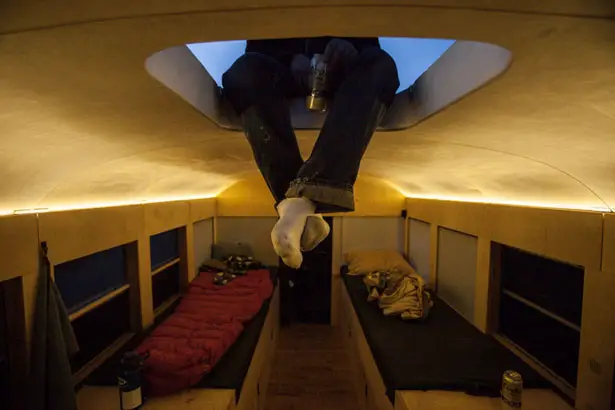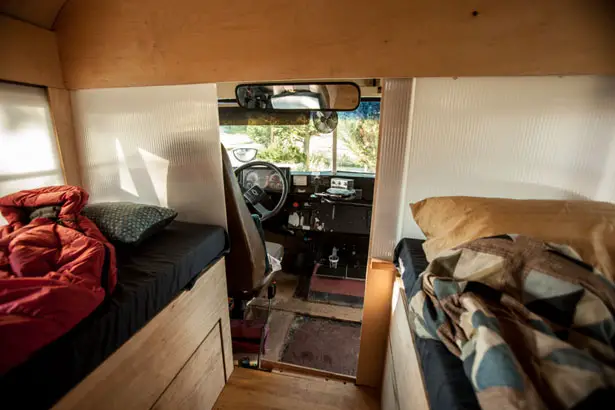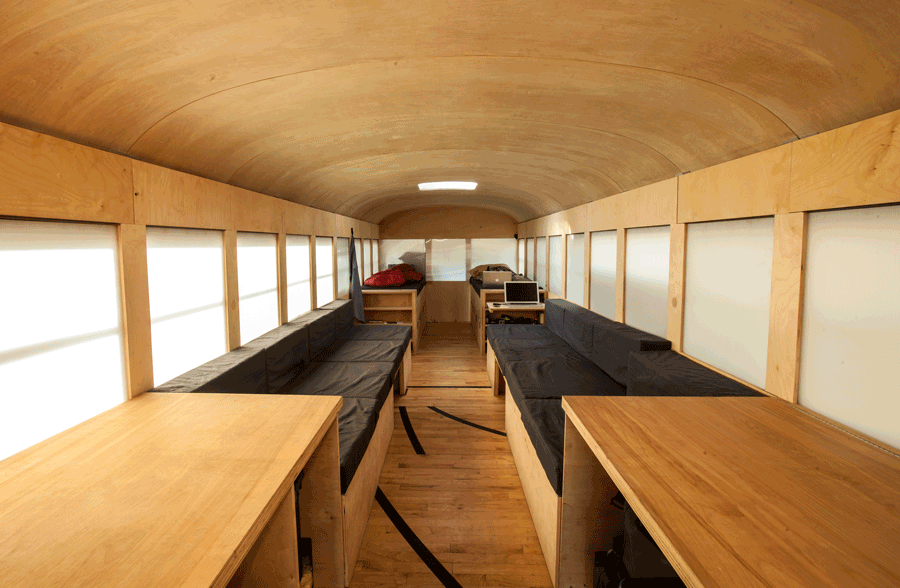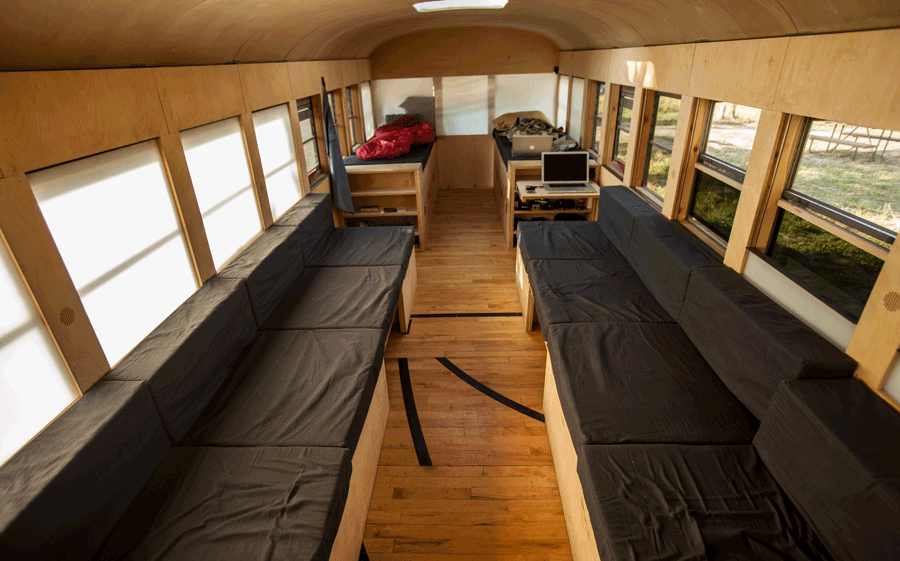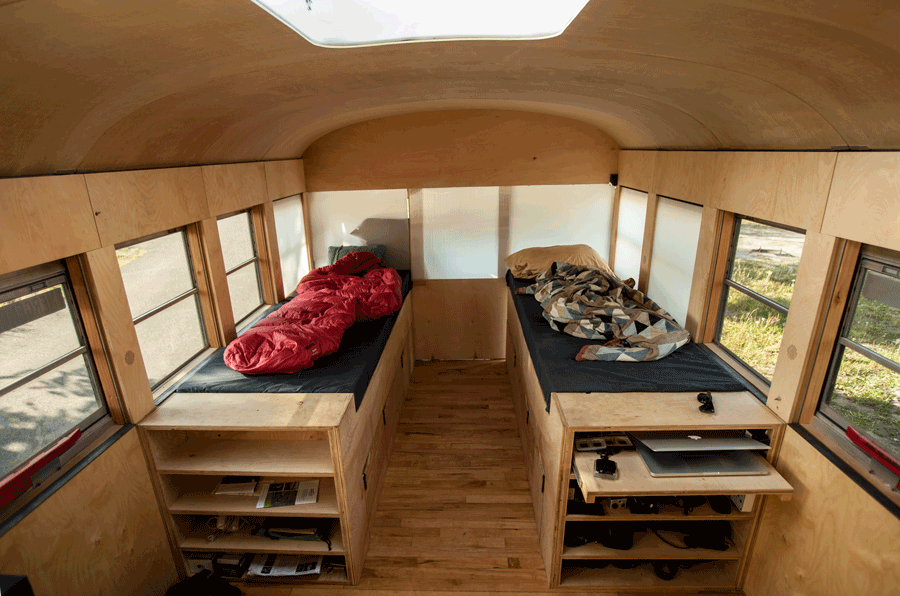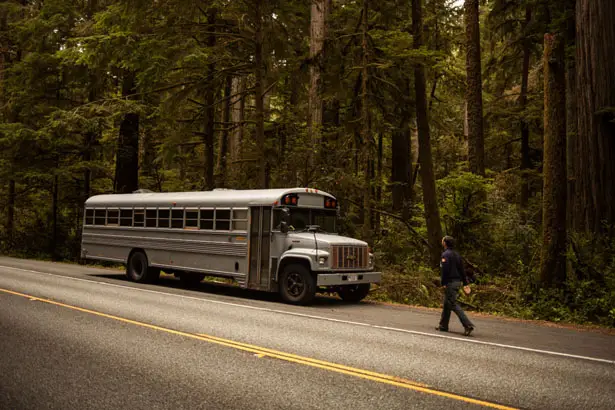 ---
We found these cool futuristic jets on Michal Jelinek portfolio, even though they are only conceptual project, they could inspire you to design your next superhero sci-fi aircraft.
The "Machines of Adventure" is a graphics/design/art book series that aggregates all my love and passion to technology, industrial design and transportation of all kinds. It pays the tribute to all the "catalog" collectors who dreamed as kids over the drawings of planes, cars and robots. It is nor comic book, nor a portfolio. It is a real story, where the main heroes are the machines in both literary and figurative ways, while there is a space for human and non-human characters too.
Designer : Michal Jelinek
Deltaplane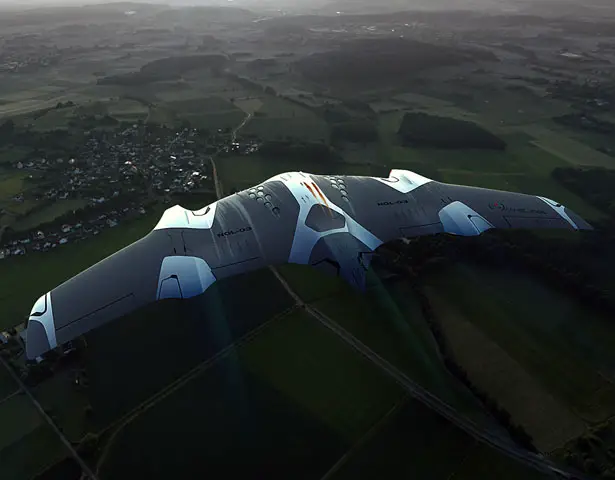 Cranecopter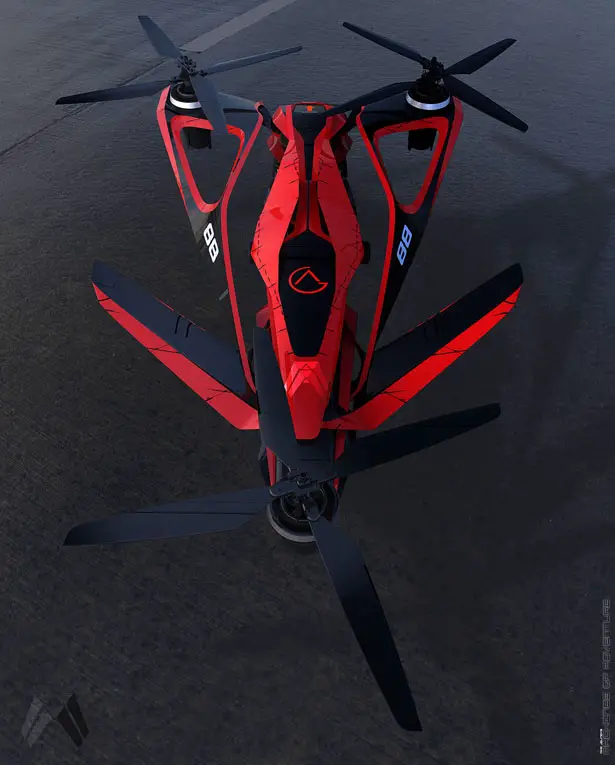 Jetcopter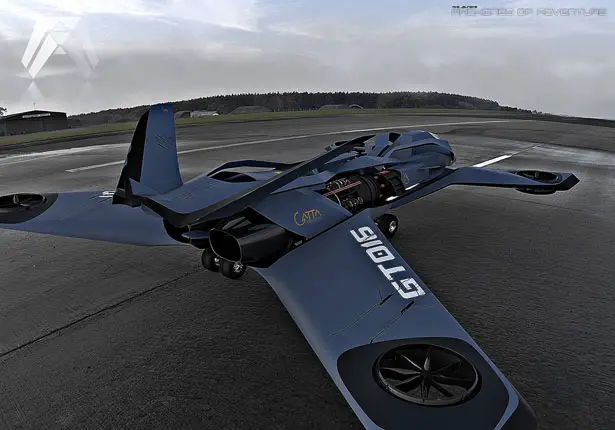 Cargodrone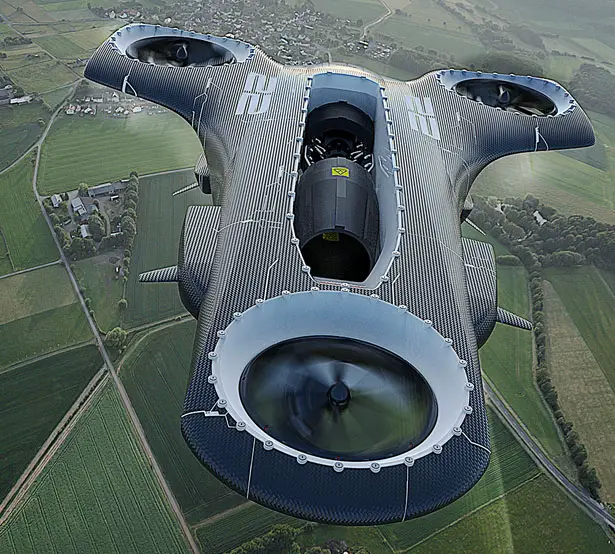 Duckjet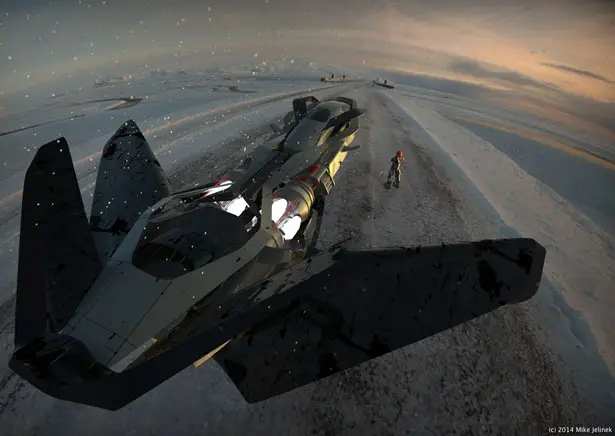 ---
Showerhead and speaker in one brings out the singer in you, this is what Kohler Moxie Showerhead and Wireless Speaker all about. The speaker is located in the middle of showerhead, attached using embedded magnets, don't worry, its 60-angled nozzles will still provide you with full spray coverage. Admit it guys, you all love singing in the shower because bathroom offers excellent acoustics to hit high notes, oh yeah, suddenly you are a bathroom diva. Pair this shower head wirelessly with your music player or smartphone via Bluetooth to bring music to you shower, the speaker offers clean and crystal clear sound. Once you make the connection, you don't have to cut the song short, just dance away from shower to dressing room before you head out the door, nice heh?
Kohler Moxie Showerhead and Wireless Speaker comes with built-in rechargeable lithium-ion battery which can provide you up to 7 hours of continuous music play. There's a LED light to indicate if the battery's low, it's in pairing mode, or charging is completed.
From : Kohler [Buy it here]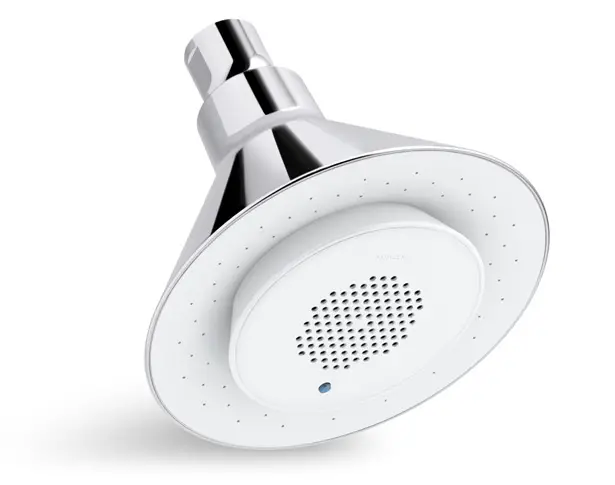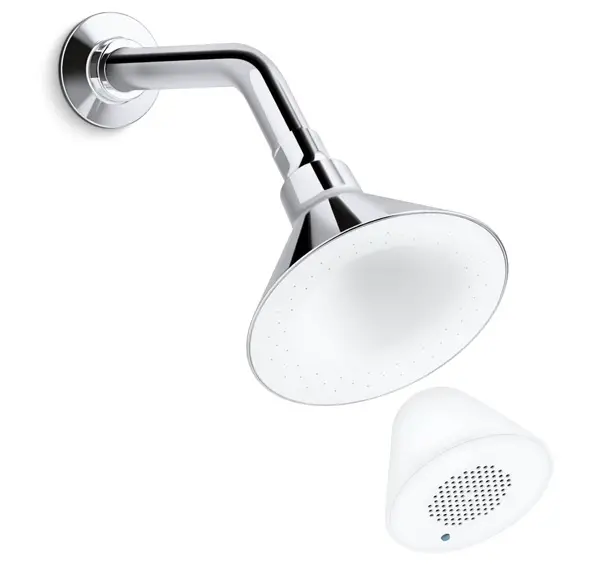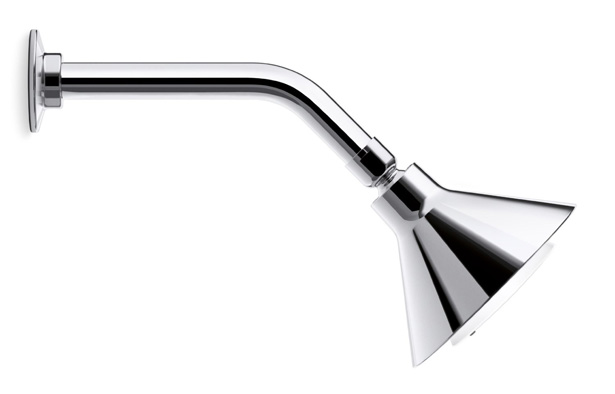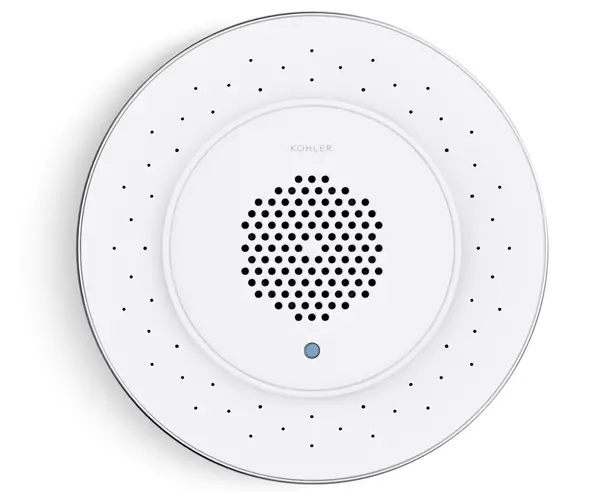 ---