This device has got me to think about my lifestyle. For decades, architects, designers have been coming up with what we say an "impossible invention". But we know that no one even thought flying like a bird but it was made possible by mankind for mankind. But living in a house with spinning walls instead of fixed walls makes me go wild! It is based on a similar principle that is used in hamster wheels. It's you who have to decide whether you want to live as a rodent. Not really. The Multi Functional Spinning Wall as its name will make your head spin. It consists of arrangements of modules and their function changes as u spin it. It's innovative but is it practically possible? Think about it!
The more you work at a time the more you are considered as "talented" and this product makes you a dummy head. If one is sleeping then the other member can't get a cup of tea. If you want to sleep then your roommate has to go hungry till the time your alarm rings. It's not a good idea to use it I guess. Waste of money and it doesn't generate proportional benefits. There should be some better solution for saving space.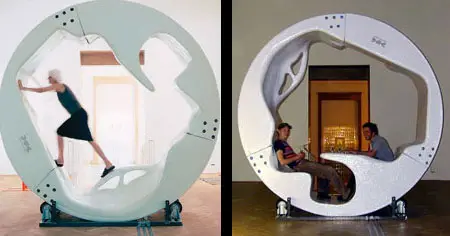 Source : Dvice
---
Seoul as the capital city of Korea is very well known for its large population and skyscrapers. Aiolos is a futuristic vehicle that aims at creating a great urban environment where users can produce their own energy from the wind power generated by those skyscrapers forest phenomena. This electric vehicle harvests natural energy from the wind while you drive around the city. It is equipped with digital signal systems and cameras to help the driver see objects from different angles. The sensitivity of the sensor can be adjusted according to the driver need.
Designer : Kyoung Soo Na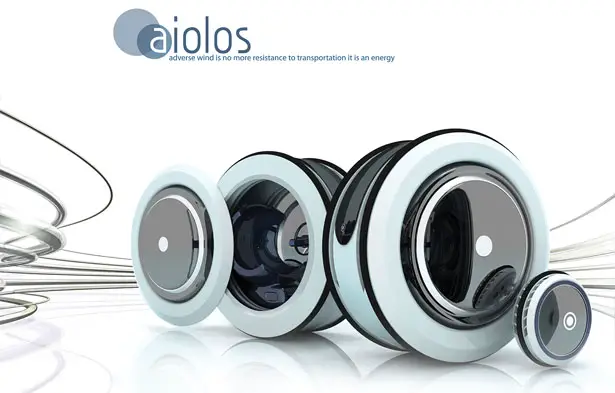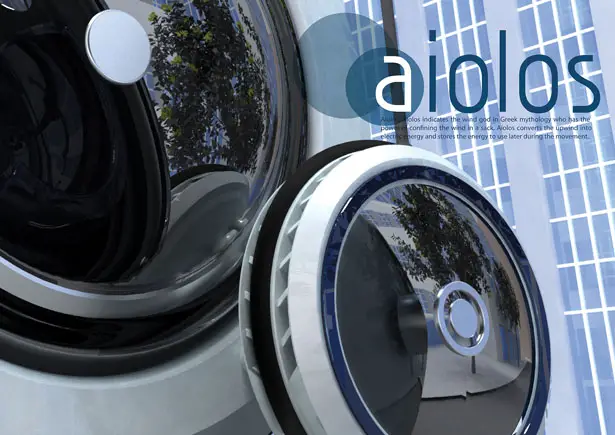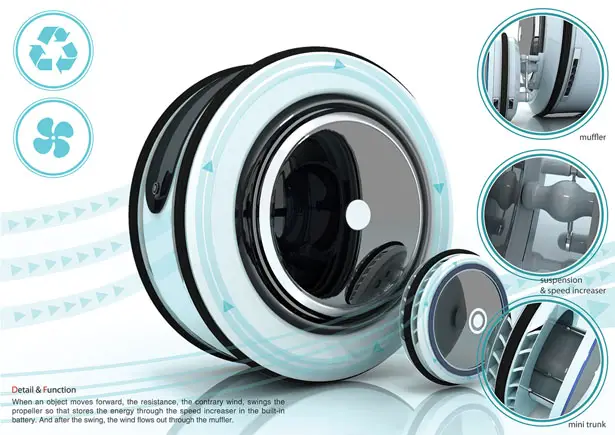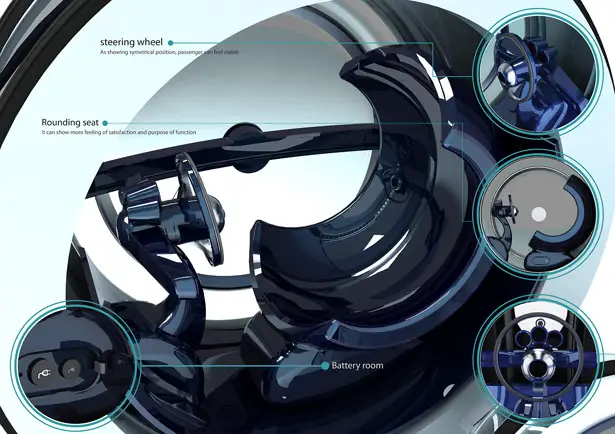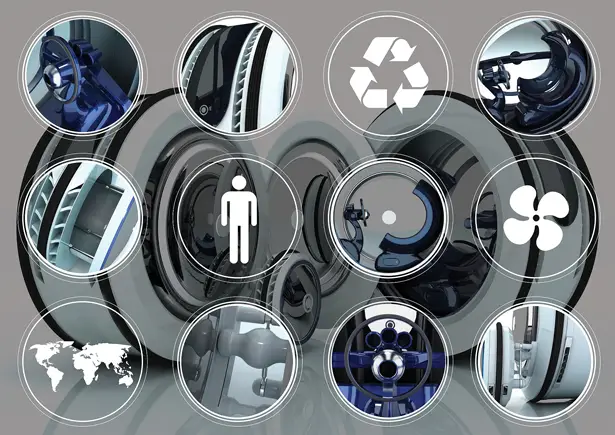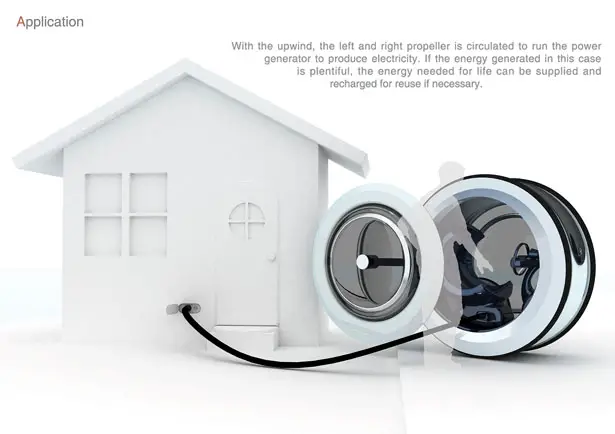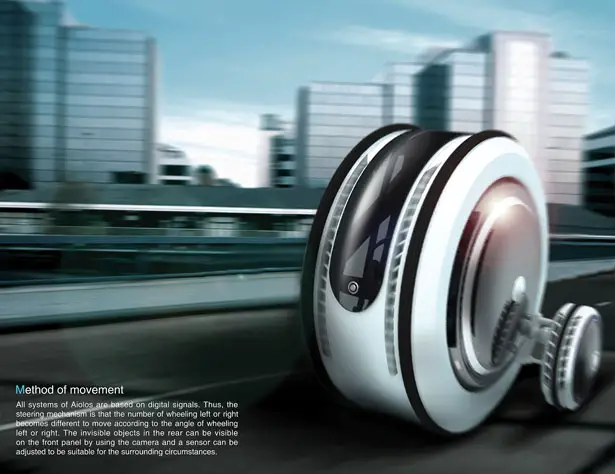 ---
+ POOL Tile by Tile is a very ambitious project of FamilyNetwork and PlayLab, can you imagine there's gonna be a giant floating pool in the East river of New York City? Yes, they have launched a funding campaign to help them bring the pool into realization, tile by tile. It was started with a simple objective, it would be hard for us to clean the entire river, but what if we could start by cleaning a small piece of it? The main goal is to allow everyone to swim in a clean river right here in New York.
+ POOL has been designed to be able to filter the river and it floats in through the wall of the pool, so that you can swim in clean river water, like the first time ever in 100 years. This pool features layered filtration system which removes bacteria and contaminants to guarantee you with clean, swimmable water that meets city and state standards. Children are safe to swim too, no chemicals, no additives, simply clean river water.
Designers : Family Network and PlayLab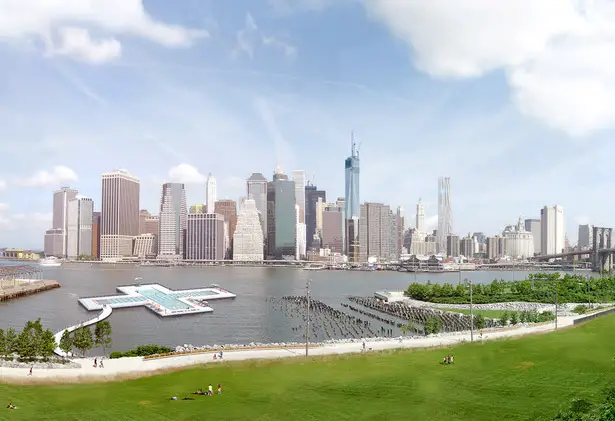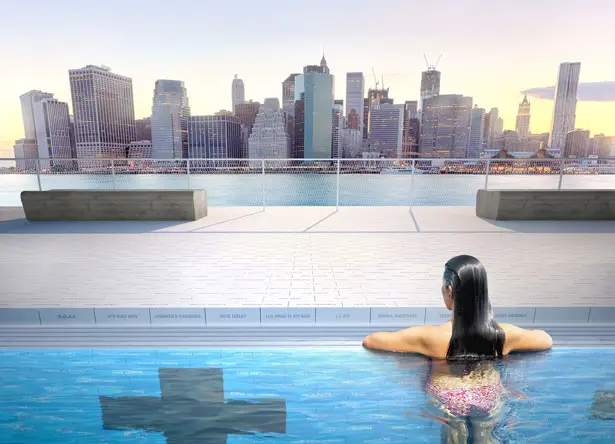 By backing up with project you would support the act of cleaning the river. This pool is able to clean up to ½ million gallons of river water every single day, so it's definitely a measurable contribution to the rivers of NYC. Whether you are a swimmer, bather, hanger outer, you would still be able to enjoy the pool. + POOL actually consists of 4 pools in one: a Kid's pool, Lap pool, Sports pool, and Lounge pool. This project would be an iconic shape in NYC.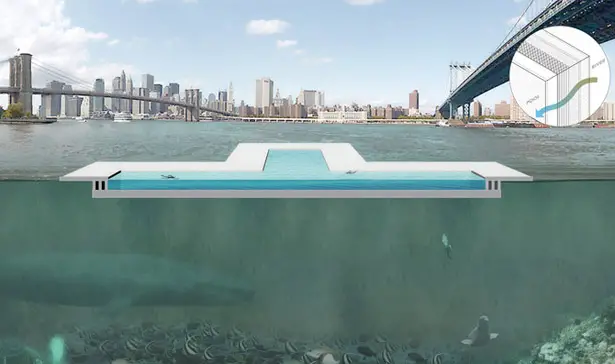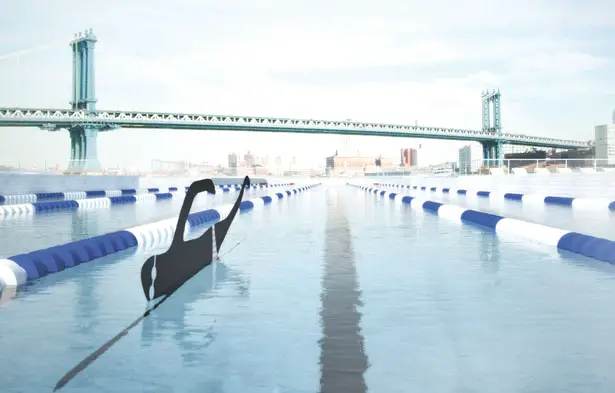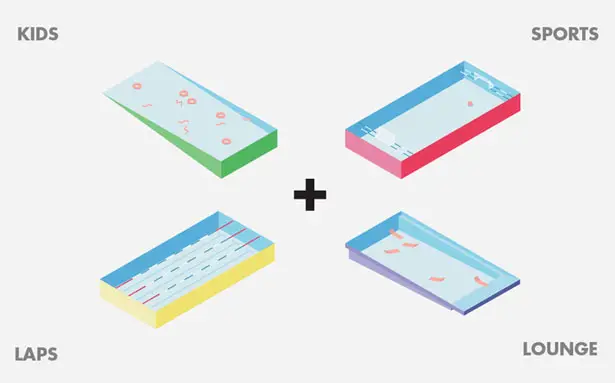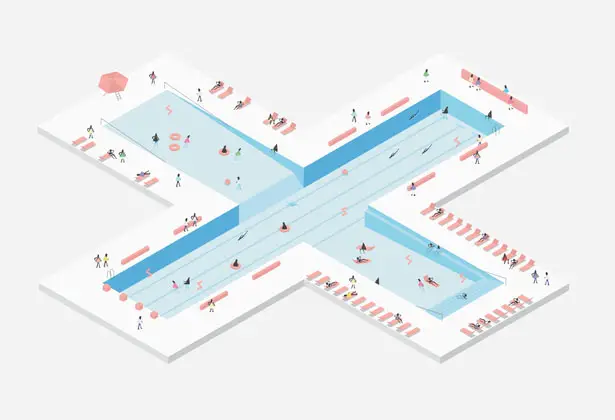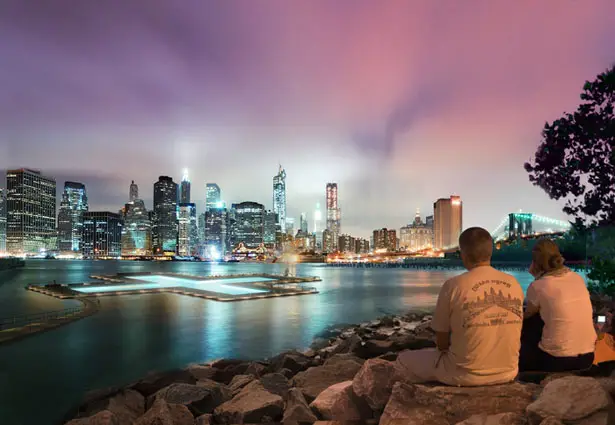 ---