Twin Bench is the Sunlab 2013 contest winner and currently looking for manufacturers to mass produce this fun furniture design. The designer says that twin is a modular bench with a social character. You can construct this bench as traditional one but when you attach curved elements under the legs, you can turn it into a see-saw bench. Each set consists of a long plank, a pair of legs, and rounded bases to turn it into a swinging bench. You can choose to slot the legs into notches which are located at each end or middle, in this way, you can choose to rock the bench right/left or up/down.
Designer : Andrea Rekalidis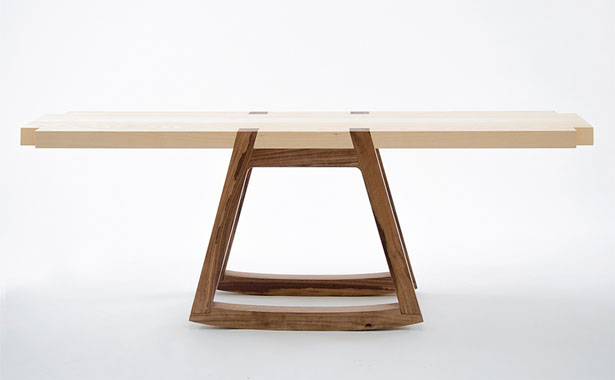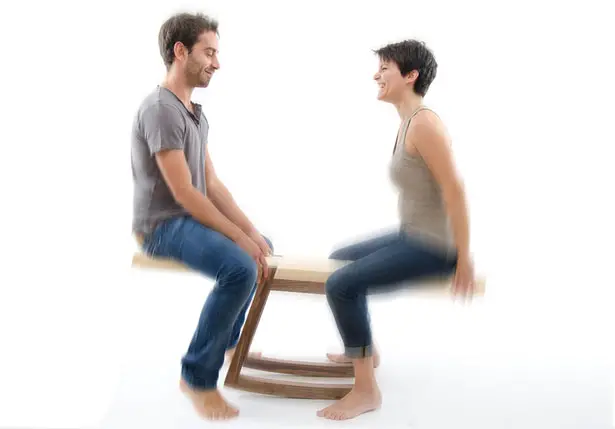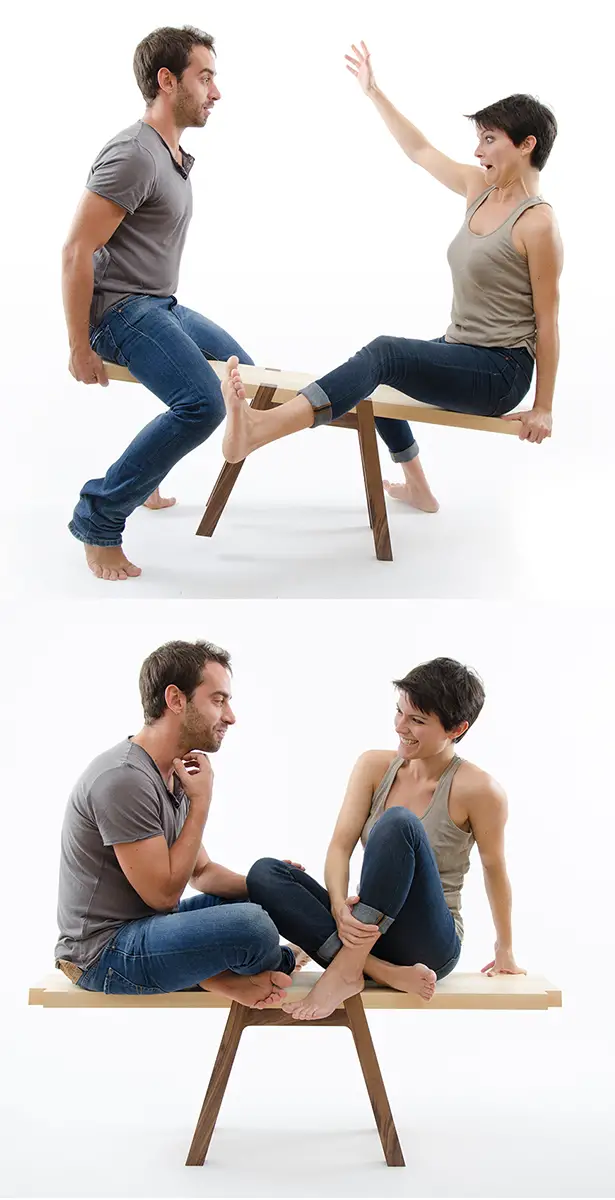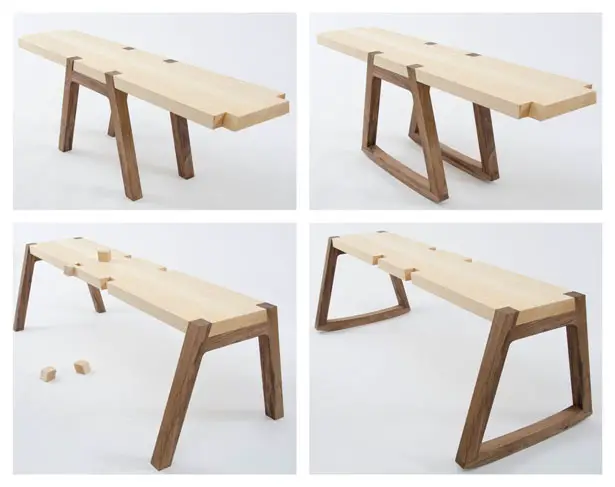 ---
A pack of GIGS.2.GO USB flash drives which you can tear off to share them. The compact size (a credit card sized pack) makes it easy to carry and share, not to mention it uses low-cost molded paper pulp as its main material, a nice tiny reusable thumb drives. This concept is the answer of the challenge that small gadgets don't have to use oil-based plastic enclosures, it can utilize 100-percent post-consumer recycled paper as well.
Kurt Rampton, the designer, says that this concept is renewable, biodegradable, cheap, lightweight, yet durable enough to ensure each tab lasts many uses. He explained that this project was inspired by BOLTGroup designers who frequently running into problems when sharing presentation or files with clients, because not all clients are tech savvy while cloud sharing might not be the best option.
This small pack of flash drives can be shared easily and you can even give it to the client. It's flexible and requires low cost in production, thanks to the idea of using molded paper pulp. The result is a great opportunity for anyone to use up-cycle material as a gadget product enclosure, the ability to tear the material lends itself to the tear-off-tab concept. At the end of its useful life, you can easily disassemble GIGS.2.GO USB flash drive to separate the organic and technical parts.
Designer : BOLTGroup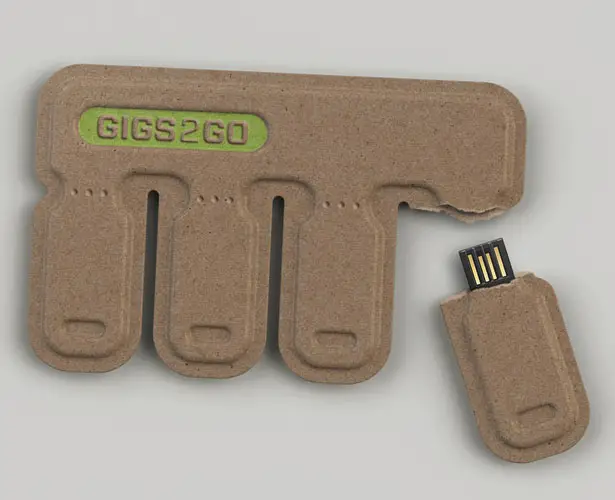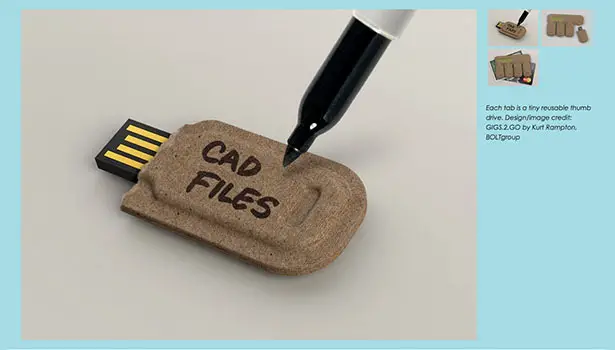 ---
BMW has launched the 328 Hommage concept, a design study concerned with a speedster, at the Villa d'Este. Taking its inspiration from the legendary 328 model, some of its awe-inspiring features include carbon-fiber body with asymmetric windscreen. The 328 Hommage holds the same layout. It is an exceptional 2-seater roadster having a front-mounted engine with a lightweight construction. The 328 Hommage BMW is unlike the 1930's model in terms of its make, the usage of carbon fiber reinforced plastic. The exterior design boasts a surface treatment related to the one followed by BMW for its newest concepts, with its design incorporating an assortment of elements, which creates a visual tie to the original model. Thanks to the usage of materials as well as freely suspended elements including 2 iPhones included in the dashboard via special aluminum housing having a silhouette of classic stopwatches , that expresses a sense of lightness in terms of its interior structure. Clear-cut lines run across the sedan body's taut surfaces. Overall, the 328 Hommage model is very awe-inspiring.
Designer : BMW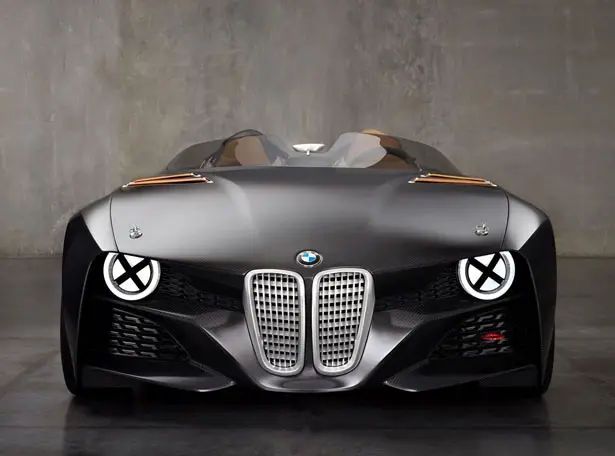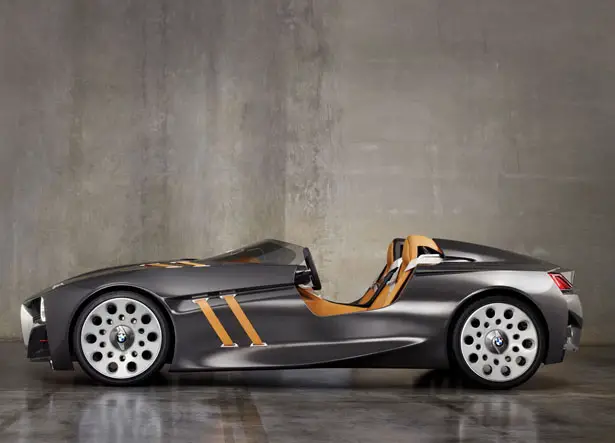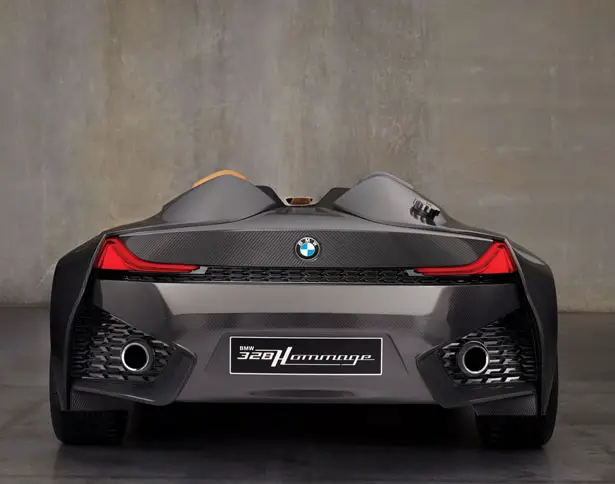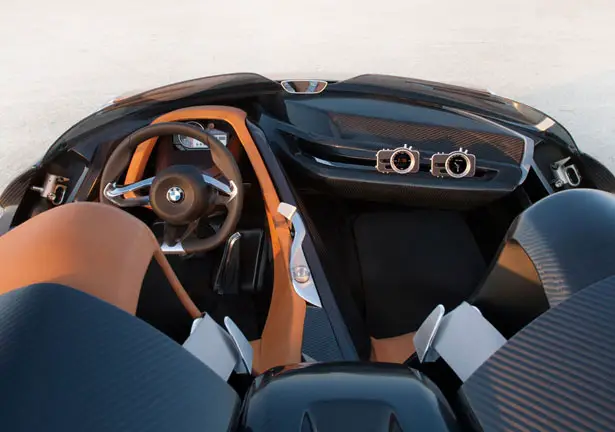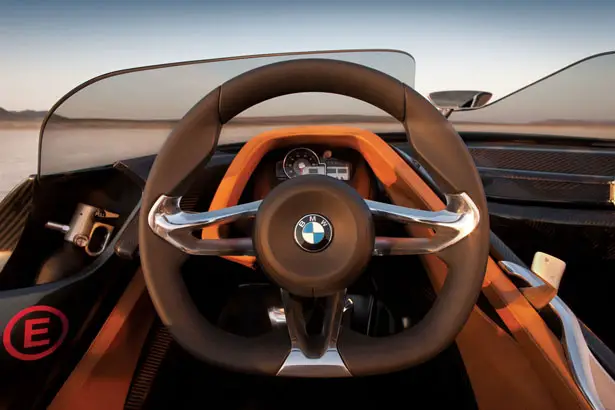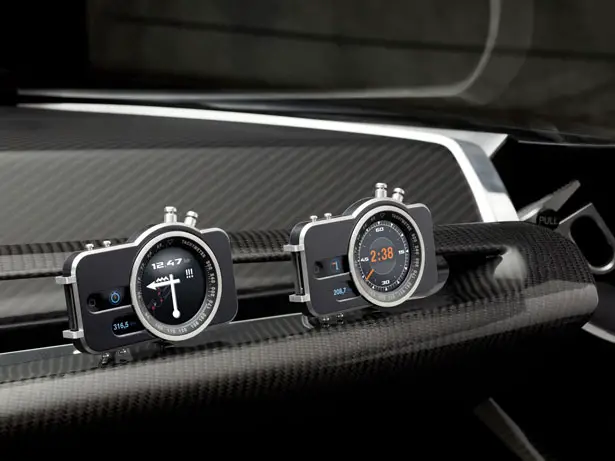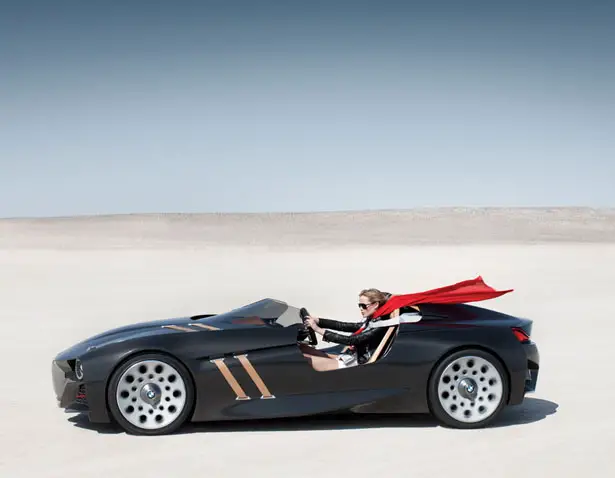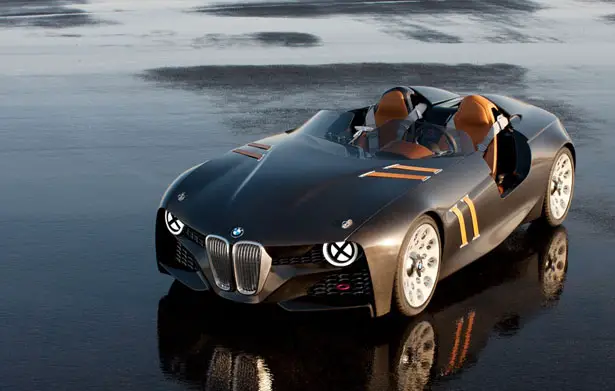 ---