There are times when sudden raining or snowing can make central lane markings on the road become invisible, thus causing traffic congestion or worst, traffic accidents. Buoyancy-Road design tries to solve this issue by automatically rising lane separator when water or snow obscures a road's lane markings. This buoyant lane separator emerges due to its buoyant quality, therefore, when water or snow covers the road over the height of the traffic lane, it will raise this device automatically. In this way, drivers will still be able to recognize the position of the lane markings. Buoyancy-Road system can also be activated manually in the case of a temporary lane reversal.
Designer : Joh Minhoo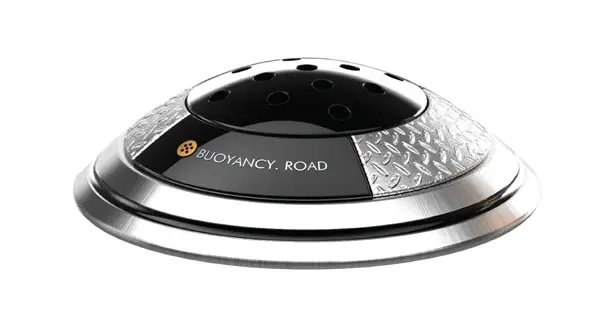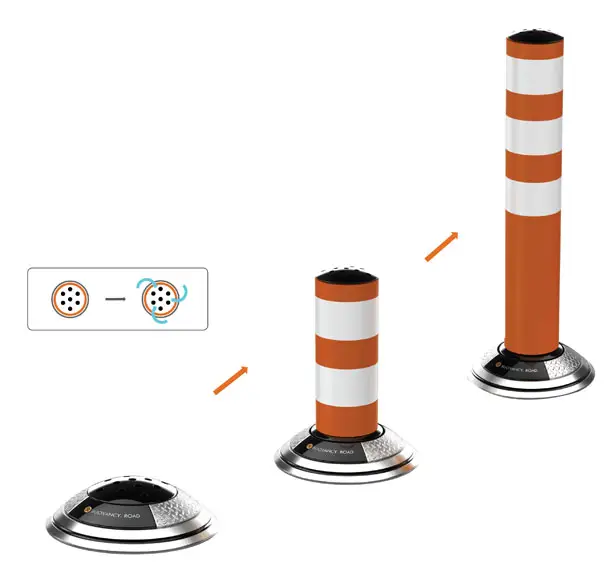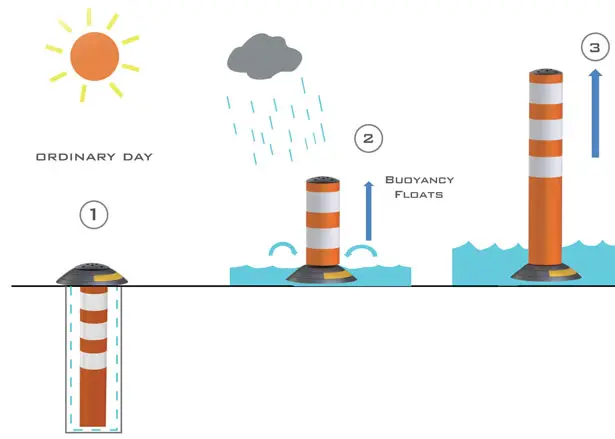 ---
Most of the people wish to have something peculiar and unusual about their stuffs. If you are one of them then this clown sofa would definitely add up to your interest. This clown sofa imparts a very peculiar look with round big head at the top and two rabbit like long ears. However, its comfort can never be challenged as its seat is made up of high quality cushion with a very luxurious blue colored covering. It could be placed in your dining hall or drawing room where it would catch up the eyes of your guests.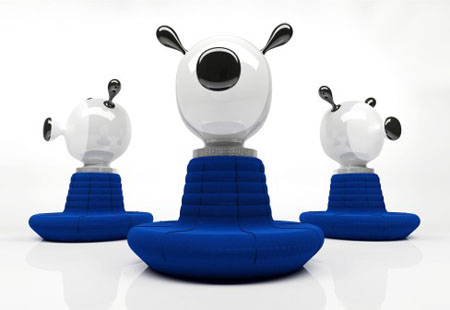 Designer : Jaime Hayon
---
Grilling can be exhausting and lengthy process, not to mention you have to deal with dirty and bulky equipment. Some grills are too heavy to move around, honestly, who likes to move messy and hot equipment. Noticing this problem, Patrick Sherwin and friends has come up with GoSun Stove Portable Solar Cooker.
This grilling equipment has been designed based on extensive researches, the team compared this product with other portable/stationary propane grills, charcoal grills, or camping stoves. The result, GoSun Stove ranks in almost every component from capacity, cost, speed, style, easy of use, safety, and versatility.
From : Patrick Sherwin, Matt Gillespie, and Adam Moser [Pre-Order]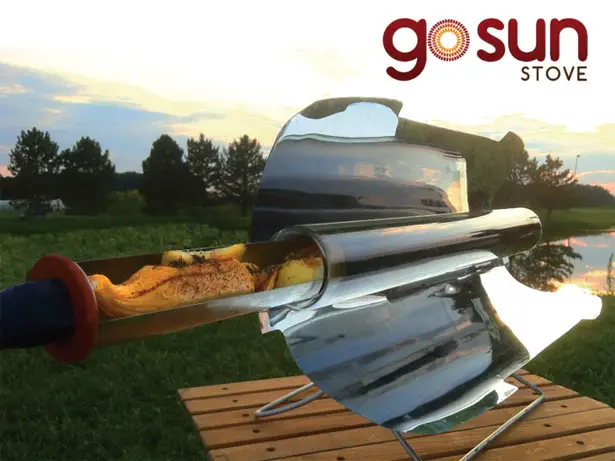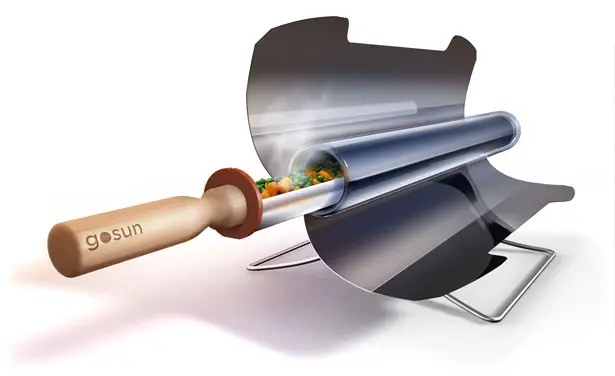 This fuel free cooking equipment requires only 20 minutes to make your meal sizzling hot up to 550° F. Utilizing sun's energy to cook your meal means that you don't have to worry about any open flame, or burning charcoals to dispose, it's clean and renewable energy. The portability allows you to deploy this equipment in seconds. Whether you want to cook, bake, boil, or fry, as long as there's sun, you can do it.
After cooking, this unit keeps your food hot for hours, thanks to its evacuated tube technology, it functions as a giant thermos. This means even though there are some clouds blocking the sun, the tube keeps your food hot and continue cooking between sun-breaks.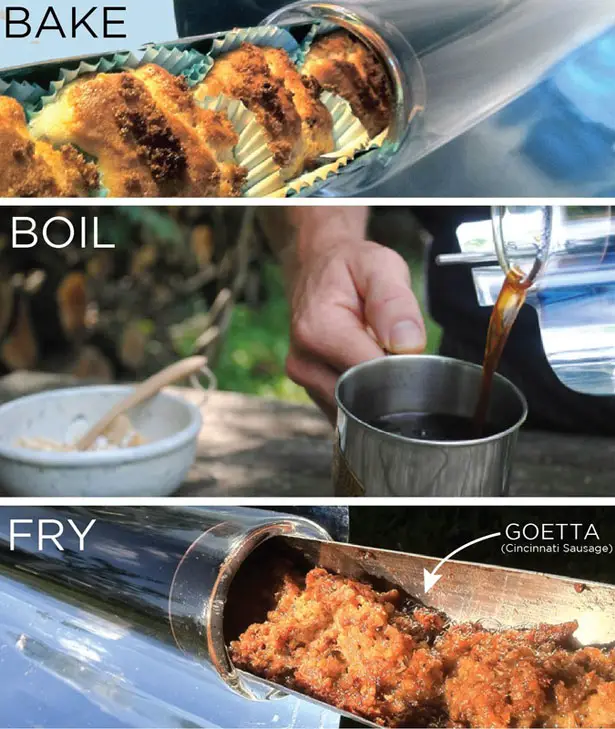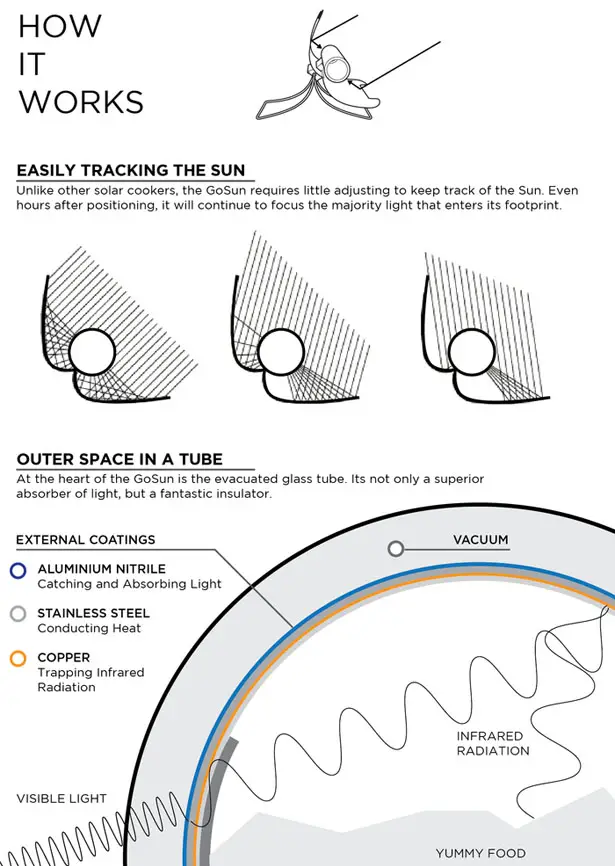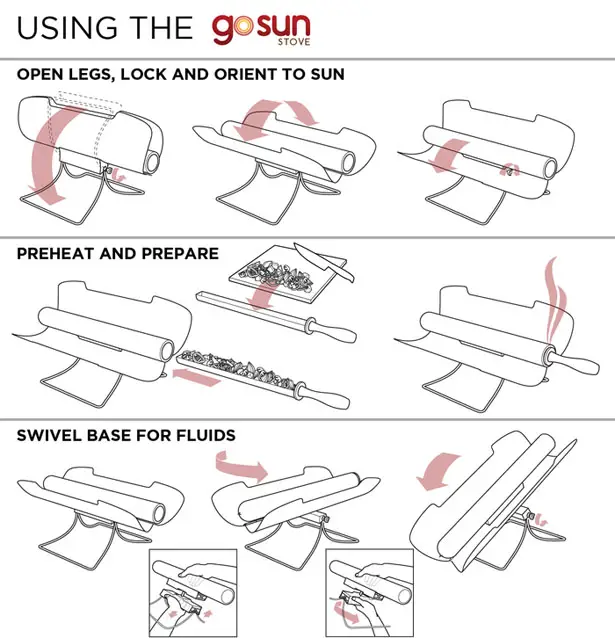 ---