We have featured Rising Table before, a modern furniture design by Robert van Embricqs. This time, Robert submitted Rising Furniture Series: rising chair, rising table, and rising side table. After he graduated from Gerrit Rietveld Academy with Rising Chair design, he focused his attention to find new ways to adapt these unique techniques to different pieces of furniture.
Van Embricqs has always been fascinated by the complexity yet esthetically pleasing of natural form. He finds that plant life, bone structure, and movement have given a lot of inspiration when he's crafting his art. During the design process of Rising Furniture, Van Embricqs focused on combining the functionality with an esthetically pleasing look, flexible furniture that reverts to its basic form. As you can see here, these furniture pieces can be turned completely flat when not in use. These furniture designs are currently available through Robert van Embricqs, you can contact him using via this email address: info@robertvanembricqs.com
Designer : Robert van Embricqs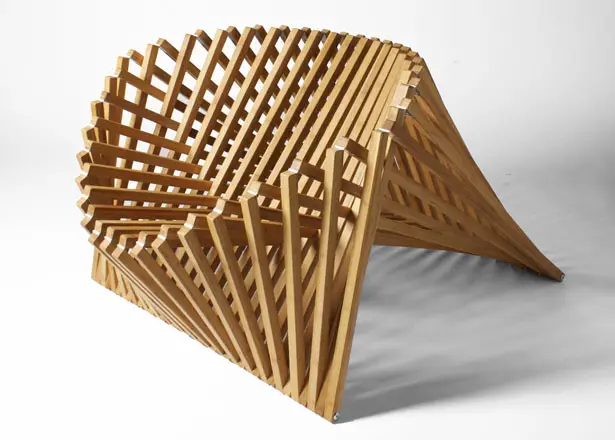 Rising Chair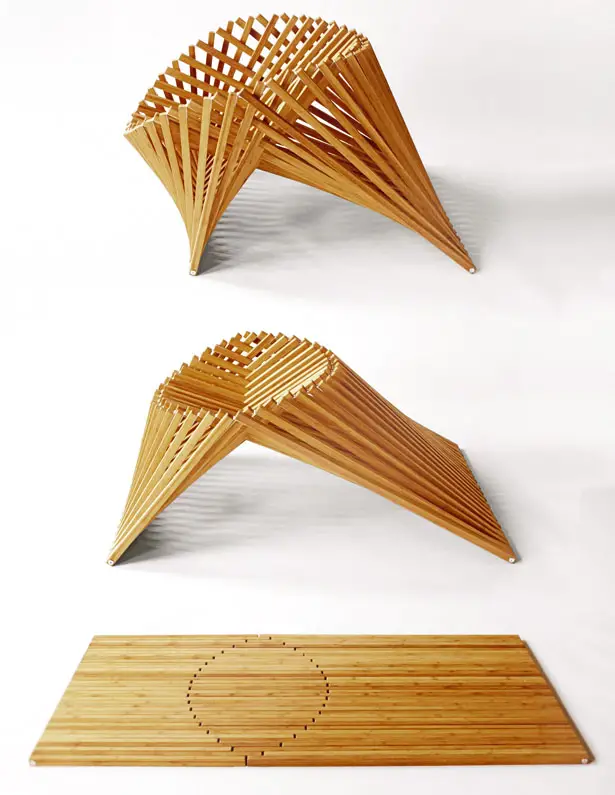 Rising Chair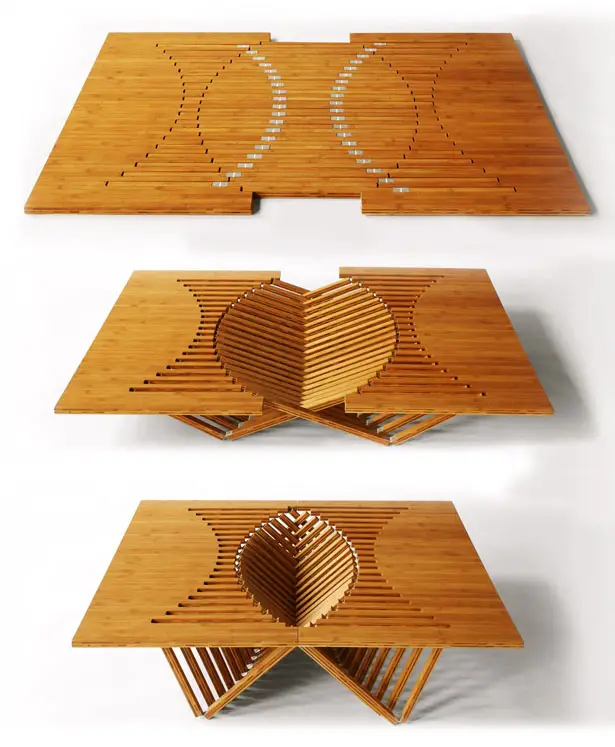 Rising Table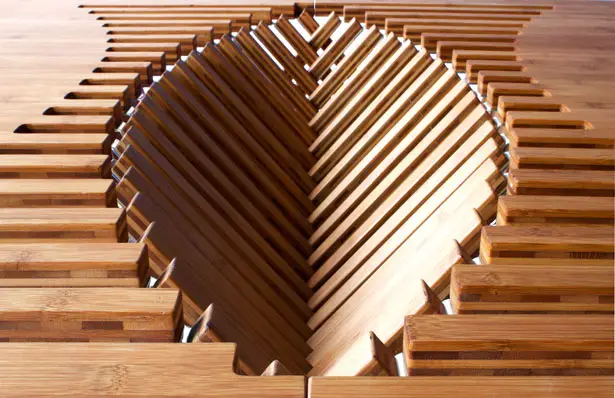 Rising Table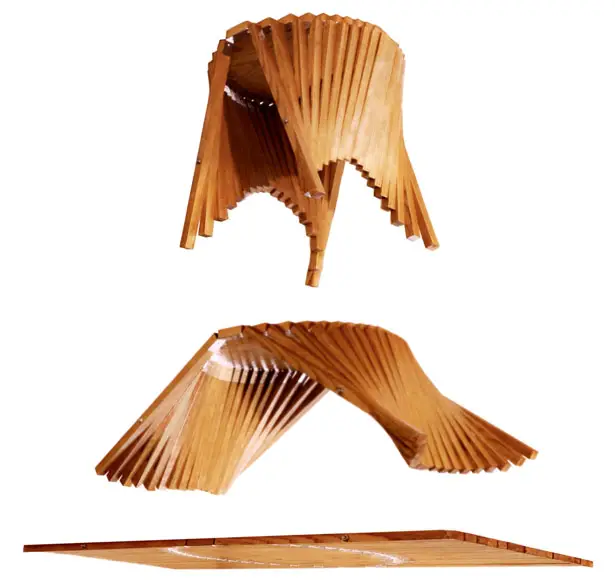 Rising Side Table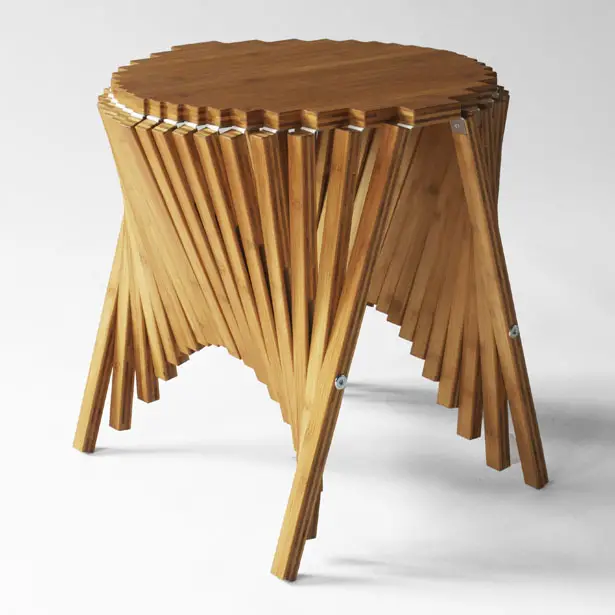 Rising Side Table
Tuvie has received "Rising Furniture" project from our 'Submit A Design' feature, where we welcome our readers to submit their design/concept for publication.
---
Samsung is developling a new concept in digital camera. Take a look at Samsung SS700, designed by Jin Woo Han, it combines the idea of snap and frame at the same time. Simple isn't it ? You don't have to wait any longer to show off your pictures. This is the kind of smart digital camera, there are no buttons to set any menus, the camera do all the thinking. Don't worry if the screen not big enough, because Samsung SS700 has large screen and bright enough to display the picture. What about the kick stand ? Don't worry about that, it is already built in within the digital camera.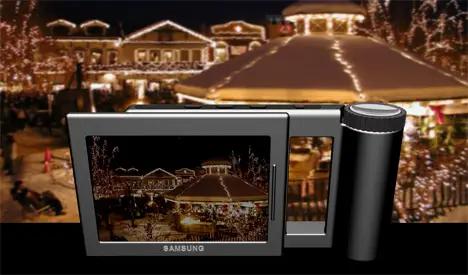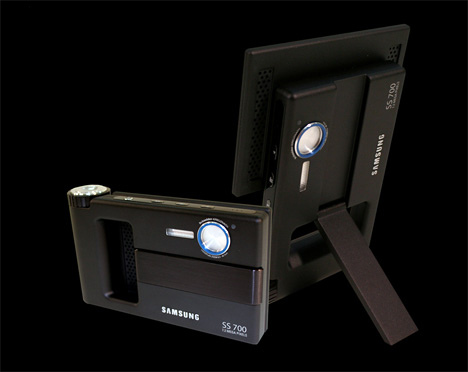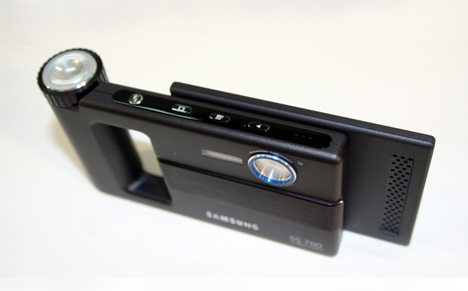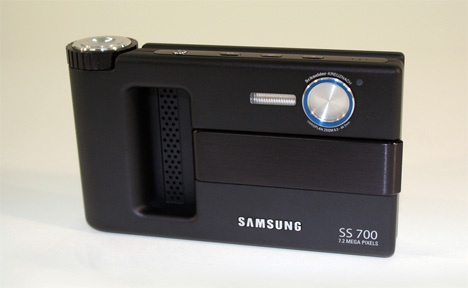 ---
The Mobi electric folding wheelchair is a powered mobility device designed to meet the lifestyle requirements of our aging population. Mobi reflects the future of products for an aging population. Stylish and convenient, it offers urban mobility alternative to bulky, generic electric scooters.
For added versatility, the design of the wheelchair features an innovative folding mechanism that allows it to be folded up and stored and transported in a vehicle without any need for disassembly. To encourage user independence and promote the user to be physically active, Mobi electric folding wheelchair is controlled similarly to a traditional manual wheelchair; the user pushes on the hand rims. However, force sensors in the hand rims detect the user's physical exertion and add additional power to the wheels. This means Mobi makes physical movement easier in a similar fashion to power steering in a car.
Designer : Jack Martinich (Monash Uni, Caulfield)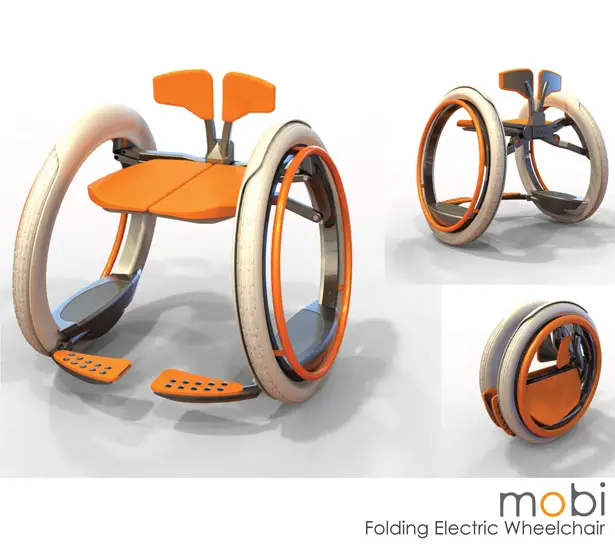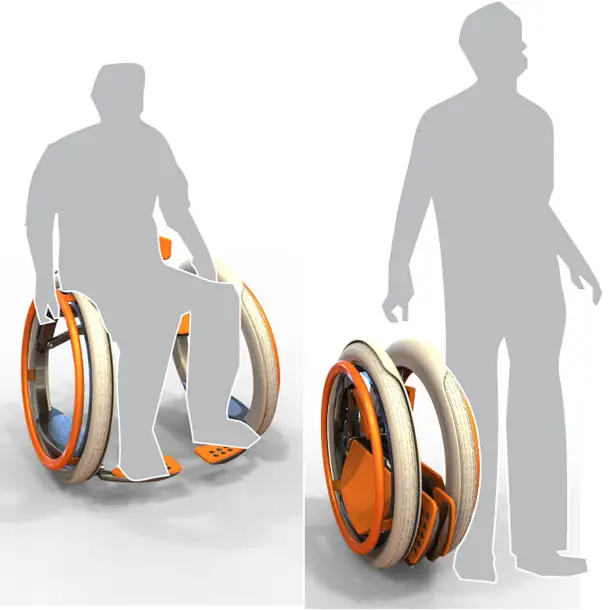 This electric wheelchair incorporates self-balancing Segway-inspired technology that positions that keeps the user in the centre of gravity while balancing on two wheels. The elimination of the need for castor wheels leads to more compact and manoeuvrable vehicle. Rechargeable lithium ion batteries power the electric servo motors located in the base of each of the hubless wheels, giving Mobi a range of approx. 20km with one charge.
Mobi electric folding wheelchair features other notable design innovations intended to make assisted movement a more pleasurable and confident experience. The wheelchair features bigger, 26" tyres for improved comfort. Integrated handrest/wheel guards protect the users's clothing from tyres. Wider ergonomic pushrims also allow an easier grip. To improve user confidence and safety automatic kickstands deploy when footrests are shifted upwards while standing out of or sitting into the seat.
Dimensions: 700x700x500mm.
Specified Materials: Aluminium Chassis, Polyurathane, ABS plastic.
Model Materials: MDF wood, acrylic paint.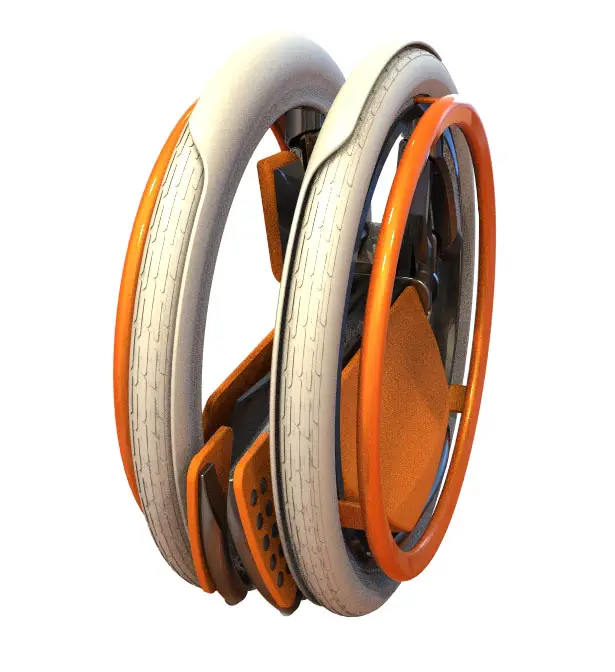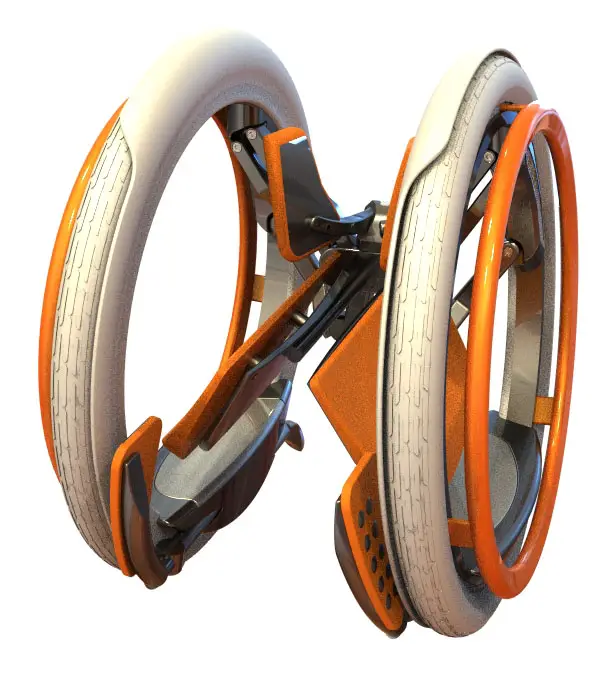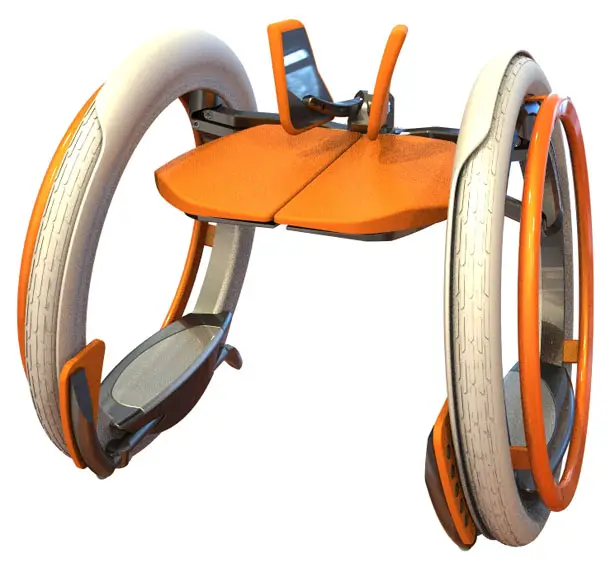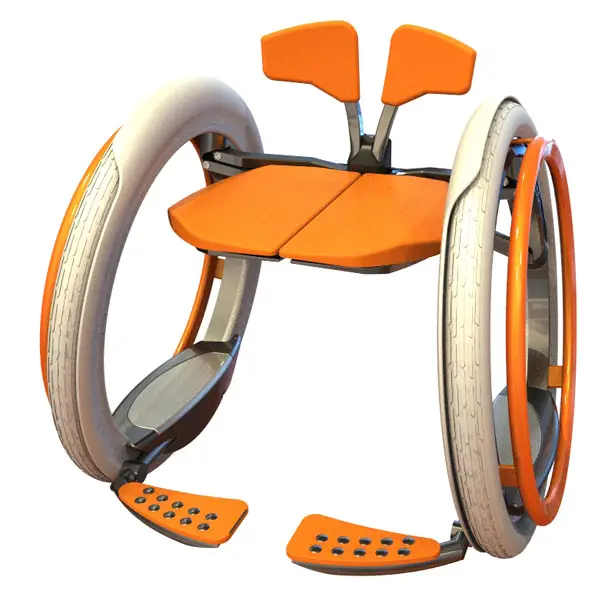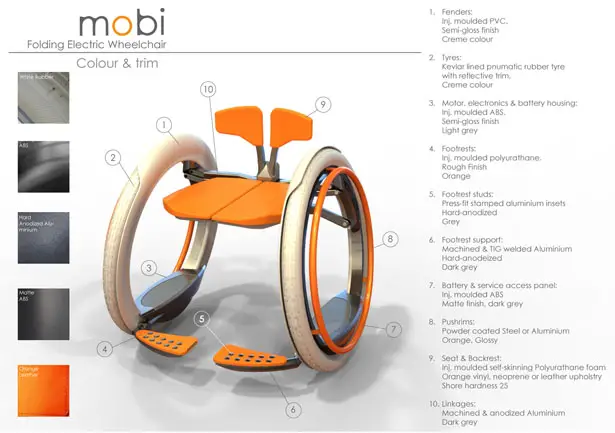 Click above image to get bigger view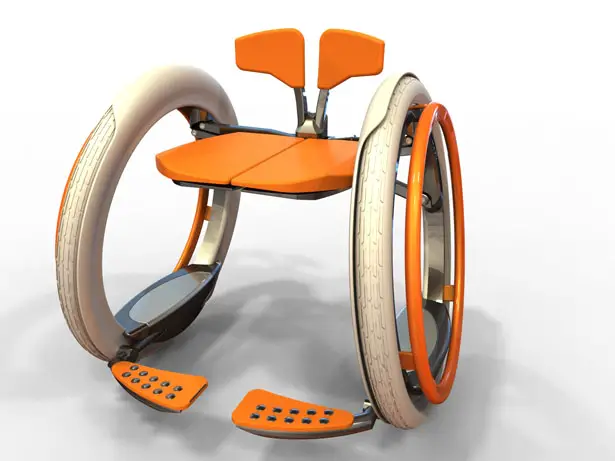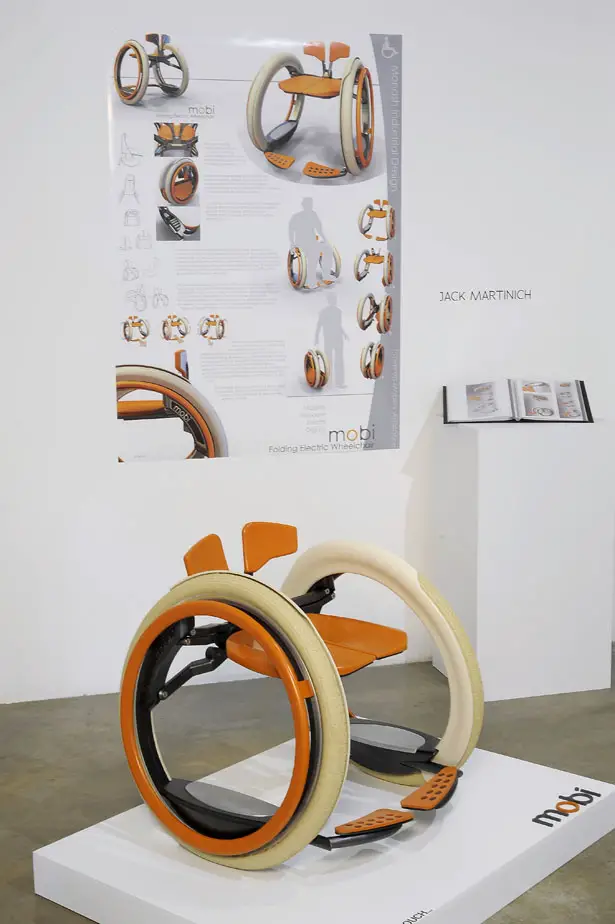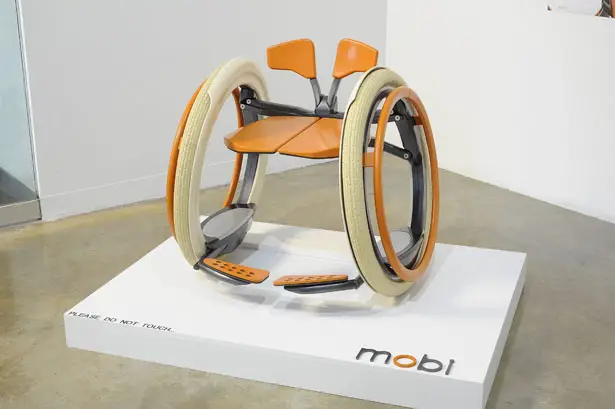 ---