Modern pace of life is very fast. Time is priceless. We aspire to do more and spend less time on every task, including cooking process. The design task here is to create kitchen accessory, which can shorten cooking time.
Task solution: multifunctional item, which combines a chef knife with a handy spatula.
From an aesthetic standpoint, Master Knife has a nice on the touch material, a tight-knit design with bright green color of top covering on knife's edge. It's a stylish accessory for cooking. From a functional standpoint, this knife helps to minimize time for cooking by using one item instead of two or three. Now you can cut vegetables, mix a salad and turn pancakes having used only one item and save your time.
Designer : Mikhail Belyaev for F.O.R.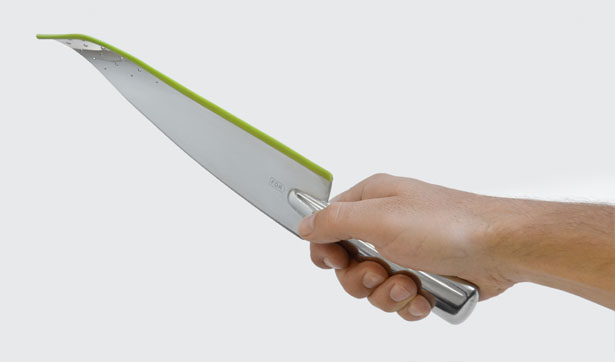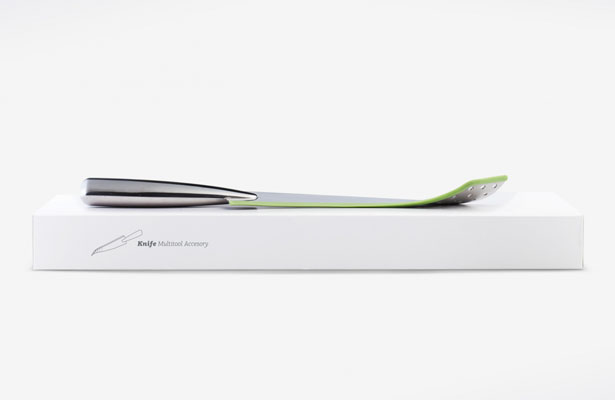 Tuvie has received "Master Knife by F.O.R" from our 'Submit A Design' feature, where we welcome our readers to submit their design/concept for publication.
---
Guru Tap eco friendly faucet has pretty weird name don't you think? Well, master means Guru in Hindu terminology and this amazing 'Guru Tap' is named after that. It is designed by an Italian Designer, Ernesto Messineo who is based in Milan and is hoping to see this design on the top of the whole new generation of faucets or taps and fittings. This Guru Tap provides you the opportunity to save water also deliver enough water to use. As you can see in the picture that it directs water flow in an unusual way because water first goes up and then down. The top of the tap is designed from a tinted but transparent material that allows you to see the way water flow through the faucet.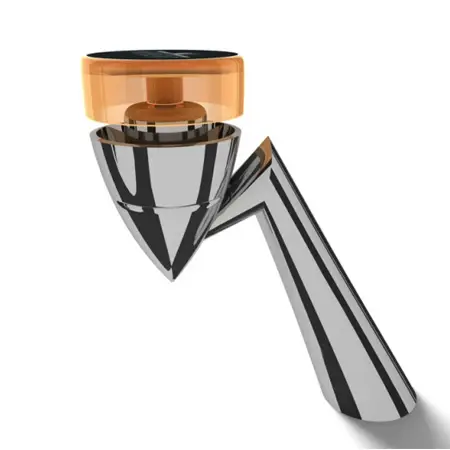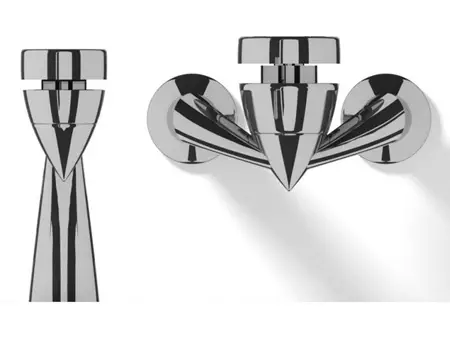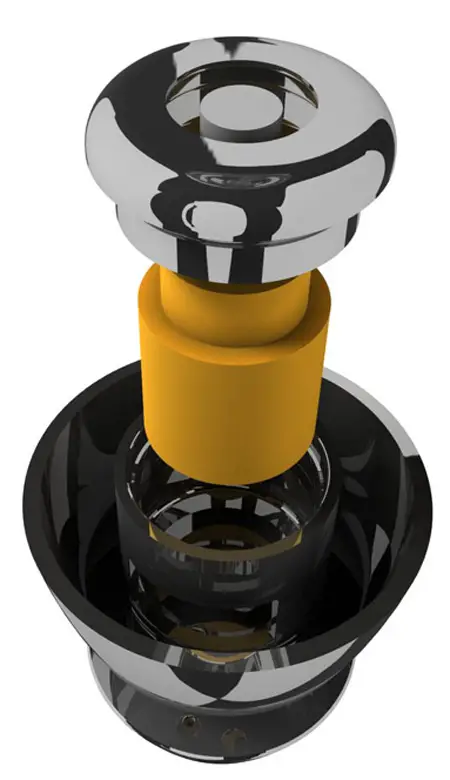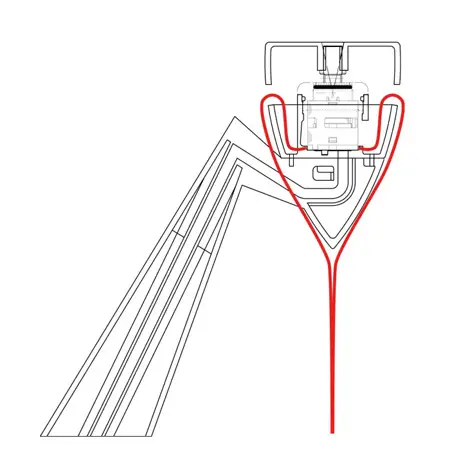 Designer : Ernesto Messineo
---
SOLENOPSIS Race Vehicle was a design submission for Local Motors competition Terra Prix 2085. It is an attempt to offer you a glimpse into the world of racing in not so distant future. The vision imagined by this designer suggests a very complex society combined with advance technologies, sustainable design, and isolation from the nature. SOLENOPSIS Race Vehicle concept provides a way for people to discover the world around them without having to destroy it. This futuristic vehicle relies on bio-mimicry to adapt to its environment and bring the passengers as well as viewers of the race into the most exotic places on earth.
Designer : Borka Schwarzer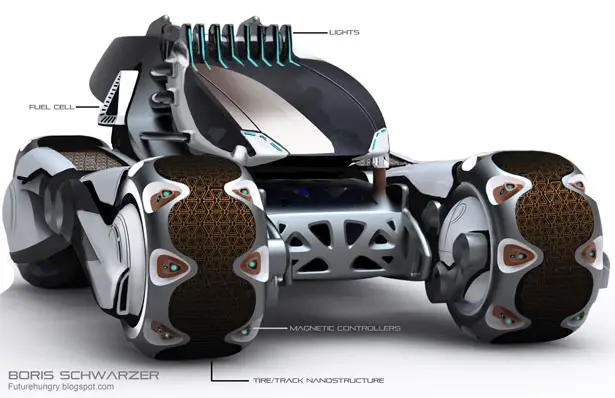 The body of SOLENOPSIS was inspired by the body structure of an ant with modular external frames design, hence it allows quick repairs and guarantees safety to the drivers. The innovative structure of the tire came from heavy researches on fire ants ability to lock onto each other to form a complex waterproof structure. As the result, SOLENOPSIS Race Vehicle can transform from tire to track during the race, the nanostructure of the tracks can be connected and disconnected through magnetic field generators located on wheels.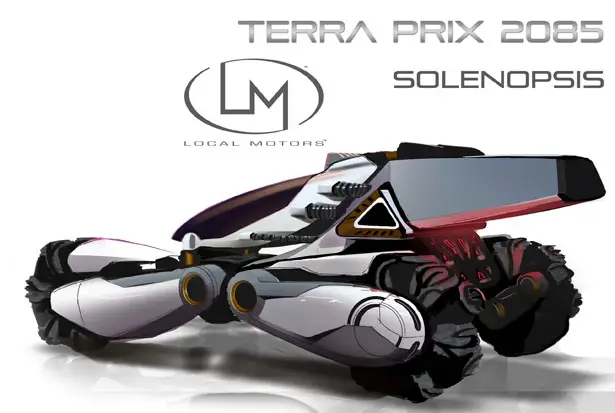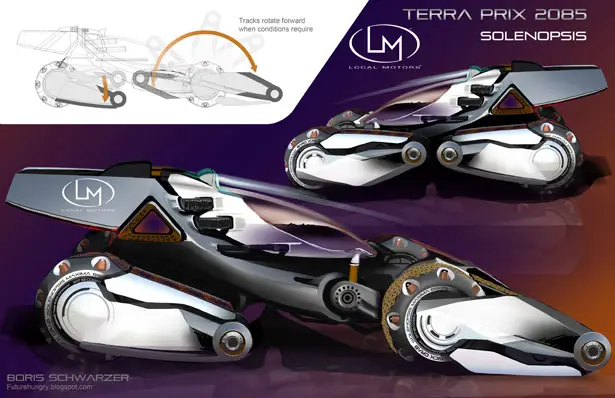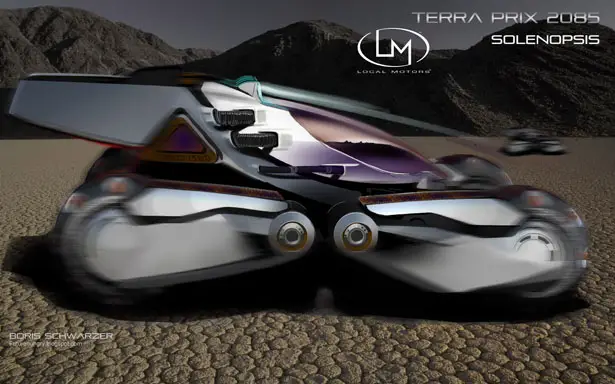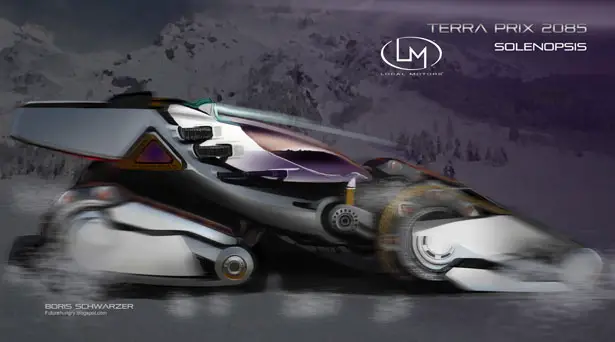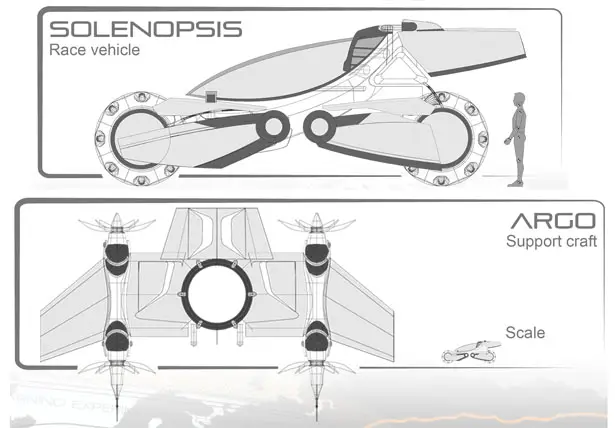 Aside from SOLENOPSIS Race Vehicle, the designer has also designed additional future aircraft called ArGo (air-go). This aircraft has inflatable body that makes it light weight and efficient. Using similar modular approach as SOLEPNOSIS, the team living area of ArGo is separated from the main control. During the flight, several ArGo can be connected to save more energy, for example during the race, several ArGo from different teams can be connected to form a wind energy generator where the power can later be used for the race.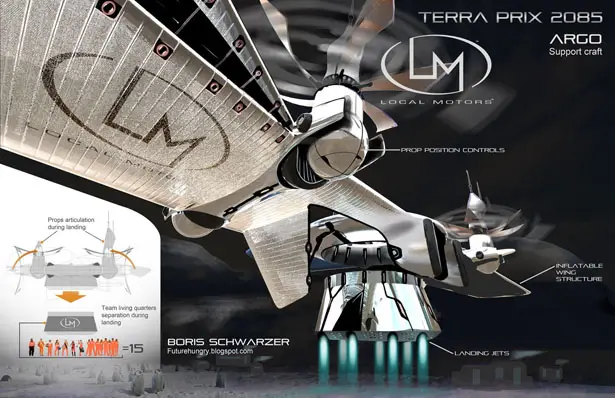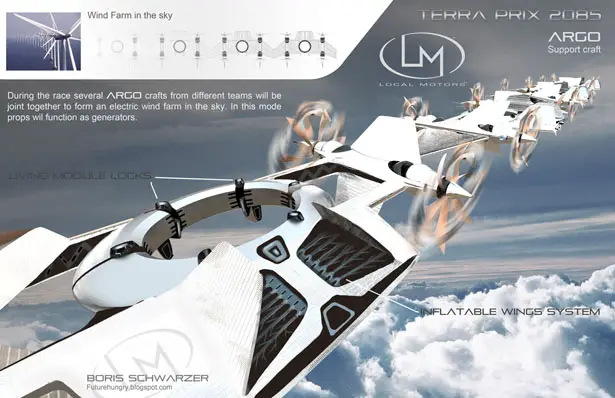 ---