When seeing is not enough, you can wear Teslasuit to feel what you play. It's world's first full-body haptic suit, wearing it can make you touch and feel virtual reality gaming. This innovative smart textile allows you to interact with virtual environments, the electro-tactile haptic feedback system allows you to touch and feel objects inside the virtual world. In simple words, when you touch something, you get to feel the sensations, transmitted to your brain by electric pulses through Neural System.
This futuristic suit stimulates your body with mild electric pulses, giving you a wide range of sensations from virtual hug, touch, or virtual bullet shot to heat and cold. It sounds amazing right? Once more thing, that smart textile is also washable.
Designer : Tesla Studios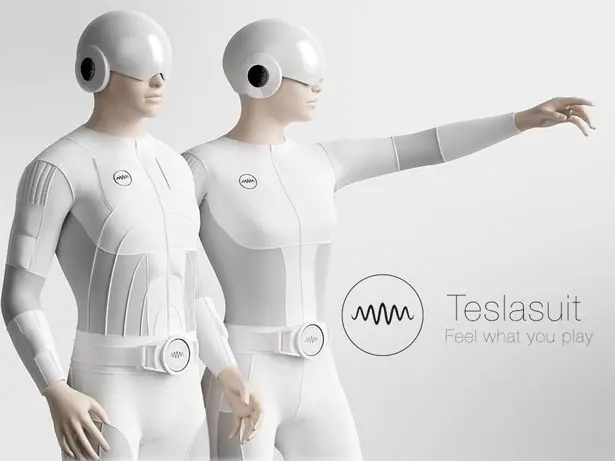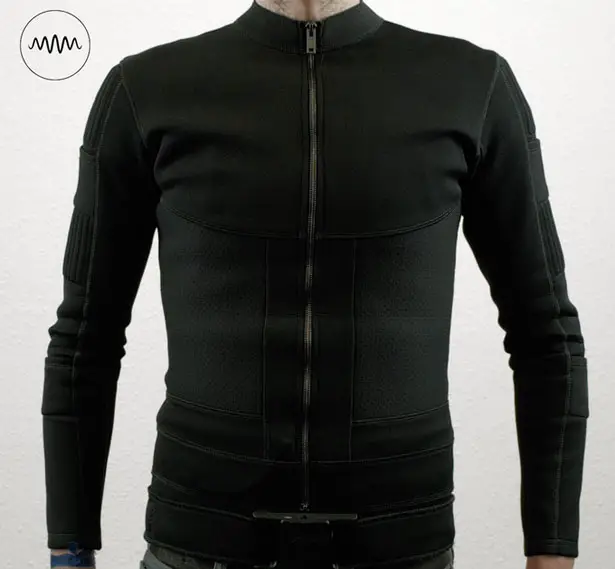 Being modular design, Teslasuit allows you to upgrade at anytime, the current set consists of smart textile suit with a 30-point haptic feedback array, and the control belt. The included battery can last up to 4 days on a single charge of normal use. The main control unit is the T-belt, it provides wireless connectivity to the vast array of existing tech such as Oculus, Google Glass, OSVR, Microsoft HoloLens, or other virtual reality headsets.
You are allowed to create your own patterns for sensations thanks to its Haptic Editor. These patterns can be played and shared to friends and family of the whole world.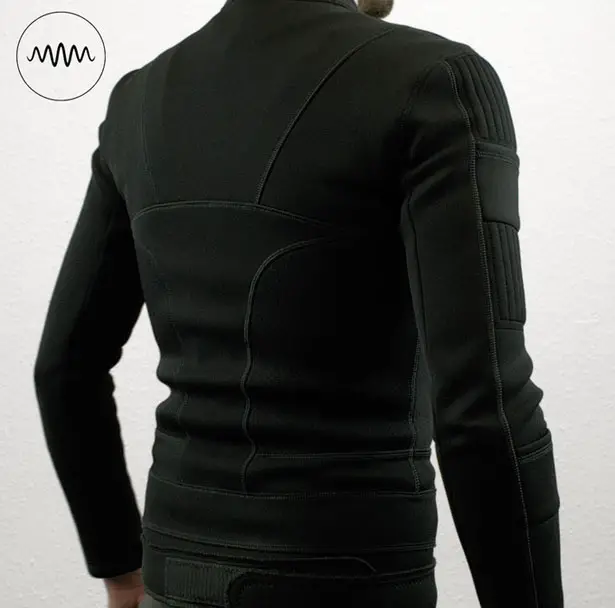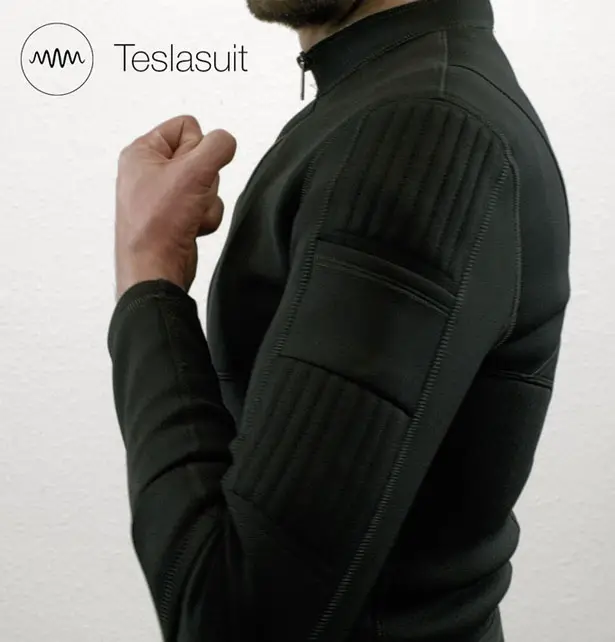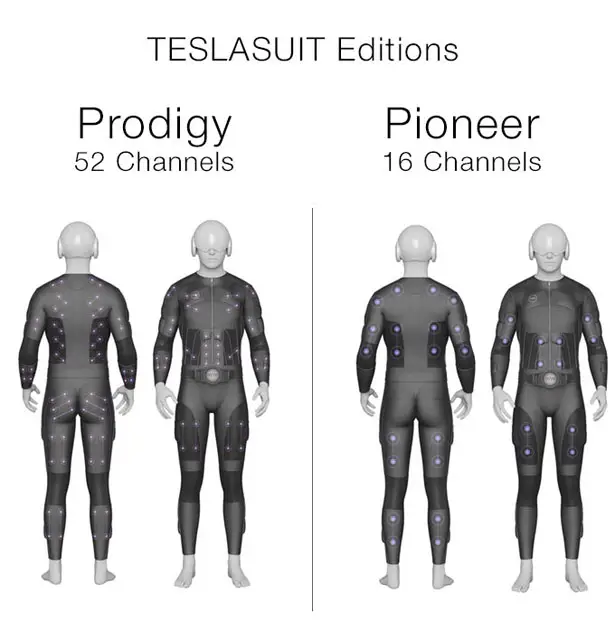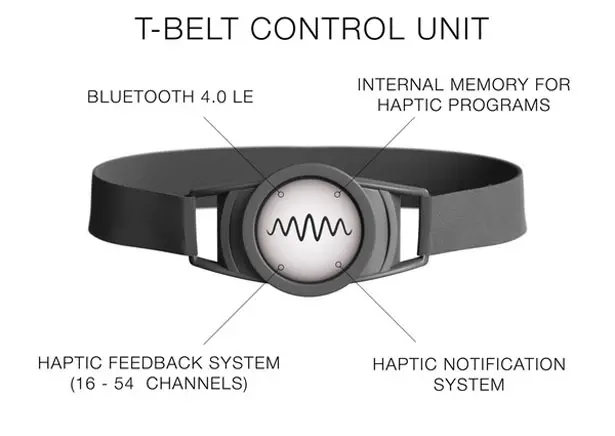 ---
Renault ALASKAN concept pickup truck has been unveiled. Renault brand has been known for its light commercial vehicle for the past seventeen years, it has great positions in South American and African markets. Now, it seems that they want to broaden their market by moving into pickup truck market. This concept would carve the way for forthcoming model, this will certainly have a global calling.
This concept pickup truck features enhanced design that would fit to the aesthetic expectations of pickup segment while remaining true to Renault's style and characteristics. From design point of view, this pickup offers robust yet athletic sculpted sides, it comes with prominent wheel arches filled with 21-inch wheels. The body lines are the result of high-tech engineering with an impression of toughness, certainly a head turner.
From : Renault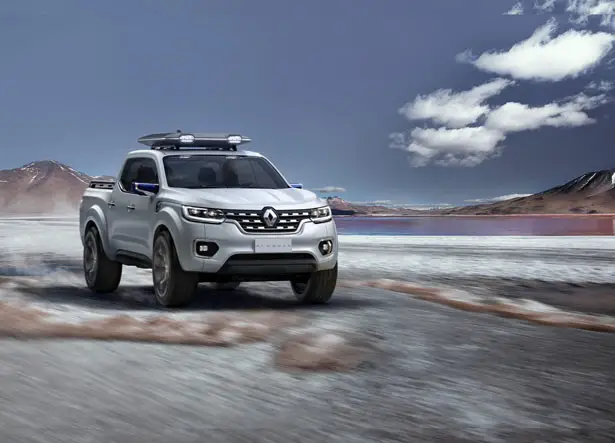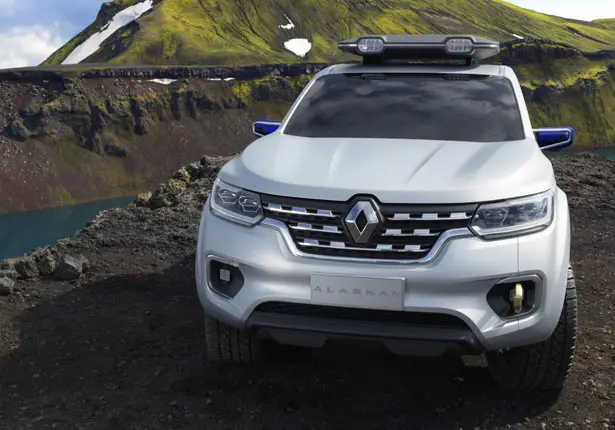 Alaskan concept pickup truck offers modern style to the world of pick-ups, it has stylish front-end design with large, prominent Renault logo. The impressive bonnet is highlighted by those 4 sculptured ribs, strongly enhance the impression of strength. Loving that blue and yellow detailing on door mirrors, the front tow hook visually enhance this concept's poise, including that C-shaped head lights.
Alaskan concept is dedicated to meet your requirements in 3 different worlds: business, leisure, or everyday motoring. The strong chassis is perfect for road holding, high ground clearance, and driving comfort. It can accommodate 5 passengers while that open cargo can be used to keep all your necessary equipment. The company claims that Alaskan is best-in-class fuel efficiency yet it has impressive power output and acceleration performance.
It is also ideal for road trips and adventures, there many range of outdoor accessories that you can purchase to give you premium traveling comfort. Also, there's a camera inside the door mirror, it allows you to film passing landscapes. Thanks to its large 21-inch wheels, driving this pickup in modern urban area would still be comfortable.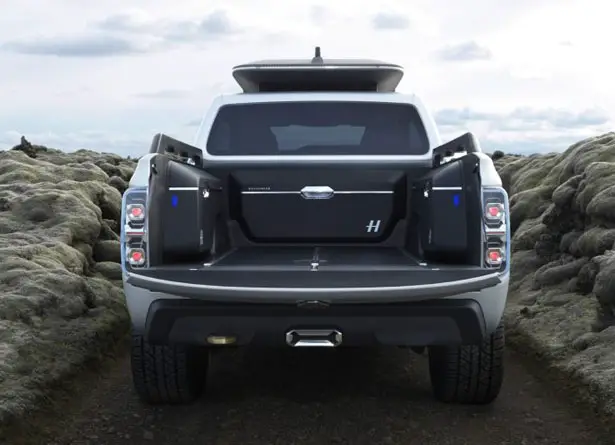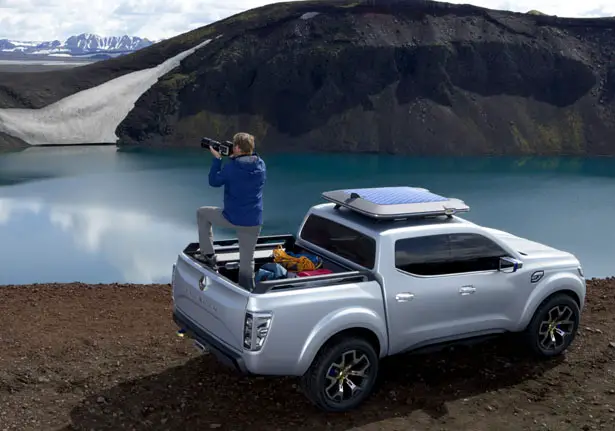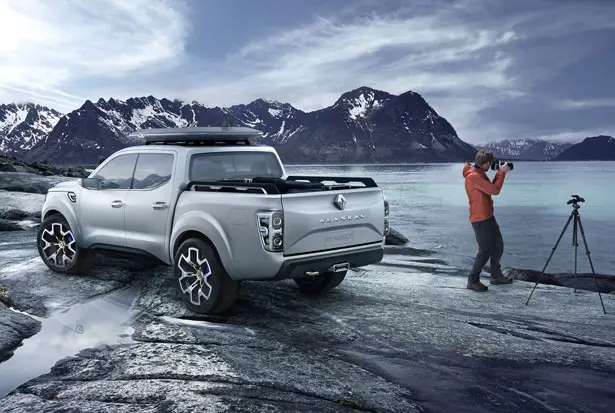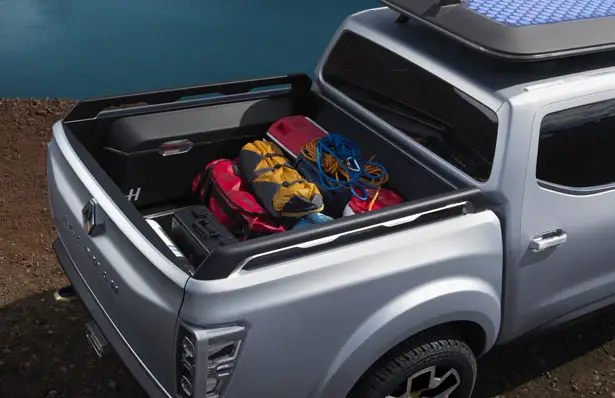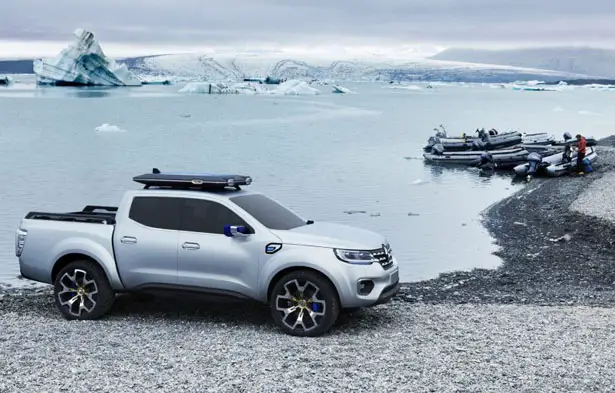 ---
Montblanc started 2015 by releasing wearable technology with its Timewalker Urban Speed e-Strap. It's a smart optional accessory for Montblanc Timewalker Urban Speed collection of timepieces that allows you to transform the analog watch into smartwatch. This is claimed to be the first smart wearable tech that coming from luxury company. This strap is made out of a high0end leather strap with carbon fiber texture, the electronic module made from DLC coated steel can sync with both iOS and Android platforms, allowing you to get notifications such as text messages, emails, alarm, calendar events, incoming calls, or pre-set social media feeds through its little metal screen.
Do you think this is one of great efforts from luxury watch companies to keep up with wearable technology? We are experiencing an era where wearable techs are replacing our watches from Samsung, Apple, to Motorola.
Designer : Montblanc
---