Inspired by Higonokami, a traditional Japanese folding pocket knife, Kacper Hamilton has designed Zai Higo folding pocket knife. It follow the same ideology as Higonokami, that is keep the knife function pure to one specific purpose.
There are 2 models of Higo, Zai Higo (8.52.0.E) is a folding pocket knife for everyday mountain life, while Zai Higo (46.42.0.N) is folding tool with 2 screw driver heads which are especially designed for adjusting ski bindings. Due to its smart design, you can easily open, lock or close this tool with one hand only, very practical and efficient when you are in challenging mountain conditions. The automatic locking mechanism features hidden magnets to ensure safe handling and storage. The body case is constructed from anodized aluminum and the blades are made from steel.
Designer : Kacper Hamilton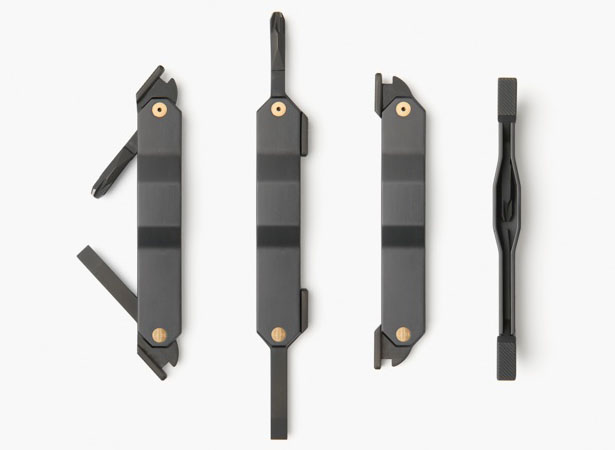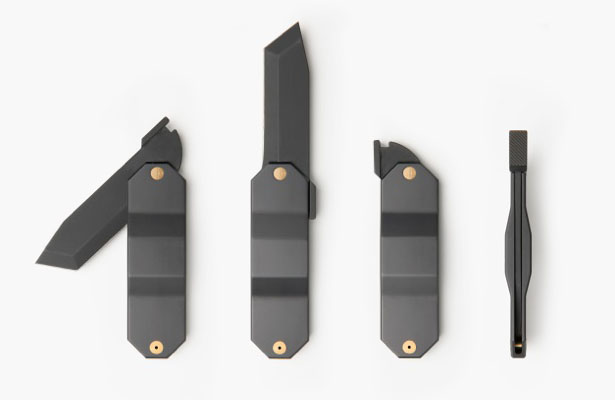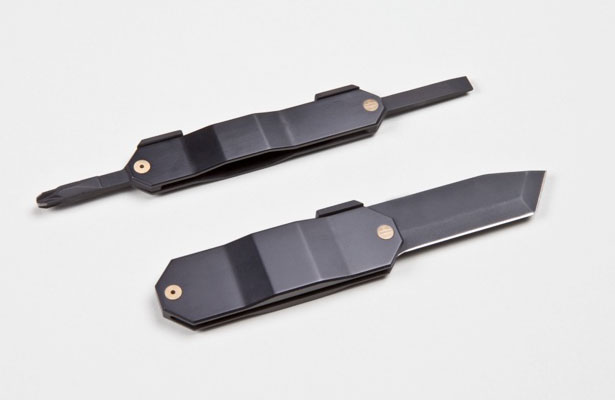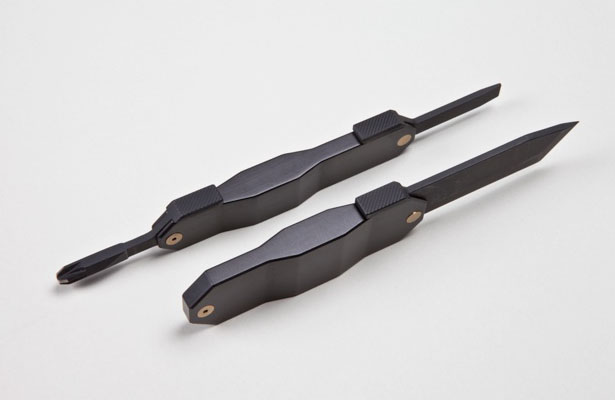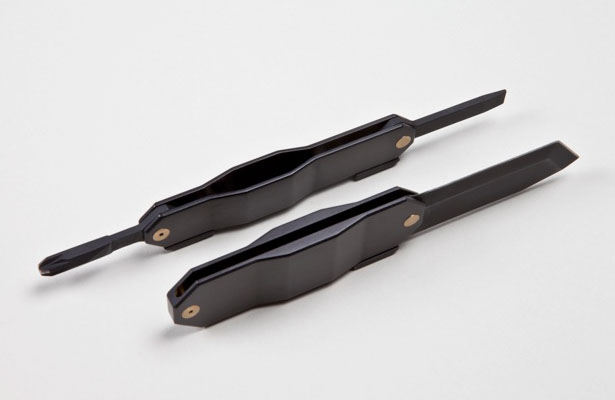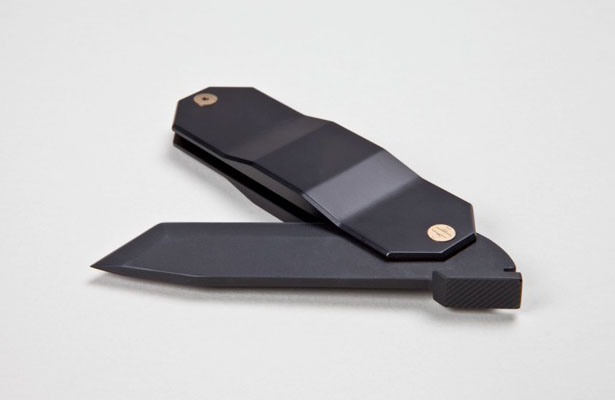 ---
What if there was a way to embed data directly in our food? Edible RFID tag technology is evolving and already in use for medical purposes. We believe that our future technology will enable us to read food information in more visual way. "Nutrismart" is a German industrial designer project in order to trace each product with RFID. This way, shopping at a supermarket will be automated; our home refrigerator will be able to warn us as soon as certain product goes bad.
Designer : Hannes Harms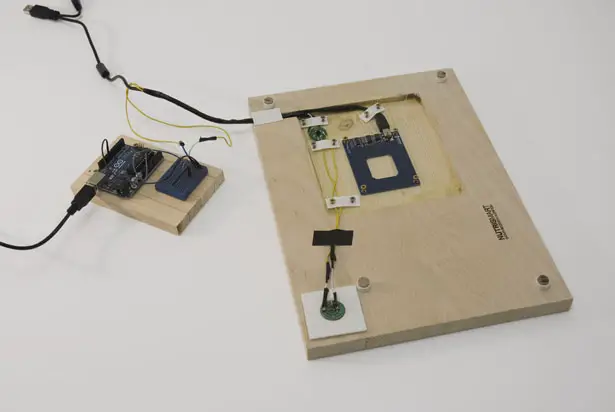 Another part of the system would be a smart plate where it can read out our food and work as an invisible diet management system. When user place a cupcake on this plate, the system will scan the RFID to get the food information and display it to the user. This RFID reader is invisible to the user, integrated into the body of the plate. This RFID reader is programmed to monitor every product that's eaten from the plate.
A LED light hidden under the surface provides the information via Bluetooth connection to mobile devices. Besides nutrition information like calories or fat, the user can also learn more about his food, about its food miles or its trading history. A sushi roll could tell us about its heritage and its ingredients.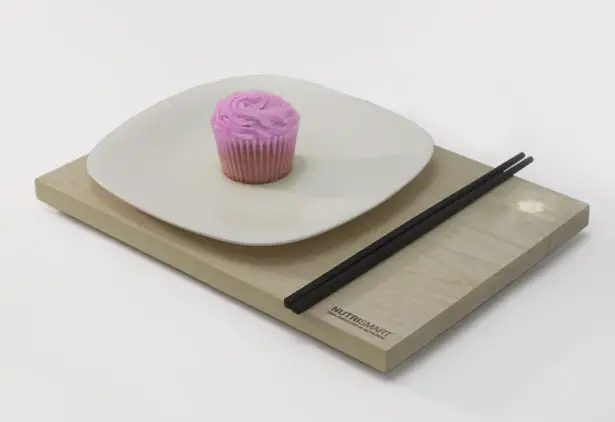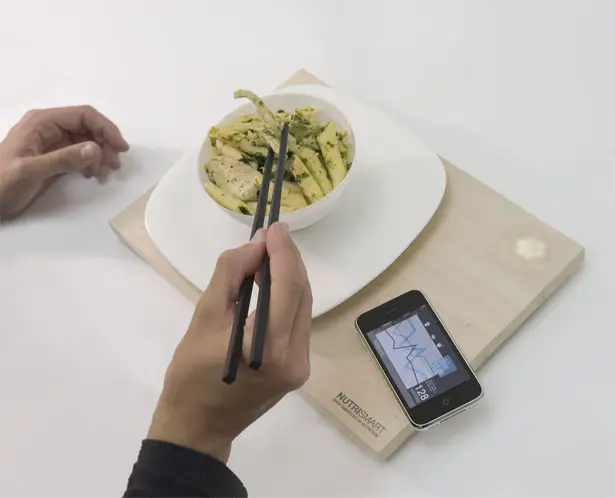 For food allergic patients, the smart plate can send alerts about certain ingredients and stop us from eating things that might harm us. The designer doesn't want to change our eating habits and we want to avoid media from invading our eating table. This is why the smart plate hides its technology and only appears when relevant to the user.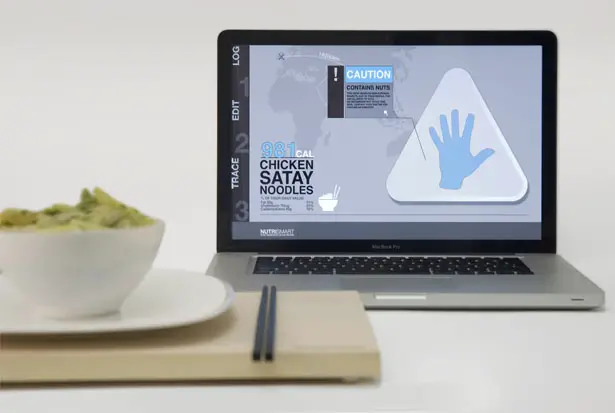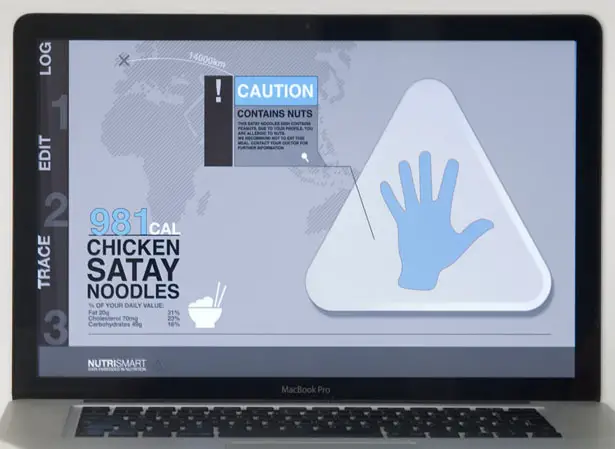 Tuvie has received this project from our 'Submit A Design' feature, where we welcome our readers to submit their design/concept for publication.
---
The Thrones V1.0 is a concept computing recliner specially designed for the gaming market and society. It is an interactive device that allows a person to explore the digital media without using conventional input devices such as mouse or keyboards; instead, there are two touch surfaces and a footrest that can be adjusted according to your needs for longer computing comfortably. The screen is 18 inches, hence minimizes eye strain and it can also turn to transparent when not in use. When working at the computer you can recline as it is ergonomically designed. If you need a short break you can sink into the luxurious leather seating. The futuristic look to computing is certainly here with the throne.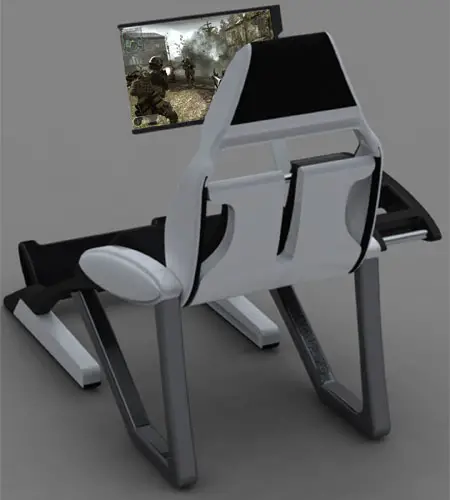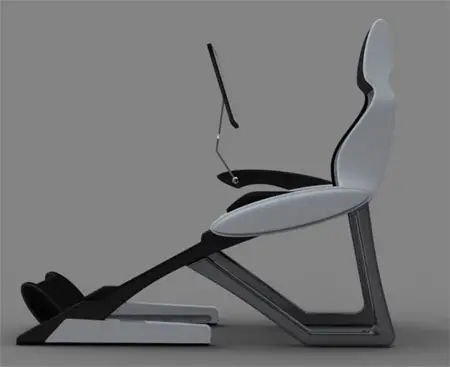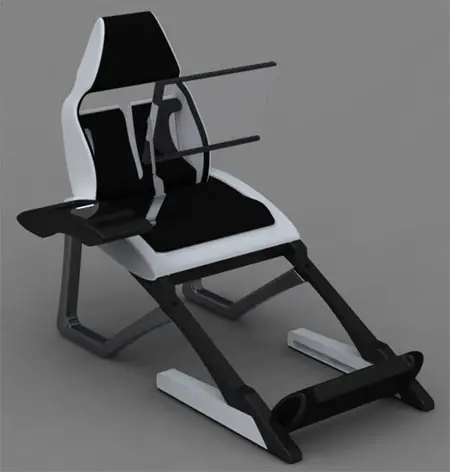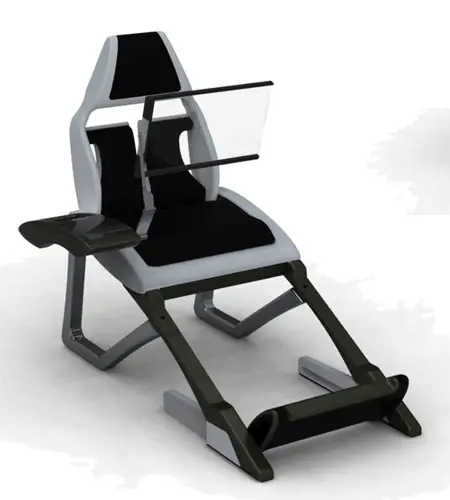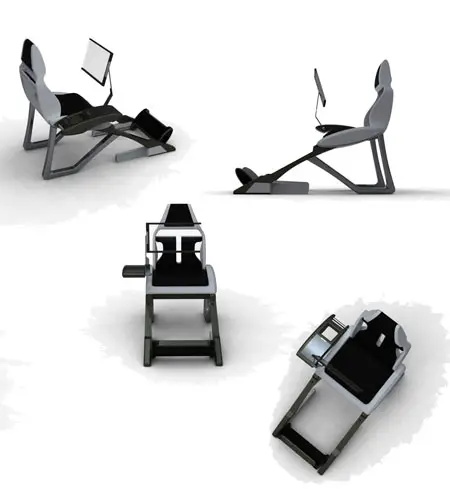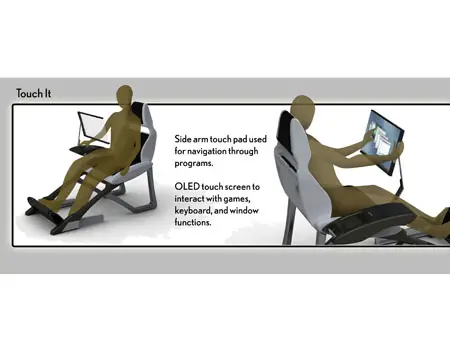 Designer : Anthony Sanchez
---