The new design concept by Kim Hyun Joo will surely win a lot more brownie points both from the owners but from dogs as well. The chair termed as Happily Ever is a chair that is combined with a dog house which shall encourage bonding between dogs and owners through their sharing. As they say that sharing increases bonding, so this is a nice concept by the designer to address the problem of increase in abandoned dogs due to various reasons, thus with this design there can be stronger relationships growing between owners and pets. All one can say is this really is a very heart warming thought.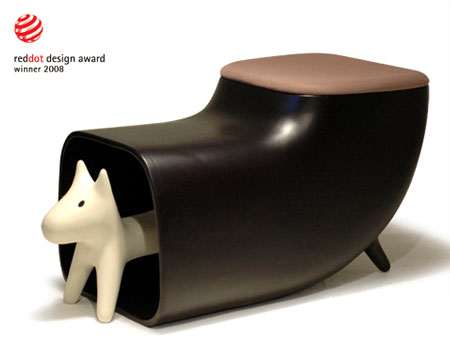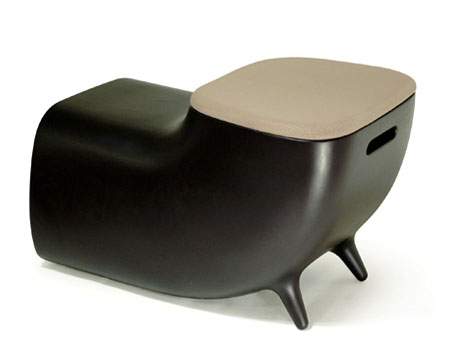 From Kim :
The pet accessories market is expanding, but the number of abandoned dogs is ever- increasing. A way to counter this problem may be to encourage stronger bonds between pets and owners. Sharing something may be a way to strengthen relationships – sharing understanding as well as objects. Wherever you are, your dog always wants to be with you. For example, when a dog owner sits on a chair, the dog will often sit under the chair. When their pet comes near, an owner will typically pat it – a heartwarming experience for both individuals.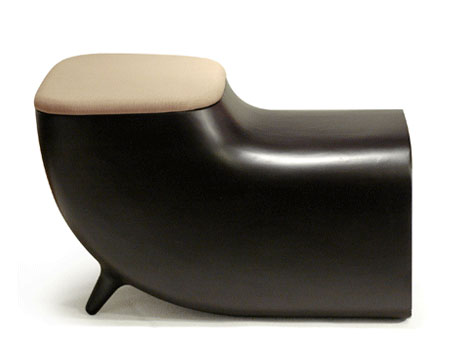 Happily Ever is based on these kinds of behaviors. There are various ways to use Happily Ever. The owner can sit anywhere on the chair. The dog can rest inside the chair, or sit on top of it. There are two seats – the lower one is for the dog or owner, and the upper one is just for the owner (making use of a height ranking system). There is soft cushioning on the higher seat for comfort. A hole at the back of the chair allows it to be picked up easily, and also assists with taking the seat apart for cleaning. The pet might reach through the hole with their paw to play with the owner.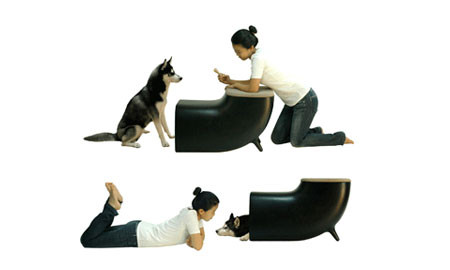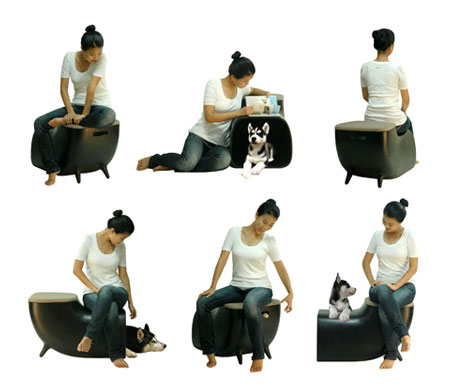 Designer : Kim Hyun Joo via HomeDosh
---
Eco Bath is a dual water-tank designed primarily to recycle water rolling down from a washbasin. It is composed of two key parts including a left part having recycled water, while the right part comprises of tap water. It looks just like a regular water-tank when looked outwardly, except for 2 levers plus a single LED. The LED turns green when the left part is filled with recycled water so that the user can pull the lever to use the recycled water and flush the toilet. On the other hand, the LED turns red, indicating it is not full yet. Thus the user can pull the lever to make use of tap water for flushing the toilet.
Designer: Jang Wooseok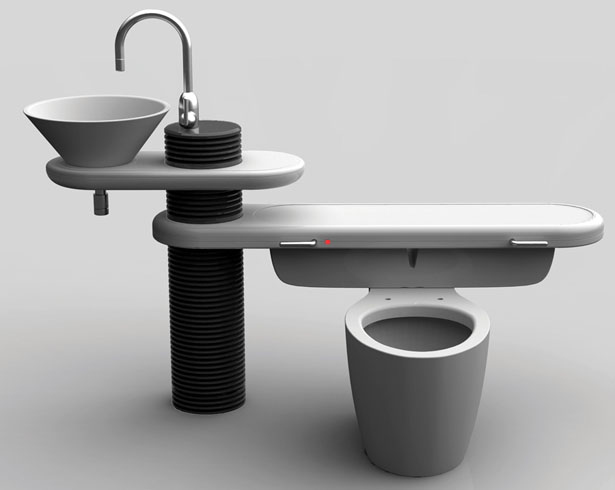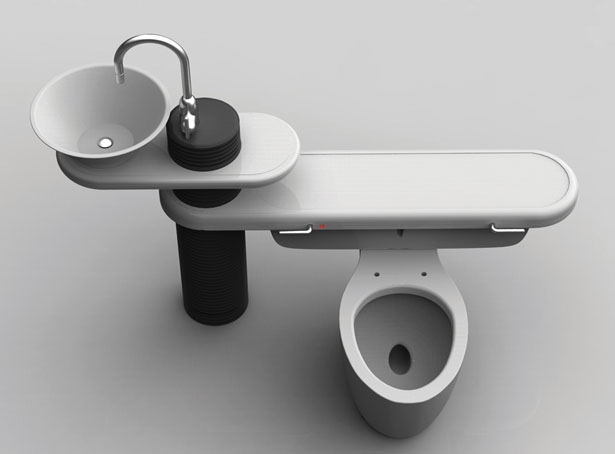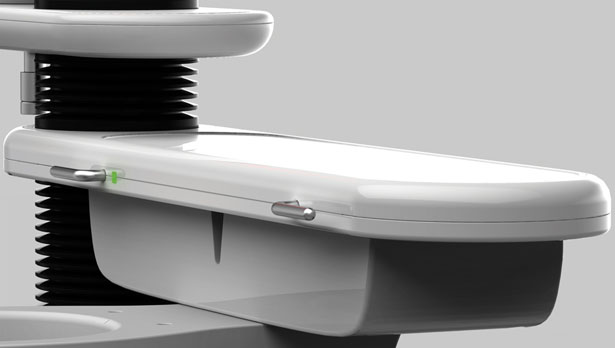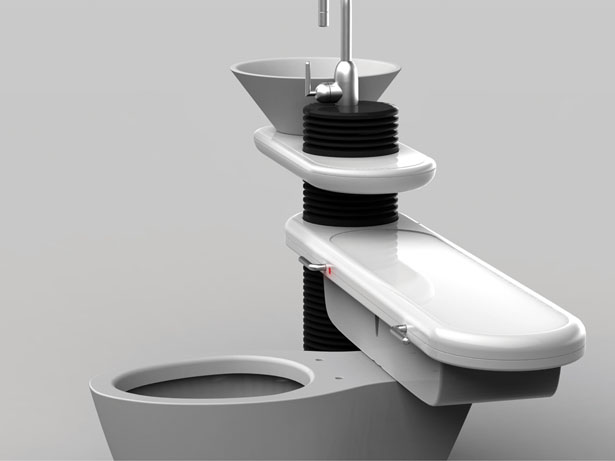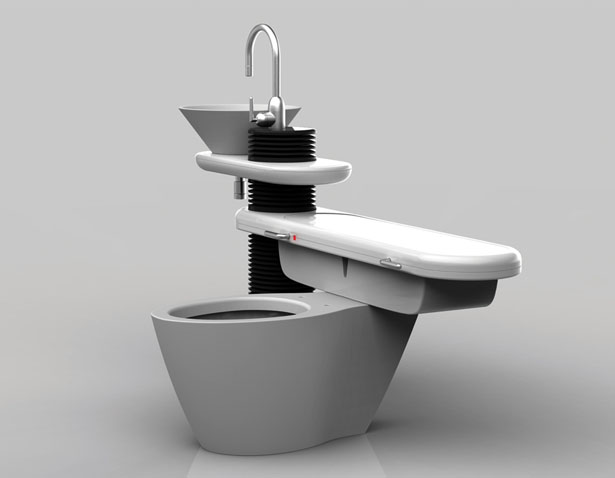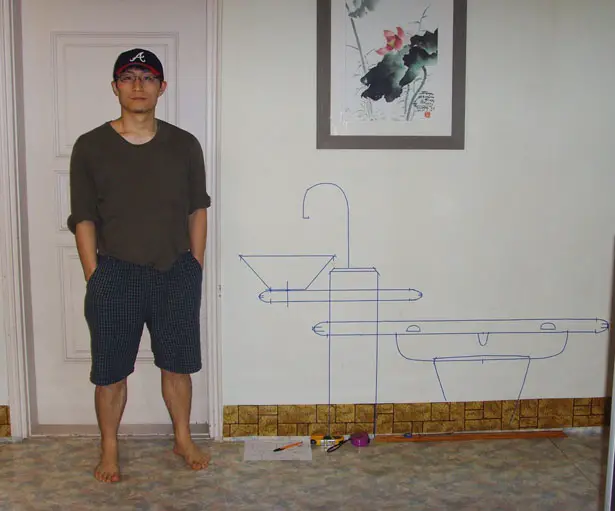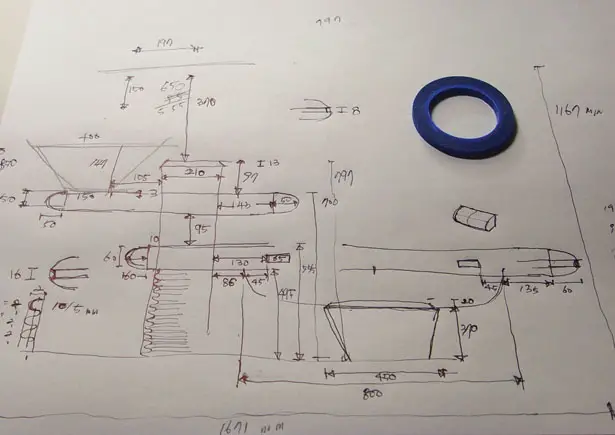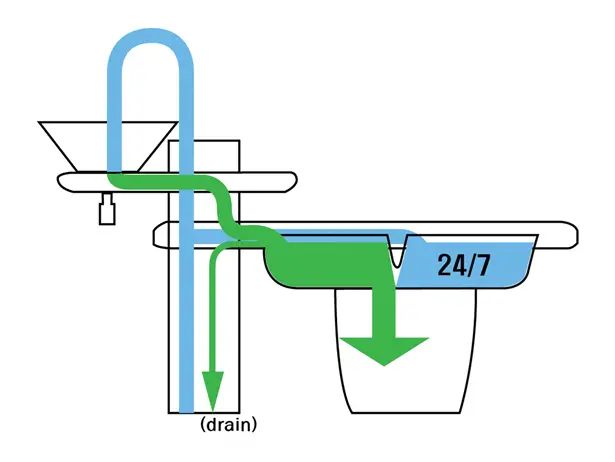 Tuvie has received this project from our 'Submit A Design' feature, where we welcome our readers to submit their design/concept for publication.
---
Arion clothing ironing system is the best lazy way to iron your clothes. The main goal of this project is to revolutionize the way we iron clothing, it's a hassle-free ironing process that provides you with fun and pleasurable experience. This home appliance is certainly perfect for students and young professionals, simple, easy and fun to use, it reminds you when you use hairdryer to dry your socks.
Arion clothing ironing system works by utilizing the power of hot air, pressure (from plastic membrane) as well as moisture to easily remove wrinkles from clothes, fast, efficient and effective. The airbag used for the process is constructed from a porous plastic membrane, so that when inflated, it expands and applies even pressure on the entire surface of the garment. The gentle pressure straightens out all wrinkles from within, the hot air helps speed up the process. Aside from straightening your clothes, Arion can also be used as cooling/heating fan.
Designer : Nigel Roddy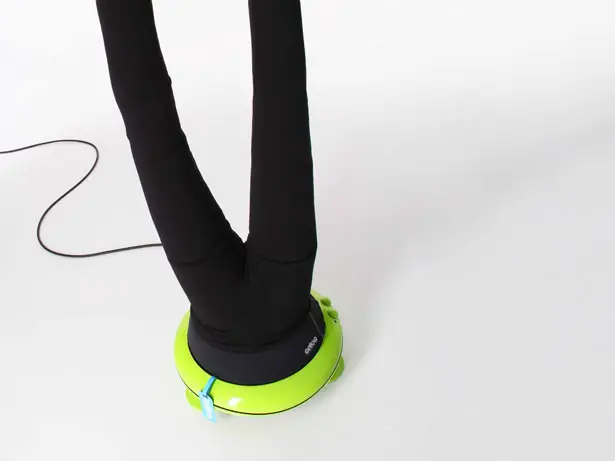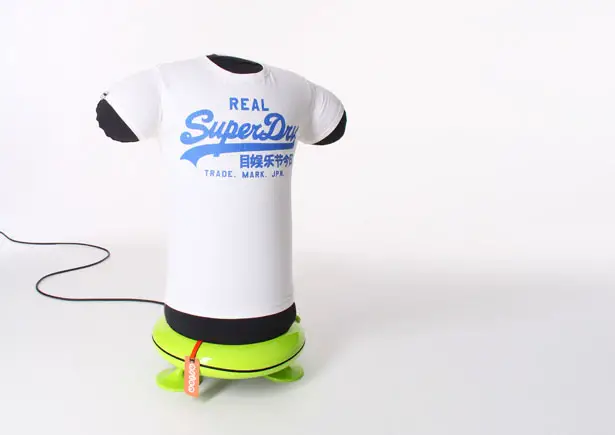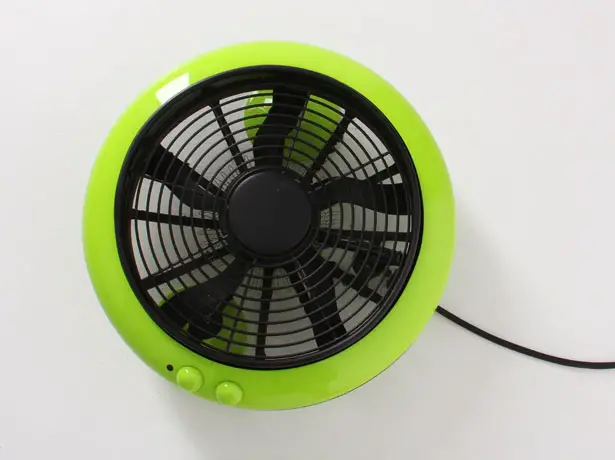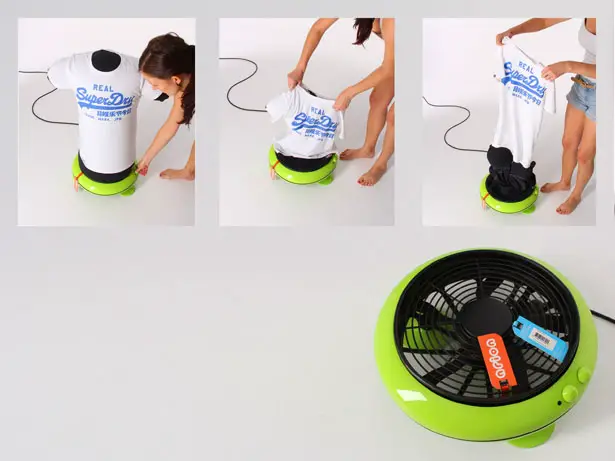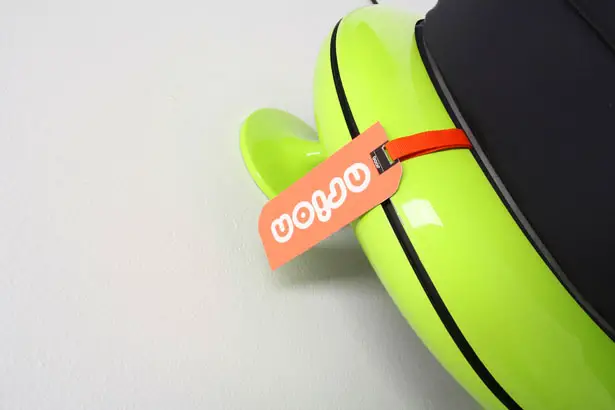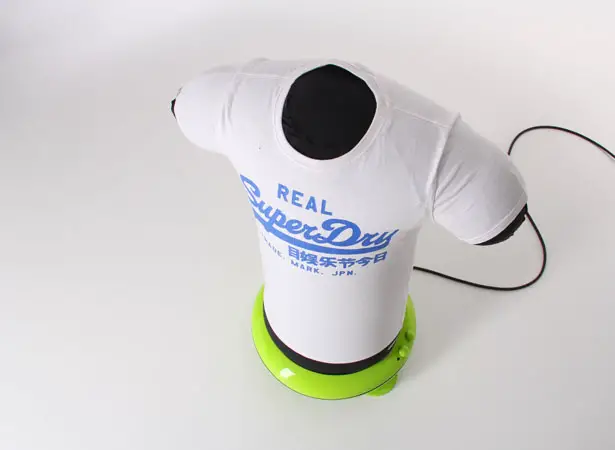 ---