Cypress Umbrella looks just like an ordinary umbrella, but don't skip this page yet, you'll be amazed once you know about its innovative suspension system. This project offers you world's first fully telescopic umbrella with interchangeable canvas. The idea started as an ambition to develop smallest and portable everyday umbrella while retaining its strength. Unfortunately, after countless weeks of testing and trying to design a smaller umbrella, the design team realized all small umbrellas were constructed just the same in order to reduce final size and weight, thus sacrificing the strength. Keeping this in mind, the project found its new goal, design and develop the most durable umbrella without adding additional weight.
Standard umbrella flips inside out against strong winds, this is not acceptable. Cypress Umbrella introduces independent suspension system to make it extremely wind resistant while keeping its weight comparable to other existing umbrellas on the market. The interchangeable canvas is a great feature to extend the service life of this umbrella.
Designer : Hedgehog [Pre-Order]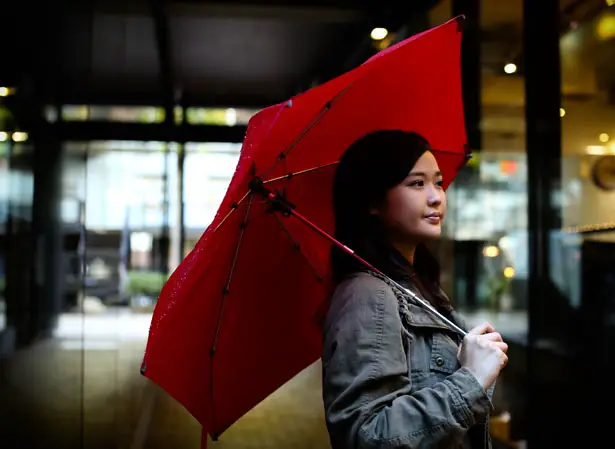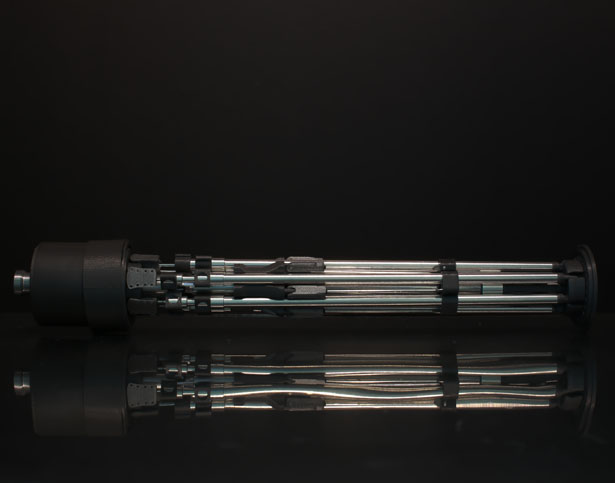 Fully telescopic frame architecture means strong and durable frame, combined with traditional collapsible stem and telescopic rib design. It's not another standard skeleton with U-shaped channels and hinged linkages, this time, each rib is comprised of tubular sections coupled with precision machined joints and stainless steel pins. When opened, the telescopic design provides a rigid structure 10 times stronger than traditional umbrella. When closed, the umbrella collapses within itself to minimize wasted space and exposed components.
No more flip inside out, Cypress's frame architecture offers a universal defence against nature's elements. Each rib has been designed to pivot individually and automatically adjust itself against chaotic winds, just like automotive suspension system. In this way, each rib can flex independently against the frame to relive trapped air, creating a beautiful aerodynamically stable structure. Cypress Umbrella is also equipped with built-in enclosure, making it easy to store without getting your stuff wet.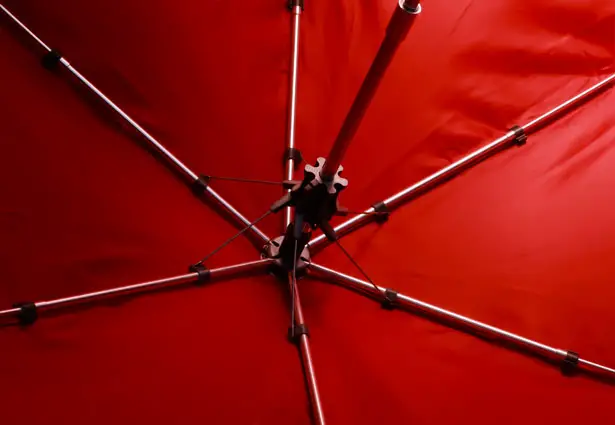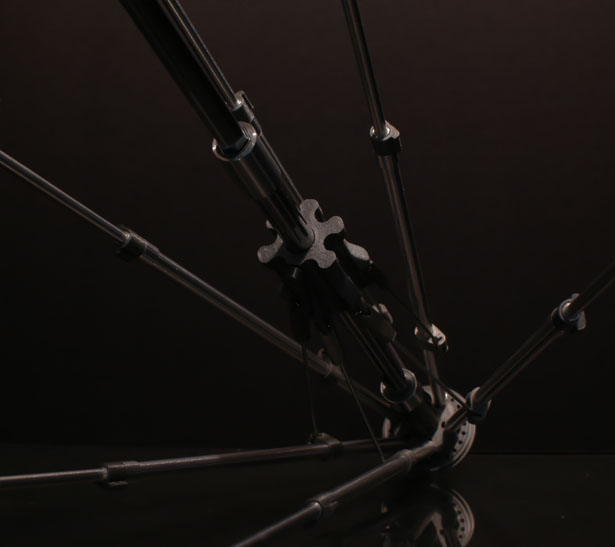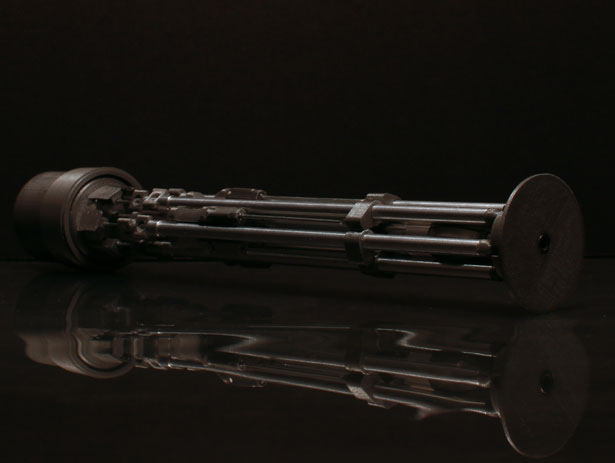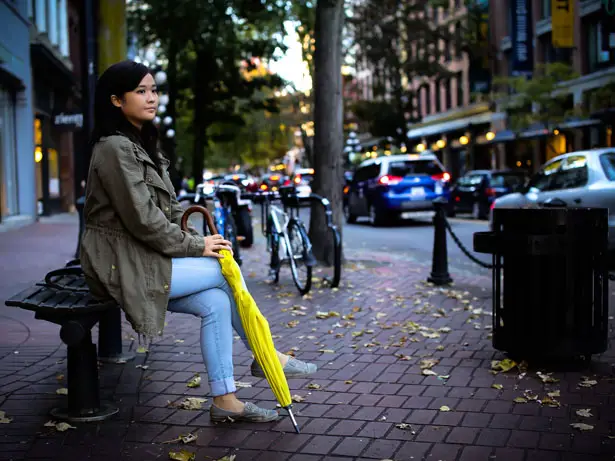 Tuvie has received "Cypress Umbrella" project from our 'Submit A Design' feature, where we welcome our readers to submit their design/concept for publication.
---
Inspired by the magnificent view when a snake surrounds a water fountain, it looks so mystical as if the snake guards natural water resource in nature. These duo designers have submitted their Spiral washbasin design based on that inspiration. Fresh water is one of most valuable natural resources, there are many legends that snakes usually guard these valuable and precious treasures. This project takes the snake-inspired form to make a beautiful washbasin that stands elegantly in your bathroom. It uses a foot pedal to open/close the tap, because let's face it, most people don't like using their hand to open the water tap. Just in case you don't like the pedal, we're pretty sure, it can be replaced with auto sensor faucet.
Designers : Naser Nasiri and Taher Nasiri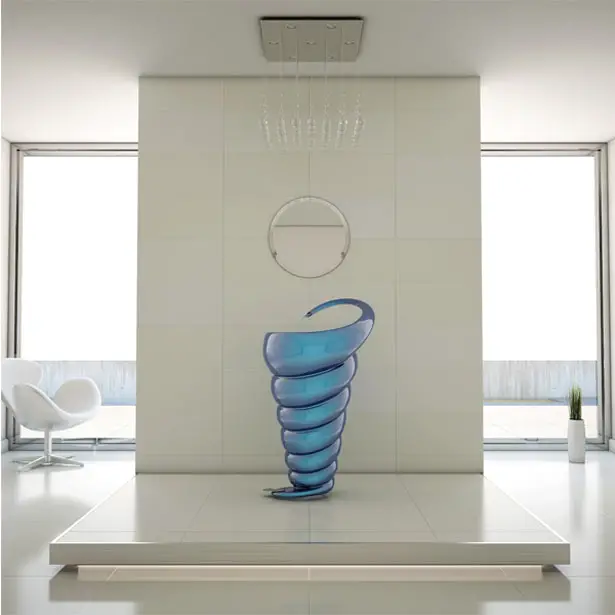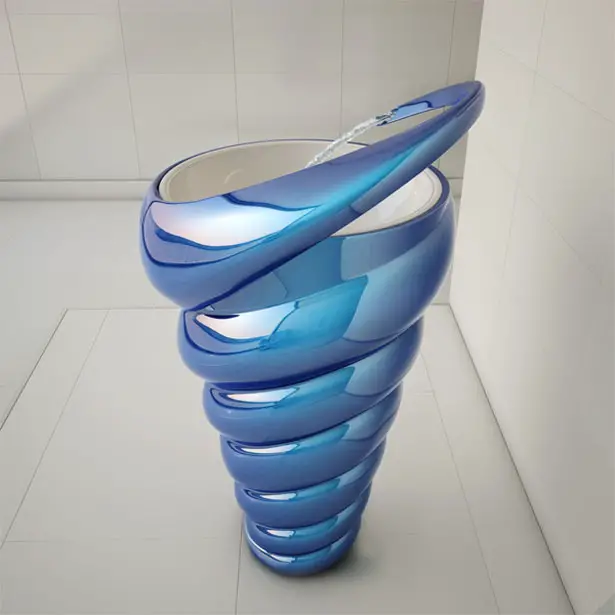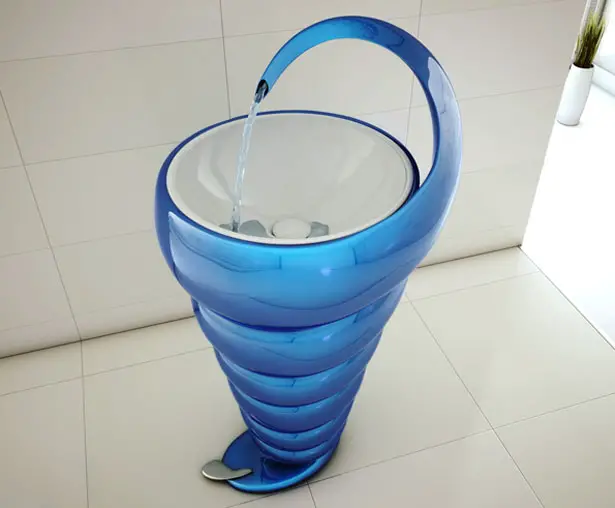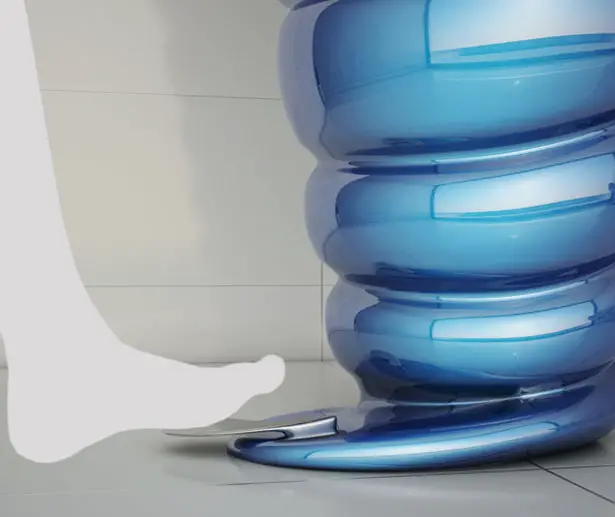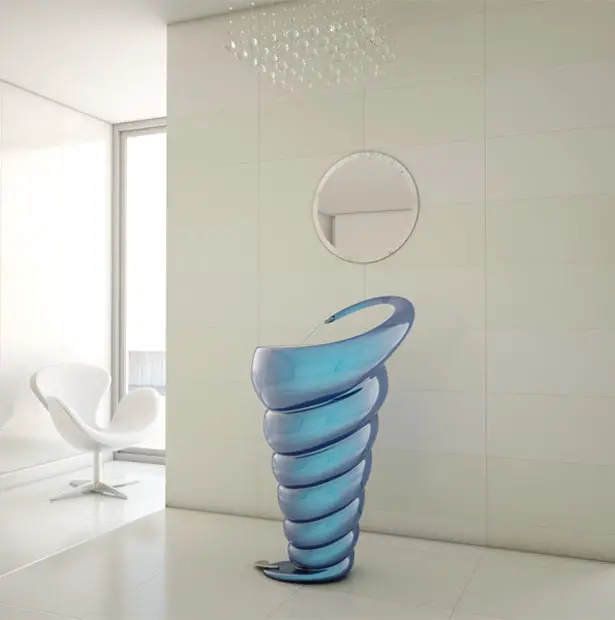 Tuvie has received "Spiral Washbasin" project from our 'Submit A Design' feature, where we welcome our readers to submit their design/concept for publication.
---
Usually we use a cotton bud and liquid disinfectant to sterilize a wound, this concept Convenient Cotton combines disinfectant and cotton bud in one. The idea based on the problem where we have to carry disinfectant bottles and cotton buds on the other hand to perform first aid, this can be too cumbersome. Another issue related to liquid disinfectant use is that it can be difficult to control the quantity of the liquid drawn from container, thus causing wastage of disinfectant.
Convenient Cotton offers a solution to those problems. This concept combines a cotton bud and disinfectant using a hollow plastic tube. Just in case only one end is used, the tube can be broken in two at its middle point, very practical isn't it? There's no reason to throw away a cotton bud when only one side is used. Each half length of tube contains enough amount of liquid disinfectant to treat small wound, simply pinching the tube to release the disinfectant to the cotton bud.
Designers : Yuan Xinwei, Ruan Chengzhu, Chen Chao, Xin Peng and Lin Lin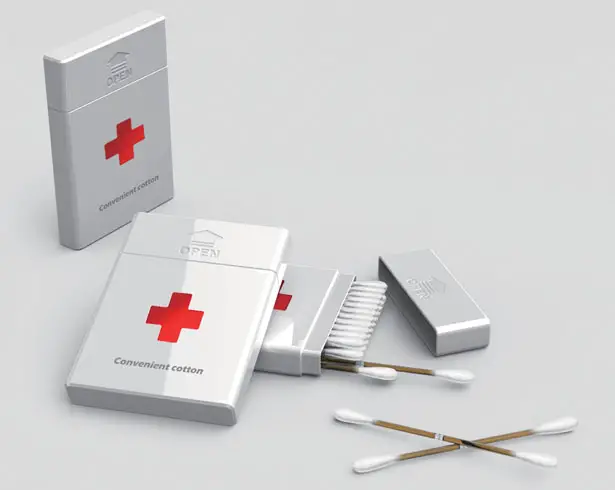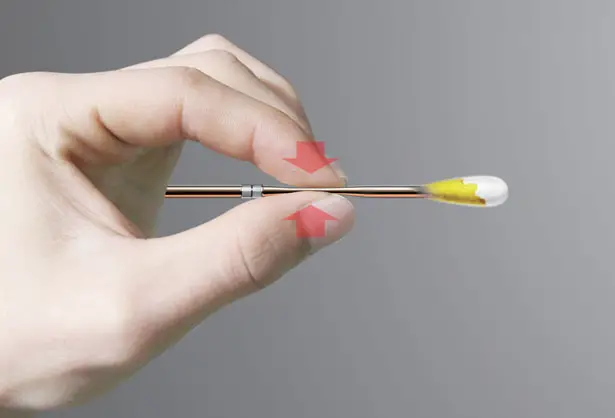 ---