Lovos means Lifestyle of Voluntary Simplicity. Therefore, the concept BMW Lovos project is not like the usual process of designing, crafting, vehicle acquisition and management, rather, the project is a meaningful symbol of conscious self-restraint, that can encourage the viewer to discard their common ideas about the number of exterior elements that a car should required. The body of Lovos contains 260 interchangeable identical particles that can open and close like fish scales. These elements are mobile and help gathering sun energy through solar cells by changing their positions as soon as the car starts running. The interior is warm and soft, making a distinct contrast between technical and mechanical appearance.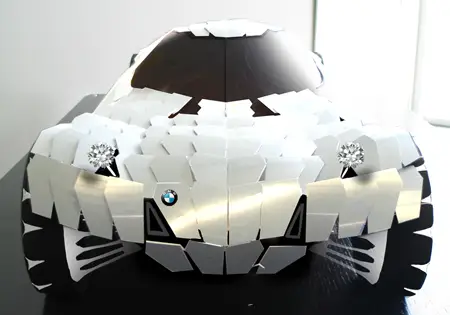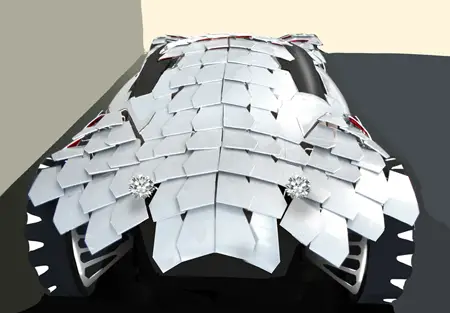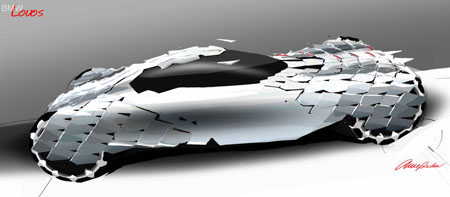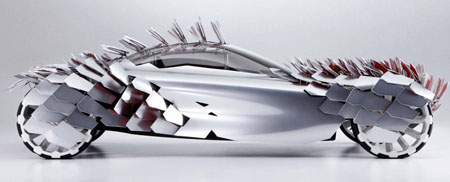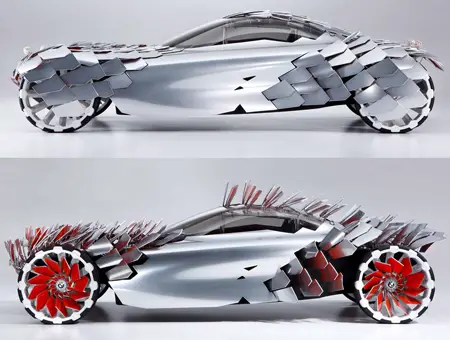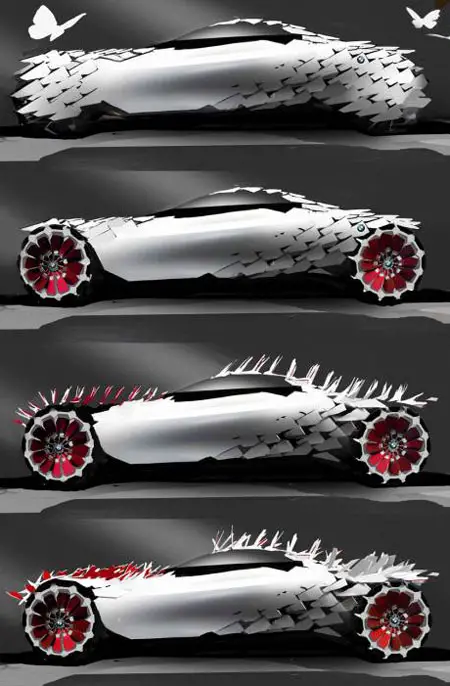 Designer : Anne Forschner
---
Do you know the amount of CO2 that your computer generates during its production? Check out this new and unique "O Project" for sustainable computers, designed by Luis Luna. This project is encouraged by the oxygen and the whole cycle of photosynthesis. It decreases a tiny amount of CO2 generated by your computer and can be used lifelong until they become completely waste. This stylish CPU is designed by keeping mind the Green Life Style by having a decorative piece to remove the plentiful visual noise that usual PC's create. So, you will surely like to have this Plant based CPU on your computer table to have a fresh look.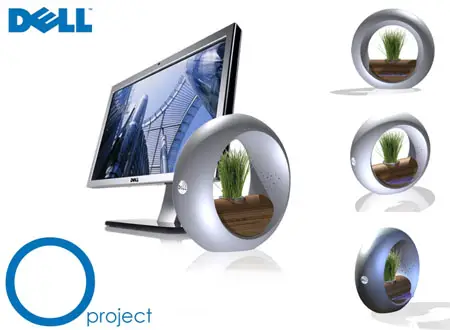 "O" is the project inspired by the oxygen and the whole cycle of photosynthesis, trying to contribute and reduce a tiny amount of CO2 that computers generate during their production and life use until they become waste. The main idea of this project is to design a CPU that is more concerned about "green thinking' and 'life style' by having a decorative piece to eliminate the abundant visual noise that regular pc's create.
It has a biodegradable skin composed of polymers based on cornstarch and bamboo. Its components can be returned to the producer to be re-utilized or recycled if you don't want it as a flower pot or accessorize in your home.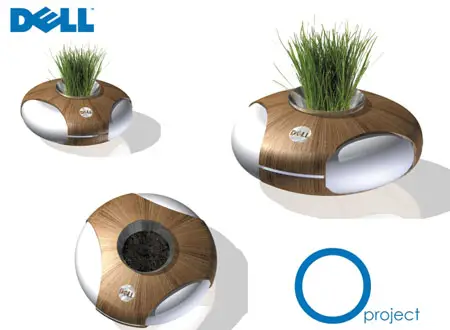 Designer : Luis Luna
---
To all paper book lovers, Bookmark Dictionary is going to be very handy. Some people think that in the end, e-book is going to kill the printed book. Apparently that opinion didn't stop Raghunath Dhayalan, an industrial designer, to design this innovative gadget. Most readers don't like the idea of stop reading when they come across a new word they don't understand. Stopping in the middle might spoil their focus on the story for awhile. Usually they skip new words and continue to read or make a note on bookmark to search the meaning for those new words later on.
Bookmark Dictionary brings our traditional dictionary in the form of sleek electronic gadget. It has a sensor for capturing the image and highlights words on the book. The touch screen enables the reader to find the meaning of a word in just seconds. This gadget features inbuilt speaker to pronounce the word and a scientific calculator. The sleek body design makes this dictionary can be used as a bookmark.
Designer : Raghunath Dhayalan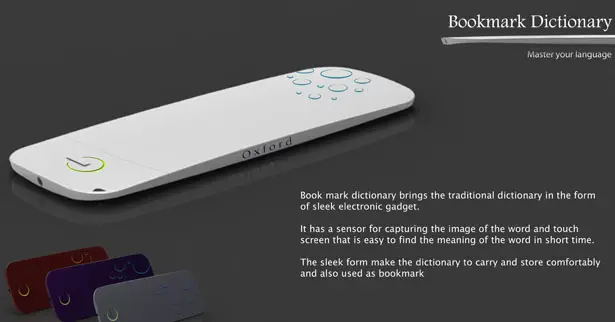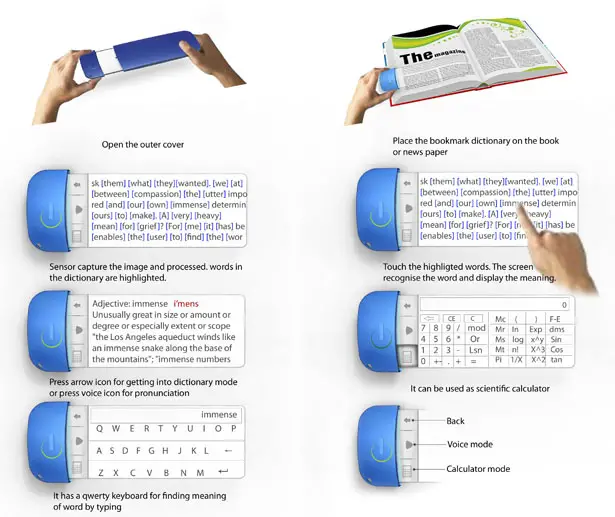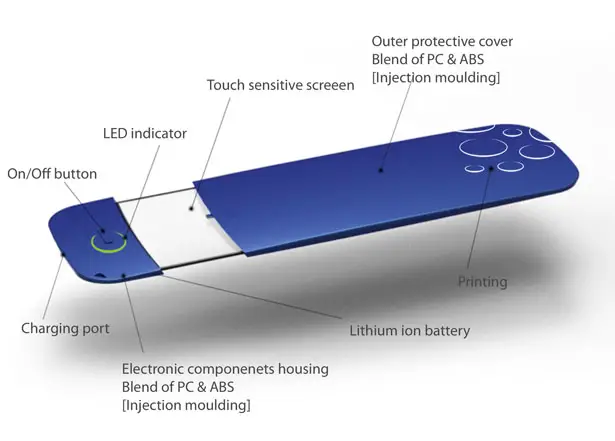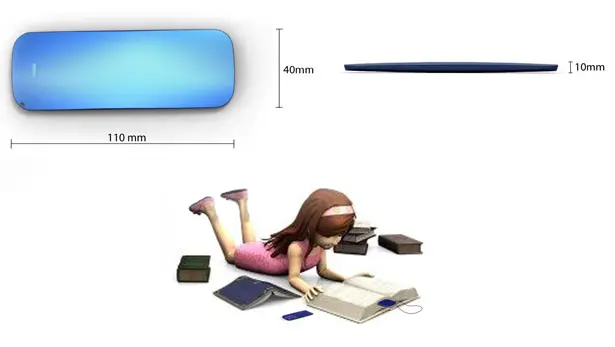 Tuvie has received this project from our 'Submit A Design' feature, where we welcome our readers to submit their design/concept for publication.
---