Cobalto and Zafiro are two futuristic concept devices that have been designed by getting inspired from Sci-Fi movies like "Minority Report". Cobalto, the glass screen of this mobile phone concept has been envisioned to be able to produce 3D objects in the air which is really exciting. The device features deformable metal which will allow the user to function either on traditional number buttons or a dial like iPod.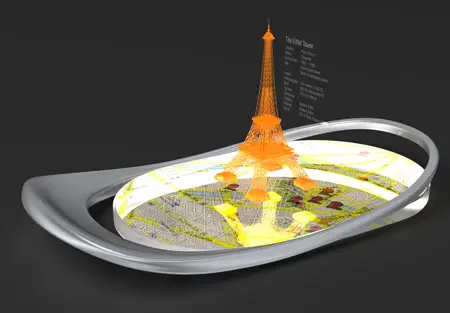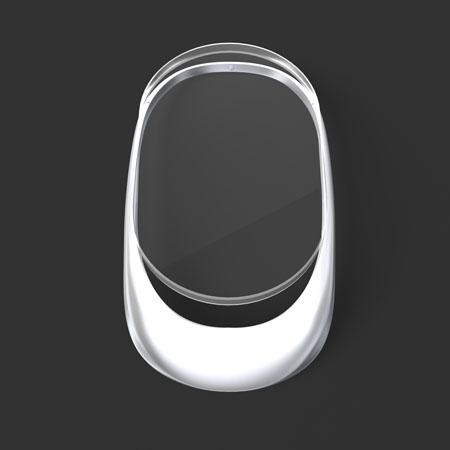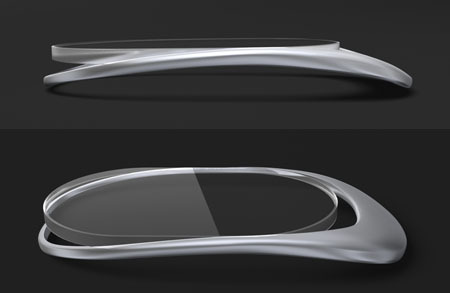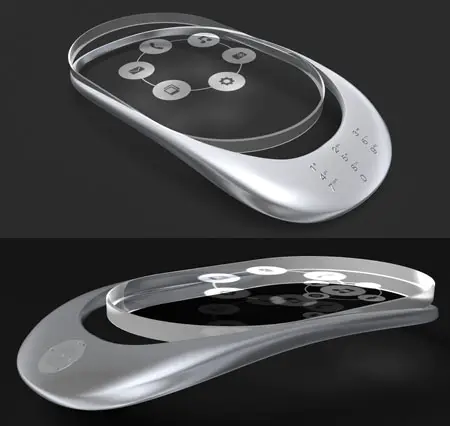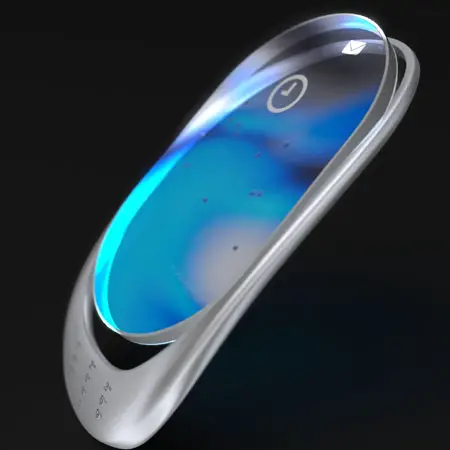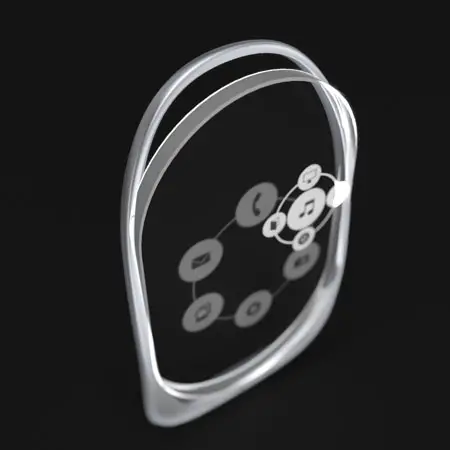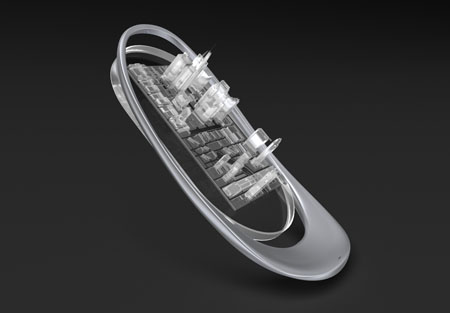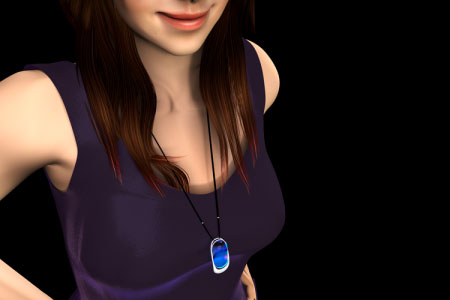 Zafiro is conceptual desktop PC with really stylish and innovative appearance, it resembles a lot with the hand or body gestures of Tom Cruise in the movie. The Zafiro concept also comprises the deformable metal of Cobalto which allows the keyboard to get flattened when idle.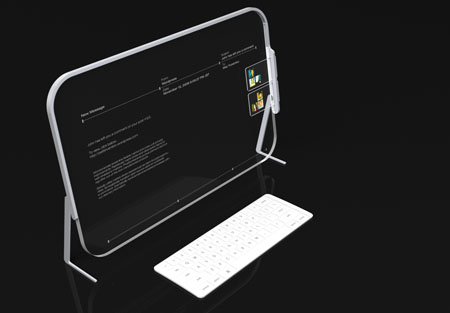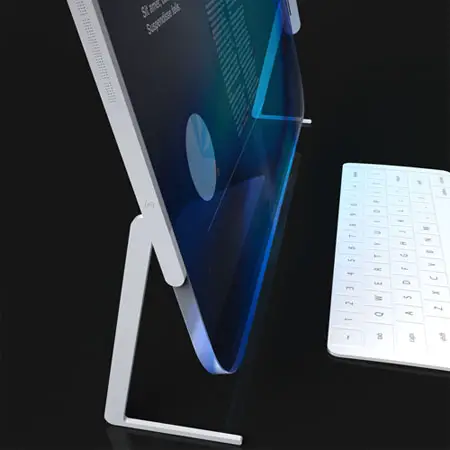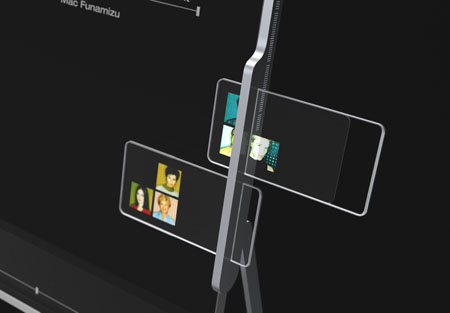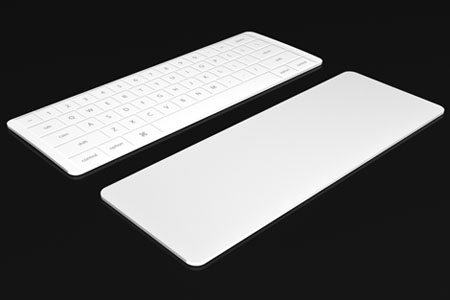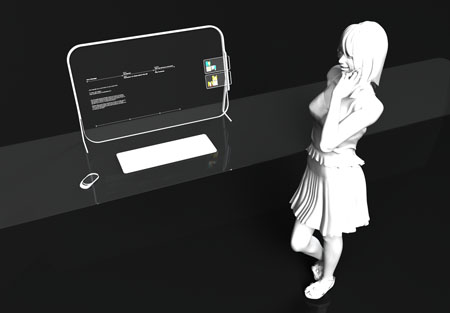 Designer : Mac Funamizu
---
Canvas PC concept combines both modern and traditional design techniques into a computer which will increase the quality and productivity of the designers work. You will get more fun PC experience as an artist or designer by using this digital canvas PC concept, even for non designer or non artist, they only need little training before they can use this canvas PC.
The design of canvas aims to enhance the life and productivity of those in creative professions. By making the PC experience seem natural and familiar, a non-digital designer or artist can use Canvas and have the experience of traditional design with speed and productivity of a PC.
Designers and artists like the feel of pencil to paper, they don't like to be limited to what the can do, and most importantly they like to use their creative talents to do what they do best.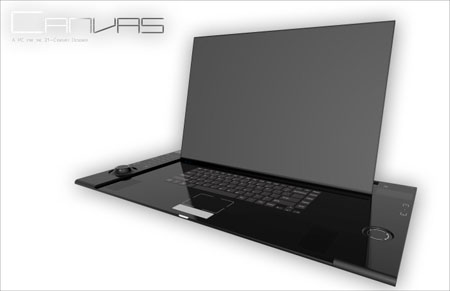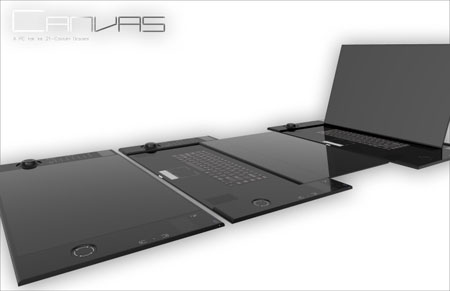 Overview of Design:
Canvas emulates traditional design techniques to allow digital and non-digital designers and artist to have an increased level of quality and productivity in their work.
Aesthetics:
Canvas is designed to be sleek and stylish to match the designer it was meant for.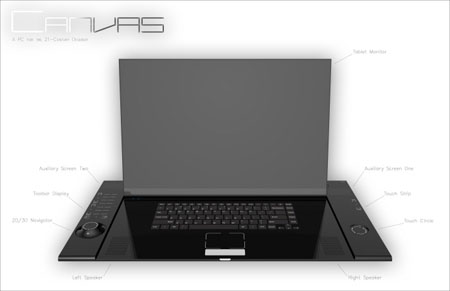 Technical Aspects:
The screen will be OLED based and backlit by ultra-thin LEDs to keep the thickness of the screen down. The toolbars on the sidebars will be displayed by electronic ink to conserve battery life. The screen will be covered in glass and the remainder will be made of aluminum. This will allow the PC to be recycled when the time comes.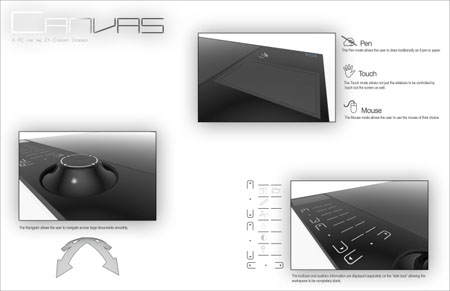 Scenarios of Use:
Canvas is designed to be used like "paper", or an advanced tablet, and then be transformed for traditional PC uses.
User Interface:
The toolbars and auxiliary information are displayed separately on the sidebars allowing the workspace to be completely blank. This keeps the main screen dedicated as a workspace with nothing to inhibit the users productivity.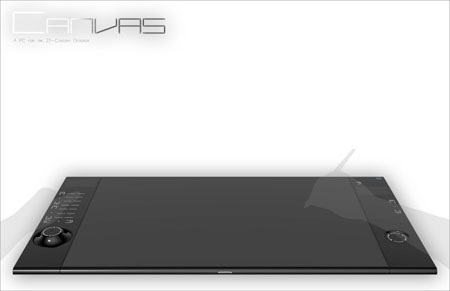 Designer : Kyle Cherry
---
BlueSkyBike is the result of the collaboration between Richard Heat, an industrial designer, and Blue Sky Design. It's an electric folding bike concept that aims style conscious urban commuters, it was also inspired by the designer's own experience from commuting in sydney's western suburbs to the city every day via train. There are 3 primary objectives for this bike design: practicality, storage capacity and style. Richard has to combine these 3 elements into electric folding bike more successfully than any previous attempts in the past to give electric bicycles a brand new identity. Currently Richard is looking for internship/work opportunities, feel free to contact him here.
Designer : Richard Heath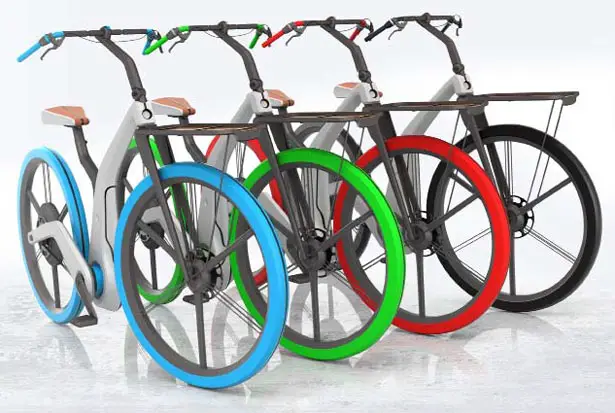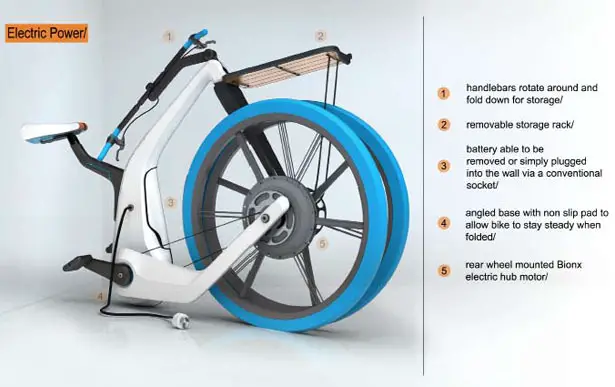 BlueSkyBike features innovative design such as rotating folding mechanism for quick and efficient getting on/off trains, buses or in lifts. It would be very easy to store when not in use. While cycling, user can access any essential information of the bike such as battery capacity or projected range through integrated smartphone app in the cell phone which is mounted in protective polycarbonate case. Powered by a 250w electric hub motor, BlueSkyBike can also charge its battery while on-the-go with regenerative braking function.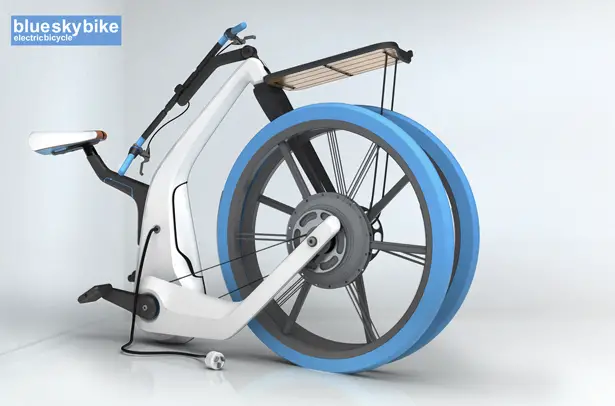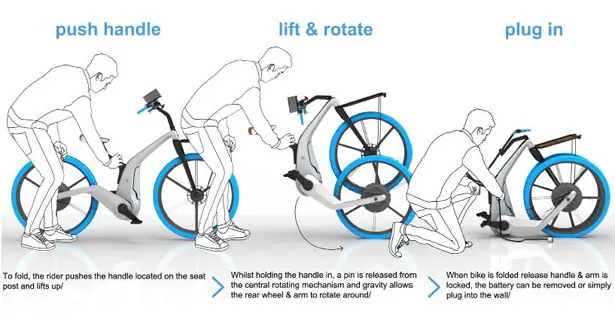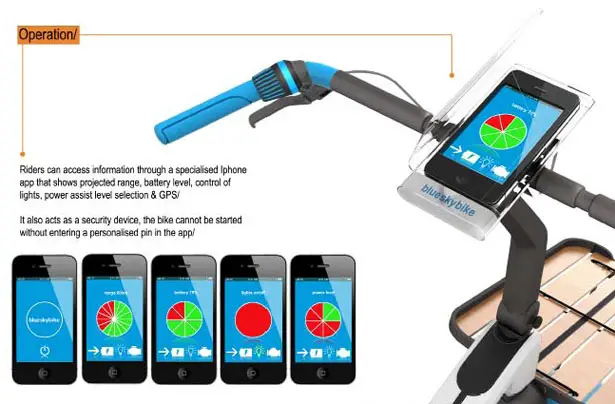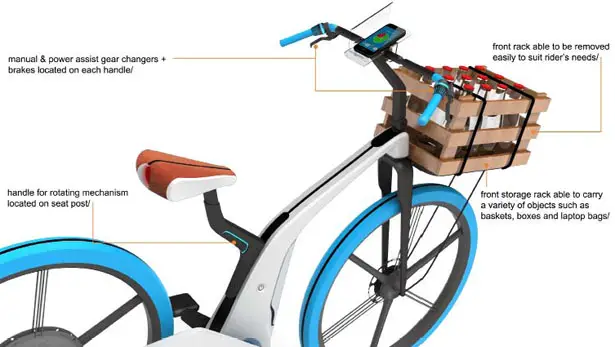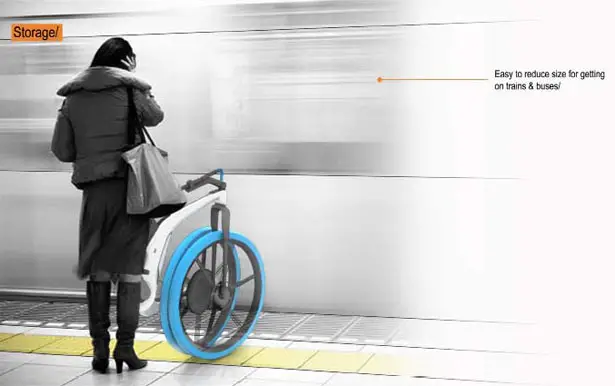 ---