DEPICT is an innovative phone from which a user can make calls by drawing an image or writing a word on the touch screen. This phone employs an innate interface and easy steps so that natives who are unfamiliar with digital devices can use it hassle-free without having to memorize any phone numbers. The system recognizes the image or the word the user draws and links it to the intended person's phone number. The user need not keep track of all the phone numbers in mind anymore. This novel paradigm for making calls would be useful especially for natives in the older generation, who may not be familiar with digital devices. DEPICT can as well be used in offices conveniently to make conference phone calls.
Designer : Jang Jaeho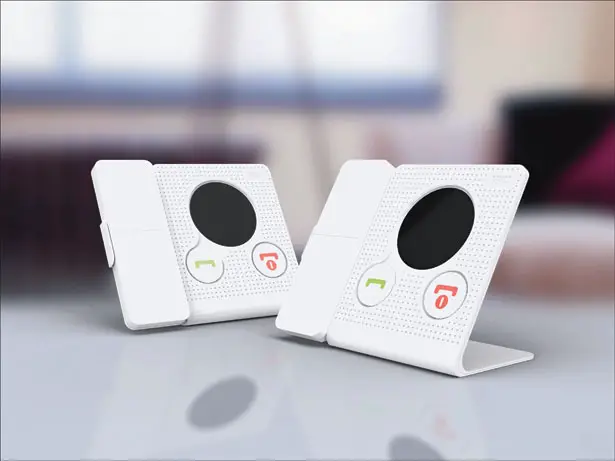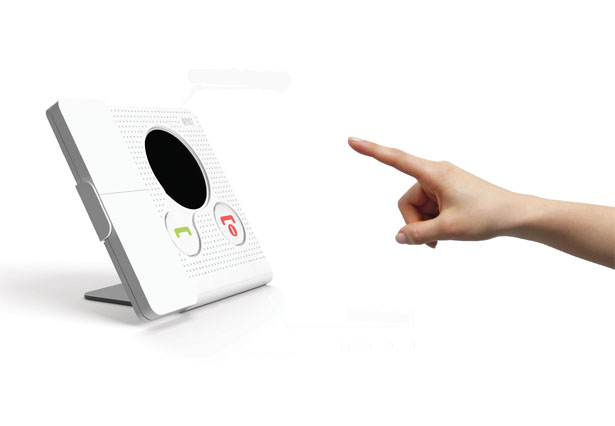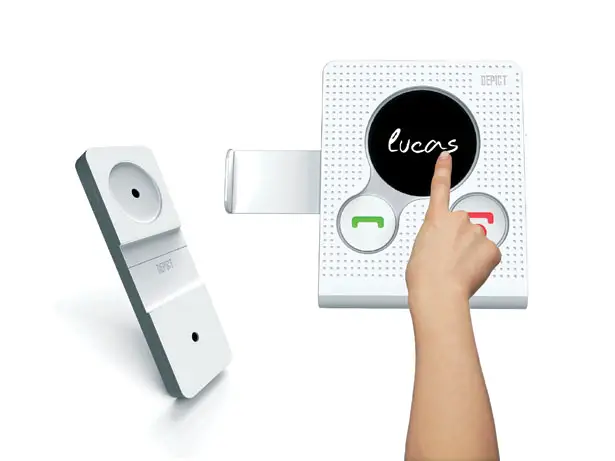 ---
Core Patient Recovery Vest has been designed to enable first responders to perform triage. Triage is a step of determining priority of patient's treatments based on the severity of their conditions, it helps prevent medical shock in patients during mass casualty incidents such as natural disasters or train crashes. In a mass casualty accident, such as a train crash, rescue is only the first step. Paramedics have only 30 seconds per patient to check their vitals and establish triage priority, stabilize them if possible, and attempt to determine their name and basic background information.
Designer : Christopher Wright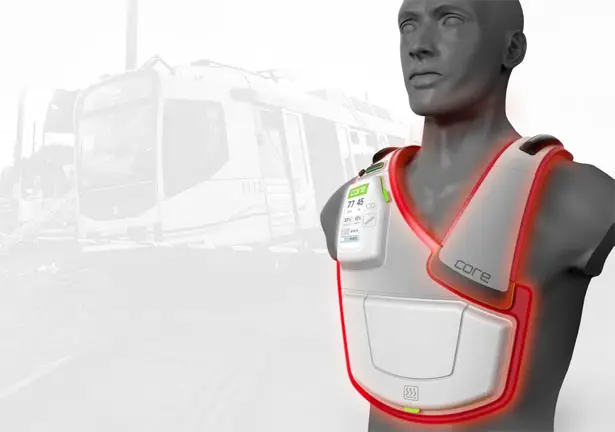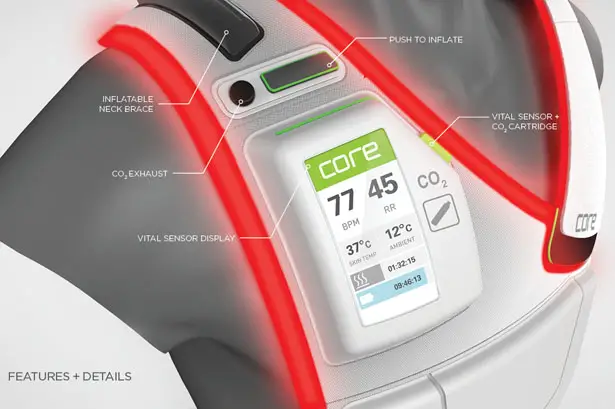 Even at this rate, rescue team might take hours before they can reach the victims and give them proper treatment. During this time, victims can feel panicked and distressed thus affecting their vital signs and they may suffer from shock, worsening injuries. This concept recovery vest is designed to reduce paramedics' workload by performing automated triage and rapid treatment. This medical technology replaces the inefficient and out-dated triage practice with modern solution that will dramatically increase the speed and efficiency of diagnosis as well as improve patient care.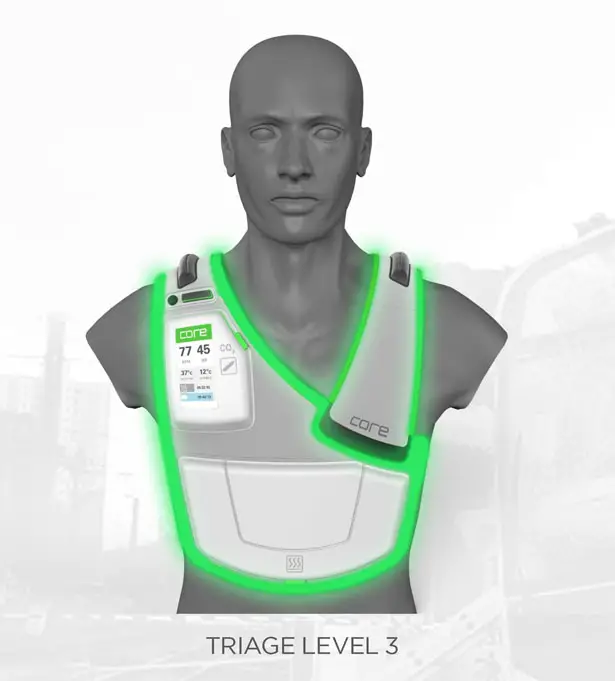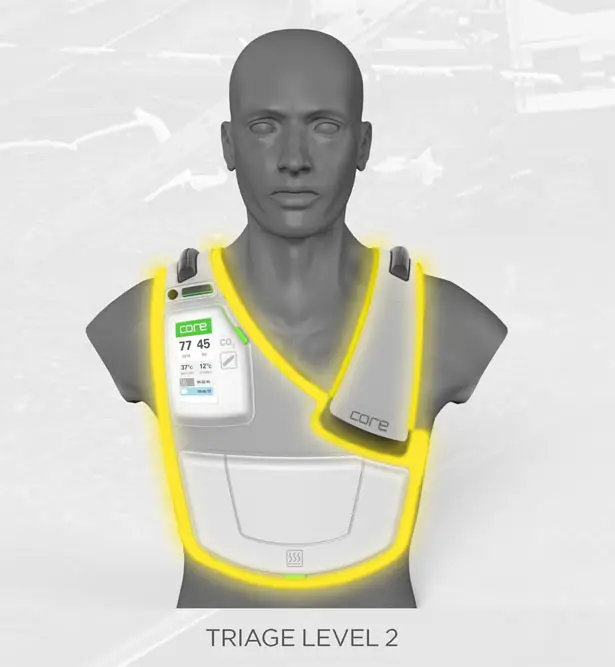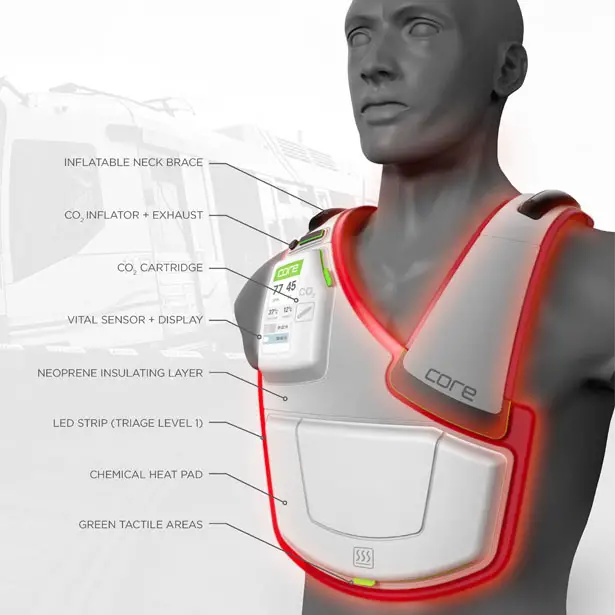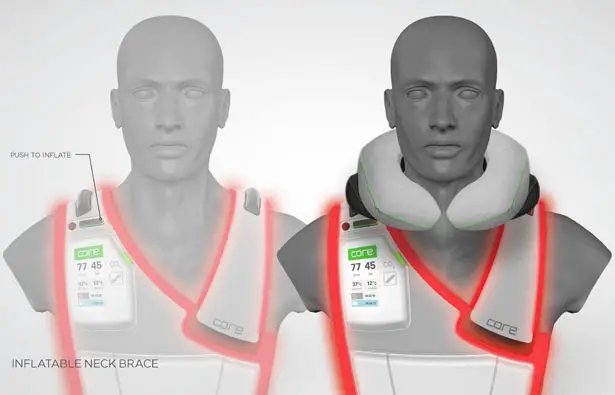 ---
As a mobile person, usually I have to use my laptop anytime, anywhere. SwiftPoint Mouse could be the perfect companion for my laptop. This mouse has tiny size, perfect for small spaces, especially when I have to use my laptop on my lap for checking emails. This mouse's size makes it possible to be used on my laptop's palmrest.
Swiftpoint mouse comes with a micro USB receiver for wireless operation. The receiver docks the mouse magnetically, this way you only need to carry your laptop. This device is designed with a pen like grip to make sure that we don't experience any hand cramps which usually occur when using smaller size of mouse. When it's time to type, just park this mouse between your hands. A thin adhesive film comes with every Swiftpoint mouse, just cut and place it in the area where you want to secure it in place. Hopefully we could write hands-on review of this cool device soon.
From : SwiftPoint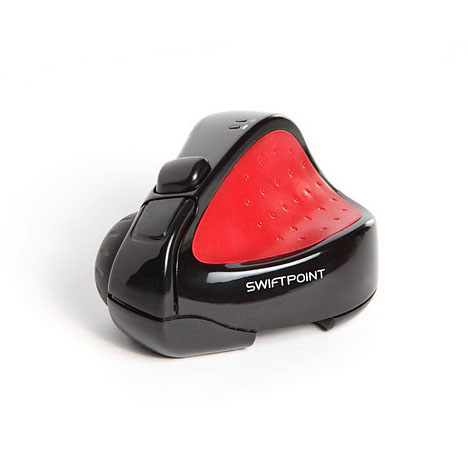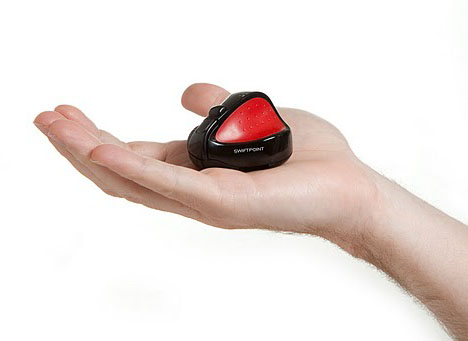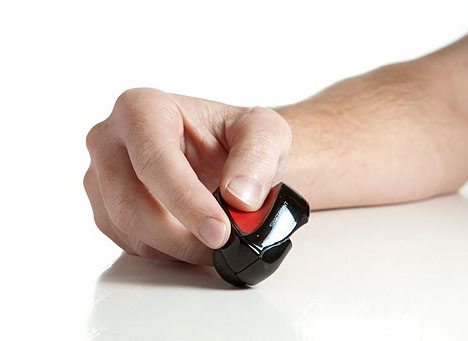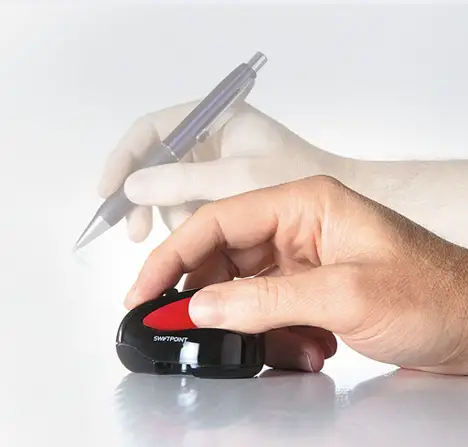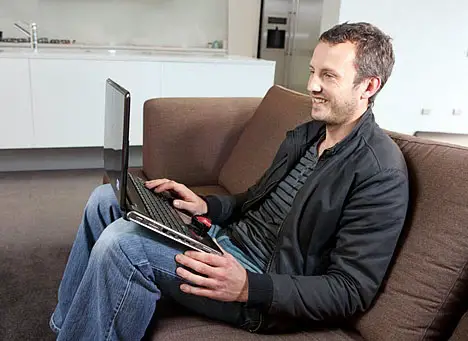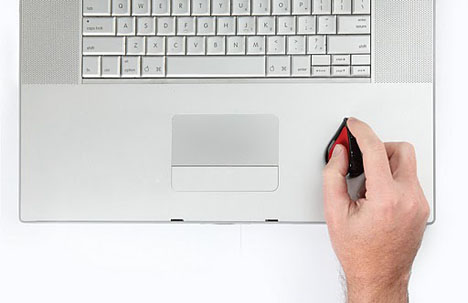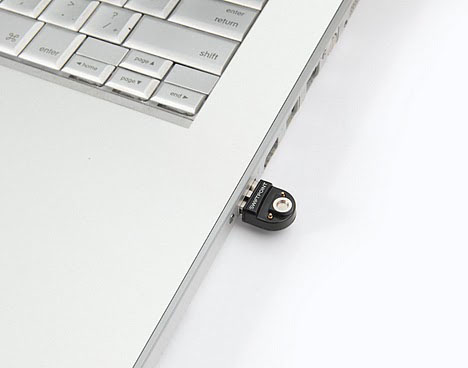 ---