The Krystall Teckell is an innovative game table design that has been announced to be available in the market soon by the designer. The expert Italian craftsmanship of the designers and the use of high-quality materials have made this design a unique blend of technology and art. By featuring diamond like transparency and extraordinary elegance, Krystall will be able to fulfill the desire of all range of gamers. Moreover, the convenient height and good-grip handles will offer unique playing experience, as well as boost the décor of any interior.
Designer : Adriano Design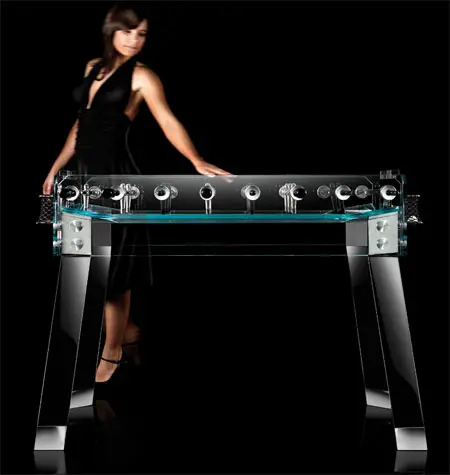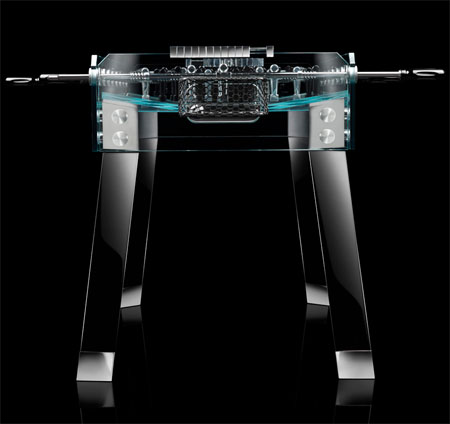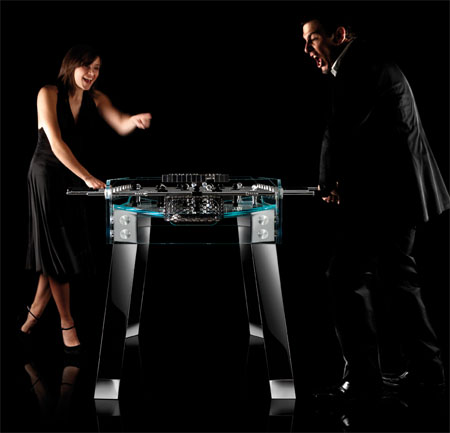 ---
Designed by Emre Bakir and Mustafa Karakus from Negrocobre Design Studio, Monolith clock concept offers a new perspective in telling the time. The body of this unique clock doesn't look like your traditional clock, in fact, it's a combination of a clock and a fine art. Throughout human history, time has been an important concept, it's the oldest human inventions to meet the needs to measure daily intervals of time. The concept of "o' clock" is a modern one. Monolith clock has been designed in three dimensions to break the boundaries of classic two dimensions clocks.
Designer : Negrocobre Design Studio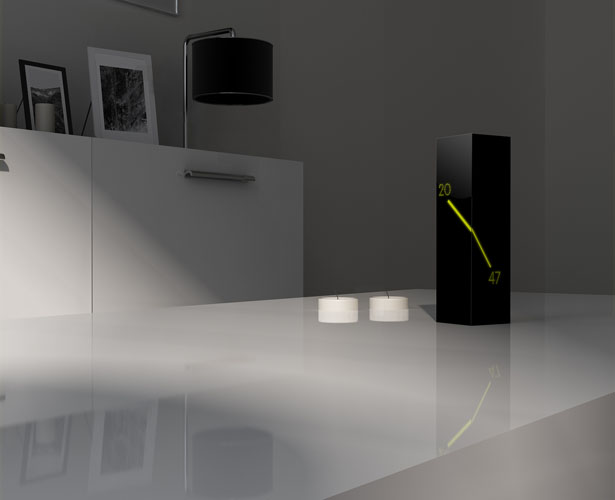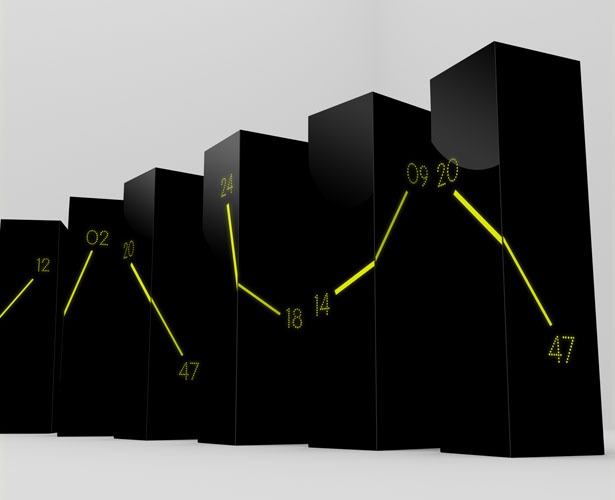 Time is universal, therefore the form of the clock should be the same. This is the principal that draws these designers to design Monolith clock concept. The hours and minutes are folded over different sides, the design is similar to an artwork, not just a clock but also a beautiful object in any room. Powered by batteries, it utilizes LEDs to display the time and polished glass or plastic for the surfaces. Monolith clock also features alarm function.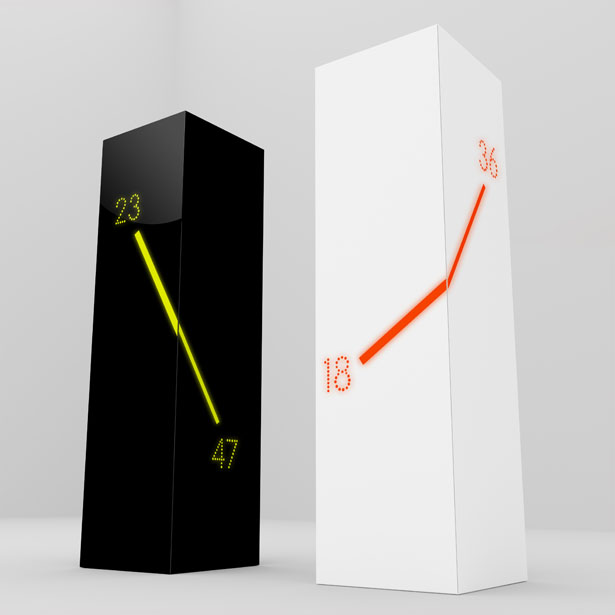 ---
The Smooth car concept designed by Milan based Italian Industrial designer, Stefano Marchetto is a head turner. Named as Smooth, the car sticks to its name both in terms of its design and usage. Smooth is urban transport vehicle with frontal access to the cabin. Chassis in extruded aluminium, external body in aluminium plates with square wave section. As far as the design is concerned, this two-seater is one straight arch, with ample amount of leg and head room. The spacious doors allow easy entry and exit into and out of the car. Also there is ample amount of boot space if one wants to travel with luggage. Also due to its design it does not take much of road or parking space either thus it's a good urban vehicle.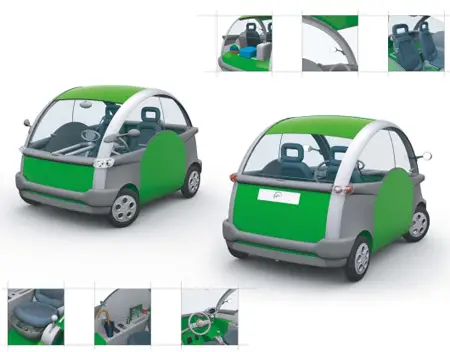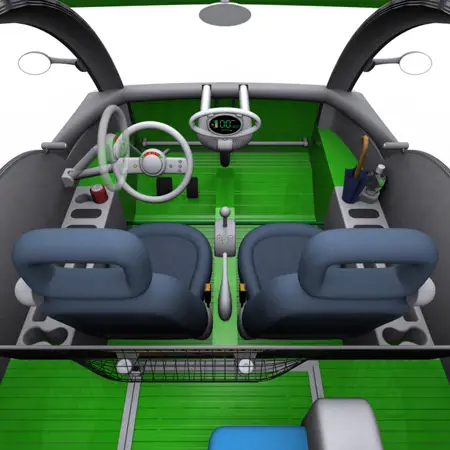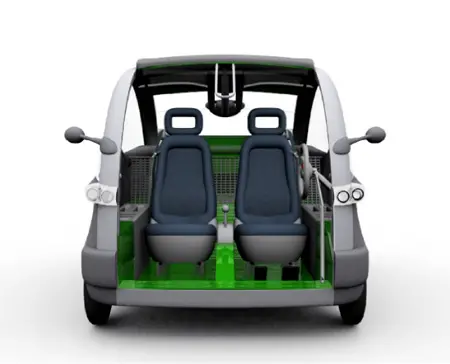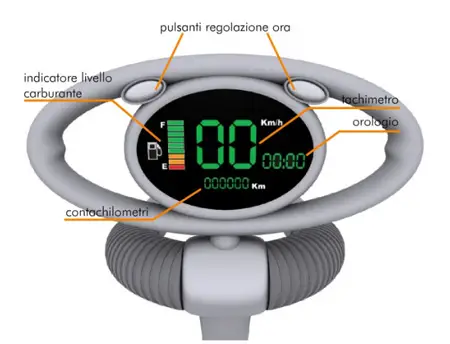 Designer : Stefano Marchetto
---