The combination of business card and memory storage is a great idea, you can include company info, website, product into, portfolio and so on. The M++ design concept is in the rear side of this card, it is laminated so as to hold memory card (like Sony M2 Card). Two slits on the card facilitates snap fitting of USB adapter, through which this card can be accessed. This is similar to nice to download you ring concept, but with this business card, you don't need to download anything, it is already given to you within the M++ Card.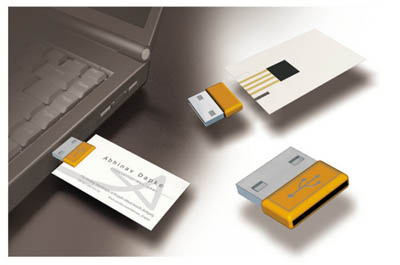 Designer : Abhinav Dapke
---
Wang Yigang has designed flow, a wind solar energy system. This solar and wind energy collection system uses arciform photovoltaic cells to enable a better collection of sun light. At the same time, the shell, which is composed of six photovoltaic cells, can be used as wind concentrator. The wind forms a whirlpool within. This acceleration of wind speed increases the performance of the rotor. Through movable joints, the angles of the photovoltaic cells can be adjusted so that different orientations can be made for the maximisation of sun exposure, and to vary the amount of wind entering the system. The wind energy system uses a Darrieus-type vertical axis wind turbine. It can operate normally even when the wind is not very strong. In addition, FLOW?s small size makes this system suitable for family use.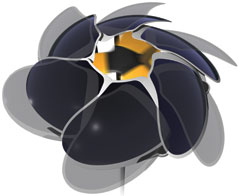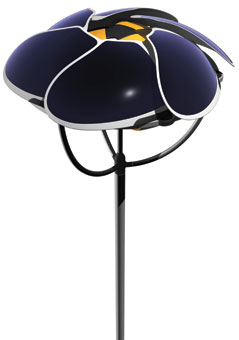 ---
This Citroen concept car has just entered from future for all Citroen 2CV lovers. This concept is designed by David Portela to present a classic model. You will get what you can expect from Citroen 2CV such as the same curved bonnet, hunk sides, roofed rear wheels and much more. Not only this, this futuristic robo-car also features modernistic panoramic windows and steampunky exteriors. Once you have this on the road, you will surely have a feeling of uniqueness and unbelievable. So, get ready to give a modern look to your old Citroen 2CV and just zoom…!!!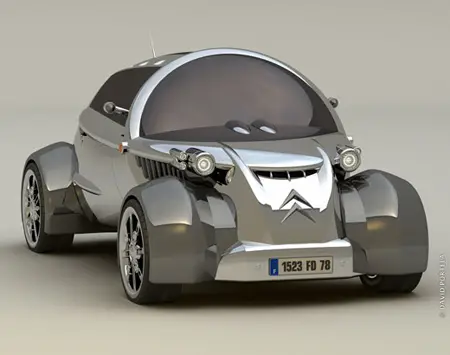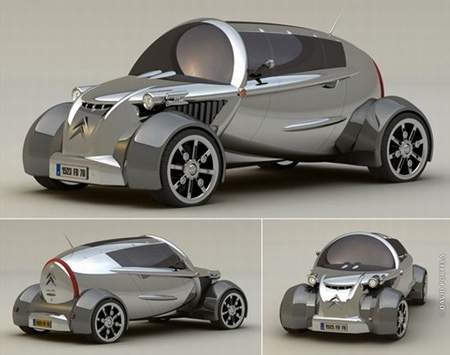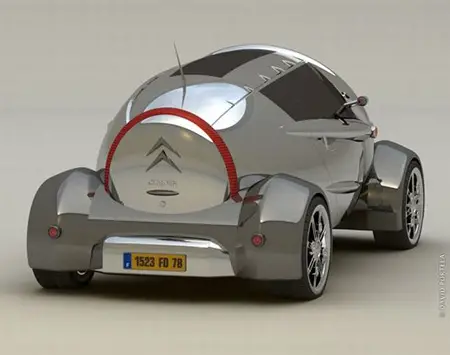 Designer : David Portela via AutoMotto
---