Igor Chak has submitted his latest project to celebrate the 50th anniversary of Honda Super 90. He has come up with classic concept motorcycle that represents his love of the Honda's design in the 60's. Back in the 60's, Honda was focusing more on the lightweight and stylish bike for optimum performance in rural areas, thus, the bikes were cheaper with better gas mileage compared to bigger bikes. The iconic S90 bike also came from that era, it's a unique motorcycle with shiny chrome tank and a stamped frame featuring a 89.6cc SOHC, 2-valve, 4-stroke air-cooled engine that can reach a top speed of 64mph.
This motorcycle design study tries to bring back this vintage vehicle into our modern life, it's been 50 years since the first S90 launched. For this new design, Igor Chak didn't really want to change anything since S90 appearance is already perfect. He only made the new S90 a bit bigger, sleeker, and more aerodynamic, the chrome is still there, you can see it from the gas tank to little accents around this bike.
Designer : Igor Chak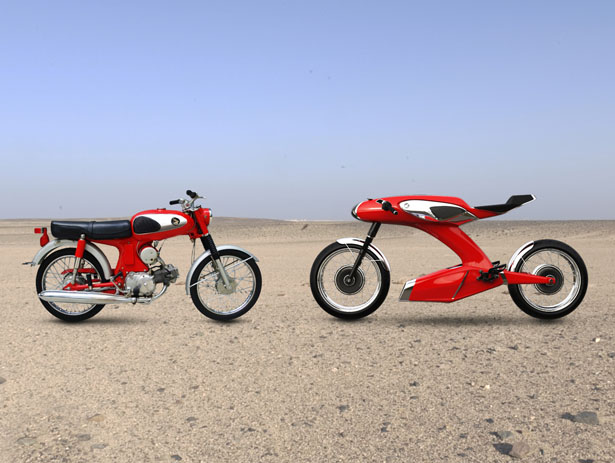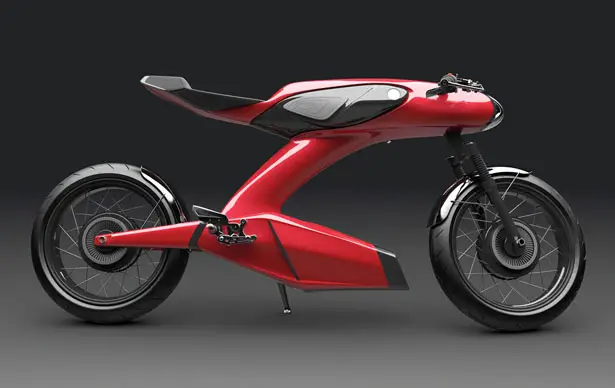 The main body construction keeps the same ideology intact, but unlike its predecessor, this new model features a stamped aluminum inner frame along with a carbon fiber shell for better durability and stability and a reduced weight. Being all electric, making this vehicle is an eco friendly compared to the 60's model. There are 2 electric hub motors, one for each wheel, making this vehicle an all-wheel drive motorcycle. Each motor is rated at 50kW to give out 60hp at the wheel and that means 100hp combined. The braking power comes from 2 electromagnetic braking hubs at each wheel, this means the brake requires less maintenance and last longer than conventional brakes.
Those hub motors are powered by a 14kWh Air Cooled Lithium Sulfide Battery (Li2S) which holds 4 times energy of standard Lithium ion batteries. This battery is located at the bottom portion in order to get a lower gravity point, making the bike uses less energy for better traction. For safety, this bike features ABS, Traction Control, Stability Control, and Launch Control also Regenerative Braking System that gives you 60% of that braking power back. All information about the condition of your bike is displayed on the main OLED touch screen display.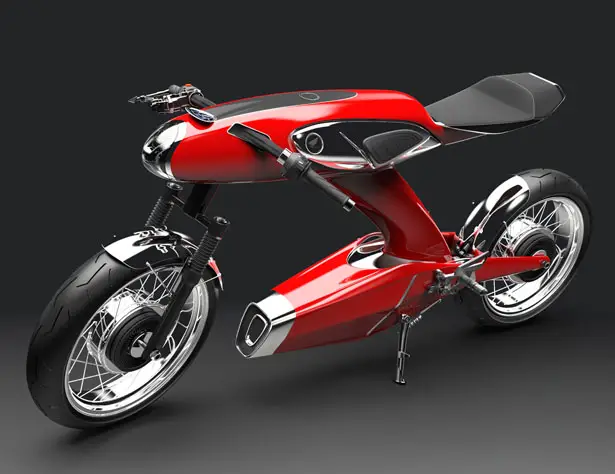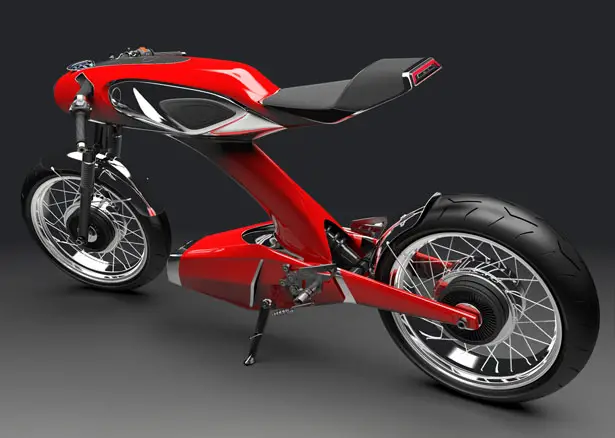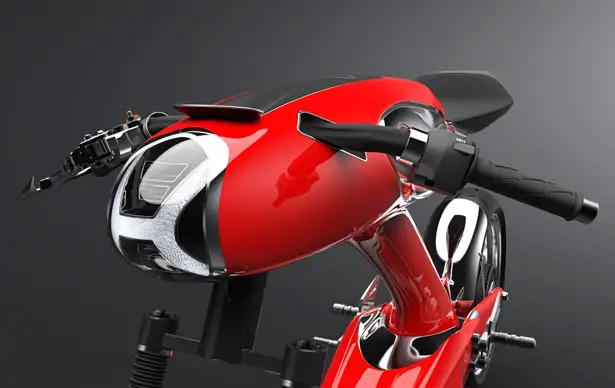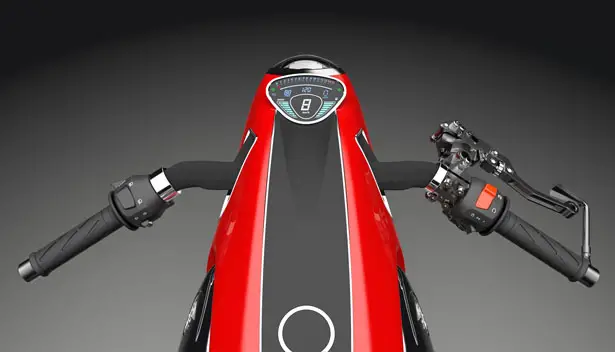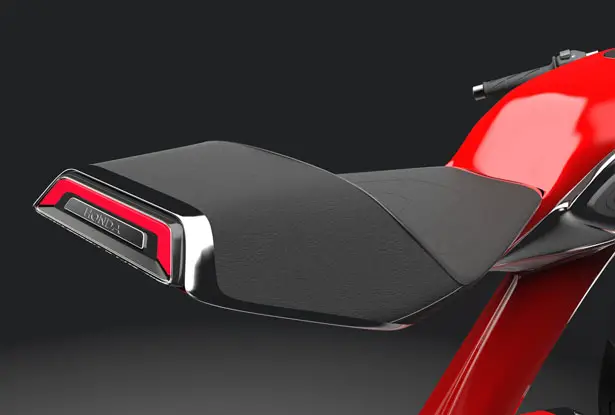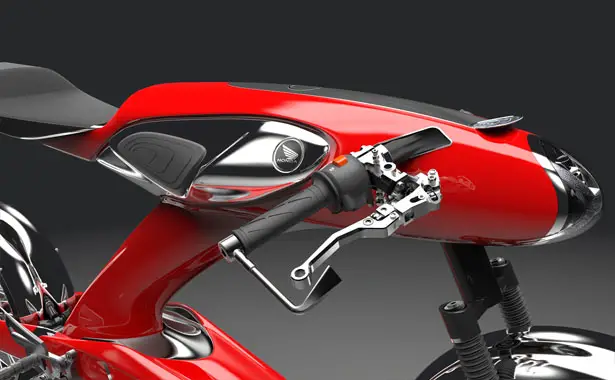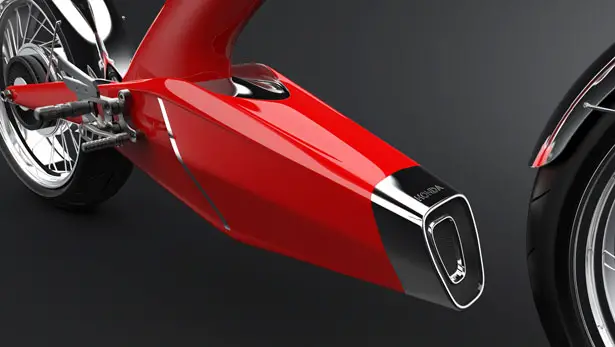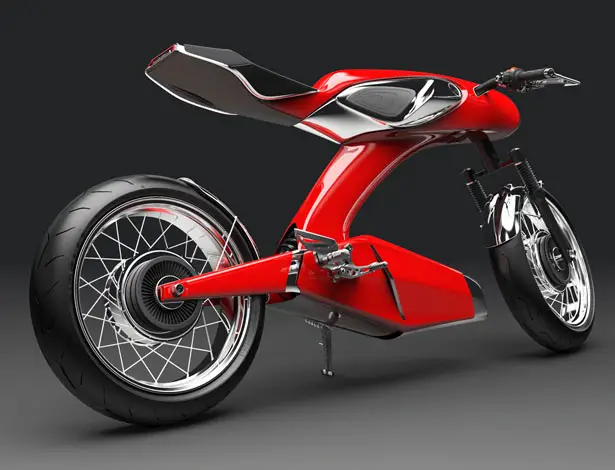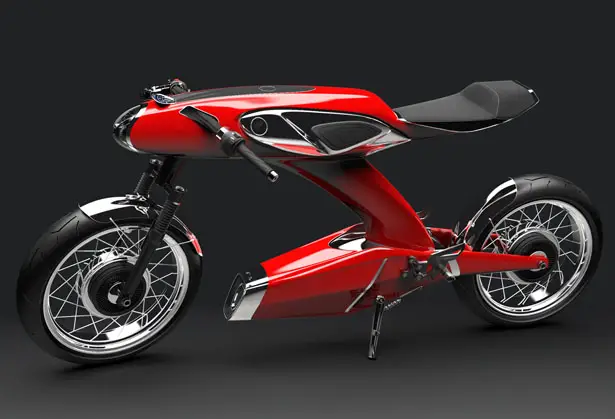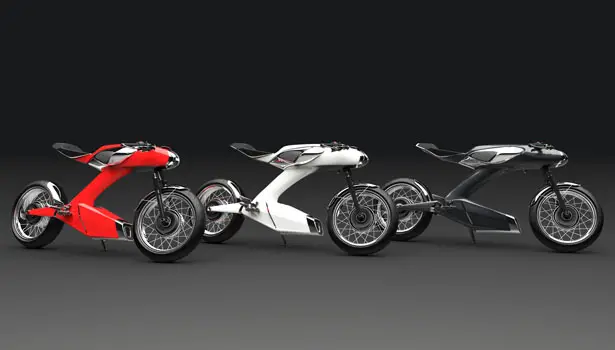 Tuvie has received "The 50th Anniversary Honda Super 90 Concept Motorcycle" from our 'Submit A Design' feature, where we welcome our readers to submit their design/concept for publication.
---
A product design and manufacture consultancy based in Yorkshre, UK, HJC Design has developed a new range of kitchenware for Peel UK. One of to be released kitchenware is this visually attractive coffee machine. The main artistic design of this coffee machine is the elegantly crafted surface that resembles a beautiful eye-catching waterfall of rich coffee. As you can guess, the design was inspired by the drop of a flowing coffee. Coffee lover can place their coffee mug for brewing on top of the rippled stainless steel base plate. The soft soothing blue light that surrounds the base adds elegant and futuristic touch to this coffee machine design. This glowing LED light also indicates when the machine is brewing your coffee. I guess on dark mornings, you'll light up your kitchen when brewing your coffee using this machine.
Designer : HJC Design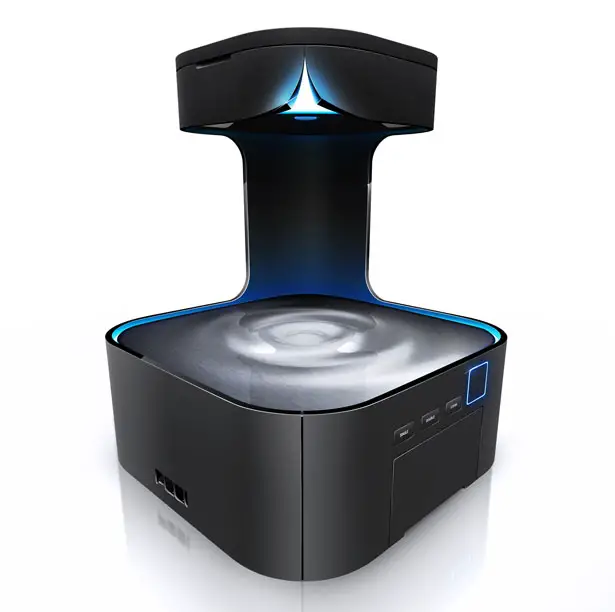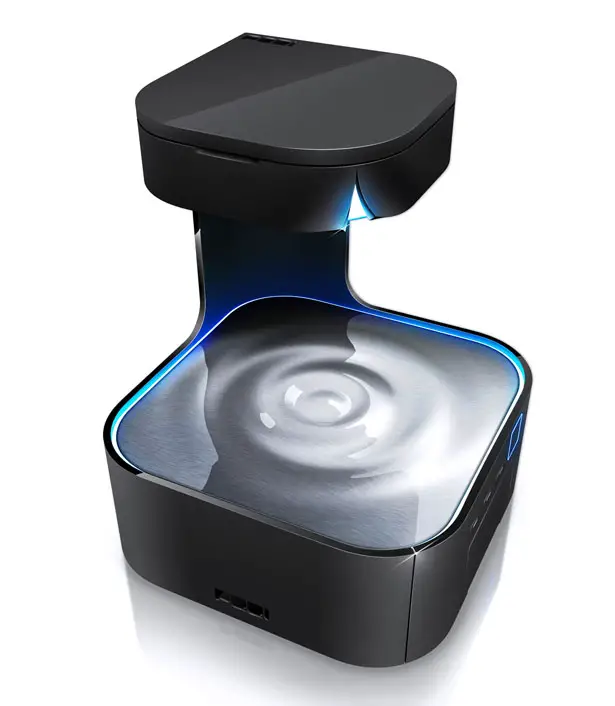 Sophisticated 3D lines connect the upper and low halves of the machine through an unbroken jet black polished band that creates attractive contrast color with the satin matte body construction. The perpendicular surfaces and sharp rear corner sit impeccably within the kitchen environment, disguising the internal piping structure which transports the boiled water from the base.
This coffee machine boasts a 1.5L removable water reservoir, a steamer and settings to adjust the strength of your coffee (single or double).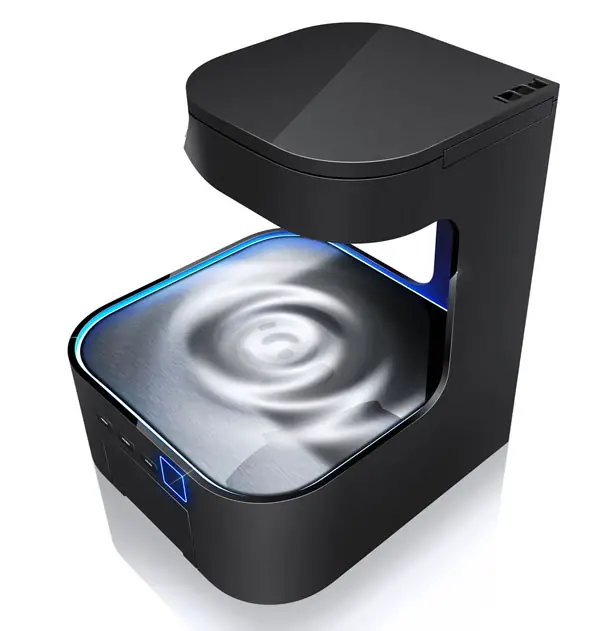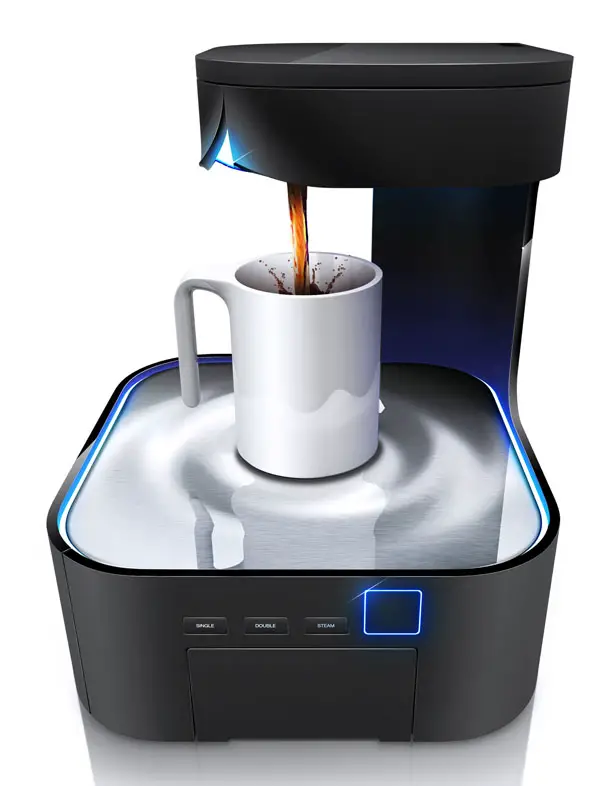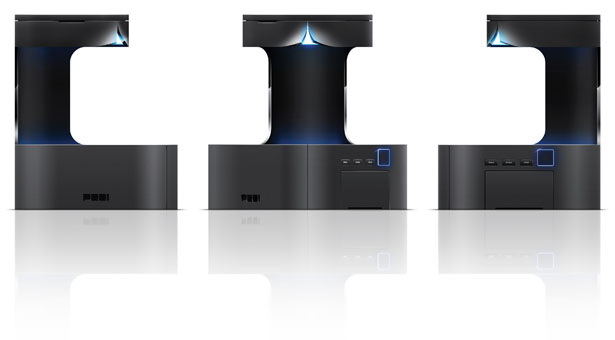 Tuvie has received "Coffee Machine" concept from our 'Submit A Design' feature, where we welcome our readers to submit their design/concept for publication.
---
Gran Turismo fans, if you happen to be Lexus fans as well, you will be thrilled to know that this auto maker has announced Lexus LF-LC GT "Vision Gran Turismo". If you can still remember the memorable race season in 2014 where Lexus entered its new RC F GT500 in Super GT GT500 class, it fought for the title up to the very last race. For the following year of 2015, Lexus has also planned to enter the RC G FT3 category, a special category that serves as a gentlemen's race while at the same time, it's an ultimate manufacturer's championship series.
Lexus LF-LC GT has been designed to answer fans who want to race world competitions with their dream car. The design and development was focused in races just like Super GT and the Nürburgring 24 hour race. This coupe concept was based on future study model in which Lexus announced at 2012 Detroit Motor Show, details of this car has included many features that can envoke your emotion, as you can see the shape of tail lamps were inspired by afterburners of a jet aircraft.
Designer : Lexus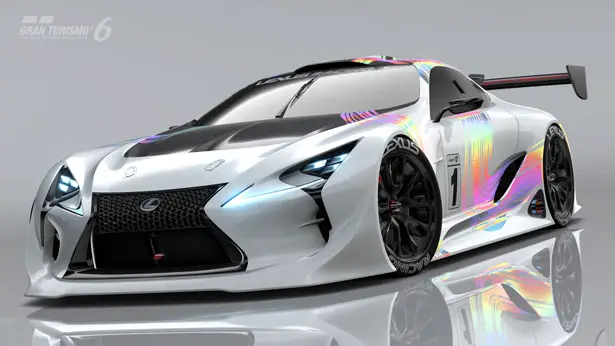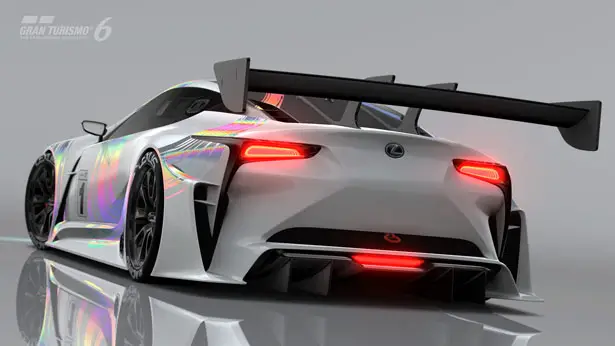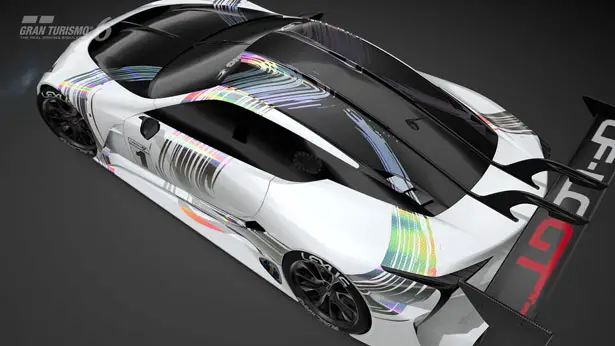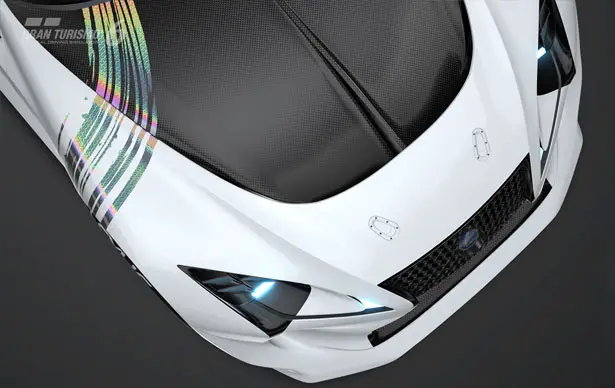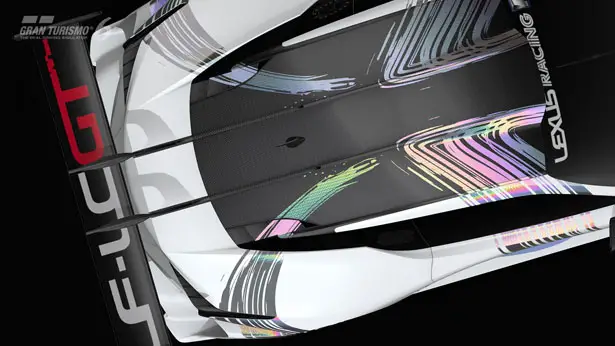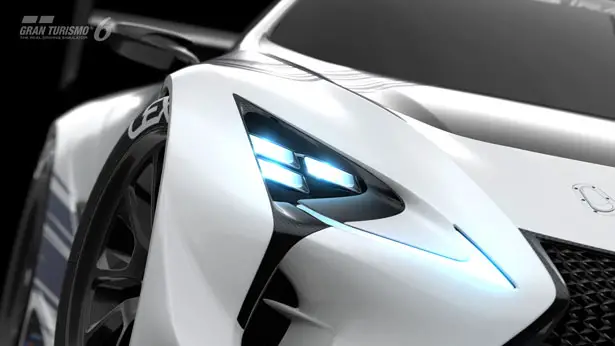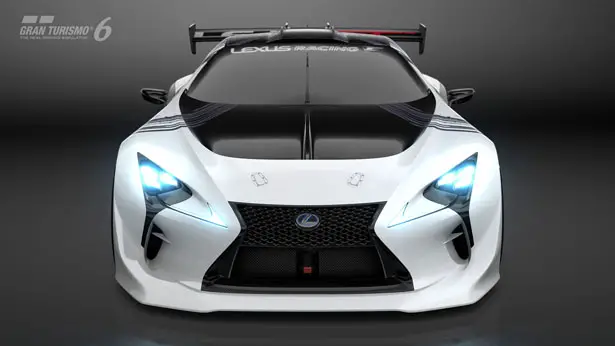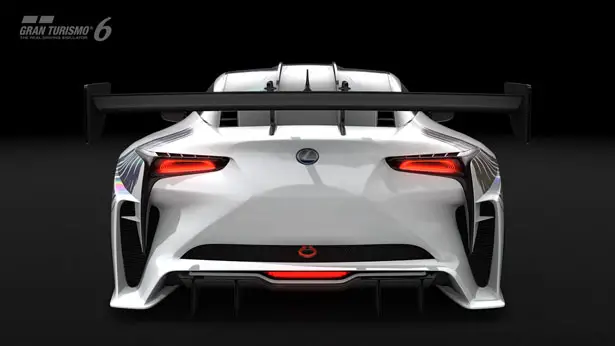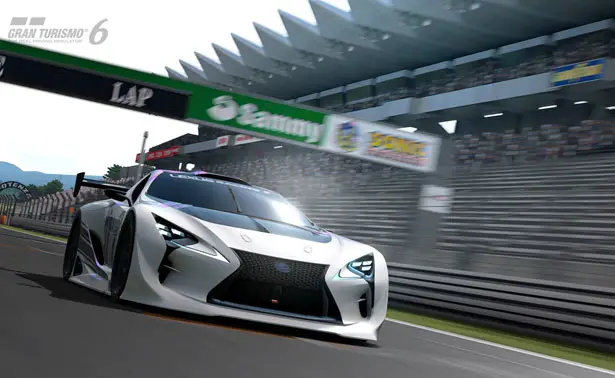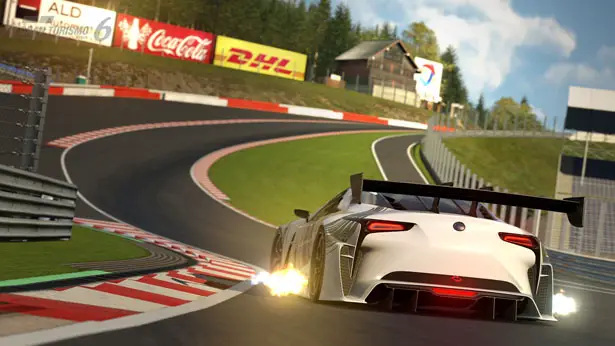 ---