The Mercedes SL GTR is a concept study of a Mercedes Benz homologation special for the 21st century. Designed by Mark Hostler, this concept car aims to offer rider with purest expression of road car driving feel and performance. The design incorporates race car chassis technology, race suspension, carbon ceramic brakes, racing tires and a Nismo designed 5.5 liter v8 race engine from Nissan GTR GT1 race car. Cutting edge aerodynamics combined with sharp Mercedes Benz styling creates a car with an extreme, race car aesthetic and unique detail and style. The bodywork has been designed to look shrink wrapped around the mechanical components, taking out all unnecessary volume from the surfaces and exaggerating the cooling and induction intakes around the bodywork. Together with the details of the Mercedes Benz grille, large rear spoiler, 5 spoke magnesium wheels, and a classic teardrop shape racecar canopy, the Mercedes SL GTR is as close to a Le Mans racer a driver can get.
Designer : Mark Hostler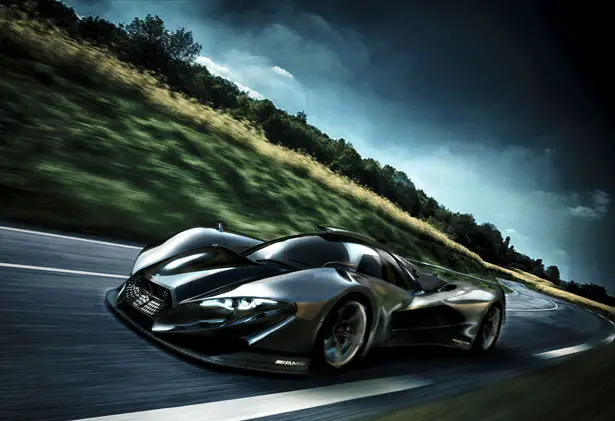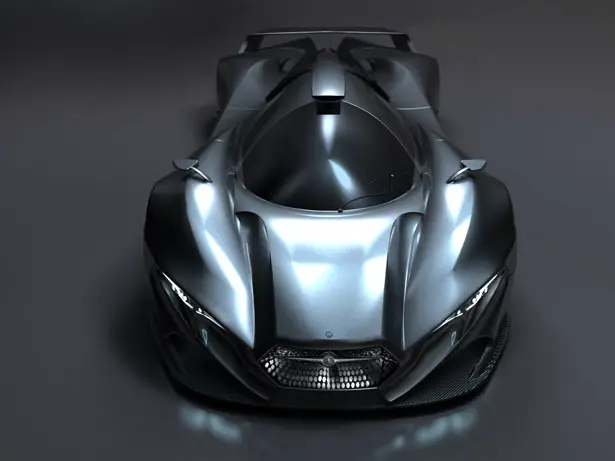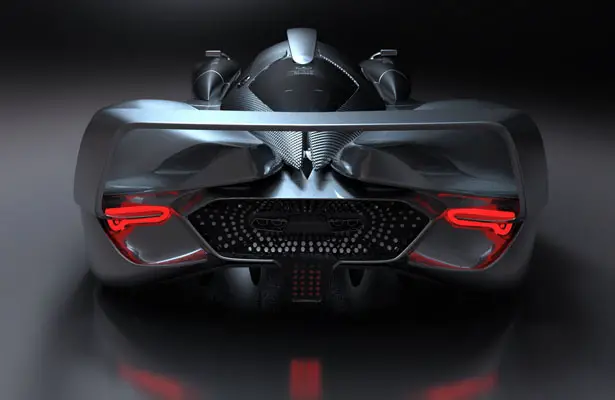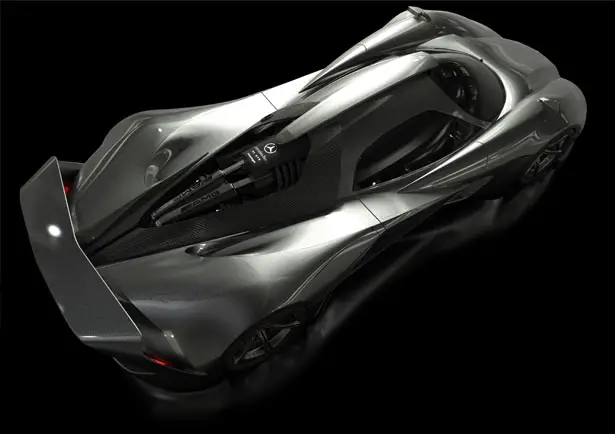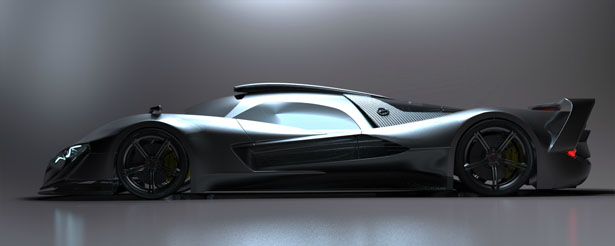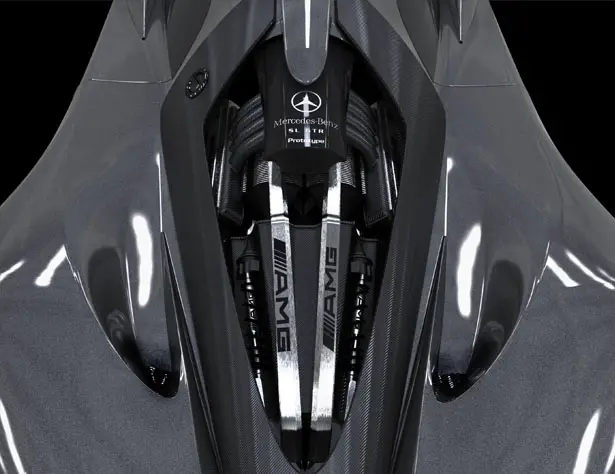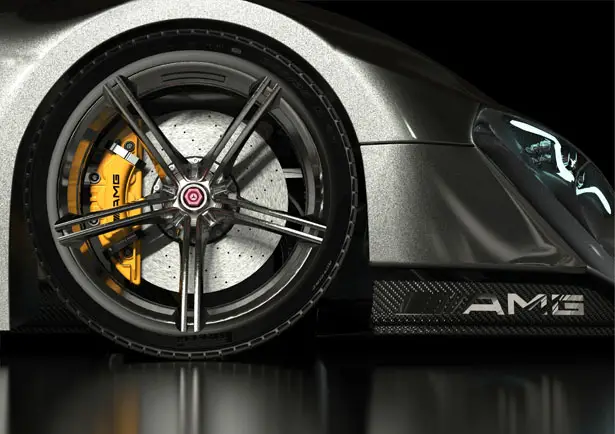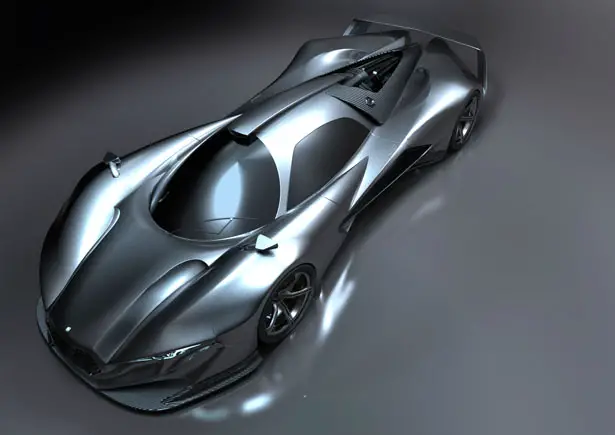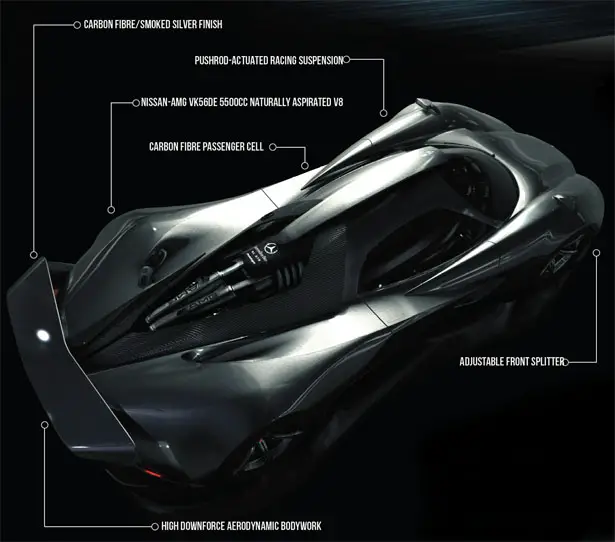 Tuvie has received "Mercedes SL GTR Concept Car" from our 'Submit A Design' feature, where we welcome our readers to submit their design/concept for publication.
---
DENTASSIST mobile dental unit has been designed for dental treatment of vulnerable people, mainly for people who have no access to the national health care or any medical care due to geographic or political background. The modular design was developed with the help of aid agencies and for global use, to enable a basic dental care.
The heart of the ensemble is the operating unit which is mounted directly on the treatment center and due to the integrated telescopic stand, the unit can be positioned at ergonomic height. The required power is supplied from the compressor and generator modules, as you can see, the operating unit is mounted directly on the supply modules of similar size & portability. These are operated outside of the treatment rooms because of the noise and exhaust harassment. Each module is equipped with a seat for patient to use and swivel casters for easy transport from one room to another. These modules offer storage for needed consumables and instruments.
Designers : Philipp Kupfer & Markus Schönecker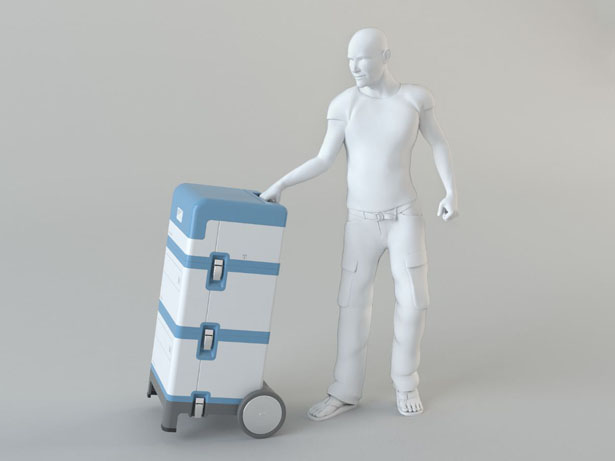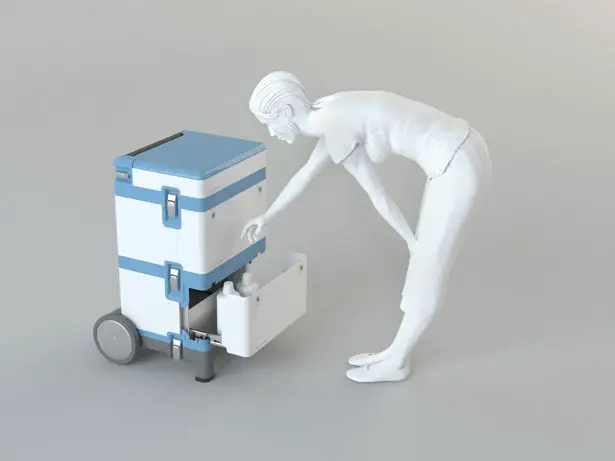 The use of same parts simplifies the production process of DENTASSIST mobile dental unit. The exterior surface allows quick and easy cleaning. With existing infrastructure, such as in hospitals, it is possible to use the treatment unit even without the other modules.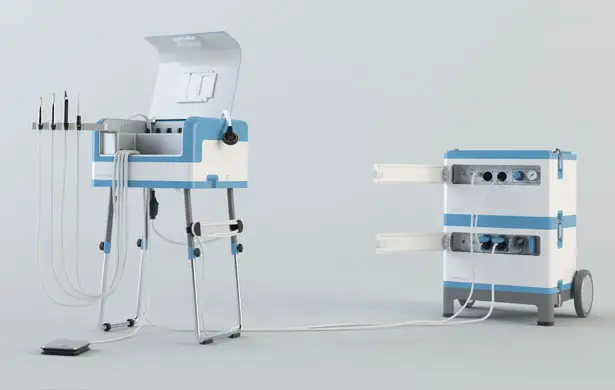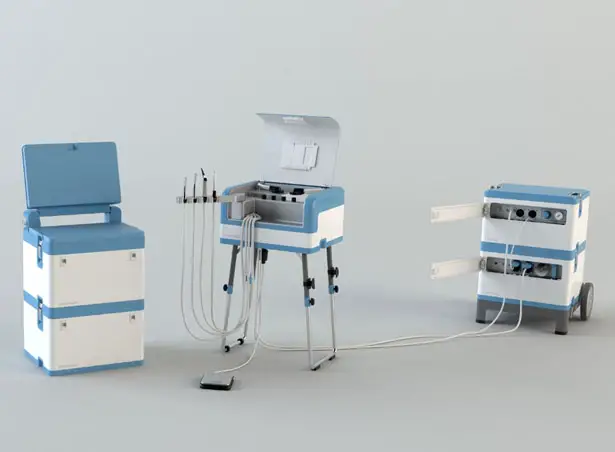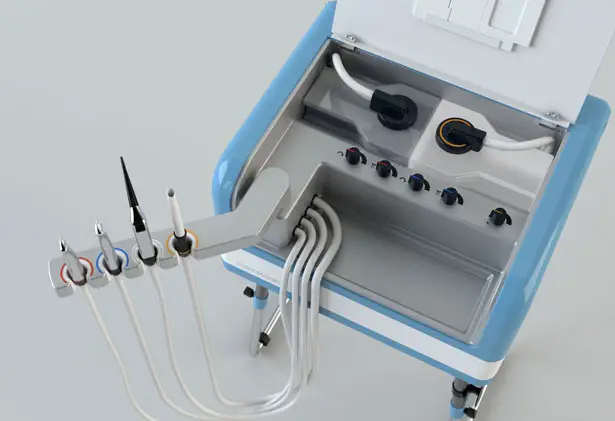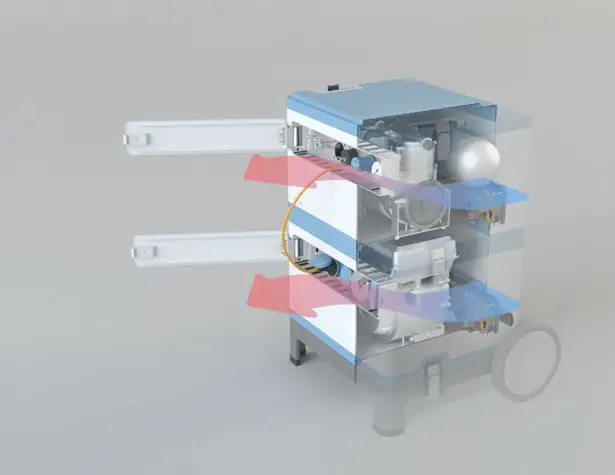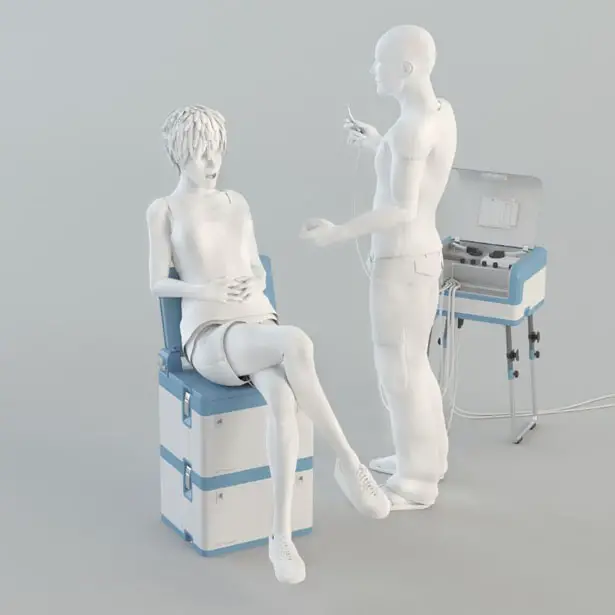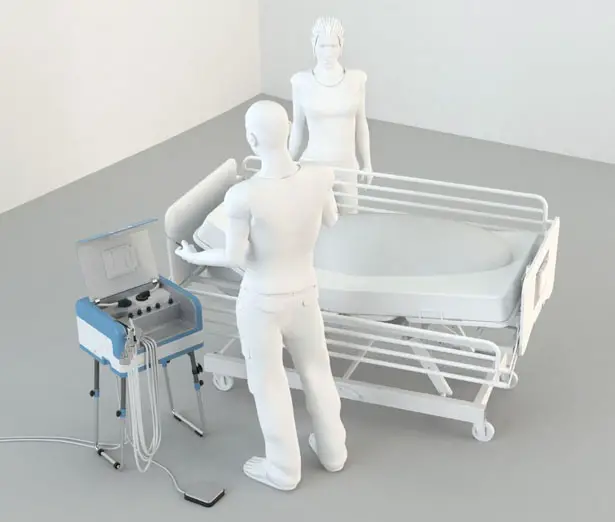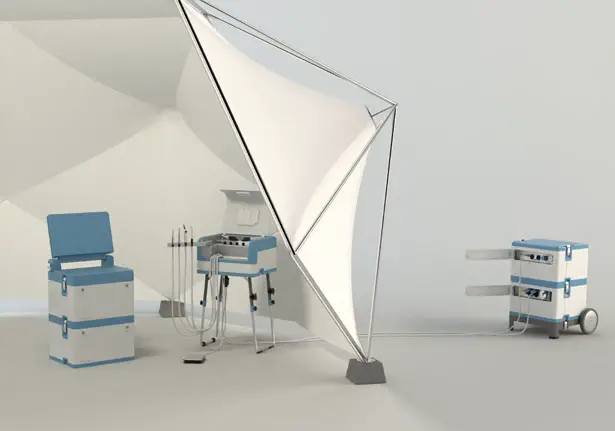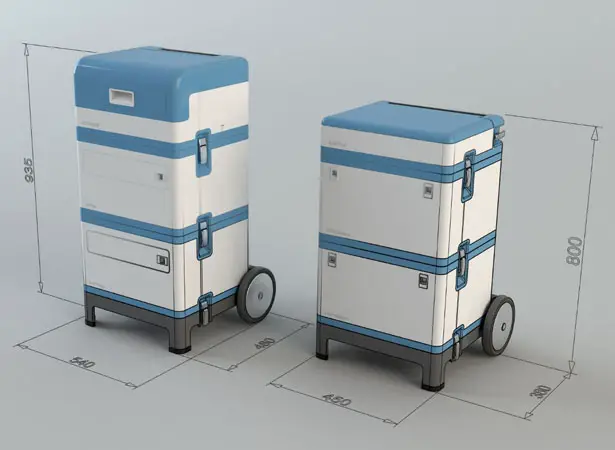 Tuvie has received "DENTASSIST Mobile Dental Unit" project from our 'Submit A Design' feature, where we welcome our readers to submit their design/concept for publication.
---
The OxiVolare Pulse Oximeter is a portable device that monitors the percentage of oxygen (Sp02) in a pilot's blood stream. It is specifically designed to be used by pilots who fly at high altitudes in unpressurized cockpits. This device is necessary because it informs the pilot when they need to switch to an alternate form of oxygen. Without it, a pilot's oxygen levels could drop dangerously low, (below 95% Sp02) and they can become hypoxic which will lead to dizziness, loss of consciousness and eventually death. Any errors caused by the symptoms of hypoxia can be fatal while flying. Since a pilot has to monitor and change variety of instruments in the cockpit -including the yoke to steer the aircraft- a pulse oximeter must not get in the way of their normal routine.
Designer : Kristine Vodon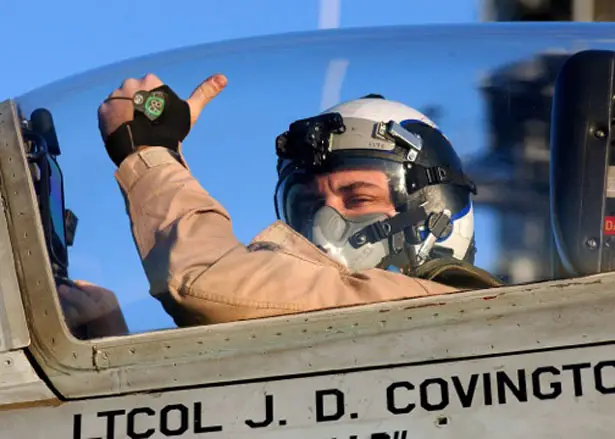 Pilots fingertips are essential to all the fine knobs, buttons and switches they must use in every flight. Covering the end of even one fingertip can be so distracting a pilot would rather fly without their pulse oximeter. A design that allows pilots to look stylish, while maintaining their usual flying routine is essential to making this device more likely to be used.
OxiVolare Pulse Oximeter concept has been designed to meet 5 main design criteria:
Leave pilots finger tips free to use controls
Be easy to read while holding the yoke
Be easy to adjust and put on with one hand
Have a visual alarm that notifies pilots of low Sp02 levels
Be worn with or with out gloves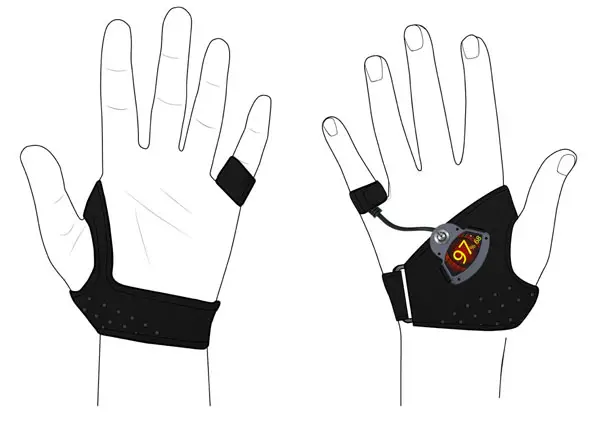 Tuvie has received "OxiVolare Pulse Oximeter" project from our 'Submit A Design' feature, where we welcome our readers to submit their design/concept for publication.
---