Orbital Food Organizer is a combination of a microwave cooker and food storage. Our modern lifestyle demands high commute hours in traffic, from home and back while we use our personal time to care other important things. We don't even stop to think about fulfilling one of our fundamental needs: healthy eating. Most of us don't have time to prepare proper meals everyday; we prefer to order fast food products which are unhealthy due to the high levels of sodium, saturated fats, and cholesterol they contain.
Frozen food is the healthier and more practical choice, since no chemicals or additional hormones are needed to keep them fresh. The nutritious values of these meals are preserved once they are refrigerated. They are also more practical than ordering, since they are ready just in minutes after you decide to eat them. Plus they are much more cost-efficient compared to eating out or ordering from home. However, frozen food also has its own impracticalities. You still have to manually keep track of your deep freeze and shop accordingly to prevent repeated purchases and to have a balanced diet. Methods to prepare frozen food are still not as practical and organized as they should be.
Orbital Food Organizer concept is trying to answer these issues. This device has been designed with integrated smartphone application which allows you to control your food storage via the internet, wherever and whenever you are. You can start the cooking process on your way home and the meals are going to be ready when you arrive home. Shopping is easier since Orbital will assist and guide you through the smartphone on what to pick as the most appropriate options according to your dietary needs.
This Orbital Food Organizer concept offers you time flexibility, no dirty dishes, and energy efficient technology through its cooling system.
Designer : Orcum Erdem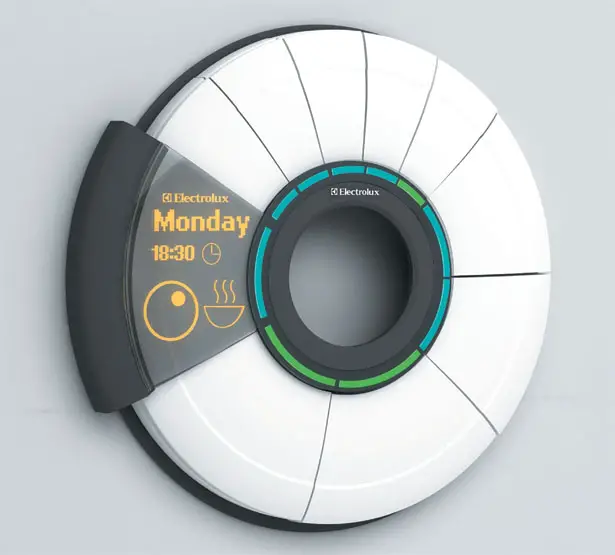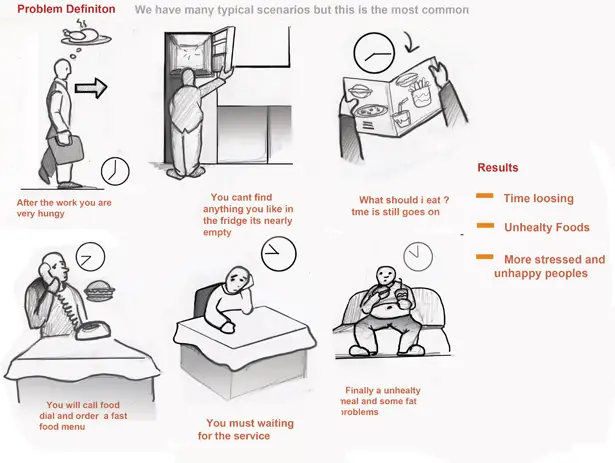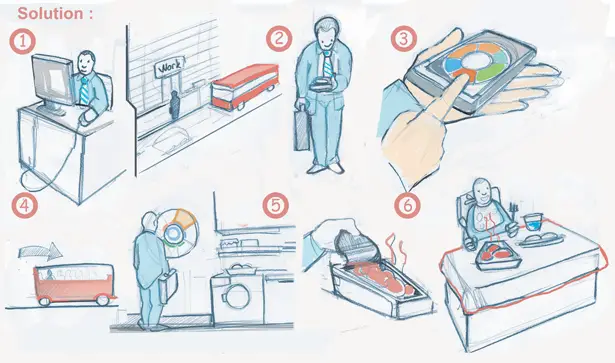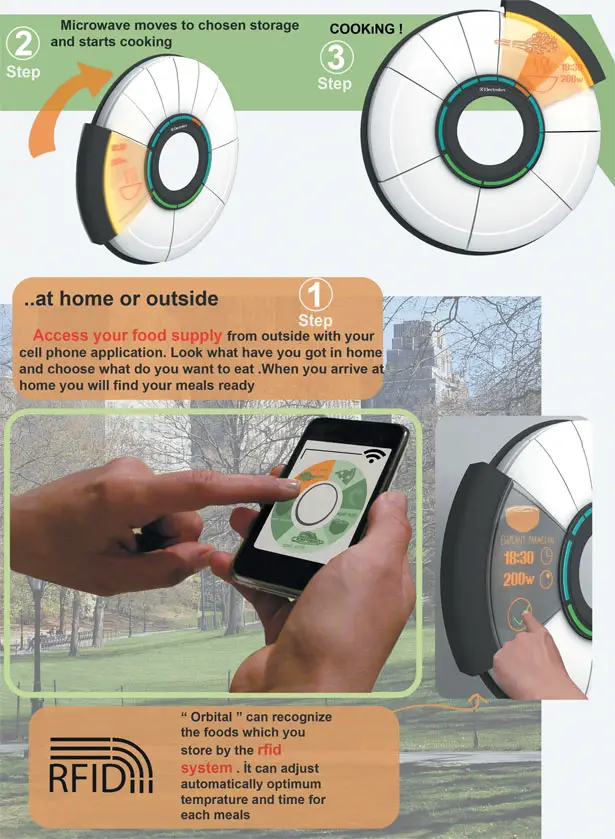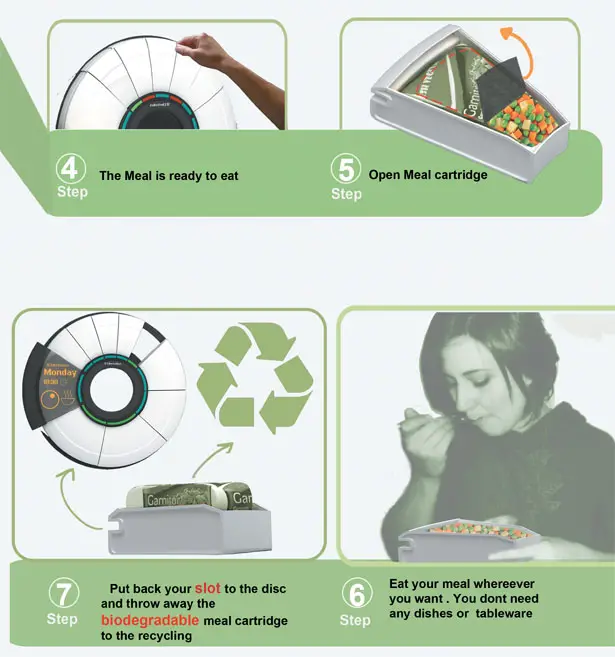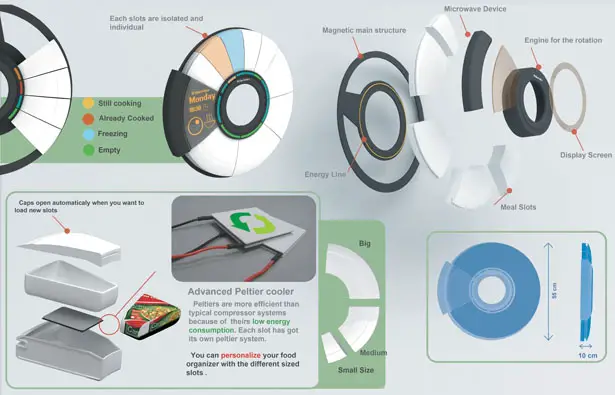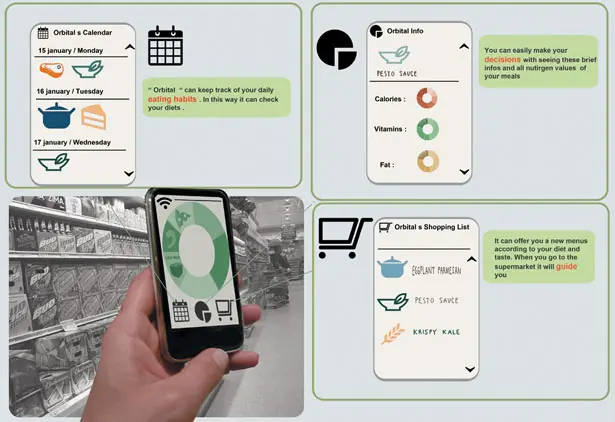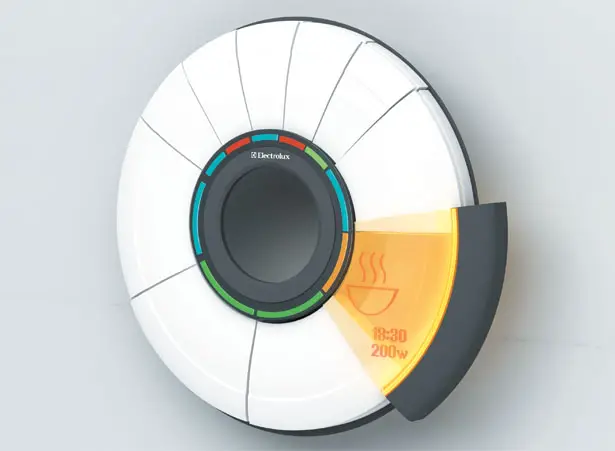 ---
Löytö Esineiden has sent us Vera watch, her latest cool watch concept and this time, it can be a bit tricky to read the time. Well, let the designer explains in her own words on how to read the time.
This new design uses, in its most visible part, an area with a 12 holes. Through them, and depending on the color that appears for them, the watch tell us the hours and the minutes.

Magenta is the color that corresponds to signal the hours, and cyan for the minutes. In addition, these parts have magenta circular marks where each one has written numbers that corresponding to the hours (01/02/03 …), and cyan circular marks where the number corresponding to the minutes in sections of 5 minutes (05/10/15/20/25 …).

The hands consist in circulars slots that rotate (30° every hour for the hours hand and 360º every hour in the case of the minute hand) and they are emerging through these holes. In addition I use the color (magenta and cyan) to differentiate the hours and minutes and I used a translucent material for them, that when they are superimposed, they give us to a "third color" (purple) which is used to identify when the hours and minutes used the same hole (for example, when it´s 01:05 / 02:10 / 03:15 / 04:20 / 05:25 ….).
Designer : Löytö Esineiden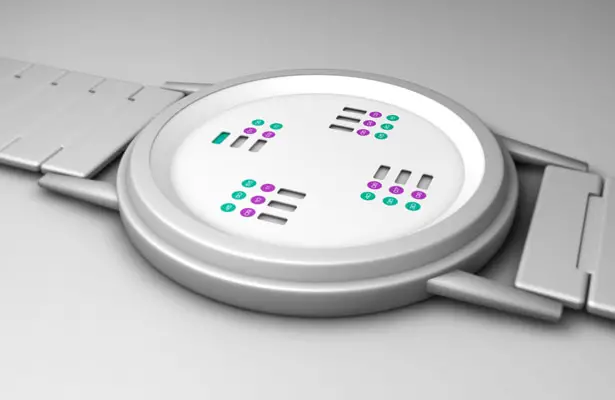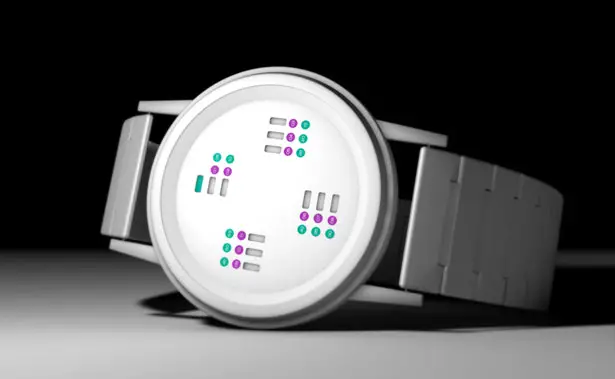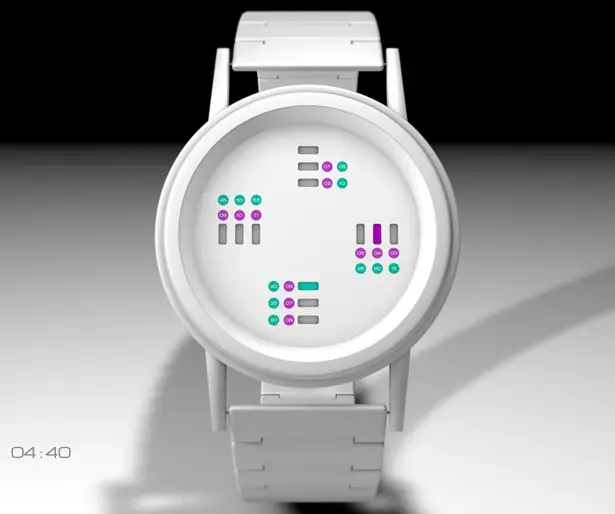 Click above image for bigger view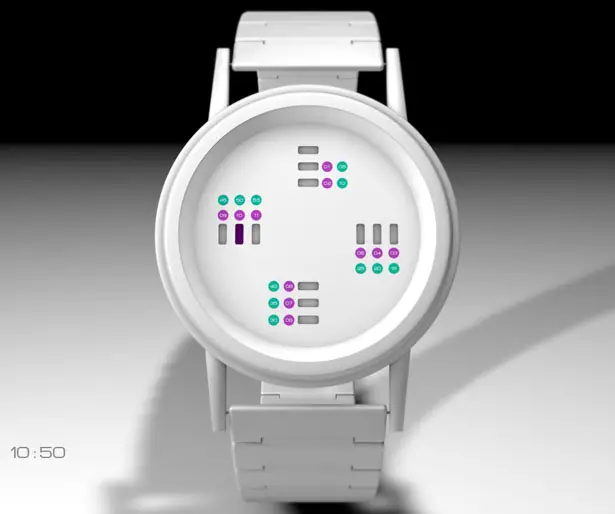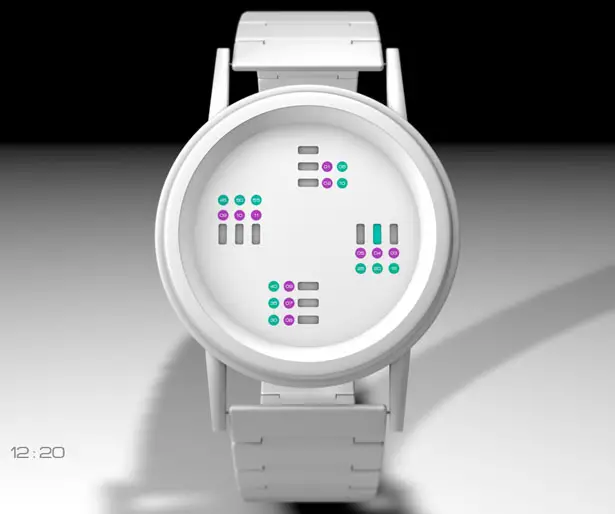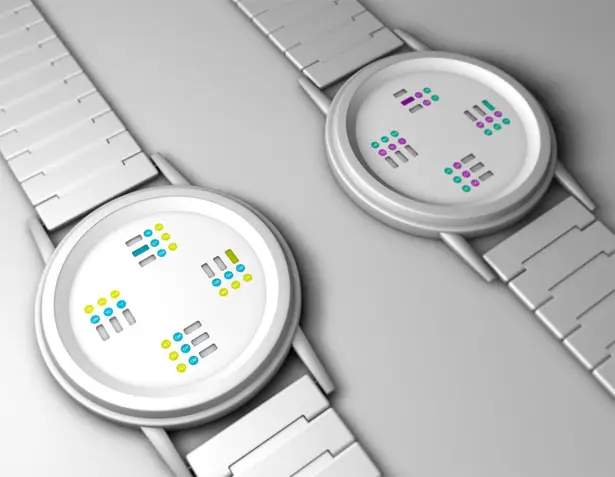 ---
Kisten Trolley is a unique, multifunctional tool that can adapt to your need, whether as a trolley or cart vegetables. This conceptual trolley is simple and practical, it can be used for different purposes such as selling vegetables/accessories/flowers in the market, the durable and stable constructed makes it reliable to move items from one place to another.
Made out of sustainable wood and steel, this trolley weighs just 15kg and can be easily open and close. It is equipped with plain bearing wheels and solid rubber tires to make it roll easily even on difficult terrain.
Designer : Everythings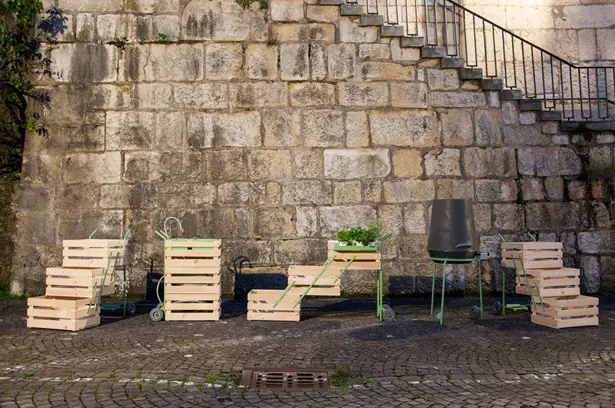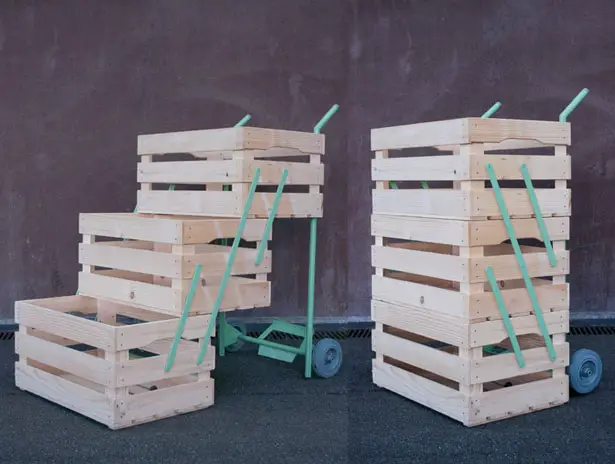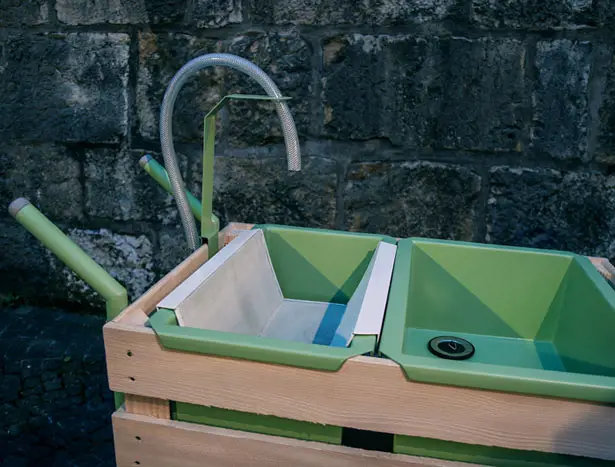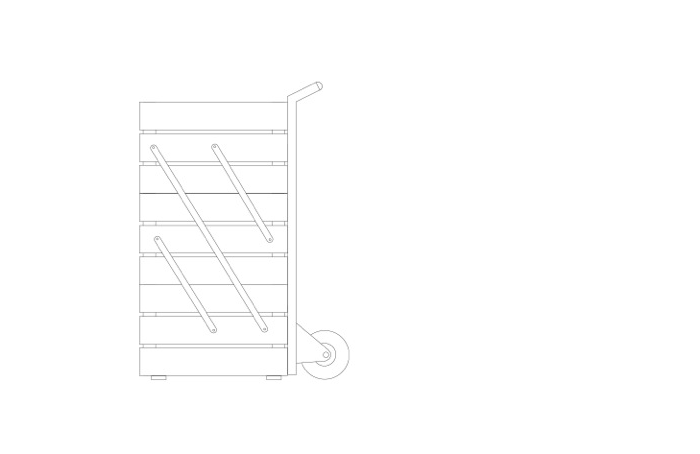 ---