Vanhawks Valour Carbon Fiber Smart Bicycle that connects to special app on your smart phone to provide you with important information to ensure your safety, comfort, and insight on every ride.
The company claims that this bike is the world's first smart carbon fiber bike built especially for commuters with safety, comfort, and connectivity in mind. You can connect the bike to iOs, Android, and Pebble via Bluetooth technology to track your riding statistics in real time, this means, including route, distance, speed, and time. The handlebar is equipped with LED indicators that act as GPS navigation, it provides you with turn-by-turn directions, you don't need to check your smartphone screen. Aside from GPS navigation, Valour bike is also equipped with sensors to detect blind spot, it alerts rider of any object in the blind spot through haptic feedback in the handle of bar grips.
Designer : Ali Zahid, Niv Yahel, Adil Aftab, and Sohaib Zahid [Pre-Order]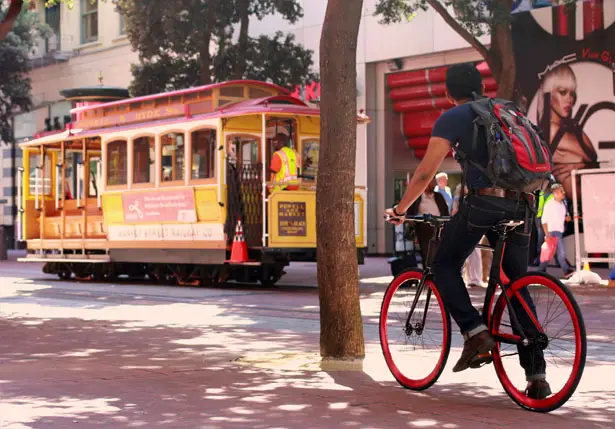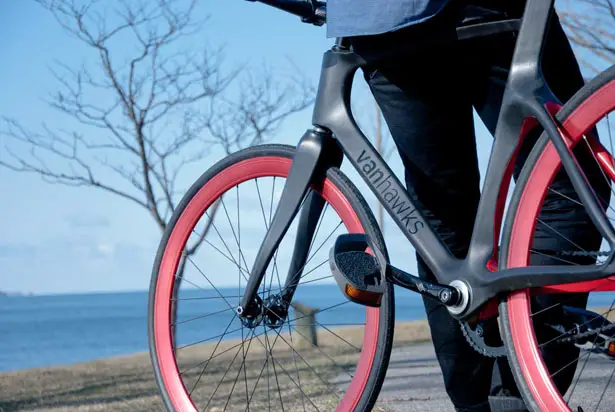 The onboard sensors of Valour updates data in real time, it syncs with the Vanhawks app. All route data gathered are used to let riders know the safest routest are, each bike is connected to each other through mesh network and is alerted when one of them goes missing to aid in its recovery. Sohaib Zahid explains that riding bike to commute around the town has become popular in this generation, with Valour, they want to combine great transportation of the past with great innovation of our time, smart phones. This combination makes Valour bike an easy, safe, and green transportation.
The design of this bike focuses on human ergonomics, it's been designed to relieve pressure on back muscles, spine, and buttocks. The carbon fiber frame is strong enough to handle roughest roads of a city and it weighs for just about 16 pounds, light enough to be carried up flight of stairs.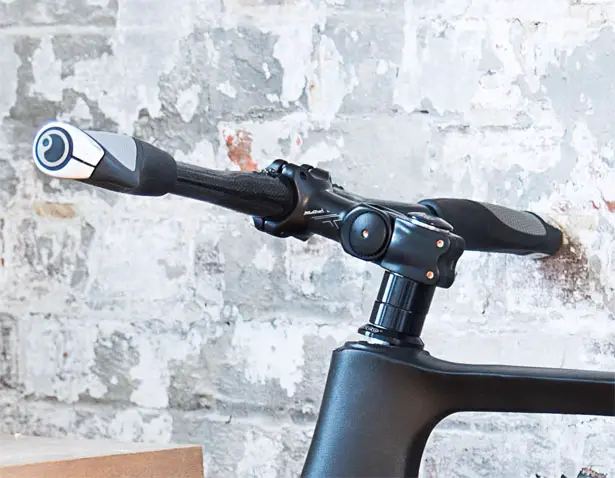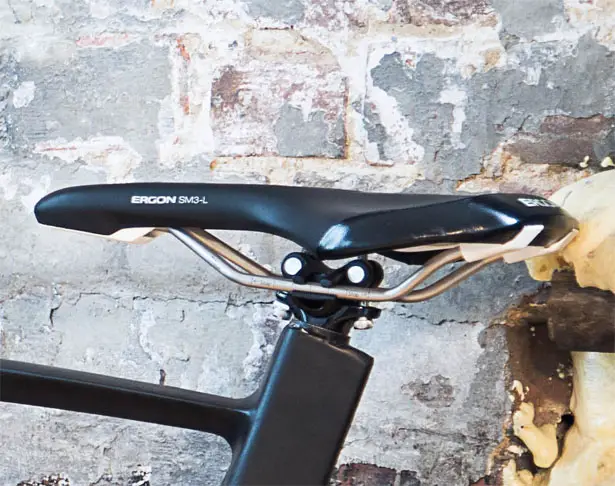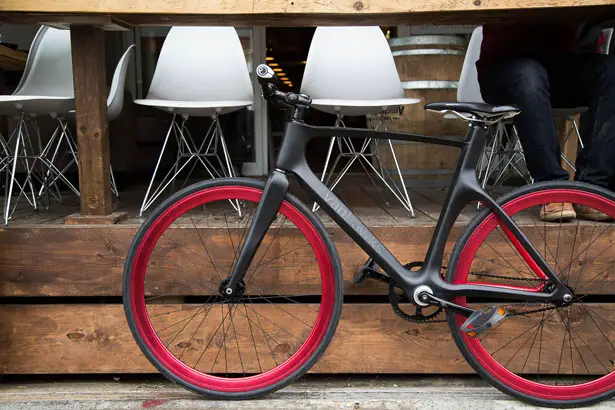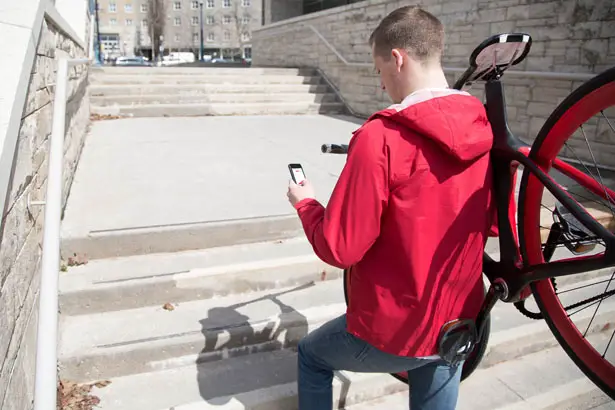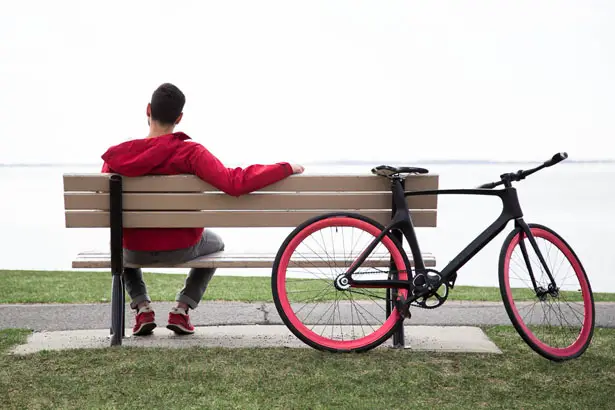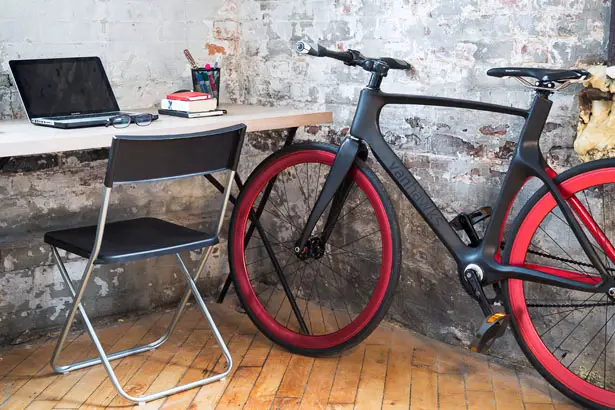 ---
Kuranku concept watch is an analog time piece with a crank. Yes, you read that right, a crank. The inspiration came to Patrick when he was outside, away from an electrical outlet and probably with low battery cell phone, he thought wouldn't it be great if there's a crank to reload the battery. Well, since he's a watch designer, he started to design a watch with crank but not to recharge the battery, it's more like an accessory. The watch face features LED thin bars that act as the hours and little LED dots that act as the minutes. Those LEDs can be activated by accessing the crank although in "discrete" mode, you can activate them directly by pressing a button.
Designer : Patrick for [Tokyoflash]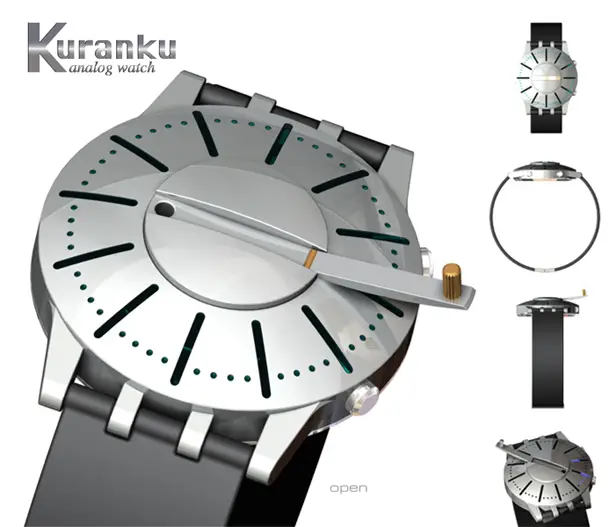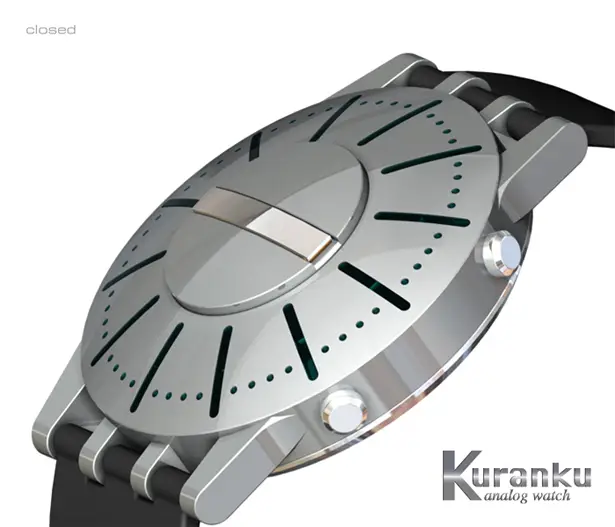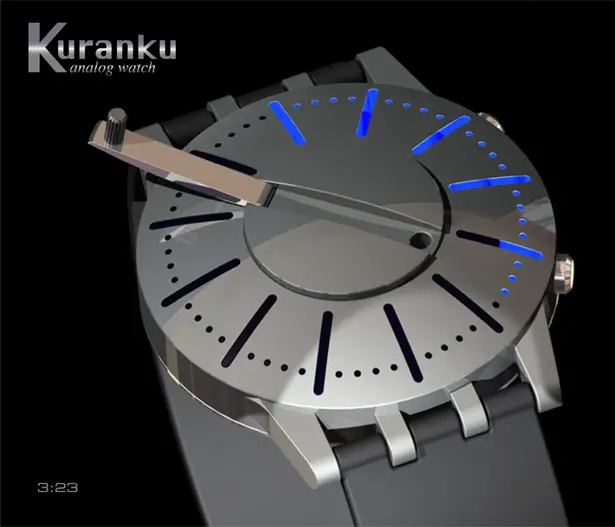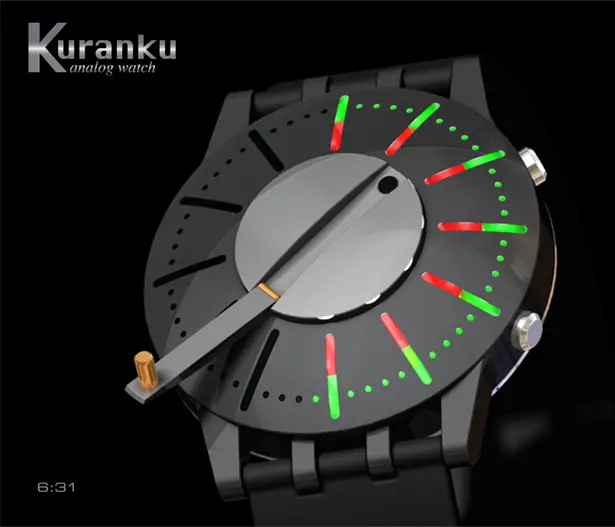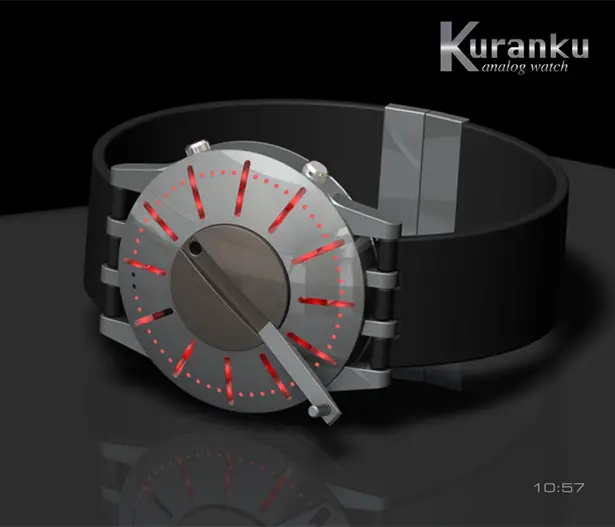 ---
Sliding Wheelchair is ideal for people who are under special care and who find it difficult to move from their bed to the wheelchair. This wheelchair design features an adjustable height with a sliding seat that brings convenience to the chore of moving amid the chair and the bed. This design proves to be highly useful for the caregiver as well as the receiver of the care. Designed with universal design principles, the Sliding wheelchair boasts a moving seat. When the back handle is pushed downwards, the seat is lifted in order to meet the bed. Well, the seat slides sideways in order to maximize the comfort with which the move from wheelchair to the bed can be made hassle free.
Designer : Cha Inseon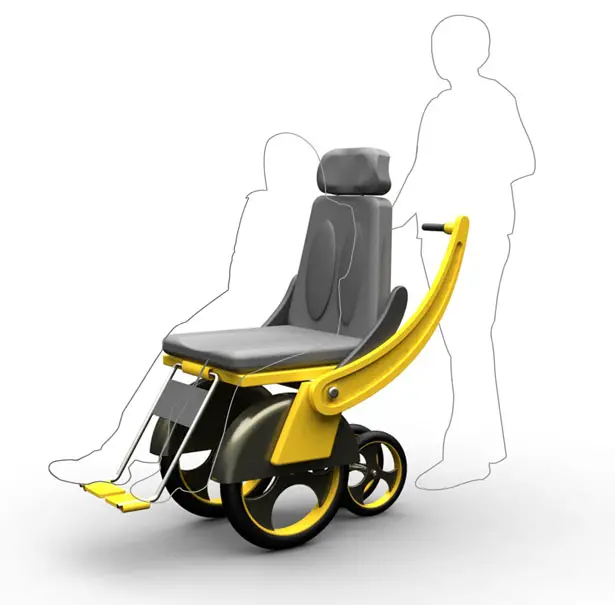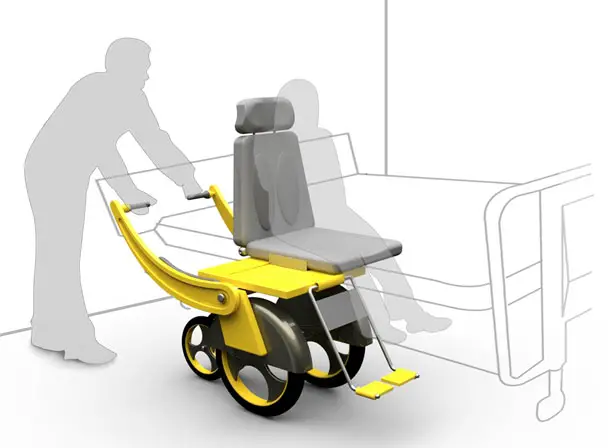 ---