The Bradley watch is a fashionable universal timepiece for everyone, including visually impaired people. Telling time doesn't require vision with this watch, just touch it. Checking the time in a dark movie theater won't be a problem, you don't need to illuminate your phone or watch or even look down, just feel the time. This watch design changes the way you interact with time.
There are 2 ball bearings incorporated in this watch, one to indicate the minutes (top) and the other one to indicate hours (side). These 2 balls are connected with magnets and represent the watch movement beneath the watch face itself. These magnetic mechanism makes those ball bearings are slightly moved when touched, but they spring back at the current time as you gentle shake your wrist. You can back this project here.
Designer : Eone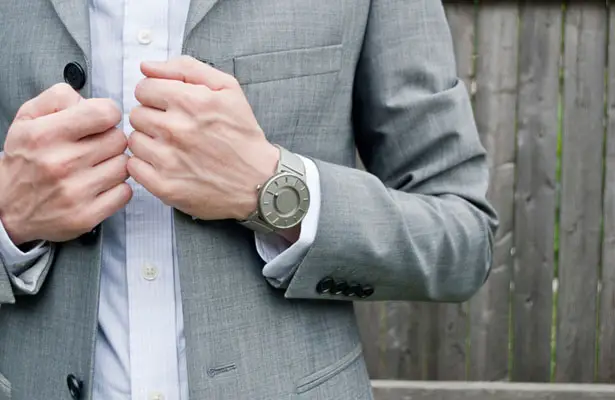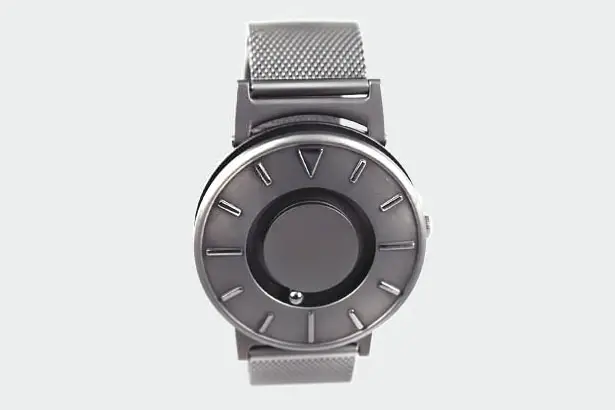 The Bradley watch features 4 different watch bands: stainless steel mesh, mustard yellow leather, olive green leather, and silver blue leather. The main watch face features titanium material, making it looks elegant, sleek, and is easy to clean.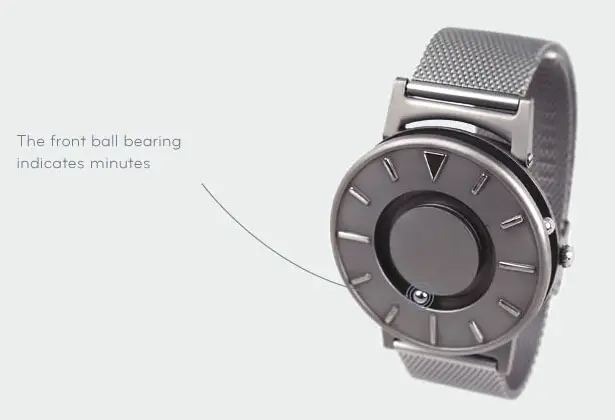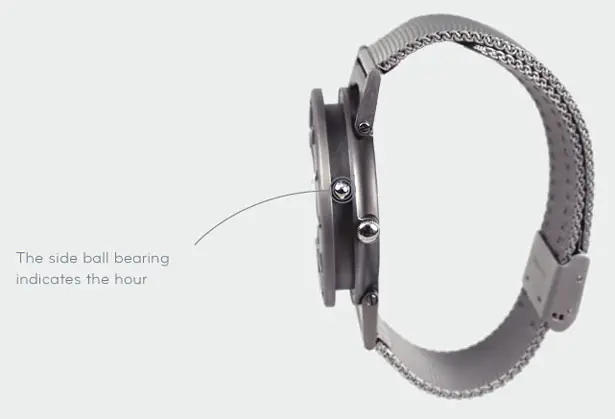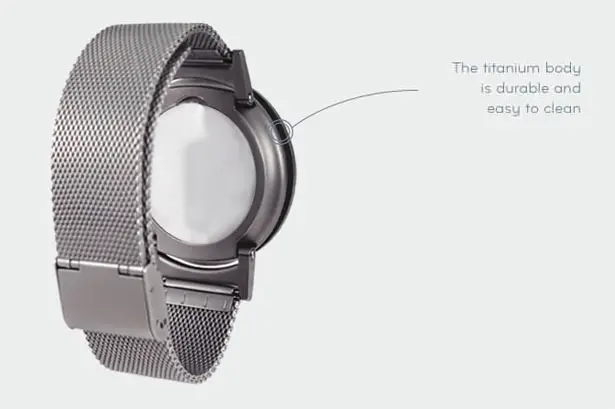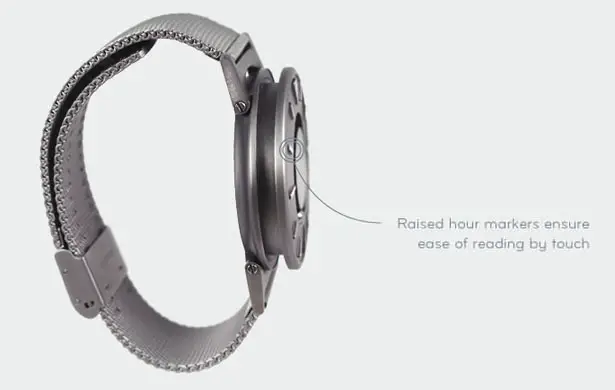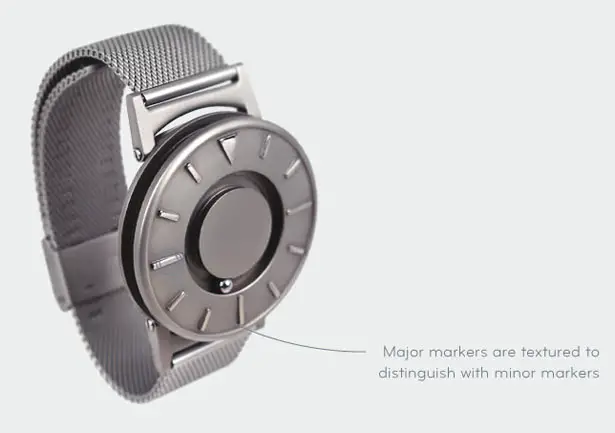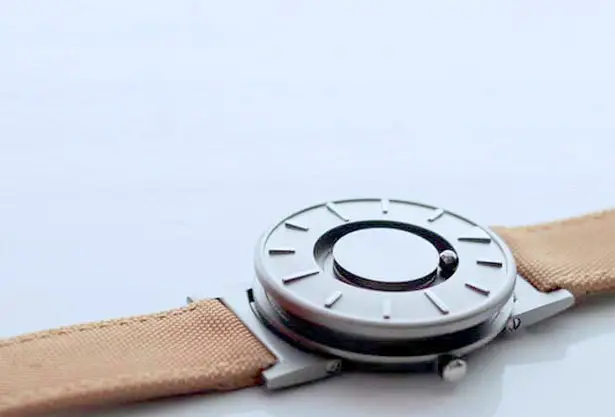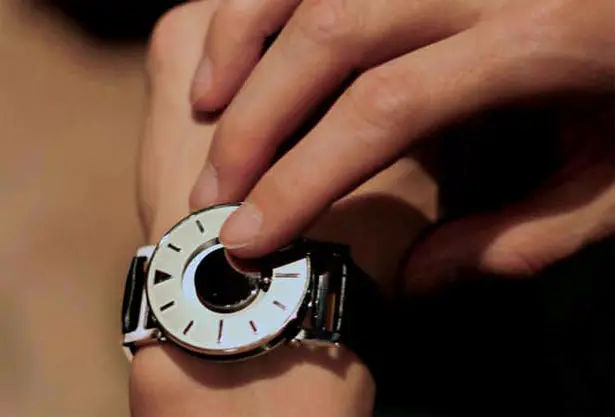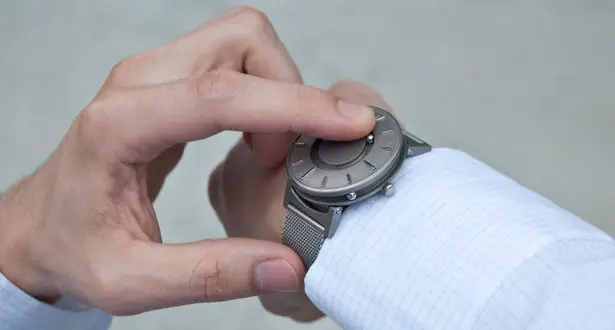 ---
The extraordinary design of this concept 3D blue ray disc camcorder features portability, durability and small dimensions, offers semi-pro video recording with highly sensitive lenses and sensors. The appearance of this concept camcorder matches much with the robots of science fiction movies and has two stands under both sides of the lenses to ensure better balance. The feeling of existence and being involved in this camera cannot be evaluated to existing way of video recording simply because the camera will produce a pure 3D reality video. However, the program broadcasters may require further development to run these twin frequency videos that is essential to create 3D illusion.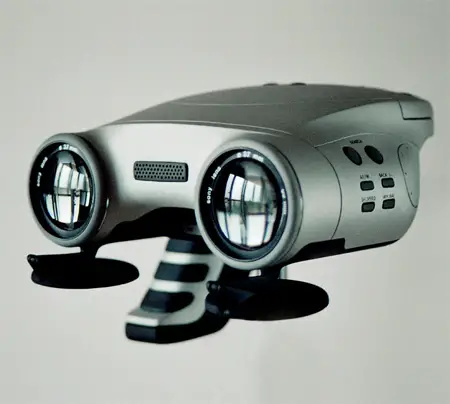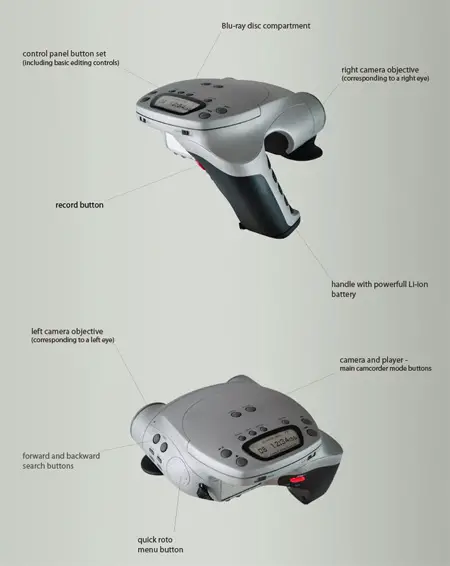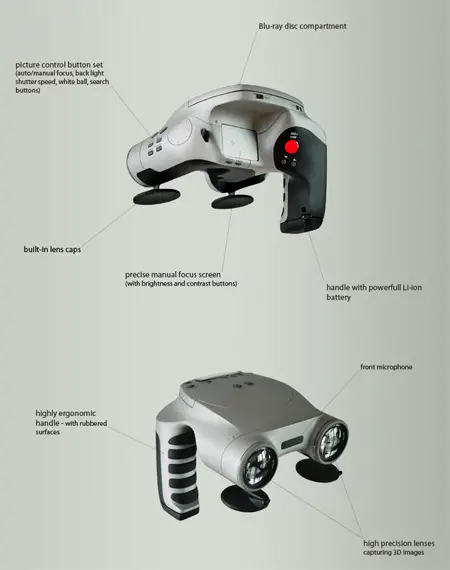 Designer : Nikola Knezevic
---
Apparently traveling to Zambia gave Timothy Whitehead a new idea how to solve the issues of creating safe drinking water in short of time. Sterilizing or purifying water using chlorine and iodine tablets take around 30 minutes to finish, yet still leave terrible taste. So, Timothy started to create a new simpler and faster way to purify water using new technology. This was where Pure Water Bottle born. Timothy said that this portable water bottle could be used to purify and sterilized water anywhere in the world in under 2 minutes. Using a wind-up ultra violet light to sterilize the water, this process won't leave any distortion to the water taste. This amazing creation has been awarded a James Dyson Award in the UK.
Designer : Timothy Whitehead via [BBC]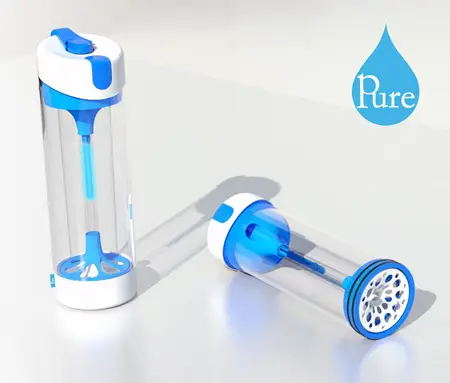 How it works?
You need to fill the outer chamber with water from any lake, stream or dirty puddle, in short words all those disgusting dirty water. The inner chamber is plunged through the outer chamber and the water is filtered through a custom designed filter, down to 4 micron in particle size. After the water is clear, it is sterilized for ninety seconds using a wind-up ultra violet bulb. The whole process only takes around 2 minutes and it is safe to drink.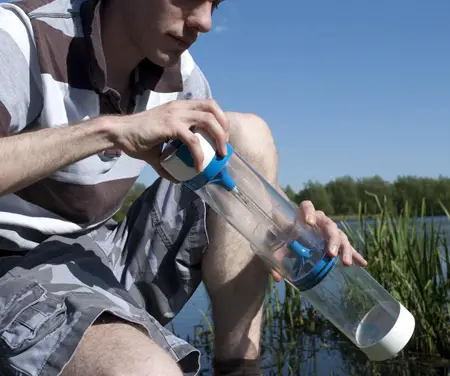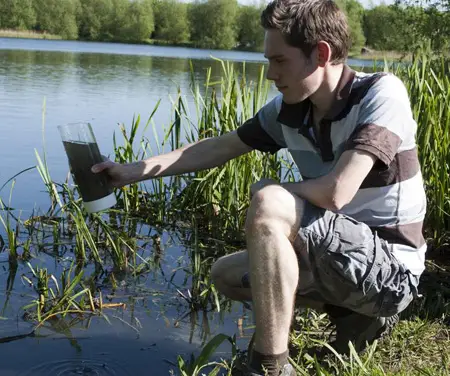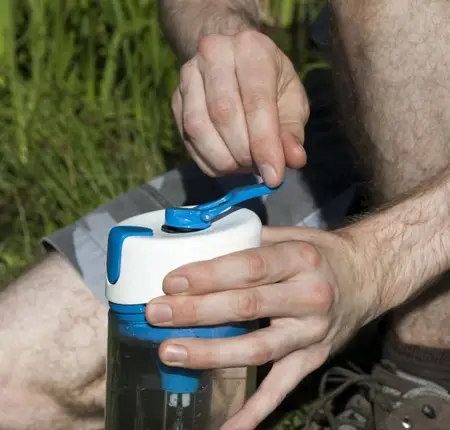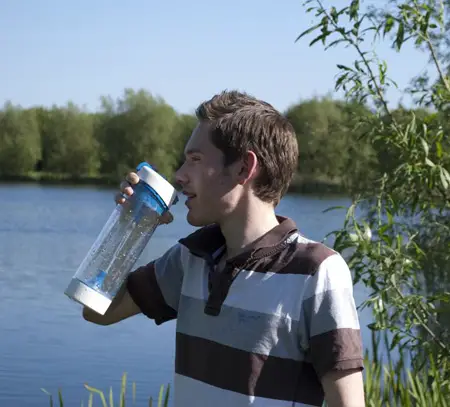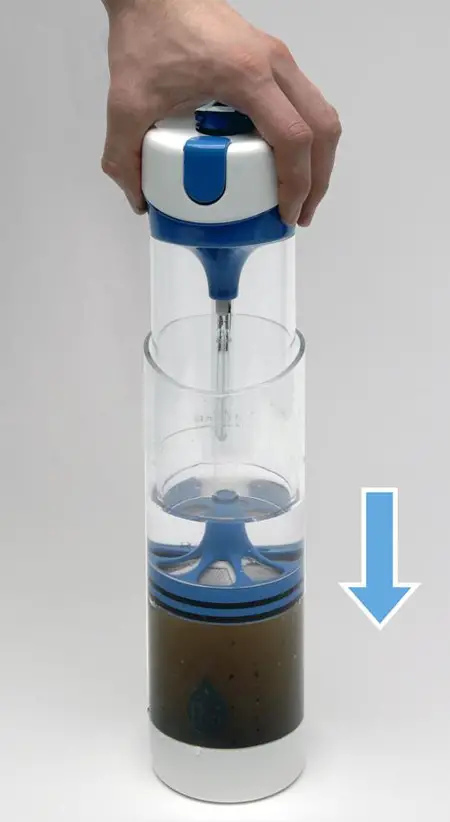 ---