Leah Heiss, in collaboration with Nanotechnology Victoria, has developed a range of jewelry with therapeutic properties. Leah was NanoVic's first artist in residence from September 2007-June 2008, supported by Arts Victoria and the Australian Network for Art and Technology.
Diabetes Jewelry
Diabetes jewelry is a neckpiece and rings for administering insulin through the skin via a nano-engineered patch. The Diabetes Neckpiece is a wearable applicator device to apply Nanotechnology Victoria's NanoMAPs to the skin. NanoMAPs are small (10 x 2mm) circular discs which have an array of micro needles on their surface. They allow for pain-free delivery of insulin to the body, replacing syringes. The Diabetes rings are designed to keep the nano-engineered insulin patches against the skin once they have been applied.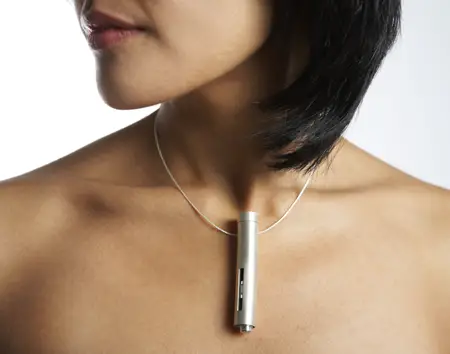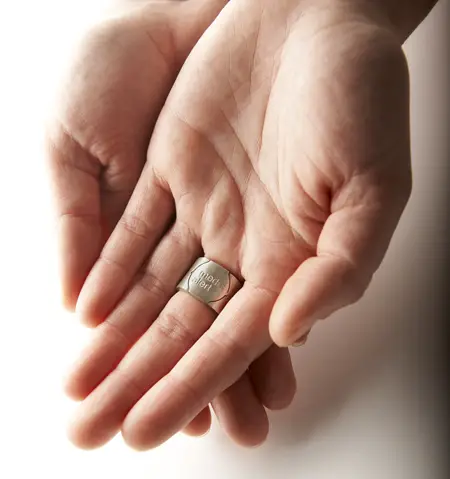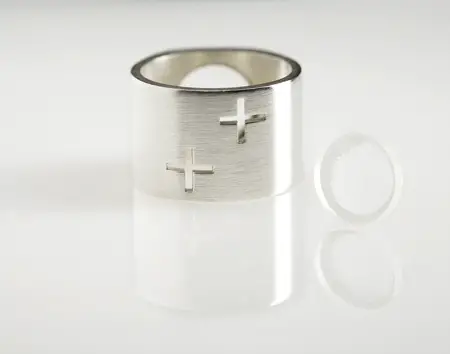 Arsenic Jewelry + Water Vessels
Leah also developed a neckpiece and water vessel for purifying water of arsenic and other contaminants. The neck piece is a receptacle that carries mesoporous iron oxide (Fe2O3) which can remove arsenic from drinking water. The Arsenic Water Vessel is used in conjunction with the neck piece and contains specialized filtration devices to ensure that the purified water is safe to drink. The jewelry and water vessels are designed for people in transit in countries where arsenic is prevalent in found water, such as India + Bangladesh.
The Arsenic and Diabetes projects were both exhibited as part of Liminal, an exhibition at RMIT Gallery in November 2008; in.tangible.scape.s in Belgium; and will be on display at the Levitas exhibition at Gallery fortyfive downstairs from 11-21 March 2009.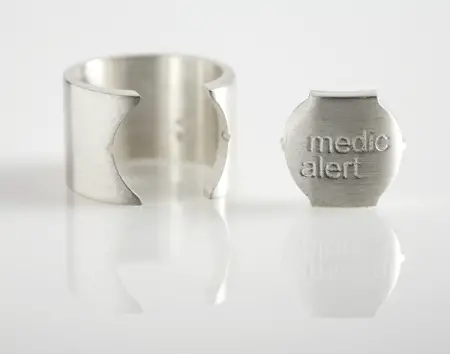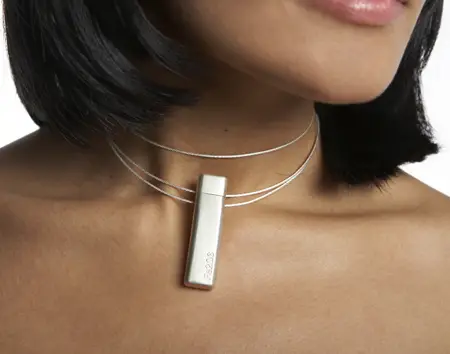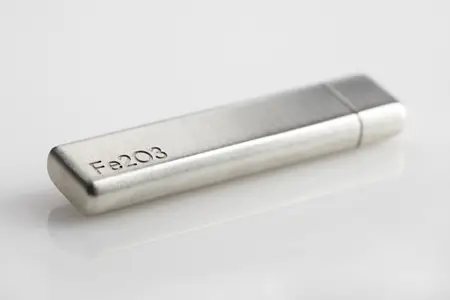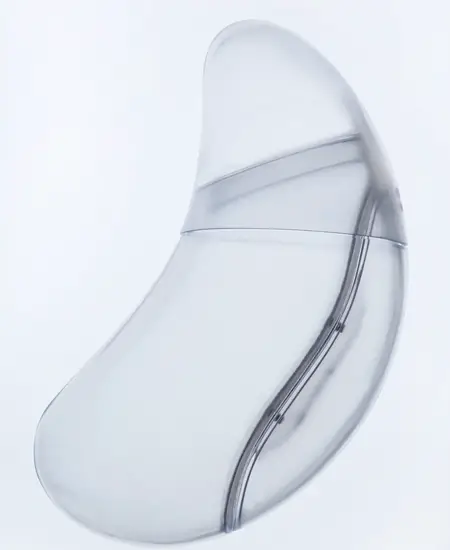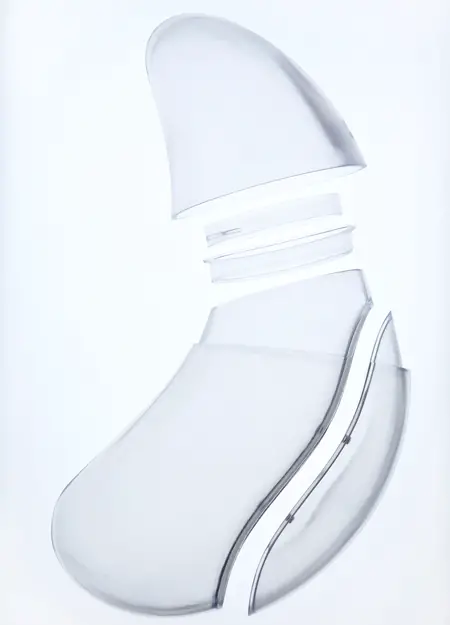 Designer : Leah Heiss
---
X-Cav Street Sweeper concept tries to eliminate the assumption that street sweeping process is dirty and should be condemned from visible public space. This belief should be reversed since the cleaning job needs to be respected to raise public awareness about litter and cleanliness. This device features stylish and minimalist design with effective and intelligent functionality.
X-Cav is a concept street sweeper that has been designed to address the issue of cleaning streets in big cities. The main feature is the ability to adjust itself to cover all street widths, unlike conventional sweepers that require different machines to cover both narrow and wide streets. Located parallel to the cleaning unit, the undercarriage can be extended from 55-inch to 120-inch (140cm to 300cm), while the combination of horizontally and vertically rotating brushes ensure optimal cleaning coverage.
Designer : Carlos Schreib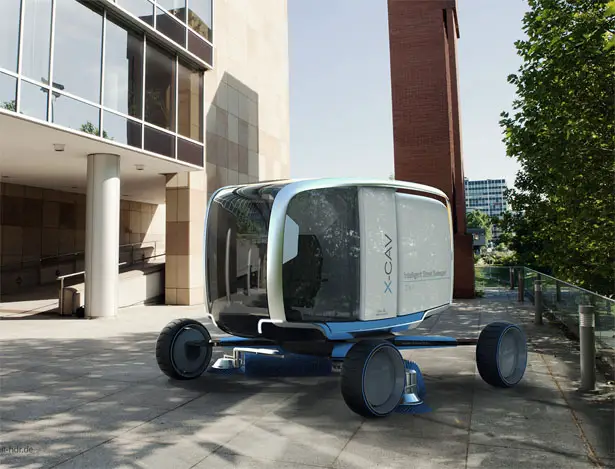 Most often than not, there will be areas that this sweeper can't reach, therefore, X-Cav Street Sweeper is equipped with an extendable arm (at the left side) that works like a vacuum cleaner. The main cabin is rotatable, in this way, the driver can use the extendable arm to clean complicated, narrow areas. At the right side, user can find compartment storage to keep additional cleaning equipment. To ensure an easy access the door slides upwards using the aluminum frames around the cabin as a support.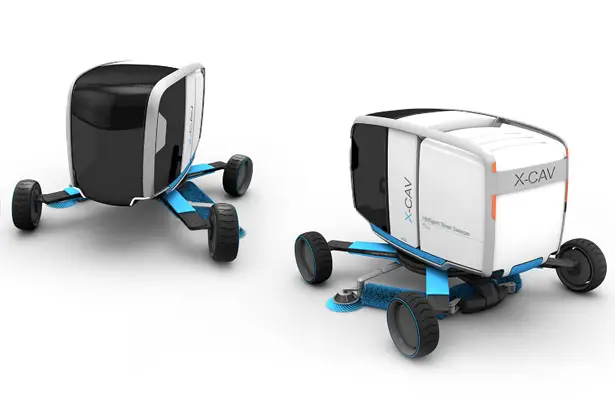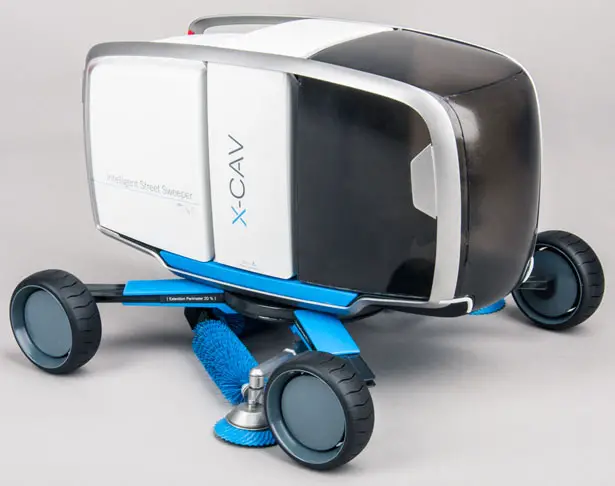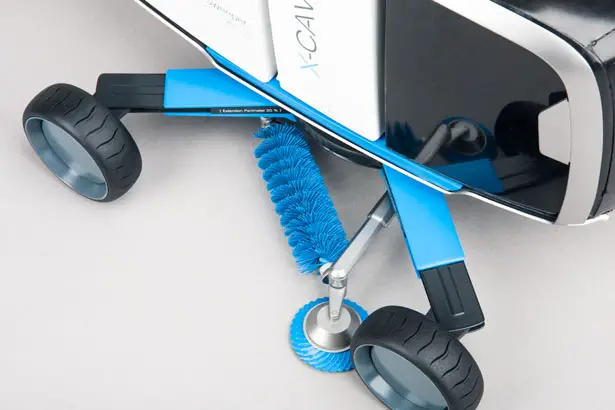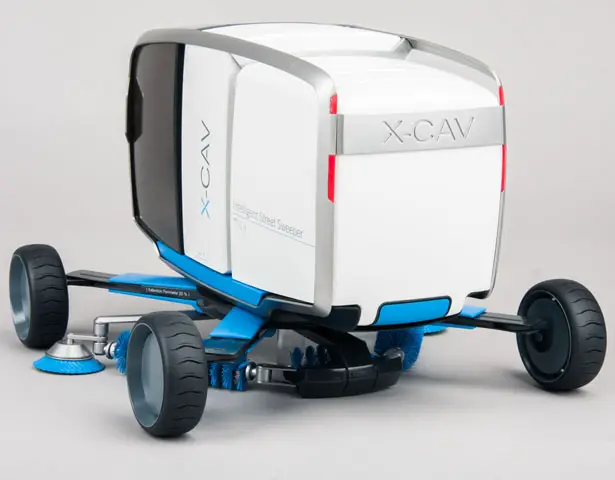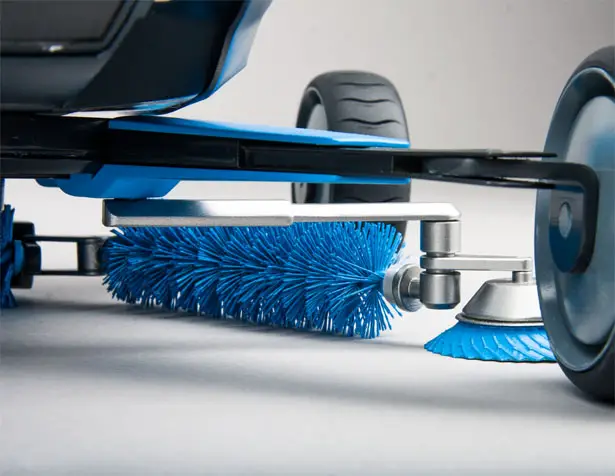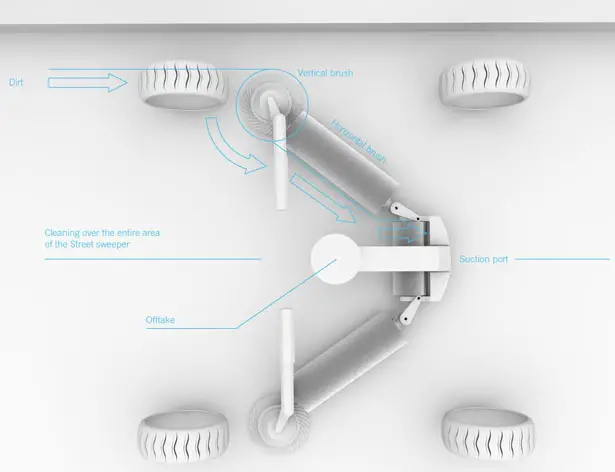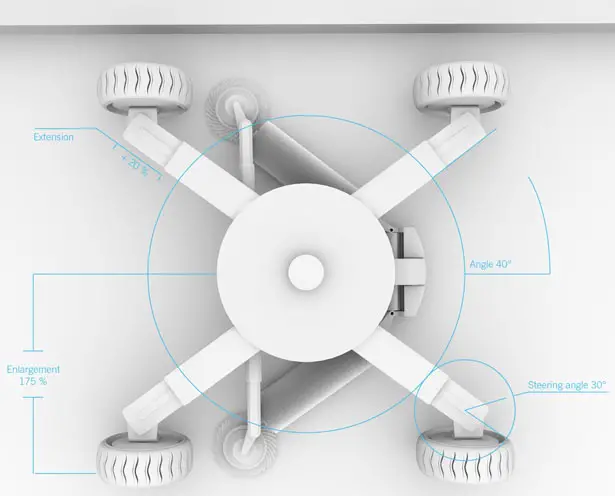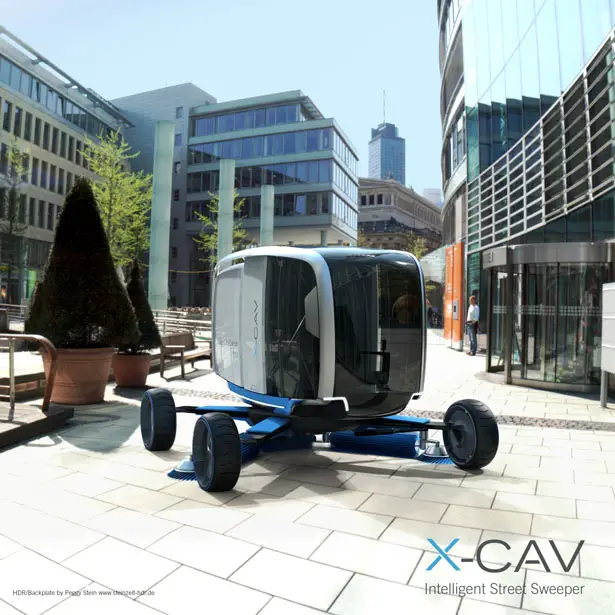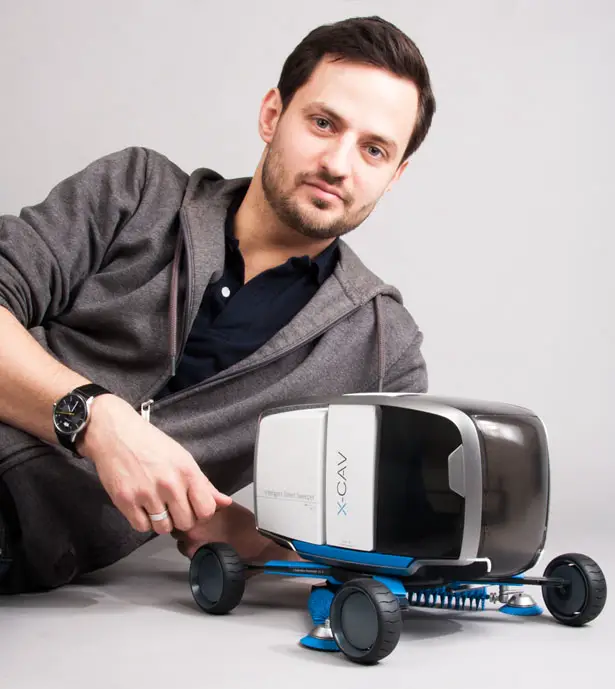 ---
"Freesbe" is a great concept to broaden your musical horizon. If you are a true lover of wireless technology then this concept is specially designed for you. With the help of this you can easily broadcast your music. Not only this, it gives you the chance to listen to what others are listening. You can say that Freesbe is a Radio with a difference. It is really exciting to create your own radio network totally made by what others are listening. Its sleek black look adds to your style and you can easily hang it or keep it in your pocket.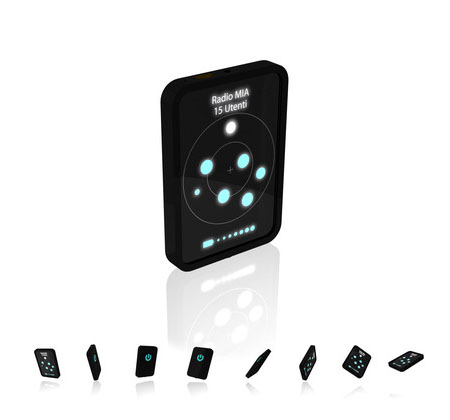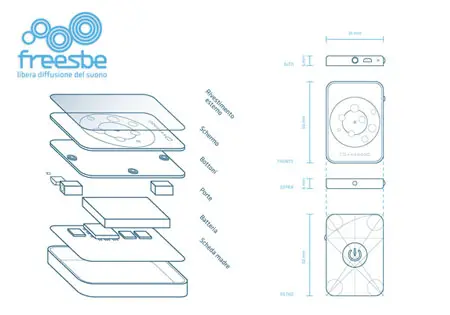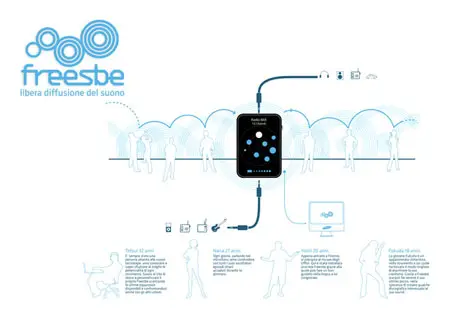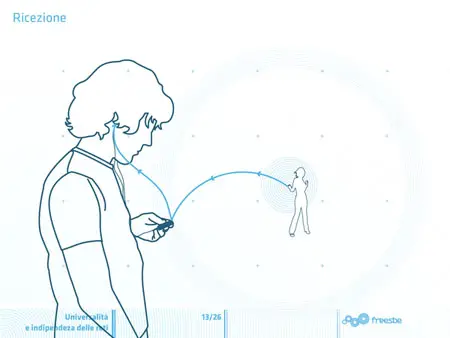 Designer : Andrea Desiato
---