BlackBerry releases a unique designed phone that hopefully can bring back its magic in the past. BlackBerry Passport Smartphone features a large square touch screen to provide user with amazing viewing and reading experience, it means you'll get to enjoy wider vision for web browsing, working, reading, editing, or maps experience. Wider view also means you can read email without scrolling and respond faster, see full desktop web page on the screen, find specific location on a map from your phone faster, edit any documents easier.
The iconic BlackBerry keyboard has been taken into the next level with this new phone. This physical keyboard offers you with more accurate typing while still have more screen space for viewing. The touch-enabled feature allows you to perform many functions right on the keyboard, it's very responsive, you can easily scroll web pages or flick to slide.
From : BlackBerry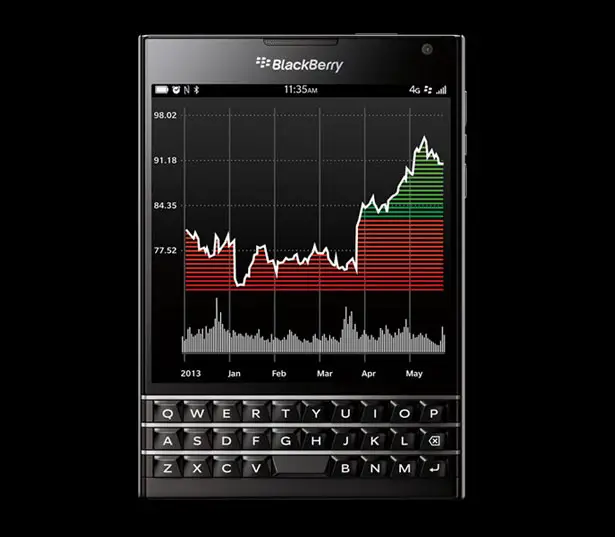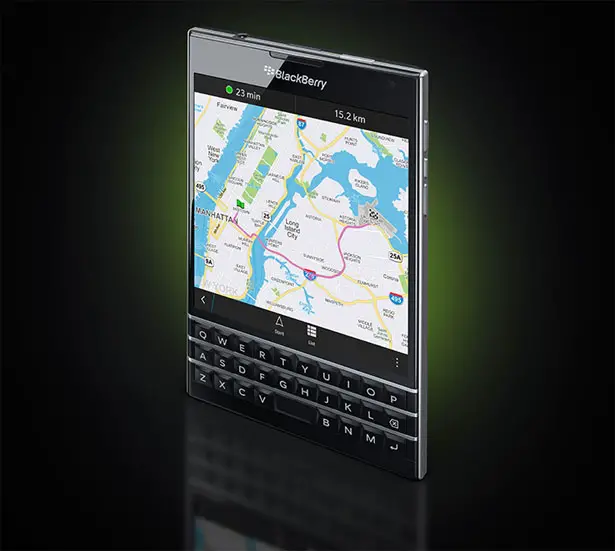 The battery life of this phone is pretty impressive, with its 3450mAh battery, this smartphone offers 30 hours of battery life. You can be sure the phone can keep going for as long as you need it to. Manage your emails, calendar, contacts, or any other BlackBerry 10 features using voice/text commands, thanks to BlackBerry Assistant technology. It is smart enough to respond to you based on your situation, such as when you're connected to Bluetooth in the car, this app knows that you can't look at the screen and only interacts with you eyes and hands free.
BlackBerry Passport boasts BlackBerry Natural Sound Technology which is built-in to adapt Wi-Fi and cellular call sound, it offers you great in-person conversation experience.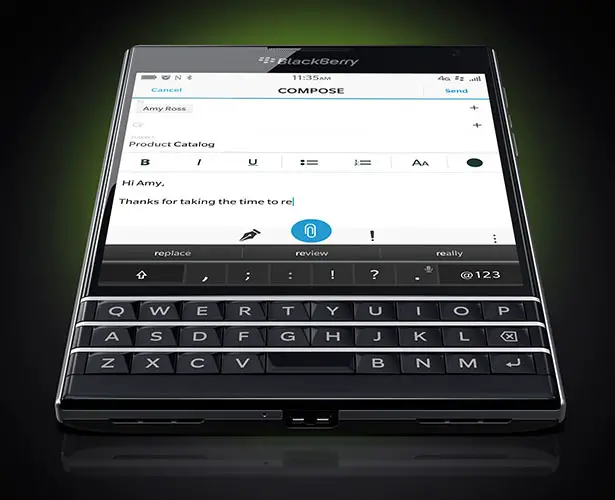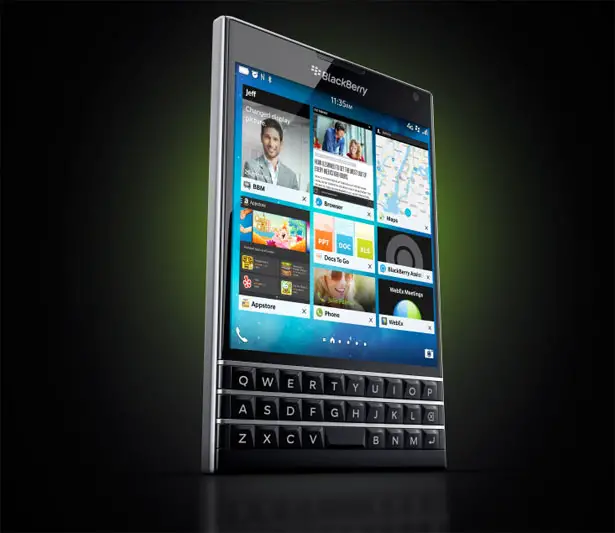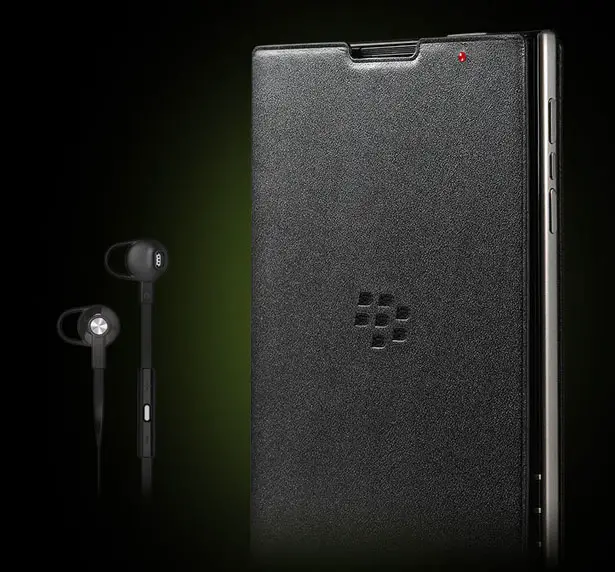 ---
We're not sure why would anyone wear Intimacy 2.0 Dress, but Studio Roosegaarde thinks that this concept dress will become the next big thing. It's a high-tech fashion project that detects when you're turned on, not only your face turns red, this dress will become transparent. This project is basically exploring the relationship between intimacy and technology, it utilizes high-tech garments in black or white made out of opaque smart e-foils. The wearer sensual interactions determine the level of transparency of the garments, creating a sensual play of disclosure.
Designer : Studio Roosegaarde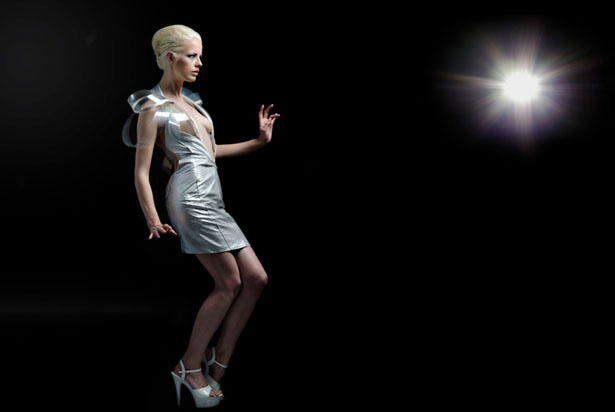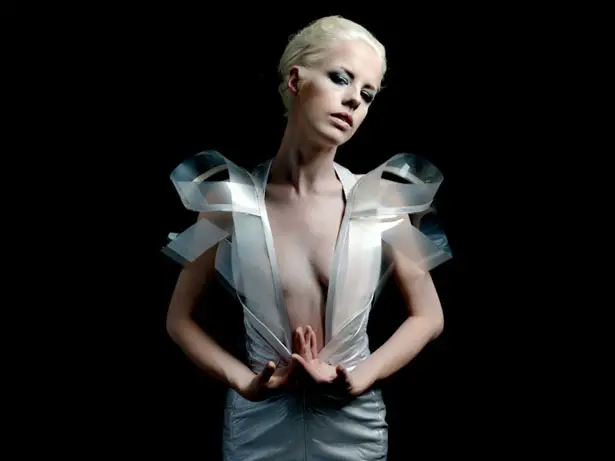 The dress is equipped with tiny invisible sensors that detect any changes in wearer's body temperature and heart rate. Based on this information, we can assume that not only when you are aroused when e-foils turn into clear plastic, but also when you feel fear, excitement, or anxiety. It's certainly a dangerous dress to wear.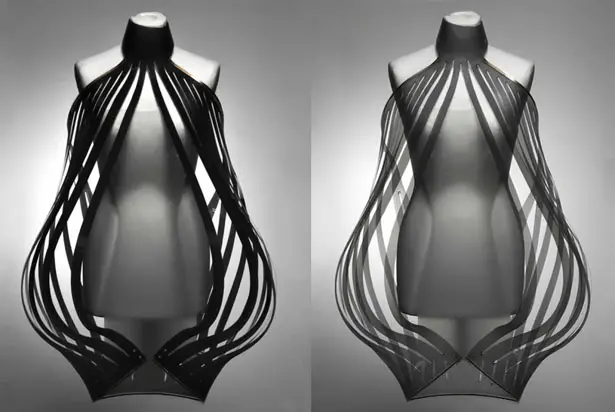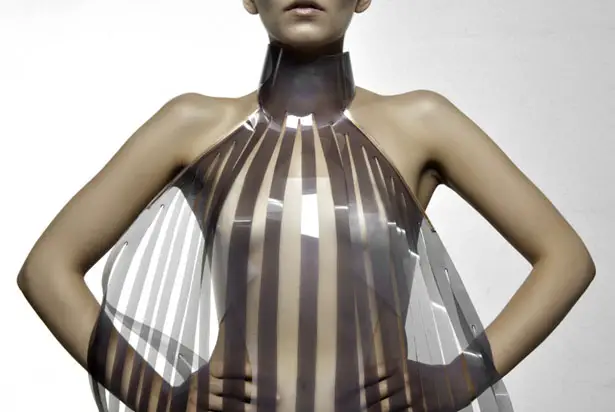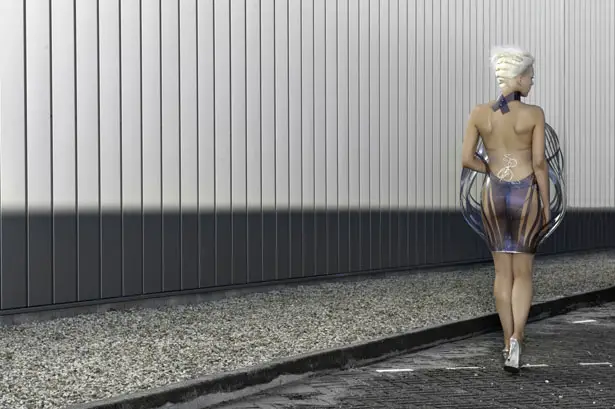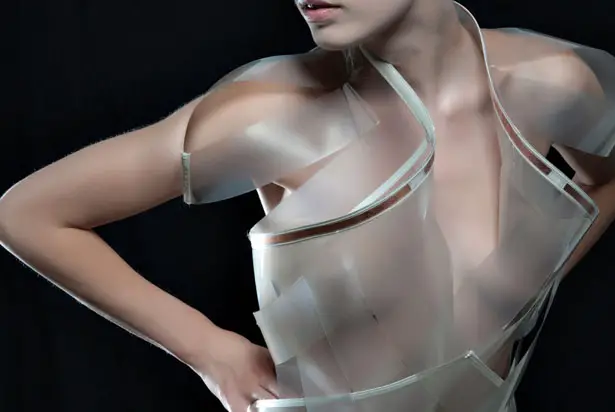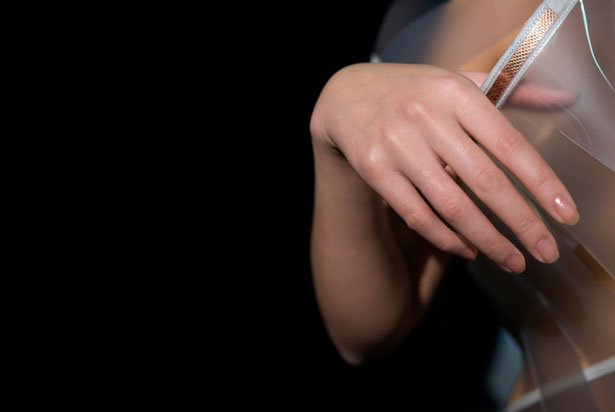 ---
Domino Clock transforms classic game into a new way to tell time. The concept is simple, there are 3 dominoes equipped with articulating "dots" that flip back and forth between black and white to keep the time. Carbon Design Group, an award winning product development consultancy, takes simple and iconic object and turns it into a unique clock that quietly marks the passing hours and minutes.
Designer : Carbon Design Group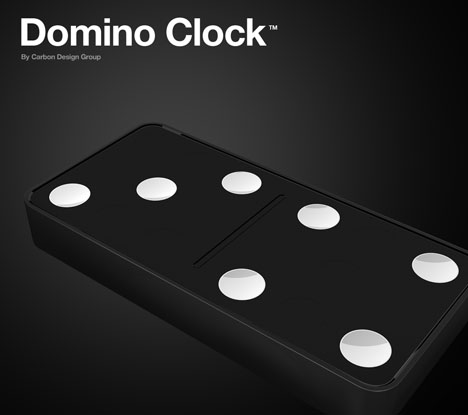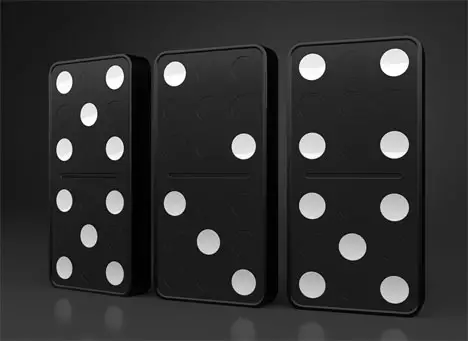 The numbering scheme on dominoes and dice developed as a way to represent numbers that's immediately recognizable, so in a lot of ways it makes perfect sense to use it as a time piece,' explains Sullivan. 'Everyone gets it, but the fact that we're not used to seeing it in this context makes it unexpected at the same time.' It's this shift in context that gives the concept a twist.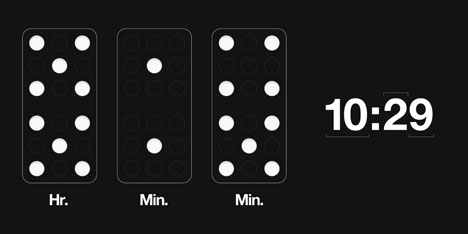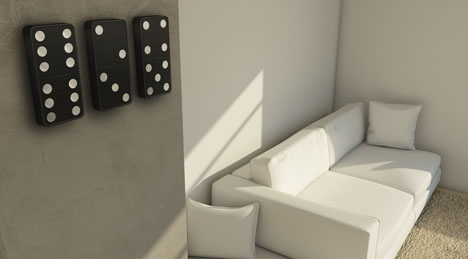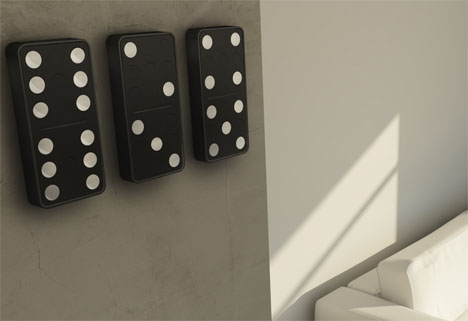 ---