Smartcall is a smart watch designed especially for hearing impaired people. This watch has the ability to alert or make calls to both hearing and speaking impaired people. They can't hear your calls or notice signals if you are behind of them. The device works with a paired Bluetooth and GPS enabled mobile phone or two paired smart call watches. The device is useful between two impaired users or one impaired and other non-impaired user. Press and hold the call button to make an alert or to respond to one, the receiver would get a vibration feedback when receiving an alert. The Bluetooth technology transfers the call to vibration and GPS locates the direction of an alert, also the user can give an alert to a group of people in the Bluetooth range.
If both users are hearing and speaking impaired then they can use smart call watch to transfer alert or call if the device is already paired. At the same time, if the first user is impaired and other is non-impaired, this Bluetooth and GPS enabled mobile phone can be used to make a call or send noise alert if you installed a smart-call application in your phone. The impaired people should always wear the smart-call watch like blinds carrying their walking stick.
Designer : Raees PK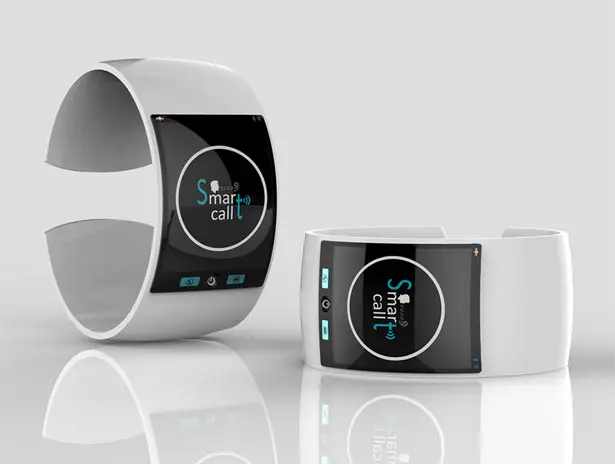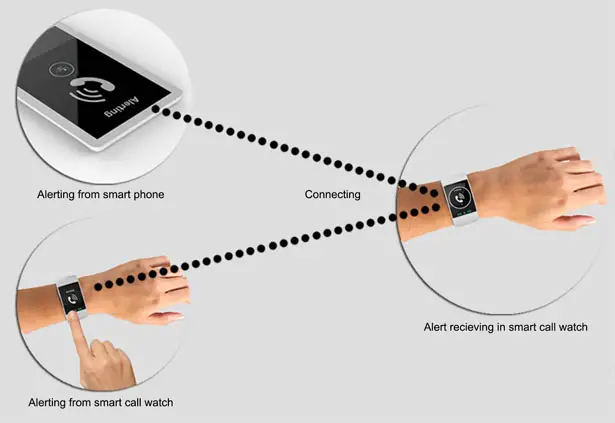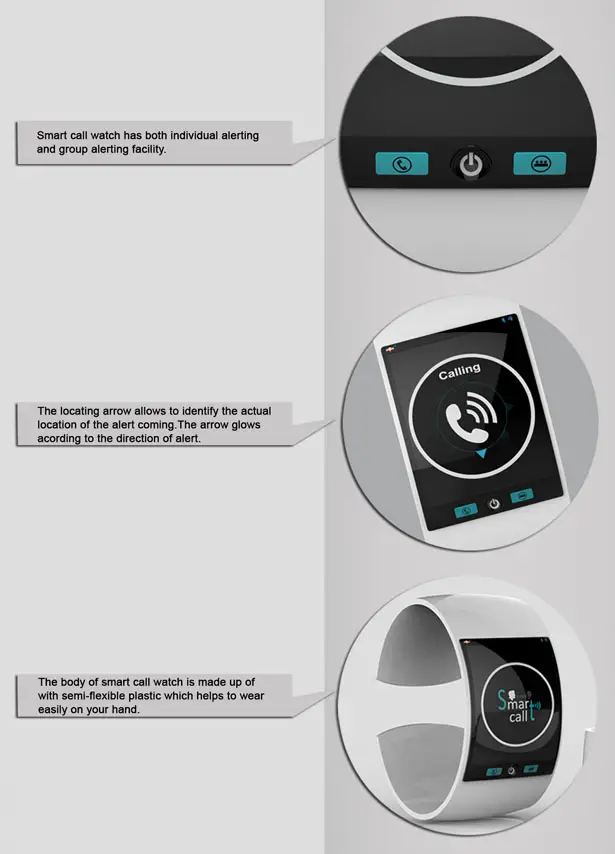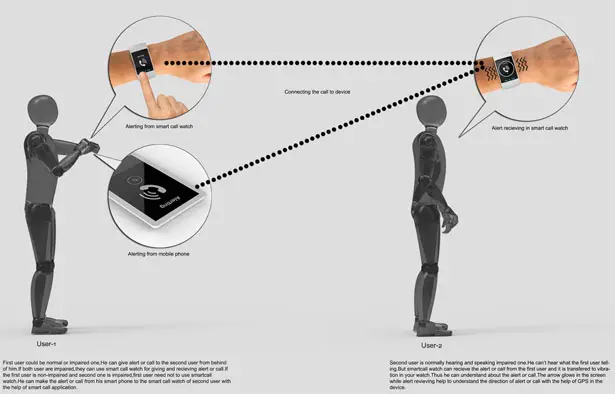 Click above image for bigger view
Tuvie has received "Smartcall Smart Watch" project from our 'Submit A Design' feature, where we welcome our readers to submit their design/concept for publication.
---
If you are wondering how much this costs or how long you have to wait for its creation and delivery, i have to say, unfortunately this exotic beauty is not a prototype, nor it's planned for production. The AMV-R, as the designer by the name of Alexei Mikhailov named it, is an unusual combination of styles. I say it's unusual, because the supercar has both Italian and German design. This furious raging beast, has been given the pure Italian jaw-dropping fluid almost organic design and the German sporty design lines, which not only emphasizes the overall quality of the car but also make it unique in every aspect of the way. AMV-R stands for Auto Motive Visual Racing, so speaking in automotive terms, it's a proper supercar. Visually, the overall design makes even the people from Greenpeace wish they drive it at least one lap on any closed circuit. The carbon fiber body shell, the aluminum chassis and the alloy wheels equipped with racing tires make the AMV-R as light as a feather.
Designer: Alexei Mikhailov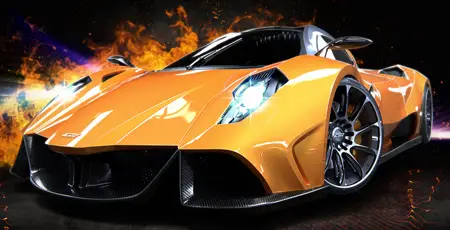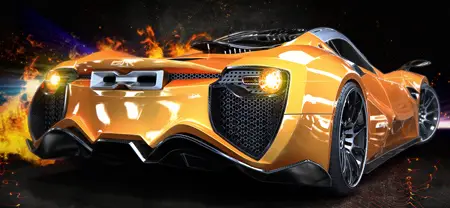 The rear of the car reminds us of the Zonda. The exhaust pipes are positioned in the middle of the rear bumper. The "R" in the name is not there just for the sake of it, it stands for racing. The car is powered by a twin turbo V10 engine, yes you read it correctly, a V10 capable of producing 850HP. Imagine you have a vehicle rages through cities, it's been designed that can turn even statue heads, you'll know it's not just an ordinary car, it's more than that, it's a supercar.
Supercars are a unique breed of cars, designed and built to show the world it can be done. Fast, lightweight, superb, thrillseeking, incredible, are just some words associated to these jewels of engineering and motorsport. We humans are a breed that likes to drive fast, loves speed, and has the ability to change from calm and serious to an 8 years old boy, when a supercharged V8 or a twin turbo V10 passes by, in seconds. Supercars are designed to impress the driver and the viewer in every way possible. The AMV-R is one of them, it has all the ingredients for the perfect recipe, Italian styling and engineering and German performance and overall quality.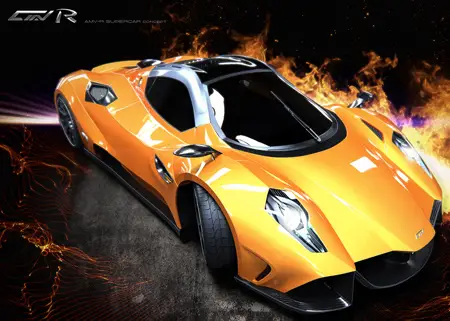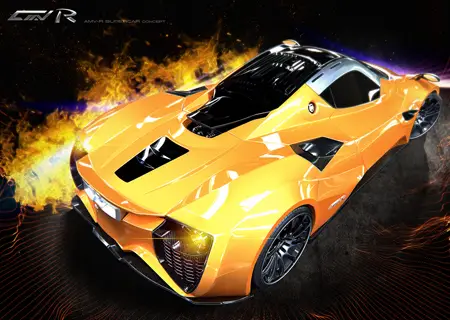 ---
A cool set of accessory for geeks, DIY Nixie Tube Clock Kit. Well, you might think those nixie tubes are so lame, they are the LEDs of yesteryear, but some of us are still looking for these cool tubes. They can display digits on scientific equipment, counters, voltmeters, and control panels, even though they are no longer in production, you can own this limited edition DIY kit that allows you to build your own Nixie Tube clock.
Even though this set is a Do-It-Yourself kit, don't let this idea gets you down, if you put your heart to it and solder, you might end up with bright, cool tube clock in front of you. this set displays time in : HH:MM, MM:SS, and DD:MM format, you get to choose 12h/24h display mode, it even comes with an alarm function. We must warn you though, there are many little parts, you need to be able to read a schematic and wield a soldering iron, otherwise, this kit might not be suitable for you.
From : ThinkGeek [Buy It Here]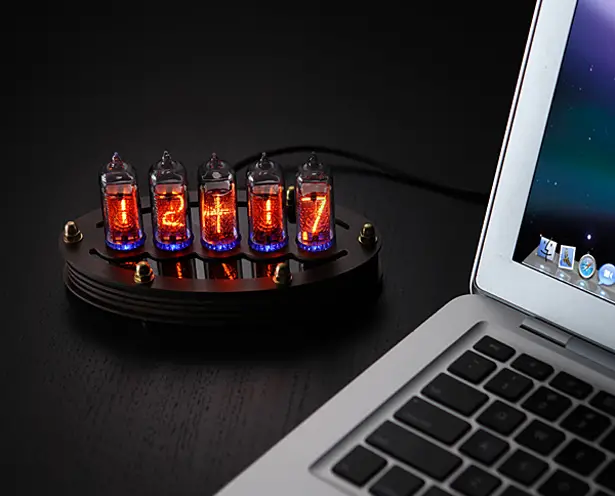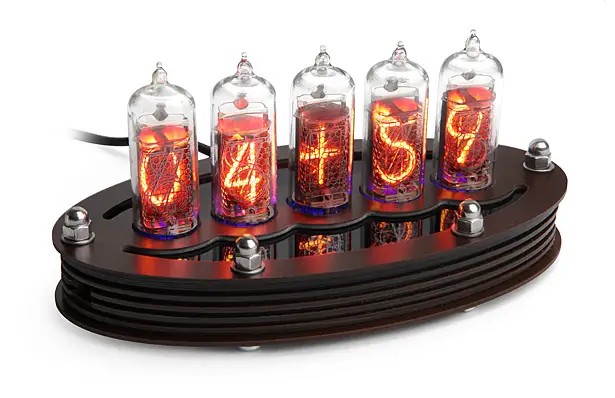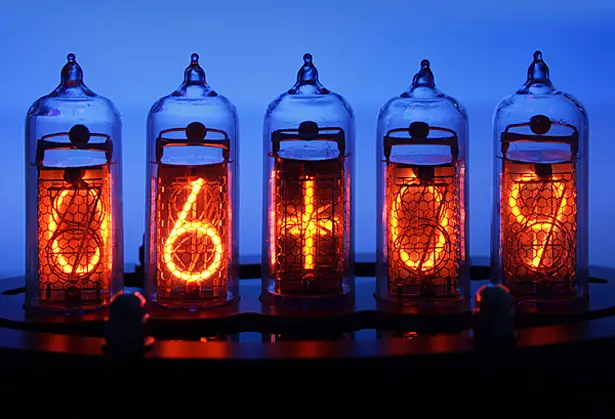 ---