Luxy Vespa Helmet is a newly designed women's motorcycle helmet that features retro modern design. Its main purpose is to increase the use of helmets among the female riders. It has a unique and stylish look that keeps it a step ahead of other usual helmets. The shapes are similar to a girl's hair-do in the sixties era as it was inspired by their iconic hair styles. The color is simple pearl white and lipstick red for the borders. This brings an elegant and feminine look to the product. Luxy Vespa Helmet serves a stylish way to impart safety riding.
Designer : Daniel Don Chang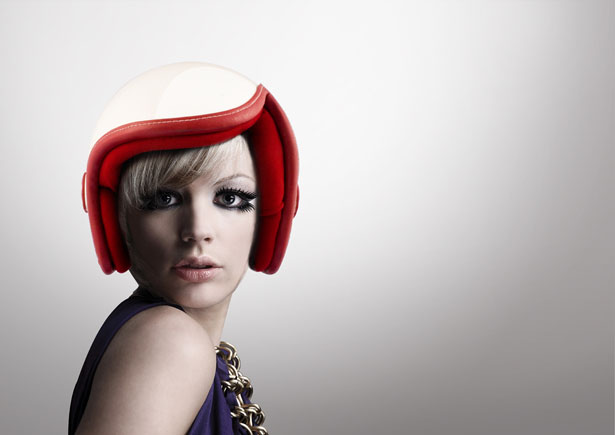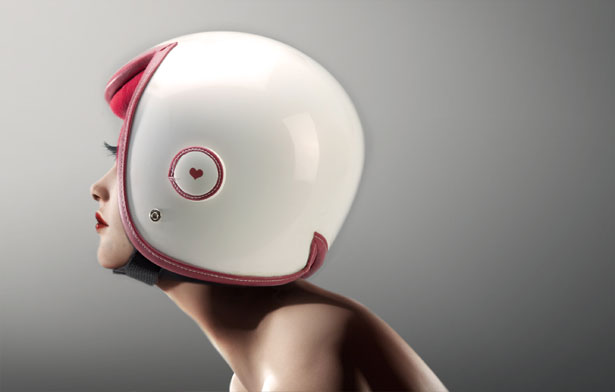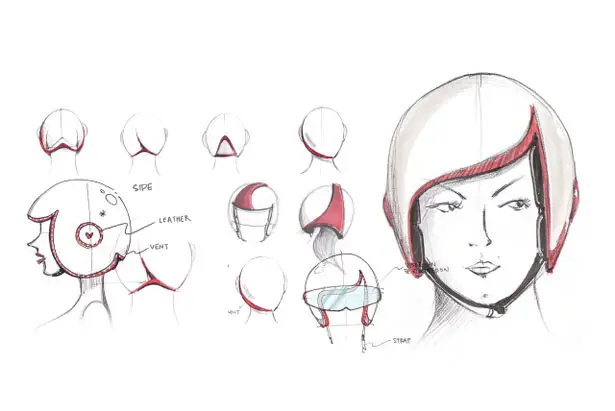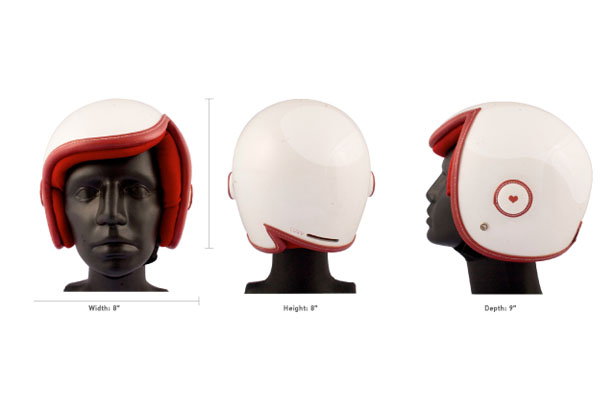 ---
Do you want to give a bright look to your walls? Do you wish to see your walls shining with bright tiles? If yes, then here comes a futuristic atmosphere for your home where you can customize your walls with bright tiles of different forms such as angle, arronfi or straight. A Korean Designer, Hyomi Kim has come up with this bright idea to create an ingenious system of brightness. These tiles are combined with each other without any wiring in order to form light on your walls. While looking at the pictures no one can say that these light tiles are formed without any apparent wiring.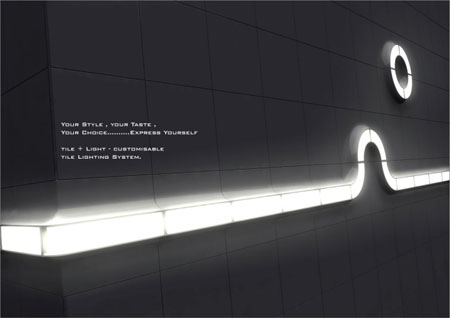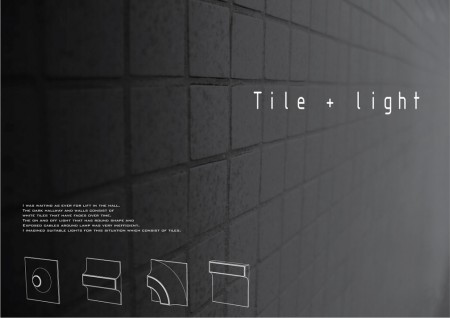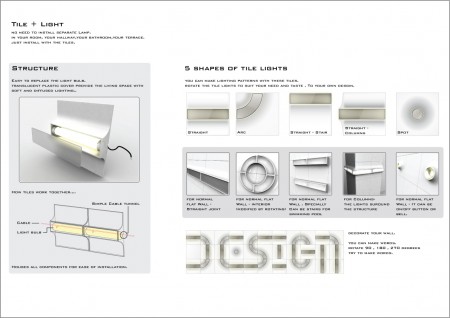 Designer : Hyomi Kim via HomeDosh
---
Another innovative design concept from Nokia, the morph concept. Featured in The Museum of Modern Art ?Design and The Elastic Mind? exhibition, the Morph concept device is a bridge between highly advanced technologies and their potential benefits to end-users. Developed by NRC (Nokia Research Center) in collaboration with the Cambridge Nanoscience Centre (United Kingdom), Morph is a concept phone that using nanotechnology which enables materials and components that are flexible, stretchable, transparent and remarkably strong. Users should be able to transform their cell phone into different shapes.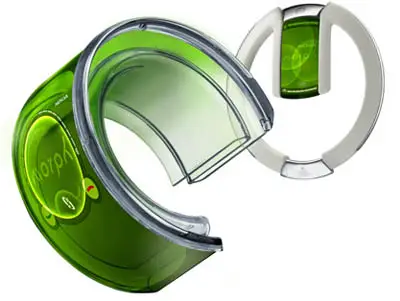 From the website :
"Morph concept technologies might create fantastic opportunities for mobile devices: * Newly-enabled flexible and transparent materials blend more seamlessly with the way we live
* Devices become self-cleaning and self-preserving
* Transparent electronics offering an entirely new aesthetic dimension
* Built-in solar absorption might charge a device, whilst batteries become smaller, longer lasting and faster to charge
* Integrated sensors might allow us to learn more about the environment around us, empowering us to make better choices"

We probably see this technology another 5-7 years in the future, by using nanotechnology, hopefully can lead to low cost manufacturing solutions and the possibility of integrating complex functionality at a low price.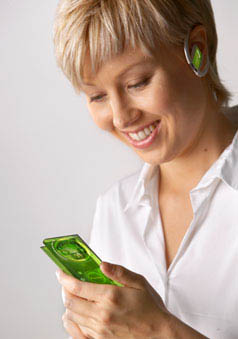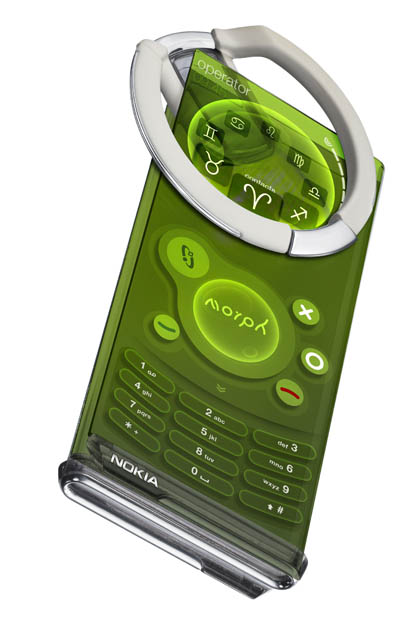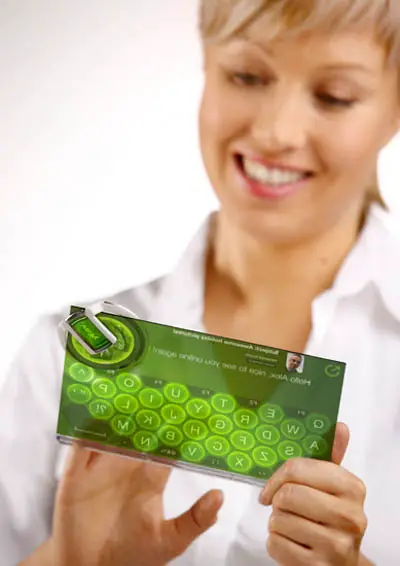 Source : Nokia
---