This tumbler is so cool that we can't resist to post it here for you to know. LEGO has finally released a new member in its Ultimate Collector's Series, it's Batman. Lego Batman tumbler features cool, ultra sleek batmobile, it also comes with Batman and Joker minifigures.
The challenge here is that you have to build the tumbler, well, we are not surprised, it's Lego!. So, are you up for the challenge? This version takes inspiration from the iconic vehicle which we can see in Batman The Dark Knight Trilogy. You can construct this almost all black armored vehicle highlighted with new color LEGO elements, there are also brand new LEGO front wheels. This tumbler features amazing details, checkout the interior, adjustable top wings, armored exterior, and also the cute Batman and Joker minifigures. The tumbler measures over 5" (15cm) high, 15" (40cm) long and 9" (24cm) wide.
From : Lego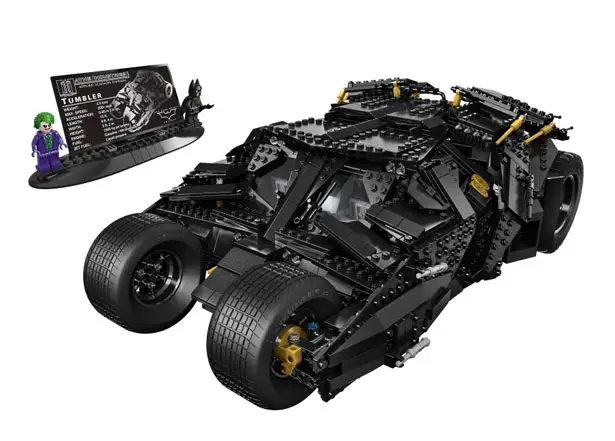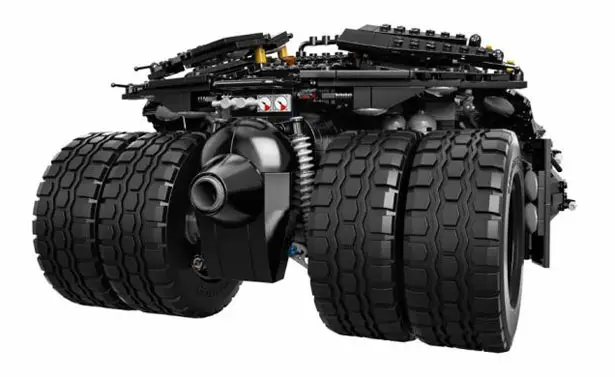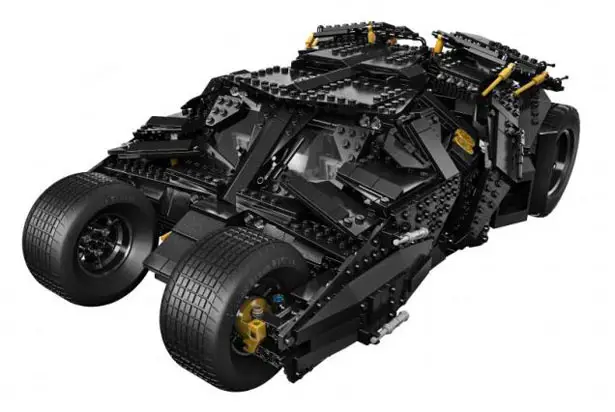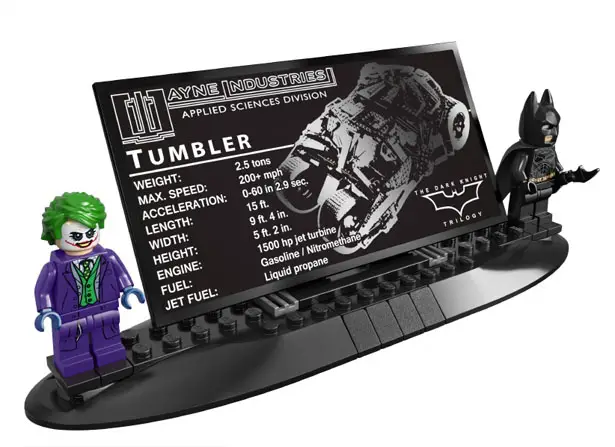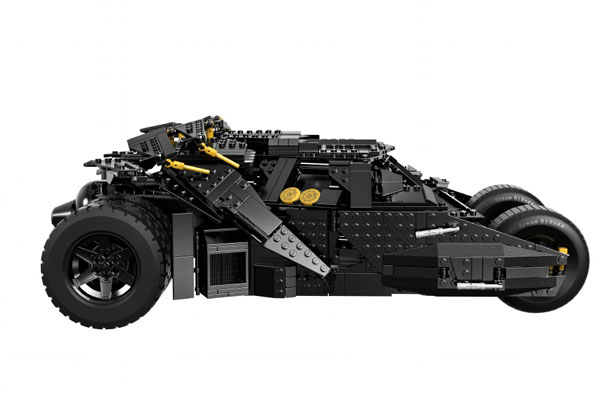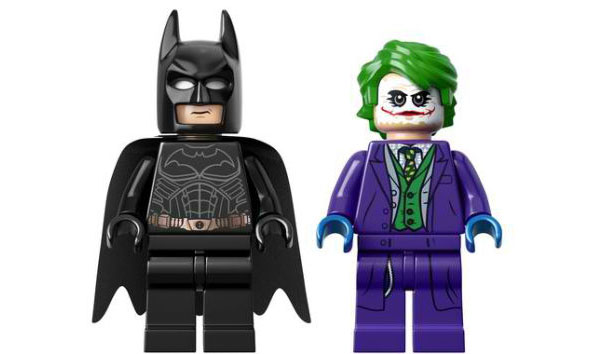 ---
Dutchtub Wood is an award winning hot tub that provides you with comfortable outdoor bathing. Winter is coming, but you still get to enjoy the beauty of outdoor bathing with your friends or family. This tub offers luxury and works pretty simple actually, it is wood fired tub with natural circulation, thanks to its smart construction and sturdy material, you can use this tub anytime, anywhere.
This hot tub uses wood and fire in the coil to warm the water in the tub. The natural circulation makes the colder water at the bottom of this tub to go in spiral, heat up, and flow out at the top. You can invite your friend/family to enjoy this tub, it can accommodate up to 4 people. The sphere in the bottom makes the seats ergonomic and comfortable. With the help of your friend, you can easily move this tub around, it weights for only 187,3 lbs or 85 kg, pretty lightweight. All materials used here are waterproof, you can just leave the tub outdoor all year round.
Designer : Floris Schoonderbeek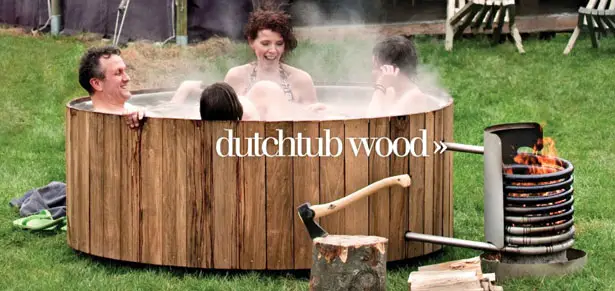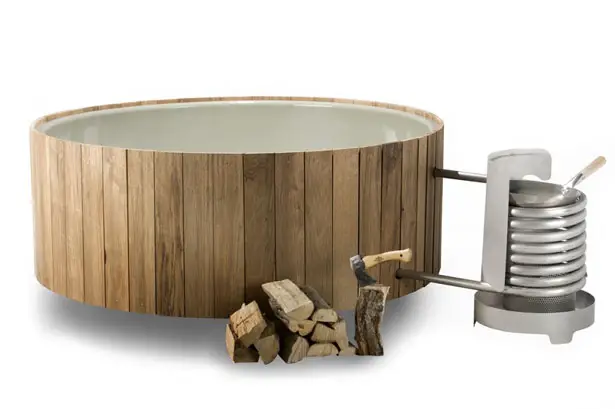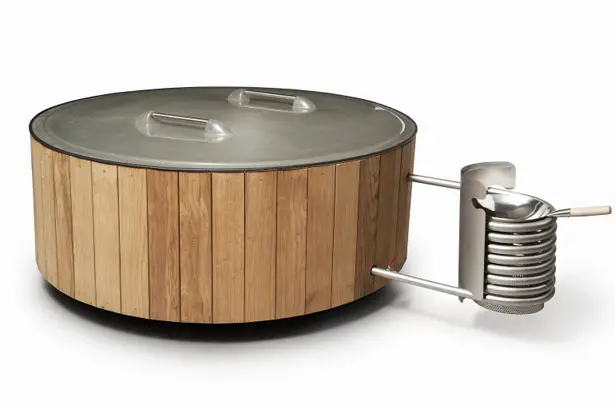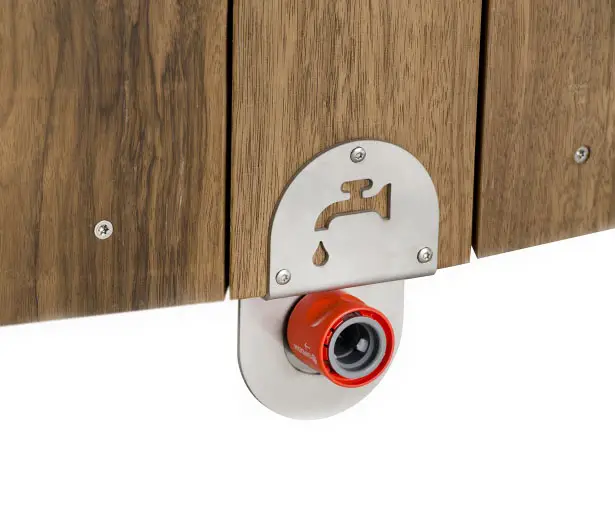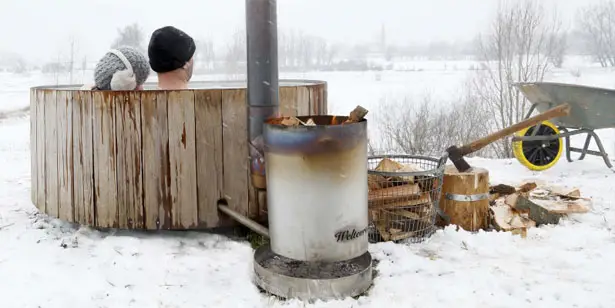 ---
"Time is Gold "as the saying says. We should get the most out of it and should enjoy every moment of it. We have found water powered alarm clock for you. Just fill in the water battery compartment with water, and you will never use the conventional battery ever again. It functions just like the traditional clocks. It has a timer, day, date and temperature functions, and it has a large round digital display. This earth friendly alarm clock is best for corporate promotional gifts. Wonder when can water finally replace our gasoline, imagine our car uses water to make the engine starts…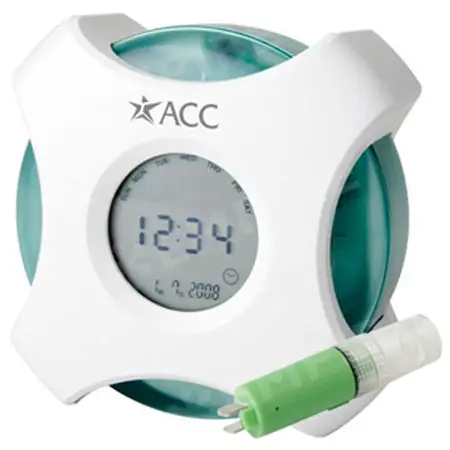 The water powered alarm clock is just one of the outstanding promotional logo products featured by Empire. The product is available in green and white, and Empire uses silkscreen as the standard imprint method.
Empire is a promotional products agency creating sales and marketing products for various known companies and non-profit organizations as well. Started in 1984, the Empire team was successful with their business and begun online in 1999. Since then, their clients have grown drastically. You can visit the Empire's website and it talks for the company. You can browse from their various categories and I'm sure you can find one for your company. They have products categorized according to prices. If you are price conscious, you can try their items under $1.00. And, if you are ecologically aware, their EcoSmart promotional products that are made of recycled material, solar and water powered items is the answer. The Empire are also accepting rush order but for an additional charge.
---