One earphones to rule them all. These cord-adjustable earphones provide you different shapes and styles for different situations, from every day life to sports. You can choose to use regular earphones type or the earring type, it's transformable without any other accessories added. Everyone is able to use it, regardless of individual ear size.
Designer : Yong Lee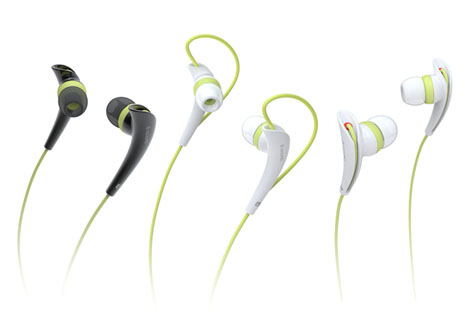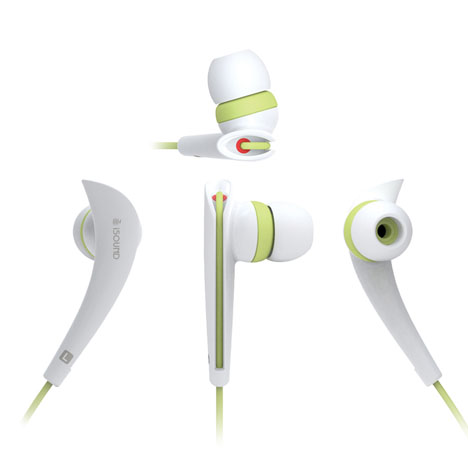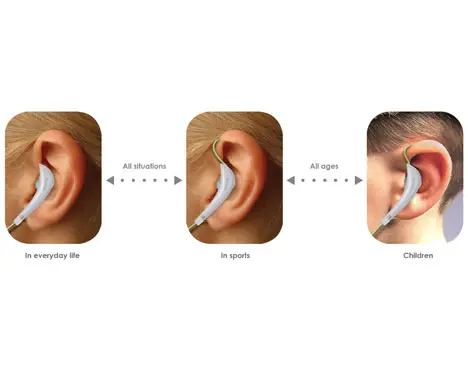 ---
Inspired by the principle of seesaw, Flume Bathtub has been designed with tilted mechanism to help wheelchair-bound people easily move their body from the wheelchair into the bathtub. It's a good design to enable wheelchair-bound people to get into bathtub independently without the need assistance from others.
User can tilt down this tub to a level at which he or she can take hold of the attached handles and transfer him or herself into the tub. There's a seat built-in at the point of entry. As water fills the tub, it automatically balances out itself because the weight will be distributed evenly. As user drains the water, he or she can slowly tilt the Flume bathtub again to return to the wheelchair. Our only concern is that, user has to have strong hands to lift him or herself from and into the bathtub.
Designers : Kim Jung Su, Yoon Ji Soo and Kim Dong Hwan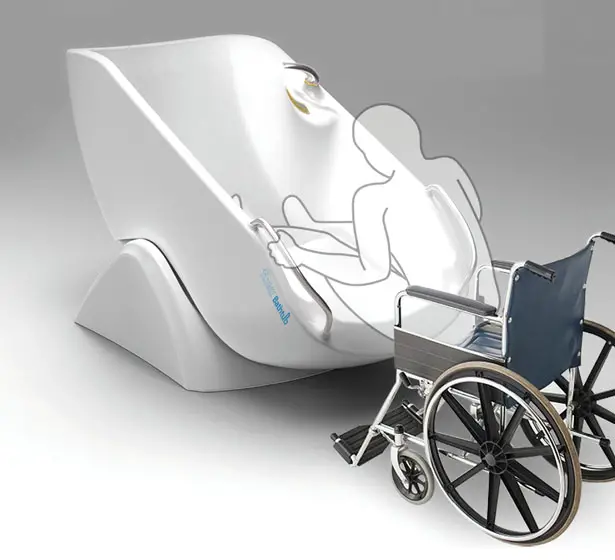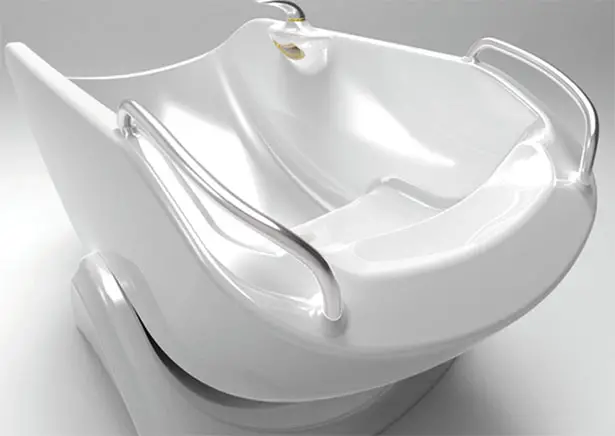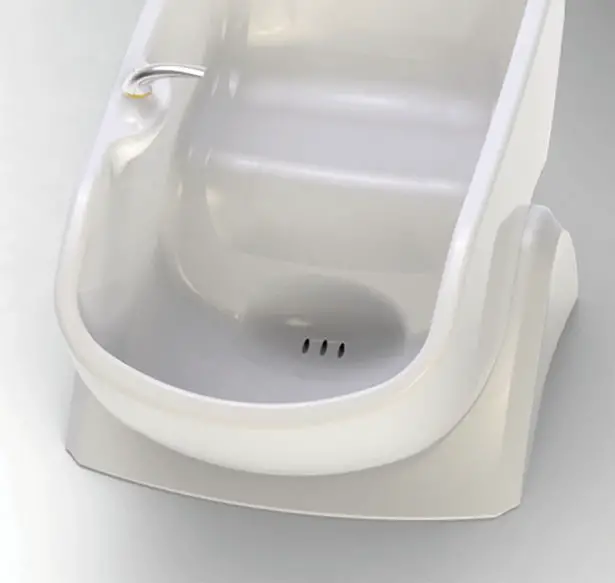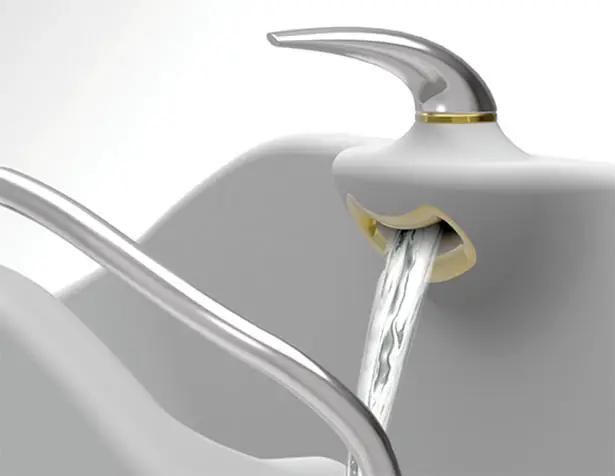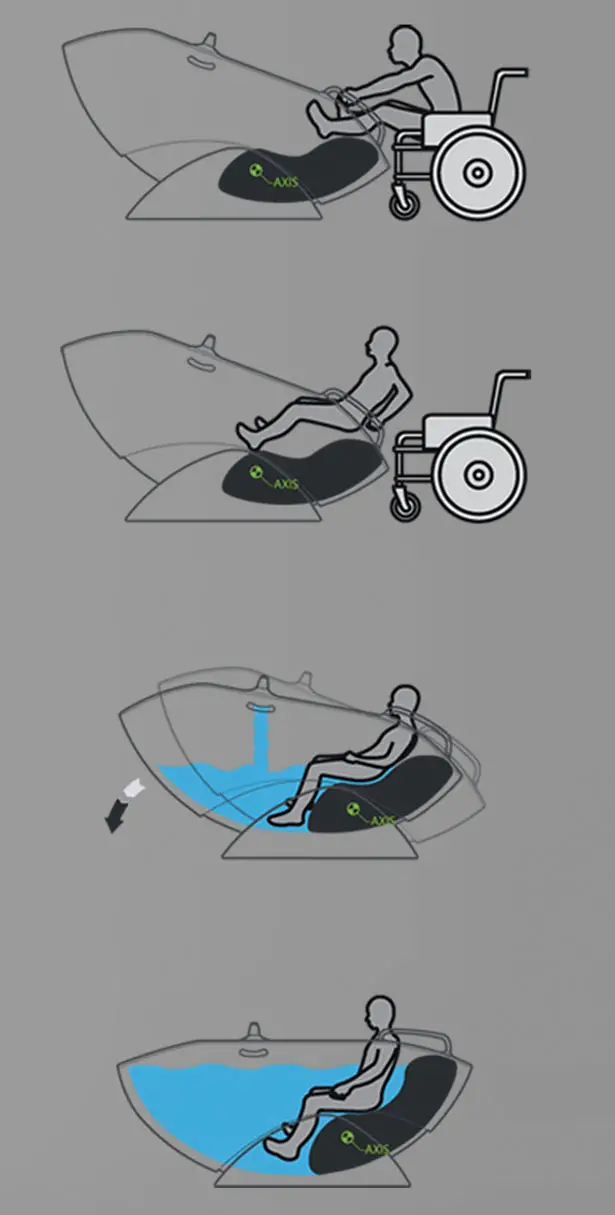 ---
When we saw IziBi for the first time in our inbox, we really like it. IziBi is a compact, stylish and portable mountain bicycle which is specially designed for extremists with single rear and front suspension. The frame is made of a reinforced carbon fiber polymer and the direct drive mechanism is made of aluminum alloy which is not only strong but also reduces the maintenance expenses. You will be able to fold the bicycle entirely by simply pressing the top and bottom switches on the frame and the front half slides in half of the bicycle. You can swing the back wheel around by detaching the latch below the seat and meet up with the front transforming into a compact and neat fold.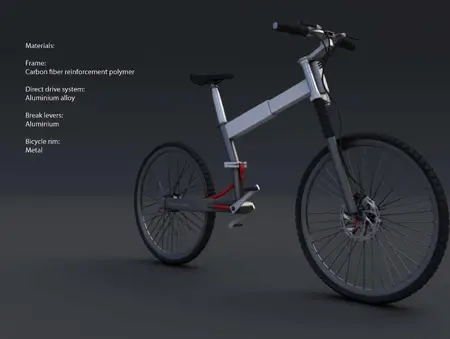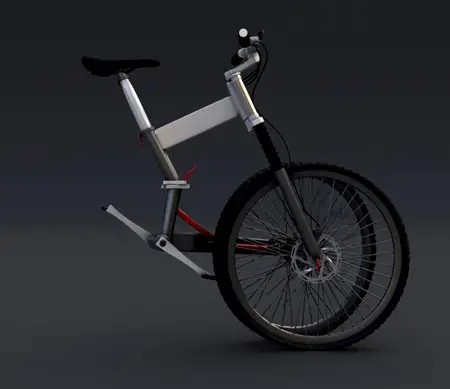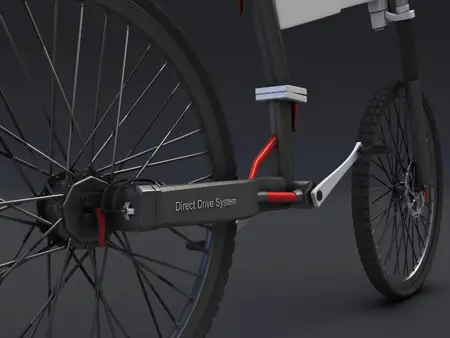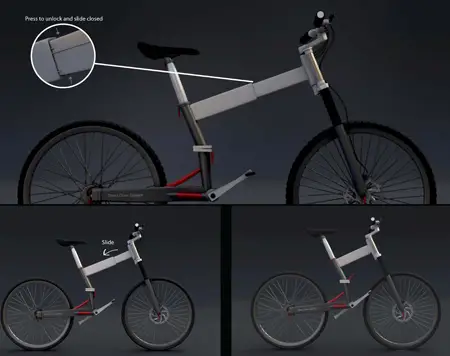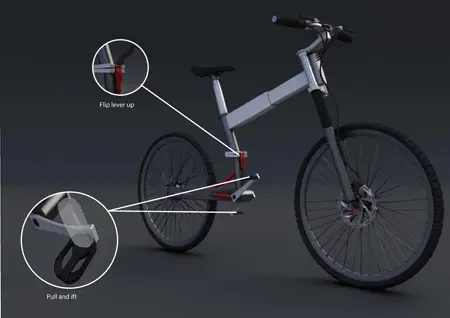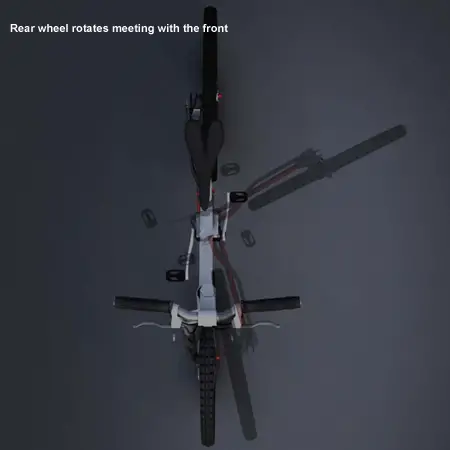 Designer : Renato Gschwend
---