This stunning design from Stefan Schulze is what he calls Scuderia Bizzarrini Livorno p538 Barchetta. Schulze working in conjunction with Alan Mertens, who is a race-car engineer, along with Giotto Bizzarrini and Kevin Gallahan of Arbitrage Cars. The Arbitrage Cars are manufacturing a small series production for both the Barchetta and GT (hardtop) version. This version is based on their Arbitrage GT chassis. This design was approved by Giotto Bizzarrini
Bizzarrini for long has been associated with exclusive performance cars, and with their name being used in this 2008 concept, it adds a sense of history to the vehicle. While the 'Livorno' is taken from the Italian city in which Bizzarrini is residing currently. P538 in the car name is picked to pay homage to a limited race car which was built by Bizzarinni built in 1960′s.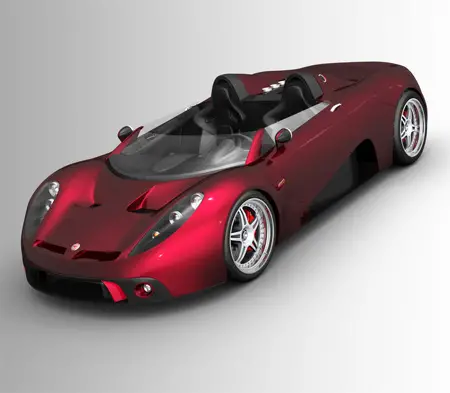 It's the lattice framework in which the engine is placed. This is directly behind the driver thus 8 race-like intake trumpets highlight the location of this powerful engine. This pokes through the engine cover just behind the cockpit. The manufacturers are planning a small series production for both the Barchetta and GT (Hardtop) version.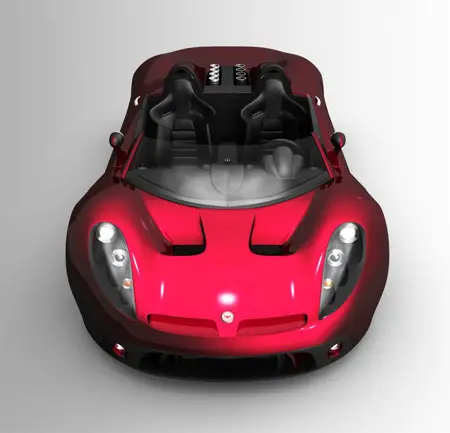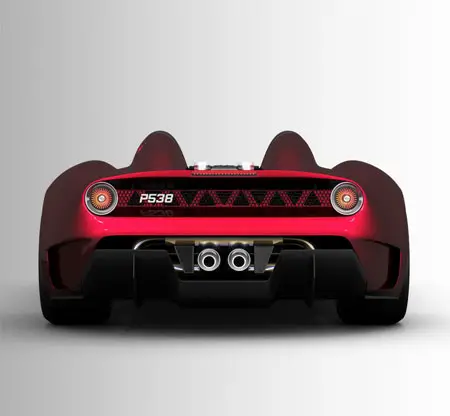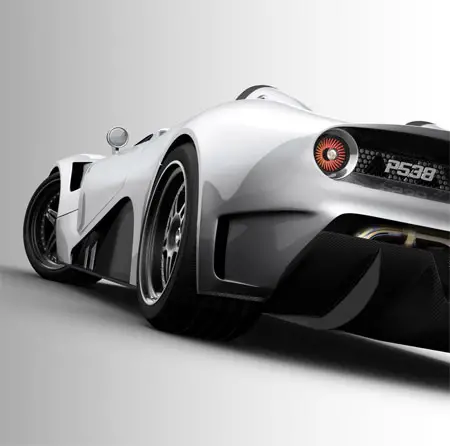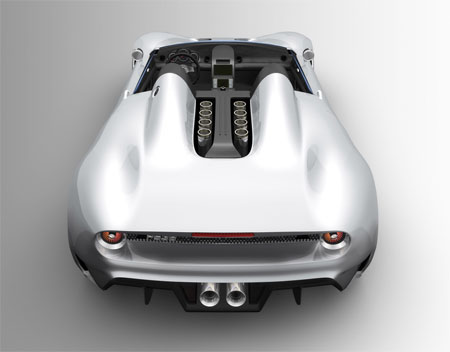 Designer : Stefan Schulze via SeriousWheels
---
Until now, people preserve the following type of food in refrigerator in a vinyl bag; however, the freshness of the food did not last long even if its kept under freezing temperature. As a solution to this, some company introduced vacuum food keeper. These machine were worked well in an American home environment. Nevertheless, this product was wasting a lot of vinyl bag, and the bulkiness were not suitable for both European and Asian home environment. Due to its size and functionality, the product needed major improvement for them to globally successful.
Jongho Nho has designed a vacuum food saver with new, elegant and smaller size called Rosaline, an improvement to classic vacuum food saver. This product has won RedDot Award 2008.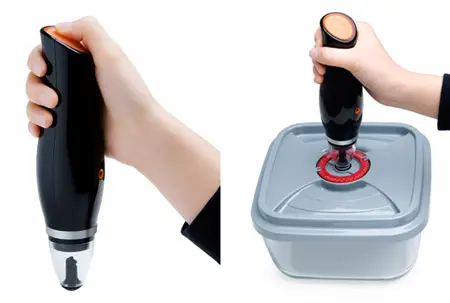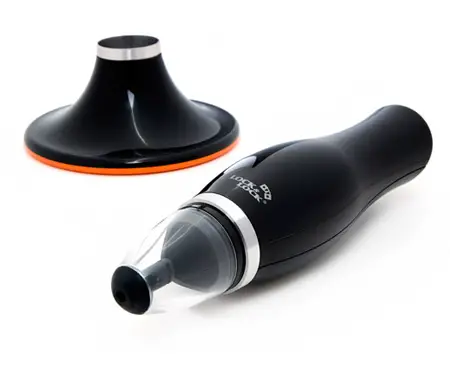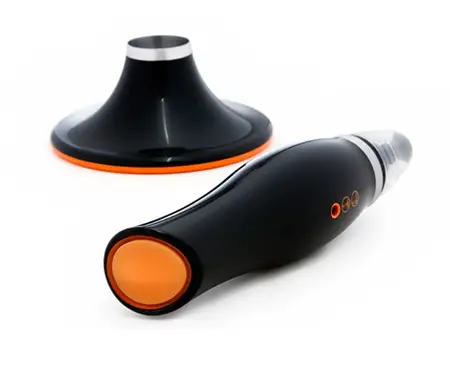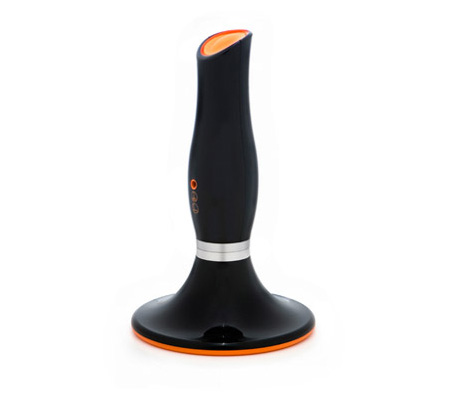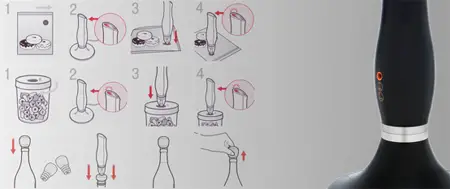 Designer : Jongho Nho
---
Tokyoflash Kisai Online is a futuristic watch that boasts vertical lines theme. As always, it includes time, date and alarm functions in its own unique way. Available in black and silver, this watch is made of durable stainless steel with 3 cool LCD colors: natural (we prefer to name it as gold), blue or red. This watch utilizes built-in accelerometer to reveal digital time, its vertical lines might look like a cryptic pattern, very mysterious to other people.
To read the time, simply turn the watch towards you and those lines will fall away to reveal the real time in hours and minutes. If you want to know about today's date, you can just push the lower button to transform the display to date mode, you can read it the same way as the time. Watch the video to get clearer explanations.
Designer : Samuel Jerichow for [Tokyoflash]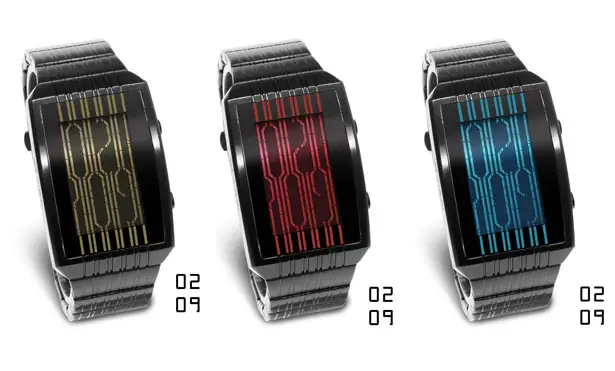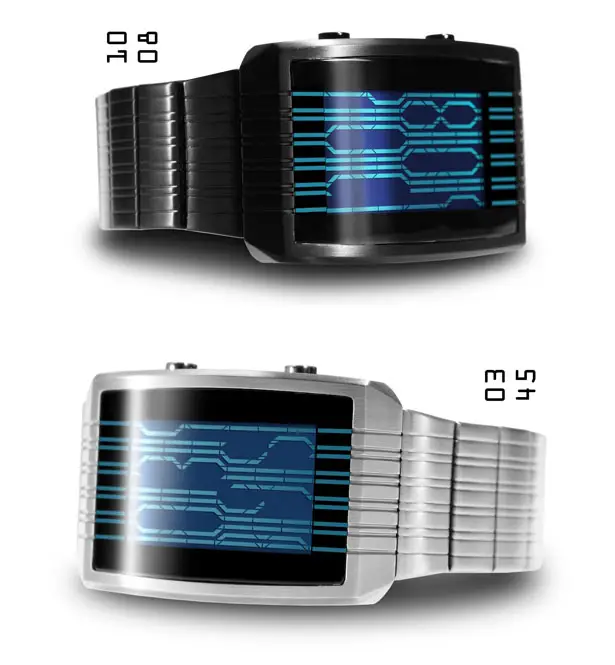 Tokyoflash Kisai Online LCD watch comes with fully adjustable strap, thus making it suitable for any small or large wrists.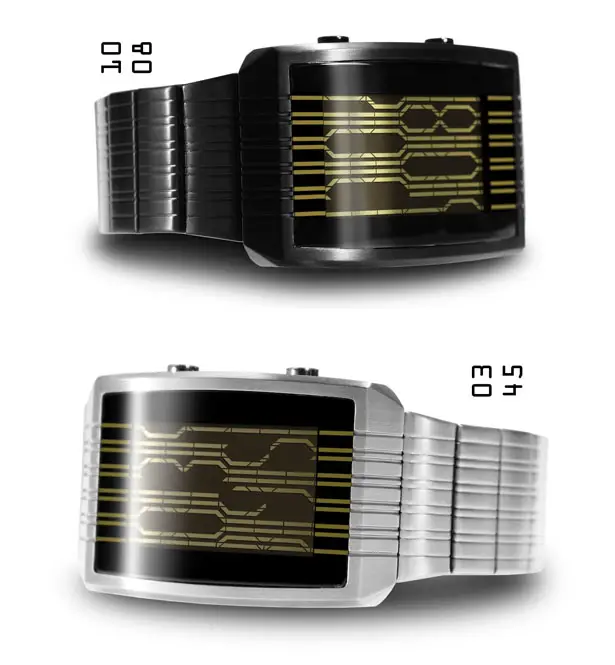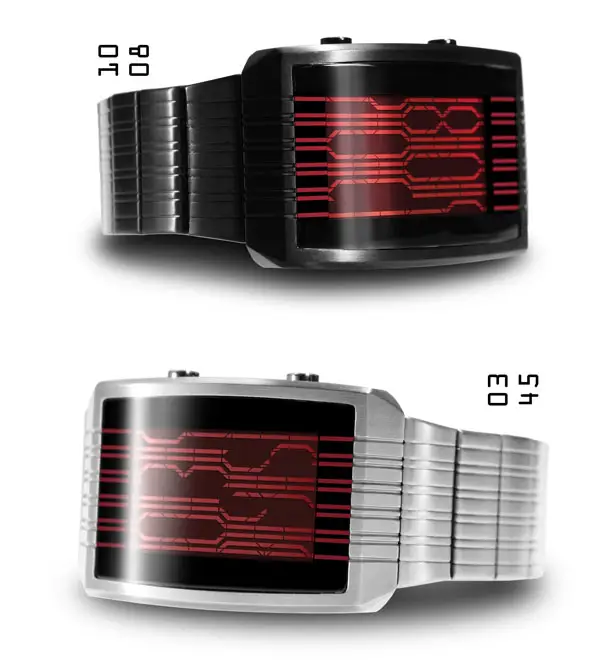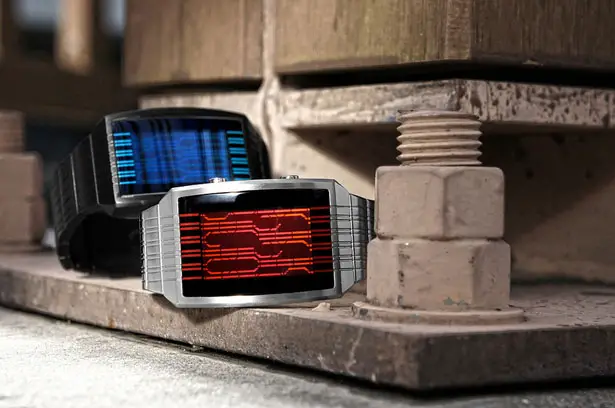 Tuvie has received "Tokyoflash Kisai Online LCD Watch" from our 'Submit A Design' feature, where we welcome our readers to submit their design/concept for publication.
---