Due to the increasing pollution, traffic congestion as well as high fuel costs in many advanced countries, many people opt for using bicycle. Although bicycle serves its intended purpose, safety and security considerations appears to be the foremost issues at the vanguard of cycling culture. These days, many people have a common inconvenience of having to safeguard their bicycle. The issues pertaining to locking their bicycle, having to carry the helmet wherever they part has become cumbersome. To rid such inconvenience, Head-Lock functions was unveiled. Functioning both as a hood and a bicycle wheel lock, part of Head-Lock's casing rotates in order to clamp on the wheel, with the lock being maneuvered effortlessly with a simple dial onto the side of the hood. Well, this simple device is certainly anti-theft and reduces the burden for cyclists.
Designers : Lim Seokjoong, Kim Younghye, Kwon Zion, and Na Hyesook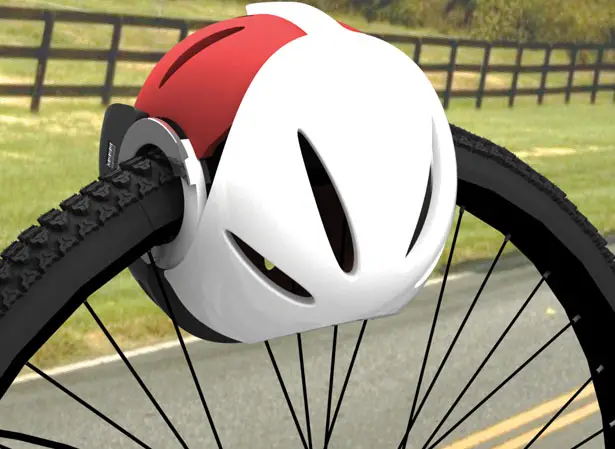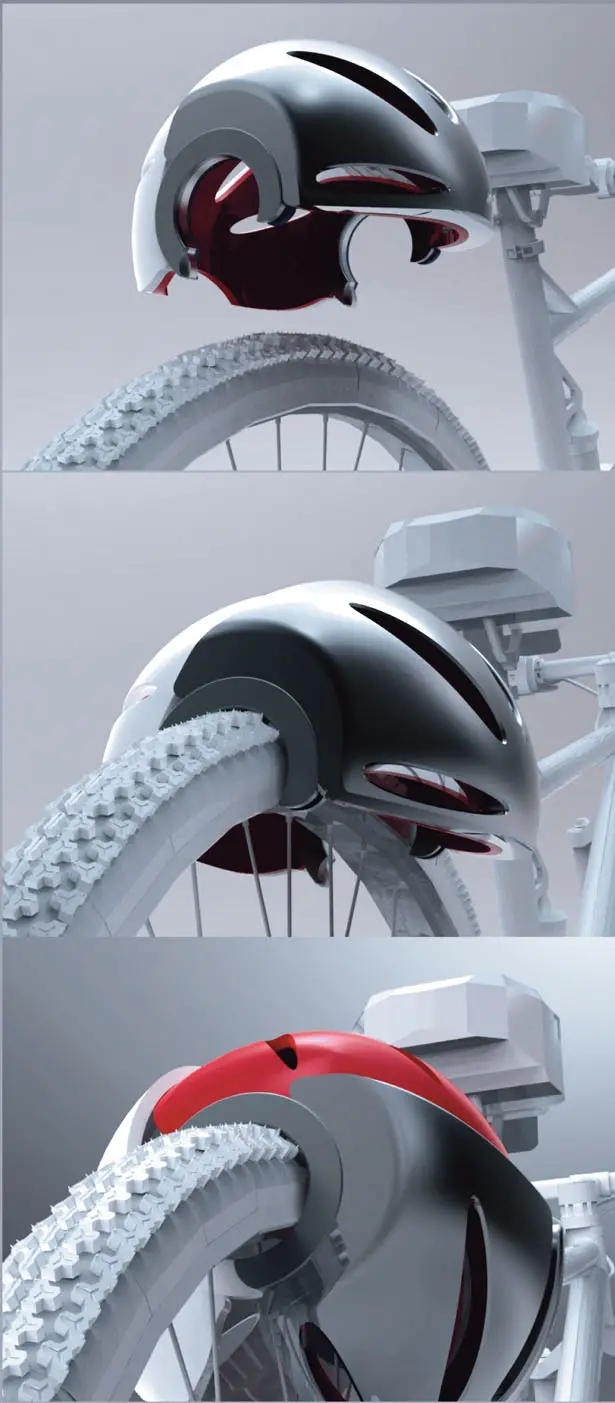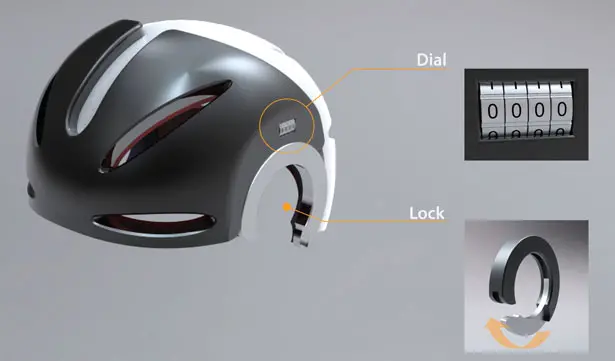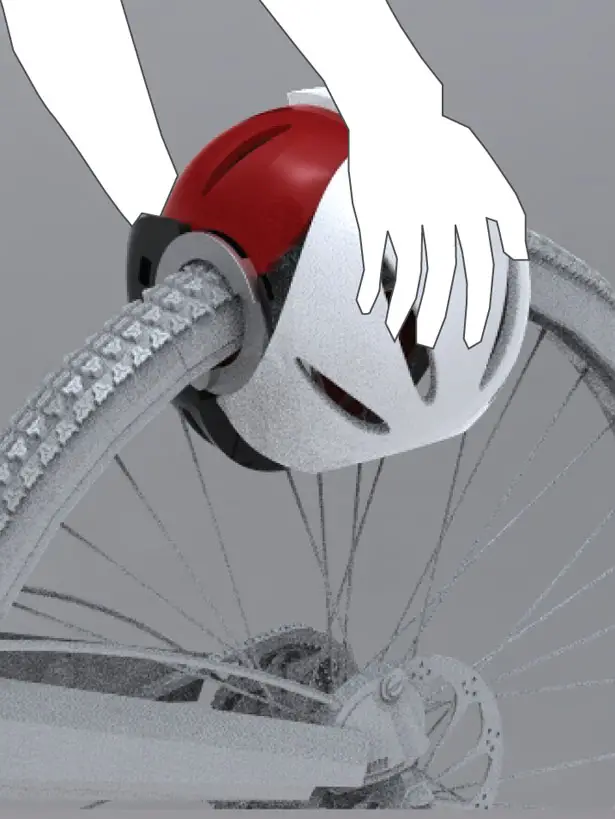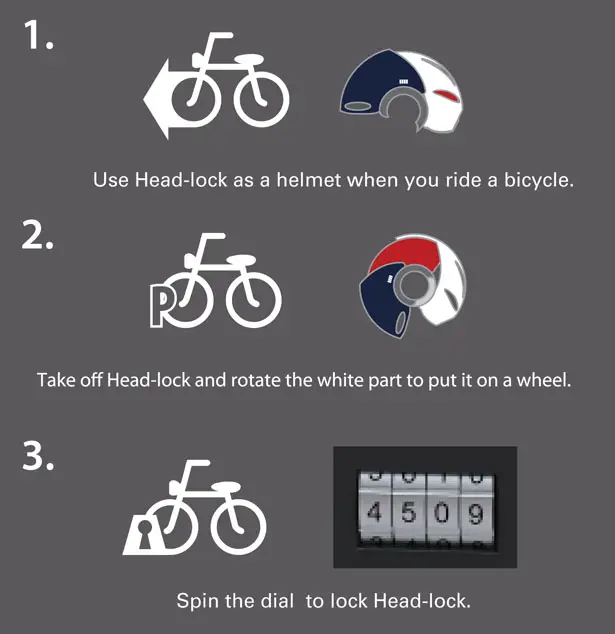 ---
Our chair is exclusively designed for parks. Exercise ball is a common thing we can see in houses as well as gyms. This park chair design features an exercise ball as integral part of this chair so that people especially pregnant ladies who cannot work out in gym will feel more comfortable and at the same time their health can be maintained. The unique and fancy design of this park chair makes it perfect to be used in public places such as walkways, parks etc. Colorful shades are given for this chair so that it grabs attention of varying age groups who are coming to parks. a maximum of four persons can sit in this chair at a time. The structure of the chair ensures good seating comfort to the users.
Designer : Shameem M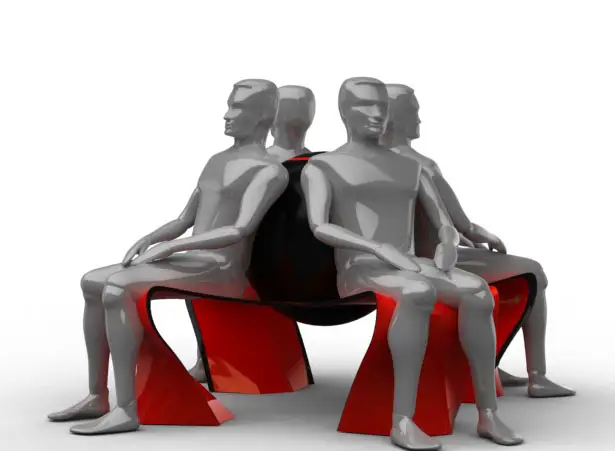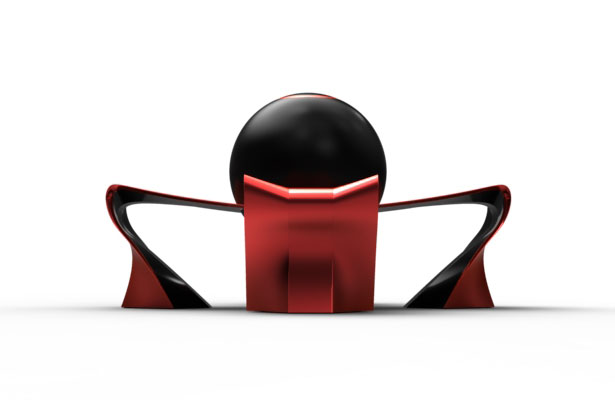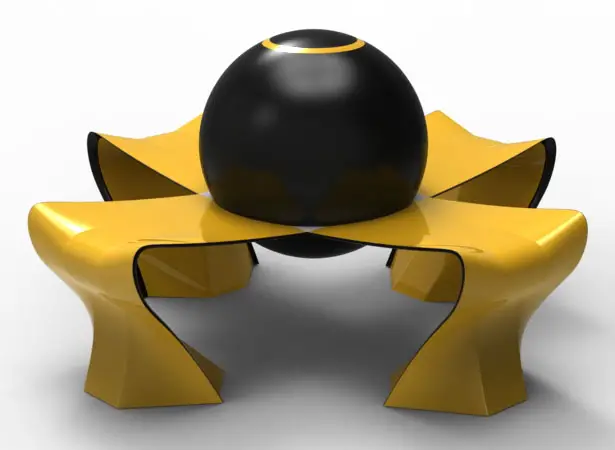 Tuvie has received "Park Chair" project from our 'Submit A Design' feature, where we welcome our readers to submit their design/concept for publication.
---
The new miBook promises to change the whole definition of stereotypical chores that's been associated with the respective gender. It's a PDA with a 7″touchscreen and teaches skill through step-by-step videos and other multimedia. So whatever is the task be it changing diapers or gardening, miBook will surely teach you. The equipment costs $130 but it is sold without on-board memory. It also works as the digital picture frame and the format supported being MPEG video, MP3 audio and SD/xD/MS/MMC cards for cheaper storage.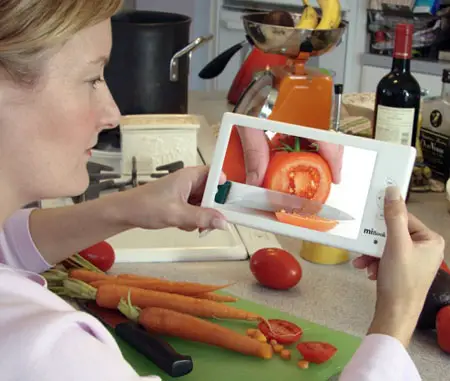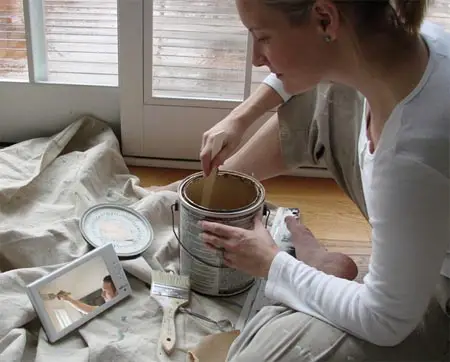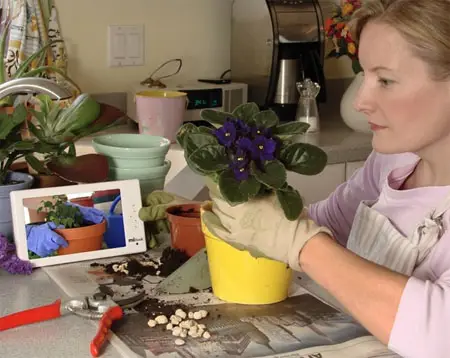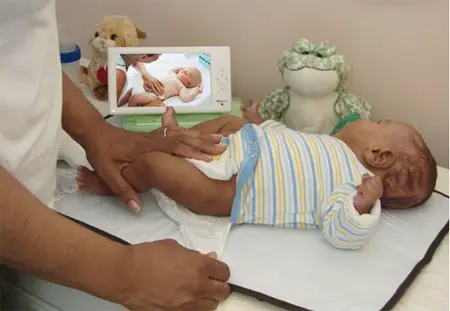 miBook Title Topics

Cooking

Not since the Joy of Cooking was published in 1931 has there been a major update to the cookbook – until now. miBook takes the guesswork out of translating a recipe on the page into a feast on the table. Step-by-step, miBook shows home cooks exactly how to cook a recipe, including what the dish should look like at every stage and how to do everything from sauté to flambé. miBook stops automatically after each step to allow the cook to perform the action. When ready, the cook pushes play to move on.

miBook also aids in choosing a recipe, which can be a task in itself. Simply select your desired main ingredient (beef, chicken, fish, pasta, etc.), cooking method (grilling, pan-frying, broiling, etc.), and the amount of time you have, and miBook automatically serves up the recipes that match your criteria.

miBook cooking titles include: Quick & Easy Meals, Irresistible Desserts, Healthy Cooking, Pastas Pizzas & Salads, Amazing Party Food: Appetizers & Desserts, and Healthy Cooking for Kids. Each title features 150 recipes, including ones featured on popular Food Network shows such as 30 Minute Meals with Rachael Ray, Quick Fix Meals with Robin Miller, Cooking Class with Wolfgang Puck, Ace of Cakes, Food 911, and Food Nation with Bobby Flay.

Home and Garden

Whether trying to fix a leaky faucet, redecorate a room, plant a tree, or build a deck, it helps to see exactly how it's done. miBook goes step-by-step with up-close video clips to ensure that home projects get done correctly the first time.

Decorating and gardening titles guide users through both design and execution. The Home Decorating title, for example, helps decorators choose from suggested room styles, color palettes, furniture layouts, wall treatments, and more. Then it helps users complete the makeover with step-by-step guides on stenciling, wallpapering, staining, and applying faux finishes.

miBook home titles include: Decorating, Gardening, Simple Home Organizing, Home Projects, Home Repairs, and Outdoor living Projects. Project assistance comes from HGTV and the DIY Network, including such shows as Design on a Dime, Mission Organization, First Time Gardener, and Talking Dirty with the Queen of Clean.

Parenting

Next time dad conveniently whines that he doesn't know how to change a diaper, hand him one of miBook's parenting titles. You'll hear no more excuses. With content from Parents.tv, the sister network to Parents magazine, miBook brings every parenting activity vividly to life. See and hear how it's done, from basic baby care like swaddling to fostering cognitive development. Each month, pregnant moms can see how a baby develops in the womb. Video interviews with OB/GYNs, pediatricians, nutritionists, parents, and kids help to illustrate tasks and development. miBook parenting titles include: Your Pregnancy, Baby's First Year, Your Toddler, Your Child's Health (0-12), Potty Training, and Games & Activities for Babies & Toddlers.

Travel

In a travel guide come to life with video clips, images and sound, travelers can explore attractions and museums, tour neighborhoods, and preview restaurants interactively and at their own pace.

miBook has a guide for every type of adventure. City guides include neighborhood walking tours, which show historical footage that bring the past to life. Inside museums, the miBook guides visitors to must-see exhibits, shows interviews with artists, clips of their hometown, and examples of their other works. Attraction guides highlight top rides and events. Highly interactive, miBook stops after each step, letting travelers proceed at their own pace. When it's time to eat, by simply inputting preferred cuisine, neighborhood, ambience, and price range, the miBook instantly serves up the best choices. Discerning diners can even choose their meal locations before leaving their homes with video tours of each restaurant, including interior and exterior views, signature dishes, and menus – even hearing an interview with the chef.

miBook travel titles include: Boston, Las Vegas, New York, Orlando, San Francisco, Washington D.C., and The National Parks.

miBook can also be used as a digital photo album and frame, allowing users to show their photos individually or as a slideshow. miBook also plays home videos, Internet videos, and MP3s; it can either be wirelessly powered through its changeable lithium battery or with the included AC adaptor. The miBook menus can be conveniently navigated either with controls on the device or via the included wireless remote.
---