Ovetto Recycling Bin is presented at London Design Festival by an Italian architect and designer Gianluca Soldi. This colorful and beautiful piece of architect is made up of recycled polypropylene offering 3 different containers to make recycling easy and much more organized. This concept is named after an Italian Word Ovetto which means "Egg" and therefore the shape of this recycling bin is also based on the natural shape of egg. The bin comes with appliqué stickers for easy recognition of the compartments. This bin is surely going to make your store or apartment modern and classy.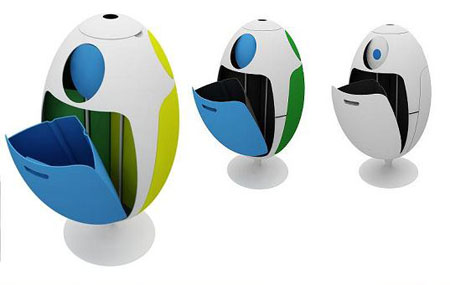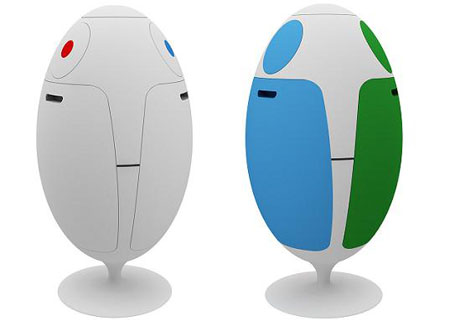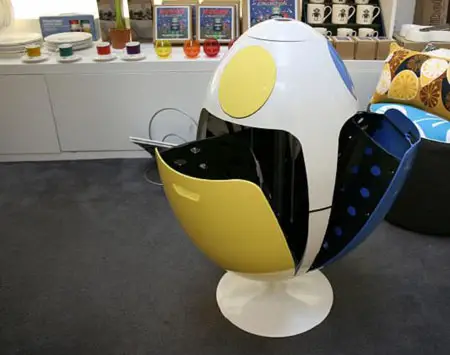 Designer : Gianluca Soldi via Inhabitat
---
Grillo Camping Trike is an innovative vehicle that combines caravan's comfort to the riding pleasure. The concept is based on the idea to create a rental vehicle for holiday. Its expressive and modern shape makes it unique in the universe of camping vehicles. Every detail, from the seat to the luggage rack, is the result of style and functionality. Grillo concept vehicle combines multifunctionality with an impressive easy of use. The trike structure guarantees more stability than scooter and contemporary offers pleasure of open-air riding. Some Grillo's features are: several luggage rack studied to protect and contain as small as large objects, a cool space under seat to preserve freshness' drinks and foods, an electric system to connect your mp3 reader. Finally, the back of vehicle begins a plane used as a table or a support for tent.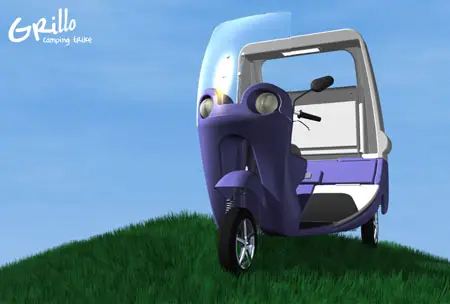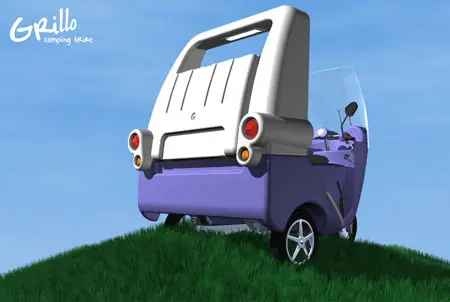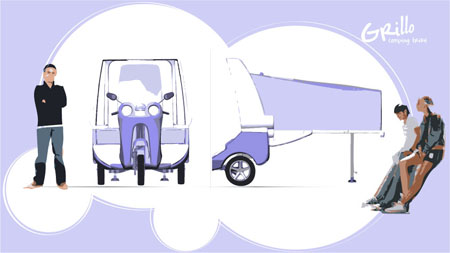 Designer : Chiara Ripalti and Ilaria Scipione
---
A new design from Joey Roth, carry-on luggage to articulate the lost romance of air travel. The design also pulls from the golden age of ocean liners: the black lacquered finish will become beautifully scraped and chipped as the suitcase travels with you, revealing the bamboo plywood beneath. The patina will develop with each trip you take. The wood bar serves as a carrying handle when closed. It unfolds, using simple 45-degree angles between bars and rotating joints, to allow the user to roll the suitcase. The interior has four drawers with bamboo bases and soft felt walls. The bottom drawer is sized for laptops. Instead of unpacking your clothes once you reach your destination, the carry-on suitcase functions as a very livable wardrobe while you?re on the go.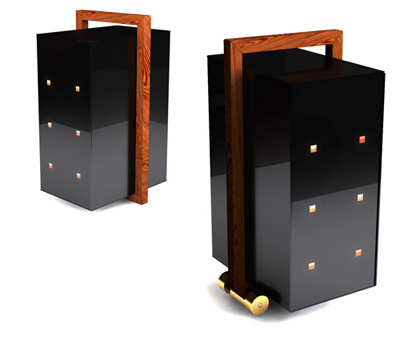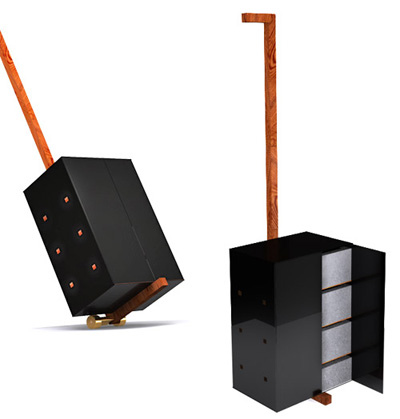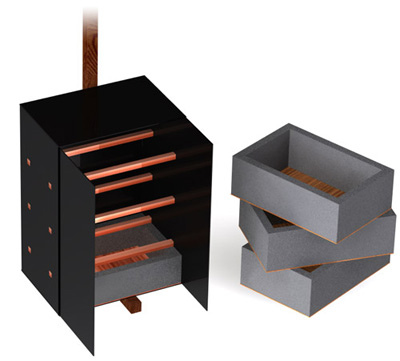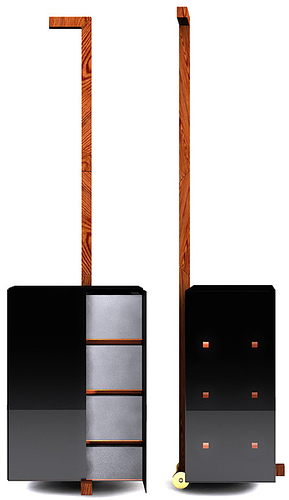 ---