Do you love black? Well, checkout Tag Heuer Monaco V4 Phantom Watch, it's totally black, totally matt, so sleek. It's made out of entirely carbon fiber, the case is equipped with microscopic toothed micro-belt transmission (the size is no wider than 0.07mm) that has linear weight and moves on a rail.
The case is made from CMC (Carbon Matrix Composite) as well as 7 bridges of its movement. Tag Heuer uses a specific technique to create them in directed carbon, it means that the carbon fibers are placed in a specific direction in the mould and then micro blasted to create elegant matt black vertical brushed appearance.
Even the dial is composed of shades of dark grey and black. As you can see in the photo, the hands are faceted and satin finished. The only things which are not black are those 48 red stones. Each unit is hand assembled at TAG Heuer in La Chaux-de-Fonds, Switzerland. Just in case you don't know, Monaco V4 was actually unveiled 11 years ago in 2004 where the V4 name refers to its V-shaped main plate that carries 4 barrels mounted in 2 adjacent pairs on ball bearings.
Designer : Tag Heuer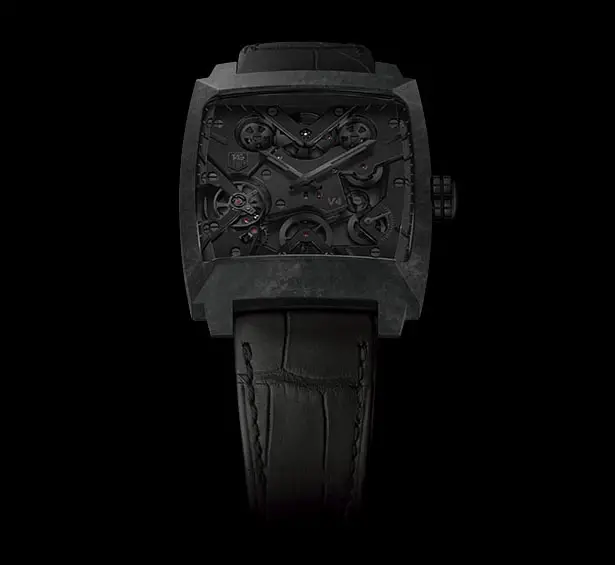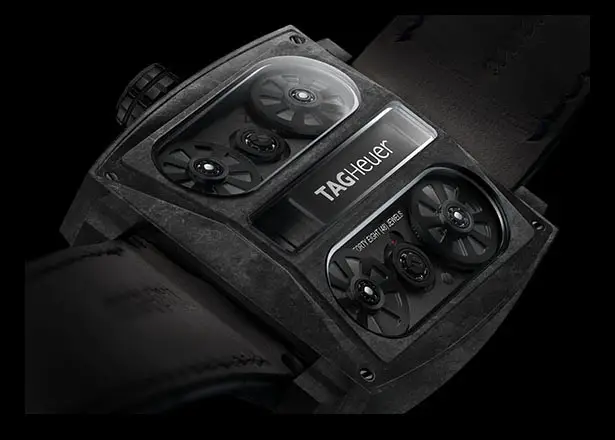 ---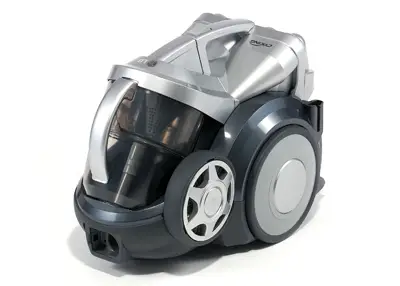 Thanks to its dust-suction and dust-compressing functions the New Cyking vacuum cleaner prevents dust from spilling out when the container is emptied. It features a multilevel filtering system and a cable-reel button that is easily operated by foot. The vacuum cleaner is lightweight and its secure grip is enhanced by a vertical handle on the main body. The dust container is located at the front so that the user can easily see how full it is. The efficient nozzle has a particularly slim design. A touch of the foot is all it takes to switch between the carpet and floor functions. The control panel is conveniently arranged and easy to reach. The soft wheels not only prevent scratches on the floor but also reduce the noise level, while a soft bumper protects the furniture. The internal structure of the appliance is visible to show the robustness of the product and to help the user to understand how the vacuum cleaner works.
Designer : Hyon Seon Shin and Kyu Kwan Choi
---
I-Sopod is the purest manner of sensory relaxation with the whole new aspect of floating experience. This is a wonderful floating tank that was designed and built by highly professional designers and engineers of Floatworks with their collective resources of experience and knowledge. The aesthetical design provides best harmony, balance and comfort with revolutionary filtration system operates at 1 micron. All pipe works has been done with marine grade stainless steel and the fiber construction is reinforced by double skinned glass. A flotation session is fully automatic that can be programmed by a remote control with digital LCD screen. The manufacturer has used the best technology and components currently available.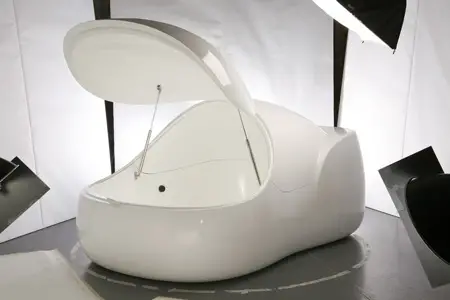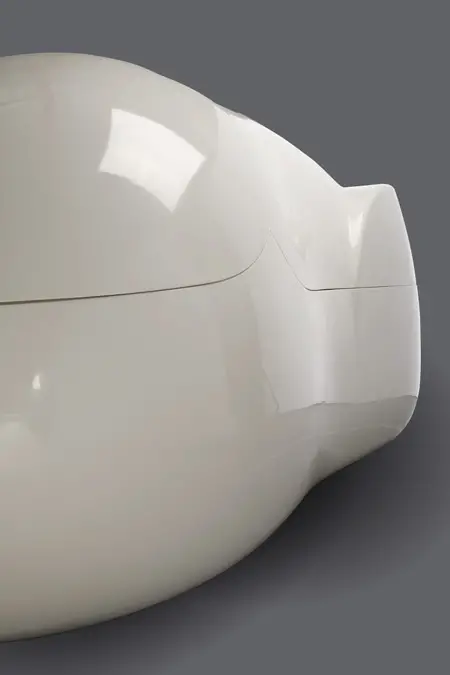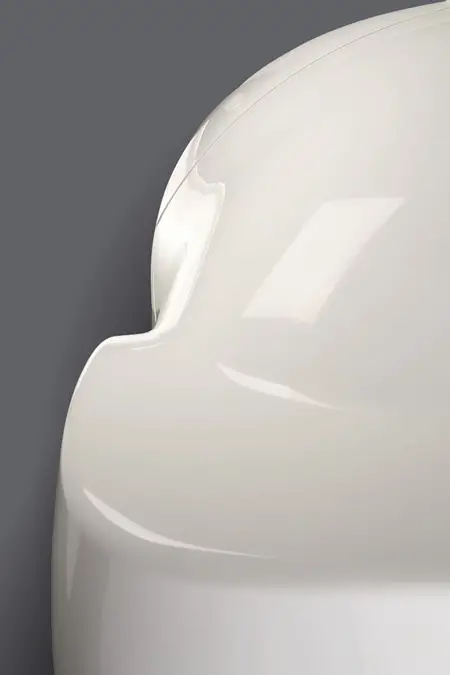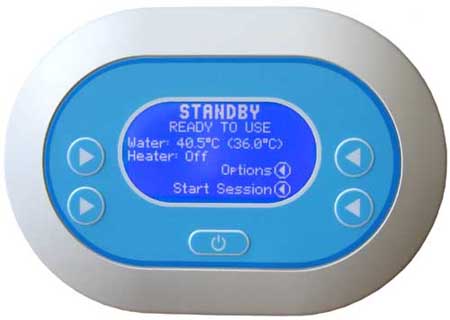 From : Floatworks
---