The Touch Screen Faucet from Fima is equipped with smart and intelligent features that will do all the thinking on behalf of you. This unique and innovative gadget will pamper you with high-tech traits but yet features a simple and stylish outlook. Its sleek lines, stylish stainless steel made body, simple shape and touch sensitive display will help you to preset the ideal temperature of water and control the usage, making it an environmentally responsible and elegant bathroom essential. Hanging the faucet is easy and operating is easier. It features large icons for different options that can be programmed through simple touch of your fingertips.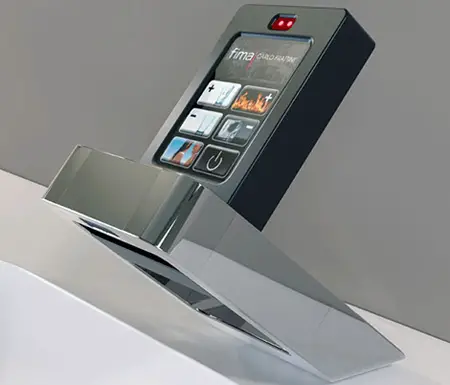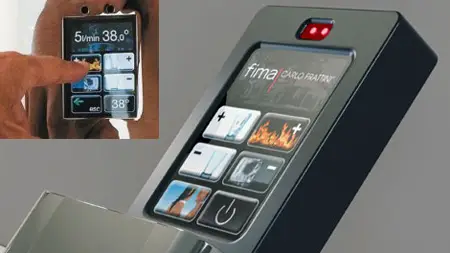 ---
Sound Eggs are a superb device for gadget enthusiasts. This is a pair of wireless multimedia speakers that can be used with computers or any other devices with wireless interface. Simple white eggs and tilting dolls are the main inspiration of this unique design. The white case of the speaker is pointing on an egg shell and the orange speaker denotes an egg yolk. There is no accurate support for the speaker but a cargo is installed in the bottom part of the speaker that holds them in the inclined or vertical position. You can create some unusual sound effects by twisting them about the axis and whipping top.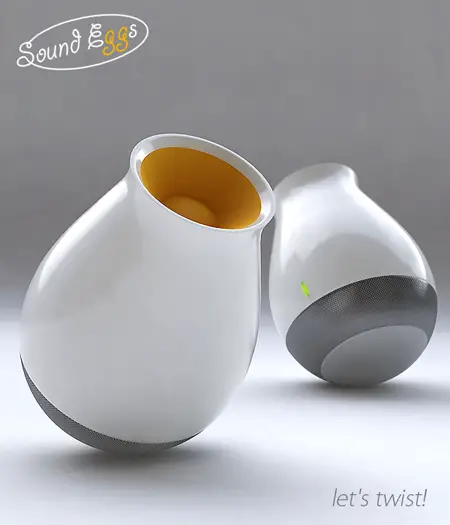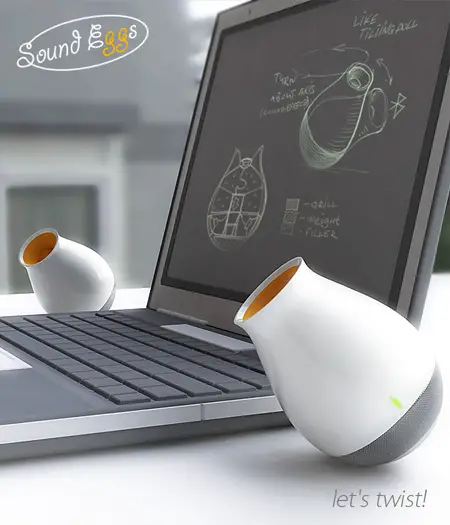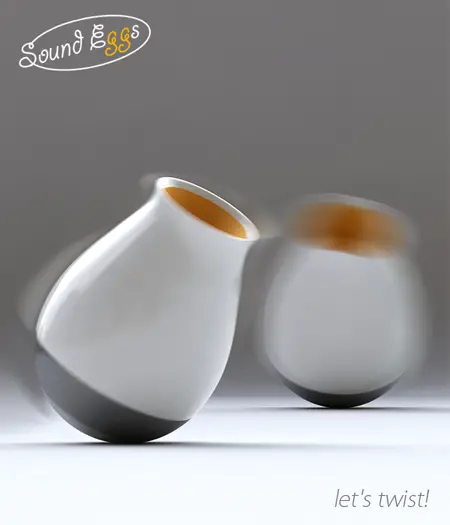 Designer : Ilshat Garipov
---
Now you can wrap your hands around a steaming mug of your favorite coffee drink with your personal computer. "Yuno" a touch screen display wrapped around the mug. If you are a computer savvy and you bound yourself to a desktop early in the morning to check your blog, then this Yuno – Coffee mug will act as your own personal PC.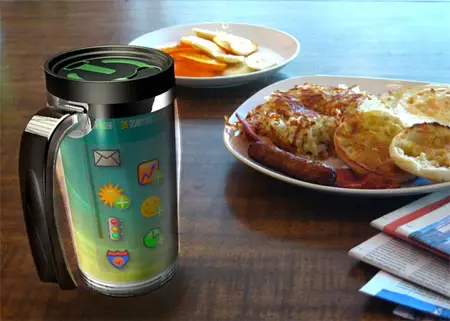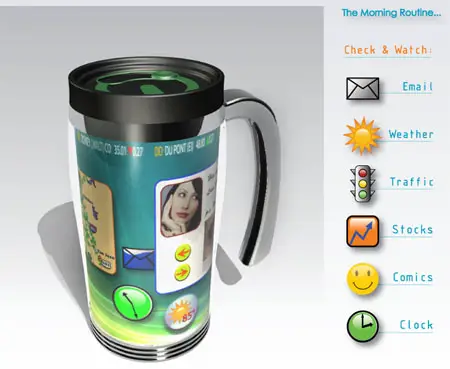 Check all the latest news, e-mails, or any other important information on your breakfast table. Yuno is a regular coffee mug but it can be of great help for any professional business man who is always in a hurry. You can carry this mug along with you anywhere you want. This mug can instantly display your current chosen screensaver or picture. I don't think any other device is capable of providing such a computer handy stuff.
I like this whole concept of Yuno PC mug which is invented by Jason Farsai. But it sounds a little weird, when you have to face your computer in a curved surface. Even though this Yuno mug works as a PC but still it will be difficult for anyone to use it on a regular basis. Never mind, you can still give it a try.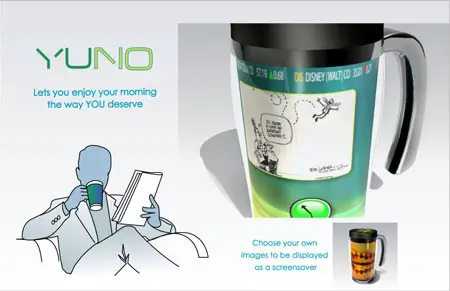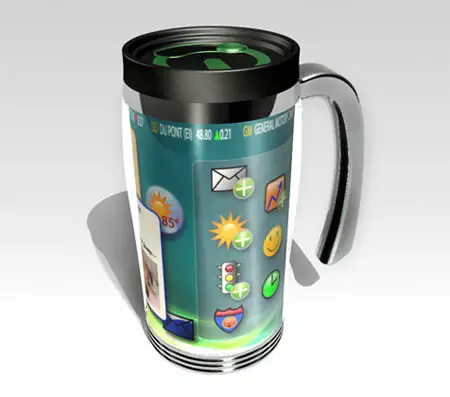 Designer : Jason Farsai
---