Printing on-the-go, perhaps this should be the slogan of Mini Mobile Robotic Printer. It's a mobile printing project to allow you to print as you go, from your phone on any size of page, this could this be the future of printing. It's inevitable that everything goes mobile nowadays, we can't even leave our office/home without or tablets/laptops/smartphones, we are fully connected everywhere we go.
According to ZutA Labs, there's still one important device which unfortunately left behind by this mobile revolution train, our printer. We can see that most people work efficiently outside their homes or offices, however, they suddenly have to deal with issue to find a place to print documents. The goal of this project is to change that, therefore, developing a compact, mobile printer could be the answer to this problem.
Designer : ZutA Labs [Pre-Order]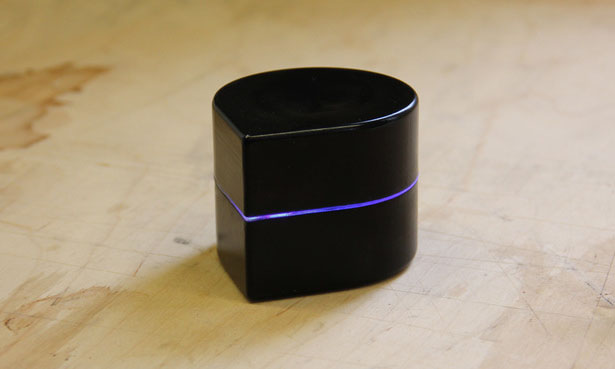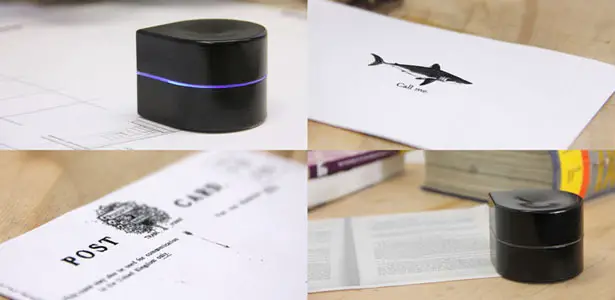 This Mini Mobile Robotic Printer is easy and fun to use, so compact that you can toss it into your bag or keep it in your pocket, you can print using any device such as laptop, smartphone, tablet, etc. onto any sized page. If print machine uses a printhead that runs from left to right on a piece of paper, this device is equipped with a small printhead installed on a set of small wheels. In this way, the printhead can run across print of paper without having to move from left to right, making the printer size as small as possible.
You can activate the printer by sliding a hatch at the bottom to reveal the inkjet, it uses USB connection for battery charging which is also located at the bottom. The inkjet lasts for about 1,000 printed pages while the battery lasts for about one hour after fully recharged. This little device has been designed in comprehensible manner to help user to place it properly at the top of the page and ensure an accurate result, this model doesn't come with stabilizing sensors, but hopefully the next version will.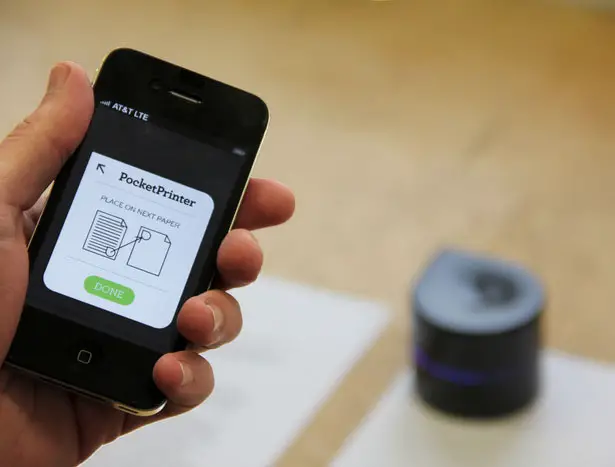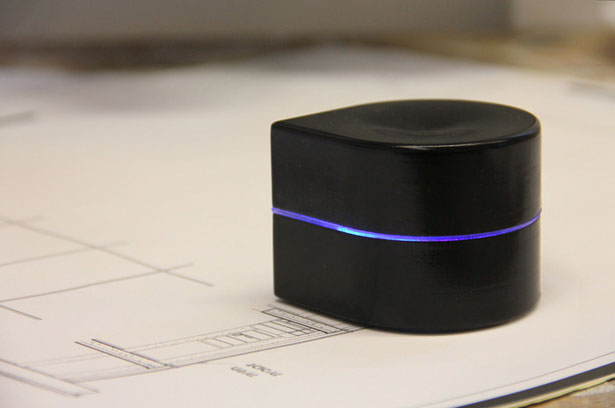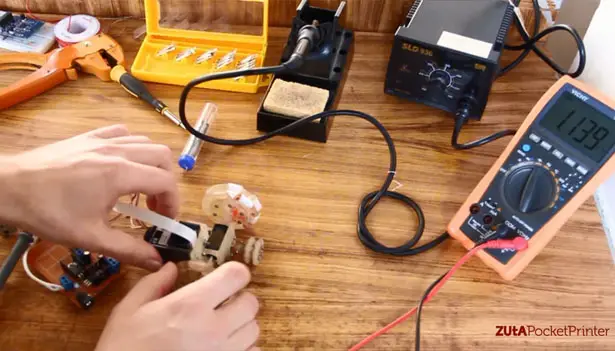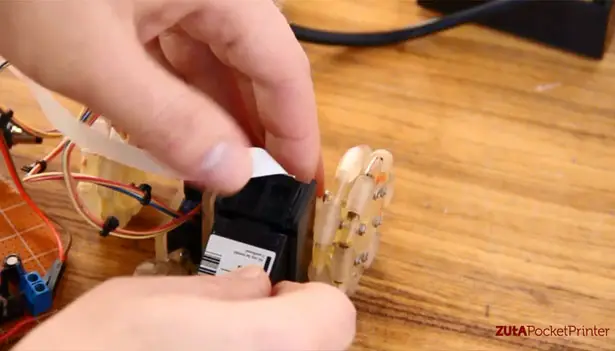 ---
The new name in next generation concept phone is Onyx. Onyx is the result of partnership of Synaptics and industrial design studio Pilotfish. It is enabled through the clear capacitive sensing technology of Synaptics, thus illustrating what the future of mobile communications would be. It would be that of combining an intelligent and adaptive user interface, this with sleek industrial design and the next-generation user interaction design.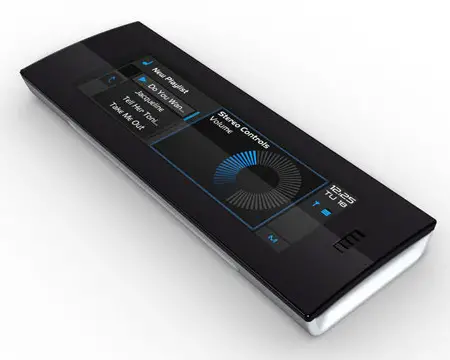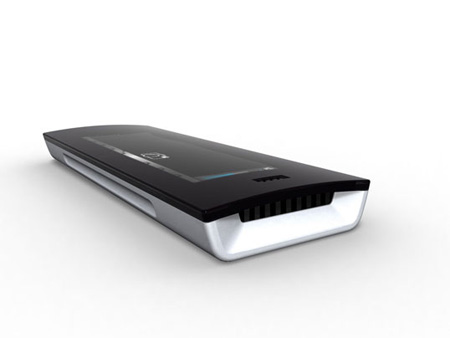 This device is based on concept to simultaneously run applications like phone, GPS, music, teleconference and calendar events into activity based experiences. It uses the Synaptics Clearpad technology which is a thin, high resolution capacitive touch screen interface which eliminates the mechanical benefits on handheld devices.
The focus of the Onyx project was to illustrate how Synaptics' revolutionary clear capacitive touch screen can push design and interaction boundaries through collaborative design. By combining Synaptics enabling technology, interaction design proficiency and concept prototyping capabilities with Pilotfish's user interface and industrial design expertise, the Onyx concept illustrates what is possible when a thoughtful approach is used to incorporate new technology in the mobile environment.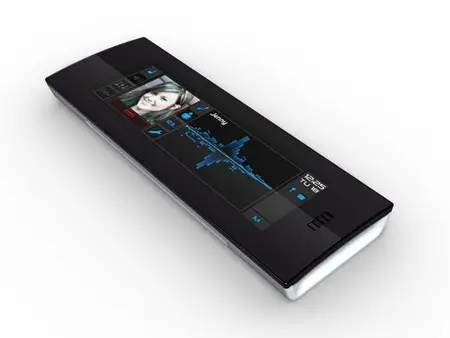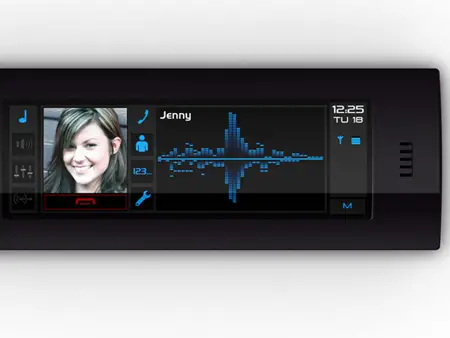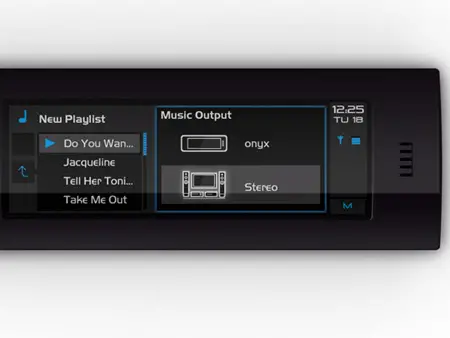 Product Page : Synaptics
---
Provoke Design is Nokia's main Design contractor and they have come up with future headset design of Nokia. They have created three concepts, Express, Share and Feel. The look of the Express design can be changes as per your preferences and tastes. The Feel handset is basically designed for couples as this pair helps in deep communication with touch replication. The share concept enables the cults to interact in a personalized code formed within their sub-groups. Like other products this one is also facing new challenges, but it will surely achieve its goal.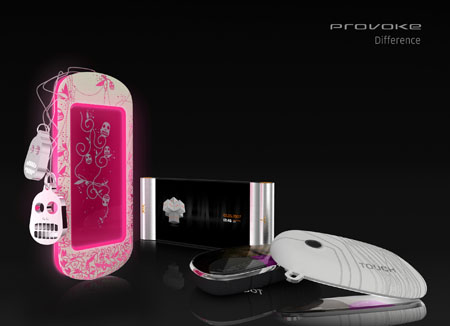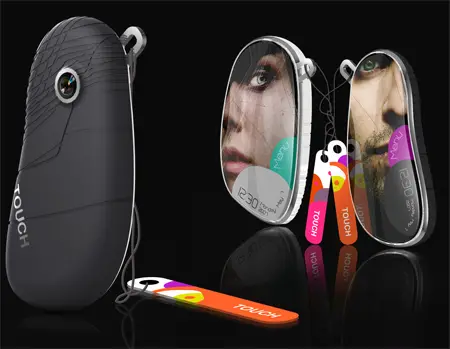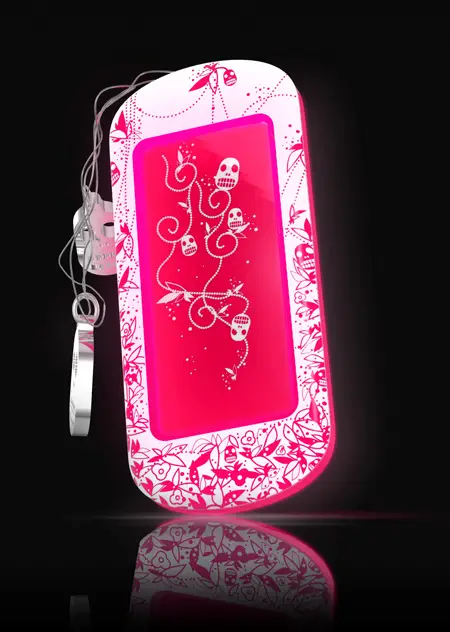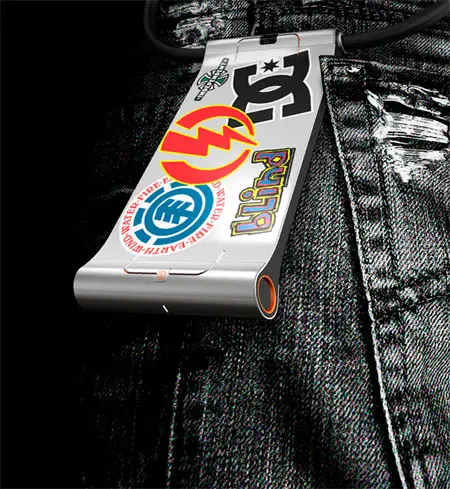 Source : HardcoreDesign via Engadget
---