EZY Rider has been designed for India's urban traffic condition, it's a 2-person personal vehicle. The posture of the driver and passenger when they ride this car adapt to make the interior feel spacious and airy, thanks to high headroom which was inspired by vehicles of the year years of Ford auto manufacturer. It's an ideal compact vehicle for young professionals, college students, and adventurers (yes, this personal vehicle can go off-road as well). At the rear of EZY Rider, there's a removable compartment that you can use to keep your essential stuff. The nice big windscreen is great for visibility.
Designer : Nagabhushan Hegde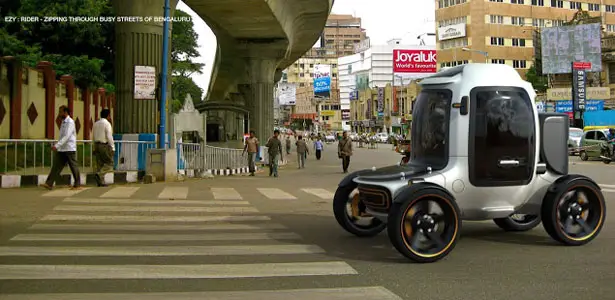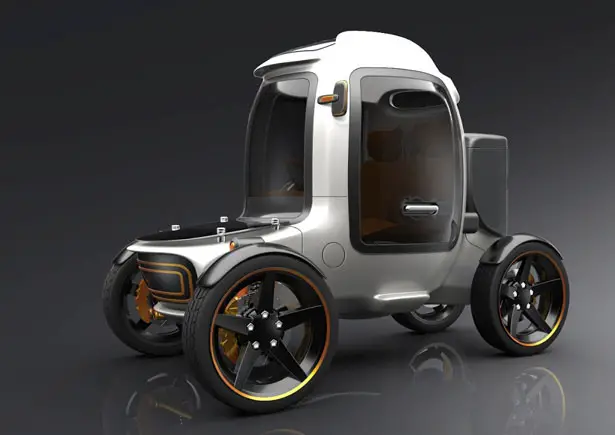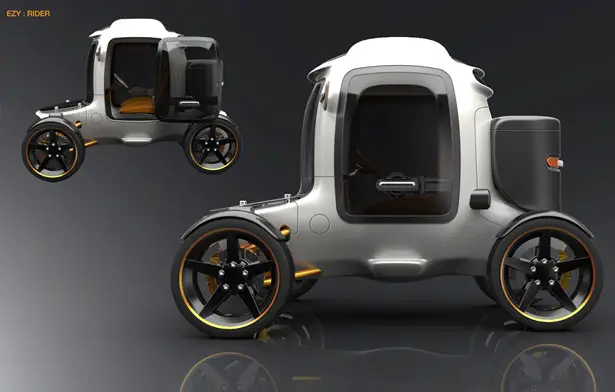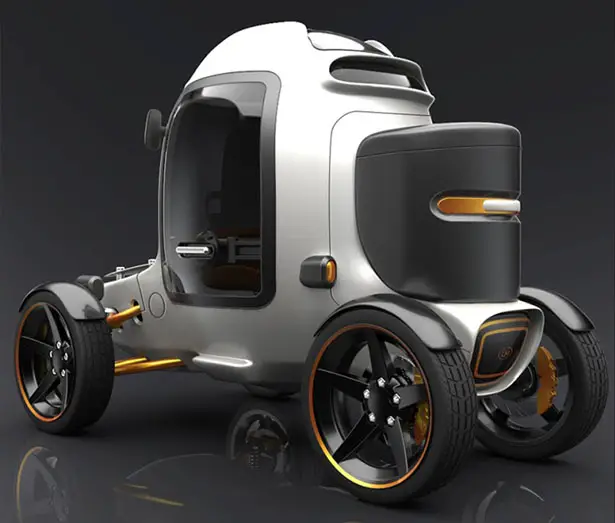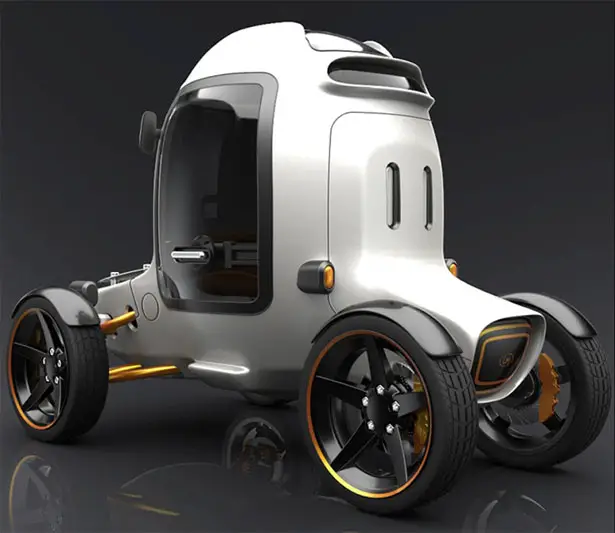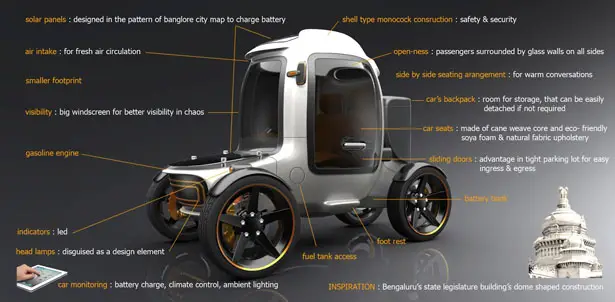 Click above image for bigger view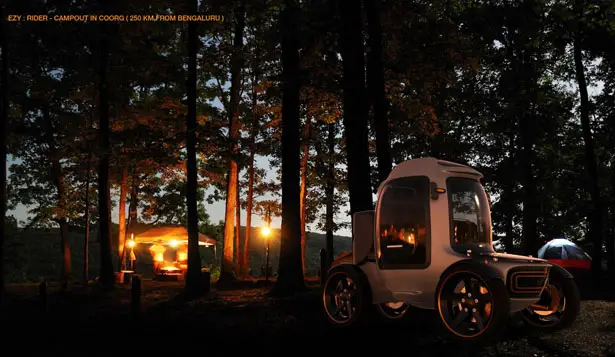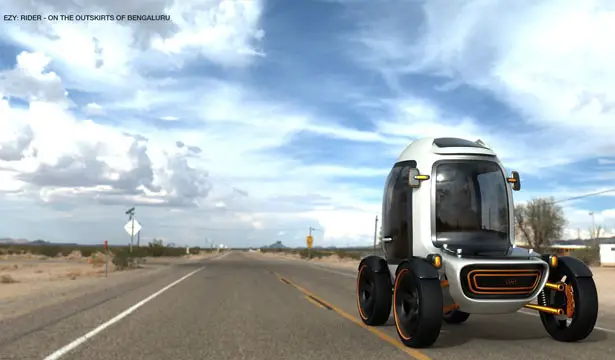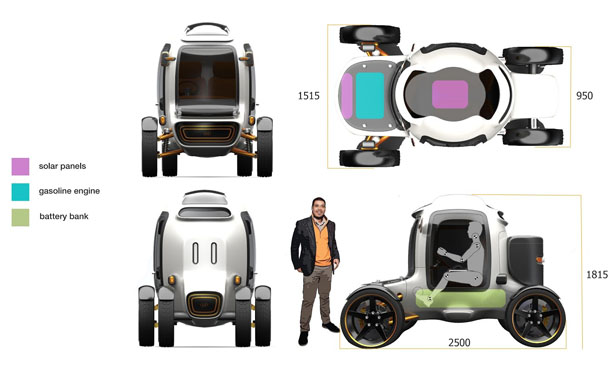 ---
BBQ 360° is a product that combines design, comfort and optimization of the spaces without sacrificing ease of use and even simplifying the operations of cleaning and cooking different foods. The starting point was a simple shape but at the same time could contain within it everything it needs a system barbeque, in particular:
A system for regulating grid (simple and fast) at different heights by means of vertical cuts, in order to be able to differentiate the cooking of various dishes
A shelf support retractable for each type of need
A drawer, directly connected to the drum-ash (to speed up the cleaning of it), removed for disposal
A box that houses the tools provided (dustpan, brush, fork and spatula)
Navigation system on wheels (totally removable for maintenance)
The BBQ 360° was created around the person and can adapt to various user needs.
Designer : Marco Marotto and Paola Oliva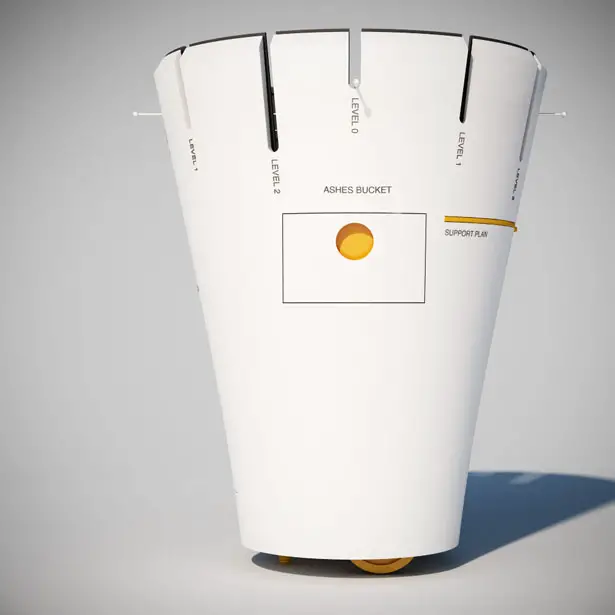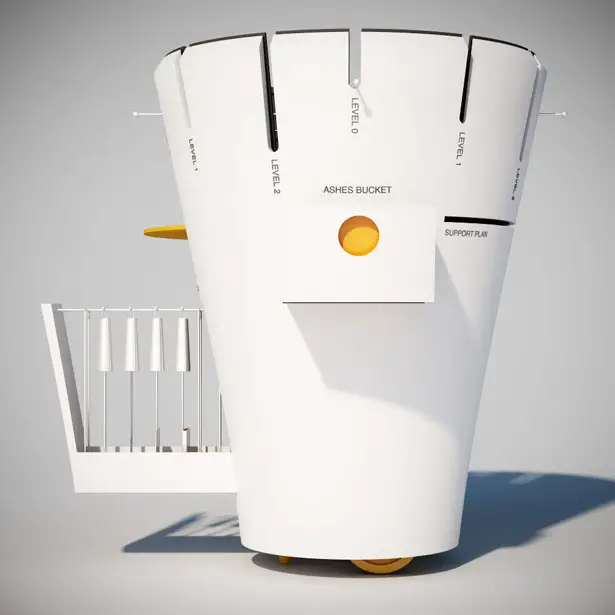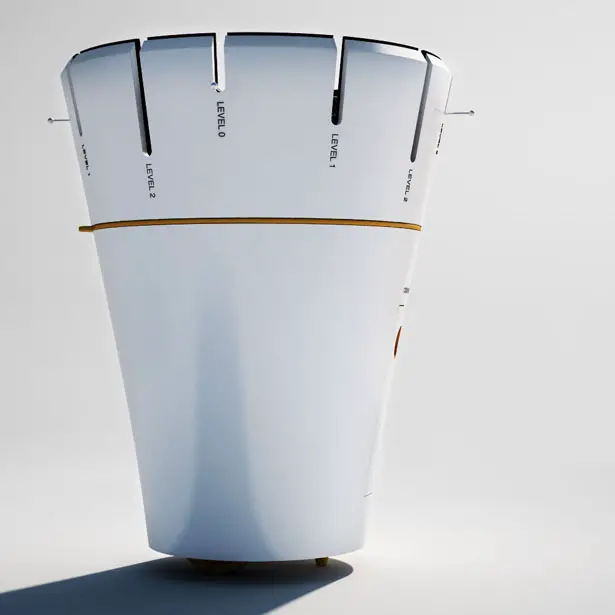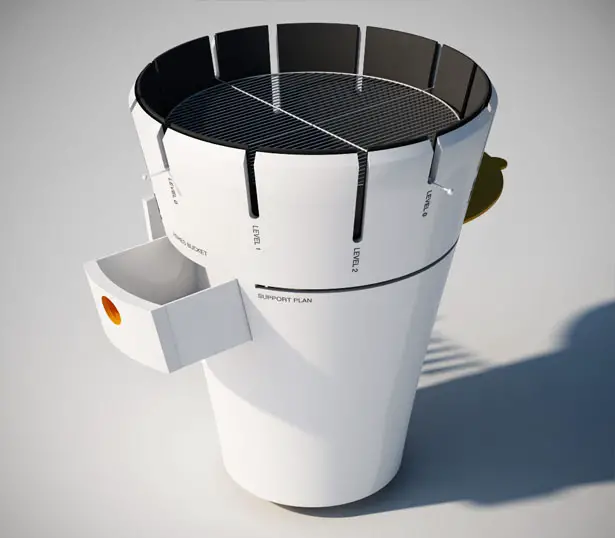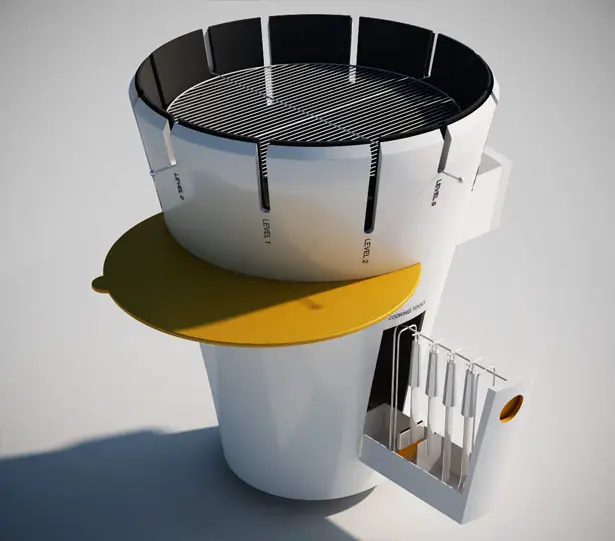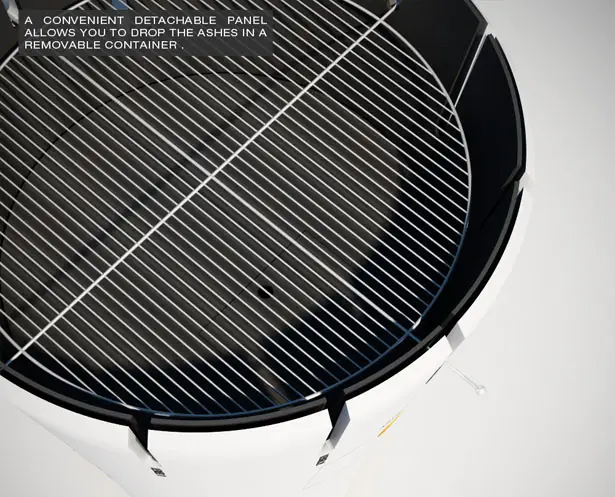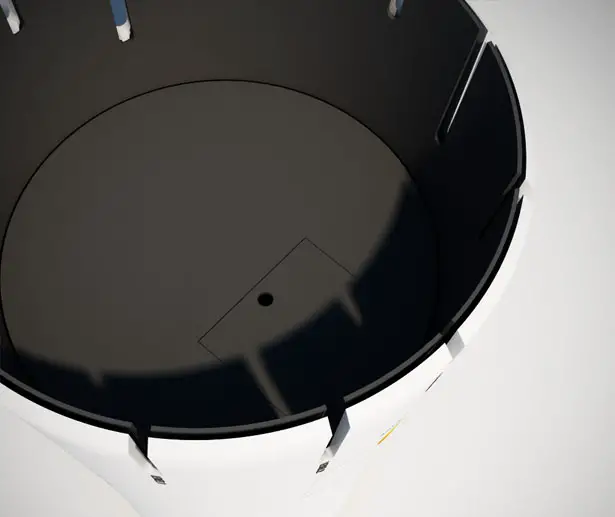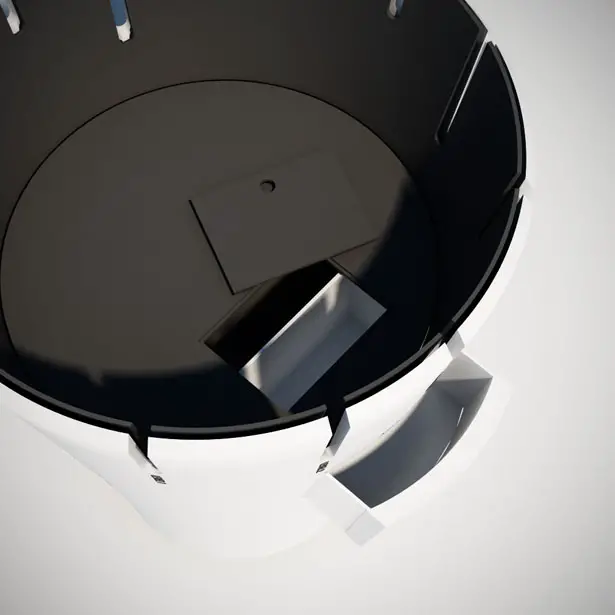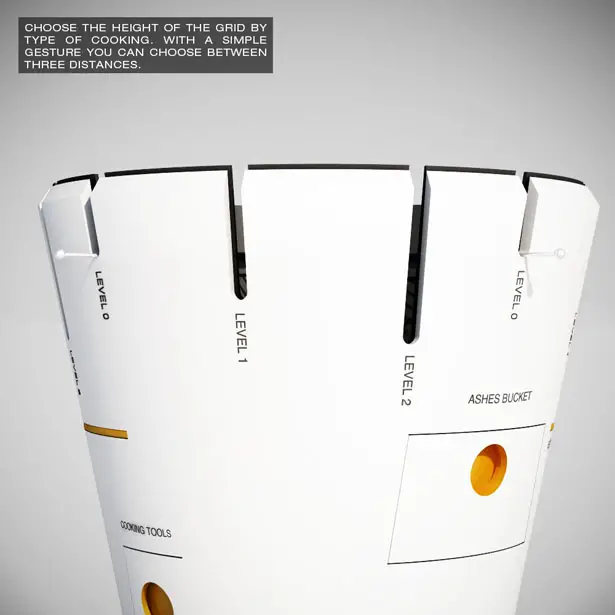 ---
You are about to catch the flight for that weekend get away with your family and it's a last minute rush to board the plane. You already have the boarding pass and just as you hear the last minute announcements, suddenly you observe that your child is missing! You look everywhere but where to locate in this sea of human faces? Is he safe or what might have happened? This might seem to be a scene taken out of any popular movie flick, but could as well be a scenario in real life too. There are many incidents across airports, amusement parks or shopping malls wherein the Public address system is used to locate the dear ones. Not any more! If the Link Child Locator is anything to go by!
The basic concept that works on is that a parent can use to locate or keep a track of the child in a crowded location. It has 2 components, a bracelet, which is worn by the child containing a transmitter module that works at a range of up to 100 feet, and the other part is a watch style bracelet which is worn by the parent. This part receives the child's signal and indicates the direction and the estimated distance on a small LCD display.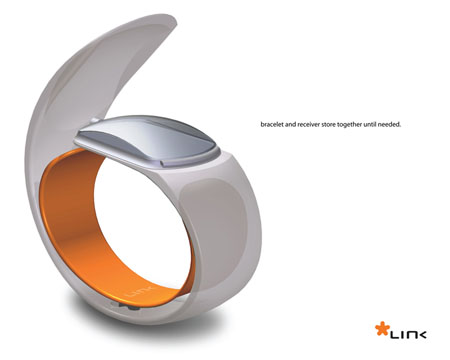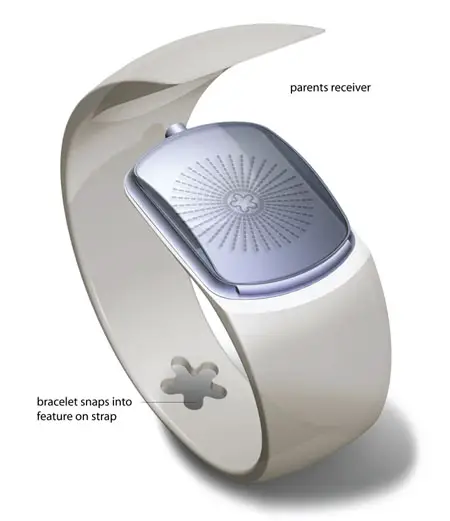 Not just that, with this one can keep a track of their child and also set a safe radius of distance as and when the child goes out this comfort zone, the same is indicated on the parent's along with direction. Thus this gadget is very helpful for all those parents who would like to keep an eye on their kids at all the time.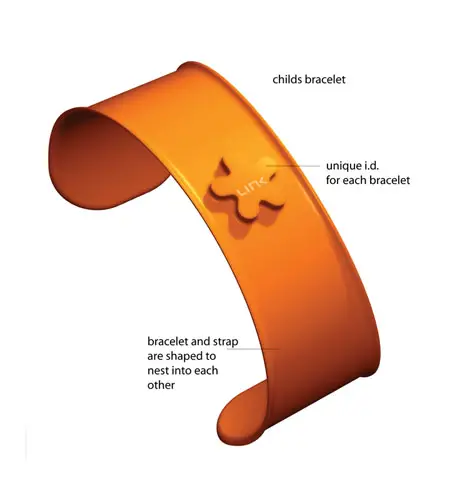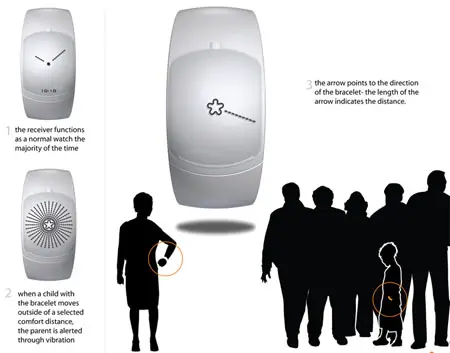 Designer : DContinuum
---