When I was in college, I often marked the book I read with a pen instead of using bookmark. Because most of the time, I needed to make some notes in the book. Steve Yang has come up with new Bookmarkpen design. It is a compressible pen that can be transformed into a bookmark instantly. While in bookmark mode, this product is compact enough that virtually won't add any thickness/bulkiness to your book. When you need to create some notes, comments, or write down anything, just grab Bookmarkpen, fold the 3D shaped into a pen.
Designer : Steve Yang Che-Hsiao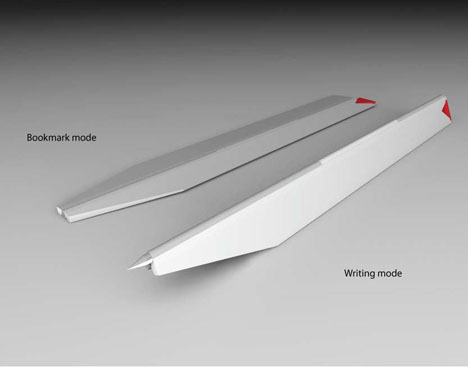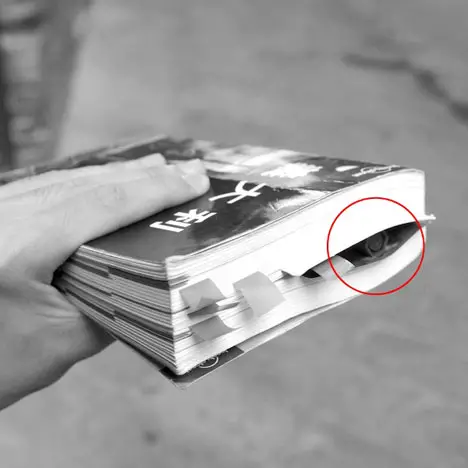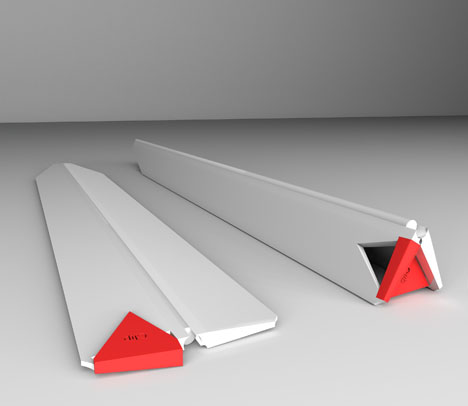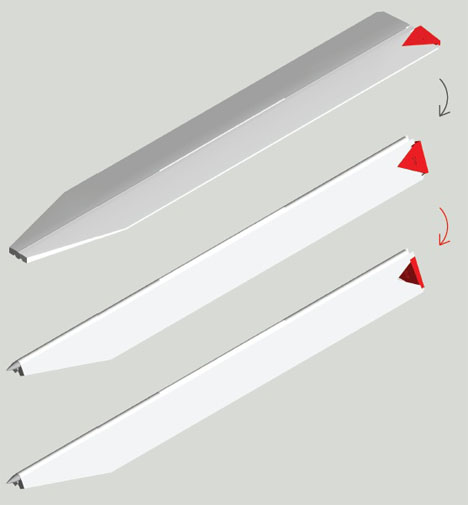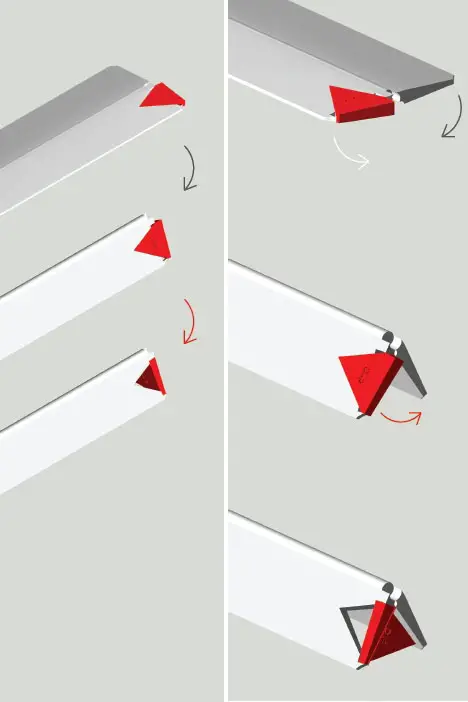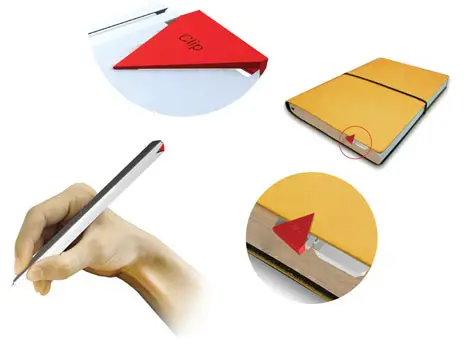 ---
Cuum electric wastebasket is a combination of a household electric appliance with a cleaner. This device is certainly helpful when you sweep a floor with broom and a dustpan, since there's no need to bend down to pickup all those last dust particles. Just about anyone has swept a floor at some point, so we're sure that you understand when we say that dustpan leaves annoying dirt lines that take forever to get rid of. Using this device, just sweep them to the bottom of this unit and turn the vacuum on to suck all those dusts.
Designers : Junse Kim, Yonggu Do, and Eunha Seo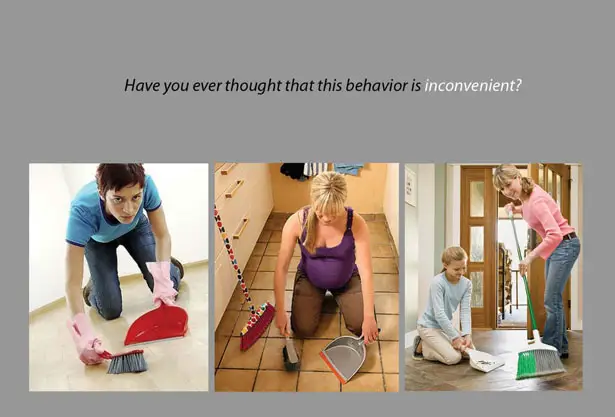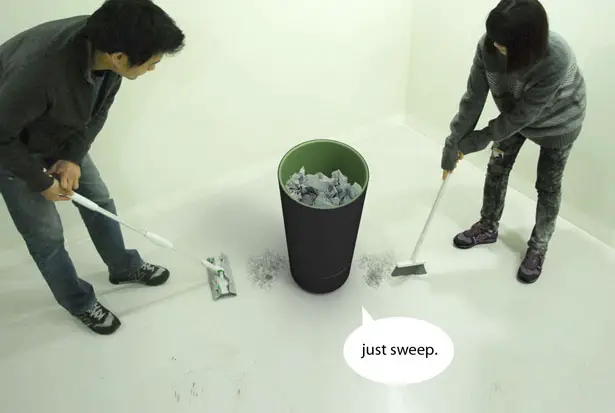 Cuum electric wastebasket consists of two modules: an ordinary trash bin at the top and vacuum cleaner at the bottom, the dust filter and filter shaker will grab dust particles around it and keep them inside its body till you empty it. This is certainly a great device for every household, especially for disabled people or pregnant women.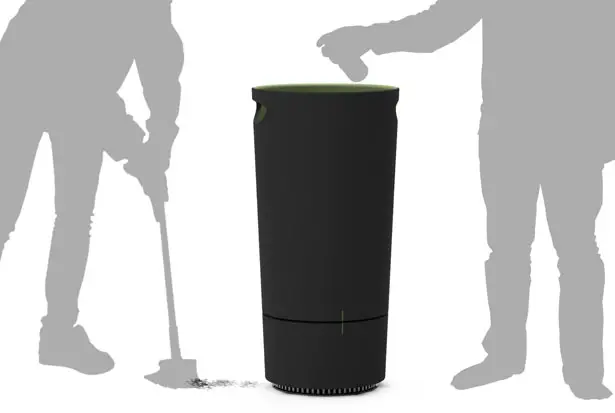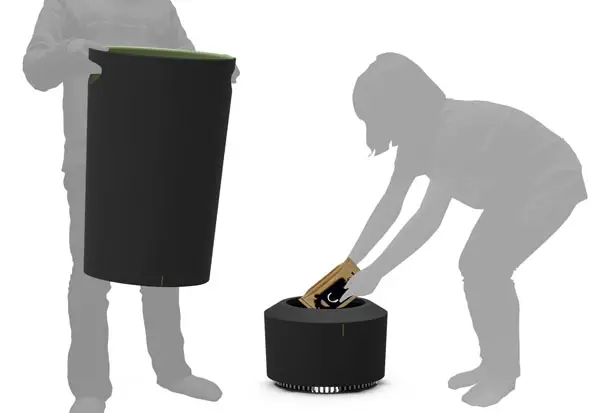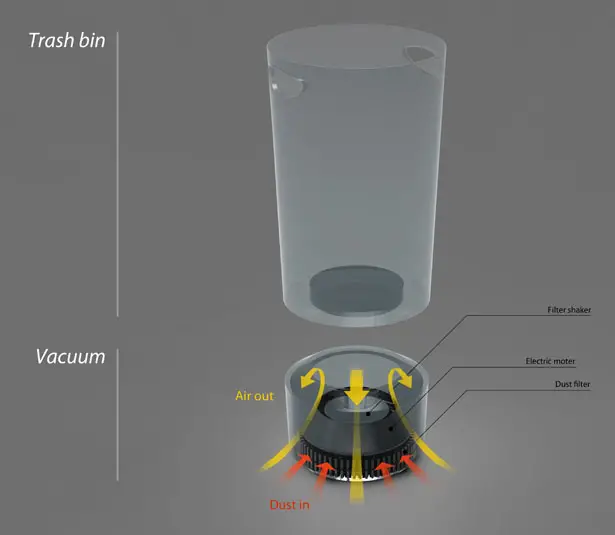 ---
Each year, a million cases of cancer in the large intestine (or colon) occur all around the world. Quite a number of patients have surgery, but afterwards there is much physical and mental pain to be endured – by both patients and nurses. Colon cancer patients need to be nursed with a great deal of care and delicacy, and the most difficult care period is the week after the surgery. Angel Wings assists nurses during this difficult period.The designers of Angel Wings,Kim Do-Heon, Lee Byung-Joon, Park Ji-Eun, Roh Gina, spent a lot of time observing a patient who underwent surgery for colon cancer. They gained a deep understanding of the patient's experience, analyzed the inconveniences felt, and considered what could be provided to make the patient more comfortable.
Angel Wings has been designed in a mattress format, which is easy to set up and clean. It contains a number of air pockets, and air is made to flow between these pockets in order to support different parts of the body or assist the patient with rolling onto their side. If all pockets contain the same amount of air, the mattress will be flat. The patient can control the air flow with a push-button unit. Massage holes in the air bags allow the patient's back and shoulder to be massaged even while an air pocket supports the patient's body. Since tubes can be run through the mattress to the patient's waist, the patient can roll over without being troubled by them.
The designers hope that Angel Wings will be able to help relieve the pain of the many people who suffer from colon cancer.
Designer : Kim Do-Heon, Lee Byung-Joon, Park Ji-Eun, Roh Gina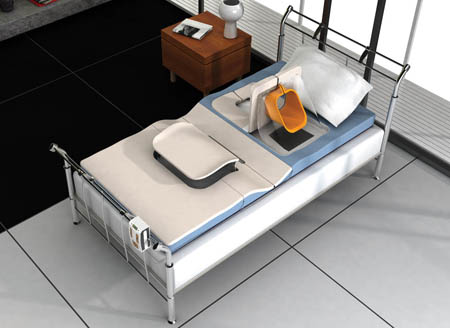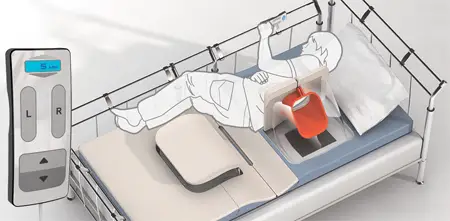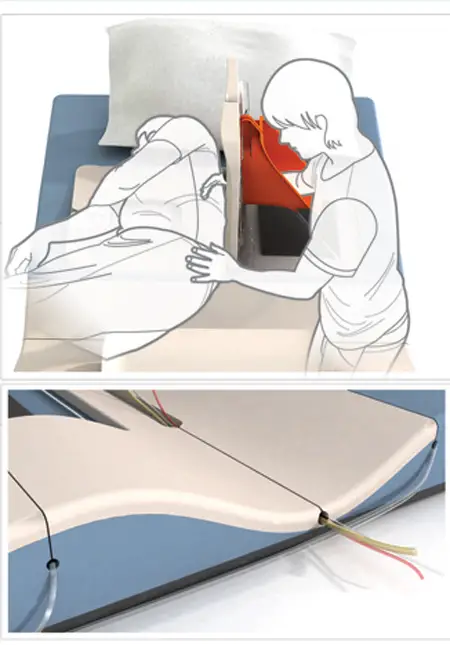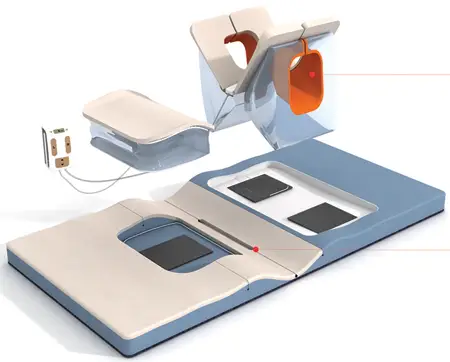 ---