Just one look, Framed LCD Watch will remind you of your retro Atari console and pixel games. Yes, the digits are the main attraction here. It displays time and date in unique way using rectangular boxes to frame the numbers. Reading the time is deceptively easy, simply ignore the frame, those squares surrounding the number and your eyes magically can see the digits. The concept is to ignore the "outside box" so that you can see what's "inside", but if this is too hard, the "quick reveal" mode will automatically display the digits with their frames. This geeky modern watch would probably attract people who love puzzles, art, creativity and games.
Designer : Lloyd King for [Tokyoflash]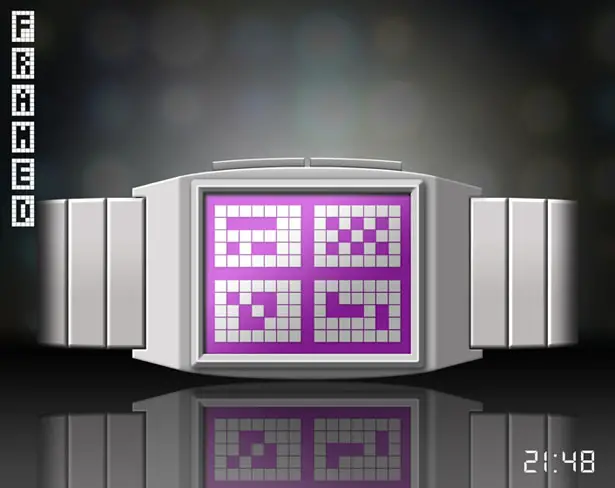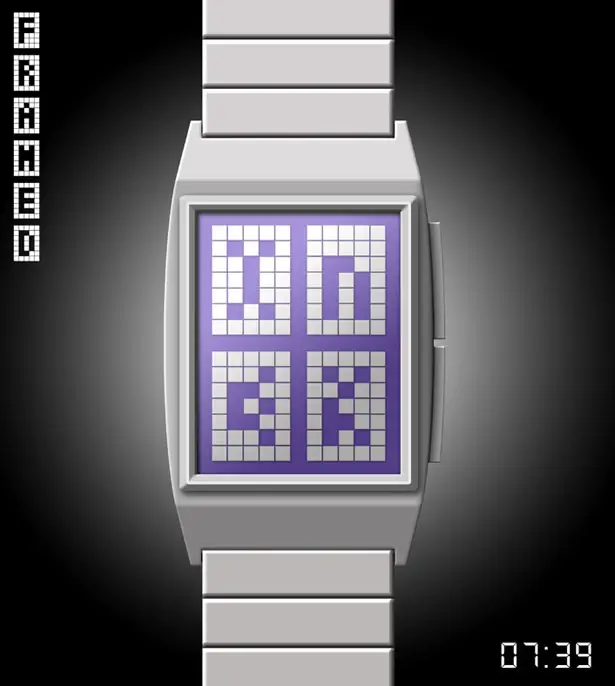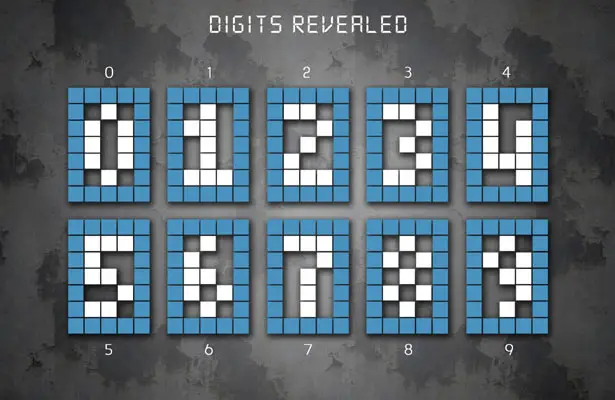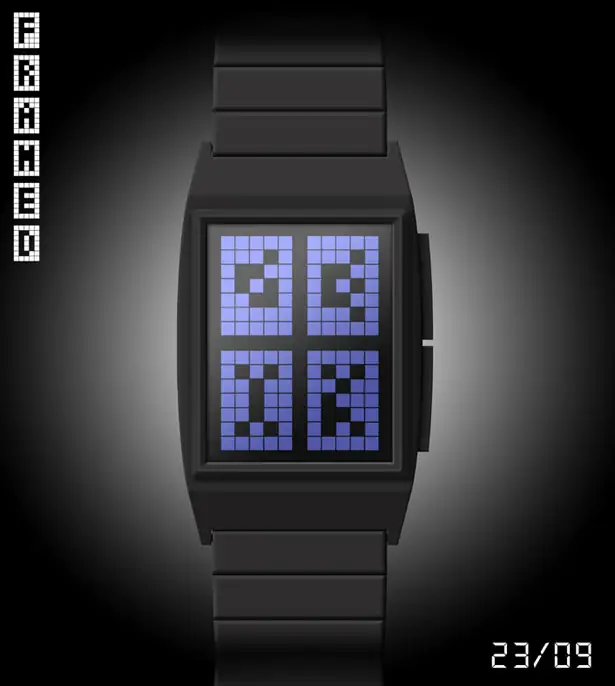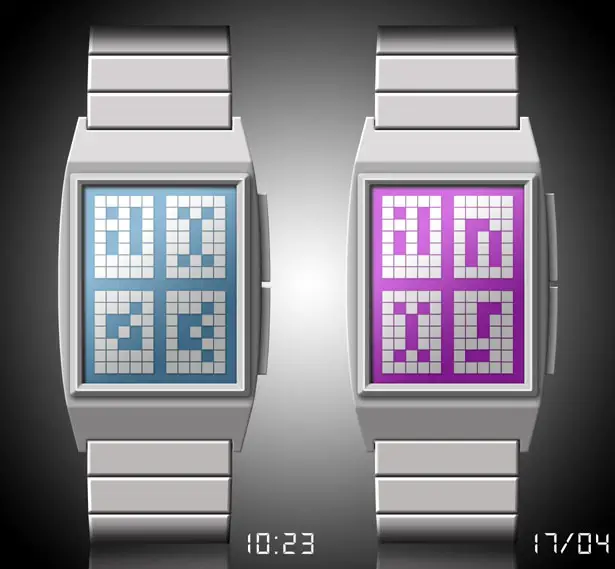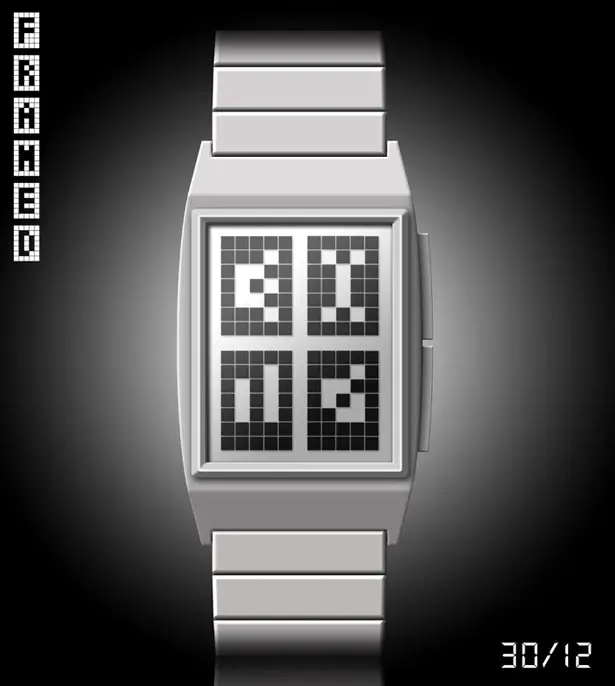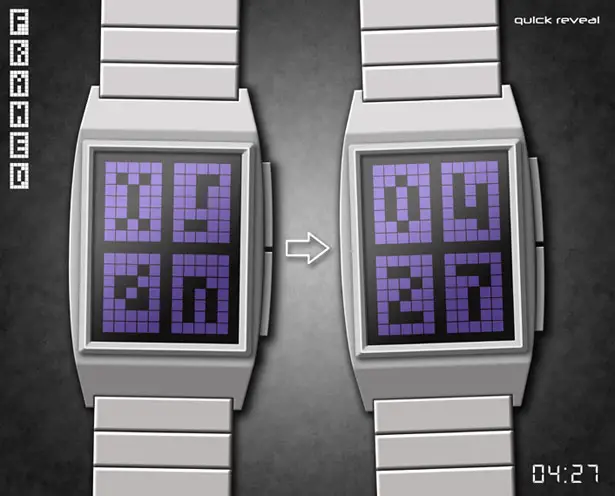 ---
The idea of this concept was to exploit the internet ability in a mobile device. Touch screen, built in camera, scanner, WiFi, google map (hopefully google earth), google search, image search? all in one device. See a building through it, it will give you the image search result right on the spot.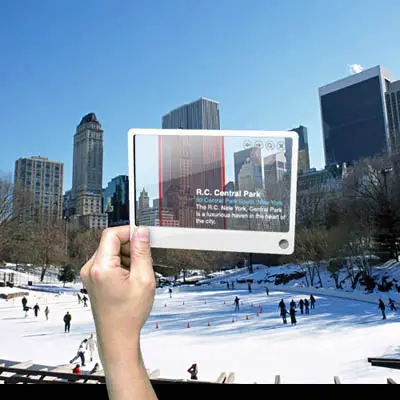 Choose a building and touch a floor and it tells you more details of the building. You can use it when you want to know a car model, an insect name, what kind of food is served at a restaurant and how much, who built a bridge, etc. With detail informations like that, this gadget might only be used by secret service agents. Very futuristic concept.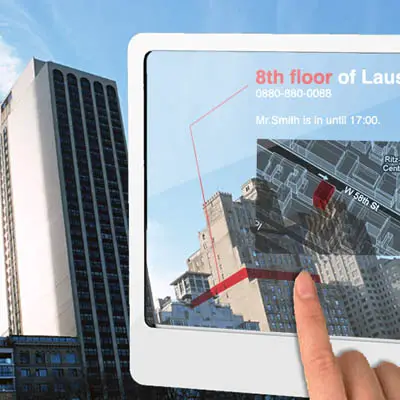 Designer : Mac Funamizu
---
Beautiful zen like watch design from Japanese designer Ryohei Yoshiyuki. I love the blue soothing color, Ryohei said that his watch design created a small window on one's arm. You need to push a button on the side of this watch to read the time. The sun or moon's colors will appear in the sky to indicate the hour. If you needed to know precise time of the day, then this watch might not be suitable for you.
Designer : Ryohei Yoshiyuki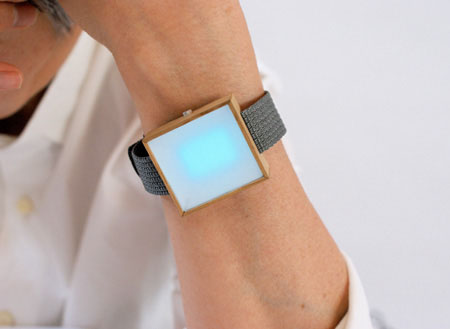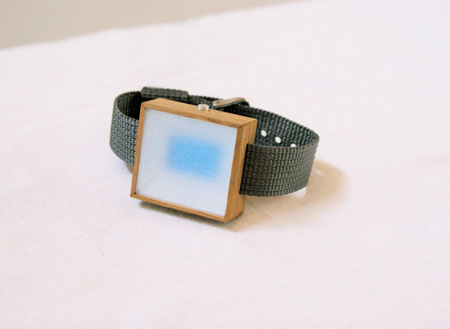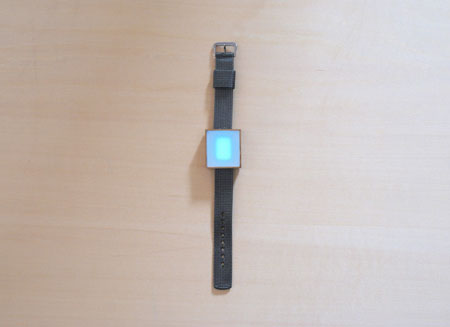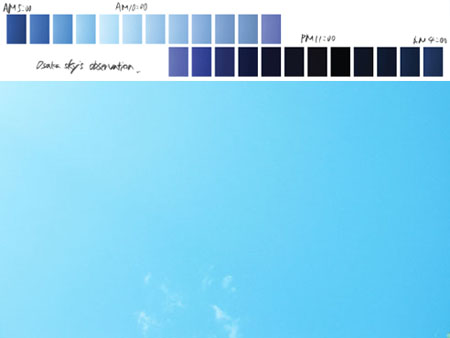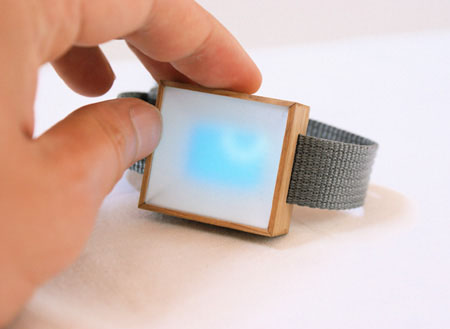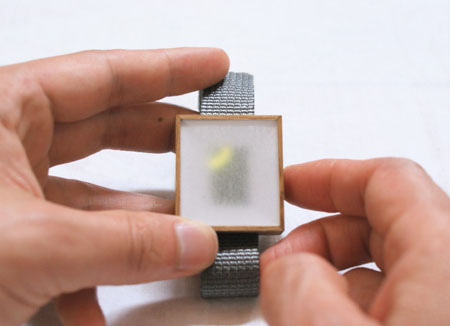 ---