What is a better way to start your day than having couple soft-boiled eggs? Egg being my favorite of all I always prefer any thing that is egg shaped no matter what that item is. But what hurts me the most is that we are not doing justice to the egg shaped devices. To name a few devices we have egg phone, wobbly egg speakers and even the egg mouse.
Now the latest to add to the egg mania we have the egg speaker charger concept which when hatched opened functions as a pair of satellite speakers and what else its base has a sub-woofer. Not only this, the base will double as a dock for a compatible MP3 player, charging your device through induction.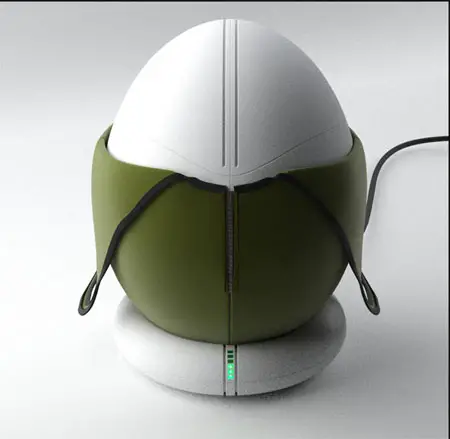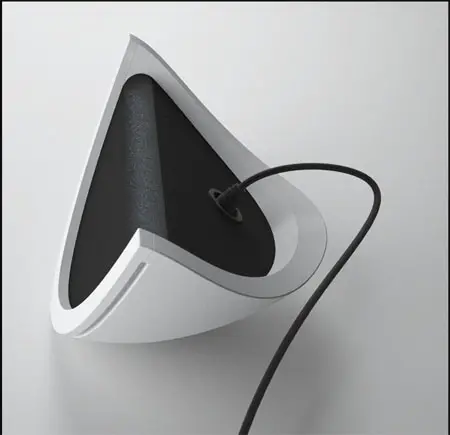 As the egg is associated with new life so, will this device bring a touch of new essence in your boring life. Designed by Nathan Gabriele this absolutely fantastic thing will always make you proud amongst your friends, relatives and not to forget definitely those hot chicks will be impressed by you! The only concern that I have is that why is the green signal not given to manufacture such an implausible thing? This is the most wonderful thing that a person can come across and more ever you need not bother about the adding up of that extra cholesterol!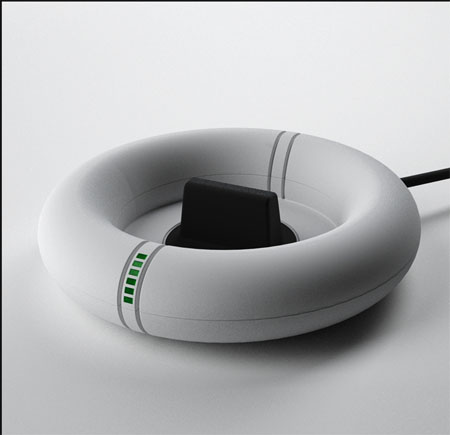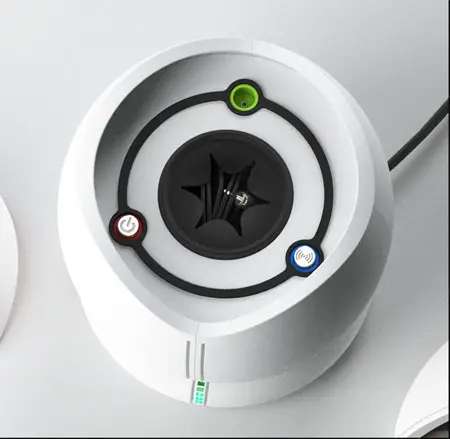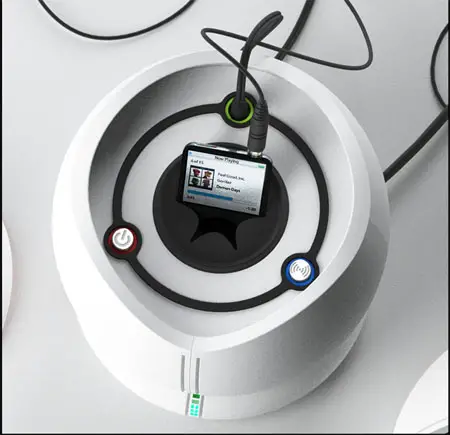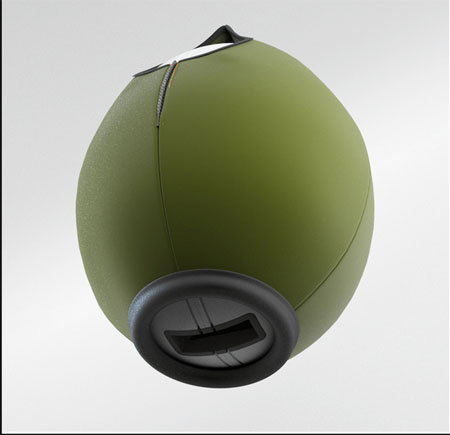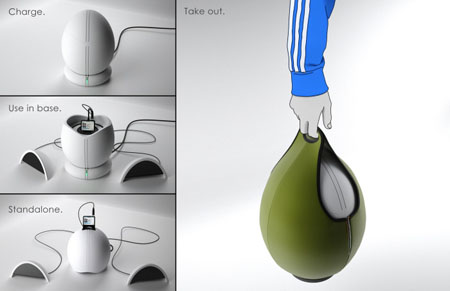 Designer : Nathan Gabriele
---
A radiator generally gives off a remarkable amount of heat and Yoo Byungseok designed the Natural wave considering the new possibilities and many other practical uses of this energy. The Natural Wave concept describes the potential of interrelations among an item and its environment. Ordinary everyday objects that is being neglected in general has been given new meaning by developing new uses that come up from the environment directly. The main goal of this concept is to spot possibilities of the environment that can offer the prospective of new products. The heat from a radiator has been utilized in Natural Wave for a tray to warm foods that resides on the top of a radiator.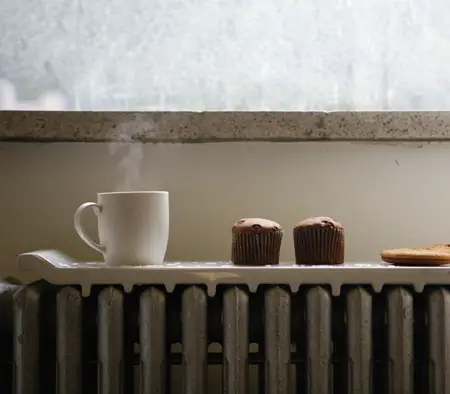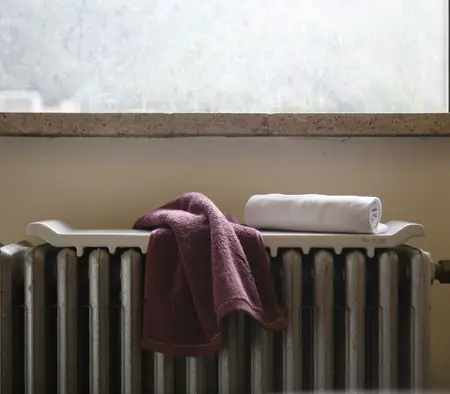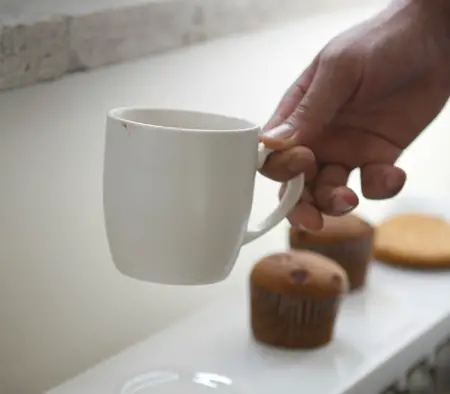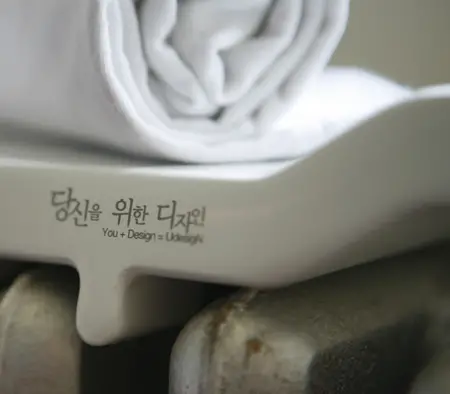 Designer : Yoo, Byungseok via HomeDosh
---
Capca car concept is created for Peugeot Design Contest 2008: Imagine the Peugeot in the Worldwide Megalopolis of Tomorrow. Too bad, this car concept wasn't accepted by Peugeot, but we still think that this is pretty cool car concept. What will city infrastructure and city transport, parking and fueling be like in the near future? Let's take a look at your city from the height of a skyscraper, what will you see? There are green areas and water pools, round shape streets and austere simplicity of architecture, streams of hi-tech eco-vehicles and eye appealing blossoms of parked cars. You'd be glad to know that parking lots filled up with cars now produce oxygen so necessary for life. No more smog and polluted air, no more packed buses and fussy crowds with capca car concept.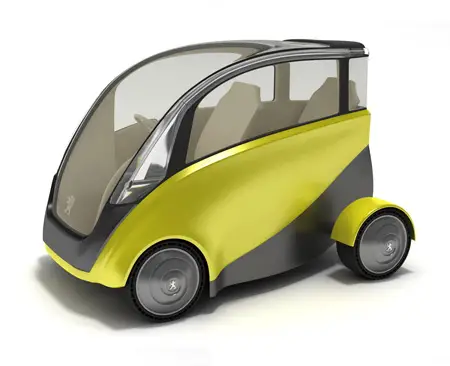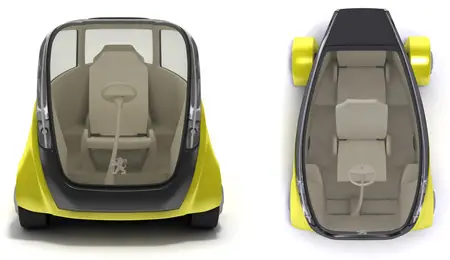 Capca is space-saving car to serve as an alternative to public and private city transport. Capca vehicles are environment-friendly. Their parkings are innovative, compact and attractive. They can function as recharging stations, solar energy storage batteries and oxygen generators (optionally). Its design is inspired by nature: you can observe clear outlines of petals, shells, flowers, animals and insects as well as medieval knightly armor.
Technical Features :
The electro-engines are located in the back wheels. The car glasses are made of transparent solar batteries and in addition there is a transparent monitor built into the windscreen. The car is equipped with sensors and panoramic view cameras, with navigation and auto-parking systems. It's important that wheel-engines are shifted together when parked, that will make the back of the car smaller. There are two accumulators in the car: the first is for a chassis and the second is for electronics.
The maximum speed of the vehicle is 90 km/h, fuel distance at one battery charge is approximately 180 km, full charge time from solar batteries is approximately 10 hours under average sun activity. Vehicle dimensions: length 2230 mm, width 1590 mm, height 1530 mm. Wheel base: 1540 mm longways, 1270 mm edgewise.
Target Group :
Large city residents, large companies, recreation centers, amusement parks, universities and public offices.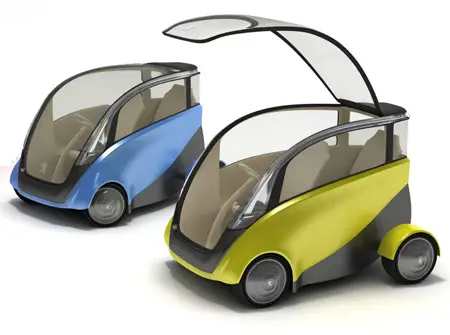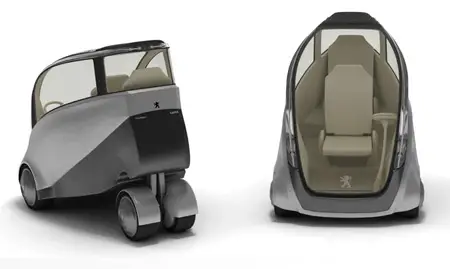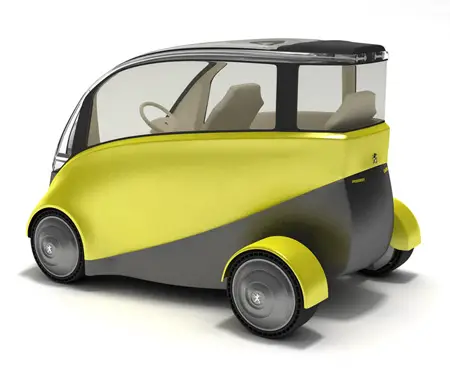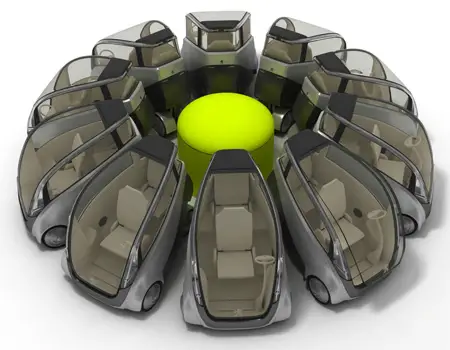 Designer : Anatoly Shikhov
---