Ripple is a concept Bluetooth headset, specially designed to deliver smooth, loud and clear sound wave at wireless convenience. The rubber earring clasp allows the headset to attach with the earlobe just like an earring. In this way, it has a clear minimal look, rather any weighty over ear hooks that will certainly down your style. There are two ways to activate the headset: you can activate the talk function by flipping down its microphone, or you can activate the listening function to enjoy music by pressing the center button.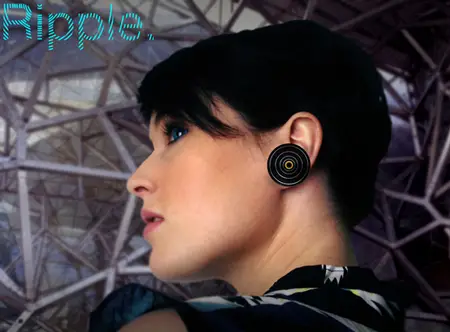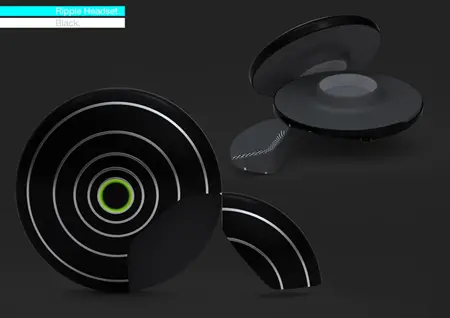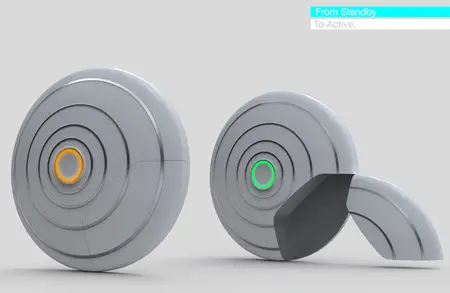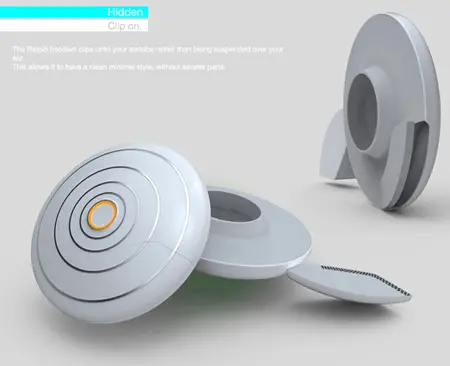 Designer : Ilya Fridman
---
Apple fans have been waiting for next innovation in iPhone 7, there are many designers out there try to come up with cool ideas as entertainment or inspiration. In the mean time, iPhone-Tricks feels that they need to create their own vision of future iPhone, so, here you are … a gorgeous, borderless phone with OED display for optimum contrast and image quality.
This project is a design study that brings creativity and imagination to nice rendered images, a glimpse of what we should expect from the latest iPhone. However, it is purely hypothetical, it aims to please your inner Apple geek.
Designer : iPhone Tricks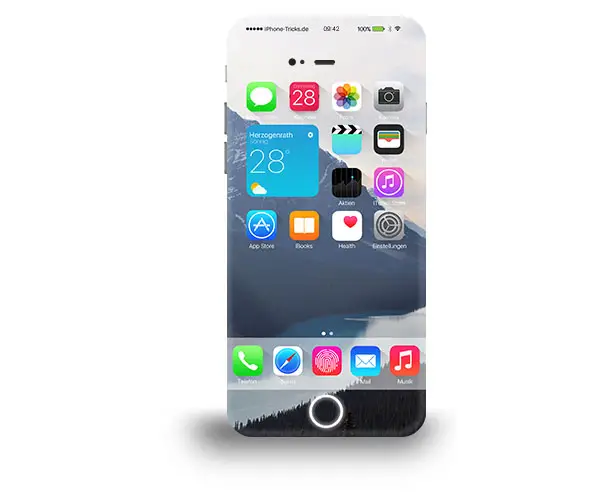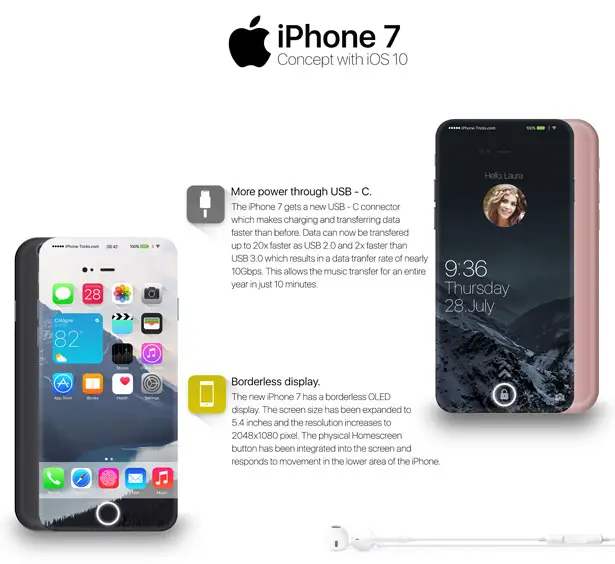 This concept iPhone 7 boasts 2K screen resolution that will make you stare in awe. The multifunctional Homescreen Button is located inside the display, allowing you to perform various actions via swipe gestures. Equipped with iOS 10, this phone offers more flexibility and further ease of use. The design team has imagined that iOS 10 would be able to render app icons in 2 different sizes while displaying contextual information along the icon. This system allows you to work with the information without having to opening the app.
Inside iPhone 7, Apple has placed a powerful Apple A10 chip with an integrated M10 motion co-processor for precise fitness tracking, also a 3GB RAM. The 3000 mAh battery offers user 32 hours talk time and up to 26 days of standby. Listen to your favorite music up to 100 hours on a single charge. There won't be any headphone jack, you'll listen to your favorite music wirelessly.
Click above image for bigger view
Tuvie has received "iPhone 7 Concept" project from our 'Submit A Design' feature, where we welcome our readers to submit their design/concept for publication.
---
Save on your water bill without sacrificing your shower experience, say hello to Nebia Showerhead. This product offers you better shower experience thanks to H2MICRO technology that atomizes water into millions of droplets. The result is a showerhead that covers 10 times more surface area than a regular shower, it means more water comes in contact to rejuvenate your body leaving your skin feeling clean and hydrated. The special designed nozzles atomize water under extreme pressure, those millions of droplets allow you to shower with much less water yet just as wet as you use conventional showerhead.
From : Nebia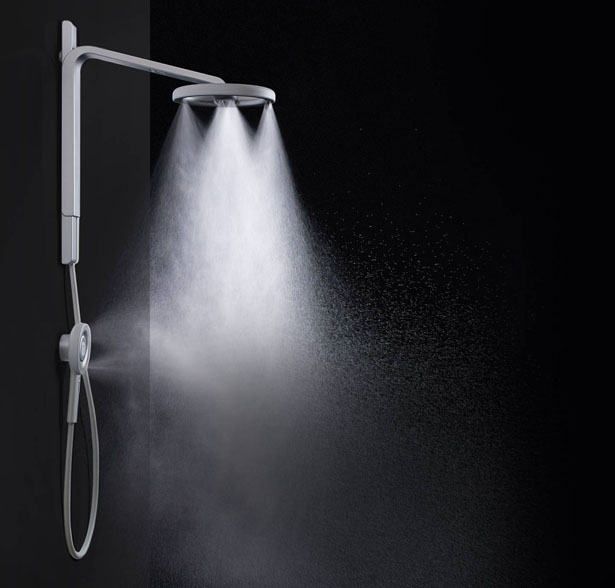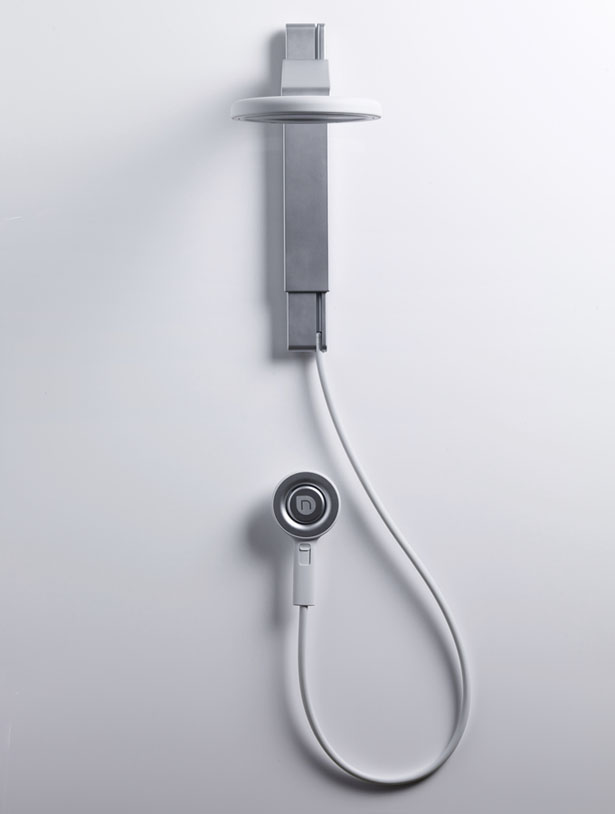 Nebia enhances showerhead design and thermofluids in order to create a better shower experience while saving you thousands of gallons of water per year. The company promises easy self-installation where there's no mechanics, plumbers, or broken tile needed in the process. If you can change a lightbulb, then you definitely can install a Nebia in your bathroom.
Each person has different type of hair, the thermofluid experts have done a great job to ensure Nebia gives you perfect balance of comfort, efficiency, and efficacy. You can rinse and get that shampoo out of your hair in equal time, even when you actually use 70-percent less water. Nebia comes with 27-inch adjustable mounted sliding bracket, together with 45-degree tilt showerhead and removable mounted hand-wand, these components create a nice customizable shower experience for your ultimate pleasure.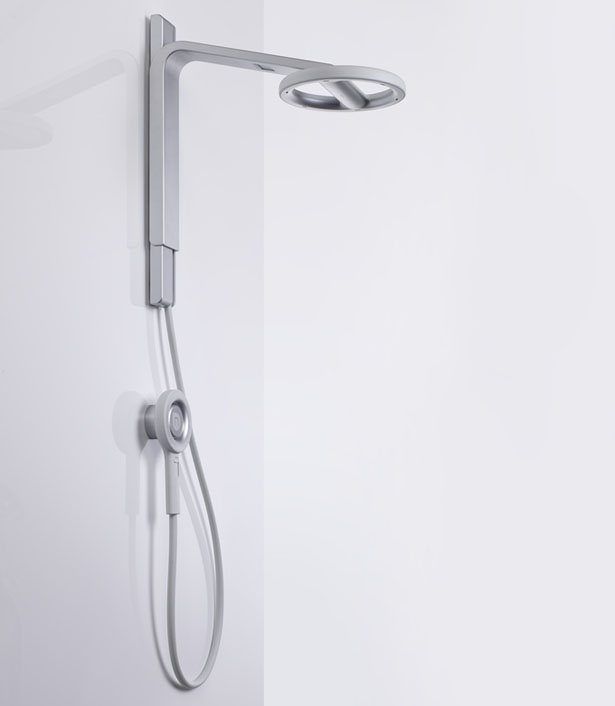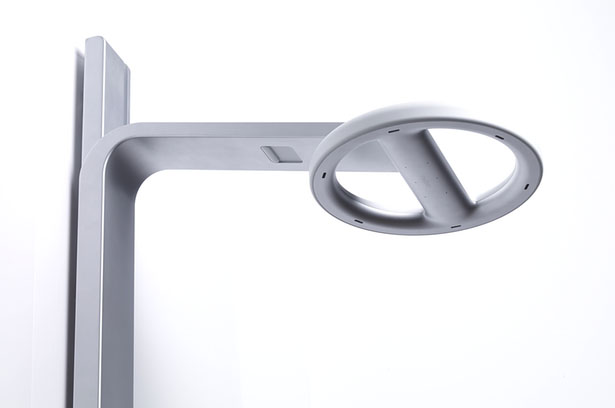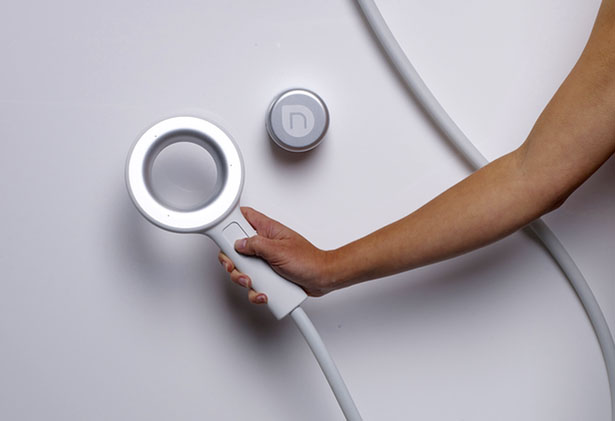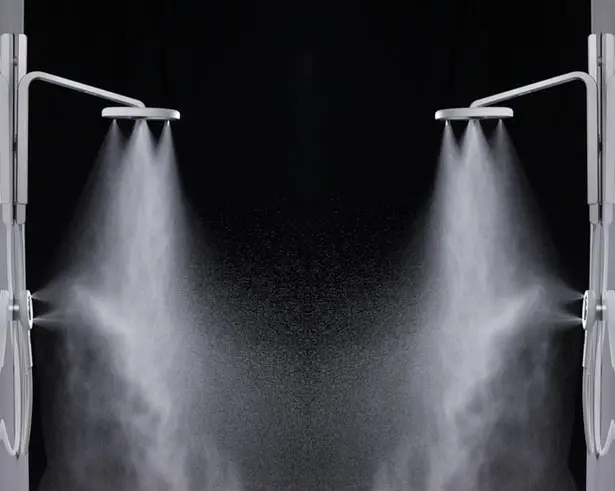 ---