Pagani Automobili Chess is a gorgeous chessboard and chess pieces which were inspired by Pagani Automobili. It was a project developed in 2004 for Pagani Automobili through Italian agency Arteimmagine, and the designer used some reference images of Pagani Zonda CR12. There are several elements of the car which are used as inspiration for developing a formal language, some of these elements are control sticks and radial machinated with six notches around. Each chess piece has been designed in great proportions, extracted from fundamental part of chess board, the square. Proposed materials used are aluminum and carbon fiber.
Designer : Andrés Morelli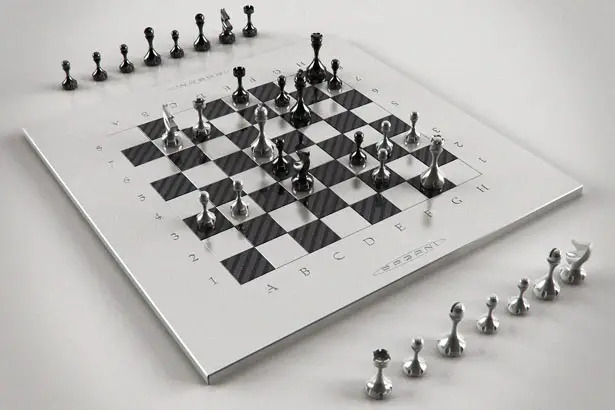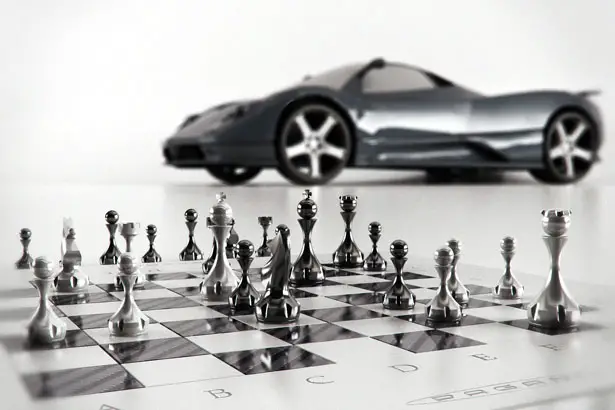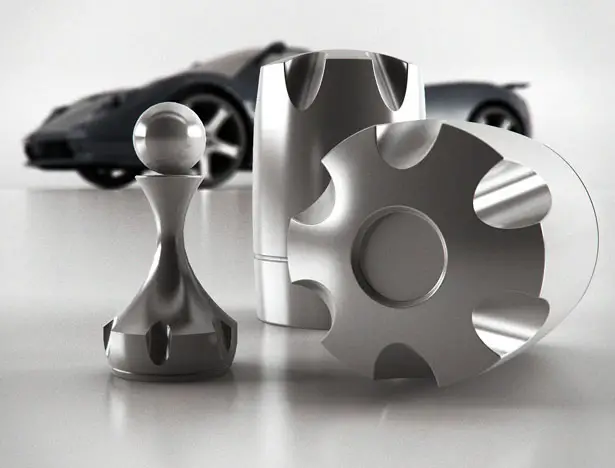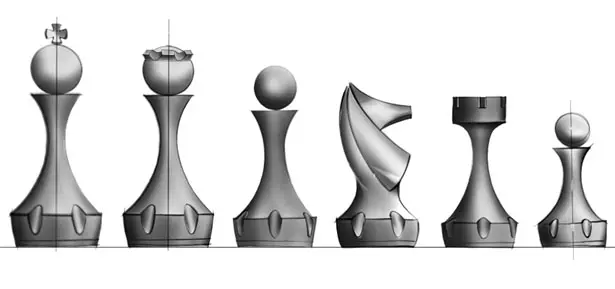 ---
Exostrusion LED watch concept was inspired by the rear diffusers of modern sports cars. It's pretty simple actually, these diffusers are usually looking like extruded forms with various fins and facets, so, taking these forms in mind, Peter Fletcher has come up with unique and futuristic display frame for his latest watch design.
The time is displayed by those LEDs arranged in 4 quadrants, the top 2 quadrants display the hours while the others display the minutes. These quadrants are divided with appropriate number of segments by a unique extruded form, forget flat smooth surface. Since the time can be displayed in both 12hr or 24hr formats, the center area becomes the AM/PM indicator. The display layout also allows for a phased digital time telling mode where it is all controlled by subtle soft touch controls mounted in the strap, you can see those 2 highlight indents.
Designer : Peter Fletcher for [Tokyoflash]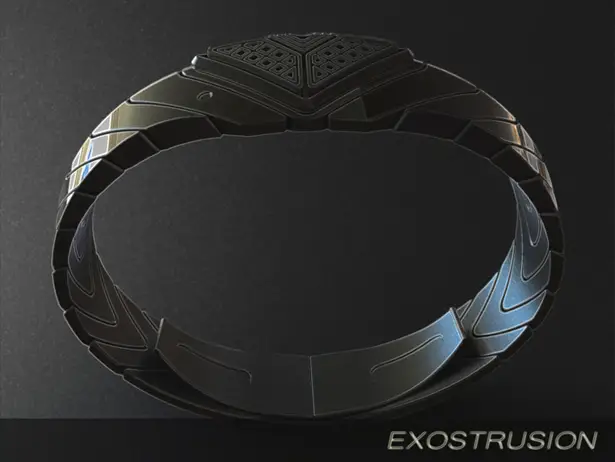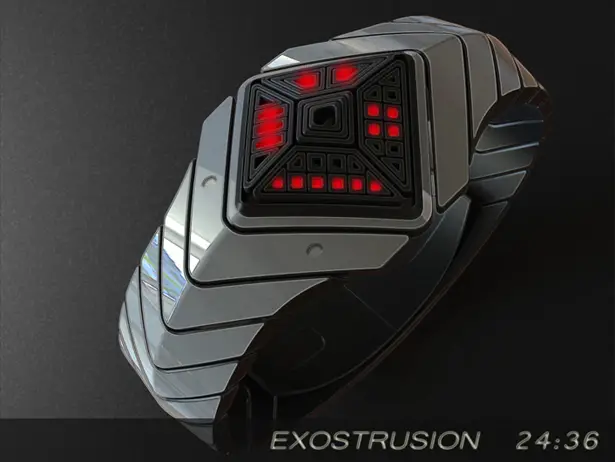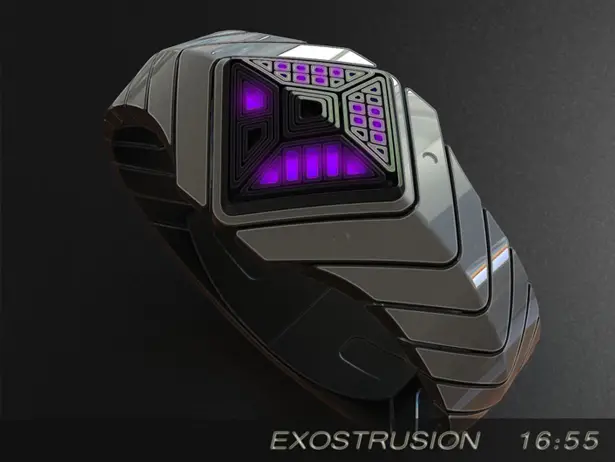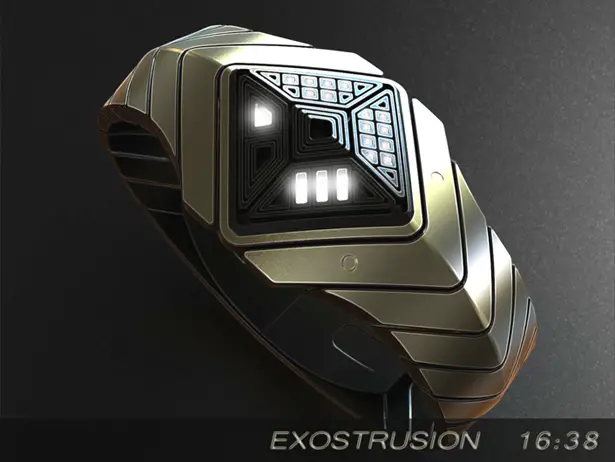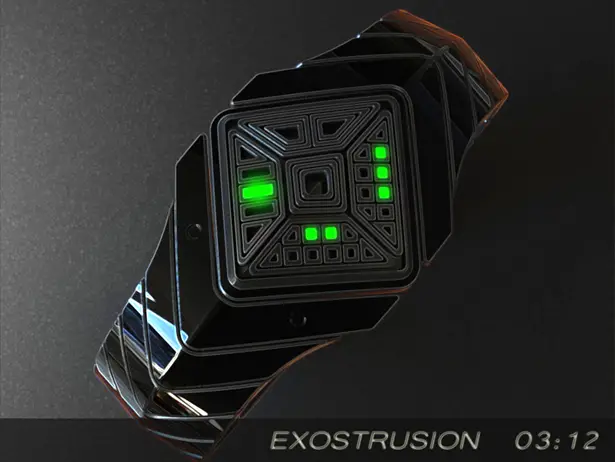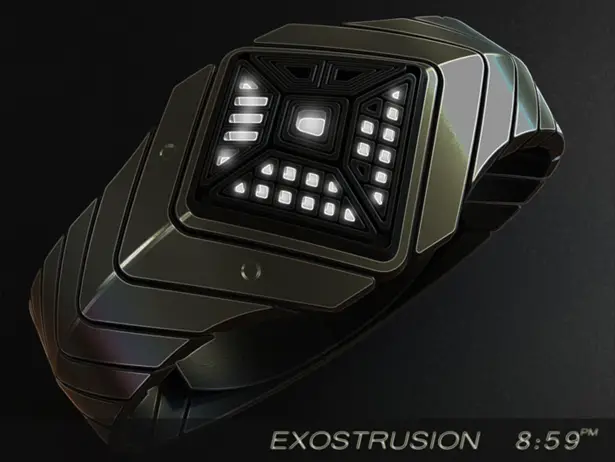 ---
Teleporting is one of the most envisioned science fiction that we are encountering these days and Dulyawat Wongnawa has designed the Teleport Fridge concept to be a part of it. This concept fridge can teleport food from one place to another, which eliminates the time and distance a user has to travel to purchase fresh groceries from a store or a farm. This Teleport Fridge has used the touchscreen technology to build the interface for the teleportation method which is effective and user friendly. This concept will let you have your supplies right inside your fridge only by placing orders by phone or email to the grocery store.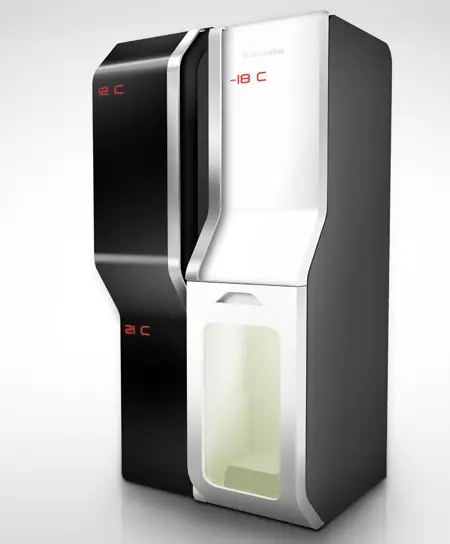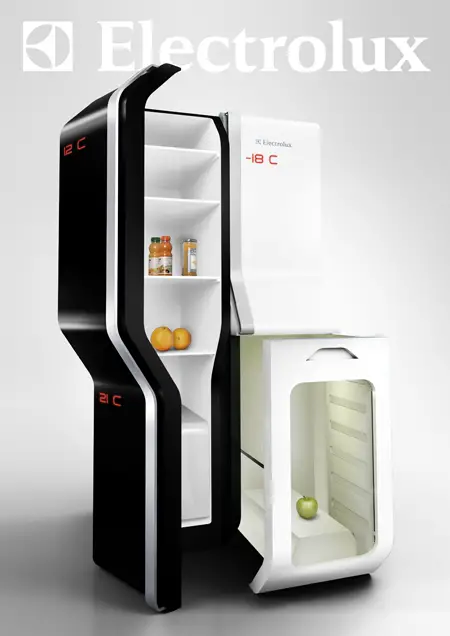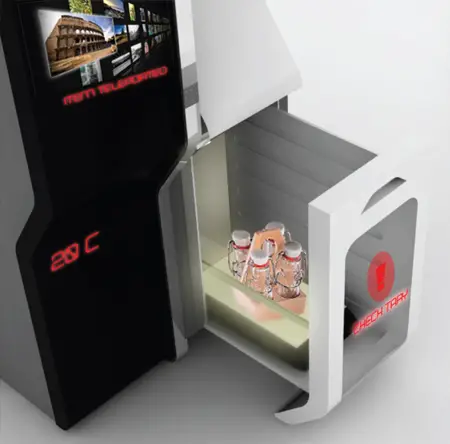 Designer : Dulyawat Wongnawa
---