For regular travelers, the worst part is carrying their heavy luggage with difficulty and discomfort. Roozbeh Mousavi of Art Center College of Design has come up with a Rolling Bag that can be easily carried on uneven pavements, big gaps and bad weather conditions such as snow which makes pulling luggage with small wheels very difficult. Stairs are always a big problem for pulling heavy luggage but with OBAG's enlarged wheels, anyone can comfortably navigate most difficult terrains. This rolling bag is not only useful but also offers style to your personality while walking with your luggage.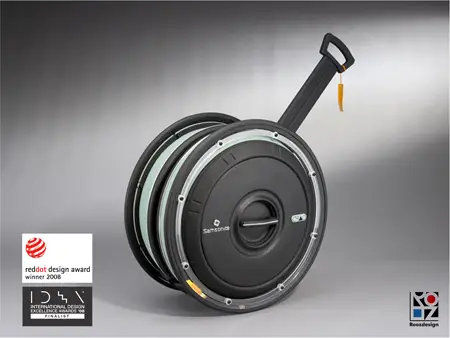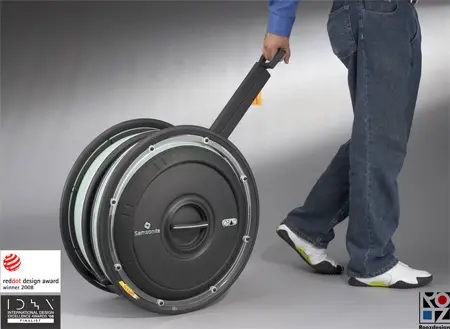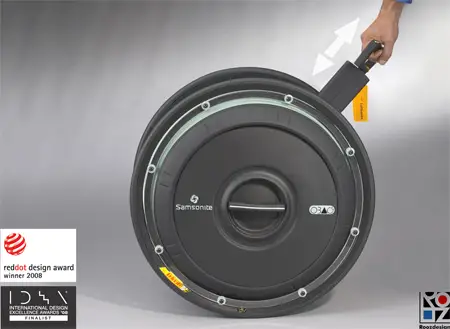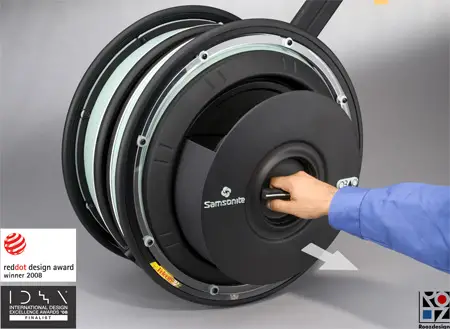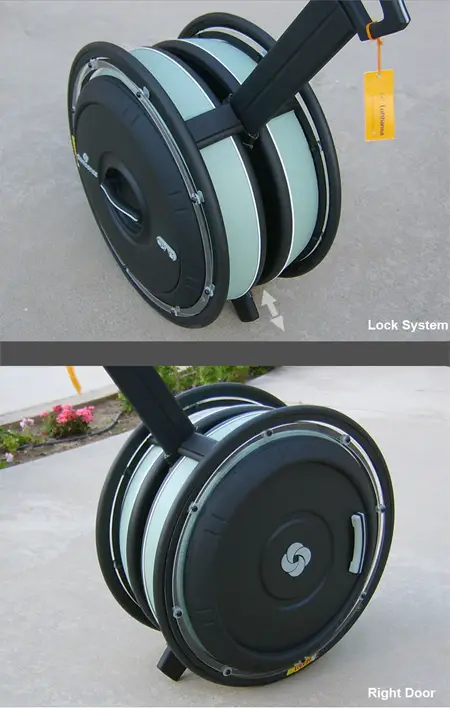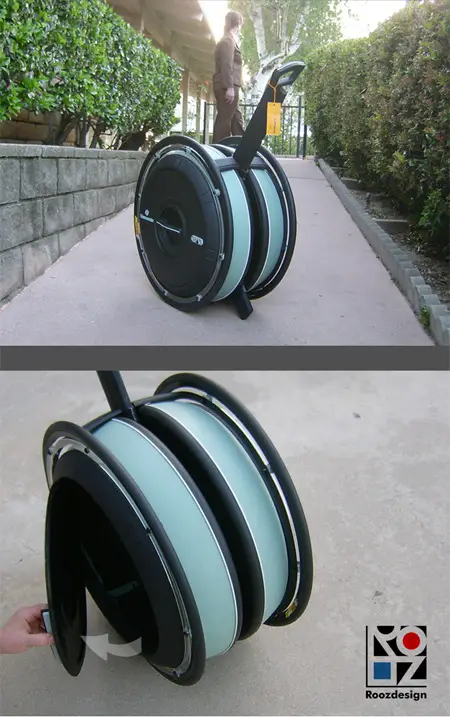 Designer : Roozbeh Mousavi
---
4 Strike Bike concept was born out of physical complain when Lex van Stekelenburg, a surgeon and cyclists, developed back and shoulder complaints after years of performing lengthy surgical operations (standing, bent, crooked postures). So, he came up with the idea of designing a bike to improve muscle power and better posture. A bike that features more horizontal position and with harmonious movement along with shoulder and pelvic girdle. You will use more muscle power which is combined from both upper and lower body, and this muscle works will be equally distributed for healthier heart and better aerated lungs.
Designer : Lex van Stekelenburg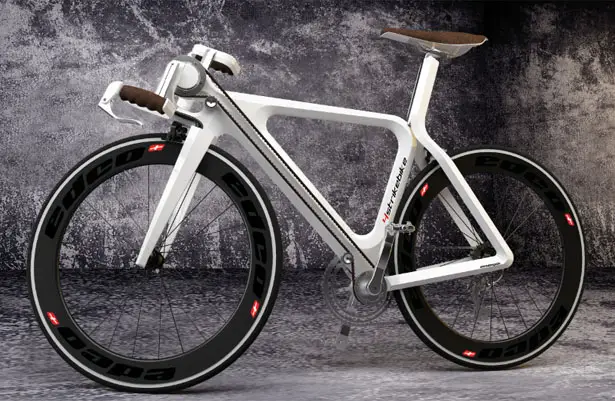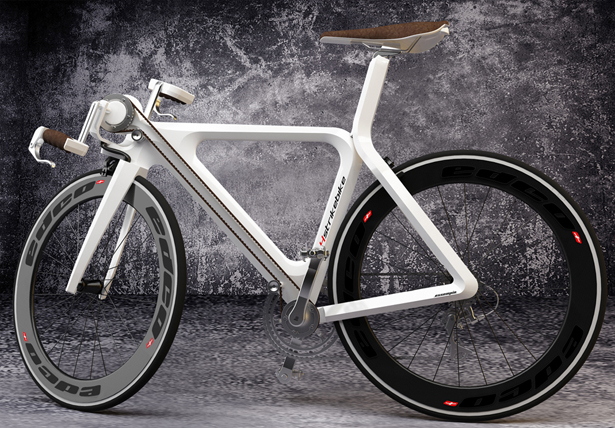 The handlebar features a patented mechanism that allows upper body "pedaling" and steering to be combined. With conventional bike, you can notice how easily the bike moves at the rear but not the front. Keeping that in mind, Stekelenburg wanted to make full use of a bicycle, the handlebars can be combined with a drive system and become a tandem. The front drive system incorporates a steering stabilizing mechanism. The crankshaft has a special freewheel system that allows the bike to be cycled with both arms and legs or with the legs alone while getting on and off the bike.
The handlebar also features a click system that allows the "hand-pedals" to be fixed in their highest position during cycling as in a normal handlebar, transforming this bike back into a regular bike. This ordinary bicycle function is the basis of the 4 Strike Bike. Modern 4 Strike Bike can be adjusted to suit different traffic situations or based on your personal preferences.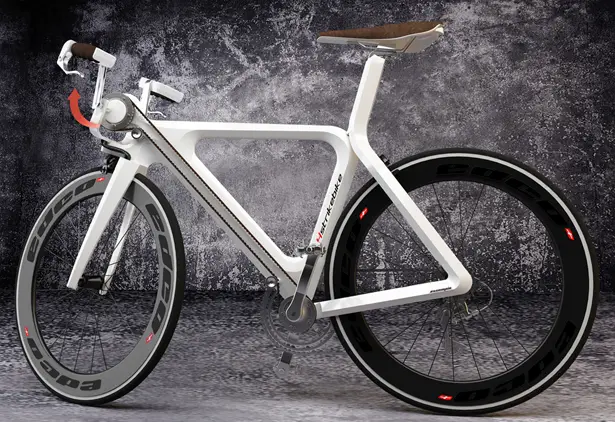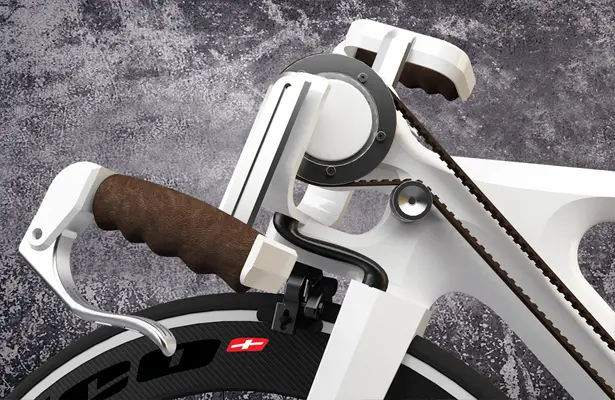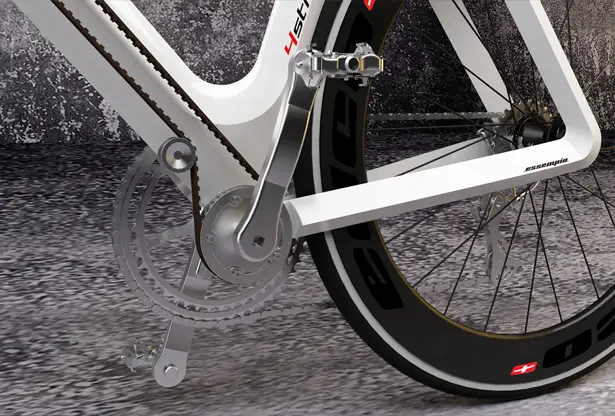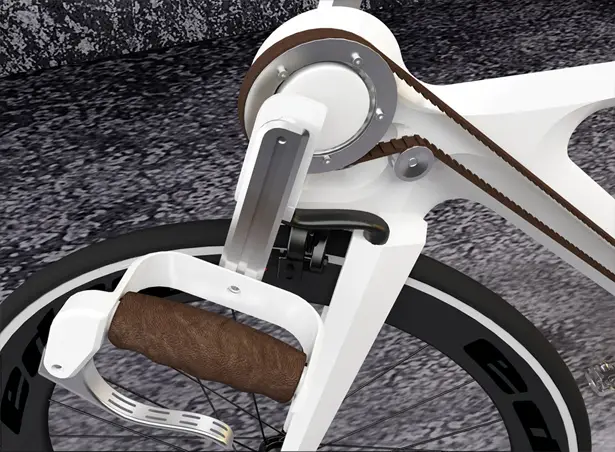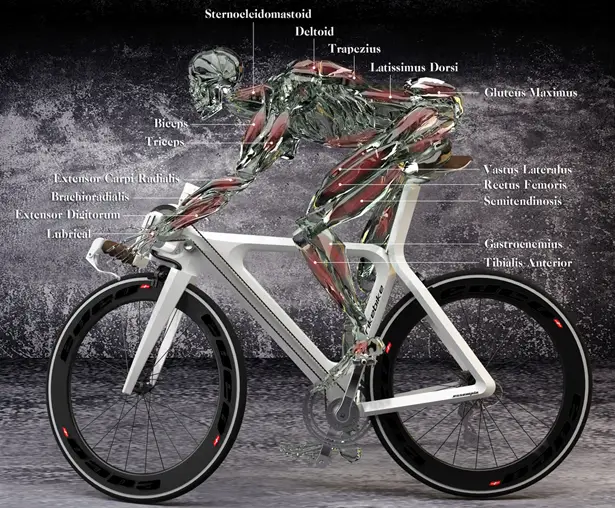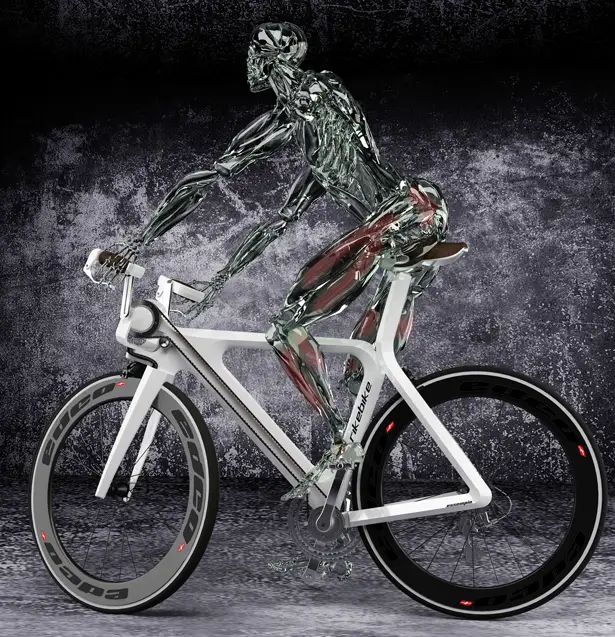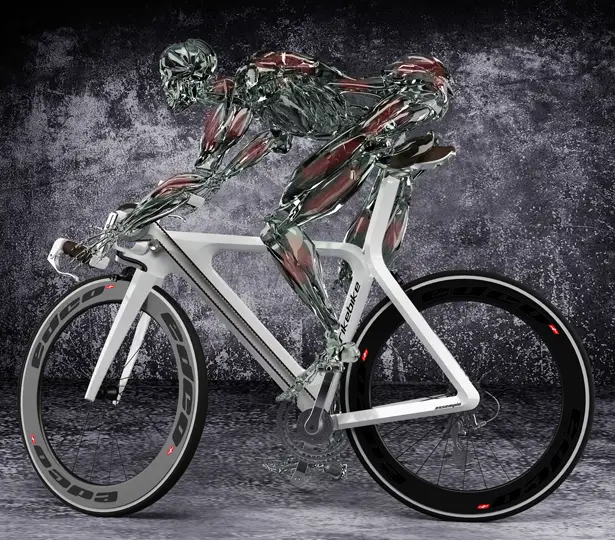 ---
Nemen L.E.D. Jacket is the result of an experimental project that represents this brand's passion of endless searching in textile development and high functionality in sportswear garments. Just like its name suggests, this jacket is made out of optical fibers woven within the fabric, in this way, there's a certain area which can be lit entirely by a system of 12 integrated LEDs. These LEDs are powered by 2 rechargeable lithium batteries for about 8 hours of light. The outer part of the fabric is a monofilament of nylon and steel combined with a polyurethane transparent film, in this way, it can functions as a shield to protect the optical fibers and at the same time it emphasizes the depth effect created by light passing through it.
From : NemeN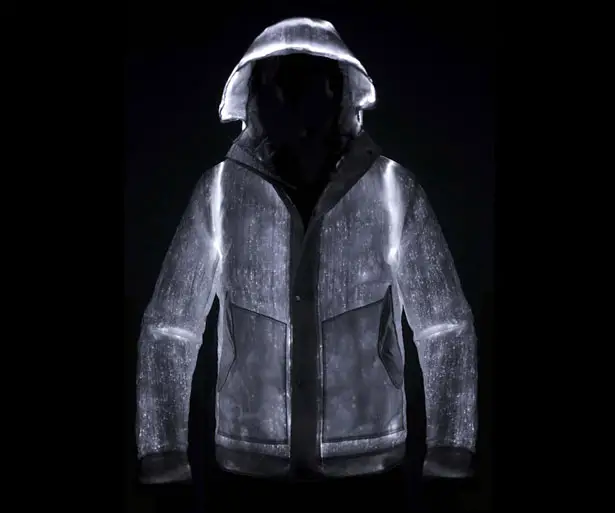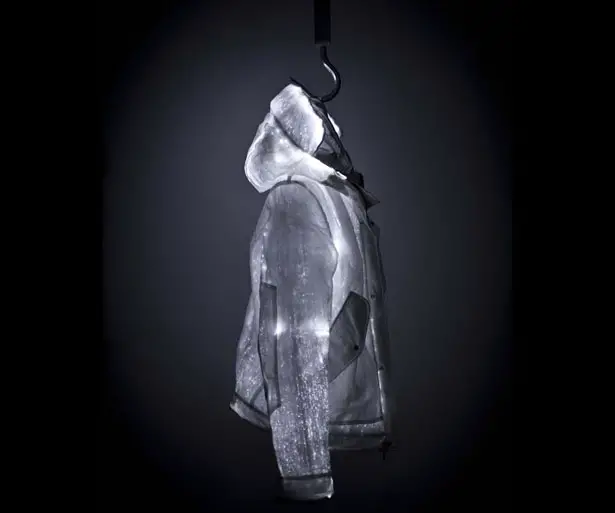 Inner fabric with special aluminum coating traps body heat to provide maximum protection for its wearer from cold weather and wind. The inner membrane insulates body to guarantee protection even in extreme weather conditions. This jacket is a great protection for both urban and suburban environments, it makes you highly visible while being protected in harsh weather conditions. Due to its complexity and many hours to assemble one jacket, this product is only manufactured at specific request for the price of $3,000.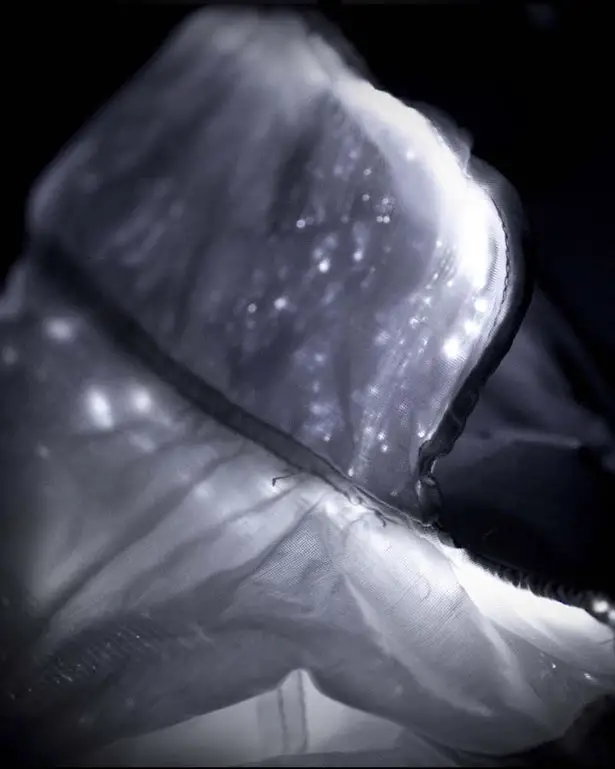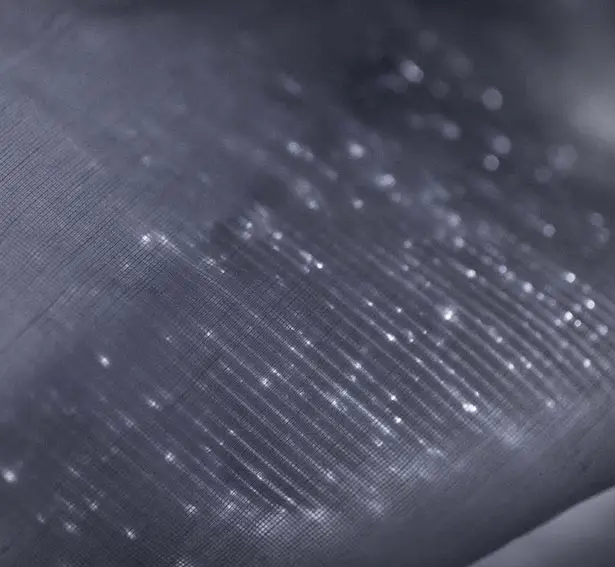 ---