Although the Modular Recycling Bin is designed in a traditional and simple shape, it still offers the user a wide range of modern and necessary functions. Recycled materials have been used to produce the bin and the most wonderful feature is its three adjustable interior compartments. These compartments are made of plastic, glass and tin, and acts like a water bladder that can change size according to the inserted items in the individual compartments. Other noteworthy features of this bean are large wheels, extend-able handles, step-to-open lid, interior rinse function, extend-able interior space and forth slot for recycling cardboard. Many of the current recycling problems will be solved through this cool stuff.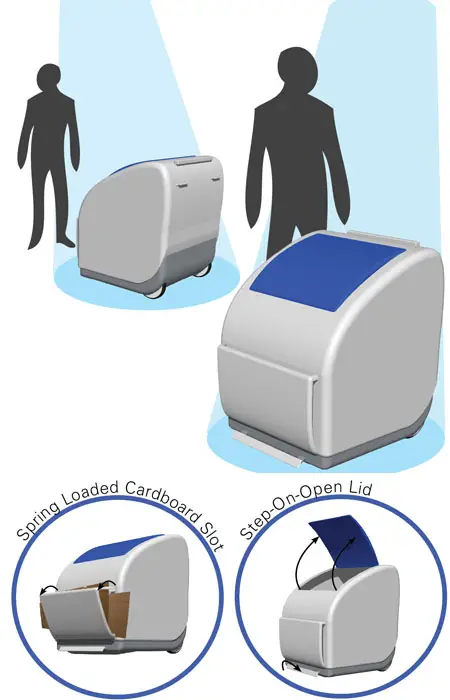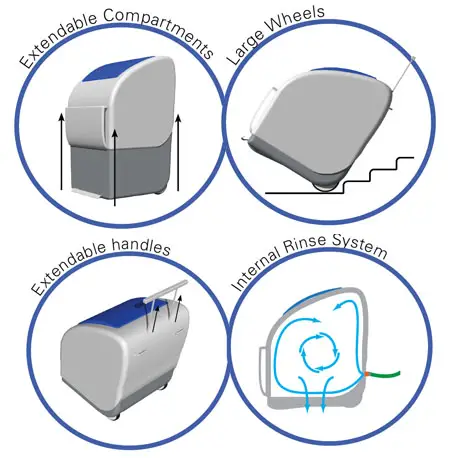 Designer : Dave Strydom
---
As part of "F1 of The Future" competition held by caranddriverf1, Floren Loizaga has submitted Air F1 Concept Car. Formula 1 cars have evolved tirelessly in every aspect of its performance and appearance, there's no limit that can prevent that. Starting from the engines, aerodynamic, energy system, safety, aesthetic, and many more. This competition encourages all car designers to create vision of formula f1 cars of the future. Among all submissions, Air has been chosen by most readers as the closest to a possible reality in not too distant future.
Designer : Floren Loizaga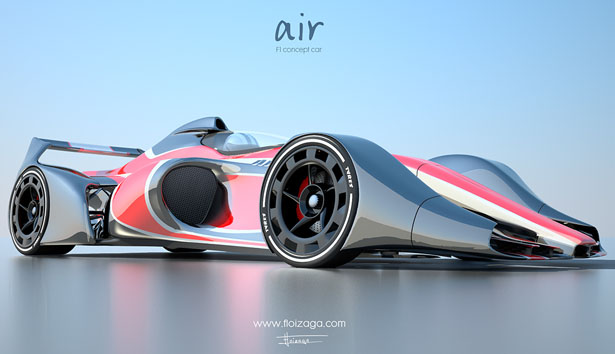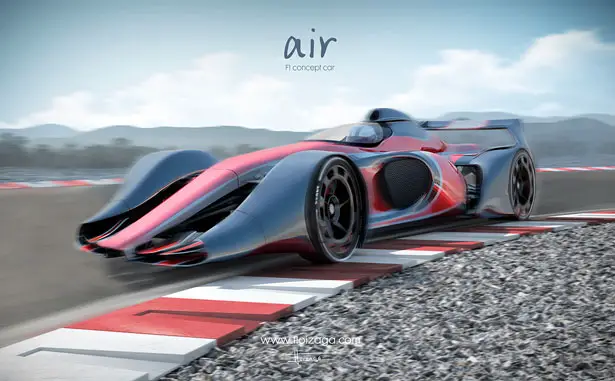 As professional draftsman, Loizaga believes that F1 car should focus on aerodynamics, the car should be able to cut the air faster while taking the opposing force of the same. Over the years, Formula1 cars aerodynamics have evolved to find the least friction with the air, pulling that power to the ground for solution.
The principle here is to make the air as our ally, the new design focuses on redesigned wheels and cockpit without forgetting that the car should look just like a Formula 1 car. Air concept car features larger wheels with low profile tires, these wheels are enclosed and attached to the main house by suspensions, this mechanism turs as the key element in the aerodynamics of the car. In addition, the design also introduces closed cockpit with transparent and high impact resistance dome.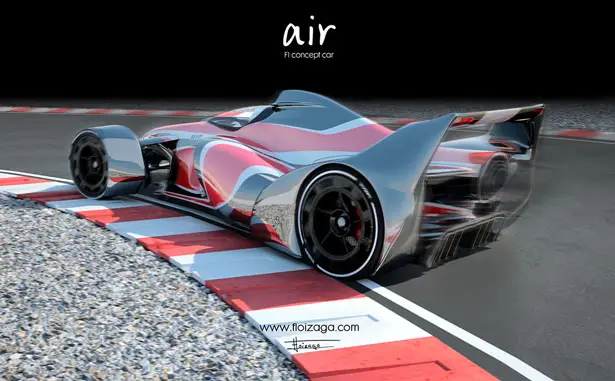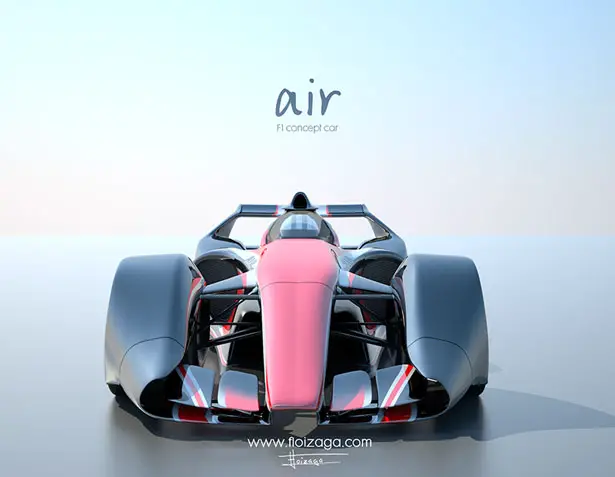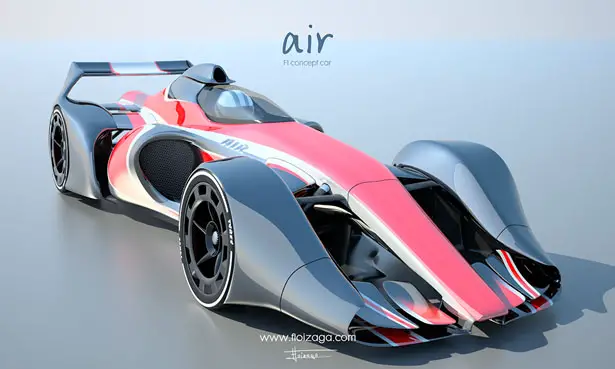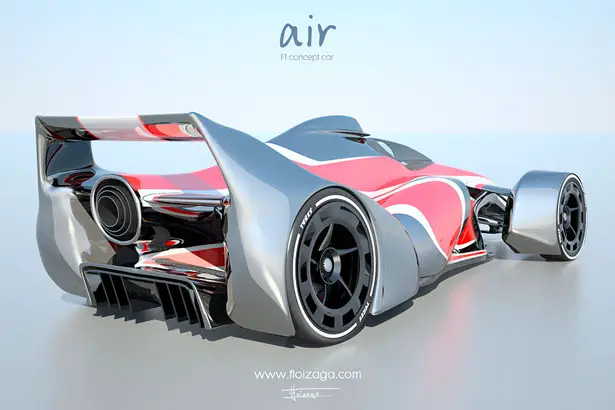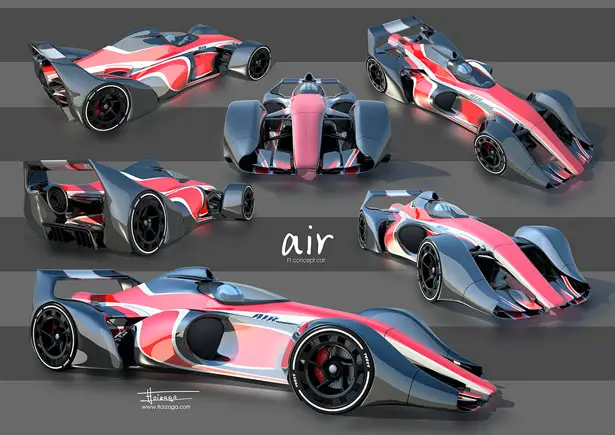 ---
STUCK teamed up with Innosparks to design Air+ Smart Mask. It's a series of conceptual respirators with innovative add-on Micro Ventilators System, offering a ground-breaking level of ergonomic and airflow comfort for user. This innovative design presents you world's first exhalation extraction micro ventilator, it has also achieved NIOSH and CE certifications for masks that are fit tested for small faces, as young as 7 years old.
This concept mask is an attempt to redefine the concept of a respirator, from a mask that passively filters, to a new design that actively breathes for you. The goal of this project is to achieve that concept in a form that is comfortable, hygienic, and convenient for everyday use. This new design encourages people to protect themselves who previously don't want to use such protection due to humidity and discomfort after a short duration of wearing a mask.
Designer : Stuck Design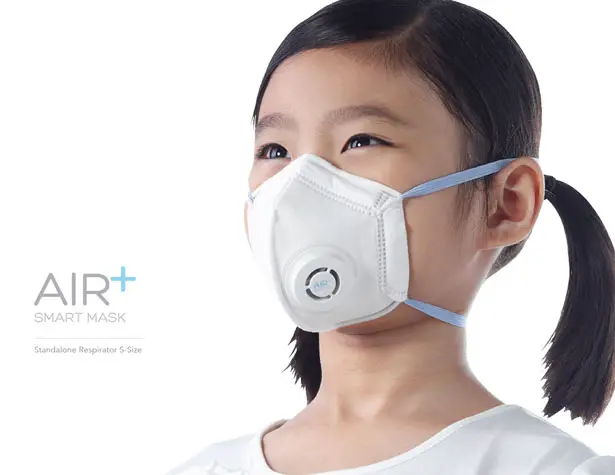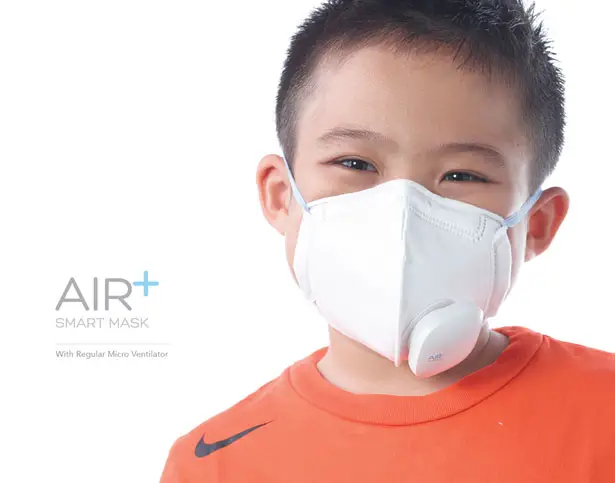 Our conventional respirators tend to trap exhalation and cause raised internal temperature, humidity, and carbon dioxide levels. On the other hand, Air+ Smart Mask reduces humidity inside the mask by up to 40%, increasing the temperature by up to 4-degree Celcius, and reduce Carbon Dioxide levels from 5% to 1.5%.
This face friendly shaped mask offers consumers with greater ease to create more willingness to protect themselves in polluted environments and haze conditions.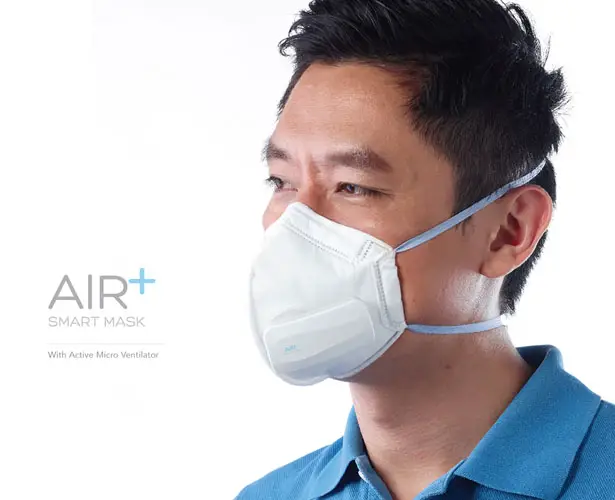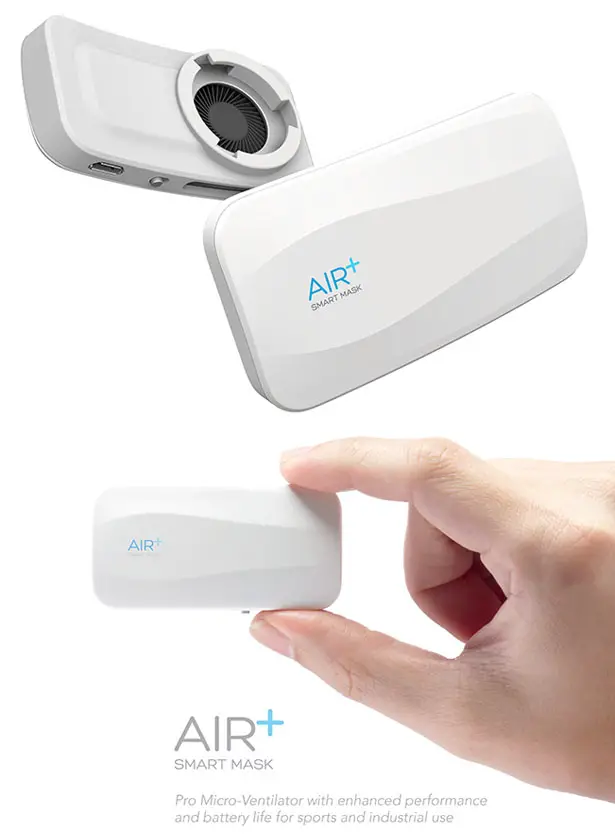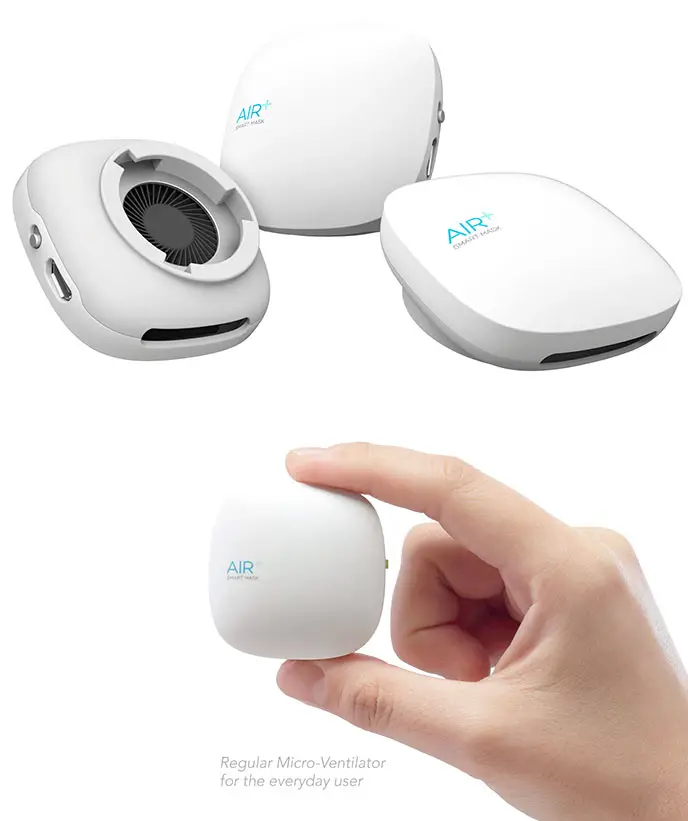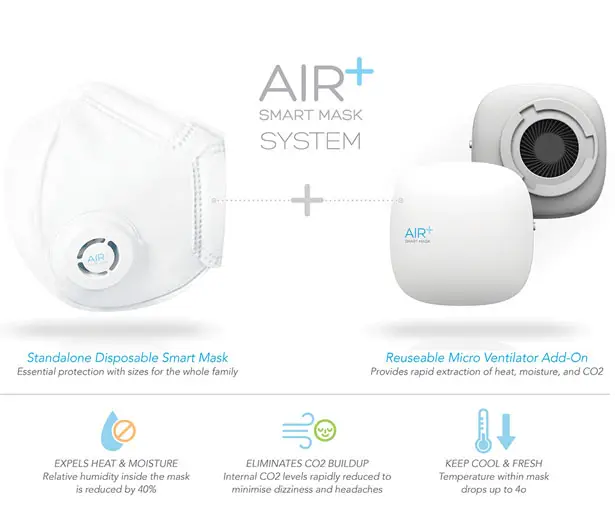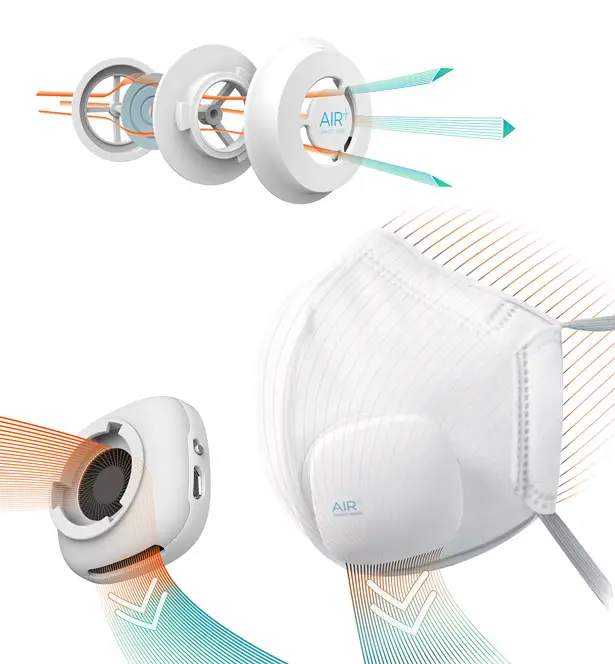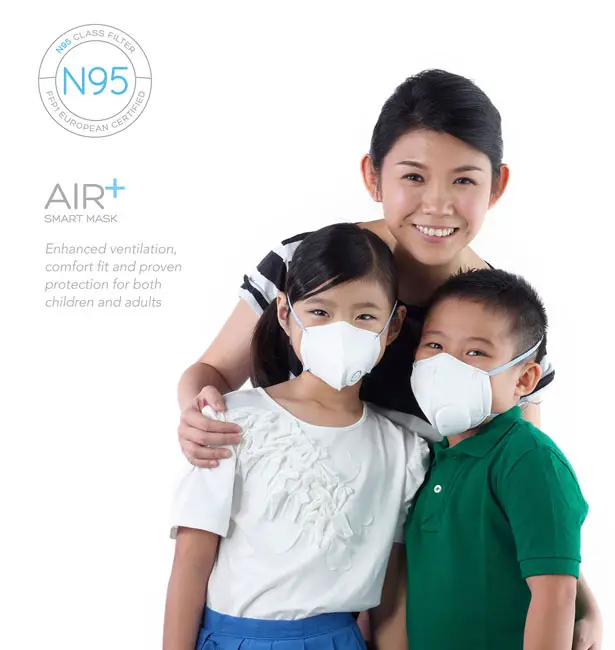 ---