Interceptor suit is an interesting project to see how these designers view the evolving technology in the future by designing a wearable technology that carries information around the planet and beyond. The suit is also able to steal information bit by bit and distributing it to the masses. You can read the designers explanation below:
In the future, society and technology have evolved to a point where a widening gulf exists between the privileged few with access to digital information and the vast majority who have no access to the information pipelines that drive the economies of the world.

In this environment, the mysterious "Interceptor" penetrates the very fibers that carry information around the planet and beyond, stealing information bit-by-bit and distributing it to the masses.

The Interceptor suit was created from black vinyl and card, with an integrated circuit to light each "bit" fashioned from acrylic, copper and optic fibers and attached by hooks to the outer surface. This project explored fantasy characters and augmentation of the human form as well as wearable technology, fashion design, performance and art direction.

The brief for this workshop was to develop a wearable piece under the theme of "Human Augmentation in a Future Context". Several round of ideation produced the "Interceptor" character after which prototyping enable the design to emerge. The Interceptor suit final product included the costume, several "bit" accessories and a stylized video prototype showing the costume in action.
Interceptor was completed during the Interaction Design Programme at CIID.
Designers : Hao-Ting Chang and John Lynch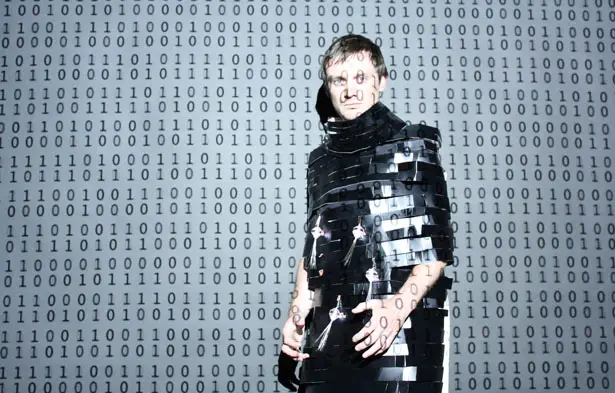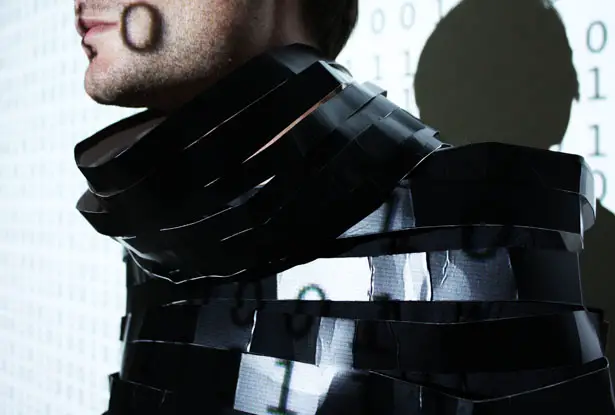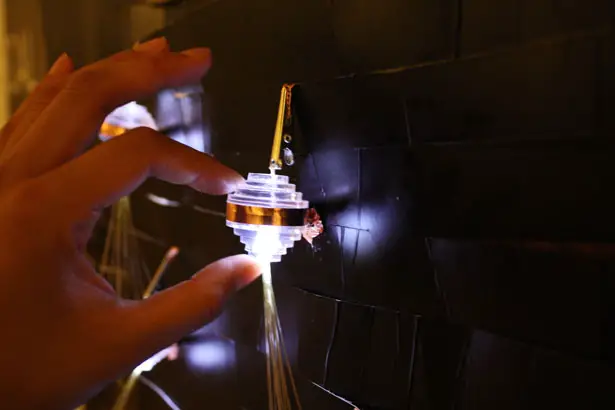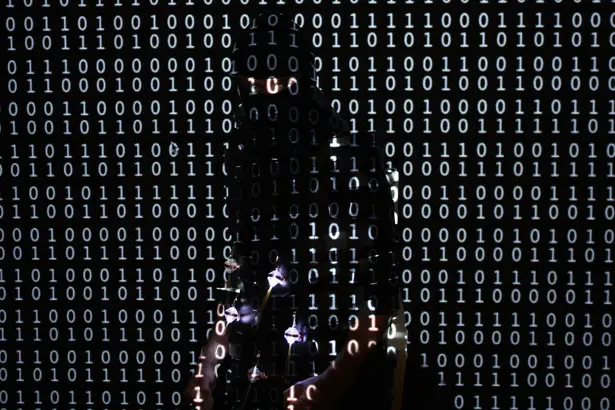 ---
A watch with a built-in breathalyzer, hm … what do you know, it's what Tokyoflash Kisai Intoxicated LCD Watch all about. If you were often caught in the situation when you didn't know if you're sober or completely drunk, this watch would be a big help. It tests your Blood Alcohol Content (BAC) through the sensor cap, you need to press the alcohol button to start the test, feel when the sensor has warmed up and then blow for 5 seconds and wait for this cool watch to display the information. Even when you're drunk, it would still be easy to read the time and date which are shown in bold digits in negative space.
How accurate this watch is? Well, according to Tokyoflash, it's designed for entertainment only, we don't recommend you to just blindly accept that the reading result is as accurate as professional device. So please please please, do not drink and drive under any circumstance.
Designer : Tokyoflash [Buy It Here]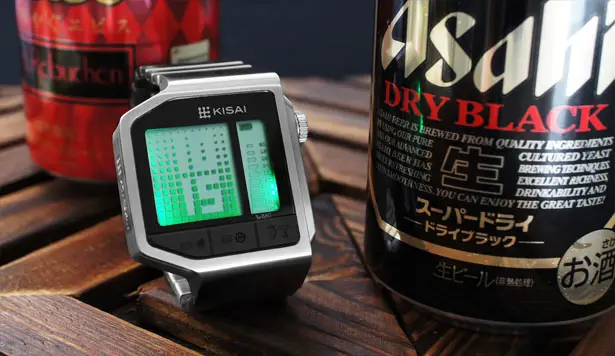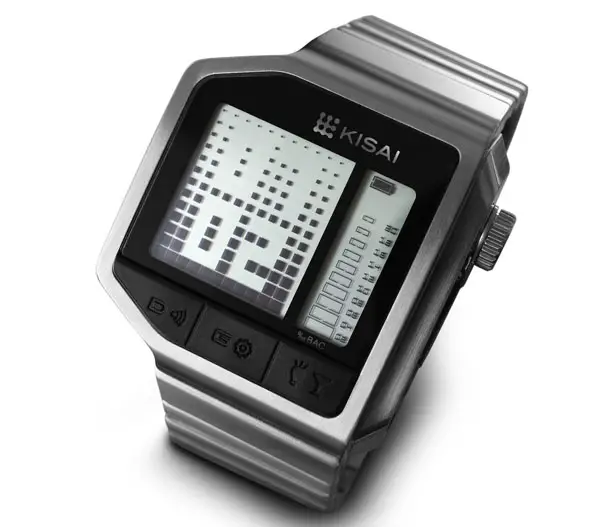 Checkout the right screen of Tokyoflash Kisai Intoxicated LCD Watch, it displays 10 different levels of BAC. The green display shows that you are 100% sober, yellow display shows that you are buzzing, while the red display shows that you are so drunk!
Aside from the built-in breathalyzer, this watch features date, time, and alarm mode. The LED light guide has 3 colors: green, yellow, and red, these 3 colors are also used to indicate how drunk you are. Gorgeous stainless steel watch with adjustable strap, the battery can last for about a month after 1 time 3-hours charge.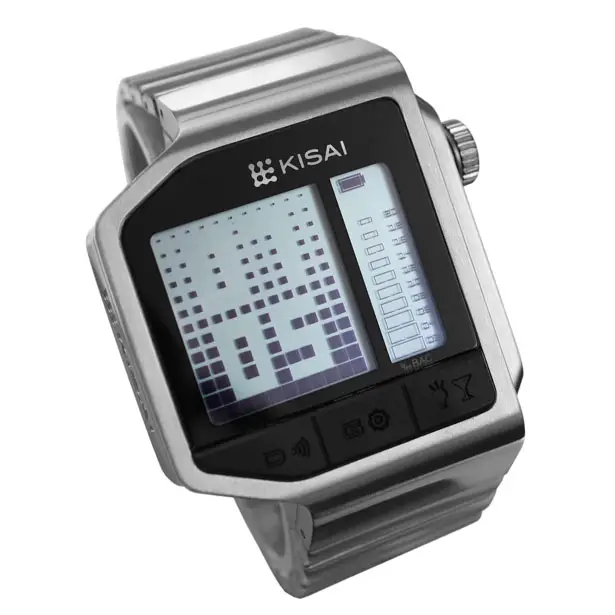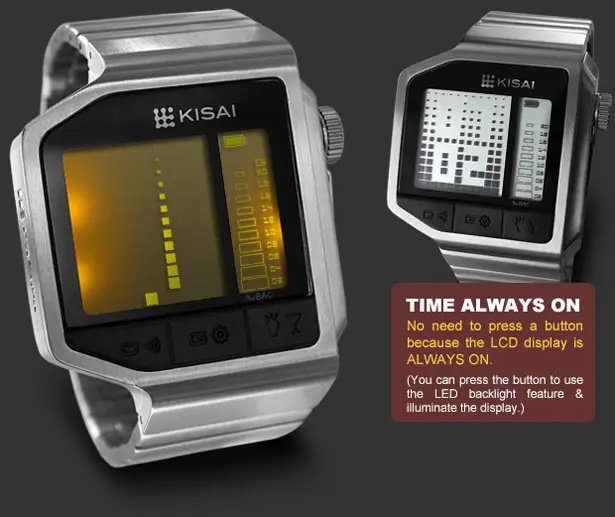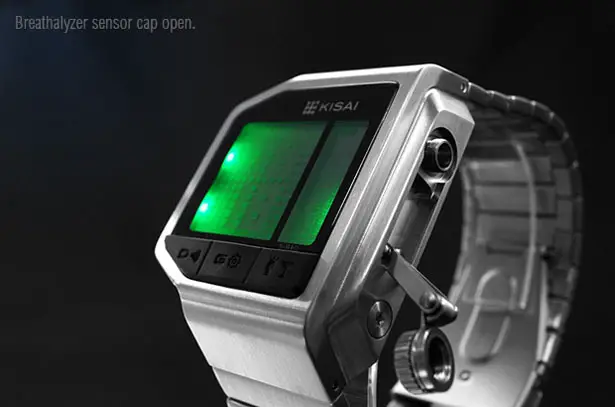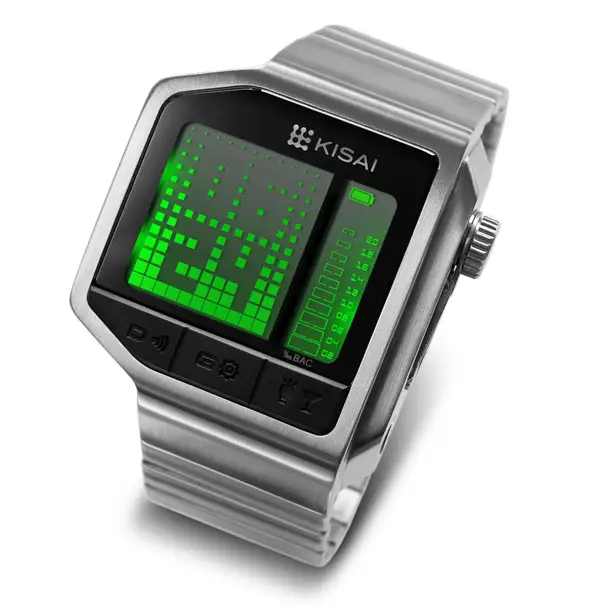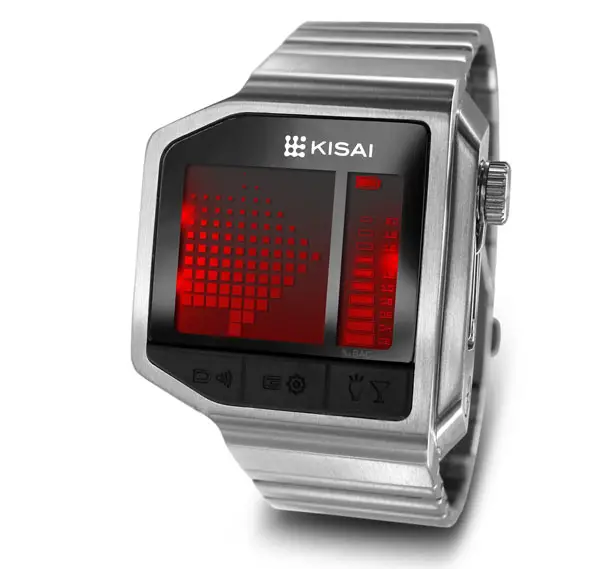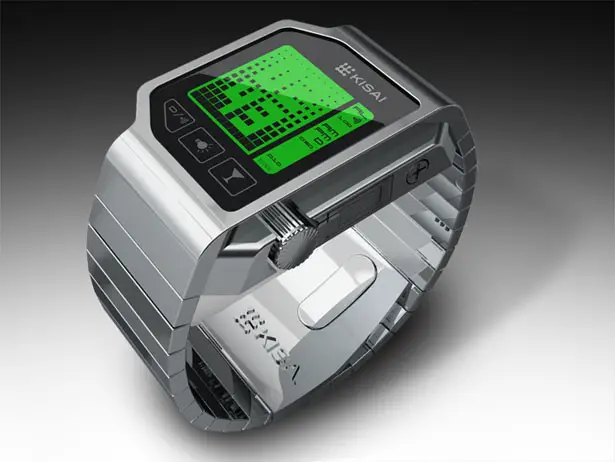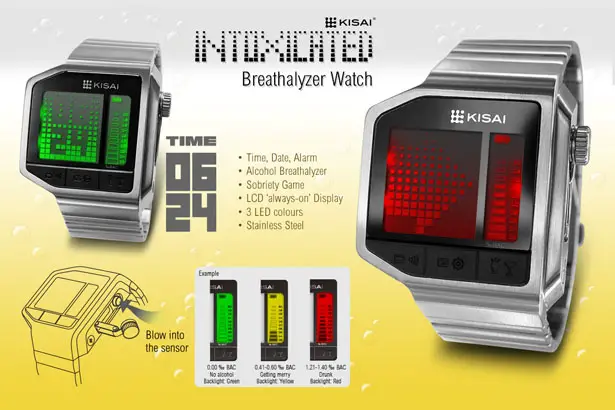 Tuvie has received "Tokyoflash Kisai Intoxicated LCD Watch" project from our 'Submit A Design' feature, where we welcome our readers to submit their design/concept for publication.
---
Nowadays, car market in China is booming, thanks to many affordable cars made available to Chinese people. This trend also means the increase in traffic accidents. LifeCross traffic light pole has been designed to features a storage space which can be used to keep first aid kit and rescue equipment. Usually traffic accidents occur at intersections and according to statistics, only 11.33% of China's traffic signal systems are upgraded each year. This project can be incorporated into an upgrading program for old traffic lights
LifeCross connects to emergency call center, in this way, once this device starts, it automatically calls 110 or 120 to notify fire department or paramedics to rush to the accident location. This location will also be sent to the traffic station and traffic data system. It will alert other vehicles in the area to choose alternative routes to reduce the traffic jam.
Designers : Lin Wenjie, Lu Gangliang, Zhao Lin, and Lin Tao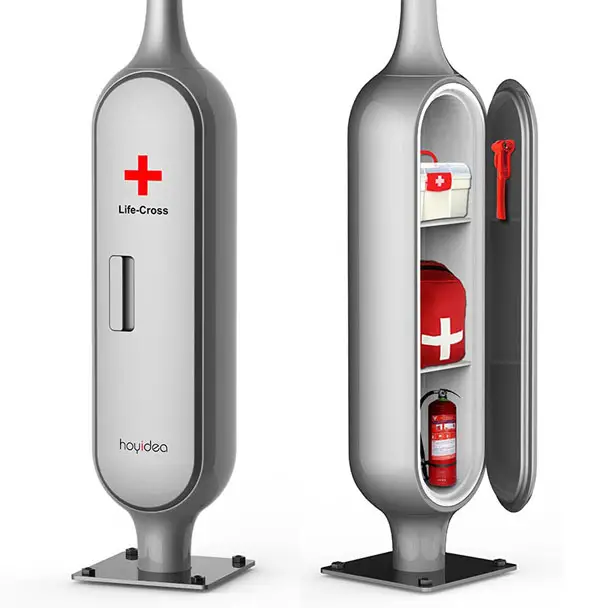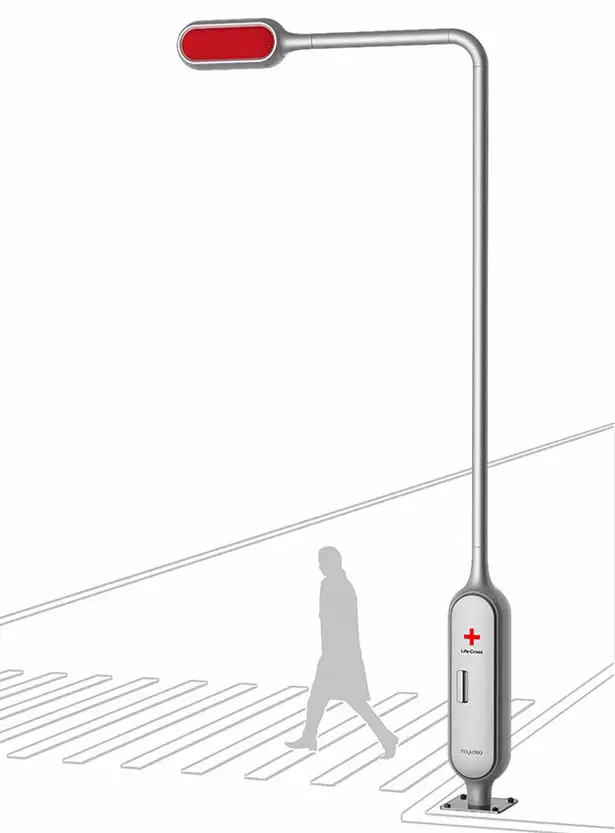 ---