"Icons of Sembawang" designed by Chan Wai Lim of Little Thoughts Group, is range of outdoor children rocking furniture inspired by the place the designer grew up.
The 3 pieces of rocking animal first showcased at SingaPlural 2015, 10-15 th March 2015, in conjunction with Singapore Design week. The project started as a collaboration between Little Thoughts Group and Samko Timber. Samko Timber is a Indonesia based company that have been supplying outdoor architecture decking for more than 10 years. In this collaboration, the purpose is to look opportunities pushing boundaries and infuse design value and opportunity to the company status quo.
Inspired by the designer childhood life in "kampong" (farm), in the early 70's, Singapore was mainly farmland, ponds and plantations. Then, simple pleasures revolved around playing with farm animals & hand-made wooden objects. As Singapore developed in these years, the designer wants to share her piece of memories through fun, delight & crafted elements as an outdoor playground chair to put a smile on the younger generations.
Designer : Chan Wai Lim of Little Thoughts Group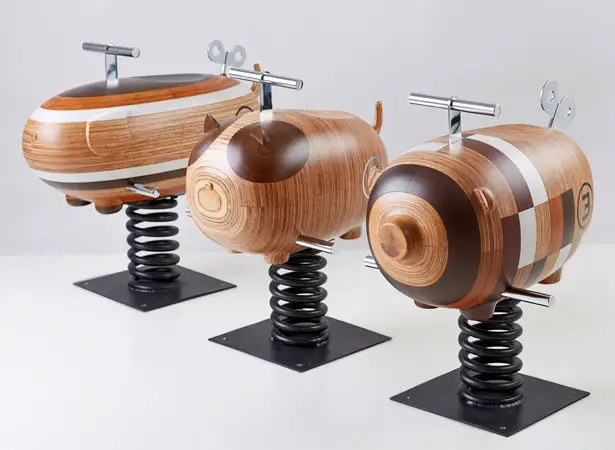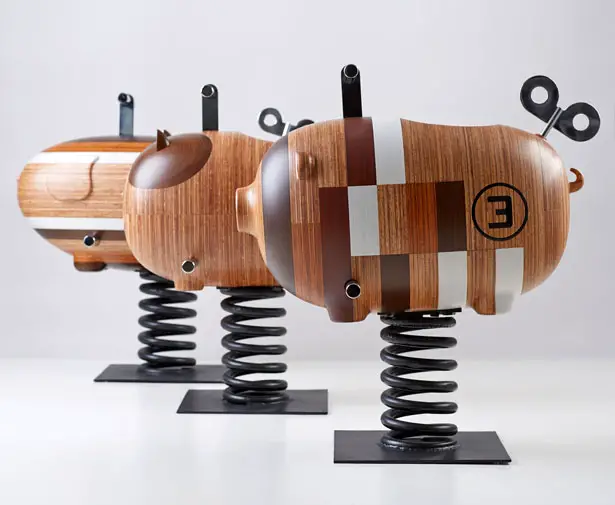 The rocking chairs use Heveatech wood, an eco-friendly wood that made from reclaimed plantation grown timber and recycled as demolition wood. Having property of weather resistance, termite resistance, extremely durable and superior dimension stability made it the ideal material for outdoor furniture.
Using simple & purest form, kids is able to capture the subtle essence of the animal form. All 3 animals are constructed using different joining section, patterns, color tones resulting with a interesting wood grain visual effect.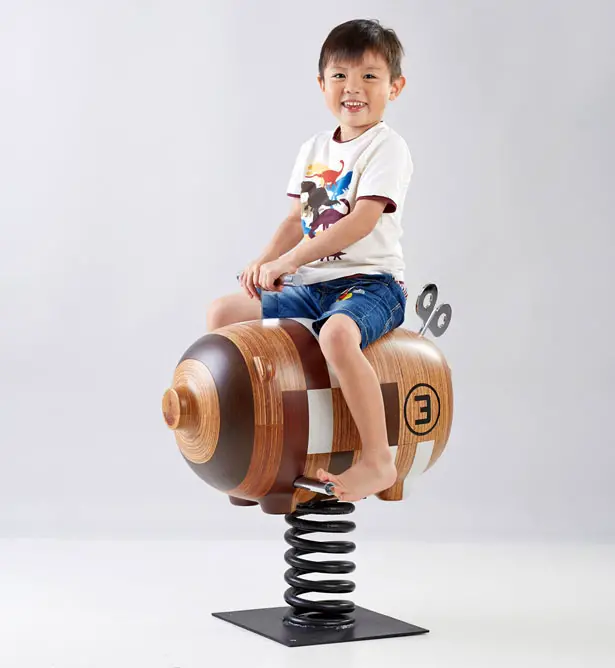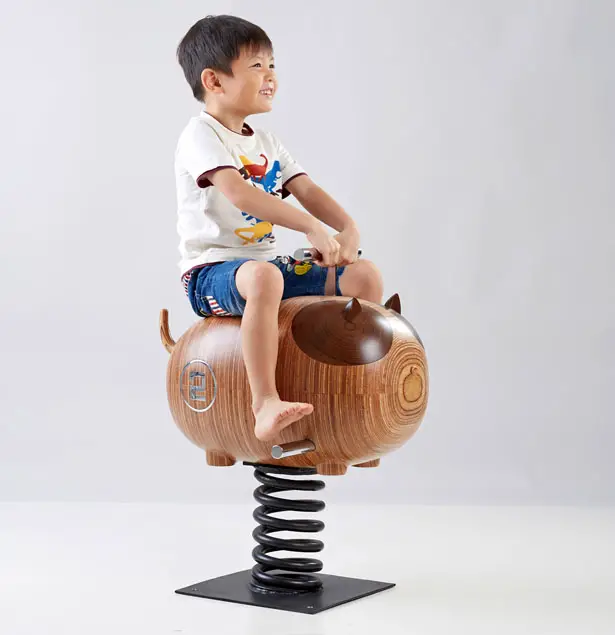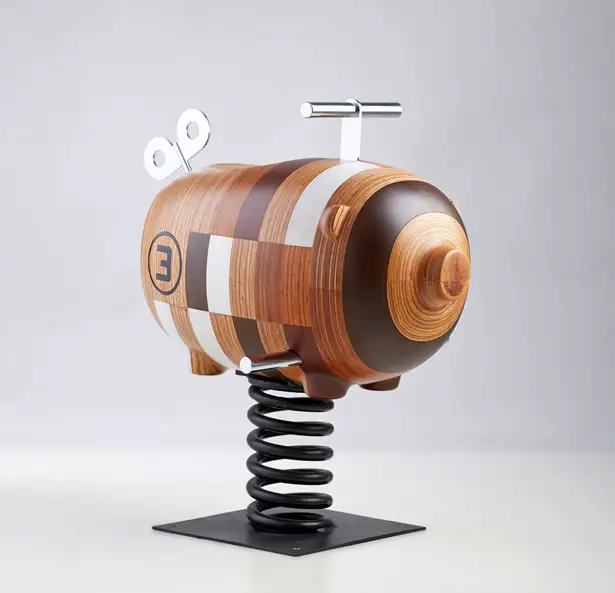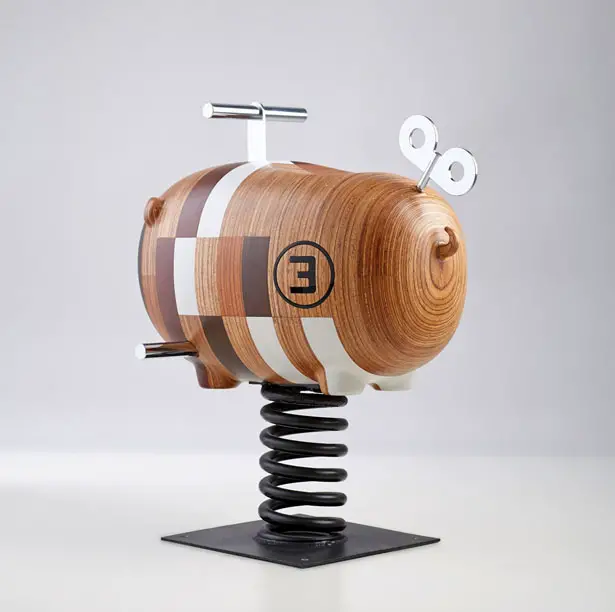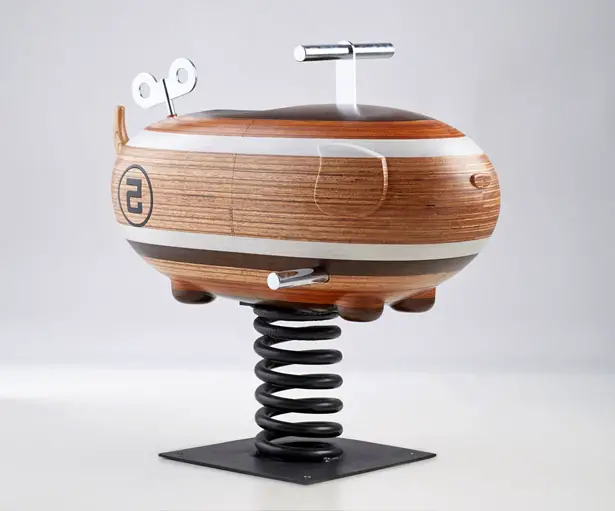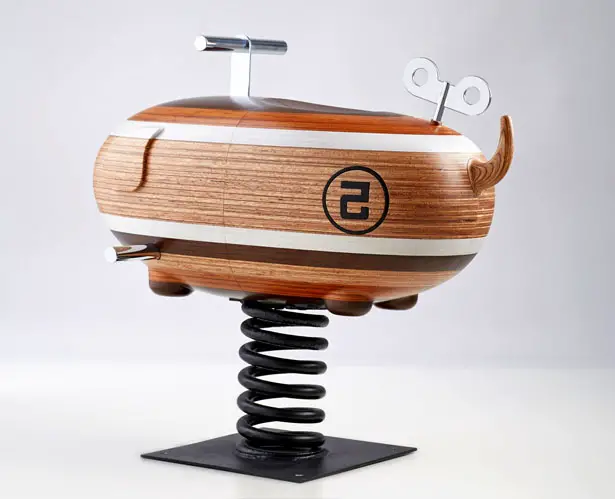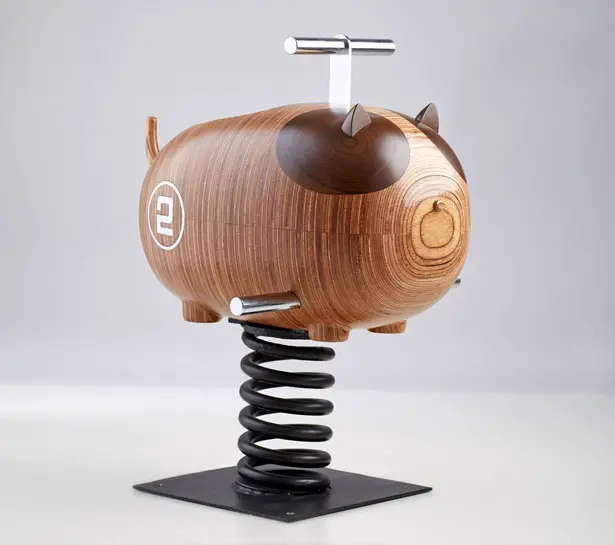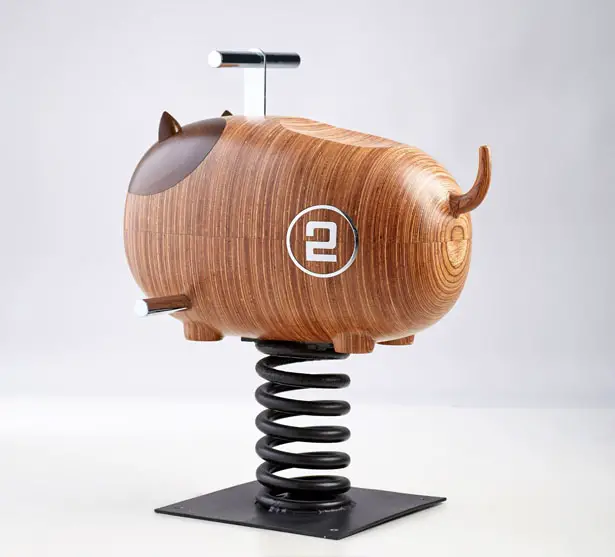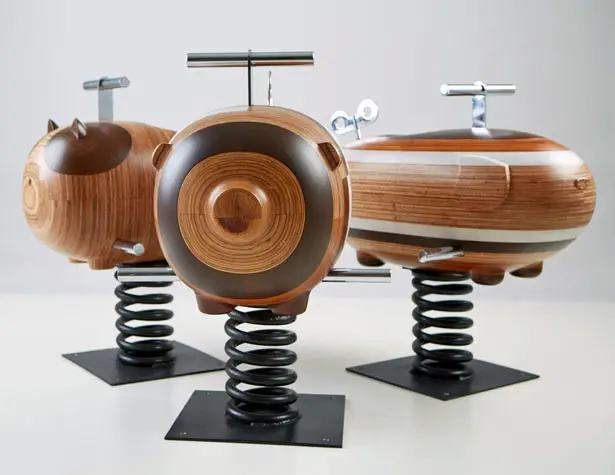 Each wood profile is precisely cut by CNC machine, with high quality finishing and assembly workmanship. The internal is reinforced with steel and weld to spring base to provide robust structure. Handle & foot rest are aluminum, chrome plated. And spring base is powder coated for weather resistance. The designer added a touch of 70's elements using number plating and wind-up key. The inverted "5" was deliberately imprinted to the dog because the designer used to write number 5 mirror when she was a kids.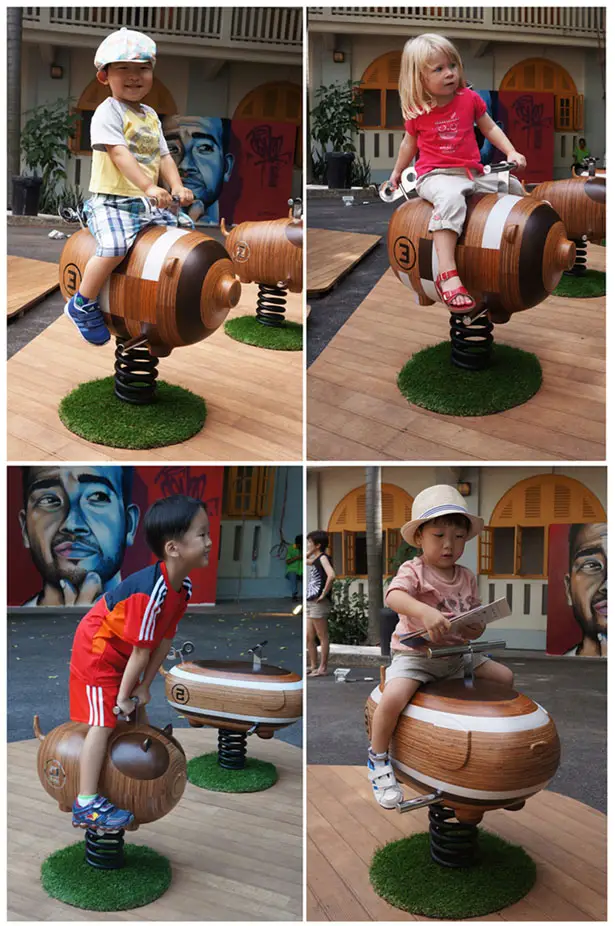 Tuvie has received "Icons Of Sembawang" project from our 'Submit A Design' feature, where we welcome our readers to submit their design/concept for publication.
---
Breva Geneve thinks outside the box with its Génie 03 timepiece. This is the world's first ever wristwatch that has a functional speedometer. Yep, you read that right, a speedometer that calculates your speed using engraved scale marked in miles or kilometers per hour. With smartwatches become more popular by days, it's important for watch makers to come up with traditional mechanical watches which are also equipped with special features. One of these unique features can be a pop-up speedometer, just like what Génie 03 offers. Even though it's not a real time indication with constant refreshing, still, this feature could satisfy certain requirements.
Designer : Breva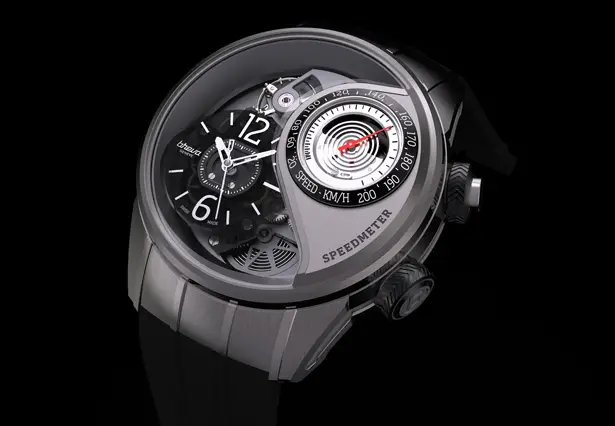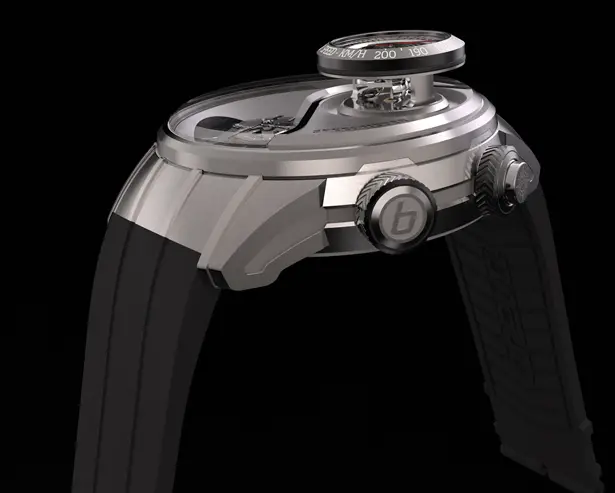 This elegant watch is fitted with patented instant speed scientific measurement mechanism, the extrusion mechanism creates a unique look. When you need to use the speedometer to indicate the speed, extend/open it to get exposed to the moving air. It stands 6mm above the watch, the classic device measures wind speed using its red hand against printed inner speed indexes. The engraved lacquered field can be used for external speed scale on speedometer's bezel. You can read it instantly without any calculating, it display the speeds of 20 to 200 km/hour or 10 to 125mph.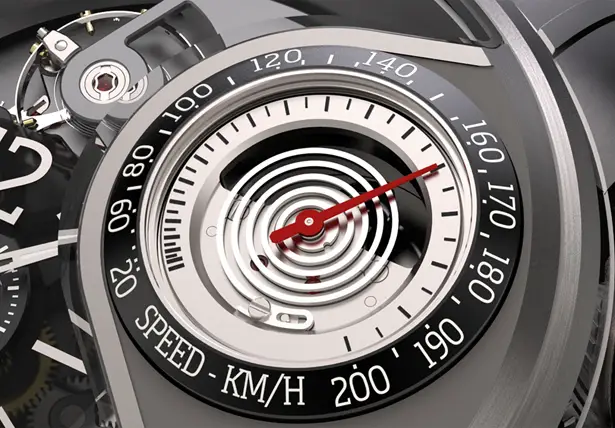 ---
Kitchen Hub futuristic device aims to manage your food consumption properly. Based on United Nations, food waste is one of great challenges we face in 21th century. The main engine of this device lies within the apps, it's been designed to be user friendly, a helping hand, and a nice companion in your kitchen. The form is pretty subtle, these high tech elements are constructed inside a round shape and soft material.
Kitchen Hub functions as nutritional plate, food stock status, smart shopping, and recipes. The electronic plate splits into 4 sections: fruit, vegetable, grains, and protein. There are 2 smaller circles that you can use for dairy products and healthy oils, it will show you alimentation to fit your diet. Using this device, you can also check your whole family members nutritional status.
Designer : Francisco Barboza Grasa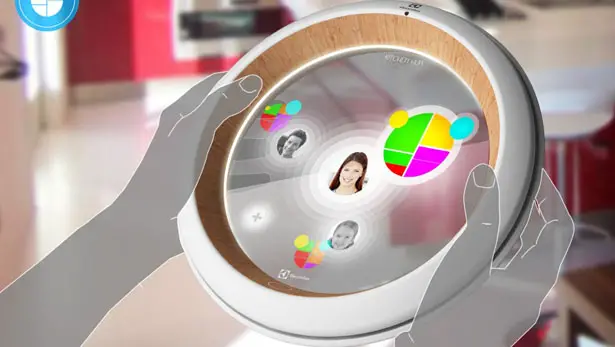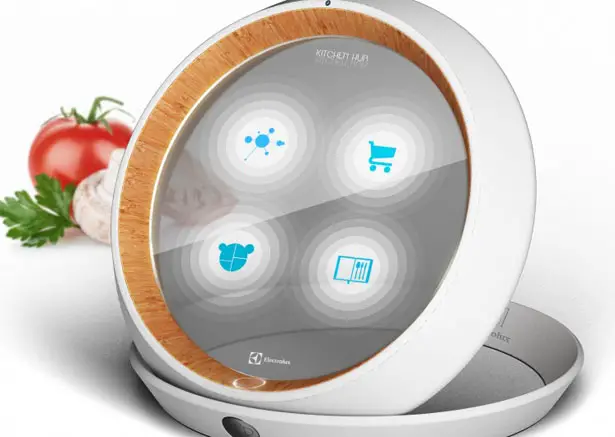 Checking your food stock status at home is easy, it'll show you everything in real time, the center of the circle is "Today" and each ring represents one day more in the coming 7 days. Different food has different color, when a circle is close to the center, it's an alarm that the food is closer to the expiration date. The size of the circle also represents the amount of items left.
Smart Shopping. You can shop online directly from your kitchen, it advises you to buy the things you need for a certain recipe or diet, in fact, you can also check your food status by connecting from different gadgets. Cooking with Kitchen Hub provides great experience, it will offer recipes based on your available ingredients, especially those food which close to the expiration to avoid food waste.
The smart stand ring allows you to place Kitchen Hub over your worktop, a nice and proper view angle. The ring has 4 buttons, each one for one function. All elements are washable, simply detach the handle and wash it to remove any fat, smoke, or liquids.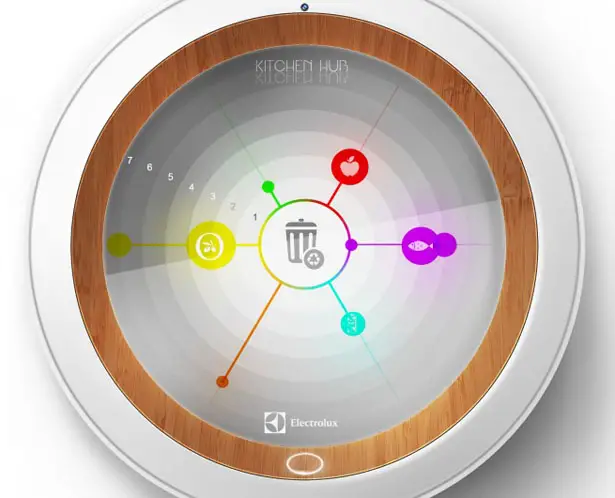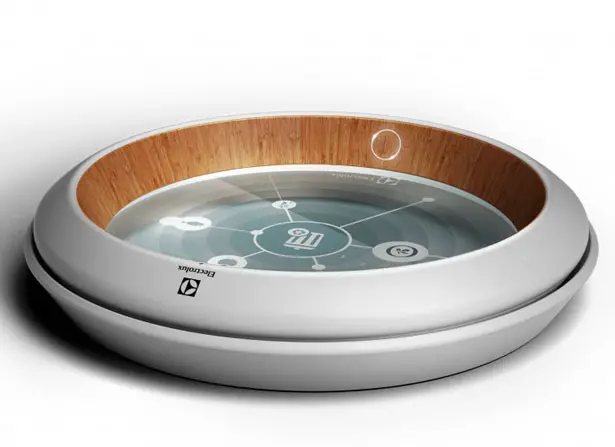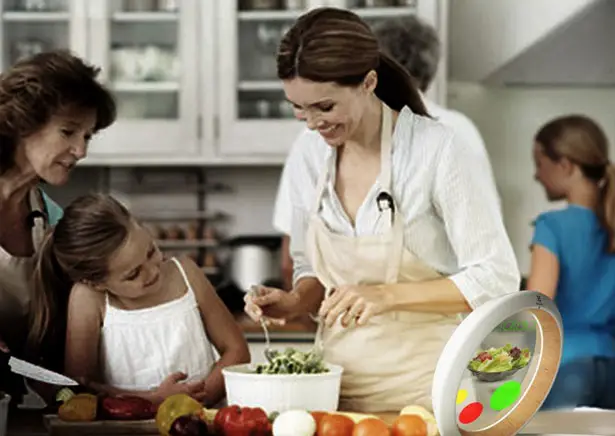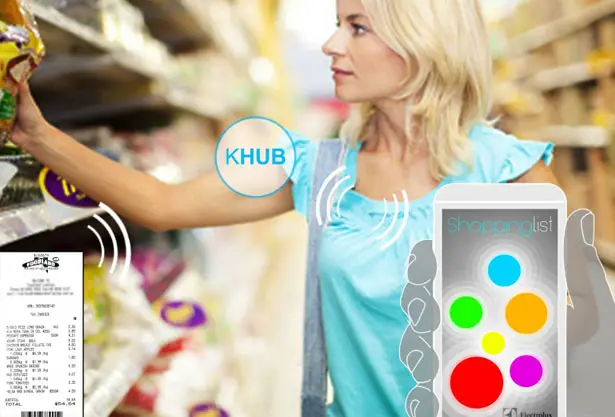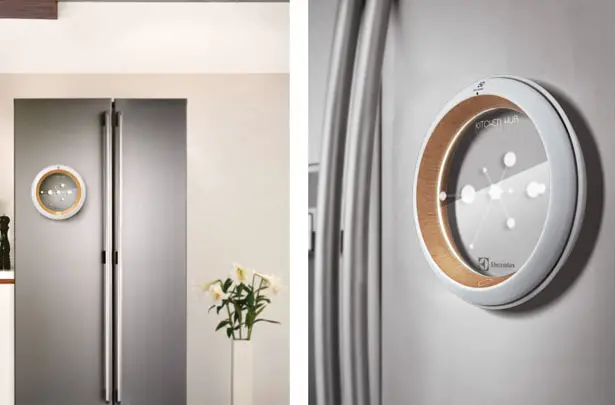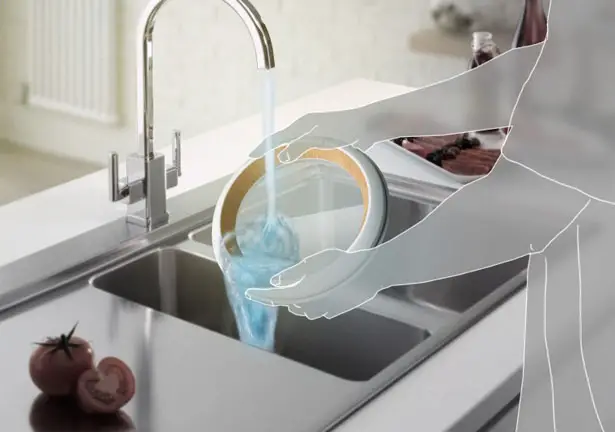 ---