SMART series are not just ordinary gadget, it combines technology of Electro-Acupressure and smart control functions in slim and stylish designed watch style. Each model represents different treatment, currently there are 7 versions that you can choose from: weight control, nicotine addiction, stress & anxiety, impotence & frigidity, insomnia, motion sickness, and memory stimulation. You can monitor your progress as the DCC (Daily Counter Control) and the TCC (Total Counter Control) system count the number of use per day. This device is perfect for people who are afraid of needles, no risk of pains involve here. Each unit is powered by pulses generator to provide low voltage impulses through acu-pins, stimulating meridian points of your wrist linked to your internal organs.
Designer : Acufirst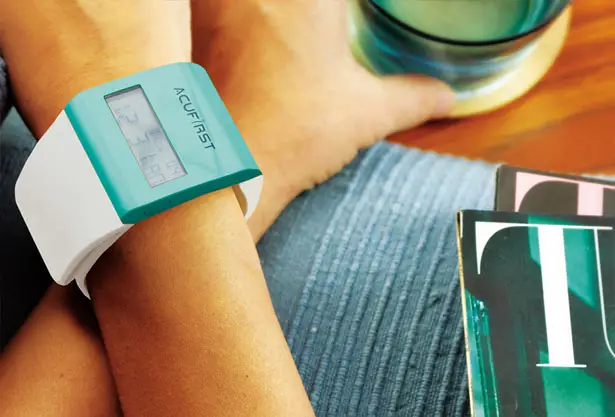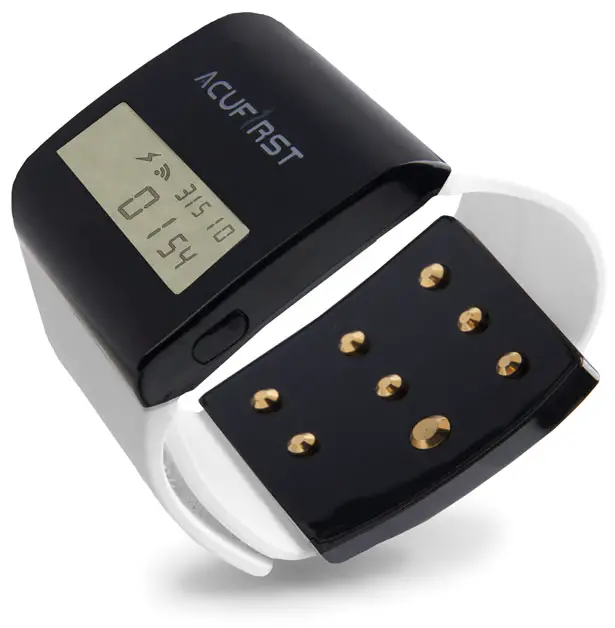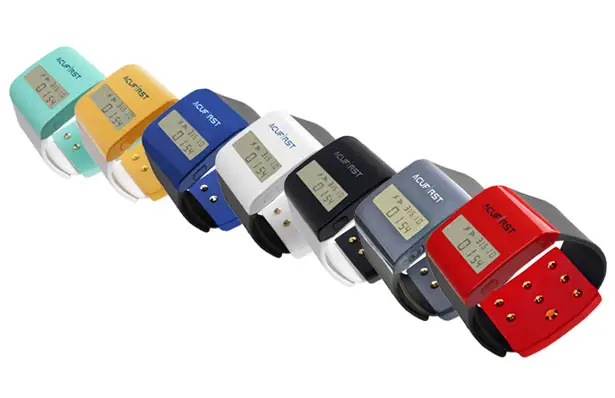 ---
I've been trying to find a way and tool to keep my earphones from tangling when not in use, but no luck so far. This semi-wireless mp3 player seems like a good idea. It's a compact mp3 player with integrated earphones to shorten the need of earphones wire as much as possible. It features retractable earphones. When you place one of the earphones on your ear, you can retract the other one for the opposite ear.
Designer : Mohsen Saleh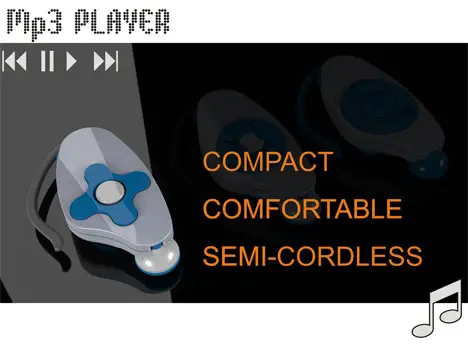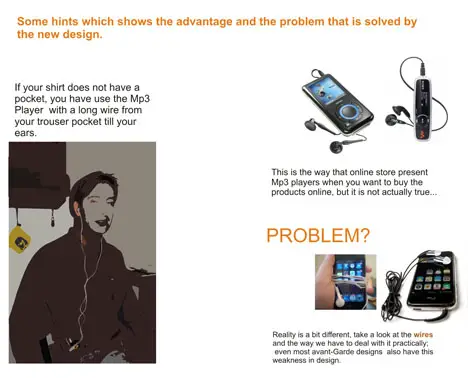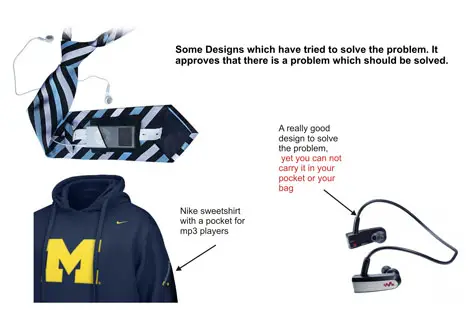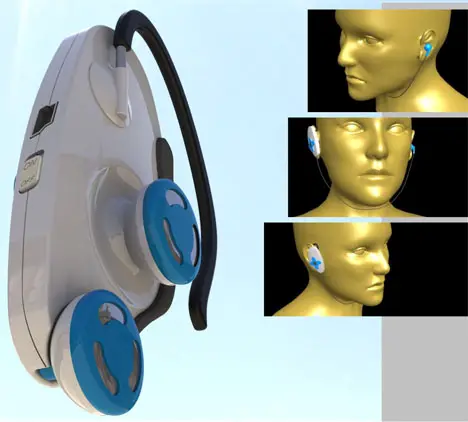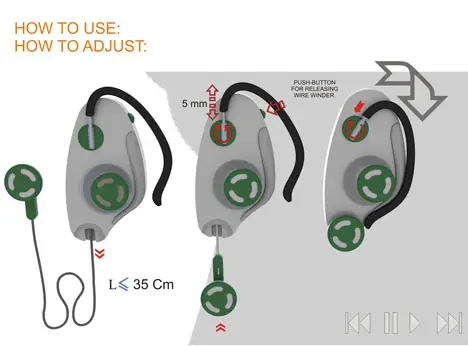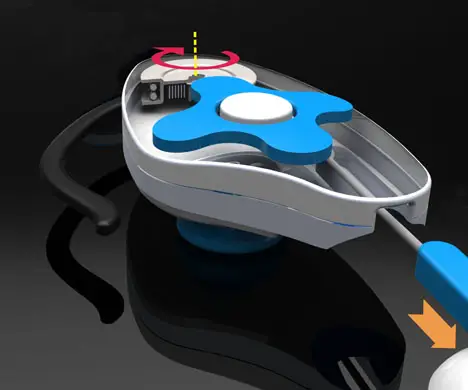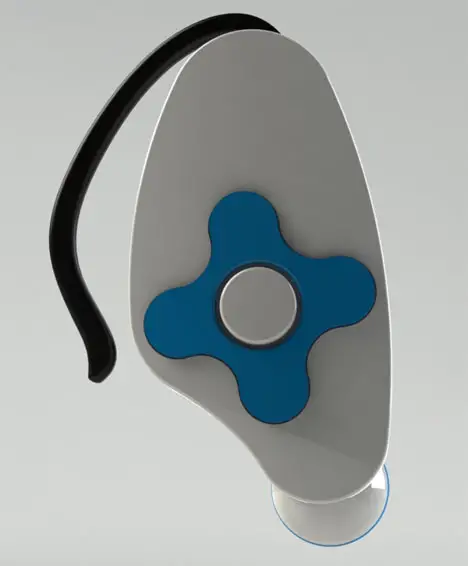 ---
We all love our furry pals, but we also want to keep our favorite clothes free of their fur. Currently, the solution is the sticky (adhesive) roller. The biggest issue of the sticky roller is that it can be very frustrating to use; it sticks to everything (desk, floor paper etc), it requires user to peel off the layers over and over again and because it rolls on a piece of clothing, it creates more static and causes more lint to sticks to the garment. Kesu Static Cleaner actually uses static to suck lint as its conductive tip comes in contact with a material. Kesu also utilizes a vacuum fan to assist the static suction. It is rechargeable and requires no refills. It fits in a suits case without sticking to clothes. It is designed to make the morning ritual little more pleasing.
Designer : Nori Sakatsume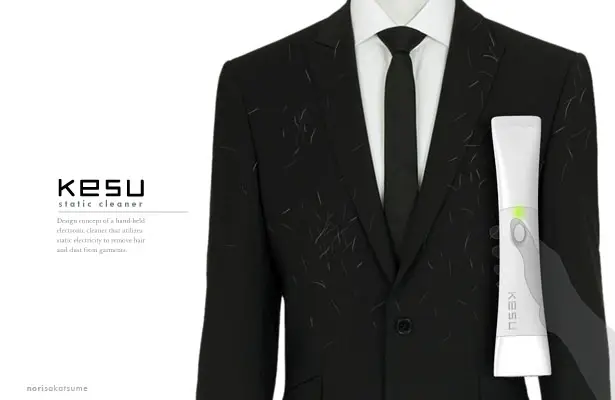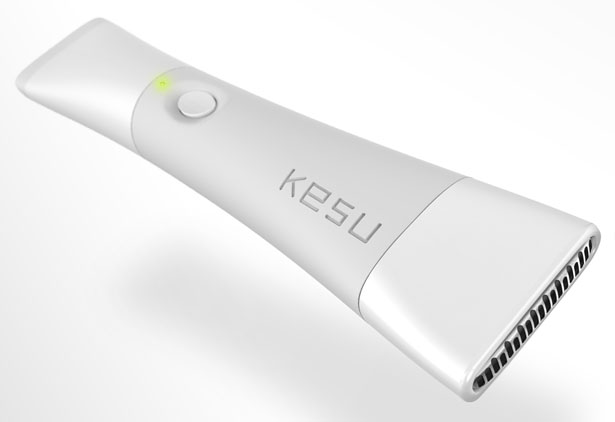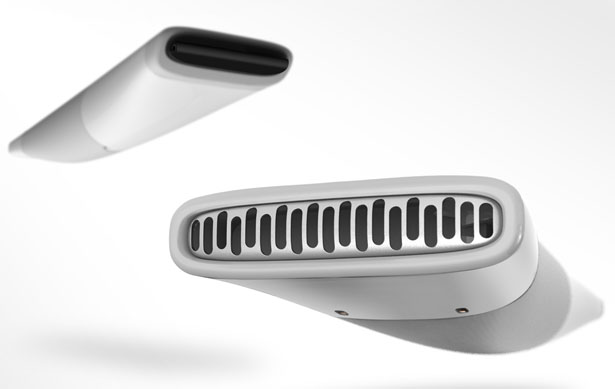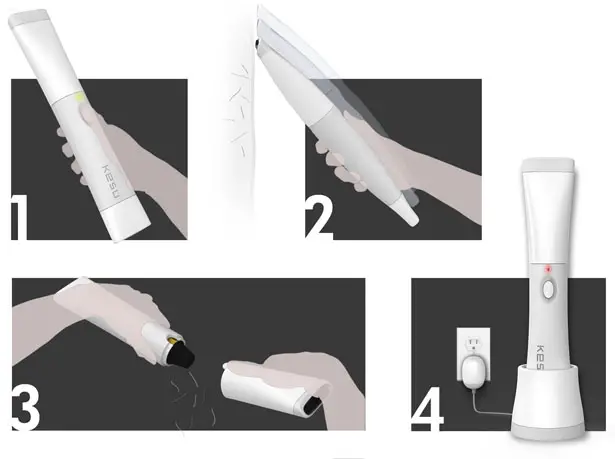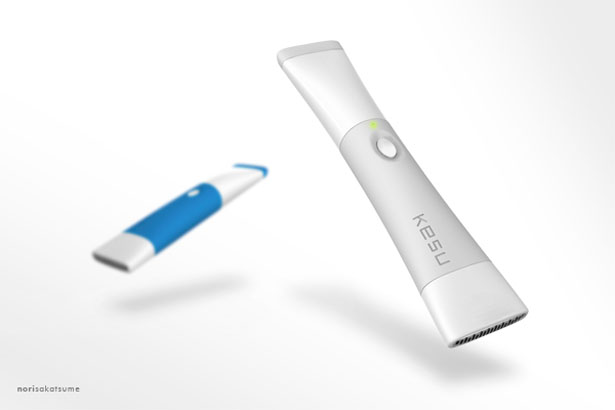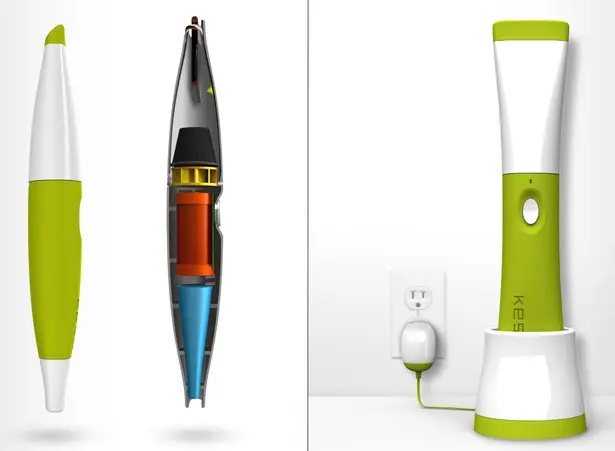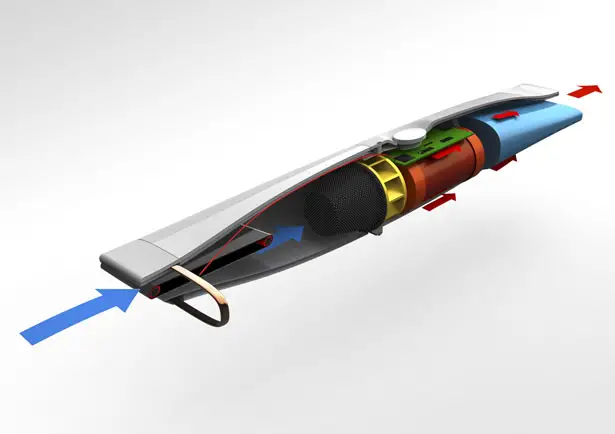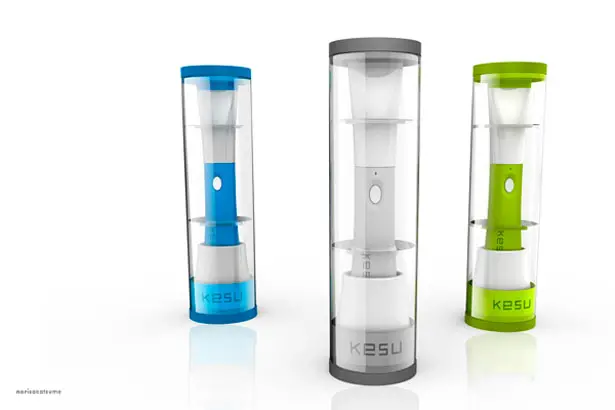 ---