Tikk-Tekk Rainbow is an innovative and low-cost universal measuring device that uses visual, auditory and tactile feedback for measuring an object and is specially designed for visually impaired individuals. The device has been designed in a simple and straightforward manner that it can be easily used by all range of people to get accurate measurement readings. Two rings made of rubber plastic slips over each index finger of the user. As the measuring string loosen, the device plays a "tikk" sound after every centimeter and a "tekk" sound at each five centimeters. Moreover, embossed Braille numbers and printed digits are also showing the result of measurement.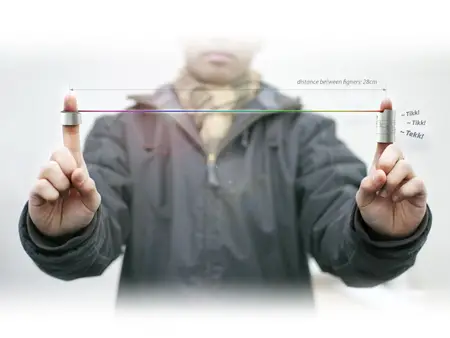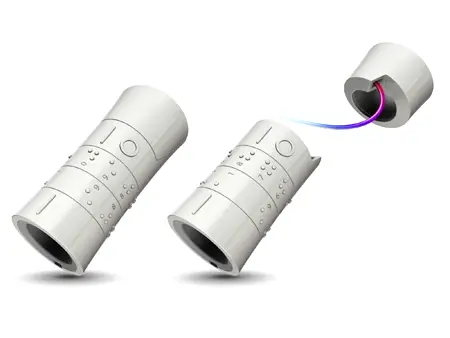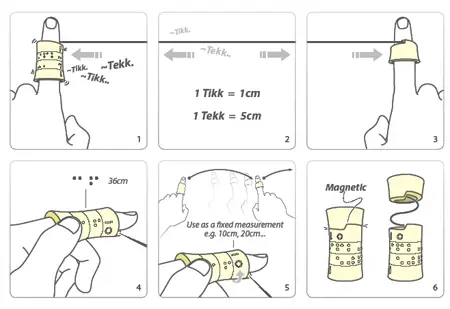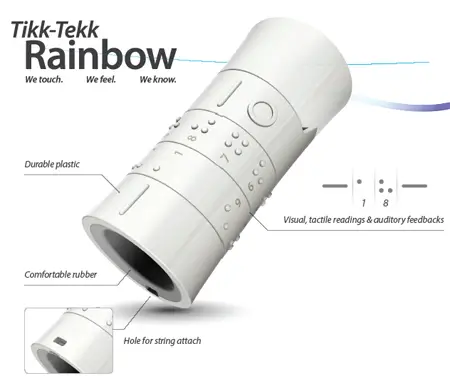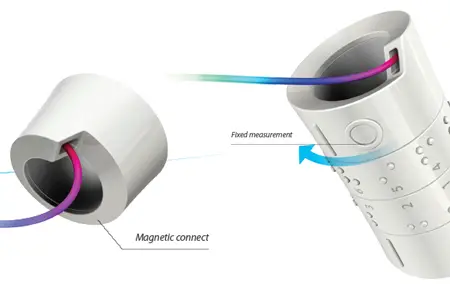 Designer : Guopeng Liang and Yun Li
---
Sound Eggs are a superb device for gadget enthusiasts. This is a pair of wireless multimedia speakers that can be used with computers or any other devices with wireless interface. Simple white eggs and tilting dolls are the main inspiration of this unique design. The white case of the speaker is pointing on an egg shell and the orange speaker denotes an egg yolk. There is no accurate support for the speaker but a cargo is installed in the bottom part of the speaker that holds them in the inclined or vertical position. You can create some unusual sound effects by twisting them about the axis and whipping top.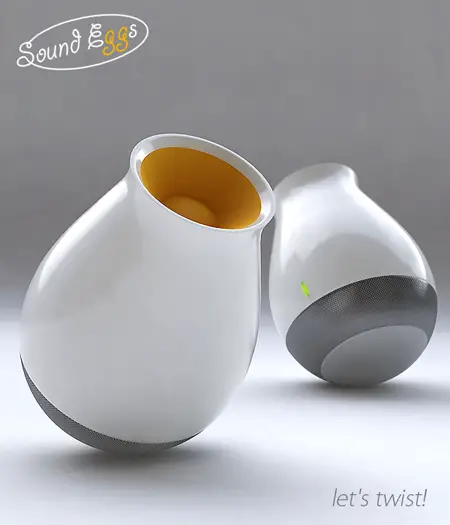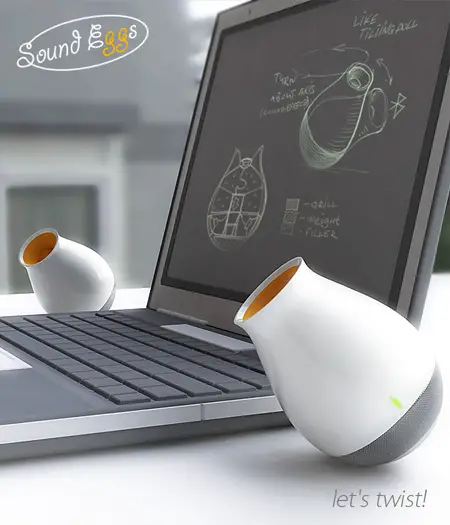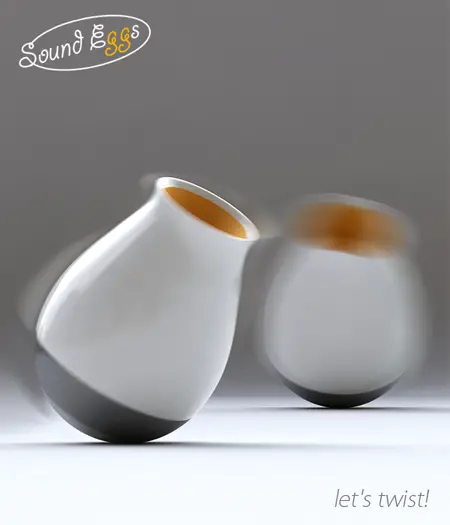 Designer : Ilshat Garipov
---
Avery Holleman, designed this Smart Switch as a part of his senior thesis in Industrial Design. His goal was to create a system that could be easily installed into an existing home, allowing the user to control and monitor the power through the entire house. This amazing system allows you to save energy and to assign amounts of power to different rooms. The system is consisted of four main parts. The first is consisted of the smart power outlets that can be programmed and controlled, the second are the smart switches that can display power usage and control multiple outlets and lights, the third is a master switch which gives detailed power usage over time and gives control over the whole system and the last but not least is a remote which is used to program the system.
All of this is made simple with a universal icon based touch interface. The system's technology utilizes power line communication, which makes it easy to connect to the wires already existing in your house. It's also an energy saver too, due to the e-ink display which uses very little amounts of power.
Designer: Avery Holleman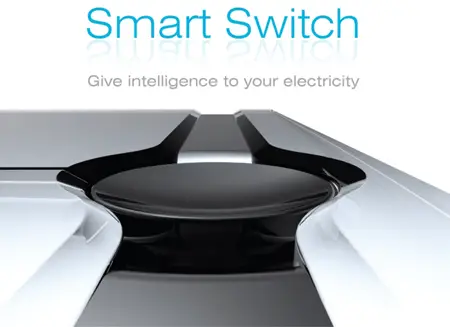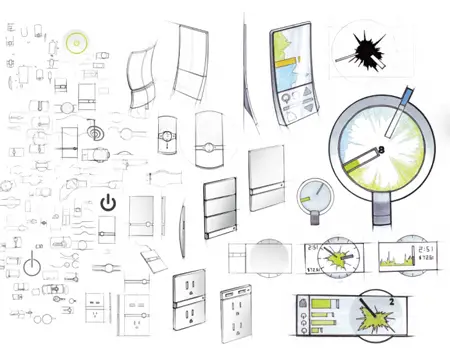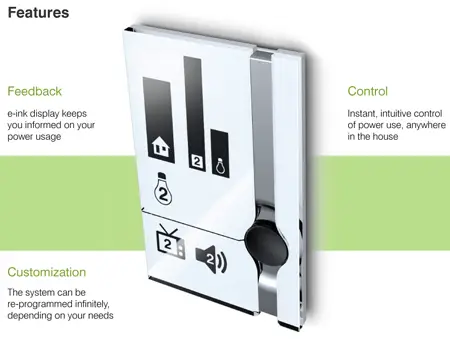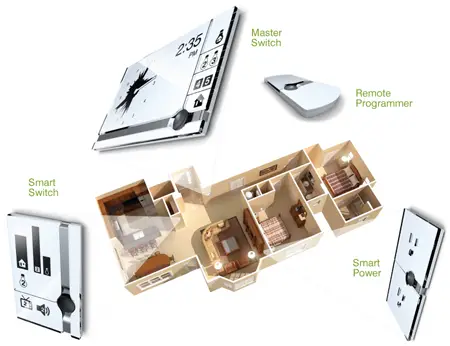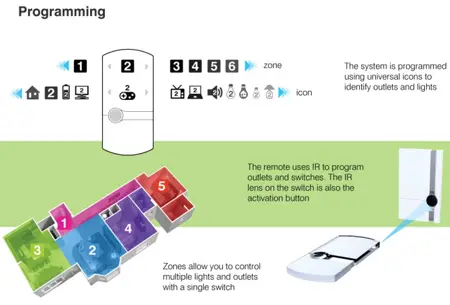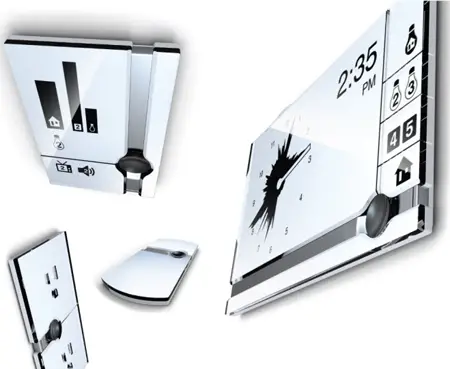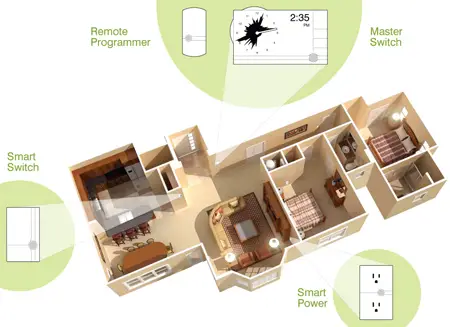 ---