Standard wheeled bags are not designed to go off-road, they would fall over when dragged across rough terrain. Trailpod is an all-terrain holdall with innovative wheels that can roll where no luggage has rolled before. This modular bag can go anywhere; thanks to its all-terrain wheels, this adaptable holdall can go around the world of grass, mud, gravel, and curbs.
This travel bag features extra strong exoskeleton structure so that you can enjoy outdoor adventures at the fullest. Those 3 big, rugged wheels and modular bag system can easily adapt to your activities. It's hard wearing fabrics that protect your stuff safely. It features 60-liter storage capacity and includes removable bags and netting compartments where you can carry everything you need. The rotating handle can be folded down, while the frame is collapsible to make sure Trailpod fits nicely in the trunk of your car or can be compactly stored at home.
From : Trailpod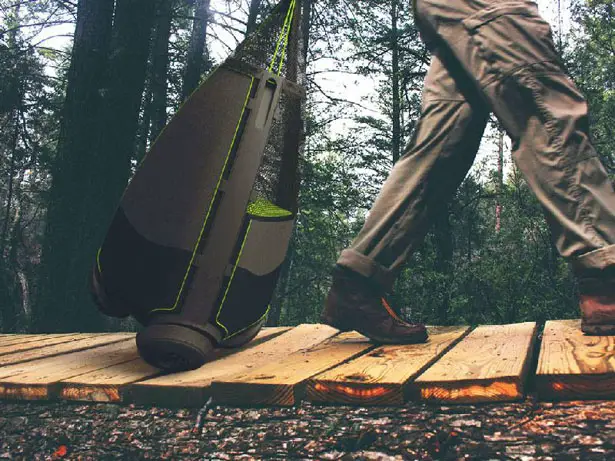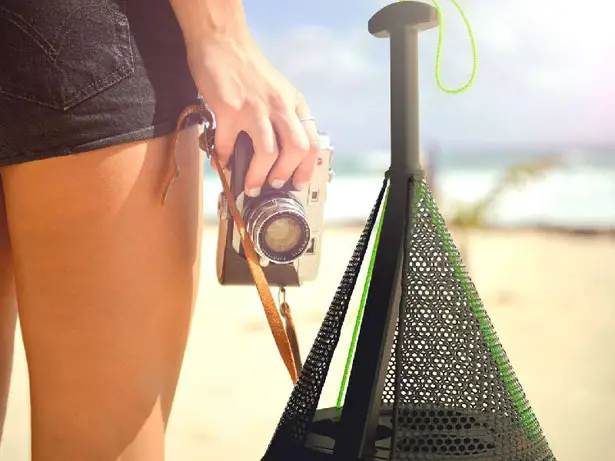 Featuring patented Camba wheel technology, Trailpod allows you to carry heavy gear over uneven ground. Camba's suspension combines a hemispherical wheel with floating independent axle system to spread the load evenly so that Trailpod don't sink or dig into soft surfaces. The floating axle allows the wheel the overcome problems that smaller fixed axles can't handle. Thanks to rotatable pull handle, there's no more awkward wrist strain.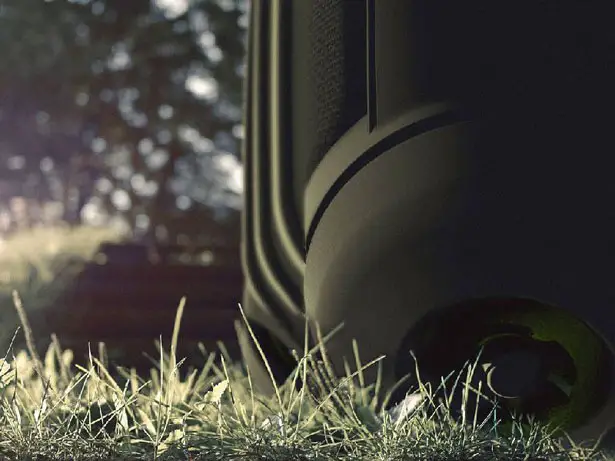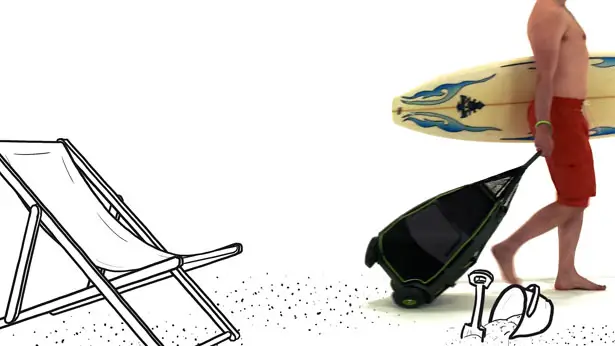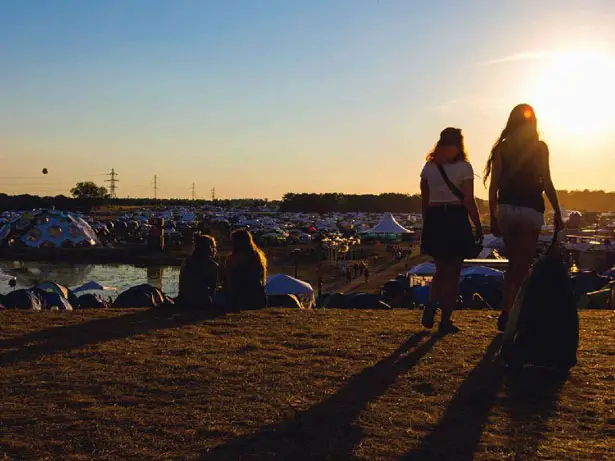 Tuvie has received "Trailpod Revolutionary All-Terrain Holdall" project from our 'Submit A Design' feature, where we welcome our readers to submit their design/concept for publication.
---
eSSAGe Massage Suit is a conceptual design of an industrial design student at Art Institute of Philadelphia. It's been designed as part of class project to design a high tech, high touch product design. eSSAGE, a wireless massage suit unit with Wi-Fi capabilities and remote control so that the person wearing it can receive a massage from anyone in the world, or just set it to run an automated massage pattern.
Wi-Fi signals from across the world can be transmitted by whomever is at the controls to give a soothing massage. Tiny micro controllers then translate these signals into pure comfort from anywhere in the world with internet access. Using our patent pending EAP massage pads, eSSAGE massage suit is able to deliver a precise and accurate massage as if they hands were right there on your skin.
Designer : Andre Cofield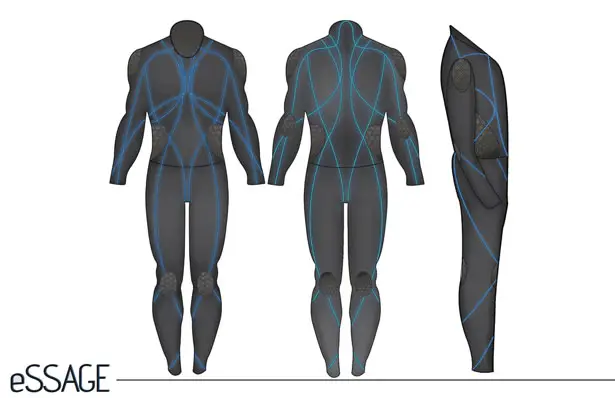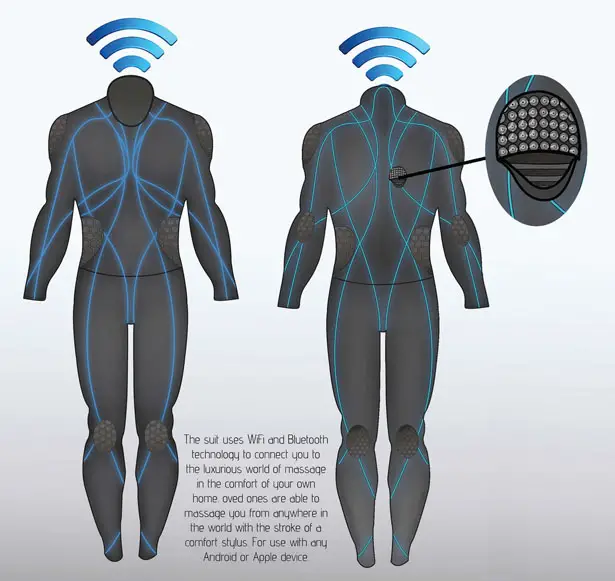 The eSSAGE's innermost layer is made out of Antimicrobial Polypropylene to resist odors and eliminate the need for machine wash, a simple wipe down will do. In between the outer layer and inner layer the massage pads and skin grafts are located in sectioned pockets to maintain flexibility while using the suit.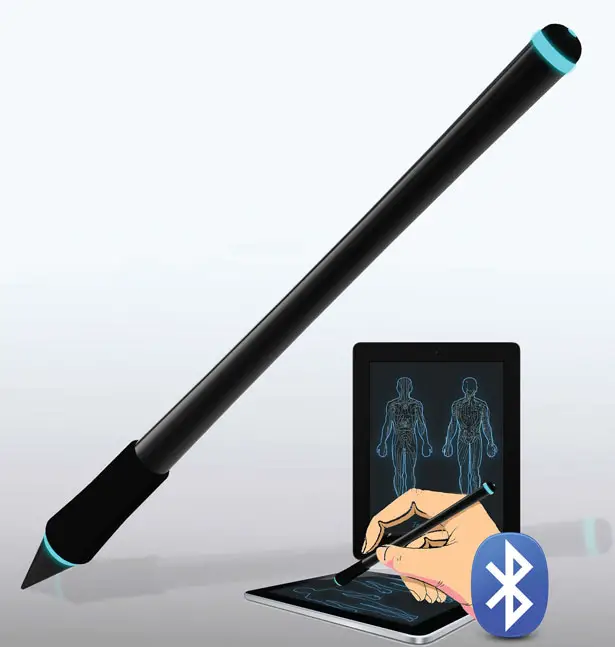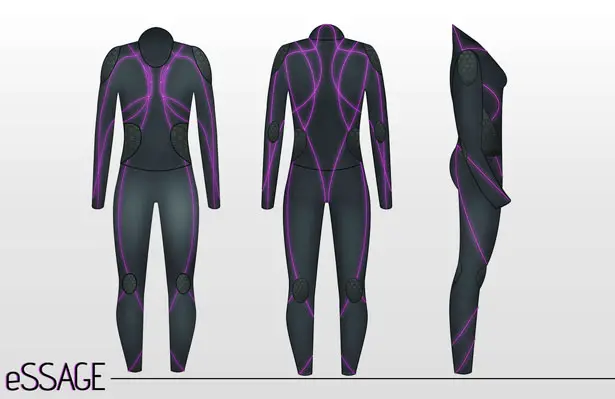 Tuvie has received "eSSAGE Massage Suit" from our 'Submit A Design' feature, where we welcome our readers to submit their design/concept for publication.
---
The Water Stone faucet and sink system designed by Omer Sagiv, combines innovation and elegance, not only by it looks but also because of the the playful control mechanism designed by Touch360 and Smith Newnam – a new innovative way to interact with water and light. Drawing inspiration from the ripples on the water's surface, the faucet creates a strong visual relationship between the user's interaction with it, and with the water flow and temperature. The movement of the ball on the ripple surface controls the flow and the water temperature and the surface color indicates actual temperature. The Water Stone system is handcrafted and would be available only for orders as a limited addition.
Designer : Omer Sagiv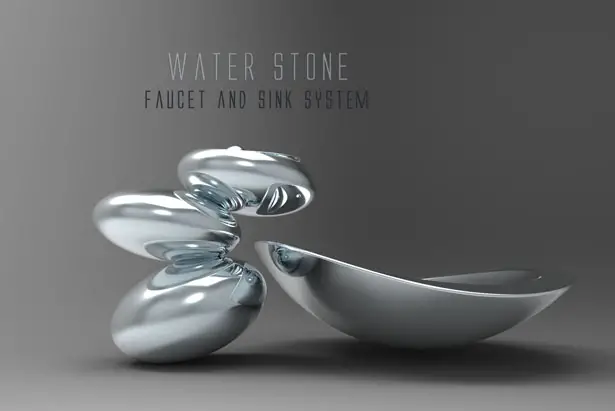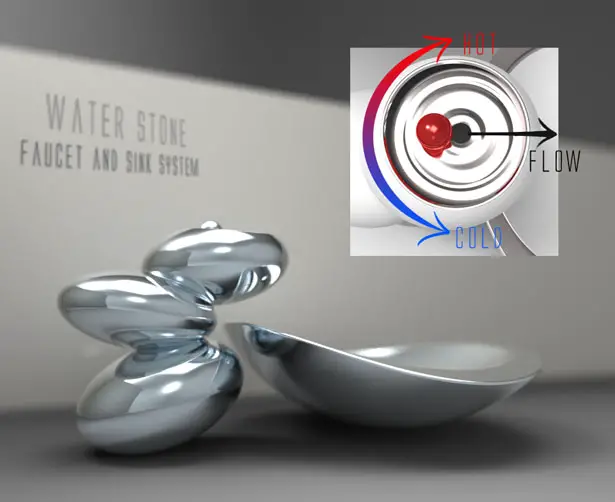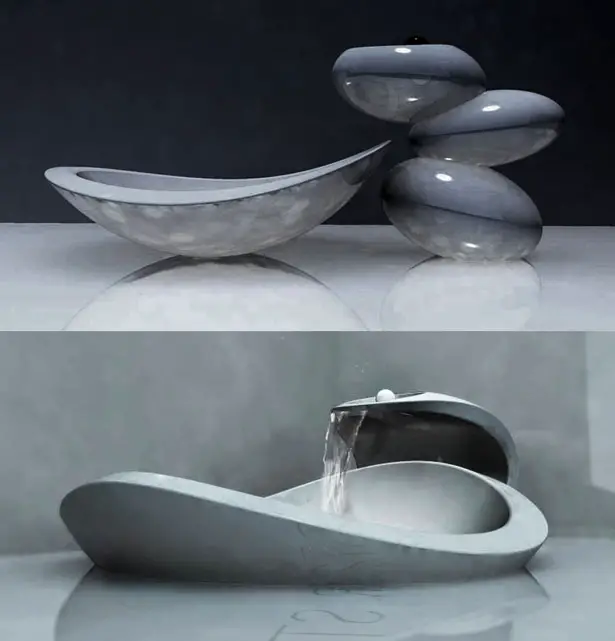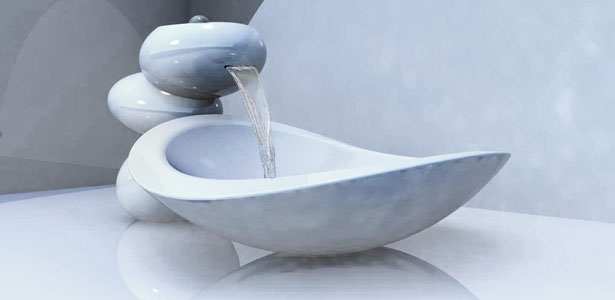 Tuvie has received this project from our 'Submit A Design' feature, where we welcome our readers to submit their design/concept for publication.
---