Could Powerpack365 be the next generation power supply? Well, according to Phil Pauley, this concept is a revolution in portable power supply as part of "Mobile/Smart Grid" application framework that communicates directly with a central national infrastructure to maintain lifecycle management. Powerpack365 power supply has been designed in a range of sizes to suit all applications from mobile to domestic scales. This smart power supply provides electrical item management for up to 365 days or a year of continual use.
Designer : Philip Pauley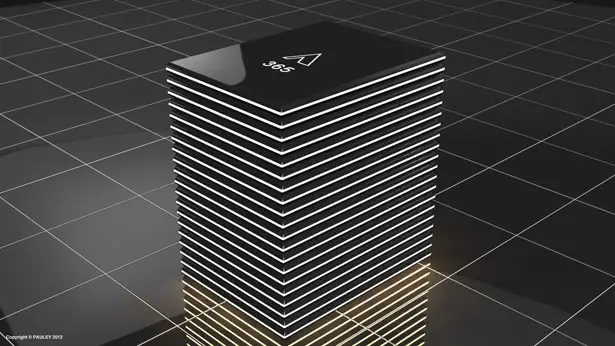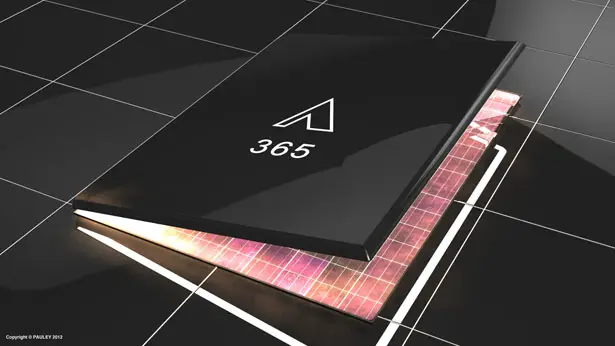 Basically Powerpack365 system consists of an arrangement of solar cells and light emitting technology facing each other within an enclosed case. These solar cells generate twice the amount of power required from the light source in this way the extra energy can be utilized to power third party devices. The power pack rides pillion attaching to the back of third party devices and the power is transferred wirelessly directly into your gadgets such as cell phones, laptops, tablets, or even flat screen TVs. For a larger scale domestic use, user can install racking systems similar to tall fridge freezers in a room within any home to act as independent electrical power supply.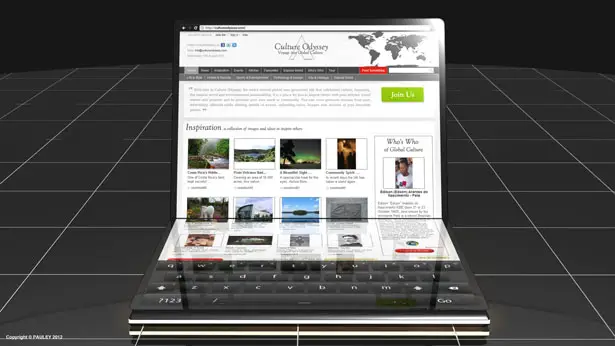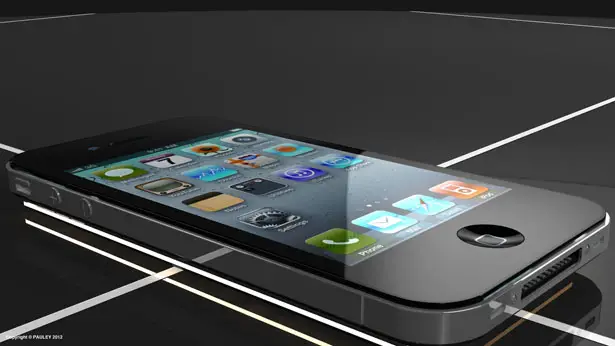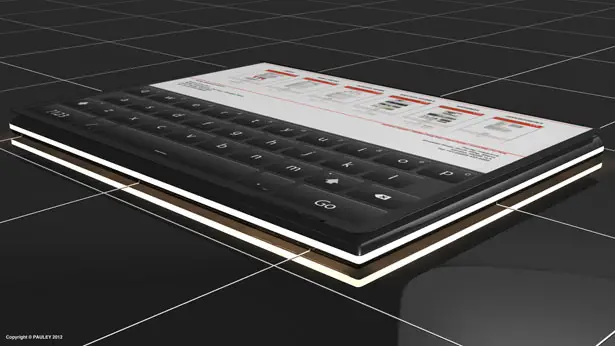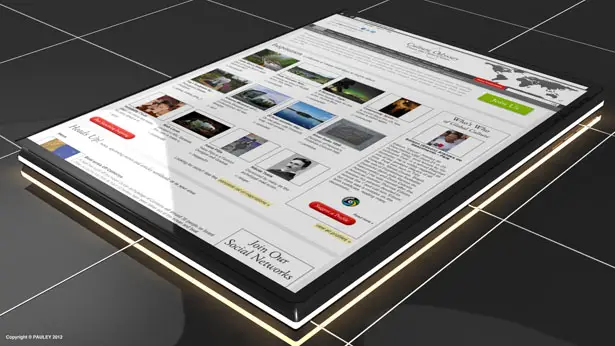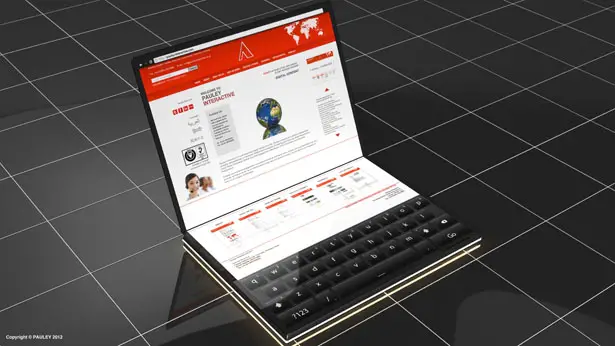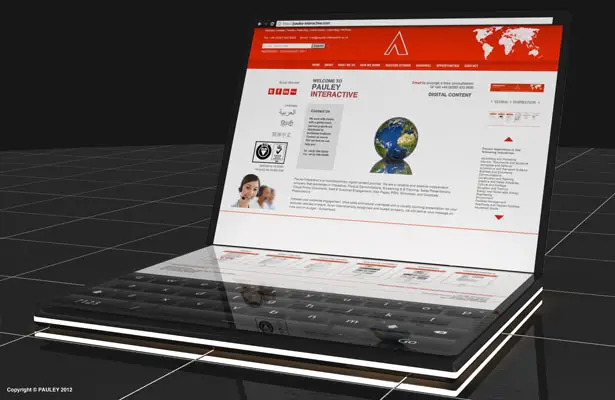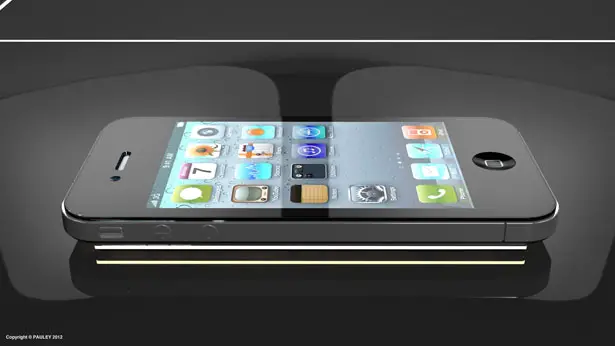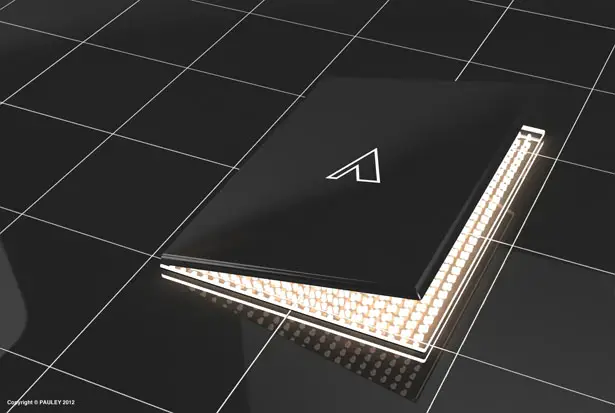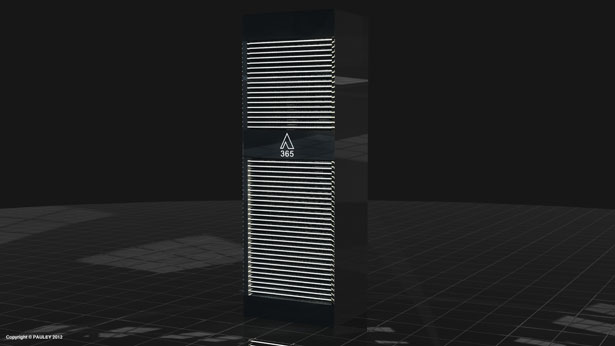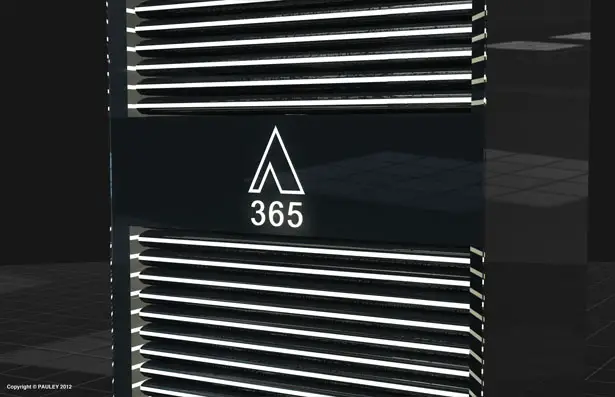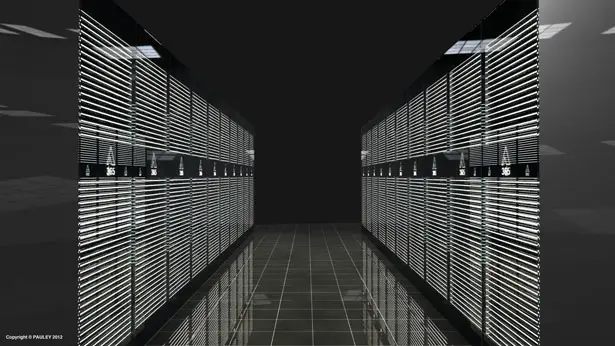 Tuvie has received "Powerpack365 Power Supply" from our 'Submit A Design' feature, where we welcome our readers to submit their design/concept for publication.
---
Montague Paratrooper Folding bike is a badass bike, it's tough and ready for just about anything, you can drop it from the sky, ride it on variety of terrain, or stash in your trunk for the ride home. This is one of many models that Montague offers, the patented folding design has been designed and developed to allow airborne soldiers to drop it out of airplanes or choppers and into combat, yes, these bikes are used by American military paratroopers, so the quality is unquestionable. This bike offers 24-speeds and front & rear mechanical disc brakes, durability, and load bearing capabilities. This folding bike is also an ideal vehicle for everyday commuters, fold it into a compact and portable package where space is limited.
The folding mechanism can be done thanks to patented CLIX System that allows you to fold the bike in less than 20 seconds without any tools. Simply flip the CLIX quick release lever on the top tube to unfold the bike.
From : Montague Bikes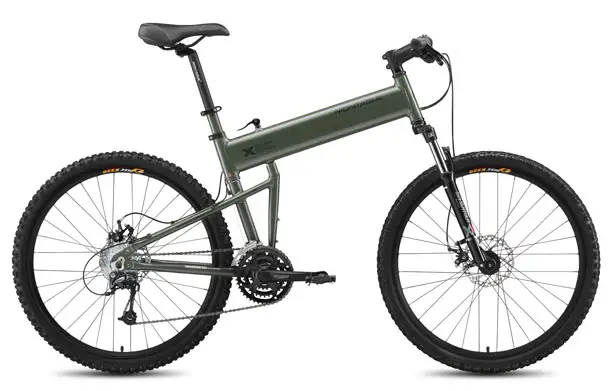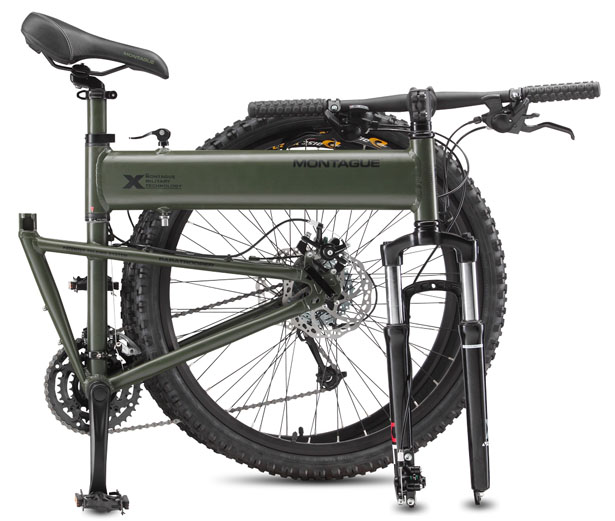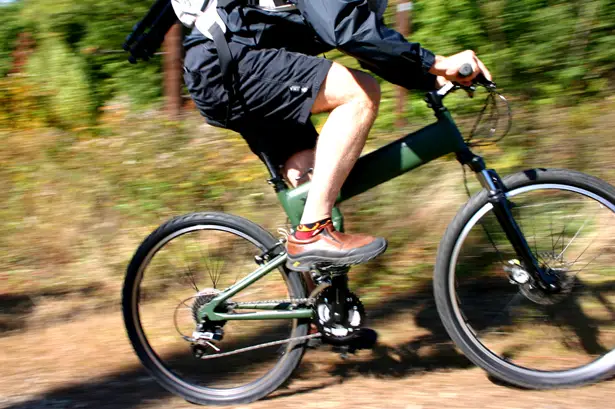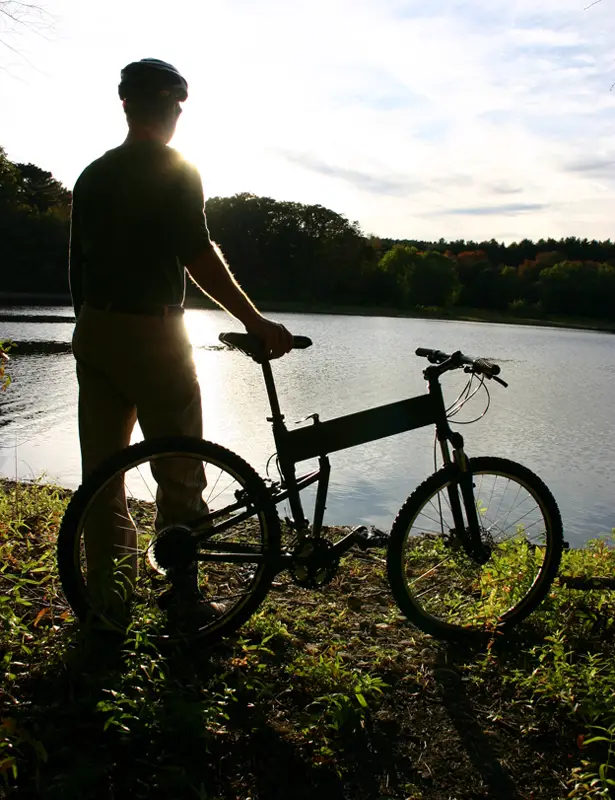 ---
Sony Circle Sound Speakers offer you unique visual appearance that allows it to deliver 360-degree circle sound. Fill the room with music using your gadgets such as smartphone, iPhone, or iPod in stylish way. Sony Circle Sound Speakers feature audio diffusion technology that delivers circle sound, thus enabling the music always sound great no matter where you are. Sony releases 2 versions of these speakers: SRS-BTV25 and RDP-V20iP. [Buy It Here]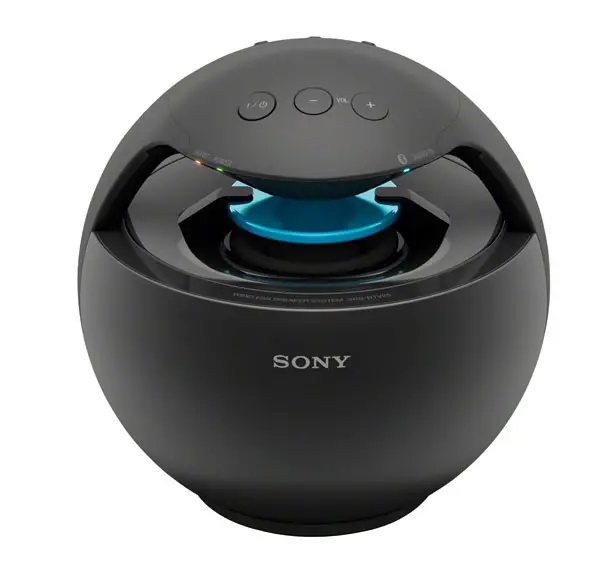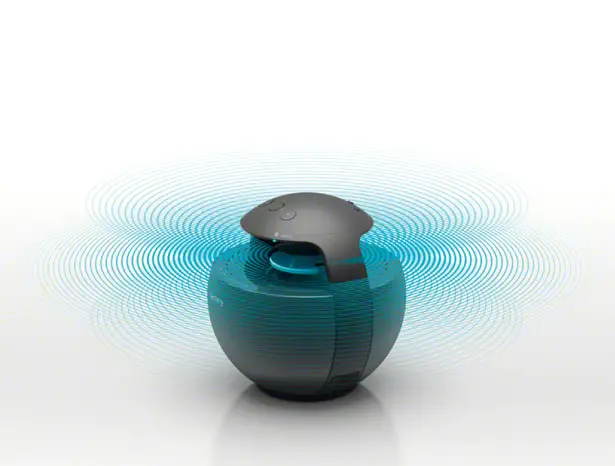 SRS-BTV25 features 360-degree circle sound technology and Bluetooth wireless music streaming to provide easy connection between the speakers and your devices. Once you establish a connection, play the music! Wireless means no cables; this unit can go in any room and be moved easily without any hassle. If you love throwing a party, this should be the perfect music machine to spice up the party. The special bass-boost function ensures party-perfect beats that will not be drowned out by the crowd. If you have other devices with no Bluetooth technology, you can use the Audio in Port and the mini-jack to connect your device to these speakers. For optimum experience, Sony Circle Sound Speakers can also charge your gadget up while you're listening the music via its USB charging port.
Sony Circle Sound Speakers SRS-BTV25 have been designed in technically sophisticated yet very stylish, making it blends perfectly at any home décor. You will also be still presented with two color choices: black or white.
Sony Circle Sound Speakers RDP-V20iP uses the same 360-degree Circle Sound technology but acts as a charger and speaker dock for iPhone and iPod models and is controlled via the supplied remote.
It's truly mobile thanks to an internal, rechargeable battery good for approximately 5 hours of playback. It's perfect to move around – enjoy music anywhere in the house. Since this unit shares the same DNA as SRS-BTV25, the sophisticated bass boost offers the same power as SRS-BTV25. Available in a choice of black, white or red finish. [Buy It Here]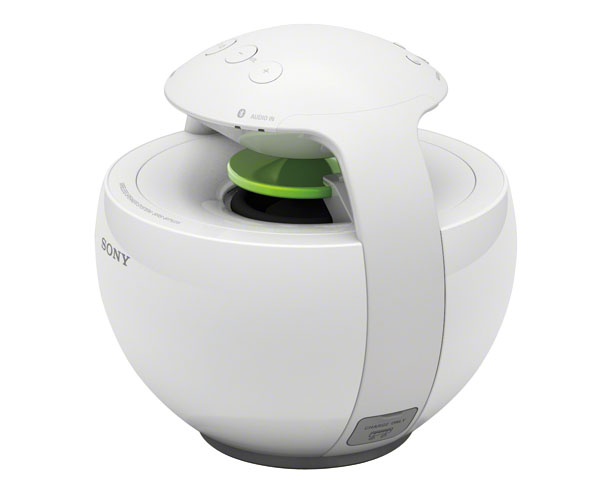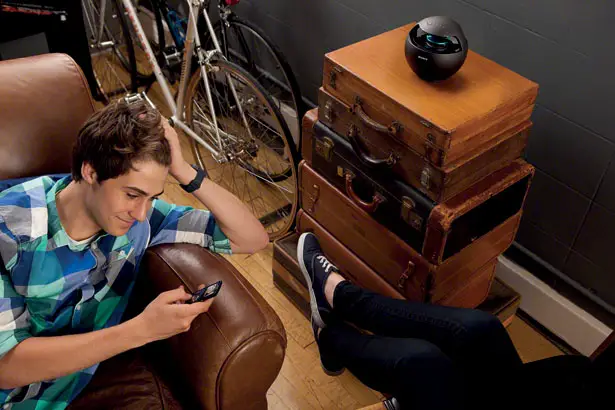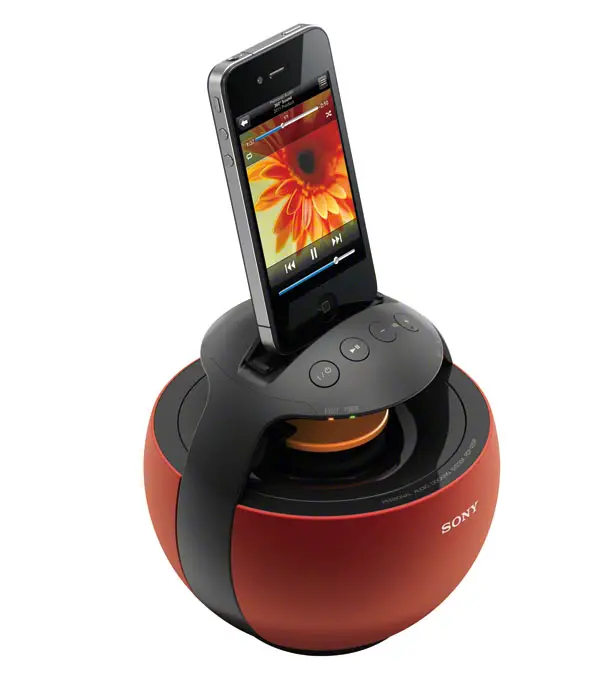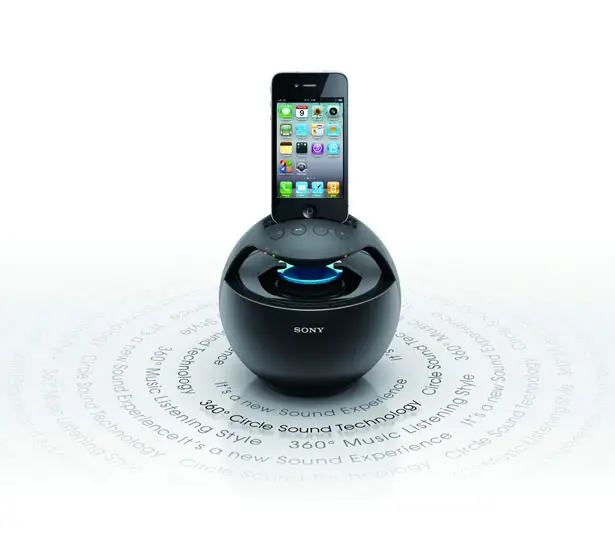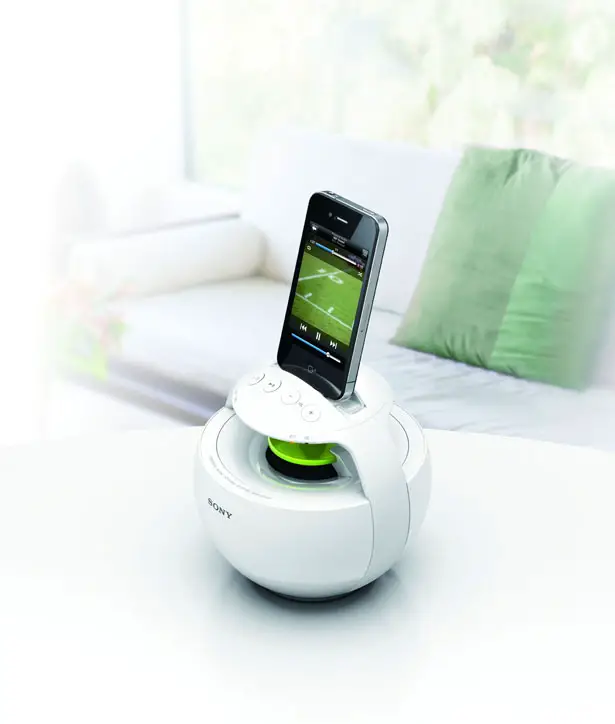 ---