Scientists from the University of Liverpool have upgraded an everyday wind turbine with innovative set of spinning solar blades. The entire team, led by Dr. Joe King, unveiled an innovative solution to perplex critics who state wind turbines are useful only while the wind is blowing. Well, their design even doubles the functionality of conventional turbines by integrating photovoltaic technology. The team however faced some problems. There was a real anxiety that the turbines could blind aircraft pilots and anyone living in the vicinity. Besides this, on hot days, the turbines would create lethal solar rays, which could set buildings on fire if concentrated. In order to cope up with such issues, scientists invented a tinted solar panel that does not mirror sunbeams. The team is now resolving on where to install their model solar wind turbine. "We are confident that we could transform the world's vital renewable energy needs", said Dr. King.
Designer : Scientists from the University of Liverpool via [Inhabitat]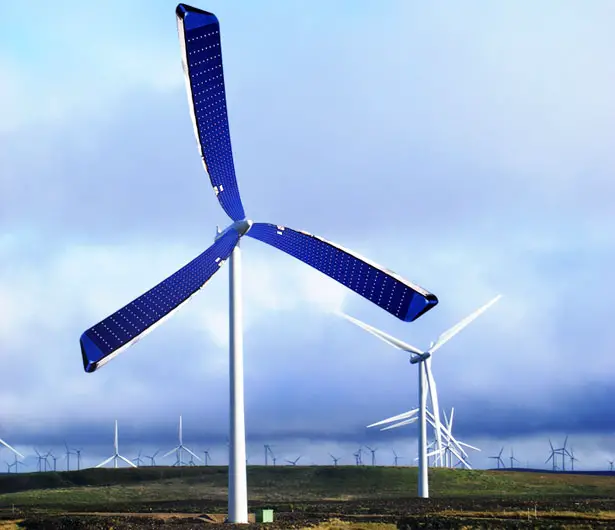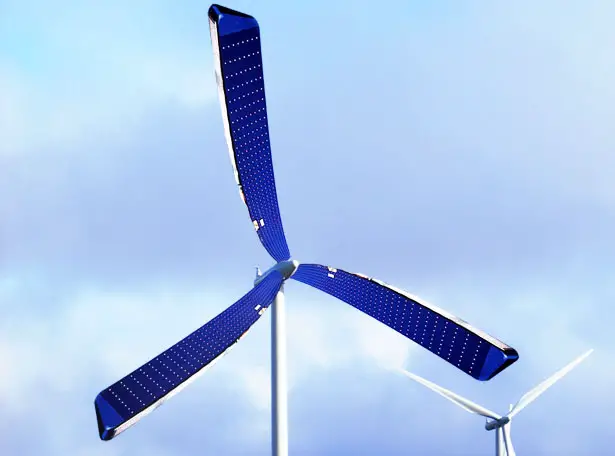 ---
Cruising in the city is easier when you ride Birò Personal Electric Vehicle. Its compact size makes it easy to navigate through urban traffic as well as park in scooter spaces, practical and smart. You can save a lot of time and be in a place you need to be on-time, this vehicle can hold your stuff inside its internal compartments, spacious enough to carry items for your everyday life. Even though it features compact body, it's been designed with 2 seats, side by side, so that you can travel with a friend or whomever you choose.
Enjoy quiet ride, thanks to 4 agile wheels and two 100% electric brushless motors which are mounted on the 2 rear wheels. It doesn't have transmission system, therefore, it eliminates additional weight and reduces maintenance costs. This little guy not only saves you money, but also is great to drive. You can activate the Boost lever to get extra acceleration for moving off or traveling up to those steeper hills.
Designer : Estrima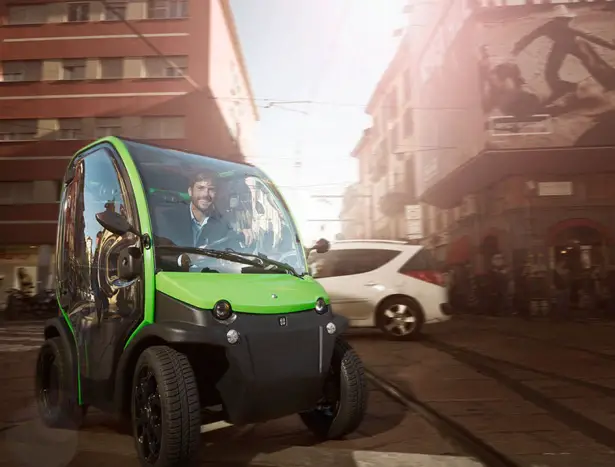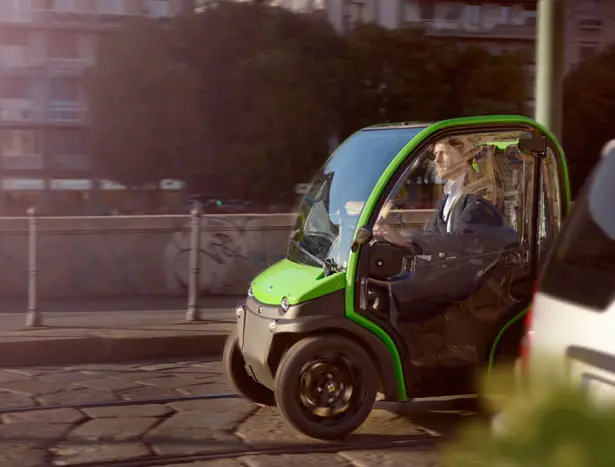 Your safety should be main priority, that's why Birò Personal Electric Vehicle is equipped with 4 disk brakes and the frame is manufactured in 3mm steel tubing to create strong cabin and as resistant as possible. The side doors, headrests, and armrests on both sides keep you comfortable and feel protected, this vehicle has everything that you need in ultra compact space. The cabin is almost 100% transparent to provide you with 345-degree vision. You would love the fact that the roof and hardened back windscreen can be opened, even the polycarbonate doors are removable to let the air in during hotter weather.
One of many great features is the removable electric battery system. Once you park your Birò, you can easily remove the battery unit and take it indoor for a recharge. It's a useful feature that allows you to drive further every single day. Enjoy travel in a green way with great freedom.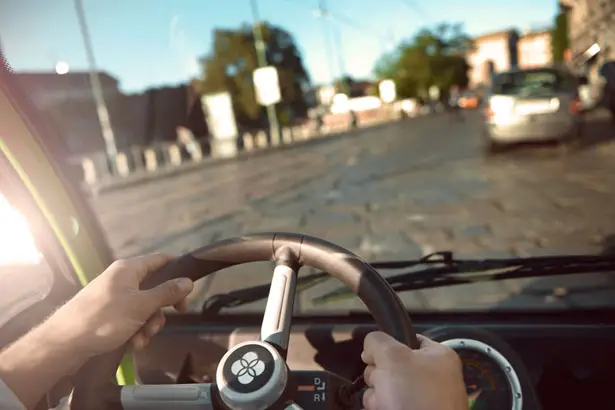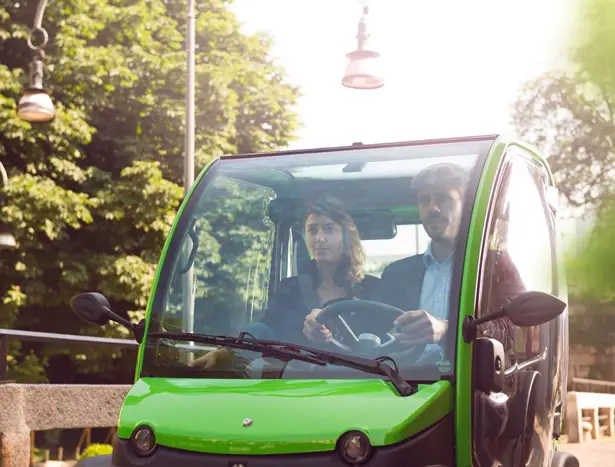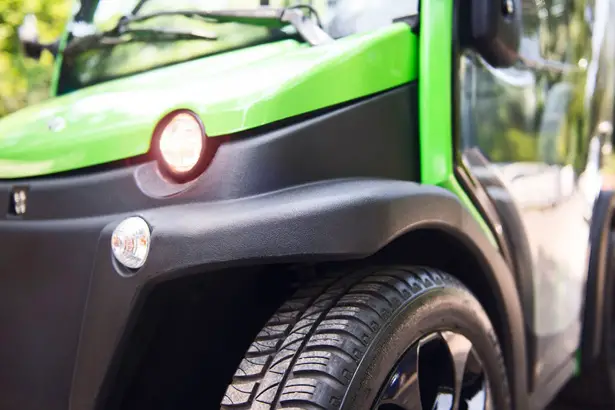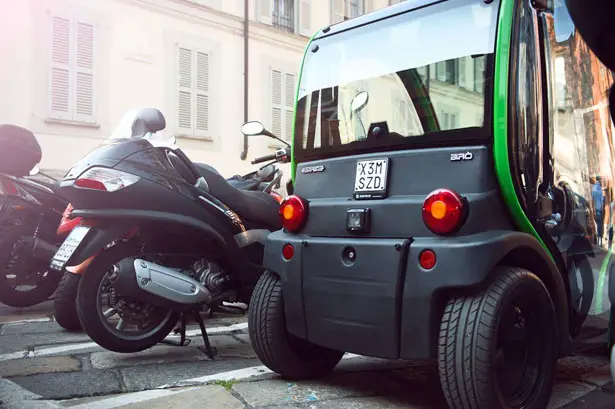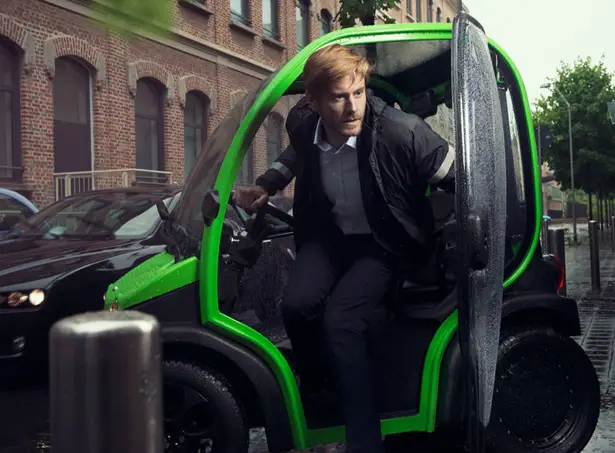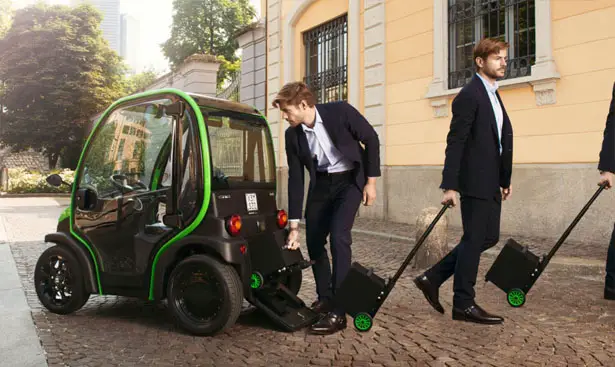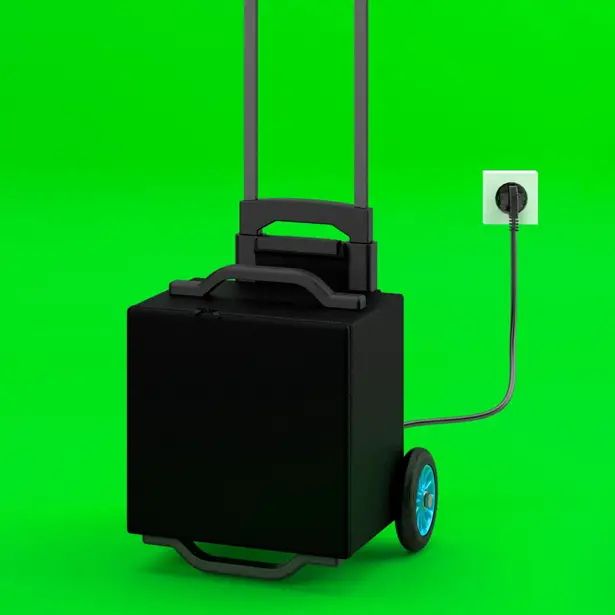 ---
Futuristic Tokyoflash Kisai Clone LED Watch comes with fun and cryptic way to read the time, it's been genetically modified to bring you one of a kind geeky watch. This watch is housed in unique constructed case with silicone strap, it has 2 time modes, alarm, date, as well as light-up animation.
Just in case you love the look of this watch but hate that you need to use secret method to read the time, well, just like we said above, it comes with 2 time modes: turning mode and flashing mode. Both modes are actually easy to understand time, pre-programmed into Kisai Clone. When in Turning Mode, the LED indicator rotates around the face highlighting 3 lines in turn that indicate hour and minutes, just like those numbers on a clock. When in Flashing Mode, LED lines display hours and minutes at a glance (we believe this is what you want), the lit line shows the hour while the flashing line indicates 5 minute groups and those 4 dots indicate exact minutes of 1 to 4.
Designer : Tokyoflash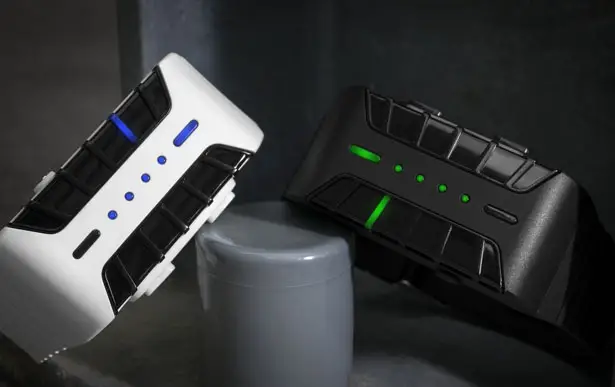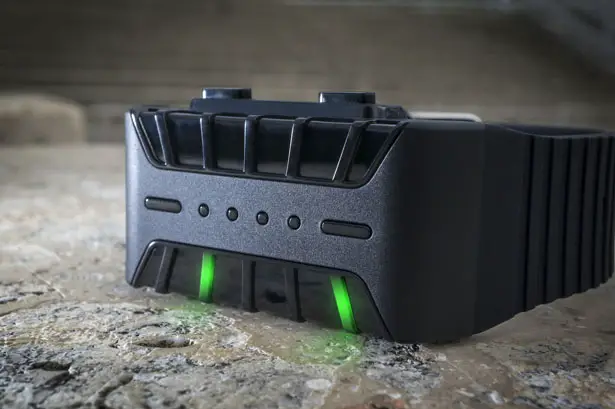 Available in black and white with blue or green LEDs, this watch features clean matte surfaces with deep gloss detail on gorgeous smoked lenses. You can view the date the same way you view the time, simply press upper button twice. The cool animation looks like an alien space craft which can be set to turn on every 15 minutes between 6pm and midnight, pretty cool, heh?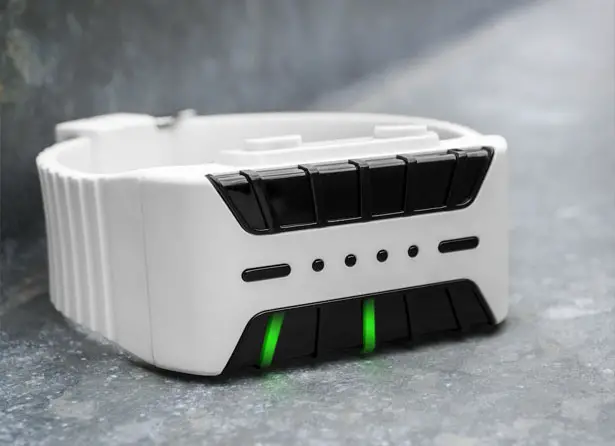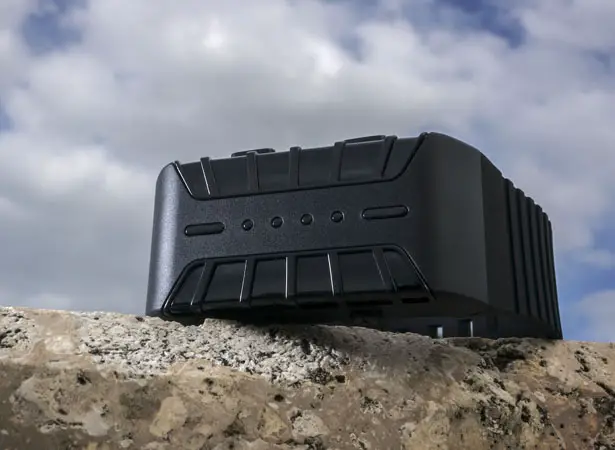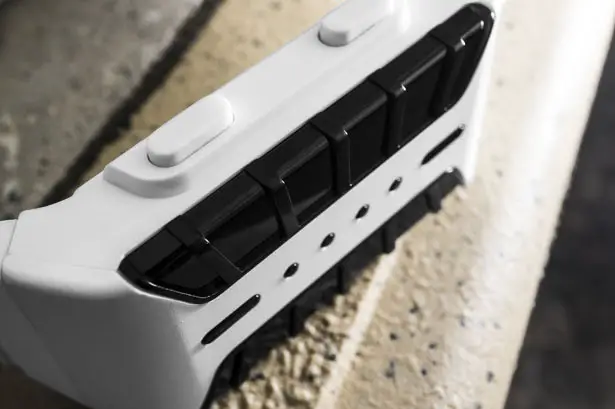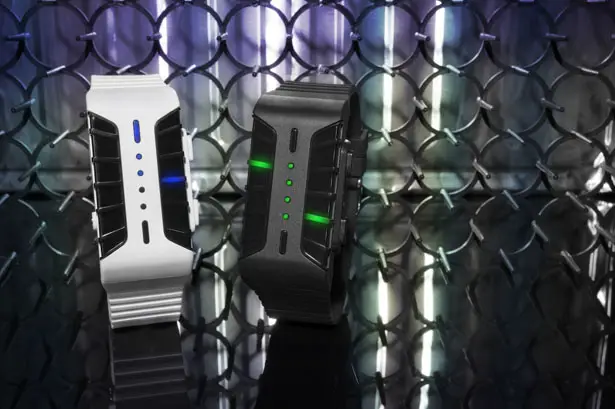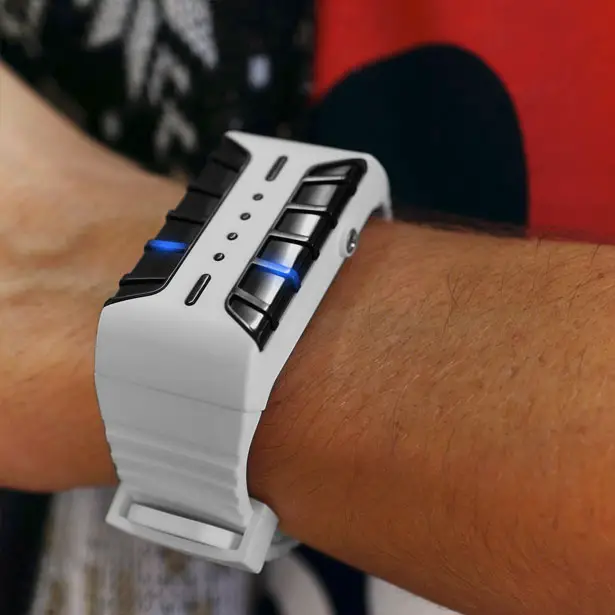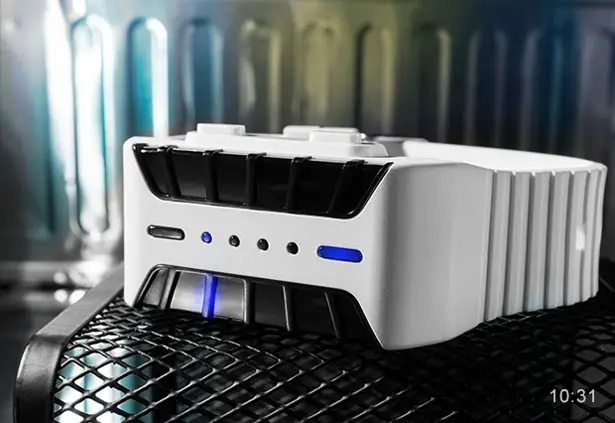 Tuvie has received "Tokyoflash Kisai Clone LED Watch" project from our 'Submit A Design' feature, where we welcome our readers to submit their design/concept for publication.
---