Finally, Pinifarina Sintesi is fully revealed and gong to on display at Geneva Motor Show 2008. Sintesi concept car is a four door vehicle with an advanced fuel cell power source. The Sintesi (means 'synthesis' in Italian) which describe the attributes of the concept. The beauty, sportiness and functionality combine into one. Pinifarina designed Sintesi to predict the future of car design, stylist, comfort, practicality, and power.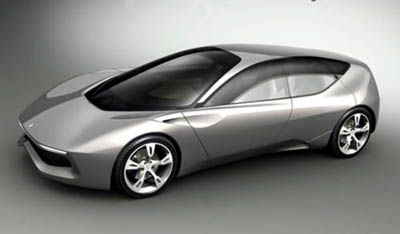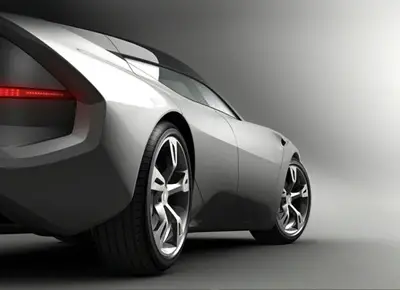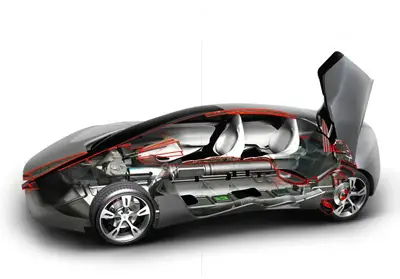 Designer : pinifarina sintesi
---
The rising cost of fuel has become a big matter of concern these days. Adding up to this is the increasing amount of pollution in the city, all of which contributes to depleting the quality of air. Based on Department of Transport (England) 55 percent of UK emissions results from cars and taxis, while the remaining from coal burning as well as lorry exhaust. To deal with such situations, OPTI driverless taxi intends to create another mode of transport that not only reduces emissions but transports people within city environments. This project has been proposed for people commuting to London. The concept is pretty simple. This vehicle, acting as a taxi or bus, would have hire points at central bus as well as train stations. Lithium ion batteries located within the chassis floor is the main source of power for the vehicle. The shape of the vehicle is small as to accommodate for short voyages. The seating position has been designed to be upright instead of laid back to design a smaller vehicle.
Designer : Paul Piliste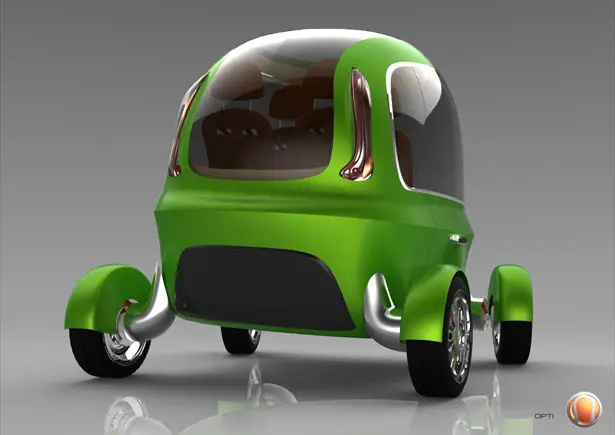 Another interesting feature of this vehicle is that, it is equipped with satellite navigation, proximity lasers, parking sensors as well as cameras, which make the OPTI, available 24 hours a day. The payment method appears to be via credit or debit card, generally verified using 3G. This purges robbery of the vehicle. Perhaps, the 3G is used to check the vehicles location for safety purpose. Even though OPTI driverless taxi is intended for 2025, but I hope that it arrives here sooner.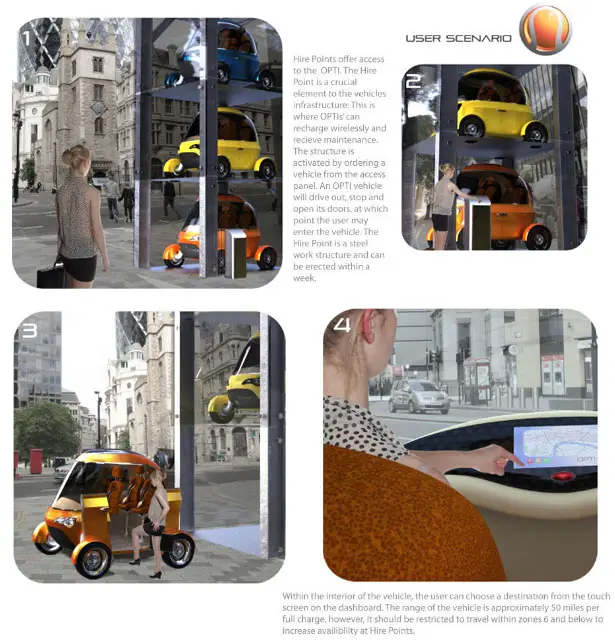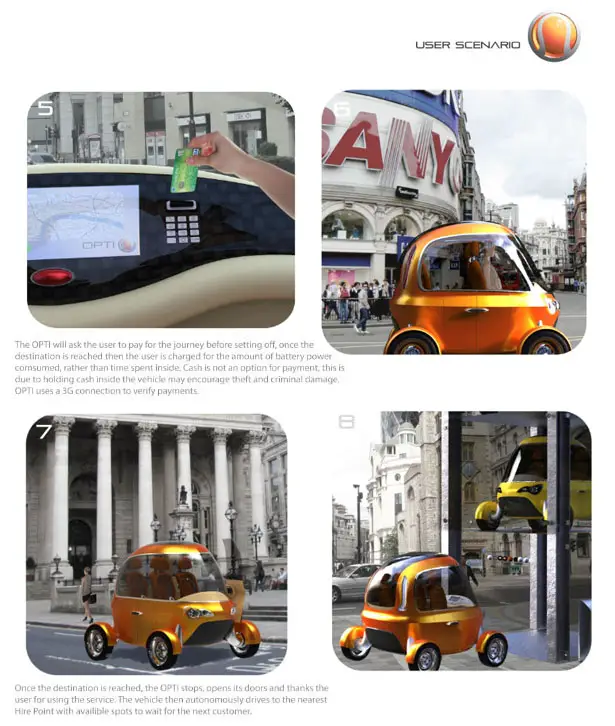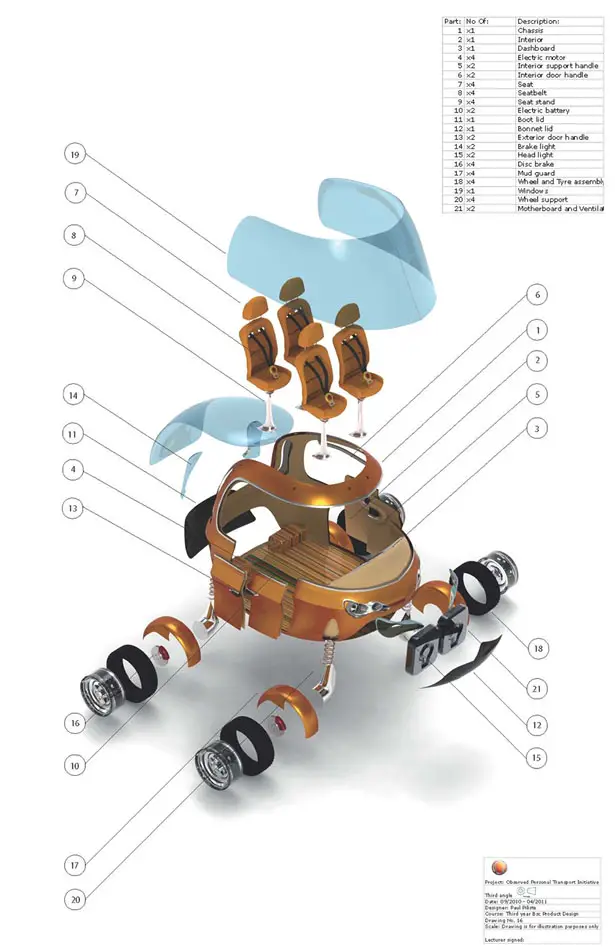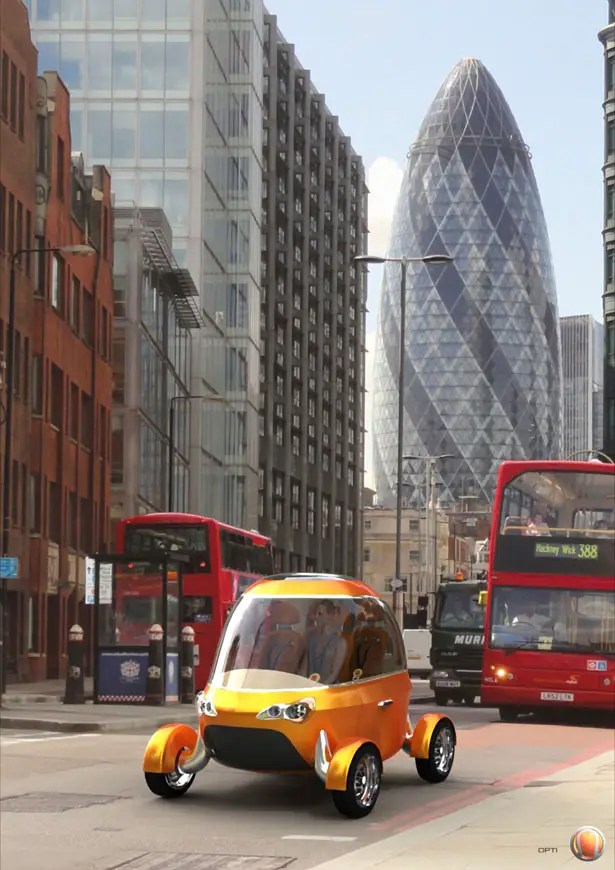 Tuvie has received this project from our 'Submit A Design' feature, where we welcome our readers to submit their design/concept for publication.
---
A modular concept smartphone called Ara Phonebloks might reduce electronic waste. Do you know that millions of mobile phones are throw away because they are broken or obsolete? Most of the time, the case within each phone is that it requires parts replacement or upgrade while everything else works just fine. Unfortunately, most phones are thrown out simply because they are not designed to be upgraded or repaired. So, why not develop a modular smartphone where you can compose the components according to your needs? Each component can be clicked together, each component has its own function such as Bluetooth, WiFi, display, battery, etc.
Just in case one of those components doesn't work, all you need to do is simply replace that particular part and your phone works again. In this way, you can personalize your mobile phone, for example if you love taking photos, why not go for best camera component? Or if you use cloud storage, you don't need too many storage components, need more battery life? Easy, choose or add battery component. You can support the project here.
From : Phonebloks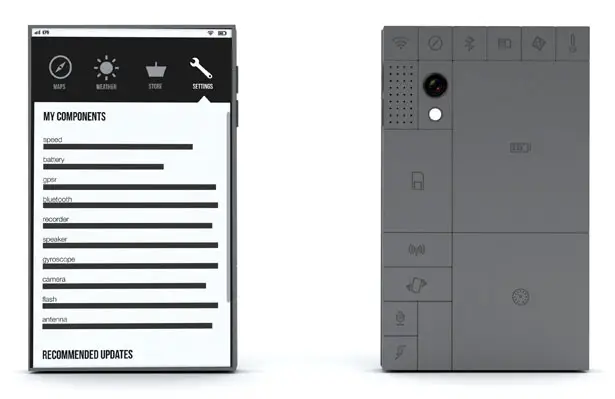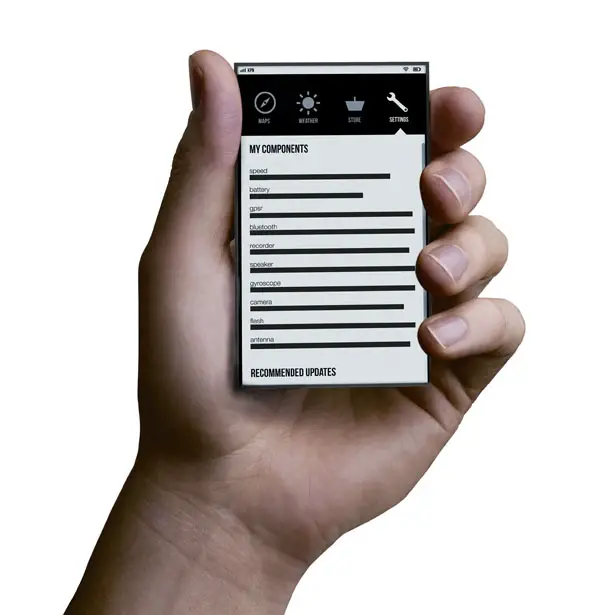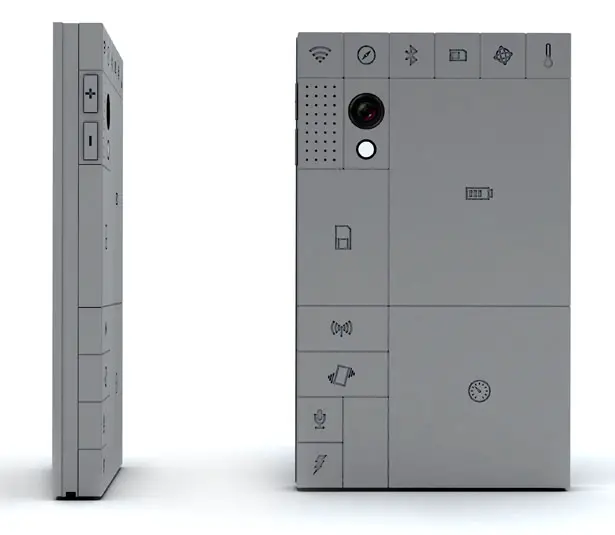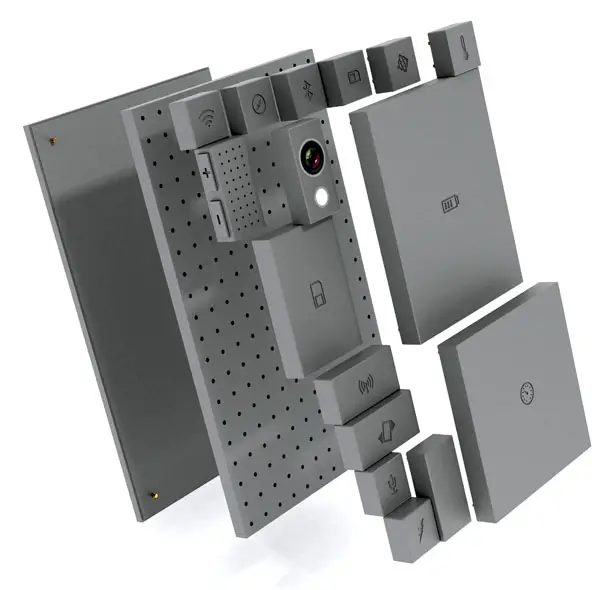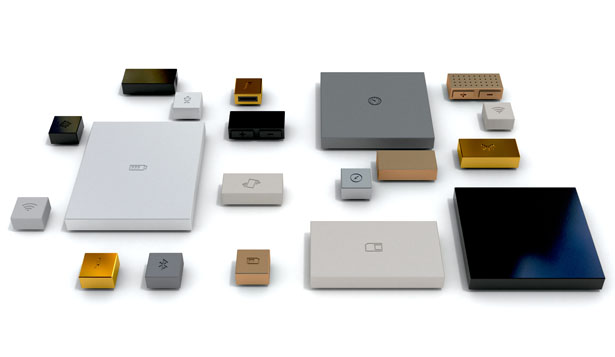 ---