Envol portable desk is very handy in keeping everything neat and tidy. This concept table features modular and foldable design which provides you a more flexible desk compared to those already exists in the market. When we received this design submission, we thought … wow, could we buy this? It's a simple desk yet extremely useful.
When you work from home, you can work on your bed, sofa or at terrace its raises a serious usability issue, related to transportation, physical posture, or storage of equipment. Envol is a modular and foldable desk that lets you work anywhere inside or outside your house. Envol prioritizes case of use with folding sides and space for user's legs. The desk is locked in all 4 different positions and you can stock some basic working supplies in two different storages. Black parts are in polypropylene and sides in bent plywood. The aesthetic is very elegant and simple, the format compact when its closed. Envol is available in different colors and can match with your own personality.
Designer : Thibaut Rouganne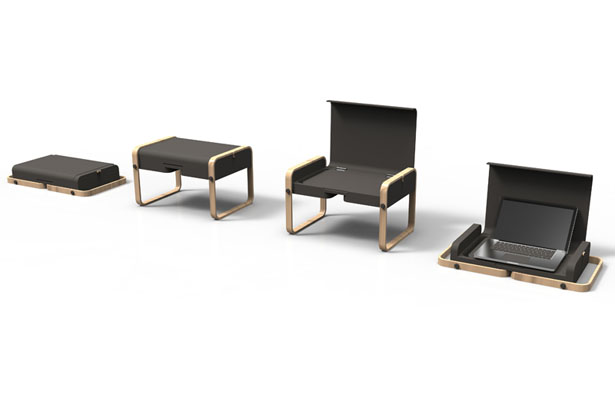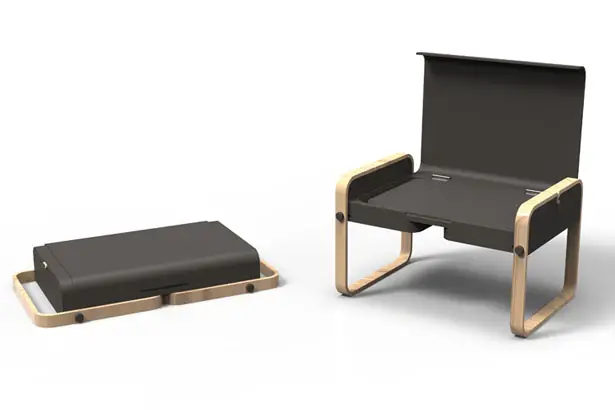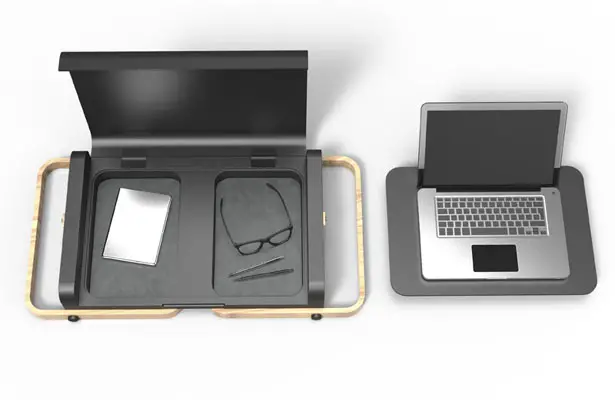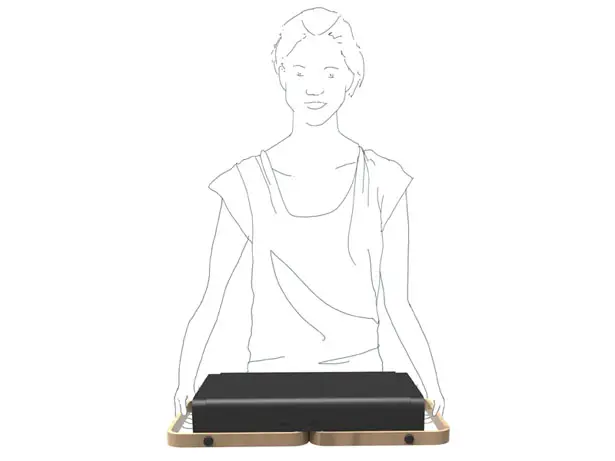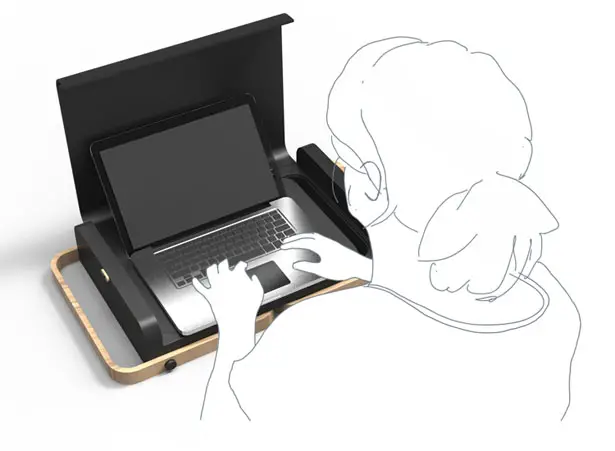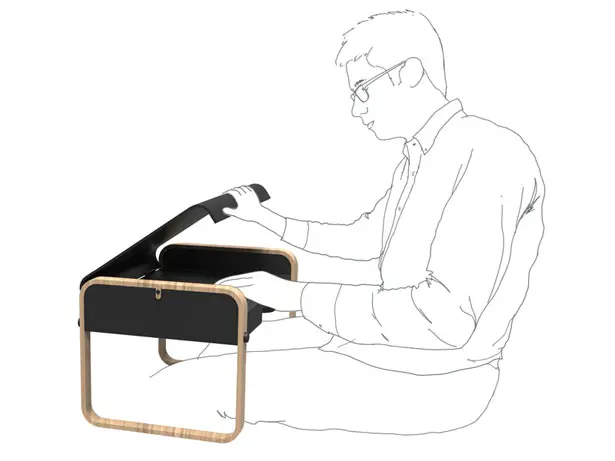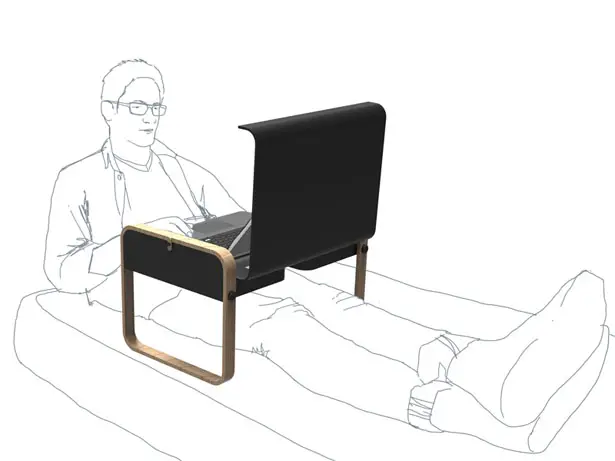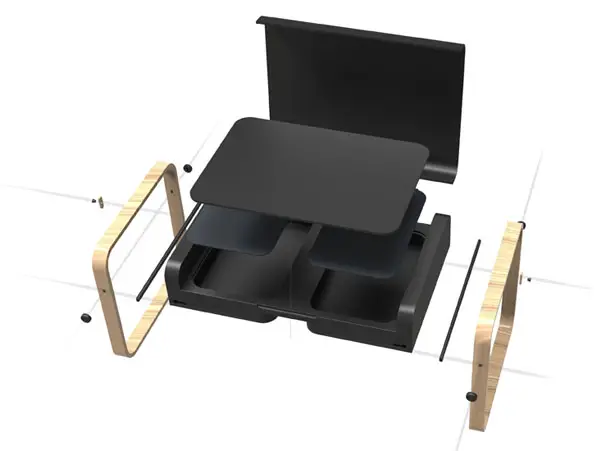 Tuvie has received "Envol Portable Desk" project from our 'Submit A Design' feature, where we welcome our readers to submit their design/concept for publication.
---
Vector Watch boasts industrial styling with chunky edges. Designed by Peter Fletcher, this concept watch is the new variation of previous watch that he designed called Supernova. For this watch, Fletcher has integrated an LCD display framed by a castellated bezel that separates the watch face into 4 hour zones. The center area becomes the mode indicators.
Time is displayed in 15-minute increment, arranged in groups of four where the hour is positioned as an analogue clock face. When at 12 o'clock position, there's a group of 15 single minutes (+ 3 x 15 minute blocks). These blocks are framed and divided by the castellated bezel. The center area is prepared to display different modes this watch has to offer, such as am/pm, alarms, chine, date, etc. It's a bit confusing, yes, we admit, it's not as easy as other watches to read, but hey, it does look pretty cool.
Designer : Peter Fletcher for Tokyoflash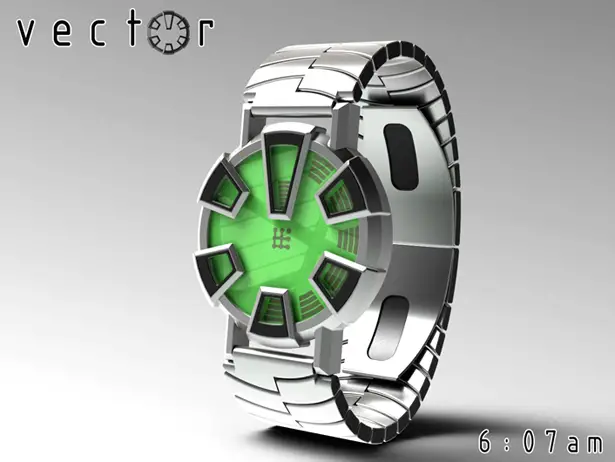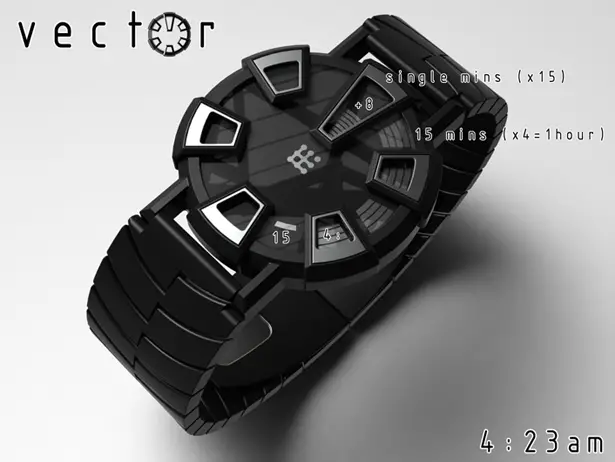 The technical and industrial style appearance would likely attract guys, from the look of watch face, it can be pretty huge watch. However, if Tokyoflash could update the design, it might look appealing to the ladies as well.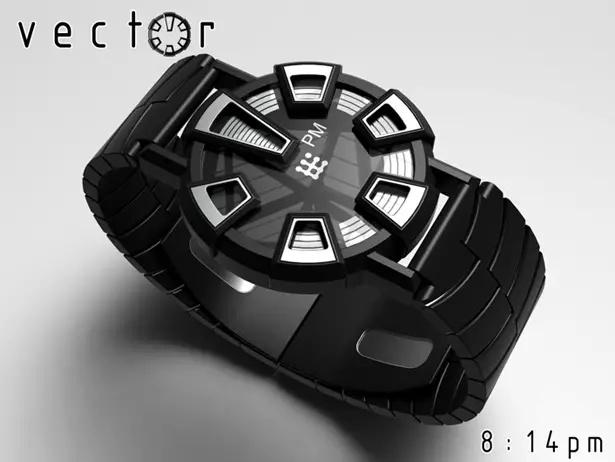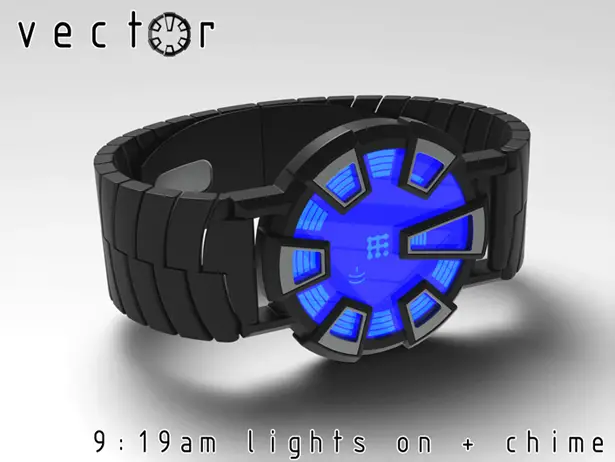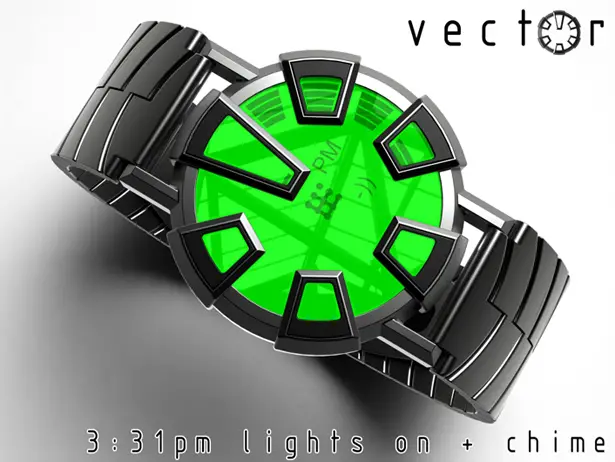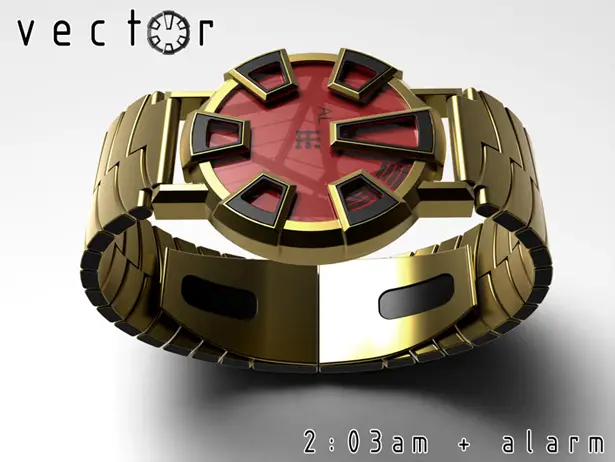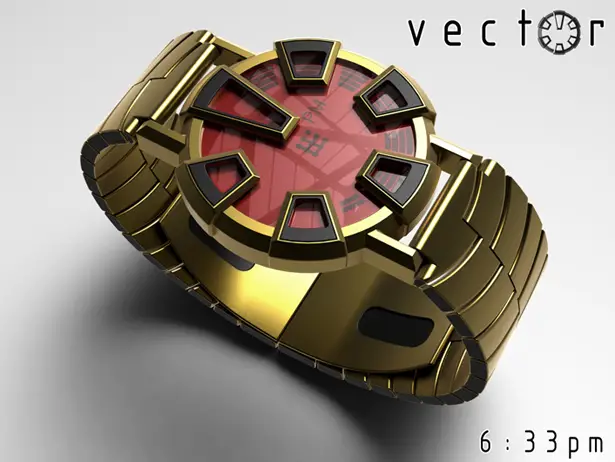 ---
This transformable spin vehicle is able to change the position of the driver and his distance from the ground in order to generate different types of vehicle topologies and different levels of complexity to drive. Designed by Matias Conti, the vehicle's direction system works by rotating the wheels by the electronic actuator and tipping the lateral arms. Riders can drive this vehicle in an intuitive way utilizing their own body weight. The vehicle uses battery for electric supply and the rear motor wheel provides motion. With all these features and its crazy look, this single seater bike surely can give you a sensational driving experience.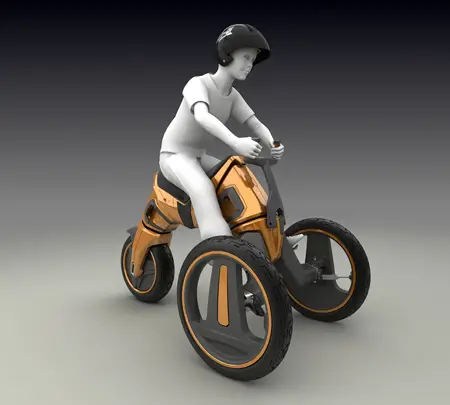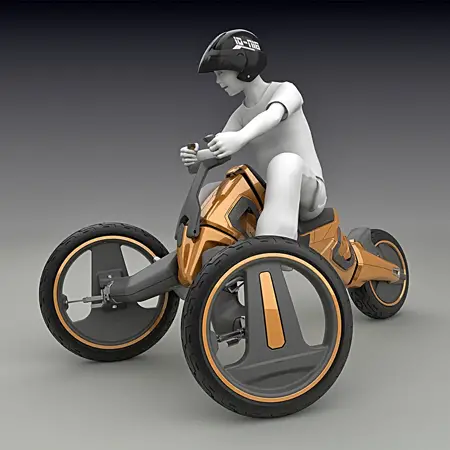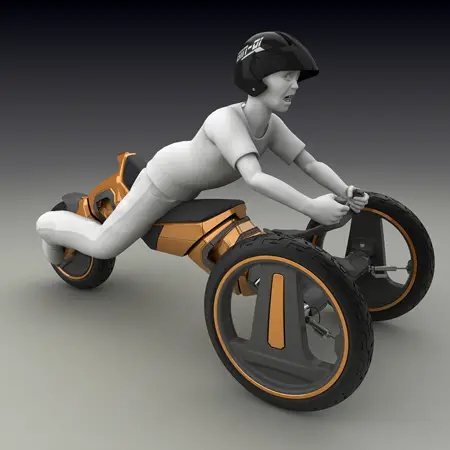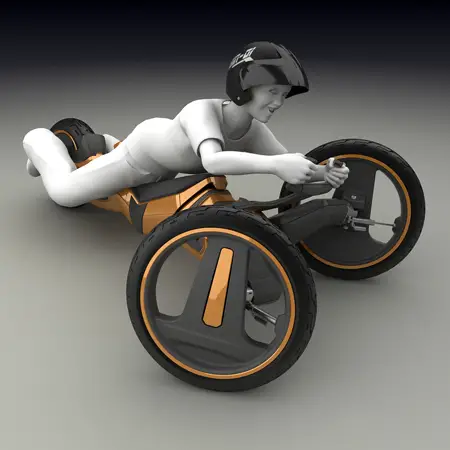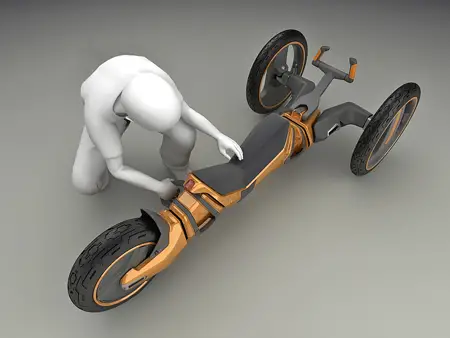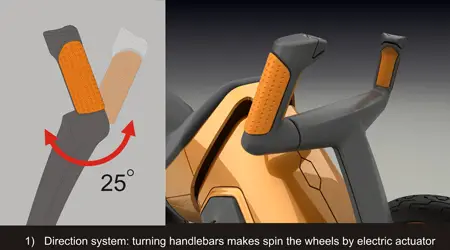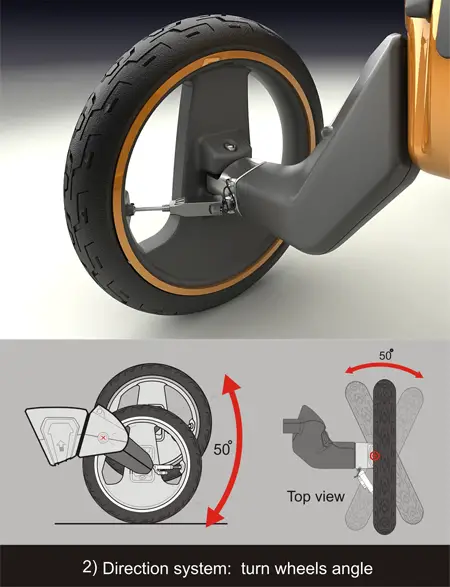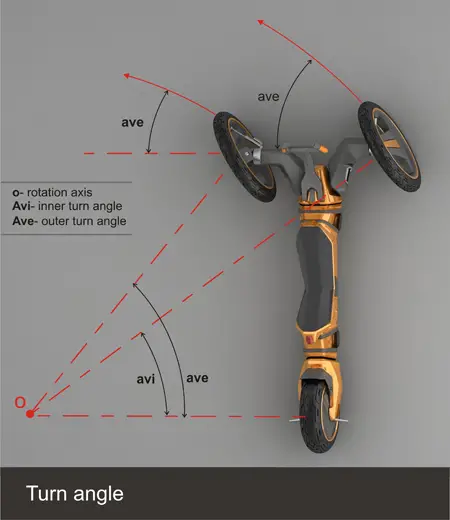 (Click to view bigger image)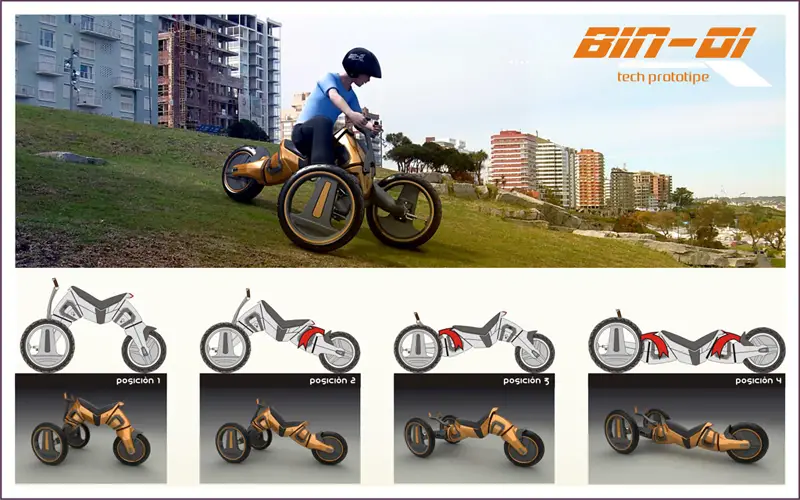 Designer : Matias Conti
---