If you know some one who is using a wheelchair for survival then this product is for them. This wheelchair is made of an elastic as well as strong plastic, for example Polyurethane. The vehicle becomes adapted to contact face and the center of gravity to the situation. Through vertical pressure on the handle bar the round wheel converts to ellipsoid. As a result of which steps and barriers can be taken care of easily. It is a great invention of the wheelchair. This transformable wheel will surely abolish lots of barriers and assist disabled people to carry on their life easily.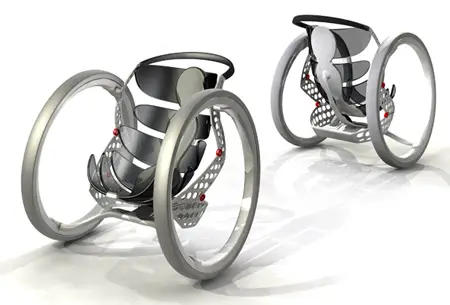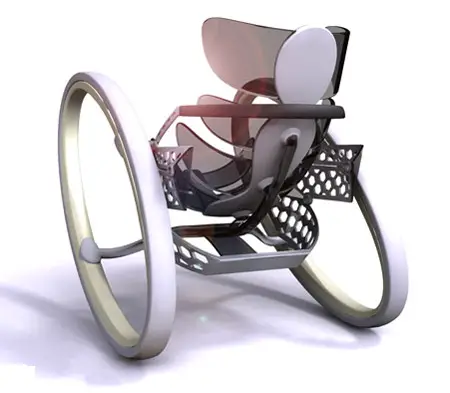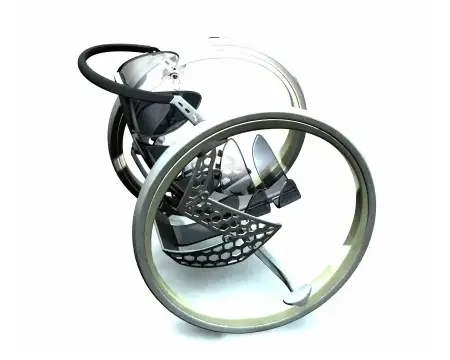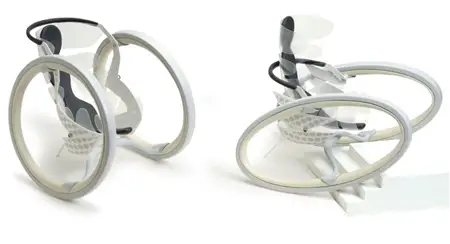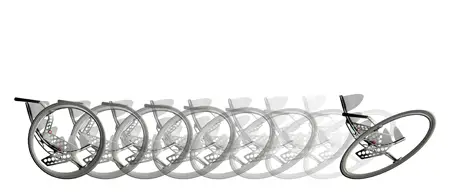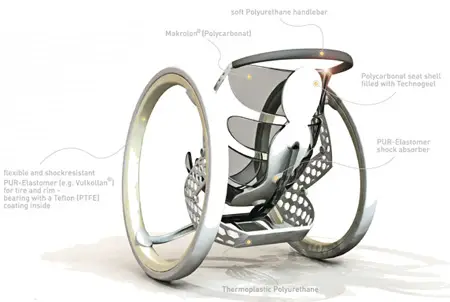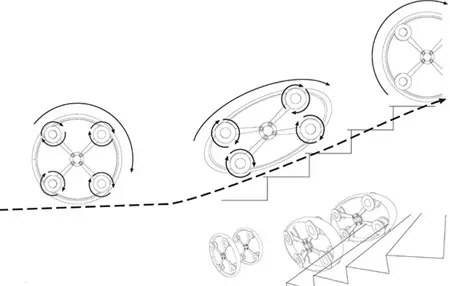 Designer : Caspar Schmitz
---
Sake Bomb is an innovative and stylish cup holder that delivers the experience of more than enjoying a beverage and sharing the fun with buddies in a more intuitive manner. The name came from the American modernization of drinking a shot of sake into a beer pint and this ceramic container avoids the traditional shape of a cup holder. Having a shape somewhere between a Japanese blowfish and a WWII mine, it includes four tiny cups placed outside and is insulated naturally to keep the sake hot. Aside from great functionality, this cup set will boost the décor of any tabletop.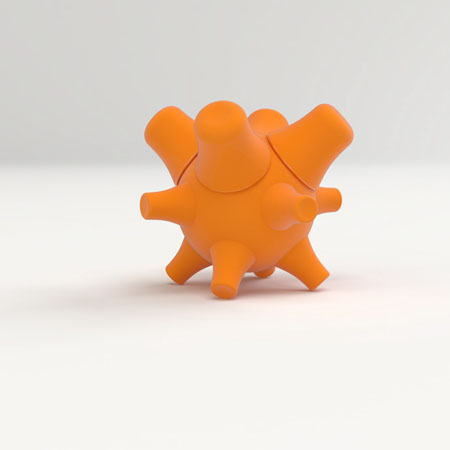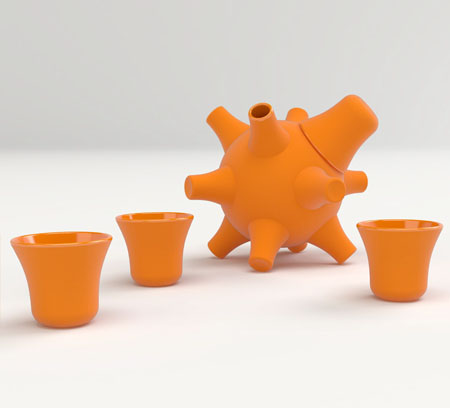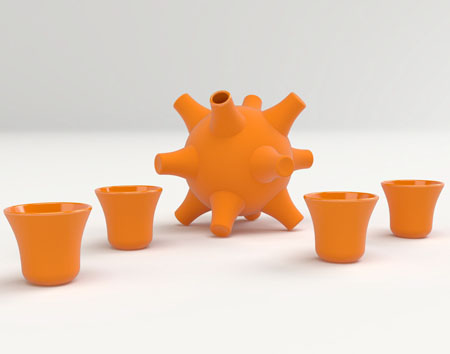 Designer : Alexander Purcell
---
Papilla food container is a creative food carrying and battery powered heating concept with USB compatibility. It supports healthy eating and allows you to bring nutritious food anywhere in a quick and easy way. Cleaning is a breeze since all parts are separable for easy cleaning and convenient dish-washing. Different compartments prevent mixing of food and enable you to carry variety of menu combinations. As an outcome of modern lifestyle and busy schedules we are unfortunately doomed to fast food. Papilla is designed to help people in a way of more conscientious eating on the go, changing today's eating habits due to time limitations and offering alternative options.
Papilla Food Container project's vision is to support healthy eating by bringing nutritious food anywhere you want in a quick and easy way. Raising awareness about healthy eating.
Designer : Burcin Ceren Olcum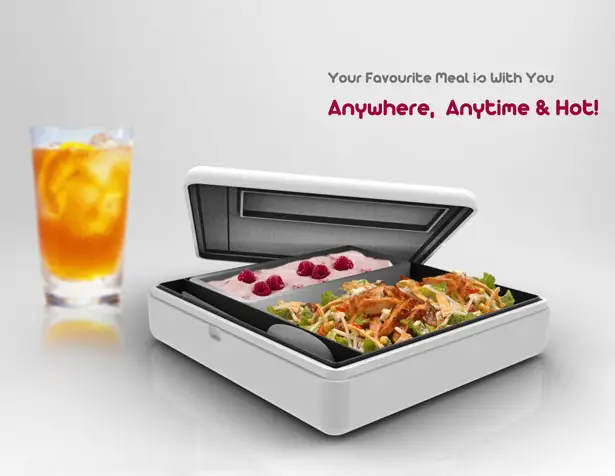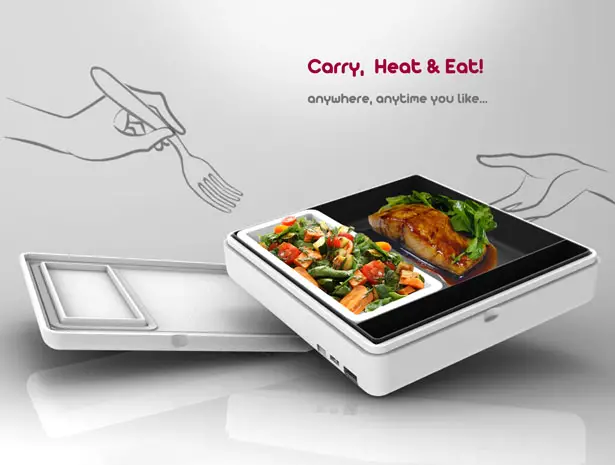 Papilla aims to encourage the prevalence of homemade and healthy food outside of the home with ease and effectiveness. Raising awareness and showing that little changes in eating habits can make great effects on productivity, sanity, physical and emotional health. Papilla Food Container has been designed to provide more options and reduce limitations that are faced by people in eating phases.
Products key functionality is letting people to eat healthy food wherever they want, from kitchen to living rooms, backyard and great outdoors. Making nutritious foods edible in a quick and easy way like fast food.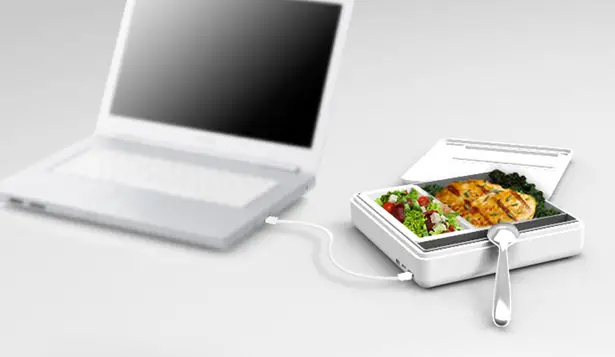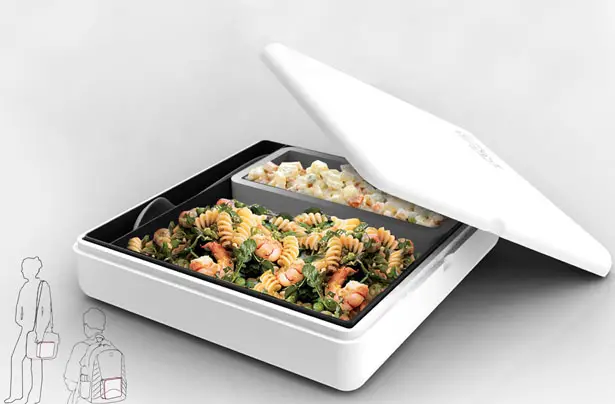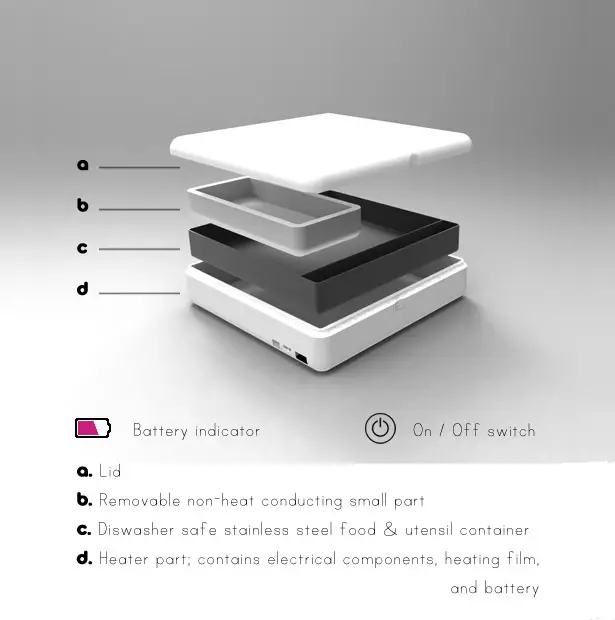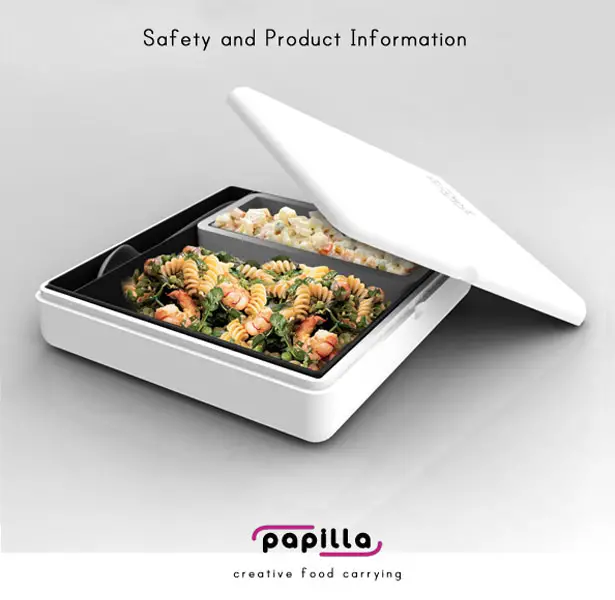 ---