Motivity 400C is a future car concept which is the latest creation of Nissan with brilliant visor and stunning functional features. This concept uses maglev's engine system that has made it even powerful along with every tire that allows great control, functionality and style. The triangle shaped bode of this car reduces drag of air, therefore, this car provides superior acceleration and is able to save more power. Steering wheel of this design has been kept traditional so that the user can enjoy driving the car without any problem associated with unusual and newly designed wheels.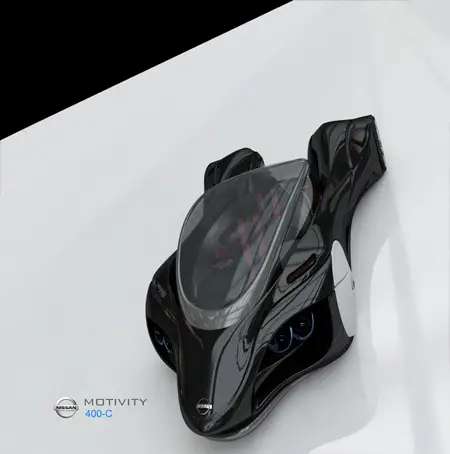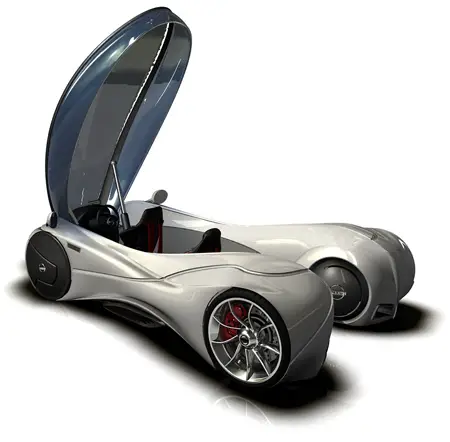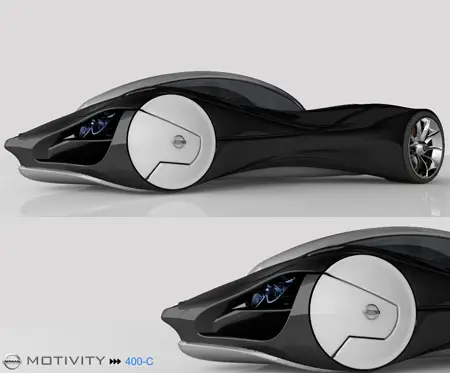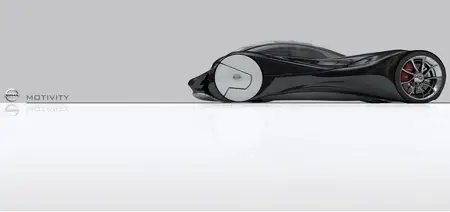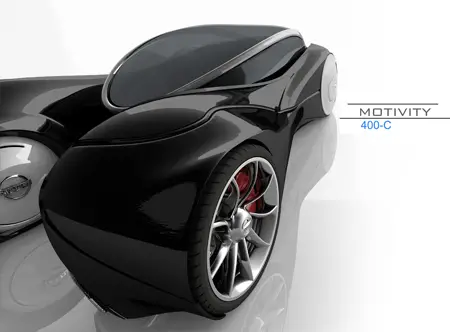 Designer : Tryi Yeh
---
Are you looking for "all-in-one" sound system? You should consider getting GenevaSound All-in-One Stereo Sound System, it has universal iPhone dock which is also compatible to all iPod models. It features anything that usually "all-in-one" sound systems have, CD player, FM radio, Stereo mini input (for your TV, computer, wireless streamer and much more) and RCA plug. Geneve line of sound systems has been in the market for several years, however if you haven't heard about it and only stick to Bose or Bowers & Wilkins Zeppelin, then you have missed a great sound system. Geneva offers various sizes that you can choose ranging from small, medium, large and extra large with glossy paint and metal stand that will certainly impress you at first sight.
This GenevaSound All-in-One Stereo Sound System has convinced many audio critics to make announcement the arrival of a sound system that finally amplify the iPod to the land of Hi-Fi status. It's said that this system was the first in the world that blend iPod/iPhone connector to a high-end system with its premium amplifier and two full-sized speakers. Simply open the wooden flap on top of this unit and plug your iPod, turn this system on, within few seconds, start listening to your music at better and higher quality level. The clarity and tonal excellence combined with its volume capability and bass are going to amaze you, especially if you compare it side by side with your existing sound system. [Buy It Here]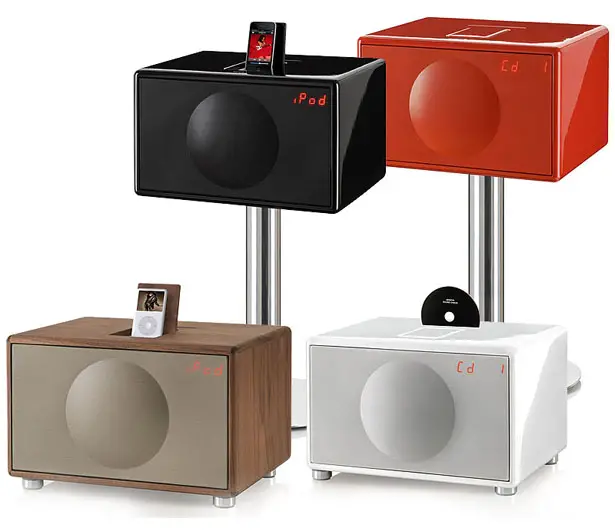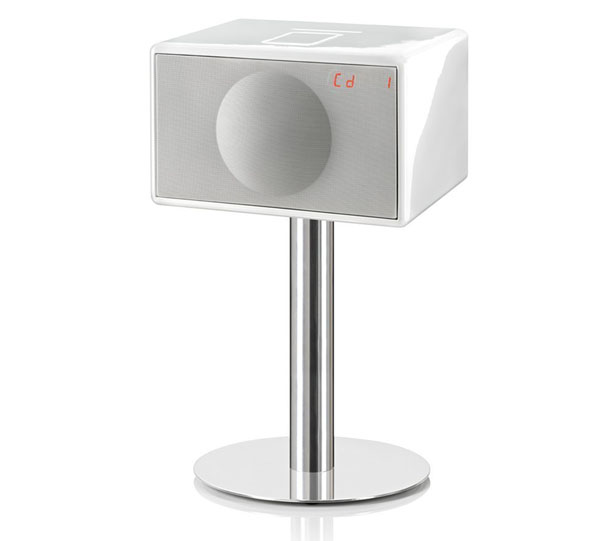 Beautifully crafted from a single cabinet, GenevaSound All-in-One Stereo Sound System features compact, stylish and modern design that has been engineered in a similar way as traditional studio speakers, visually stunning. The result is exceptional sound delivery from the deepest bass to crystal clear highs (yes, try to test any music at maximum volume). Each speaker is powered and chambered to provide accurate acoustics while the two bass ports offer dynamic loudness, pretty surprising in its category for a small system.
You can view all the information that you need through the LED display of this system. You can read the track, change mode, volume, as well as radio's frequency. Save your favorite radio stations up to 6 presets on GenevaSound All-in-One Stereo Sound System, you can use the Infra Red remote control to do this. [Buy It Here]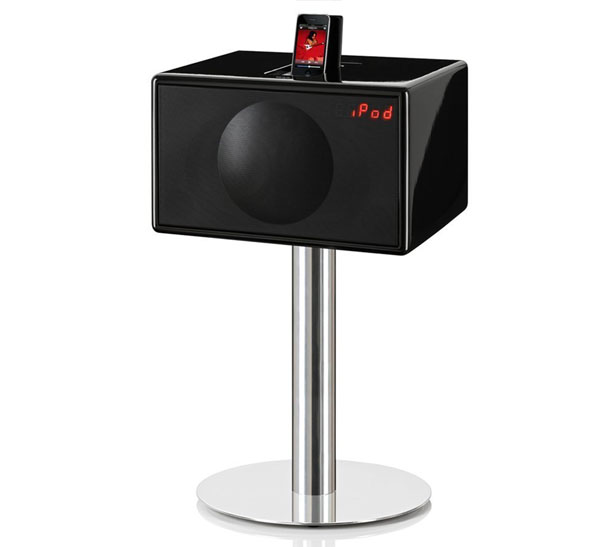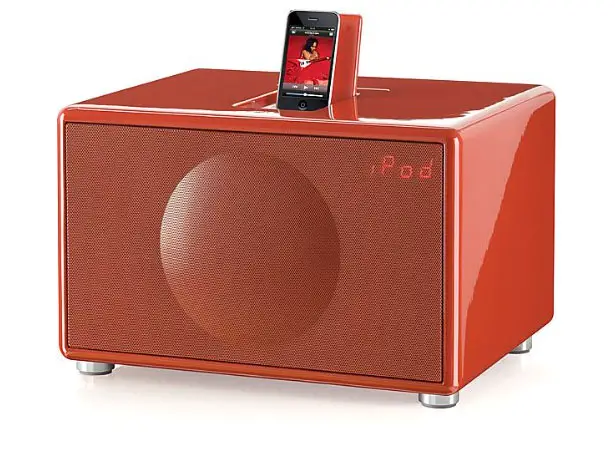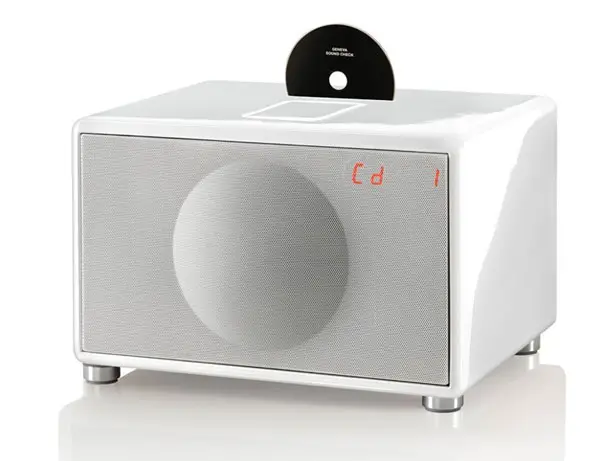 ---
Pedro Nakazato has designed Bones orthopedic cast with sensors to capture the muscle activities around the fracture area and stimulate full recovery time of the patient. The main objective of this project is to provide specific information and achievement of the patients based on their level of exercises during the cast period. Bones will simulate the time of recovery based on all the physical activity data of the patient.
Designer : Pedro Nakazato Andrade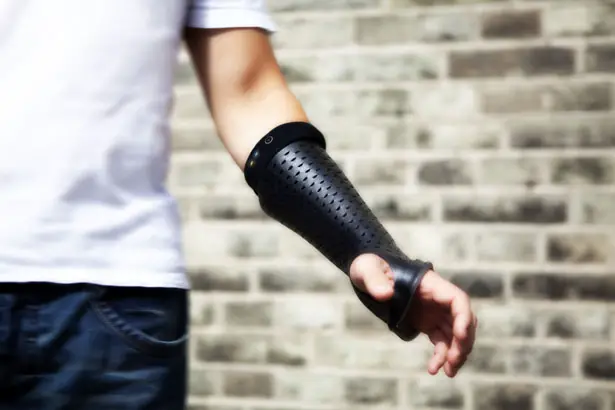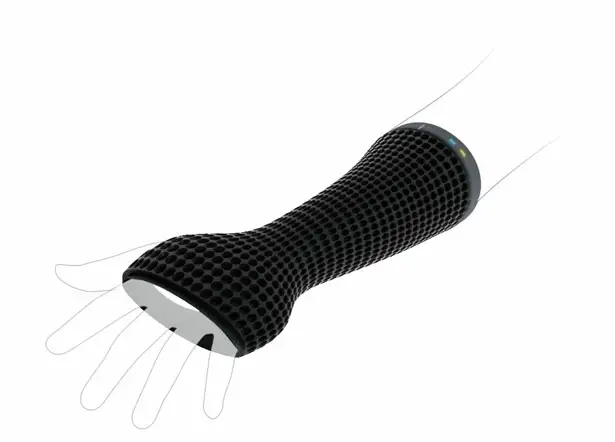 Patients go to Hospital when they suffer from bone fractures to be analyzed and receive proper treatment from the doctor. They will be presented with Bones orthopedic cast. Each time the user turns on Bones, the EMG sensors will record all muscle activity around the fractured area and save the data in the cast device. All this information will then go into the community based website of Bones where Doctors, physiotherapists, and other new users of Bones can follow the patient's progress. In this way, new users can visualize their achievement based on the data from former patients with the same type of fracture. Sharing this information is a good way to encourage other patients to engage with their recovery process from beginning of the treatment.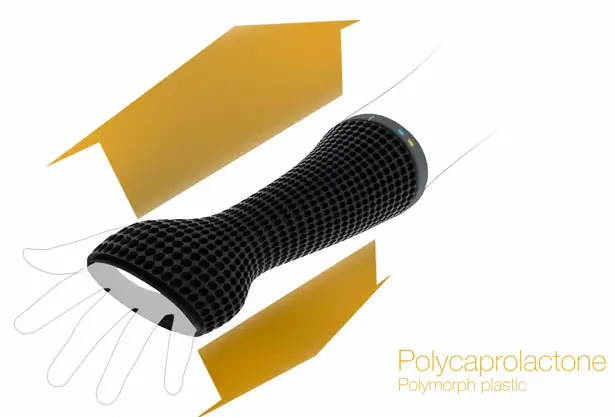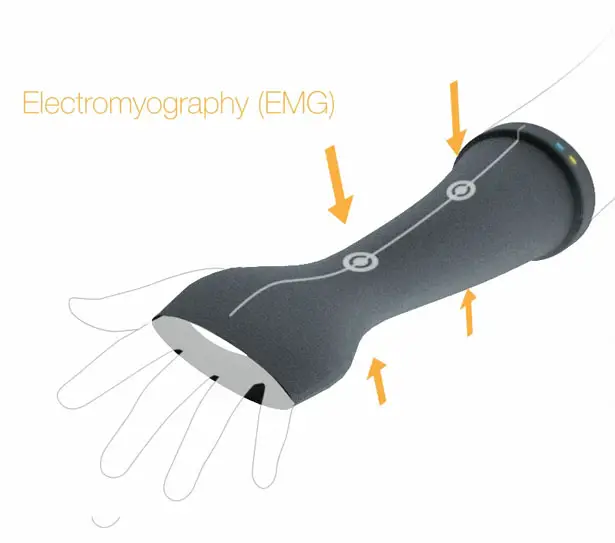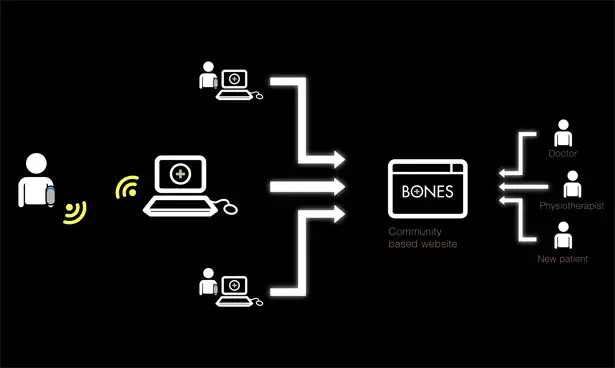 In the end, using Bones orthopedic cast can reduce the overall period of recovery time. Because the recovering process from a fractured bone doesn't depend only on period spent with the cast but the entire activity and muscle strains recovery process. During the cast period the fractured limb loses huge amounts of muscle strain due to the inactivity of the area. One of the causes is that users start to exercise the limb only after removing the cast while they should be engaged in keeping the muscles around the fractured area active from the very first day with the cast.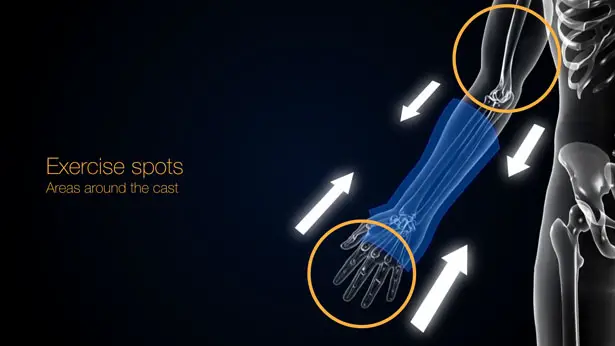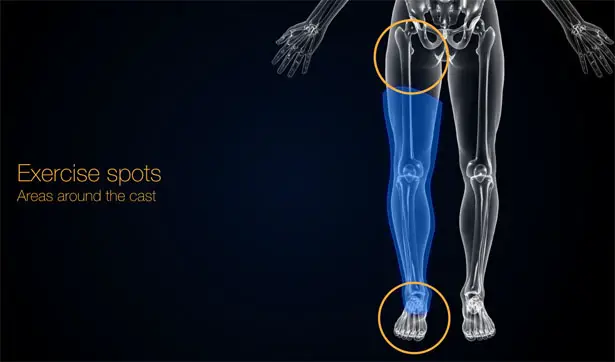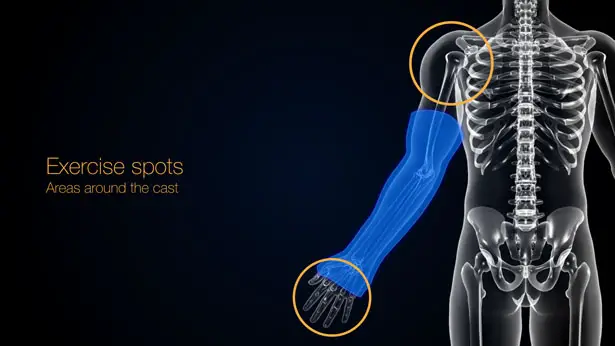 For this project, the designer has done some research to decide the material for the cast. It has to be lighter, hygienic, and thinner compared to traditional material. He decided to use Polycaprolactone for the cast. The muscle sensors are embedded on the band which goes under the Bones orthopedic cast to keep the muscle tension around the fractured area.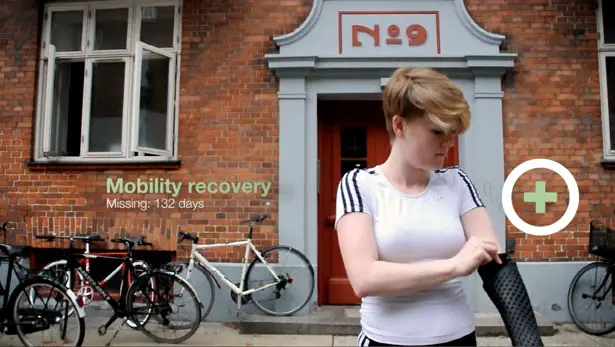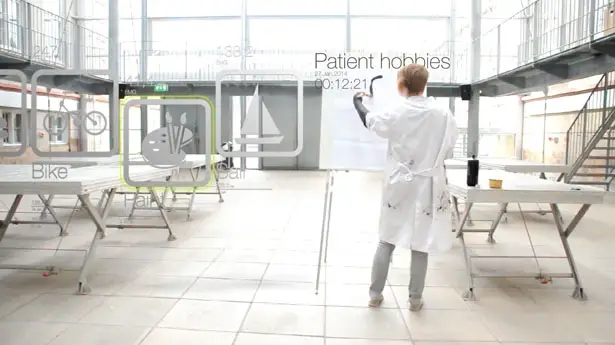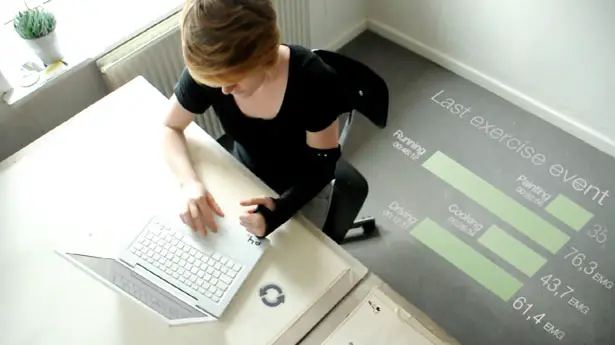 ---