Joki cooking device was a concept design submission for Hermes 2011 contest. It's a cooking device that integrates an energy saving technology which can be carried around effortlessly. Do you know that during cooking we release energy in form of vapor in the air? And then during the meal we try to keep the heat to keep our meal warm longer? The basic idea for this concept is to get back the wasted energy during cooking and reuse it to warm our meal.
Joki cooking device utilizes dish heater trivet integrated into its lid, so that during cooking the vapor warms a slice of PPSU which is partially included in the silicone trivet. In this way, you can use the trivet under the pot to heat your meal from the heat which is stored during cooking. Smart idea isn't it?
Designer : TwoDesigners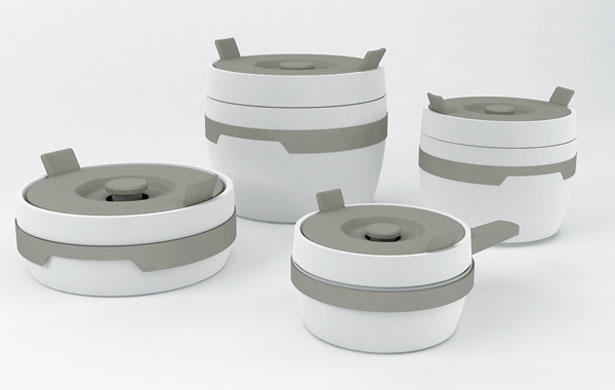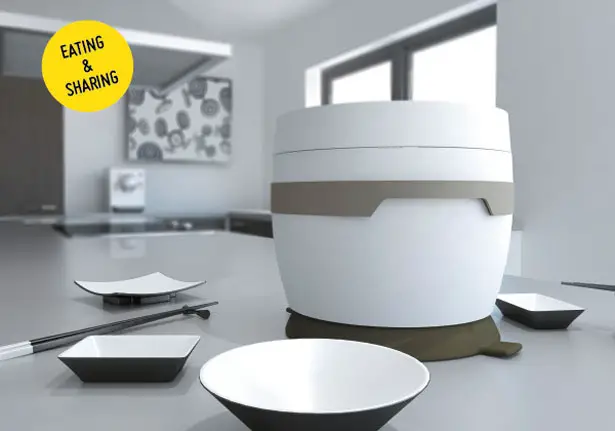 The second idea of saving energy is to minimize the use of dishes. Therefore Joki cooking device has been designed as a pan that can also serve as a dish. The aesthetic body is designed similar to a dish yet still meets its basic functions. It allows you to save water, electricity as well as the energy.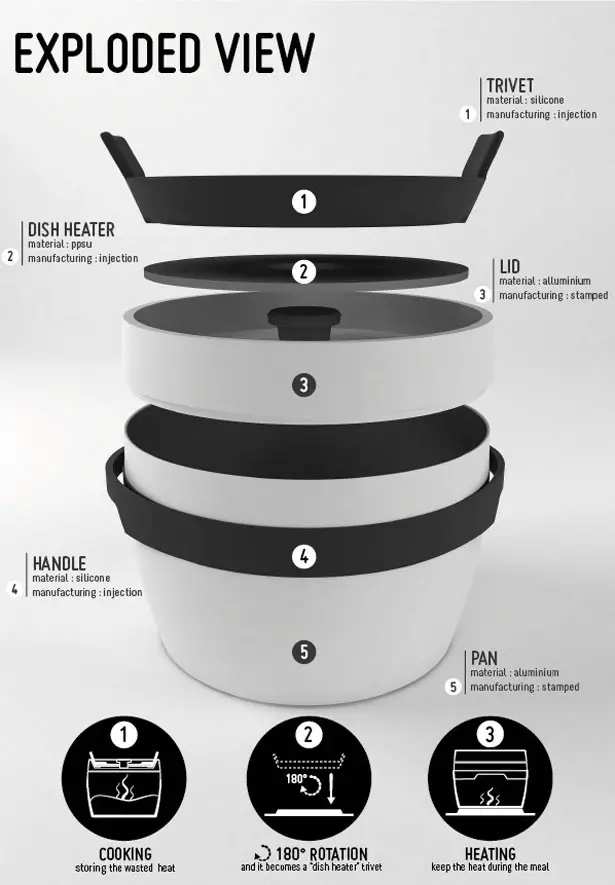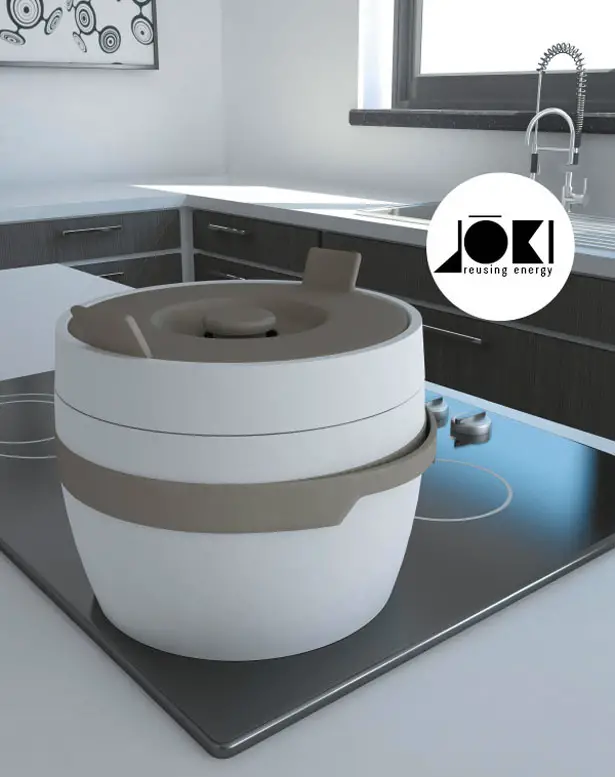 ---
Just like its name suggest, Tokyoflash Kisai Intoxicated Silicone LCD Watch uses silicone material to house the previous Kisai Intoxicated model. It works just the same but with new appearance for those who don't like stainless steel watch band.
So, wanna check how drunk you are? This watch offers a built-in breathalyzer that will inform you the level of intoxication through 10 different levels of blood alcohol content. There's a little sensor on the side of this watch, open the cap, press the alcohol button to make the sensor warming up. Test your BAC (Blood Alcohol Content) by blowing for 5 seconds and wait for the watch to give you on screen reading.
When the display turns green, it means you have 0% alcohol in your blood, congratulations, you are sober. A yellow display means that you're buzzing with 0.41 BAC, while the red display means you are drunk with more than 0.61 BAC.
Designer : Tokyoflash [Buy It Here]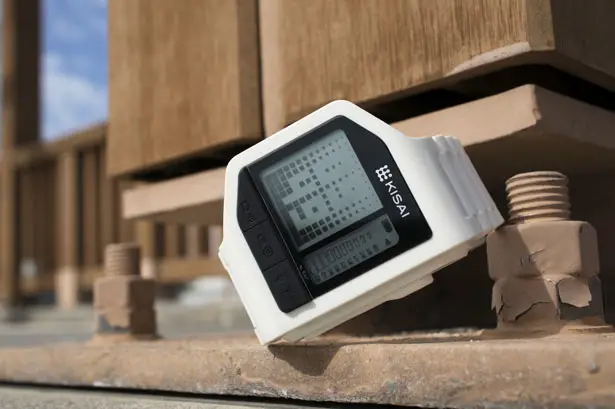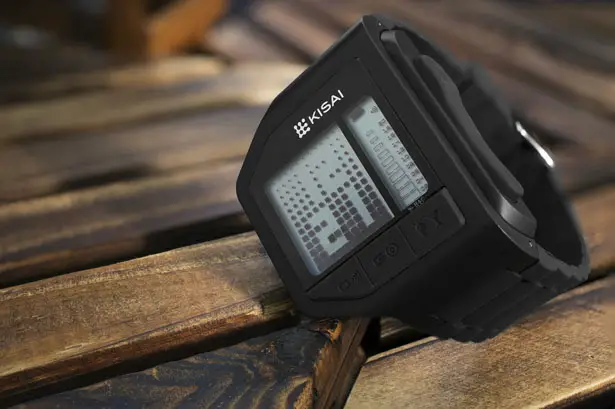 The time and date can be easily read at glance, it's shown by bold digits in negative space. Easy to read no matter how drunk you are. Tokyoflash Kisai Intoxicated Silicone LCD Watch is available in 2 options: black or white silicone strap with light ABS case. It's a cool watch to play sobriety game.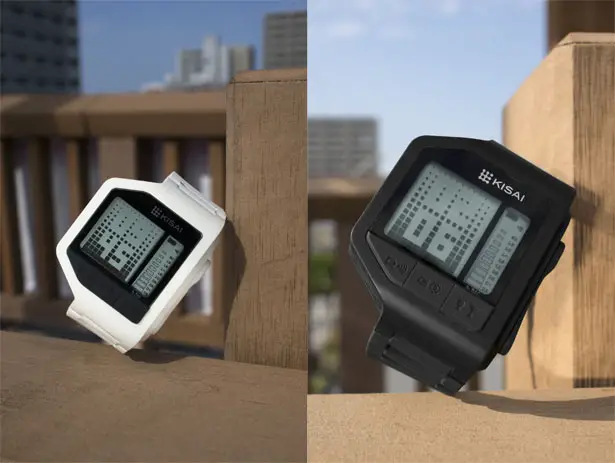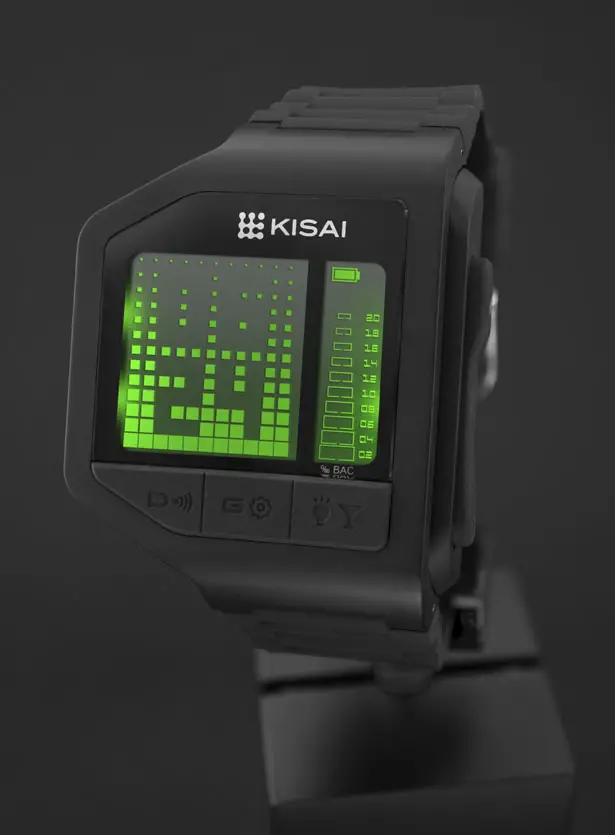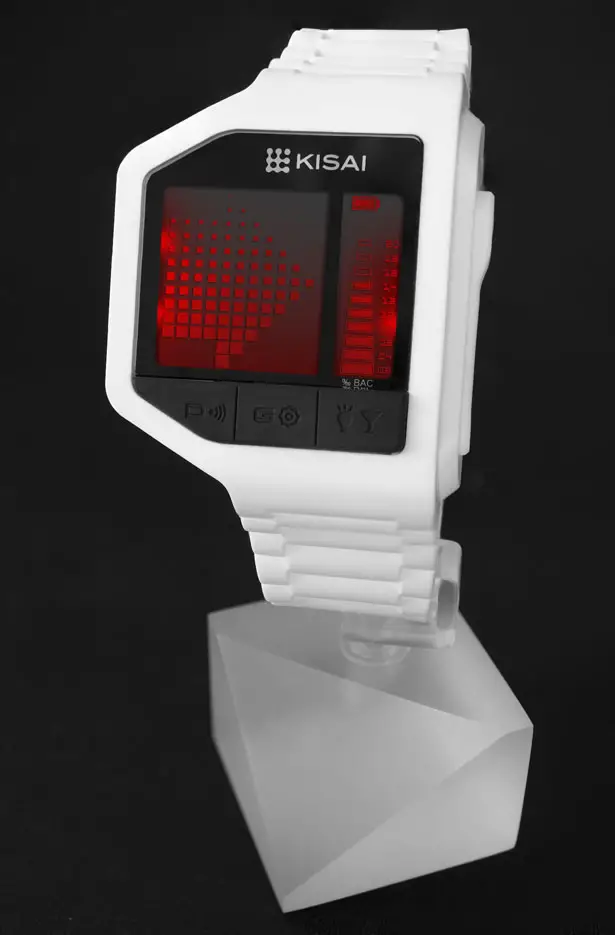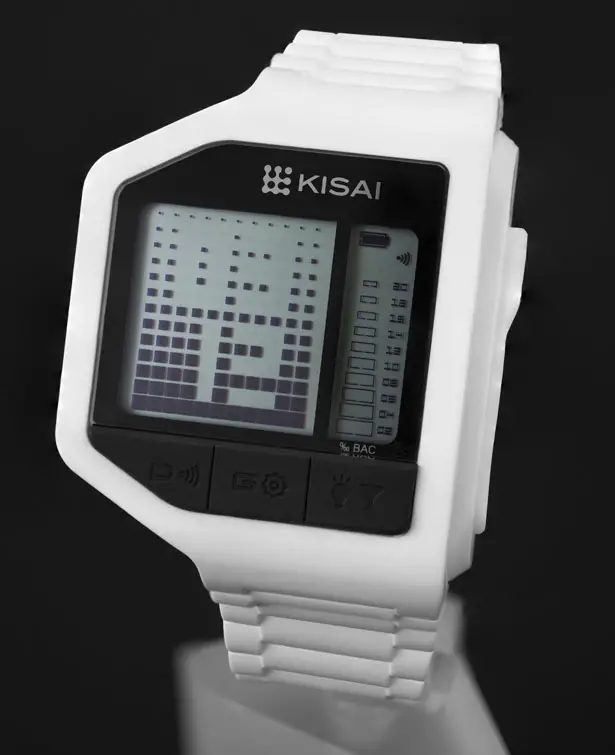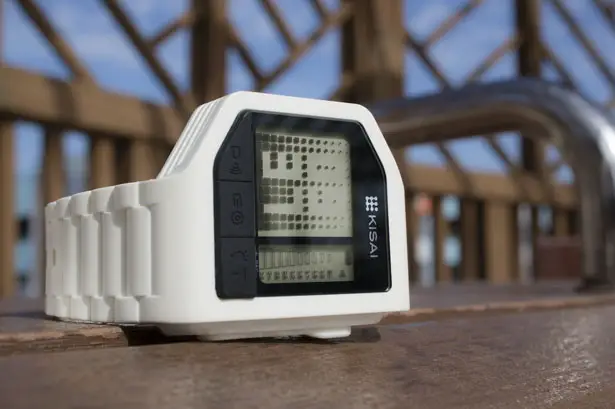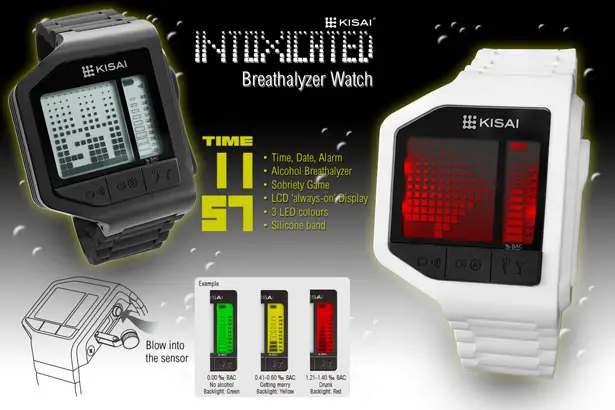 Tuvie has received "Tokyoflash Kisai Intoxicated Silicone LCD Watch" project from our 'Submit A Design' feature, where we welcome our readers to submit their design/concept for publication.
---
I usually pack my bag like 1 hour before I leave, so you can guess my clothes and stuff are not organized properly, it's a mess inside my bag. Weekender Bag from Rise and Hang Travel gear would make it easier to pack everything, it features innovative patented portable shelving system, keeping all your clothes folded and organized perfectly. It's a carry bag that comes with shoulder straps, nice.
You can hang the bag up in a closet, chair, or even door, basically anywhere…keep it off the floor at comfortable height. Everything is located at the right place, neatly, don't forget to checkout the video below to understand how it works. It's a great bag since unpack would also take seconds, you can separate your dirty clothes at the bottom pouch, in this way the clean clothes stay cleaner longer.
Designer : Rise and Hang Travel Gear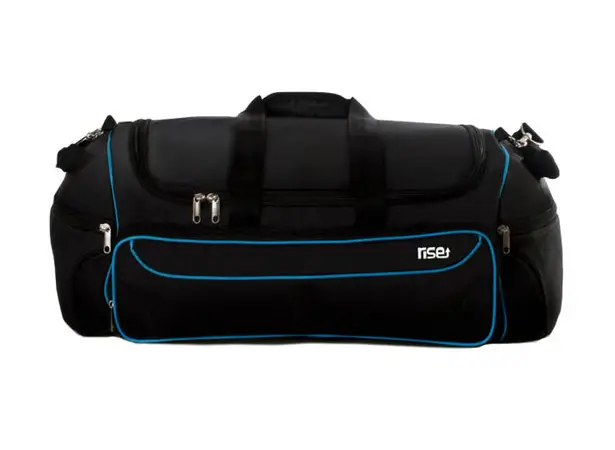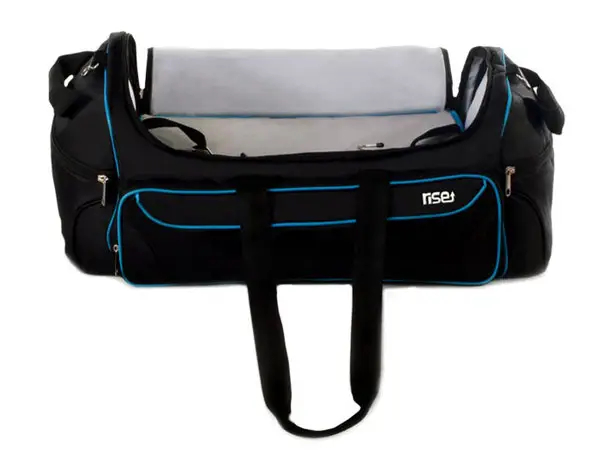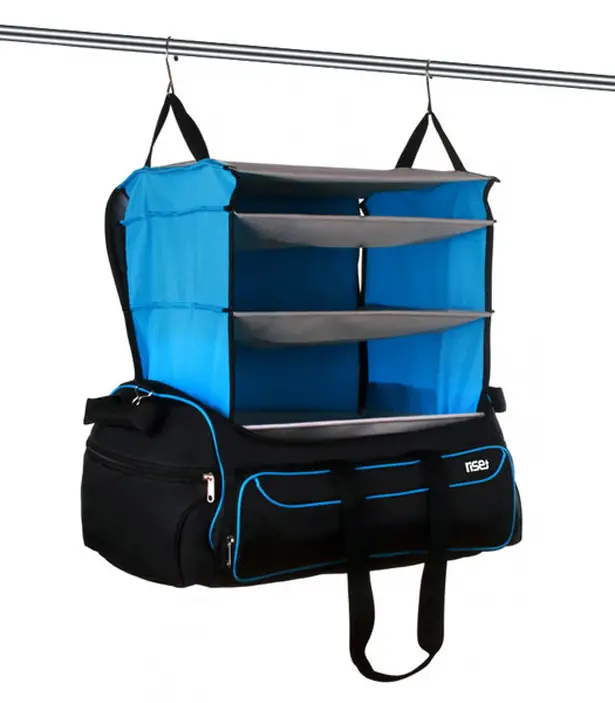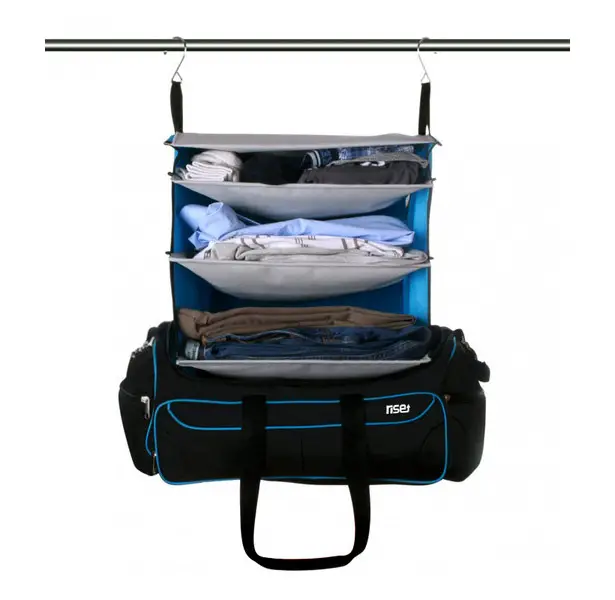 ---