"Screws are the bane of an optician's life."
– (Optician, 2013)
This statement of frustration is not only shared by opticians, but among glasses users themselves. Whether it is a slight knock, bump or even an unfortunate event of someone accidentally sitting on your glasses, can cause frame misalignment. Furthermore screws are known to work themselves loose due to the constant opening and closing of the glasses frame. Many find the reassembly of these tiny screws into the frame to be awkward and cumbersome, and this ongoing exasperation is the main inspiration behind this project.
The project aims to combat these problems by using the super-elastic metal called Nitinol. As well as being strong and durable, this shape memory alloy possesses a springy, rubber like elasticity which makes them perfect for glasses. Spectacles keep their shape and position without the need for the fiddly, easy to lose screws used to make the traditional glasses. The screwless, super-elastic glasses bow and bend, but always return to form.
Designer : Neethu Mathew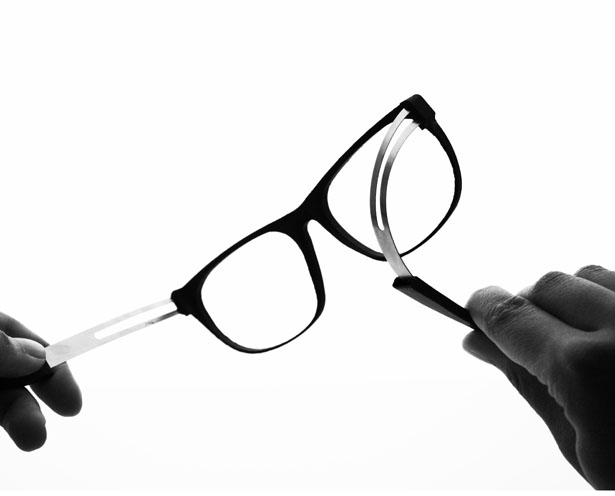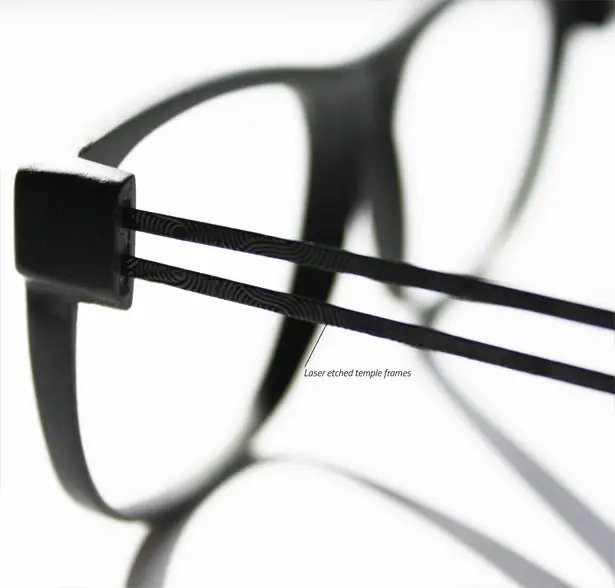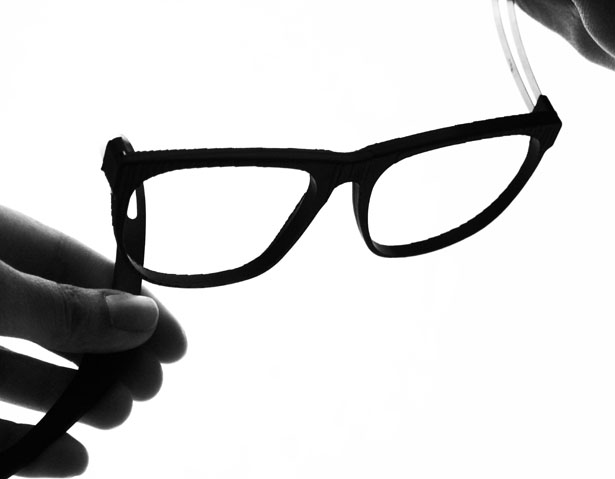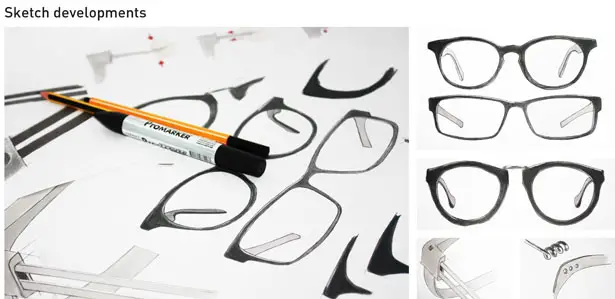 Tuvie has received "Screwless, Super-elastic Concept Glasses" project from our 'Submit A Design' feature, where we welcome our readers to submit their design/concept for publication.
---
Cell Reading Bookshelves concept was inspired by the cell and was derived from the vital need of a place where an individual can read without any kind of disturbance. In order to make a dedicated place that offers the calm environment as well as comprehensive privacy, this design comprises two major parts. First one is an innovative book shelf where the user can keep books of almost any size. Second part is a big vacuole shaped reading room where the user can grovel or lie on the cushion while enjoying the pleasure of reading in a relaxed way. Moreover, this reading place includes adequate lightening facility for the readers.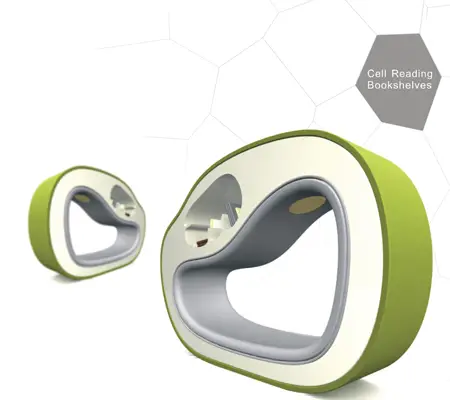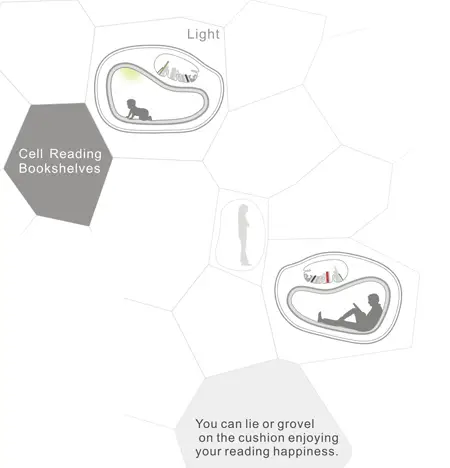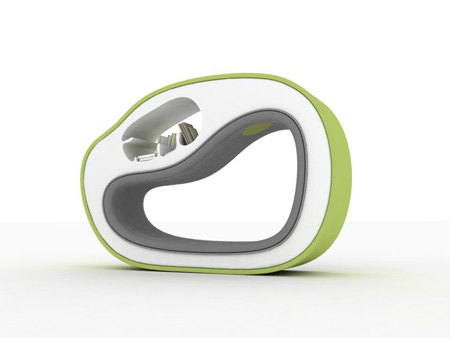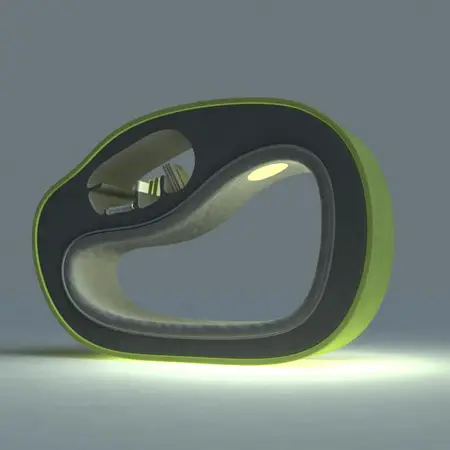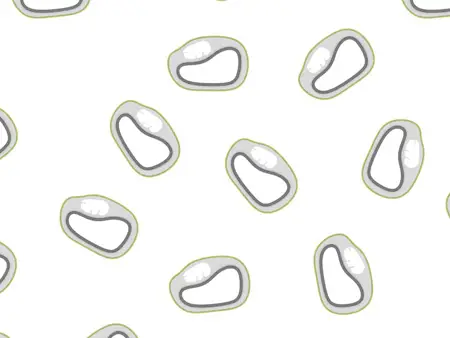 Designer : Wang Xibei, Zhang Ling, and Ge Yanru
---
Awarded by CES Innovation Award, Prizm is your new smart music player to complete your Smart Home. It's a new kind of device that you can plug to any speakers, it identifies who is in the room and what kind of their music preferences are and their current mood to play the perfect music.
Prizm aims to reinvent the way we listen to music at home, simply press the Play button. Music would start automatically based on the tastes of people in the room, it can also identify context such as a romantic dinner, or a nice evening with friends. You don't need your smartphone or computer to browse what you want to listen, this device would recognize right music for you based on your habits and tastes.
From : Prizm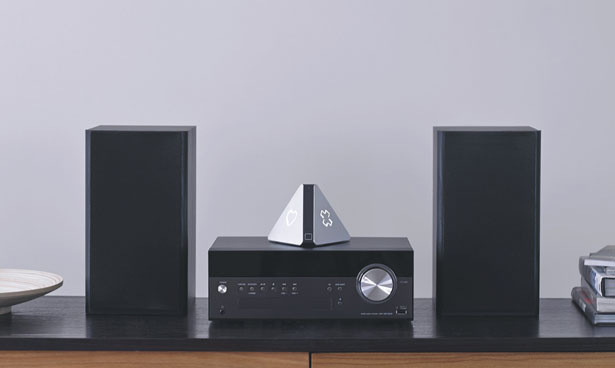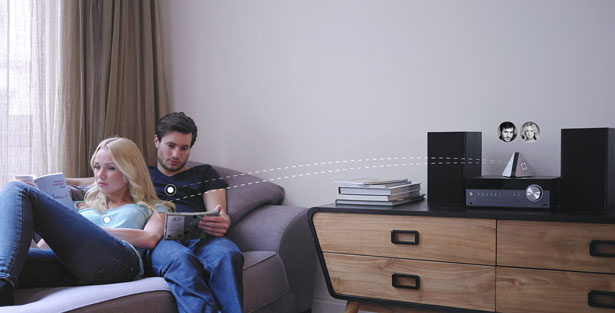 There's something more, Prizm is a smart device, it can analyze what's happening around to recognize present and sense the overall atmosphere to adjust music selection automatically. Intelligence in audio field, something that nobody offers to this day. The algorithm takes advantage of the abundance of streaming platform catalogs, you need to connect it to your speakers (Bluetooth or 3.5mm Jack) to your streaming account, it'll browse millions of titles to find your favorite music.
This device detects people in the room through their smartphones, I mean, who doesn't have smartphone nowadays. It can also sense the ambient atmosphere based on the hour, day, and sound volume, it is able to differentiate romantic dinner with loved one or just with friends relaxing. Just in case the song is not your taste, simple press the cross button to skip to the next.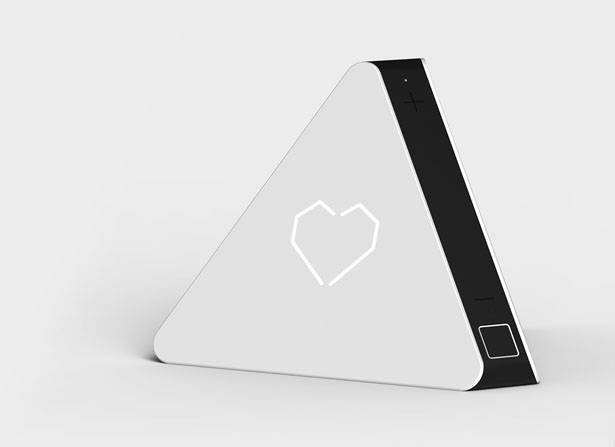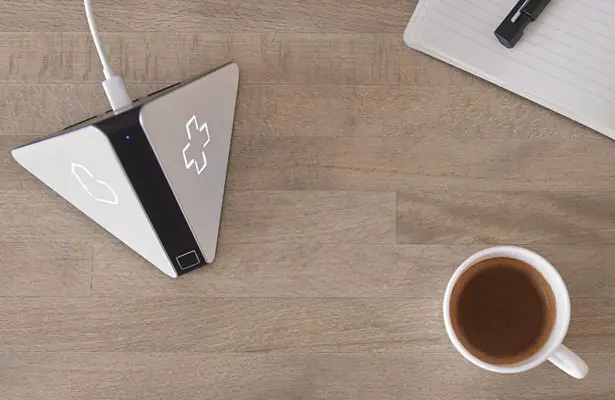 Each time you use Prizm, it learns about you, it memorize your choices in order to play music that you like. It knows whether you prefer to listen to rock in the morning and jazz at night. Even though it's been designed to work as a standalone device, Prizm can still be controlled using the dedicated app (iOS or Android). That's why you can control your music via your smartphone.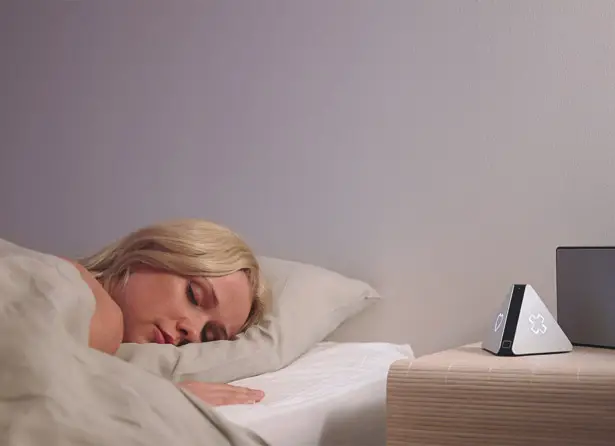 ---