Everyone is using tablet nowadays, but not all gamers like the touchscreen controller, they prefer to use a physical keypad. Well, Wikipad Gaming Tablet is here to provide them with better gaming experience, it combines both the convenience of touch screen and console-level game play, thank you to its dual-analog stick controller. The innovative design blends a tablet perfectly with its controller, it allows gamer to enjoy ultimate responsiveness while playing games on tablet.
To use the tablet only, simply detach from the controller. This tablet features a Quad core CPI and 12 core GPU, and Android 4.1 (Jelly Bean) as the operating system. Control your tivo, skyping with your girlfriend/boyfriend, gaming, checking your Facebook, or simply listen to your favorite music, Wikipad Gaming Tablet is your best pal here.
From : Wikipad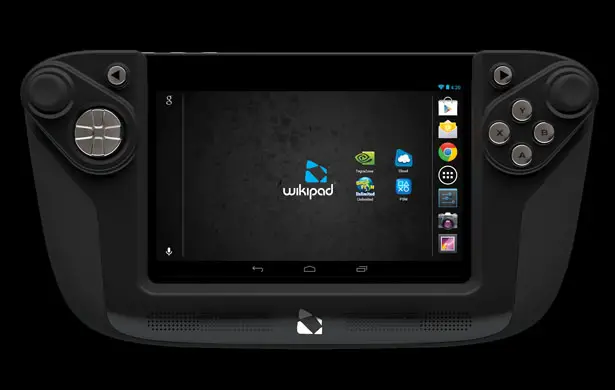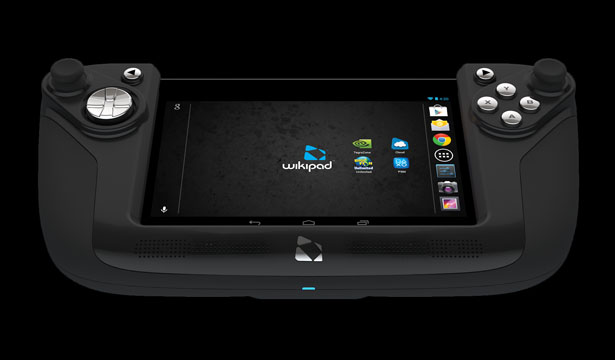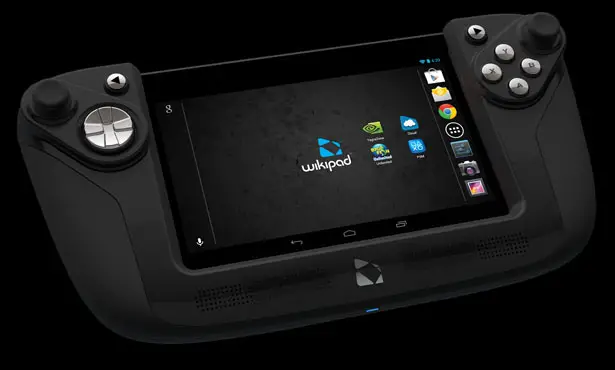 ---
The Ocean Rescue is a rescue device that is designed to provide emergency support to those who have lost in the ocean. The idea was to offer the user vital support till they get rescued, supply of pure drinking water. Moreover, it is able to transmit a radio frequency signal to the rescue team about its exact location and can make colorful smoke during the day and emit light at night to get the attention of rescue team.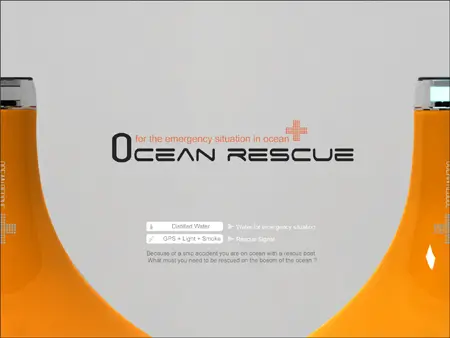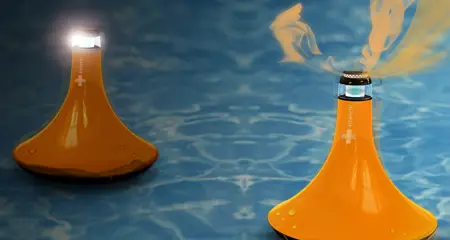 The key material that was used to form the Ocean Rescue is a special kind of metal with high thermal conductivity that can boil sea water and separate the salt and the distilled water from it. The chamber where the distilled water is stored is made of transparent and durable plastic. The bottom of the metal has positive and negative plates, and is being used for generating electricity through a chemical reaction with the electrolyte of salty sea water.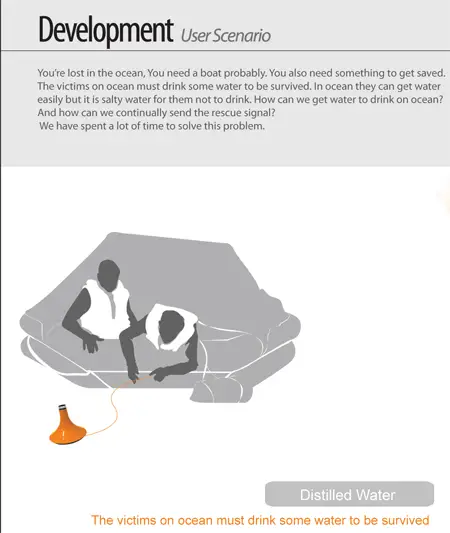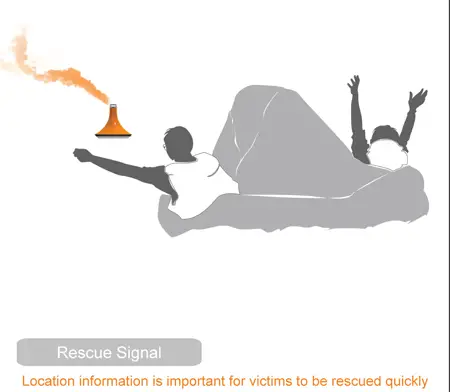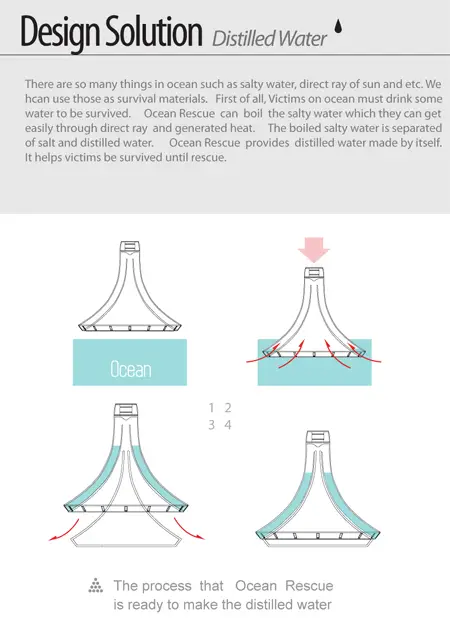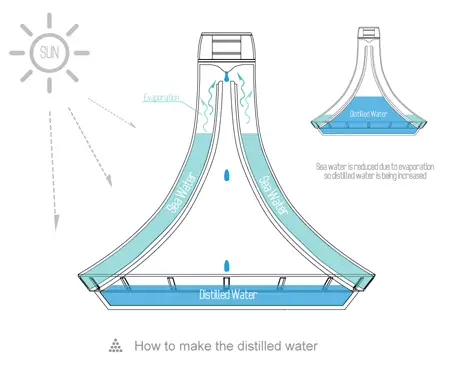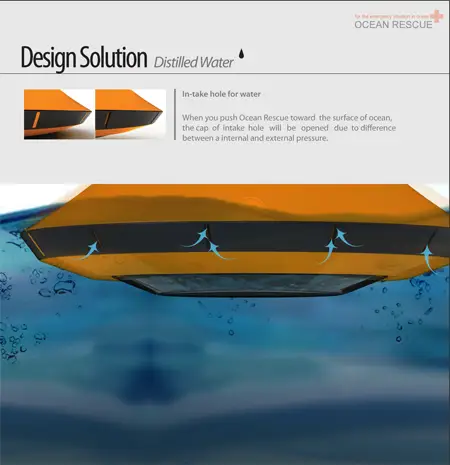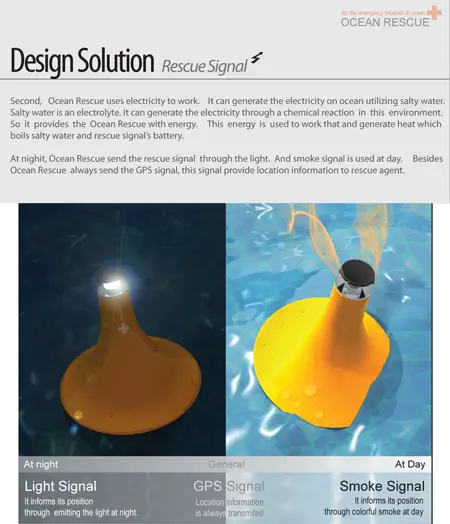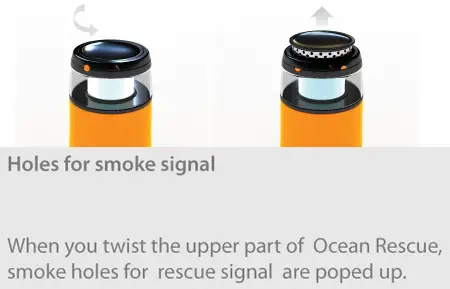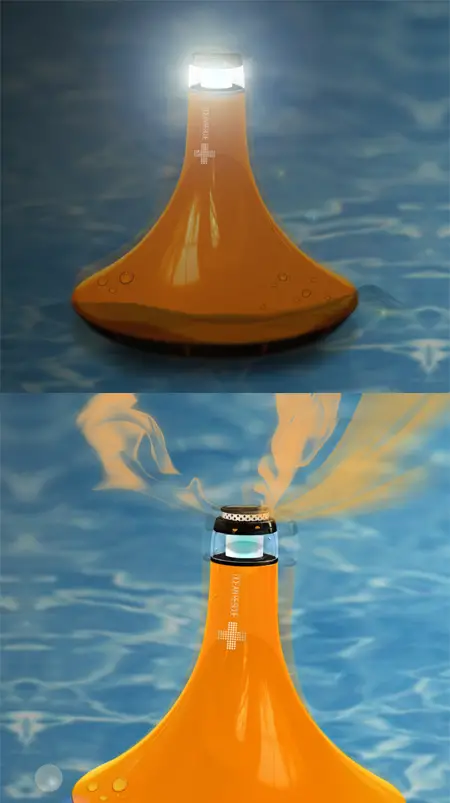 Designer : Seol-Hee Son, Cheol-yeon Jo, and Seung-hyun Yoon
---
Since the Maximus keyboard last year create a real buzz, they have developed Optimus Mini 3 version 2.0, smaller, three-buttoned version of the Maximus keyboard. Following the success of Optimus Mini 3 v 2.0, Art Lebedev is in the process of making the next generation of Optimus Mini 3, which is wireless, possibly Bluetooth and AC-powered. The picture below is the version 2.0 of Optimus Mini 3 since they still don't have the picture of version 3.0. Really looking forward to see the prototypes.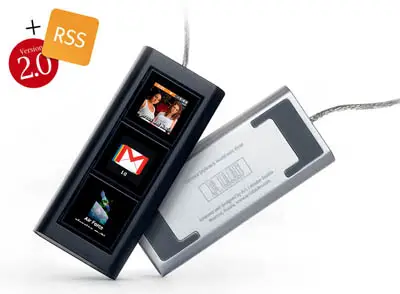 From : Art Lebedev via Gizmodo
---