Repeat is a regulatory tool concept for autistic children specially designed to reinstate repetitive behaviors like head banging, arm flapping, etc with a less harmful and less distracting alternative. The prototype modeling or casting has been done with double layer of silicon embedded with LEDs. The soft and stretchy surface of Repeat can be tugged on, rubbed, squeezed, or bitten, instead of dangerous repetitive behavior like head banging. The students can use the wristband on prefixed time intervals that can be notified by the LED lights. Moreover, you can set the goal for tomorrow to the process of diminishing the number of repetitive behavior. The product package includes material information, a try-me window, a diagrammatic instruction module and various product feature guide.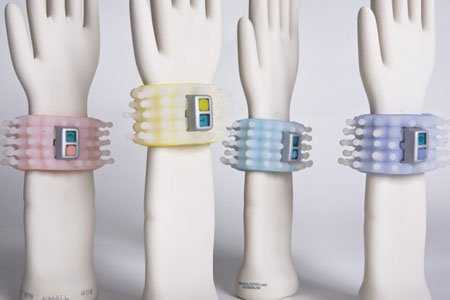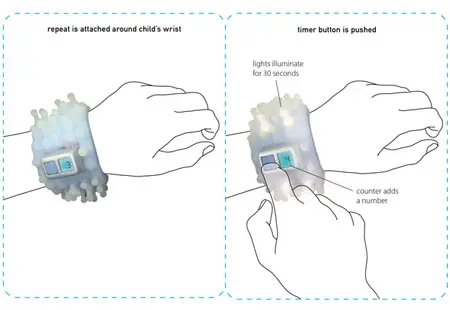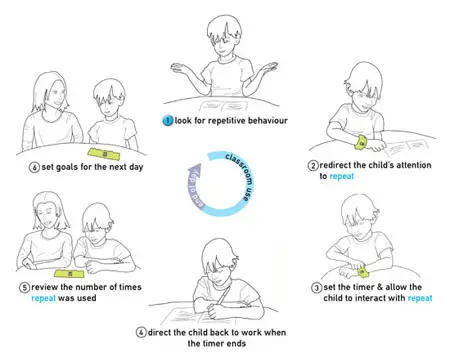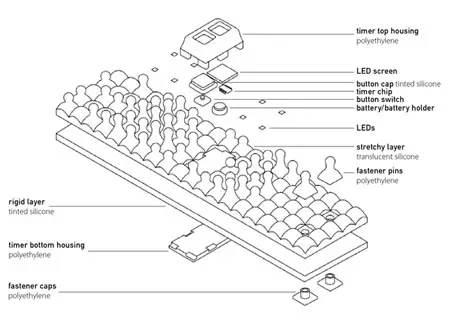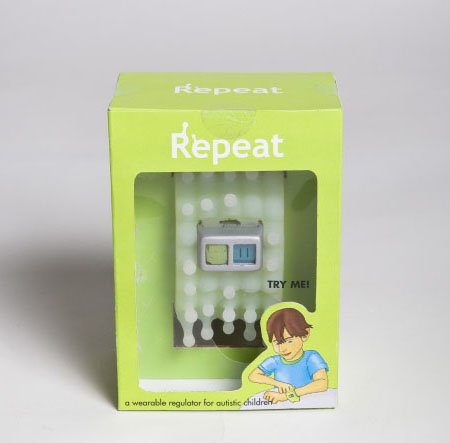 Designer : Jesse Resnick
---
TapTap Wristband keeps you and your loved one connected, it's a small device that transfers touch between 2 people. Aside from transferring the touch, it can also be an activity tracker, smart alarm, or a game controller. It doesn't matter how far away are you two, this device senses your "tap" and immediately transmits the gesture to another paired wristband, in this way, the other wearer can feel it as if you touched his/her hand regardless the distance. It's a great idea to keep your long distance relationship even more special, unless you start acting like overly attached boyfriend/girlfriend who keeps tapping the wristband every minute.
We really love the fact that TapTap wristband rejects its integration with social networks, we totally agree that special signal between the two of you should be very private. Each device is fully encrypted, none of your information will be stored.
Designer : WoodenShark [Pre-Order here]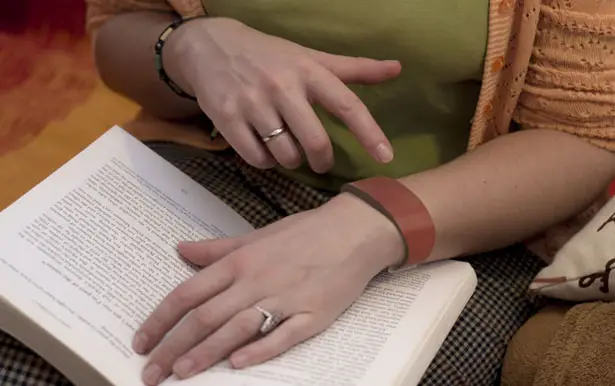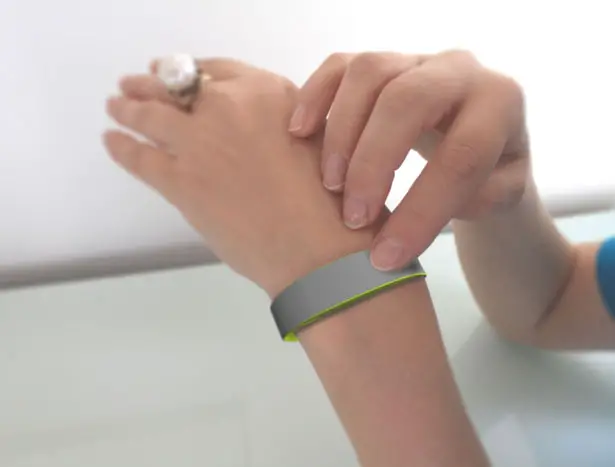 WoodenShark will release open SDK to allow developers to create custom apps for TapTap such as alarm, activity tracker, or gesture controllers for gaming. Simply pair this wristband via Bluetooth with your smartphone (Android or iPhone), all you need to do is download and install the app from respective store.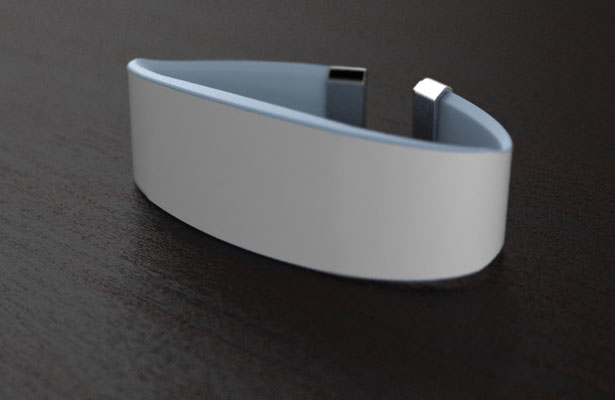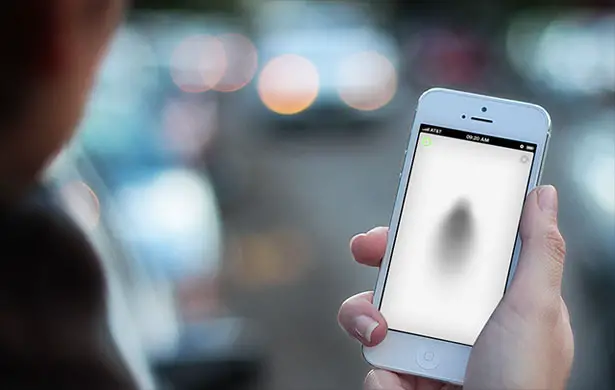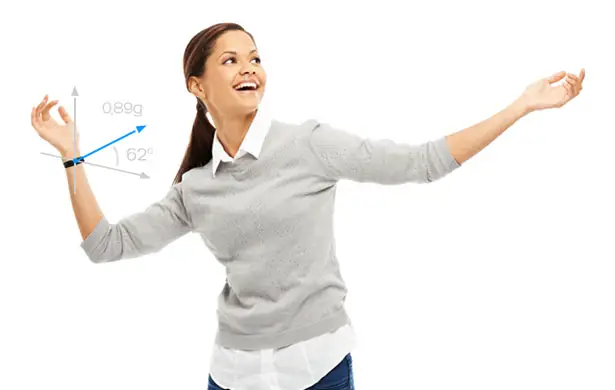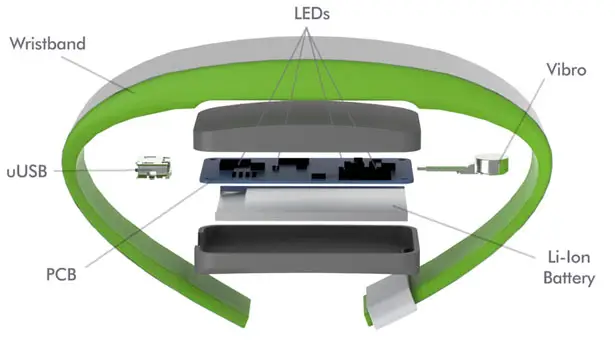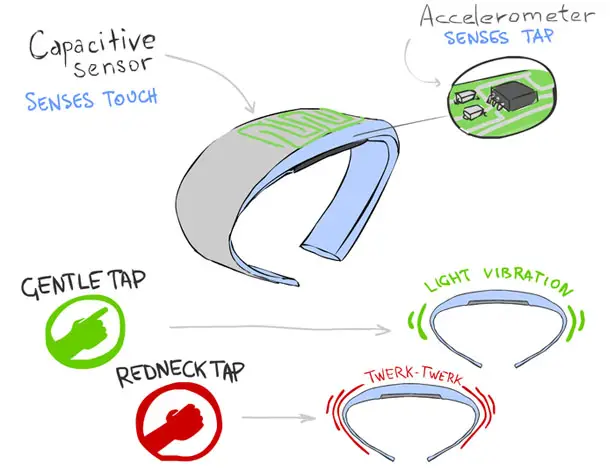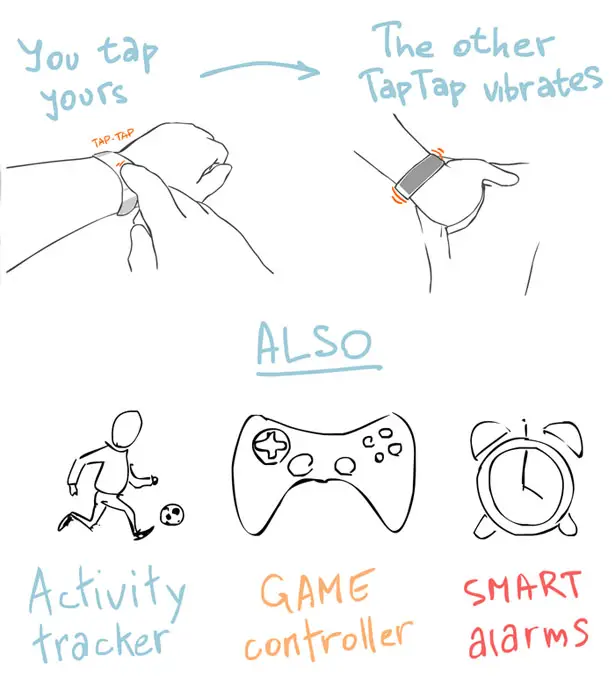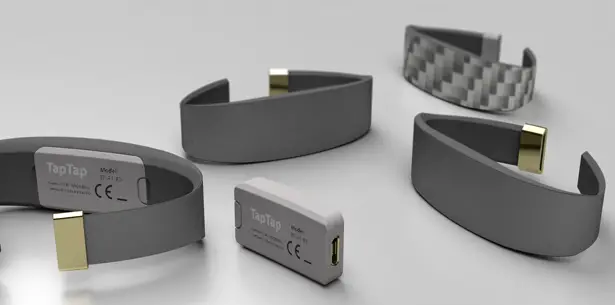 ---
Metro Dot is a bracelet type transportation card for the visually impaired. While using the subway, you can verify at which station you are at or how many stations are left until your destination through the braille on the bracelet. Also, the bracelet will let you know when to get off or when it is time to transfer by vibration, so you do not have to worry about missing your stop.
Visually impaired people experience many difficulties when using the public transportation. When you are on the subway, the most commonly used transportation, you must pay careful attention to the announcements at all times until you reach your destination. If you miss the announcements or couldn't hear them due to the noise, it is difficult to identify which station you are currently at or how much further you need to go.
Metro Dot offers the visually impaired to confirm their location by touch, easing the burden of having to continually keep their ears open for subway announcements. Thus, allowing them to enjoy their time freely during their ride. It is hoped that the visually impaired have the option of receiving subway information in other ways other than through hearing only.
Designer : Hoyeoul Lee, Jinwoo Kim and Sangyong Choi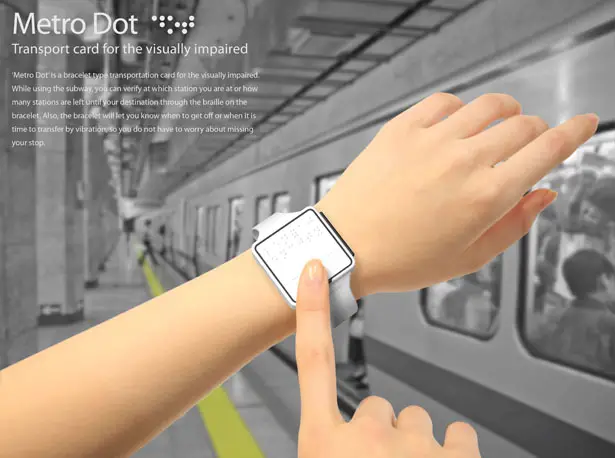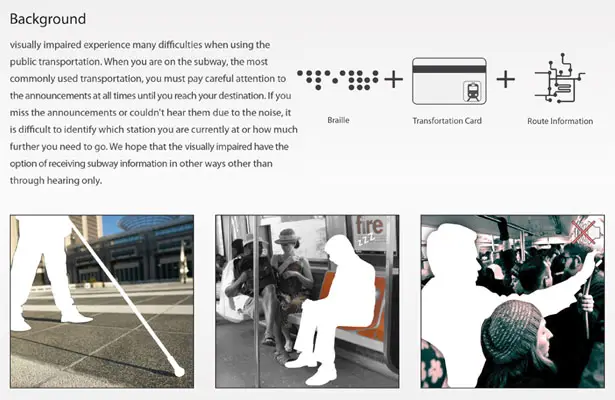 As a result of observing people's behavior of using transportation systems, it's been identified that people use their hands the most. And most keep their transportation cards in their pockets or inside their wallets. Previous card types need to be taken out of their pockets or wallets for use but Metro Dot is placed on your wrist at all times providing subway information anytime without that hassle. Furthermore, we have used the Braille on the bracelet for the visually impaired to easily read the information with their touch.
Up to now, many products for the disabled required excessive movements or obtrusive actions to use them attracting undesired attention. The simple Metro Dot was designed for all types of users and can be worn with the familiarity of an accessory without any repulsion.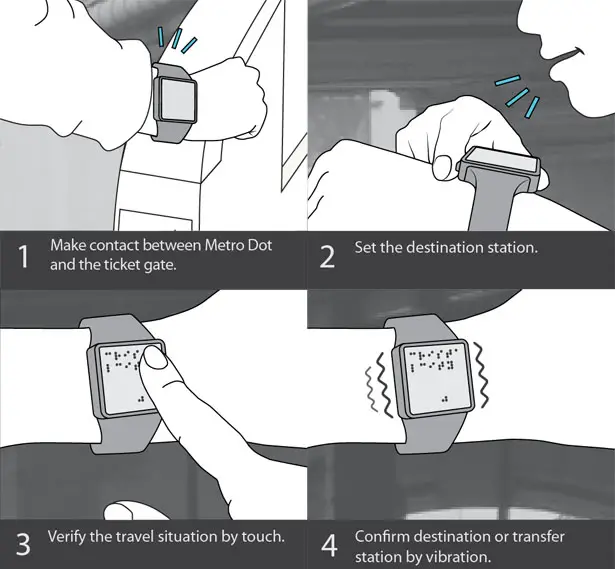 The braille can be imprinted on the surface with the technique of EAP(Electro Active Polymer). The electronic signals are sent to the surface raising the constant magnet to make a Braille pattern on the silicon rubber surface, informing the user of the station information and number of stations left.
Destination and train travel information are transmitted to the subway through the rail tracks, used as a conductor, sent from the TCC(Train Control Computer) in between stations. Metro Dot provides next station information through the subway's receiver antenna.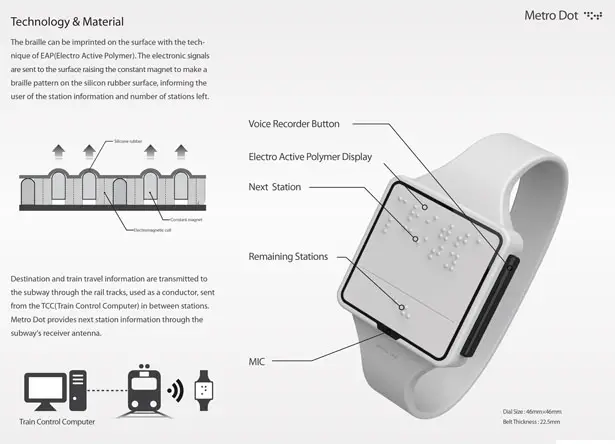 Click above image for bigger view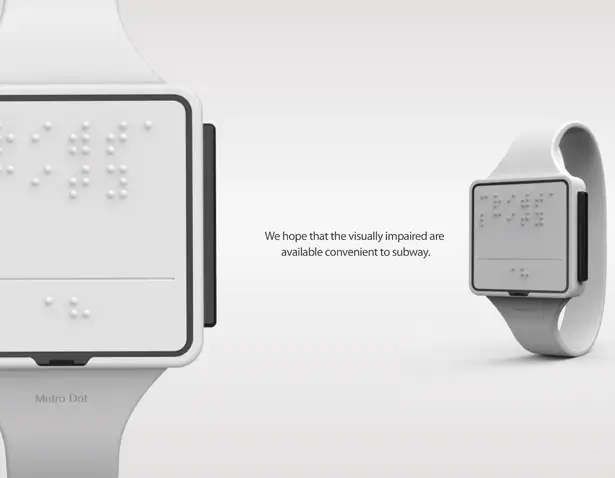 ---