Dental treatment has remarkably developed during the last few years but it is really a complex situation when it comes with treating a patient who is not able to come to the dentist's chamber. Dentris is designed by Clemens Auer from Vienna, Austria which is the first mobile cart for dental treatments that deals with the special conditions such as home-care patients. With the growing number of such patients, Dentris will surely become a helping hand for mobile dentists which will allow direct bed treatment. The local environment of the bed-ridden patients site and assures the patient as well as the dentist the most possible optimized and hassle-free dental treatment at home.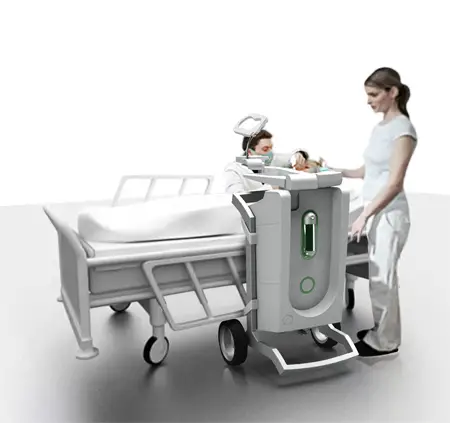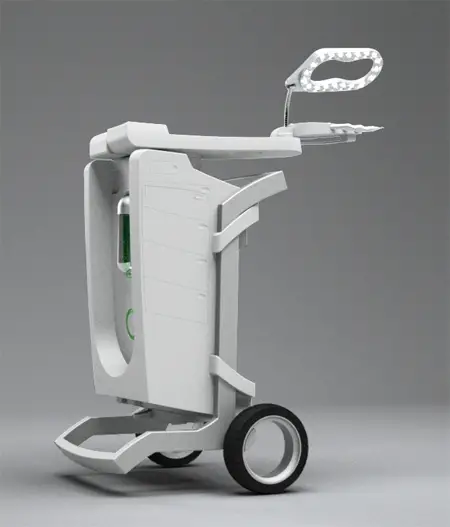 Clemens' words :
DENTRIS offers new chances for people in home-care and dentistry. Society is aging, more and more bed-ridden / people are in need of care and because of the improved hygiene of last decades more and more elderly people keep their own teeth. DENTRIS helps the prevention / avoiding of expensive follow-up therapies as well as reducing costs of outgoing transport / return transport
+ ongoing services. For dentistry, DENTRIS offers the development of new fields of activity, more potential patients, the professionalization of mobile do-it-yourself equipment that dentists currently often have to deal with as the products on the market are un-sufficient and force the dentists to pimp their rides.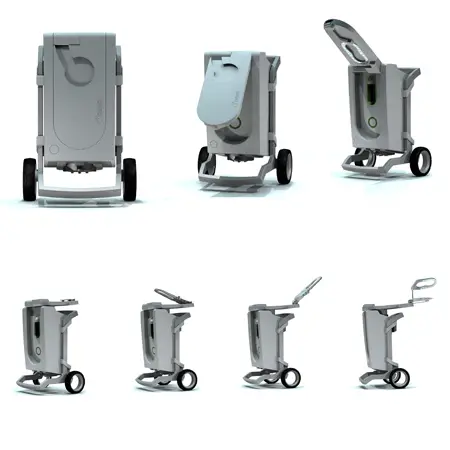 Dentists now can go exclusively mobile saving practice / overheads / facilities etc. But the most important actor is the patient. He/She benefits from stopping the physical decay because the health of teeth have an enormous and in public eyes often underestimated impact on the welfare and life expectancy of elderly people (formula: teeth ok >> body ok). DENTRIS helps
overriding the patient?s fear of the dentist as well as overcoming one?s inhibitions towards rentability in seniority ('I won't live any longer..').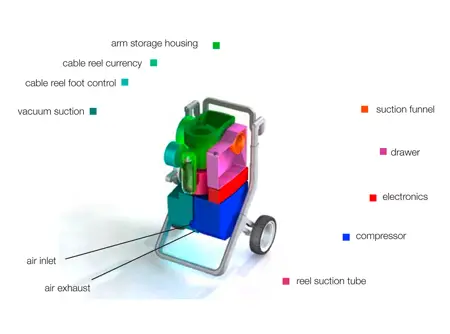 DENTRIS helps avoiding strenuous transport (bed-ridden people often with tattered cardiovascular system) from home to practice and finally avoids possibly degrading situations for patients (while moving, in practice).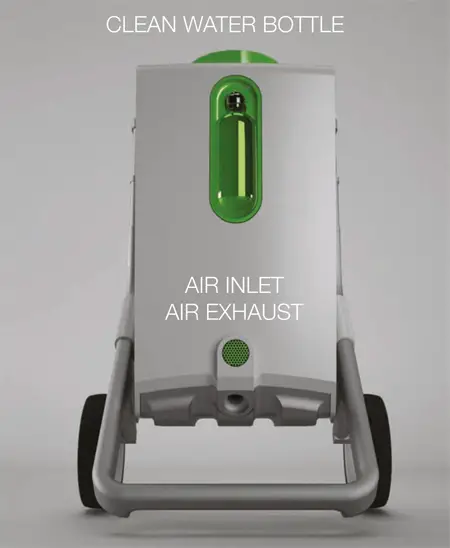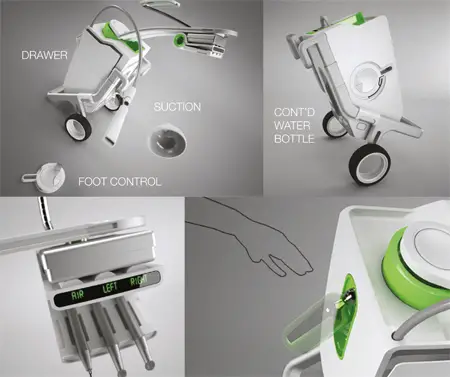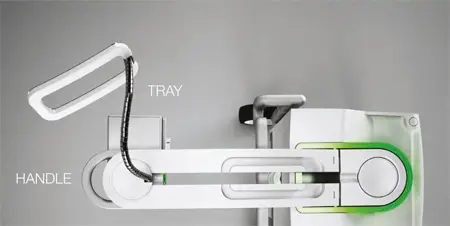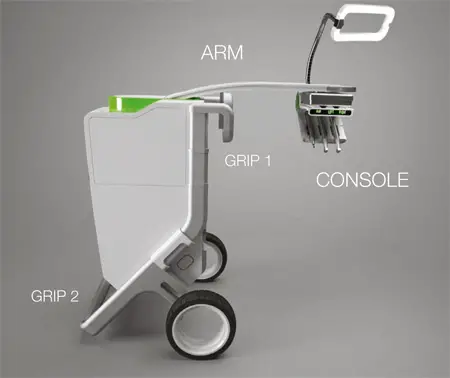 Designer : Clemens Auer
---
Vite is a collapsible snow stretcher aimed to rescue the injured people in the snow within the quickest possible way. The backpack shell acts as a sled and allowing an injured to be carried easily. The design intends to be opened easily and quickly in order to lessen the setting up time of the sled. The products that are available in the market are deliberated to be used by two people. But these products became much heavier which resulting a lesser speed. Vite, on the other hand, is however not a professional level rescuer, rather this product would be ideal for people living on mountains and groups of expedition for emergency situations.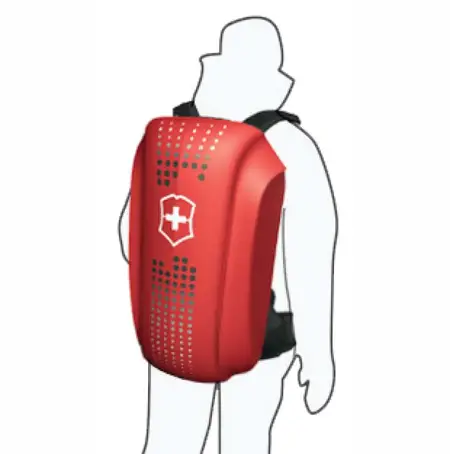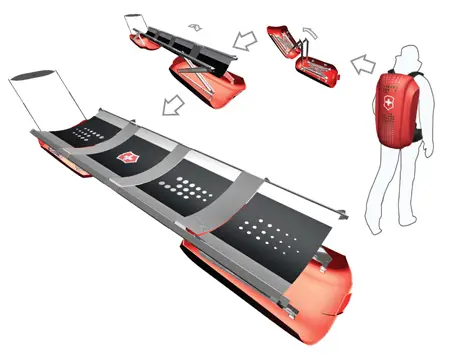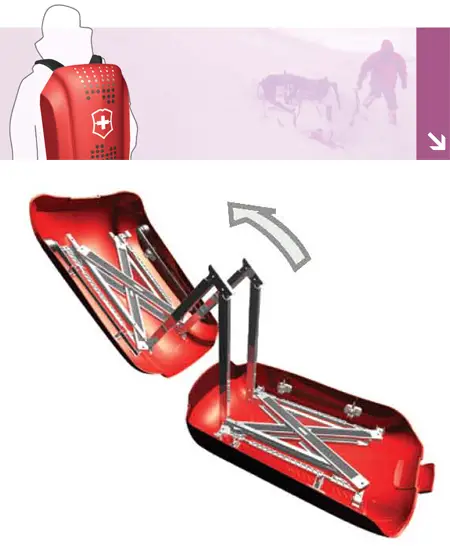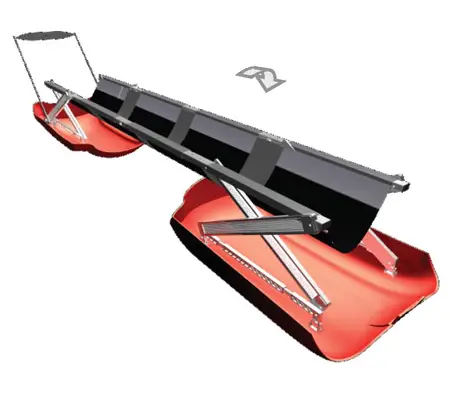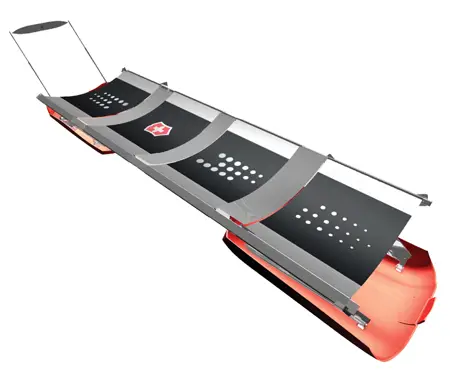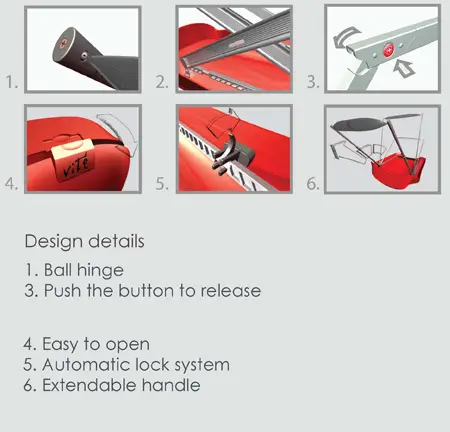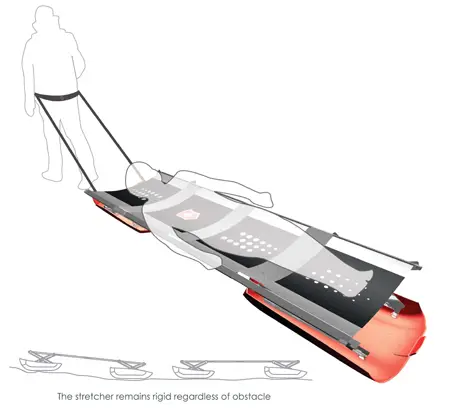 Designer : Soyun Kim, Jason Lin, Agustin Zea
---
Bees have an extraordinary odor perception and Pavlov is utilizing this characteristic of bees to train them with specific odor within minuets. The project of BEE'S demonstrates how we can co-habit with the natural biological system and implement their potential to boost our perceptive aptitudes. The main goal of this project involved with developing collaborative relations between technological and scientific research, design and beekeepers, and among others. To make the project usable and understandable for the people, they are producing significant adjustments. Besides, this object provides a diagnosis to detect general health via breath by bees.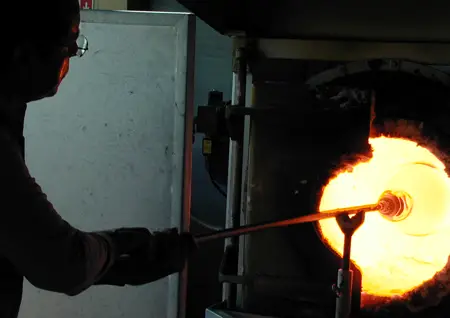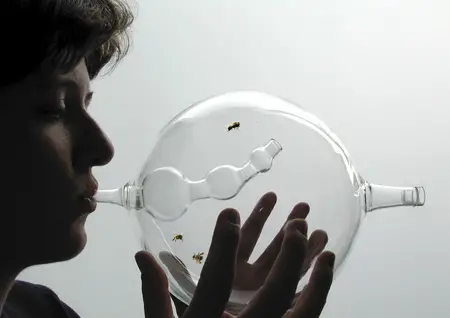 Designer : Susana Soares
---