Blocks Modular Smartwatches should be our future. Well, who doesn't love it when you can actually build the function of your watch according to you need. Each block of the strap has different function, you can snap those blocks together to create your own personal, unique wearable device.
If you love outdoors, you might want to build a watch with blocks that can be your reliable guide during your adventures. You can use environment block that helps you to monitor your surroundings, giving you information about temperature, altitude, and air pressure. You can also pair it with extra battery module just in case you're running out of power when traveling.
If you are fitness freak, well, you can combine several blocks that give you precision, accuracy, and performance indicator of your activities. You can measure your movement, track details of your activities to encourage you to reach your next goal.
Whether you choose rectangular or circular screen, you can always connect the watch to your smartphone through built-in Bluetooth technology. You can see who's calling, view, or swipe away notifications.
Designer : ChooseBlocks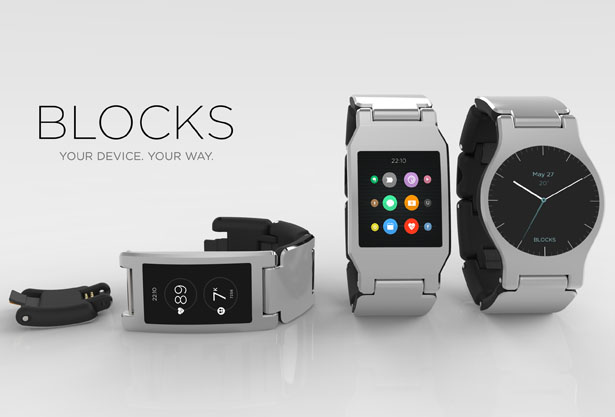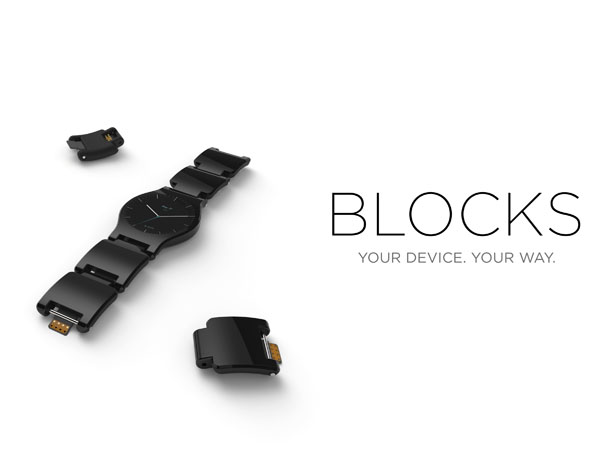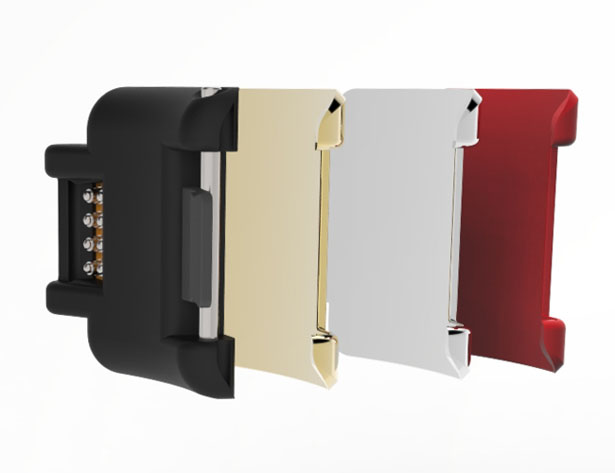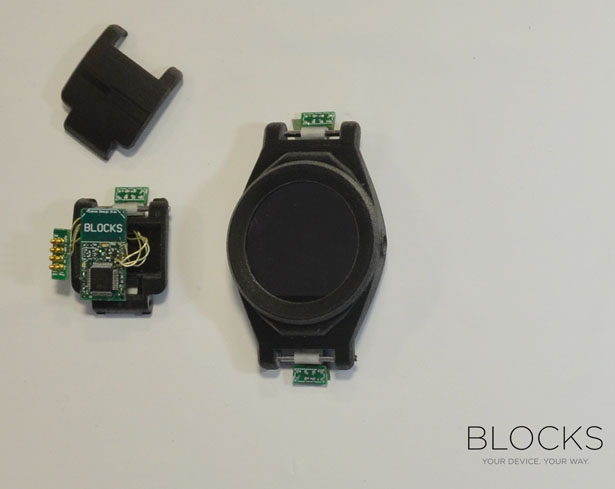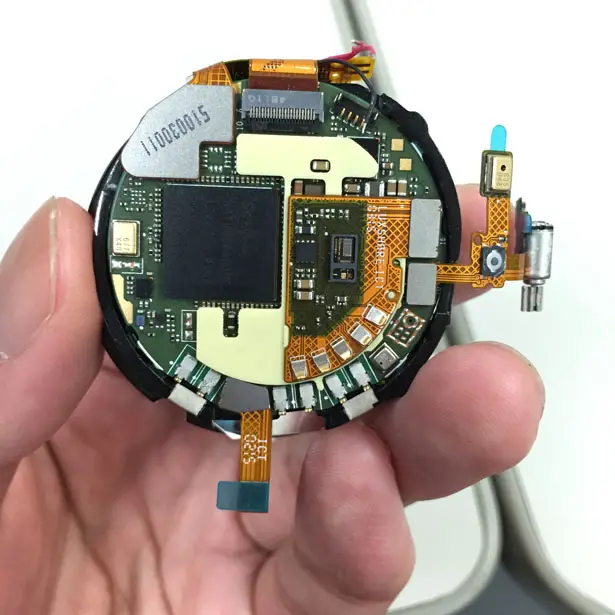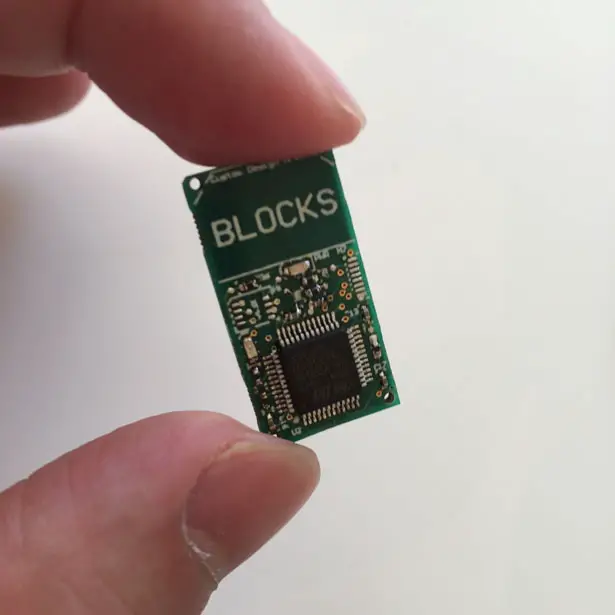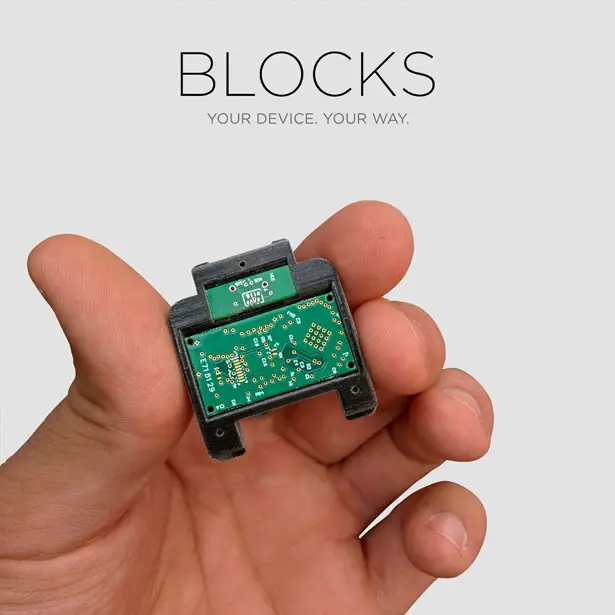 ---
EKON lights up to welcome you, literally! This interactive city coupe 2+2 is designed with electro chromatic glass that changes its opacity from tinted to clear by pressing a remote control or fingerprint reader behind the glazing above the doors. Thomas Pinel, the designer of this car was inspired by organic forms when he designed the interior, you can tell from leaves shaped OLED screens on the instrument panel. He also says that the seat covers are made of green fabric, aluminum for switches and steering wheel. This futuristic car is capable to send messages to other drivers or pedestrians by displaying graphical messages on its body, hopefully it will improve the traffic to prevent accident instead of distracting other drivers, or starting a road rage by mocking others through its display.
Designer : Thomas Pinel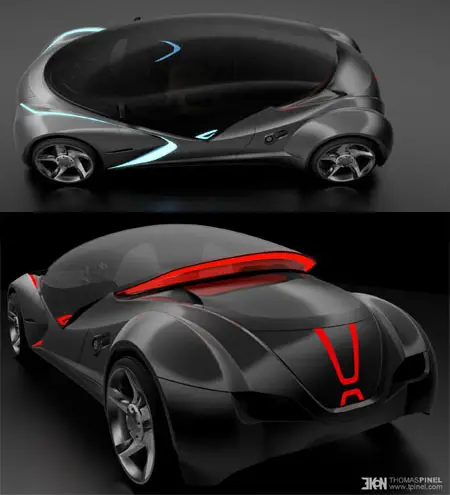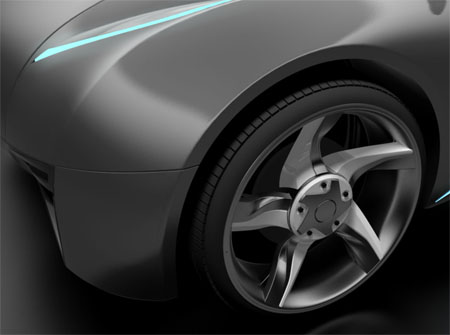 From Thomas:
"The EKON is an interactive city coupe 2+2, powered by an electric engine in each wheels. This result for the Ekon by a unique package and proportions (H. 1300 W.1770 L.3940).

The Ekon turn on like a notebook. It lights up, the main screen of electro chromatic glass changes opacity from tinted to clear and the interior appears, welcoming the driver and passengers – Only by pressing a remote control or by touching the fingerprint reader behind the glazing above the doors. In the mean while, the top and doors move up and backseats can flip ahead to ease the access to rears seats."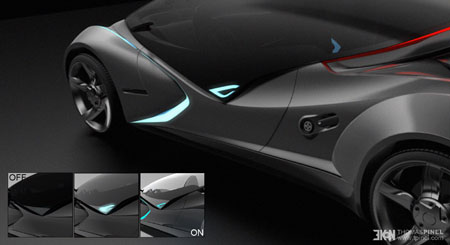 "The interior theme is inspired by the idea of efficiency of nature and organic forms. The OLED screens shaped as leaves come out from the instrument panel. Materials chosen remind home interiors with warm wood planks on the dashboard, Aluminum for switches and steering wheel, Green fabric for seats covers and black and white Glossy surfaces for back seat, door panels and boxes."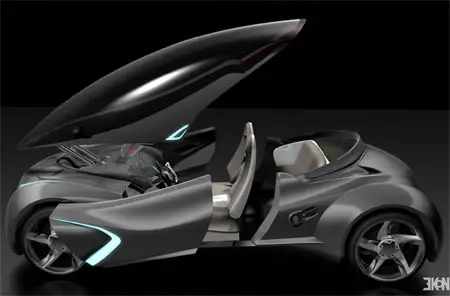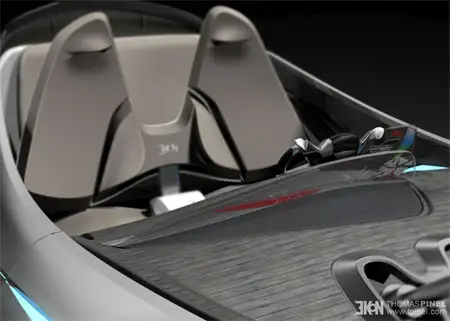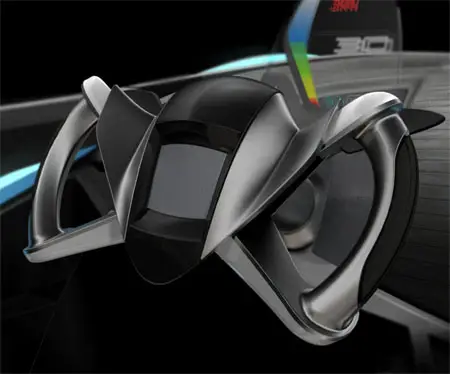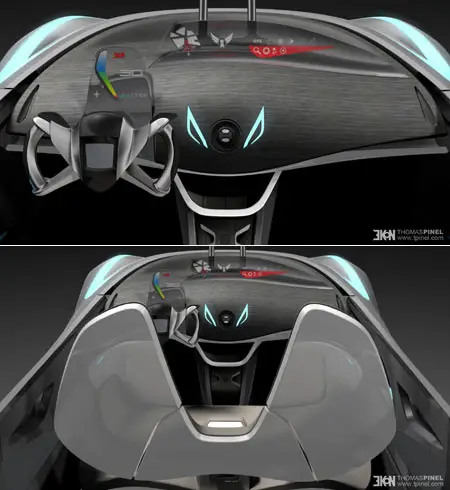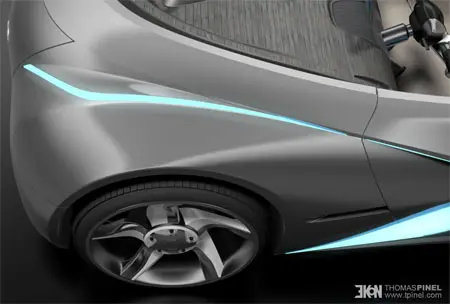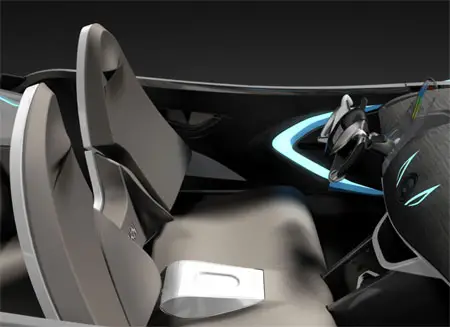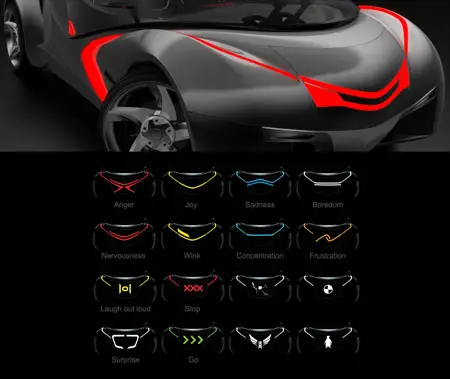 "The Ekon enhances interactivity with other drivers or pedestrians by exchanging graphical messages, visible on its body (Tinted OLED screen on front and rear).

These messages relate to 3 fields of communication: Information, Personalization and Emotion.
The information consists by a quick message to improve the traffic and interactions with other cars and pedestrians. So the messages can prevent accident, misunderstanding or simply give the priority.

The personalization is the playground for creative people who have the envy to mark them out with an avatar, special look for the car. It can refer also to long term information like advertising.

The emotion is the user feeling and the need to express it. How many times a driver hit the steering wheel and speaks to himself? This is the possibility to be thankful, happy about the weather or hate someone.

The language chosen, by visibility and readability concerns, is an automotive interpretation of virtual chat icons (Emoticons). One tactile pad on the steering wheel allows sending theses icons by very simple and intuitive movements like you would use your IPhone."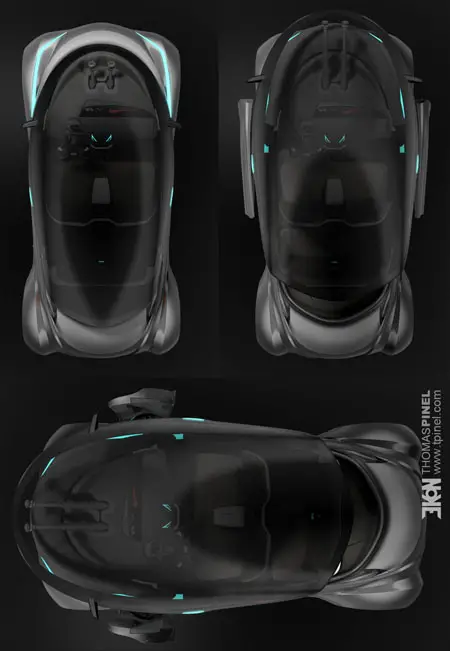 ---
"Clos On The Go" is a unique wine tote that also functions as a chair. Carry this tote on the beach, you get a stylish mix of fun and functionality from one product, it complements your outdoor experience. It's a nice, portable, and playful on-the-go wine accessory, we love the bright yellow ikat print, making it cheerful accessory. It comes with a comfortable shoulder strap for easy transport.
The design features waterproof pockets to hold a bottle of Chardonnay, a corkscrew, 2 GoVino reusable wine glasses, and of course playing cards and a beach towel.
Designer : Trina Turk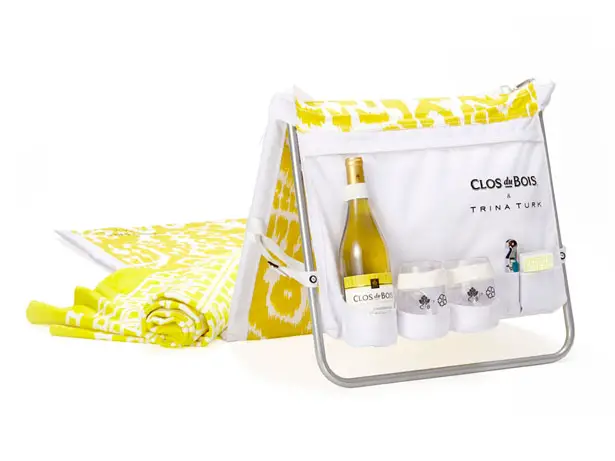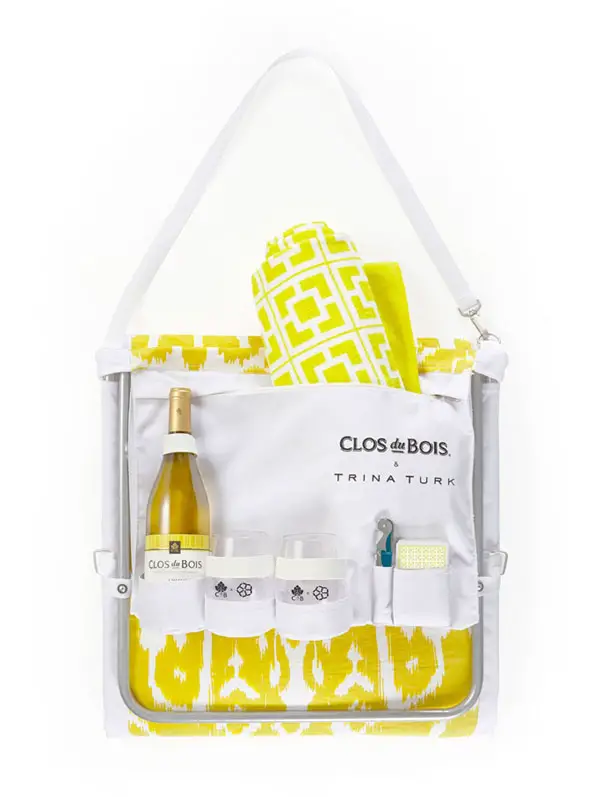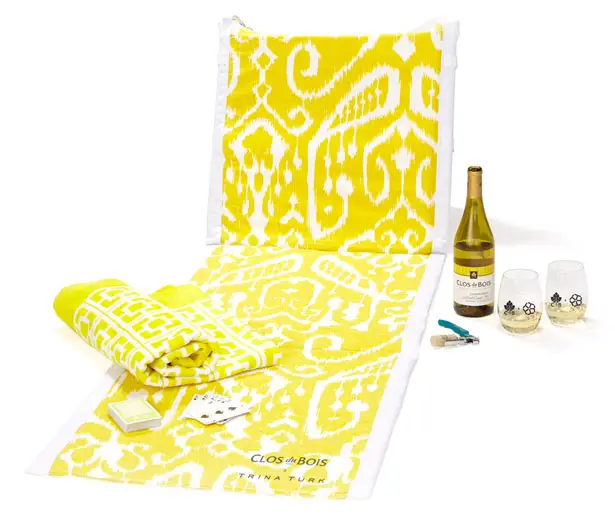 ---