There are more than 67 million diabetic patients in India alone, these "diabetics" have mindset ranges from diabetes-as-life-sentence to the ones who are in denial despite their medical reports. Keeping this in mind, Indrajeet Bakhale, an Indian industrial designer, wants to design wearable device that allows you to constantly check your blood sugar level, the result is Glycount, a humane diabetes management.
This design phase involved rigorous ideation via sketches for the physicality of the device and paper prototyping task and the screen flow. Amongst all the devices we wear, the form of a watch seemed to satisfy all the physical, technical, and the social requirements. For the screens, the selection of the fonts and weights were selected ensuring the best visibility, legibility across age groups.
Designer : Indrajeet Bakhale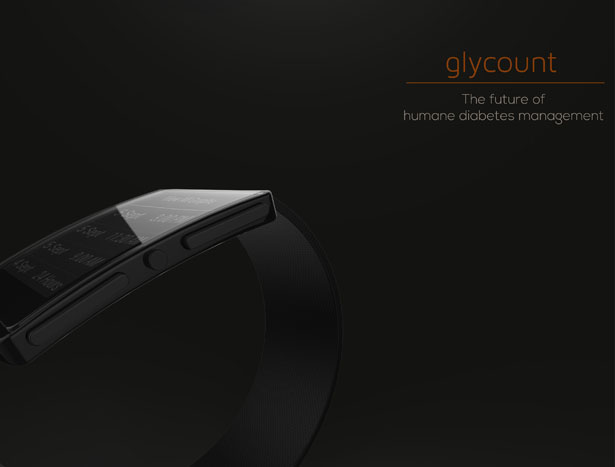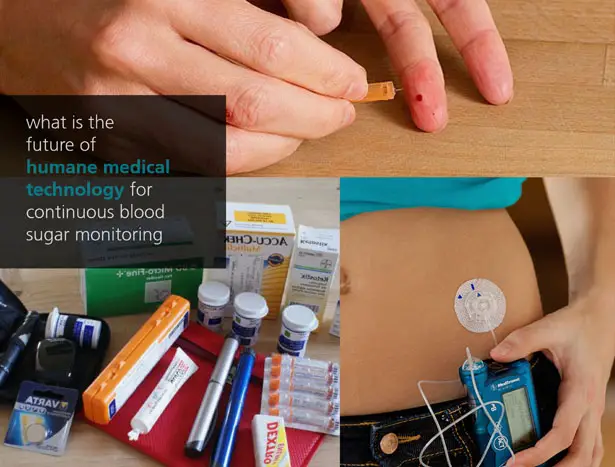 This conceptual medical device would be the next step for humane diabetic management. It's been designed based on the premise that we will create a technology that enables us to measure blood sugar level continuously without any skin invasion. This type of technology can be effectively used to promote healthier lifestyle, especially for people with diabetes. Glycount also takes into account social trauma that people with diabetes feel when they use medical device in public, it aims to become a discreet medical equipment yet functional gadget for these people.
Glycount key features:
E-ink display that consumes less battery
Rim LED which on the watch that gives a quick visual signal of your blood sugar level bracket
Hypoglycemia prediction
Personalized sugar trend graph (set your own time slot)
A tethered connection to next to kin and doctor
PC and Mobile app
Insulin and pill Dosage reminders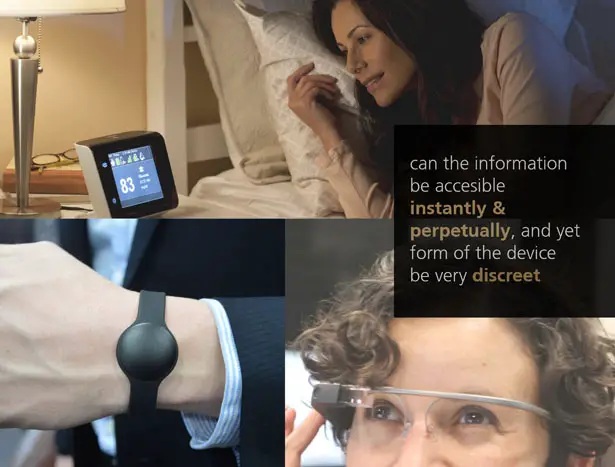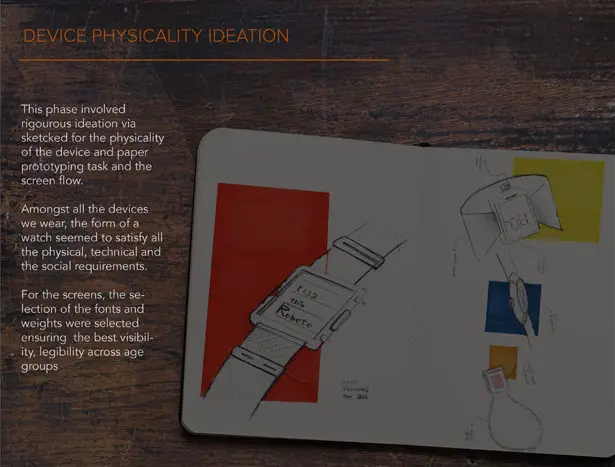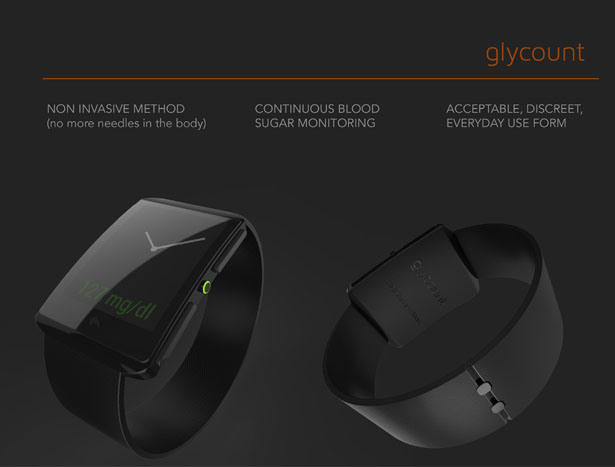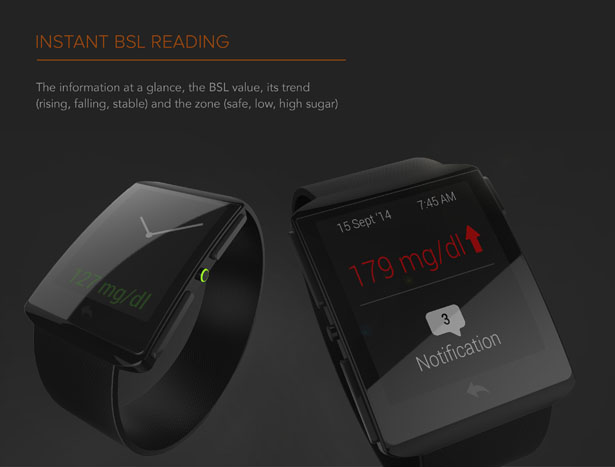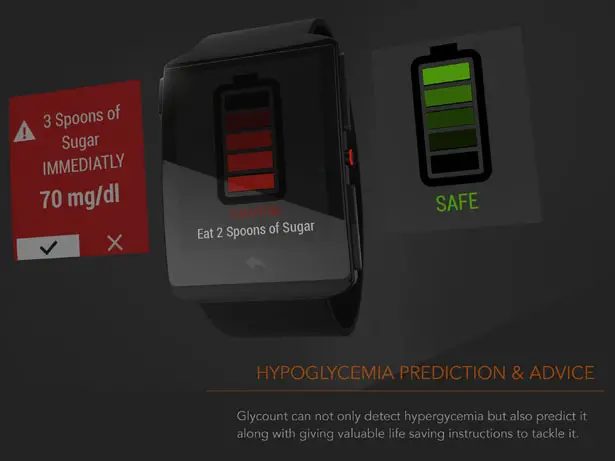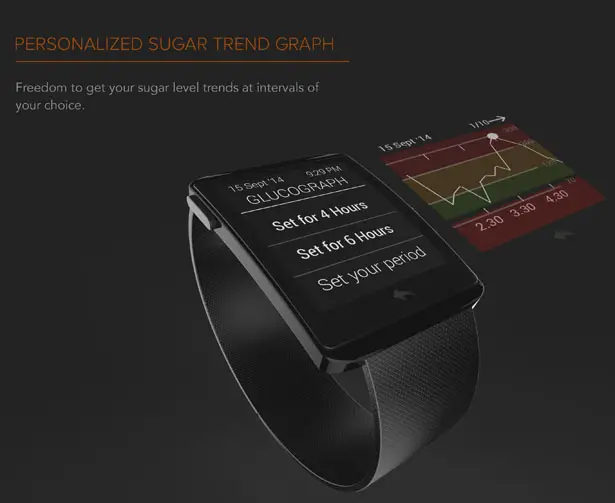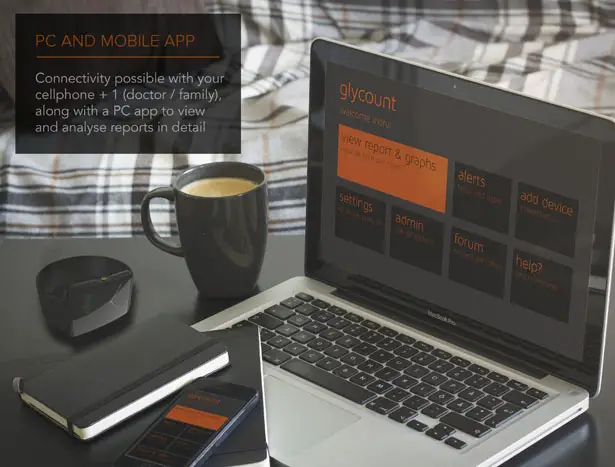 Tuvie has received "Glycount Humane Diabetes Management" project from our 'Submit A Design' feature, where we welcome our readers to submit their design/concept for publication.
---
Simply turn any surface into a virtual keyboard or multi-touch mouse with this cool Celluon Magic Cube Laser Projection Keyboard and Touchpad. It's a portable keyboard that emits laser projection and motion detection technology, your great companion for tablets. Connect this device via Bluetooh to your iPhone, iPad or any other Android devices, you can also use it for Windows or Mac OS computer via USB connection. Click the switch to enable Magic Cube to pair wirelessly with your mobile device, pretty amazing of what this little device can do, it's smaller than pack of cards, it fits easily into your pocket.
From : Celluon [Buy It Here]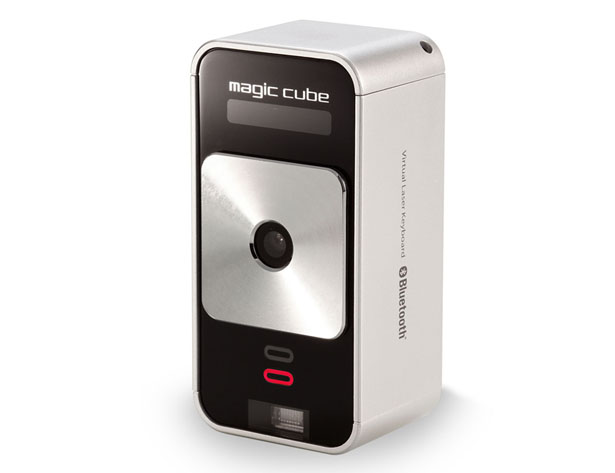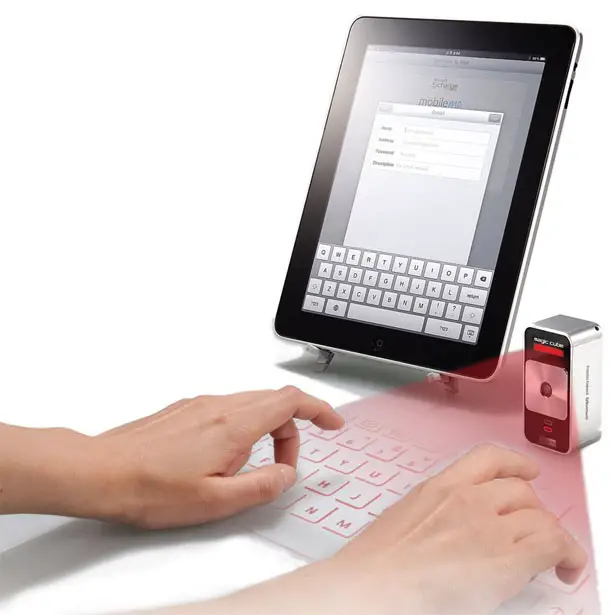 Celluon Magic Cube Laser Projection Keyboard and Touchpad runs up to 2 hours continuously when wireless; you can recharge it again via wired USB. When you get your hands on this device, you'll know how solid it feels, the installation will be as easy as advertised. It might take awhile for you to get used to type on surfaces other than keyboard, but overall, this little gadget is pretty cool and pratical. [Buy It Here]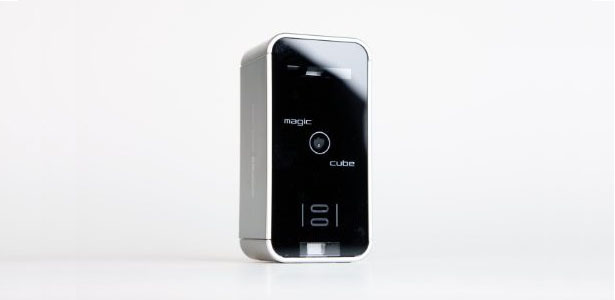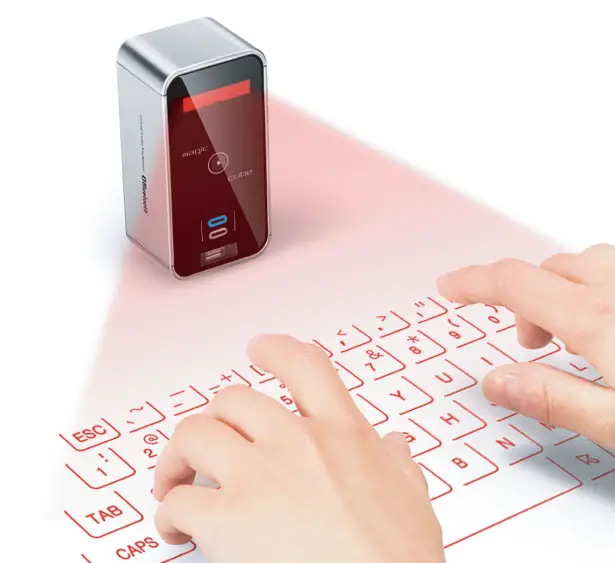 ---
Döttling has released its latest safe, The Fortress, which is claimed to be the safest luxury safe in the world. This safe is available in certified security classes VdS/EN 3 to VdS/EN 5, you can keep all your precious items and feel safe at night. It features a burglar alarm including a "silent alarm" function which has been tested with certified insurance cover up to US $1,000,000.
Calling this unit a luxury safe is not over-rated, both the exterior and interior reflects elegant and high quality design. It is a high-security safe which only limited of ten per security class exist with the goal of "maximum versatility". There are 8 watch winders which you can control individually with special designed software. Basically you can turn to infinite number of rotations while also have the possibility to set the direction of rotation (left, right, or oscillating).
Designer : Doettling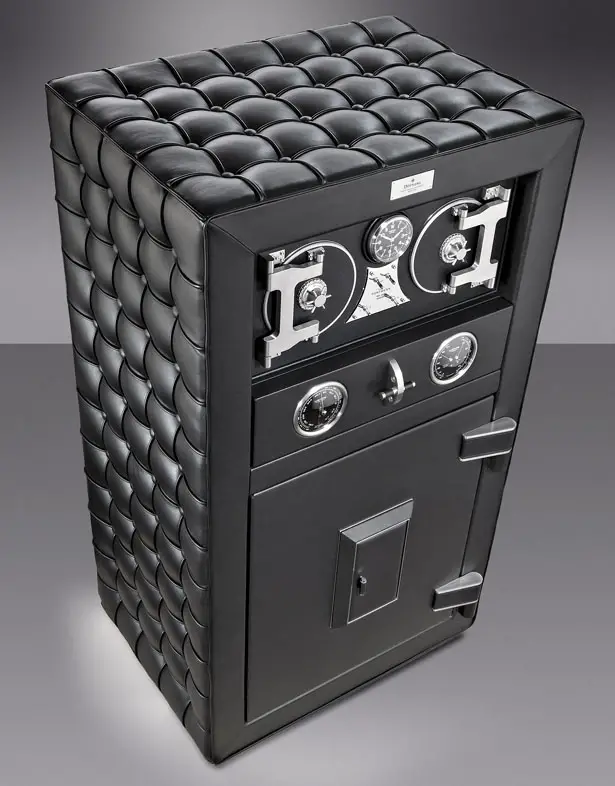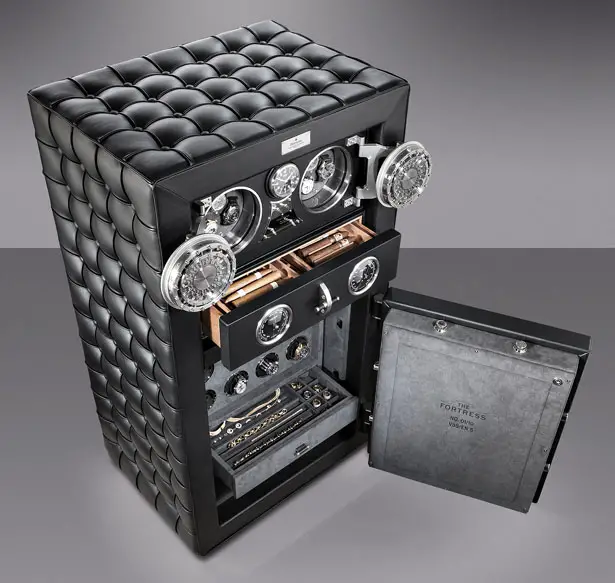 Do you smoke super expensive cigars? You can also keep those cigars inside a humidor which is made of original Spanish cedar. The electronic humidifying system ensures your cigars or cigarettes stay fresh and impart their aromas even after they are stored long enough. This safe is also equipped with hygrometer and a barometer, both from Wempe, to provide you with information about humidity and air pressure level.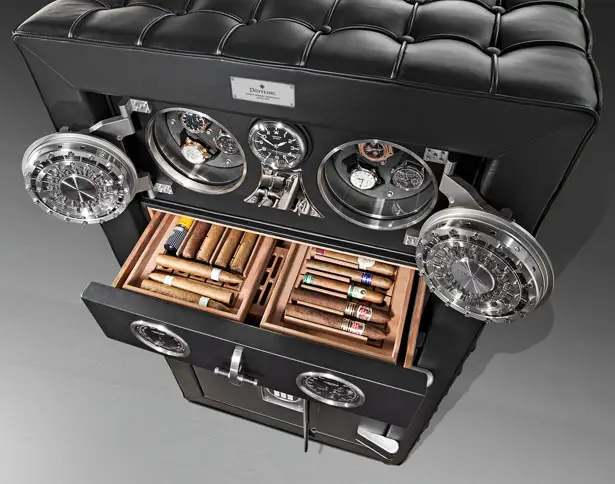 The upper part of the Fortress comes with integrated a Colosimo 2-door safe. It gives you additional space to your luxury watches up to 6 pieces, they are wound with exceeding elegance by precision rotators. The exterior appearance lives up to its name as well, the body of this safe is beautifully upholstered with finest calfskin.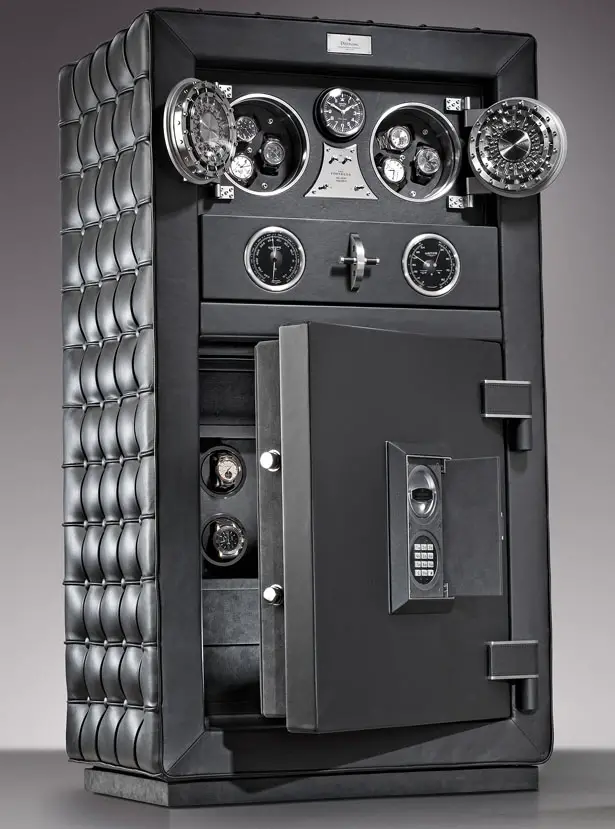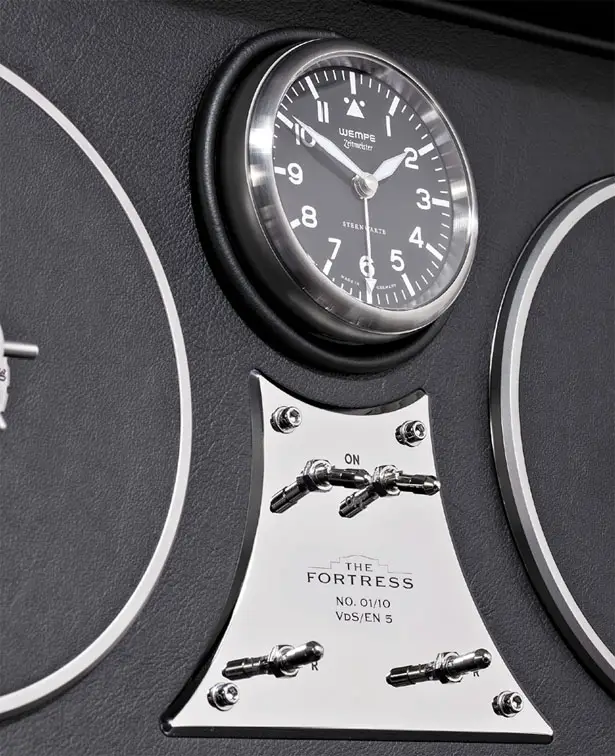 ---