When Honda teamed up with Team Dynamics, British Touring Car Championship (BTCC) partner, they have pushed boundaries and develop exceptional piece of machine to mow your land fast. Honda HF2620 Lawn Tractor is believed to be world's fastest lawn mower. The goal was pretty simple and straightforward, that is to design and build amazingly fast mower but still retain the original look and main function. The result is pretty badass machine, it has the capability to reach stunning 130mph in just 4 seconds with an ear splitting roar reaching 130db.
Team Dynamics re-engineered Honda HF2620 Lawn Tractor from scratch, adding all new fabricated chassis which is custom made from 4130 chromoly to bring you strong, safe, yet light platform. The engine used here is 1000cc from Honda VTR Firestorm, also a bespoke suspension and wheels from an ATV. These 2 teams have made great effort to maintain the original look of a mower, cutter deck in fiber glass, grass bag, high capacity oil cooler, and a secondary water cooling radiator. There are 2 electric motors on the cutter deck which boasts 3mm steel cutting cable at astonishing 4000rpm. Weighing in just about 140kgm, this mower is able to cut grass at around 15mph.
From : Honda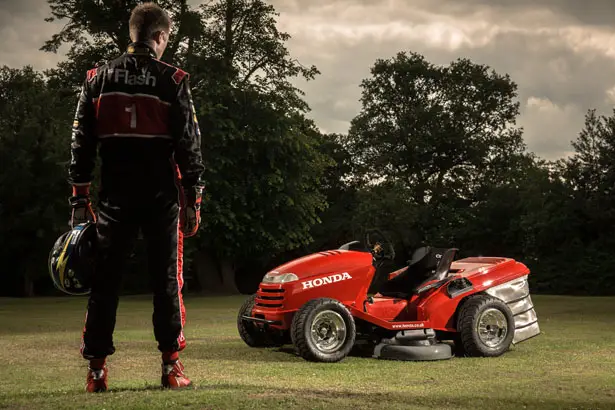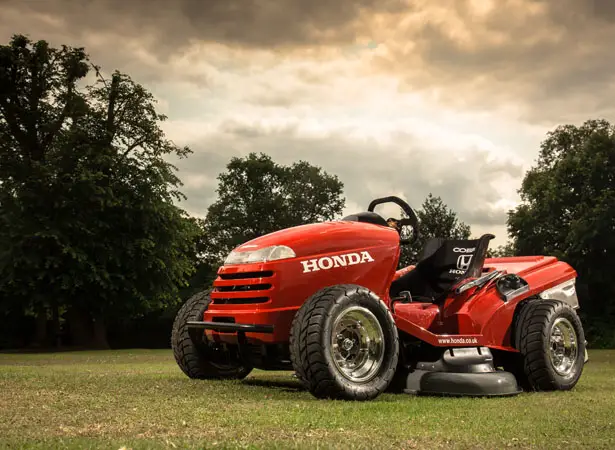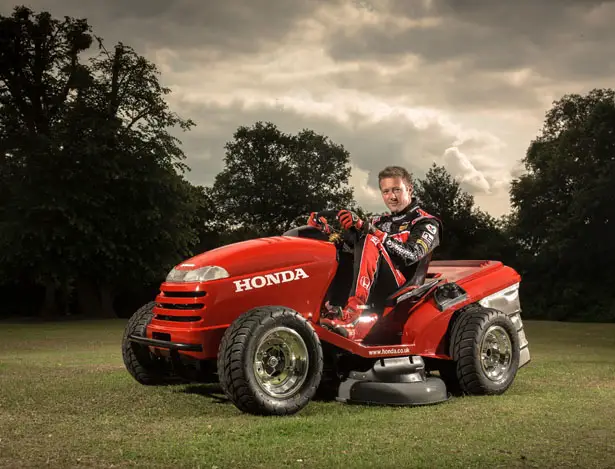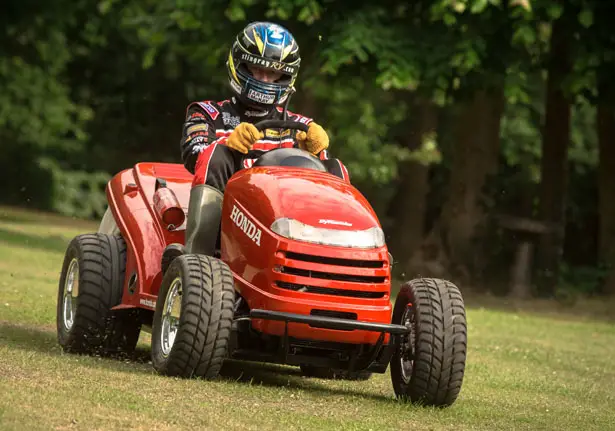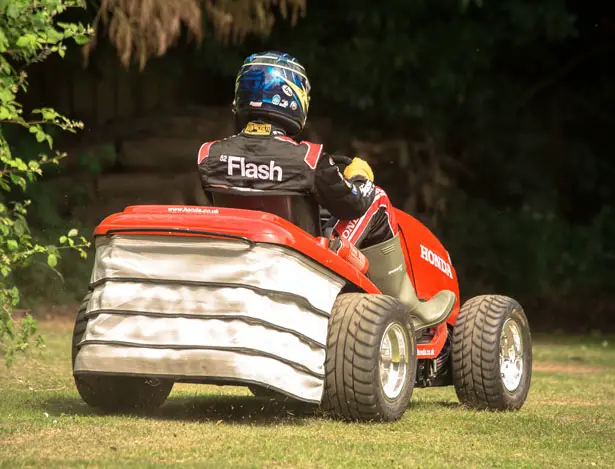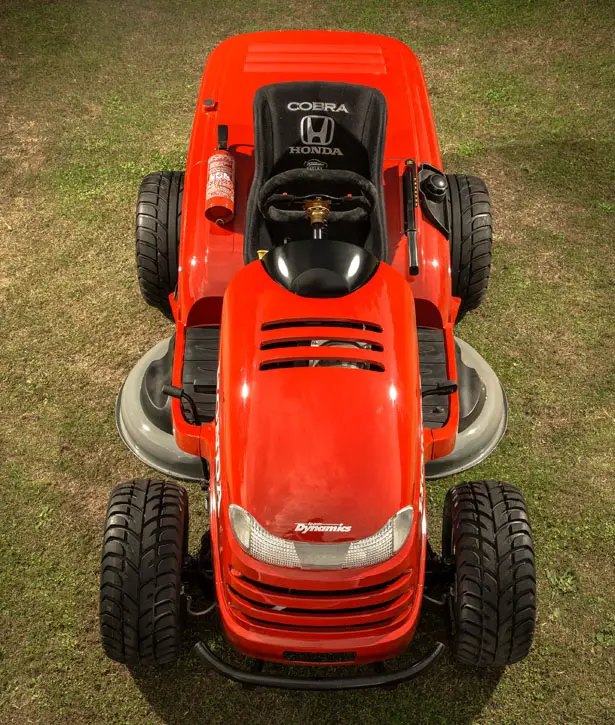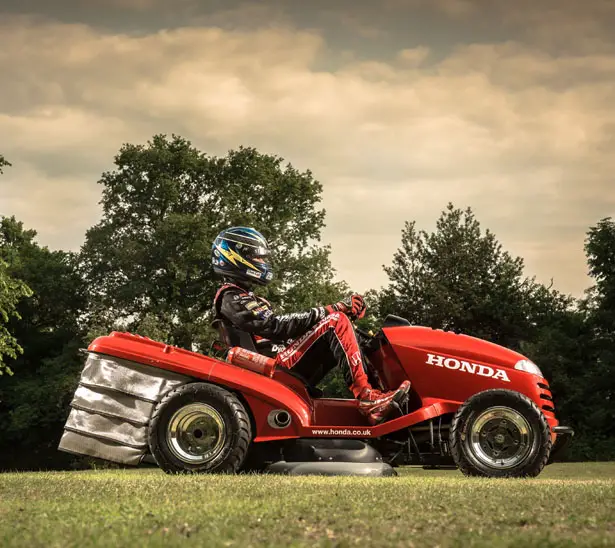 ---
Samsung won IDEA Winners 2007 with LCD Monitor that has triple-hinge design. The monitor has three-dimensional, puzzle-like form, give a new meaning of optimal ergonomic. If you think this lcd monitor was created simply to look interesting, then you're wrong ! The design began with the intent to offer versatile adjustment capabilities and features to make computing more comfortable and effortless.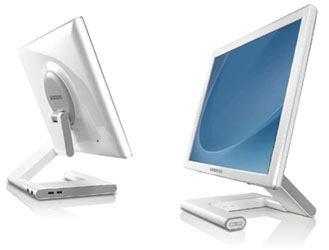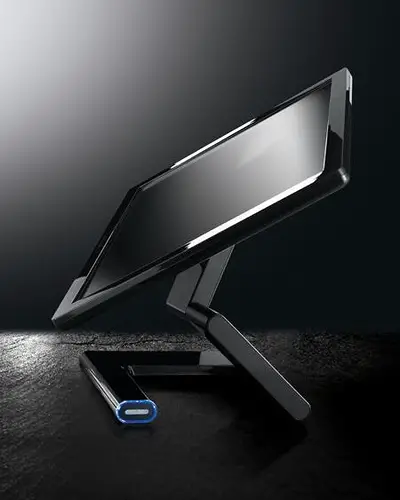 ?Not only practical and functional, but a dramatic, dynamic form: a complete departure from the usual symmetrical, seen-a-hundred-times monitor base. Provides a welcome and original freshness on the desk, changing its aspect from every new angle. A pleasure every time you see it.? – Richard Sapper, Consultant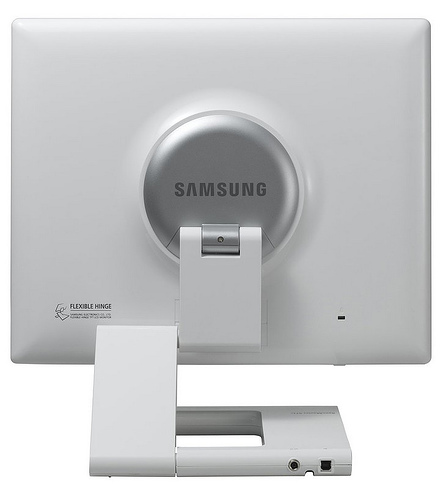 ---
The unique construction of Gironde Extendible Table makes it look like a robotic table. This table is constructed of 4 triangular pieces which are hidden below the central square board fixed intuitively, robust and architectonic. It's a minimalist and simple table on the surface while actually it hides a reasoned, logical, and harmonious structural system underneath that guarantees the stability of the moving parts and the overall assembly.
Hot cookware can be safely placed at the center of this table because it has embedded a heat resistant ceramic piece, simply place your steamy hot cookware from the kitchen to table.
Designers : Juan Pablo Quintero and Michel Gironde
Manufactured by : MedioDesign Studio
Photo credits: Xavier González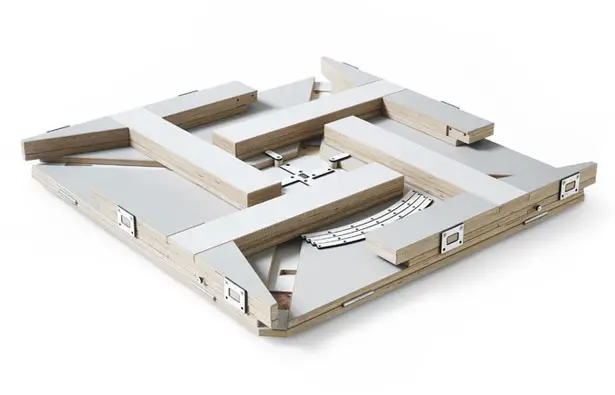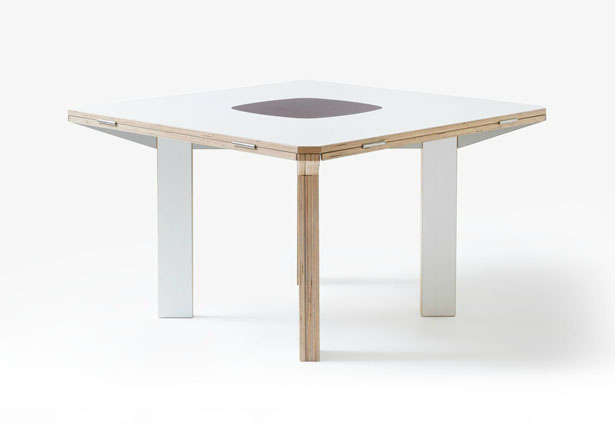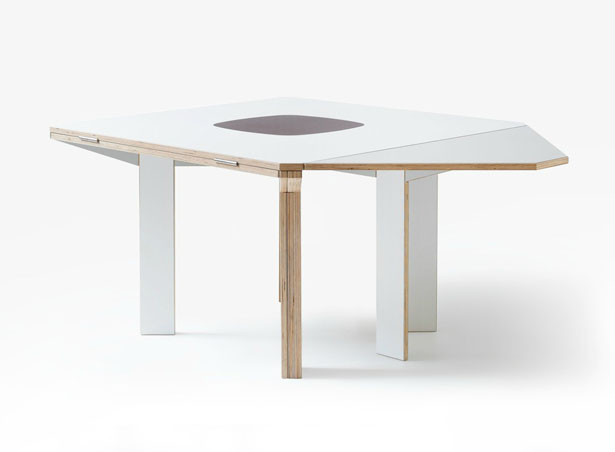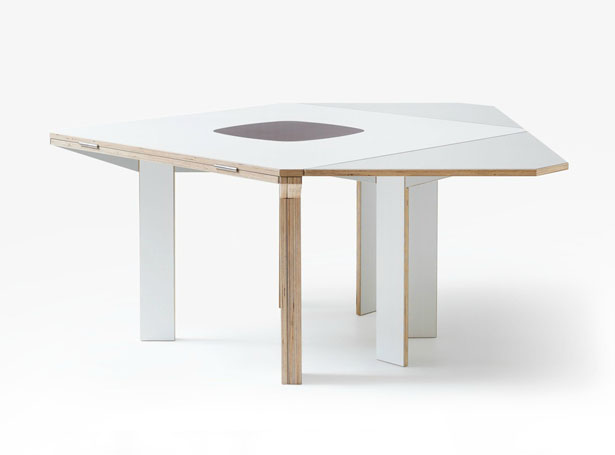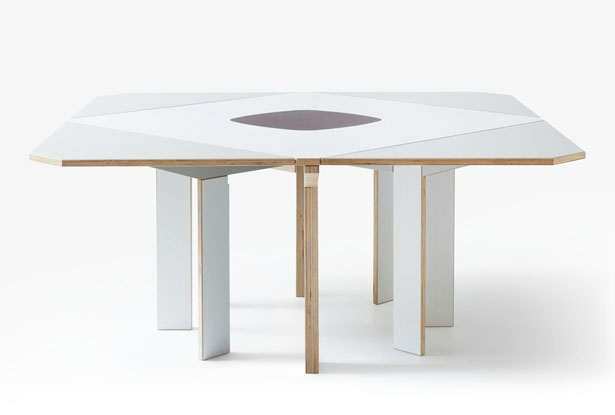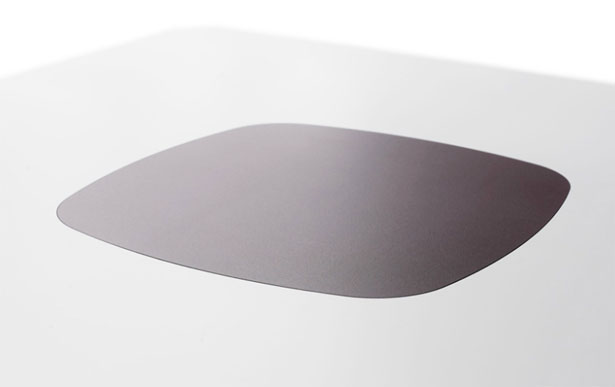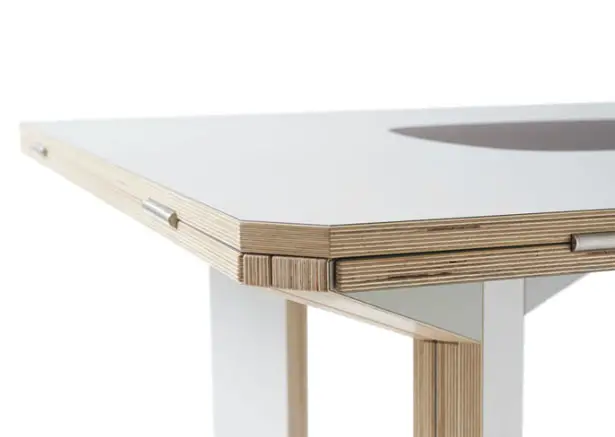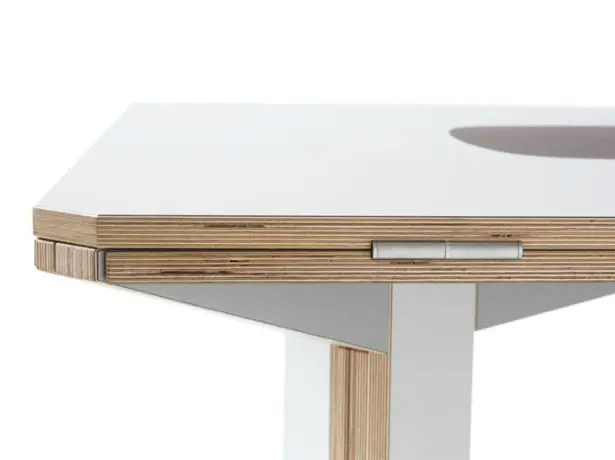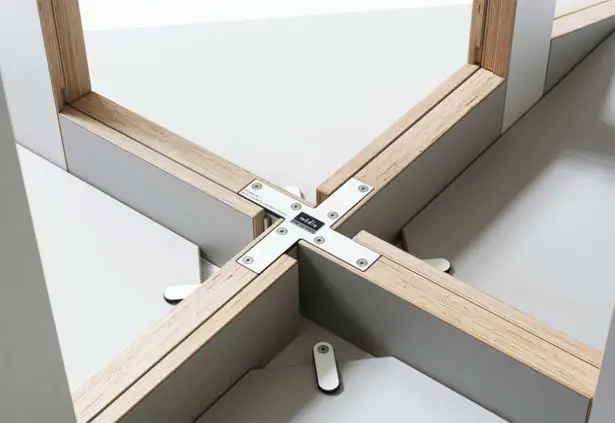 ---