The device that has been designed for all the expected mothers out there who would like to touch base with the unborn. The process of being able to give another life is something that has a lot of emotions attached to it and nothing matched the feeling than that of hearing the heartbeat of the child. Understanding this need, comes Beforme is a device that can be said to be a mixture of stethoscope and an mp3 player. The device can be really handy in creating the bond between the mother and child which is beyond words. So all you mothers out there, keep listening to the music but the best track is the heartbeat of your child.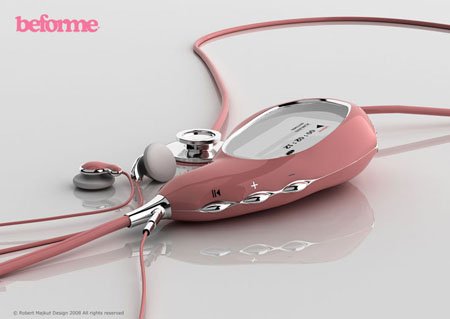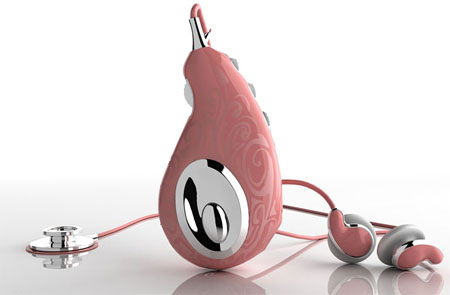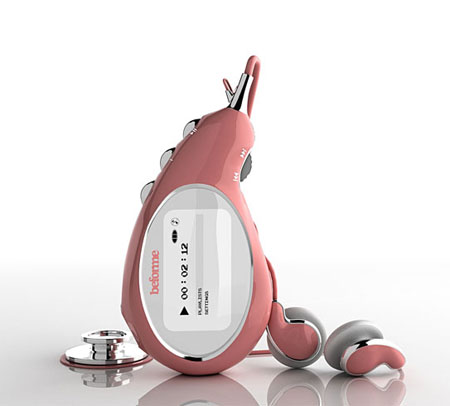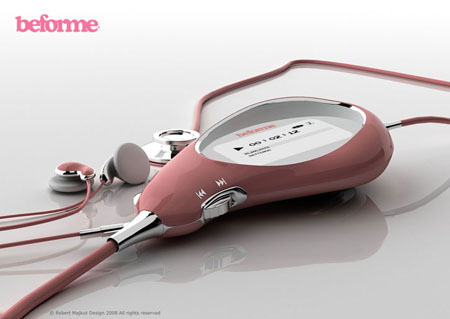 Designer : Robert Majkut and Elżbieta Madej via Yatzer
---
With innovation being the key with respect to designs, Smith Newman has come up with the Pebble MP3 player. The basic concept of the player is, being user friendly and inspired by the greenery. He has blended the dark glass aesthetics and the natural embracing form. The headphones wrapped around the surface and the inner surface is convex with a center dip which looks more like a water droplet, where the user can shuffle the songs as in an iPod. The back is sandblasted aluminum and the center carries the glossy Pebble logo.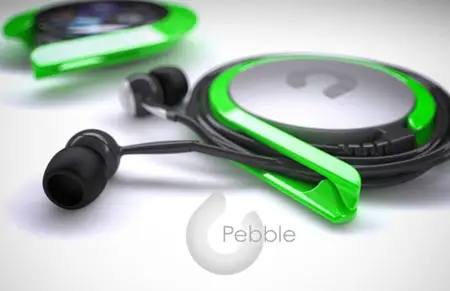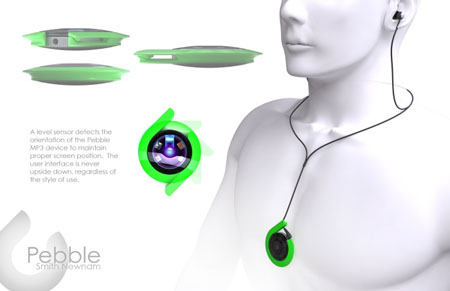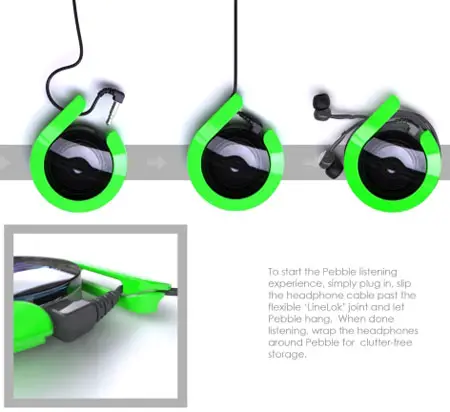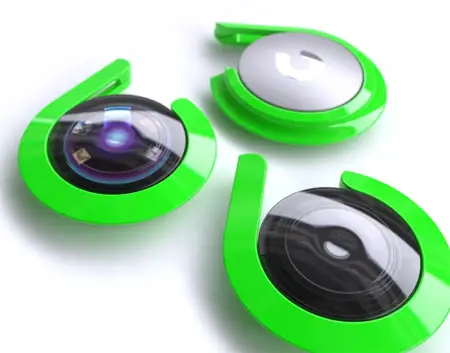 Designer : Smith Newnam
---
"Kure" (also known as 'sphere' in Turkish) is a futuristic concept table designed in the shape of a flower for your family dinning room. This table is shaped as a sphere when closed and once you open, it can occupy any corner of the house. A light source is fitted in the centre of the table which offers a blue light to the base of the table. This full-fledged dinning table accommodates six dinning chairs which can also be used for some other purpose. Kure is surely a space cushion more favorable for family dinners and aims to bring together the whole family.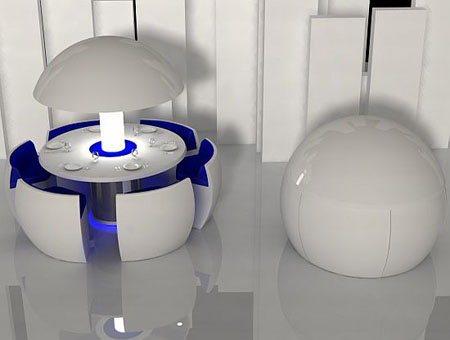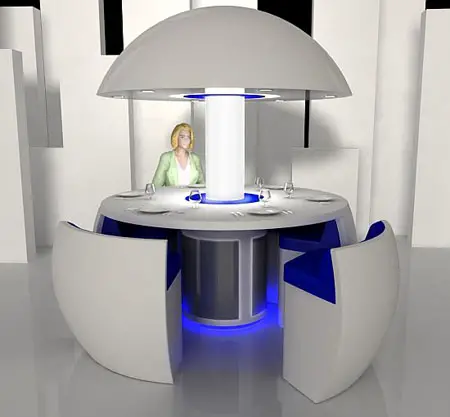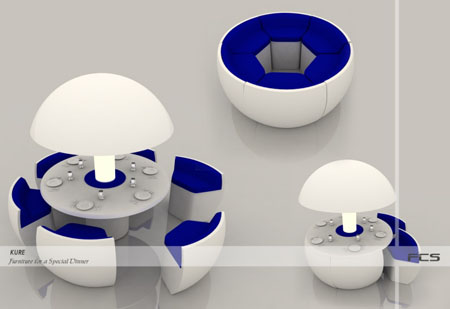 Designer : Fatih Can Sarioz via Homedosh via TheDesignBlog
---