The product line of Nikon Coolpix series will be enriched if they are agree with these two innovative models of new digital camera by figuring out the new marketing prospects. These two concepts are named as Neoclassic and Good Grip which is an extraordinary example of attaining the same goal with the means of different approaches. Neo Classic has a familiar and contented classic shape with stylish accessories that connects digital functions with analogue processes that can bring digital technology to mass users. Good Grip, on the other hand, is easy to use and comfortable to handle. The interface contains necessary and useful functions only that can be easily understood.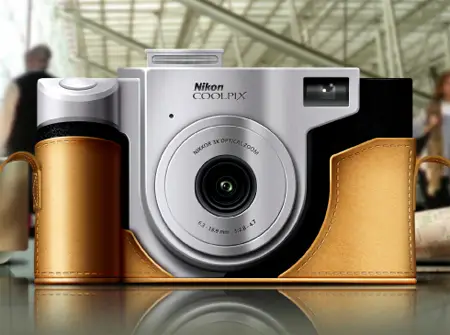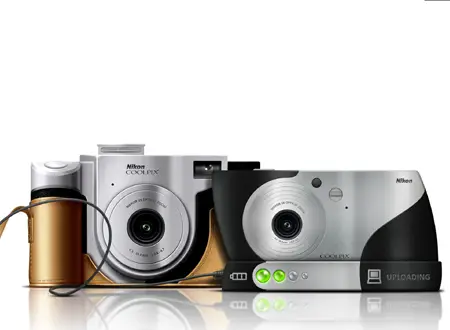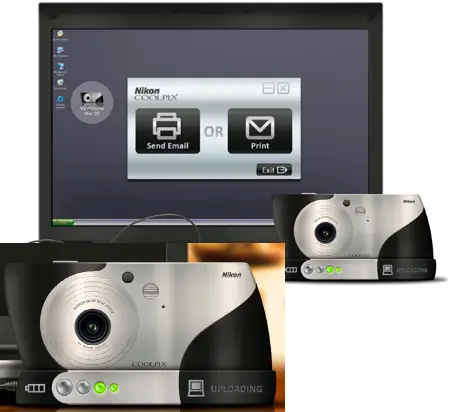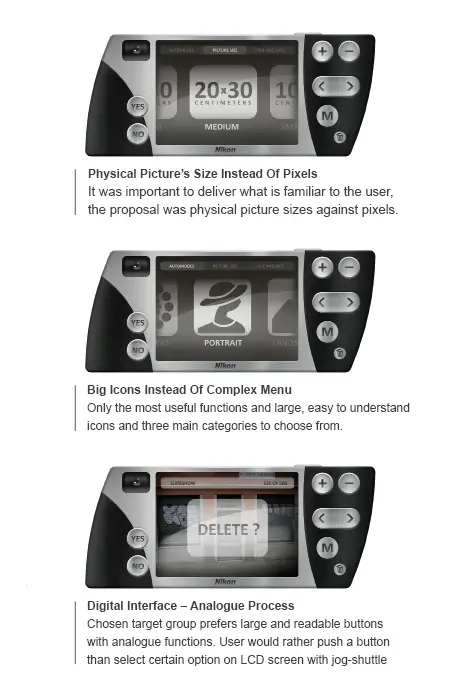 Designer : Nikolay Komaro
---
BMW 3.0 CSL Hommage is a concept car designed as a tribute to the iconic, timeless classic BMW coupe from 1970s. Hommage cars from BMW not only demonstrate how proud they are of their heritage but also represent the importance the past can be to determine the future. Adrian van Hooydonk, the Senior Vice President BMW Group Design, explains that BMW 3.0 CSL Hommage represents the engineering achievement exemplified by its lightweight construction and modern materials, this concept car brings out the character or earlier model into the 21st century.
CSL stands for Coupe Sport Leichtbau a.k.a coupe, sport, lightweight. These 3 characteristics are shown by aluminum bonnet, boot and wings, plexiglass windows, as well as equipment rigorously pared down to the bare essentials. The classic 1970s version used aluminum and carbon fiber to create optimum weight-to-strength ratio while this new model makes generous use of high tech composite, creating lightweight design for modern age.
Designer : BMW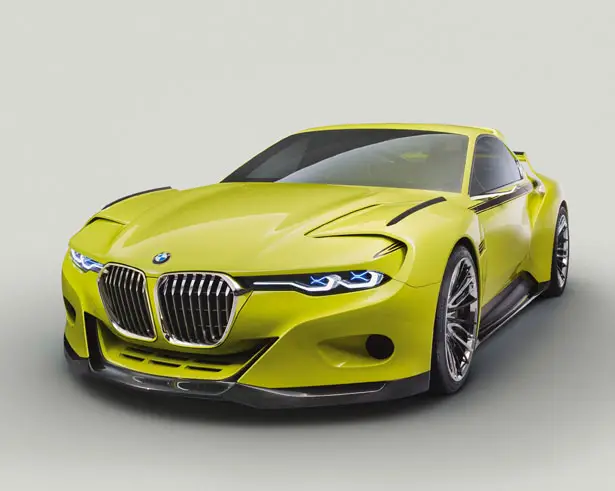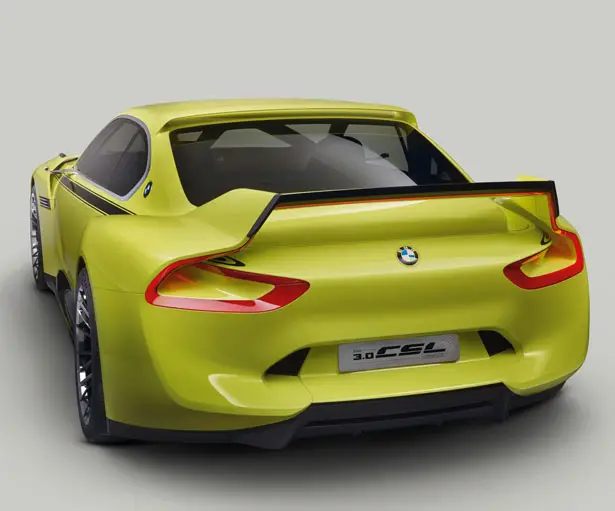 For many BMW designers, BMW 3.0 CSL is a style icon, it has successfully combined racing genes and elegance, creating attractive aesthetic that wins every heart even today. This homage car celebrates many of those characteristic features but without copying them, but you can see resemblance between them. This concept car body design focuses on athleticism, the elongated body is set off by distinctive air deflectors, it also features powerful wheel arches and prominent spoilers to the roof and tail. The aerodynamic elements are key in allowing air to flow optimally along the sides of the vehicle, the front air deflector functions as vent to the engine compartment while wings over the rear wheels ensure optimum airflow around the vehicle. The large rear spoiler has been designed to increase downforce on the driven rear axle, giving better power transmission.
The stylized "X" inside the lights divide the lighting functions, remind you of the x-shaped headlamp stickers that used to use in long-distance racing. The horizontal LED strips create a visual bond between headlamps and kidney grille. There's a large carbon fiber front splitter that reduces the gap between road and front end, also in combination with kidney grille, it creates a modern interpretation of the earlier car's highly distinctive shark nose.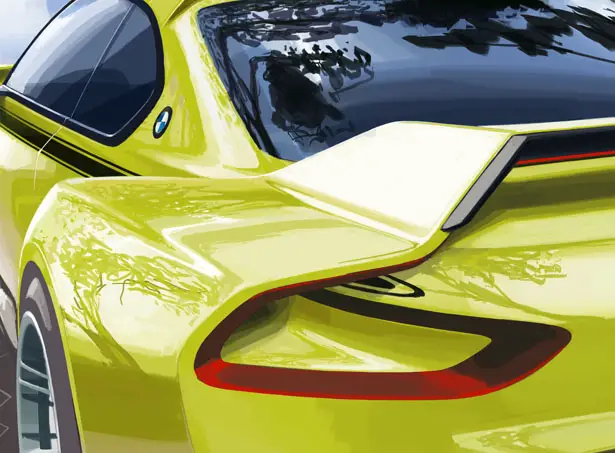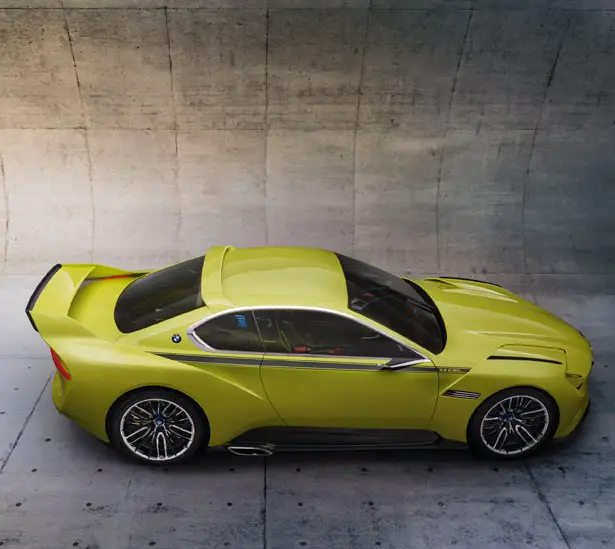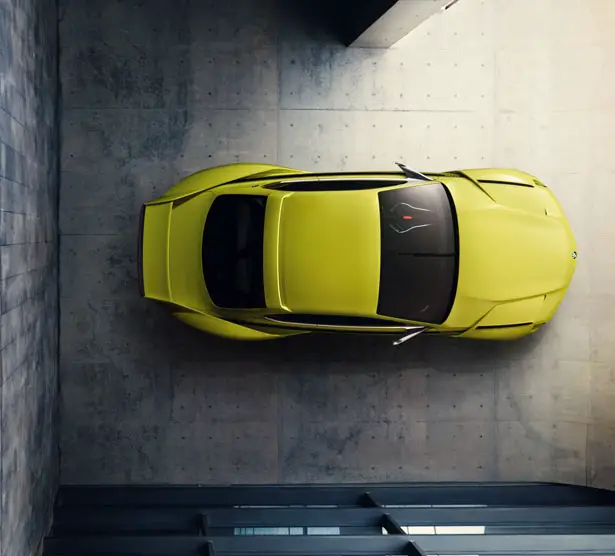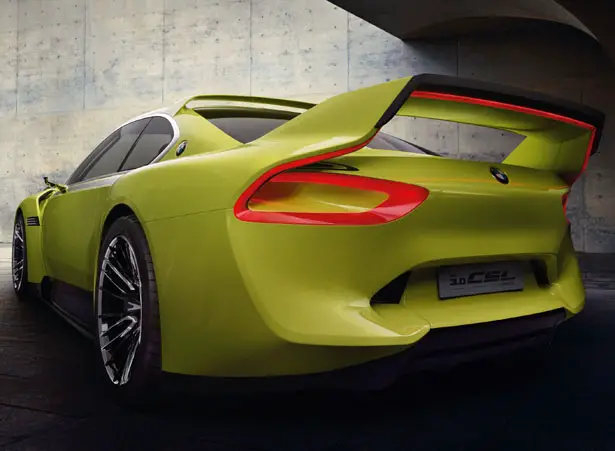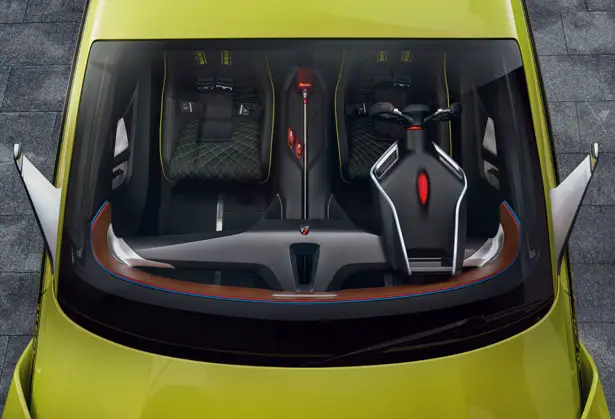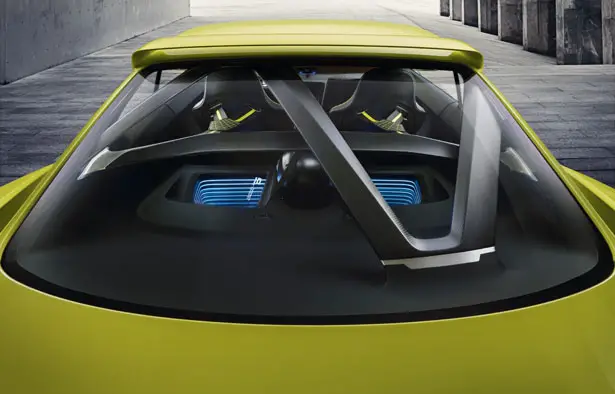 The interior of BMW 3.0 CSL Hommage says one word: "Elegant". All interior elements have been there out of absolute necessity, every part has a high quality design, structural or drive-related function. The only wood-like presence is the instrument panel, just like the interior of earlier BMW 3.0 CSL that featured all-round wood trim through out the interior. There's only one small central eBoost charging display that interrupts the wooden instrument panel.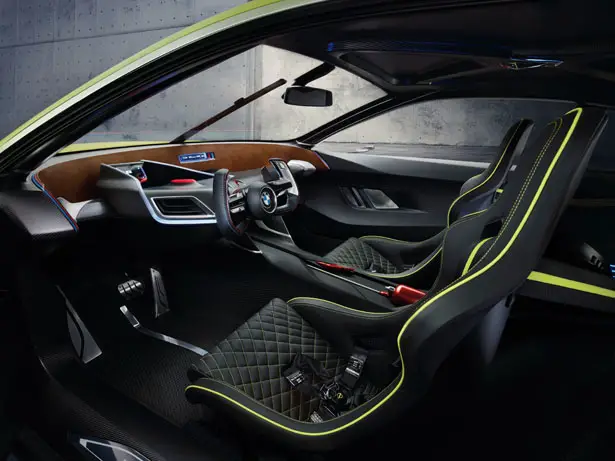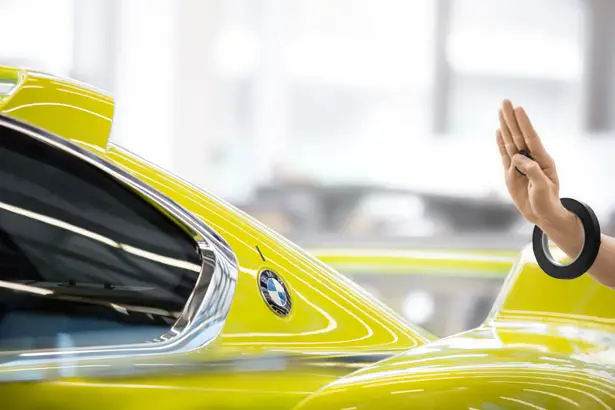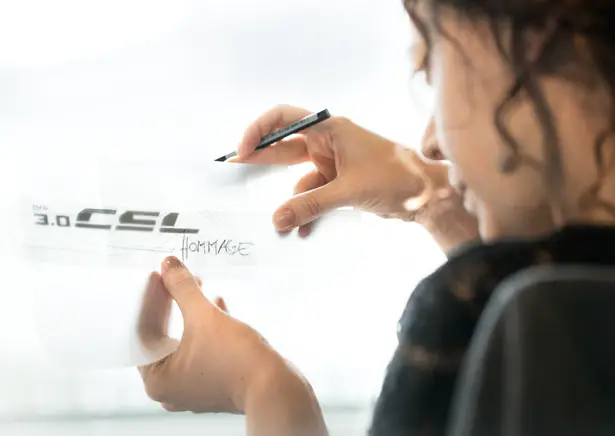 ---
Tokyoflash has released a limited edition Kisai Optical Illusion Watch that requires trained eyes to read the time. If you like a little challenge to read the time, then you probably would love to have this touch screen LED watch that displays time through a maze of high resolution diagonal lines.
Kisai Optical Illusion watch is an "always on" lcd display watch and just like its name, it utilizes optical illusions in a way that makes your eyes and brain to process only the lines that make up the digits. If your brain and eyes could team up, you'll be able to read the time (hours and minutes). However, there's a cheat button that you can press to reveal the time, just in case you fail to synchronize your brain and eyes. To me, it seems that my eyes and brain are messed up because honestly, I can't read the time without having to press the cheating button.
Designer : Tokyoflash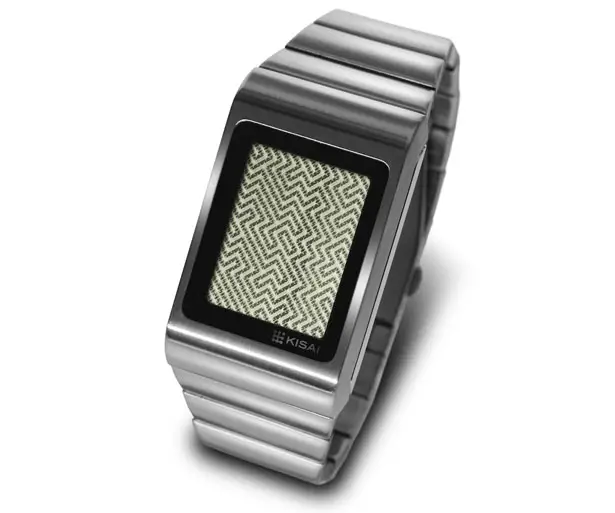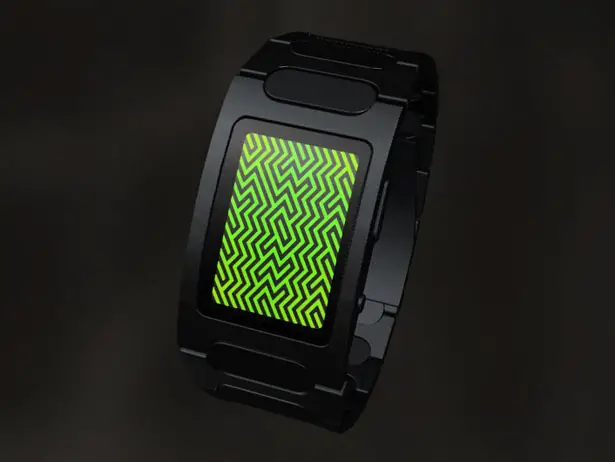 Aside from time, this watch also displays date, alarm and EL backlighting to illuminate the display that allows you to read the time easier in the dark. These functions can be controlled via touch screen technology which is divided into four different hot zones. Tokyoflash Kisai Optical Illusion watch also features an animation mode that automatically transition from puzzle mode to digital mode for every 20 seconds. It's pretty useful to catch people's attention to see at a glance your cool and stylish watch.
This watch collection is available in a stainless steel design, black or silver. The mineral crystal lens come in natural or green display.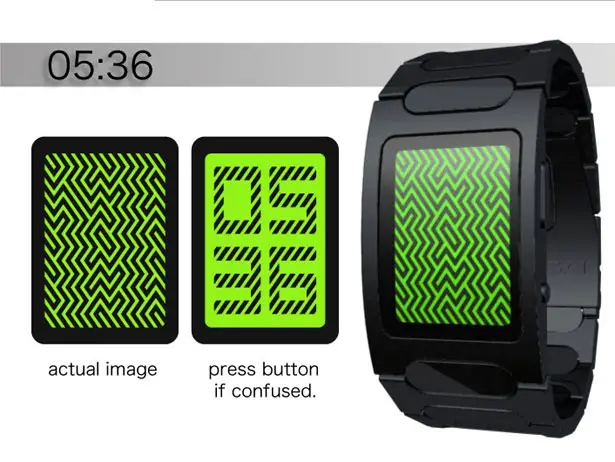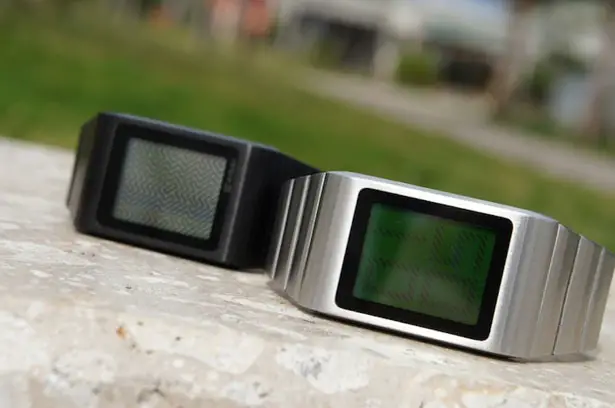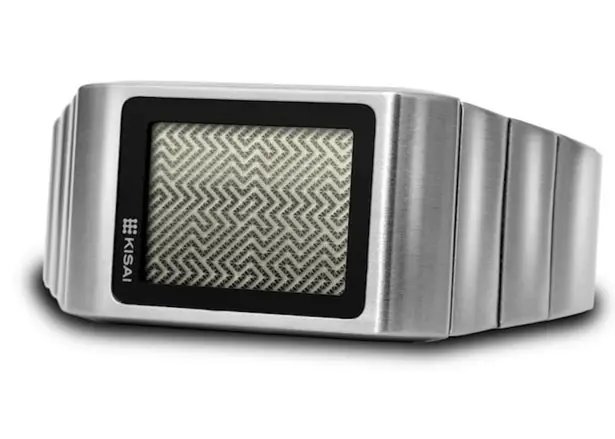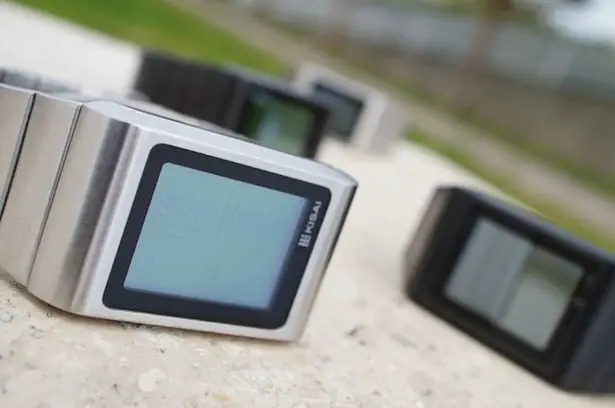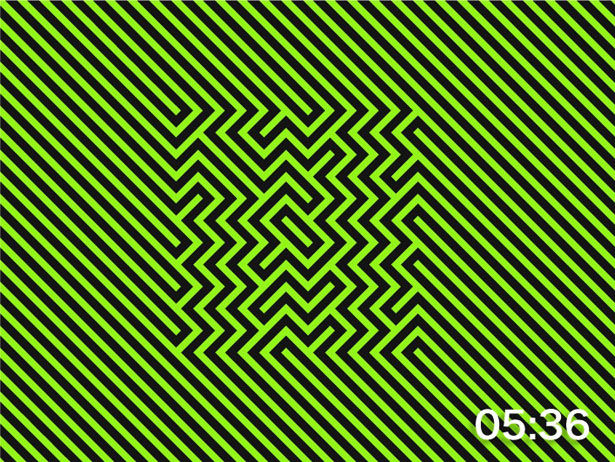 Tuvie has received "Tokyoflash Kisai Optical Illusion Touch Screen LCD Watch" from our 'Submit A Design' feature, where we welcome our readers to submit their design/concept for publication.
---