Sony Circle Sound Speakers offer you unique visual appearance that allows it to deliver 360-degree circle sound. Fill the room with music using your gadgets such as smartphone, iPhone, or iPod in stylish way. Sony Circle Sound Speakers feature audio diffusion technology that delivers circle sound, thus enabling the music always sound great no matter where you are. Sony releases 2 versions of these speakers: SRS-BTV25 and RDP-V20iP. [Buy It Here]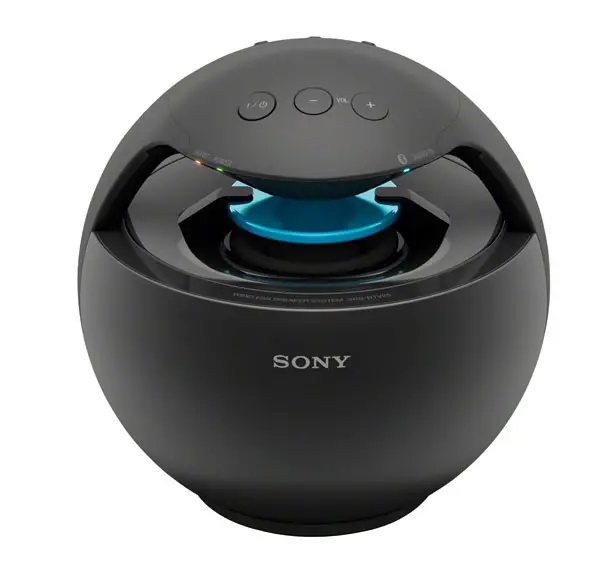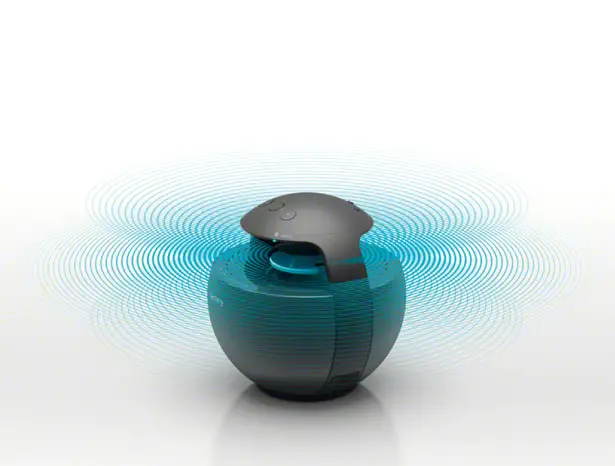 SRS-BTV25 features 360-degree circle sound technology and Bluetooth wireless music streaming to provide easy connection between the speakers and your devices. Once you establish a connection, play the music! Wireless means no cables; this unit can go in any room and be moved easily without any hassle. If you love throwing a party, this should be the perfect music machine to spice up the party. The special bass-boost function ensures party-perfect beats that will not be drowned out by the crowd. If you have other devices with no Bluetooth technology, you can use the Audio in Port and the mini-jack to connect your device to these speakers. For optimum experience, Sony Circle Sound Speakers can also charge your gadget up while you're listening the music via its USB charging port.
Sony Circle Sound Speakers SRS-BTV25 have been designed in technically sophisticated yet very stylish, making it blends perfectly at any home décor. You will also be still presented with two color choices: black or white.
Sony Circle Sound Speakers RDP-V20iP uses the same 360-degree Circle Sound technology but acts as a charger and speaker dock for iPhone and iPod models and is controlled via the supplied remote.
It's truly mobile thanks to an internal, rechargeable battery good for approximately 5 hours of playback. It's perfect to move around – enjoy music anywhere in the house. Since this unit shares the same DNA as SRS-BTV25, the sophisticated bass boost offers the same power as SRS-BTV25. Available in a choice of black, white or red finish. [Buy It Here]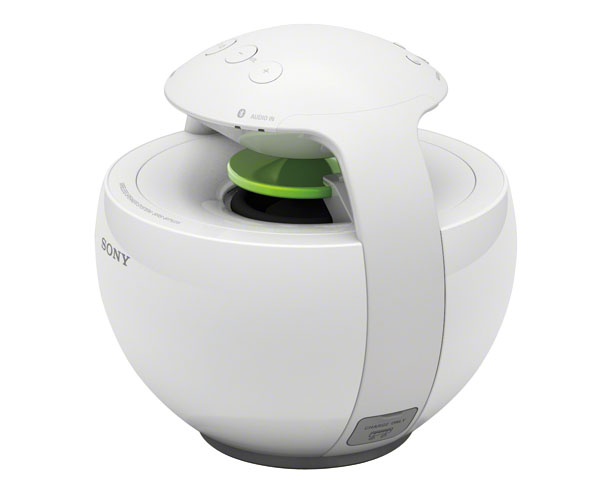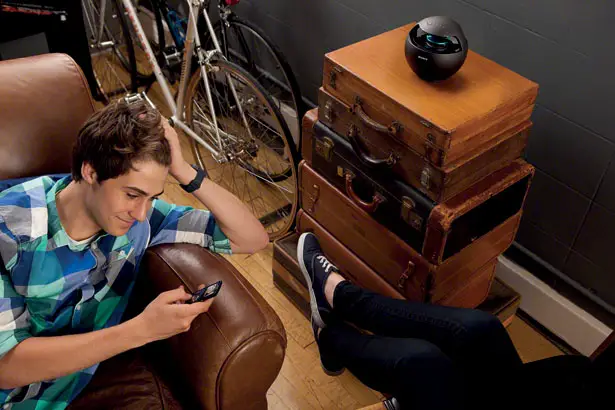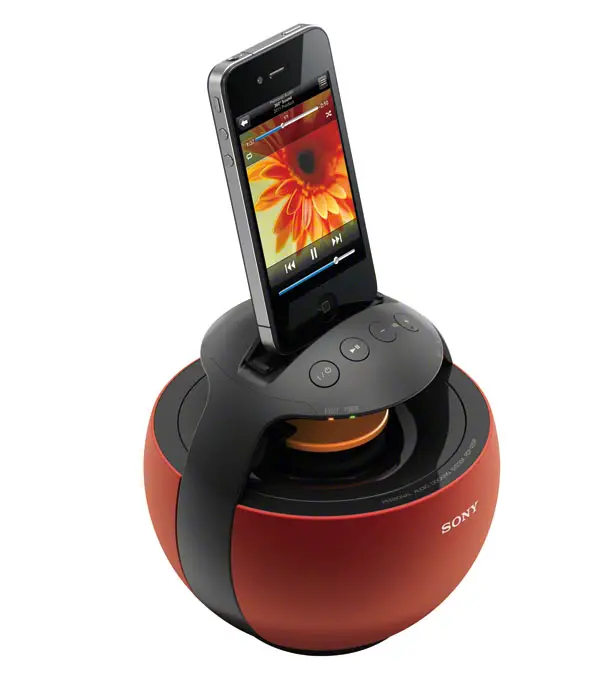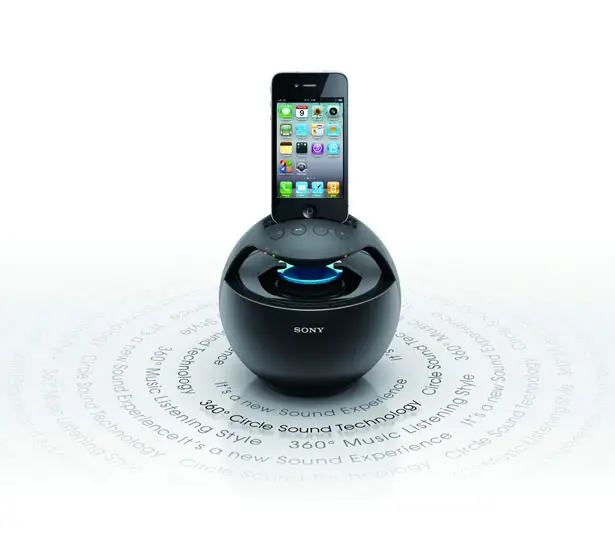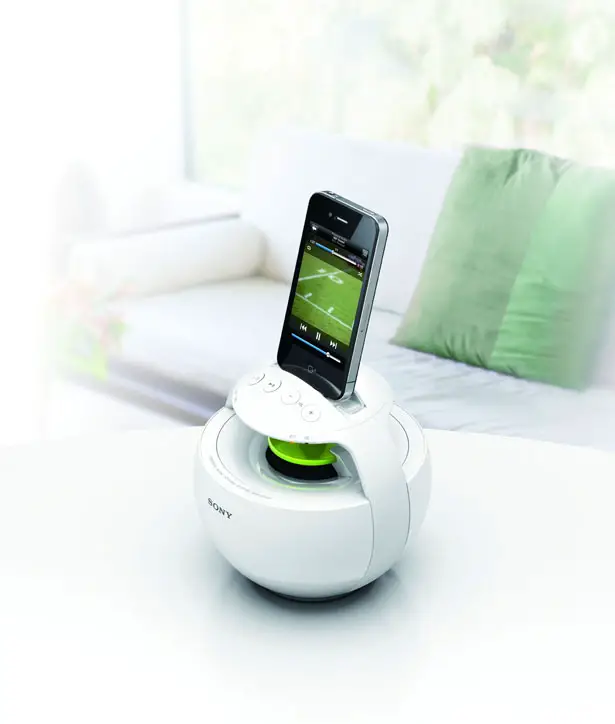 ---
After cella pods, we want to introduce you to Microgarden. It's a design submission from Tomorrow Machine, a Swedish design studio that has partnered up with INFARM, a Berlin based indoor farming start up. Together, they have developed unique indoor growing kit to enable any of you to grow your own microgreens at home. Urban gardening is becoming more popular due to our increase consumption of locally grown food, with this kit, you can create a self-contained greenhouse even in limited space.
Microgarden kit comes with a reusable and renewable sheet of plastic which can be folded to contain the plants. The material used here is made of transparent seaweed based agar-agar gel as the growing medium, it creates a self contained garden or in simple words, you don't need to water the microgreens. The plants roots absorb moisture from the gel, and due to its transparent cover, you get to checkout the growing process every time you want, from the sprout of seeds to the roots growth.
Designer : Tomorrow Machine for INFARM [Pre-Order]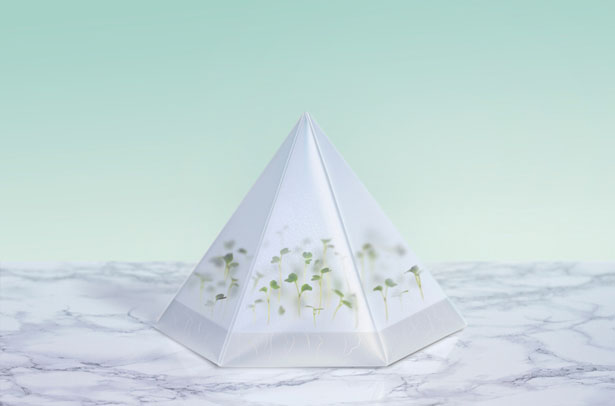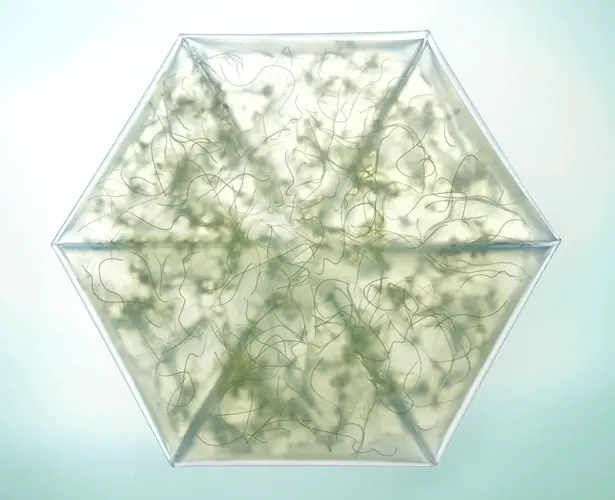 The company explains that their goal is to change the way we grow greens from our home, it's the next generation of urban farming where the result is a mix between a serving bowl and a greenhouse. You can cut the agar-agar gel into 6 slices of living greens, in this way, you can choose which slice to put on the table to serve from. It's like having healthy and fresh finger food on the table.
Microgarden kit consists of 3 main items: a foldable greenhouse, organic seeds, and of course agar-agar powder. You can start by folding the greenhouse, boil some water and mix in the agar-agar powder. Pour the mix onto the open greenhouse, now, you can sprinkle the organic seeds and close the garden. In just 5-14 days, you can witness your microgreens growth. At this moment, the company is running a crowdfunding to bring this concept into production. You can help here.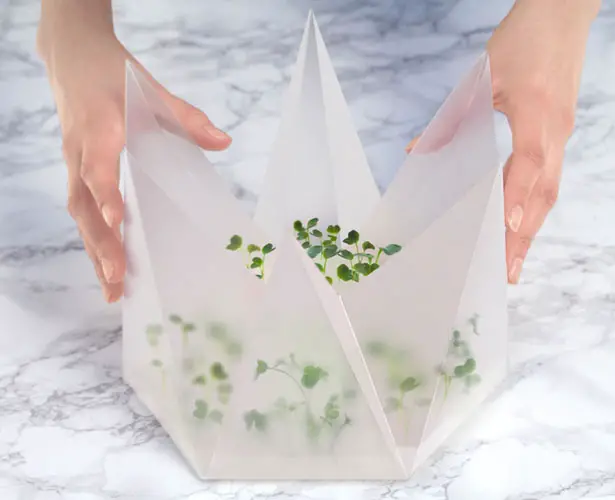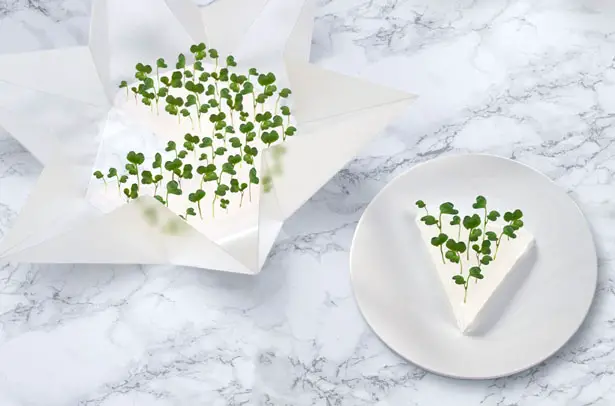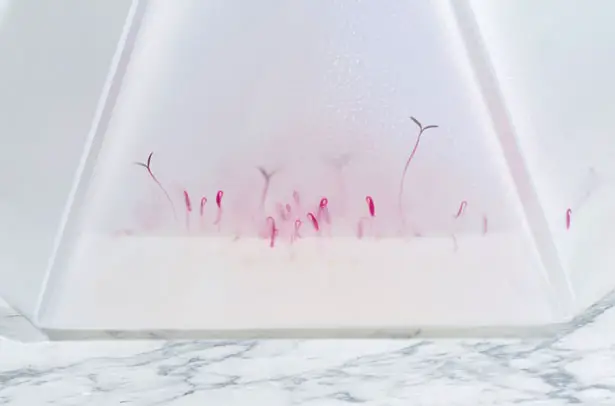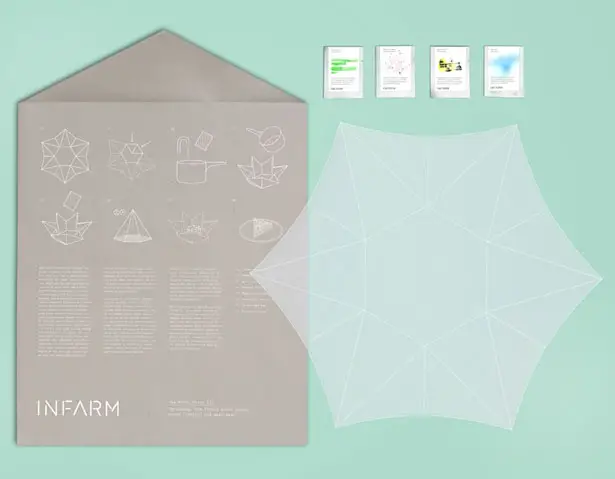 Tuvie has received "Microgarden" project from our 'Submit A Design' feature, where we welcome our readers to submit their design/concept for publication.
---
Based on National Fire Protection Association, each year, sparklers cause more than 1,100 injuries where half of fireworks injuries sustained by children under 5 years of age. With this in mind, Kathleen Carron, an industrial designer, has come up with Safe Spark, a protective sparkler holder for children. As you already know, a hand held firework burns at a temperature of 2,000 degrees Fahrenheit only few inches away from children's hand. Using this cone shaped holder, children can hold sparklers without having to worry about injuring themselves or others around them.
Designer : Kathleen Carron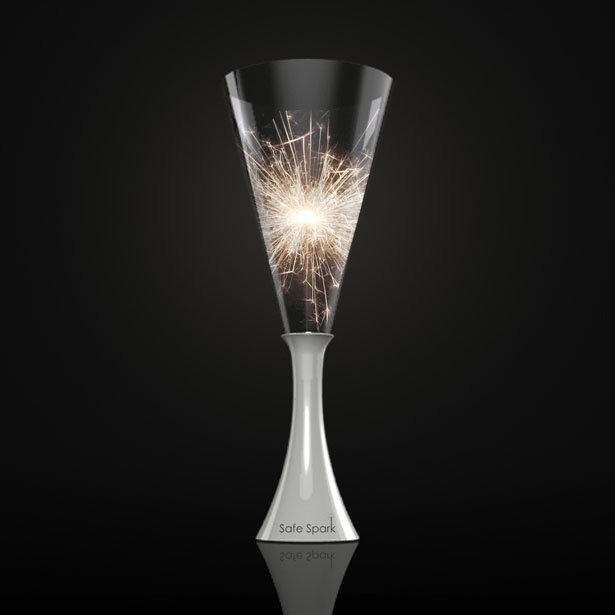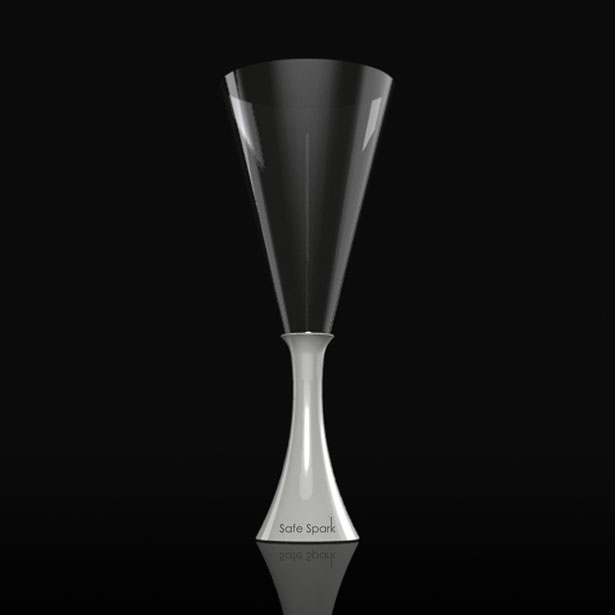 There are 3 LED lights that can be activated through 3 buttons at the bottom of Safe Spark. Children can press the button to illuminate the environment when lighting a sparkler. When all sparklers have been burned, Safe Spark becomes a light toy.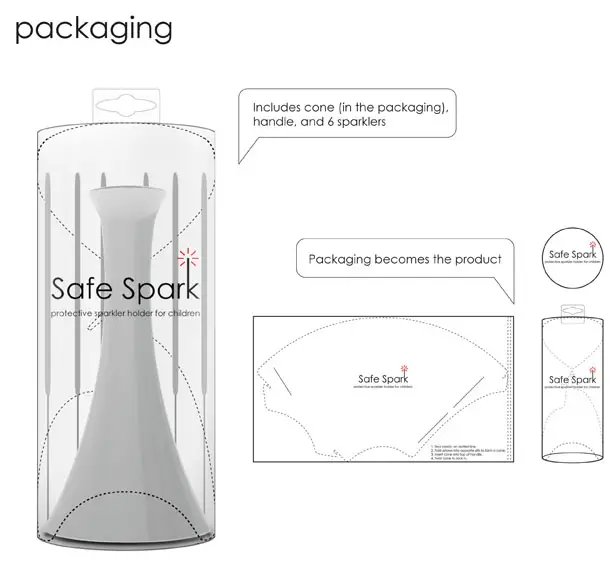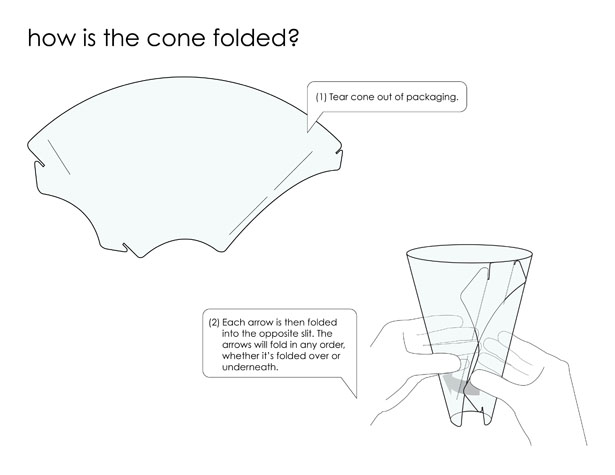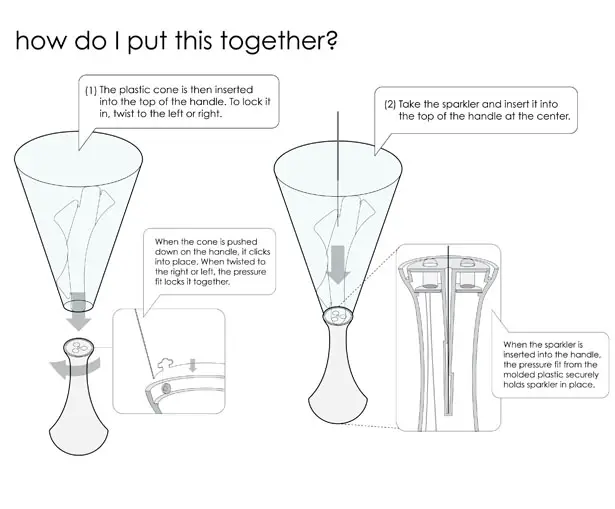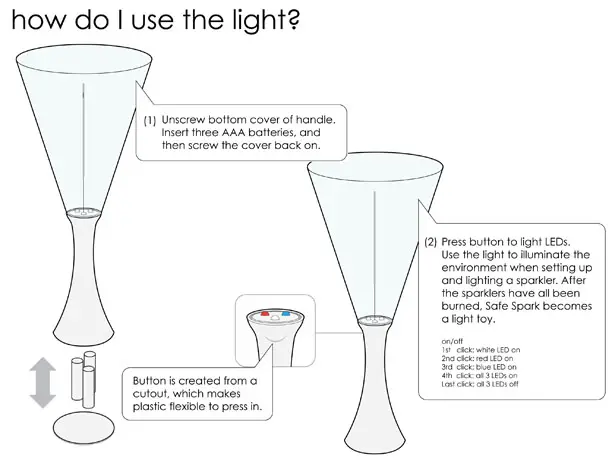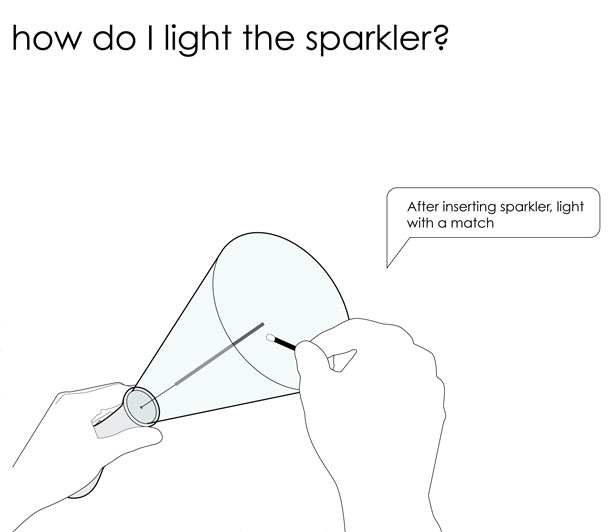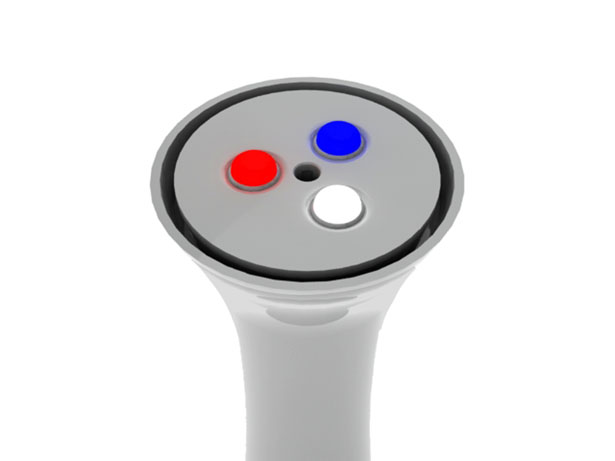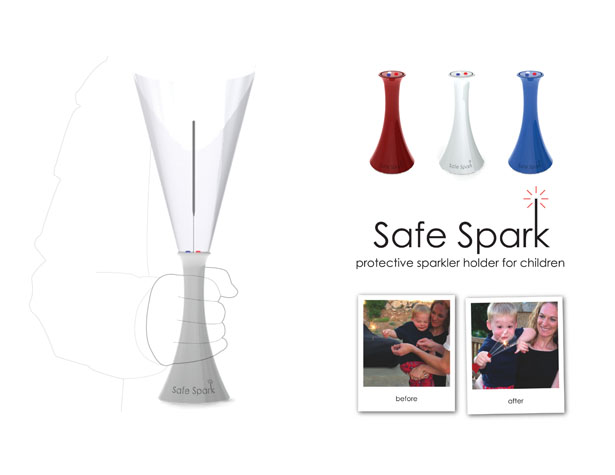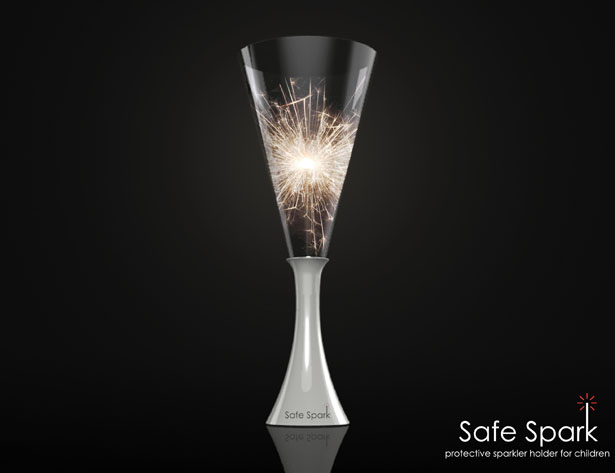 ---