Are you ready to hit the race track with a funky aluminum bike? With the rising fuel prices, Montreal has come up with the solar powered docking system and a high tech RFID tagged aluminum bikes that are turned into complete theft disaster. There are six bikes and six docks in each station. Users can take any available bike and then return it back to any other dock. The payment can be made via Credit or Debit Cards or any other member cards. But one thing that stuck in my mind is what if there is no dock station available for a drop off?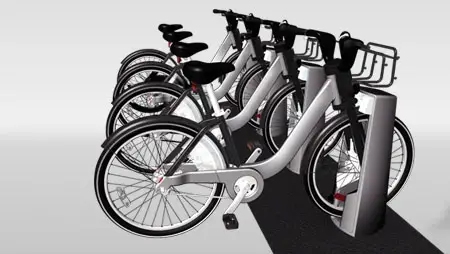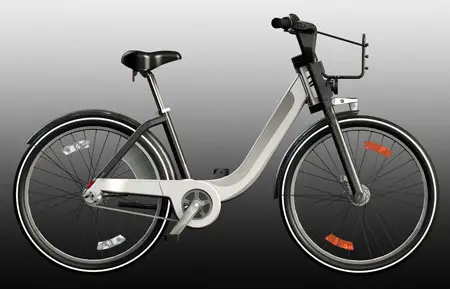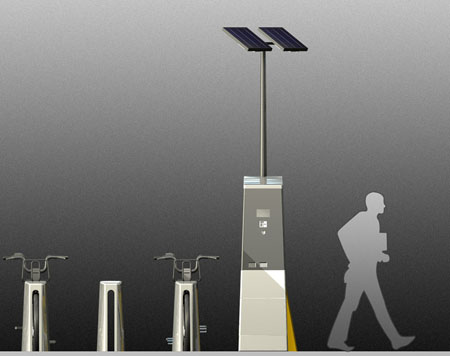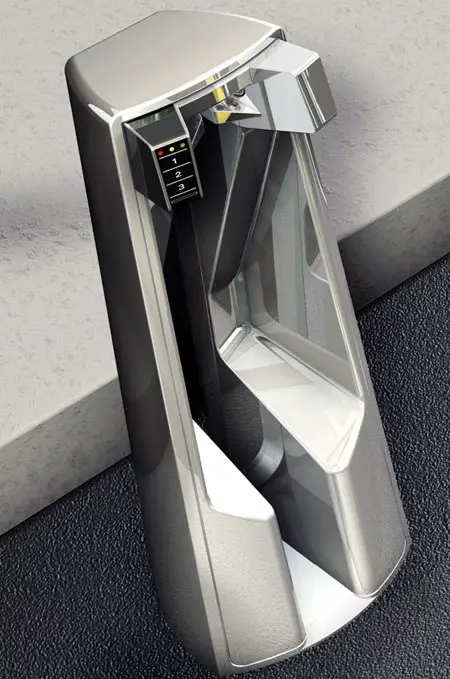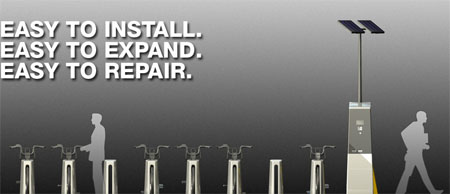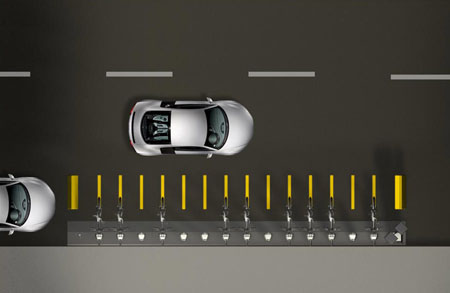 Source : PublicBikeSystem via Engadget
---
This car concept is called BRB Evolution, because it has the ability of this car to fold up to 50% of its original size. Daniel Bailey, the designer, figured the two of the main problems of the future in big cities would be the pollution and over population, he wanted to design a car which powered by electricity and a hydrogen fuel cell to deal with the pollution issue, while the fold-able concept is to help with the limited available parking space. This potentially doubles the amount of parking spaces! two rollers would come from the bottom, roll the car up, turn and slide the car into the space sideways, the driver would have to exit prior to the folding. This car design was inspired by Peugeot 908 and Lamborghini Murcielago, with 180 degree moon roof, this concept car definitely sleek and sexy folding car.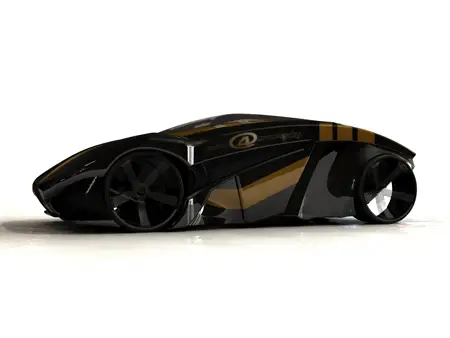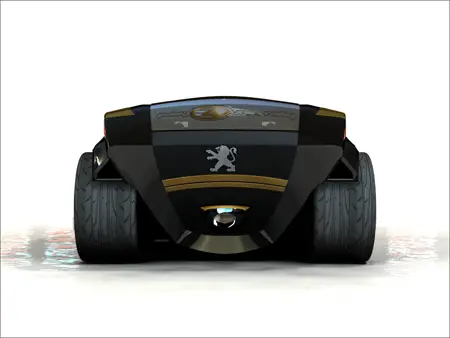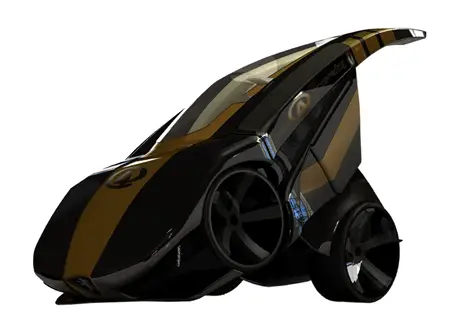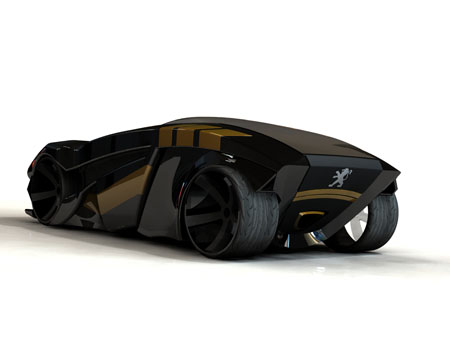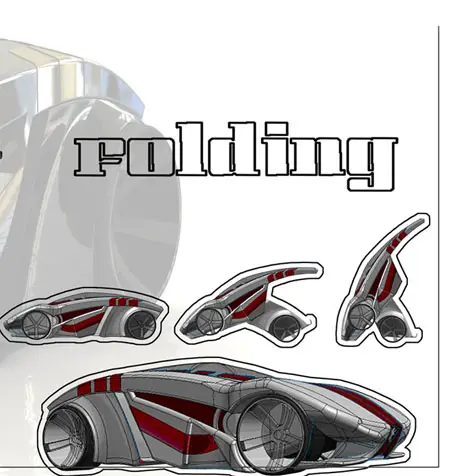 Designer : Daniel Bailey
---
CarNurse is a concept vehicle aimed to provide medical support for wounded at public beaches. The vehicle includes enough open space to facilitate the wounded and also can carry the friends or relatives of the patient to handle the situation more efficiently. The design envisioned enough room for 3 lifeguards, 4 people and a stretcher for the wounded. If the wounded requires more specialized medical care, this vehicle can perform both on land and in water for quicker transportation. The car has emergency storage space at the bottom of the lifeguard's chair and under the stretcher for medical equipments to handle critical situations.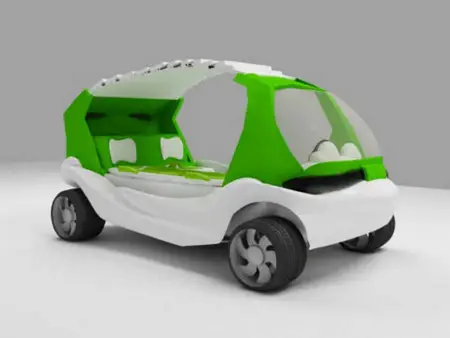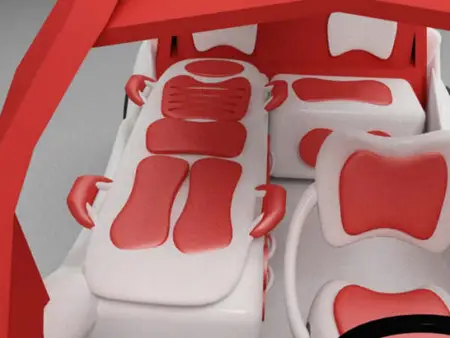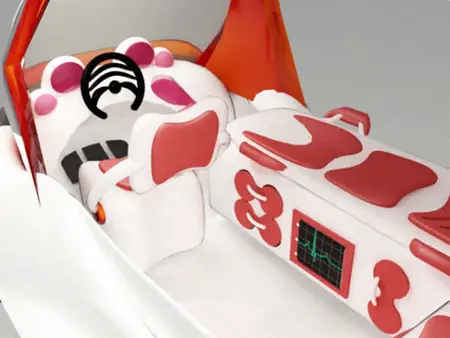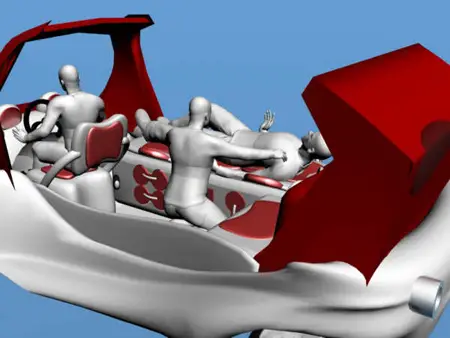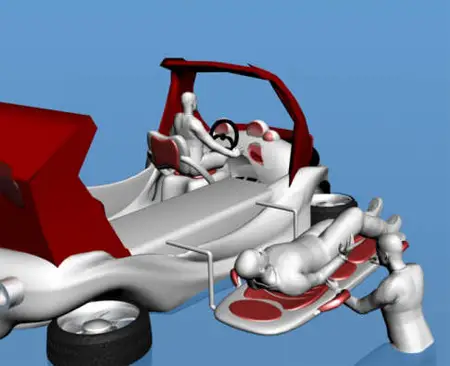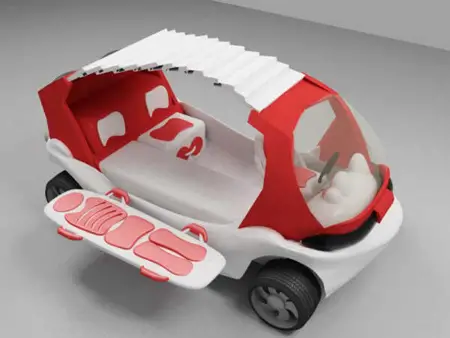 Designer : Juan Pablo Zapata
---