Usually, a taxi continuously runs 12 hours everyday, including the standing time when they wait for passengers, resulting huge wastage of fuel and harm to the environment. The Taxius is a small and light built taxi concept that uses electric power to transport people over different areas of busy cities or countryside towns. This taxi comprises an organic inspired sculpture which is simplified using tough fabric, strengthened chords and welded hollow tubes, forming a functional volume with great visibility. The diverse functionality of the taxi concept includes structural interior on an electric architecture, which runs on a six wheel track over diverse terrains and the visual aesthetic has been boost with transparent exterior skin with composite panels.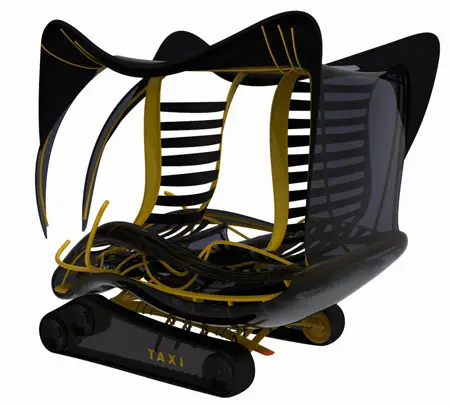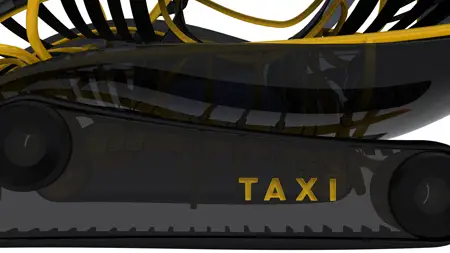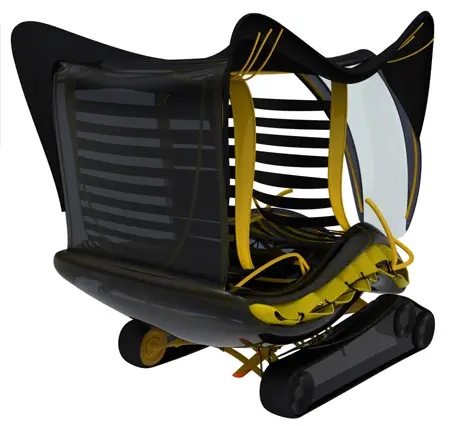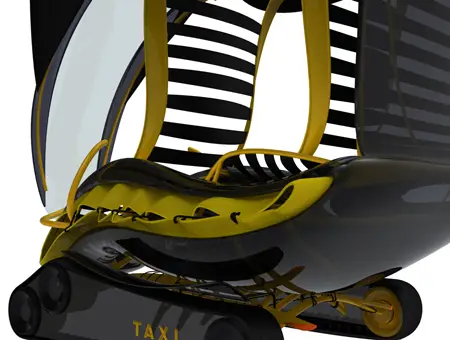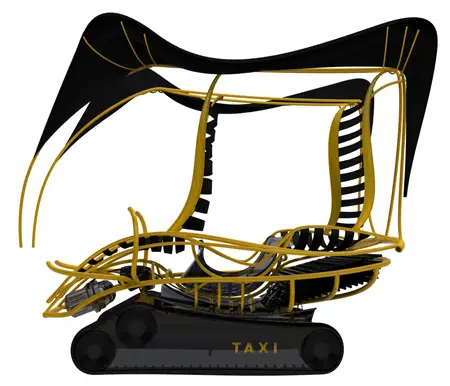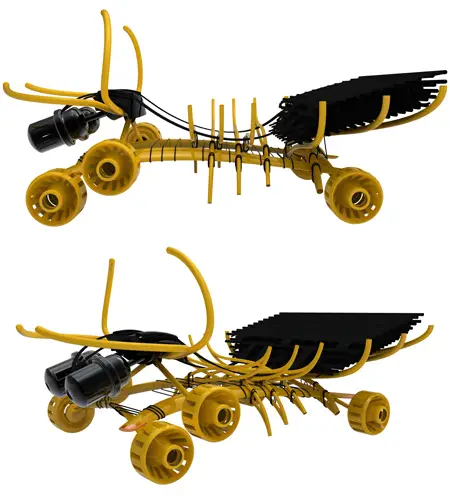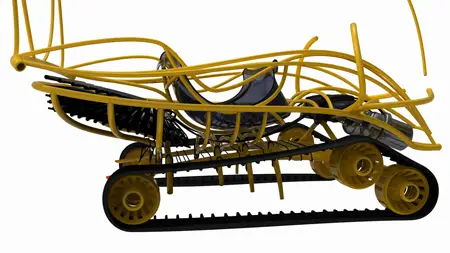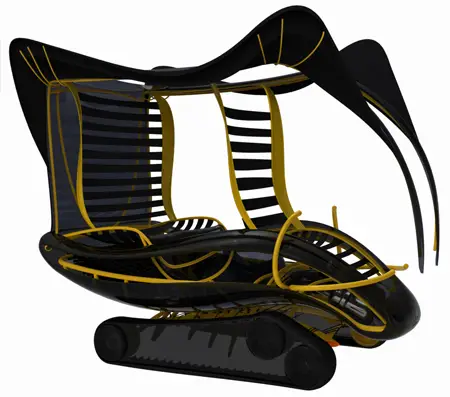 Designer : Francis Gomes
---
Showcased at Geneva Motor Show 2012, Valmet Dawn futuristic electric vehicle demonstrated how electric components can be integrated into innovative hovercraft like vehicle without compromising its style. This vehicle was one of major attractions during the show, it was Valmet Dawn world premiere, so you can guess how visitors were captivated by the futuristic look of this electric vehicle. Although the EV components are exposed on the body, they actually what make Dawn attracting so many attentions from the public and media.
Despite many positive comments, there are also some comments that point out how impractical this vehicle is. Well, if you think the same, just for you know, this concept is not a car nor planned to be manufactured somewhere in the future. Aimo Ahlman, the Vice President of Product Development said that Valmet Dawn was only a demonstrator to illustrate how Valmet Automotive's engineering services can combine current EV technology with a visionary design.
From : Valmet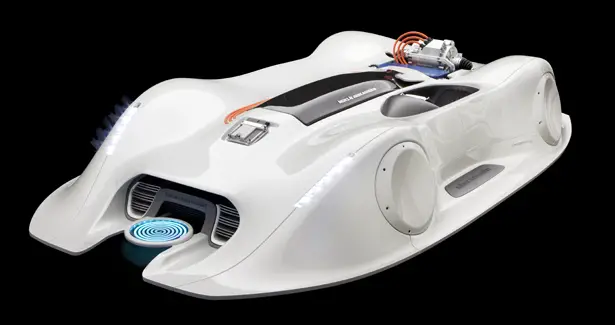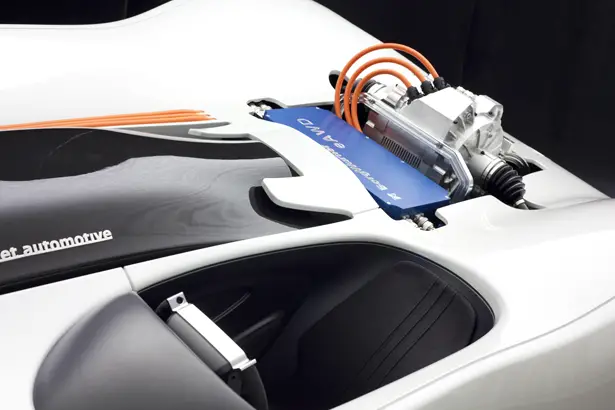 This vehicle features EV components in unique and innovative way that perhaps you've never seen before. The blue plate that you see at the front end is inductive charging, while at the rear end, you'll find fast-charge plug. The battery itself is located at the center form of the car as part of aerodynamically sleek and polished body. If other concept cars hide control and drivetrain system, Valmet Dawn prefers to expose these components for display purposes in a way that easily understandable. It is hoped that through Valmet Dawn demonstration, there will be more exploration in developing fresh and modern concept of electric vehicle without sacrificing its performance and appearance.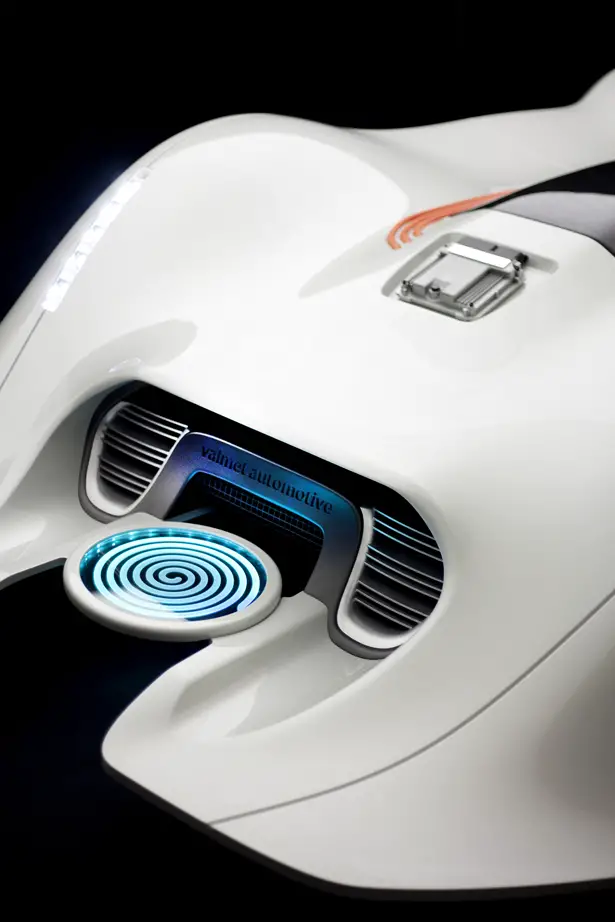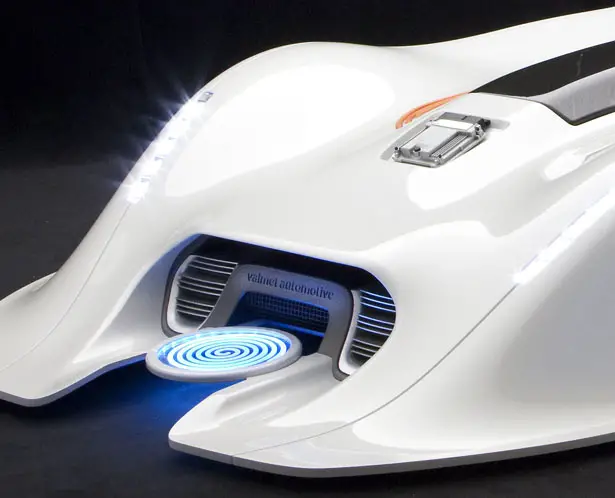 ---
Solar charging has one major advantage: you are not restricted to an electrical outlet. And what is better than using this fact for charging a product on the go? WAACS Design has translated this idea into a feasible product without compromising on looks or performance. Inspired by ancient papyrus rolls combined with modern day flexible solar cells, they wanted to make sure that a lack of electricity en route will no longer be a worry. Rollable Solar Charger is made of lightweight aluminum (which is infinitely recyclable) and has a compact shape to fit everyone's bag (even that small purse). Flexible green power on the go.
People often worry about the energy level of their mobile devices, especially when traveling and not sure when it will be possible to charge their devices again. With this solar charger in their bag, users no longer will have an empty phone, digital camera or tablet battery just when they need it. They only have to take the small back-up station along and the retractable solar sheet makes it possible to load without a socket, anywhere. By using renewable energy, it doesn't get any greener.
Designer : WAACS Design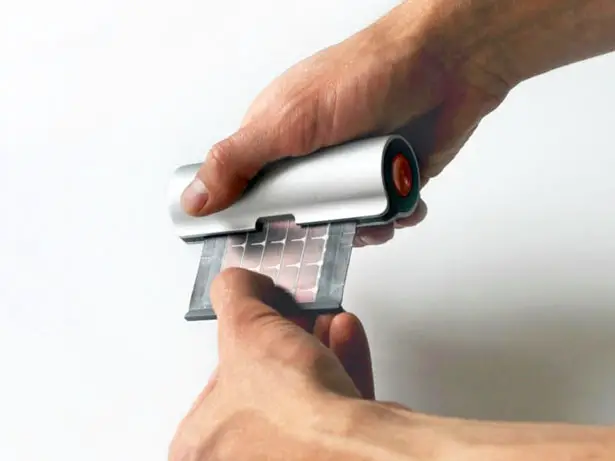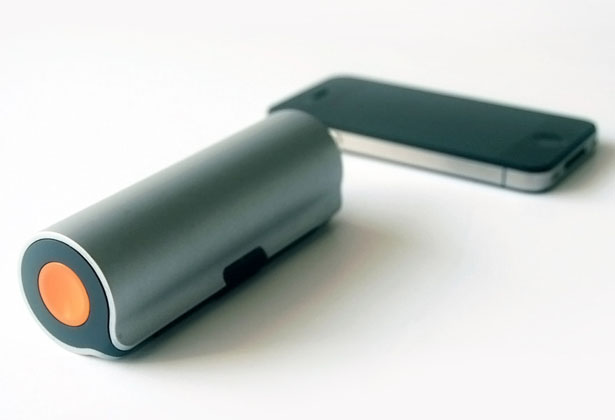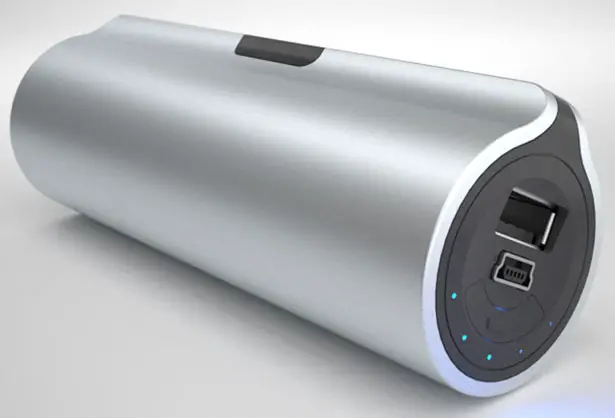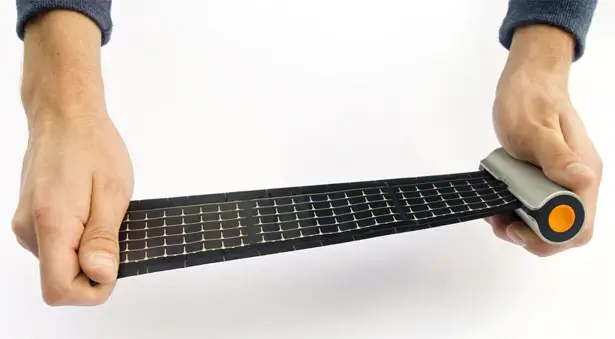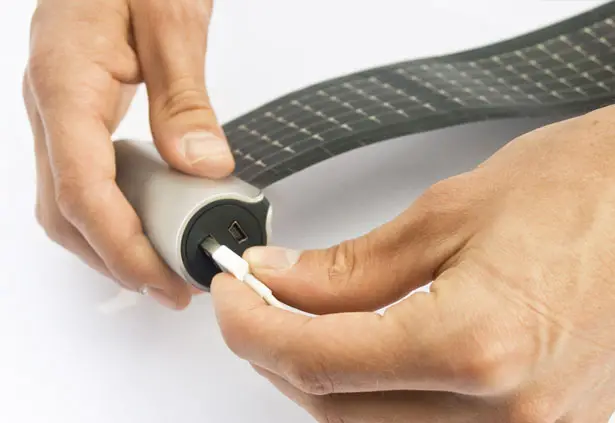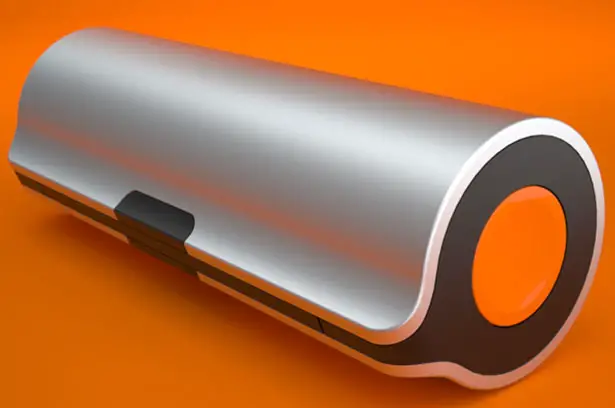 Tuvie has received "Rollable Solar Charger" project from our 'Submit A Design' feature, where we welcome our readers to submit their design/concept for publication.
---