Amphi-X is futuristic concept amphibious vehicle, designed for Dubai in 2030. This project was inspired by an article that Beichen Nan, the designer, read on the Top Gear magazine. It discussed about amphibious vehicle designs and how we could really use the alternative route of traveling instead of using busy congested roads especially in big cities. Based on this article, Amphi-X has been designed to answer the challenge on designing an amphibious vehicle that doesn't have a large hull underneath its body or any water propeller sticking out from the back of the car. So, this futuristic transportation design blends a boat and a car into one aesthetically appealing amphibious vehicle.
Designer : Beichen Nan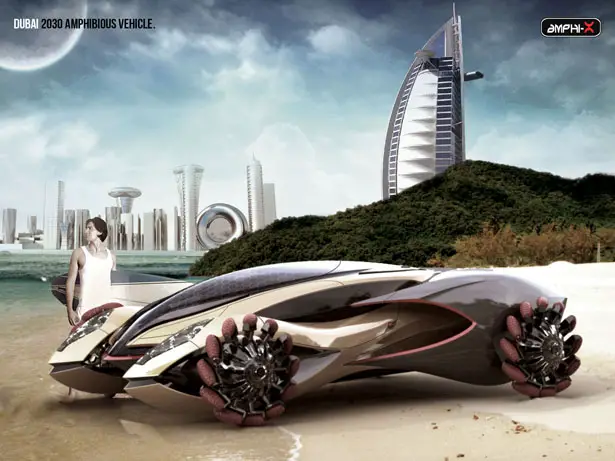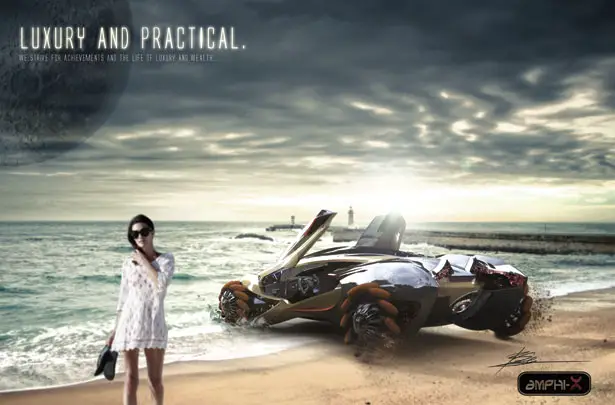 The other thing that inspired this industrial designer would be the fact that many automotive manufacturers are trying hard to deliver compact and small vehicle while almost in all major cities there are virtually unused arterial waterways. So, instead of having to get stuck in the traffic, why not taking advantage the rivers or waterways and turn every journey into an enjoyable and pleasant cruise along the water with Amphi-X.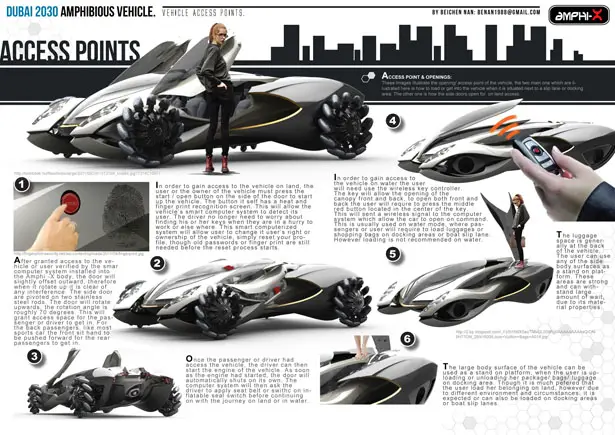 Click above image to get a bigger view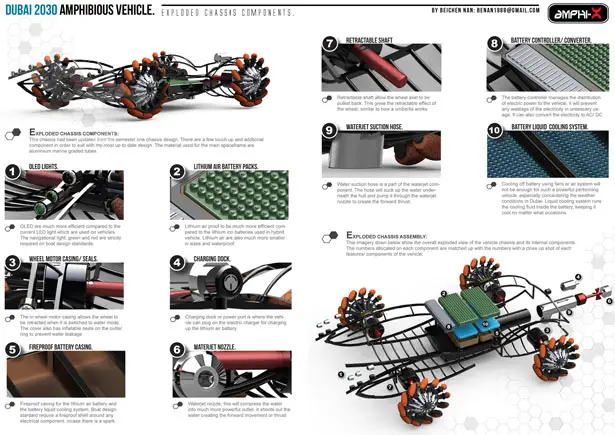 Click above image to get a bigger view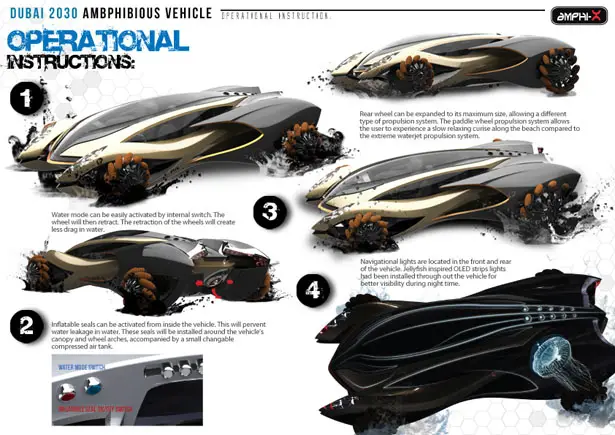 Click above image to get a bigger view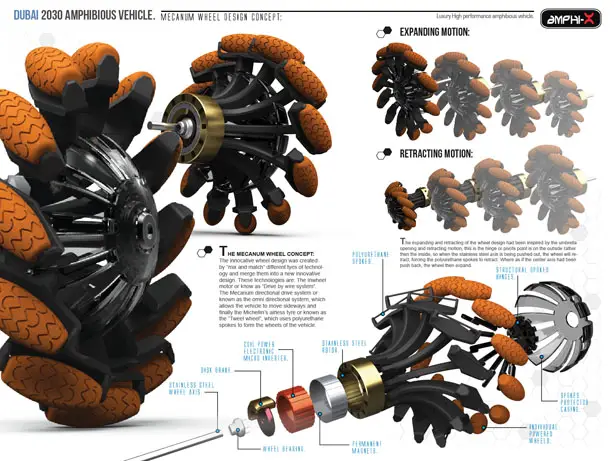 Click above image to get a bigger view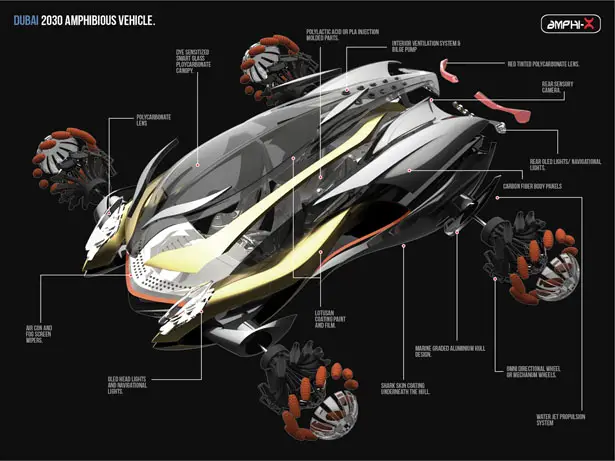 Click above image to get a bigger view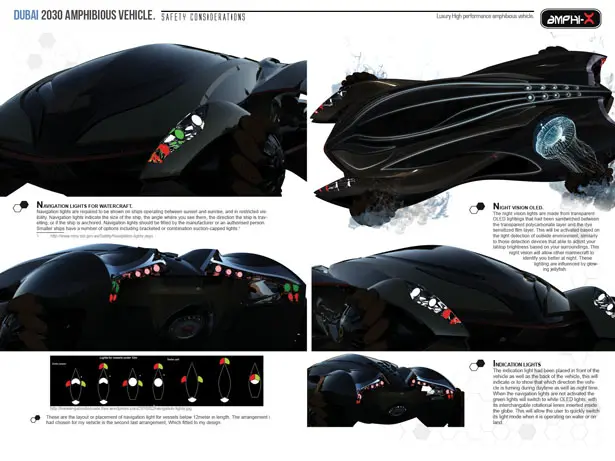 Click above image to get a bigger view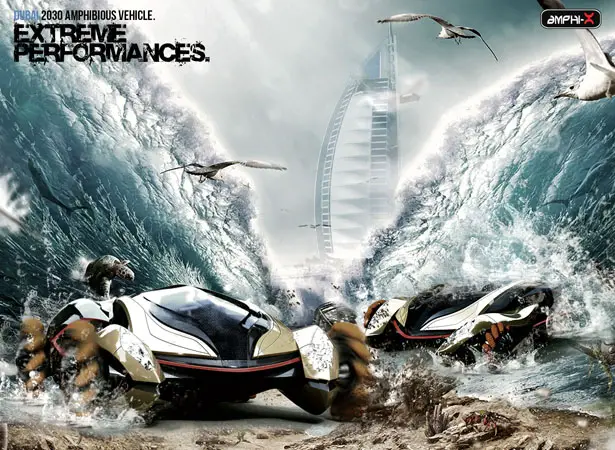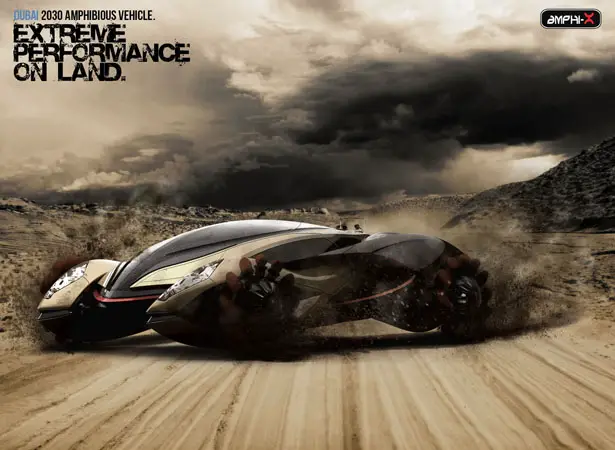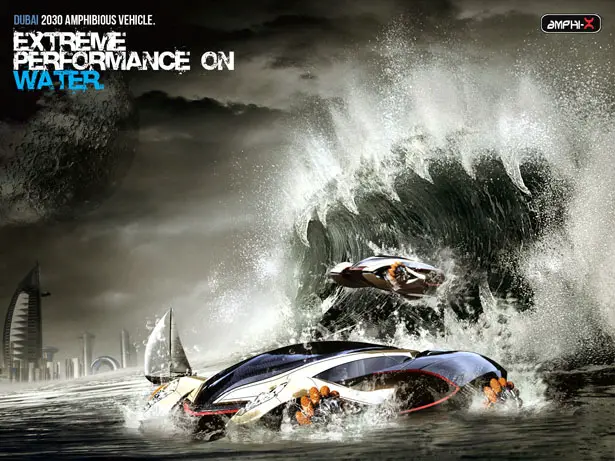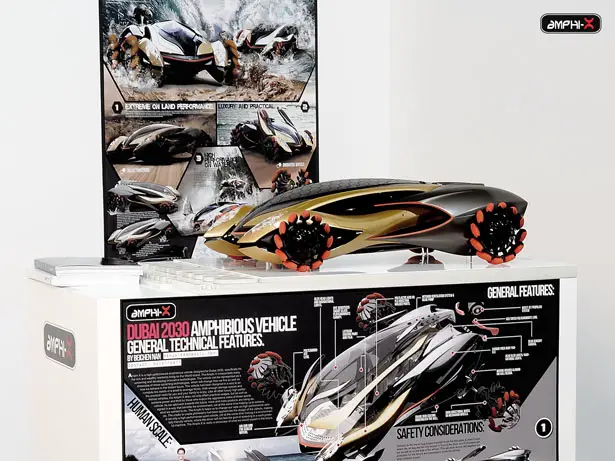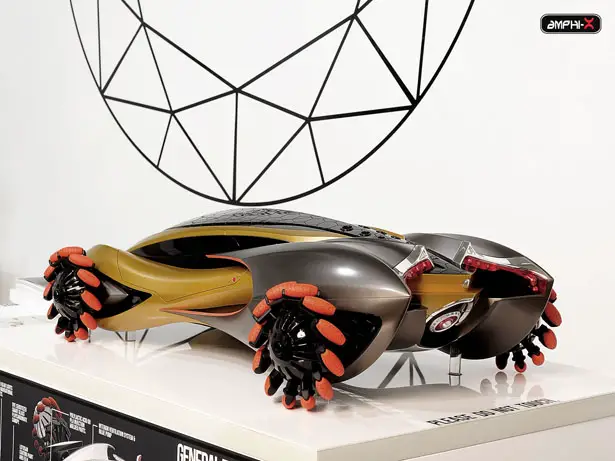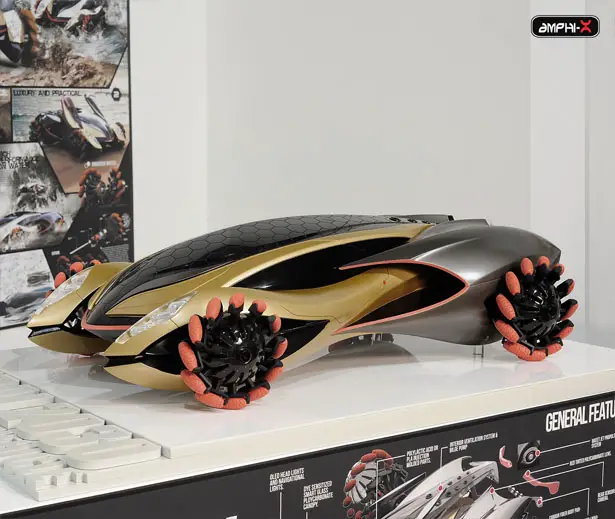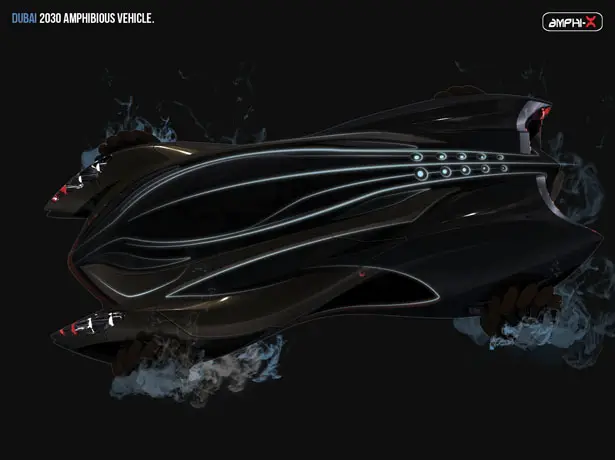 ---
Slimo is a concept public transportation system that is anticipated as a design that would have been done by VW if they have opted to. Slimo is a one-seater pod specially designed for individual ease, includes a computer terminal for connectivity purposes and a bus-like chain can be formed by riding all these pods together. This feature will also be helpful for promotional activities like displaying a cohesive message across the surfaces of chain formed Slimos. This innovative design will certainly leave a brilliant impression among general users with its circular seating arrangement, open specious environment and extraordinary miniature tires.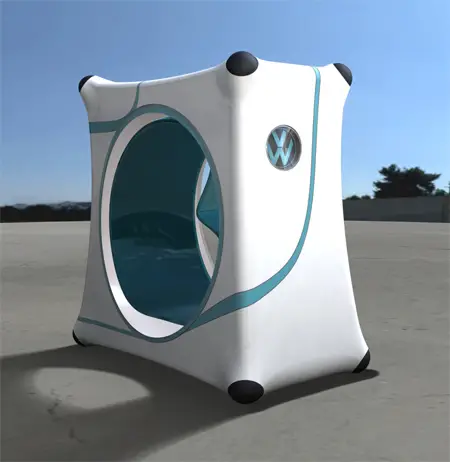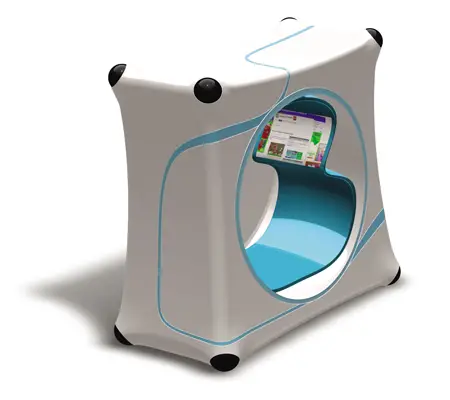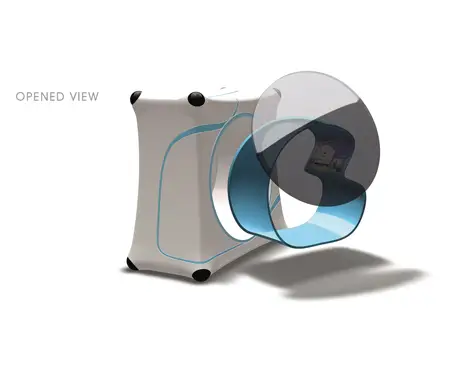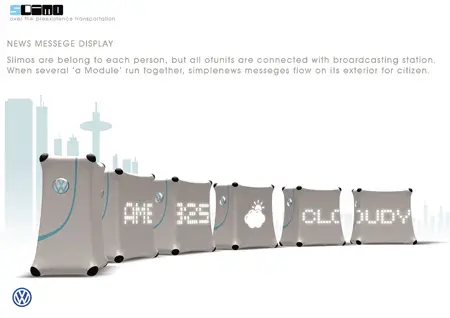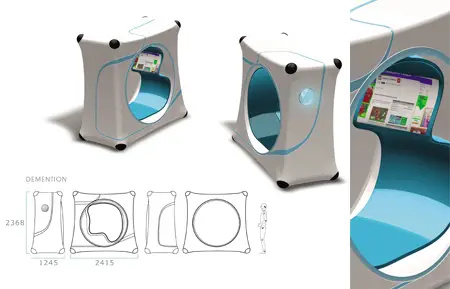 Designer : Sunguk Kim and Young Roh Yun via [Dvice and Automotto]
---
Google[x] offers you a glimpse into the future with its latest concept Project Glass. They wanted to build this technology because they think technology should do the work for us, always be there when we need it and get out of our way when we don't. It looks like the main idea is to develop augmented technology to help explore and share our world with others right in front of our eyes.
Just like its name, Project Glass utilizes special glasses to provide you with real-time information, get in touch with friends, making appointment, traffic information, maps, places, literally anything to make your life easier and more connected. It's like having your own personal assistant right in front of you. Check out the video below to give you an idea what these glasses would do for you.
From : Google[x]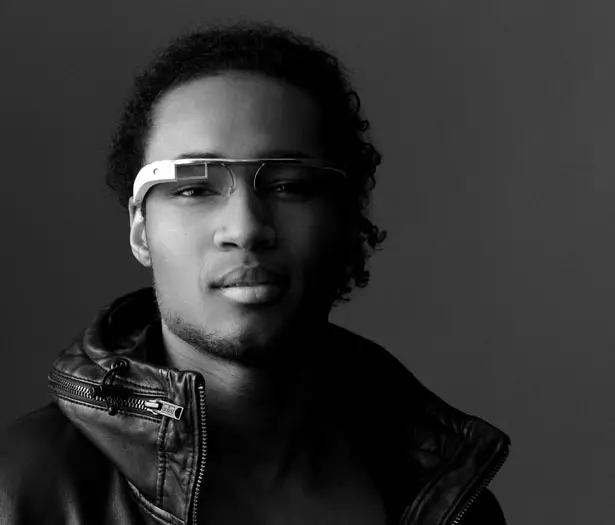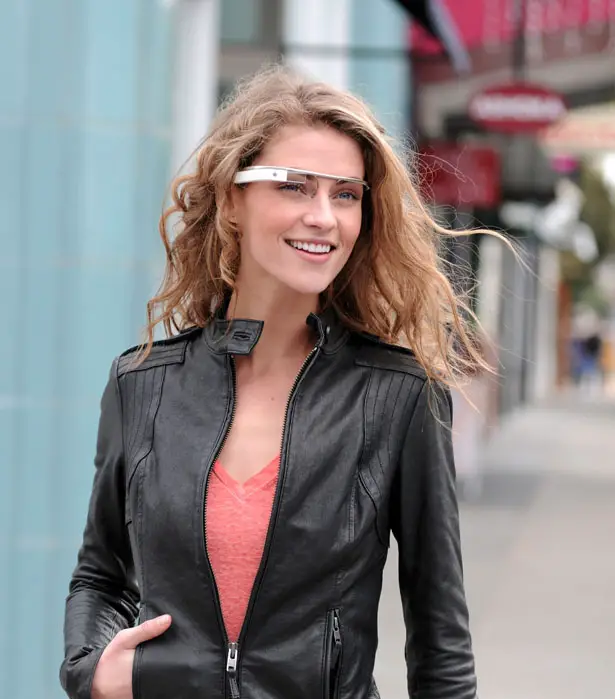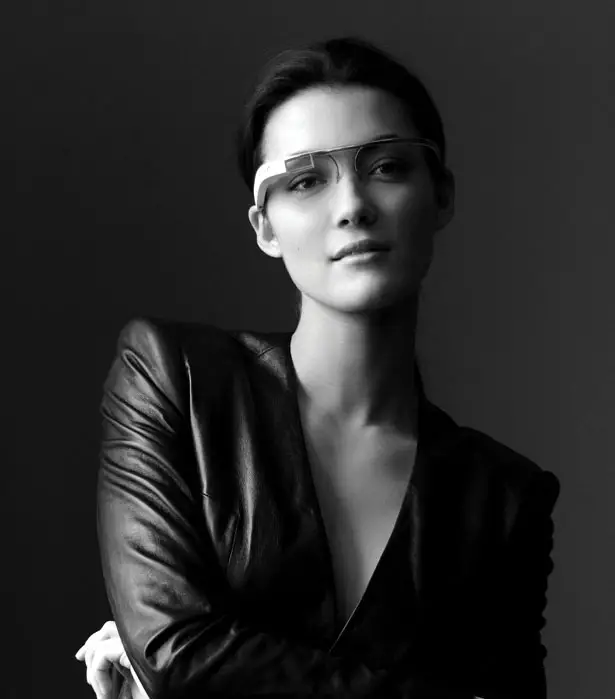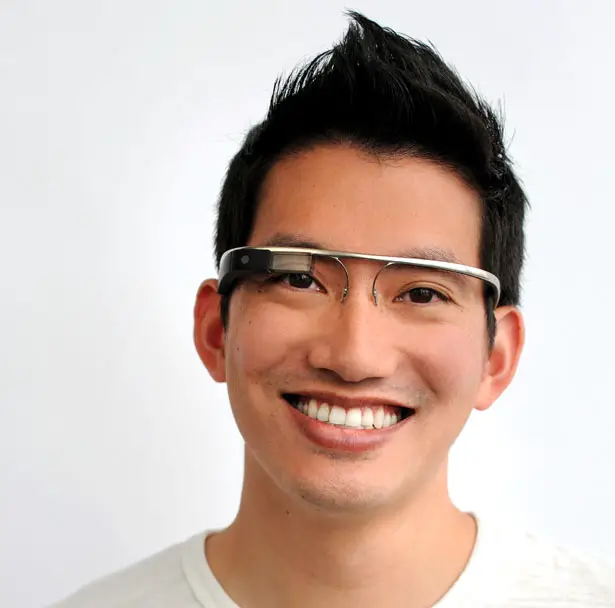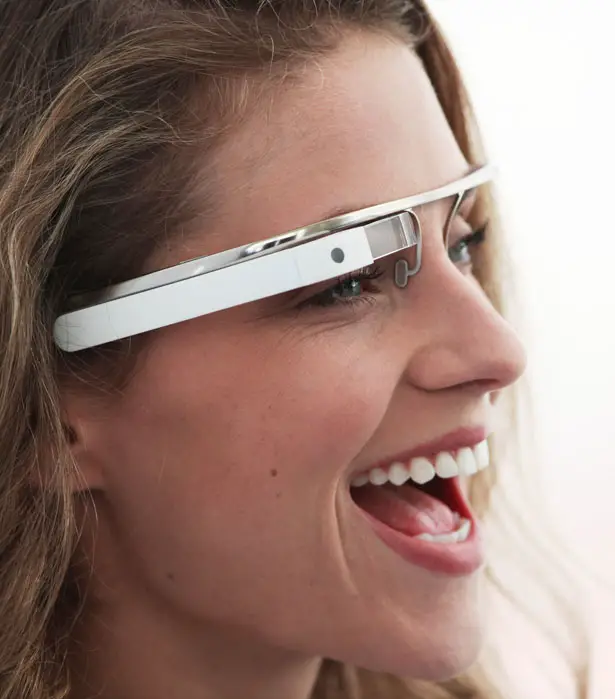 ---