T-Velo is a combination between a bicycle and a car, it is both a recreational and commuter transportation designed based on basic technology concept taken from cycling industry. This concept transportation has been designed to use leading-edge materials to strengthen versatility of its main structure. Its high-end technology delivers clean and reliable transportation solution without sacrificing the user's comfort.
The steering method used for T-Velo involves the use of a simple mechanism of independent brakes like those used in tracked tanks, allowing control of the speed independently on each wheel. This mechanism also provides capability of inverting traction into opposite ways, allowing a 360 degree rotation for a more funny driving experience and a smooth maneuverability when dealing with tight spaces. This vehicle can also be used as a recreational amphibious transportation using paddles attached to its wheels which can be released or locked when need it.
Designer : Adolfo Esquivel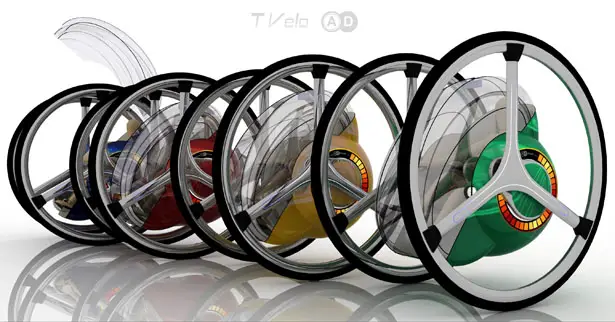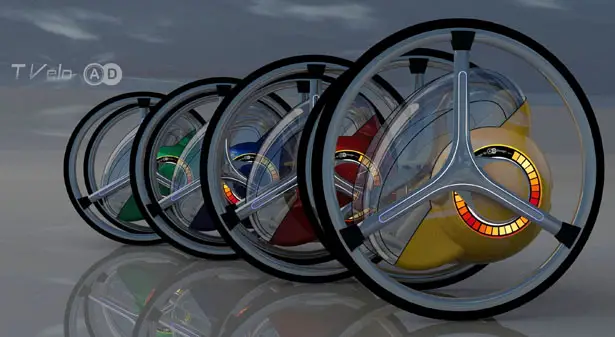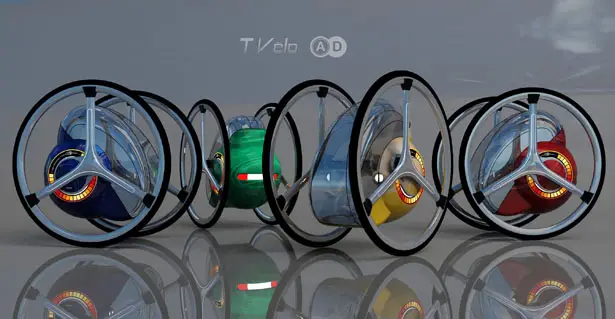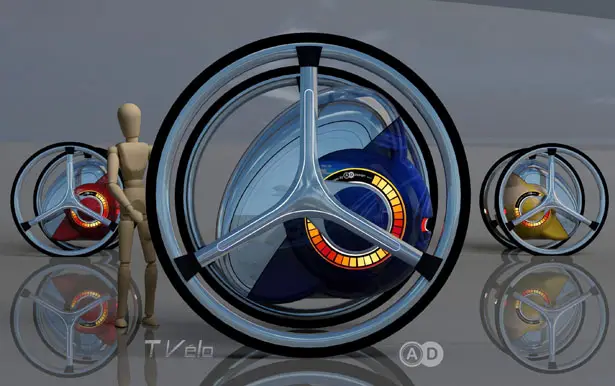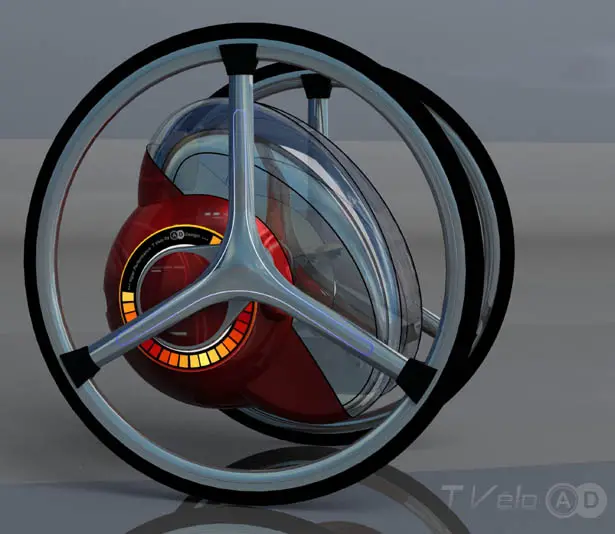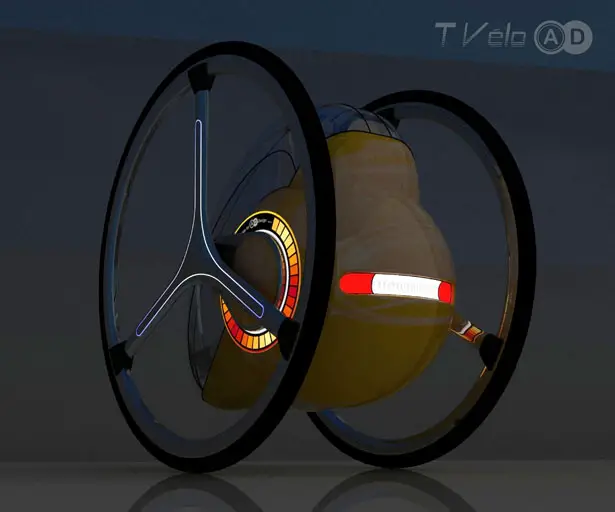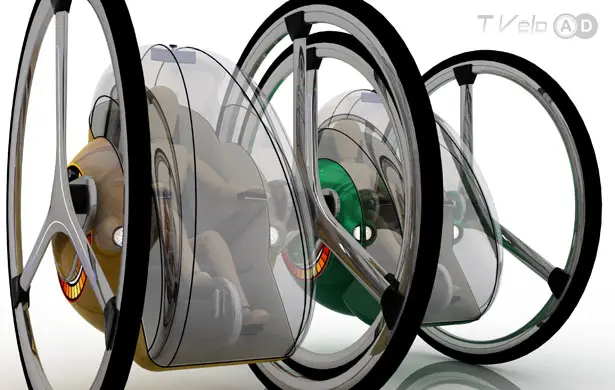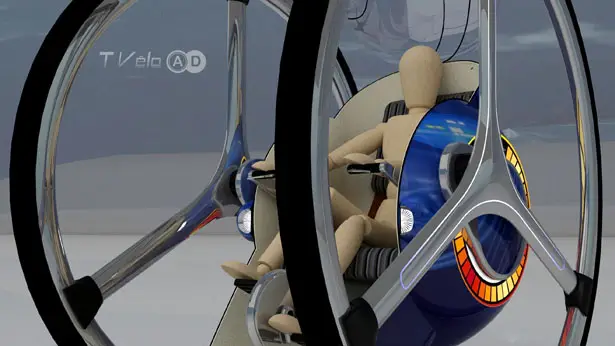 ---
Wish to fly? Here is something cool. Cybertek Wings have designed these mechanical wings made from carbon fiber and extruded aluminum. You just need to flip the switch and these mechanical wings will start extending 7 times before the air pressure be recharged which normally takes 5-10 minutes. Not only this, these wings can slow with blue color and you can also customize the wingtips lights in different colors including red, yellow, white, purple and green. I believe these wings are nice for those who wish to click some snaps and frame them to show off. Want to have them ? They are available for $1000, not so expensive if this Cybertek wings really can make you fly.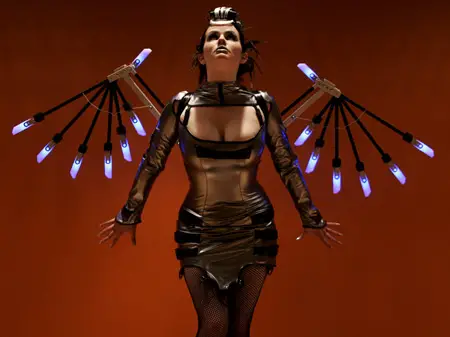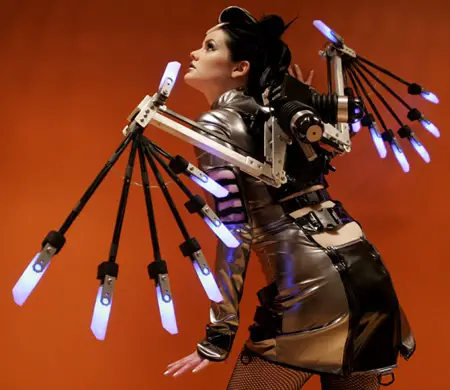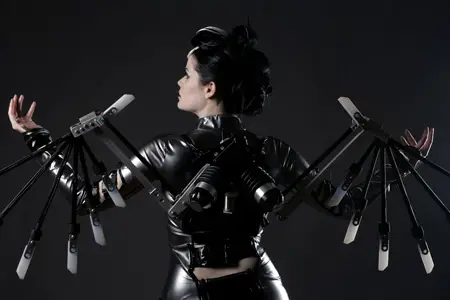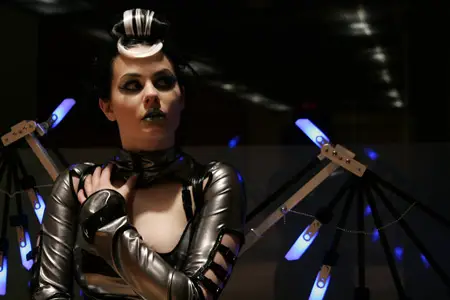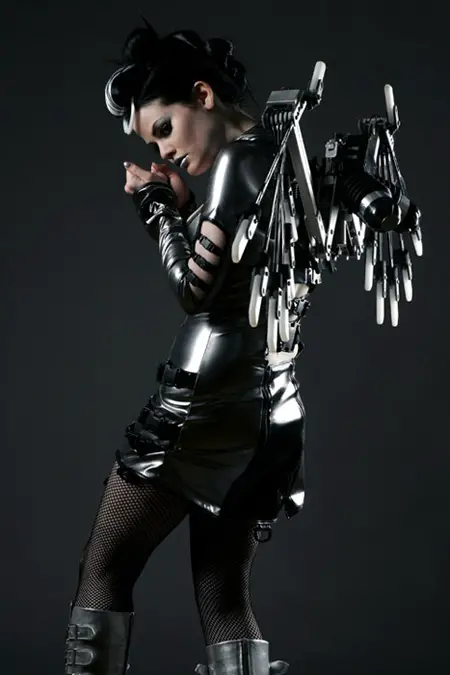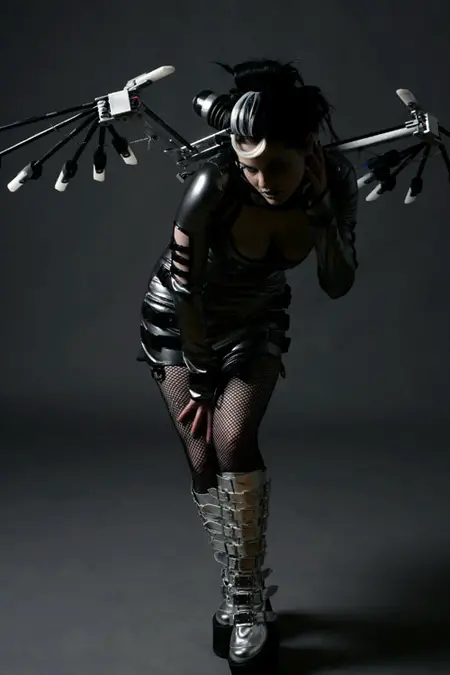 Designer : JPRishea [ProductPage]
---
Similar to Kisai space digit, Tokyoflash Kisai X LED Watch features sharp LED light lines to display the time. Inspired by cryptography, it looks like secret codes when in fact, they display regular numbers which are easy to read. As usual, this watch can display time, date, alarm, and of course cool animation mode.
You can read the time top and bottom for the hours while left and right for the minutes. We really love that these 4 digits are stylized in visually dramatic way, try to decode the time, we're pretty sure you'll nail it.
This futuristic watch boasts subtle pyramid lens, it was cut from mineral crystal to form four facets where each of which presents a digit of time through colored digital tube LEDs. Available in silver and black with blue, green, or red display, this watch features modern and stylish look for youngsters.
Designers : Firdaus Rohman and Heather Sable for [Tokyoflash]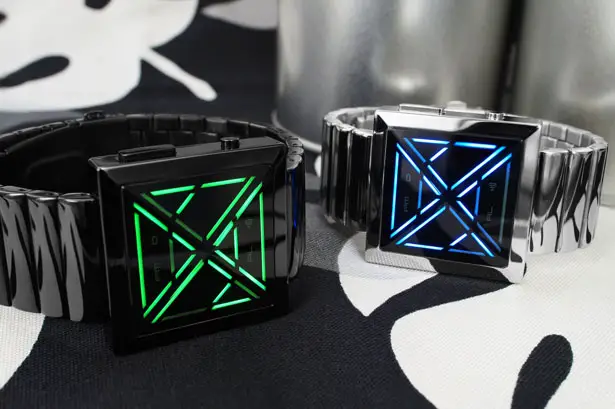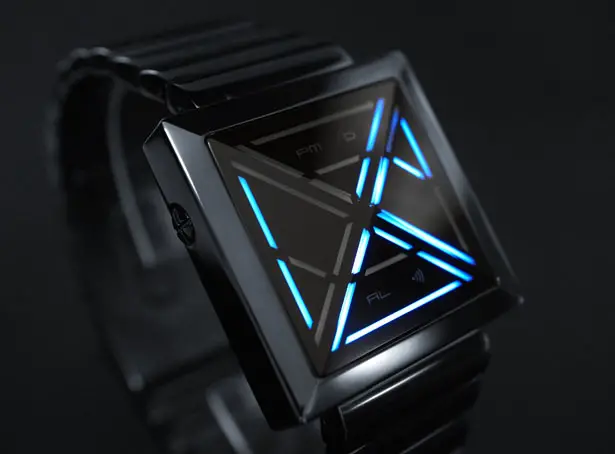 Tokyoflash Kisai X LED Watch uses rechargeable battery where one time charge lasts for about a month. You can read the date or access alarm modes by pressing the lower button. Just like the time, date mode can be read the same way where top and bottom represent the month while left and right represent the date.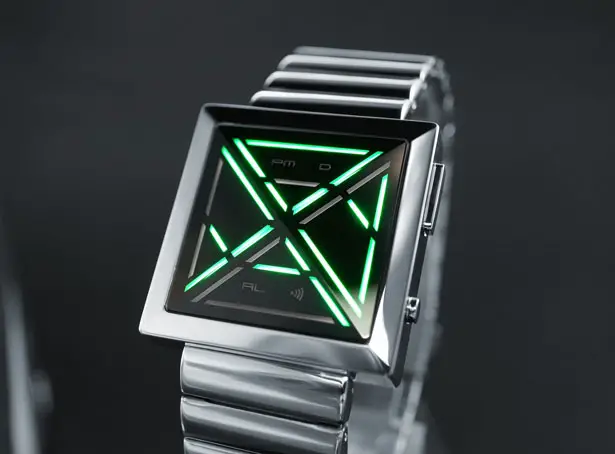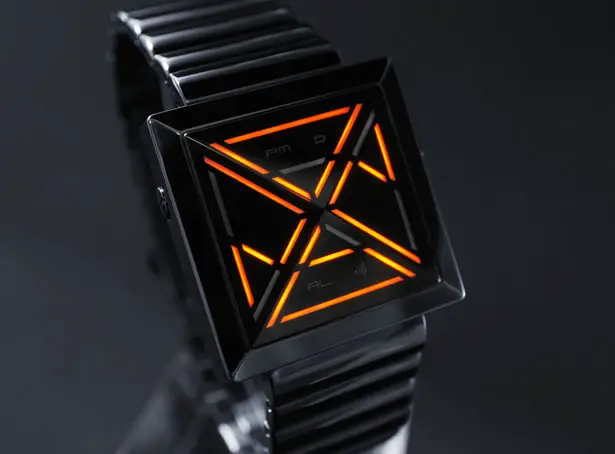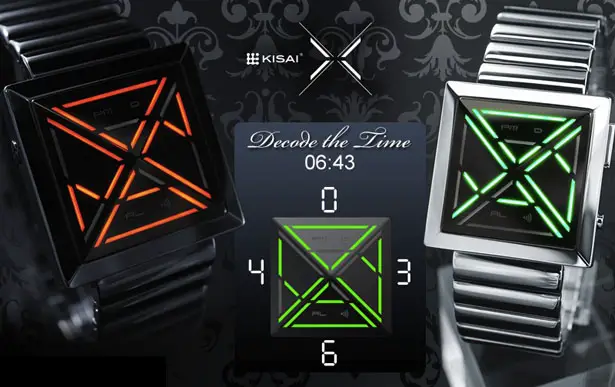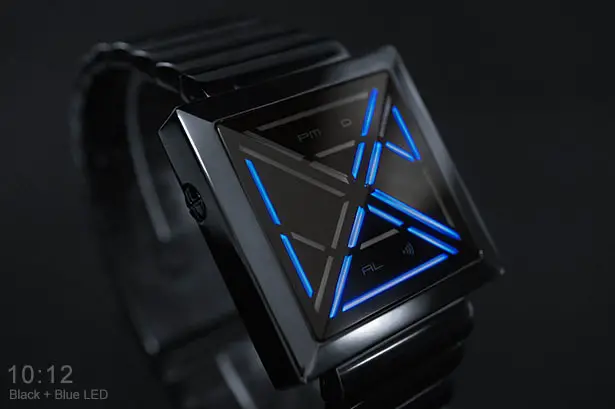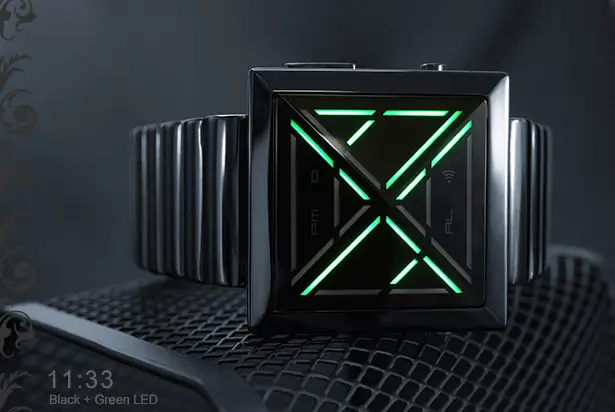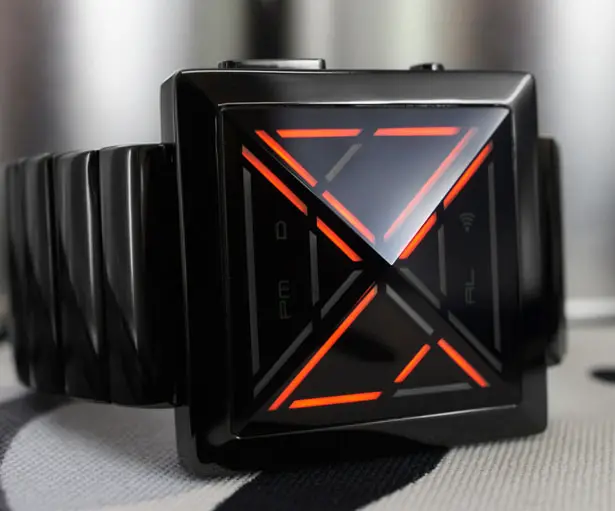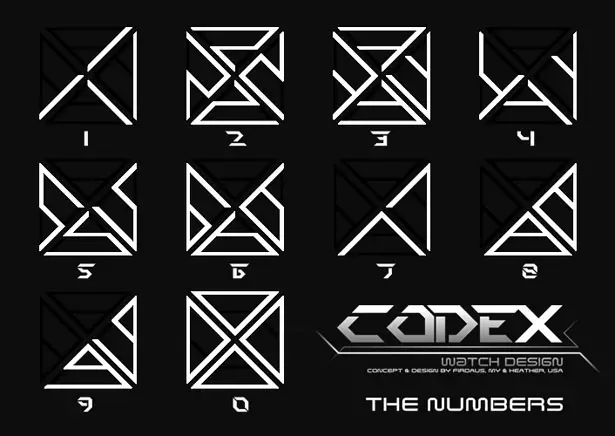 Tuvie has received "Tokyoflash Kisai X LED Watch" from our 'Submit A Design' feature, where we welcome our readers to submit their design/concept for publication.
---