This cube is actually a device that wirelessly connected to your PC, mobile phone, schedule, and email. It will sync all your schedules and give you notification with a peeled screen on a face to remind you about your appointments. The more serious or urgent, the wider it's peeled.
Designer : Mac Funamizu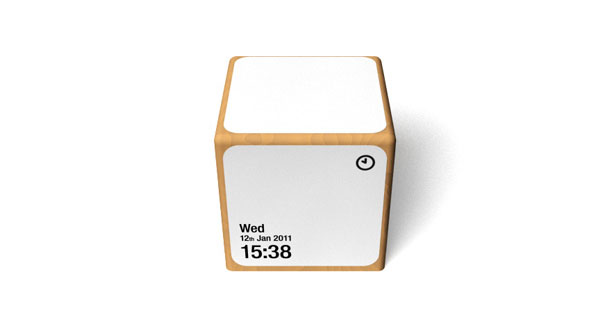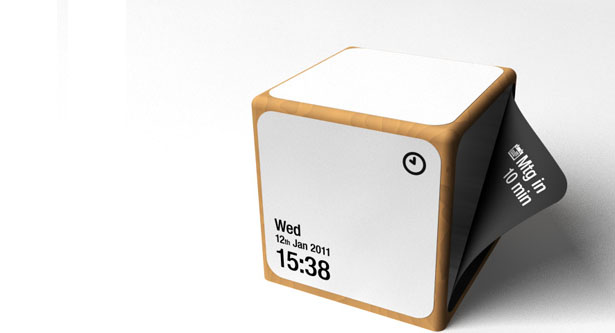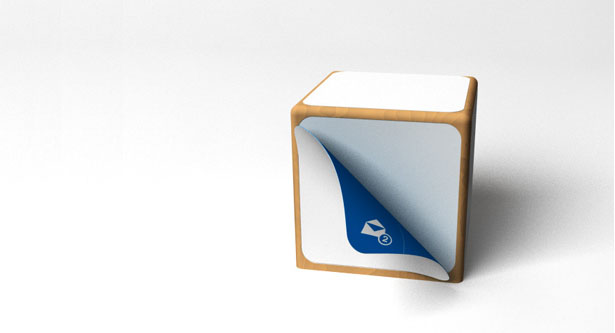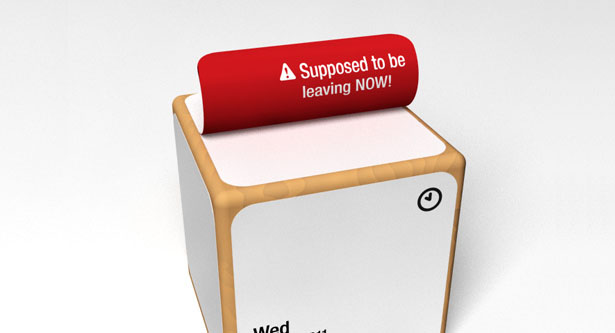 ---
Train is by far still one of our main mass transportation systems. My problem when traveling by train is getting my heavy luggage into the train. But 3Roll trolley design might make it not a problem anymore. It features an adjustable load platform to make it easier for me to carry my heavy luggage on and off the train. Aside from that, 3Roll has also been designed with stepper system to make it move. This will increase your body movement and promote fun exercise. The unique articulated steering provides great maneuver. This trolley is equipped with GPS and a ticket scanner. Just scan your ticket, the GPS system will navigate you to locate your train and provide any updated information about your trip.
Designer : Christoph Döttelmayer, Erol Krusani, Tamas Nyilanszky, Jilu Chen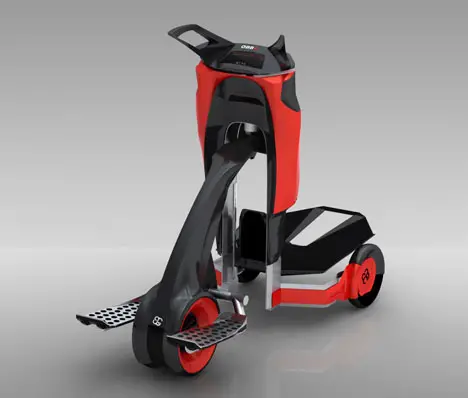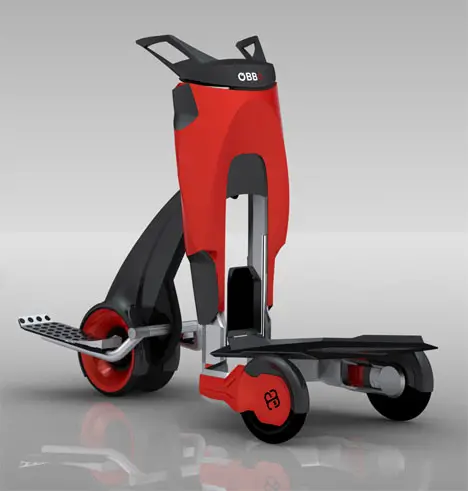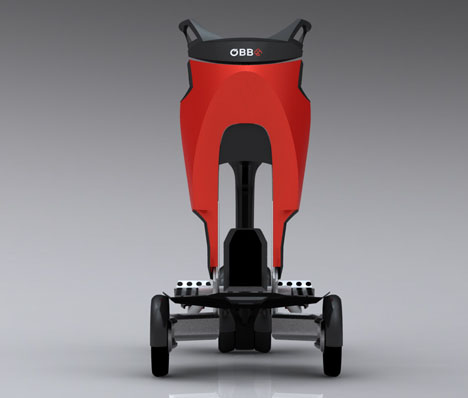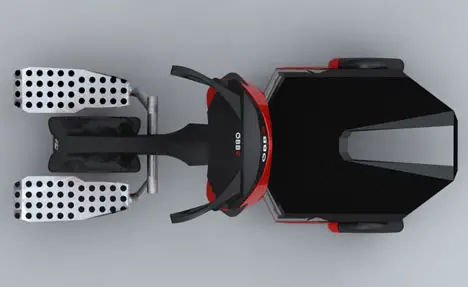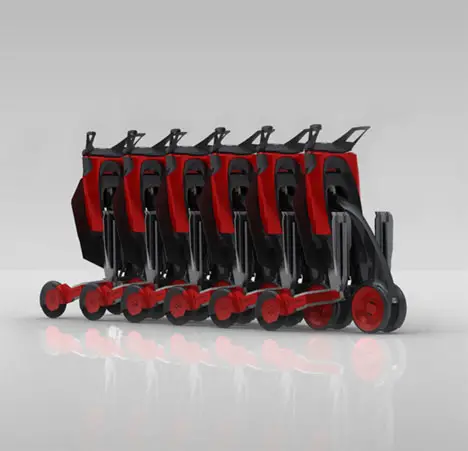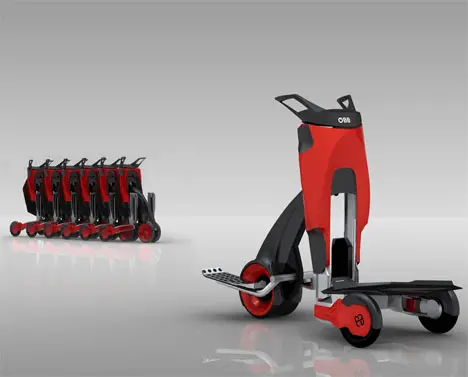 ---
Inspired by the geometric shapes of honeycomb, Honeycomb concept car features the similar hexagonal characteristic all over its exterior body. You can clearly see this feature reflected all over the body along with the combination of black and yellow colors, it's inspired by the interlocking bee hive. Unfortunately, there are no further details about this concept such as the engine, interior, or material used.
Designer : Miguel Mojica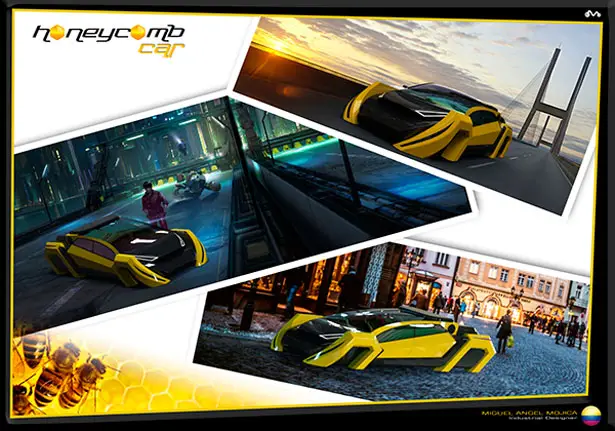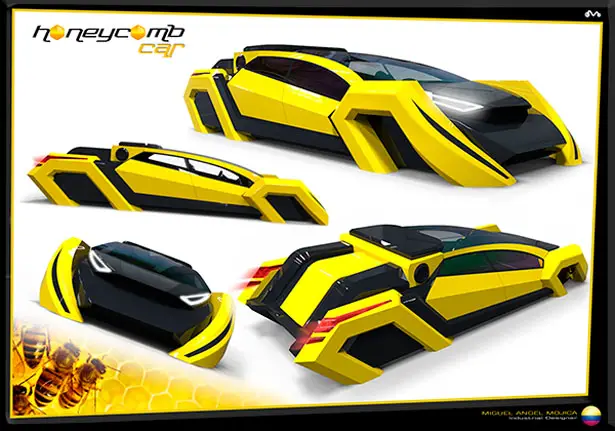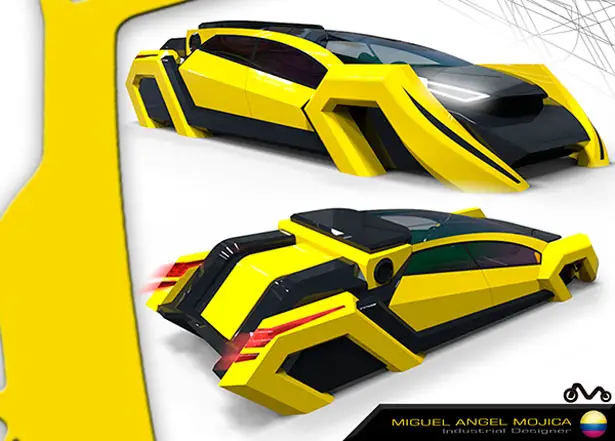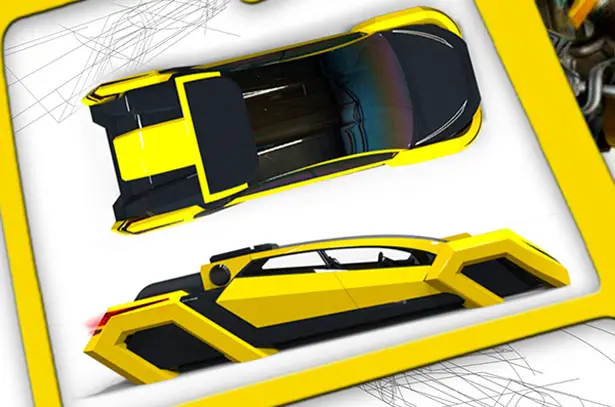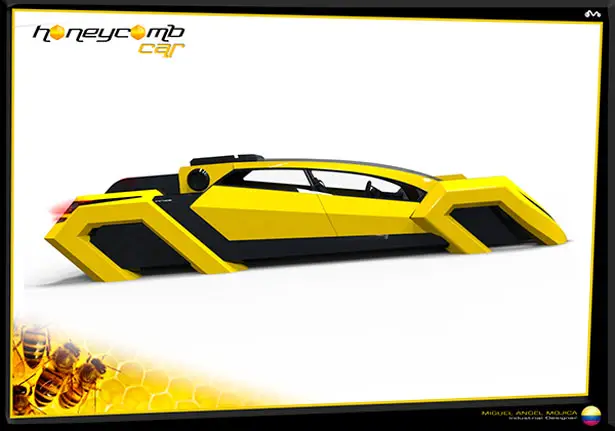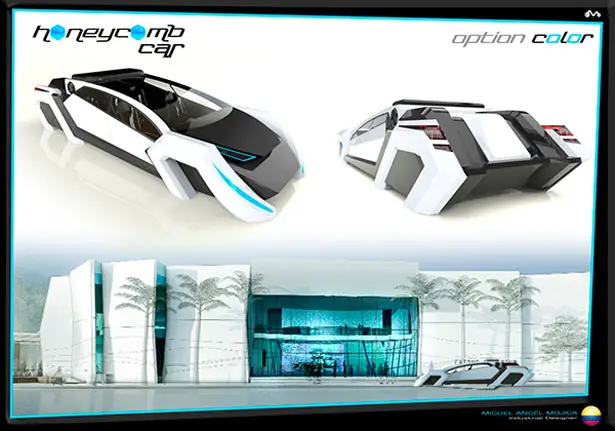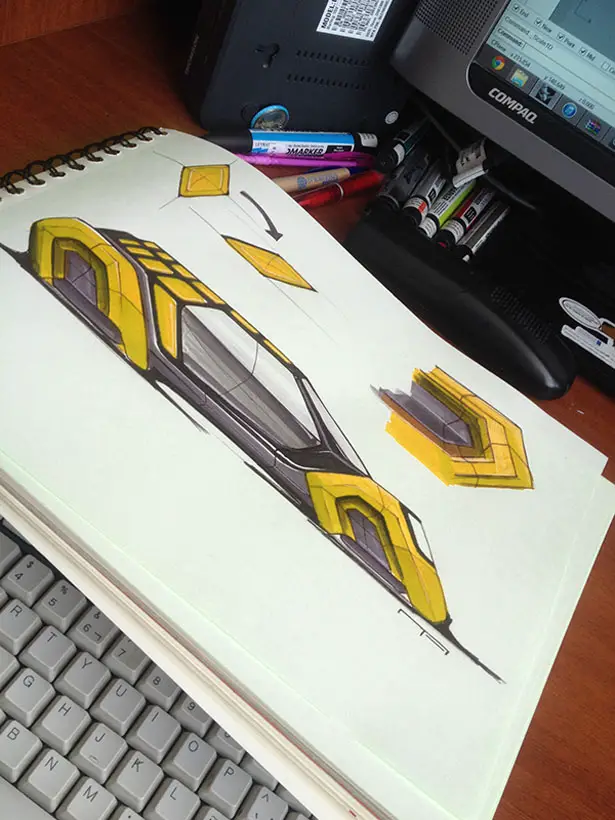 ---