From design concept to track, McLaren P1 GTR will have its debut at the 85th International Geneva Motor Show. This cool racing car will be available in limited production with some minor modifications to the concept presented just 6 months ago. This design is actually homage to the iconic yellow and green McLaren F1 GTR which claimed its place as one of 5 F1 GTRs that dominated the 24 Hours of Le Mans in historic debut by McLaren 20 years ago.
This racing car has gone through extensive and intense testing schedule across the world, therefore, you can see some enhancements from original design in order to optimize aerodynamic performance and cooling. The lightweight windscreen measures just 3.2mm thick while the side windows feature motorsport-specification polycarbonate with a sliding ticket window on the driver's side. The front track has been designed to be 80mm wider than road-going McrLaren P1, using aggressively profiled front splitter, the car sits 50mm lower to the ground on the center-locking 19-inch alloy wheels shod with Pirelli slick tires.
From : McLaren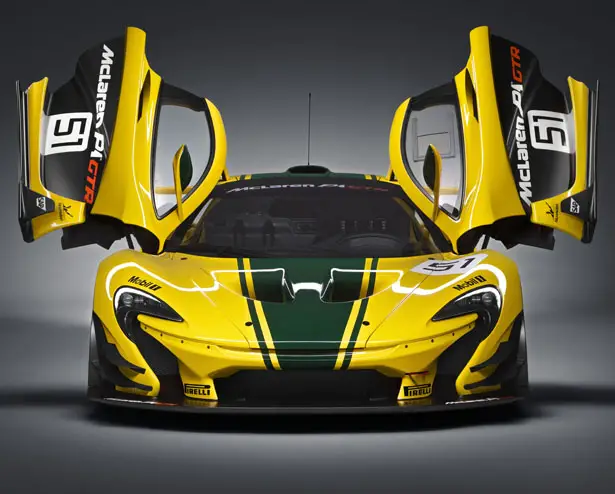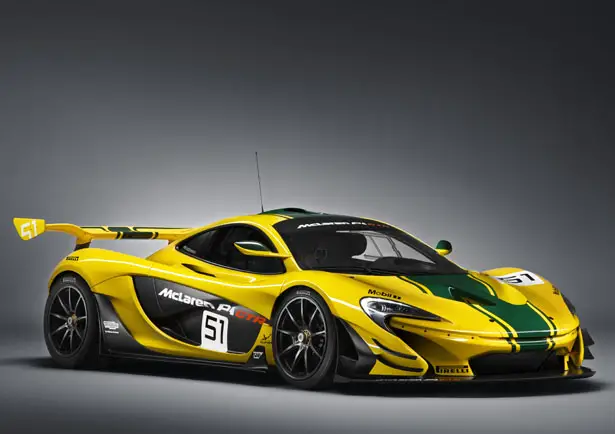 McLaren P1 GTR joins the road-going McLare P1 in the Ultimate Series. All cars in this exclusive range focus on aerodynamics and outright performance through advances in weight reduction, chassis and powertrain engineering, and the use of pioneering materials.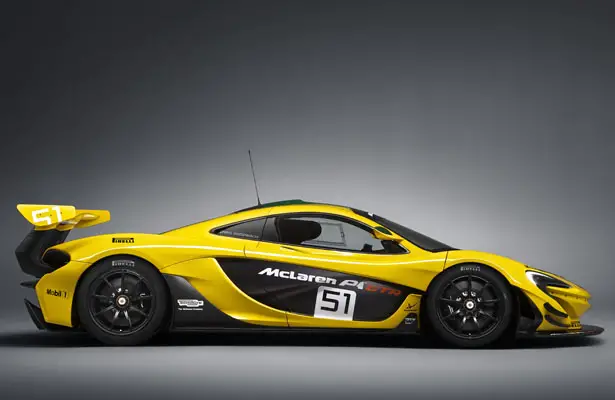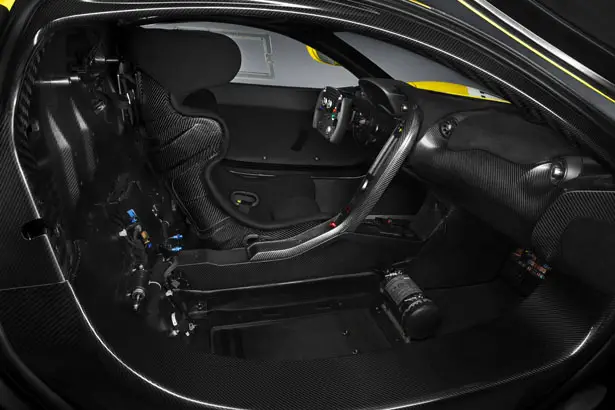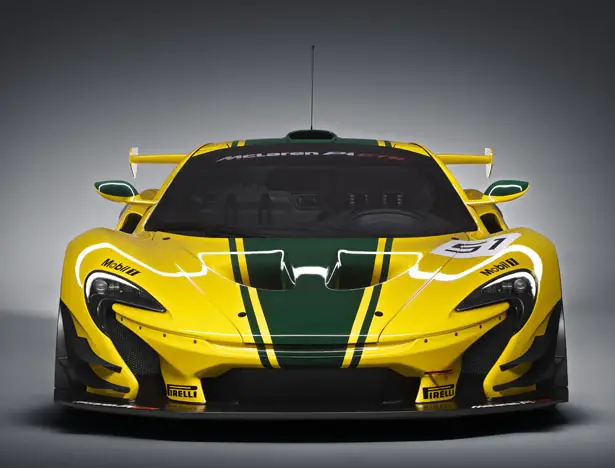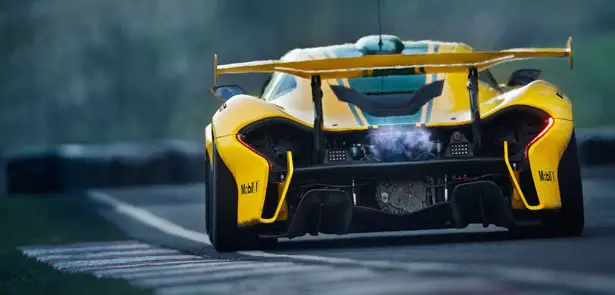 ---
The concept of this ring comes from how you manage to save all informations about the person that you just met. Wearing this ring, when people first meet and shake hands, the rings on the fingers get close enough to operate and begin to download all basic information about the ring owner. This ring works on both side, so they exchange basic informations, the more people you meet, the more informations are saved in your ring. This ring was designed by Hideaki Matsui, hopefully we can see the ring in the future.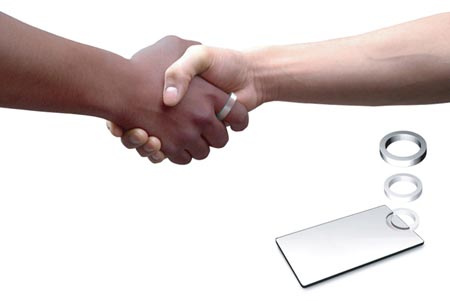 When you need to retrieve the information, the ring card can help you browse the information that was stored in the ring, and you don't have to worry about the power source, it is provided by human temperature, no need any plug.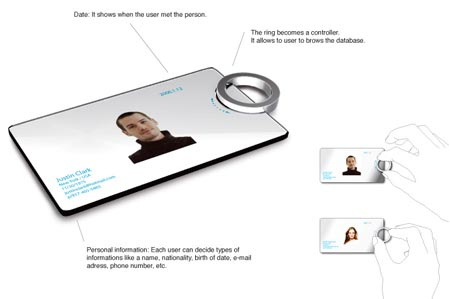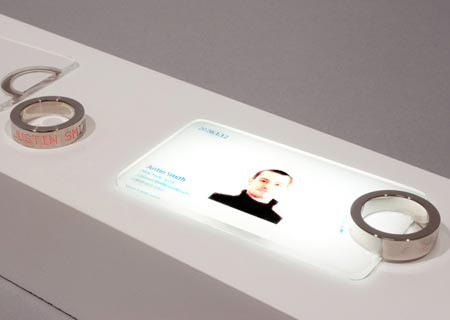 ---
This futuristic kitchen is designed by Aslihan Yilmaz and Kitchen Mood has become the X-08 National Design Competition Kitchen 10th Finalist, TURKEY 2008. Kitchen mood is perfect for urban lifestyle which demands more and more space in such limited area. The aim of this kitchen design is to liberalize the metropolitan user and create a new "kitchen mood". This kitchen is foldable, all of the components can be fold when it is not used, 4 sided with 360 degree rotatable.
Kitchen mood has 5 main are with its own functions : washing, heating/cooking, cold (fridge), eating(table), and storage. It has everything you need, including a waste bin. Futuristic kitchen mood is definitely an answer for small space environment.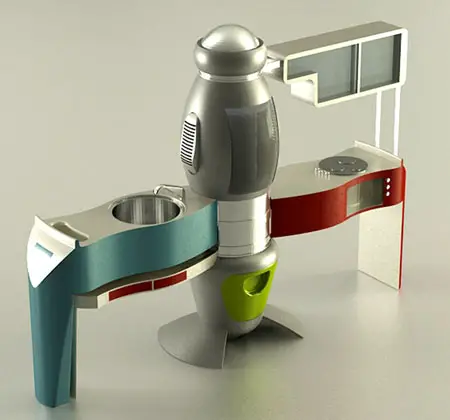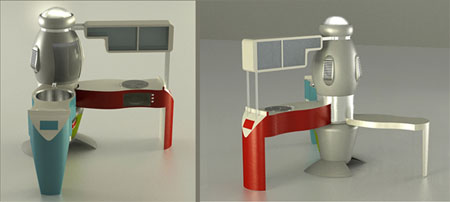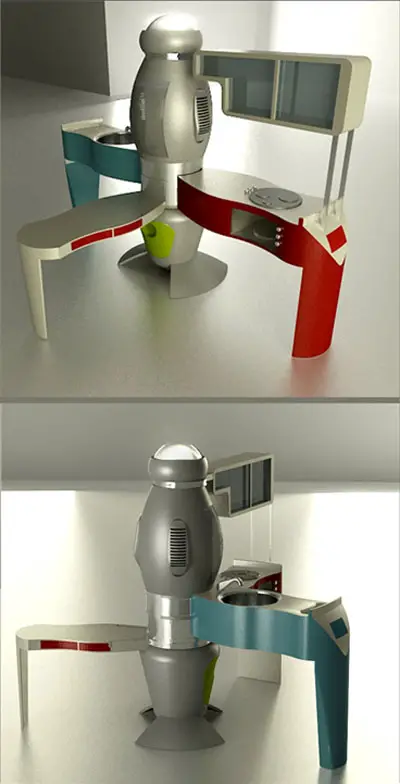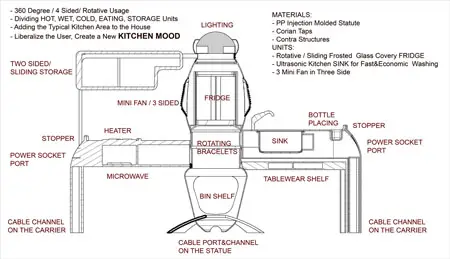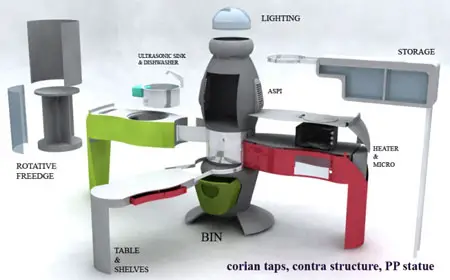 Designer : Aslihan Yilmaz, Turkey
---