Nymi Bracelet replaces fingerprint, eye iris, or voice recognition, it uses your heartbeat to authenticate, something that might not be able to fake or stolen. Just like fingerprint, every person heartbeat is unique, no more passwords or pins, you can connect this device to all your devices, car, computer, and many more. You will be authenticated based on your unique cardiac rhythm, unless you suffer from arrhythmia or have a heart transplant.
When you wear Nymi on your wrist, from the moment you wake up, you will be able to interact with your devices in password, key free environment. If you prefer to be notified about your emails, text messages, or social updates, you'll never be behind with this device. Once you clasp Nymi bracelet on your wrist, it powers on. By placing your finger on topside sensor while the wrist is in contact with bottom sensor, you complete the electrical circuit. You can feel a vibration and see the LEDs illuminate, it's a signal that this device recognizes you and so will your other connected devices. You will stay authenticated until you take Nymi off.
Designer : Bionym [Pre-Order Here]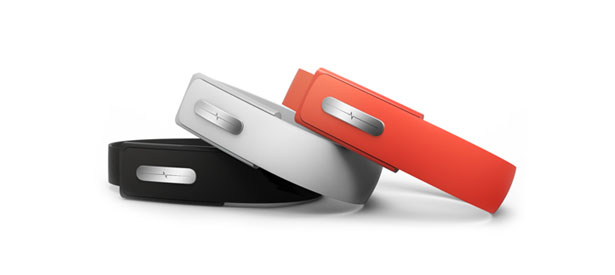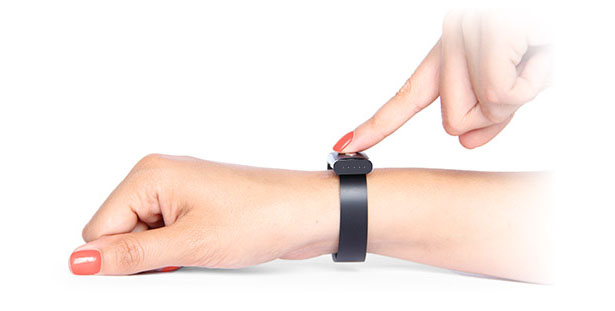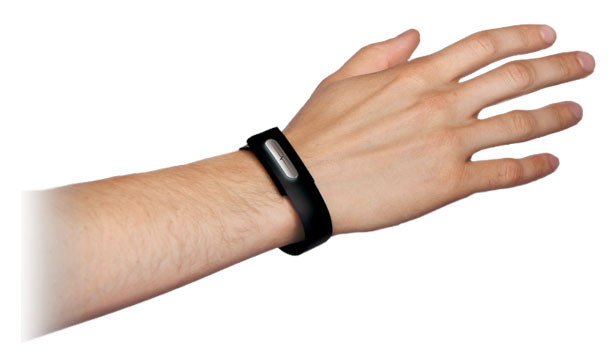 Tuvie has received "Nymi Bracelet Biometric Password Protection" project from our 'Submit A Design' feature, where we welcome our readers to submit their design/concept for publication.
---
KruzoR Motorcycle is a high powered cruiser, designed for highway sportsbike mayhem on a hybrid of race bike and cruiser. The positioning of the handlebars, footrests and seating position allow the user to be in a position similar to that if you are on a sportsbike, however the arms will be more outstretched. Positioning the seat much lower and at a friendly angle to the tank will allow the rider to rest against the back of the tank.
With hubless wheels and minimal side profile, the KruzoR Motorcycle will handle highway driving crosswinds better than any predecessors before it. The hubless wheels work by fixing the rotating parts of the wheel (bearings etc) onto the outer side of a non-rotating inner ring that attaches to the motorcycle's swingarm or forks. The footrests are positioned at angle that allow the foot to be rested flat on a surface, differing from the common pegs used extensively on bikes built currently and in the past.
Designer : Chris Stiles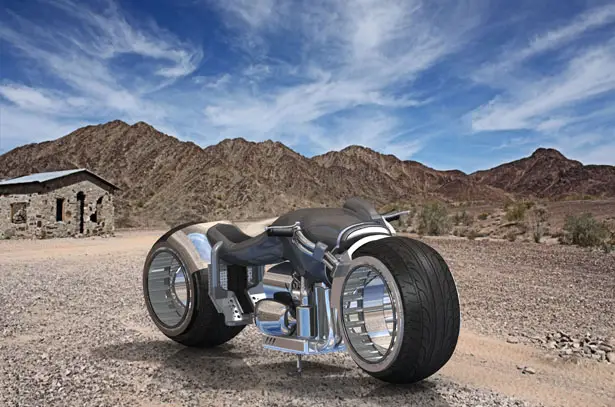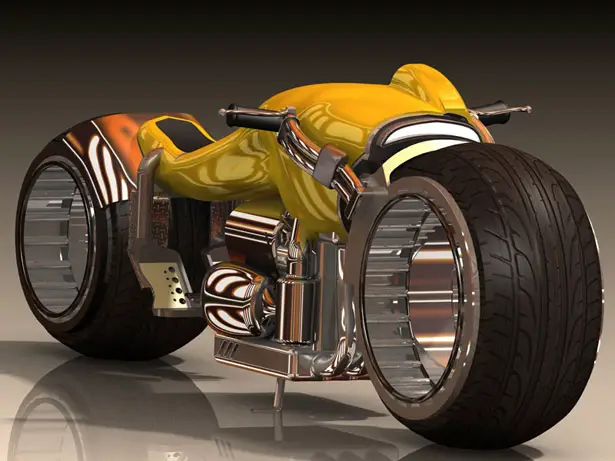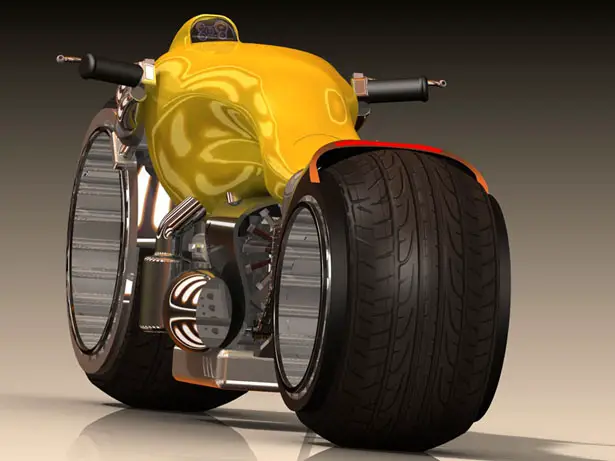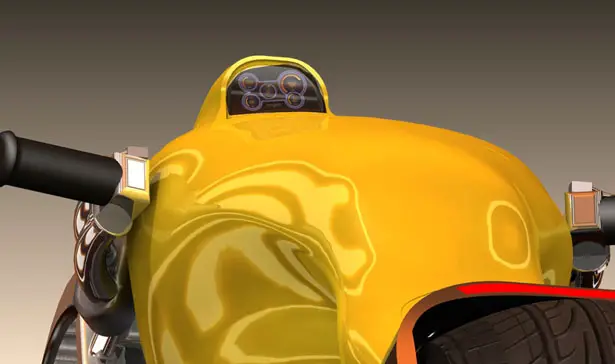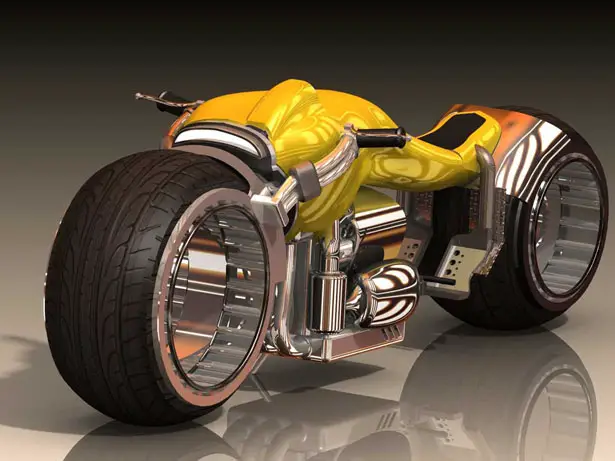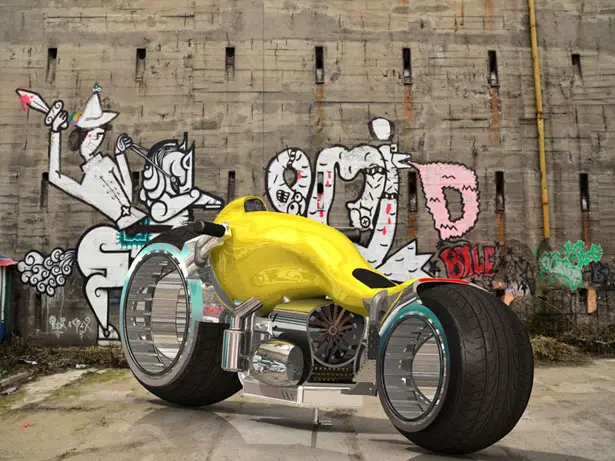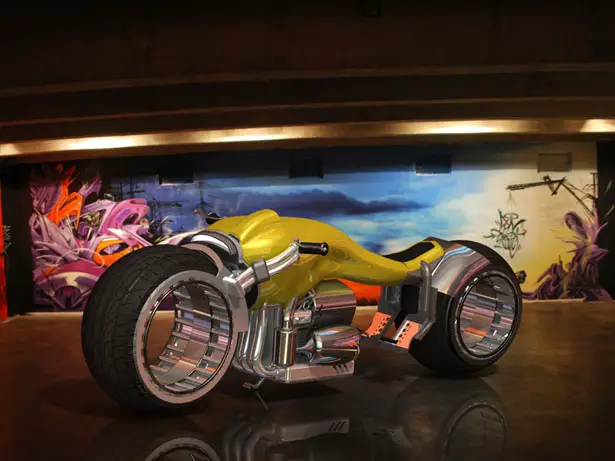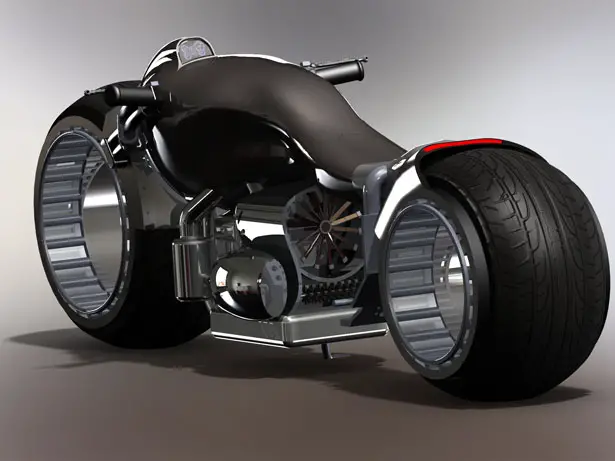 Tuvie has received "KruzoR Motorcycle" from our 'Submit A Design' feature, where we welcome our readers to submit their design/concept for publication.
---
X-43A Afterburner Watch has been designed especially for pilots. Jonathan Ferrer, a watch designer, submitted his latest concept to Tuvie, let's hear what he has to say.
I've designed this X-43A watch for air force pilots. The large 50mm case is large for quick and clear readable time and to be worn in balance with their heavy flight suits. The outer bezel is inspired by the air force jets rear afterburner exhaust that opens and closers during high speed thrusts. I designed this watch to act as the pilot's vehicle for time and to resemble the air force jet as they recognize them. With the heavy gun-metal case and the sub dials with military numerals similar to the pilots control panel in the cockpit; the watch becomes a familiar tool that they wear in flight.

The name X-43A comes after the world's fastest jet that traveled in excess of 6,500 mph. It was the only jet to travel at such high supersonic speeds. The purpose of this watch was to resemble a machine that could handle such high velocities, the epitome of speed in the skies. This watch is for those pilots who want to take the experience of flight with them always.
Designer : Jonathan Ferrer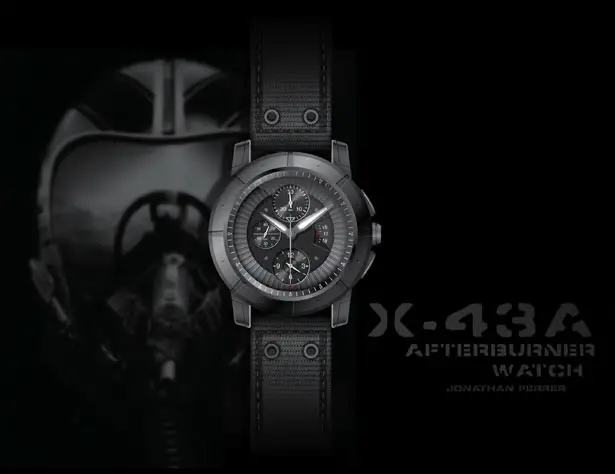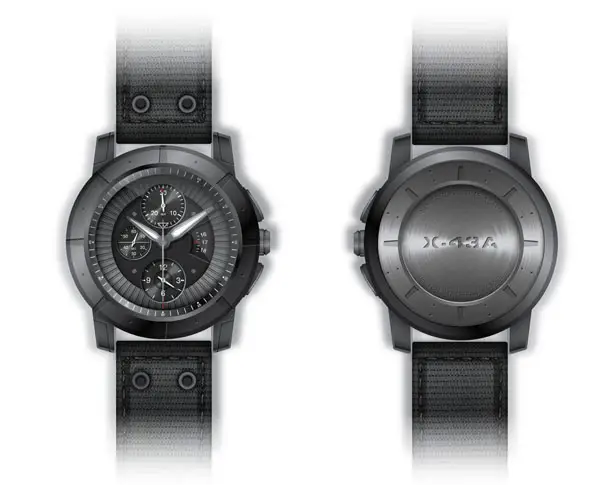 Tuvie has received "X-43A Afterburner Watch" project from our 'Submit A Design' feature, where we welcome our readers to submit their design/concept for publication.
---