Das Keyboard 4 Ultimate takes minimalist to the next level. Nowadays, people type without even looking at their keyboards, so, DasKeyboard decided to remove the label from the keyboard keys. You'll be typing on completely blank keys, in fact, you might even type faster with this keyboard. It reminds you to the concept less is more.
This is certainly a great gift for bad ass gaming enthusiasts or typists, it features fast response time giving you the edge when gaming or beating your co-worker when preparing a report. Each keyboard is made of high quality materials with robust construction that you can feel on your fingertip, its gold plated mechanical key switches can last up to 50 million keystrokes.
From : Das Keyboard [Buy It Here]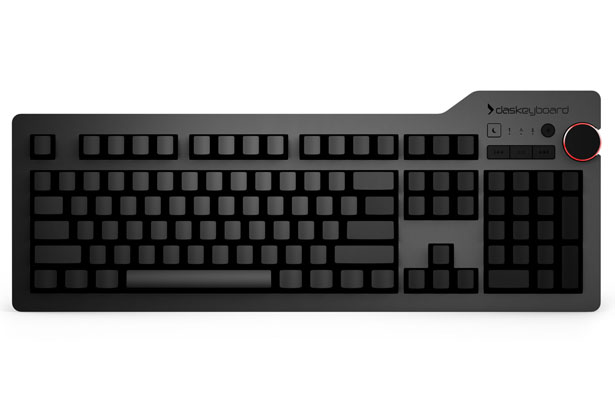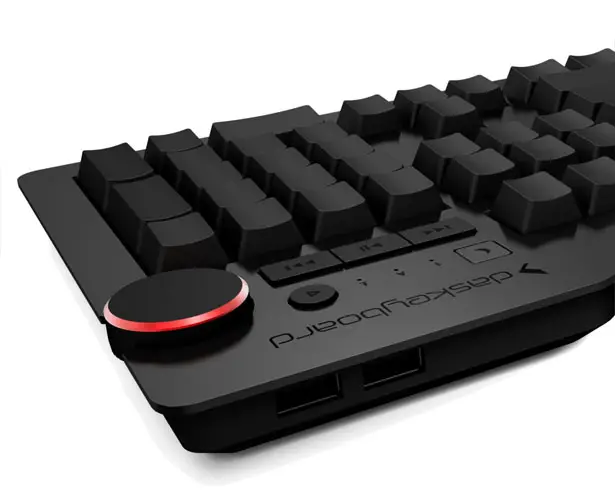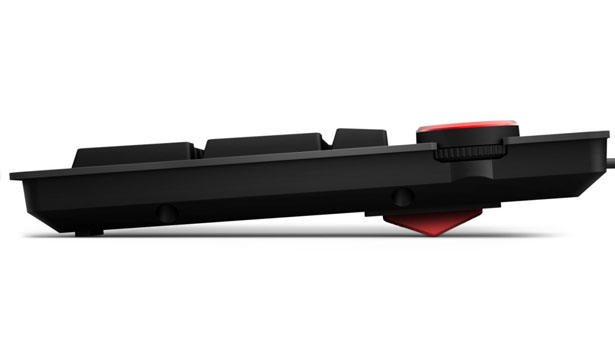 ---
We dare you to roll the DiceForChange. This dice design is an ingenious project to make each and everyone of us a better person. How? Well, the challenge is simple, for every single day, you have to do one act of kindness. We believe that many of us strive to be a better person, to be more kind to one another to make the world we live in a better place. These 3 dice of DiceForChange has been designed to motivate and help you to start taking action on what you care about. Simply roll the dice to get inspired to do a random act or introduce a new routine in your life in a playful and fun way. Even small and simple actions can have great impact on our and others life. So, do you have the guts to play this game?
Designer : Creative Heroes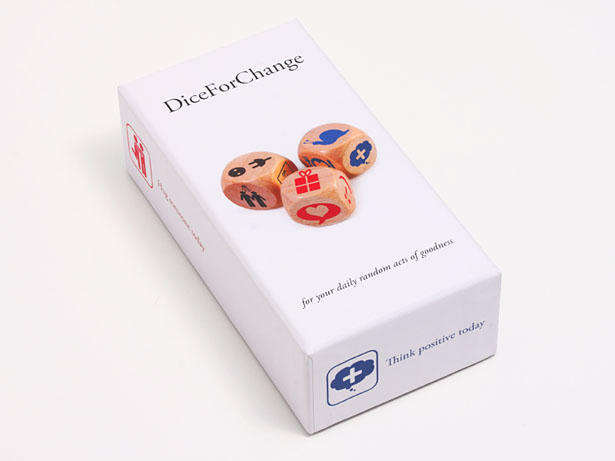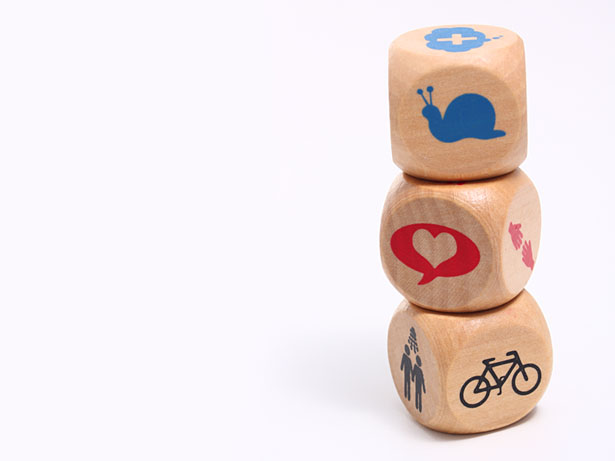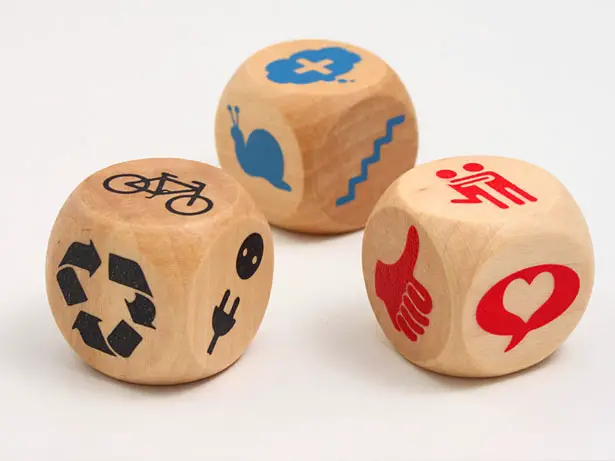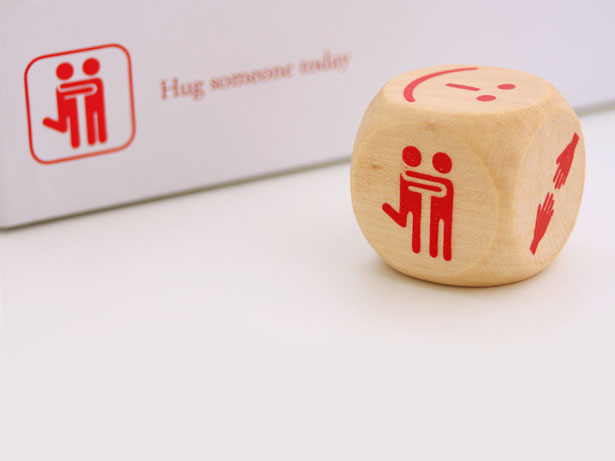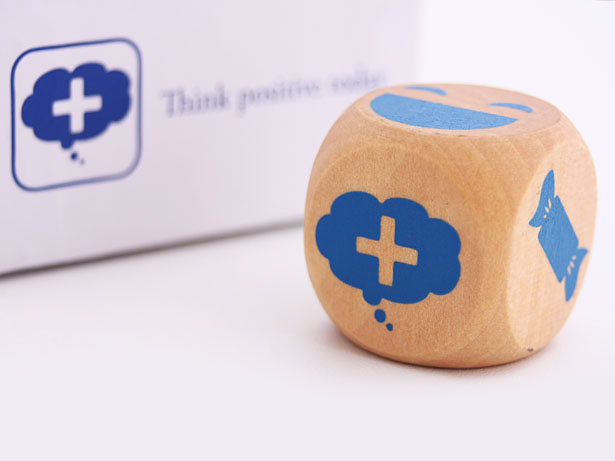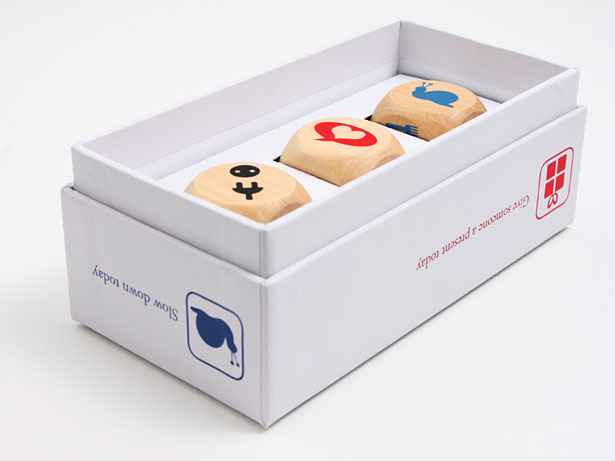 Tuvie has received DiceForChange project from our 'Submit A Design' feature, where we welcome our readers to submit their design/concept for publication.
---
Polaris has unleashed Slingshot, an awesome, jaw dropping, 3-wheel roadster to celebrate the company 60 years of innovation. This vehicle has been designed to deliver head turning excitement of two dimensions, the first excitement comes from something that you can see, hear, and feel when riding Slingshot, second excitement comes from how you feel when people turn their heads to star at your ride in awe.
Slingshot offers a new on-road driving and riding experience, it's not something that you usually ride, it's a motorcycle with the feel of automobile. The open air cockpit gives a cool 360-degree rush of sight along with sound and smell. The side by side seating arrangement allows the driver and passenger to enjoy front row shot of adrenalin, the wide stance and sport-tuned suspension encourages you to charge every corner and never let off. You can feel the rush of pavement under your seat with a low to the ground vehicle stance, it makes your heart pounding as you ride this badass roadster.
Designer : Polaris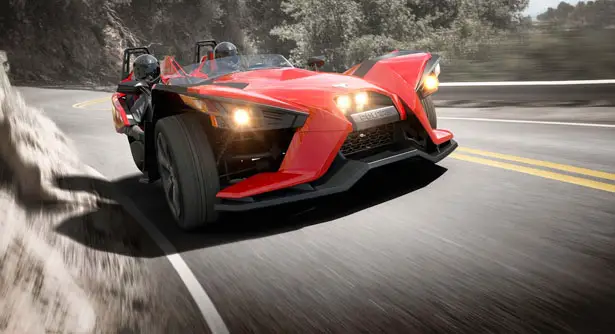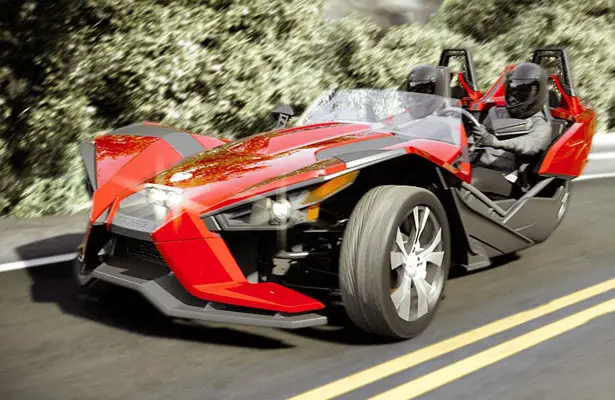 Powered by 2.4 liter dual-overhead cam engine that produces 173 HP, Slingshot features a 5-speed manual transmission. It also utilizes a high strength steel spaceframe, a lightweight aluminum singarm, and carbon fiber reinforced drive belt. This motorcycle is equipped with electronic stability, traction control, 3-wheel anti-lock disc brakes, 3-point seat belts, forged aluminum roll hoops, and LED taillights. You can customize your ride with premium accessories available at the store online such as larger tires, windscreens, or vehicle covers.
When you plan to get this vehicle, please remember that Slingshot is a motorcycle, not an automobile, therefore, it doesn't have any airbags or meets automotive safety.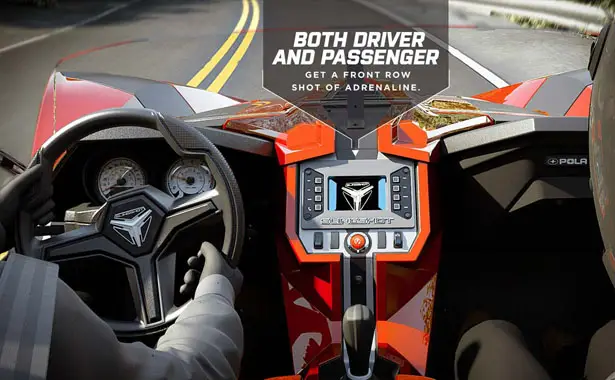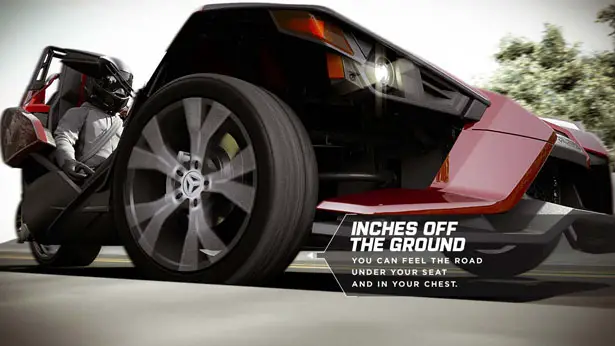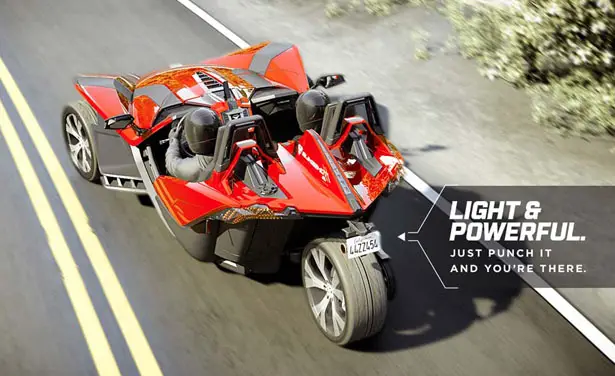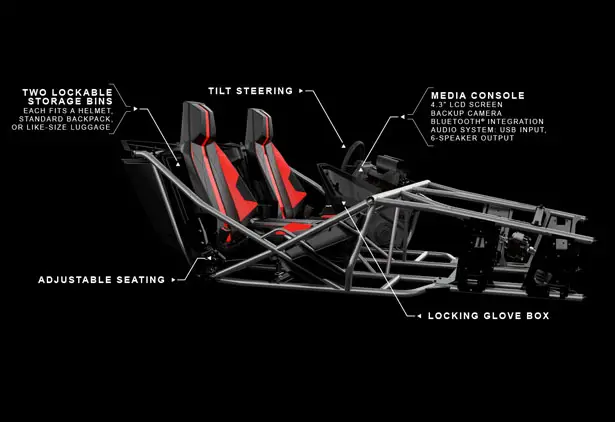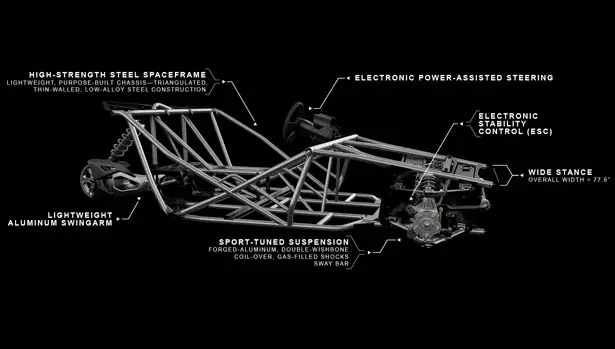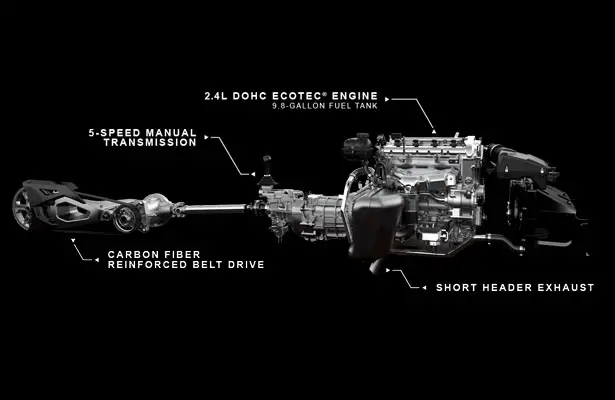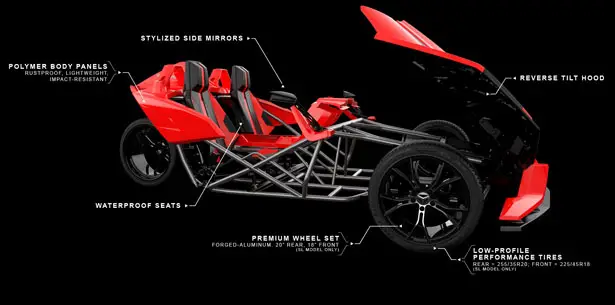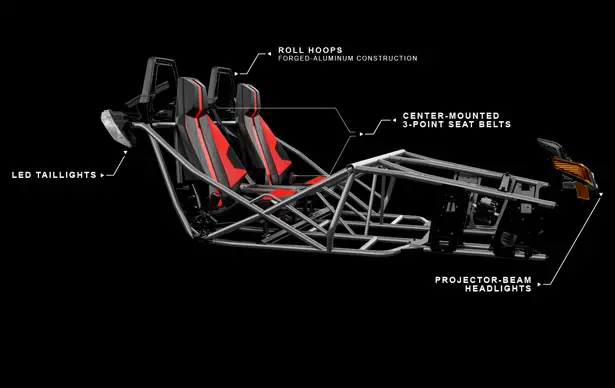 ---