Coffee lovers like it hot, but in warmer weather, it would be great to enjoy a cool cup of iced coffee. So, instead of making a hot cup of joe, let's use Zoku Iced Coffee Maker to make freshly brewed coffee cool. We know how we like our coffee, with this device, you can make a chilled coffee without having to wait in line at a coffee shop.
You can pour fresh brewed coffee into this grab-and-go mug, add a special insulating sleeve, in only minutes, your coffee will be chilled into perfection, yep, no ice needed. It also works great to make iced tea. The sturdy, spill resistant travel mug has been designed with a tight fitting lid and durable acrylic sipping straw.
From : Williams-Sonoma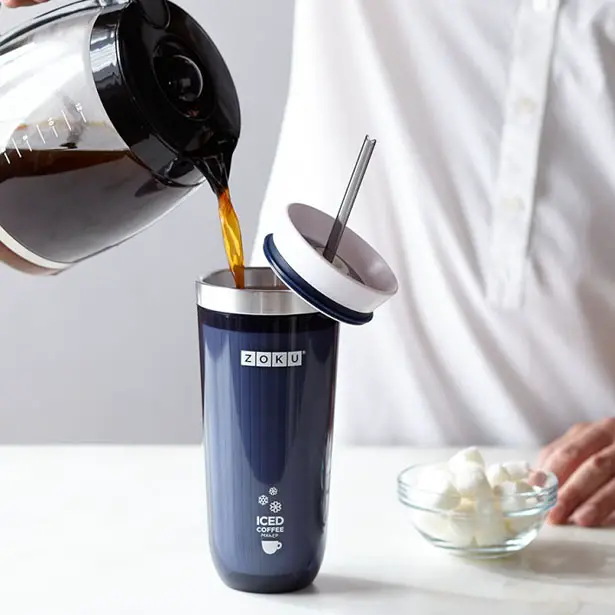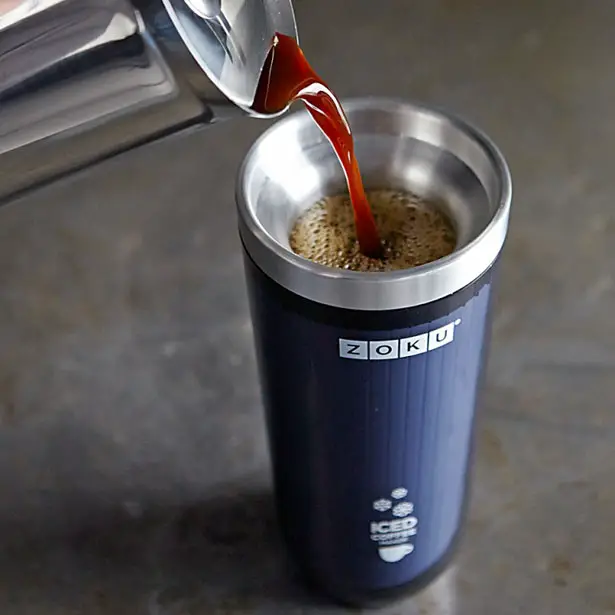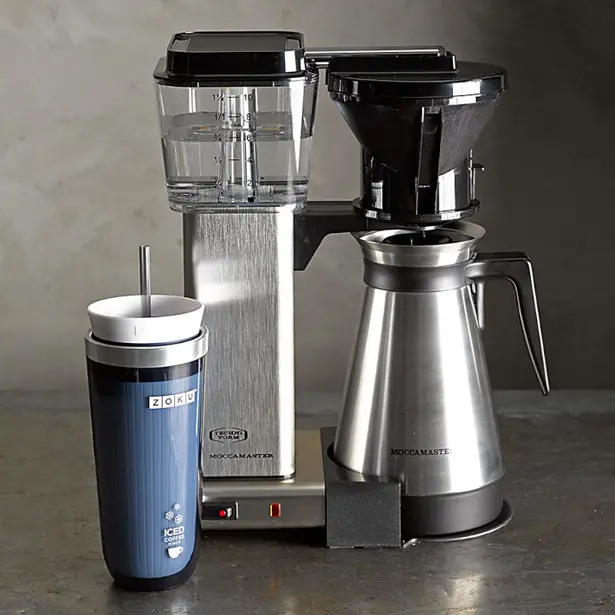 ---
GlucoGrip is a high-tech concept kit for detecting blood sugar, specially designed to avoid additional medical instrumentation expenses by combining agronomy and technology in a simple and easily manageable way. This single device incorporates lancing and blood analyzer, reducing the timing and gestures for the collection through one object at your fingertips. The smart needles that are used to get the required blood drop are optimized by interchangeable disks which leave no scratches on the skin. The intuitive interface of GlucoGrip allows the user to manage it easily and get results through pictogram status tracking system. It features a logbook where users can store their day to day readings for further review of their health condition progress.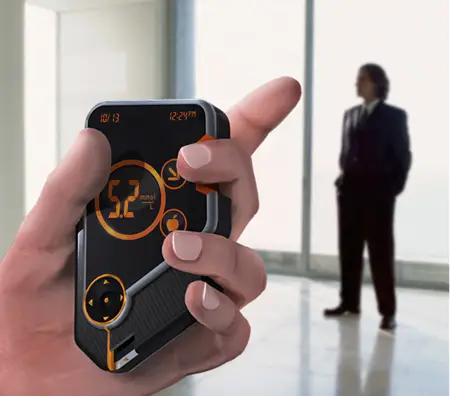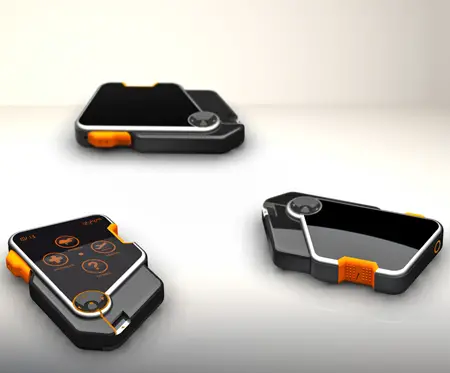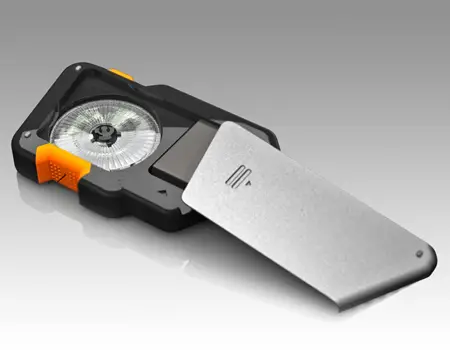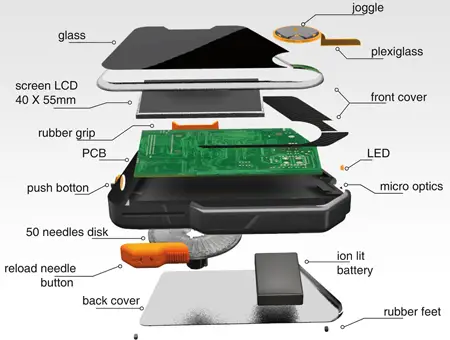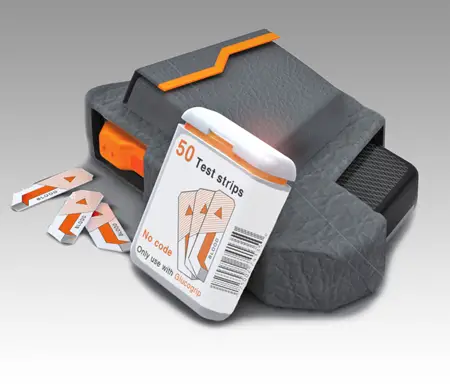 (Click the image for bigger view)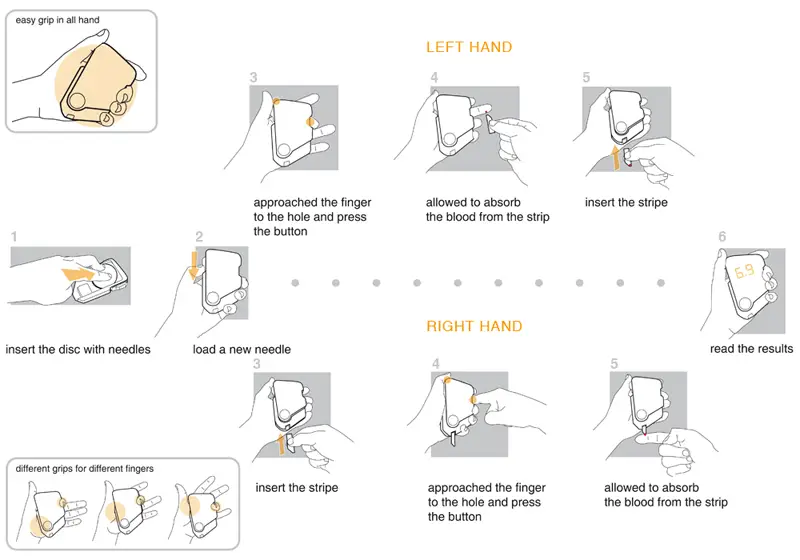 Designer : Giulio Sbarigia
---
We found these cool futuristic jets on Michal Jelinek portfolio, even though they are only conceptual project, they could inspire you to design your next superhero sci-fi aircraft.
The "Machines of Adventure" is a graphics/design/art book series that aggregates all my love and passion to technology, industrial design and transportation of all kinds. It pays the tribute to all the "catalog" collectors who dreamed as kids over the drawings of planes, cars and robots. It is nor comic book, nor a portfolio. It is a real story, where the main heroes are the machines in both literary and figurative ways, while there is a space for human and non-human characters too.
Designer : Michal Jelinek
Deltaplane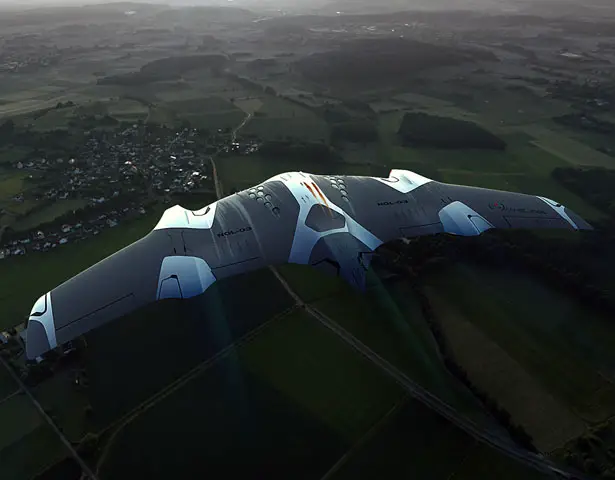 Cranecopter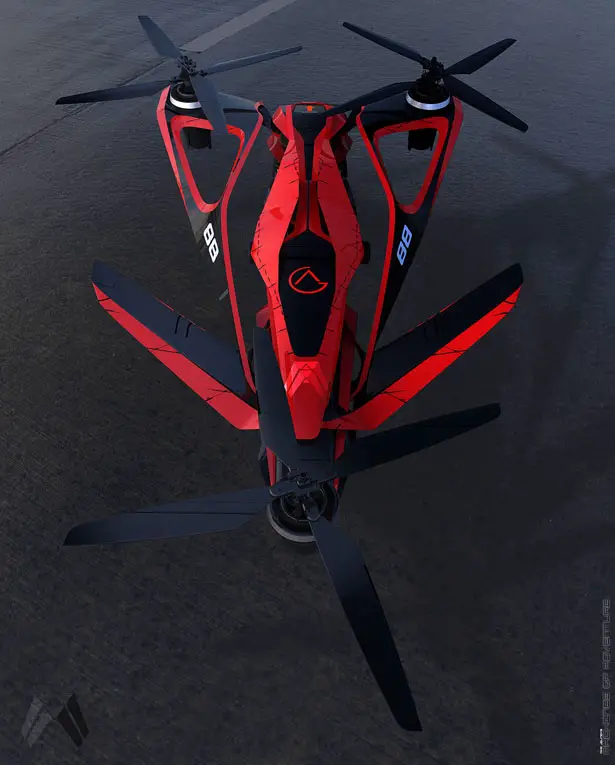 Jetcopter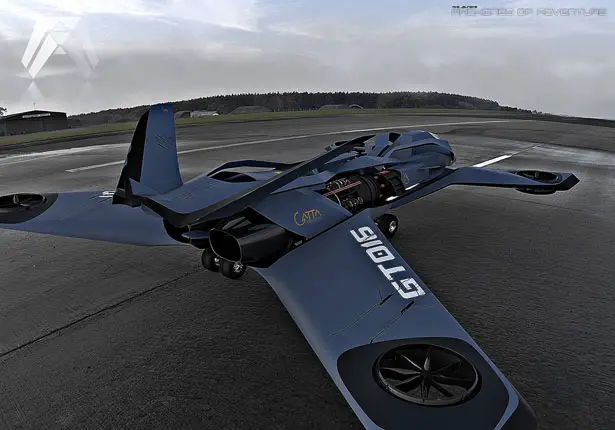 Cargodrone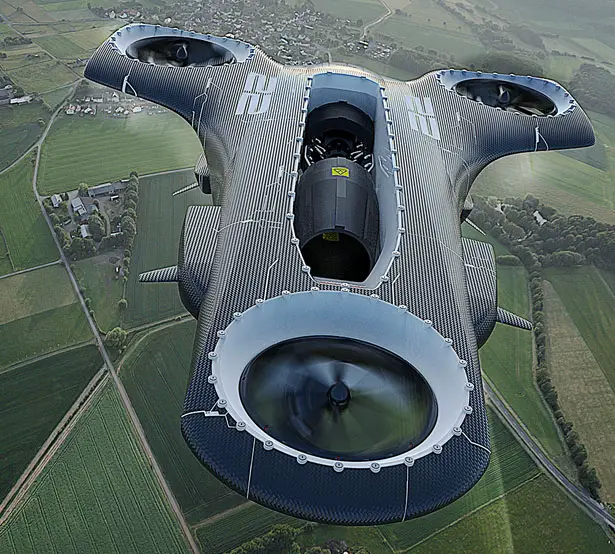 Duckjet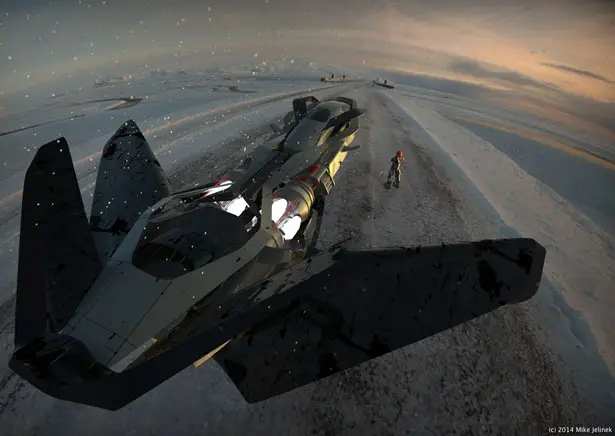 ---