BMW ZX-6 car concept came from the 3rd year students of Transportation Design School at Turin Based IED (Istituto Europeo di Design) for final project of Transportation Design (Designing the BMW of 2015) which is designed in partnership with BMW. The concept is focused keeping in mind the modern needs, tastes and life style of an individual. All the cars designed in this project looks like toy cars. You cannot even imagine them running on roads in the real life. There are different concepts of cars designed by the students and all of them are unbelievable in their design and concept. Check out the one that steals our attention, BMW ZX-6 car concept.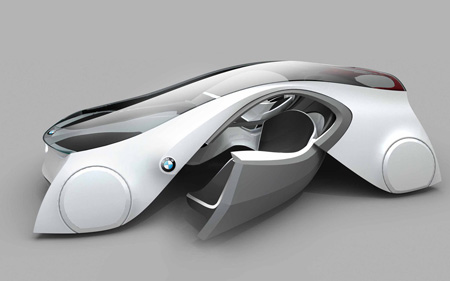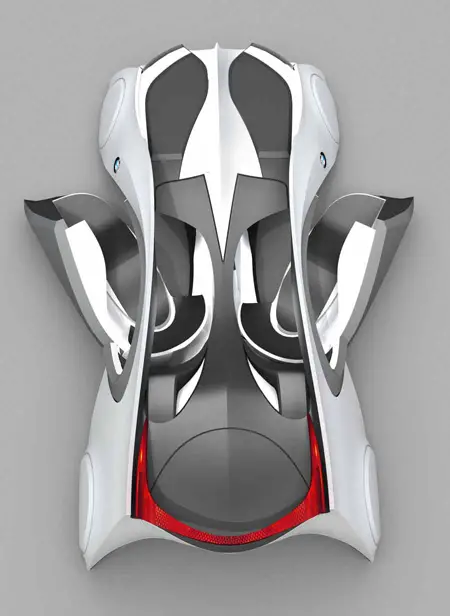 Designer : Jai Ho Yoo and Lukas Vanek via CarBodyDesign
---
"Back to the Future" is a phenomenal time travel trilogy that has become worldwide cultural phenomenon. If you haven't watched these films, we highly recommend that you have "Back to the Future" marathon weekend, you won't regret it.
Any hardcore fans of this trilogy would know about Flux Capacitor, it's the main component that powers DeLorean's time vortex. It has become one of best known props from the movie. That's why reading time on the Back to the Future Flux Capacitor Wristwatch would be pretty cool.
From : ThinkGeek [Buy It Here]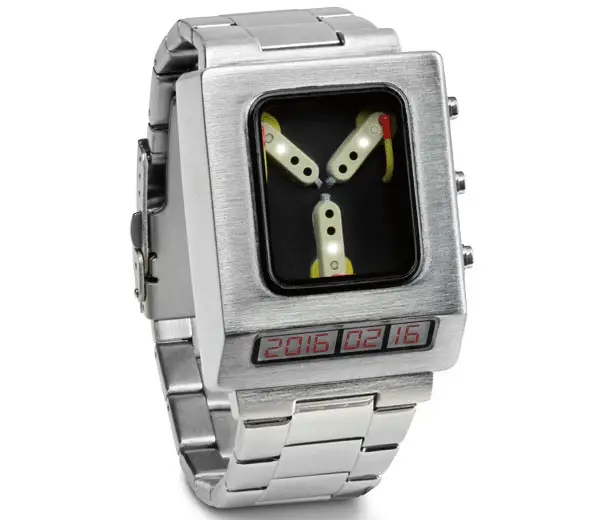 Reading the time is not that difficult, simply press the button at the bottom and get ready to count the lights. Time is divided into hours, first digit of minutes, and second digit of minutes. Yes, it looks confusing at first, but eventually, you can read it easy. (e.g. 10 lights, 5 lights, 3 lights = 10:53). The time circuit LCD display also displays the date in the same way as time.
One cool thing about this wristwatch, you can activate "Time Travel" mode where this watch will display random date that you might be able to visit when you run 88mph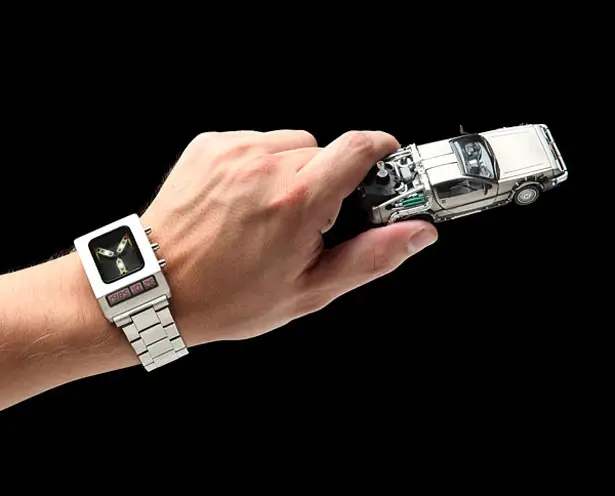 ---
Vertigo LCD watch design utilizes round rings to create 3D impression, it moves from the outer to the center and vice versa. Each element of the rings indicates different element of time: 12 big elements represent hours (1-12), eleven elements represent 5 minute groups (5-55), and four last elements represent minutes (1-4). You can watch the animation below to understand how this watch works, we really love the 3D effect, so it's a good thing if this watch was developed with "always on effect" mode.
Designer : Scheffer Laszlo for [Tokyoflash]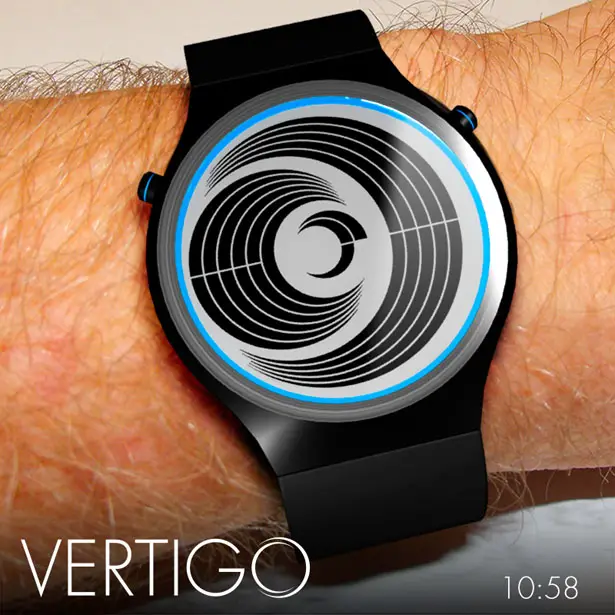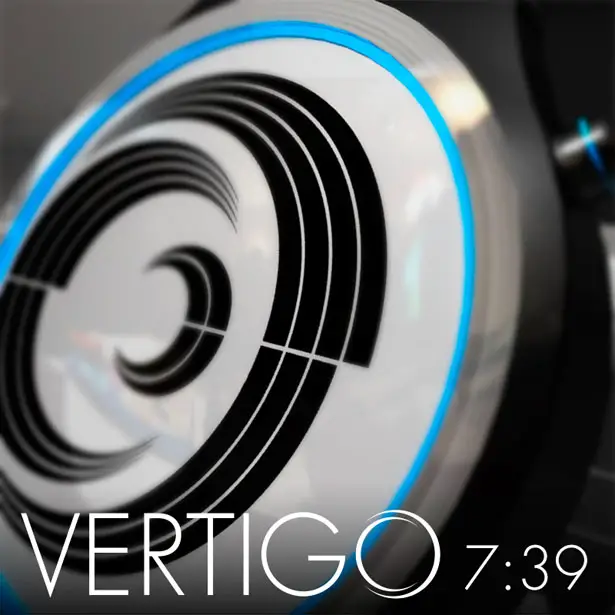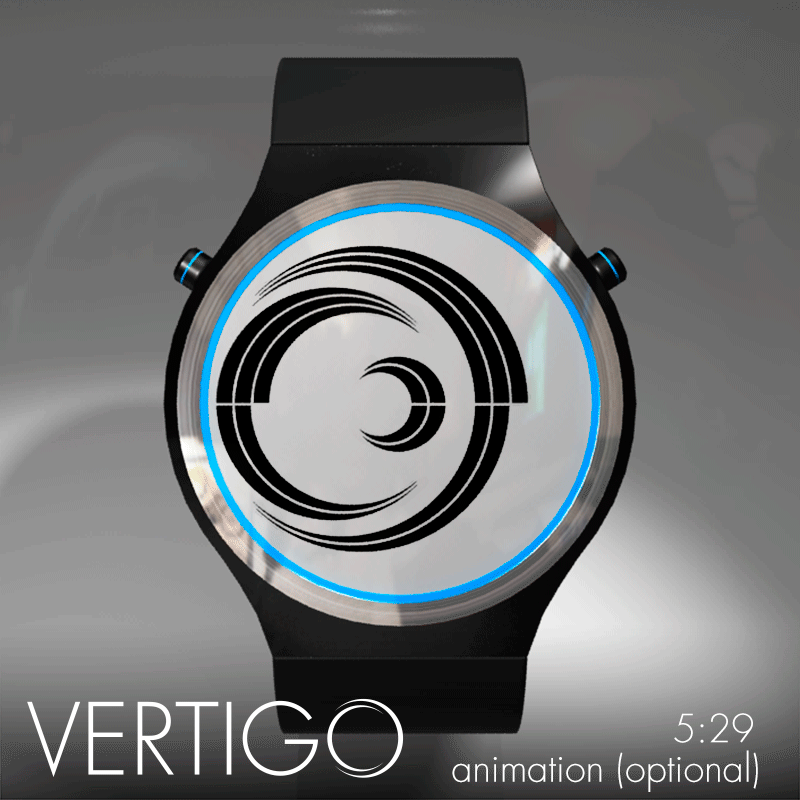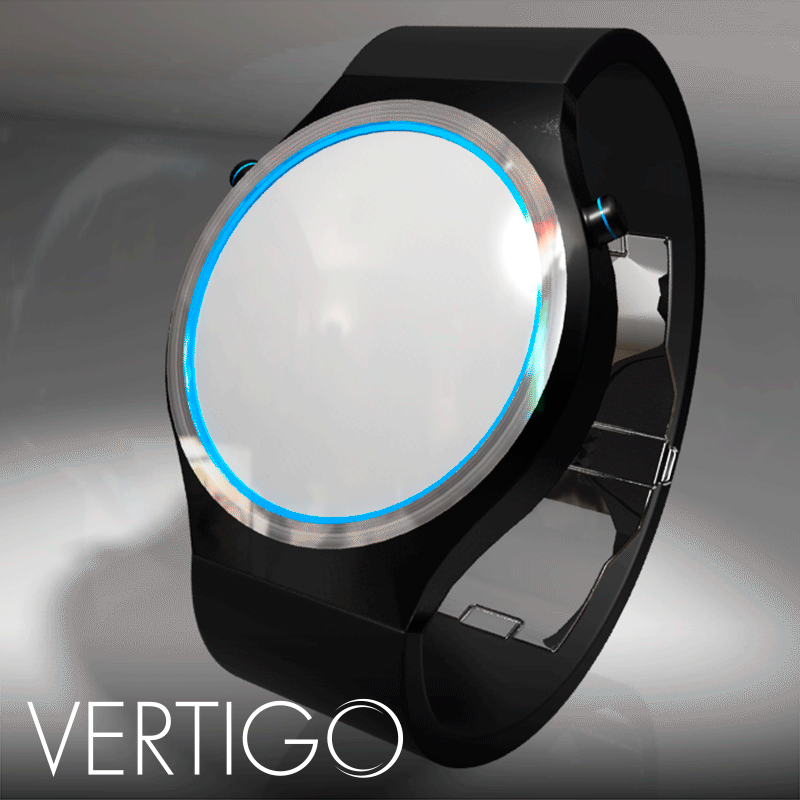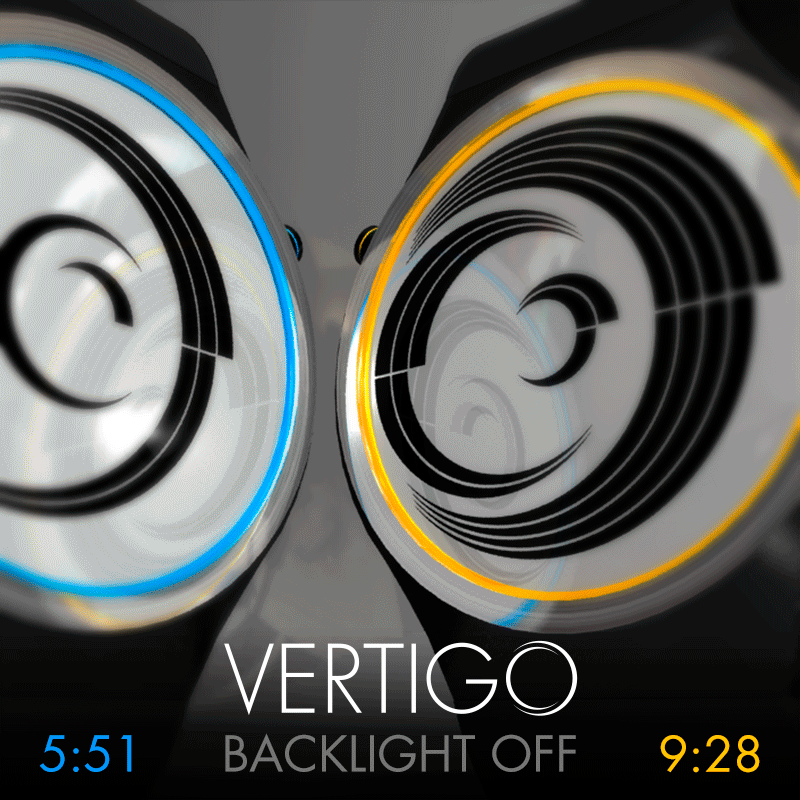 ---