It's the new version of Nissa Pivo concept, first shown in 2005, the electric-powered, 360-degree swiveler. Now it's the Pivo 2. Just the same as the first Pivo, its cabin rotates, eliminating the need for a reverse gear, though its in-wheel motors can propel it in any direction — even sideways. What's new in the Pivo 2 is its in-car Robotic Agent, a voice-recognition interface (in English or Japanese) to a valet application that can engage in a range of communications from basic vehicle functions to the closest parking space. It looks like a cartoon car, but I really like the design.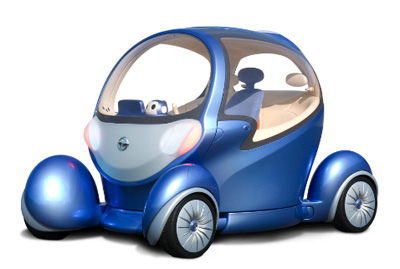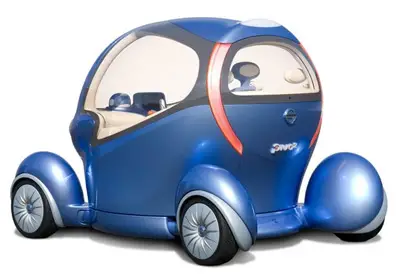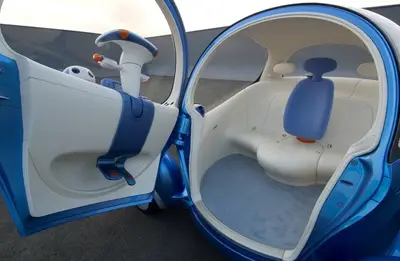 Press Release:
THE FUTURE IS ELECTRIC FOR NISSAN
– Pivo 2 concept turns heads and itself in Tokyo –
TOKYO (Oct. 5, 2007)-Nissan Motor Co., Ltd., today unveiled the Pivo 2, an advanced electric concept car that will debut at the upcoming Tokyo Motor Show. Pivo 2 builds on the popularity of the first Pivo, shown at the 2005 Tokyo Motor Show. Powered by advanced Compact Lithium-ion Batteries and featuring a unique rotating cabin – meaning no reverse gear required – the first Pivo became a cult hit at shows from Beijing to Geneva.
Pivo 2 Concept Car
Reasons to love Pivo 2:
* Electric power from Nissan's advanced Lithium-ion batteries
* A robotic agent to share every trip
* 'Revolutionary' technology with 360 degree turning cabin and 90 degree turning wheels
Pivo 2 takes the idea of an environmentally friendly electric urban commuter vehicle and delivers fun, functionality and a unique relationship between the car and driver. Pivo 2 is powered by advanced Compact Lithium-ion Batteries and employs 'by-wire' technologies for braking and steering.
Where the first Pivo, with its fully rotating cabin design, made reversing obsolete, the Pivo 2 takes that easy mobility concept to a new level. Each of the four wheels are powered by Nissan's advanced electric In-wheel 3D Motor and can turn through 90 degrees to allow Pivo 2 to drive sideways as well as forward.
Thanks to the highly innovative Robotic Agent, you are never alone in the Pivo 2. With conversations possible in Japanese and English, the Robotic Agent has been created to work with Pivo 2 to make every journey less stressful. It provides a unique interface through which to communicate with Pivo 2 on everything from basic vehicle functions through to the nearest available parking.
Pivo 2 will be on display at the Nissan Ginza Gallery in Tokyo, for an exclusive public sneak preview ahead of the Motor Show.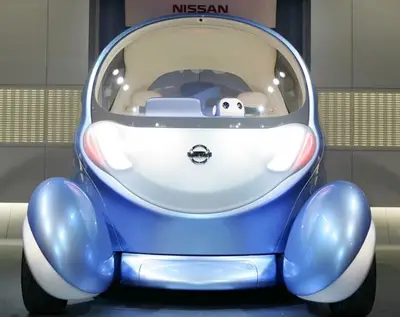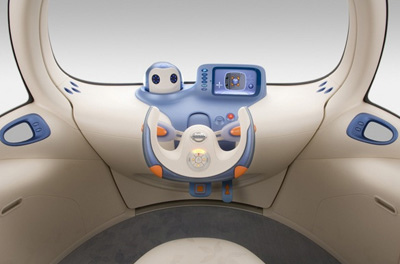 ---
This is the age where world's city centers are experiencing a rapid population growth that also effects the growth in the number of motorized vehicles on the road. The number of vehicles is the main cause of traffic jam and air pollution, so, in order to answer the challenge to create green and compact vehicle, Amir Zaid has come up with MUV-e scooter. It's a foldable scooter, an alternative transportation solution from an Israeli company. MUV-e is a low energy, cost efficient vehicle, an ideal vehicle to give citizen green mobility in the city.
Amir Zaid established MUV-e company at the beginning of 2012, he's a skilled automotive designer which has done extensive researches in car design and development industry.
Designers : Amir Zaid and Benny Shimon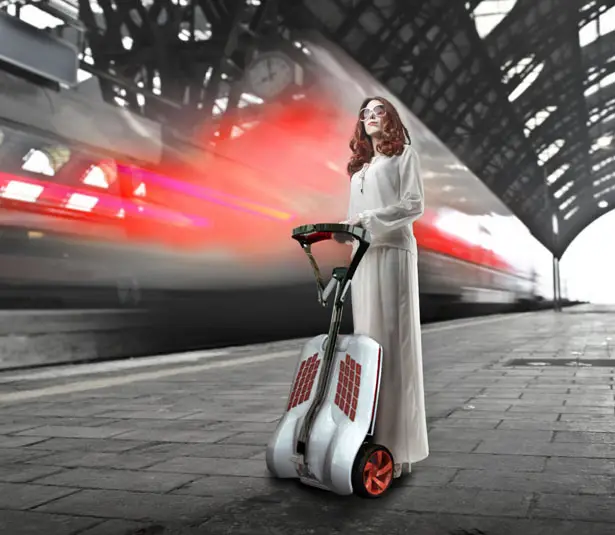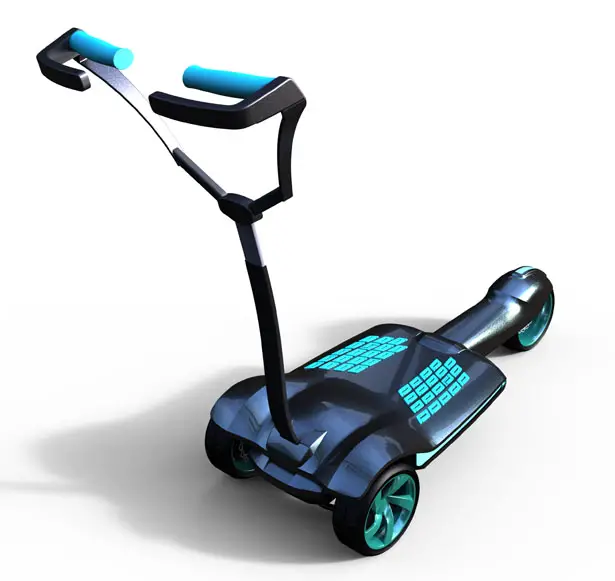 MUV-e as a three wheeled electric scooter allows its rider to maneuver smoothly around the city, the main keys are stability and comfort. The designer claims that this scooter will offer you a greater solution than Segway or other electric bike. It can be folded up easily and turn into a compact suitcase trolley, thus allowing you to drag it smoothly along the way. This scooter is still at development stage, it features 250-watt engine and moves at a speed of 20 KM/h, which is the speed limit permitted by law. It travels between 15 and 40 km, depending on your chosen battery size. The company plans to release this vehicle at around $2000 for entry level and $3000 for premium version with integrated smartphone and fully automatic.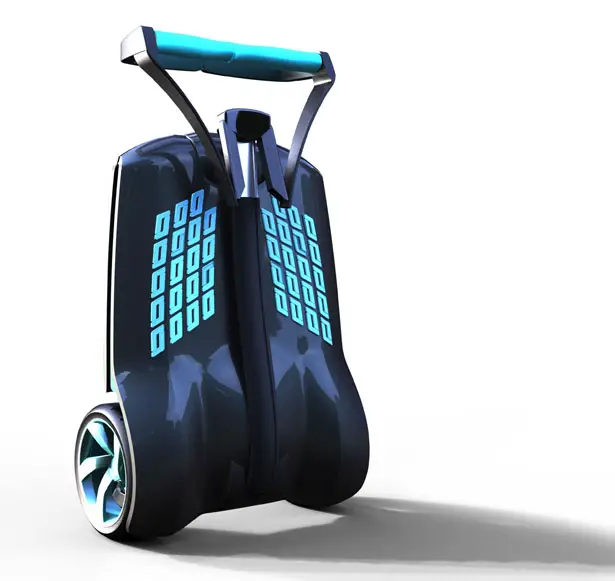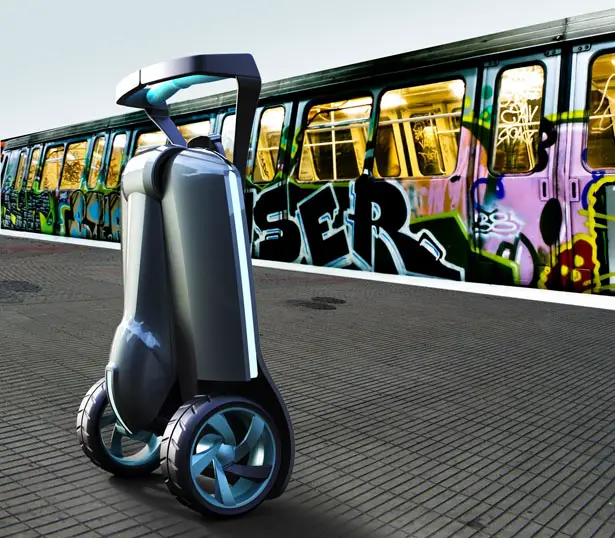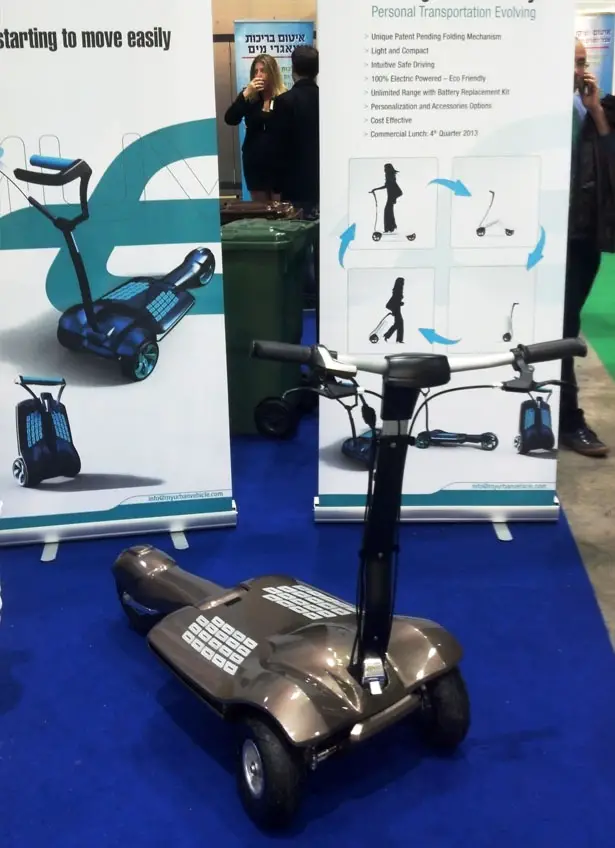 ---
Swimming Pool Table, as its name suggests, it looks like a miniature of swimming pool in your living room. Designed by Rain design studio, this table looks really cool as the inspiration came from dreamlike images of leisure and good times when you see a swimming pool. Rain releases a set of collection composed of low tables with different heights that can be used together or separately. Each table is made of matte powder-coated steel with a glass top, the ladder accessory can be placed in different positions, allowing you to create your own swimming pool story.
Designer : Ricardo Innecco and Mariana Ramos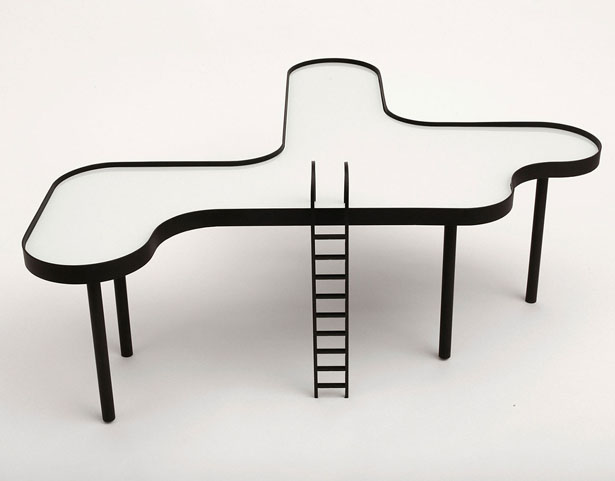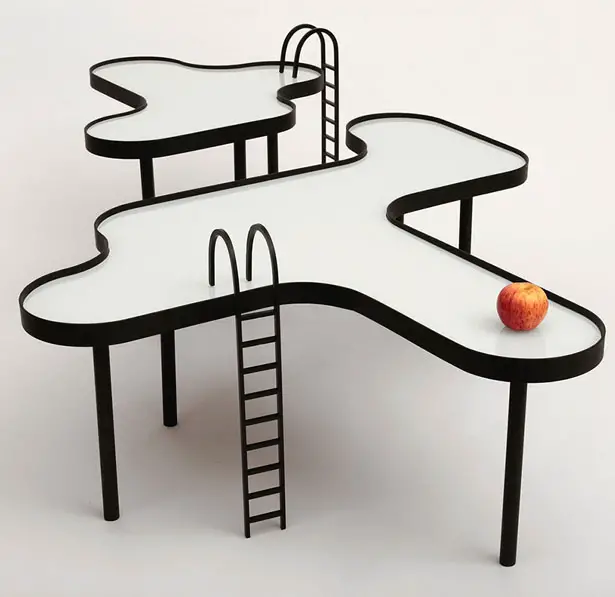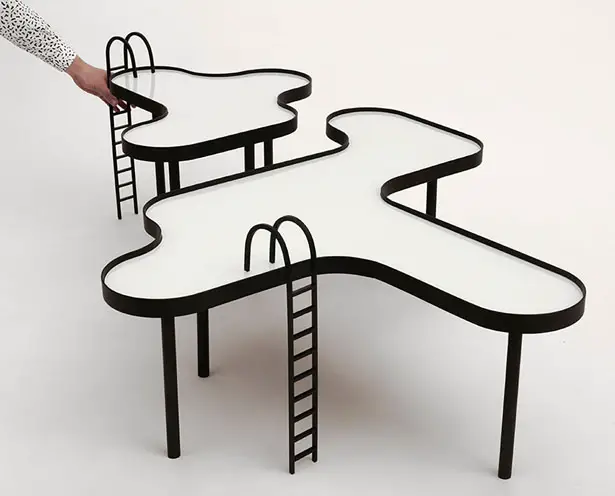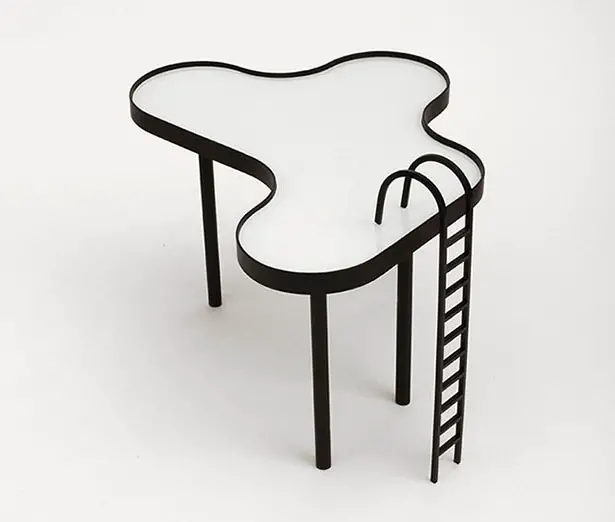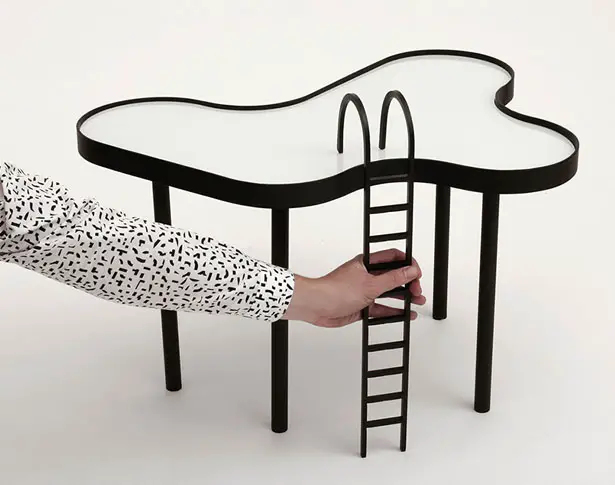 ---