Sway will make you think twice about movement. Sway combines thrill and performance of leaning into turns just like a motorcycle, but this time, you don't have to worry about falling over like when you ride two wheels vehicle. Currently in the market, we already have tilting three wheelers, however, they are offered in very expensive price and complex structure. This unique sporty tilting three-wheel electric vehicle has been designed to meet the needs of a tilting trike that is not complex or over-priced, yet still offers a various advantages over a two wheeler. It was started as a senior thesis of Joe Wilcox and eventually has turned into Sway.
Specs:
At this time Sway uses a 20AH 60v LiFePO4 battery pack producing a 10 mile range. In production we are hoping to scale this up to 60AH for 30 mile range.
Charger is a 60v/5a trickle charger that takes around two hours to fully charge from a 110v wall socket. Charge time can be reduced drastically with larger chargers. LiFePO4 batteries can be charged very rapidly if you provide enough juice. Sway will be a street legal moped-class vehicle. Some terrains are better than others, but as you can see from the video, it is very versatile.
Designer : Joe Wilcox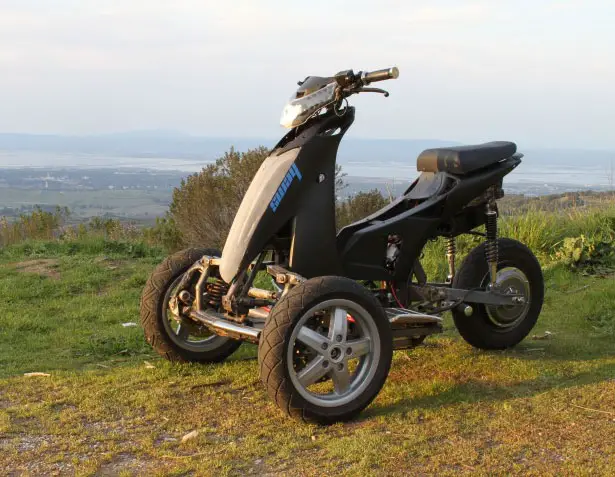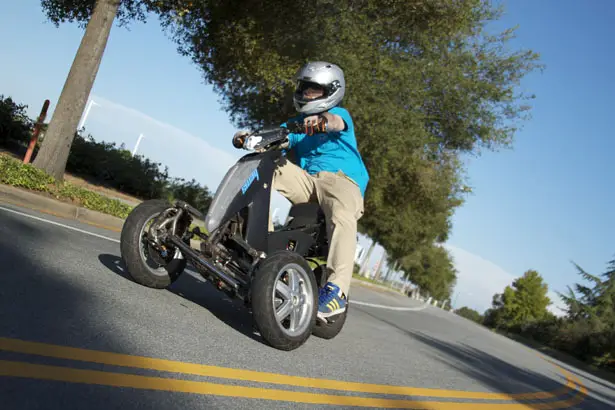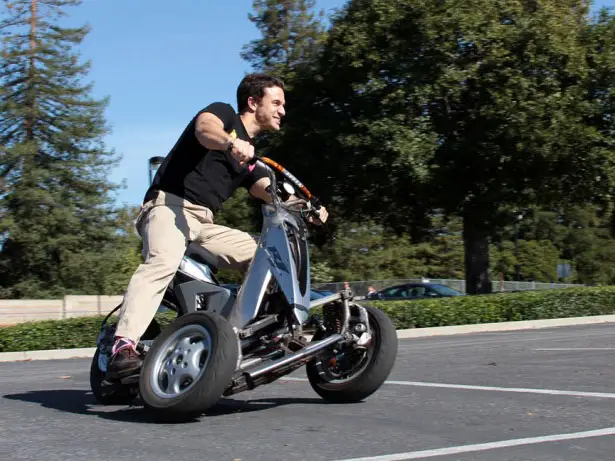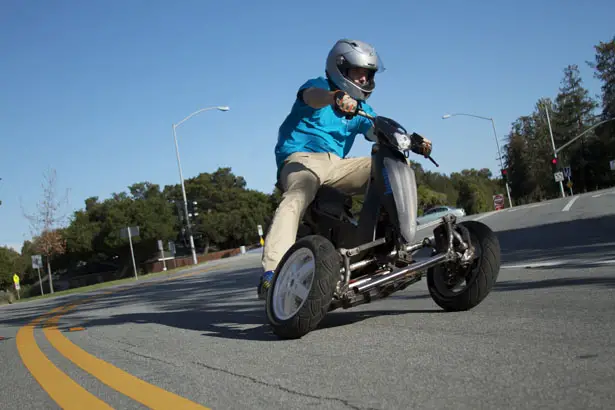 ---
Luxurious Alfa Romeo Spogliato sports car is designed specifically for sports events. Gaëtan Francq, an automotive designer, attempted to bring the racing car's style of the '40s back in this car design. The body of the car is made from carbon fiber for rigidity and lightness. This is an example that a sports car doesn't always have to look big and muscular, Alfa Romeo Spogliato looks really elegant.
Designer : Gaëtan Francq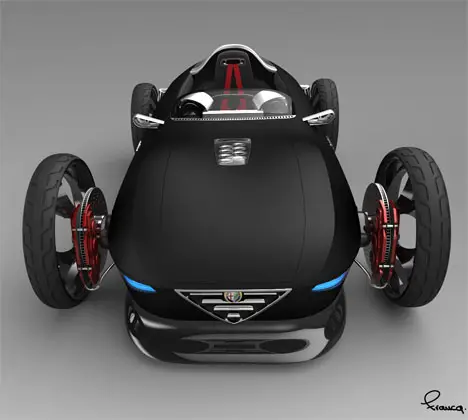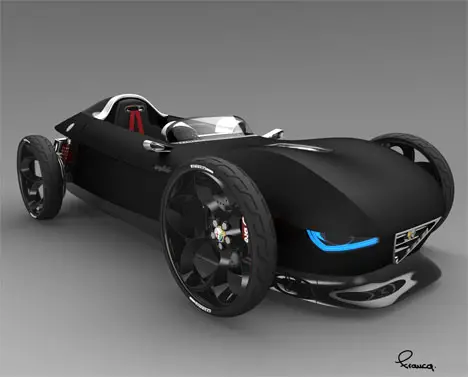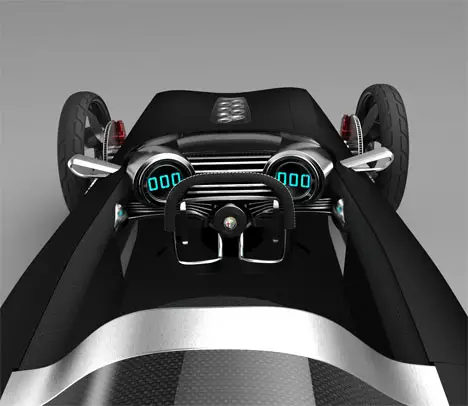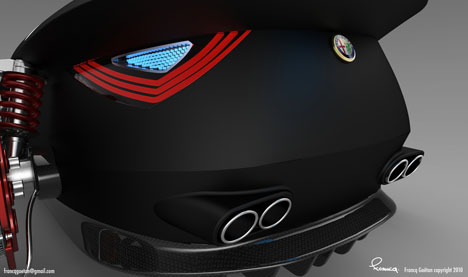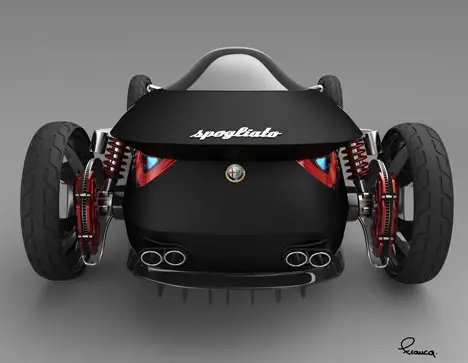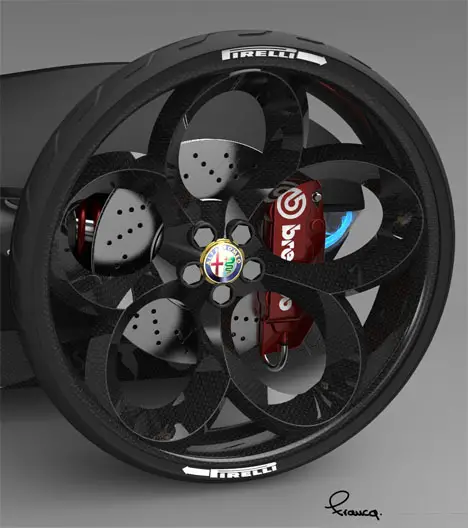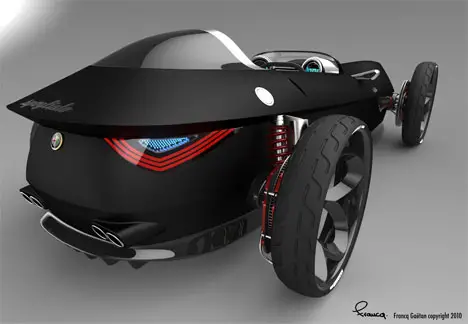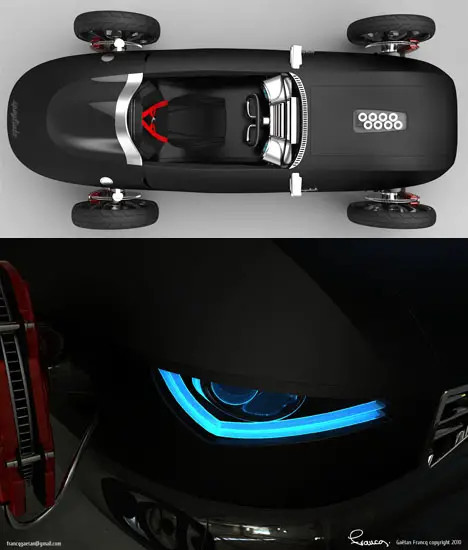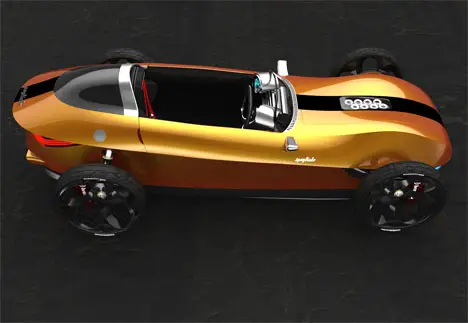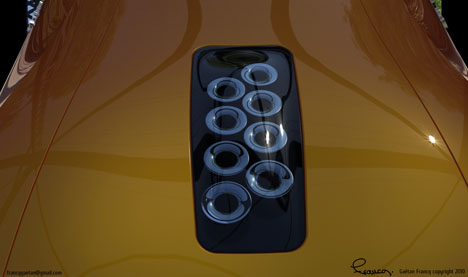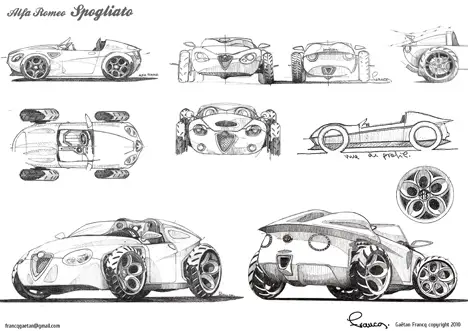 ---
Dental treatment has remarkably developed during the last few years but it is really a complex situation when it comes with treating a patient who is not able to come to the dentist's chamber. Dentris is designed by Clemens Auer from Vienna, Austria which is the first mobile cart for dental treatments that deals with the special conditions such as home-care patients. With the growing number of such patients, Dentris will surely become a helping hand for mobile dentists which will allow direct bed treatment. The local environment of the bed-ridden patients site and assures the patient as well as the dentist the most possible optimized and hassle-free dental treatment at home.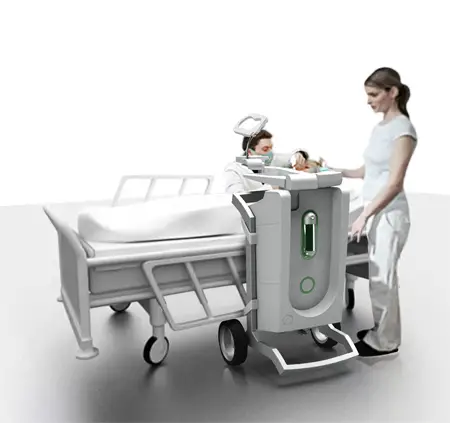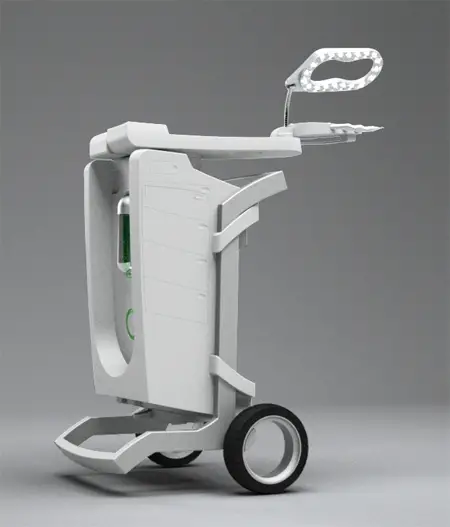 Clemens' words :
DENTRIS offers new chances for people in home-care and dentistry. Society is aging, more and more bed-ridden / people are in need of care and because of the improved hygiene of last decades more and more elderly people keep their own teeth. DENTRIS helps the prevention / avoiding of expensive follow-up therapies as well as reducing costs of outgoing transport / return transport
+ ongoing services. For dentistry, DENTRIS offers the development of new fields of activity, more potential patients, the professionalization of mobile do-it-yourself equipment that dentists currently often have to deal with as the products on the market are un-sufficient and force the dentists to pimp their rides.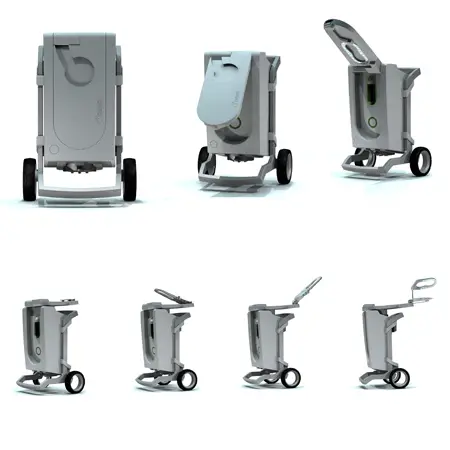 Dentists now can go exclusively mobile saving practice / overheads / facilities etc. But the most important actor is the patient. He/She benefits from stopping the physical decay because the health of teeth have an enormous and in public eyes often underestimated impact on the welfare and life expectancy of elderly people (formula: teeth ok >> body ok). DENTRIS helps
overriding the patient?s fear of the dentist as well as overcoming one?s inhibitions towards rentability in seniority ('I won't live any longer..').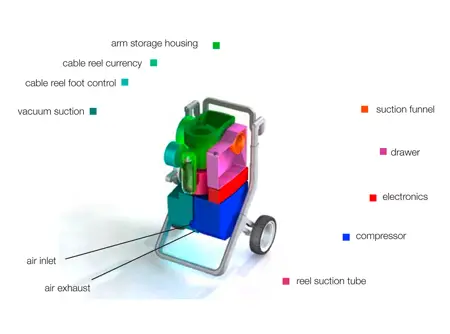 DENTRIS helps avoiding strenuous transport (bed-ridden people often with tattered cardiovascular system) from home to practice and finally avoids possibly degrading situations for patients (while moving, in practice).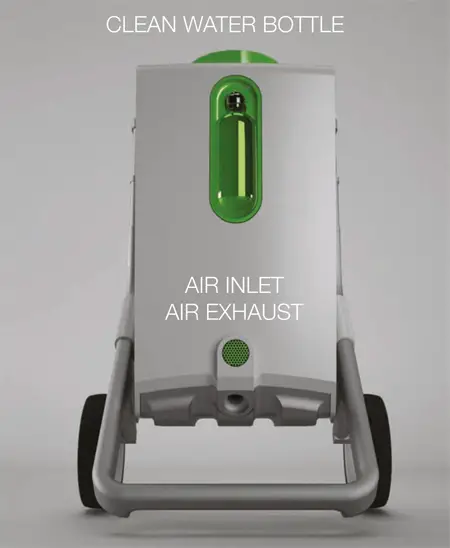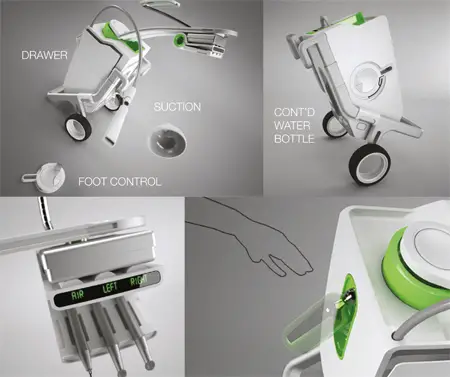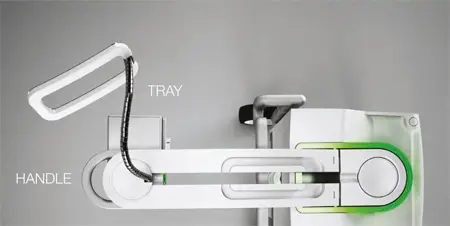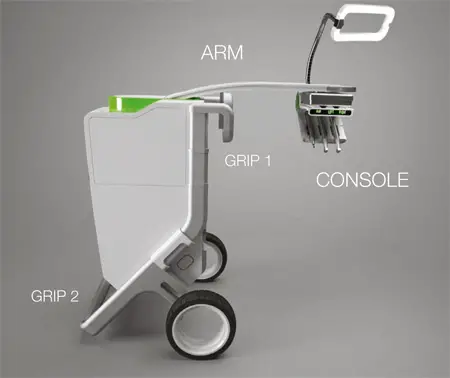 Designer : Clemens Auer
---