I-Sopod is the purest manner of sensory relaxation with the whole new aspect of floating experience. This is a wonderful floating tank that was designed and built by highly professional designers and engineers of Floatworks with their collective resources of experience and knowledge. The aesthetical design provides best harmony, balance and comfort with revolutionary filtration system operates at 1 micron. All pipe works has been done with marine grade stainless steel and the fiber construction is reinforced by double skinned glass. A flotation session is fully automatic that can be programmed by a remote control with digital LCD screen. The manufacturer has used the best technology and components currently available.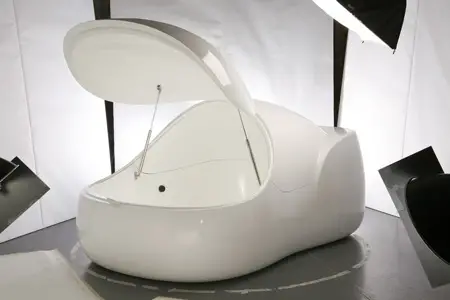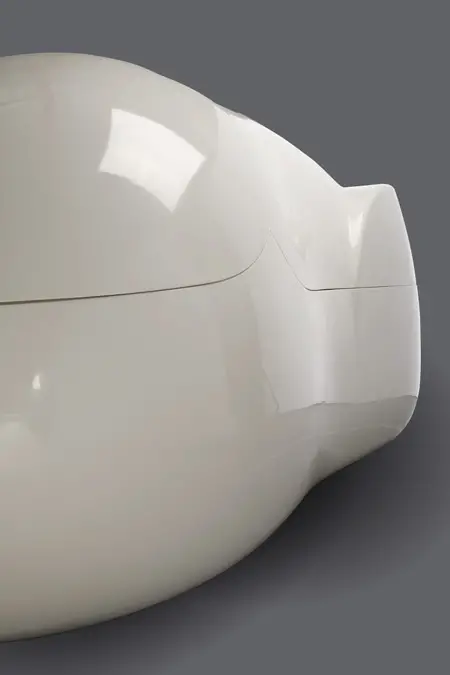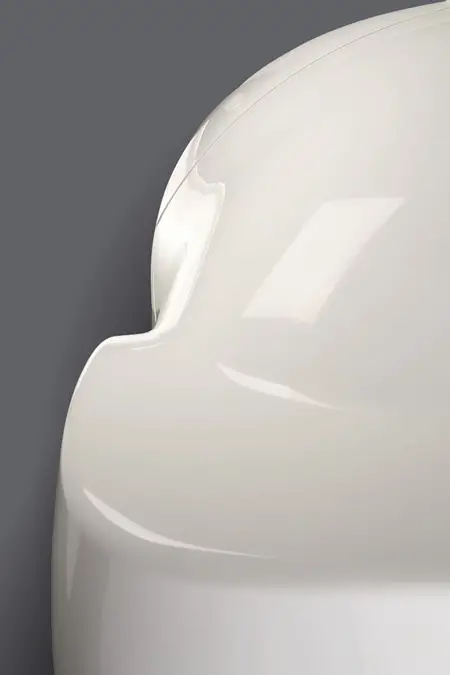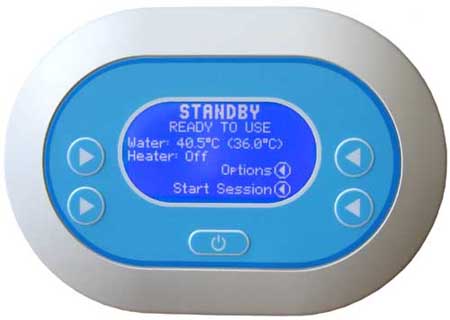 From : Floatworks
---
Are you looking for cool gifts for a gadget lover? Well, SoundSoul Mini Amplifier Music Fountain Speakers should be in your list. It's a set of cool fountain speakers that features bright, vivid, clear visual musical LED lights. They are 9-inch tall speakers and compatible to any audio device that has 3.5mm audio jack connection. The height of fountain spray is interactive, it'll increase as the volume of the music and go along with beat of your songs, so year, it looks really cool when that water shoots up. These are wired speakers, but there's another model if you want to get the Bluetooth connected ones.
These speakers don't have their own volume control, some people think it's better this way so that they can only control it from the music device. The LED lights are pretty bright even during the day while the sound is pretty clear considering the affordable price.
From: SoundSoul [Buy It Here]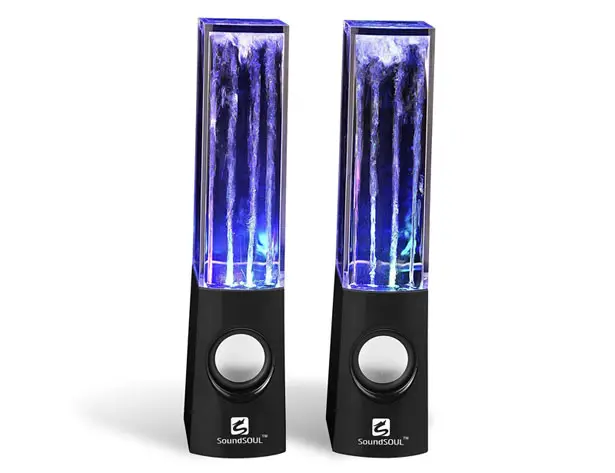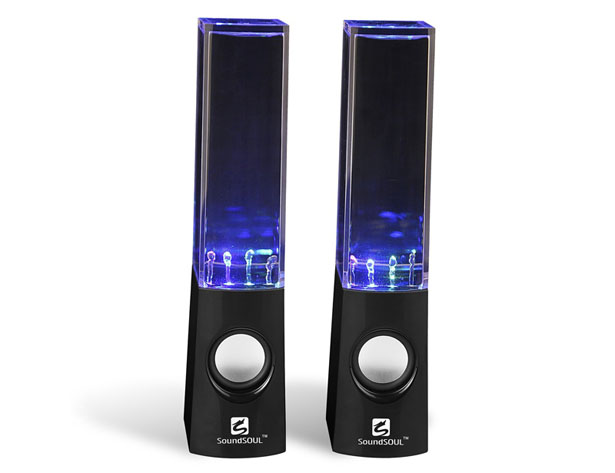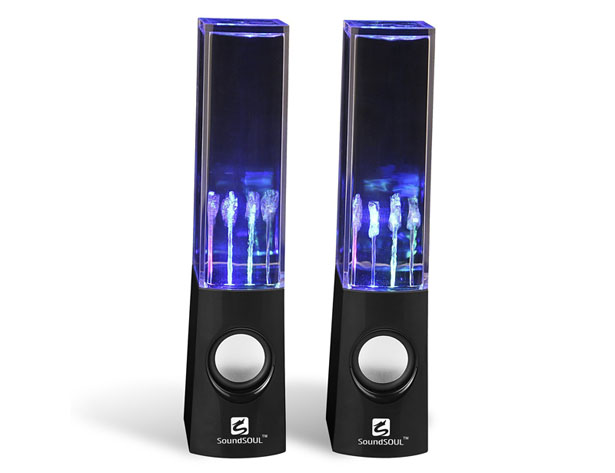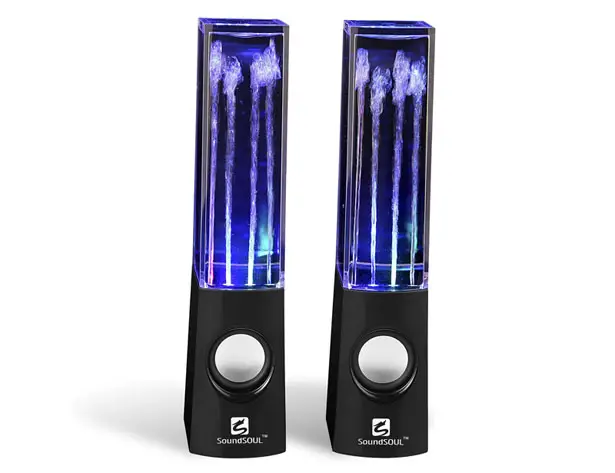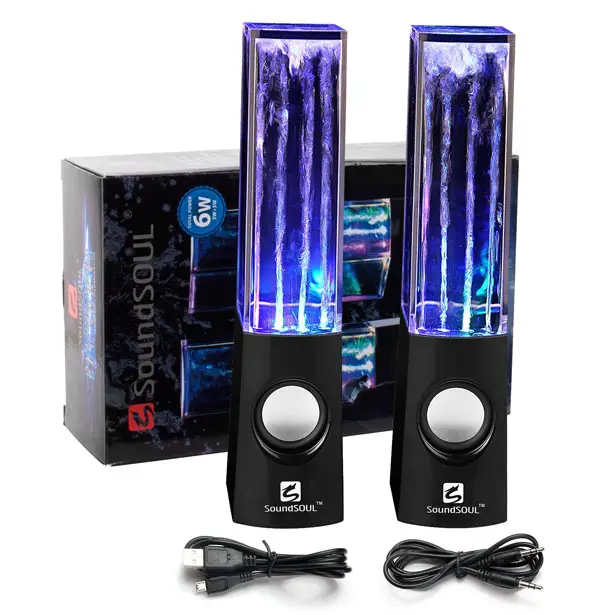 ---
Equipped with oxygen tank and powder capsules, this fire extinguisher called capsule comprises the crucial factors when it comes to life saving in fires. The oxygen tank is embedded in the body of fire extinguisher and also several fire-suppressed powder capsules. People who are trapped in fires are having difficulty to breath, the oxygen tank is a big help for them. The amount of oxygen available can be seen through a gauge, when the tank is running out of oxygen, user can charge the mini oxygen through valves which are located in both sides of the handle.
Powder capsule can be used by pulling down the cover from the extinguisher's base and throw it towards the fire. It will explode when it reaches the fire, so user need to stay away from it. The elasticized body of the capsule enables it to absorb shock when it is thrown. Smart concept.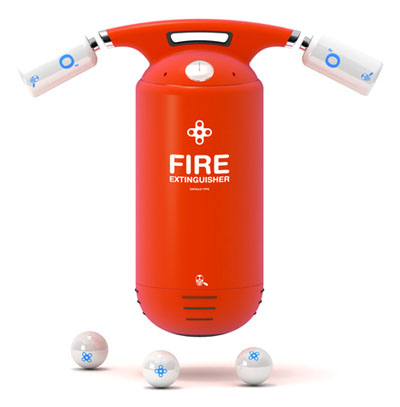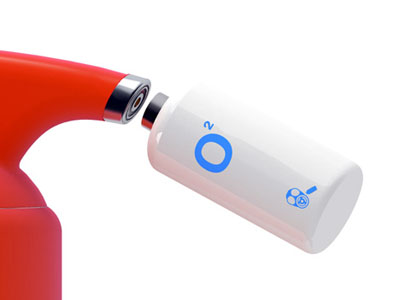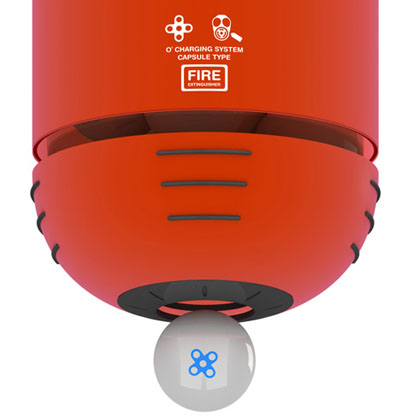 Designer : Woo Seok Park
---