Get together with your family and friends and play the classic arcade games on Dual Arcade Coffee Table. We would love to have this in our office, the geek in all of us wants to replace our boring coffee table with this one. These entertainment systems come installed inside high quality real-wood veneer table which available in different finishes along with 6mm toughened dark glass cover. Each table is hand made in UK, you will also find built-in Sanwa joysticks along with Happ arcade buttons, easy to use menu system.
You can also make special request and their customization service will go all the way to ensure they can meet all your requirements.
Designer : Surface Tension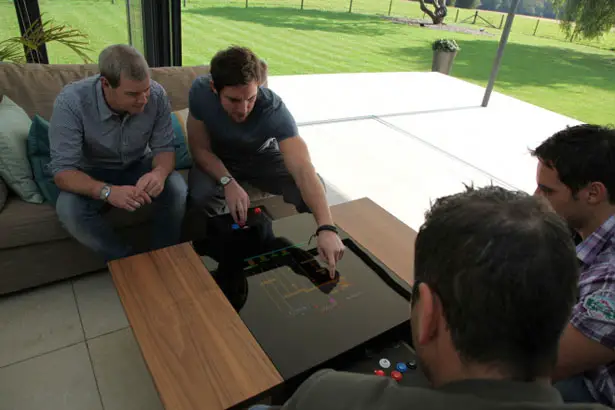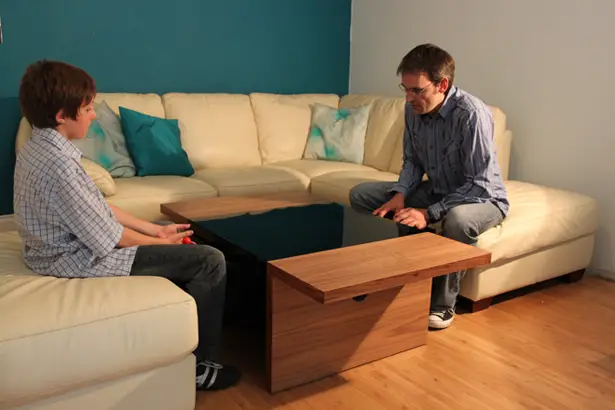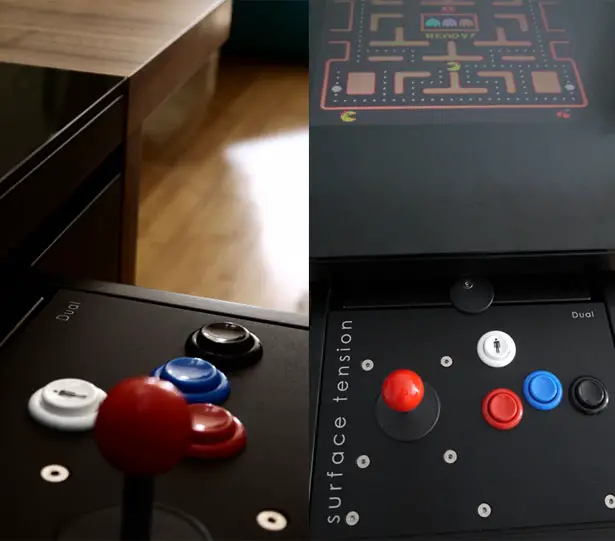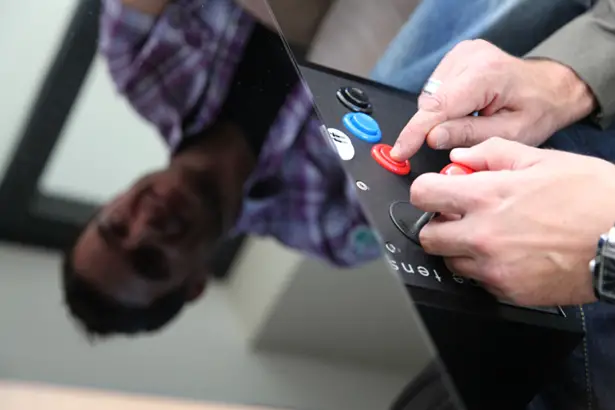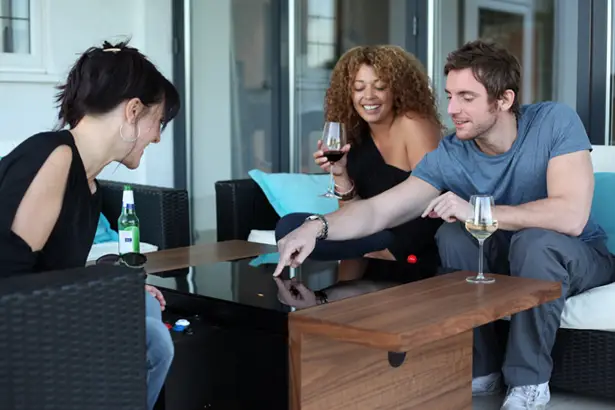 ---
SLYDE watch is the latest creation of HD3. Designed by Jorge Hysek, Slydes utilizes the touchscreen technology and smartphone by allowing you to slide on time. By simply sliding across this watch screen, you can get all information from the past, present, and the future. It allows you to customize different watches within a single timepiece. This futuristic watch is water resistant to a depth of 50m and each component is completed with sapphire glass.
Designer : Jorge Slydes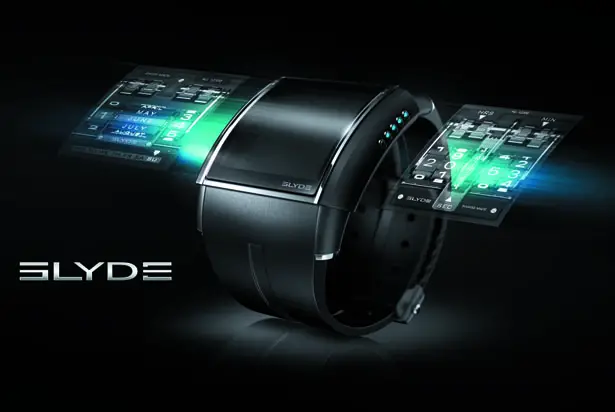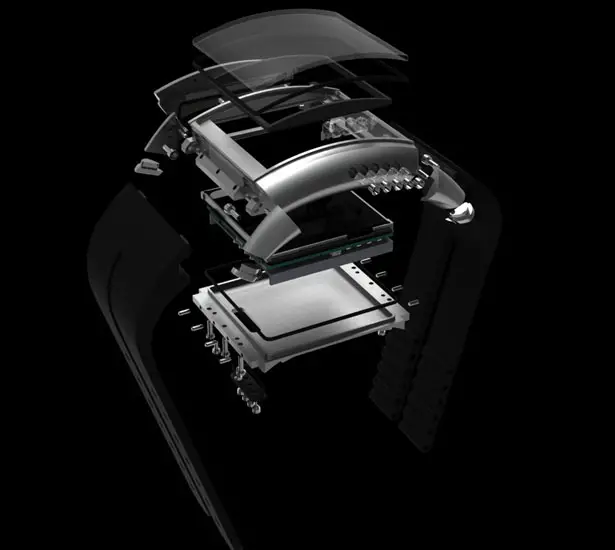 ---
Ecco is a concept car, designed primarily for a wacky ultramodern camper for tech-horny hippies. Resembling either a gigantic Brancusi or a sperm, Ecco's silhouette cuts back on wind resistance with its elongated profile making the entire thing soar close to the ground. A PV cell-studded membrane cover folds out similar to an accordion, sucking up more solar power while Ecco is parked in lurve machine mode. Another characteristic feature of the membrane roof is that it as well repeats the role of a camper pop-top, thereby expanding to house a sleeping loft. Its interior has been graced with a beautiful living area, a kitchen, and a toilet. Ecco is certainly an exercise in perfect design fantasy.
Designer : NAU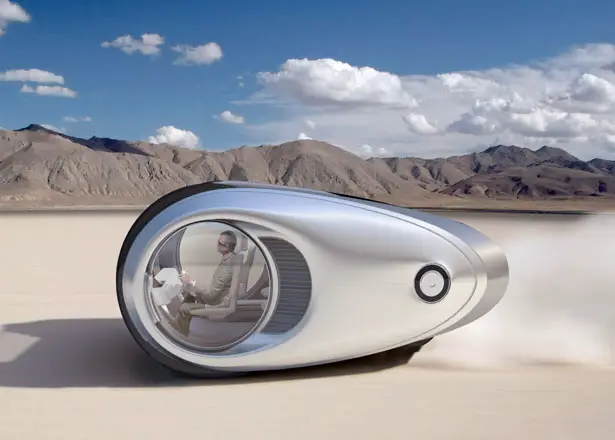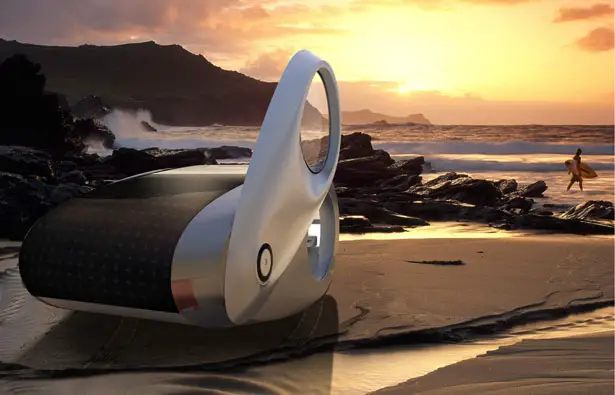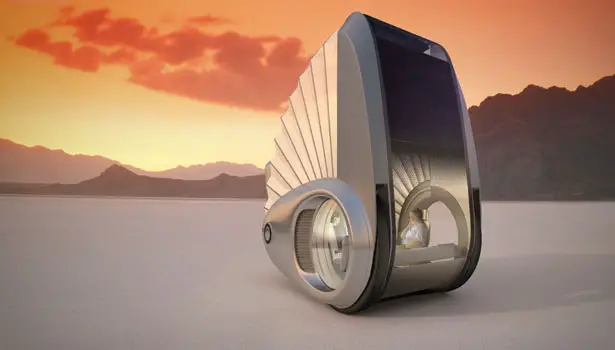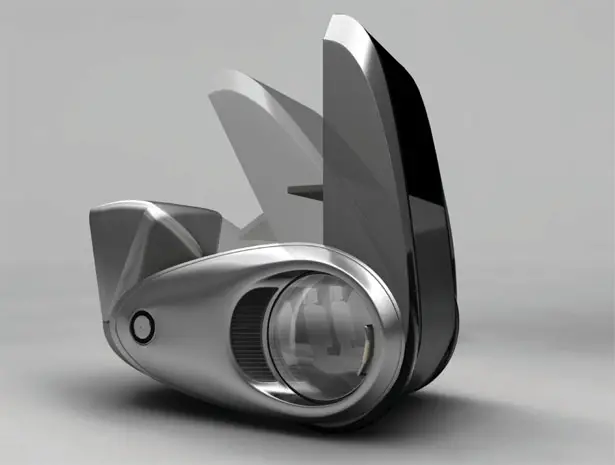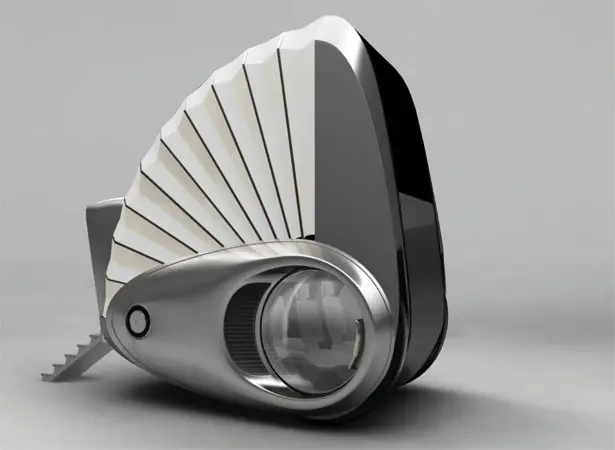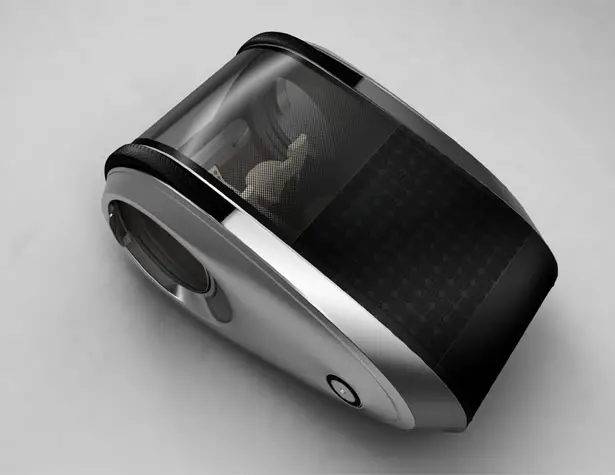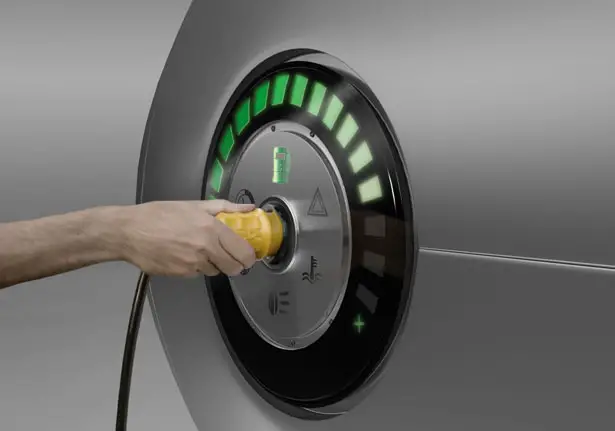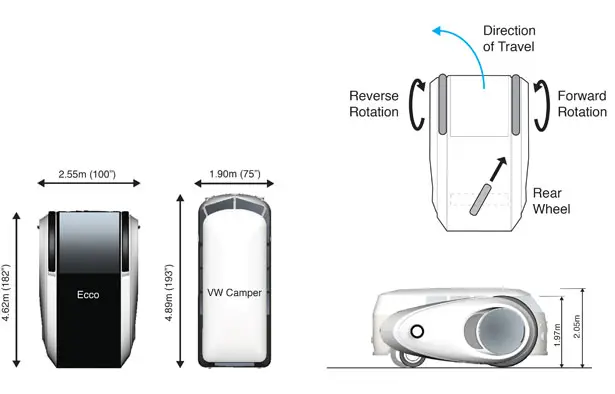 ---