Skoda Kite was a school project to come up with an electric vehicle that represents the characteristic of ecological and agile driving system. The car should be iconic yet easy to recognize as part of Skoda brand, therefore, it features some characteristics of Skoda.
The main design was inspired by the effectiveness and dynamic aesthetics of sport kite. It has unique trunk opening system while the durable textile along with flexible construction provides practical partial opening as well as trunk space expansion possibility.
Team members:
Matej Dubiš – exterior design
Soňa Otiepková – logo, color&trim
Stanislav Sabo – interior design
Miro Hrdý – seat design
Pavel Vaško – tablet holder
Juraj Lehocký – kite
Lenka Obuchová – bicycle
Martin Domjen, Dalibor Kopál – engineering
Mentor : Prof. akad. soch. Peter Paliatka
Consultant : Ing. Peter Olah, ArtD.
Project Coordinator : Mgr. art. Michala Lipková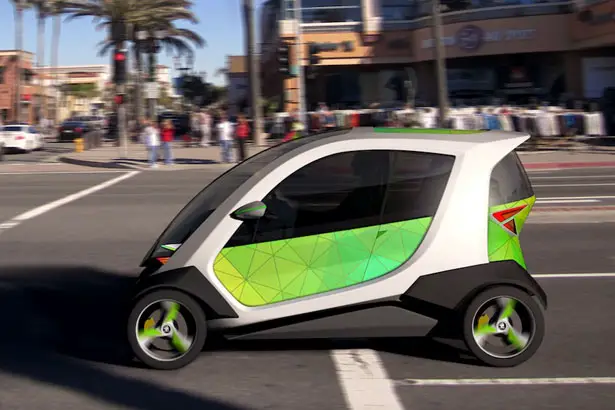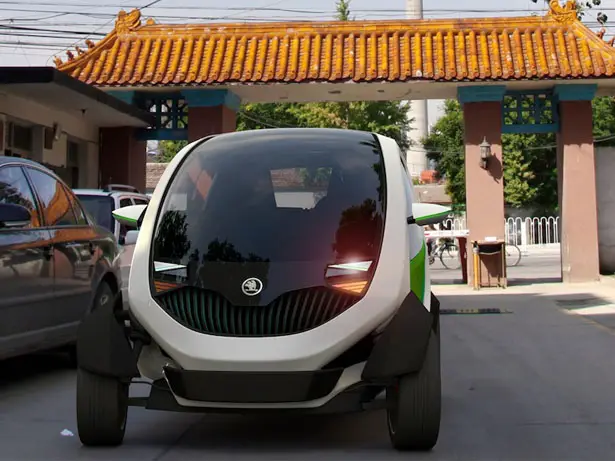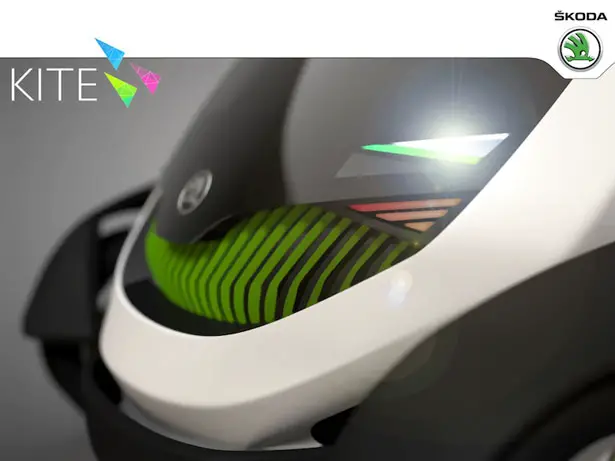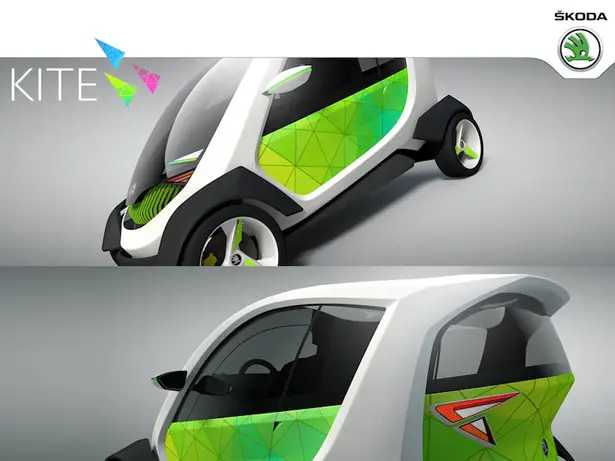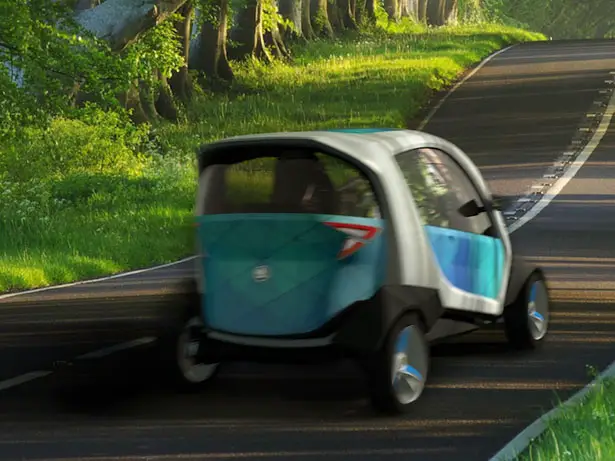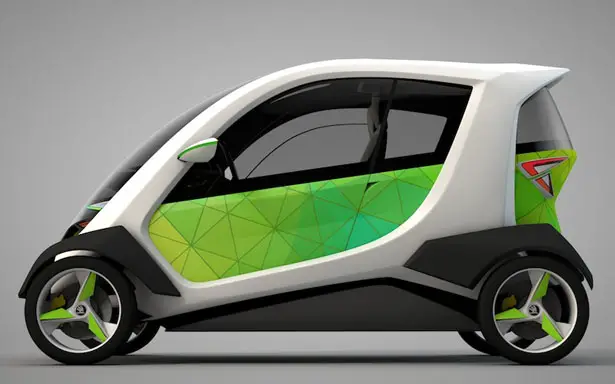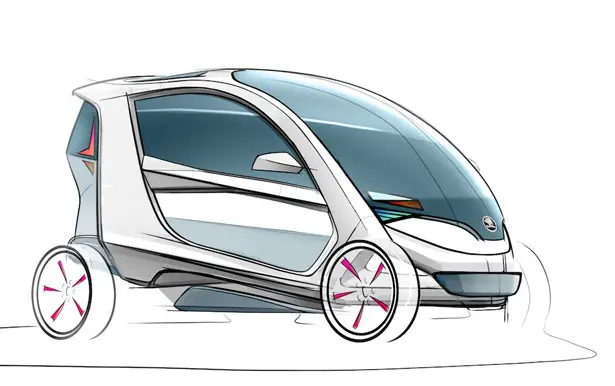 Tuvie has received "koda Kite Electric Car" project from our 'Submit A Design' feature, where we welcome our readers to submit their design/concept for publication.
---
Walking Bicycle, just like its name suggests, it's a bicycle that you move simply by walking. It works just like an elliptical bike, it's faster and more convenient than walking. There are no English description on the official site, fortunately, Arisa Katayama's (the project leader) willing to explain it to us.
The project started five years ago when our CEO, Masayuki Katayama and a member of our executive board was discussing a new vehicle that moves by simply "walking." The two were concerned that in the near future, people will rely more on technology rather than their own ability to walk and move around. They wanted to create something that would be more convenient and faster than walking, but easier than riding a typical bicycle. After numerous tests and samples, we invited top designers and producers to be part of the project including Tei Shuwa and Kenya Hara.

Although many bicycles are now made in China and Taiwan, our bicycle is handmade in our company located in Okayama Prefecture and most of the parts are made in Japan. We wanted to emphasize the top notch quality of "Made in Japan" products as well as the incredible talents of Japanese designers which explain a large part of why the price is so expensive.

We are currently in the process of constructing our showroom in the Omotesando area, Tokyo (a very fashionable and trendy area) and preparing for retail that will start in October (only in Japan for now.) We are hoping to start overseas retail as soon as things settle down here.
Designer : Walking Bicycle Club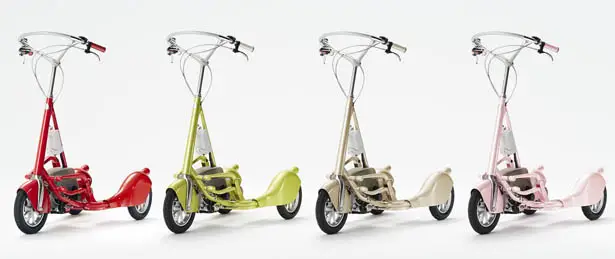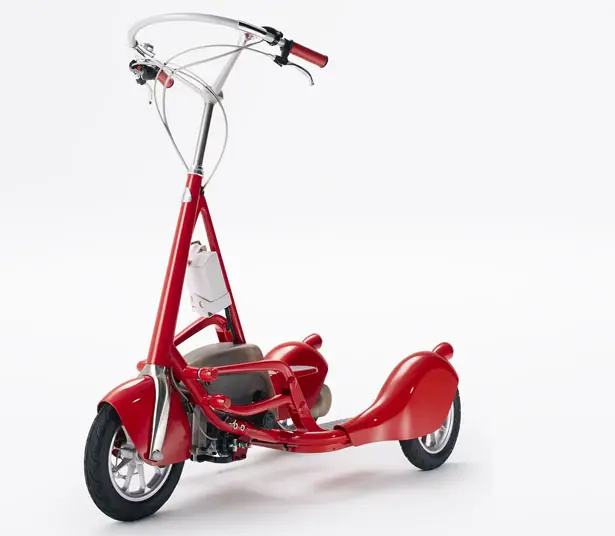 The electric motor only assists the rider, therefore very different from a Segway. The walking bicycle is eco-friendly and also helps the rider stay fit by allowing them to work on their core muscles just by maintaining a good posture when riding the bicycle.
The bicycle abides by the road rules and regulations in Japan so they are considered as bicycles here. Therefore, the walking bicycles can be used on normal roads as well as some sidewalks. The bicycle is also very compact in size, so owners will be able to push the bicycle into a middle sized elevator as well as to use it as a shopping cart in super markets if they choose to buy a basket that will be sold as an accessory.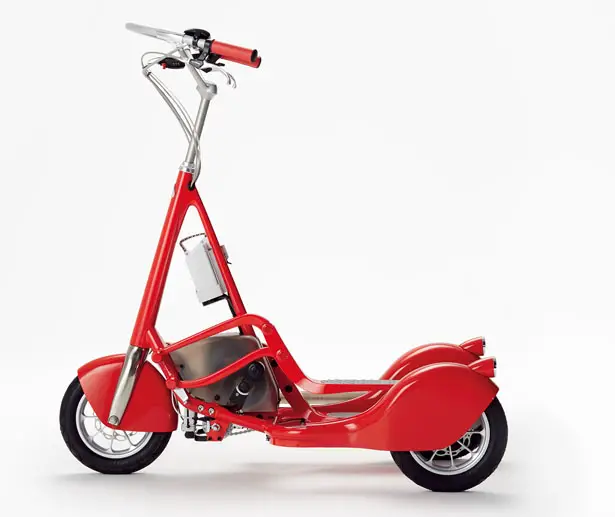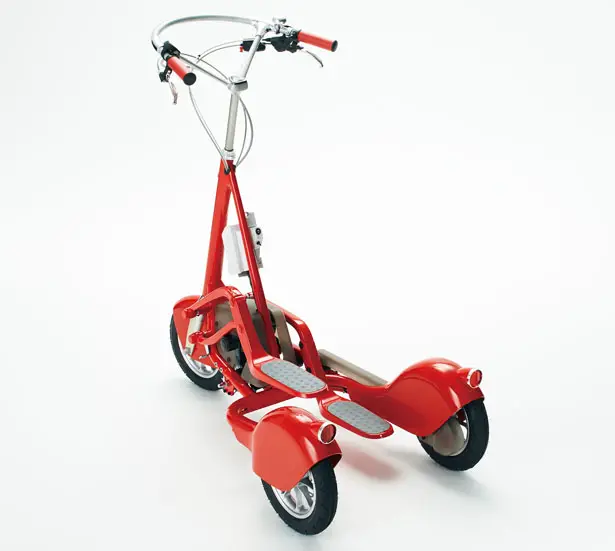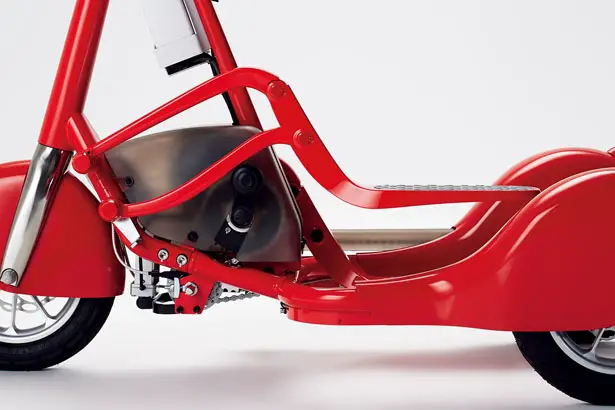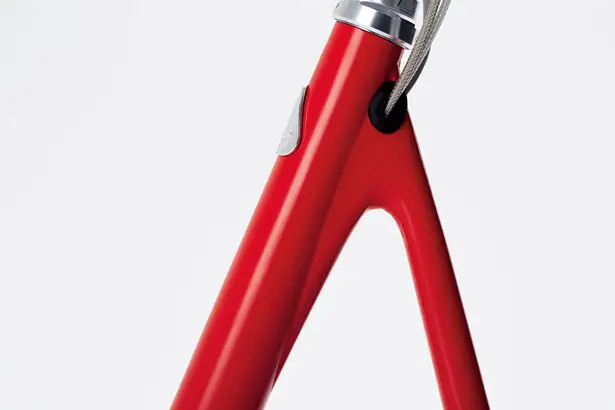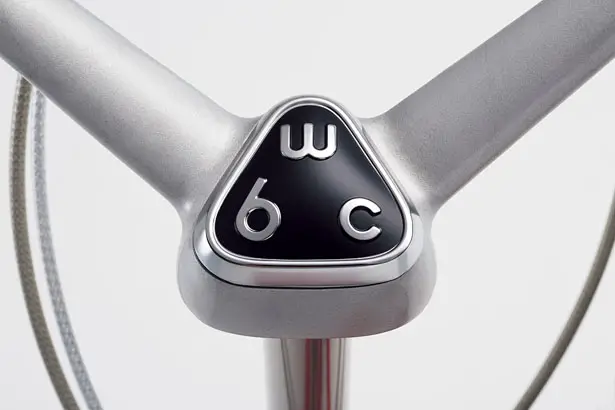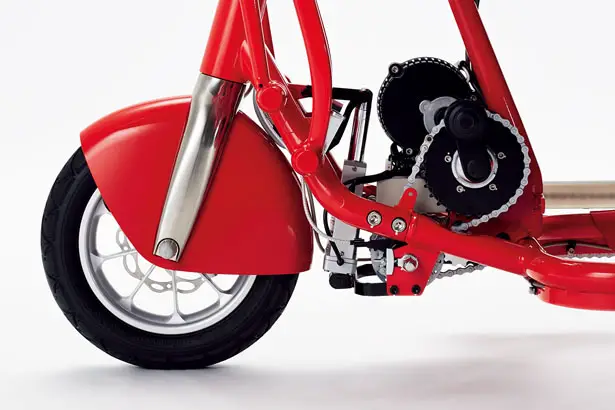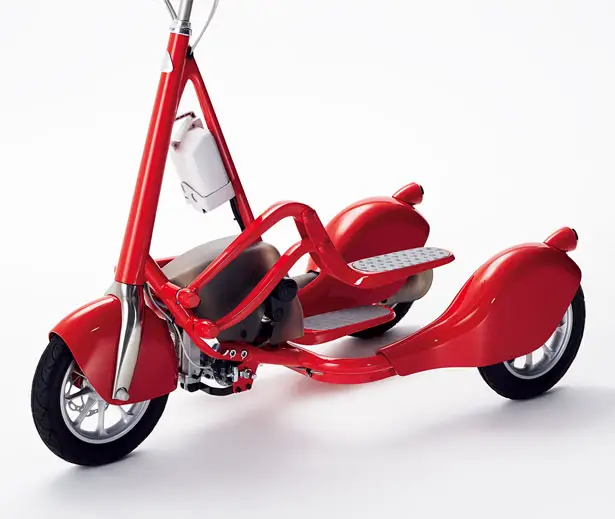 ---
Charge Battery is a great solution when you travel a lot with your gadgets by your side. There are times where we have to recharge our rechargeable battery in a workplace or away from home, but we forget to carry the charger, what a bummer! If we had charge battery, we could transform mechanical energy into electrical energy for recharging, even without a power source.
This concept offers an alternative solution where you don't need to carry your battery charger or have to purchase a new battery. You can create mechanical energy from the winding of an internal spring which later charges the battery on-to-go via its winding motion. In fact, you might enjoy the process. Remember about you childhood memories where you play with wind-up toys? Charge Battery utilizes the similar principle. The battery casing has been designed in two parts where one part contains a spiral spring and generator, the other part contains a rechargeable battery.
Designers : Hwang Yeon Gyeong, Kang Myeong Ho, Choe Jeong Ju and Jin Jun Ho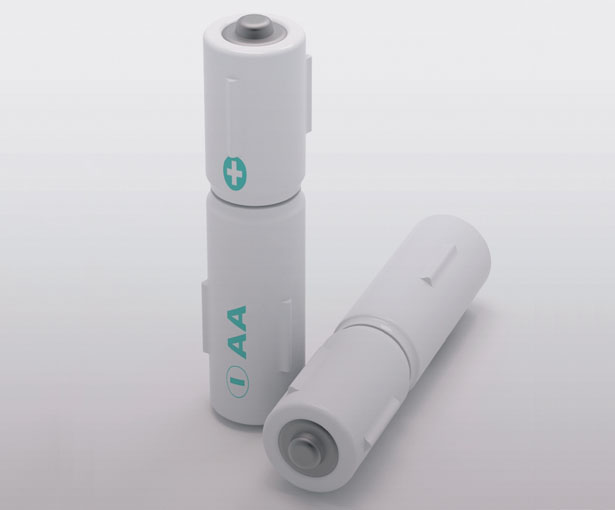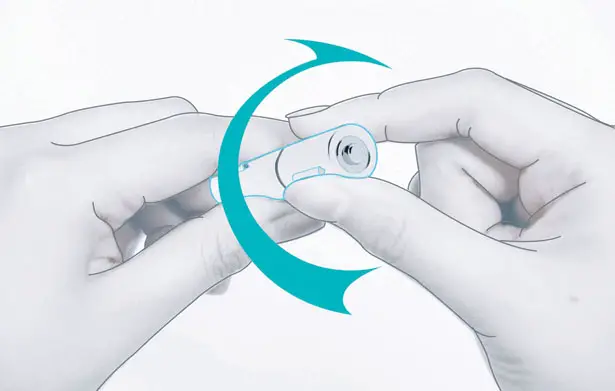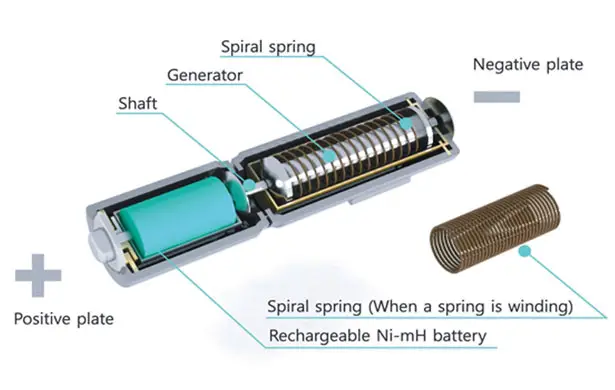 ---