GAIA Smartwatch is a design submission from Cristian Tomas Moyano, a design student from Argentina. It's a futuristic watch with multi functions, you can read his explanation below.
I'm introducing the GAIA Watch Project. This design project was developed as part of an Advanced Design Course in Córdoba, Argentina, given by the former Mercedes Benz chief designer Lucas Colombo Carbone.

As the functions of actual wearable devices are not convincing for both manufacturers and users-consumer, i try to imagine the scenarios where this technology could be helpful. Taking a step forward from health and fitness activities, I centered my design project on environmental health. A subject much needed in current times.

The GAIA Watch is a wearable device project developed for the year 2020. As the human beings constantly continue to damage the environment, the general population doesn't have tools to measure and diagnose how healthy are the environments where they are living.
Designer : Cristian Tomás Moyano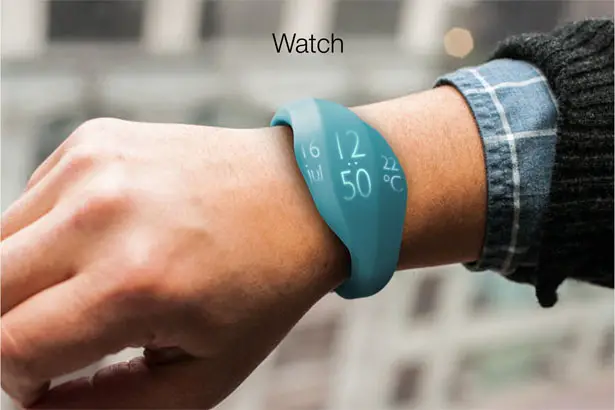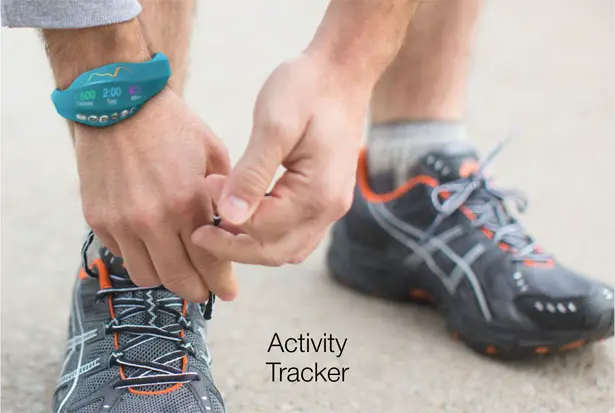 GAIA Watch aims to be a device that combines not only traditional Smartwatch functions, it also includes environmental contamination measurement capacity. This way, the device collects information from the different places where the user has been and, at the end of the day, the collected data is shared with a global social network. So, as the device is a Consumer Product, there will be hundreds, thousands or even millions of watches around the planet collecting and sharing environmental health information.

It is helpful to people and communities, to know and be aware of the contamination levels of each town, city and region in the world, but is helpful also for authorities and NGO, who could take advantage of the collected data to know where to improve the situation first.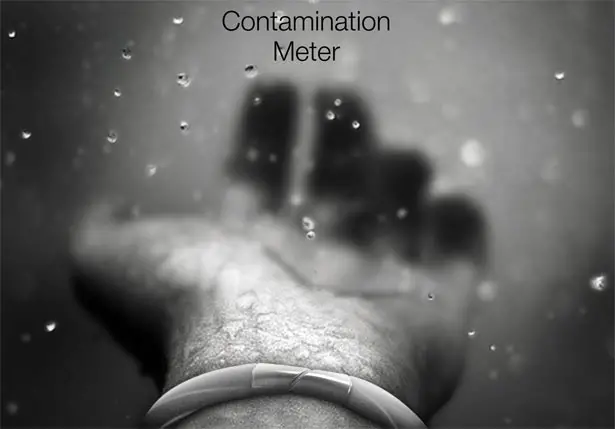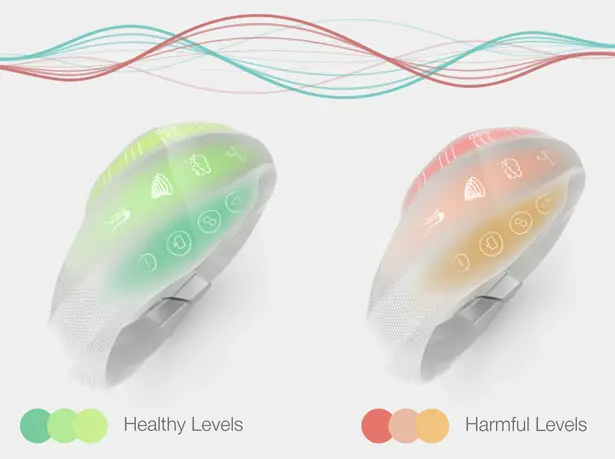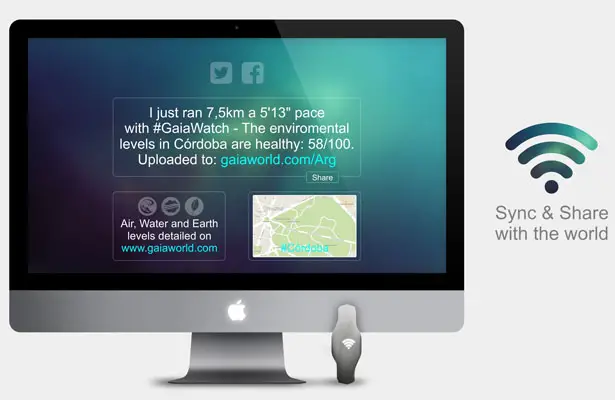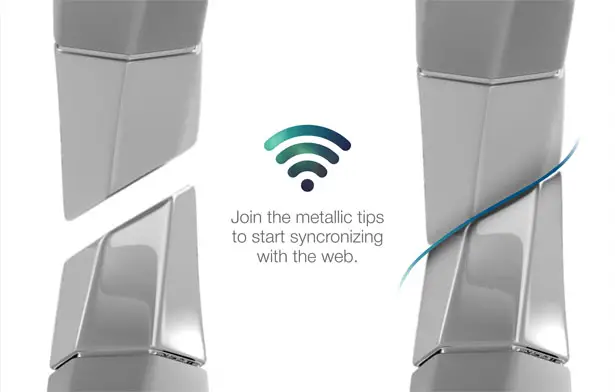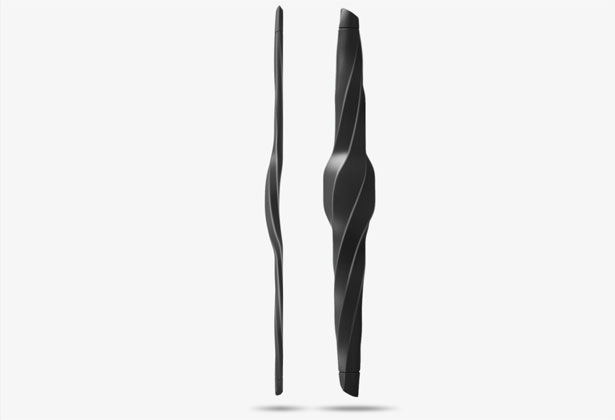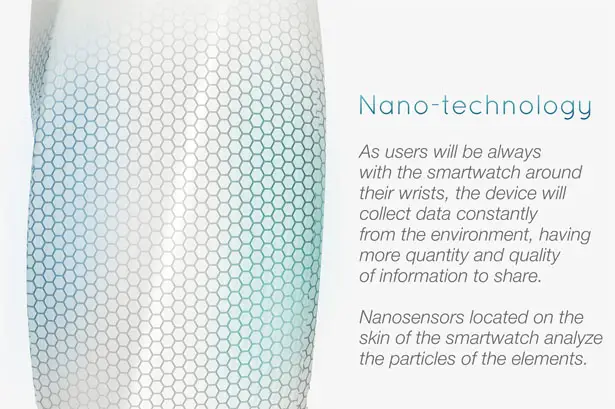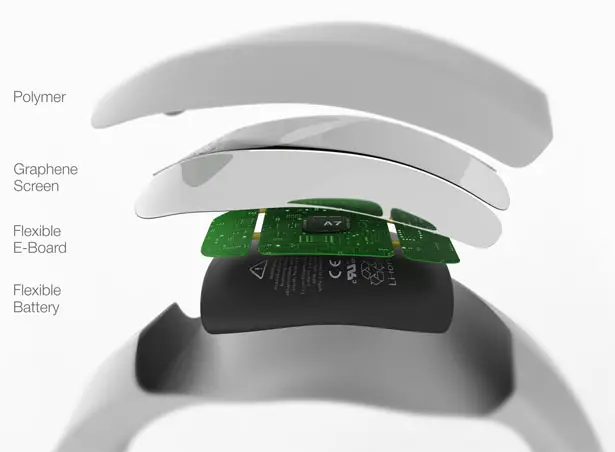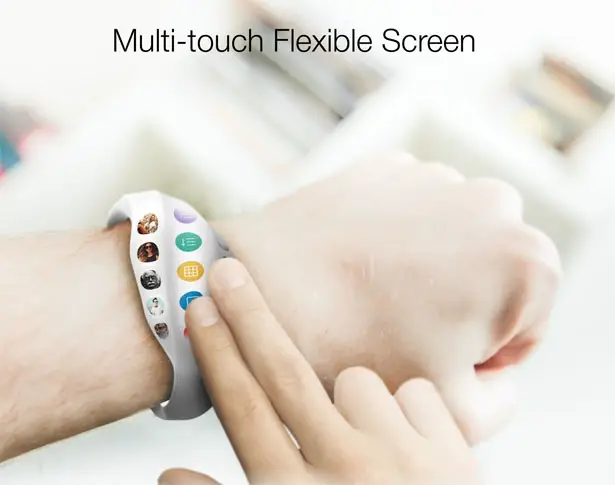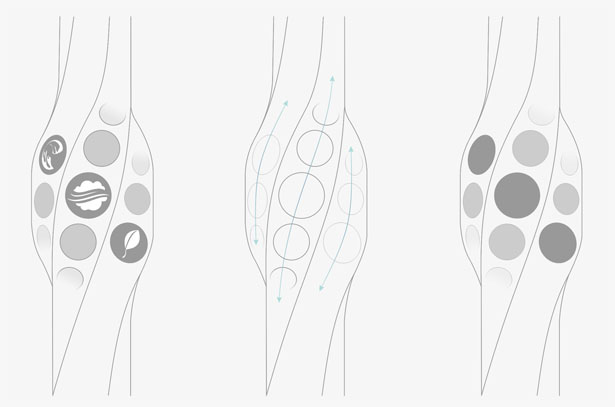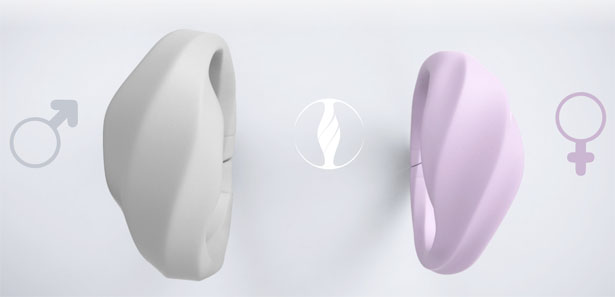 Tuvie has received "Gaia Smartwatch" project from our 'Submit A Design' feature, where we welcome our readers to submit their design/concept for publication.
---
Do you know that half of the world's people are still experiencing a medieval level of sanitation? They do not have access to a decent toilet, in fact, many of them have to do their business on the bare ground. POOSH is a bucket mounted toilet solution for the developing world which comprises a complete waste management system with a sanitary, low smell, easy to use toilet seat that works with a wide range of common bucket sizes. Designed by Mark Whiting, this portable toilet seat automatically opens when in use and closes again when the user is finished, greatly reducing smell and significant health risks like flies and maggots, common in open latrines. The system incorporates a bio-plastic self sealing bag which introduces chemicals to the waste, catalyzing the conversion into fertilizer as it biodegrades, making it safe to be used to enrich crops.
Designer : YoonHee Kim, Hannie Yu, Eunjung Choi, Mark Whiting, and Prof. Sangmin Bae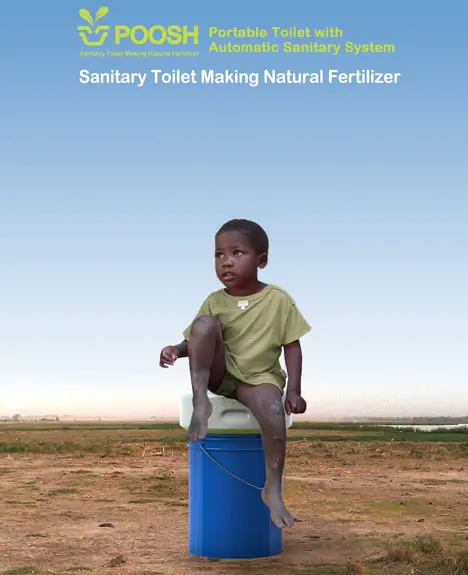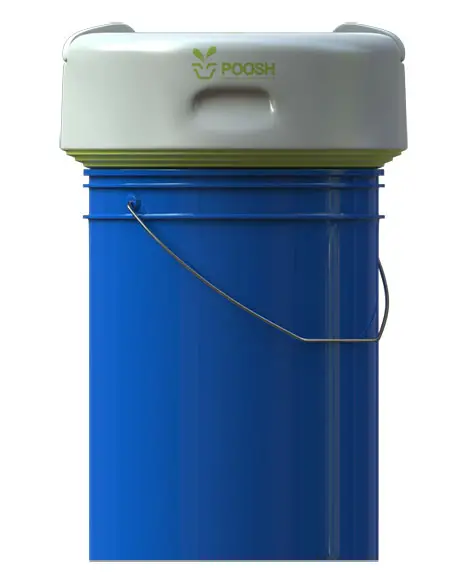 Mark explanations:
POOSH is a waste management solution designed to reduce significant causes of death and disease in the developing world. It is a product and system designed particularly to reduce water and food contamination, due to exposure to faeces, and related malnutrition killing more than 10,000 children EACH DAY in developing nations. In this context many people do not have access to adequate latrines. The systems in place are often simply pit toilets or areas near rivers where trash has collected. Users of such systems are exposed to maggots, bacteria and many parasites which can cause many diseases including cholera, typhoid fever and Polio. During the rainy season pit toilets also flood, further contaminating local water supplies and crops. Human waste in its raw form is not safe to be used to grow crops, however, after a lengthy decomposition process it becomes a good fertiliser.

POOSH is a simple system involving a toilet seat and a specially designed biodegradable bag which can be used with a wide variety of common bucket sizes. The seat automatically seals except while in use minimising the oder and significantly reducing the number of flies and human exposure to faeces. The bag is made of a biodegradable bio-plastic and includes some chemicals the speed up the decomposition of human waste, the result being, after about 2 weeks, one bag of waste will have transformed into a mound of rich fertiliser which can be used to add nutrients to crops. The bag fits over a lip on the bottom of the seat and automatically seals when the bag is full and the seat is removed.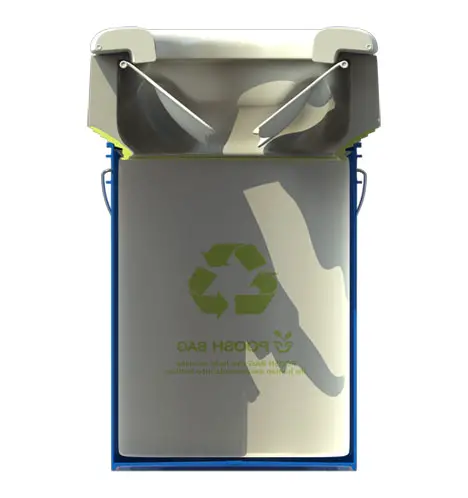 POOSH has been designed to provide a viable, sustainable, infrastructure free waste management system where, in many cases, there is no system at all. POOSH is constructed from Post Consumer Material (recycled water bottles), rubber, and bio-plastic with a simple, easy to clean, design with no cavities which could collect waste and harvest germs. The seat features a rubber resting surface so it will sit soundly and securely on a wide variety of buckets, including the common 5 gallon bucket standard. The POOSH system is designed to be very easy to implement and use, and precautions have been made to avoid unsanitary misuse. The POOSH bag is made of a cheap single layer bio-polymer and is intended to be locally produced to reduce costs.

The implications of POOSH for the developing world are numerous. By reducing the contamination of water supplies near civilisations, water collection times and disease from bad water will be minimised. Similarly, by diminishing the exposure to human waste and sealing it safely from flies and animals, many other diseases can be alleviated. By improving water quality and providing a constant near free nutrient rich supply of fertiliser local agriculture can flourish and, malnutrition, one of the largest causes of child mortality in the developing world, can also be substantially reduced. The result being less death and disease and greater possibility for agriculture, education and development.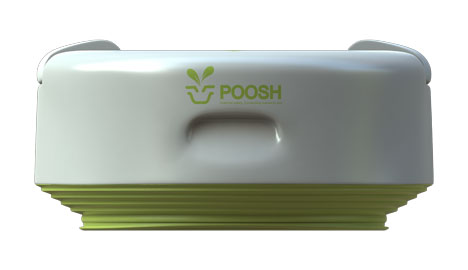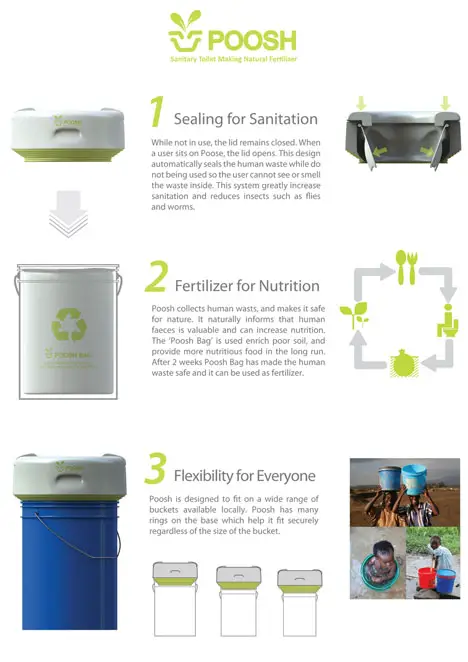 (Click the image for bigger view)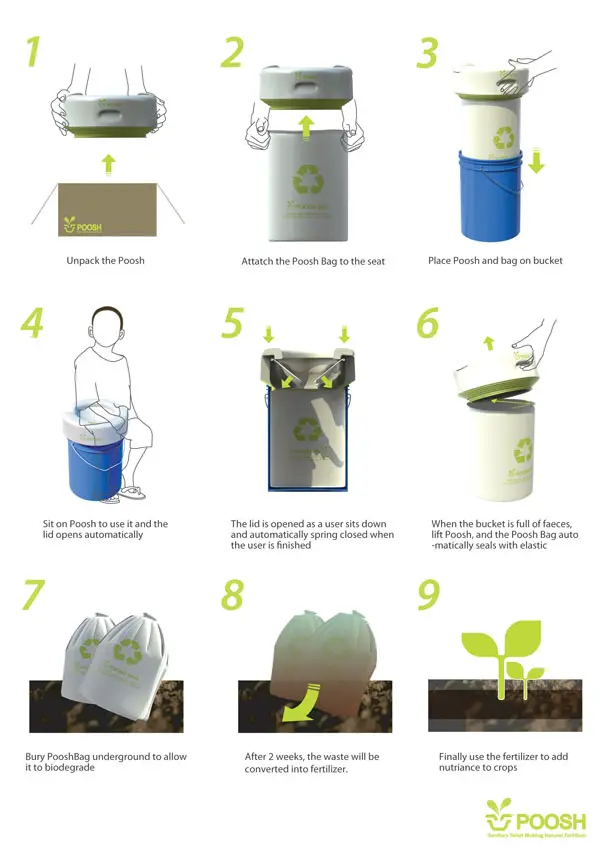 ---
This is a tiny and stylish device for reading a book at night when you travel by bus or train. You can read your book using this light without having to disturb others. It is a mini light source powered by two lithium batteries. You can easily clip this small device on the book pages by pressing on the end of the device, then the lock moves downwards and ready for clipping. While reading a book, the light direction can be easily adjusted by scrolling on the projection on the device. This is very helpful device for night reading or when traveling.
Designer : Anoop M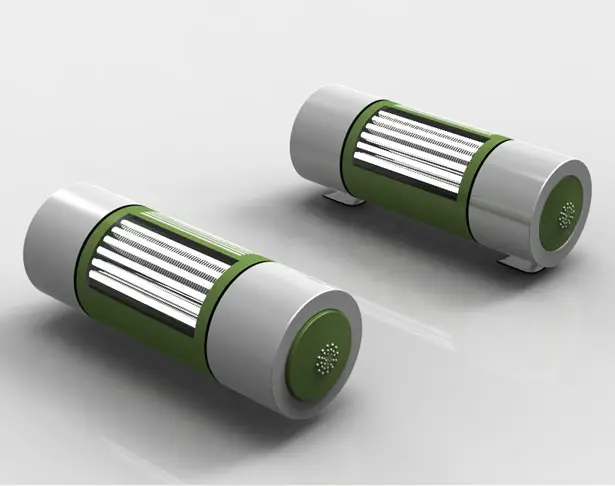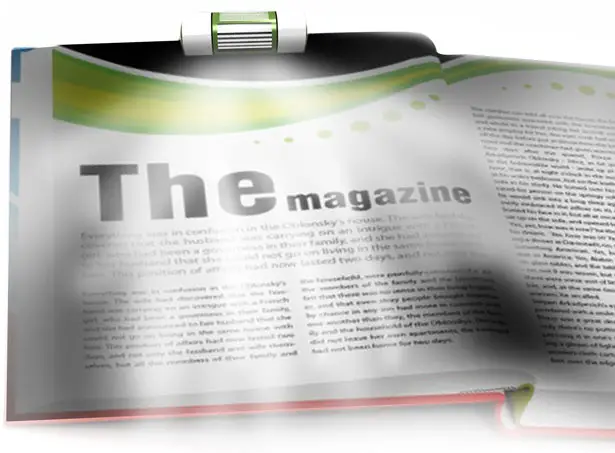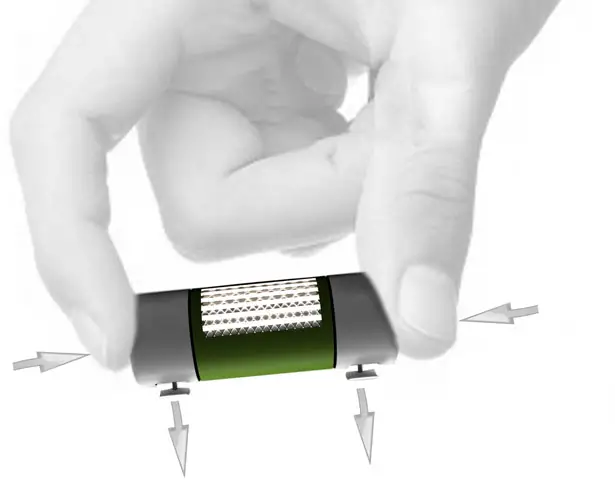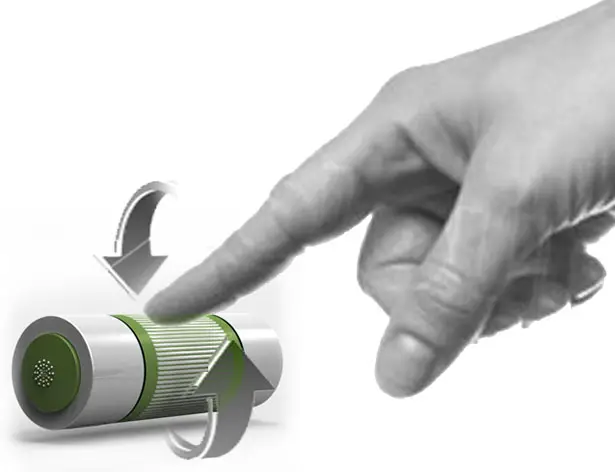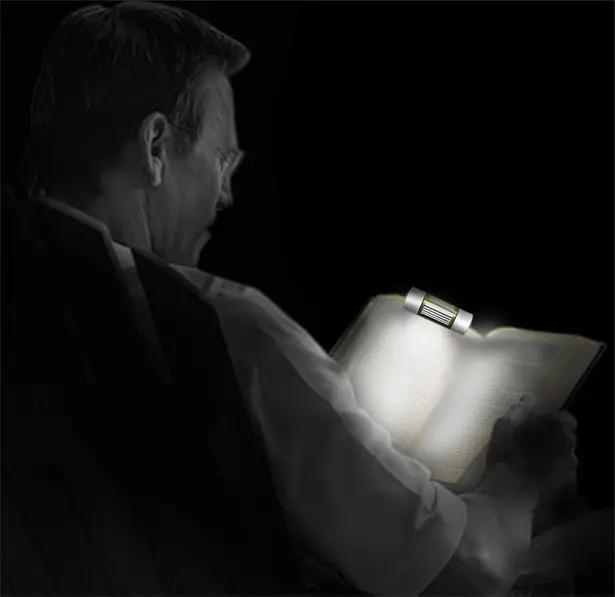 Tuvie has received "Lightning Device for Reading A Book" from our 'Submit A Design' feature, where we welcome our readers to submit their design/concept for publication.
---