Ducati Diavel Dark Motorcycle looks like the perfect vehicle for Batman. It looks slimmer than previous model Ducati Diavel Strada with total black and sophisticated design. A little history about Diavel project, it was born when Ducati designers tried to apply their wish list where bike design should go back to its basic instincts. They sketched different shapes which in the end became a lower and longer motorcycle, the goal was to a build muscular silhouette over a pure-breed competition motor.
Total black, it's a badass motorcycle you would want in your garage. It produces 162hp and 94 lb-ft of torque from its aggressive machine. Handlebar mounted instrumentation with LCD display: speed, rpm, time, coolant temp. Warning lights for: Neutral, turn signals, high-beam, rev-limit, DTC intervention, ABS status, oil pressure, fuel reserve. Tank mounted instrumentation with TFT colour display: gear selected, air temp, battery voltage, trips 1 & 2, fuel reserve trip, average and actual fuel consumption and speed, trip time, scheduled maintenance. Full status and/or management of Riding Modes, DTC, RbW and ABS.
From : Ducati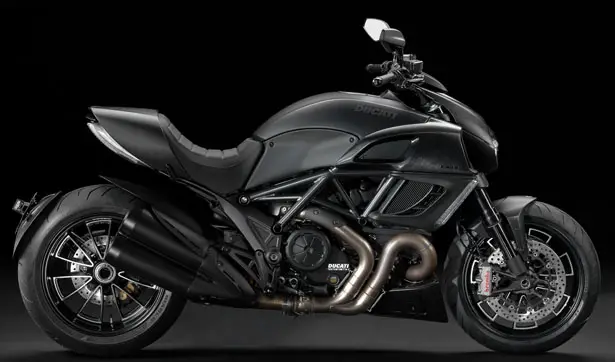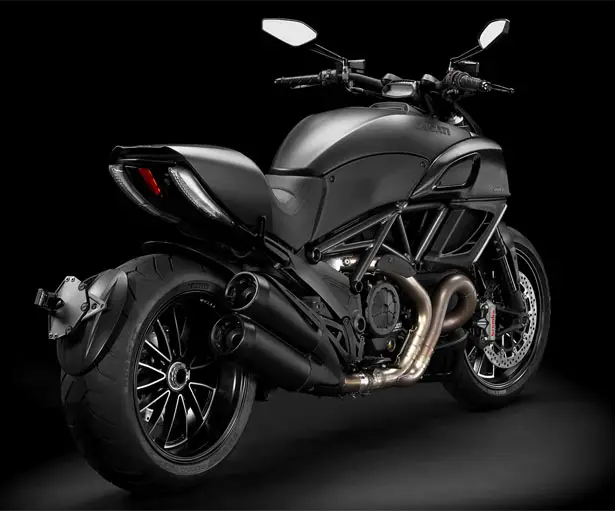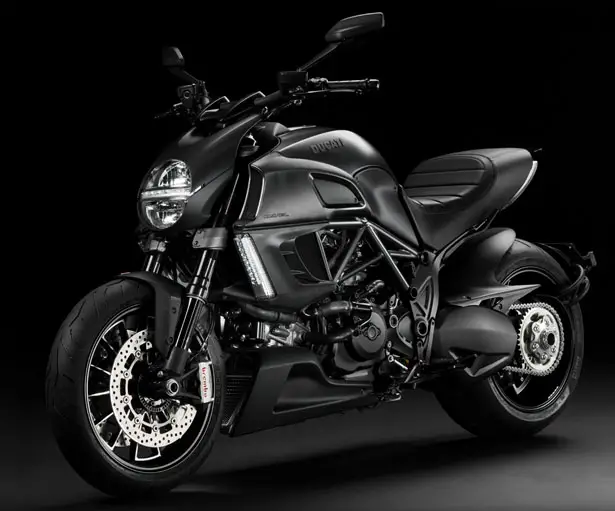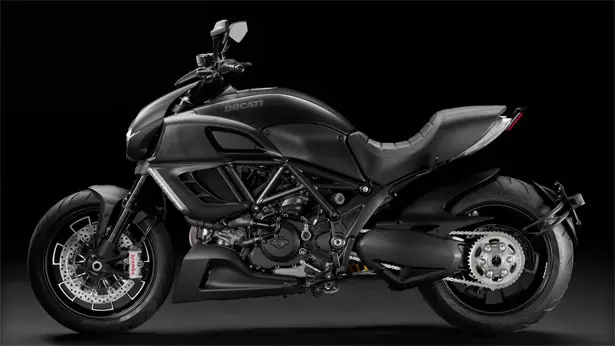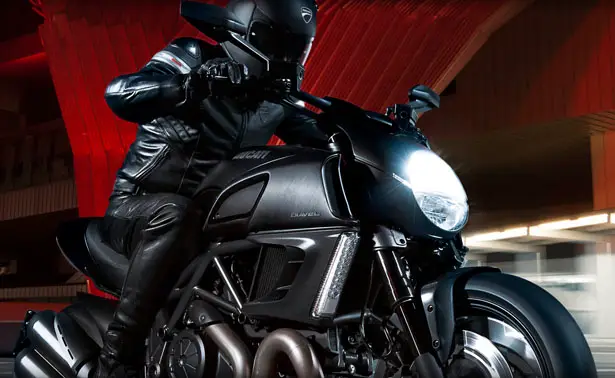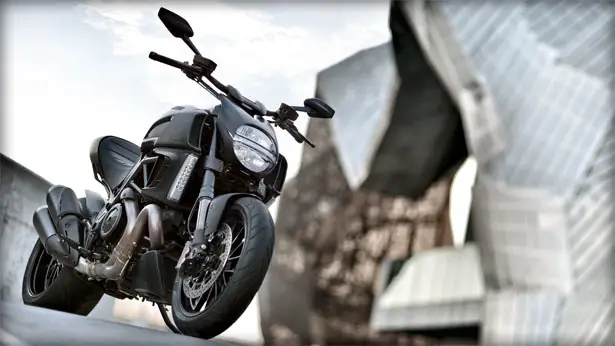 ---
Harley Davidson TRUNK is a sovereign biking concept aiming at re-establishing green. The Trunk Concept derives self-sufficiency aspects from the earlier version of Harley Davidson to retain the quality and class. At the same time, TRUNK biking also targets to root modern specialties. The biking solution provides two vital features, one is Recycling and other one is Natural Materials. Trunk is a revolution and the advanced Chassis is developed in due with the features of Sequoia, a Californian forest tree. The tree holds high respect with Amerindians. Sequoia is also termed as giant of vegetable kingdom. Other features that have made the design special are natural mother, legend, root, custom, simplicity and self-sufficiency.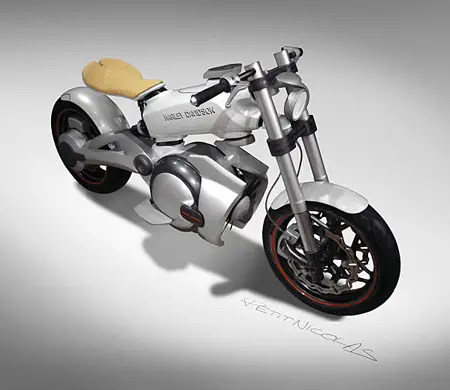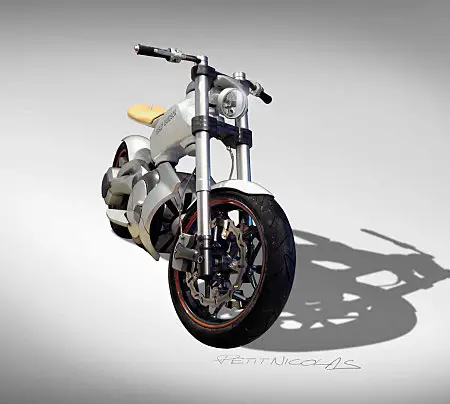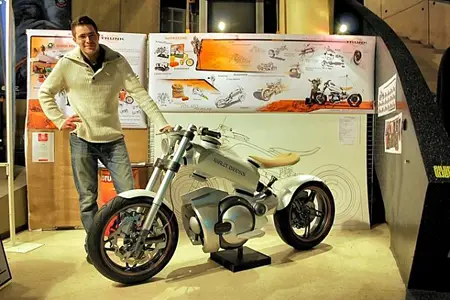 Designer : Nicolas Petit
---
The concept of this ring comes from how you manage to save all informations about the person that you just met. Wearing this ring, when people first meet and shake hands, the rings on the fingers get close enough to operate and begin to download all basic information about the ring owner. This ring works on both side, so they exchange basic informations, the more people you meet, the more informations are saved in your ring. This ring was designed by Hideaki Matsui, hopefully we can see the ring in the future.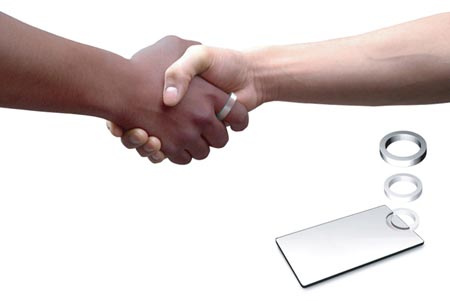 When you need to retrieve the information, the ring card can help you browse the information that was stored in the ring, and you don't have to worry about the power source, it is provided by human temperature, no need any plug.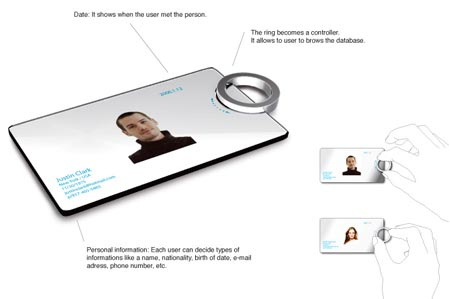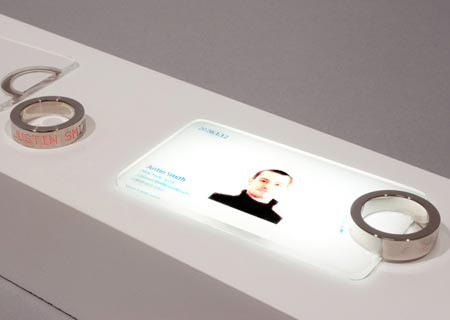 ---