Inspired by how syringe works, DiMO lamp was born. It's a uniquely designed lamp that allows you to adjust and create atmosphere of your space. The wood material makes this lamp offers warm feeling, you can place this compact lamp on a nightstand, desk, or countertop. Play with this lamp, simply pull/push the wooden lever, there's no on/off switch. Everyone can operate this lamp, yes, even children.
Omer Menashri has been fascinated with how light can be manipulated, the elements and the strengths. This product designer made few prototypes of DiMO in his workshop and placed them around the house. Friends and guests started to come over and ask Omer to create one for them, well, who wouldn't? DiMO lamp is made of high quality wood with clear, matt acrylic body. DiMO is available in two versions: classic and plus. The classic version offers push/pull control to adjust the light while plus version allows you to twist the handle to control the light.
Designers : Omer and Ortal Menashri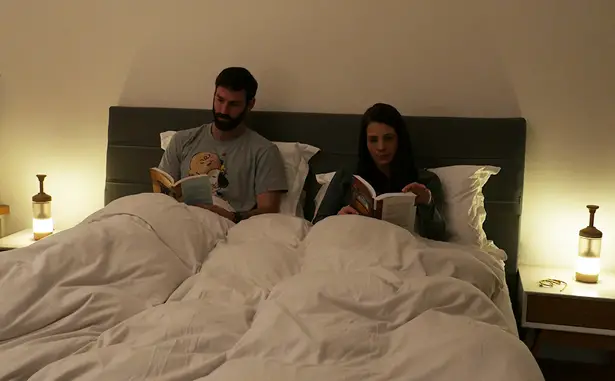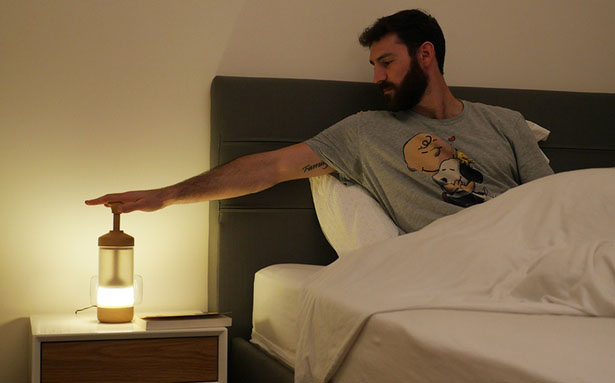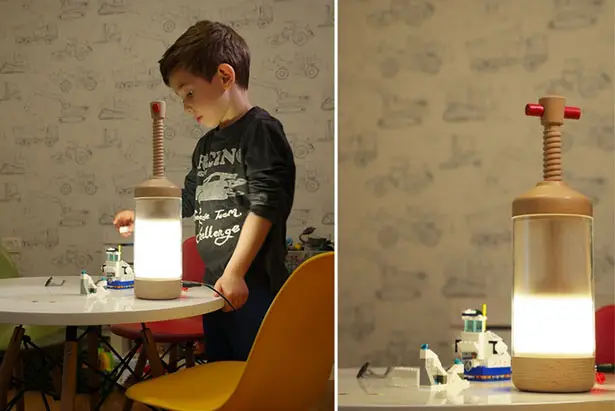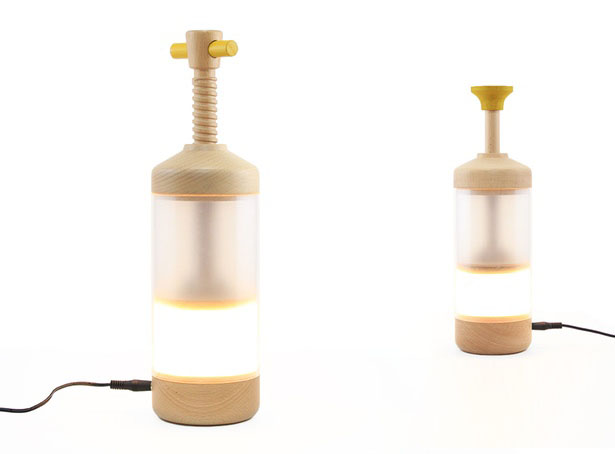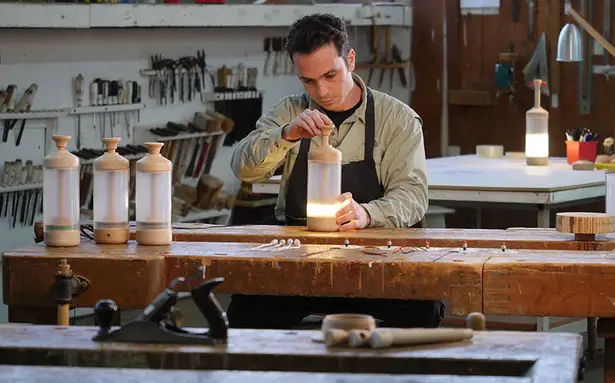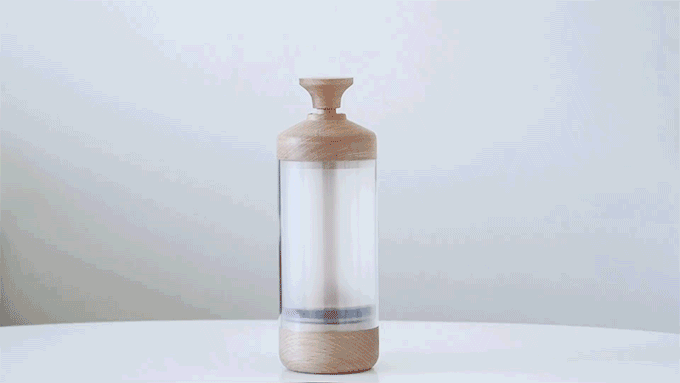 ---
The concept car design by Coventry University design student Da Feng is something that is far more than just a fragment of imagination. Made from carbon fiber frame, GYM as this concept car is called as a single seat concept car. This concept car is designed by being inspired by a gym as the car is more like a mini gymnasium. The adjustable seat and pedal are placed in a manner that the usage of the same makes the driver feel as if he is in a gym. So if you missed your morning exercise routine, then do it on the way to your office!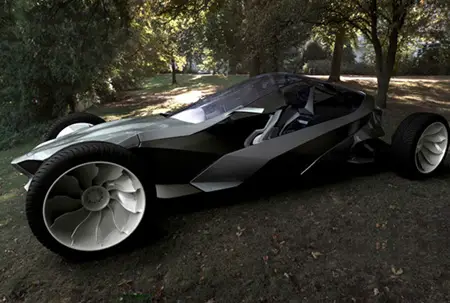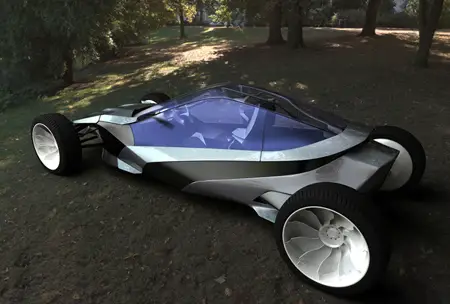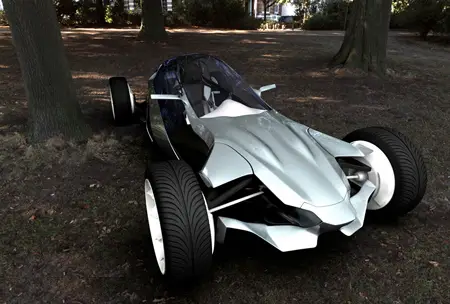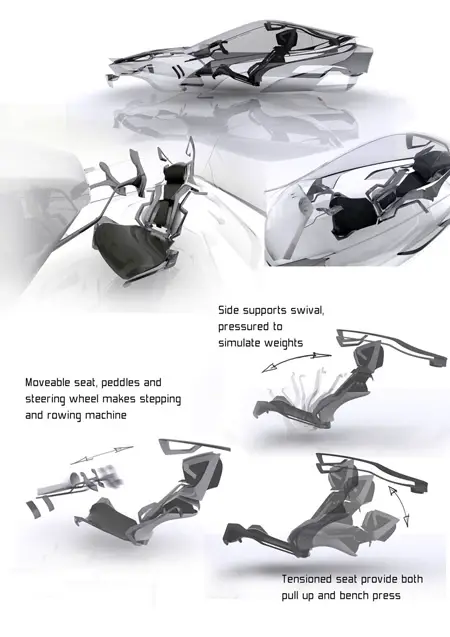 Designer : Da Feng
---
Carrying liquid nitrogen could be very dangerous without proper methods. Liquid Nitrogen Carrier design offers not only a safe carrier but also a multipurpose unit that has the ability to store, transport, organize, and reduce evaporation and exposure of liquid nitrogen. It's been designed with a large handle and a wide base to ensure ease of transportation in the working environment such as Medical and Science Research field. Compared to existing products on the market, this carrier provides easily operated unit with the aim of reducing potential harm to the researchers that are usually surrounded by the use of liquid nitrogen.
Designer : Joshua Sunghoon Mun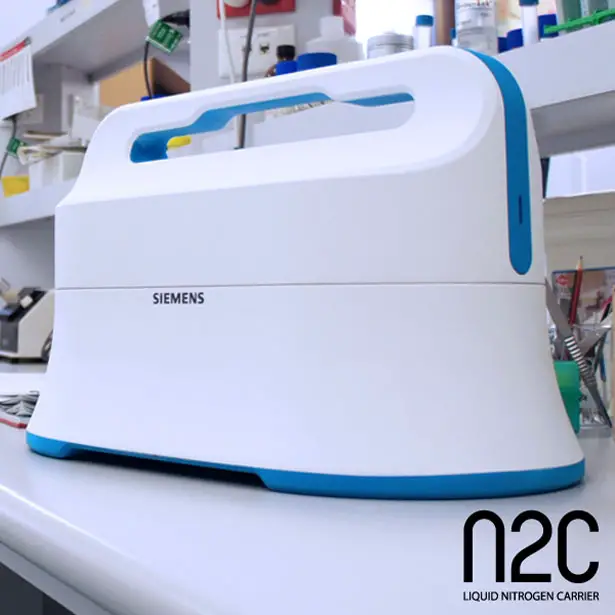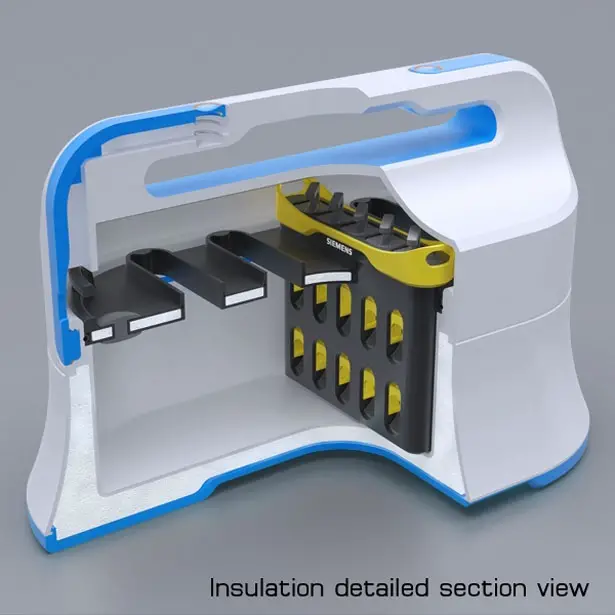 The organizing rack and test tube cartridge of Liquid Nitrogen Carrier are features that allow the user to perform various tasks within the laboratory. The rack is constructed of a co-injection insulation foam thus making the liquid nitrogen can be stored within the container without evaporating. The rack provides the user with visual feedback to reduce the risk of any unnecessary liquid nitrogen related injuries throughout the process of snap freezing living cells utilizing the Liquid Nitrogen Carrier.
The test tube cartridge provides a method of arranging and storing test tubes within the container. Each cartridge has different colors for easy sorting of the test tubes and easy relocation into another preserving environment.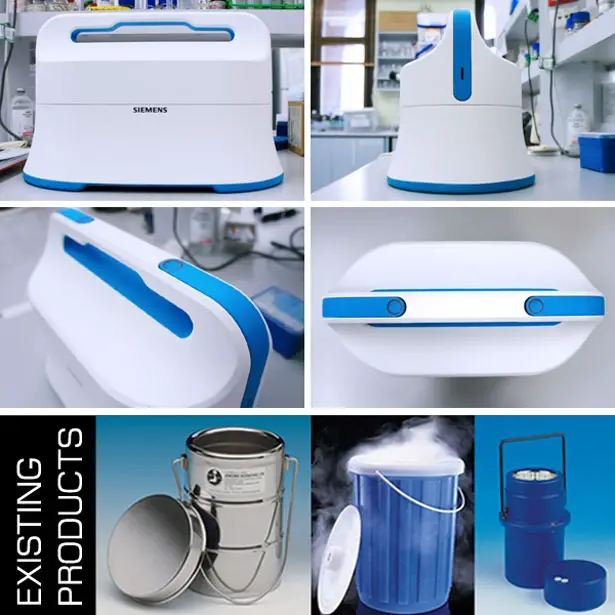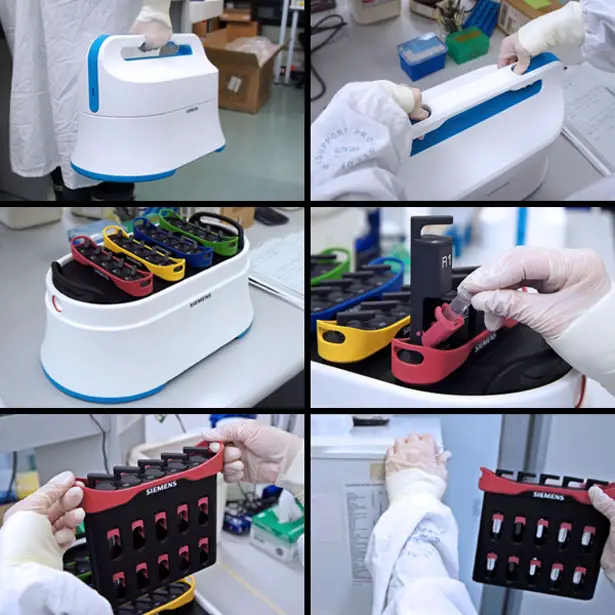 ---