The Breathing Partition concept provides a sense of comfort with its natural office partitions, helping to generate an enjoyable and creative office environment. The unused space of the upper portion of these partitions contains flower pots to give the room a natural touch. Moreover, plants help creating a pleasant and livelier office environment by humidification and air purification. This partition system are available in both single and double unit and can be used in a particular office whichever is appropriate. The concept comprises an automatic watering system which is able to notice the need of water to the plants.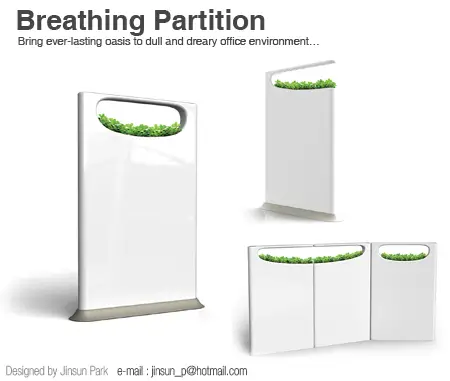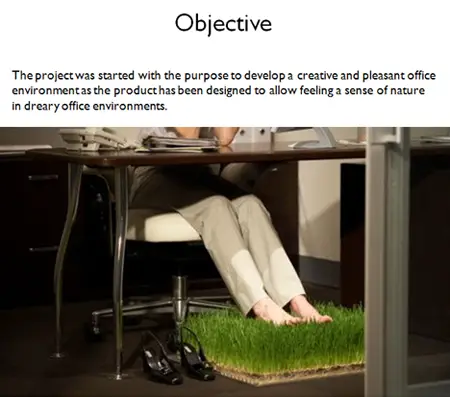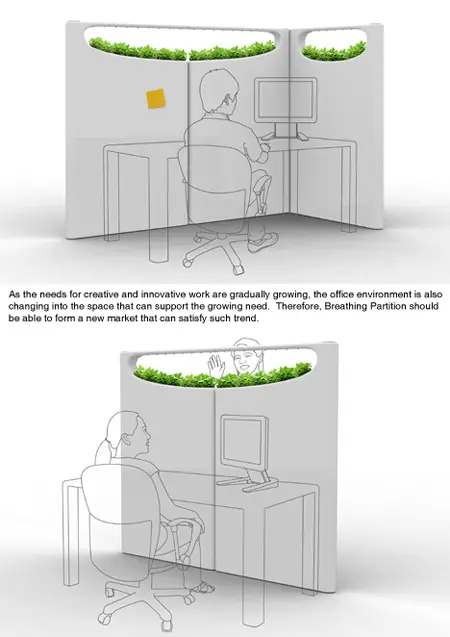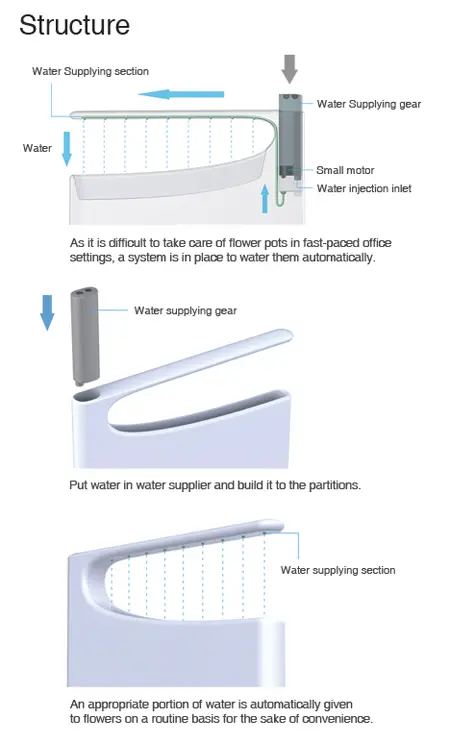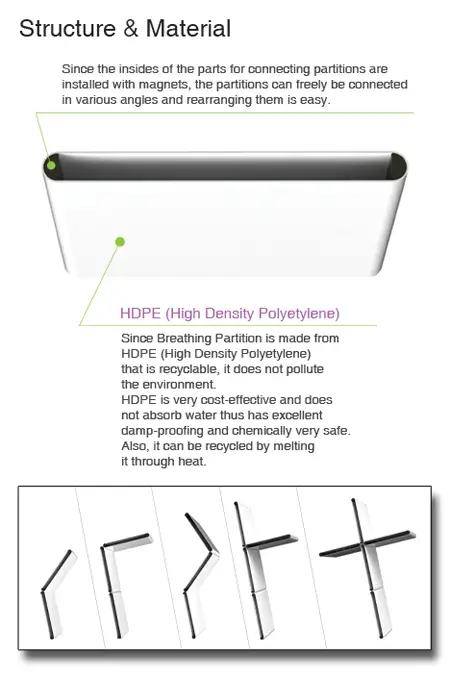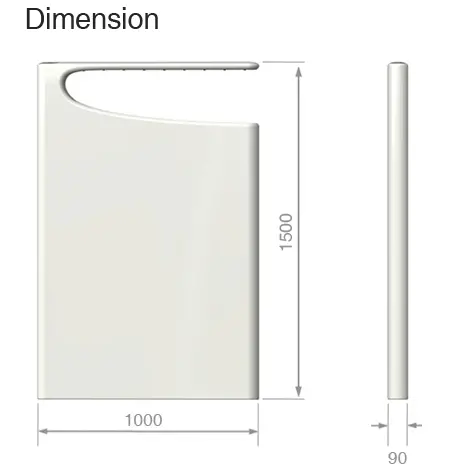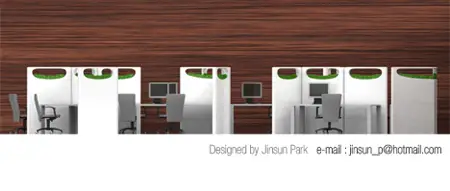 Designer : Jinsun Park and Seonkeun Park
---
Peugeot introduces Peugeot AE21 HYbrid bike as your urban transportation at fashion trade show. It offers innovative urban experience through its bold and elegant design, it promises you with original, urban, smart, agile, and compact design in response to urban needs of bikes. This hybrid bike tempts you with so many features, checkout the innovative, universal frame, lithium-ion plug-in battery, pull-down elements, and variety innovative and exclusive equipment to guarantee comfortable and enjoyable mobility.
The electric motor is located in the front wheel, the clever case frame has been designed and constructed by Peugeot's designers to keep the battery, a laptop bag, folding lock, ABUS Bordo, it promises everyday protection of your bike. The folding pedals and hanger make this bike can be easily stored against the wall in your home.
From : Peugeot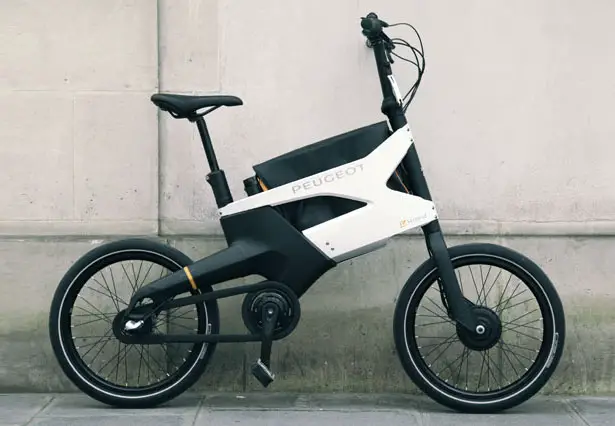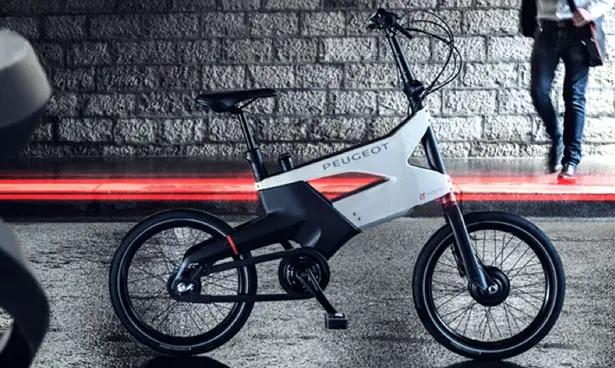 ---
The Samsung wearable mobile device concept, by designer Erik Campbell, is a next generation smart phone that can be worn in style. The mobile features innovative technology along with futuristic imagination, aimed for athletes, adventure lovers and tech savvy consumers. This device includes a touch screen OLED display with a tactile keypad and memory alloy articulation, offering the user convenience when riding a mountain bike or surfing the sea. This compact device with stylish split pad design allows for increased airflow, preventing sweat build up. The smart mobile eliminates the need of carrying bulky communication devices, while offering an all-in-one solution for taking and making calls, capturing wildlife, and making tweets. Copyright 2010.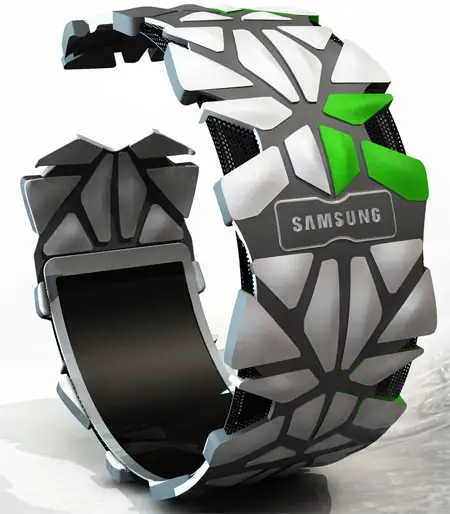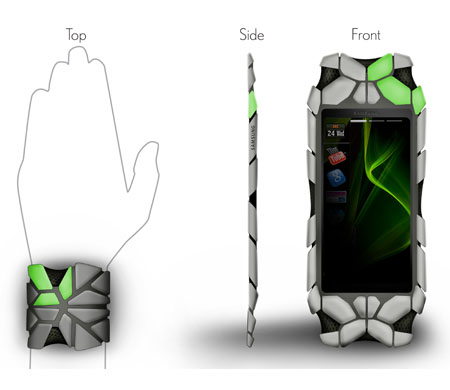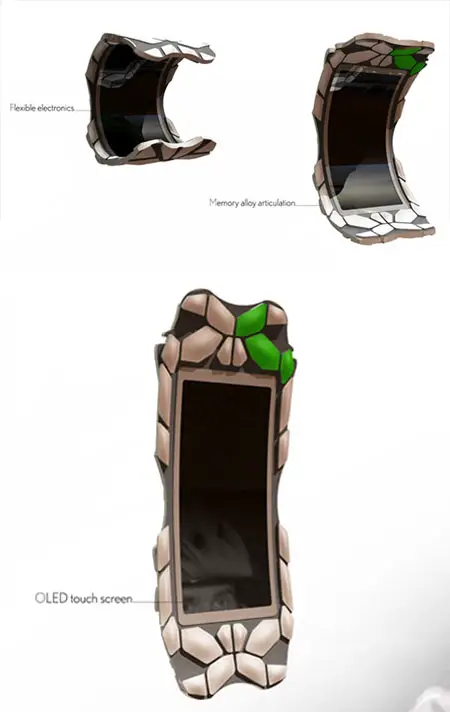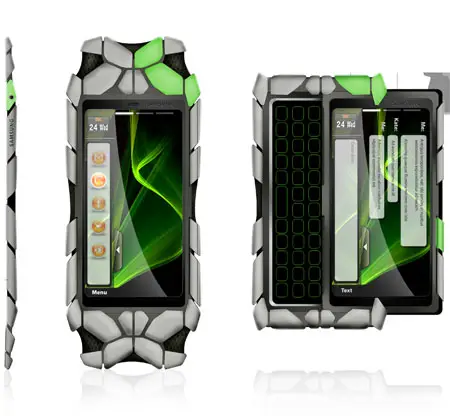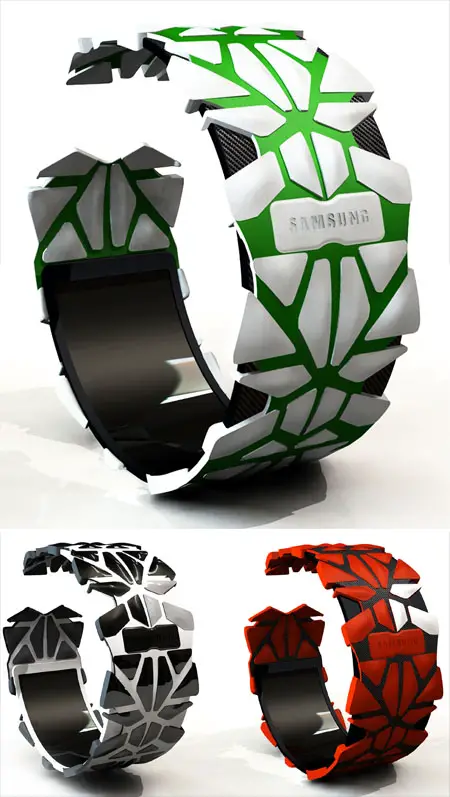 Designer : Erik Campbell
---