Don't let limited capabilities stop you from enjoying your adventure hobby. Just like John Davis said from the film The Chariot Races : "It's part of breaking down the barriers. Showing we can crash. Showing we can push our limits, find the edge of our capabilities, fall sometimes and pick ourselves up."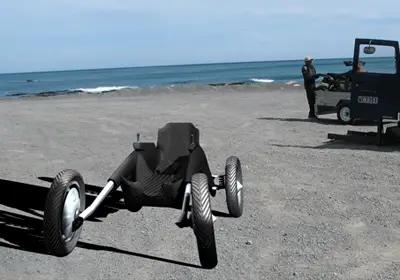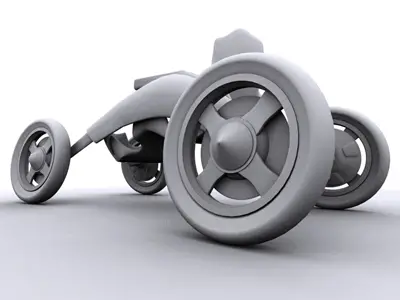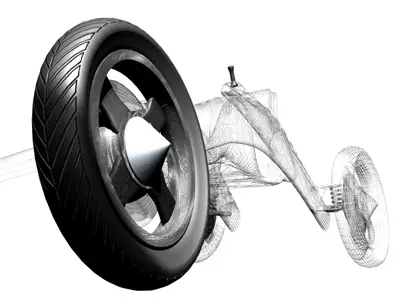 Designer : Jonathan Hewison
---
Buoy Stool makes you move, yeah, it swivels, tilts, moves up and down, pretty active sitting. Moving is good for our body, it keeps our body actives and our mind sharp, sitting on this stool is playful. The design is based on extensive research on multiple small businesses where people are mobile all the time even when they sit. Don't believe it? Well pay attention, you can see knee bouncer, jazzy hands, a pencil taper, or other movements. Buoy allows you to move freely, a nice moving experience while sitting.
Designer : Turnstone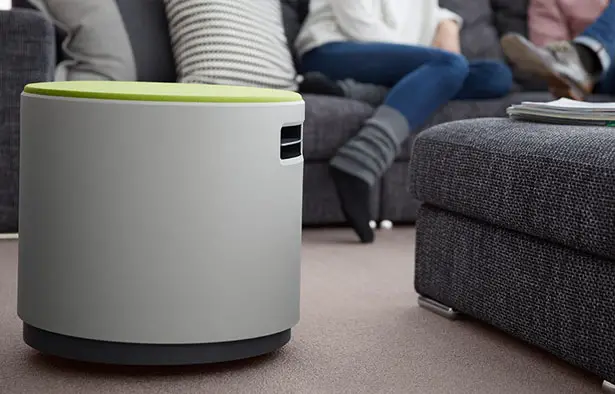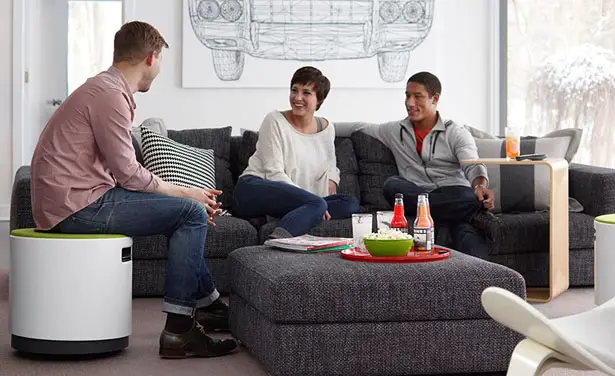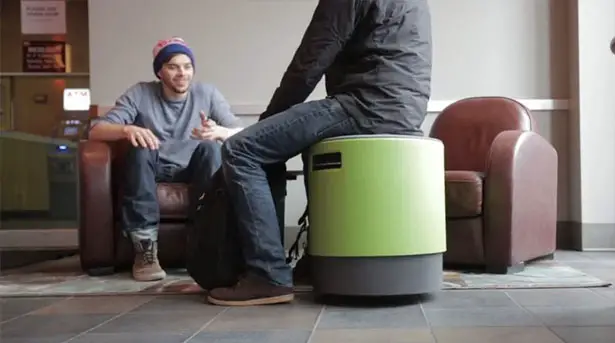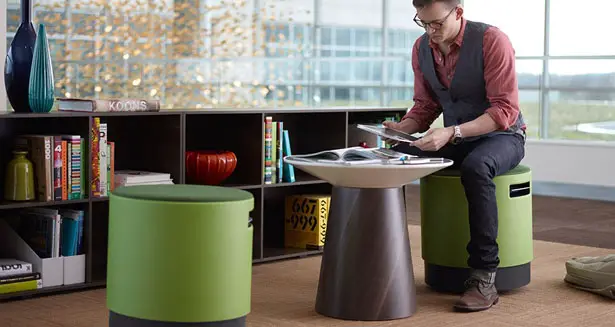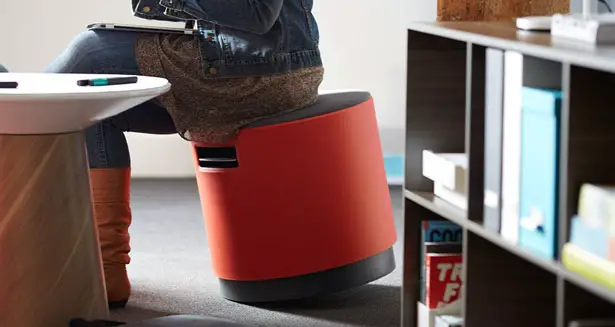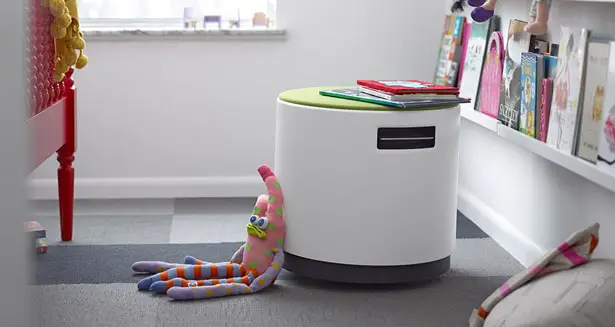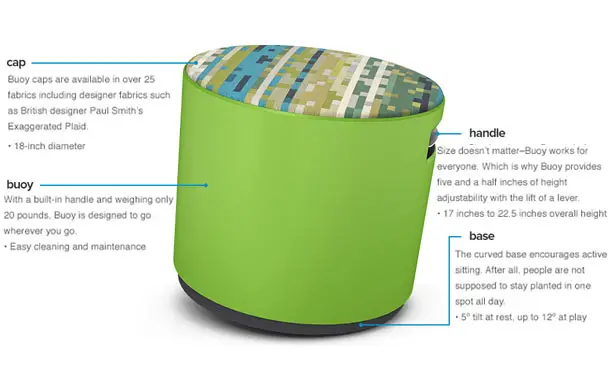 ---
"Alle meine Klaenge" (AMK) is an innovative gadget for children to play music in a unique way and this Sound Program can be used by a computer to transfer it as 'Sound Blocks'. This device performs intuitive operations not only to read the sound, but also allows the children to play interesting games like creating sound building blocks and send them to their buddies. The main idea came from the consideration of creating something new in the sound world that can build unique structures of tones. This self determined modular system will allow your children to grow up with technical functionalities, while providing fabulous musical entertainment.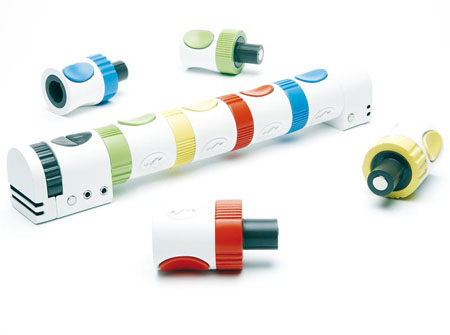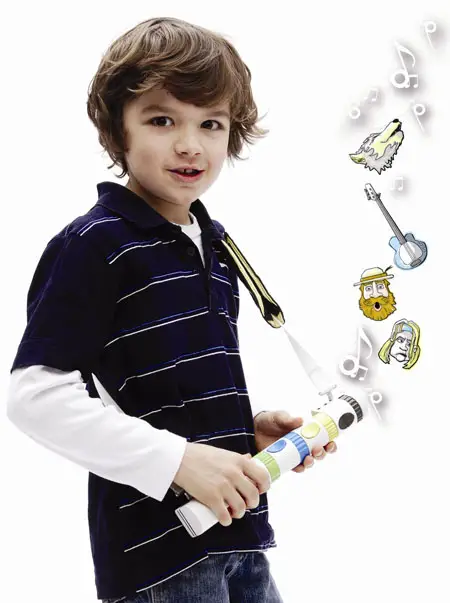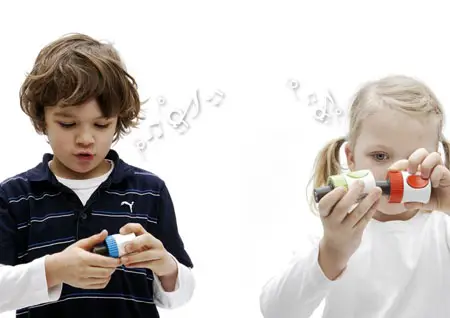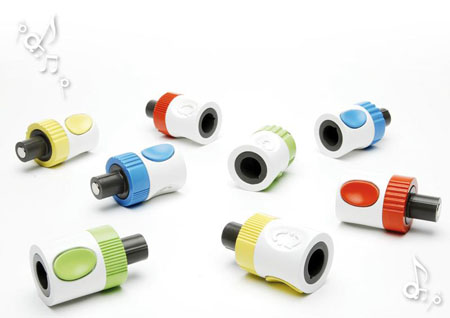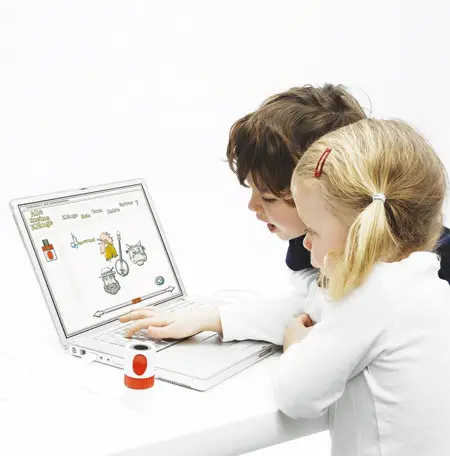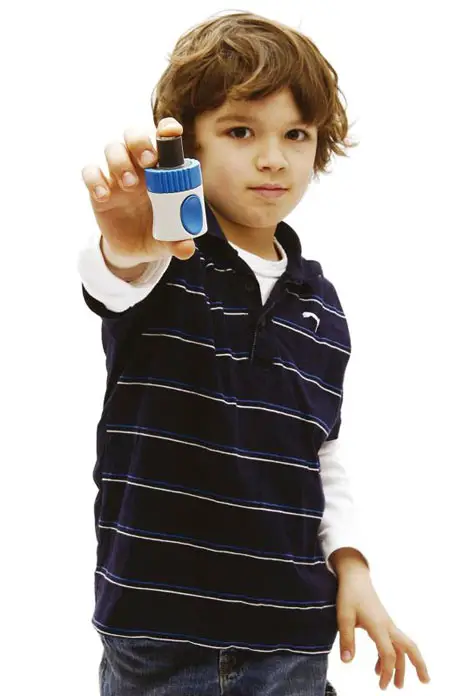 Designer : PKNTS
---