The main idea of this project is to alert deaf people to potential dangers around them. Alarm Glasses have been designed especially for hearing impaired people who have hard time walking down the road. Since they can't hear what's coming from the side or rear, it would be very dangerous for them to cross the road alone. They are not able to hear any car's horn or sound coming from the blind side, so, this device is dedicated to tackle those issues.
Designer : Sangjin Joo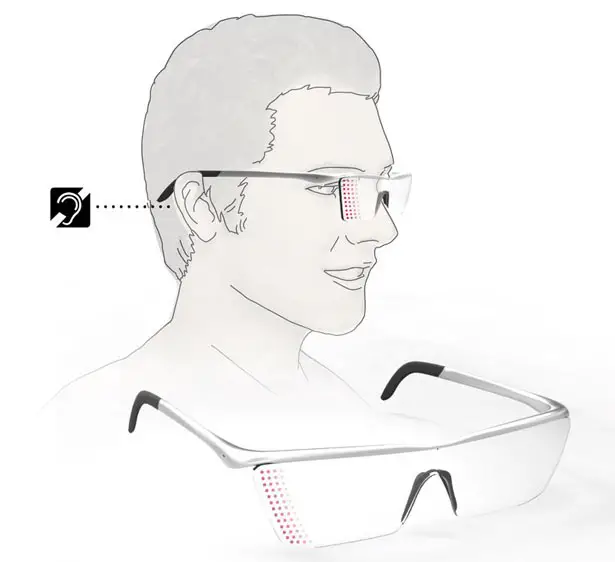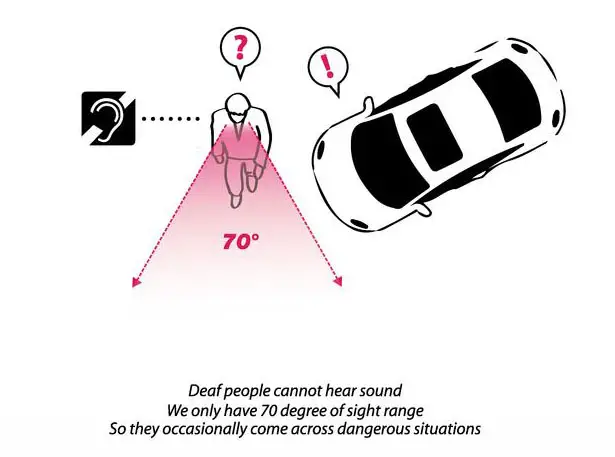 This glasses will notify user whenever there's loud sound such as shouting, car's horn, alarm, etc. it uses 2 different methods to notify user, first, it translates sound into visual animation by creating color and wave moment, in this way, they know how alarming the sound is. For example, Alarm Glasses use red to indicate how loud the sound is as well as the danger, yellow for lower volume of sound. The second method is to give a vibration on the rear-side part of these glasses to get user's attention.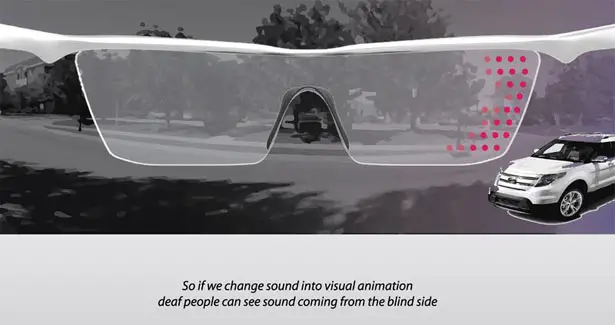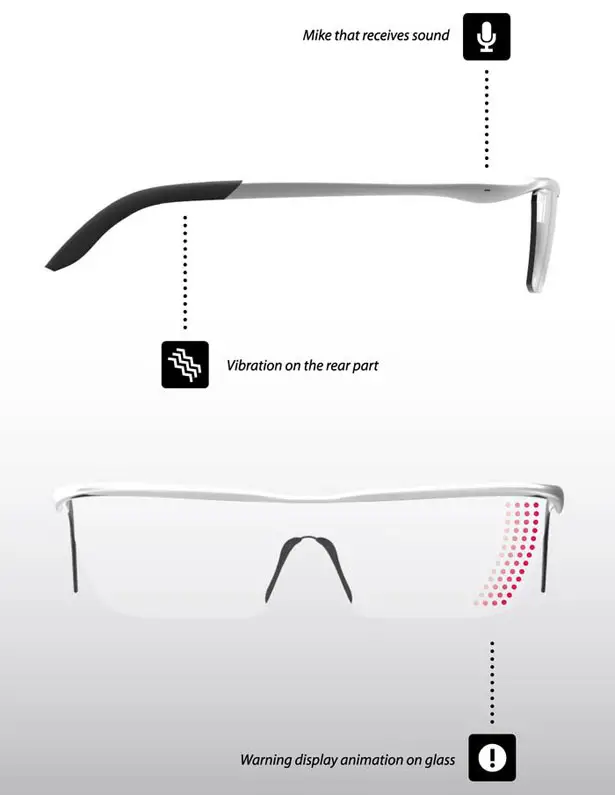 ---
You must have seen cars changing colors but check out EVE which is a unique concept that imbibes the feature of reflecting lights as per the mood with a very classy quality. Boasting of a very perceptive interface that senses the driver's mood, the car has the ability to change the color of its panels. The panels are made up of a mix of polymers and other materials that react to the flow of the electricity created by the friction of tires. It is an eco-friendly car concept for 3 passengers that uses electricity for its power and also harnesses solar energy with the help of its coated windshield.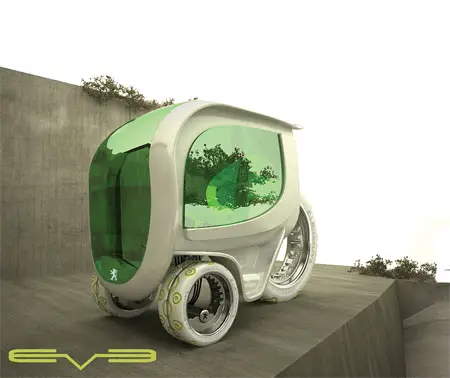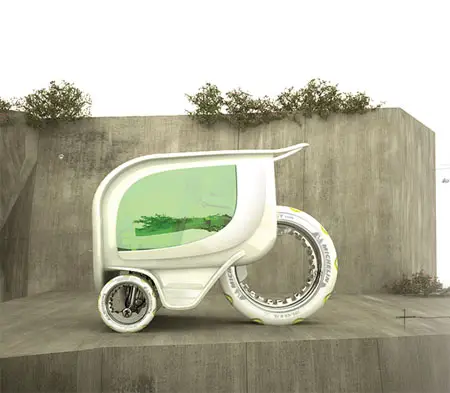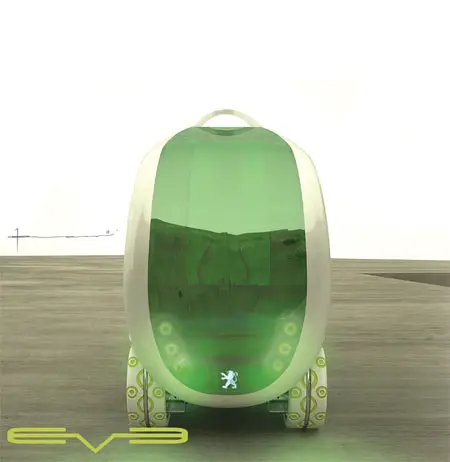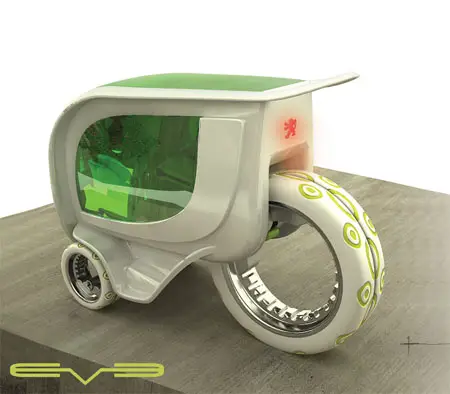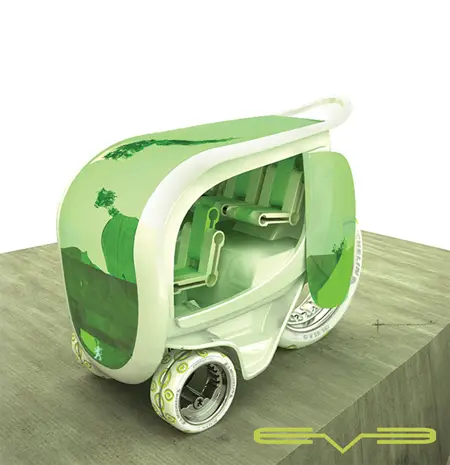 Designer : Omar Huerta
---
Another green car for Geneva Motor Show, here's an amazing hydrogen powered car : the Morgan Life Car, stunning design and at the same time environmental friendly. I think 2008 will be filled with new design of green car technology, this Life Car is powered by an energy storage system composed of advanced fuel cells that will take you for 250 miles on a single tank of hydrogen. It is set to have a top speed of 100mph and will do 0 to 60mph in around 7 seconds. Looking forward to see "the real car" at the Geneva Motor Show 2008.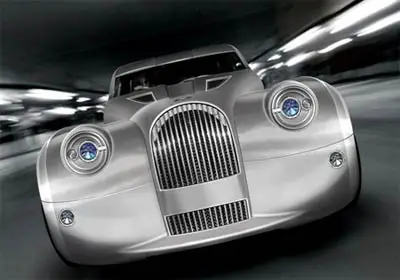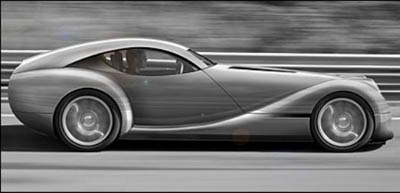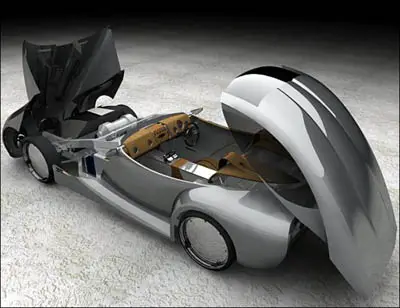 Designer : Morgan Motor via Inhabitat
---