This unique table surely will entertain you and your guests no matter they are a musician or not. Musical Furnishings has launched the Musical Rumba Series tables, hand built by artist Tor Clausen in his Olympia, Washington studio, and each one comes with a collection of interchangeable and re-arrangeable percussion inserts. Design your own personal drum table with durable, interchangeable and rearrangeable percussion inserts. Choose from four different sized tables to suit your musical and space needs. The smallest table accepts four of the smaller instruments and the largest accepts sixteen. Watch the video to understand why we are so exciting to get our hands on this table.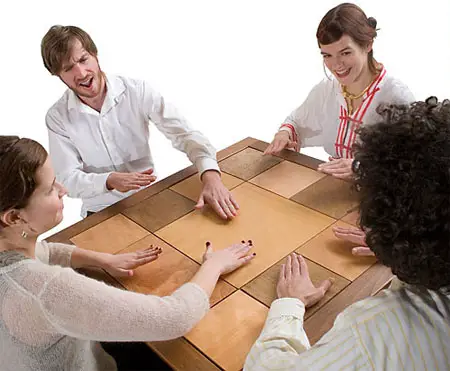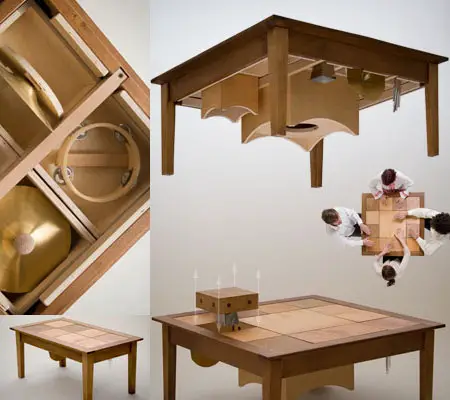 Designer : MusicalFurnishings via OhGizmo
---
RFID Tire Monitoring Tool was designed by HJC Design when they were asked to develop a wireless tire pressure monitoring tool to complete in North American market. As you probably know, Pressure Monitor Systems (TPMS) are now required on all new vehicles, it's an electronic system to monitor air pressure of a vehicle tire and automatically warn the driver in the event of an under or over inflated tire. This similar move is progressively taking place worldwide.
Ergonomic studies of both button and display position were carried out using hand crafted blue foam models during the concept generation stage. These prototype models were produced to develop usability and anthropometric fit, alongside specifying optimum USB socket and internal component location details.
HJC were in continuous liaison with Bartec's electronic engineers to assist with the PCB layout of major components, helping to optimize the performance of the product and maintain design intent.
Designer : HJC Design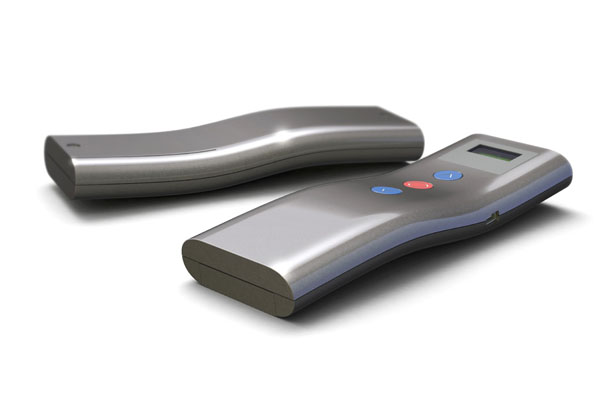 Modern Aesthetics
The striking design of RFID Tire Monitoring Tool has been stripped down offering a fascinating contrast to the intricate detailing of Bartec's technology enclosed within. A light satin finish helps give an element of sophistication and quality, with the colour palette remaining neutral to satisfy Bartec's wide client base. Future product enhancements such as additional function buttons and docking station mounts were integrated into the tool design giving Bartec additional flexibility at no extra cost.
Design Language
The design language has been applied attractively through the product range via aspects such as material, color scheme, silhouette, texture and button layout, presenting Bartec with an unmistakable family of products.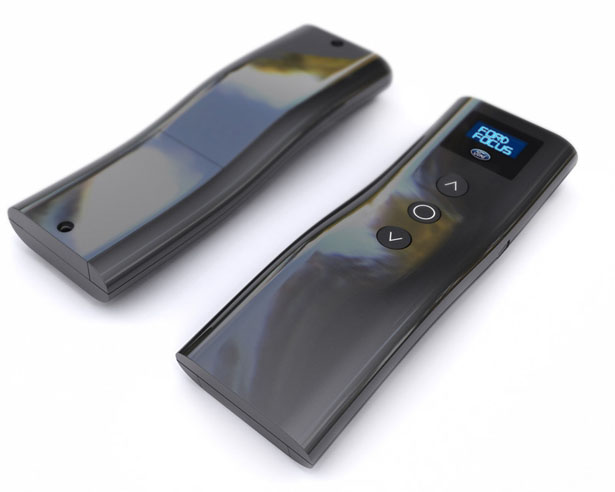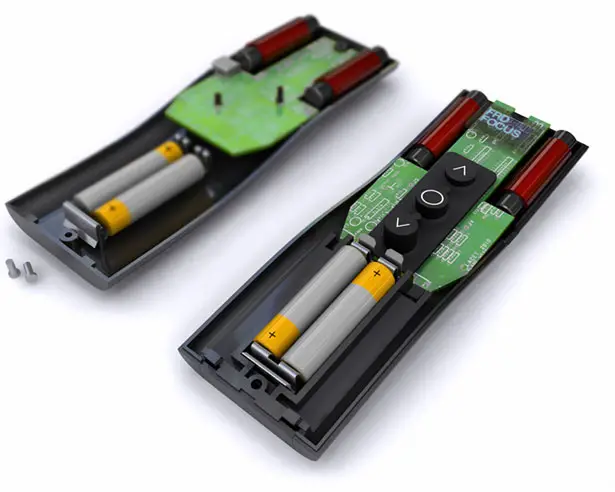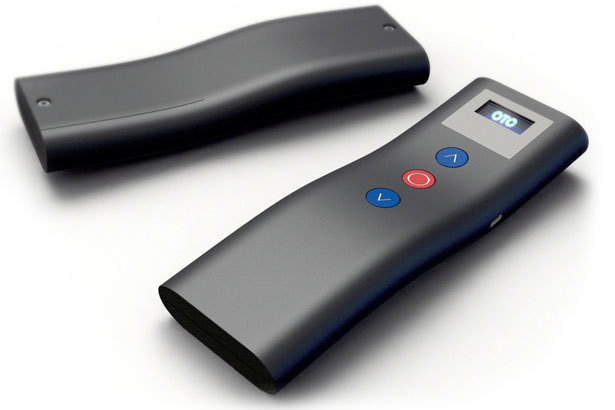 ---
Gyro has been designed as two wheeled gyroscopically stabilized electric vehicle. User can drive this futuristic vehicle electronically by allowing necessary movement from its high-tech cockpit. GPS, Bluetooth, internet, everything can be operated from a touch screen or voice command. Inside this car, you are connected to the world 24 hours a day, 7 days a week.
Future technology incorporated inside Gyro allows the driver to move forward, backward, and sideways. This car responds to electronic sensors to keep vehicle in your desired position. This capability has been designed to accommodate transitions between urban and suburban or rural lifestyles. In the more confined space of the city, due to traffic and limited parking space, the Gyro is best used in the vertical position. When the driver leaves the city to enjoy more relaxed and open spaces, the horizontal position is ideal. To further enjoy open spaces, the Gyro includes a bike rack storage component that is capable of transporting 2 bicycles.
Designer : Carlos Pilonieta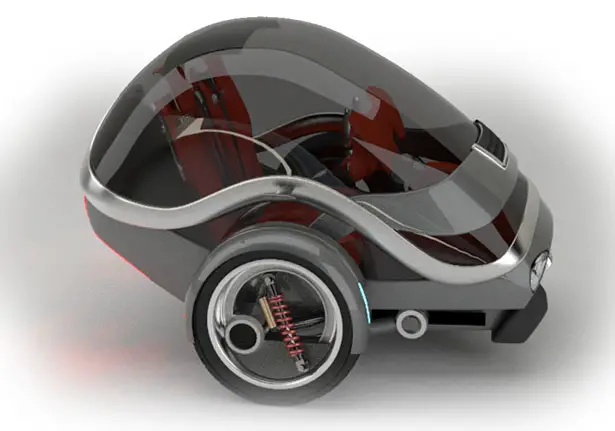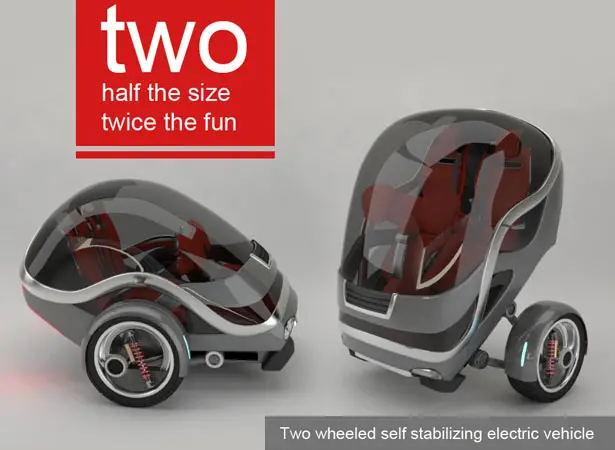 The canopy of the Gyro is a thermoformated lexan that utilizes Photochromic glass technology which can be programmed to function automatically or manually. In the automatic setting the glass gradually darkens to provide the driver optimal view in any type of weather and any time of day. If operated manually, the driver controls the amount of light and outsider visibility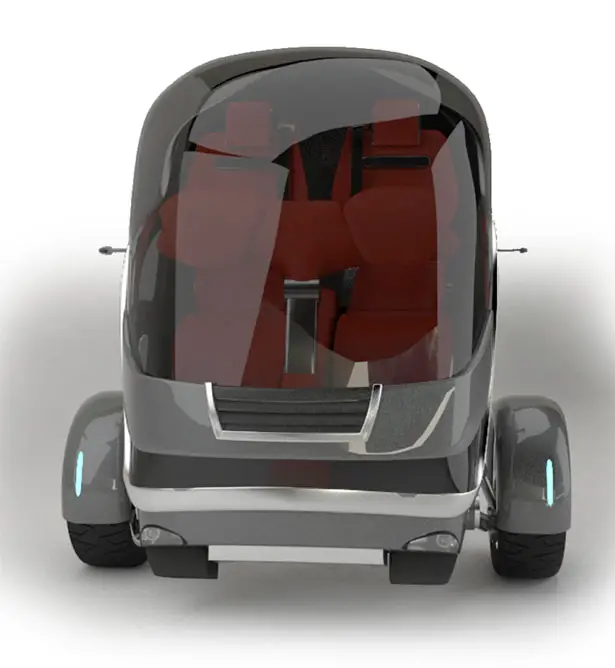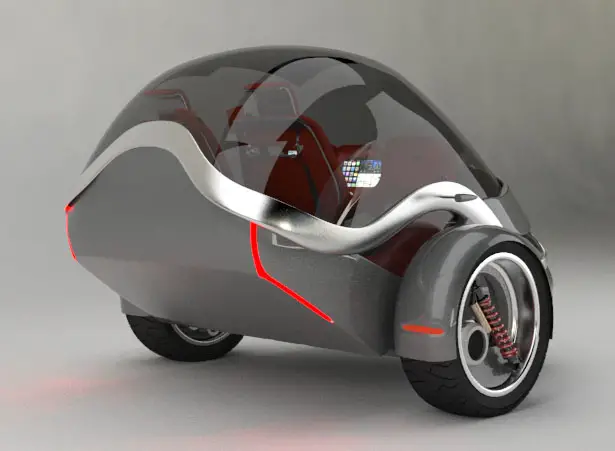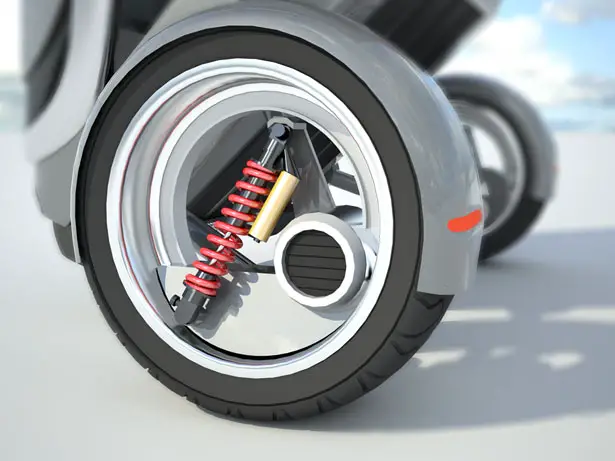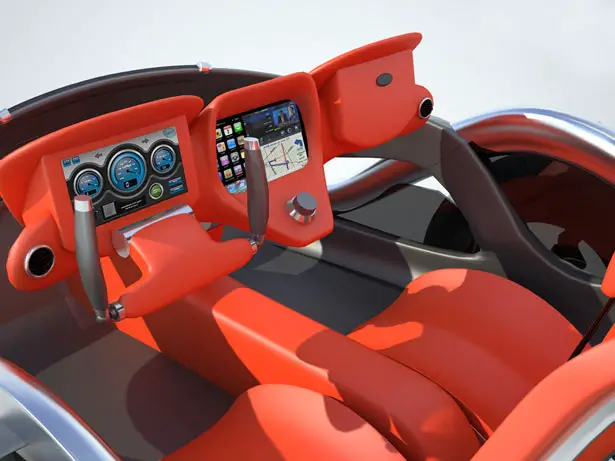 ---