Harry Winston Opus XIII watch challenges the conventional rules of watchmaking, Opus Thirteen is the proof. It features 59 pivoting minutes hands and innovative eleven rotating triangles to indicate the hours. With the help from a sliding trapdoor, you would witness a magic show where minutes and hours appear and vanish instantly, you would understand this when you watch the promotional video, awesome.
Don't forget to close your mouth when you watch all those moving parts breathe the life into this watch. The case is 18k white gold with "Harry Winston" engraved on the bezel at 12 o'clock while "Opus XIII" engraved on the bezel at 6 o'clock. The movement is made possible by 364 components, 242 jewels, and 21,600 vibrations per hour.
From : Harry Winston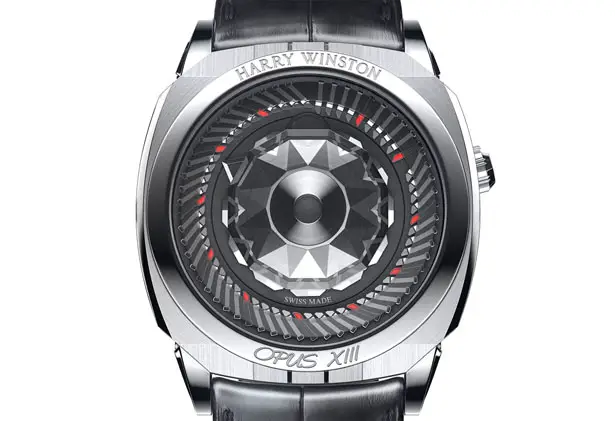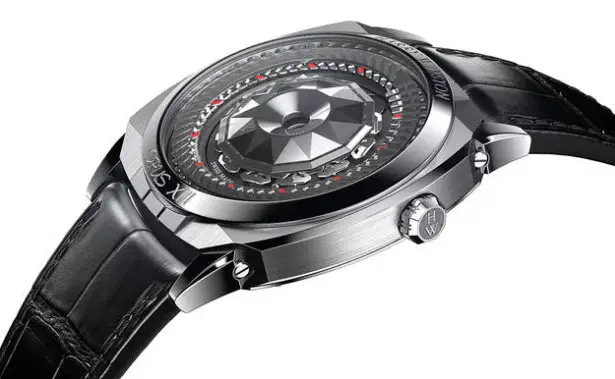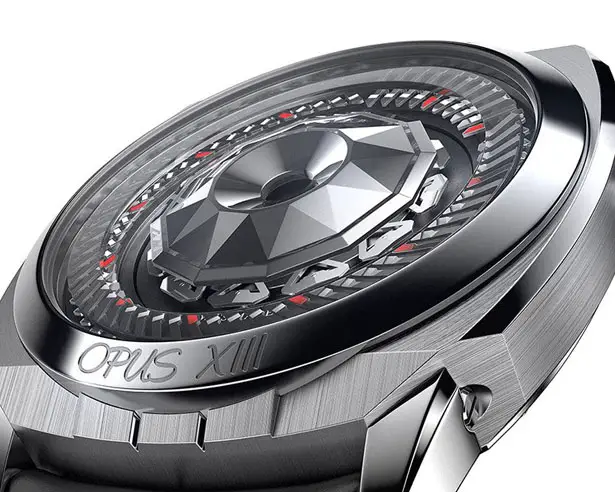 ---
Teleporting is one of the most envisioned science fiction that we are encountering these days and Dulyawat Wongnawa has designed the Teleport Fridge concept to be a part of it. This concept fridge can teleport food from one place to another, which eliminates the time and distance a user has to travel to purchase fresh groceries from a store or a farm. This Teleport Fridge has used the touchscreen technology to build the interface for the teleportation method which is effective and user friendly. This concept will let you have your supplies right inside your fridge only by placing orders by phone or email to the grocery store.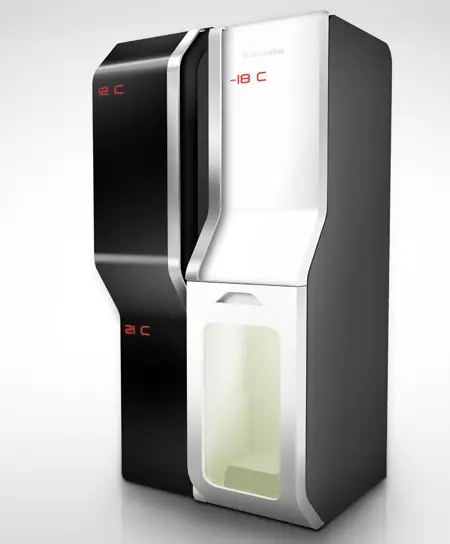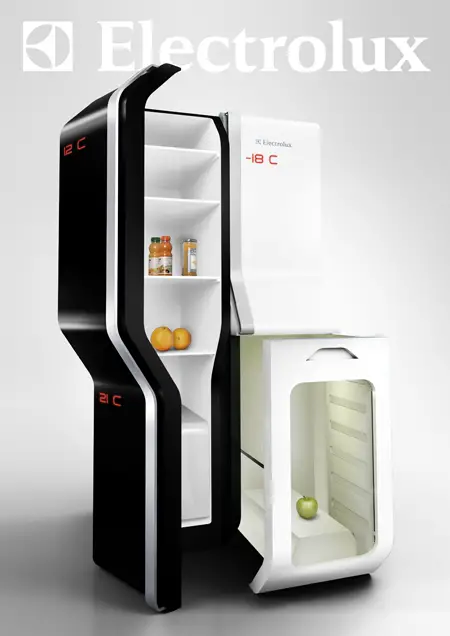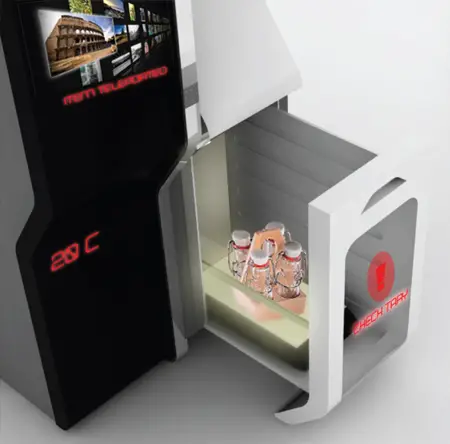 Designer : Dulyawat Wongnawa
---
BeoTime is an elegant and unusual alarm clock and sleep timer designed by Bang & Olufsen with system integration possibilities and as simple to use as pleasing to the eye. It is the substantial manifestation of an effortless message uniting humanization, utility and beauty in an amazingly discreet form.
BeoTime can make every morning an enjoyable one with its discreet own chime or customizable wake up sounds from your favorite radio station, TV program or a piece of music and can be switched off at a preset time when you are leaving the house. It also includes a built-in sleep timer which is able to switch all the Bang & Olufsen apparatuses in the room to standby mode after a chosen time interval of up to 120 minutes. This feature is very much convenient for those who want to stay up late to watch TV, or fall asleep with a preferred music without worrying about turning off the music. Aside from the alarm and sleep timer features, you can use this gadget for basic functions of the bedroom loudspeaker, television or light control.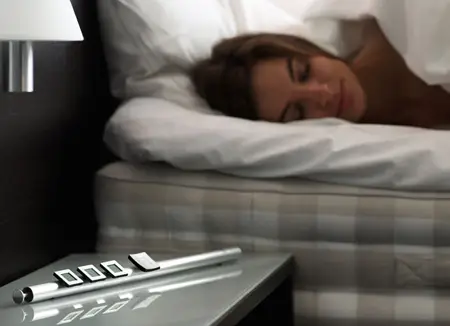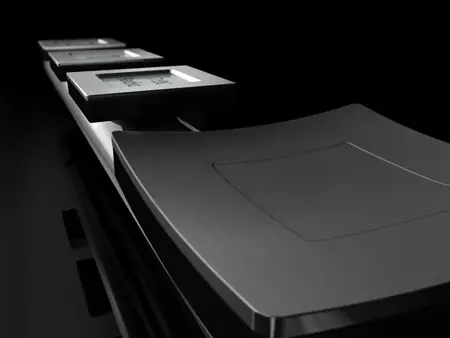 The ease of handling and operating of BeoTime is really noteworthy; you can hold it in one hand and can operate it with your thumb. The built-in tilt sensor shows the information and button functions modify orientation as per the BeoTime is held by the user.
BeoTime is a magnificently polished and anodized aluminum tube, with a trumpet-shaped button that protrudes from one end when you will activate the alarm by pressing it. The tube's other end comprises a cover that conceals the battery chamber for three batteries that can last around one year. Two rubber feet ensure steady footing to BeoTime when lying on the table and the almost unseen magnetic wall brackets are used to mount it on the wall. The square navigation button along with three separate displays with dark text on a vivid background performs the navigation when setting the alarm time.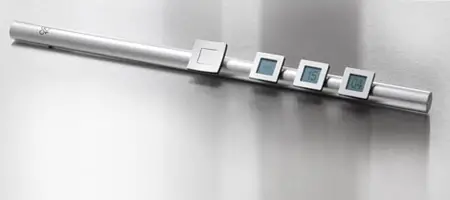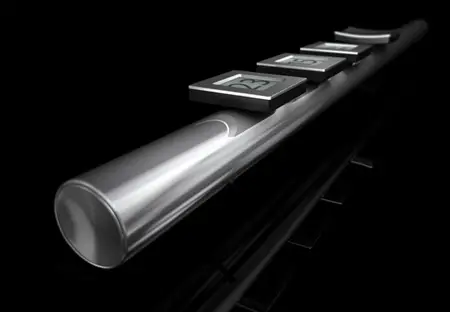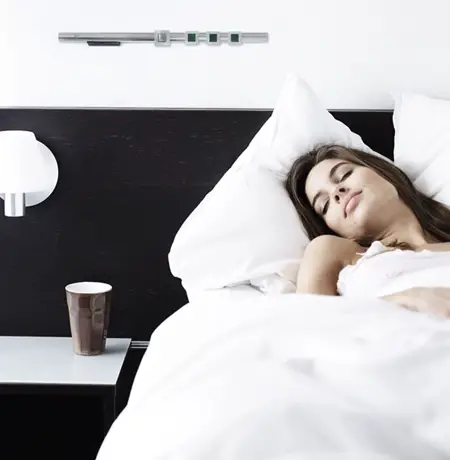 From : Bang and Olufsen via Dvice
---