The project TUEL arose from the observation of young disabled kids, whom due to their disability couldn't interact properly with other children and the environment around them. This issue is influencing their communication skills and independence. Thus, they are left in isolation affecting their self-esteem and their overall physical and emotional development. The design objective was set to create a mobility product that the child could independently use to move around with and at the same enjoy a fun ride with their friends.
Designer : Anne Gorgy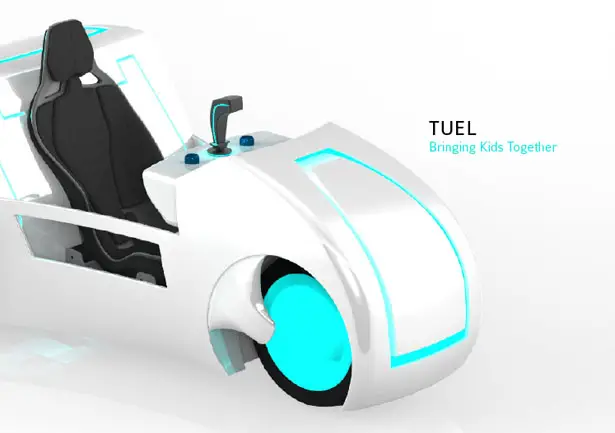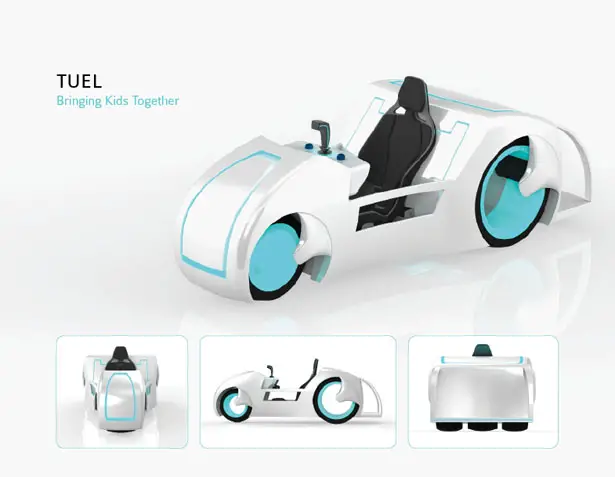 The product specifically targets kids with leg disabilities or amputation and healthy kids between the age of 3-5 years old, in which most physical and emotional development occurs, bringing them together through a shared childhood experience. TUEL car toy design offers a mobility product that is safe and stable for kids to use independently by utilizing a mechanism that enables them to steer with their hands only using either hand pedals or a joystick. This toy engages the child to learn new technique to ride a car toy, a method which is rarely found in the market and yet it's interesting to learn. This toy design offers a non-conventional, enjoyable new ride for kids.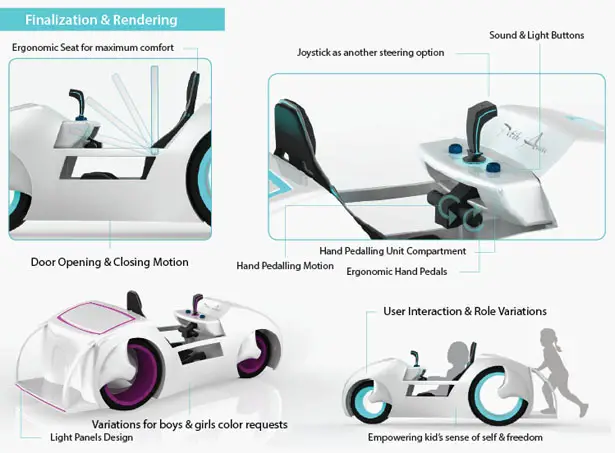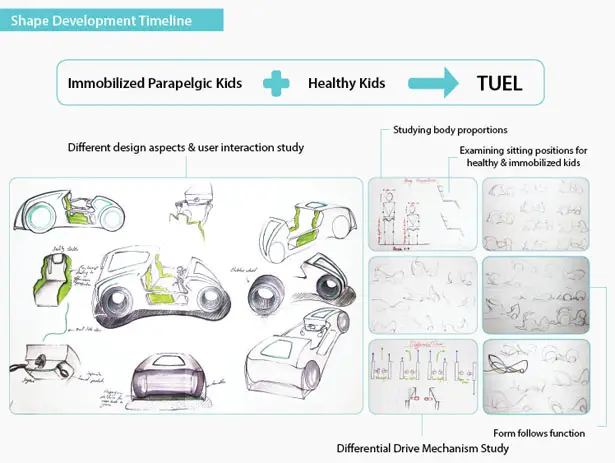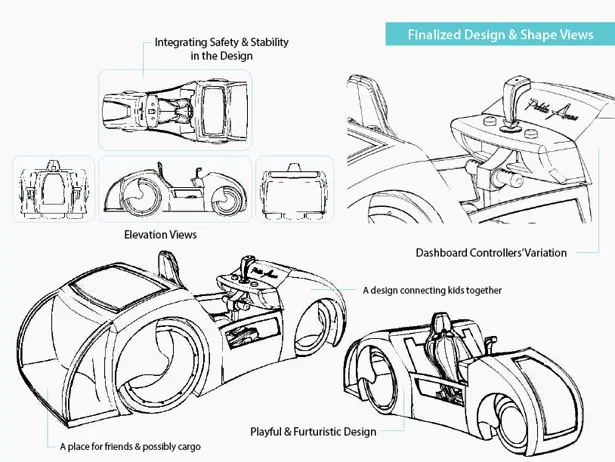 ---
A highly recognized mobile technology leader, IDAPT, is quite elated to introduce the availability of the innovative eco-friendly IDAPT i1 Eco. Made completely of recycled materials, the solid IDAPT i1 Eco meets Energy Star standards as well as lessens the user's carbon footprint when charging several electronic devices. Its intuitive Auto-off system turns off the charger when not in use, with a re-start button serving to wake it when required, thereby helping to conserve energy.
The dual charger can go through included car adapter with less impact on the environment or refuel mobile devices when at home. Furthermore, no chemical painting has been used throughout the process to ease the course of future development. The compact charger features 2 points of charge including a USB port plus a tip point. Making the IDAPT i1 Eco attuned with more than 4,000 diverse devices such as iPad, iPhone, Bluetooth products, iPod, BlackBerry, GPS systems as well as digital cameras, is the future-proof transposable tips system. IDAPT i1 Eco sell for $24.99 and its package includes three popular tips such as microUSB, miniUSB and iPod/iPone.
Designer : IDAPTWeb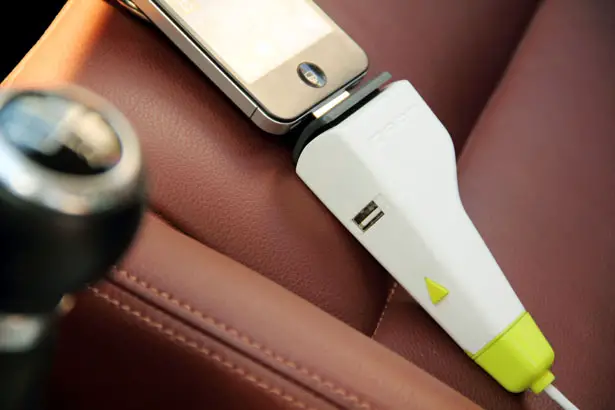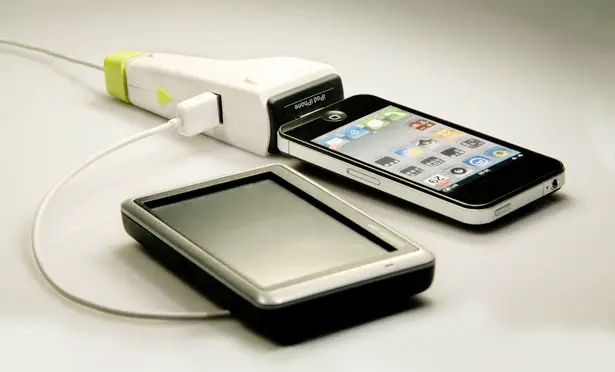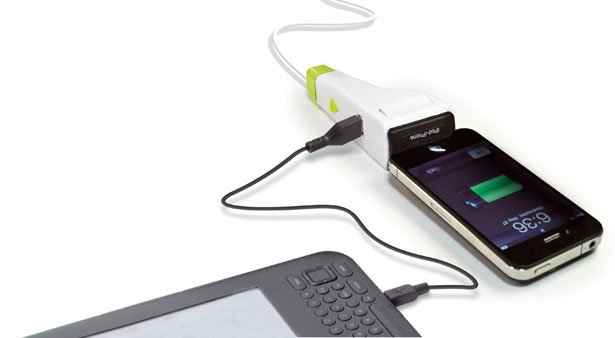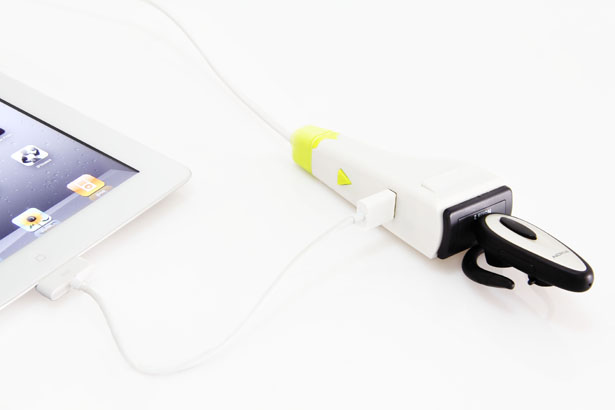 ---
Stash is a collapsible bottle from Hydrapak that makes it easy for you to carry. Carrying multiple bottles seems like a waste of space in your bag, especially when you've drunk all the content and all you have left are empty bottles. This soft TPU walled bottle has been designed with innovative molded top and bottom that snaps together for easy transport as well as storage. If you're a runner, you probably would want to carry this bottle instead of conventional one, due to its collapsible design, you don't have to carry an empty, useless bottle around.
When you want to fill the bottle, simply squeeze to release it, remove the screw cap, and fill it, it holds up to 750-ml liquid. Each bottle collapses to 2-inch height (53mm), since this bottles are stackable, it would create efficient multi-unit storage.
From : Hydrapak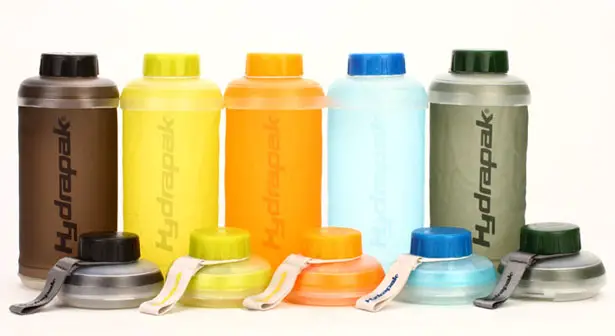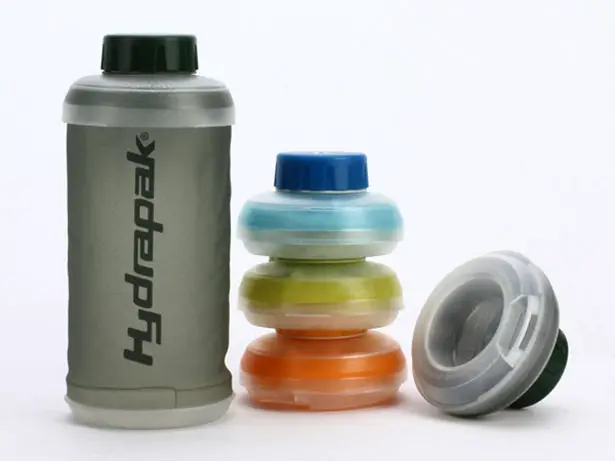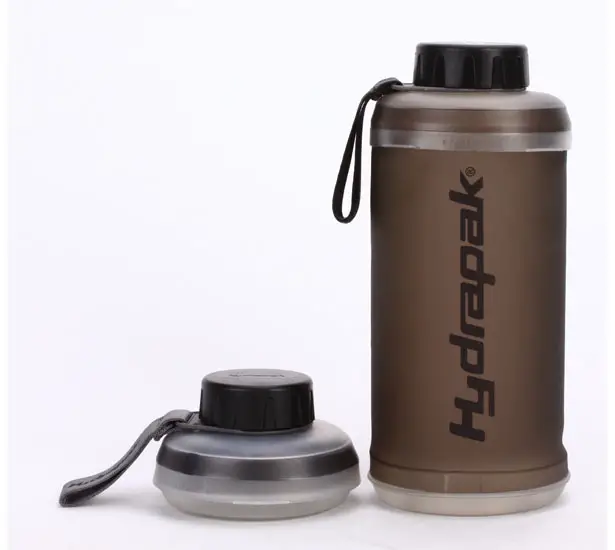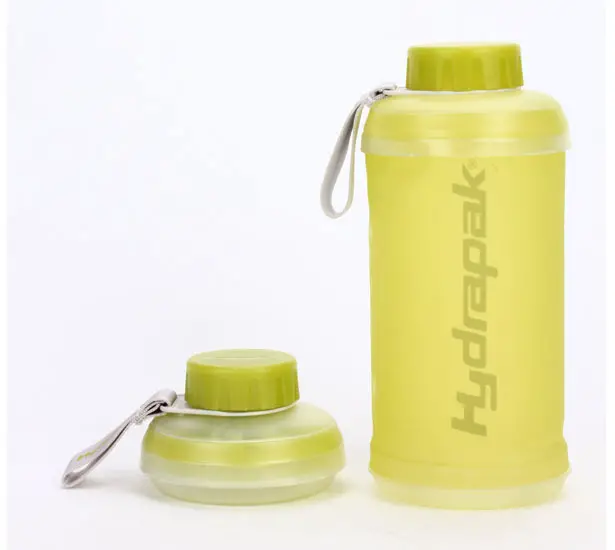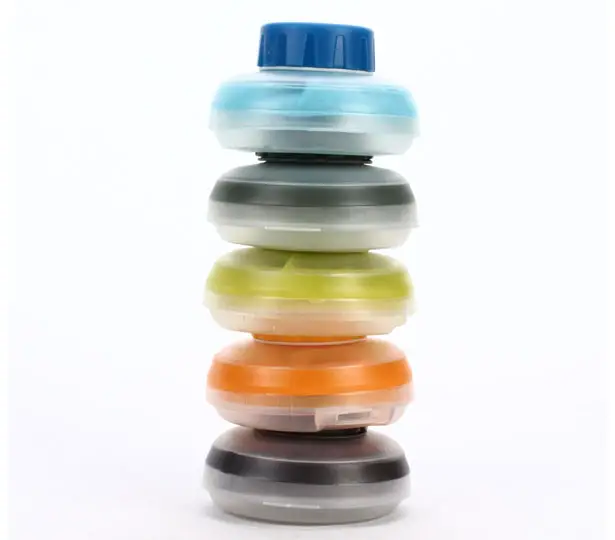 ---