MZ Revival Motorcycle was a group project of 5 designers from DSK International School of Design, Pune (India), they teamed up to work on different aspects, from design, modeling, details to prototyping. This motorbike features organic design language as you can see in every element. The main goal was to design a vehicle that inspires the future design language of the German brand MZ. Which was later extended to prototype each part of this motorbike in such a way that the entire RPT can be assembled without using any tapes or screws and of course, it has to be easy to dismantle as well.
Digital Modeling/Visualization credits : Vinit GOGRI
Vehicle Design Credits : Riten Gojiya, Akshay Biyani, Mario Mascarenhas, Akshay Pardeshi
Faculty Project Manager : Fabien Rougemont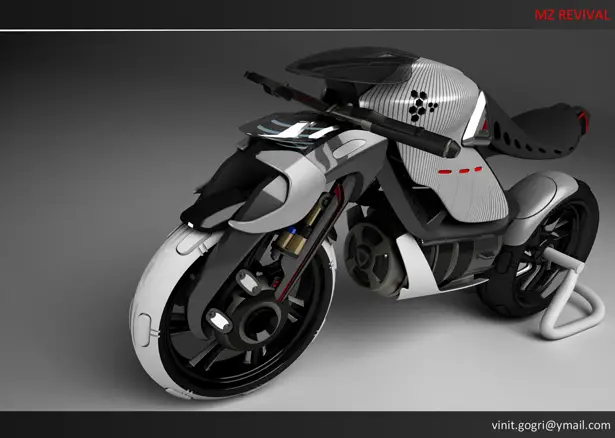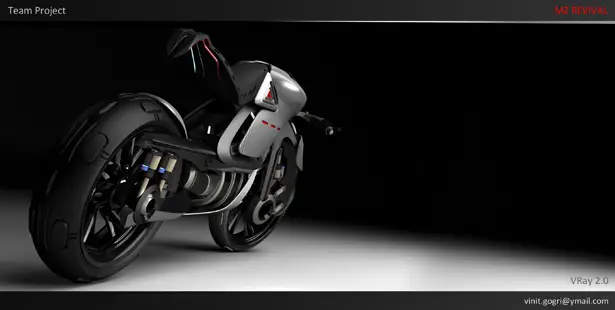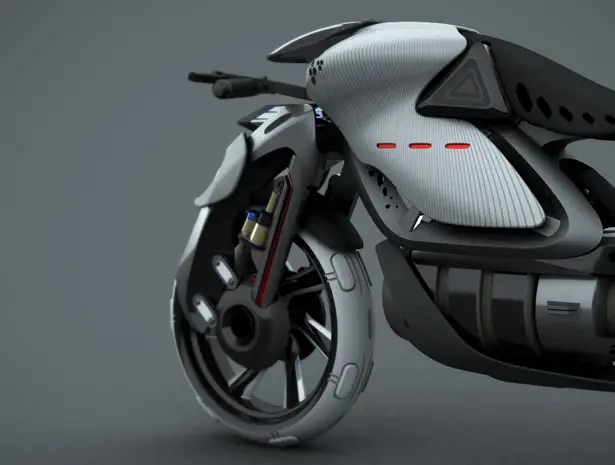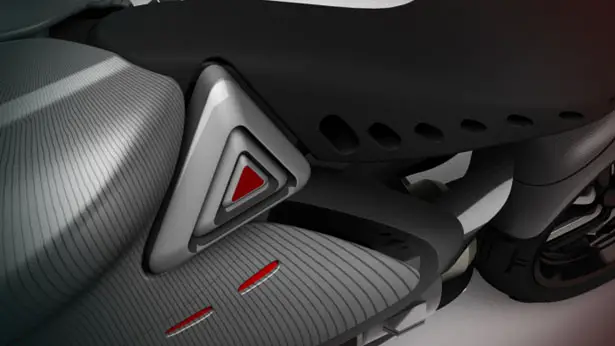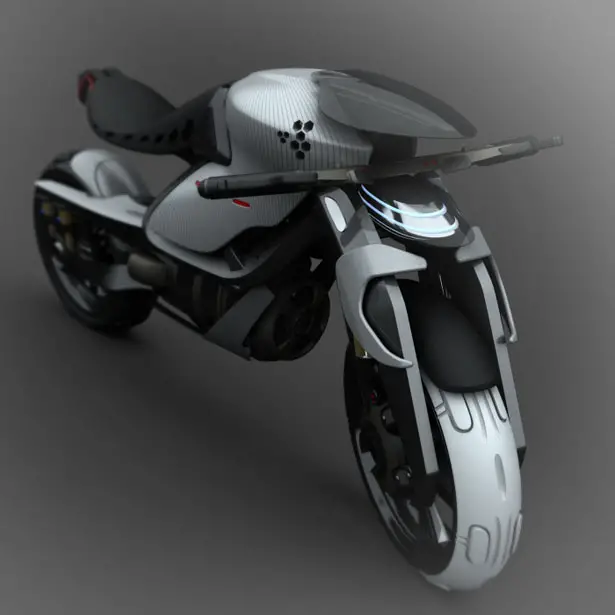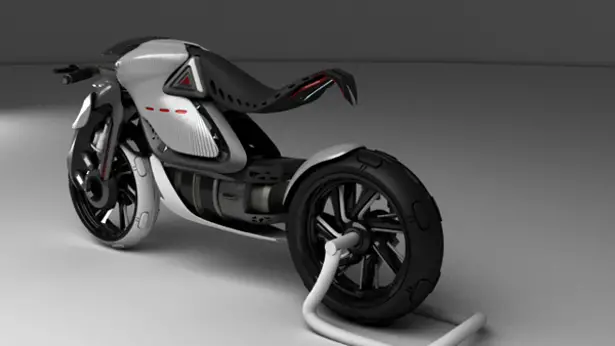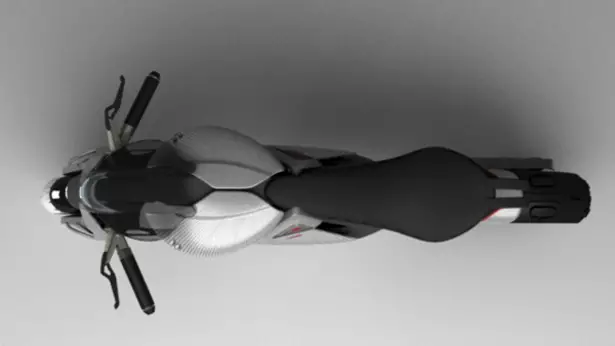 ---
Using media center PC, you can control everything just by using a wireless touch screen remote control. Record, pause, and rewind TV. This remote concept incorporates a bluetooth laser keyboard allowing you to access your email from the comfort of your armchair. Stream media from any wireless enabled device.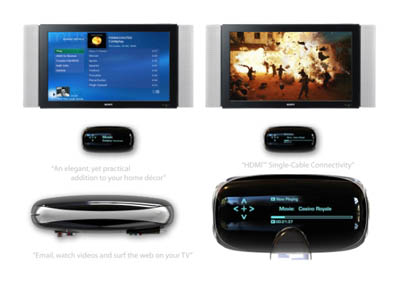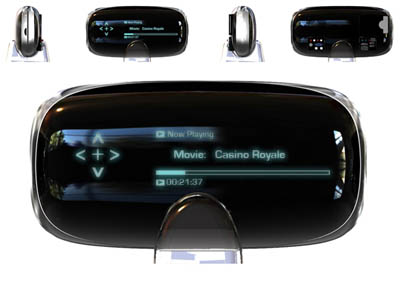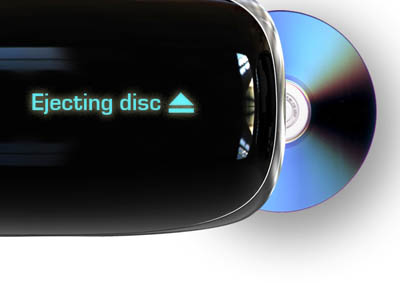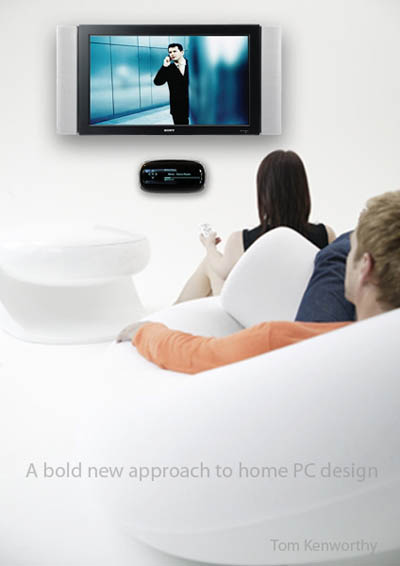 Designer : Tom Kenworthy
---
The Robot Harvester is a self driven robot concept that has been designed to gather rubbish from shopping centers and street territories, and put them to the right place for disposal. Not only the small rubbishes, the Robot can gather big rubbishes as well using manipulators. It features two web cameras and sensors to detect length of an element which will help it to estimate the territory and locate the place where the rubbish is awaiting to be picked. The scope of small rubbishes is created through a couple of diagonal sweeper-collectors that can sweep just near to the edge.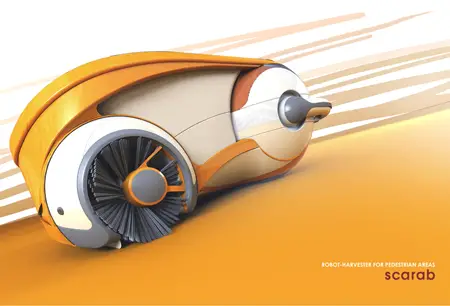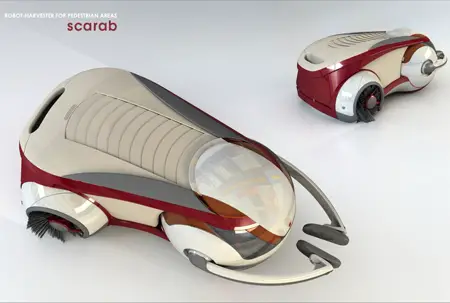 After sweeping, the rubbish is dumped inside the tank which is divided into two parts: one for small rubbish and another for bigger one. Big rubbish are put by manipulators and falls through upper hole, that is closed with plates. The plates work using the principle of jalousie from small serve drive. All rubbish will be put away from the robot automatically, and its tank can be put away for washing. Recharging of accumulators is automatic too.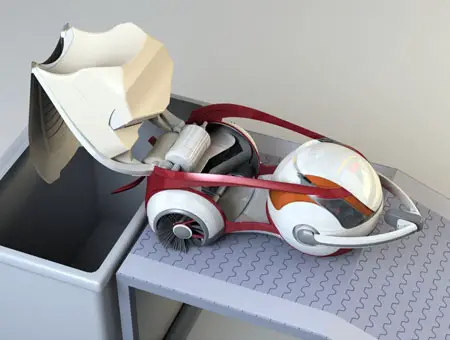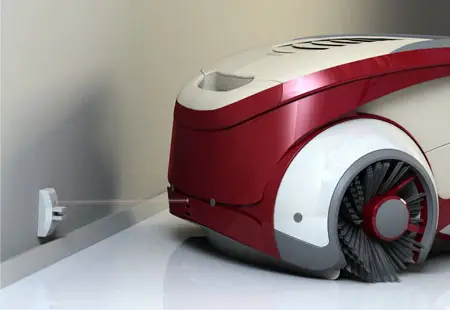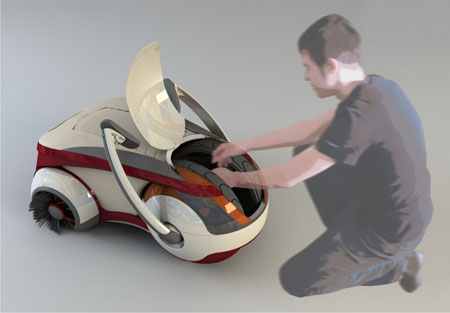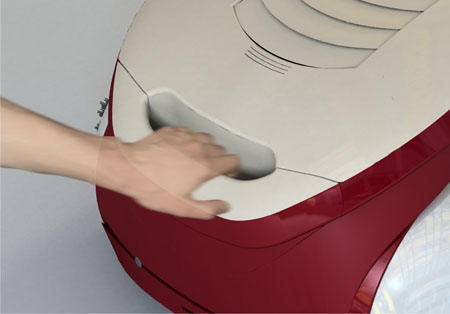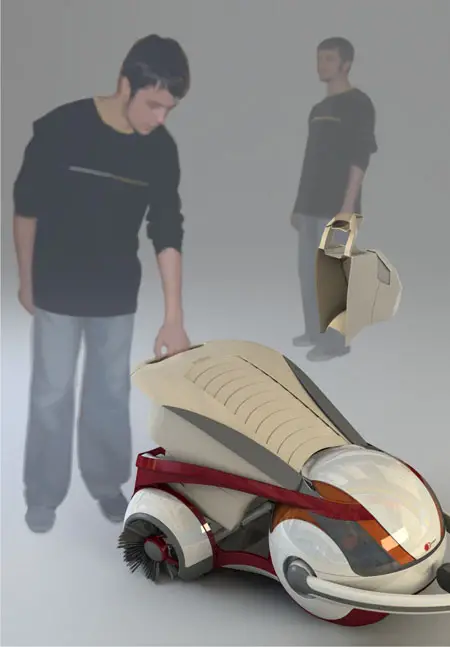 (Click image for bigger view)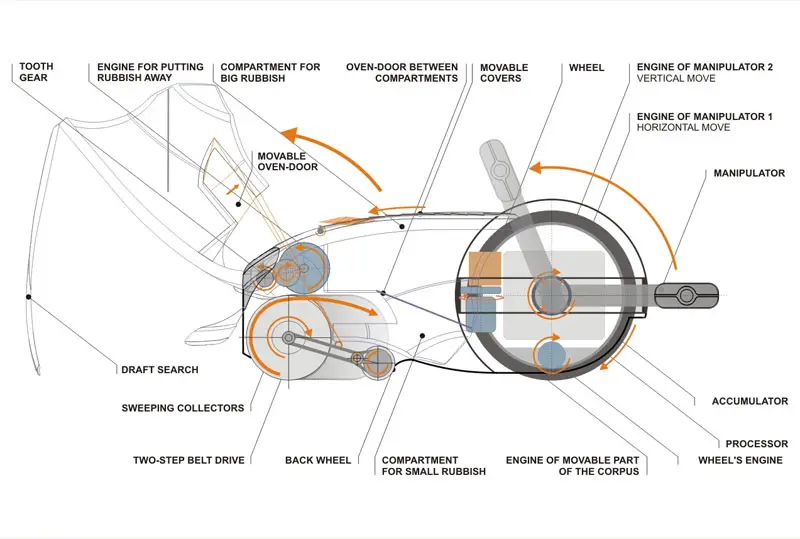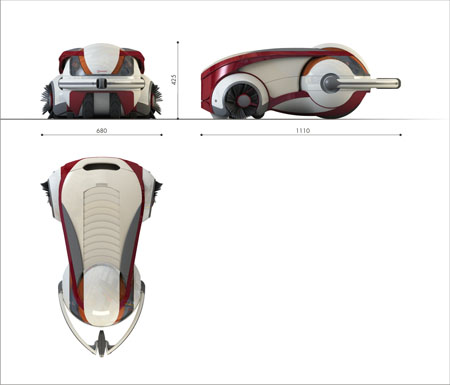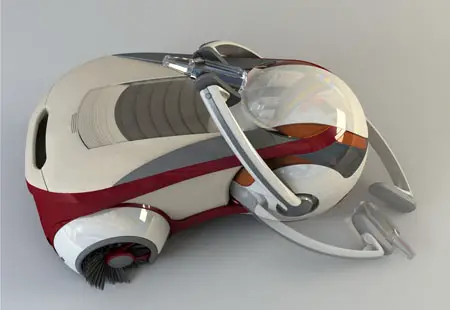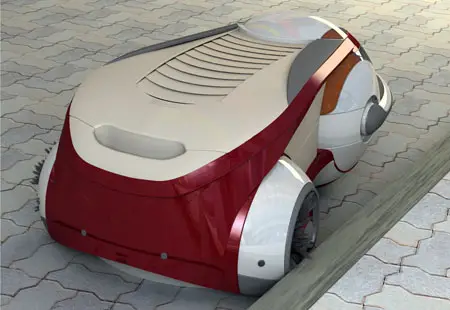 Designer : Olga Kalugina
---