Could Powerpack365 be the next generation power supply? Well, according to Phil Pauley, this concept is a revolution in portable power supply as part of "Mobile/Smart Grid" application framework that communicates directly with a central national infrastructure to maintain lifecycle management. Powerpack365 power supply has been designed in a range of sizes to suit all applications from mobile to domestic scales. This smart power supply provides electrical item management for up to 365 days or a year of continual use.
Designer : Philip Pauley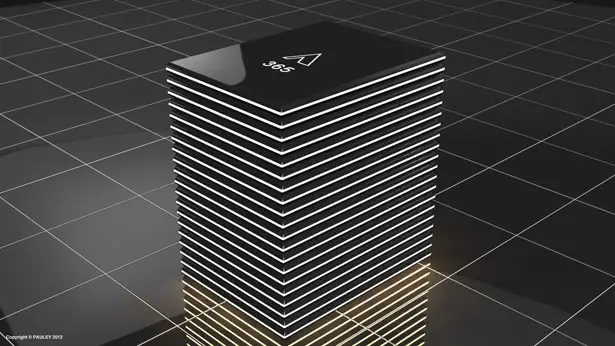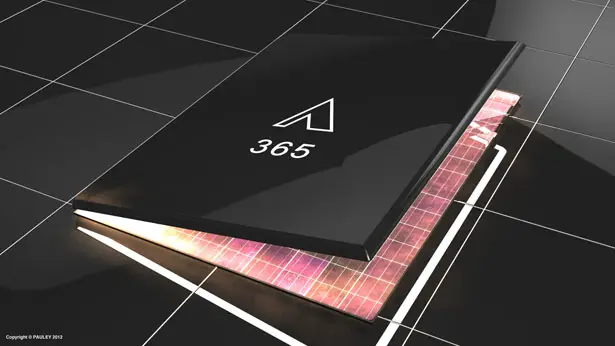 Basically Powerpack365 system consists of an arrangement of solar cells and light emitting technology facing each other within an enclosed case. These solar cells generate twice the amount of power required from the light source in this way the extra energy can be utilized to power third party devices. The power pack rides pillion attaching to the back of third party devices and the power is transferred wirelessly directly into your gadgets such as cell phones, laptops, tablets, or even flat screen TVs. For a larger scale domestic use, user can install racking systems similar to tall fridge freezers in a room within any home to act as independent electrical power supply.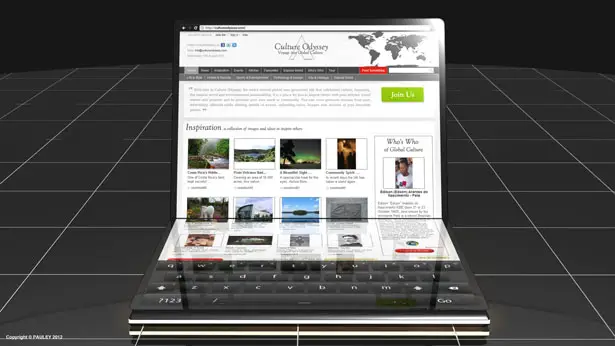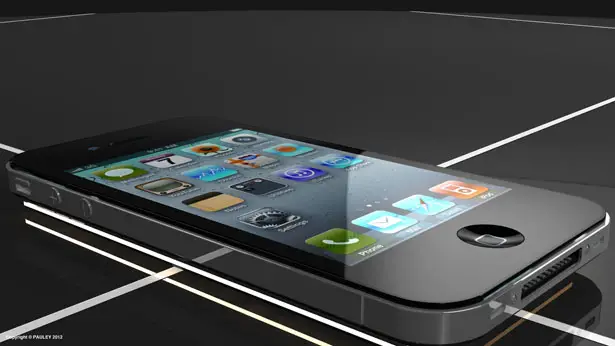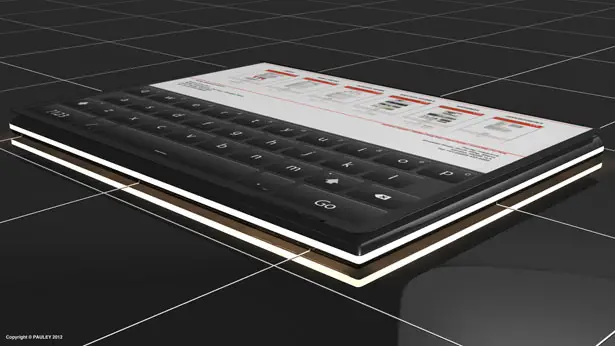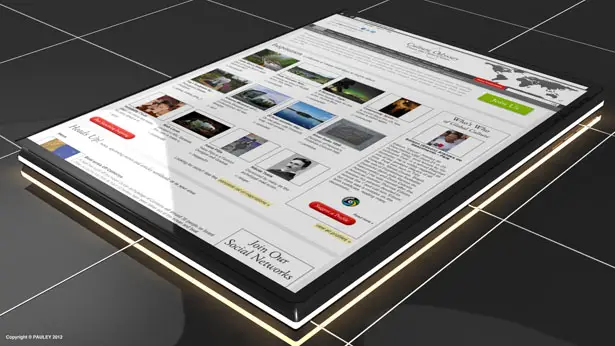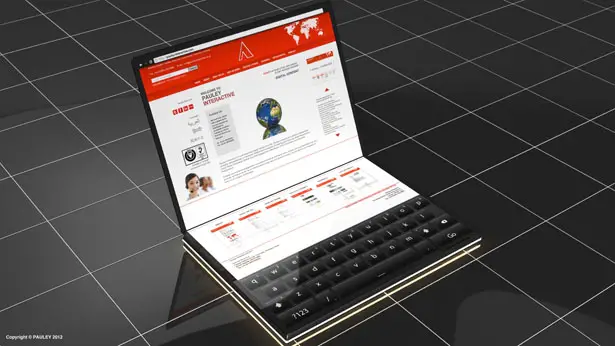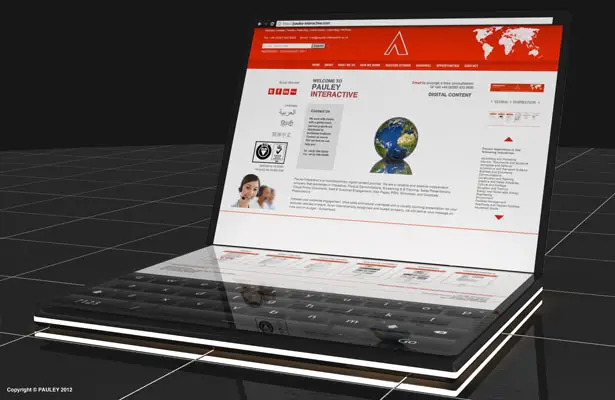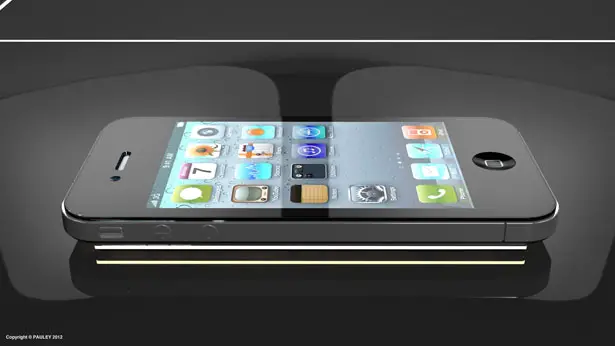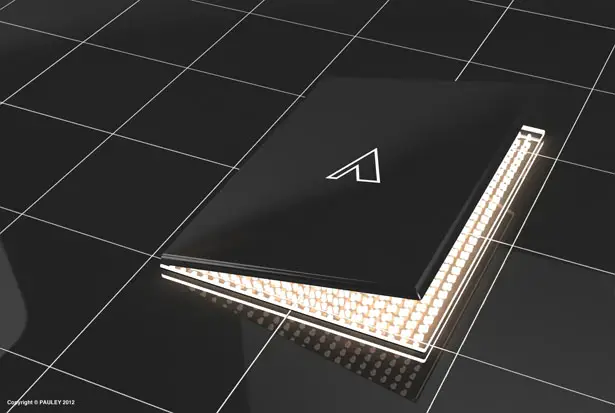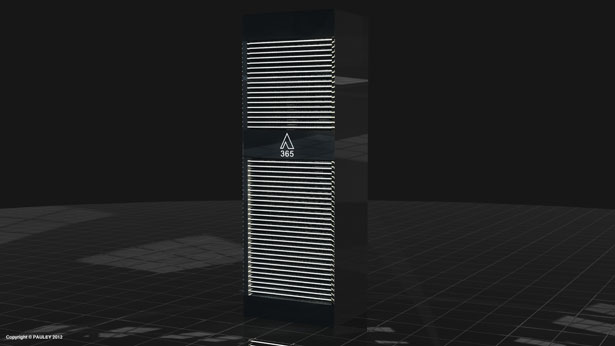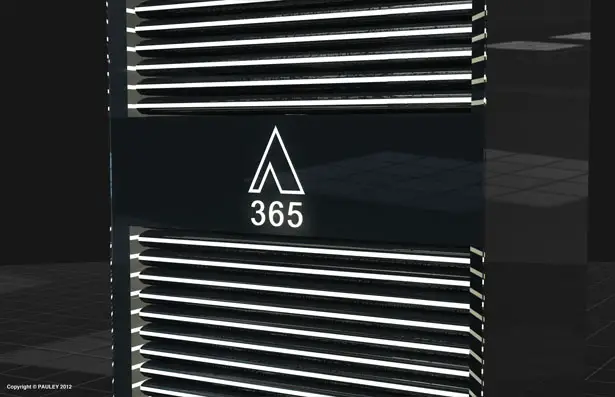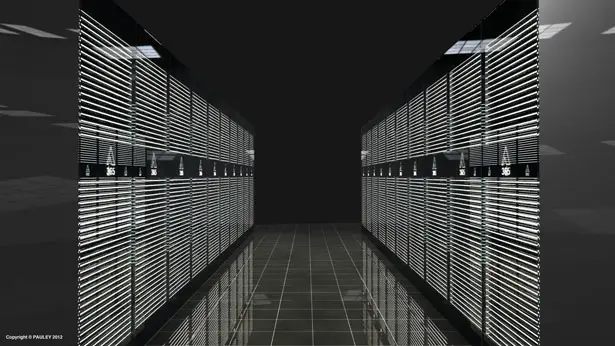 Tuvie has received "Powerpack365 Power Supply" from our 'Submit A Design' feature, where we welcome our readers to submit their design/concept for publication.
---
Ortovox Mountainskyver Trail provides the ultimate comfort for mountain bikers. The thrill downhill on a mountain bike is priceless, however, getting your bike up there is quite challenging and exhausting. Using Mountainskyver Trail from Ortovox, a German gear company, it would be easier to carry the bike as it's a folding downhill bike that you can carry in a custom backpack. When you get to the top, you can quickly assemble and ride it back down.
From : Ortovox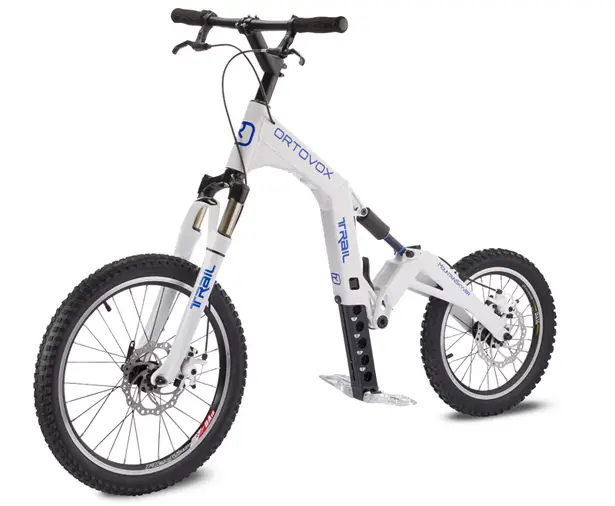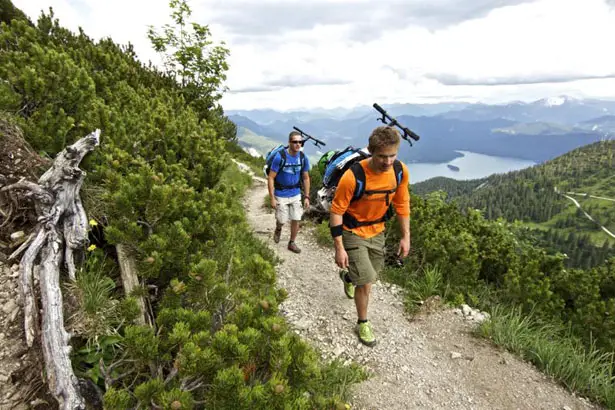 Ortovox Mountainskyver Trail features a 65mm single-bridge suspension fork combined with 60mm elastomer buffer to smooth out bumpy trails which in the end provides you with greater comfort. Mechanical disk brakes have been installed on both front and rear wheels. Trail is specifically designed for mountain sports enthusiasts who place the thrill of downhill riding experience as their primary goal since this vehicle doesn't have seatpost. In this way, user would have to ride it standing up all the way down. The new geometry improves the rideability in challenging terrain, even the most difficult trails are crossable, only limited by the rider's skill.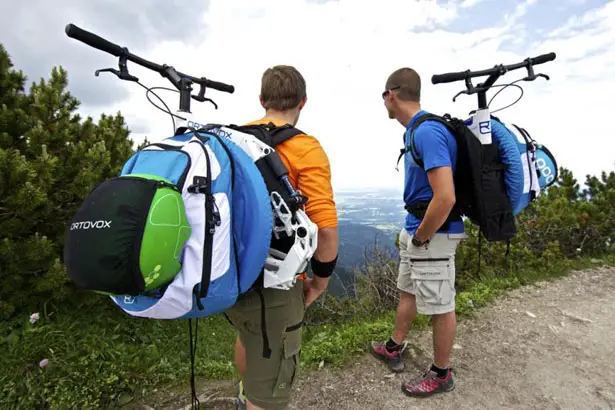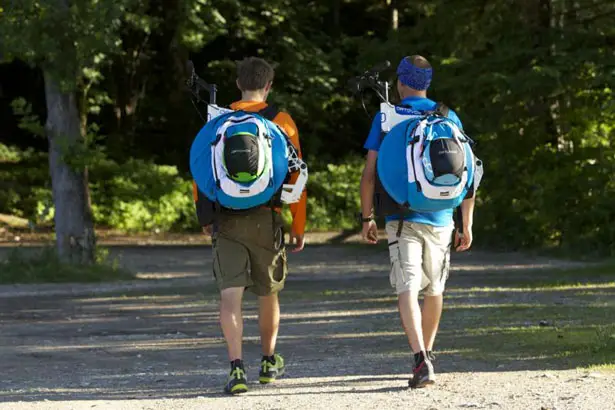 ---
Stop smoking is not as easy as you'd think, Clean Life project aims to help people by giving an emotional aid through its "Breath Analyzer", "Decision Reminder", and "Social Media". Basically it works by warning and giving nicotine addict user all those information throughout the quit smoking process. If you want to quit smoking, this project connects you with other struggling smokers online community so that you can encourage each other throughout the process.
Clean Life helps to track your improvements during the quit smoking process to remind you whenever you experience a "nicotine" peak. It tries different approach to cure nicotine addiction, instead of replacing the nicotine with other products, it prepares smokers to mentally ready to make decision for stop smoking. Unless you are mentally ready, you would always come up with excuses to smoke another cigarette as your "last" one. When this device provides you with information of how much mucus in your lungs have decreased and your breath capacity increases, most often than not, you would emotionally feel that you don't need cigarette to feel good anymore. Knowing great progresses you have gained from stop smoking, giving you more effort to keep your promise intact.
Designer : Omer Haciomeroglu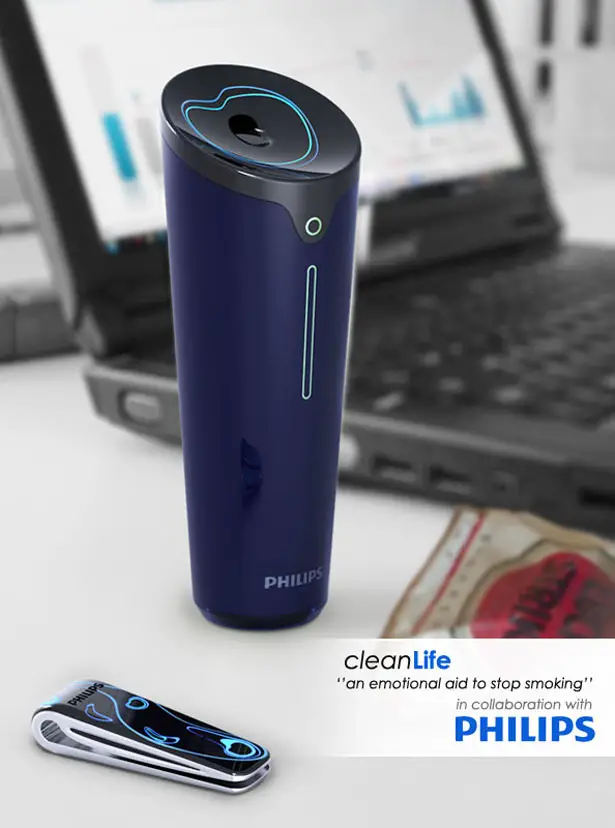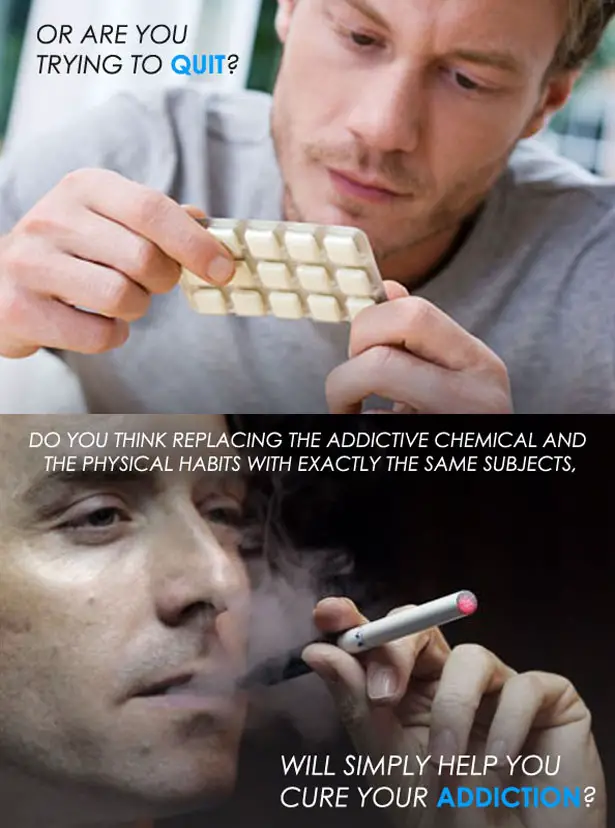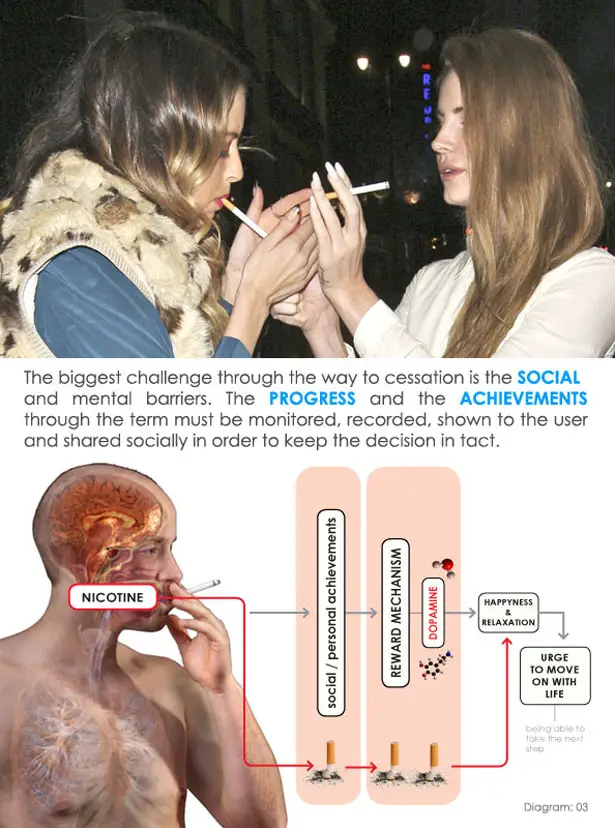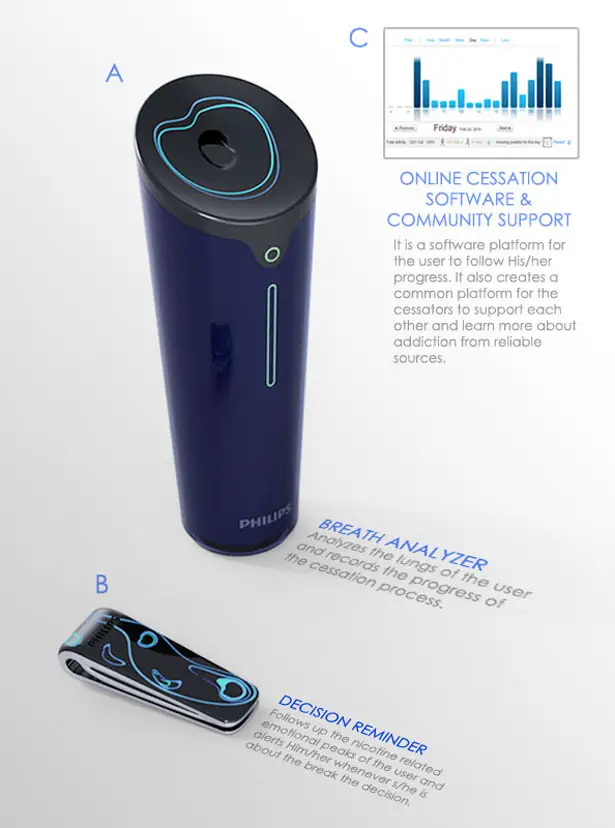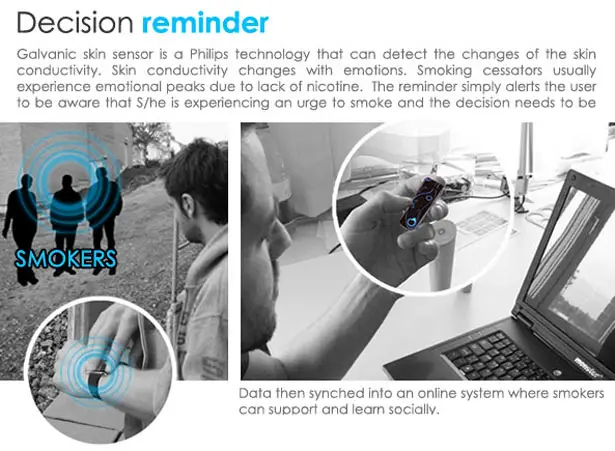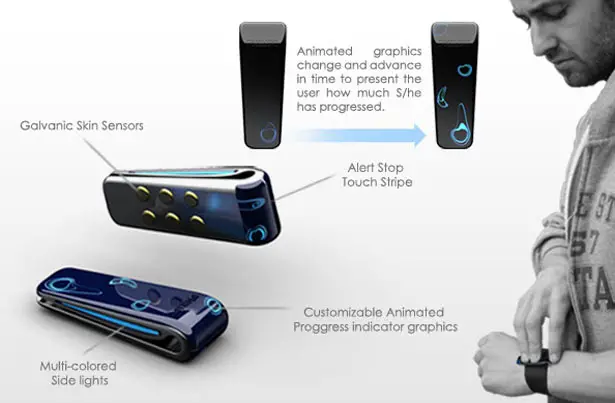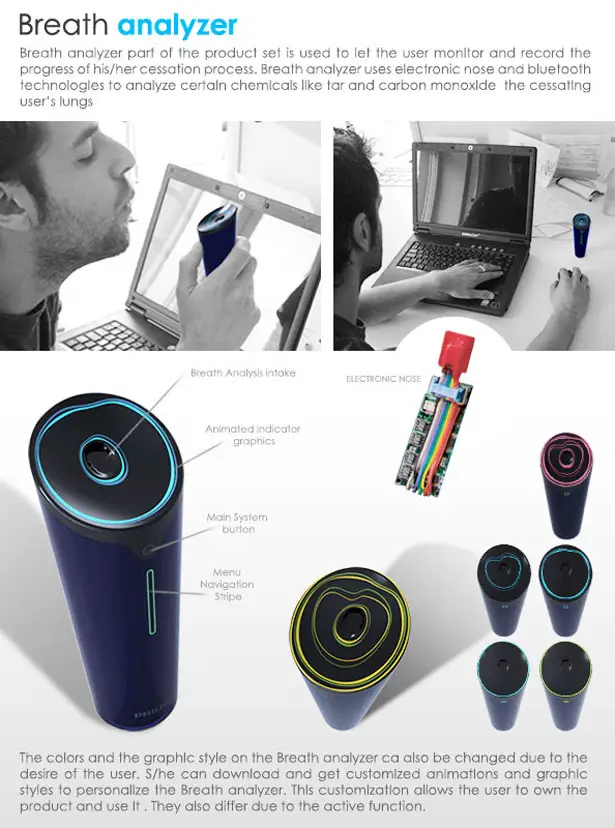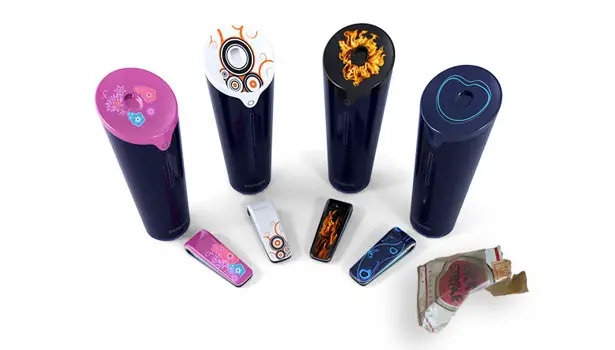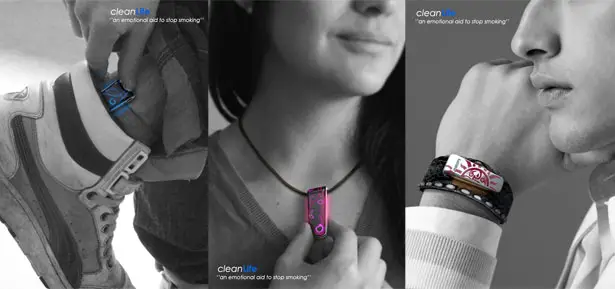 ---