Leah Heiss, in collaboration with Nanotechnology Victoria, has developed a range of jewelry with therapeutic properties. Leah was NanoVic's first artist in residence from September 2007-June 2008, supported by Arts Victoria and the Australian Network for Art and Technology.
Diabetes Jewelry
Diabetes jewelry is a neckpiece and rings for administering insulin through the skin via a nano-engineered patch. The Diabetes Neckpiece is a wearable applicator device to apply Nanotechnology Victoria's NanoMAPs to the skin. NanoMAPs are small (10 x 2mm) circular discs which have an array of micro needles on their surface. They allow for pain-free delivery of insulin to the body, replacing syringes. The Diabetes rings are designed to keep the nano-engineered insulin patches against the skin once they have been applied.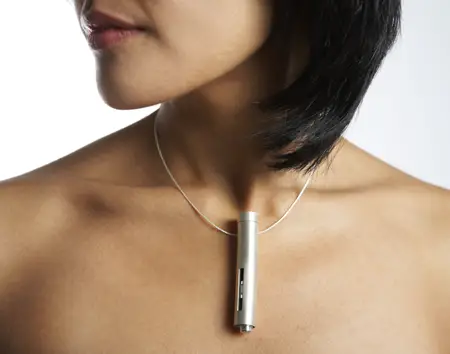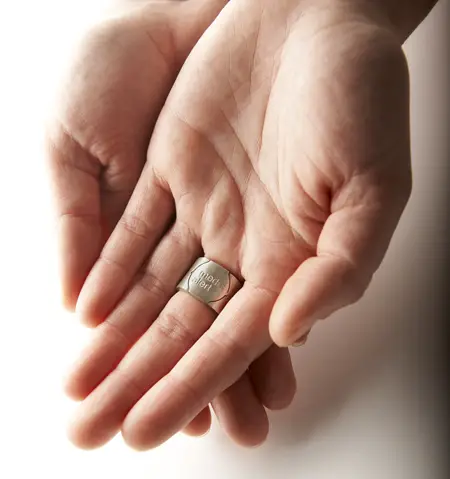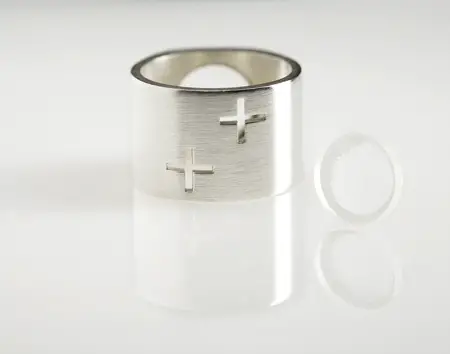 Arsenic Jewelry + Water Vessels
Leah also developed a neckpiece and water vessel for purifying water of arsenic and other contaminants. The neck piece is a receptacle that carries mesoporous iron oxide (Fe2O3) which can remove arsenic from drinking water. The Arsenic Water Vessel is used in conjunction with the neck piece and contains specialized filtration devices to ensure that the purified water is safe to drink. The jewelry and water vessels are designed for people in transit in countries where arsenic is prevalent in found water, such as India + Bangladesh.
The Arsenic and Diabetes projects were both exhibited as part of Liminal, an exhibition at RMIT Gallery in November 2008; in.tangible.scape.s in Belgium; and will be on display at the Levitas exhibition at Gallery fortyfive downstairs from 11-21 March 2009.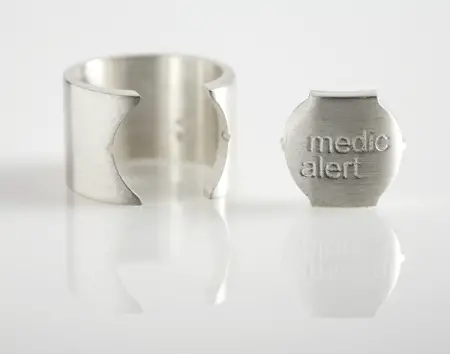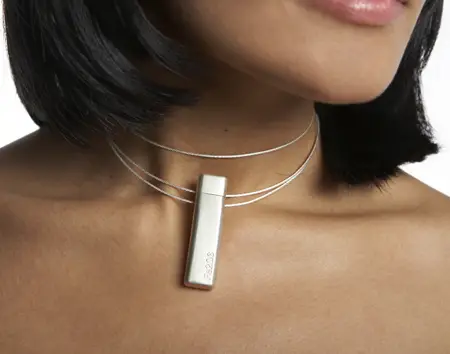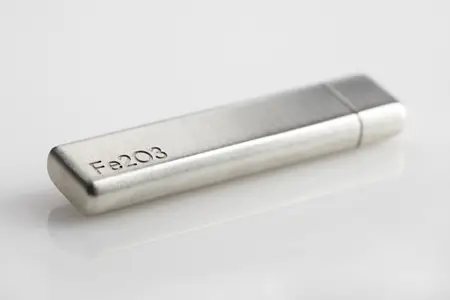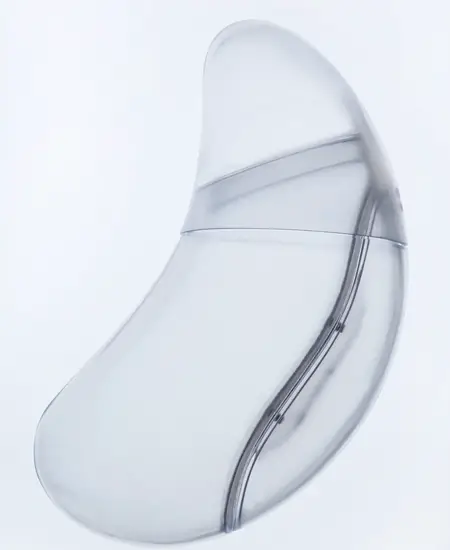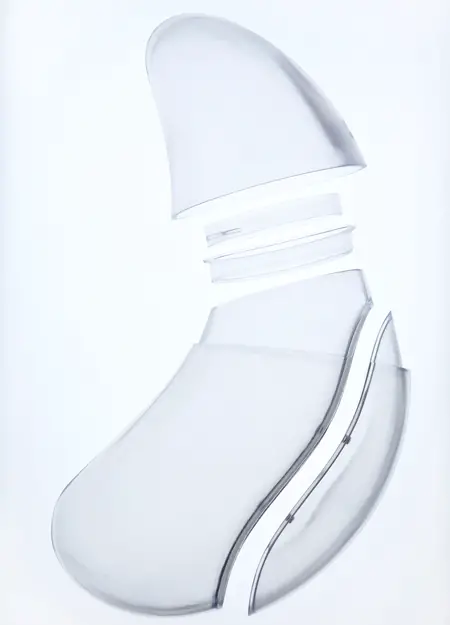 Designer : Leah Heiss
---
After successfully redesigned Cathay Pacific's flagship lounge at Hong Kong International Airport, Foster + Partners has carried the luxury lounge design into Cathay Pacific Luxury First Class Cabin of Boeing 777-300ER fleet. The cabin has been designed with warm white leather, dark grey surfaces, and walnut finishes, it creates calm and relaxing atmosphere. Every element has been carefully considered and refined, starting from handmade woolen carpet, new reading light, refurbished bathrooms, stitch of the seat covers. All premium passengers would enjoy high levels of privacy, your flying experience with this aircraft will be highly enjoyable. Just sit back, relax, and enjoy the flight.
Each passenger will have full access to an LCD touch screen controller, from adjusting back support, make the seat recline, or turn the reading light on and off, everything can be done by the touch of a button. Sleeping in the airplane will be more enjoyable, transform the seat into a bed, enjoy thick mattress with duvets, pillow, and cushions.
Designer : Foster + Partners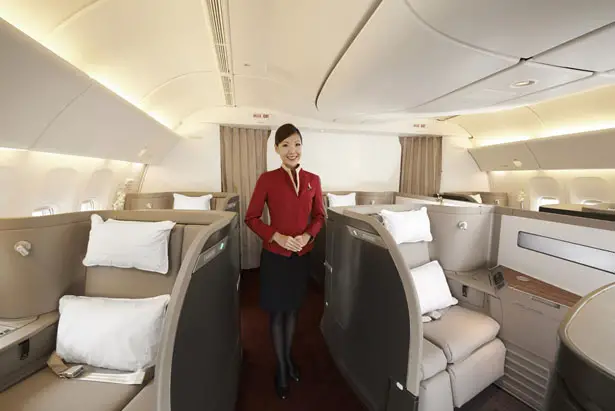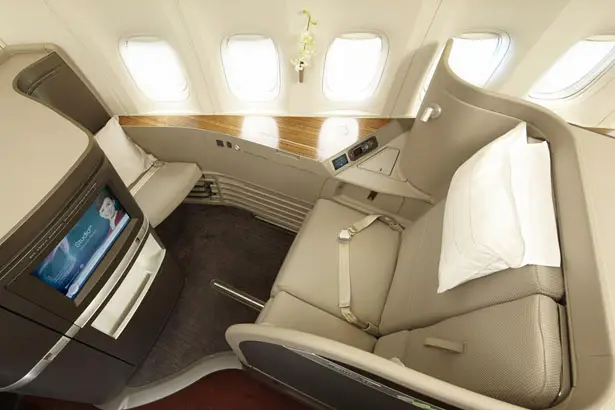 ---
Futuristic TET City Car has been designed for both private and public use. The swing door style is hoped to attract new demand of young and modern generations. It's a convertible car where the door also functions as structures for the canvas if passengers prefer to have some privacy. The work table at the rear can also be folded flat and combined with the back seat to form a nice bed. Equipped with futuristic dashboard, it looks like an interesting concept car.
Designer : Chao Gao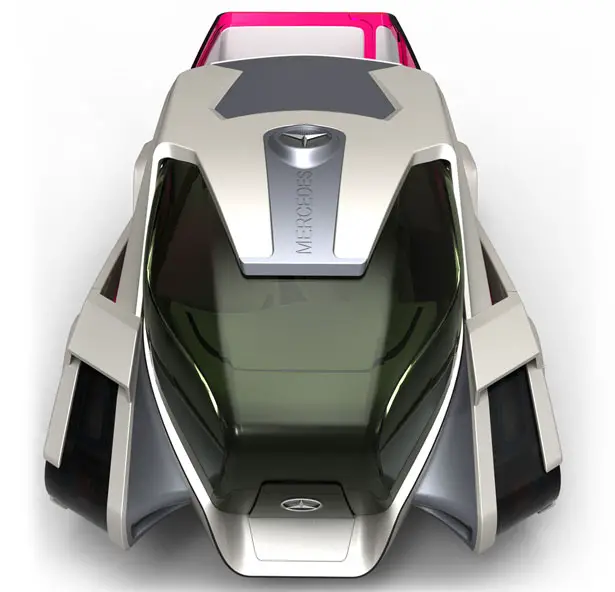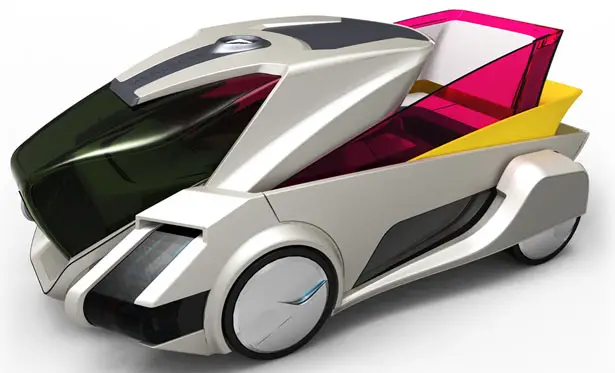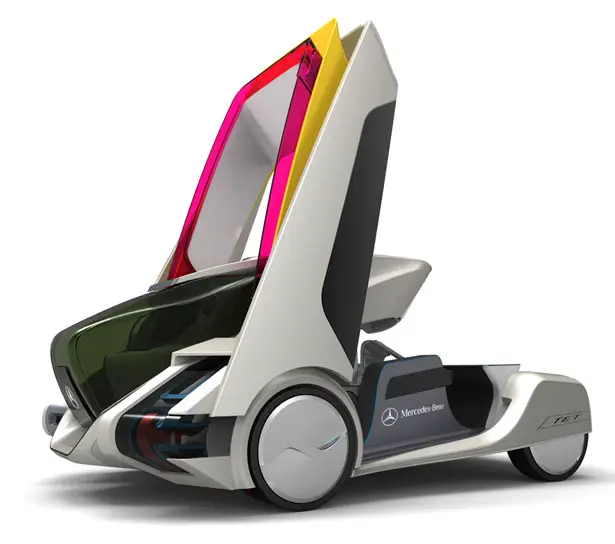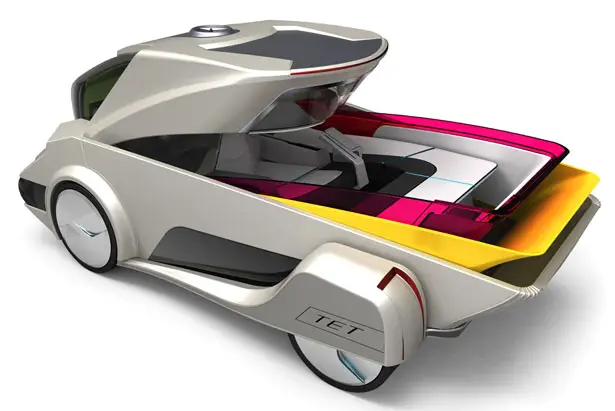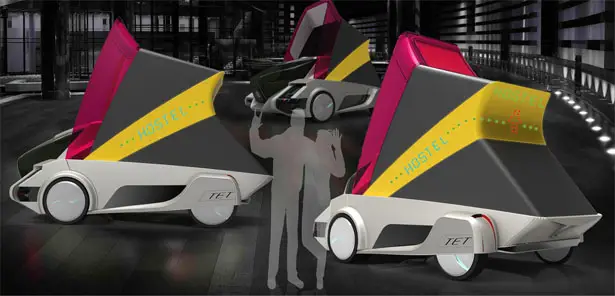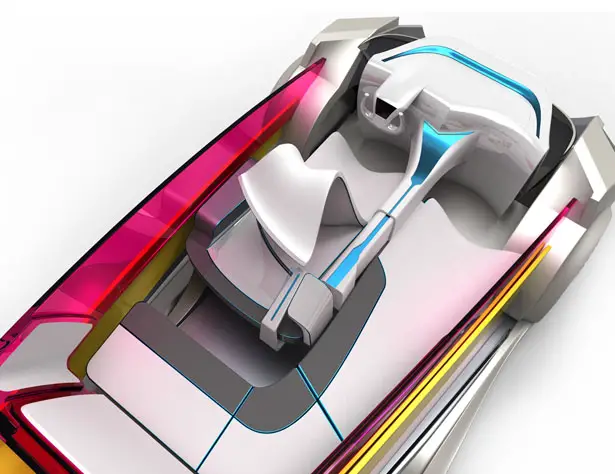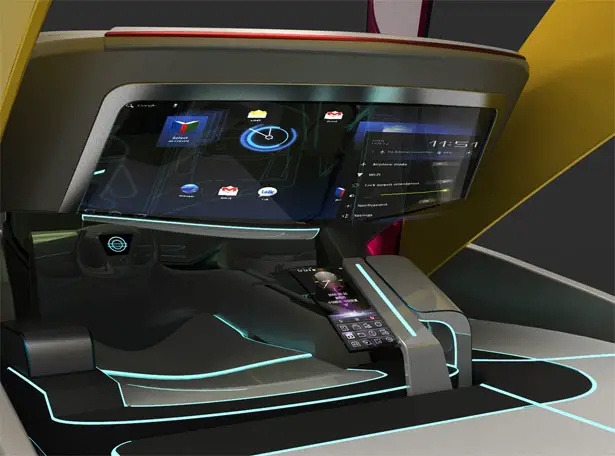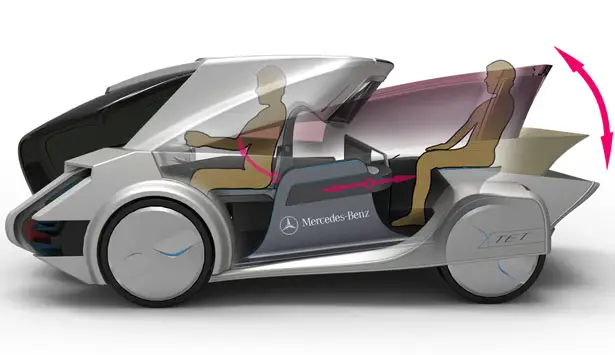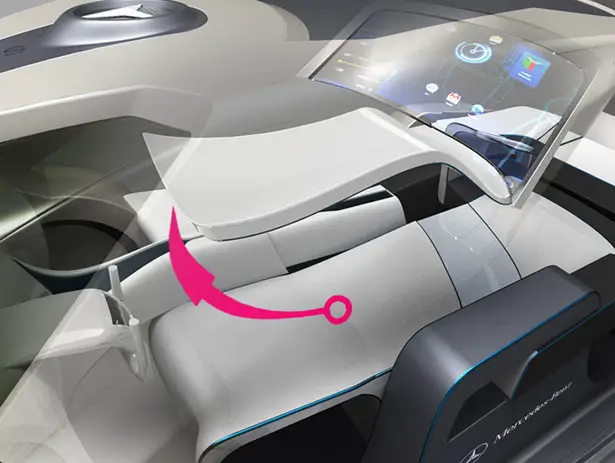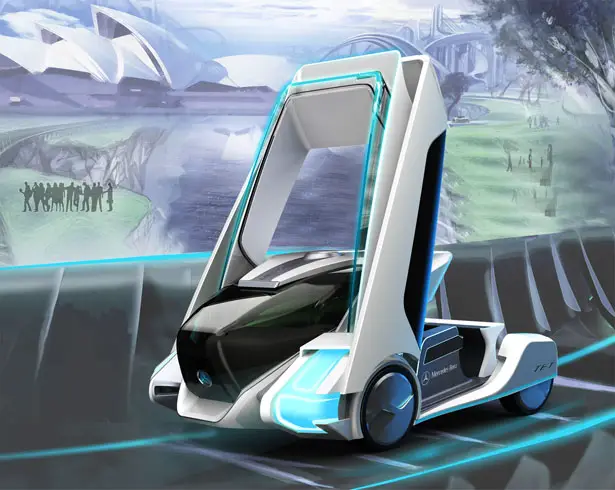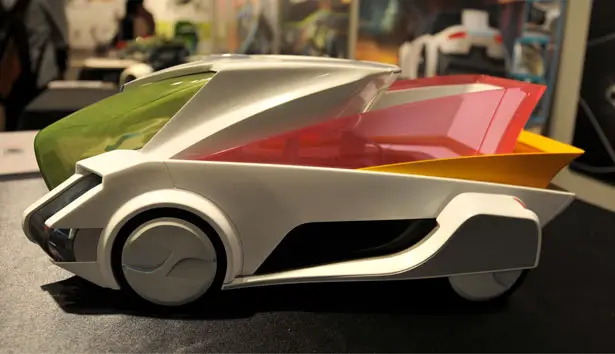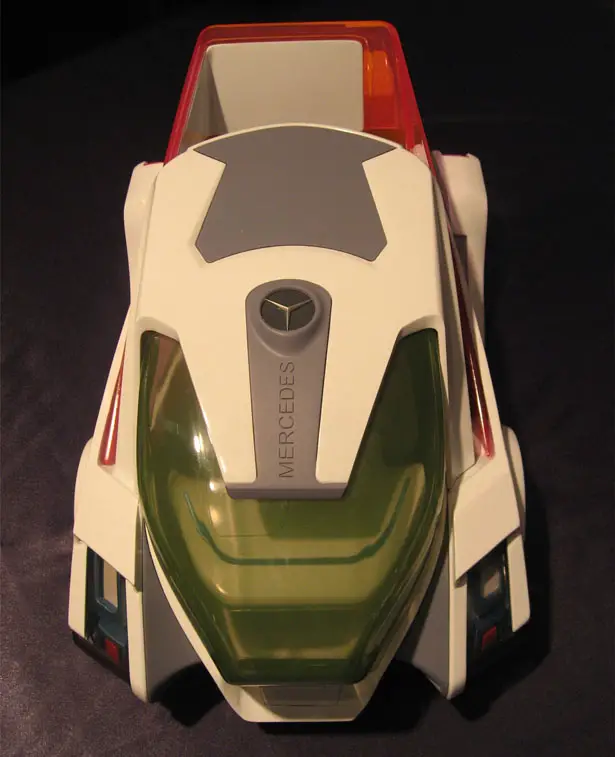 ---