Time in Notes watch concept was proposed by Laszlo of Hungary for TokyoFlash. This watch has been designed using e-paper in which the time is indicated by melodious musical notes. It has AM/PM utility and also consist of 440 Hz "A" resonance to help in tweaking the musical instruments. There is an option to disable the sound function and the time can be represented only in notes.
Designer : Laszlo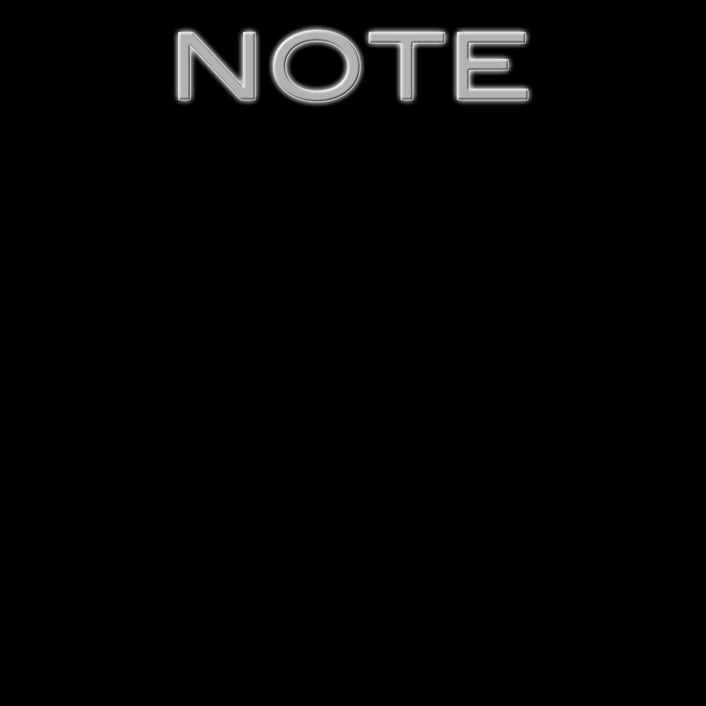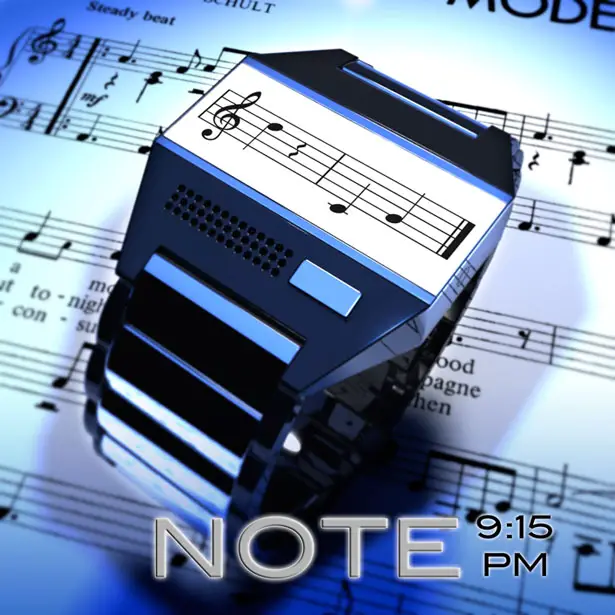 The idea of showing time musically is considered to be creative and an incredible idea. The product will have a warm welcome among the musicians and total music geek. The design of the case, strap and the display of the watch are beautifully designed and give an elegant look. Notes written on e-paper add an advantage to the grace of the product. It's beyond imagination to create an excellent product that simply tells the time with a musical note. Unfortunately, not everyone can read music, so this watch target market would be limited. Time in Notes watch would change the phrase "watch/see the time" as "listen/hear the time".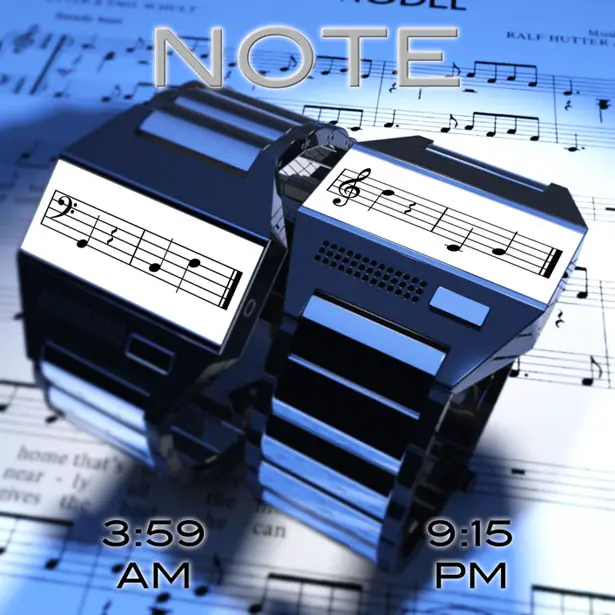 ---
A new design from Joey Roth, carry-on luggage to articulate the lost romance of air travel. The design also pulls from the golden age of ocean liners: the black lacquered finish will become beautifully scraped and chipped as the suitcase travels with you, revealing the bamboo plywood beneath. The patina will develop with each trip you take. The wood bar serves as a carrying handle when closed. It unfolds, using simple 45-degree angles between bars and rotating joints, to allow the user to roll the suitcase. The interior has four drawers with bamboo bases and soft felt walls. The bottom drawer is sized for laptops. Instead of unpacking your clothes once you reach your destination, the carry-on suitcase functions as a very livable wardrobe while you?re on the go.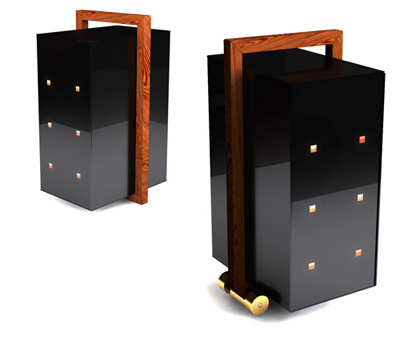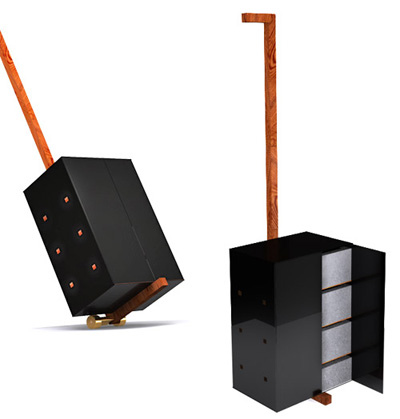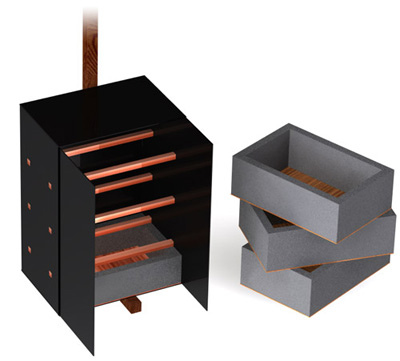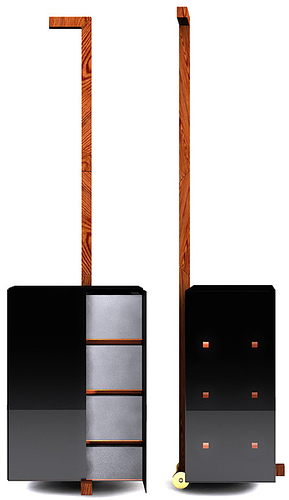 ---
This Urban Vehicle Project was a final project of Rudolf Mihu for his Bachelor's degree in product design. The reason why he chose to design this vehicle was because Rudolf is a fan of transportation design, but not in the area of engine powers, performances and cutting edge stylish design, but rather in its mobility related to our future needs. This project has been designed for congested urban areas such as Hong Kong, China, New York and so on.
After extensive researches, this Urban Vehicle project tries to answer many challenges which are given by our future society. It has to be sustainable, uses non-conventional energy source, lightweight, universal (safe for children, elderly people, physically impaired people, etc.), iconic, interactive, save parking space, adjustable and affordable.
Designer : Rudolf Mihu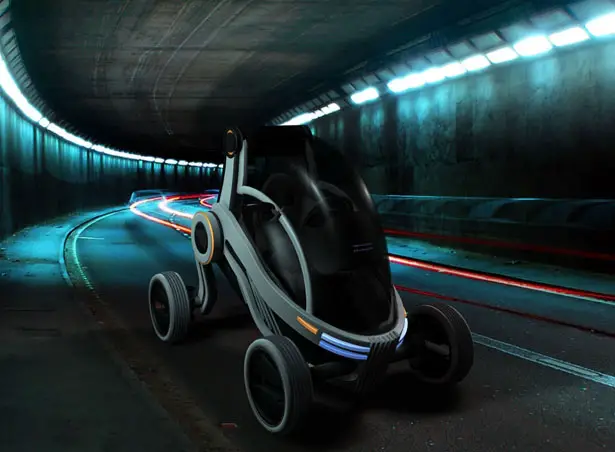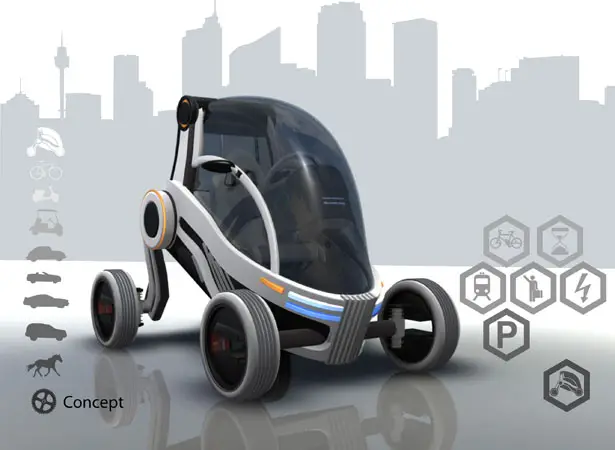 From this research, this product designer has made a conclusion that the evolution of transportation and mobility has always been dependent on and in line with the evolution of the infrastructure system. New vehicle design has always been the response for our needs of mobility and comfort as well as expressing aesthetic ideas, power, personality and status. In the future, we believe all vehicles would be integrated with technologies that enable constant communication between vehicles and external systems (such as intelligent road signs). The demand for small and compact vehicles would be rising because it requires less space and less fuel to get around.
This Urban Vehicle project is a hatchback electric vehicle without any door, user can access it through the front glass windshield (similar to bubble car). It has the ability to reach 80km/h and one charging time can be used for a mileage of 100km. The board and seat can be adjusted depending on the driver's needs. Although this vehicle is pretty compact, yet it's still have a small luggage space behind the driver's seat. We love the autopilot driving system of this Urban Vehicle Project which can be activated while in a smart highway system.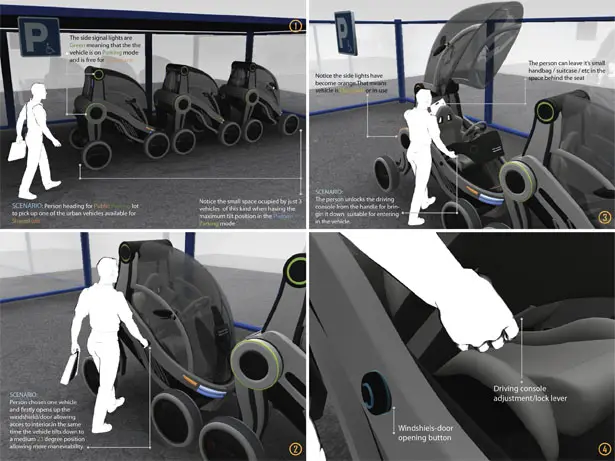 Click above image for bigger view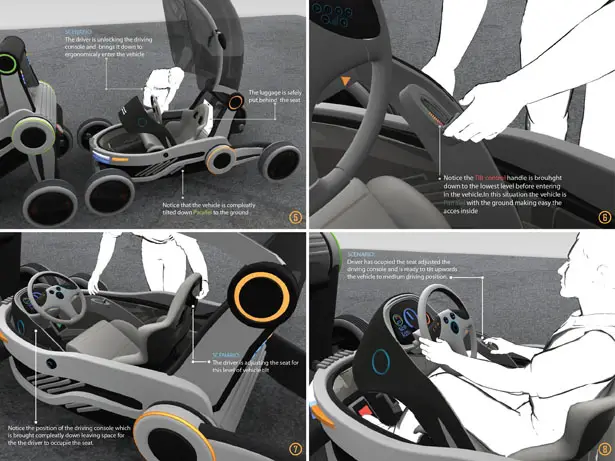 Click above image for bigger view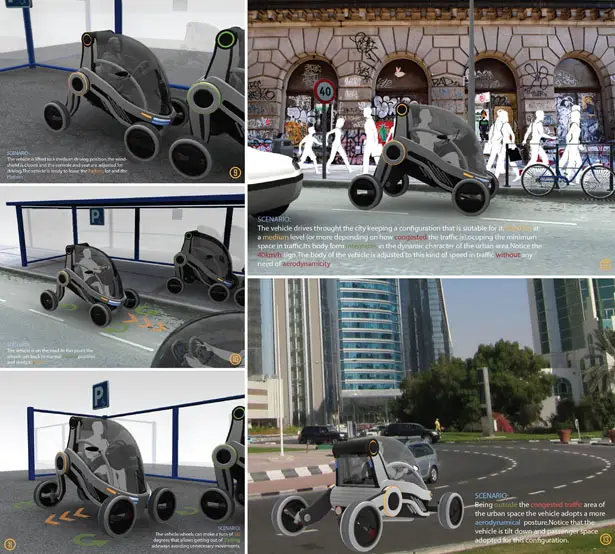 Click above image for bigger view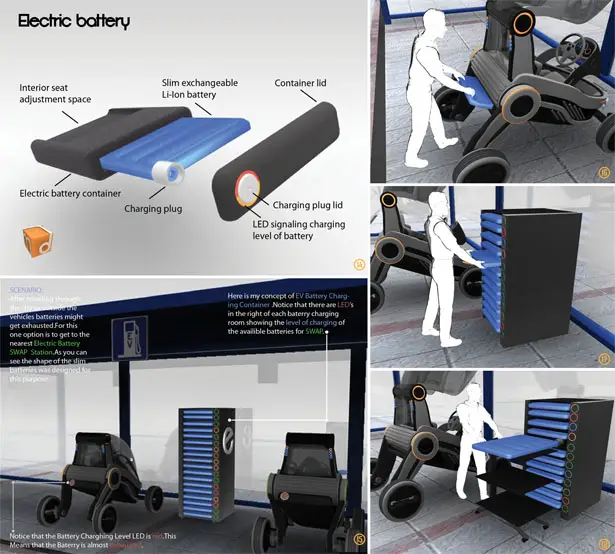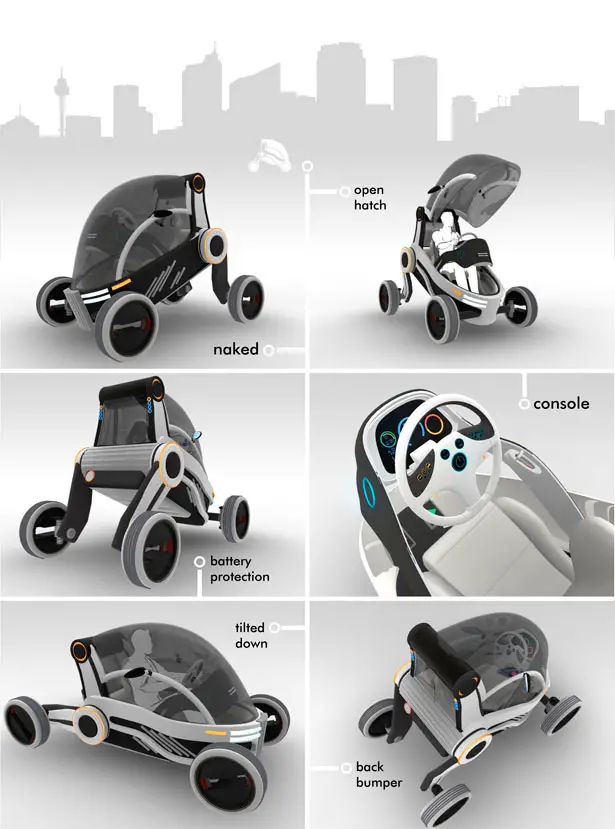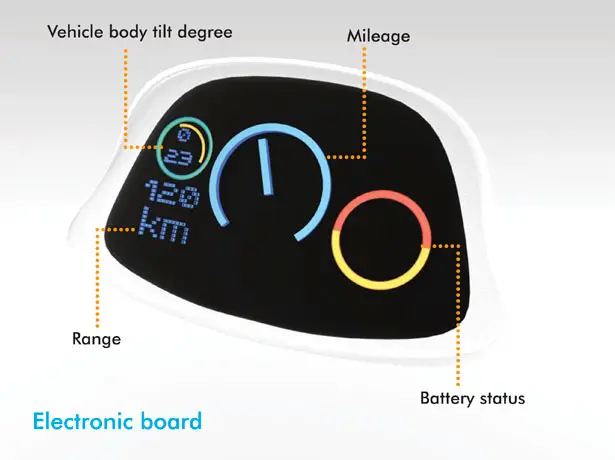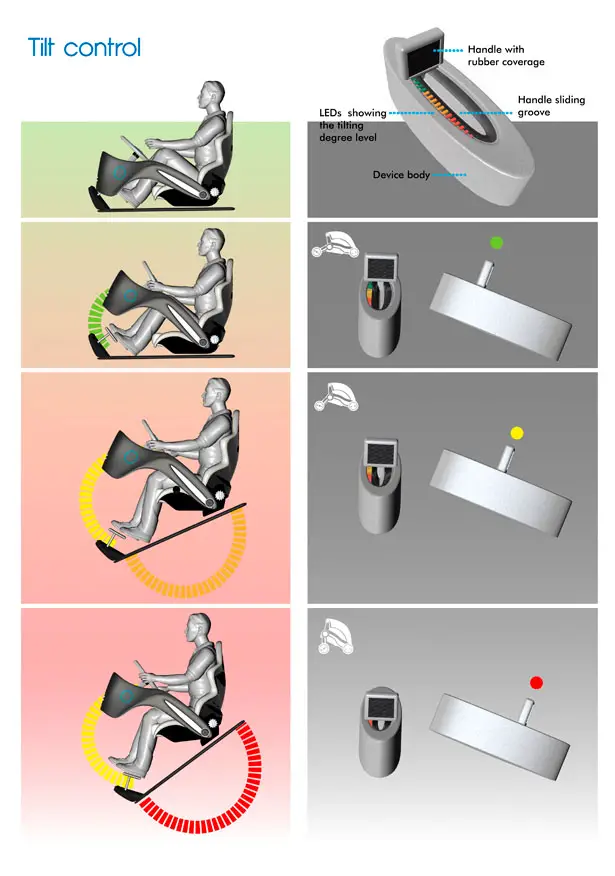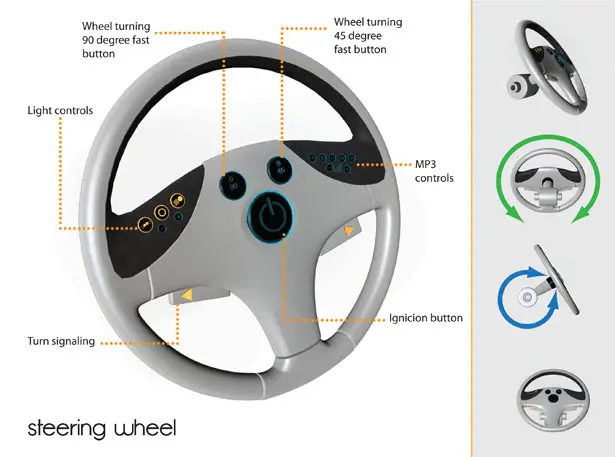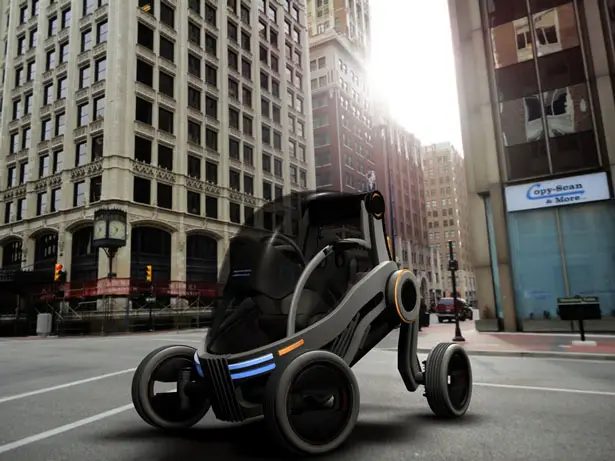 ---