The project named termed as "Vestel Assist" was undertaken by Begum Tomruk in collaboration with Vestel Electronics and Mimar Sinan Fine Arts University Department of Industrial Product Design to create an extra ordinary kitchen control system. The project includes smart kitchen systems and appliances. Every part of the system is connected to each other, together, they create a kitchen centered home.
"Vestel Assist" is prototyped by Vestel Electronics and chosen to be shown in International Consumer Electronics Fair, IFA Berlin 2011.
Designer : Begüm Tomruk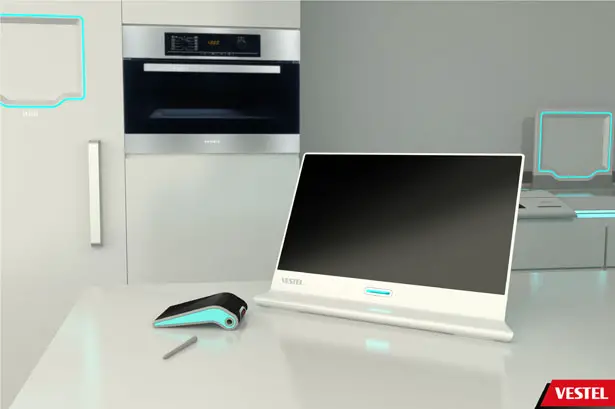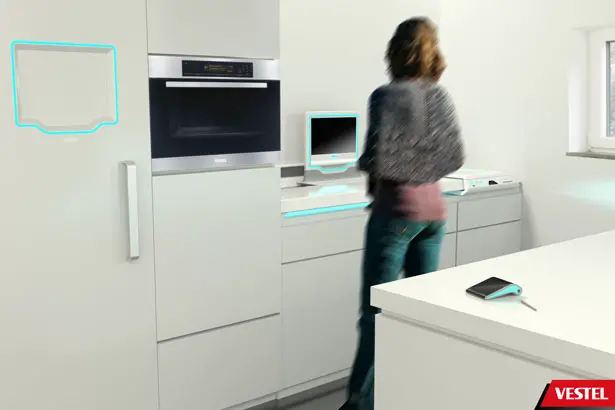 The main goal is pretty clear here, the designer has to create a kitchen centered home with smart kitchen appliances and systems connected to each other. The connections are made so that all these appliances can communicate to one another for which customizable product family, specialized kitchen counter and built-in kitchen appliances need to be designed.
Perfect kitchen for a serious cook or a total newbie, this device gives you variety of food information, from recipes, imaging, sharing, communication and audio system. It blends different technologies to work together in harmony. The main device of Vestel Asist is the big touch screen where you can control everything from there. It stays fixed on its charging panel, thank you to magnets which are hidden under the surface.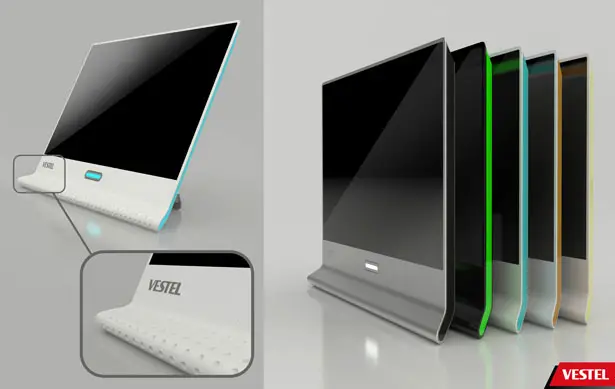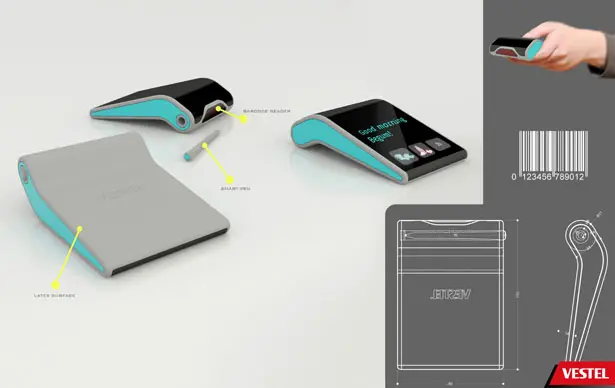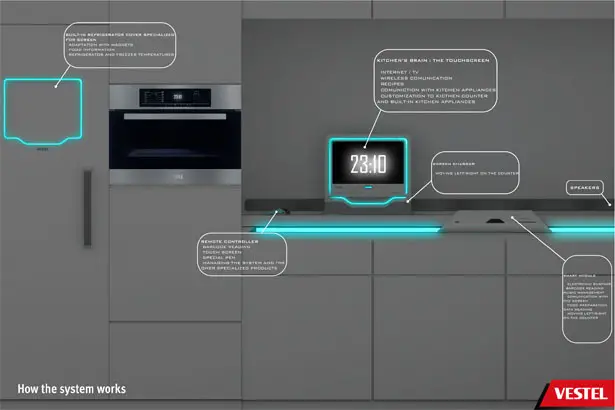 Click above image for bigger view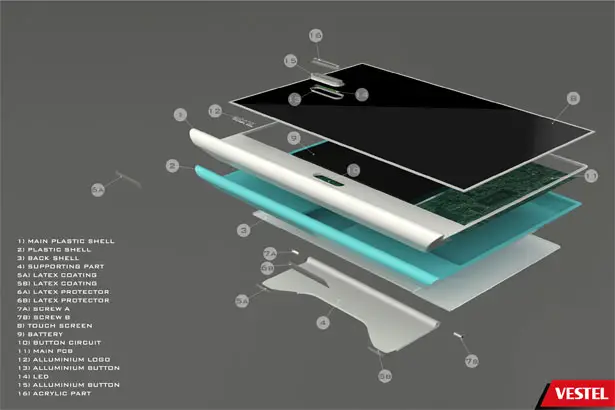 Click above image for bigger view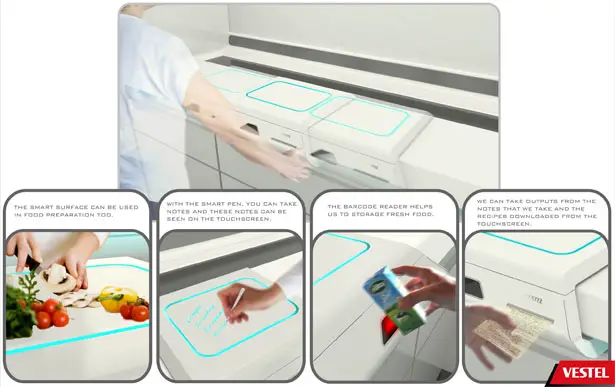 Click above image for bigger view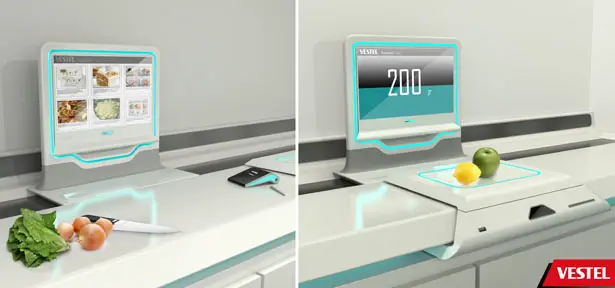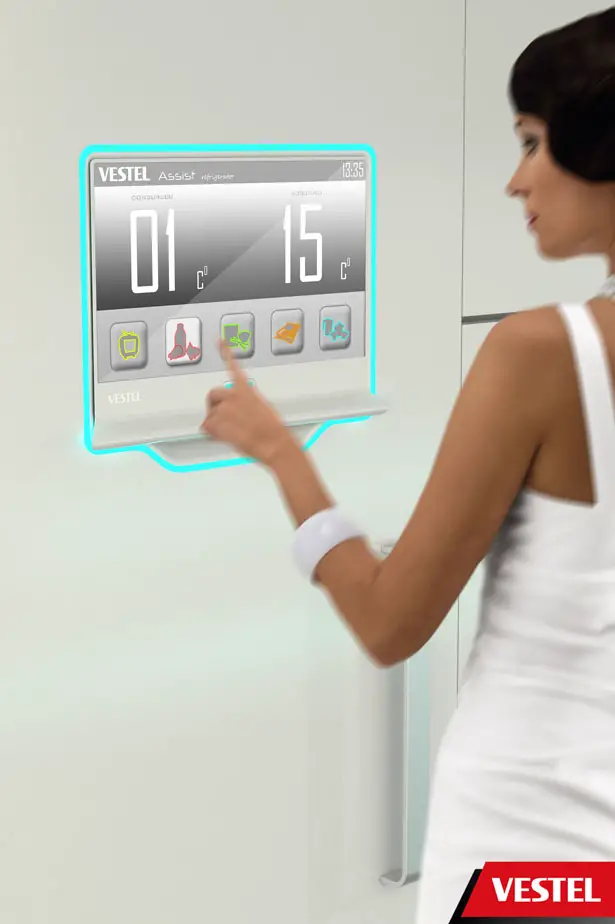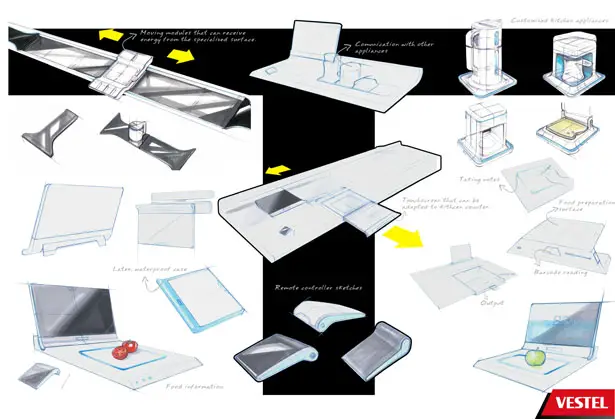 Tuvie has received "Vestel Assist Kitchen System" project from our 'Submit A Design' feature, where we welcome our readers to submit their design/concept for publication.
---
Typing on-the-go is a common thing, however, to some people, it would be uncomfortable typing on a screen. WayTools TextBlade portable keyboard offers you a typing tool that you can carry as a pen, the tactile feedback provides a nice feeling, something that's been missing when you type on tablets or smartphones.
This keyboard takes a new level in touch-typing device world, with just 1/3 the size of weight of an iPhone, it's really compact. We've typed on QWERTY keyboards for like hundreds of years, that's why TextBlade sticks to the same character map, you can use the same fingers to select the same letters.
From : WayTools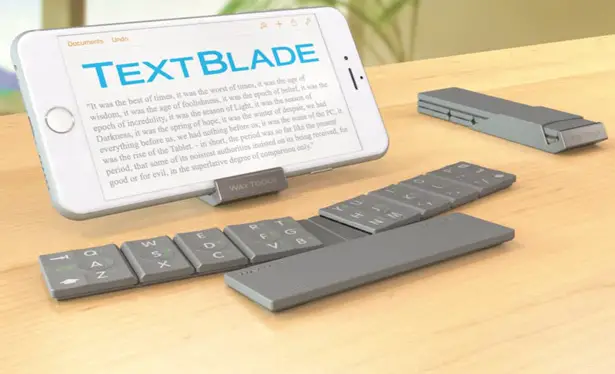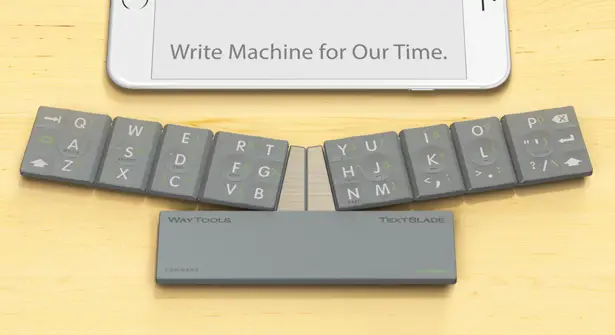 If keyboard covers shrink keyboard keys while fatten your tablet, this won't be the case with TextBlade. This device provides you 19mm finger spacing keyboard with precision keys that outperform a Macbook Pro as the company claims it. the frameless design eliminates all keyboard shudder, and that rock-solid grip hugs the table closer than a Macbook Air, it's easier on your wrist. It blends mechanical key feel with the magic of touchscreens for better experience when typing on tablets/smartphones.
MagLever is the key technology that delivers key-feel typing, the contactless sensing technology makes sure no drag, wear, or sponginess when you use it. This keyboard connects to your gadgets with advanced Bluetooth low energy, it also fast charges on any USB port in just minutes without any cords of any kind.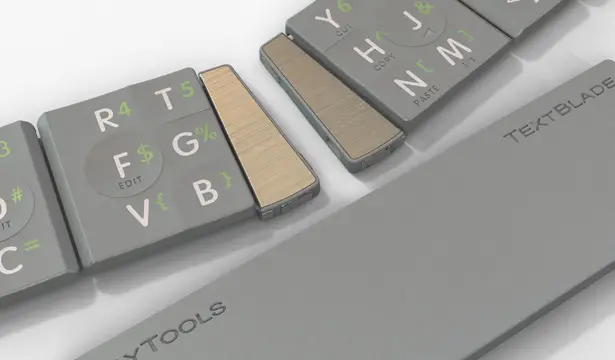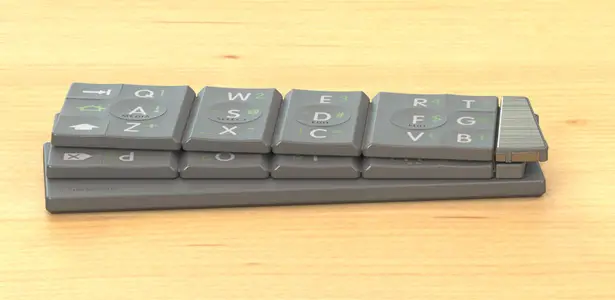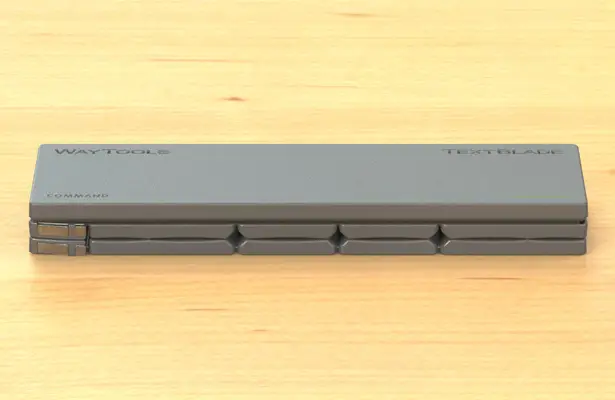 ---
Bring Pumpkin portable water filtration system when you go to camp or have any outdoor activities, it would become very handy when there's no clean water around you. This tool uses a UV filtration system, charcoal filter, hydraulic pump combined with a digital engine. The internal battery can be charged using electricity or manually using its dynamo hand crank. We love the use of clear tubes to make it possible for the user to get easy access to deep and narrow places. Pumpkin transforms dirty water into drinkable one through coal and micro fiber filtration at the tip of the tube. It was inspired by Dyson products, instead of sucking dust and dirt, this tool sucks water and purifies it.
Designer : Samuel Bernier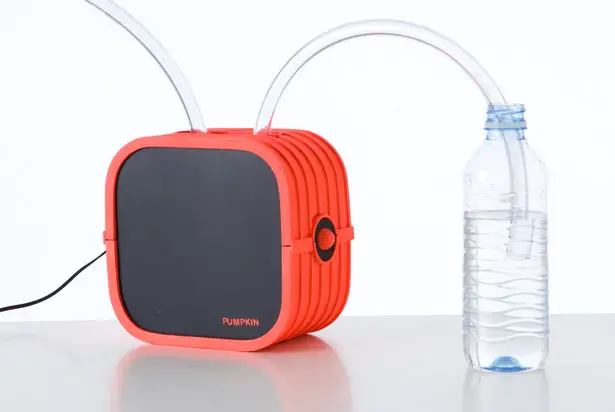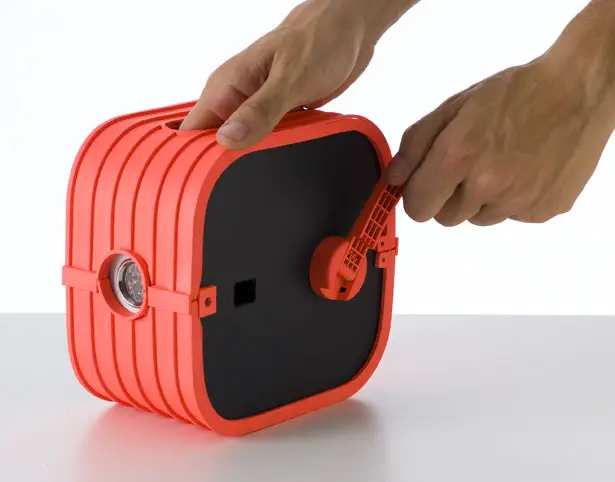 Samuel says "Today's hydraulic pumps use the same technology we had on world war two. Inspired by James Dyson's inventions, I also wanted to radically change the use of a frustrating object such as the portable hydraulic pump. Pumpkin Portable Water Filtration System is light and flexible. It can purify water in places no other pump can reach. It is easy to store and is wireless. Pumpkin is the ultimate fruit to ad to your basket."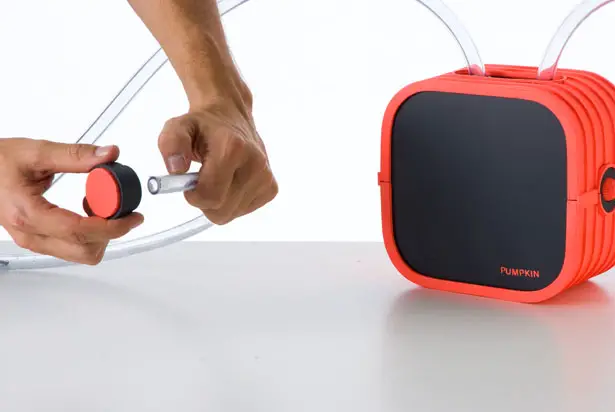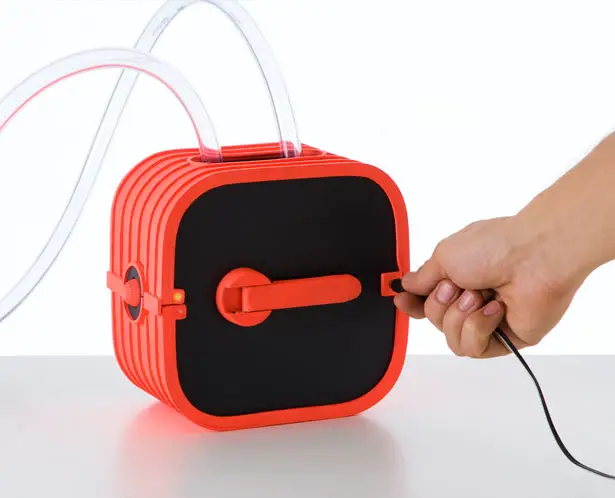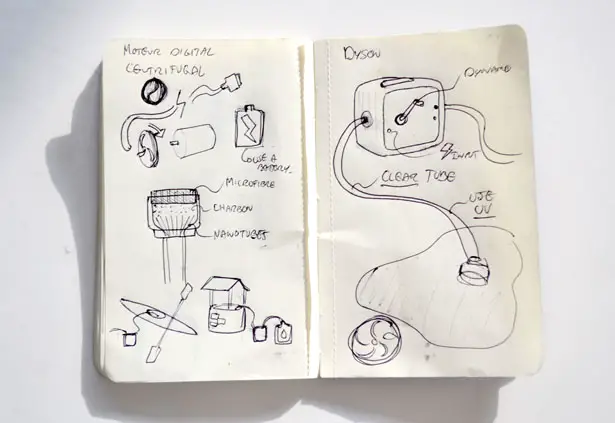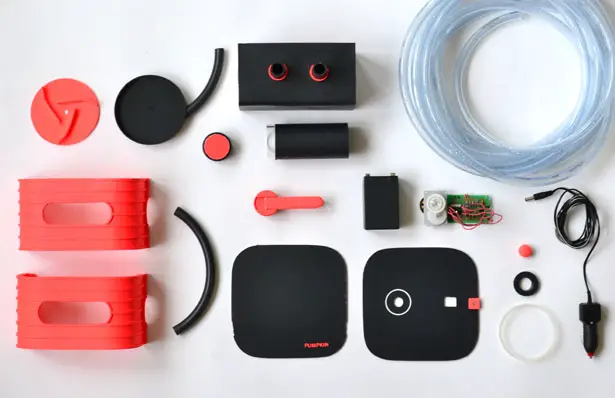 ---