This blood pressure monitor helps the blind and visually impaired to make health checks independently. The monitor has an integrated measurement system that measures accurately the blood pressure and after this, different bumps raise on the surface. The bumps are triggered by a microcomputer. Braille is thus displayed. The monitor is made of soft and comfortable materials and it can easily be strapped around the user's wrist. The generated Braille helps the user read their blood pressure and rate measurements. Blood pressure monitor for the blind and visually impaired is an important consideration for one's quality of life, because it helps them check their health on their own.
Designer : Shenzhen ND Industrial Design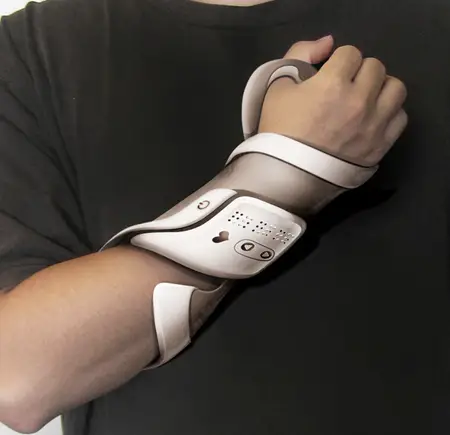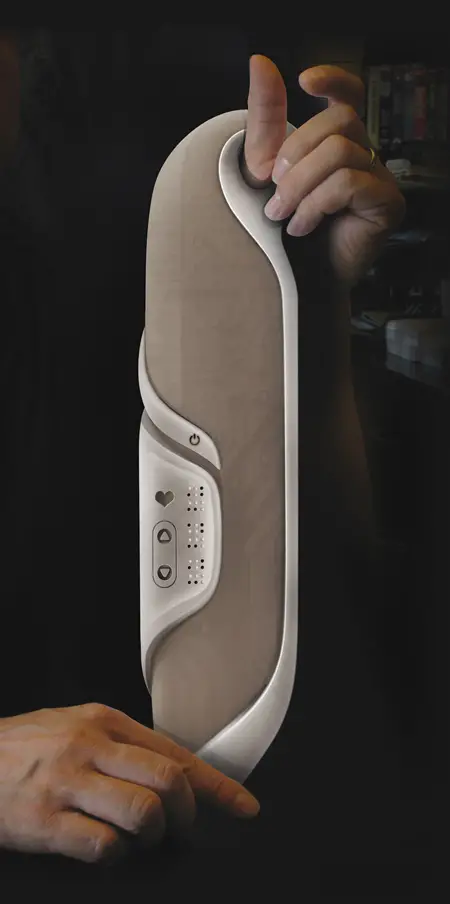 ---
A backpack with hood? Well we have featured that concept sometime ago from Abraham Peter, but this time, it's not a concept (at least PUMA says it's going to be released as their Spring/Summer lines), it's PUMA UM Backpack by Hussein Chalayan. This backpack features a hood to cover your head from rain, but somehow we love Helix backpack design from Abraham Peter much better. What do you think?
This unisex backpack has been designed with padded laptop compartment (the main compartment features hook-and-loop closure), two-way zip front compartment, several pockets to keep your mobile phone or other gadgets.
Designer : Hussein Chalayan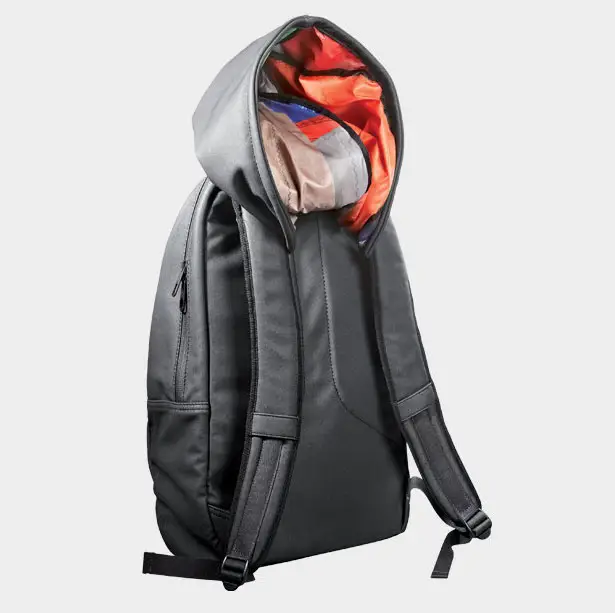 ---
Khazri Focus photographer expedition pack is ideal for photographers who spend most of their time outdoor or traveling. This light weight expedition pack (60L) was designed with amateur photographers in mind. Khazri Focus pack features removable photography day pack (20L) where photographers can easily access when they find a great object to shoot. The perfect use of the day pack is to keep your camera. It can be detached completely and worn just like a sling bag.
Designer : Christina Mathew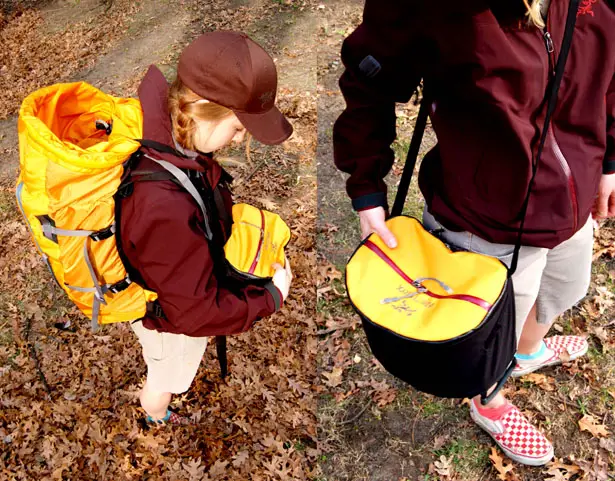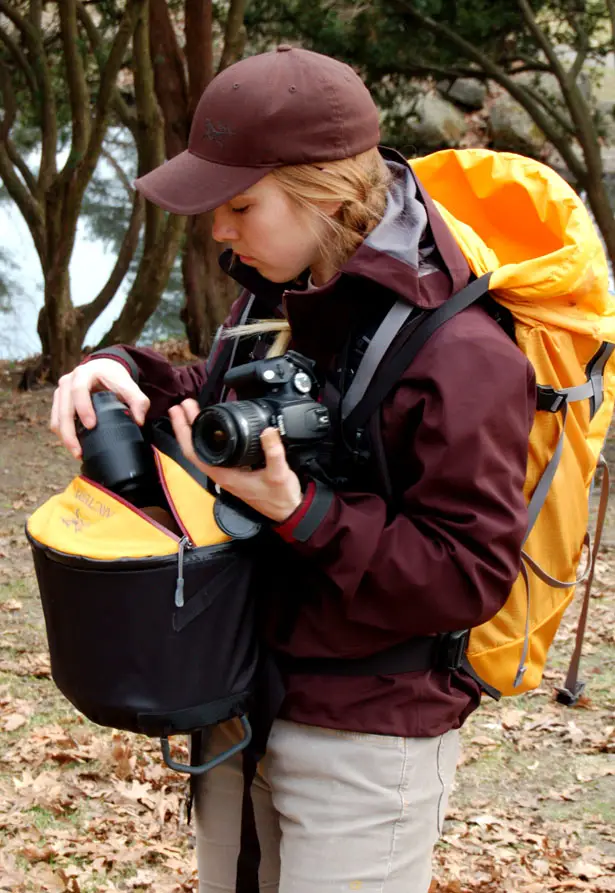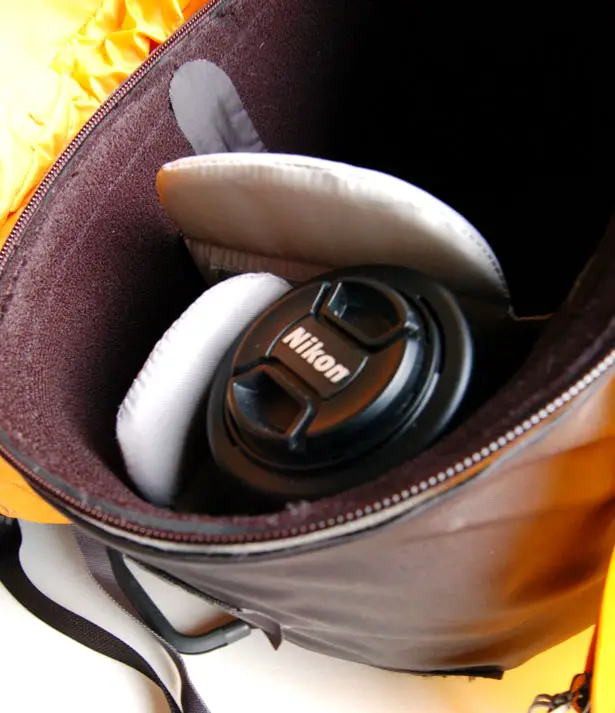 The toploader and frontloader are large enough to keep your other camera gears during your trip or outdoor activities. A tripod can be attached to the backpack using Velcro bands. Khazri Focus photographer expedition pack design is also completed with a rain cover.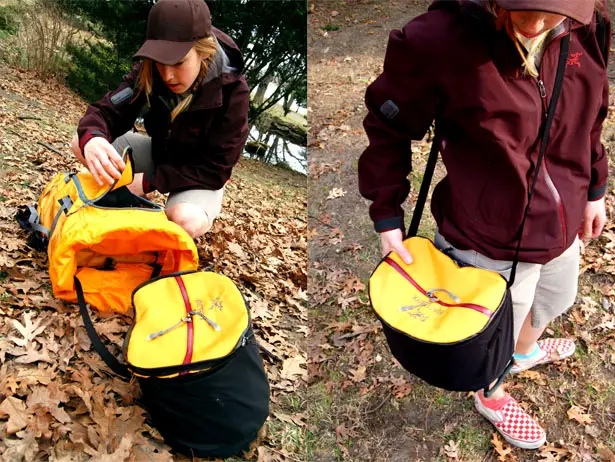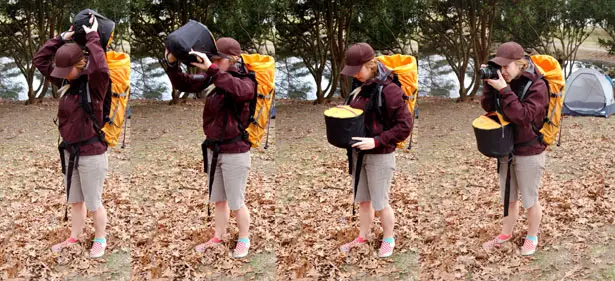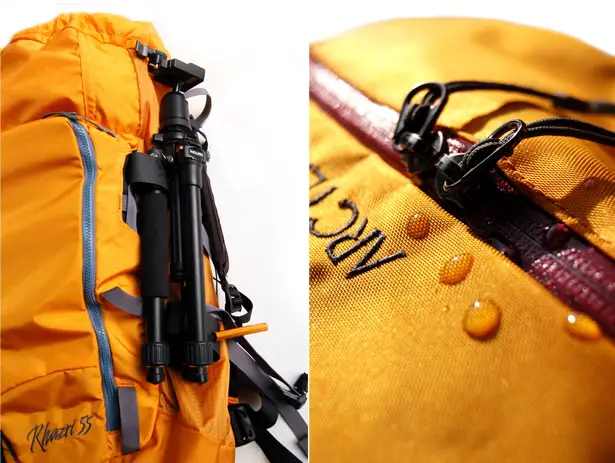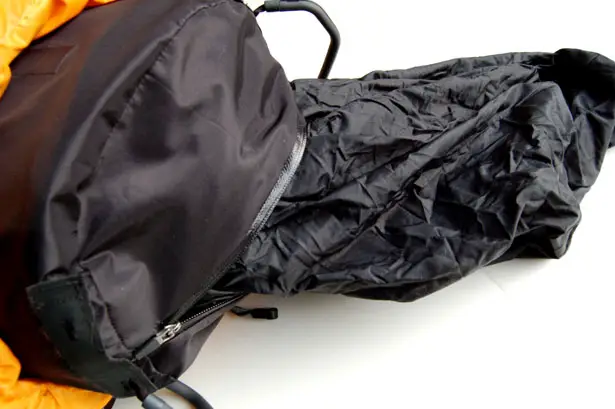 ---