Among the types of vases available, glass vases seem to win many hearts. Since they are transparent, one can beauty the same using beautiful artistic works. Glass vases work as ideal bathroom accessories and they certainly add glam to the living area. Many designers are showing their potential in designing innovative glass vases. Among them, Johan Wejedal of Gothenburg is an industrial designer and illustrator who has come up with exceptional collection of glass vases including Sprial glass vase, an assortment of glass items made using Alias, Sci-fi vase meant for flowers of various lengths and drop shaped glass jug. Inside of the Sprial glass looks like beautiful arrangement of flower petals. The Sci-fi vase has layered openings to house flowers of various lengths. Available in wide array of colors, these glass vases give a dazzling look wherever you place it. Kudos to the designer for unveiling such an alluring collection.
Designer : Johan Wejedal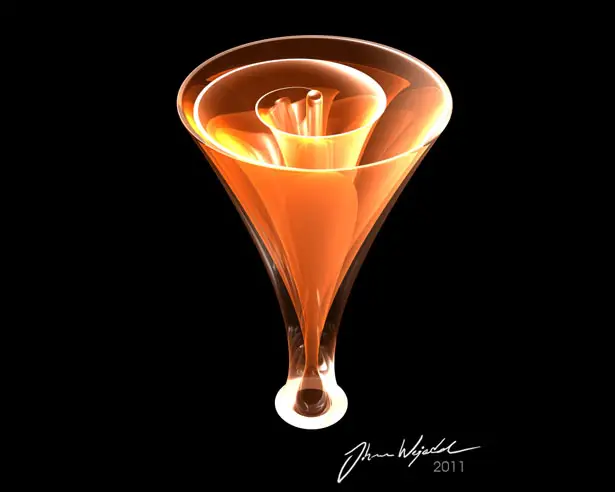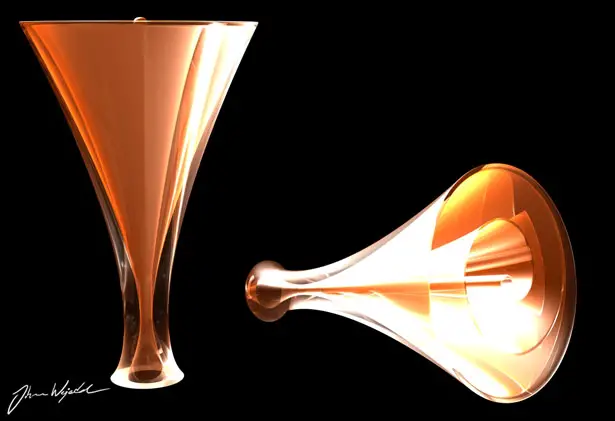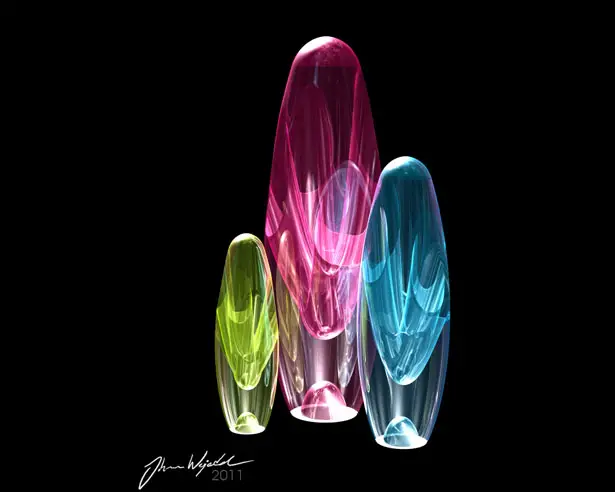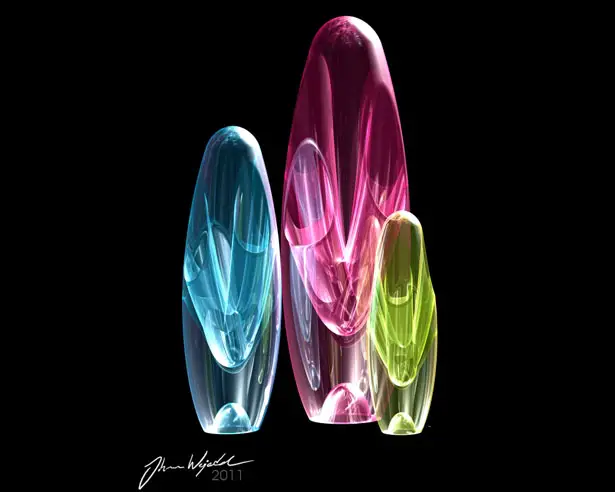 Tuvie has received this project from our 'Submit A Design' feature, where we welcome our readers to submit their design/concept for publication.
---
Getting ready to impress that cute new join in office by inviting him for some home made dinner? Oops but guess you forgot something? You don't know how to cook! Now what, how to save the embarrassment and make a good impression? Don't worry Hannah Plevin is your guardian angel. She has designed what she calls as Interactive Digital Cooking Aid.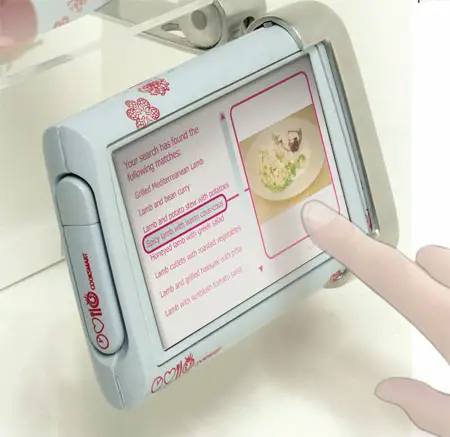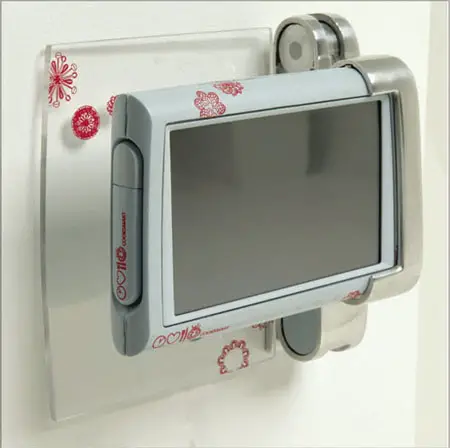 This is "recipe made easy" but with no referral recipe book to look from! The design consists of a wall mounted foldable device with a fully adjustable removable screen and a scale. The scale has a capacity of handling 2 kg portions. Users can download the recipe from the internet and uploads it on to the portable screen using the USB stick or Wi-Fi. The touch screen interface is used to access the stored recipes. Also one can use the meal planning functions, the interactive cooking mode with step by step visual instructions and weighing scales. Thus, it ensures healthy and measured cooking.
Of course apart from saving you the embarrassment the device also encourages healthy eating and no wastage. Not just that, it also helps you to maintain that calorie conscious diet you always wanted to follow. It is interactive, easy to use, fun and friendly and does not occupy much space. So go ahead and cook confidently!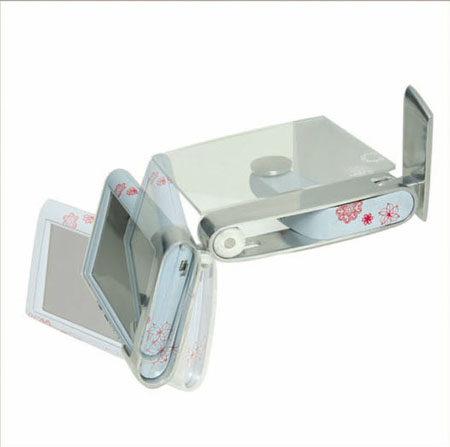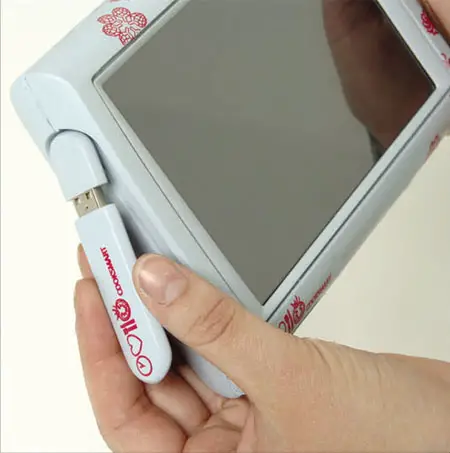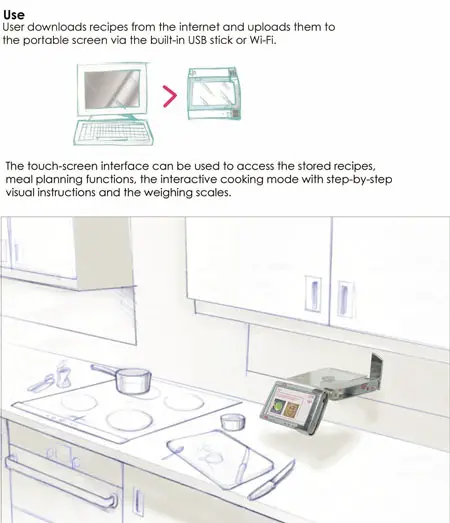 Designer : Hannah Plevin
---
Hiking is becoming a famous out door activity for many people these days. As with any outdoor activity, individuals need to be aware of the potential dangers they might encounter during the process. During hiking, there are high chances of people falling off from the cliff. In such case, this survival hiking kit is very handy to ensure safety. The survival hiking device has been designed in such a way to lower injury levels when the hiker falls down while hiking. The air bag when worn by the hiker will serve its purpose by enveloping the hiker's body when he falls. This air bag has been designed using high quality materials and attractive color so that it can be easily discovered by others. With an ability to resist 1000N force, the air bag is made of 100% polyester with nylon over the device surface, which is scratch-resistant as well as water-resistant. The mechanism works as expected at the right time, pumping the air into the bag. For safety purpose, compresses CO2 is used, which is not harmful for humans.
Designers : Sam Wong Hok Pan and Lo Man Chun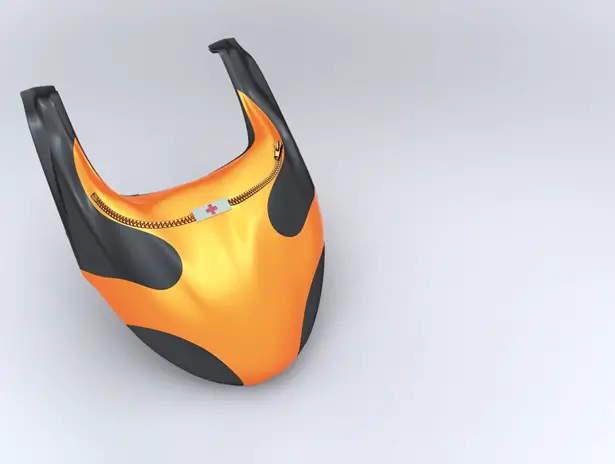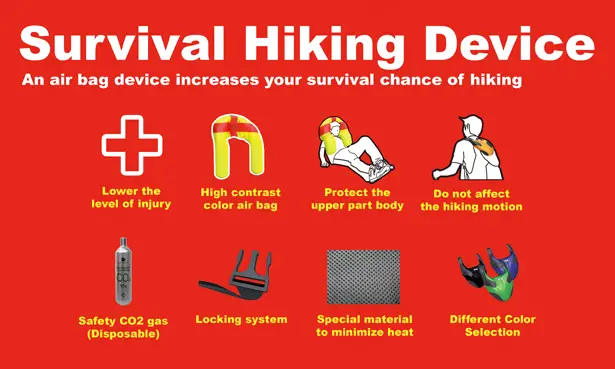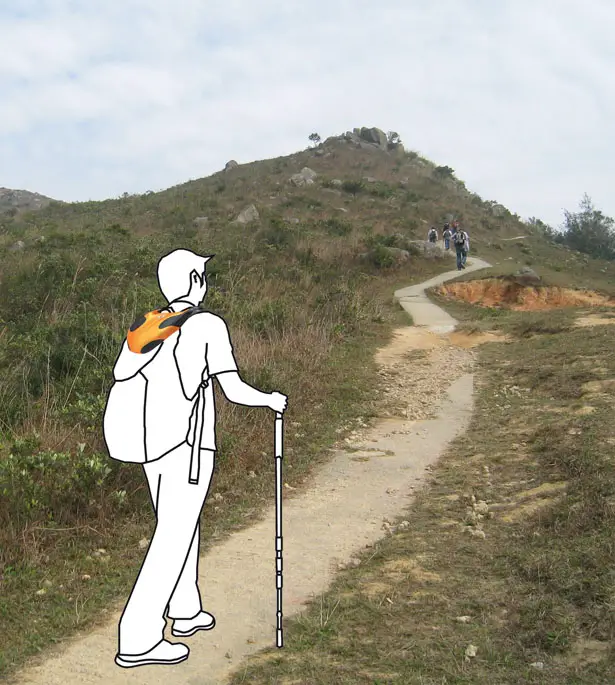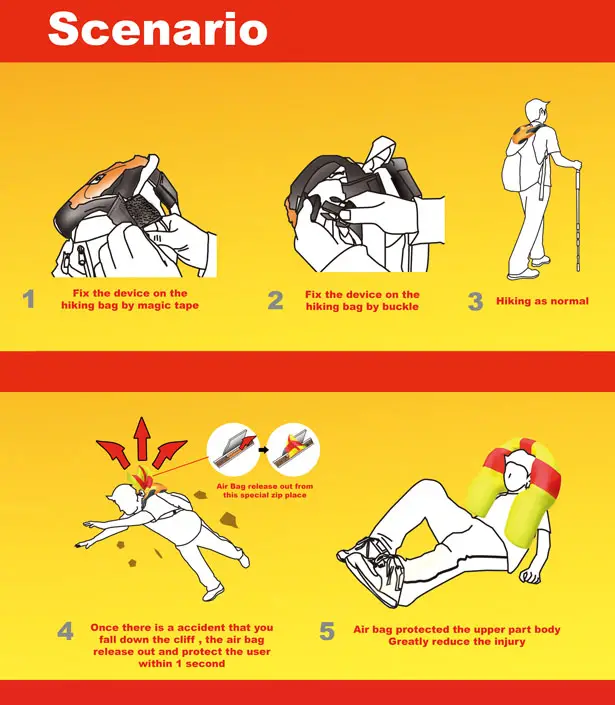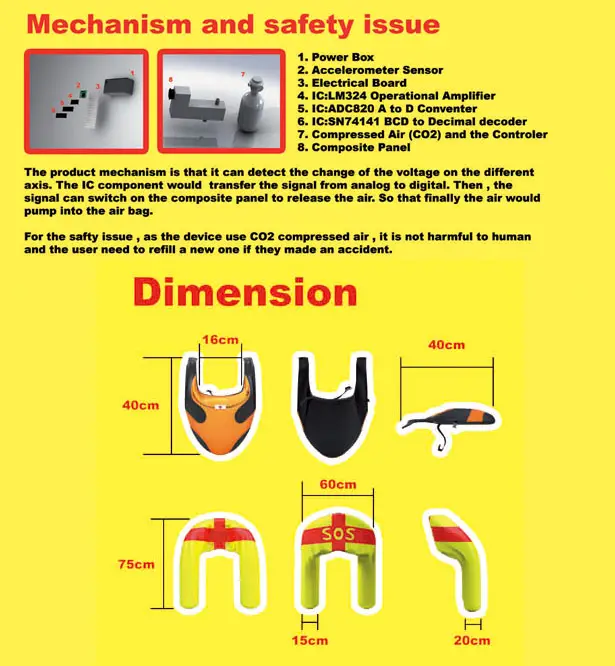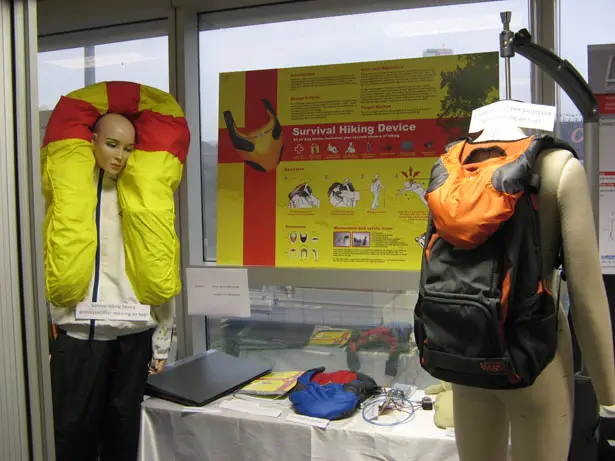 ---