Breitling for Bentley has revealed yet another timepiece as part of its accolade to sporting qualities. This brilliantly designed watch powerfully complements the designs of Supersports convertible. The Supersports light bodied limited edition series evokes a stylish high-powered coupe car with its light and string titanium chassis, its dashboard-style dial improved by 3 ringed counters and its bezel with a naturally Bentley-style raised knurled motif.
In honor to its sporting characters, Breitling has equipped the watch with an intelligent and unique double-counter system, boasting a central minute hand with a twin-handed totaliser enabling the wearer to read the elapsed times of the day at a glance just like how one reads standard time from the watch. It is self-winding, boasts high-frequency with 28,000 vibrations/hour, 30 jewels, fused 60-minute and 12-hour totaliser, 1/4th second of a second chronographer, a titanium case, central 60-minute totaliser, a calendar, royal ebony dial, screw locked crown, rubber strap, cambered sapphire crystal, a bidirectional rotating pinion bezel with variable tachometer, and is water resistant of up to 100mts. This watch comes out in a limited edition of 1000 pieces only. With a brilliantly cut designs and awe-inspiriting specifications, Breitling for Bentley Supersports Light Body watch is sure to appeal not just Supersports convertible coupe car owner, but everyone!
Designer : Bentley Motors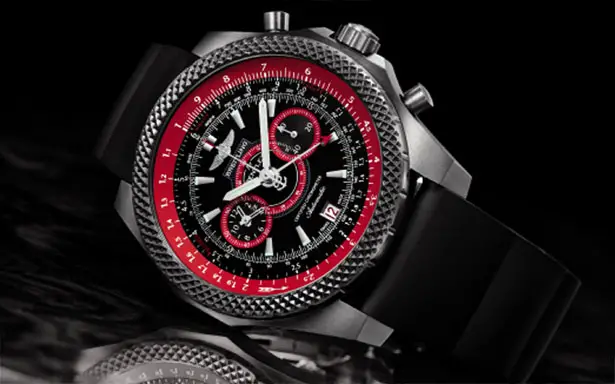 ---
Sylvain Gerber, an industrial designer, tried to design a slim smart phone for HTC. The sleek design gives this phone an elegant touch and futuristic look. It's been designed with magnesium case and back plate in carbon fiber for quality and luxury. The 3 main buttons are big enough for user with big thumb to operate this smart phone. Even though it looks very stylish, this phone has been designed for business users with less multimedia facilities.
Designer : Sylvain Gerber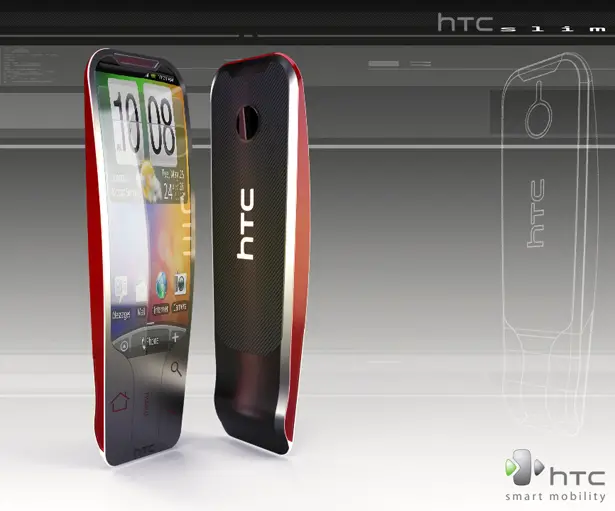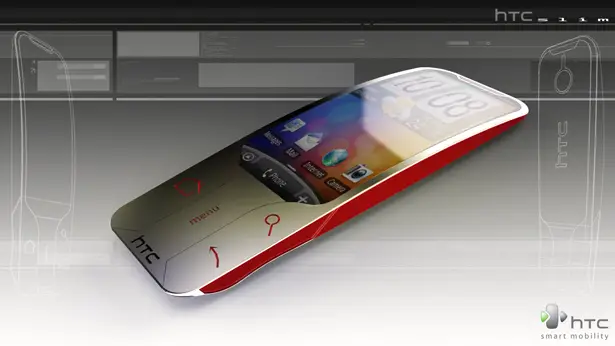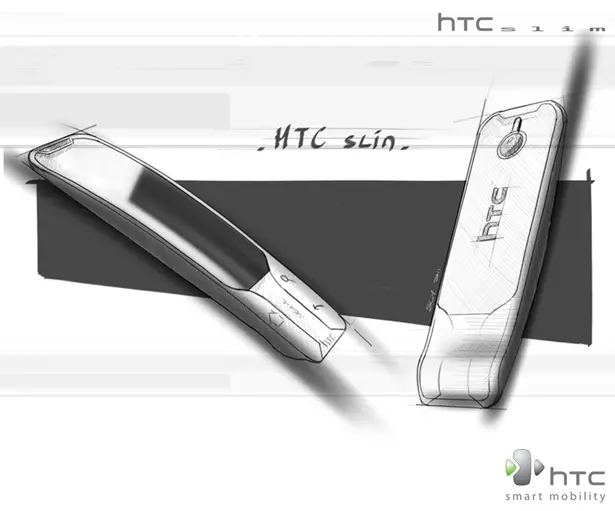 ---
Rinspeed microMAX concept car is a visionary Swiss car to revolutionize urban traffic. The intention is pretty unique, this vehicle tries to merge personal and public transportation in clever fashion, yes, Swiss is not only famous for its watches and chocolate but also innovative transportation concepts. Frank M. Rinderknecht, the boss of Rinspeed explains that modern ride share centers nowadays are web-based or Smartphone-based, they operate in real time where you need to go to work on regular basis or go somewhere right now, you'll find a ride in no time at all. Rinspeed microMAX offers unique upright seats which are perfect for short-distance transfers, a car that goes with the app.
This concept car defines a new class of vehicle, with 3.6m length, it's similar to the length of BMW Mini, except that microMAX offers plenty of space for driver, 3 passengers and a stroller or shopping cart. The height is 2.2m to offer comfort for space-saving upright seats equipped with safety belts. Inside passengers would also find a coffee maker, a fridge, and unlimited connectivity for entertainment purposes or work while on-the-move. Overall, it's all-electric vehicle with various equipment modules, it can be your taxi or bus, smart.
Designer : Rinspeed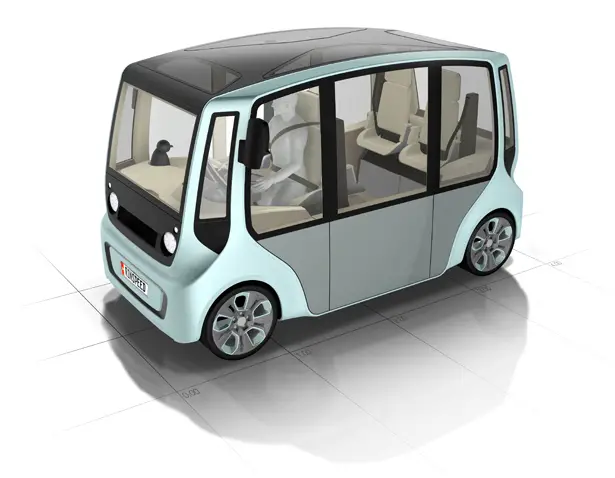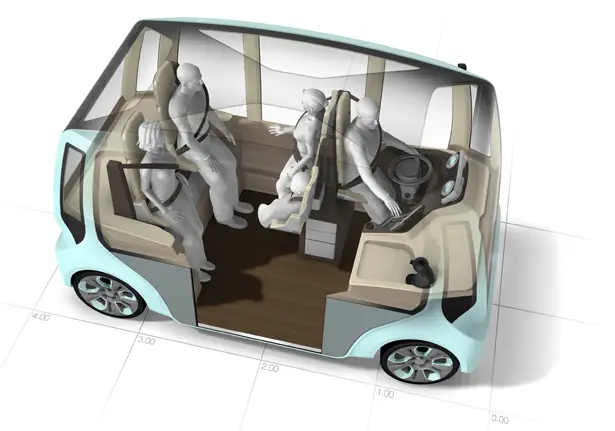 ---