How the interior car should be designed? Take a look at VW Einsplus concept. A car is no longer just for driving anymore, it has become a lifestyle. Assuming in the year 2020, our vehicle will be intelligent enough to literally drive themselves in certain areas, a comfortable seating design that can be used for relaxation as well as working is needed. VW Einsplus interior design features a retractable steering wheel and desk with multiple-touch enabled displays. A multifunctional huge seat bench at the front is available for the driver and passenger to lie or sit down as well as auxiliary seat in the back.
Designers : Michael Scherger, Eva Lenz, and Matthias Mazur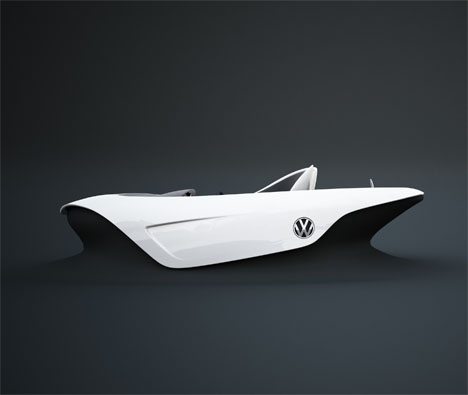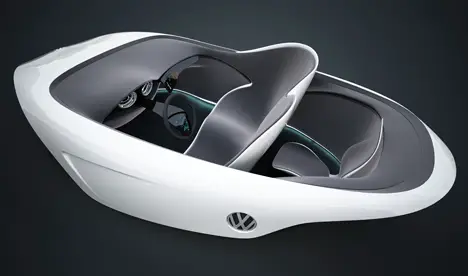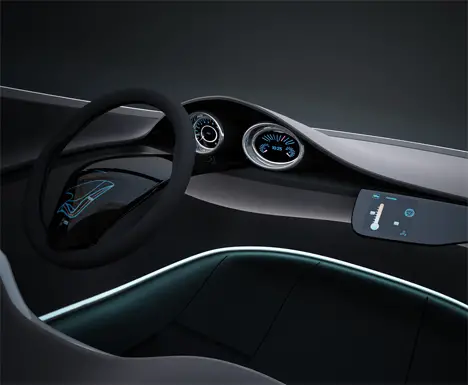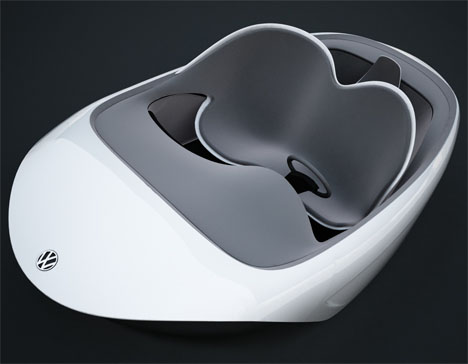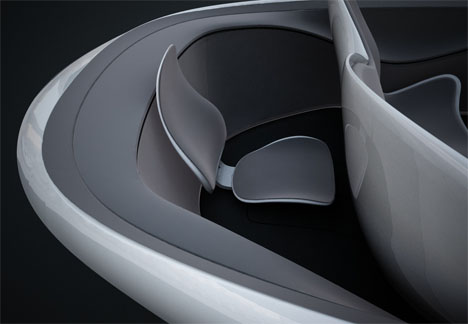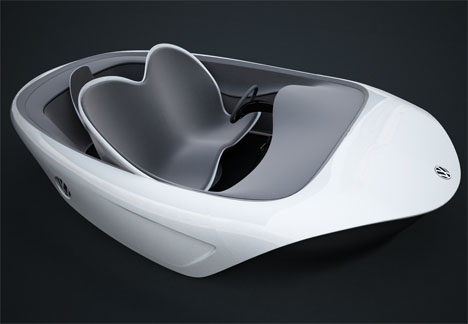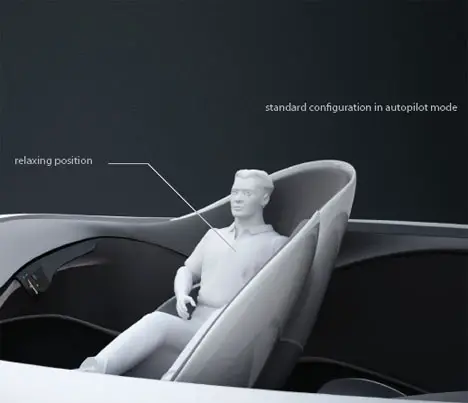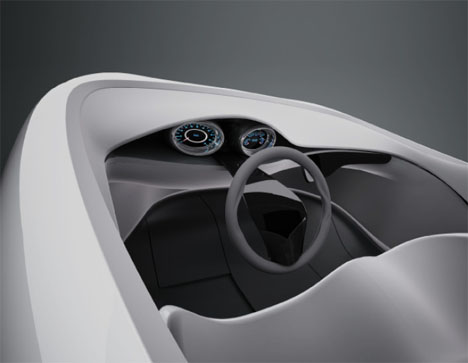 ---
It's good to hear from Phil Pauley after awhile, this time, he submitted his latest futuristic concept to us: Pathfinder. It's a deep submarine that has special capability to drive ashore onto any port or coastline. As space travel becomes privatized, Phil has a vision to explore the deep blue sea, an ocean exploration that should become popular for research, tourism, or any commercial applications. Do you know that we only explore 5% of our global ocean?
Can you imagine that the Titanic become a tourist attraction? It's highly possible when we have deep sea submarine tourism. Visit the Hydrothermal Vents, located deep in the Marina Trench where only few humans have been there before. Thank you to efficient, green, and especially quiet battery powered motors, Pathfinder won't disturb marine wild life in their natural environment. This conceptual submarine represents an exciting era of underwater tourism, it is trying to become the next pioneering challenge for human progress.
Designer : Phil Pauley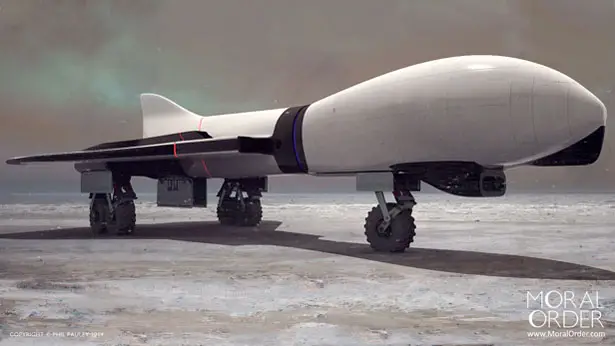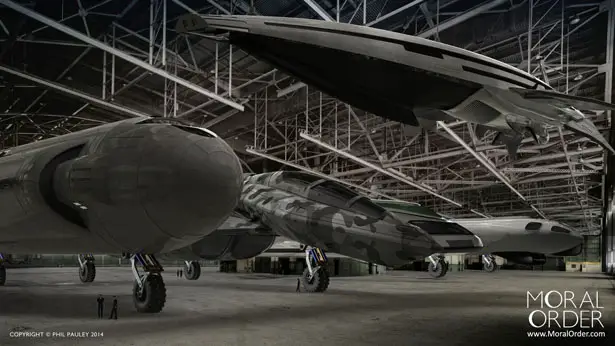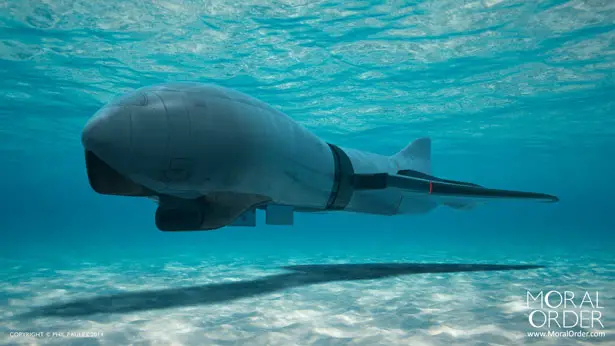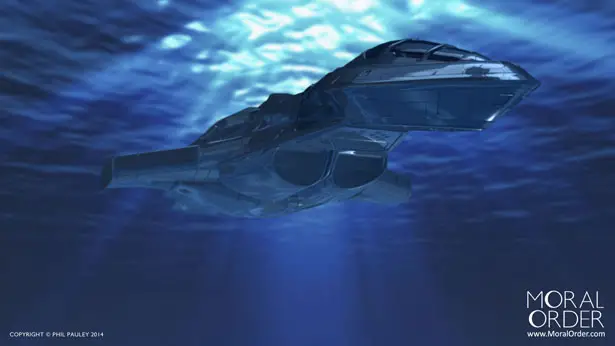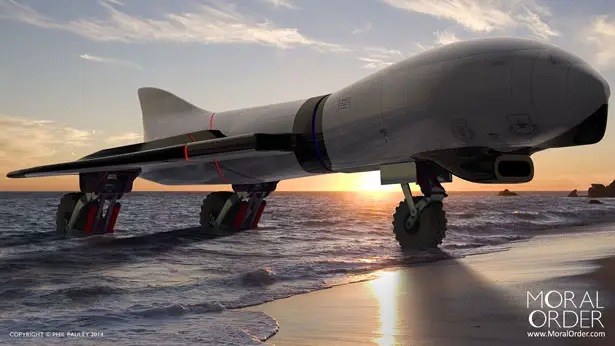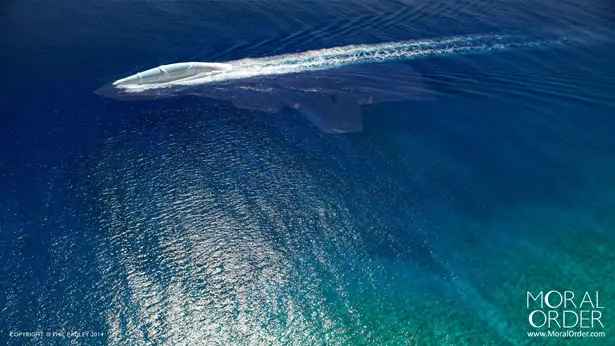 Tuvie has received "Pathfinder Ocean Explorer" project from our 'Submit A Design' feature, where we welcome our readers to submit their design/concept for publication.
---
In collaboration with RKS Design, Line 6 has revealed StageSource L3t loudspeaker as one of their professional audio systems. This device is built on a powerful new technology platform to enable a single enclosure provides the ultimate performance in multiple live sound functions. If you are a musician, you'll probably want to get up, close and personal with this flexible loudspeaker as it features 6 Smart Speaker modes to optimize acoustics for a variety of performance scenarios. In this way, any musicians can quickly and easily achieve great sound on stage, all they need to do is to focus on their performance.
The challenge for RKS Design team would be to help Line 6 to realize their vision into reality and develop a strategic design solution to make StageSource stand-out in an already crowded category. These designers needed to do extensive research to develop visual engagement that complete user experience, while at the same time appealing to different type of musicians who work in different environment. The result is StageSource L3t loudspeaker.
Designer : RKS Design for Line 6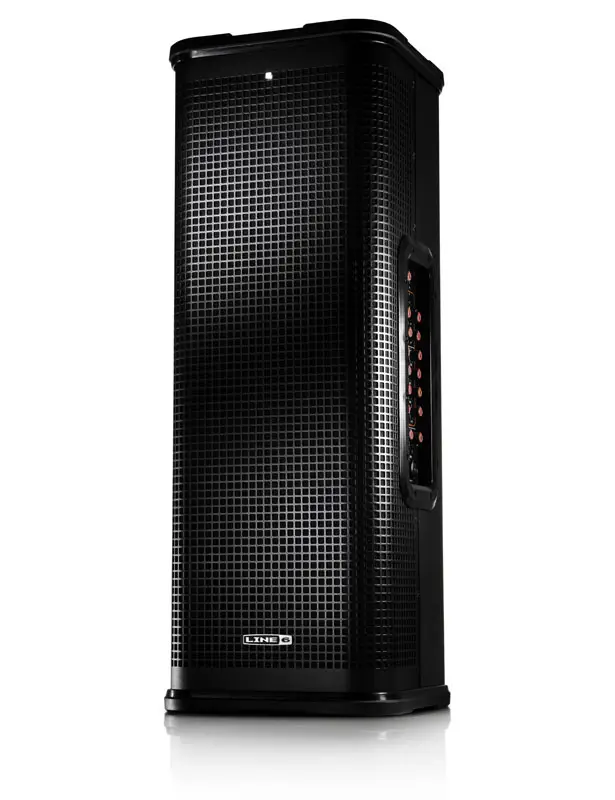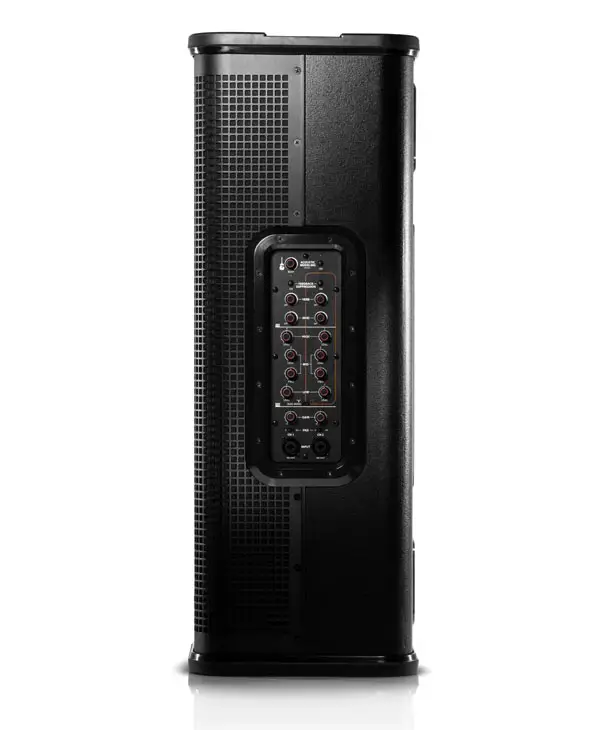 "Our new powered speakers were designed to meet the performance needs of all musicians and sound great in every scenario, from solo performances in a coffee shop through to full-on rock shows," says Simon Jones, vice president of new market development at Line 6.
StageSource L3t loudspeaker delivers 1,400 watts of balanced, crisp and articulate audio through its 10-inch woofers and 1-inch exit compression driver. This combination offers you a powerful 132 dB maximum SPL. A precision-engineered 100×50 degree constant-directivity waveguide delivers consistent coverage throughout its entire frequency range and optimal dispersal throughout the audience area, wide enough for solo use yet controlled enough for arrayed pairs.  The narrow vertical pattern ensures minimal energy is reflected off the ceilings and floors.
StageSource L3t loudspeaker brings you a smarter way to have live sound experience in which the live rig is a complete intelligent eco-system.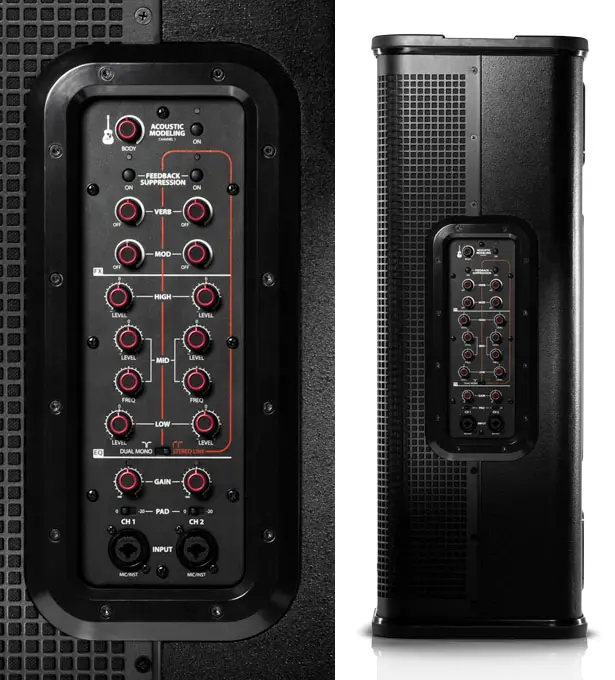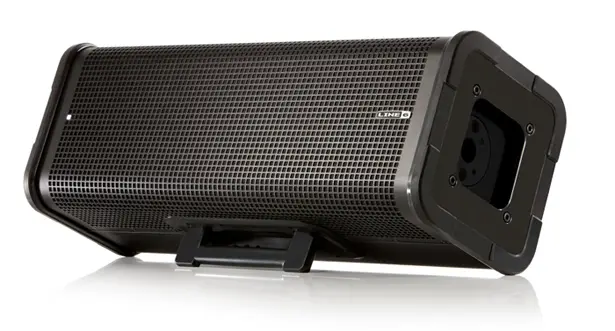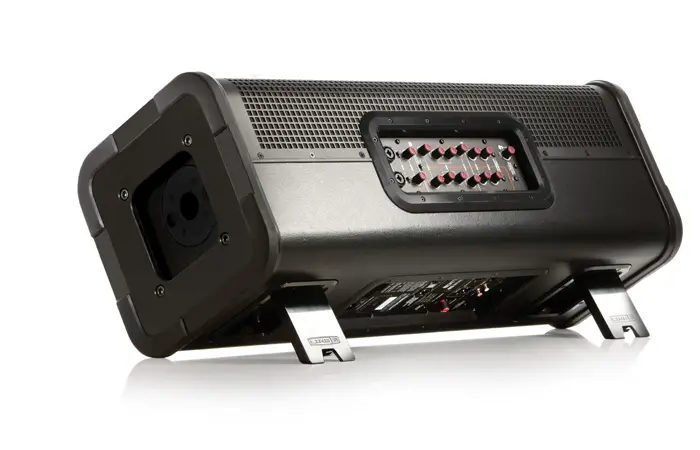 Tuvie has received this project from our "Submit A Design" feature, where we welcome our readers to submit their design/concept for publication.
---