You know, although the model from video of OHEA Smart Bed is a little girl, we bet even adults would love to use this automatic bed. You don't have to make up your bed every morning, simply let the bed do it. The innovative technology equipped in this bed enables it to automatically straighten the bedding: the bottom sheet, duvet cover, and pillowcases, cool isn't it? It takes only 50 seconds for this bed to make itself.
There are mechanisms that you can use with OHEA Smart Bed:
1. Automatic
Simply set the switch on the bed-frame to automatic and just 3 seconds after you get up, this bed will start making the bed automatically. If it was us, we don't think we will switch back to manual every again.
2. Manual
Set the switch to manual if you don't want this bed works automatically, it'll wait until you press "go" button from the remote control before it takes some actions.
Checkout the video below to see how this bed works. For safety, this bed stops immediately if there's any pressure applied to the bed, therefore you can be sure when the person is still in bed, it won't work. You can activate OHEA Smart Bed again using the remote control.
Designer : OHEA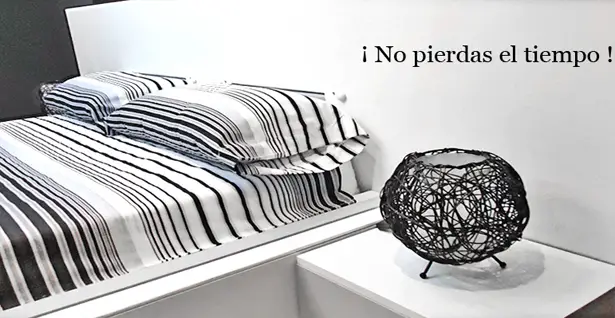 ---
Nica Bluetooth Headset is a latest creation by Maverick featuring excellent functionality along with exceptional and stunning outlook. This open air design incorporates a breakthrough in acoustics for maximum comfort and secure attachment aside from the classically modern look. Pure round shape of this headset will enhance your look and the thinner dimension will allow easy fit in your pocket. The inner soft pad will gently rest with maximum comfort against your ear, while providing ambient sounds for both ears. Instead of plugging in a cable, Nica will attach magnetically with the car dock and desk doc. The innovative charging options of the headset include the car doc that can be installed in the cigarette lighter jack of any car.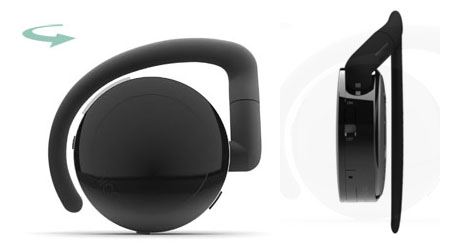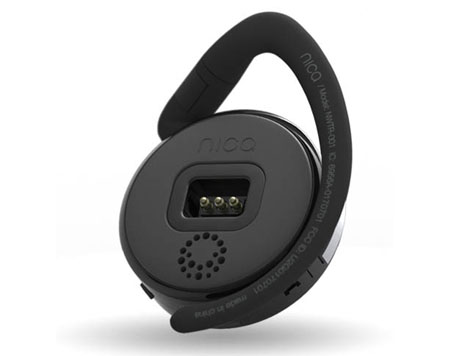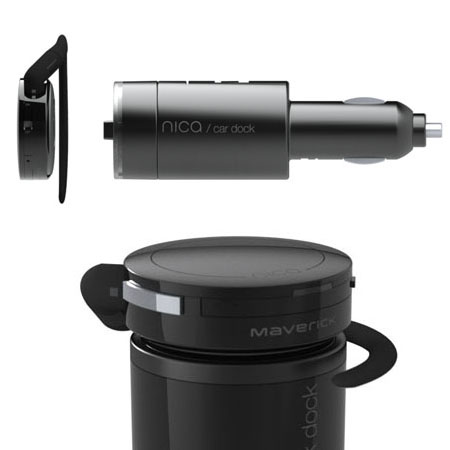 Designer : Maverick
---
We have featured Haptica Braille watch and this concept attracted a lot of attention. It is an ideal watch for blind people, it allows them to check the time accurately without an audible disruption. This product meant for people with disabilities is of a niche market. It is quite difficult to raise funds or find a huge organization in order to back these products. David needs the minimum fund of $150K to start producing this watch. High emphasis is placed on the amount of money need to fund the product because the money raised will help finalizing the technology study for the watch's mechanical as well as electronic engineering. This will help manufacturing the funds and the packaging as well, thus putting Haptica on track. You can back this project in this page : http://www.kickstarter.com/projects/1294391907/haptica-braille-watch
Designer : David Chavez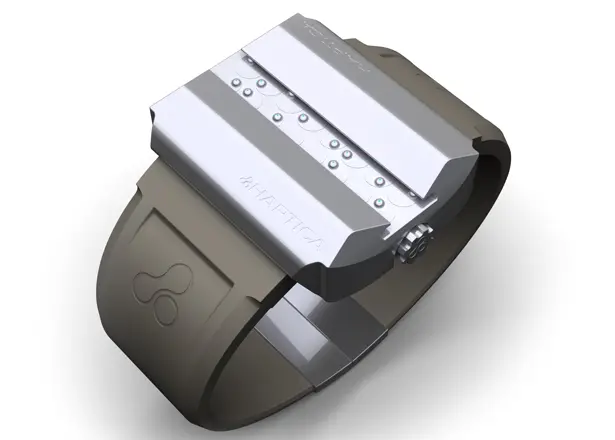 ---