The design goal of Campagna V13R is to remind you of Hotrod era, while at the same time also combine the modern style details. Born V13R, a three wheeled sports vehicle powered by 1250cc Harley-Davison engine, connected to a 5-speed sequential transmission. Beautiful fiberglass body is laid over a tubular steel chassis with triangulated side walls a front crash zone and twin rollover bars. The chassis comes as standard in a black finish, with chrome plating as an option.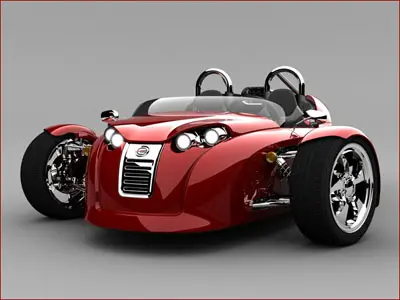 Inside the Campagna V13R's cockpit the side-by-side seating is roomy enough for two average-size adults. A grab bar helps during entry and exit. The V13R also features adjustable seats including headrests and adjustable pedal positions. For the instrument panel the V13R uses the Harley-Davidson V-ROD's electronic Instrument Cluster. This is positioned in the center of the dashboard and tilted slightly toward the driver.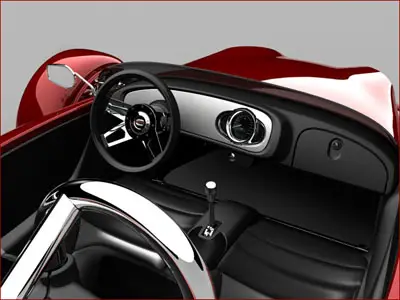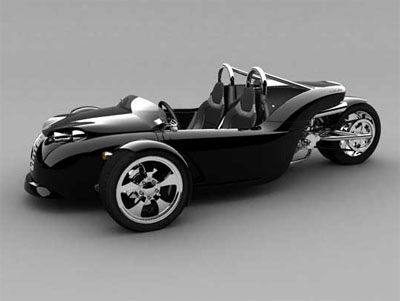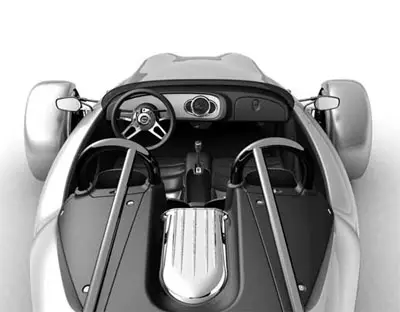 Under the front section of the V13R is the cargo compartment. The waterproof cargo space is large enough to carry personal items for a weekend away. If more cargo space is required optional color-matched side cases can be fitted.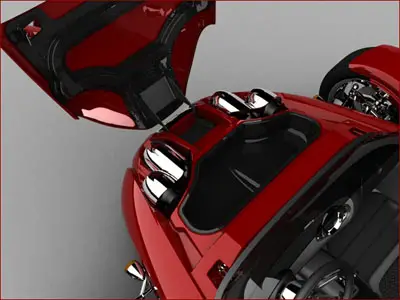 Prepare for $39,995 if you are ready to get this luxury sport vehicle, available in red and black color.
Designer : Campagna Motors
---
1X1 desk lamp represents the art of simplicity. Designed by Victor Vetterlein, this lamp is composed of a factory waste wood stick, a bendable aluminum rod with a neoprene cover, and a low voltage LED lighting strip. We admire how Victor used minimalistic approach for this desk lamp yet still offered an elegant style.
Designer : Victor Vetterlein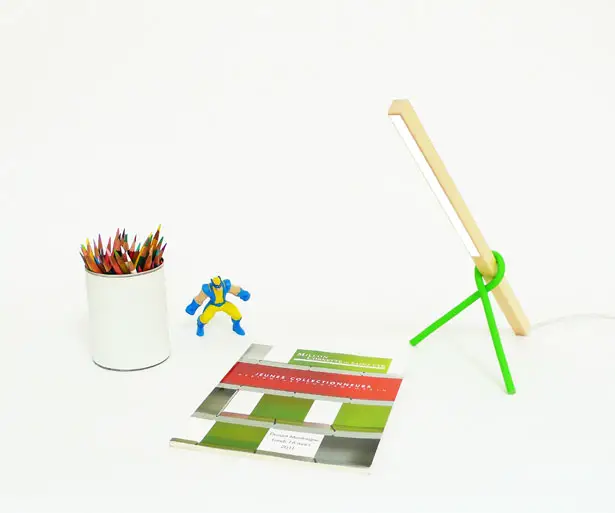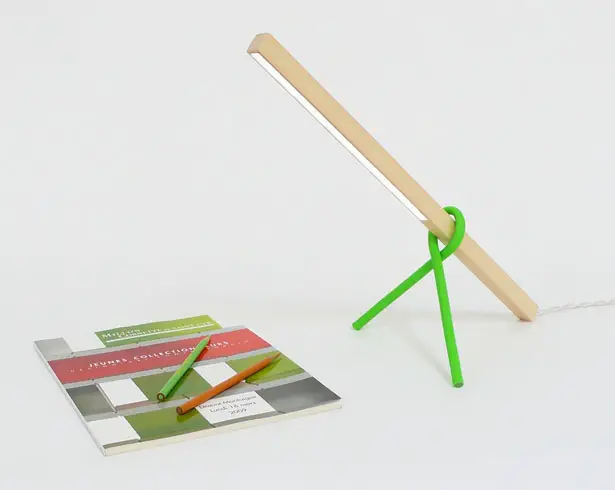 The colored neoprene base comes in the pre-bent "support" ribbon shape, but user is free to form the base into his/her own configurations, giving the freedom to personalize the lamp. Through 1×1 desk lamp design, Vetterlein offers the consumer the opportunity to be co-creator. He says "one by one, we can change the world".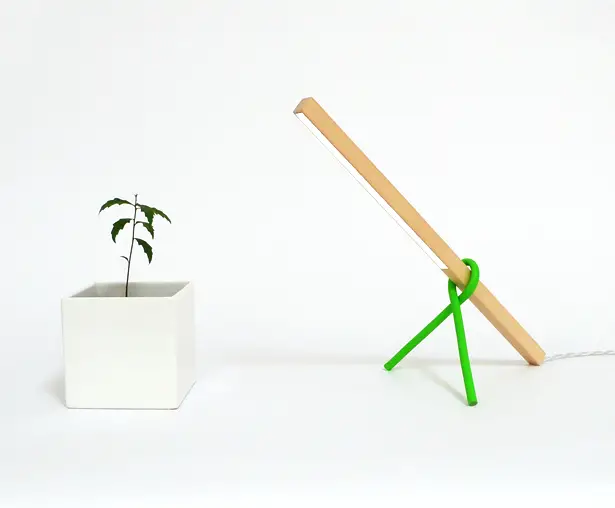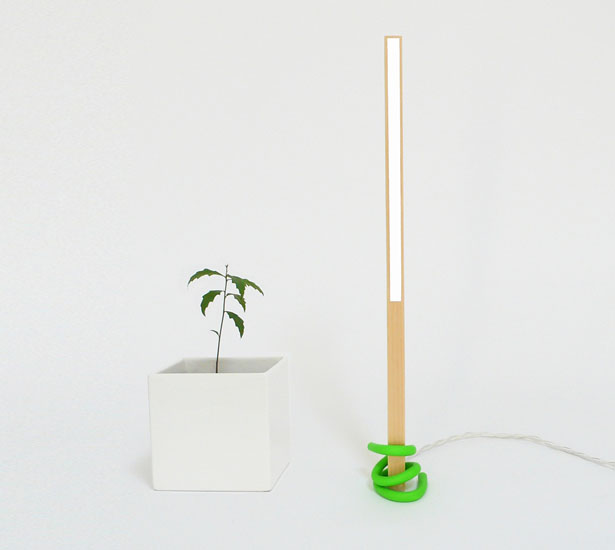 ---
In case of emergency when someone needs CPR, 100 BPM Simplified Chest Compression can be very handy as they are not many people know how to give a proper one. It helps increasing the success rate of administering CPR to an adult after cardiac arrest, it gives feedback to the rescuer through sound and light to ensure the CPR is done properly. Most often than not, people scare to perform CPR because they are afraid of causing more harm to the patient, but 100 BPM guides you by simplified resuscitation procedure involving only chest compression, there's no mouth breaths action.
Designers : Natalie Vanns, Shivanjali Tomar, Doris Feurstein and Maxime Dubreucq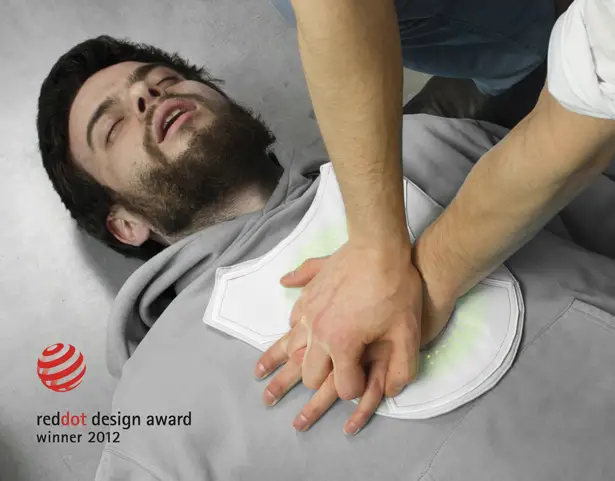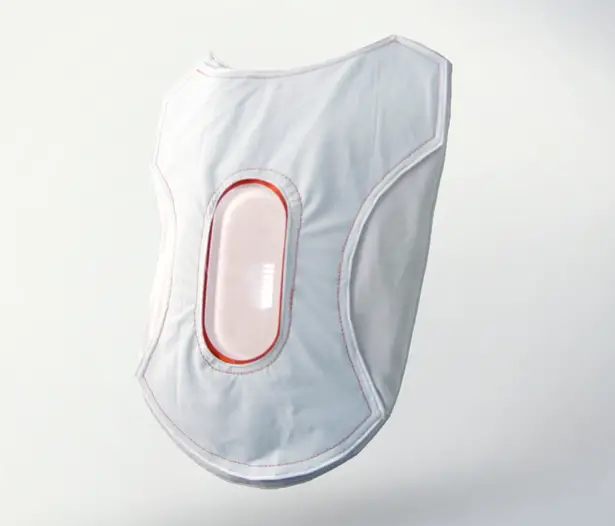 Using 100 BPM Simplified Chest Compression, you'll get to perform CPR at the right frequency and the right pressure, both procedures are vital for the success of the CPR. This unit has been designed to be lightweight, portable and compact. Its main electric components are housed inside silicone coated pad. This pad sits on a larger fabric base interwoven with LEDs. You can easily and quickly place this unit on the patient's chest, flexible material ensures it can be used on a variety adult chest sizes.
In order to reduce stress of the rescuer, 100 BPM Simplified Chest Compression provides feedback in instructional voice commands. It guides you to perform CPR with correct technique, it also updates you with the amount of time that has passed while giving motivational messages to keep going and save the patient's life.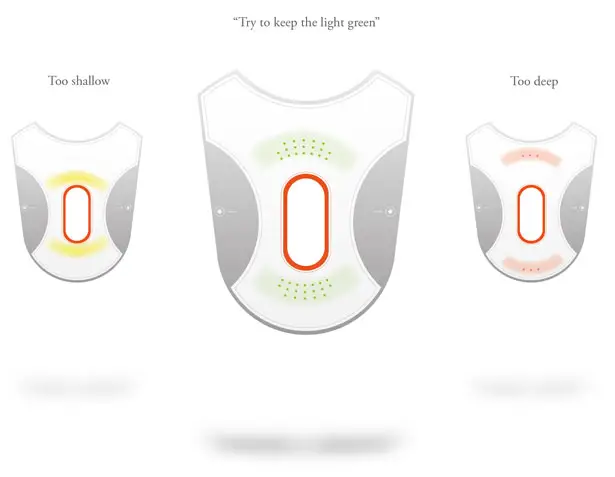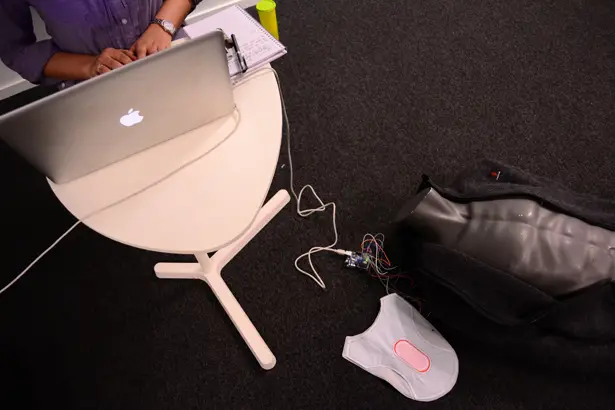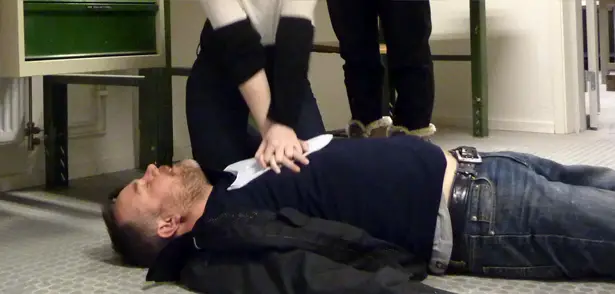 ---