Hugo Busbridge is an industrial designer whose primary goal is to bring inspiration and design skills to drive originality in design forwards, motivating students to think about products ahead of the physical outcome. With a zeal to pursuer his carrier as a teacher of design, Hugo Busbridge has designed a number of creative products. His latest is the Flux snow melting device. This brilliant snow melting device features a blue rubber drinking spout as well as yellow grip sections. The end pack screws firmly into place in order to add needed function for the bottle, for either snow melting or water filtration. The deep-section TPU over-molded grip has been applied to allow cold handed operation. The idea is to use bright colors for the device to contrast natural surroundings. Its aesthetics is quite appealing. The snow melting device can be mounted on rucksack attachment.
Designer : Hugo Busbridge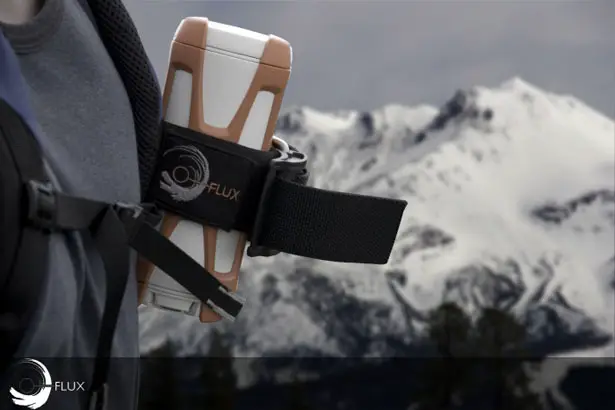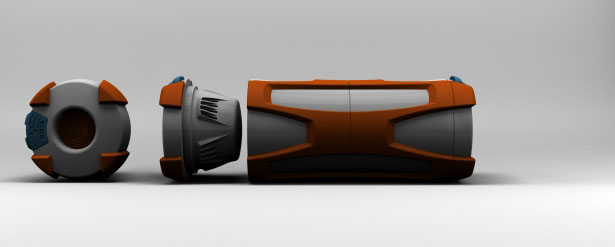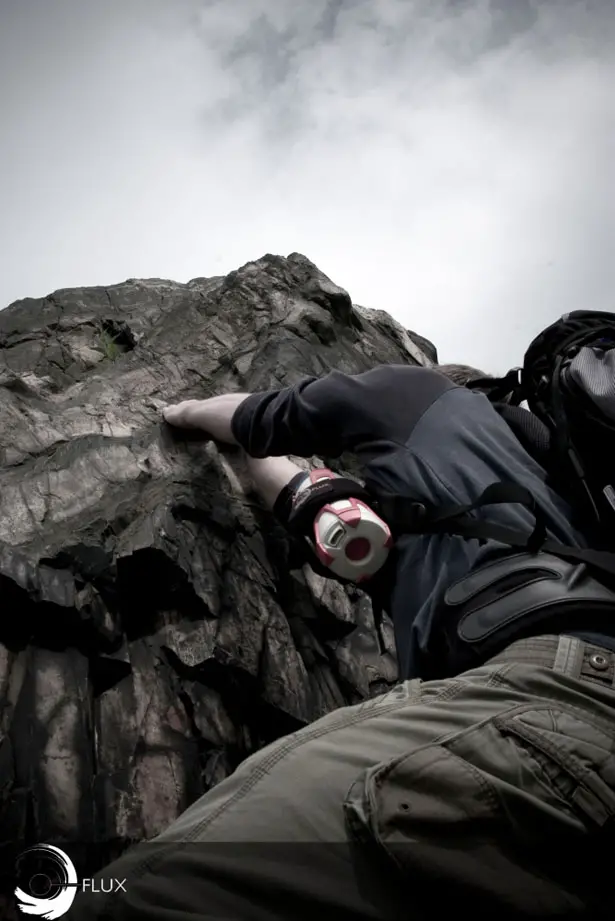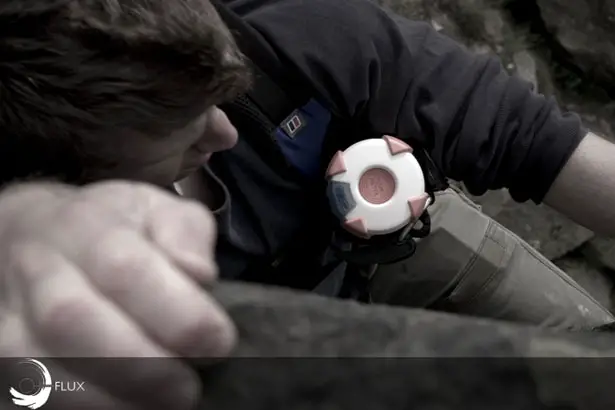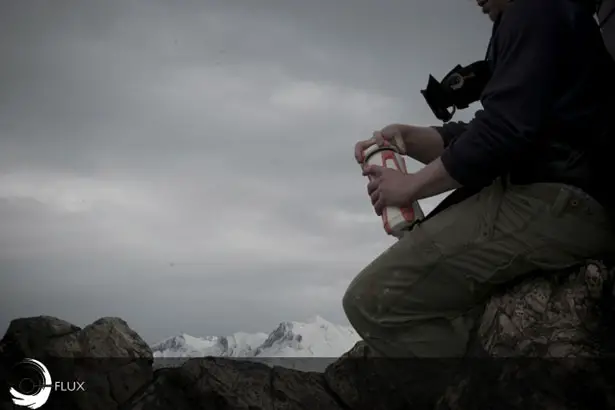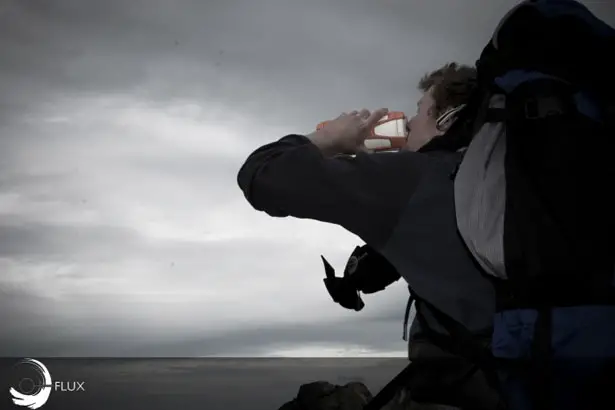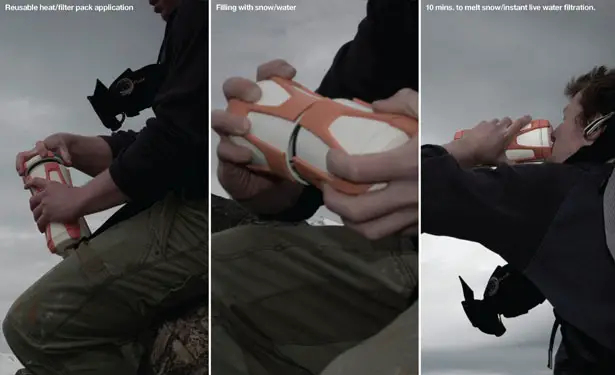 ---
Inspired by the pleasant childhood memories in her grandmother's kitchen, Fatemeh Bateni has designed MeMeNtiC Connected Pot. Cooking together with your loved ones, enjoying delicious food, the smell … all of these create beautiful memories over time. This special pot connects people who love cooking together, it connects you to famous chef in different countries where you can learn to cook special dish. You can also re-create your childhood dish by connecting this pot to your family recipes, downloading all the data that guides you through the cooking process by visual timeline on the body. Any information regarding weight, volume, and quality of the food can be transferred between these connected pots.
There's a big circle on top the pot that creates an emotional interaction between user and this cooking appliance. This circle lights up (white light) when the connected pan-pot is in the standby mode, during this mode, all interactive information is displayed on the lid of the pot-pan. When the circle turns to blue colored light, it means the food inside hasn't been cooked yet but it gently turns into orange-red color when your food is ready.
Designer : Fatemeh Bateni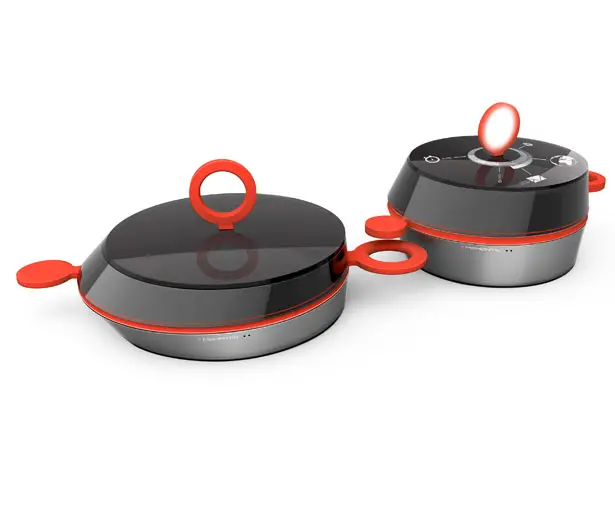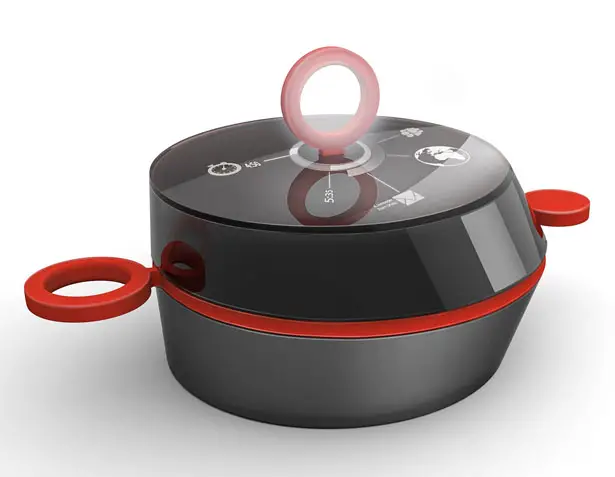 The ring shaped sensor at the bottom of the pot captures all information and transfers them to the other pots. The interface of the body illustrates visual timeline to guide user through out the cooking process. Inside the pot, you can also find light indicator that measures volumes of liquids when needed.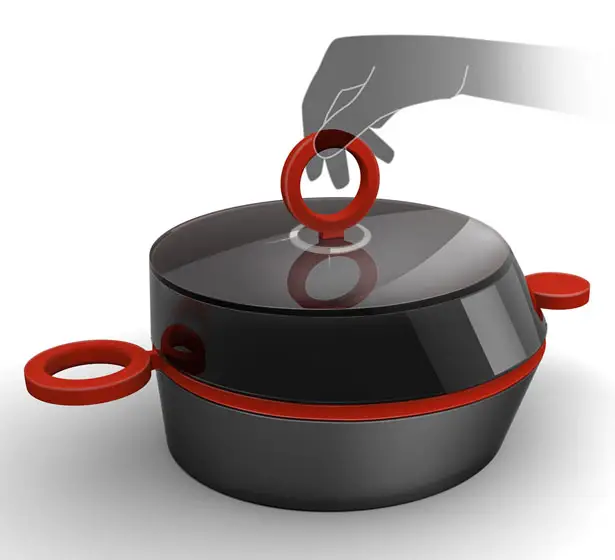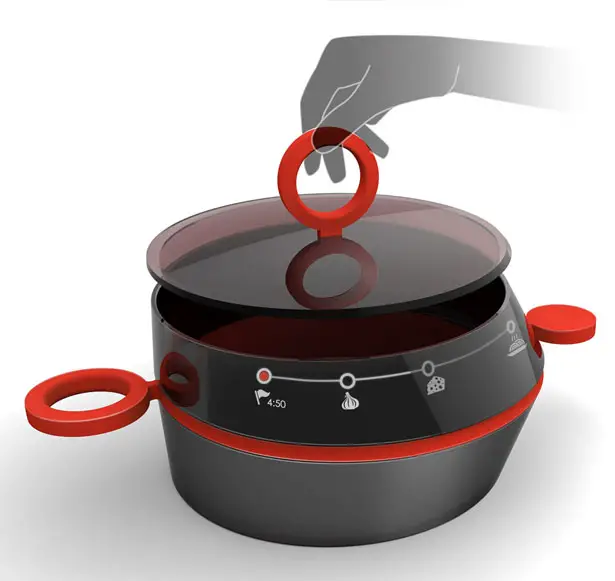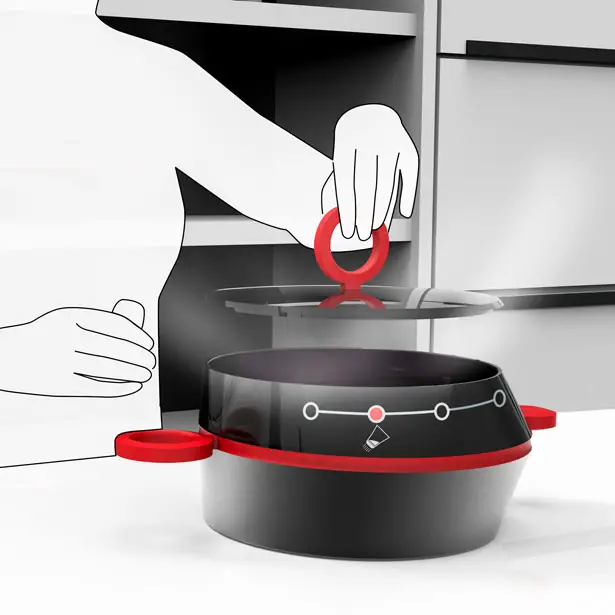 ---
Haiku by Big Ass Fans combines award-winning craftsmanship and cutting-edge technology into an efficient, elegant residential fan. Perfect for soaring ceilings and spacious great rooms, Haiku offers a contemporary alternative to the outdated design and technology of traditional ceiling fans. As the world's first smart fan, Haiku with SenseME technology incorporates a series of sensors and learning capabilities that adjust the air flow to keep occupants comfortable when temperature and humidity conditions change. Additionally, an occupancy sensor turns Haiku on and off when users enter and leave the room, and SenseME even pairs with the Nest Learning Thermostat to automate home energy savings and comfort.
Designer : Big Ass Fans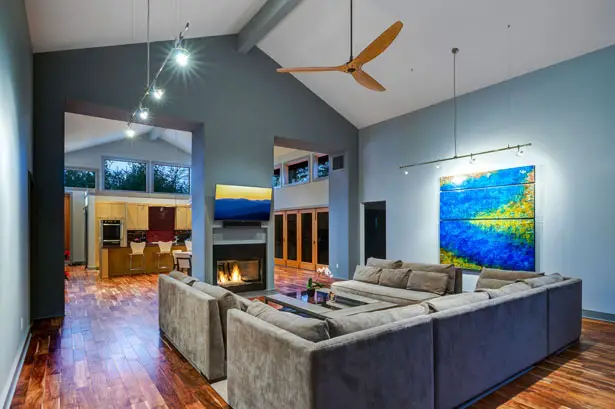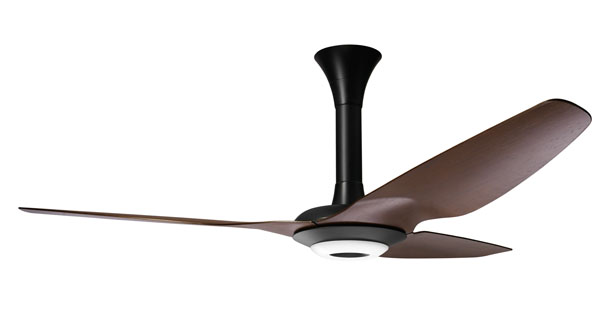 While the Internet of Things is becoming more common, the integration of a smart fan and a learning thermostat stands out because of its potential impact on home heating and cooling costs. In summer, the pairing allows users to effortlessly adjust their thermostat set point while using Haiku's comfortable airflow for cooling. Reducing air conditioning use can pay off quickly – each degree a thermostat is raised can reduce energy costs by up to 5 percent. In winter, the fan pushes down rising hot air in tall spaces, increasing comfort and reducing heater run time. Energy savings come from more than reduced HVAC use – the fan itself uses very little power compared to other ceiling fans.
Haiku's stunning minimalist design is sleek and contemporary, while still appealing in any space, from a modest, mid-century ranch house to an ultra-modern, net-zero home. Haiku is available in a variety of materials, including natural Moso bamboo, aircraft-grade aluminum or durable matrix composite with a variety of hardware finishes to match any décor. Building on the Big Ass Fans reputation for quality, Haiku with SenseME elevates the ceiling fan from an antiquated fixture to an energy-saving smart home appliance.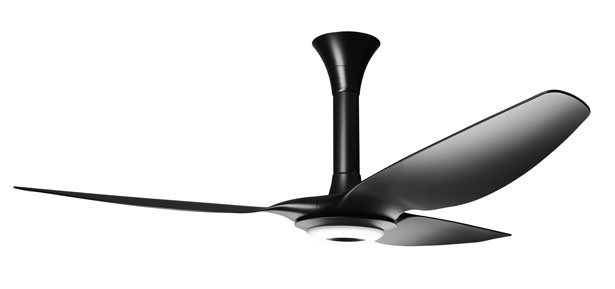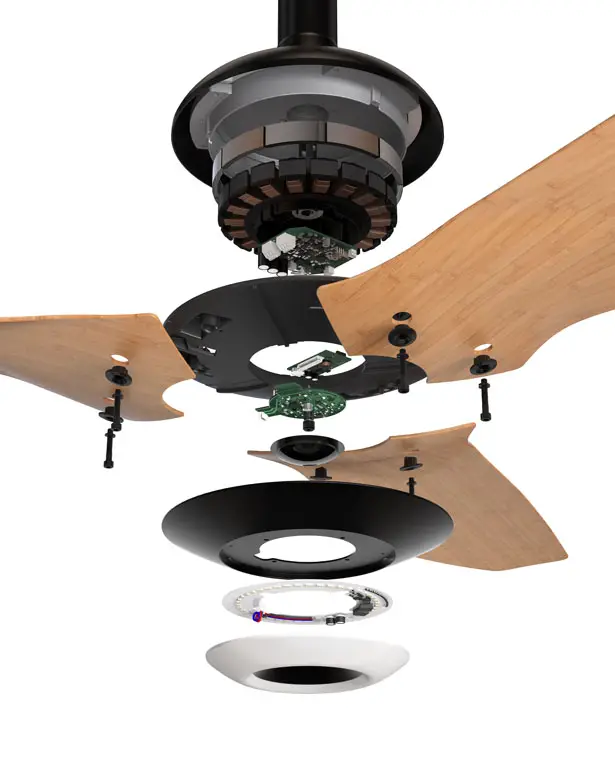 Tuvie has received "Haiku Advanced Ceiling Fan" from our 'Submit A Design' feature, where we welcome our readers to submit their design/concept for publication.
---