This is an electric motor bike that has style written all over it! This beauty is called Motobecane Motivo, a single seater designed for the purpose of motoring in around the city without much of a hassle. Designed by Spain based freelance designer Miguel Ángel Iranzo Sánchez, the bike comes with a battery carrier stored in a suitcase and the battery can be charged easily at home. Also the design material is a mix of aesthetics with modern technology. The walnut wood and leather mix sure gives it the chic look; one can say that it's a collector's item.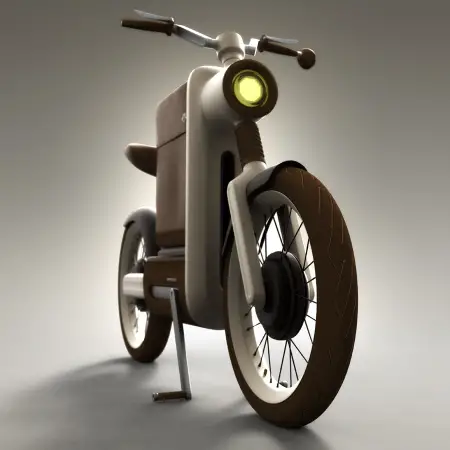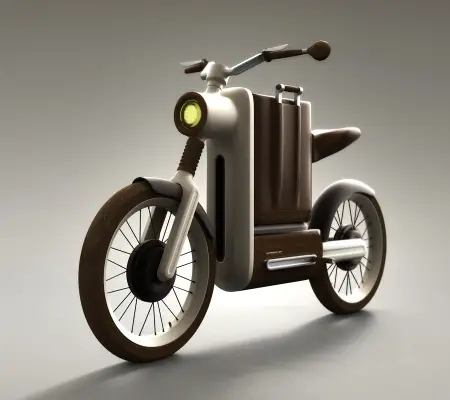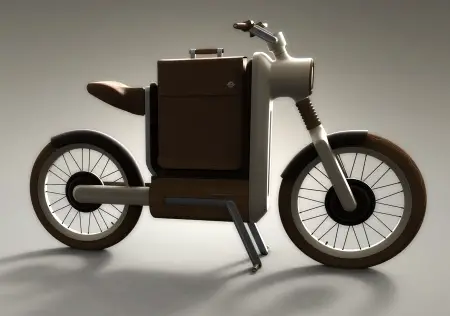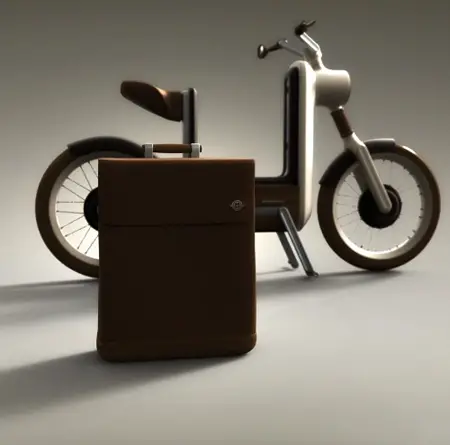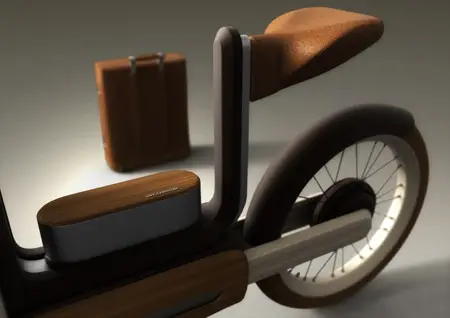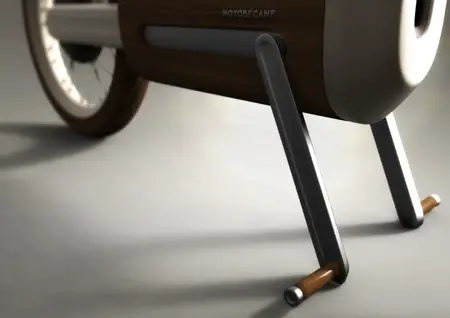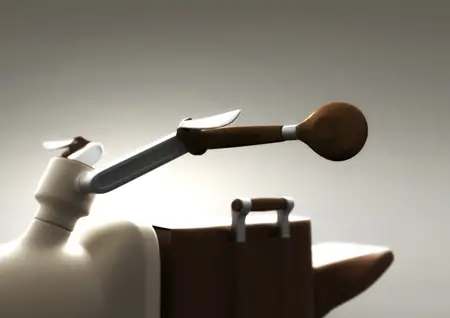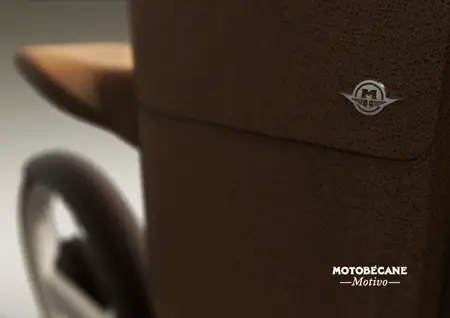 Designer : Miguel Ángel Iranzo Sánchez
---
Gabriele Meldaikyte redesigned Home First Aid Kit to address our real needs in domestic environment. Many of us don't have the qualification to administer first aid, and most often than not, we have to treat the wound ourselves and that will be a bit difficult when you need to open packaging, unscrewing caps, tearing some stuff when the wound is on one of your hands. Usually we might experience deep cuts, minor scratches, or burn injuries in kitchen while cooking, typical injuries that occur in our home. This Home First Aid Kit has been designed by keeping all those injuries in mind, it's meant to be able to use with one hand only, so that when you have to apply the medical treatment by yourself, you won't have any trouble at all.
Designer : Gabriele Meldaikyte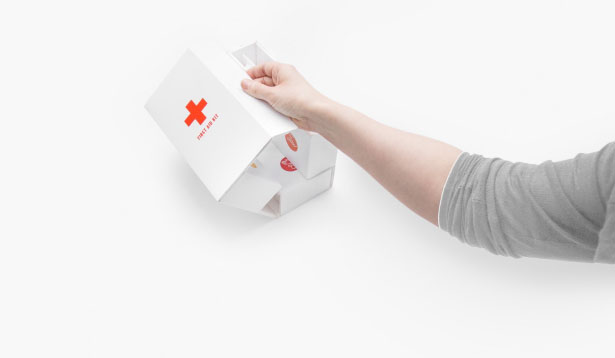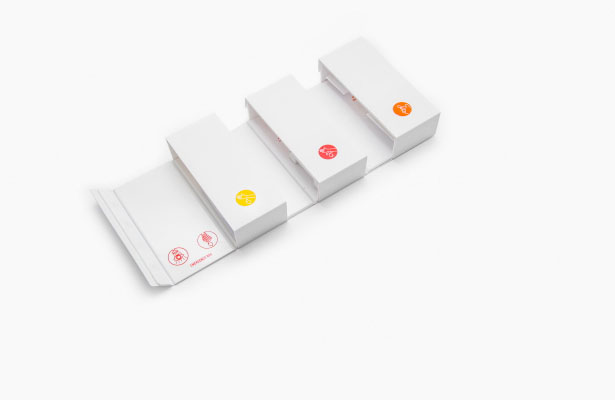 The design of the first aid kit divides each section to fit particular injuries: minor cuts/scratches (orange), burn injuries (yellow), and deep cuts (red). You can read step by step details of what you should do to treat your wound, all the tools available are accessible with one hand such as bandage applicator, plaster applicator, or dressing applicator. This concept helps you aware of the content of it, it is clearly to see what's missing or needs to be replaced.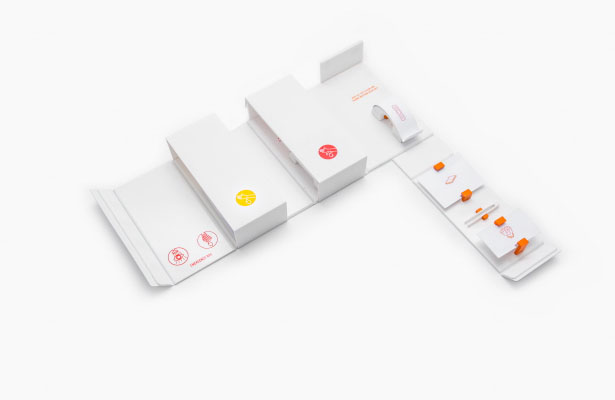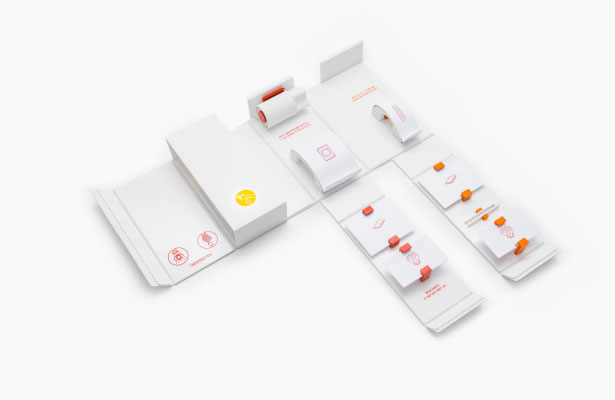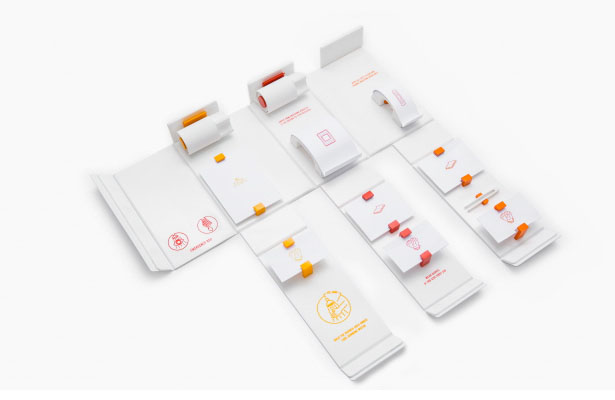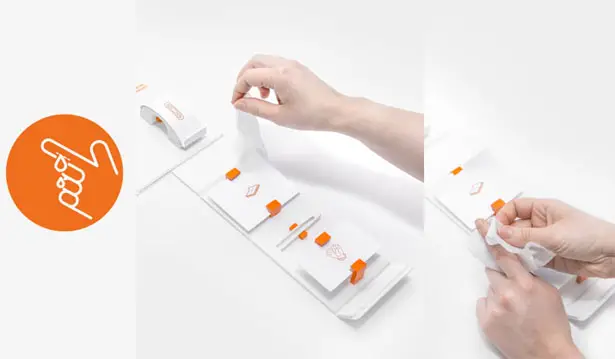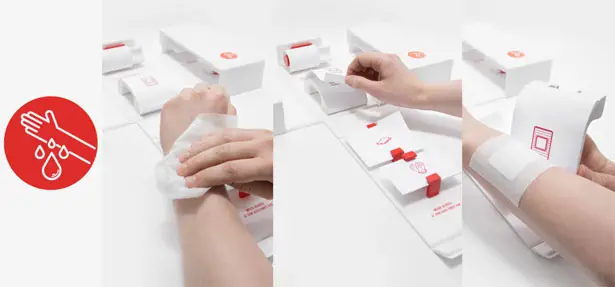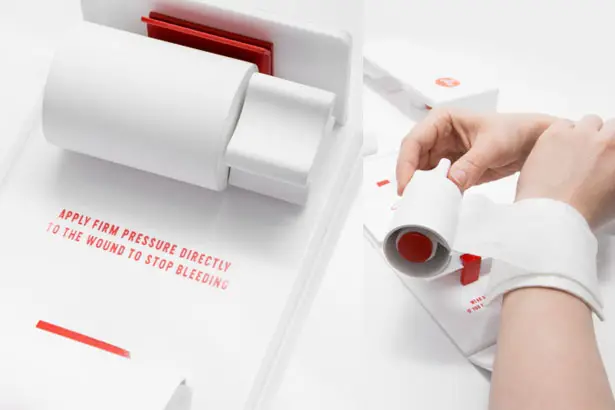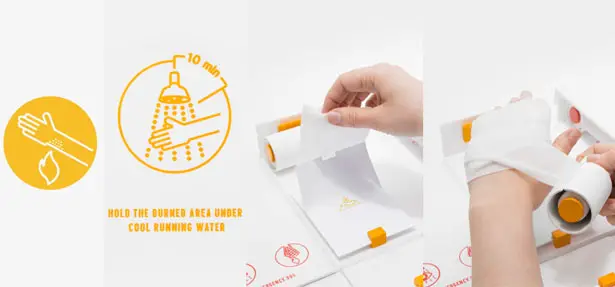 ---
Mobile phone today is more than just simple phone as its usage is far beyond just receiving and making phone calls. Mac Funamizu introduced us to this new gadget which is a mobile phone concept which can be said to have been picked straight out of the Bond movies! One can wear this gadget around their wrist as a watch, though it is transparent. However the look can be customized with the change of color pattern or placing any picture on the background. A foldable gadget, thereby one can mould the same as per the pocket. Accompanied by a pair of earphones that ensures a surround sound effect, it's a gadget to look out for!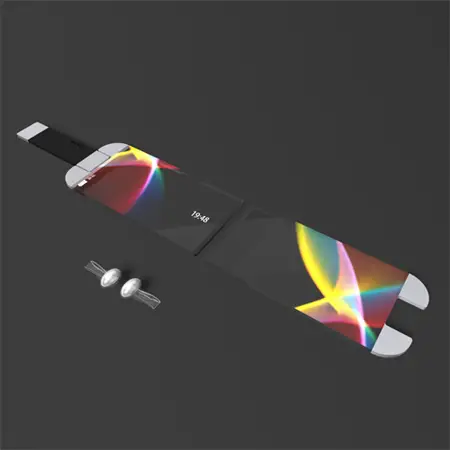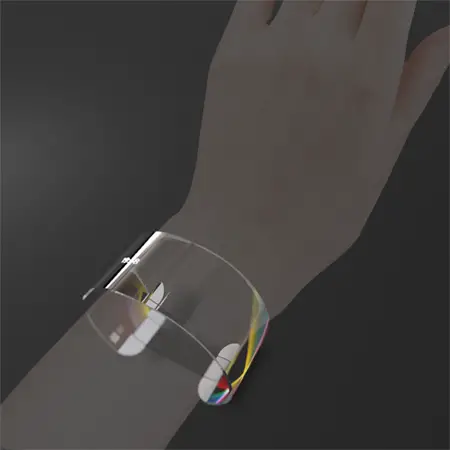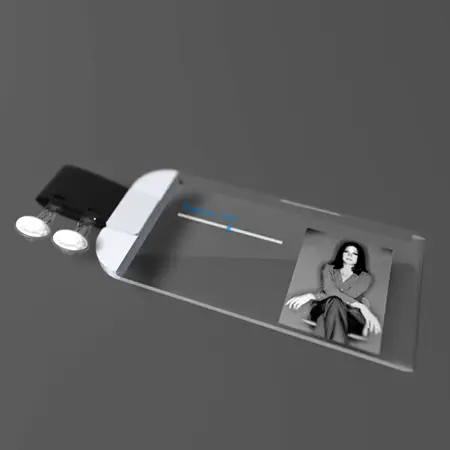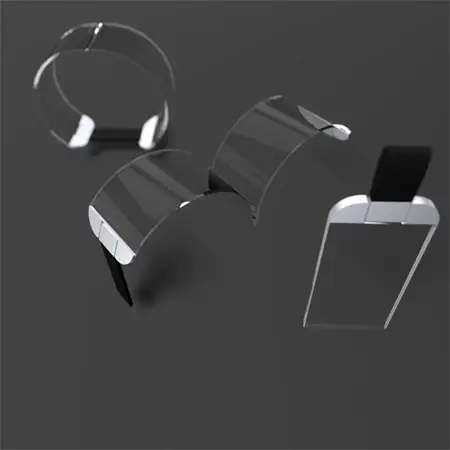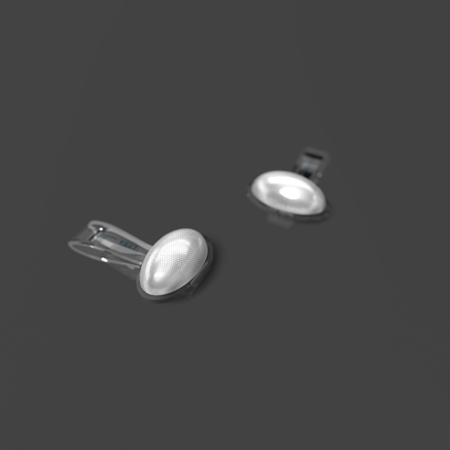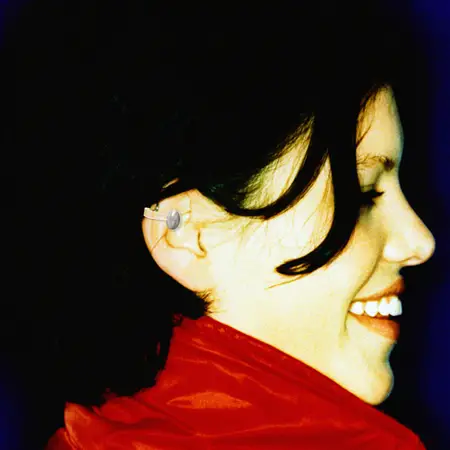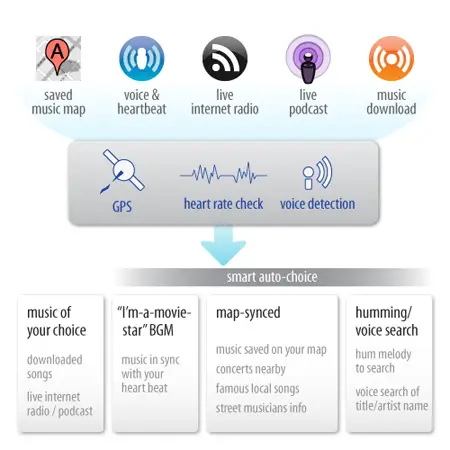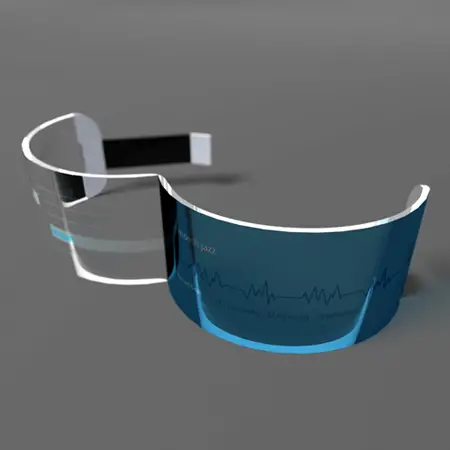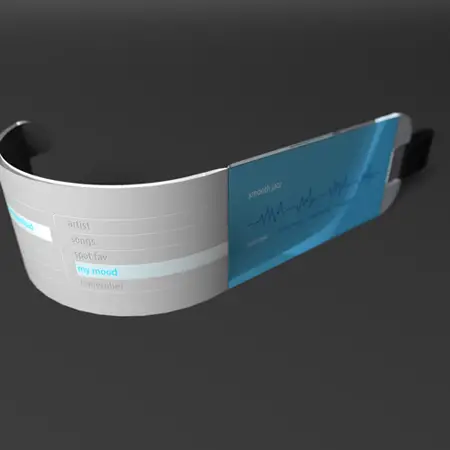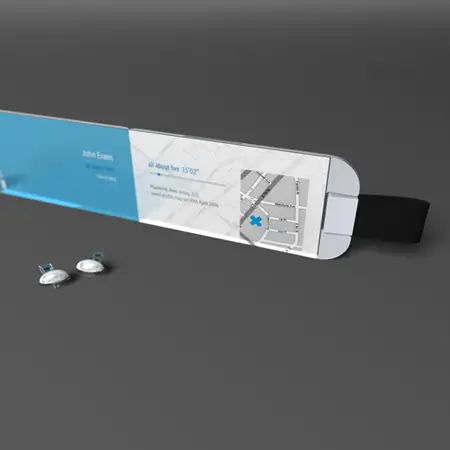 Designer : Mac Funamizu
---