The Vers concept car is designed to provide users the maximum opportunity to be dynamic. The design allows the driver to raise the vehicles position just like a pedestrian for riding in urban areas, making it possible to park in any direction and easy to handle in the busy traffic. On the other hand, when Vers is riding in speedways, the driver is able to reduce the height of the car to get better aerodynamics of the vehicle and lessening the center of mass.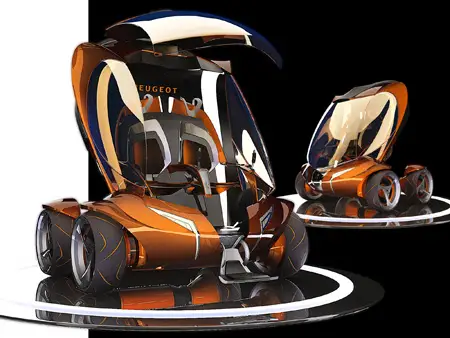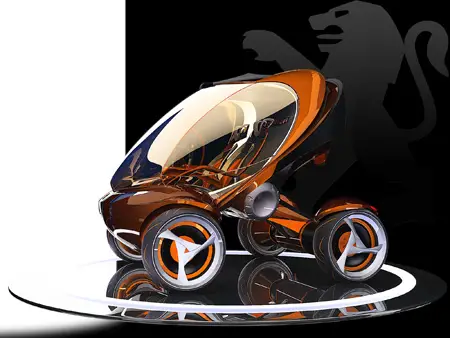 This electrically powered futuristic concept vehicle houses two passengers and includes four motors, one for each wheel, which will let the wheels to swivel on its center by inverse rotation. These motors are located inside every wheel and the wheel rims are designed to act like a propeller to keep the system cool. Besides, another motor exists in the center pivot that provides the required power to change the appearance of the car, like opening the trunk door or modifying the seat arrangements.
The dimension of this car is 1.75 x 1.75 meters approx. when it is in compact mode. By using a geometry stimulated from the 'bioarchitecture' of a moving cat, this hybrid formed car changes its attitude with his postures.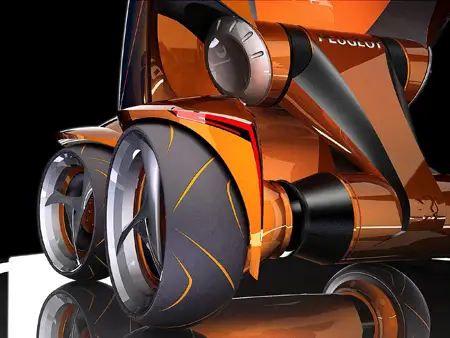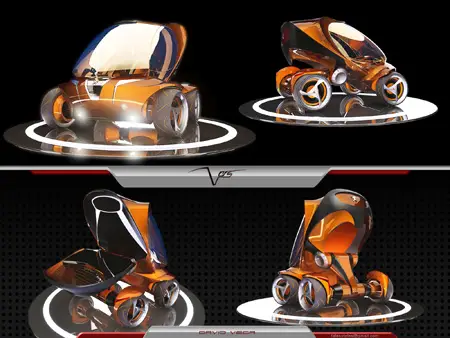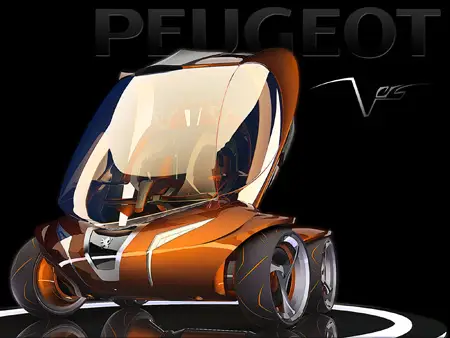 Designer : David Vega
---
Slimo is a concept public transportation system that is anticipated as a design that would have been done by VW if they have opted to. Slimo is a one-seater pod specially designed for individual ease, includes a computer terminal for connectivity purposes and a bus-like chain can be formed by riding all these pods together. This feature will also be helpful for promotional activities like displaying a cohesive message across the surfaces of chain formed Slimos. This innovative design will certainly leave a brilliant impression among general users with its circular seating arrangement, open specious environment and extraordinary miniature tires.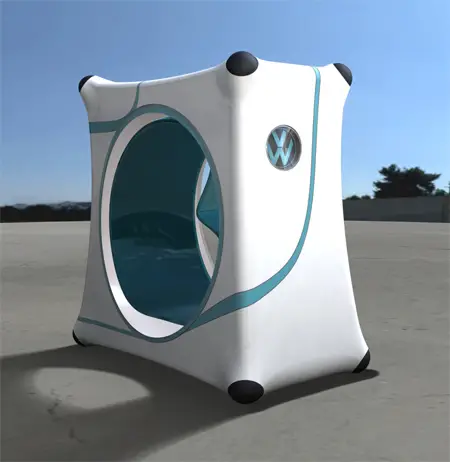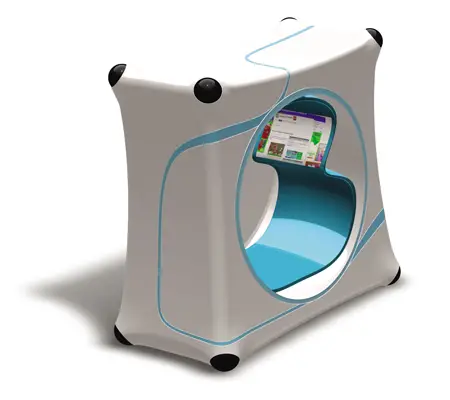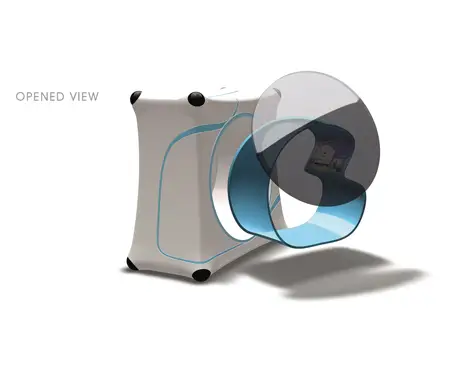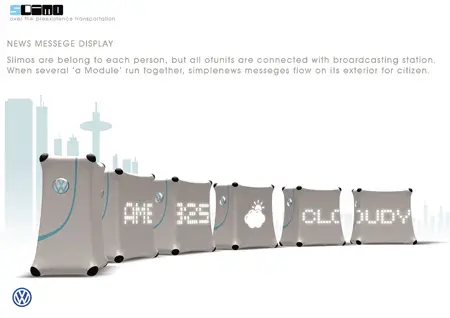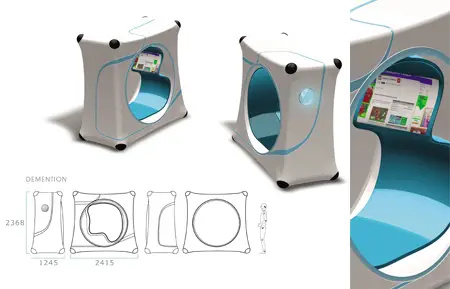 Designer : Sunguk Kim and Young Roh Yun via [Dvice and Automotto]
---
The Campcraft offers a more intimate experience with the great outdoors than other watercraft that enclose you inside of a hull. Meant for cruising and camping along rivers and inland lakes, the Campcraft offers better stability, adaptable storage and dual use table and chairs.
On the manufacturing end, the pontoons were designed to be identical so only one mold would be needed to make all the pontoons.
Designer : Austin Blough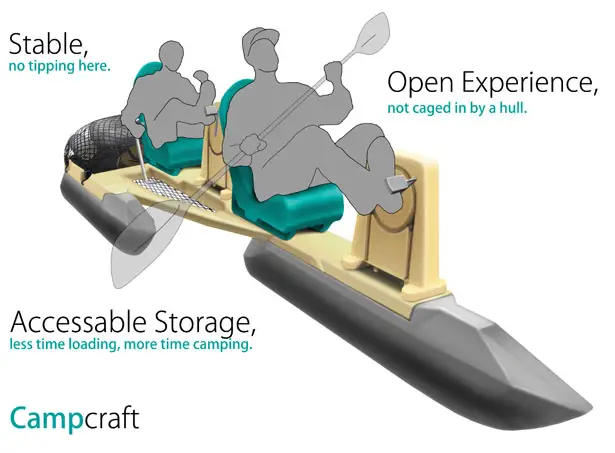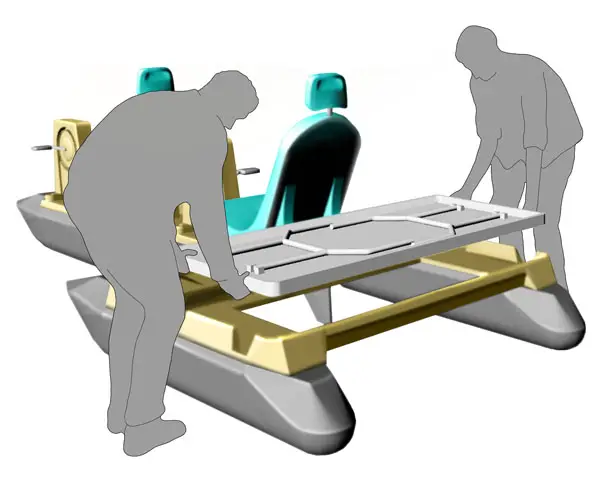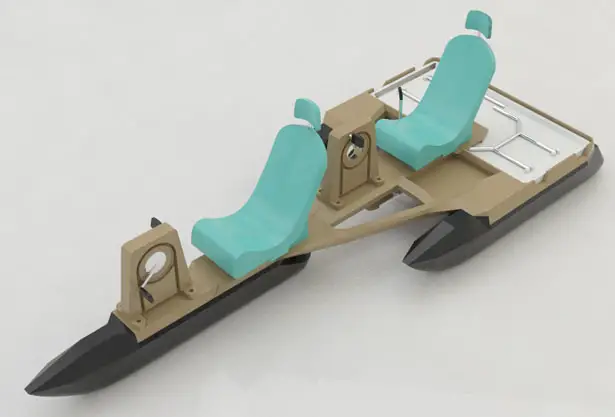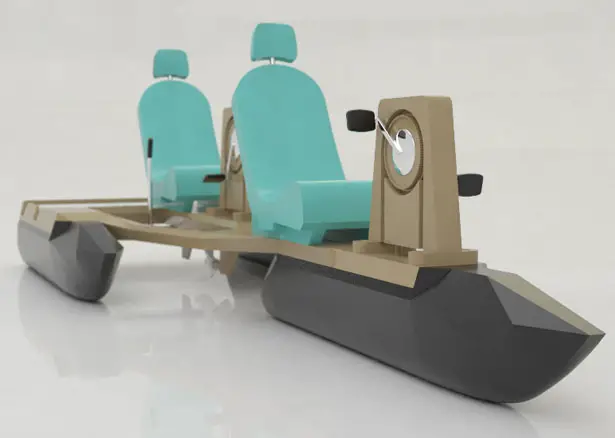 ---