In case of emergency when someone needs CPR, 100 BPM Simplified Chest Compression can be very handy as they are not many people know how to give a proper one. It helps increasing the success rate of administering CPR to an adult after cardiac arrest, it gives feedback to the rescuer through sound and light to ensure the CPR is done properly. Most often than not, people scare to perform CPR because they are afraid of causing more harm to the patient, but 100 BPM guides you by simplified resuscitation procedure involving only chest compression, there's no mouth breaths action.
Designers : Natalie Vanns, Shivanjali Tomar, Doris Feurstein and Maxime Dubreucq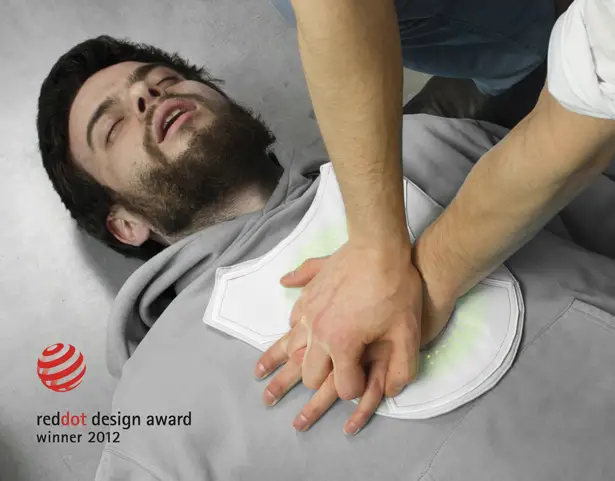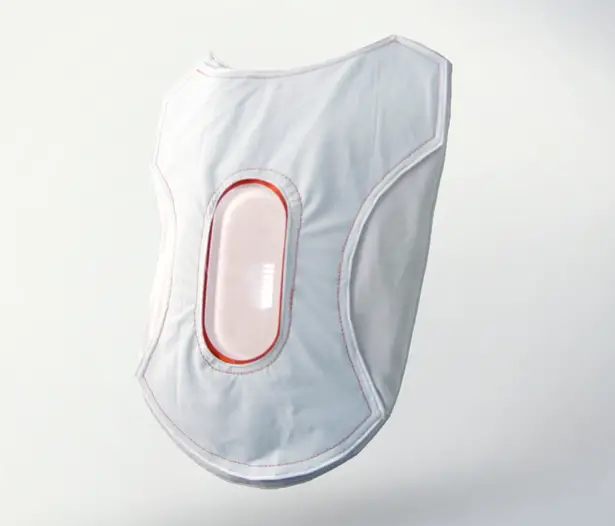 Using 100 BPM Simplified Chest Compression, you'll get to perform CPR at the right frequency and the right pressure, both procedures are vital for the success of the CPR. This unit has been designed to be lightweight, portable and compact. Its main electric components are housed inside silicone coated pad. This pad sits on a larger fabric base interwoven with LEDs. You can easily and quickly place this unit on the patient's chest, flexible material ensures it can be used on a variety adult chest sizes.
In order to reduce stress of the rescuer, 100 BPM Simplified Chest Compression provides feedback in instructional voice commands. It guides you to perform CPR with correct technique, it also updates you with the amount of time that has passed while giving motivational messages to keep going and save the patient's life.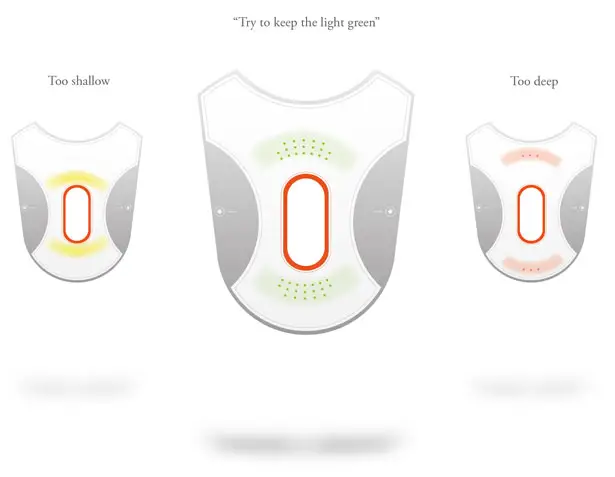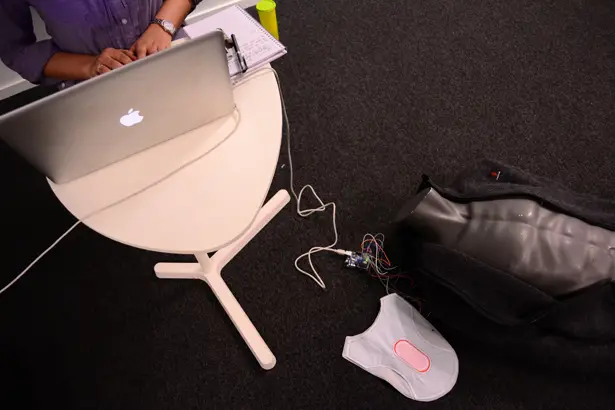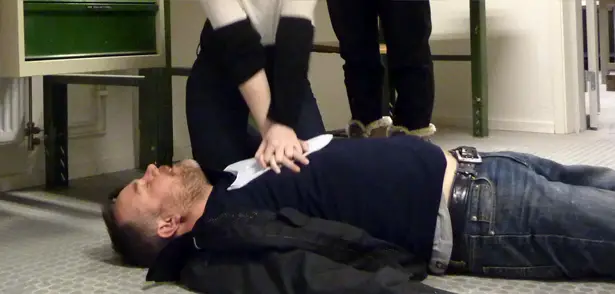 ---
Introducing DNA 3D Printed Shoe System from Pensar Development, this project aims to design and create footwear based on individual anatomy and biomehanics. This concept project enhances rapid manufacturing to create shoes especially for you, not only to your foot contours but also how your move with it.
Based on researches that pair user behavior, data acquisition, and rapid prototyping, this company has created a method of mass tailoring products. In this project, they focus on shoes.
How to create shoes that perfectly for you? Simply throw on trainers outfitted with pressure sensors and accelerometers and go for a run. Once the device collects all data, you can bring them to the store, upload it and with a series of algorithms, the store will develop shoes that fit you and the way you move via the 3D printer. In fact, by enhancing the algorithm further, the technology might design shoes that improve your running form.
Designer : Pensar Development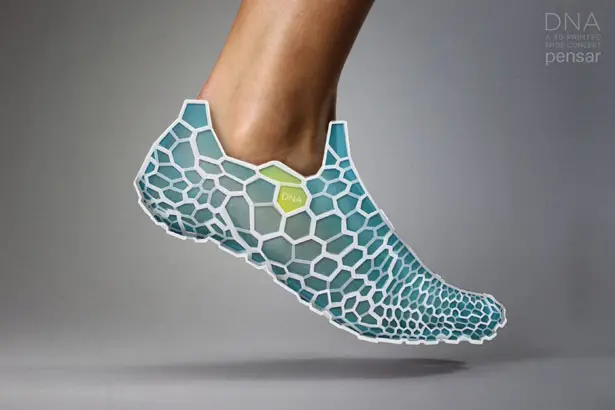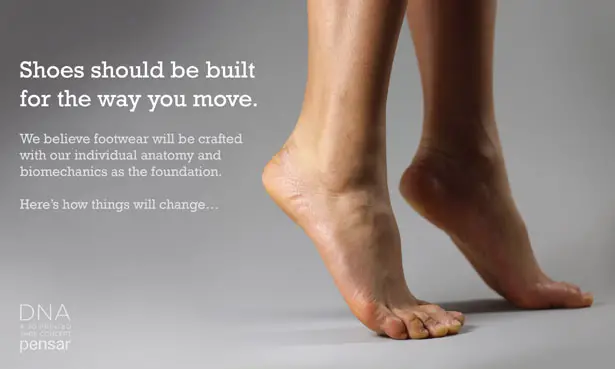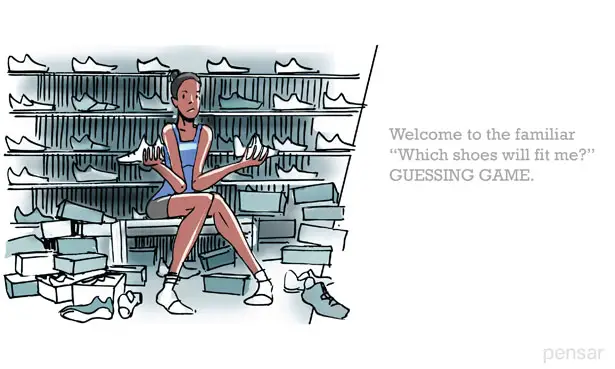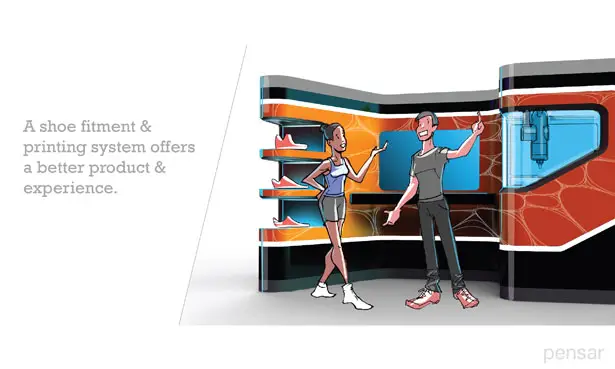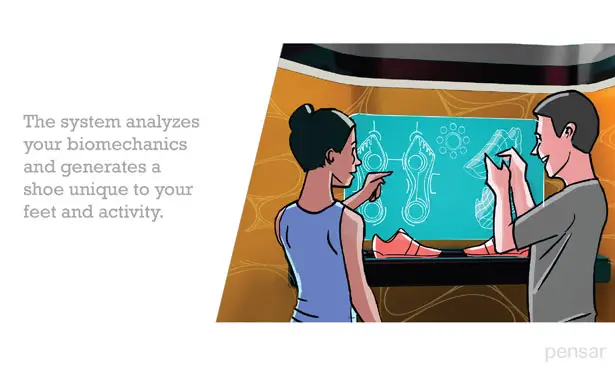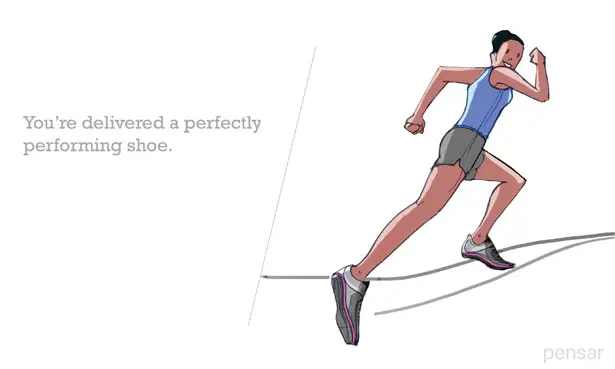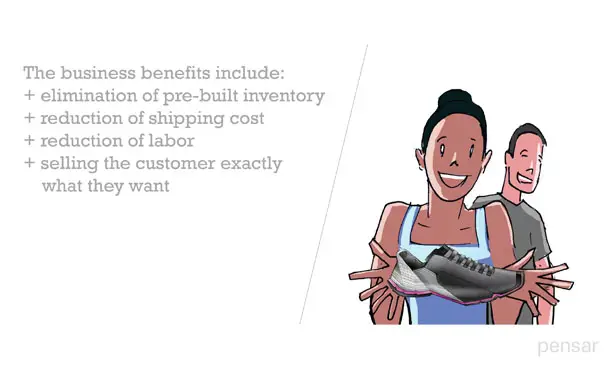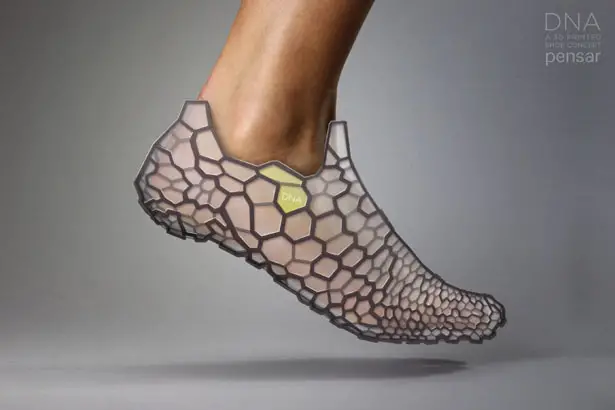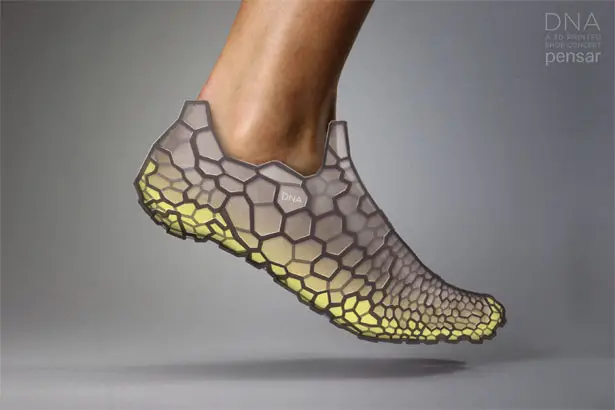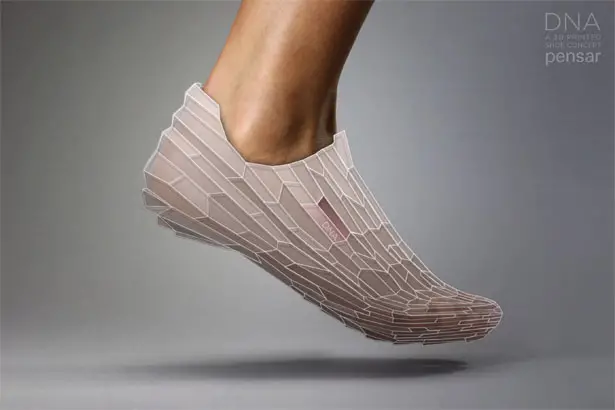 Tuvie has received "DNA 3D Printed Shoe System" project from our 'Submit A Design' feature, where we welcome our readers to submit their design/concept for publication.
---
We've heard about BioLite CampStove and BioLite BaseCamp Stove, now Biolite introduces KettleCharge. It's an evolution of its thermoelectric technology that uses water you boil to produce electricity. This little gadget offers you off-grid power as well as potable water in a matter of minutes. Since it uses the heat from boiled water, this device is ready anytime of the day without having to wait for sun's energy just like solar panels, with 10 watts power, it'll charge your USB devices as fast as wall outlets, even your tablets.
Biolite KettleCharge works with a wide range of stoves and serves as a perfect personal scale generator for your everyday gadgets, especially when you are outdoor without any wall outlet available. You can simply fill, heat, and charge. The TEG (Thermoelectric Generator) which is located at the base of KettleCharge utilizes the difference in temperature to produce electricity, it comes from having both a hot side (the flame that touches the baseplate) and a cool side (water) within the device.
From : Biolite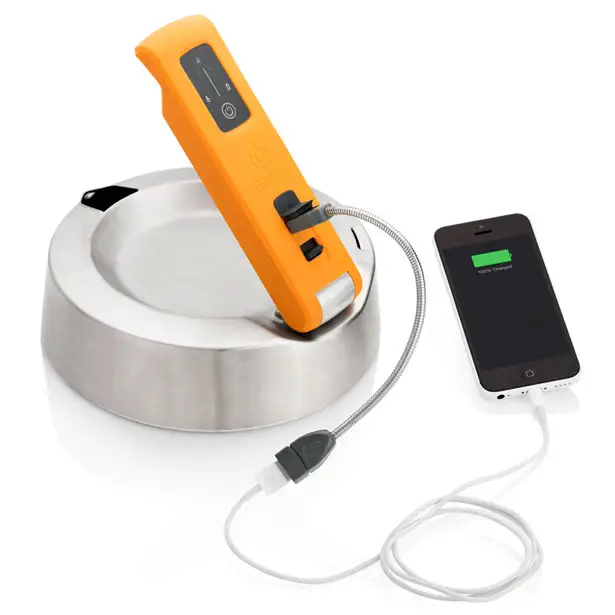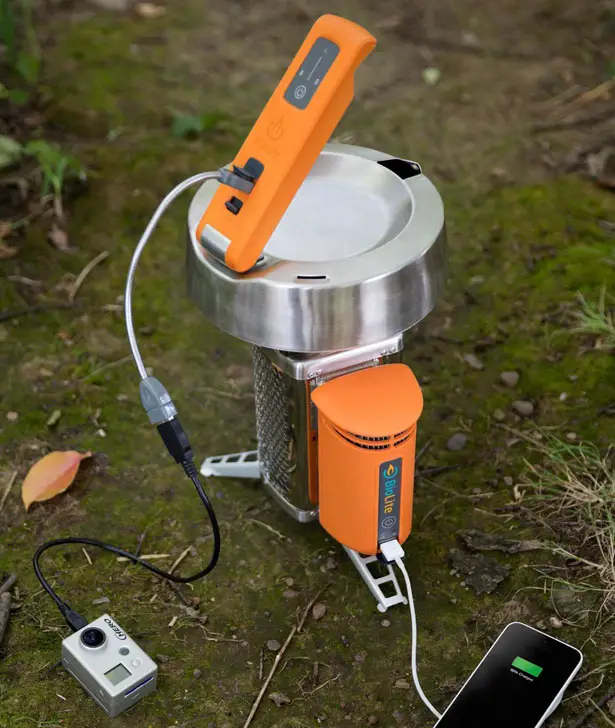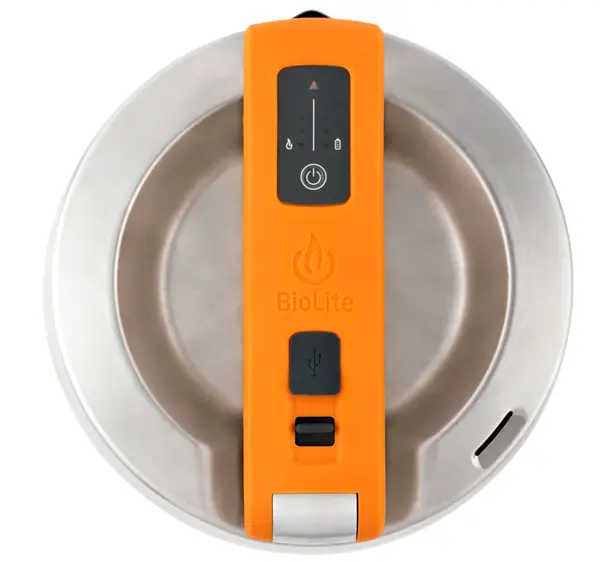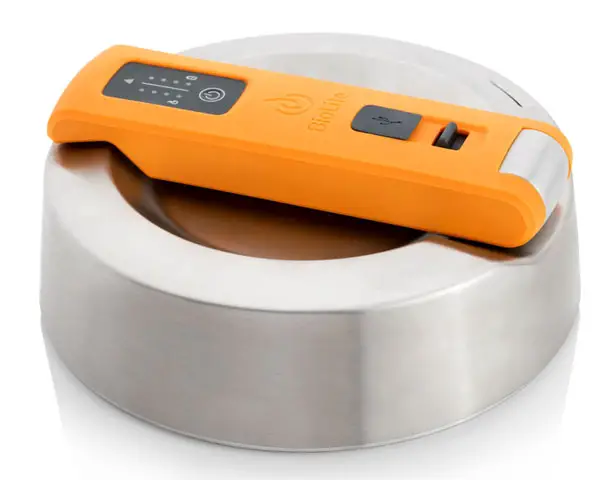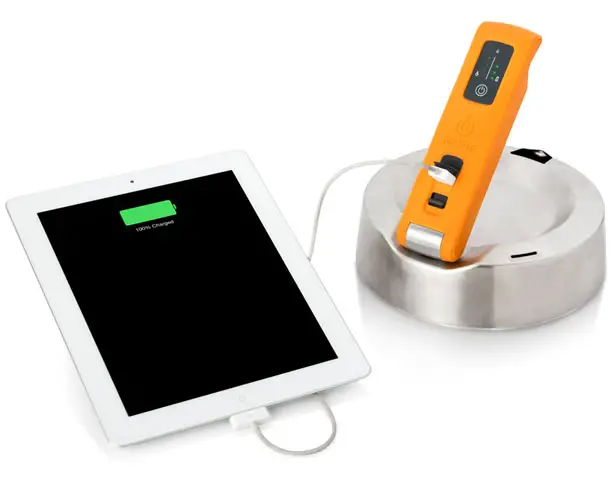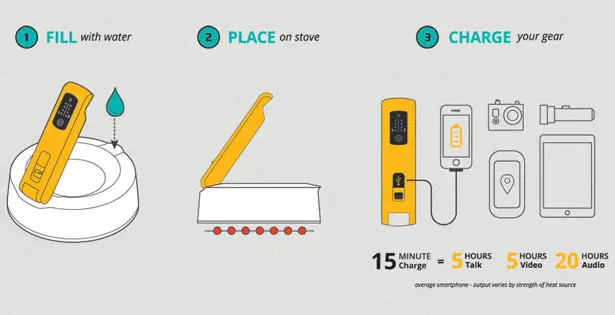 ---