SylvanSport GO camping and travel trailer will give you the comfort of a motor home while maintaining the simplicity of the tent. It works like a pop up camper which can be fixed anywhere as it occupies less space. Also it is quite light compared to regular trailers thus can be pulled by even small cars. The whole set up takes a few minutes and comes out to be a size of a king size bed, which seems perfect to rest after a long drive. These beds also double up as a table thus making optimum utilization of space. Their MSRP is $8995, which includes everything, including large rear awning and poles, internal bed panels, 4 self-inflating POE air mattresses and spare tire kit as well as a long list of small items such as straps, bags, etc. Well I guess not that cheap for a travel trailer.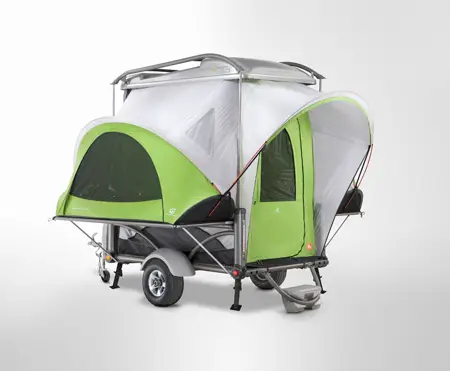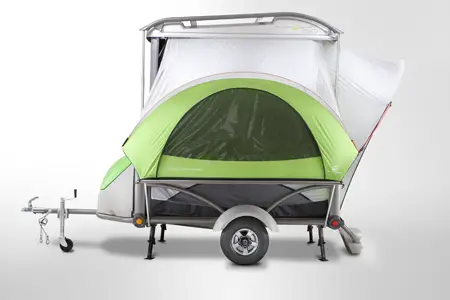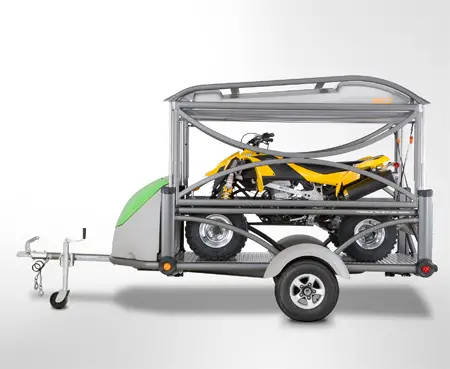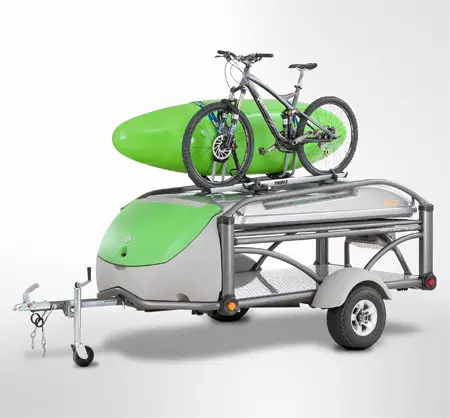 SylvanSport words :
This is a three-in-one towable vehicle that morphs from compact, traveling profile to rugged toy-hauler mode to spacious and comfortable camping configuration. The integrated, lightweight unit can be pulled by almost any vehicle and can carry up to 800 lb. of gear. It can also accommodate top-mount racking systems. For its toy-hauler mode, GO's control-tilt deck releases at the front, angling the deck toward the rear for loading. The tilted deck lowers gradually back to level with a hydraulically-controlled return. The camping configuration features a weather-proof tent system and a sleeping surface equivalent to a king-and-a-half sized bed.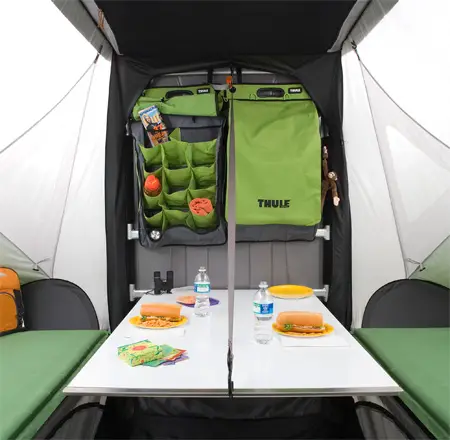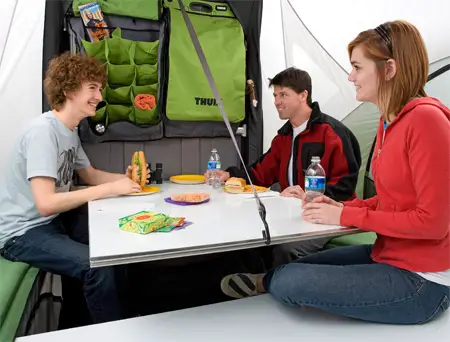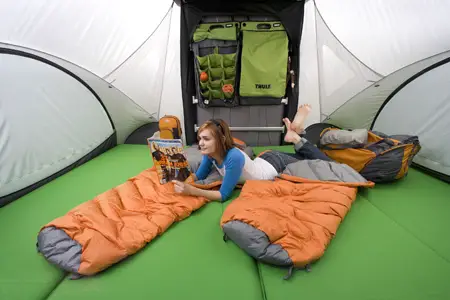 Designer : SylvanSport
---
SLIQ cell phone concept is made of recycled aluminum which offers a lightweight, durable, and responsible alternative to plastics. The screen in an organic LED screen. High brightness is achieved at low drive voltages and they use 40% less power draw than conventional LCDs. Their manufacturing process consumes less power and raw materials. The crack power offers a solution to powering up when abroad where power conversion is not always available, crank is turned on. Electromagnetic charge is transferred to battery, no dead phone.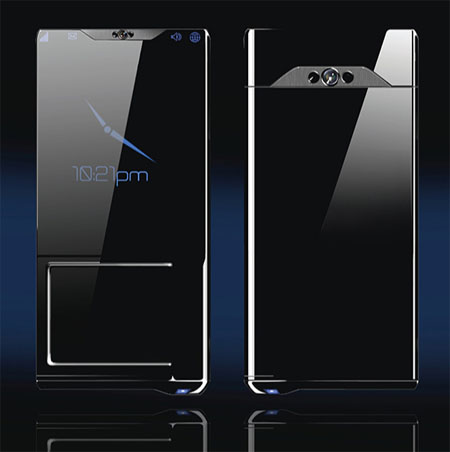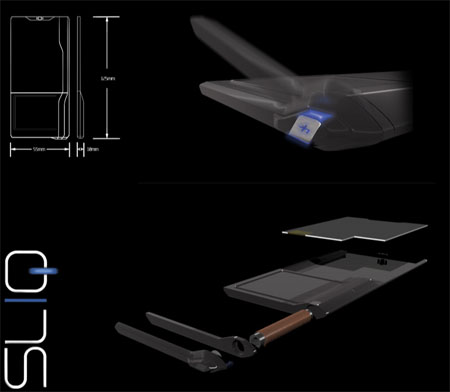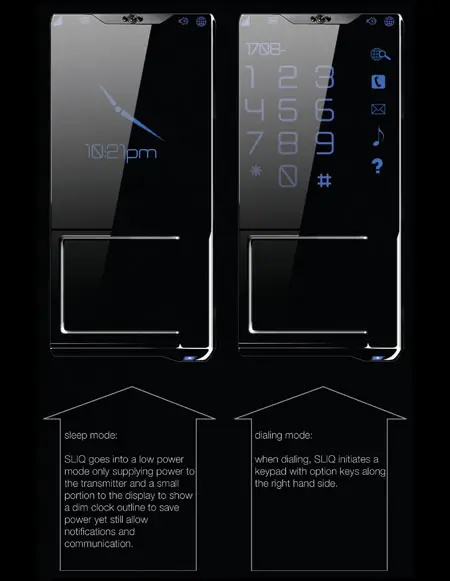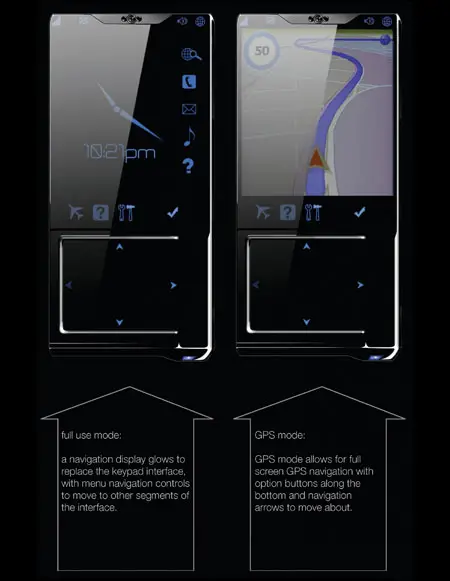 Designer : Mike Serafin via IGreenSpot
---
The delicate combination of hi-tech carbon materials with grain bruyere wood and alluringly curved lines has made the Purisme Pipe an uncommon piece. This concept has transformed the age-old shaped conventional pipe into a hypermodern powerful design which brings ergonomics to comprehensive perfection along the way. The pipe head is designed in a unique up side down method which strands perfectly upright and when you set it down, it can manage the balance easily and effectively. Purisme pipe is not just a new method of getting pleasure from smoking; it is the ultimate comeback of a smoking pipe to the area of trend, cult and technology.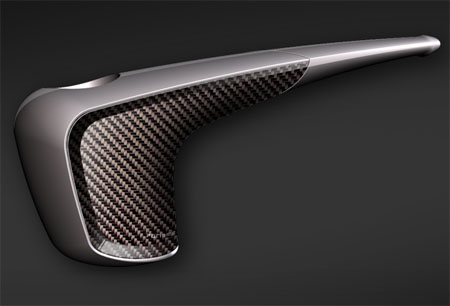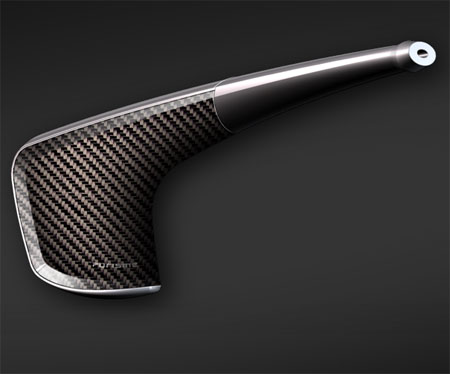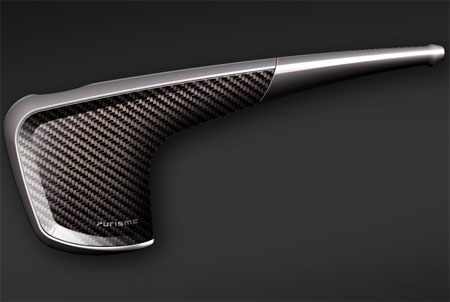 Designer : Purisme
---