Laundry handling is always a tiresome job especially for those who are living in an apartment where making room for dirty laundry is quite hard. The main goal of this project is to offer a structured design of a complete solution that facilitates the user to efficiently handle their laundry. This product has wheels that enable the user to place it anywhere they want and can use it as a sitting place too. There is a bag inside made of bamboo textile with an antibacterial effect and can hold five kilos of dirty laundry. Active carbon of the inner textile prevents probable unwanted odors from spreading out and the ventilation holes let air to flow out and in.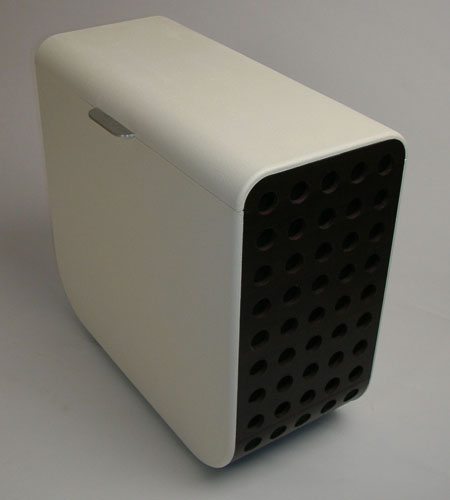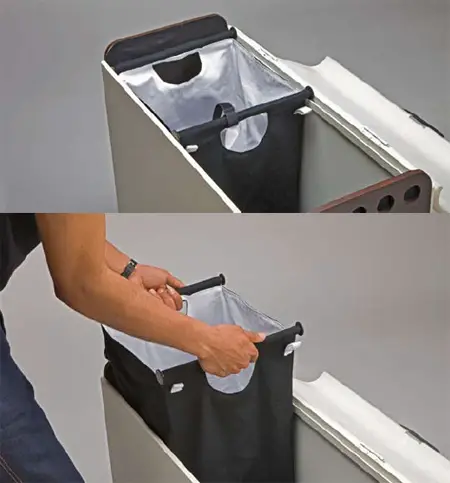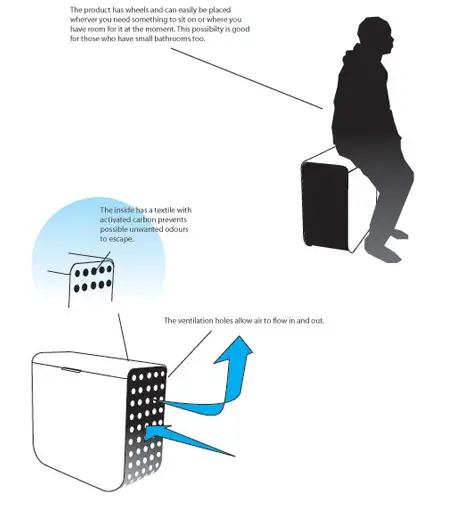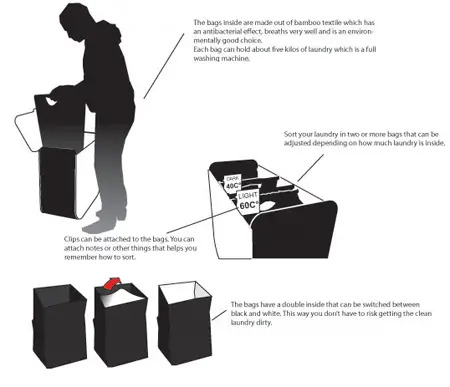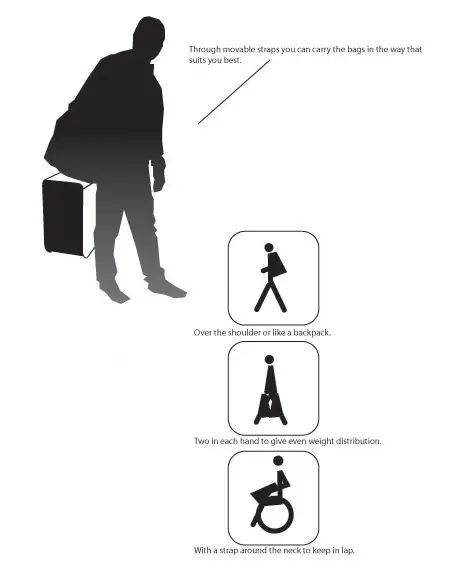 Designer : Ebrima Faye
---
RDA Interactive Chopping Board measures your food portions for healthy eating lifestyle. Why do we need this? The WHO predicts there will be more than 2.3 billion overweight adults in the world by 2015 where more than 700 million of them will be obese. We need to drastically change our unhealthy lifestyles, monitoring what we eat would be one of them. Personal health monitoring device is becoming more popular by days due to many efforts of raising awareness to practice healthy lifestyle and the falling cost of technology.
Designer : Sam Gough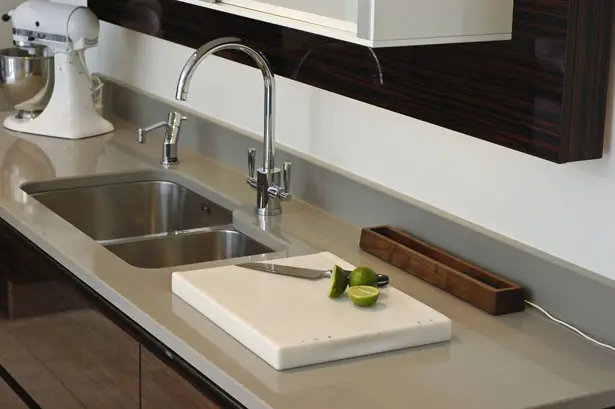 This chopping board is embedded with LEDs below the chopping surface which illuminates the above area to indicate a portion size. A user can change the portion size via touch sensors on the side of the board, thus, allowing control over the food type and user profile. RDA interactive chopping board calculates a portion size based on two variables. The first one is the food type. User can input the data in the board where one side of the board is dedicated for fish and meat and the other for vegetables and starches. This prevents cross contamination. Universally recognizes colorings denote different types of food.
Once a user has selected the food type, RDA has a profile stored in its memory for each different portion size. Each food type has a different area of light illuminated for 2 reasons:
1. RDA interactive chopping board works on the natural fall of food, for example, chopped vegetables will fall differently to chopped meat.
2. The recommended daily allowances vary between food types, for example, an adult male is expected to have 80g of vegetables per portion but 120g of fish.
With the food type input, a user can then select who will need a portion size. There are 3 buttons on the right hand side at the bottom of the board. They are different sizes in descending order; the largest is for an adult profile and the smallest is for a child. Any permutation can be selected and the portion size will grow and change dynamically based on what is inputted.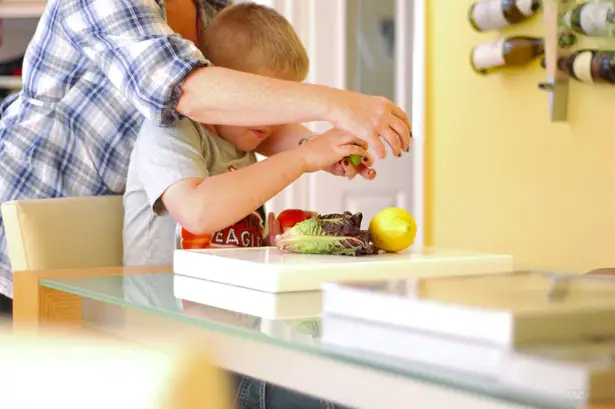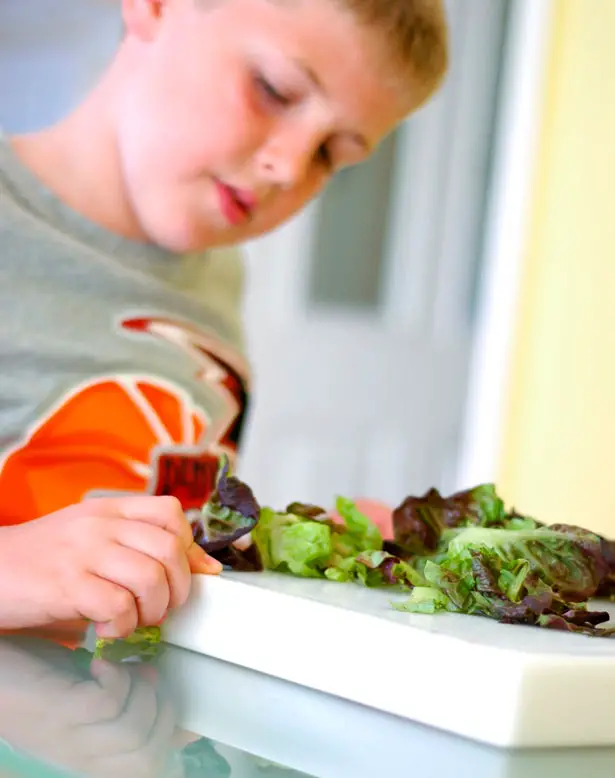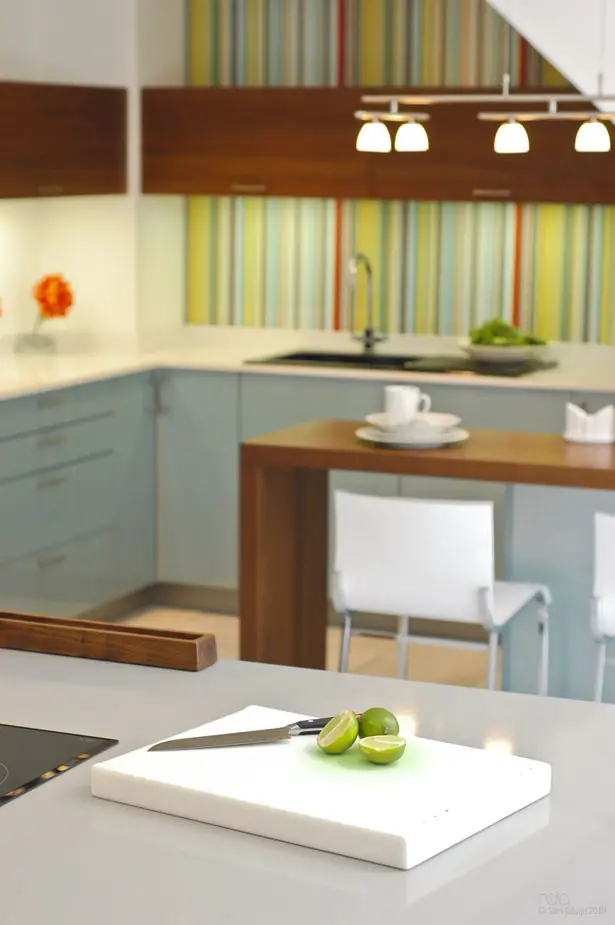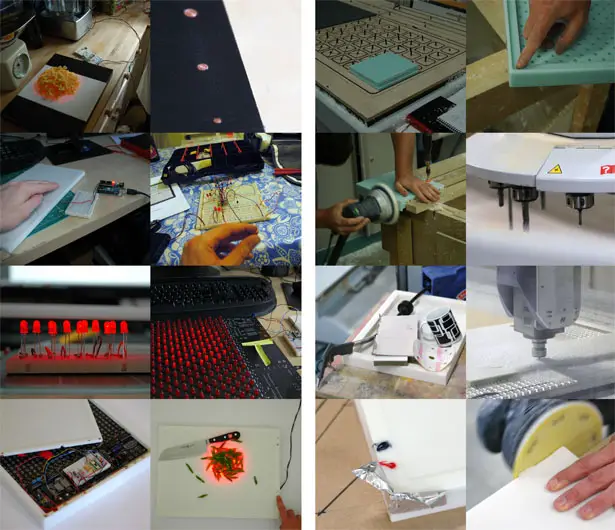 ---
The revolutionary concept of the Organic Workstation from the house of Miles of Design 07 – London is a wonderful solution for all computer centric beings. Designed by Stevie Miles Brewu, it's the closest one can go to create a fully adjustable ergonomic, interactive work and play environment. The features include; adjustable positioning with respect to angle of seating, screen, keyboard and foot rest. The overall feel is highly ergonomic with a clutter free interactive environment. Thus, one's productivity and comfort levels are greatly enhanced as this state of the art device provides a highly ergonomic and interactive environment. So go ahead and enjoy your work.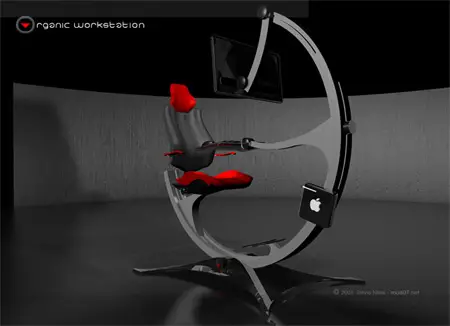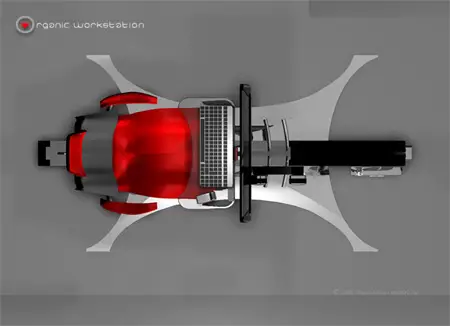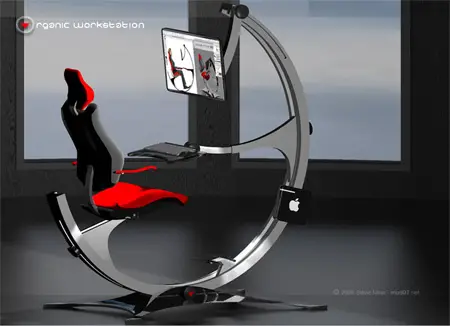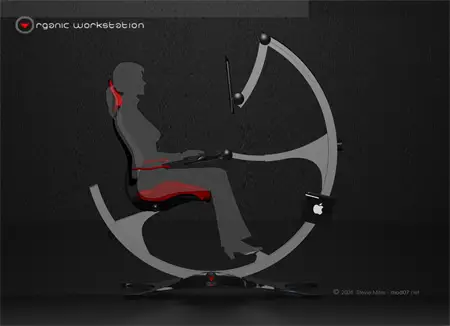 Designer : Stevie Miles Brewu
---