At first sight, the first model of Shield watch reminds us about the iconic Captain America's shield. Well, I guess that was the main design inspiration of this concept watch, the watch face looks like it's turned on a lathe or spun out of sheet material with contrasting finishes. The time is displayed in conventional analogue watch by utilizing the same movement of a disc or watch hands. Two matching metal veneers are combined with the lens display leaving 2 narrow display "grooves", you can see the hands or discs through the grooves making a futuristic appearance yet the time still can be easily read. For dramatic effect and night-time use, this concept watch is equipped with EL backlight.
Since this watch design was inspired by a super hero, it would attract comic levers or call the inner geek inside us. The universal design makes Shield watch is suitable for both men and women.
Designer : Peter Fletcher for [Tokyoflash]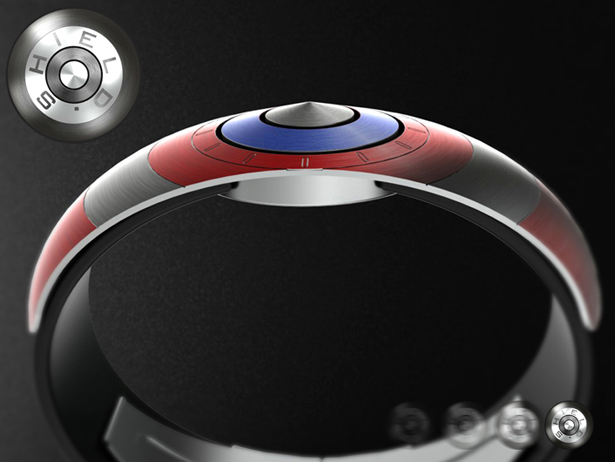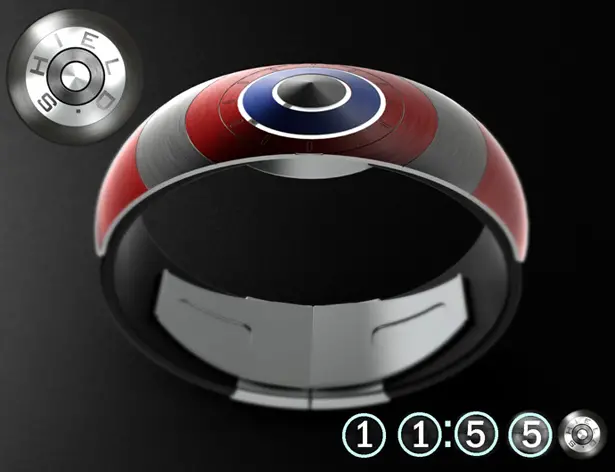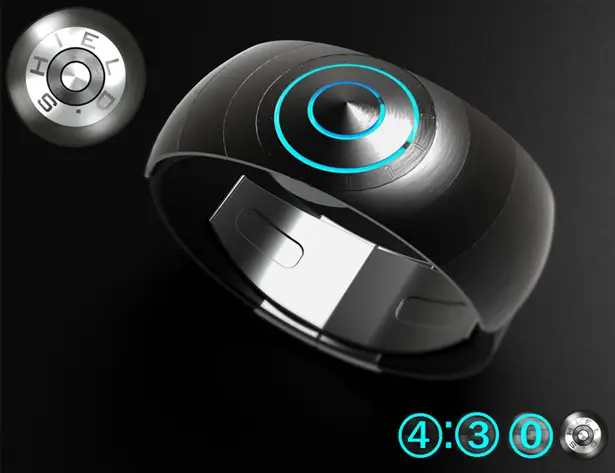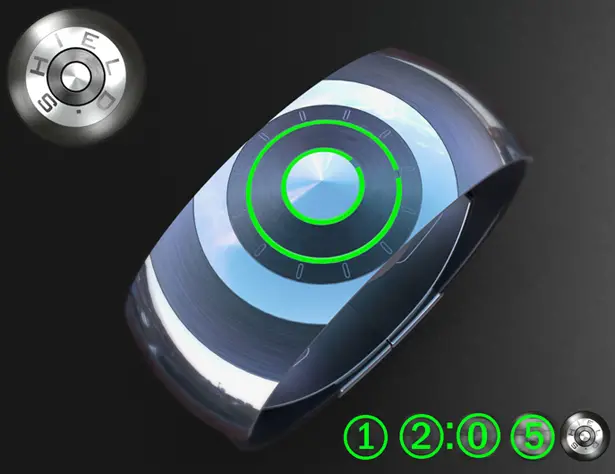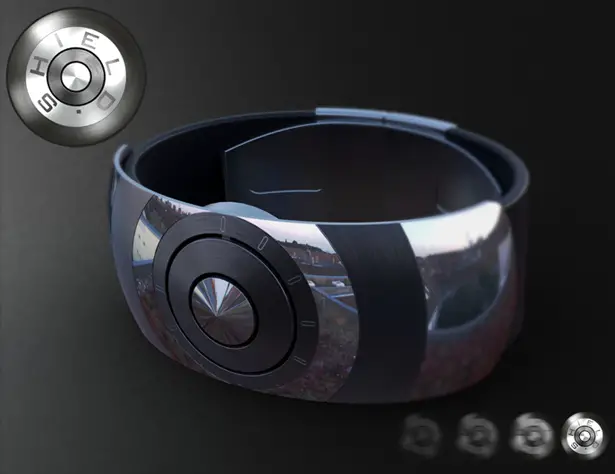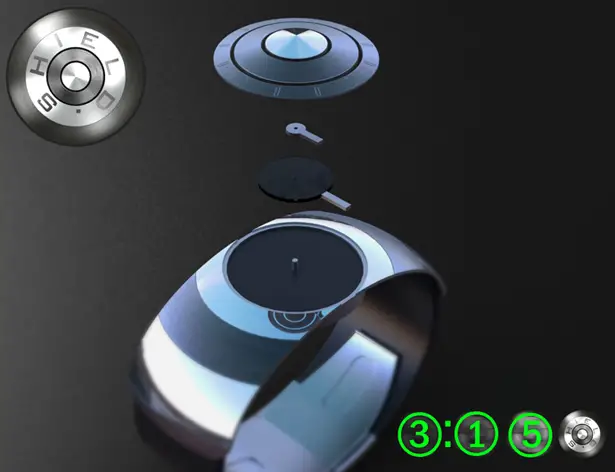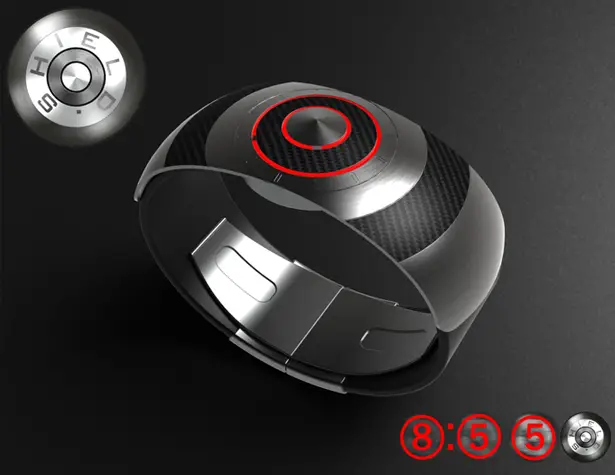 ---
We always love the idea of growing our own food, just like Skyfarm concept here. We are consuming too much energy and materials than the nature can provide, this kind of lifestyle is going to be a global issue in the future. Growing our own food can potentially reduce any negative environmental impacts aside from saving money on groceries. You can grow your food organically without pesticides and herbicides, in this way, you can reduce any water and air pollution.
However, due to high population, there are more people living in limited space in urban areas, how can we grow our own food with such minimalist space? Skyfarm concept has been designed to provide a solution to this issue. There are high demands for living space in big cities, therefore many developers are encouraged to build more high building apartments with balconies instead of houses with backyards. So, keeping this in mind, Skyfarm concept offers a new way to grow your own food on the balcony, even if you have a very limited space, you still can enjoy your balcony space.
Designer : Manuel Dreesmann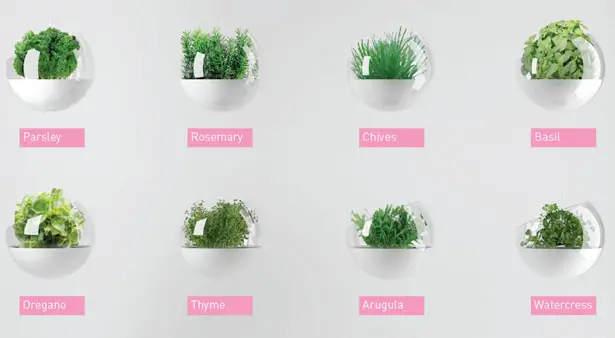 Skyfarm concept consists of a moulded acrylic sphere where your can grow your own organic fruits and vegetables. It is attached onto the ceiling of your balcony and with a simple pull, you can adjust its height.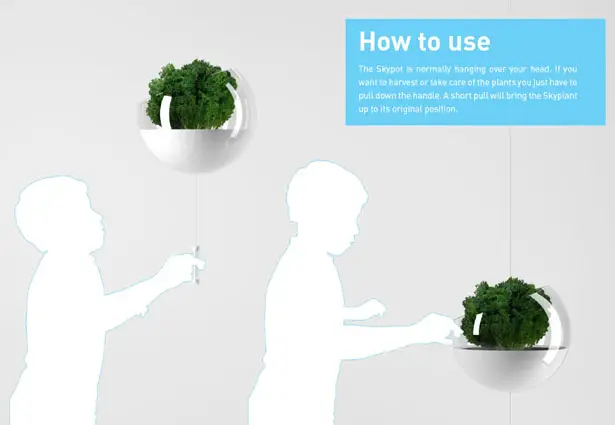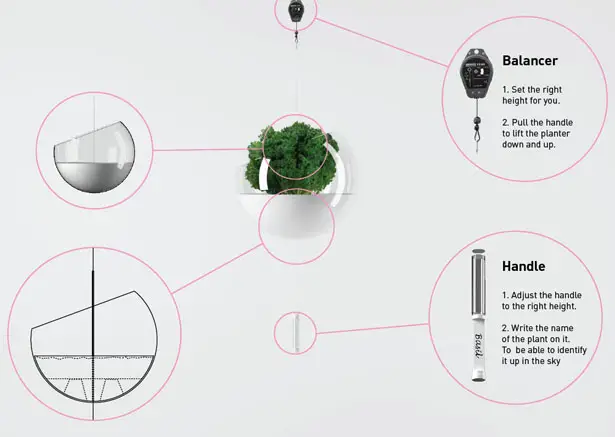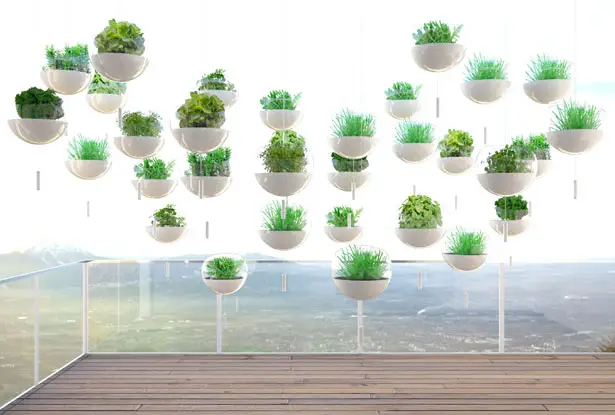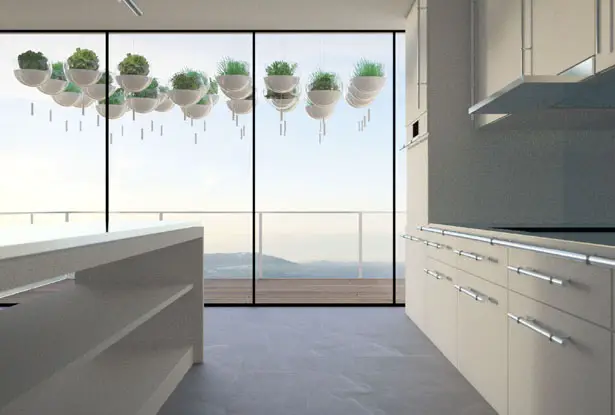 ---
Mobiles have become a part of our. It is as if life won't move a step ahead without mobile phones. Now just imagine if you could not clearly see the digits and alphabets on your mobile, hard to even imagine right? Many visually impaired people have the ability to recognize things like light intensity colors. Takumi Yoshida gives the basic phone status to such people through color illumination and identifiable keypad, called SÉNS. With the help of glow of color they will be able to see the tiny texts on screen to at least some extent. The enlightenment is positioned on the sides as the sides are the ones that are exposed when the phone is on a flat surface.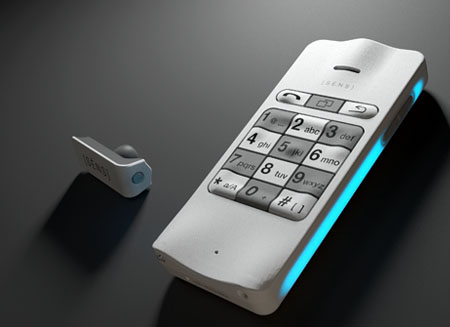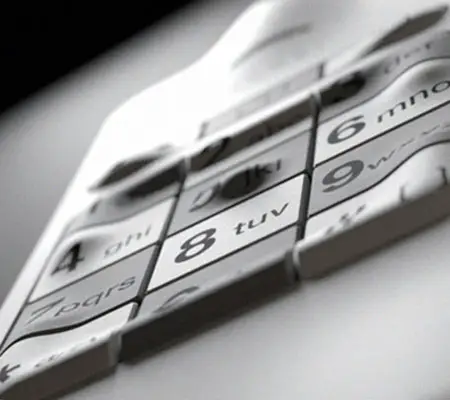 In order to improve audio interactions between the user and the phone, SÉNS combines touch sensors and regular mechanical keys to provide real-time audio feedbacks. What this means is that when a user touches a key, the phone tells him what key has been touched without actually registering it as an input. The user may hover across the keys to consecutively gain feedbacks on which key they are touching.
Once the user is sure his finger is on the correct key, he then can press the key just like on any other standard phones. Once a key is pressed, another 'click' sound is fed back to confirm the input. This system is essentially just an audio version of what people without sight problems always utilizes; visual indications. This provides more efficient interactions and reduces the chance of making wrong inputs compared to current products used by people with visual impairment as they only provide audio feedbacks after key inputs are registered.
One of the biggest issues with 'talking' phones is that the sound interaction can be heard by other people nearby. Using a headset wired or wireless (if Bluetooth is available) can solve the problem, however having a headset integrated to the main phone can offer a number of advantages.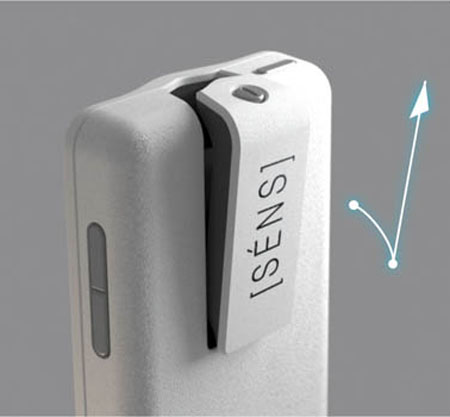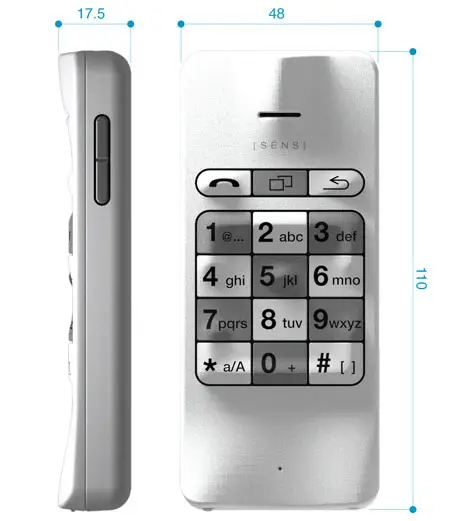 Designer : Takumi Yoshida
---