Andreas Blazunaj has finished his studies in Industrial Design with the focus on Transportation Design at HBK-Braunschweig, Volkswagen Aerrow was his diploma project. You can read his explanations below about this futuristic one-person vehicle.
My goal is to illustrate the advantages of the ultra light construction and the monocoque- cabin- construction regarding its usage in daily life. Hence an alternative to the common automobile is offered. Today, our vehicles strike out due to over motorizing. The thought to construct a vehicle that only profits from both its aerodynamic and optimized form are not followed thorough. The vehicles tend to be wider and heavier, more potent motors are produced. The transport volume of the vehicle is not used fully in any way; the mass product automobile transfers into an holdup-object.

If one thinks about the fact that the roads are filled with a vast amount of vehicles which only use a quarter of their transportation capacity, it is realized that this is inefficient, especially in terms of the relation between usage and efficiency per person. Wide huge vehicles more often stand than are ridden and at the same time use a lot of space on our streets.
Designer : Andreas Blazunaj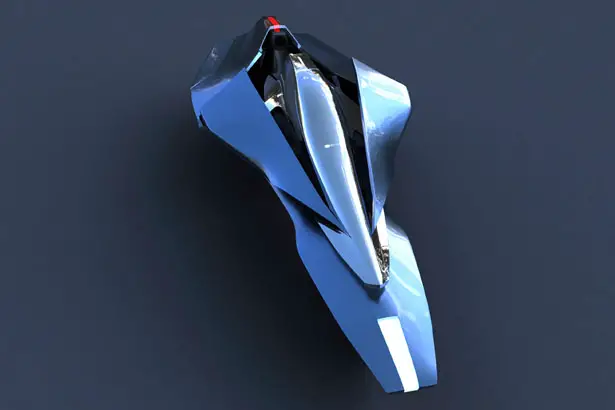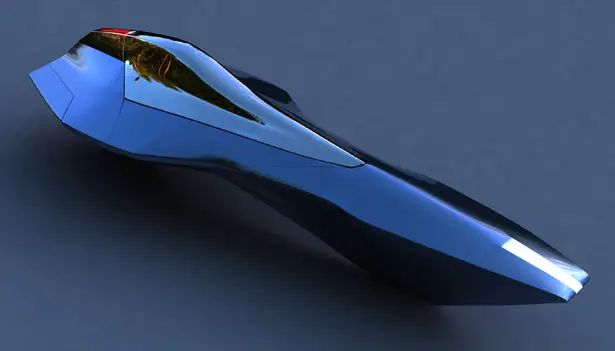 The following result of my diploma paper is a one-person-vehicle that unites all possibilities to create a new and more efficient way of driving, inspired by iconic forms and shapes like the VW 1l car, F-22 jet, NSU BAUMM and Wally Yacht. An important point to increase the aerodynamic efficiency was the choice of a motorbike-cladding. It not only loses the heavy riding suit but also minimizes the air turbulences. Another advantage of the single track vehicle is that the friction forces are minimized due to having two wheels and a smaller vehicle width. The Volkswagen Aerrow is powered by a small TDI-Hybridmotor. Electric gyroscopes are installed to balance the automobile in situations in which it stands, e.g. at a traffic light, and prevent it from falling over. Moreover, those gyroscopes are connected with the KERS and supply them permanently with the needed energy. It is assumed that the consumption could be reduced compared to the motor + KERS which is more economic. To fully use its power, the one-person-vehicle has an all-wheel-drive (2WD) and a 2-wheel steer (2WS). The gliding through curves, handling as well as agility profits from this.

In combination with an ultra light CFK-Chassis could this vehicle start a new dimension of motion, only through form, reduction, and efficiency.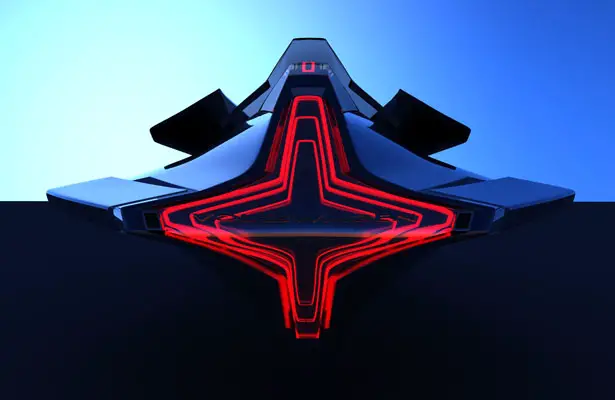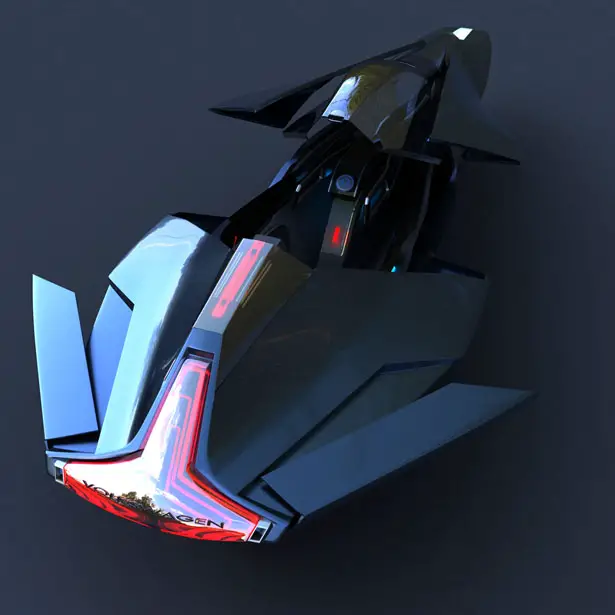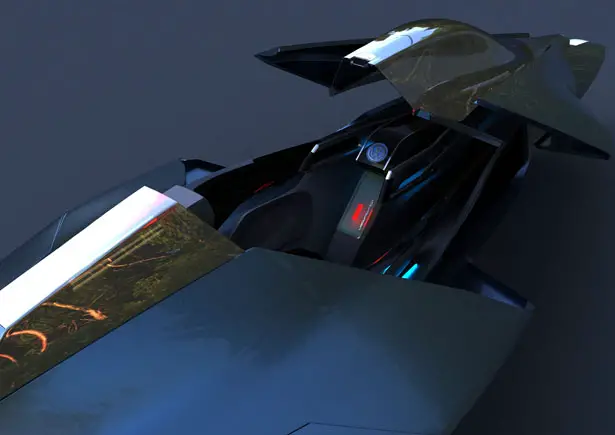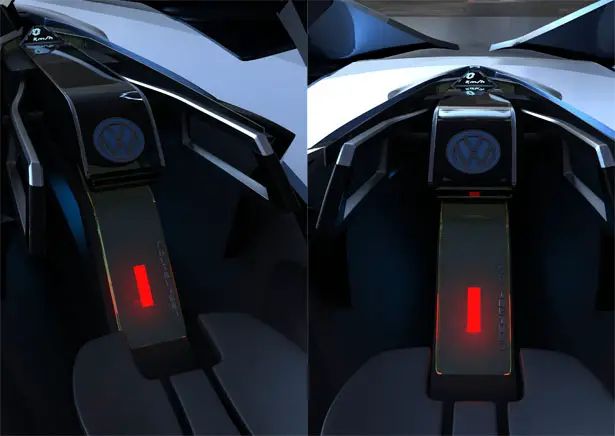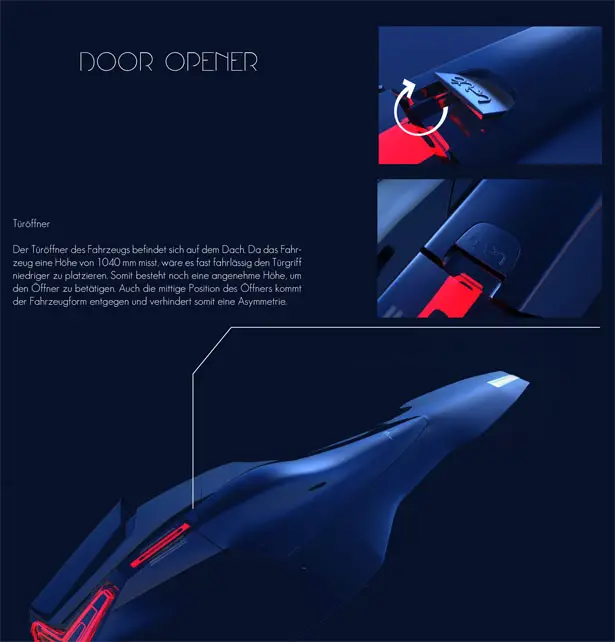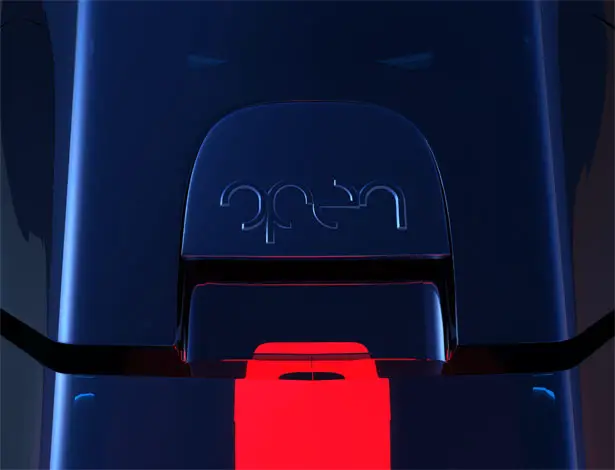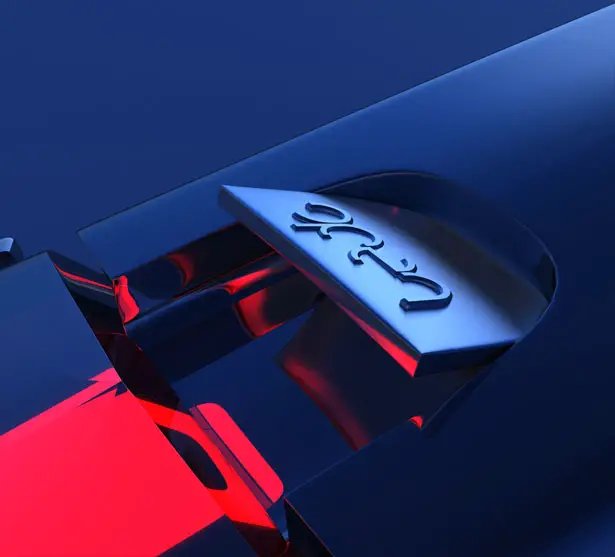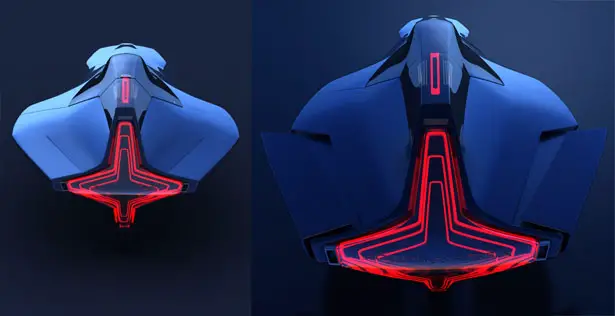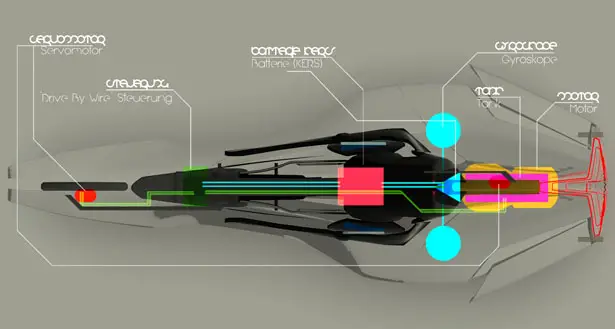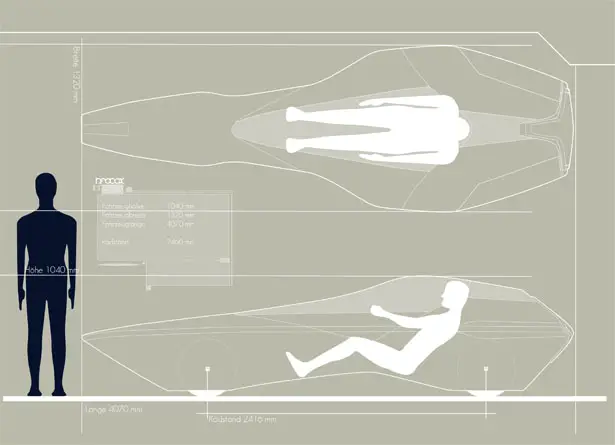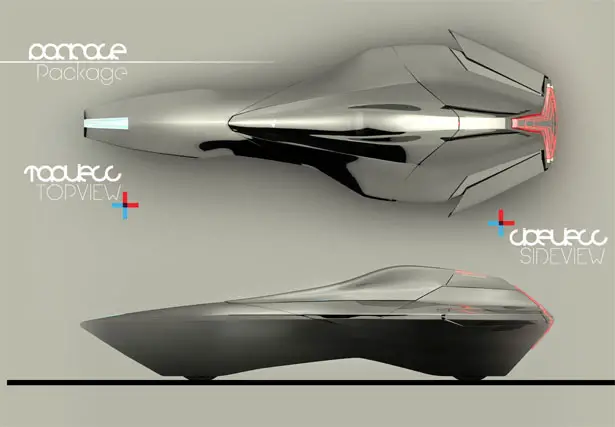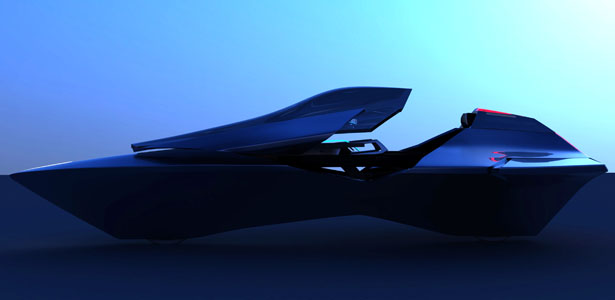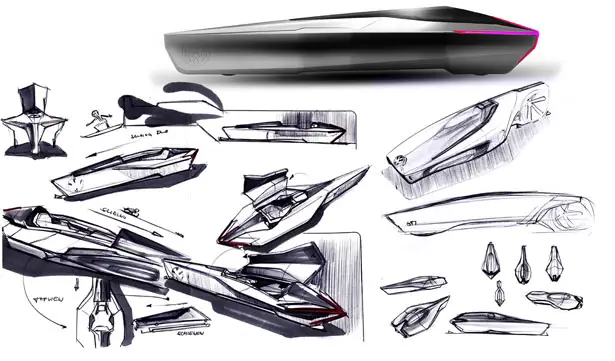 ---
Always be protected from the rain with Vamoose Waterproof Jacket & Rucksack. It's a 3 layer jacket that is rugged, breathable, windproof and waterproof. The jacket keeps your dry and comfortable when it's pouring rain and when storm passes, simply fold it into a backpack. This new level of packability is available thanks to Vamoose pocket technology, it turns the jacket into a rucksack easily that you can carry anywhere with you. It keeps you warm without making you soaking wet from your sweat, yes, it uses breathable fabric guys. One thing cool about this jacket is that when you transform it into a backpack, all exterior pockets remain on the outside so that you can use it even when it doesn't rain. If you hate carrying umbrella, you might want to get this jacket.
From : Vamoose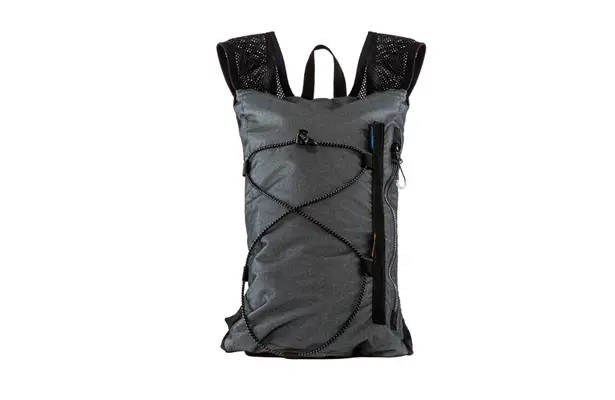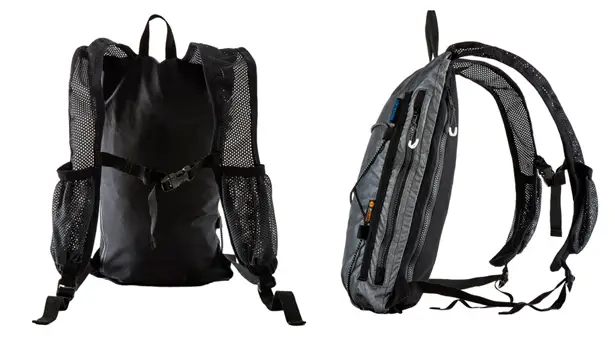 ---
Smart First Aid Kit has been designed to allow and encourage patients (critical to everyday patients) to become e-patients. Using Smart First Aid Kit, user is able to utilize great potential of the e-patient network and perform self triage. When you have ankle sprain, this kit can help you measure the swelling and inflammation of your ankle in real time and compare the results to others on the e-patient network to know how bad your injury is.
This first aid kit has utilized Footfalls & Heartbeats technology to try to improve healthcare system worldwide. The designer intention f or this product is not for mass production, actually it is meant to become an attention grabber, conversation starter and conceptual idea. Once Footfalls and Heartbeats has the attention of the design and consumer world the company would release a commercialized version.
Designer : Richard Clarkson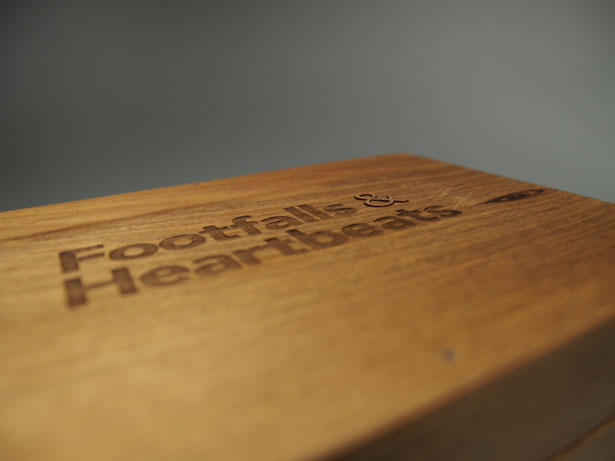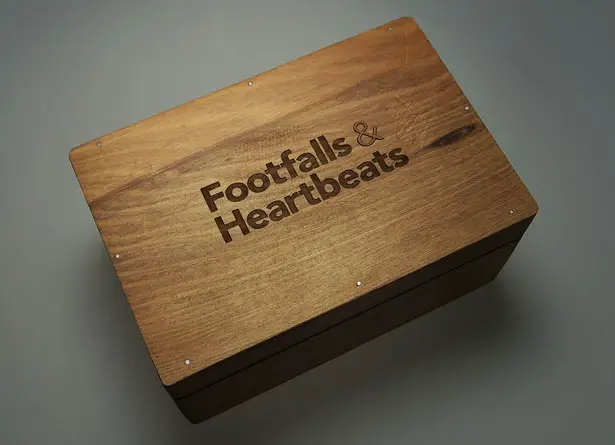 The idea of using wooden box as the case came for more than one reason. Richard Clarkson says "The first is the psychological connections we have with the materiality of wood. As a substance it carries with it connotations of nature, warmth and individuality. It is these qualities that I feel perfectly suit the values of Footfalls & Heartbeats.". The wood of Smart First Aid Kit came from New Zealand Native Rimu which has antibacterial characteristic, similar to bamboo, therefore, it is applicable for both the casing and instrument of medical goods.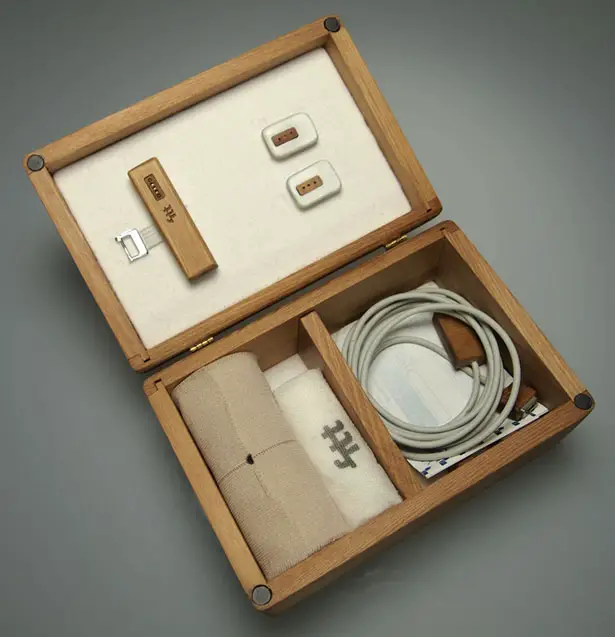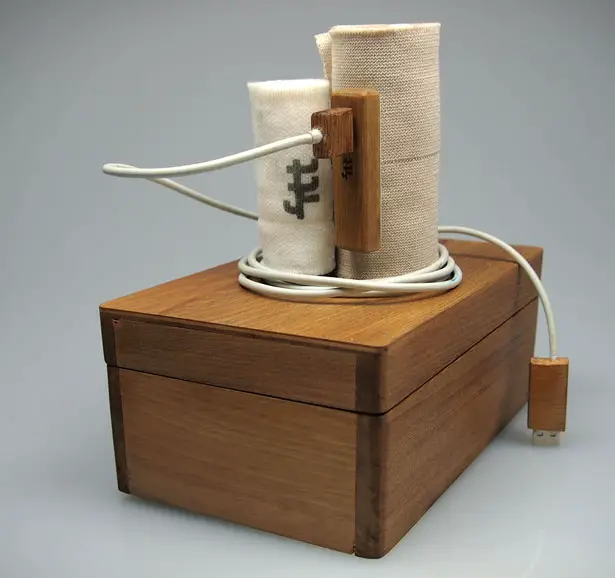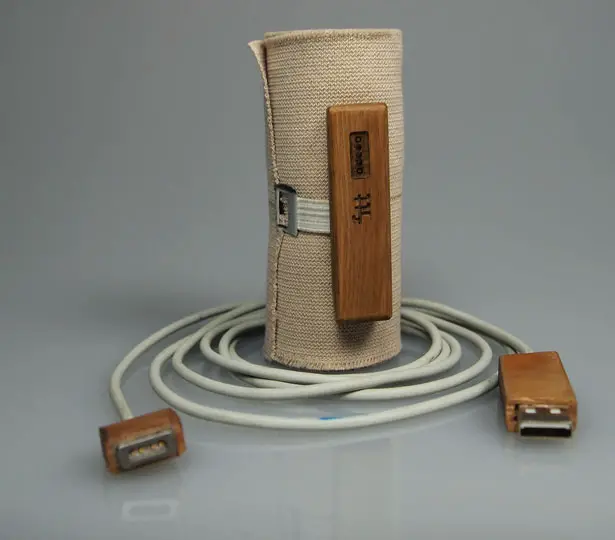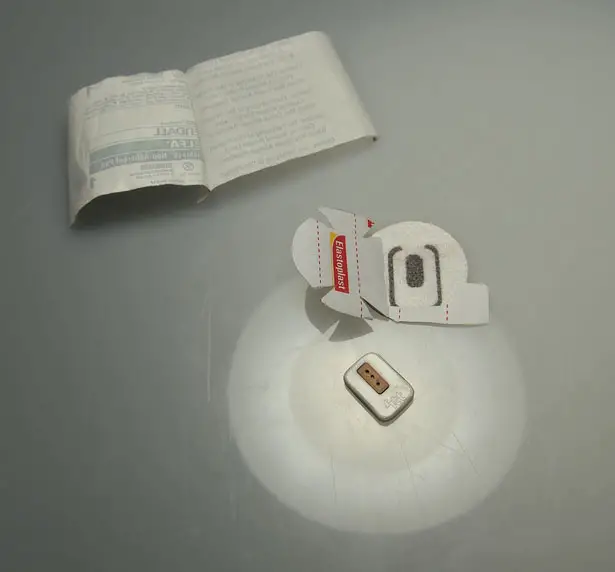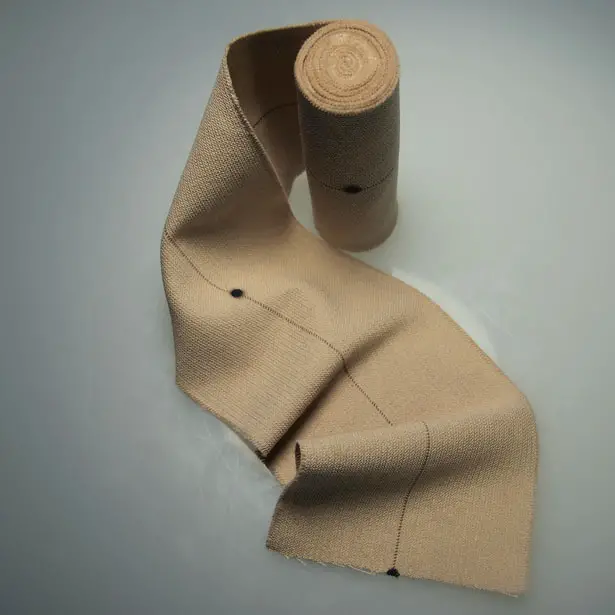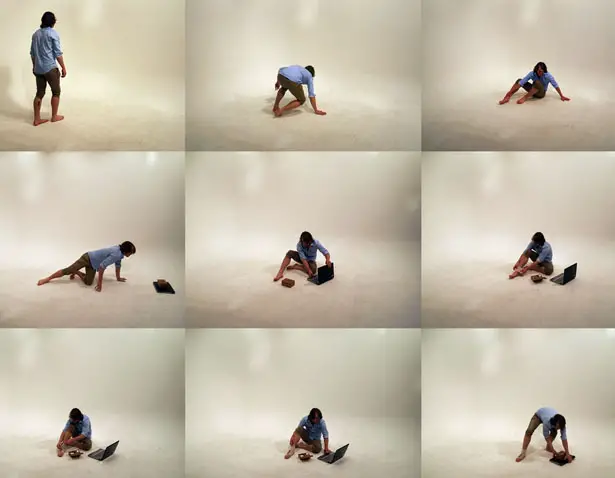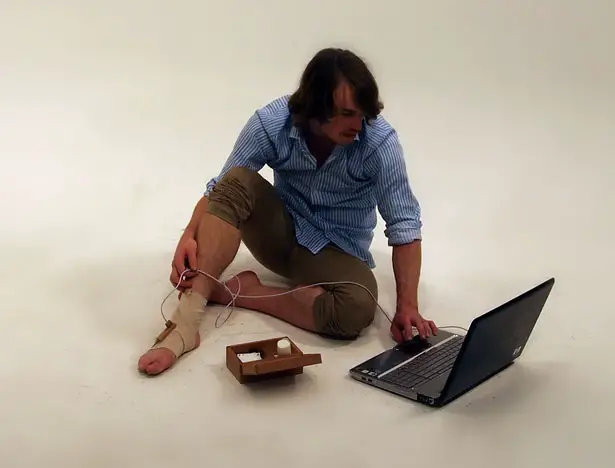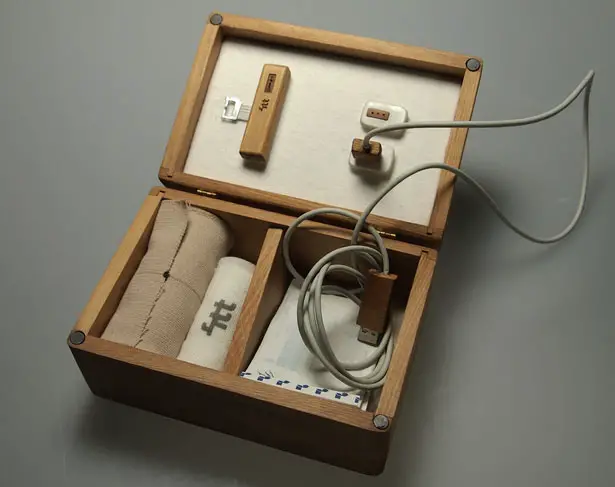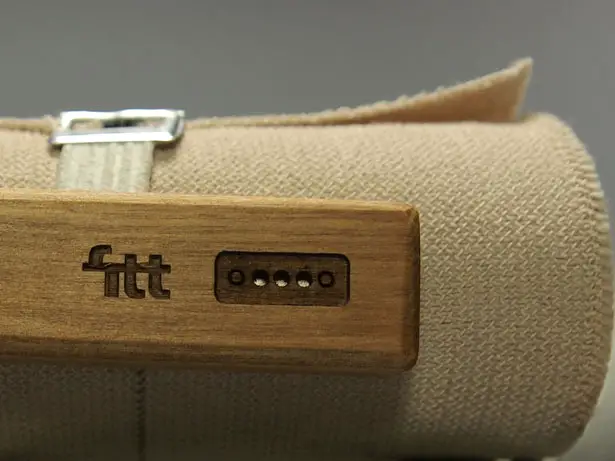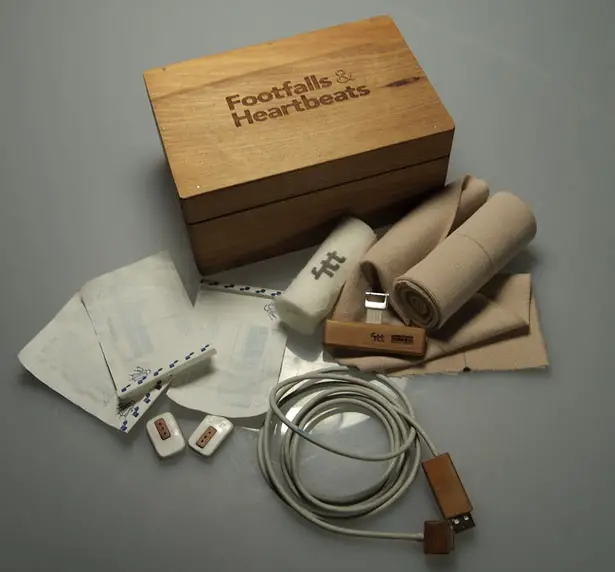 ---