Every year, there are a lot animals killed by vehicles on the road simply because they want to cross the street. "Life Passageway" has been designed as a tunnel for these animals to crossover safely. It's a little triangular tunnel laid under expressways dedicated for small animals who want to cross the road safely without having to worry about being hit by vehicles. These accidents can destroy ecological environment and interrupt the migration process of local animals.
The design of "Life Passageway" provides not only safe traveling for small animals but also improve the safety of driving on the expressways. The triangle form design was meant to build solid structure, it's a modular structure that can be constructed to fit different road width.
Designer : Ziran Zhao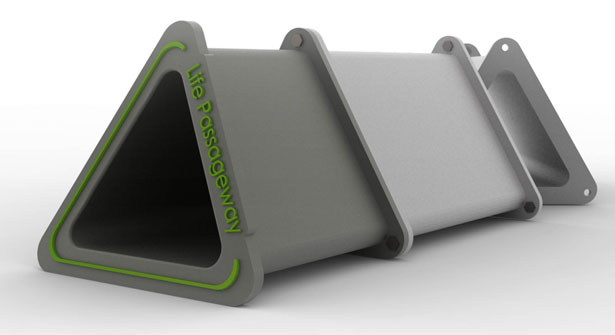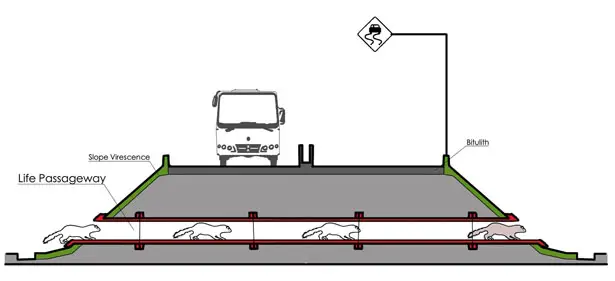 ---
The CandleAmp concept has been designed to give a pleasurable light in a room glowing from two clean, replaceable and sustainable soy candles. It features a simple push lighting and extinguishing the flames allowing the users to eliminate the candle associated inconvenience and safety issues with the insulating cover and sturdy wooden base.
The inspiration of the project was to attract more and more people as candle users in a more functional and stylish manner. The outcome is a compact, lightweight and ultra-portable lamp that has the required coverings for safety, visual elegance for style and easy and functional method of working for convenience, in short, a great handy tool for household.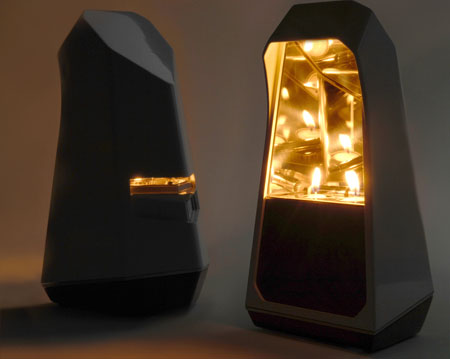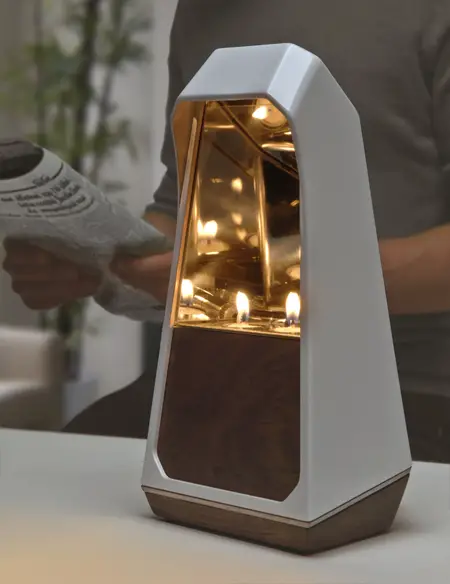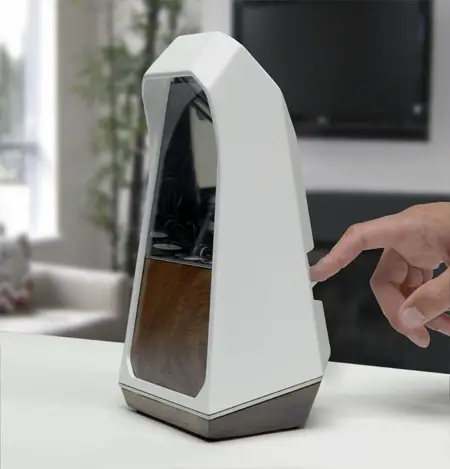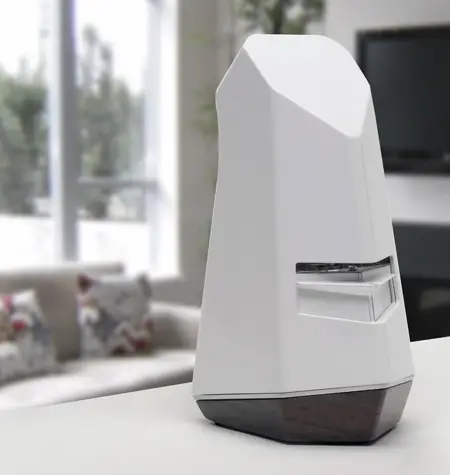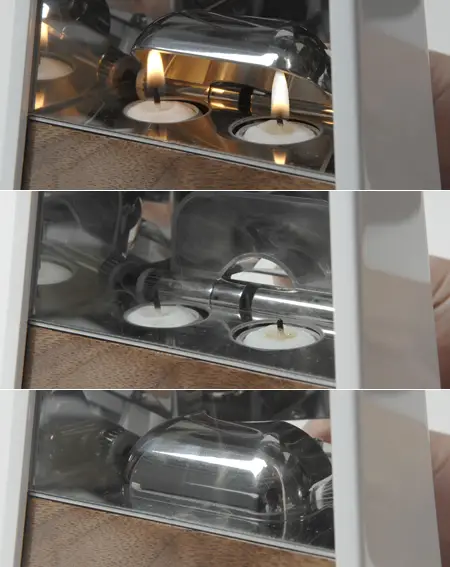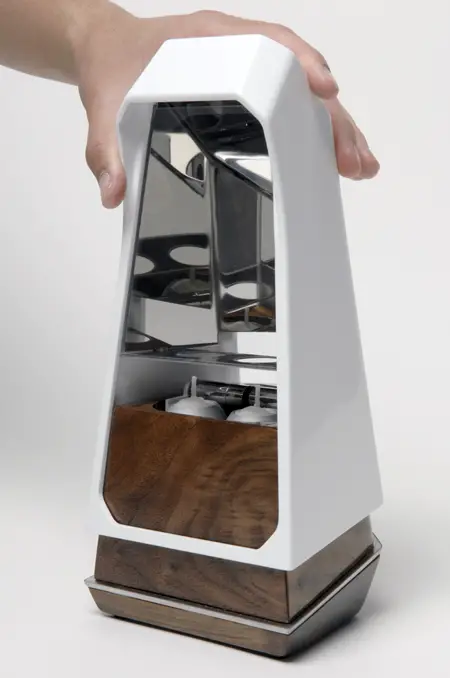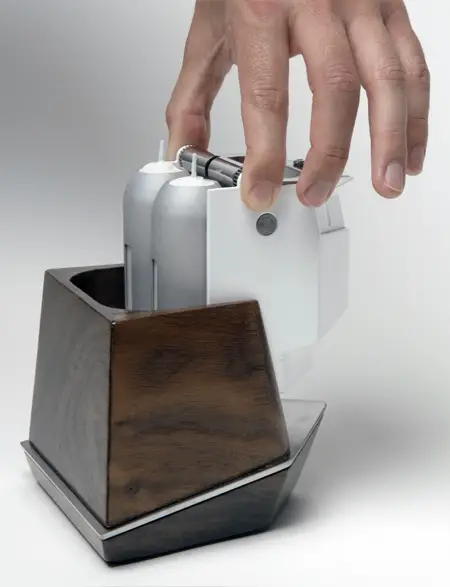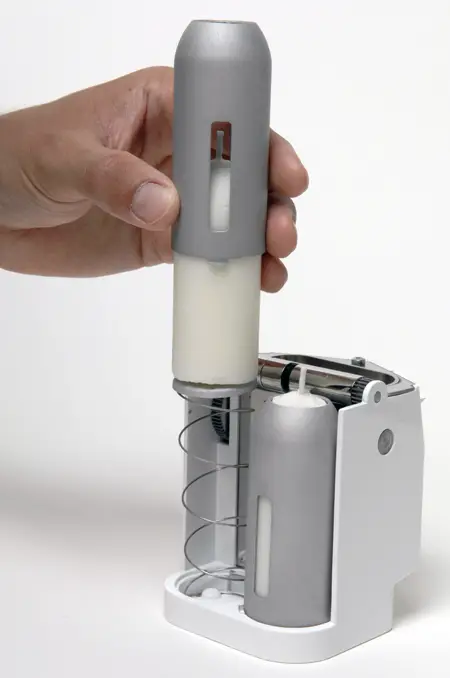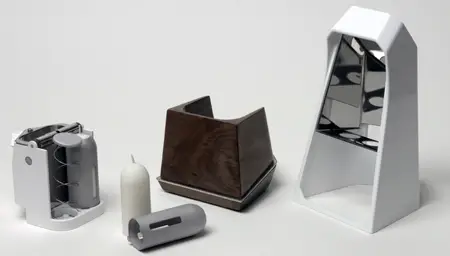 Designer : Simon Enever
---
The inspiration behind Air Drop concept was to provide cleanest air as possible for home owners, especially when you live in polluted city. This small device cleans the air using 2 filtration methods: standard filter to remove any airborne particles from the air, the second method is the growth of air plants. If you don't know what's an air plant is, it's a plant that can grow only with sunlight and air, you don't need any soil. NASA has done some studies and found out indoor plants have been proven to be very effective in controlling indoor air pollution, these plants are also able to absorb gasses such as formaldehyde, benzene, and trichloroethylene.
Aside providing you with clean air, Air Drop also functions as decorative piece. It will become your pet and due to its high level of self sufficiency, all you need to do is to water it. The designer mentioned that this item would bridge the gap between electronic function and the living qualities of nature for all urban dwellers. User can hang Air Drop near a window or perhaps more than one to increase its effectiveness.
Designer : Jillian Tackaberry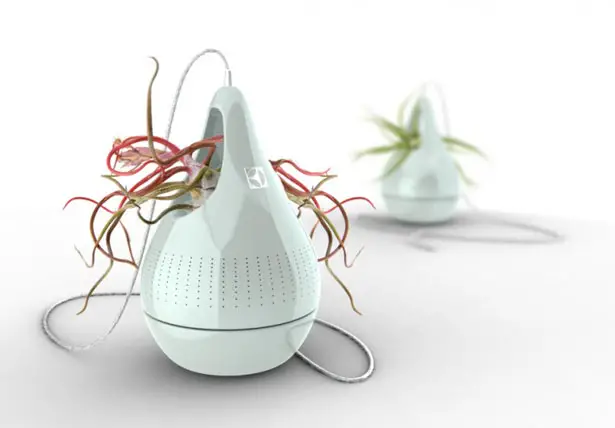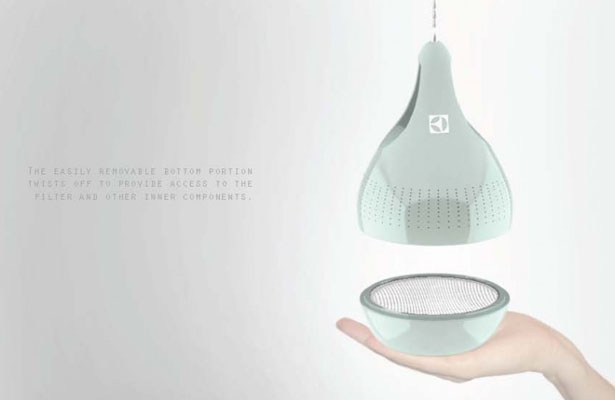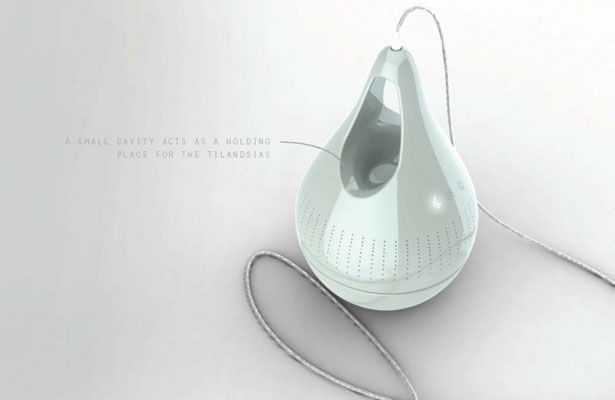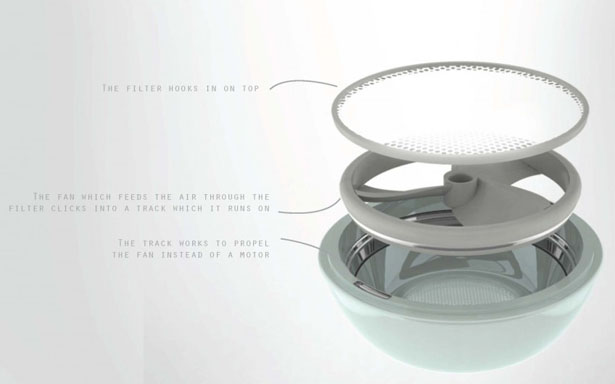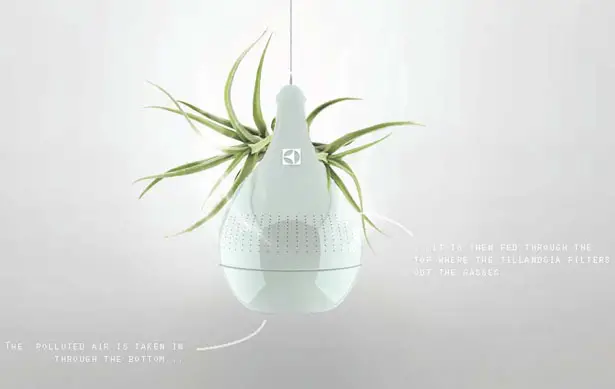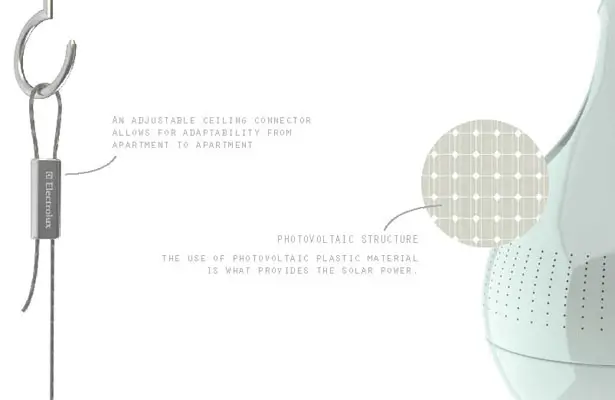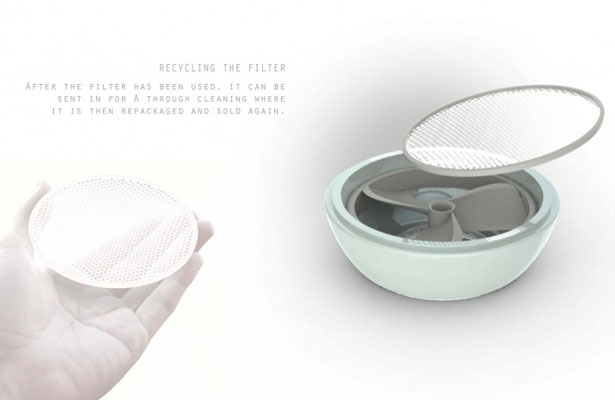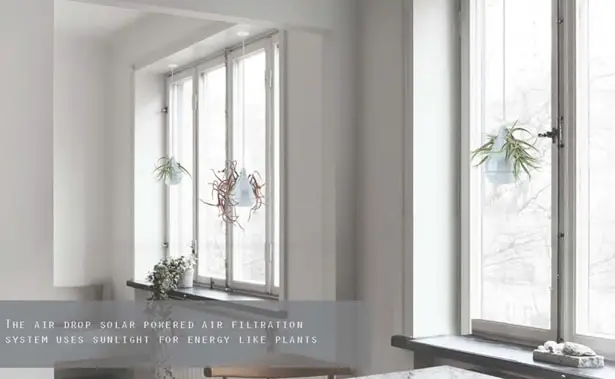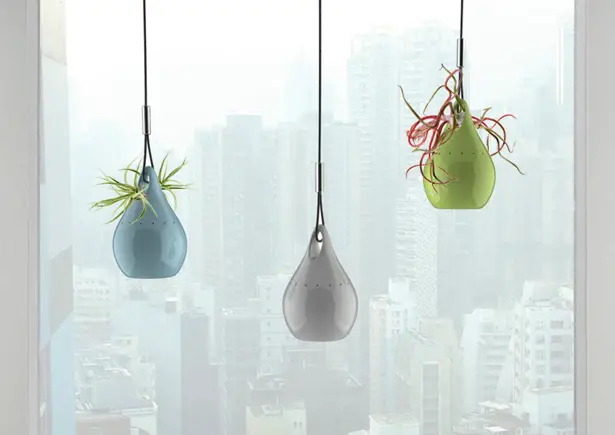 ---