Finally, lighting car company has released the first UK's electric sportscar, the Ligtning GT. The focus point of this sportscar is not the top speed, but rather its electric power that will deliver 700+ HP from its wheel-mounted electric motors charged by just your home electric plugs. There is no price tag yet, hopefully we can see this car in a realistic version instead of just rendering. With virtually no polluting emissions, this energy-efficient car uses clean technology and will have the ultimate green rating.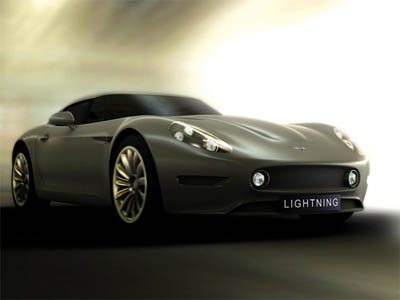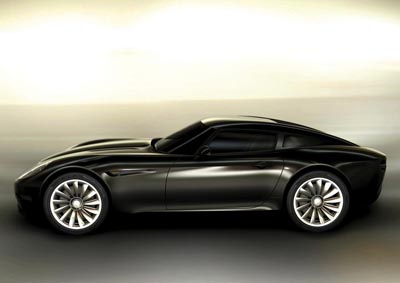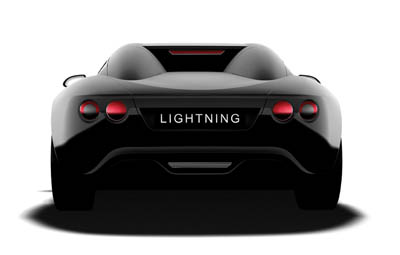 Designer : Lighting GT via Jalopnik
---
Being outdoor is not an excuse to skip a perfectly good a cup of coffee. Cafe Luxe Kit provides you a set of essential tools to prepare your breakfast. This limited edition kit consists of ultra lightweight titanium French Press that serves delicious coffee on-the-go, titanium Milk Frother for making luxury coffee outdoor, stacking mug and chopping board set that doubles as a knife case.
From : NAU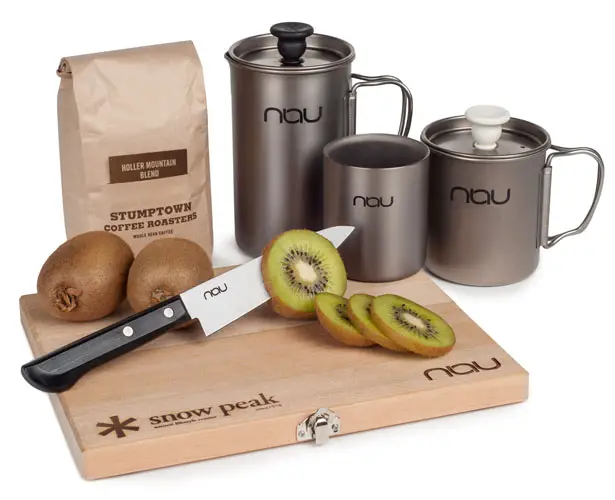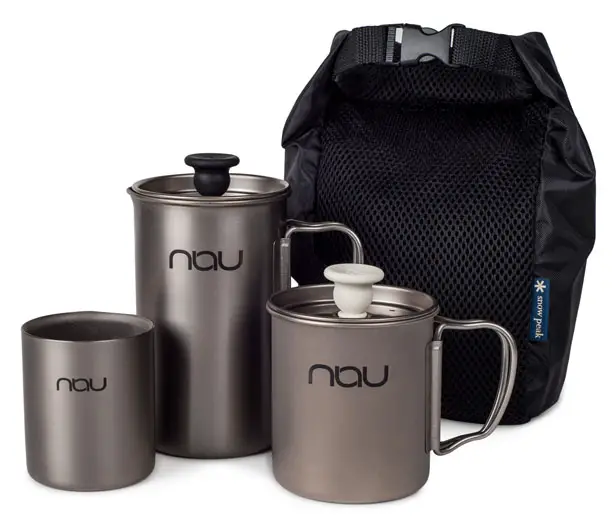 Cafe Luxe Kit features:
Titanium French Press
Ultra lightweight titanium and stainless steel French Press serves up excellent coffee on the go.
Weighs only 6.3 oz. for lightweight, easy traveling.
Titanium Milk Froather
Ultra lightweight titanium and stainless steel Milk Foamer for hot luxury in the backcountry.
Weighs only 4.9 ounces for lightweight, easy traveling.
Chopping Board Set
Beautiful, natural wood chopping board unfolds to a sizable surface ideal for backcountry brunch.
Rubber slip stoppers secure the board to most surfaces for safe chopping.
Sharp, sleek knife with stainless steel blade and black wood handle secured with magnet.
Board and knife weighs 16.6 oz.
Ti-Double H200 Stacking Mug
Ultra lightweight titanium material.
Handle-free mug designed for easy grasping.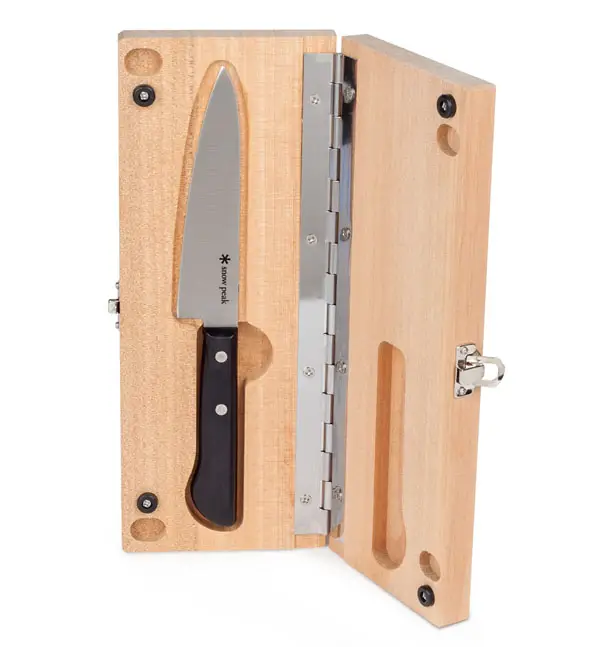 ---
Shoes for leisure, for summer or winter; shoes for elegant, sporty, or casual times; shoes in brown, blue, or black. There are an infinite number of combination for this fashion accessory. Besides their elementary function of protecting the feet, shoes also express and represent us ? our style, values, taste, and personality. The progress of trends means that we are again and again compelled to buy new shoes despite the fact that the last year?s shoes may still be in impeccable condition. They are just out fashion. Bubble Shoe is based on the convergence of fashion trends and functionality. It offers the wearer the possibility of expressing his or her own values, lifestyle, and look. It is a transparent shoe. Its style, occasion and look are determined by the designs of the socks or stockings worn beneath.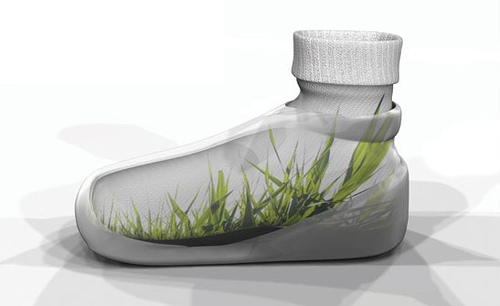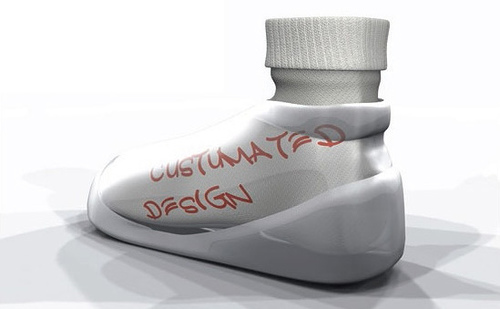 The shoe itself has a durable sole, resistant to scratches and shock, and a shell composed of two layers of silicon plastic with compressed gas in between. The vamp is vapour permeable, airy, and at the same time water-resistant. It features excellent thermal protection, but still reveals our foot and ourselves. The foot is thus put on display, in a position requiring the wearer to provide it with ?make up? according to their own judgement, choice and courage. Socks have been specially designed for this purpose, and can determine the style and the activity into which the wearer is entering.
Designer : Aljosa Senk
---