This Evolution Bike concept tries to incorporate the best of existing bike designs, without their drawbacks. Recumbent bikes have a benefit of low wind resistance and a comfortable seating position, but the looks of these bikes are often questionable. The low models are barely visible in traffic, they need a lot of maintenance and are often pretty expensive.
City bikes and mountain bikes have good looks and a higher point of view witch is important in city traffic. However, when you have a head on wind on a long stretch of road, this model bike is not the most comfortable and fastest.
The Evolution Bike has all the benefits: low wind resistance, good looks, high point of view and very easy in maintenance. It's been designed for anybody who rides a distance of 5 to 25 km on a regular basis.
Other innovative features from this Evolution bike design would its layout. The front hub with inline crank shaft and continuously variable transmission makes this layout possible.
Designer : Roel Verhagen Kaptein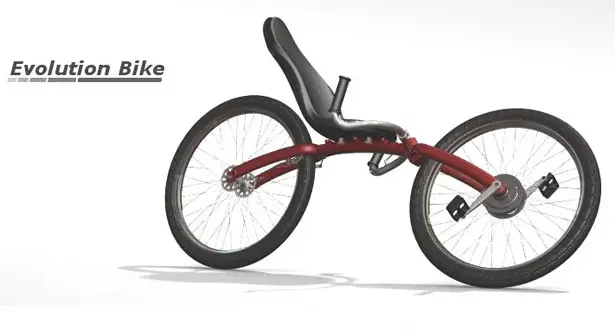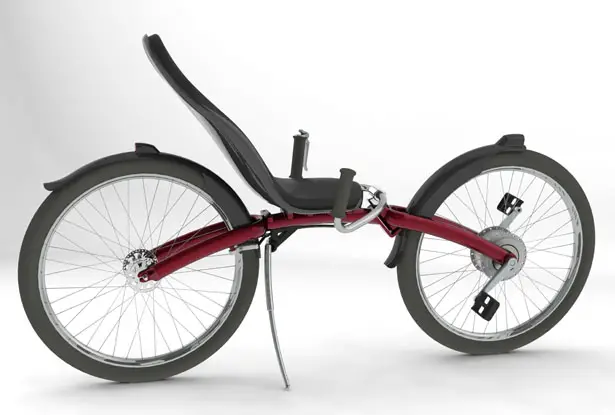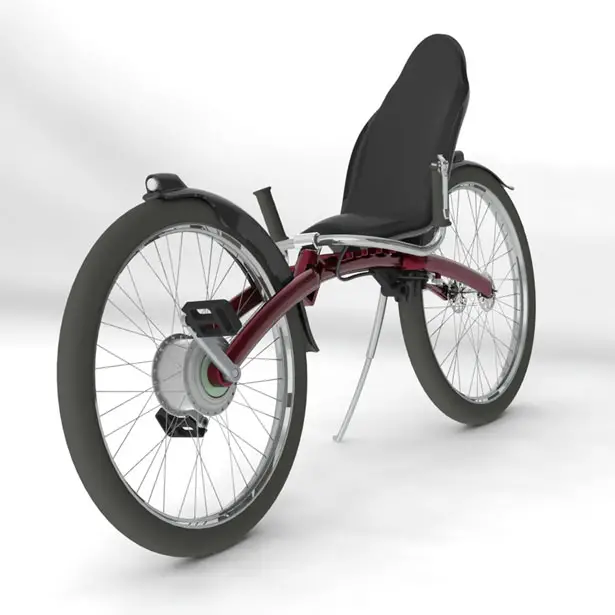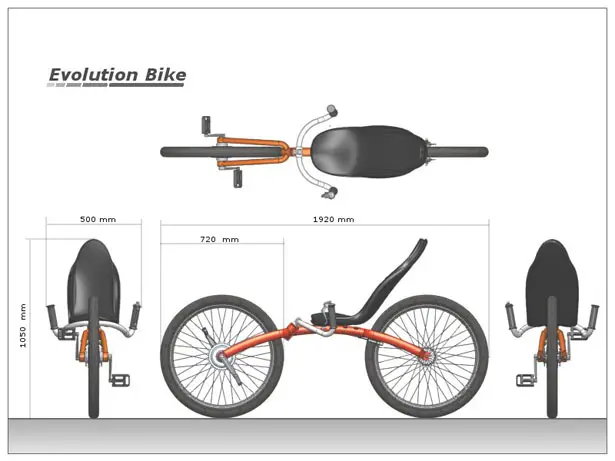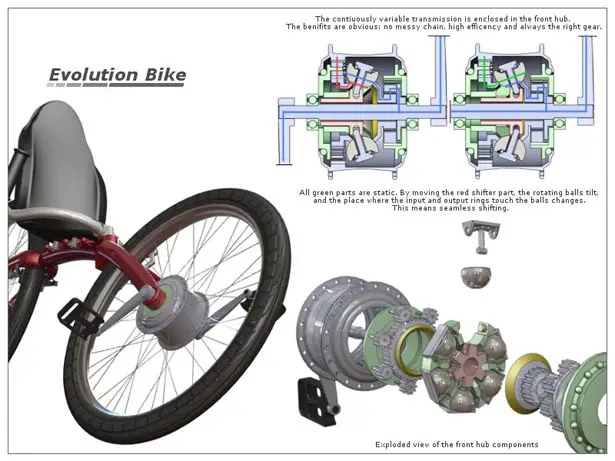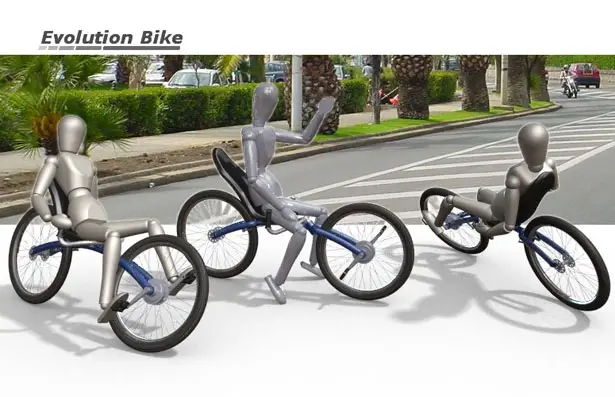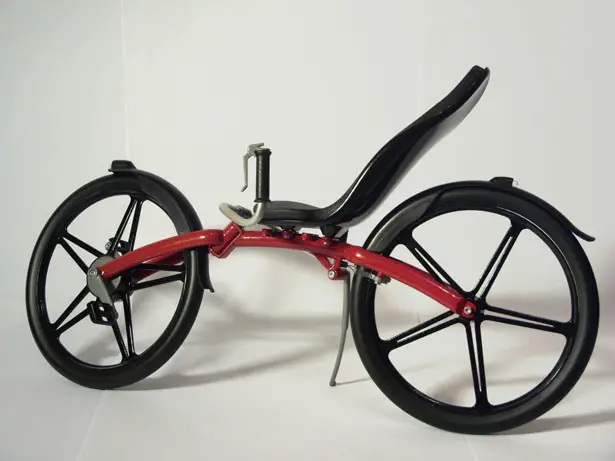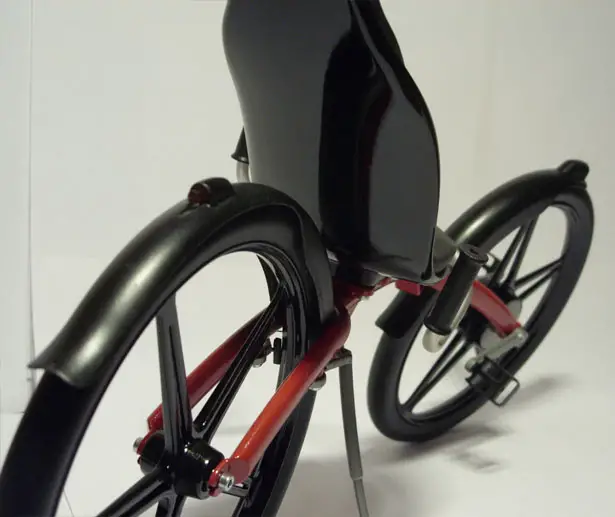 ---
The famous example of a father teaching his son about rotten apple may take a new meaning with this wonderful new concept by Lee Dongseok which takes refrigeration or storage of fruits to the next level. The designer has named the device as Fresh Storage which as the name implies is nothing but a new way of storing the freshness of the fruits using photo catalysis technology. This technology works on the principle that the ethylene gas, responsible to fasten the deterioration process if any of the fruits stored gets rotten. Also this technology is environment friendly and is quite powerful in retaining the freshness for a longer duration of time. Truly a whiff of fresh air!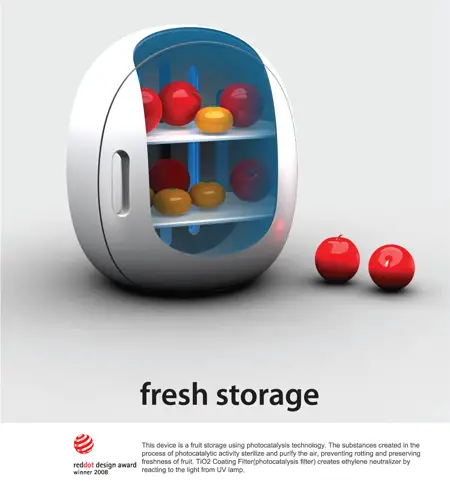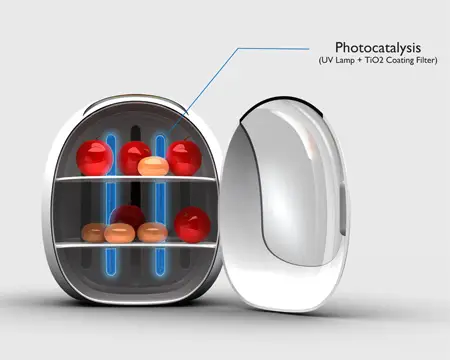 Text from Lee :
When one piece of fruit goes bad, it accelerates the deterioration process of others. The reason for this is that ethylene gas is emitted from the bad fruit, which affects the other fruit around it. Fresh Storage works by removing the ethylene created in the process of deterioration by photocatalysis. This technique is powerful, effective, and environmentally friendly. Since ethylene is disintegrated by its reaction to photocatalysts in the storage system, the freshness of fruits or grains can be preserved for an extended period of time.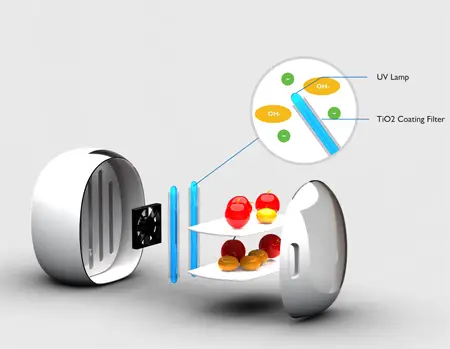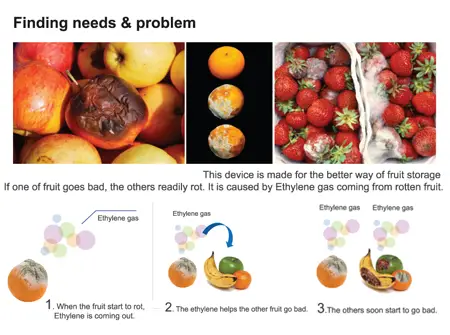 (Click the image for bigger view)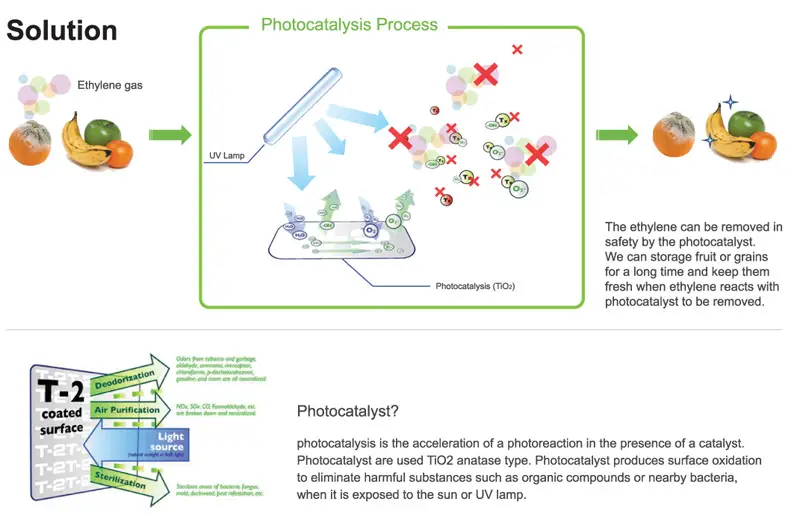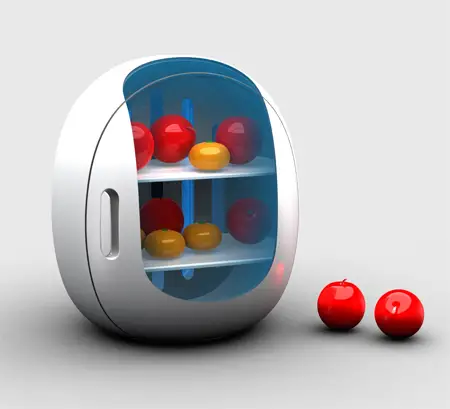 Designer : Dongseok, Lee
---
Lepen soldering pen system has been designed to offer convenience and safety for users when soldering. When I was in high school, I had to do a class work to build electronic circuits. Soldering is a basic skill, however, at that time, I had no clue how to do it the right way, thus, resulting burnt fingers. Existing soldering equipments are not convenient to use, it can cause dangerous situations such as fire and health issues (exposure to solder fumes can cause headaches, nausea, eye irritation or coughing). In order to solve these problems, Lepen uses the principle of a general pen and a pen holder.
Designer : Moonhwan Lee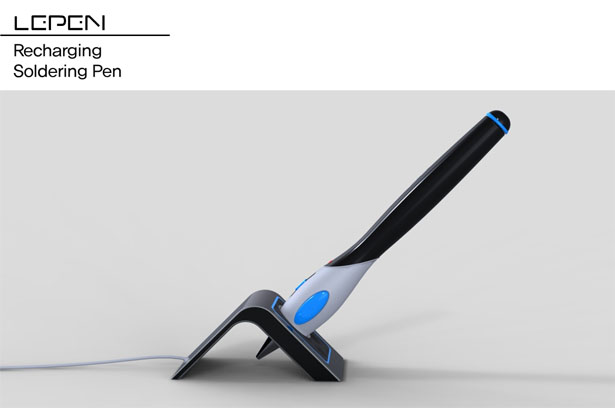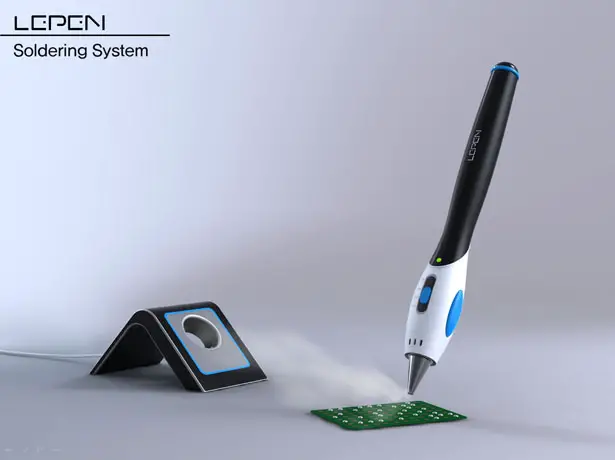 Lepen contains lead-based solder which functions like ink, thus, releasing your other hand from holding the lead. When the main button is pushed, it will melt the lead and release it on the surface, it works just like a pen.
This soldering pen provides the easy way for users to melt alloys, the pen holder functions as a recharger and a smoke absorber. Lepen soldering pen system simplifies the process of soldering and reducing the risk of danger.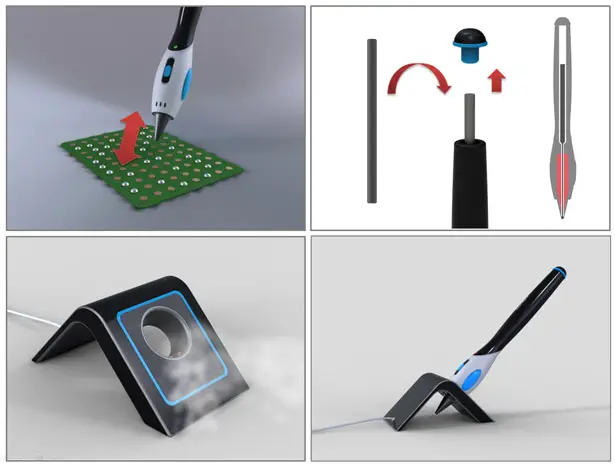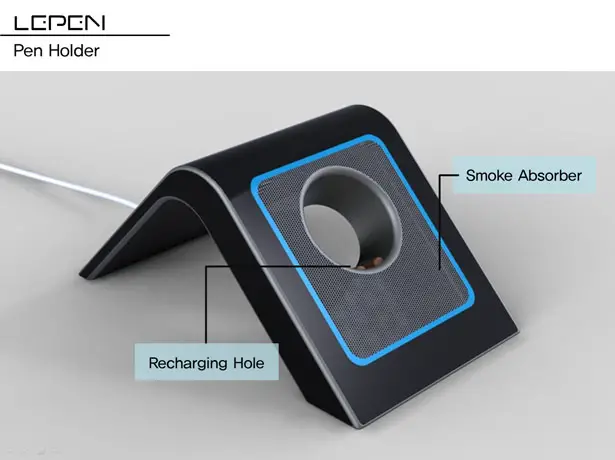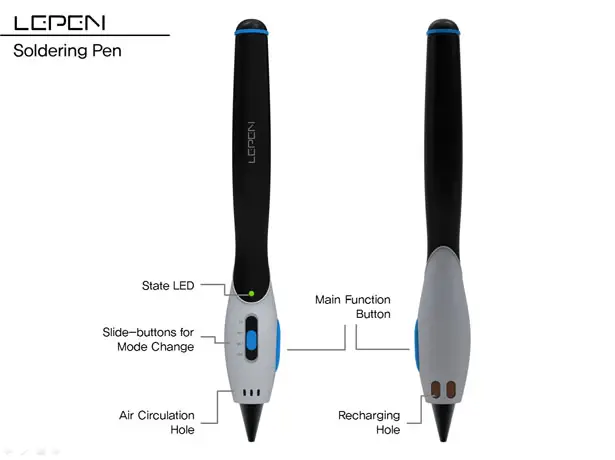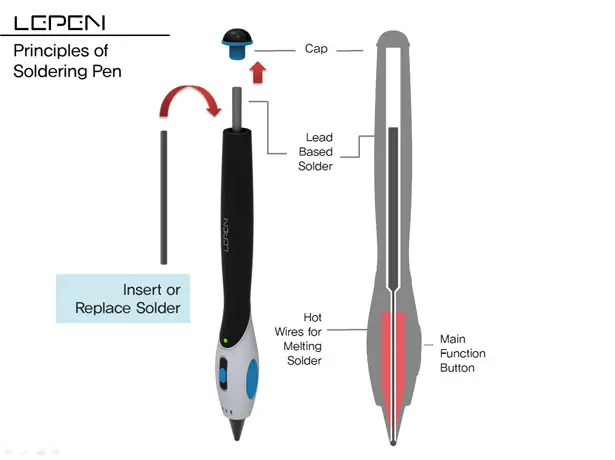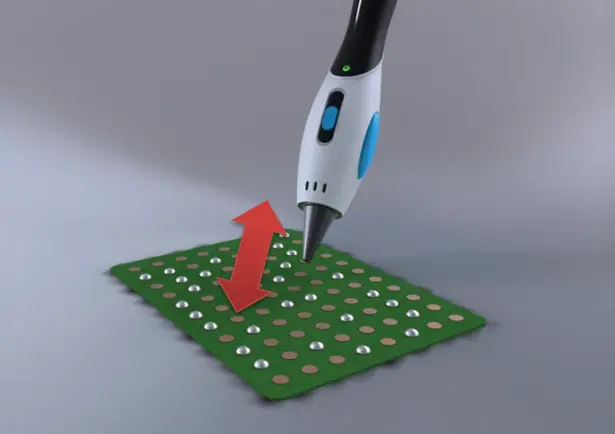 ---