BMW Motorrad Concept 101 Motorcycle was introduced during the special get-together on the shores of Lake Como. This concept motorbike blends the traditional and contemporary, it's a breathtaking concept study that opens up new chapter in the history of BMW concept bikes.
This concept study represents BMW Motorrad interpretation of the dream of freedom and independence, a perfect form of "American Touring" idea. Concept 101 is a combination of elegance, power, and luxury on two wheels. The name itself indicates the capacity of the bike, 1,649 cc approx. equivalent to 101 cubic inches, this is American unit of measurement for cylinder capacity. Basically this motorcycle moves into a sphere that goes beyond horsepower and acceleration figures, it provides you with remarkable riding experience full of power and tranquility. You'll be amazed by the enormous torque of the in-line 6-cyclinder engine, it is able to generate extraordinary pulling power on the road.
Designer : BMW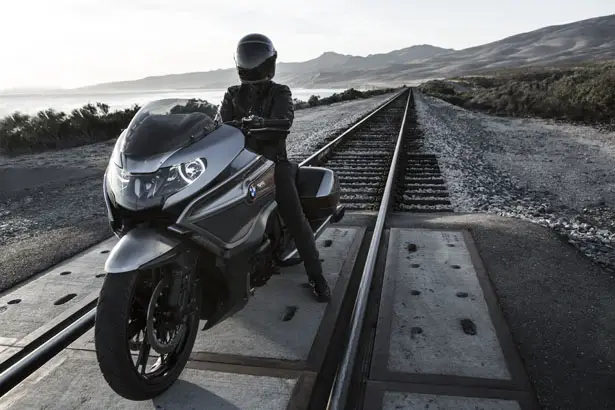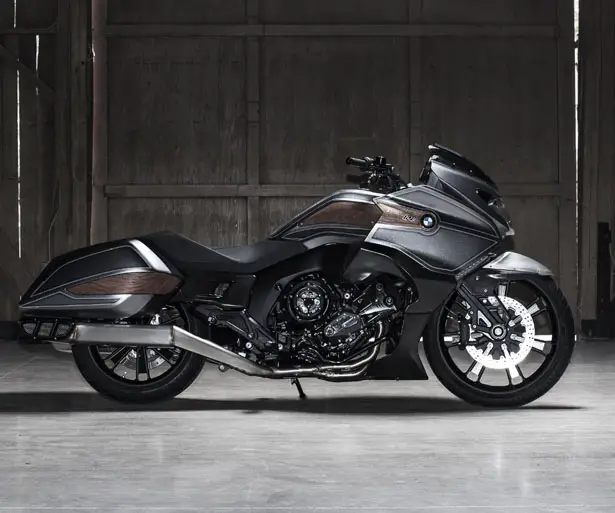 The number 101 actually represents something, it stands for the place where this vehicle came into being, not far from Highway 101, the design studios of the BMW Group. In this place, the design team has created a special motorcycle that extend the limits of quality and exclusivity under the motto "The Spirit of the Open Road". Ola Stenegard, the Head of Vehicle Design BMW Motorrad, explains that they want to build high-performance, emotional, and exclusive 6-cylinder vehicle that makes every ride a special experience, you would forget your destination, you just enjoy the ride.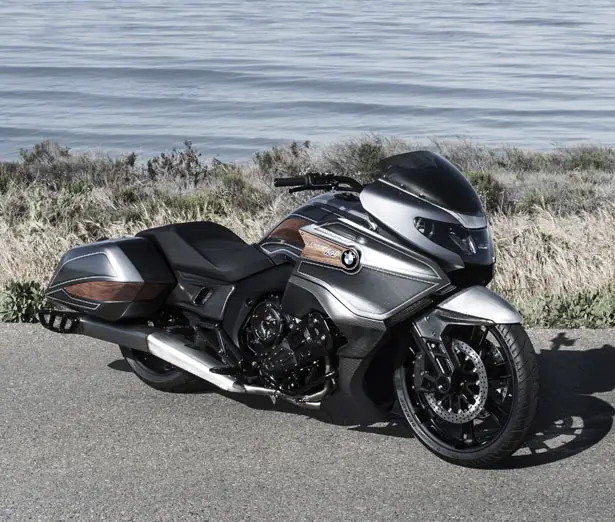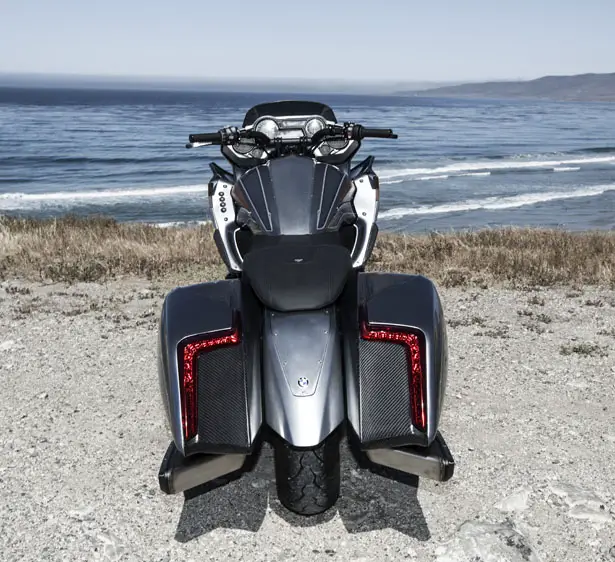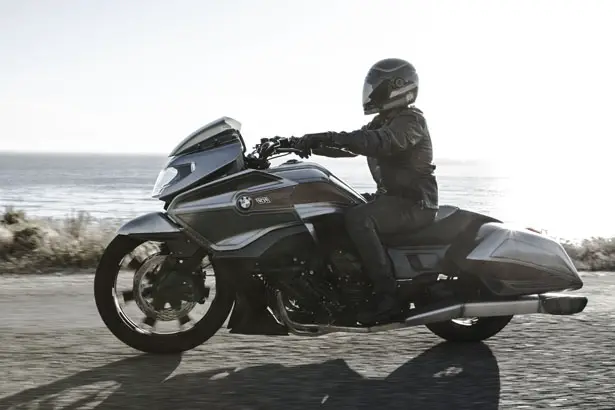 The very elongated and streamlined silhouette is pretty striking from a distance. It has a drop-shaped silhouette, typical of baggers, reaching the highest point at the front trim. There are 2 side cases integrated in streamlined form that add the final touch of a quintessential bagger. The integrated headlamp, together with striking double circular appearance, creates unique front section with highly expressive look. The rear view rounds off the bike's overall visual impression. Even the paint finish also creates a shadow effect by manually applying line marking greater depth towards the inside.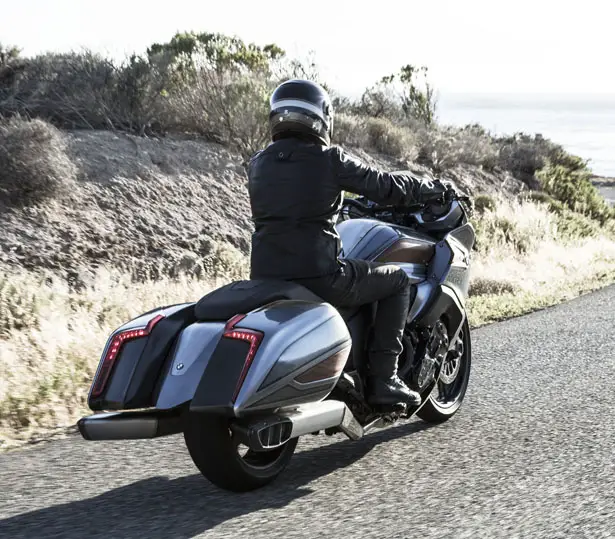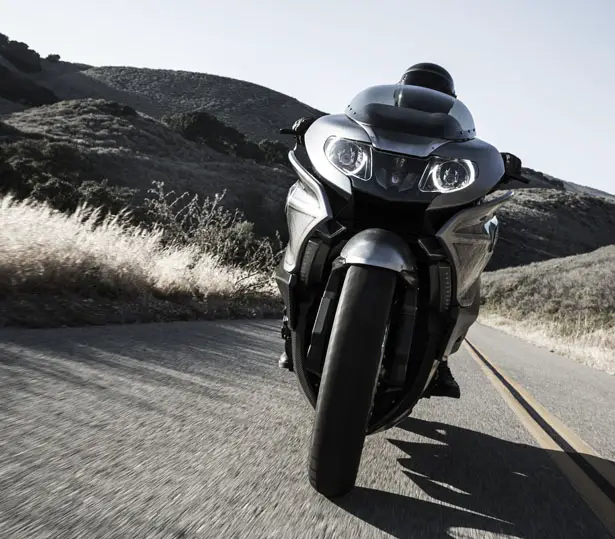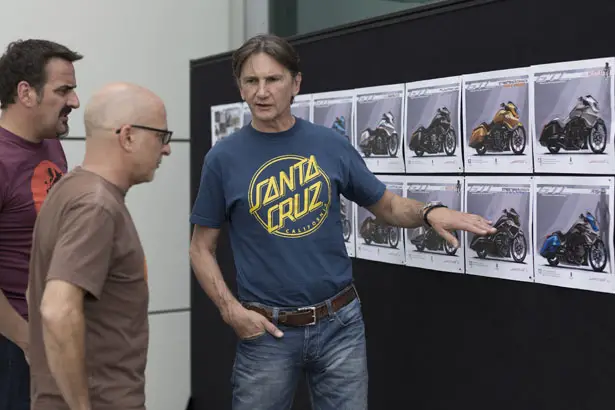 ---
A multifunctional sofa concept designed by Fanny Adam as her final project study can also mean you don't need extra furniture in your small space apartment. It's been innovatively designed to answer the challenges that link to the lack of space in urban dwellings. Utilizing Formica Woods and Formica Laminate, this piece of furniture doesn't only serve as your sofa and bed but also a table that you can use to work or as dining table. The material used for this furniture has been carefully selected to ensure its durability, resistance, scratch-proof as well as minimal maintenance. You would also enjoy extra space from drawers underneath the sleeping area. Seriously, isn't this a clever design?
Designer : Fanny Adam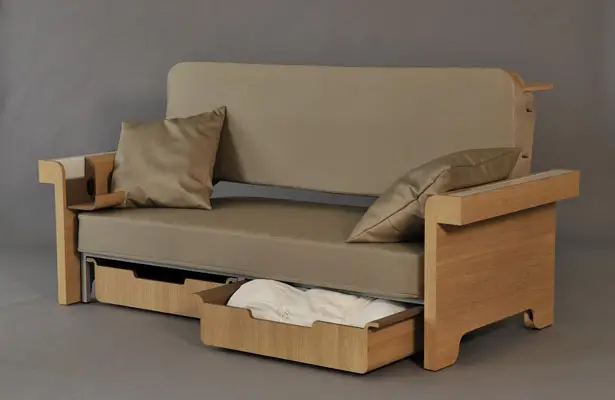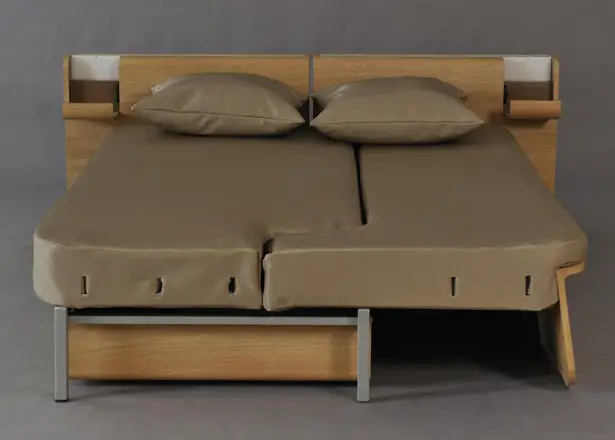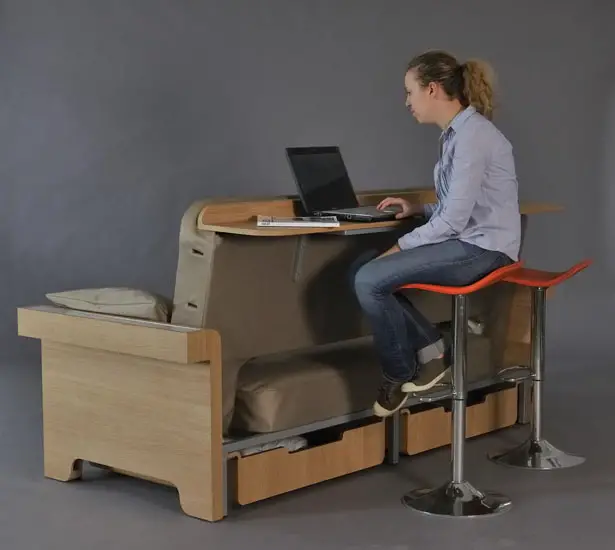 ---
Designed by Rob Mansfield, Motorola HC1 headset computer offers a wearable computer that allows you to get access to hands free mobile computing. This device combines micro display, noise canceling microphones, and ARM based mobile computing, you can imagine to get access to any critical business documents simply by turning your head or command the computer to do so. No more workstation, this device utilizes a custom voice controlled UI developed by Kopin along with its 6-axis head tracking to allow you navigate documents easily.
Give this device to technicians, they would need it the most while in the field, climbing towers, giving machinery service etc. They can get access vital data and diagrams from a virtual 15-inch display. The optional camera module allows HC1 to stream wearer's point view to other members for live feedback in real time. HC1 caters for left and right eye in a single product, it's one of the main focuses during the design process. After several prototypes, the result is a horizontally symmetrical main housing that can be detached from the soft-goods frame. It can be flipped horizontally in order to swap the display from one eye to the other.
Designer : Rob Mansfield
Product Development : Thinkable Studio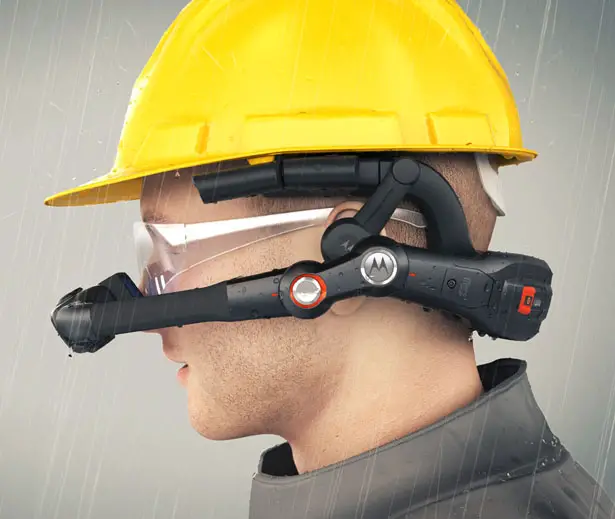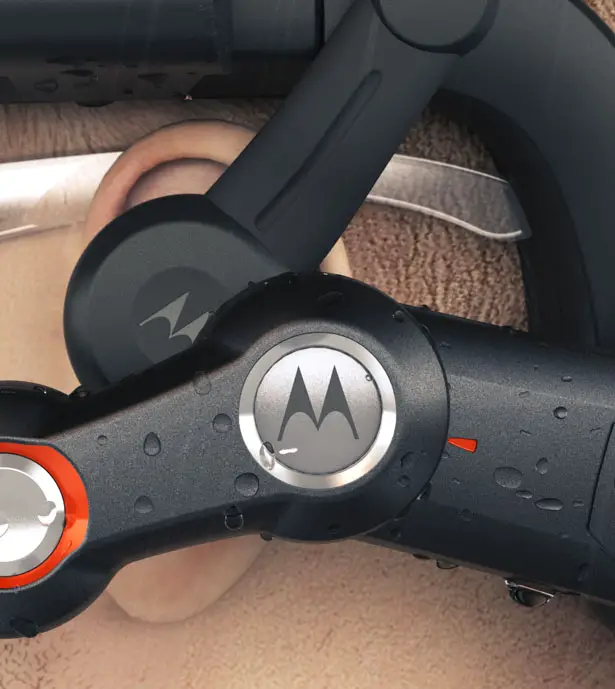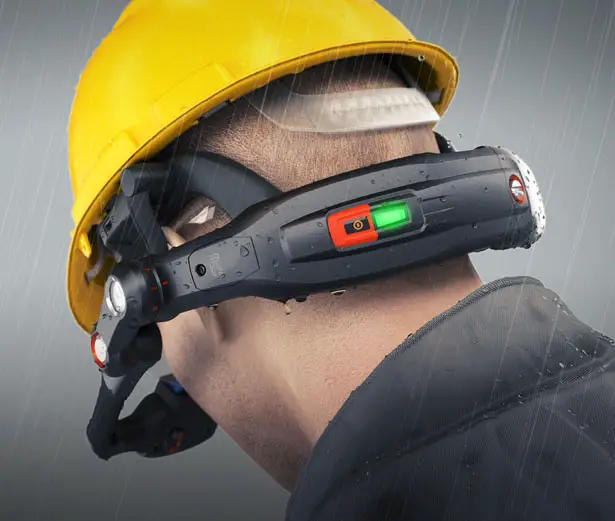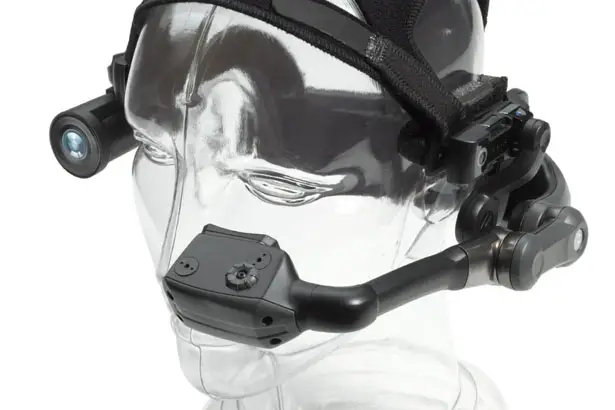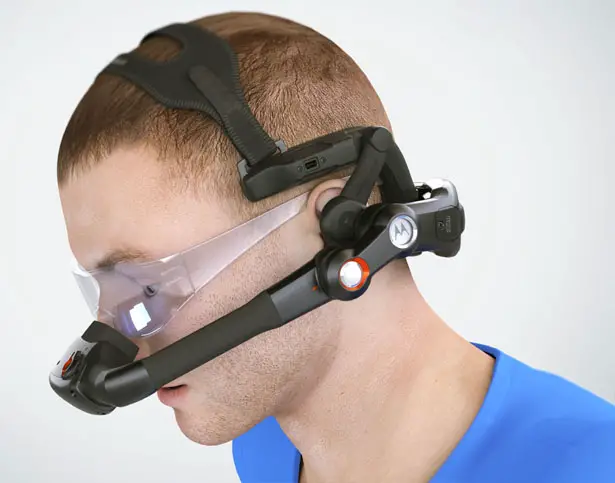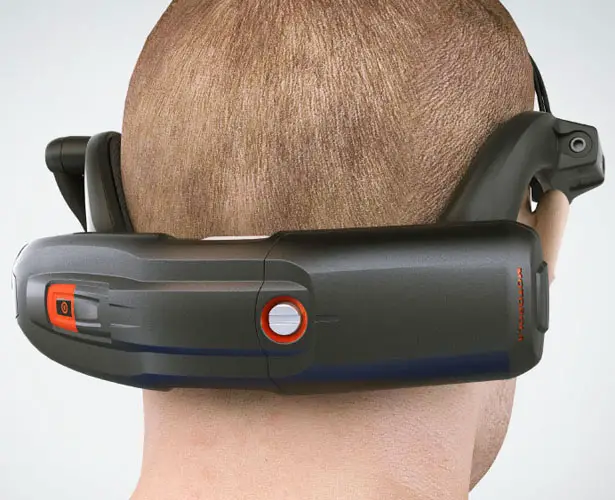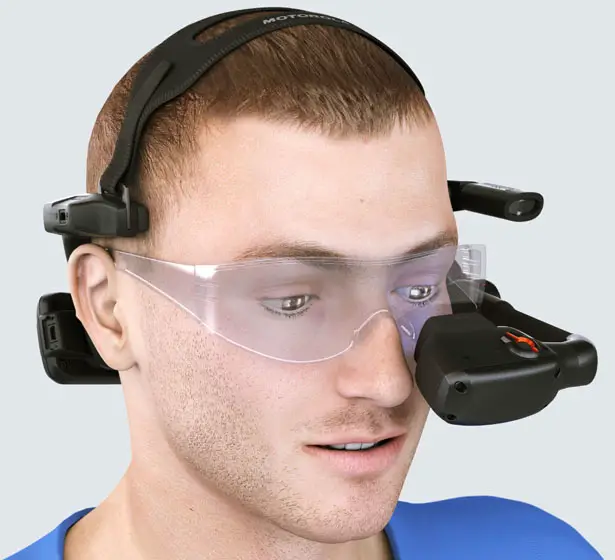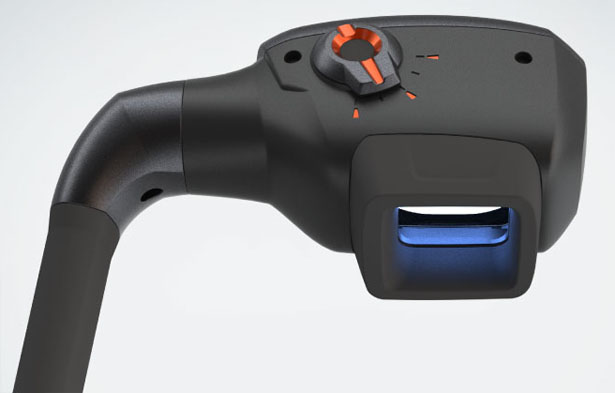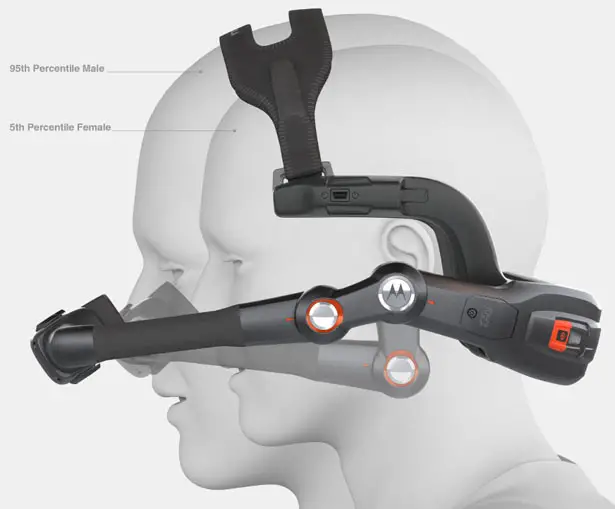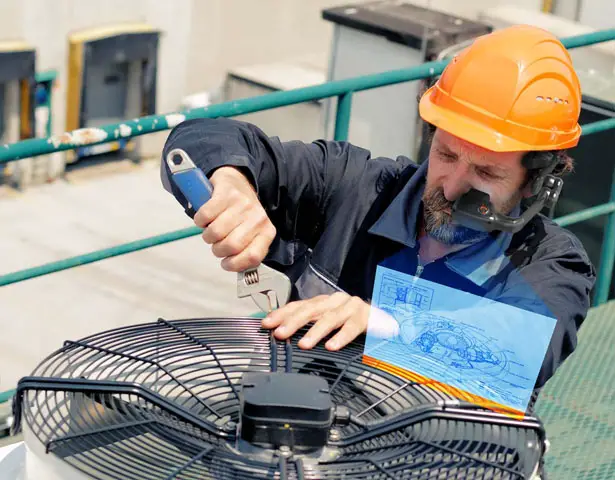 ---