This is the next generation of your MasterCard, it features "Display Card" technology to provide you with better security when it comes to your hard-earned money. MasterCard has teamed up with Standard Chartered Bank Singapore to release this interactive payment card that comes with touch-sensitive buttons and built-in display for better control and security system. Manufactured by NagraID Security, this card works just like any regular payment cards with addition an embedded LCD display and touch-sensitive buttons which allow you to generate an OTP (One-Time Password) as an authentication security measure.
Currently, banking institutions use separate authentication token for online banking service, using this 2-in-1 innovative device, the process can be more practical. It can also display any available credit balance or reward points as well as recent transaction or other interactive information. Yes, we can see that this is the future of payment cards.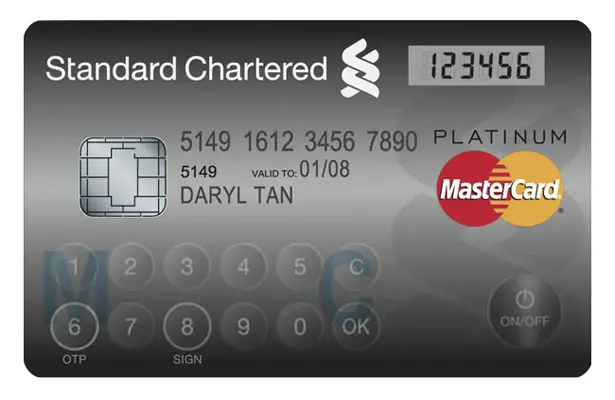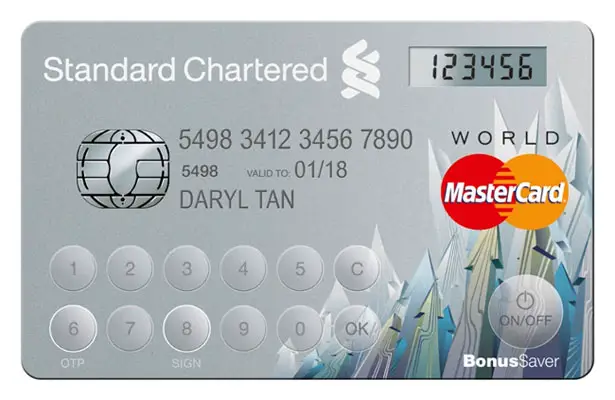 ---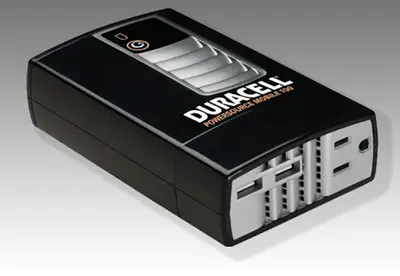 Running out of power source seems no longer a problem with the help of Duracell PowerSource Mobile 100, you can use Duracell PowerSource to recharge your mobile electronics, such as an iPod, BlackBerry, cell phone, video camera, and much much more. This power source can help you to extend two hours extra for your laptop. It will provide up to two hours of extended run time for your laptop. The Duracell PowerSource Mobile 100 has one AC outlet and two USB charge ports, so you can run or charge multiple devices simultaneously.
---
Most motorcycles are designed for 2 people, however, there are many times we can see more people ride one motorbike in the name of "efficient". It's really dangerous and it might cause accident. Illoto is a concept motorcycle that takes group motorcycling safer, it can take up to 3 people on 2 wheels. This project features unique structure and incorporates the spirit of Tel Aviv City as major source of inspiration in its minimalist design.
The smooth and flowing lines and the major decision I've made to move from a combustion engine to an economically-aware electric engine supports a light and airy feel in the design. The coating- meant for the riders' comfort rather than the concealment of mechanical parts- seems to be floating through space and air flows freely through, providing the impression that the motorcycle is almost hollow. The emphasis lies at its "heart"- the riders, rather than the machine.

By choosing for an electric motor, I went for a contemporary, economically and environmentally aware solution. Design-wise, the use of an electric motor- frees lot of space within the motorcycle, a fact that the body design accentuates: By placing the minimal "floating" bodywork panels, an almost "hollow" feeling was created.
Designer : Amir Elias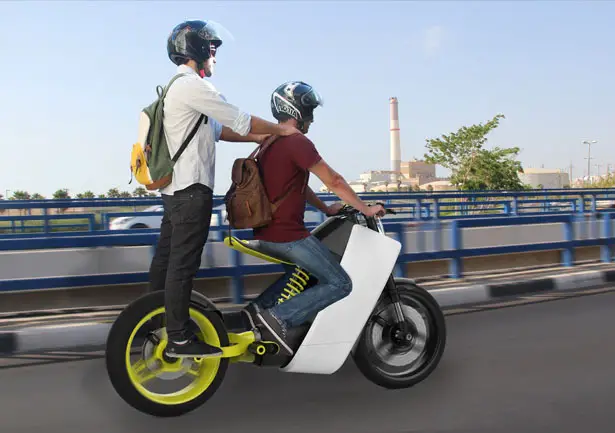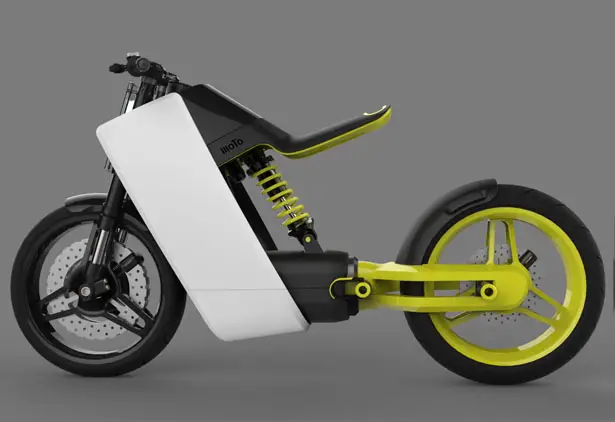 Anyone who rides Illoto would enjoy the same riding experience as the driver. By folding-out footrests that are located on the swingarm, the rider can invite two casual passengers to ride along in a
"standing" position. Riding along, all three riders now need to balance during the ride, and in fact literally hang on to each other – a fact that creates a sense of togetherness and a lasting experience of fun.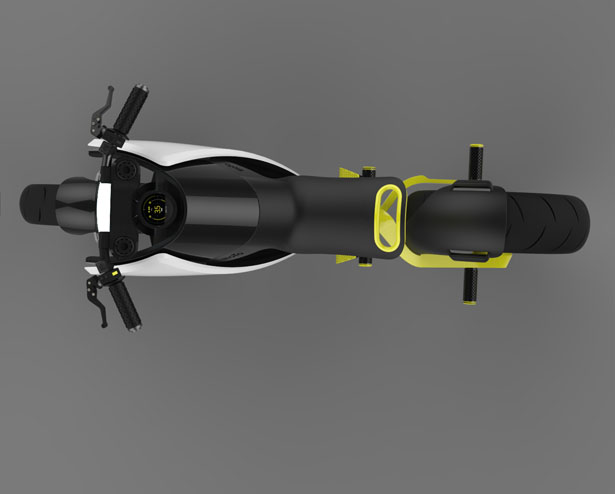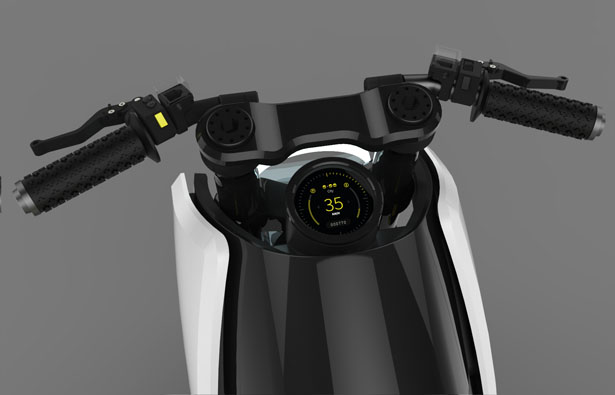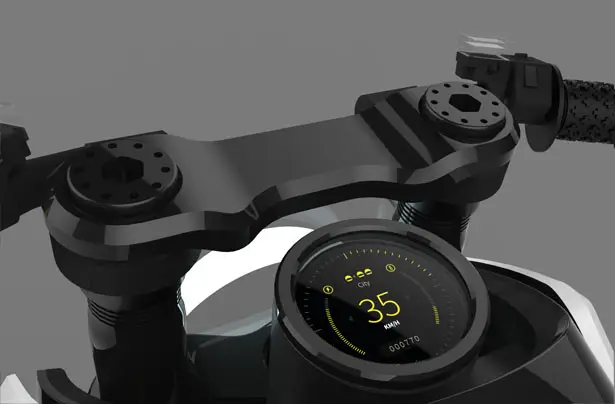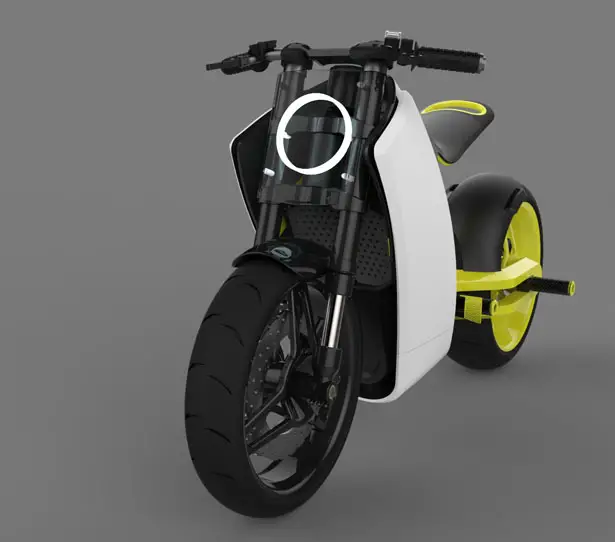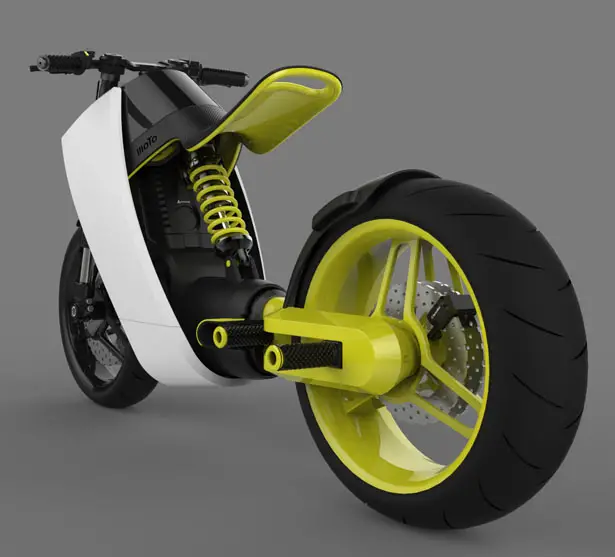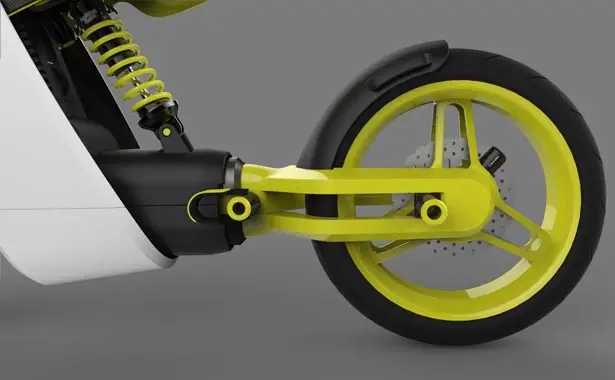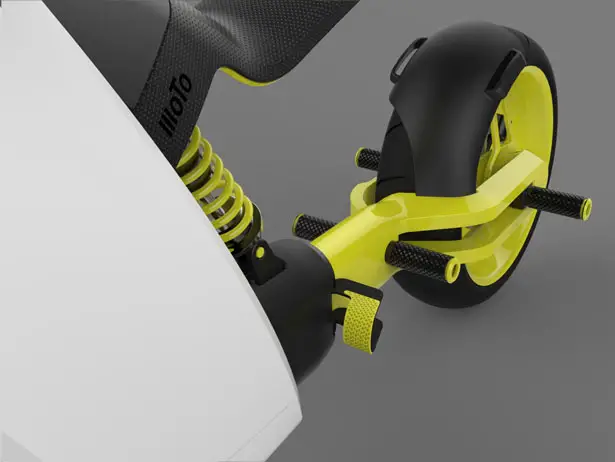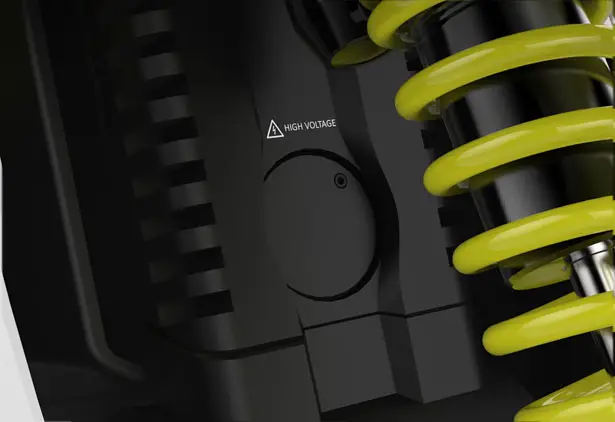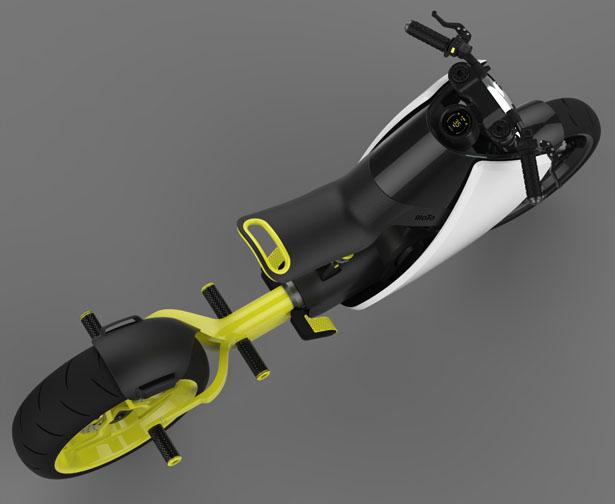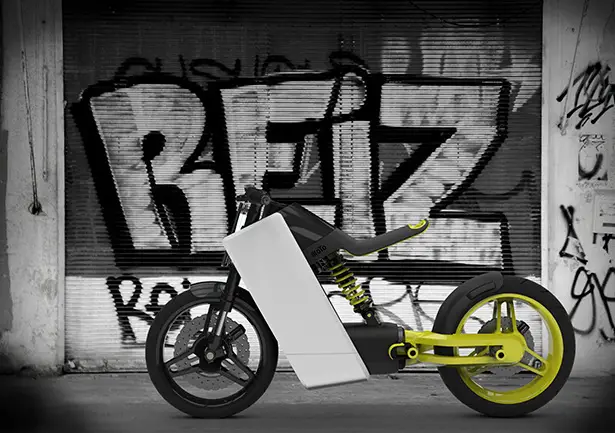 ---