When Honda teamed up with Team Dynamics, British Touring Car Championship (BTCC) partner, they have pushed boundaries and develop exceptional piece of machine to mow your land fast. Honda HF2620 Lawn Tractor is believed to be world's fastest lawn mower. The goal was pretty simple and straightforward, that is to design and build amazingly fast mower but still retain the original look and main function. The result is pretty badass machine, it has the capability to reach stunning 130mph in just 4 seconds with an ear splitting roar reaching 130db.
Team Dynamics re-engineered Honda HF2620 Lawn Tractor from scratch, adding all new fabricated chassis which is custom made from 4130 chromoly to bring you strong, safe, yet light platform. The engine used here is 1000cc from Honda VTR Firestorm, also a bespoke suspension and wheels from an ATV. These 2 teams have made great effort to maintain the original look of a mower, cutter deck in fiber glass, grass bag, high capacity oil cooler, and a secondary water cooling radiator. There are 2 electric motors on the cutter deck which boasts 3mm steel cutting cable at astonishing 4000rpm. Weighing in just about 140kgm, this mower is able to cut grass at around 15mph.
From : Honda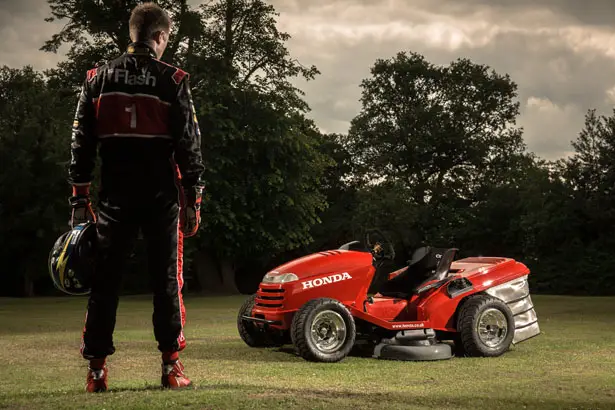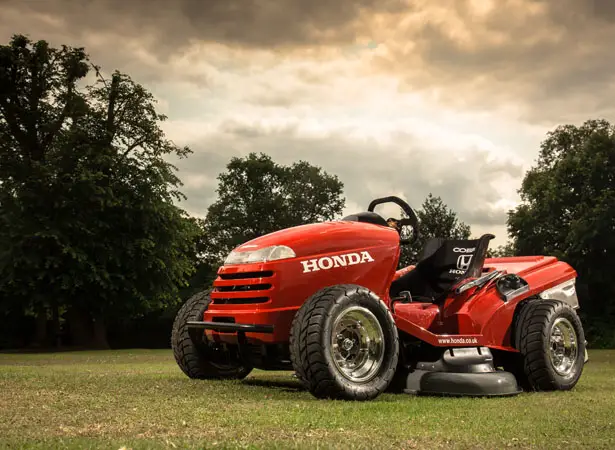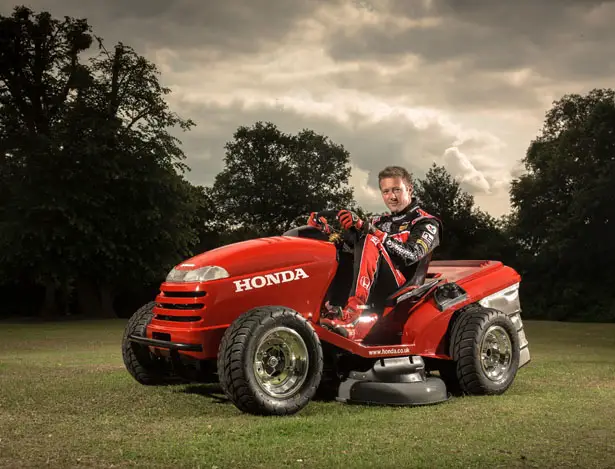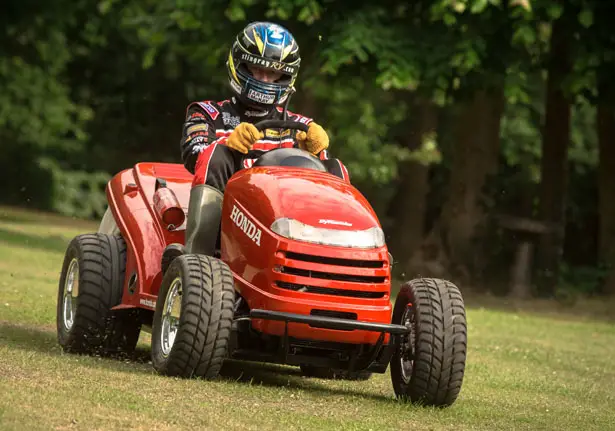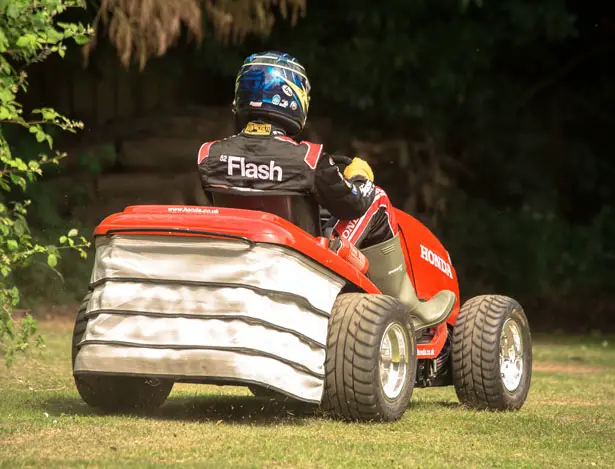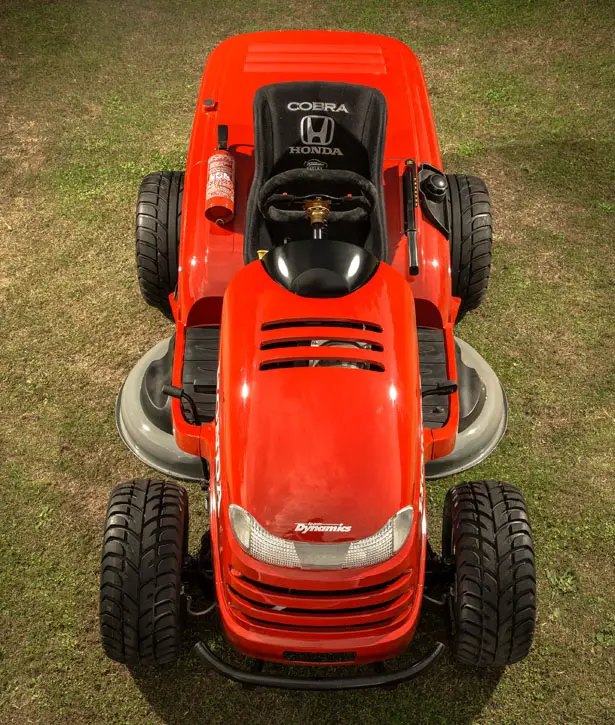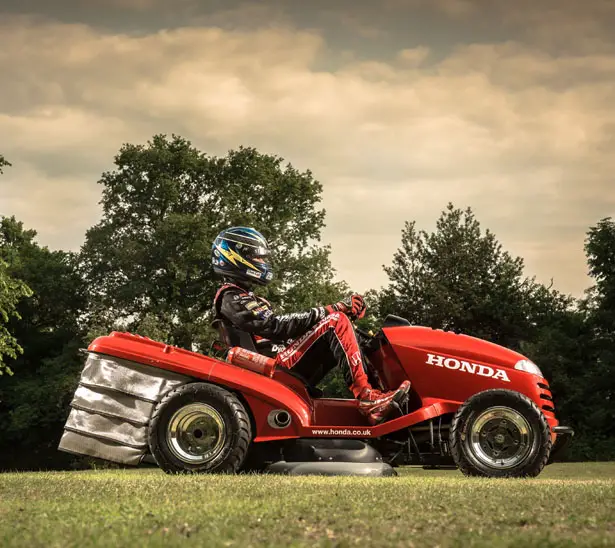 ---
There are several problems inside the olive recollection in a domestic level that lead to serious injuries to the workers which come from bad postures, adding also very old recollection processes that have not evolved in many time.
That is why X.Port has been developed and modified taking into account the whole olive recollection process to make the work easier. The first step is for the user to approach to the selected tree then pressing both red triggers of the handle, thus releasing the pressure of this X.Port. Once in position, the handle is lowered up to the horizontal position, which opens the valves of the pneumatic pistons, opening the trolley's arms and spreading the fabric.
Designer : Angel Sánchez Vargas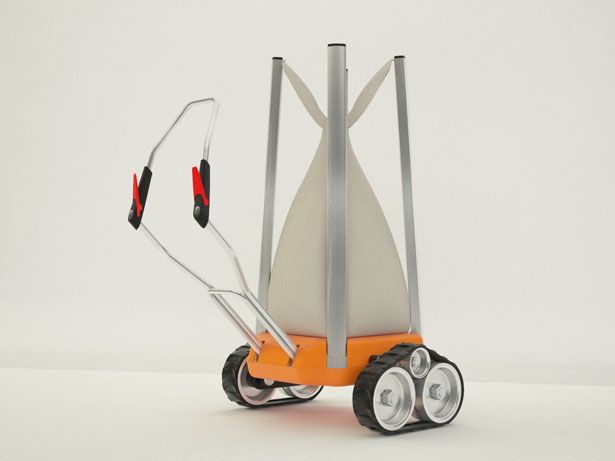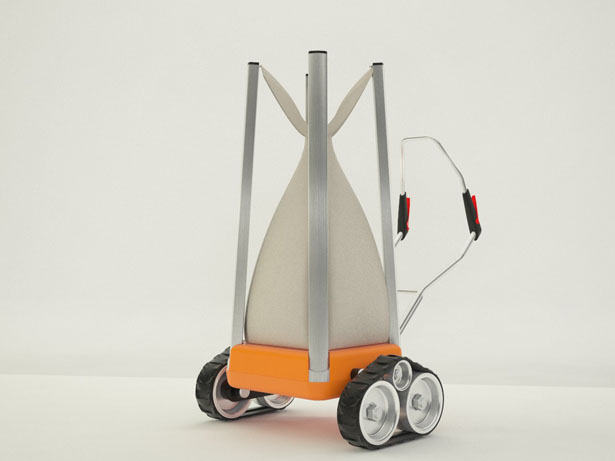 When the fabric is full, with the help from the handle, air will be pumped into the pneumatic pistons making the arms come back in the vertical position, it's time when the fabric will be tied as a sack. The handle of X.Port is then positioned in the normal height and the trolley is pushed to exchange the full sack with an empty fabric.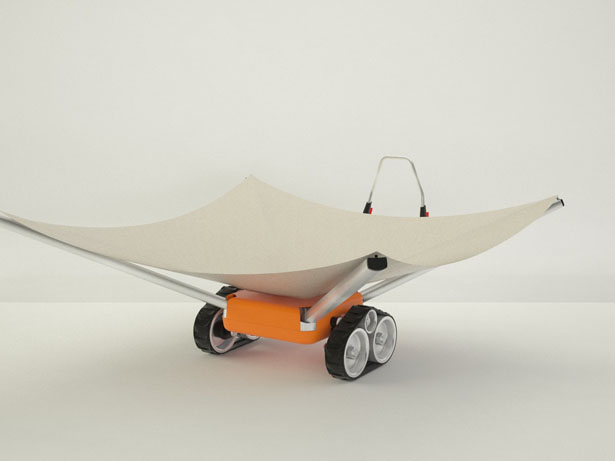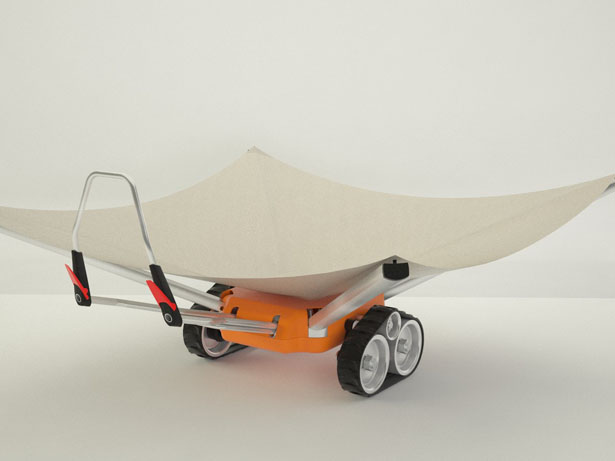 ---
A long distance bicycle ride is always uncomfortable because sitting in one position for a long time results in neck and back pain. Therefore, "Rosta" has been designed for providing best body posture while riding and forming symbol in normal status. This design has come up with best body posture for young and vogue people who can half lie on it. The designer has surely taken the ride mode as the main research direction and has come up with this unique and very comfortable design for cyclists. If we look at the parts and equipments used in this bicycle, I believe it will cost much more than your normal bicycle. So, get ready to pay for your comfort.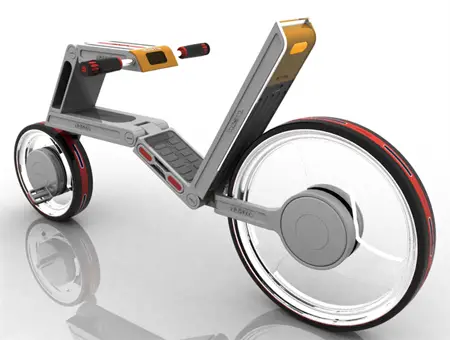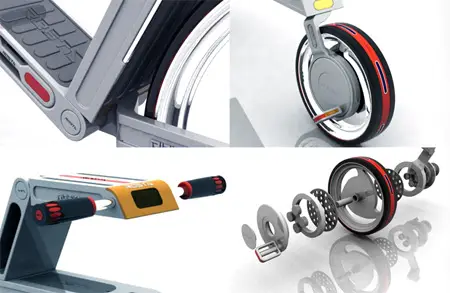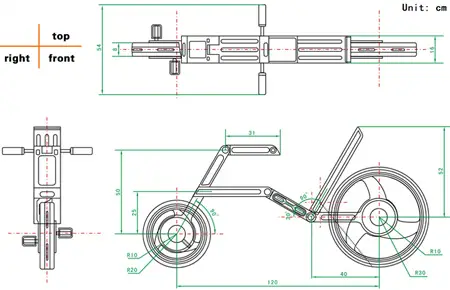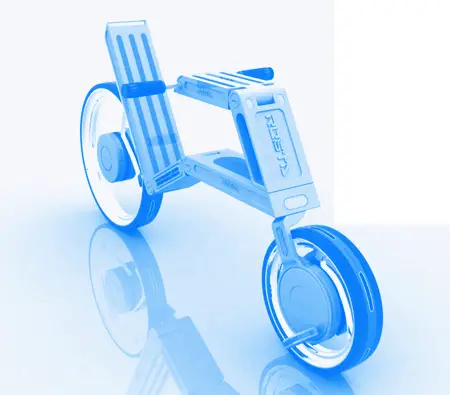 Designer : Cheng Feng Peng
---