Soon, textbook will be just an old school tools, Papyrus will come and replace them all. The idea of Papyrus is based on growing popularity of communication tools such as Facebook, Twitter, MySpace, etc, students are more connected than ever these days. Papyrus is an inexpensive e-reader which is designed to allow on screen note taking with a stylus, as well as tagging the content. Students will be able to share these tags and discuss it among them.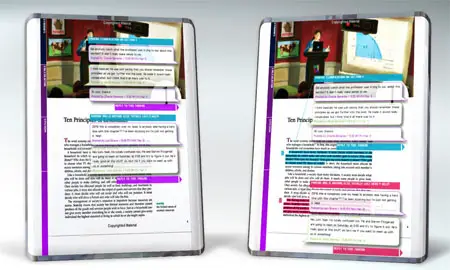 One of the most important details about Papyrus is how it is so different from a traditional style tablet PC or PDA. First, the unit is far less expensive at around $100. With a combination of a removal of audio, high-end graphics card, Ethernet port, and a textbook publisher/manufacturer subsidy (due to the subscription based service now that they have no overhead costs of shipping/storage/most manufacturing costs since their books are now digital) the cost is quite reasonable. Second, the device has a much longer battery life (around 30 hours) from using an E-Ink screen. Third, Papyrus' stripped-down, specialized interface makes it accessible to a broad range of users. It's simple enough that faculty and other adults won't be intimidated or annoyed, yet functional enough that students will feel like they're using something current.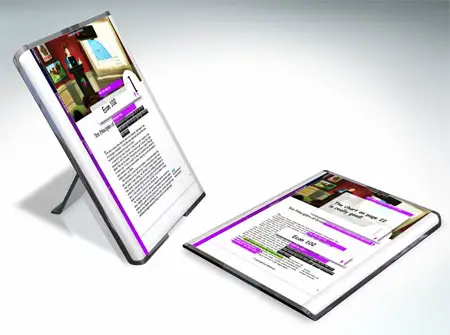 Papyrus can also help student to tackle their fear of drawing attention to themselves. This device will place the students in a familiar environment, giving them a safe and familiar venue to speak out without unwanted attention. And great thing is, Papyrus cost less that textbooks, and also eliminating manufacturing and shipping costs and passing the savings on the students.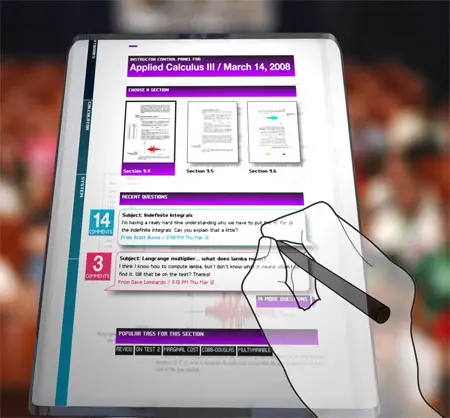 Via : IGreenSpot
---
A beautiful transparent smartphone called Fx0 has been designed by Tokujin Yoshioka for KDDI, a Japanese mobile phone brand. It's a design proposal for Firefox smartphone and in order to express openness which is one of main features of Firefox OS. Yoshioka has managed to capture the beauty of mechanical inside this phone design where those mechanical parts add an exclusive and unique appearance to the overall design.
This phone features 4G technology with a quad core processor from Qualcomm, the large touch screen display offers clear and crisp image, there's a built-in camera at the back with a flash.
Designer : Tokujin Yoshioka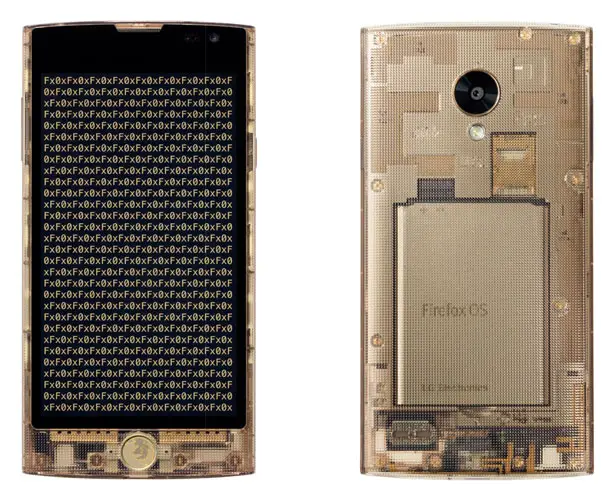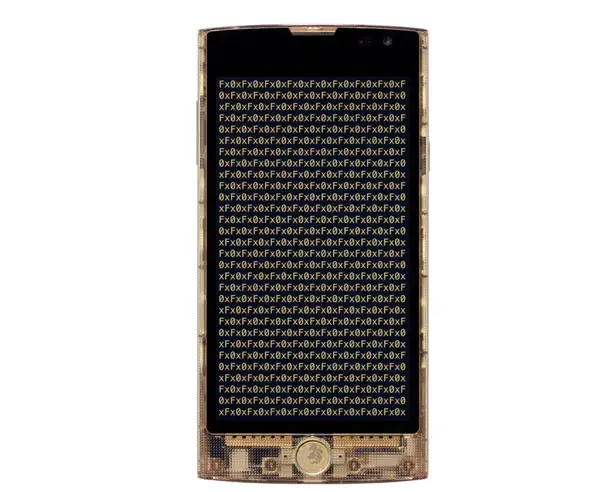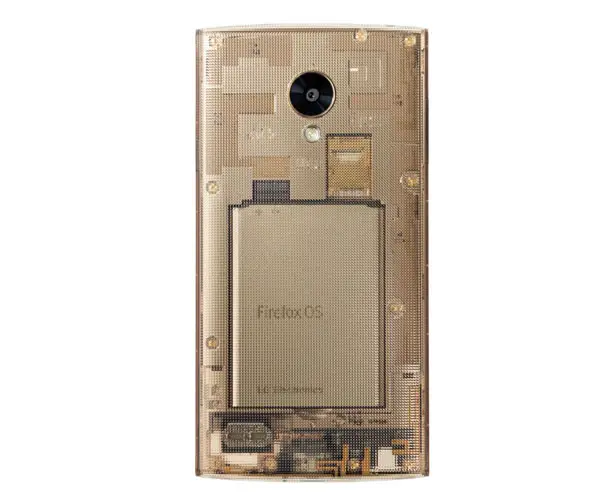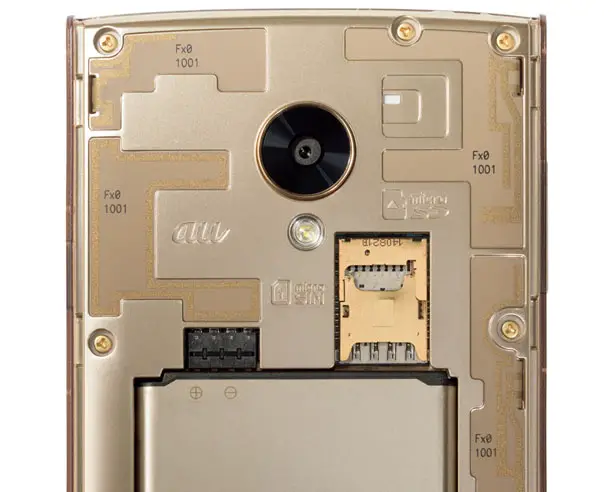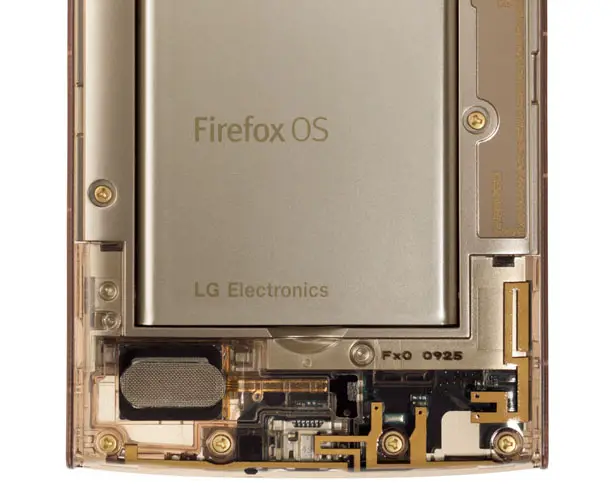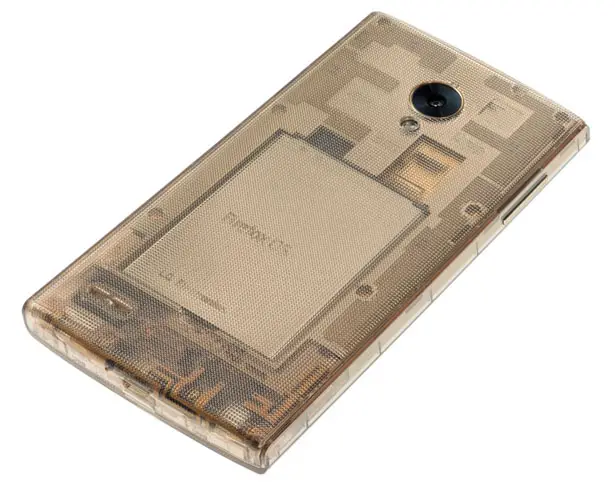 ---
Tron: Legacy is futuristic and cool, visually stunning with jaw-dropping visual effects that even when there are some visual flaws, no body cares. Tron is cool, period.
Monster Tron Light Disc Audio Dock design was inspired by the iconic disc from Disney's epic movie, Tron:Legacy. It features futuristic style and high-definition sound. Utilizing specially designed Tron app for iPhone/iPod, the soothing soft blue color lighting rings will come to live and follow the rhythm of your favorite music. Designed by Disney, this audio dock is more than just media player device, it's a combination of technology and art that brings the world of Tron into your home. If you are a Tron's fan, this gadget is perfect for you. Welcome to the Grid. [Buy It Here]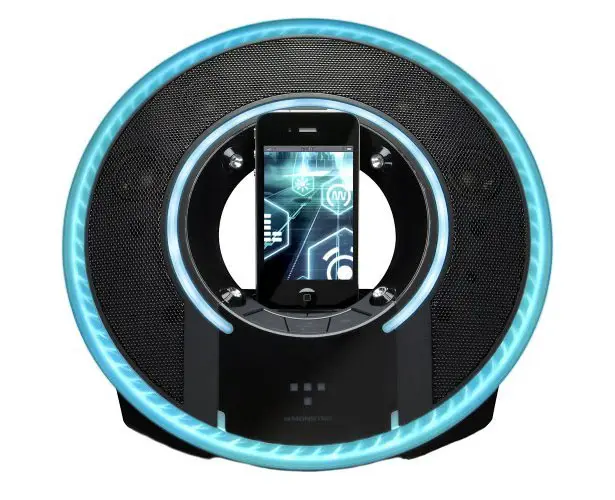 When you purchase this gorgeous device, you'll be presented with sleek and impressive packaging. Open the box, you'll see the dock protected by several plastic sheaths to prevent scratches. The look and feel of Monster Tron Light Disc Audio Dock is pretty amazing, and no, it doesn't look like those cheap plastic iPhone docks. You really should download Tron app as the lighting effects are integrated with the app, but you can also prefer to keep the lights on at all times, in fact, when you do this, it will enhance the overall look. There's Tron symbol at the bottom of the dock and will light up in white when you press the light effect button from remote control.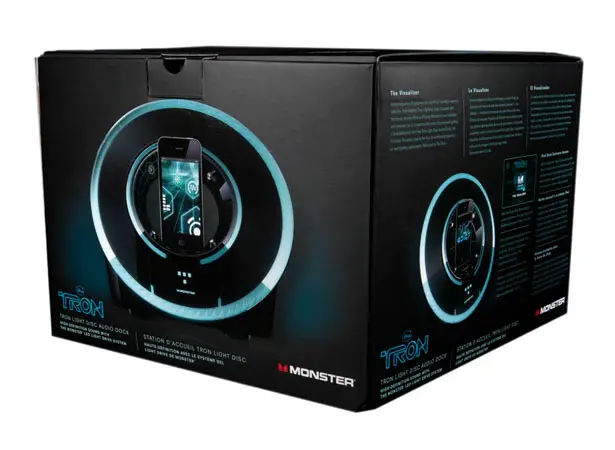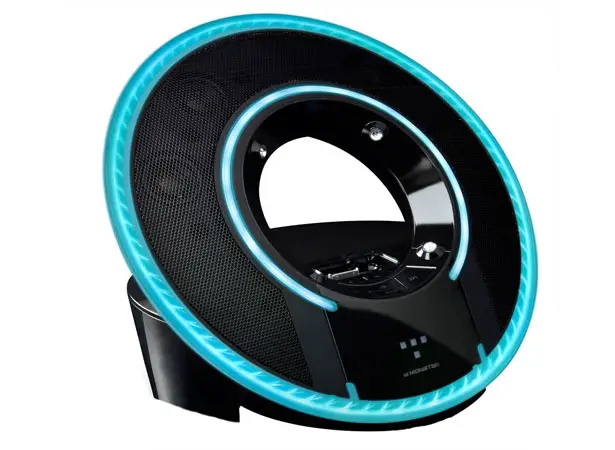 Enough about the design, what about the sound? Well, it's pretty impressive, it might deliver the sound quality more than you'd expected. Remember, Disney has collaborated Monster Cable, the world's leading manufacturer of high performance cables for audio/video components. Clear, sharp, and powerful but not too heavy. The bass is pretty impressive considering a product of this size.
Are you a Tron fan? Come on spoil your inner geek and ears. Monster Tron Light Disc Audio Dock will put a big grind on your face, I mean not only for Tron fans but also music lovers. [Buy It Here]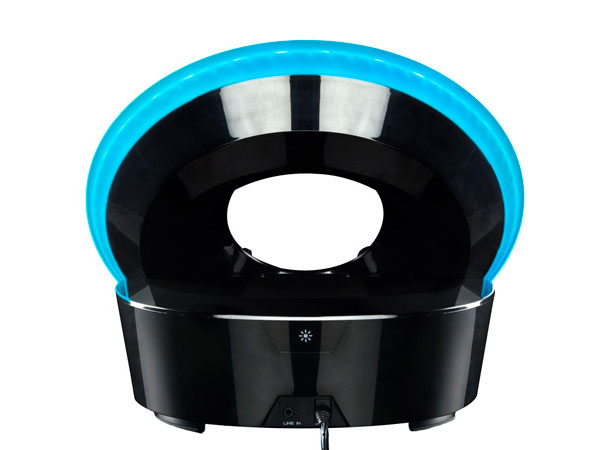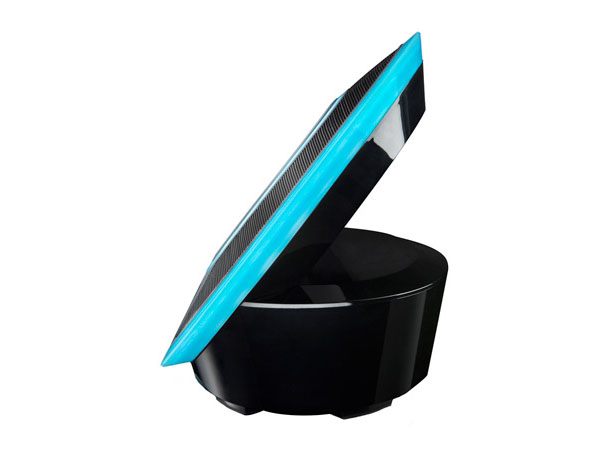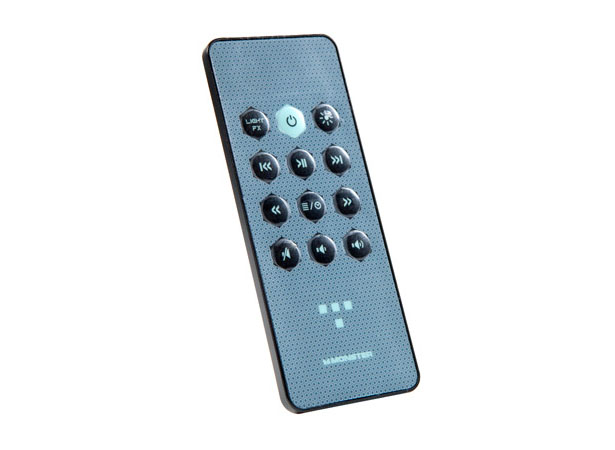 ---