Air Scale is a necessary tool designed by Yasuhiro Akama, for environment concerned personals that can visualize the current condition of air and can solve air pollution problem. People seem to hardly recognize the significance of air in terms of it's rate, weight and time. But from the time you start to realize this fact and would like to act accordingly, Air Scale will become a must for you. You can analyze the air of a particular place whether it is safe for keeping your child there or not. If you find bad air, you can open the window to rectify the situation. In other words, you can produce comfortable and healthy air for your family with the help of Air Scale.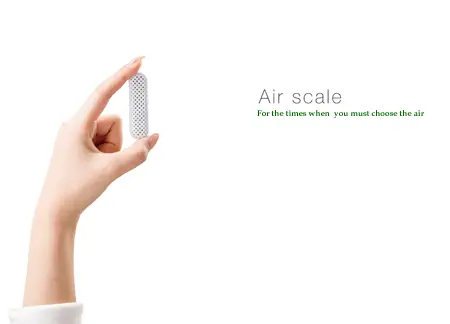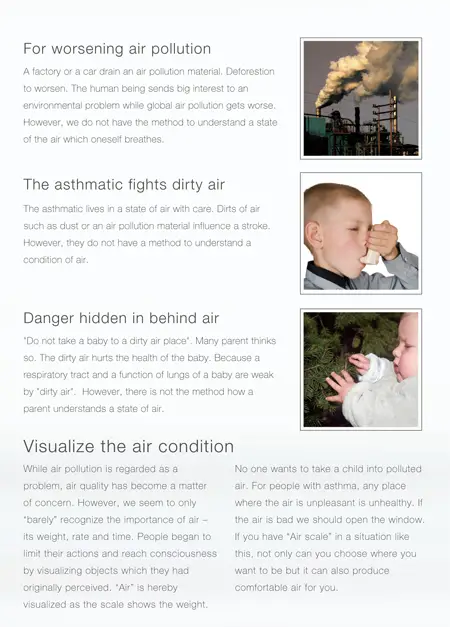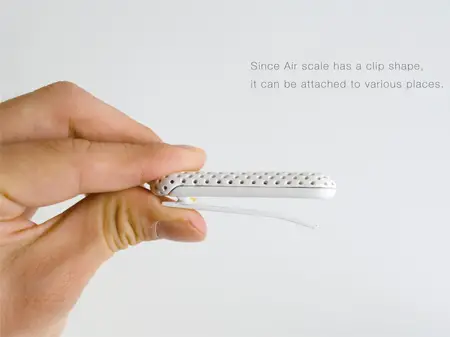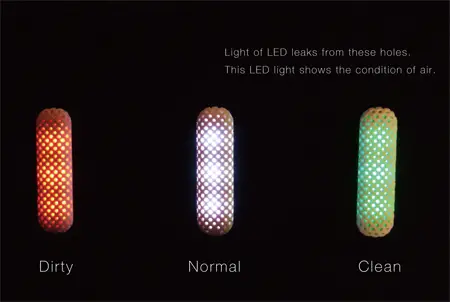 Designer : Yasuhiro Akama
---
You don't need complicated design to be loved by many, CST-01 watch has proven it by raising more than a million dollar when the company only asked for about $200,000. Awesome, right? This watch features 0.8mm thin flexible wristwatch, the time is displayed uses E-Ink display housed in a single piece of stainless steel. So thin that it only weighs less than 12 grams, yes, less than 5 pennies. No buttons or knobs to ensure the watch is as thin as possible, so simple and light that you might not realize you're wearing one.
So, how do we set the time? There's a base station that you can use to do that and to charge the watch as well. For you who live outside USA, you can also prefer to have 24-hour time format which can be set from the base station. Everything about this watch has been carefully designed and engineered to provide you with optimum functional watch with aesthetic benefits. Just like the company says, the most minimal expression of a timepiece, a time embedded in a band.
Designer : Central Standard Timing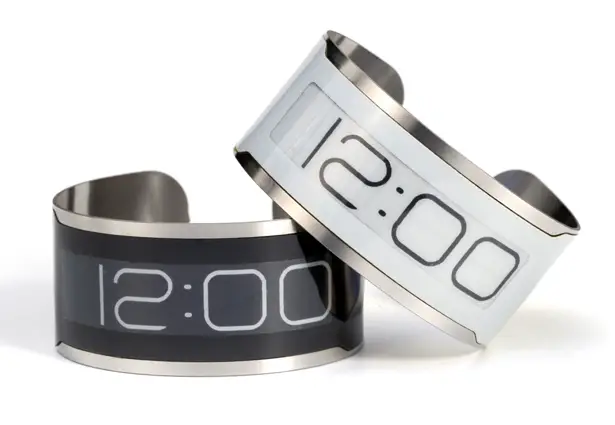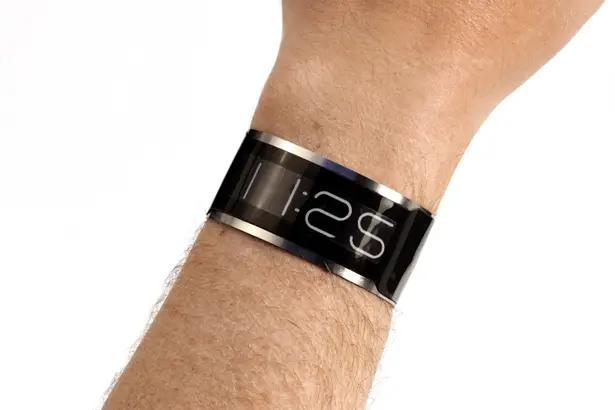 CST-01 watch design was inspired by the durability and flexibility of E Ink displays. The special font was also designed to ensure the E-Ink screen makes the numbers look great and readable by anyone.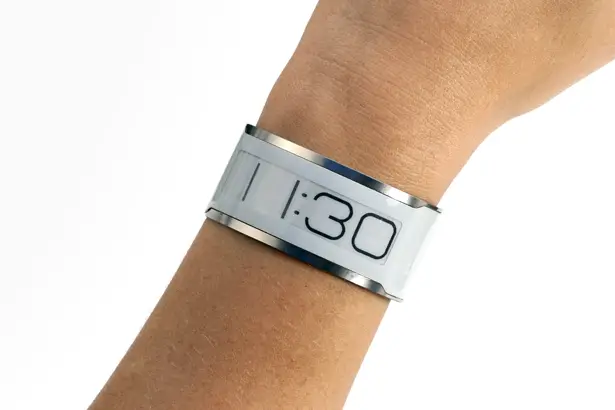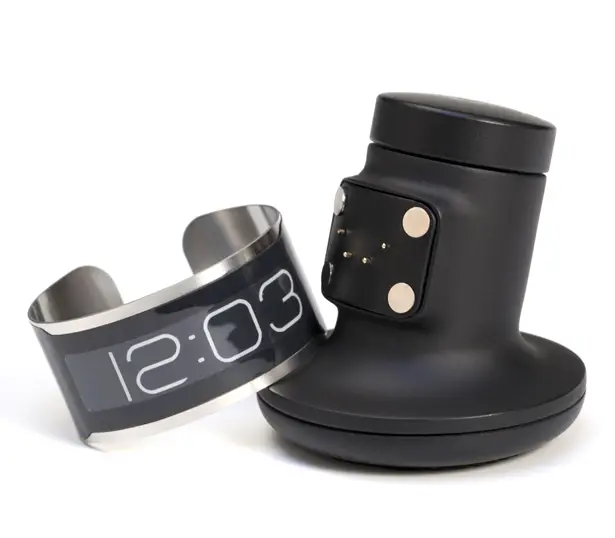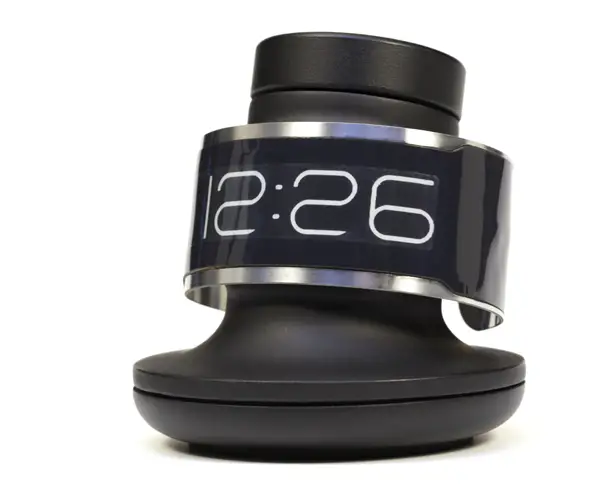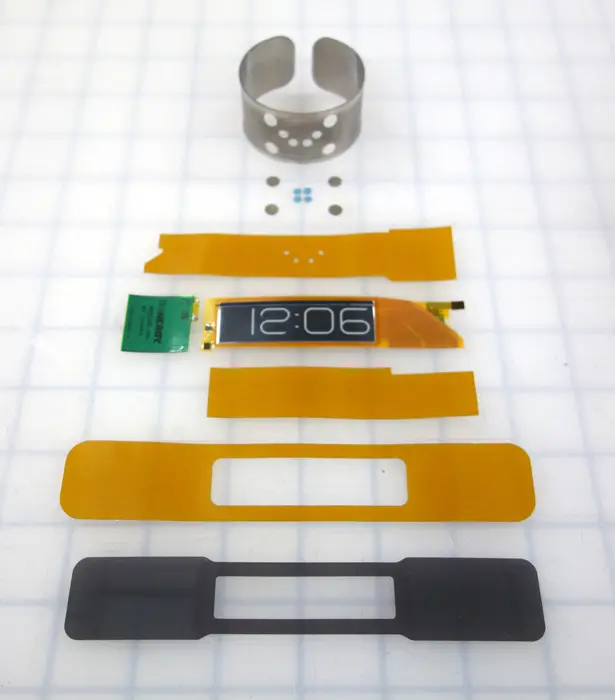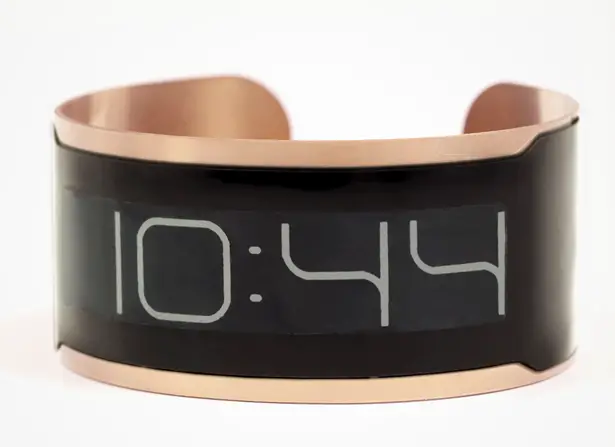 ---
In order to satisfy the mobility demands of the future, the BMW group has aimed to develop serial production solutions. In connection to this, BMW Motorrad concept e is as well addressing issues pertaining to individual single-track mobility as well as future customer needs. With an intension to develop innovative solutions, BMW Motorrad adds new dimension Urban Mobility.
Before the year ends, BMW Motorrad will launch its pioneering Urban Mobility area along with 2 first-class vehicles under the maxi scooter segment. Combining the functionality of both a scooter and a motorcycle, both the vehicles offer excellent performance and are powered by high-end 2-cylinder combustion engines. BMW is set to present its ground-breaking design in this area at the Frankfurt International Motor Show under the title: BMW Concept e.
Designer : BMW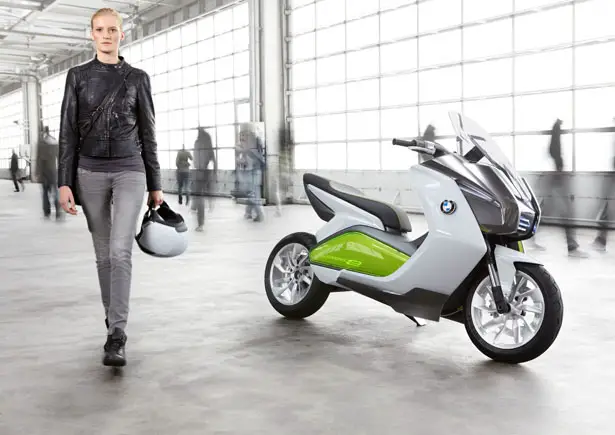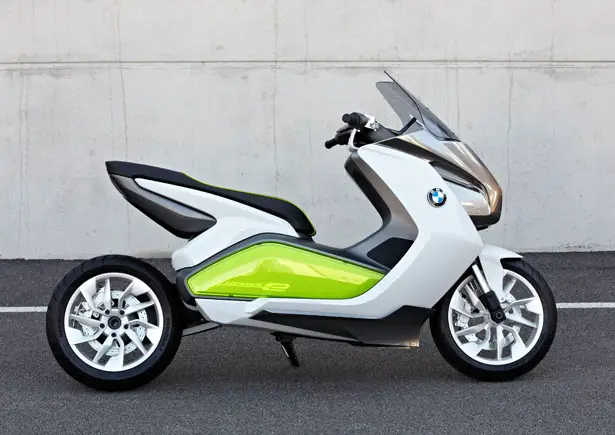 This BMW Motorrad electric scooter concept provides sustainable technological solutions as well as beautiful aesthetic design that offers the desired response to the changing city mobility needs. The designers of BMW Motorrad Concept E spent as much time as possible to shape the e-scooter that is powerful and dynamic. The end result shows the core standards of BMW Motorrad: passion, dynamic performance and novelty. The choice of materials, comprehensible structure, coloring, and clear design suggest a clean efficient vehicle that allows an individual to move with ease through city traffic.
In order to set new standard in technical functionality and quality, BMW Motorrad designers have though of creating an emotional dialogue between the rider and the vehicle. The basic idea is that a vehicle has to do more than just function, it has to connect to the rider's emotions too. Not only it represents a premium electrical drive, it also provides an alternative form of mobility that suitable for everyday use in all areas. BMW Motorrad concept e has to be able to inspire the rider again and again, as well as reflect its specific technological features.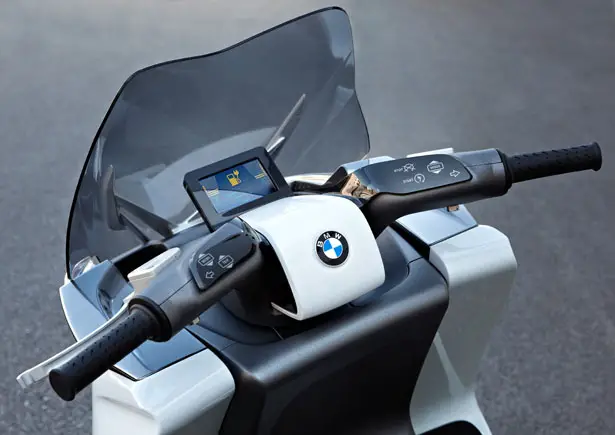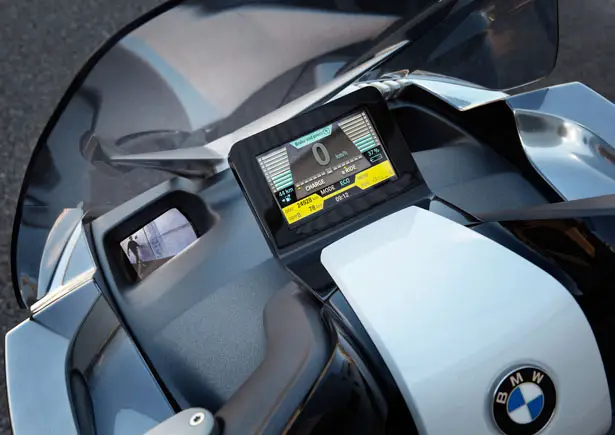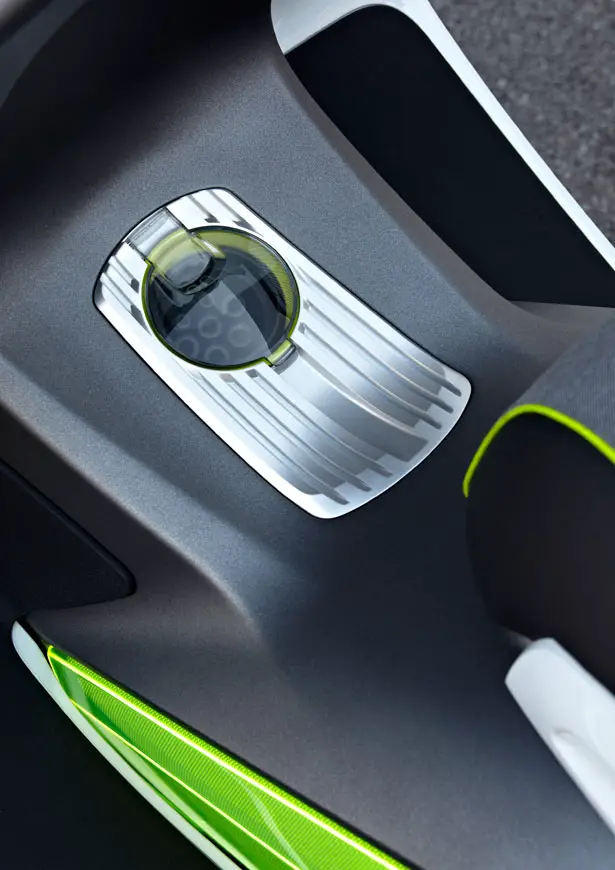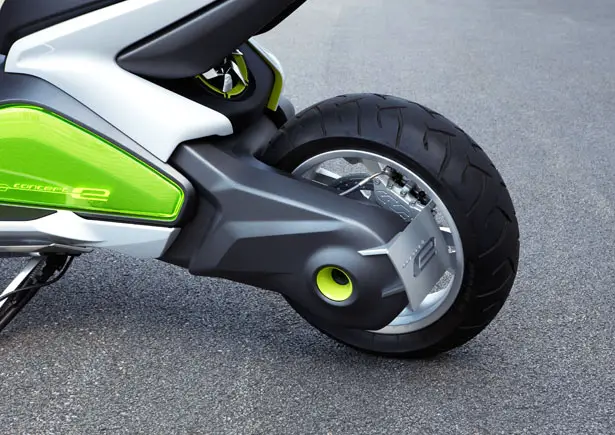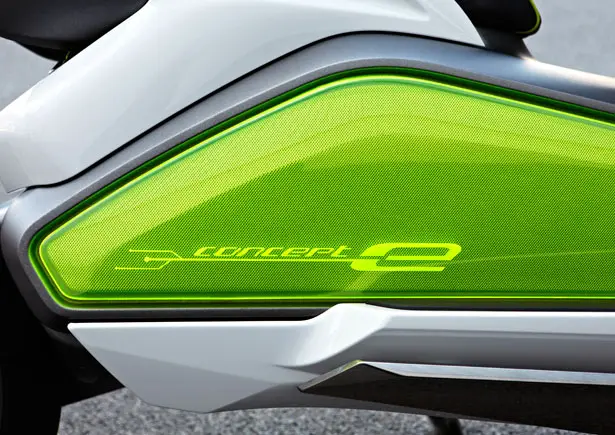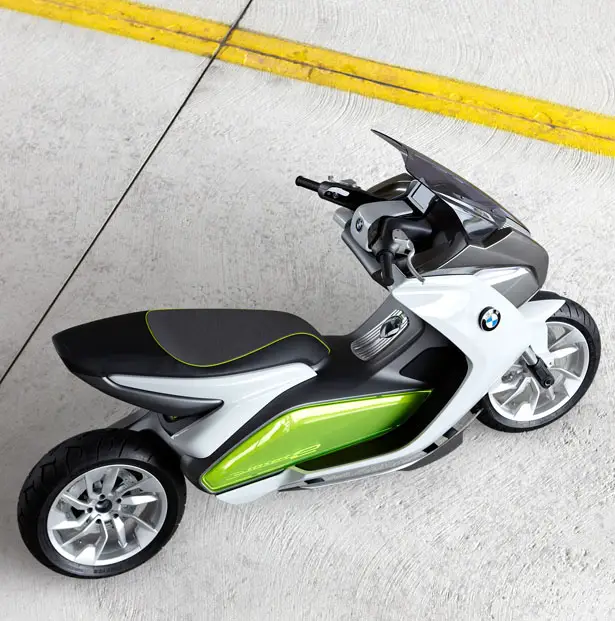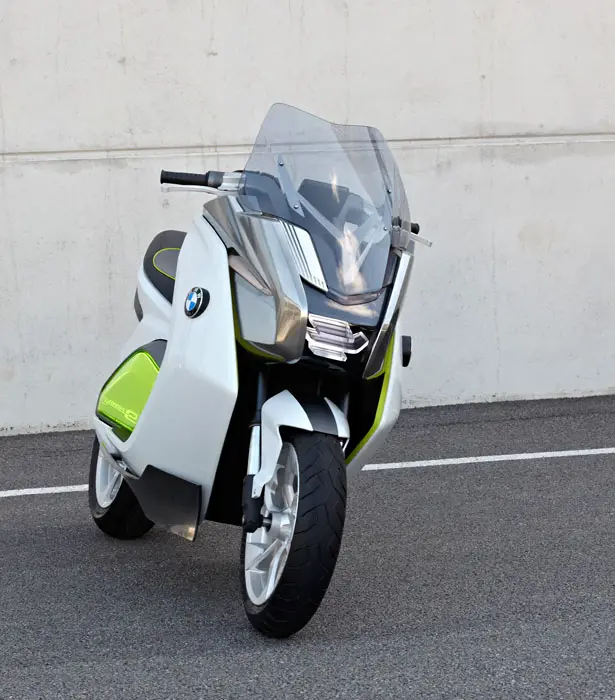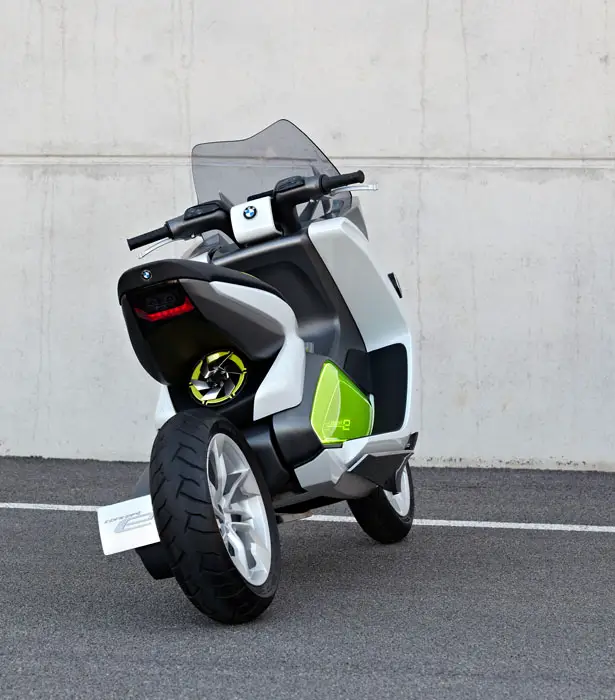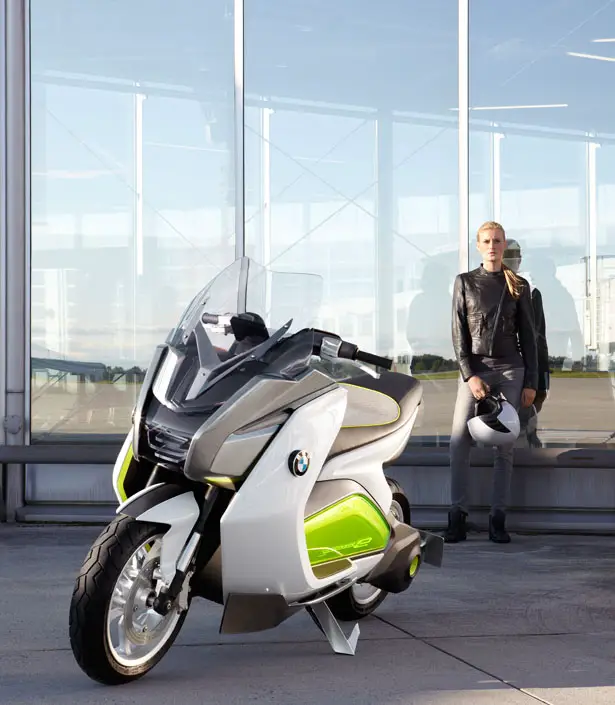 ---