The ARAC ZXS motorcycle is quite unlike any other road-going motorcycle, combining new body design, with ultra light aluminum chassis and powerful and massive fuel-injected v-twin motor. All combined gives a whole new sight – a machine distinctive by its look and performances.
What also makes it so distinct is the package –that is comparing with others in class of so called "street fighters", quite smaller and lighter even though it carries the biggest motor.
Designer : Marko Petrovic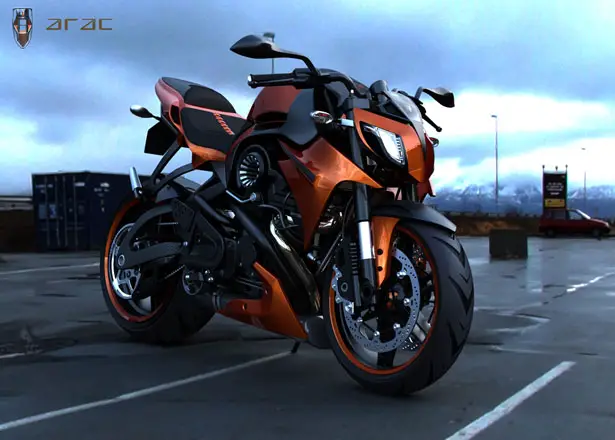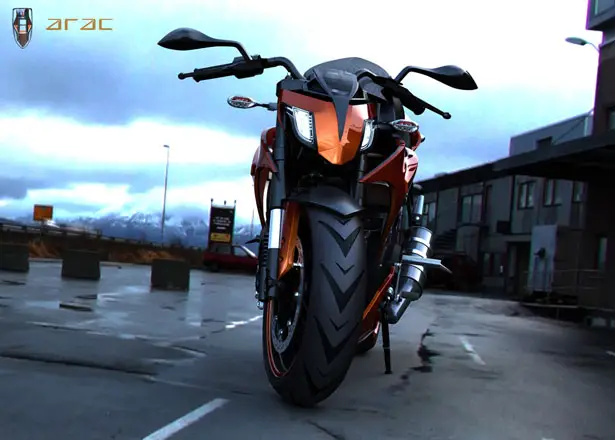 It's smaller but very dynamic and esthetically very aggressive, with sharp lines and curves surrounding the engine compartment. The idea was to create a body design that naturally continues through the whole frame giving the impression of a metal skin with two tone-color (in this case black and fire orange). The seating area is also quite large providing better comfort, and it ends with a thinner tail carrying back light. Front light –head is also unique in its pure form and the new technology used – it's a light emitting glass plates that gives a beautiful and clear-understanding light. It is recycled and uses less of energy.
Additional smart feature is so called "safe drive" system that can be turned on an off – how it's desired. It is consisted of an integrated sensor that tracks and notes speed and distance from other vehicles around. So if on it automatically control the speed and keeps it under "safe zone" through its connection to specially designed brake system, not allowing super speeds– useful feature for city drive. But for outside crowded city since it's optional, it can be turned off so the driver can fully experience the power of ARAC ZXS Motorcycle.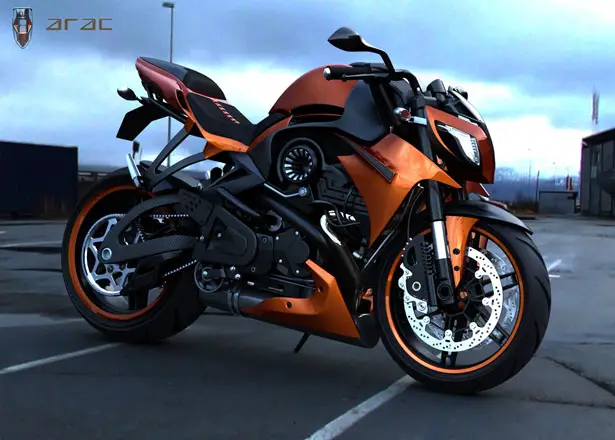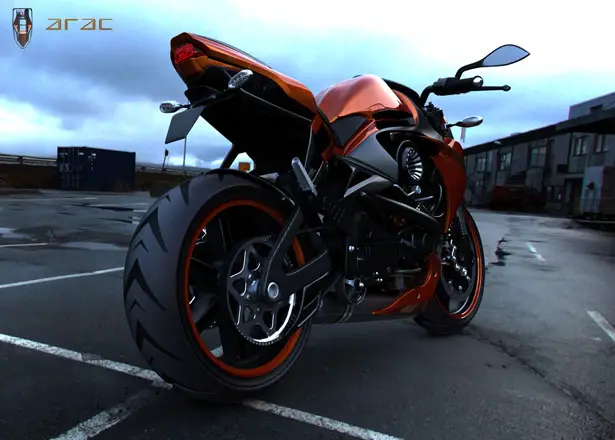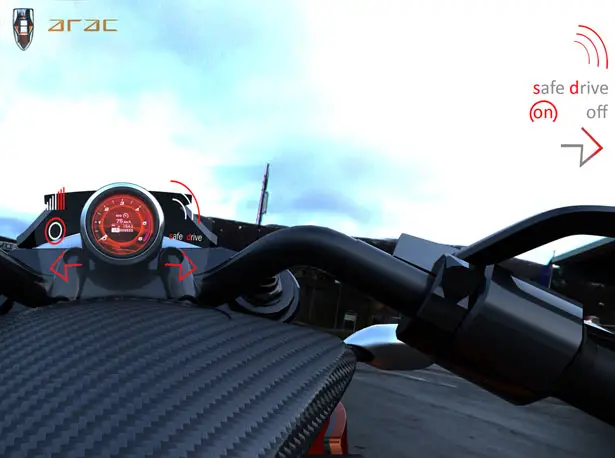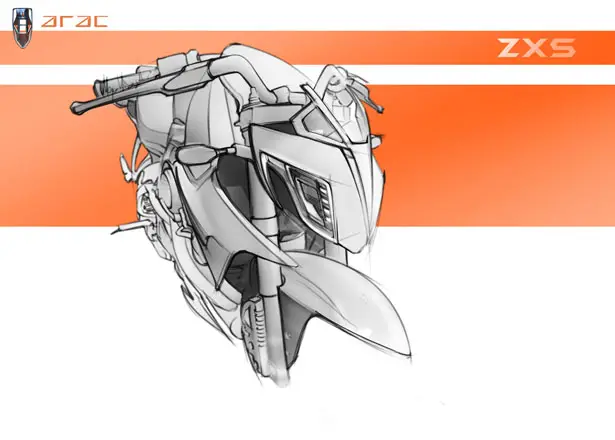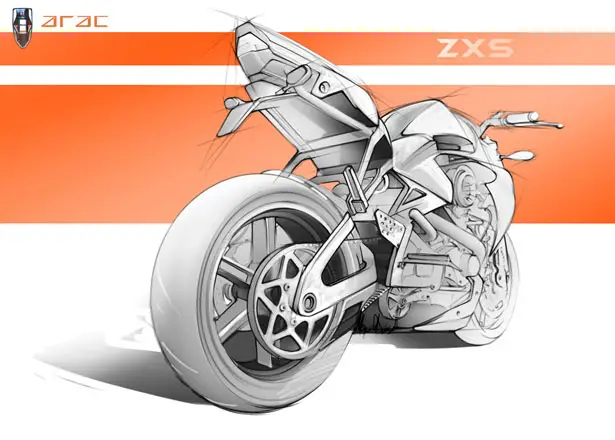 Tuvie has received "ARAC ZXS Motorcycle" project from our 'Submit A Design' feature, where we welcome our readers to submit their design/concept for publication.
---
Gorgeous! That's the first impression when we saw future Bauknecht Round Washing Machine. Designed by Arman Emami, you are presented with a glimpse into the future, a revolutionary concept of the first round washing machine. Bauknecht as a household appliance manufacturer, it wants to bold its innovative expertise by giving you a preview of what our future washing machine might look like.
The designer explains that the reason he decided to come up with round form is because the box-like shape washing machine although is logical but lack in emotion. That's why he dramatically transformed the conventional style into stunning and modern appliance without corners and edges. The washing machine concept boasts organic curves, round and fluid form.
Designer : Arman Emami for Bauknecht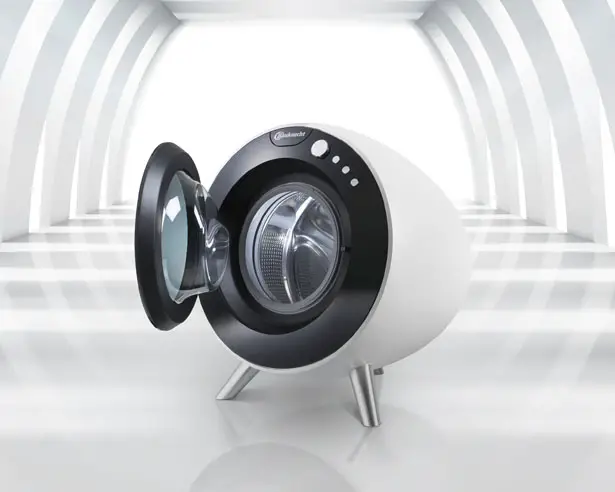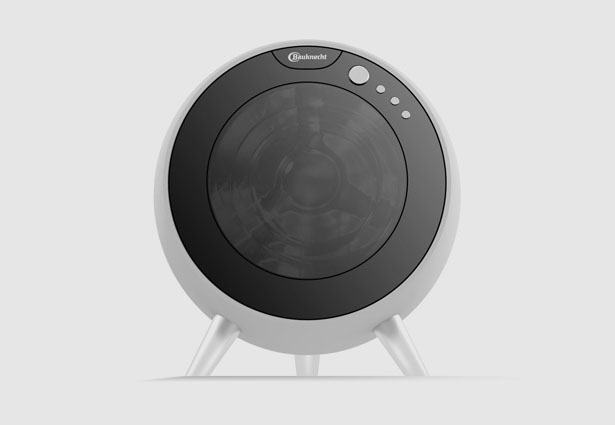 The final design of Bauknecht Round Washing Machine presents you with more compact object without sacrificing any essential elements. You would love this minimalist appliance, it features a tinted glass door with push-to-open mechanism and puristic controls. The basic idea was to free washing machine from your basement or the corner of your house, you can simply integrate this appliance into your modern living environment.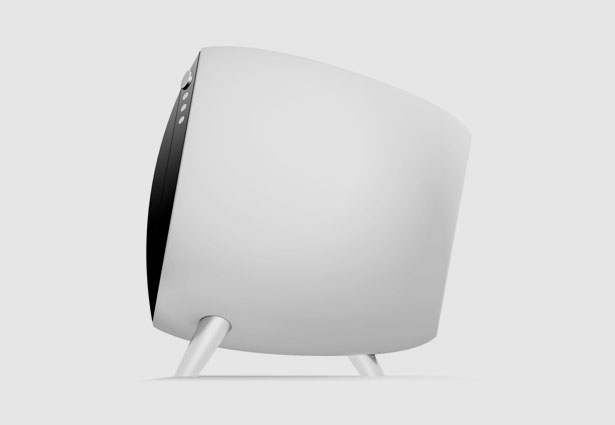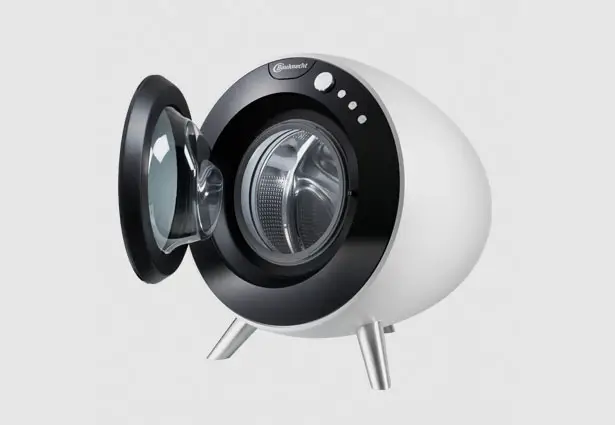 ---
Fipa luxury platinum cigarette holder is a brand new smoking concept specially designed for women with tasted tobacco in individual units. The main starting point of this business development plan was figuring out a design solution that would give a feel like a woman's smoking device. This understanding led the founder to develop Fipa as a luxury icon for women. The inspiration came from the women in the golden era from 1940s to 1960s, when using a cigarette holder was a common issue to maintain a decent distance from mouth to cigarette. Lawrence Chu, an exceptionally talented Canadian designer, designed the final form of chromium-platinum Fipa.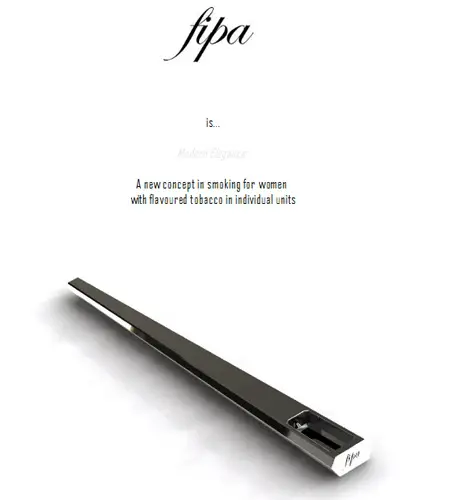 From the website:
"We looked back in history and discovered that until the end of the Victorian period it was quite well accepted for women to smoke pipes in Europe, but due to cultural changes it became unfashionable, thus eventually becoming associated strictly with masculinity over the course of the last century.

The real inspiration came from looking at women in the golden age of smoking, from the 1940s to the 1960s, when it was common to use a cigarette holder to extend the distance from cigarette to mouth to cool the smoke. You can probably guess that this culminated in the iconic image of Audrey Hepburn in "Breakfast at Tiffany's" with long black gloves and equally long black cigarette holder.

It was this image that convinced us that, for an object, the secret to feminine elegance is a simple linear slenderness. That's what we tried to communicate in the fipa."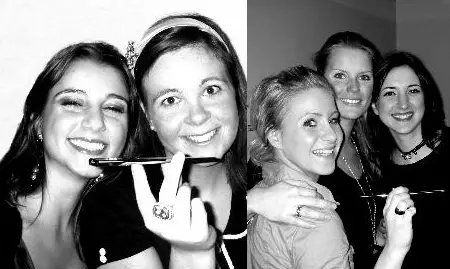 Designer : Lauwrence Chu
---