Get ready to have intelligent crockery with you, wherever you go. This crockery can analyze the sugar, fat and lactose level available in your food. This intelligent shaft has three different types of add on including spoon, fork and knife. The spoon adds the weight of food eaten, the knife can measure temperature and the fork can take small probes of the food and analyze the components of fat, proteins, and sugar. The device is equipped with Bluetooth and that is why it can easily send the data measured and displays it on a personal nutritional agenda website. This type of product can help you out in having healthy food everywhere you go.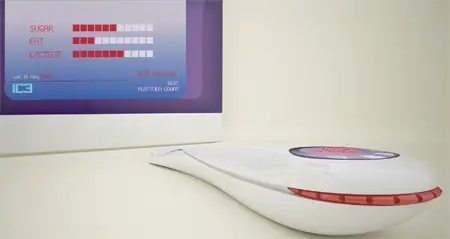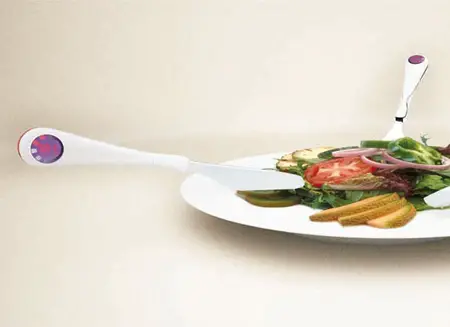 Text from the designer :
Imagine having always intelligent cutlery with you, giving you a feedback, no matter where or what you eat. That is IC3. An intelligent shaft has 3 different add ons: spoon, fork, knife. Each add-on can also fulfill another duty: the spoon adds the weight of food eaten, the shaft adds it. The knife can measure temperature and the fork can take small probes of the food and analyze it by its components like fat, proteins, lactose, sugar. Being equipped with bluetooth,the intelligent shaft can send the data measured for example to a personal nutritional agenda on the website of someone.
IC3 is not only a help for people suffering from diabetes or lactose insufficiency, but could help everyone to feed healthy everywhere. Located in the near future – e.g. all technology exist nowadays, only food analysis has to be miniaturized a step further. IC3 was chosen to be displayed at the "Designparcours Munich 2008″ at the "Forum for Young Design" same year.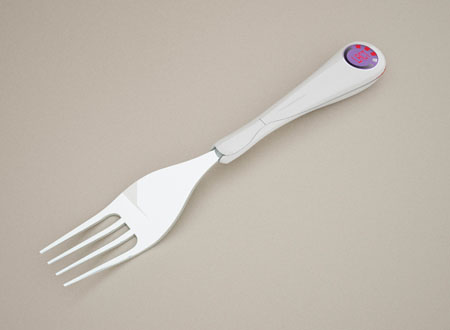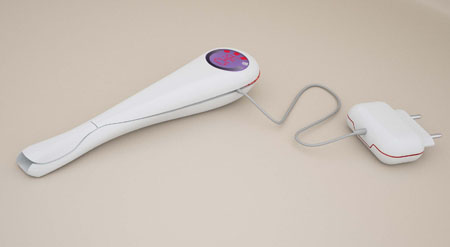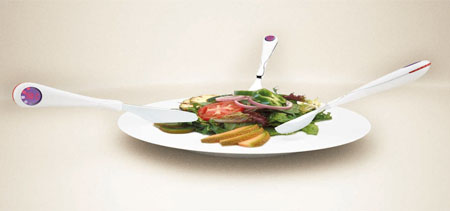 Designer : Alex Schulz
---
The Zaha Hadid's works with bold shapes, a minimum of structural elements, fragmentation, and fluid lines, has inspired this bike's design. The designer chooses to use carbon and Kevlar as the materials to reduce the impact of rigidity, provide greater strength and lightweight. This bike aims at young people who love innovations and appreciate performance as well as aesthetic value.
Designer : Marina Gatellli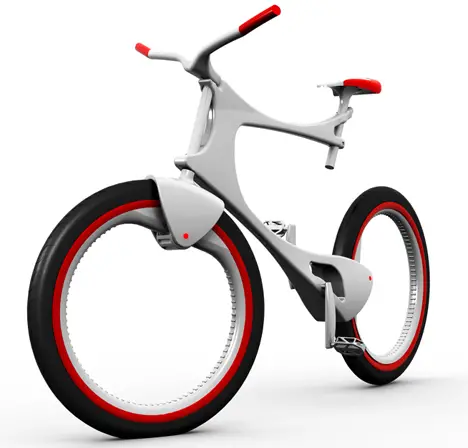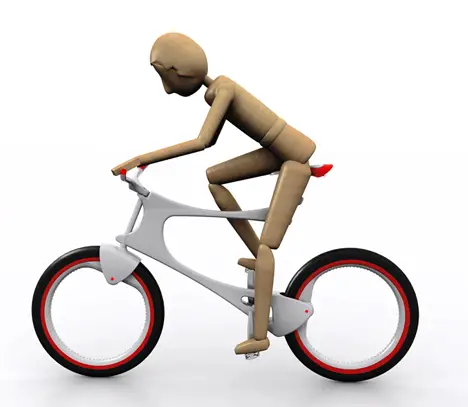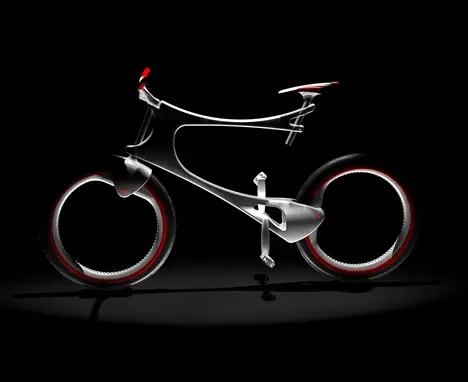 ---
If you are a gamer, the chance is you are already familiar with Gran Turismo game. This car concept, Gran Turismo E-motion racing car is a project that brings virtual realistic concept based on the amusement of driving and racing in the game. The main objective of this concept was to design a dynamic vehicle for more heart pumping racing, this concept car is able to transform its mass distribution during the race following when you are in a turn, straight line or breaking phase.
The main feature here is the battery, these designers have done extensive research to design the construction for it. At first, they study about battery displacements necessary to change the gravity center of the vehicle during the race, then they built the system serving to move the battery along the frame quickly and efficiently. The result is a kart vehicle that boasts a track car performance.
Designers : Frédéric Le Sciellour, Jérémy Sachot, Ishak Belhout, Julien Ancery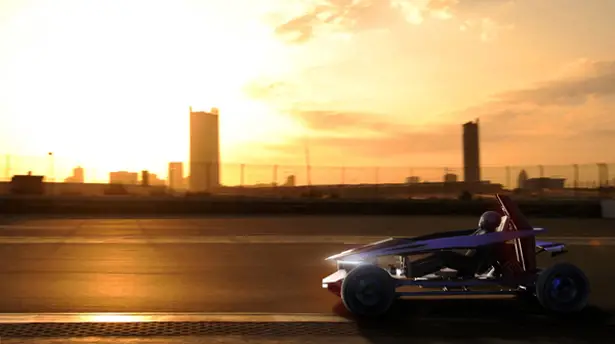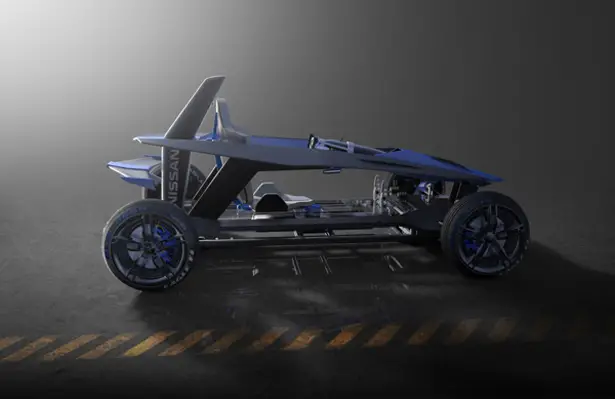 Gran Turismo E-motion concept racing car offers new type racing vehicle that brings not only unique driving sensations in the games but also in the reality. Just in case you never heard of this game, Gran Turismo is not just a game, it has become an international network that is used to promote news brands, events and even link between partners. Based on that, these designers have envisioned that one day, Gran Turismo would be an automotive maker, it's no longer just a game.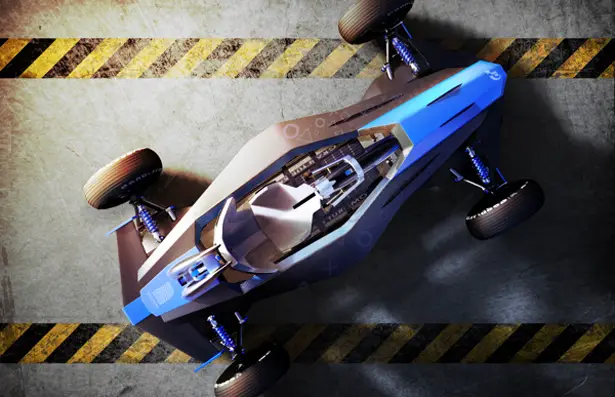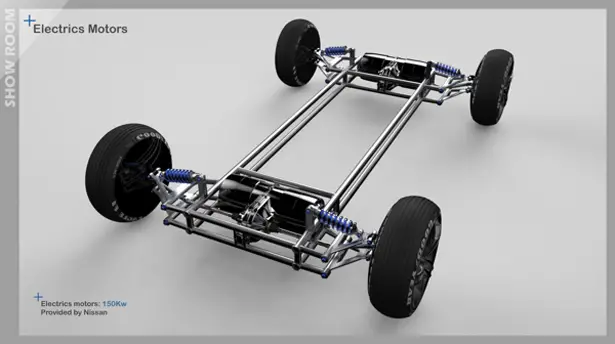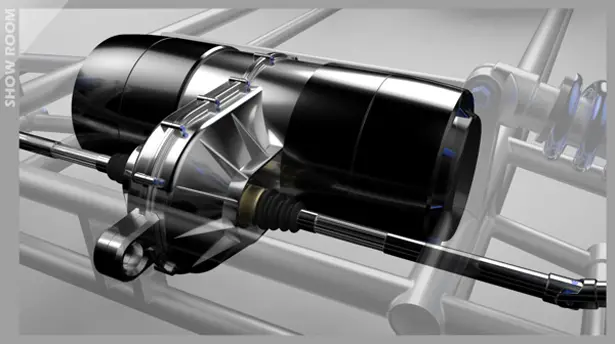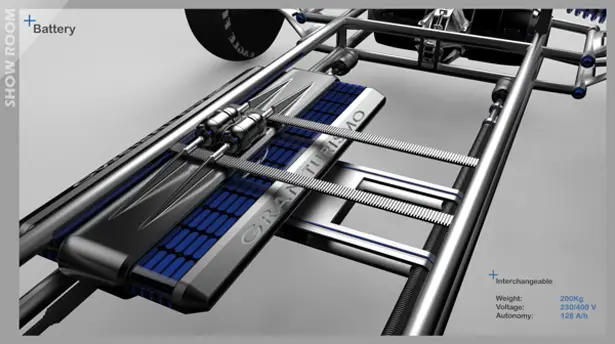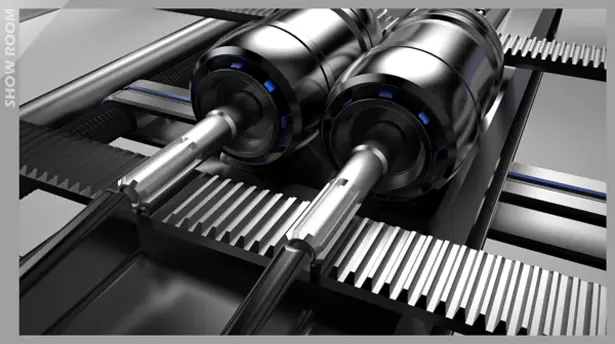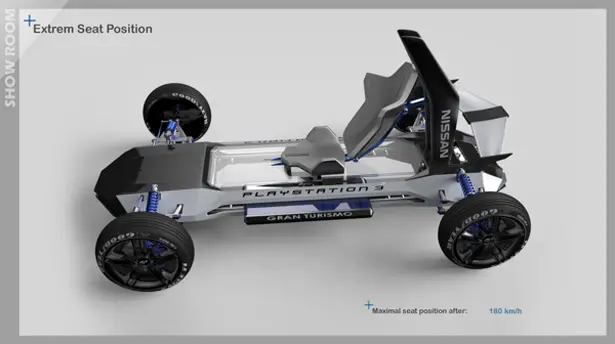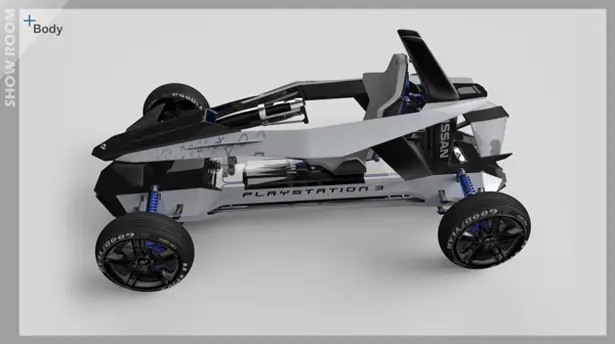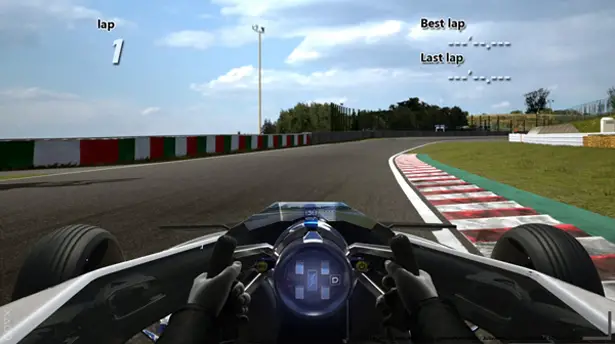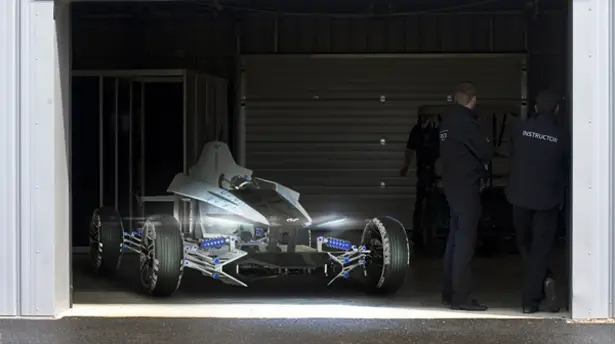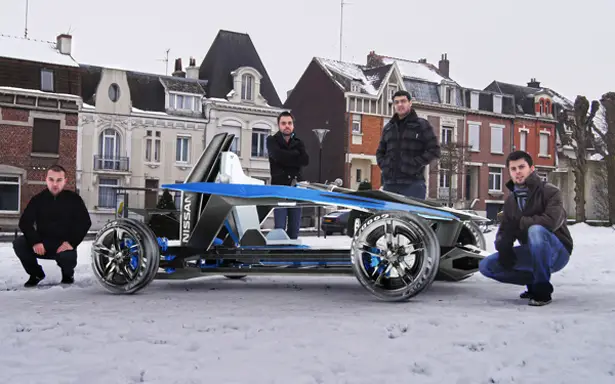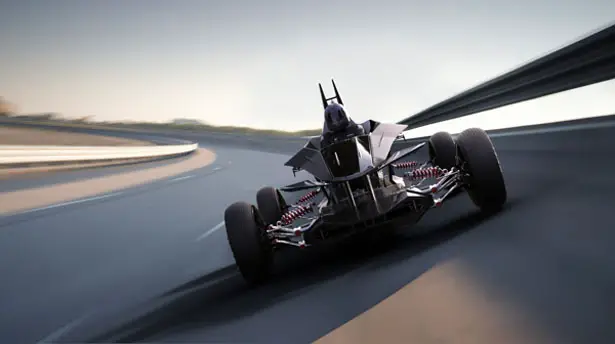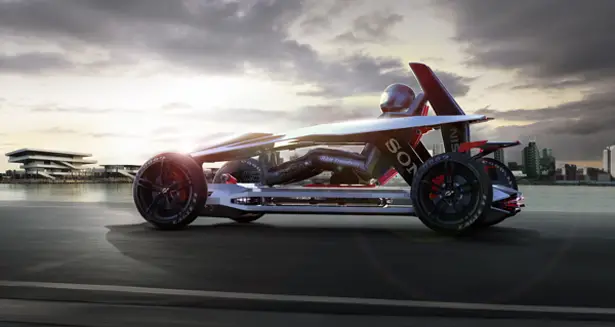 ---