Sudden Cardiac Arrest or SCA kill many lives every year, mostly because proper medical response can't be delivered in time. It inspires the concept Heart Aid, an emergency response unit for elderly people for household use. if you can perform CPR and defibrillation to the victim for the first 3-5 minutes of an attack, the rate of survival would be pretty high, unfortunately there are not many people understand how to perform that life-saving first aid.
Designer: Sahar Madanat Haddad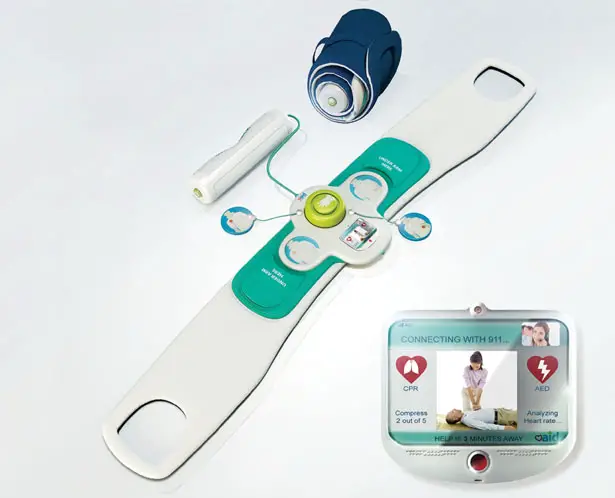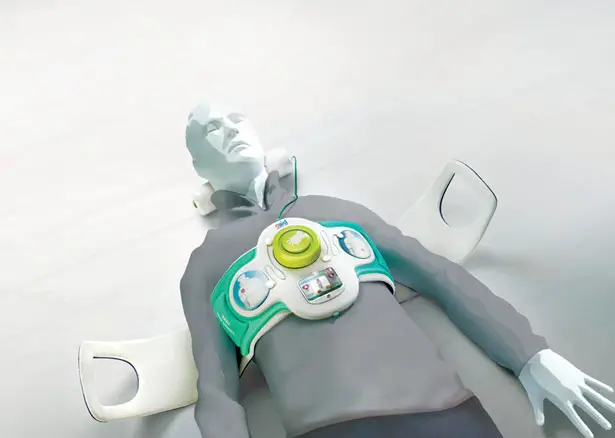 Heart Aid project helps us to save lives by providing fast and easy to use emergency response device, anyone can administer CPR and defibrillation within seconds of the attack (this concept reminds us to 100 BPM Simplified Chest Compression Tool). When we deal with this dangerous situation, most often than not, we would be panic, this emotional state limits our ability to reduce errors, save time, and save lives. Once you turn it on, this device automatically calls 911, its GPS reading will give the operator your exact location, it even allows a live video call to ask paramedics to guide you on what to do.
There's a special pillow that you can use to open victim's airway, the oxygen helps minimizing any brain damage risk. This device calls for defibrillation over clothing, it provides details that usually you are not expected to remember when dealing with this kind of situation. The compression pad helps you to achieve effective compressions which are easy on the ribs, you can watch easy to follow CPR and AED on the display.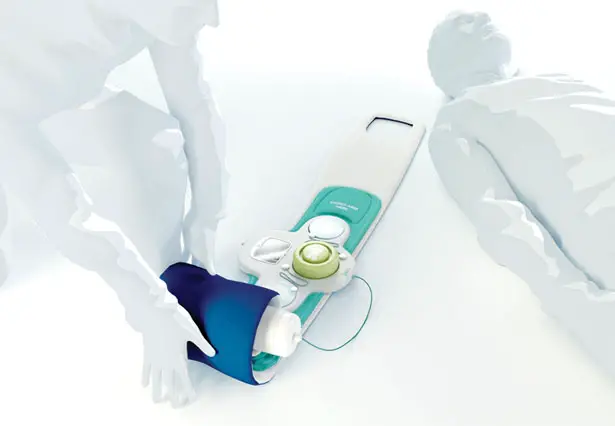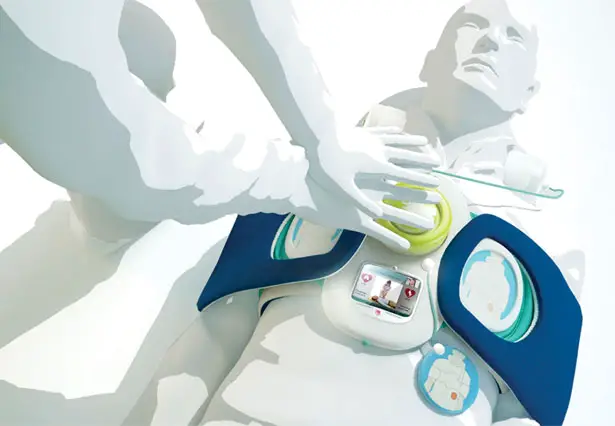 ---
Robotic exoskeletons have been designed to enhance human strength, endurance, and mobility. We've seen many great designs such as ReWalk or Honda Walking Assist Device, now, Ekso Bionic Suit is another project that helps people with paralysis to stand up and walk over ground. We really appreciate companies that try to make a difference in people's live in magical way, even though so far it can only be used in supervised medical environment, we cross our fingers and hope that someday it can be worn anywhere and help many people worldwide.
From : Ekso Bionics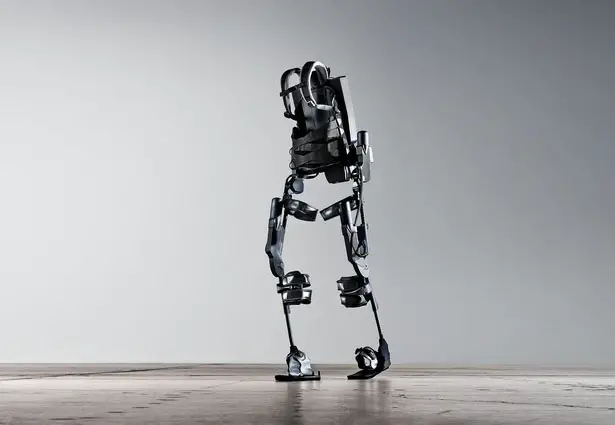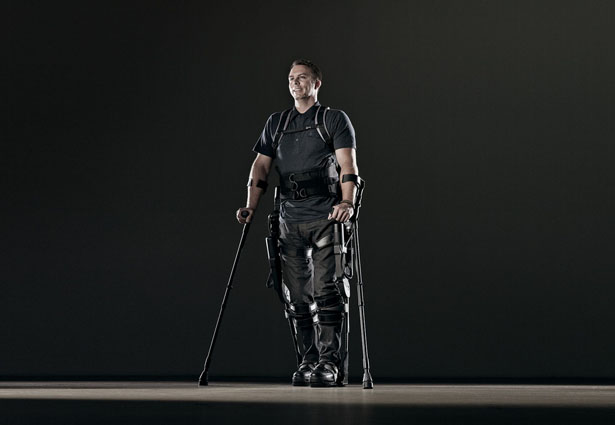 Ekso Bionic Suit is a ready to wear, battery powered, bionic device which is trapped over user's clothing. It enables people with lower extreme paralysis/weakness to walk by shifting user's forward lateral weight to a step, the motors drive legs and replace neuromuscular function. The company claims that everyone who is medically cleared for use of Ekso has walked in their first session with a therapist.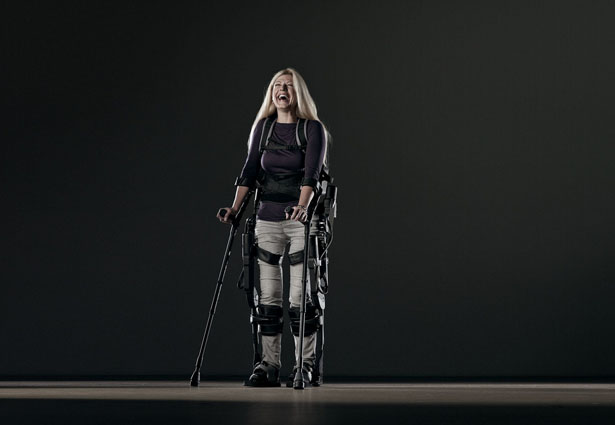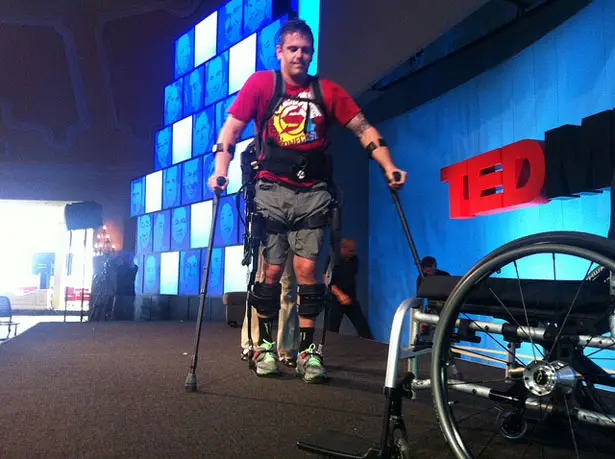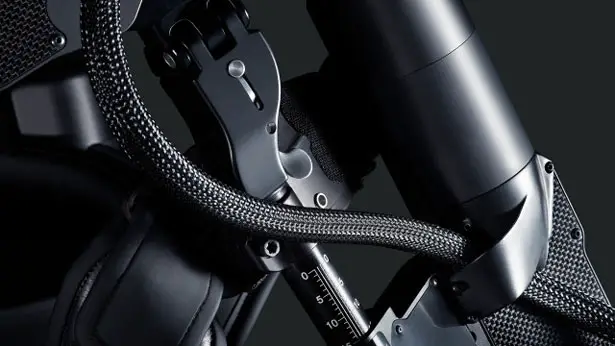 ---
Texting and simultaneous mobile activities are very common among teens. With every company bring forth their newly added texting features every now and then, LG stays exceptional. LG Mobile has come up with LG DoublePlay Mobile Phone, yet another challenging texting feature boasting a split QWERTY keyboard with dual capacitive touch screens. In fact, LG Mobile is challenging the quickest thumbs with its brand-new LG DoublePlay in the 5th annual LG U.S. National Texting Contest. A 1 GHz Qualcomm Snapdragon processor powers the LG DoublePlay.
From : LG Via [Wired]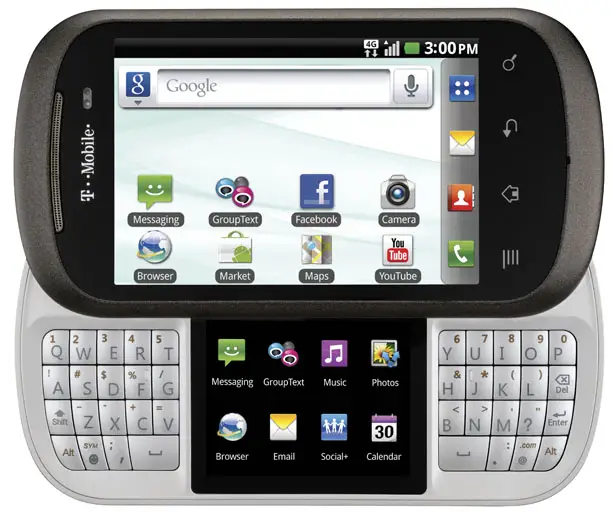 The handset allows users to carry out multiple tasks simultaneously including Facebook updates, surfing the web, checking mails and messaging. The LG DoublePlay is equipped with double customizable touch screens including a 3.5 inch main display plus a 2.0 inch sub display, which operates in tandem. LG DoublePlay's striking hardware made it the apparent choice for the certified mobile phone of National Texting Contest 2011. Equipped with a 5-megapixel camera and 720p HD video recorder, the LG DoublePlay allows users to click and share photos and videos through messaging or Facebook. Users can even send and receive messages from a PC or create group chats faster than ever using the multiple messaging options (Cloud Text, Group Text) the device offers. The LG DoublePlay is certainly an excellent device, serving as an exceptional multitasking tool to customers.
---