Evok concept showerhead was a design submission for a contest hosted by Unilever. The brief was simple, each contestant had to come up with sustainable and futuristic shower that could improve our environment as well as our lives. It's important to come up with concept that's based on existing technologies since viability is an important factor for development.
Based on hours of observation and their own experiences while taking a bath, these 2 Brazilian designers, Renato Saes and Ricardo Roprusan came up with a concept shower that helps to save water in the bathroom.
Evok Shower features a little sensor that cuts the water automatically when user moves away from the proximity radius, in this way, it eliminates water waste since most people usually just let the water run down while shaving or applying soap/shampoo. This concept shower also features touch-sensitive system and digital temperature control bath.
Designer : Renato Saes and Ricardo Roprusan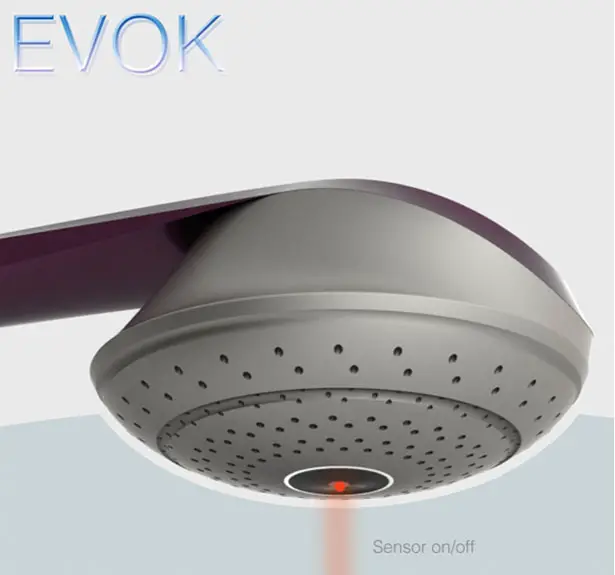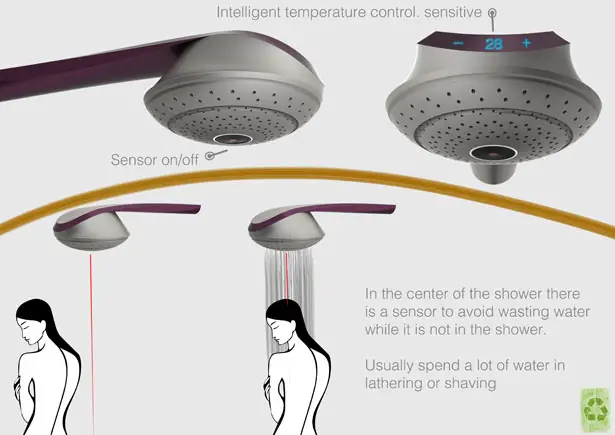 Tuvie has received "Evok Concept Showerhead" project from our 'Submit A Design' feature, where we welcome our readers to submit their design/concept for publication.
---
Wolseley Voyager concept car has won Royal Automobile Club's Best of British Design Award. Designed by James Russell Owen, this car was inspired by 1899 Wolseley Voiturette, an iconic British car in pre-1905.
This competition is a prestigious one held by RCA and the Royal Automobile Club, the brief was to design an eco-friendly, futuristic car based on historic British cars. Students were invited to explore classic cars during annual London to Brighton Veteran Car Run where most UK's pre-1905 were shown. Each student was encouraged to come up with their own concepts from exterior to interior, they should be able to identify potential new design methodologies.
Designer : James Russell Owen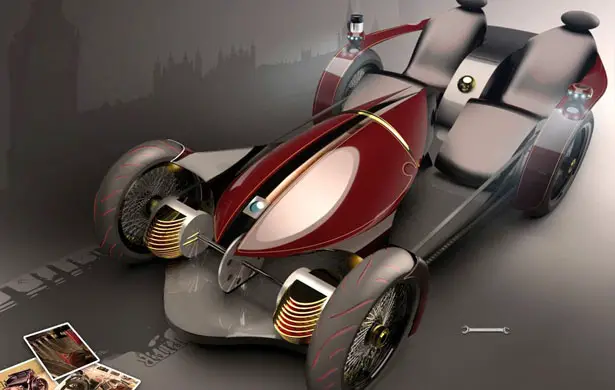 Wolseley Voyager has been chosen by a panel of judges because it demonstrates the best combination of visual appeal, design, innovation, and presentation. Owen 2025 interpretation for this car offers a lightweight belt drive with electric-powered luxury saloon, a beautiful car for 2 thrill-seekers with expensive tastes. This car has managed to capture the essence of original design while cleverly considered volumes and controls for engaging and fun driving experience. As Owen explained that the focus was to enhance user's experience and provide a luxury saloon, so he started his investigation on what kind of person would drive this car, what the rider needs in context of the journey. The source of electricity plays an important role in terms of sustainable, Owen envisioned that this car should be able to charge itself on the move by taking advantage of KERS (Kinetic Energy Recover Systems) as well as advance "thermocouple" concept where some lens would focus intense light on to a copper and iron wire, thus, allowing the other end to generate a voltage, tickle-charging the batteries.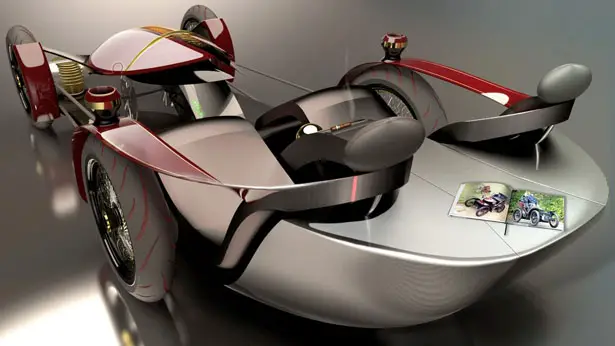 ---
Simply turn any surface into a virtual keyboard or multi-touch mouse with this cool Celluon Magic Cube Laser Projection Keyboard and Touchpad. It's a portable keyboard that emits laser projection and motion detection technology, your great companion for tablets. Connect this device via Bluetooh to your iPhone, iPad or any other Android devices, you can also use it for Windows or Mac OS computer via USB connection. Click the switch to enable Magic Cube to pair wirelessly with your mobile device, pretty amazing of what this little device can do, it's smaller than pack of cards, it fits easily into your pocket.
From : Celluon [Buy It Here]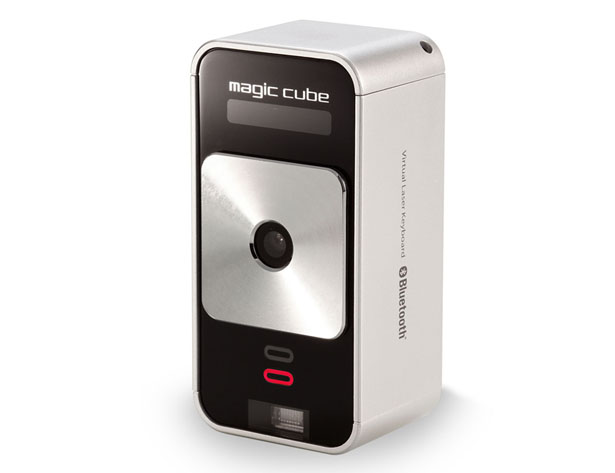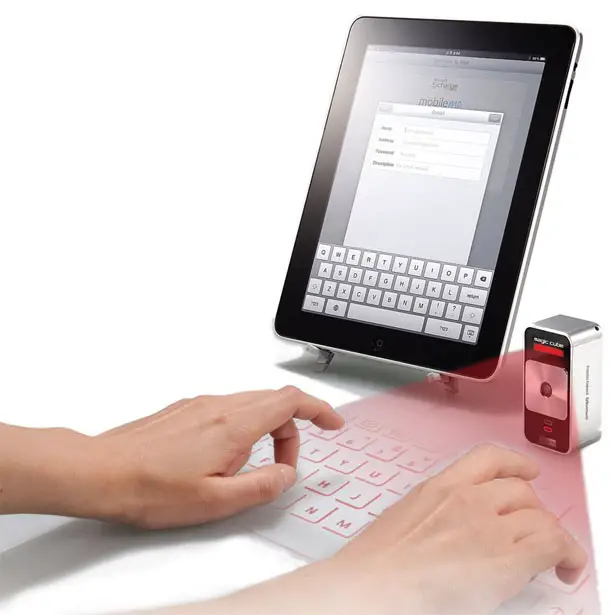 Celluon Magic Cube Laser Projection Keyboard and Touchpad runs up to 2 hours continuously when wireless; you can recharge it again via wired USB. When you get your hands on this device, you'll know how solid it feels, the installation will be as easy as advertised. It might take awhile for you to get used to type on surfaces other than keyboard, but overall, this little gadget is pretty cool and pratical. [Buy It Here]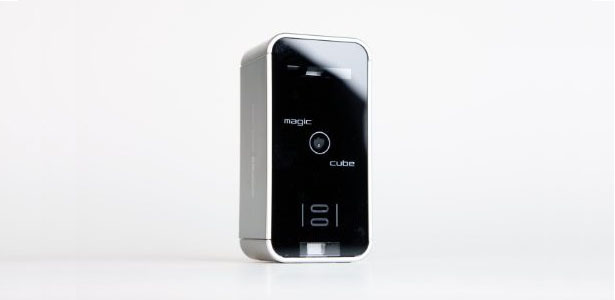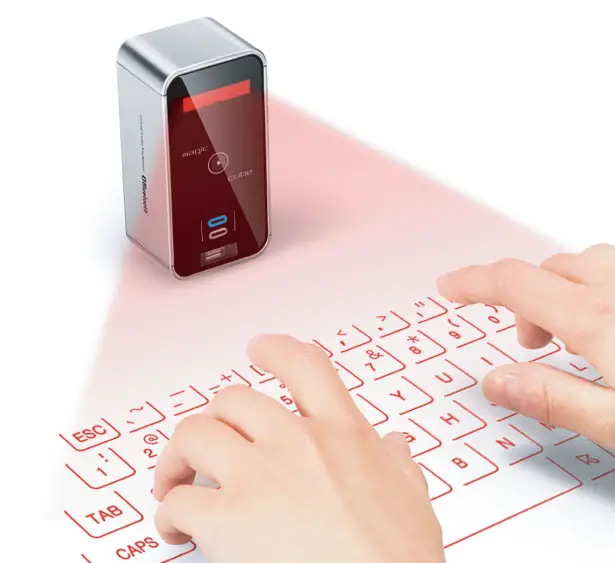 ---