CubeTots is a simple game that can teach children shape matching color identification, character development, alphabet and number reconviction, and sensory skills through vibrations, lights and counting. The shapes can be stack up in any way as the children want and they will get only ten seconds to stack them up numerically or alphabetically, before the toy will start vibrating and the whole stake fall down. This is only one phase of the game; there are many other alternatives of playing the game, each with different innovations. This toy is designed for children between 4 to 6 years old.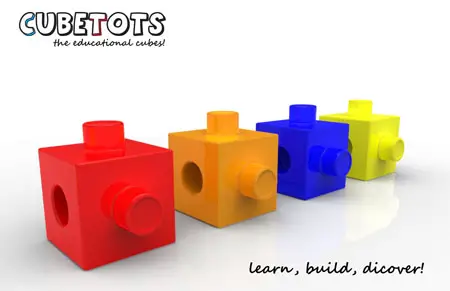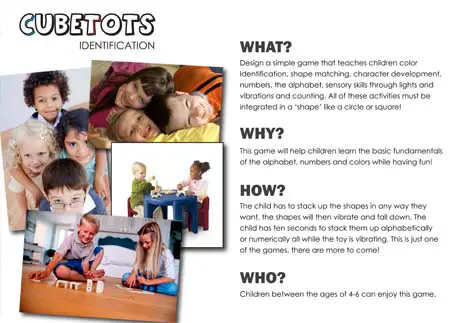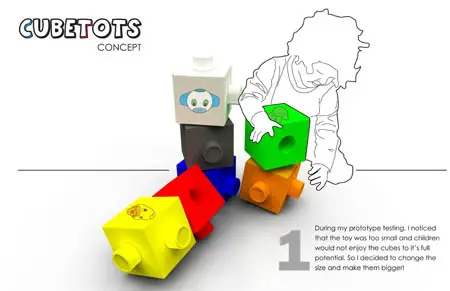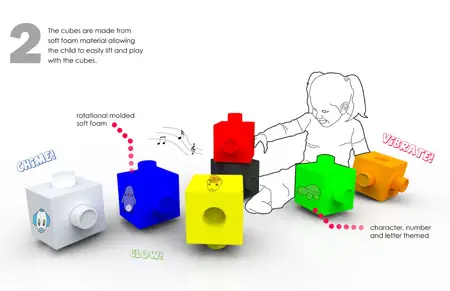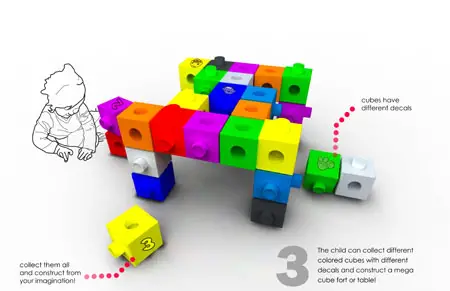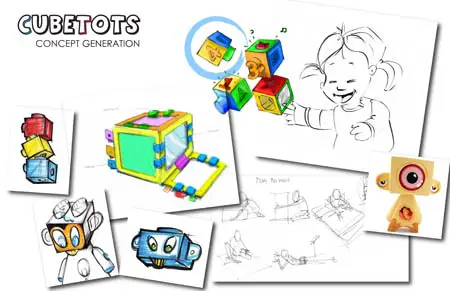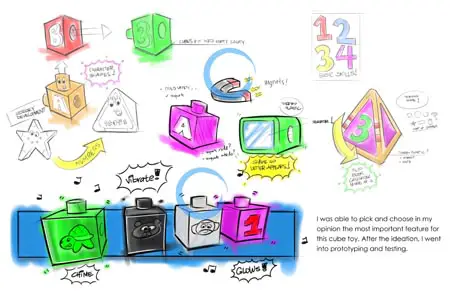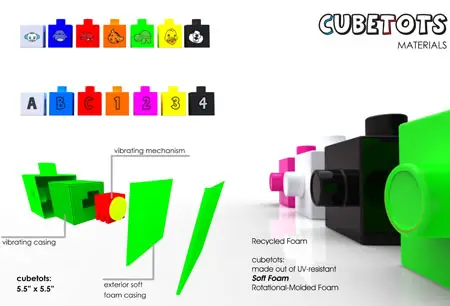 Designer : Hector Silva
---
FWD is a human powered vehicle concept which is neither a bicycle nor a tricycle. Both configurations exist in the same product, and allow use on both streets and rails. The model is designed in order to bring forward an excellent steering, braking and shifting system. The seat is very comfortable and can be easily adjusted as per your height. There is a box attached on the back of the vehicle for keeping your stuff and this box also gives support while driving. This ideal vehicle is one-seater and can be parked anywhere without any stand. Through the use of an integrated system of magnetic rails, which greatly reduces the force required from the user to propel the vehicle, fwd presents itself as a definitive eco-friendly solution, reaching to a much wider audience than that originally receptive to conventional bicycles. The rails also act as guides, guaranteeing space and security for the users in the chaotic urban environment. Overall the concept vehicle is worth trying on the roads.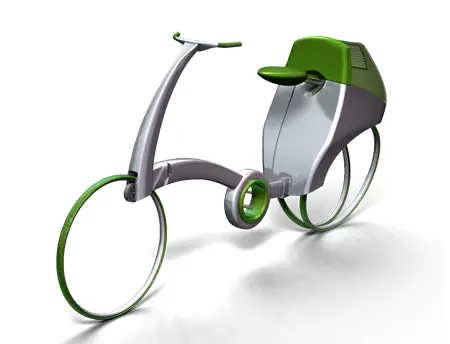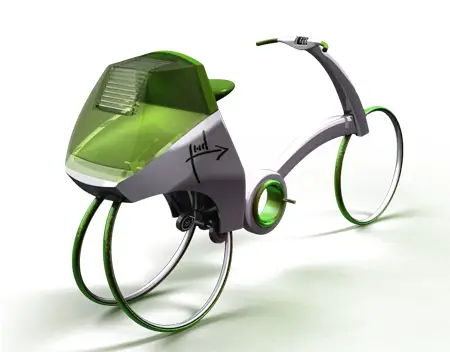 FWD vehicle can also be used in rental system, once rented by means of a monthly payment, the bicycle/tricycle (fwds) can be obtained in any of several stations spread out through the city. Returning the vehicle to the station after each use is not required, but eliminates the need to either store or carry the bi/tricycle all the way across town (in a car, or bus) when you need to cover a greater distance. With fwd, you can take a bus to go to school, rent a fwd there to move across town, and return it before taking the bus back home. fwd is specifically targeted to college students, to which its existence is most beneficial, but can be rented by anyone.
Finally, in the 'cruiser' mode, the back wheels converge to the ground, effectively changing fwd into a highly mobile bicycle, suited for places where there isn't a rail and for more adventurous uses.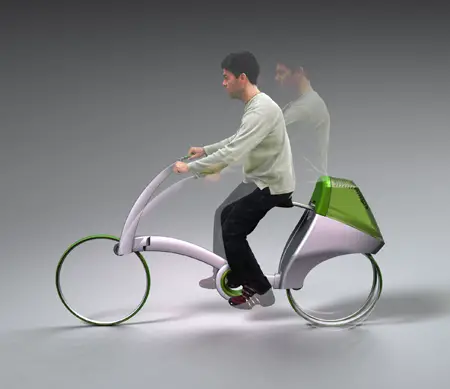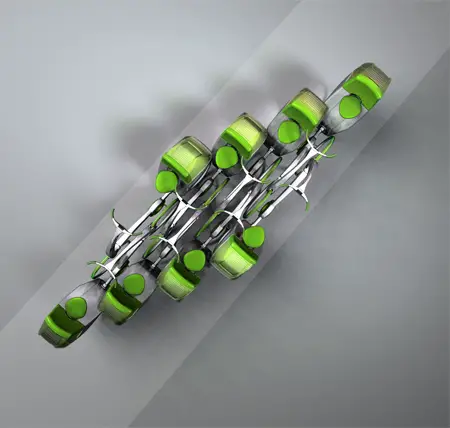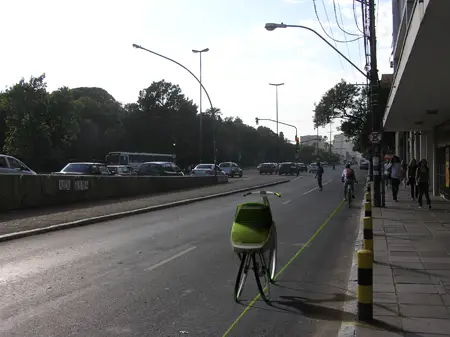 Designer : Eric Pautz, Carolina Defferrari, Leo Joas and Patrícia Campiol
---
Inspired by the drop of mercury (also known as quicksilver) inside a thermometer when he was getting flue in the summer, Samuel Jerichow started to design Quicksilver LCD Watch. At first his idea revolved around a mirror LCD display to make it looks like it's made of quicksilver drops, then he continued with a simple analog based digital display.
This concept watch features 4 dots ranging from small to medium sized dots that circle inner and outer ring. The small dot that circles the inner part represents the hours while the rest of the dots represent the minutes, however, to differentiate between AM or PM, another one small dot will also circle the inner part.
Designer : Samuel Jerichow for [Tokyoflash]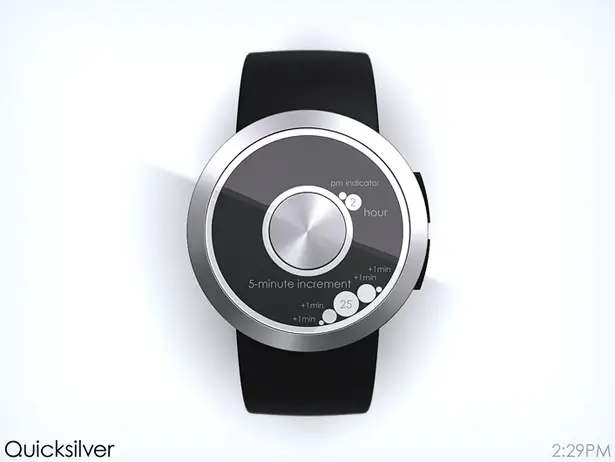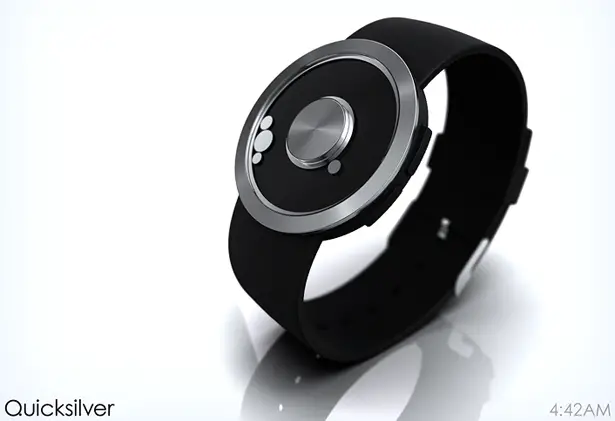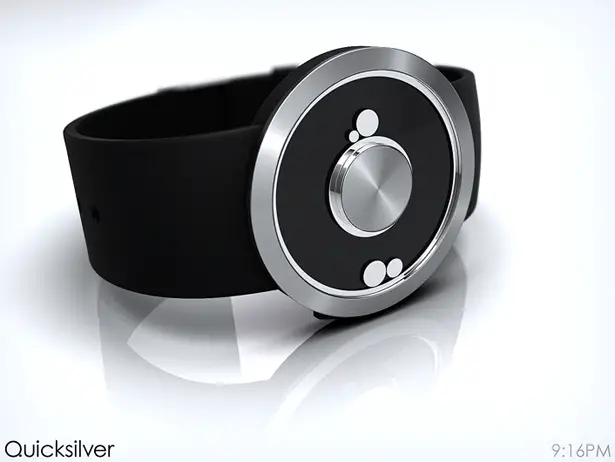 ---