With the launch of its Mulicity portal, Citroën established itself as a facilitator of mobility. Today, continuing its research in this field, it is exploring a new area. Drawing upon its expertise and the best iCreative Technologiei, Citroen has developed Citroen Tubik, a high-tech executive shuttle based on one key idea: travel should be fun. Come with us on a shared, intelligent, connected and eco-friendly journey!
Designer : Laurent Nivalle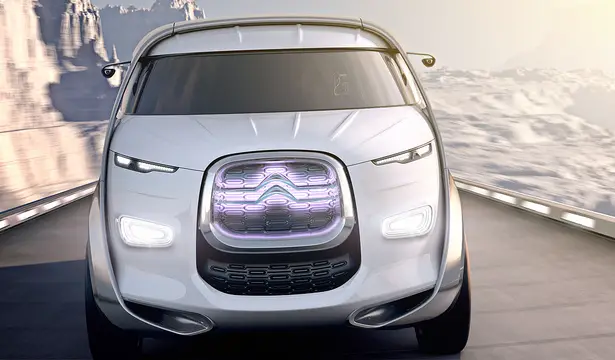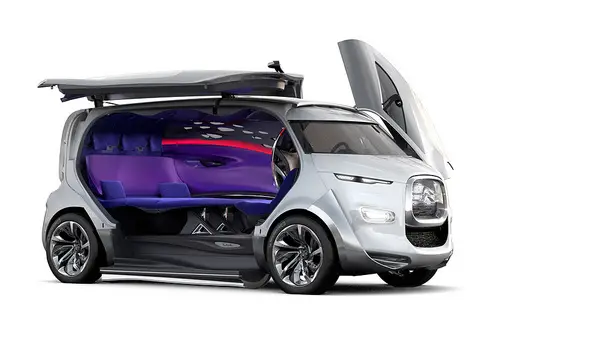 The design lines of Citroen Tubik are a nod to the Citroen TUB (from the French acronym for low front-wheel drive commercial vehicle) and its ingenious upgrade, the Citroen Type H, whose versatility and style made it a best-seller of its times (half a million units in 34 years on the market). Sporting a similar body shape to its illustrious predecessor, Tubik is big enough (2.08m wide, 2.05m tall, 4.80m long) to carry up to nine passengers. Citroen design teams gave Tubik distinctive, offbeat styling, with colors and materials that aim to meet the highest standards in sophistication and comfort.
To make travel enjoyable again, Citroen Tubik creates a lounge-style cocoon dedicated to comfort and relaxation. The modular seats have been designed in away to enable them to be arranged in many different ways (semi-reclined, face-to-face, etc.), and the onboard technology (including a giant, semi-circular screen, and high-definition spatialized sound) turns the cabin into an area for living and sharing. The journey becomes as important as the destination!
Providing generous space while keeping fuel consumption under control demands an innovative drive train. Hybrid4 technology solves the equation. With this full-hybrid technology and the efforts made to improve aerodynamic design, Citroen Tubik maintains CO2 emissions at a level comparable to a conventional saloon.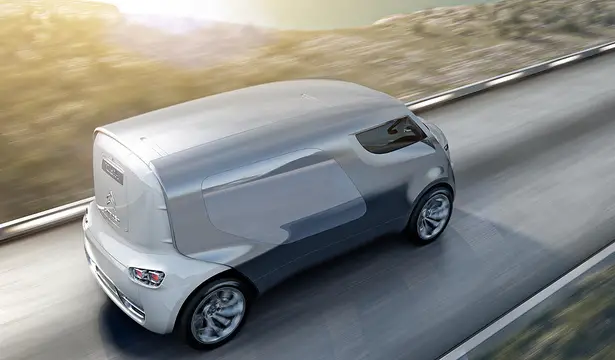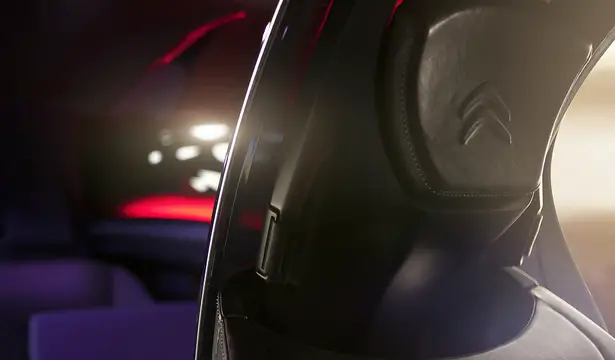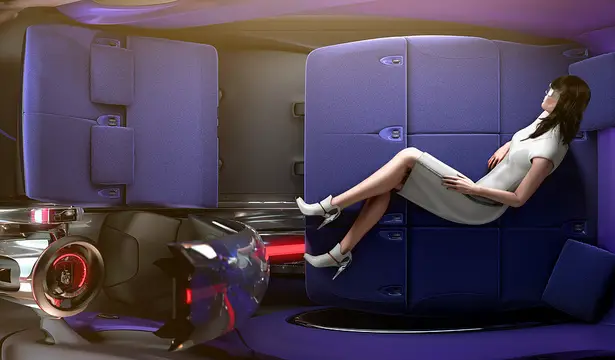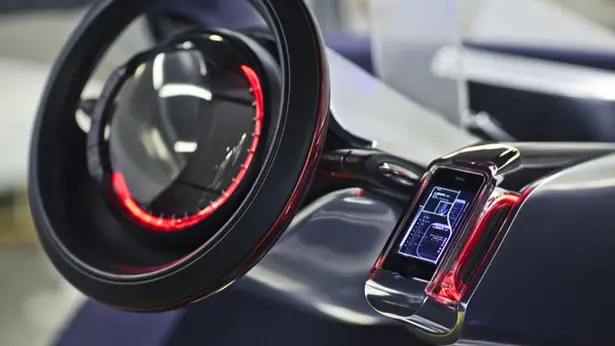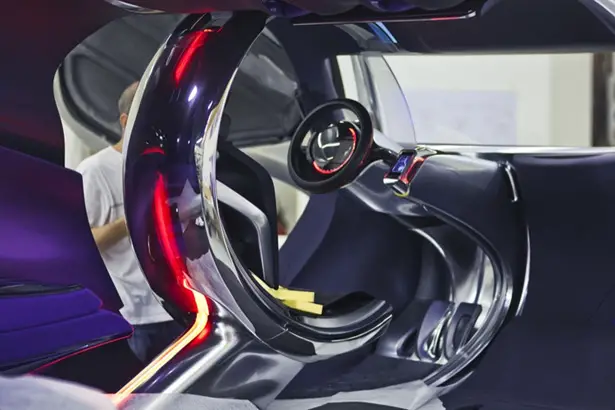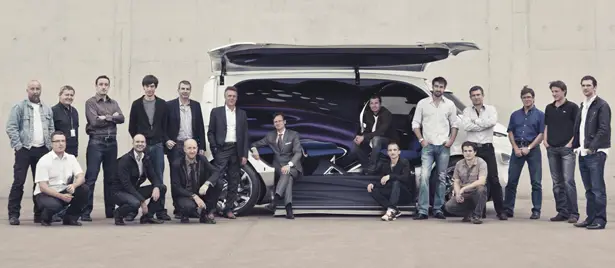 ---
Lux is an innovative technology brought to you by Mae Yokoyama, a Konstfack student, that shows the means of getting benefited from the sun and how to turn energy into beauty. This is actually a necklace that comprises solar panels in order to accumulate energy from the sun during daytime. This accumulated energy then is used to lighten the LED bulbs to give an appearance of dazzling pearls of this fashionable necklace. This useful product will help people realize the value of sun and will give a feel of elegance to fashion concerned personnel. After charging for two hours only, the pearls can remain on for a minimum of four hours.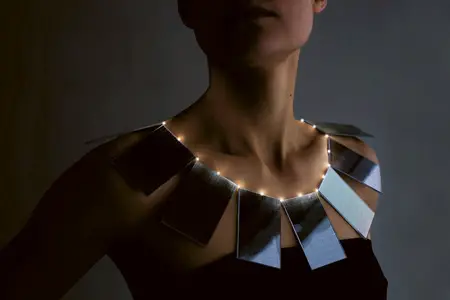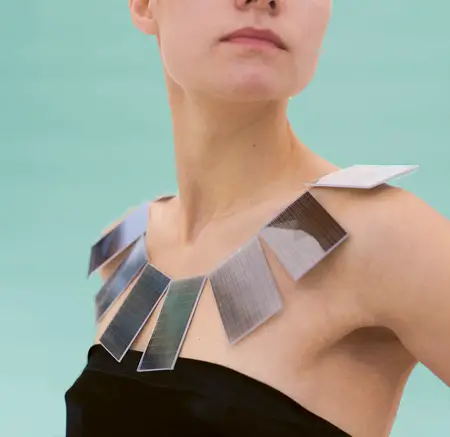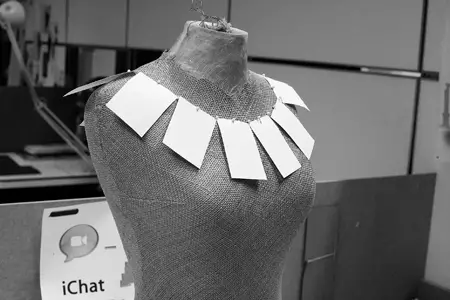 Designer : Mae Yokoyama
---
USF (Ultra Small Footprint) Vehicle was a sponsored project for GenZe by Mahindra, the objective was to design a vehicle for the next generation (Generation Z) for one of largest cities of the future.
USF has been designed around the city of Tokyo for the year 2025, with the aim at bringing excitement back into the commuter day to day travels. The city of Tokyo, while it has an extremely efficient transportation system that arrives promptly, all of the commuter trains are grossly over capacity, some as close as 200%, which leads to a dismal commute to work.
Designer : Alex Langensiepen for GenZe by Mahindra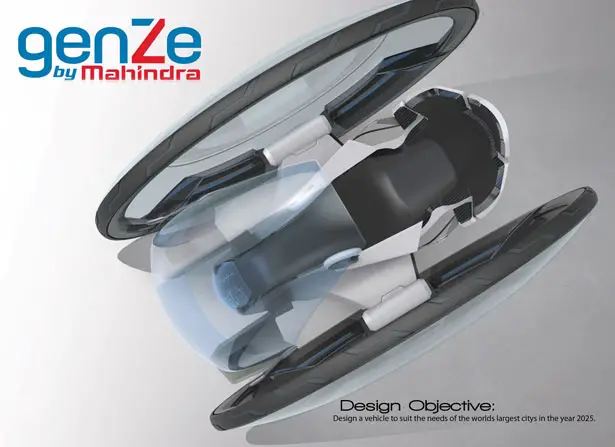 The inspiration of the vehicle came from science fiction themes like Tron, the idea of having a vehicle disappear and re appear on command was awe inspiring. Langensiepen wanted to take the excitement of a two wheeled vehicle and adapt it to the needs of Japan's aging population, so consumers, both young and old can have a fun experience commuting to work, as opposed to being scrunched into public transportation, breathing everyone's air. The process for which the vehicle was designed was a combination of sketching and exploring structural forms in paper folding and origami.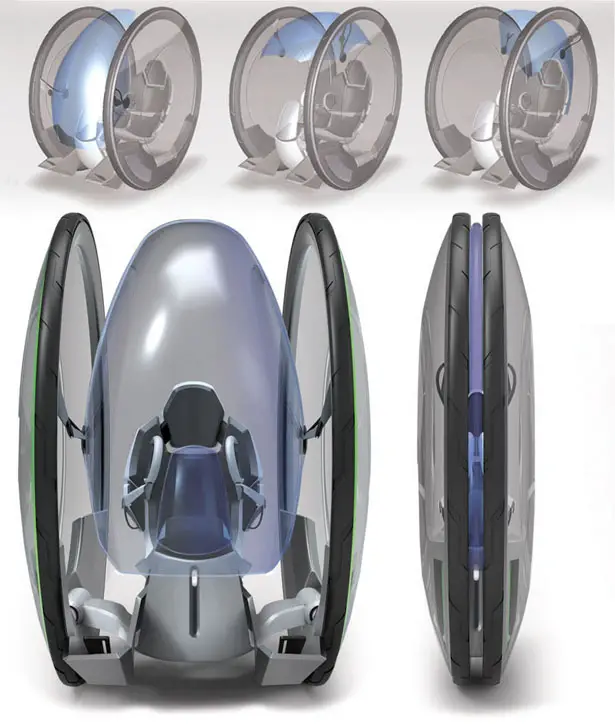 The weather protection system is a single windshield which is supported by arms that move along a rail within the wheel structure. They are linked to weather sensors to know in what direction the rain is coming from relative to the vehicles motion, which offers basic weather protection while still providing an open air feel.
The vehicles motor, battery system, and protective structure are all housed within the two large wheels on either side of the seat, utilizing the most space possible while saving weight. Items such as groceries or a backpack can be stowed away under the seat.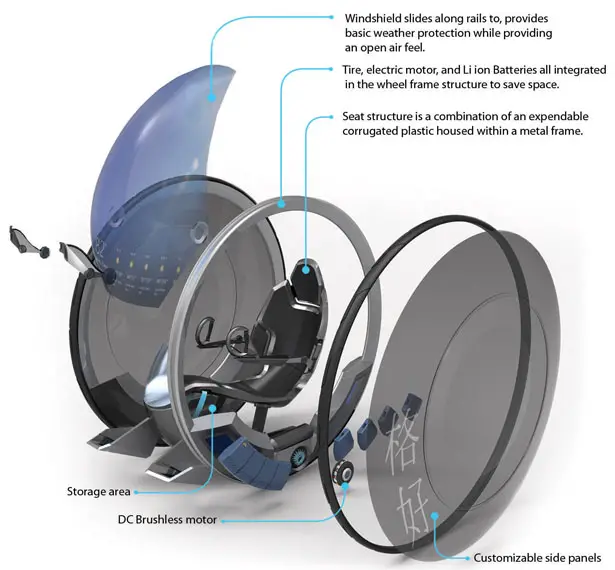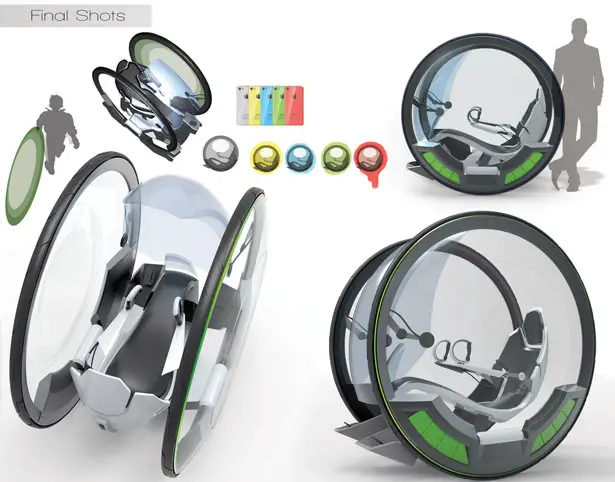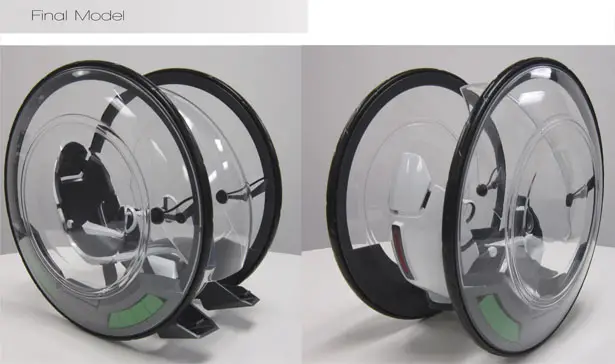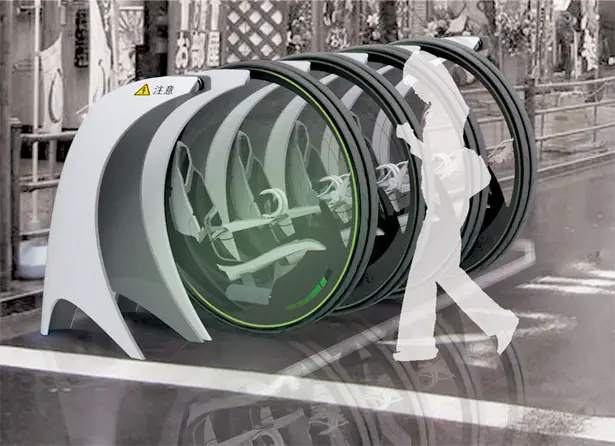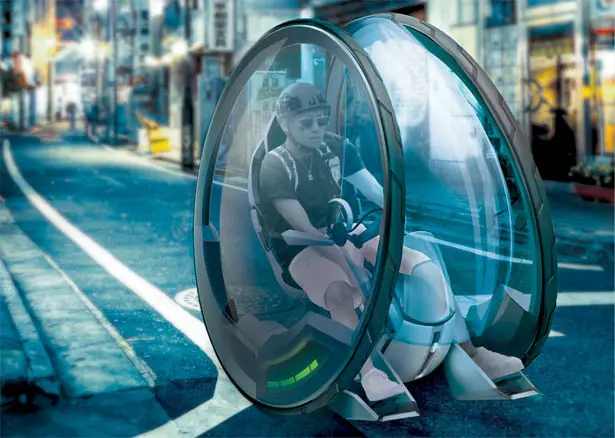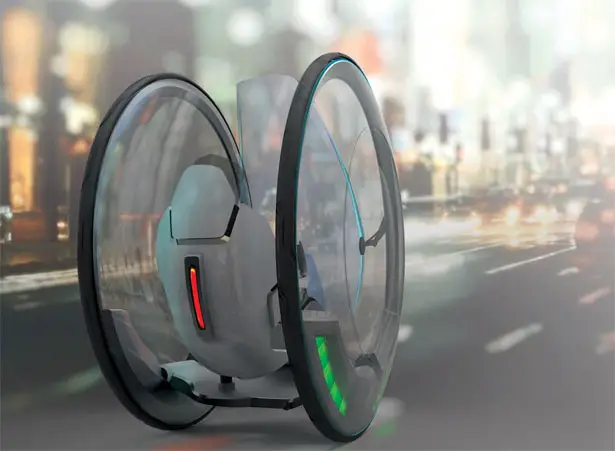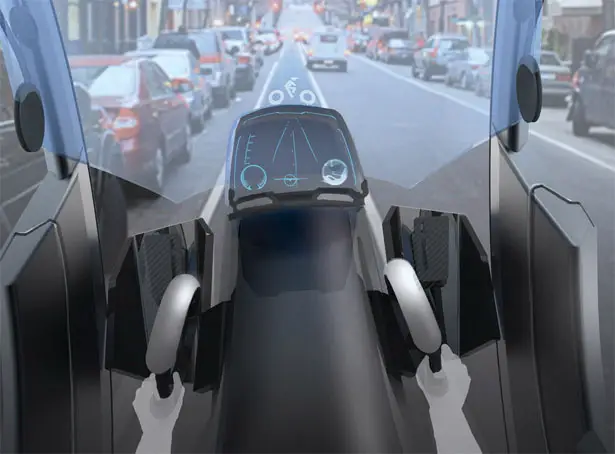 The magic behind USF lies in its ability to collapse its width, thanks to the materials and structure. Unlike a conventional wheelchair design, the vehicle's seat is composed of rigid composite frame, while the center is a combination of leather with an under layer of plastic honeycomb, which allows the seat to stay rigid and sportive but still collapse in its width.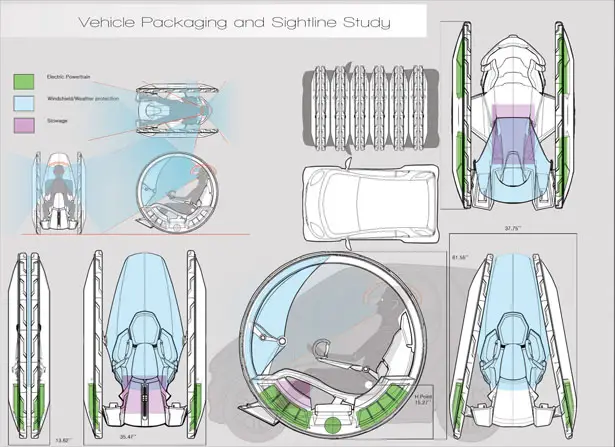 Tuvie has received "USF – Ultra Small Footprint Vehicle" project from our 'Submit A Design' feature, where we welcome our readers to submit their design/concept for publication.
---