ICON E-Flyer Electric Bike is a combination a classic bike and grand oval motordromes from WW I era. At first sight, you can capture the classical elegance of a vintage bike combined with modern day EV technology. Available in limited to just 50 bikes, the design was inspired by the dawn of the motorcycle, each unit is handmade in California and equipped with an EV system that keep you good for up to 35 miles of sustained propulsion on a single charge. It features regenerative braking, hydroformed aluminum frame, billet aluminum and steel forks, hand done leatherwork by Brooks England LTD., CREE LED headlight, 3500-watt brushless DC hub-motor, and 52v 12.5AH 1000 cycle battery. Each detail has been carefully designed to ensure this bike stands out in the crowd.
Designer : ICON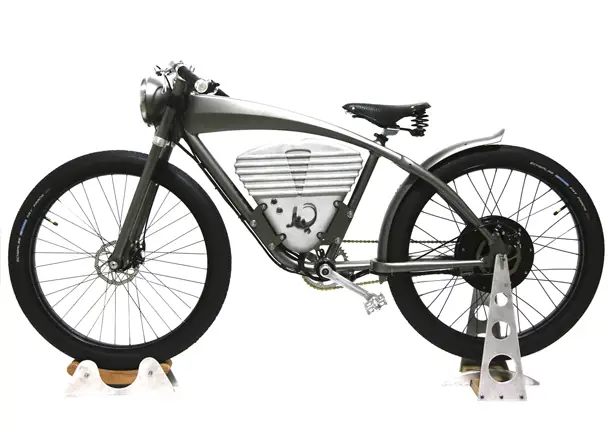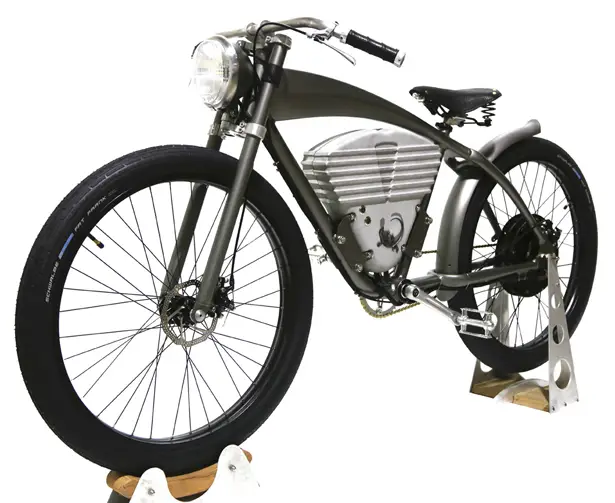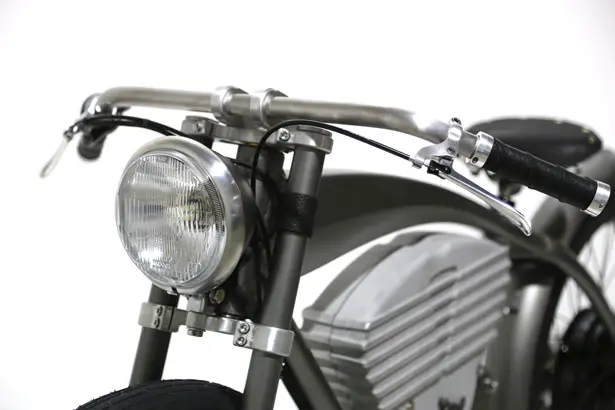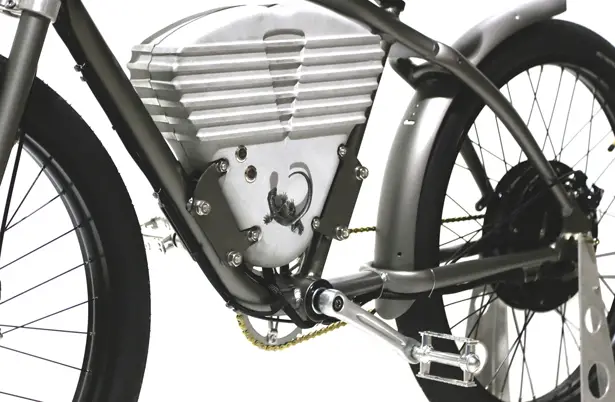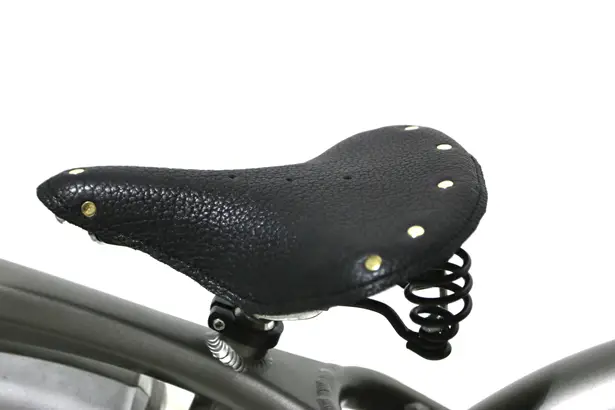 ---
Now your wall can be a multi purpose product for you. Check out this new concept called "E-Wall" designed by Josselin Zaïgouche. This concept is proposed development sprawl for offices. This wall offers never-ending and amazing opportunities to have a rest, calm down, have a drink and much more. There are multiple blocks integrated within the wall that can be used for different purposes. All the blocks are made of different textures and different densities. E-Wall is surely going to be a beneficial concept for modern offices.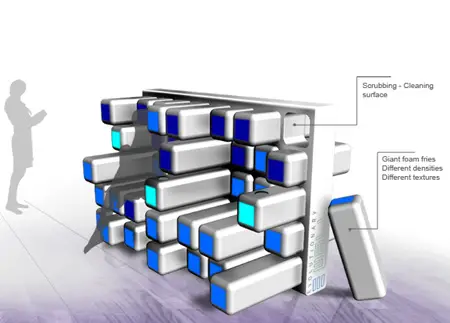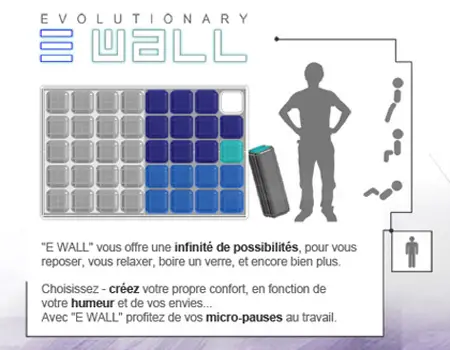 Designer : Josselin Zaïgouche via TrendsNow
---
Out of so many releases by Mercedes Benz, this has been the most unseen model of racing car. This car is named as Formula Zero, thereby featuring a new concept in the world of motor sports racing. Unlike a normal racing car, it is fitted with an elevation so as to provide an extra thrust to the wind consequently making it more difficult for the drivers to maintain the efficiency of the car. Hence, energy efficiency will be the integral part of sports with this Formula zero racing Car. Entire new concept of racing has been evolved, combining the thrill of formula one and the theory of track dynamics.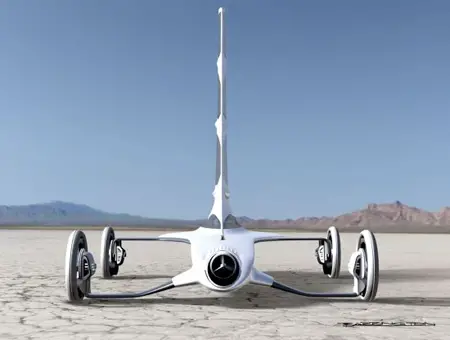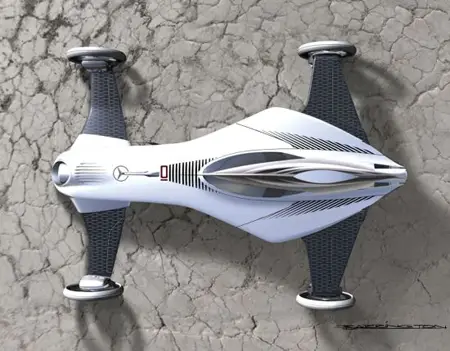 [Press Release]
Mercedes-Benz Formula Zero
Mercedes-Benz Advanced Design Center of North America
Luxury racing arrives in the Formula Zero Racer by incorporating the thrill of Formula One, the track dynamics of the bobsled or luge, and the grace and efficiency of yacht racing.
Reminiscent of the Mercedes Benz racing heritage of the 1930's, the Formula Zero Racer is loaded with technology designed to extract the maximum thrust from the electric hub motors, aero-efficient solar skin and high-tech rigid sail.
Each team is allocated the same amount of stored energy and it is left to the teams and drivers to manage the variables to win the race. The winner is determined by total elapsed time combined with the energy efficiency factor.
Spectators at the Mercedes Benz Formula Zero racing Series are treated to a new dimension of racing as the transparent track is visible from all perspectives – even from below!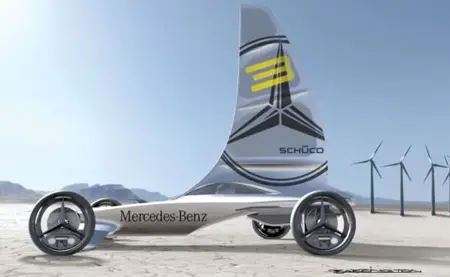 (Click the image for larger view)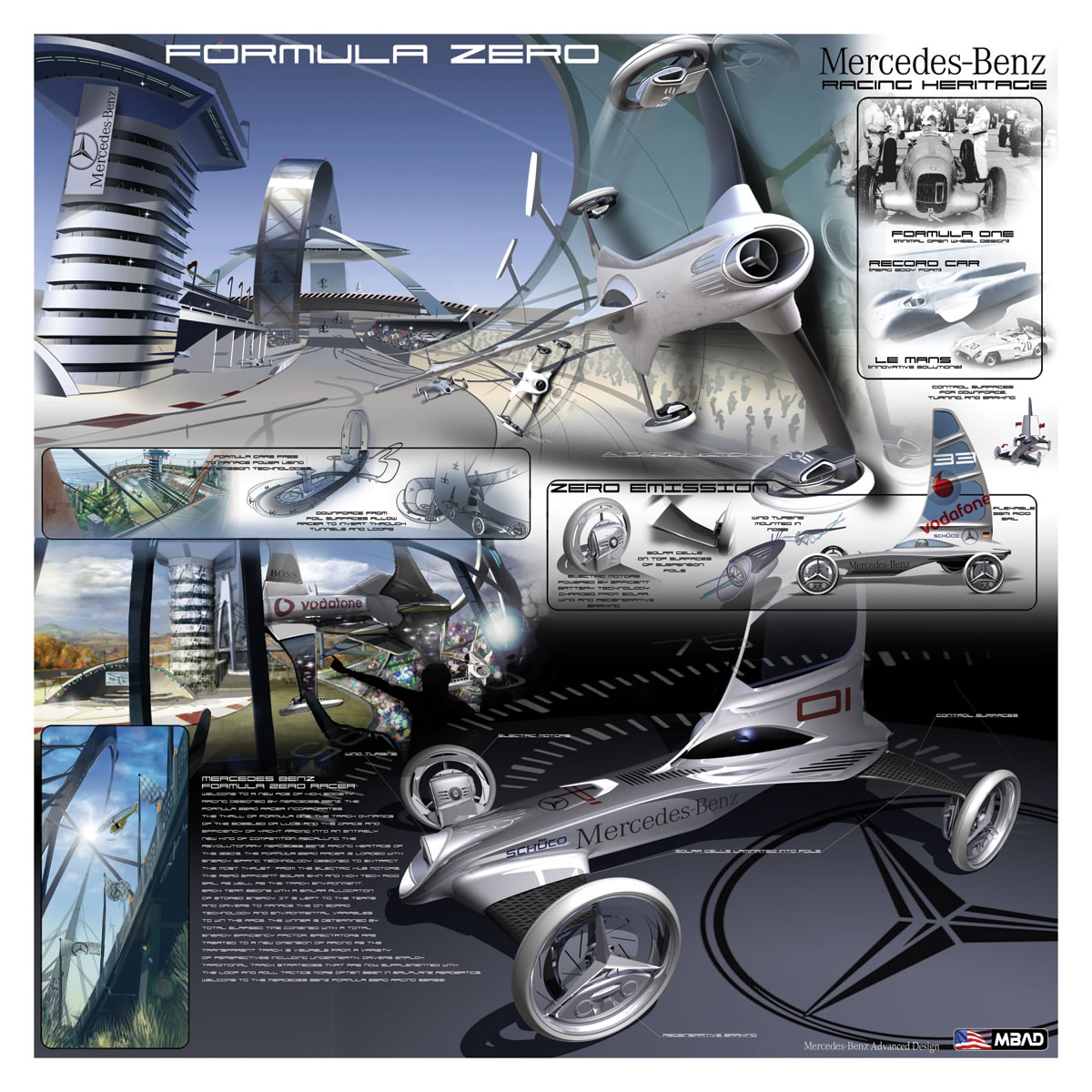 Designer : Alan Barrington, George Yoo, Kevin Verduyn via IGreenSpot
---