Renault E0 is a superb concept car from both the aesthetic look and brilliant features. The name E0 symbolizes Emission ZERO and the design of this car was based on a particular style of Renault, inspired by the architecture of Frank Gary. This Eco Friendly car has four seats and is specially designed keeping the upcoming future in mind. The car is deigned in two different platforms: one contains an electric charging mechanism and other one includes an electric combustion piles which is fueled by liquid hydrogen. The main component of the body work is aluminum and few other light materials. The battery is charged by the solar panel whenever it is possible.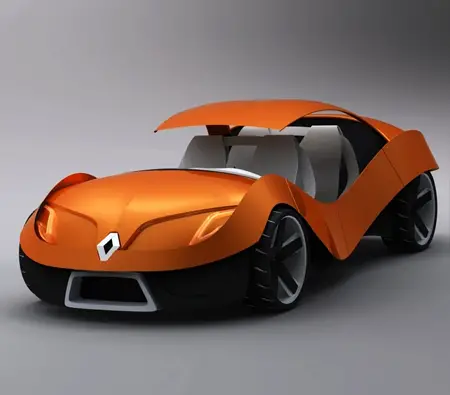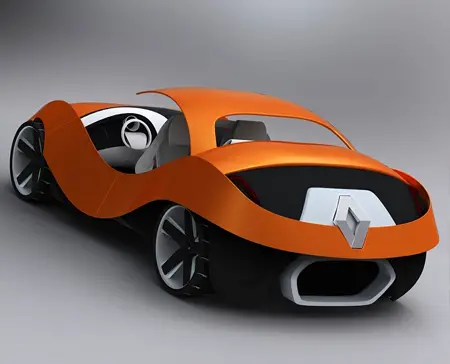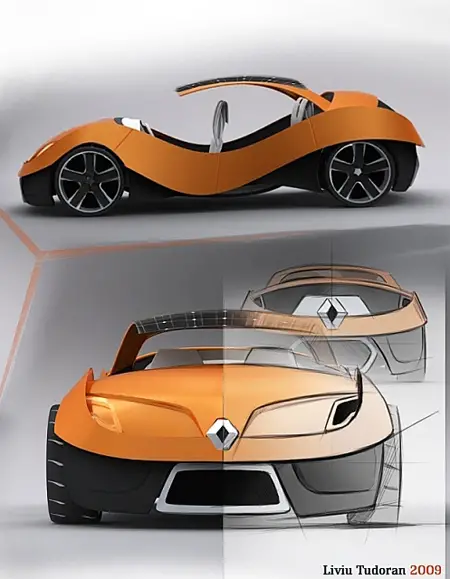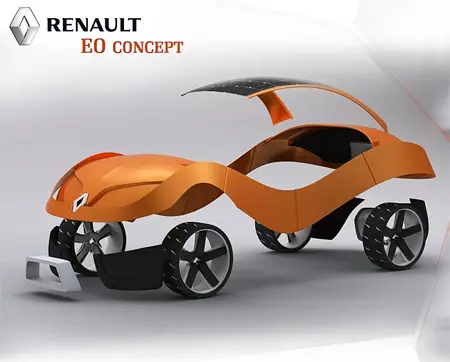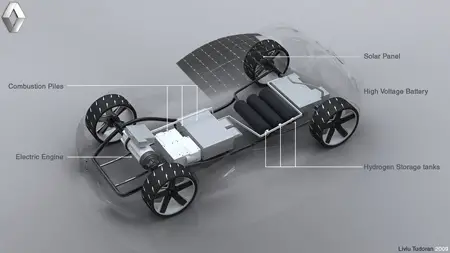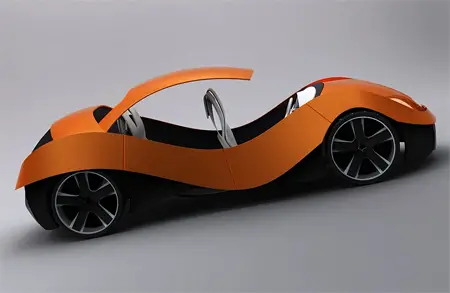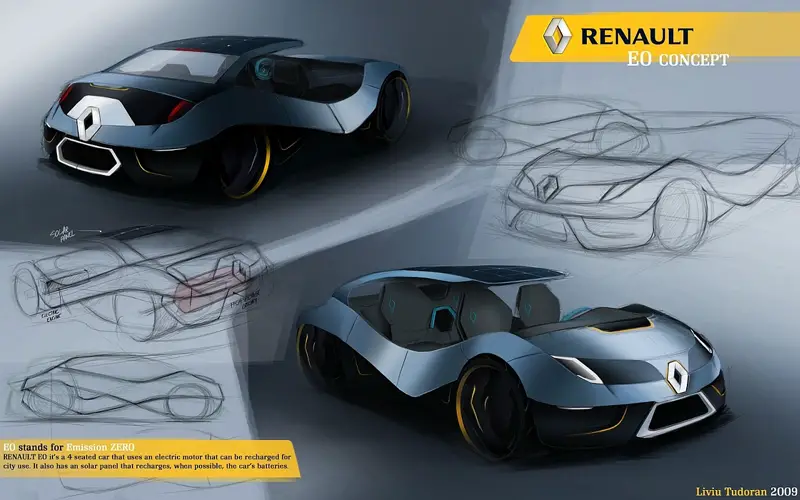 Designer : Liviu Tudoran
---
Daimler's iconic Smart Fortwo together with BASF is soon releasing its new version the Daimler Smart Forvision. This model's raison d'être is deliberately reduces the weight and helps in adding clever energy-saving technologies for nearly 20 percent to an EV's range. The other advantages are the efficient LEDs, translucent organic solar cells and the infrared-reflective films and covering. The product has all-plastic wheels. An e-textile is used to cover the seat and the arm rests.
From : Daimler via AutoBlog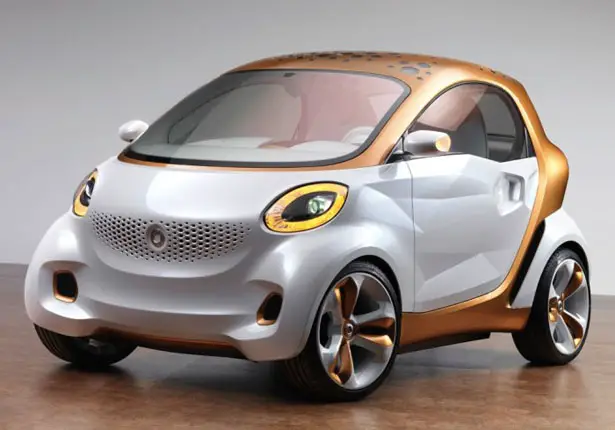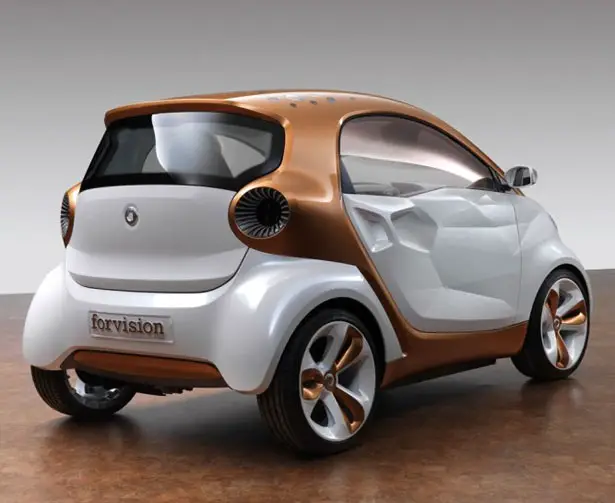 Daimler Smart Forvision has sci-fi touches all over the design. This kind of e-textile ensures warmth sensation on all body contact points that are receptive to the cold. The hexagonal see-through area on the roof is a dazzling feature in this model. The solar cells in the system are light-activated.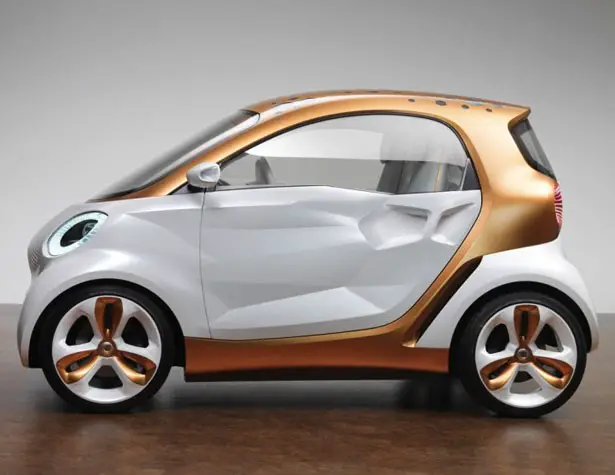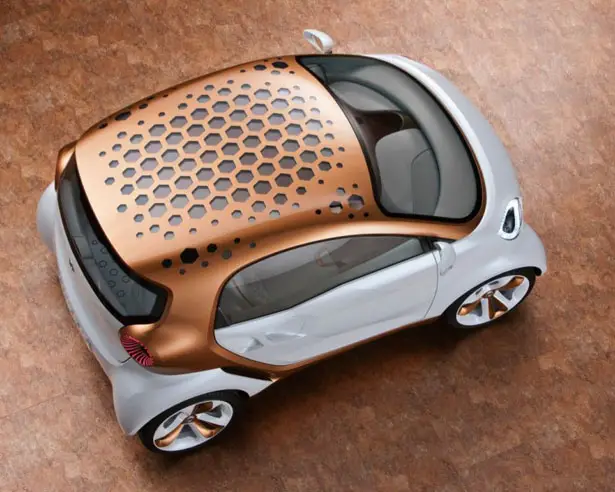 Organic light-emitting diodes are used to illuminate the vehicle's interior. The new plastic used in wheels has long reinforcing fibers that improves mechanical, thermal and chemical stability. The doors are made up of composite materials. Infrared-reflective heat shields are used in the windscreen and side windows. The energy produced by photovoltaic technology can be used for other applications in Daimler Smart Forvision. Superabsorbent enclosed with the fleece fabric incorporated onto the seat significantly enhances the seating comfort in the car through its passive climate management.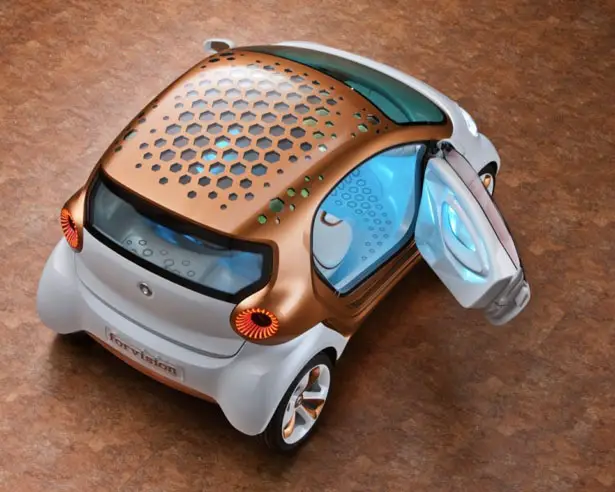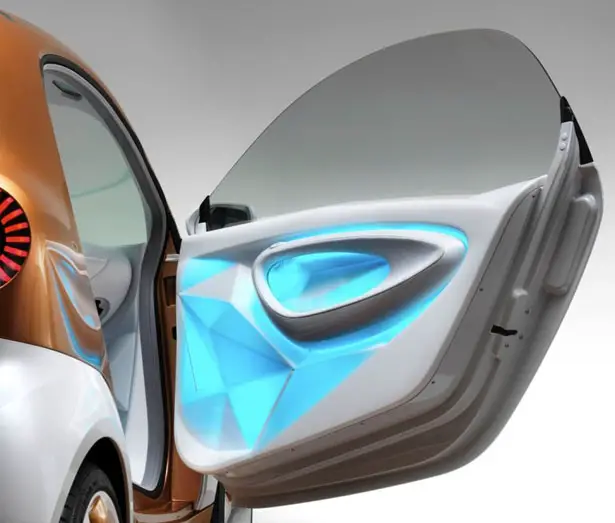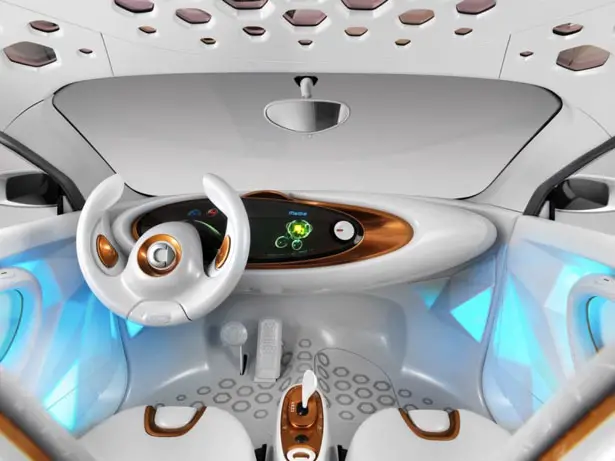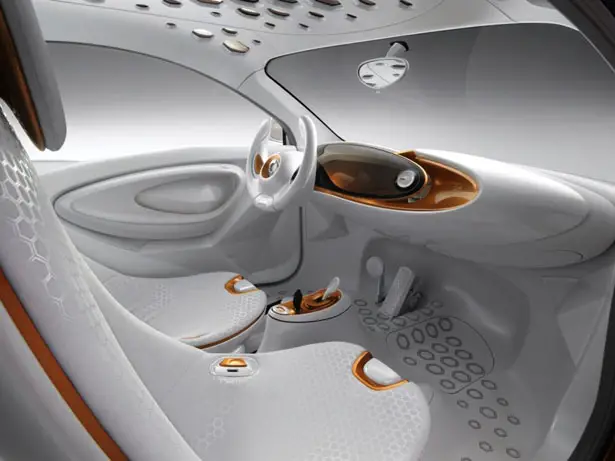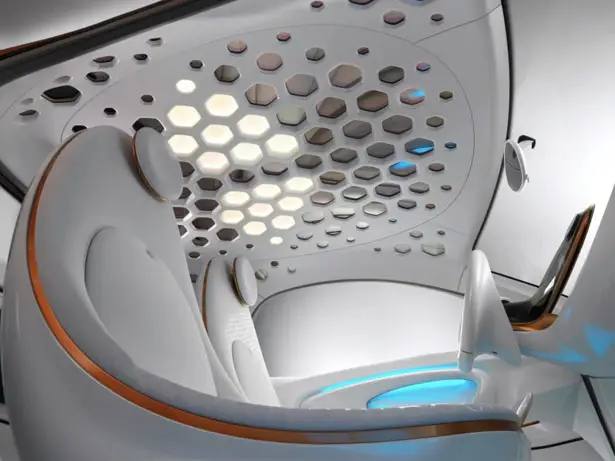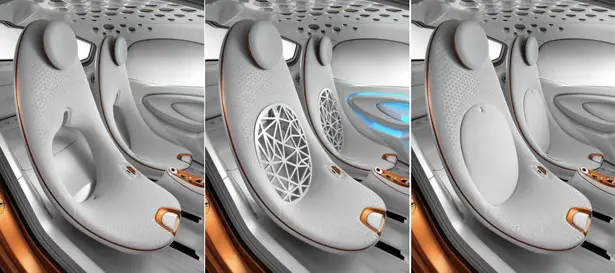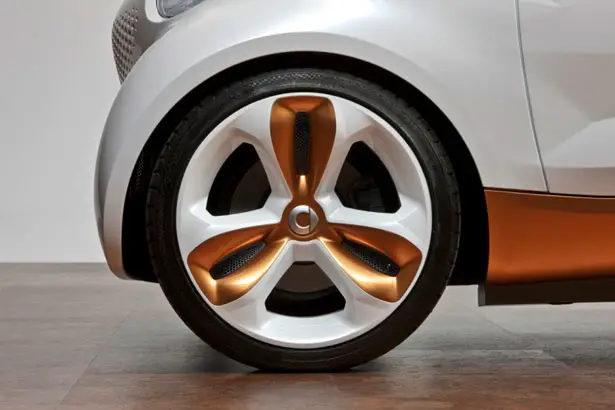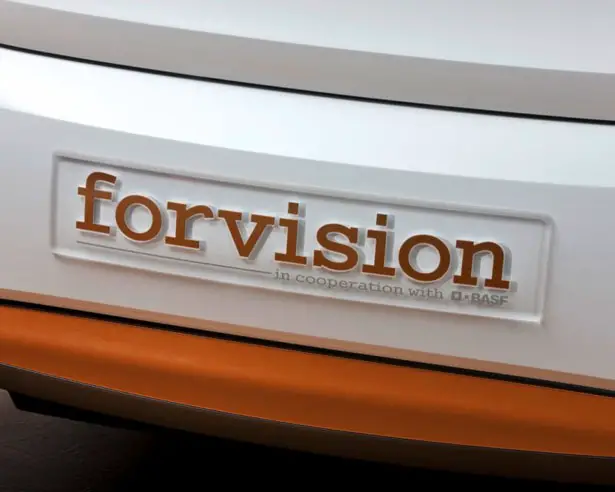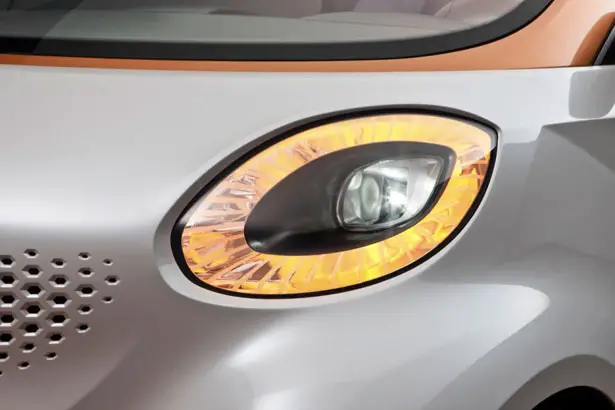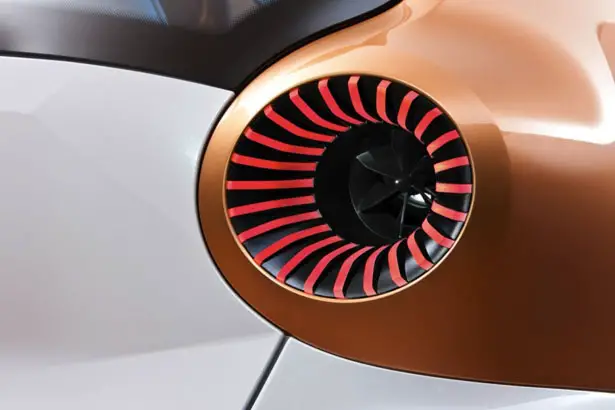 ---
We've seen many concepts of briefcase that doubles as scooter, apparently, those projects inspired Bostjan Zagar to design and develop better product with many features that can improve user's experience. OLAF Scooters present you a full integrated carry-on luggage and a steerable kick scooter. There are 2 models available: OLAF Business and OLAF Urban.
Just like its name suggests, you can probably guess that OLAF Business (3 in 1) is perfect for business man that requires a suitcase while traveling. For younger generation, there's OLAF Urban (4 in 1) that offers all in one backpack, trolley, skateboard, and scooter in one. Both of these models represent the vision of our future mobility, blending the boundaries between backpack and suitcase while enhancing your commuting experience with a kick scooter.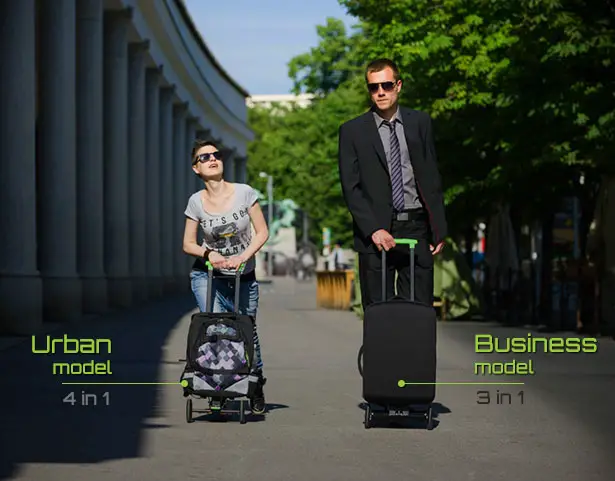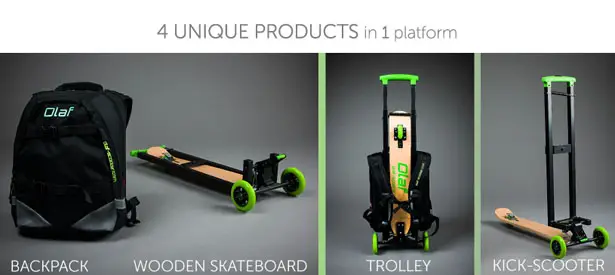 Teens and kids would love to ride this innovatively engineered kick scooter, the design offers a hassle-free ride, a nice companion when they go to school, shop, work, or just cruise around the city avoiding the traffic. The steering system is responsive, easy to navigate, even when you are in crowded areas. OLAF scooters are able to accommodate up to 220lbs (100kg) weight, the ergonomic shape makes it safe to use on the street thanks to rear wheel brakes and reflective material to make you visible even under low light vision.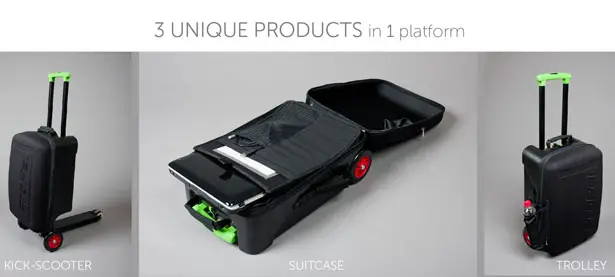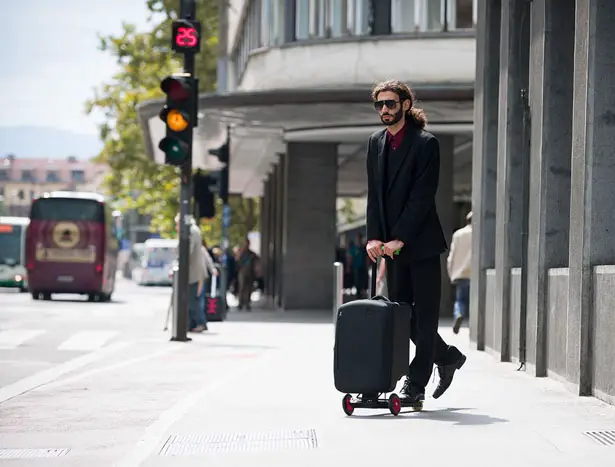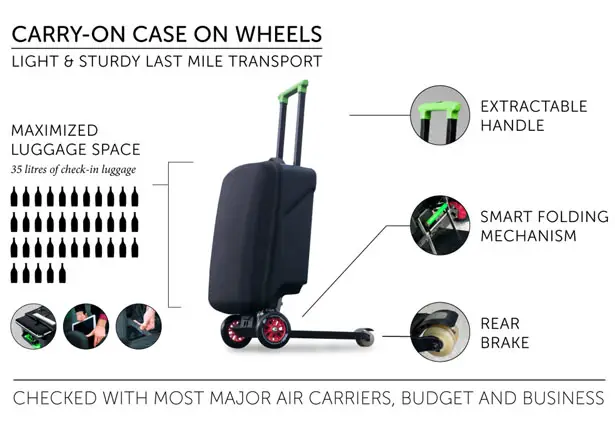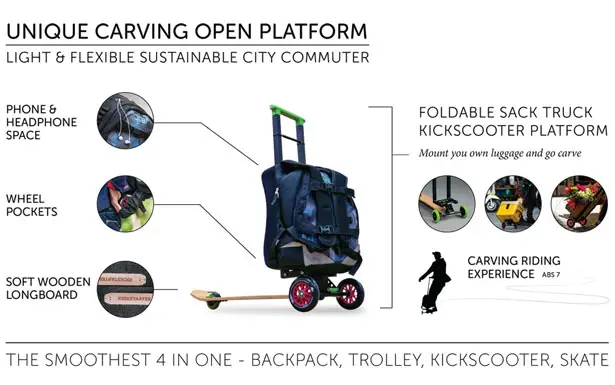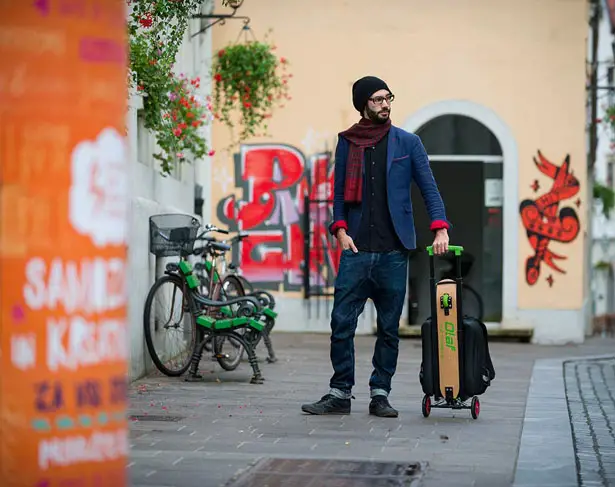 ---