The Tri-GO scooter features a top speed of 28mph with a range of up to 31 miles equivalent to a 50cc engine. The compact trike scooter comes with a removable 48V 10Ah lithium-ion battery that takes 2 hours to charge from any standard socket from your home or office. The Tri-GO is very compact and light, ideal to squeeze in and out everywhere.
The aim of the concept was to provide a new method of transport for people who live and work in cities that travel many short distances. The Tri-GO will prevent people using petrol engine cars as this is a cheaper and more convenient way of transport to use, reducing their carbon footprint.
Designer : Tobias Windsor-Wayland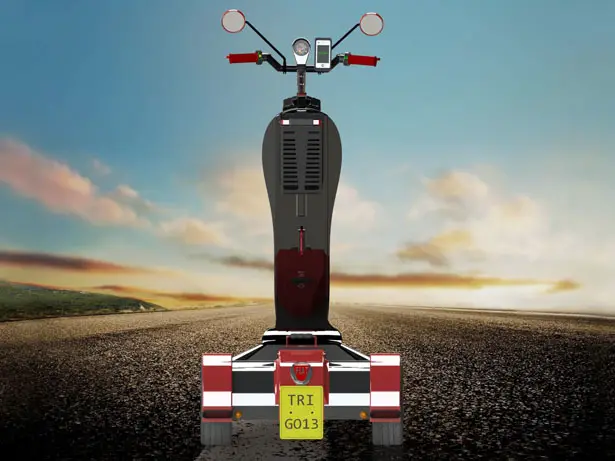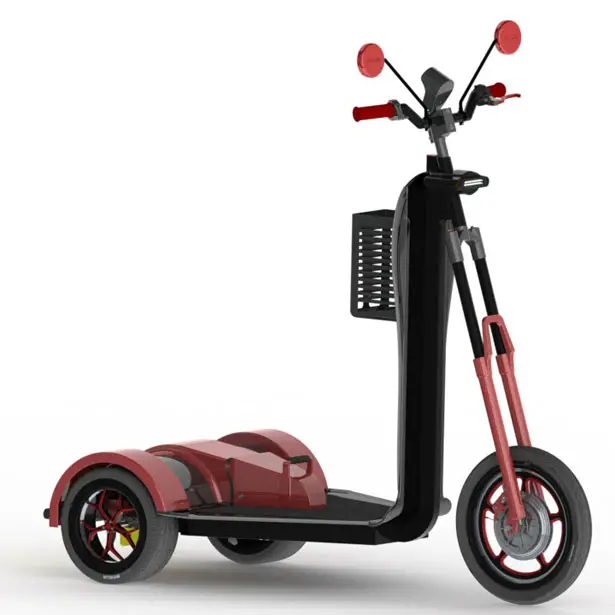 The scooter has been designed in the eyes of the Fiat 500 implementing the success of the car and into the Tri-GO. The locations of the electric components have been placed for an optimum weight distribution. The Tri-GO scooter includes a brushless hub motor situated at the front wheel and suspension at the front and back for comfort. Braking is entrusted to disks front and rear. Also, a smartphone dock has been added to the handle bar to allow the rider to use a sat nav.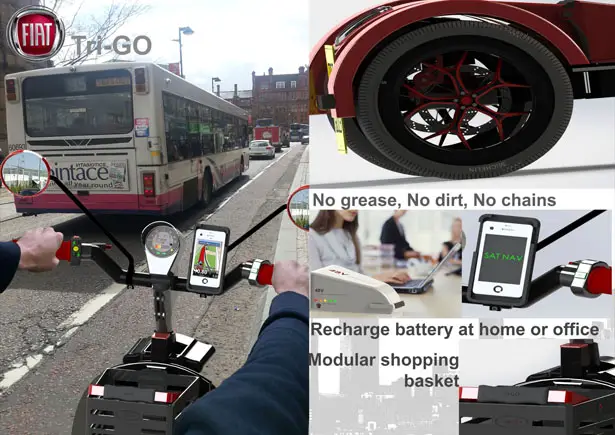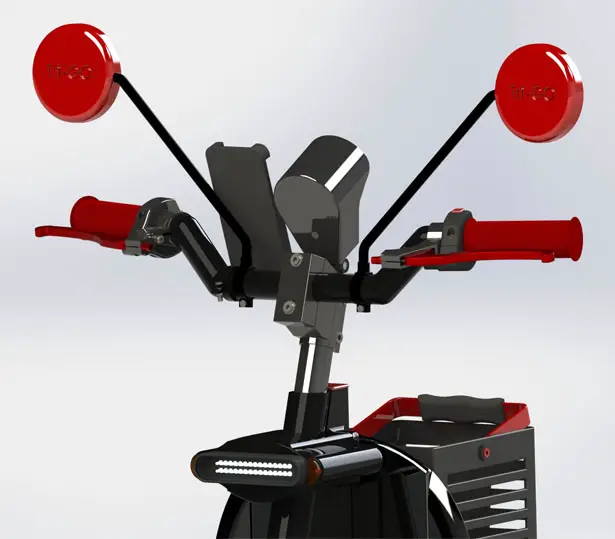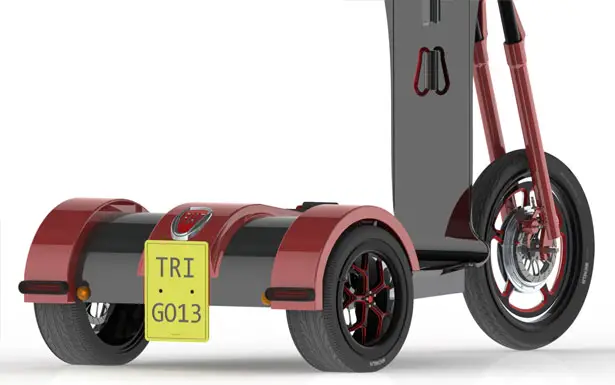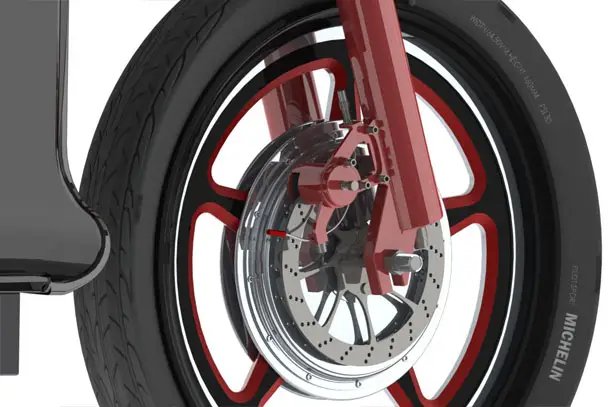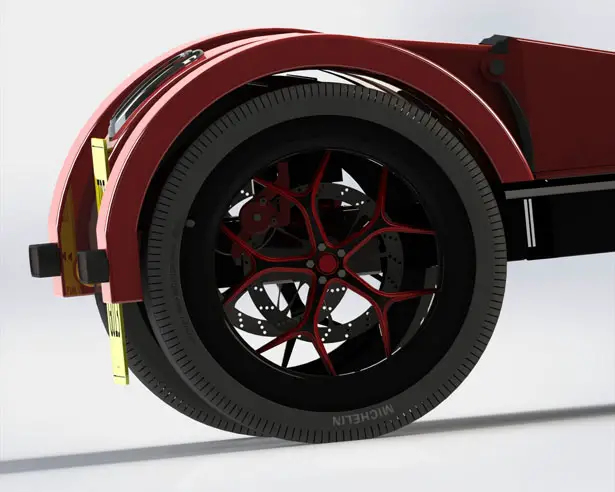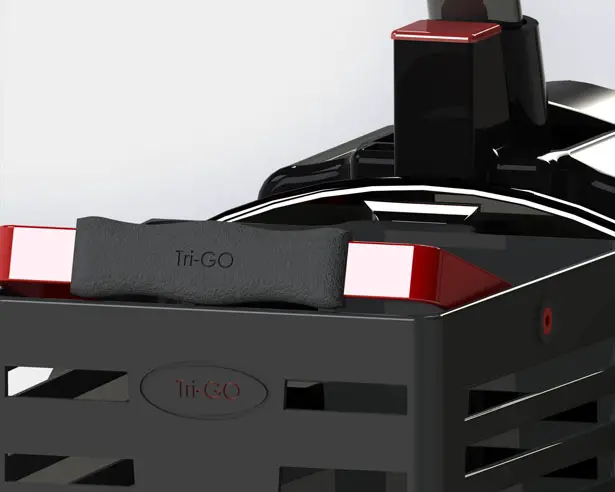 Tuvie has received "Tri-Go Scooter" project from our 'Submit A Design' feature, where we welcome our readers to submit their design/concept for publication.
---
Are you professional musicians? I'm sure you've heard about Beats by Dr. Dre Studio High Definition Headphones, but to those of you who haven't, well, it's about time you know about this cool music gadget. These headphones are one of the bests in the market, you should allow yourself to taste and experience music the way artists do, enjoy full sound of today's digital music, deep bass, superb clarity, crisp vocals, active noise reduction (thank you to Powered Isolation technology). This is the kind of sound that all producers and artists want you to hear.
Using normal headphones, you won't hear bass detail or the dynamics, this is not music producers and artists want you to hear. They work really hard in the studio to perfect their music and sound, it is only fair that you get to listen the same way as it is supposed to. All materials used to engineer Beats headphones deliver a new level in audio accuracy and clarity, you'll be able to hear smooth super deep bass, undistorted highs, crystal clear vocals, every played music instruments in a song. Just as if these musicians surround you.
From : Beats Studio [Buy It Here]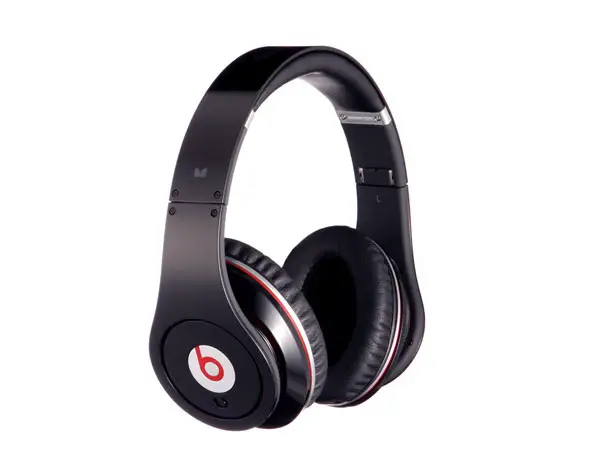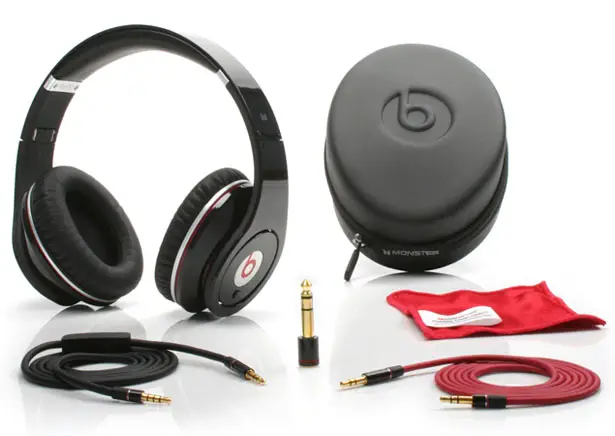 Aside from its unquestionable sound quality, you'll be proud when you use Beats by Dr. Dre Studio headphones as many heads will turn to checkout its great look even at a glance. Each set comes win iSonitalk cable with answer button and mic, you can answer your incoming calls when you use it with iPhone or any other music phones. Plug Beats by Dr. Dre Studio headphones in your music smartphones, you'll stay connected without missing a beat.
Spacious earcups make these headphones very comfortable to wear, you'll love plush ear cushions which are covered with ultra-soft breathable materials, they keep your ears cool even when your music is hot. The integrated mute button enables you to quickly silent your music without having to remove Beats.
Are you a mobile person? Beats by Dr. Dre Studio headphones boast folding design that allows you to easily fold it into a compact shape and keep it in its rugged case for safe and easy packing wherever you're going. The sleek and glossy finish is scratch resistant, making Beats look good all the time. [Buy It Here]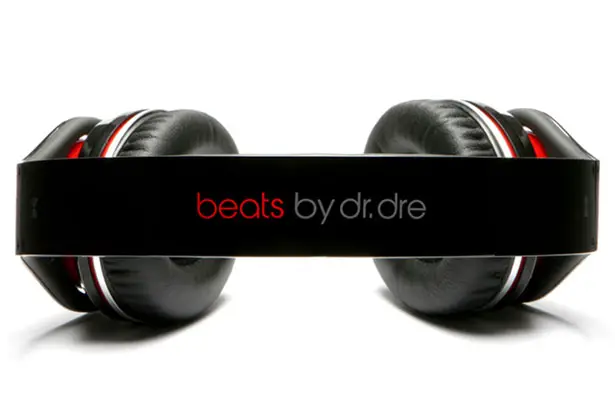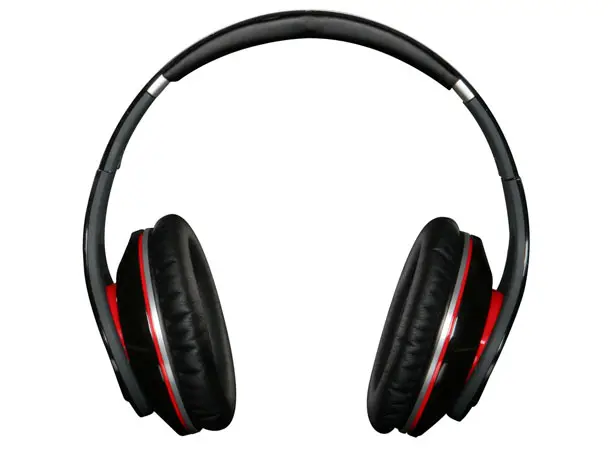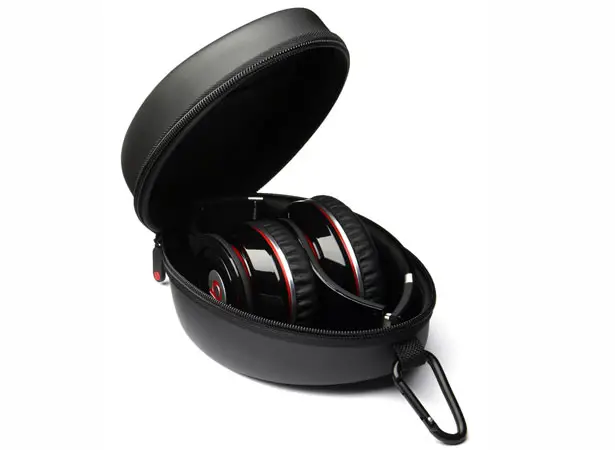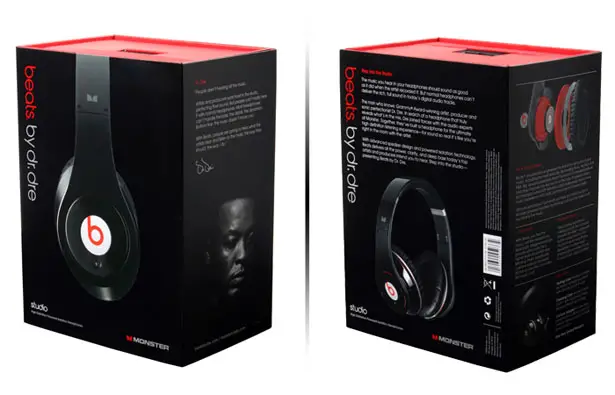 ---
Edge car concept was inspired by the supercar Lamborgini Murcielago concept, the similar scissor doors, aggressive style, chopped windows and many more. Read the designer explanations in his own words below.
Making a supercar (Lamborghini Murcielago Concept), but to keep the image of the Lamborghini style. The contest organizers wanted to use this body kit on the Lamborghini Murcielago chassis and to use also its glass elements (windshield, side windows ) on this body-kit. This Competition Lamborghini Murcielago car was in two phases, this project Lamborghini Edge reached the final, but in phase two because of internal organizer reasons ,they dropped the subject data (Murcielago chassis and glass items), virtually stopping the contest in this phase ..
Nevertheless, this project can be used as a body- kit car mounted on a Lamborghini Murcielago chassis .

Color used: matt titanium with inserts of elements in matte black or gloss black and bright red accents use (stops, signals, slots).

Some of the main theme of data required in the first phase of the contest:

Sharp edges
Stealth design
Aggressive
Rear tire width 600 mm / 300 mm front tire width

Overall car dimensions required by the contest theme:
front width – 150mm more than the Murcielago front width
back width – 600 mm more than the Murcielago back width
length – the same with Murcielago
height – the same with Murcielago
Designer : Manole Romulus Gabriel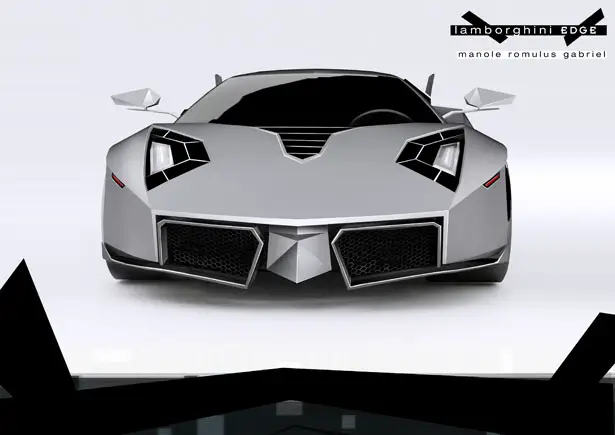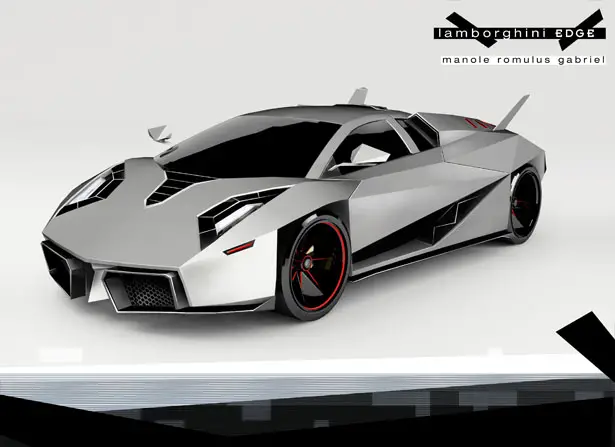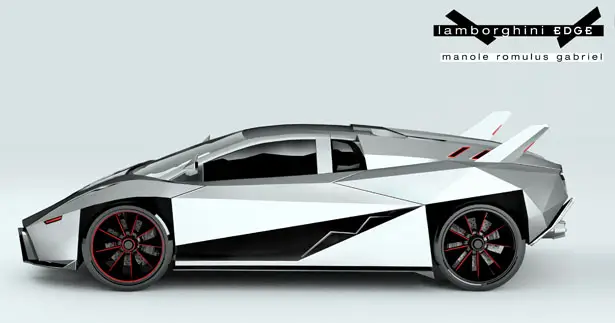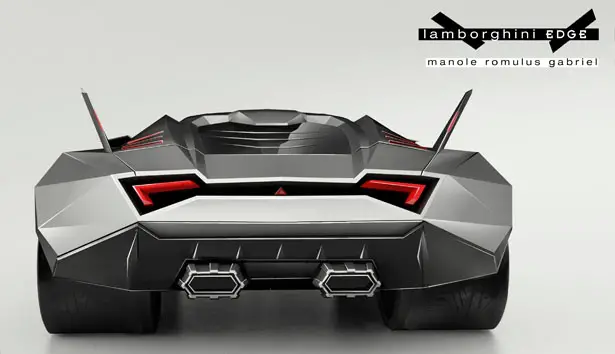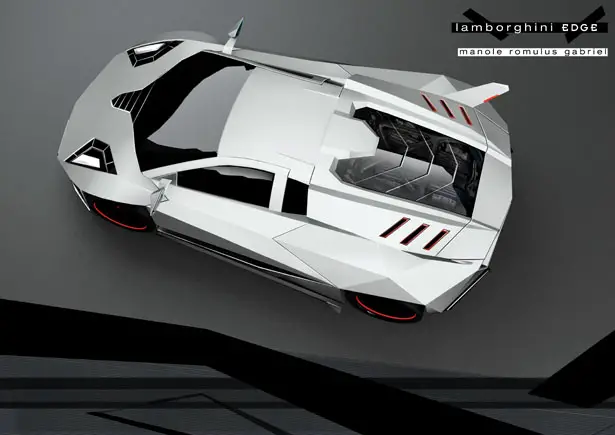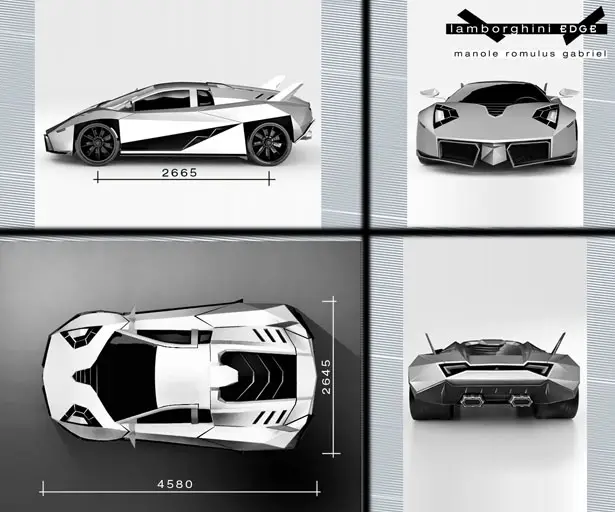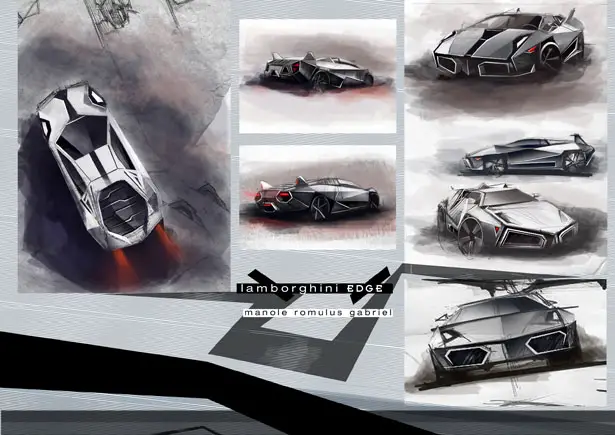 Tuvie has received "Lamborghini Edge Car Concept" from our 'Submit A Design' feature, where we welcome our readers to submit their design/concept for publication.
---