Repeat is a regulatory tool concept for autistic children specially designed to reinstate repetitive behaviors like head banging, arm flapping, etc with a less harmful and less distracting alternative. The prototype modeling or casting has been done with double layer of silicon embedded with LEDs. The soft and stretchy surface of Repeat can be tugged on, rubbed, squeezed, or bitten, instead of dangerous repetitive behavior like head banging. The students can use the wristband on prefixed time intervals that can be notified by the LED lights. Moreover, you can set the goal for tomorrow to the process of diminishing the number of repetitive behavior. The product package includes material information, a try-me window, a diagrammatic instruction module and various product feature guide.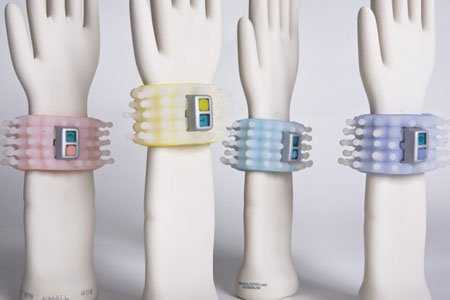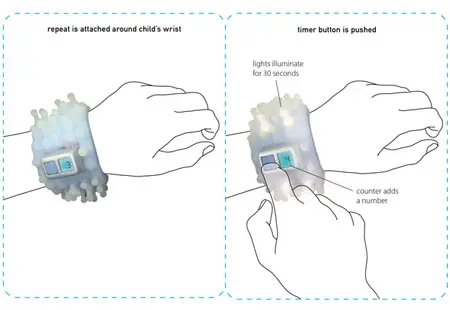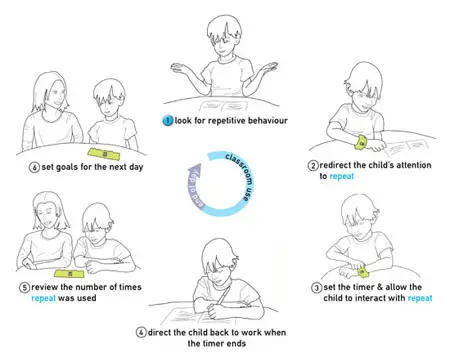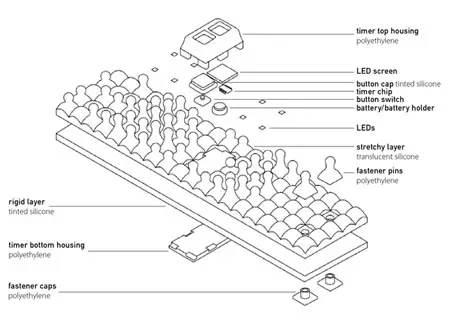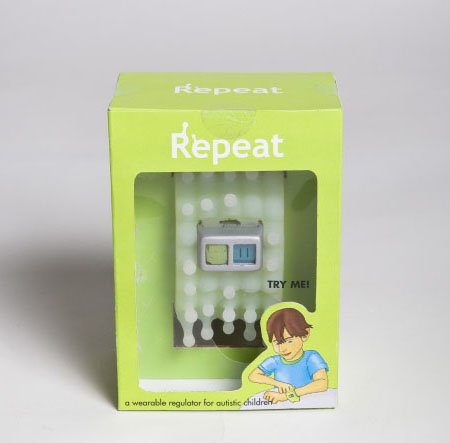 Designer : Jesse Resnick
---
The new wireless internet router designed by Saudi Arabia based telecom company STC is a device that can be said to follow the latest ground rule for all conceptual designs – multi tasking. The router apart from being used for its normal purpose can also be used as a flower vase to adorn your table! This can be a perfect product that can reduce the gap of lifestyle and technology. On the back of the vase, are the slots wherein requisite connections like LAN, phone etc can be plugged into. Additionally, its connectivity via VOIP and landline telephony is awesome. It surely is a value for money product!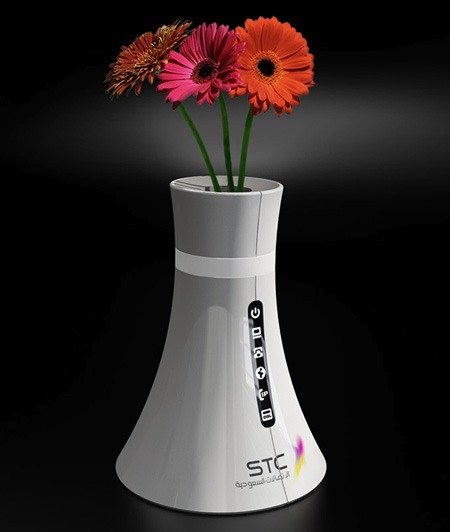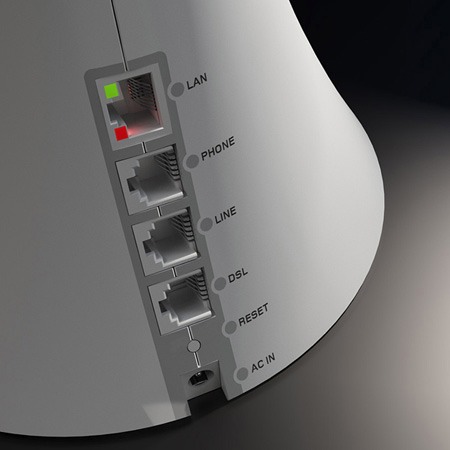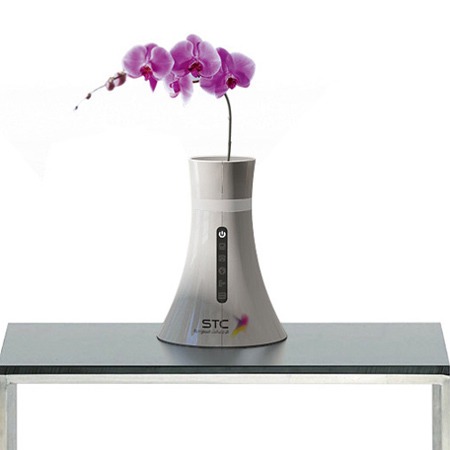 Designer : STC via TreeHugger
---
The stylish Bionic concept car is simply a token of functional values and innovative natural aesthetics through its radical aerodynamic design. The car has been designed to change its shape as per requirement in different situations by implementing EAP-electro-active polymer layers, which is an optimized and advance automobile material. Moreover, it features advance in-wheel motor technology that allows the car to produce zero-emissions and a polycarbon roof with attached solar photovoltaic cells that gives an uninterrupted outside view aside from producing energy through sunlight. This ultra-compact car can house two persons and has been designed for the year 2030 considering as an excellent solution for the massive future crowd and positive environmental aspects.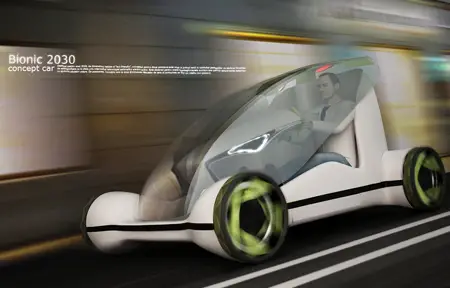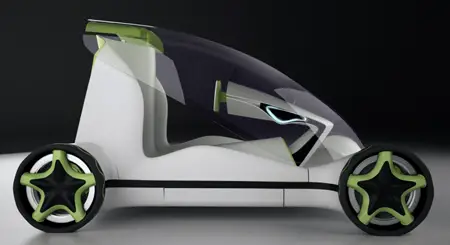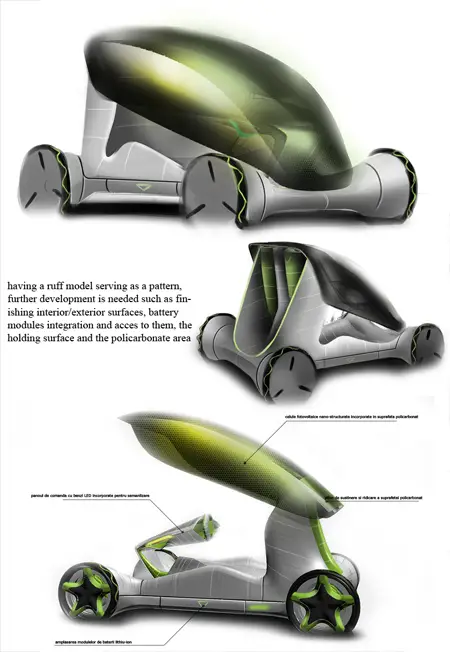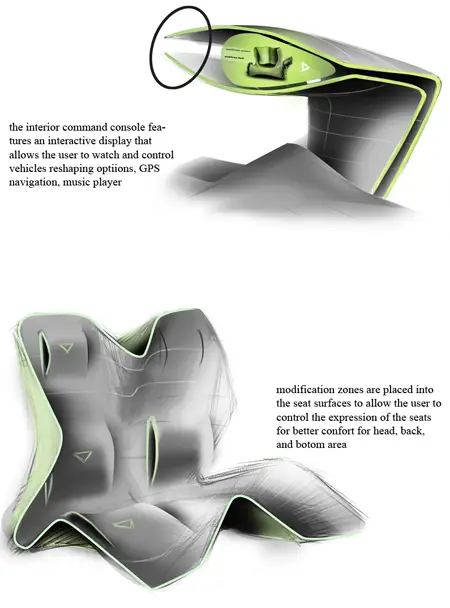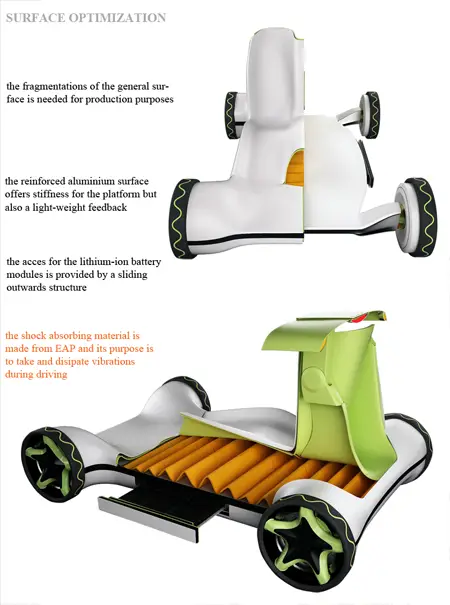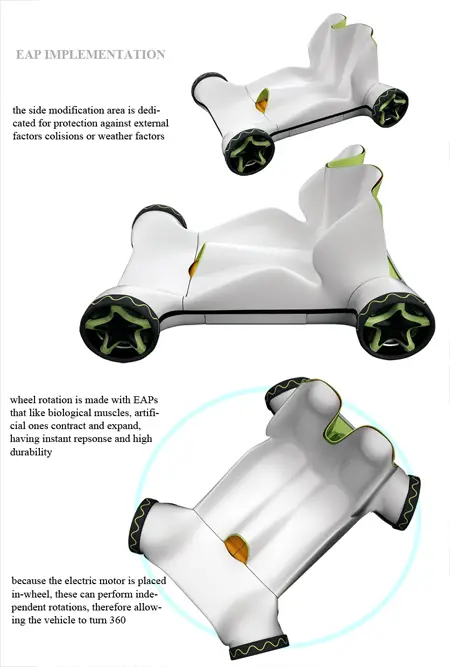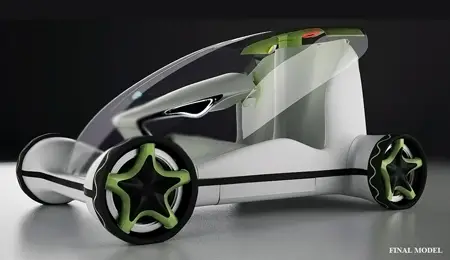 Designer : Vlad Icobet
---