Sigelock has redesigned our conventional hydrant and made it tougher and more reliable in the event of fire. Sigelock Spartan hydrant system offers solution for the issues faced by water authorities and fire department, they are water conservation, personal safety, reliability, and water supply security.
This new hydrant design features rugged ductile iron with stainless steel construction, it withstands any toughest environments as well as promotes homeland security. The nozzles, outlets, and operating nut are completely encapsulated. Any unauthorized access can be prevented due to internal ergonomic locking clamshell mechanism which clamps down even tighter when there's any unauthorized individual make an attempt to break into it. This is a great defense against anyone who seeks unlawful water usages or against any potential terrorist threats.
Designer : George Sigelakis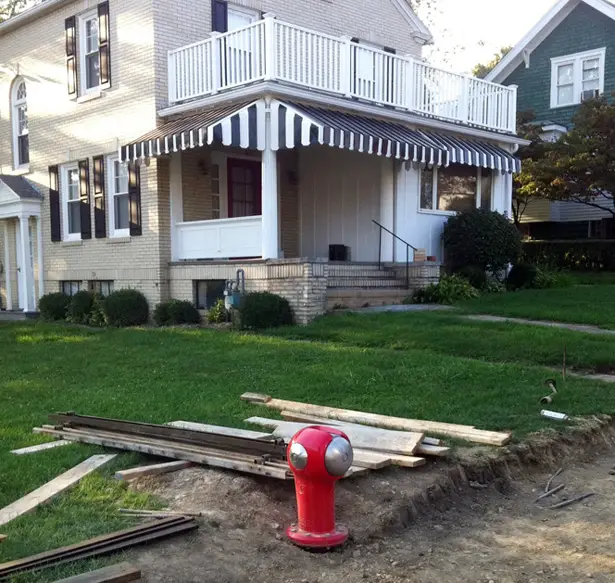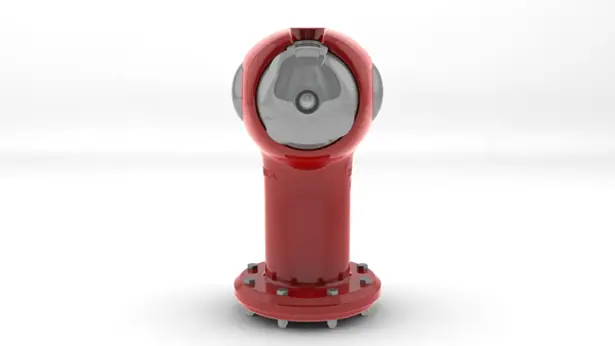 The unique design of its locking system also guarantees that it will have proper water pressure at all times. It's great for firefighting or public usage. Even though the smart lock system can't be forced open, with the key, it can be opened in less than 5 seconds, quicker than conventional hydrants. Even in colder weather, there won't be any frozen internal hydrant mechanisms.
Spartan hydrant requires minimal maintenance, it has no vulnerable parts that need replacing, routine inspections would require only oiling, greasing, and flushing. Nothing is exposed here, pumper, hose nozzles or operating nut are completely shielded behind a ductile iron.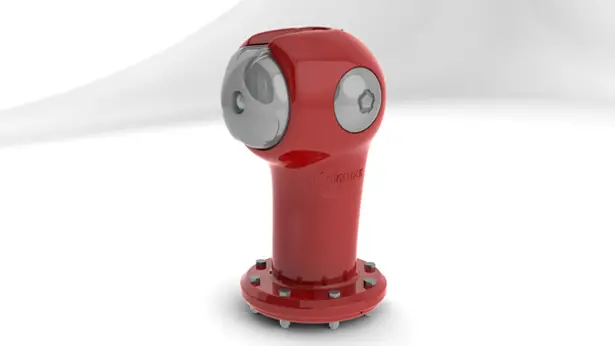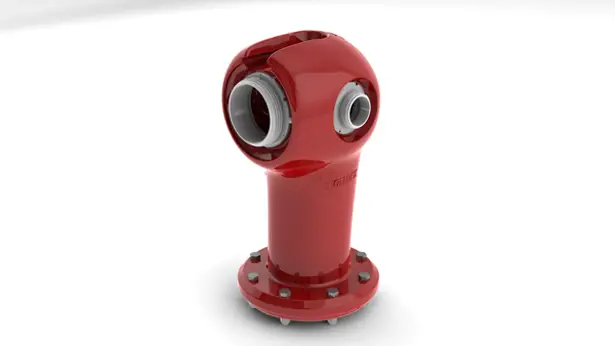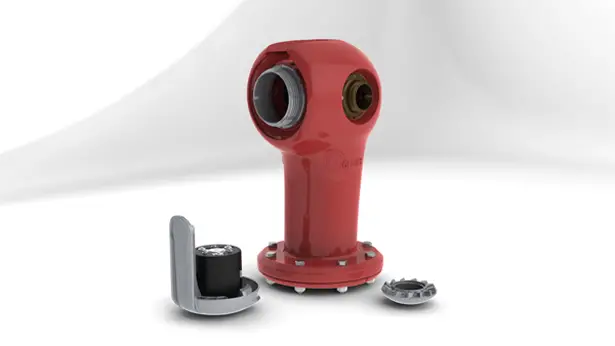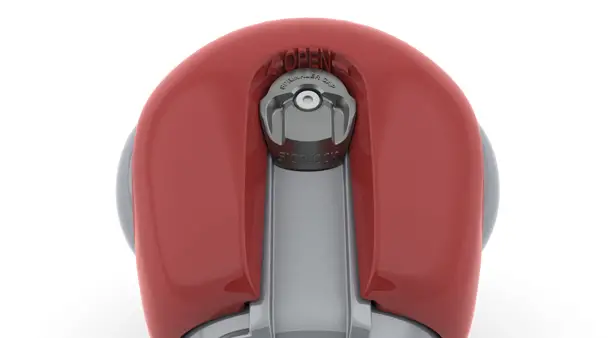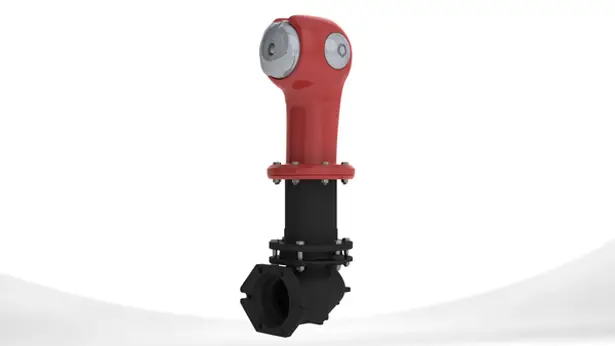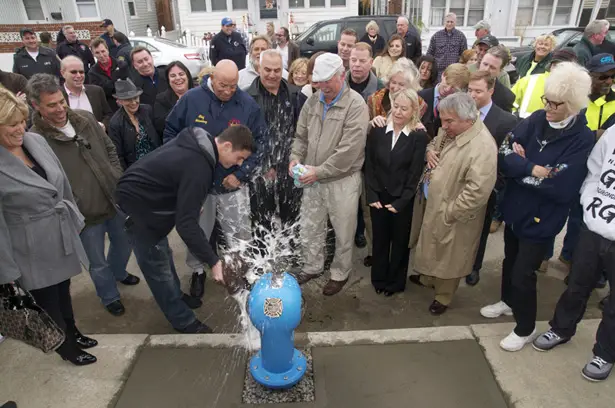 ---
Rubicona is a multi-function kitchen designed by Amar Cudic from Bosnia. This product is the combination of several components that are independent from each other and can be used as per user's requirements. There are 6 different elements in each level where you can keep fresh fruits or vegetables. Each storage element is opened from front side in the shape of a cut and contains a function of air movement which allows food to stay fresh. You can rotate each level to 360 degrees and this will enable user to take food without moving. The color and overall design of this product is quite impressive and also make cooking more interesting and exciting for everyone.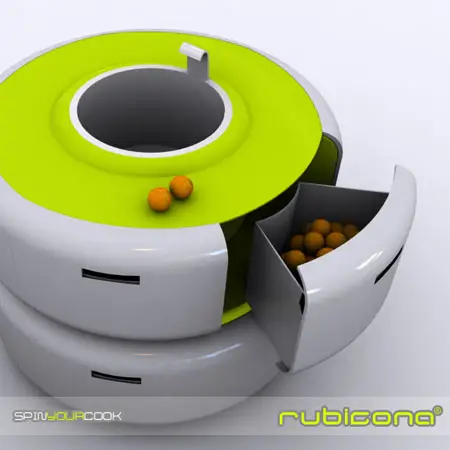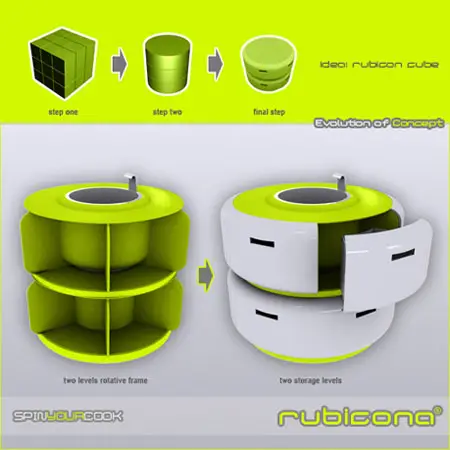 Amar description :
Rubicona is designed as a multi-function kitchen which is combined from different components that are independent from each other and that can be used depending on the user's request. Starting point for the kitchen was Rubicon square, which has evaluated and taken its current shape. Characteristics of Rubicona is that it is combined from different components (flat cook, sink for vegetables and fruits etc.) and each is combined from two levels of storages with 6 elements in each level, which enables to keep different kinds of fresh food (fruits and vegetables), so they are not mixed, and each keeps its own aroma and freshness. Each storage element has an opening from front side in the shape of a cut which works as a hook to open and also has a function of air circulation which enables food to stay fresh. Each level can be rotated for 360 degrees and that enables taking food without moving, no matter from which level! With the aid of rotating elements, cooking with more than one person at the same time is possible, whereby cooking becomes more interesting and more exciting.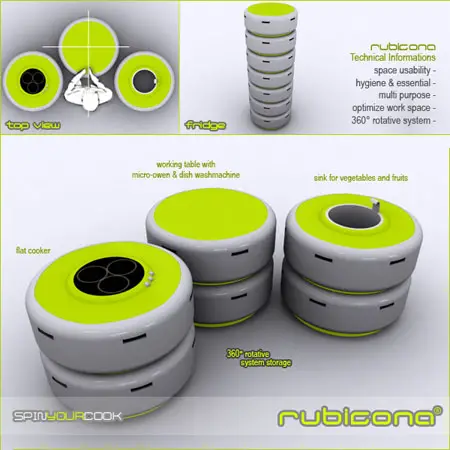 Designer : Amar Cudic
---
Life is a journey. If you want to get to know about a traveling person you have to pay attention to his or her luggage. Suitcase is not just a box but a company which reflects the owner's lifestyle and makes the journey better. What makes a suitcase different from a boring box style?
JIBO is a project in cooperation with Samsonite which is a suitcase which focuses on Storages, Mobility, and Emotion Attachment. The Inner Box can be used as a divider in the suitcase or double protector of your expensive articles. It can also be taken out and attached to the frame to expand the space. JIBO has retractable wheels and slide bars for snowy surface, soft surface and stairs. Casedress is the clothes of your JIBO, which is available in different material such as knitted fabric, leather and colors. Before the journey, choose a clothes for yourself and don't forget chose one for JIBO to make a perfect match.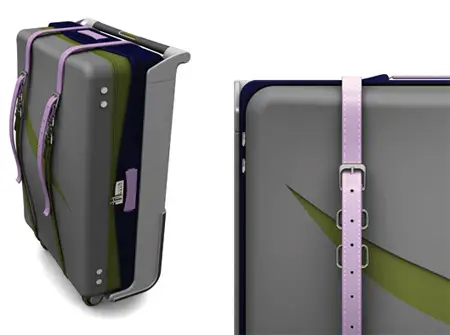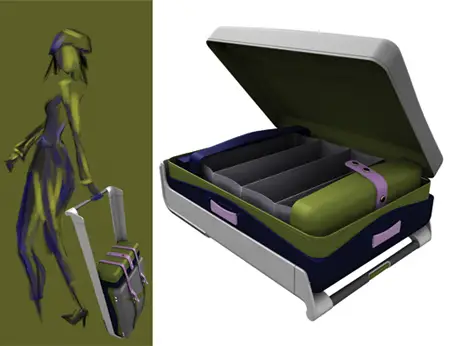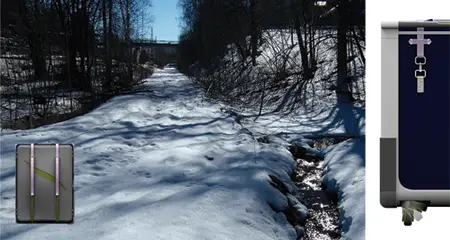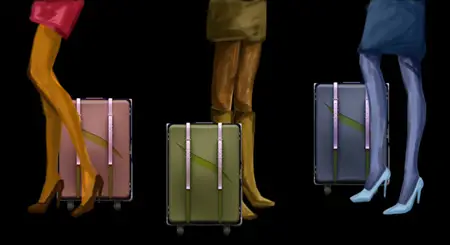 Designer : Wu Jiao
---