Having an electric alarm clock means the time would reset after every blackout, hate that don't you? TimeSmart App-Controlled Alarm Clock is a smart clock that would automatically set itself to the correct time when synced to your phone. It would be really easy to set your alarms, the alarm sounds, and snooze times through the TimeSmart app. Aside from being an alarm clock, this device also functions as a charger where you can dock your smartphone right from the clock using 1A USB port in the back. You can also use the clock to stream music from your phone during the day.
Inspired by time and space, Elliot Cohen, an industrial designer, designed the front and rear enclosures warp in like a black hole to the center where time stops. The front enclosure is complimented with a black chrome finish. The rear enclosure features a dot matrix pattern inspired by stars.
Designer : Elliot Cohen for Brookstone [Buy It Here]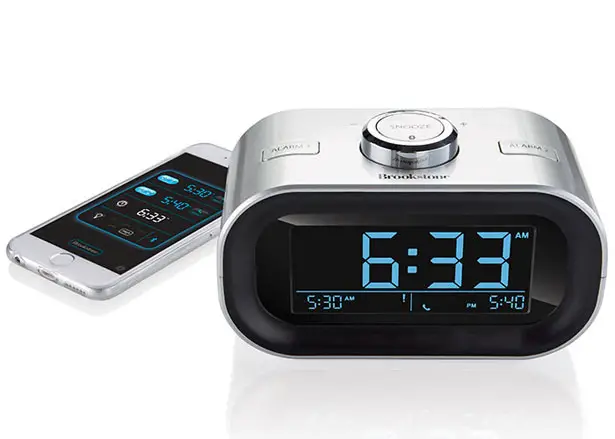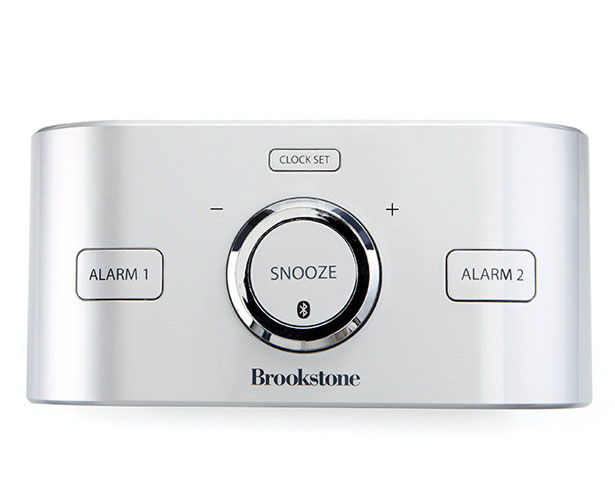 Having this clock means you don't have to set your alarm clock again, simply pair it with your smartphone and it'll set itself to the correct time automatically. You can use TimeSmart app to set everything up, making sure you'll wake up right on time with your favorite music. The reverse LCD screen with big digit display makes it easy to view the time, you can set how bright the dimmable backlight, also its dual crescendo alarms provide gentler wakeup calls.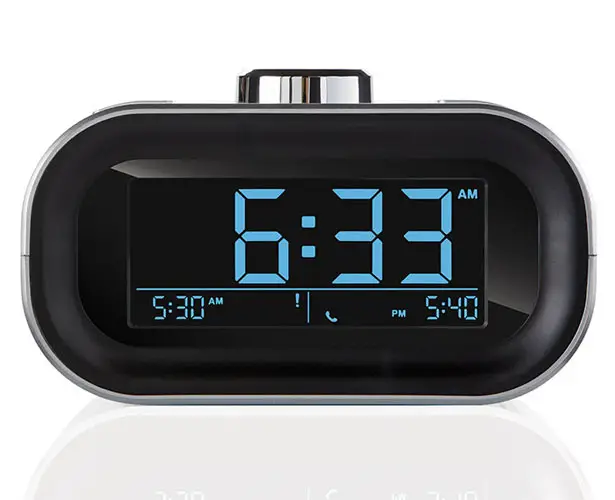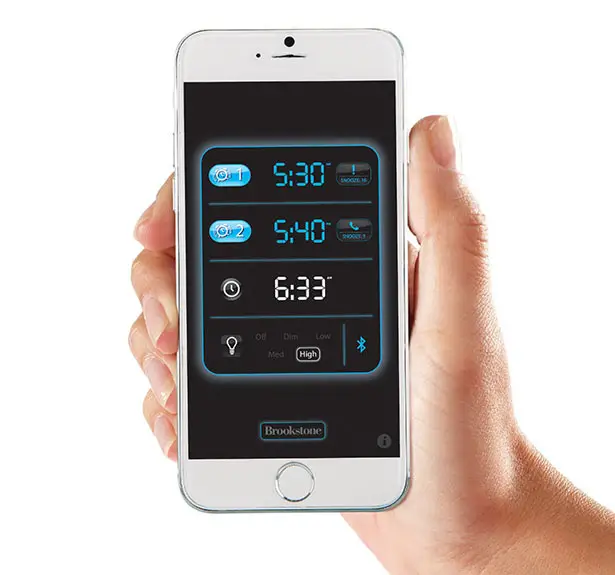 Tuvie has received "TimeSmart App-Controlled Alarm" project from our 'Submit A Design' feature, where we welcome our readers to submit their design/concept for publication.
---
Conquest is a perfume focused on an emergent public of men called the Power-seekers, one who looks to conquer both professional and social status and utilizes the way he looks and dresses to help him on this journey. He is determined and focused on reaching the highest quality of lifestyle.
The innovation of this set of perfume, is the portable bottle, the size of a credit card, that you can place inside your wallet or pocket and use it whenever and wherever you need. Weather its before a meeting, a date, or just going out, conquest is always in your hand.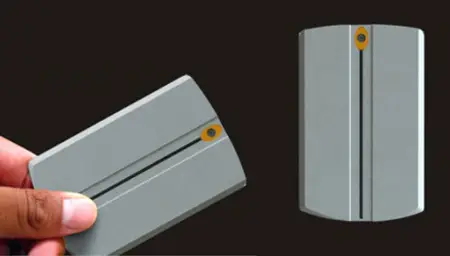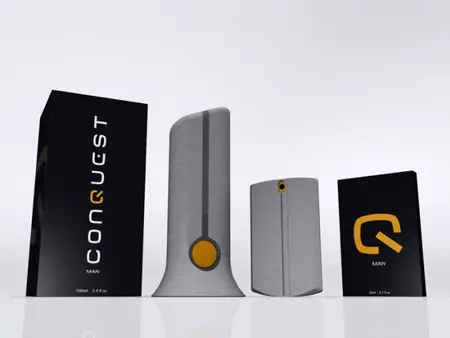 Conquest is a portable perfume bottle symbolizes the sword's blade. It holds the amount of 20ml of perfume, and utilizes a PET refill, which is returned to the store for recycling. The atomizer and the orange PP button comes with the refill, these parts are protected by a steel shell that has a cut-out middle part, same as the 100ml bottle, so users can see if they need to buy more perfume. It can be kept inside your pocket or wallet, being easy to carry, and providing a solution for the limited luggage.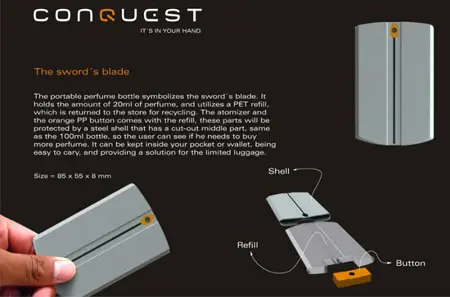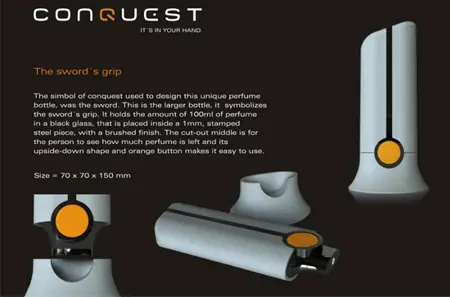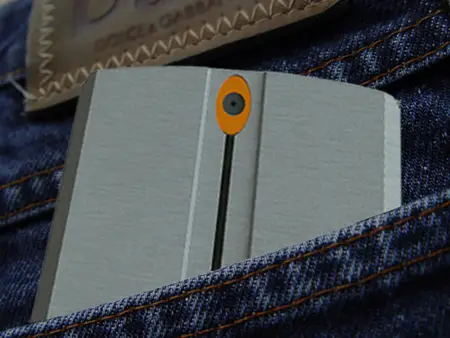 Designer : Willian Soares
---
It is hard to build a WiFi environment, while we can see there is a huge demand of WiFi hotspots nowadays. That's where Orb take place as WiFi router solution. Using Orb as your router, you don't need any cables, easy to setup and really efficient. Orb is taking advatage of light bulb location which usually located in the center of the ceiling, making it a perfect place to setup your wireless router.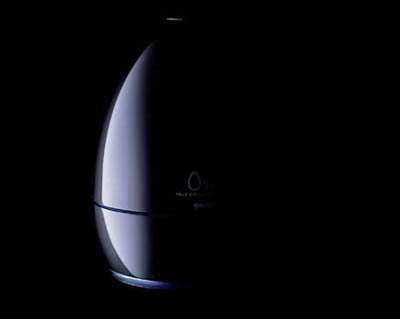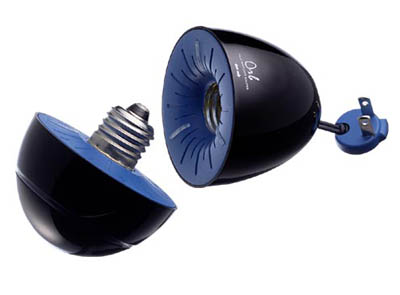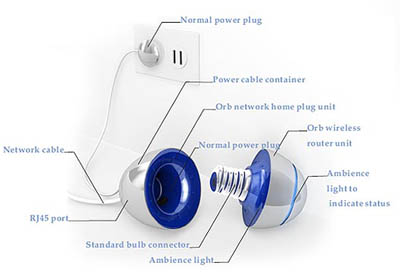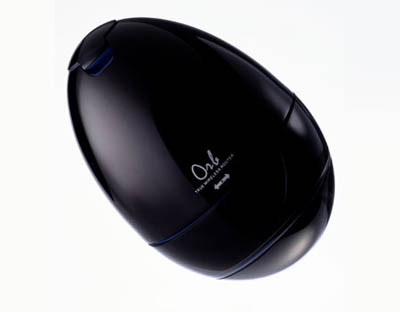 Designer : Richard Choi
---