Nowadays the emphasis is being given to private vehicles for maneuvering in and around the city. Also with this increase in vehicles, the parking spaces are getting cramped up by the day. It is but obvious to have an amicable solution for the same. In comes Solid – the vehicle. Designed by Nikita Gutsalenko, currently pursuing fifth year in Product Design and Transport Design at the Ural State Academy of Architecture and Arts, Russia
The Solid vehicle does have the standard protection means, like safety-belts and airbags. It also has two special elements installed in front and in the back of the car. These elements provide additional maneuverability by turning around. They also are very strong in if a crash occurs as they take the damage on itself and thus saving the booth.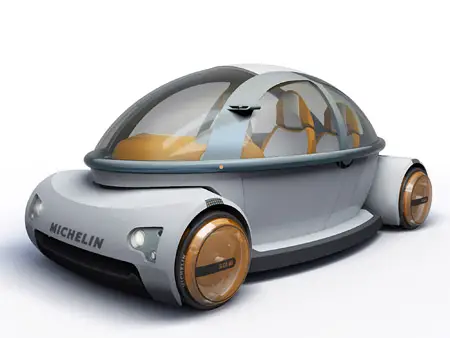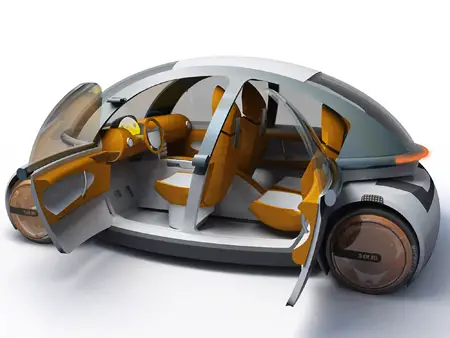 The deformation of the Booth is prevented by a frame ring. In the interior, a display is installed thus creating a panoramic view. The Airbags installed in wheel of the car will operate at the side. With an approach sensor it turns on the auto brake system. The car creates the sensation of reliability as its Image is associated with specialized machines, all we can say is welcome to the future.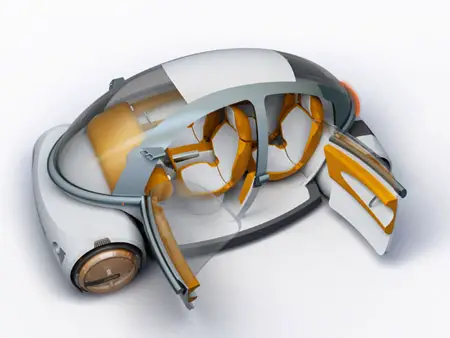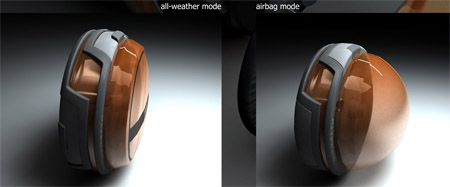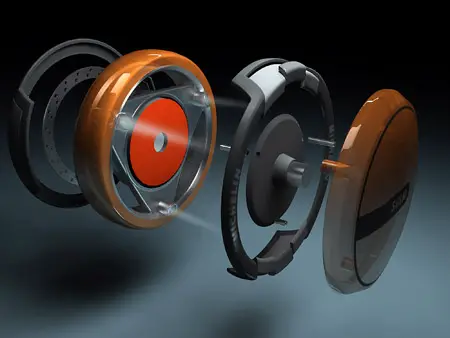 Designer : Nikita Gutsalenko
---
Three wheel magnetic car concept from Matus Prochaczka is an unseen and unbelievable vehicle that can make you go crazy on roads. He has named it MAG magnetic vehicle concept that runs on magnetic power and uses an electric engine that has a polarity. Its shape is similar to a 'Whale coming towards you with an open mouth'. It is a 2-seater vehicle and definitely a unique design which you can not even imagine in your dreams. Not only this, MAG is also a winner of the Unseen Technology award at the interior motives design award 2007. There is only one thing that can stop you from having this vehicle is that it requires the roads to be made of huge panels with magnets formed in them. So, I guess it is not possible for every city to incorporate such demand in its infrastructure for this magnetic car.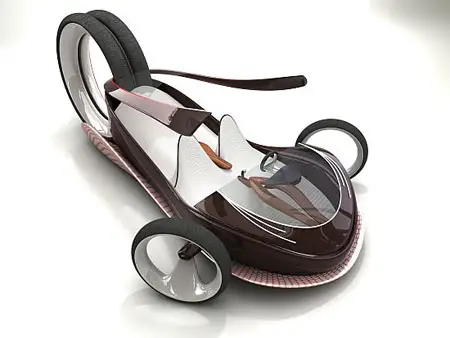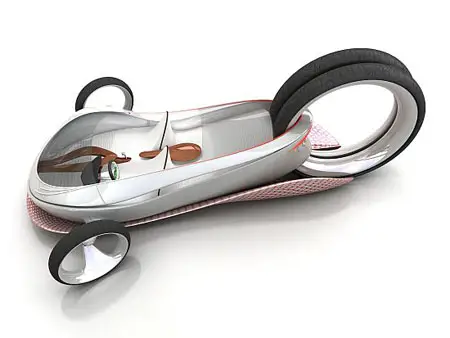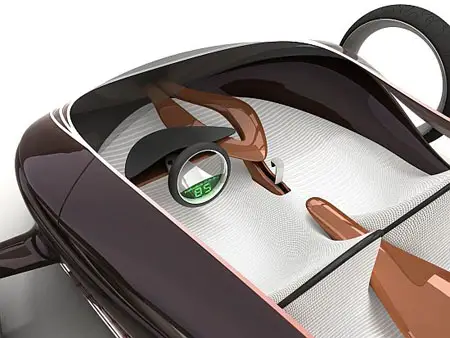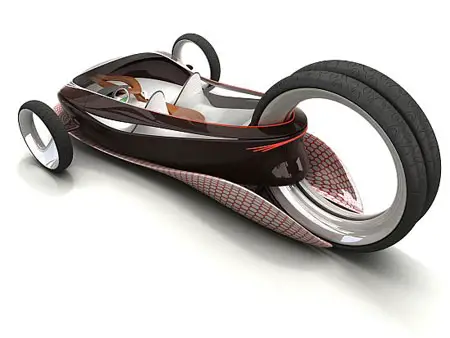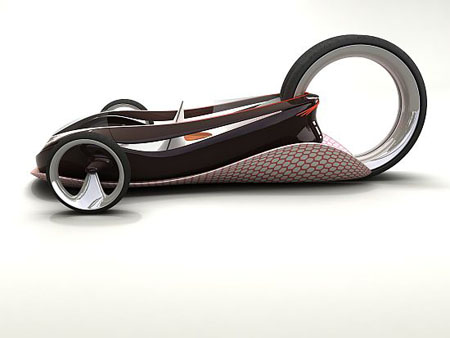 Designer : Matus Prochaczka via TheDesignBlog
---
This is the world's first self balancing cycle which can be said to be a unique blend of machine and human balancing. The cycle works on the principle that the rider controls the speed of the cycle by his movement like leaning forward or backward for speeding up or stopping. Also the gadgets used in this device are quite advanced like the accelerometers and gyroscopes which in itself have a lot of balancing algorithms. Overall the device is ideal for short distances in the city as the cyclist is supported by presence of strong electric motor thus ensuring that the rider reaches the destination without much of an effort.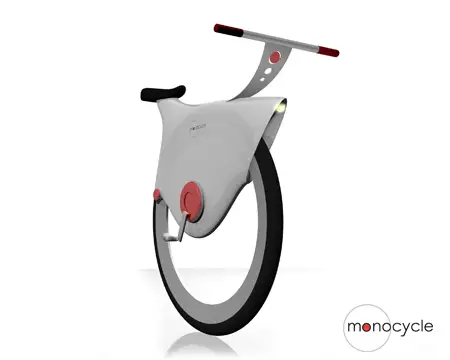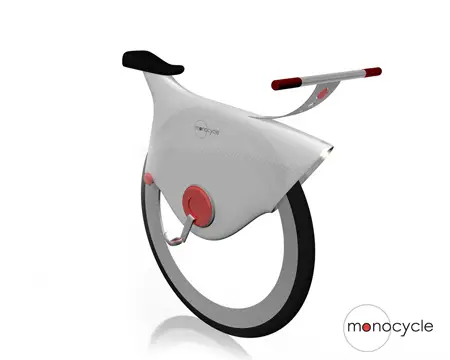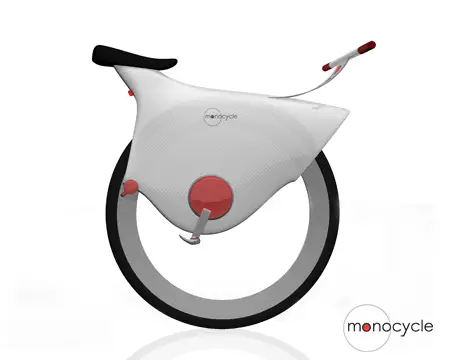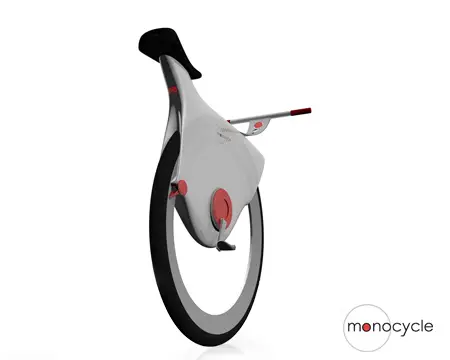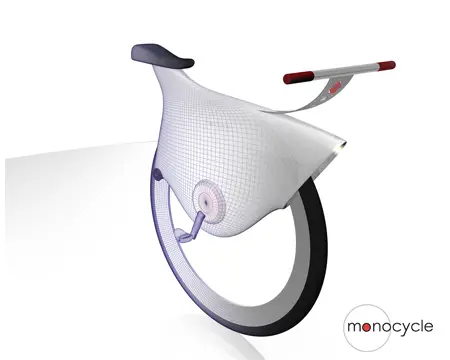 Designer : Harald Palma
---