This unique table surely will entertain you and your guests no matter they are a musician or not. Musical Furnishings has launched the Musical Rumba Series tables, hand built by artist Tor Clausen in his Olympia, Washington studio, and each one comes with a collection of interchangeable and re-arrangeable percussion inserts. Design your own personal drum table with durable, interchangeable and rearrangeable percussion inserts. Choose from four different sized tables to suit your musical and space needs. The smallest table accepts four of the smaller instruments and the largest accepts sixteen. Watch the video to understand why we are so exciting to get our hands on this table.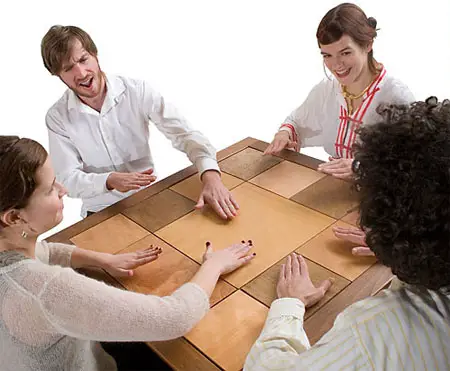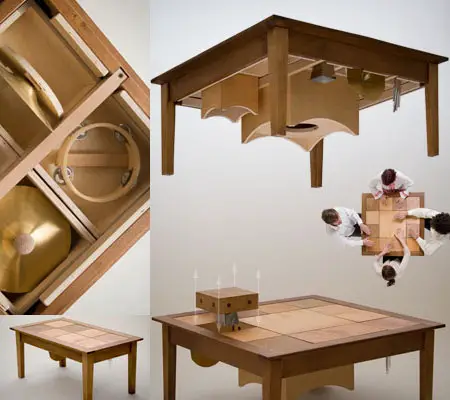 Designer : MusicalFurnishings via OhGizmo
---
Puzzle alarm clock allows you to play with time, well actually the alarm of your clock. Simply set the alarm by manipulating the numbers yourself, arrange each part to form the hours and minutes of your desired alarm time, pretty cool isn't it? Puzzle alarm clock features an elegant wooden box with a front face that has four digits which are flush against the face. This clock turns an alarm icon light on to indicate if you have set the alarm correctly.
Designer : Bitplay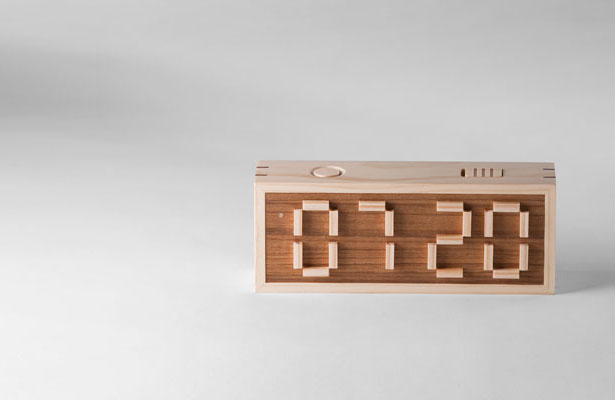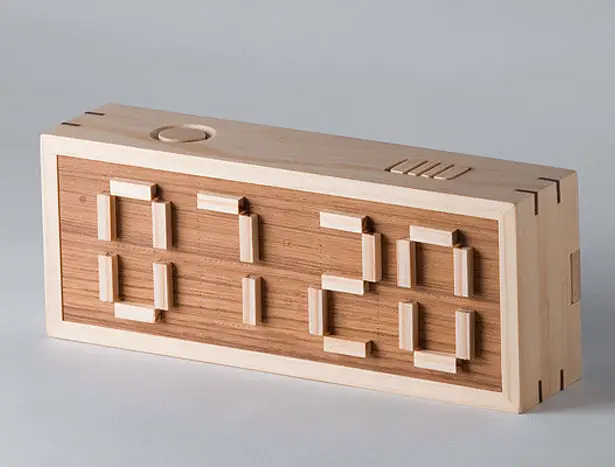 ---
Kuranku concept watch is an analog time piece with a crank. Yes, you read that right, a crank. The inspiration came to Patrick when he was outside, away from an electrical outlet and probably with low battery cell phone, he thought wouldn't it be great if there's a crank to reload the battery. Well, since he's a watch designer, he started to design a watch with crank but not to recharge the battery, it's more like an accessory. The watch face features LED thin bars that act as the hours and little LED dots that act as the minutes. Those LEDs can be activated by accessing the crank although in "discrete" mode, you can activate them directly by pressing a button.
Designer : Patrick for [Tokyoflash]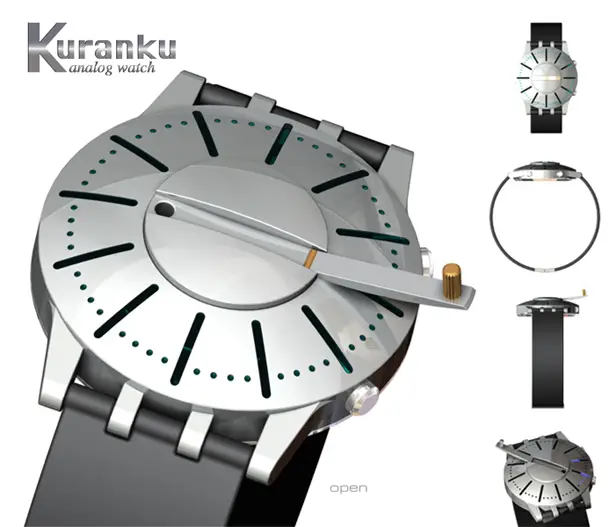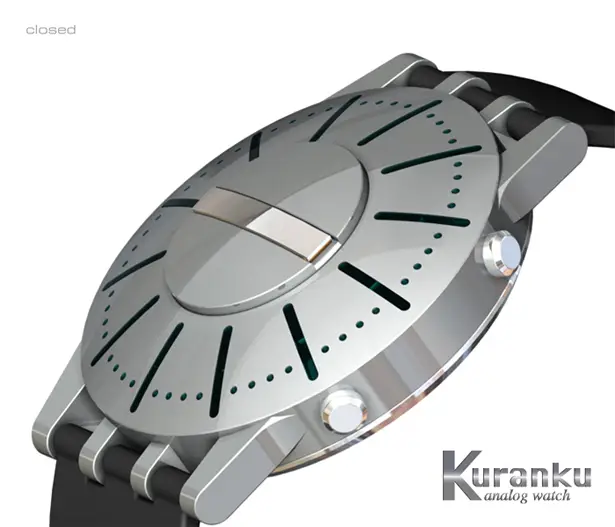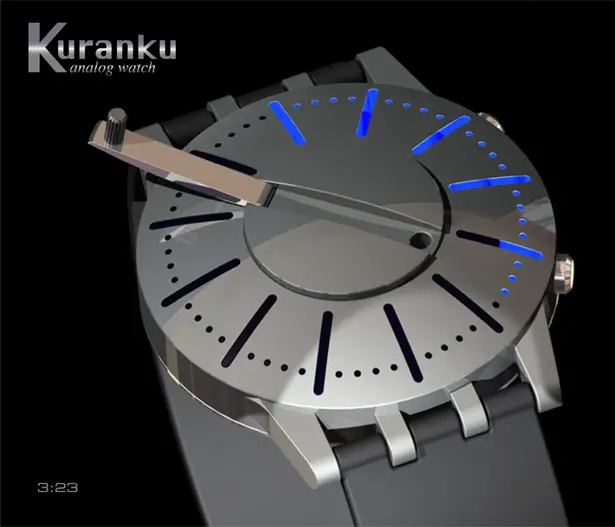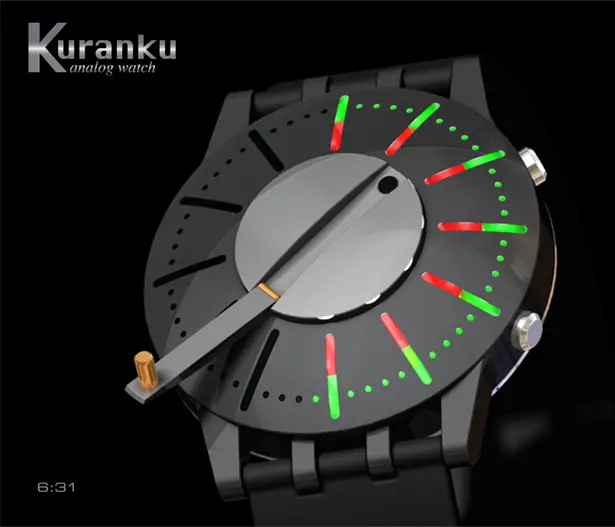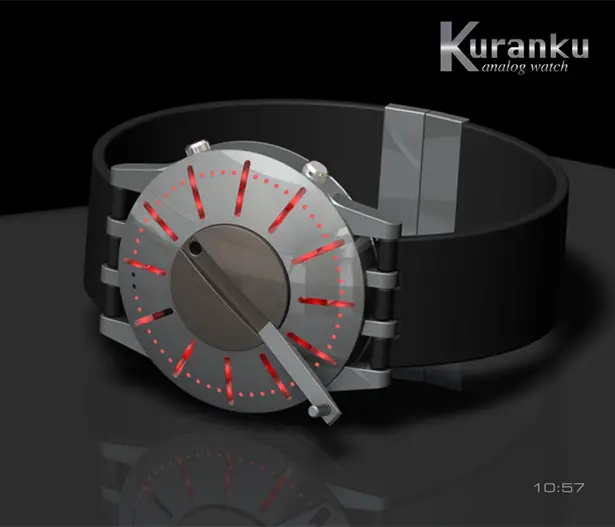 ---