If you know some one who is using a wheelchair for survival then this product is for them. This wheelchair is made of an elastic as well as strong plastic, for example Polyurethane. The vehicle becomes adapted to contact face and the center of gravity to the situation. Through vertical pressure on the handle bar the round wheel converts to ellipsoid. As a result of which steps and barriers can be taken care of easily. It is a great invention of the wheelchair. This transformable wheel will surely abolish lots of barriers and assist disabled people to carry on their life easily.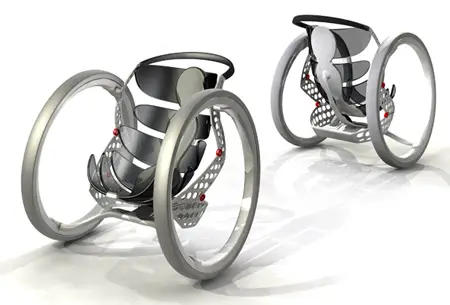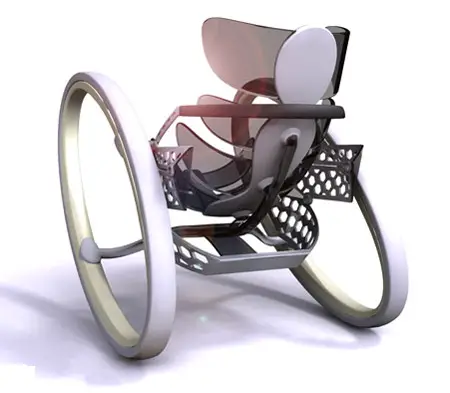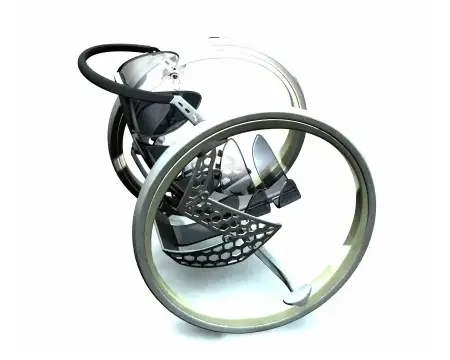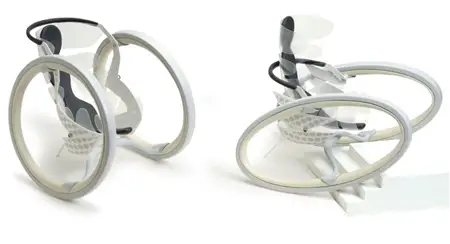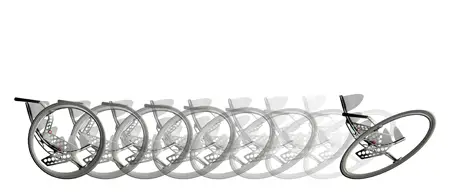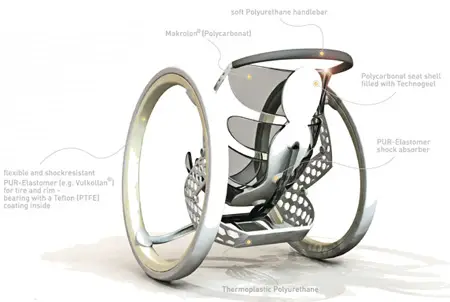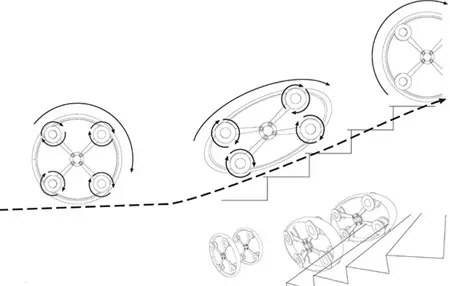 Designer : Caspar Schmitz
---
Getting a problem in hearing the music in a big concert? Introducing the "Night Sound". A small wireless concept speaker which is created to solve the problem of audibility in a big concert, where it will capture the sound no matter how far away you are standing from the stage. The Night Sound speaker can be connected to the main speaker of the concert, you can use it like a key holder or a necklace. Although its size might be deceiving, it has the capability of delivering a high quality audible sound through its wireless signal. Night Sound is so portable that you can bring it around without appear so bulky in your hand or you can even wear it as a necklace. A definite recommended product for all those party lover or to keep you company in one those long journey.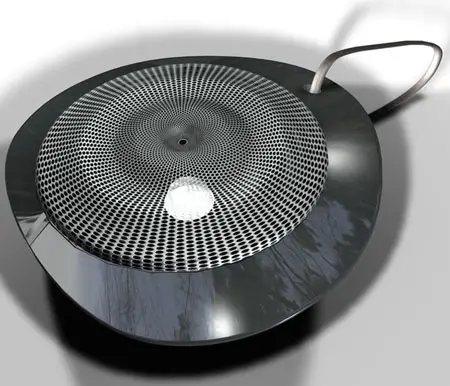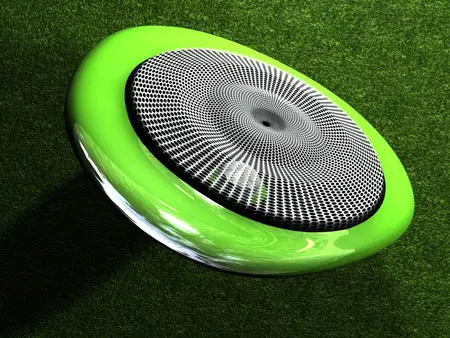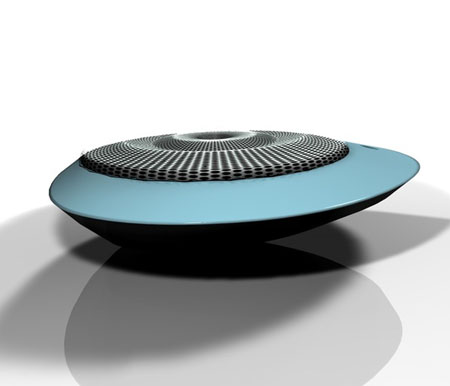 Designer : Emanuel Maia
---
Volkswagen T1 Revival Concept Van has been designed as a tribute to Ben Pon, a Dutch businessman who became the first dealer outside Germany to sell VW. In 1946, Pon went to visit Wolfsburg with intention of purchasing VW Bettle models for import to Holland, that's when he saw an improvised parts-mover "plattenwagen". Something inside him was screaming to make him realize the potential for something better using Bettle Chassis.
Dated April 23, 1947, this was the first time Pon created the sketches of the van, placing the driver at the front. In 1950, VW Transporter was born, a van, which then became cultural icon for Hippie generation of the 1960s.
Designer : David Obendorfer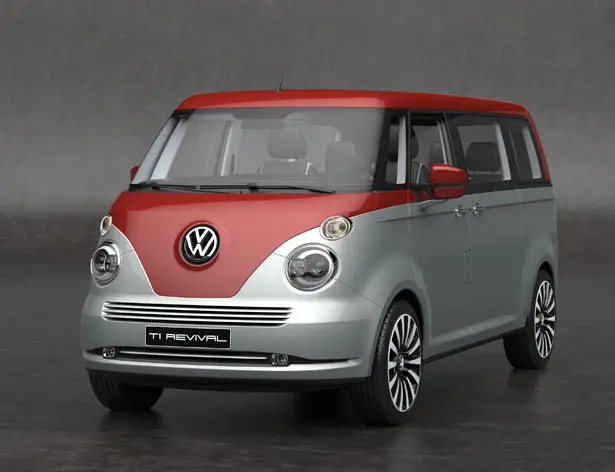 Volkswagen T1 Revival concept van pays homage to the first series of Volkswagen commercial vehicles, designed on the current VW Transporter T6 platform where the wheelbase has been extended by 7cm. As you can see here, there are clear references to the original model but this new concept doesn't mimic the classic T1 forms, the new concept is more about capturing its unique personality by translating it into modern, contemporary language. All modern features can be seen through its curved surfaces, circular headlights, rounded corners, chrome details, and bi-color car paint.
Inside, you'll find a beautiful harmony of modern technology and evocative elements, the dashboard features echoing color of the vehicle's exterior, creating a stylistic connection even with the current generation of VW Beetle. The ventilation vents at the center of the dashboard are a nod to the past that the original T1 also has similar grids. The retro touch can be seen through chrome door handles and the seats' design as well as passenger cabin.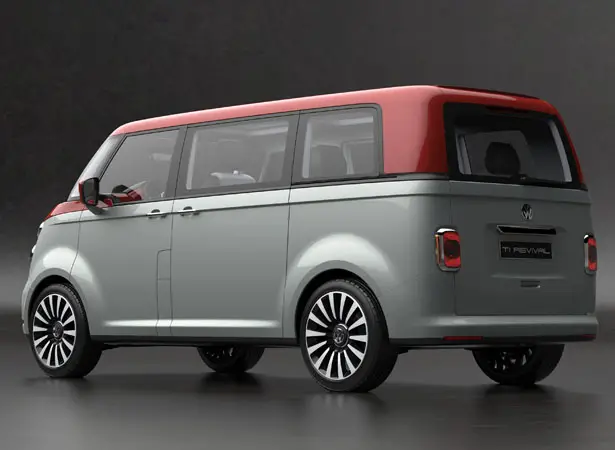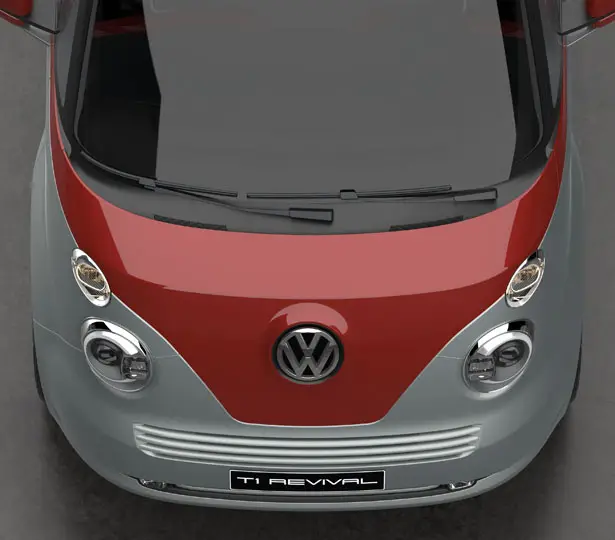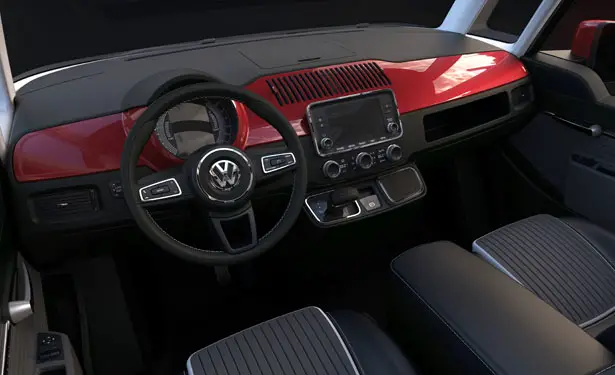 ---