Check out this wireless multi-track recording device known as Opus especially designed for musicians. It allows the user to intuitively compose, record and produce musical material. A musician can intimately interact with another musician around the world in a virtual live setting via an Internet based community. Opus is a portable unit with an integrated stand that can be taken anywhere for live and studio applications. Opus allows you to record up to three tracks at one time. So, this wireless device is surely a modern way to have Live Audition and Rehearsal Studio.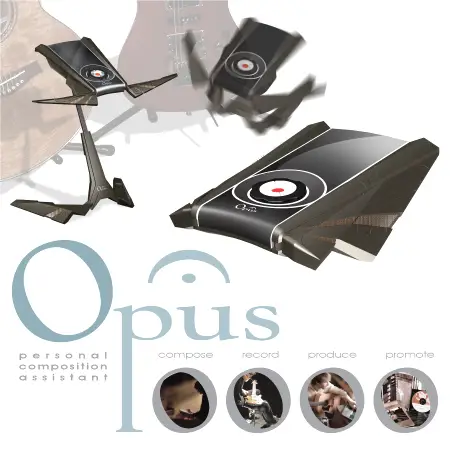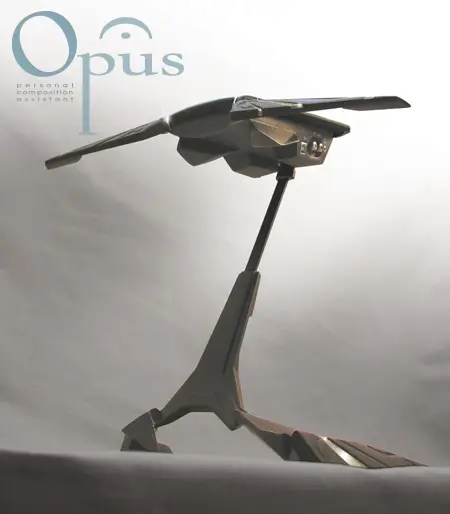 Text from Andrew :
Opus is a portable multi-track recording device for musicians that allows the user to intuitively compose, record and produce music material. File sharing features allow musicians to interact with other musicians around the world in a virtual live setting and promote recorded material via an online community.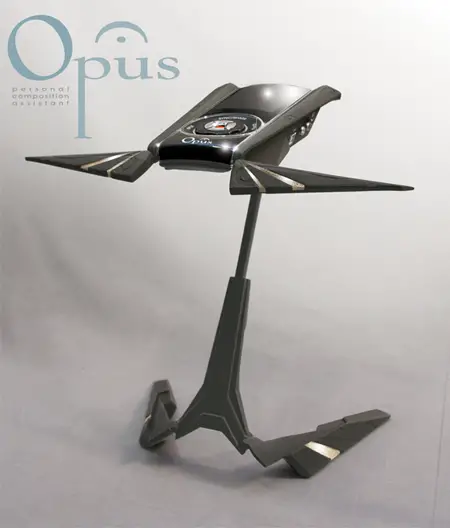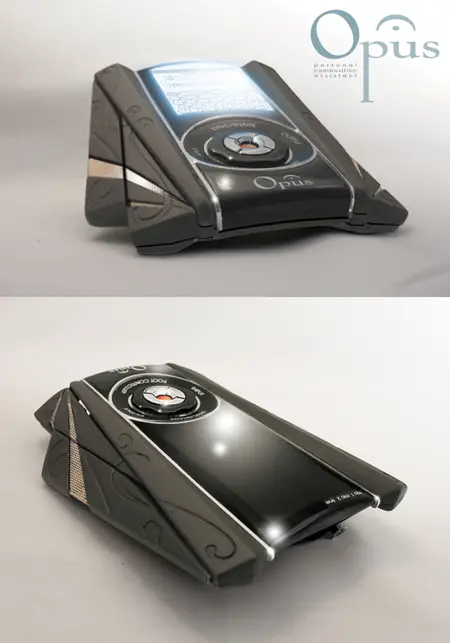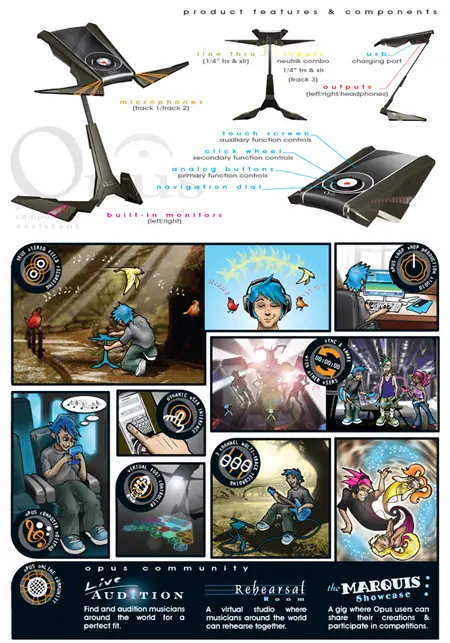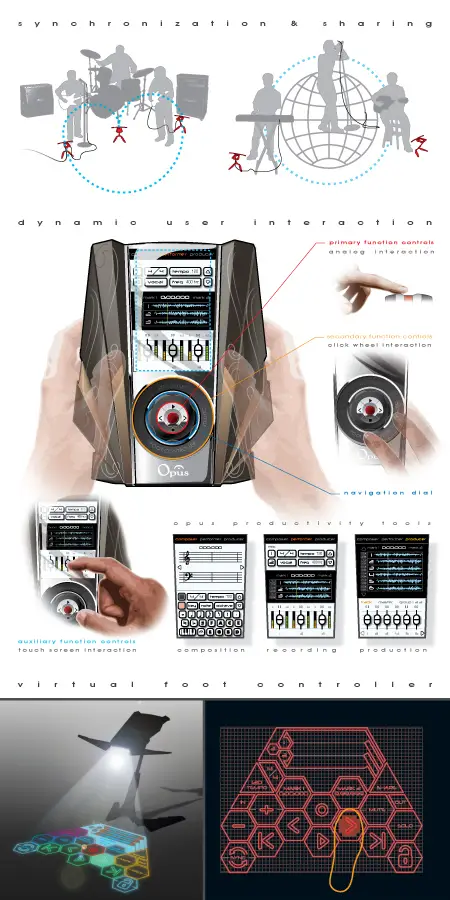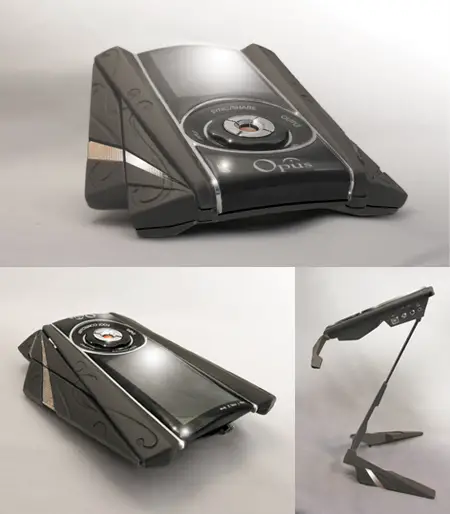 Designer : Andrew Michael Au
---
The Antarctic Research Unit is a conceptual project as part of a Master's of Architecture, exploring the idea of a modern-day nomad, completed by Henry McKenzie and Artur Kupriichuk.
Taken the place of Antarctica, it's one of unique landscapes located on the coldest, driest, and windiest continent of earth. Technically, it can be considered as a desert with temperatures on average at minus 45-degree C. Regardless of this inhospitable characteristics, there are between 1000 to 5000 people who live, work, and conduct researches in this location. Keeping this in mind, these 2 designers took the challenge to design a transportation unit for a community to address the geographical issues that Antarctic researches have to face every day.
Designers : Henry McKenzie and Artur Kupriichuk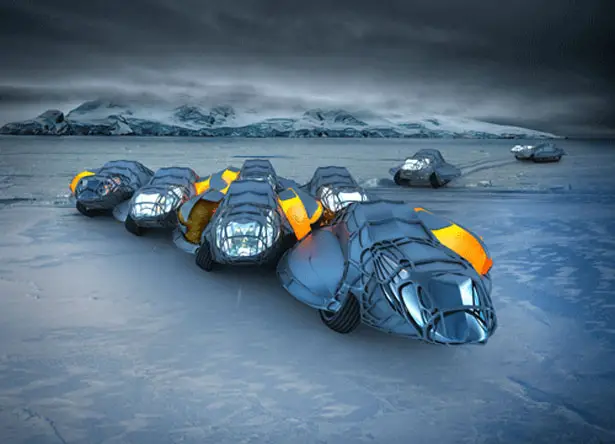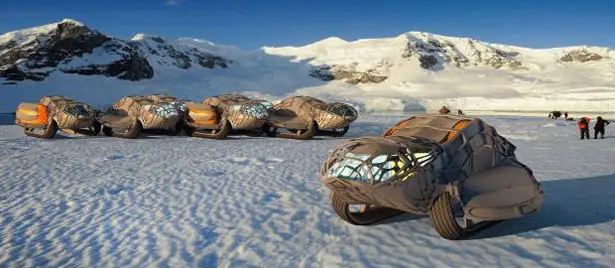 Antarctic Research Unit provides an ideal living and working condition that might become the basic standard of Antarctica Transportation. It challenges traditional ideas of communication, usage, and aesthetic in distinctive landscape. Each unit is designed to accommodate 2 researches, there are 3 different areas in this vehicle: living room, work area, and activity room. The flexibility of this space allows researches to eat, sleep, and live while conducting their research across Antarctic.
The inspiration of this design came from the unique behavior of Emperor penguins where the male penguins would group together in order to share warmth as well as conserve energy. They are packed in so tightly they begin to act almost as one giant organism. Heat loss is cut by up to 50% and temperatures inside the group can be as high as 24 degrees Celsius. Antarctic Research Unit has been designed with ability to interlock with each other to eliminate the cold, share services, and interact with one another.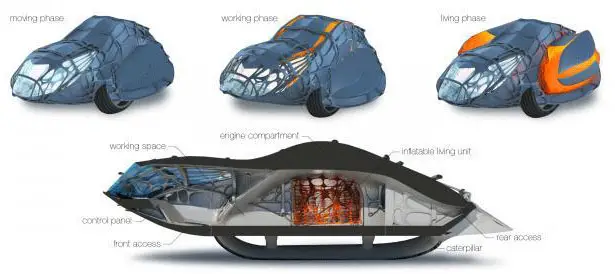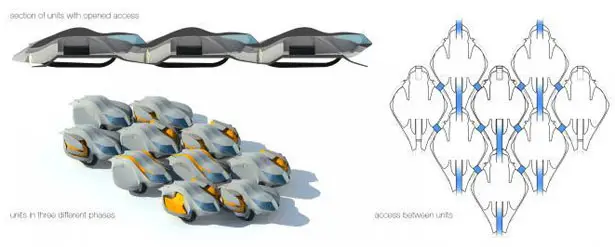 ---
Gun-woong Kim aged 24 and Su-ji Kim aged 23; belong to the ANALOG, an Industrial design group at Kyung-won University. They always tend to challenge many competitions to show up their talents. Their recent invention is VIERIA, the ultimate solution in transportation. These days global warming is at its peak primarily due to air pollution. To get rid of these situations, VIERIA helps to maintain a clean and eco-friendly city. It provides you with great driving ease and dynamic. The intake attached in the façade of VIERIA, inhales pollutants, dusts via the filter, and emanates clean air via the outtake, emitting Anion. The filthy air that comes out of it passes through the air purification filter of VIERIA, thus paving way for clean air. VIERIA will certainly make the city clean and pleasant.
Designers : Gunwoong Kim & Suji Kim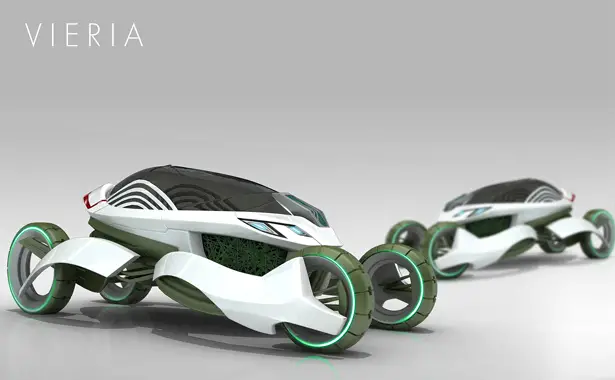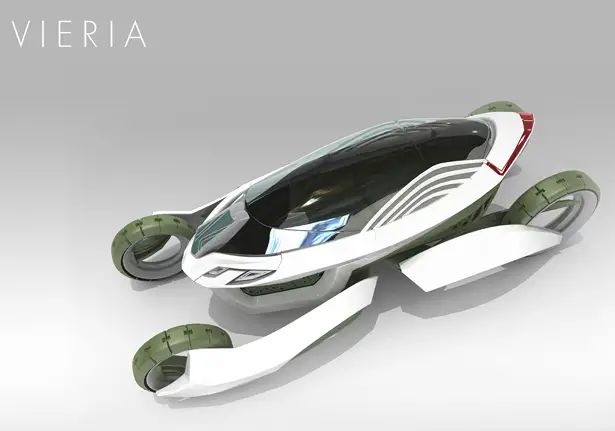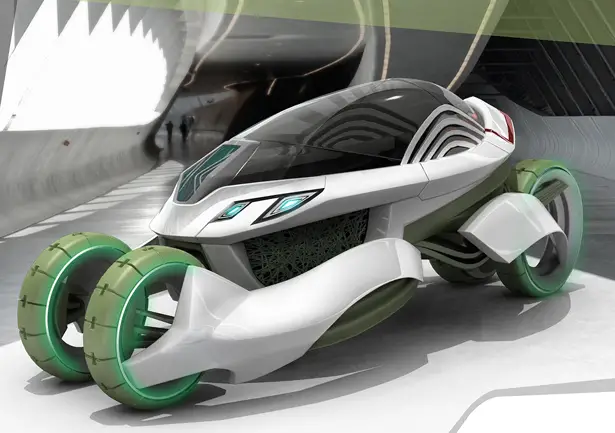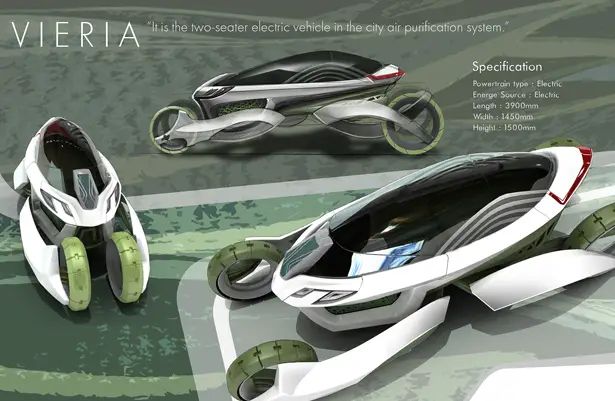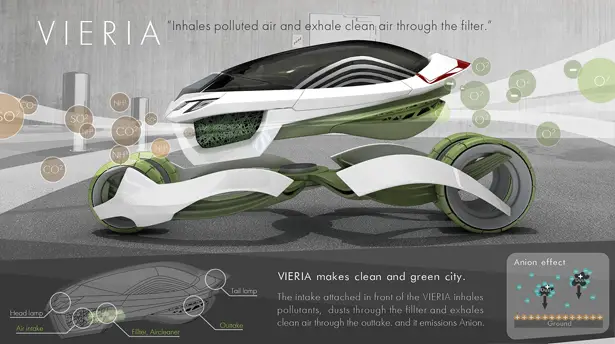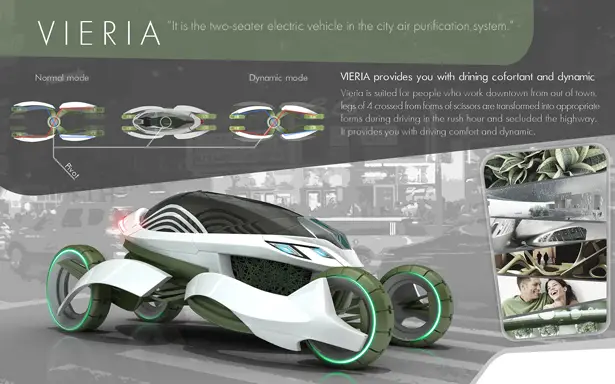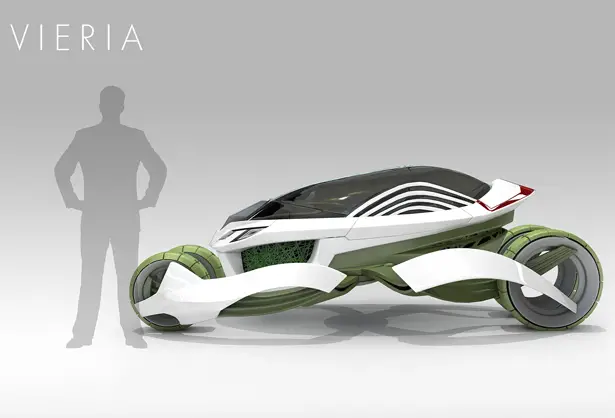 ---