With maximum comfort and less road space being the motto of the day, designer Marco Bevilacqua has come up with a new concept Corrina, which is a three wheels car. The car is based on Ape Piaggio chassis with the main frame being made of steel pipes while the bodywork is in ABS. It's a 2 door model where the driver and the passenger enter from the same door. The driver seat is an orating one thus giving easy access to the driver while entering and alighting from the seat. That's not all as the seats in the back also have comfortable seating for two people, so just zip through the roads.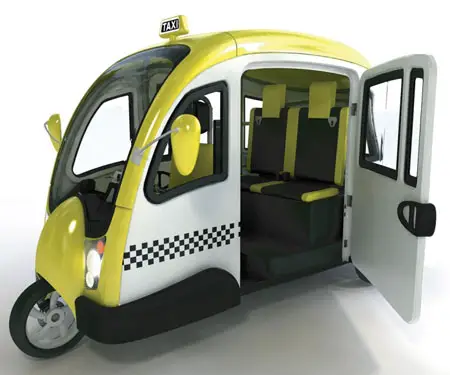 Designer : Marco Bevilacqua
---
The solar rucksack is an innovative backpack concept that has been designed to keep the bodily warmth of users in icy conditions, especially for those who love to climb on mountains peaks or treks or works in polar states. The outer surface of the backpack features solar panels that collect solar energy from the sun and converts it to thermal energy. To distribute the generated heat evenly to the user's body, a circular patch has been utilized on the clothing that remains attached with the backpack via a connecting pipe. Aside from its ultimate functionality, the stylish design of the backpack aims to enhance the user's aesthetic than other usual backpacks.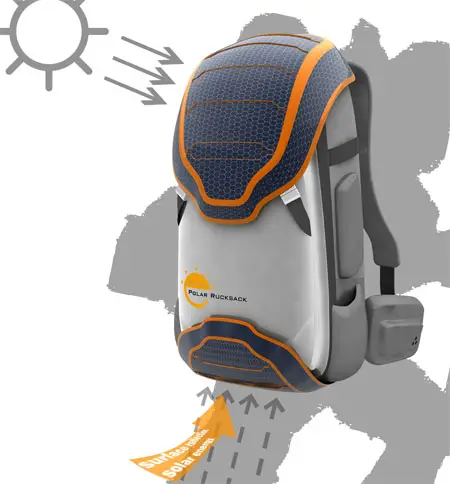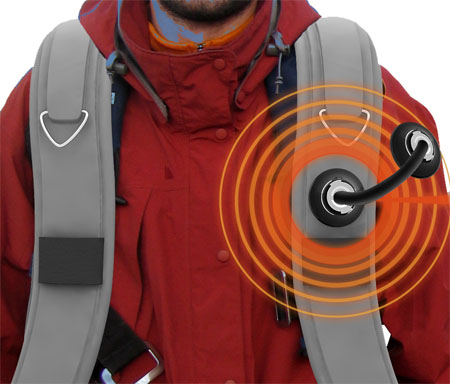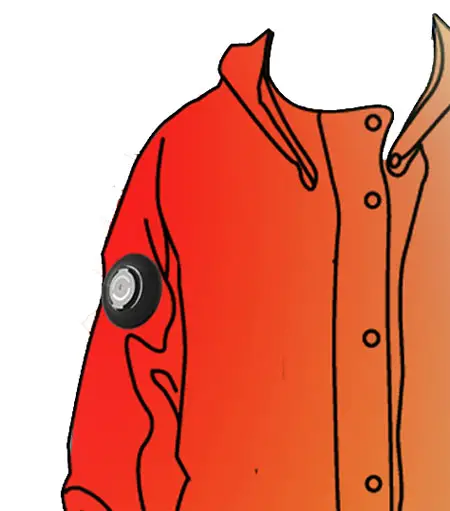 Designer : Kim Jangwoon, Lee Youngmin, Jung Soonho and Namgung Mina
---
Charge your iphone or tablet while on-the-go with the help from OnBeat Solar Headphones. It's an eco friendly headphones where you can use to charge your devices by taking advantage of the solar energy. We know that many of us just can't keep ourselves away from checking our emails, sending texts, checking social medias, listening to music, or playing games from our smartphones or gadgets. These activities drain our mobile battery so fast that we have to carry our charger, extra battery, or a powerbank anywhere with us. This set of headphones not only will provide excellent sound quality but also simultaneously re-charges your gadgets when needed. The headband is fully covered with flexible solar panels, it means these headphones would collect energy everytime you wear it under the sun.
The inspiration came from the frustration of limited mobile battery life, it sucks when you have low battery life while you still want to listen to your music. You can carry extra battery or a powerbank, but we think OnBeat Solar Headphones concept is better simply because you don't have to carry extra items with you. It's light and fully adjustable, the custom ear-pads provide comfort even when you use it for hours for gaming or music. You can help Andrew Anderson to bring this project to fruition here.
Designer : Andrew Anderson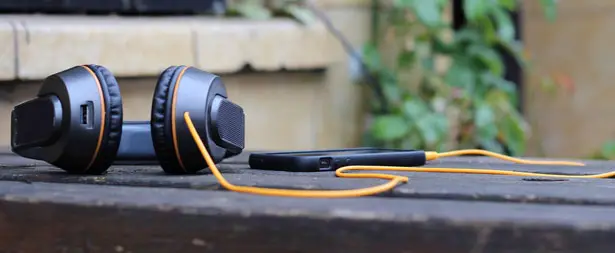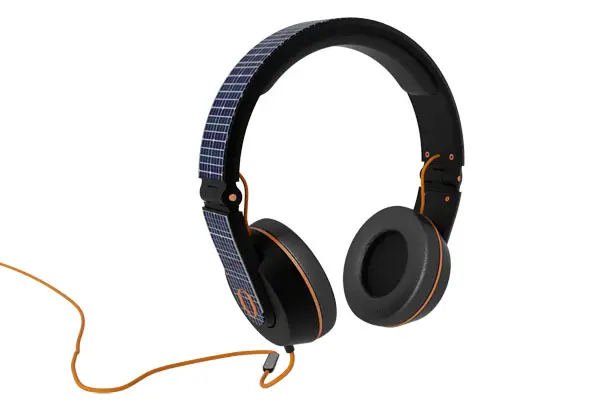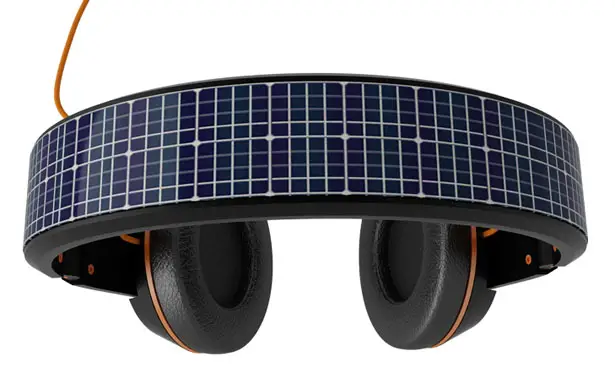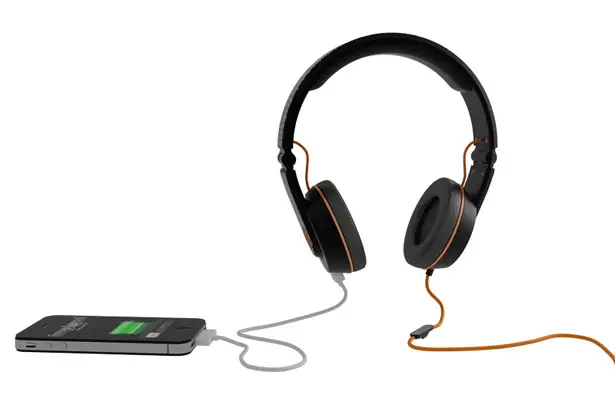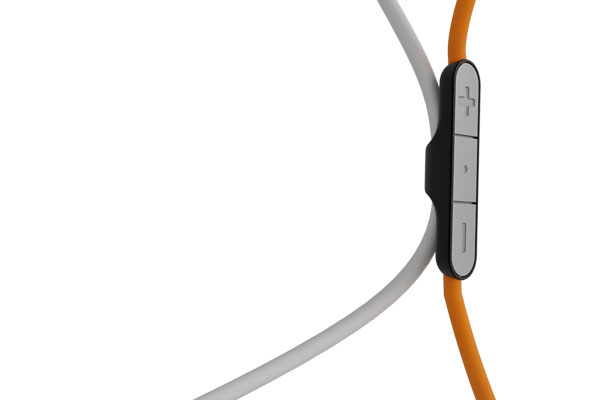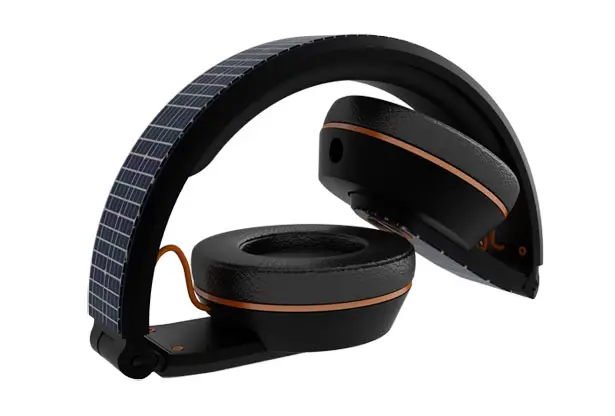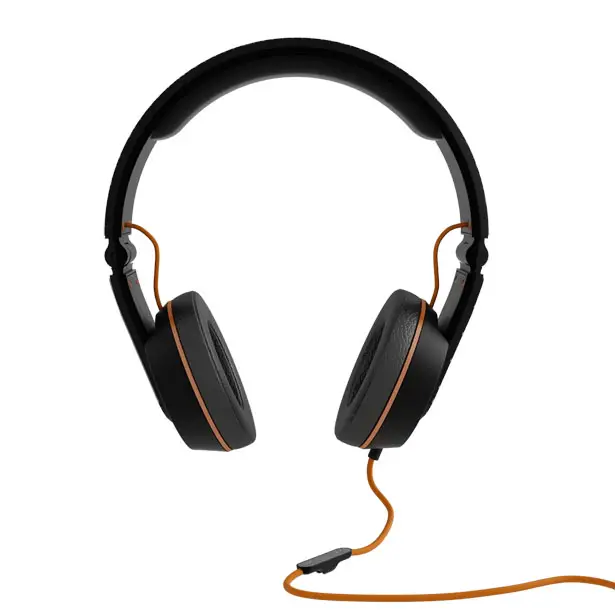 ---