Linear scissors concept proposes new design to enable user to cut a perfect straight line by taking advantage the edge of the table. The common problem that we usually deal when cutting a long straight line with scissors is we need to pre-mark the line or use additional tool such as a roll cutter or ruler. This concept scissors have been designed to solve the issue thanks to its unique horizontally divided handle with the right angle which can be fit onto the edge of the table. This design makes it possible to slide the handle and the blades forward on a straight line while cutting. The handles are not really that thick in order to make them easily slide with the tip of the fingers which is really important when the table top is quiet thick. One of great feature from this design is that the shape of the handle diverts any excess material out of your way while cutting, it definitely eases the forward movement.
Designer : Tamás Fekete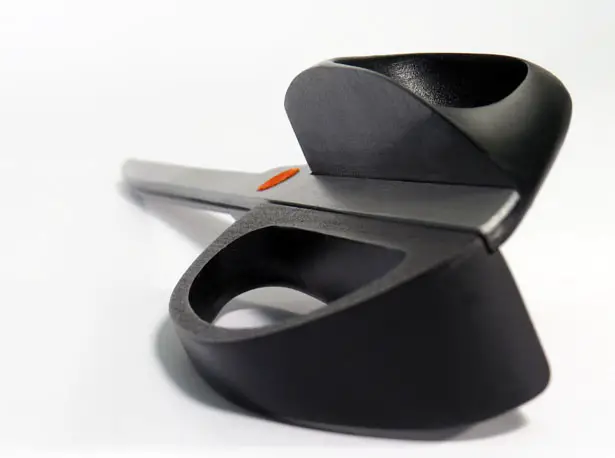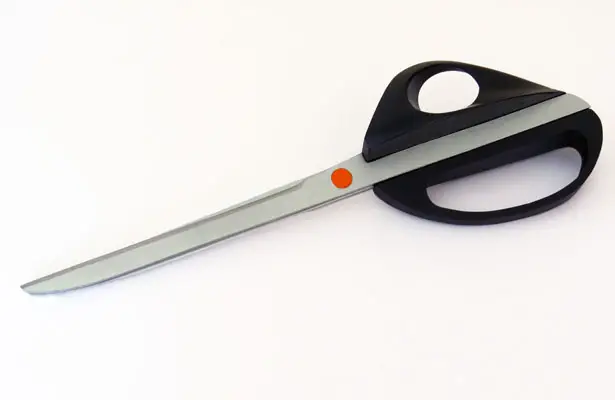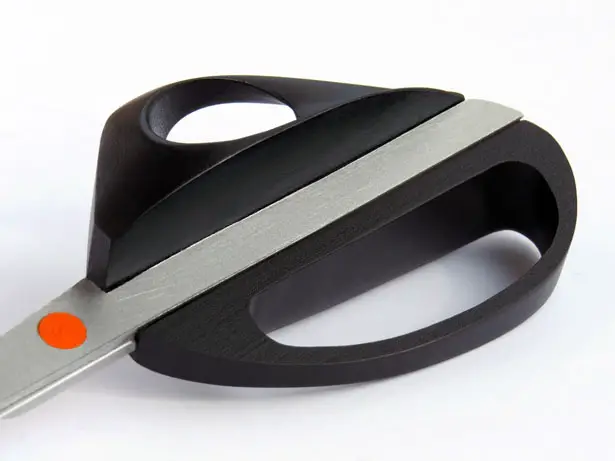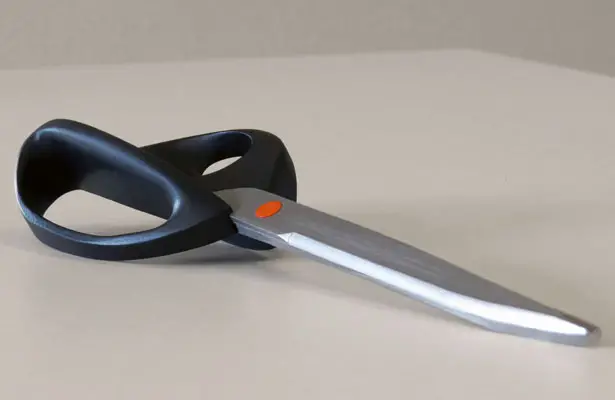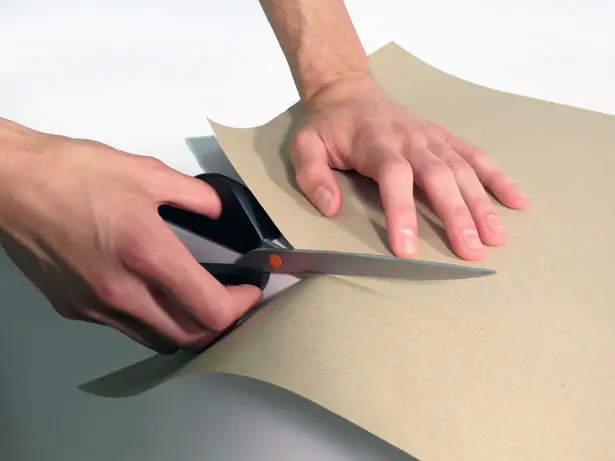 ---
Slide is a city car for one individual, in which you don't sit but stand. The low cross-section in this case should be effective against the parking situations of tomorrow. Unnecessary empty rides of one individual in a car with two or four seats, especially in the city, belong to the past. Through an open design and the upright position during the ride, the user is able to communicate with the other participants of traffic in a special way. They are in an equal position of eye height with pedestrians and cyclists. The drive of Slide works about the clean electrical engine technology. New, lightweight and innovative materials, like Maylar plastic film and Carbon fibre, for motorcars stands in a balance to the new drive technology.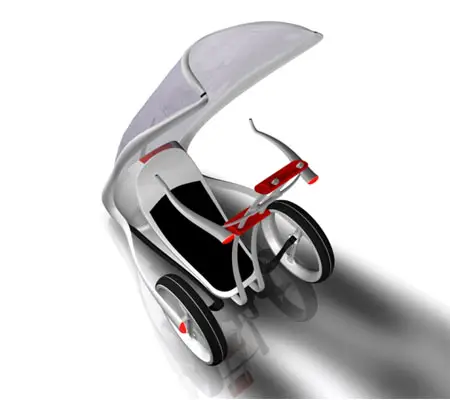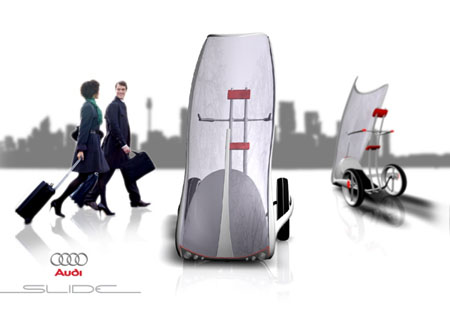 So, the new concept should bring near to the user the new, clean drive technology, through design and drive behavior. With Slide a new concept for a smart car was developed, in which the union of environmental aware, social responsibility and fun character was the important view.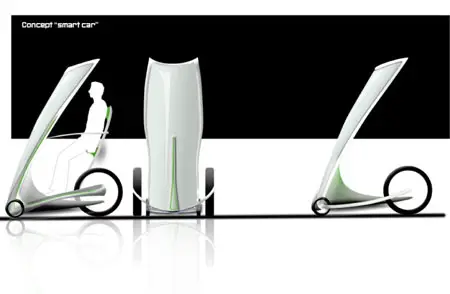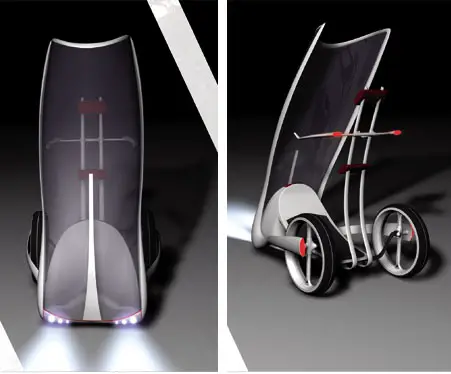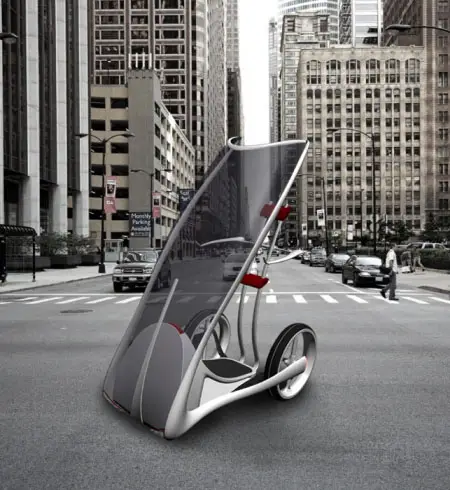 Designer : Matthias Pinkert
---
Accordion cabinet is part of "accordion collection" from Elisa Strozyk, a designer and Sebastian Need, an artist. Just like its name suggests, this design was inspired by accordion, a box-shaped musical instrument that you have to make compress and expand movement to play. This furniture definitely represents the unique surface of the musical instrument, the combination of wood and textile in accordion-like folded surface provides new experience of the wood material. Utilizing this wooden textile, both designer and artist can develop free and sculptural form.
Designer : Elisa Strozyk
Photos : Sebastian Neeb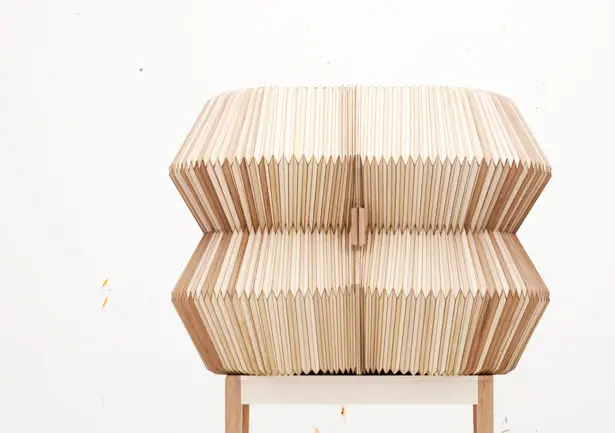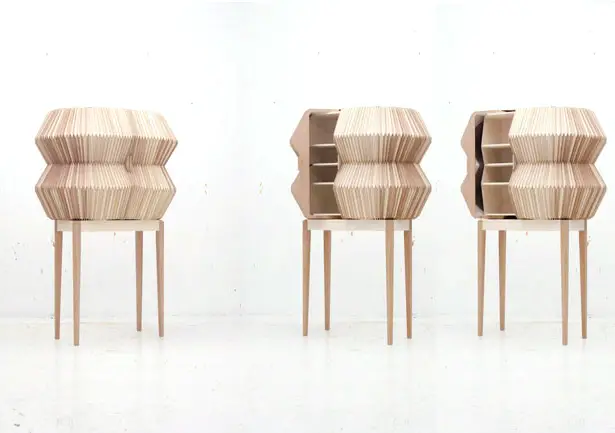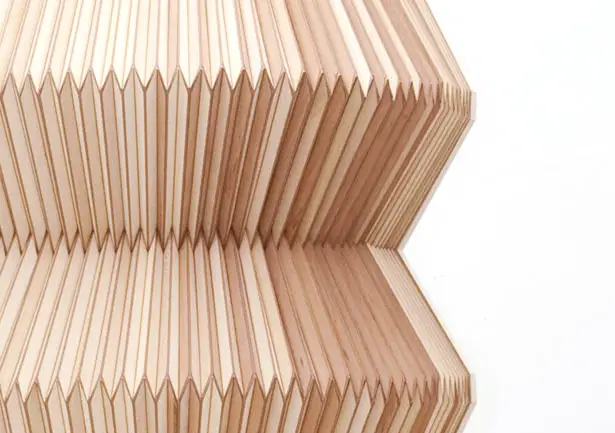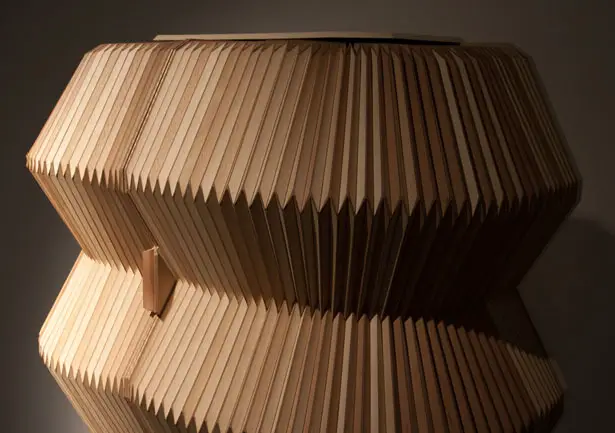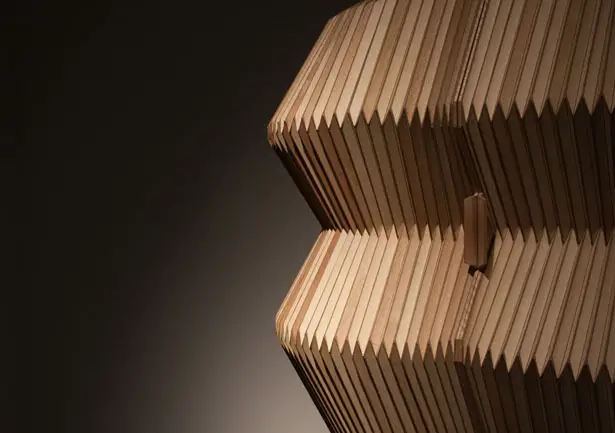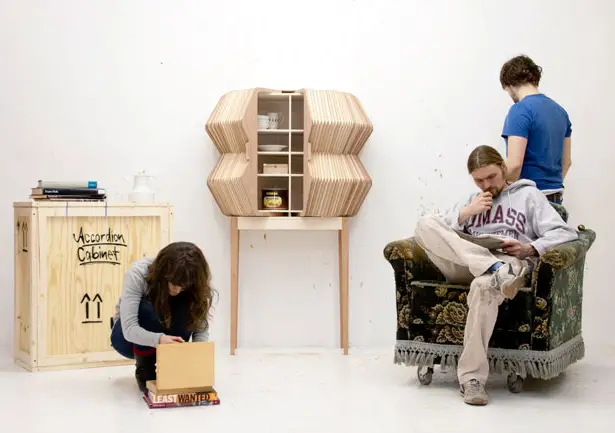 ---