The name Kidget came from Kid + Gadget, which is an educational gadget concept specially designed for kids to learn various things at home or on the go. This multipurpose gadget is a storybook when your kids love to read, while it can also turn into a drawing board or a musical instrument in no time when the kids are in such a mood. This innovative concept eliminates the conventional way of educating children, such as carrying heavy books, buying different items for different purposes. With the convenience of its multi-tasking touch screen, kids will have the freedom to enjoy anything they like. To make carrying the kidget convenient and safe, it comes with a stylish protecting case and a belt attached with it. Kids under 14 years old are the key target user of the concept.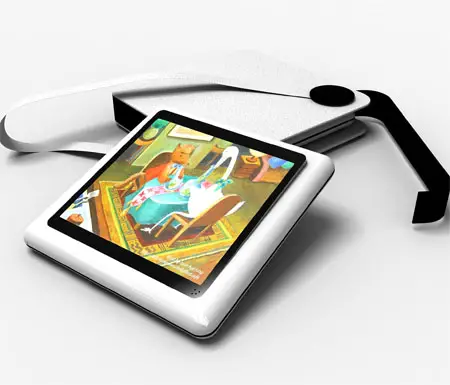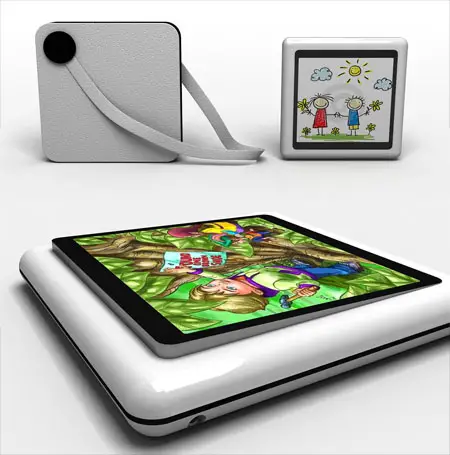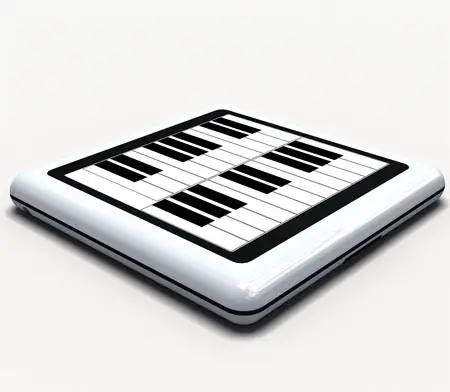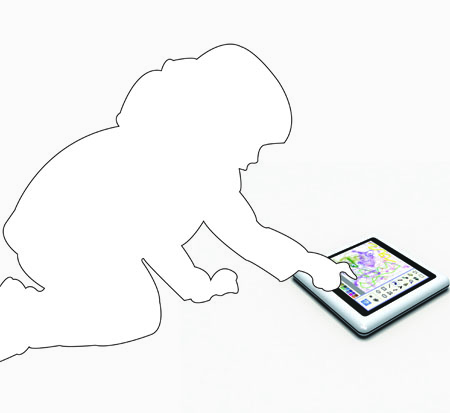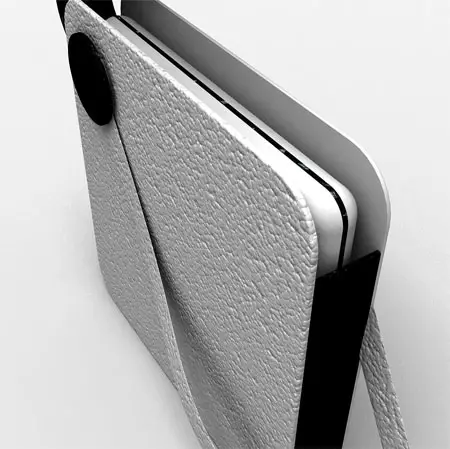 Designer : Lim Hojoon
---
Digilog Watch was inspired by Chinese philosophy Yin and Yang that represents "dark and light" or "sun and moon" or "male and female". True to its inspiration, it's a unisex watch where the time is shown in analog way using digital display. You won't see any number as this watch displays the time using dark and light area for the hours with a dot for the minutes. We love how this design differentiates AM and PM by utilizing the dark/light area movement, clever.
Designer : Nazuk Keshan (Lifestyle Accessory Designer from NID, National Institute of Design, India)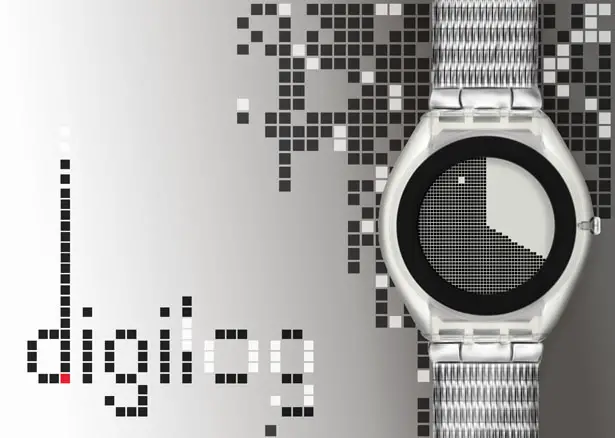 "Digilog watch is capable of showing time according to the daylight, if its 12am, its midnight and pitch dark outside, in the watch it will be displayed as full dial covered with black pixels, and as the day progresses, so will it in the watch.

It will follow the same principle, and will be full white when its 12pm, and as the day will progress into night, so will the progression in the black pixel translate into time. For reading the minutes, there is a single pixel which moves along." — Nazuk Keshan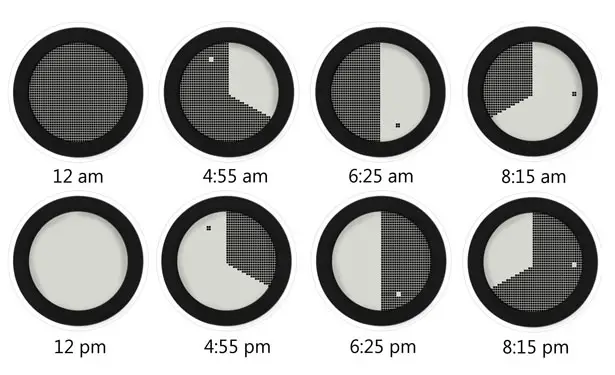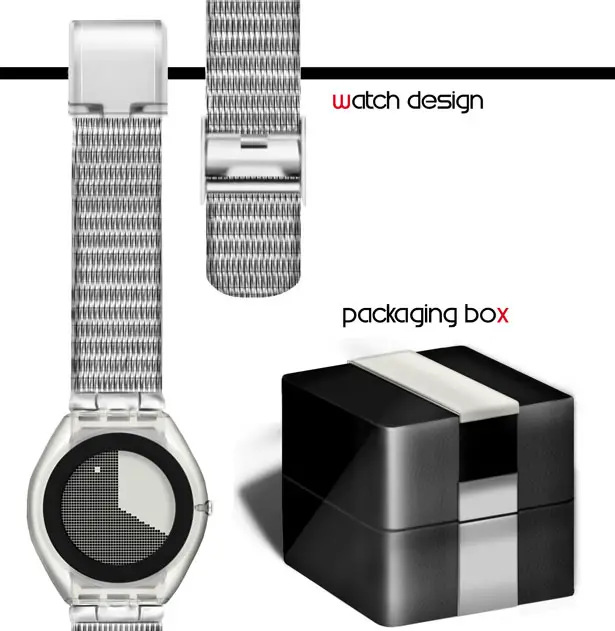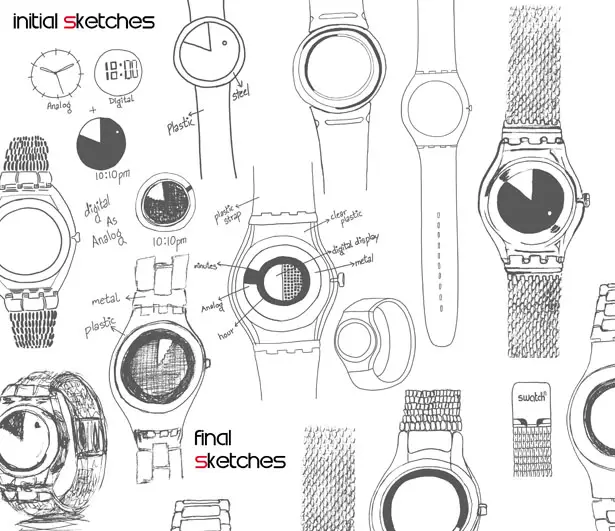 ---
My Rups folding shower concept could do wonder for limited bathroom space. It's a folding shower fabricated in impermeable fabric where you can retract or open to have a nice shower and fold to store when not in use. The design looks like a giant caterpillar that wraps your body with the aluminum structure frames that help support the fabric. The base is a 3-mm thick neoprene plate, in this way, this shower totally encloses you to keep your bathroom floor dry and clean.
Designer : Horacio M. Pace Bedetti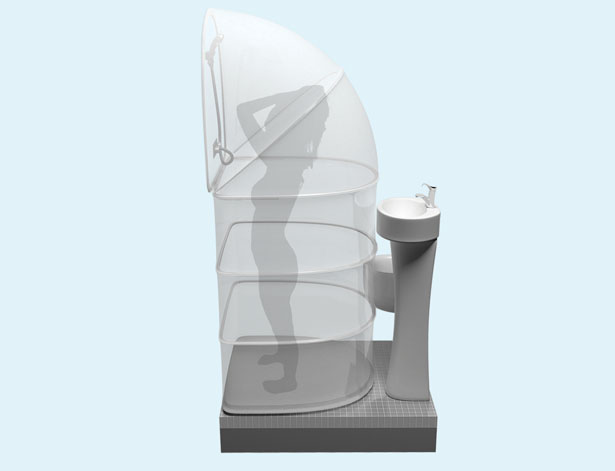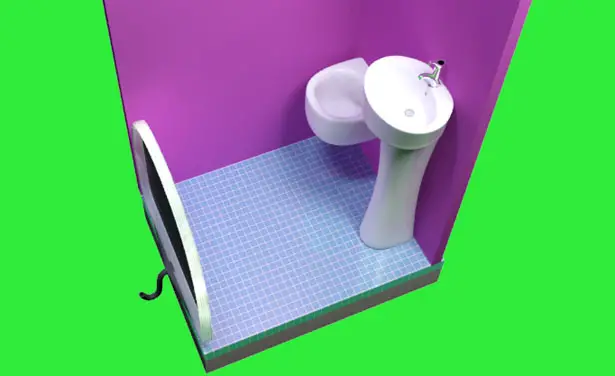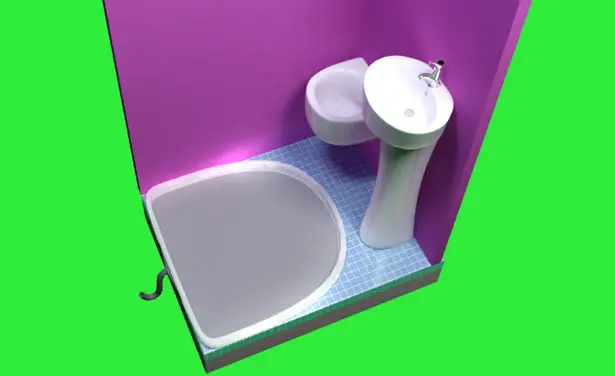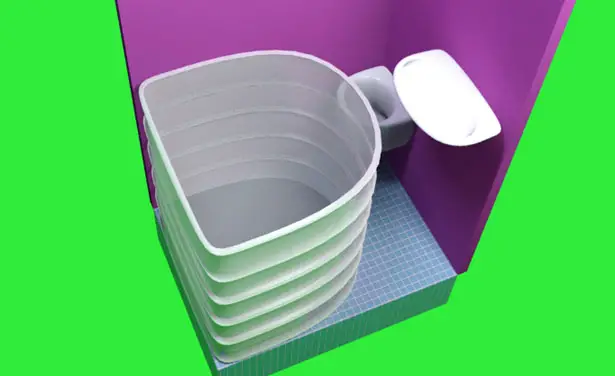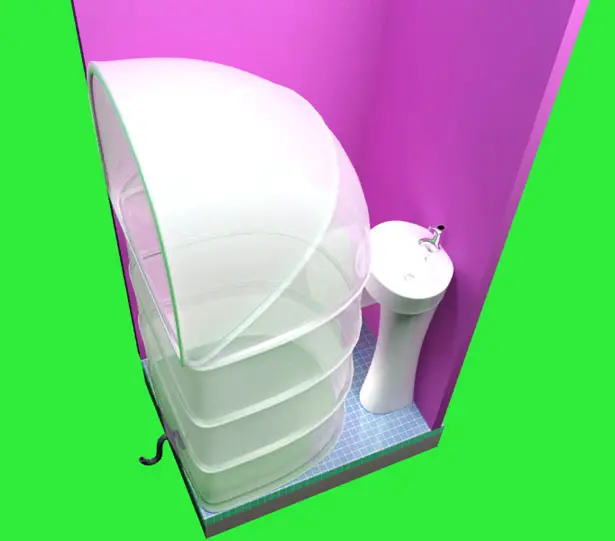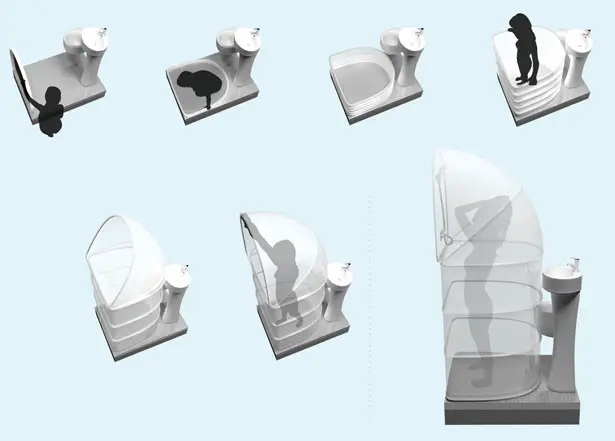 Tuvie has received "My Rups Folding Shower" project from our 'Submit A Design' feature, where we welcome our readers to submit their design/concept for publication.
---