SOCCKET is more than just a soccer ball, it's an energy harnessing ball. This means everyone can have both fun and power when playing with this ball, it's a portable generator which can be used to turn on the LED lamp for 3 hours after 30 minutes of playing. This soccer ball utilizes Uncharted Play's patent pending technology to harness energy, there's pendulum like mechanism inside that captures kinetic energy generated during ball play. This energy is kept in the ball for later use as a power source.
Since there's some kinds of technology inside the ball, you probably think it's heavy. Actually it's only 2 ounces heavier than standard soccer ball. Each unit is made in USA with custom water-resistant EVA foam, very durable and soft to the touch. You can enjoy playing soccer game in the afternoon and use the electrical energy to power small appliances such as re-charging your gadget or power the built-in LED lamp in the night.
Designer : Uncharted Play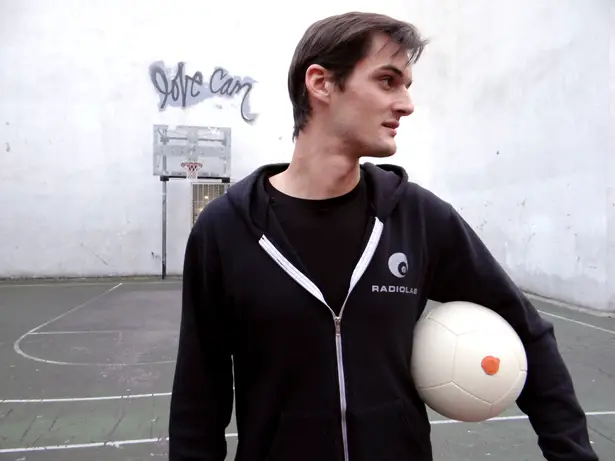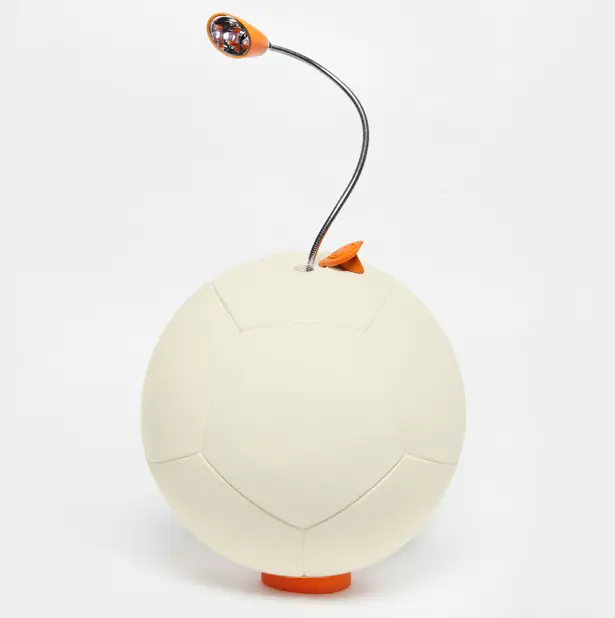 SOCCKET soccer ball features 6-watt output and doesn't need to be inflated. As you play with it, a small pendulum harnesses the kinetic energy that comes from the movement by turning a generator connected to a rechargeable battery. Isn't this a smart innovation?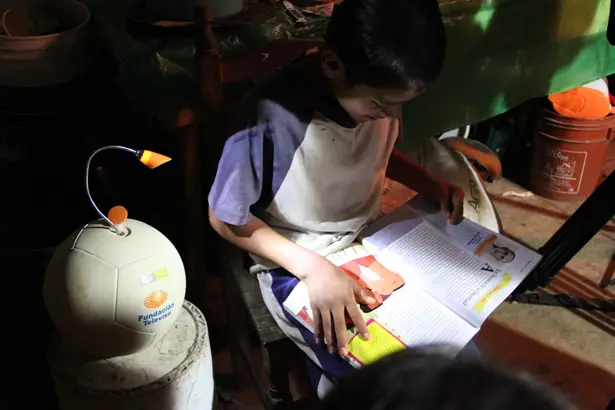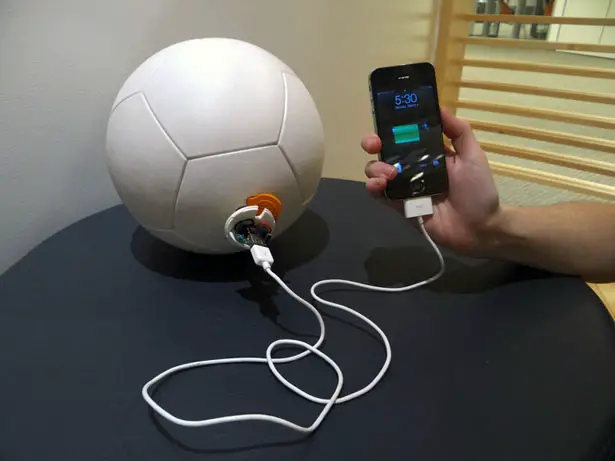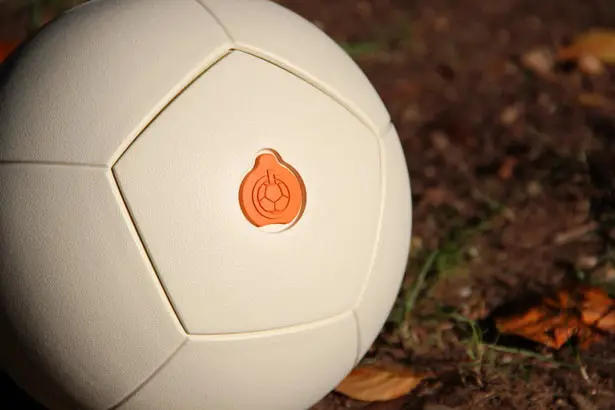 ---
Stylish rvnDSGN 3D Printed Titanium Timepieces collection would look great on your wrist. Titanium as you know is one of rare materials which stronger yet lighter than steel, it can be pretty tricky to work with. Using 3D printing process, rvnDSGN team has managed to bring you this great collection of titanium watches by burning titanium dust into place and building the shape over time, amazing isn't it? Combined with leather NATO-straps by Worn & Wound, this creation is simply unique and beautiful. Each watch is priced at $600, you can pass it down to your family for years to come, yes, it's titanium, it outlives you.
From : rvnDSGN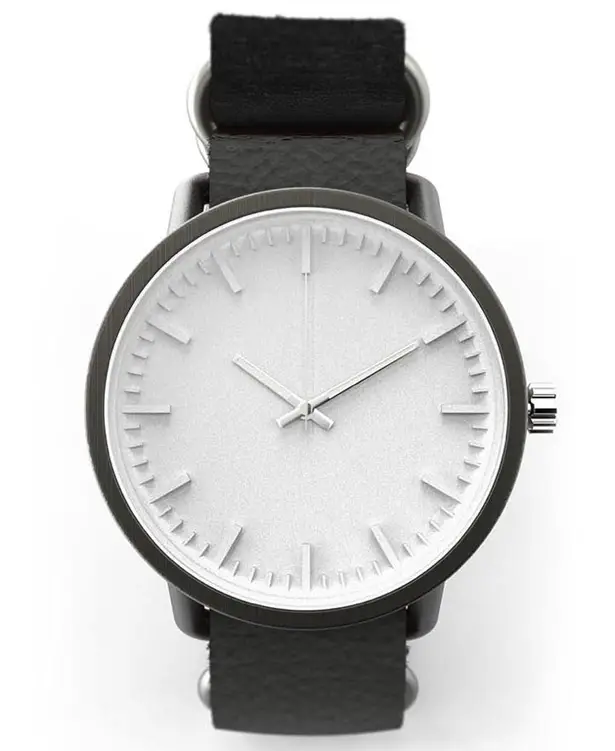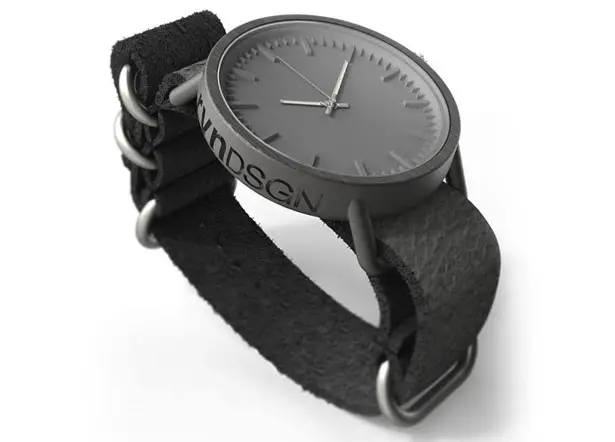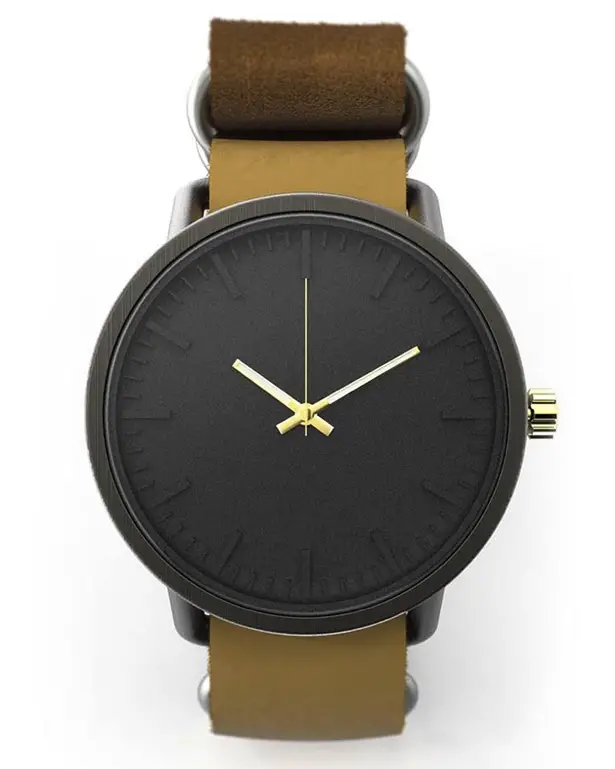 ---
Scientists from the University of Liverpool have upgraded an everyday wind turbine with innovative set of spinning solar blades. The entire team, led by Dr. Joe King, unveiled an innovative solution to perplex critics who state wind turbines are useful only while the wind is blowing. Well, their design even doubles the functionality of conventional turbines by integrating photovoltaic technology. The team however faced some problems. There was a real anxiety that the turbines could blind aircraft pilots and anyone living in the vicinity. Besides this, on hot days, the turbines would create lethal solar rays, which could set buildings on fire if concentrated. In order to cope up with such issues, scientists invented a tinted solar panel that does not mirror sunbeams. The team is now resolving on where to install their model solar wind turbine. "We are confident that we could transform the world's vital renewable energy needs", said Dr. King.
Designer : Scientists from the University of Liverpool via [Inhabitat]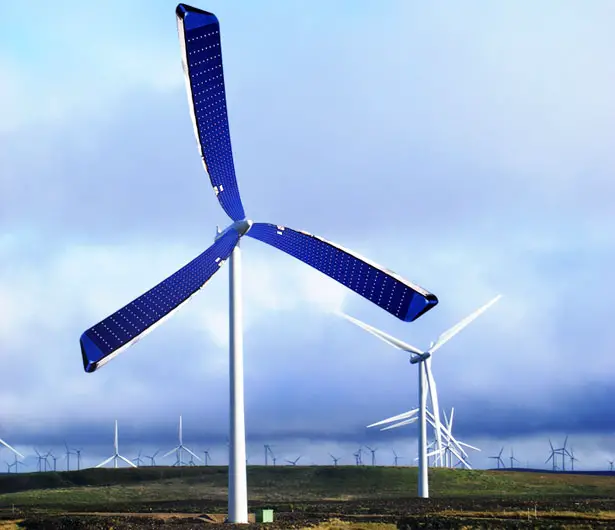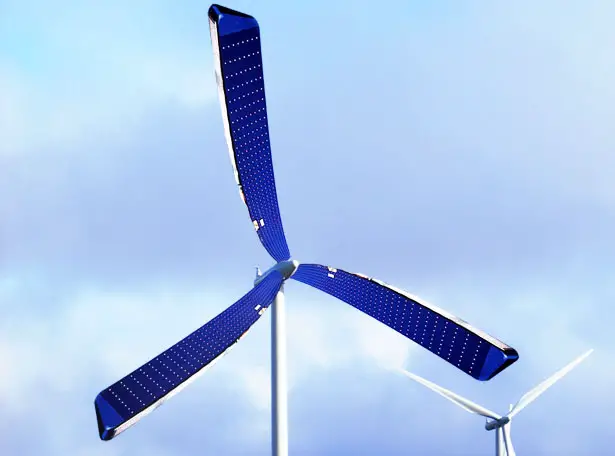 ---