Vostok bathroom design from ROCA competition. Anything that comes out of the Yar Rassadin's design idea of bathroom accessories will go back to the pre USSR era. The design overall gives a feeling of nostalgia as the design looks more like the USSR spaceships, which by the designer's own confession is a tribute to their cosmic style. So the user can have a feel of weightlessness in a spaceship inspired bath tub. Interesting! Don't you think so? Still the clean functional design does show up nice details. So all in all, it is an interesting concept.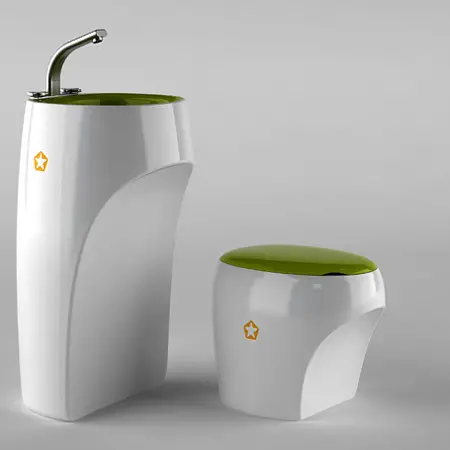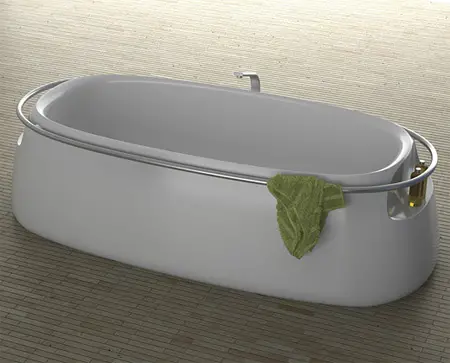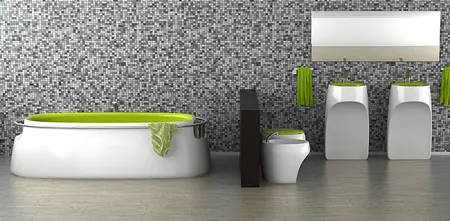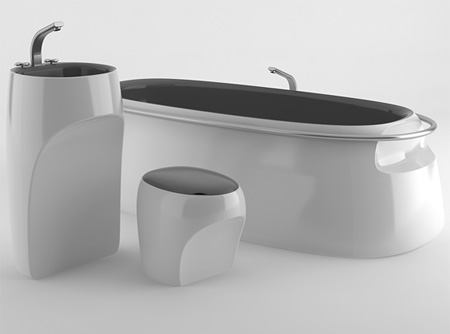 Designer : Yar Rassadin via HomeDosh
---
The Sun Container designed by Florent Bouhey Fayolle is capable of radiating heat up to 120 Watts. It is one of the conservative household machines with a smart and elegant design that helps in utilizing the natural heat source for as a Space Heater. The solar energy is acquired effortlessly and recovers the warmth using slate fins. It has a base made up of aluminum and a transparent glass shell. There is no energy wastage and the solar energy is a non-depleting natural source.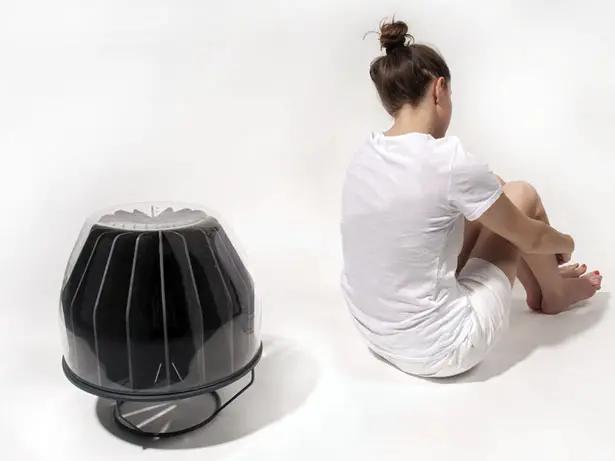 Designer : Florent Bouhey Fayolle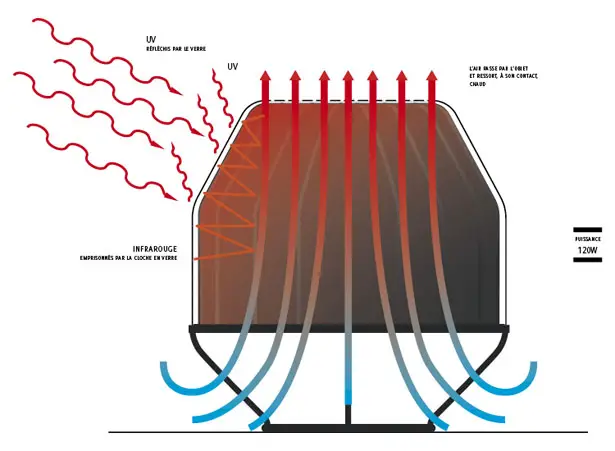 ---
With environment friendly issues being the prime concern for all designers so is this new charging device. This new battery charging device or Solar Pot makes use of solar energy to charge itself. All one has to do is to place the discharged cell inside the stem of this charging device and then the place the charging device in the sun. The device then takes up the solar energy and thereby charges the battery. This device helps in recycling the dry cells the natural way, which otherwise is one of the biggest environmental hazard. Quite an eco friendly way to save environment!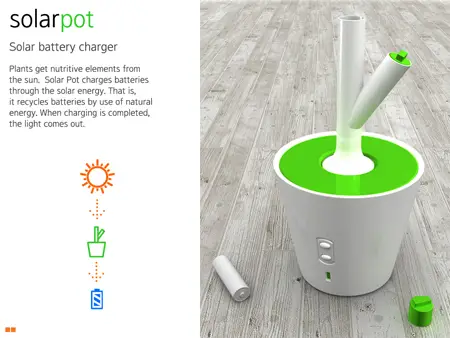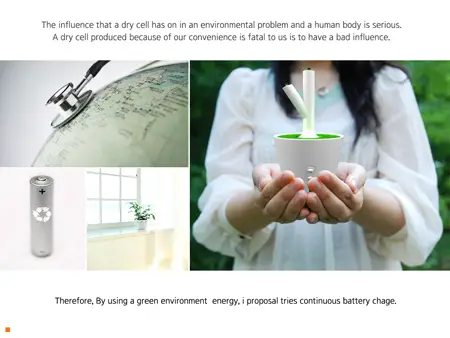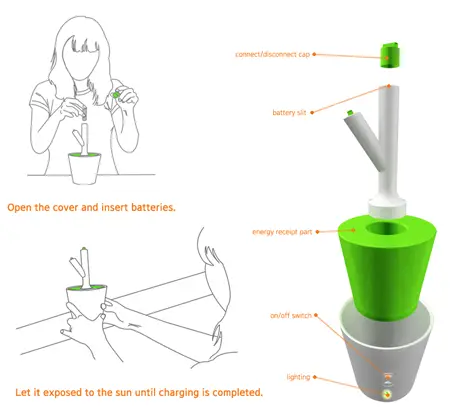 Designer : Jangho Kim via [Core77]
---