Many of the concepts that are being designed are done to ease out our daily lives. One such innovation is the 'Virtuo', designed by Yana Klimava. This design can be said to be a boon for all those wannabe painters as this virtual device helps one hone their panting skills. The device consists of brushes, color pad and screen on which one draws with the help of brushes provided. And since it is all virtual colors that we are talking about, it doesn't mean that one has to soil their hands or clothes with paint. All in all a nice concept!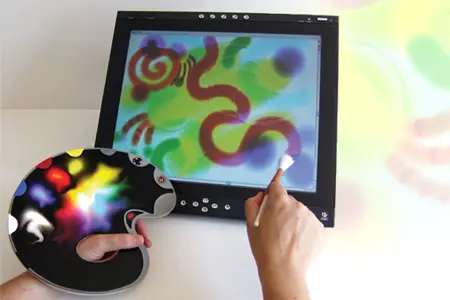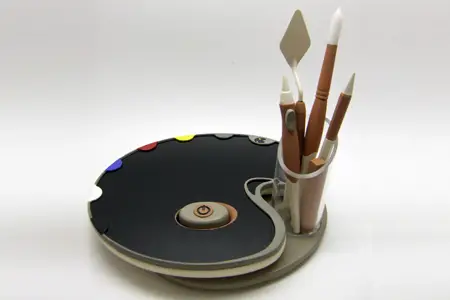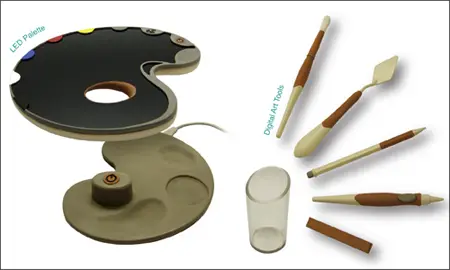 Designer : Yana Klimava
---
ReCycle Me is an eco friendly plastic city bike by Omer Sagiv. It is made of recyclable moulded plastic to reduce its negative impact to the environment. It is equipped with a dynamo to power the lights. It has integrated seat suspension. You can easily fold this bike for easy storage. This bicycle is one of shortlisted designs of Cycle Design Competition 2010.
Designer : Omer Sagiv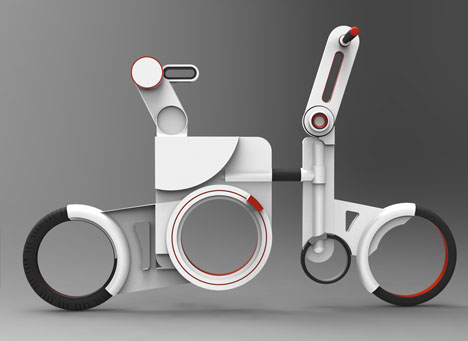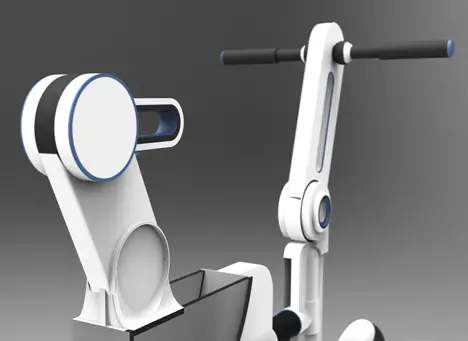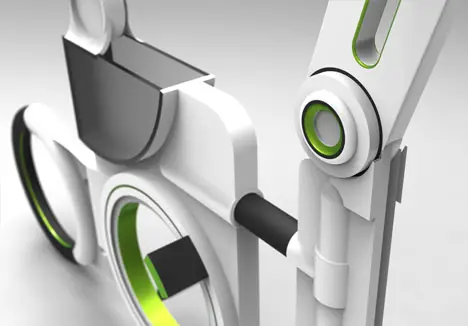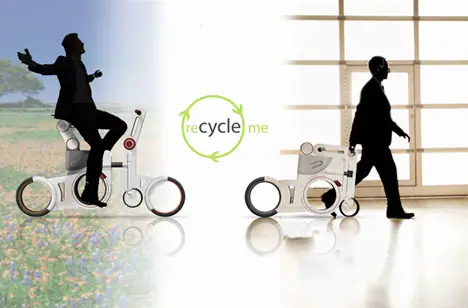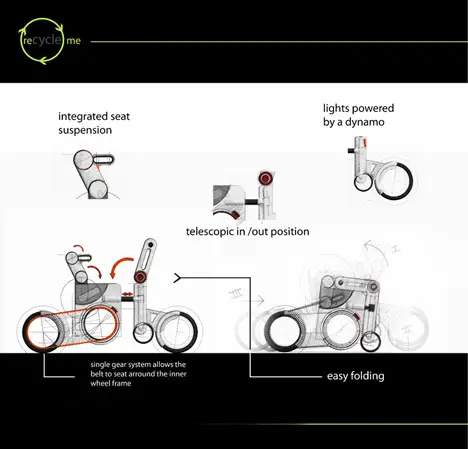 ---
'Freemode' the new chair design by John Dyson, has been designed with the motto of helping the people with disabilities to gain more freedom and personal space. The chair with its innovative storage/collapsibility can be used both for personal and as well as hospital. It is easy to use and highly functional thus for collapsing the chair the necessity of usage of hands is not there. Also the base material used is that of fiber glass as the chair is exposed to different environments like shower and toilet functions which involve water. Thus this is a practical solution for the physically challenged.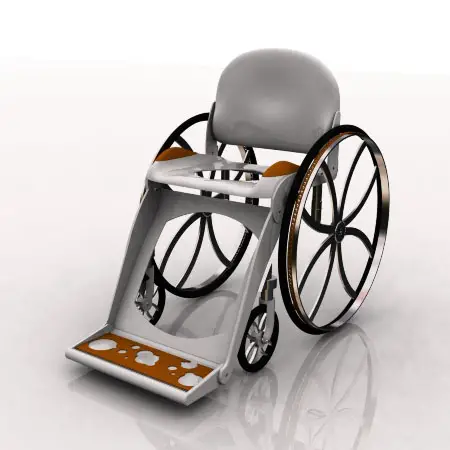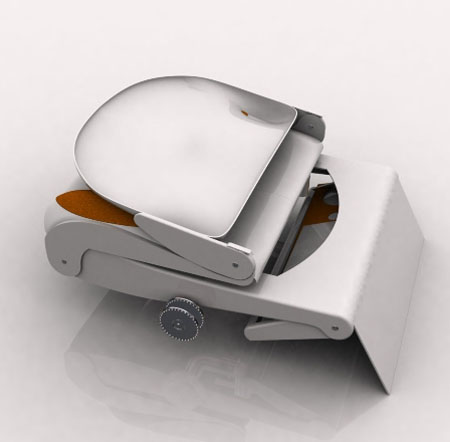 The "Freemode" is the only one of its kind. This chair is designed with the aspiration to help the many people with disabilities gain more freedom and personal space which is so often compromised. With its innovative storage/ collapsibility it has potential to be used personally and in hospitals/ nursing homes where minimal storage space is required.
The simplicity of the quick release pins on the hub of the main wheel and also at the top of the castor wheels, means they can easily be removed and packs in on top of the collapsed commode frame in a carry case.
Under influence from John Dyson, a good design is designed from the inside out. This chair was designed using the same process so everything which is on the chair has been designed specifically to be there and is an integral part of the chairs design.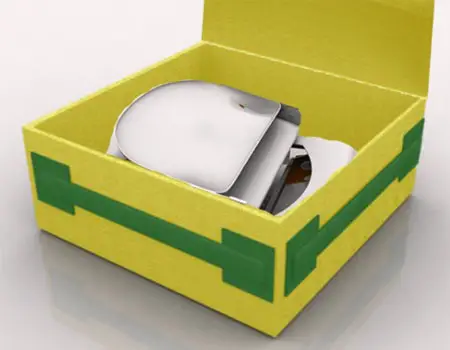 The "Freemode" is highly functional and easy to use. This design means that there is no hand dexterity required to assemble or collapse the chair. There is currently only one model available which is considered to be collapsible. It is made by a New Zealand company but it requires extremely good hand dexterity in order to collapse and assemble the chair as its joints are made from wing nuts and bolts.
Fiberglass is used in many water sports equipment design. As this chair is required for both shower and toilet functions it will be able to live up to the required expectations and with such a durable surface material, it will be easy to fix in years to come.
While designing the chair, Julie was careful to consider how it would be manufactured. Working closely with a local 'glass' expert, on some areas of the design, Julie made sure the chair was designed so that it could be made in three easy moulds. An alternative to fiberglass would be ABS.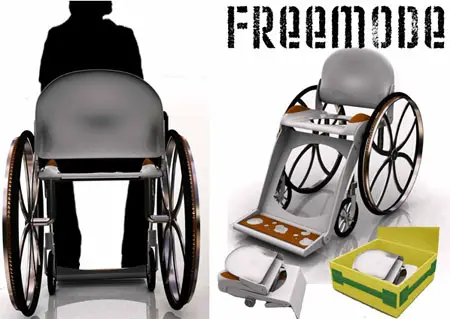 There is a severe lack of disability design being done both nationally and internationally and with increasing elderly numbers and other lifestyle factors, more and more people may require a commode at some stage of their lives.
Designer : Julie Clyde
---