Beautiful, jaw dropping furniture from Duffy London: The Abyss. This coffee table represents the beautiful depths of the ocean, Duffy has turned an eye downwards and introduce you this awesome big blue furniture to complete your interior. It would be an impressive art piece where you place a cup of coffee.
Just like iconic Duffy's designs, the Abyss table will become a conversation starter as much as functional one. The design is focused on the depth of the ocean by creating a geological cross-section as mesmerizing as the sea. It took a year for the design team to develop this table in the London Studio, they had experimented with many materials such as sculpted glass, wood, Perspex, 3D arrangement, etc. until they have come up with something of the mesmeric abyss. This amazing piece is only available in limited edition.
Designer : Duffy London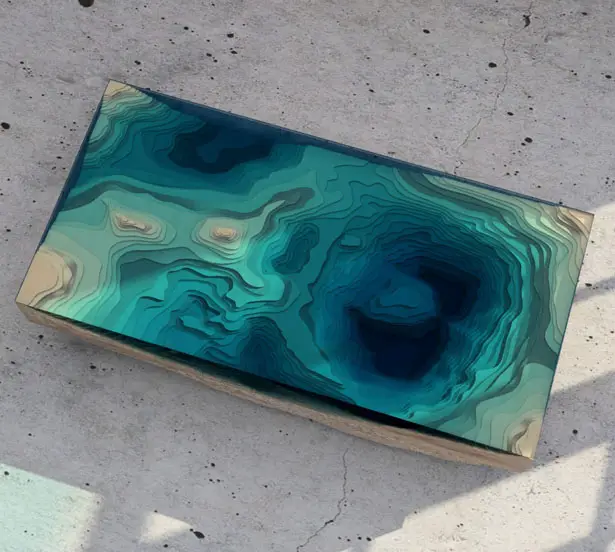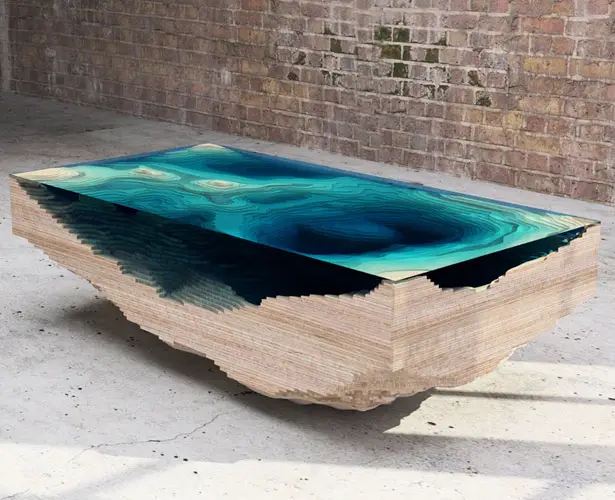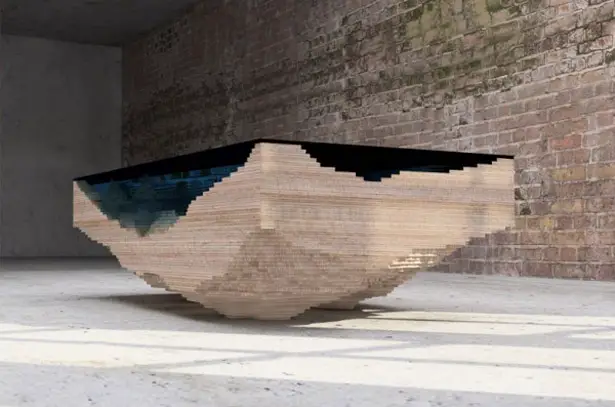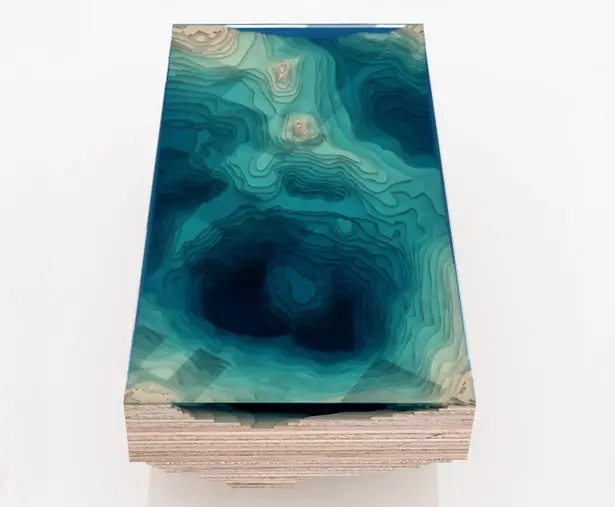 ---
Do you have difficulty in teaching your kids to conserve energy? Or teaching them to save? Here is a good gadget that can help you teach kids to save. It is called Power Hog. As the name suggests, it takes the shape of the famous icon for saving – the pig. It functions as a meter when your kids play video games or watch TV. It uses loose change or coins as "payment" deposited inside it for a set of time to use a game station or the TV. Just simply plug these appliances into the snout of the Power Hog and it will just signal your kid that its time is up. This is also a great gadget to teach your kids discipline.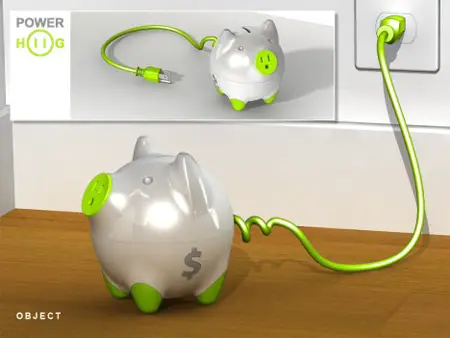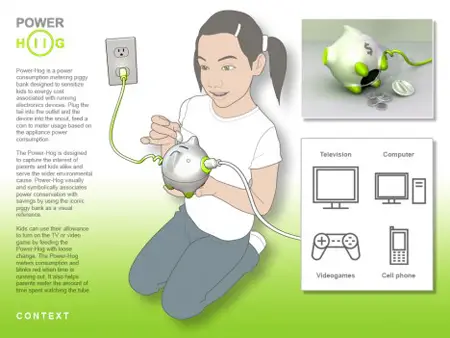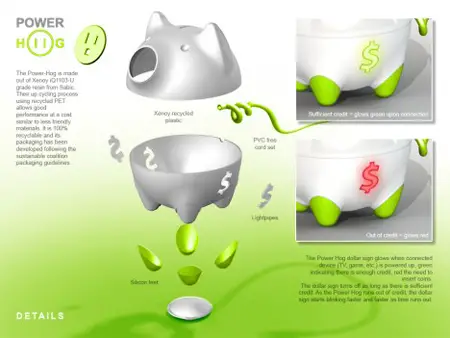 Designer : Mathieu Zastawny, Mansour Ourasanah, Tom Dooley, Peter Byar, Elysa Soffer, Mathieu Turpault via [IGreenSpot]
---
Zoomla is a concept bike designed to ensure better alternative for quick, portable and around-town transportation facility. The single-pivot design of this bike has given it quicker, easier and more intuitive fold than any other bike and the unique L-frame eliminates the usual steering tube. The handle is cleverly integrated on the handlebar to allow Zoomla to be rolled when its time to pack it away. The pedal deck uses a compact inner drive system rather than traditional crank and pedals. You can take this bike with you to class or a grocery store since it weighs 5 kilos only and the compact shape will let you store it in an average size school locker. Moreover, you can attach a backpack just below the seat to carry your required things in a stylish manner.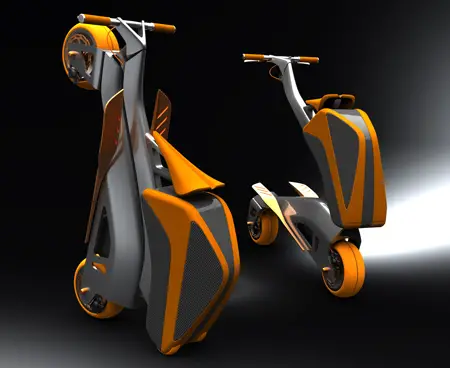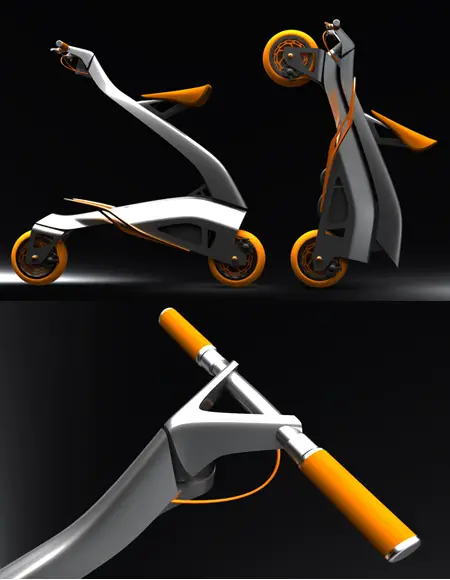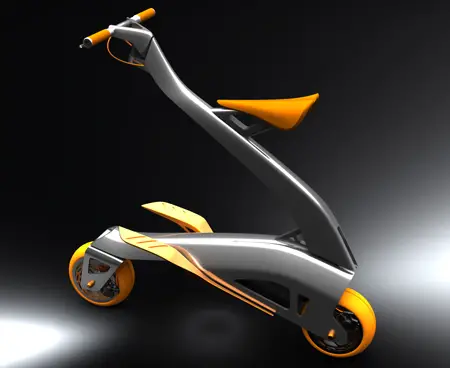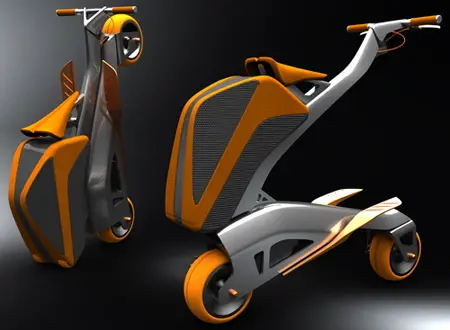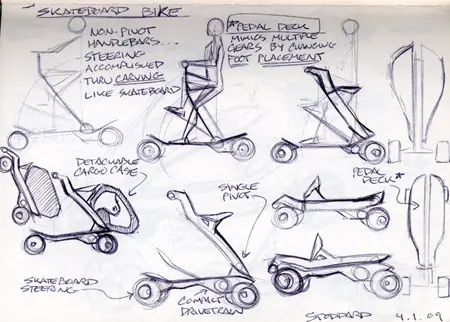 Designer : Eric Stoddard
---