The combination of SanDisk USB Drive with distinct digital camera brand that utilize the functionality of the USB Drive. The idea of blending a drive with a Leica digital camera speaks to the concept of photographers and their need to always have their Leica.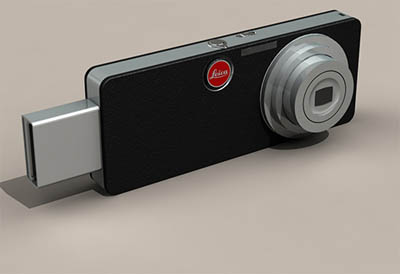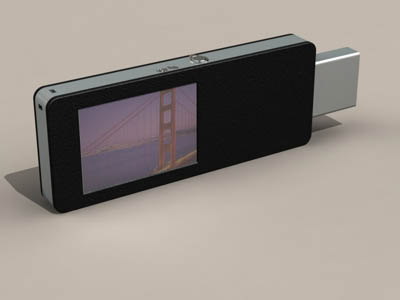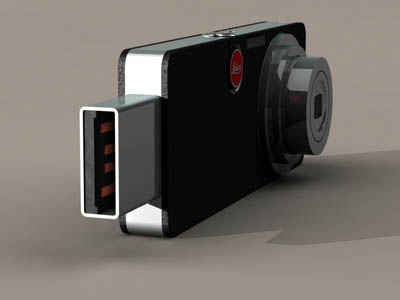 Designer : Jake Lawrence Palu
---
Red Phone has been ergonomically designed for DJs that usually use only one ear for headphone and the other for sound system. This unit is a stick-style monitoring headphone, yep, it's not a conventional headphone, it's designed to free you up to allow you to give your best performance. The technology is based on Numark's much-admired Red Wave headphones, so you can be sure you'll get a premium-quality 50mm driver. The cushioned handle and swiveling protein-leather padded ear cup provide you with great comfort for monitoring and cueing effortlessly your rig. The closed cup design offers great insulation to allow you hear your spin in details, it is also easy to hold between ear and shoulder when you need your both hands while monitoring.
From : Numark [Buy It Here]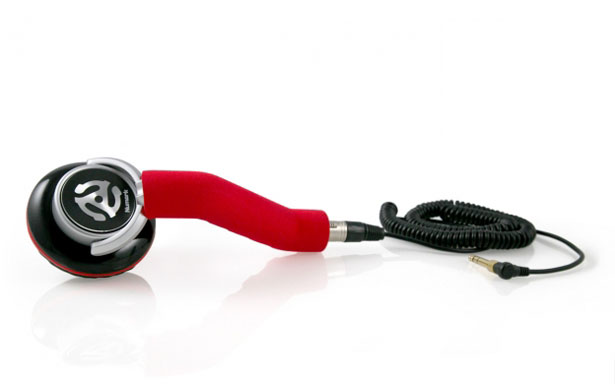 ---
Hexahedron watch design was based on the older version of Peter Fletcher's watch called Anacube. Anacube design utilizes 3 faces of a cube in analogue style to tell time, this time, Peter tries to use similar design with a twist. Aside from using the same cube design, Hexahedron watch also uses a 3D snake illustration to display the time. The faceted LCD display creates 3D affect, the hours are displayed on 4 faces of the cube in one axis while the minutes are displayed in perpendicular axis. If you loved retro games and graphics, you'd be happy seeing the "snake" running around inside the LCD. One snake represents the hours and the other represents the minutes.
Designer : Peter Fletcher for [Tokyoflash]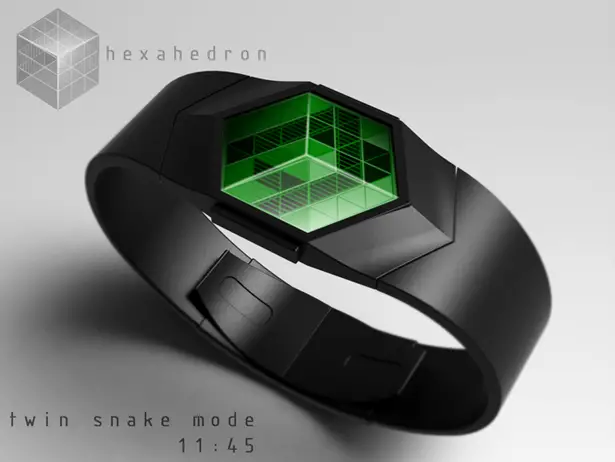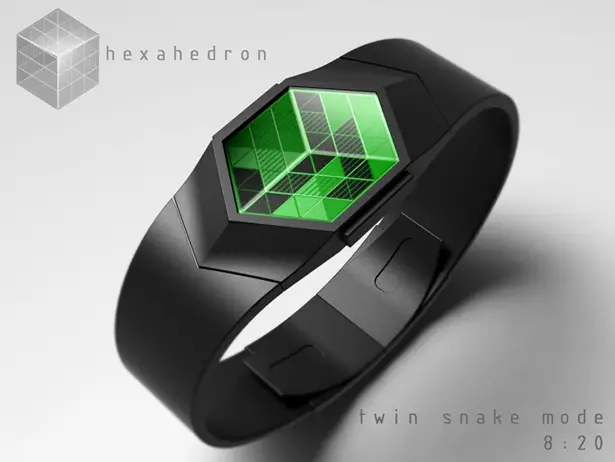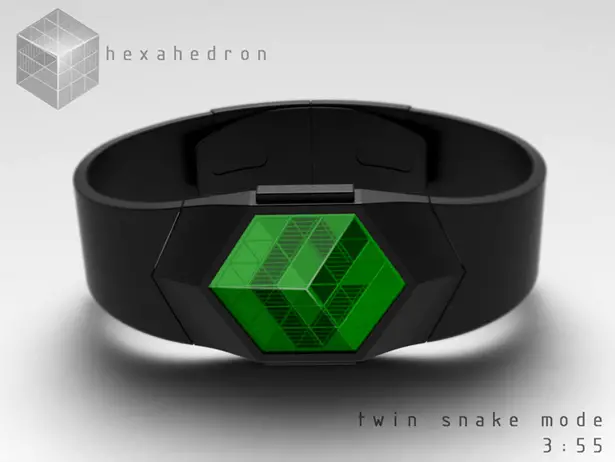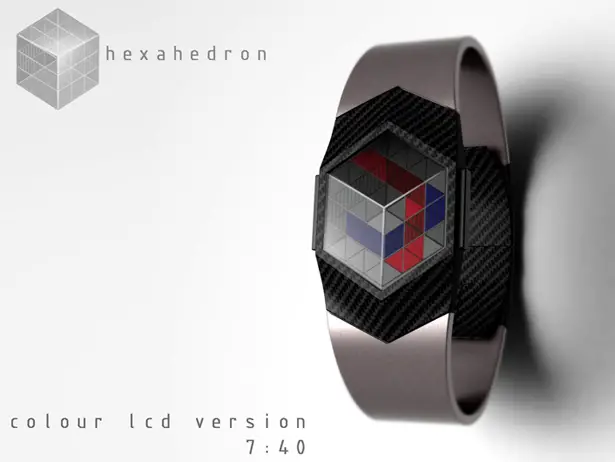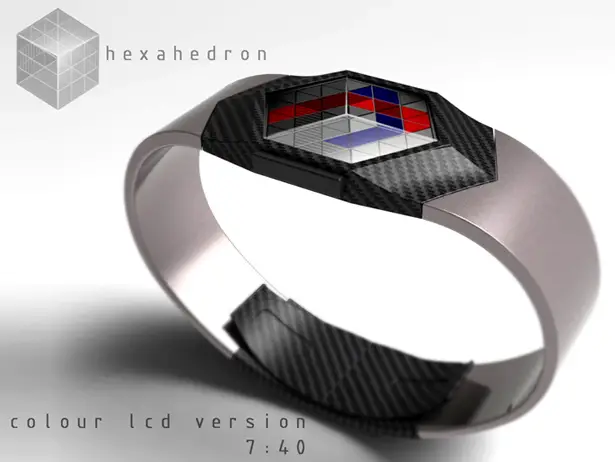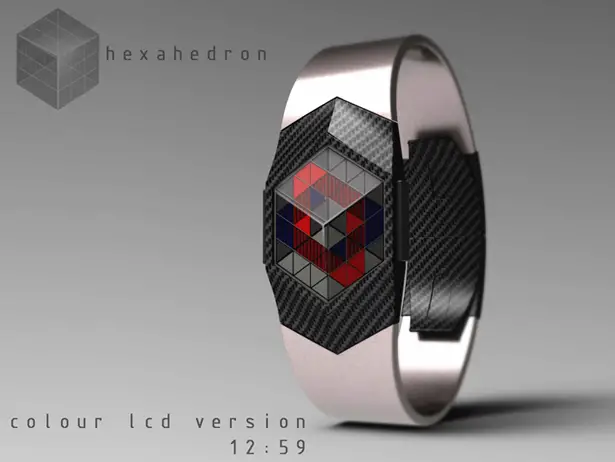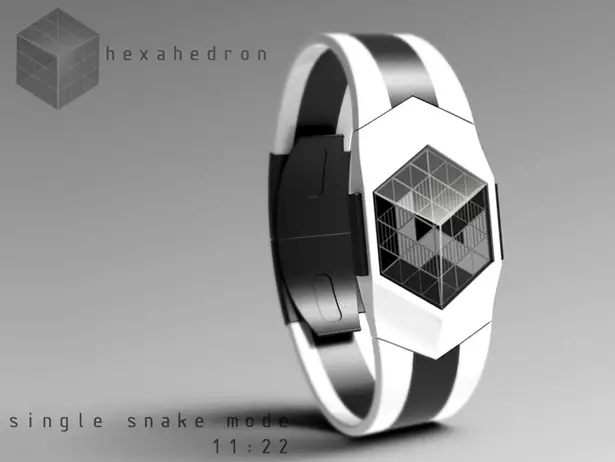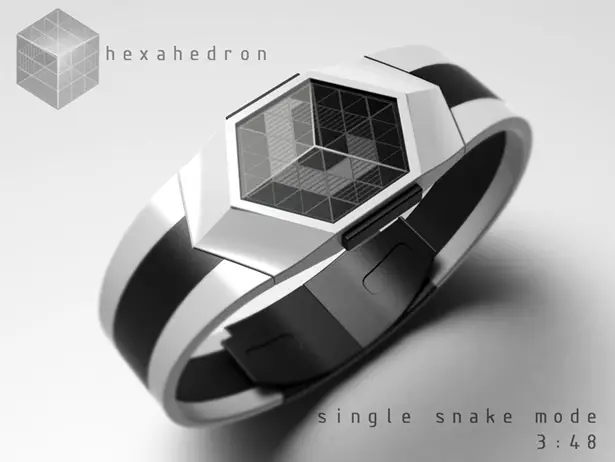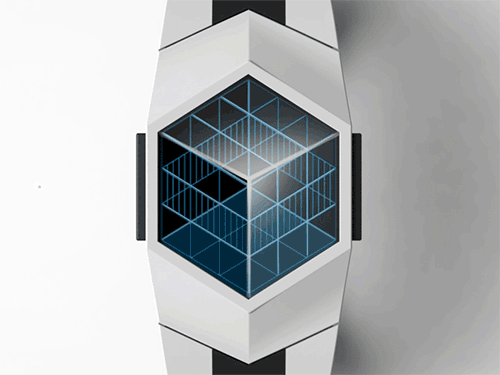 ---