Today, all the devices are being designed keeping in mind its utility and usage. The designers are designing the products that are more durable and value for money. This fire place design by Yu-ri Lee, "Bonfire" design is nothing but a fire producing sticks. All one needs to do is press the buttons in and the heat is available. This is a nice device for all those who are adventurous like the mountaineers and other outdoor enthusiasts. The device has a gas attached to the sticks which ensures that the fire is available at all times. So a nice concept for all the adventurous blokes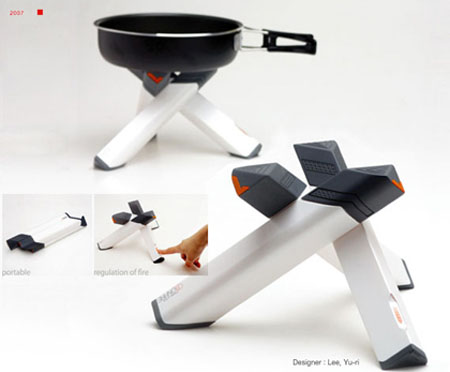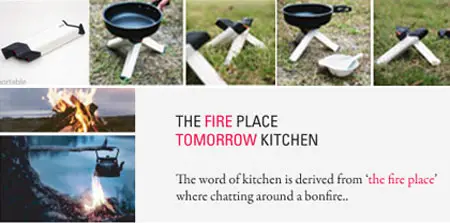 Designer : Yu-ri Lee via [TrendsNow]
---
With so many modern camping coffee pot on the market, you can still enjoy the old way of making coffee with Stanley Adventure Percolator. It is made of 18/8 stainless steel that won't rust, naturally BPA-free material. The silicone grip makes it comfortable to hold but it is also removable for open-flaming cooking. After all that whiskey passed around the fire last night, you would need a lot of coffee to make sure you are ready for the hike. This coffee percolator features large capacity, big enough to brew for the whole group, up to 6 cups of coffee at a time.
This percolator would remind you to the good ol' days, walking around the camp while hearing it bubbling over campfire, that's outdoor coffee grandpa's way and usually the best one. Share this nostalgic brew with your team, you won't be disappointed.
From : Stanley PMI [Buy It Here]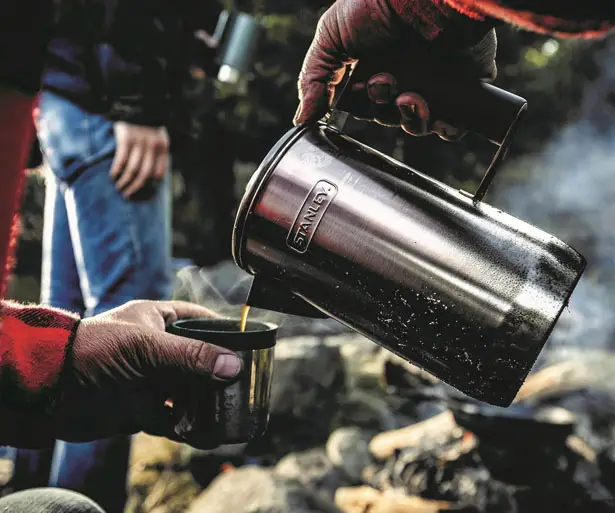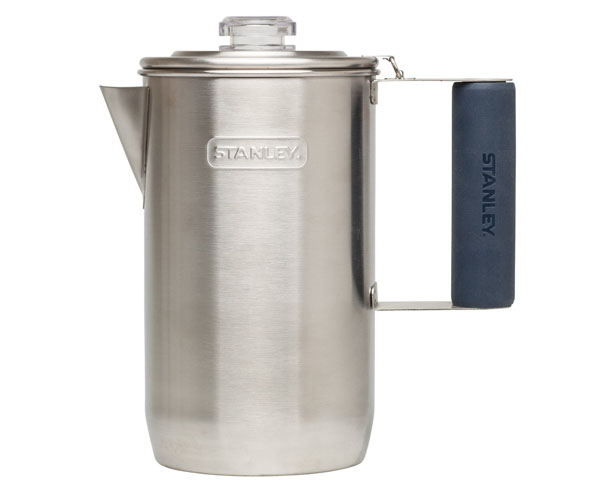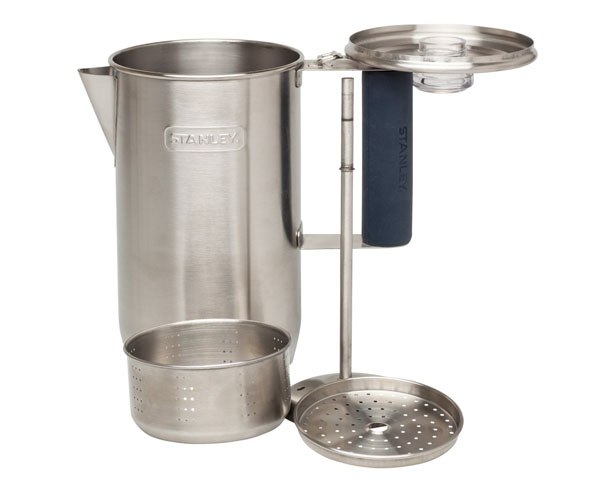 ---
"Fruit of Life" is nothing but a futuristic kitchen inspired by the apple tree with fruits hanging from its branches. This kitchen looks like a tree with two large fruits incorporating a small fridge, microwave oven, LCD screen, closet and an electric cooker. The kitchen offers the flexibility to browse the internet and chat with your friends while cooking in your kitchen. The sink and table board are fitted on the top of the board branch. You can anytime rotate or lift this handy kitchen as per your requirement. This can be the most stylish and modern kitchen that anyone can have in their house.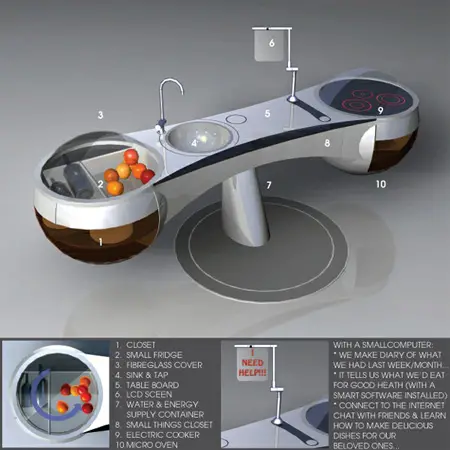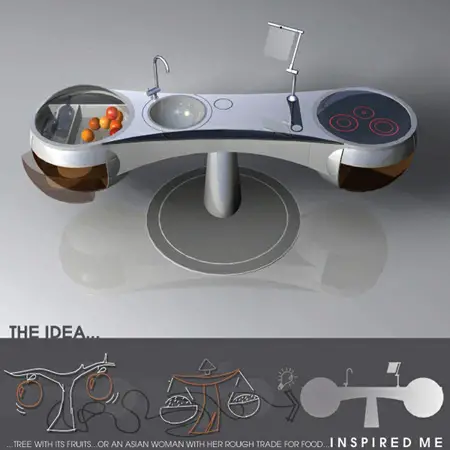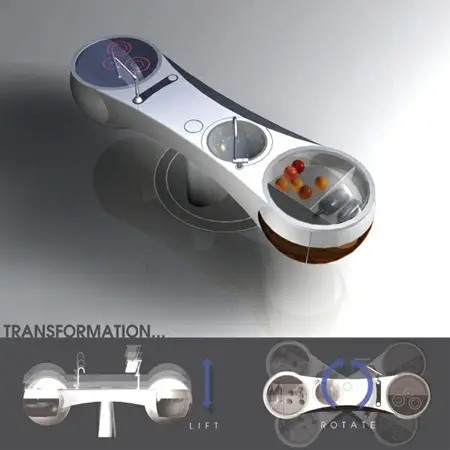 Designer : Hieu Tranngoc and Hao Tran via [Homedosh]
---