The alphabet lamp concept features an innovative way of differentiating lamp posts on different territories by incorporating specific textual configuration without changing the core design which would be quite difficult and expensive. The alphabetic representation is almost invisible, just an array of random hand-drilled perforates on simple round post that let some light through, making unique visibilities for every lamp post. This technology offers an infinite range of combinations; ensuring never-ending possibilities for whatever numbers of lamp posts are created for different places.
Designer : JDS Architects via [Designboom]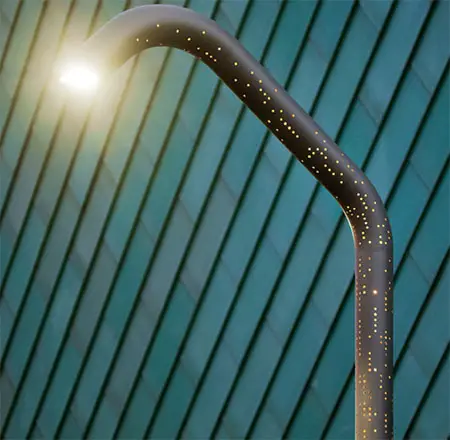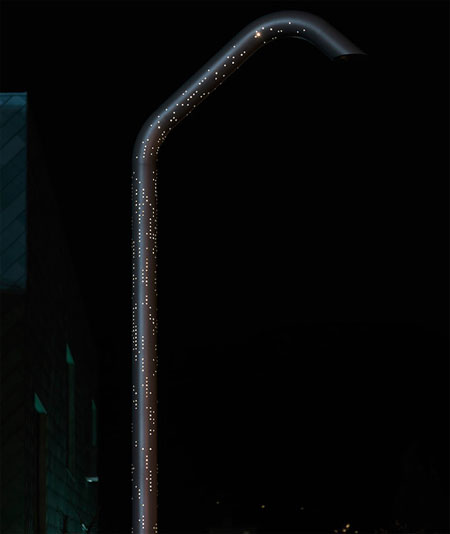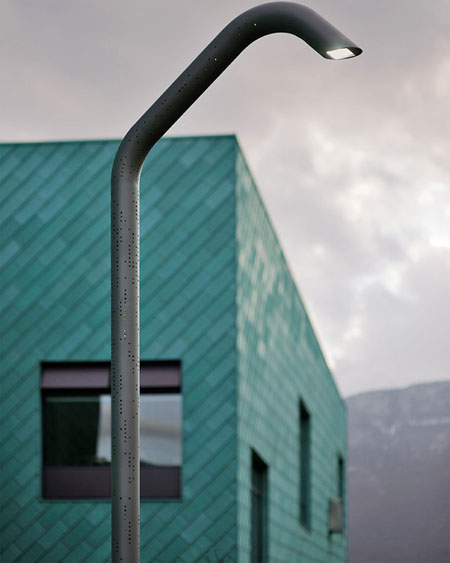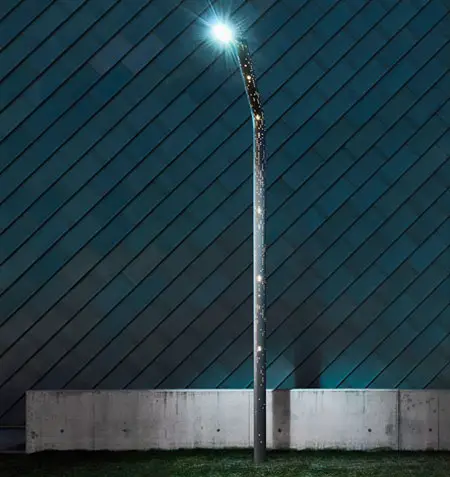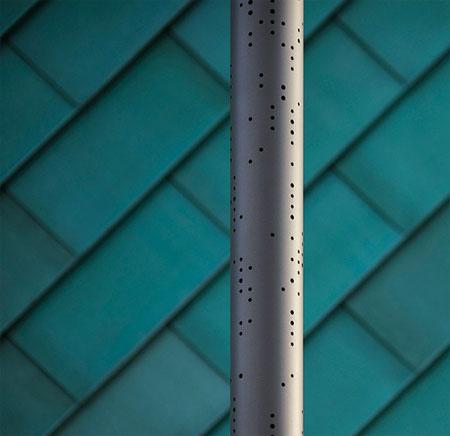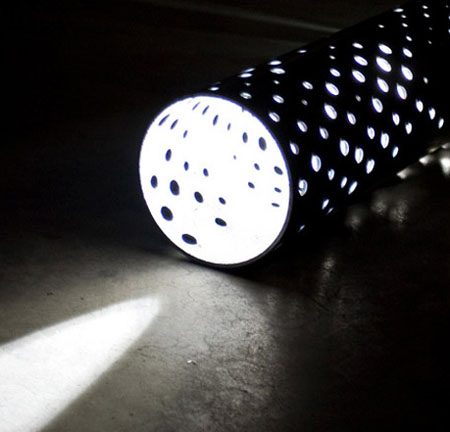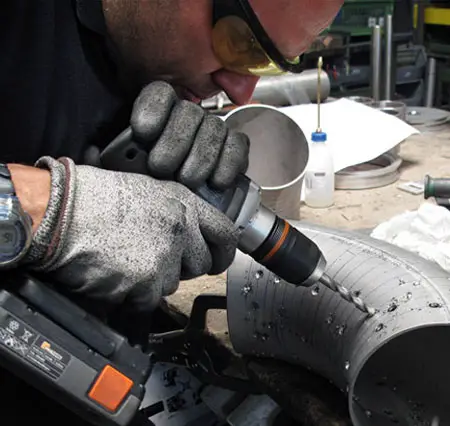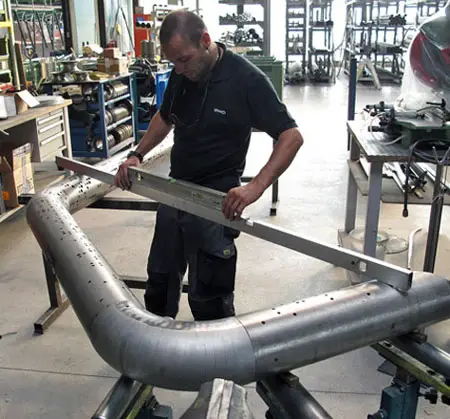 ---
With this wood-burning stoves, you can install it anywhere you want. Max Blank produces wood-burning stoves that can rotate 360 degrees for you to enjoy no matter where you sit. This type of stoves can be placed in the center of your living room, giving you modern and futuristic wood stove. Three glass shelves atop the stove even add storage space for your objets d'art.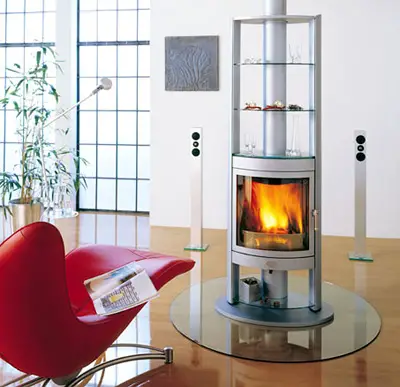 Designer : Max Blank
---
Memory Board is designed to bring order into the increasingly hectic bustle of everyday life. It is ideal for use in the kitchen, hall or workplace. The concept consists of six boards (39,5 x 24 cm) made of stainless steel and plastics: a white board, a magnetic board, a key board, a picture frame, a calendar board incl. calendar and a letter holder. Aesthetically appealing and decorative, the Memory Board is designed with functionality in mind so as to be easy to set up and use. The individual boards are simply latched into a plastic rail with recessed adjustable holes (supplied as part of the package) or slid in from the side. This memory board design by A/S, Aarhus and manufactured by georg jensen.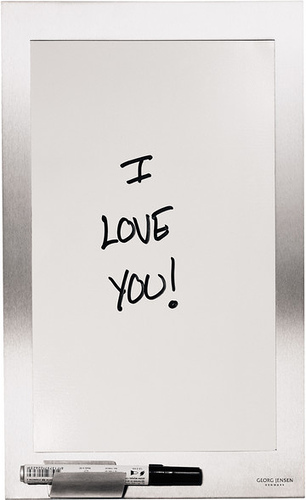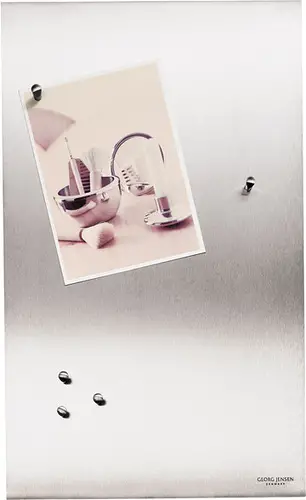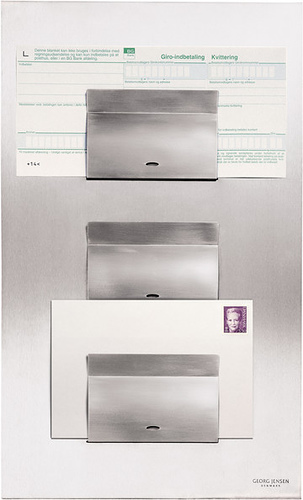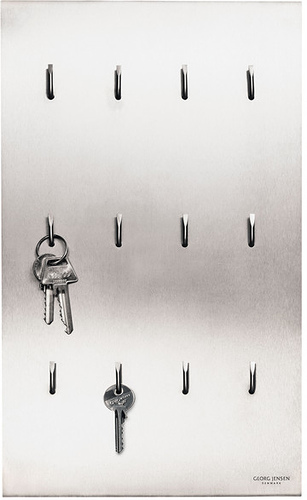 ---