Green Wheel is actually a conceptual revolutionary rotary hydroponic system developed by NASA in order to provide continuous supply of fresh herbs and salad in spacecraft. It's pretty effective that this industrial designer wanted to transfer the concept into our daily life and so far it looks pretty promising. This rotary garden could be the first one to become an iconic object in your home for both its unique design and benefits.
If you compare this to conventional garden, Green Wheel provides more advantages, for example, you can produce a variety of agricultural products from the convenience of your own living room. By growing your own herbs and vegetables, it can also mean eliminate the need for all that fuel consumption to take you to supermarket as well as plastic packaging consumption. Yep, it is an eco-friendly device.
Designer : Libero Rutilo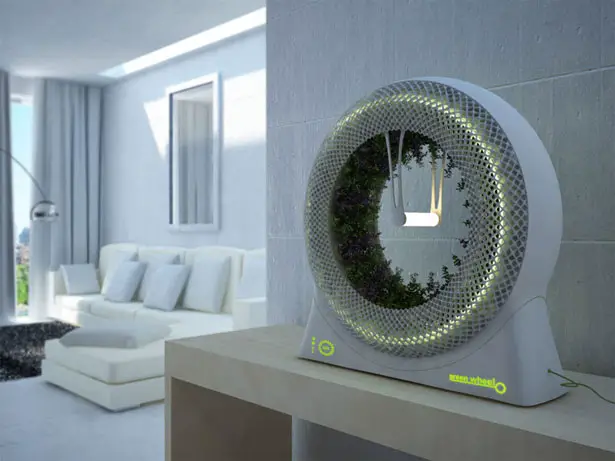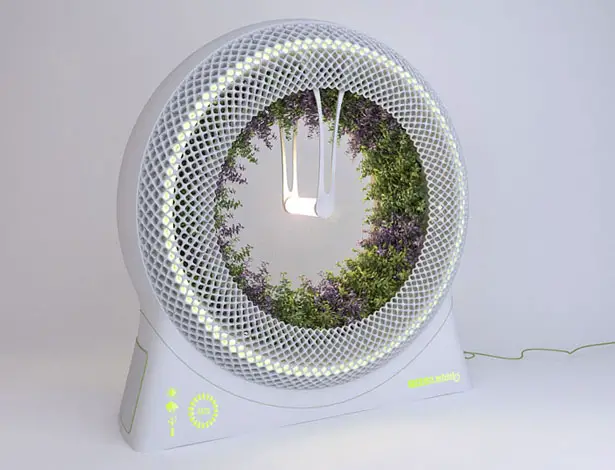 The other benefit form Green Wheel would be the growing area especially if you live in an apartment or a flat. This unique round structure features light source at the center of the wheel where the plants encircle around it. By positioning the lamp closer to the plants reduce lighting consumption in contrast with traditional garden lighting.
Green Wheel rotary hydroponic system consists of round solid surface structure that hides the engine inside. It rotates the plant slowly and its own water reservoir and pump system for automatic plant irrigation. Vases and cover vases are placed in the perforated inner wheel. Each vase contains coco fiber, which provides perfect support for the plant and its roots. With a custom app, you can maintain this system from the illumination, water level to temperature of the light via your smartphone or a tablet, pretty cool huh?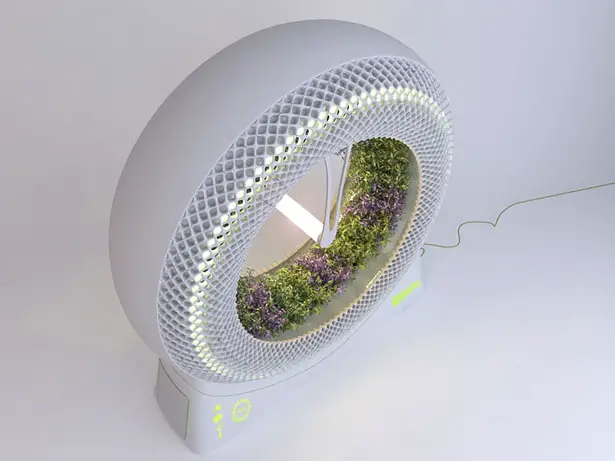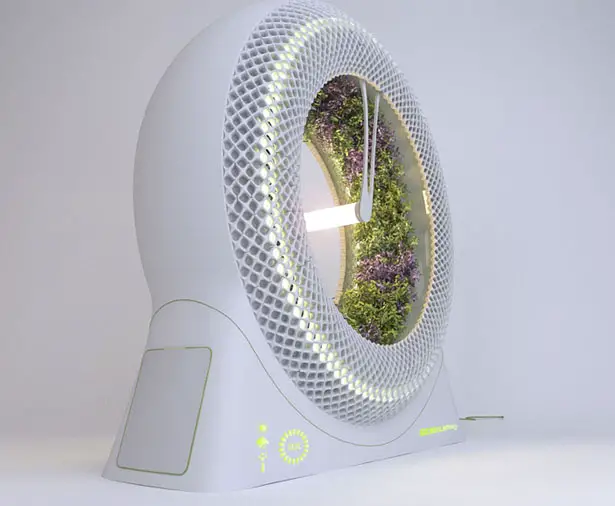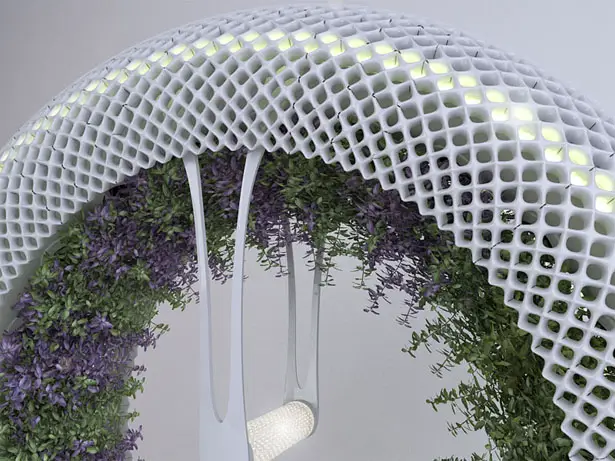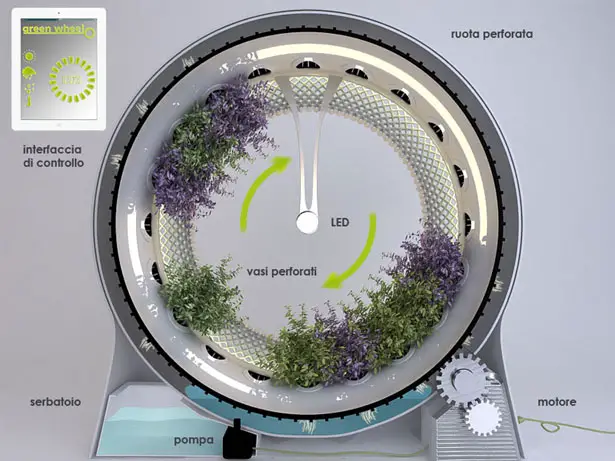 ---
I bet HydraLamp looks really cool on the corner of my bedroom. The uniqueness of this lamp is not only the look but also its cooling system. It features 2 functions: cooling the LED to guarantee a minimum 50,000 hours of lifetime and extraordinary lighting experience. HydraLamp produces the same power as a 20W halogen bulb but only consume 4W, it creates warm and soft light, easy on the eyes. The body is constructed from anodized aluminum and tempered glass.
Designer : Balint Tamasi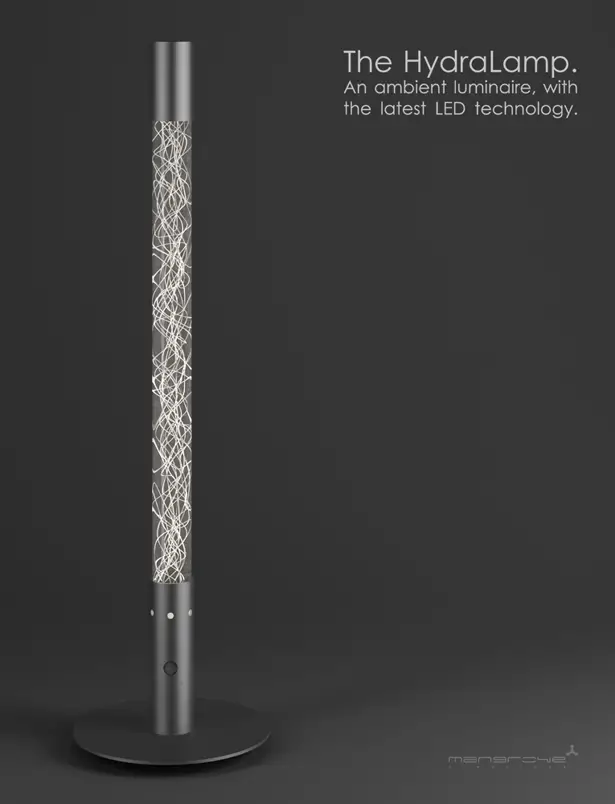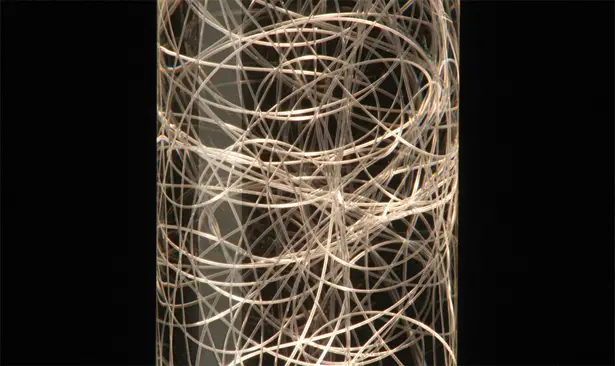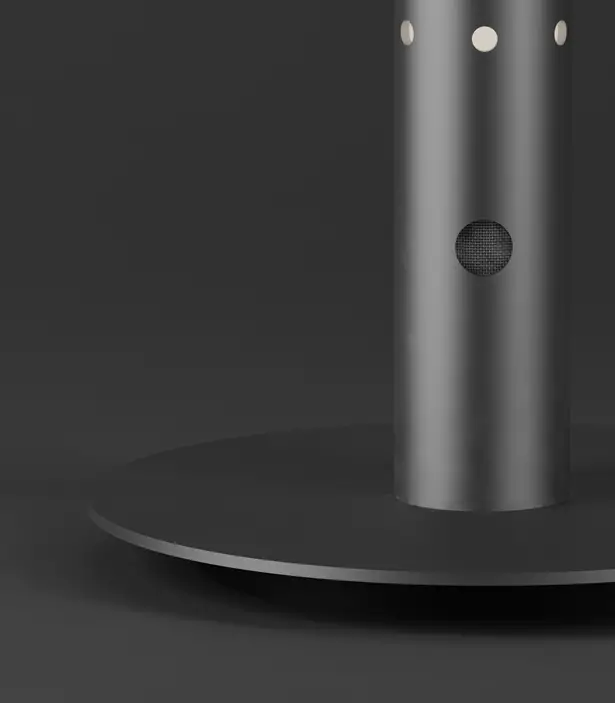 Tuvie has received this project from our 'Submit A Design' feature, where we welcome our readers to submit their design/concept for publication.
---
Lately we get a lot of submission for a small GPS locator, one of them is from Raees PK. It's a small device that works GPS enabled mobile phone, so whenever you lose your valuable things such as money, purse, laptop, key or any other small things, you can easily track them if you attach the device onto those stuff. Once the device informs you about its location, you can track it down by following the route map in your mobile phone and find your missing item.
Designer : Raees PK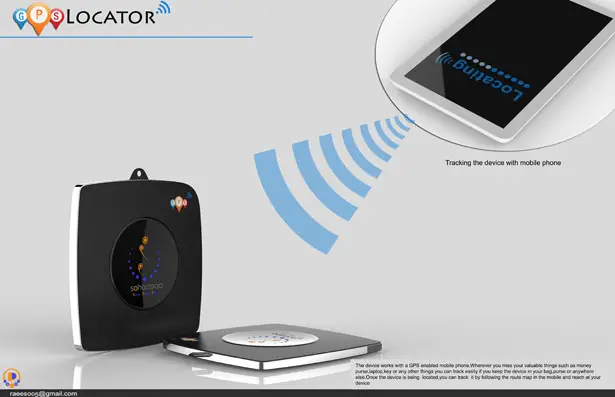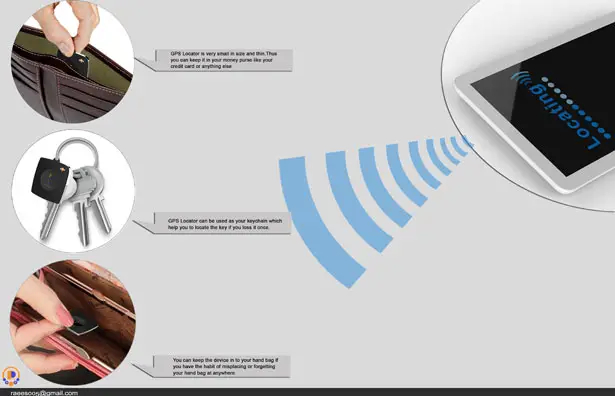 Tuvie has received "GPS Locator Concept" project from our 'Submit A Design' feature, where we welcome our readers to submit their design/concept for publication.
---