Ortovox Mountainskyver Trail provides the ultimate comfort for mountain bikers. The thrill downhill on a mountain bike is priceless, however, getting your bike up there is quite challenging and exhausting. Using Mountainskyver Trail from Ortovox, a German gear company, it would be easier to carry the bike as it's a folding downhill bike that you can carry in a custom backpack. When you get to the top, you can quickly assemble and ride it back down.
From : Ortovox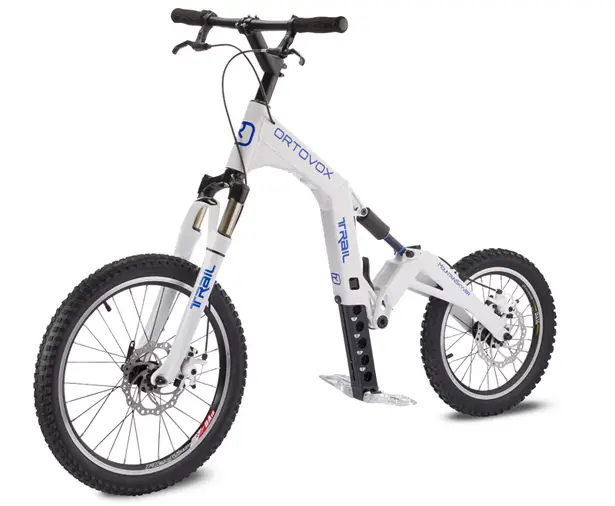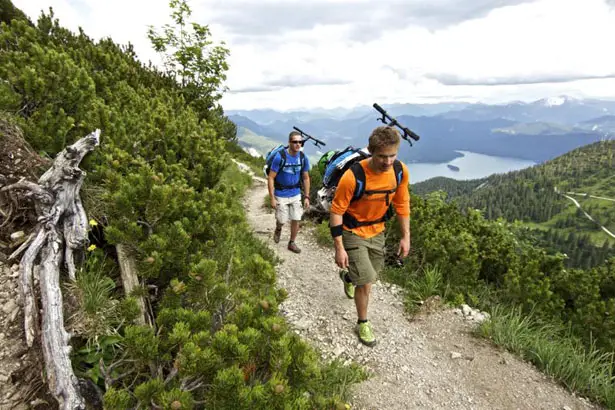 Ortovox Mountainskyver Trail features a 65mm single-bridge suspension fork combined with 60mm elastomer buffer to smooth out bumpy trails which in the end provides you with greater comfort. Mechanical disk brakes have been installed on both front and rear wheels. Trail is specifically designed for mountain sports enthusiasts who place the thrill of downhill riding experience as their primary goal since this vehicle doesn't have seatpost. In this way, user would have to ride it standing up all the way down. The new geometry improves the rideability in challenging terrain, even the most difficult trails are crossable, only limited by the rider's skill.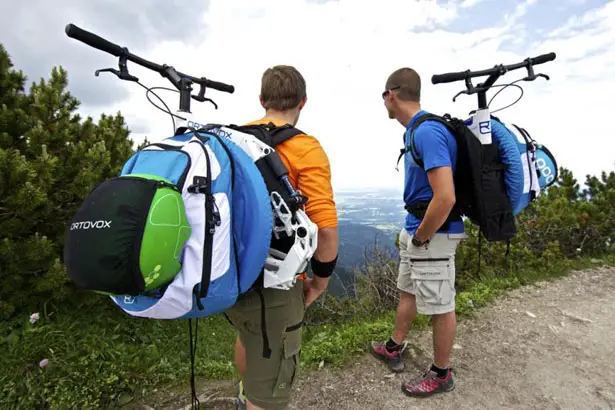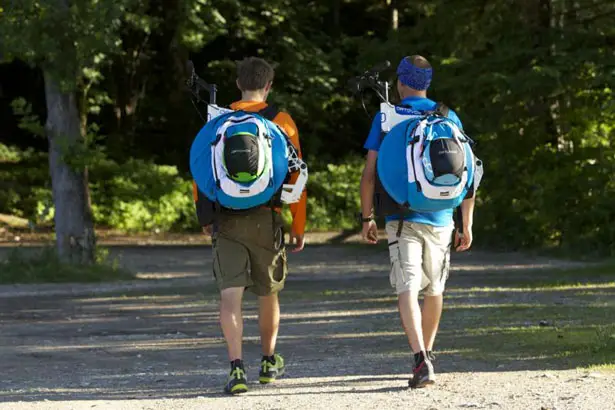 ---
M10 is a bluetooth headset designed for easier usage. Do you realize a bluetooth headset is occasionally not too comfortable to be kept in your pocket due to its earphone part? That's why M10 has been designed with a foldable earphone part. It offers you a possibility to fold / suppress the earphones when not in use. There will be no longer "bulging" problem in your pocket. When you receive an incoming call, just pull down the earphone, the bluetooth headset is ready to use.
Designer : Jeongmin Jo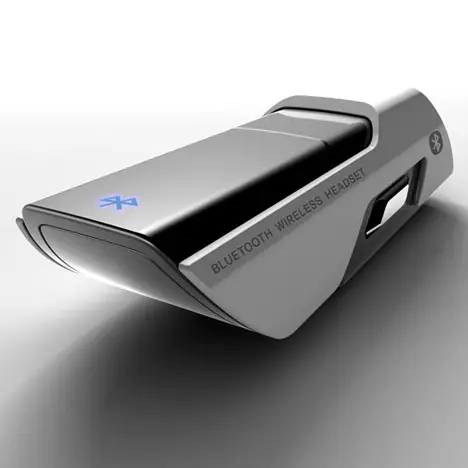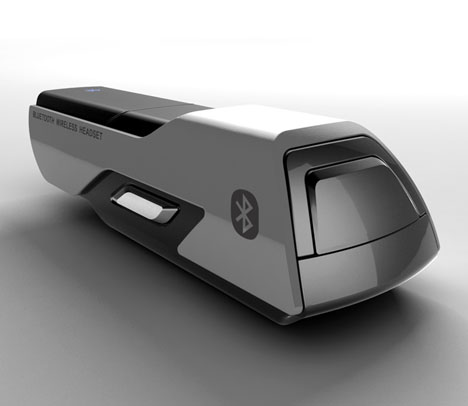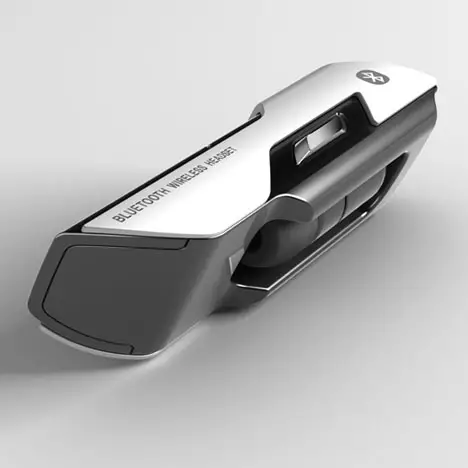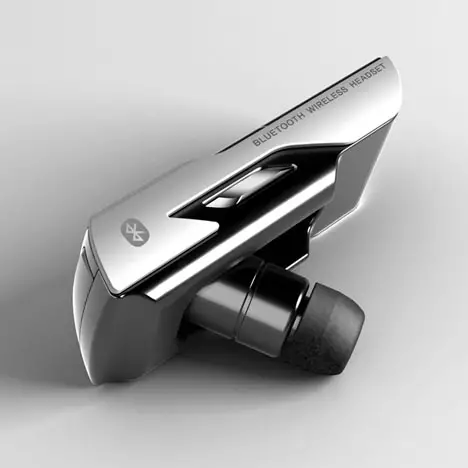 ---
The new Marguerite bike parking is surely a practical solution for the urban living. Designed by Italian designer Yoann Henry Yvon Lopez, the stand has rows of bike holders which are shaped as petals coming out of a centerpiece. The petals act as holders which are placed on the spokes of the bike thus making it immobile. The advantage that one has with this device is that it occupies less space while giving maximum result. These can be placed anywhere in the city without worrying about space. Thus it can be said to be a perfect solution for urban living!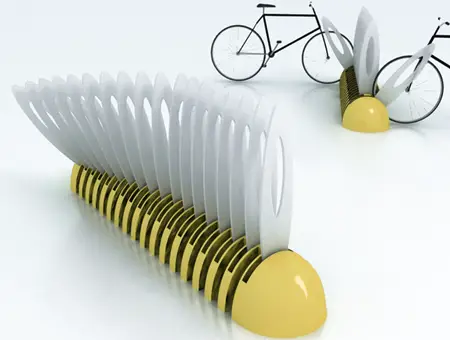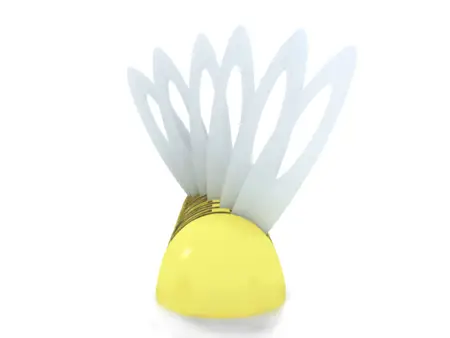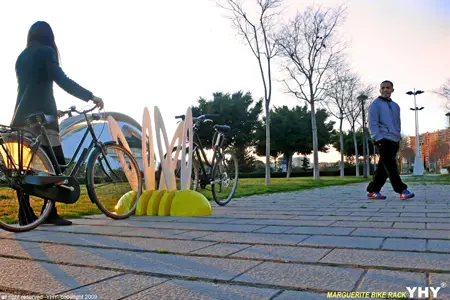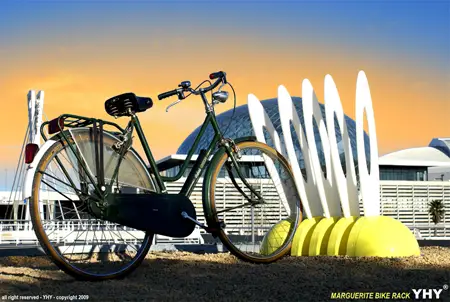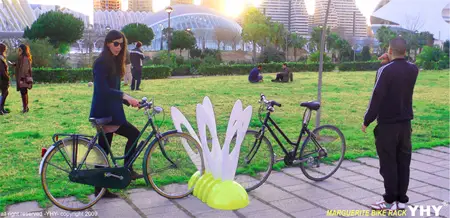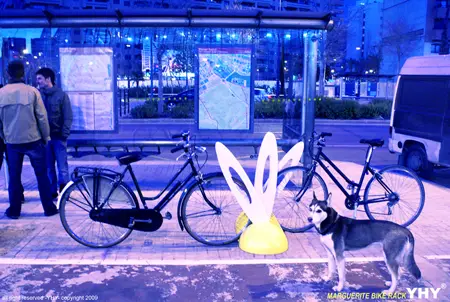 Designer : Yoann Henry Yvon
---