Here are the top 25 concepts from Electrolux Design Lab 2011. The concepts have been chosen from designers all around the world, where each of the designs offer smart and interesting solutions for future living. Eight finalists will be announced later this July where each will be invited to present their concept to a jury of expert designers.
1. Robo TAP Cleaner by Gyu Ha Choi (Handong Global University – South Korea)
Robo TAP Cleaner is a smart robotic vacuum cleaner where you can set a specific area for cleaning. The IPS system aligned with a simple remote control attached to the shoe or slipper of the user to over-ridden the automated cleaning. Just by tapping 2 times on a dirty spot, Robo TAP will be directed to that area, while 2 more taps will cancel your order. Three taps will return the vacuum cleaner to the regular cleaning area. Smart heh?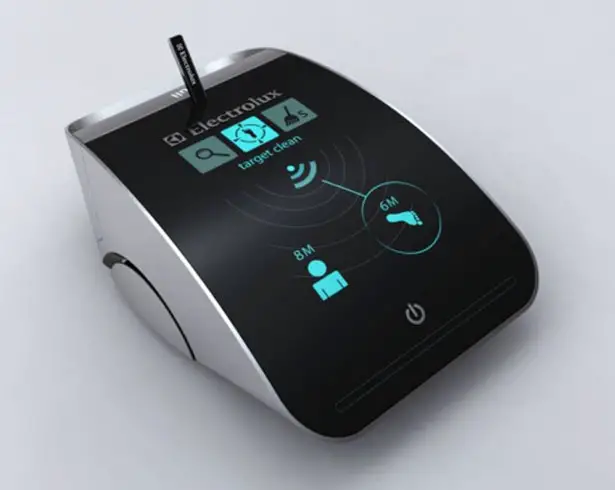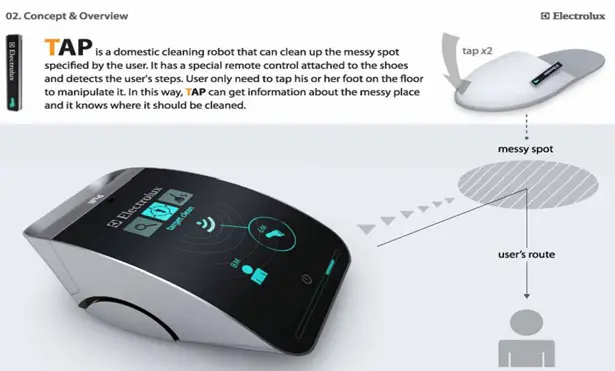 2. EcoWash Dinner Set by David Stockton (Massey University School of Design – New Zealand)
EcoWash is a great dishwasher to use when you don't have electricity, such as boating, camping, or countryside vacations. Just place all the dishes into the round small washing machine, add some water and washing-up liquid, close the latch and turn the handle on the side. The interior rotates to wash all your dishes efficiently and effortlessly. When it's finished, just open the small hatch to release the water. To dry the plates, turn the handle a few more times to create a centrifugal force. That's really cool, eco-friendly, handy, and easy to carry around.