Nymi Bracelet replaces fingerprint, eye iris, or voice recognition, it uses your heartbeat to authenticate, something that might not be able to fake or stolen. Just like fingerprint, every person heartbeat is unique, no more passwords or pins, you can connect this device to all your devices, car, computer, and many more. You will be authenticated based on your unique cardiac rhythm, unless you suffer from arrhythmia or have a heart transplant.
When you wear Nymi on your wrist, from the moment you wake up, you will be able to interact with your devices in password, key free environment. If you prefer to be notified about your emails, text messages, or social updates, you'll never be behind with this device. Once you clasp Nymi bracelet on your wrist, it powers on. By placing your finger on topside sensor while the wrist is in contact with bottom sensor, you complete the electrical circuit. You can feel a vibration and see the LEDs illuminate, it's a signal that this device recognizes you and so will your other connected devices. You will stay authenticated until you take Nymi off.
Designer : Bionym [Pre-Order Here]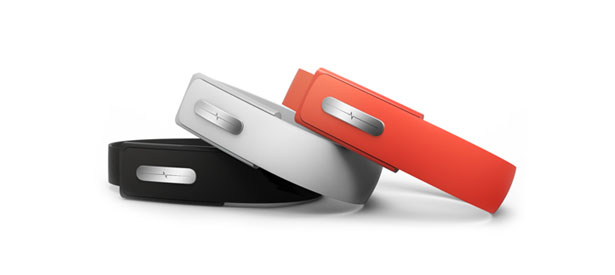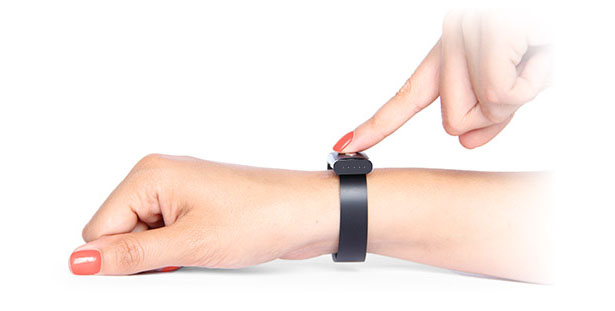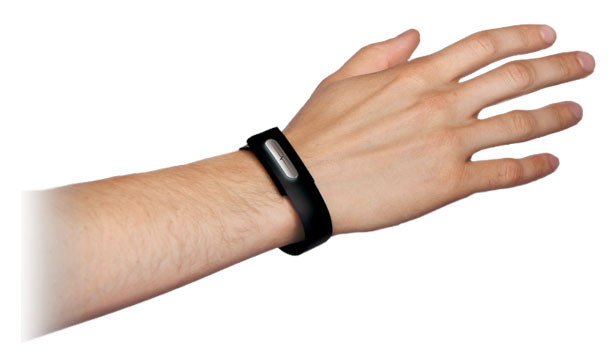 Tuvie has received "Nymi Bracelet Biometric Password Protection" project from our 'Submit A Design' feature, where we welcome our readers to submit their design/concept for publication.
---
Sleeping mask is one of essential accessories to carry to when you travel. However, the simple design has its own flaws, Lana Dey tried to redesign this product with more features to provide travelers with better comfort.
"I came up with an idea of Sleeper when I was travelling to Peru, – says Lana Dey, CEO of a designer startup. I was on a 10-hour flight, and I just couldn't find any comfortable position for my head. So, I just tried to strap it to the chair so that I didn't have to lean on my neighbors all the time. It worked, and when I finally got to the destination, I made first sketches. My friends and I made several copies and tested them on all our flights and bus trips. We were surprised that our simple invention really helped to achieve much better sleep."
Sleeper redesigns sleeping mask to satisfy our comfortable sleeping need on long distance trips, it's a perfect product for active travelers. All you need to do is wrap the mask around a chair, the long strap can be used to tie it on a head. The adjustable 59-inches straps are enough to provide user with most comfortable position, making sure a head doesn't lean on a neighbor. The material used is a soft hypoallergenic material that suits any type of skin, it's also waterproof and durable to guarantee long lasting product.
Designer : Lana Dey [Pre-Order]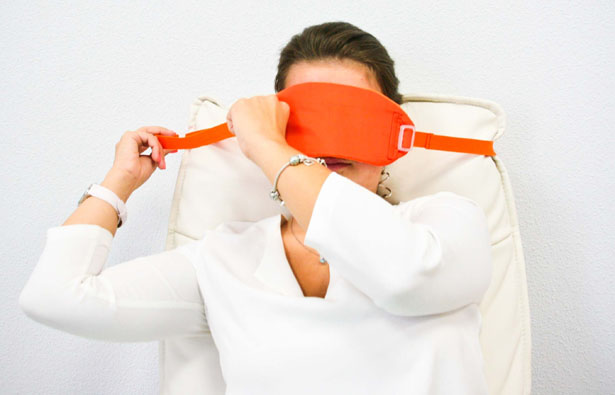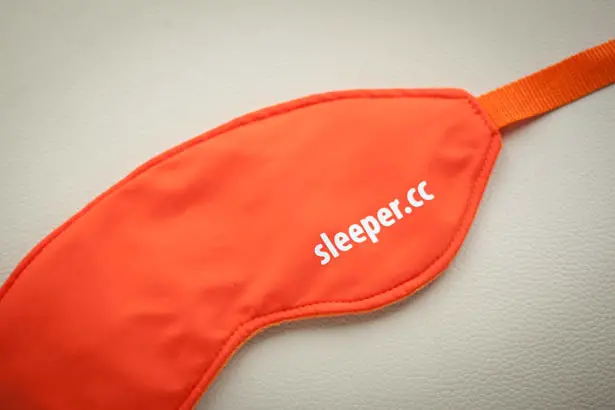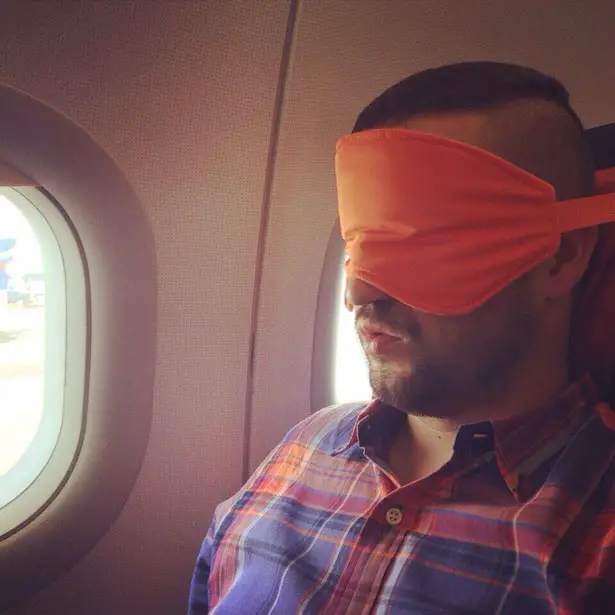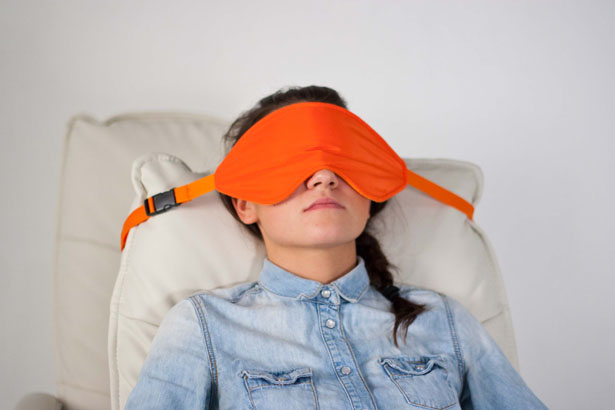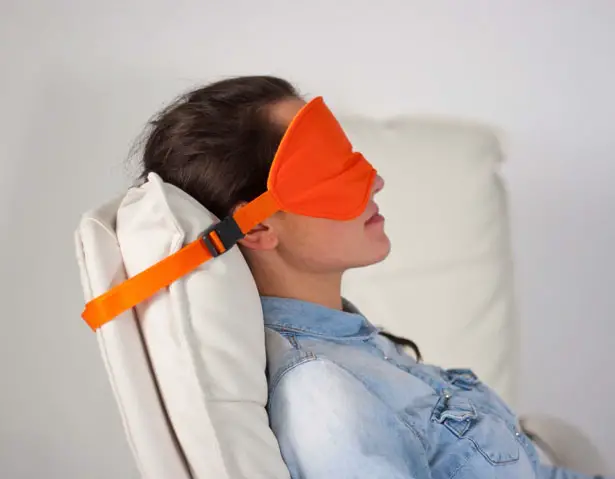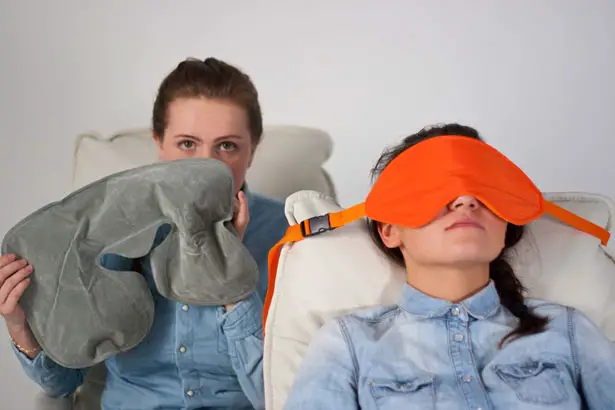 Tuvie has received "Sleeper – Redesigned Sleeping Mask" project from our 'Submit A Design' feature, where we welcome our readers to submit their design/concept for publication.
---
Exostrusion LED watch concept was inspired by the rear diffusers of modern sports cars. It's pretty simple actually, these diffusers are usually looking like extruded forms with various fins and facets, so, taking these forms in mind, Peter Fletcher has come up with unique and futuristic display frame for his latest watch design.
The time is displayed by those LEDs arranged in 4 quadrants, the top 2 quadrants display the hours while the others display the minutes. These quadrants are divided with appropriate number of segments by a unique extruded form, forget flat smooth surface. Since the time can be displayed in both 12hr or 24hr formats, the center area becomes the AM/PM indicator. The display layout also allows for a phased digital time telling mode where it is all controlled by subtle soft touch controls mounted in the strap, you can see those 2 highlight indents.
Designer : Peter Fletcher for [Tokyoflash]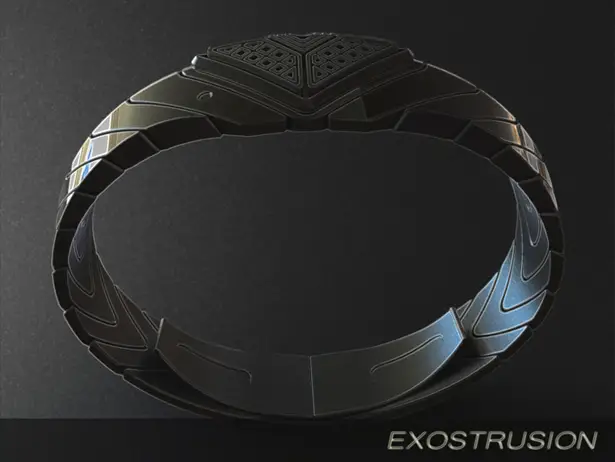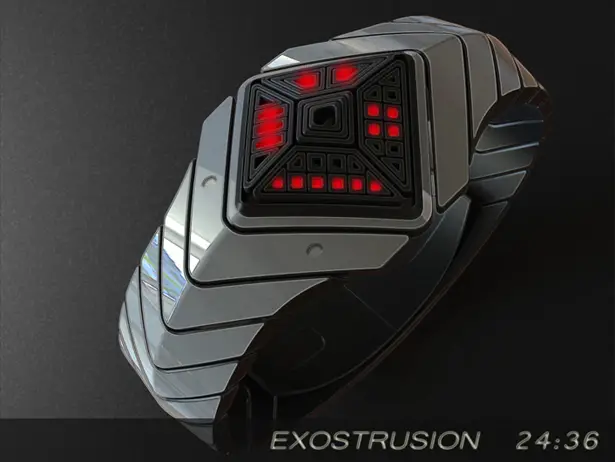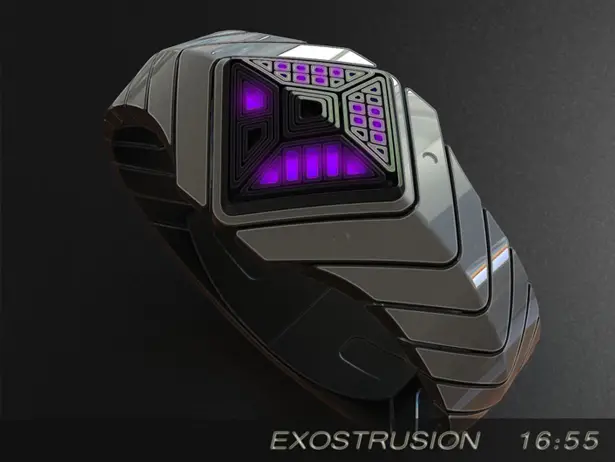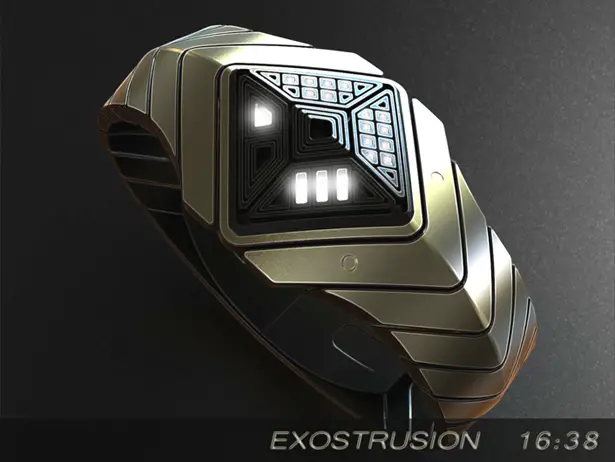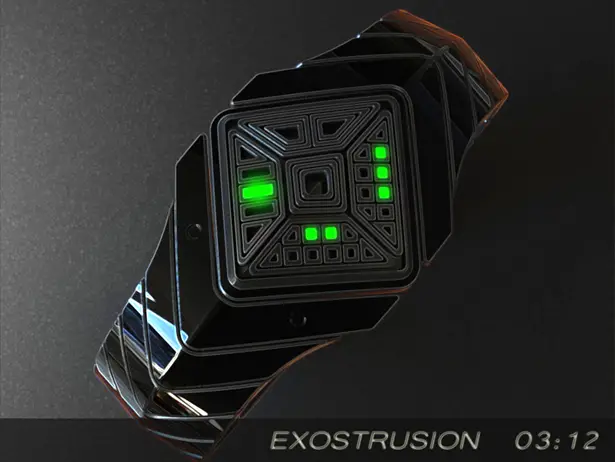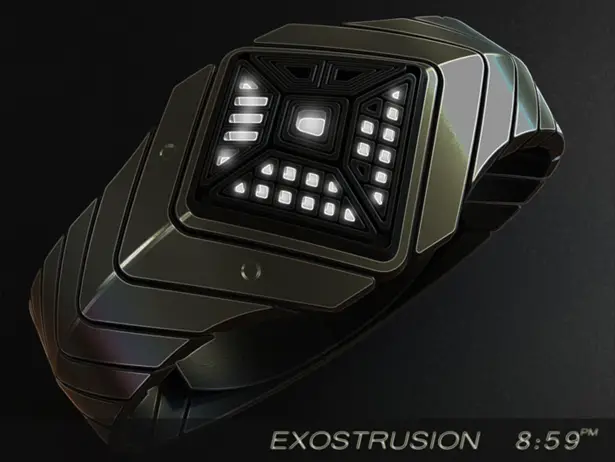 ---