If you get a gadget that can help you out with your groceries shopping for finding green and clean vegetables what else you want? Well, this brand new portable shopping computer delivers just what you need. You can easily manage grocery shopping lists by comparing nutritional values of the products in your list. This concept is designed by Martin Hanberger for delivering eco-friendly shopping. Not only this, you can check out the built-in price checker and digital map of the grocery store. This gadget is definitely for those who are diet freak and keeps control on the nutritional value of their food items.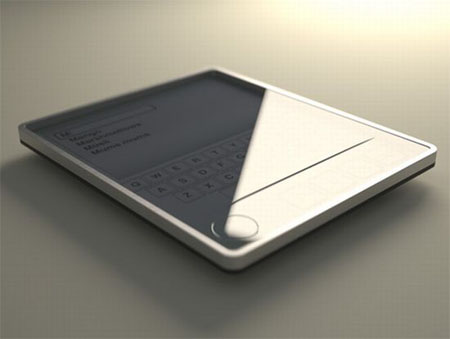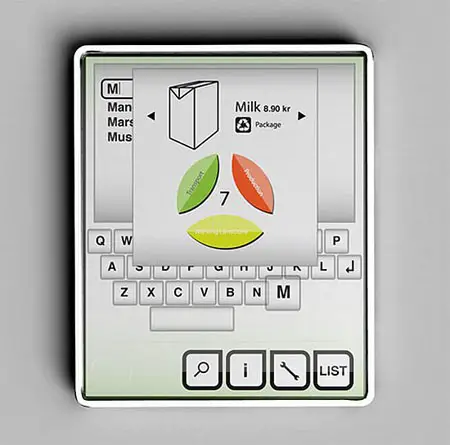 Designer : Martin Hanberger via GizmoWatch
---
The Clover is an eco-friendly mobile phone concept that has been designed to grow old with the user. This phone features four module interfaces; sound, sensor, vision and location, allowing the user to customize the phone according to their need and taste. Moreover, users can add quite a few numbers of additional modules to make the phone even more functional and attractive. The sleek black touchscreen offers different way of checking out the functions and a user-friendly operating environment. The phone is branded under the name of Samsung and is a great physical device that can develop and share environmental awareness through a built-in collaborative social network name "eco-map".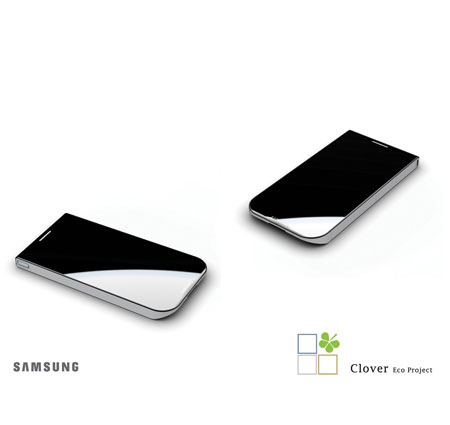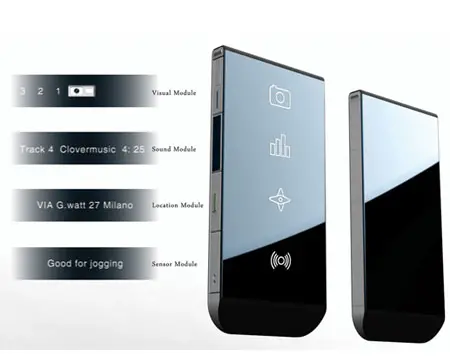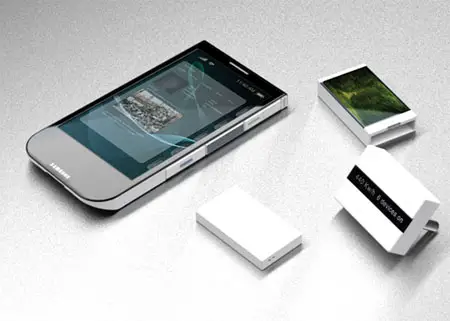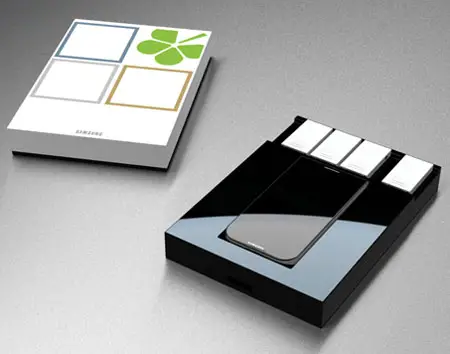 Designer : JinWoo Han
---
B7 electric super race car has been designed to achieve the next milestone in speed. This concept was designed to top 500km/h. Inspired by the most successful aero planes in history, and virtually engineered to utilize future drive train technology, the concept was launched as a vehicle to change the perception of Hybrid cars.
Filip Tejszerski, the designer, wanted to design a high tech electric car that breaks the speed records of all internal combustion cars, and breaks the bland image of hybrid cars. He wanted to show that hybrid power can bring benefits in speed, performance, handling and excitement. B7 is a concept with such a mission.
Designer : Filip Tejszerski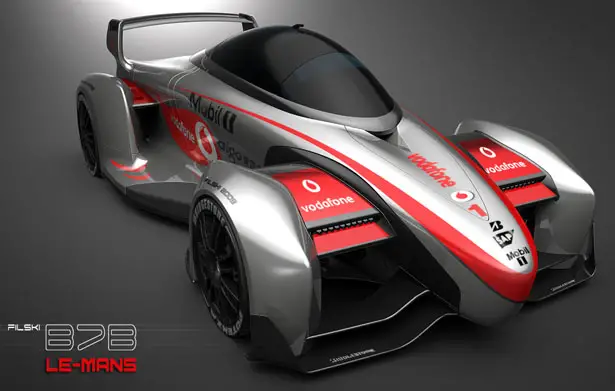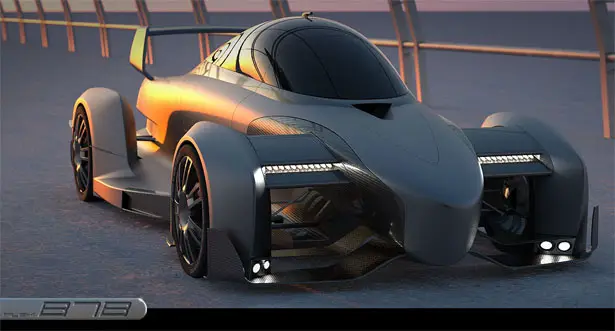 Filip explains about his B7 Electric Super Race Car design:
Research into the field of emerging super capacitors in the automotive context led me to predict that this will be a significant next step in Hybrid drive trains. Instead of heavy batteries, super capacitors will be used to store and discharge electricity. They have the potential to be smaller and lighter than current battery types. But the main advantage is the tremendous power burst feature they could offer. The power rate during this limited burst time is many times more than any battery system. It is this technology that the B7 uses to overcome the high wind resistance beyond 400km/h, and reach 500km/h.
To charge the super capacitors, a LPG powered V8 internal combustion engine acts as the generator. This engine is not connected to the wheels. Four brushless hub motors, one in each wheel, provide the drive and braking for the vehicle. They are cabled to the Speed and Control Computer (SCC) and the super capacitors located in the underbody. B7 Electric Super Race Car is a drive-by-wire concept, meaning a central computer controls all power and drive inputs, sending them to the wheels and automatic air control surfaces accordingly. Even during the rapid deceleration phase, the SCC is able to provide enough power via the super capacitors to halt the vehicle still whilst controlling traction, raising air brakes, and adjusting suspension activated vehicle pitch.
In control of this technology sits the Driver and co-driver in a central tandem position enclosed by a sectioned jet cockpit style cabin. The design does allow B7 Electric Super Race Car to be driven with the cockpit partially open, however for high speed runs the aerodynamic loads dictate a closed air-conditioned driving mode.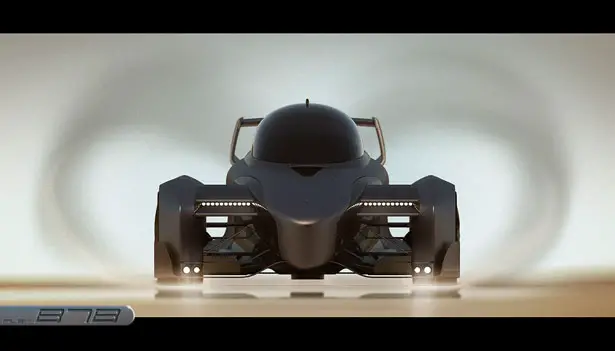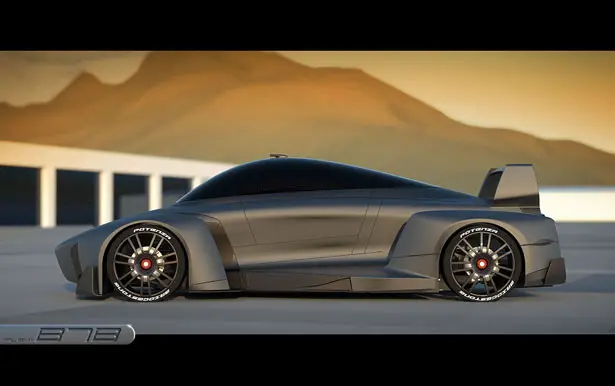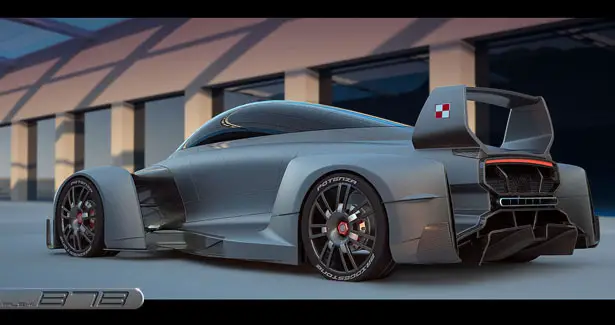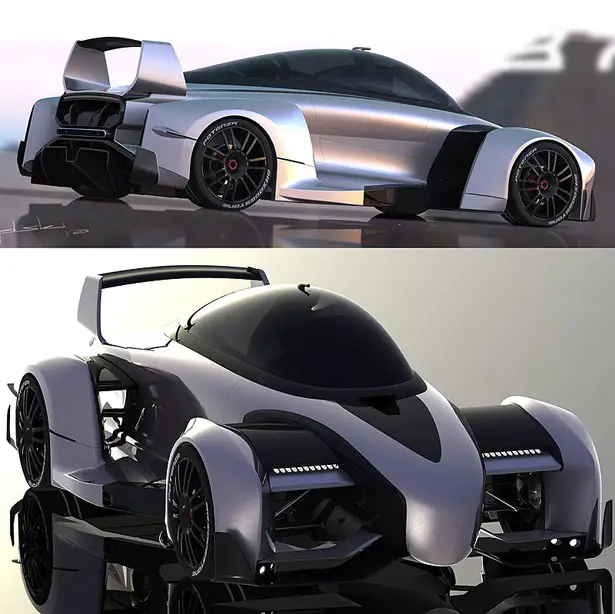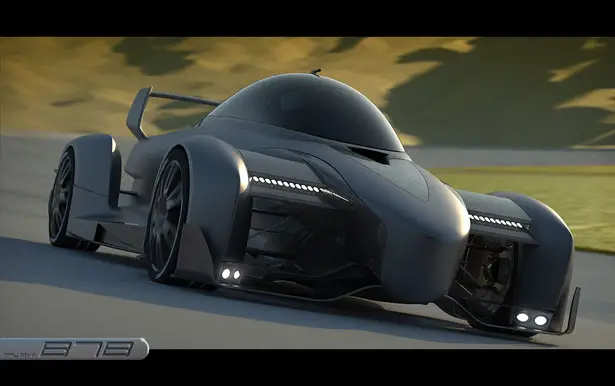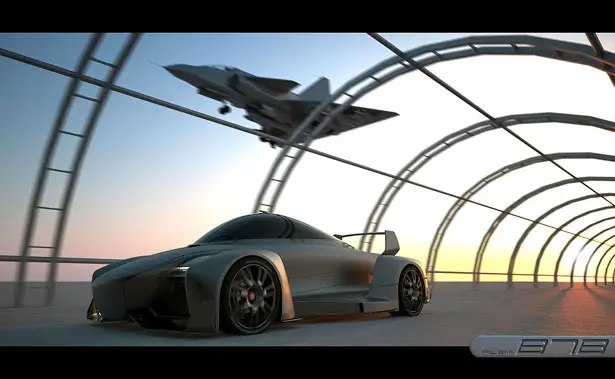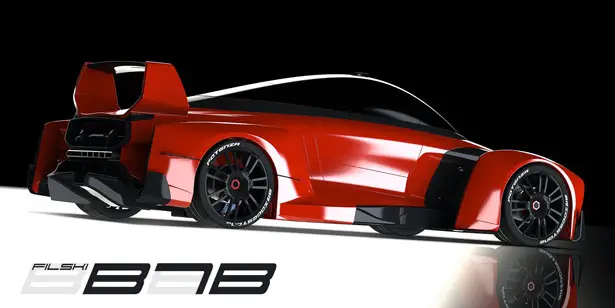 ---