The Waft food warmer plate is designed for domestic ritual life in 2015. This concept is created to use the energy more efficient. The plate design is a combination between plate and bowl shape. It can be use for dry food and soup. This product purpose is keeping the food warm while eating. This product can be use as normal plate or warming plate by pushing the bottom button of the plate.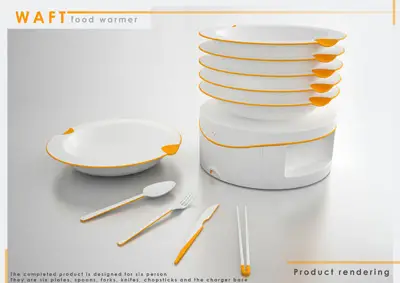 The technology that it use is rechargeable battery, hot wire, and wireless charger. It using wireless charger to let the charger recharge plates at the same time in several distance. the material it use Polypropylene which is suitable for food product.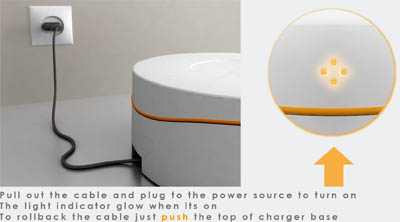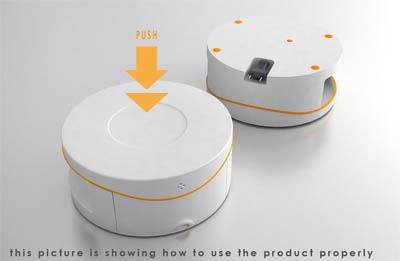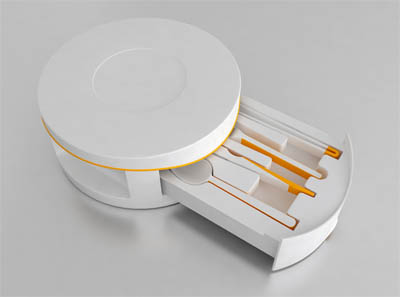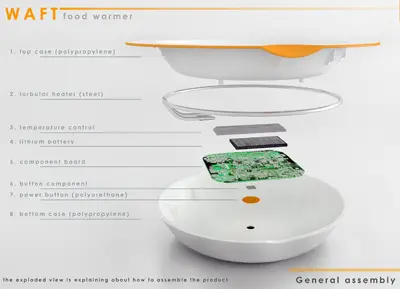 Designer : Ting, Eno Setiawan
---
Contemporary kitchen designs by Cancio surely will take kitchen furniture to the next level. How many times has it happened that we miss the breakfast just because we need that early start? The Spanish designer range includes Radia, Duo and Wall which has been designed so that it can just be kept inside the kitchen. The adjustable furniture can accommodate up to three people so that you can have a nice chat with your family while cooking dinner. So if you are alone for tea or having dinner, just adjust the furniture as per your needs and see how you can just control space with this new kitchen design.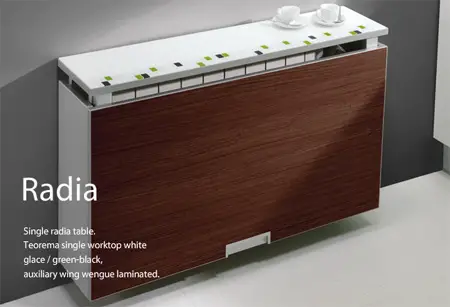 Radia has a unique opening system with it that can be easily enlarged or retracted when needed. For only a cup of tea, the smaller is the better one, but if you need more space than you must open the bigger part.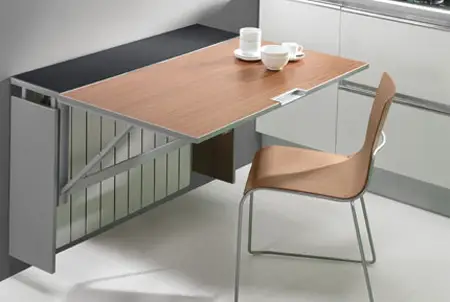 The Duo is the sleek one with just 38cm in width. It has a drawer inside that can hold many tiny articles lying here and there. Like radia, this can also accommodate three at once if extended.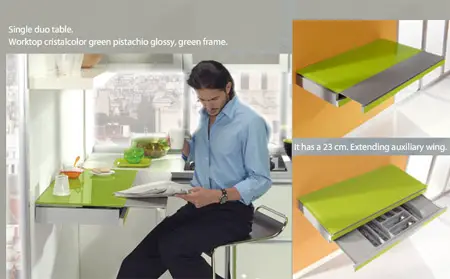 The Wall is equipped with excellent rotation system that can be operated with a single hand. This is also available with colored glasses. But this is not the end. Very soon there are lot more to be displayed from the same Cancio collection.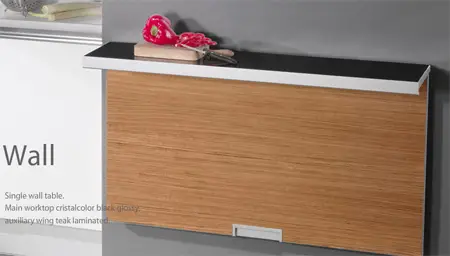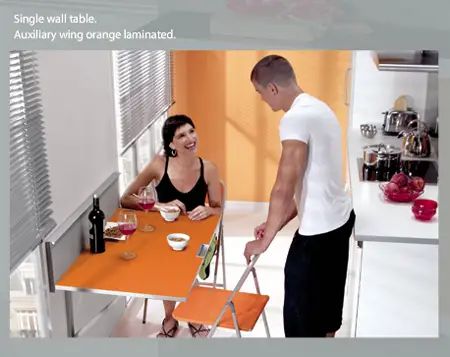 Designer : Cancio via HomeTone
---
Lamborghini has released the first pictures of its Murciélago LP 670-4 SuperVeloce supercar and those who have seen them will surely admire that this is one of their most excellent inventions. The LP 670-4 SuperVeloce is lighter, faster and more powerful than their previous version LP-640 which is already pretty fast. Lamborghini has increased the power of LP-670 to 670 hp and the 487 lb-ft of Lambo's 605L V12 torque. This features has made it an extremely fast vehicle and all these was achieved through just optimizing the valve timing of the engine and tweaking the air intake mechanism.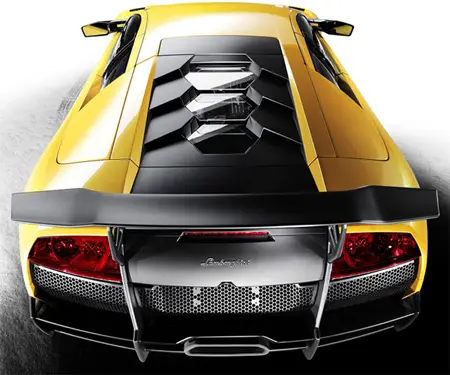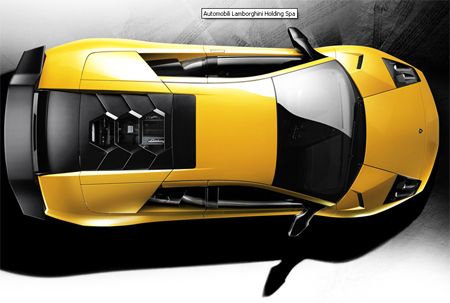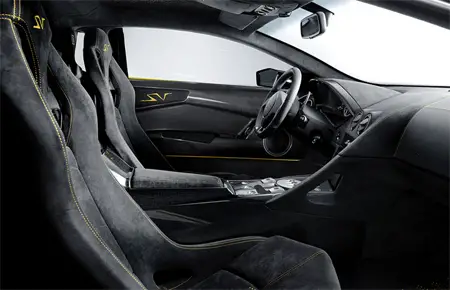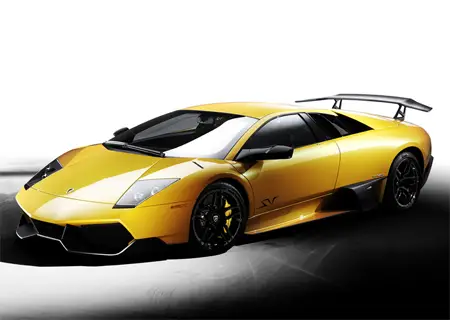 From : Lamborghini
---