The main idea was to create a personal computer that doesn't look like a plastic box, and could really put a design touch on a desk. To arrive to Spice PC, Fred decided to use an infra-red system for the keyboard, that will appear like a magic item on your desk… same concept for the screen, that he wanted integrated to the tower, and use a video projector system, that permit the computer to show all content on a simple wall. Forget about your old square shape PC, Fred bring a new meaning in Personal Computer casing design.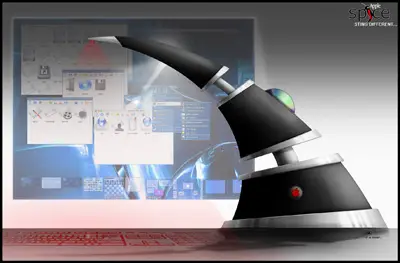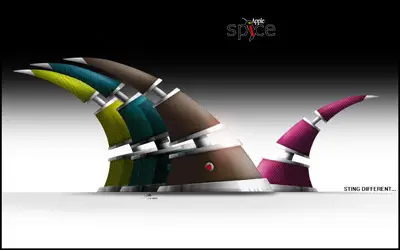 Designer : Fred de Garilhe
---
Cake Cutting Knife concept helps you cut round cakes equally, but there's a limitation of this concept which is solved by HappyCut concept from Chetan Sorab. This unique device makes cake sharing moment fair and fun, you won't hear any complain from kids or adults about the shape amount of their share, because everyone will get equal proportion. HappyCut emits light to guide you cutting the cake in accurate number of pieces required, in this way, everyone gets the cake, no one left behind.
This device consists of 2 parts, one the laser console which is controlled by a jog dial on the top which also houses a display screen. The second part is a push pin which you can use to mount the laser console into the cake, there's a marking on the pin to let you know when to stop pushing.
Designer : Chetan Sorab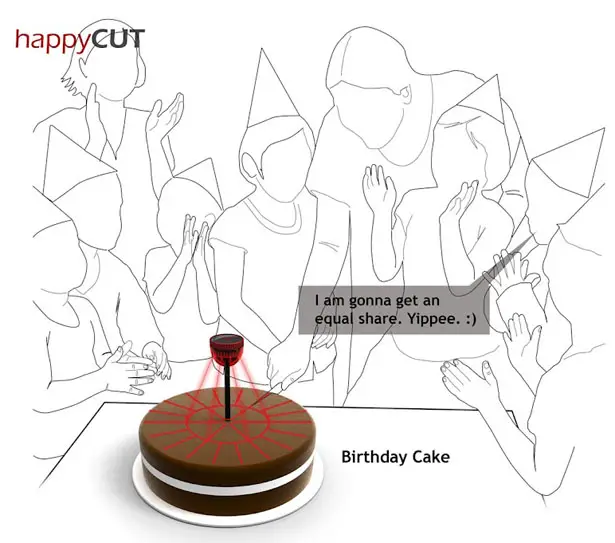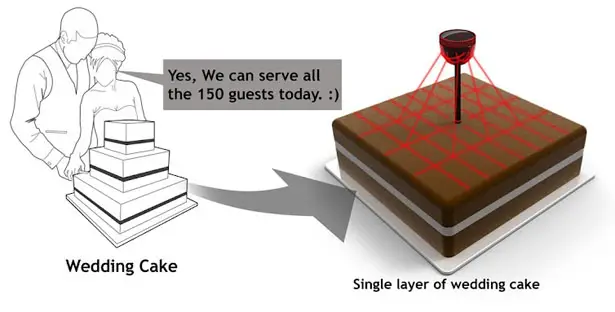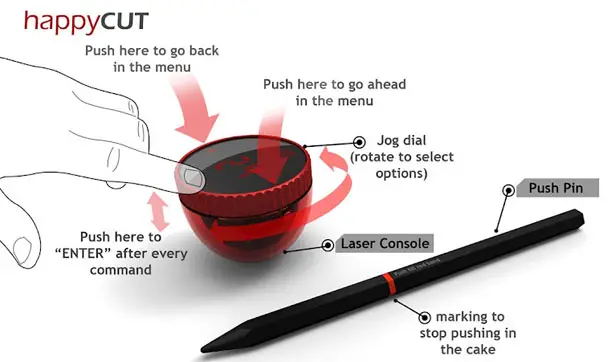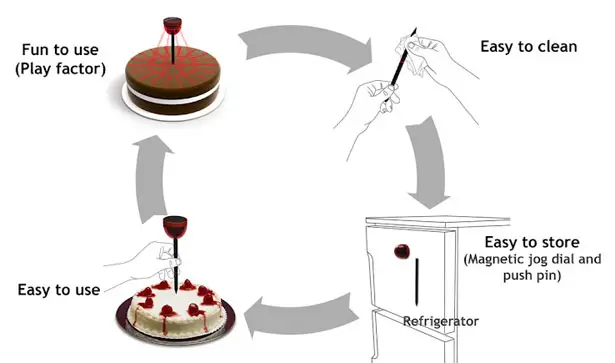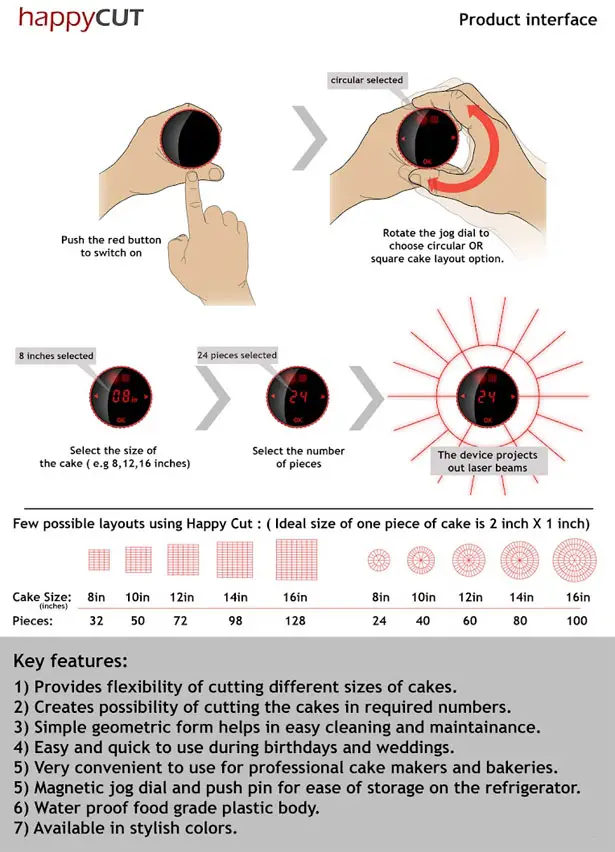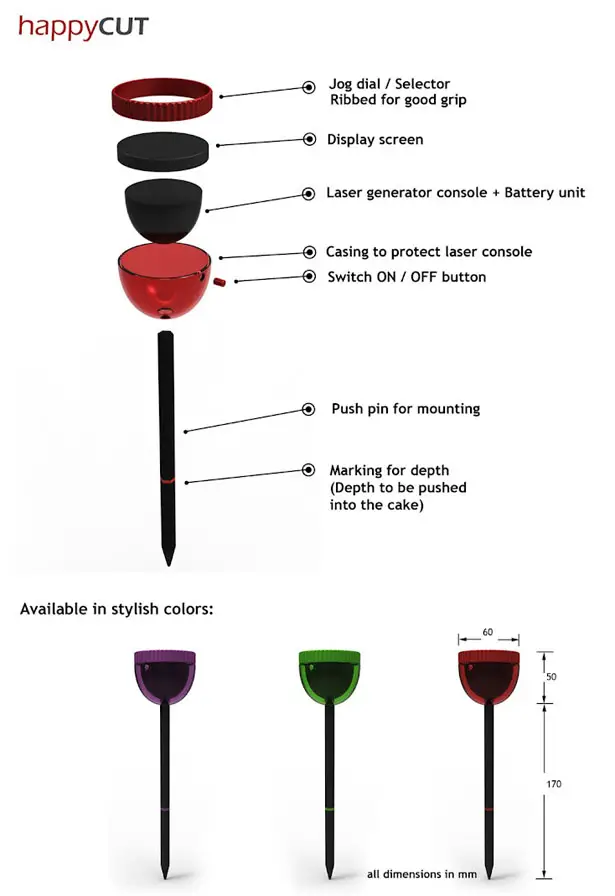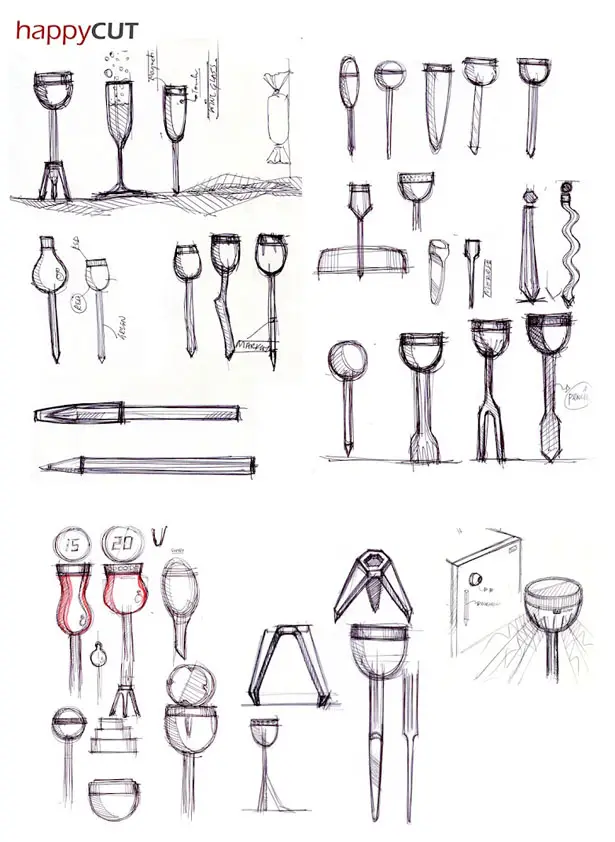 ---
Waterdrop is an innovative concept that provides wonderful bathing experience with an all-inclusive "screen" where the user can have a precise feeling of staying inside the nature. The bathing area has been designed like a falling drop of water and features completely soundproof inside environment to cut the noise of the outside world. Moreover, notes of nature or soft music can please the users as well as let them relax while enjoying the natural beauty of tropical seas, colorful corals or deep forest. With Waterdrop, you can load a really fantastic holiday place right inside your house.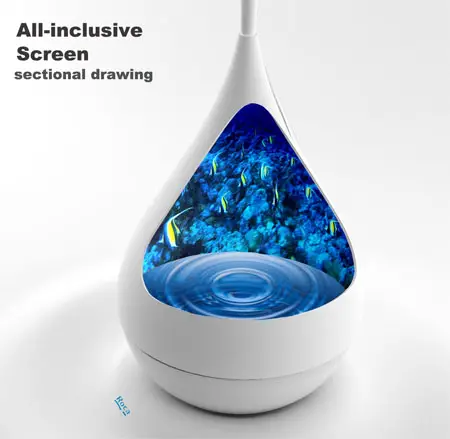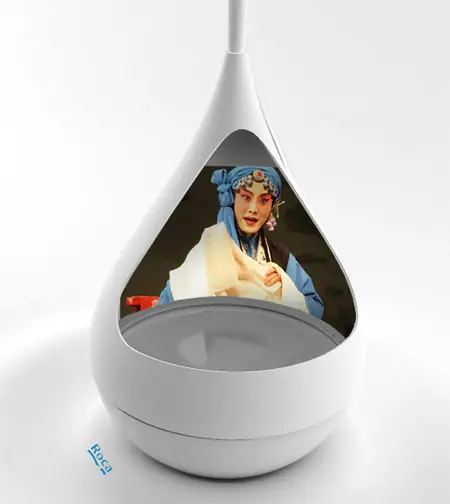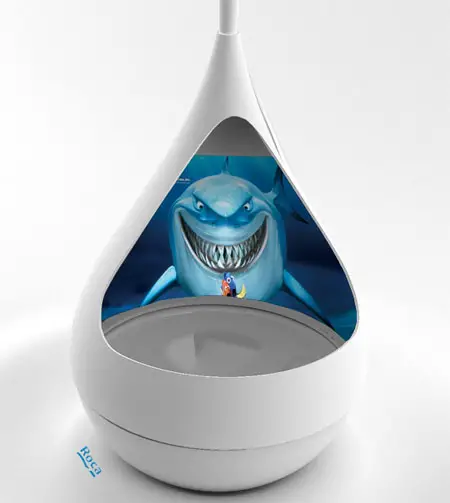 Designer : Wu Chenghou
---