Solar Inside is an eco-friendly and solar-powered material applied bench. The main purpose of this bench is not only just sitting on it, it is featuring few more qualities for modern people. Benefits of this solar bench are applying solar battery in an eco-friendly approach and recycled material. Sunlight is being used for charging the battery which would be helpful for you to see the concept of Ubiquitous City in a more realistic way. It is planned by manufacturing potential and expense, because of its effortless structure. Additionally, the thin-film solar batteries can generate electricity by gathering sunlight regardless or weather.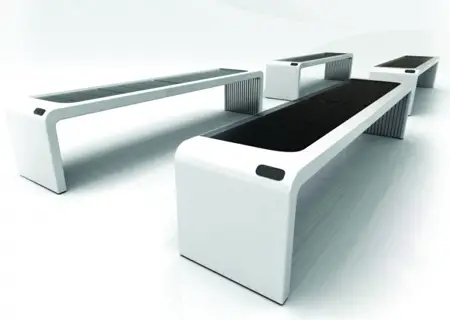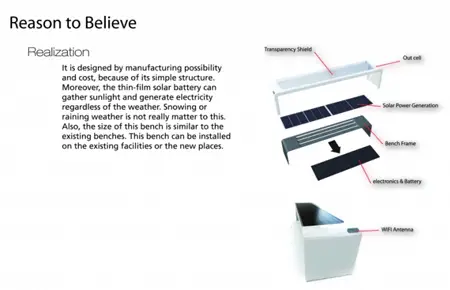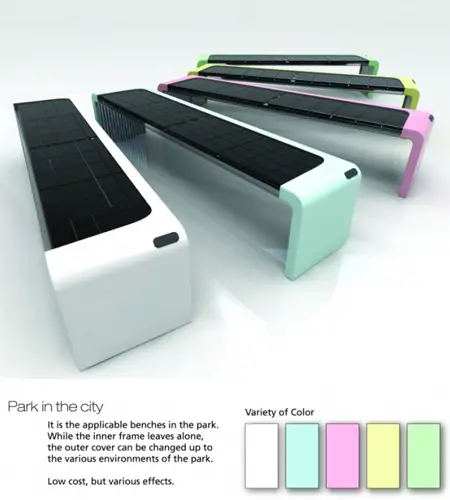 Designer : Sean Park, Olbae Woo, and Owen Song
---
Grilling can be exhausting and lengthy process, not to mention you have to deal with dirty and bulky equipment. Some grills are too heavy to move around, honestly, who likes to move messy and hot equipment. Noticing this problem, Patrick Sherwin and friends has come up with GoSun Stove Portable Solar Cooker.
This grilling equipment has been designed based on extensive researches, the team compared this product with other portable/stationary propane grills, charcoal grills, or camping stoves. The result, GoSun Stove ranks in almost every component from capacity, cost, speed, style, easy of use, safety, and versatility.
From : Patrick Sherwin, Matt Gillespie, and Adam Moser [Pre-Order]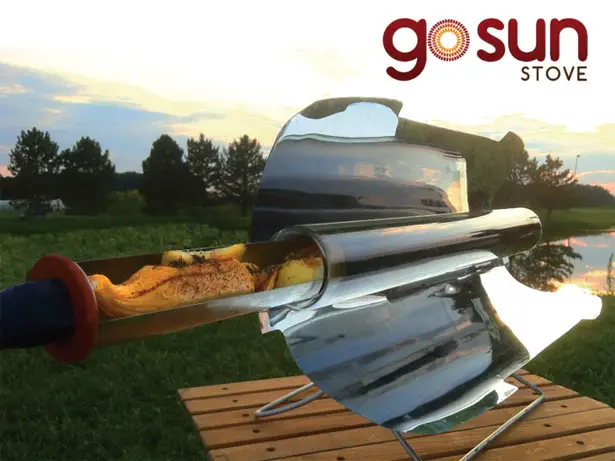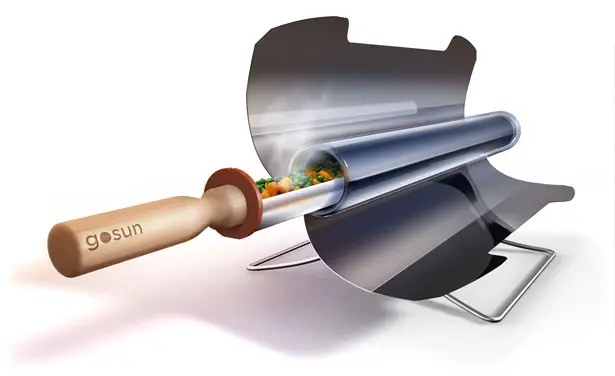 This fuel free cooking equipment requires only 20 minutes to make your meal sizzling hot up to 550° F. Utilizing sun's energy to cook your meal means that you don't have to worry about any open flame, or burning charcoals to dispose, it's clean and renewable energy. The portability allows you to deploy this equipment in seconds. Whether you want to cook, bake, boil, or fry, as long as there's sun, you can do it.
After cooking, this unit keeps your food hot for hours, thanks to its evacuated tube technology, it functions as a giant thermos. This means even though there are some clouds blocking the sun, the tube keeps your food hot and continue cooking between sun-breaks.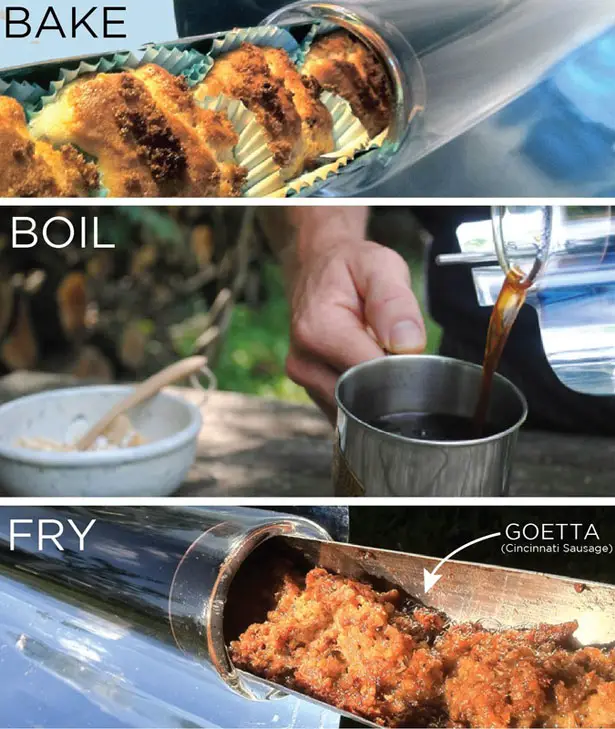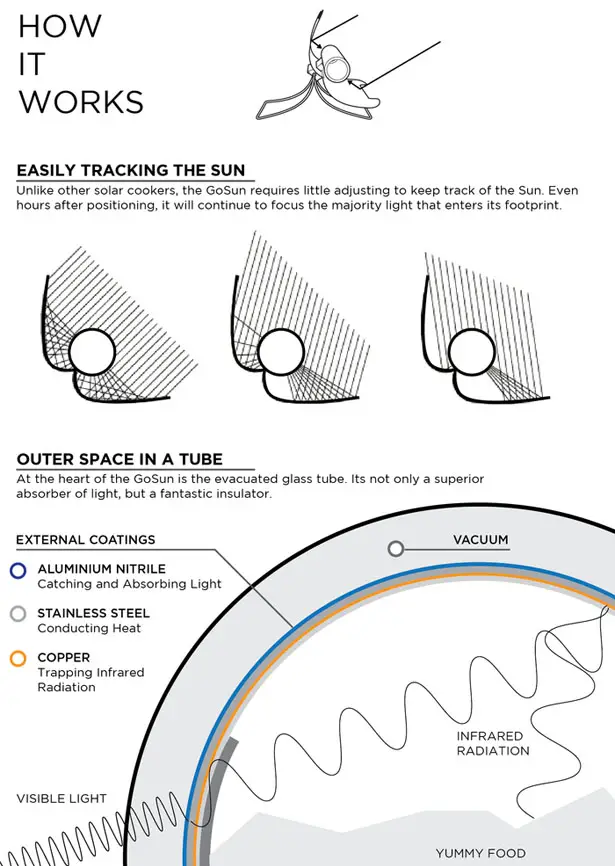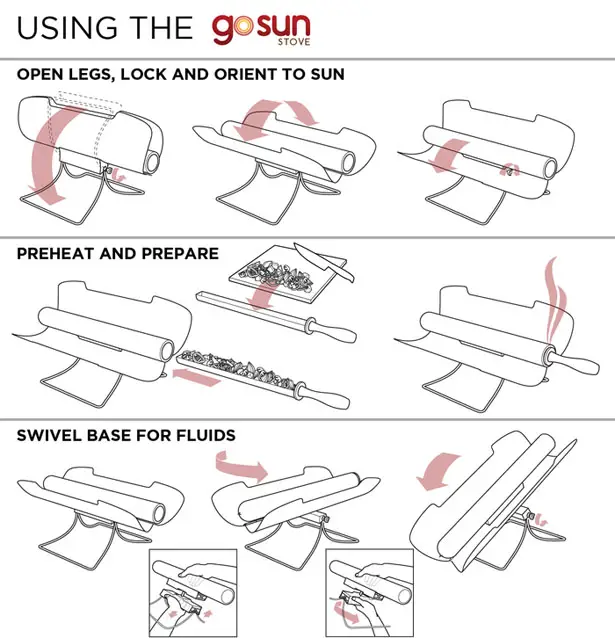 ---
Hugo Boss is the renowned brand fragrance by HUGO that was first released in 1995 and is occupying one of the top ranks among the competitors. In order to keep it up, they have decided to launch their limited edition fragrance named as HUGO Man Exclusive and has asked Karim Rashid, the international designer, to design the bottle. The outcome was superb. With the illuminated color combination on white background with an exceptional shape to be a fragrance bottle, it would be able to generate customer allure. Moreover, the water bottle like cap is really rare to see on a traditional fragrance bottle. HUGO will release 1000 copies of this soon through 100 different outlets worldwide.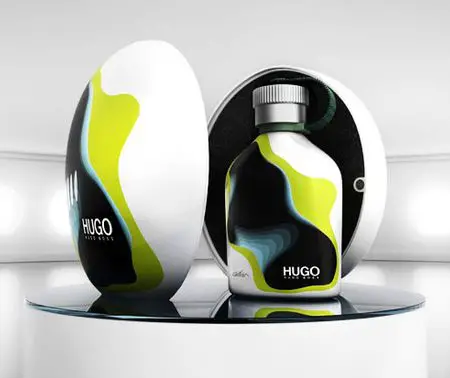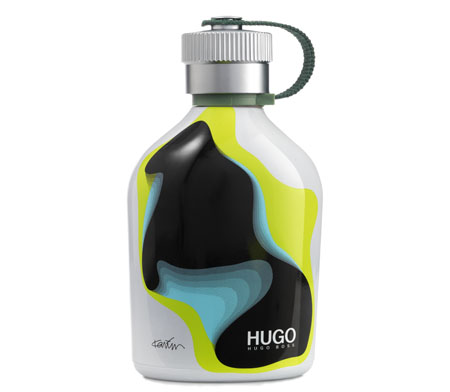 Designer : Karim Rashid
---