This rubber tub designed by Ole Jensen, a ceramist and designer, for the MINDCRAFT exhibition. A soft bathtub, exploring the EPDM rubber material in new dimensions, taking his artistic point of departure in his success design; The washing-up bowl. This rubber tub is perfect for outdoor activity, you can just simply hook up the cord to your water source, fill the tub, unplug when it's done. Take your bathing ritual in the garden with this rubber tub.
"A soft tub for the body. For children and adults. For play and healing. In the garden or the stylish bathroom."
Ole Jensen, ceramist and designer.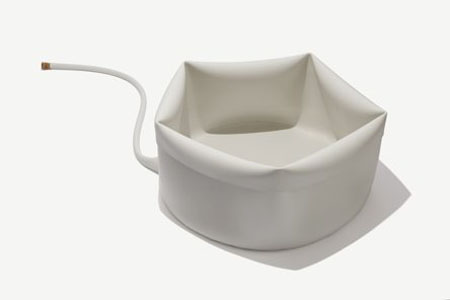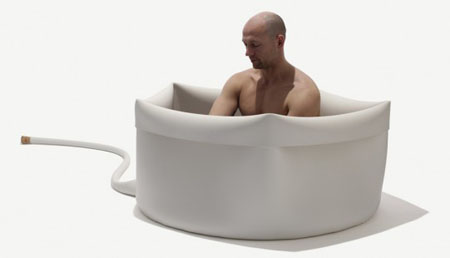 Designer : Ole Jensen via pan-dan
---
Remember domino clock we talked about from carbon design group. Well, we found another cool domino clock design. DominO' clock was inspired by the classic domino game. It uses multiple domino blocks that are moved by digital mechanism. The system will compose the domino blocks in order to represent the time. The designer is planning to release different color versions of this clock.
Designer : Borean Design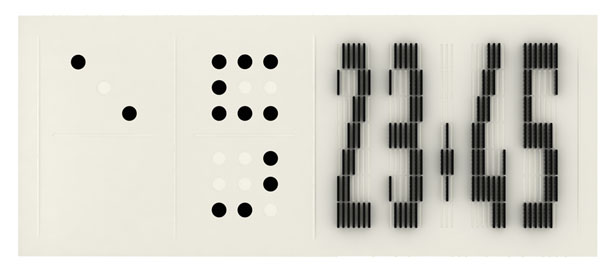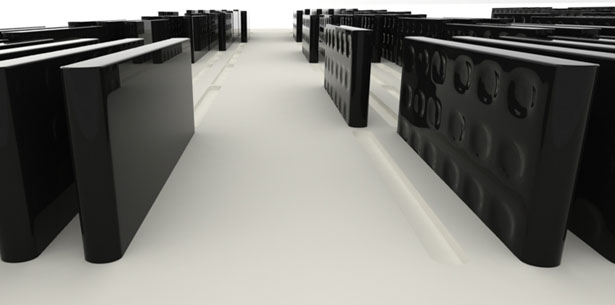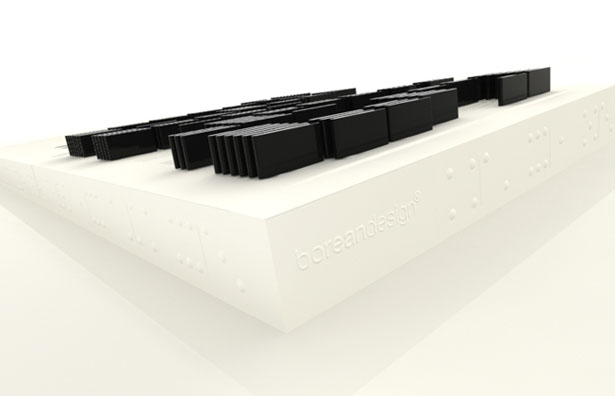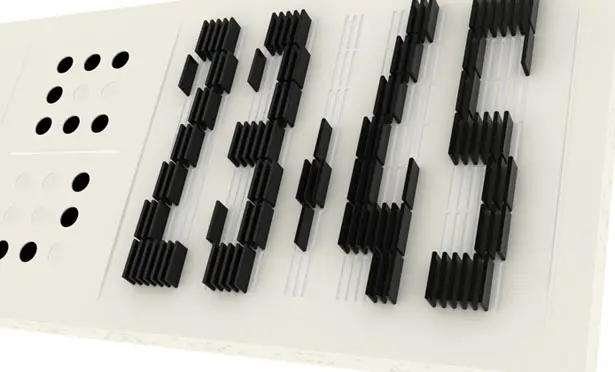 ---
Sitting for long periods of time can increase your chance of getting heart disease, diabetes, and shorter lifespan, you are advised to get up and move around for few minutes after sitting for few hours. FreedMan Chair offers revolutionary design that makes you safe to sit, it offers to recreate spine's natural standing curves and posture when sitting.
The basic structure of traditional chair has remained unchanged throughout time, mostly it focuses on cushioning and support instead of human anatomy. So, instead of focusing on the appearance of the chair, this project uses body's inherent anatomical structure to help you sit correctly and healthily.
Designer : Simon Freedman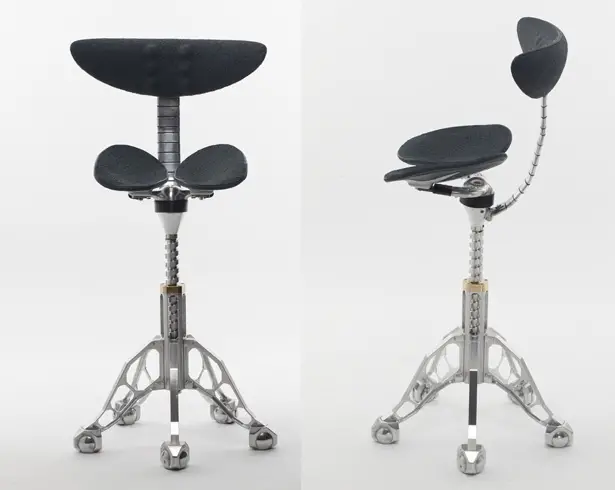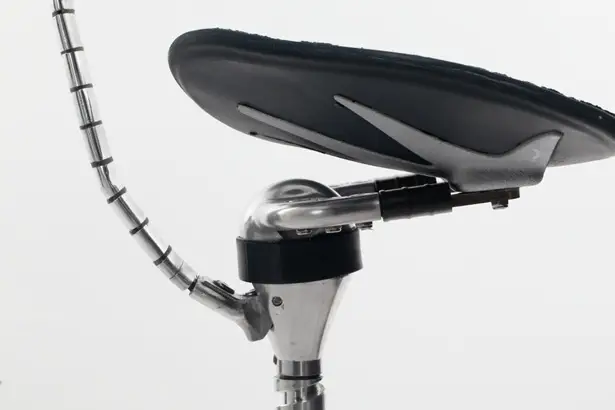 The man behind Freedman Chair is Simon Freedman, an osteopath and inventor. He's been on a mission for the past 15 years to come up with a chair that allows you sit correctly and comfortably. The main goal is simple, a char that replicates the spine's natural standing curves while sitting. His creation allows your spine and pelvis to achieve the same posture as when you stand. When a person is standing, the combination of side-to-side curves (scoliosis) and forward-to-back curves (lordosis) in the spine provide structural support for our bodies and the back muscles act merely as stabilizers. Horizontal seat pans, in either or both planes, will force the spine out of its natural position and force the back muscles to support an unstable spine- a job they are not meant to do.
Chair designers usually don't consider leg length difference when designing a chair, yet, the spine has to compensate for its base being uneven. The patent pending tilting seat pads of Freedman Chair offers you the ability to replicate your normal curves while sitting with your legs relaxing.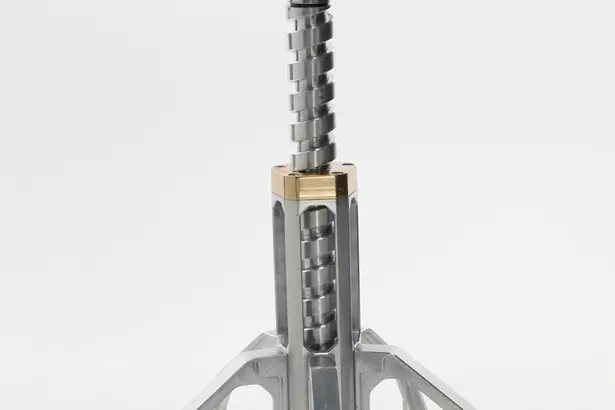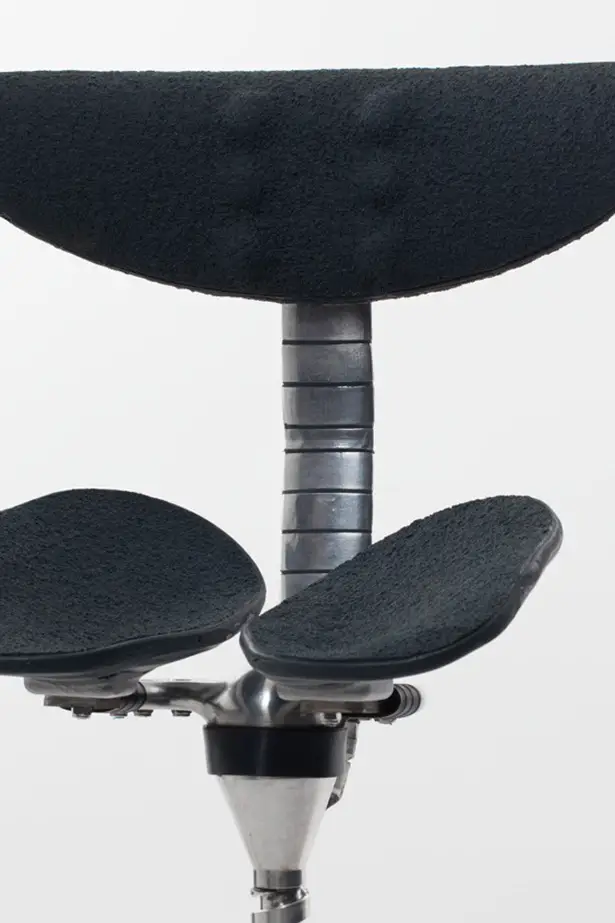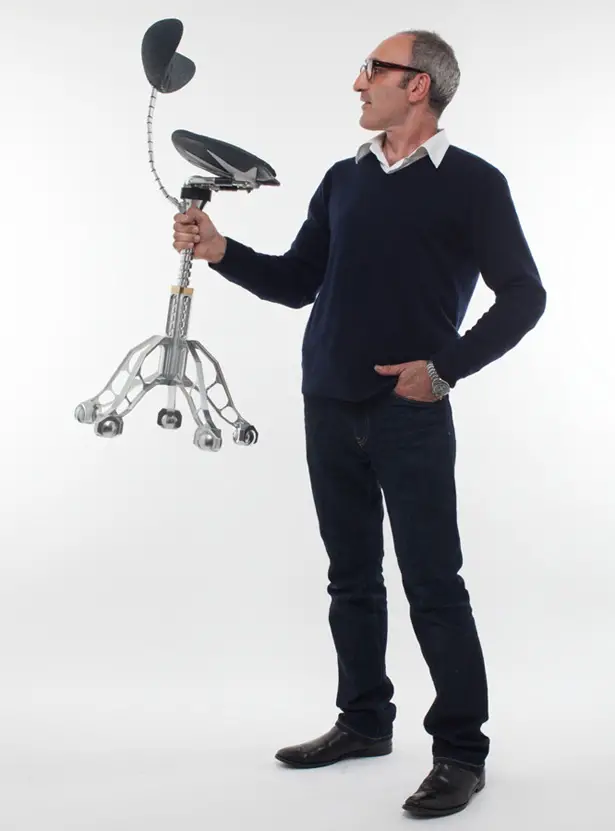 ---