DENTASSIST mobile dental unit has been designed for dental treatment of vulnerable people, mainly for people who have no access to the national health care or any medical care due to geographic or political background. The modular design was developed with the help of aid agencies and for global use, to enable a basic dental care.
The heart of the ensemble is the operating unit which is mounted directly on the treatment center and due to the integrated telescopic stand, the unit can be positioned at ergonomic height. The required power is supplied from the compressor and generator modules, as you can see, the operating unit is mounted directly on the supply modules of similar size & portability. These are operated outside of the treatment rooms because of the noise and exhaust harassment. Each module is equipped with a seat for patient to use and swivel casters for easy transport from one room to another. These modules offer storage for needed consumables and instruments.
Designers : Philipp Kupfer & Markus Schönecker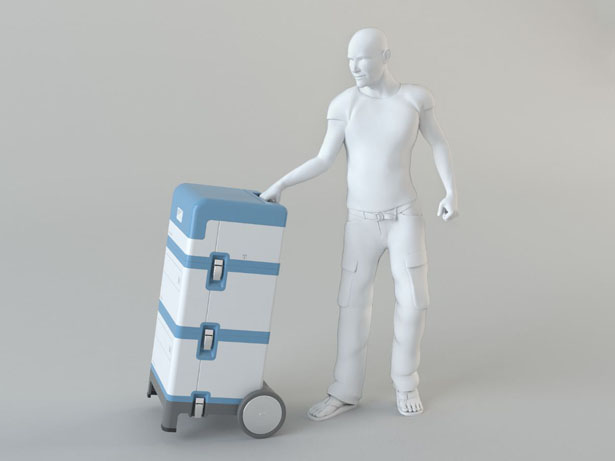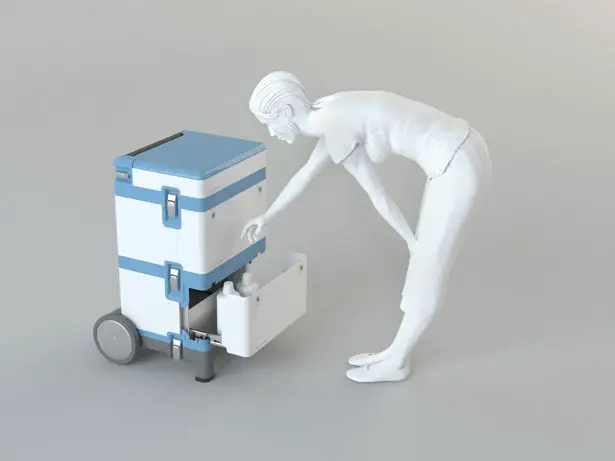 The use of same parts simplifies the production process of DENTASSIST mobile dental unit. The exterior surface allows quick and easy cleaning. With existing infrastructure, such as in hospitals, it is possible to use the treatment unit even without the other modules.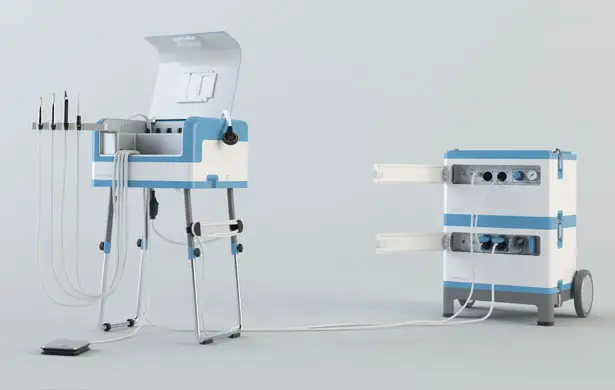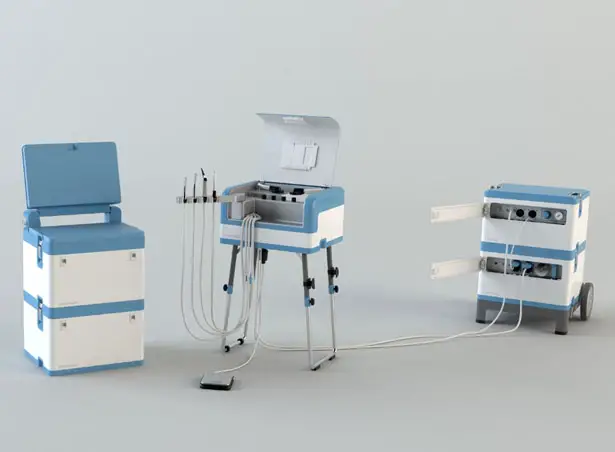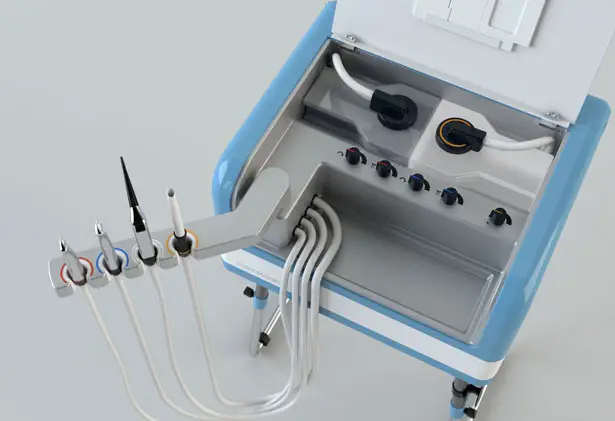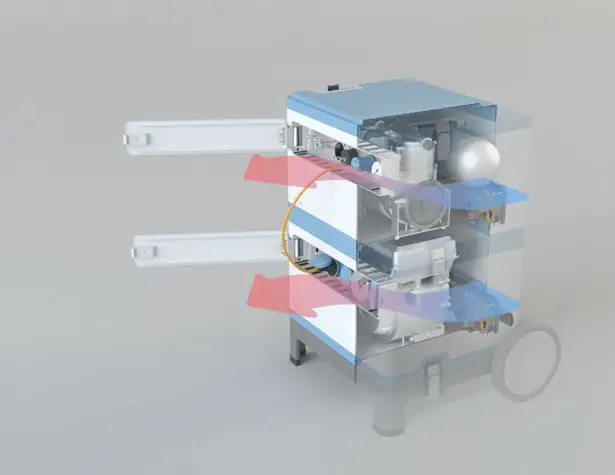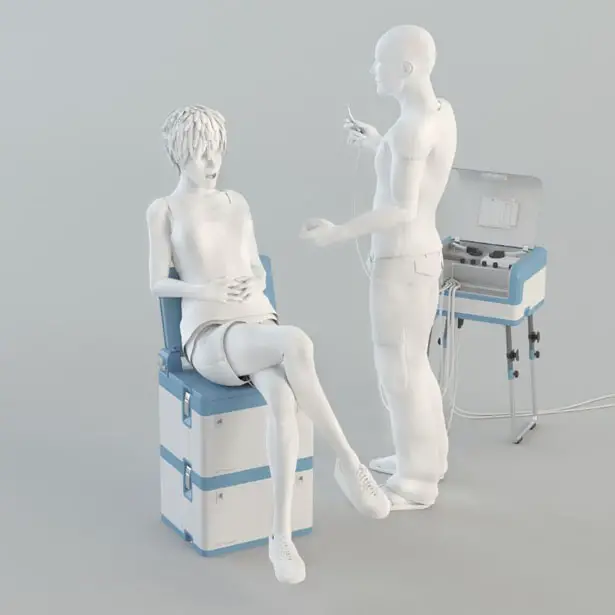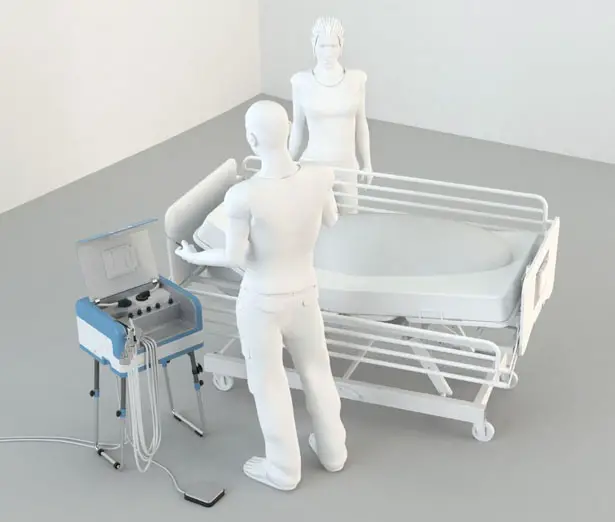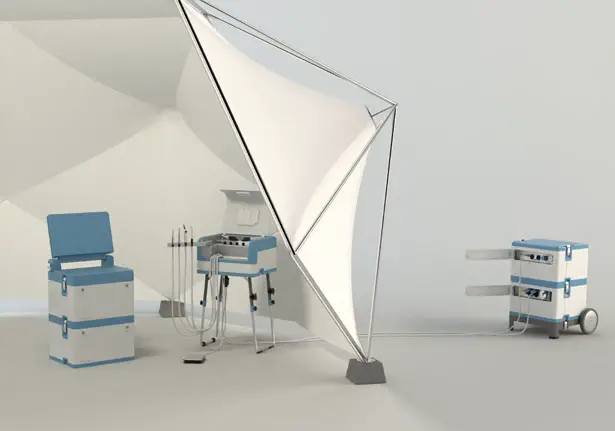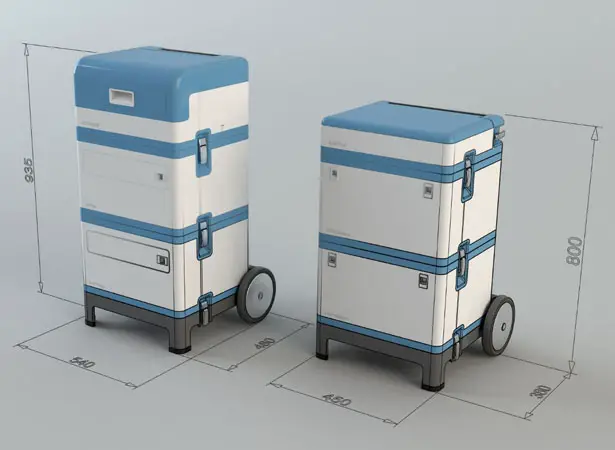 Tuvie has received "DENTASSIST Mobile Dental Unit" project from our 'Submit A Design' feature, where we welcome our readers to submit their design/concept for publication.
---
Folding Helmet Overade was born out of the collaboration between an engineer Philippe Arrourart and Patrick Jouffret from 360, a design agency based in France. The problem with wearing bicycle helmets is that the helmet becomes cumbersome after use, I don't want to leave it on the bike because someone might steal it, yet I hate to carry it with me. This innovative folding helmet design is like the answer to my prayers (all cyclists' prayers) for good looking, stylish and easy to carry helmet.
Folding Helmet Overade can easily be stored in your backpack without having to take much space due to its compact size when folded. It provides you not only a good protection just like any standard bicycle helmet but also offers convenient carrying size.
Designer : Agency360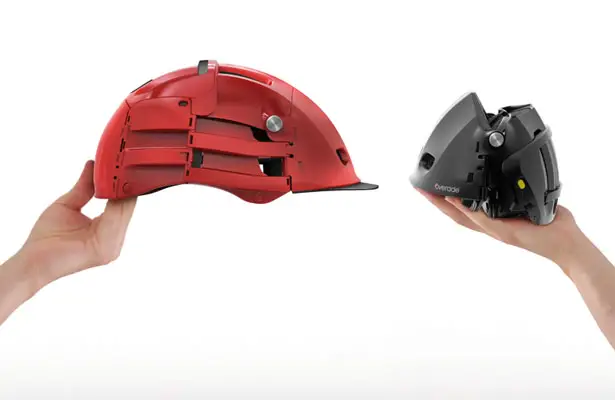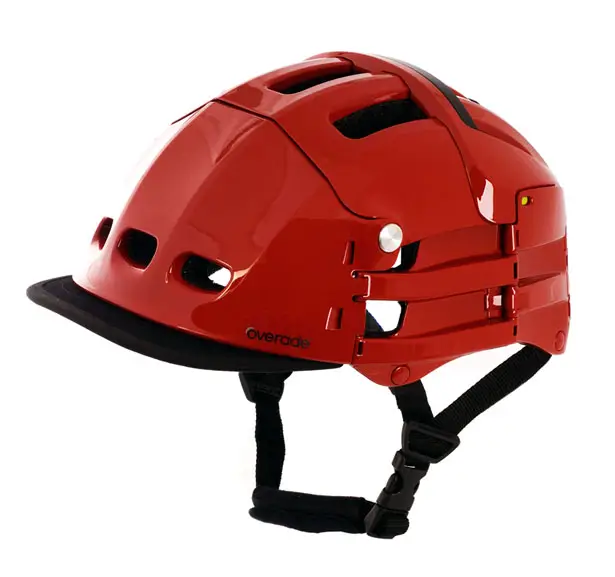 This design is the result of an in-depth observation that there are not many self-service bicycle users wear helmets due to the hassle of having to carry them afterward. In 2010, the Overade company was working the first prototype which later after extensive research on practice and usability, this agency has finally come out with the design of the whole helmet. Folding Helmet Overade has been designed as an urban unisex helmet, airy, modern and stylish. The fact that this helmet is foldable, it should be an advantage not affects the overall design. This foldable helmet is ready for commercial release in this year.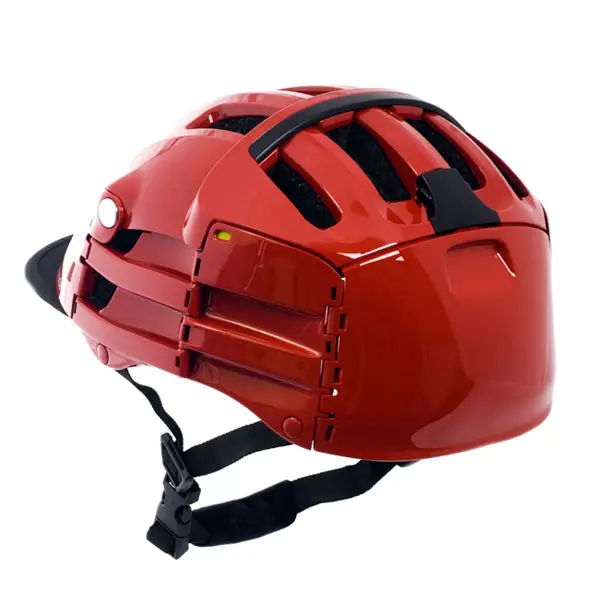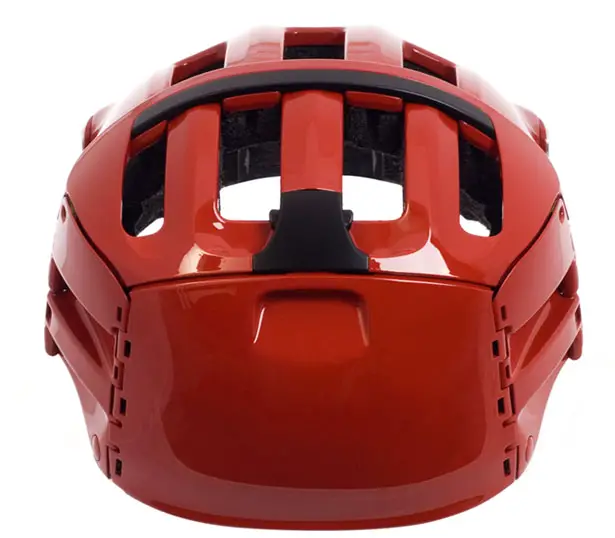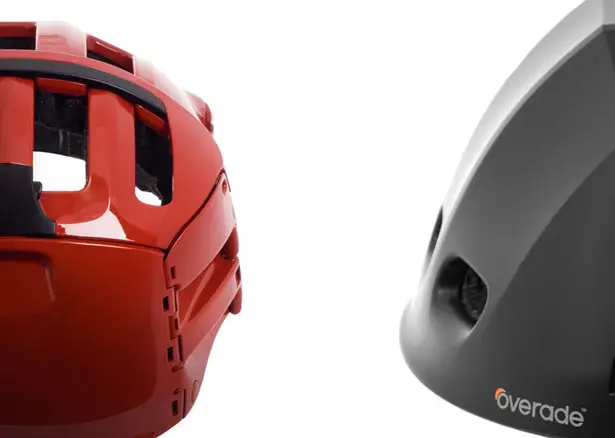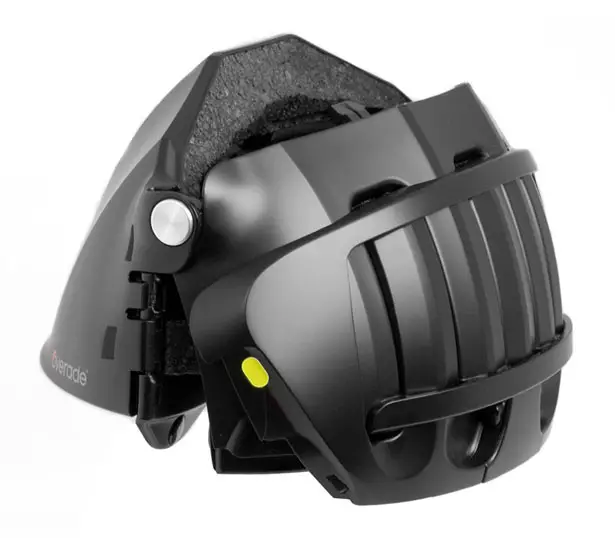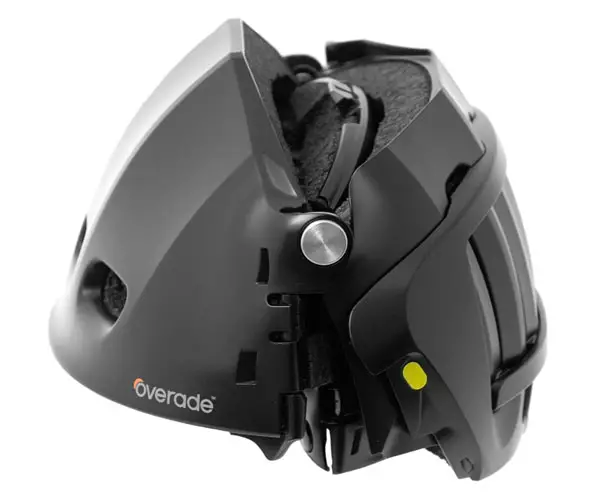 ---
The KTM Trik's Bike is a project designed by french students: Marc Devauze, Cyril Mathieu and Alexandre Labruyere, they did this project in DSK ISD in Pune (INDIA). The goal of this project was to design a KTM Bike for European big cities in 2030, so they tried to blend a bicycle and a trial bike. The result as you can see here is an innovative electric trick's bike for the city. For weekend, you can fold and carry it to be used outside the city to have fun in different landscapes.
Designer : Marc Devauze, Cyril Mathieu and Alexandre Labruyere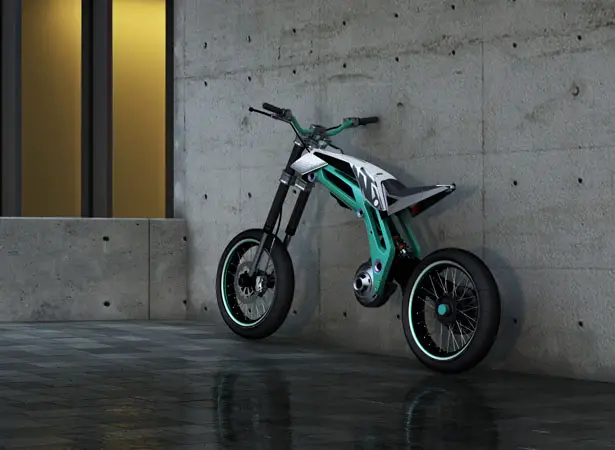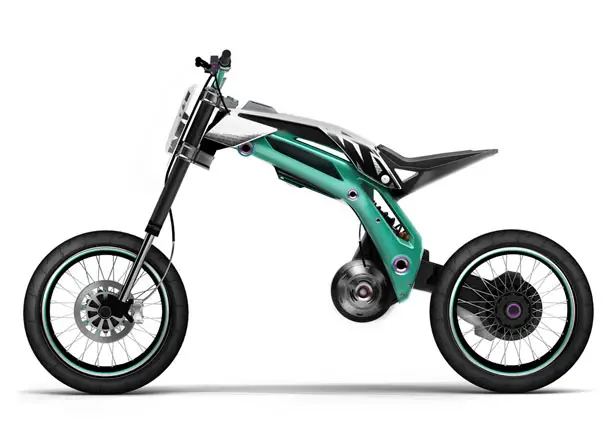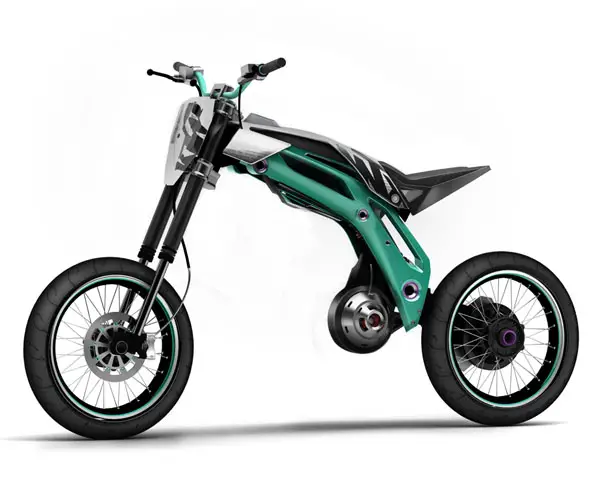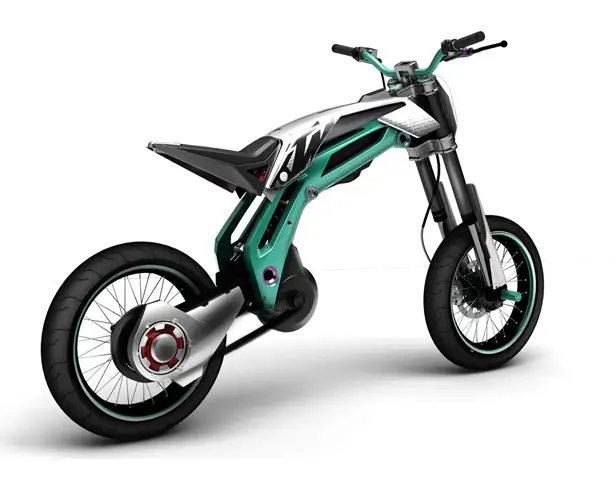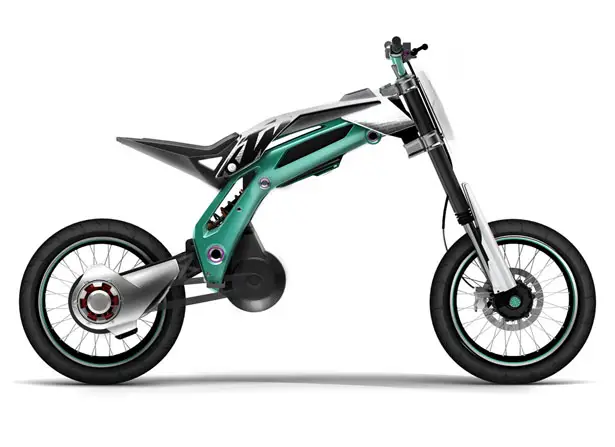 ---