It is a fact that today we are on a verge of new commuting age where cars are too heavy, bulky, and dirty. Even the motorcycles are too inflexible and hard to ride on traffic-clogged roads. If someone adds a hybrid nature to existing cars, they can be best solution for your survival. TVA Gazelle tilting 4-wheeler is a car which is not at all wider or heavier with an ability to tilt for stability around the corners. The Australian inventor Philip James has designed this vehicle that will make well over 100 mpg with the help of the vehicle design. Its steering wheel is totally isolated from the front wheels because of Gazelle's radical new steering and handling system.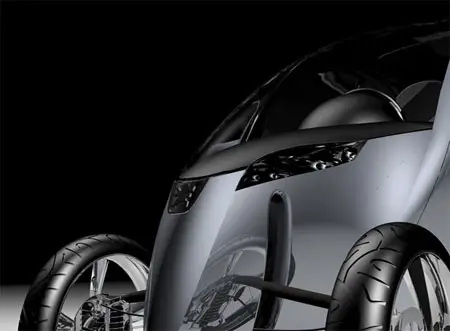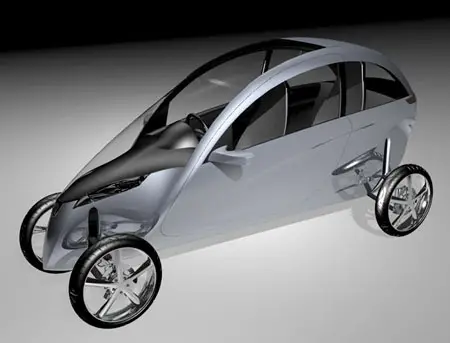 Tilting 3- and 4-wheelers like the Carver, Phiaro and Venture are a step in the right direction, says James, but they still can't offer total stability because the steering is still directly connected to the steering wheel – so when traction is lost or the vehicle goes to topple under cornering forces, the driver is completely responsible for any corrective action; a fundamental issue with any vehicle that uses direct steering control.
James' solution is simple yet revolutionary – his narrow, 4-wheel TVA Gazelle concept vehicle connects the steering wheel directly and exclusively to the vehicle's tilt angle. The front wheels are effectively then completely free to dynamically respond to the vehicle's momentum and inertia, turning into the lean all by themselves and maintaining exceptional stability in corners. This cue vehicle seems like a dream come true for all those who are fed up of rising traffic on roads.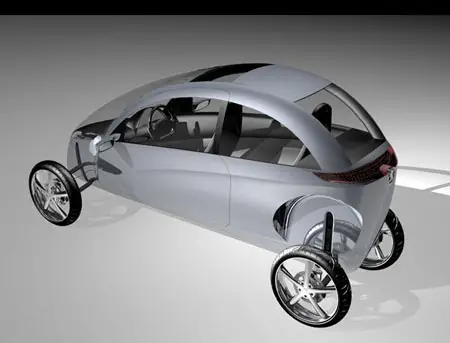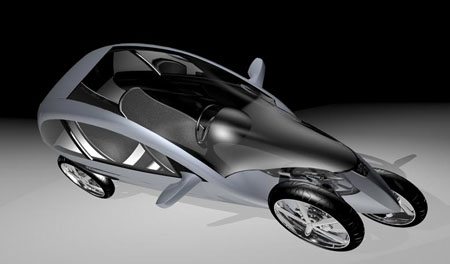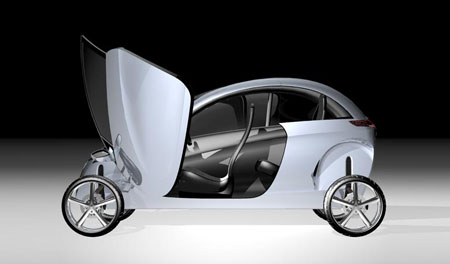 Designer : Phillip James via Gizmag
---
Mobiado has submitted its latest cell phone design: Mobiado Professional 3 VG Collection. Inspired by adventure time when you travel around and the destination is not the focus but more of experience of going. This phone is an ideal companion when you start your voyage, a self-discovery process that not only show us about the world but how we can fit within it. The frame of the phone is carved from solid aluminum and finished with anodized coating to fit even most demanding journey. The large sapphire crystal plate and sapphire buttons have been precision inset into the body.
The back cover is machine engraved with Mobiado signature while the corners of the body are incorporated with golden plated brackets. This cell phone is available in 2 sleek colors: Marrone and Graphite.
Designer : Mobiado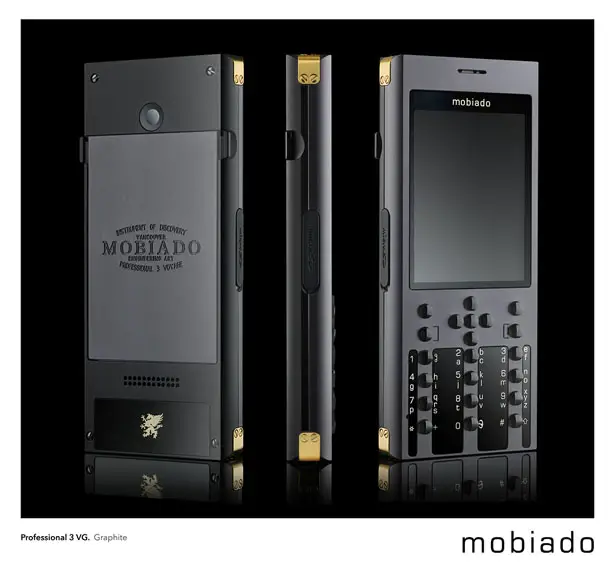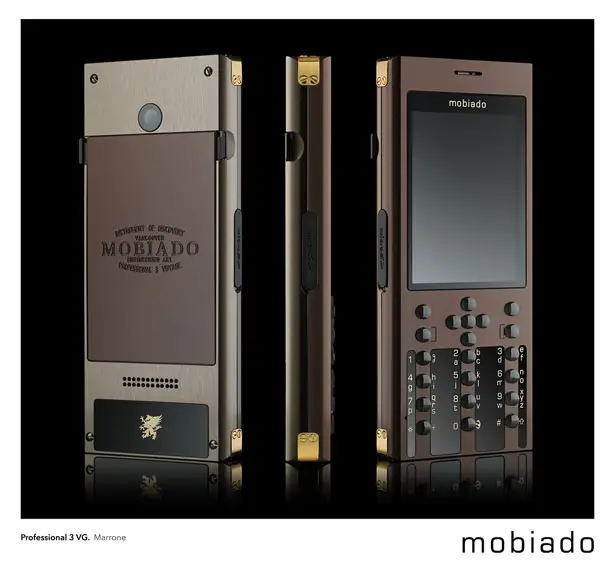 Each phone unit comes with VG Leather case, handmade from Alcantara and calf leather in Geneva, Switzerland. You can attach it to your backpack thanks to a built-in locking carabineer, this phone can be your friend day to day on your adventure. Mobiado Professional 3 VG cell phone works with any GSM network operator worldwide, it is dual SIM quad-band GSM with dual band 3G coverage WCDMA (main SIM card only). It still features a 2.4-inch QVGA display, camera, video camera, web browser, Bluetooth 3.0, email support, expandable microSD memory, and a music player.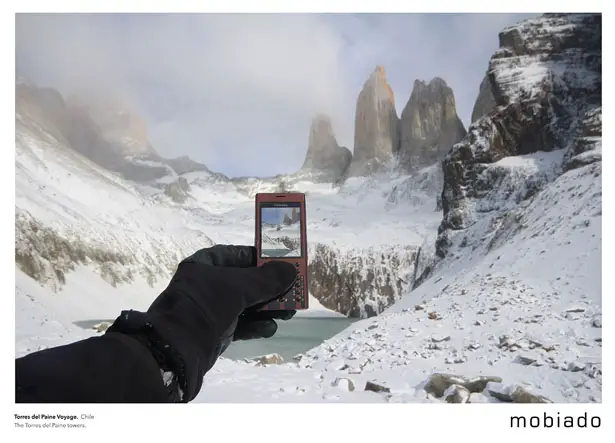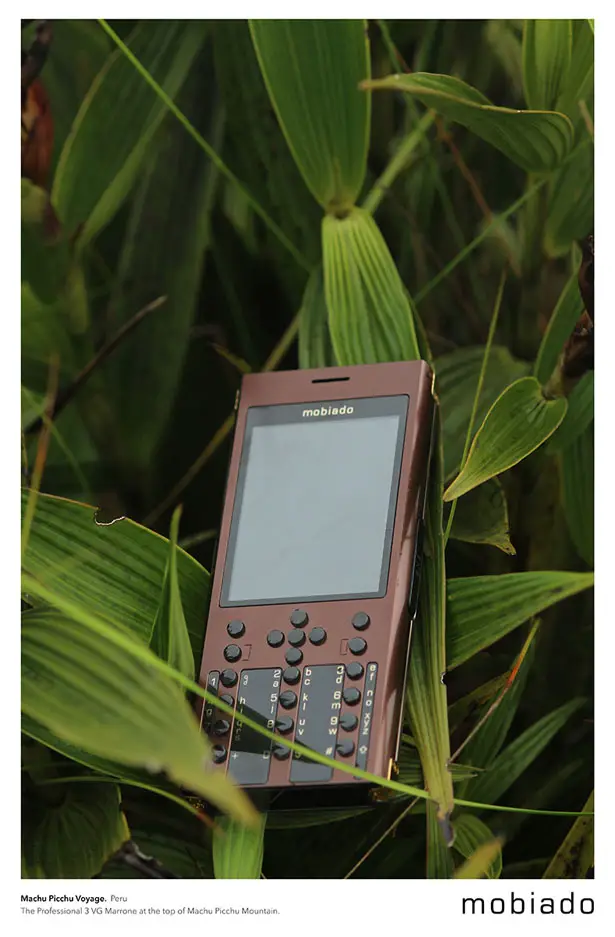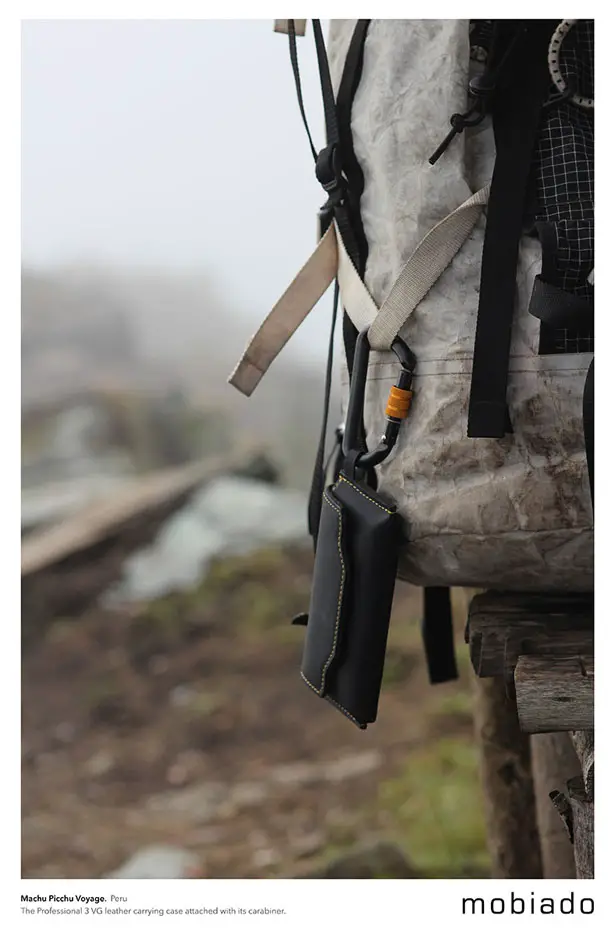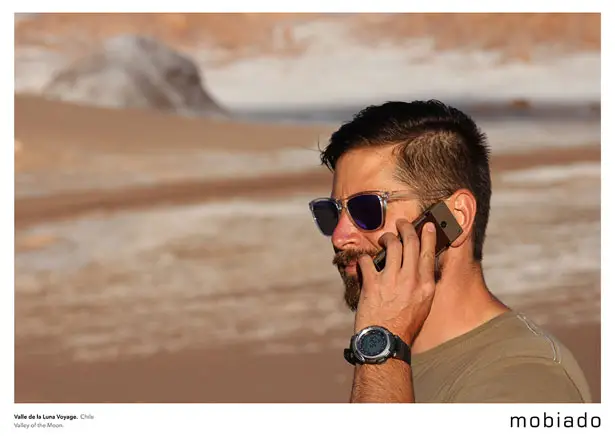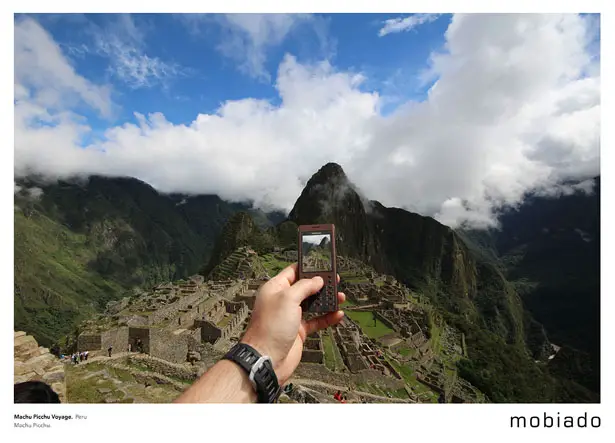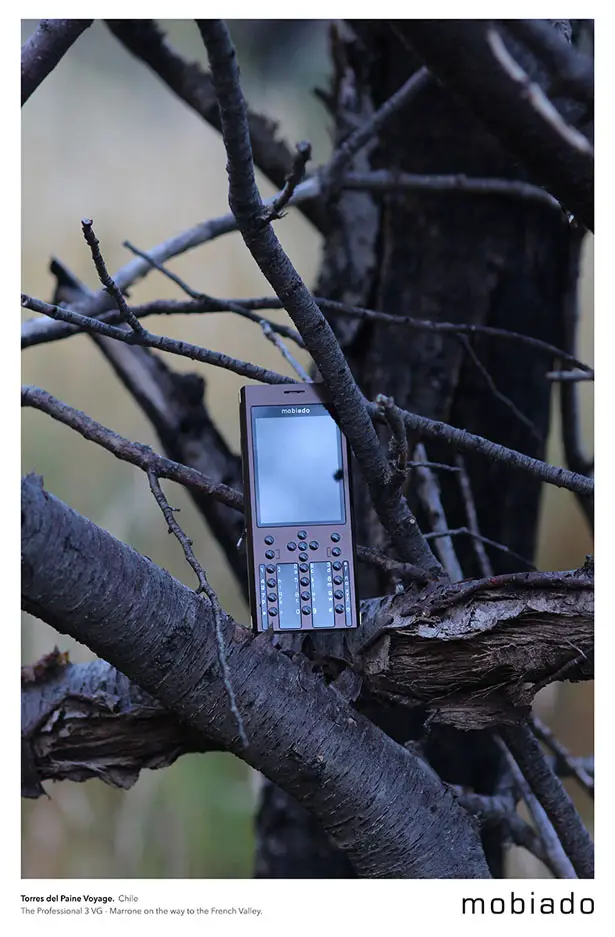 Tuvie has received "Mobiado Professional 3 VG Collection" project from our 'Submit A Design' feature, where we welcome our readers to submit their design/concept for publication.
---
During a water disaster, like a capsizing boat, there is a very short window of time to escape. As water enters the boat, power is disrupted making it very difficult to find your way to the nearest emergency exit, often resulting in death. This product, called Life Guide, is a quarter-circle shaped device that can be attached to 3 others to form a full circle. It can be stored on the vessel wall as an alternate light source. In the event of an emergency, red LED lights willflash to warn passengers and facilitate finding the device. Passengers can use the Life Guide as a flashlight. A green laser will project an arrow onto the floor, pointing in the direction of the nearest exit. RFID signals connect each device to the nearest emergency exit. As passengers exit the vessel, they can pull a ring on the top that will inflate a flotation device.
Designer : Huang-yu Chen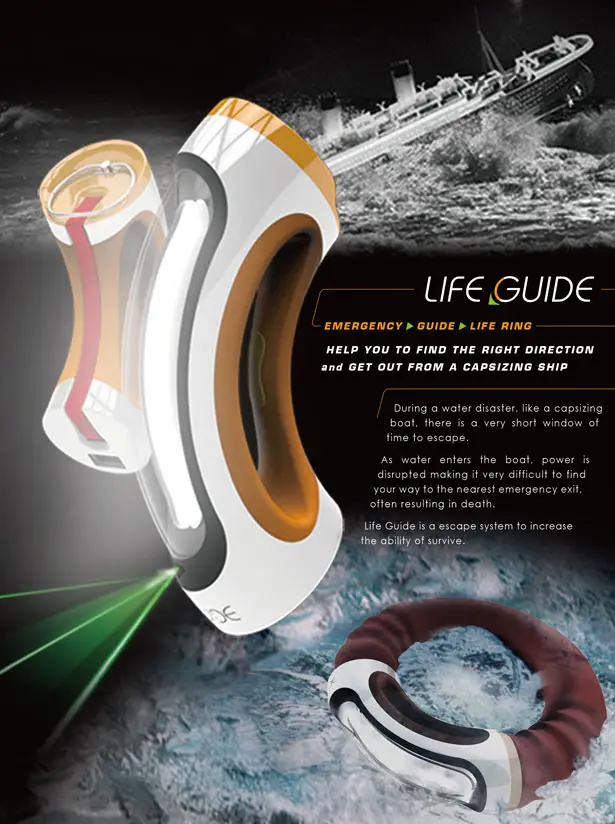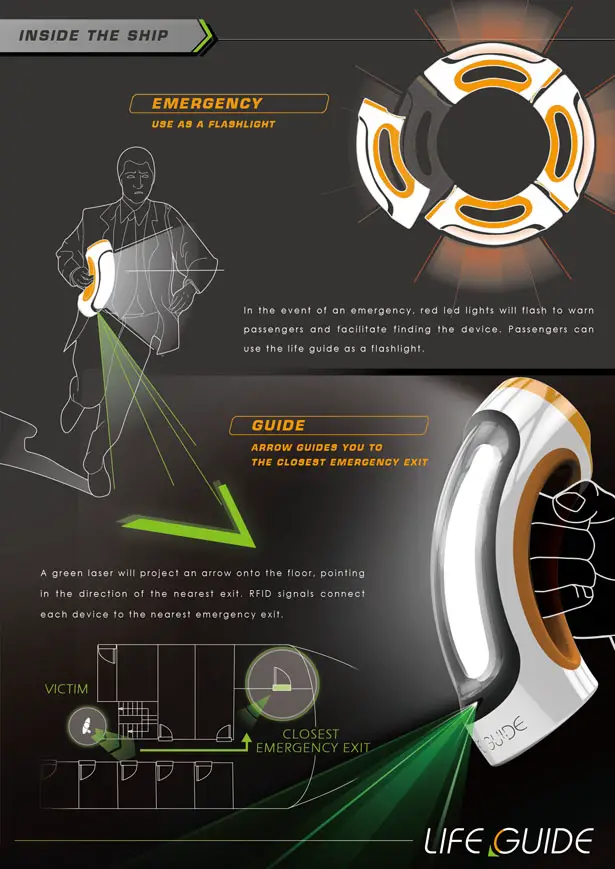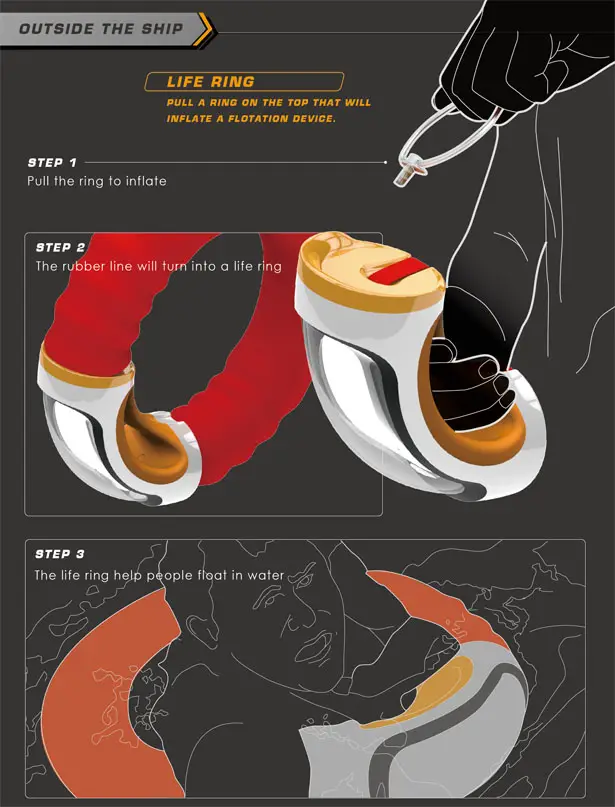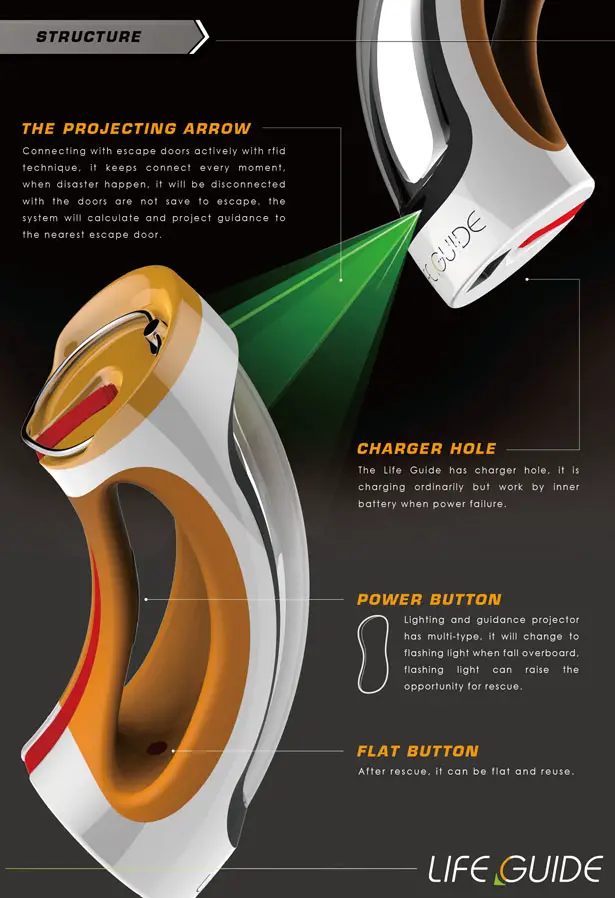 ---