The Nilufer Tea set is an innovative and unique tea set concept that has been inspired from the beautiful water lily and to overcome the frequently encountered problem of escaping the spoon under the glass. These chrome finished water-lilies have been designed to put on top the glass leaf to solve this problem and adding few more innovative and useful functions. The crystal-cut petals of the water lily get closed with the weight of a glass and reveal a nice place for the stamen of the flower like designed spoon to stand still, allowing the user to have it right beside the mug whenever they want.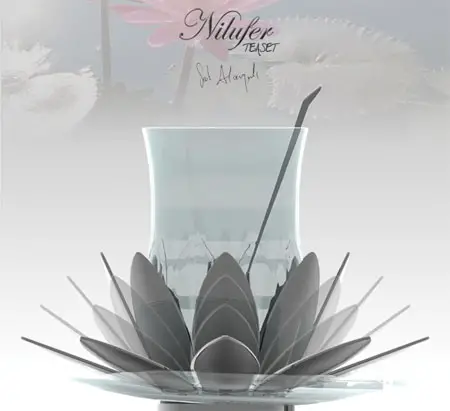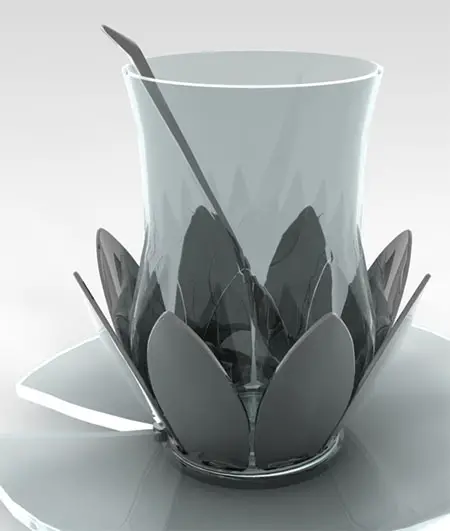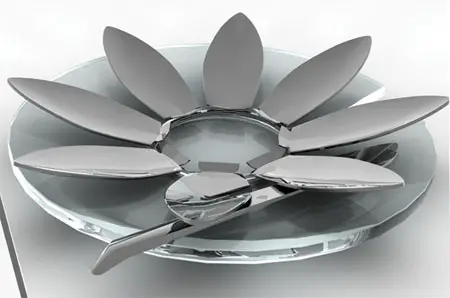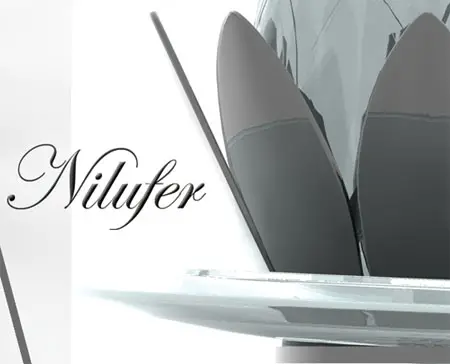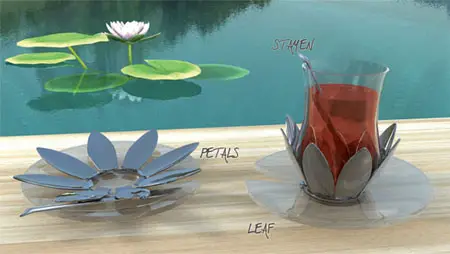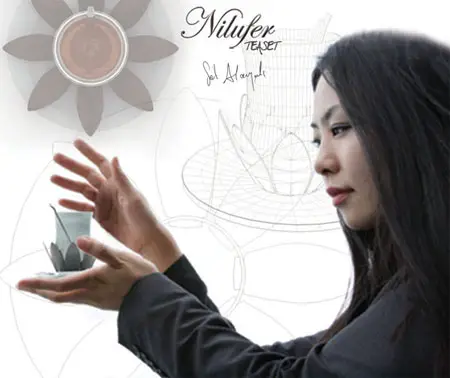 Designer : Sait Alanyali
---
Tron Style phone is a mobile phone that has been designed in inspiration from the movie TRON legacy. Well, the design goals indicate creative interpretation of a futuristic cellphone. The design integrates LED lighting with sleek dark chrome finishing, creating a gallant futuristic look. It features an audio output, a power connecting port, an LED Ring identifier touch-sensitive area and power level indicator.
Designer : Andrew D. Morgan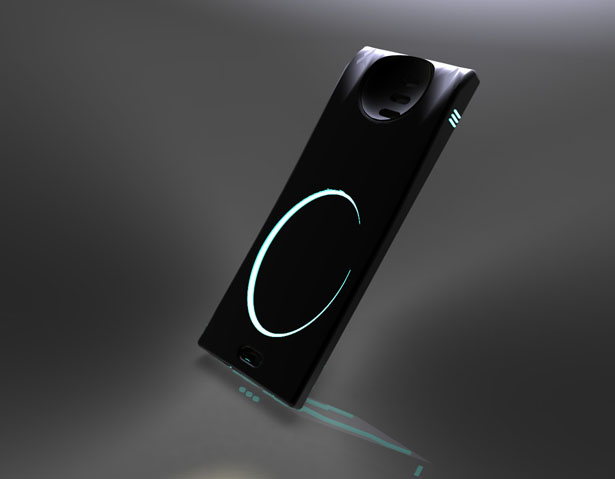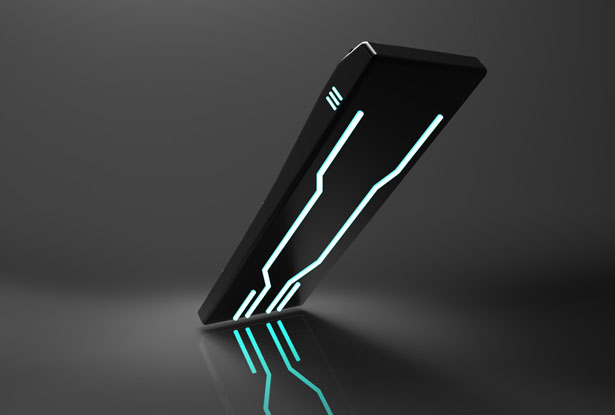 Andrew says :
"In the virtual world of the Gaming GRID, it's all about staying alive. The TRON Phone is a concept created with the intent of keeping programs in tight communication in order to keep on processing.

Conceptualized based on the style of the recent "TRON Legacy" movie, the design incorporated a sleek black metal exterior, accented with LED indicator lights. Using this device, a program within the GRID could instantly contact whomever they desired, simply by touching the central receptor. And much like the Identity Disk, the TRON Style Phone would attach right to the programs suit, giving the user full dexterity while not in use."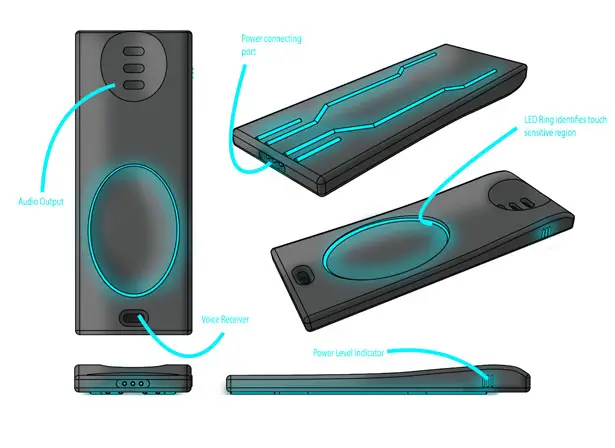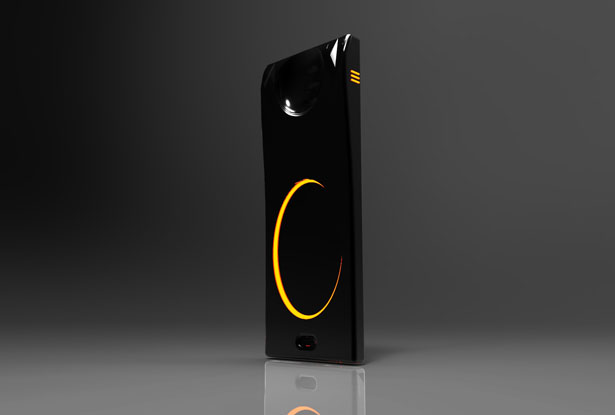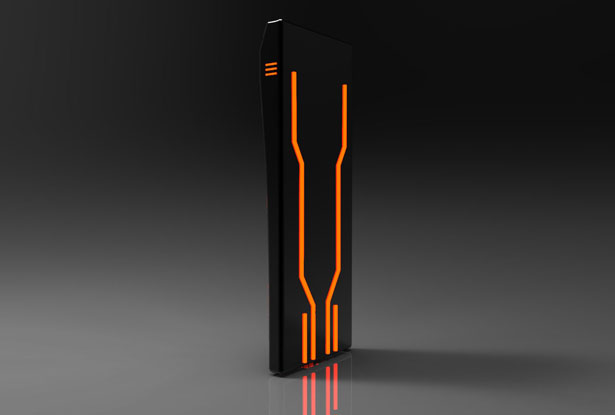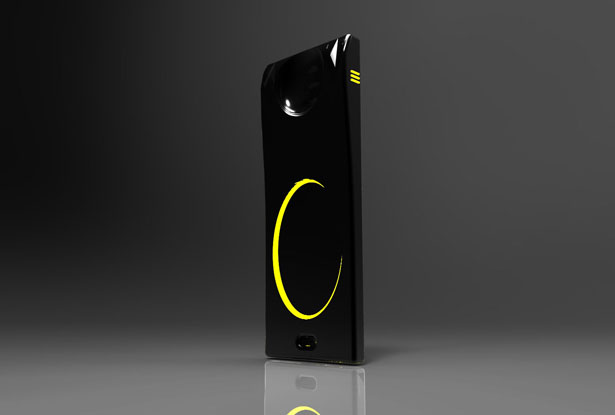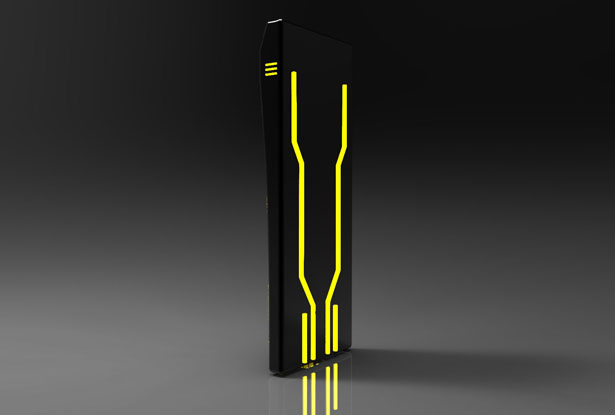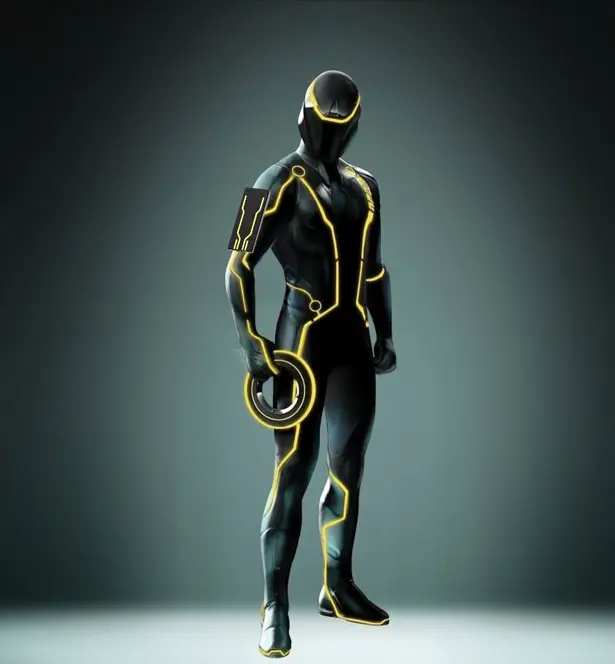 ---
This Urban Vehicle Project was a final project of Rudolf Mihu for his Bachelor's degree in product design. The reason why he chose to design this vehicle was because Rudolf is a fan of transportation design, but not in the area of engine powers, performances and cutting edge stylish design, but rather in its mobility related to our future needs. This project has been designed for congested urban areas such as Hong Kong, China, New York and so on.
After extensive researches, this Urban Vehicle project tries to answer many challenges which are given by our future society. It has to be sustainable, uses non-conventional energy source, lightweight, universal (safe for children, elderly people, physically impaired people, etc.), iconic, interactive, save parking space, adjustable and affordable.
Designer : Rudolf Mihu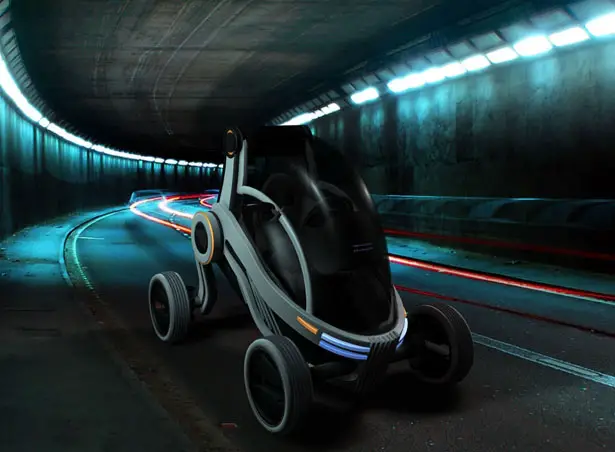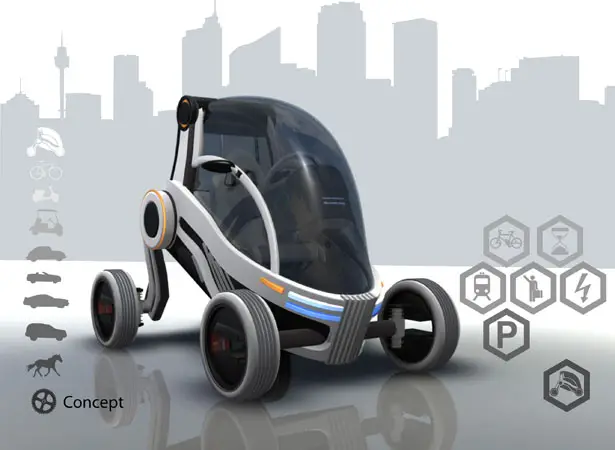 From this research, this product designer has made a conclusion that the evolution of transportation and mobility has always been dependent on and in line with the evolution of the infrastructure system. New vehicle design has always been the response for our needs of mobility and comfort as well as expressing aesthetic ideas, power, personality and status. In the future, we believe all vehicles would be integrated with technologies that enable constant communication between vehicles and external systems (such as intelligent road signs). The demand for small and compact vehicles would be rising because it requires less space and less fuel to get around.
This Urban Vehicle project is a hatchback electric vehicle without any door, user can access it through the front glass windshield (similar to bubble car). It has the ability to reach 80km/h and one charging time can be used for a mileage of 100km. The board and seat can be adjusted depending on the driver's needs. Although this vehicle is pretty compact, yet it's still have a small luggage space behind the driver's seat. We love the autopilot driving system of this Urban Vehicle Project which can be activated while in a smart highway system.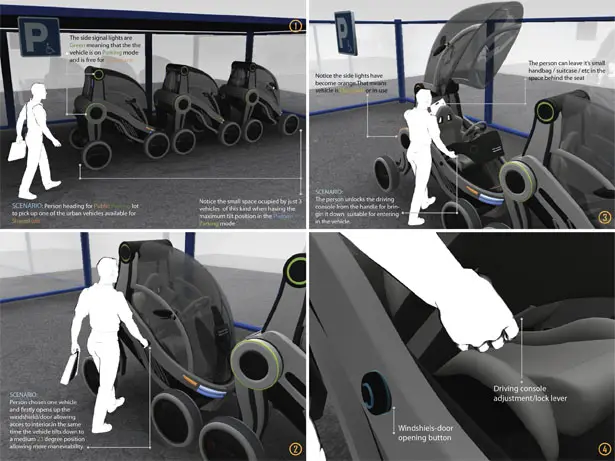 Click above image for bigger view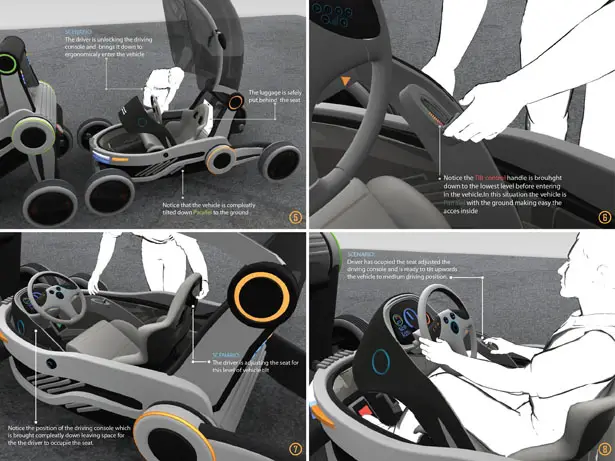 Click above image for bigger view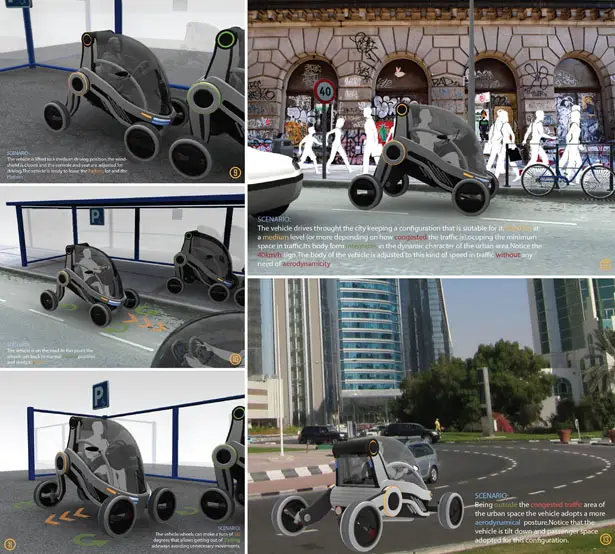 Click above image for bigger view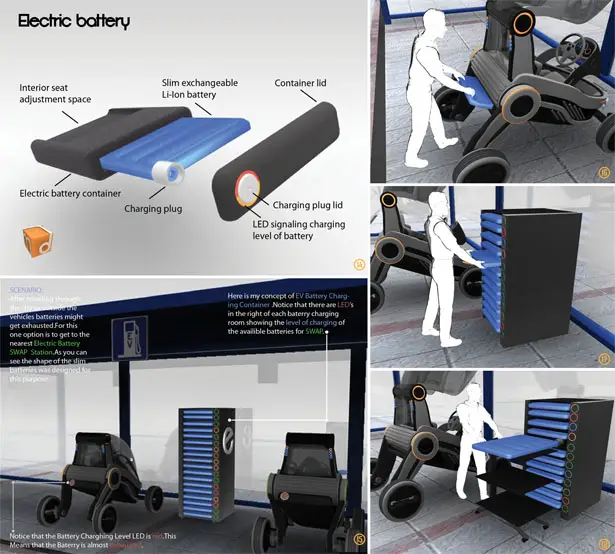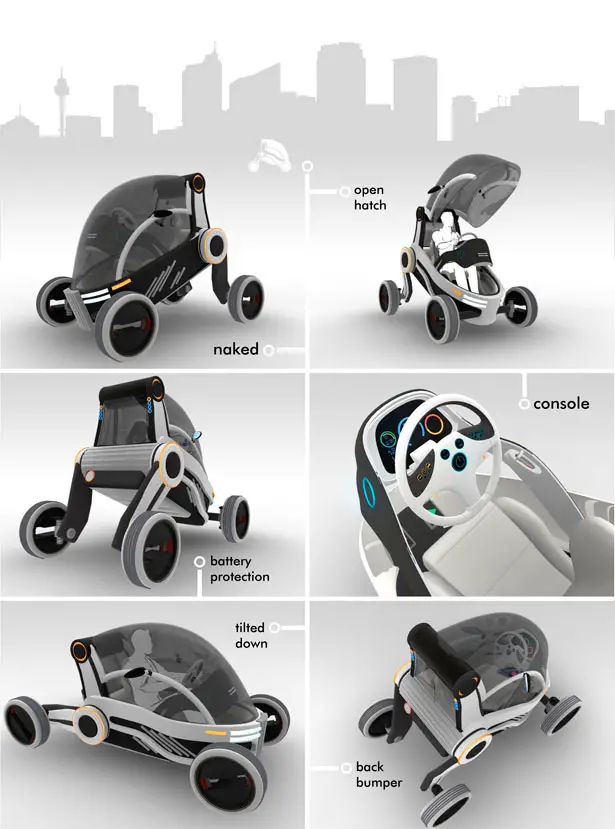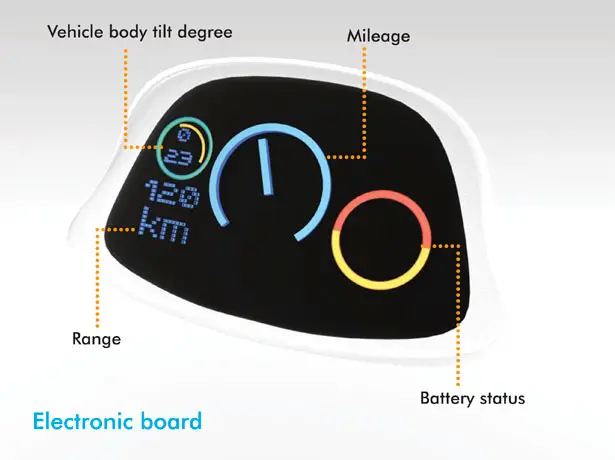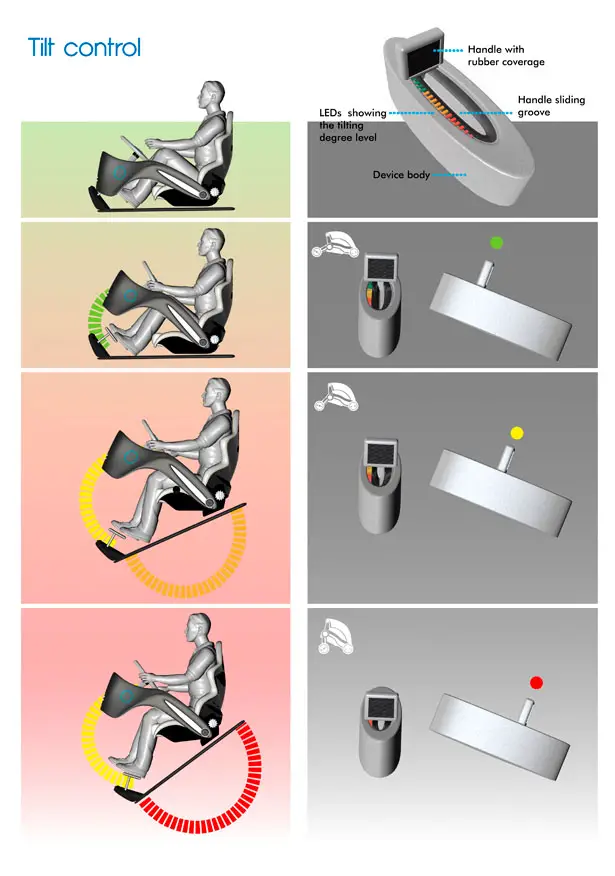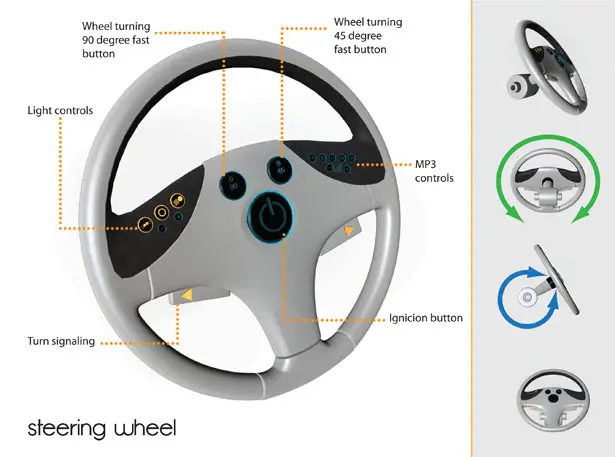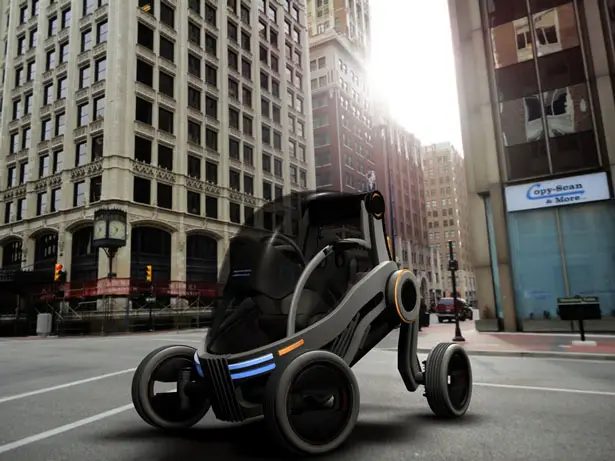 ---