Saving lives is the main goal of RevMedx by creating innovative medical products for combat medics. XStat is the first in kind concept hemostatic device specifically designed for treatment of gunshot and shrapnel wounds, it injects a group of small, rapidly-expanding sponges into the wound cavity using a syringe-like applicator. The goal is to stop hemorrhaging, one of leading causes of death on the battlefield. Those sponges would expand from the inside out to stop the bleeding by creating pressure, only within 20 seconds of contact with blood. Each sponge also contains an x-ray detectable marker.
Even though it's still in development stage and not commercially available, U.S. Army is fully committed to back up this project. Hopefully this medical device gets approved and can be used in wide applications aside battlefield, we believe XStat could be useful in civilian medicines as well. It is a temporary device for use up to 4 hours until surgical care is acquired, it helps to control life-threatening bleeding.
Designer : RevmedX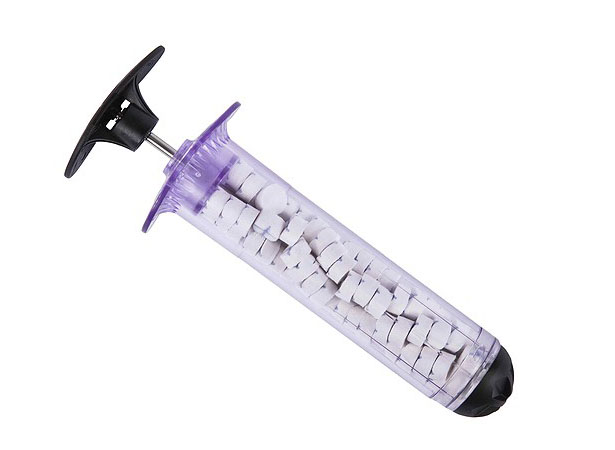 ---
The new lounge furniture design by Dima Loginoff can be termed as modern and practical as it is designed for a couple to relax and unwind. It can be said to be a take on classic love seat with space being provided to give each partner to be together while maintaining their own privacy as well. Even though each alcove is designed to seat one person but if the partners want to cuddle in the same seat, there will still be good enough room to accommodate. Made with plastic and chrome plated steel but is sturdy enough to carry the load individually as well as together.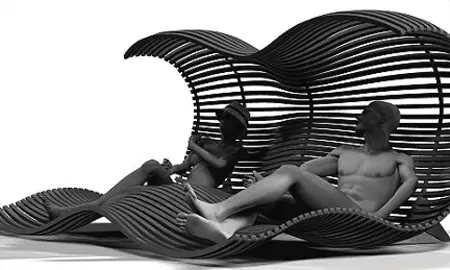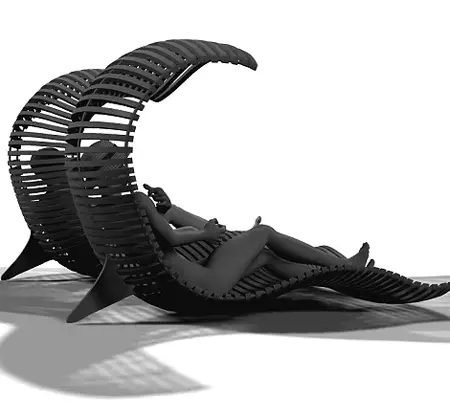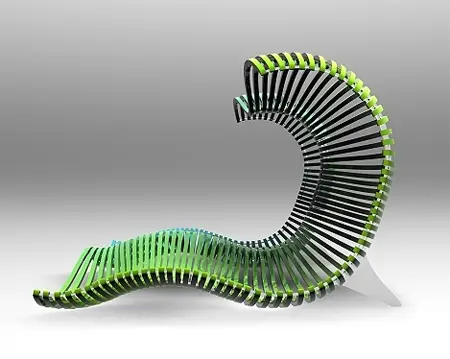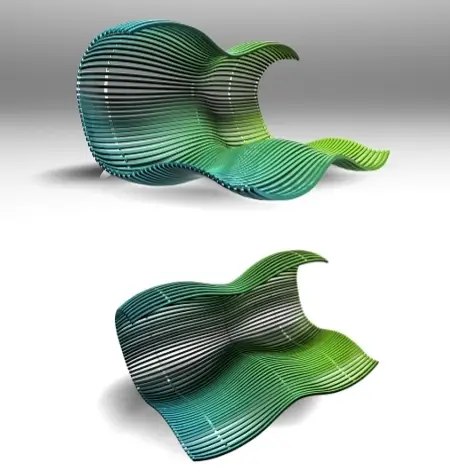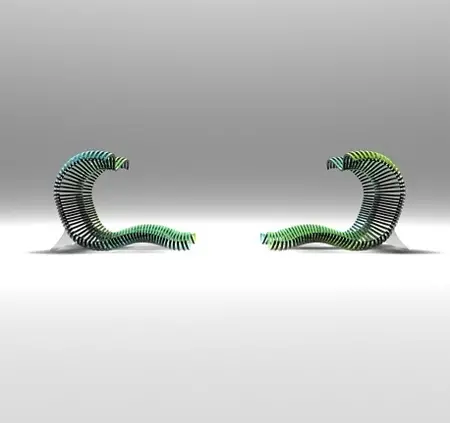 Designer : Dima Loginoff via HomeDosh
---
Airports, some of the busiest places in the world. Millions of travelers, tons of luggage, a great deal of noise and stress and the only place you have to sit and wait relaxed for your plane, is a bench. Not only you have to wait like a scavenger for someone to get up and leave, but in places where the lights are dim, is really a challenge to find one. So, Marcial Ahsayane, a designer from Belgium, came with a plan.
Marcial designed benches with LEDs. The green light emitted by the LEDs will tell you that the bench you are looking for is right in front of you. If you could not see any light at all, it would mean that all of them are already occupied. The light not only acts as a guide, but while you sit nice and comfortable, the light from the seat behind you helps you enjoy your most beloved traveling book.
Designer : Marcial Ahsayane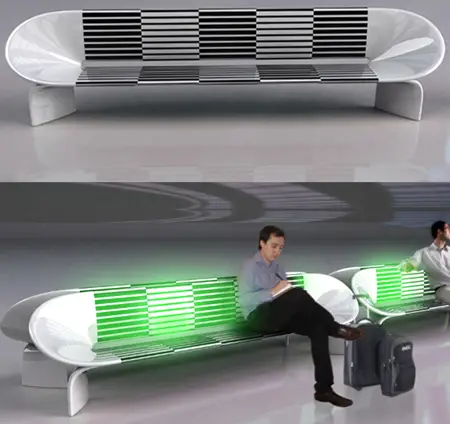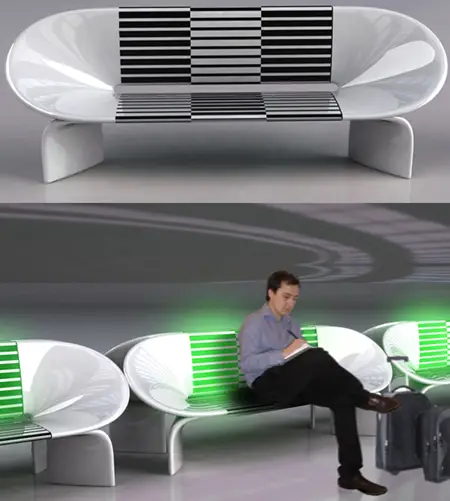 The seating concept is built with two assembly pieces, enabling the design to be modified according to different airport requirements. The staggering amount of shapes it can have, makes the Led'Sit versatile and practical. It can be adapted into a five-seater for the boarding gate area, a three-seater for areas between each gate and individual seats for VIP and restaurant areas. Among these possibilities, there is also a chaise lounge for relaxing zones. Led'Sit is a brilliant idea for today ever more crowded airports and every time you don't see the light is like it tells you: "Don't bother checking, I'm already taken, please try somewhere else".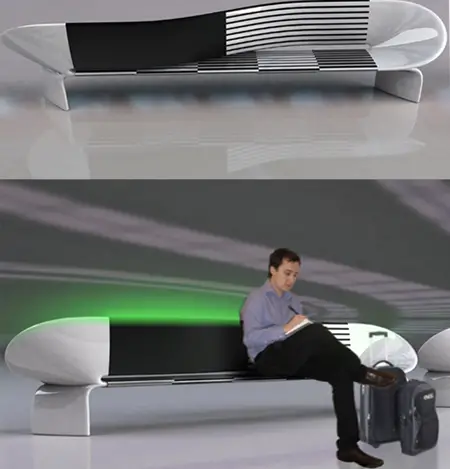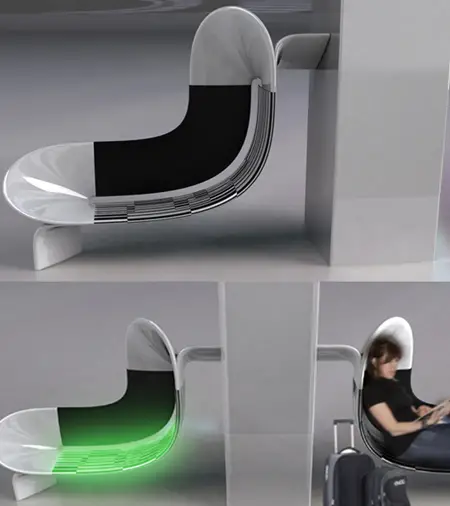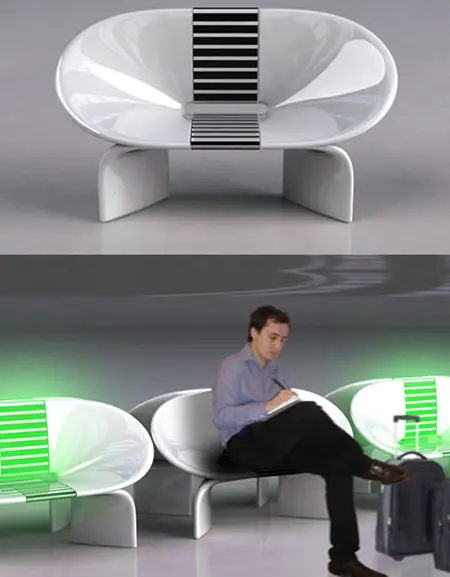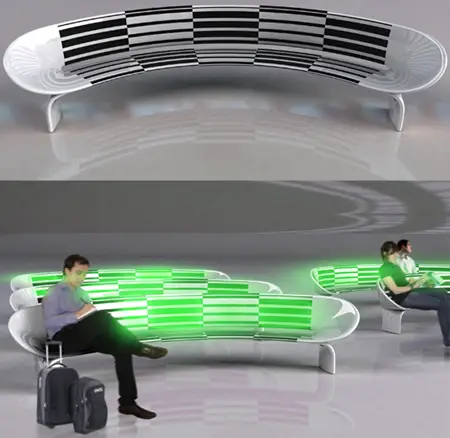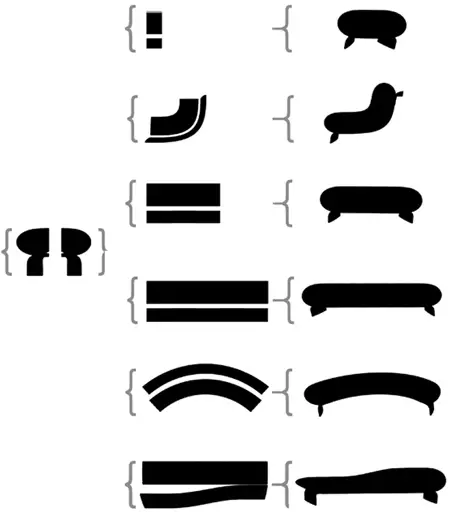 ---