Parasolar is a revolutionary new green gadget which seems to change the way people view the public seating and thus setting a high standard pertaining to the green future gadgets which shall be subjected to public use. It uses solar energy thus making it a sustainable product and environmentally friendly. Many interactive & educational elements are also incorporated into this design, like, the OLED visual display projecting information to the masses which relates to sustainability issues. The structure design and execution look unique and cool. With natural resources surrounding the structures, Parasolar is sure a breath of fresh air in this concrete jungle.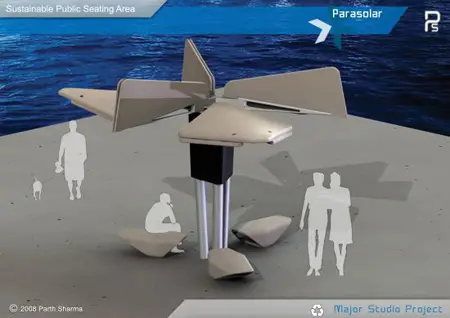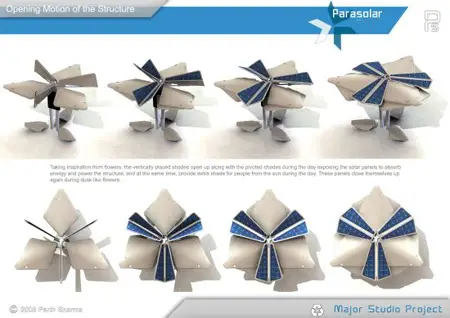 Designer : Parth Sharma via EcoFriend
---
Pet Tree Vertical eco planting system has won Green Dot Awards and International Design Awards for its ingenious system. It utilizes re-used PET bottles by structuring these bottles into a unique tree-like shape that features an innovative water circulation system that collects rainwater while allowing drop irrigation. This system promotes reusing plastic bottles to reduce plastic waste in our environment and at the same time it's a great solution for urban organic growers.
Designer : Dr.Hakan Gürsu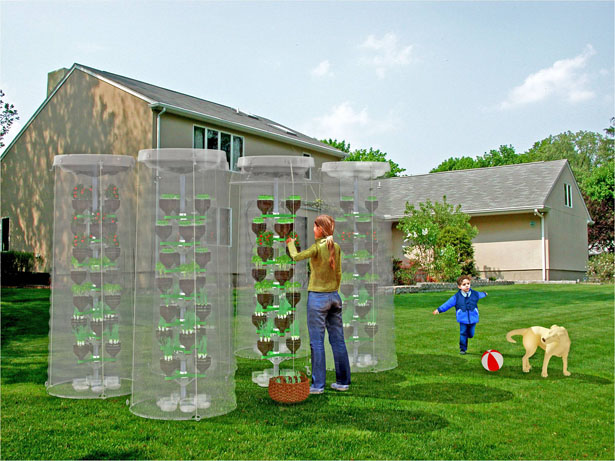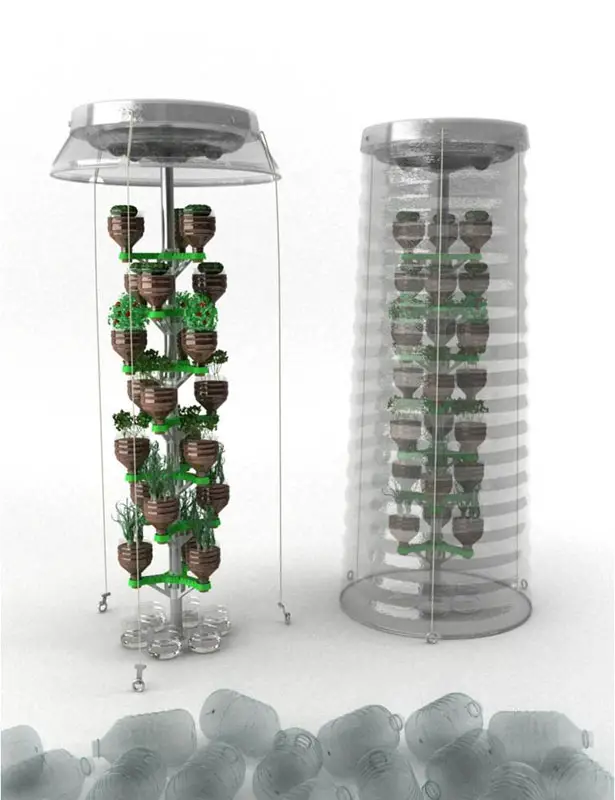 The main body will be made out of recycled plastic materials while the protective membrane will be produced by the extrusion and welding of cellulose acetate. Its main support body will be made out of 1mm thick of stainless steel. Pet Tree Vertical eco planting system offers a new way for urban farming with minimum resource use while provides maximum efficiency. It cuts back manpower, save more time, growing more plants (horizontal area), and reduces the amount of carbondioxide oscillation by using the waste PET bottles.
The target consumer of Pet Tree Vertical eco planting system would be both individual user and rural society who want to grow their own food. With limited urban space, it's possible to increase the amount of production even more. The membrane has been designed to protect these plants from birds or any other harmful living creatures.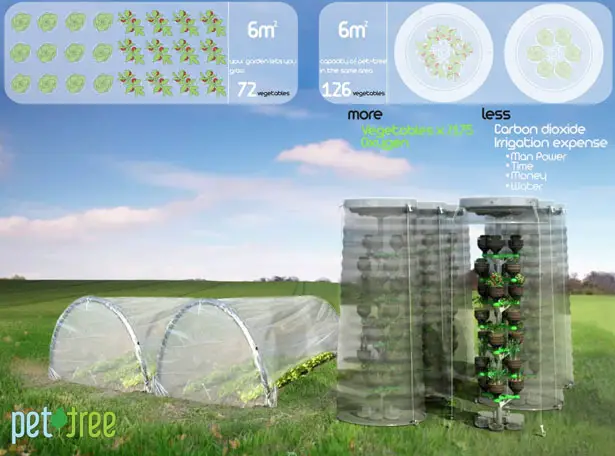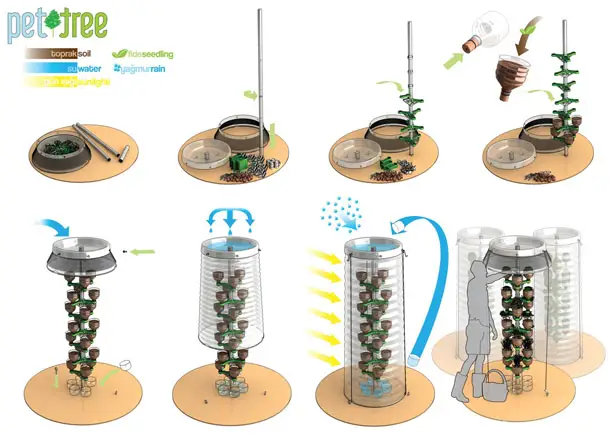 Click the image above for bigger view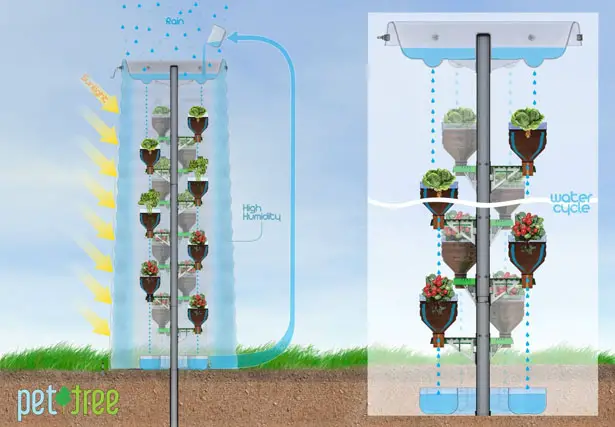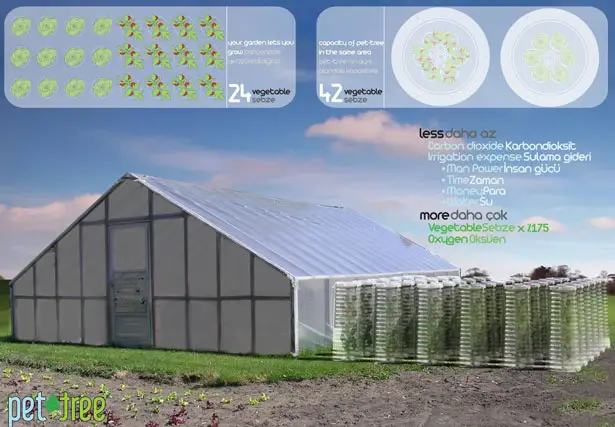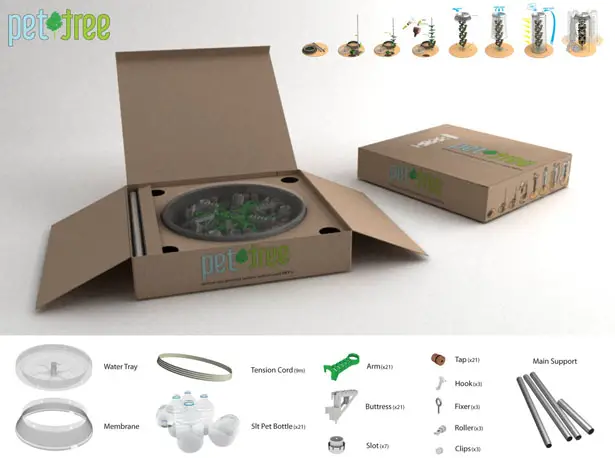 Tuvie has received "Pet Tree Vertical Eco Planting System" from our 'Submit A Design' feature, where we welcome our readers to submit their design/concept for publication.
---
Military Ambulance is a specially designed ambulance for treatment and transportation of wounded in battlefields. The cylindrical structure in middle frame provides excellent adaption to field conditions and smooth environment for patients, moreover, rear housing has been designed to mitigate shaking. Disc shaped moveable stretcher system increases stability by consisting of litters with circular motion capability. Independently moving wheels of the vehicle creates the most suitable environment for the patients by decreasing shaking. Each of the independent wheels consist an electric motor and excited by diesel engines.
This ambulance is equipped with Photovoltaics system as an alternative energy supply for inner lighting, medical equipment, and air conditioner as well as the battery charging of drone. This ambulance also has a drone helicopter, equipped with thermal imaging system and robot arms, it can reach higher altitudes before the vehicle to spot wounded and enemy. Furthermore, it can carry medical equipment to field beforehand. The vehicle generally is covered by 3 to 10 times of Kevlar carbon fiber and skin depth can reach up to 3 cm at certain areas.
Designers : Tamer YÜKSEK, Kürsat Kemal Kul, and Mehmet Mehmetalioglu​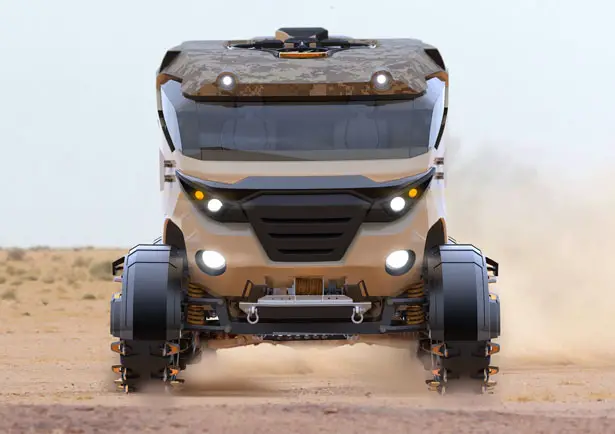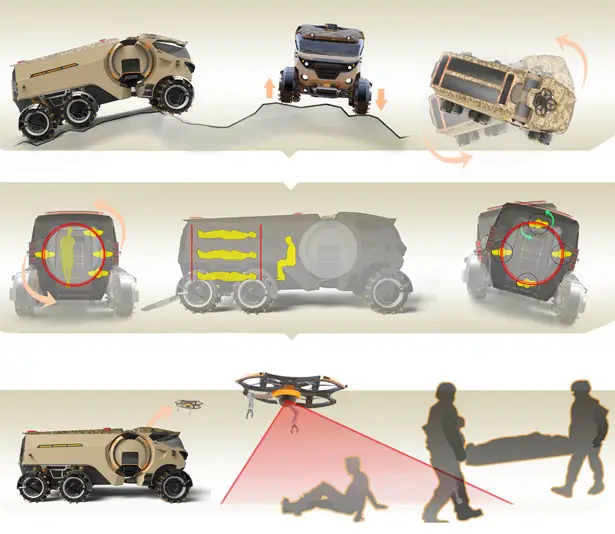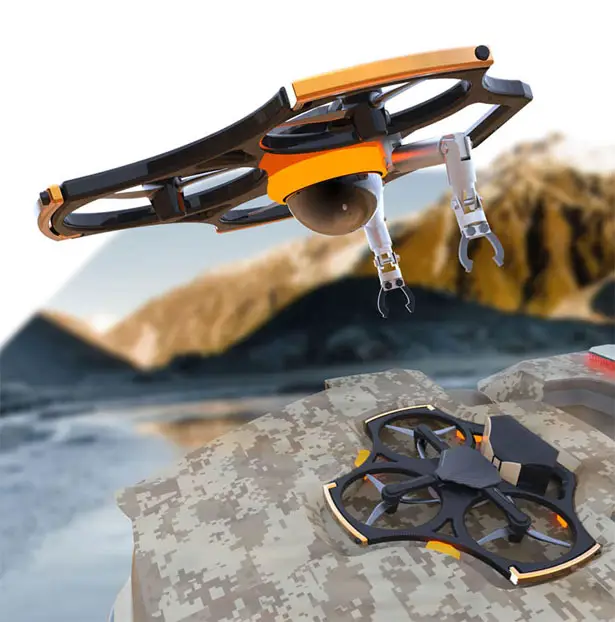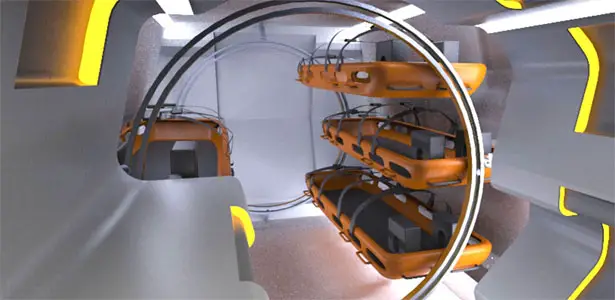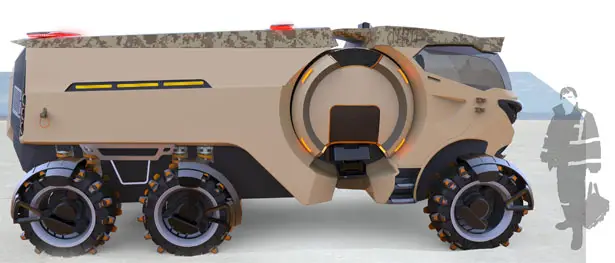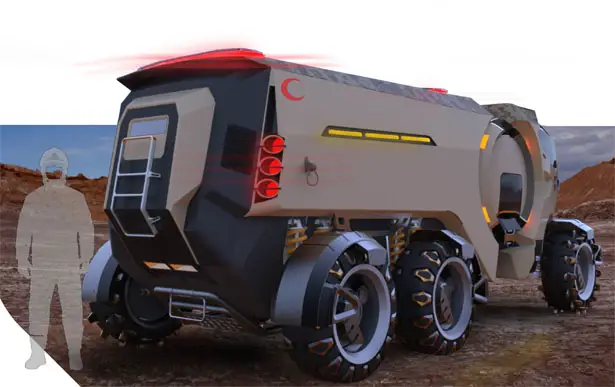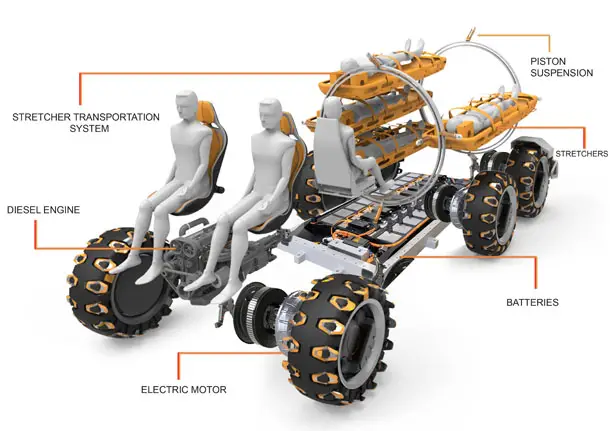 ---