The RollTop is a flexible notebook concept that can be folded like a roll of paper allowing the user ultimate convenience of carrying and storing it even in a congested place. It features a 17" flat-screen OLED display when fully rolled out with the multi-touch facility that will offer the ease and functionality of that of an iPhone. Also, when required, it can be folded into a 13" smart tablet pc. Aside from the touch-screen controlling, it features full fledged keyboard like conventional notebooks with which convenient typing can be performed. When folded, this compact notebook takes the size of a water carrier and can easily be hanged over the shoulder with a hanging belt.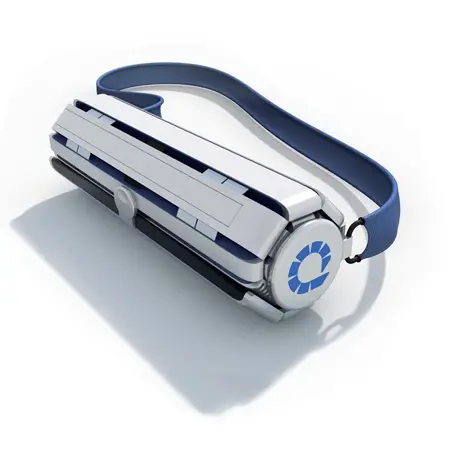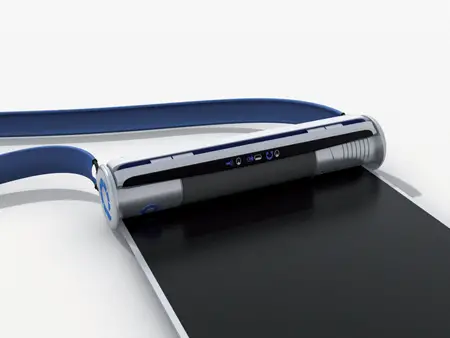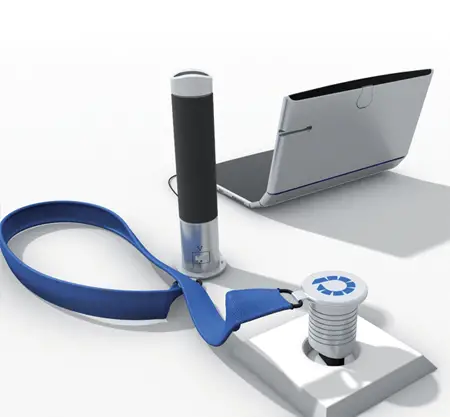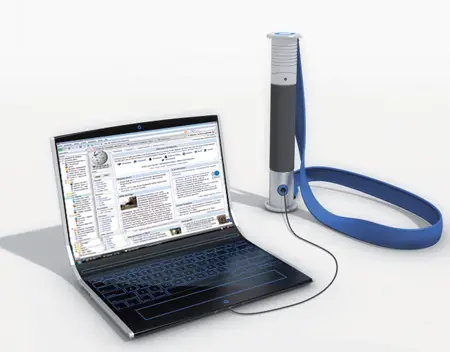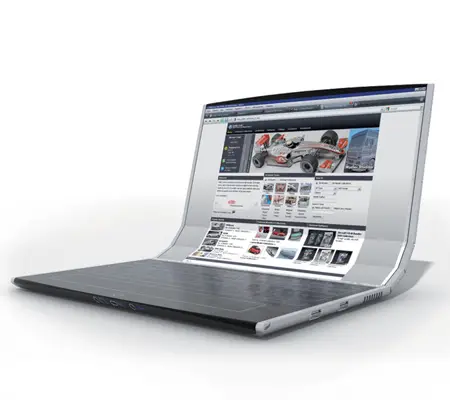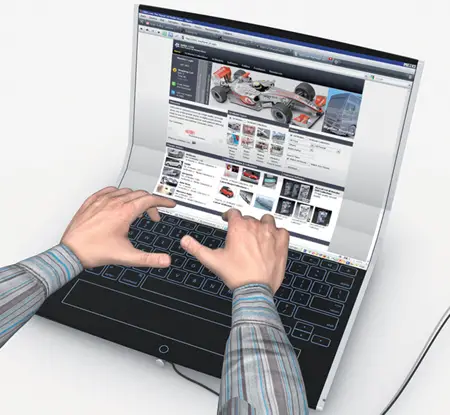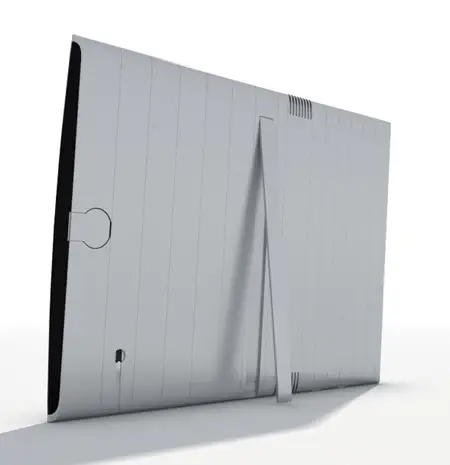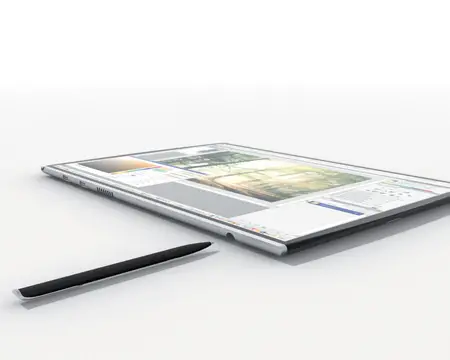 Designer : Evgeny Orkin
---
Living in urban areas shouldn't keep you away from your hobby of beekeeping. One of conceptual products that someday come in handy is Bee Home. It's a modern beehive that allows individual with limited space to keep bees, even when they only know basic knowledge of beekeeping. It's an innovative concept that enables you to not only keep one colony of bees easier but also to produce honey for yourself. You can observe and experience the life of bees while they are inside the hive as well as make contribution to the preservation of bees.
Do you know that bees are responsible for pollination over 80% of wild plants? Unfortunately, we are suffering from the declining of these amazing colonies, the situation is getting worse, it would dramatically effect our nature. Most food that we eat is the result of bee's pollination service.
Designer : Raphael Klaffenböck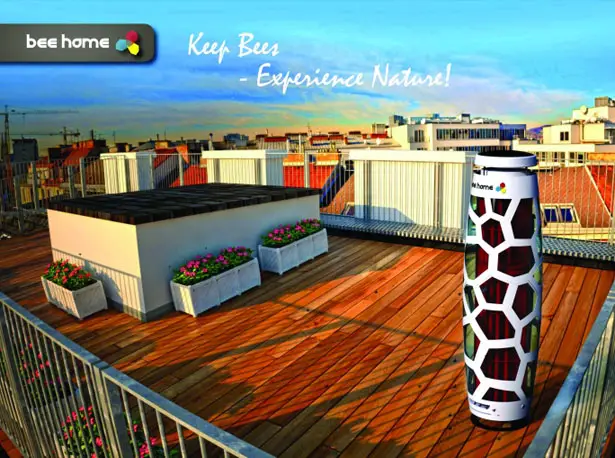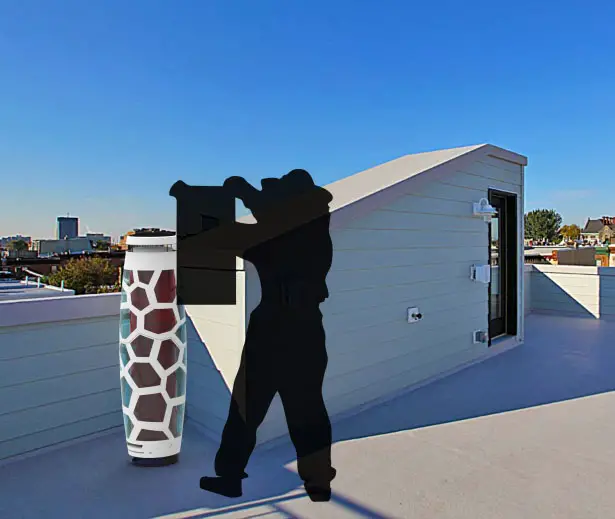 Bee Home provides enough space for one colony of bees. The honey chamber can be used to keep the surplus honey which later can be harvested for your family and friends. You can replace the honey your harvest previously inside the integrated feed container. This is a nice home for your bees, the outer shell is made out of natural fiber reinforced plastic (NFK-PLA) that protects them from bad weather conditions. The space between outer shell and inner cylinder provides great insulation to absorb different in temperature to keep beehive from overheat or cool down too much. However, just in case the hive is overheat, the temperature sensor inside would trigger automatic ventilation system where the top of the hive lifts up and allows fresh air to circulate through open bottom and open top.
The unique viewing window allow you to catch a glimpse of what's going on inside, in order not to disturb the bees with any light, the inner cylinder is covered with a red color filter, since bees are not able to see red light. All electrical parts are powered by solar panel which is located on top of the hive.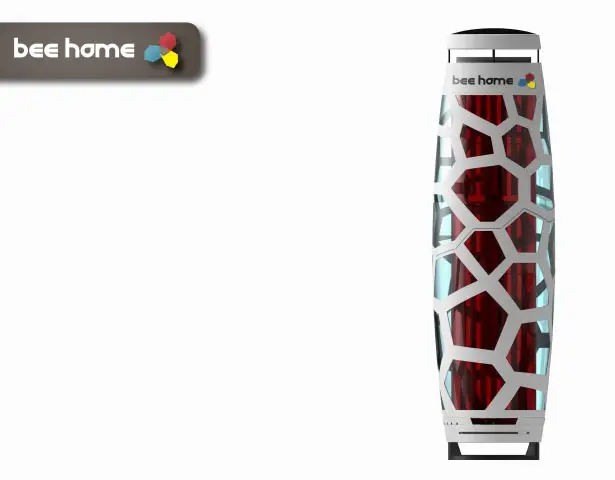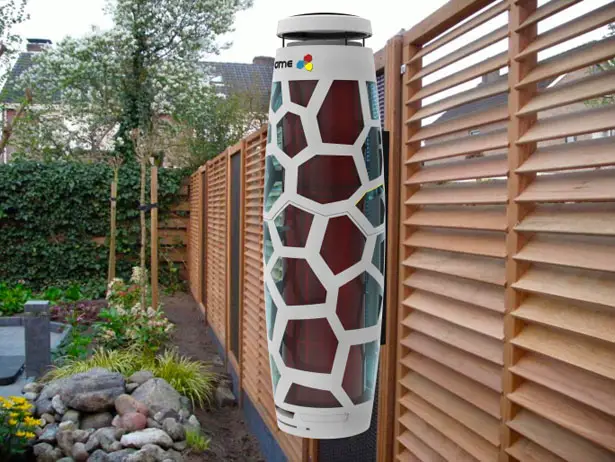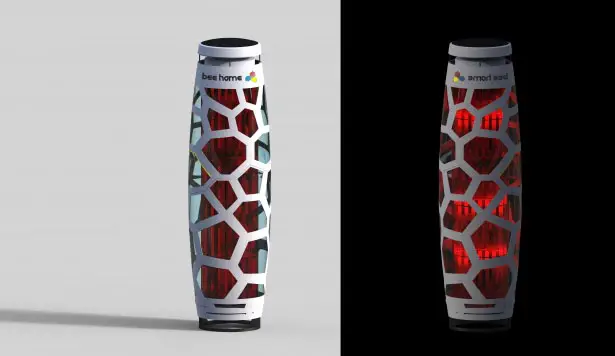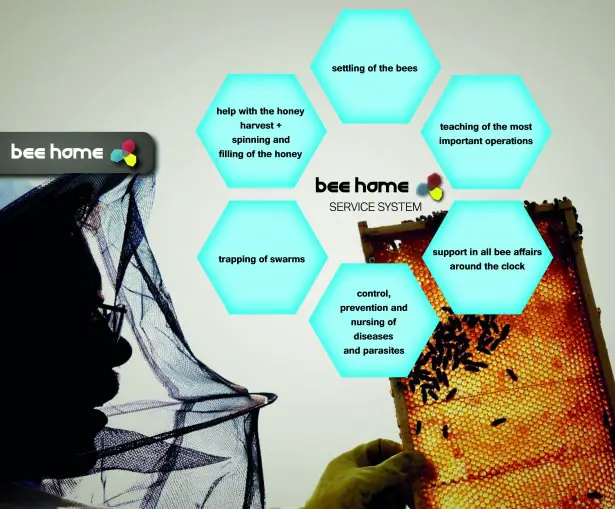 ---
ZZZAM Alarm Clock looks like a square shaped Pokemon ball at first sight, perhaps that's the designer's inspiration. It's a smart alarm clock that tracks and analyzes your sleeping routine, giving you essential data to help you getting more quality sleep. You can read the designer's explanation below.
One morning is fresh and energetic. The other morning is weary and painful. Quality of sleep matters in those mornings. If the quality of sleep dominates the morning mood, and this mood lasts for the entire day, knowing how we sleep is one of the most important and under-valued areas in our life.

ZZZAM is a smart, connected alarm clock which tracks your sleeping activity. Based on your sleeping data, ZZZAM wakes you up smarter, as well as giving you sleeping advice.
Designer : Hyeon-Cheol Lee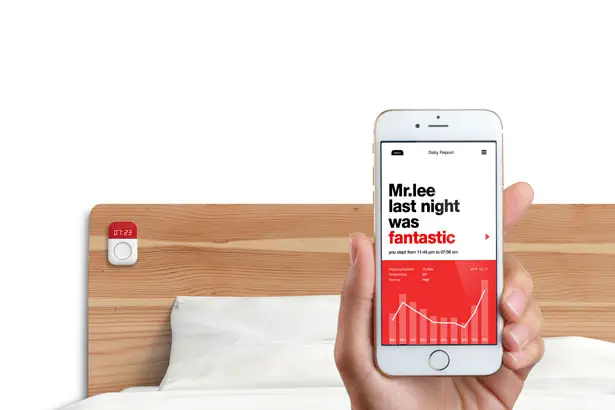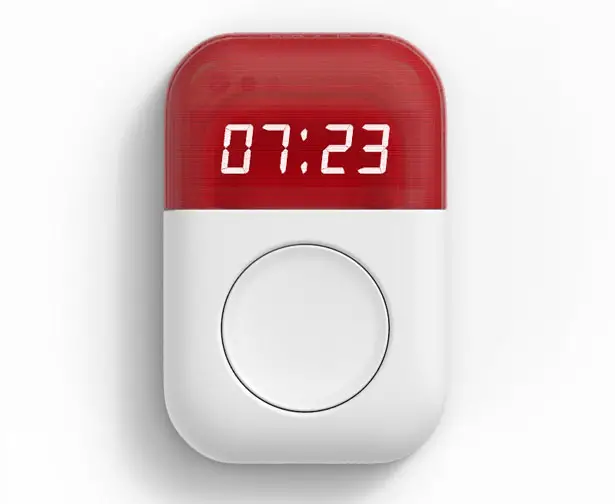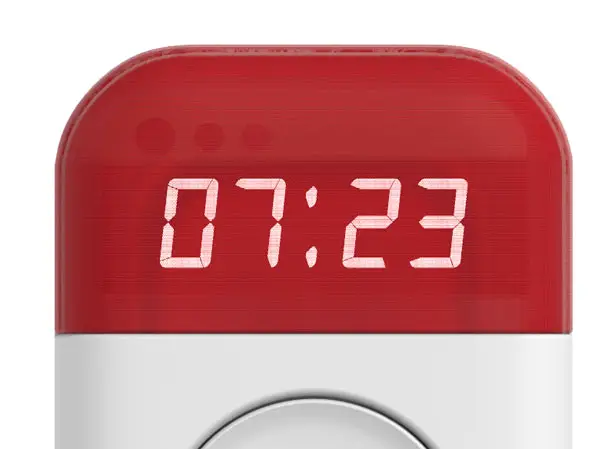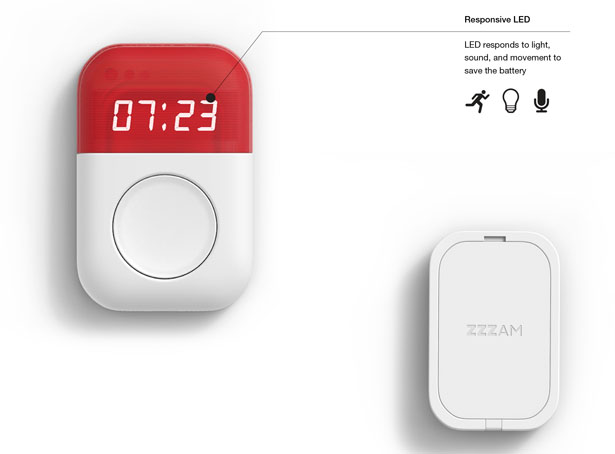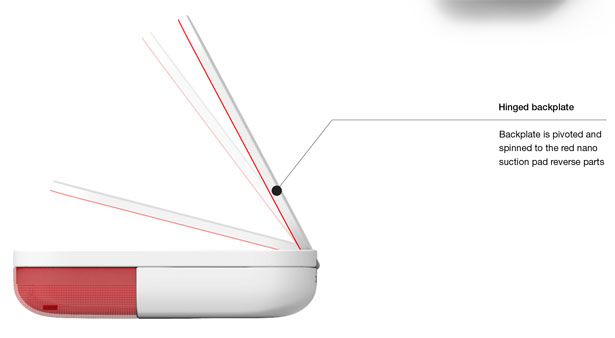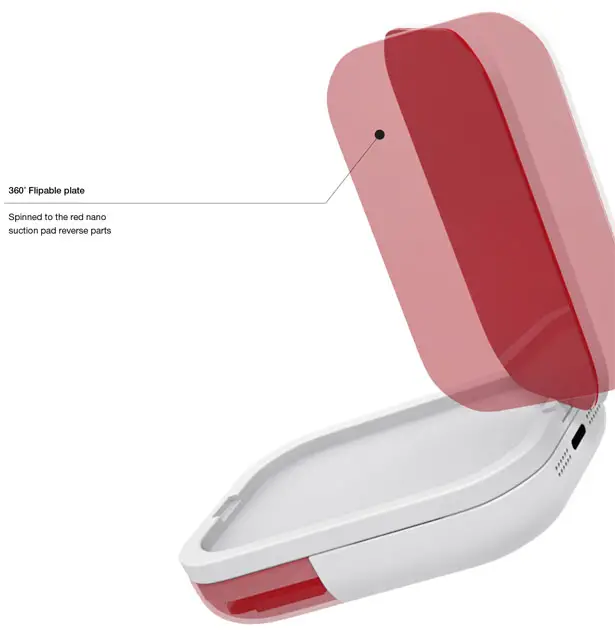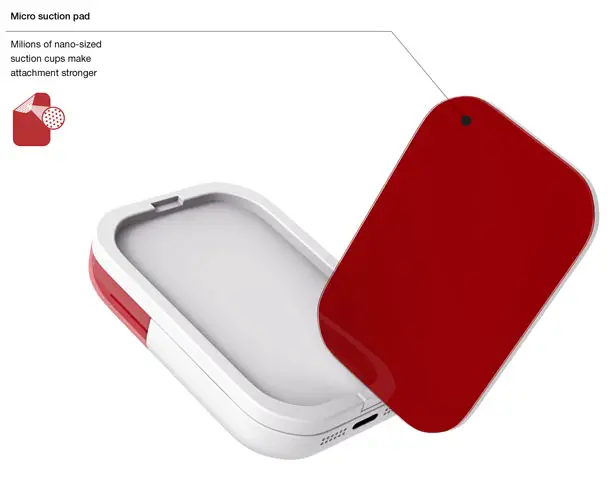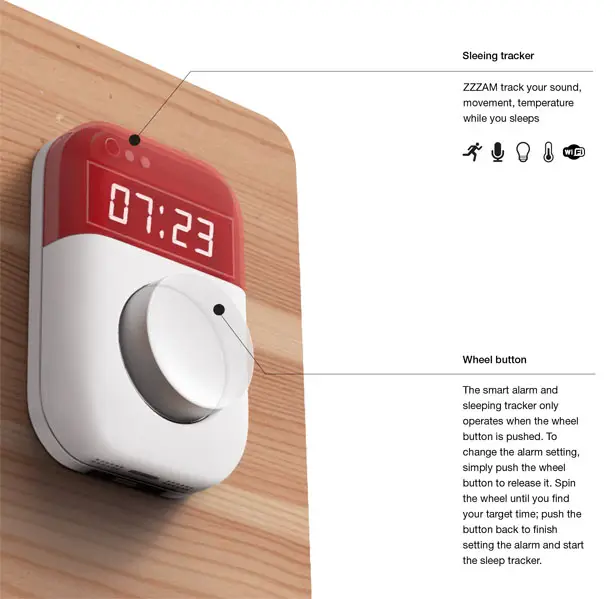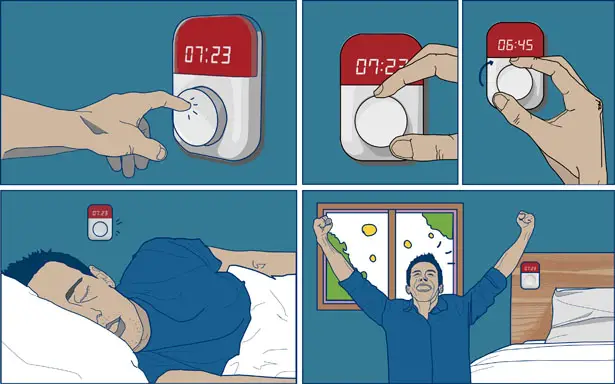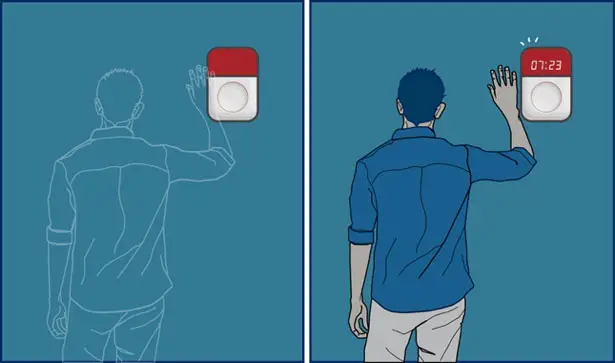 ---