Anoop M has shared his latest futuristic flying transportation concept with us. Designed for two people, this vehicle looks like a flying kite to us with its unique tail although according to the designer, it was inspired by a "moving shark". The tail of this flying machine can move upward and act as propeller when flying, it moves downward in order to use the wheel for the landing purpose, just like an aircraft.
However, we're not really sure if the tail is strong enough to sustain the main structure of this vehicle and how to keep this futuristic flying transportation in balanced with only one wheel. The main body has been designed with careful consideration to aerodynamics.
Designer : Anoop M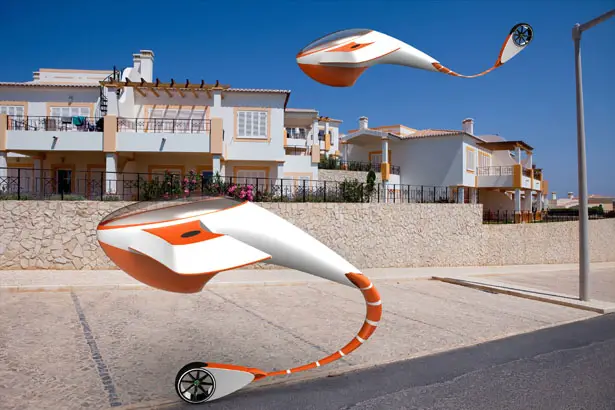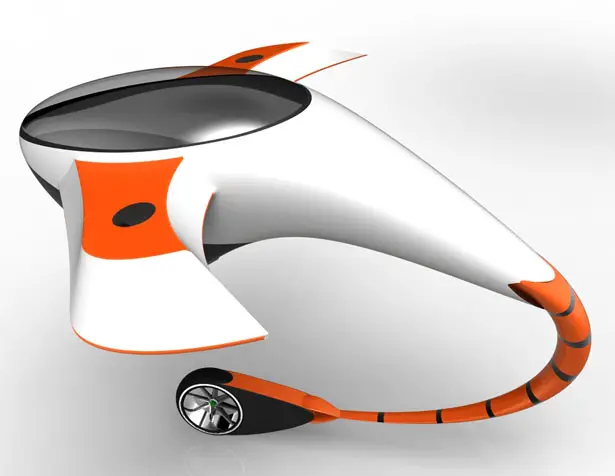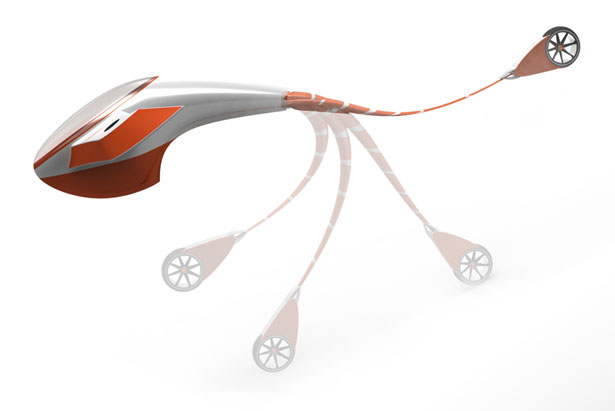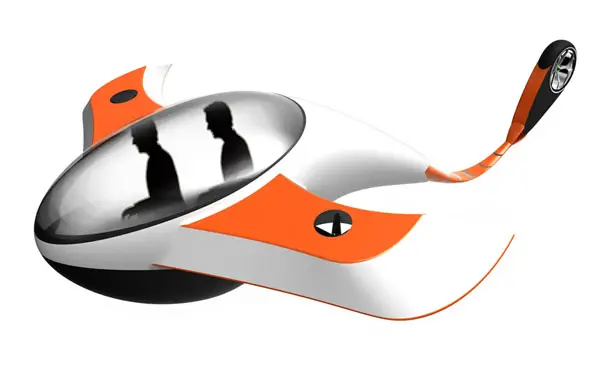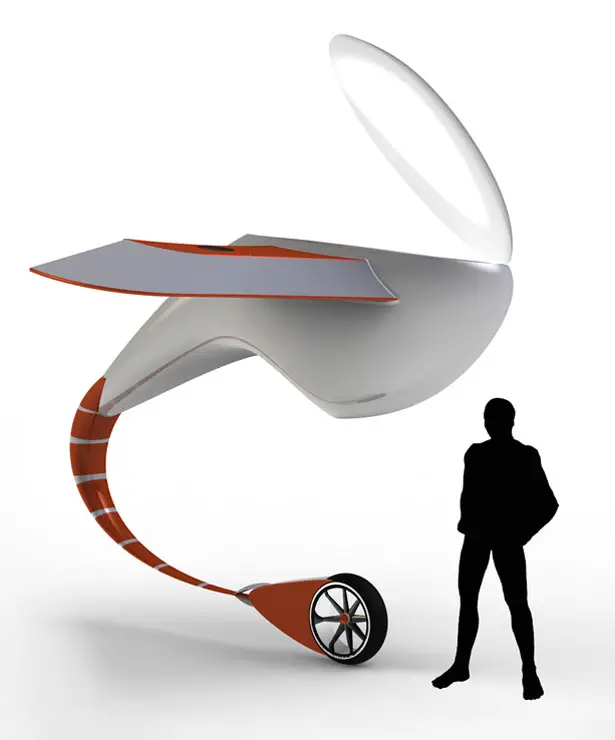 Tuvie has received "Futuristic Flying Transportation Concept" from our 'Submit A Design' feature, where we welcome our readers to submit their design/concept for publication.
---
The new ply concept Japan's phone is surely an instrument to be kept for. The phone has a look which seems like multiple layers of sandwich in plywood. The design seems more like picked straight from the spy movies, with multiple sliders, which are separated by tabs. It has a printer, a game pad, and even projector packaged into one. Add to this a dial pad for the normal phone functions, which slide downwards. It can be said to be a cool device that has a solution to all the possible devices that a normal user may need in daily usage.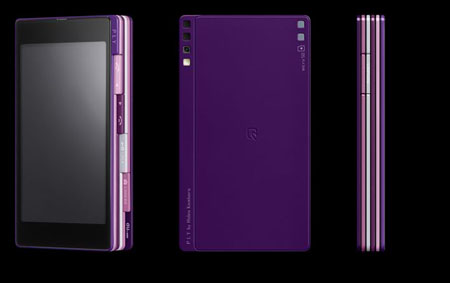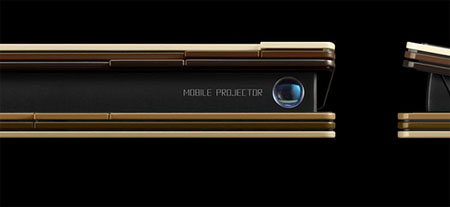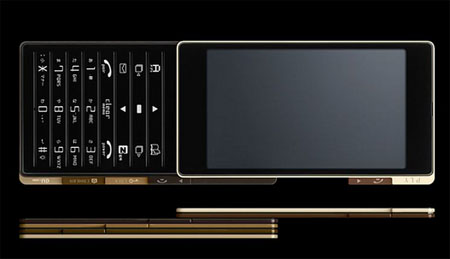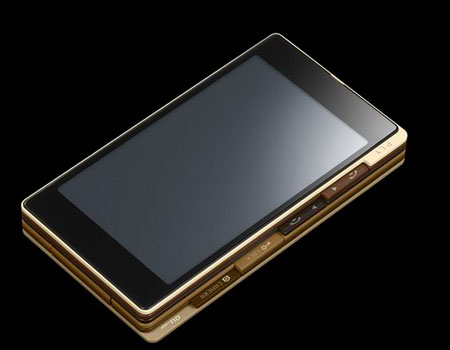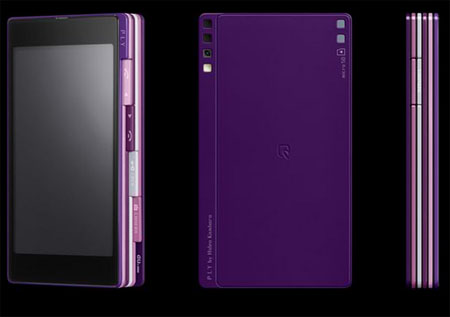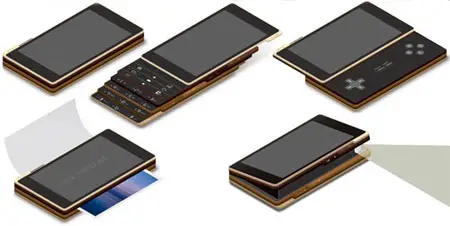 Designer : Hideo Kambara via Gizmodo via Cscout
---
Soon, textbook will be just an old school tools, Papyrus will come and replace them all. The idea of Papyrus is based on growing popularity of communication tools such as Facebook, Twitter, MySpace, etc, students are more connected than ever these days. Papyrus is an inexpensive e-reader which is designed to allow on screen note taking with a stylus, as well as tagging the content. Students will be able to share these tags and discuss it among them.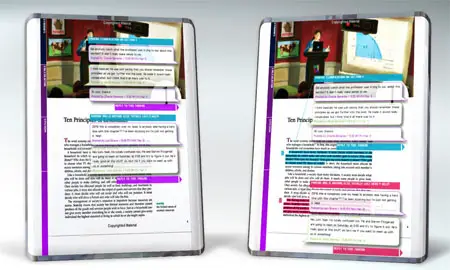 One of the most important details about Papyrus is how it is so different from a traditional style tablet PC or PDA. First, the unit is far less expensive at around $100. With a combination of a removal of audio, high-end graphics card, Ethernet port, and a textbook publisher/manufacturer subsidy (due to the subscription based service now that they have no overhead costs of shipping/storage/most manufacturing costs since their books are now digital) the cost is quite reasonable. Second, the device has a much longer battery life (around 30 hours) from using an E-Ink screen. Third, Papyrus' stripped-down, specialized interface makes it accessible to a broad range of users. It's simple enough that faculty and other adults won't be intimidated or annoyed, yet functional enough that students will feel like they're using something current.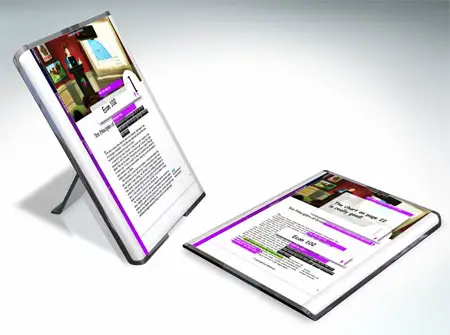 Papyrus can also help student to tackle their fear of drawing attention to themselves. This device will place the students in a familiar environment, giving them a safe and familiar venue to speak out without unwanted attention. And great thing is, Papyrus cost less that textbooks, and also eliminating manufacturing and shipping costs and passing the savings on the students.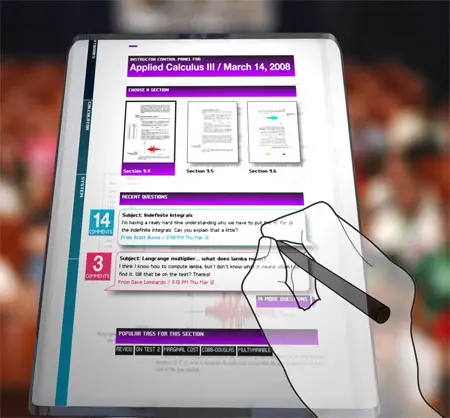 Via : IGreenSpot
---