If you love music and outdoor activities, then boomBOTTLE would be a great companion. It's a rugged weatherproof wireless portable speaker that fits perfectly inside your bike bottle cage or you can simply stash it in your backpack. It can handle rough play since it's been designed specifically to bring entertainment outdoors, you can take your music virtually anywhere. Its dual 40mm drivers and passive subwoofer produce great audio with improved acoustics and due to its omni-directional speaker cone, this device is able to send music in all directions. The integrated controls allow you for easy access of playing, pausing, adjusting the volume, and forwarding/backwarding. One time charge of the lithium polymer battery can provide you with up to 10-hours of continous music playback.
boomBOTTLE also comes with built-in microphone which means, it can be used together with your smartphone so that you can enjoy rich and clear phone conversation when needed.
Designer : Scosche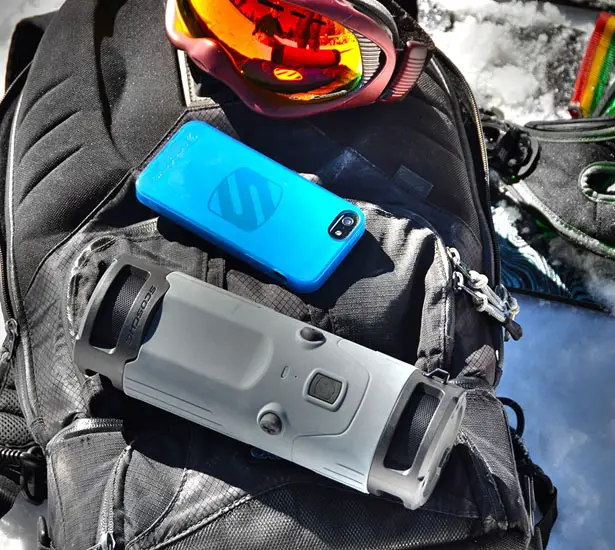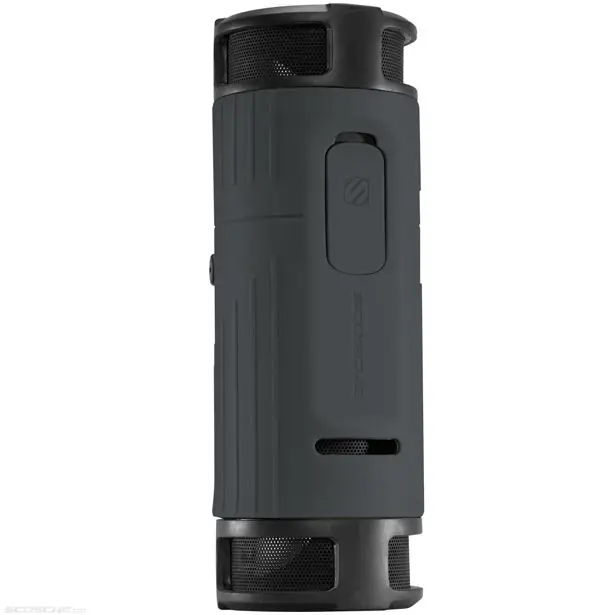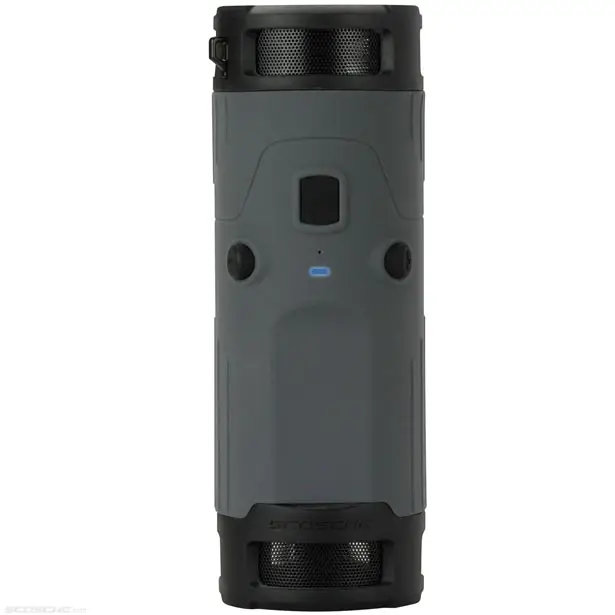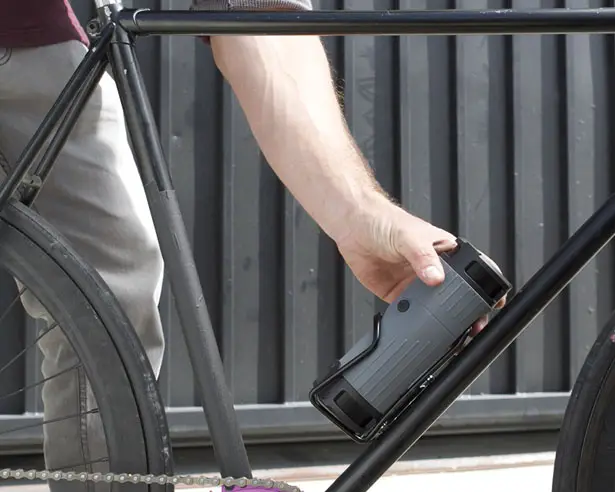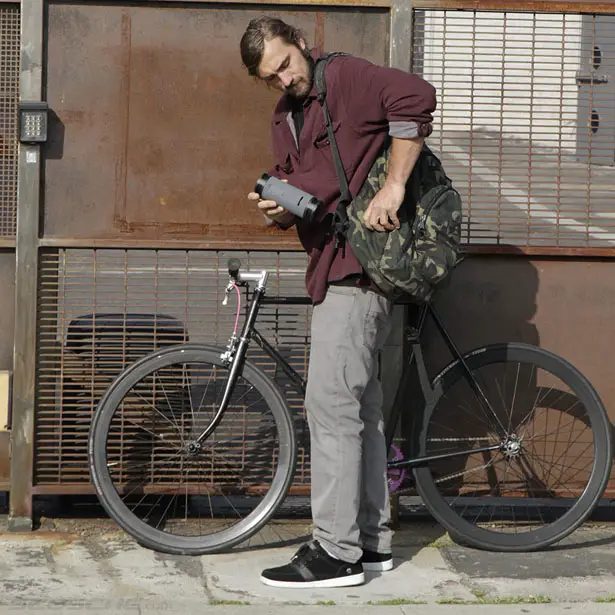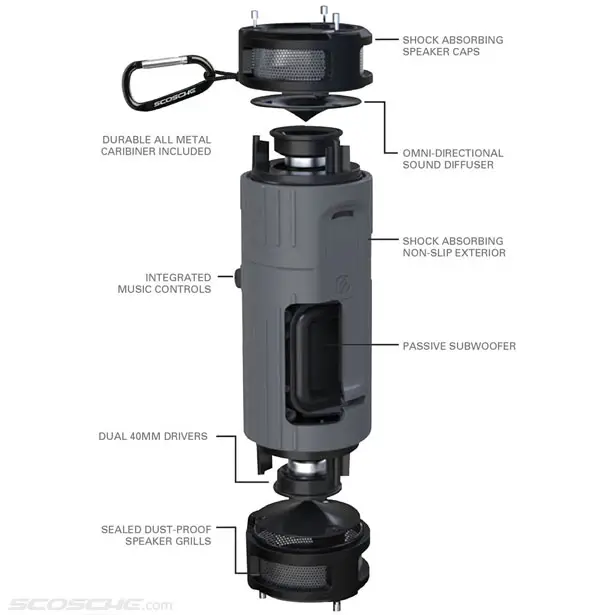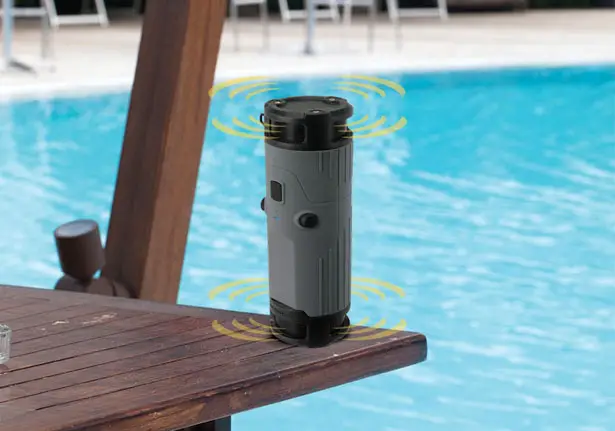 ---
Watch as 2 beautiful particles collide on Collider Watch. It's a beautiful concept watch designed by Samuel Jerichow to give you a visual illusion how 2 different types of particles move fast and collide at the center of the display and create beautiful explosion.
The explosion pattern is based on analog watch display, the red ones inform you about hours while the blue ones inform you about minutes. However, there's a little twist, on analog watch, hour hand is shorter and closer to the center, however some explosions also cast red LED which is further away. It's not just explosion effect, this red LED indicates PM. All blue LEDs located a bit further away from the center inform you about minutes in 5-minute increments, while those additional blue LEDs located closer to the center represent single minute that you need to add to the first minute value. You can view images and animations below to get clearer visualization.
Designer : Samuel Jerichow for [Tokyoflash]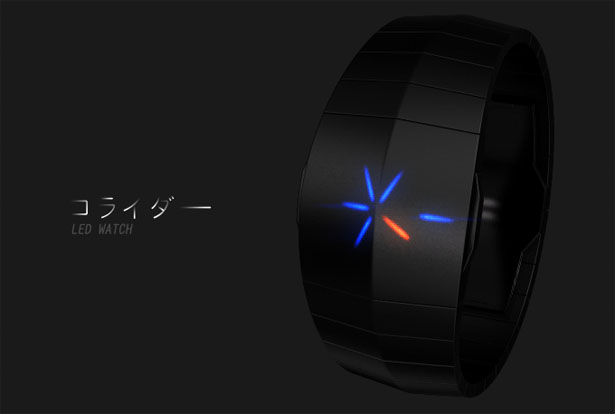 At first sight, it looks just like random explosions, we really love the animation by the way. There are 2 buttons which should be pressed in order to cast out those time particles, the designer says that it reminds him about 2 essential keys concept that have to be pressed in the event of emergency. We're not sure if this is something that Tokyoflash would manufacture, but we keep our fingers crossed.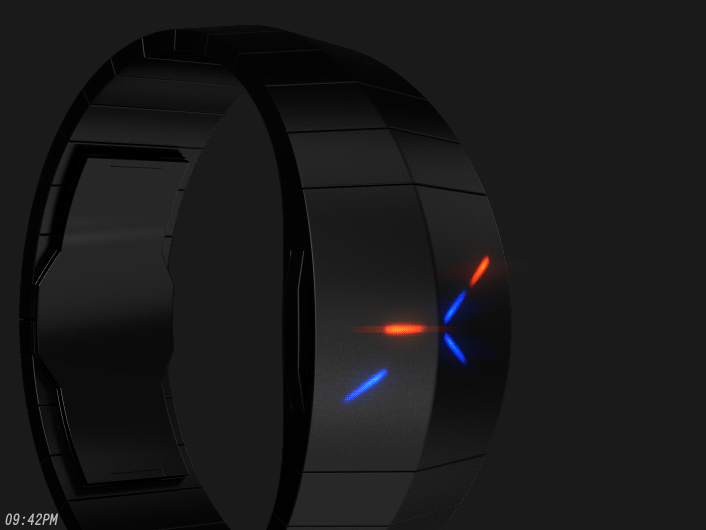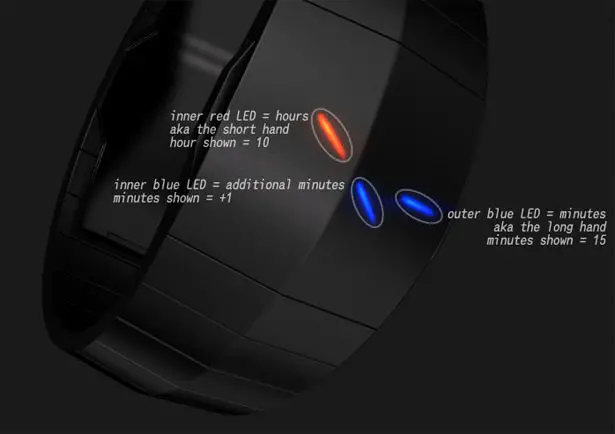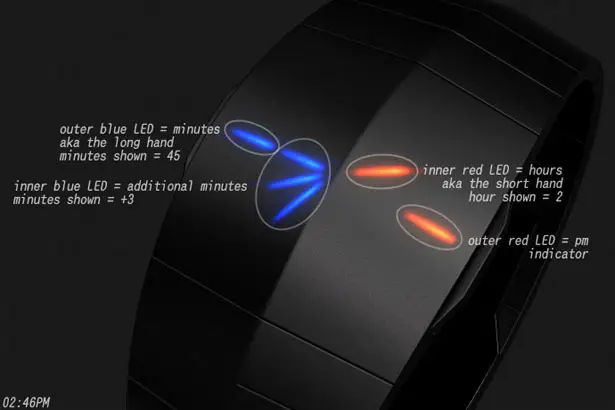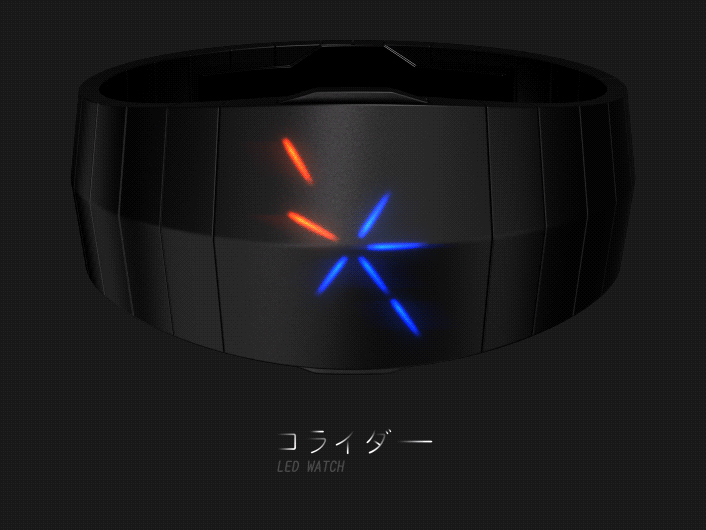 ---
This product represents a combination of modern as well as traditional features of a telephone. Icono has been designed to offer a unique experience to its users. The design is based on the hand gesture that people use to represent the telephone. There are two parts of this handset, one is earphone and another one is microphone. Therefore, the user has to use the iconic gesture while using the telephone. The modern part of this device includes the touch screen that shows the animated path to the user for dialing the numbers. Overall, this two-piece design is sleek, impressive and creates a touching interaction between the phone and user.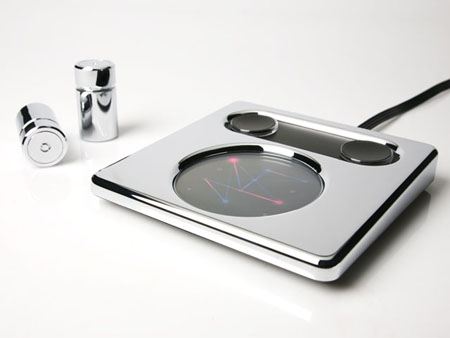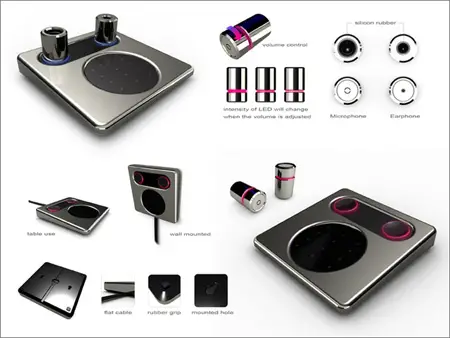 Text from Zinc Chan :
The Icono has created a new experience for the telephone, which is a very traditional product. I have based my design on the iconic hand gesture people use to represent the telephone. The handset is divided into two parts, earphone and microphone. This invites the user to use the iconic gesture when using the phone. When the user dials the numbers, an animated path is shown on the touch screen. Therefore, people start to remember the person by their unique pattern rather than the numbers. This, together with the two-piece handset creates a more emotional interaction between the phone and the user.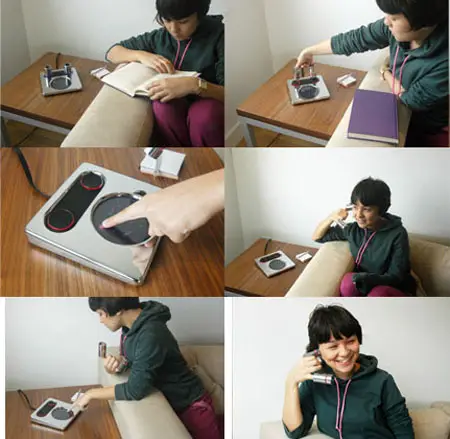 Designer : Zinc Chan
---