This cool watch was inspired by the circuit boards and microprocessors. The designer loves the contrast between metal and synthetic that gave him the idea to design Circuit Watch. This watch has sporty and fashionable look with some futuristic touch. It has 2 tiers case, the upper one will display the minutes while  the lower one will display the hours, illuminated by LEDs. To inform you about the AM/PM, this watch has 2 micro LEDs at the top and bottom of the main display.
Designer : Devindh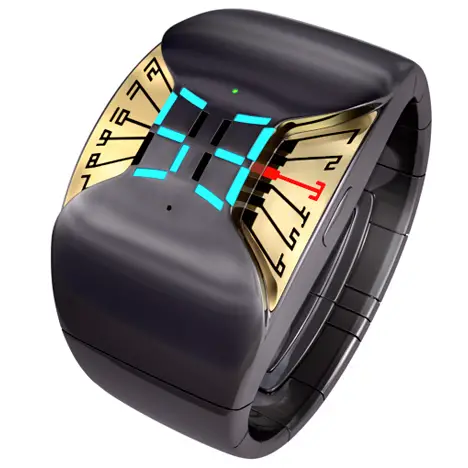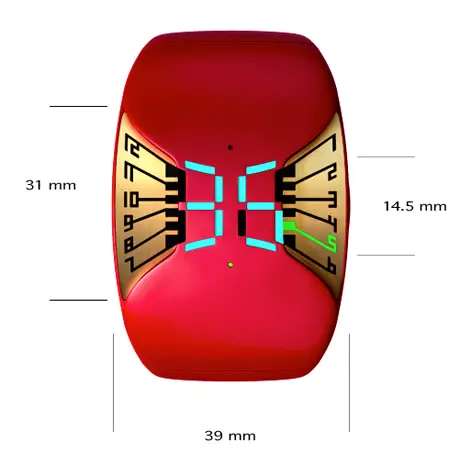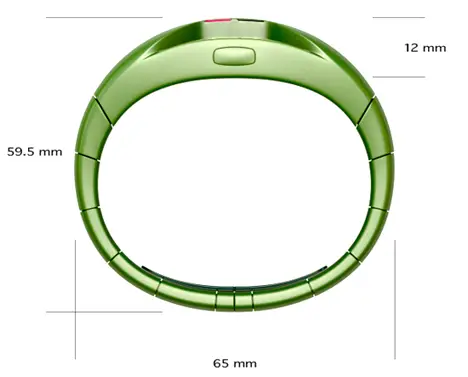 ---
Convertible is a conceptual user-friendly staircase which can be transformed into a ramp. It's an ingenious idea to help elderly people or anyone who has walking difficulties to climb the stairs easily and conveniently, also for those who need to carry heavy items, they can use a cart or trolley without a problem. This staircase concept aims to minimize accidental falls and injuries.
Convertible user-friendly staircase incorporates a simple linkage mechanism which only requires minimal effort to operate. You can mount it directly to your existing stairs, it doesn't need special construction of a new ramp. It's been designed for easy installation with minimal maintenance and also low construction cost.
Designer : Chan Wen Jie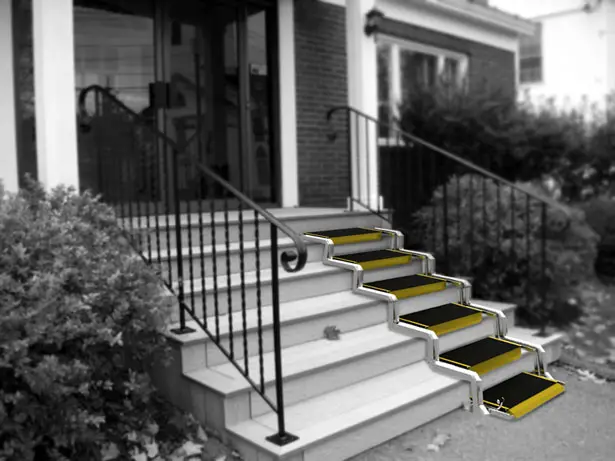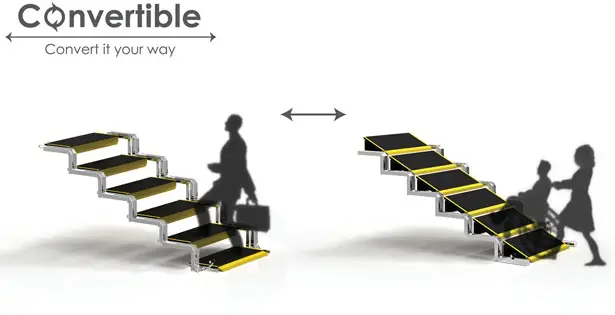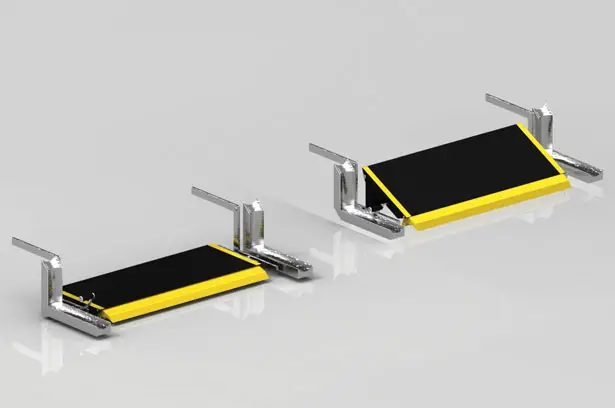 ---
The Embossing Braille Printer concept is focused on making things easier for blind people. Most of the time, blind people recognize items through touch, smell and test. But difficulties arise when they encounter similar shapes items, while taking smell or testing everything is risky. The Embossing Braille Printer is designed to help blind people to identify similar characteristics items through using special embossed labels. The blind will input short information through a recorder with voice-recognition abilities for similar items like pill bottles, files or CDs. The labels are printed on a 25mm x 50mm label with Braille characters and then are attached with the corresponding items to avoid false identification.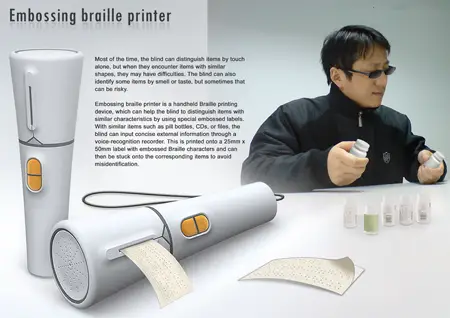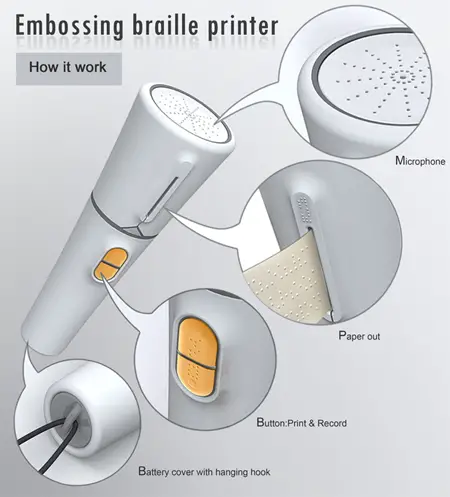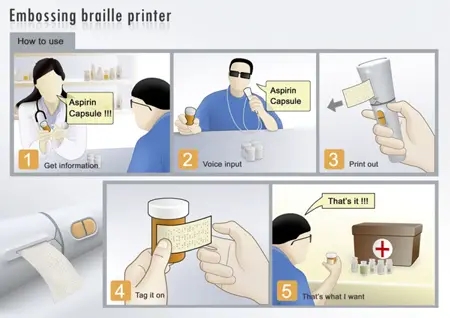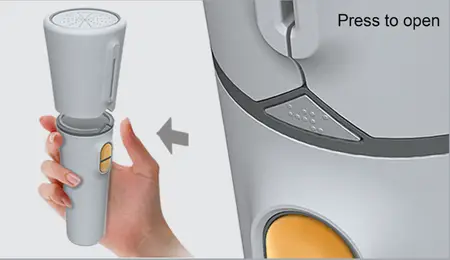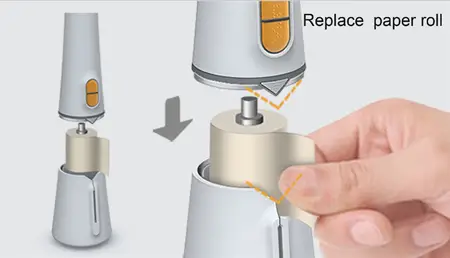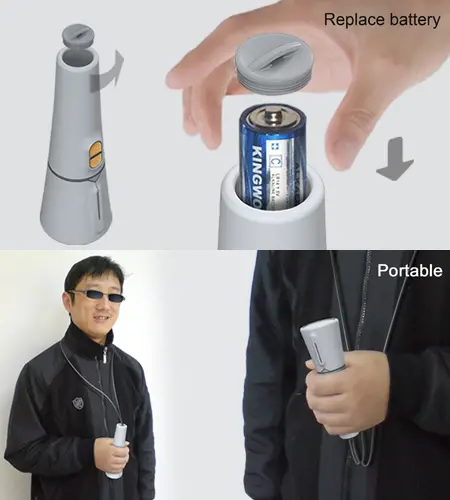 Designer : Danni Luo
---