It is a fact that today we are on a verge of new commuting age where cars are too heavy, bulky, and dirty. Even the motorcycles are too inflexible and hard to ride on traffic-clogged roads. If someone adds a hybrid nature to existing cars, they can be best solution for your survival. TVA Gazelle tilting 4-wheeler is a car which is not at all wider or heavier with an ability to tilt for stability around the corners. The Australian inventor Philip James has designed this vehicle that will make well over 100 mpg with the help of the vehicle design. Its steering wheel is totally isolated from the front wheels because of Gazelle's radical new steering and handling system.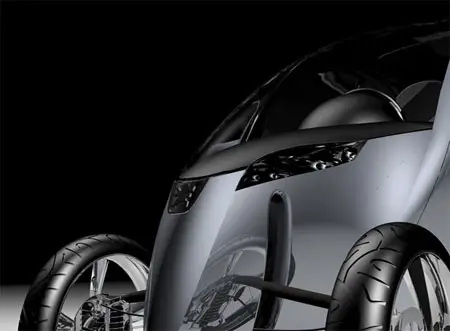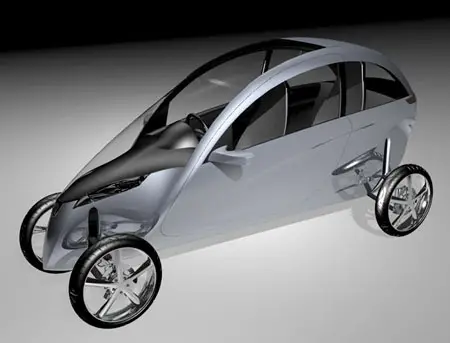 Tilting 3- and 4-wheelers like the Carver, Phiaro and Venture are a step in the right direction, says James, but they still can't offer total stability because the steering is still directly connected to the steering wheel – so when traction is lost or the vehicle goes to topple under cornering forces, the driver is completely responsible for any corrective action; a fundamental issue with any vehicle that uses direct steering control.
James' solution is simple yet revolutionary – his narrow, 4-wheel TVA Gazelle concept vehicle connects the steering wheel directly and exclusively to the vehicle's tilt angle. The front wheels are effectively then completely free to dynamically respond to the vehicle's momentum and inertia, turning into the lean all by themselves and maintaining exceptional stability in corners. This cue vehicle seems like a dream come true for all those who are fed up of rising traffic on roads.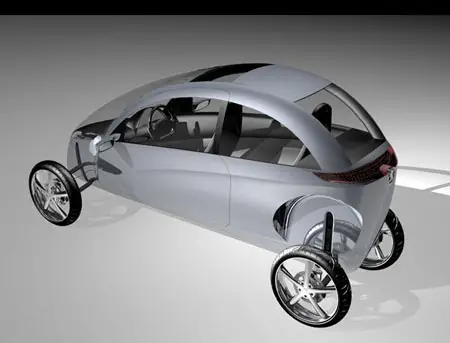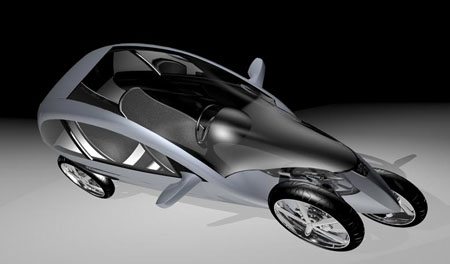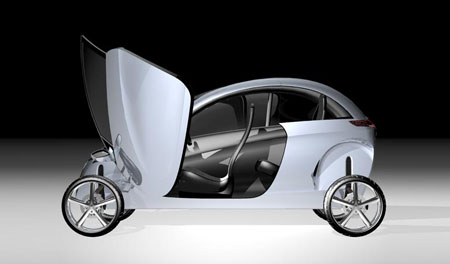 Designer : Phillip James via Gizmag
---
Airblow 2050 is your futuristic umbrella concept. This project has been designed as part of James Dyson Award based on the idea how unpractical our conventional umbrella is. As you already know, umbrella causes your floor wet, users collision, and turns inside out when strong wind blows. Keeping this in mind, the designer played with the idea what if there's no fabric? What can we use to protect us from the rain?
Airblow 2050 has been designed based on Dyson's technology, it utilizes Dyson digital motor to inhales air and blows it out and create invisible protection dome to bounce any water drops. User can open this concept umbrella and turn on the motor to create air dome, pretty cool, isn't it? One thing for sure, you will not able to use this umbrella to protect you from the sun.
Designer : Quentin Debaene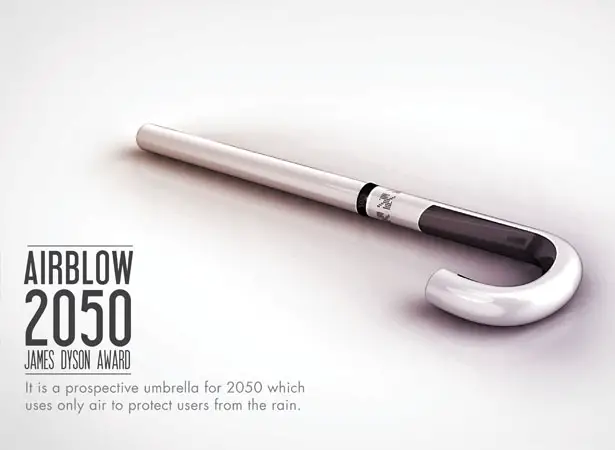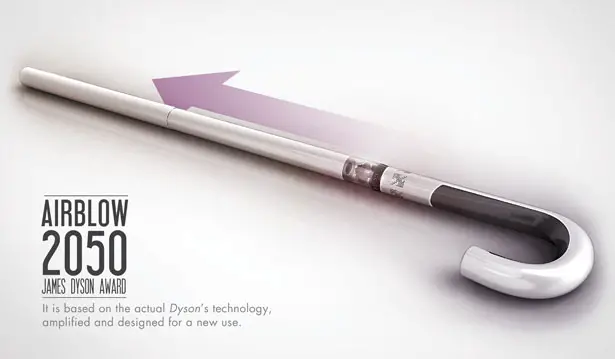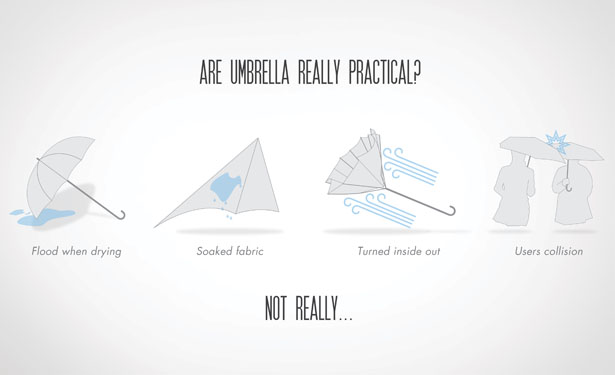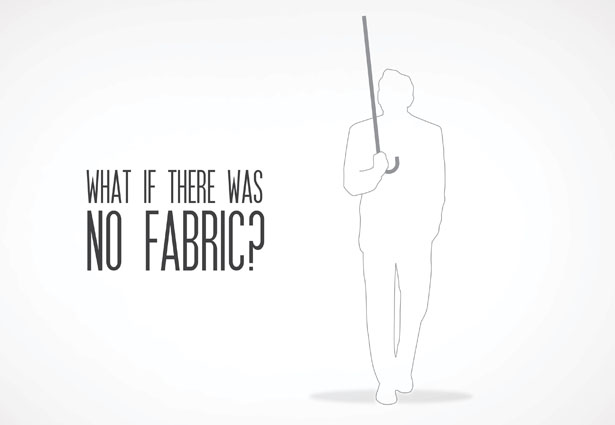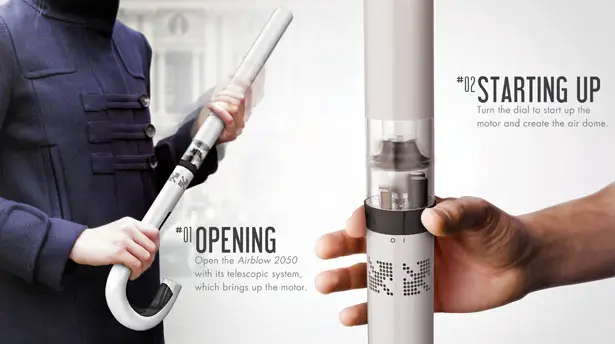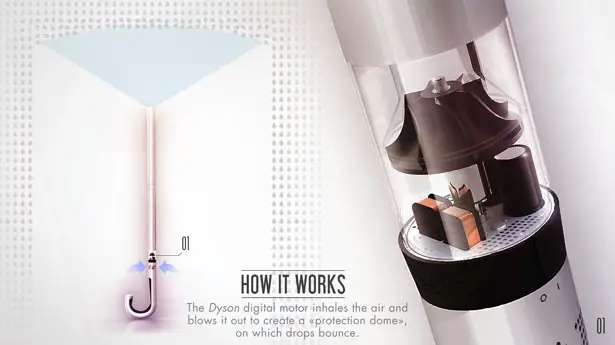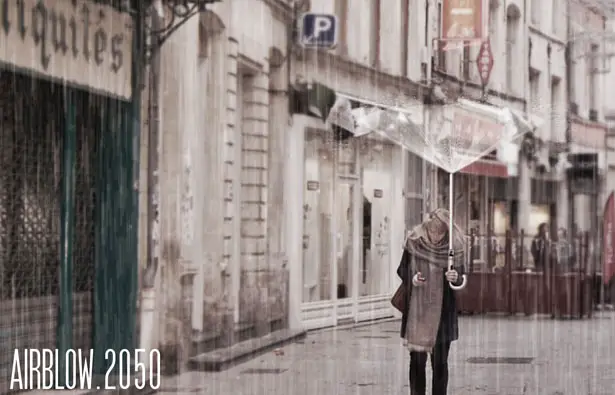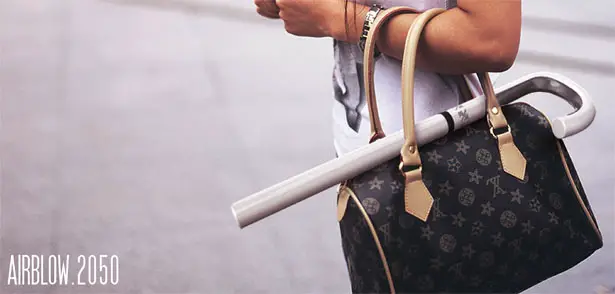 ---
Music Chocolate is an innovative and upholstered, chocolate colored sofa that features an integrated sound system to be used with external MP3 players. The speakers are placed all the directions of the block, ensuring high-quality surround sound to its listeners. The surface is designed with textured leather and contains an internal wooden structure to make the product durable.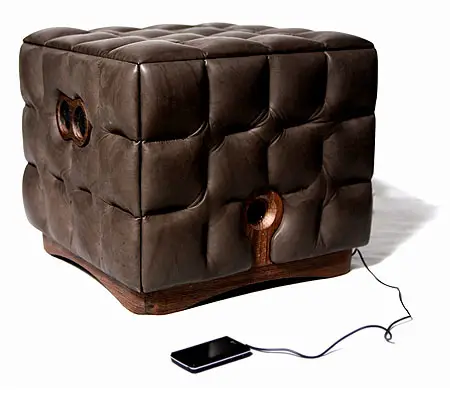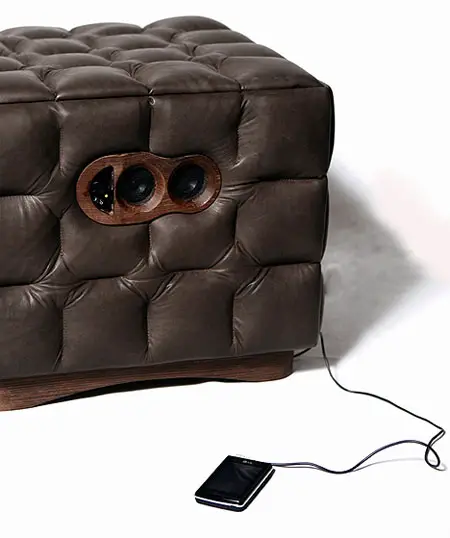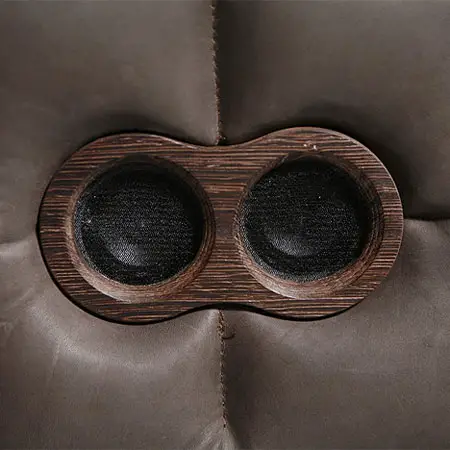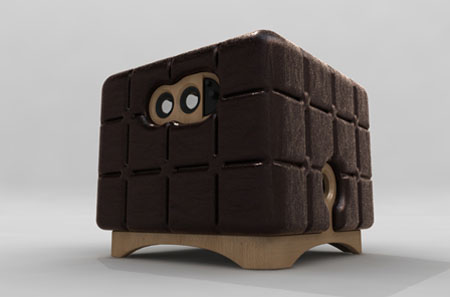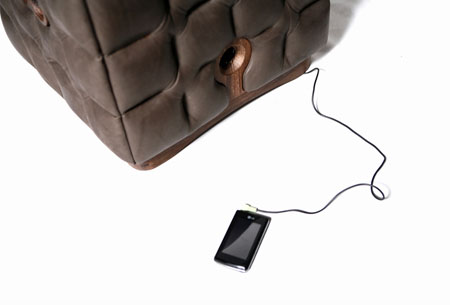 Designer : Michi Jung
---