This watch concept was designed by Shea Draney as part of his exercise to model in Rhino and render using Keyshot. The result is pretty cool watch, don't you think? Since it was never intended to become a project, it doesn't have any name yet, but feel free to share your ideas with this designer.
When I started the exercise I wanted to create an original object with a some what high level of detail. I thought a watch was the perfect object. From there I did some quick sketching, explored a couple of ideas until I got hooked on the idea of space, particularly orbits and black holes. The shape of the face was inspired by a black hole, the number rings from orbits, and even the back lite number where inspired by stars or an eclipse. Then I used Keyshot to render it. I wanted to teach myself how to get dramatic lighting and some dynamic angles.
Shea Draney will be graduating in August and looking for a job, so if you are interested in his design skill, feel free to contact him.
Designer : Shea Draney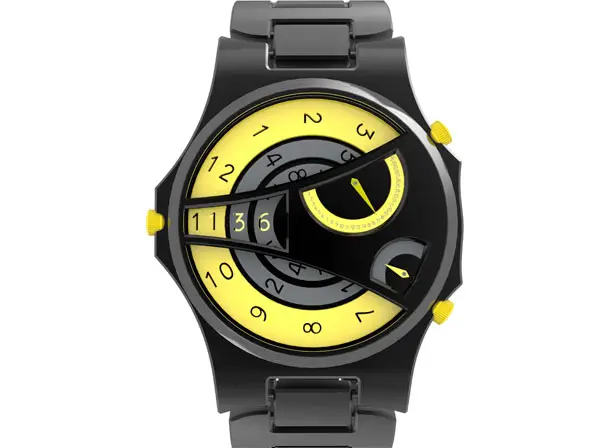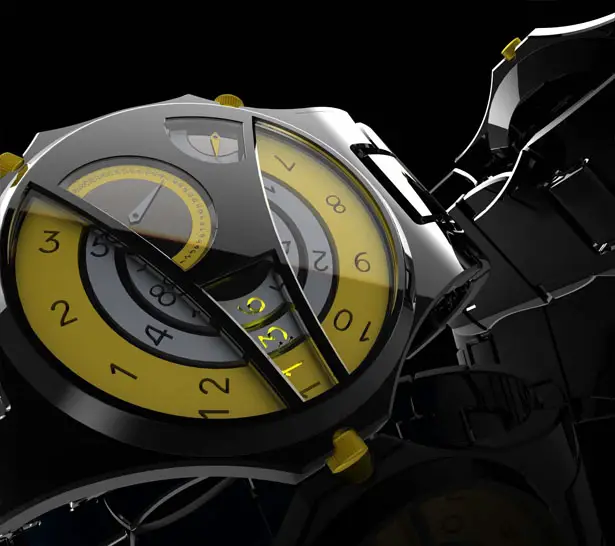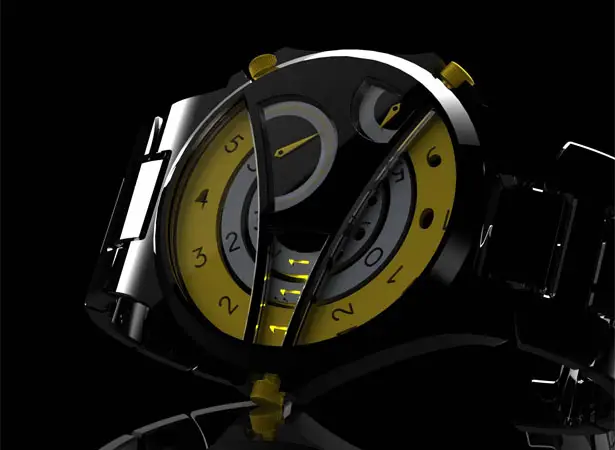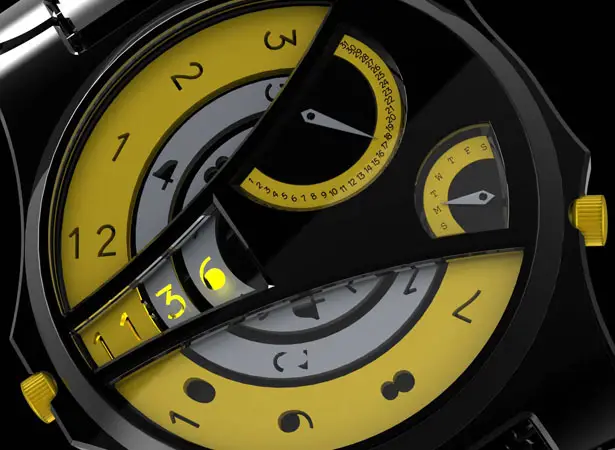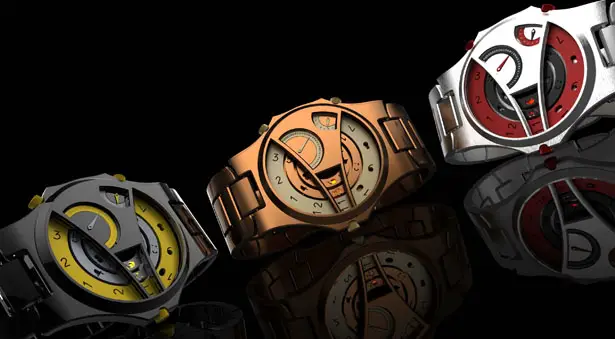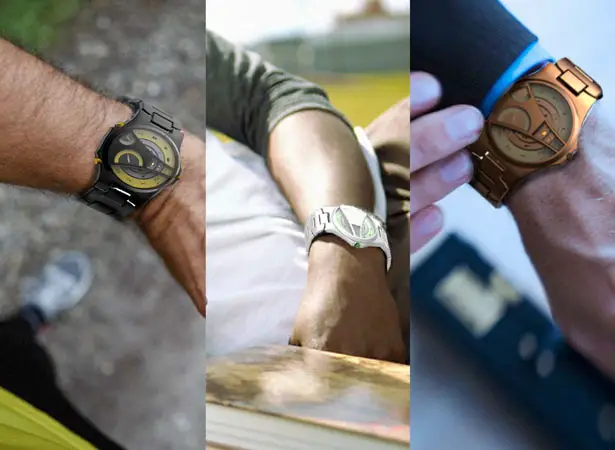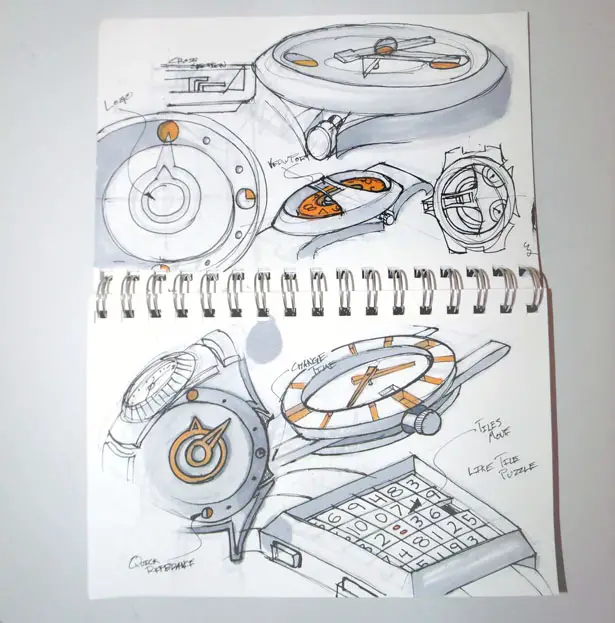 ---
Bodice Rocker is a unique lounger that doesn't take much space when not in use. It was born out of a love for curvy silhouettes and illusion, this unique rocker offers you a number of fresh perspectives. While standing vertically, it looks like a bust or buttocks, or for others, you might see an arched foot. However, with a light touch, you can make this rocker to lie down or pause in mid-air as if weightless and defying gravity. In this position, you can finally see the familiar profile of a chaise lounge, second nudge will draw this rocker to the ground where you can sit and stretch out comfortably on soft padded leather. Since this furniture is made to order, you can order to better suit you, it doesn't matter if you are a taller or smaller person, also it is scaled appropriately to suit different room sizes. Checkout the video, you can see a guy caressing the chair in a creepy way.
Designer : Splinter Works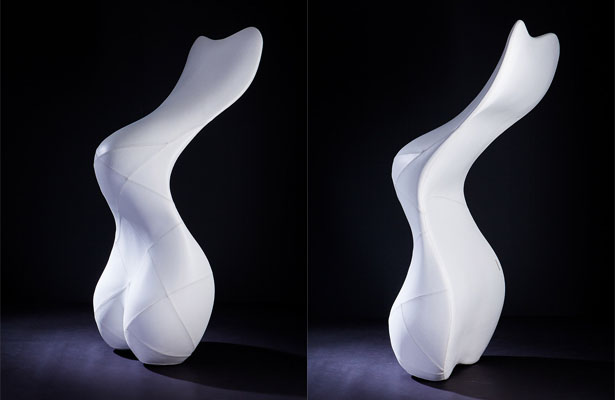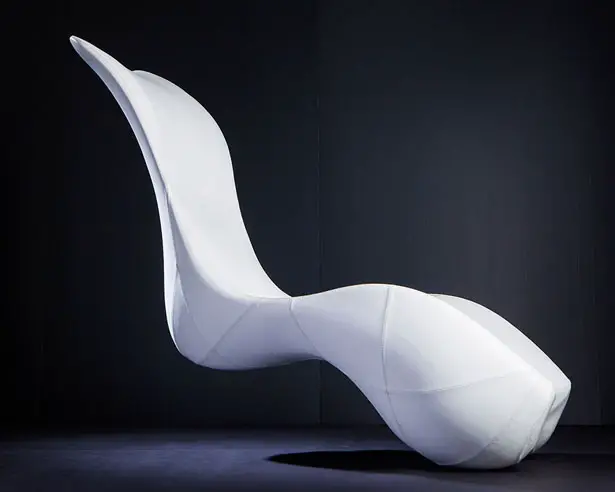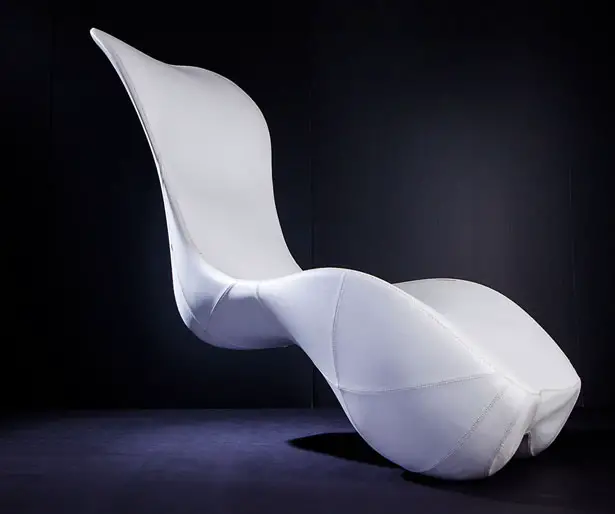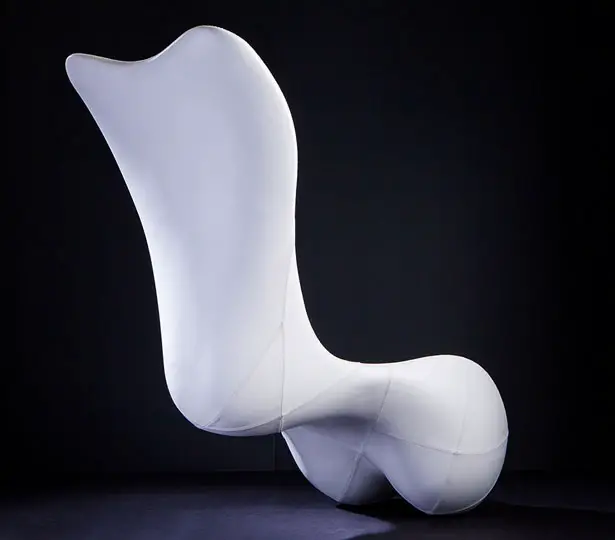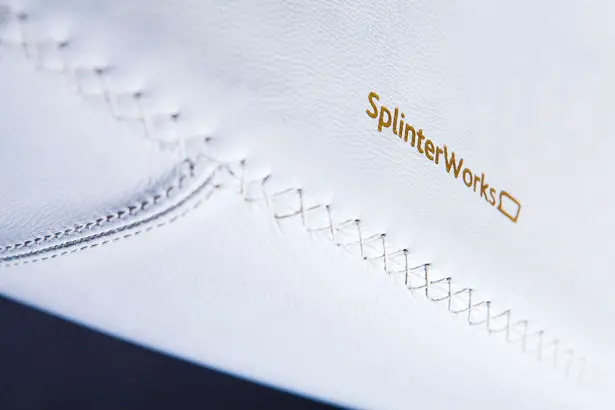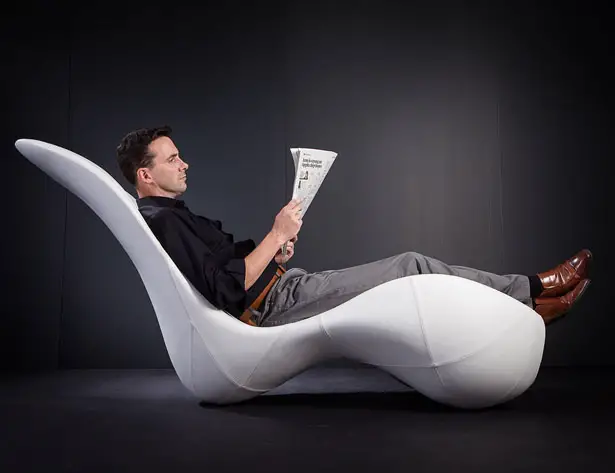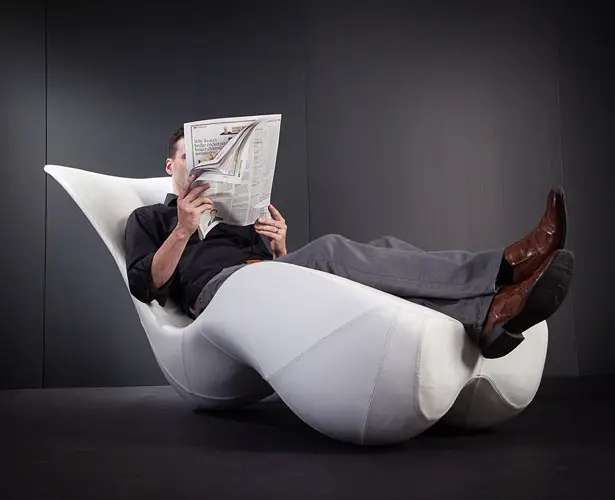 ---
Sliding Wheelchair is ideal for people who are under special care and who find it difficult to move from their bed to the wheelchair. This wheelchair design features an adjustable height with a sliding seat that brings convenience to the chore of moving amid the chair and the bed. This design proves to be highly useful for the caregiver as well as the receiver of the care. Designed with universal design principles, the Sliding wheelchair boasts a moving seat. When the back handle is pushed downwards, the seat is lifted in order to meet the bed. Well, the seat slides sideways in order to maximize the comfort with which the move from wheelchair to the bed can be made hassle free.
Designer : Cha Inseon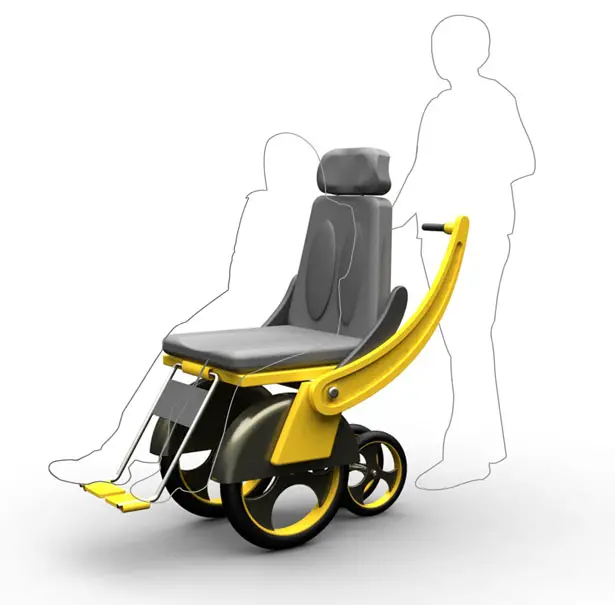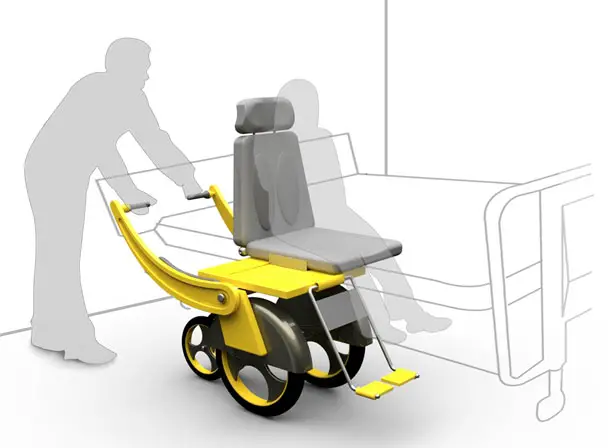 ---