Based on National Fire Protection Association, each year, sparklers cause more than 1,100 injuries where half of fireworks injuries sustained by children under 5 years of age. With this in mind, Kathleen Carron, an industrial designer, has come up with Safe Spark, a protective sparkler holder for children. As you already know, a hand held firework burns at a temperature of 2,000 degrees Fahrenheit only few inches away from children's hand. Using this cone shaped holder, children can hold sparklers without having to worry about injuring themselves or others around them.
Designer : Kathleen Carron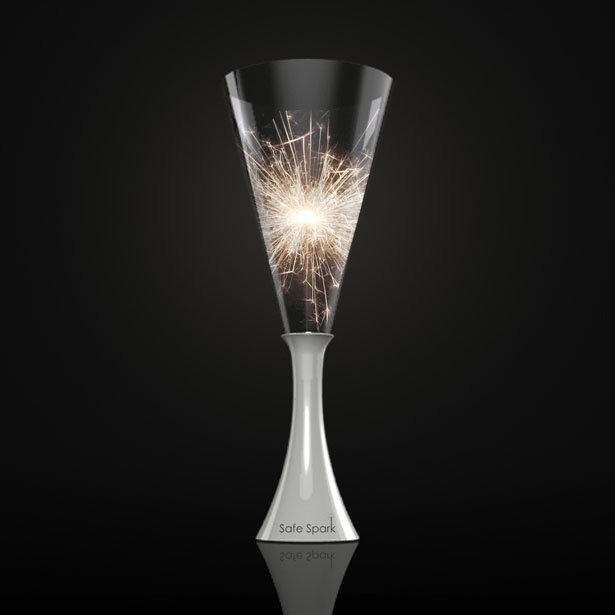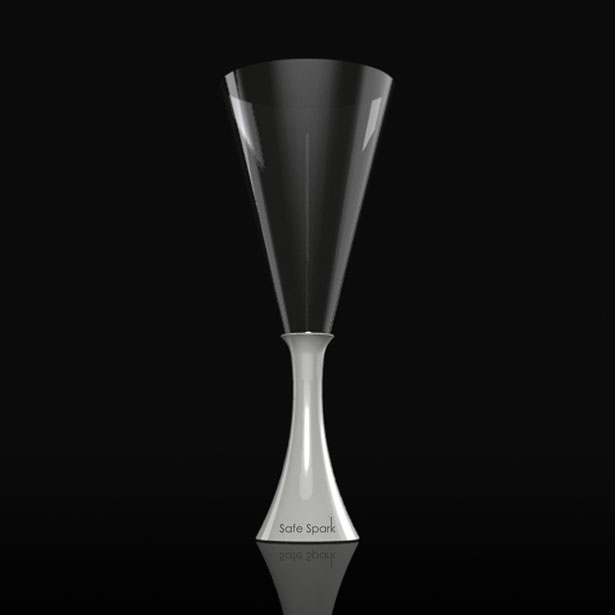 There are 3 LED lights that can be activated through 3 buttons at the bottom of Safe Spark. Children can press the button to illuminate the environment when lighting a sparkler. When all sparklers have been burned, Safe Spark becomes a light toy.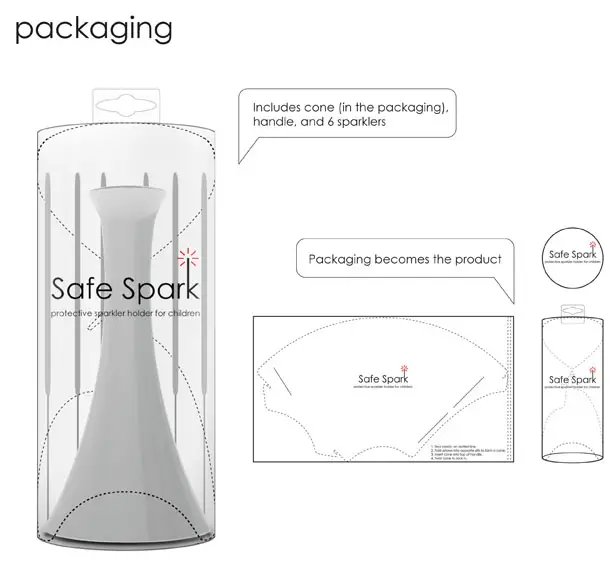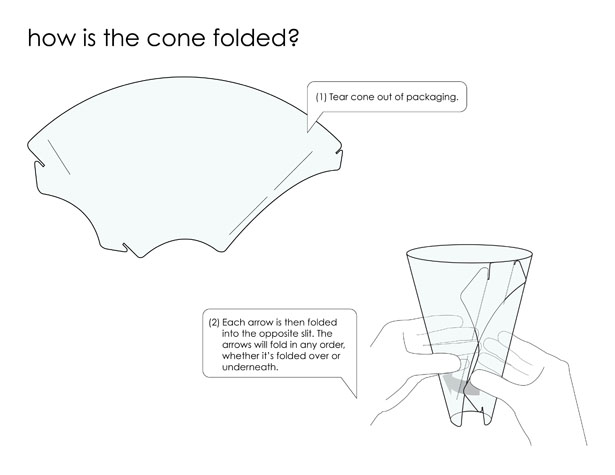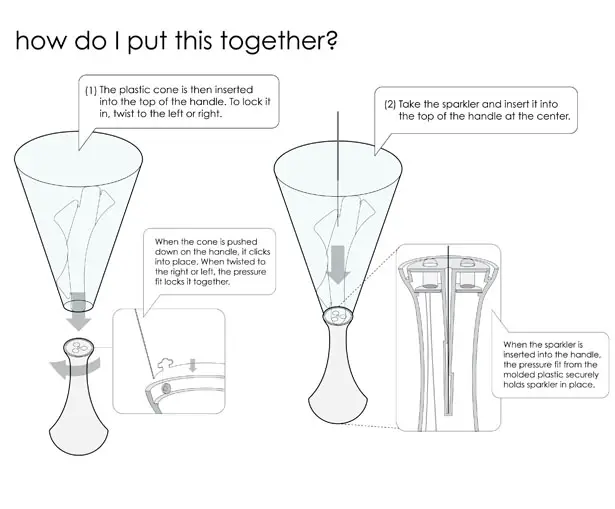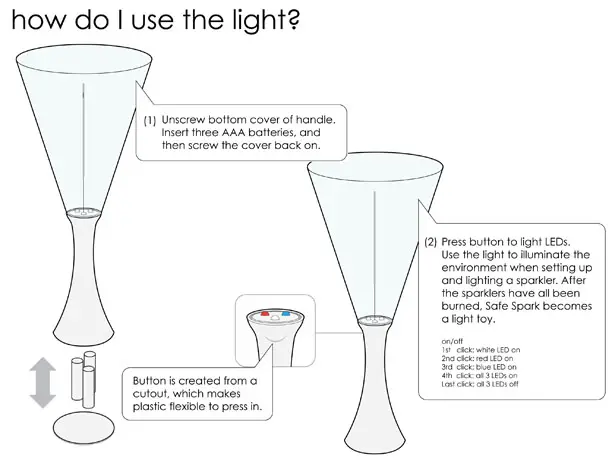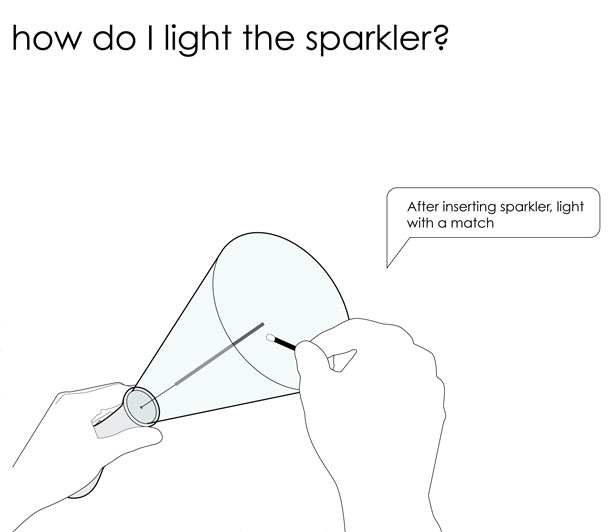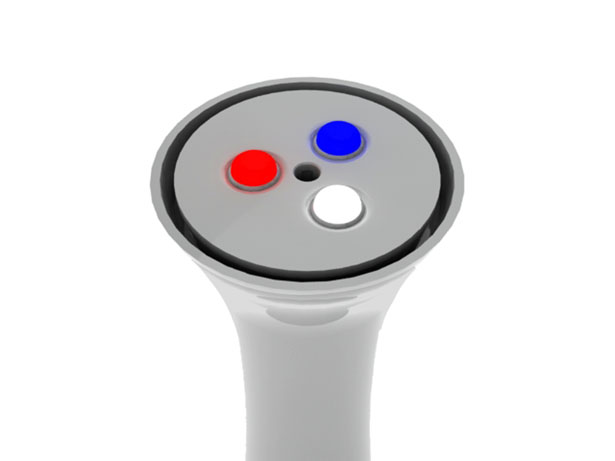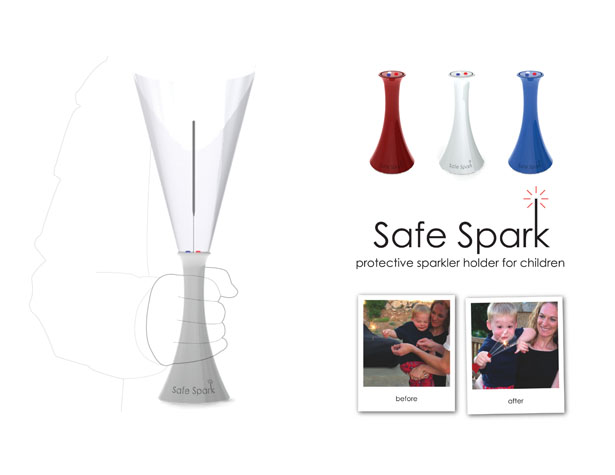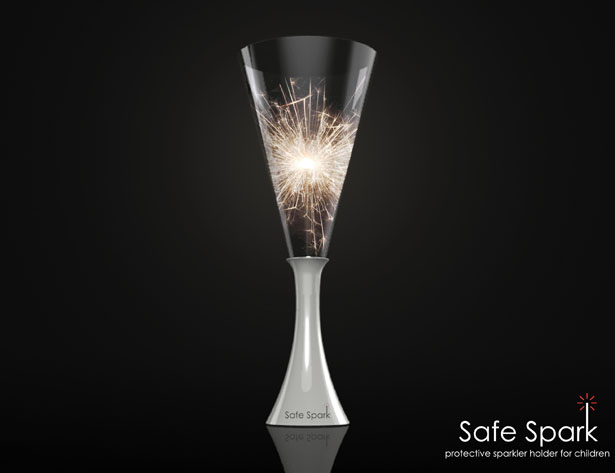 ---
We have posted about futuristic eleven football table, but this Foosball or Table Football is more luxurious. Foosball is a table top game based on soccer and is primarily played in US and Canada. The game is played with rods wherein the key is to score goals at the opponent.
Even though the first foosball table was designed in the 1890's, and many have been designed after tat but the one designed by Teckell collection is worth a mention as the same is elegant and luxurious. These tables come in a number of different versions, but the feature of these tables is that it is of crystal frame and shiny aluminum players, thus it can be said to be most expensive foosball table. So if you are in a mood to spend money and keep having fun then this is the game for you as it is slick and stylish and has that flaunt quotient.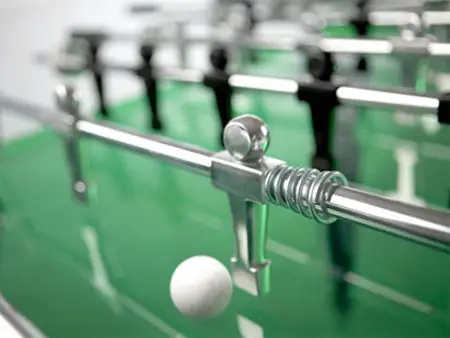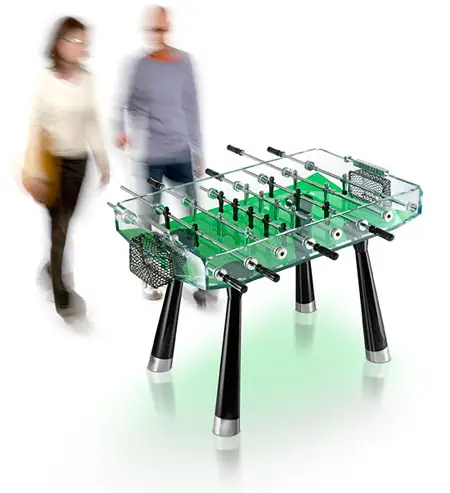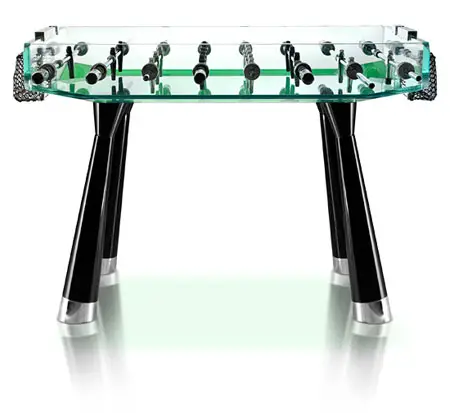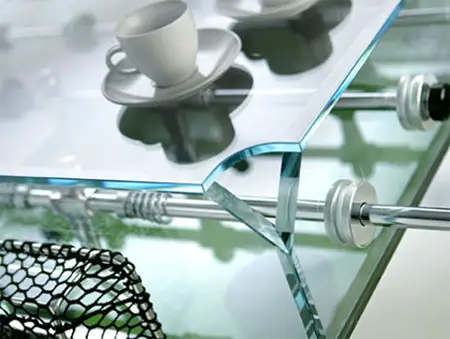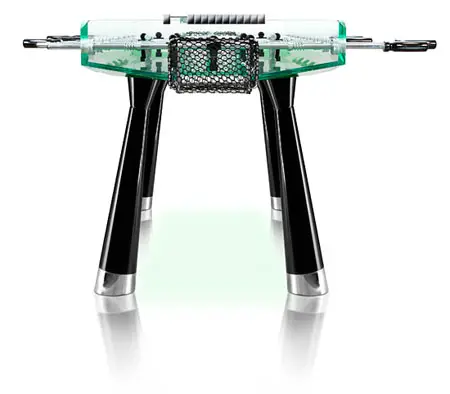 Designer : Adrian Design via Dvice
---
This small, attachable, and controllable speaker allows you to listen to music while doing whatever you want. The hook with its inner textured surface ensures that the speaker does not come loose when fastened to your clothes. Its shells are covered in anti-slip silicone and well protected against shocks and falls.
This Single Portable Speaker Concept features compact size (6 cm or 2.4 inches) which makes it highly portable. The internal battery is rechargable through a mini-USB connector, and there's a 3.5mm stereo jack with a retractable cable for easy storage.
Use it alone or in company of your friends and choose either of its two positions: put it horizontally to direct the sound anywhere you want or lay it upwards to fill the room with your music.
Designer : Juliana Barona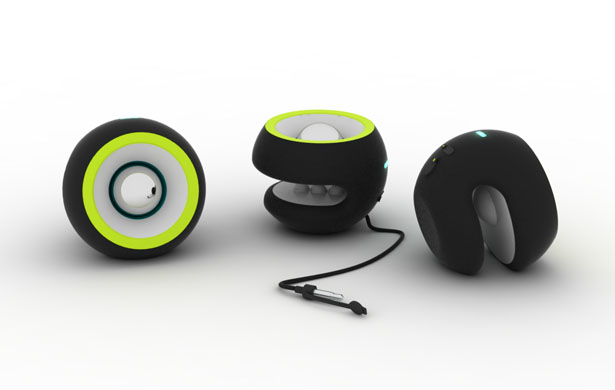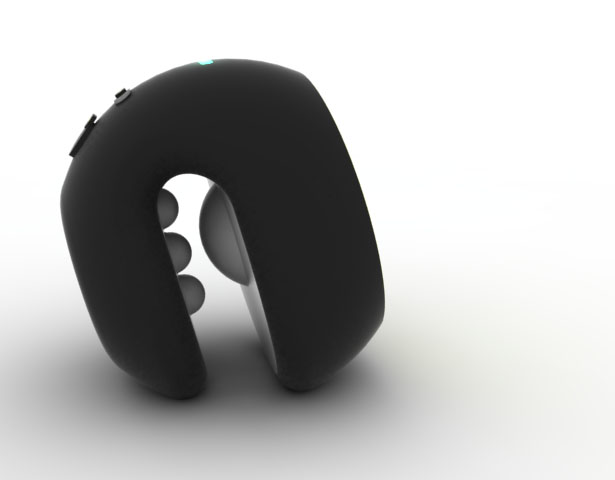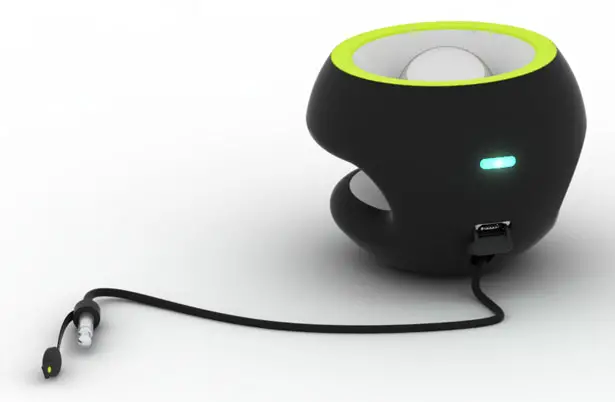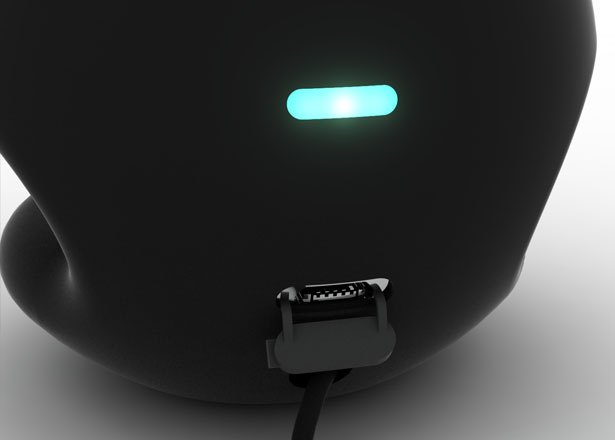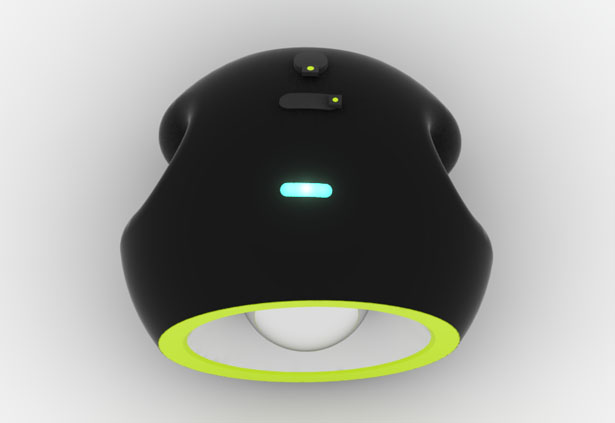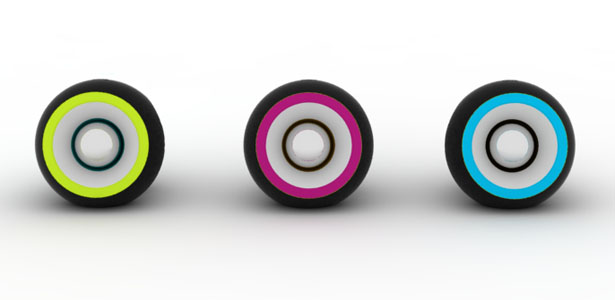 ---