This futuristic digital mask would emulate the smell, sound and the quality of air for that wonderful fresh experience and also the facial expressions of the user can be detected. We know that there are many devices that we use for our convenience and leisure like music, movies etc. But when it comes to preventing ourselves from this hazardous pollution do we even bother to think about it? And the answer is NO! Everyday we get ready in the morning, we take bath, dress up well, and ladies put on their makeup and then leave our homes for our respective works. But never think of the perilous pollution waiting outside to attack us. Here we brought to an excellent product, which would act as a mask for the user and the people outside. It gives a very evident, embellished coolness to the wearer. FrogDesign has come up with a mask concept as future digital escape, it looks like a gadget where we can only see in the movie, but well … let's hope this one can come into reality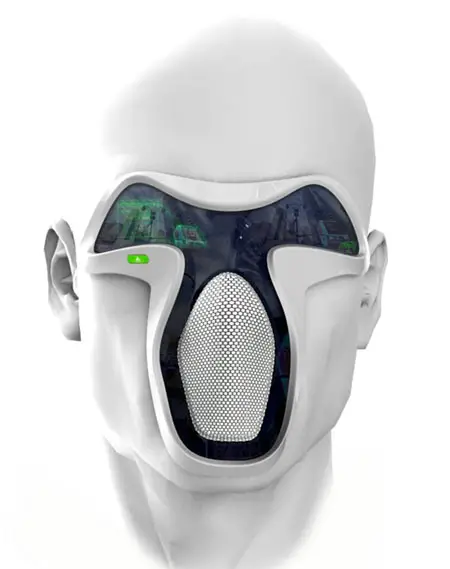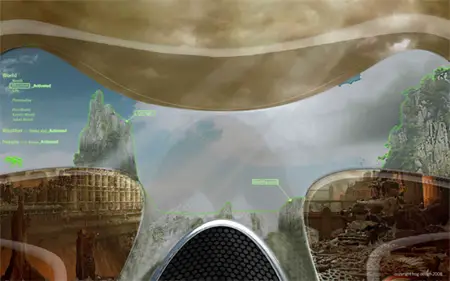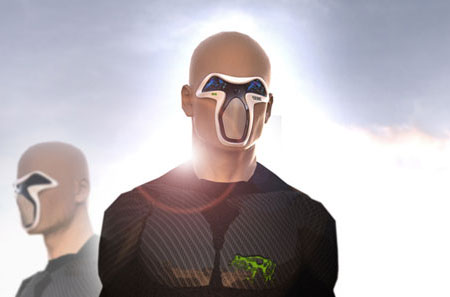 Designer : FrogDesign
---
Bathing a baby will be more enjoyable with the help from Parent-Child Sprinkle. Compared to our traditional sprinkle, using the parent-child sprinkle, parents can feel the water through their hand before let it touch the tender skin of the baby. Newborn babies are usually sensitive to the change of water temperature. This design provides an easy and convenient way of adjusting the water temperature by feeling it with the back of the hand. Parent-Child Sprinkle enables parents to keep their hands stay close to the baby during shower.
Designer : Zhang Yizhou, Tao Qian, and Zhu Haitao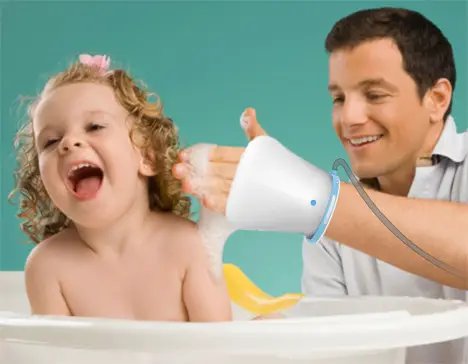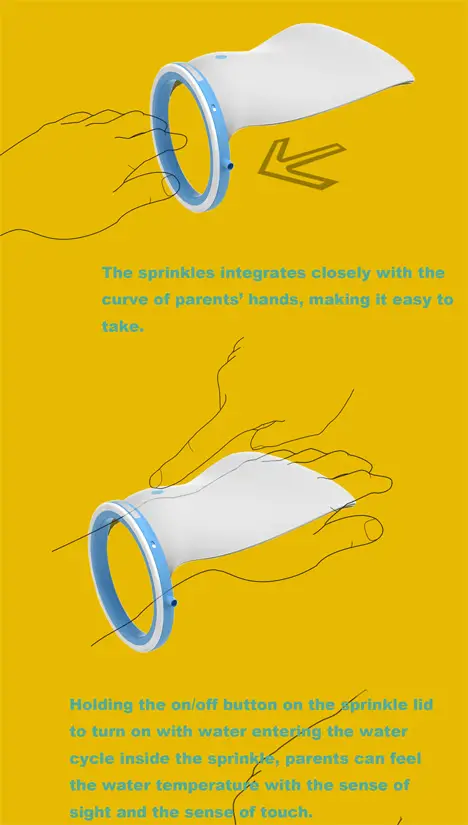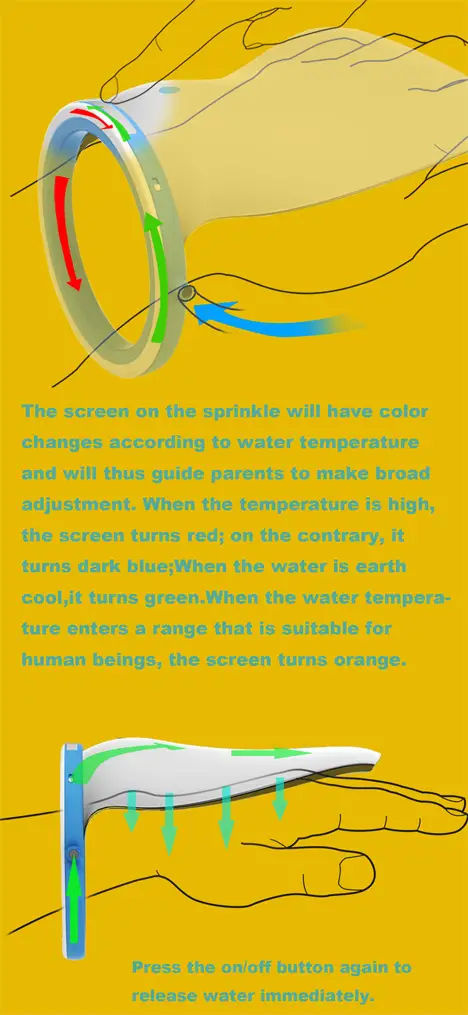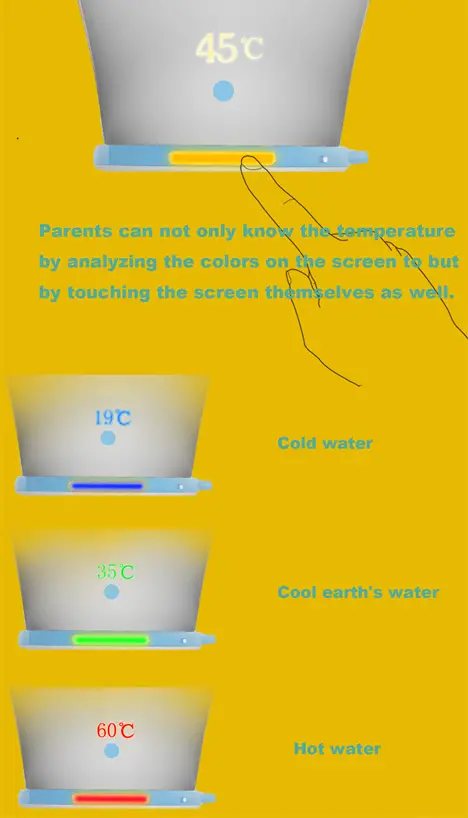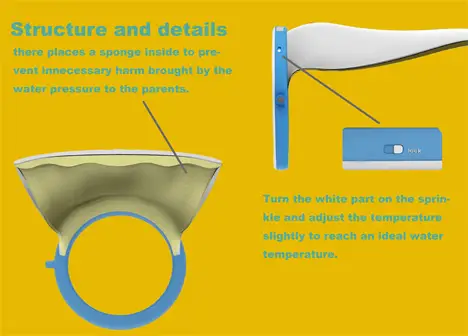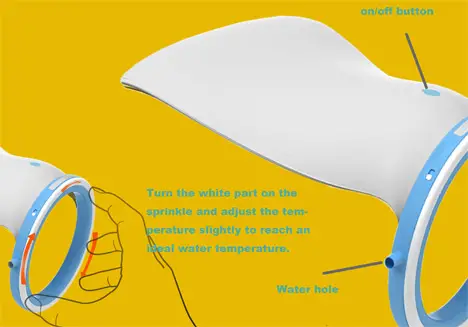 ---
Solar Plant encourages a natural energy alternative by transforming unlimited sunlight into electric energy through a flowerpot shaped charging photosynthesis. Like a real plant, this electric plant can help people by providing alternative energy to run portable electric gadgets. When an electronic product is showing a low battery signal, the cover of solar plant is placed that gets upward through an upcoming lead. The cover features solar panels that generate electric energy through photosynthesis and store the energy into the battery. Then connecting the plant with the particular electronic gadget will recharge the battery of the same in minutes.
Designer : Ku Bon-Seop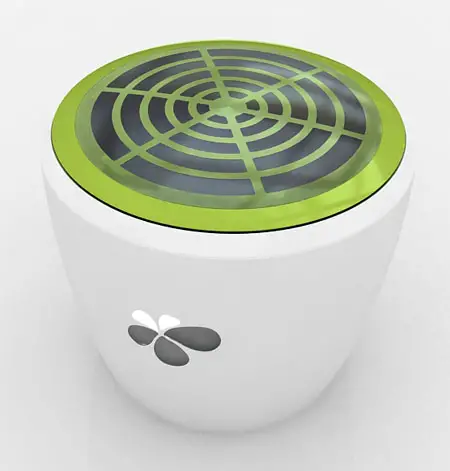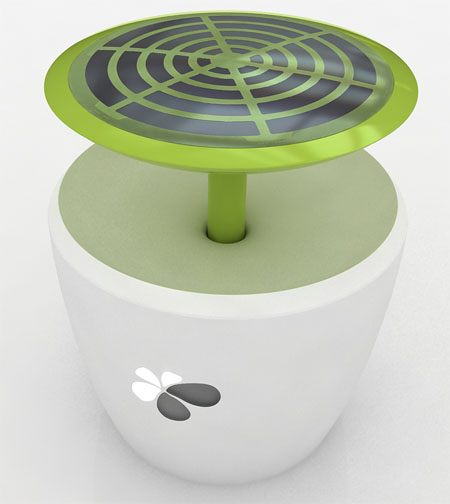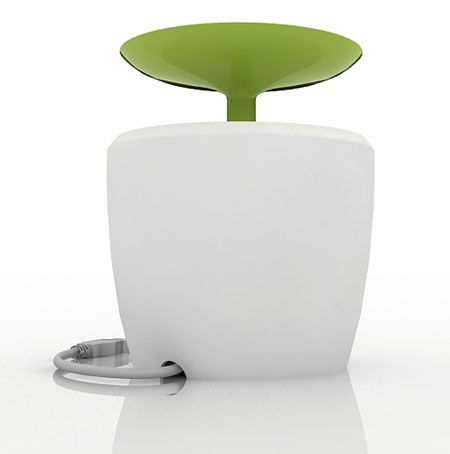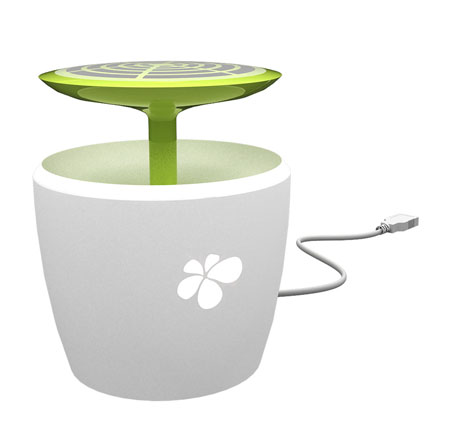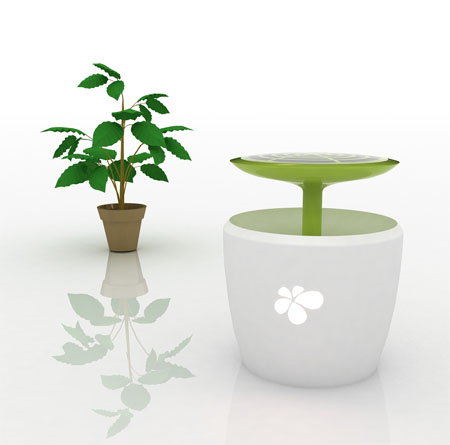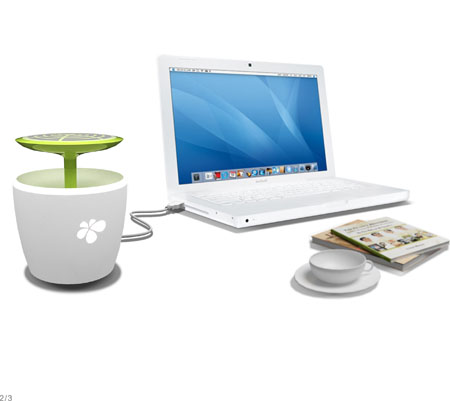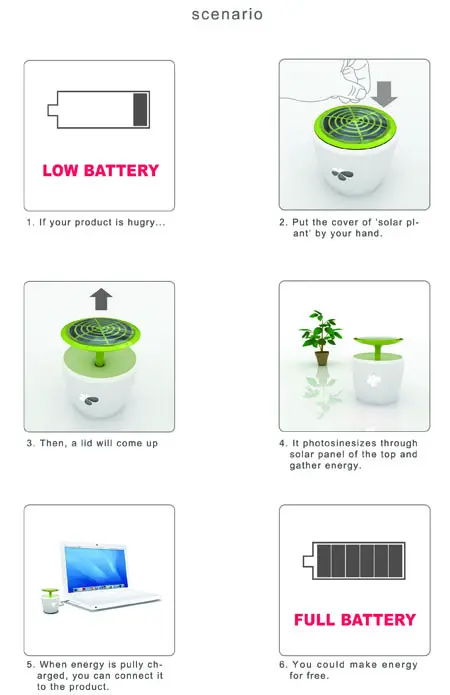 ---