BMW Group Designworks USA introduces the PC tower architecture concept by their latest gaming computer. The PC tower concept "Level 10" is a combination of functionalizing and philosophizing beyond the eye-catching factor just like most of the other Designworks project. The design team was inspired for this approach from the computer industry and has made this machine with futuristic game components, virtual townscapes and expressiveness. Each world-class component featured by this design is enclosed with its own shielding case, rendering it as an integral element of the design and guaranteeing transportability and interchangeability. Moreover, the concept contains the best possible cooling mechanism which is also very important for the hardcore gaming machines.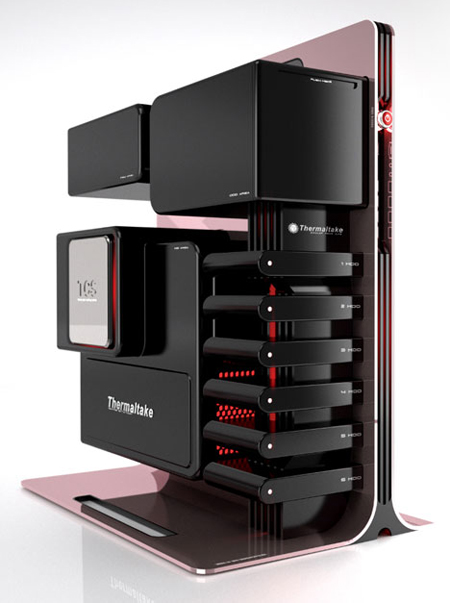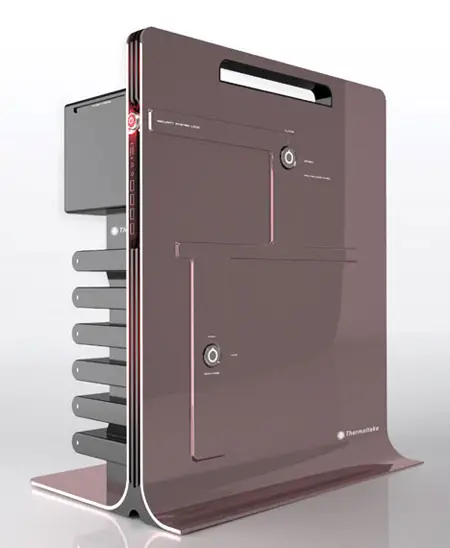 Designer : Designworks USA
---
Francisco Lindoro designed this childbirth assistant to improve the life of those women who cannot have their babies at hospital. The inspiration came from the statistics, in just Mexico, over 500,000 pregnant women don't have access to social security and therefore, they can't get the proper attention that is required during the childbirth. The major concerned service providers are Midwives and the biggest problem with them is they do not have proper instruments that are required to perform trouble free childbirth. This design provides the midwives with proper instruments to ensure the well of babies.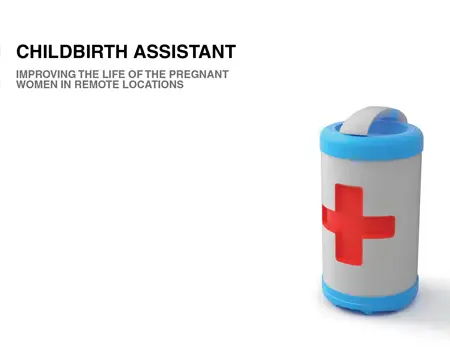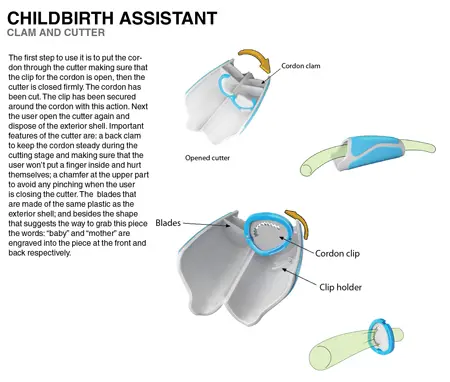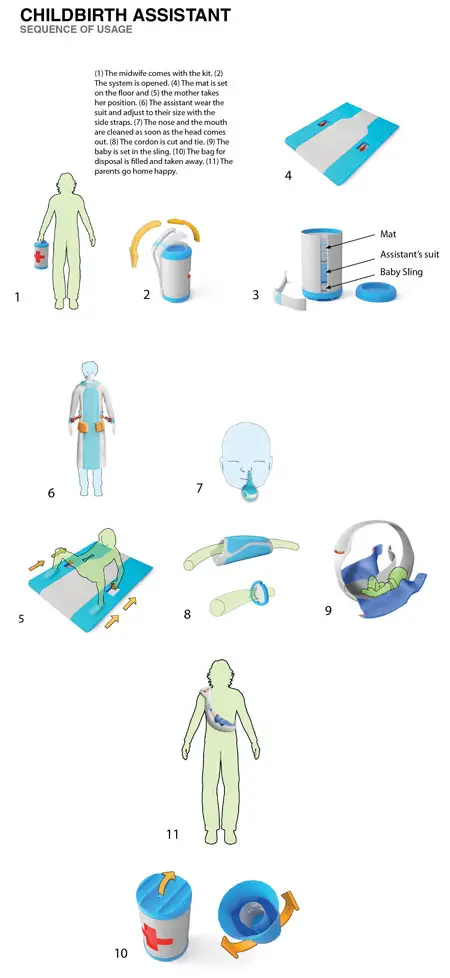 Designer : Francisco Lindoro
---
The innovative RocStar Bathroom concept has been designed aiming to overcome the limits of the conventional bathrooms and heighten the efficiency of the same. It features three main components that have been differentiated it from others; the faucet or the Rocstar, the basin and the mirror.
The Faucet comprises five arms with different functionality such as three of them are supplying water, liquid soap and toothpaste, and the last two acts as driers. The Rocstar top is made of transparent plastic with lighting underneath which acts as control sensors and allow users activating a particular arm by simply touching it. After being activated that arm will give a magnificent led light and smoothly turns to the user. Other activities such as changing the water temperature, screen savers and profile colors, driers, etc. can be done with the center top touch screen of the Rocstar.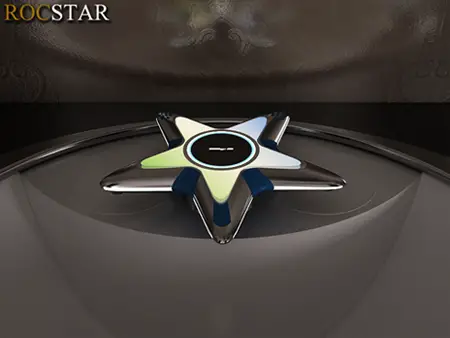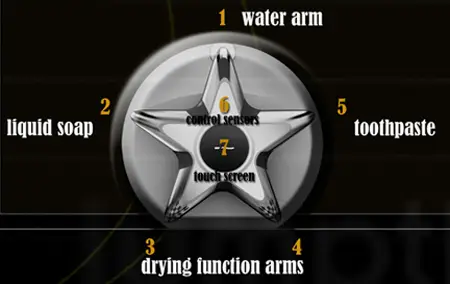 The basin has been designed to protect the users from viruses and other diseases that the users might infected with usual basins. Moreover, the color of the basin can be changed with the led effects and can be programmed to change the color every time someone enters into the bathroom. More surprisingly, the color of the spot where the water drops on the basin can be changed as well. There are exterior buttons on the stainless steel area on the basin that can control the covering and sterilization procedure and selecting profiles.
The mirror includes a digital camera which can be controlled from the rocstar through wireless system to know different previous conditions of your skin color, pimples, medicines, etc. The mirror will capture your photo every time you go to the bathroom which can be reviewed later for comparison. Hany Mansour, the designer, welcomes youto give any critics and suggestions. You can contact Hany here: COMISSARDAYS@YAHOO.COM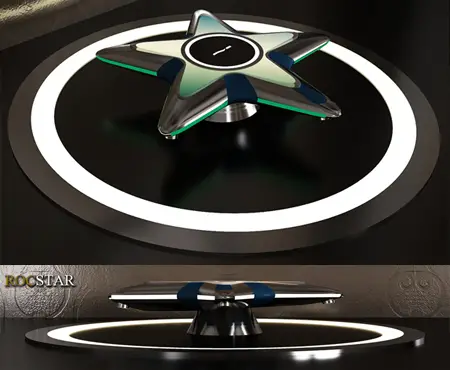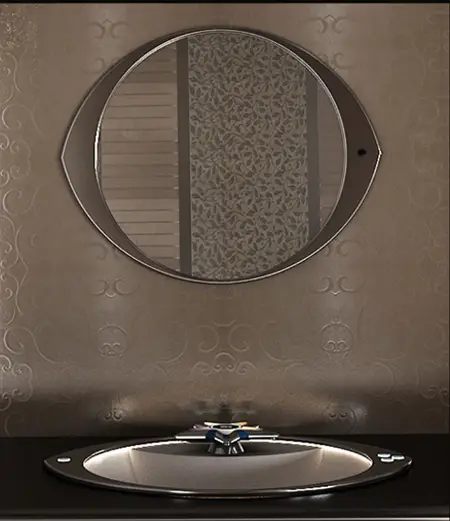 Designer : Hany Mansour, you
---