Luna Watch, just like its name suggests, you can tell it was inspired by the moon, one of fifth largest moon in the Solar System, a natural satellite of our Earth. The moon has also been known as a lunar deity or a goddess that inspires many troubadours, artists, writers, and many more.
I often make a wish on the moon as much the same as some might cry out love and some might long for another. Every single human being on the Earth watches exactly the same moon, but conceives totally different emotion and ideas. That is the way we human face her at sterling night. I paid my attention to this and it led me to design a product that can be possessed, my own moon. – Ilmo Ahn
Luna watch displays time by imitating the process of waxing and waning of the real moon. Waning to the right indicates AM and waning to the left indicates PM. By directly touching the moon, you can adjust the position, it's really cool concept, isn't it? This concept watch is rechargeable by connecting USB port at the side of the wrist band, you can browse the menu by adjusting the crown which is designed to make an impression of a conventional watch.
Designer : Ilmo Ahn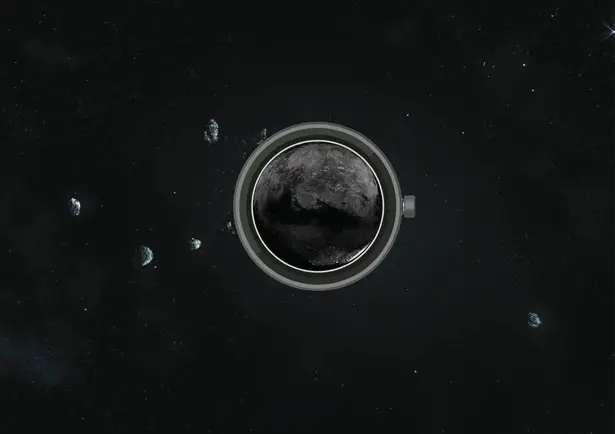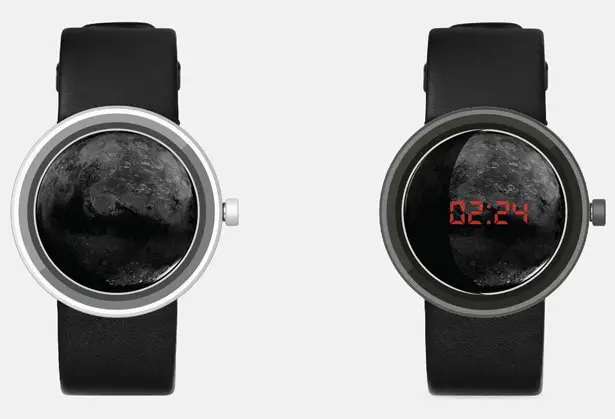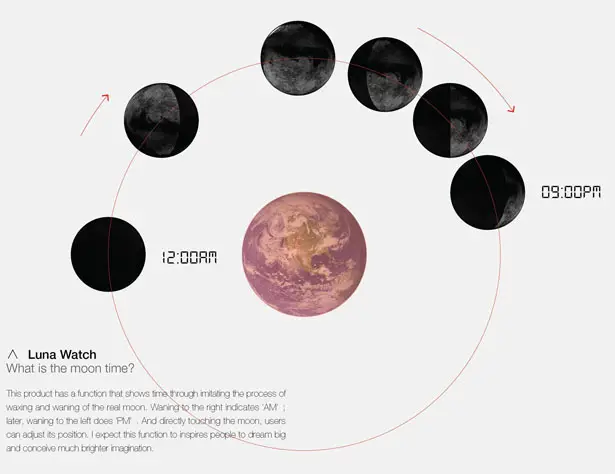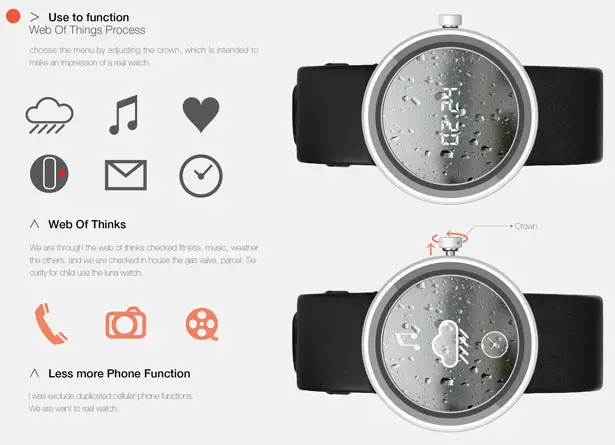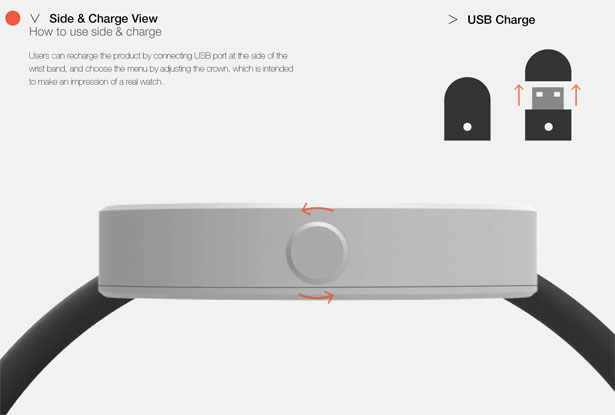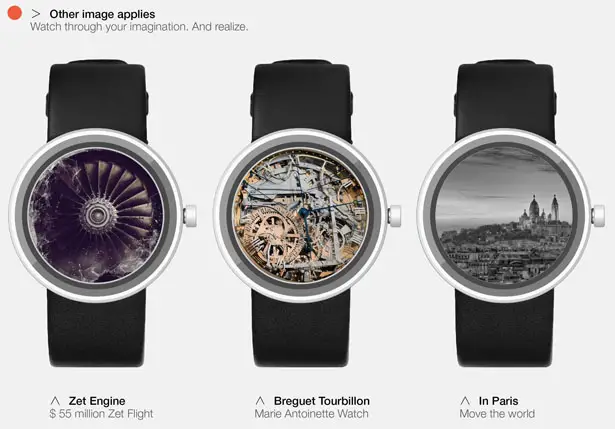 Tuvie has received "Luna Watch" project from our 'Submit A Design' feature, where we welcome our readers to submit their design/concept for publication.
---
When I say a dog is a man's best friend, I'm sure I speak for most of us. I love having my dog around me all the time, a pet provides companionship and a great time you'll be having with them around. Seniors have the same feeling when it comes to pets. Research shows seniors who own pets are healthier and more alert, because pets keep the owner engaged and give them a companion to live with. Unfortunately, existing pet carriers are bulky and heavy, it's difficult for elderly people to transport their pets from one place to another. Sicuro Pet Carrier has been designed to address this issue.
The main concern of existing pet carriers is the lifting part, by adding wheels to the carrier and a telescoping handle, the task of transporting the pet becomes faster and easier. Sliding lid makes it easier to open and close when compared to current latch system, not to mention the design of existing pet carriers are more like a cage. There are small holes in the lowest panel that allow the pet to see out and the owner to check the pet. The telescoping handle allows the user to both extend the handle for easy pushing, as well as lock it in a shorter position to easy lifting. This also comes in handy when storing the carrier. Most pet owners consider their pets as family members instead of just pets, that's why Sicuro has been designed to look like a baby carriage to remove the connotation of a cage. The small size of Sicuro came from interview results. Most seniors interviewed say that they prefer small pets because they are easier to take care of.
Designer : Alex Kehoe and Brian Jeffcock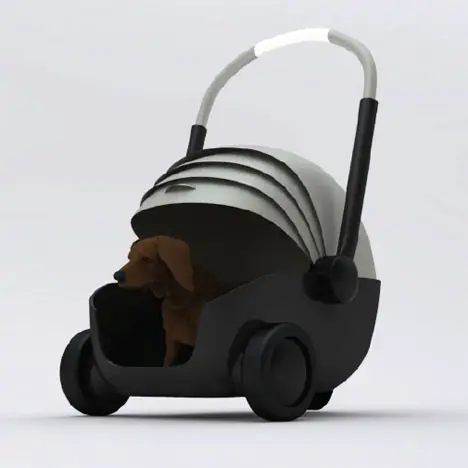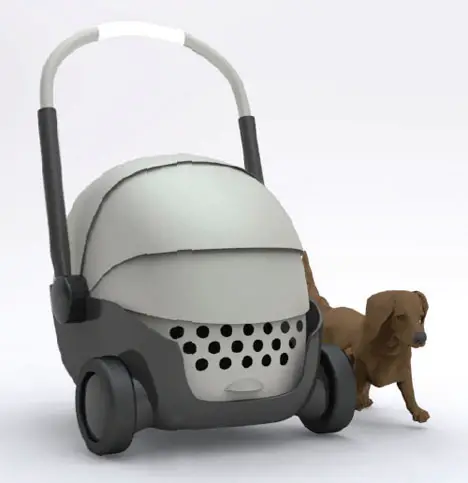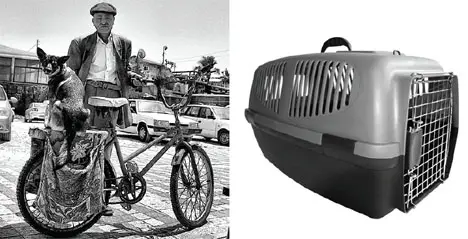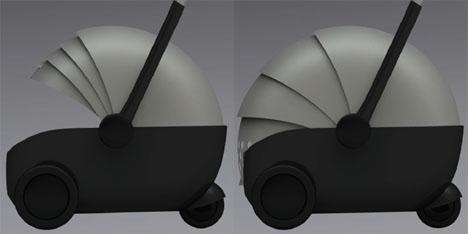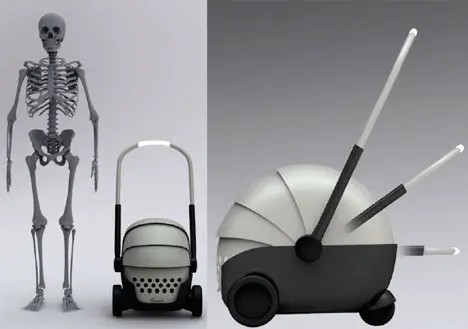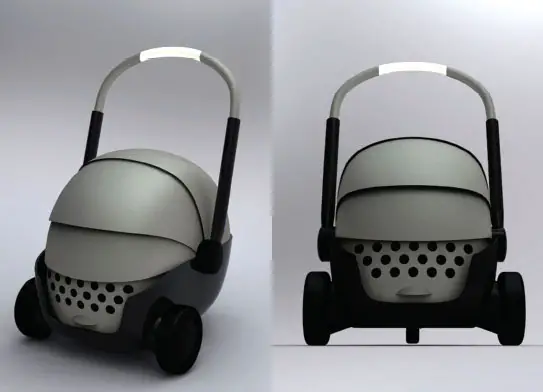 ---
Gathering on the beach with friends and family? Brændt Fire Pit might spice things up, it's a modern fire pit that you can use as the centerpiece for socializing, grilling, or roasting marshmallow. Designed by Brian Keyes, a senior for industrial design at the Rochester Institute of Technology, this fire pit features circular tripod construction that creates great stability while embracing traditional Danish design style.
The round dish is constructed of laser cut sheet steel, welded to collars for those wooden legs and a concentric rolled ring. It also uses Cerakote, a ceramic high temp powder coat that protects itself from heat of the fire, weather, and wear of normal use. In order to highly the wood grain of the legs, it is finished with a natural Danish oil.
Designer : Brian Keyes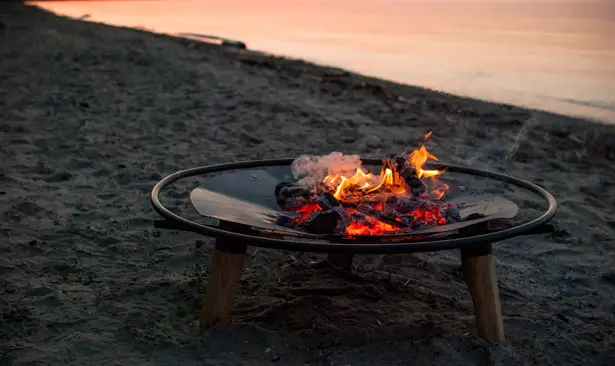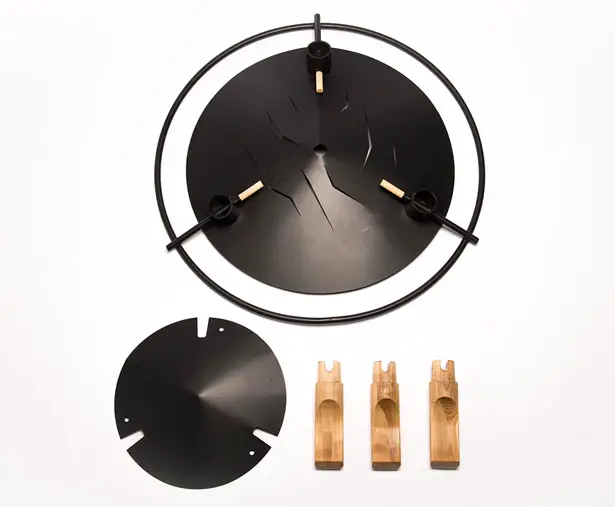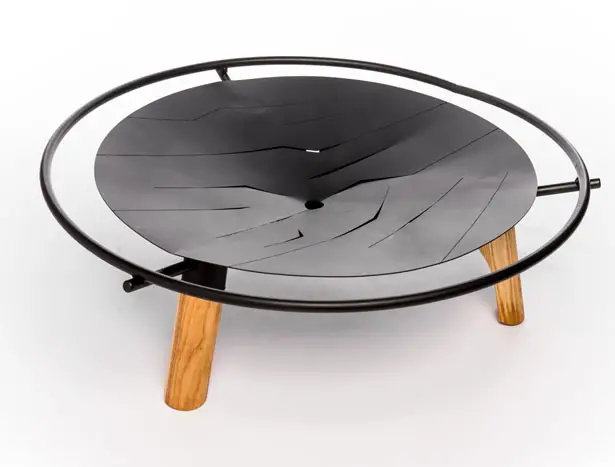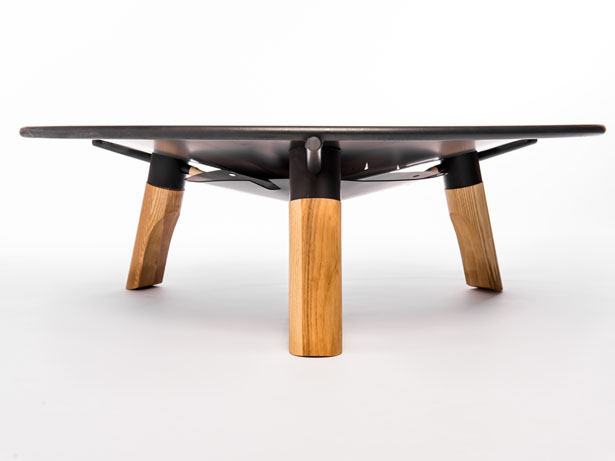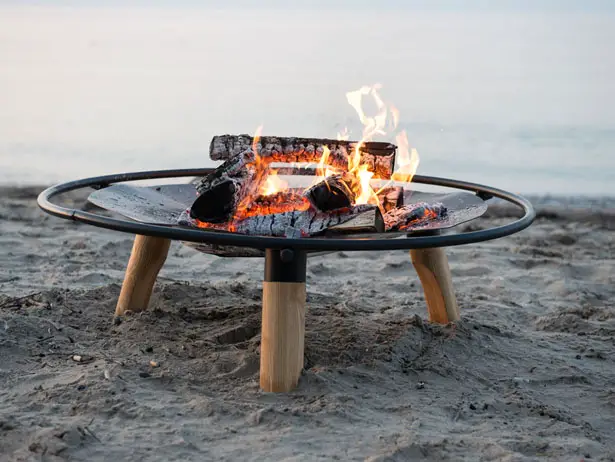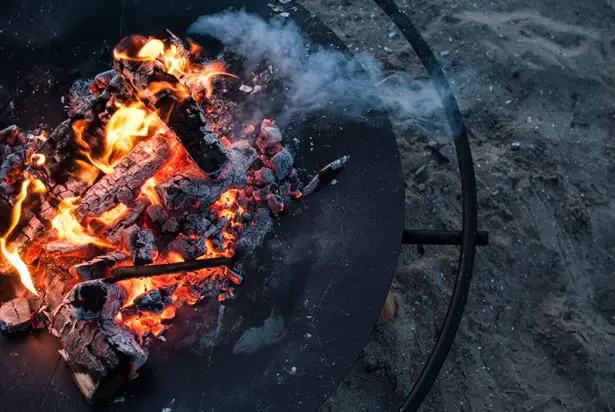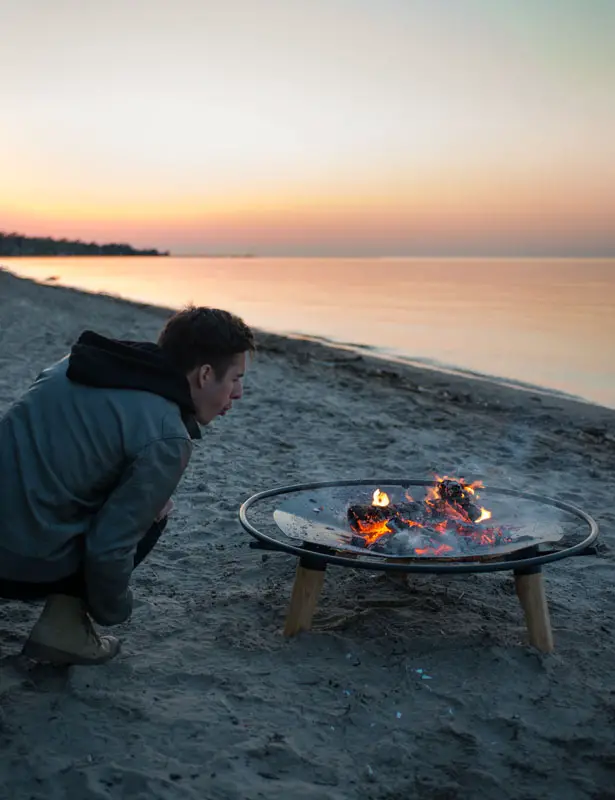 ---