TokyoFlash Kisai Night Vision offers sleek black stainless steel design with bright LEDs display. A modern watch design that originally was only a concept published on August 9, 2010. Since it got a lot of votes from TokyoFlash fans, the company decided to bring this watch into reality, just like Kisai Kaidoku or Kisai Satellite. We love the fact this watch is one of the easiest to read watches from TokyoFlash, unless you don't remember the numbers position on a clock. The launch price is $129, if you plan to purchase this watch, better do it now.
Designer : [TokyoFlash]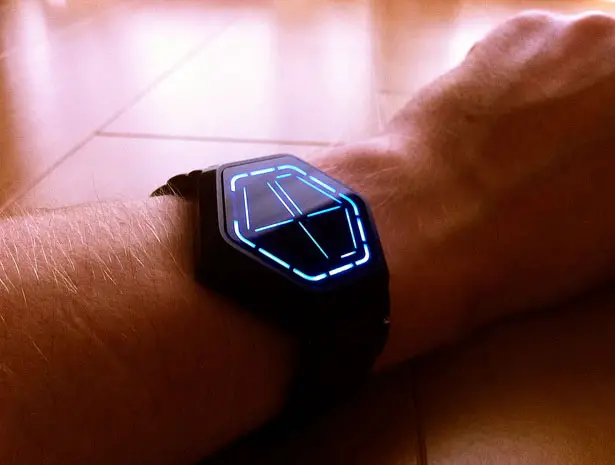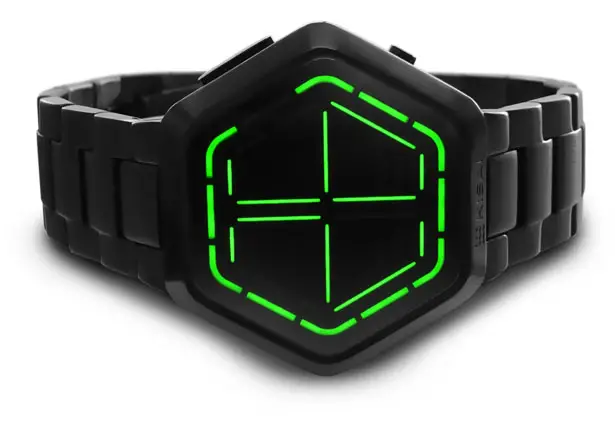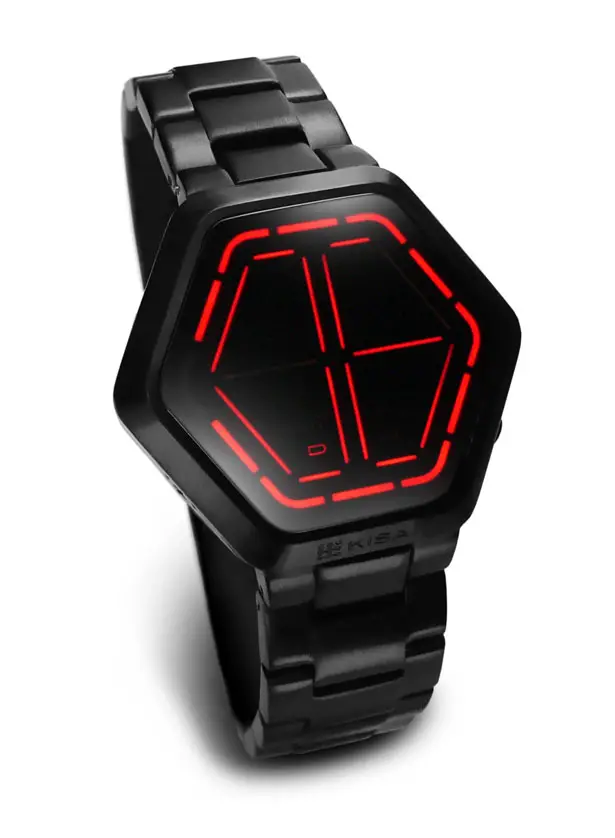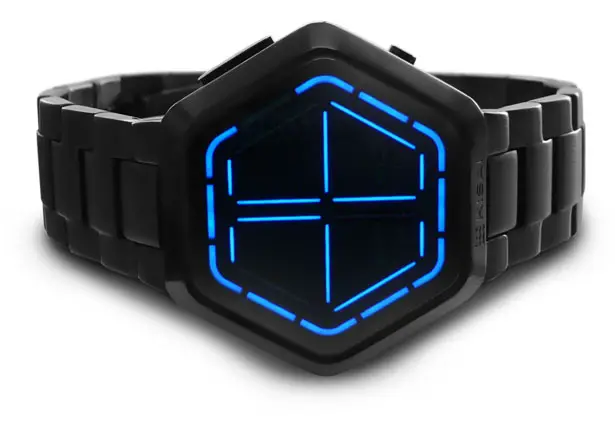 TokyoFlash Kisai Night Vision has been designed with hexagonal form that features a USB rechargeable battery, time and date, alarm, and cool light up animation. To read the time, simply touch the upper button, as you can see, the hours are shown by the outer ring in the same position as hours on traditional clock. The flashing ring indicates the hour, while the minutes are displayed digitally in the center.
You need to charge the watch for about 3.5 hours (fully charged) and will last for a month. Each battery can take up to 300 charges and then you can replace it with standard LIR2032 battery. TokyoFlash says that this watch is perfect for small or large wrists since it also features adjustable strap.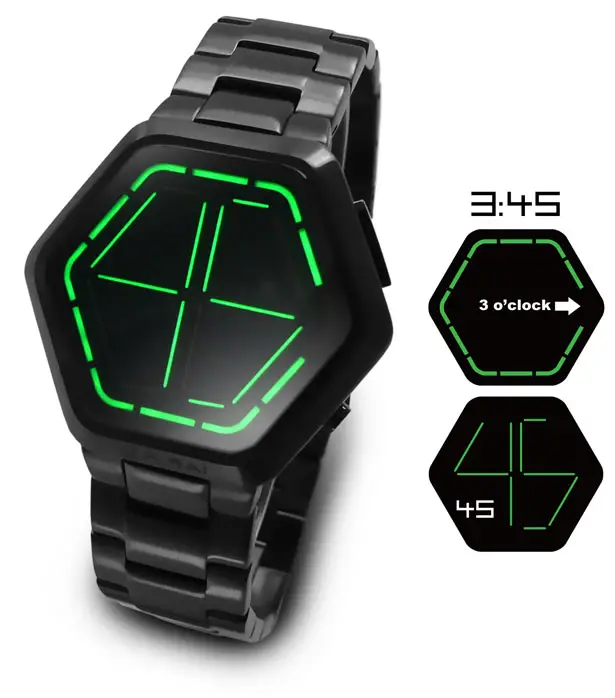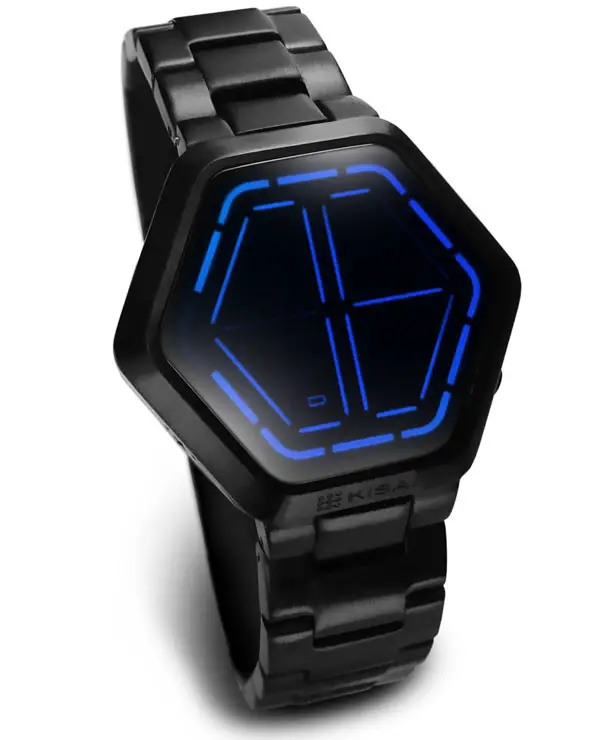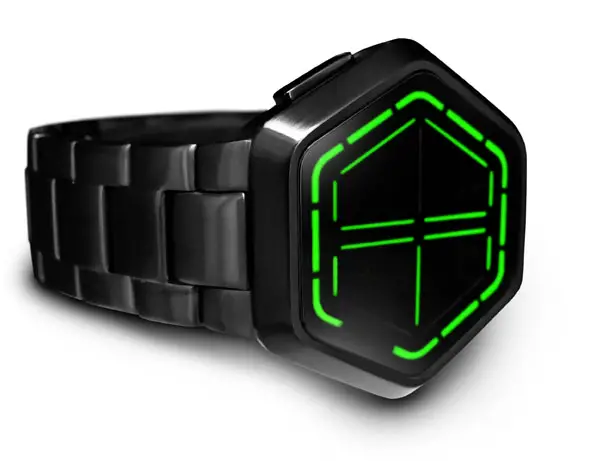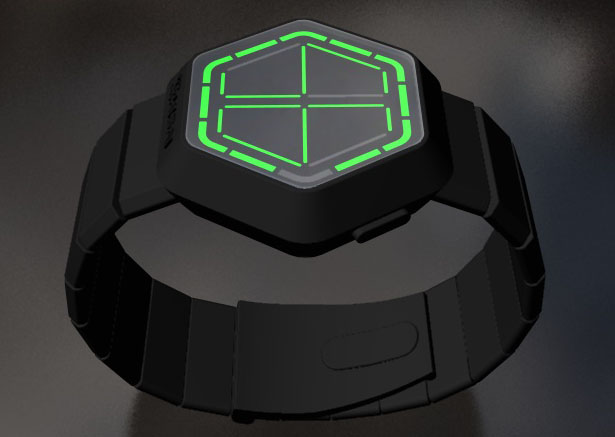 Just like all TokyoFlash watches, Kisai Night Vision is a limited edition design, thus it guarantees you to have an original watch that not many people own.
Tuvie has received "TokyoFlash Kisai Night Vision Watch" from our 'Submit A Design' feature, where we welcome our readers to submit their design/concept for publication.
---
Capca car concept is created for Peugeot Design Contest 2008: Imagine the Peugeot in the Worldwide Megalopolis of Tomorrow. Too bad, this car concept wasn't accepted by Peugeot, but we still think that this is pretty cool car concept. What will city infrastructure and city transport, parking and fueling be like in the near future? Let's take a look at your city from the height of a skyscraper, what will you see? There are green areas and water pools, round shape streets and austere simplicity of architecture, streams of hi-tech eco-vehicles and eye appealing blossoms of parked cars. You'd be glad to know that parking lots filled up with cars now produce oxygen so necessary for life. No more smog and polluted air, no more packed buses and fussy crowds with capca car concept.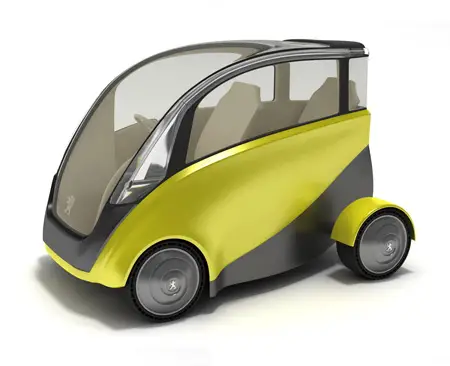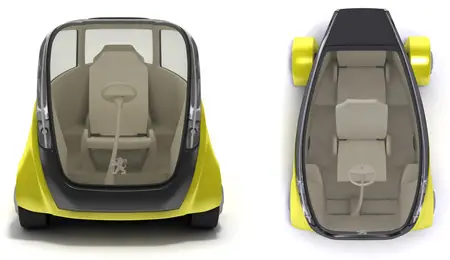 Capca is space-saving car to serve as an alternative to public and private city transport. Capca vehicles are environment-friendly. Their parkings are innovative, compact and attractive. They can function as recharging stations, solar energy storage batteries and oxygen generators (optionally). Its design is inspired by nature: you can observe clear outlines of petals, shells, flowers, animals and insects as well as medieval knightly armor.
Technical Features :
The electro-engines are located in the back wheels. The car glasses are made of transparent solar batteries and in addition there is a transparent monitor built into the windscreen. The car is equipped with sensors and panoramic view cameras, with navigation and auto-parking systems. It's important that wheel-engines are shifted together when parked, that will make the back of the car smaller. There are two accumulators in the car: the first is for a chassis and the second is for electronics.
The maximum speed of the vehicle is 90 km/h, fuel distance at one battery charge is approximately 180 km, full charge time from solar batteries is approximately 10 hours under average sun activity. Vehicle dimensions: length 2230 mm, width 1590 mm, height 1530 mm. Wheel base: 1540 mm longways, 1270 mm edgewise.
Target Group :
Large city residents, large companies, recreation centers, amusement parks, universities and public offices.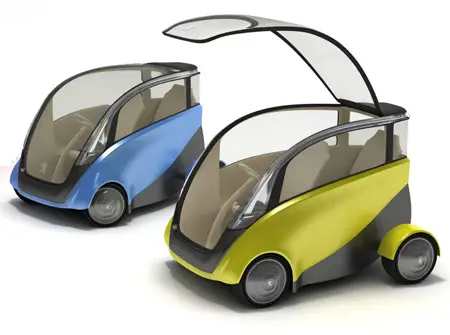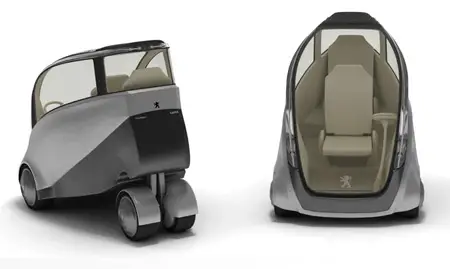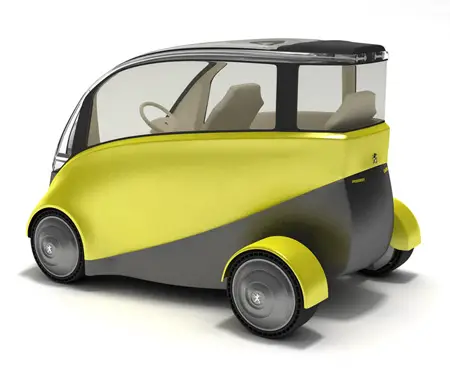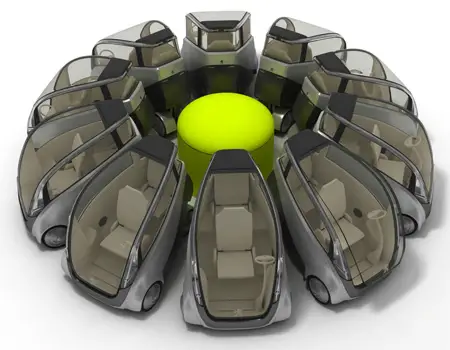 Designer : Anatoly Shikhov
---
Moshimy is a set of a mobile phone dock and a handset through which users can charge their mobile phones in a way of celebrating the conversation art. The recharging doc and the olive green plastic made handsets are ideal for use both in home and office. The full size stylish handset enhances the functionality of mobile phones and increases the comfort of everyday living offering 96% radiation protection emitted from mobile phones. The unique aluminum brushed honeycombed appearance of the handset is an added quality with its other highlighted features like Bluetooth stereo speakers, battery recharging doc and most significantly, built-in conference call function.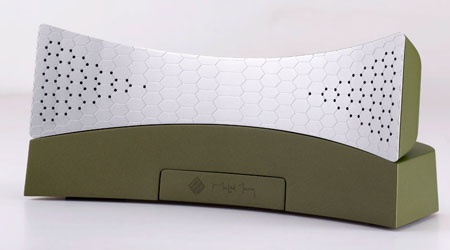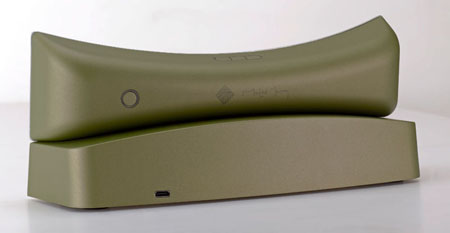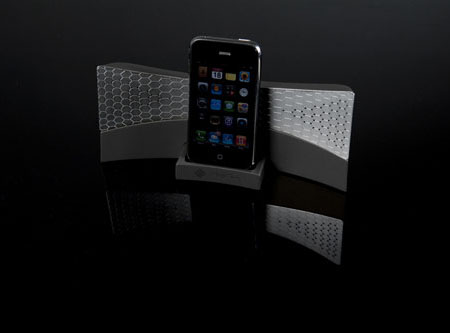 Designer : Michael Young
---