TokyoFlash Kisai Rogue Touch offers you touch screen technology on your watch, no more pressing a button, it will light up on demand. Don't let the sophisticated appearance fool you, it's actually pretty easy to read the time. For you who've been longing to find futuristic watch that is able to display time 2 time zones, you should take a look at this watch.
The LCD display of TokyoFlash Kisai Rogue Touch offers 4 different colors: red, blue, green and natural LCD. Aside from being able to display 2 time zones, this watch also features audio feedback, an animation display, alarm, date, and of course touch screen operation. The watch face has 4 hot zones (top, bottom, left, right), simply touch the watch to read time, alarm, date, or light up.
From : TokyoFlash [Buy It Here]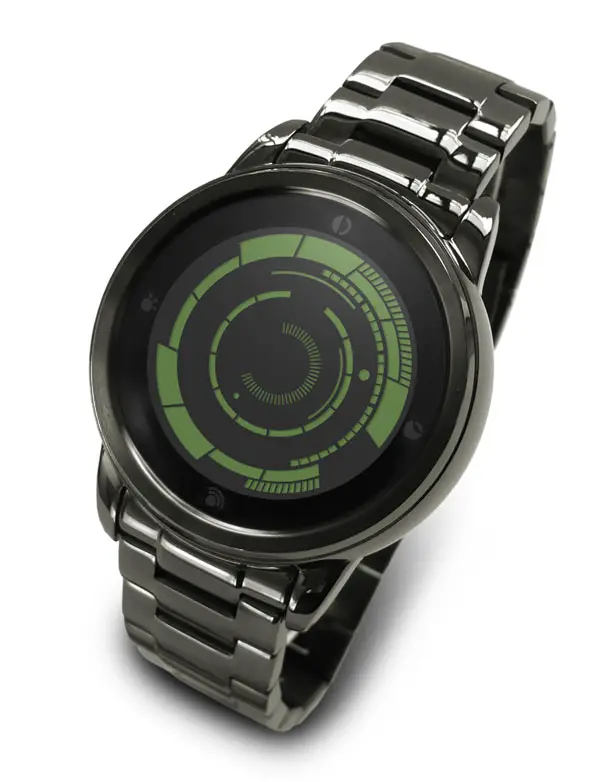 Here's how it works:
To customize this watch, you can hold your finger in place for a few seconds. For example if you need to set the alarm, you can hold your finger over the alarm zone. To set the time, you can hold it over the time zone. Pretty simple and fun to operate.
Don't worry about accidental input as this watch is programmed with a lock function that will active after 60 seconds (apart from using the light). A dot will appear on the screen to indicate your watch is in locked mode. You can swipe your finger across the screen from left to right to unlock. A video at the bottom of this article will demonstrate this for you.
One of great things about TokyoFlash Kisai Rogue Touch is the attractive and unfathomable display. It looks pretty complex with so many dials and lines, so confusing at first, but just like other TokyoFlash watches, there's a simple method to read the time that becomes second nature very quickly.
Around the outside of the display are 12 large blocks that indicate the current hour in the same position as hours on a regular clock. Just inside that are smaller dots for the minutes 1-60. The two center most rings show time zone 2: hours and minutes. [Buy It Here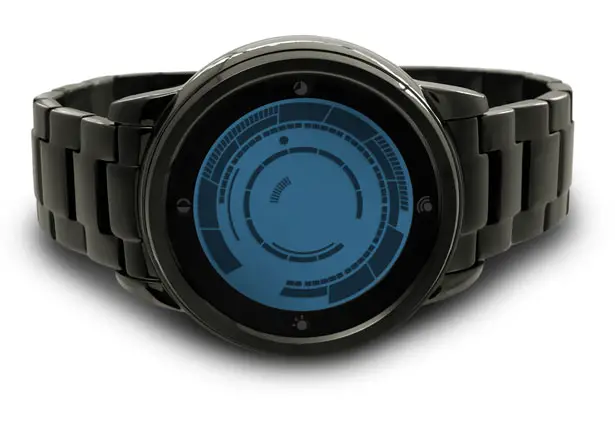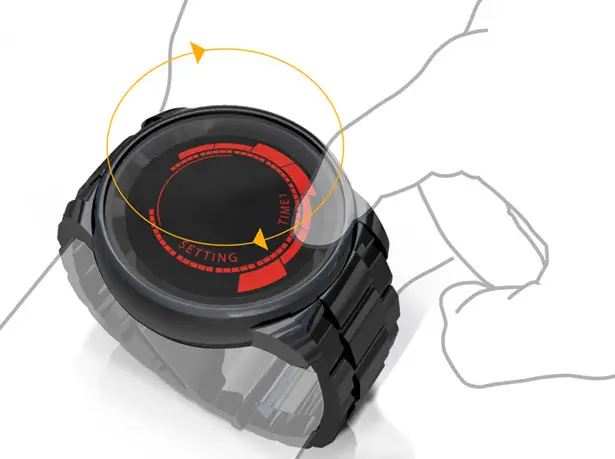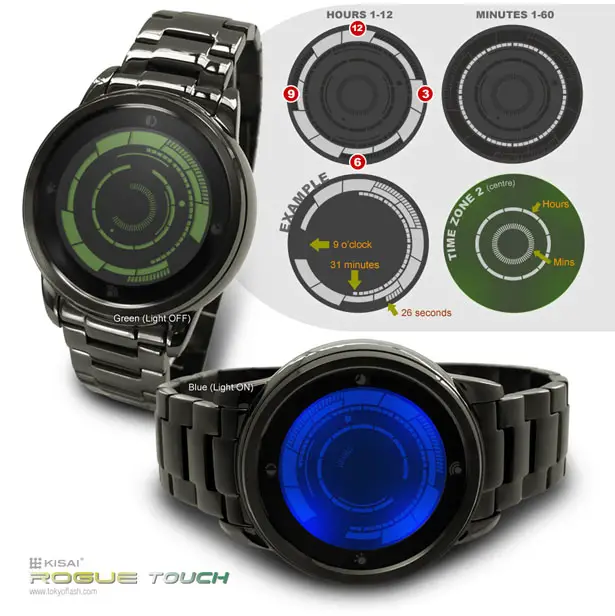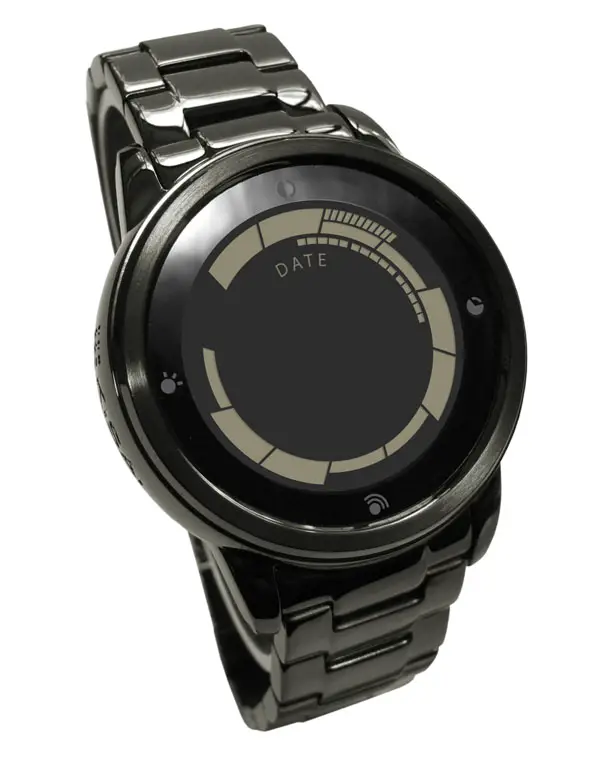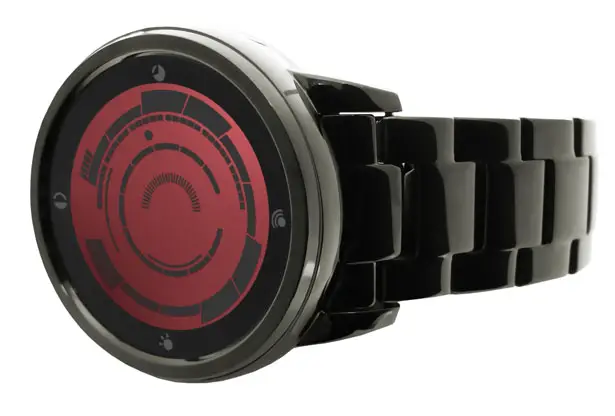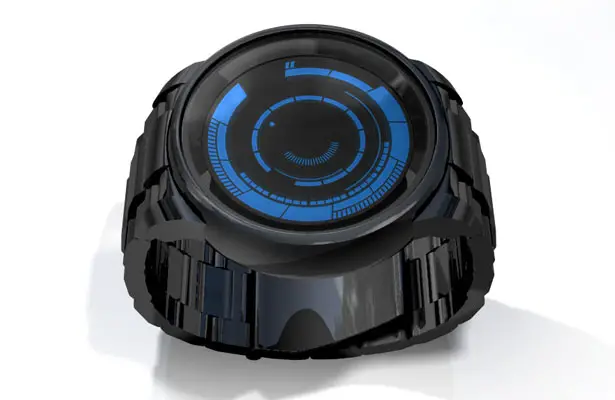 Tuvie has received "TokyoFlash Kisai Rogue Touch" from our 'Submit A Design' feature, where we welcome our readers to submit their design/concept for publication.
---
Optoma ML concept projector has been especially designed for educational market. This powerful standalone LED projector features built-in speakers, Microsoft Office viewer, and a media player. In order to make it more user-friendly, it is equipped with a touchpad to simply all physical interface of the device. All settings and tuners are displaying on the projected digital interface, furthermore, both touchpad and MS Office viewer allow user (teacher/student) to project and control the presentation without the need of a mouse and a computer.
Save any lesson on a Flash Drive or an SD card easily and you are ready to go. User can also take advantage of wireless projections since Optoma ML concept projector is equipped with a WiFi connection, simply connect with smartphone, tablet, laptop, or computer. The touchpad is located at the center of this projector since it's the main element that communicates the standalone aspect of this device. The top surface "cutout" unifies the touchpad and the projection lens into a graphical icon which defines the unique character of this concept.
Designer : Jules Parmentier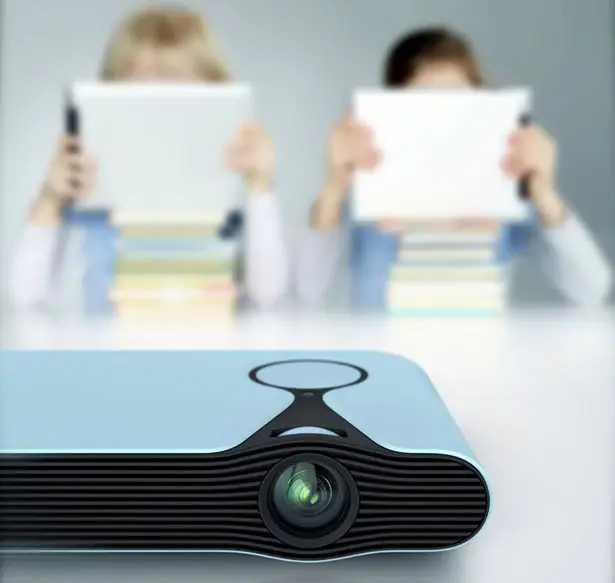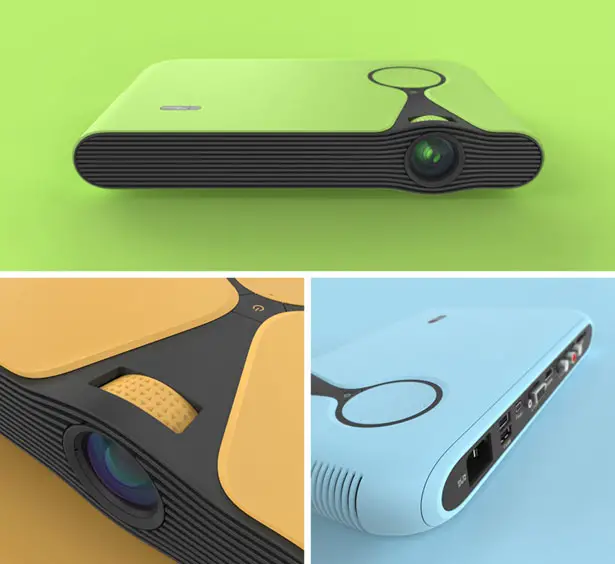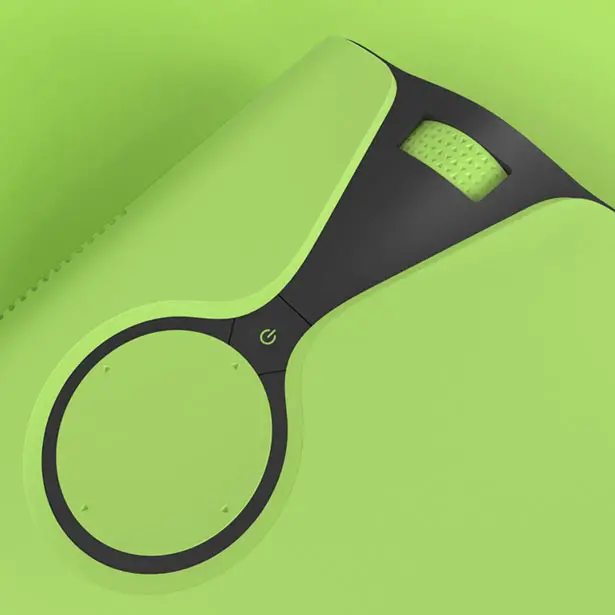 Tuvie has received "Optoma ML Concept Projector for School" from our 'Submit A Design' feature, where we welcome our readers to submit their design/concept for publication.
---
Has fashion gone too far? You'll be the judge, but we really admire the attempt to redesign eyeglasses by XYZ Integrated Architecture. These eye glasses definitely feature unlikely shape in order to fit all face shapes. Would you wear one?
Surprisingly, eyeglasses are one of those artifacts which have hardly been influenced by modern urban lifestyle. They are still highly dependent upon a person's face shape; they are functional and symmetrical. Boring. They have never reflected the hectic rhythm and contradictions of daily city life. At present, the URBAN EYEWEAR collection comprises 8 models: seven models of sunglasses and one model of prescription eyewear. They will suit everyone, regardless of sex or age. Each artifact consists of several pieces of glass connected to one another with no rims. This 'glass structure' is supported not by traditional rigid temples, but supple leather straps with balls serving as both 'weights' and a kind of 'earwear'. Almost every major part of traditional eyeglasses was transformed, including nose pads. Most importantly, the same general principles underpinning the URBAN EYEWAEAR collection can be applied to create an infinite variety of new models.
Designer : XYZ Integrated Architecture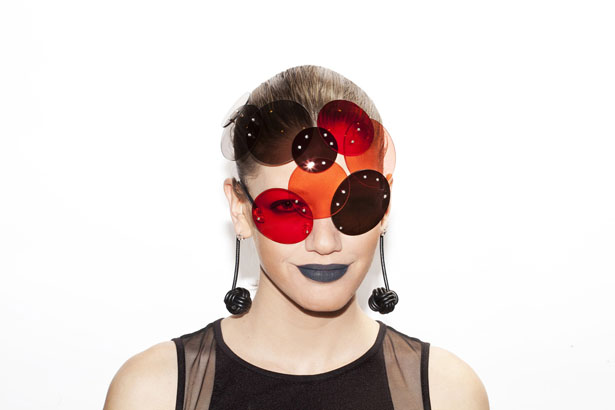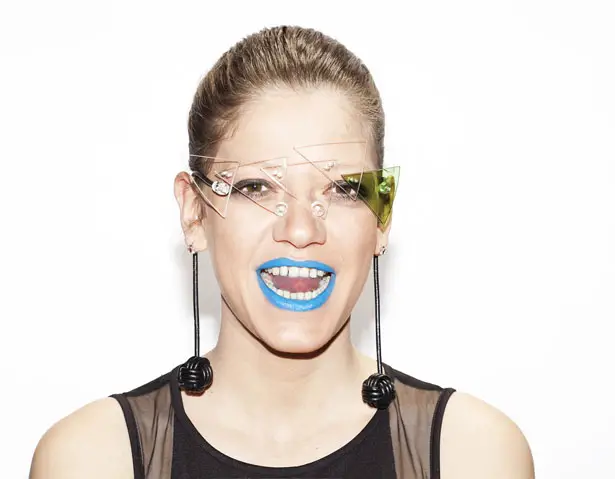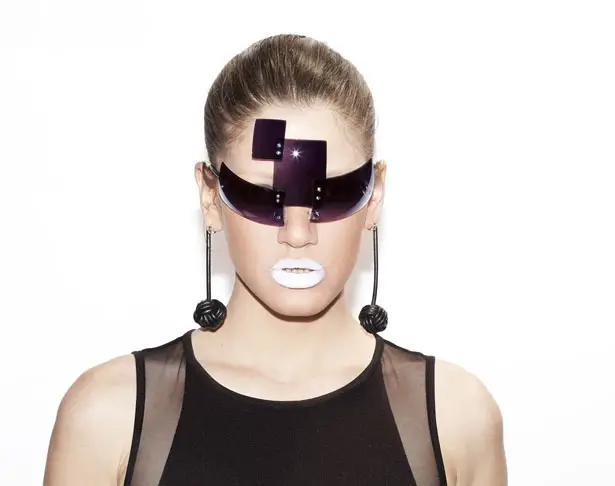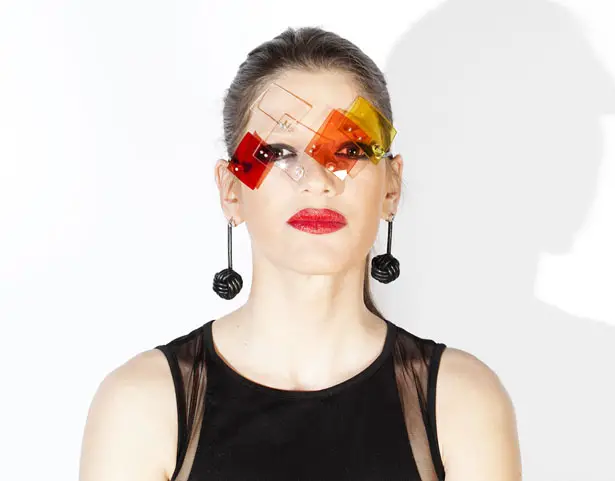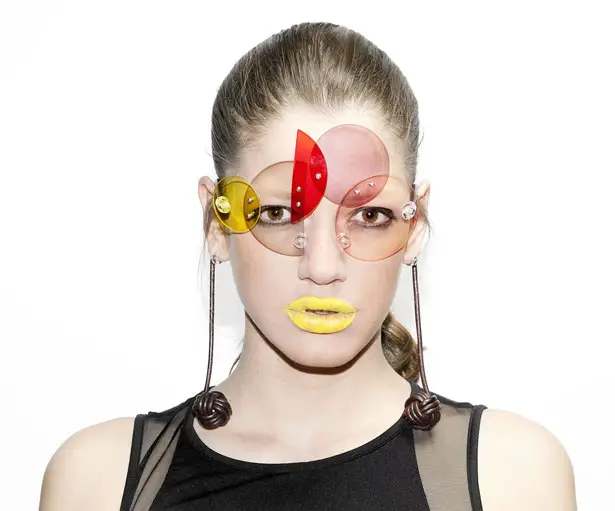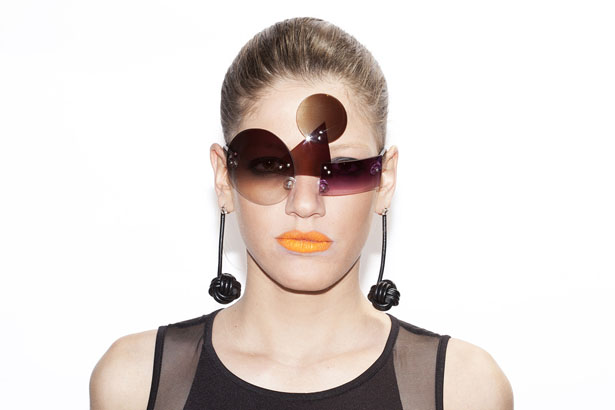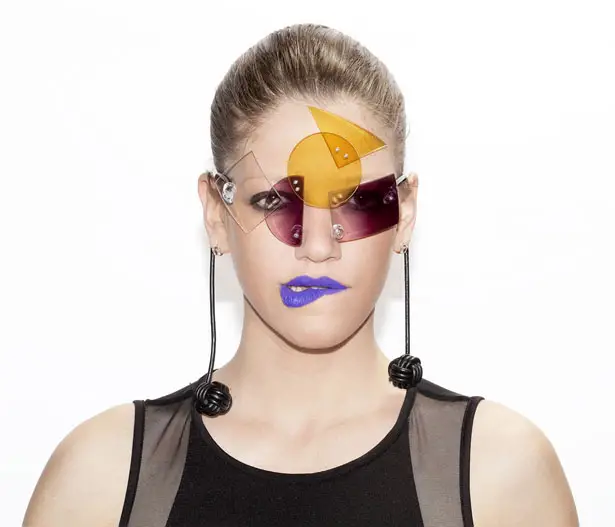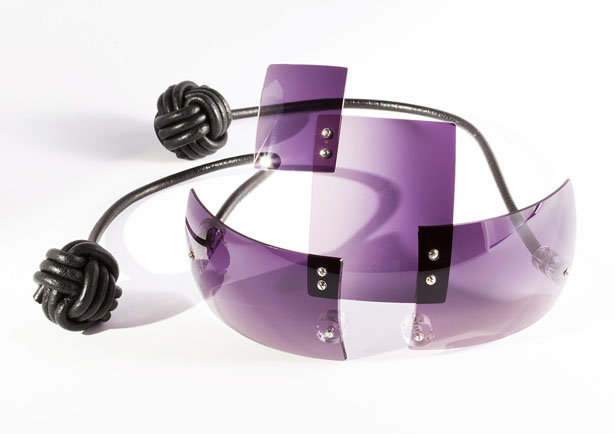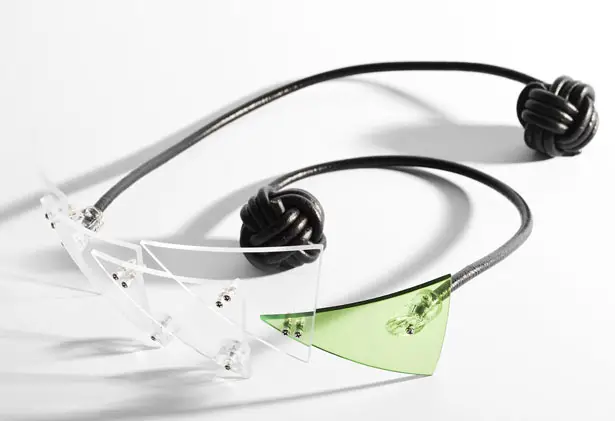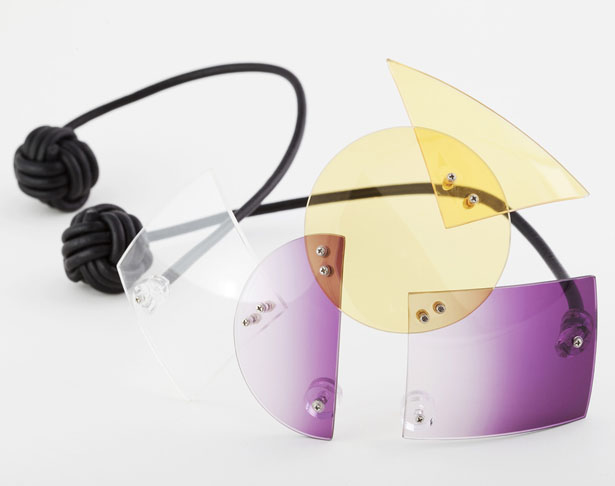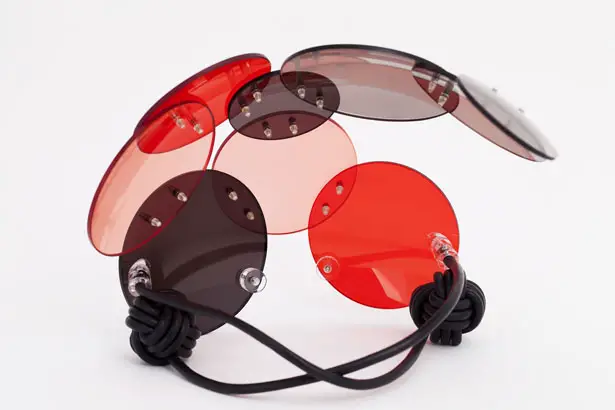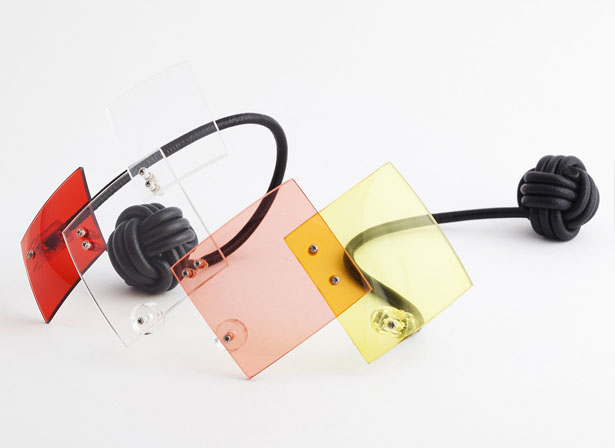 Tuvie has received "Urban Eyewear" project from our 'Submit A Design' feature, where we welcome our readers to submit their design/concept for publication.
---