Standard wheelchair is not enough when you have to go through rough terrain, this is the problem that Leveraged Freedom Chair wants to tackle. To millions of disabled people, wheelchair is a great aid for mobility, what if we can increase the flexibility of this chair regardless nature's condition? This idea makes Continuum to work together with MIT's Mobility Lab to design the next generation of LFC or Leveraged Freedom Chair as a high-performance wheelchair for disabled people in developing countries.
LFC design allows the chair to move effortlessly beyond pavement, with conventional push-rim wheelchair, it would be really hard to move beyond flat or smooth ground. LFC takes advantage of chain and sprocket drive train of a bicycle in combination with 2 extend push levers, thus allowing user to move more than 30% faster on flat ground while getting 53% higher torque on rough surfaces. This ability provides great sense of emotional independence for its users.
Designer : Continuum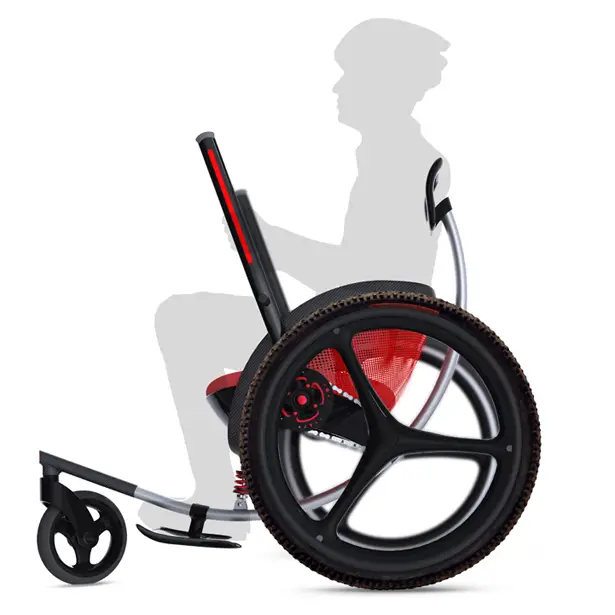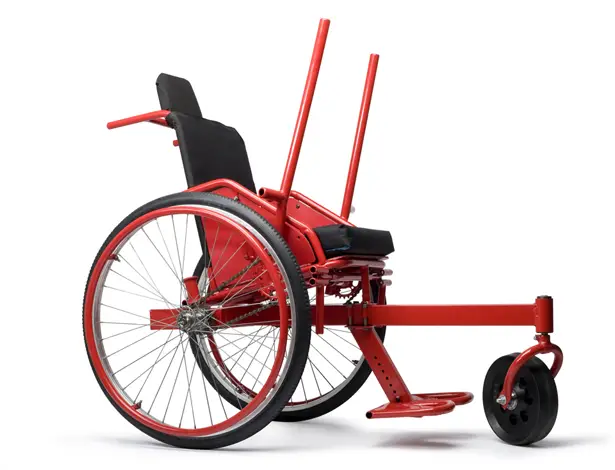 This project aims for disabled people in developing countries, because most buildings and facilities in these countries are not wheelchair friendly. There are no government programs such as ADA to protect wheelchair-bound invidividuals.
Currently, this project is under extensive user testing for developing countries, the company also plans to develop the sporty version for western market.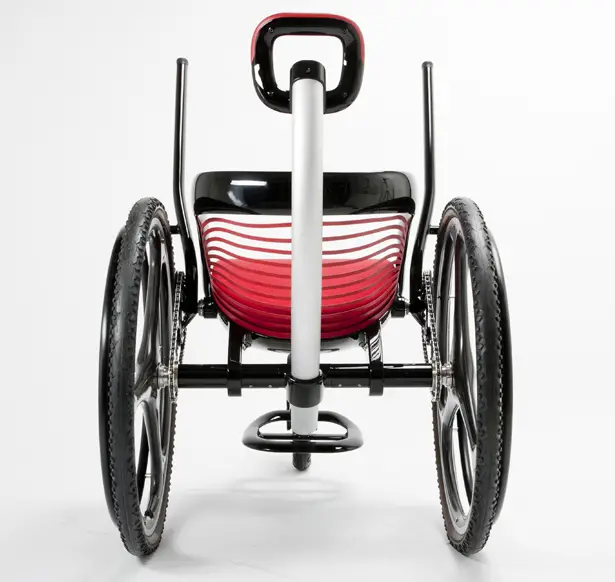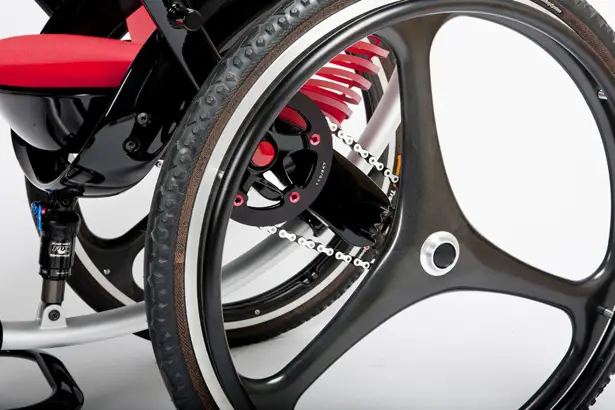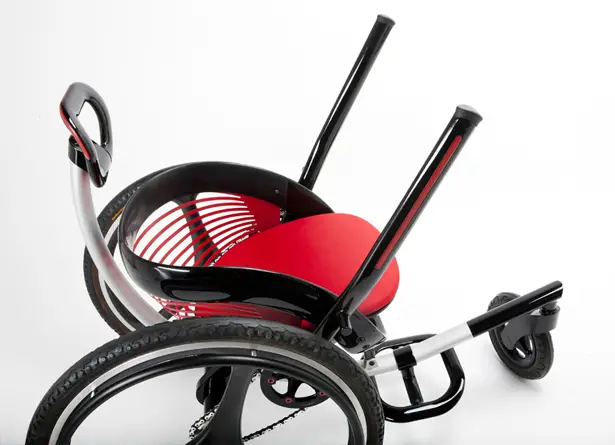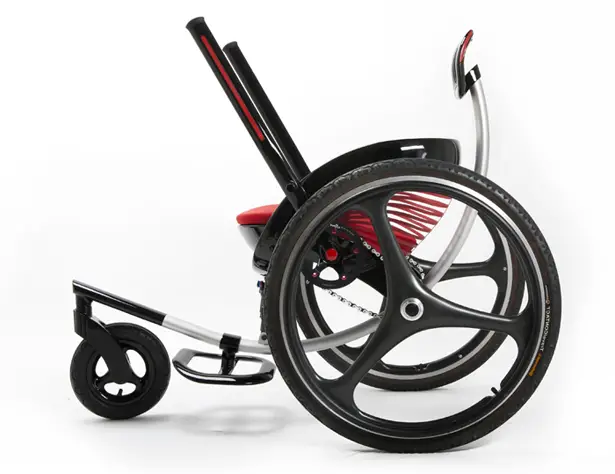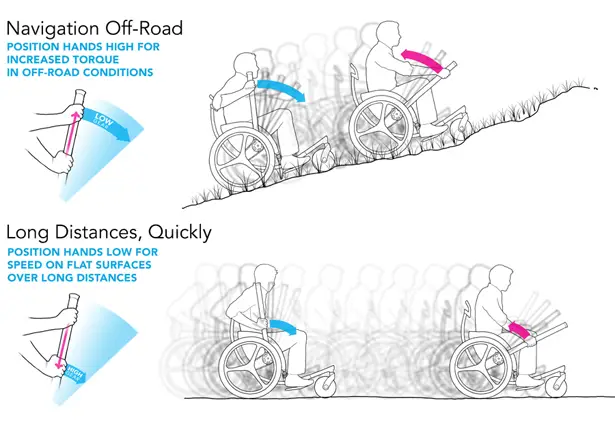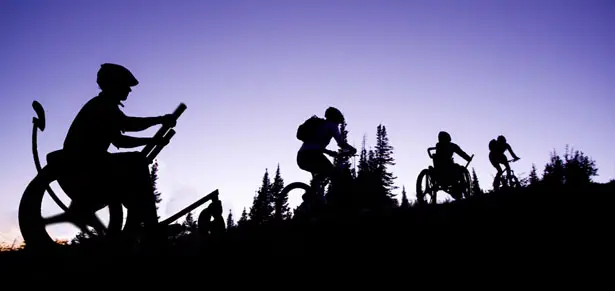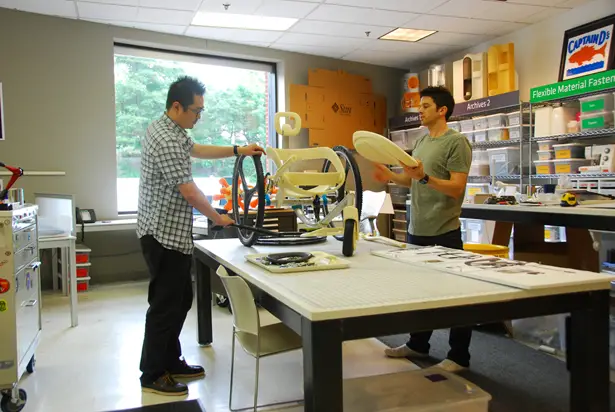 ---
To address the ever-growing metropolitan city problems associated with real estate and parking place, many innovative ideas are constantly coming up from various designers and Metromorph is one of the most functional concept cars in this regard. It has been designed with the ability to ride up just like an elevator and turn into a balcony, eliminating the harassment of parking and paying for additional space in the apartment. This vehicle is powered with two in-wheel motors placed in the back of the car along with two battery cases.
Rotating arms have been used in order to keep the seats level for both vertical and horizontal drive. When the vehicle is in balcony mode, the seats are positioned on a rolling base which allows them to become lounge chair for lying down and relax. The exterior design of this car never seems like a car that is mounted vertically with a building but still it looks like a vehicle on the road. The wheels are hidden towards inside and doors are designed to rotate closely around the car, instead of the usual pulling out or sliding up doors, allowing the entrance to freely open in narrow area like a garage.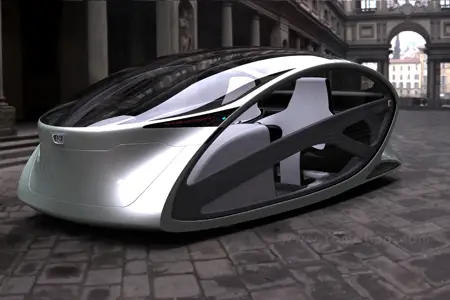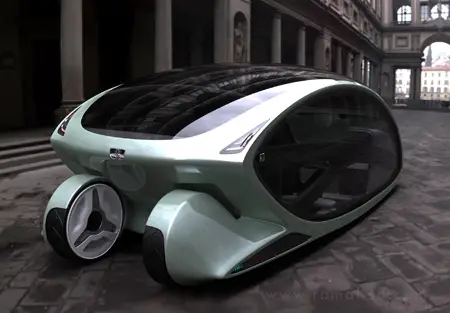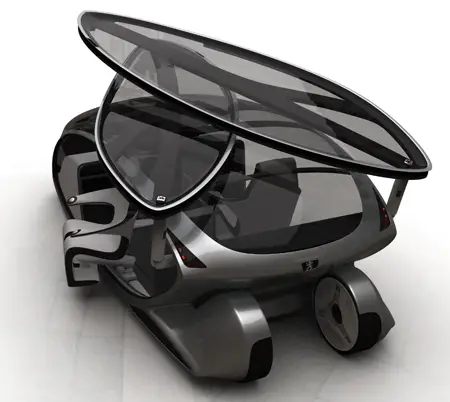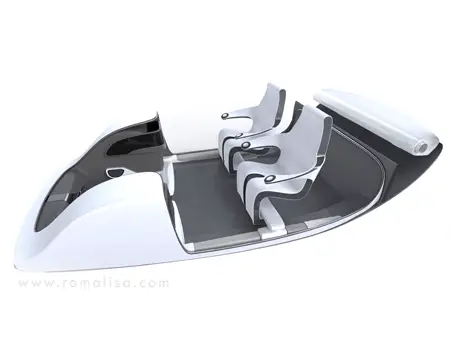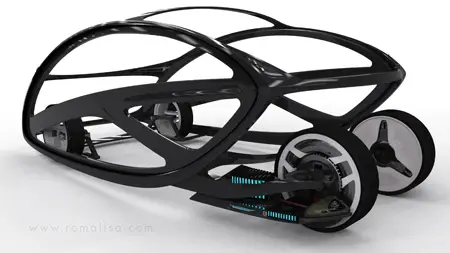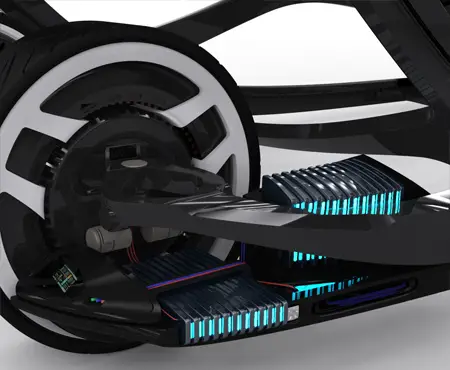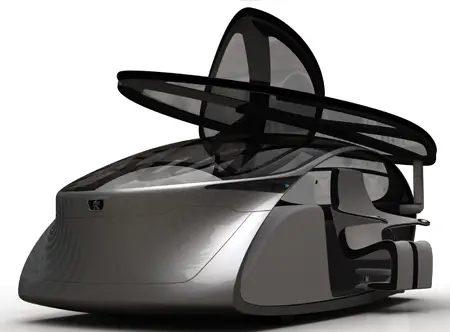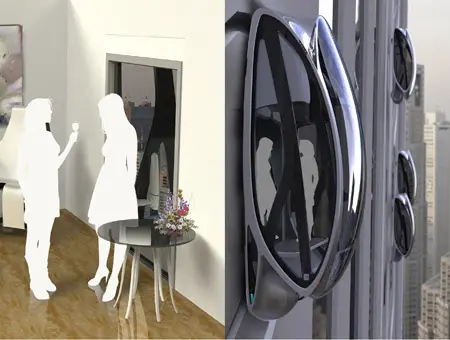 Designer : Roman Mistiuk
---
BMW E100r motorcycle concept presents a vision what BMW's electric motorcycle could be in the future. The name itself comes from E=electric and 100 horsepower, r has been used in BMW's nude motorcycles. It takes inspiration from the iconic boxer engines by placing the electric "hubs" in a similar orientation.
Designer : Miika Mahonen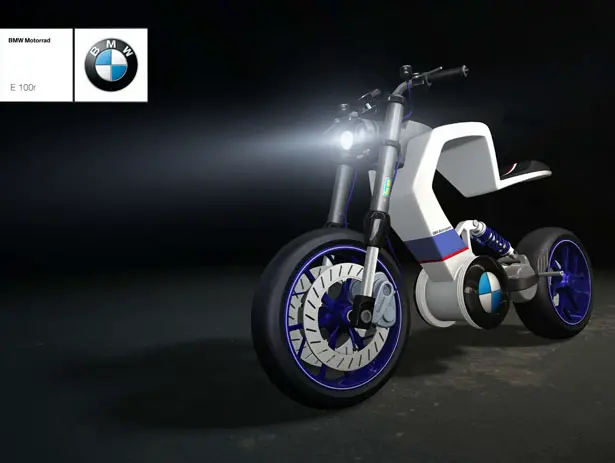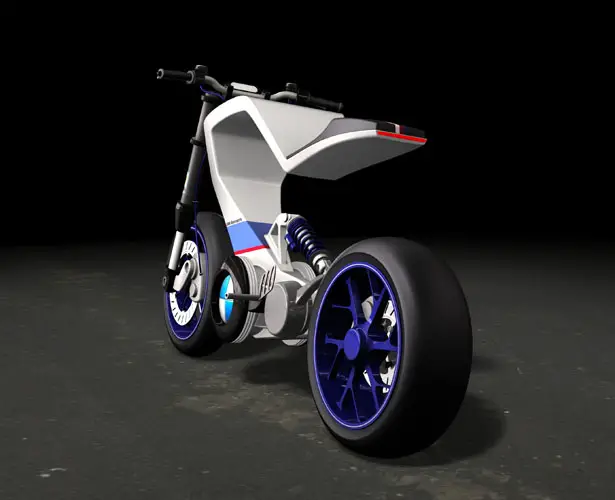 Since the electric batteries are placed inside of the frame, the form of the frame imitates a tank and a shape of a traditional motorcycle. It's done to present a sporty and aggressive visual style. BMW E100r design has been influenced by both super-moto and street fighter-style bikes.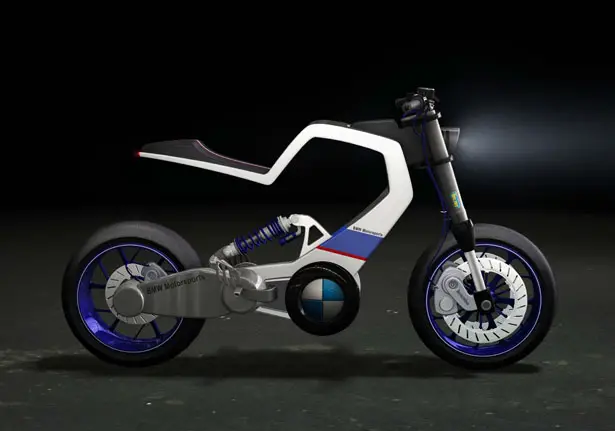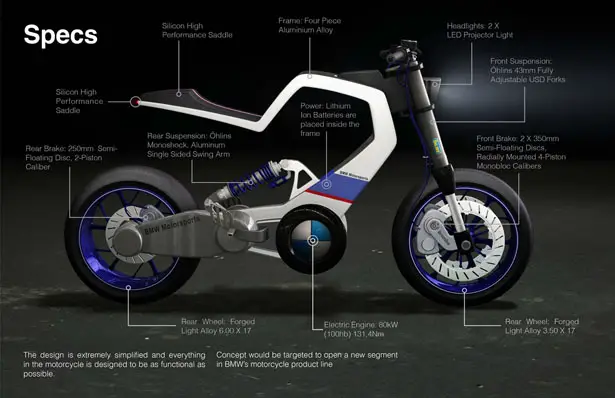 Click image above for bigger view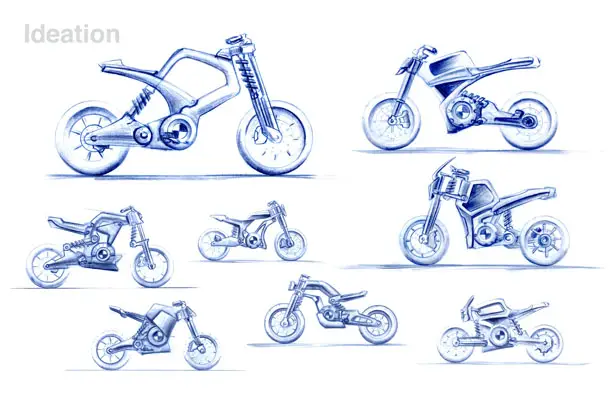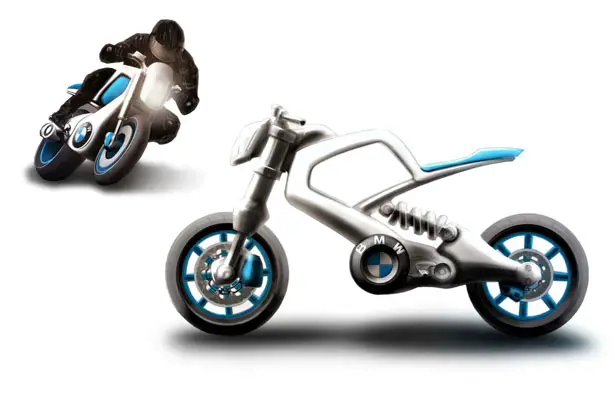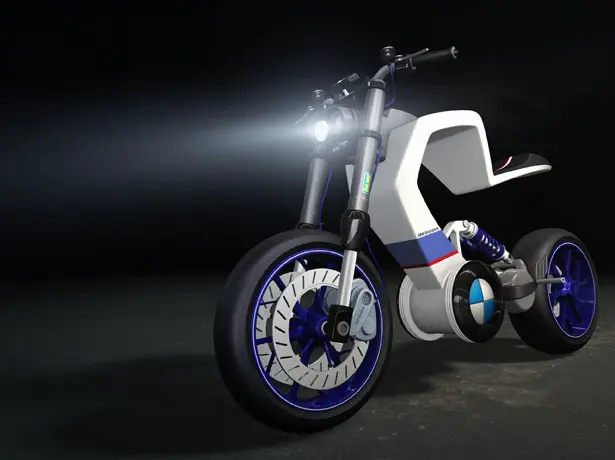 ---