SOLENOPSIS Race Vehicle was a design submission for Local Motors competition Terra Prix 2085. It is an attempt to offer you a glimpse into the world of racing in not so distant future. The vision imagined by this designer suggests a very complex society combined with advance technologies, sustainable design, and isolation from the nature. SOLENOPSIS Race Vehicle concept provides a way for people to discover the world around them without having to destroy it. This futuristic vehicle relies on bio-mimicry to adapt to its environment and bring the passengers as well as viewers of the race into the most exotic places on earth.
Designer : Borka Schwarzer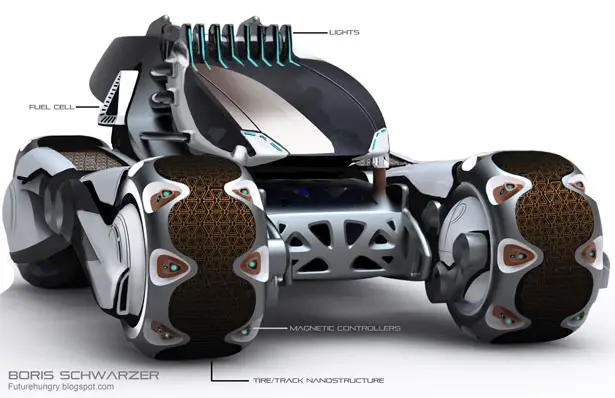 The body of SOLENOPSIS was inspired by the body structure of an ant with modular external frames design, hence it allows quick repairs and guarantees safety to the drivers. The innovative structure of the tire came from heavy researches on fire ants ability to lock onto each other to form a complex waterproof structure. As the result, SOLENOPSIS Race Vehicle can transform from tire to track during the race, the nanostructure of the tracks can be connected and disconnected through magnetic field generators located on wheels.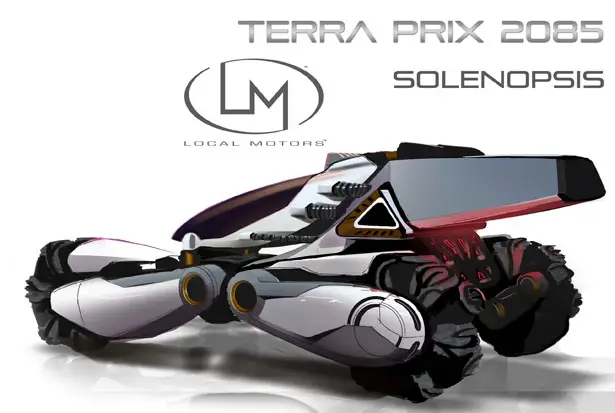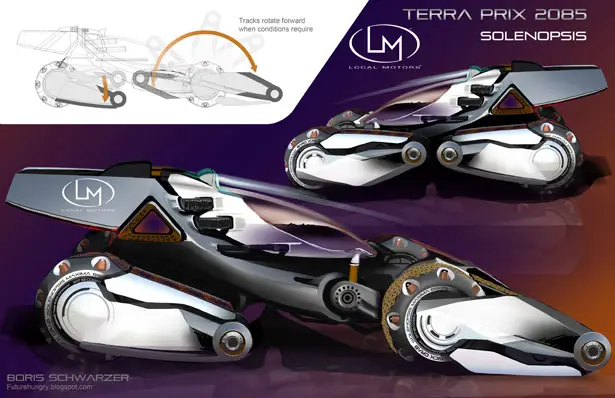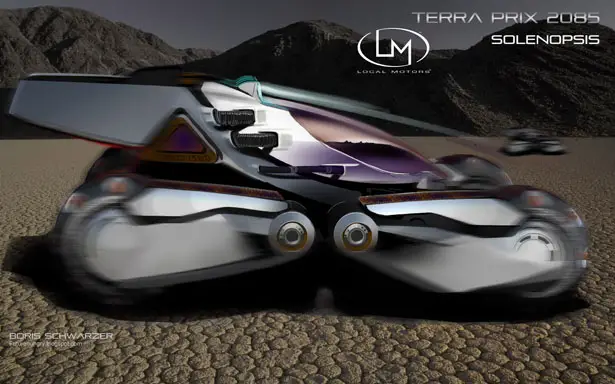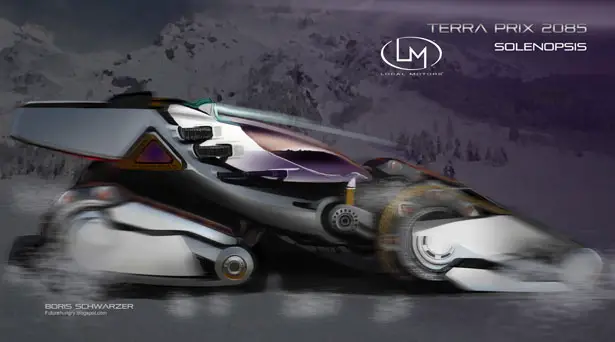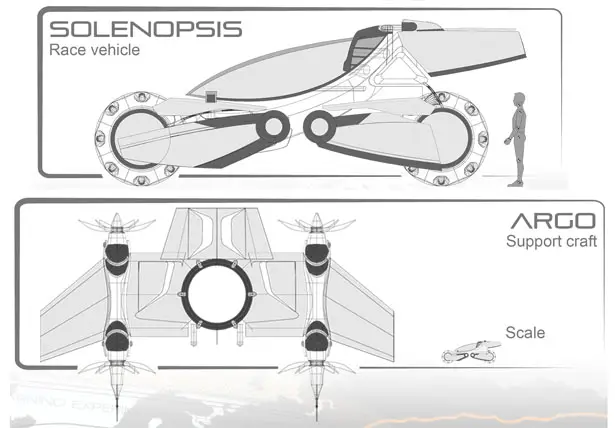 Aside from SOLENOPSIS Race Vehicle, the designer has also designed additional future aircraft called ArGo (air-go). This aircraft has inflatable body that makes it light weight and efficient. Using similar modular approach as SOLEPNOSIS, the team living area of ArGo is separated from the main control. During the flight, several ArGo can be connected to save more energy, for example during the race, several ArGo from different teams can be connected to form a wind energy generator where the power can later be used for the race.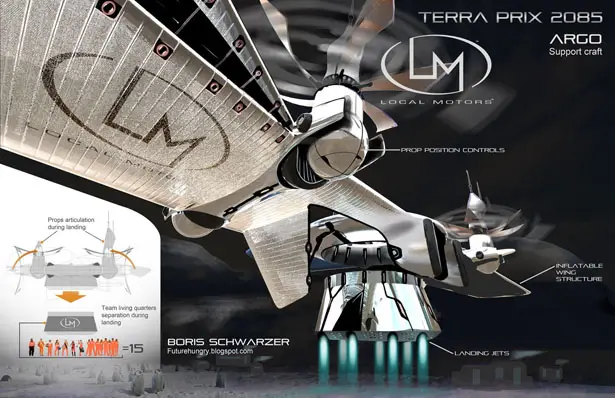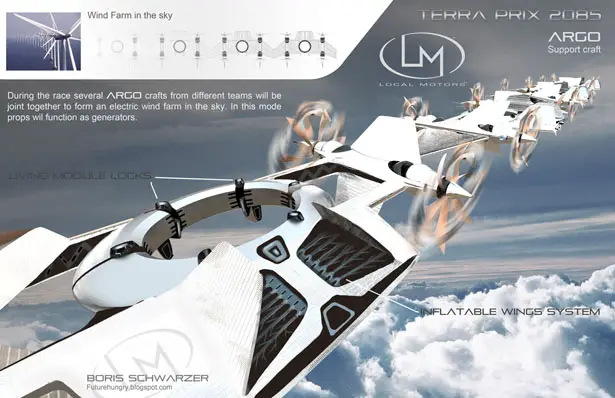 ---
Nowadays, touchscreens are drastically being used by mobile phone manufacturers but among many others, missing of tactility problem is taking place most often. Ku Phone is a revolutionary touchscreen phone concept that can overcome this problematic approach by passing a temperate electric current for different material sizes both linear and three-dimensional ones. This handset is designed to form switches, buttons, wipers, etc over the surface of the mobile for any particular application. Moreover, this phone can demonstrate finger force to a given area and a moderate resistant or a feedback can be produced accordingly. For example, button pressing or wiper movement at the phone can completely imitate the analogous components of traditional systems.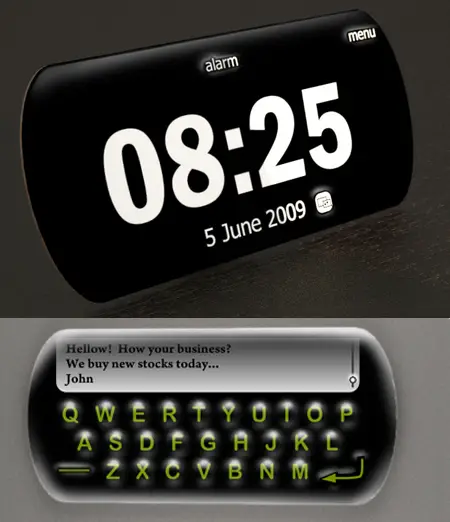 This phone includes a giant, bright, flexible and energy-saving OLED screen which is the only way of interacting and can independently produce required buttons and wipers for operating a program. Aside from that, the ergonomic shape of that phone allows to place the phone comfortably over a palm. There is a foldable stand at the back surface of the phone that can be used to place it as a lucrative alarm clock or can be used as an elegant lamp using the brightness of the OLED screen.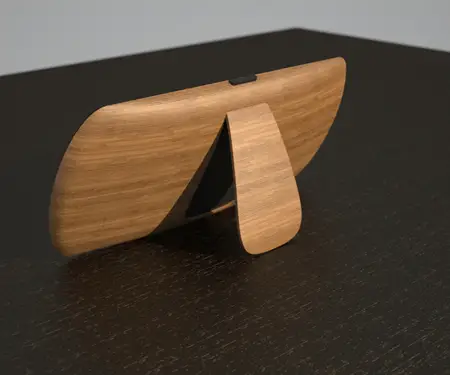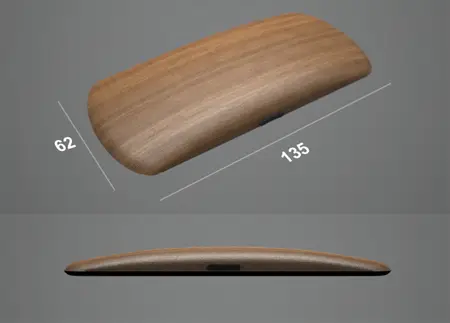 Designer : Ilya Tkach
---
ZestDesk offers you with a portable adjustable standing desk in an elegant carry case. It reminds us to cardboard standing desk that we have featured few days ago, but this desk comes in more compact form. You can easily set this desk up in less than 30 seconds, transforming this flat case to a nice standing desk where you can to do your work anywhere you want.
Having to work on a low desk can cause neck pain, ZestDesk aims to eliminate "turtle necking" with its 2 adjustable levels, one for keyboard and mouse, the other one for your monitor. No more hunching. This desk is made from anodized aluminum (just like a Macbook), creating modern and sleek appearance while featuring high durability. It's a nice space saving solution for anyone who has to work on a shared table. Just in case you need 2 monitor screens to work, you can also add an extra monitor stand.
Designer : James Moore [Pre-Order]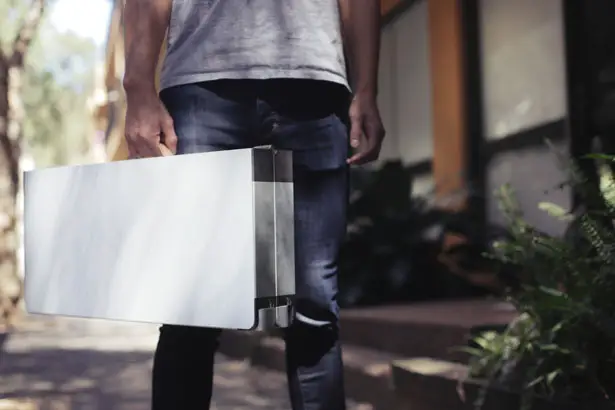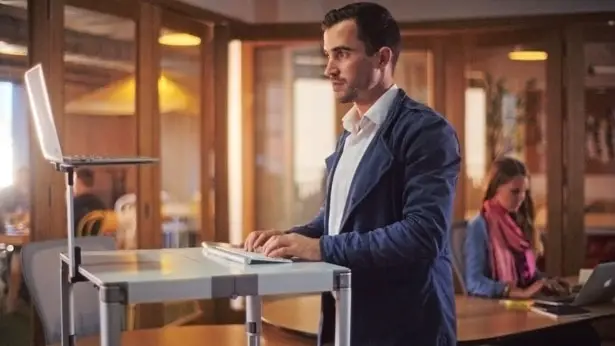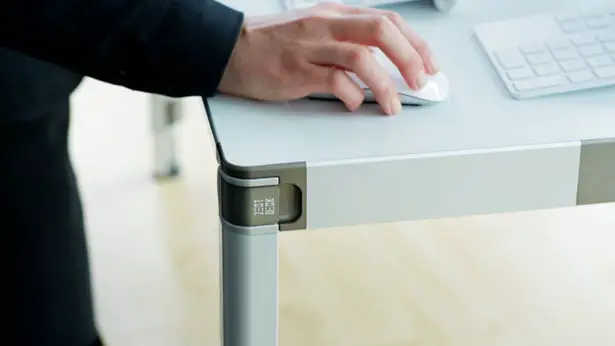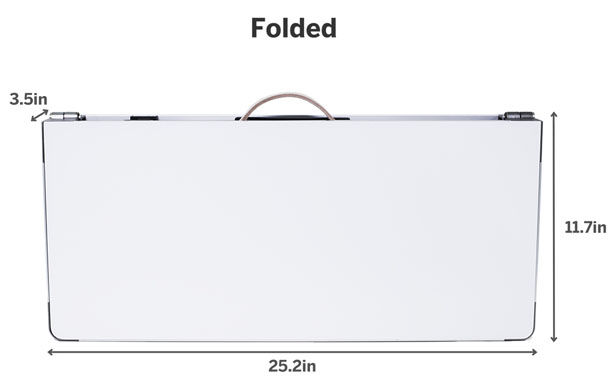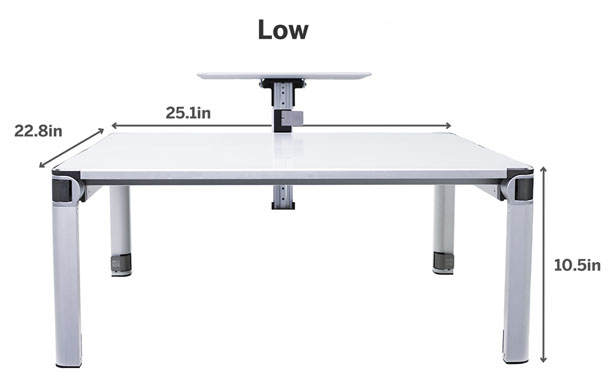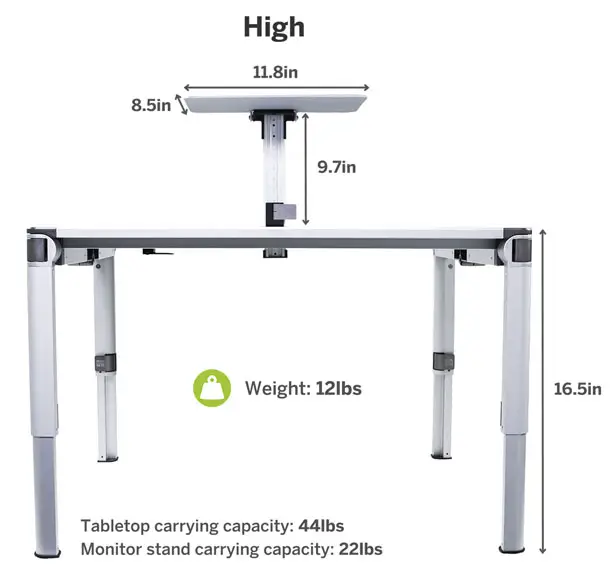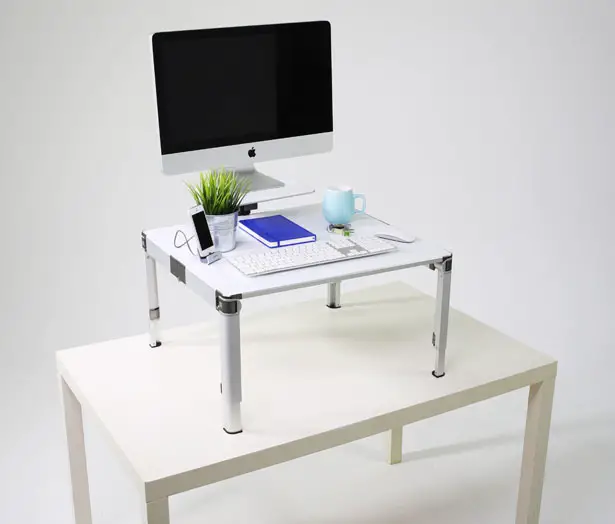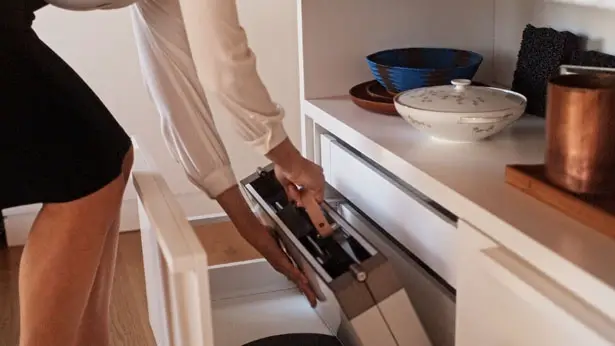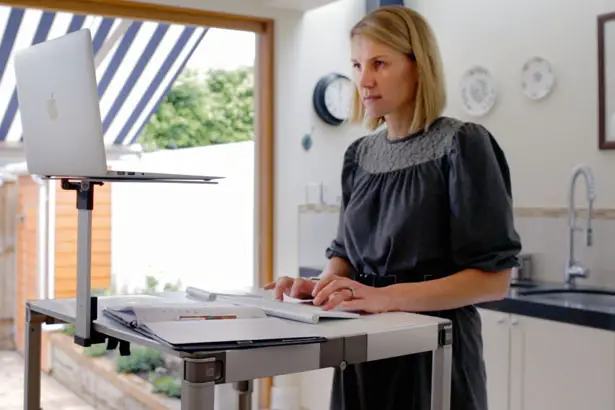 Tuvie has received "ZestDesk Portable Adjustable Standing Desk" project from our 'Submit A Design' feature, where we welcome our readers to submit their design/concept for publication.
---