Outdoor enjoyments are a real fantasy, provided you have all the necessary things with you. But, what if your gadget runs out of power? This can make you geeky. Well, worry no more! Power your gadget right away with the new PowerTrekk fuel charger. This small and handy fuel charger acts as a lightweight charger and serves its purpose especially during instances where people are away for their home for long periods. The device is ideal for people who wish to camp but want to have their music player going. The charger consists of a two-part system and features a hydrogen fuel cell together with a battery pack. The portable battery pack serves dual purpose of acting as a storage tool for the fuel cell or can be charged on its own. The device features a USB port that can charge any gadget that requires a USB port for power. The only constraint is that you need to carry the charger cables with you. With a novel fuel pack and water, you can keep the fuel cell in working condition. The price is still unknown. Hopefully we can do hands-on review of this cool portable gadget.
Designer : Powertrekk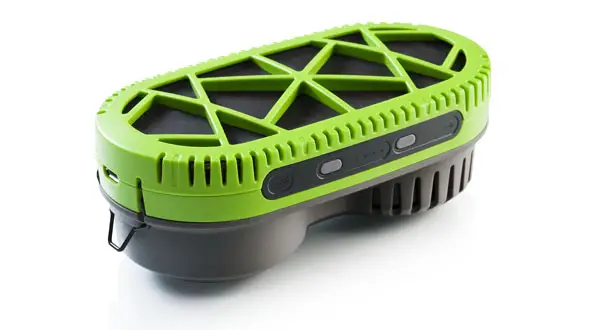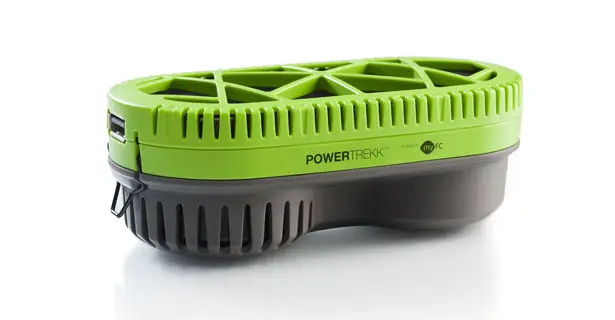 [Press Release]
Portable Fuel Cell Charger Provides Instant Power Anywhere PowerTrekk is a fuel cell driven power source for mobile phones and other electronic equipment. Unlike other portable chargers, PowerTrekk provides instant and reliable power anywhere, making it ideal for outdoor enthusiasts and business users in emerging markets. Stockholm, Sweden – February 11, 2011
– PowerTrekk is a pocket size, lightweight charger for users who spend time away from the electricity grid. Providing instant power anywhere, PowerTrekk uses advanced fuel cell technology which cleanly and efficiently converts hydrogen into electricity. With its rugged, waterproof casing and robust technology on the inside, PowerTrekk is designed to match demanding requirements.
PowerTrekk is a 2-in-1 solution that is both a portable battery pack and fuel cell. The portable battery pack can be operated on its own as a ready source of power or storage buffer for the fuel cell. The fuel cell enables instant charging from a depleted battery state without ever needing a wall charge. Users simply insert a fuel pack and add water. To charge portable devices – for example mobile phones, cameras and GPS devices – users connect a device to Power Trekk via a USB port. "PowerTrekk has a competitive edge over traditional portable chargers. Fuel cell power is generated immediately and charging is not impacted by weather or the position of the sun, as for solar panels. Compared to battery powered travel chargers, PowerTrekk offers reliable charging as the fuel packs do not deplete as batteries do," said Björn Westerholm, CEO at myFC, the company behind PowerTrekk.
myFC is a Swedish fuel cell technology company that develops solutions for powering portable electronics. Having secured numerous patents around proprietary shape-flexible fuel cell systems with record high power density, PowerTrekk is the first commercial portable charger using myFC technology. Since the hydrogen fuel can be supplied from several alternative sources, the system is "flexifuel". The chemistry process is safe and eco-friendly, and the only by-product from the fuel cell is a little water vapor.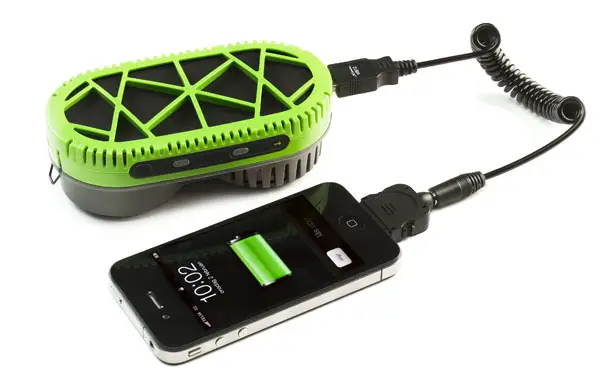 ---
The projects core focus was to create a set of marketable proximity glasses for the blind, by incorporating a new edgy design aesthetic with a systematic feedback component.
Using a pioneer within the sound industry, integrating the means of quality sound producing products into the every day lives of people who suffer from visual impairment, "Videre" Directly translated from Latin means "To See". The aim was to create a device that was intelligent enough to act as a guide, using both First and Third Person viewpoints to accurately predict and map out the blind users living environment. The device would have the capability of describing in detail to the wearer about the area, looking at variables such as space, height and lighting variations. This in turn would allow the user a better understanding of their current location, provide a better means to navigate, by increasing the amount of variables at their disposal and to allow the user confidence to live in an environment without the need of an external aid.
Designer : Fraser Leid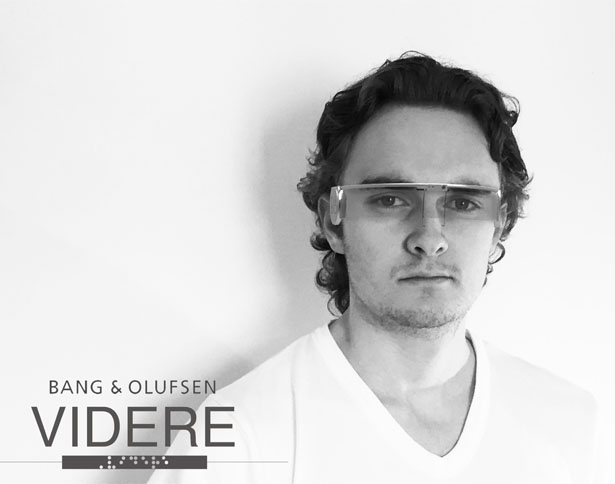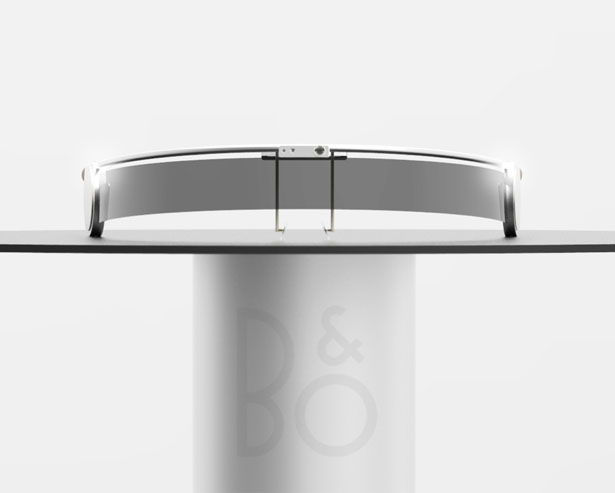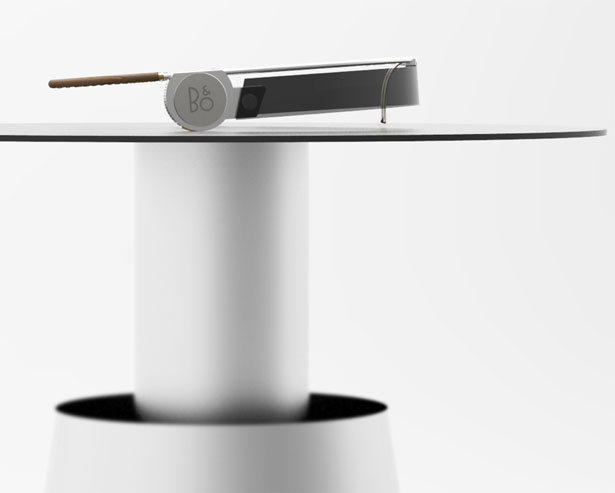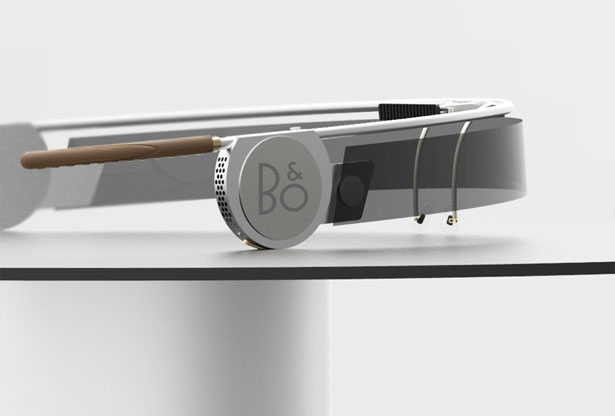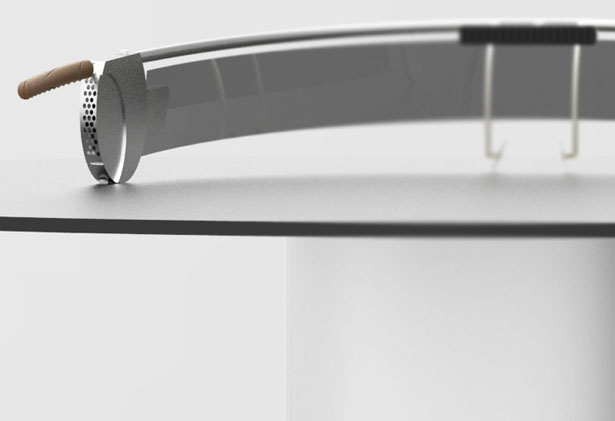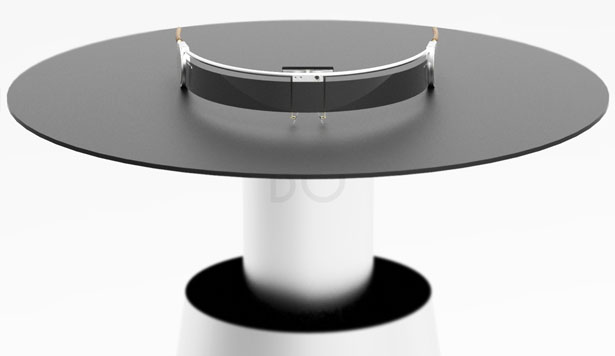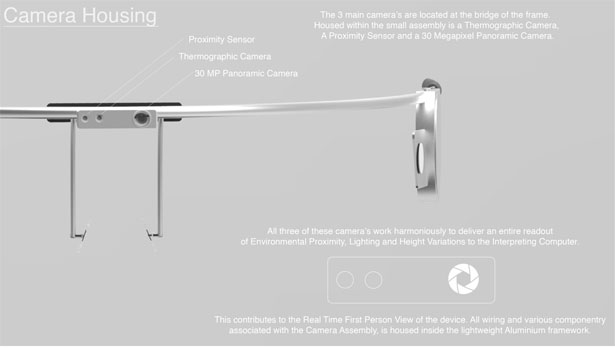 Click above image for bigger view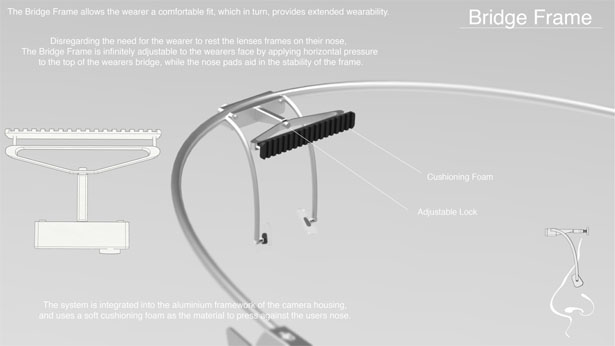 Click above image for bigger view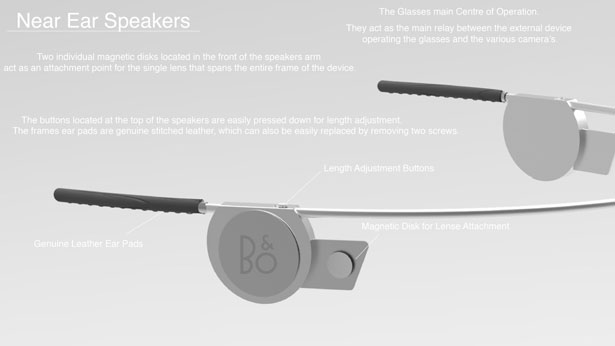 Click above image for bigger view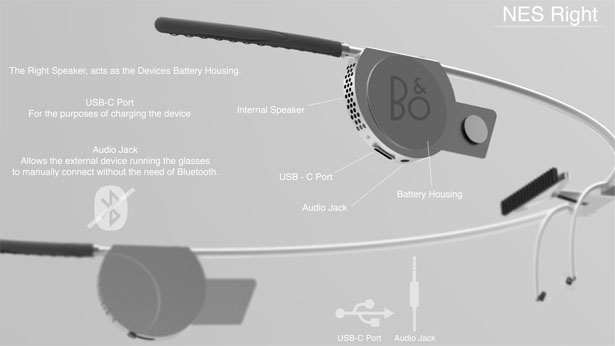 Click above image for bigger view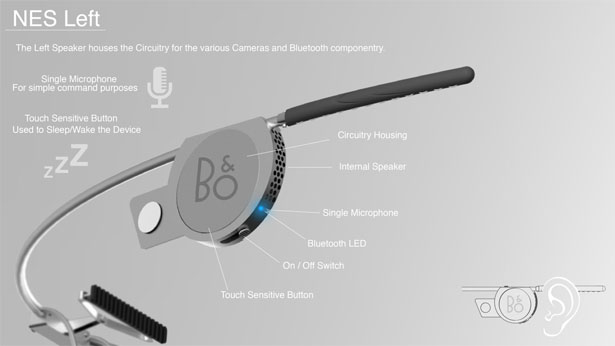 Click above image for bigger view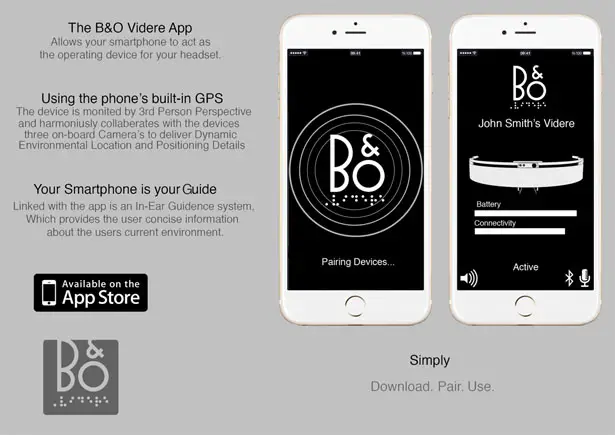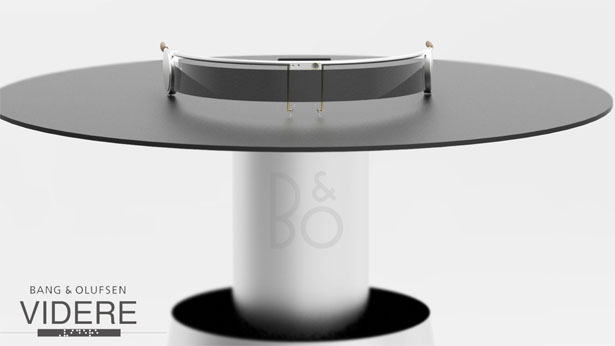 Tuvie has received "Bang & Olufsen Videre Proximity Glasses" product submission from the page 'Submit Your Product' feature, we welcome you to submit your unique products for publication.
---
Hugo Busbridge is an industrial designer whose primary goal is to bring inspiration and design skills to drive originality in design forwards, motivating students to think about products ahead of the physical outcome. With a zeal to pursuer his carrier as a teacher of design, Hugo Busbridge has designed a number of creative products. His latest is the Flux snow melting device. This brilliant snow melting device features a blue rubber drinking spout as well as yellow grip sections. The end pack screws firmly into place in order to add needed function for the bottle, for either snow melting or water filtration. The deep-section TPU over-molded grip has been applied to allow cold handed operation. The idea is to use bright colors for the device to contrast natural surroundings. Its aesthetics is quite appealing. The snow melting device can be mounted on rucksack attachment.
Designer : Hugo Busbridge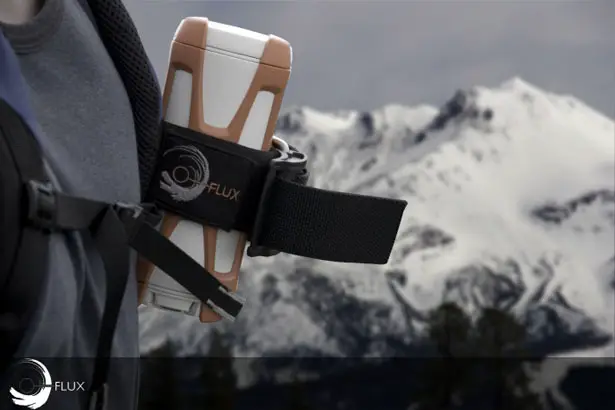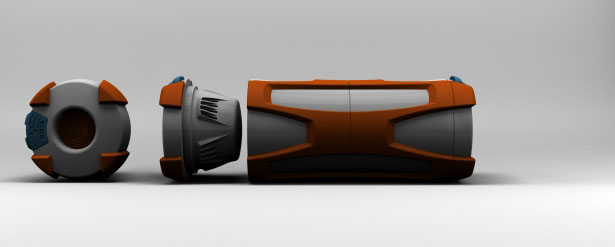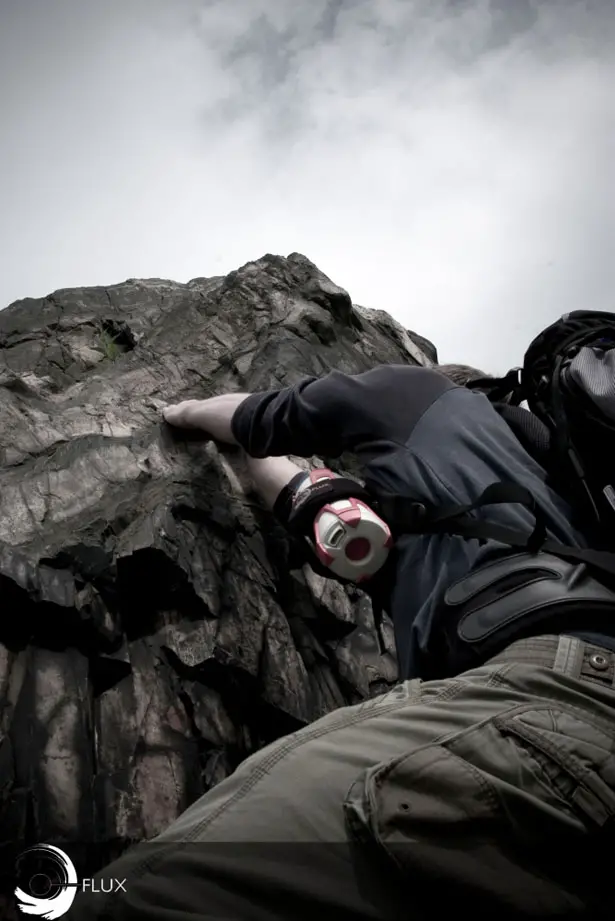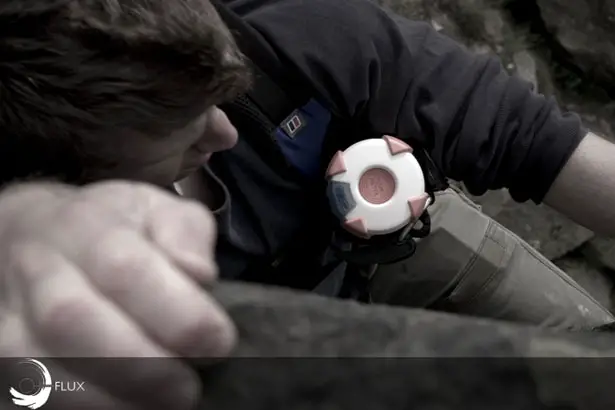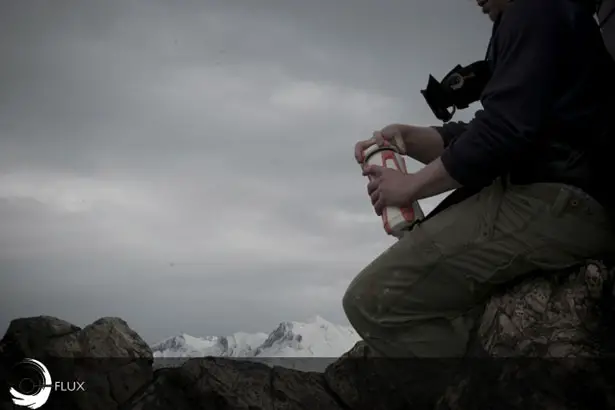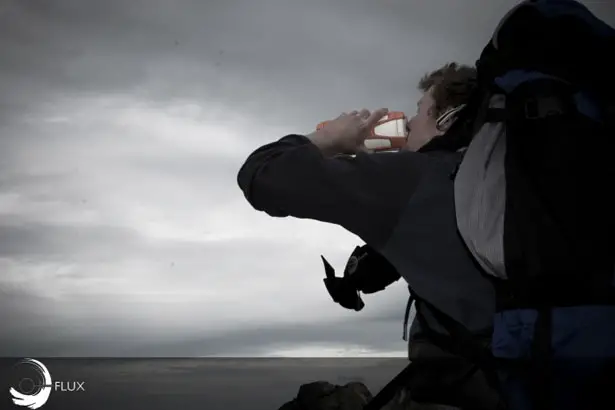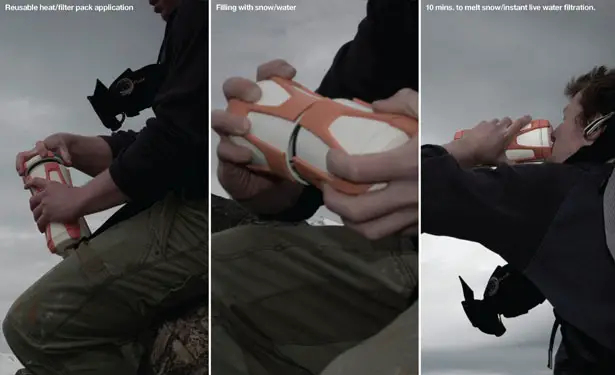 ---