The Crowd was designed in Germany by Philipp Schaake. It has won the second place under the LIFEBOOK category for Fujitsu Design Award 2011. It features a range of special usage technique together with a slate pattern, notebook design, and also a configuration where the display screen and keyboard are detached. This design plan provides a notebook which can be flexibly driven to fit several application or desired usage. With a stress on the notebook's rear cover, the most important feature is that the PC is even capable of operating when closed. The design can to adapt to a number of usage set-up from the LIFEBOOK kind for notebook PCs to be introduced in 2013.
Designer : Philipp Schaake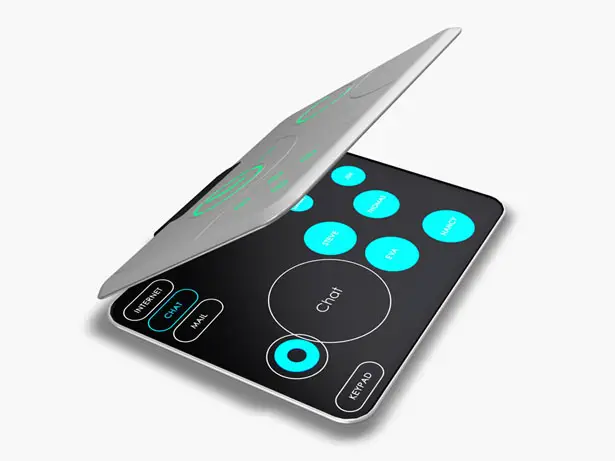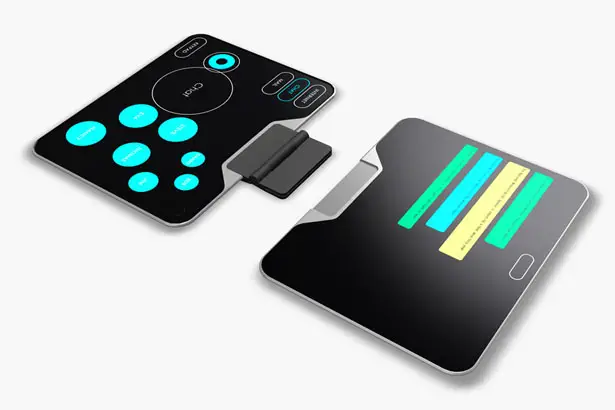 ---
My Rups folding shower concept could do wonder for limited bathroom space. It's a folding shower fabricated in impermeable fabric where you can retract or open to have a nice shower and fold to store when not in use. The design looks like a giant caterpillar that wraps your body with the aluminum structure frames that help support the fabric. The base is a 3-mm thick neoprene plate, in this way, this shower totally encloses you to keep your bathroom floor dry and clean.
Designer : Horacio M. Pace Bedetti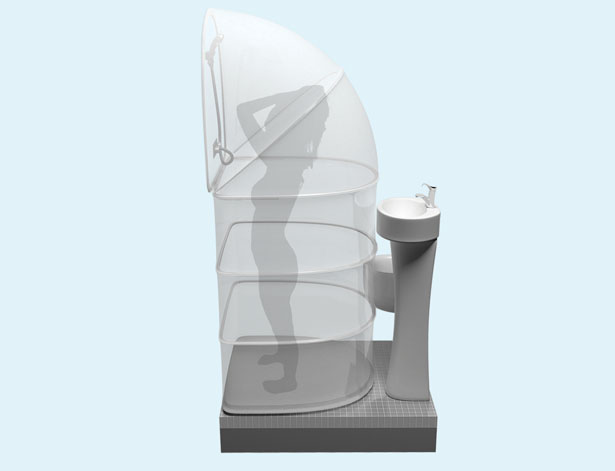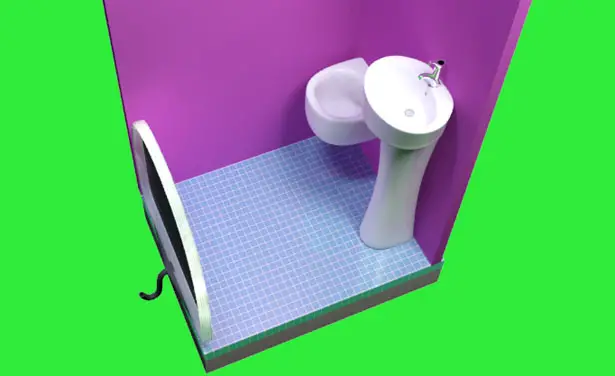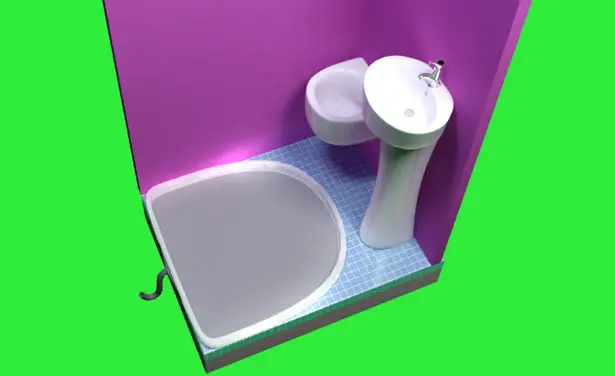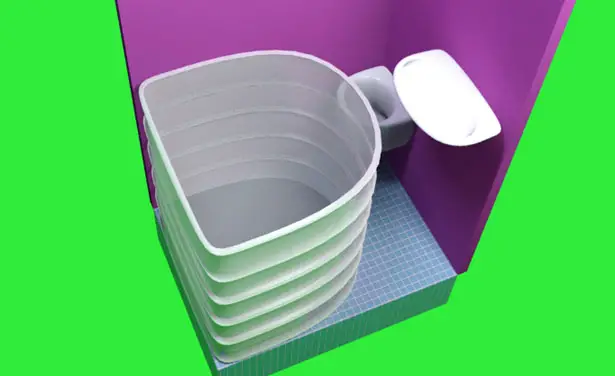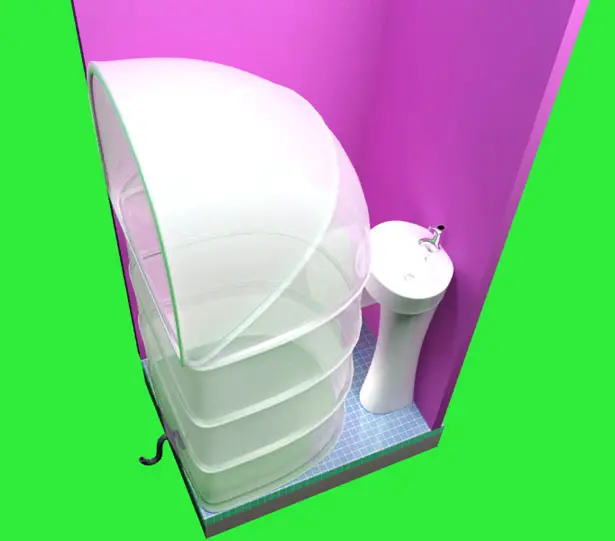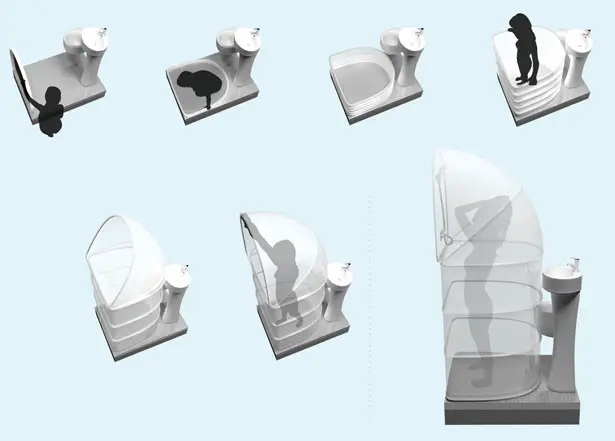 Tuvie has received "My Rups Folding Shower" project from our 'Submit A Design' feature, where we welcome our readers to submit their design/concept for publication.
---
Some people just hate to wait, especially in checkout lines at grocery store or supermarket. The checkout is usually the main bottleneck at supermarket where traditional operations at checkout consist of scanning the items, billing and payment, segregating and packing these merchandises into the shopping bags. Ten years ago, we thought self-serve lanes would be the future of supermarket, where people could scan their own food and merchandises, pay, bag their stuff and head out on their way. However, it was reported that people actually were much more satisfied with their shopping experience when they had to deal with traditional cashier-staffed lanes.
So, in order to keep our traditional operations yet reduce the amount of time needed for the checkout process, Abhinav Dapke, an industrial designer, has come up with GoFa Shopping trolley concept. Using this trolley, the work needed at the checkout process will get distributed between user and staff.
Designer : Abhinav Dapke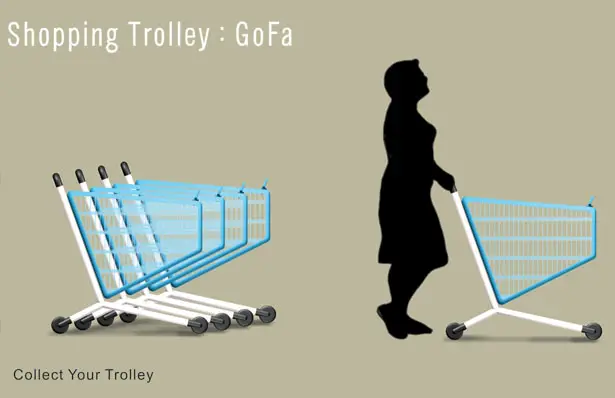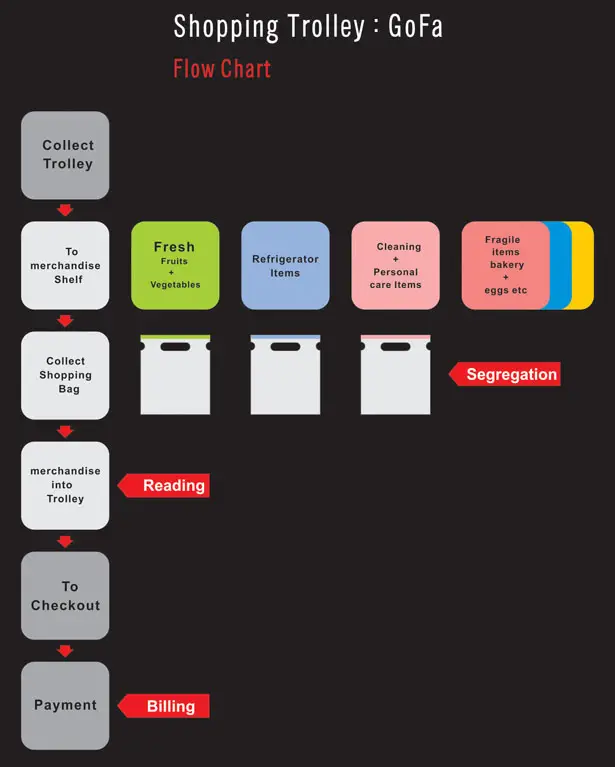 GoFa shopping trolley has been designed with a basket that is capable of reading any items when they are placed inside or taken out of the trolley. It is equipped with RFID, NFC, or similar technology at the edges of the basket to enable the system interacts and tags the merchandise. All information retrieved will be displayed on LED screen as a feedback to user.
The merchandises are divided into groups which can be packed together. The display shelf of these groups & their shopping bags will have a same color indication. (For example, Baby products shelf & shopping bags will be represented with pink color).
User can collect the shopping bag from the display shelf to bag the merchandise and put it into GoFa. At checkout, the staff will connect GoFa shopping trolley to the system, take the payment & tagged merchandises to be released.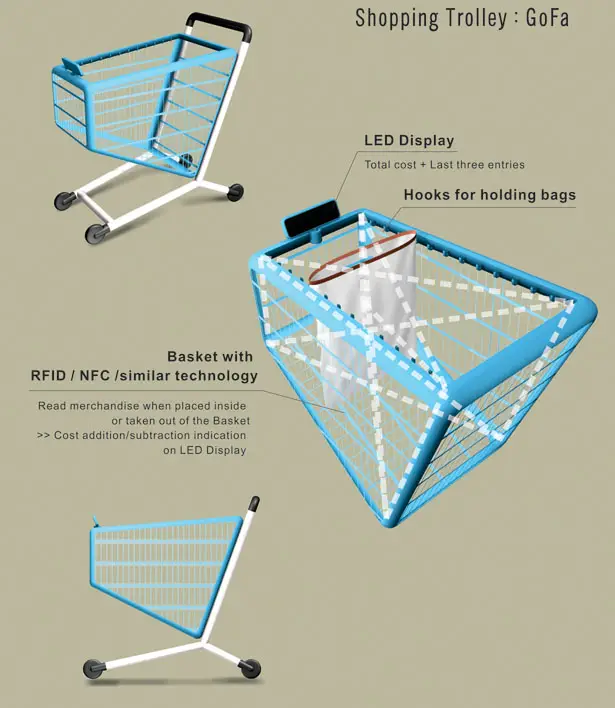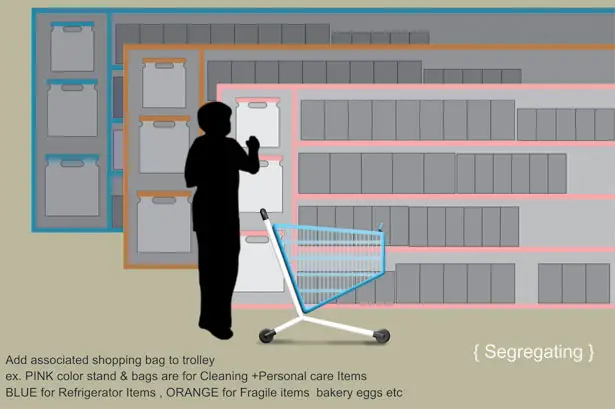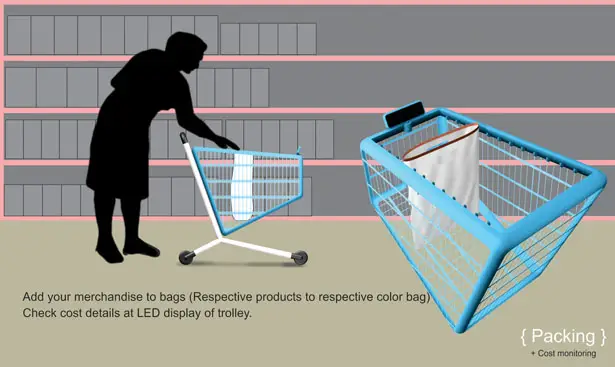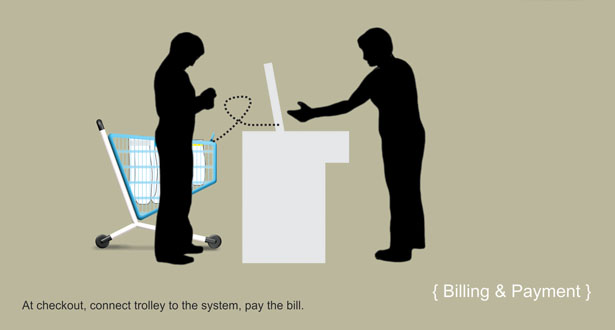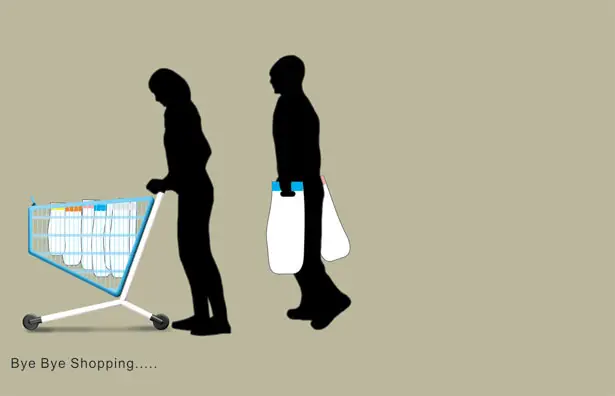 Tuvie has received "GOFA Shopping Trolley" from our 'Submit A Design' feature, where we welcome our readers to submit their design/concept for publication.
---