The new Solay concept running shoe comes with a modular, removable mid-sole which easily can be changed by the runner whenever a new sole is needed. During the course of a training, many of the marathon and distance runners usually have to replace running shoes every 3 months, as the thick foamed mid sole in the shoe gets compressed and loses the resiliency, which provides critical support needed for the runner's feet. This thus prolongs the life of the shoes by several months and allows the runners to train in the shoes with which they has become comfortable. So just run the long race.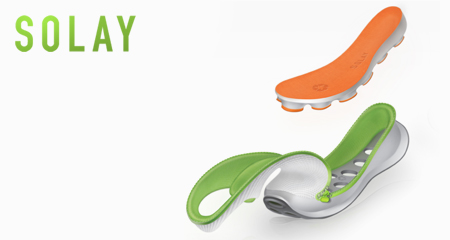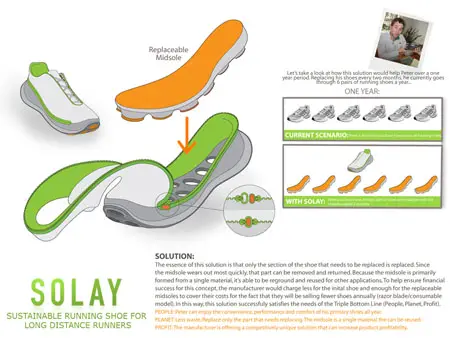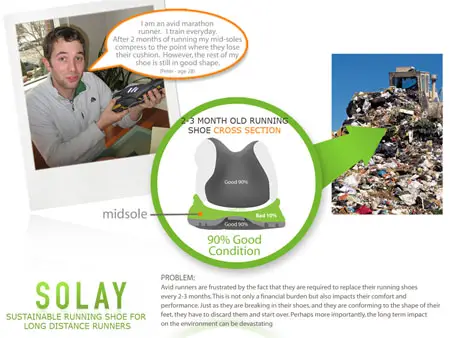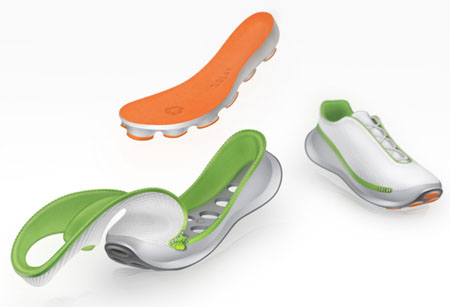 Designer : Continuum via IGreenSpot
---
This new car concept which was a participant at the Michellin challenge design 2009 is one that is modern in functions yet contemporary in design. The car runs on the new energy system known as OCE or One Common Energy wherein the complete system runs on the same type of smart battery. The system consists of a battery, CPU with customized interface for user communication and function which in itself can replace the need for the regular battery, engine and other control systems found in today's cars. The car has been designed by Korean born Yongbang Ho.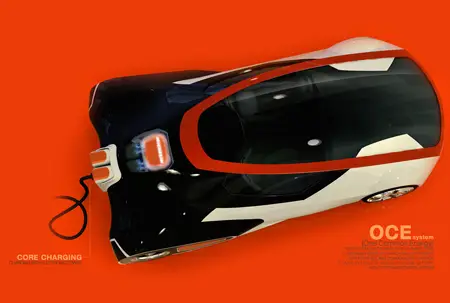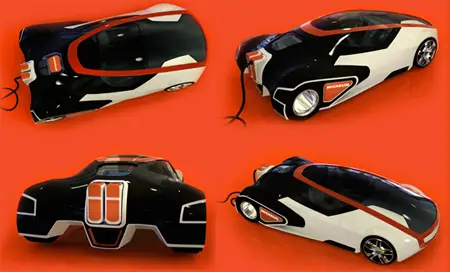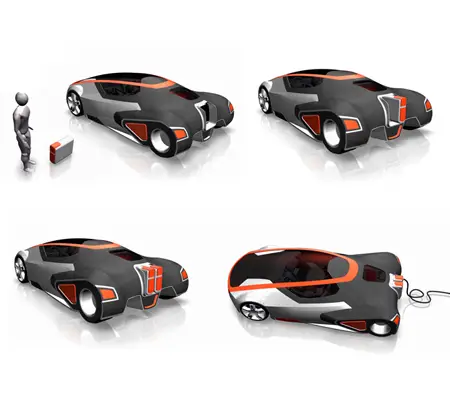 (Click the image for bigger view)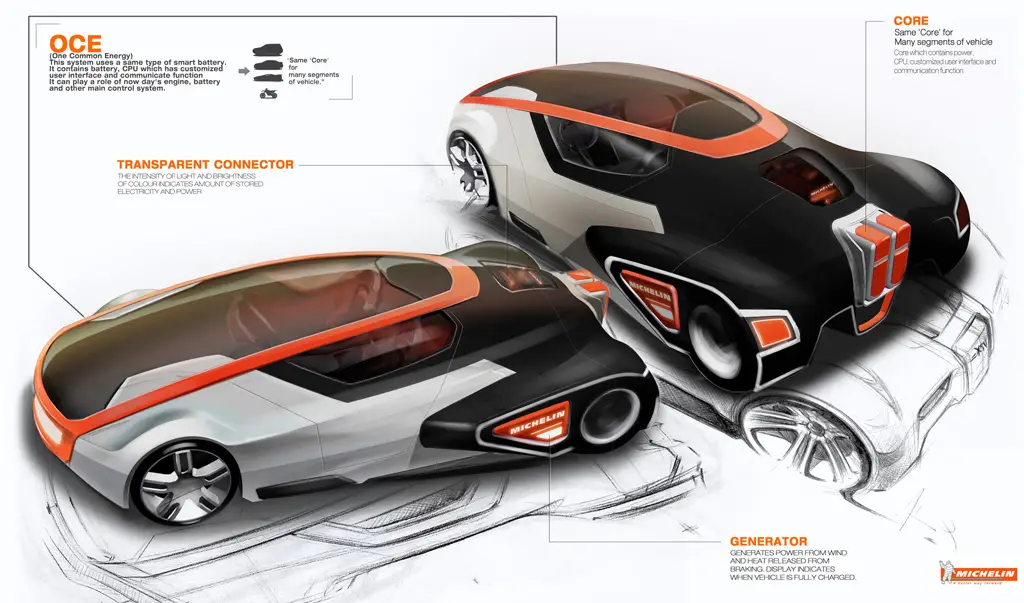 Designer : Yongbang Ho
---
Stanley Nineteen13 Carbonated Drink Bottle is a beer soda and cold effervescent bottle with sweat proof and is 100 percent packable. We've seen many canteens dedicated to keep your beverage cold or hot, also there are many enthusiasts of portable cooler concept, however, this is the first time we notice a bottle that is dedicated to the carbonated side of your drink. [Click here to buy Stanley Nineteen13 Carbonated Drink Bottle]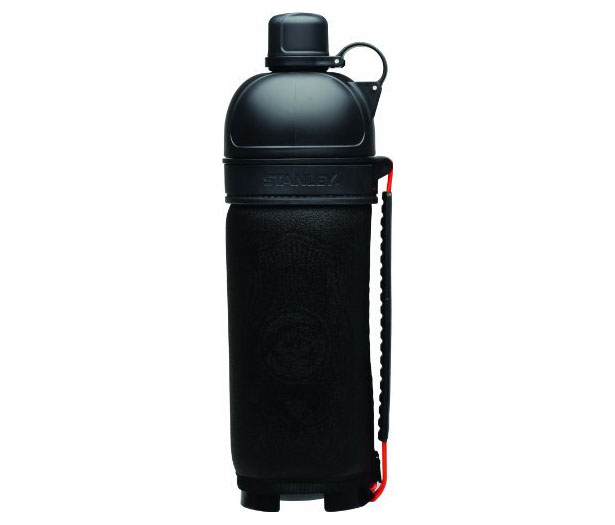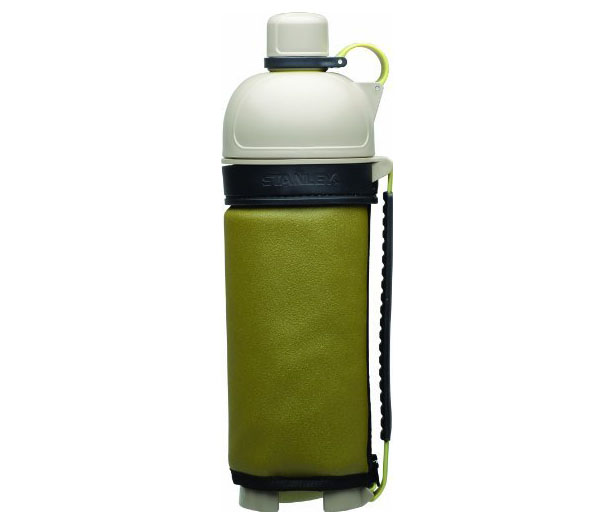 This product features a high-pressure design to keep the soda or beer carbonated no matter where you are. It has a wide-mouth opening to share this with everyone around you, or you can just use the bottle cap quick drink spout to take sips without letting all the gas escaping. To keep your beer cold, Stanlesy Ninteen13 carbonated drink bottle has been designed with an insulated outer wrap to keep your drink cold for more than three hours with capacity of 32-Ounce. What could be better than to have your cold beer anywhere with you. [Click here to buy Stanley Nineteen13 Carbonated Drink Bottle]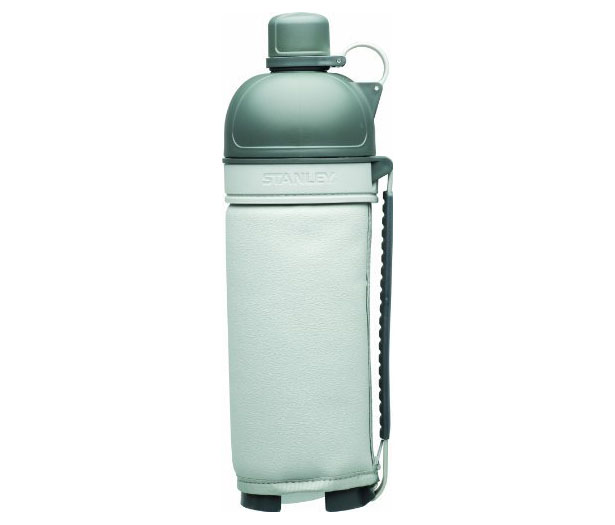 ---