Texting and simultaneous mobile activities are very common among teens. With every company bring forth their newly added texting features every now and then, LG stays exceptional. LG Mobile has come up with LG DoublePlay Mobile Phone, yet another challenging texting feature boasting a split QWERTY keyboard with dual capacitive touch screens. In fact, LG Mobile is challenging the quickest thumbs with its brand-new LG DoublePlay in the 5th annual LG U.S. National Texting Contest. A 1 GHz Qualcomm Snapdragon processor powers the LG DoublePlay.
From : LG Via [Wired]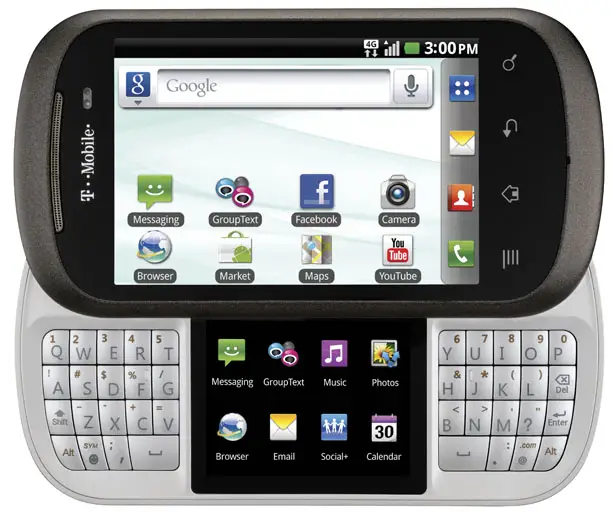 The handset allows users to carry out multiple tasks simultaneously including Facebook updates, surfing the web, checking mails and messaging. The LG DoublePlay is equipped with double customizable touch screens including a 3.5 inch main display plus a 2.0 inch sub display, which operates in tandem. LG DoublePlay's striking hardware made it the apparent choice for the certified mobile phone of National Texting Contest 2011. Equipped with a 5-megapixel camera and 720p HD video recorder, the LG DoublePlay allows users to click and share photos and videos through messaging or Facebook. Users can even send and receive messages from a PC or create group chats faster than ever using the multiple messaging options (Cloud Text, Group Text) the device offers. The LG DoublePlay is certainly an excellent device, serving as an exceptional multitasking tool to customers.
---
From concept to reality, TokyoFlash really listens to its customers. Today, TokyoFlash releases limited edition Kisai Satellite watch design 2010 as its second design to become reality. Based on popular concepts on the blog, this watch is available in black and white edition. This watch is easy to read at glance, it separates hours and minutes into different zones. The hours are displayed in the upper zone, while the groups of five minutes are displayed in the lower left zone, the same position as minutes on a clock. The 4 single minutes are shown in the lower right zone. A simple touch will make this watch illuminate its LEDs to show you the current time.
Designer : TokyoFlash [Buy Tokyoflash Satellite $93.79]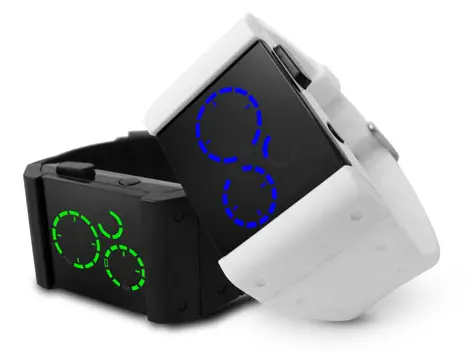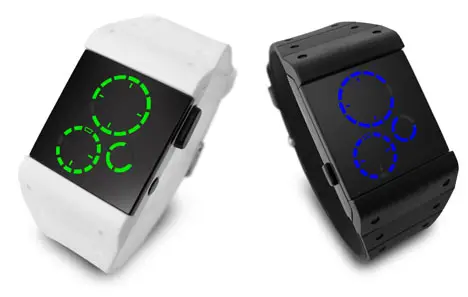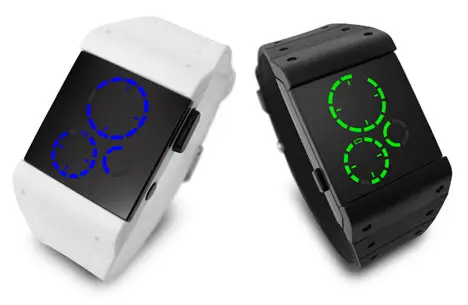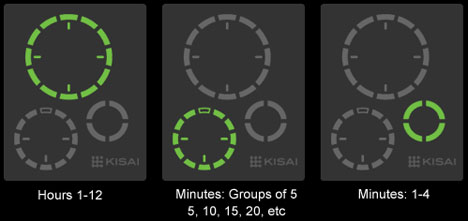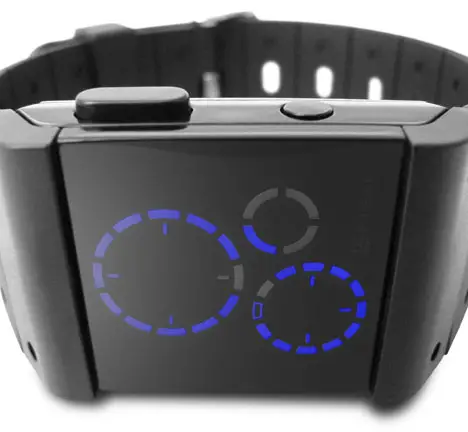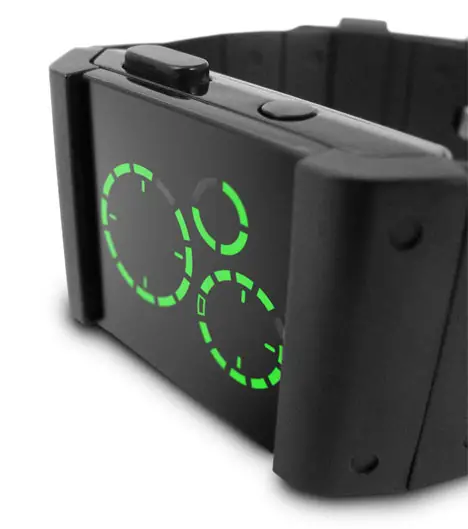 ---
Stylish rvnDSGN 3D Printed Titanium Timepieces collection would look great on your wrist. Titanium as you know is one of rare materials which stronger yet lighter than steel, it can be pretty tricky to work with. Using 3D printing process, rvnDSGN team has managed to bring you this great collection of titanium watches by burning titanium dust into place and building the shape over time, amazing isn't it? Combined with leather NATO-straps by Worn & Wound, this creation is simply unique and beautiful. Each watch is priced at $600, you can pass it down to your family for years to come, yes, it's titanium, it outlives you.
From : rvnDSGN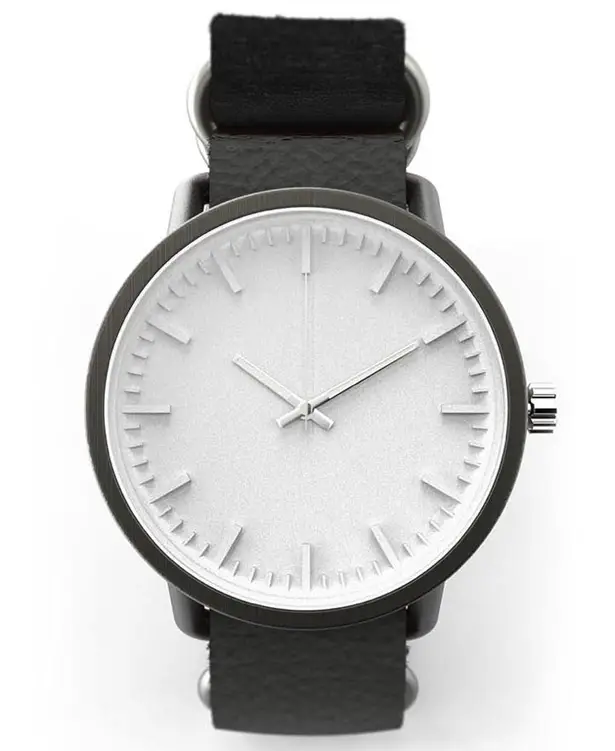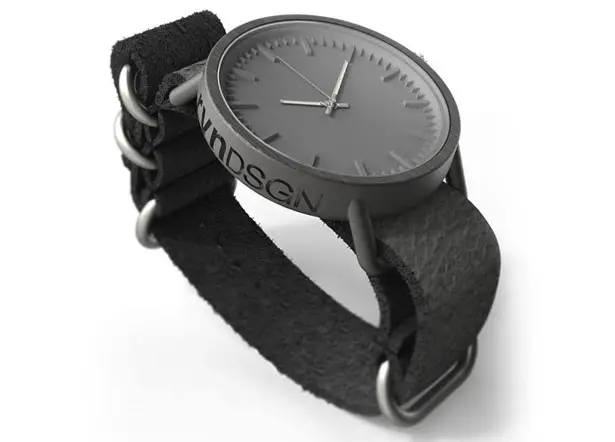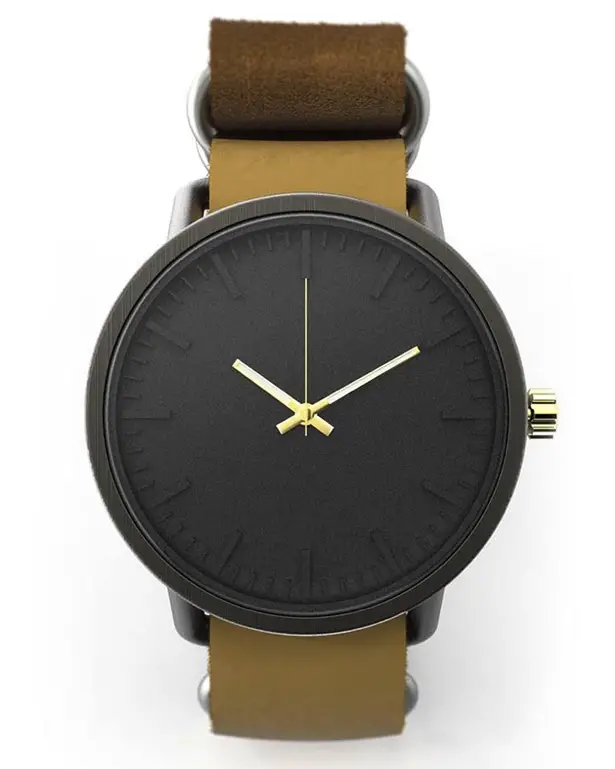 ---