"Location vehicle" is an explorer SUV to support all your adventure sports, combining the spirit and style of young athletes to escape from our busy daily routines. It targets young generations because they are usually looking for a vehicle that travels fast, flexible and affordable, but this car is especially designed for adventure. This project also highlights the idea to rent this kind of vehicle for city dwellers if they want to experience adventures in wilderness. By encouraging young people to rent, it reduces the need to own Location vehicle, which means less car, less pollution without limiting their freedom.
Designer : Bez Dimitri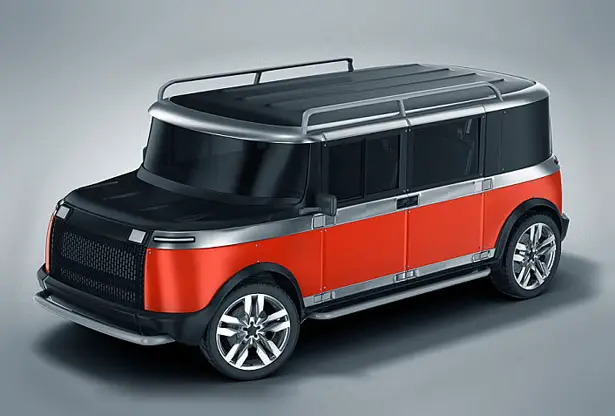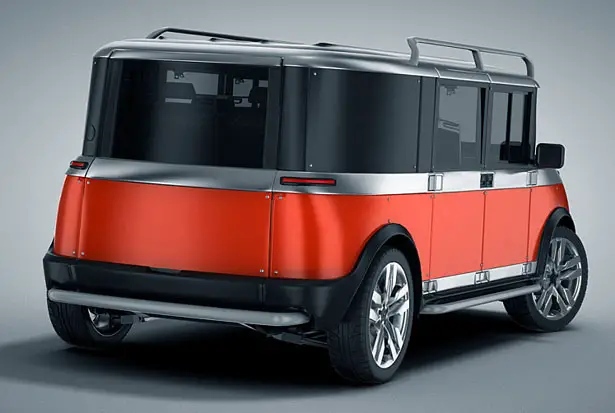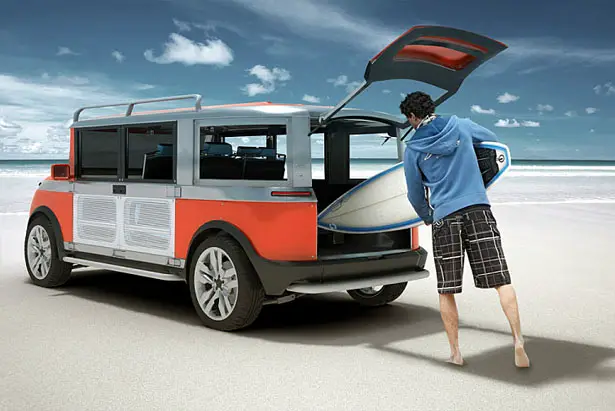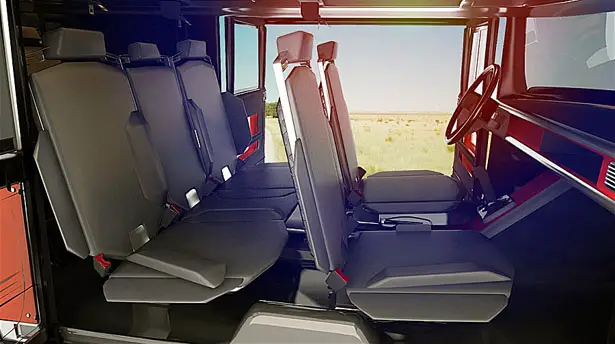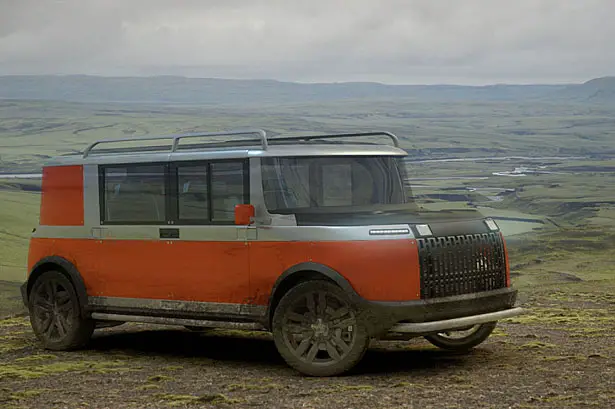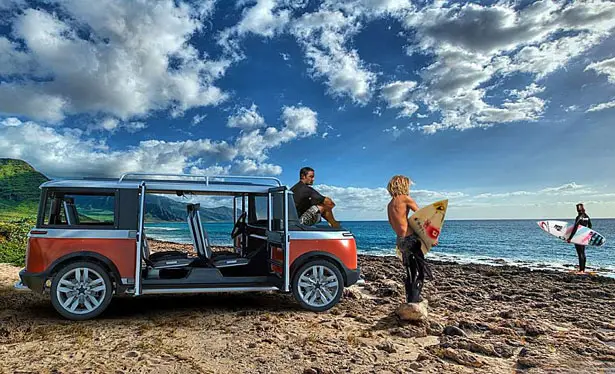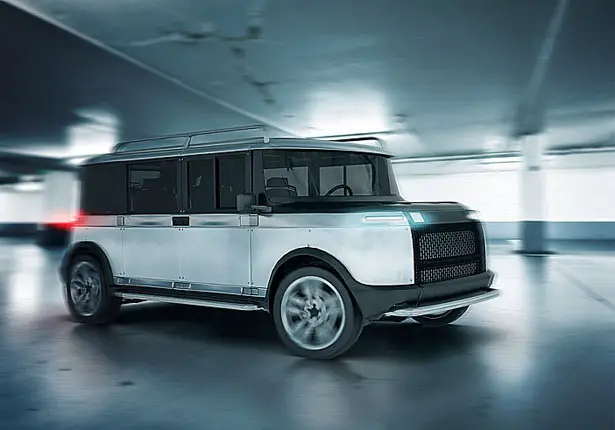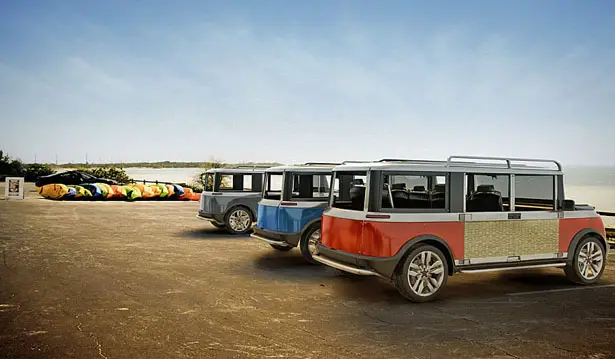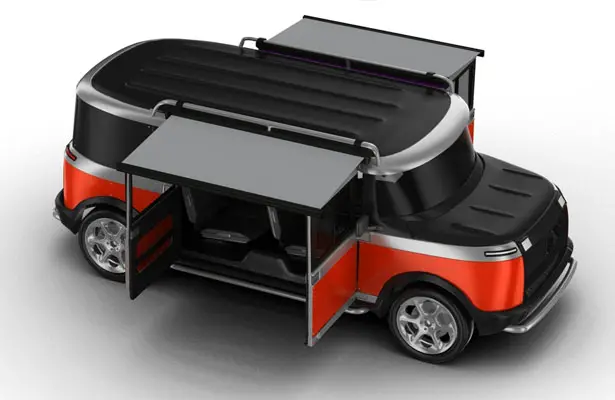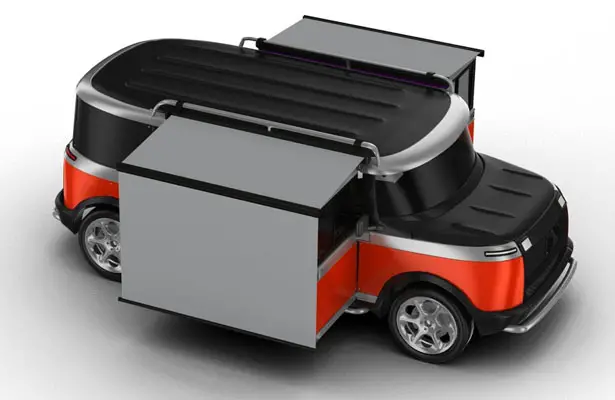 ---
Still remember about Swiftpoint mouse we talked about before? Finally I got the chance to review this cool device.
Though it was recommended to charge it fully before using, I couldn't resist myself tearing the box and jump on my laptop with it. Inside the box, you'll find Swiftpoint mouse, USB receiver/charger, parking accessory, and a user guide. The Rapid Charge feature of the mouse was quite impressive which let me use it for more than an hour by charging it only few minutes. That one hour of use resulted cramp on my hand due to the unusual size, shape and working process I guess, that disappeared with further use later on, giving me a feel that this mouse is actually meant for using on the go. Though the mouse is smaller than those we see around, it's not too small to hold it as a pen, gliding easily on the laptop palm rest. However, as 10″ laptop user, I have difficulty using this mouse on the palm rest due to the lack of sufficient space.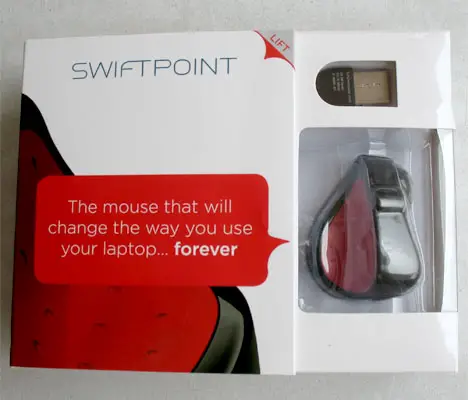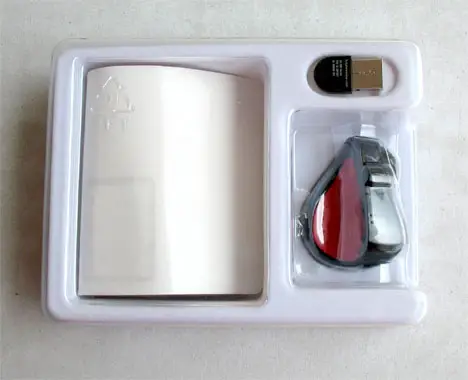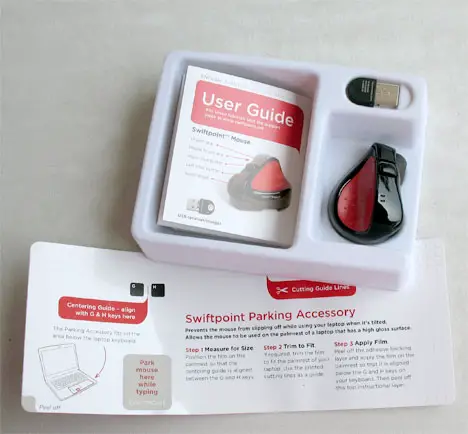 No driver required to use the mouse, the plug-and-play simplicity enables the mouse to be operated quickly on any operating system. The sensor of the mouse is so powerful to enable precise and accurate operation. Scrolling over documents is super easy and stylish, just I had to tilt the mouse and slide the scroll wheel. Moreover, the Slide Scroll feature of the mouse enabled page through scrolling and zooming to get a closer look. The inclusion of Smart Touch feature made it energy efficient by stopping the movement of the mouse pointer when the finger grip doesn't detect my finger on it. The customizable up direction is another feature that made me amazed which enabled me changing the up direction of the pointer according to my need.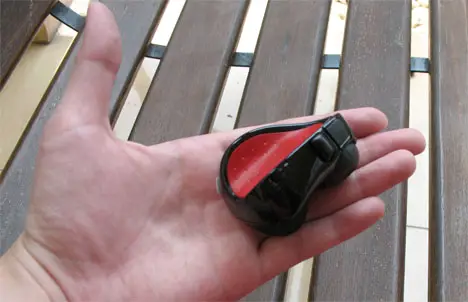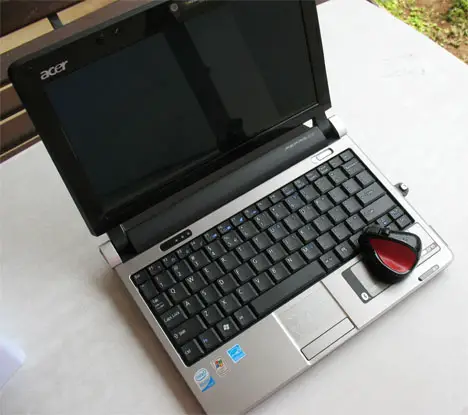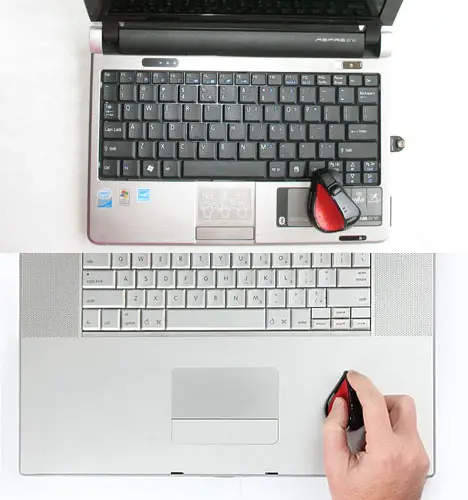 The USB dock charging system is really a handy feature of the mouse that not only can receive wireless signal from up to 30 feet distance, it also charges the mouse docked securely with the laptop. This arrangement also gives users the freedom to move as they want, without worrying about misplacing the mouse. A full charge takes only around one and a half hour which enabled me using the mouse since last 4 days and still going on. The mouse LED as the battery status indicator let me know that further charging is not required yet. I am pretty happy with Swiftpoint mouse, however, I may only use it when traveling instead of using it as a general mouse at home.
Some features from the manufacture
Wireless, rechargeable optical mouse
Small, easy to use
Natural pen-like grip with padded thumb and finger grips
Lasts 2-4 weeks between charges
30-second RapidCharge
Left-click and right-click buttons
Scroll wheel with SlideScroll for rapidly scrolling, zooming and paging
USB dock for charging and wireless operation
Plug-and-play simplicity
Parking Accessory for parking the mouse
Customizable 'up' direction
Customizable SmartTouch sensor
Designed for right-handed use
From : Swiftpoint [But it here]
Tuvie has received this product from our 'Ask for A Review' feature, where we receive test unit/product sample for a review.
---
Designed by Pushstart, Hallo all-in-one VOIP conferencing hub features compact and futuristic design. In order to be successful in today's business world, we need to work efficient and fast, this is why technology plays an important role to increase our flexibility. Using VOIP service is a great way to communicate with other team members, it's cost effective as well as convenient. However, while VOIP services work great with PC or telephony infrastructure with expensive adapters, there are still limited standalone solutions for conference room environments. Hallo device has been designed to answer the needs of our modern business of convenient and flexible communication gadget to make VOIP conference calls a snap.
Designer : Pushstart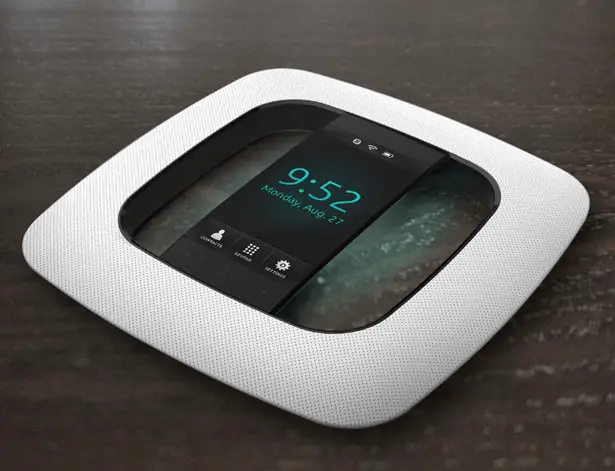 This device utilizes Skype via WiFi connection to allow you to have convenient and cost effective group conference calls. It features hi-fidelity microphones, speakers, charging dock, integrated battery and LED touch screen with intuitive controls. In this way, you can place Hallo all-in-one VOIP conferencing hub in any conferencing environment, completely cord free. Simply connect Hallo to you Skype account and start making a call.
The compact and ergonomic size of Hallo enables you to carry this gadget anywhere. It fits comfortably in your bag or in your hand, very flexible.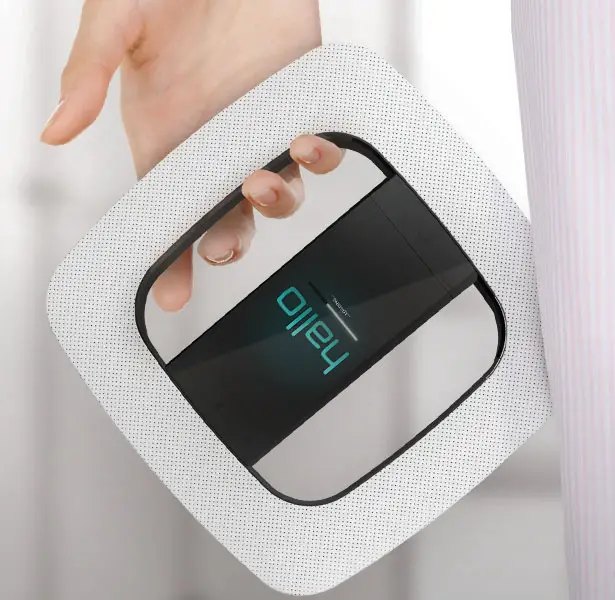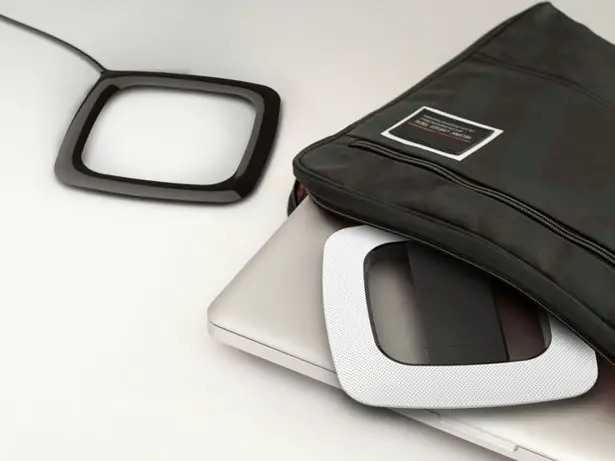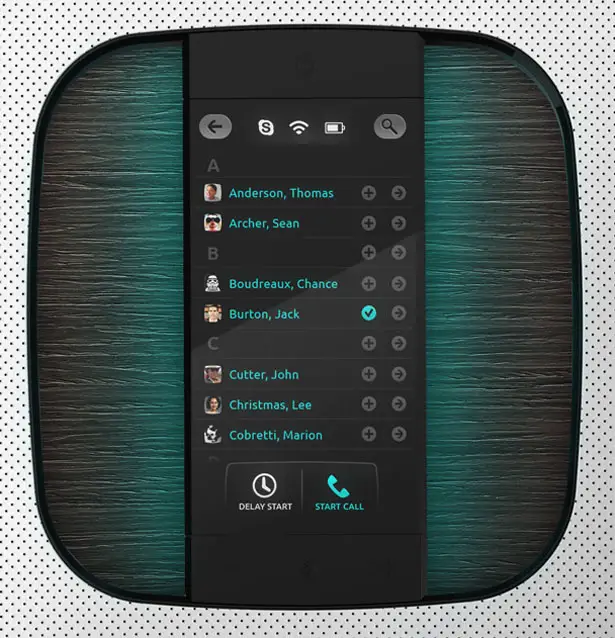 Tuvie has received "Hallo All-In-One Voip Conferencing Hub" from our 'Submit A Design' feature, where we welcome our readers to submit their design/concept for publication.
---