As someone who grew up in a resourceful DYI family, this designer learned a lot of things when it comes to design and create different stuff at an early age. Geometric Firepit is the result of an artistic and creative mind, the owner of Plodes Studio, John Paul Plauché. This architect offers many architectural, interior, and product design solutions, but basically his signature is the same, simplicity.
Geometric Firepit offers a practical firepit which can be used with cut seasoned wood or charcoal. there's a drain plug "pipe" which is useful to prevent coals and ash from falling through the opening while at the same time still allowing airflow to fuel the fire. The firepit is available in 2 metals: Corten Steel or Carbon Steel. The metal of Corten Steel Firepit can rust to a point where the rest becomes a protective layer. The Carbon Steel metal will continue to rust and peel.
Designer : John Paul Plauché [Buy It Here]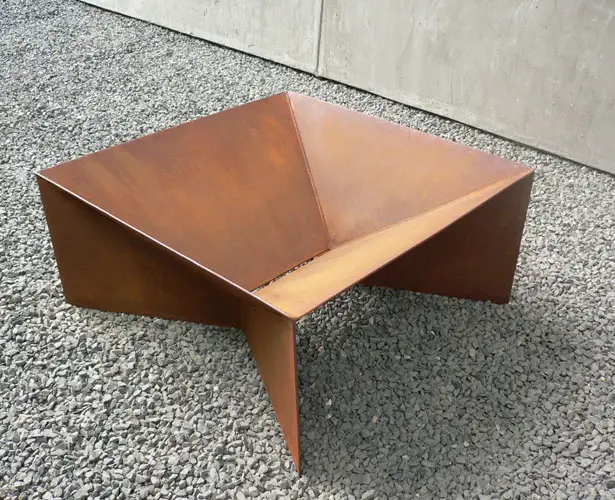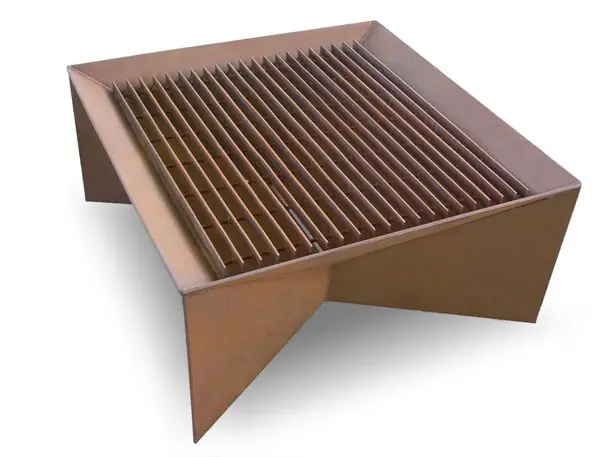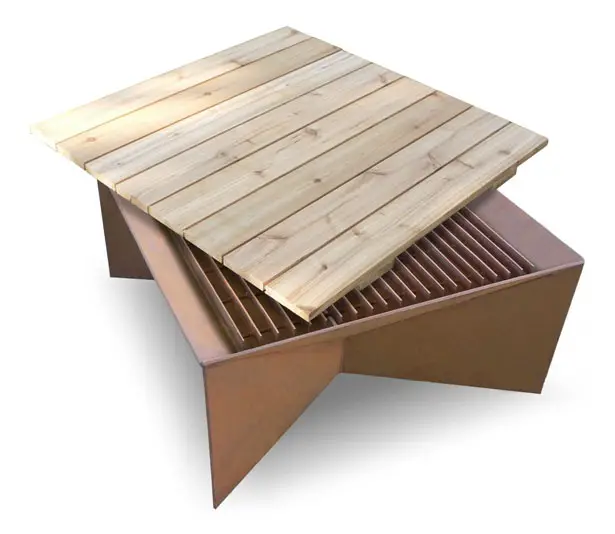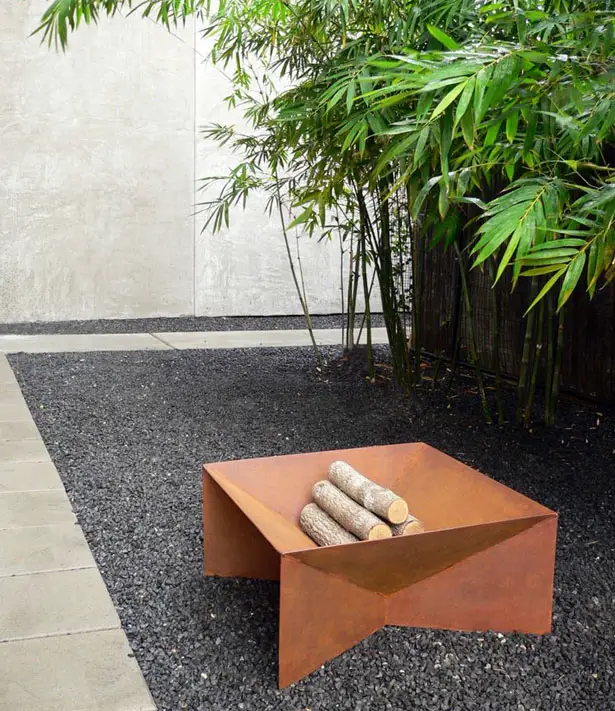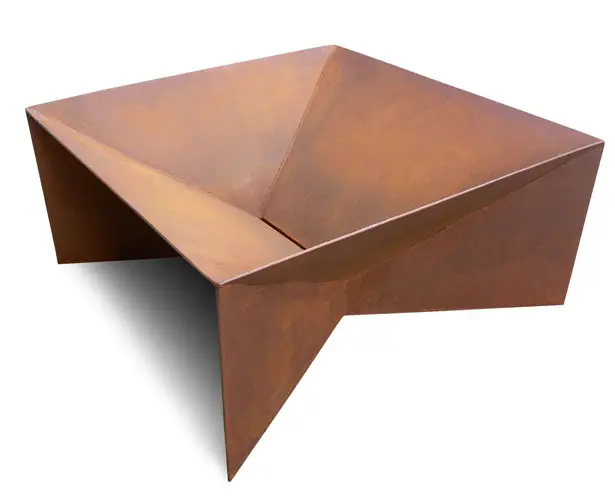 ---
Every woodworker should own CEL WS3E Power8 Workshop, it's a portable power tool set that can be set up to be your portable workshop when you need it. Each set consists of a circular saw, table saw, power drill, a jigsaw, hammer drill, and an LED light where all of them are powered by a rechargeable 18-volt battery that you can plug into any of the tools. This power tool set can be used to perform simple wood working tasks such as fixing a chair/table, remodeling your bathroom, or some easy wood working projects.
Power8 Workshop features a compact tool set that you can easily carry from one place to another, basement to attic, or your jobsite. You can use Cordless Lithium-Ion PowerHandle to change tool heads and move from one project to another easily, the digital display informs you about the battery life so that you can have enough charge to get your project done. Designed for apartment dweller, residential contractor, and a homeowner, this power tools set also comes with table saw shield, protractor, work clamp, accessory case, and of course, a nice carrying bag.
From : CEL [Buy It Here]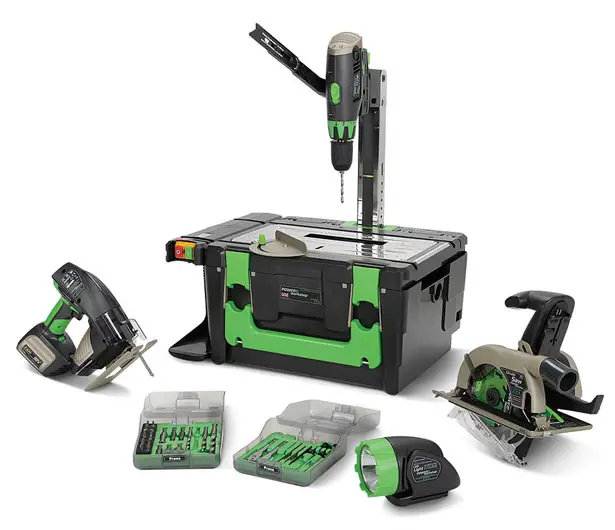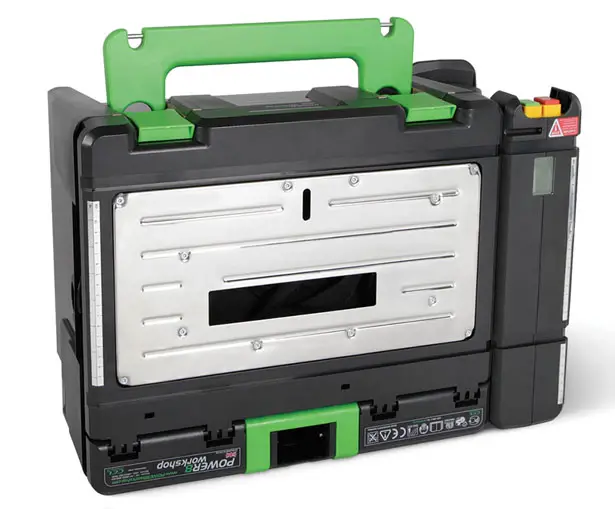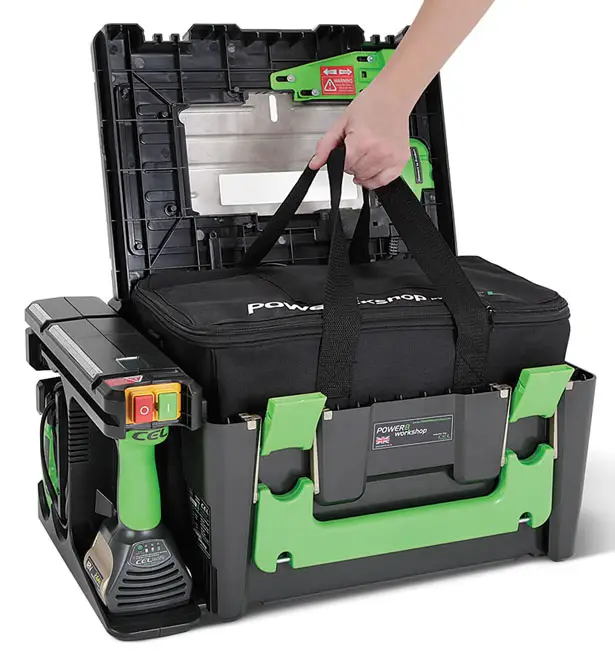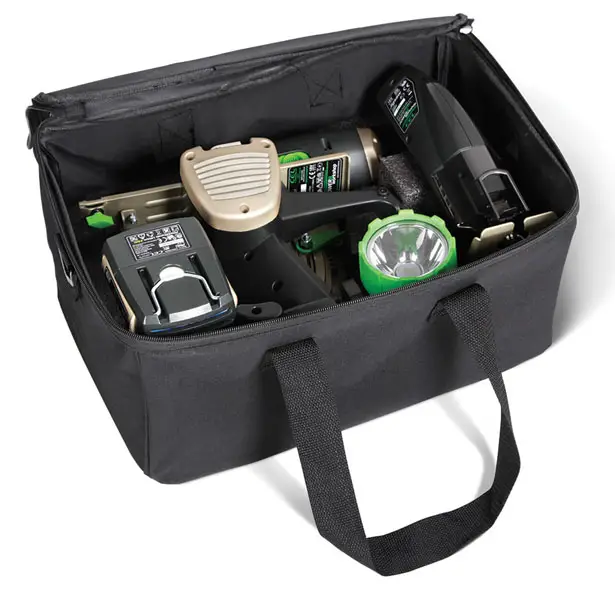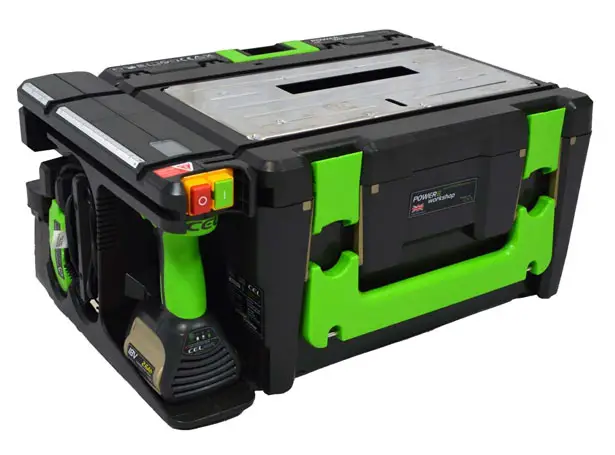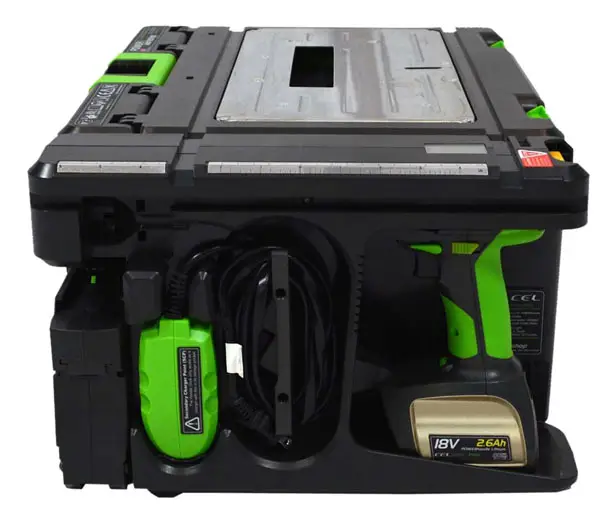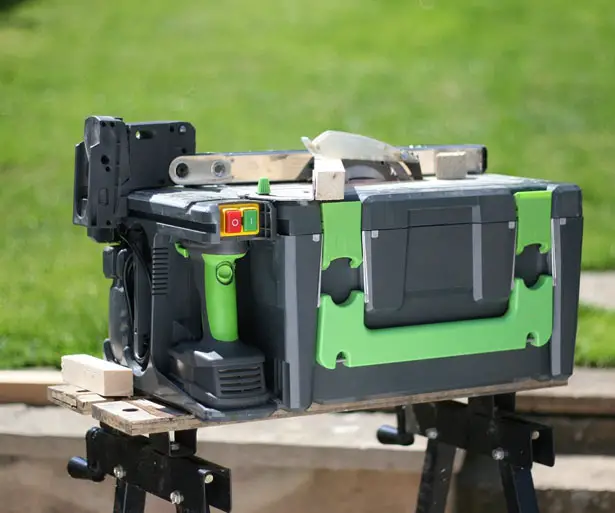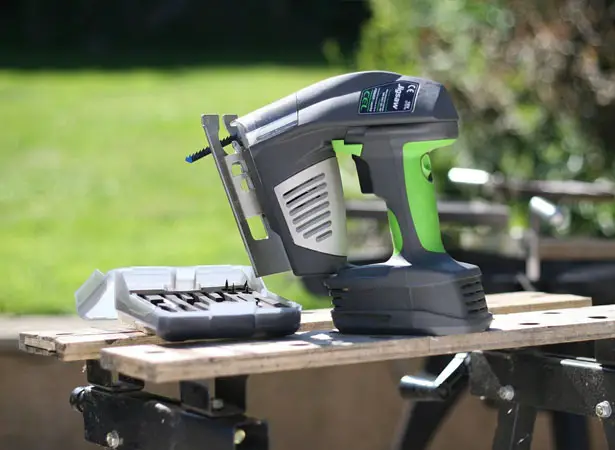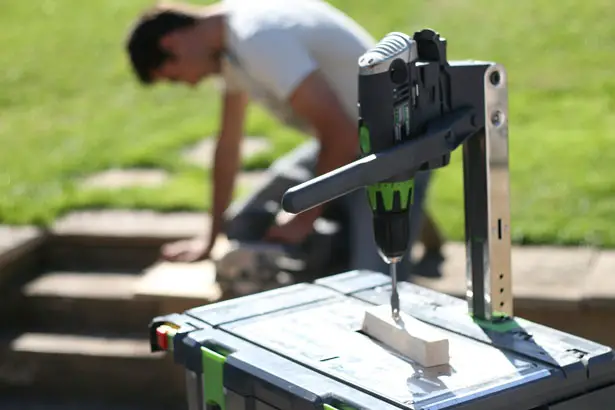 ---
iCam is a concept camera which features capability to be connected to an iPhone. Designed by Zeki Özek, user can connect the iPhone at the back of the camera with 22 pins connector. This gadget uses real lenses and optical zoom and allows you to edit your photos from the apps from iPhone. This also means you can directly share or email your high-resolution photos to others. This innovative gadget offers you better HD video recording and photo quality and at the same time the ability to edit the photos with various different photo editor apps.
Designer : Zeki Özek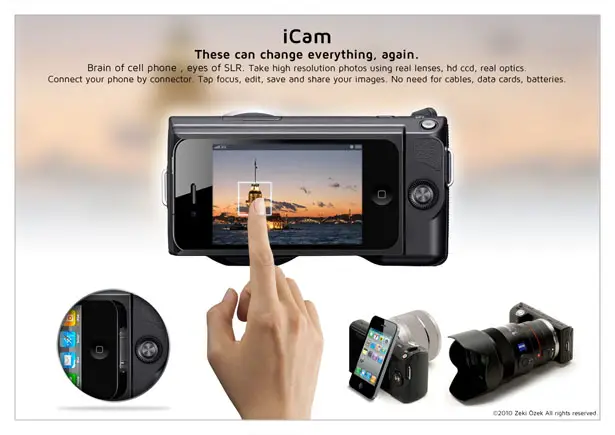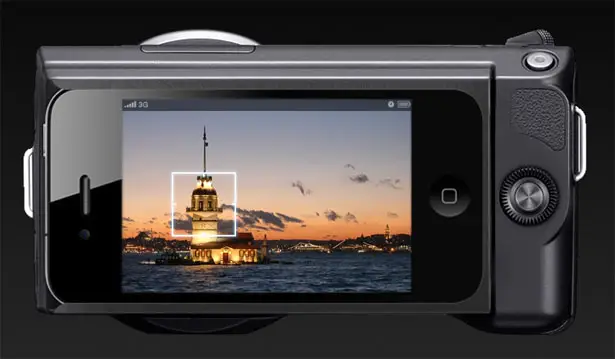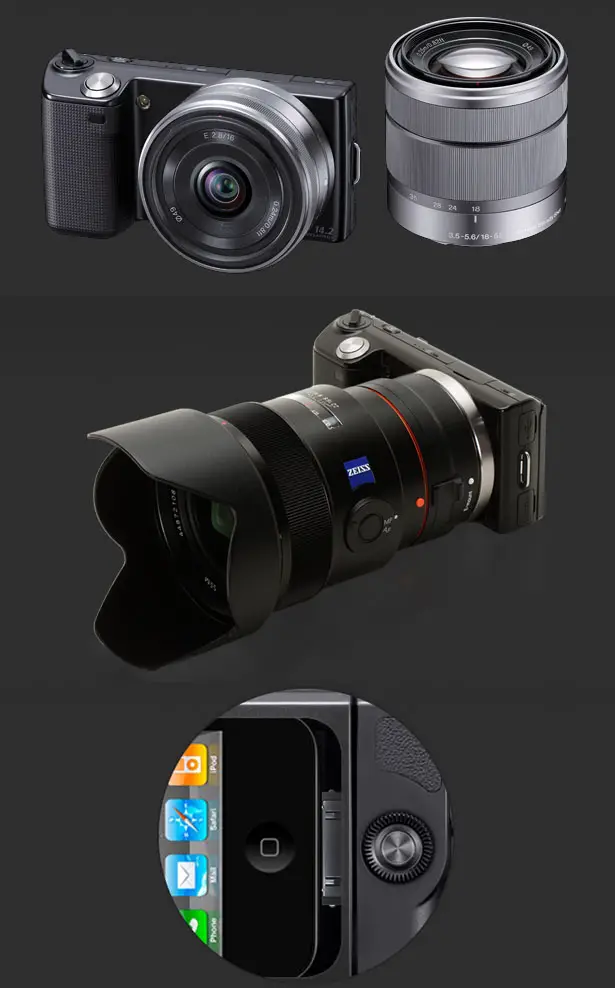 ---