The new concept by Korean designer Natan Kwak named Pebbles is a grill that has been inspired from the traditional stone grill of Korea. It allows to prepare the food safely which in the end is more beneficial to the body and the food is more effectively cooked as the device's body structure is flexible and pebbles also gets adjusted according to the ingredients. Add to that its portable, so one can say that it's convenient as well. It also has flexible heating options unlike the other pebble coking products, so be it grilling fish or meat, it is a perfect companion.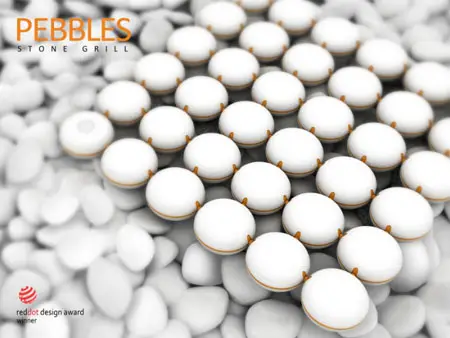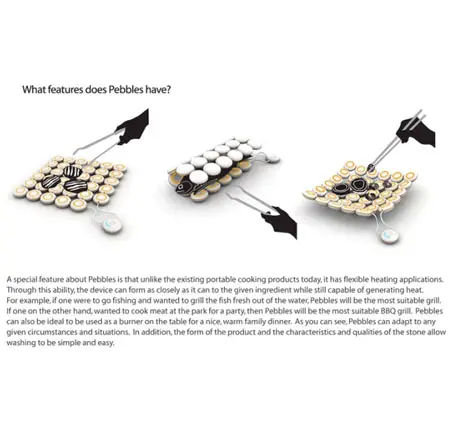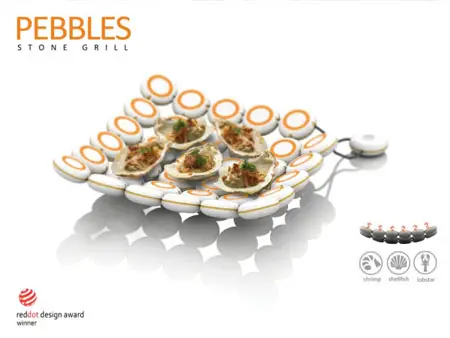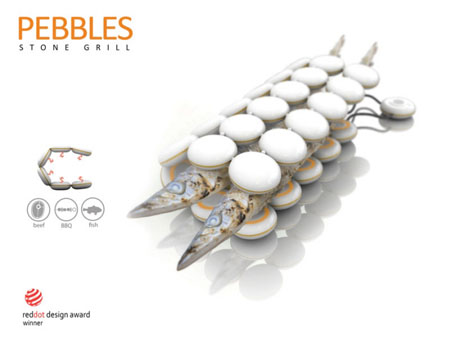 Designer : Natan Kwak via HomeDosh
---
Sitting for long periods of time can increase your chance of getting heart disease, diabetes, and shorter lifespan, you are advised to get up and move around for few minutes after sitting for few hours. FreedMan Chair offers revolutionary design that makes you safe to sit, it offers to recreate spine's natural standing curves and posture when sitting.
The basic structure of traditional chair has remained unchanged throughout time, mostly it focuses on cushioning and support instead of human anatomy. So, instead of focusing on the appearance of the chair, this project uses body's inherent anatomical structure to help you sit correctly and healthily.
Designer : Simon Freedman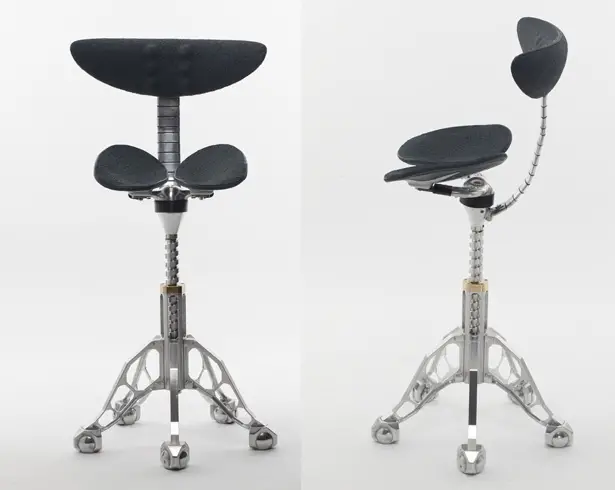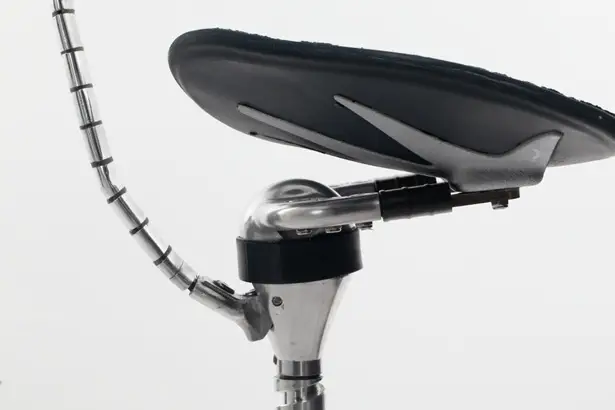 The man behind Freedman Chair is Simon Freedman, an osteopath and inventor. He's been on a mission for the past 15 years to come up with a chair that allows you sit correctly and comfortably. The main goal is simple, a char that replicates the spine's natural standing curves while sitting. His creation allows your spine and pelvis to achieve the same posture as when you stand. When a person is standing, the combination of side-to-side curves (scoliosis) and forward-to-back curves (lordosis) in the spine provide structural support for our bodies and the back muscles act merely as stabilizers. Horizontal seat pans, in either or both planes, will force the spine out of its natural position and force the back muscles to support an unstable spine- a job they are not meant to do.
Chair designers usually don't consider leg length difference when designing a chair, yet, the spine has to compensate for its base being uneven. The patent pending tilting seat pads of Freedman Chair offers you the ability to replicate your normal curves while sitting with your legs relaxing.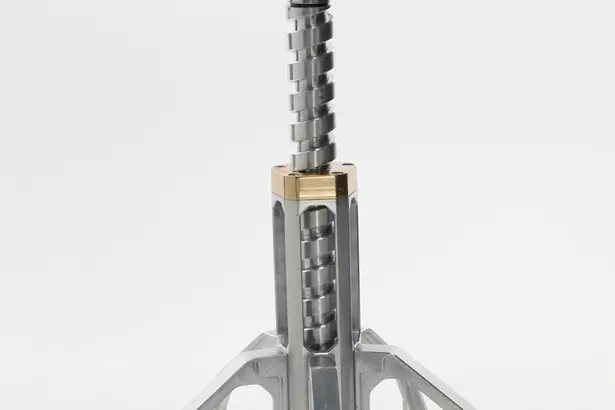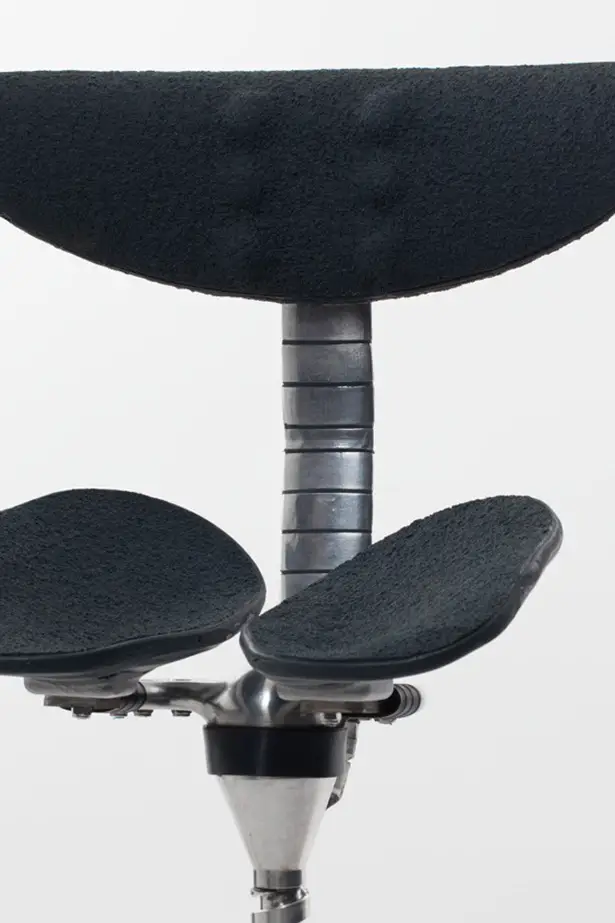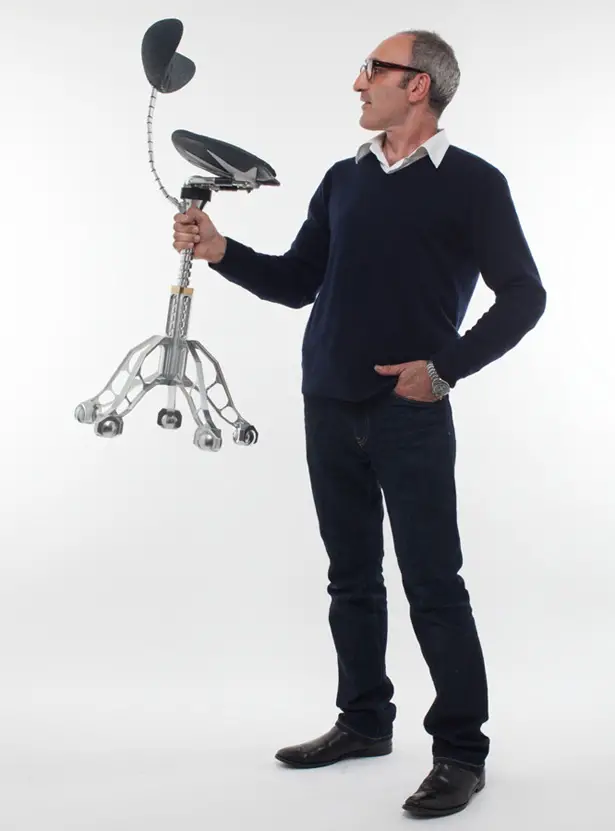 ---
Slicing anything starting from a vegetable to a paper is easier now with the "Slice". This is a great innovation indeed which will satiate almost all people who like things to be cut neatly. These efficient slice knives are available in unique shapes which make them easier to hold. They are colored light green which makes them attractive and soothing. You can peel the apples easily with the tender touch of this knife. It is also possible to open the envelopes with the slice. The sharp blade is placed in such a manner that it will cut anything and everything without hurting you in any way.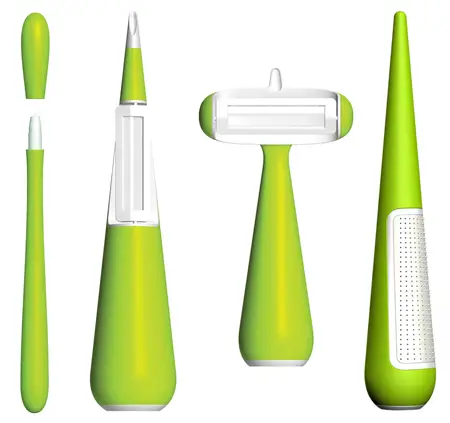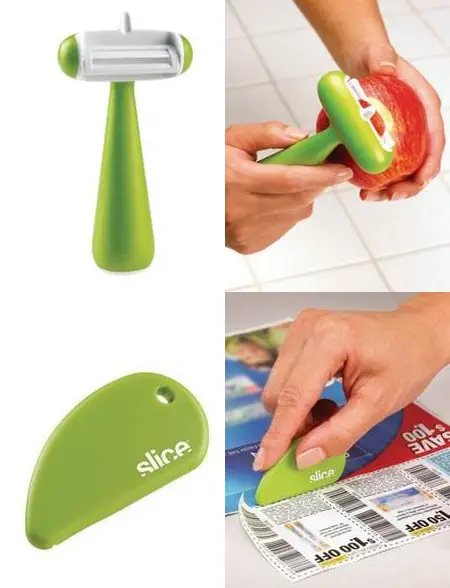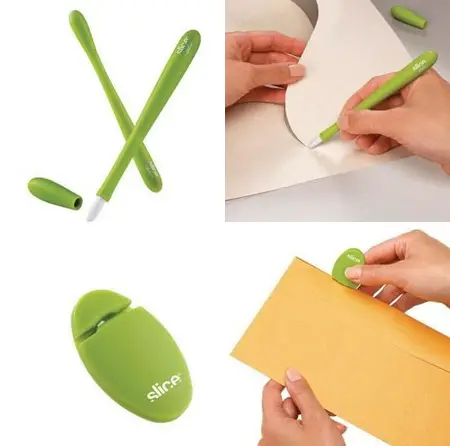 Designer : Karim Rashid for Slice
---