Most of the travelers lose their peace of mind while carrying a backpack especially because they are scared that someone might have stolen something from their bag. But the Zip cure will provide a complete solution to this problem. It will hold the backpack tightly at the Zip portion and no one could easily open it. It is oval in shape and the color is classic glossy black. The tip of this tool has orange borders and a black clamp to hold the zips tightly. The unique hook and clutch makes this tool a full proof solution for all sorts of menaces.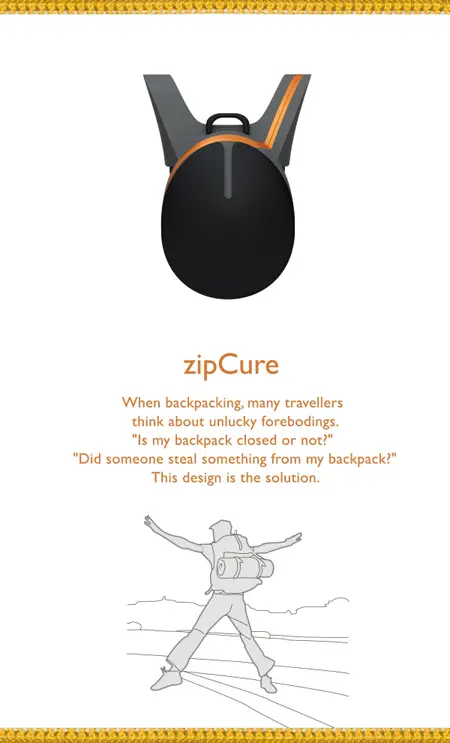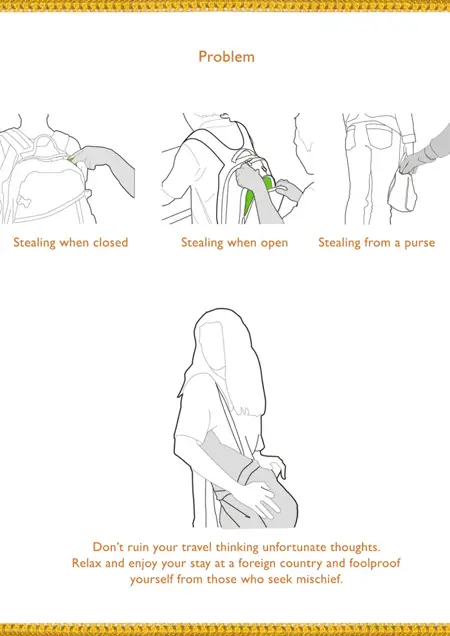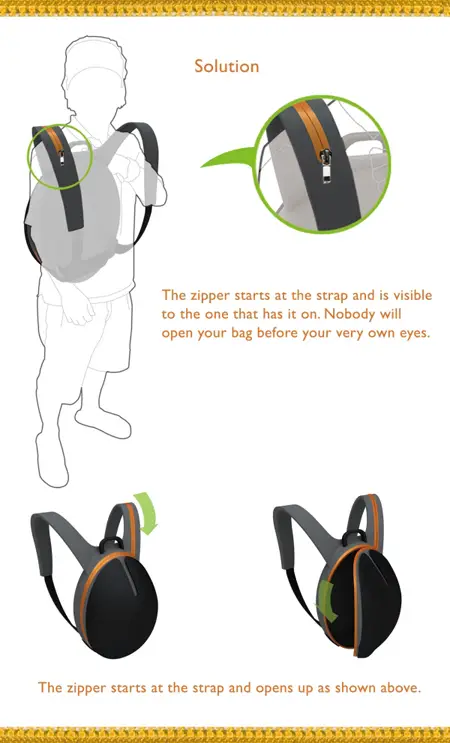 Designer : Jihyung Jung
---
Greencycle-Eco is a bicycle that explores the use of our current technology, instead of high and sophisticated technology in order to reduce the production cost. The result is affordable bicycle for farmers and other lower income demographic group in Third World Countries. At the same time, this strategic implementation can also be used for First World Countries to achieve greater sustainability.
Pre-fabricated Bamboo panel products have been chosen for the Greencycle-Eco design. With the increasing demand for using greener and more highly renewable materials followed by recent technology developed in India and China, research studies and material testing on Bamboo panel products have shown positive results in the quality and mechanical strength.
Designer : Paulus Maringka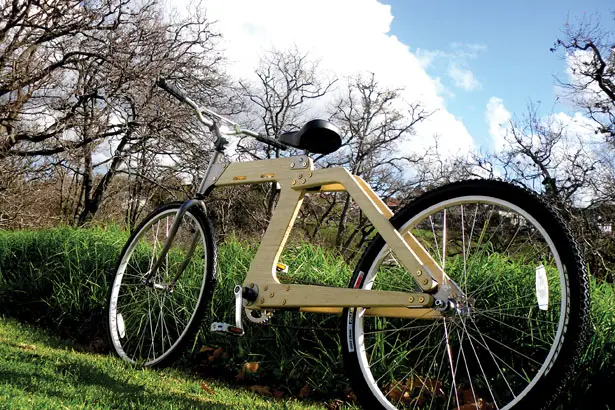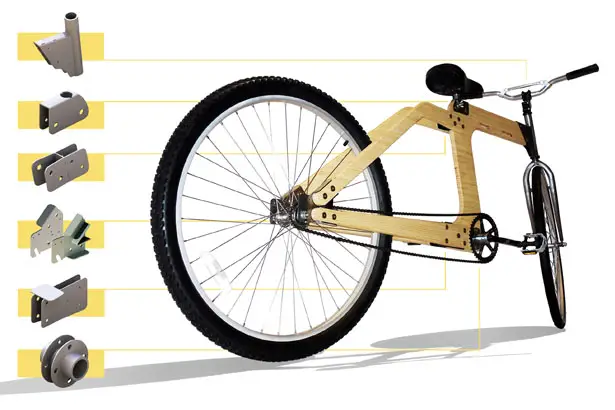 Taking into consideration production costs, the design pattern of Greencycle-Eco reduces the number of component parts to three different forms with two sets of identical parts being repeatedly cut out using CNC from a bamboo based panel product.
Standard bamboo panel measuring 1200 x 2400mm can provide enough parts for eight bicycle frames which can be cut out in a short amount of time and reduce the production cost considerably.
Using a pre-fabricated bamboo panel product as the main material for Greencycle-Eco offers a number of advantages including:
The product is made from a renewable material, abundantly grown and commonly available in Asian countries.
It has consistent good quality.
The overall bicycle can fit into a small flat-pack package making it economical to transport (reducing carbon footprint) if shipping is required.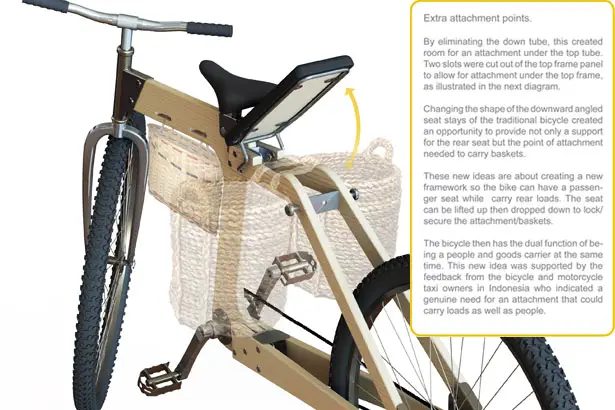 The steel brackets used as a joining component, will last and can be reused while the bamboo parts can be easily and cheaply replaced when needed.
To increase the bicycle's functionality and load capability, the following changes have been made as part of the design features of the Greencycle-Eco:
Frame length has been increased by 20% to create greater surface area to carry loads without compromising the stability, maneuverability and safety of the user.
Changing the shape of the downward angled seat stays of the traditional bicycle creates an opportunity to provide not only a support for the rear seat but the point of attachment is required to give the users a freedom. In this way, users can develop or customize their bicycle and turn this humble vehicle into a form of transportation which better suits everyone needs without compromising its functionality as a form of transportation or operational safety.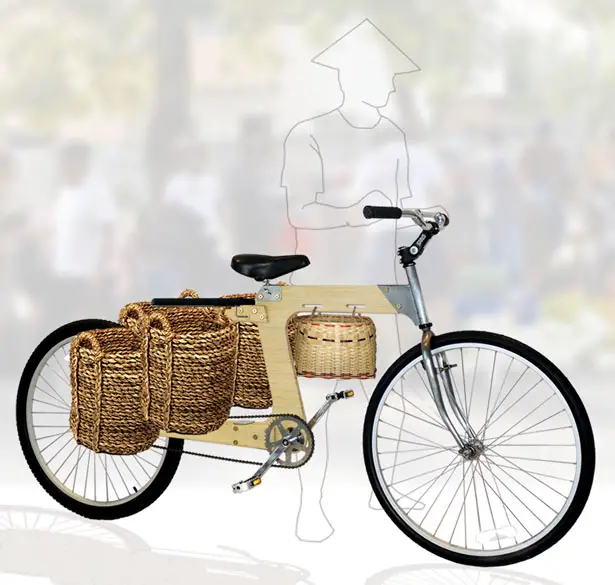 Tuvie has received this "Greencycle-Eco Bicycle" concept from our 'Submit A Design' feature, where we welcome our readers to submit their design/concept for publication.
---
Honey bees population have been going down the hill for the last fifty years, just for your information, one third of our food needs to be pollinated by insects where honey bees are responsible for most of it. That's why theNDC has come up with City Hive, a rooftop beehive that promotes urban beekeeping to raise awareness of the plight of honeybees. Due to Colony Collapse Disorder (a condition where many worker bees colony abruptly disappear), we have to experience decreasing in local bee populations by 35%, and up to 50% in some European countries. Yes, farmers can rent pollination service due to honeybee shortage, however, this also means increasing production cost by 20%.
The main design of City Hive is inspired by water towers, just like the one you see sit on the rooftops around the city. Rooftops make an ideal location for honeybee colonies because they prevent direct contact with people that most of the time prefer to stay away from the interaction. The unique form and location of these towers create a beautiful, reminiscent silhouette to the cityscape.
Designer : theNDC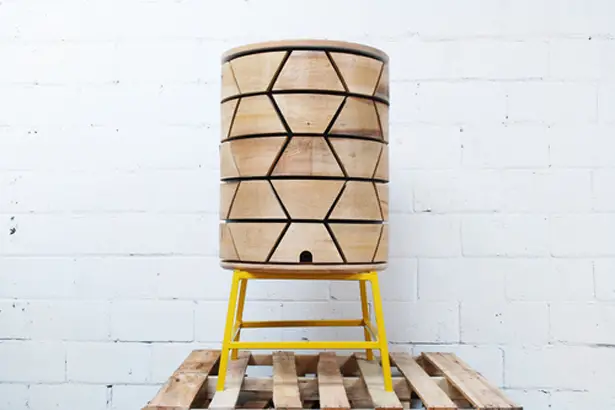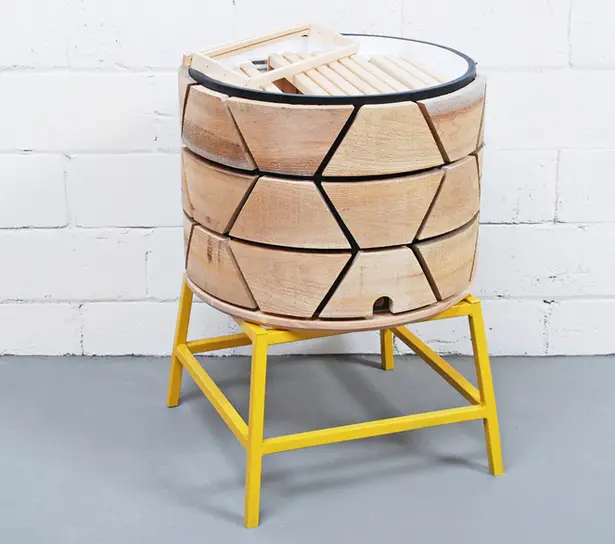 This project was developed by a real beekeeper, as you can see here, the hive functionality is based on the traditional Langstroth design, the standard style of hive for 75% of beekeepers around the world. The exterior is clad in cedar that is steam bent to sit flush on the round inner profile, and left raw to encourage natural weathering. The body features honeycomb pattern to represent its function and insulate the hive. The cedar acts as passive shading for hive body by reflecting sunlight in the summer but letting light come through the cracks during winter when the sun is low.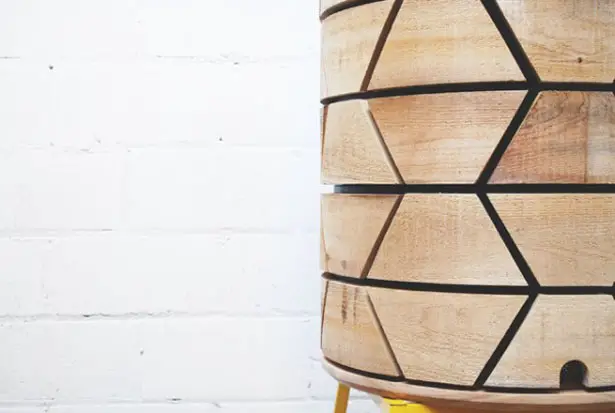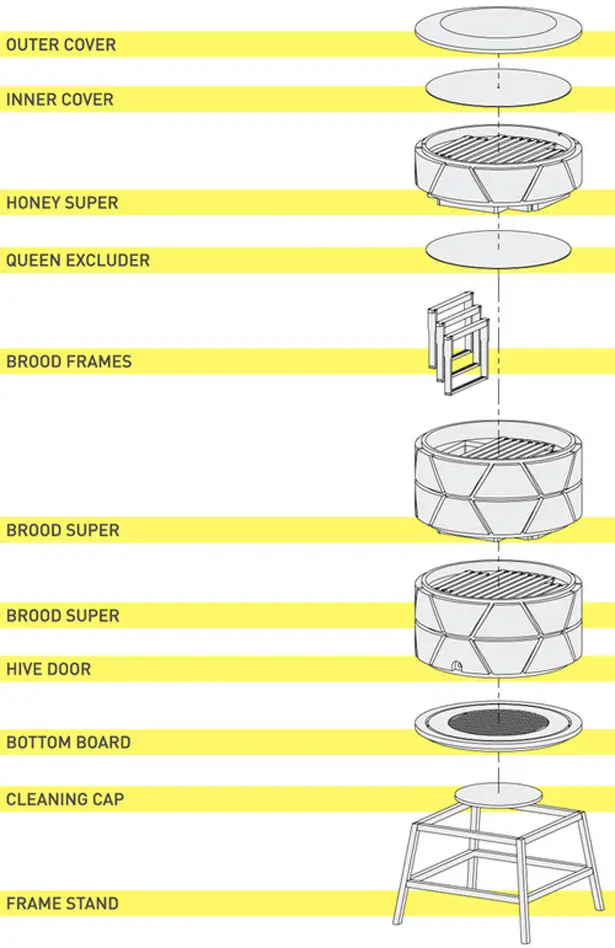 ---