What if there was a way to embed data directly in our food? Edible RFID tag technology is evolving and already in use for medical purposes. We believe that our future technology will enable us to read food information in more visual way. "Nutrismart" is a German industrial designer project in order to trace each product with RFID. This way, shopping at a supermarket will be automated; our home refrigerator will be able to warn us as soon as certain product goes bad.
Designer : Hannes Harms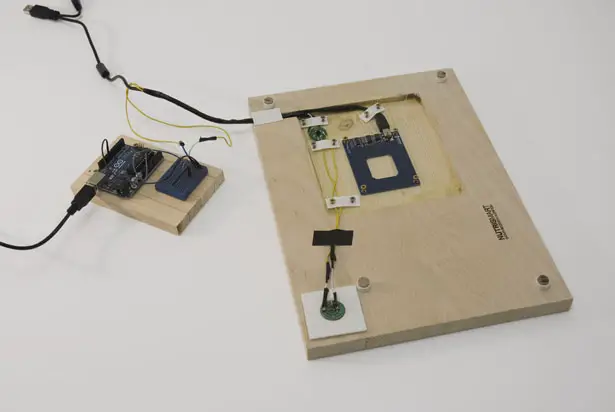 Another part of the system would be a smart plate where it can read out our food and work as an invisible diet management system. When user place a cupcake on this plate, the system will scan the RFID to get the food information and display it to the user. This RFID reader is invisible to the user, integrated into the body of the plate. This RFID reader is programmed to monitor every product that's eaten from the plate.
A LED light hidden under the surface provides the information via Bluetooth connection to mobile devices. Besides nutrition information like calories or fat, the user can also learn more about his food, about its food miles or its trading history. A sushi roll could tell us about its heritage and its ingredients.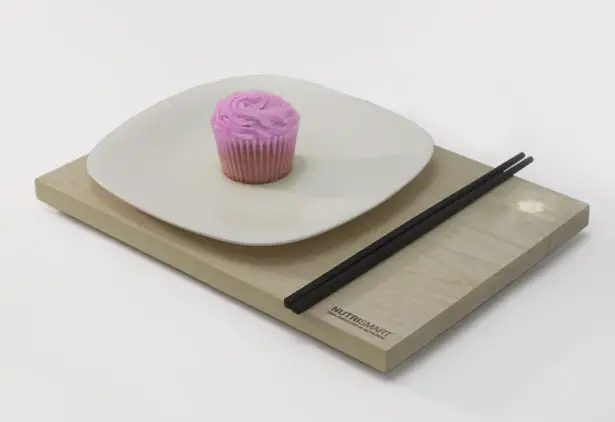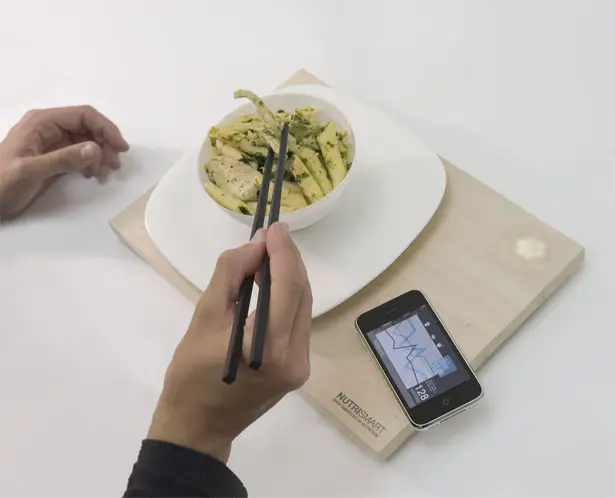 For food allergic patients, the smart plate can send alerts about certain ingredients and stop us from eating things that might harm us. The designer doesn't want to change our eating habits and we want to avoid media from invading our eating table. This is why the smart plate hides its technology and only appears when relevant to the user.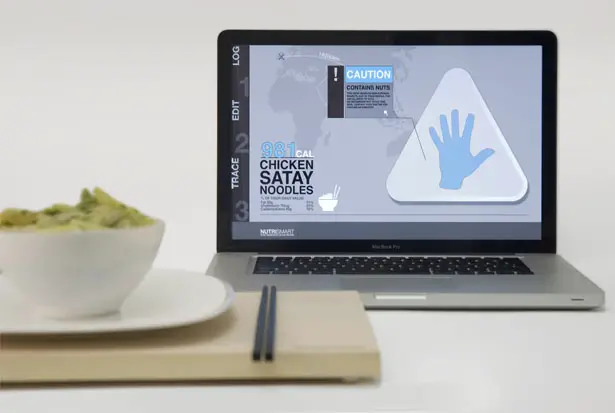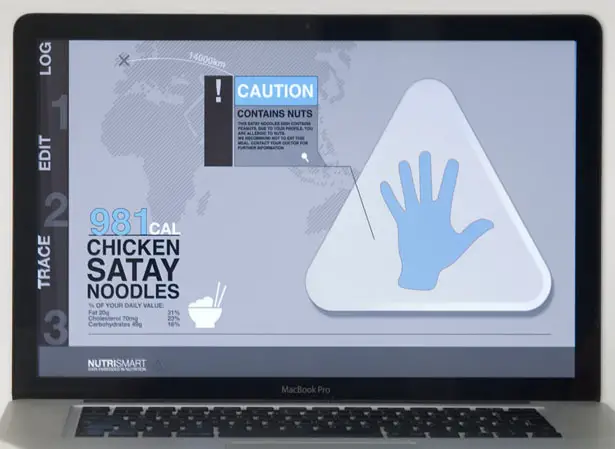 Tuvie has received this project from our 'Submit A Design' feature, where we welcome our readers to submit their design/concept for publication.
---
A watch inspired by "flux capacitor" from DeLorean time machine, yes, it's a fictional automobile-based time travel device from "Back to the future" trilogy. The designing process involved Cylon from Battlestar Galatica and robot spaceships from Star Wars movie which have "Y" shape face, thus, the name of this concept watch "Trylon" came from the combination of the letter Y shape and Cylon like lights.
Trylon LED watch is a futuristic watch that consists of 3 rows of LEDs in "Y" shaped array with 12-5-9 format. The design of this watch features industrial sci-fi appearance, between each row of lights, there's a button (3 buttons total) that you can use for various controls. Those vertical row of lights inform you about the time using 12 blocks, the lower left lights represent 5 of 10 minutes block, and the lower right rows represent 9 of single minutes.
Designer : Peter Fletcher for Tokyoflash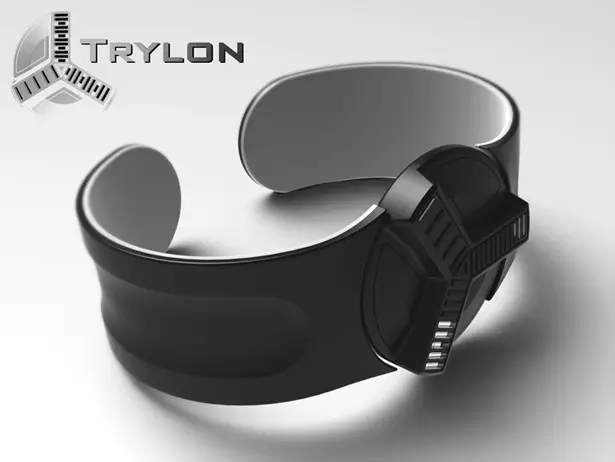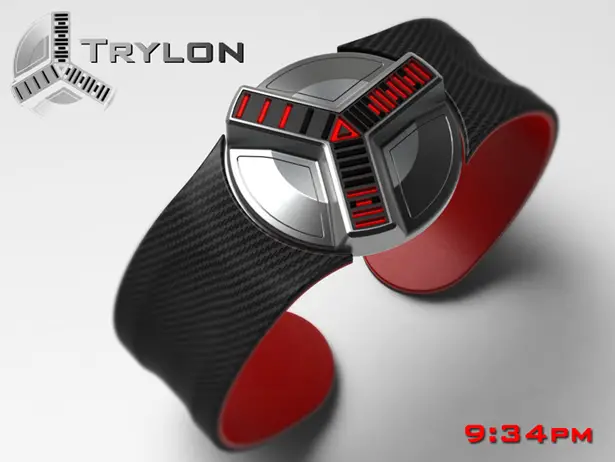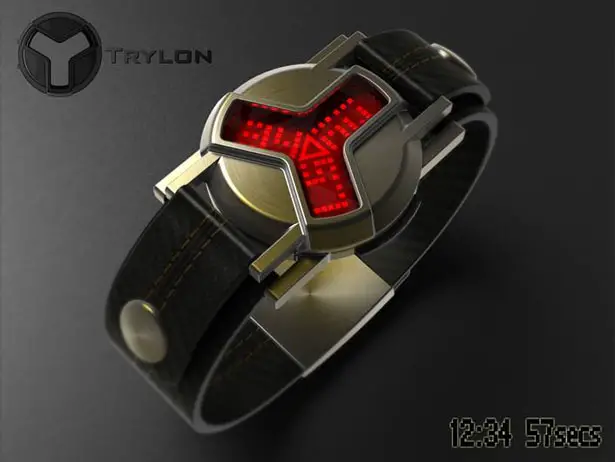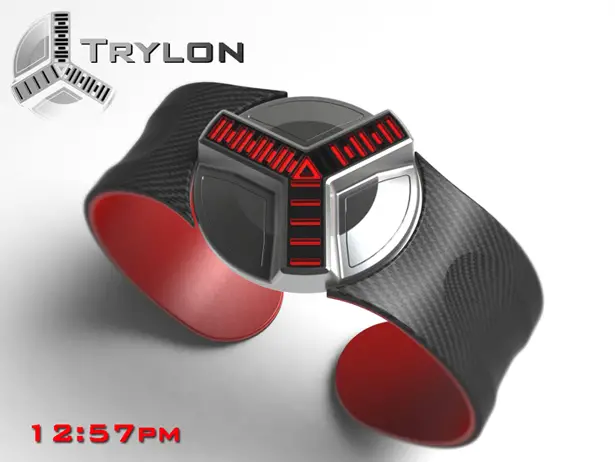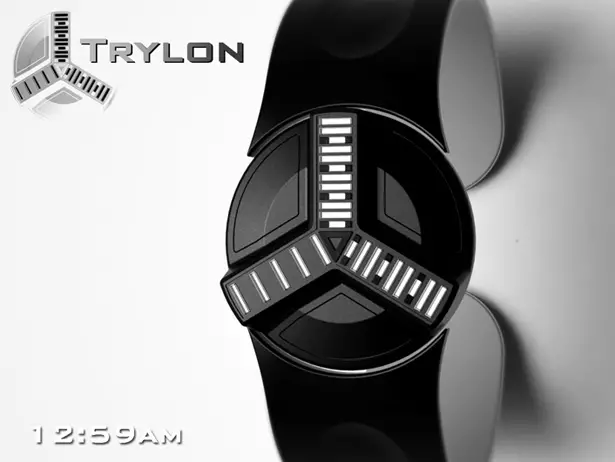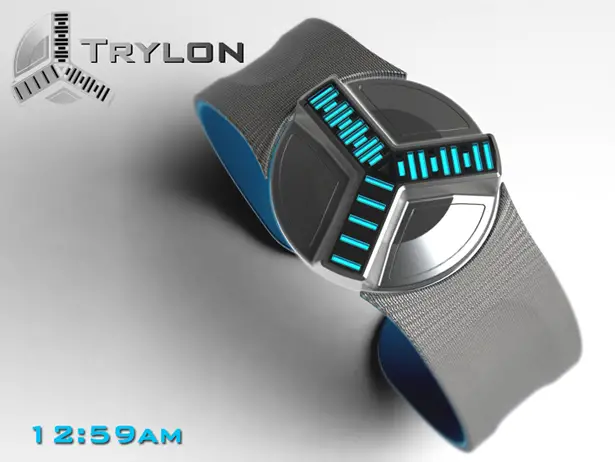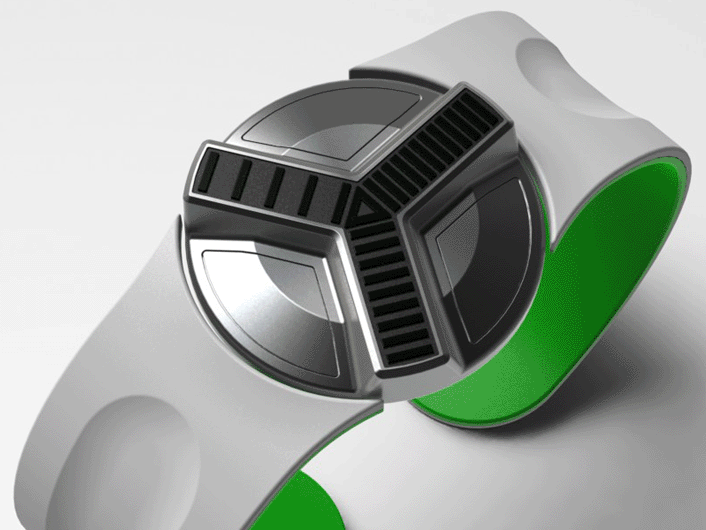 ---
Orb Furniture will help you imagining of having your commercial show units, or vacation park homes or home office in a mobile structure which is extremely amazing and beautiful to look at. The Orb™ is a new generation mobile structure which is incredibly durable, lightweight and transportable. You would love to have your personal round shaped park home to spend vacations where you can have cute furniture as well as unnatural colors from both inside and outside. This concept is designed in order to highlight the modern lifestyle. If you are going to have a commercial unit then you will surely have nonstop customers waiting in a queue to have a look from inside the Orb mobile structure.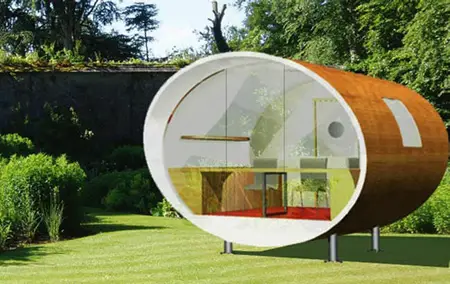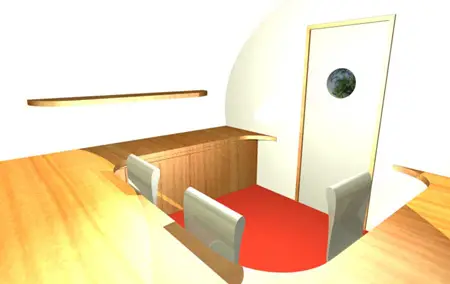 Philip Simpson, the designer, together with architect David Miller, (who designed the award-winning Media Centre at Lords' Cricket Ground while at Future Systems) and a leading structural engineering practice, the design/idea is fast becoming a reality. One of the UK's top interior design consultancies, Real Studios, has created a range of inspiring interiors to highlight the lifestyle potential of these unique units.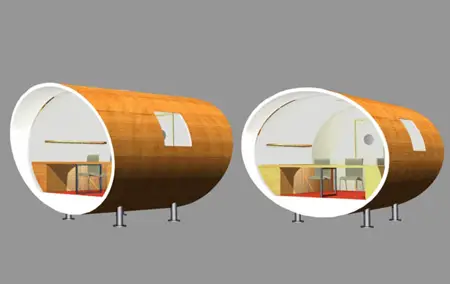 The Orb has been designed to sleep 7 people comfortably, whether it's young couples who like to spend holidays or weekends with an assortment of friends, or couples with kids who like to holiday with or without extended family. The Orb's monocoque construction is more durable and long lasting than any other traditionally built structure on the market. The Orb will come with a minimum 5-year structural warranty.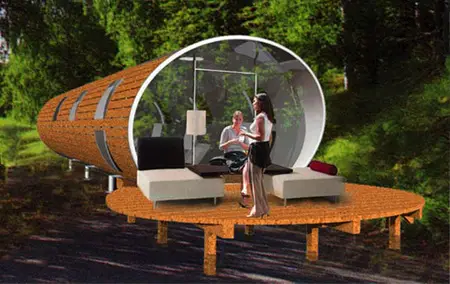 The materials and technology used in the Orb's construction are exactly the same as in marine construction. Boats are designed to be incredibly strong, lightweight and water resistant – so is the Orb! Being light weight it will be easy to move on site. This makes it ideal for coastal locations, where it will withstand extreme weather conditions much better than the traditional park home.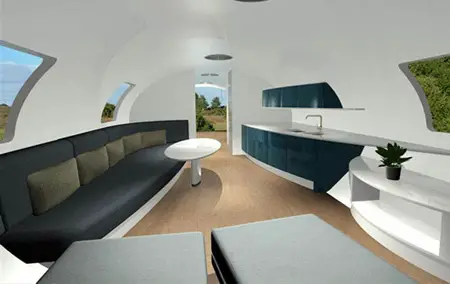 The Orb's continuous shell makes it an ideal branding proposition. A full graphic wrap that may be updated or changed as required can be applied to create a distinct brand differentiator.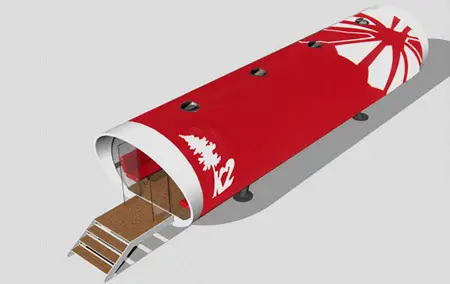 Designer : Philip Simpson [Orb Website]
---