Unique examination device that combines light, spatula and thermometer into one, it is called E-Spatula. The inspiration was obvious, spatula and thermometer are common tools used for basic examination in hospital, they are usually used to check the throat and patient's temperature in a single procedure. During examination process, doctors or nurses use both traditional spatula and a light, this is troublesome, traditional thermometer also needs a long time to acquire patient's body temperature.
Designers : Wu Bei, Xu Kun, Qiao Song, Bao Haimo, Tang Ya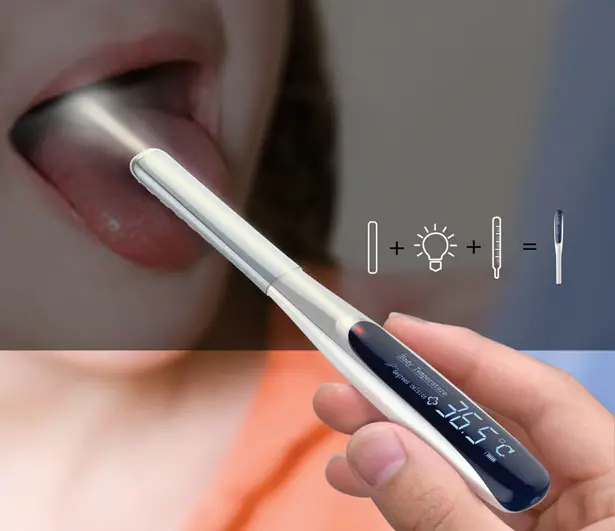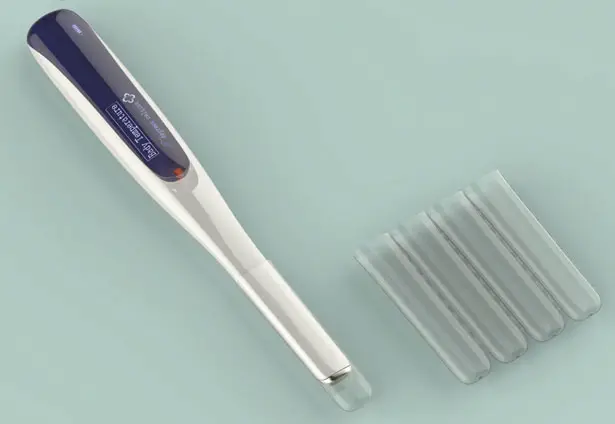 This is where E-Spatula concept device comes in handy, it's a new type of examination device that integrates those 3 devices into one. Both patient's throat and temperature can be checked at the same time. The tip of this device features a single-use transparent shell which promises cleanliness. Simply press the spatula on the tongue to activate the light, there's no need for extra hand for the operation. The detector at the tip informs you about the body temperature automatically via LED screen.
The shape and size of E-Spatula follows the principles of ergonomics, which means this device is comfortable for anyone to use while increasing the efficiency of checking a patient.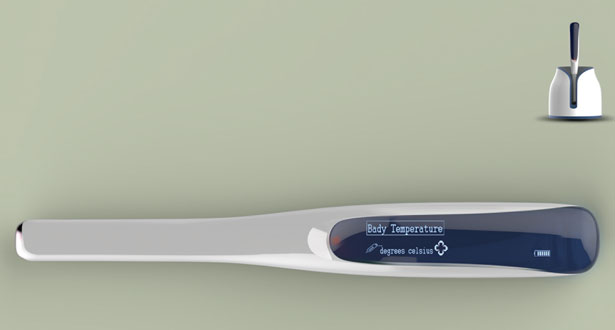 ---
X2 concept car is designed by Yeon-woo Seong, a Korean industrial designer with 4 years experience in automotive industry. This car has been designed with symmetric structure to offer some advantages especially when you are trapped in traffic congestion. Due to symmetric front and rear structure, it is possible for the driver to drive in any direction, anytime.
X2 concept car has been visualized for Shanghai in the future where due to its population growth that affects the traffic growth as well. Parking space will become limited and we have to think creatively to manipulate any available space to accommodate more cars. Therefore, the wheels are designed to enable X2 to rotate 360-degree in just one area. Inspired by 1958 Zundapp Janus, this electric car has been designed with 2 driver's seat, front and rear, it allows the driver to run this car in any wanted direction. It feels like having 2 cars.
Designer : Yeon-Wu Seong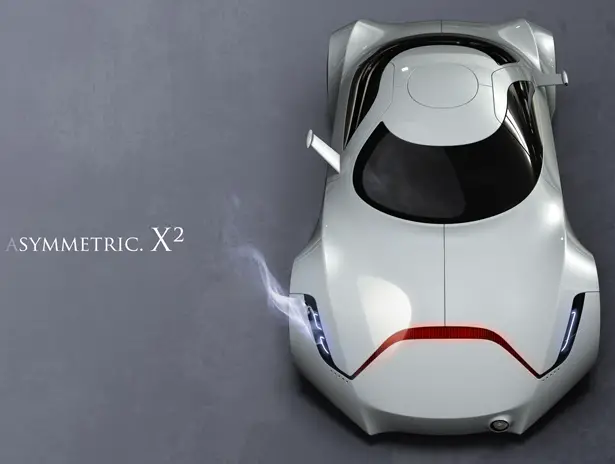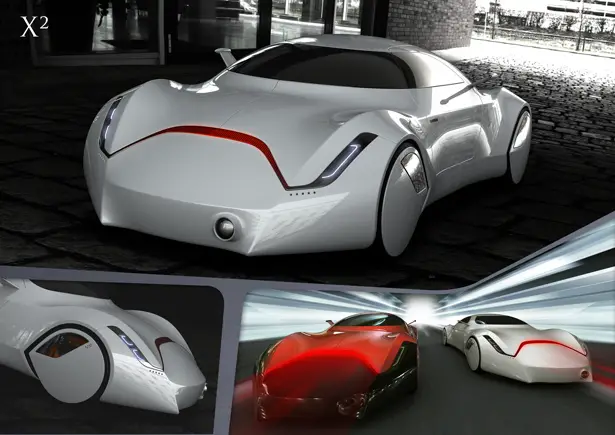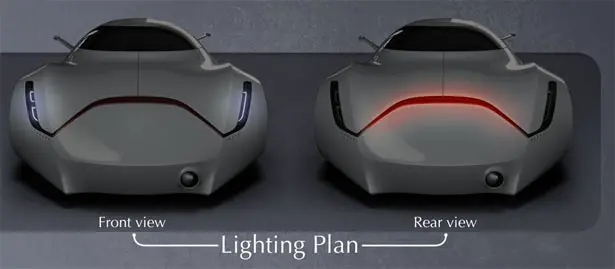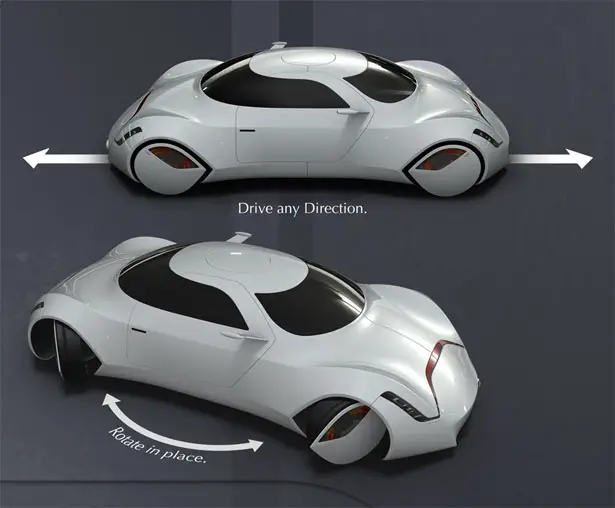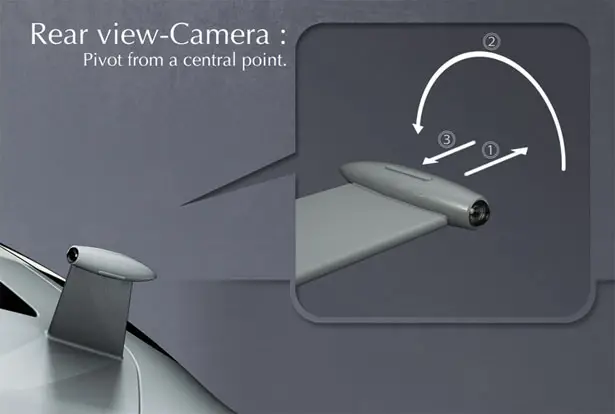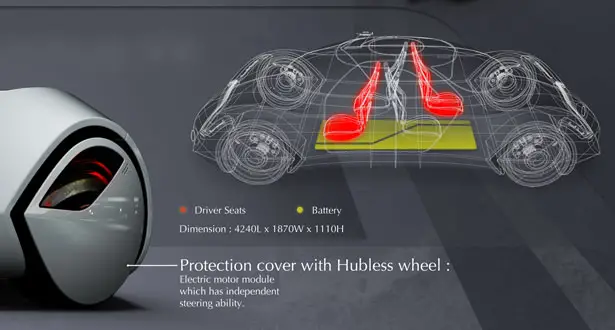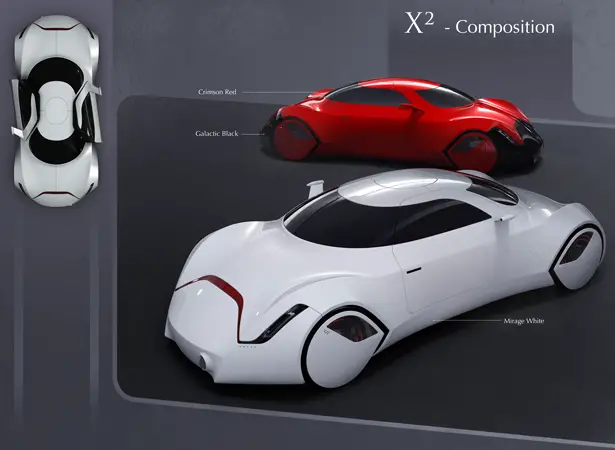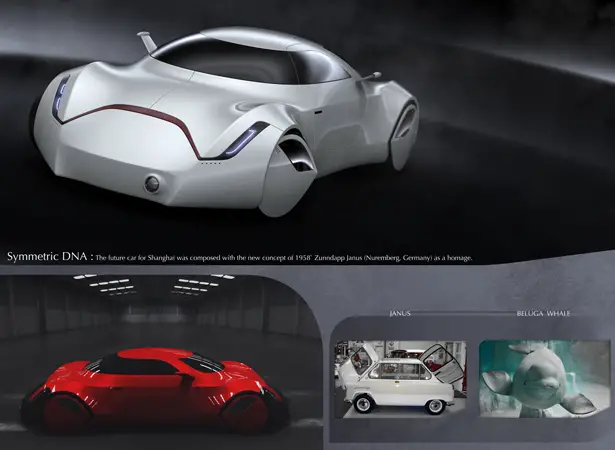 ---
Every year, there are a lot animals killed by vehicles on the road simply because they want to cross the street. "Life Passageway" has been designed as a tunnel for these animals to crossover safely. It's a little triangular tunnel laid under expressways dedicated for small animals who want to cross the road safely without having to worry about being hit by vehicles. These accidents can destroy ecological environment and interrupt the migration process of local animals.
The design of "Life Passageway" provides not only safe traveling for small animals but also improve the safety of driving on the expressways. The triangle form design was meant to build solid structure, it's a modular structure that can be constructed to fit different road width.
Designer : Ziran Zhao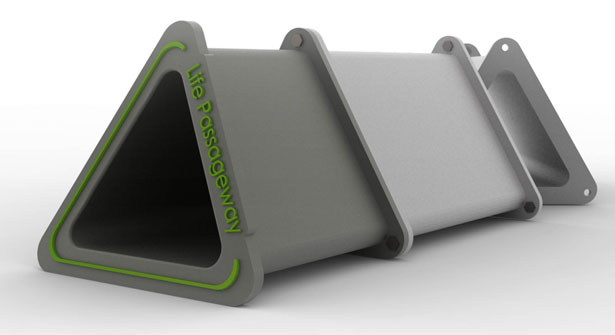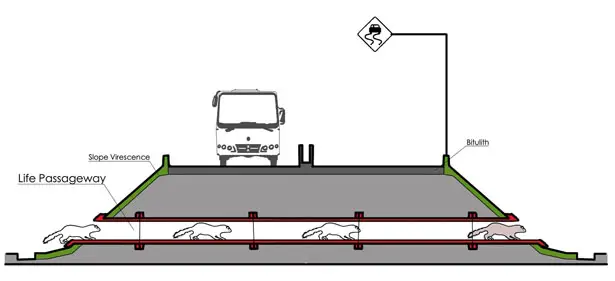 ---