Ovetto Recycling Bin is presented at London Design Festival by an Italian architect and designer Gianluca Soldi. This colorful and beautiful piece of architect is made up of recycled polypropylene offering 3 different containers to make recycling easy and much more organized. This concept is named after an Italian Word Ovetto which means "Egg" and therefore the shape of this recycling bin is also based on the natural shape of egg. The bin comes with appliqué stickers for easy recognition of the compartments. This bin is surely going to make your store or apartment modern and classy.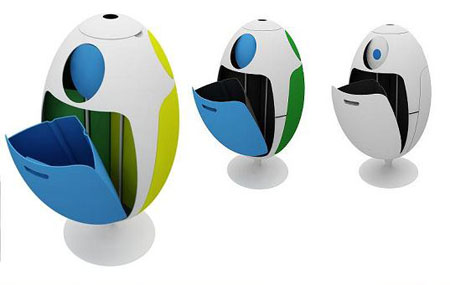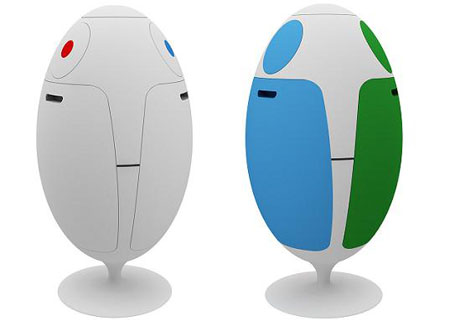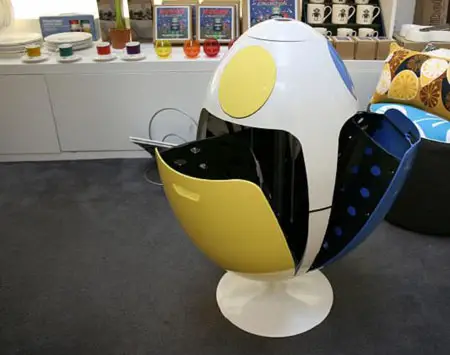 Designer : Gianluca Soldi via Inhabitat
---
Nissan has come up with 'Effis' which they say is developed with keeping in mind how future urban lifestyle would be. The concept utilizes one of the most advanced technologies and seems Nissan has created the vehicle for the future as it is both use-friendly as well as eco friendly. The vehicle comes with a reconfigurable instrument panel offering 3+1 person seating in a comfortable space. This "rotational instrument panel" extends to provide a rotary table. If two people are in front, the rear seat is utilized for luggage area. If more passengers to accommodate, just push the instrument panel back in, and slide the front passenger seat forward while simply raising the rear seat. There you have ample space for 3 adults and still space left for more!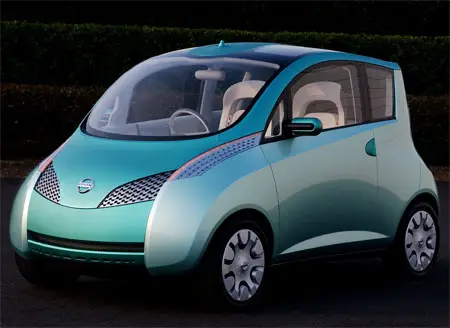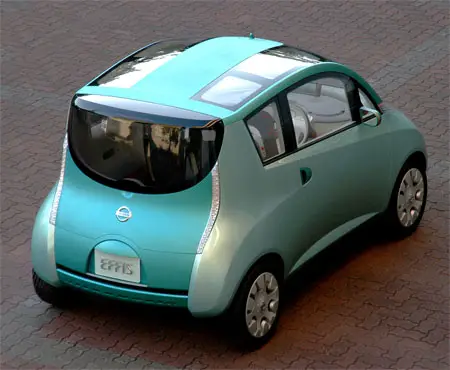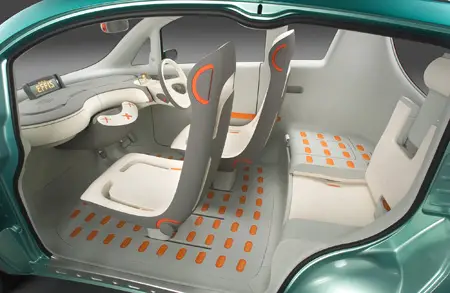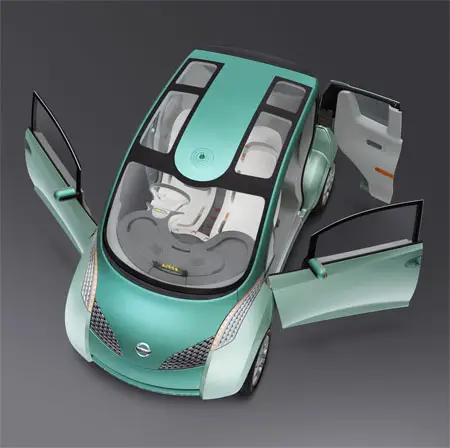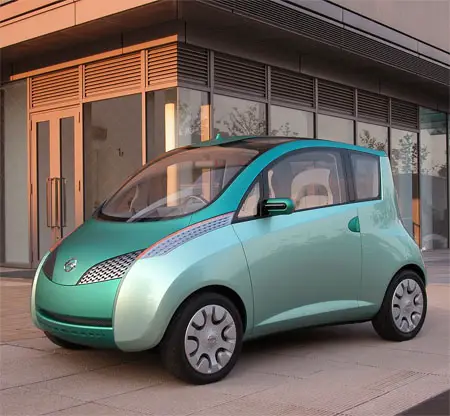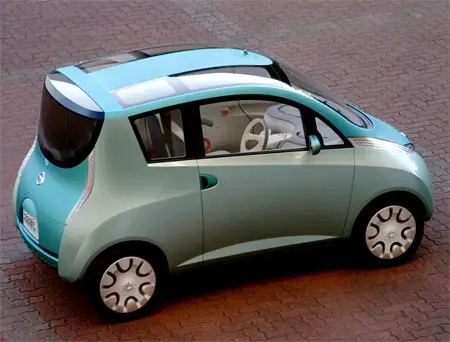 ---
Street hopper is an unusual scooter concept that is designed with a compact shape and light construction in order to provide an ultimate urban commuter that can offer fun to the rider and at the same time help the environment from getting contaminated through toxic gas. Unlike traditional seated designs, this urban commuting concept is designed with a standing up riding position. It features two sturdy footrests to support the rider and the rear wheel is driven by an electric engine mounted at the center of the bike. There is also a suspension that links the rear wheel and the body, reducing the bumps in rough surfaces. This small scooter can be properly utilized to meet the vital space-efficiency issue for the more congested future streets.
Designer : Adir Zilber via [DesignBoom]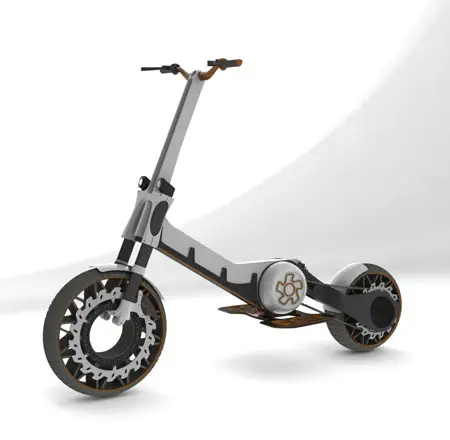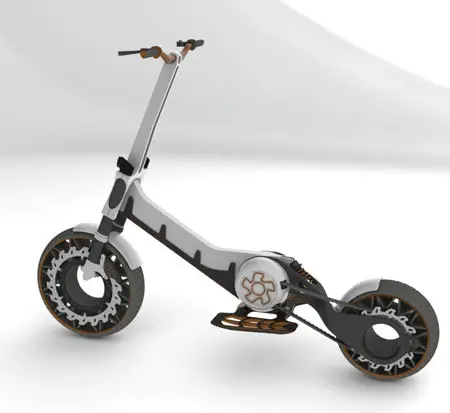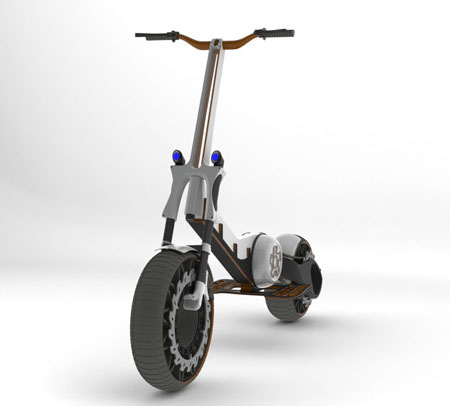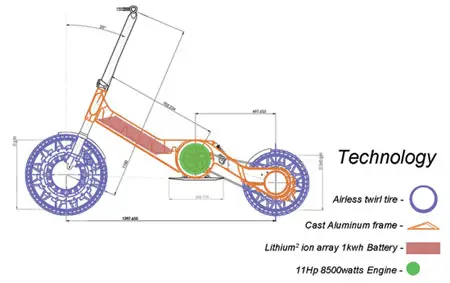 ---