Transferring patient with minimum mobility to a bathtub or a wheelchair can be really difficult and uncomfortable. Lucy Lift has been designed to answer this problem; it's an ideal patient transfer lift that provides easy transport as well as essential hygiene services, like we mentioned previously going to the toilet or taking a bath. Based on in-depth researches and interviews, this industrial designer identifies some major issues with current bath lifts, therefore it needs new bath lift design that addresses all those problems.
The main objective of this project is to provide the most comfortable, easy to use and logical transfer lift while at the same time encouraging an emotional bond between the user and lift. Emotional connection can be formed based on the anamorphic design, it gives the lift a personality that makes user feels comfortable when using it. Lucy Lift protects patient's dignity, especially during patient's journey from and to the bathroom.
Designer : Elman Lewis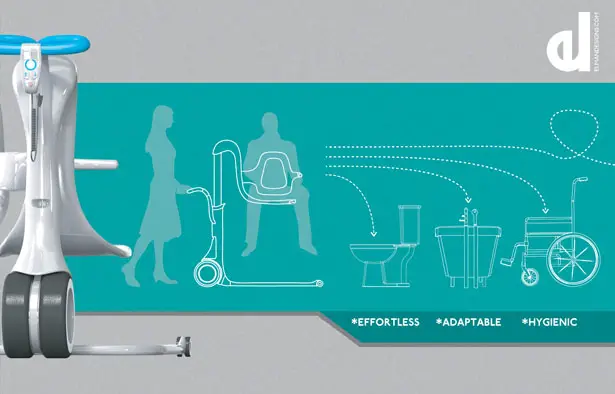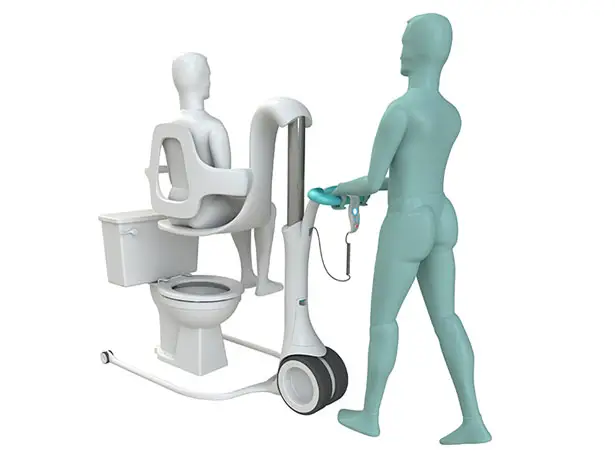 "The use of prototyping has helped me to understand the process of the transfer lift and allowed me to begin to generate concept ideas that can benefit the design. Computer aided design enabled the lift to be put into virtual hygiene scenarios allowing me to analyze how the lift interacts with other objects within the bathroom environment. With this end product I have accomplished all of my aims; the product will provide patients with their essential hygiene services and fits comfortably into the market that it is aimed at due to its unique multipurpose functionality. Overall the design will seamlessly transport a patient to the bathroom, with relative ease and comfort, whilst being much less intimidating than previous lift designs."
Lucy Lift doesn't only provide benefits for patients but also care takers. By understanding social semiotics, the user friendly interface has been developed which can be easily interpreted by all care takers.
The overall Lucy Lift design features:
Horizontal Handle (provides more force for pushing)
Clear Interface (easy to interpret battery level)
Lift and Pull Battery Compartment
Silent Motor Reduces Noise (noises in a hard surface surrounding such as the bathroom can make sounds echo making bathing experience distressing)
Polyurethane Body (provides excellent hygiene control and provides incredible tensile strength)
Max Load 160KG
Highly Adaptable (lift can be used to maneuver patients in and out of bathtubs, toilets, showers etc…)
Max Stroke High of 2 Meters
Ergonomic Seating (incorporating pressure distribution and anthropometric data provides for excellent buttocks and lumbar support)
Genitalia Clearance (ideal clearance making sure that genitalia is not trapped when maneuvering the patient)
Fat Free Organic Design Suited In Any Care Environment
Final half scale model hand carved out of jelutong wood with in-house spray pain. The model is currently featured at the National Waterfront Museum (Swansea).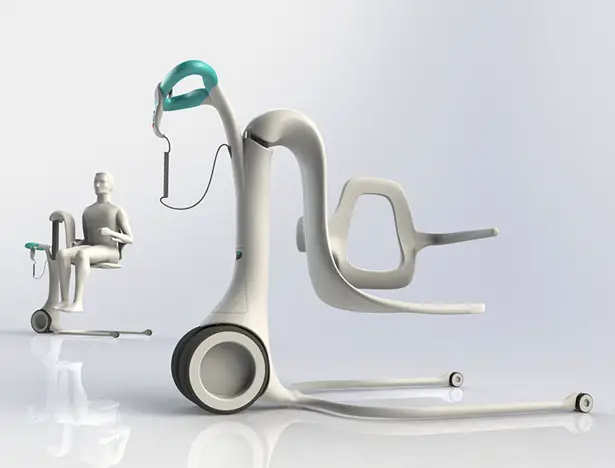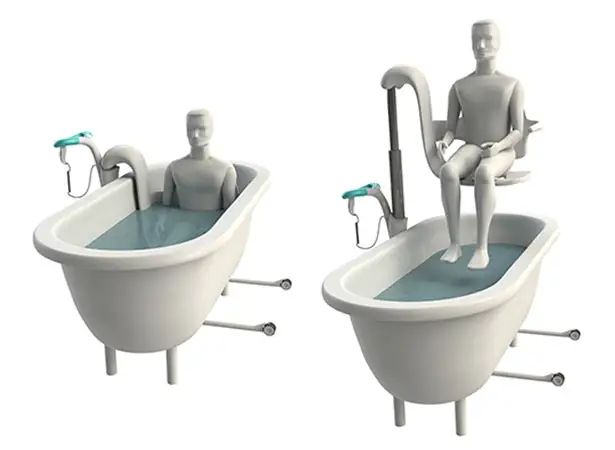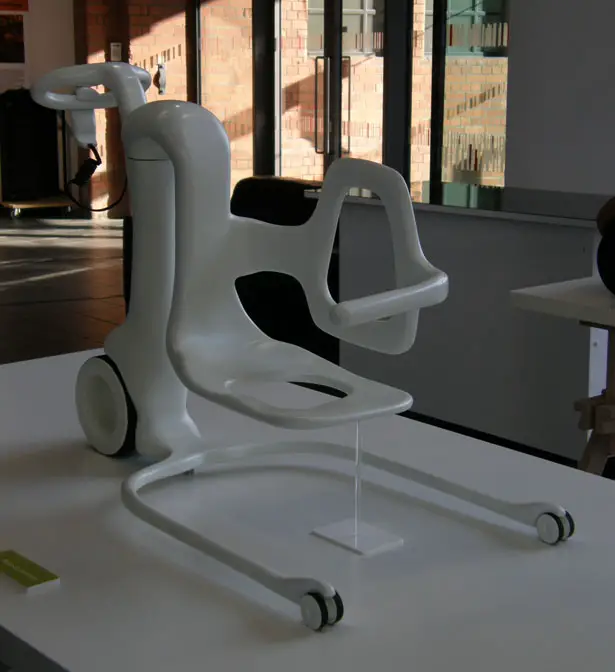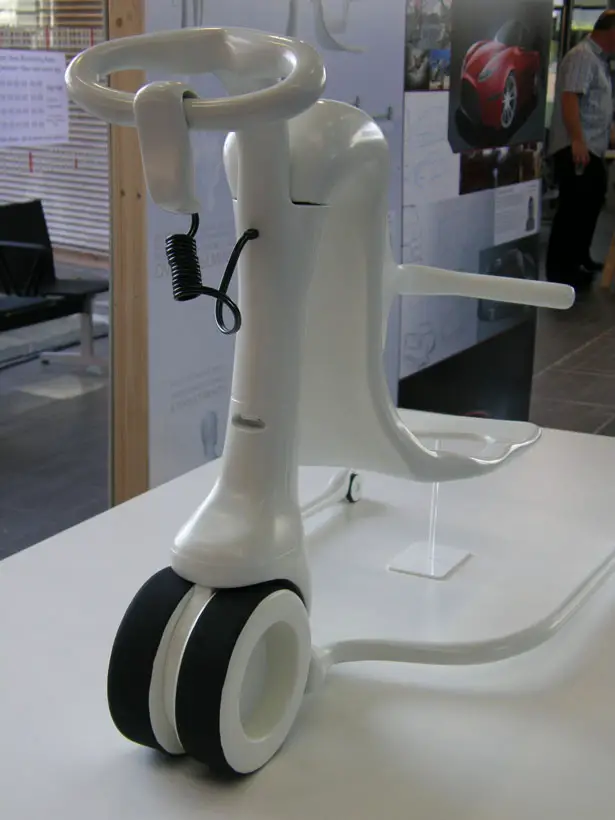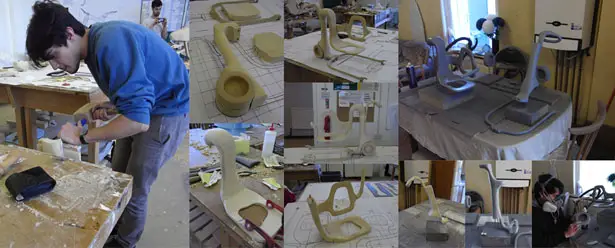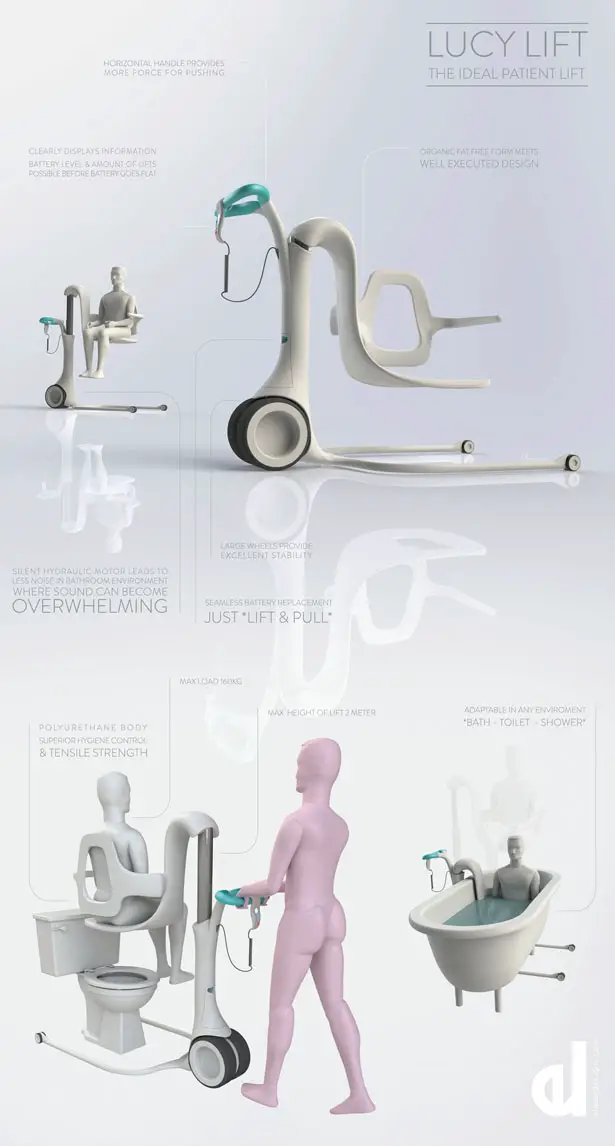 Click above image to get bigger view
Tuvie has received "Lucy Lift" project from our 'Submit A Design' feature, where we welcome our readers to submit their design/concept for publication.
---
Now you can have your telephone with a digital photo frame. The great concept of Frame Telephone is developed by the designer Tao Ma. This latest generation telephone is equipped with touch screen where you can easily change your choice of background screen. Beautiful pictures of your family members, friends as well as your own pictures can be shown continuously on the screen of the frame. If you want to see picture of the person you are talking with, you can insert a photo for each number stored in the telephone. There is a USB attached to it which connects it with your computer. Change the color of the frame as per your need. Even if you miss a call, you don't have to worry because pictures of the caller can be seen on the screen. It delivers a modern stylish look to your desk or wall and is very useful for a tech savvy like me.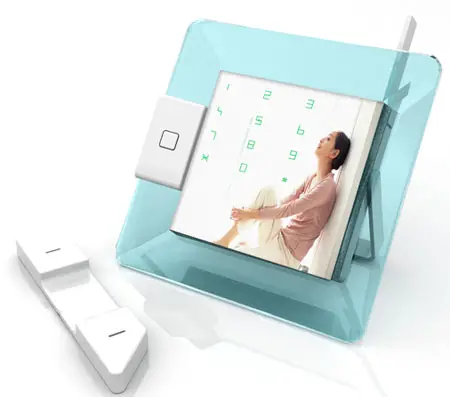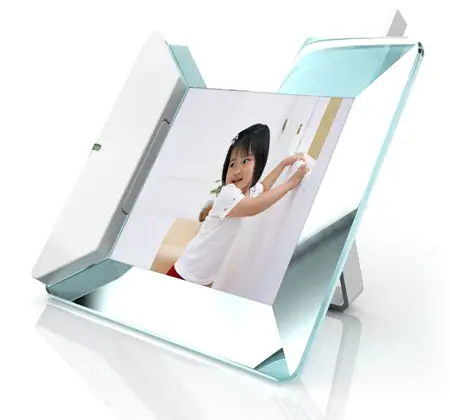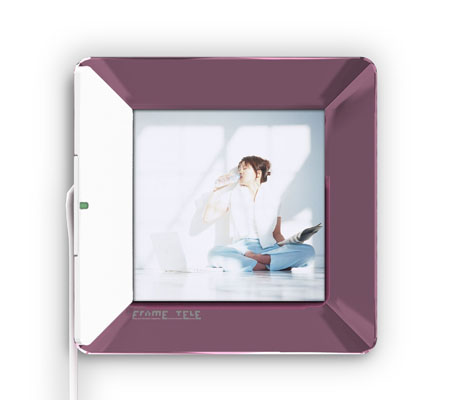 Designer : Tao Ma
---
A key organizer and locking knife in one, this is what Titanium Mini Q offers you. Featuring a mini size, this tool can be easily placed inside your jeans pocket, purse, bag, or even wallet. It took about a year to design and make several prototype revisions, the design team has perfected the ultimate key holder and knife in one compact, durable package. You'll be amazed by detailed engineering process all the way down to tiniest measurements to make sure not only a compact rugged product but also a product with a refined touch.
This little tool can be a nice way to carry your keys, everyone carries keys these days, and at one point, you might need a small knife for some simple tasks. Titanium Mini Q is a good-looking object for your everyday carry, the aircraft grade aluminum body is strong enough to withstand harsh environment, while the smooth satin, brushed, and bead blasted finish makes it beautiful to look at.
Designer : Bryce Alexander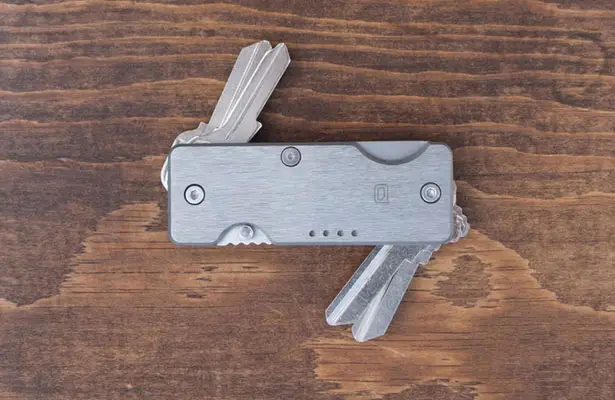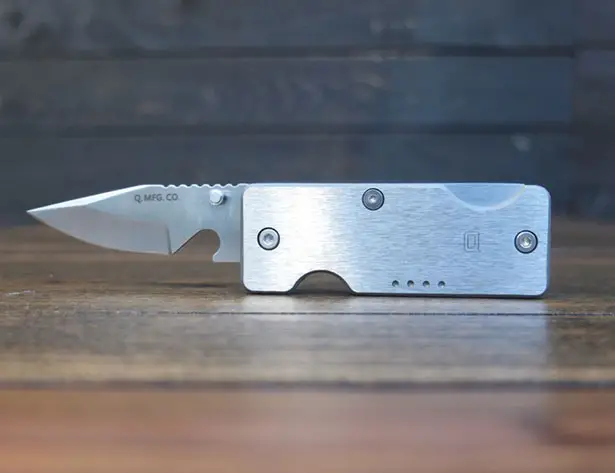 The right amount of radius added to the outer corners for comfort and feel, while the lower notch features an optimal size for placing your index finger for good grip while using the blades. The blades are 2.35-inches long and constructed from hardened 420HC stainless steel, it's been designed to be interchangeable without having to remove your keys, vice versa. The knife flips out easily as well as locks securely in place, it uses standard folding knife mechanism.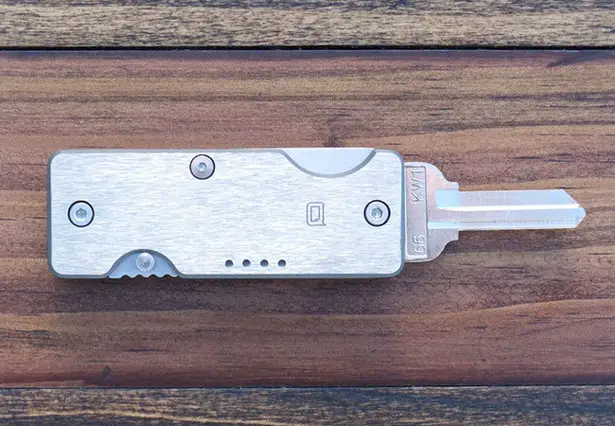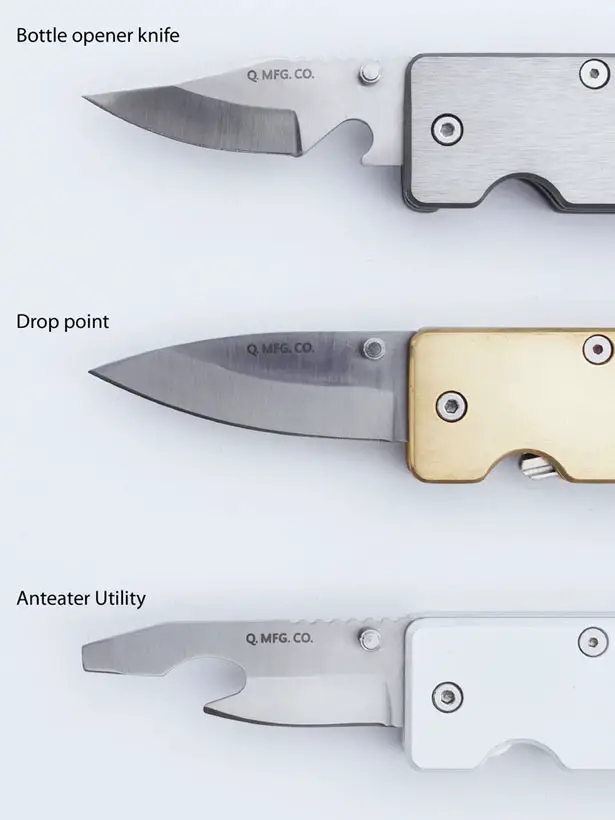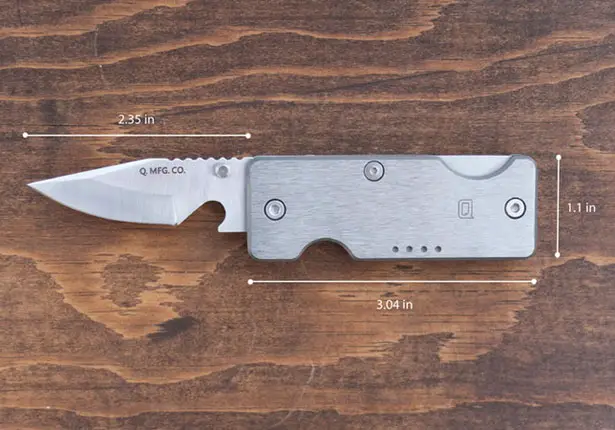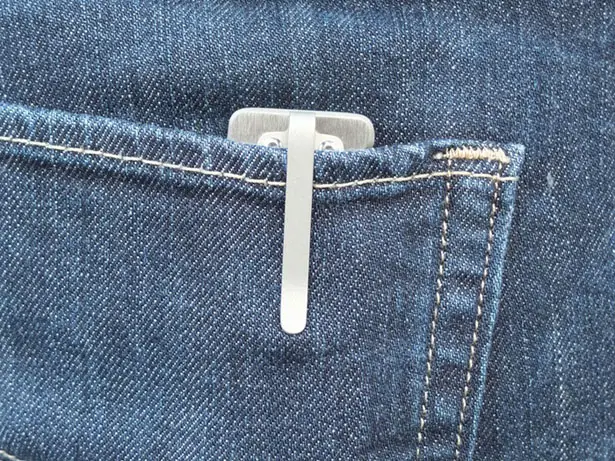 ---