WHILL Type-A Motorized Wheelchair will be launched in the US, early next year, it is created by keeping real hundreds of mobility device users in mind. Apparently, Japan's big manufacturer has taken a big step to answer their needs. This wheelchair helps disabled people to become more independent, unlike other mobility devices that keeps a user to sit in an inactive posture, this wheelchair allows you to lean in to the product, just like riding a bike. The controller is simple and intuitive, user you can maneuver the wheelchair using a single hand, just like a joystick.
The innovative all-around wheel technology works really well with different type of surfaces while at the same time allows for a small turning radius, thus, making this wheel excellent for both mobility and maneuverability.
From : Whill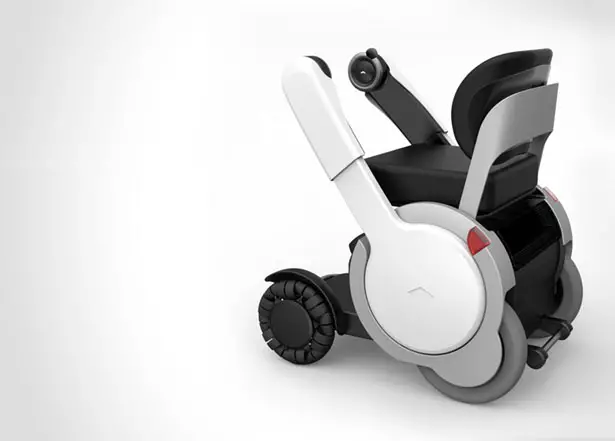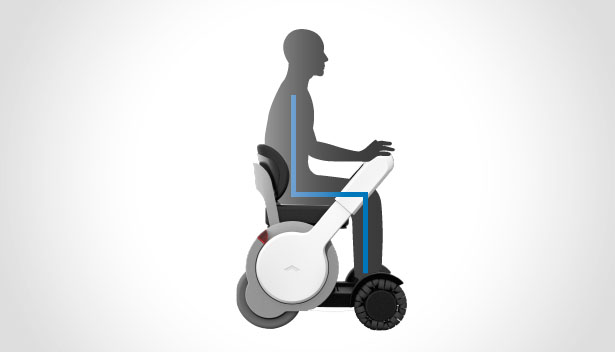 WHILL Type-A Motorized Wheelchair can rotate on the spot, the wheels are big enough that user won't have to deal with stuck in a crack. It utilizes left and right motors at different times to get optimum maneuverability and mobility, it can achieve high power and torque and can handle grass, dirt or gravel roads, and snow.
This wheelchair features 3 modes: high-profile mode that allows you to have active "lean-in" position, low-profile mode is table-friendly, giving you a seating position close to a table, and the last one is off-mode, giving you the comfort and convenience when you want to relax.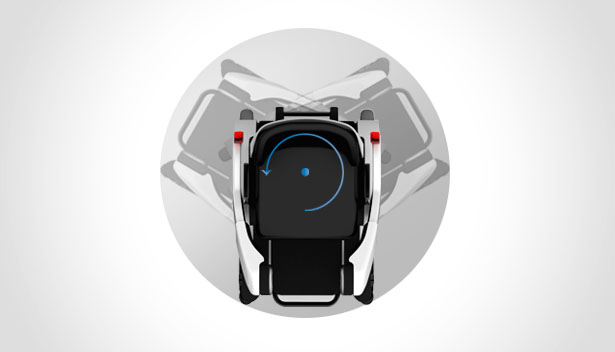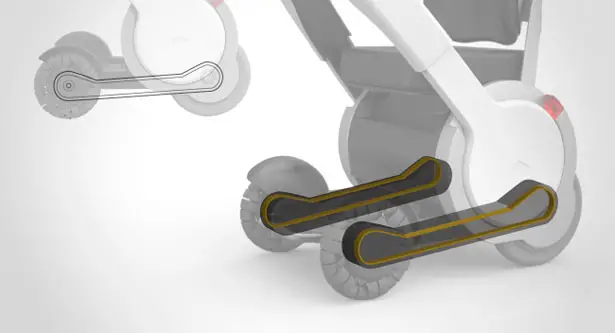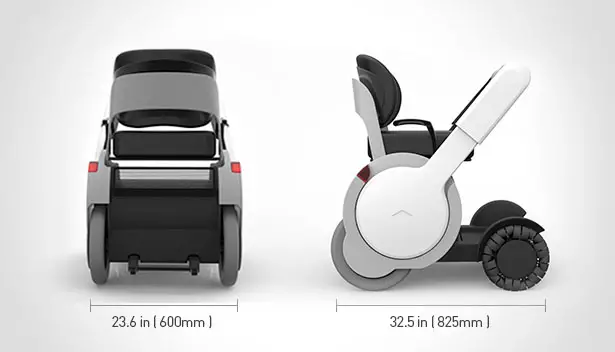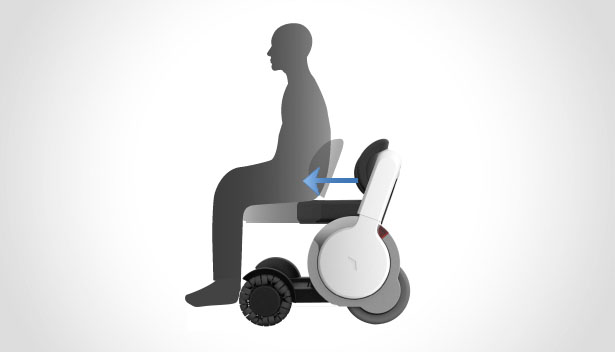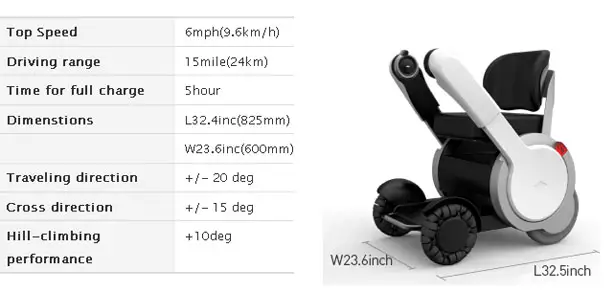 ---
Equipped with oxygen tank and powder capsules, this fire extinguisher called capsule comprises the crucial factors when it comes to life saving in fires. The oxygen tank is embedded in the body of fire extinguisher and also several fire-suppressed powder capsules. People who are trapped in fires are having difficulty to breath, the oxygen tank is a big help for them. The amount of oxygen available can be seen through a gauge, when the tank is running out of oxygen, user can charge the mini oxygen through valves which are located in both sides of the handle.
Powder capsule can be used by pulling down the cover from the extinguisher's base and throw it towards the fire. It will explode when it reaches the fire, so user need to stay away from it. The elasticized body of the capsule enables it to absorb shock when it is thrown. Smart concept.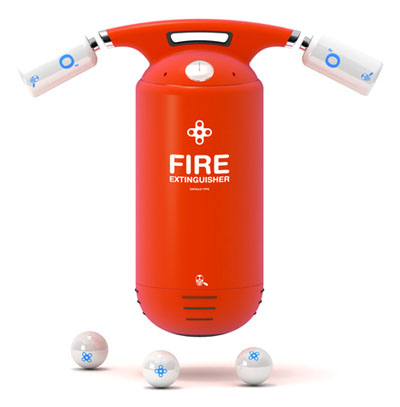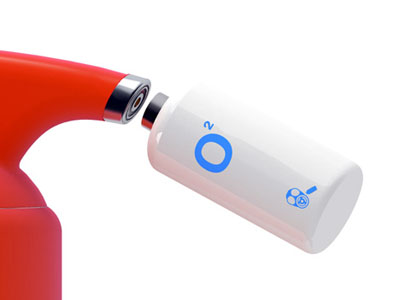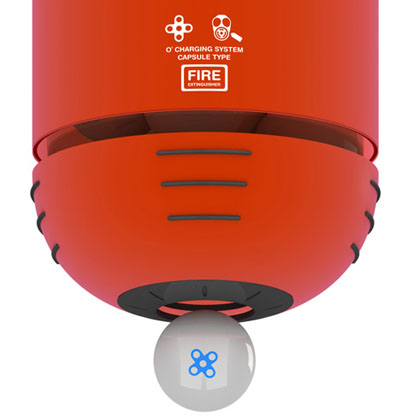 Designer : Woo Seok Park
---
The Bath Safeguard product designed by Taiwan based Kai Yi Chen is surely an interesting concept. This product measures the bath water temperature through smart color coding thus negating the need of use of hand. While a blue color signifies cold water, the green says its lukewarm while red indicates a hot water. So, isn't that smart? With the product recognizing a temperature range of 81 to 113 degree Fahrenheit and an option of temperature display in both Fahrenheit and Degree Celsius, it is a smart device that can be used for daily usage. You don't need to use your hand, just watch the light of the bath safeguard.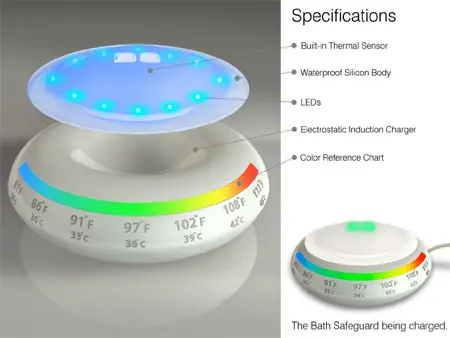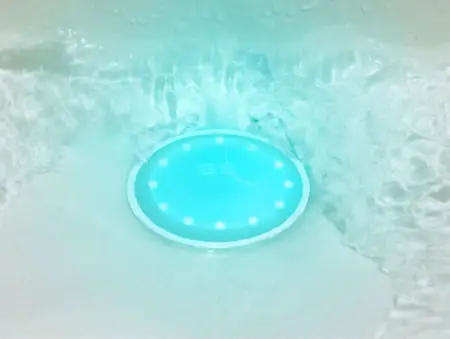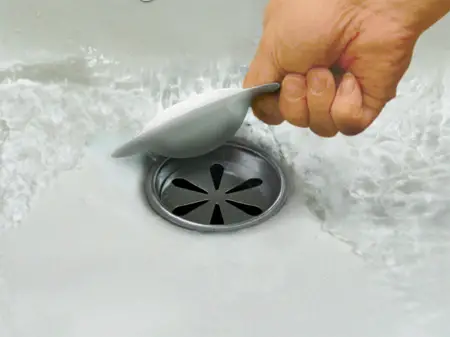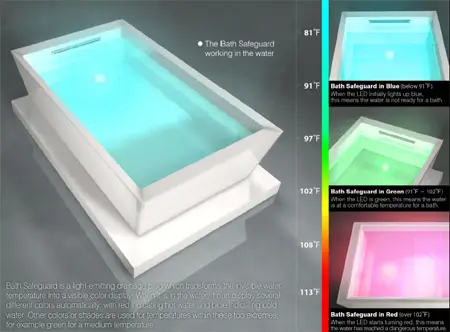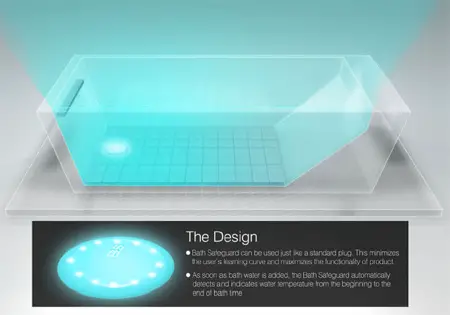 Designer : Kai Yi Chen via HomeDosh
---