The new concept car coming from the automobile giant Peugeot Design Competition is surely a sophisticated design. Designed by Ognyan Bozhilov the car is a small 3-seater city car perfect for a small family to drive around the city. This designing marvel is a hybrid system with a small 1.6 liter HDI engine and an electric motor and the engine is placed above the rear wheels. The reason for this was for overall weight distribution and the unique aerodynamic design makes it possible to touch high speeds. This giving that driving pleasure without compromising on the environmental aspect, something which seems to be one of the primary belief that Peugeot is believing in. So go green and enjoy!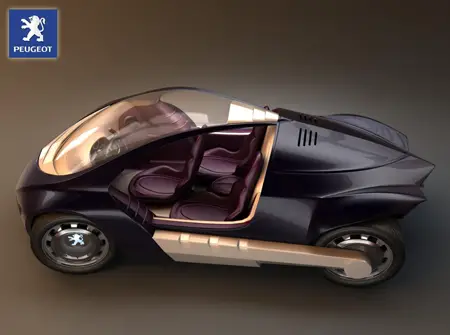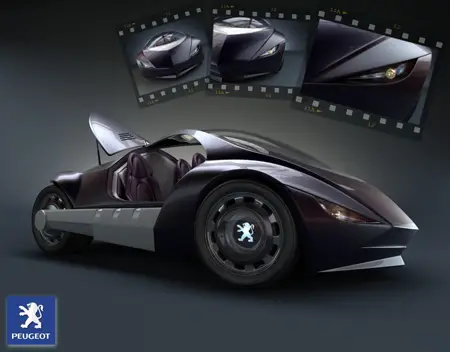 Text from the designer :
This concept presents a small 3-seater city car. It is powered by a sophisticated hybrid system, consisting of small 1,6 liter HDi engine and an electric motor. Unlike most small cars the engine is placed above the rear(driving) wheels, actually making it a mid-engine car. This improves weight distribution, gets rid of the complex, heavy mechanics for power transmission and makes the unique, aerodynamic body possible. The big windscreen, together with the center position of the driver contributes to perfect visibility and makes even short trips joyful experience.
Another innovation is the rims which consist of two parts- outer(10-spoke classic) part which is free to rotate and inner part with Peugeot neon logo, which is stationary and great to behold, especially at night. For safety considerations the tail-lights are designed in such a way that the harder you press the brakes the more LED light up to warn the driver behind. The car is inspired by Nature and designed to work in harmony with It. It proves that small and practical cars can be stylish as well.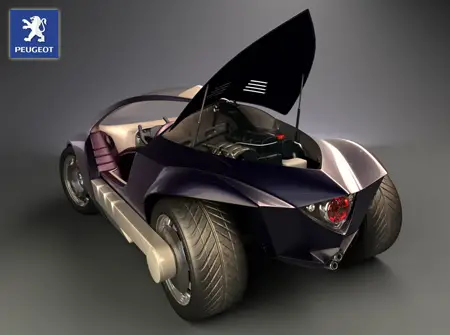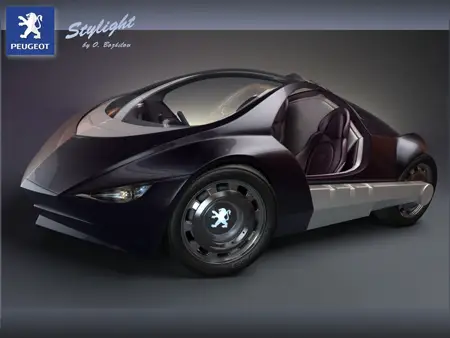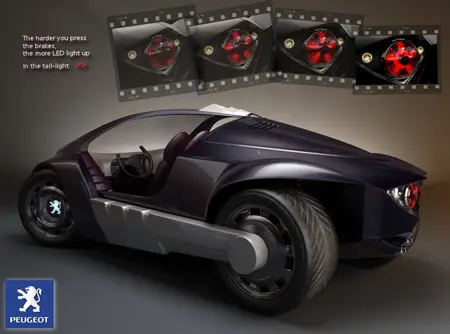 Designer : Ognyan Bozhilov
---
Volkswagen NILS takes you to minimalist mobility of the future. It's a single seat electric vehicle that features aluminum space frame, wing doors, and cool free-standing wheels. NILS has the dynamic performance of a sports car yet travel silently and emission-free. To anticipate the future, NILS vehicle has to be technically realistic and economically feasible for personal mobility that restructure individual transportation to become more efficient and environmentally compatible based on electric drive technology.
From : Volkswagen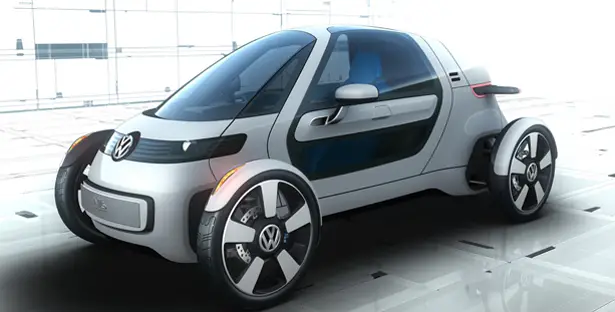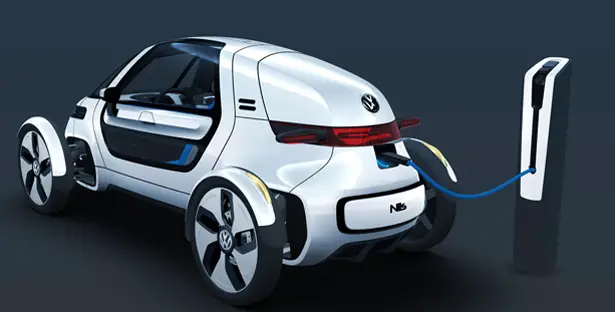 Volkswagen NILS can reach a top speed of 130 km/h (80 mph) and range of 65 kilometers (40 miles). This compact vehicle should be an ideal transportation for majority of commuters in Germany. Based on Federal Bureau of Statistics, over 90% commuters in Germany are traveling alone, thus making this zero-emissions vehicle an ideal green mobility solution for these frequent drivers.
With only 0.39 meters wide (from wheel to wheel), 3.04 meters long, and 1.2 meters tall, this small car requires only little space in traffic.
The basic layout of Volkswagen NILS is the same as a Formula 1 racing car, but the styling is based on the origins. The driver is located in the middle, the engine is in the back, and is completed with free-standing outboard wheels.
"NILS was designed to make a visual statement and transport a vision of the automotive future to the present.  I am especially pleased that we managed to implement the concept of the two glass wing doors.  This allowed us to create large transparent surfaces and simultaneously to make entering and exiting the vehicle very comfortable, even in the most cramped of parking spaces." — Designer Thomas Ingenlath, the centre's director.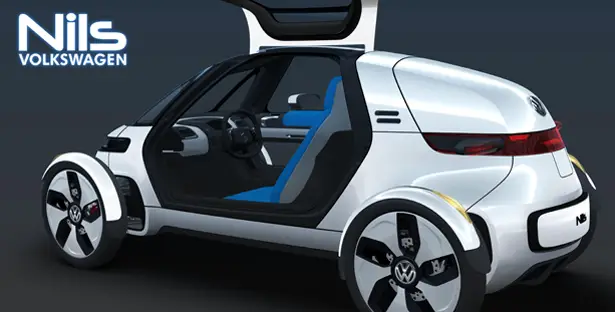 Safety is one of priorities when designing Volkswagen NILS. It is fitted with an automatic distance control system, it utilizes radar sensors to scan the space in front of the vehicle over a distance of about 200 meters and will automatically use the brake interventions to ensure the distance with the traffic in front of the car doesn't drop below specified minimum value.
---
Now your networking equipments are absolutely safe and secure in this complete wall mounted server room. Armarac is the world's first zero-footprint and compact enclosure for computer and its networking equipments. There is an optional keyboard/LCD/mouse built inside this lockable compartment. Armarac includes an advanced design that resists fire, earthquake or any other hazardous damage and it is available with the highest level of structural security against theft. Bolted to a wall, the tough non-ferrous Armarac offers a small cable management, integrated cooling and physical access security. No other server room can provide such capabilities with style.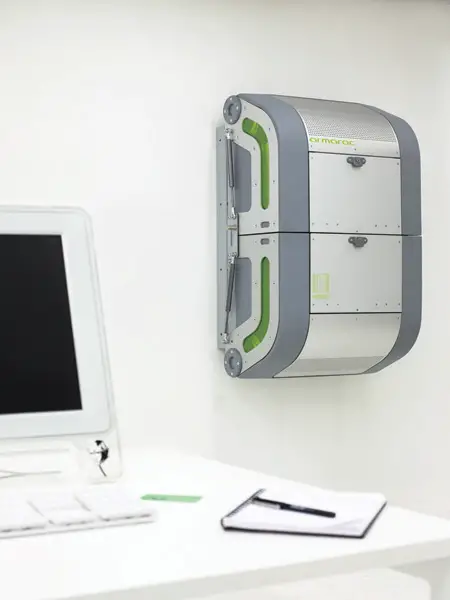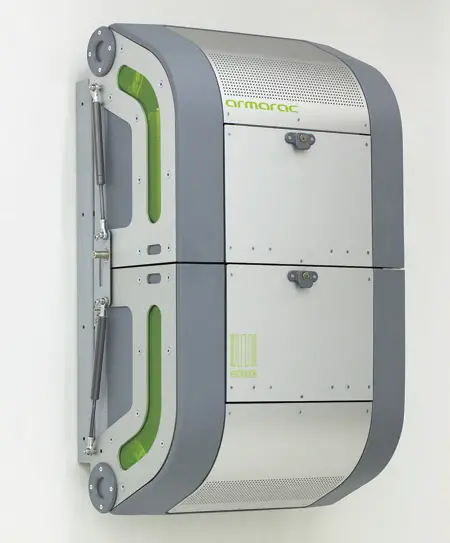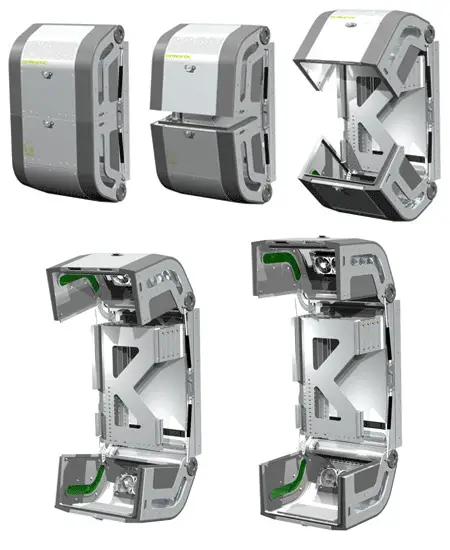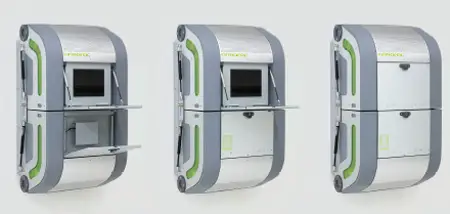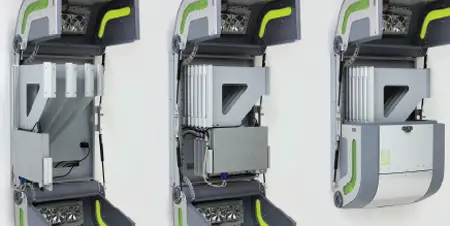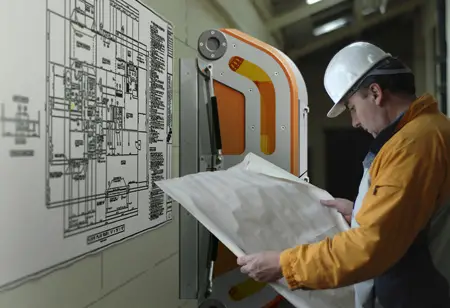 Designer : 4design
---