This is what happens when you combine a rocking chair and a pet house, Rocking 2-gether chair. You can relax on this chair as well as your furry pal enjoying the sunset in the afternoon. This project started in 2011, generating digital 3D models. The product you see in this picture is a prototype made out of CNC milled birch plywood, the density and amount of CNC milled "ribs" can be controlled with differently sized wooden spacers, ergo controlling the visual connection between you and your pet.
If you want to help Paul to mass produce this cool rocking chair, feel free to contact him through his website.
Designer : Paul Kweton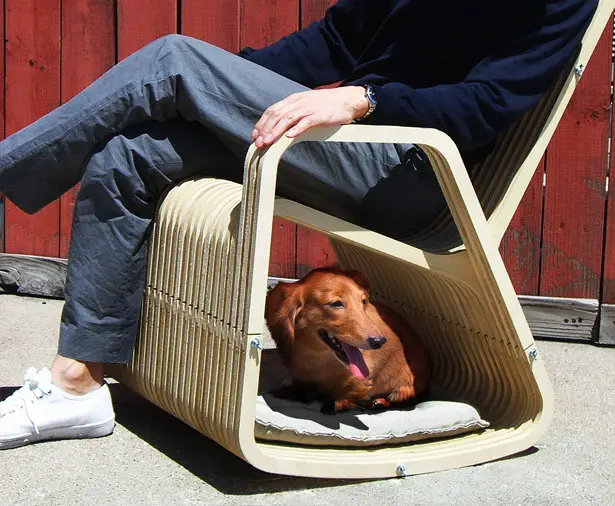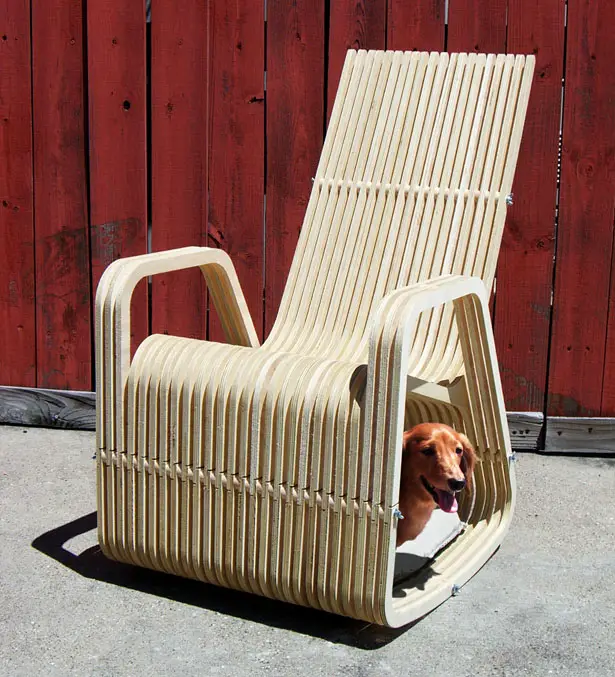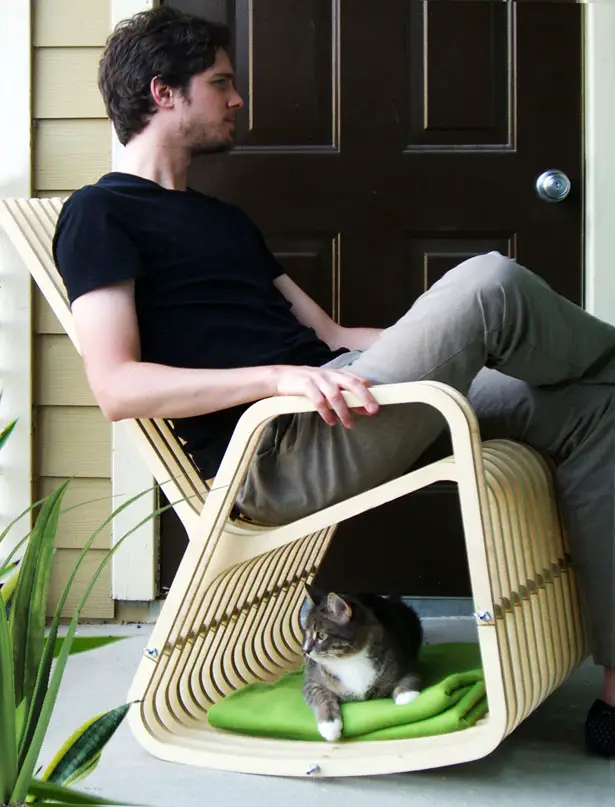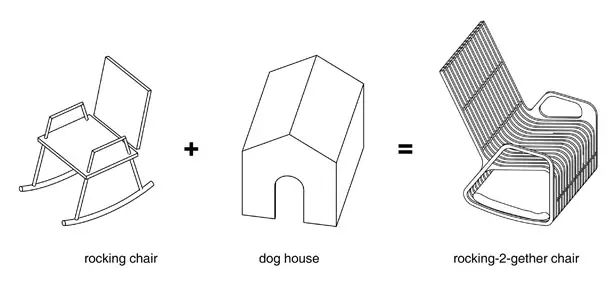 ---
Hybrid car and Solar panels on our roof is nothing new, but now all you can have the "Eneloop Solar Cell Charger N-SC1S". This charger can charge your electronic devices in an eco-friendly manner. It allows you to charge and use your Eneloop batteries more than 100 times. This device has the capacity to charge your hybrid batteries within 2.5 hours. The energy generated from solar power can be quickly transferred to Eneloop batteries. You can smoothly change the direction of the panel surface in order to adjust with the sun light. The main aim of this design is to provide a classy object to increase inner ambience.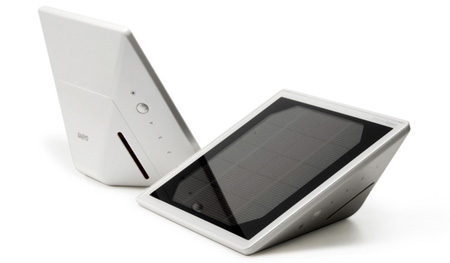 Designer : Sanyo via IGreenSpot via BusinessWeek
---
Nokia E97 is a concept design by Fabien Nauroy, shows an incredible thought and a stylish phone. This concept phone has a complete keyboard in an AZERTY layout and there is a small LCD display above the keyboard. This envelop like design aims to set a limit between professional and personal life. The included leather case contains a second pocket to hold an additional screen. The parcel post like packaging of this phone has made it even more attractive and the best part of this concept phone is the futuristic pull-out LED display that can be used as a storage device and can create and share files or pictures.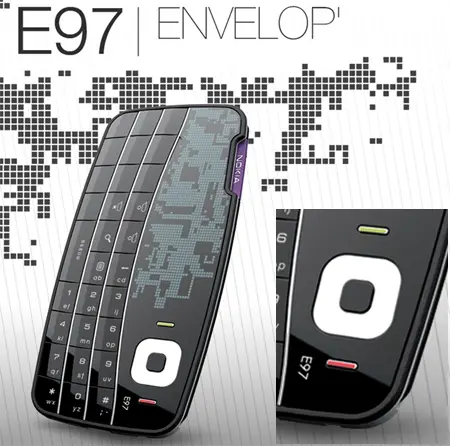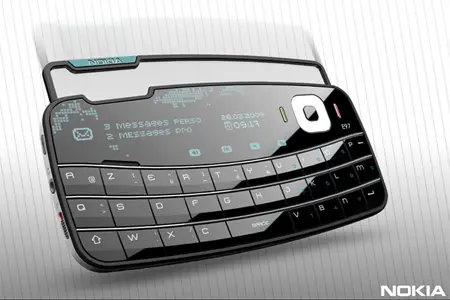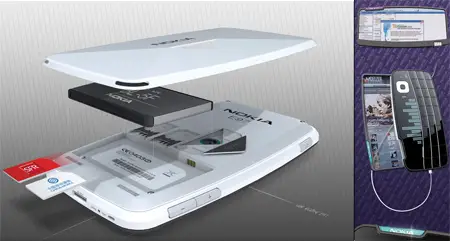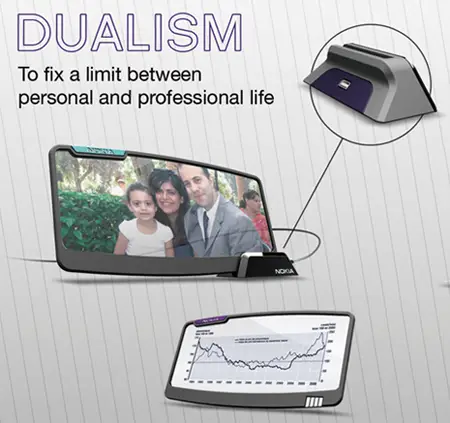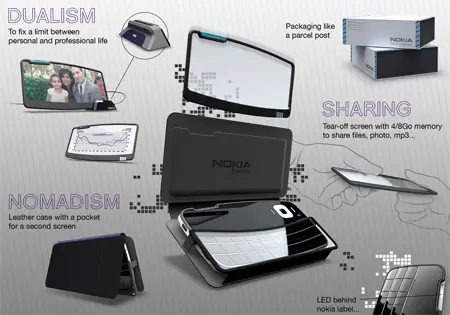 Designer : Fabien Nauroy
---