There are times when sudden raining or snowing can make central lane markings on the road become invisible, thus causing traffic congestion or worst, traffic accidents. Buoyancy-Road design tries to solve this issue by automatically rising lane separator when water or snow obscures a road's lane markings. This buoyant lane separator emerges due to its buoyant quality, therefore, when water or snow covers the road over the height of the traffic lane, it will raise this device automatically. In this way, drivers will still be able to recognize the position of the lane markings. Buoyancy-Road system can also be activated manually in the case of a temporary lane reversal.
Designer : Joh Minhoo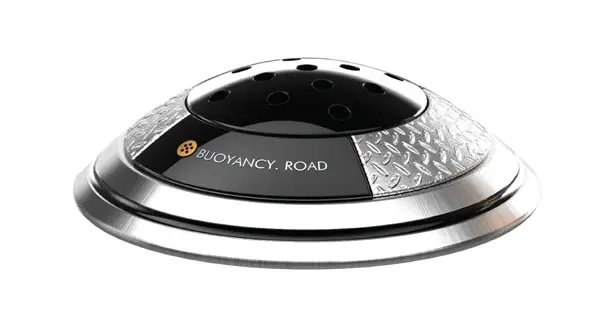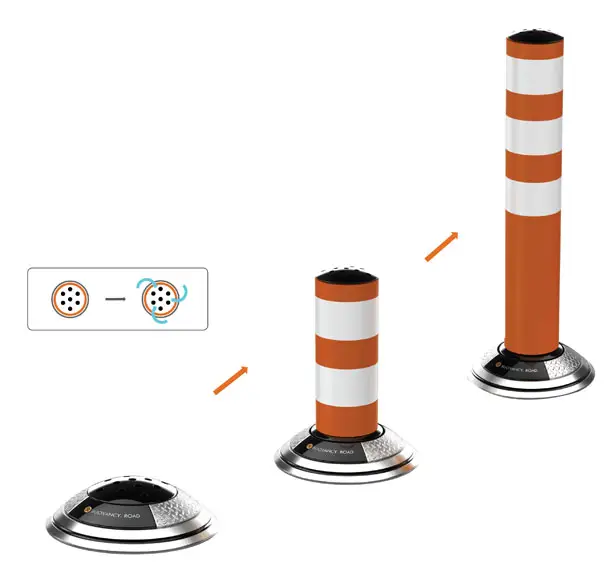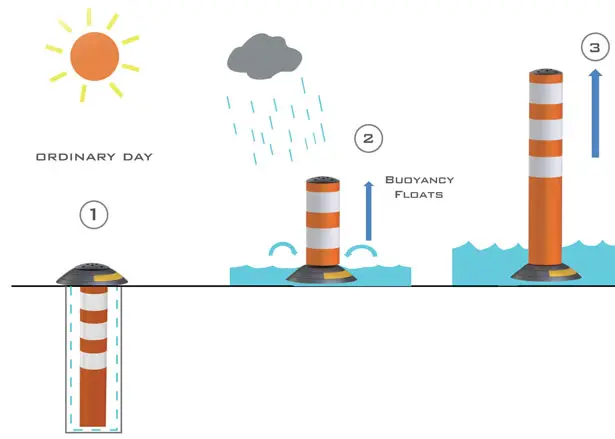 ---
Flash Communicator translates your voice into Morse code in real-time. It looks like pretty cool concept for victims in remote areas to be located and rescued more efficiently. The main goal of this project is to design communication device which can be used in the event of natural disasters, since most of the time when disaster happens, electrical supply is blocked and communication is virtually impossible which make it harder to locate any survivors.
This device can also be used as a simple flash light to alert anyone that might pass by. Survivors can also inform rescue team about their current location and situation by pressing the "communication" button and speaking through the microphone. The Visible Light Communication (VLC) transmitter changes that voice into light in Morse code which then received by other VLC receiver that recognizes the light. VLC receiver translates back the light into voice for the rescue team. It's a great little tool to be place in buildings or staircases.
Designer : Kim Minsoon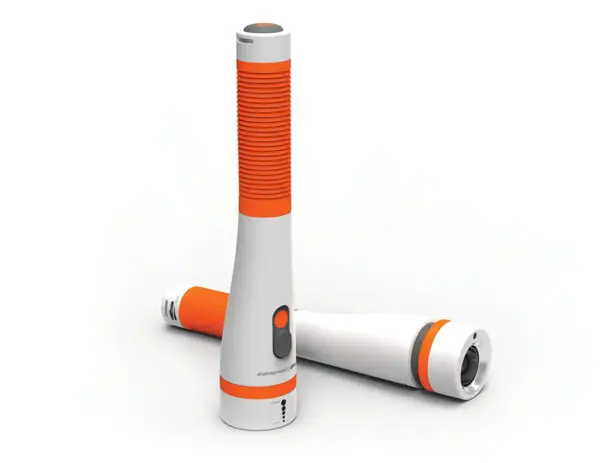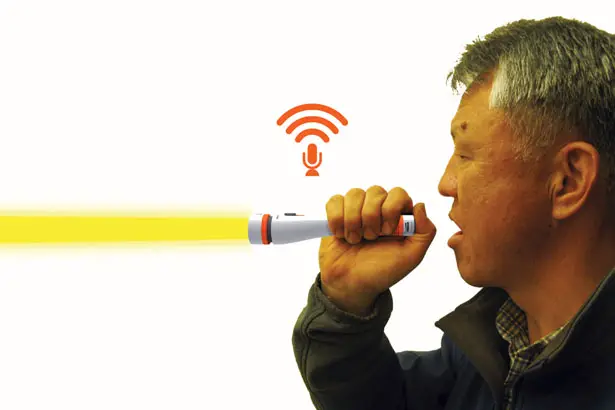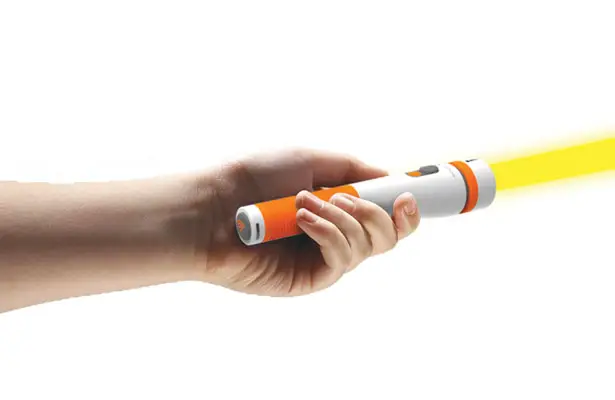 ---
Bultaco Rapitan motorcycle is equipped with BCU (Bultaco Control Unit), it's like the brain of this badass machine. This motorbike has been designed from scratch with main focus of maximizing the advantages of the propulsion system to yield. This high performance vehicle uses only tested elements to make sure it doesn't compromise on its reliability and durability, it offers you nothing but outstanding performance.
The BCU manages the delivery of torque to the motor PowerCORE to the rear wheel and embraces different functionalities from recharging to connectivity between all circuits and electronic devices on board. The energy storage and regenerative system is called "EndurancePACK" that works pretty similar to the systems ERS used in Formula 1.
Designer : Bultaco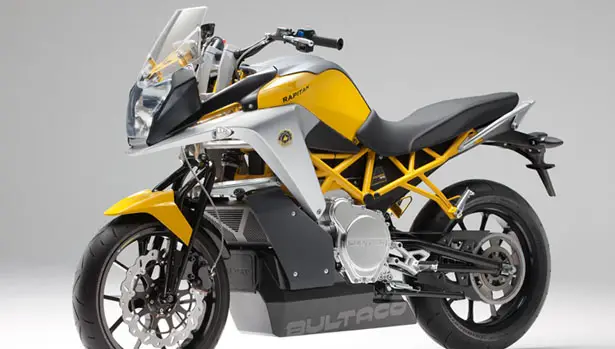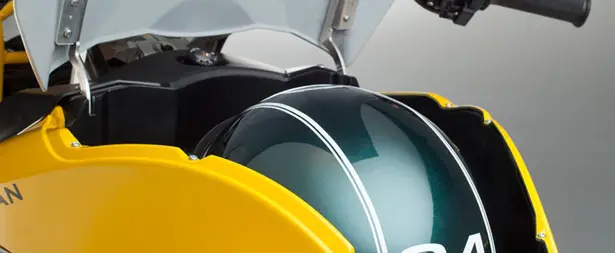 The latest ultracapacitors module inside the Li-Ion battery offers more efficient energy management. It helps to achieve a wider range compared to other e-motorbikes in the urban environment. The front suspension system is called "Dual Link Evolution", it features a high torsional rigidity and an anti-dive effect. The internal storage comes really handy to keep a full-face helmet or any other objects, therefore, this bike is an ideal urban transportation.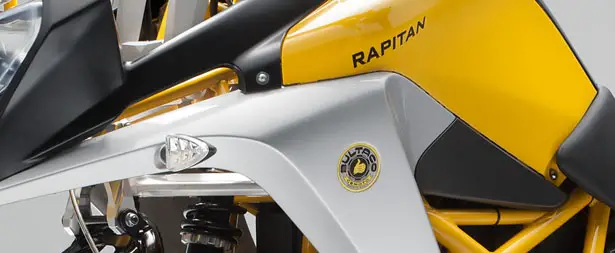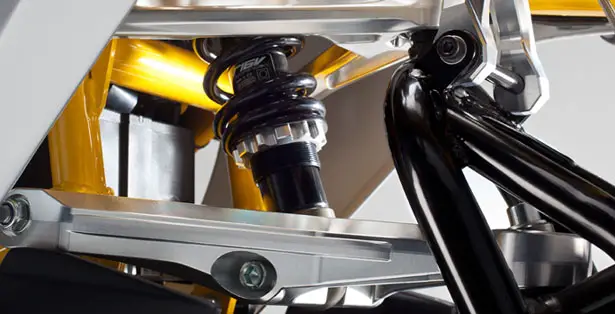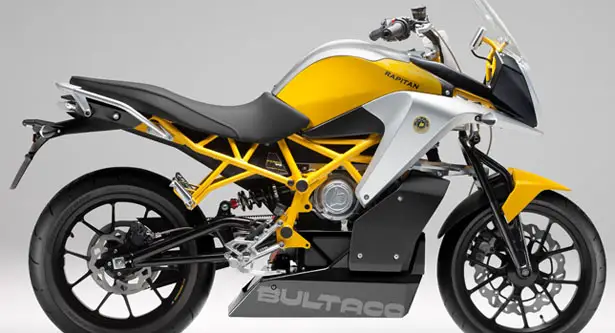 ---