Fitbit is a very small device that motivates you to exercise and eat healthier to lead a healthy life. It is wireless, rechargeable and you can hang it easily wherever you want. Fitbit can track information about your activities for example, calories burned and steps taken etc. The collected information is wirelessly uploaded to Fitbit website where the person who is wearing this device can see the data and track his/her progress report. Person can also share data with friends, family and colleagues for healthy competition. Fitbit makes it easy to achieve healthy life.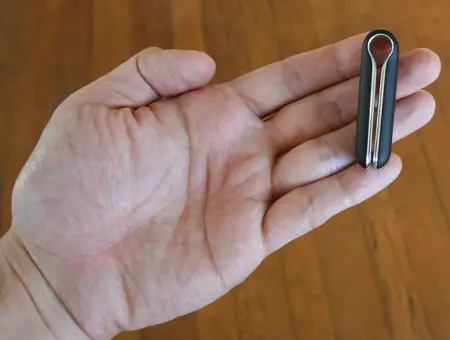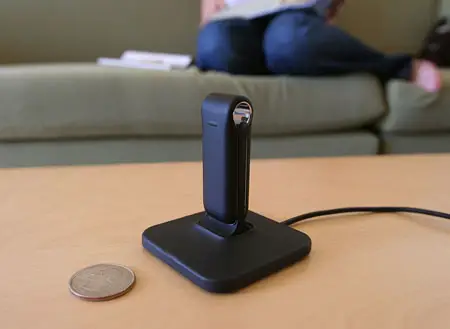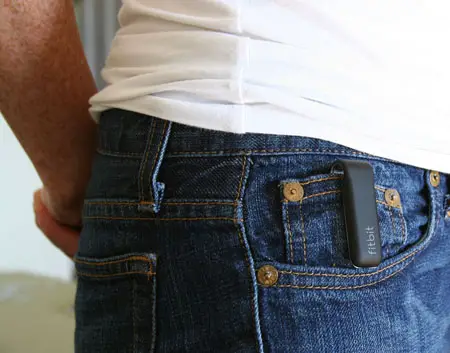 Designer : Fitbit
---
Designed by Alex Bradley, SPC is a smart cooker for people who are living alone and hate to prepare their own meals, they prefer junk food. This compact cooker goal is to encourage people in bedsits and bachelor pads to prepare healthier meals. Combination of a hob, chopping board, utensils and a WiFi-enabled screen (futuristic cooker, huh?) to make users easier to access recipes from the internet. As one of Concept Product Competition Finalists, hopefully this Single Person Cooker prototype can win the competition.
The Intended user is primarily the single person and or commuter, where time is precious and preparing a meal is more of a chore than an experience to be savoured. Families, with busy schedules could benefit, together with wider ranging demographics.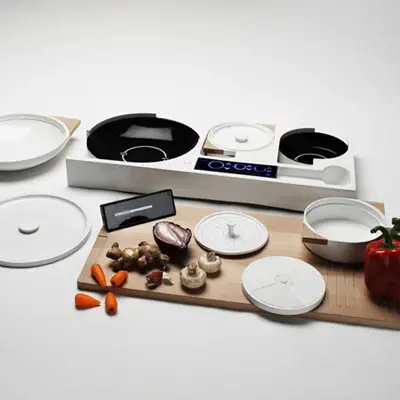 Taking styling cues from current trends the concept aims to deliver a contemporary take on kitchen appliances and remove those initial semantic values associated with kitchen appliances, to give an air of ?what is that??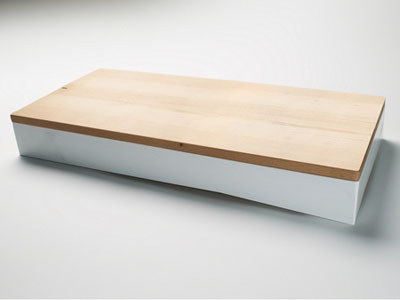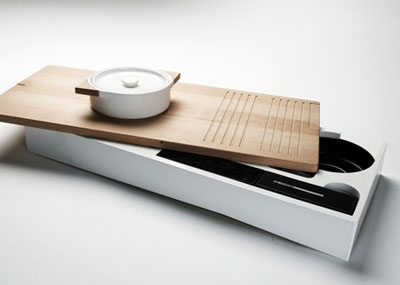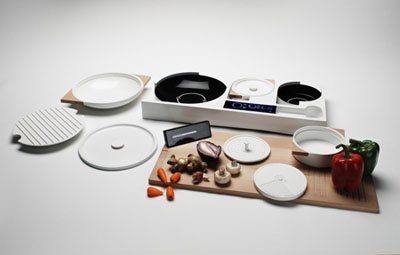 Looks like we have more choices for our kitchen in the future, modular kitchen by Fevzi Karaman is still a concept, hopefully this compact cooker by Alex Bradley can be mass produced.
Designer : Alex Bradley via Dezeen
---
A very cool watch design, Peter Fletcher has done it again with his latest concept: Exoskeleton watch. From the name itself, you might know it was inspired by armors and skeletons characteristics, it features plate like armor design for the main body. The gaps between these plates are used to display LED lights that tell the time.
The time here is displayed either in digital or 12/5/9 format using stripes of LEDs, it makes the watch looks like coming out of a sci-fi movie. Visually interesting, those stripes of LEDs would also look really cool when doing animations. Any fans of anime, mecha, and gaming would love this futuristic watch, guys love it, and so will girls, thanks to jewelry like bracelet design. The armor look combines 2 intuitive time telling methods that set this watch apart from others.
Designer : Peter Fletcher for [Tokyoflash]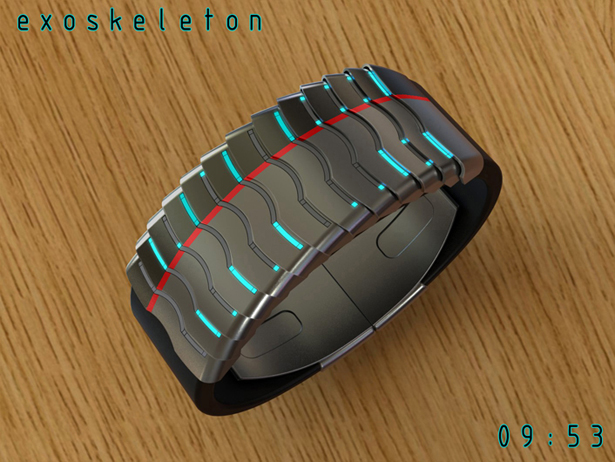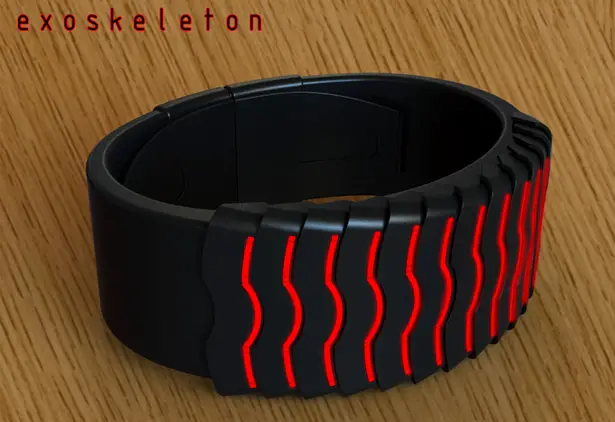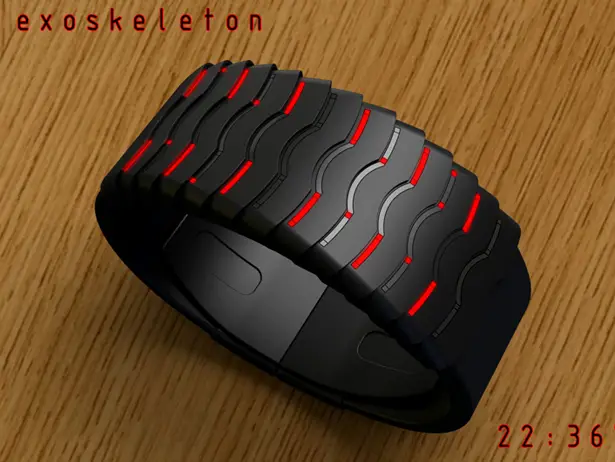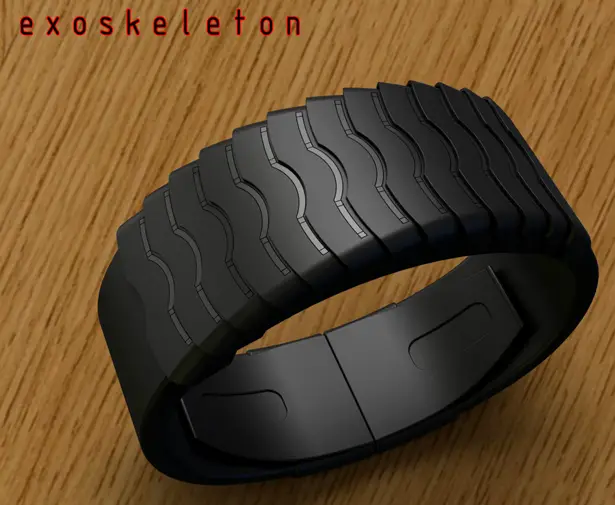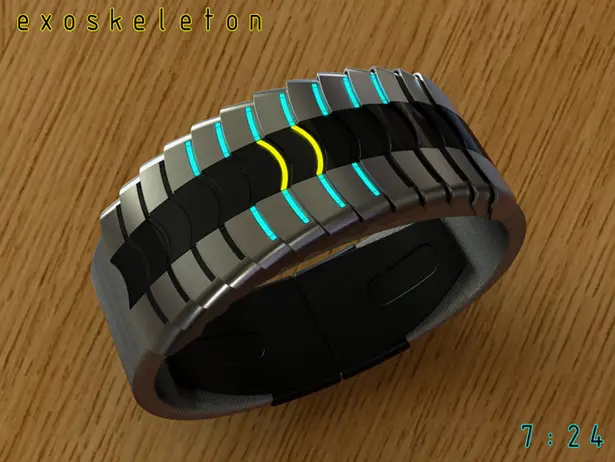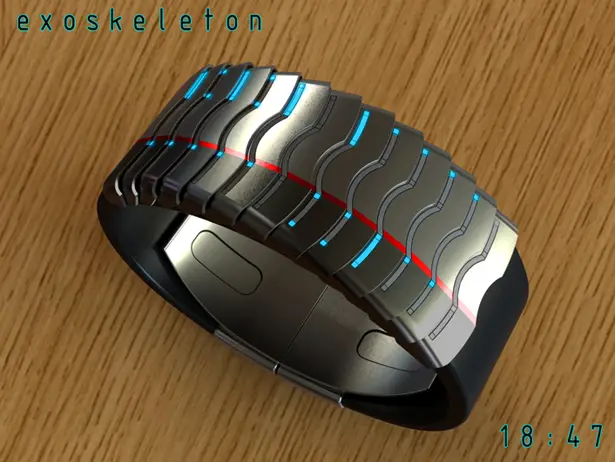 ---