A futuristic car dashboard inspired Peter Fletcher to design Chrono Watch. As you can see, this watch features 2 linked round digital dials, a digital display form that you usually can find in a car. The time is displayed in similar style to the conventional clock, the left side consists 12 LEDs that display the hours, while the right side also consists of 12 LEDs that display 5-minute groups. The single minutes are displayed by four LEDs at the center of display, including the information of AM/PM. The unique frame gives this watch a unique robotic look, you might remember WALL-E when you see it.
Chrono dashboard inspired watch features organic, smooth, bio-mechanical feel body. It has robotic appearance that makes it futuristic and calls out the inner geek inside us.
Designer : Peter Fletcher for [Tokyoflash]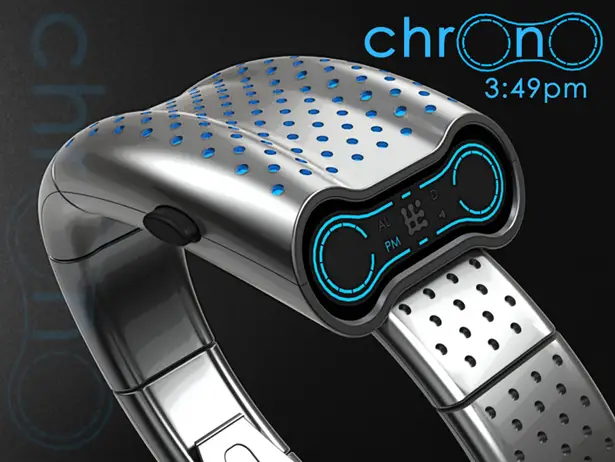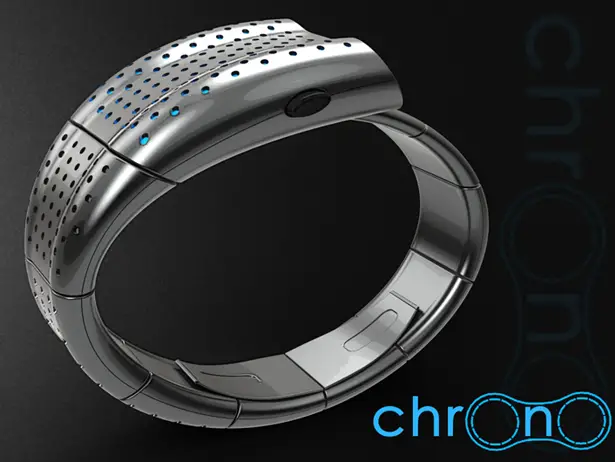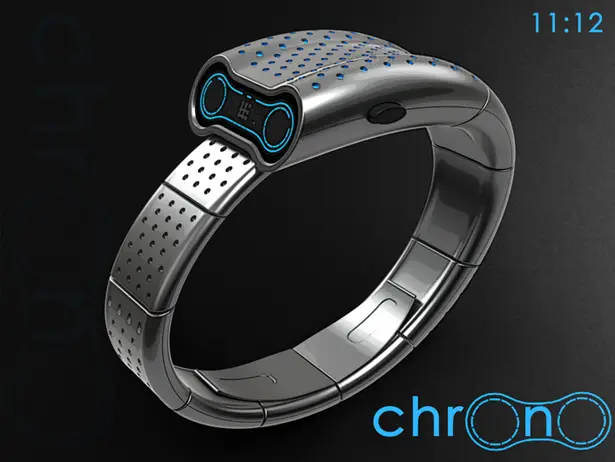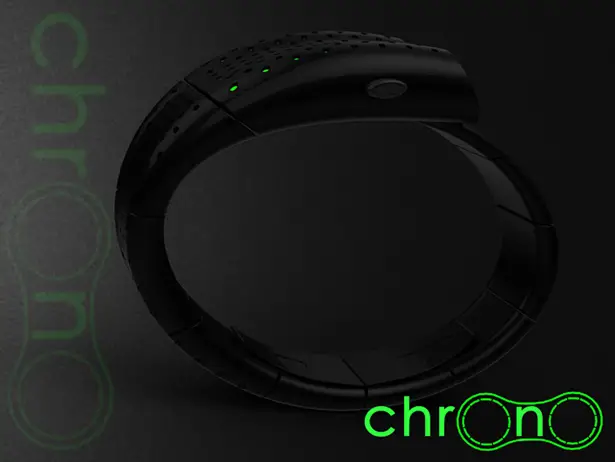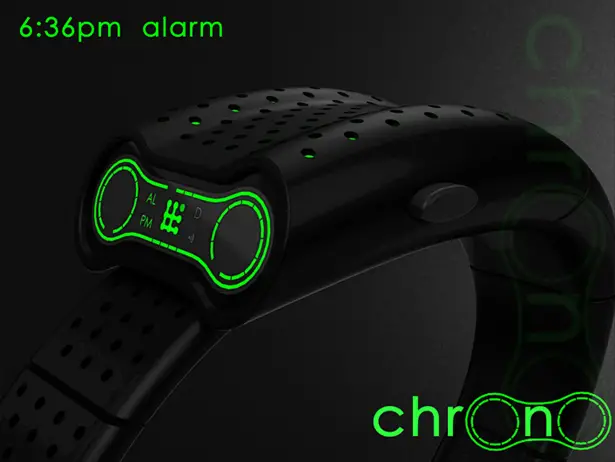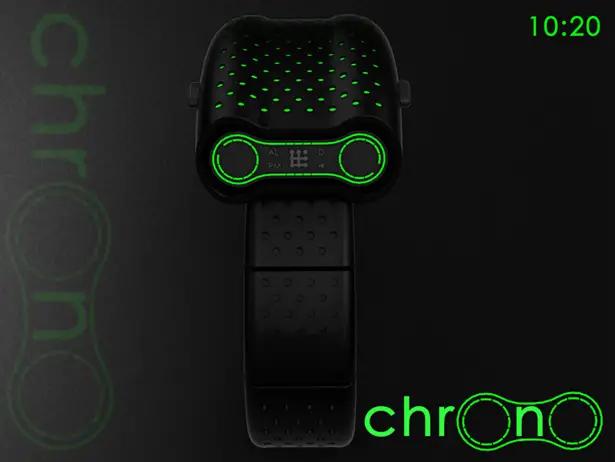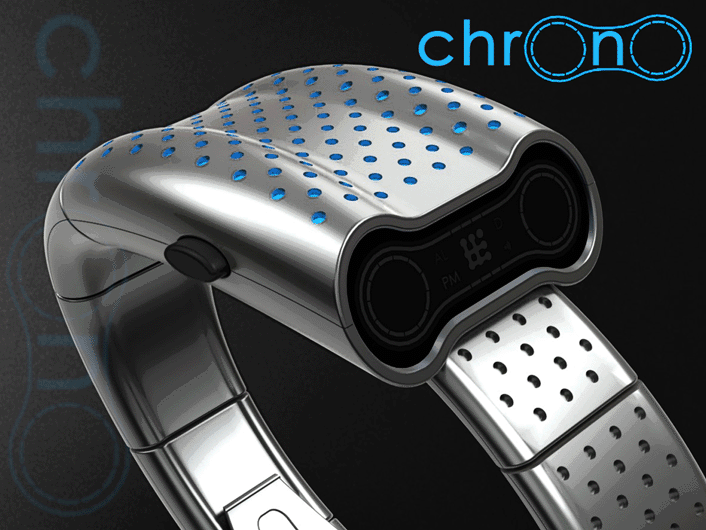 ---
Bosco cutting board is a great companion for high-tech kitchen as it's been designed with an iPad stand. It's made of Ginkgo wood and specifically designed for high-tech lovers. Each unit is hand carved out of a single log by Kyoto craftsmen.
Designer : Andrea Ponti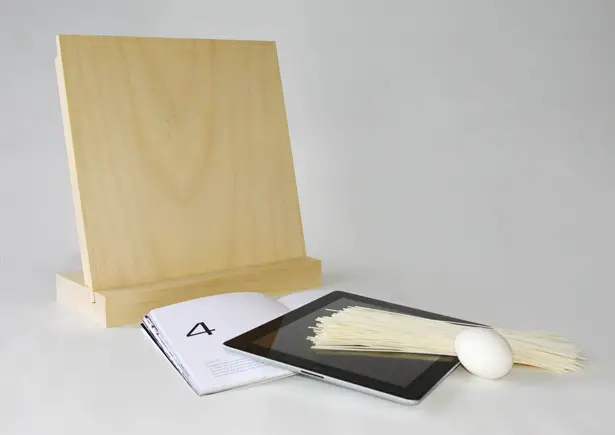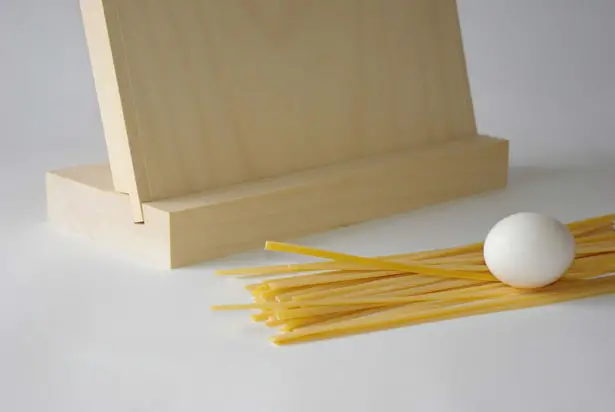 Bosco cutting board features 2 parts: the base to support a tablet or a cook book and the other part would be the cutting area with a rim that inserts into the base so that the board can be propped up for display. The technology installed on the board can change acquired tastes, supplement food culture, and help aspiring chefs. You can choose different food style: Macrobiotic, low calories, aphrodisiac, vegetarian, or fusion. Everything you can cook is just a touch away.
Using Bosco, you'll get connected with different and unique kind of cooking experience you seek out as the internet is a bottomless recipe box for all budgets and tastes. You can pick your recipe, insert your tablet in the base and follow the cooking tips. When you're done with your cooking, you can easily share it with your friends through the virtual networks. However the designer says that Bosco cutting board is not meant to be taken too seriously as it's meant to provoke and experiment with the relationship between technology and our everyday kitchen tool.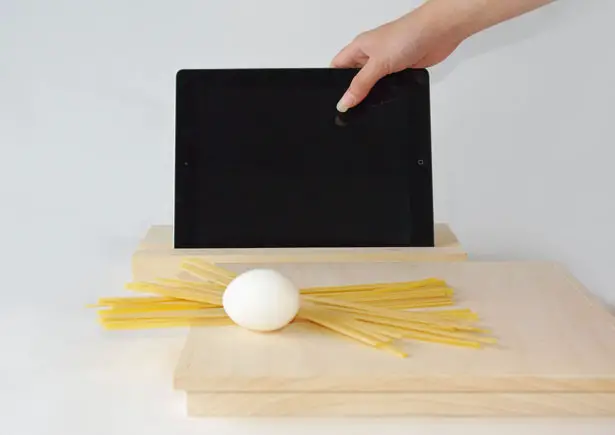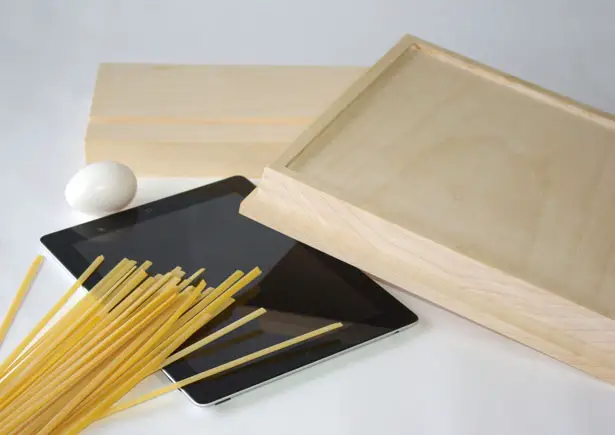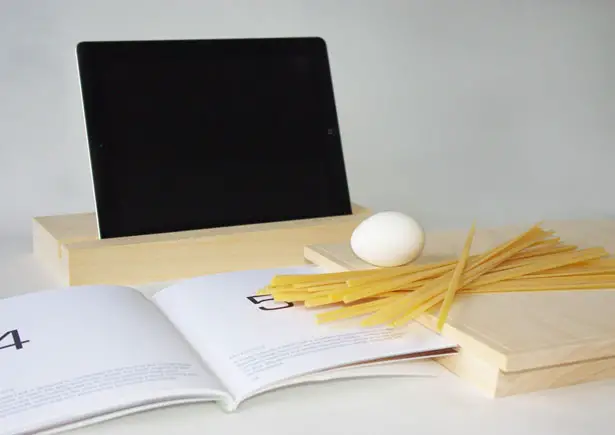 Tuvie has received "Bosco Cutting Board" project from our 'Submit A Design' feature, where we welcome our readers to submit their design/concept for publication.
---
The light's ceramic 3d printed shell is modeled using an ever decreasing repeated pattern, these fractal dimensions reserve self-similarity across scale, where at any magnification there is a smaller piece of the object only being restricted through it's entire form. When air passes over it the light freely rotates picking up speed as a result of it's weight,
Balance and pattern repetition. The movement rotates a motor which creates a current using a joule thief circuit to light up a cluster of LED'S. The light only uses wind power to generate this electricity, a capacitor allows the light to store up energy when there is no wind power to turn it. There are no batteries in the circuit only the electronics circuit shown below. The ceramic shell was designed using simulation software to test the aerodynamics and fluid dynamics of the form, materials and densities.
Designer : Margot Krasojević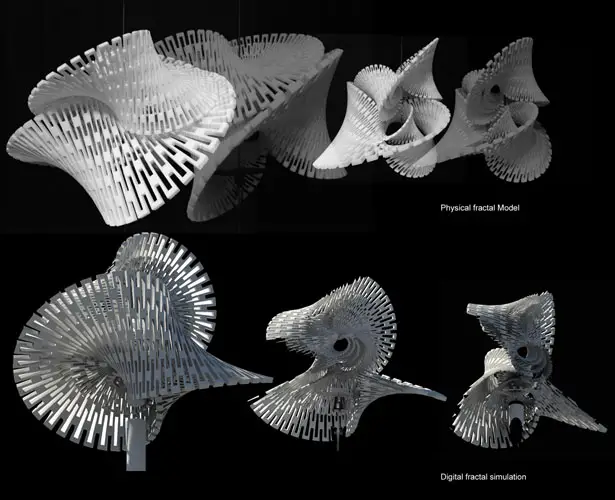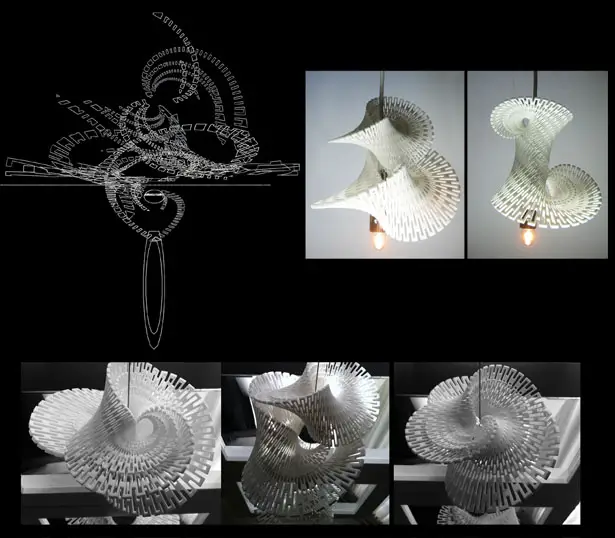 Tuvie has received "3D Printed Fractal LED Generator" project from our 'Submit A Design' feature, where we welcome our readers to submit their design/concept for publication.
---