Andy Kurovets has designed a wrist watch that mimics an hourglass, called Liquid Time or you can also mention it as "From Nowhere to Nowhere". Beautifully constructed from 2 specially crafted LCD screens, Liquid Time also features creative typography that forms the numbers to tell the time. I don't see any buttons, wonder how to setup the time or try to illuminate the numbers.
The sleek and stylish metal body offers 3 different colors: black, red and silver, it can be considered as a timepiece and jewelry in one. I think I am now officially a fan of Andy Kurovets' works.
Designer : Andy Kurovets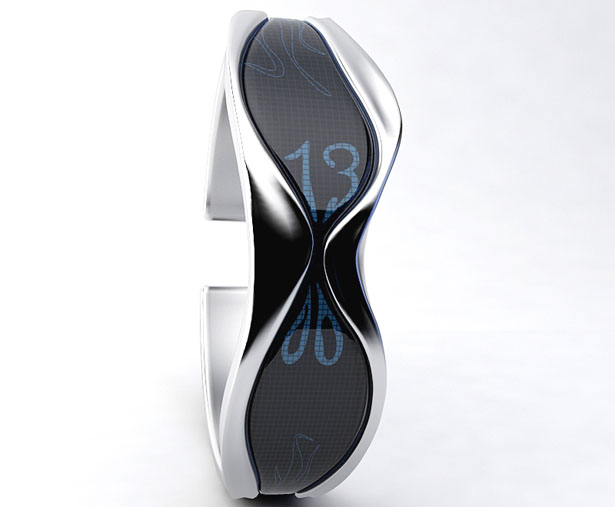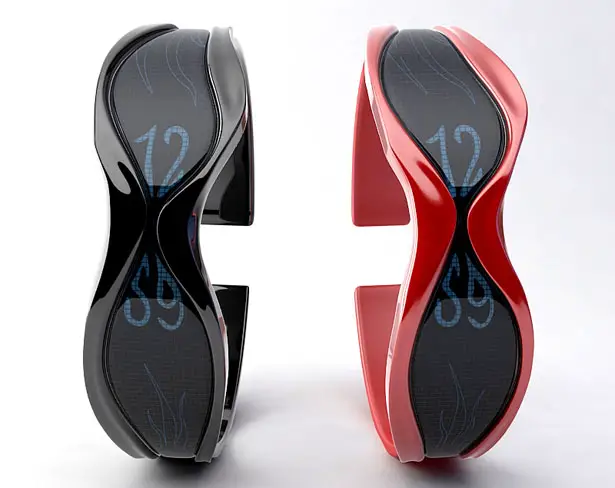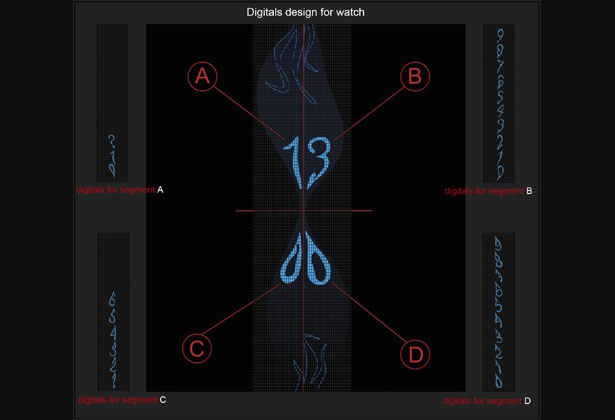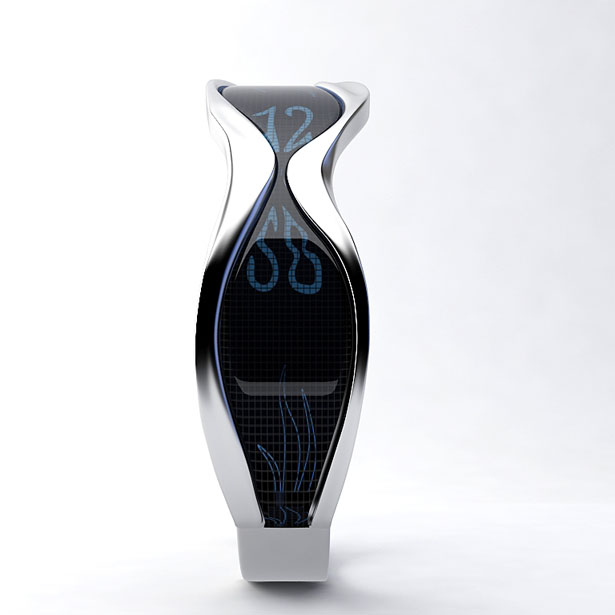 ---
Doing an activity in low light vision is not comfortable, Biolite PowerLight Mini offers you a solution. It's a hands-free, clippable lantern, the ultra slim body makes you forget that you even wear one, it moves with you as on-the-go light and power. A big light inside a small and slim device, Edge-Lighting offers a unique textured pattern on the lens, reflecting the LEDs on steep angle to create soft light. It is equipped with high-efficiency LEDs, red and white LEDs that are located at the top of the design to provide 4 key lighting modes. The 1350 mAh USB rechargeable battery offers up to 52 hours of light as well as a backup power to your mobile device.
We love that the company decided to use stainless steel housing instead of plastic, it is certainly more durable and functions as a heat sink, making the LEDs run more efficiently. Mount this on your bike, or clip it onto your shirt, it's really easy to use, the light output is pretty amazing, making you highly visible for about 9 to 10 feet.
From : Biolite [Buy It Here]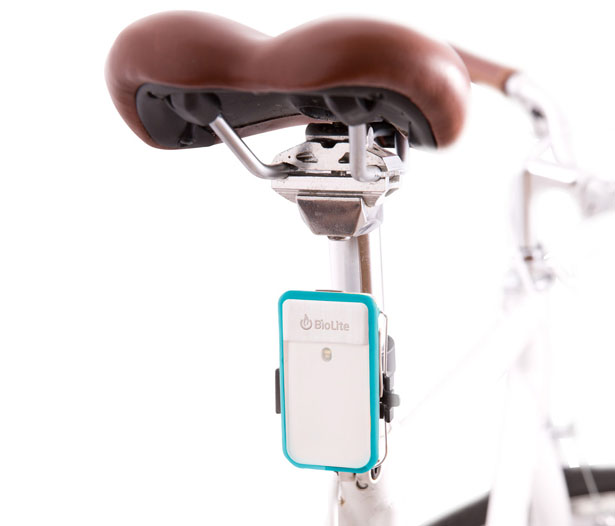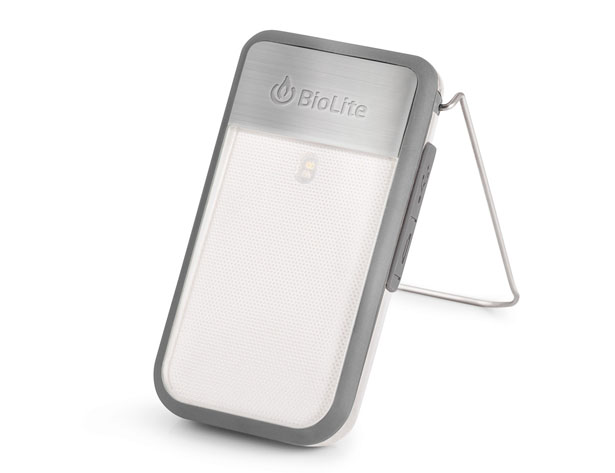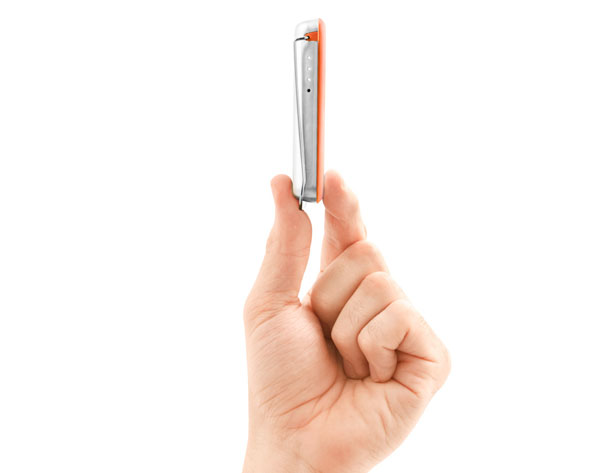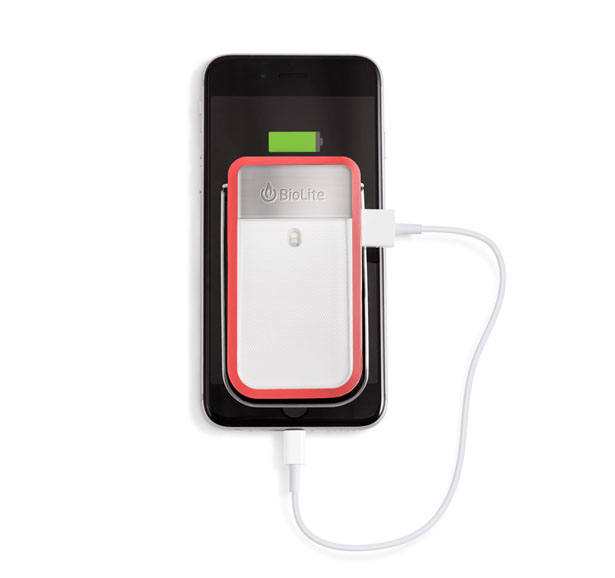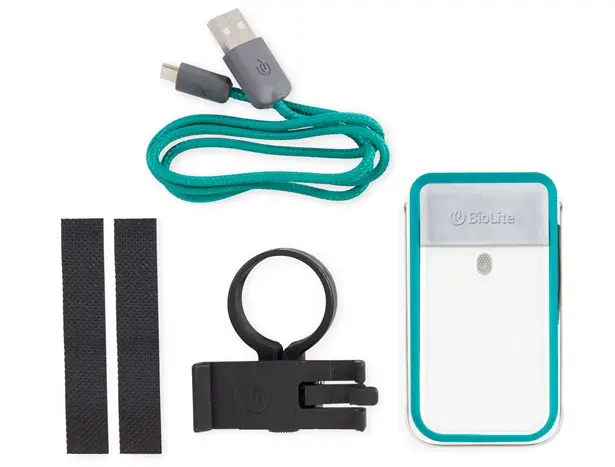 ---
Kayserius traffic light project was inspired by Kayseri, an industrialized city at the heart of Turkey. This city has enjoyed great economic growth in recent years that leads to great city development and renovation. One of great improvements that's taking place is the city transportation infrastructure and commissioned by the city, this design studio has designed and developed a modular traffic light concept. Low in maintenance and efficient in production cost, Kayserius is pretty slim and compact as a traffic light, thanks to the internal components that seem perfectly fit together to make a fresh appearance. The modern form of this unit doesn't steal driver's attention from the critical part that is the traffic signals. There's a bottom display that features text to back up the main color signals.
Designer : Art. Lebedev Studio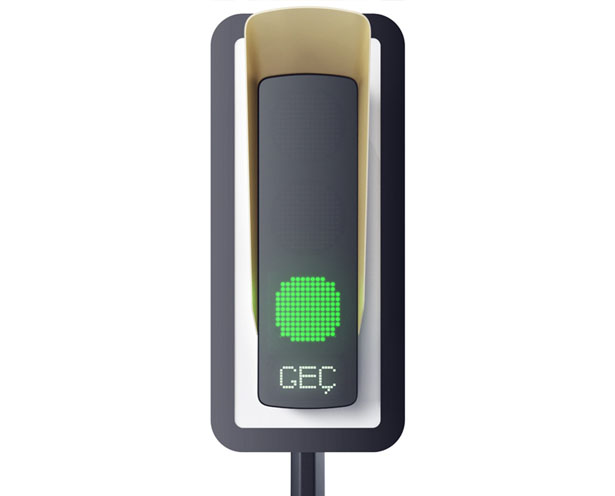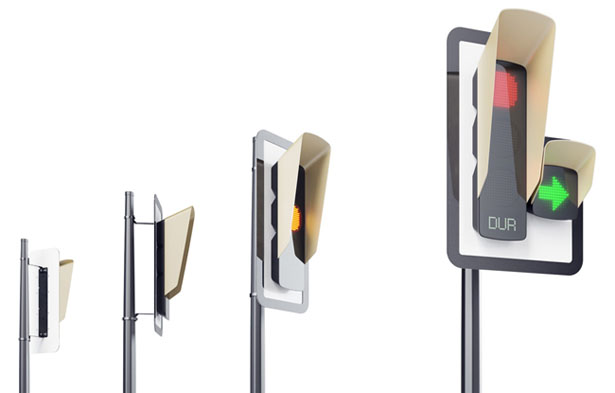 Both signal panels and displays are made of LED clusters while the back of this traffic light has an extra display which due to high contrast can improve the signal visibility against a busy cityscape. With one solid cast piece as its body, Kayserius traffic light offers simple mounting construction and easier maintenance.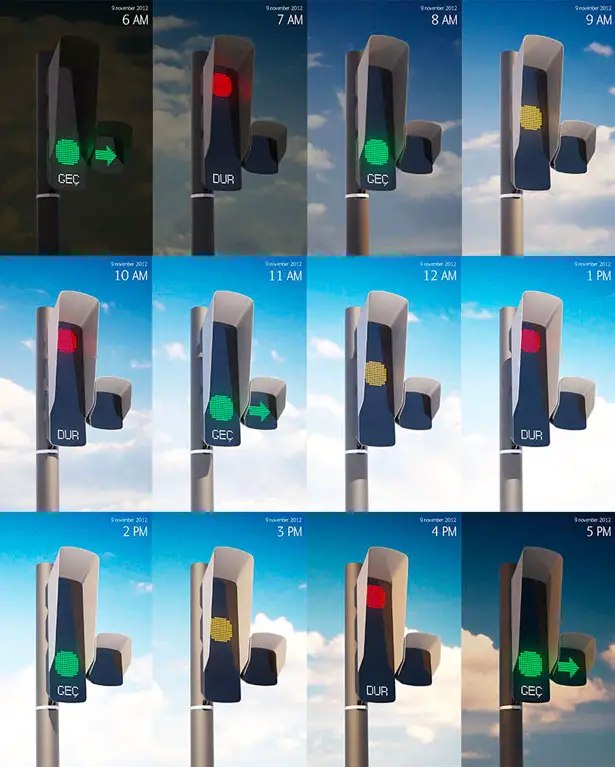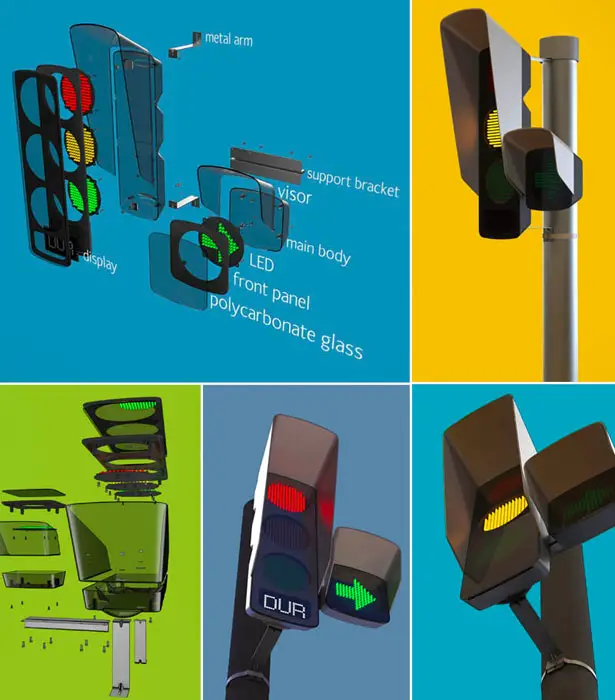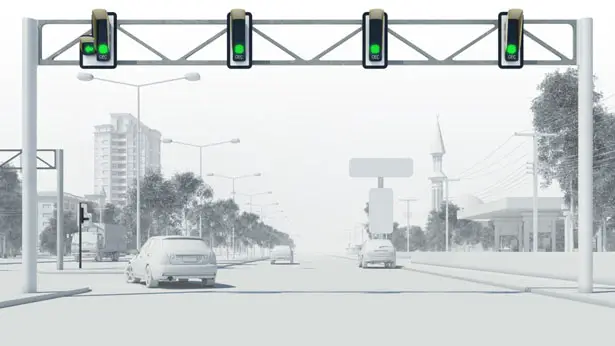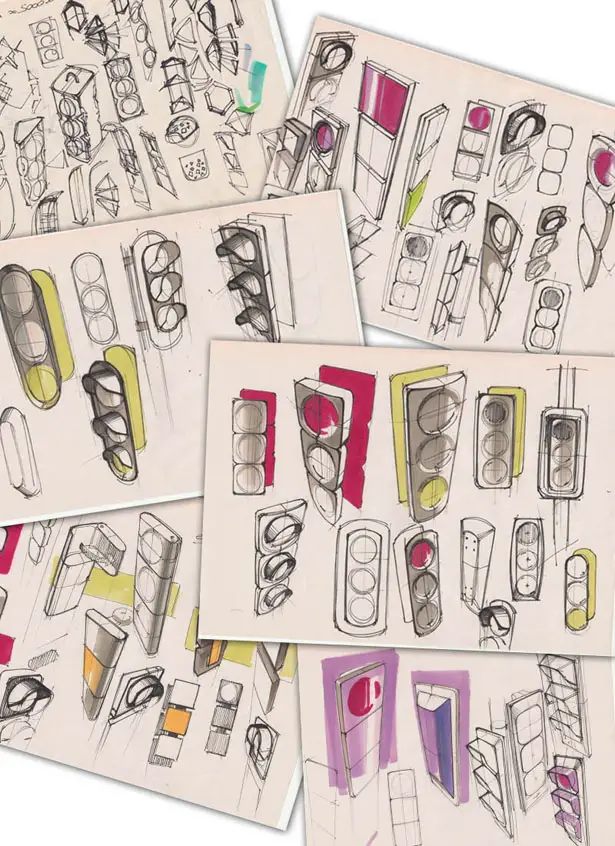 ---