Waterless Cleaner has been designed out of the idea to clean without the use of water, as water itself is the main media to spread all types of bacteria. Instead of using water, this device will dry the objects using electromagnetic waves, leaving only crumbs that can easily be removed. Its high temperature resistant flexible silicon head can adapt to any surfaces while the long ergonomic body and built-in joints can prevent unnecessary energy loss due to trying to reach un-accessible places.
Designer : Beata Patasiute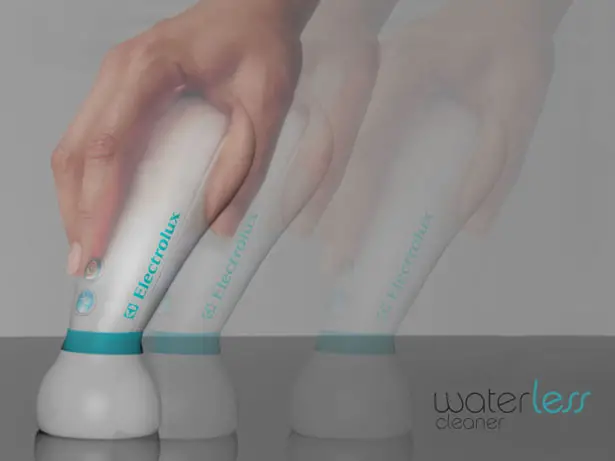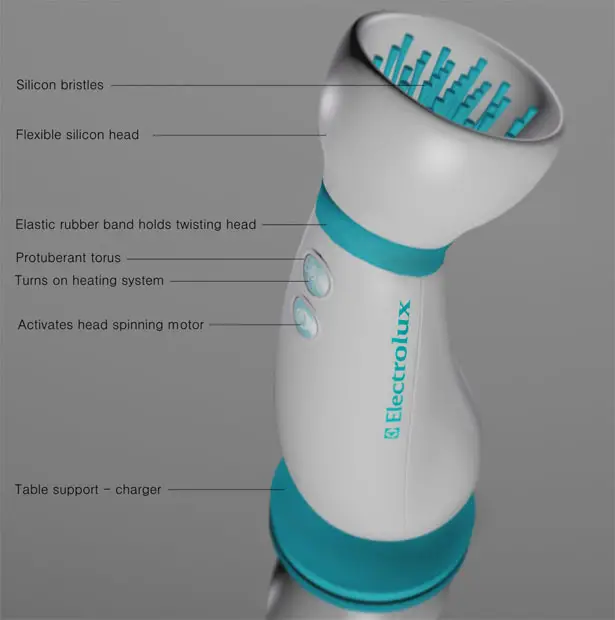 Waterless Cleaner works by drying the food completely with its magnetic microwaves heat, the spinning head with flexible bristles then removes the food crumbs. Since the microwaves only heats dipole molecules such as water and fats, the dishes don't get hot and can be held in the hand during this process.
Being a small and portable device, you can carry Waterless Cleaner anywhere. The table support also works as a charge which should be connected to the power source. At the center of the body, you find switches to turn it on/off. The ergonomic body design of Waterless Cleaner offers equal comfort for left handed and right handed people.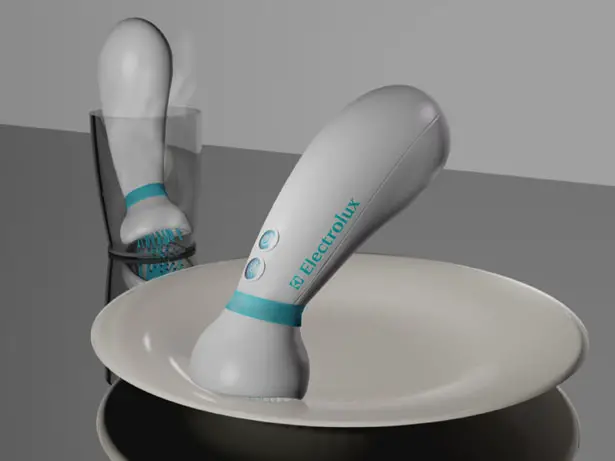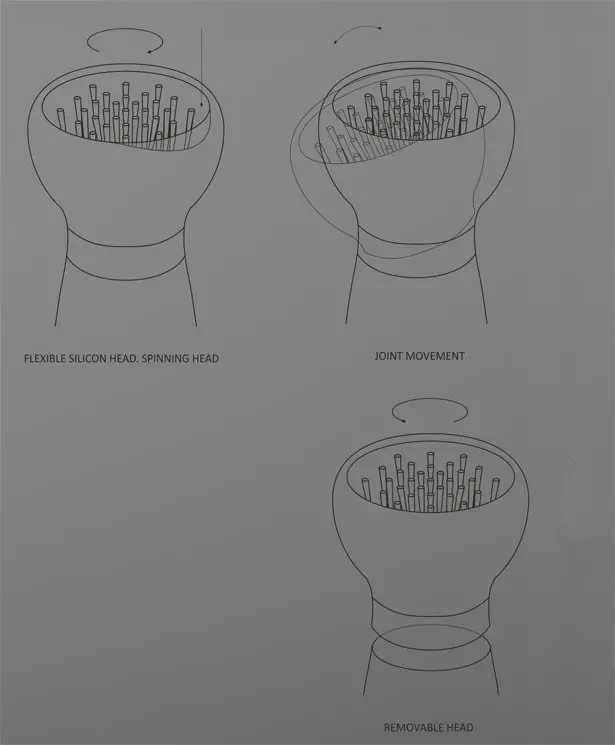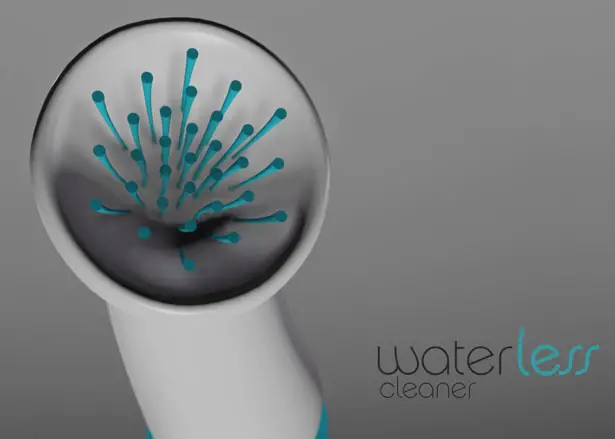 ---
Logitech Plug and Play Wired Keyboard for iPad has been designed especially for classroom environment. Logitech has claimed that this unit is first iPad keyboard made for students. It features plug-and-play connectivity and integrated lightning connection or 30-pin connecter ( it depends on which model iPad that you use). Mike Culver, the vice president and GM of mobility at Logitech said that schools were increasingly use iPads in the classroom because tablets offered new ways of teaching and testing between teacher and students. The challenge can be seen clearly here, it's the need to simultaneously pair multiple iPads and multiple wireless Bluetooth keyboards, so Logitech keyboard is here to solve the problem. Everyone can simply plug it and start typing right away.
This keyboard has spill-resistant design, high durability with a lifespan of more than 500 million strokes. The full size keys of the keyboard provide comfortable use in the classroom, yet the keyboard size is still pretty compact. The integrated home button gives you a shortcut to get back to the Home screen easily while familiar shortcut keys offer easy access to iPad functions.
From : Logitech [Buy It Here]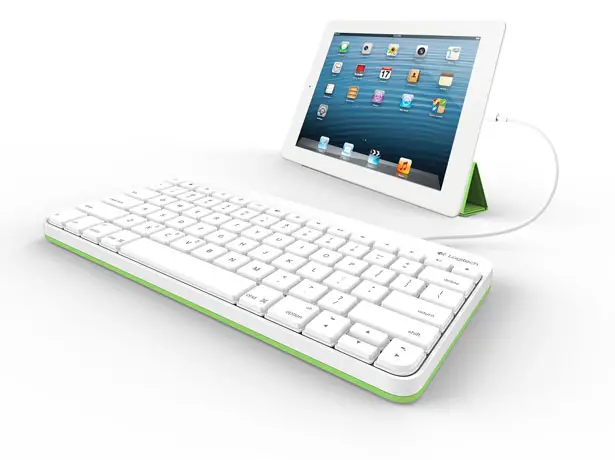 ---
Bubble Baby Bed is definitely not your traditional baby crib. It was inspired by the image of a baby sleeping in a cloud of soap bubbles, but this bed is not just a fantasy of futuristic crib, it's functional as well as emotion-evoking child care appliance. Watch as the baby cuddle on this futuristic cloud-like pillow through this crib see-through body, you can rock the baby to sleep.
Made of acrylic plastic, Bubble Baby Bed has been designed to mimic the famous traditional Russian tumbler-toy. It rocks at all sides but always returns to the upright position due to its Plexiglas weight center. The soft stopper is used to prevent the bed from moving when the baby is asleep.
Designer : Lana Agiyan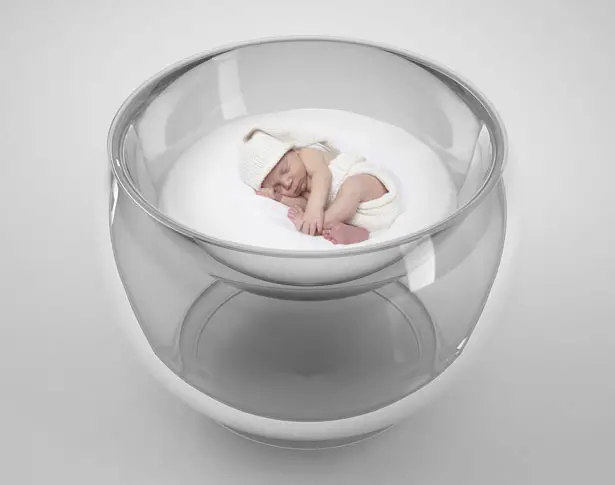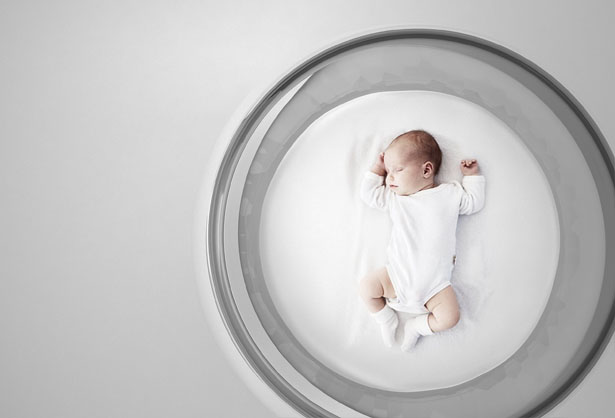 Plastic is not scratch resistance, therefore the crib is finished with special coating. Together with Nanoformula, they've made a special nano tech coating, especially for this baby cradle. This formula enhances the surface of Bubble Baby Bed by improving its optical transparency and dirt resistance, cleaning would be really easy, simply use dry cloth, no chemical detergents.
The pure wool mattress would keep your little ones comfortable, even you would love to have Bubble Baby Bed for yourself.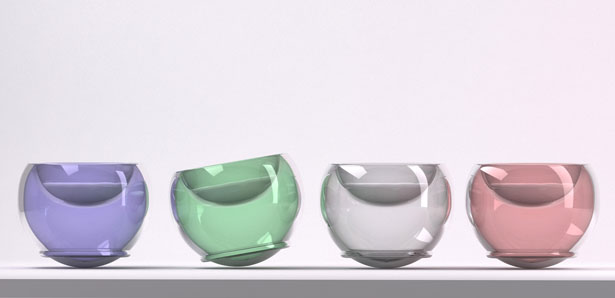 ---