This is one powerful kit you need to carry on your outdoor adventure, Goal Zero Switch 10 USB Multi-Tool Kit is more than just a flashlight. It's all-in-one power for your companion, it's a quick charge phones, POV cameras, a flashlight, and a fan to cool you off. The solar-powered, rechargeable lithium battery is able to power up from any USB. The battery is replaceable, it's powerful enough to charge phones and boosting tablets, there's LED light that functions as battery level indicator.
During the day, use plug-and-play 7-watt solar panel to collect sun's energy to be later used to charge your phone, the tangle free micro USB charging cable comes in handy for efficient charging. Having this set of device means having a set of power solution wherever you go.
From : GoalZero [Buy It Here]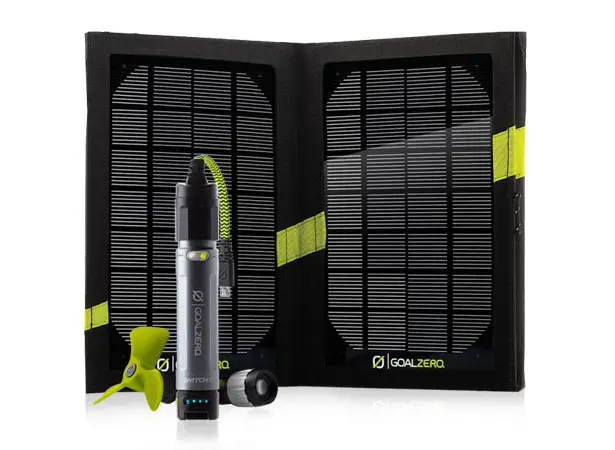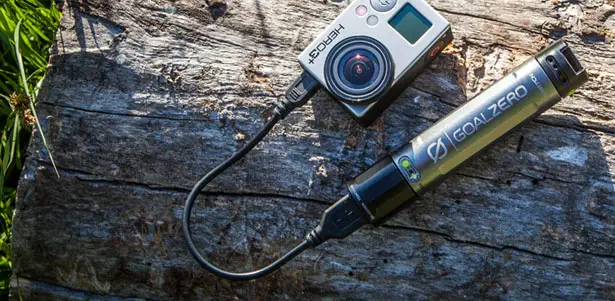 ---
Have you ever imagined to put the fire off in a cool way? Well, this fire extinguisher design is submitted by Eun Jung Kim might answer your question. Shooter is new gun-type fire extinguisher concept. The design addresses some of the many problems of existing fire extinguishers. A person does not need to approach a fire too closely in order to extinguish it. First shoot the laser pointer in the direction of the fire, then shoot the fire-extinguishing bullet into the fire. Be very careful with the Shooter, it can be very addictive …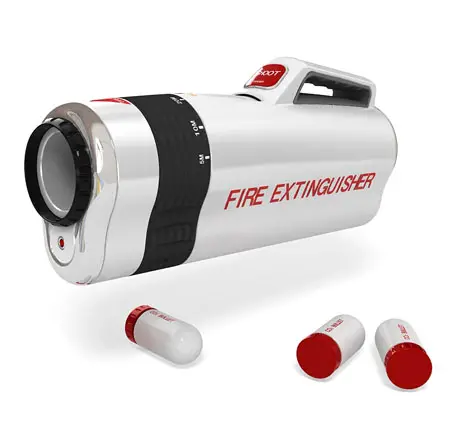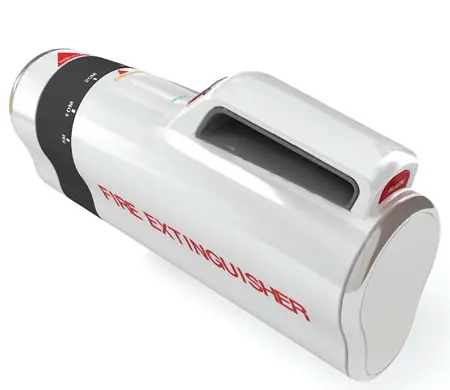 From the designers :
The bullet has a flexible material surface, when it hits the wall, the "cap" separates from the 'bullet' so it can reduce the danger. An alarm button is available behind the handle of shooter, this comes pretty handy to warn the others about the fire.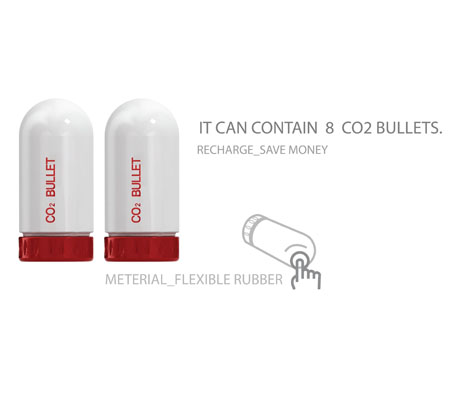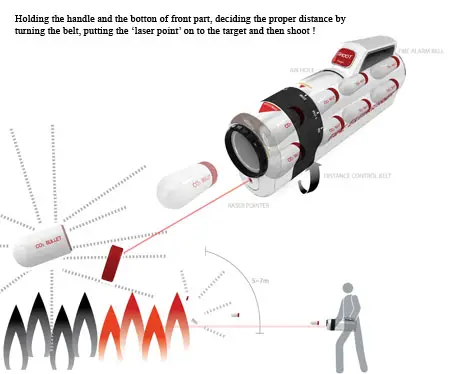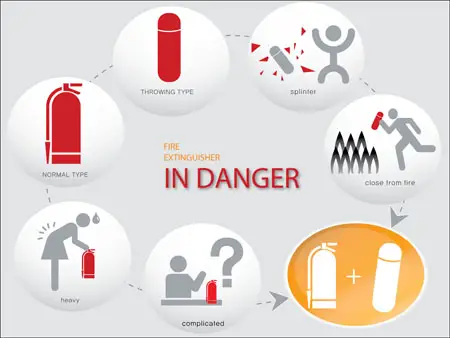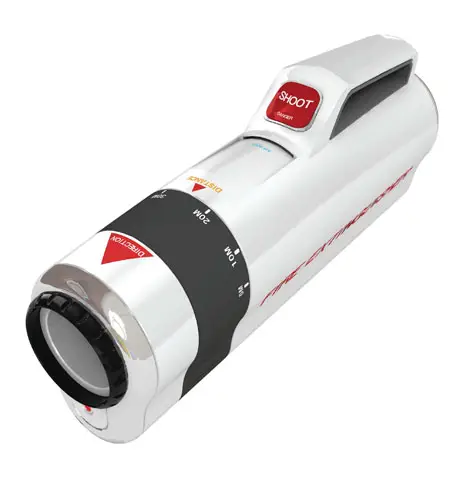 Designer : Eunjung Kim, Yangwoo Kim, Junyi Heo, and Ha Young Song
---
One of futuristic bike collection from Stealth Electric Bikes is The Bomber. A very cool e-bike that produces 4.5kW electrical output while the direct brushless DC motor only features one moving part resulting in reliability and efficiency with no emission. Do you think Batman would ride the Bomber?
The frame body is constructed from CrMo alloys (aircraft certified), its advanced battery technology allows fast battery changeover in under 90-seconds. This e-bike has exceptional performance with its hill climbing ability in literally any terrain, thank you to its Duro Razorback tires which are great for all condition. The 9-speed sequential gearbox transmits pedal power while the stopping is taken care by 6 or 8 pot hydraulic disc brakes. Therefore, changing gear would be as simple as twisting your wrist. CrMo swing arm blends perfectly with the overall structure, ultra light weight yet very stiff, it incorporates built-in torque arms and adjustable wheelbase.
The Bomber offers smooth and quiet ride from beginning to end, its heavy duty long travel suspension ensures high speed stability, making this e-bike sets new standard in its class.
From : Stealth Electric Bikes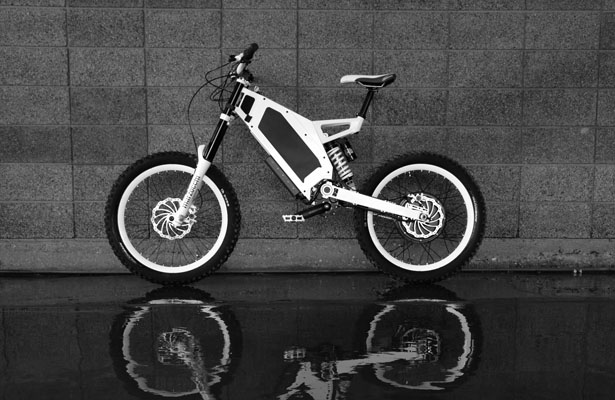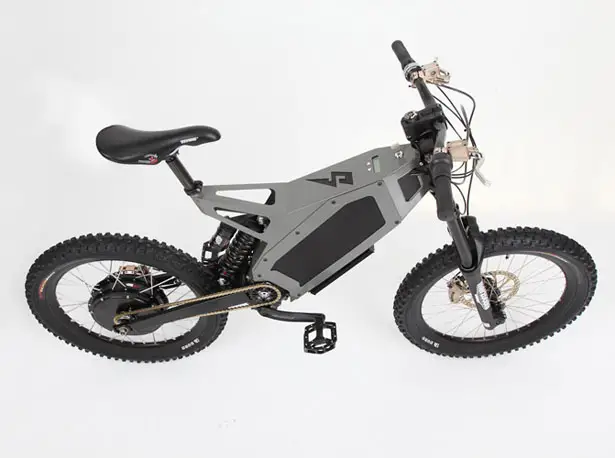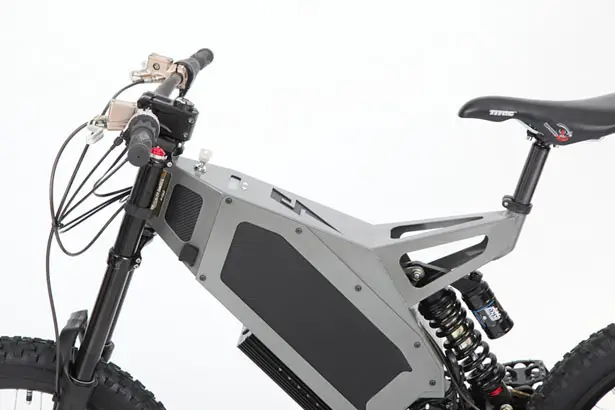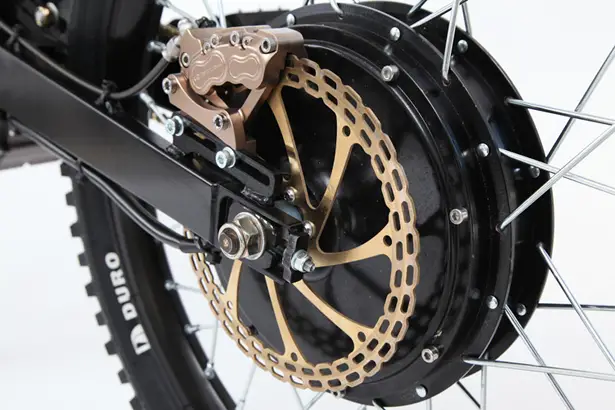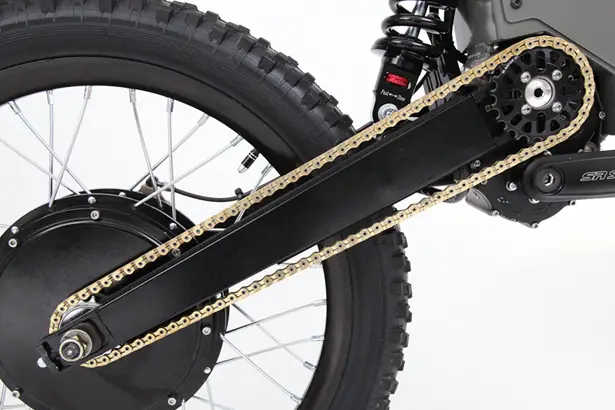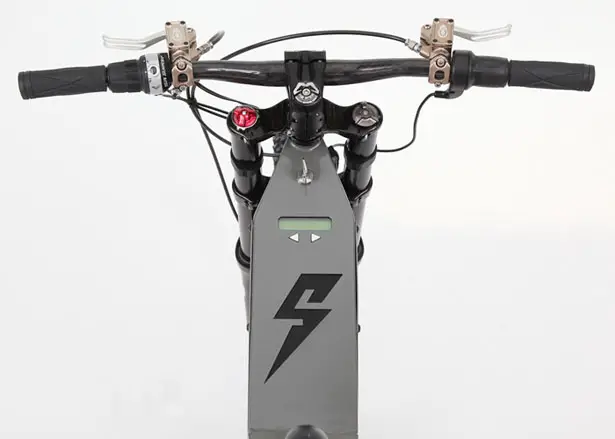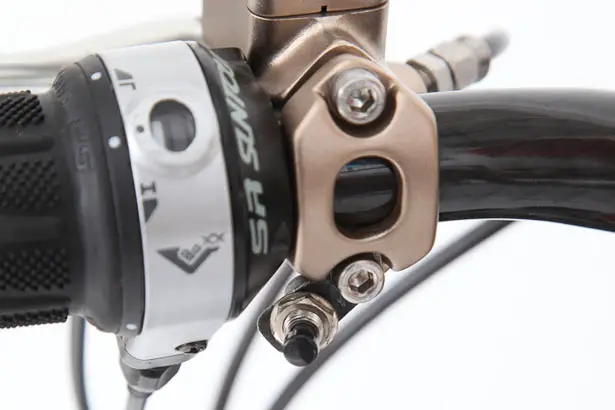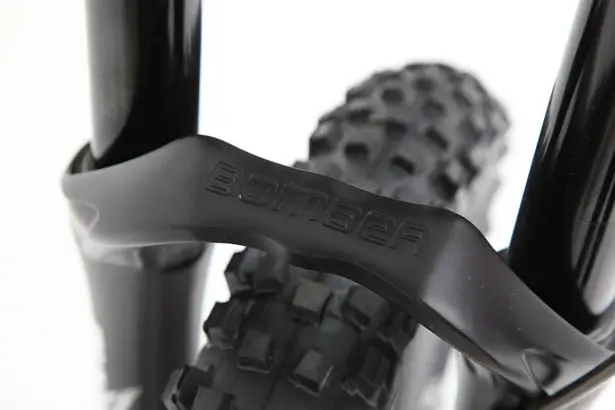 ---