The unique construction of Gironde Extendible Table makes it look like a robotic table. This table is constructed of 4 triangular pieces which are hidden below the central square board fixed intuitively, robust and architectonic. It's a minimalist and simple table on the surface while actually it hides a reasoned, logical, and harmonious structural system underneath that guarantees the stability of the moving parts and the overall assembly.
Hot cookware can be safely placed at the center of this table because it has embedded a heat resistant ceramic piece, simply place your steamy hot cookware from the kitchen to table.
Designers : Juan Pablo Quintero and Michel Gironde
Manufactured by : MedioDesign Studio
Photo credits: Xavier González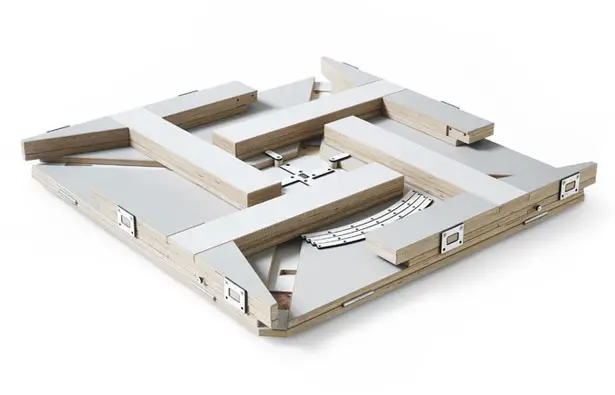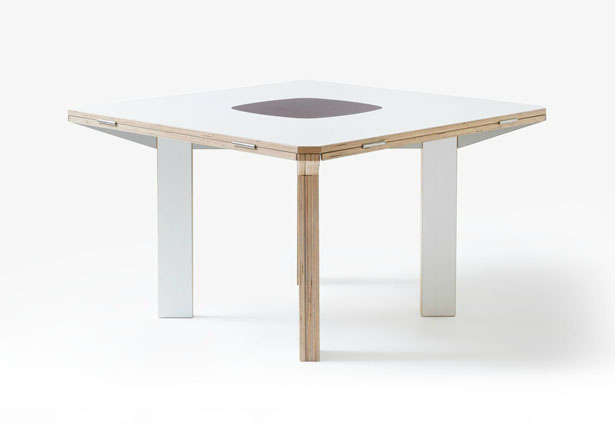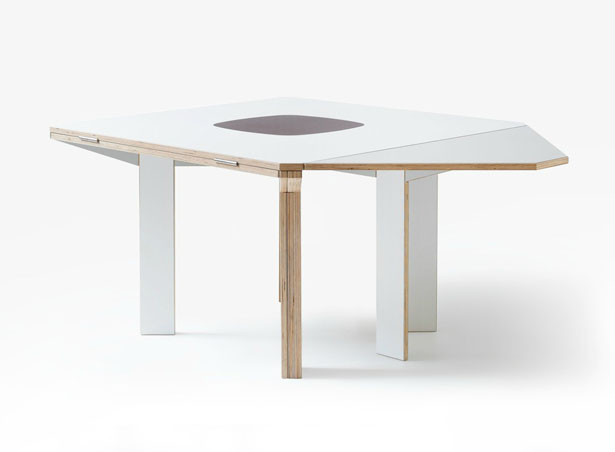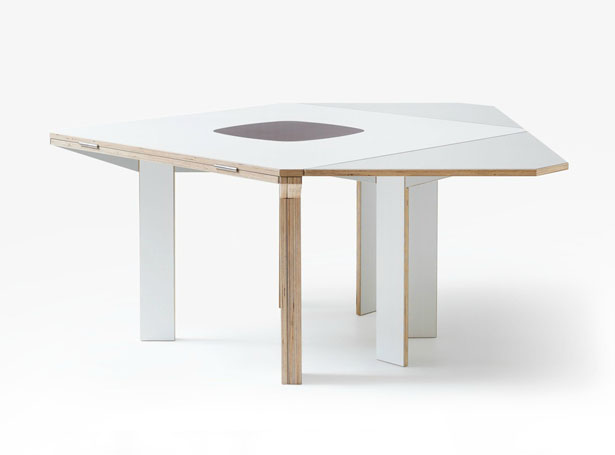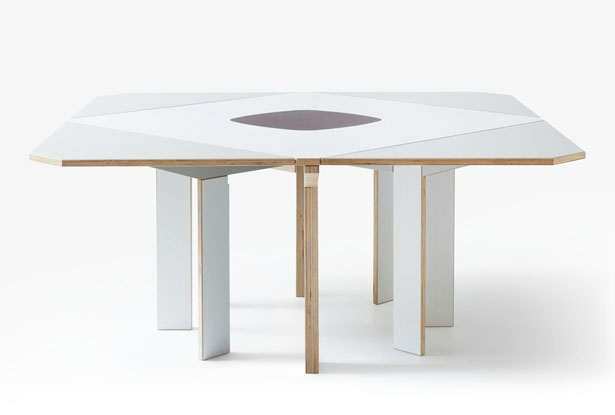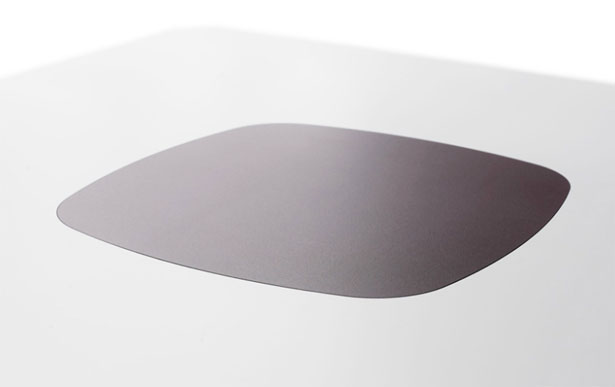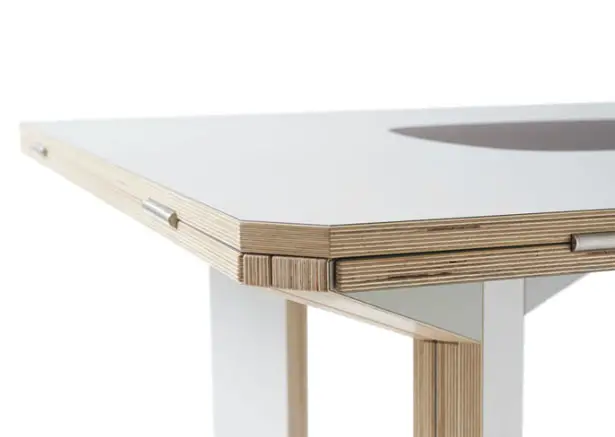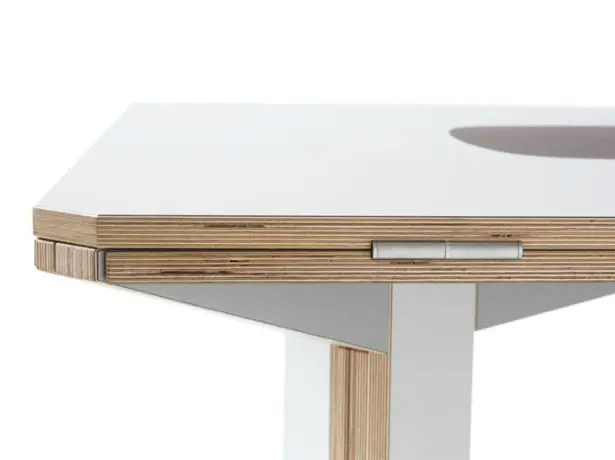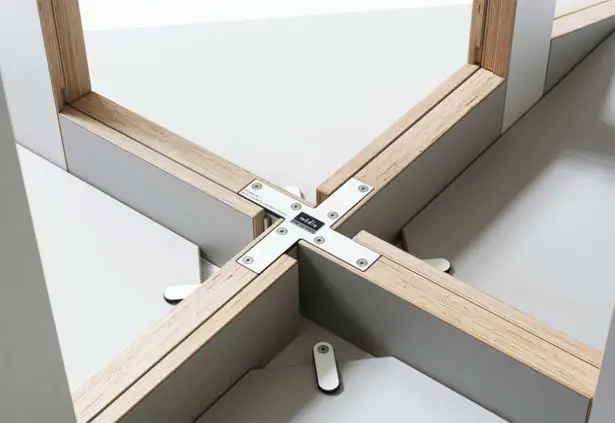 ---
Traveling with a baby can be fun or stressful experience for a mother. There are many things to pack, including luggage for your baby and your family, therefore, "Mummy's Baby" has been designed to answer these challenges. This luggage helps mother to travel efficiently with her baby, she can keep all baby necessities in it or open the top of trunk and stretch out to reveal a comfortable and safe baby seat. When mother is tired, simply open the back of this luggage and pull out adult-friendly seat. Nice concept, isn't it?
Designers : Zhejiang University, Liu Peng, Wei Chengjie, Han Like, Ren Mingjun, Yang Xiao, Ningbo University, Shen Fa, Li Ning, Li Yong and Li Dandan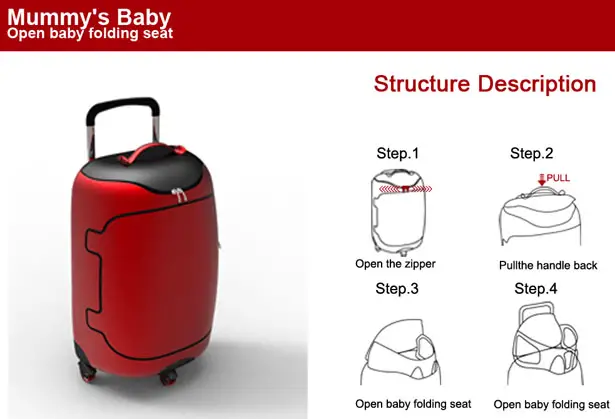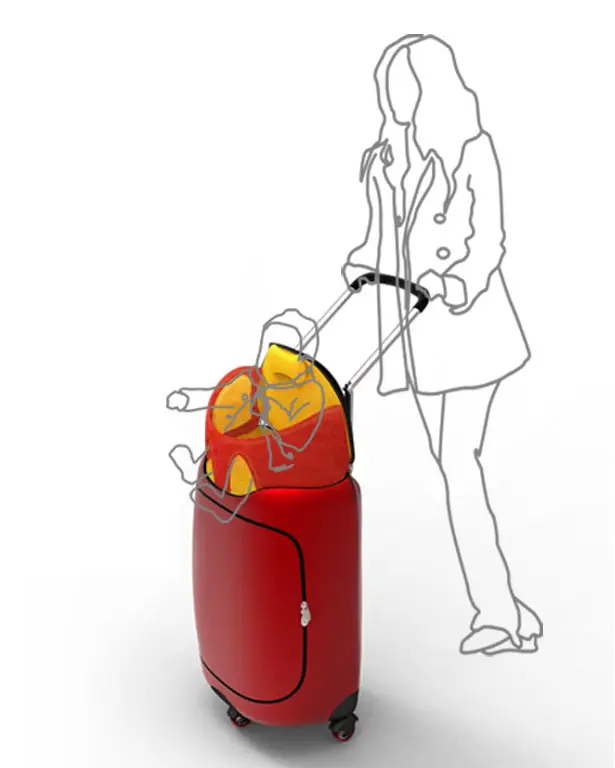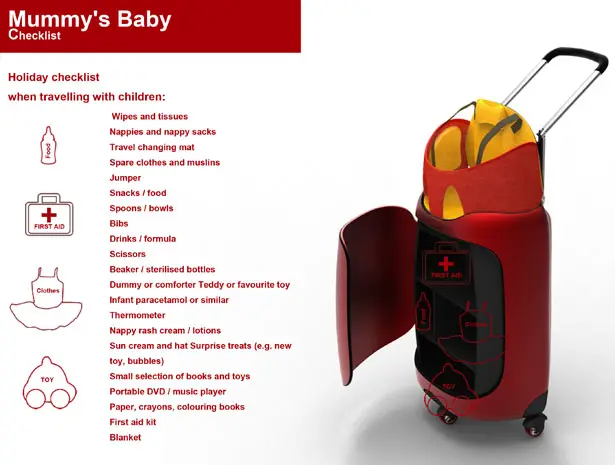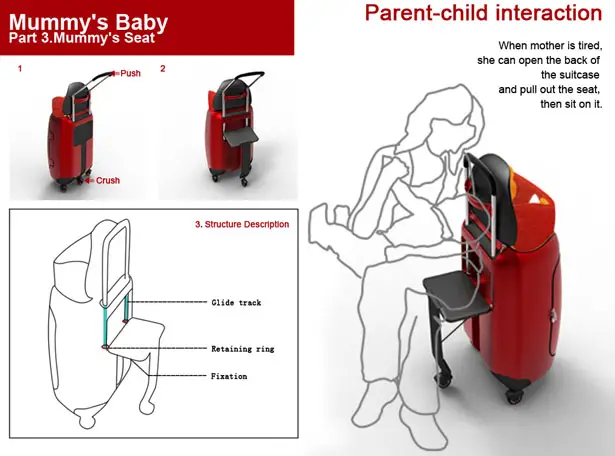 ---
Used bottles can be utilized to create unique speakers with unique sound characteristics as well using Green's Voice. It's a creative device that you can connect to any bottles to create your own speaker instantly. Instead of purchasing speaker, a music device that uses significant plastic, wood, or metal materials for its production, why not re-used empty bottles?
Designer : Lin Nien-An and Cheng Ya-Fang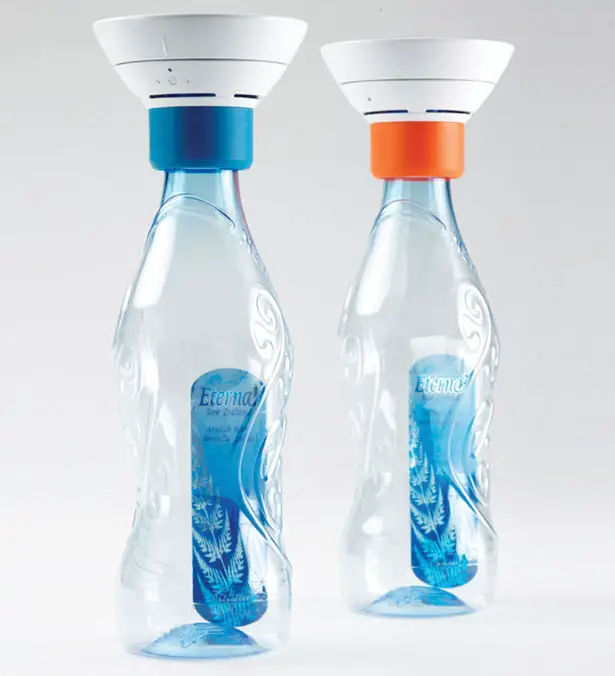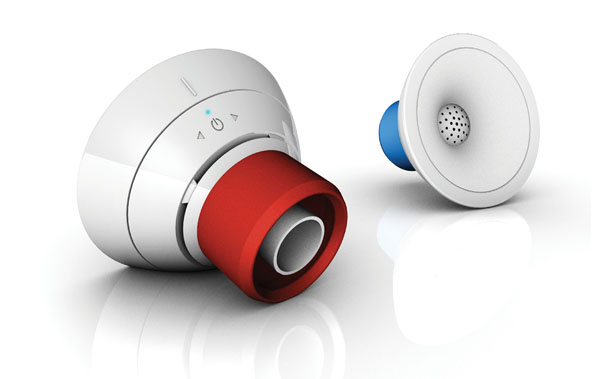 Green's Voice system consists of speaker driver and a custom designed rubber cradle, thus allowing you to easily mount a used bottle, this bottle also functions as an enclosure to amplify the sound. This concept device will greatly reduce amount of material used to produce a speaker enclosure not to mention any transportation costs. It offers a second life to unused bottles.
This sustainable concept is made of environmentally friendly, biodegradable PLA material. Paper battery is used to power the system, this kind of battery offers 10 times longer lifespan than regular lithium battery.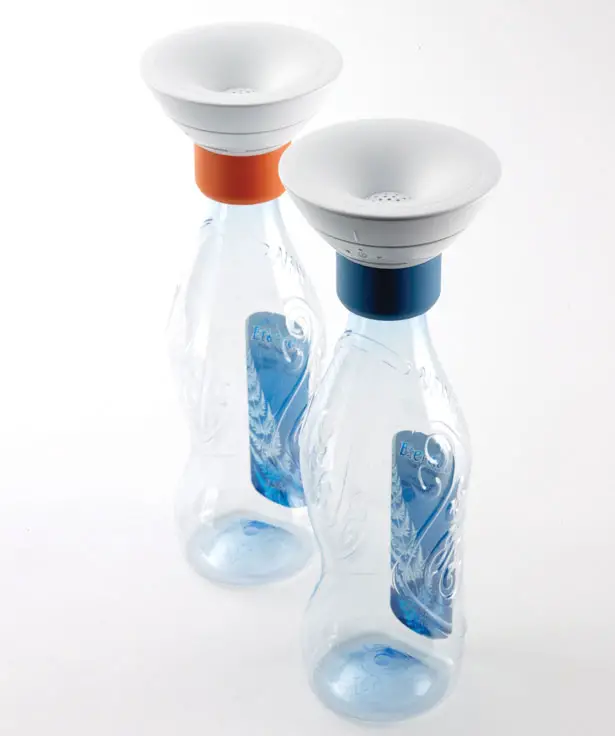 ---