We think Nissan wants to blur the line between driving and gliding with Nissan BladeGlider. It's a futuristic 3-seater concept electric car that turns the engineering paradigm to a new dimension, making driving so much fun and exciting. This project is more than just a concept, it's a design proposal for future direction of Nissan EV by exploring prototype of an upcoming production vehicle from world's leading EV manufacturer. Keeping "form follows function" principle in mind, BladeGlider has been designed with unique architecture to provide the driver and passengers sustainable exhilaration, a new EV based on peerless technology and exotic styling.
Nissan BladeGlider offers you more than just power and acceleration, it sends your heart soaring into the world of "gliding" pleasure. Through this project, Nissan aims to become a pioneer from anything yet envisioned for EVs, Nissan wants to rule the roads of the not-so-distant future.
From : Nissan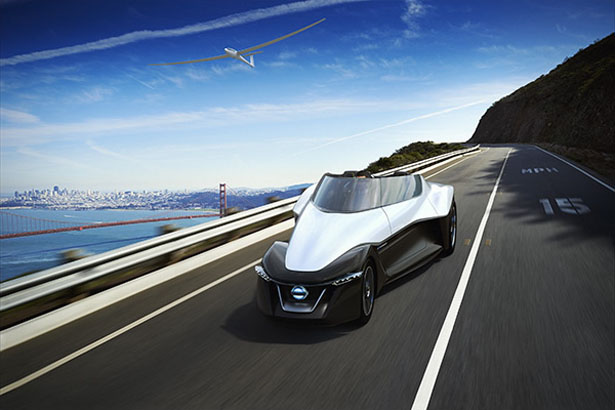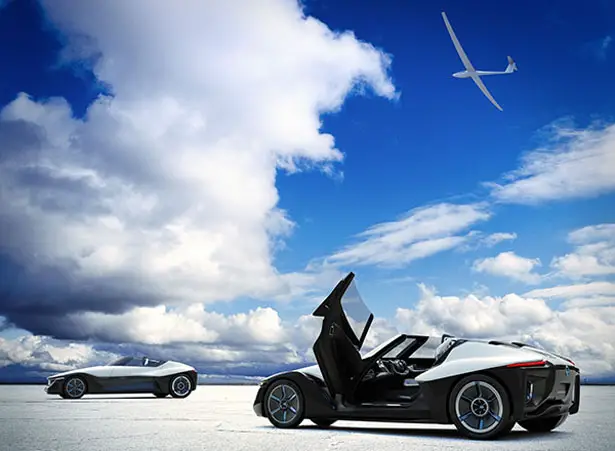 Led by Francois Bancon, this project goal was to revolutionize the architecture of a car to provoke new emotions, creating new value for consumers how Zero Emissions can redefine our conception of vehicle basics. The body design with narrow front track challenges the orthodoxy that's been dominated the roads since the early days of internal combustion engine. It opens new possibilities to designers and engineers to create unique characteristics of EVs. BladeGlider offers two aerial images: soaring and silent, it offers panoramic freedom of a glider thanks to its triangular shape of a high performance swept wing aircraft.
Nissan BladeGlider is powered by Nissan's innovative lithium-ion battery technology which already proven in Nissan LEAF. For better stability and handling, these battery modules are mounted low toward the rear.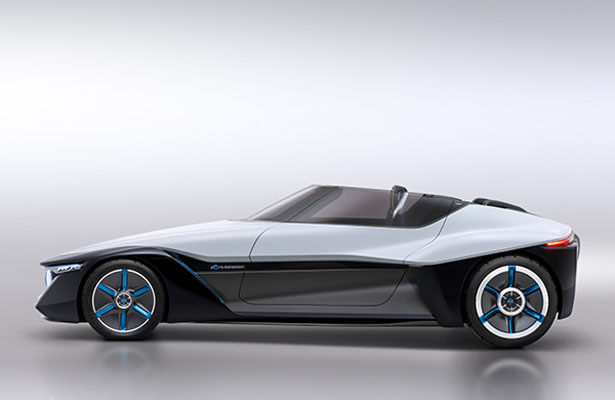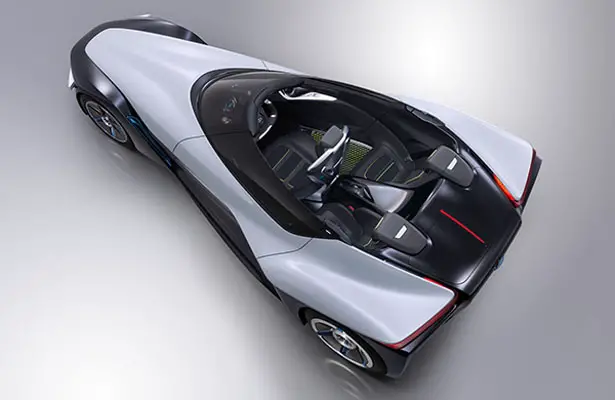 More images of Futuristic Nissan BladeGlider Electric Car: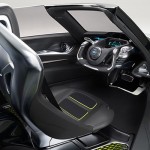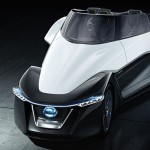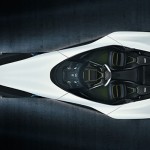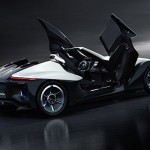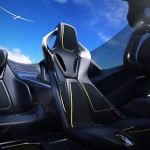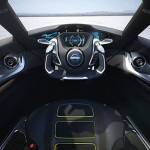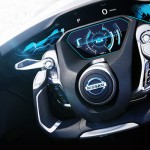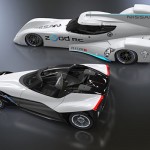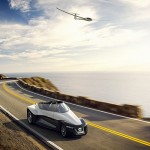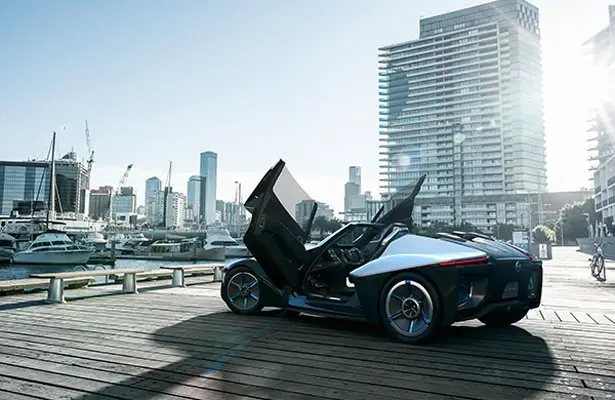 ---
Leatherman Tool Group has released a unique wearable multi-tool equipment, Leatherman Tread bracelet. It's a 17-4 stainless steel high strength, corrosion resistant bracelet where you can find 2 to 3 functional tools, making a total of 25 usable features such as screwdrivers, wrenches, etc.
Inspired by a trip to Disneyland where Ben Rivera, the president of the company stopped by a security for carrying a knife, but actually it was Skeletool. Since Rivera didn't want to give it up, the security guards had to escort him to make sure he took it all the way back to his hotel room. Keeping this in mind, Rivera wanted to design something that would enable him to carry his tools and be accepted by security, so, the design process began.
From : Leatherman [Buy It Here]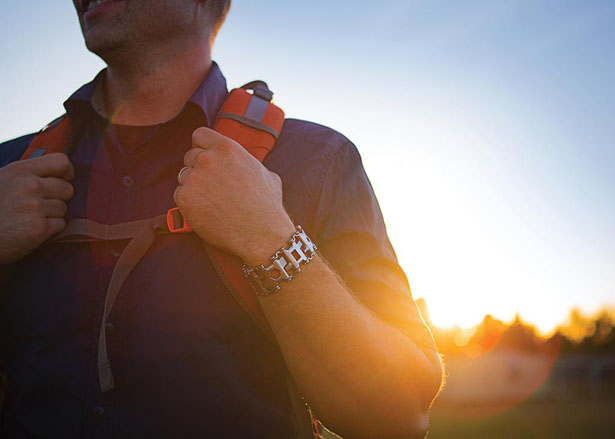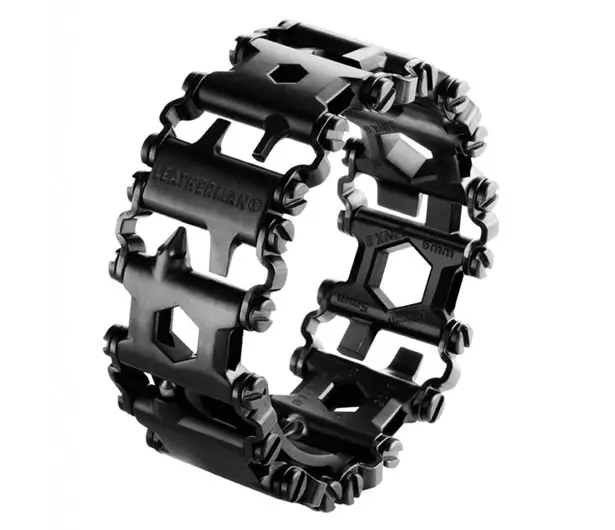 Starting by wearing a bike chain bracelet to test how it would feel, this project began taking shape. Tread bracelet features complex link made of metal injection molded for strength and intensity. As user, you'll be happy to know that this bracelet has been designed to be fully customizable with slotted fasteners, in this way, you can rearrange links, reduce, or add new ones. Even the clasp is a functional bottle opener. Other possible tools are hex drives, screwdrivers, cutting hook, box wrenches, and a carbide glass breaker. There's also another version of Tread bracelet that includes a watch, this model will use the bracelet as a strap for Swiss-made timepiece.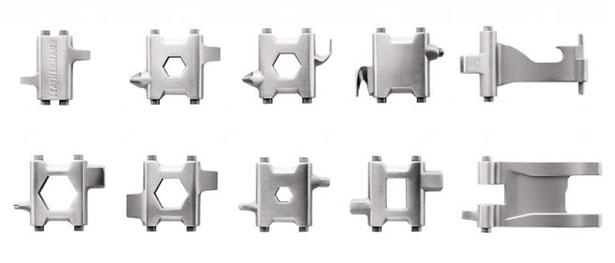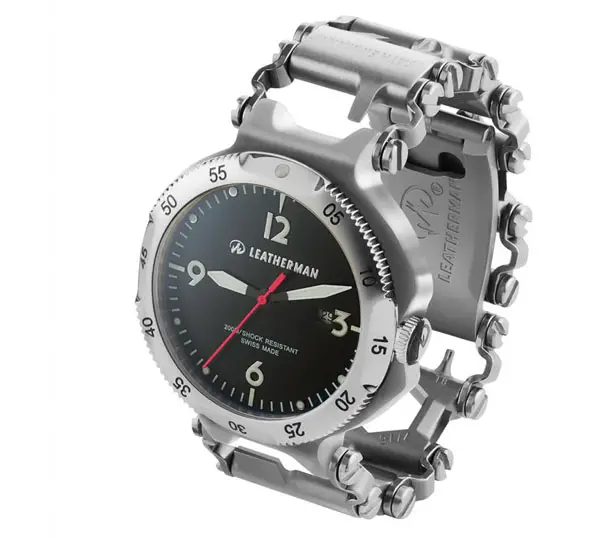 ---
The projects core focus was to create a set of marketable proximity glasses for the blind, by incorporating a new edgy design aesthetic with a systematic feedback component.
Using a pioneer within the sound industry, integrating the means of quality sound producing products into the every day lives of people who suffer from visual impairment, "Videre" Directly translated from Latin means "To See". The aim was to create a device that was intelligent enough to act as a guide, using both First and Third Person viewpoints to accurately predict and map out the blind users living environment. The device would have the capability of describing in detail to the wearer about the area, looking at variables such as space, height and lighting variations. This in turn would allow the user a better understanding of their current location, provide a better means to navigate, by increasing the amount of variables at their disposal and to allow the user confidence to live in an environment without the need of an external aid.
Designer : Fraser Leid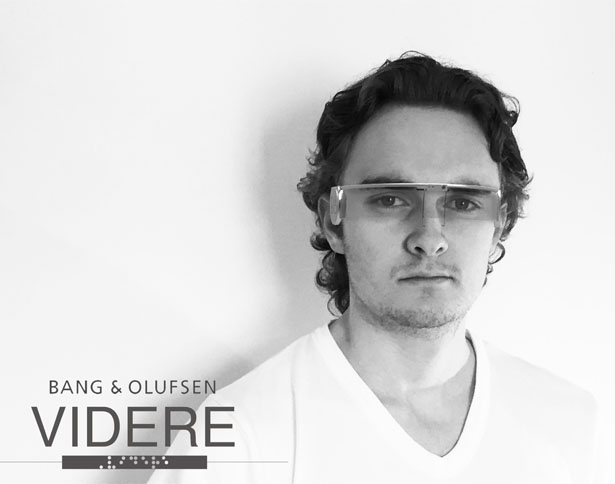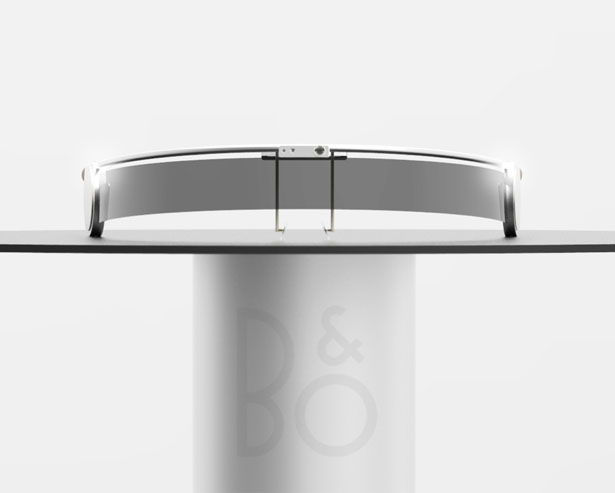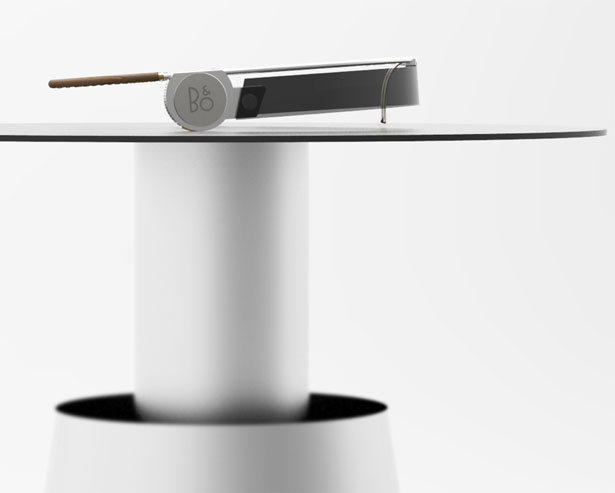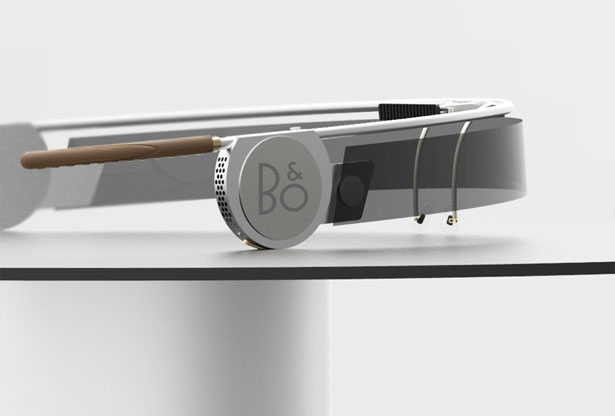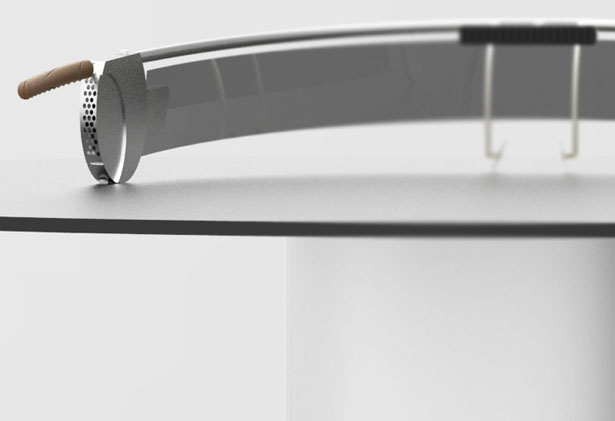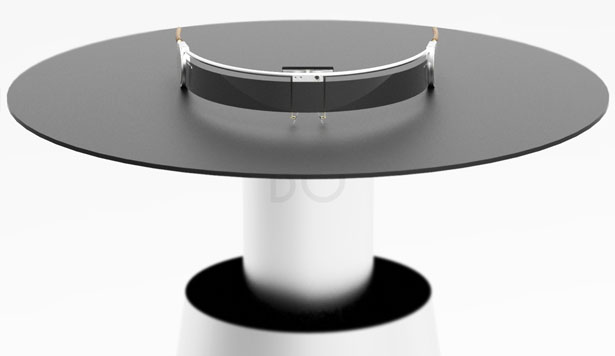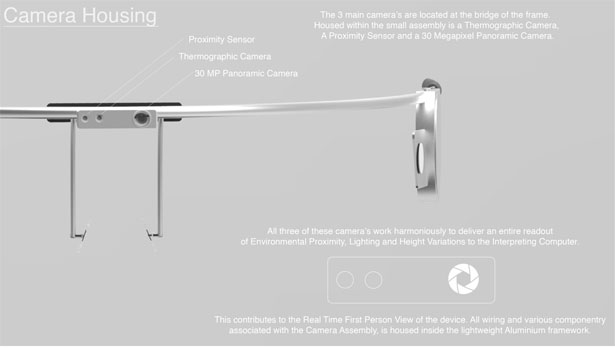 Click above image for bigger view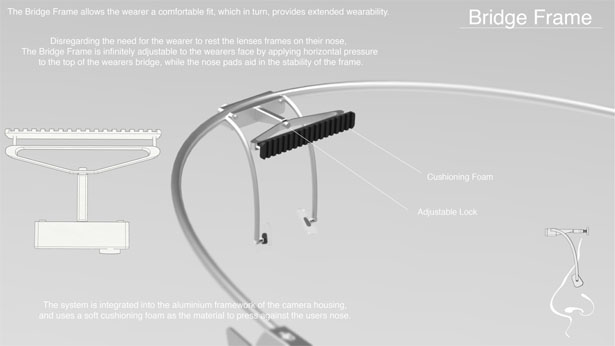 Click above image for bigger view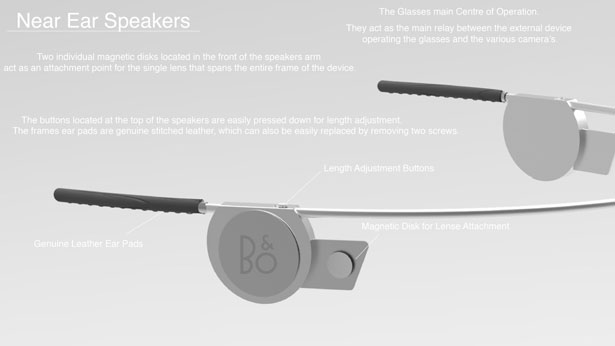 Click above image for bigger view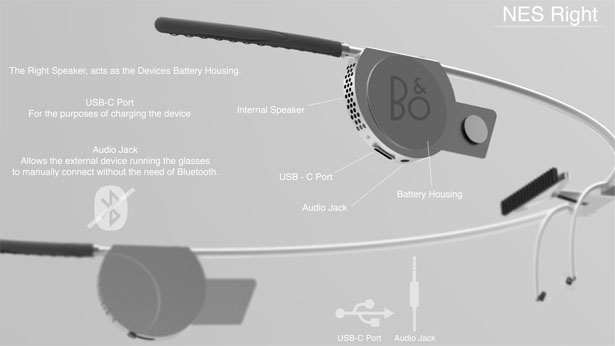 Click above image for bigger view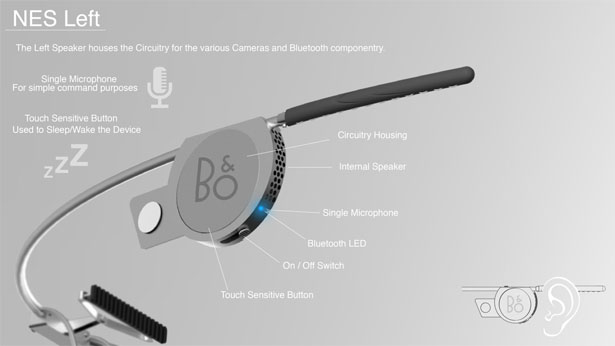 Click above image for bigger view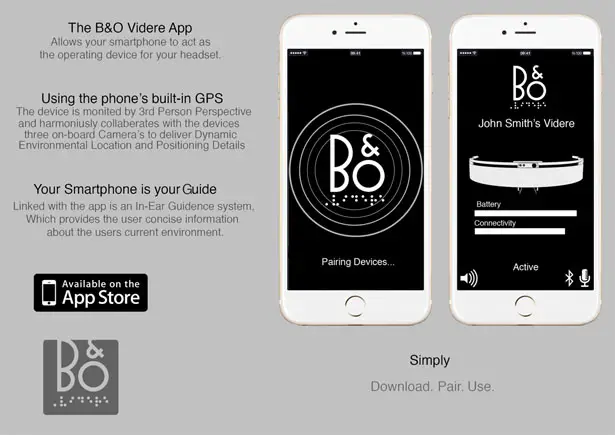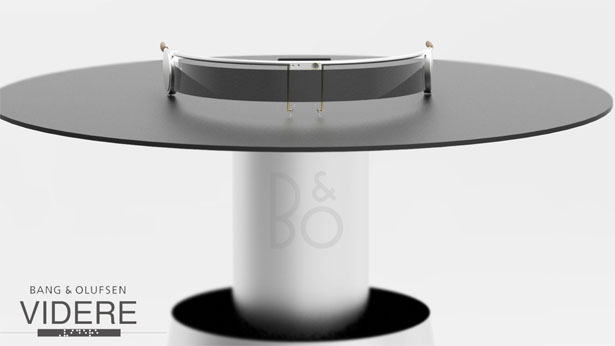 Tuvie has received "Bang & Olufsen Videre Proximity Glasses" product submission from the page 'Submit Your Product' feature, we welcome you to submit your unique products for publication.
---