SMART helmet is the world's first smart cycling helmet which monitors your heart rate without using a chest strap. This safety gear features built-in heart rate sensor which provides real-time and accurate data, thank you to its lightweight microprocessor with advanced algorithm, sensor, accelerometer and full wireless communication capabilities.
The original sensor and algorithm was developed for jet fighter pilots and astronauts. The company tries to integrate the system onto a cycling helmet, thus, resulting a device that measures your heart rate under normal or extreme physiological conditions without having to force you to use chest straps. You can read the statistic in real-time using your mobile devices such as smartphones, sports watch, or computer. It's been designed and built for intense activities in extreme environments, the result is pretty accurate compared to ECG chest belts in the current market. Therefore, it's an ideal device for athletes in any cycling activities.
LifeBeam is the company behind this concept, they need your help to bring SMART helmet concept to reality. You can back this project here.
Designer : Life Beam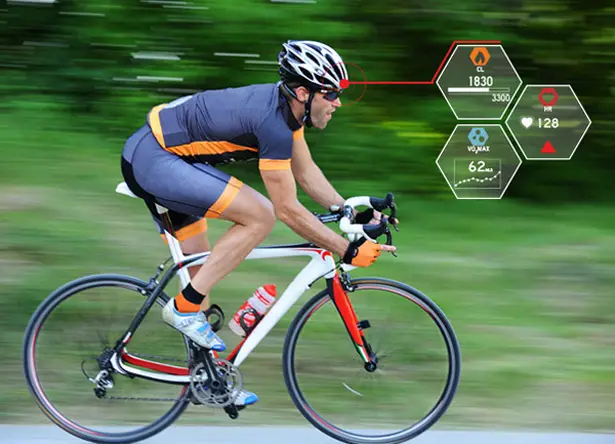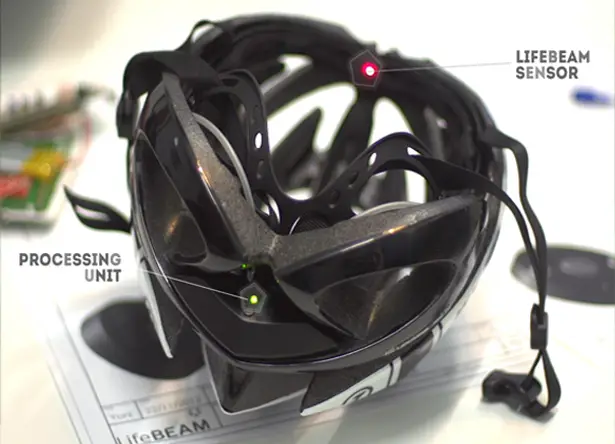 The SMART will arrive to you ready-to-use with no assembly required.
The systems includes:
Lazer Sport GENESIS helmet integrated with LifeBEAM sensing technology
LifeBEAM's physiological sensor & processing unit:
Integrated 3-axis accelerometer
Bluetooth 4.0 or ANT+ Wireless Communication capabilities
Rechargeable Lithium battery – at least 15 hours of continuous usage
Weight: 50 grams (0.132 lbs.)
The sensor & technology integrated into the SMART platform will allow future implementation of additional sensing, sound & display features.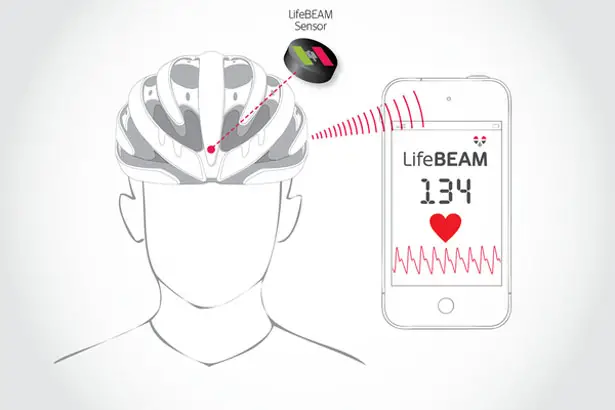 ---
Get together with your family and friends and play the classic arcade games on Dual Arcade Coffee Table. We would love to have this in our office, the geek in all of us wants to replace our boring coffee table with this one. These entertainment systems come installed inside high quality real-wood veneer table which available in different finishes along with 6mm toughened dark glass cover. Each table is hand made in UK, you will also find built-in Sanwa joysticks along with Happ arcade buttons, easy to use menu system.
You can also make special request and their customization service will go all the way to ensure they can meet all your requirements.
Designer : Surface Tension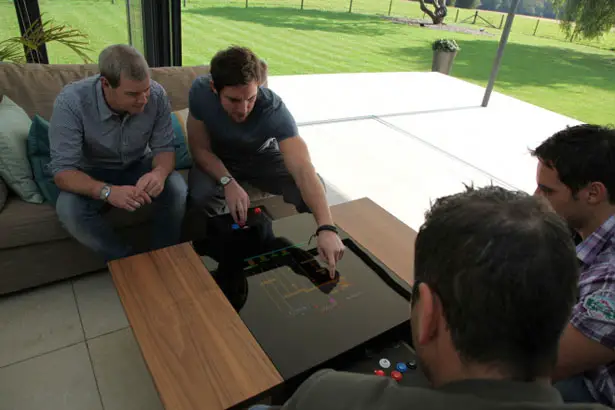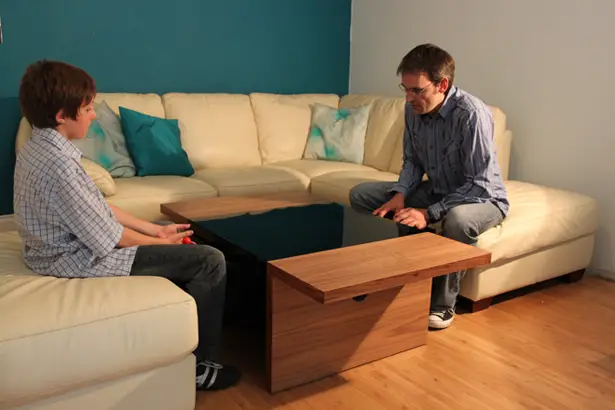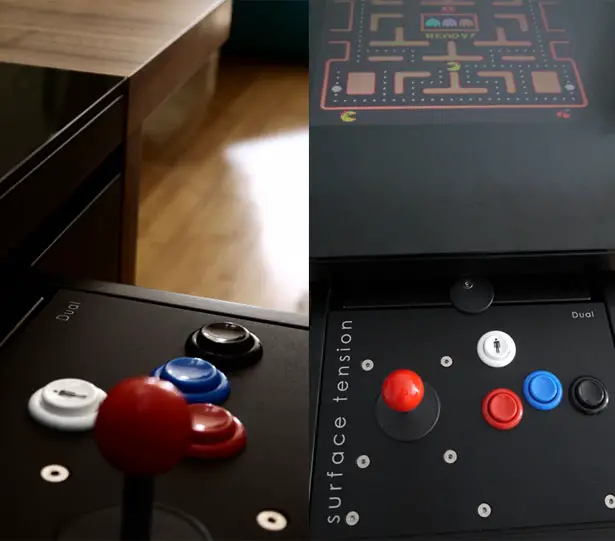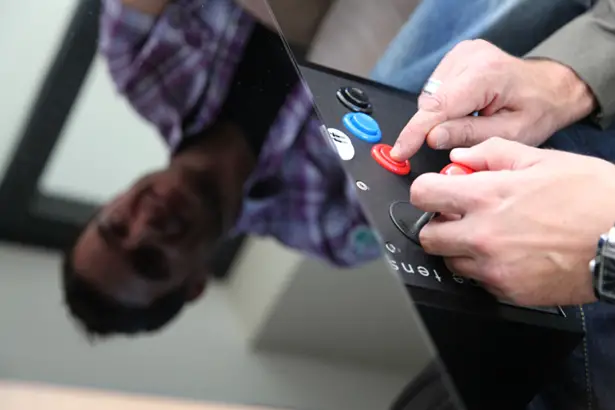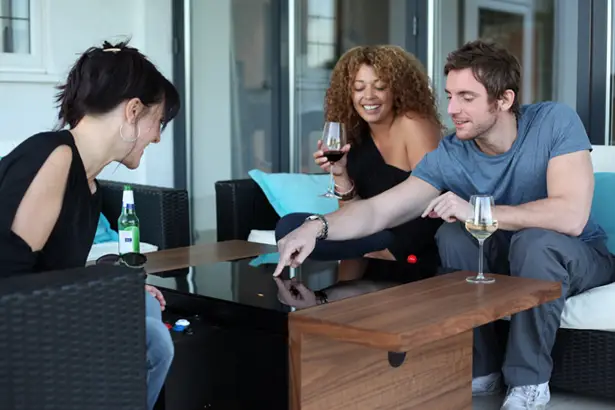 ---
What 's "Crab"? It's the personal concept of an artistic-technologic urban vehicle designed by Andrea Filogonio for the chaotic megapolis of tomorrow. Crab's design melts Art Noveau-inspired shapes to a real crab concept : Art Noveau for its elegance and sense of surfaces while a living crab for the freedom to move everywhere and in any direction. Moreover, its shell is very hard and protective.
Designer : Andrea Filogonio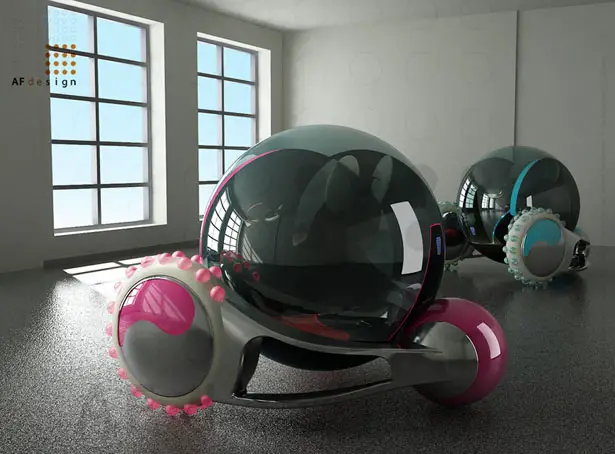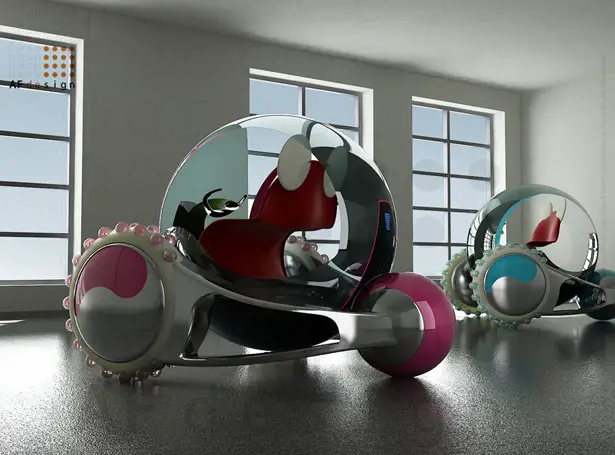 Now, leap forward and apply all that we've just said to the megalopolis of tomorrow: very busy, but with environmental awareness, luxury accustomed, socially involved and technologically advanced. "Crab" is elegant, shiny, customizable, comfortable, and safe. A small car for all the people with three wheels drive. The cabin is suspended and cushioned by an electrical field generated in the two chassis arms. So it's floating and not linked to the chassis, giving a soft response for better comfort. When the car is parked it's strongly attached to the chassis.
Each wheel has its electrical engine, linked externally to the suspension, so that every engine is at the same time: engine, suspension, brake, steering. All driven by wire. The large back sphere is the main steering device when the car is moving. In the parking-mode, the little spheres on the two front wheels allow you to move perpendicularly to the road.
When needed, the same system allows you to run light off-road increasing car height, to go to the beach, for example, using 3 wheels drive. You can adjust your car height and suspension stiffness, to increase its performance. "Crab" is very small, and we know the importance of space in the city. Besides, you can decide who's the driver without swapping your seat. The steering cloche, when the car is not moving, can shift from the left to the right.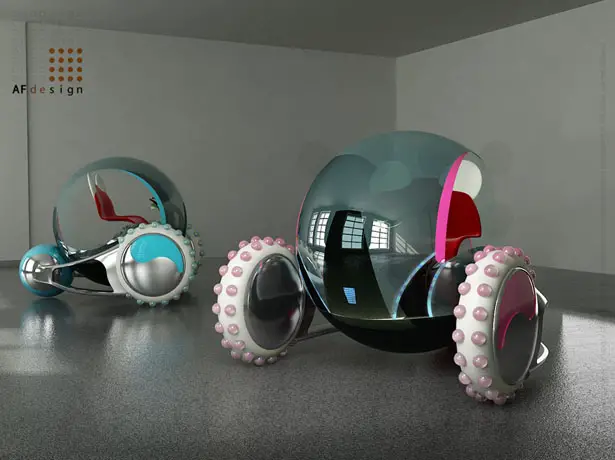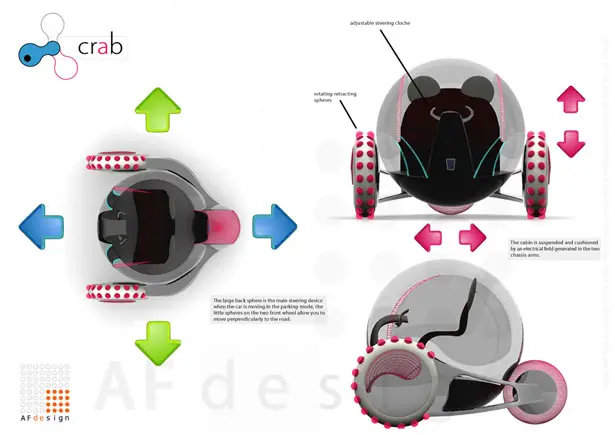 Click the above image for bigger view
"Crab": Copyright (c) afsmartdesign 2011. Any reproduction or use of this design project, images, logos or part of them is not allowed without Andrea Filogonio's written permission.
---