With constant increase in the private cars and depleting fossil fuels, it is but obvious that the space on the road is reducing pretty fast. The designers are looking for solutions that work on alternate fuel while occupying lesser space. Designer David Vargas has designed a three wheel design for Peugeot Design, what he calls Peugeot. It's a two-seater vehicle using smaller electric engine as compared to most cars of similar sizes, and the third wheel is added for better stability. The car is perfect for crowded parking lots and is easy to maneuver and the design has surely hit bull's eye.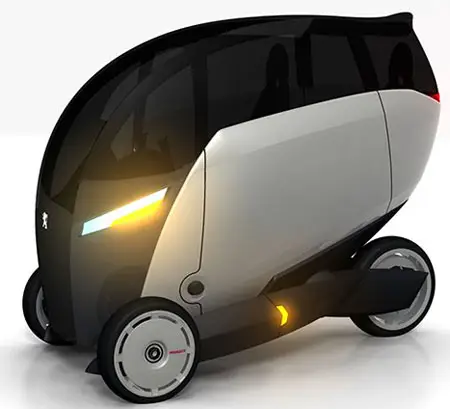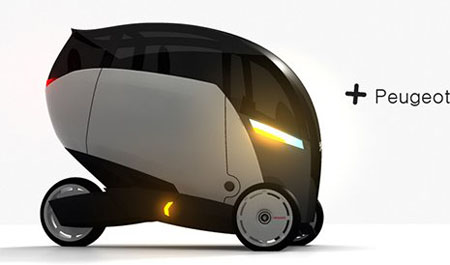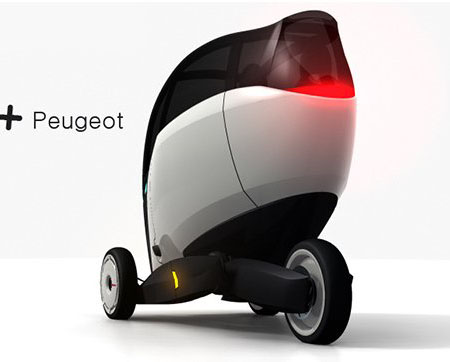 Designer : David Vargas via IGreenSpot
---
Targa Florio, a concept smartphone that combines classic automotive style and hi-tech digital (rotatable display touch screen). Well, it sounds good, but not in practice. This concept smartphone looks a bit impractical with a bulky stopwatch/speedometer, we're not really sure if it's removable or not since we don't have any more details. But we do love the sleekness of the phone, perhaps it utilizes super-thin battery technology to make it happen.
Designers : Joe Sardo and Federico Bruni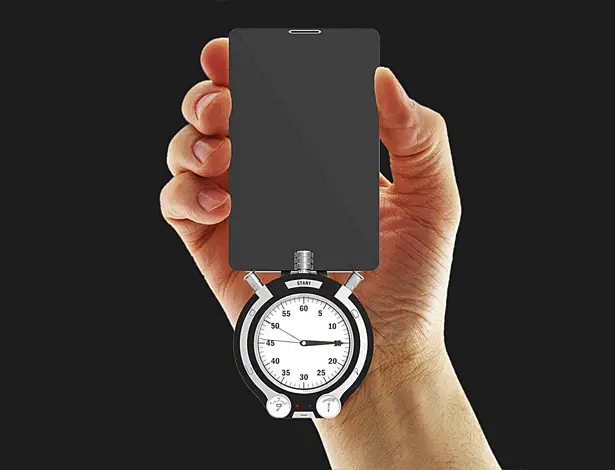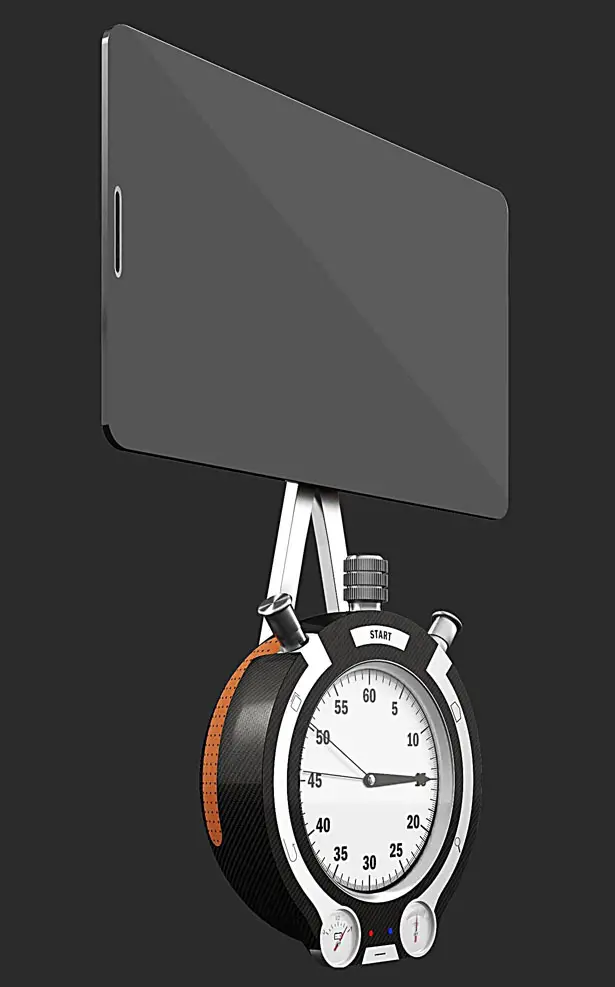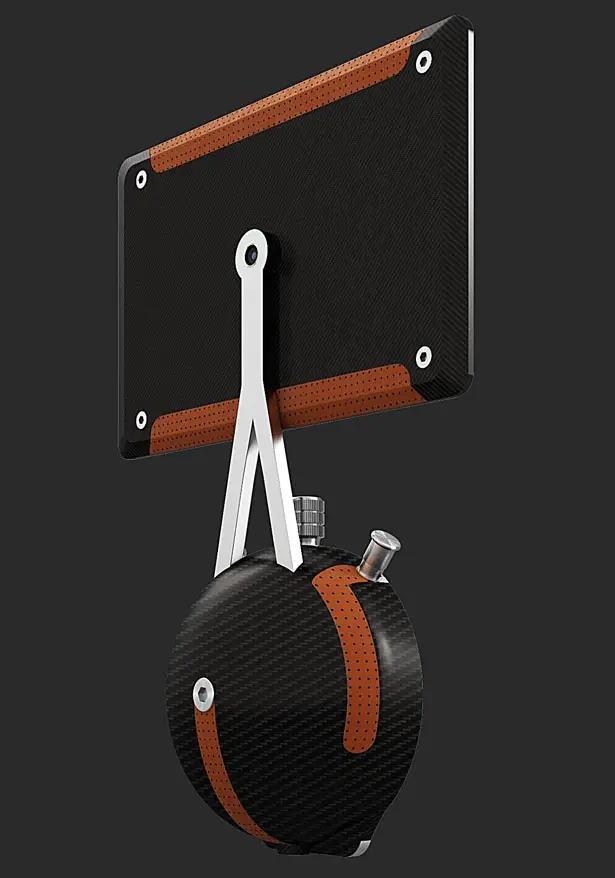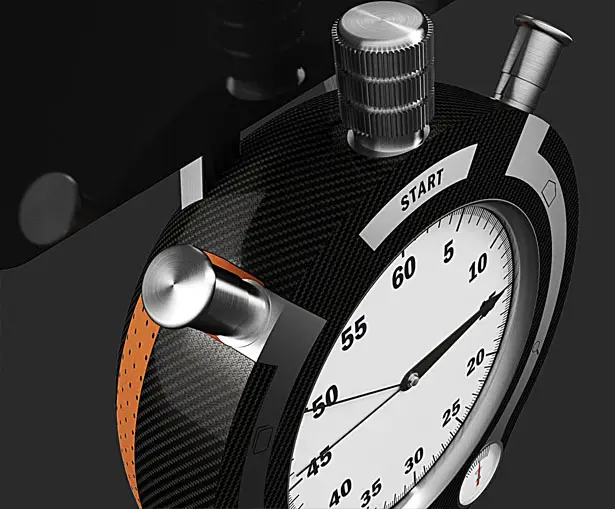 ---
A public toilet next to Tiananmen Square in Beijing has been designed by Michael Young. This modern toilet design was developed to suit the existing environment which was de-commissioned due to ill repair some years earlier. Traditionally, all neighborhood would depend on these facilities since the local housing was built without toilets that gives context to the historical significance of this site.
The location of this toilet is near one of China's most important cultural sites, Tiananmen Square, this toilet is also around the classic stone work of basic local housing. The architect has come up with concept that reflects these 2 extremes.
There are 2 crucial challenges in building the structure, one, interior has to be solid and functional and second it has to have minimal foot print. The architect has developed a series of 4 units that offers the user both privacy and stimulation. You need to remember the classic toilet usually has 5 holes in the ground with no flushing or partition, in this structure, it's really important to improve user quality of life through additional drainage and privacy (some public bathrooms in China don't have doors). The interior offers user easy cleaning, great air flow, and management of the industrial aspects that are housed such as power terminals and drainage.
Designer : Michael Young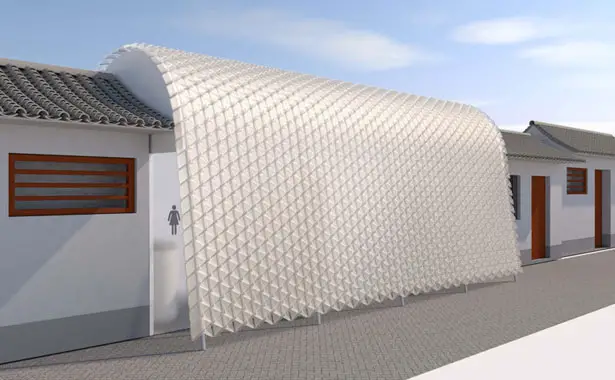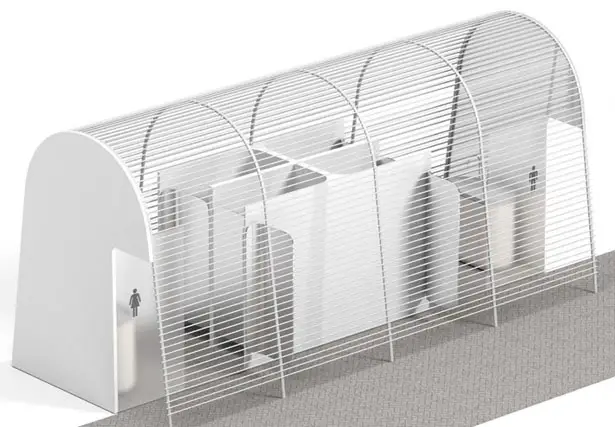 This Public Toilet uses glass tiles framework, a nice covering that's not over-designed and easy to construct in limited space, at the same time, they don't compete visually with the building. These tiles have been designed to deflect both light and rain, the material provides great insulation to help with extreme temperatures which usually happen between summer and winter.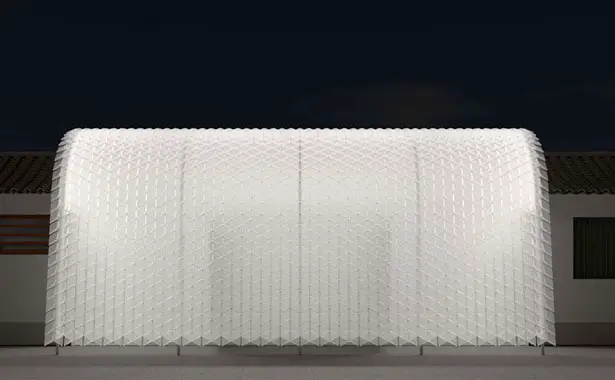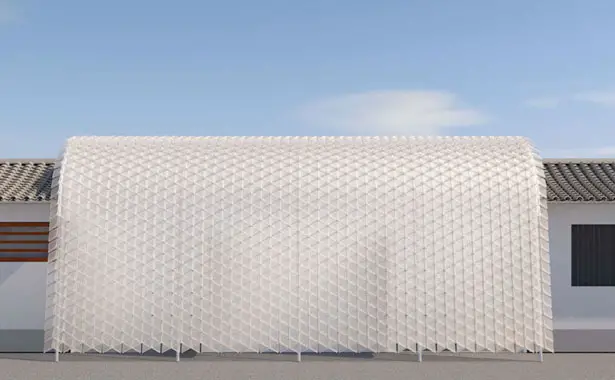 ---