Scooters are known for speed. They as they say don't waste any time to get you there. The young folks are in luck with the refurbished and well fine tuned scooters. This "linea sucree" type is long to accommodate every height. The rims are strong and long lasting, laced with firm but flexible rubber casings that literally meet the road. Since speed is a major consideration. The flatness of the feet pad is low on the center of gravity and moves with more speed than the other type. The aluminum fixture on the handles and body is shiny and stainless. Get one and experience the sensation.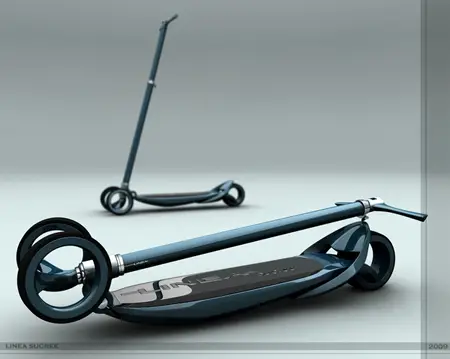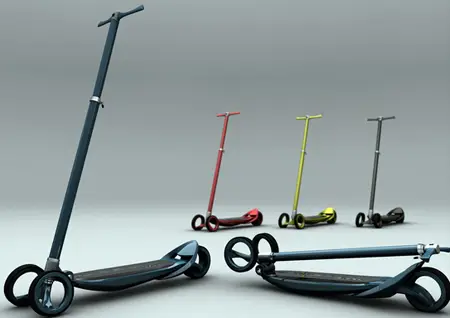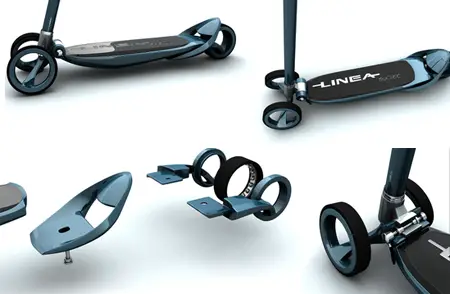 Designer : Serdar Sisman
---
The iWallet has extraordinary features one wouldn't have expected in a wallet. The outer case is made of carbon fiber which makes it a hard case and tamper resistant material. The wallet is built-in with a biometric reader and the wallet can be opened only if it recognizes your fingerprint. What else can make your wallet safe? This wallet is linked to your mobile phone using the Bluetooth. It gives a loud alarm in case you miss either of the devices and if you are only 10-15 ft away from each other. It has theft deterrent technology and ensures user privacy. The technology is a licensed design which can be incorporated into OEM products.
Designer : iWalletUSA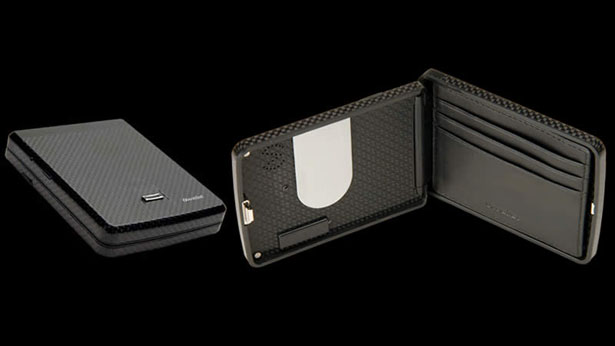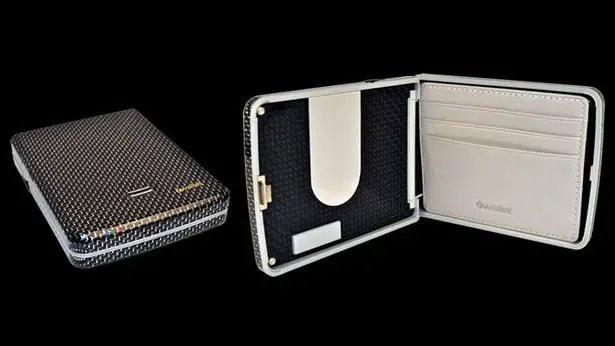 ---
Minimo watch design features aluminum body in a variety of brushed anodized finishes. The empty space in the center of this watch offers technical challenges to make this timepiece very special. It looks like a traditional analog timepiece, but this is the modern minimalist alternative. You can read LED display system that behaves the same way as traditional analog watch.
It needs you to press a button to make Minimo watch turns the LEDs on; it helps to assist in battery conservation. The wristband has been designed with a hidden magnetic clasp to create a hardwareless connection to watch face, thus making people to focus on the watch and its time telling exclusively.
Designer : Kambiz for [TokyoFlash]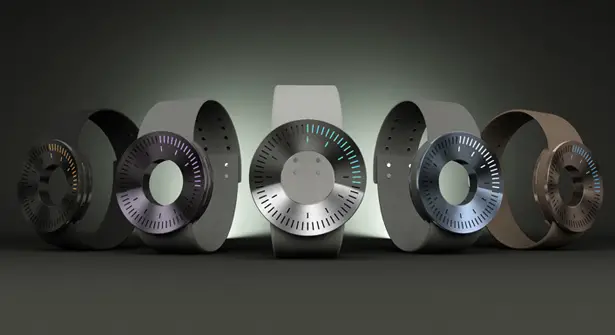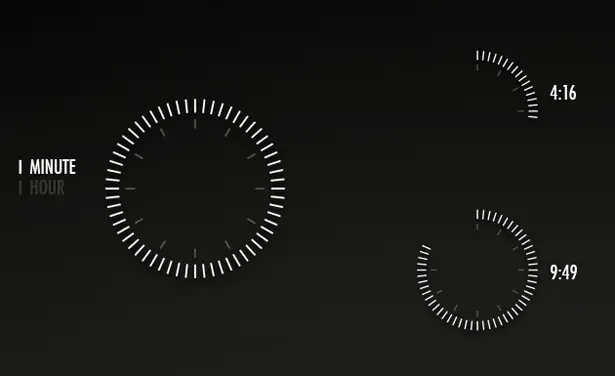 ---