Would you believe if I told you that this beautiful lamp was made of plastic cups, paper clips, and a collapsible clothes hanger? I didn't believe it either at first sight, but after taking a closer look, I do. The main goal of this project was to search found objects that can be transformed into a modern and elegant table lamp. The entire lamp design is held together by compression fitting and paper clips, no glue. With 60 watt light bulb, you can see how this lamp emits beautiful light and shadow that flow from the floor to the wall. The designer did a great job to achieve his goal.
Designer : Jonathan Ferrer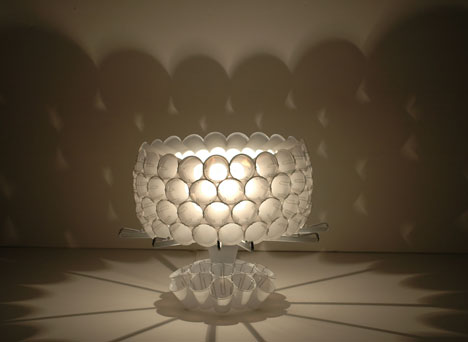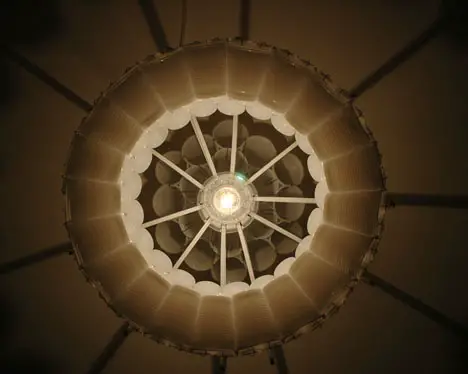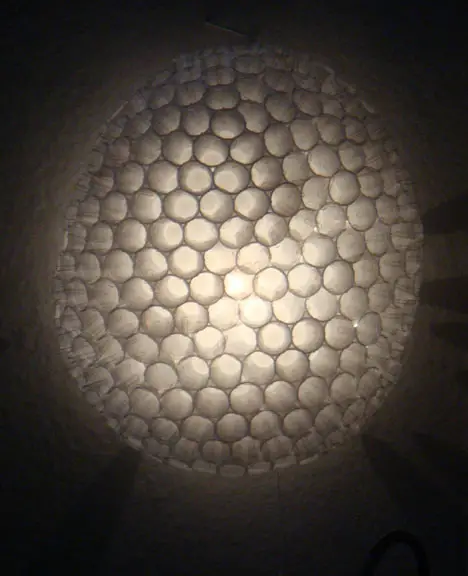 ---
After a strong earthquake struck, survivors would need immediate temporary shelters to keep them safe. Second Skin has been designed to provide essential needs for the victims, it's a multifunctional rescue kit that consists of a temporary shelter, a stretcher, and an emergency blanket. It will be very useful to assist untrained volunteers with their efforts to rescue victims.
According to latest natural disaster research, the frequency of high-magnitude earthquakes has increased more than doubled within the last 70 years. During a natural disaster, rescue team and emergency services can be delayed, immediate rescues usually come from bystanders who emerge as volunteers, however, these instant rescuers don't have medical training or equipment needed.
Designer : Nick Dephoff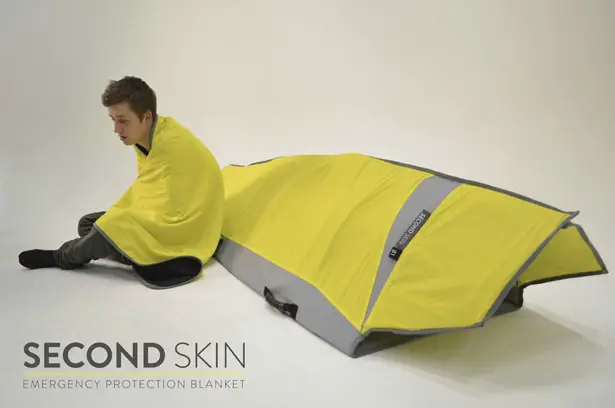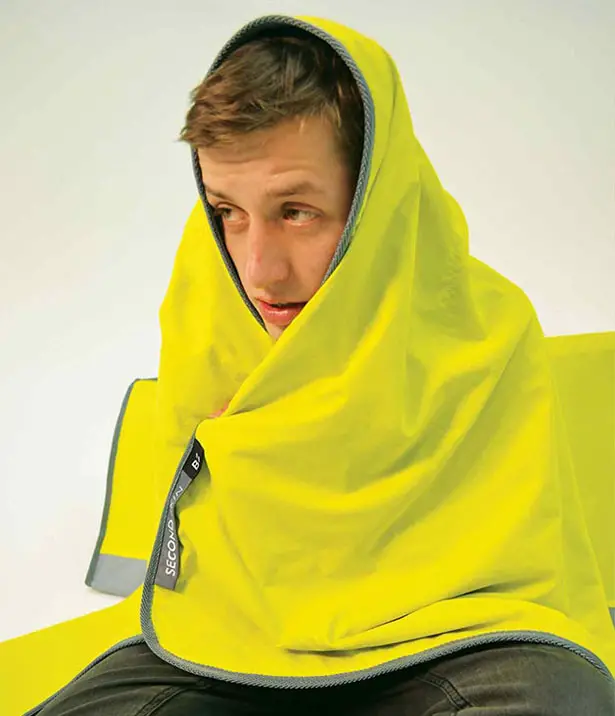 Second skin project has been designed to ensure it can be used by anyone without prior experience in aiding others. In this way, any volunteers can lighten the workload of rescue team in the first stage after an earthquake to help increase the survival rate. This concept addresses both physical and emotional needs of survivors by providing protection, comfortable blanket, or stretcher when needed. It uses Poron XRD high-impact foam which usually can be found in sporting equipment, thus, making this project features unique ability to shield user from debris during aftershocks. The temporary shelter features Autex acoustic paneling that helps dampening acoustic noise in large open spaces.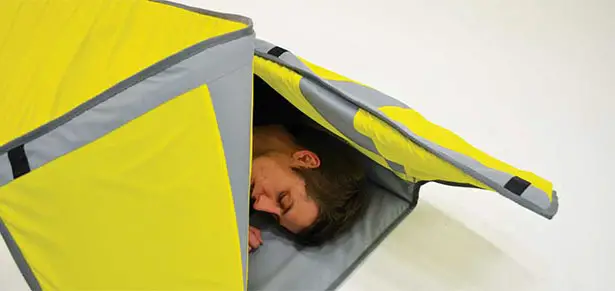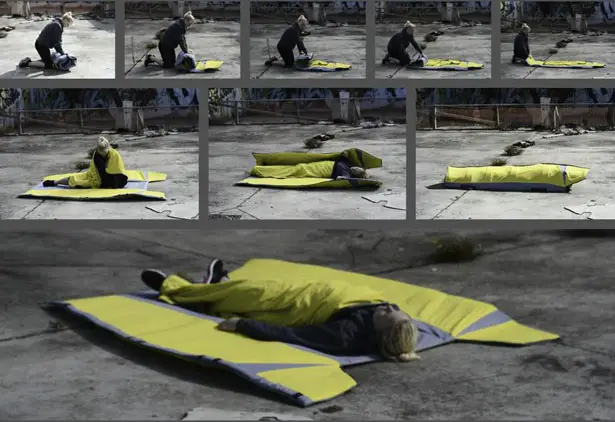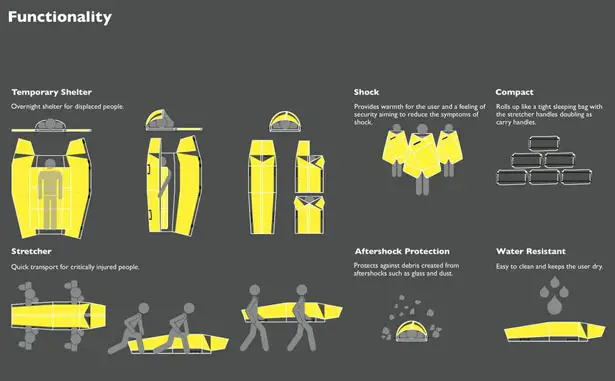 ---
CobaltNiche has designed an innovative portable water tank called H2Pod. It is specifically designed to drip-feed water to drought-stressed trees in parks and urban environments. Not only used as water tank, H2Pod can also be used as a seat. H2Pod has the perfect shape and height for people to sit comfortably yet discourage long term use such as people lying/sleeping on the unit, clever right? With its customizable 'slot-in' panels, the secondary purpose of this product is for use at events or for limited traffic management. It is more people friendly barrier instead of using existing one. You can read more about H2Pod in this page.
Designer : CobaltNiche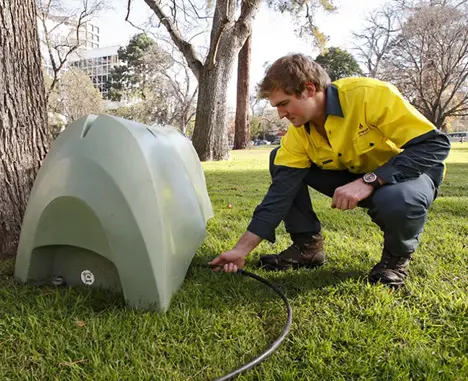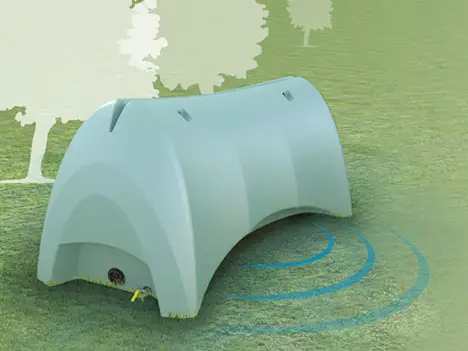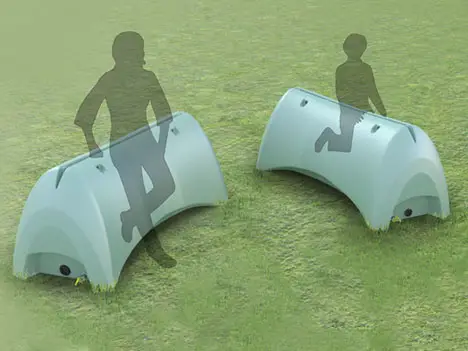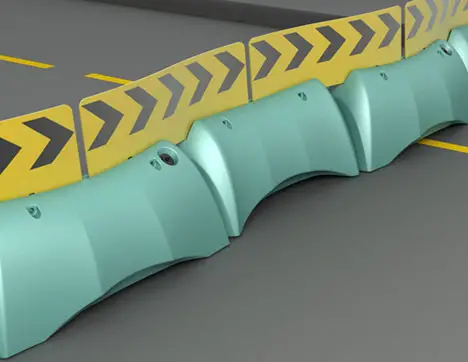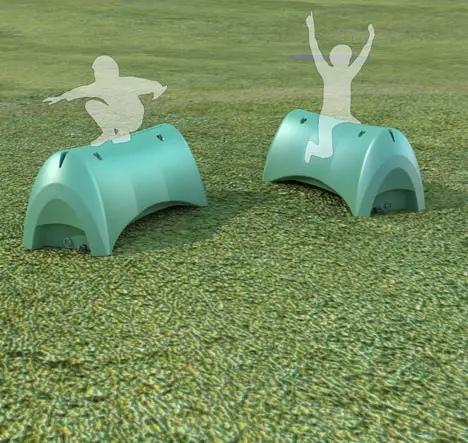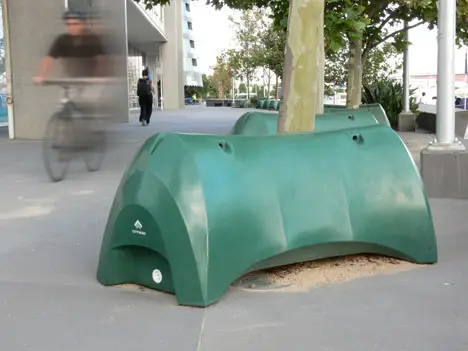 ---