Stylish and modern Double F CPU-server concept which can be personalized to suit your taste. Its color range and combination of soft and hard lines offer you unique object in particular style, it stands out among other servers. It would be easy to recognize and an ideal complement in working environment. To prevent overheating, this case has been designed with great ventilation surrounding the main box-server, the interaction zone offers easy access and recognizable buttons with personalized multi-colored lights.
The base is made of metal to provide great stability for the server. It's definitely not your typical box shaped server.
Designer : Ismael G. Montero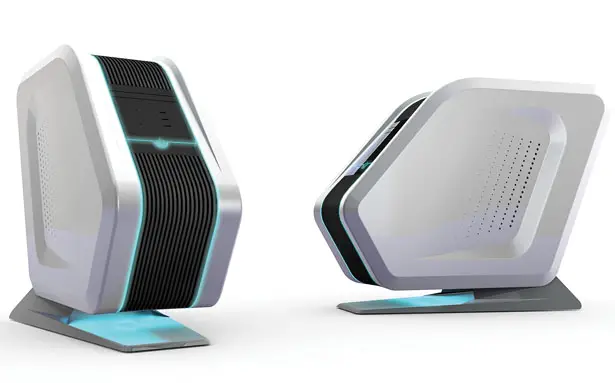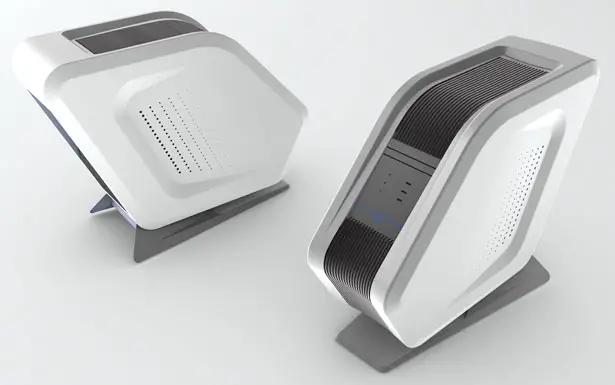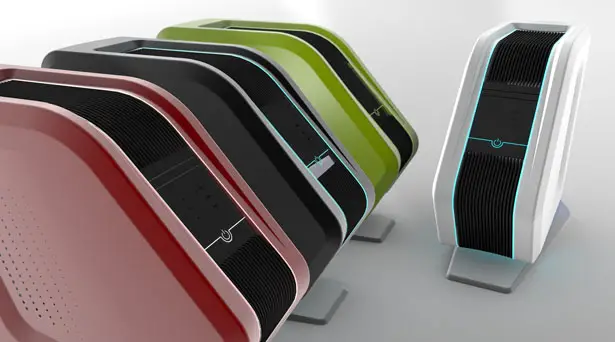 Tuvie has received "Double F Cpu-Server Concept" project from our 'Submit A Design' feature, where we welcome our readers to submit their design/concept for publication.
---
The Ocean Rescue is a rescue device that is designed to provide emergency support to those who have lost in the ocean. The idea was to offer the user vital support till they get rescued, supply of pure drinking water. Moreover, it is able to transmit a radio frequency signal to the rescue team about its exact location and can make colorful smoke during the day and emit light at night to get the attention of rescue team.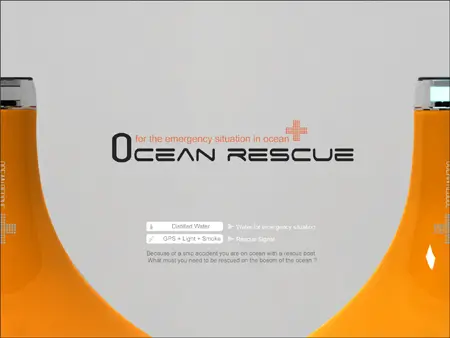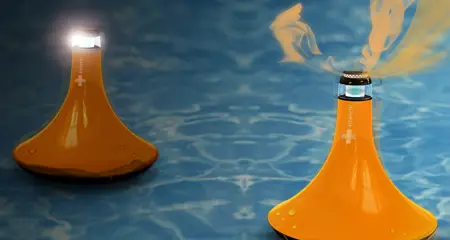 The key material that was used to form the Ocean Rescue is a special kind of metal with high thermal conductivity that can boil sea water and separate the salt and the distilled water from it. The chamber where the distilled water is stored is made of transparent and durable plastic. The bottom of the metal has positive and negative plates, and is being used for generating electricity through a chemical reaction with the electrolyte of salty sea water.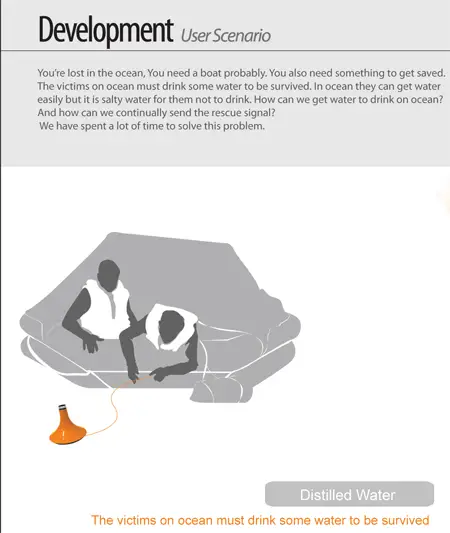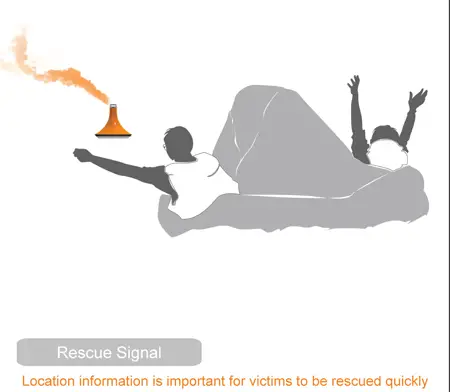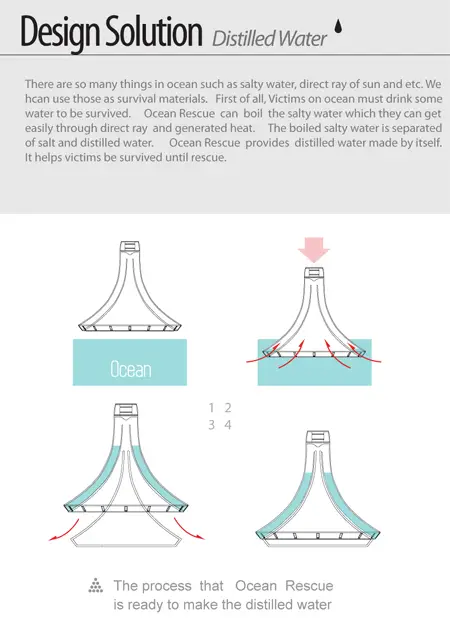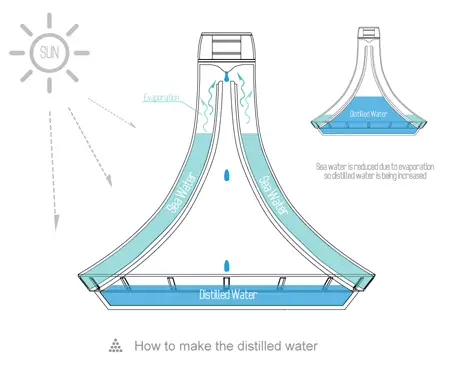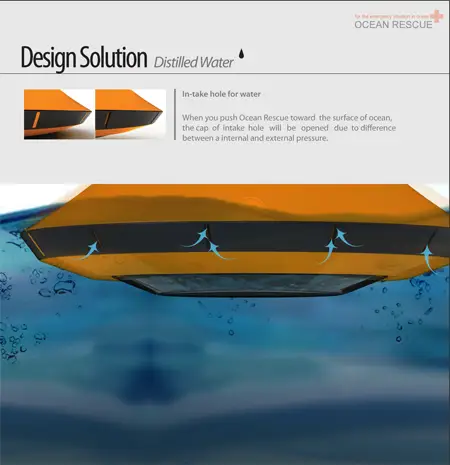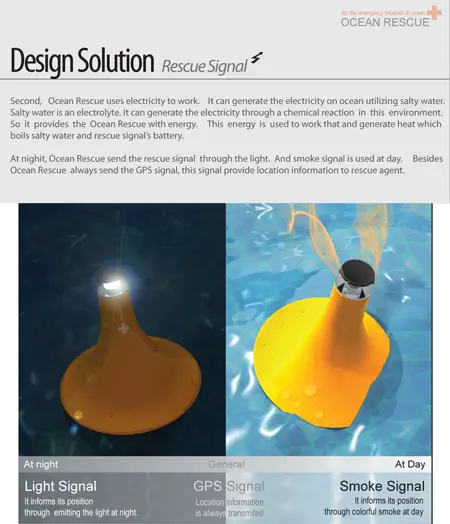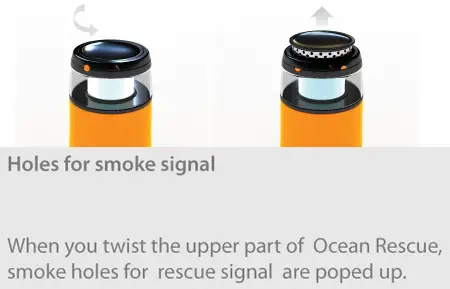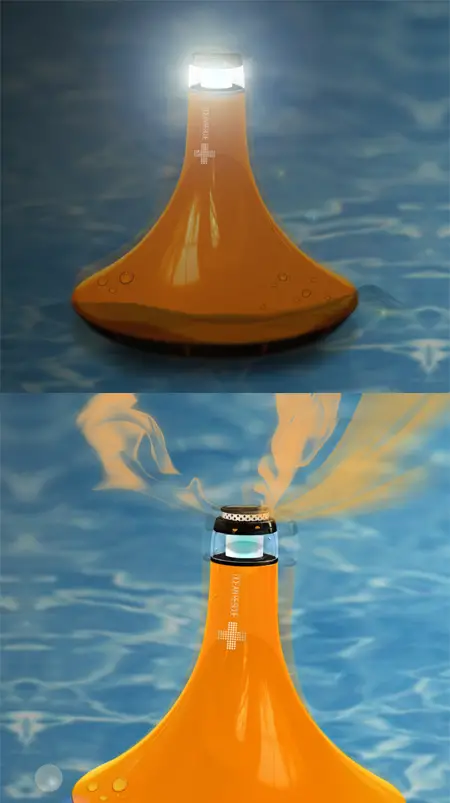 Designer : Seol-Hee Son, Cheol-yeon Jo, and Seung-hyun Yoon
---
Whaletale suitcase offers unique solution for parents when they are in an over crowded airport with children. Parents need to keep their children entertained while waiting for their flight, letting kids play on the floor is not an option as we know airport carpeting or floor is not hygienic. Whaletale suitcase comes with a detachable mat that folds out and become a hygienic space where your children can play, crawl and relax.
Open and spread out this mat a.k.a blanket, parents can use it as a space for changing infants, feeding, or simply to work. This nice concept was actually the result of an assignment on "transformation and transition" project, it would be really nice to see this concept comes to reality, many parents would love to buy this. The Whaletale name itself came from the shape of the mat, in this way, parents can sit on the narrow side with their legs stretched out to surround their kids when playing. Even when folded up, this mat straps onto the underside of the suitcase so that you still can have access to the bag's content.
Designer : Daye Kim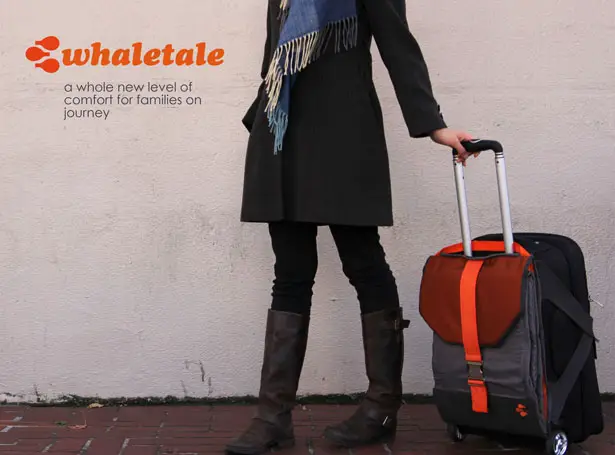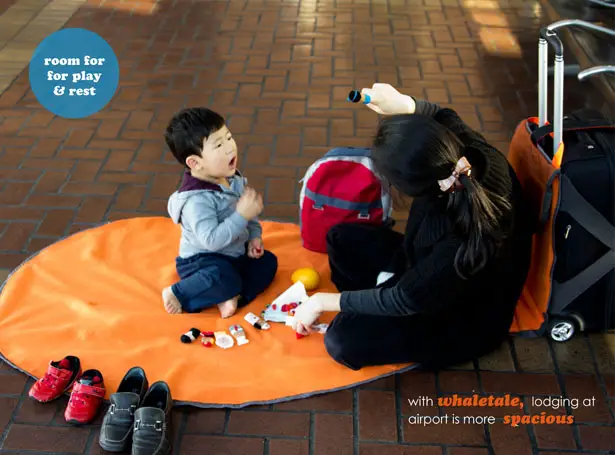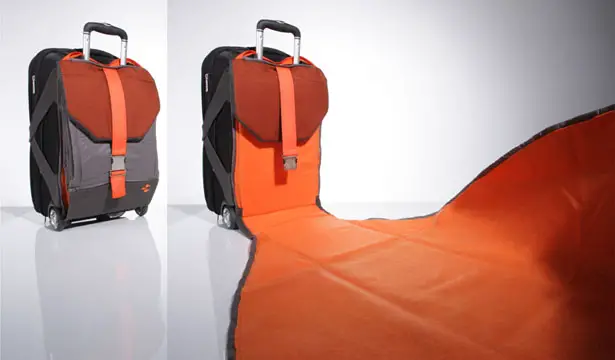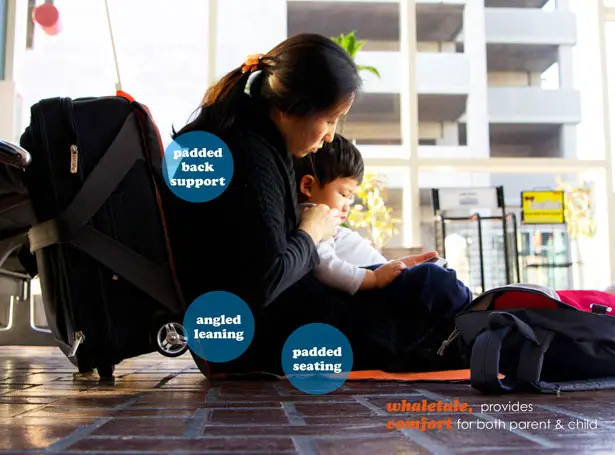 Whaletale suitcase also acts as a place to lean up against when sitting, perfect to work with when all airport walls are already filled with other passengers. The mat itself is very easy to clean, making it an attractive product for a family when traveling. If that's not enough, there's a special mobile app where you can build a community with other families to setup Whaletale camp together or just get in touch.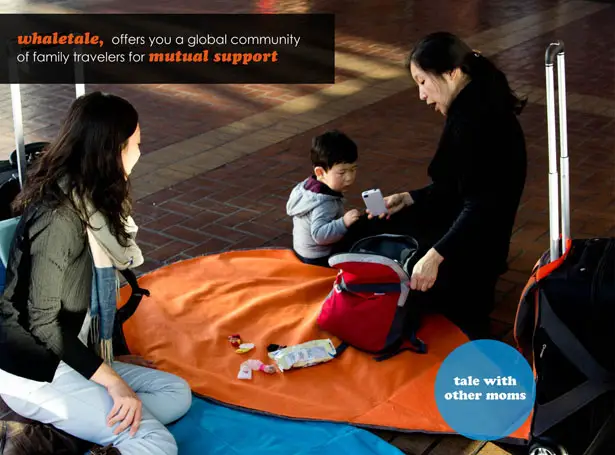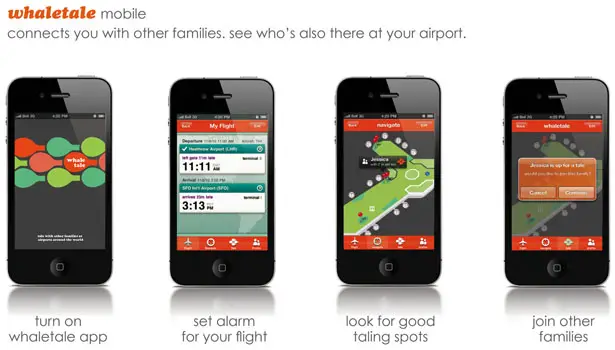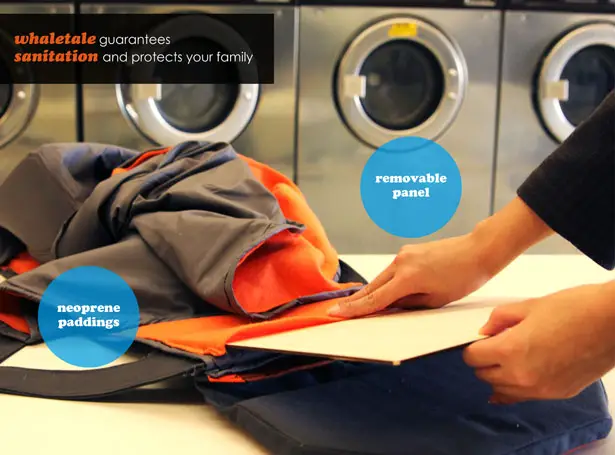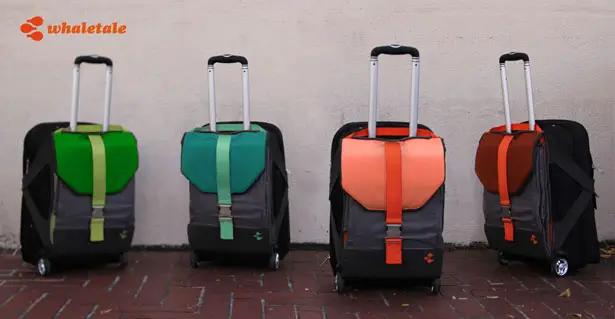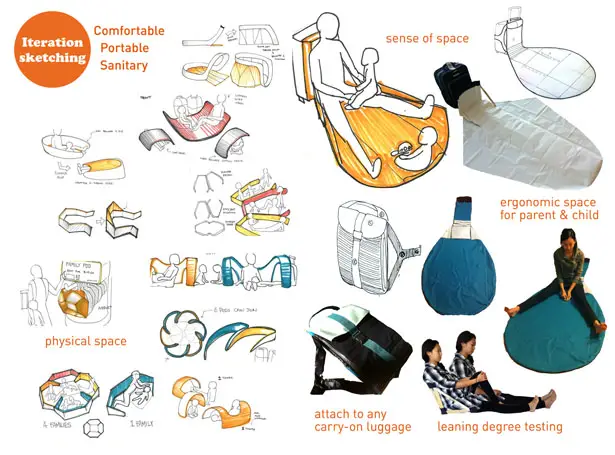 ---