WHILL Type-A Motorized Wheelchair will be launched in the US, early next year, it is created by keeping real hundreds of mobility device users in mind. Apparently, Japan's big manufacturer has taken a big step to answer their needs. This wheelchair helps disabled people to become more independent, unlike other mobility devices that keeps a user to sit in an inactive posture, this wheelchair allows you to lean in to the product, just like riding a bike. The controller is simple and intuitive, user you can maneuver the wheelchair using a single hand, just like a joystick.
The innovative all-around wheel technology works really well with different type of surfaces while at the same time allows for a small turning radius, thus, making this wheel excellent for both mobility and maneuverability.
From : Whill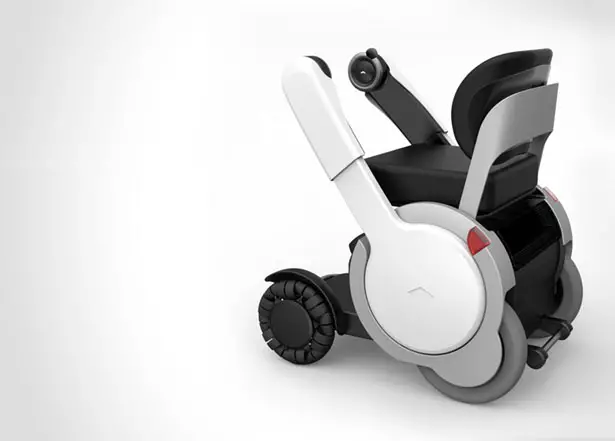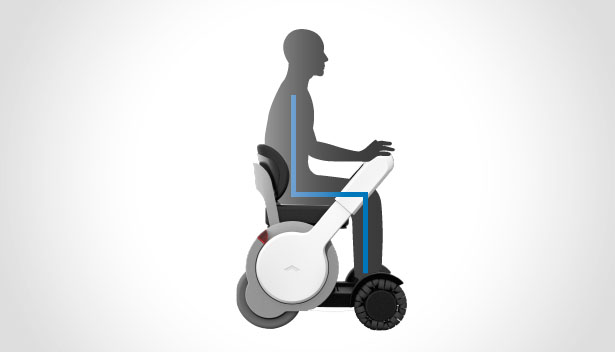 WHILL Type-A Motorized Wheelchair can rotate on the spot, the wheels are big enough that user won't have to deal with stuck in a crack. It utilizes left and right motors at different times to get optimum maneuverability and mobility, it can achieve high power and torque and can handle grass, dirt or gravel roads, and snow.
This wheelchair features 3 modes: high-profile mode that allows you to have active "lean-in" position, low-profile mode is table-friendly, giving you a seating position close to a table, and the last one is off-mode, giving you the comfort and convenience when you want to relax.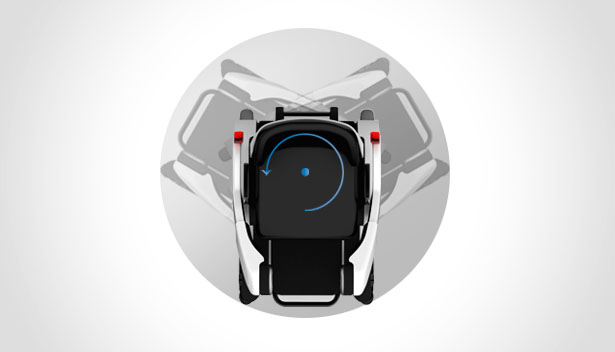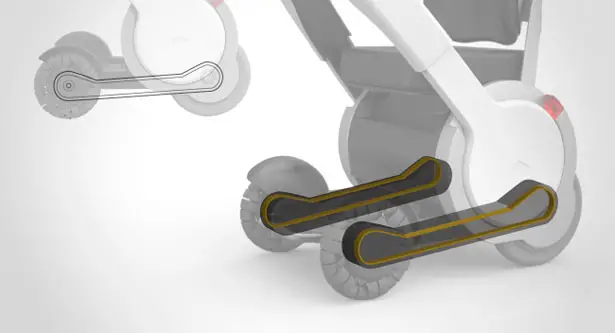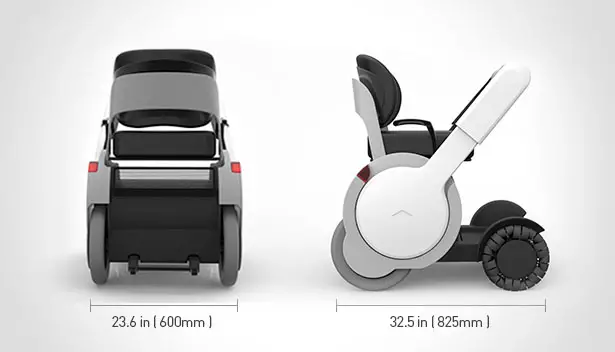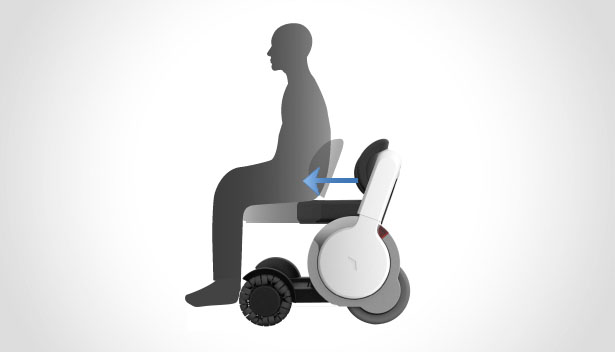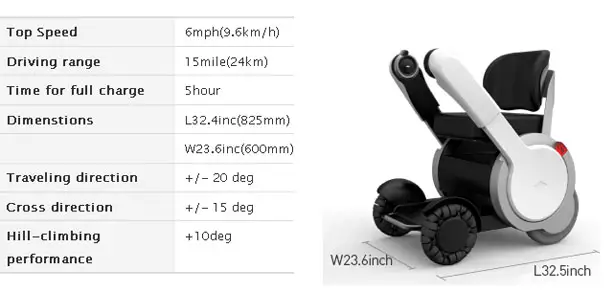 ---
The Capsule is a car concept specially designed aiming the adventure lovers with all the characteristics that a mountain rider motorcycle might have. This compact car has room for only one rider and the detachable luggage offers enough space for overnight trips and can be taken to your tent and can be used as a desk. The main purpose of this vehicle is to offer sheer pleasure to the off-road riders which can be realized with its crazy look.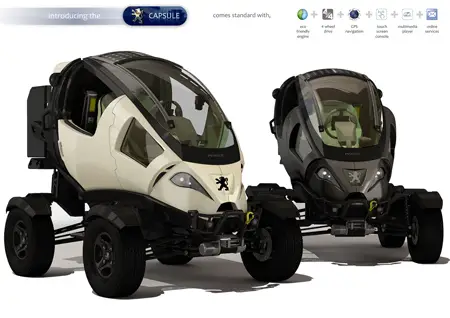 The main idea of creating Capsule was to offer a fun vehicle which offers a feel of freedom and effortless communicating technology. The design includes a full functional multi touch display with satellite internet connectivity which ensures the vehicle cannot be stolen or lost. The horizontal screen wiper is set with side rails which acts along the pillars, and act as water channels as well. The powertrain of Capsule features all-wheel driving system along with electric motors that are helpful to run the car on lofty mountains. This electric car recharges its batteries with the roof-mounted solar panel which can assure 4 hours continuous drive.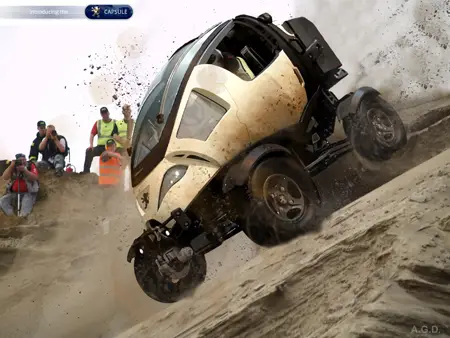 Click to view bigger image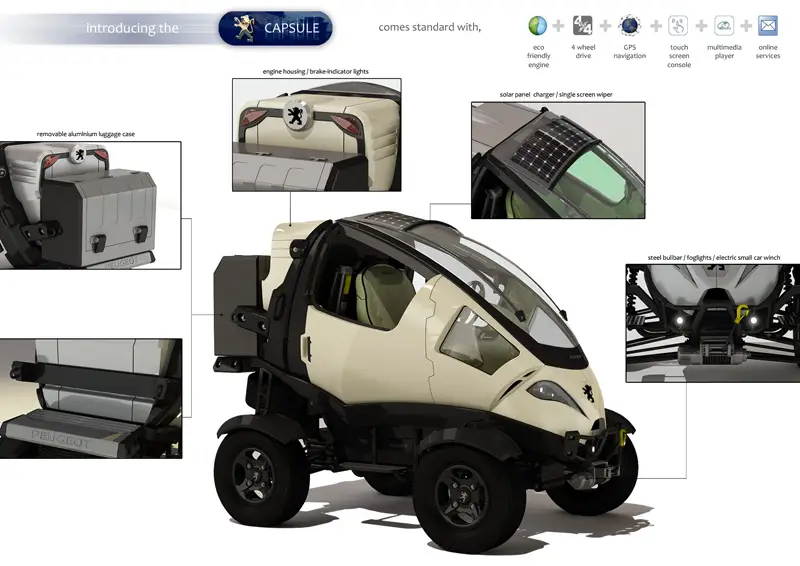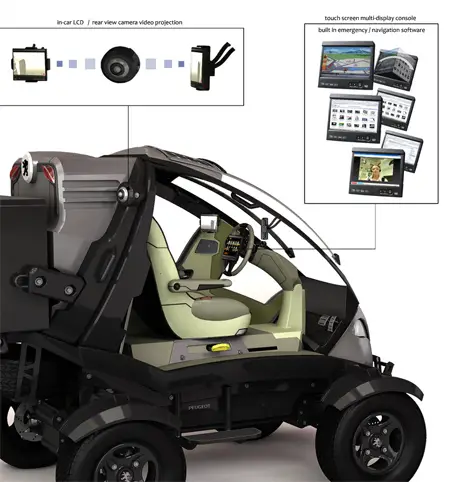 The included GPS navigation system can connect with other Capsules and rear view mirrors have been replaced with external cameras which are visualizing on two LCD displays inside the cockpit.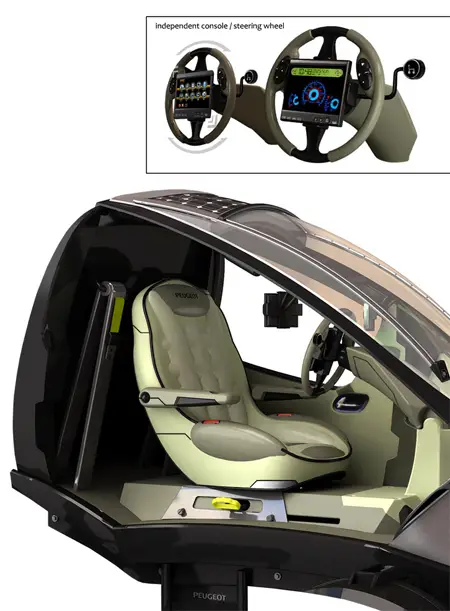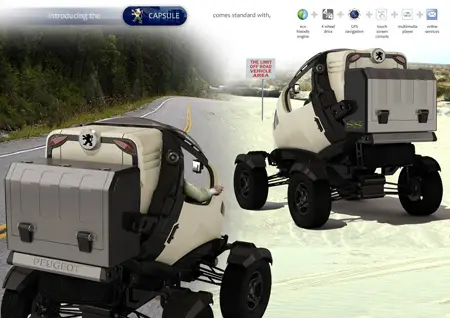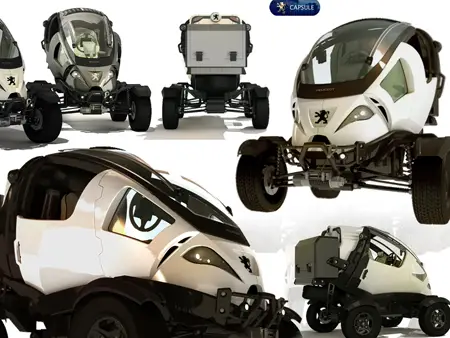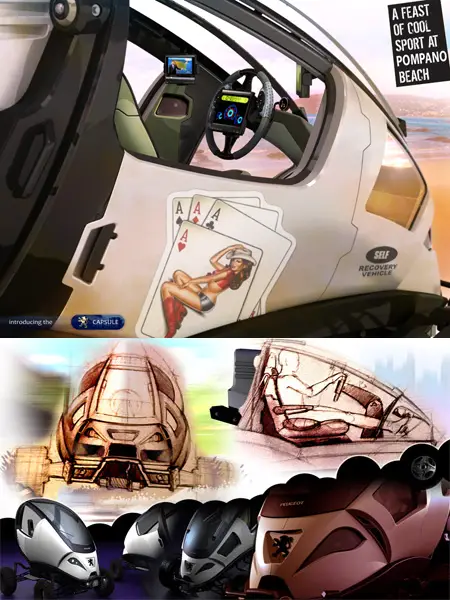 Designer : Alp Germaner
---
Donkey Kong was one of my favorite video games in my childhood days. So, looking at this submission from Igor Chak brings back good old memories. This wall shelves installation was inspired by the famous steel beams from Donkey Kong. Everyone who played this game when they were kids will recognize this strong, good looking, and playful Donkey Kong wall. This wall is made out of individual sections where each section is made out of durable but light carbon fiber, anodized aluminum pixels that are combined with strong stainless steel rods and toughened glass tops.
Designer : Igor Chak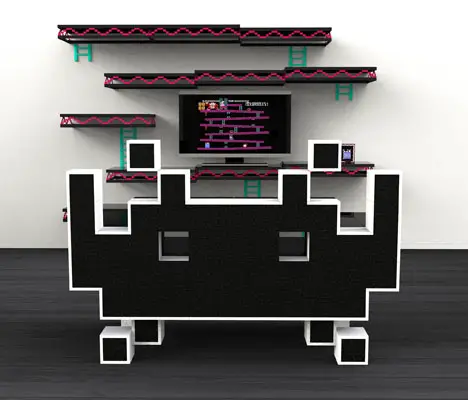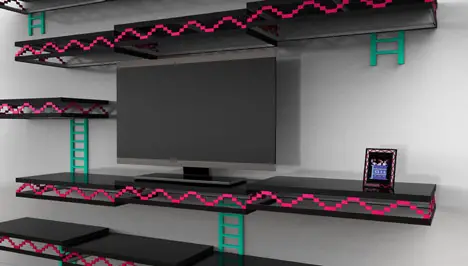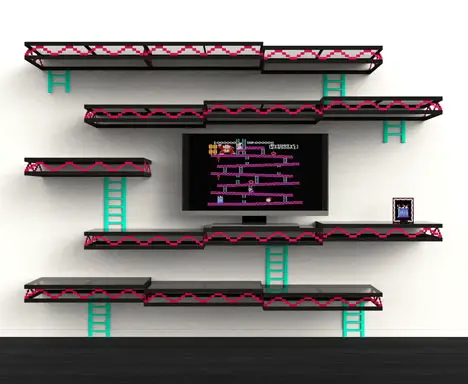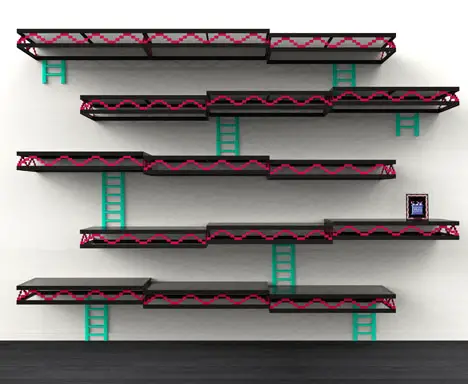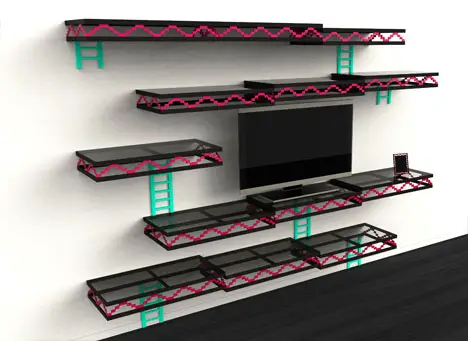 ---