Light is a concept device combining a map-printed paper and a cover of the same that provides essential guidelines during various disorders. Between the two papers, a paper-like battery and a series of LEDs that turns on when the two electrodes on the cover page's backside are exposed. Therefore, when the user scrolls the device and put together the electrodes, the LEDs turns on and the entire paper-roll becomes a flashlight. Thus, 'Light' is a tool through which people can navigate a map in the darkness as well as use the scroll as a flashlight when the need arises.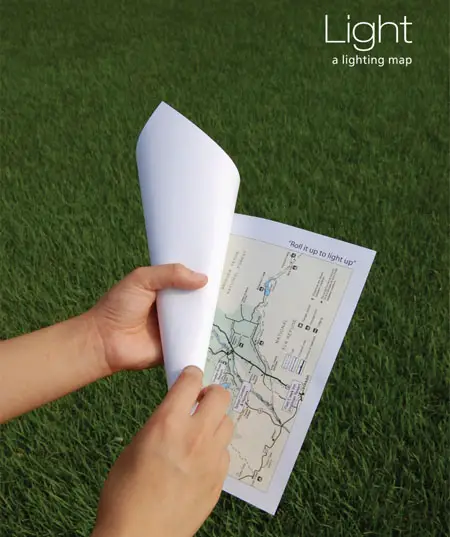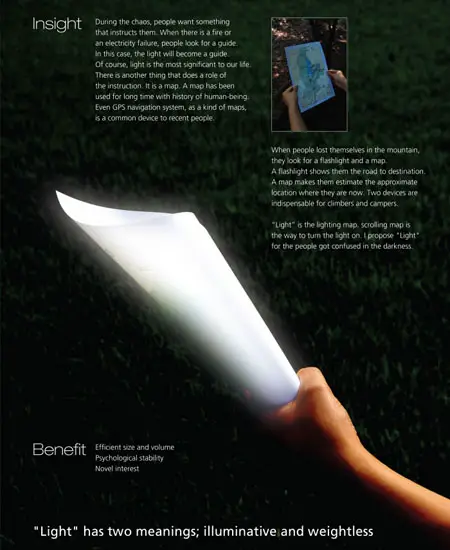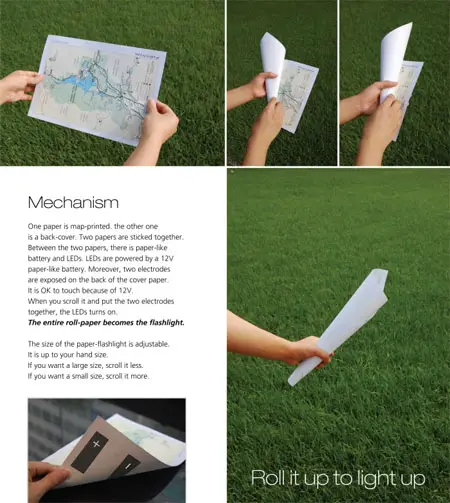 Designer : Owen Song
---
Crutches have been around since the Pharaohs ruled Egypt some 5,000 years ago. However, as a basic device of medical treatments, crutch design seldom changes. Most crutch design focus on the manufacture and price only and ignores other prospects as well. "S_UPPORT" is an innovative short-term using crutch. The purpose of this project is to develop an efficient plastic crutch, which is easy to manufacture, individualize and recycle.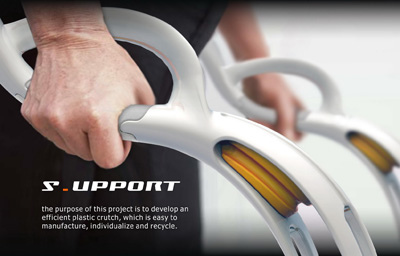 The material of "S_UPPORT" is nano-nylon, a kind of plastic which could be recycled so many times without losing the strength. By using this material, "S_UPPORT" would be much more competitive than traditional metal crutches in both manufacture cost and individualization.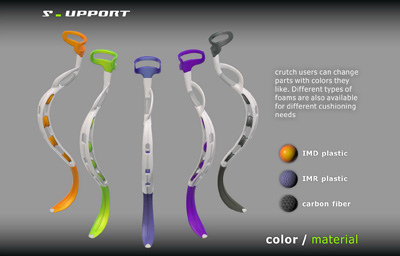 The other strong point is its modular design. With exchangeable part and optional accessories, this innovative crutch could fit different body scales and using scenarios.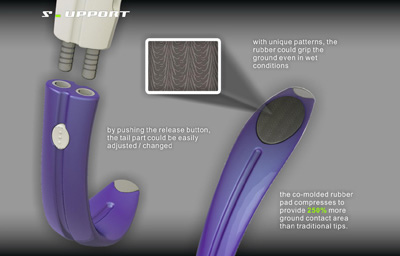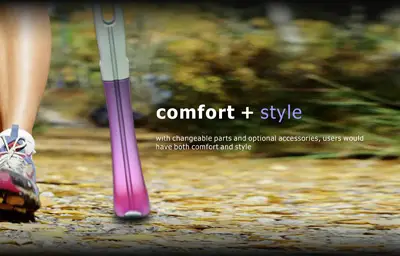 Designer : Pei-Hua Huang
---
Honda has envisioned Highway Patrol Vehicle for 2025 with its latest concept Honda CHP Drone Squad as response to LA AUTO Design challenge. It's a futuristic vehicle system with advanced technology for 2025 to work efficiently and effortlessly through out harsh environment of California highways. It's been carefully designed so that the highway doesn't have to build new infrastructure.
Honda CHP Drone Squad consists of a 2 vehicle system: Auto-Drone and Moto-Drones. Auto-Drone can be operated as a manned or un-manned mission control vehicle, it deploys Moto-Drones, un-manned motorcycles which can be used for wide variety response or rescue missions.
Designers : Jason Wilbur, Eddie Birtulescu and Raj Rihal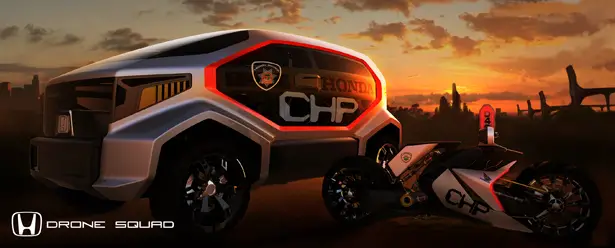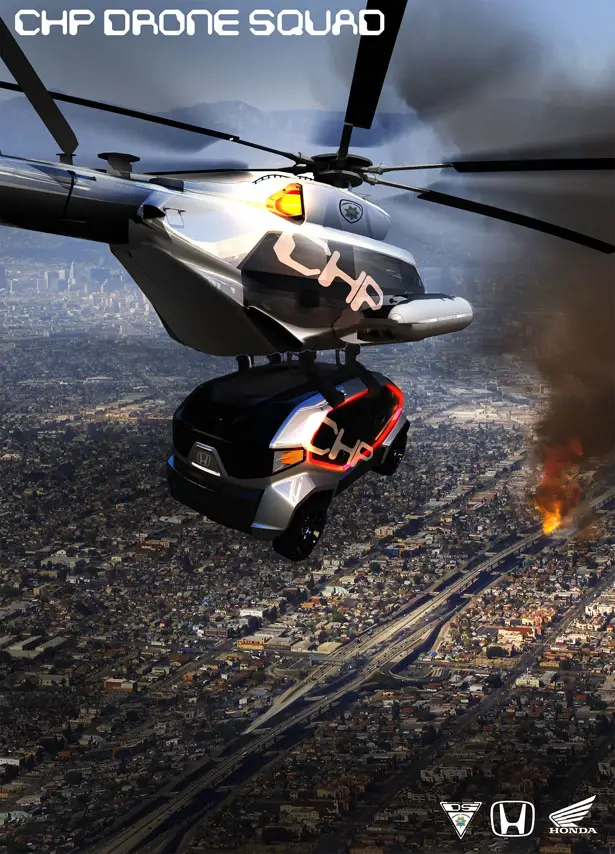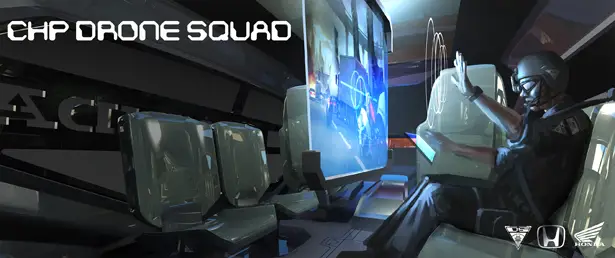 ---