Jake Loniak, a student of Art Center Pasadena has crammed the combination of motorcycle and tech-skeleton into an awesome looking Yamaha branded Deus Ex Machina. Jake has beyond his wild imagination to design this concept. The vehicle will be powered by ultra-capacitors and doped nano-phoshpate batteries. Jake believes that this vehicle can achieve a top speed of 75 mph. The recharge time of this vehicle is15 minutes and cycle time is of 1 hour. The qualities are more than the qualities found in hybrid cars. Anyone who uses this vehicle would be protected from any kind of accident. Can't wait this vehicle to come on roads…!!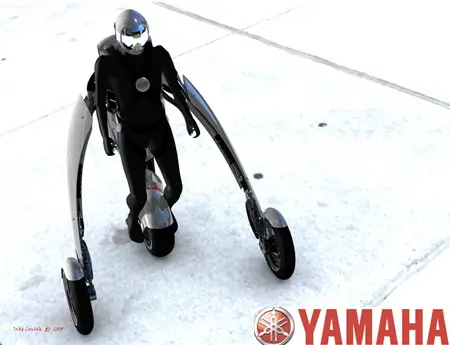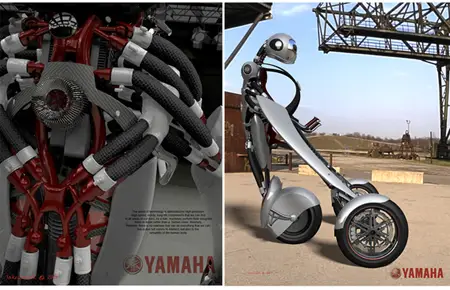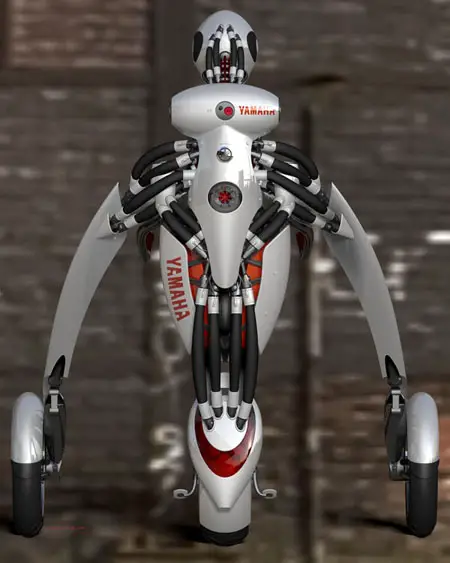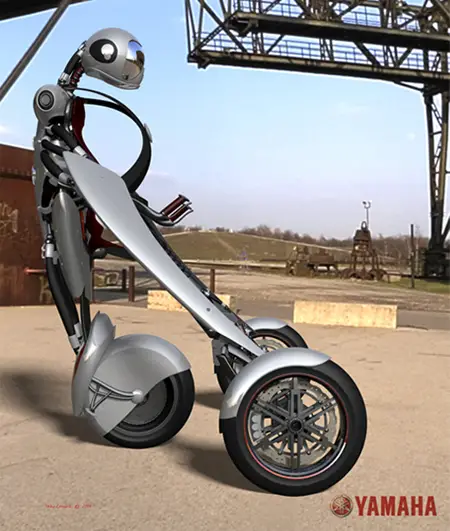 Designer : Jake Loniak via Gizmodo via Hell For Leather
---
Sony introduced Sony SmartWatch 2 during Mobile Asia Expo, it is said to be the most advanced smartwatch available. It functions as the second screen for your Android smartphone, at the same time, it enhances your phone functionality with its unique benefits. We really love the sleek and simple design, you can check time, text message, or access other Android app, all in one single device. The apps are the key to this watch, you can choose to install custom apps that suit your smartwatch so that it has the capability to provide you with services that you need while you are on-the-go in your active lifestyle.
You can handle phone calls by a simple touch on your watch, take photo remotely, check your route at a glance, download and read your email without touching your phone. Sony SmartWatch 2 has been designed to be water and dust resistant, you can enjoy worry free moment when you are on the beach or when the rain comes. This watch addresses our needs for convenient touch screen device where we don't longer need to take our phone out of pocket or bag. Unfortunately there's no information about the price just yet.
From : Sony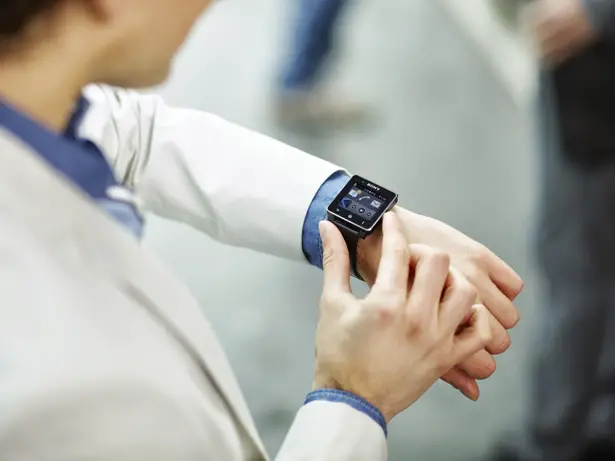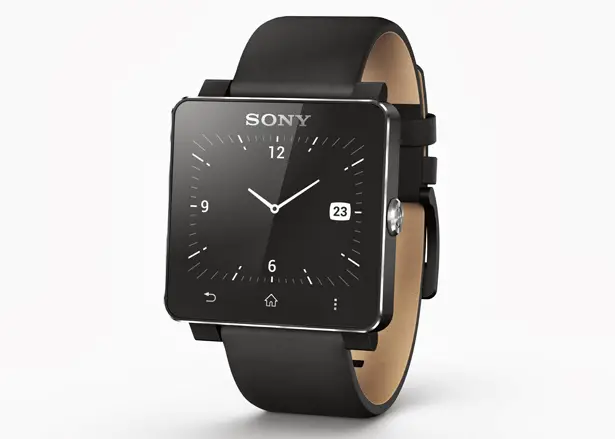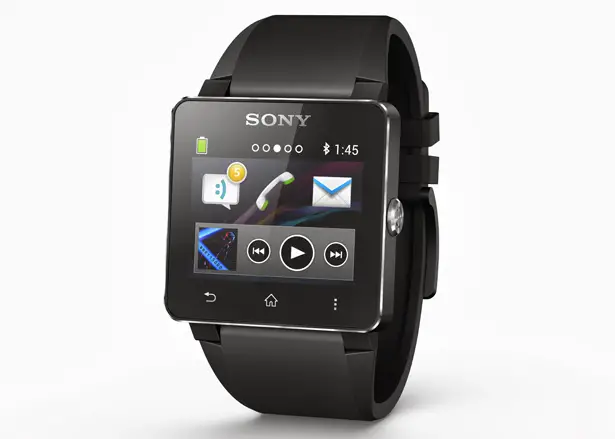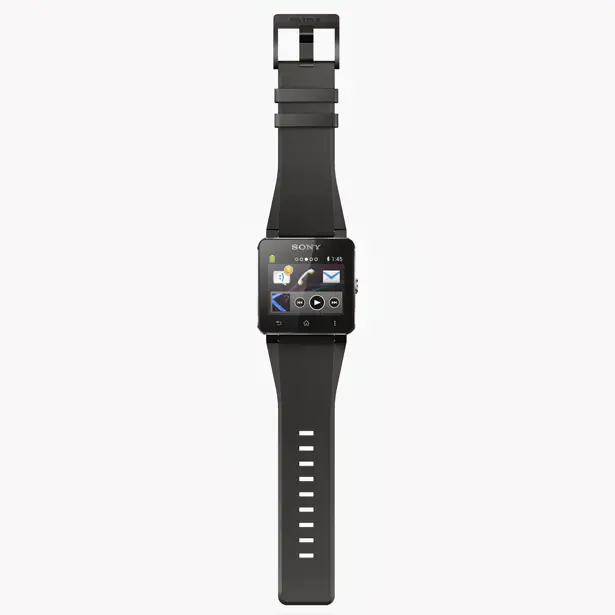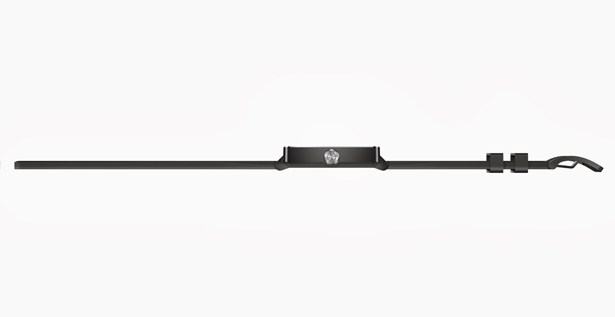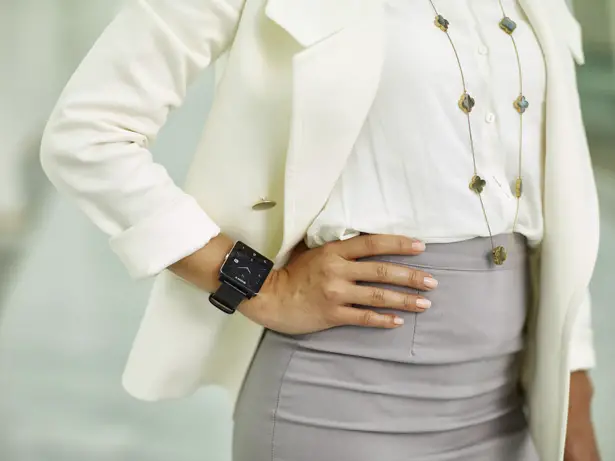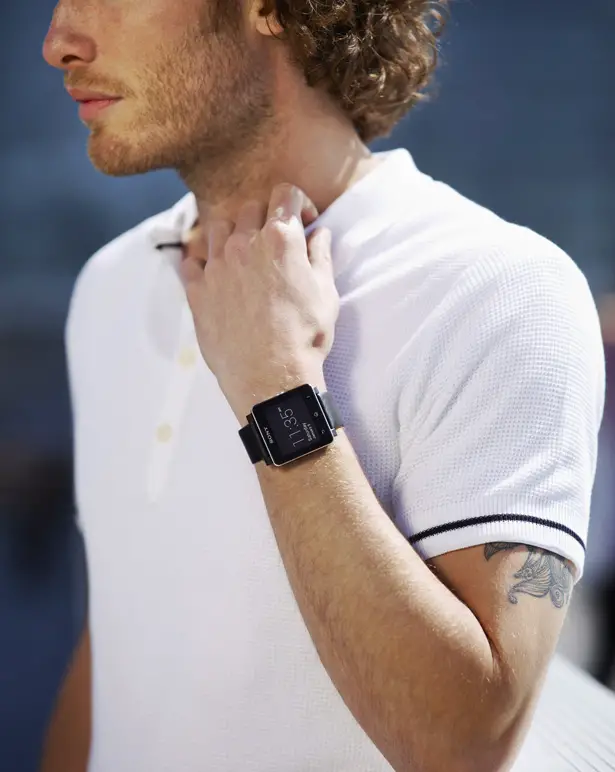 ---
The project TUEL arose from the observation of young disabled kids, whom due to their disability couldn't interact properly with other children and the environment around them. This issue is influencing their communication skills and independence. Thus, they are left in isolation affecting their self-esteem and their overall physical and emotional development. The design objective was set to create a mobility product that the child could independently use to move around with and at the same enjoy a fun ride with their friends.
Designer : Anne Gorgy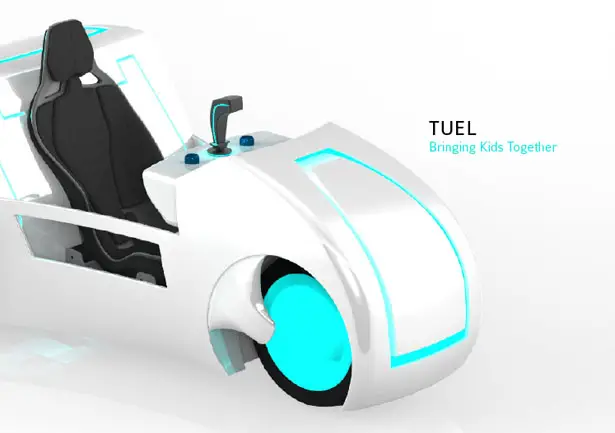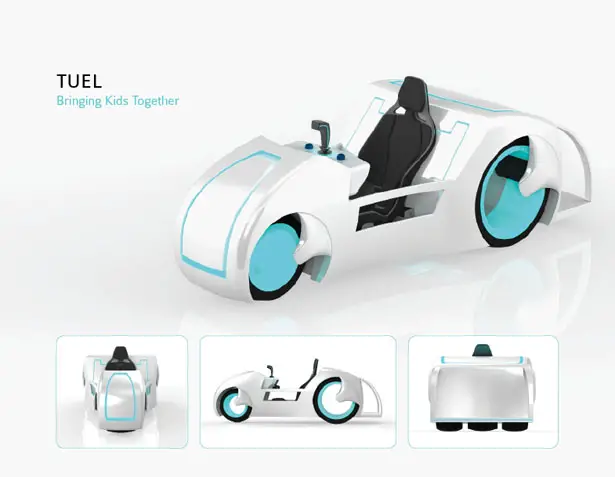 The product specifically targets kids with leg disabilities or amputation and healthy kids between the age of 3-5 years old, in which most physical and emotional development occurs, bringing them together through a shared childhood experience. TUEL car toy design offers a mobility product that is safe and stable for kids to use independently by utilizing a mechanism that enables them to steer with their hands only using either hand pedals or a joystick. This toy engages the child to learn new technique to ride a car toy, a method which is rarely found in the market and yet it's interesting to learn. This toy design offers a non-conventional, enjoyable new ride for kids.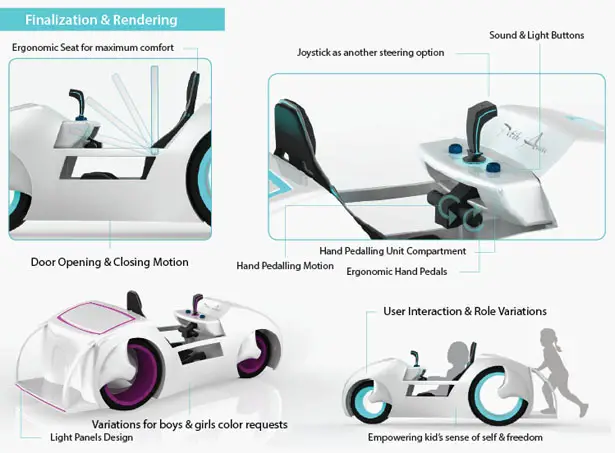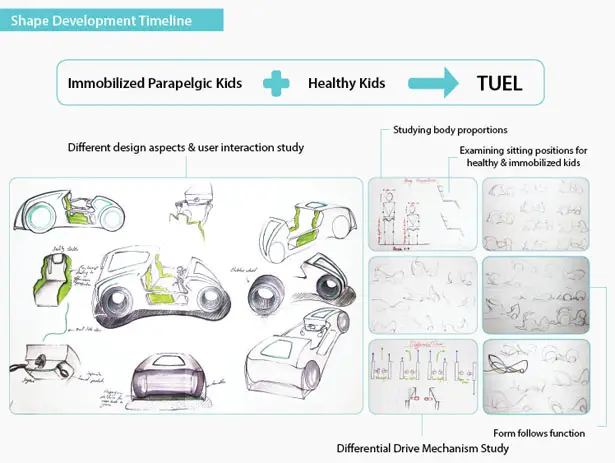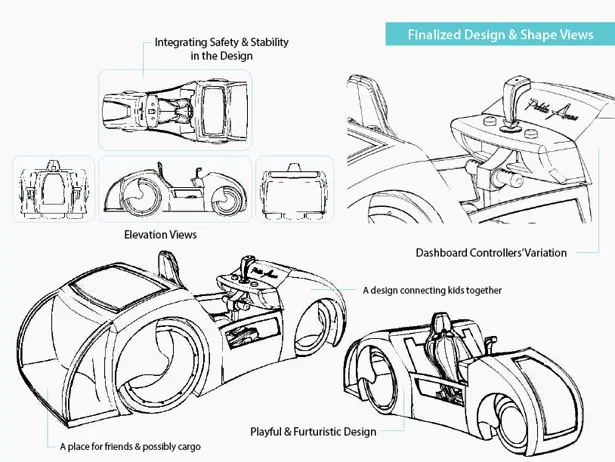 ---