Triathletes usually place their water bottle as aerodynamic as possible in order to reduce the need to reach it that could interrupt pedaling and slow the racer down. Tridration water bottle has been especially designed to solve this issue, it is mounted on the aero bars of a bike for use during a triathlon or time trial. A pop up straw stays out of the way until the rider is ready to use it. There are two separate chambers in the body that allow the rider to have a sports drink and/or water, which can be picked by the selector fin. Nutrition gels are an important part of endurance racing, therefore this water bottle also completed with two easy-tear lock downs for nutrition gels with easy opening.
Designer : Brendan Joyce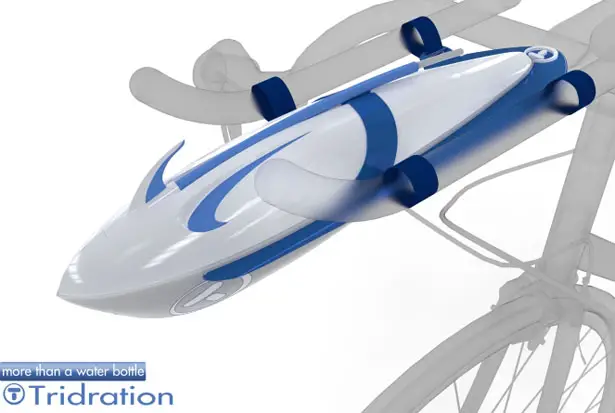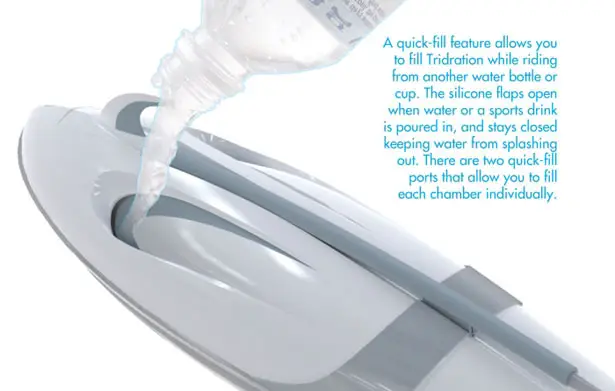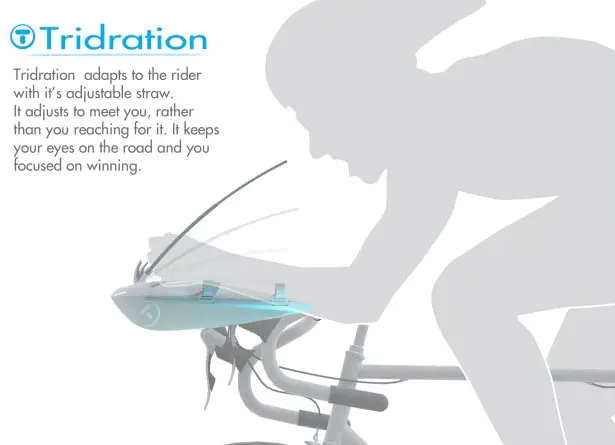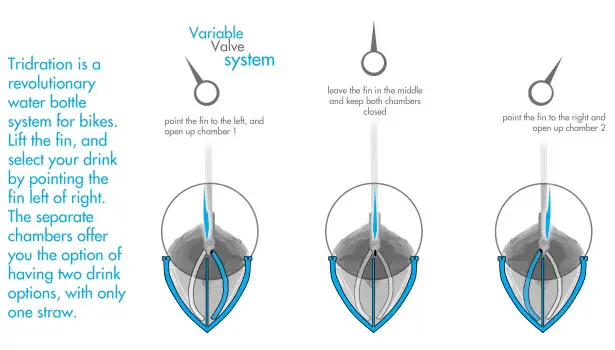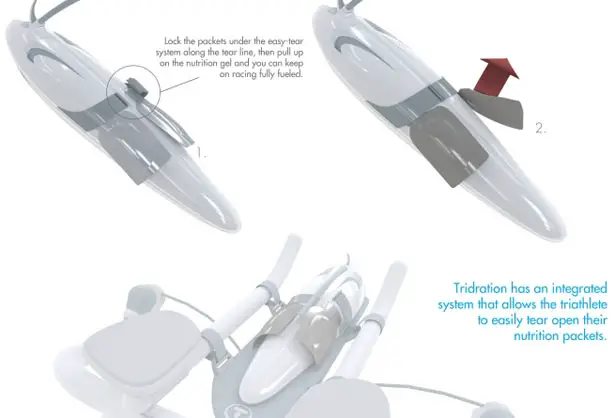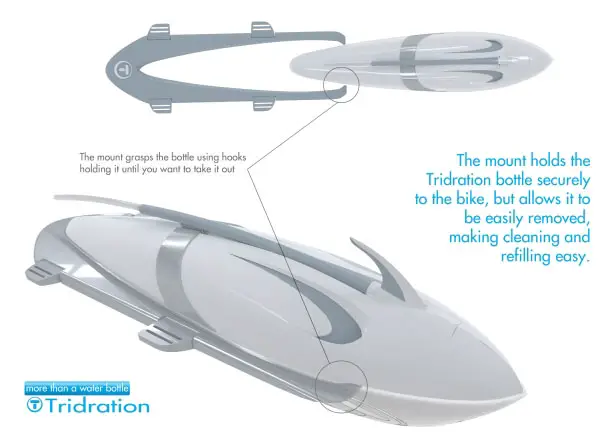 ---
You are getting into the last minute preparation for all important presentation. All the slides are in order and suddenly you realize one important piece of information has not been added! All you have is a print out; you need to scan it and no scanner to be found. tScan is a concept scanner, designed by Giuseppe Russo. The best thing about the scanner is that it is sleek and compact. With dimensions 350mm x 100mm and a thickness of 35mm, it's just the right size for you.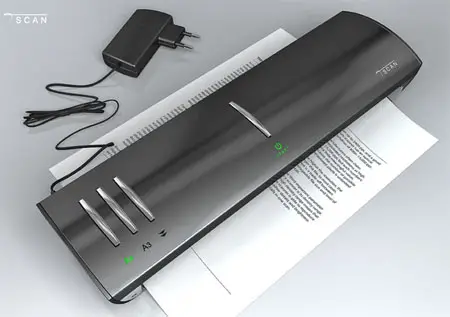 As they say good things come in small packages, this pocket sized powerhouse, has A4, A3 and tape scan mode. And the advantage is that you can carry it anywhere with you. It is compact on the desk, doesn't occupy much space and with the sleek you can flaunt it anywhere.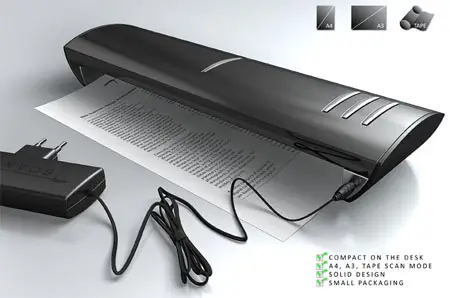 With the buttons in place to select the mode i.e. A3, A4or Tape mode, and guide and roller in place so that it can guide the paper through it, the top portion has the optical so that it can scan the document. Also one can detach the scanner and place it on top over the document to scan it e.g. while scanning a book and then chose the mode and voila … you have a scanned copy for the page!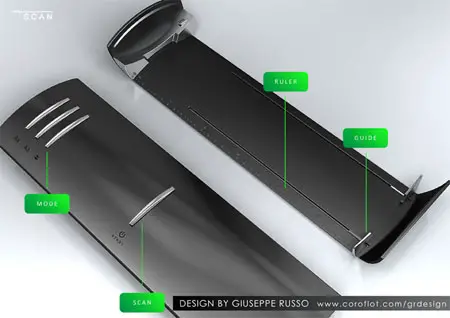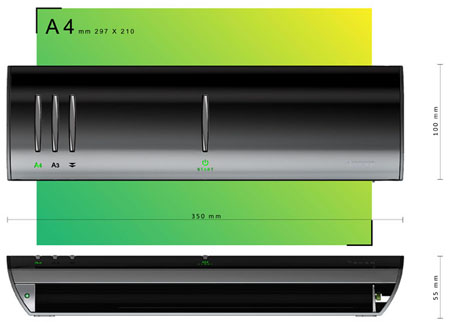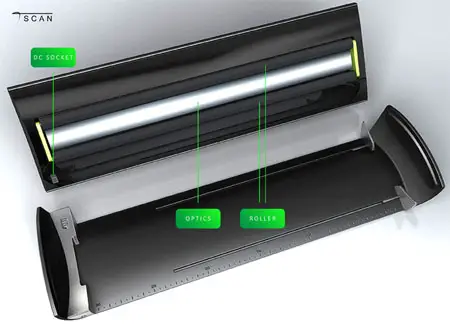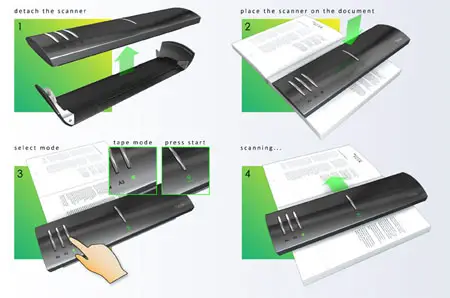 Designer : Giuseppe Russo
---
Eye Mist is an eye sprayer that works more effective than conventional eyedroppers. The problem with ordinary eye drops, we have to bend our head back when we want to apply it, another problem would be germs in the cap. This concept device is equipped with a mirror for accurate application, even when the mirror is not there, you can still align the bottle tip to your eye, and spray. The ergonomic shape makes it easy to grip, press the button to release the spray, no need to bend your head back. Any remaining liquid can be easily monitored since the rear of this bottle has been designed with transparent material.
Designers : Jang Yeong Seo, Lee Hyung Sub, Park On Hee, and Roh Ga Young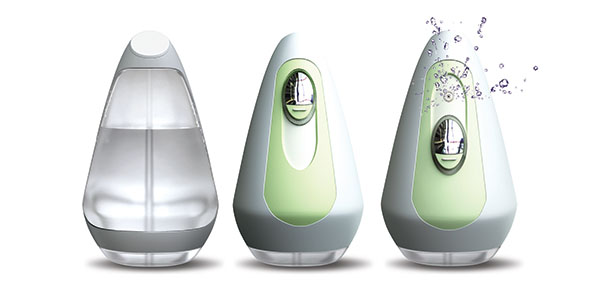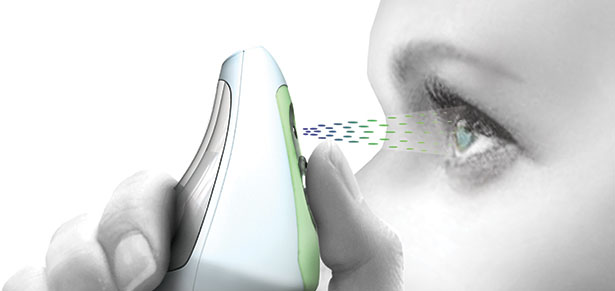 ---