To stand and to walk for some people that could be just a dream. ReWalk exoskeleton is trying to make that dream come true, paraplegics will be able to stand, walk, even climb the stairs The challenge here is to design something that imitates a human walking, including universal fit for a broad range of user height and weight measurements, as well as a low profile that is both contemporary and user friendly. ReWalk exoskeleton is a light, wearable brace support suit featuring DC motors at the joints, rechargeable batteries, an array of sensors, and a computer-based control system. Users wear a backpack device and braces on their legs, and select the activity they want from a remote control. A sensor on the chest determines the torso's angle and guides the legs to move forward or backward to maintain balance. You can expect to see ReWalk Exoskeleton on sale in 2009.
PS : Finally, U.S. Food and Drug Administration has cleared the company's ReWalk Personal System for use at home and in the community.
Designer : Argo Medical Technologies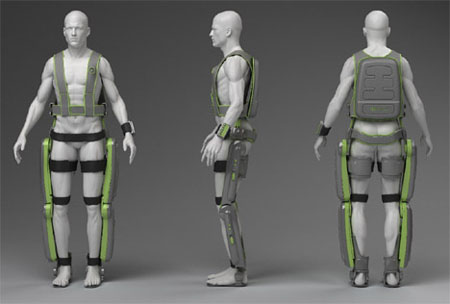 ---
TokyoFlash Kisai Rogue Touch offers you touch screen technology on your watch, no more pressing a button, it will light up on demand. Don't let the sophisticated appearance fool you, it's actually pretty easy to read the time. For you who've been longing to find futuristic watch that is able to display time 2 time zones, you should take a look at this watch.
The LCD display of TokyoFlash Kisai Rogue Touch offers 4 different colors: red, blue, green and natural LCD. Aside from being able to display 2 time zones, this watch also features audio feedback, an animation display, alarm, date, and of course touch screen operation. The watch face has 4 hot zones (top, bottom, left, right), simply touch the watch to read time, alarm, date, or light up.
From : TokyoFlash [Buy It Here]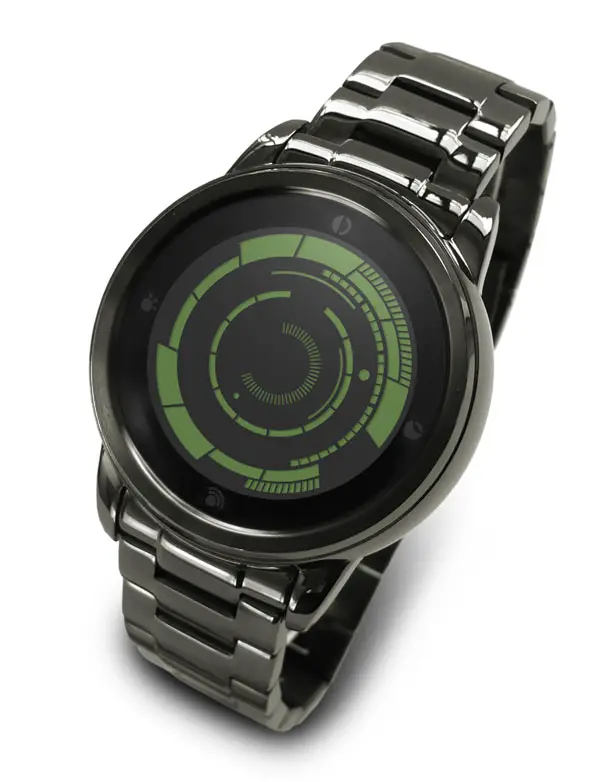 Here's how it works:
To customize this watch, you can hold your finger in place for a few seconds. For example if you need to set the alarm, you can hold your finger over the alarm zone. To set the time, you can hold it over the time zone. Pretty simple and fun to operate.
Don't worry about accidental input as this watch is programmed with a lock function that will active after 60 seconds (apart from using the light). A dot will appear on the screen to indicate your watch is in locked mode. You can swipe your finger across the screen from left to right to unlock. A video at the bottom of this article will demonstrate this for you.
One of great things about TokyoFlash Kisai Rogue Touch is the attractive and unfathomable display. It looks pretty complex with so many dials and lines, so confusing at first, but just like other TokyoFlash watches, there's a simple method to read the time that becomes second nature very quickly.
Around the outside of the display are 12 large blocks that indicate the current hour in the same position as hours on a regular clock. Just inside that are smaller dots for the minutes 1-60. The two center most rings show time zone 2: hours and minutes. [Buy It Here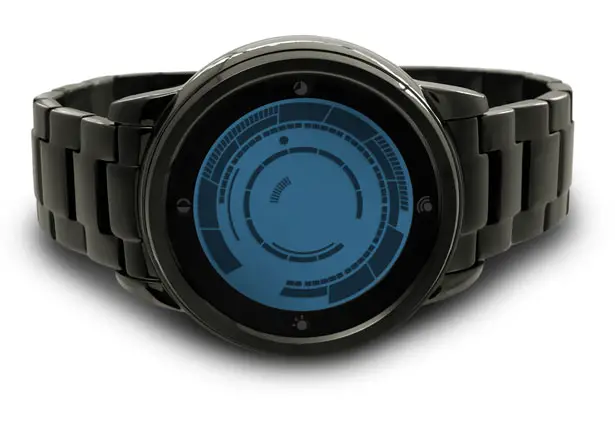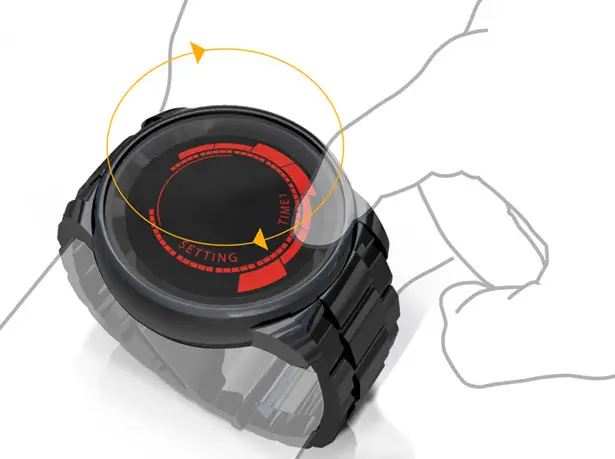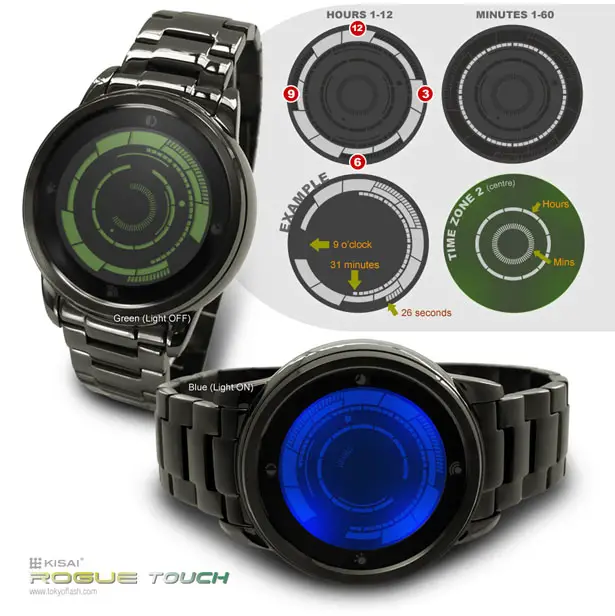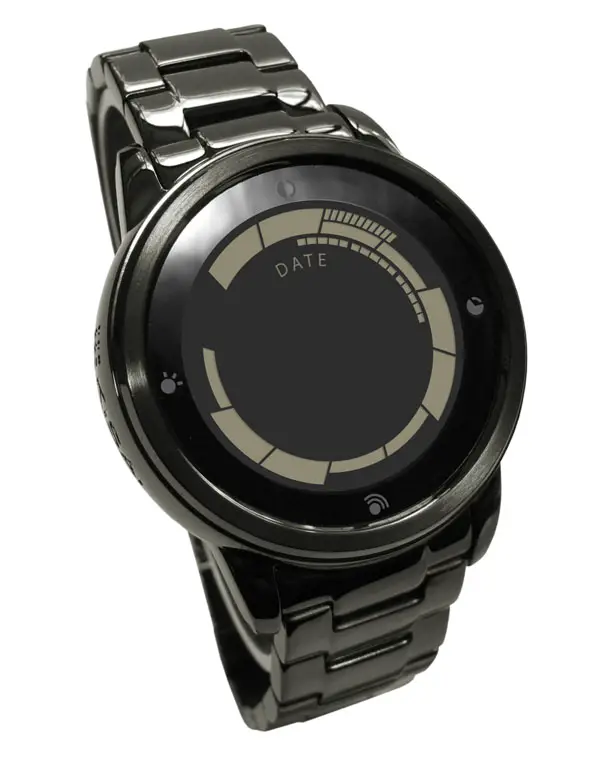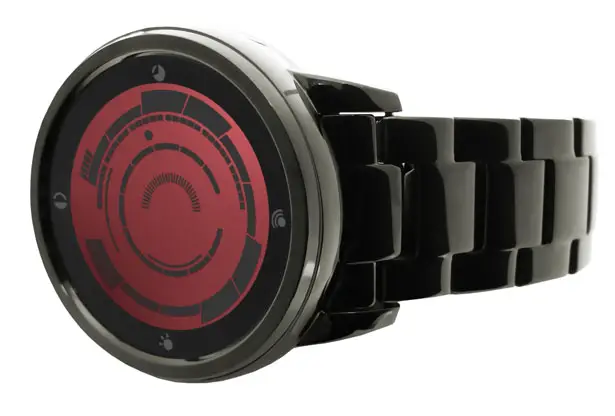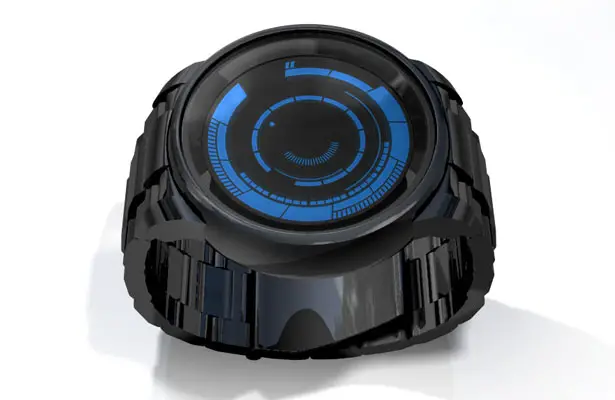 Tuvie has received "TokyoFlash Kisai Rogue Touch" from our 'Submit A Design' feature, where we welcome our readers to submit their design/concept for publication.
---
After a knee surgery, rehabilitation should be done to help patient recover and increase on self dependency. Syncro Post Surgical Knee Rehabilitation Device has been designed to create better and more effective way compared to traditional devices to help patient going through the recovery process easily and enjoyable. It helps patient to slowly progress from passive to active movement, it features user interface that stimulates patient's motivation to get better. Both legs are used together to create well balanced recovery and synchronization.
After a successful knee operation, patients should endure months of recovery. Usually during the process patients can get bored and lost interest due to the lack of physical involvement, therefore, the challenge here is to create innovative device to motivate patients to follow through the rehabilitation. Do you know that improper rehabilitation can lead to patient's injury permanently?
Syncro Post Surgical Knee Rehabilitation Device offers well balanced recovery by forcing 2 legs to be used together with visual updates through its digital interface. The visual updates motivate patients to get better as they can see their progresses, it's an effective way for a full recovery.
Designer : James Cha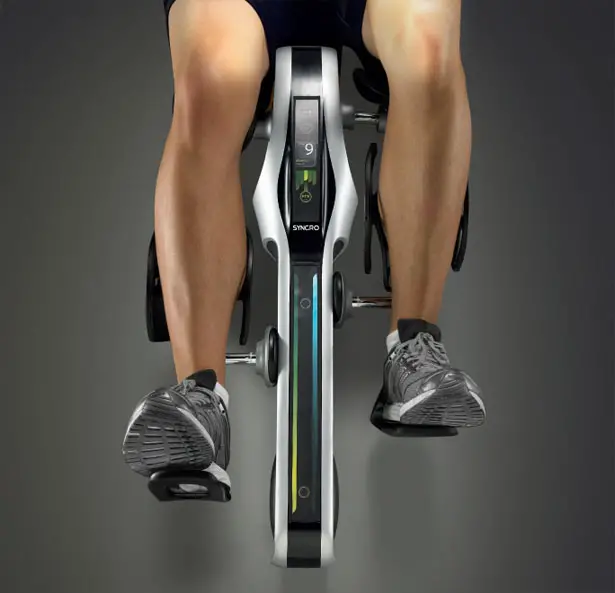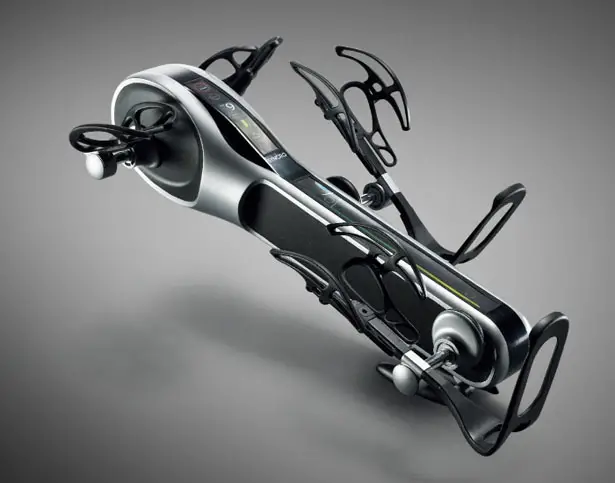 Patients first begin using syncro day after their knee operation. Syncro Post Surgical Knee Rehabilitation Device divides the rehab process which can last up to 6 month into three shorter progressive stages. It starts with passive stage, which acts similar to a CPM device, passively flexing and extending their legs to help regain control. Next, it's followed by a semi-active stage, which involves both injured and uninjured leg. By mechanically distributing the ratio of movement between the injured and uninjured leg, patients can set a goal to reach an equal ratio by end of this stage. Active stage is the last step before a full recovery. Patients use their own strength to push (extend) and retract (flex) their legs without the help of a motor at an inclined position. The controlled motion while progressing through the three stages prevent weakness and damage that could be caused by uncontrolled use of the knee. Also, patients have goals to advance through the stages.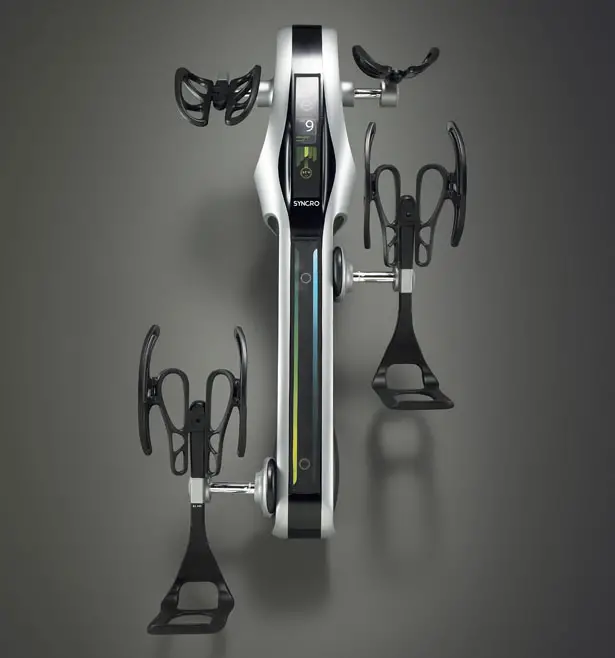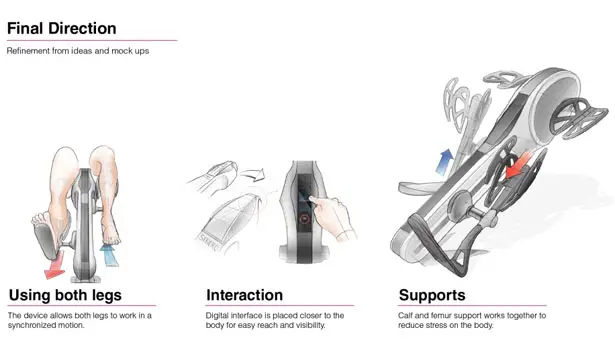 Doctors and Physical therapists can easily overview patients progress and create a customized rehabilitation plan through Syncro. Information containing consistency, stability, and progress are stored on to the device and sent wirelessly to the therapist and doctor. They can make decisions to advance or extend a process with the notifications and the operation history. The value of knowing patient's progress and providing precise plans will reduce recurrence and create a faster recovery. Also confusing charts and numeric spread sheets are represented as shapes, color, and movement to allow patients to visually see their progress. This is a much effective way for doctors and physical therapists to make decisions and keep patients on the Syncro Post Surgical Knee Rehabilitation Device.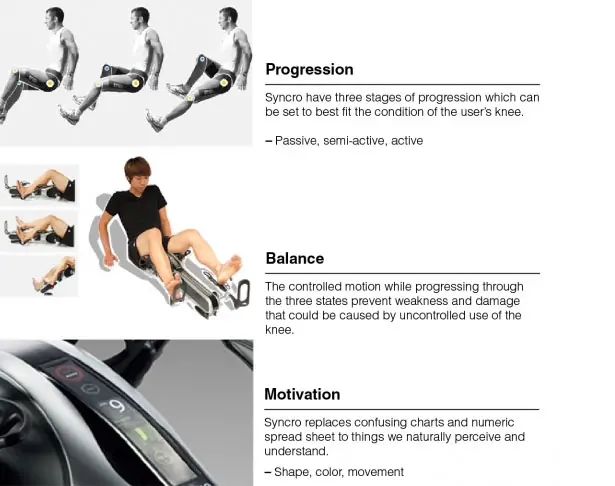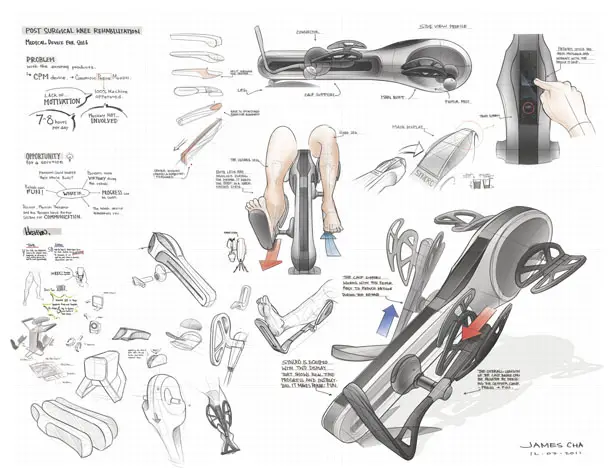 Click above image for bigger view
---