Just for your information before you say "No" to this new Audi Snook concept, Audi Snook has won the Michelin Challenge Design Award 2008 at the Detroit Autoshow 2008. Designed by Tilmann Schlootz, German designer, this Snook concept is original and agile personal mobility vehicle that rides on a sphere.
Take a look at the multi-directional engine which consists of a sphere-wheel and enables the driver to navigate and steer the auto-stabilized cain in every direction. You'll feel new driving experience, Audi Snook offers new maneuvers, fun driving, and satisfying the needs of future urban mobility.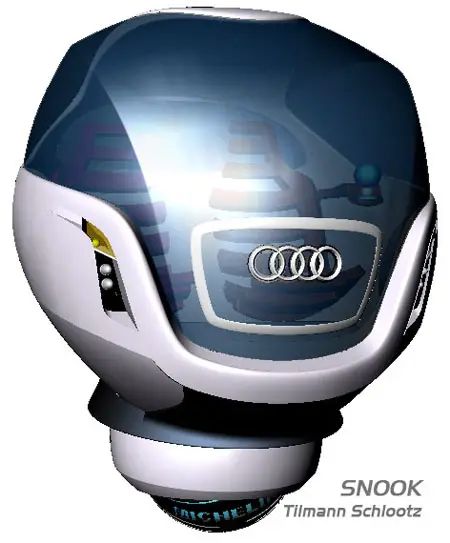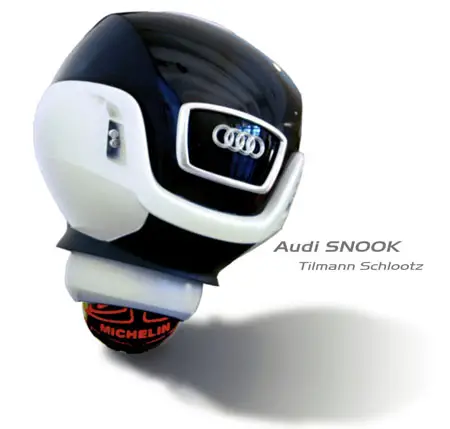 Tilmann Schlootz describes his project: "The Magic Egg of Columbus, or better, two billard balls standing on each other: this icon is my origin on the way of reducing the hardware demands of physical mobility to the minimum.
One point touching the ground, the inverse pendulum in motion. Agility through instability, controlled by artificial intelligence – that is my formal issue."
The concept model and designer Tilmann Schlootz will be present at the "Hannover Fair" (21-25 April 2008).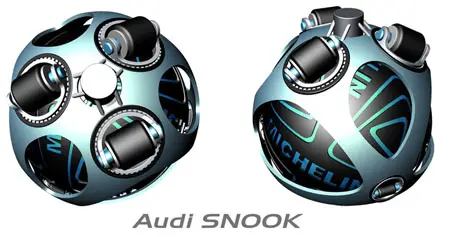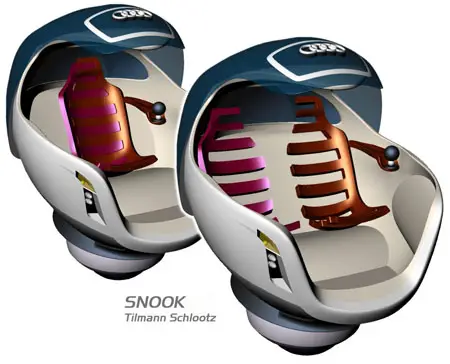 Designer : Tilmann Schlootz
---
Microsoft has announced its latest hardware especially designed to work wonderful with Windows 8. I'm tired of typing on my tablet screen, if you are like me, then you would love Microsoft wedge mobile keyboard. It is ultra-slim keyboard that boasts minimalist design but has full-sized touch keyset that you can carry anywhere. I'm pretty sure you can work more comfortable on your tablet with this keyboard since it's especially designed for tablet users. The other unique features feature is the keyboard durable cover which not only protects the keyboard from scratches but also converts as a tablet stand. Wirelessly connect you your tablet using Bluetooth technology and once you're done, simply snap the cover back on the keyboard to power it down and stash it in your bag.
From : Microsoft [Buy It Here]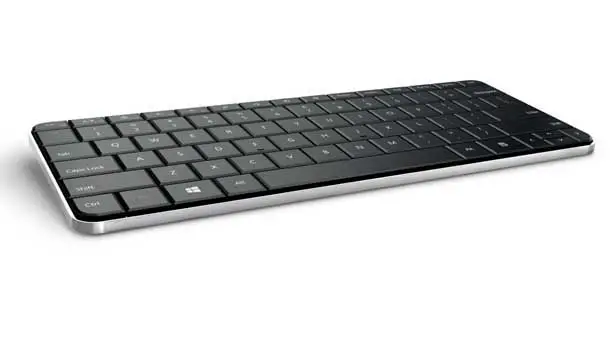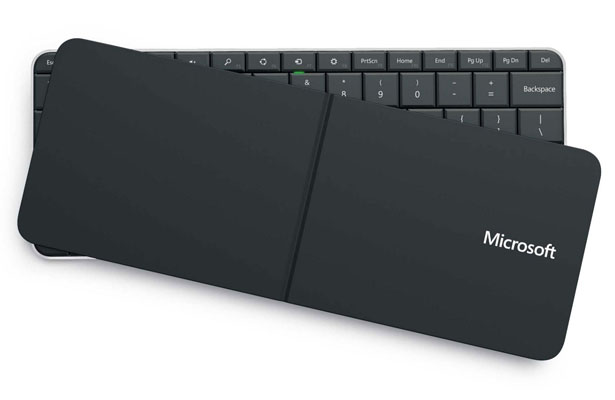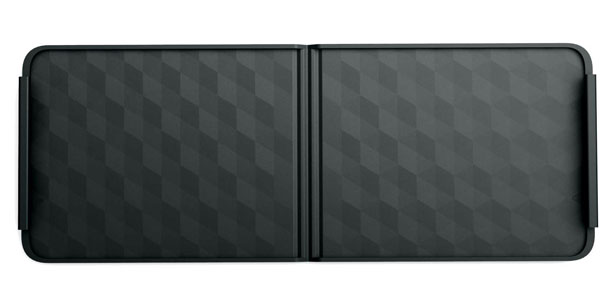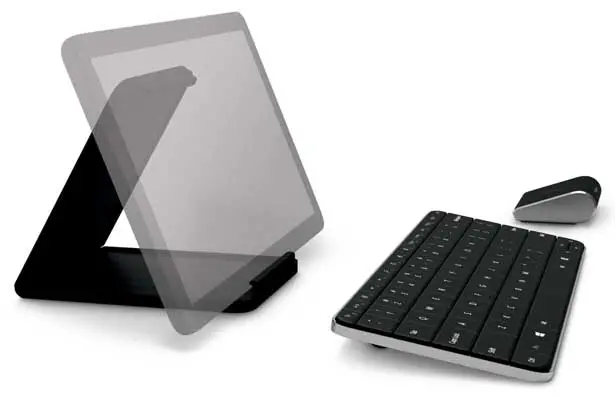 The other hardware is Microsoft wedge touch mouse [Buy It Here], an ultra-compact mouse that is perfect complement for your mobile lifestyle. The BlueTrack technology allows you to use it on virtually any surface, the size is small enough to fit your pocket. This mouse technology will take your Windows experience to the next level, 4-way touch scrolling and navigation at your fingertips.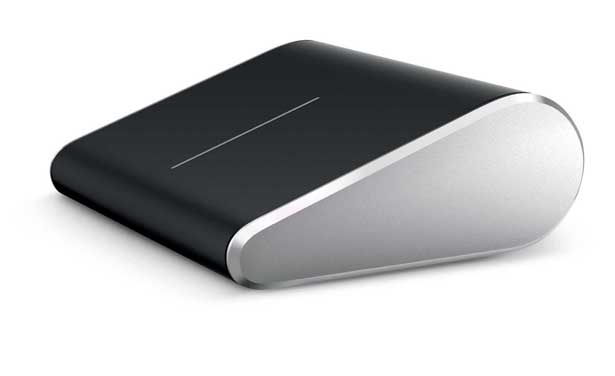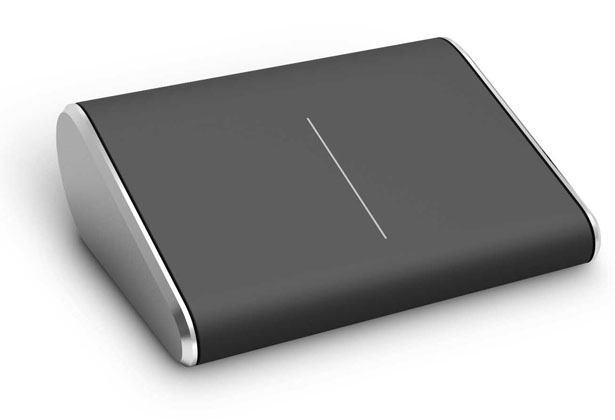 ---
The U-wall Lizard is designed by Zhi Min Lin. Automobiles in china increase in proportion to the increase in economy and power consumption. The future concept of U-shaped city streets developed by U-wall Lizard, a 2-D road will be transformed into a 3-D road by utilizing the restricted urban space. Pedestrian sidewalks will boost up the transit efficiency. U-wall lizard provides superior power and enhanced features. It decreases traffic accidents and develop the system of urban transport. U-wall lizard's can be highly dynamic driving on the slurry, barren region and hills. The construction of tread is designed like the house lizard's foot.
Designer : Zhi Min Lin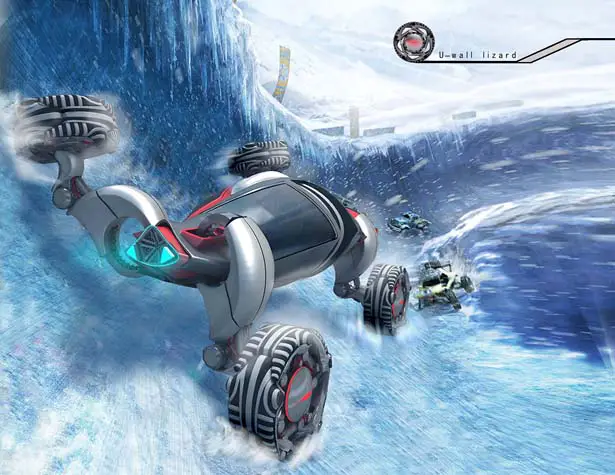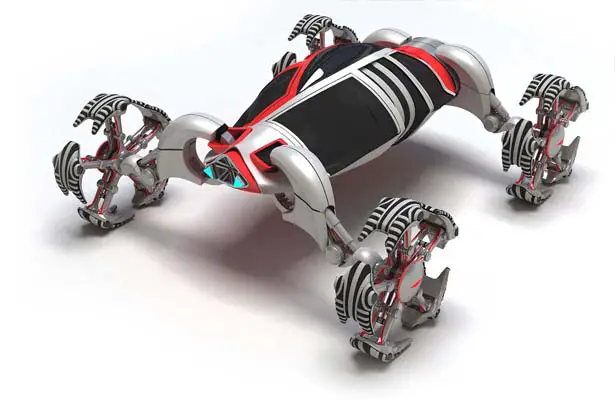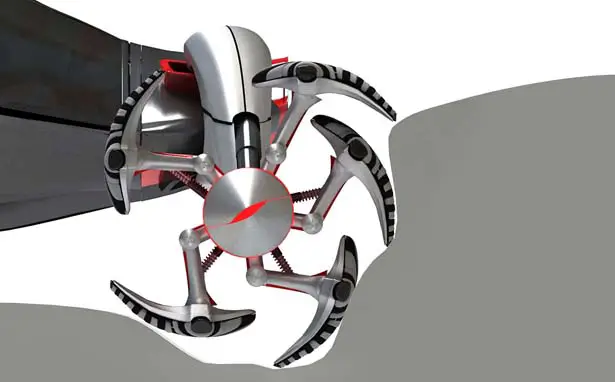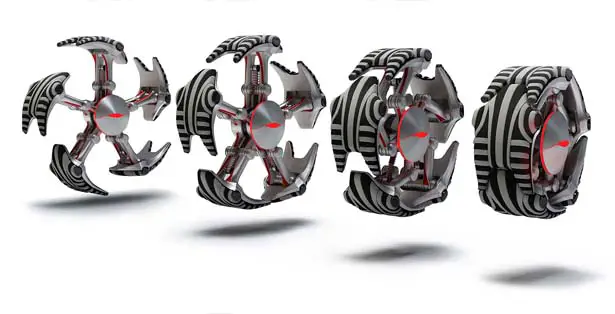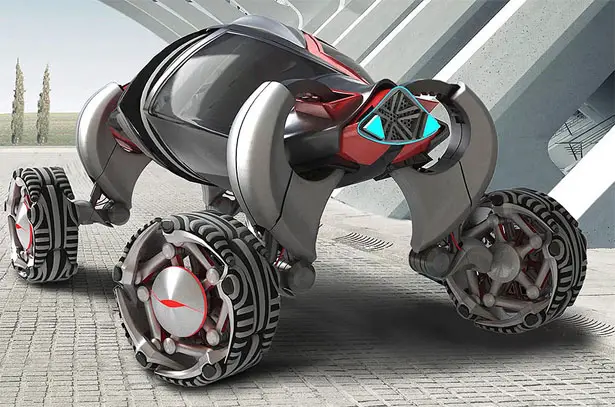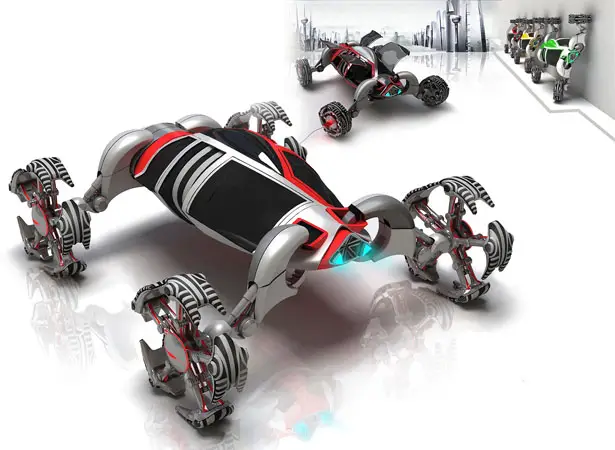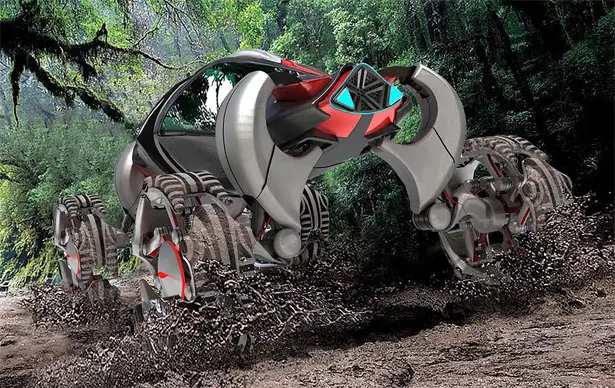 ---