Can you ignore the possibility of using privately owned vehicles within metropolitan areas getting prohibited all over the world by 2032? An industrial designer, Jacky Wu envisioned that scenario when car would be parked outside and the only accessible vehicle into the city would be personal bicycles. That's why he designed the innovative Volkswagen Mimio vehicle with most of the interior containing storage space for folding bicycles. The shape of this small 3 meter long two-seater is an outcome of his extensive research. To ensure better stability, the rear wheels of the car are clipped in slots and contain two engines to get maximum performance. This two engine construction ensures power distribution only when needed. The rear part of the vehicle contains a dynamo that generates power through the rear drag wheels to ensure prolonged battery life.
Designer : Jacky Wu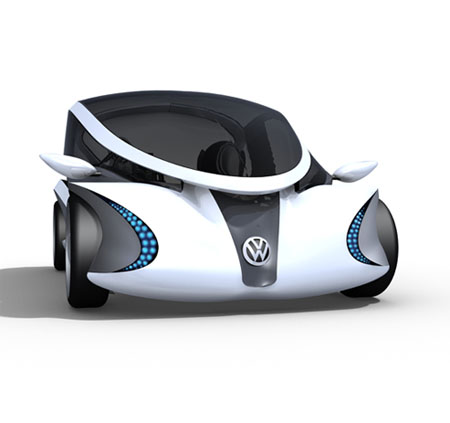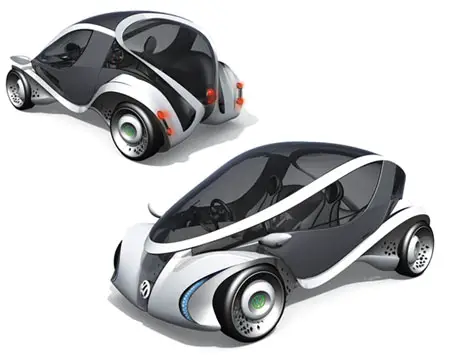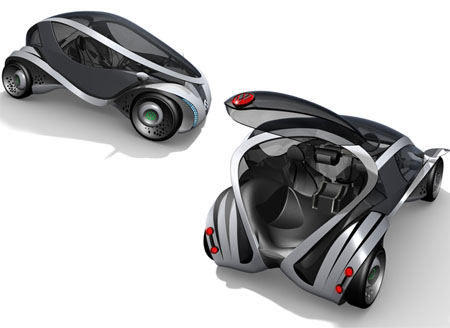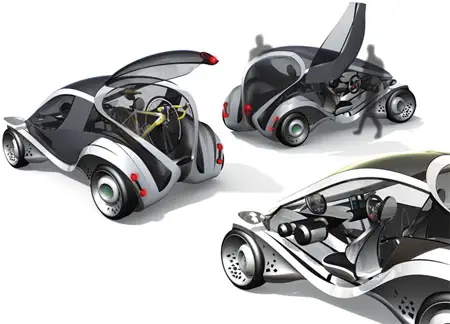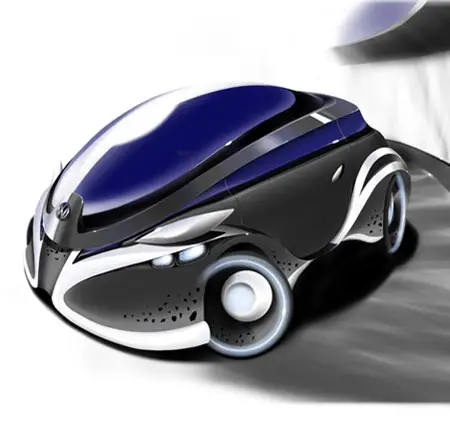 ---
Bicycle designer Gavin Smith has come up with a new bicycle design that will help people with disabilities to ride the bicycle independently. Sometimes disabilities like cerebral palsy can affect the basic motor functions such as balancing which results in their inability to ride a regular bicycle. The bicycle is designed such that the supports automatically allow them to balance and operate the same effortlessly. The design also instills confidence so that they can ride the bike without any assistance. Overall this is a good effort for community development and a nice thought which is a welcome change from all those high end concept cars.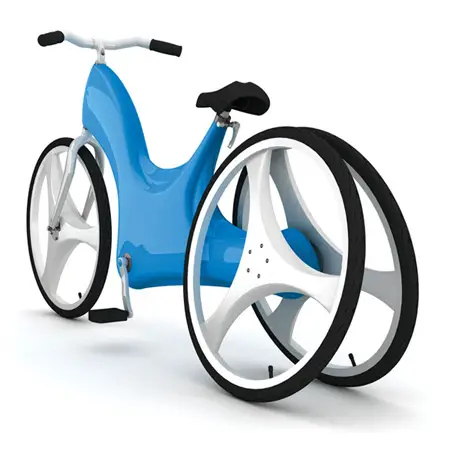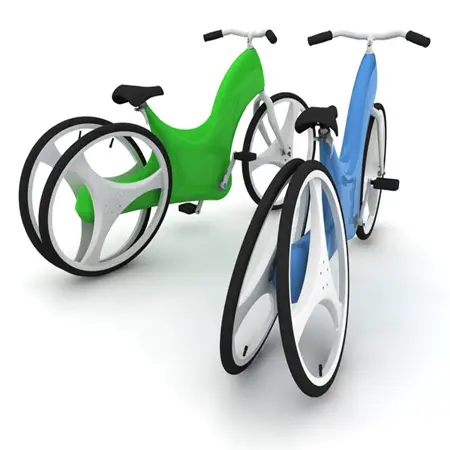 Text from designer :
This product is designed to assist people with disabilities to independently ride a bicycle. Disabilities such as Cerebral Palsy, Intellectual Disabilities and Acquired Brain Injuries can affect basic motor functions such as balance and strength, hindering their ability to operate a bicycle as an individual. This bike supports the rider's disability by helping them balance the bike, be effortless to operate and also looking and functioning like a main stream bicycle. This helps the rider gain the independence and confidence to ride a bicycle without assistance.
Although this bike has been designed specifically for people with disabilities, there is no reason why this product cannot be used or adapted for other demographics.
This bicycle was created to support the physical limitations of a person with a disability. As a result, this gives the rider the confidence to independently ride a bicycle. This helps increase the riders self esteem and encourages them to become more active in society.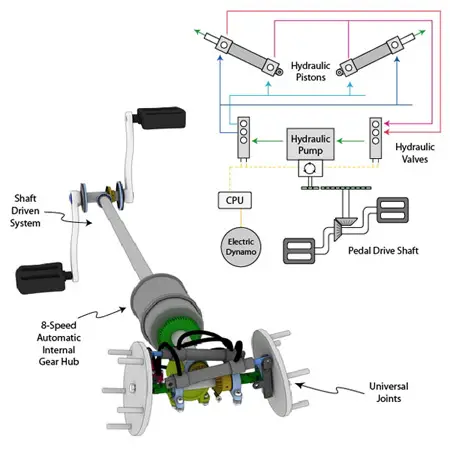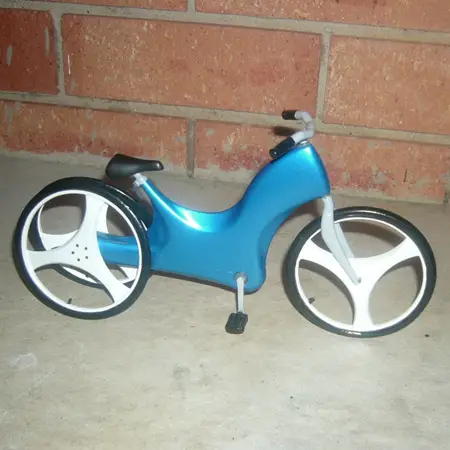 Designer : Gavin Smith
---
I'm the kind of geek that dreams about space travel between galaxies, extraterrestrial life and spaceship faster than the speed of light. So, when my favorite watch manufacturer releases Tokyoflash Kisai Space Digits LCD Watch, I scream in joy. The display was inspired by intergalactic travel, oh yes, a futuristic time display under a mineral crystal lens, don't be fooled by the awesomeness of the display, reading time is actually really easy. The LCD interface is black which makes vibrant tones of green or gold can be easily read in daylight while at night time, press a button to illuminate the time. Available in 3 different models: black, silver, and gold, you would love the complicated pristine sand-blasted finish on both the case and strap.
From : Tokyoflash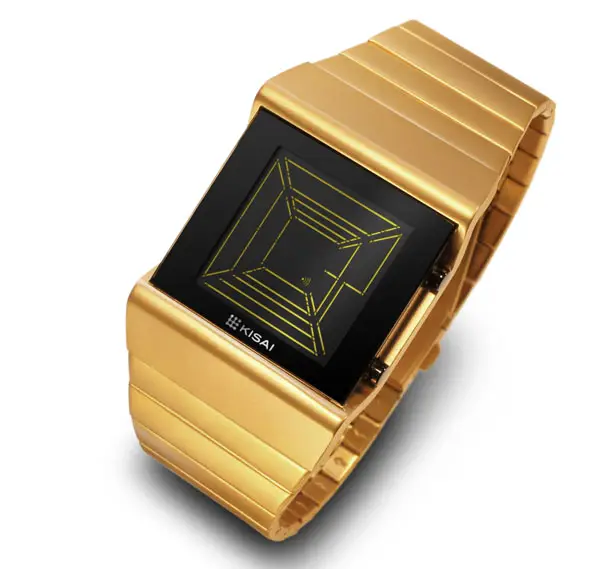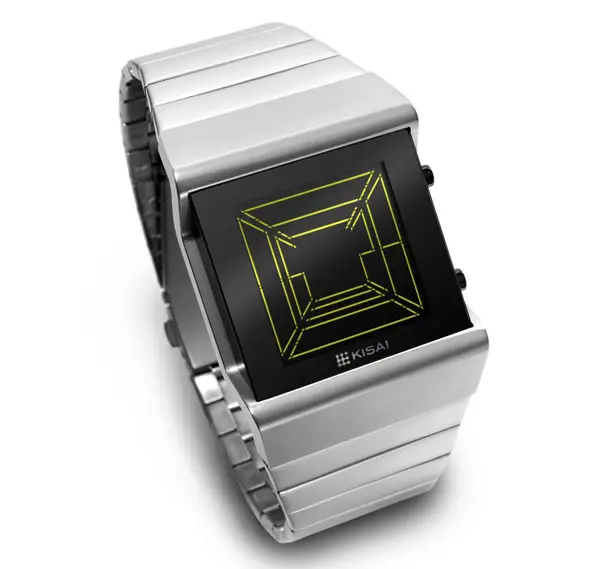 Read the time from left to right, just like when you read a digital watch. The hours and minutes are displayed in stylized digits as well as the date, but you should read the date from top to bottom.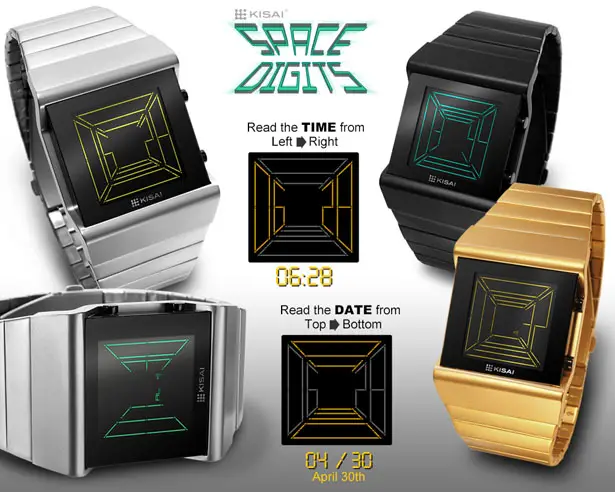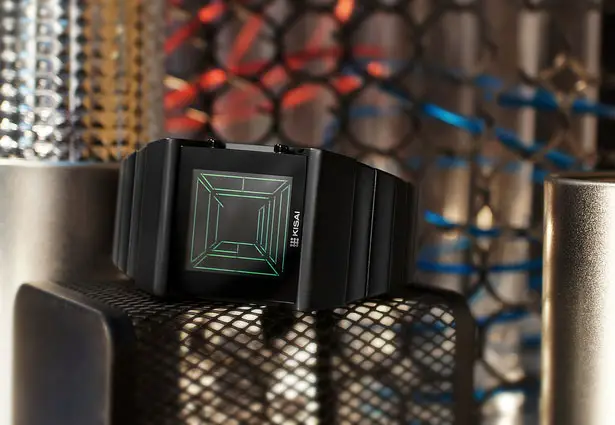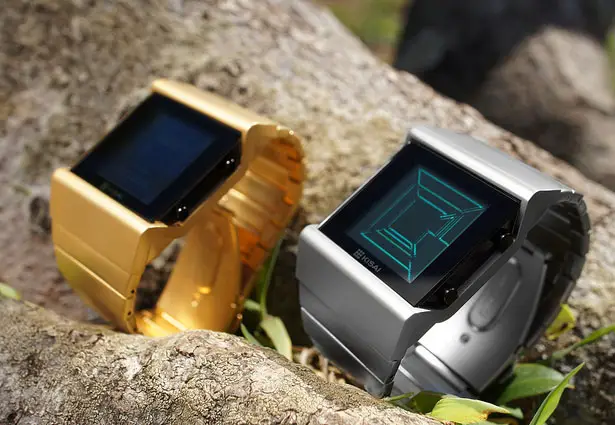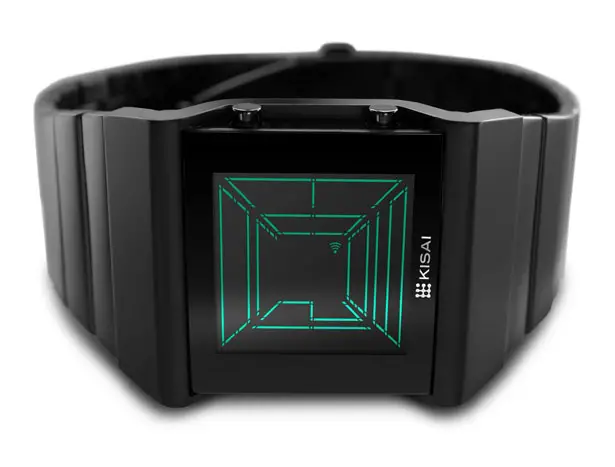 Tuvie has received "Tokyoflash Kisai Space Digits" from our 'Submit A Design' feature, where we welcome our readers to submit their design/concept for publication.
---