Portable Iron is featuring rail mechanism that allows the user to transform the smart box easily into an iron. However, this iron can not be used for massive number of cloths, but this will prove very much helpful and effective when you are on a trip. This iron includes two heating plates placed one on another with a spring between them. This two plate design will allow easier ironing of the collars by simply putting it between them and gently toasting it. This iron can be operated on standard electrical power when you need full heating power. Additionally, it works also on battery when you are roaming.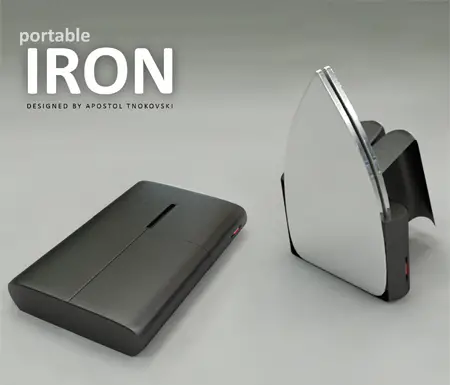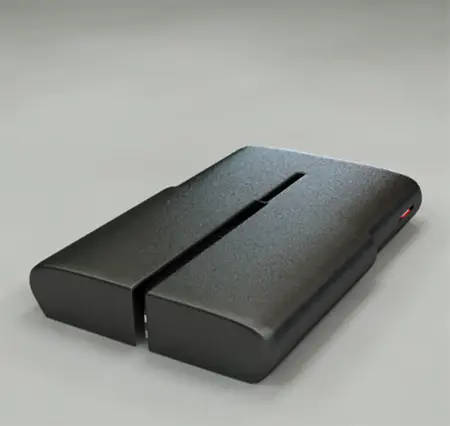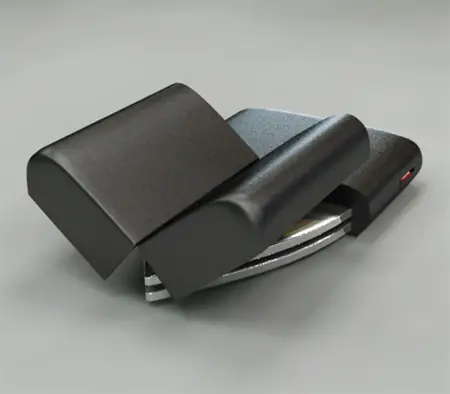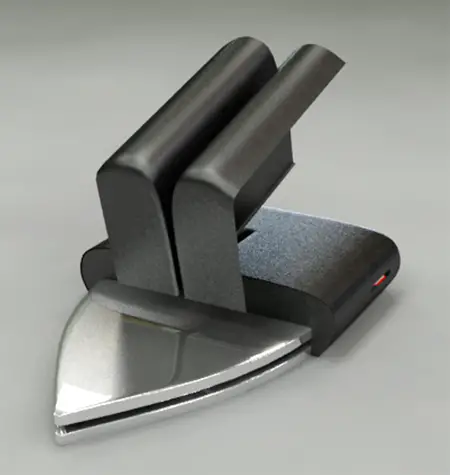 Designer : Apostol Tnokovski
---
Goldee today revealed the Goldee Light Controller – a reinvention of the light switch that redefines how people interact with light. Goldee translates information from your surroundings into smart functions that respond to your lighting needs.
Users will enjoy smart features such as the Sunrise Alarm, which simulates the morning sunrise to make your morning rise easier. Sleep Timer naturally fades your lights to prepare your body for a good night's sleep. If you wake up in the middle of the night, Night Mode helps you to get around by automatically turning on dim light. When you return back to bed, Goldee turns it off again. Goldee automatically turns your lights off when you leave home and turns them on when you return. The Smart Security feature simulates your presence if Goldee notices you have been away from home for more than two days.
Designer : Goldee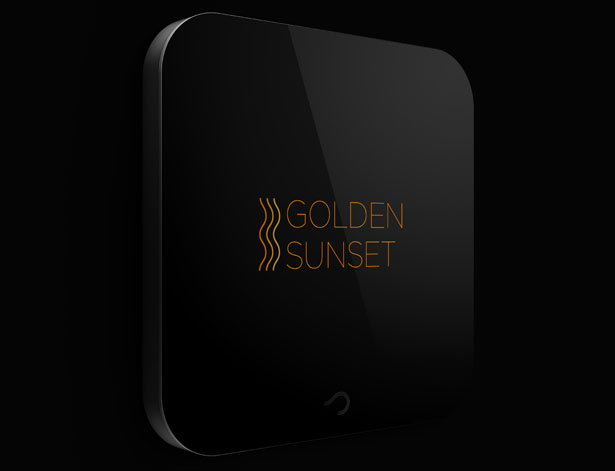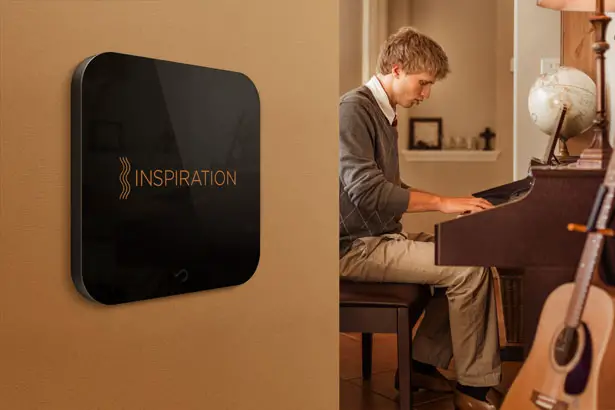 An innovative way of interacting with light has been applied. Thanks to Goldee's responsiveness to gestures, you can now control your lights with a wave of your hand.
"Ever since the invention of the light bulb, not much has changed in the way people interact with light. Until now. Goldee forever changes how we interact with light, and how light interacts with us."
– Tomas Baran, CEO & Founder
Goldee installs like any standard light switch and is compatible with regular bulbs. However, in order to use Goldee's colorful light scenes and smart features, smart LEDs like Philips hue, LIFX or iLumi should be used. In addition to the controller, Goldee offers package deals that include LIFX smart LEDs. The packages provide controllers and light bulbs for one or four rooms. Goldee Light Controller is propelling the revolution of intelligent lighting forward – a revolution that began with the introduction of smart LED bulbs by Philips and LIFX.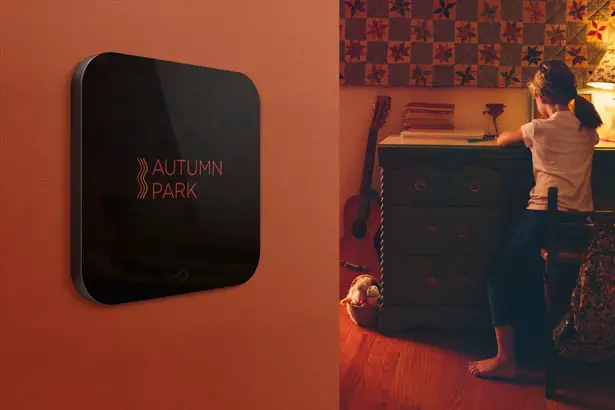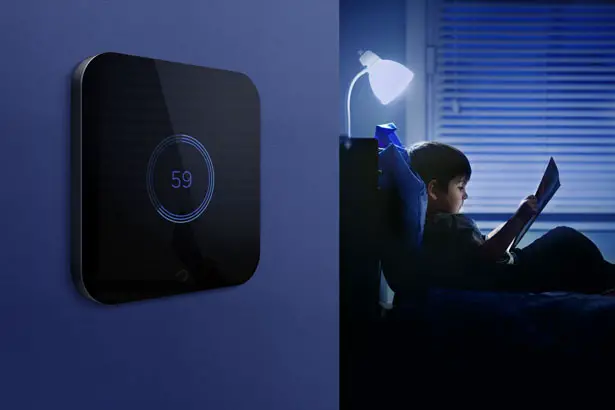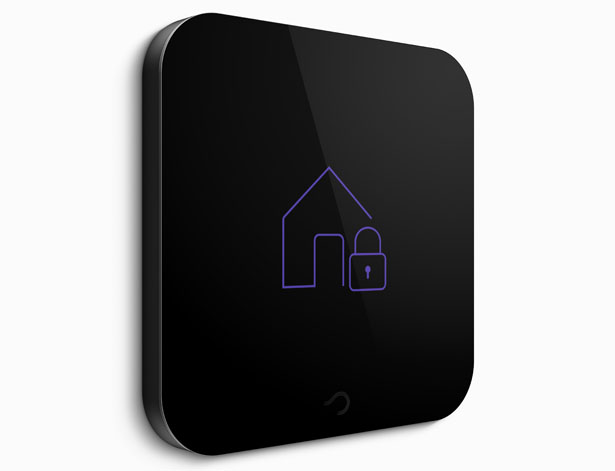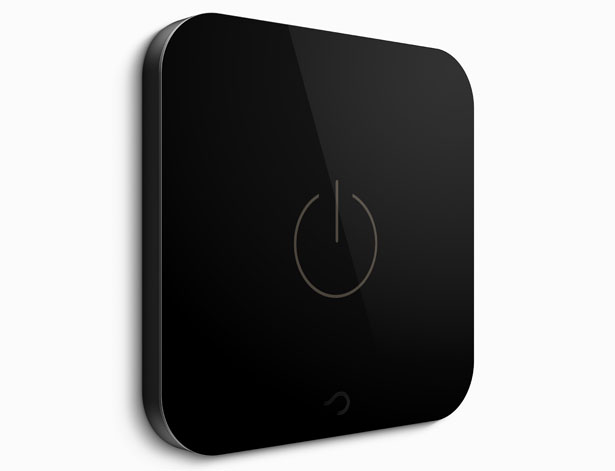 Tuvie has received "Goldee Light Controller" project from our 'Submit A Design' feature, where we welcome our readers to submit their design/concept for publication.
---
Medical Shower is not just your ordinary showerhead. It's been designed with a compartment where you can place traditional Chinese medicine thus enables the water to be infused with herbal remedies before it flows out through your skin. Why Chinese medicine? Well, traditional Chinese herbal medicines have been widely known to have remarkable healing abilities. It is not only meant for consumption; it is also suitable for external applications. Age-old remedies, such as medicinal bath therapies, have been extensively used throughout history. But this practice has been for less common in recent times as traditional baths can be inconvenient in the modern day context. However, it is possible to obtain Chinese herbal medicine in concentrated granules these days. They are usually packed in small bags (similar to tea bags) thus, making the medicinal shower easier nowadays.
Designers : Mang Xia, Xiaoneng Jin, Linghan Liu, Fangtian Ying, Shijian Luo, Ke Li, Fan Yang, Qingyuan Chen, Shiyi Shao, Sisi Yuan, Zhening Luo, Yi Liu, Yiwu Qiu, Xin Sun, and Tian Tan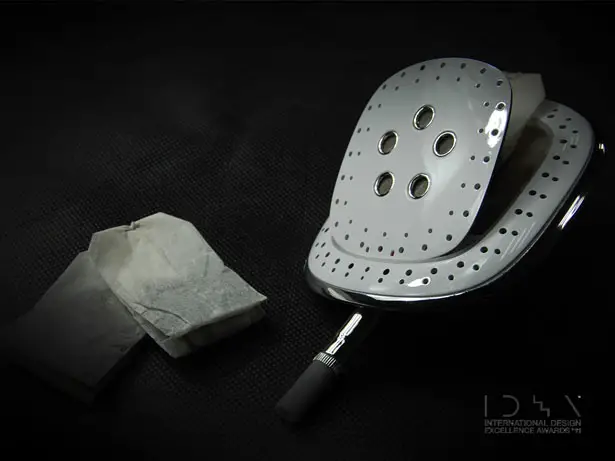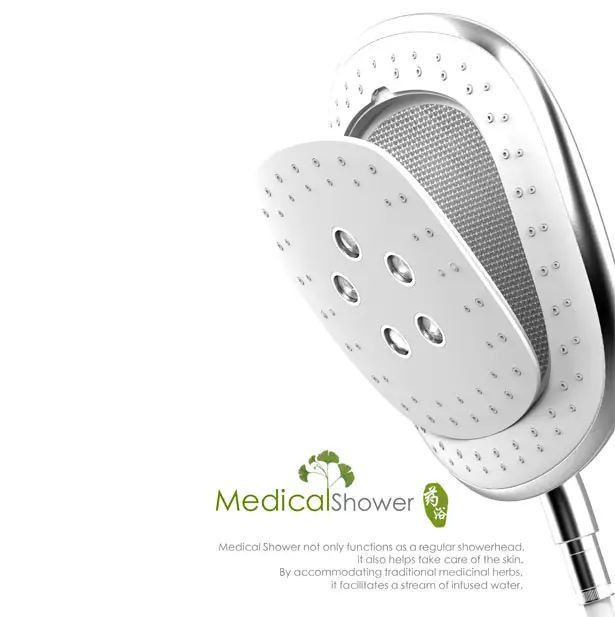 You can open the transparent plastic cover on the front of the showerhead and insert the medicinal bag then close the cover. This showerhead has been designed with a rubber belt at the back to make it easy to hold when you detach it from its hose. Now, medicinal shower can be done as easy as making a cup of tea using this medical shower.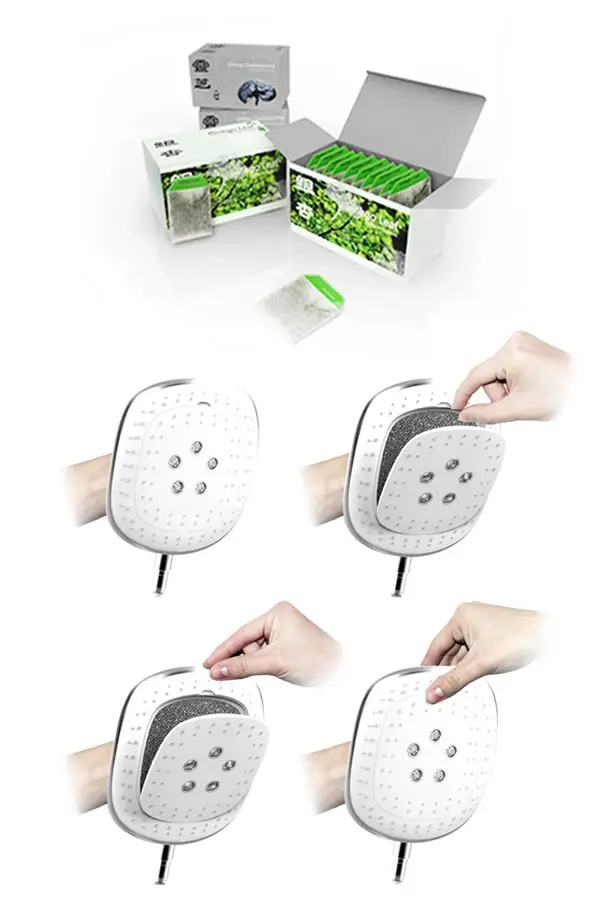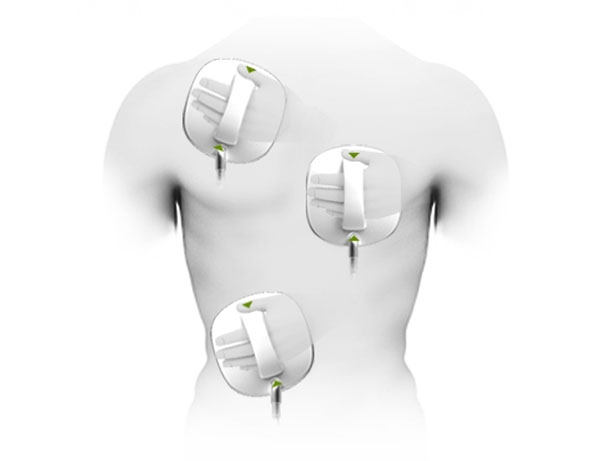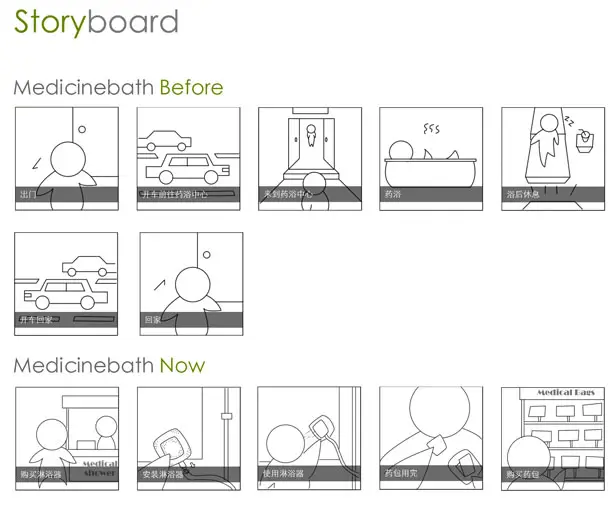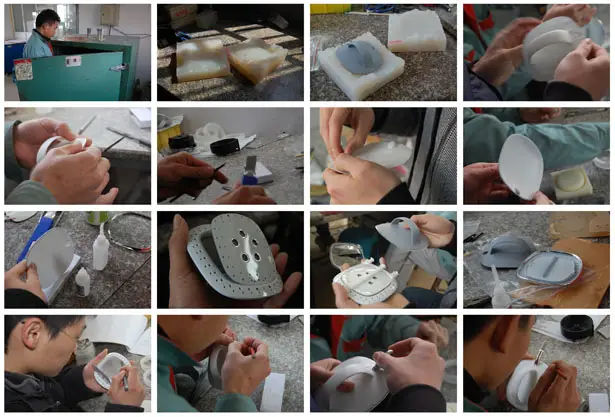 ---