Anders Gloslie, a Norwegian designer who is studying at IED Tornio currently in Italy, developed the FROST concept electric car. The stylish exterior design of this extraordinary car was enthused by and developed to suit arctic climate conditions. The asymmetrical bodywork of this car was influenced by formations of ice and features plenty of 'cracks' which cover the lighting systems. This motivating natural inspiration source also denotes that the idea takes of various shapes seen from different angles. The FROST concept layout mixes the proportions and the 2-seat design of a racing car with the rough potential of an off-road vehicle.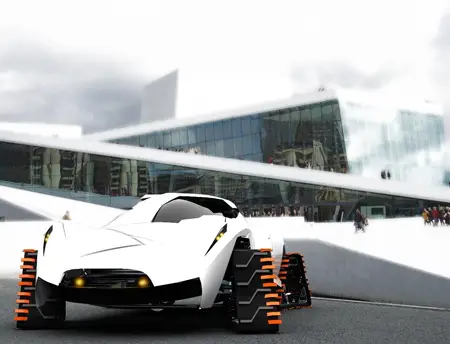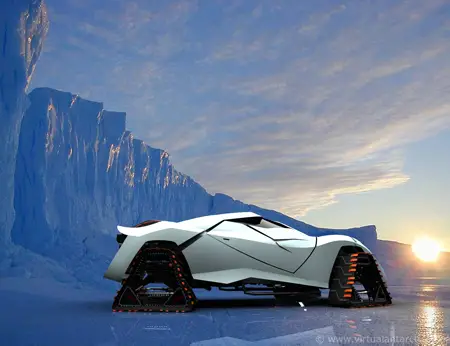 Anders says:
"Since most of the worlds power supply comes form water, I wanted to use this as a concept. Th!nk is a Norwegian brand, so I also got inspiration from arctic clima. Arctic clima+water=Ice. Freezing water creates natures most powerful force. So that would be good to use for an electric car as an inspiration and concept for clean power. I wanted to create something different from all other works i have seen, mixing sports car looks with off road set up.

Using the non symmetric structures of ice as styling inspiration. Creating hard edgy and non symmetric surfaces. I wanted the car to look different, when its seen from different angles. The cracks in the body, hides signal lights over each belt, as the original think cars do. The huge fans at the back, controls air onto the cockpit also, and adjust the engine and cars temperature. The information hose at the back sends data about weather,temperature and all information thats needed, viewed from inside the car, and also outside. The data information will be shown on screens near at the fans, at the back of the car. That means you can operate the data info from the outside.

This 2 seater car has AWD, 4-wheel steering, independent suspension and hydraulic wheel extenders, for maximum traction and maneuverability."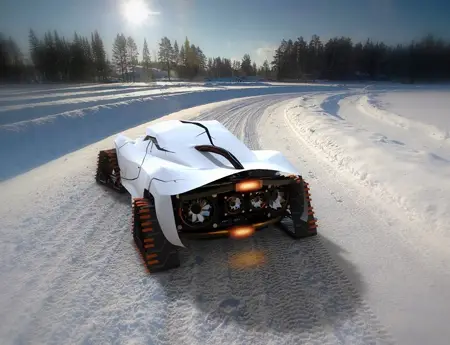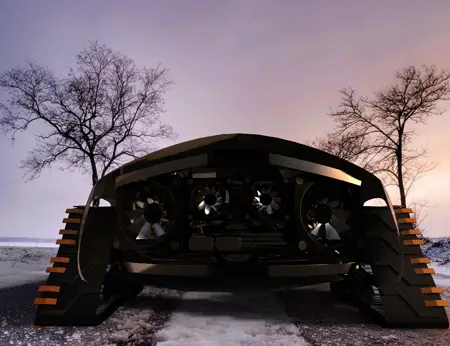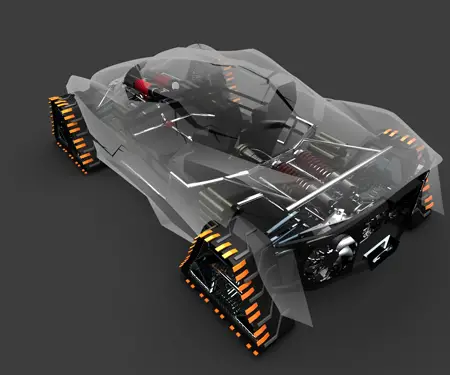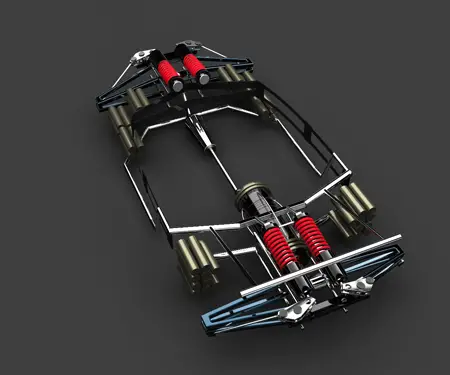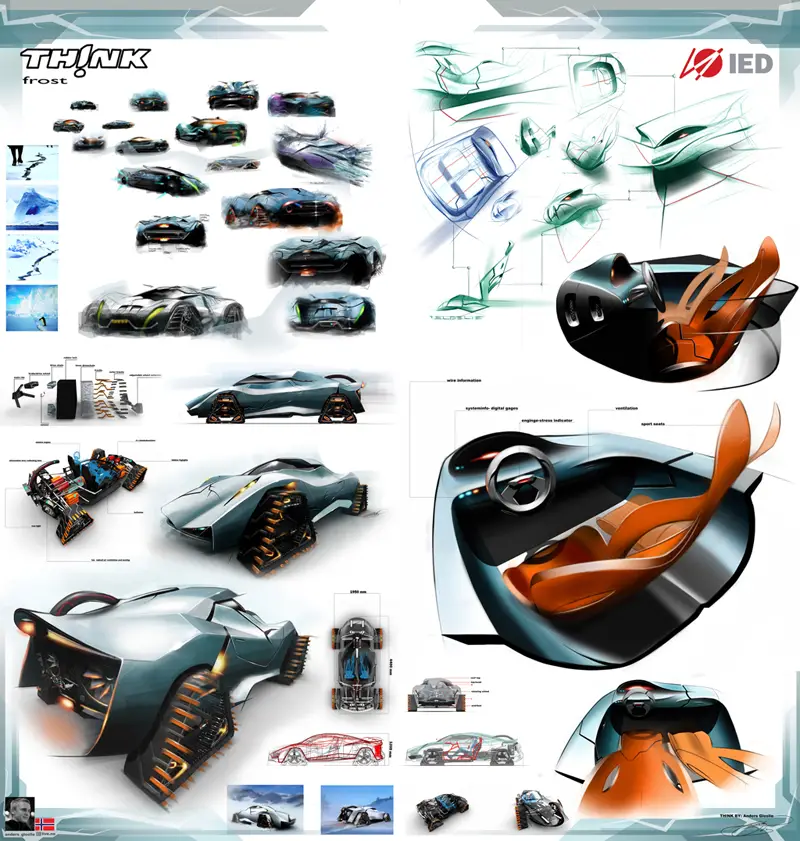 Designer : Anders Gloslie
---
Oh Rocking Multi-Functional Furniture has been designed as a project for child care center. It's a special furniture that many parents should have when raising children in early childhood, it functions as a child entertainment as well as educational equipment. During the research process, the design team realized that the child care center didn't have enough adequate toys and play environment, giving them the idea to come up with an object that can be used for different things. Inspired by a rocking horse, this furniture combines fun time as well as practical furniture such as chair and table.
Oh Rocking furniture aims to bring some diverse experiences to children just using a single piece of furniture. Each part can be used as a cradle, chair, a playground bridge, a secret playground for kids, and a rocking horse. Use it as a round table by connecting them all together.
Designers : Kim-Namgyun and Hwang-Kinam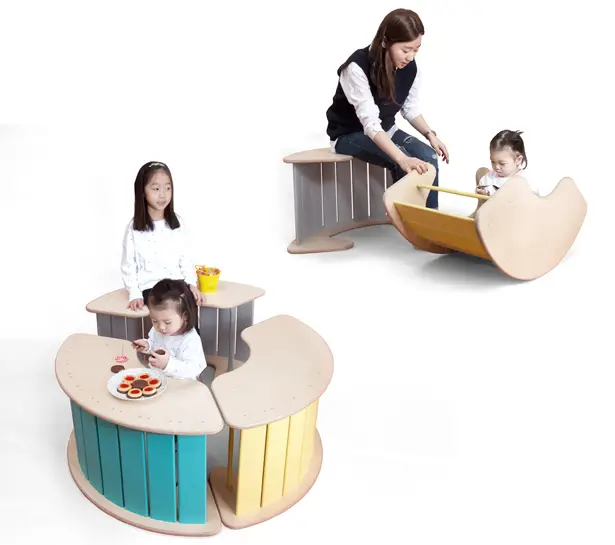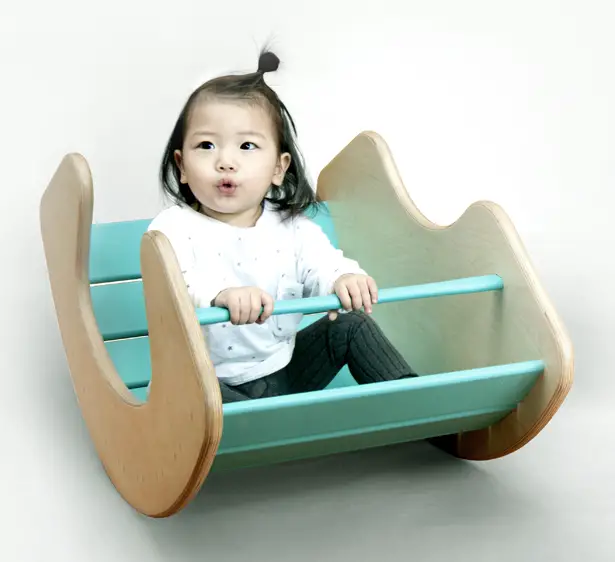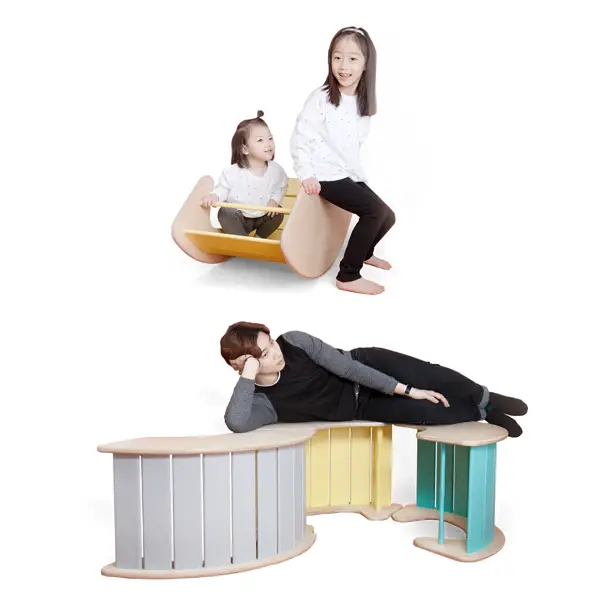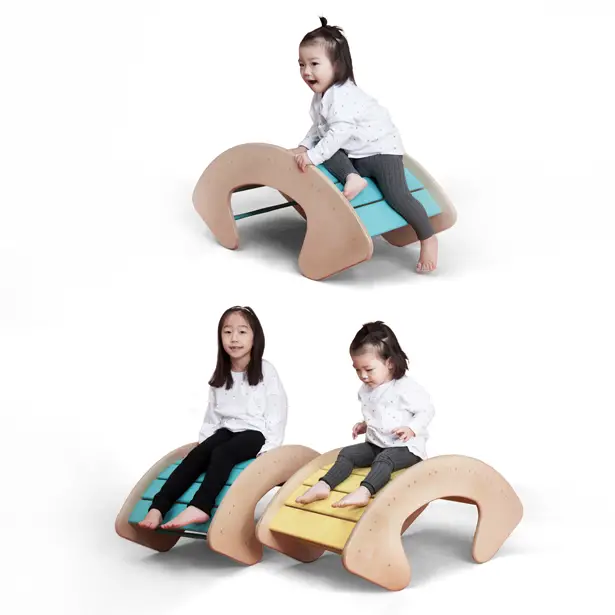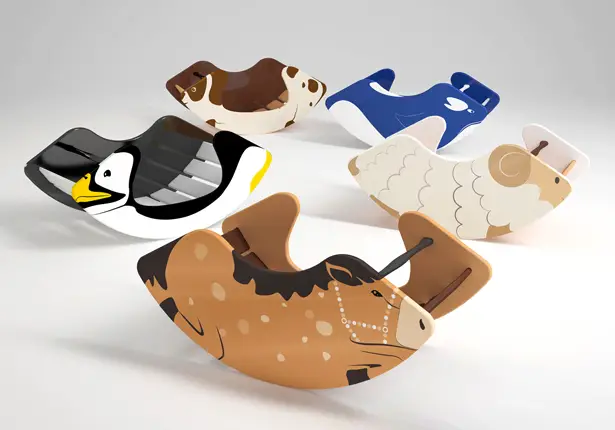 ---
Most of the people wish to have something peculiar and unusual about their stuffs. If you are one of them then this clown sofa would definitely add up to your interest. This clown sofa imparts a very peculiar look with round big head at the top and two rabbit like long ears. However, its comfort can never be challenged as its seat is made up of high quality cushion with a very luxurious blue colored covering. It could be placed in your dining hall or drawing room where it would catch up the eyes of your guests.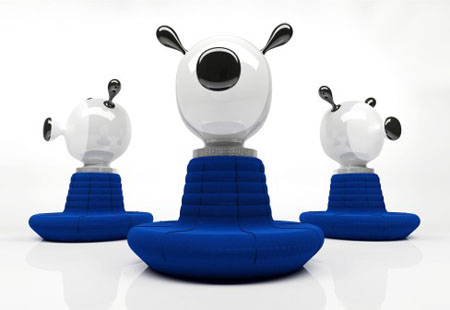 Designer : Jaime Hayon
---