A collection of Mini Getaway Cars that will make all campers want to break their banks to get one of these. These concept trios feature different aspects which have risen in popularity of camping and festivals, a premium home on-the-go for all enthusiastic travelers. All 3 models can be associated with MINI's characteristics which are compact, fun, and luxury. They've been designed and developed based on the "maximum touring pleasure with minimal footprint" philosophy, so you can bet you'll be enjoying creative space utilization. Unfortunately, these getaway cars are just concept to showcase the depth of MINI range, so there are no plans whatsoever to produce the cars at this stage.
From : MINI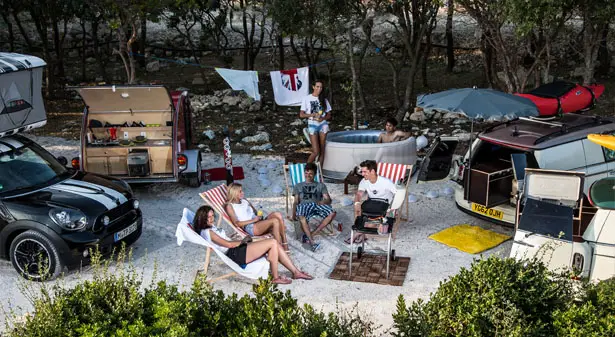 1. The MINI Clubvan Camper
As people say, good things come in small packages, this model is world's smallest luxury camper van, it has everything you need. Jam-packed with practical solutions, you can say this car is your home on wheels. Enjoy spacious sleeping bed for one person along with small kitchen completed with propane stove and chest fridge. For the on-board facilities, this vehicle is equipped with MINI Navigation Portable XL sat-nav, it helps you to find your way to the most remote area. Enjoy entertainment from TV when the weather is unkind for you to have outdoor activities. There's a water tank housed underneath the load floor so that you can keep your self clean with an integrated hand-held shower.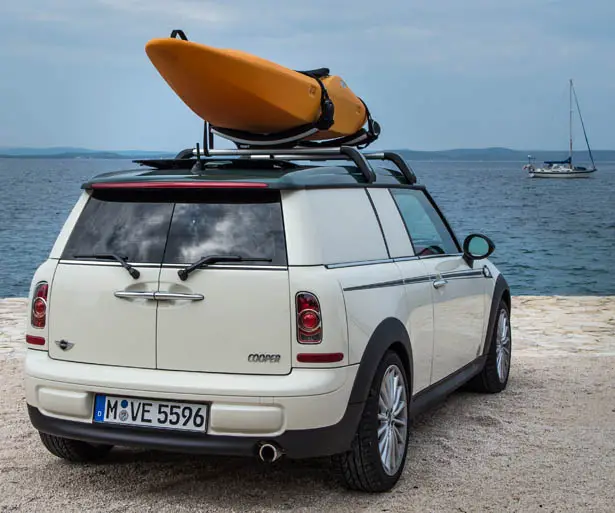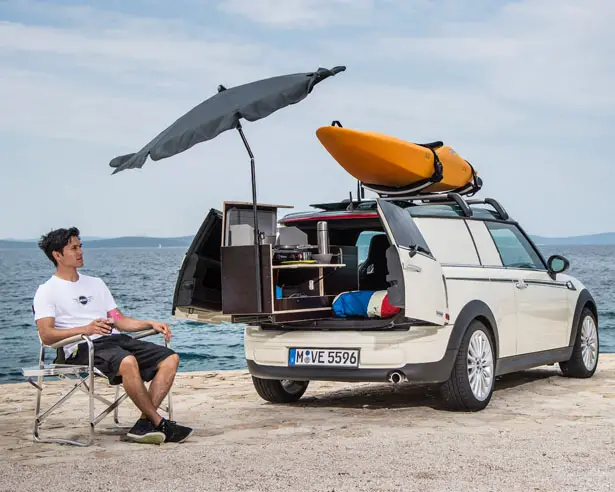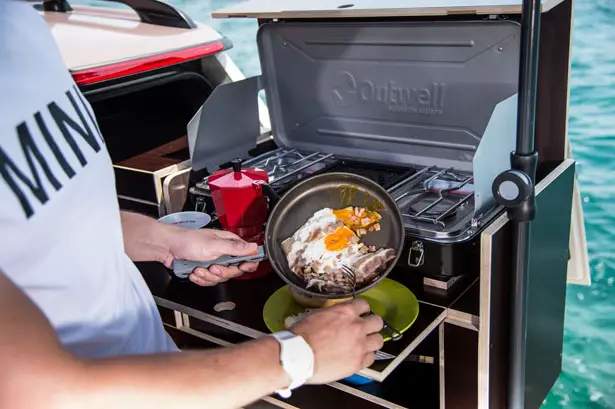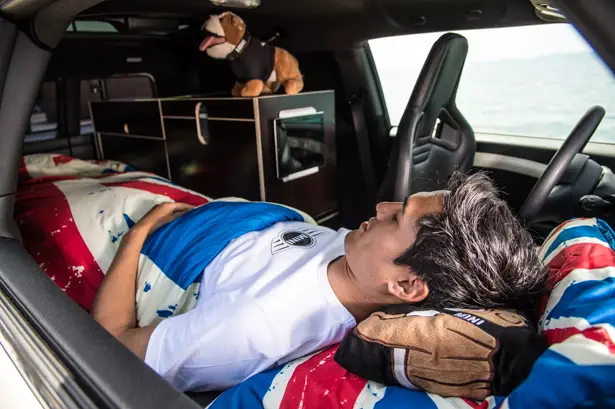 2. The MINI Cowley Caravan
If you enjoy the ability to stop and stay in comfort and safety, you might be interested in this caravan. It's a luxurious overnight solution with 2 person bed, a twin-burner gas stove, water tank, and sink facility. The solar module provides you with electricity to charge on-board battery, 230-volt connection to power the fridge and also the audio equipment. This teardrop shaped trailer features sliding windows on both sides, reminiscent of the classic MINI up to 1969. It weighs less than 300kg, you can still enjoy driving while towing the caravan.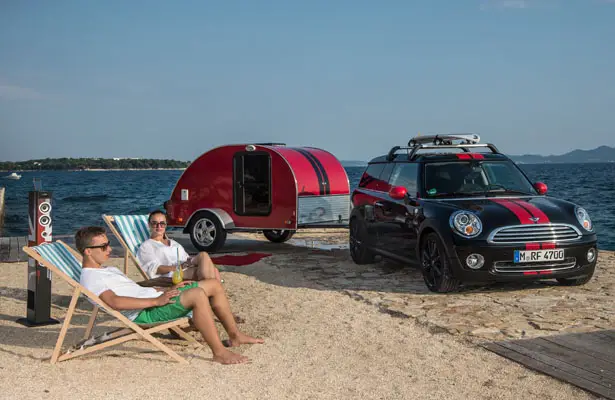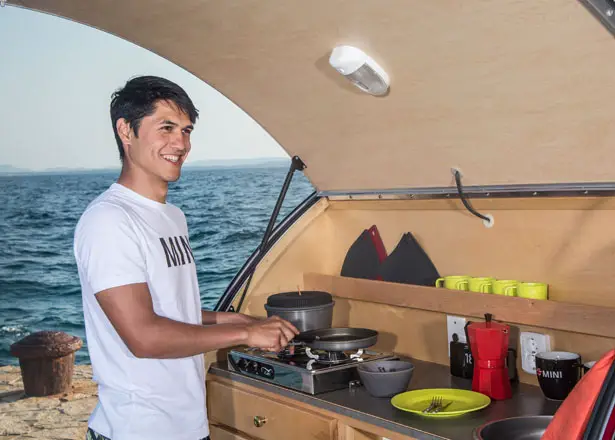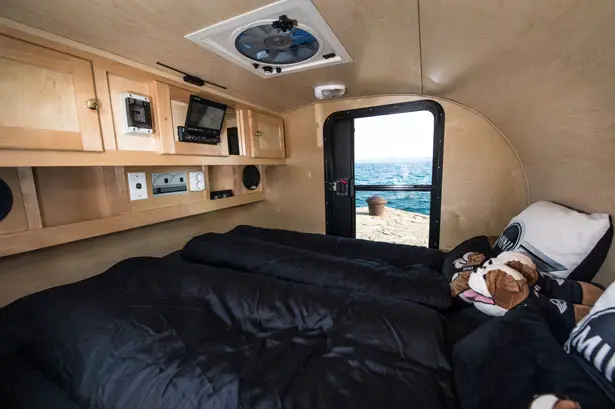 3. The MINI Countryman ALL4 Camp
For campers with adventurous spirit, this vehicle is dedicated for you. Have a trip to the beach and stay overnight, there's no need to worry finding the perfect spot to sleep, even when completely off the beaten track, just head upstairs. This car is equipped with roof-top tent, perfect for traveling over rough terrain. It's a smart sleeping solution which can be mounted on MINI or MINI Clubman. The tent can accommodate 2 person, simply fold away the tent into its box when not needed.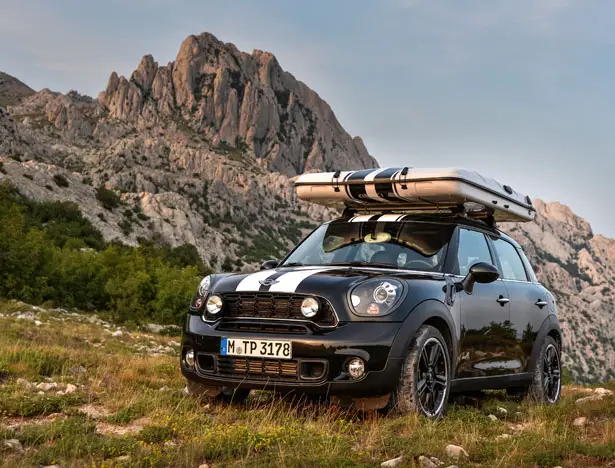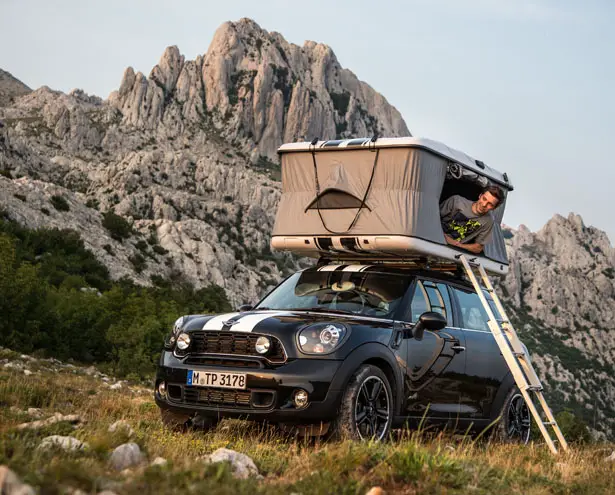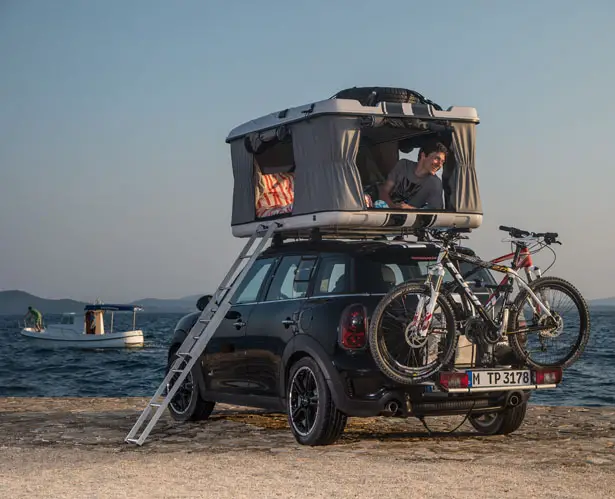 ---
PanHandler concept removes the part when you have to move your cooked food from pan to plates. Scott Young, an industrial designer, got the inspiration when he was cooking Mac n' Cheese. He was too lazy to wash a bowl out of dirty dishes so he decided to eat his Mac n Cheese out of the pan.
A great concept for lazy people, PanHandler eliminates the part where you have to use a bowl or plate after cooking. The pan doubles as bowl or plate, less things to clean up.
Designer : Scott Young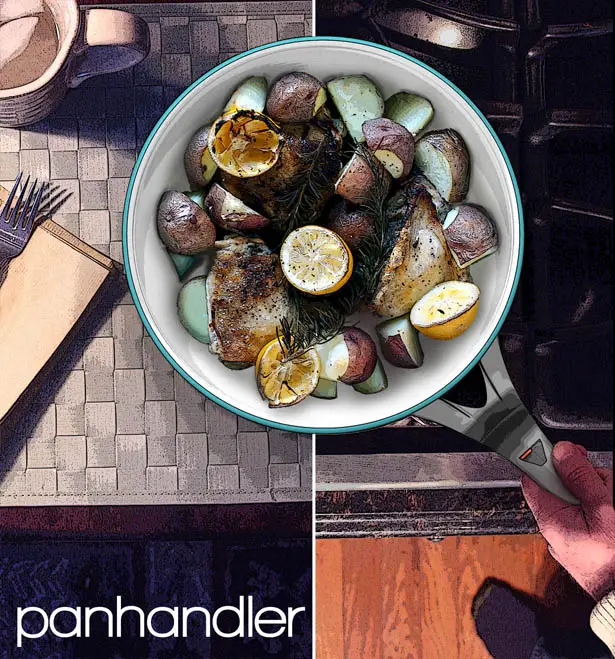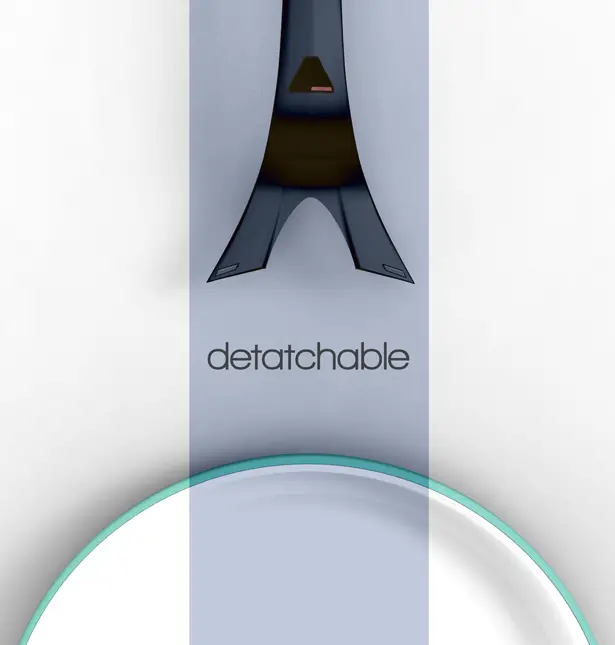 "The detatchable handle locks into the tread on the side of the bowl/pan. Simple locking mechanism holds handle in place until it's detached. Swipe the safety lock and press down the button to release the handle from bowl. Safety lock ensures no accidental button pressing when handling.

Bowl/Pan – The materials involved to order to make this cookware the most durable includes the HIGH TEMP eco-friendly Silicone exterior and the nano ceramic interior coating. The nano ceramic interior is resistant to scratches and is stove safe up to 750 degrees. All materials allow the container to be microwavable, a must for college students. Comes in sizes of a 10 and 8 inch skillet size to allows for maximum food cooking possibilities."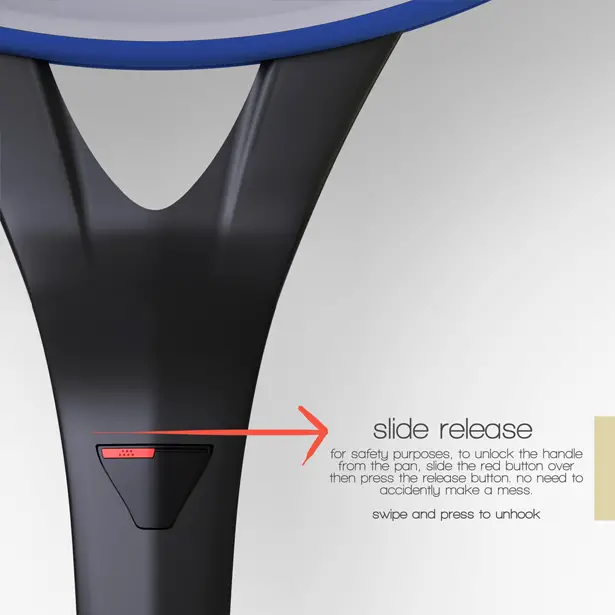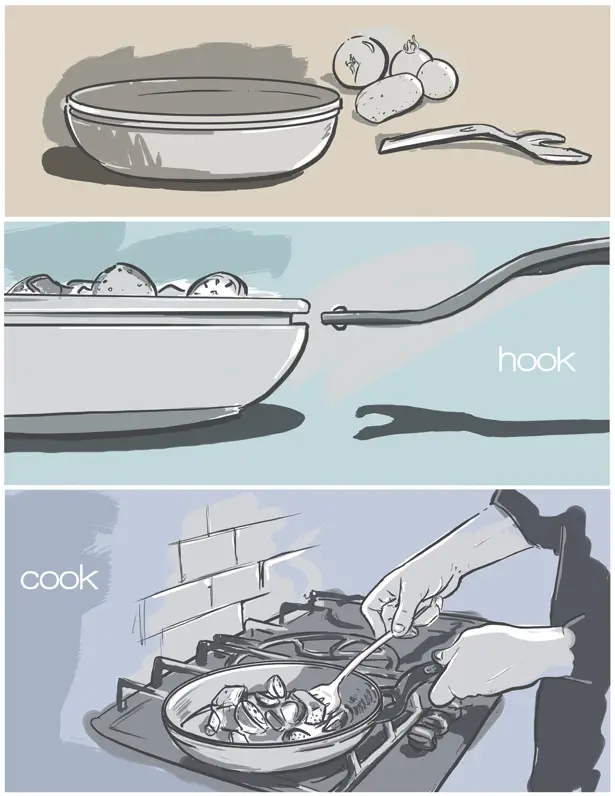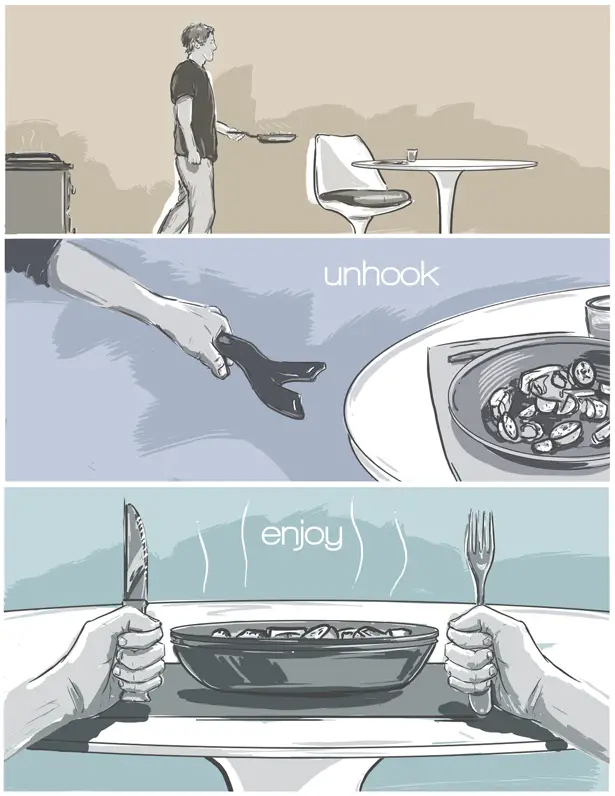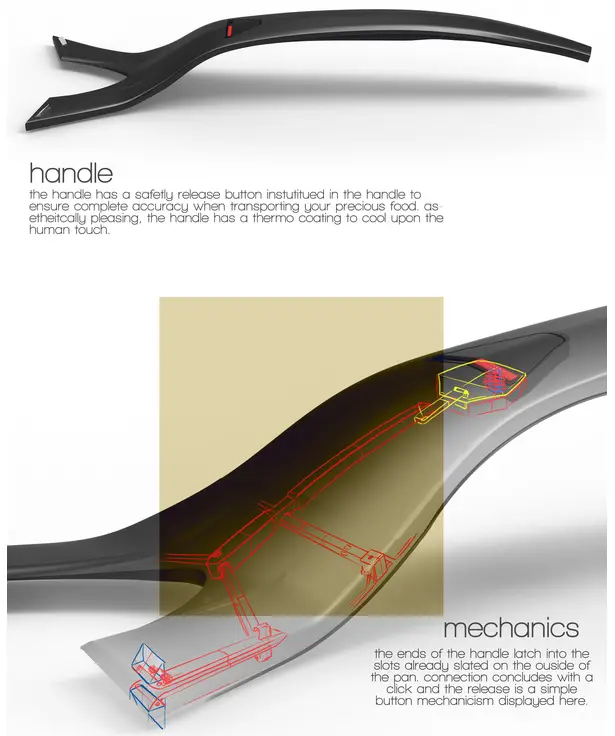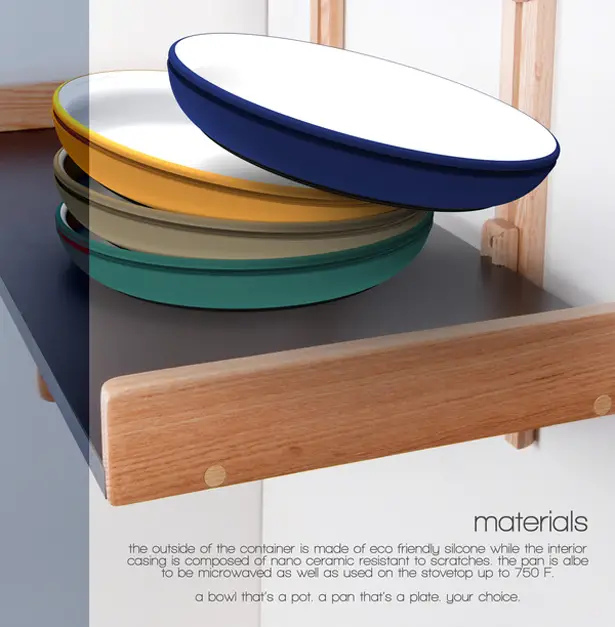 Tuvie has received "PanHandler" from our 'Submit A Design' feature, where we welcome our readers to submit their design/concept for publication.
---
MATE e-bike is coming from world's cycling capital, Copenhagen. It's been designed to become world's most affordable foldable electric bike, offering biker an experience the ultimate in cycling versatility. Each unit is designed in Denmark and packed with full of features, it has front and rear suspension, a set of two carbon disc brakes, and a comfortable saddle. This bike will take you to your destination in comfort and style. It's a bike for any rider in any given situation.
Just like we said above, it's a foldable bike that features 3-step folding system: fold the frame, the stem, and adjust the seat post. You can take this bike with you anywhere, on a bus, a train, or any other public transportation. You can also toss it in the trunk of your car for longer road trips. The compact shape is also great for easier storage.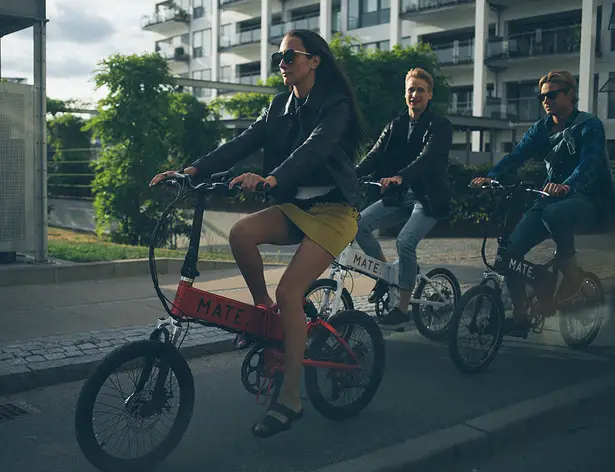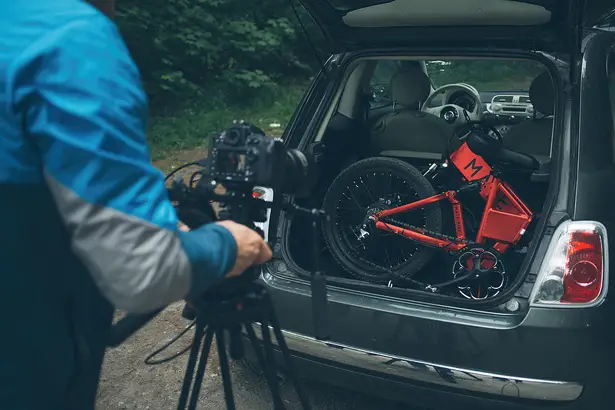 Equipped with 7 speed Shimano gears, this bike can be ridden just like a normal bike. Its 350kw electric hub motor allows you to cruise the city up to 55miles or 80km and enjoy speed up to 20mph or 35km/h. The easy-access USB charger keeps your devices charged up as you ride. High quality Samsung Lithium Ion battery is located neatly into the frame, it'll be safe with a sturdy lock mechanism. It takes only 2 hours for quick charge and your bike is powered up and ready to roll again.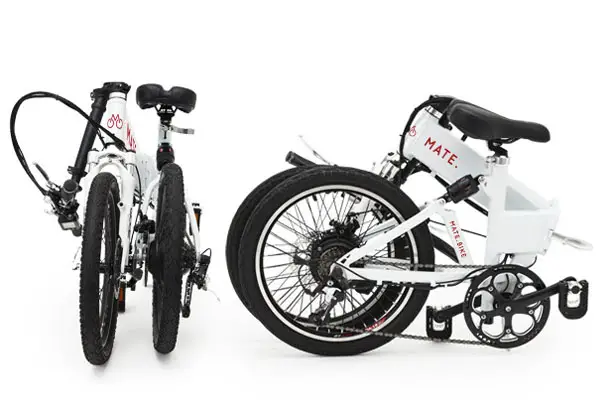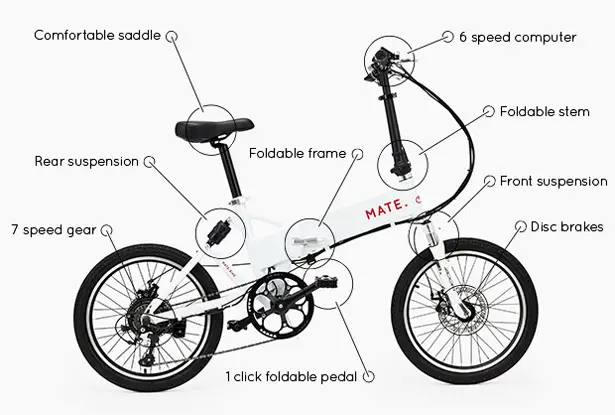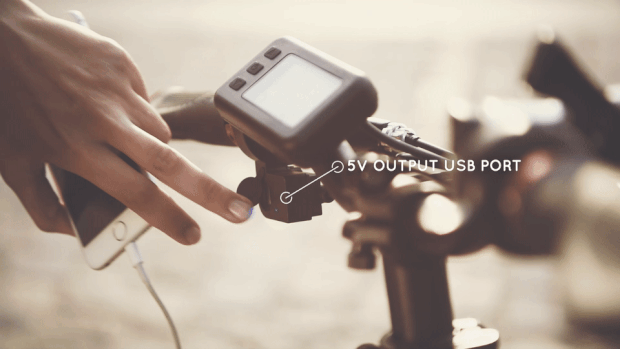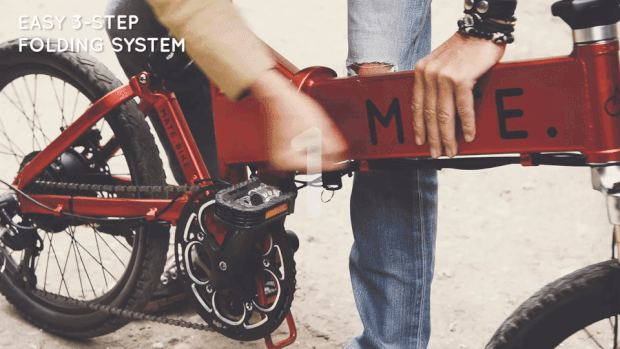 ---