PLAND is a temporary floating deck concept filled with rotationally molded foam where kids will love to do various water activities. This unique modular unit is an ideal place for young children that can be used in any water where no beach or deck is available or enhance the attributes of an available deck. The deck contains a triangular life-saver shape unit, giving it the impression of a safer place for kids while having water fun. The base of several deck units can be tied together to form a outsized temporary beach/deck collection to enjoy group fun with friends and family.
Designer : Dong Min Park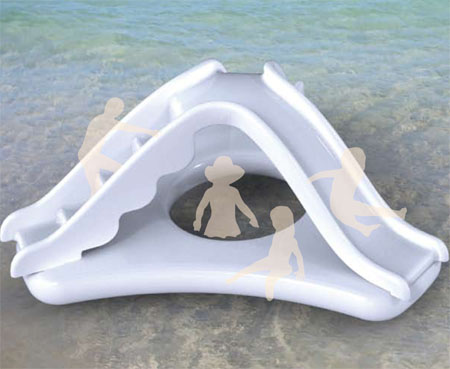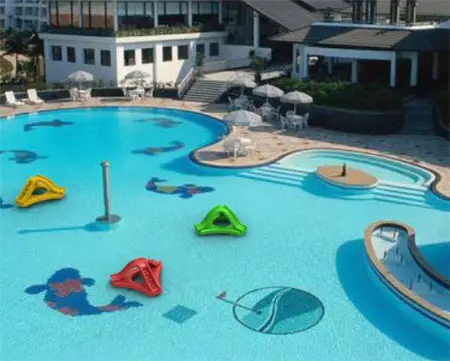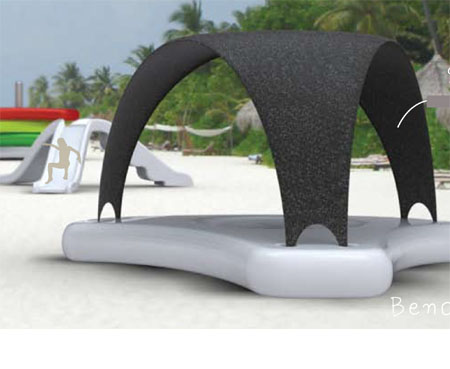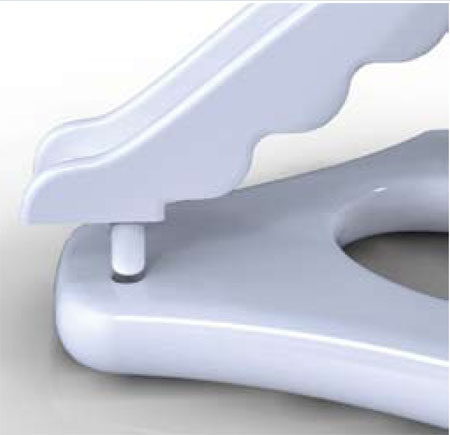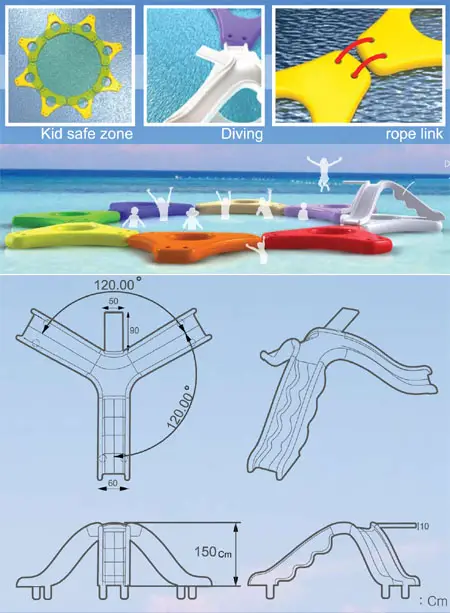 ---
If you've forgotten Kuranku Watch, then this Switch Watch might remind you again. It is designed by the same designer, well actually Switch watch has been designed based on comments and critics from many people on the fragility of the crank. For this redesigned watch, Patrick decided to make the handle much more muscular. Time is displayed normally in digits, but you need to push the handle up to activate the LEDs. Do you think this cool design is worth the impractical practice of swinging the crank just to read the time?
Designer : Patrick for [Tokyoflash]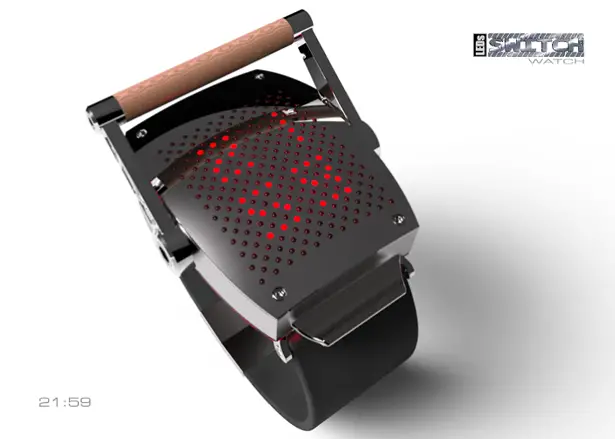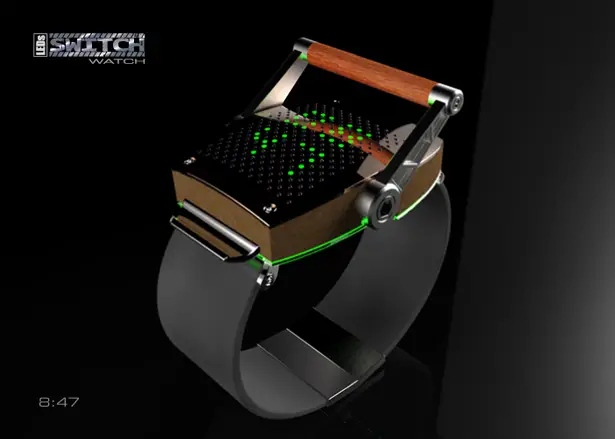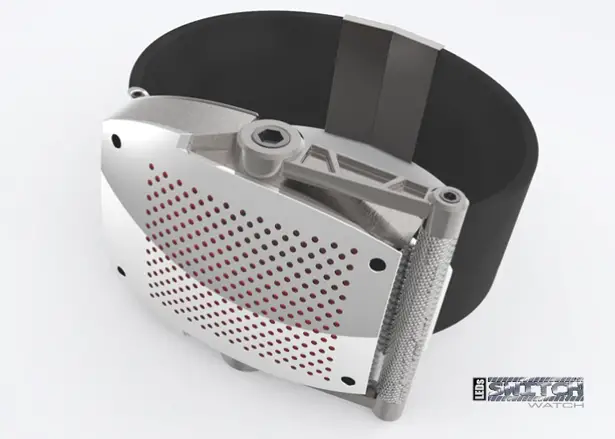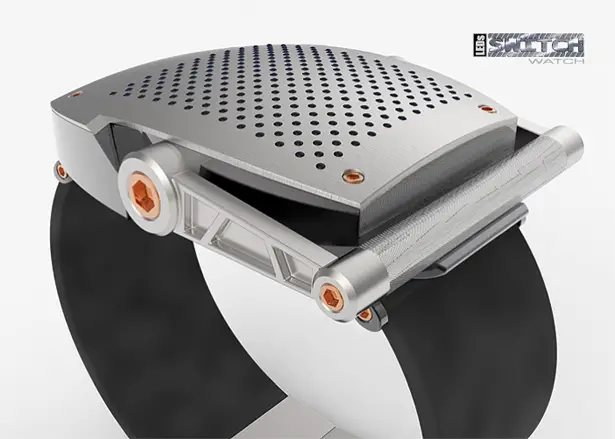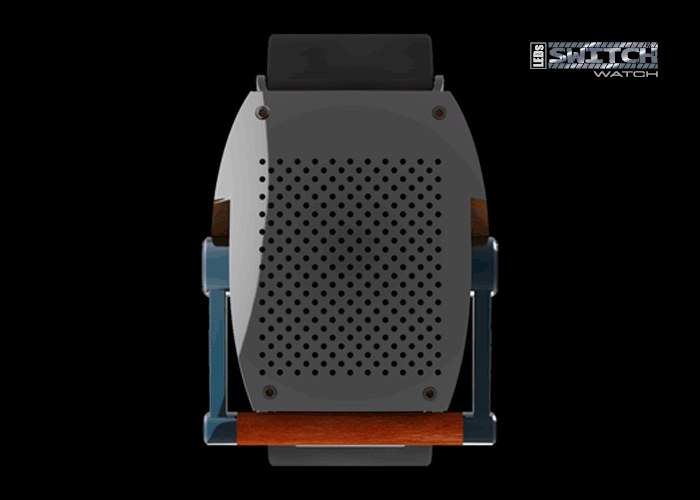 ---
The design goal of Campagna V13R is to remind you of Hotrod era, while at the same time also combine the modern style details. Born V13R, a three wheeled sports vehicle powered by 1250cc Harley-Davison engine, connected to a 5-speed sequential transmission. Beautiful fiberglass body is laid over a tubular steel chassis with triangulated side walls a front crash zone and twin rollover bars. The chassis comes as standard in a black finish, with chrome plating as an option.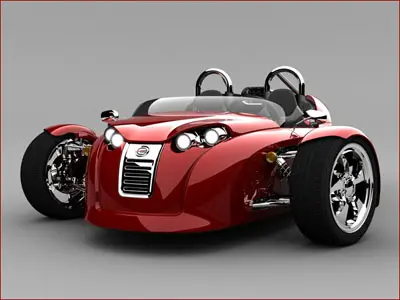 Inside the Campagna V13R's cockpit the side-by-side seating is roomy enough for two average-size adults. A grab bar helps during entry and exit. The V13R also features adjustable seats including headrests and adjustable pedal positions. For the instrument panel the V13R uses the Harley-Davidson V-ROD's electronic Instrument Cluster. This is positioned in the center of the dashboard and tilted slightly toward the driver.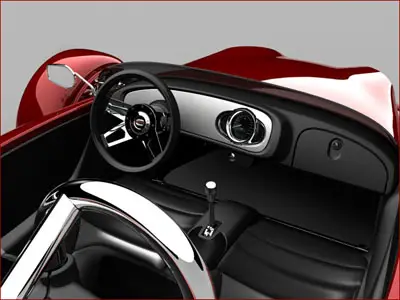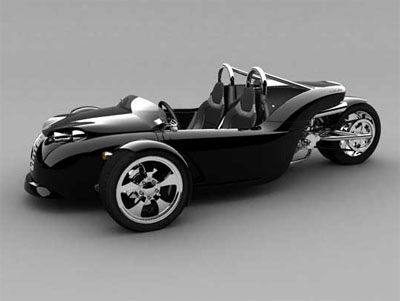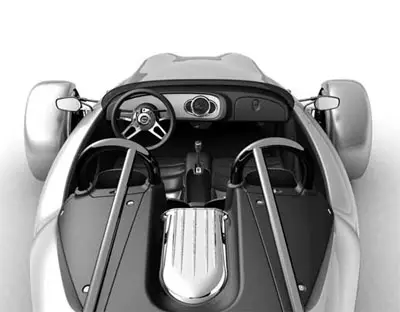 Under the front section of the V13R is the cargo compartment. The waterproof cargo space is large enough to carry personal items for a weekend away. If more cargo space is required optional color-matched side cases can be fitted.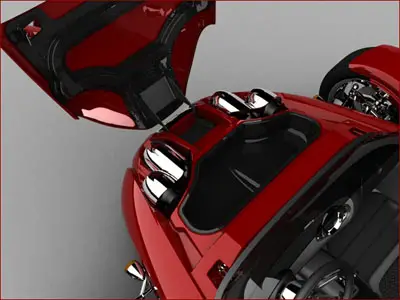 Prepare for $39,995 if you are ready to get this luxury sport vehicle, available in red and black color.
Designer : Campagna Motors
---