This Lotus flower inspired lamp has been design to mimic the flower's movement and delicacy by being able to open and close as its lit up. Lotus lamp petals are made out of fiber paper to allow a textured translucency to come through but strong enough not to burn.
The form can also be modified manually for a custom form to allow for the lamp to be turned on even in its close from. Lotus lamp was built out of recycled materials to reduce its environmental impact. Although the initial prototype is a desk lamp, it is not hard to imagine its design being applied to a chandelier, floor lamp, garden light, pool lighting or a ceiling fan, as shown in the sketch.
With an arrangement of different sizes and colors the Lotus lamp can create a fantastical atmosphere in any space.
Designer : Hansong Kim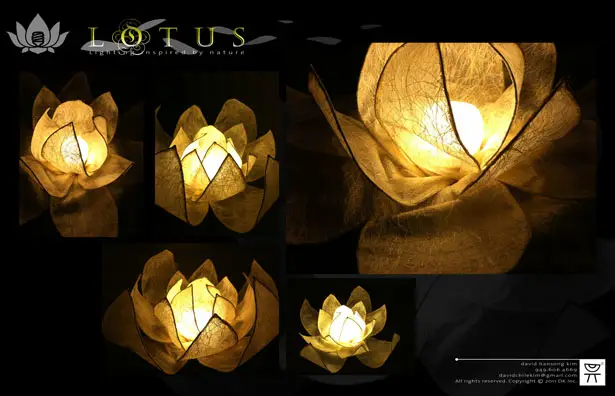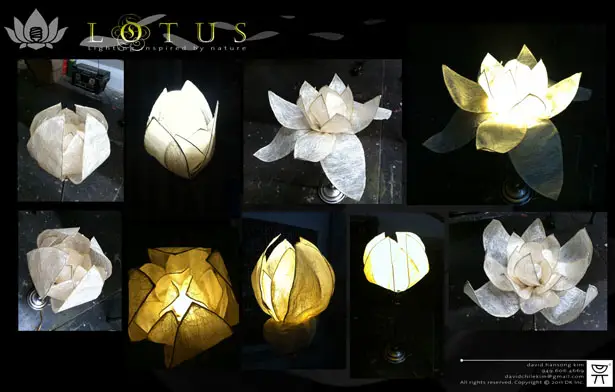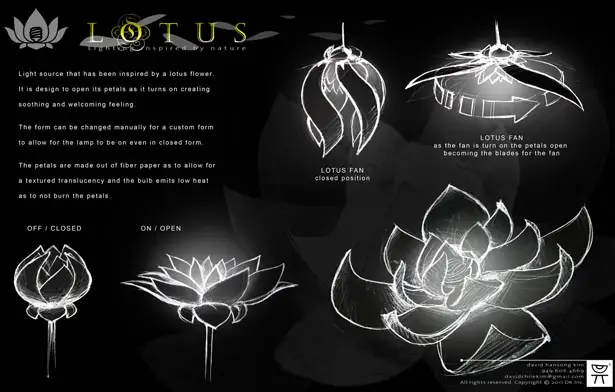 Tuvie has received "Lotus Lamp" from our 'Submit A Design' feature, where we welcome our readers to submit their design/concept for publication.
---
As a rule in Muslim community that no woman should act nor dress in a way appeals the opposite sex, especially in a public place, the concept of Burqa came into existence. Perhaps, certain countries necessitate the woman wear Burqa at any cost otherwise people out there consider it as illegal for women. It is a piece of cloth that covers the entire body, hiding the face totally, except for a grille to allow the wearer to see. However, wearing Burqa all the time can be quite frustrating. In order to get rid of this, In Cognito Umbrella was designed. It is an umbrella made of transparent fabric over which is inseminated an Islamic pattern, a mousharabiyeh. Made as an excellent alternative for the cover of women who are tired of wearing the Burqa and fed up with its physically impositions. Those small openings in the cloth allow women to see via the umbrella without being watched by others. In Cognito is not just a solution, however, an accessory emphasizing the issue of the Burqa.
Designer : Tamara Barrage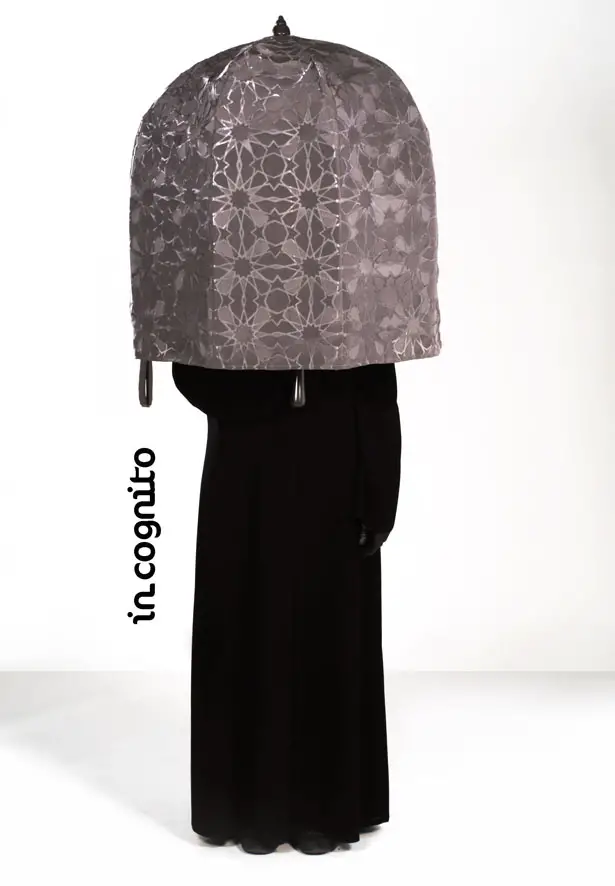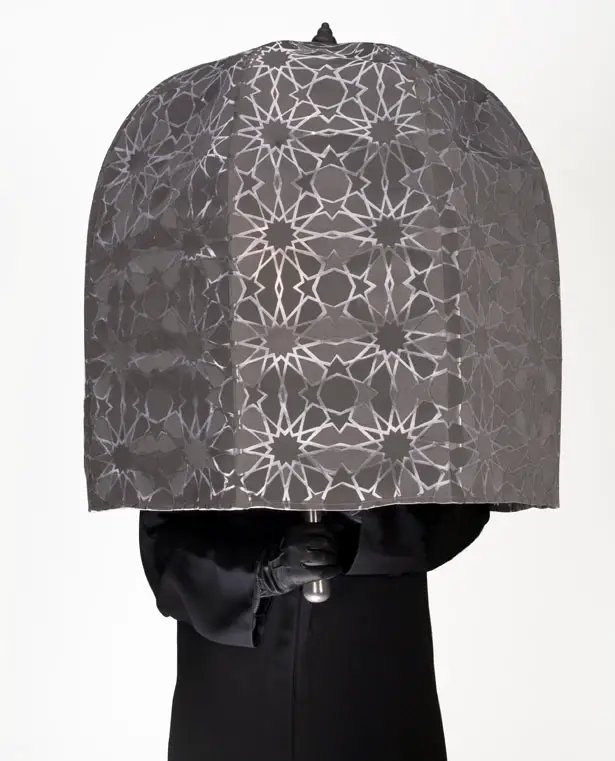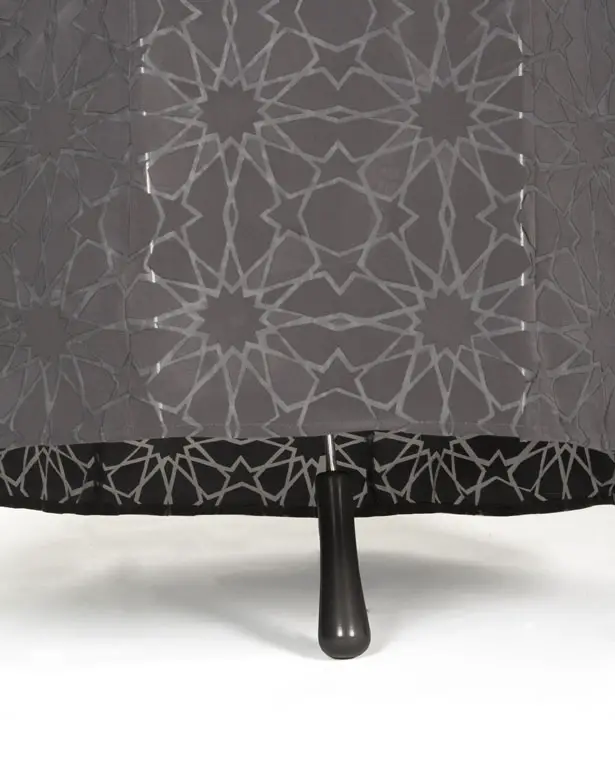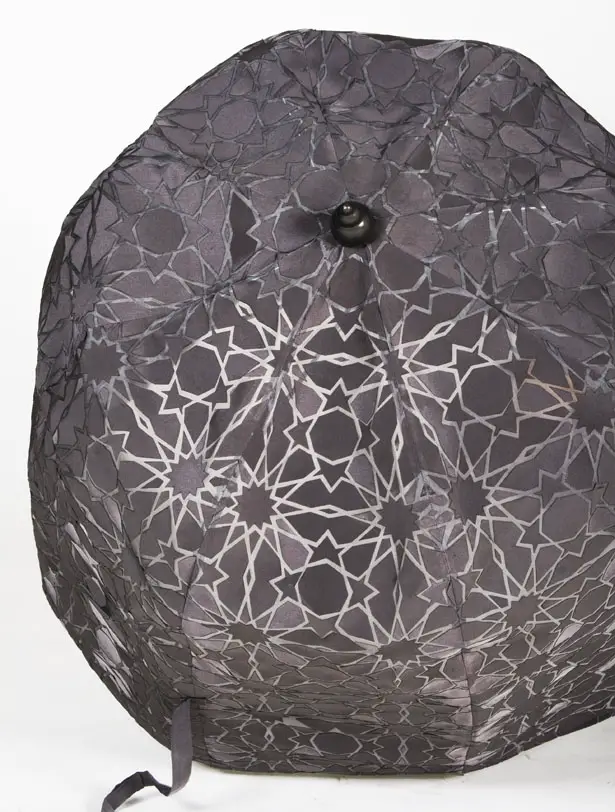 ---
When you cook, you produce airborne grease, smokes, odors and heat in the kitchen, that's why a range hood is an important device to keep your kitchen clean and smoke-free. O-distanced cooker hood is an arc-shaped range hood that surrounds your cooking pan instead of hanging above the stove. The idea of this design is to prevent any smoke being inhaled by the cooker before it reaches our conventional range hood, it creates healthier and safer kitchen environment.
Any odor or smoke produced during cooking can be instantly absorbed by O-distanced Cooker Hood, quick and efficient. User can easily control the strength and pattern of air suction through touch screen control panel.
Designers : Bao Haimo, Liu Zhengmao, Qiu Qi, Zhang Xinran and Hao Sihan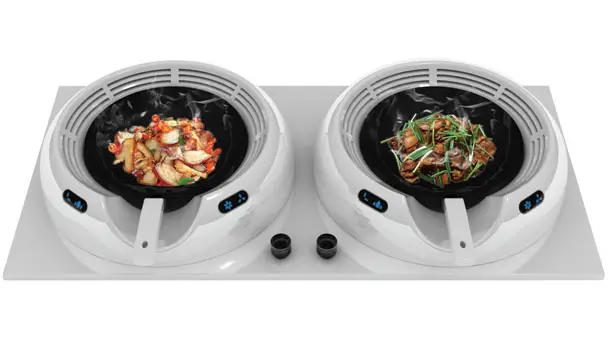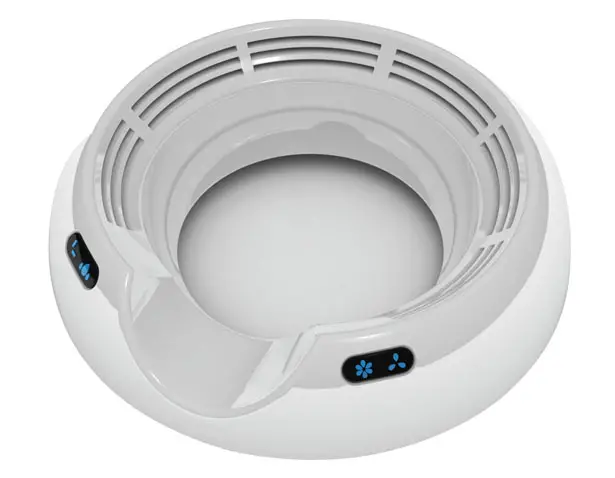 User can easily shift and clean this range hood, removing those internal grease and dirt is now easier. The installation of O-distanced Cooker Hood also means no more accidental bump on the head.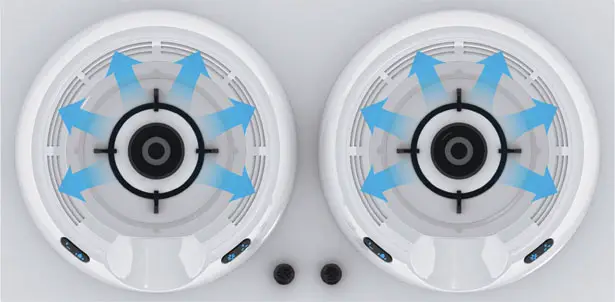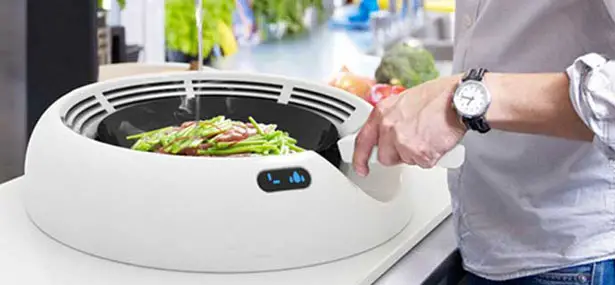 ---