Bored after a hard days work? Stressed that targets are not being met? How about a fast paced game completed with all levels. Or just want to catch up on the latest movie, or speaking to your partner about the future. All this in a single foldable device! Welcome to 2014 device! Ori-ori-Moshi-moshi is a concept device designed by Antenna Design. Just put it out of your pocket and spread it on the table and just let it be what you want it to be!
Now the scenario given above is not from any 'sci fi' or James Bond movie, but could be something you and I might be using in the future. This foldable concept gadget might be one to watch for, as it chooses various angles to fold up. With more and more emphasis been given to less is more, it can be said that this is what the doctor ordered for a busy technocrat like you.
This revolutionary foldable design will surely be grabbing eyeballs once it is out in the market, only hitch being, what does Ori Ori Mochi Mochi mean?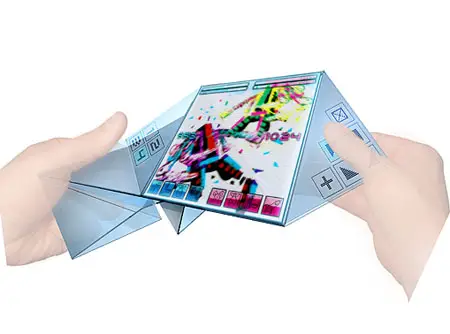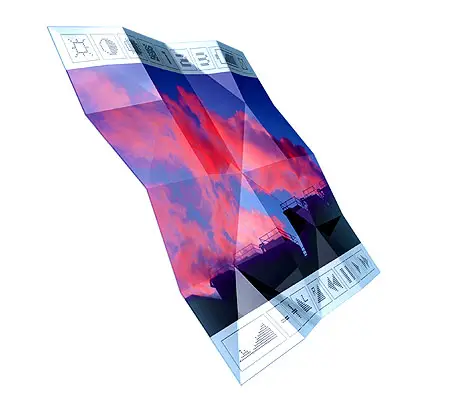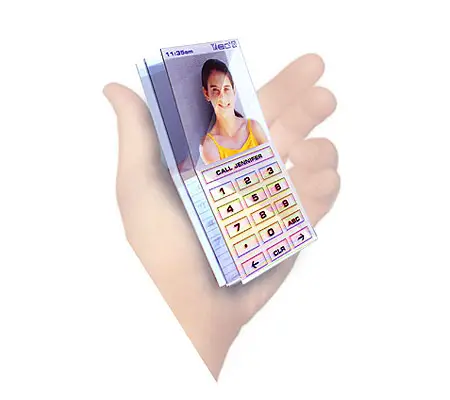 Source : AntennaDesign via GizmoWatch
---
The LED Lights Barrier design aims to improve the road safety when you encounter problems on the road. When your car breaks down, you need to set up an emergency triangle sign or a barrier to alert oncoming traffic. However, sometimes, fog and heavy rain can cause poor visibility on the road. Using this newly designed lights barrier, other vehicles will notice you even under poor visibility conditions.
Designers : Xin Zhang, Chunxiao Lin, Shuyi Ye, Runrong Liang, Jianjian Gao, Changfen Lv and Feng Chen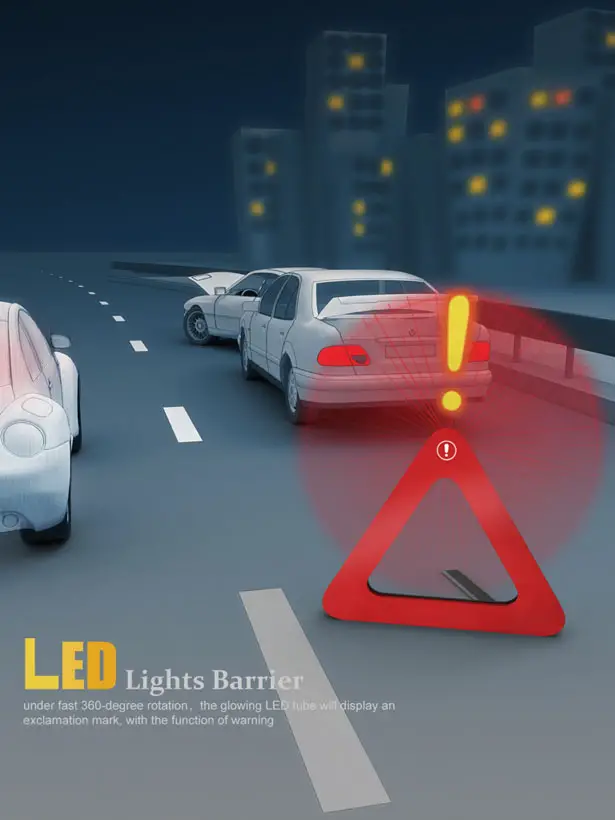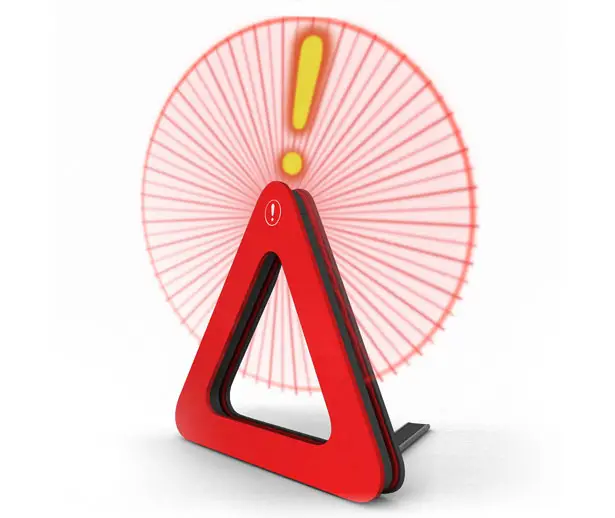 This light has a triangle shape that says "Caution" and illuminated by a rotating red LED tube. The glowing alarming graphic from the rotating LED tube will be seen by other drivers clearly, preventing potential accidents.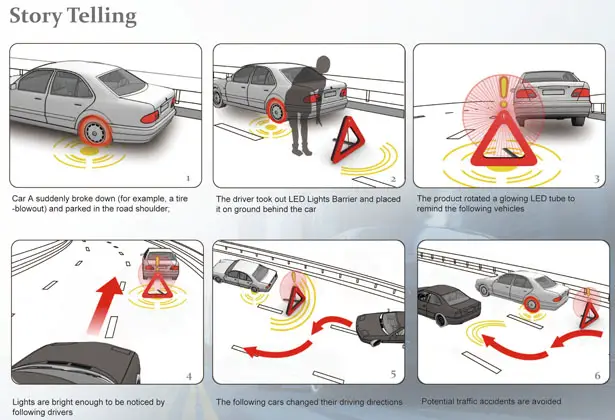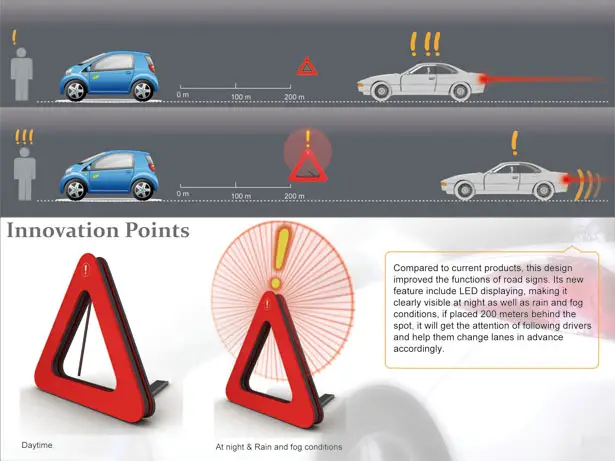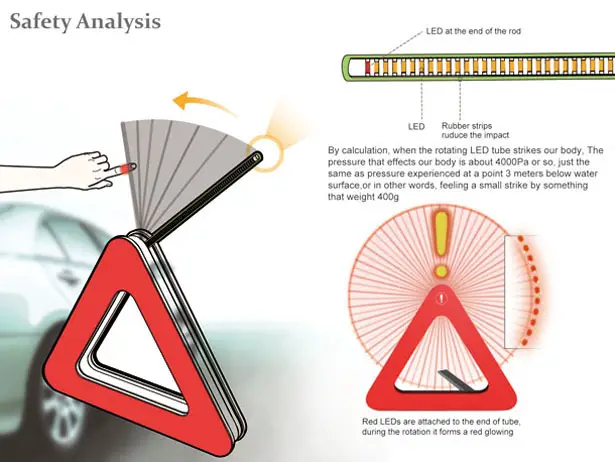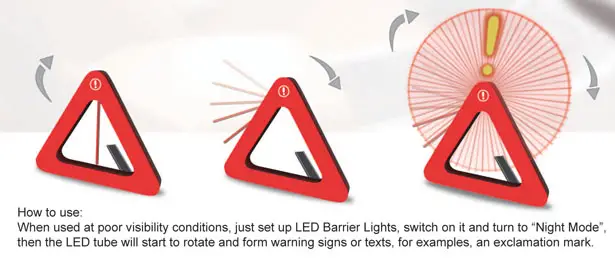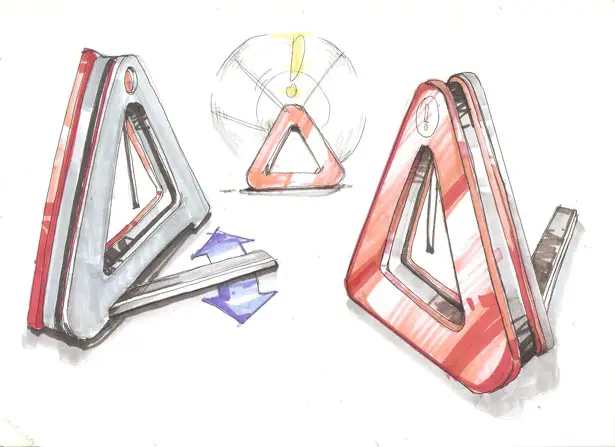 ---
Compass is an innovative device designed for public spaces to guide people to a closest secure location in an emergency situation. This device uses luminous descriptive direction towards the exit of evacuation. The second function is its audible function to announce any incident and start alerting all the people for immediate action.
Designer : Mathieu Azema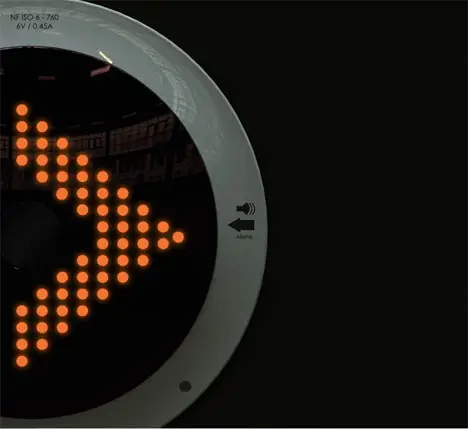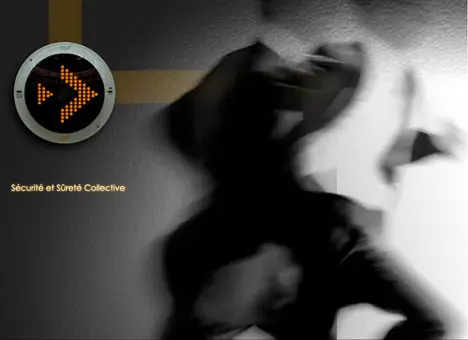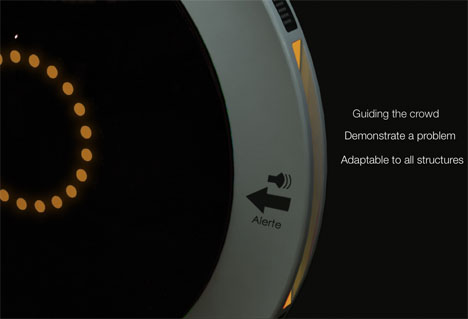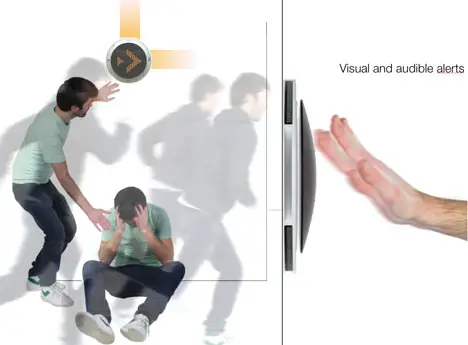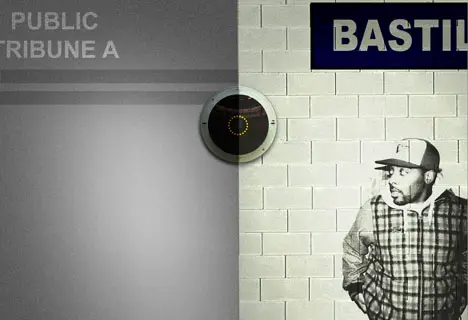 ---