This device has got me to think about my lifestyle. For decades, architects, designers have been coming up with what we say an "impossible invention". But we know that no one even thought flying like a bird but it was made possible by mankind for mankind. But living in a house with spinning walls instead of fixed walls makes me go wild! It is based on a similar principle that is used in hamster wheels. It's you who have to decide whether you want to live as a rodent. Not really. The Multi Functional Spinning Wall as its name will make your head spin. It consists of arrangements of modules and their function changes as u spin it. It's innovative but is it practically possible? Think about it!
The more you work at a time the more you are considered as "talented" and this product makes you a dummy head. If one is sleeping then the other member can't get a cup of tea. If you want to sleep then your roommate has to go hungry till the time your alarm rings. It's not a good idea to use it I guess. Waste of money and it doesn't generate proportional benefits. There should be some better solution for saving space.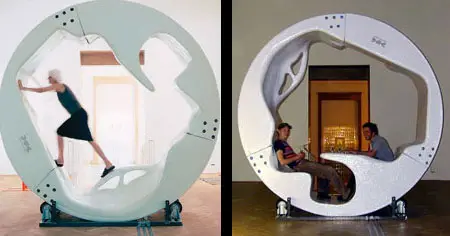 Source : Dvice
---
The new housing design by U.S. based student Craig Mackiewicz is known as the Transportable Emergency Dwelling. It is simply a house built within the footprint of a shipping container and is a unique solution to low cost housing. Each container can easily accommodate two families with scope for extending the space by pulling the compartments and tents. Also each unit has basic utilities required for a normal family daily needs like kitchen, bathroom, storage space etc.The designer has also kept in mind the rain water harvesting by keeping a slant roof having a capacity to conserve 350 gallons of water; even the solar energy is conserved to provide electricity. So all in all, it's a unique solution for tomorrow's housing needs.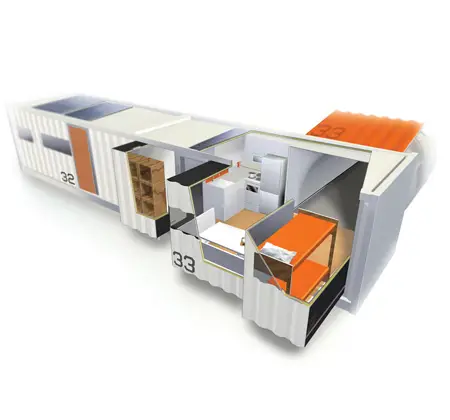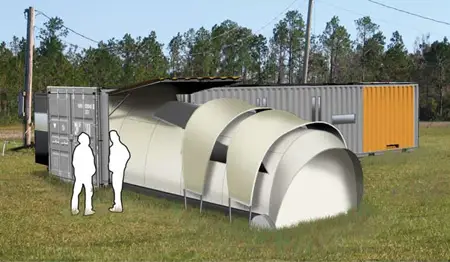 T.E.D. (Transportable Emergency Dwelling) is a product which takes advantage of two systems to solve a global problem. The world has an incredibly advanced transportation infrastructure which allows product to move from country to country with relative speed and efficiency. Emergency housing is needed globally so why not use that infrastructure to our advantage. To optimize the shipping of these housing units they must fit within the footprint of the most widely used shipping containers. Each housing unit is self sustaining in the correct conditions, meaning it can collect water and create energy through solar panels. One shipping container can house two families of 4 people comfortably. It can be expanded to fit more. Once these units are done being used, they may be shipped back to their origin for restoration and refurbishment for their next adventure.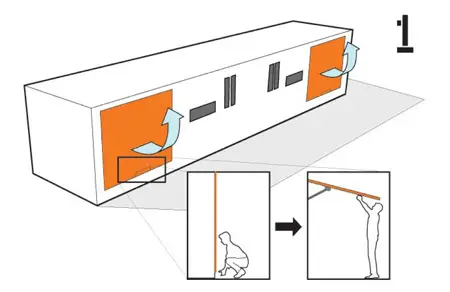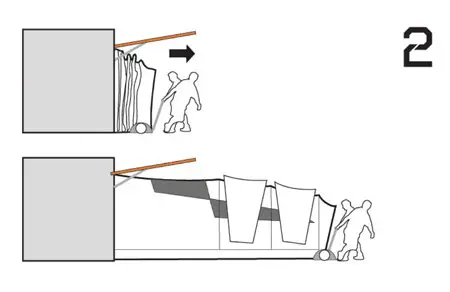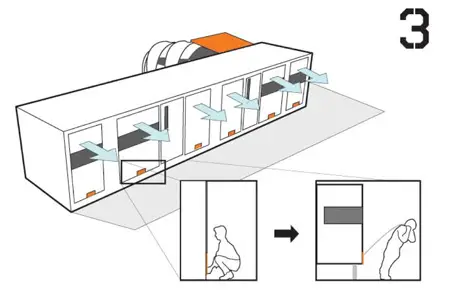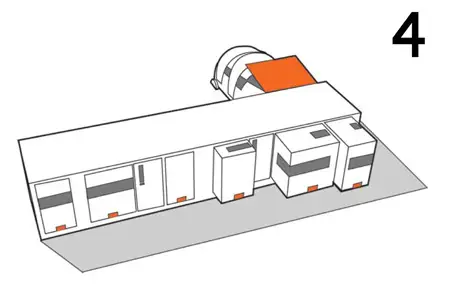 Designer : Craig Mackiewicz
---
The Eboard Tracker concept doesn't focus on just a transport vehicle, rather the designer has envisioned it as an eco-friendly, small and funny motorbike that can run at up to 30 mph and ensures better twisting around the corner of the street with its compact and light design. This bike contains hand throttle instead of traditional electric pedaling and features light, simple and optical flowing frame. A beam girder from section-I and hydro-formed tubes welded together in order to strengthen the steering head. The handlebar is shaped like an ace-bar which is fully adjustable and includes a cycle computer on top with speed, battery status and estimated remaining battery capacity readings.
This bike features a very close to "vintage racer" look with its regenerative breaking and a hub battery since they are similar to a set of drum brakes. The chain is swapped for a carbon shaft, bevel drive and nylon hypoid gears enclosed in right swing arm. Behind the pedal shafts, a small six speed cassette type remains hidden and comes operational if the battery becomes flat any time. Both pedals are lockable at 180 degrees and can be used as foot pegs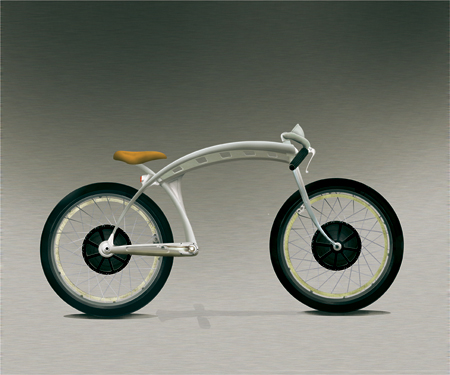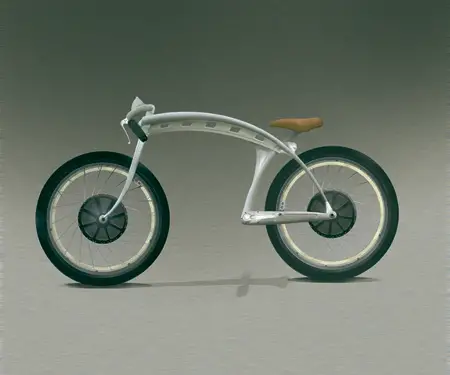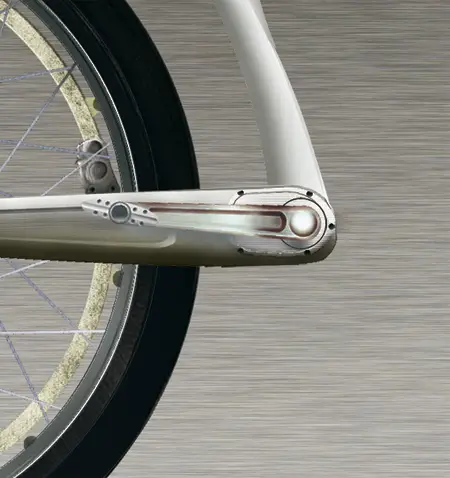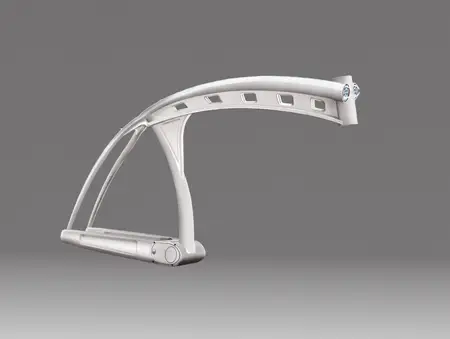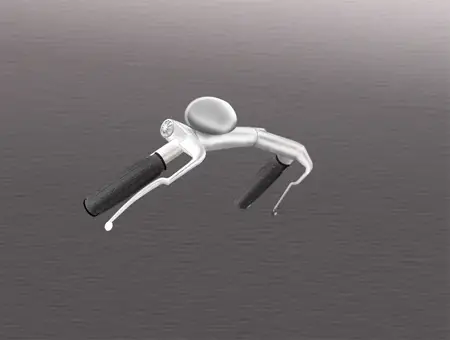 Designer : Jean François Vicente
---