If you love music and outdoor activities, then boomBOTTLE would be a great companion. It's a rugged weatherproof wireless portable speaker that fits perfectly inside your bike bottle cage or you can simply stash it in your backpack. It can handle rough play since it's been designed specifically to bring entertainment outdoors, you can take your music virtually anywhere. Its dual 40mm drivers and passive subwoofer produce great audio with improved acoustics and due to its omni-directional speaker cone, this device is able to send music in all directions. The integrated controls allow you for easy access of playing, pausing, adjusting the volume, and forwarding/backwarding. One time charge of the lithium polymer battery can provide you with up to 10-hours of continous music playback.
boomBOTTLE also comes with built-in microphone which means, it can be used together with your smartphone so that you can enjoy rich and clear phone conversation when needed.
Designer : Scosche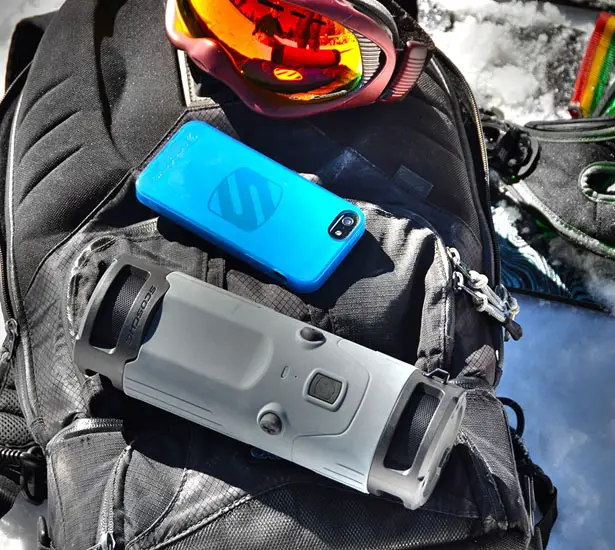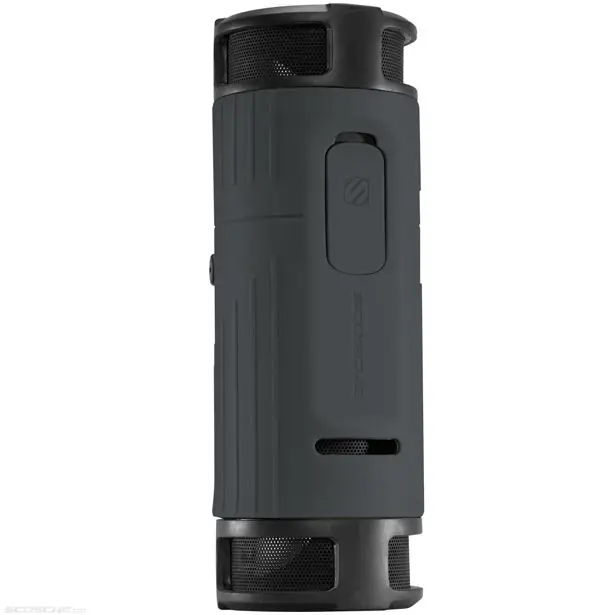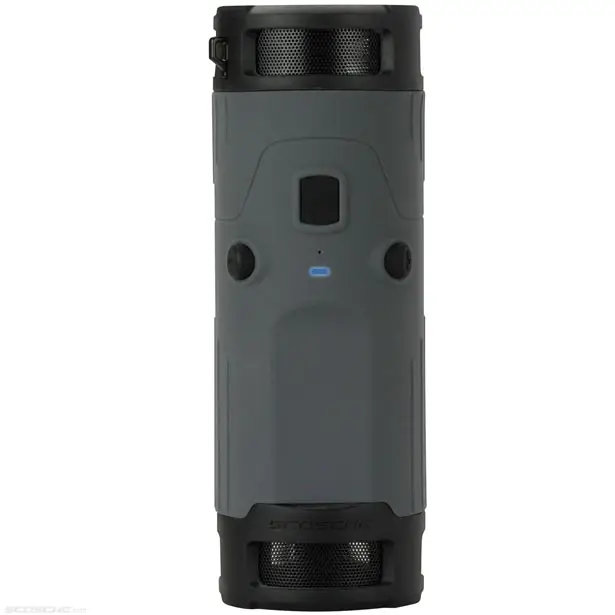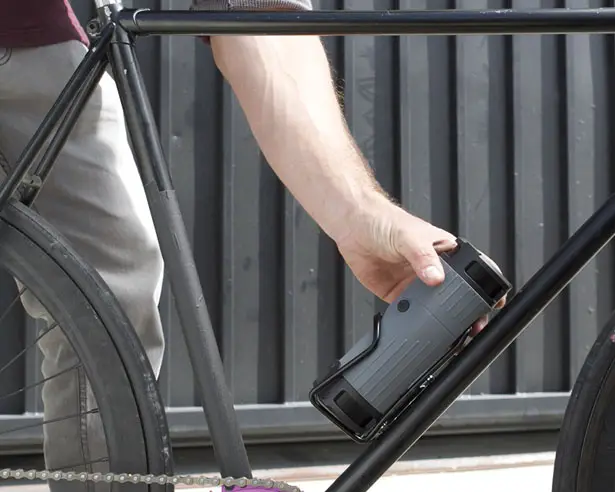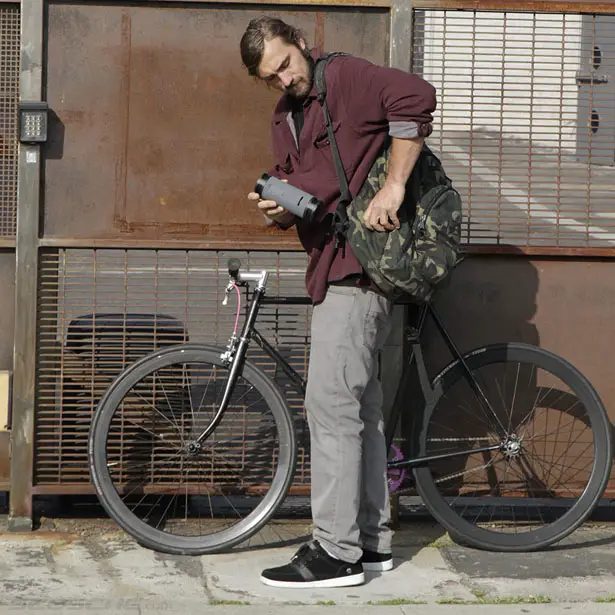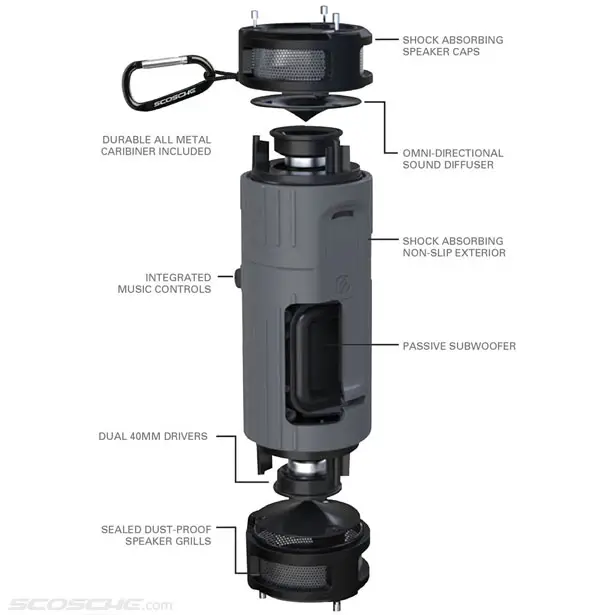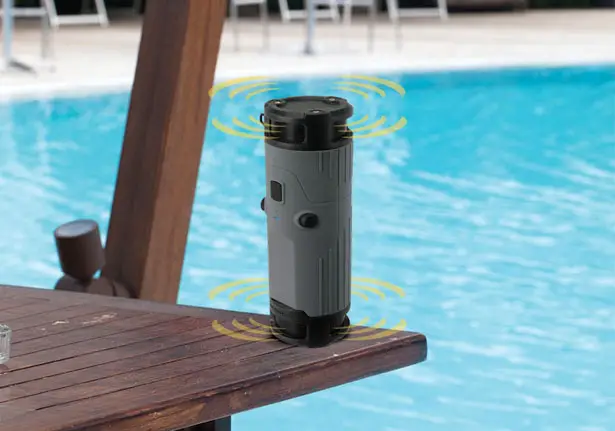 ---
You'll find this watch beautiful, poetic, and sustainable. Diana watch is powered by solar energy, thanks to its wristband that is completely constructed from spheral solar cells, photovoltaic spheres with high generation efficiency(20%) that capture light from all the directions and that can be aligned on a flexible plastic film.
The product works like an ancient sundials and it can theoretically run perpetually: the process of time seems longer (minutes are not shown on the dial) and less frenetic, it is more natural and it fights off typical modern life stress and haste. The passing of seasons is shown by stars. Anyway, users can see minutes and seconds just by changing the screen graphic visualization.
Designer : Tommaso Ceschi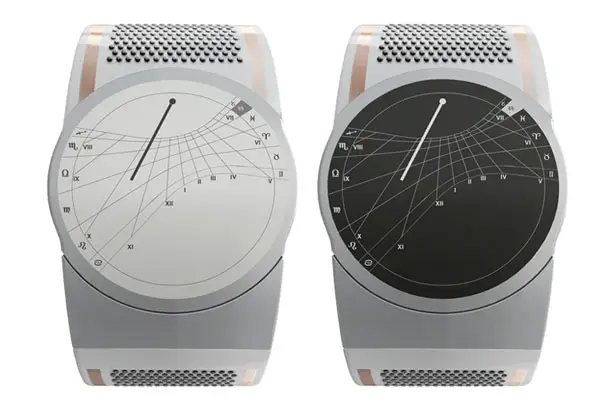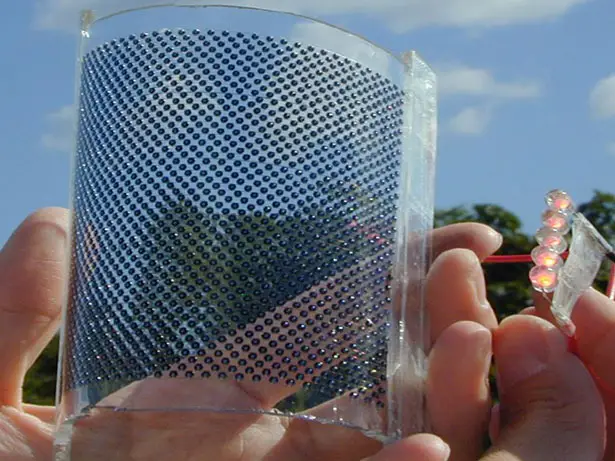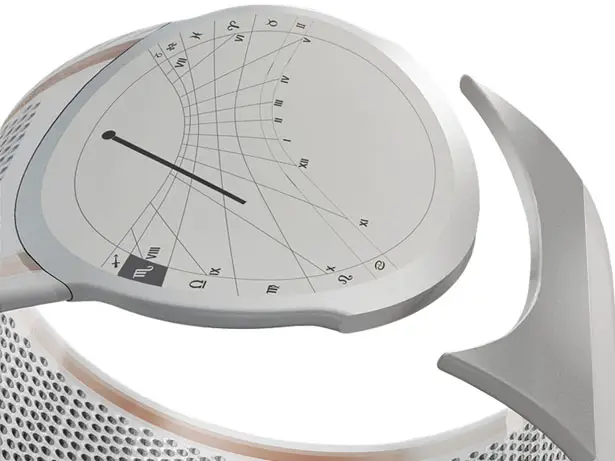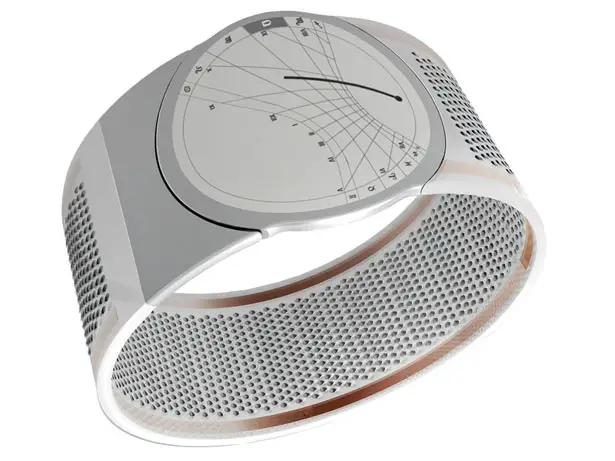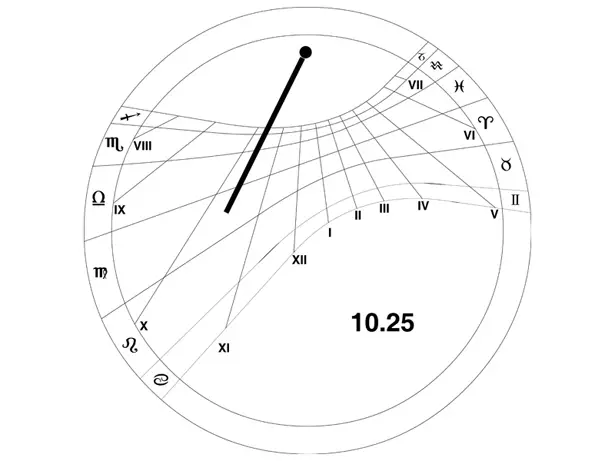 Tuvie has received this project from our 'Submit A Design' feature, where we welcome our readers to submit their design/concept for publication.
---
Kitchen Hub futuristic device aims to manage your food consumption properly. Based on United Nations, food waste is one of great challenges we face in 21th century. The main engine of this device lies within the apps, it's been designed to be user friendly, a helping hand, and a nice companion in your kitchen. The form is pretty subtle, these high tech elements are constructed inside a round shape and soft material.
Kitchen Hub functions as nutritional plate, food stock status, smart shopping, and recipes. The electronic plate splits into 4 sections: fruit, vegetable, grains, and protein. There are 2 smaller circles that you can use for dairy products and healthy oils, it will show you alimentation to fit your diet. Using this device, you can also check your whole family members nutritional status.
Designer : Francisco Barboza Grasa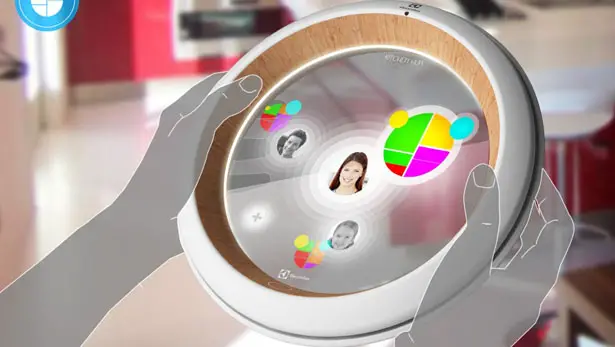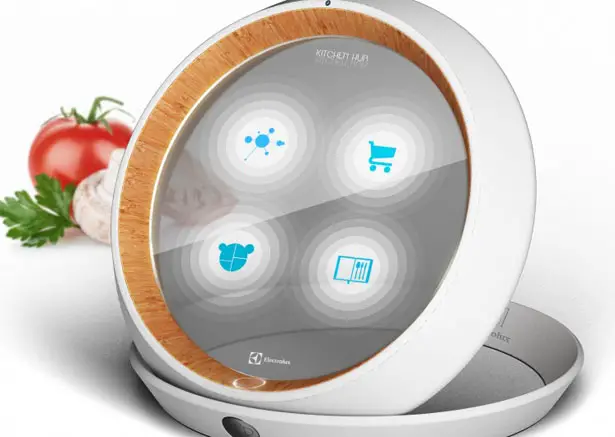 Checking your food stock status at home is easy, it'll show you everything in real time, the center of the circle is "Today" and each ring represents one day more in the coming 7 days. Different food has different color, when a circle is close to the center, it's an alarm that the food is closer to the expiration date. The size of the circle also represents the amount of items left.
Smart Shopping. You can shop online directly from your kitchen, it advises you to buy the things you need for a certain recipe or diet, in fact, you can also check your food status by connecting from different gadgets. Cooking with Kitchen Hub provides great experience, it will offer recipes based on your available ingredients, especially those food which close to the expiration to avoid food waste.
The smart stand ring allows you to place Kitchen Hub over your worktop, a nice and proper view angle. The ring has 4 buttons, each one for one function. All elements are washable, simply detach the handle and wash it to remove any fat, smoke, or liquids.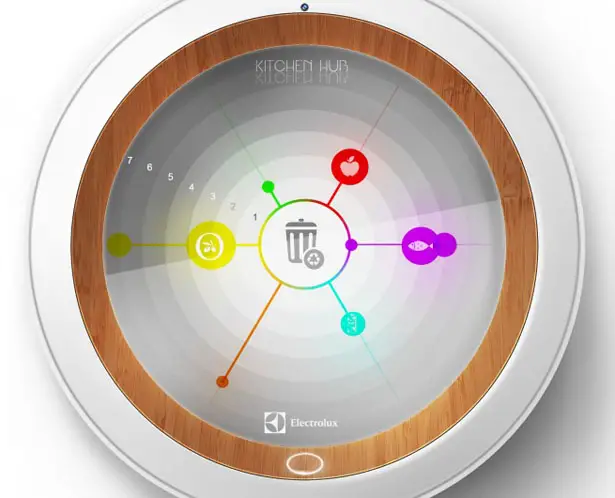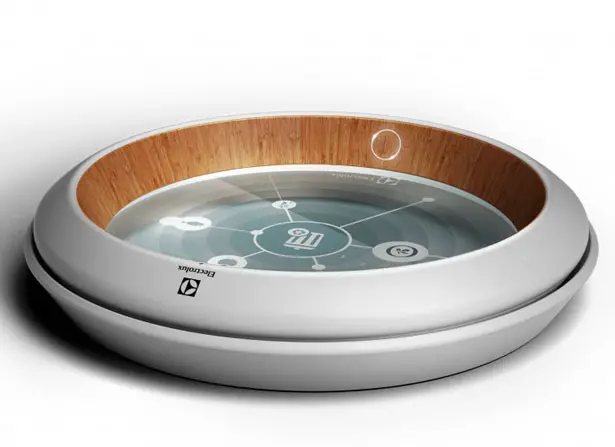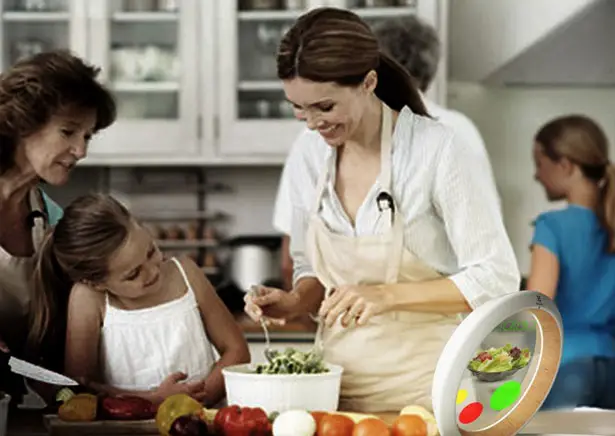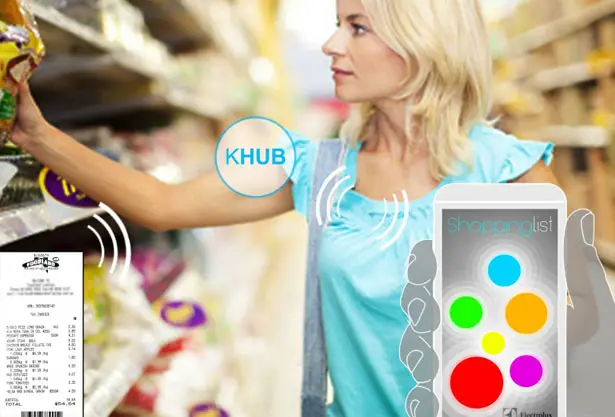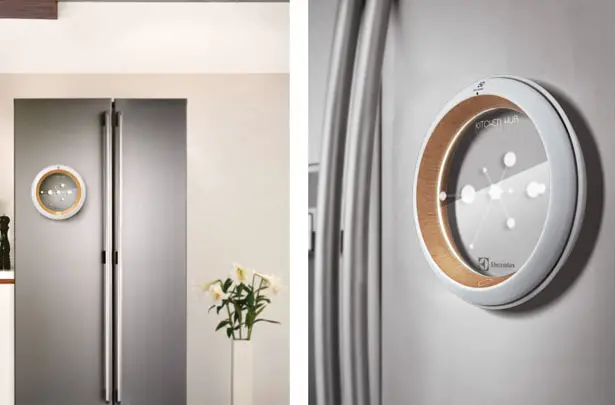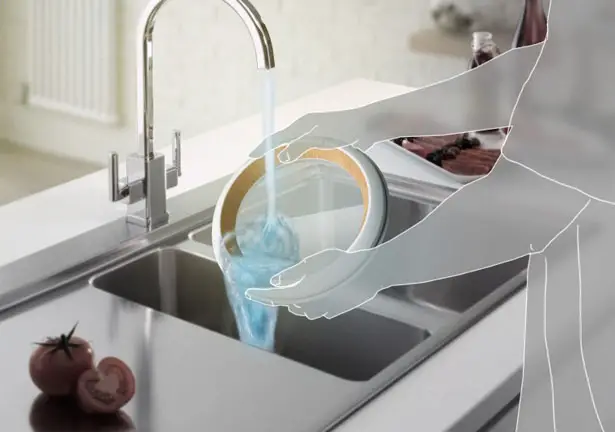 ---