Warm Shoestrings concept is a unique way to dry your wet shoes. Instead of using electric shoe dryer, it dries your shoes from the shoestrings. Would this be possible? Well, you can read the explanation from the designer below.
The base of the design is the material that conducts electricity, self heats and emits heat. The material is flexible, elastic and resistant to any mechanical impact that is packed in a special safe nonflammable case. It looks esthetically good and almost doesn't differ from normal shoestrings (has a variety of textures and colors). The only visual difference is colorful isolating caps on the metal ends of shoestrings (pins). They help user to determine which pin should be connected to which socket of the controller.

The controller unit is light and needs little space in a bag or pocket. Apart from power line connection the controller also provides shoestrings heating up to the necessary temperature ("The iron" principle- it heats up to the certain temperature and then maintains this temperature level). The heated air temperature ranges between 40 and 60 °C. The heated air goes into the inside through the upper part of the shoe and through air gaps.

The big advantage of the "Warm Shoestrings" is their location. They are always with the shoes that might need drying, and therefore they are highly portable. It's possible to start a drying process anytime and anywhere if you have a power line connection and "Warm Shoestrings".
Designer : Alexey Chugunnikov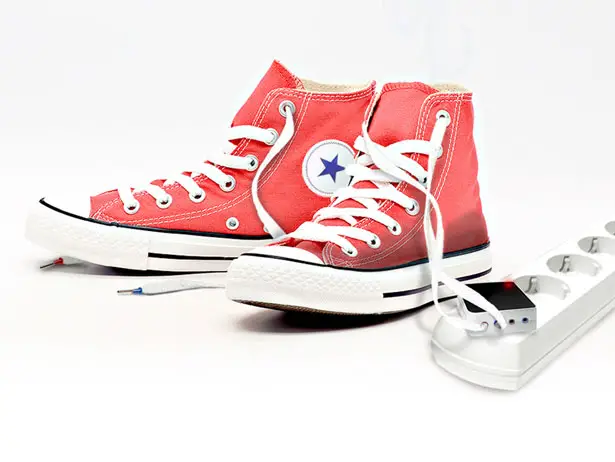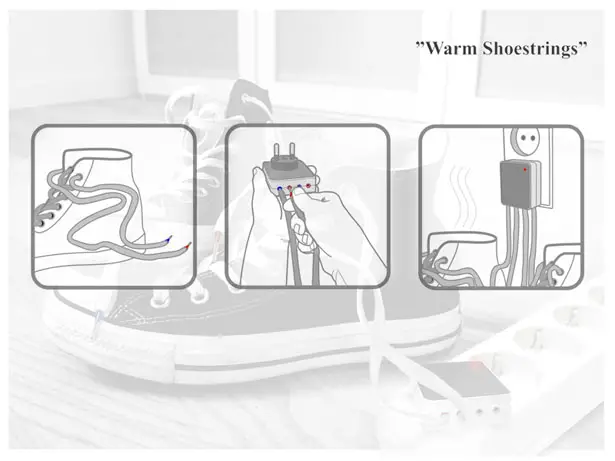 "Warm Shoestrings" may be used by sportsmen, rescuers, military men, workmen…Those people, whose calling or profession is connected with long hours on foot, outside or in severe climate conditions. That's the reason why their shoes need special care.

"Warm shoestrings" will definitely be helpful to parents of the future discoverers and researchers, and also to people who experience discomfort from sweating. "Warm shoestrings" will provide elderly people who take care of their health with dry and warm shoes.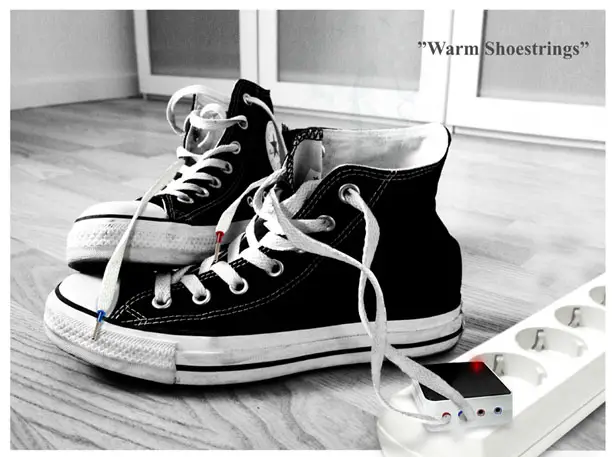 ---
"Stick Together" Wire proposes redesigned wire that doesn't cause too much mess (tangled wires). Each wire component has been designed with 2 concave dots and two convex points to let them merge into each other to form a cube of big wire. You can combine them to form 3 dimensional shape or just horizontal flat wire.
Designer : Wang Qiubo and Hu Xinyuan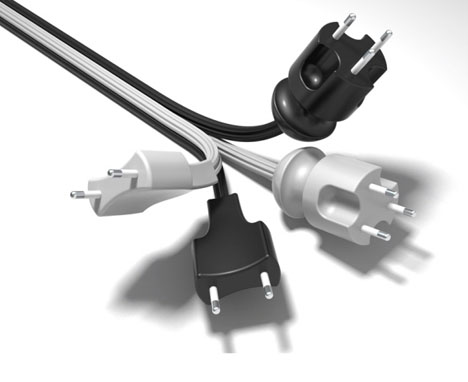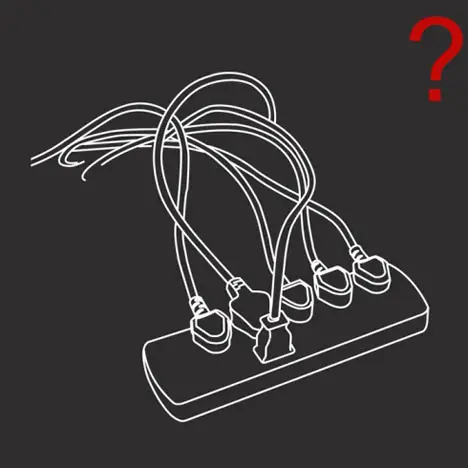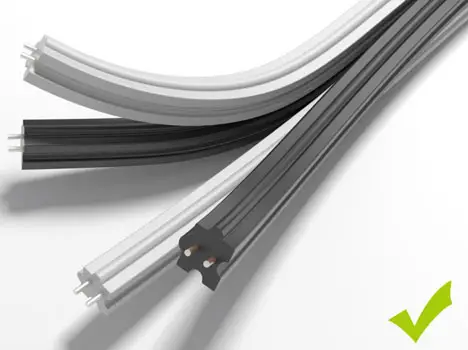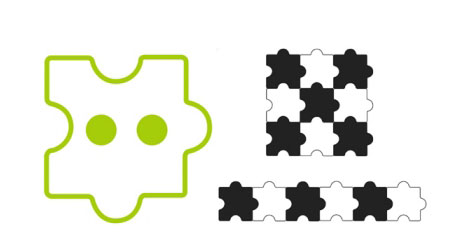 ---
A futuristic limited edition TokyoFlash Kisai 3D Unlimited LCD watch design. To read this watch is actually not as hard as it looks. This "always on" mirrored LCD display watch shows the time in hours and minutes in separate sections, top and bottom. Take a look at the second image below for simple explanation.
The 2 buttons on the right side of the watch are used to display the time or illuminate the display. Each part of TokyoFlash Kisai 3D Unlimited watch has been designed individually such as the case, strap, and the programmed LCD display. It's a universal watch, thanks to its adjustable polished stainless steel strap making it suitable for small or large wrists. So far, this watch design is the thinnest design available from TokyoFlash with only 8.6mm thick.
Designer : Tokyoflash Design Studio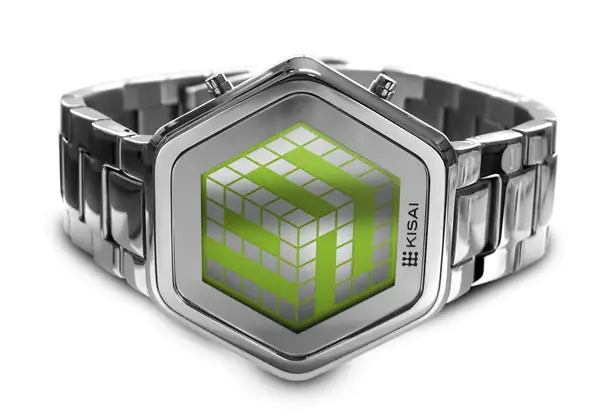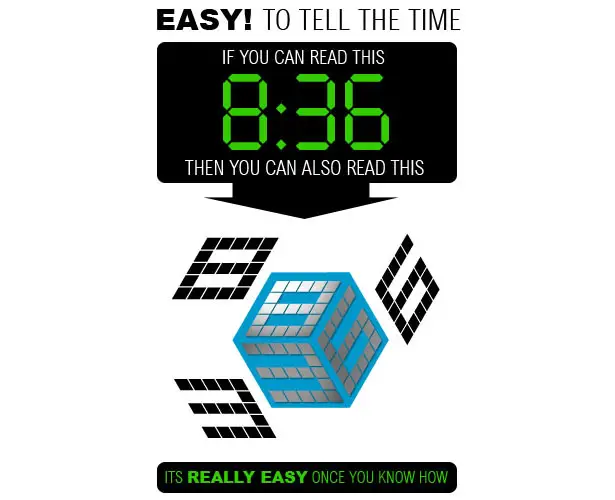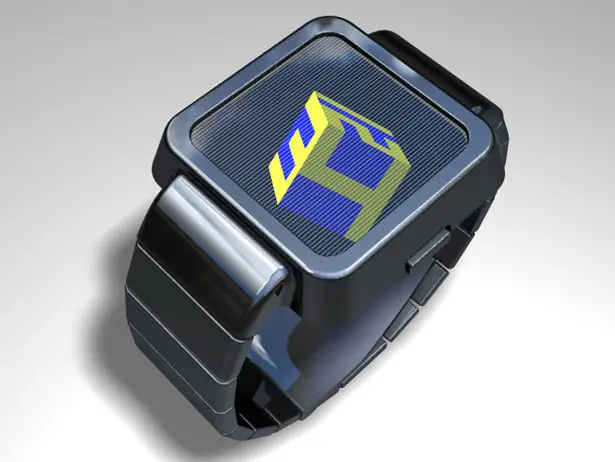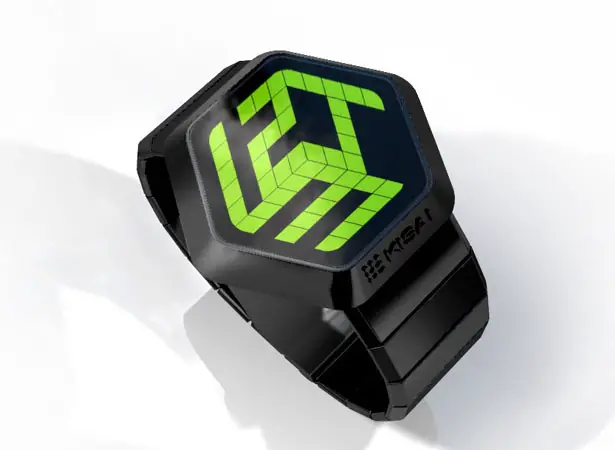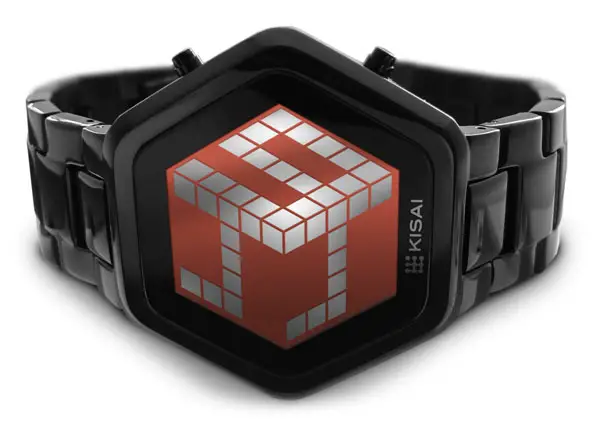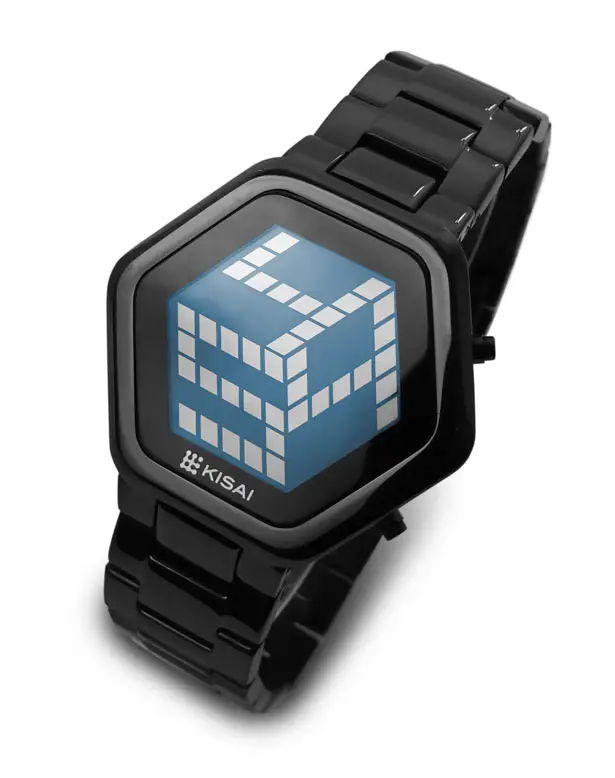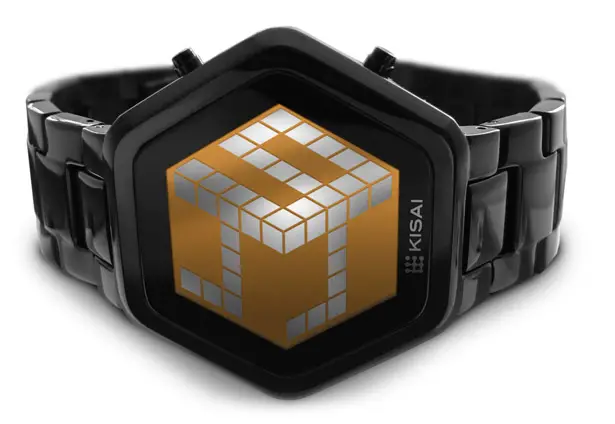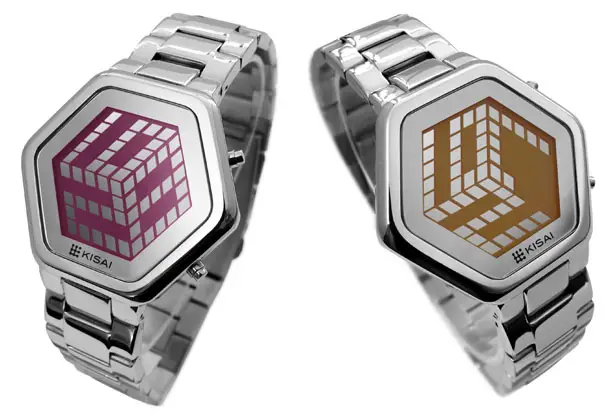 We have posted several futuristic TokyoFlash watch designs here : TokyoFlash Kisai Kaidoku LCD Watch, TokyoFlash Kisai Rogue SR2 LCD Watch, TokyoFlash Kisai Console Watch, and TokyoFlash Kisai Satellite Watch
Tuvie has received this project from our 'Submit A Design' feature, where we welcome our readers to submit their design/concept for publication.
---