BeoTime is an elegant and unusual alarm clock and sleep timer designed by Bang & Olufsen with system integration possibilities and as simple to use as pleasing to the eye. It is the substantial manifestation of an effortless message uniting humanization, utility and beauty in an amazingly discreet form.
BeoTime can make every morning an enjoyable one with its discreet own chime or customizable wake up sounds from your favorite radio station, TV program or a piece of music and can be switched off at a preset time when you are leaving the house. It also includes a built-in sleep timer which is able to switch all the Bang & Olufsen apparatuses in the room to standby mode after a chosen time interval of up to 120 minutes. This feature is very much convenient for those who want to stay up late to watch TV, or fall asleep with a preferred music without worrying about turning off the music. Aside from the alarm and sleep timer features, you can use this gadget for basic functions of the bedroom loudspeaker, television or light control.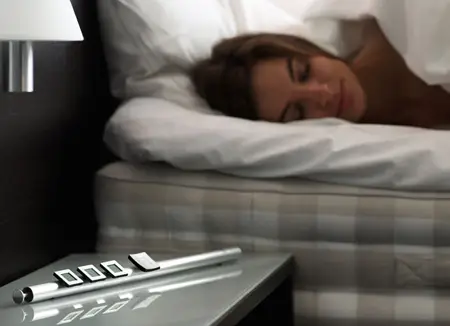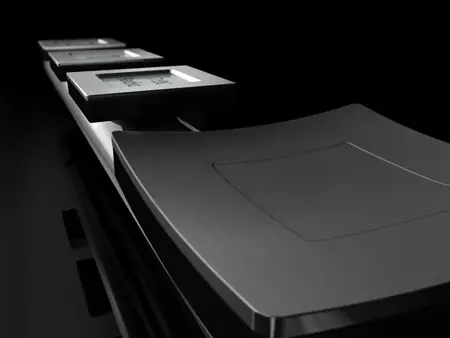 The ease of handling and operating of BeoTime is really noteworthy; you can hold it in one hand and can operate it with your thumb. The built-in tilt sensor shows the information and button functions modify orientation as per the BeoTime is held by the user.
BeoTime is a magnificently polished and anodized aluminum tube, with a trumpet-shaped button that protrudes from one end when you will activate the alarm by pressing it. The tube's other end comprises a cover that conceals the battery chamber for three batteries that can last around one year. Two rubber feet ensure steady footing to BeoTime when lying on the table and the almost unseen magnetic wall brackets are used to mount it on the wall. The square navigation button along with three separate displays with dark text on a vivid background performs the navigation when setting the alarm time.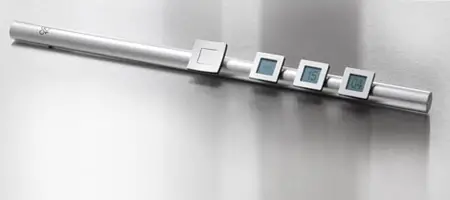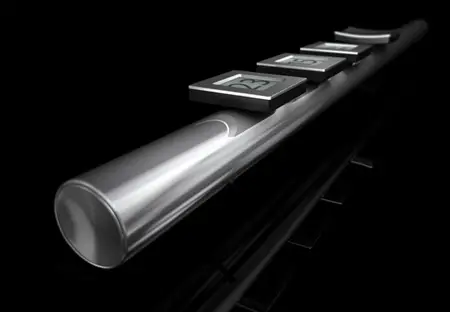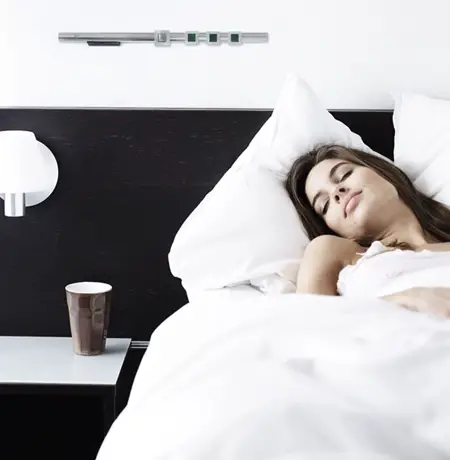 From : Bang and Olufsen via Dvice
---
The Cargonaut concept is designed for a revolution in urban transit that will relief people off their loads during traveling. With the day by day technological development in miniaturization, in future, the portable devices will become easy to carry. But since the city travelers are mostly loaded with heavy luggage, shopping bags and groceries, that are not compressible, an alternative may require to serve this purpose. Cargonaut is a humanoid flight robot that will deliver your luggage exactly at your chosen destination within minutes and according to the concept, these sky boxes will be available in a certain publicly place.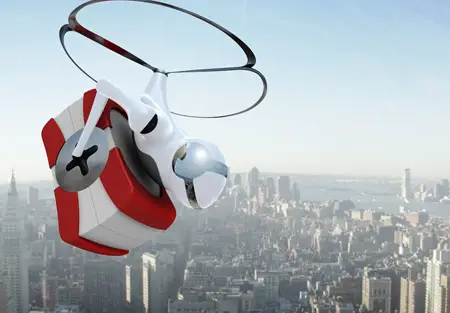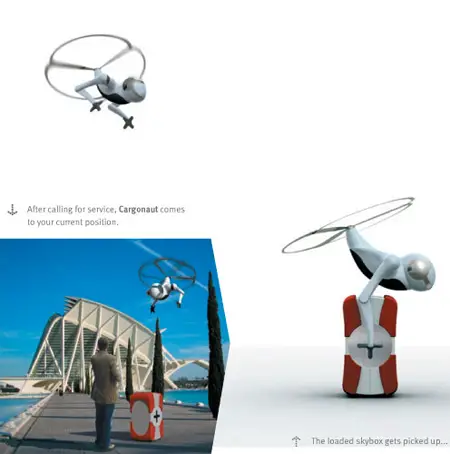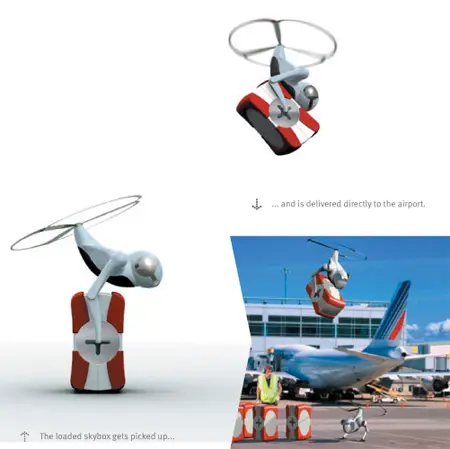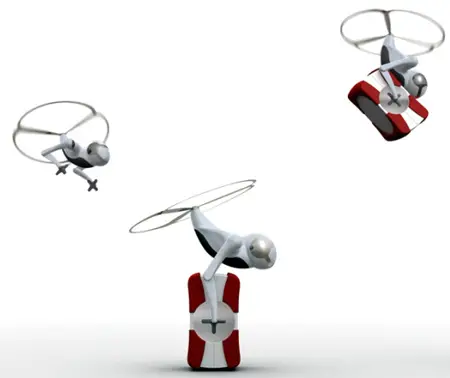 Designer : Matthias Schmiedbauer
---
Inspired by stealth fighters is the new concept watch named, Stealth Tourbillion. With an eye-catching exterior design featuring sharp lines and edges reinforced by strong titanium alloy, this concept watch is visually appealing. The most striking feature of this multifunction timepiece is the stealth functions that can be switched when required. The functions modules including digital module plus dual time module are installed over a rotating panel inside. This watch is especially useful for travelers as it boasts Dual Time that shows time in various time zones. The watch features Tourbillon beneath the panel, where none can notice that it boasts other functions other than those mechanical components. The last module being a digital panel, which is used to set out the alarm and date. The touch sense buttons inside the 4-directional arrows over the edge are used to select the choice efficiently that is actuated on digital mode.
Designer : Menghsun Wu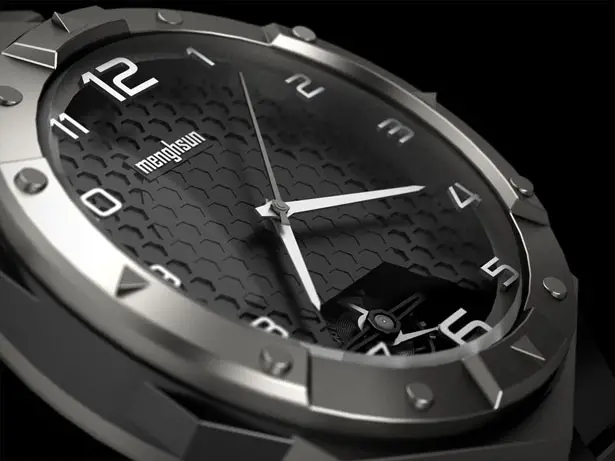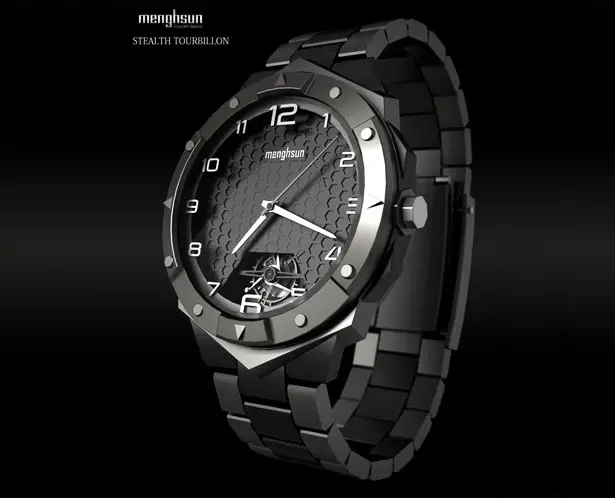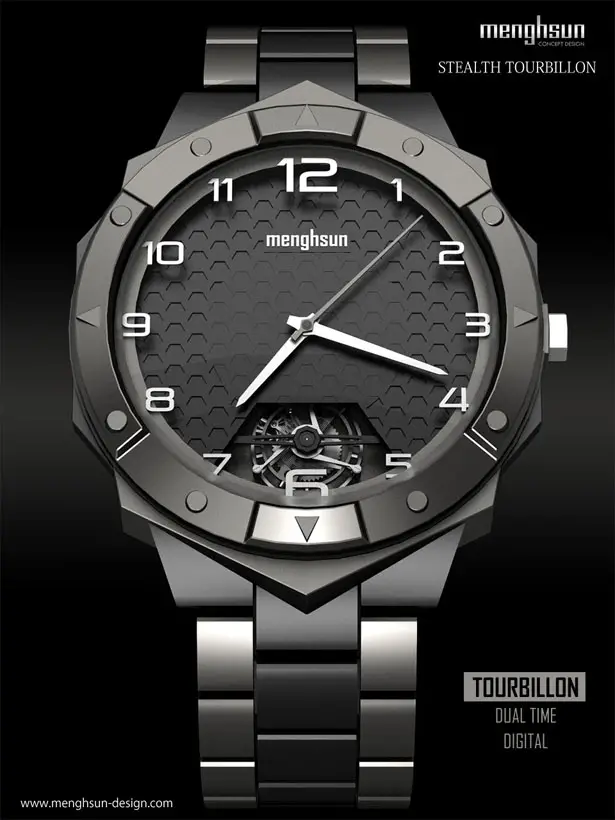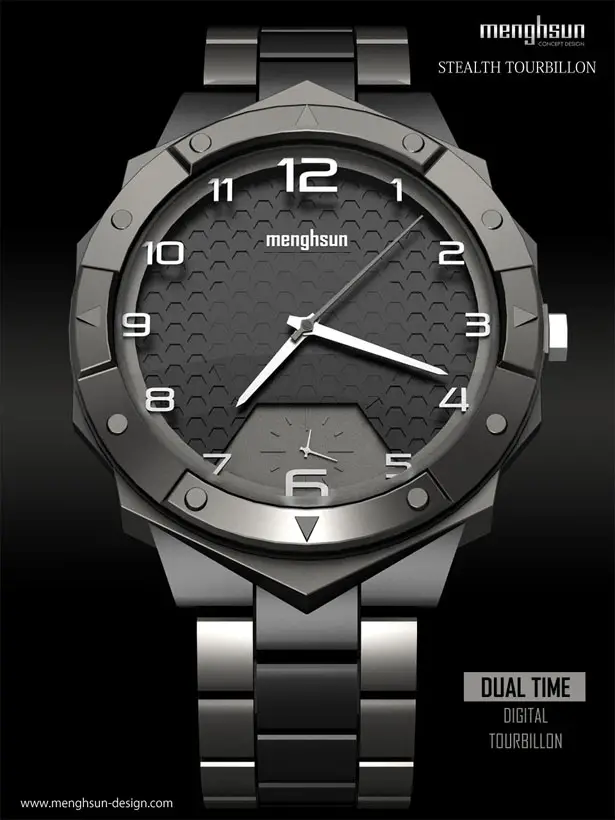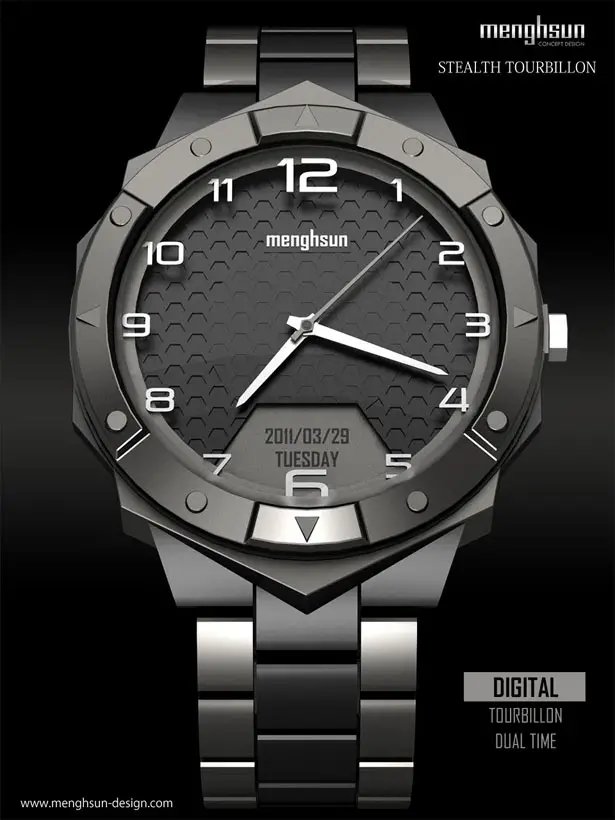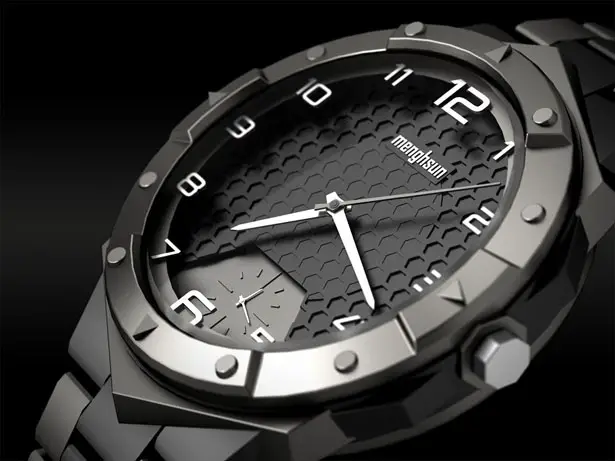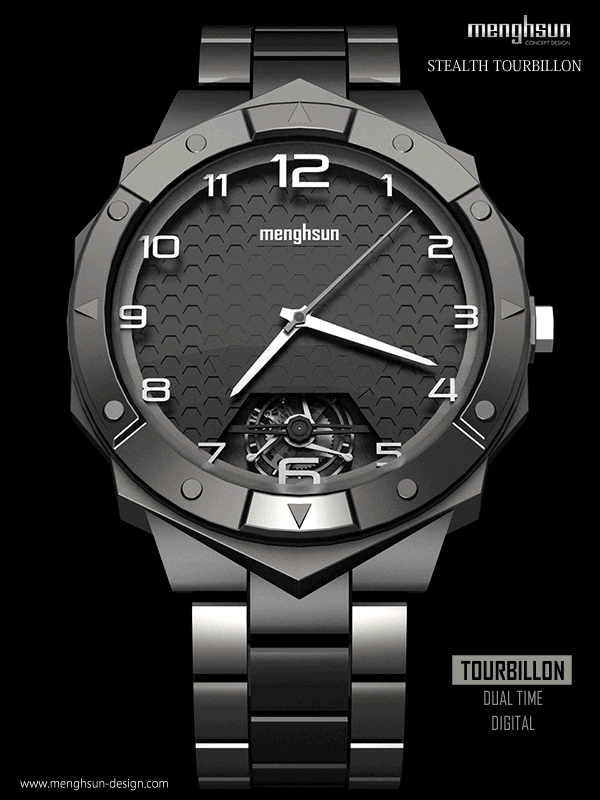 ---