Do you have constant worry about air pollution around you? You might as well get TZOA, a wearable enviro-tracker that provides you with essential information about your environment. This smart tracker is equipped with sensor technology that detects UV exposure, air pollution level, and more. Pronounced "Zoa", this small gadget joins the recent trend of wearable devices but with new approach, separating itself to new standard activity level and biometric measurements. Tzoa measures your personal environment starting from the air that you breath through the detection of harmful particles in the air. Not only that, it also detects visible light levels, temperature, humidity, UV exposure, and atmospheric pressure using a barometer.
While you wearing this device, TZOA contributes to a crowdsourced map of the air quality, pointing clean and dirty areas in real time. When you explore new areas that haven't been mapped before, you can create a direct impact on the environment by building a powerful tool to influence environmental policy. This smart tracker aims to empower people by increasing their awareness about their environment, encouraging good habits to keep them healthy.
From : TZOA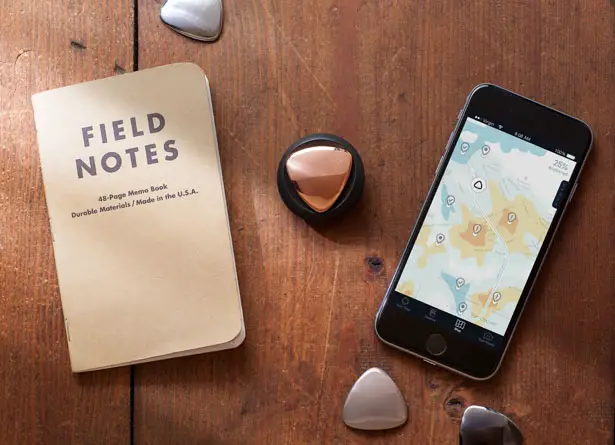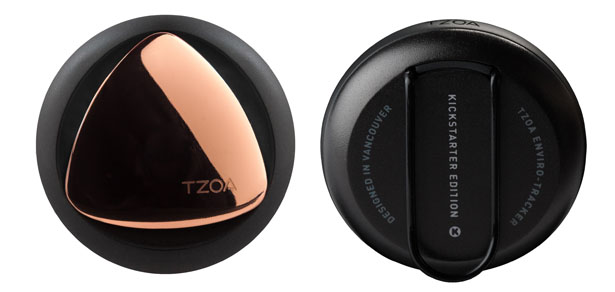 Just we have said before, TZOA is a wearable device, designed to be worn on your jacket, backpack, or purse, well it fits your everyday wardrobe as well. Inspired by jewelry, the front part of this device has interchangeable detail that is crafted from steel or copper, reflecting high precision of the technology inside. Using light scattering and advanced algorithms, combined with smallest optical particle counter on the market, this is air quality sensor technology that makes TZOA tick. This device has the ability to count and size Particulate Matter (PM2.5/10) or "particle pollution" that can penetrate into your lung and cause permanent damage.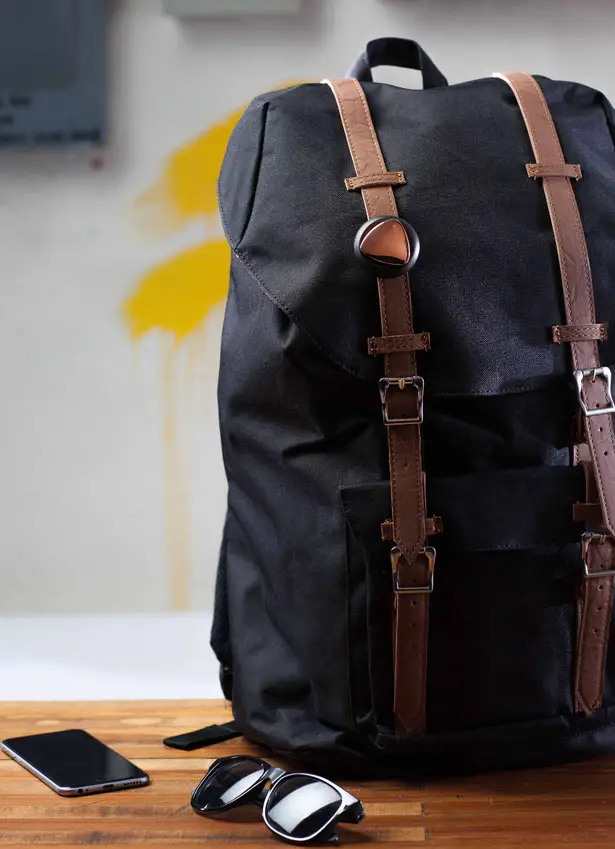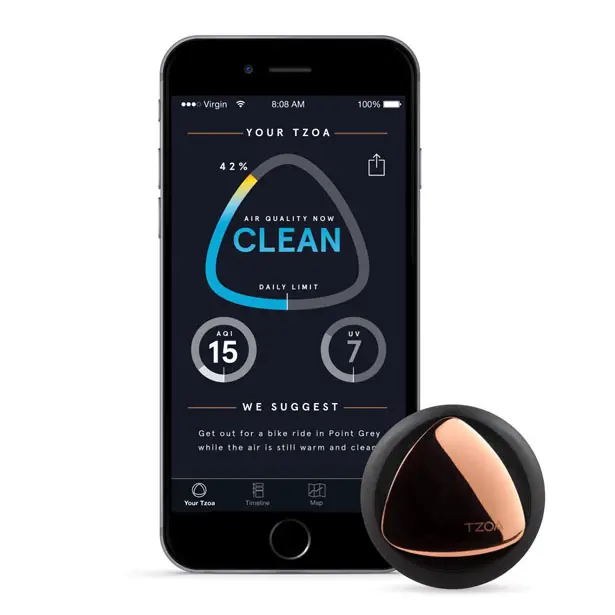 ---
Inspired by the design of a tree, this Matching Tree or Tree House is very useful concept for a librarian. It is shelving unit with a ladder built in to the bookcase in order to have all the books within one's reach. One can easily adjust or extend ladder from floor to ceiling to reach to the higher shelves. This design submission came from Kuan-Sheng Wu, take a look at the V-shape of this concept, it assists to balance the weight of the bookcase and also protects it falling during an earthquake. The whole design attaches to the ceiling with the help of round discs that makes it completely freestanding. The Matching Tree is also one of IDSA 2008 finalists, congratulations !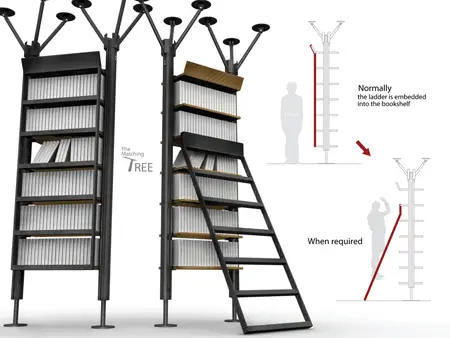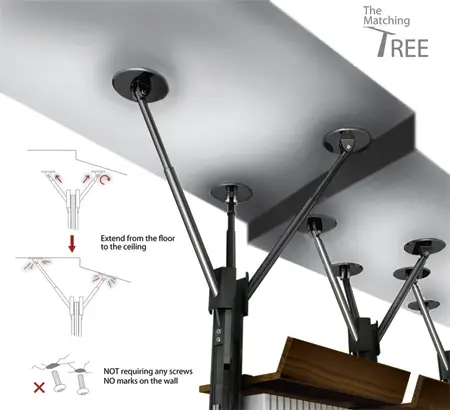 Text from designer :
The Matching Tree is a system furniture, utilizing the expansion and rotation of supporting pillars to match the furniture with the surrounding interior of all heights and shapes, without any drilling or destructing the buildings. The Matching Tree also consists of ladder, which is required when reaching for the upper bookshelves; normally the ladder is embedded into the bookshelf, and may be lowered when required.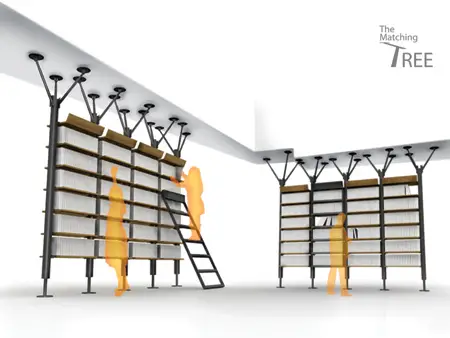 Designer : Kuan-Sheng Wu
---
Fulcrum modern crutch was actually a project for a senior thesis. It's a stylish and comfortable adjustable crutch that you can usually find in conventional crutches. User can use it as forearm crutch or easily transform it into a cane for the next treatment, there's no need to buy separate cane. Its wide rubber tip helps increase traction and decrease injuries related to accidental slipping.
Designer : Arman Kirim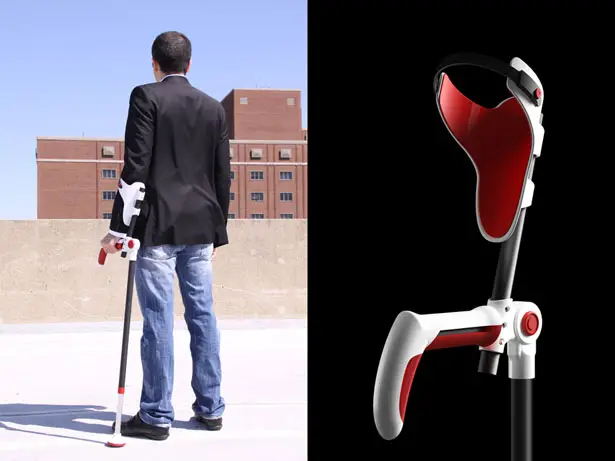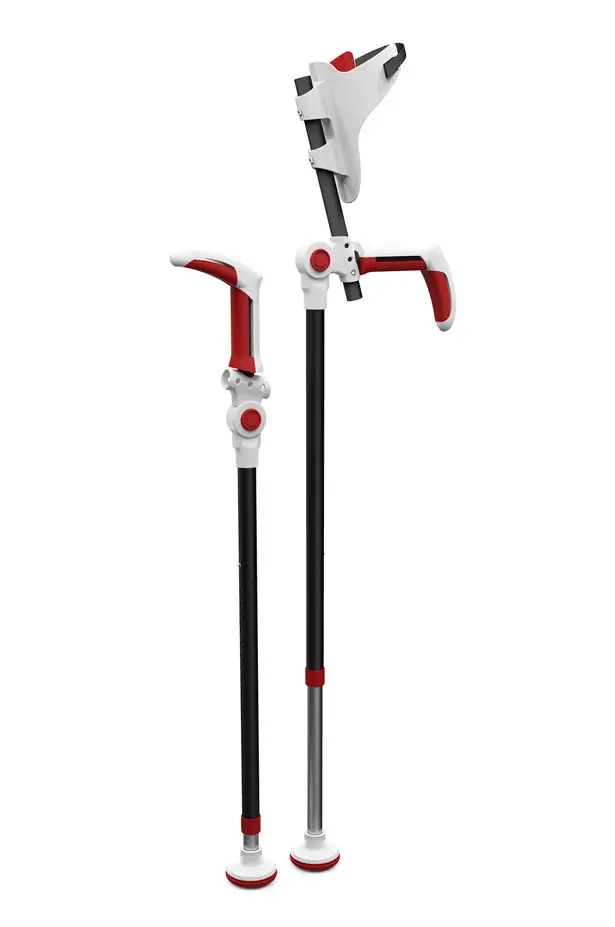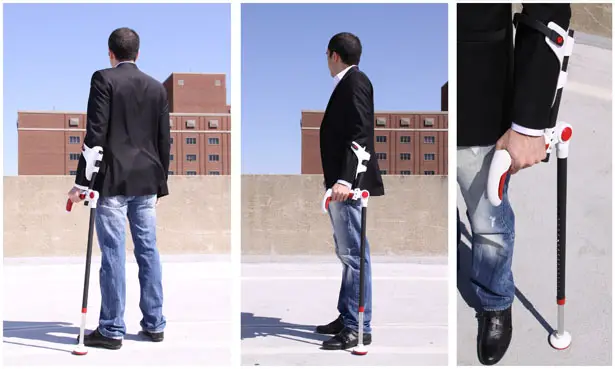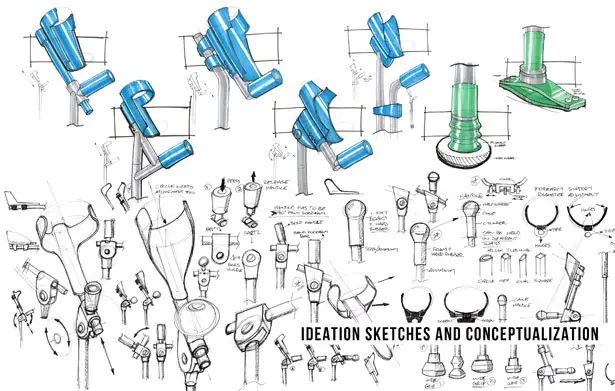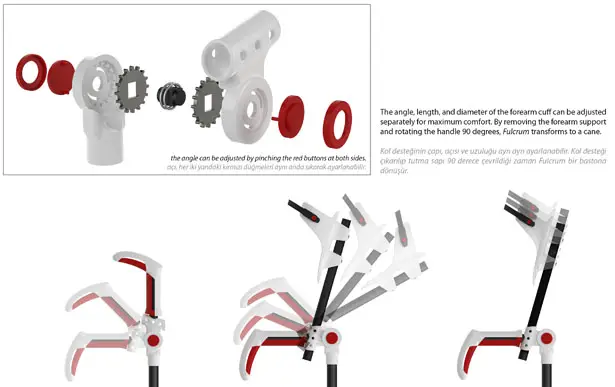 ---