In the nutritional conscious era, Active Fresh Blue Technology is a concept, something that is being used in refrigerators and the shelf life of perishable items like vegetables and fruits. The same is done by the use of utilized photosynthesis produced by LEDs which are of different colors. Now, the same concept is being applied in a fruit bowl. The expected effect like it is in the Folio refrigerators. Thus even if one leaves the fruits for a number of days, the same won't be rotten or spoiled. As it's still a concept no price or release date is confirmed.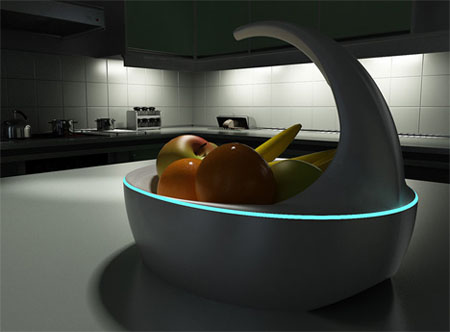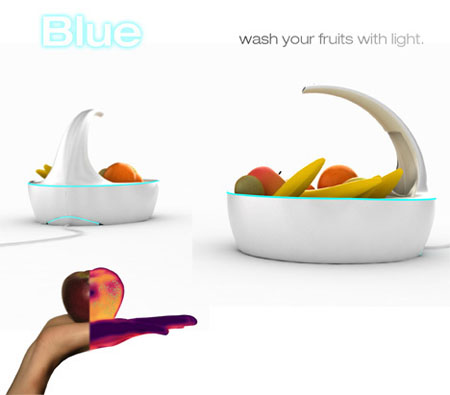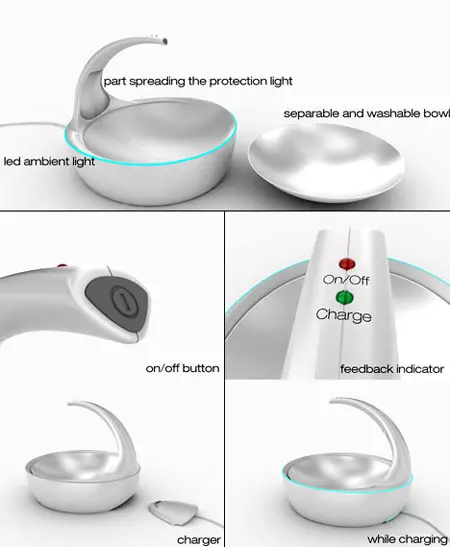 via NextBigTrends
---
Compact mobile phone designed for Sony Ericsson. This mobile phone is a personal, friendly object which is wearable around the neck. The user can use the three buttons (Busy, Accept, Reject) to handle the calls. The 'Accept' and 'Reject' buttons work in the regular fashion while the 'Busy' button allows the user to record a message such as 'I am in a meeting right now'. When the button pressed during an incoming call, the phone plays the message for the caller. The concept of "call priority" is also introduced here. This is a feature which allows callers to set a priority for the call, such as emergency, normal, fun, etc. In return, the peeking display of the device glows with a certain color for certain priority levels when ringing. Will we see it in the future ? Let's wait for Sony Ericsson answer …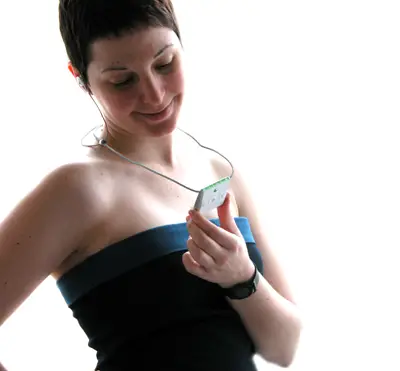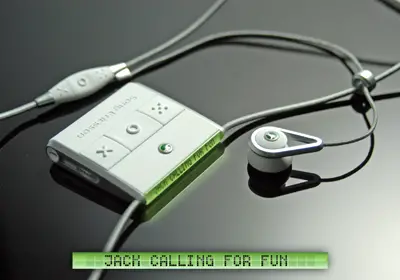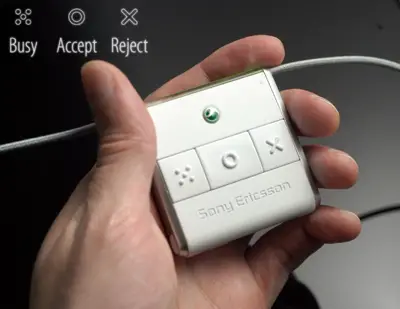 Designer : Bilgi Karan
---
Gavin Harvey was inspired by Audi when he designed this stylish and sporty RB-1200 S Performance Motorcycle. This bike has been designed with R8 Audi lights to link this design to the car, giving an aggressive look to the front of this conceptual bike. The front brake, colored in Audi red, has the Audi logo engraved in to the metal. The rear of the bike will have a twin exhaust, located under the seat, under the rear lights. For more luxurious impression, the seat will made of leather with Audi four rings logo engraved on it.
Designer : Gavin Harvey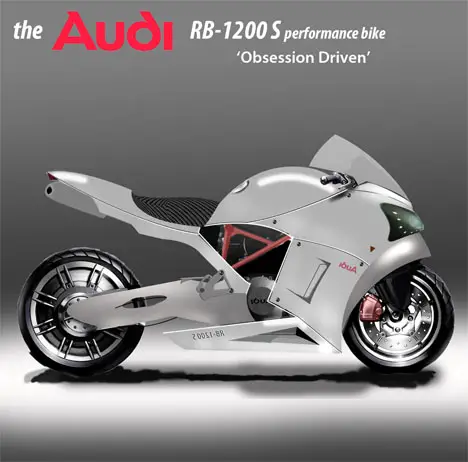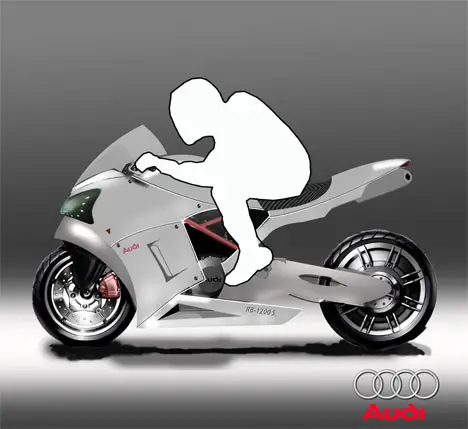 Click the image for bigger view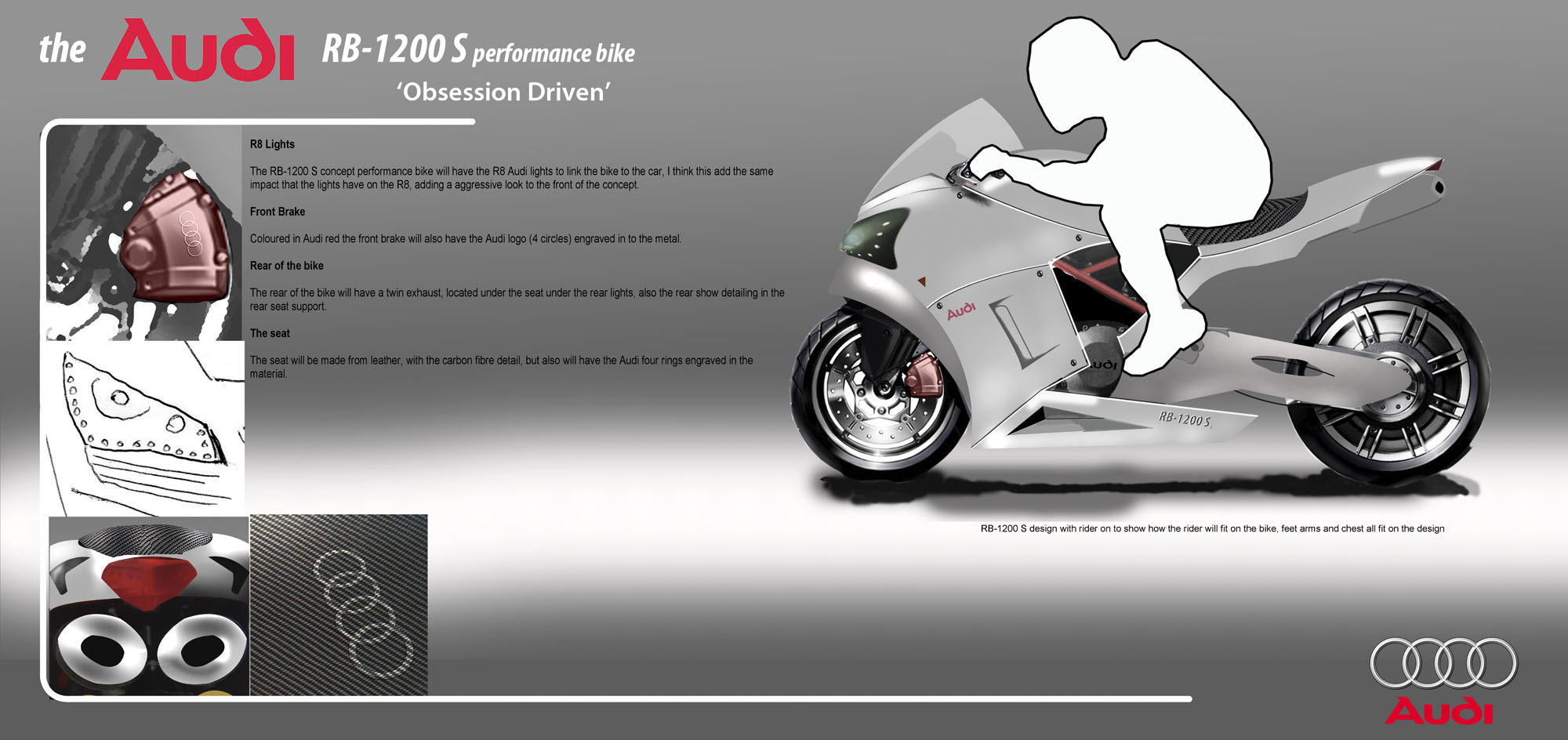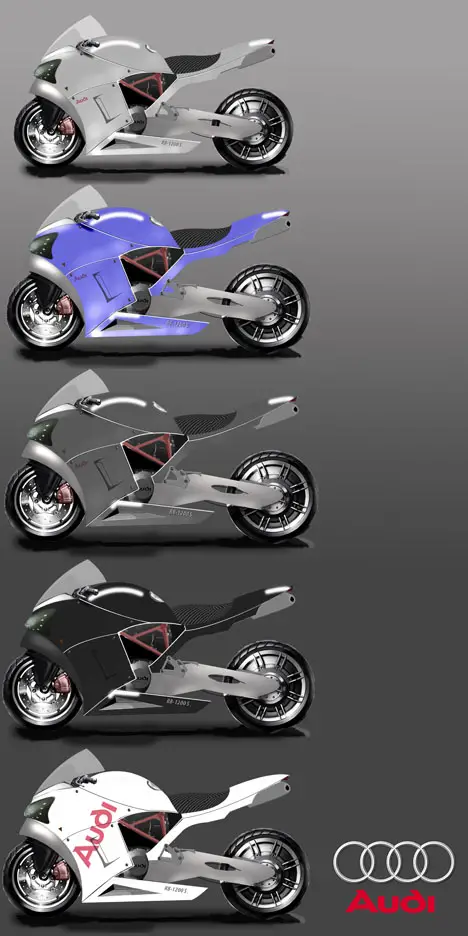 ---