People nowadays don't have the time to spare on their daily hygiene as they used to. Now everyone is more concerned about their job and carrier and how to earn more money. Even if you were a great business man, and you'd buy your clothes from luxurious stores, or if you spent hundreds even thousands of dollars on shoes that allow your skin to breathe easily, your feet would still present the specific odor we are all familiar with. It's not about the shoe brand and how this will help you get rid of the smell, it's about plain old hygiene.
For your convenience, Sonagra Bhagvanji, designed the UV-Blower. A system that uses UV rays and air to dry your shoe and to clear it of the bacteria that releases the odor.
The bacteria develops on your skin, because we wear our shoes 8-10 hours a day, sometimes even longer, depending on our job. Due to this stress, the air that is trapped inside the shoe around your foot, allows bacteria to be formed. This bacteria is not only found on your foot, it makes its way through the sock and into the interior material of your shoe. The UV-Blower is a wonderful solution to this daily problem. The main idea that encouraged Sonagra to create such a device, was to eliminate the embarrassing and awkward situation people are put through, due to the foot odor. The main mechanism of the UV-Blower is based on ultraviolet sterilization and forced air. At the tip of each shoe hanger we can see the UV bulb that removes the bacteria from your shoe. In the help of the UV rays, comes air, which is forced through the air blowing mechanism. The UV-Blower is the perfect way to keep your feet healthy and odor free.
Designer :  Sonagra Bhagvanji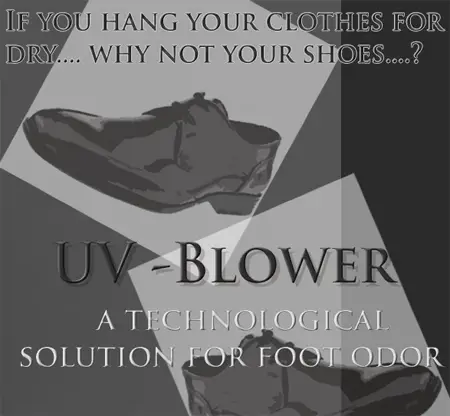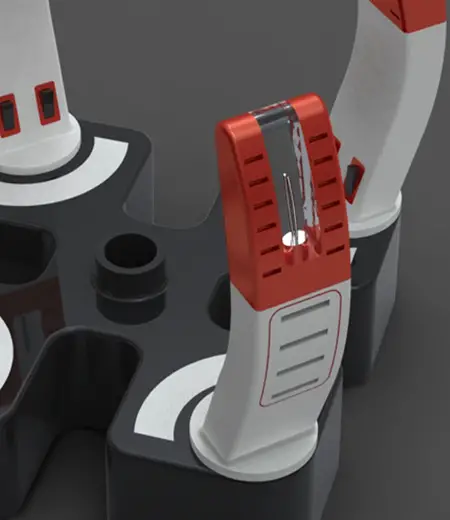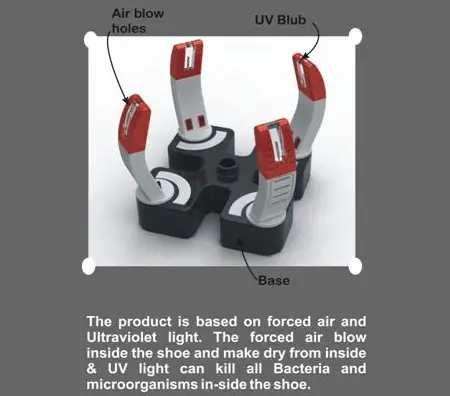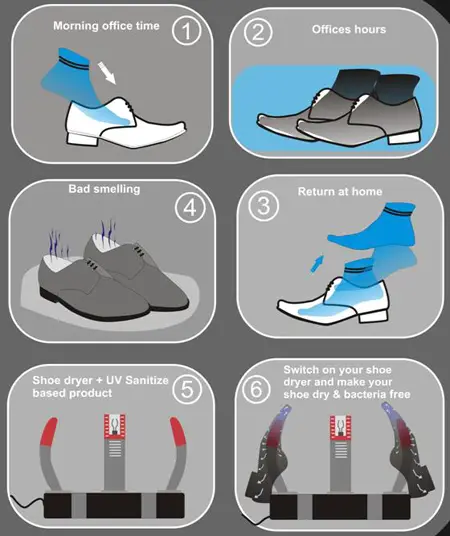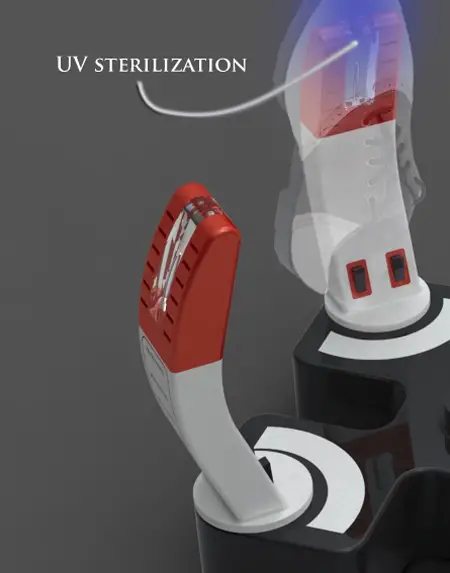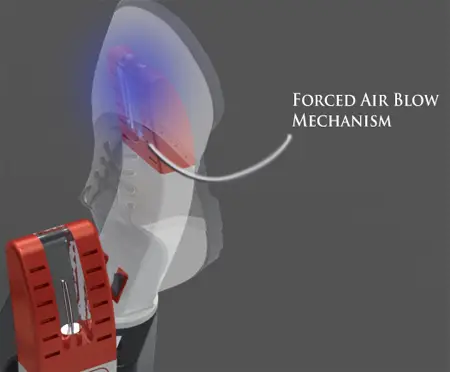 ---
Silenzio wall-integrated sink is perfect to create futuristic bathroom theme, it's minimal, it blends perfectly with the wall that looks like a wave. We really love the subtle light in the sink area, it creates beautiful sculptural silhouette in the bathroom.
The sink itself is designed and painted to match your walls, thus, resulting flowing wave forms, once it's there, then it's gone, so cool.
Designer : Domenico De Palo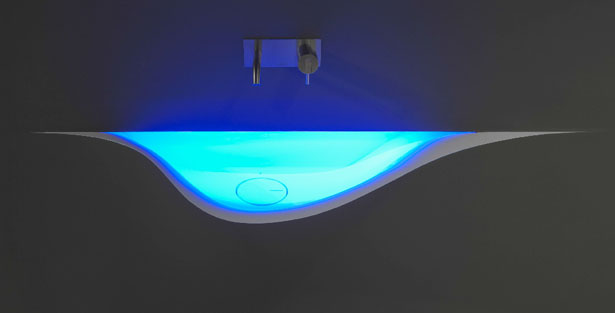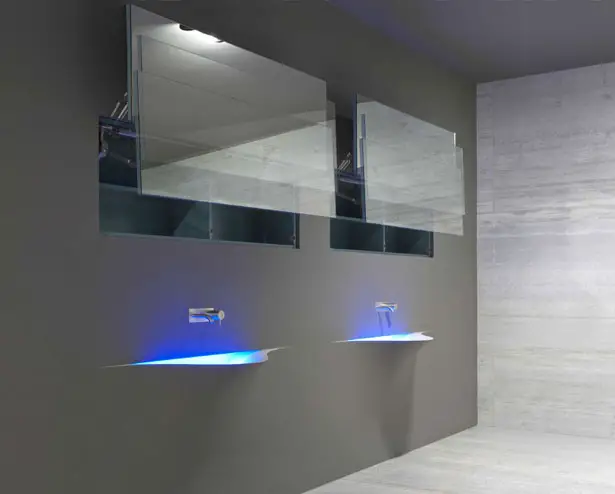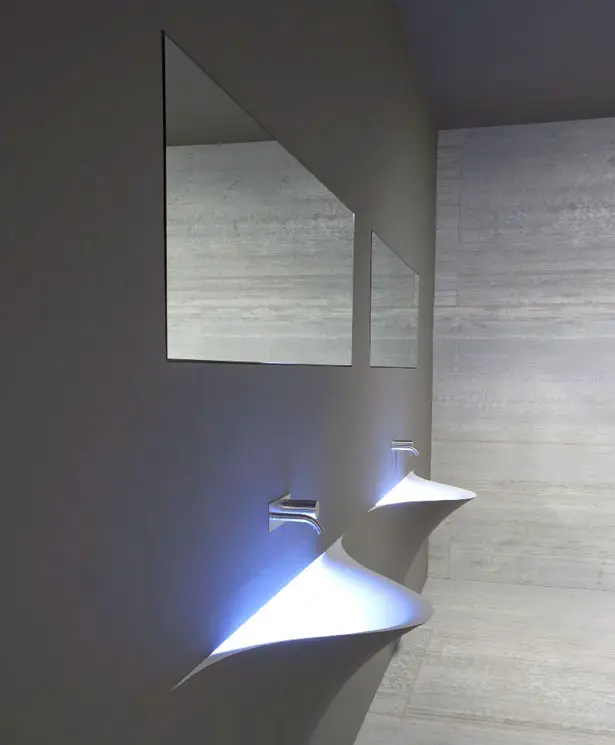 ---
Nissan has released Nismo Smartwatch concept that will be the world's first smartwatch to connect a driver to the car and provide them with real time biometric data. This is the first step from Nissan to enter the world of wearable technology and epitomizes its "fan first" approach to performance. What does Nismo do for drivers? Well, it monitors efficiency of vehicle with average speed and fuel consumption readings, accesses vehicle performance data while on track, captures biometric data through a heart rate monitor, connects the car to the smartphone app via Bluebooth, receives car messages from Nissan.
Wearable technology is becoming the next big thing, Gareth Dunsmore, Marketing Communications General Manager, explains that Nissan wants to take advantage innovative technology to make Nismo brand more accessible. The usage of latest biometric training technologies help improve performance of Nissan Nismo Athletes and enhance your driving experience with Nismo ownership.
From : Nissan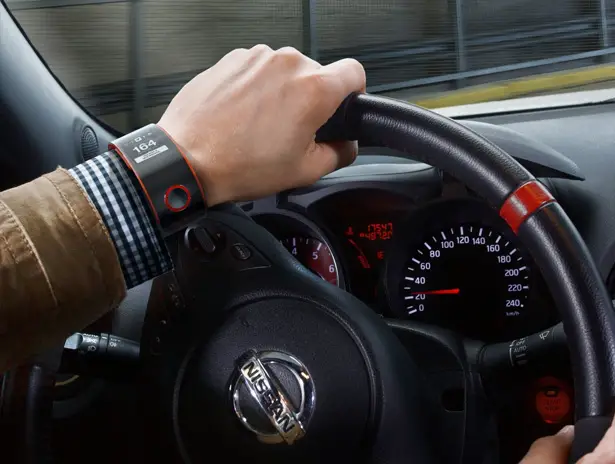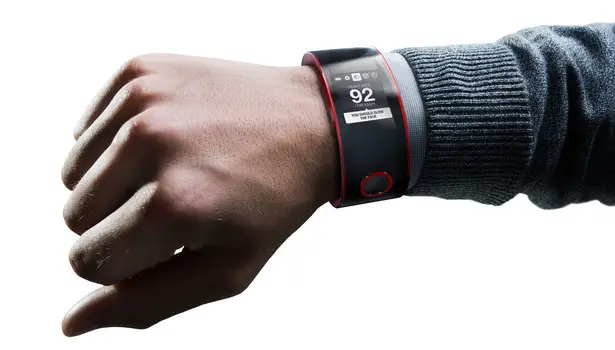 This sleek and stylish watch was inspired by Nismo ring and as you can see here, it reflects futuristic and ergonomic design. Nismo Smartwatch will be available in 3 colors: black, white, and black&red (just like the image here). The user interface is pretty simple, it can be controlled using 2 buttons, wear this watch using snap-fit mechanism. This watch will use a lithium battery and rechargeable using micro USB.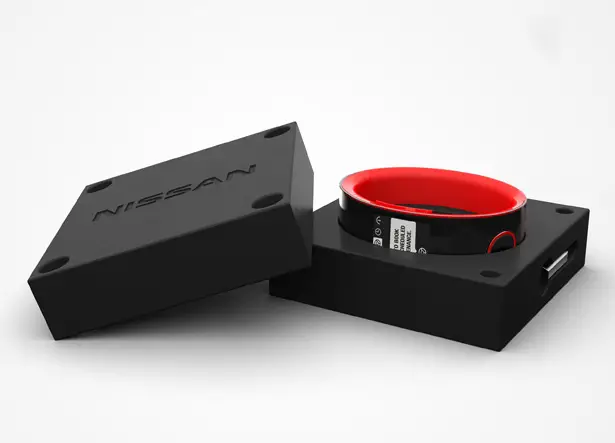 ---