The product line of Nikon Coolpix series will be enriched if they are agree with these two innovative models of new digital camera by figuring out the new marketing prospects. These two concepts are named as Neoclassic and Good Grip which is an extraordinary example of attaining the same goal with the means of different approaches. Neo Classic has a familiar and contented classic shape with stylish accessories that connects digital functions with analogue processes that can bring digital technology to mass users. Good Grip, on the other hand, is easy to use and comfortable to handle. The interface contains necessary and useful functions only that can be easily understood.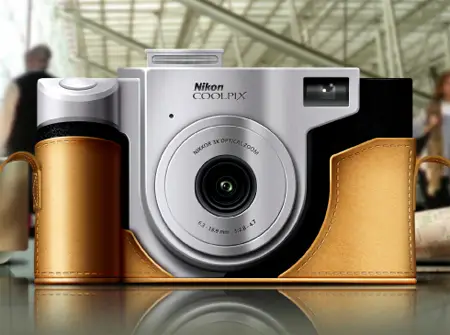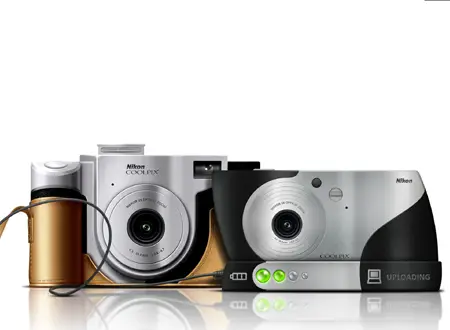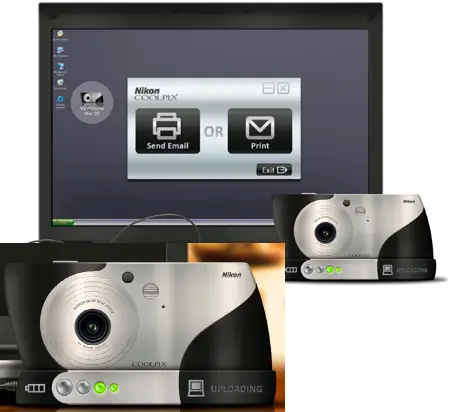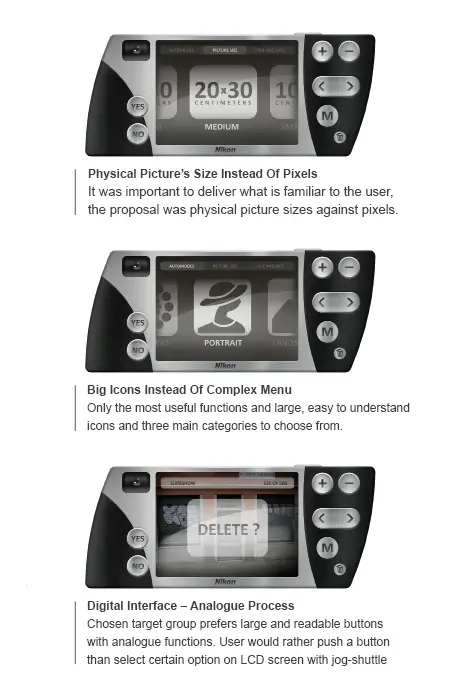 Designer : Nikolay Komaro
---
The Egg is a concept kitchen that will offer necessary functionalities so that anyone can become an expert chef. With simple, clean and natural shape, the Egg concept provides both aesthetic and functional significance for future houses and users. The kitchen is consists of three wings, vapor washing wing provides cool water rapid jet that sprayed automatically when hands are detected, induction wing features low energy, no heat and high-end cooking, and preparation wing is an interactive panel which provides necessary information about the elements on the surface. The center is a holographic projector that contains information database and battery modules inside. The Egg features Interactive Holographic Projection (IHP) that allows the user to watch and learn various cooking styles, find new recipes online, customize graphic outlines on the egg shell and control various options for preparation, induction and washing wings.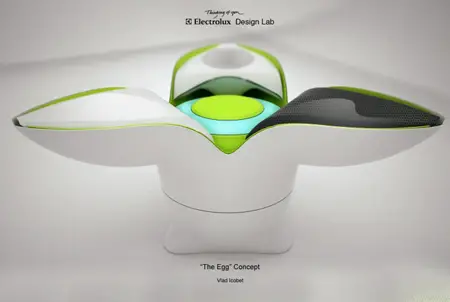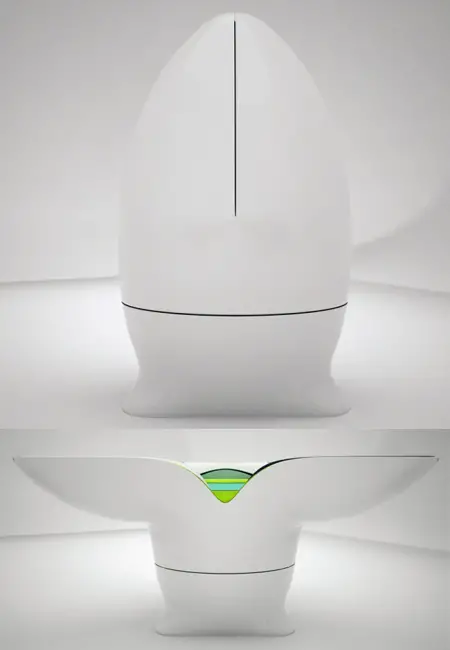 Vlad Icobet says :
"The Egg is an all in one cooking and food preparation unit that unfolds like a flower from a cylindrical starting position using advanced electro-active polimers. The wings form three separate units that provide a place to prepare food, a cooking surface, and a washing facility. The Egg also includes an interactive holographic projector that allows the user to find information online to create recipes or get cooking instructions. When not in use, the Egg can be easily stowed to save space. It can be customized in any color to fit any kitchen decor."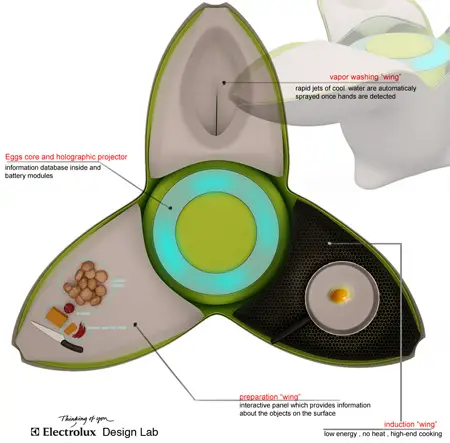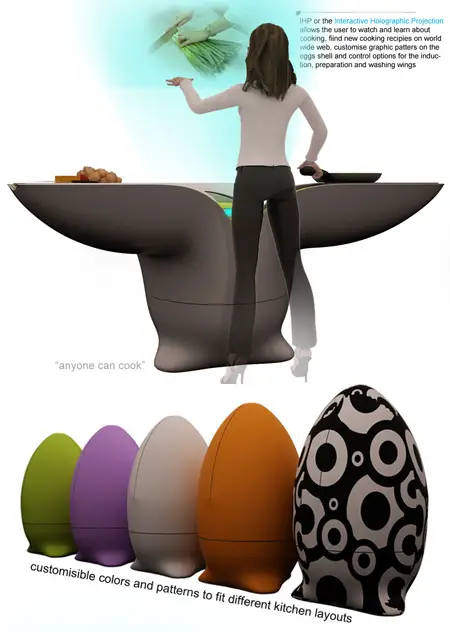 Designer : Vlad Icobet
---
We just spotted this brilliant design which about to become reality, JuiceTank iPhone case and charger in one. Yeah, how come no one thought about this before? This is the first iPhone case with an integrated wall charger that folds flat when not in use. Genius right? You don't have to carry around your charging cable, simply find an outlet, you're good to go. We love the design that enables the charger to fold flat for maximum portability (it fits your pocket perfectly). The case has been designed with a micro USB, that's why you can charge your iPhone through the case, very handy.
JuiceTank iPhone case will be made out of a strong polycarbonate to prevent the case from wear and tear on daily use, the internal side offers a soft touch rubberized finish to keep your precious iPhone snug and secure. No more cords. You can support JuiceTank iPhone case and charger in one project by clicking here.
Designers : Jesse Pliner and Lloyd Gladstone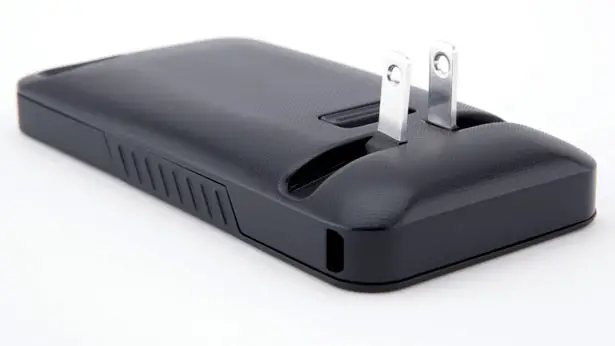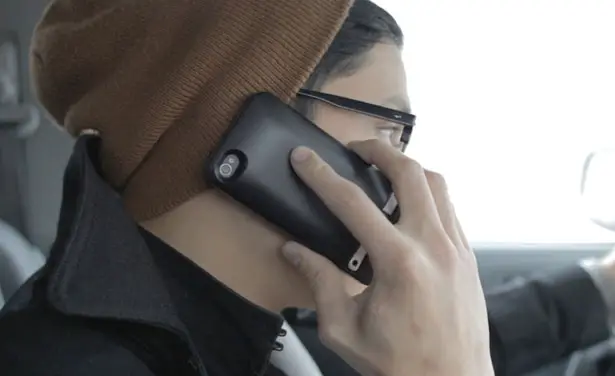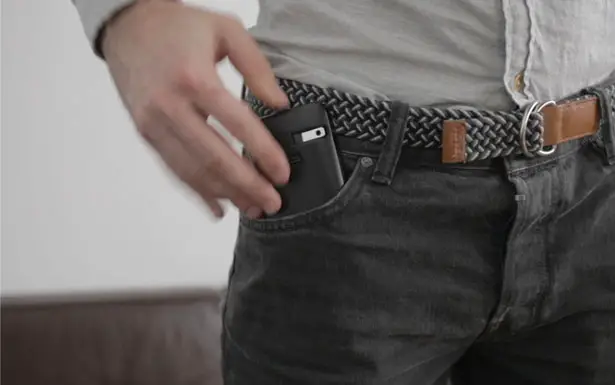 ---