It's a great news for persons with amputations, trias has design a prosthetic foot that not just offer excellent gait characteristics(energy-saving rollover, improved gait symmetry), reduce the loads on the amputee's contralateral limb, but also comes with extraordinary look. As our ever-changing world becomes more complex and more dynamic, it is especially important for persons with amputations to be able to live a balanced, self-determined life of fulfilment. The use of a functional and comfortable prosthetic system is an essential contributor to the happiness and well-being of persons with disabilities. In the area of prosthetic feet, Otto Bock's 1C30 Trias represents an ideal solution to meet these critical needs. The Trias is a synthesis of creative, modern design realised in a lightweight and efficient construction. The foot was developed by an intercultural and interdisciplinary project team using patient requirements and customer needs as a basis for their work. Hopefully this product can help the one who need it.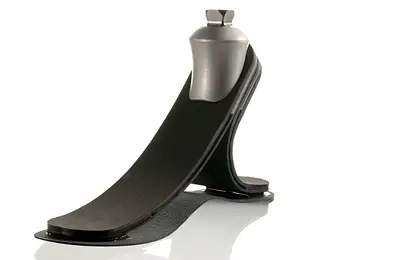 Source : Otto Bock
---
ETICA porcelain lamp project started in an old pottery workshop in Nove, Vicenza, one of renowned places in the world for the production of ceramics. At the corner of this workshop among with other prototypes, there was a cylinder of porcelain, but there's something strange about it, as if someone had written something inside it.
It turned out was unsuccessful experiment, the workshop made an attempt to apply a colored pigment between two layers of fine porcelain to create a translucent porcelain that would show a drawing. Unfortunately the technique was unstable. Well, keeping this in mind, ILIDE believed that there's got to be new project made from this porcelain.
Designer : ILIDE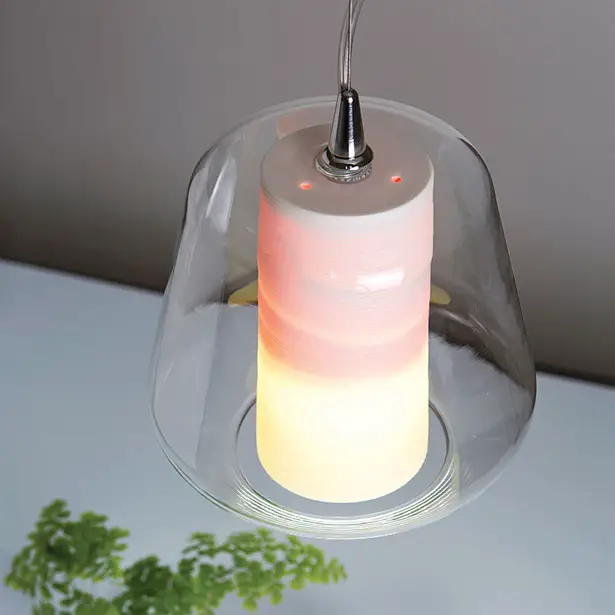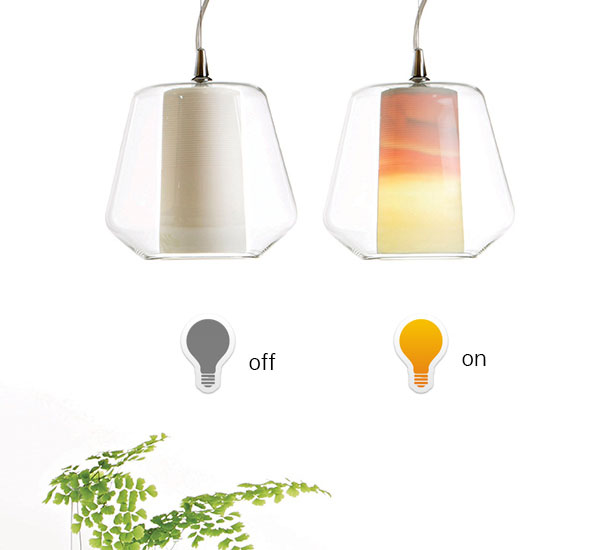 The result is ETICA, using a light bulb to illuminate the cylinder would make the colored pigment emerge and amplify it. The light is pleasing to the eye while creating contrast between two states of lamp. Turn off the light, all you can see is white structure of the raw material, but when you turn it on, this lamp emits beautiful light thanks to that porcelain. The glass cover is added to protect and envelop the ceramic.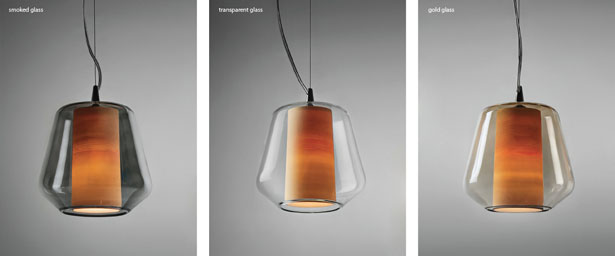 Tuvie has received "ETICA Porcelain Lamp" project from our 'Submit A Design' feature, where we welcome our readers to submit their design/concept for publication.
---
When you play games for hours in front of computer, it could lead to shoulder and wrist pain. Yoyo Mouse is a smart design that combines healthcare with a technological application. It's a battery powered mouse with innovative battery charging system that forces you to have physical activity to recharge. This concept was born out of a concern where we spend more and more time in front of computer for work and entertainment. Despite the ergonomic design of our gadgets and furniture, still this physical inactivity can lead to poor health and wellbeing.
Designer : Chiu Shih-Chan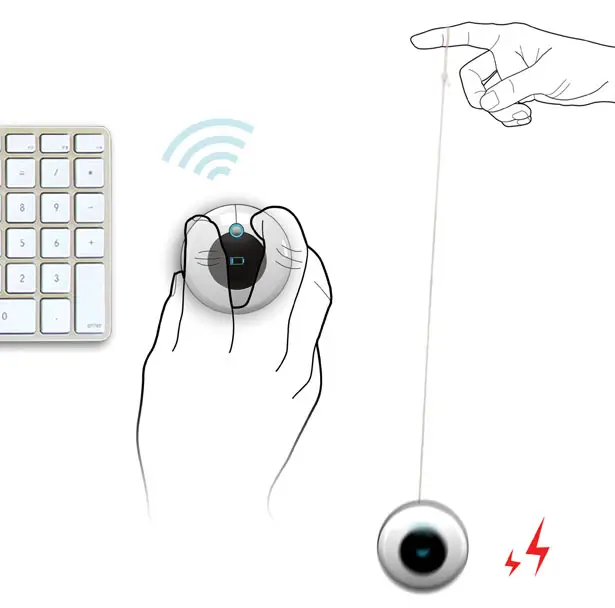 This computer mouse has been designed like a yoyo. When Yoyo mouse battery is running low, you can retract the rope and recharge it by doing a yo-yo action. In this way, this device helps you reduce any potential damage resulted from prolonged computer use by forcing you to do physical activity. Yoyo Mouse makes you exercise your hand, wrist and arm while the winding action recharges the battery, not to mention we help the environment by reducing battery replacement purchases.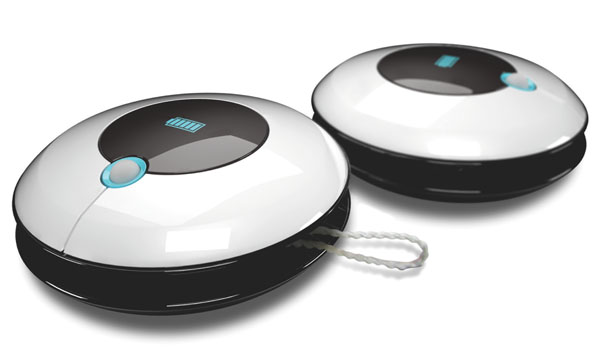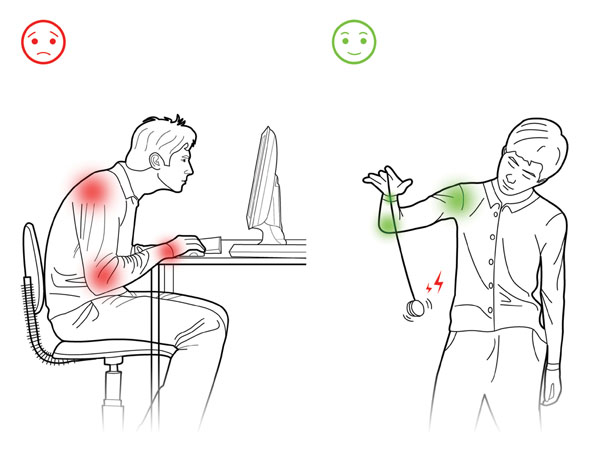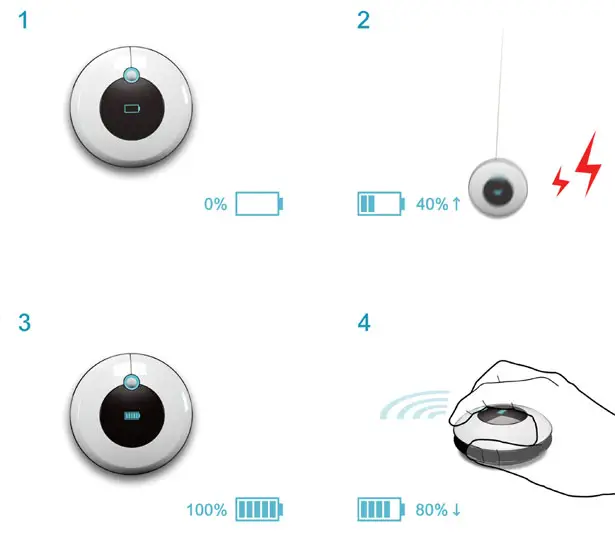 ---