Sudden Cardiac Arrest or SCA kill many lives every year, mostly because proper medical response can't be delivered in time. It inspires the concept Heart Aid, an emergency response unit for elderly people for household use. if you can perform CPR and defibrillation to the victim for the first 3-5 minutes of an attack, the rate of survival would be pretty high, unfortunately there are not many people understand how to perform that life-saving first aid.
Designer: Sahar Madanat Haddad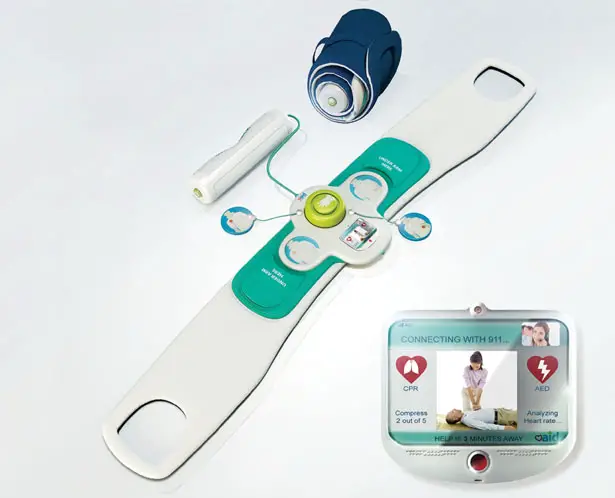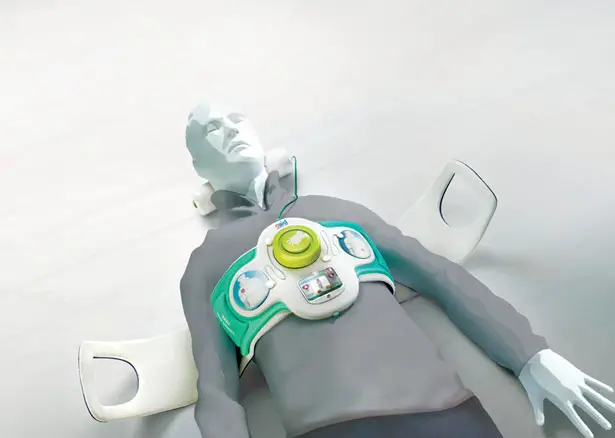 Heart Aid project helps us to save lives by providing fast and easy to use emergency response device, anyone can administer CPR and defibrillation within seconds of the attack (this concept reminds us to 100 BPM Simplified Chest Compression Tool). When we deal with this dangerous situation, most often than not, we would be panic, this emotional state limits our ability to reduce errors, save time, and save lives. Once you turn it on, this device automatically calls 911, its GPS reading will give the operator your exact location, it even allows a live video call to ask paramedics to guide you on what to do.
There's a special pillow that you can use to open victim's airway, the oxygen helps minimizing any brain damage risk. This device calls for defibrillation over clothing, it provides details that usually you are not expected to remember when dealing with this kind of situation. The compression pad helps you to achieve effective compressions which are easy on the ribs, you can watch easy to follow CPR and AED on the display.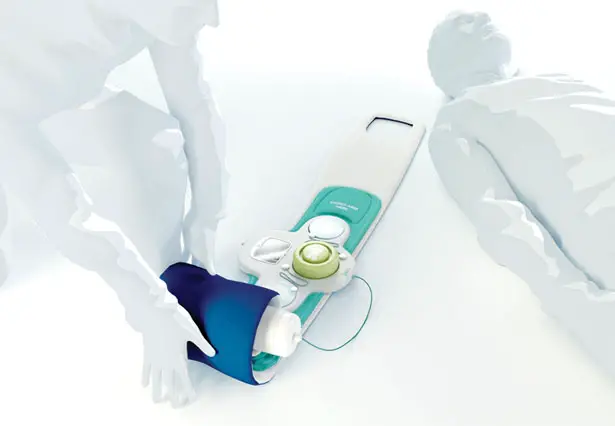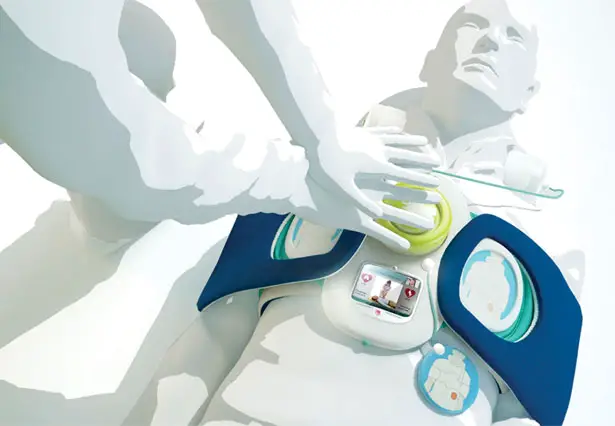 ---
BMW S1000RR superbike was unveiled in Germany yesterday. They also confirm that their new motorcycles will be available to customers in 2009, and they will build 1,000 production models by the end of next year.
MW takes a lot of pride in its business and appears to be surging forward as a company delivering leading edge technology. This is particularly so in the elite performance category where the recently acquired BMW Sauber F1 team is now reaping the benefit of the company's not inconsiderable R&D machine to find a better way, and looks to have almost bridged the gap to Ferrari and McLaren. Much activity has also been seen in the motorcycle area of the company, BMW Motorrad, which is in the middle of a broad-based model initiative. It has entered the serious enduro market and has been extending the performance of its offerings all round. Now the company is finally declaring its hand in the toughest category of all – superbike territory. BMW Motorrad's first entry into the area will be the S 1000 RR, a 1000cc four cylinder that looks a treat, at least based on the racing prototype shown overnight in Europe.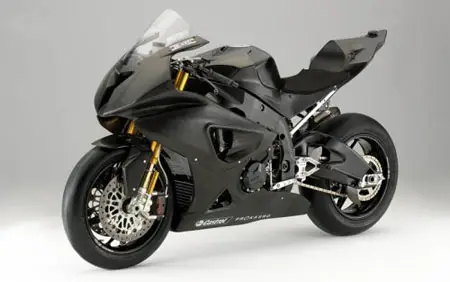 In choosing the name and designation of BMW's new Supersports, we are consistently following our nomenclature at BMW Motorrad. In this name, the "S" stands for Supersports, marking a new class of motorcycles from BMW. The "1000" designates the size of the engine, and the "RR" naturally stands for the model itself.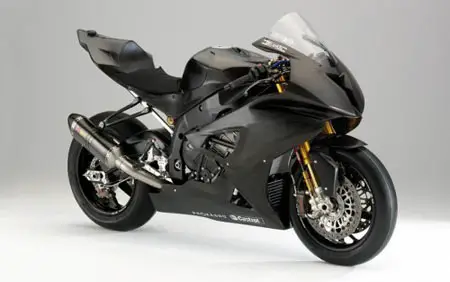 Source : TheBikerGene
---
Get ready to have intelligent crockery with you, wherever you go. This crockery can analyze the sugar, fat and lactose level available in your food. This intelligent shaft has three different types of add on including spoon, fork and knife. The spoon adds the weight of food eaten, the knife can measure temperature and the fork can take small probes of the food and analyze the components of fat, proteins, and sugar. The device is equipped with Bluetooth and that is why it can easily send the data measured and displays it on a personal nutritional agenda website. This type of product can help you out in having healthy food everywhere you go.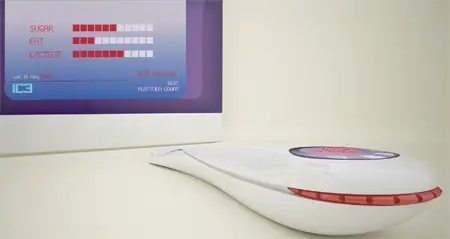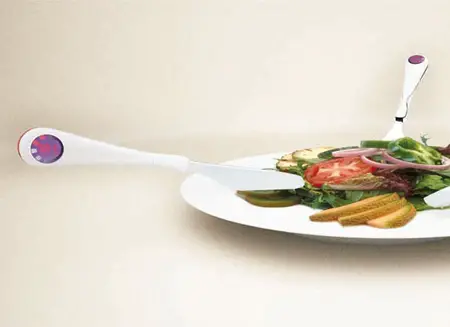 Text from the designer :
Imagine having always intelligent cutlery with you, giving you a feedback, no matter where or what you eat. That is IC3. An intelligent shaft has 3 different add ons: spoon, fork, knife. Each add-on can also fulfill another duty: the spoon adds the weight of food eaten, the shaft adds it. The knife can measure temperature and the fork can take small probes of the food and analyze it by its components like fat, proteins, lactose, sugar. Being equipped with bluetooth,the intelligent shaft can send the data measured for example to a personal nutritional agenda on the website of someone.
IC3 is not only a help for people suffering from diabetes or lactose insufficiency, but could help everyone to feed healthy everywhere. Located in the near future – e.g. all technology exist nowadays, only food analysis has to be miniaturized a step further. IC3 was chosen to be displayed at the "Designparcours Munich 2008″ at the "Forum for Young Design" same year.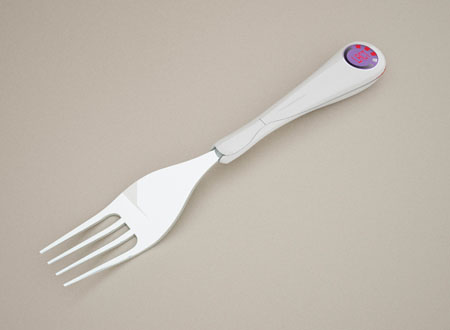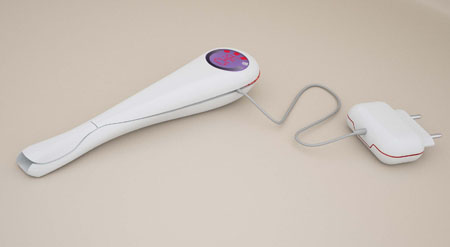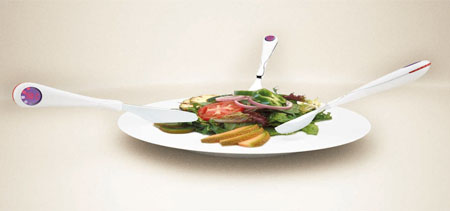 Designer : Alex Schulz
---