Here's an alternative to JunoJumpr, just in case you're still looking for multi-function power bank, you might want to know about PowerAll PBJS12000R Rosso. It's a high functional device that combines ultra bright LED flash light, power bank, and car jump starter in one. Thanks to a wide variety charging adapters, you can use this device to charge almost all your electronic devices (you'll get 8 different charging adapter plugs when purchasing this unit), also when you have trouble in starting your car, you might try to use PowerAll PBJS12000R Rosso jump start the car. Its modern, compact design allows you to easily fit inside your pocket.
You can save a lot of money purchasing 1 device instead of 3 devices separately, it's a nice travel companion to charge your smartphone, tablets, GPS unit, mp3 players, portable gaming system, etc. This unit is equipped with 2 5-volt USB ports that enable you to charge 2 separate devices simultaneously, its built-in protection ensures that you won't have an issue with short circuit, overload, over-voltage, or over-charge.
From : PowerAll [Buy It Here]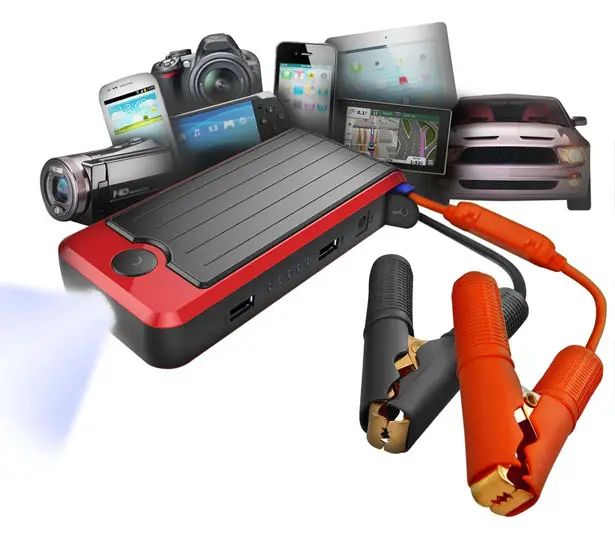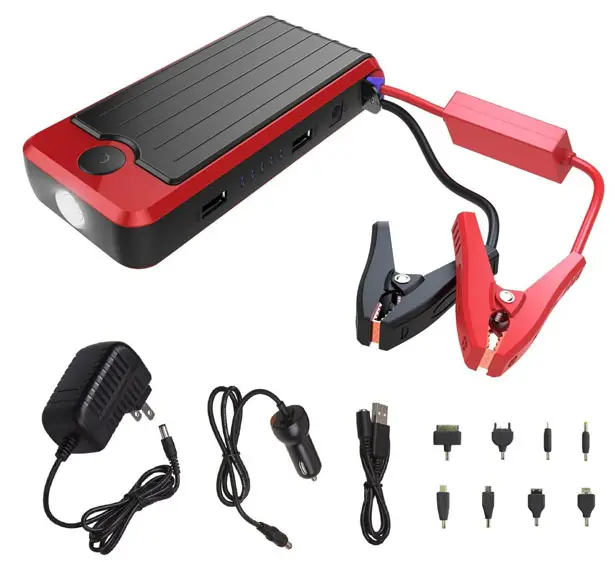 When your car just won't start, don't call tow truck service just yet, take out PowerAll with jumper cables, connect those clamps to your car battery and start it in seconds. You can use this device to jump start your car up to 20 times on a full charge but please wait for about 20 seconds between attempts. The ultra-bright LED flash light also comes in handy when you need to check your car's engine in the dark, there are 3 illumination modes: flash light, strobe light, and SOS signal flash. We highly recommend that you read the instructions guide, it might be pretty short, but it explains how you can correctly use the Jump Start feature. [Buy It Here]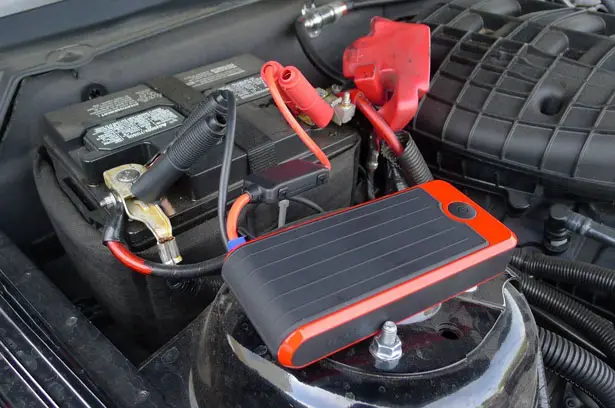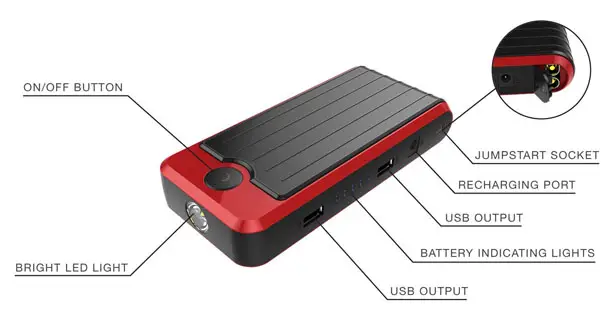 ---
Toyota U2 Urban Utility Concept Vehicle has been designed to fit lifestyle spirit in urban areas. This concept car features an open architecture and purposeful materials that redefine urban utility such as roll back roof, foldable tailgate into a ramp, the ability to customize the interior on a versatile rail system.
Today's lifestyle has opened a new opportunity for innovative urban vehicles based on re-urbanization of our cities and our desire for flexibility, great maneuverability, and driving fun. Revealing this project is like allowing you to take a peek inside Toyota's design studio where you get to see constant innovation which happens inside Toyota for our future mobility.
Designer : Toyota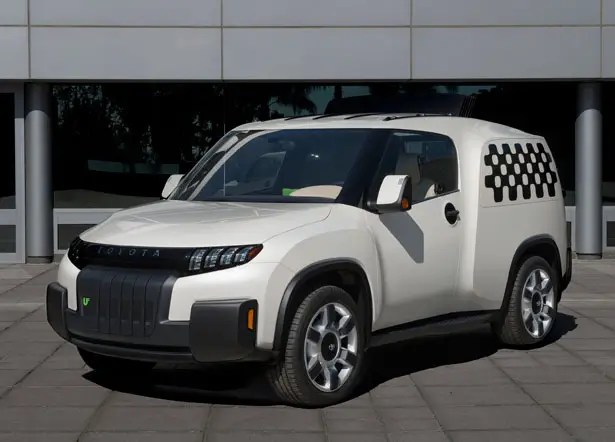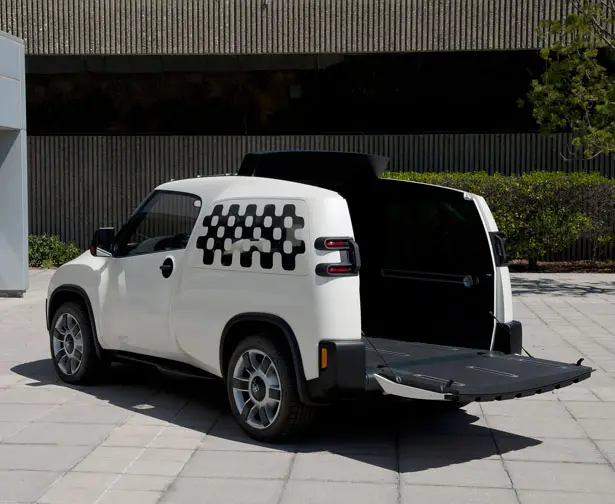 Taking consideration how Americans' love their adventure, especially outdoor activities that require special equipment and gear, U2 offers flexible interior. For example, that retractable utility bar can serve several unique functions such as holding a desk, or grocery bag hooks, those layers of storage can be used to keep different equipment safely. The removable passenger seat provides spacious area for bigger stuff. Basically Toyota U2 Urban Utility Concept Vehicle is a compact car with functionality of a compact truck or you can also say a cargo van.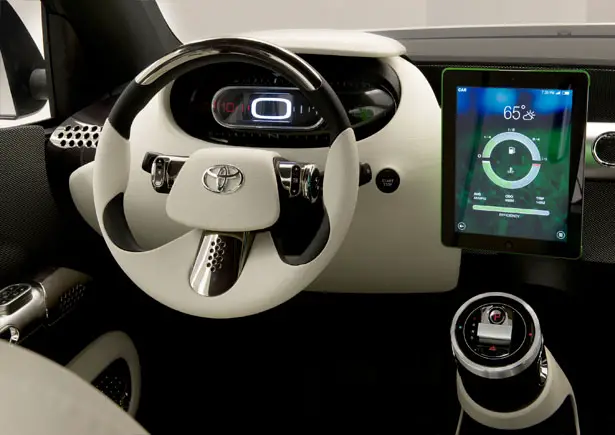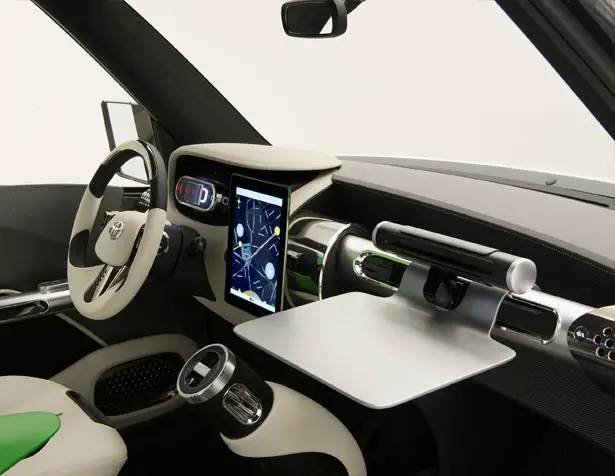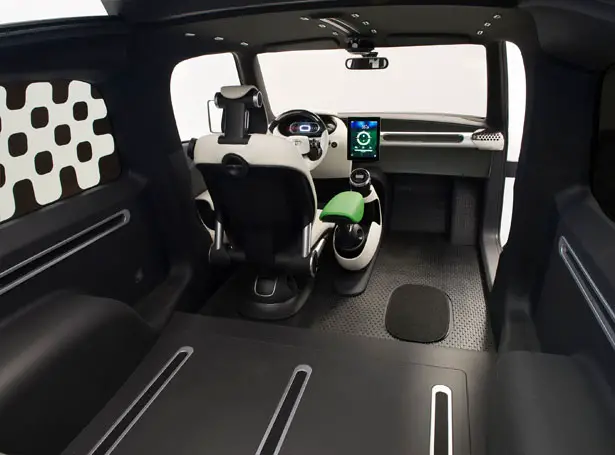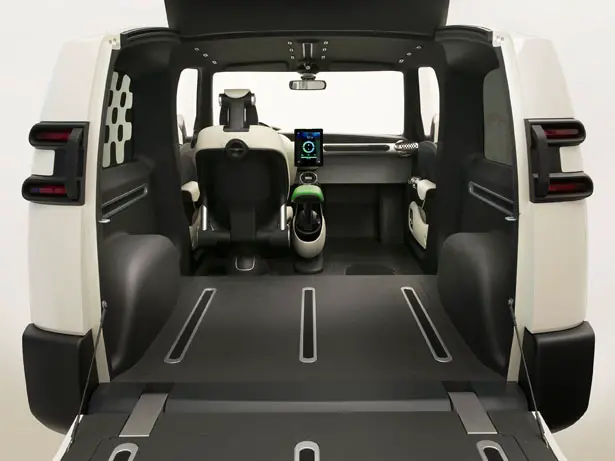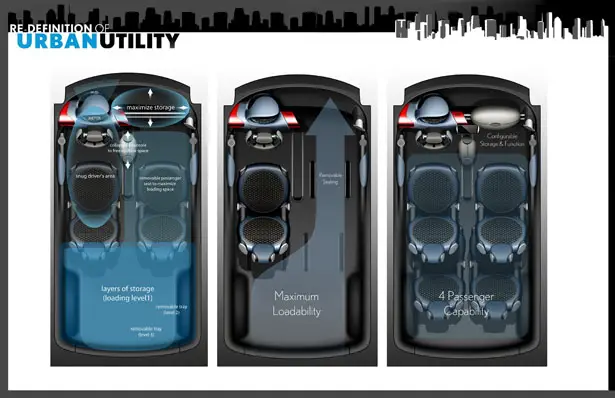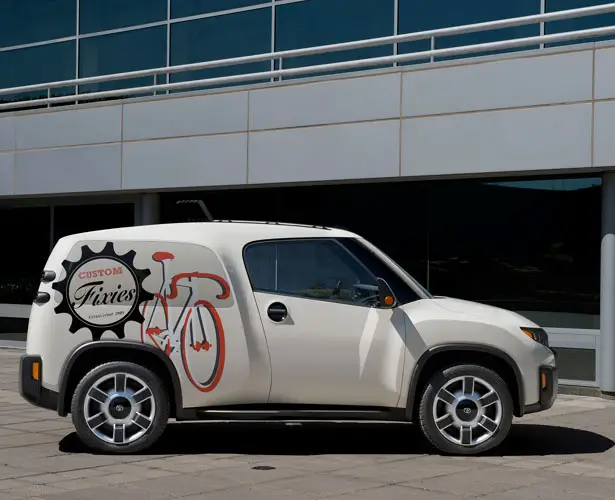 ---
SLYDE watch is the latest creation of HD3. Designed by Jorge Hysek, Slydes utilizes the touchscreen technology and smartphone by allowing you to slide on time. By simply sliding across this watch screen, you can get all information from the past, present, and the future. It allows you to customize different watches within a single timepiece. This futuristic watch is water resistant to a depth of 50m and each component is completed with sapphire glass.
Designer : Jorge Slydes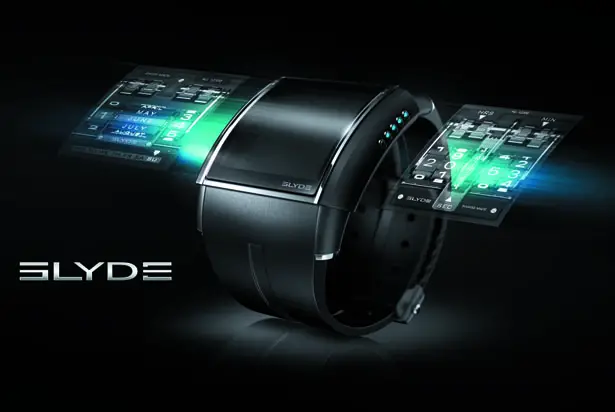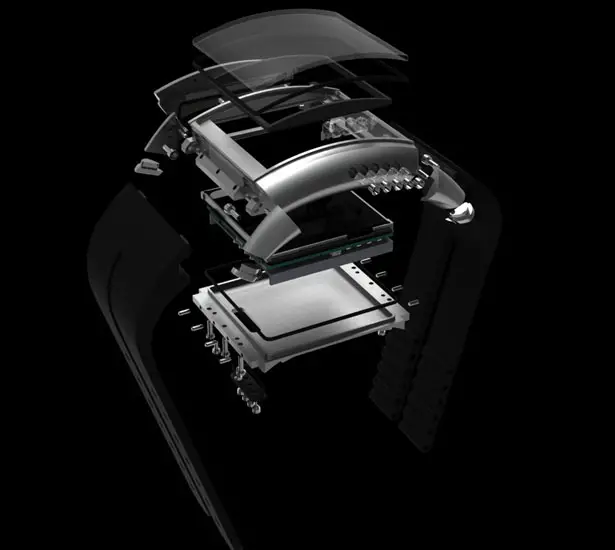 ---