Diesel DZ9044 is a seemingly faceless concept wristwatch that can confuse the innocent bystanders with its extraordinary appearance. But this useful gadget is able to provide time for 4 different time zones at a time with the duel dials both side. This stainless steel wristwatch is a futuristic apparatus that will let the users to keep track of their activities in 4 different places with different time zone. This timepiece would especially handy when the users want to secretly have a glance on it without letting others know your impatience. The watch will be available in two different colors, black and silver, and the price has been set $365 each.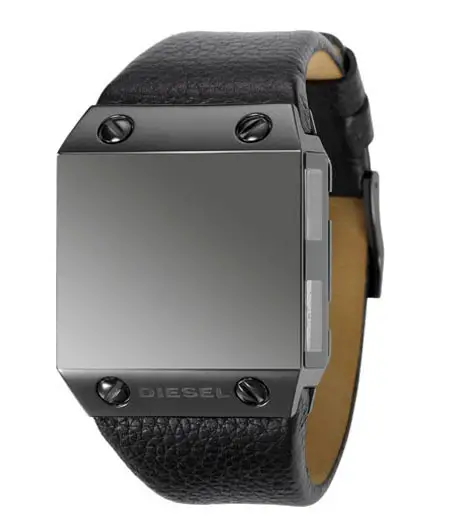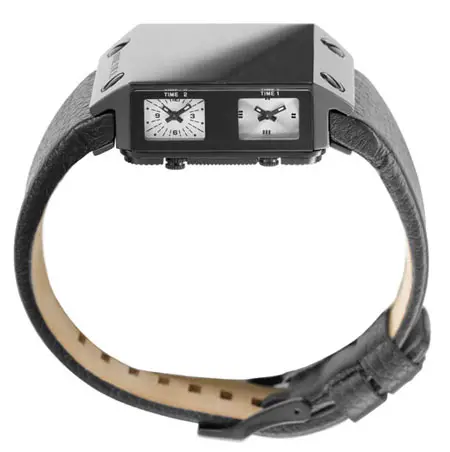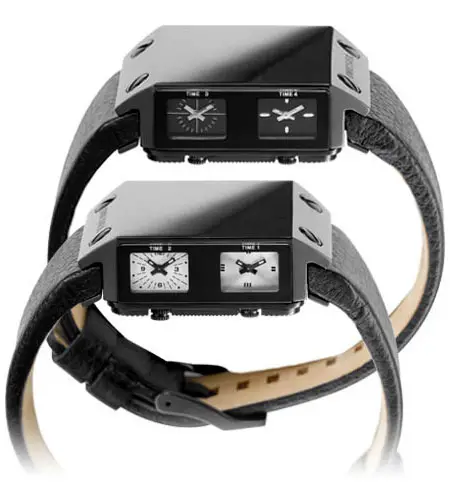 Designer : Diesel via [Dvice and Watchismo]
---
Usually we use a cotton bud and liquid disinfectant to sterilize a wound, this concept Convenient Cotton combines disinfectant and cotton bud in one. The idea based on the problem where we have to carry disinfectant bottles and cotton buds on the other hand to perform first aid, this can be too cumbersome. Another issue related to liquid disinfectant use is that it can be difficult to control the quantity of the liquid drawn from container, thus causing wastage of disinfectant.
Convenient Cotton offers a solution to those problems. This concept combines a cotton bud and disinfectant using a hollow plastic tube. Just in case only one end is used, the tube can be broken in two at its middle point, very practical isn't it? There's no reason to throw away a cotton bud when only one side is used. Each half length of tube contains enough amount of liquid disinfectant to treat small wound, simply pinching the tube to release the disinfectant to the cotton bud.
Designers : Yuan Xinwei, Ruan Chengzhu, Chen Chao, Xin Peng and Lin Lin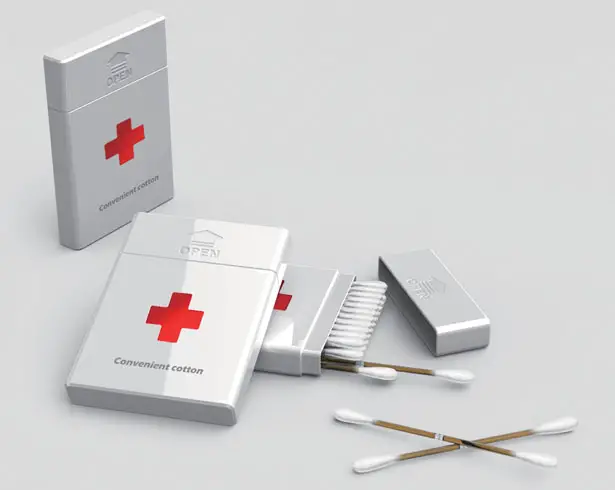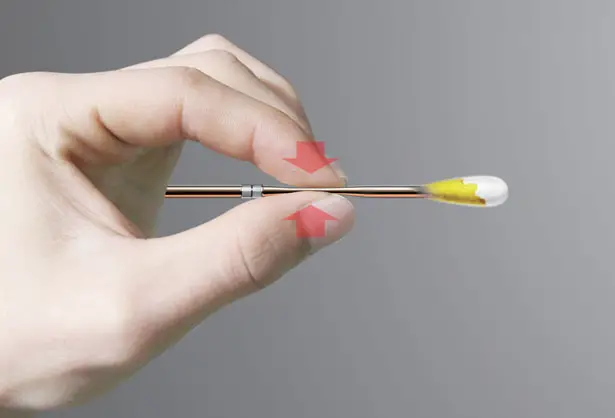 ---
Nymi Bracelet replaces fingerprint, eye iris, or voice recognition, it uses your heartbeat to authenticate, something that might not be able to fake or stolen. Just like fingerprint, every person heartbeat is unique, no more passwords or pins, you can connect this device to all your devices, car, computer, and many more. You will be authenticated based on your unique cardiac rhythm, unless you suffer from arrhythmia or have a heart transplant.
When you wear Nymi on your wrist, from the moment you wake up, you will be able to interact with your devices in password, key free environment. If you prefer to be notified about your emails, text messages, or social updates, you'll never be behind with this device. Once you clasp Nymi bracelet on your wrist, it powers on. By placing your finger on topside sensor while the wrist is in contact with bottom sensor, you complete the electrical circuit. You can feel a vibration and see the LEDs illuminate, it's a signal that this device recognizes you and so will your other connected devices. You will stay authenticated until you take Nymi off.
Designer : Bionym [Pre-Order Here]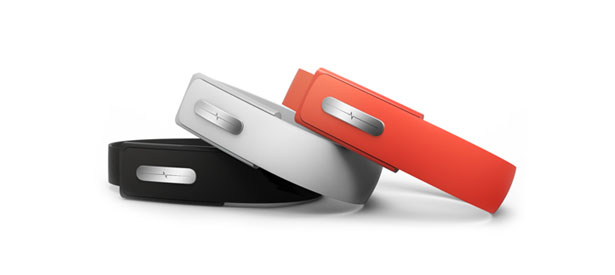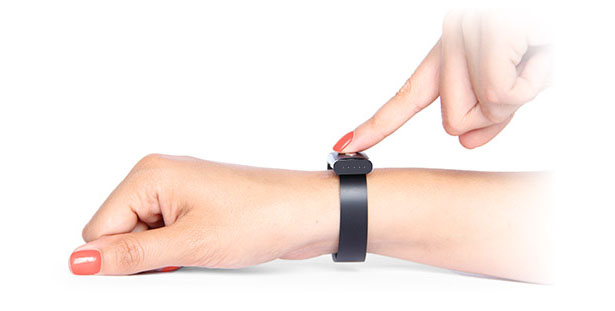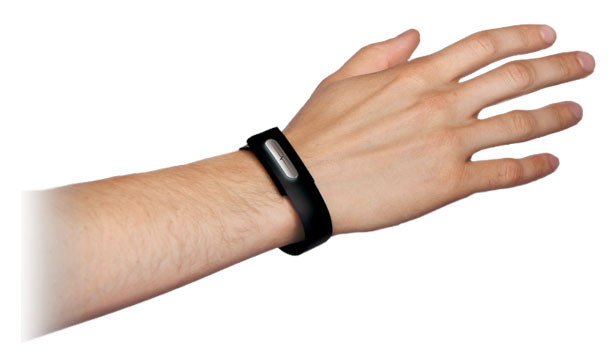 Tuvie has received "Nymi Bracelet Biometric Password Protection" project from our 'Submit A Design' feature, where we welcome our readers to submit their design/concept for publication.
---