Combining a shower cabinet and small washing machine is the main concept of Washit. This project aims to save more water by utilizing the same water that you use for taking a shower to wash your clothes at the same time. Washit concept brings lots of benefits both in domestic life or public facilities such as airports and fitness centers. Save more money on your water bill, this product will definitely change your daily routines, no more washing clothes in bulk. Every time you take a shower, it means you have the chance to wash a few pieces of clothes without having to spend extra water. There's a special filtration system that will transform waste water from showering into clean water to wash your clothes.
Designers : Ahmet Burak Aktas, Adem Onalan, Salih Berk Ilhan and Burak Soylemez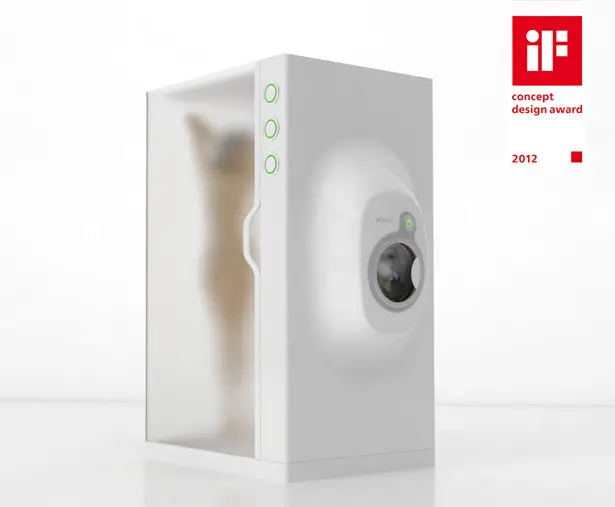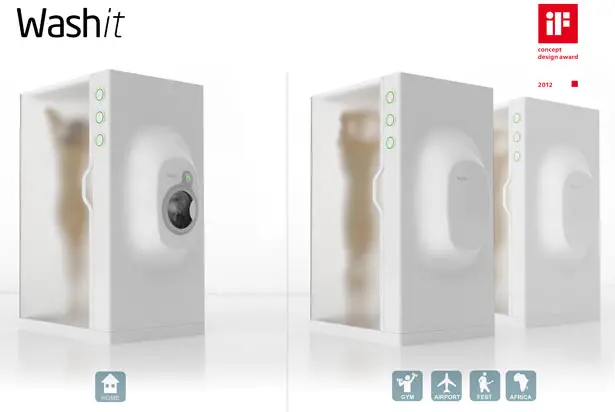 Washit can be modified specially for public usage. You can access the washing machine from inside the shower cabinet, in this way, there's no need to get out to put your clothes into the machine. Public Washit features the ability to refresh clothes with Airwash technology, thus enables you to take your clothes back quickly without any bad odors. The plumbing system features 2 water pumps, 3 filters (carbon, organic and chemical), 1 heater and water storage unit. While you take a shower, Washit gathers waste water from shower cabinet through its filters and straight into the water storage. In this way, all water in storage is filtered and ready to be used again either for showering or washing clothes. Just in case the machine needs more water, it can automatically fill itself from the water supply lines.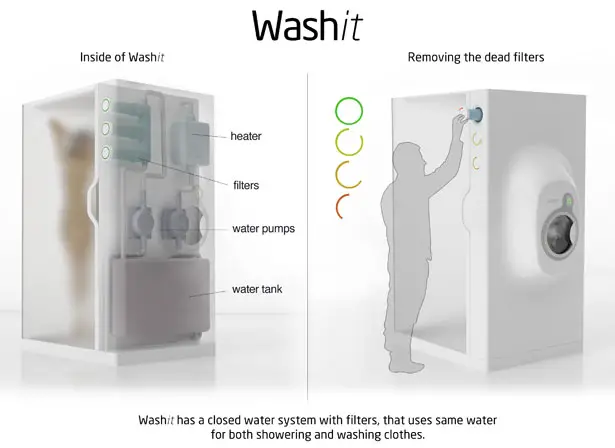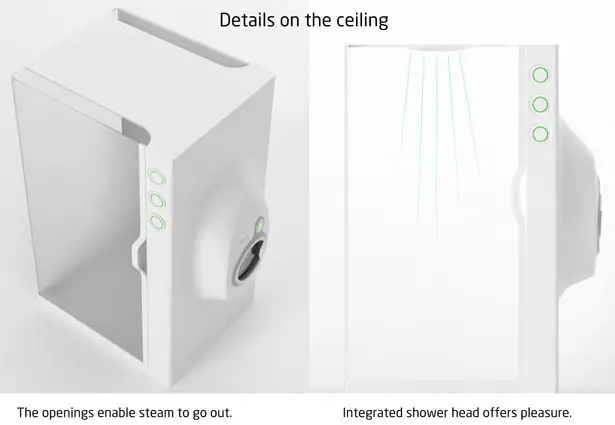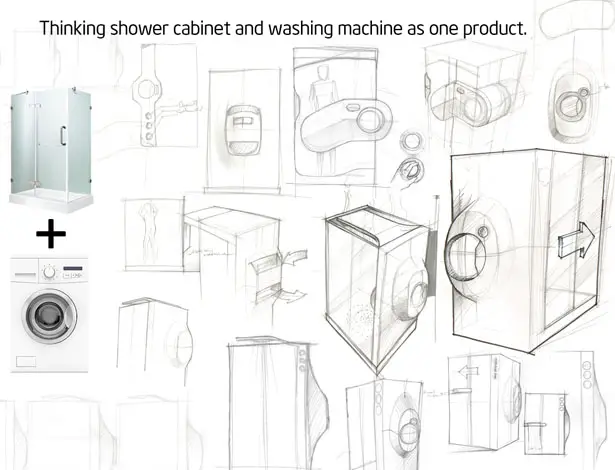 ---
Nowadays, more and more people are inclined towards using home appliances that consume less space and serves its due purpose as well. The use of microwave oven is highly appreciated until date, except for that fact that it takes a lot of space. To cater such needs, designers of Delicious Wave have come up with a new concept called, the babsang bo, a traditional Korean cloth that functions as a microwave and a lamp as well. The designers were enthused by a customary aspect of Korean society – the way mothers would prepare breakfast and cover those dishes with a babsang bo to keep the dishes warm for their children. The Delicious Wave doubles as a lantern, and can be pulled down to cover and heat the food. Designers chose the rounded shape over the traditional square shape for this microwave primarily because the round shape can readily lend a feeling of comfort.
Designers : Lee Kyu-Hyun and Jo Hae-Won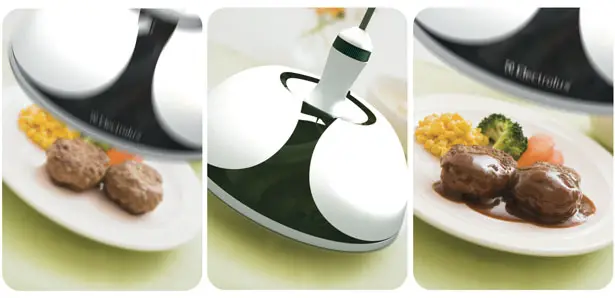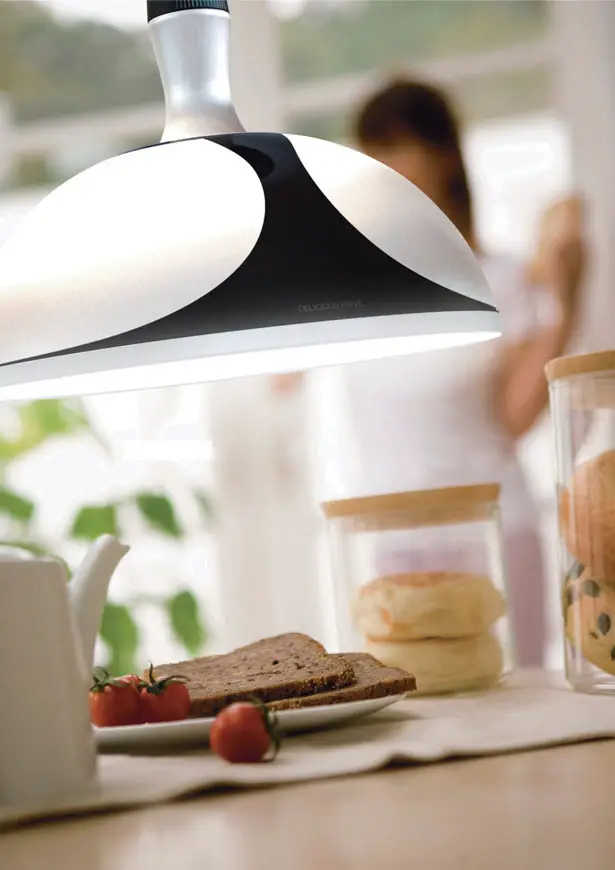 ---
Oral-B has set a new standard for an electric toothbrush, this company releases world's first Bluetooth connected electric toothbrush as part of its SmartSeries e-toothbrush, Oral-B SmartSeries feature Bluetooth 4.0 connectivity, as the leader company in oral care, this company never stops to innovate. This toothbrush not only removes more plaque (thanks to Oscillating rotating pulsating technology) compared to manual toothbrush, it also works with Oral-B App which is available for free for iOS and Android. This technology sets a different level in personal oral care, anyone who is interested in monitoring, guiding, and creating more personalized brushing routines can develop better habits and improve outcomes of dental appointments.
From : Oral-B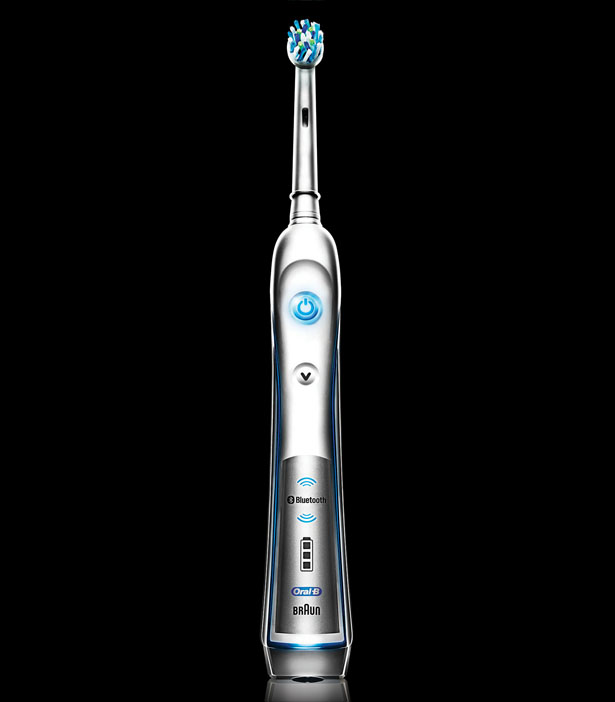 During the pre-tests of Oral-B App, it has shown when connected, brushing time increases from less than 60 seconds with manual toothbrush to 2 minutes and 16 seconds with an electric toothbrush. It's a great result considering it surpasses dental professional recommended 2 minutes / session.
With its Bluetooth technology, it is possible for user to improve oral health after getting crucial information about their brushing habits. It provides data-based solutions and increase collaboration between patients and dental professionals. This smart e-toothbrush also offers 6 different cleaning modes: daily cleaning, deep clean, whitening, gum care, sensitive, and tongue cleaning. It also fits 6 different brush heads: Precision Clean, 3D White, Sensitive, CrossAction, Floss Action, and TriZone.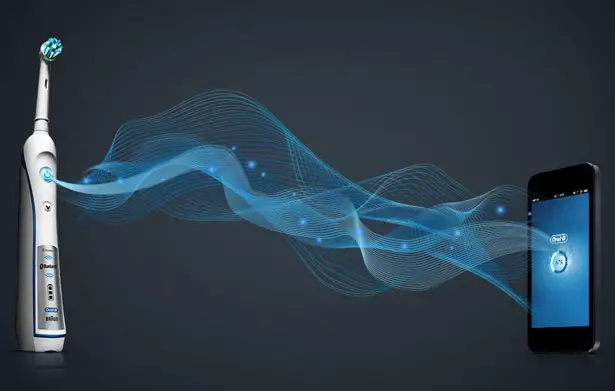 ---