Headphones are one of greatest inventions that change dramatically the way we listen our music. However, rapid trend has raised a question: what could happen to headphones in a 100 years' time?
Indeed Innovation tries to answer that challenge with Sound Drop, the special headphones that offer you new sound experience in the near future. They are compatible with most smart devices and able to work wirelessly.
Designer : Indeed Innovation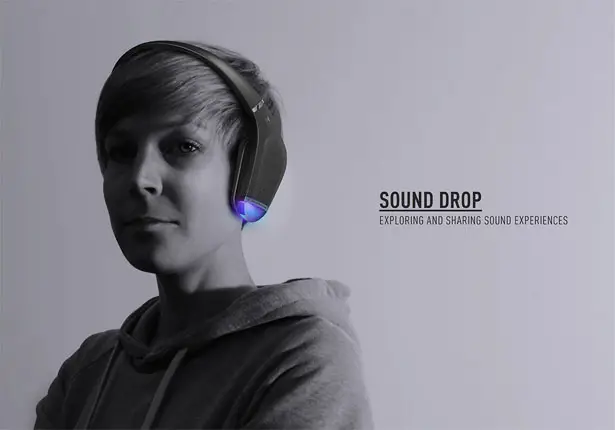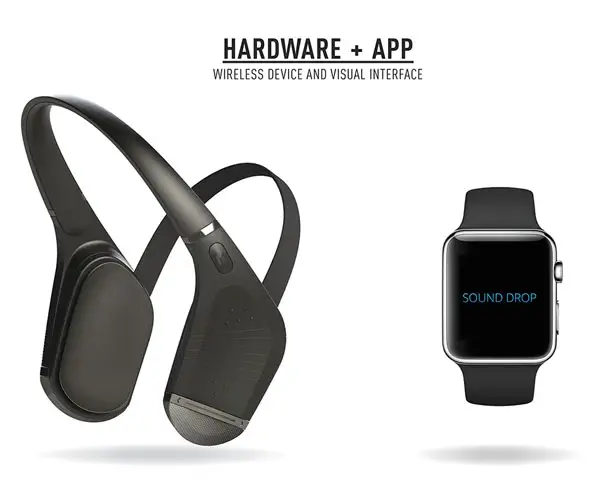 You can walk along the street and discover unique sound left by other people, instantly record it and send to friends and producers with some comments. You can also save it in your private playlist to be later use when you want to compose your own music. With Sound Drop, you can a producer as well as a listener, record any music you currently listen or record any background sound that you experience, remix it with variety of instruments. Everything can be done using just your finger, you can also share the result to other people easily.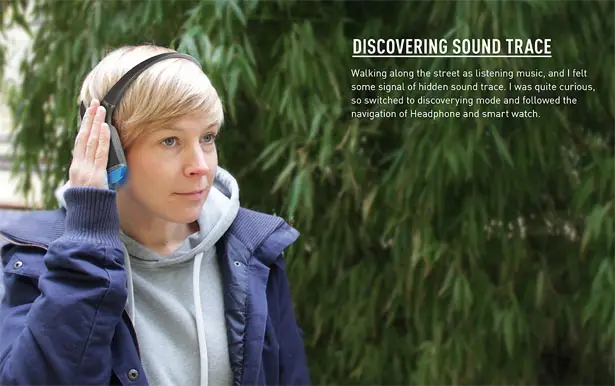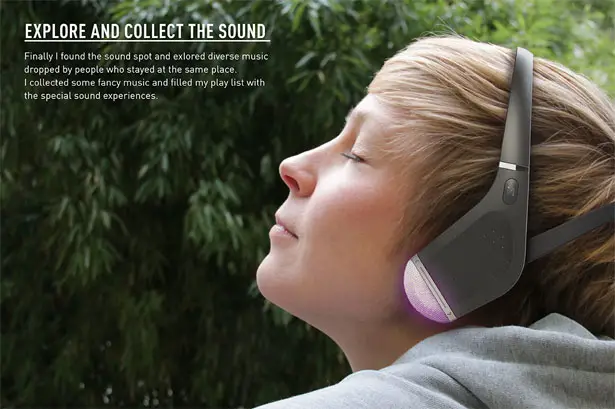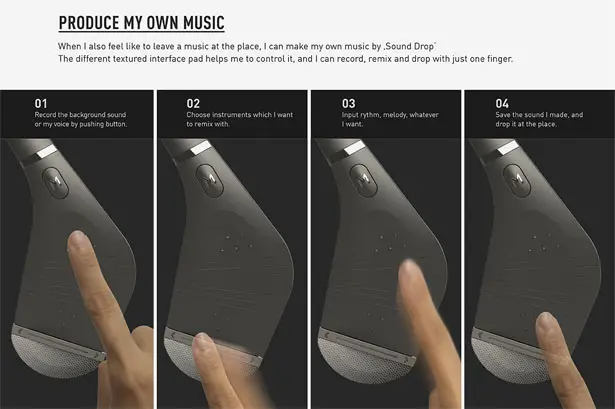 There are 3 lighting indicators lime, red, and blue. The lime light informs you about sharing modes of your sounds where other people are allowed to listen. The red light informs you that you are currently producing new sounds, while the blue light appears when you are searching for some new sound traces. This blue light glows lighter and lighter when you are approaching to the sound drop spot.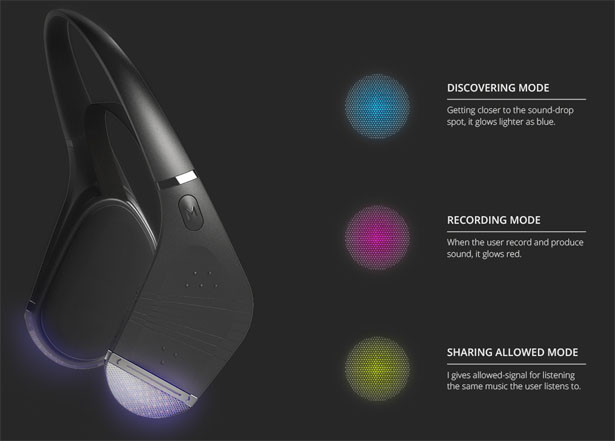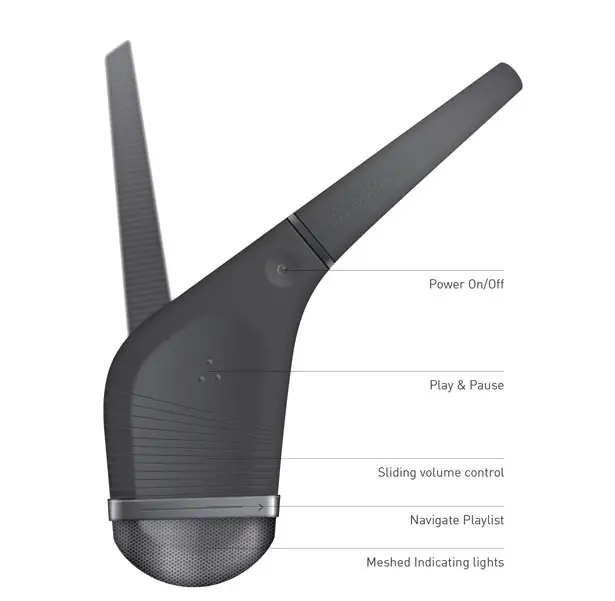 The foldable sub band design of Sound Drop allows you to wear these headphones comfortably. When not in use, you can shrink it to a very compact size for easy storage. The textured buttons and interface make it easy to control the headphones without even looking.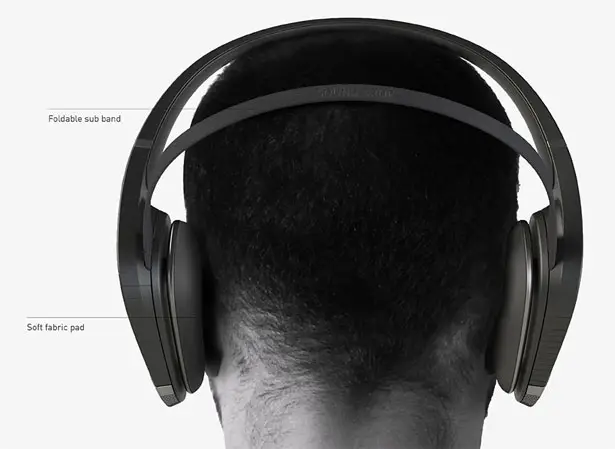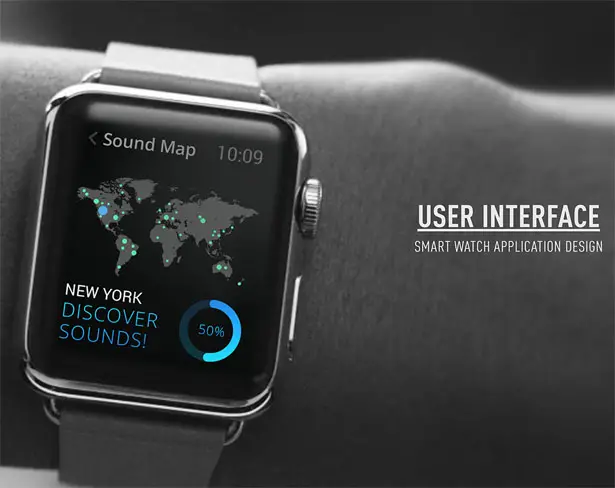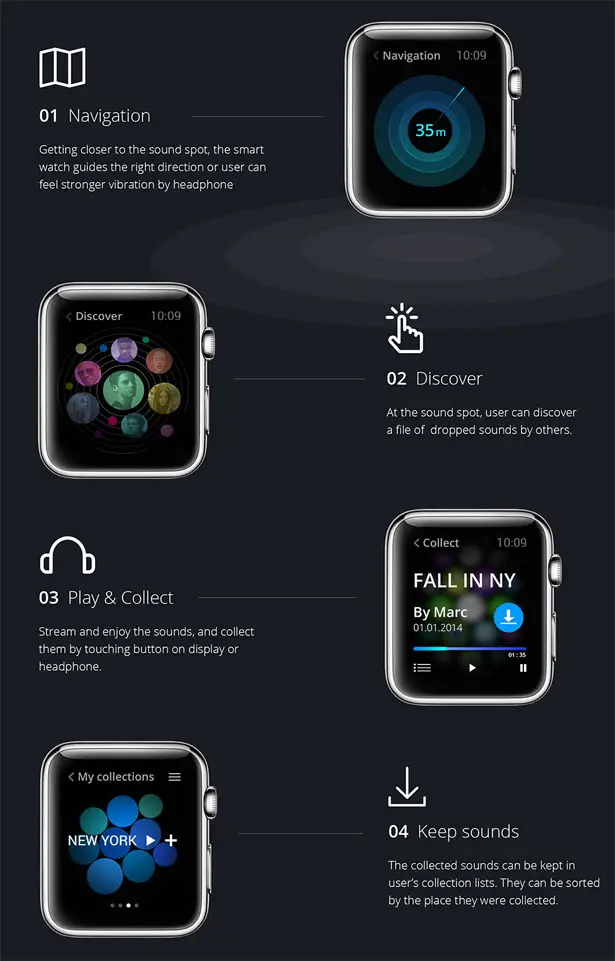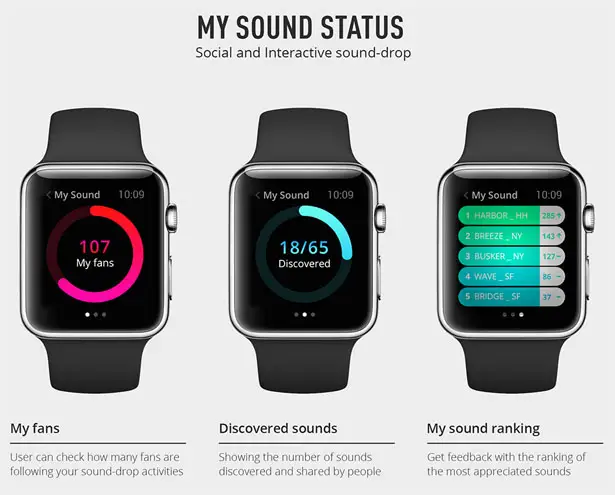 Tuvie has received "Sound Drop Headphones" project from our 'Submit A Design' feature, where we welcome our readers to submit their design/concept for publication.
---
The easy way for elderly to keep healthy and mobile is to do a short walk. Although a short walk can be considered as light exercise, the elderly need to break their walk into manageable distances, take some rest for small intervals, enjoy the surroundings. Unfortunately, public seating is not placed frequently enough around rest homes and retirement villages. To accommodate these situations, Wanderest, a well engineered and ergonomic seat has been designed. It is constructed of 3 identical panels (extra panels can be added for a larger seat) that can be attached to a lamp post as a resting point. To combine the panels together, a stainless steel strap is put through the indentation at the back and the strap is bolted onto the panels at two points. Then the stainless steel strap can be bolted to the lamp post or attached with a clamp mechanism. The panels are shaped with a slight downward slope on the sitting part and installed at a perching height. This way, the elderly can slide on and off the seat comfortably, there's no need to bend down just like conventional seat.
Designer : Nichola Trudgen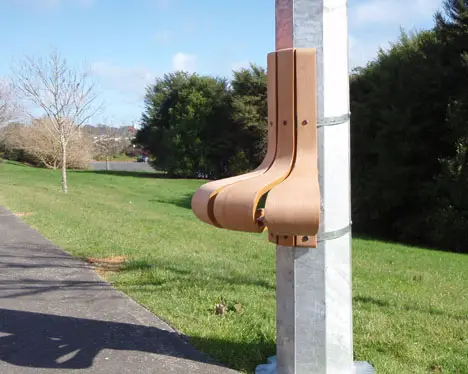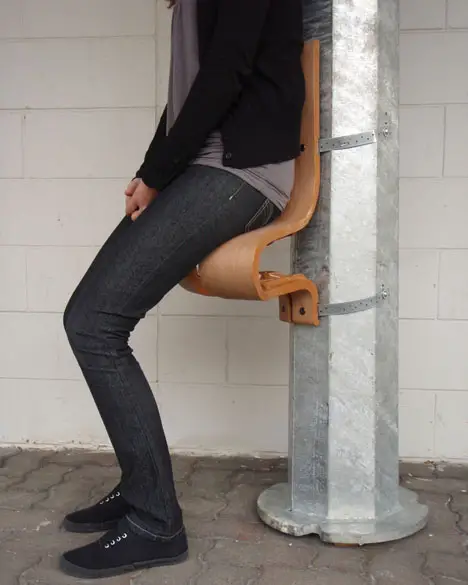 When a person sits on the Wanderest, it is designed so that majority of the weight is distributed back onto the pole or other structure. To take into consideration the number of different lampposts styles The Wanderest can be used on a flat, circular or octagonal pole and can be also used on a variety of different diameters.

The panels are injection moulded and made from a Wood Plastic composite. This material is very durable, cheap, rot resistant and has low moisture absorption, this makes it ideal to use for an outdoor piece of furniture.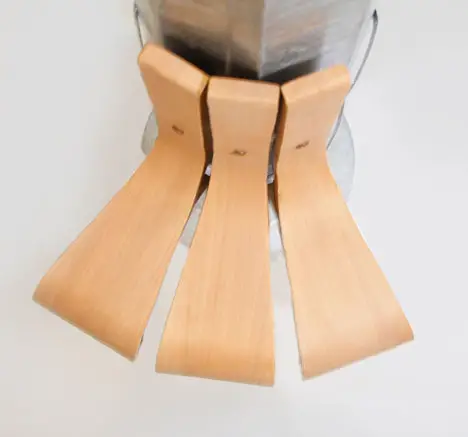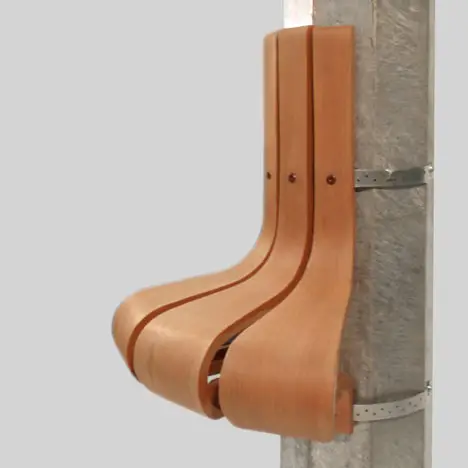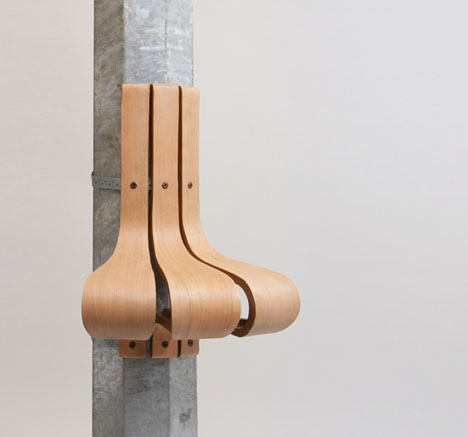 ---
This is one powerful kit you need to carry on your outdoor adventure, Goal Zero Switch 10 USB Multi-Tool Kit is more than just a flashlight. It's all-in-one power for your companion, it's a quick charge phones, POV cameras, a flashlight, and a fan to cool you off. The solar-powered, rechargeable lithium battery is able to power up from any USB. The battery is replaceable, it's powerful enough to charge phones and boosting tablets, there's LED light that functions as battery level indicator.
During the day, use plug-and-play 7-watt solar panel to collect sun's energy to be later used to charge your phone, the tangle free micro USB charging cable comes in handy for efficient charging. Having this set of device means having a set of power solution wherever you go.
From : GoalZero [Buy It Here]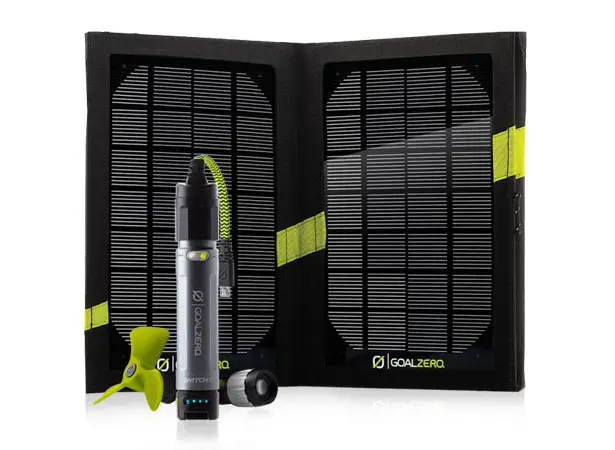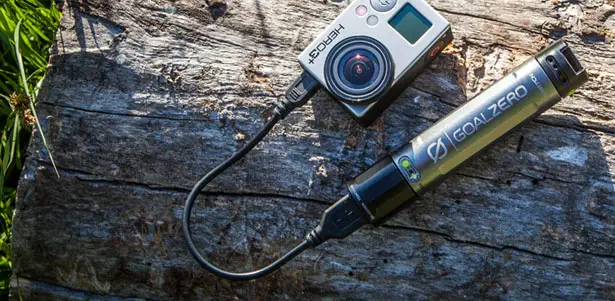 ---