Don't get confused with it, it's neither a rocket nor a space craft, it is a perfectly designed car that may soon be running on the road of your cities. This unique piece of machine is specifically built to run at the speed of about 1050 m.p.h. Yes even faster than the fired bullet from 0.357 Magnum. It is yet a production model and engineers are working on it for over three years to make it a reality. Its sleek design together with a propeller engine at the back imparts a lightning speed that would take you to the destination within seconds.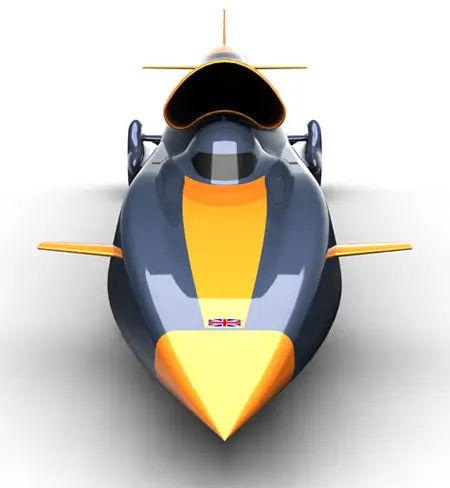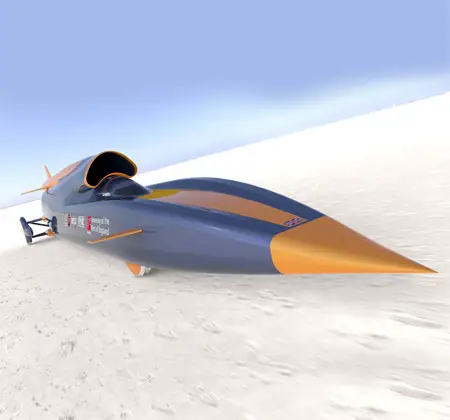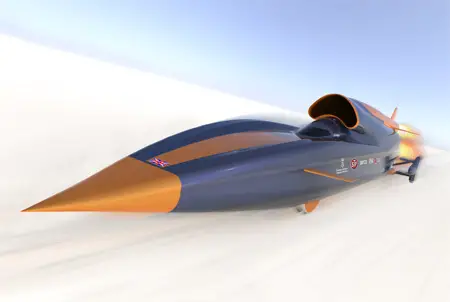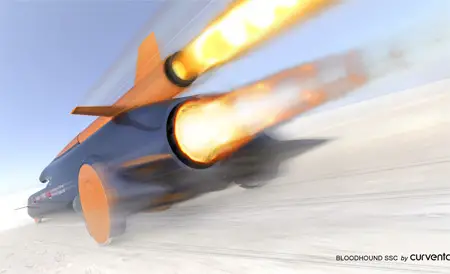 From : BloodhoundSSC
---
Bicycle Friendly Communities are growing. There are great reasons for this trend, bicycle is the most energy efficient form of transportation known to man, it's eco friendly, and it provides a great form of exercise. Ville is an urban folding bicycle that answers the urban commuter needs. It incorporates a folding design that allows for easy storage while not in use. But, there's one cool thing about this bike compared to other folding bikes. When folded, Ville also doubles as a cart. Very cool, huh? You can go grocery shopping and let this bike be your cart. This allows the bicycle to stay with you and avoiding the need to leave the bike unattended, reducing the risk for theft.
Designer : Hyukjae Chang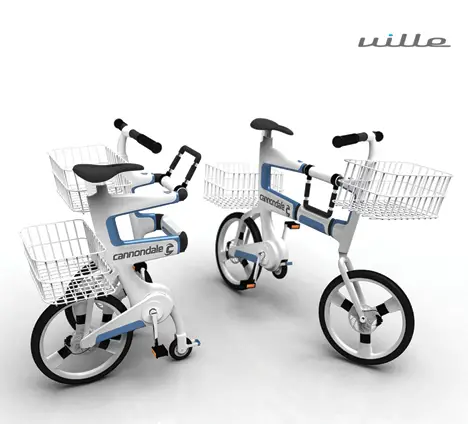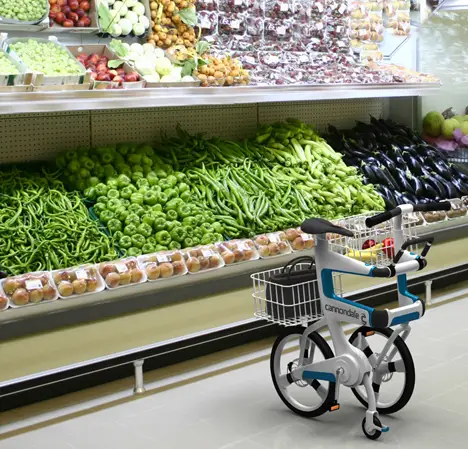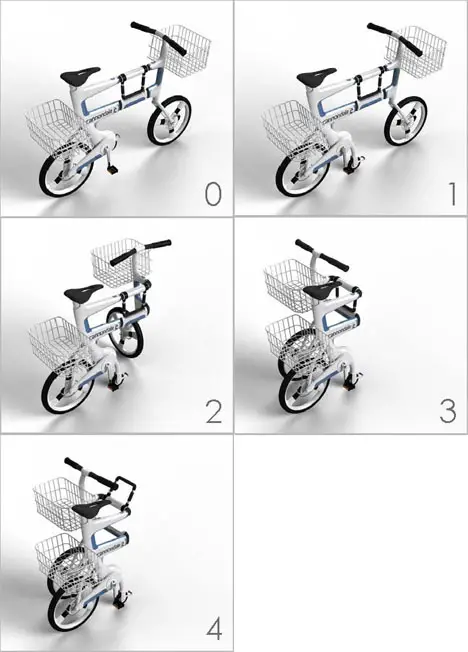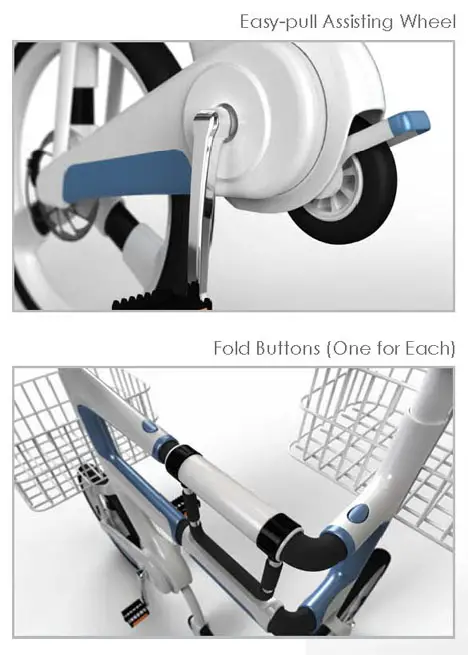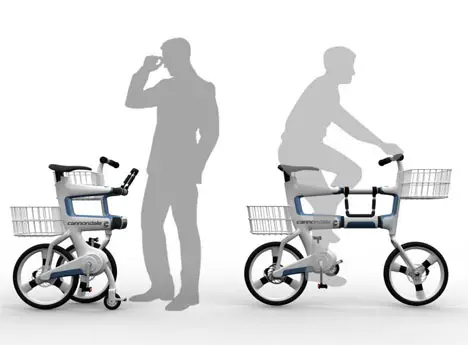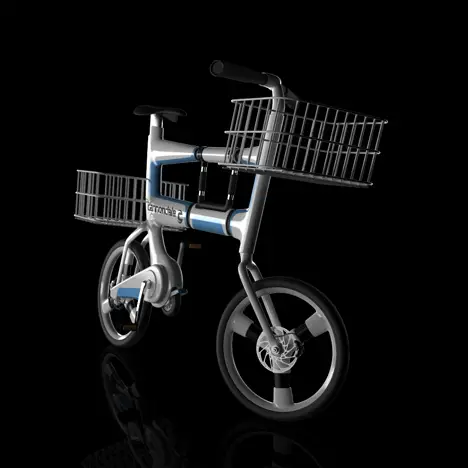 ---
Imaging that you are squeezing out toothpaste rather than ink, and you have tooth brush instead of a pen. Finally barter the metal for plastic and now you have Kawamura Ganjavian's Twist&Brush, an innovative toothbrush with its own ply of toothpaste. This toothbrush is primarily designed for travel. You can now twist the knob with ease to deliver a dose of paste to the brush. You know how hard it is to clean your luggage when the cap untwists from a tube of toothpaste and dirties your luggage. Prior to departing, you can decide on the doses of toothpaste you will need for the trip and twist the grip in order to push the paste before brushing. Still, it looks neat that is probably enough to make people want one. Kids would certainly find this toothbrush more interesting to use. Once the container runs out of paste, you can refill it with more toothpaste without any hassle. Unfortunately, this is just a concept as of now, but hopefully we might see it turned into a commercial product.
Designer : Kawamura-Ganjavian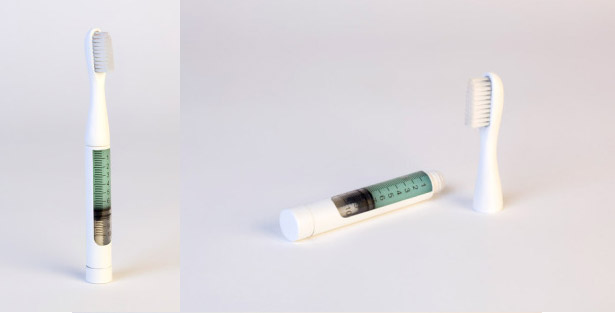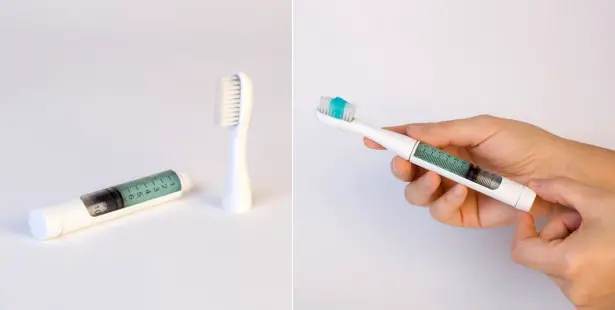 ---