Invader Furniture series by Maria Bruun has been designed to offer maximum flexibility for the user. This storage furniture features modular design for high flexibility which answer the need for both hidden and open storage, for added convenience, this furniture set is completed with wheels for easy moving. The first thing we notice on Invader Furniture series is its beautiful light long-legs that make us questions about gravity and strength of the wooden legs. However, there's a metal core in the construction which provides optimum strength while still creates clean and simple character of the furniture to stand out from the crowd.
Designer : Maria Bruun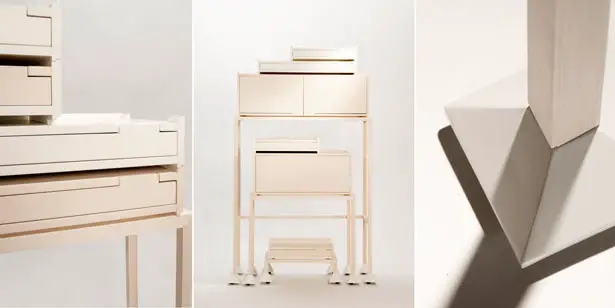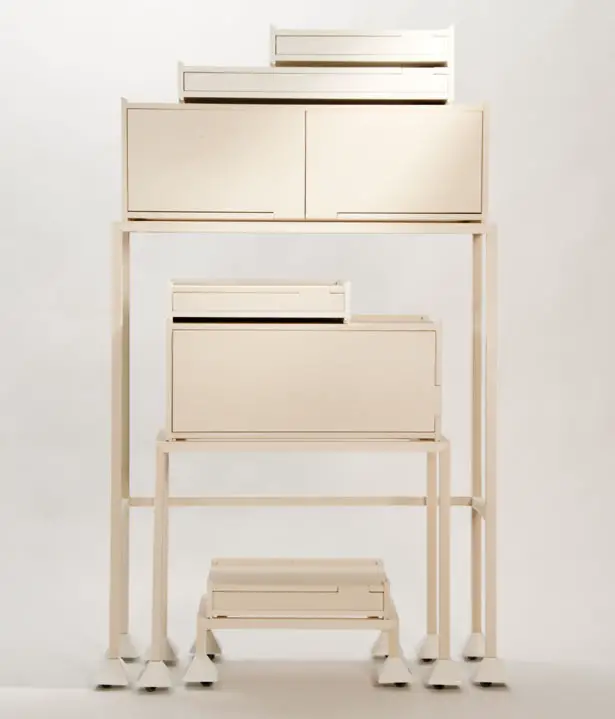 Inspired by the way we live, Invader Furniture series consist of stackable modules with a variation of 3 different sizes and 3 basic functions: drawer, cabinet and surface. These 3 functions are the basic storage that you need. You can keep your private stuff inside the cabinet or drawer while place items that you want others to see on the surface area such as: photos, decorative items, etc.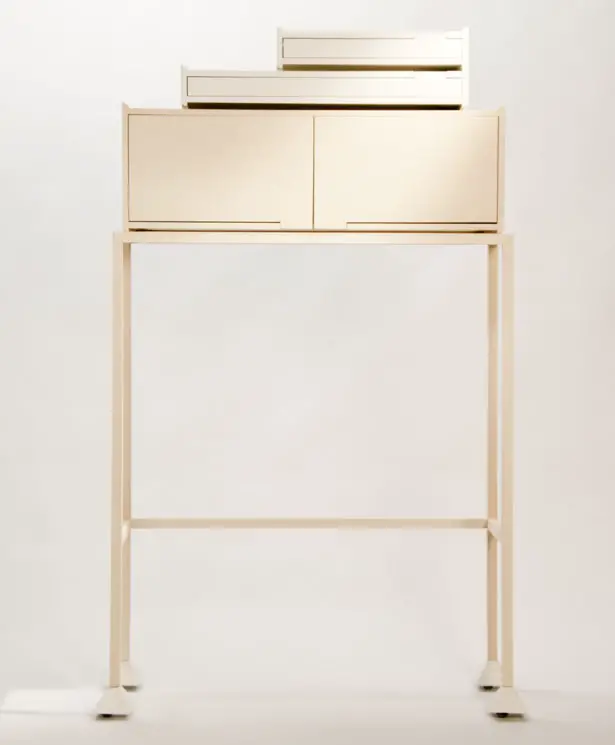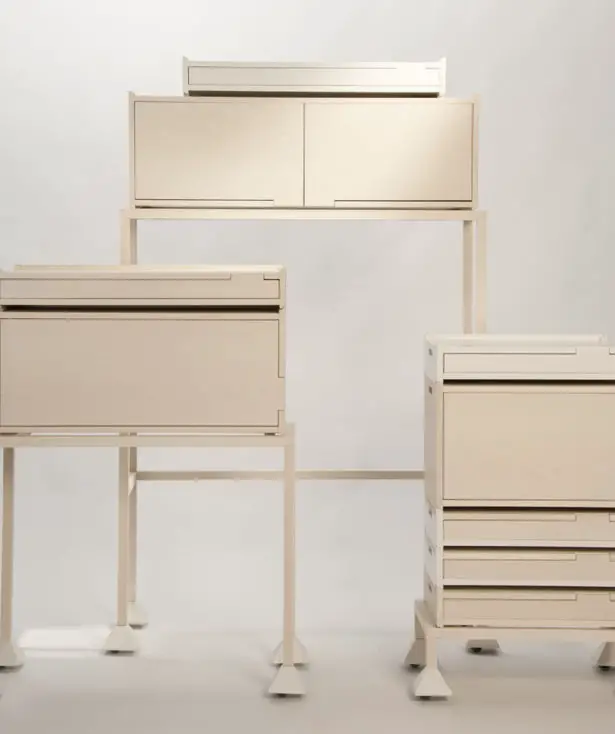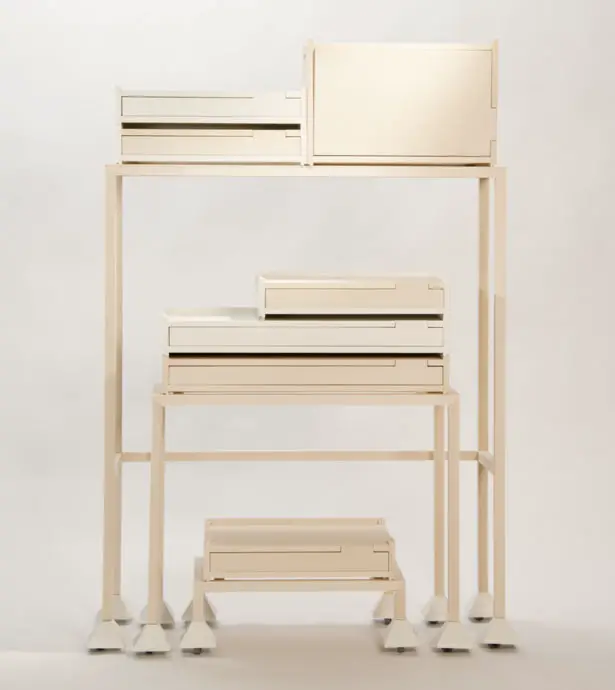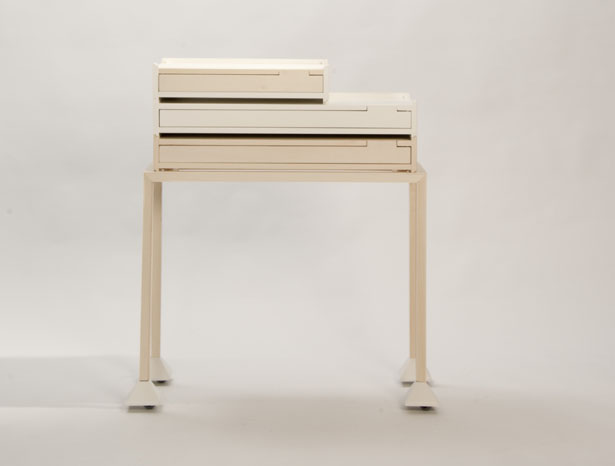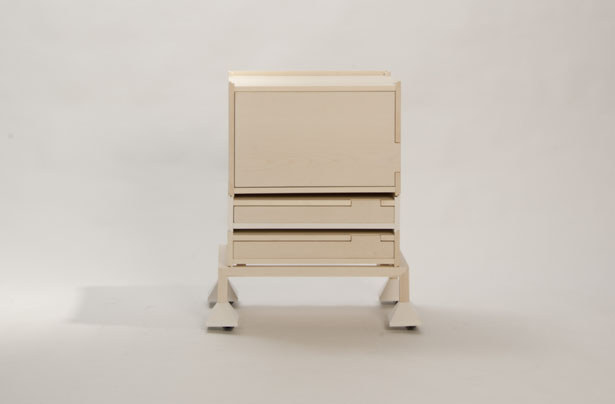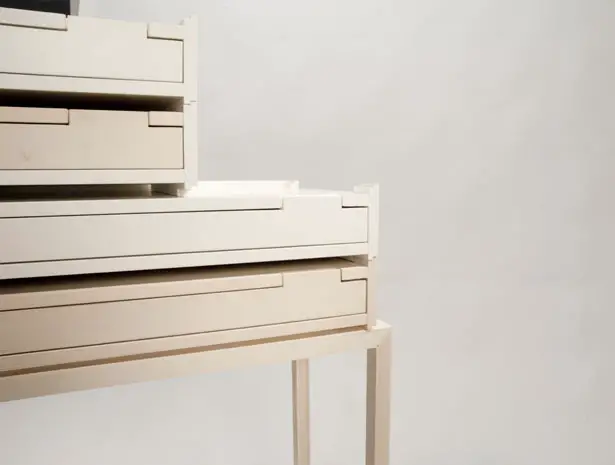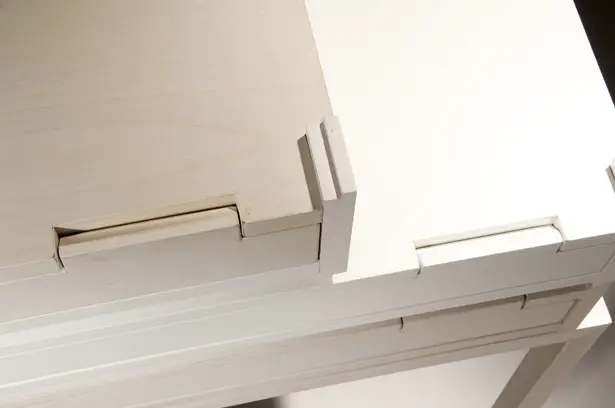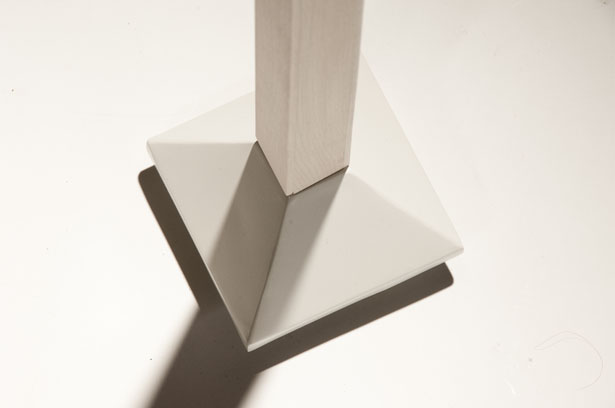 ---
3Dconnexion releases 3Dconnexion SpaceMouse Pro, a high-tech application control with ergonomic design for professional 3D software users. If you are a professional in these areas, you might want to get your hand on this gadget, it can work in a variety industry from product design, architecture to media and entertainment. Utilizing its patented 6-degrees-of freedom sensor, 3Dconnexion provides precise 3D navigation with on-screen display to deliver optimum experience for its user. [Buy It Here]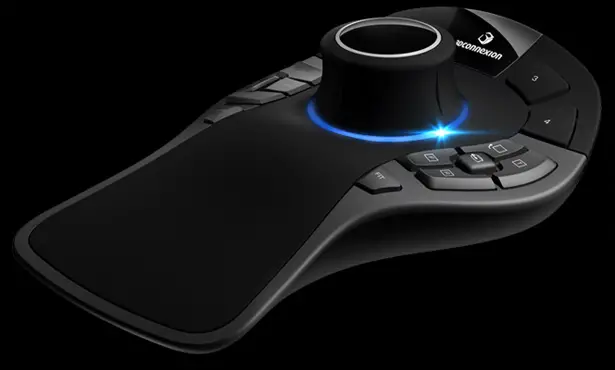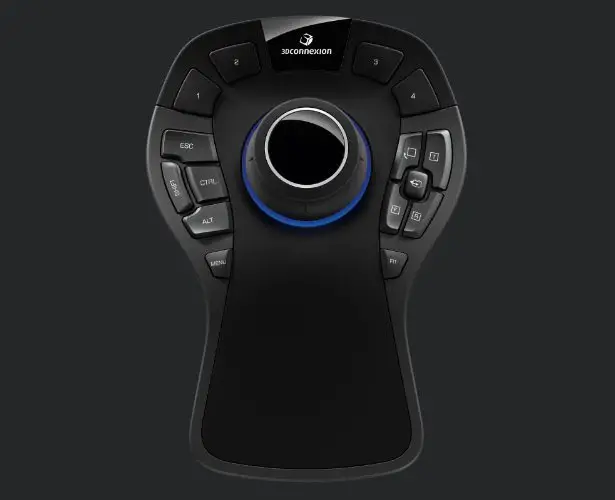 3Dconnexion SpaceMouse Pro 3D mouse has been designed and developed to meet all the needs of 3D users, from superior navigating experience to advanced ergonomic design. If you are a student and prefer to use something less professional, you might want to try 3Dconnexion SpaceExplorer 3D Navigation. The innovative navigation design offers 5 quick view keys and 12 views combination. The advanced ergonomic design provides a great balanced and comfortable workflow with soft-coated hand rest, it's easy to locate and access the buttons. This gadget features intelligent function keys to make you easier to access frequently used application commands. [Buy It Here]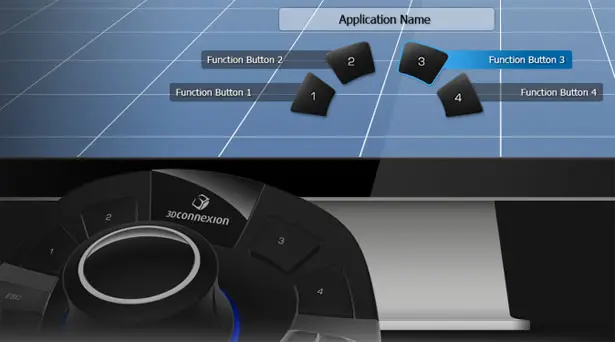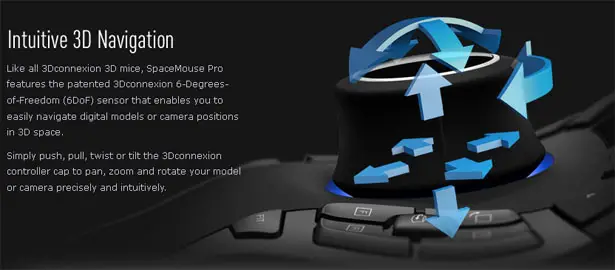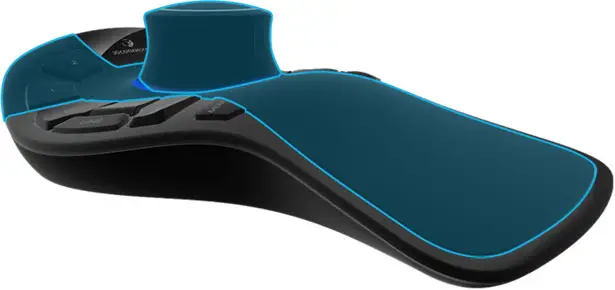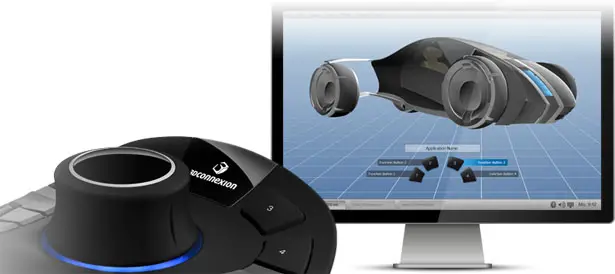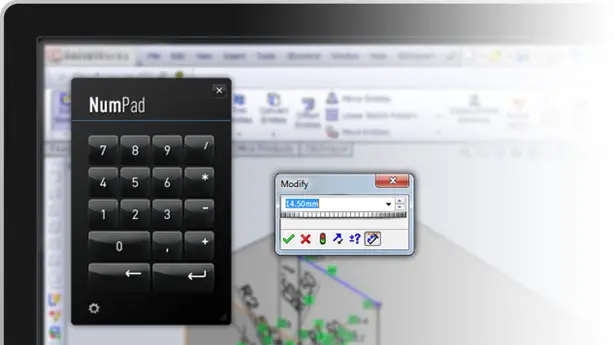 ---
LM2 Streamliner features twin turbo DOHC V8 engine 1700 HP with twin intercoolers, this futuristic car is claimed to be able to accelerate from 0 to 60mph in less than 3 seconds. The design of LM2 Streamliner is sheer purity and proportion, it aims to revolutionize the niche world of luxury high-performance sports cars.
The company has claimed that it's the first hypercar that entirely eliminates a chassis' wiring harness, thus, giving 99% reduction on the typical 20 miles worth of wiring in every car. This carbon fiber luxury car is packed with innovative programmable technology, a smartcar that can be controlled through your iPhone or other personal mobile device. The interior features capacitive touch sensitive surfaces, allowing you diagnose or map-tuned your car wherever you are, thanks to BluWired sensor technology. Equipped with AWD 7-speed sequential gearbox, Brembo sourced carbon ceramic brake rotors, and Titanium&Billet aluminum suspension, this car offers you a thrill driving experience with a top speed of 290mph.
Designer : Lyons Motor Car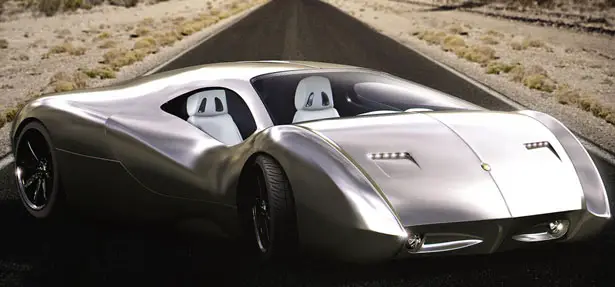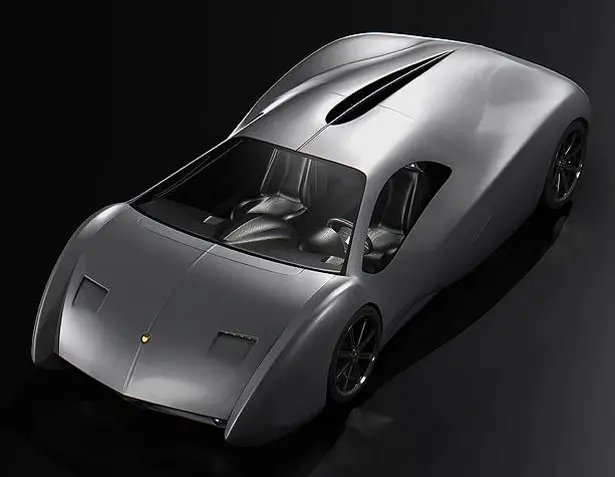 LM2 Streamliner can be said one of most advanced and technologically convenient car with its full microprocessor controlled electrical system. There's no chassis wiring harnesses of any kind, no buttons toggle switches of levers, and no breakers relays or fuses. All system is programmable through your smart devices, any system can work simultaneously with others such as wing deploys as suspension lowers seat adjust while door opens. The 16-inch touch screen control center computer becomes the center of infotainment system as well.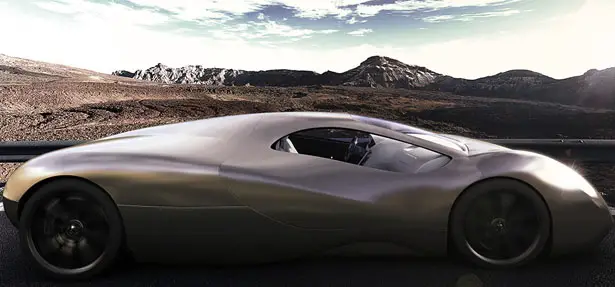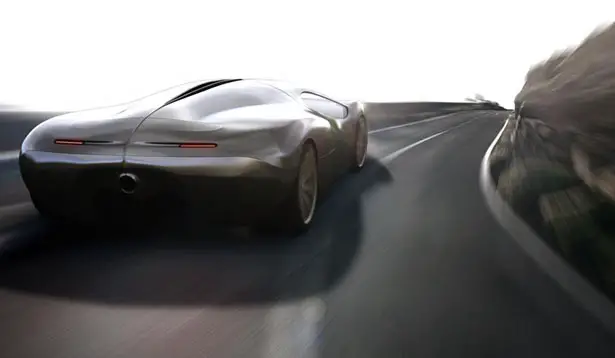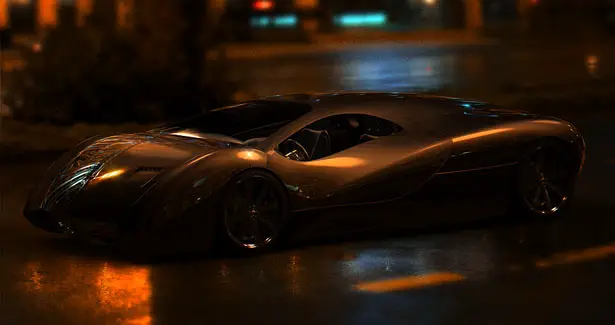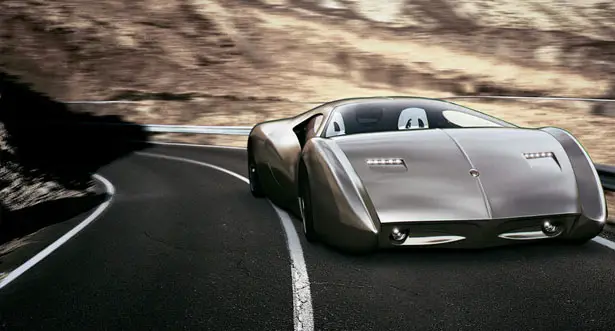 ---