Taiwan based designer Eric So has come with a Discovery bike, which was featured in the 12th International Bicycle Design Competition. The bike of course looks sleek and at the first look seems more like an exercise bike but it sure is one that is mobile. The frame design is based in a smooth diamond shaped structure, which has been incorporated innovatively in a detachable front light which also acts as a flashlight. The design enhances the functionality of the accessory maintaining its visual integration.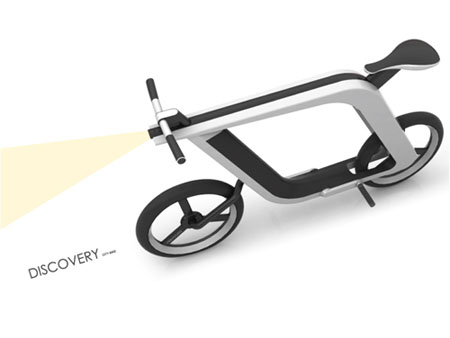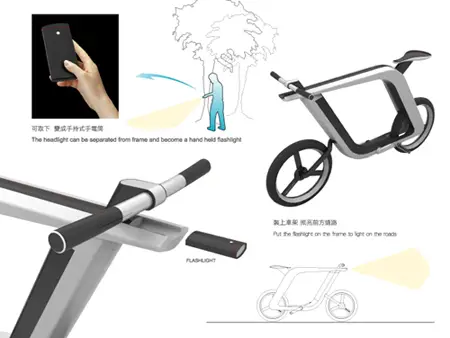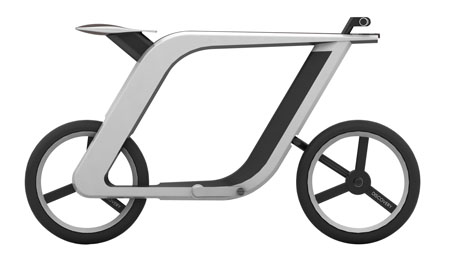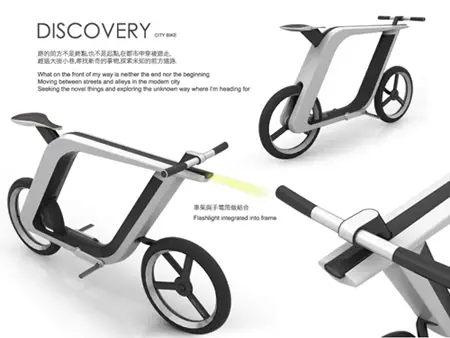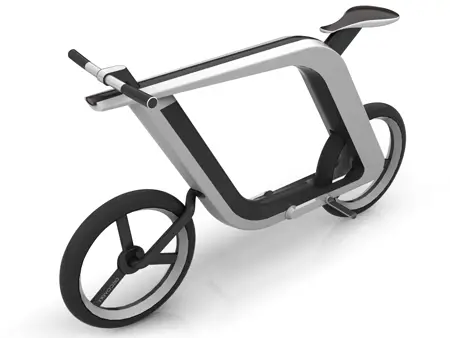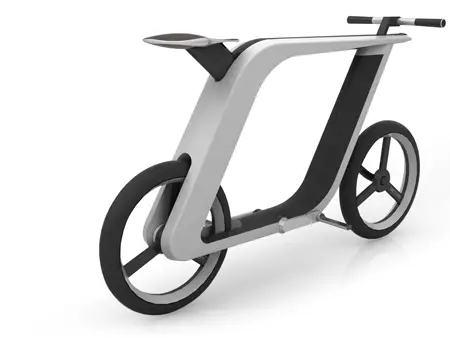 Designer : Eric So
---
Virtuo Digital Art Tool Set gives you the freedom to express your feeling without having to worry about the skills or materials wasted. Virtuo combines elements of traditional art and the latest technology to promote creative development in novice or amateur artists. This digital art tool set consists of a digital palette, charger, and five digital art tools that work on the principle of electromagnetism and therefore do not require batteries. Virtuo works by taking advantage of the latest sensor technology to communicate with an interactive pen display and a computer and translate the user's gestures into visual output. So, why don't you start digging deeper into yourself to find that creative artist hidden inside you with this cool art technology?
Designer : Yana Klimava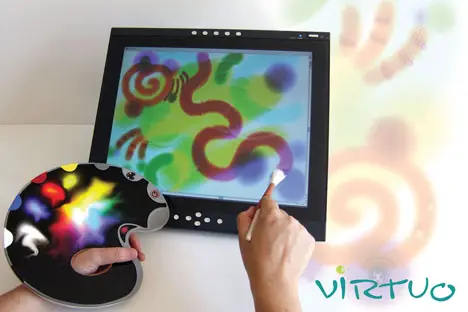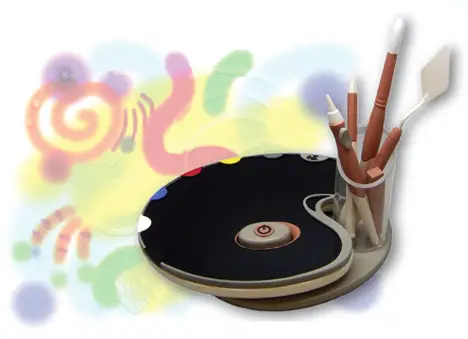 Some explanation from Yana :
The palette uses Bluetooth technology for communicating with the computer. It mimics real paint mixture techniques with LED lights. The user can also mix dark colours due to the special coating on the palette's surface. The colour mixing is such that it simulates the subtractive "CMYK" colour mixing. The amount of paint "picked up" by the tool is determined by the amount of time the tool spends on the mixed colour.
The tools, consisting of a pencil, paintbrush, palette knife, airbrush and pastel, use sensors to translate the user's gestures into visual information. Taking a palette knife as an example, it would use pressure and accelerometer sensors to translate its position and pressure on the screen into an appropriate stroke. Virtuo comes with software that is based on the real painting process: minimal, leaving the user free to experiment. Most of the time it would look like a blank piece of canvas, with a simple drop down menu showing only when the user wants to start a new digital painting, save, close it or open a previously started one. The really cool thing about this software is that it would treat all the digital materials used on the canvas as real ones. Ex. You would not be able to erase paint, only paint over it. It would also have only a limited number of "undo" steps to encourage the insecure user to practice by correcting rather than erasing.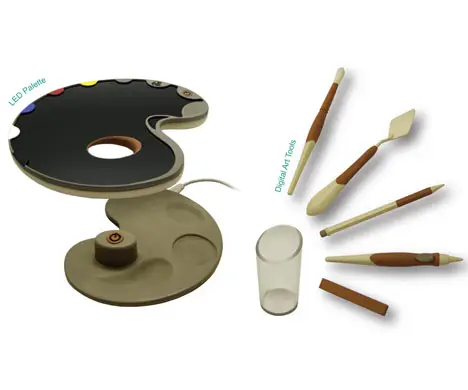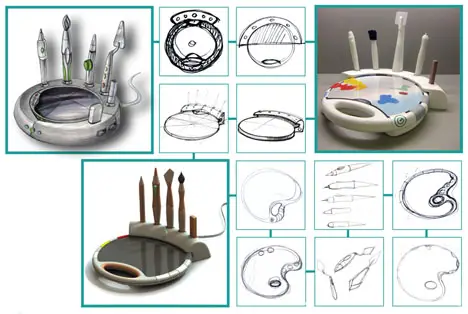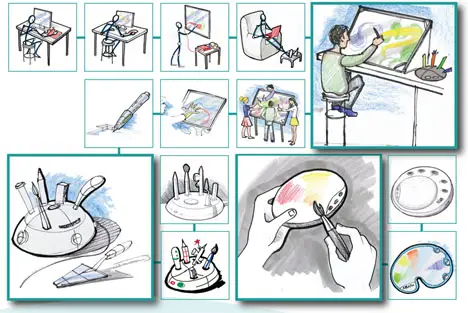 ---
Strip has been designed for traditional furniture manufacturing processes. It aims to replaces staple guns and tack strips for attaching pieces and getting all parts together, it was designed by keeping the relationship between fabric and wood in mind. This project focuses on bringing a new perspective to traditional furniture manufacturing in local ateliers and middle class factories that uses staple guns, tack strips, and unnecessary staples usage. The designer analyzed all stages of manufacturing period and notice that it offered just a tape gun that was specialized for furniture manufacturing. Strip is a powerful two sided tape for getting all kinds of pieces together and a product design that was based on ergonomics principles with necessary functionalities that a furniture maker needs in whole process. It'll reduce all countless staples that are used and it offers a way that with efficient use of resources.
Designer : Orsan Berkay Tuluce, Kerem Altınsoy, and Gizem Kirazcı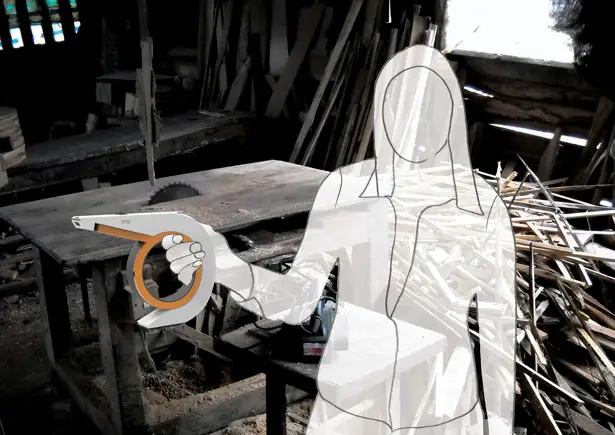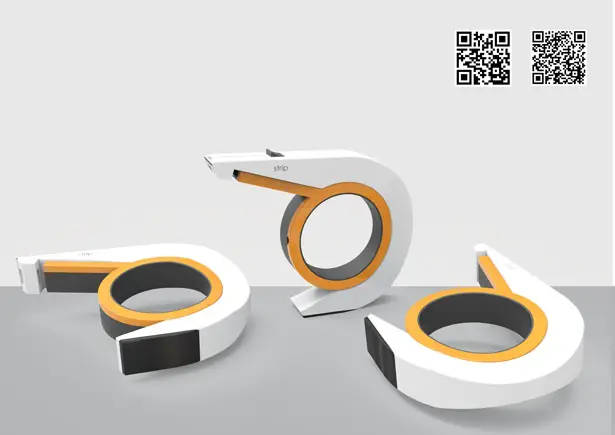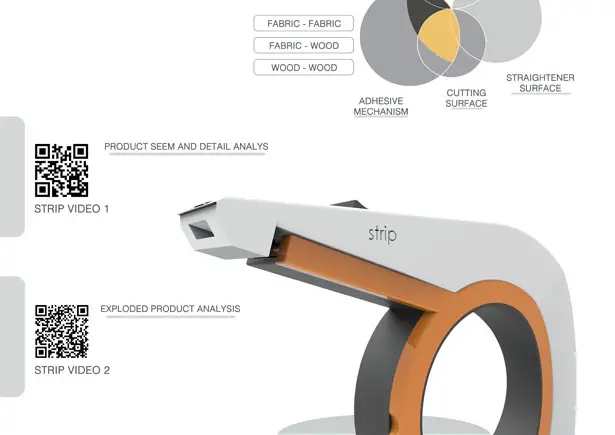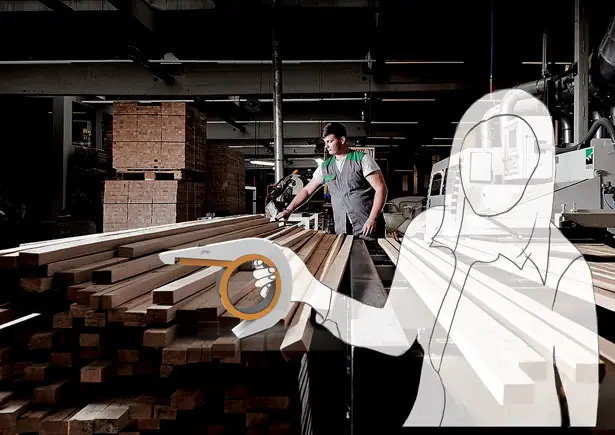 Tuvie has received this "Strip" project from our 'Submit A Design' feature, where we welcome our readers to submit their design/concept for publication.
---