The UK Design Council has recently commissioned a series of useful medical equipment concepts aiming to diminish the spread of germs. Under this initiative, the council has designed various products such as a easy to clean, durable, comfortable and cleverly usable porter's chair that will definitely reduce the number of user 'touchpoints' where germs can be spread. Another product is an 'intelligent' mattress that can change color when it comes with the contact of body fluids. A patient bedside arrangement, featuring bedside storage along with an easy to clean over-bed table made of scratch-proof materials. The 21st century portable commode is another useful product that will eliminate the potential of spreading out the germs and can be cleaned easily. A smart canella is another helpful equipment by the council that can tell the staff when it is time to change the intravenous lines.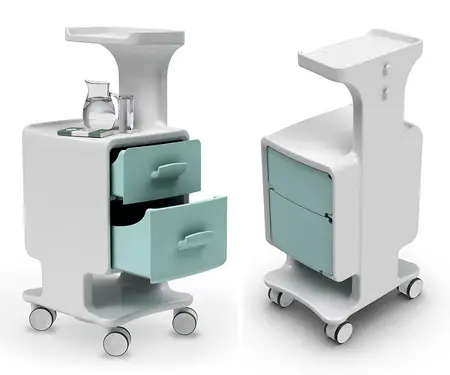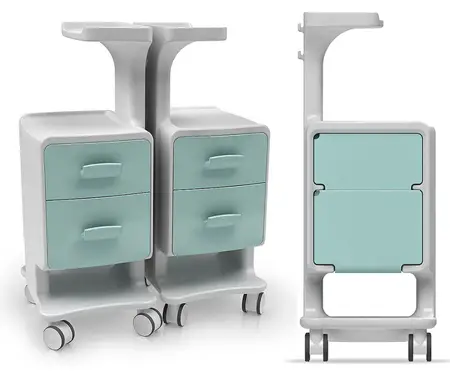 The main goal of these useful and innovative designs for hospital furniture and apparatuses is to help fight against healthcare associated infections such as MRSA and HCAIs. The prototypes have used cutting edge techniques in order to reshape the patient transport, bedside environment and usual medical equipments keeping easy clean in mind. The design also influences staff and patient behavior to lessen the probability of exposure to HCAIs.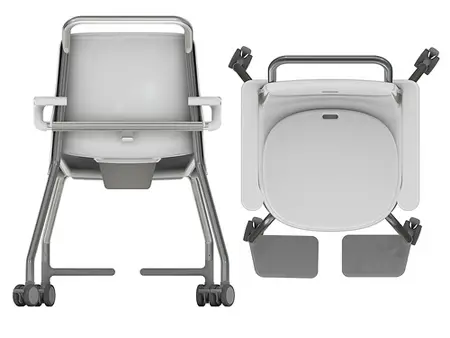 Designer : Design Council via Core77
---
Twin Bench is the Sunlab 2013 contest winner and currently looking for manufacturers to mass produce this fun furniture design. The designer says that twin is a modular bench with a social character. You can construct this bench as traditional one but when you attach curved elements under the legs, you can turn it into a see-saw bench. Each set consists of a long plank, a pair of legs, and rounded bases to turn it into a swinging bench. You can choose to slot the legs into notches which are located at each end or middle, in this way, you can choose to rock the bench right/left or up/down.
Designer : Andrea Rekalidis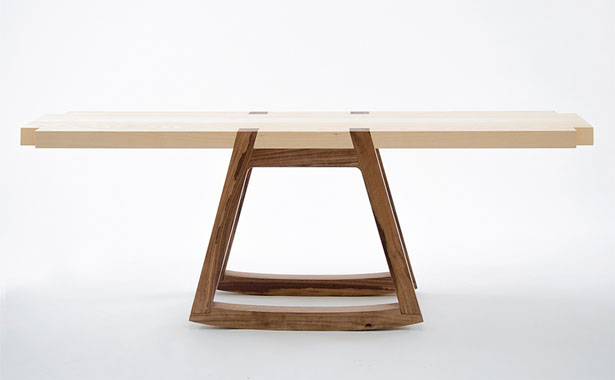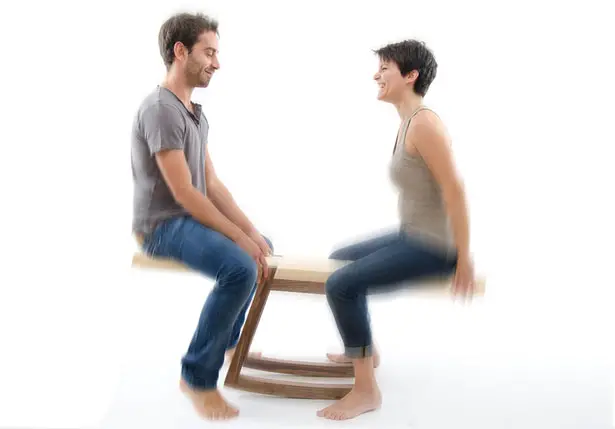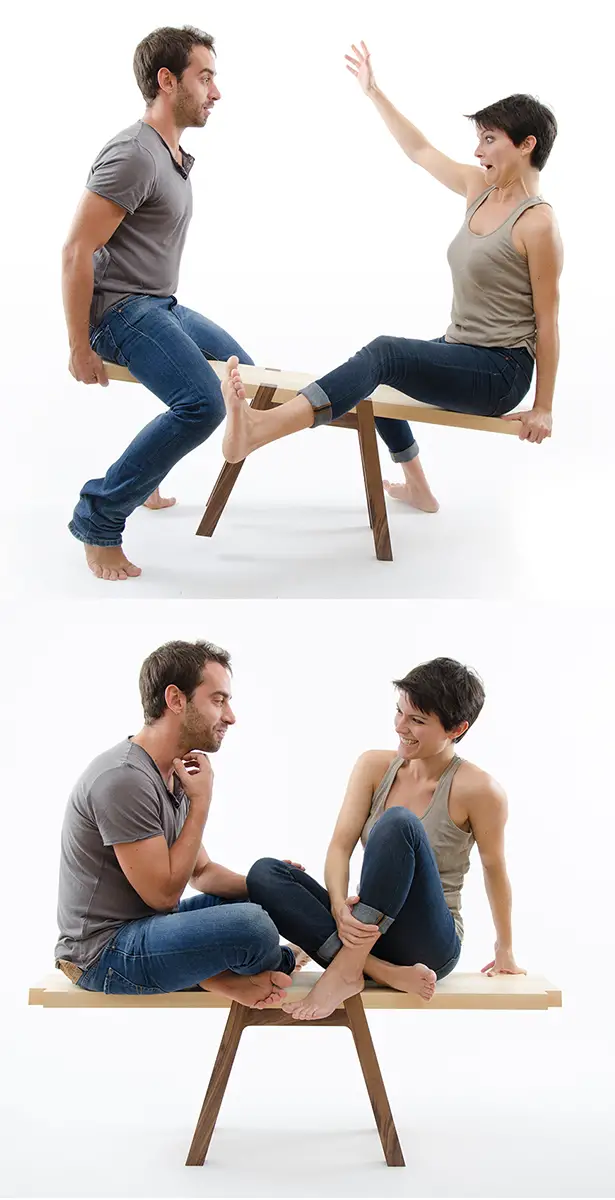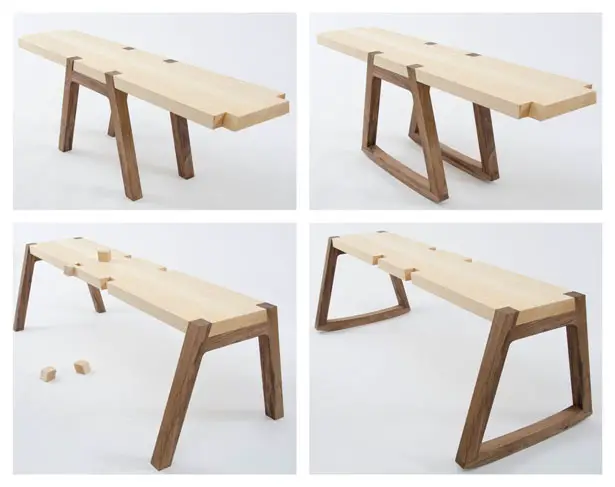 ---
Helio is an innovative DAB Radio concept from Bold that features eco-friendly solar panels to produce the required energy from sunlight. It comprises functional Grätzel panels that works inside better than outside and their textures are envisioned to be transparent, giving an alluring appearance. Hello gives back radio its traditional captivating ability in the current age of miniaturization for electronic items. Evoking the esthetic of tube amplifiers, Hello showcases cells with complementing color and directions to capture most of the spectrum of light. This project will be able to give radio back an appearance as it used to in a more efficient and functional manner.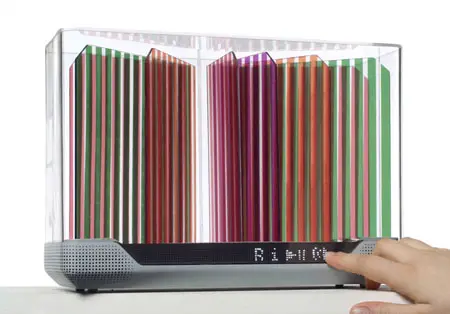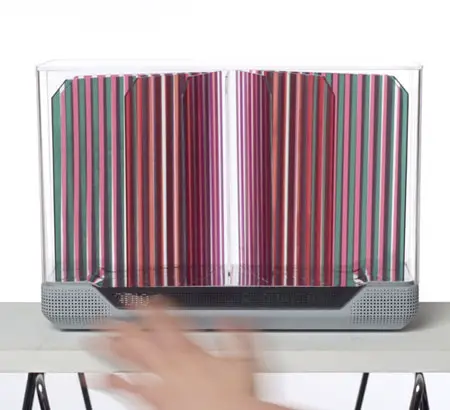 Here's short description about Grätzel panel :
"There's a revolution going on in solar energy, which is about to become part of our daily lives in unexpected ways – appearing with multiple forms, richly coloured and with multiple functions. A new generation of solar cells has been born : thin, coloured, translucent and even flexible. The source of this revolution is EPFL (Ecole Polytechnique Fédérale de Lausanne), where Professor Michael Graetzel, inspired by plant photosynthesis, began to use molecules from colorants to transform the sun's light into electricity. His work drew heavy praise from the scientific community, resulting in a World Technology Award. While many other technological developments have followed, designers need to take advantage of the extraordinary potential of these "dye-sensitized" solar cells. It will ultimately be up to them to fully explore the possibilities of this form of solar energy – to render us conscious of the significance of this major change."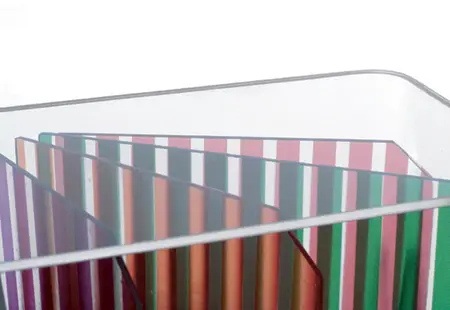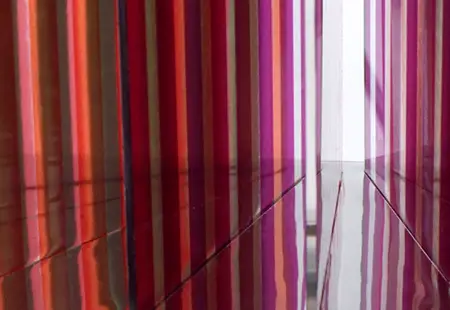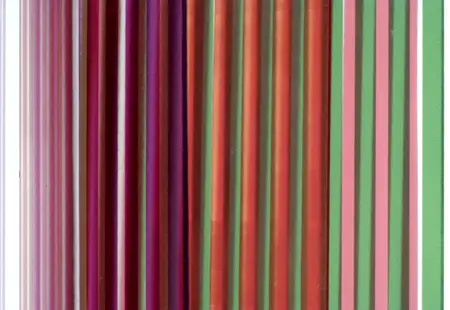 Designer : Léa Longis, Photographic credits to Véronique Huyghe.
---