A futuristic car dashboard inspired Peter Fletcher to design Chrono Watch. As you can see, this watch features 2 linked round digital dials, a digital display form that you usually can find in a car. The time is displayed in similar style to the conventional clock, the left side consists 12 LEDs that display the hours, while the right side also consists of 12 LEDs that display 5-minute groups. The single minutes are displayed by four LEDs at the center of display, including the information of AM/PM. The unique frame gives this watch a unique robotic look, you might remember WALL-E when you see it.
Chrono dashboard inspired watch features organic, smooth, bio-mechanical feel body. It has robotic appearance that makes it futuristic and calls out the inner geek inside us.
Designer : Peter Fletcher for [Tokyoflash]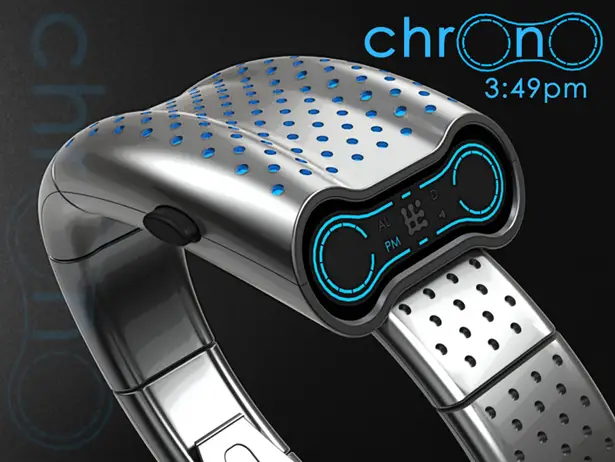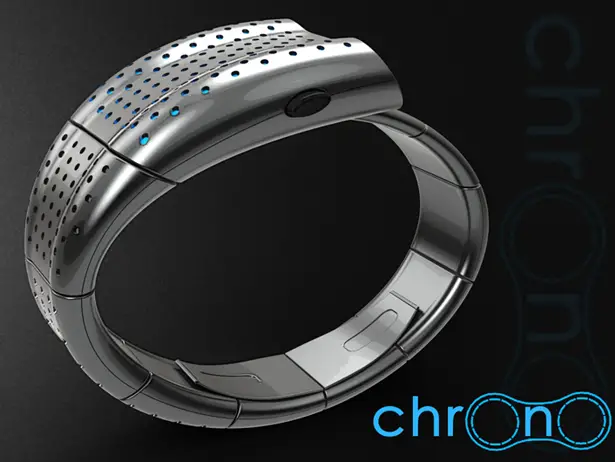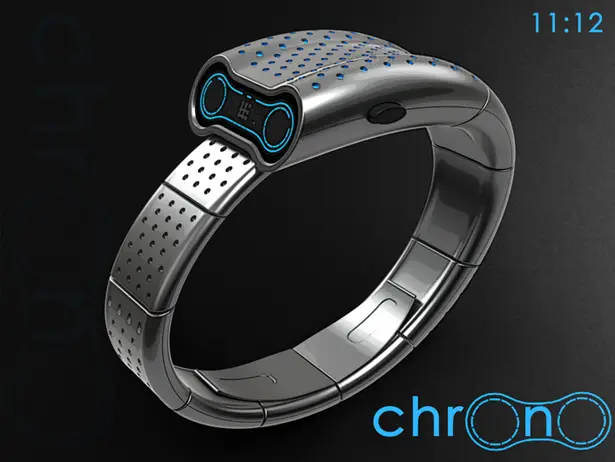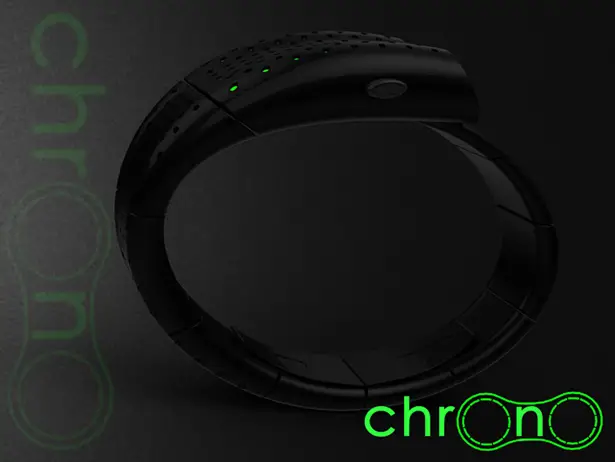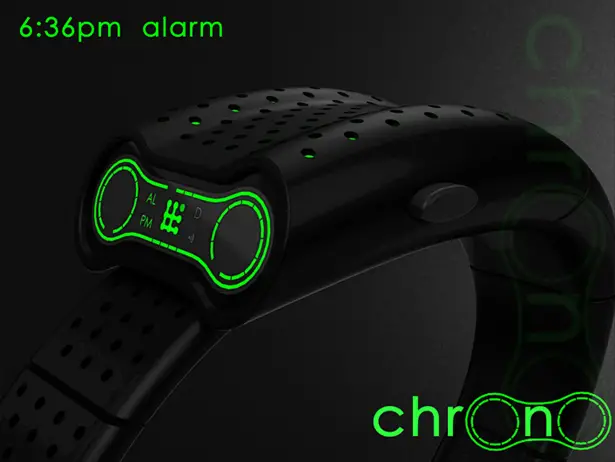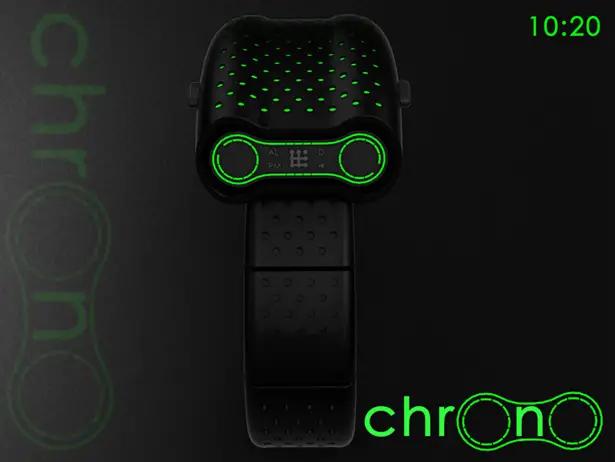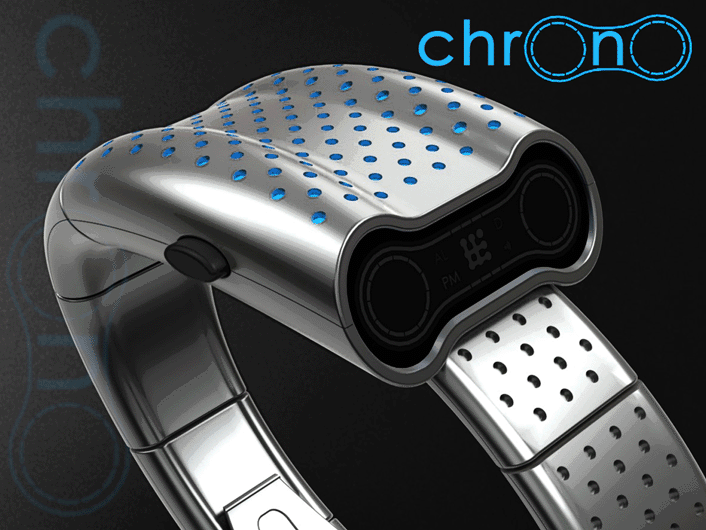 ---
Keeping important files such as photos, music, videos, or any other data in cloud is a great idea, unfortunately, we have to get connected all the time. MBLOK offers a personal mobile storage that connects through Bluetooth or USB interfaces to your laptop/computer or devices. You can get the most out of its combination between low energy Bluetooth 4.0 and high-speed Bluetooth 3.0 +HS, it means, you get to enjoy long battery life with transmission rates up to 24Mbit/s when needed.
It functions just like standard flash-drive when you plug it in onto a USB port, it works great for both MAC and PC. The hardware button activates pairing mode that allows you to connect it with phones or tablets easily. You can stream movies or music directly from this little device. For better privacy and safety, all Bluetooth transmission is encrypted at all times.
From : MBLOK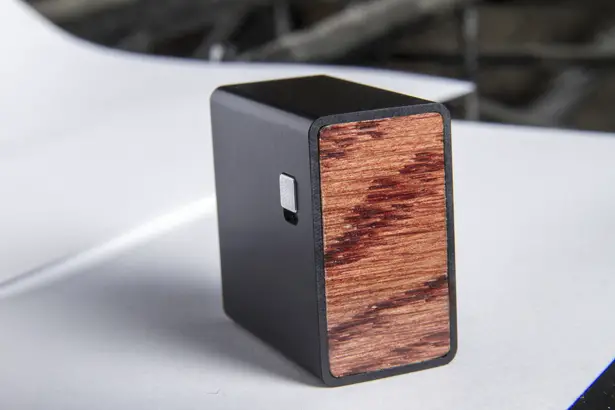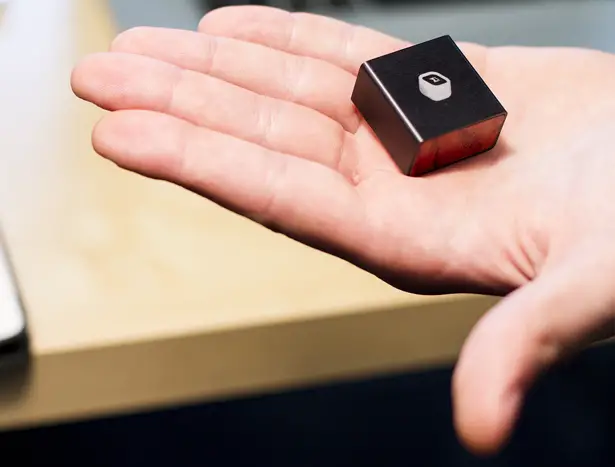 Losing MBLOK? Well, the Bluetooth proximity meter helps you find MBLOK in the house easy. The advanced chip inside this device allows up to 7 devices simultaneously work together. The login mechanism has been designed to make sure MBLOK only has one owner where each user has access to only the content which was shared with him.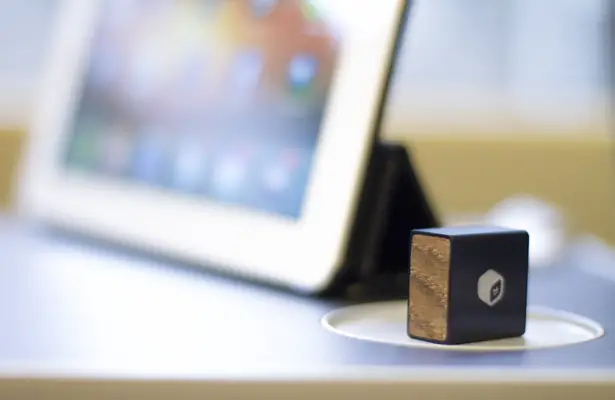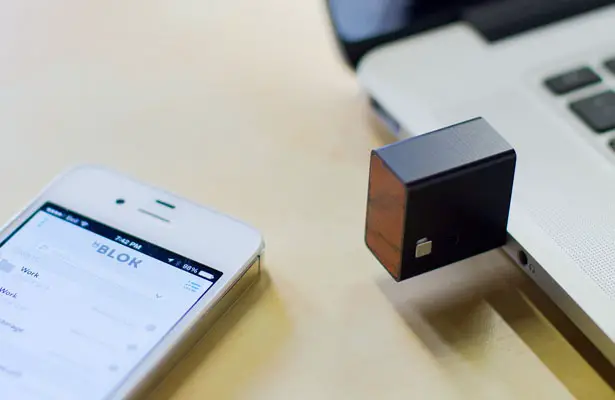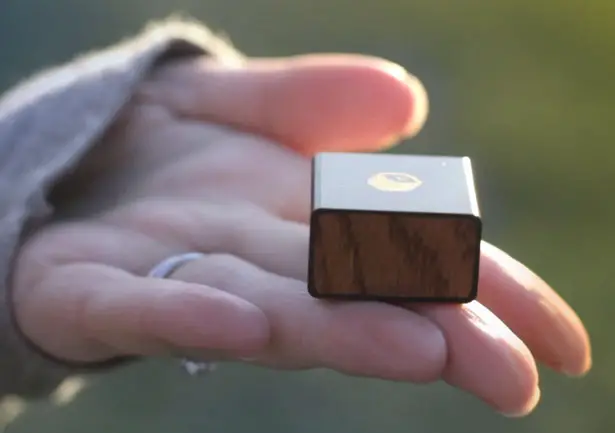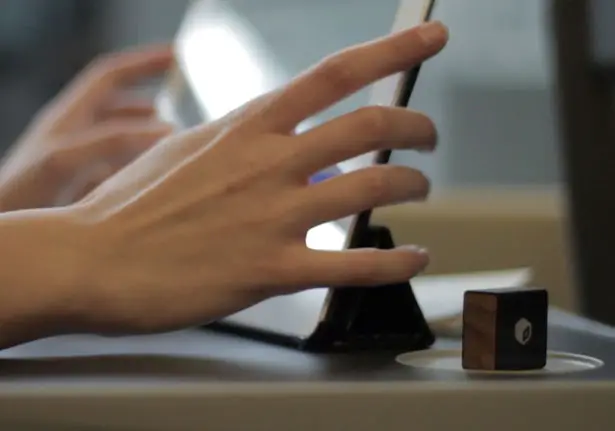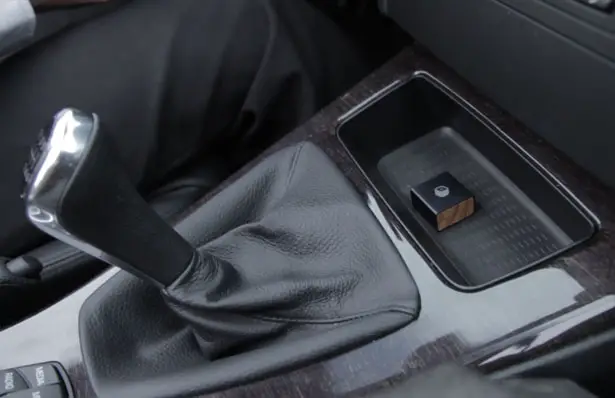 ---
The Egg is a concept kitchen that will offer necessary functionalities so that anyone can become an expert chef. With simple, clean and natural shape, the Egg concept provides both aesthetic and functional significance for future houses and users. The kitchen is consists of three wings, vapor washing wing provides cool water rapid jet that sprayed automatically when hands are detected, induction wing features low energy, no heat and high-end cooking, and preparation wing is an interactive panel which provides necessary information about the elements on the surface. The center is a holographic projector that contains information database and battery modules inside. The Egg features Interactive Holographic Projection (IHP) that allows the user to watch and learn various cooking styles, find new recipes online, customize graphic outlines on the egg shell and control various options for preparation, induction and washing wings.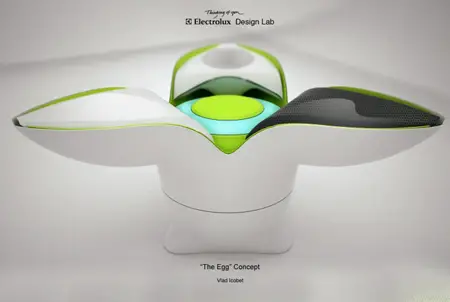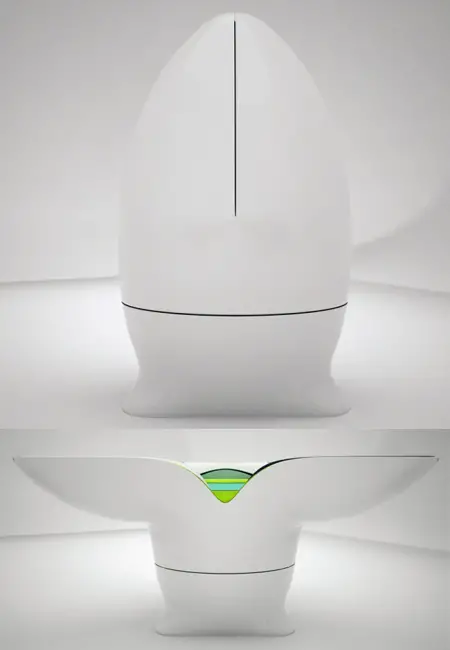 Vlad Icobet says :
"The Egg is an all in one cooking and food preparation unit that unfolds like a flower from a cylindrical starting position using advanced electro-active polimers. The wings form three separate units that provide a place to prepare food, a cooking surface, and a washing facility. The Egg also includes an interactive holographic projector that allows the user to find information online to create recipes or get cooking instructions. When not in use, the Egg can be easily stowed to save space. It can be customized in any color to fit any kitchen decor."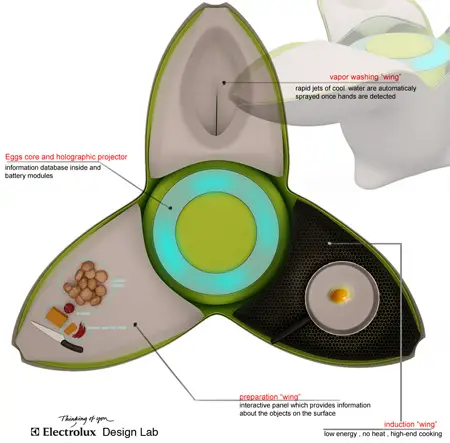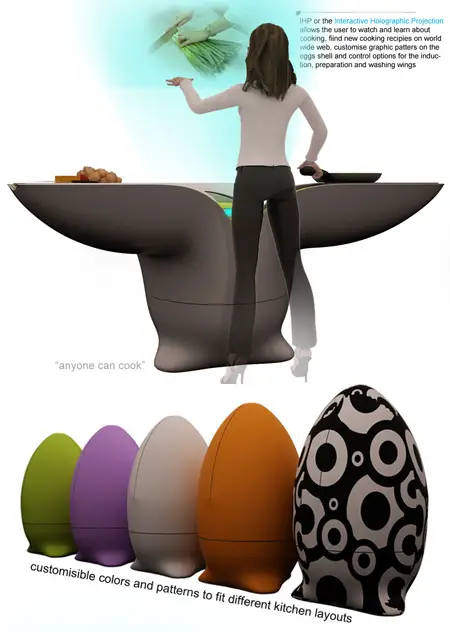 Designer : Vlad Icobet
---