Jake Loniak, a student of Art Center Pasadena has crammed the combination of motorcycle and tech-skeleton into an awesome looking Yamaha branded Deus Ex Machina. Jake has beyond his wild imagination to design this concept. The vehicle will be powered by ultra-capacitors and doped nano-phoshpate batteries. Jake believes that this vehicle can achieve a top speed of 75 mph. The recharge time of this vehicle is15 minutes and cycle time is of 1 hour. The qualities are more than the qualities found in hybrid cars. Anyone who uses this vehicle would be protected from any kind of accident. Can't wait this vehicle to come on roads…!!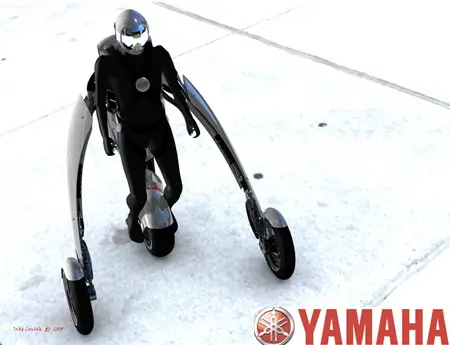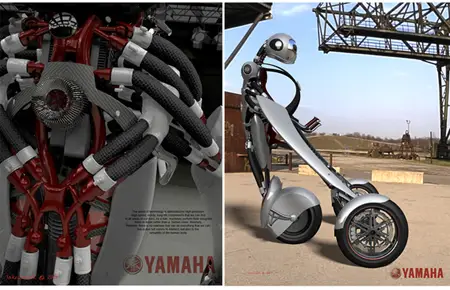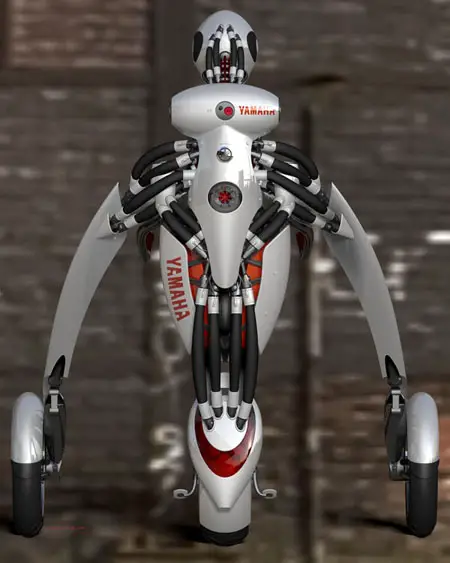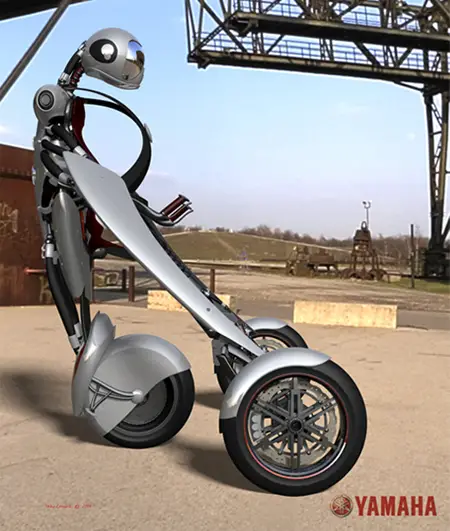 Designer : Jake Loniak via Gizmodo via Hell For Leather
---
Addressing for one of the main concerns of the century by using clean energy; Solar Taxi has been designed so as to provide a high-performance service in the city centers where the speed is slowed down. Objecting to increase their existing battery system by 20-25%, the nano-solar (passive) panels dominate the technology to be effective during the daytime without the need of sunlight. While its sturdy construction surrounded by a transparent outer shell ensures the strength needed for tough roads, the internal accessories intend to extend the product life.
Designer : Hakan Gursu of Designnobis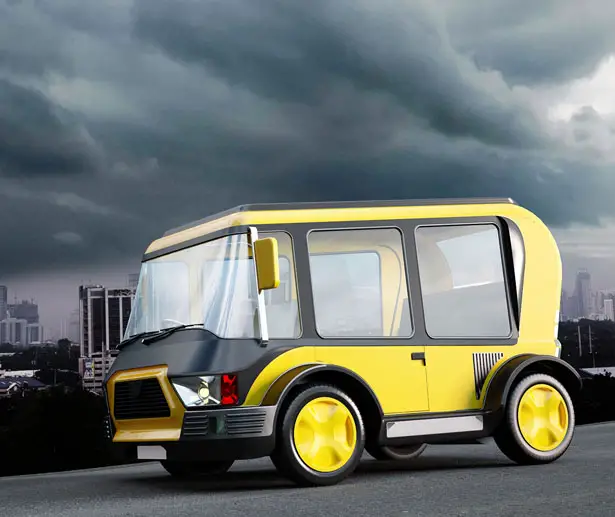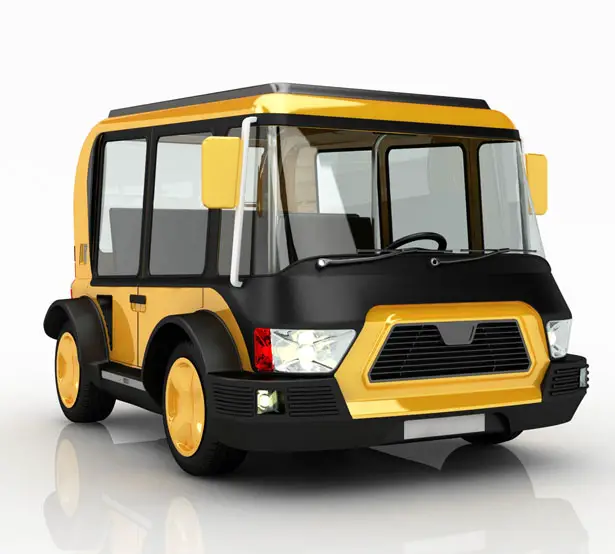 To explain further, endurance is not only assured by the CTP outer shell, but also maintained by ABS accessories to prolong the product life. In addition, its spacious interior is capable of carrying up to 5-passenger including physically disabled beside the large load capacity. Although the main proposal is for 3-passenger, the internal design and the flexibility allow the capacity to enhance up to 5-passenger.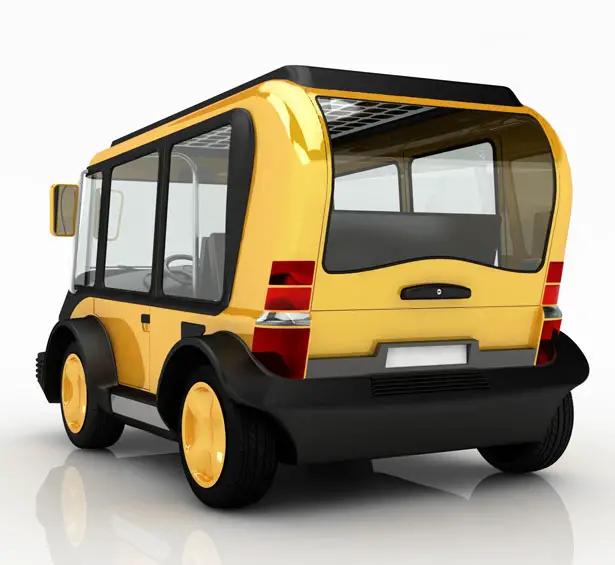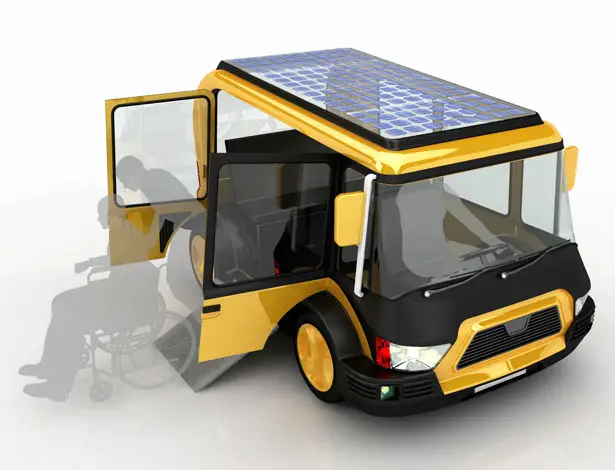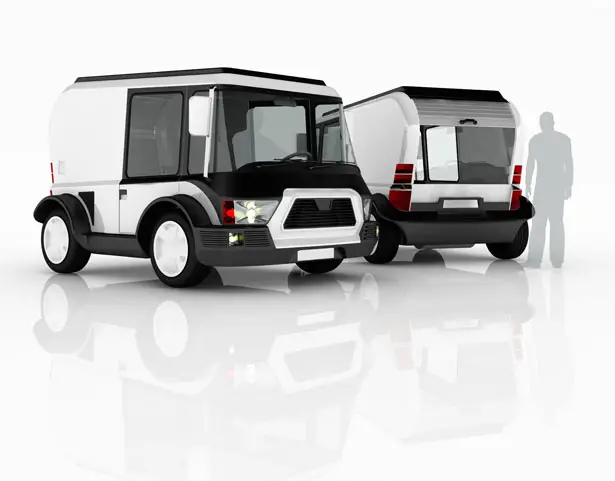 Tuvie has received "Solar Taxi" project from our 'Submit A Design' feature, where we welcome our readers to submit their design/concept for publication.
---
Chess is a cell-car concept where passengers are put in a cell above a platform containing the engine and wheels. The cell can move over the platform in any direction. If a sensor, placed in the platform, detects a possible crash, the passenger-cell is moved away from the expected impact area. This results in more (deformable) distance between impact and passengers, thus higher survival-chances. Depending on position, speed, and place of impact, the passenger-cell moves to the most optimal position to protect the occupants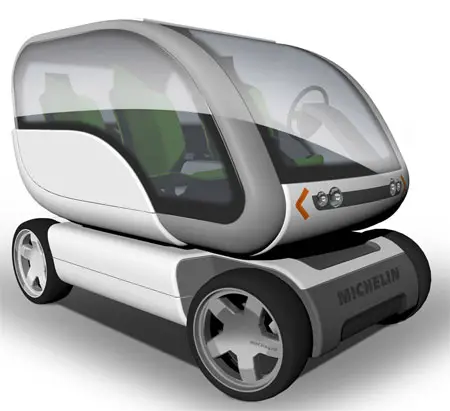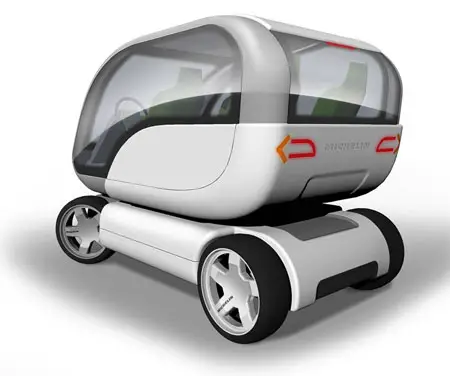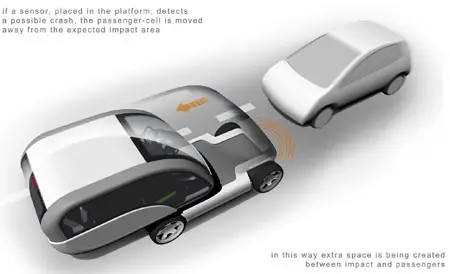 At a side-impact crash, the doorstep moves out to create an extra buffer, this way, the passengers are positioned in the most possible protected area.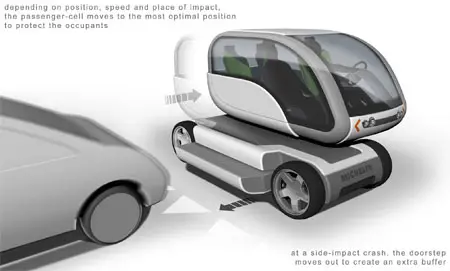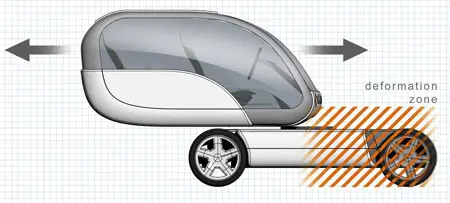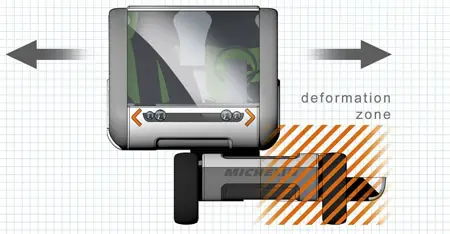 Designer : Thijs van der Zanden & Frans Hegge
---