Grow Hot-Water Bag is a concept design inspired from personal experience. Tahsin Emre Eke, the designer, was suffering from backache and a doctor gave him a suggestion to use hot-water bag to relief the pain. Using standard product, Tahsin realized that we needed to hold the hot-water bag when on bed to keep it stay at the same location. This is so inconvenient, not to mention that we might face the risk of our hand getting burnt as well.
Grow is a redesigned hot-water bag that can be adapted to any part of the body equally. This bag can stand firm thanks to the belt, it functions as a strap to make the bag stays on your body, it also functions as the handle when you fill it with hot water.
Designer : Tahsin Emre Eke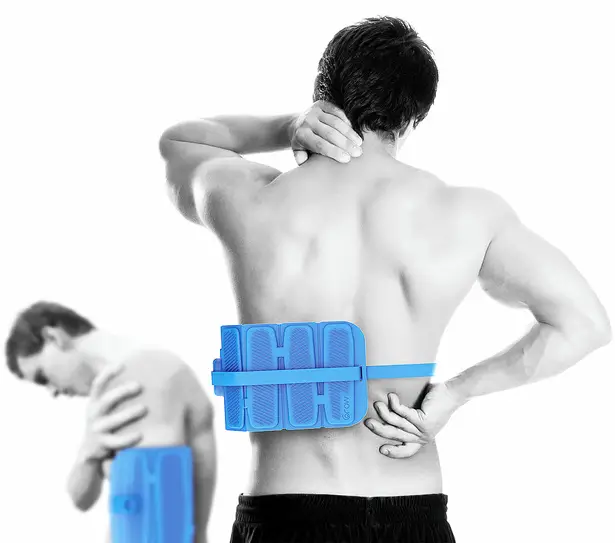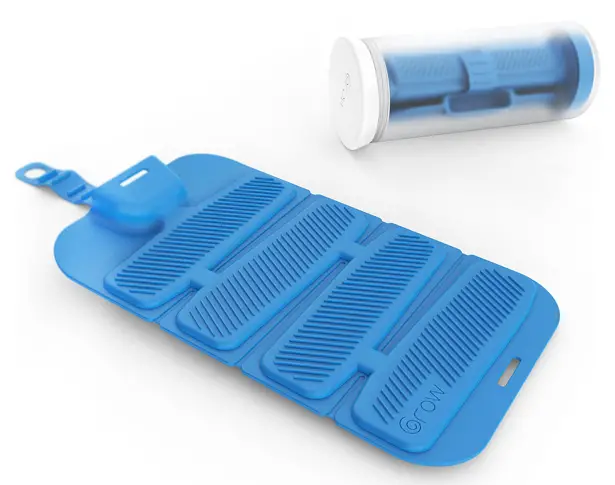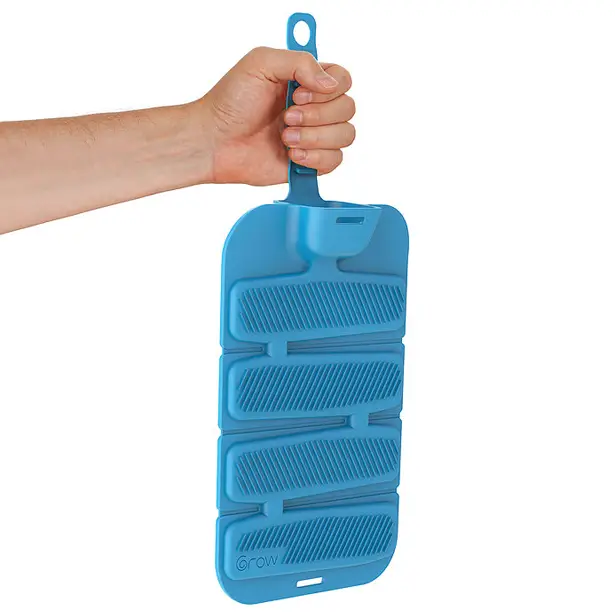 ---
Graffiti is drawing or writing on a wall or other surface in public, we can say graffiti is an art and getting more popular by days as people get fascinated by it. Unfortunately, most of these artists just can't help themselves even though they know drawing on some of the public walls is illegal. Virtual Graffiti is a concept device to help young artists to practice their skills without destroying any public walls.
Virtual Graffiti consists of a beamer, four sensors as well as one virtual can. It works just like a projector, place a beamer in front of a wall and the sensor in each corner. The middle part of the beamer can be tilted to help you setup the perfect distance from the wall, its compact size allows you to carry it anywhere and work anytime you want.
Designer : Alexander Knorr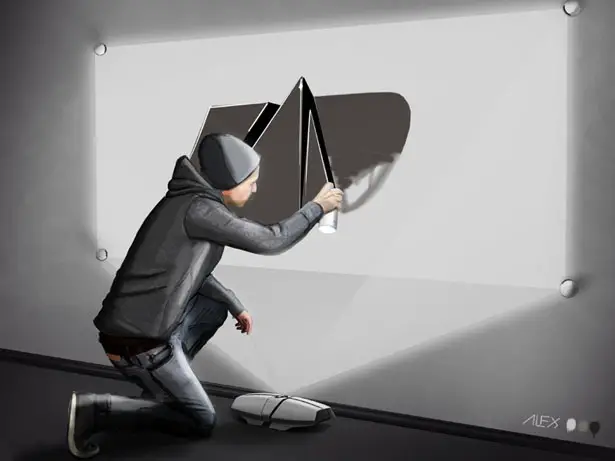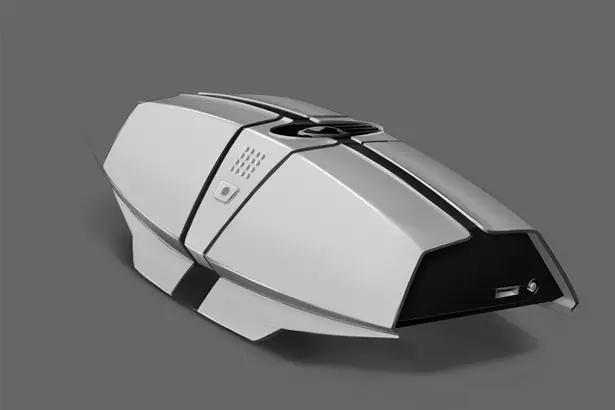 The great thing about virtual graffiti art is, you can save every image as digital file, thus making you to be able to download it via USB-cable to your computer for advanced editing using any photo manipulation software. The beamer also provides you with detail information of colors that you have to use in order to pain the same image for real. We really love the idea, this concept device enables beginners to professional artists to perfect their skills without having to make big mess on the wall.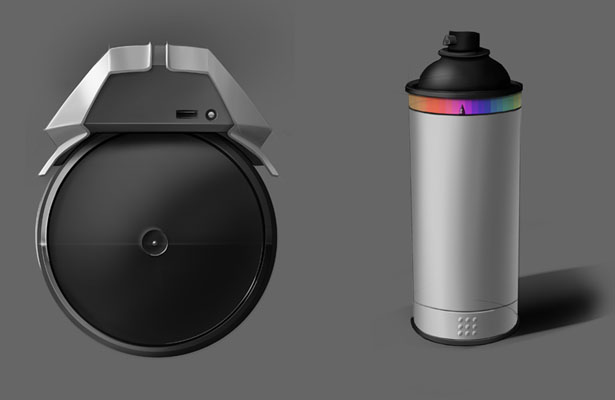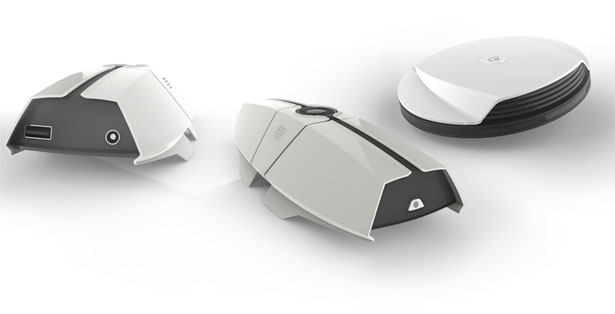 Tuvie has received "Virtual Graffiti" from our 'Submit A Design' feature, where we welcome our readers to submit their design/concept for publication.
---
Bra Dryer is an exceptional appliance which aims to provide the best and most convenient way to dry bras without damaging the fabric, padding and wiring. It has been noticed that drying bras on its original female breasts shape is the only way to keep its original features intact and this is why Bra Dryer is wrought like a female chest. A very mild infrared heat source evaporates the moisture and a silent fan removes them from the bra fabric. You can adjust the device according to your desired size by changing the detachable silicon rubber breast pieces that comes from B to DD bra sizes.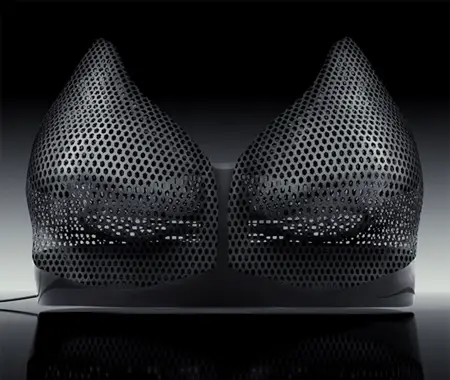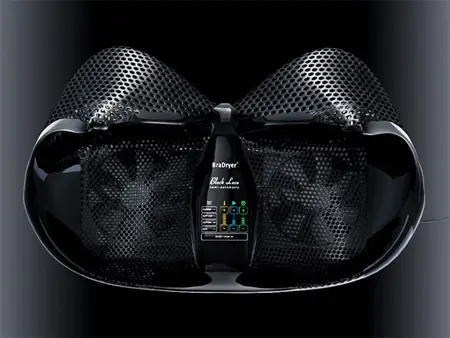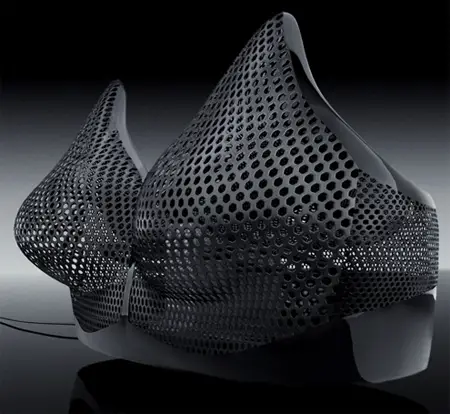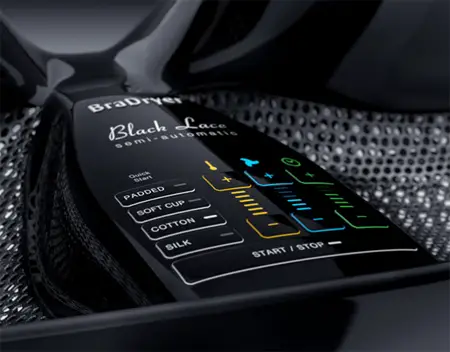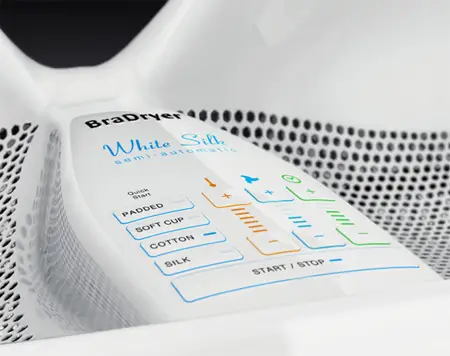 Designer : Alexander Farennikov
---