This is the world's first externally powered Space Launch Thruster, Escape Dynamics have successfully tested their combustion free spaceflight that uses high power microwave energy. The result is really promising with performance greatly surpassing the limit of conventional chemical combustion rockets. This project is a major step forward advancement in future externally powered high Isp thruster, it is also a validation for company's efforts to change the manner of orbital launches. Dr. Dmitriy Tseliakhovich, the CEO, believes that we can develop a new propulsion technology that beats chemical rockets and can be used for orbital launch works a lab scale and eventually into single-stage-to-orbit spaceplanes. This project will certainly change the way we reach orbit.
By implementing this technology, it is possible to bring to the market reusable, single-stage-to-orbit spaceplanes. It can be just aircraft-like operations to orbit, thus, drastically decrease the cost of access to space for payloads up to 200kg.
Designer : Escape Dynamics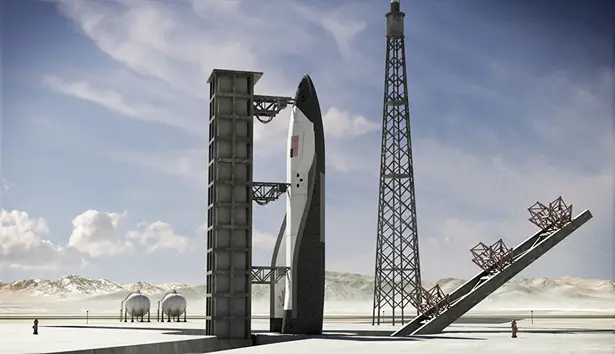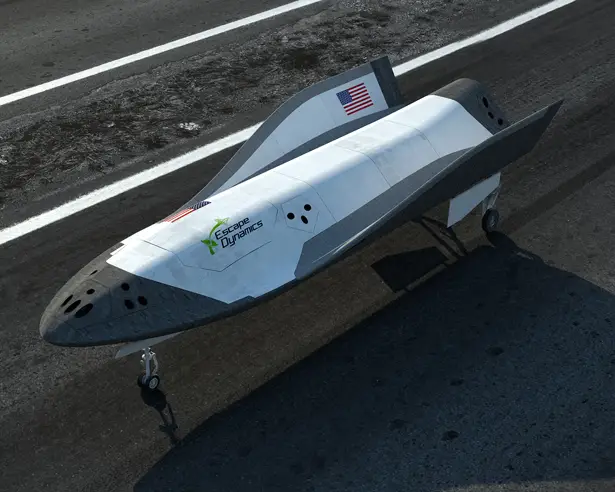 Escape Dynamics aims to change the way we access space that has been dependent upon large, expendable chemical rockets. The company plans to take advantage of microwave energy delivered wirelessly through a heat exchanger on the spaceplane during the entire ascent through a phased array of microwave antennas located on the ground. The spaceplane won't use chemical combustion, it will be propelled by ejecting hydrogen, heated by microwave energy, and as it flows through the heat exchanger, it will be exhausted via the nozzle to create thrust. Once a spaceplane reaches orbit and deploys payload, it'll glide back to the launch pad, refuel, and be ready for next mission.
Recent tests conducted by Escape Dynamics demonstrated a full sequence of operation of an externally powered propulsion system. Energy was drawn from electric grid, then converted into microwaves using a gyrotron, guided through a system of beam shaping mirrors continue beamed from an antenna to a thruster. The microwave energy is converted into thrust using a thermal thruster that uses a highly efficient microwave-absorbing heat exchanger. The heat exchanger has been designed to capture more than 90-percent of the incoming microwave energy, heating the propellant flowing through it towards the nozzle.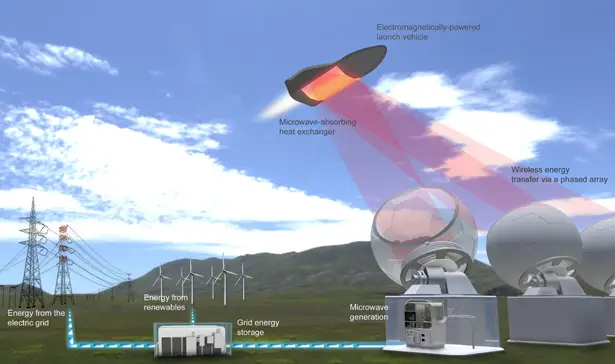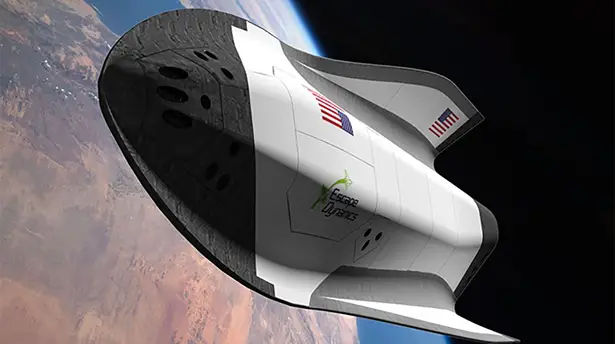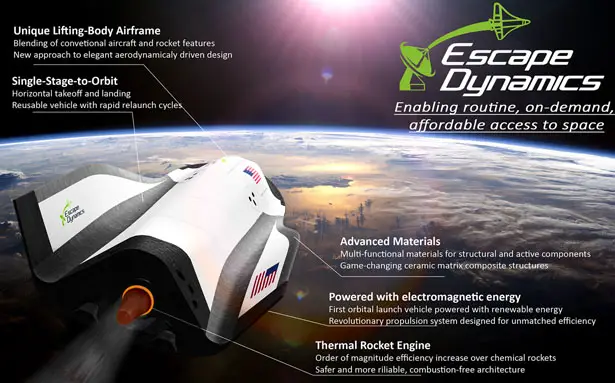 Click above image for bigger view
---
I wish I had O2 Box when I was in Tibet. At altitudes above 16,000 ft., the lack of oxygen can give you headache and nausea. O2 Box concept is a portable oxygen generator that offers outstanding control precision over the amount of oxygen generated and emitted. Designed by La Seconde d'Après, the system is based on the fusion of sodium chlorate that generates oxygen by utilizing a thin replaceable cartridge combined with an induction processing to trigger chemical reaction through heating. The induction process offers a maximized contact zone for the thermal reaction, thus making it extremely reactive oxygen-centered.
Designer : La Seconde d'Après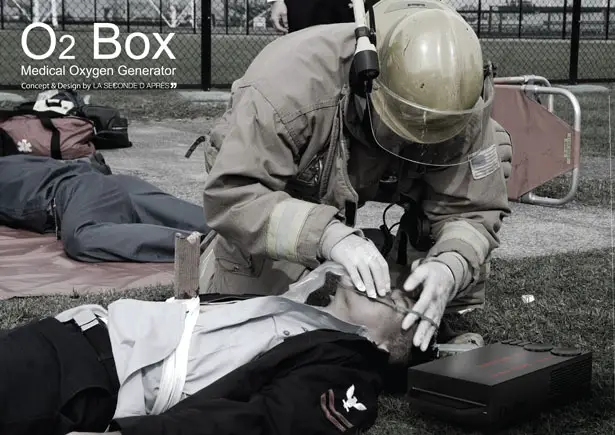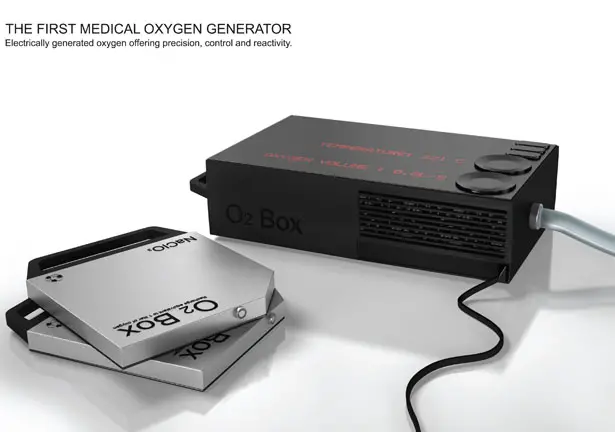 Air produced by O2 Box medical oxygen generator is then driven out of the cartridge as exposed aside, and cooled in a copper pipe surrounded by an aluminum heatsink. There two series of fans work together in "push-pull" configuration combining intake and exhaust for maximum efficiency.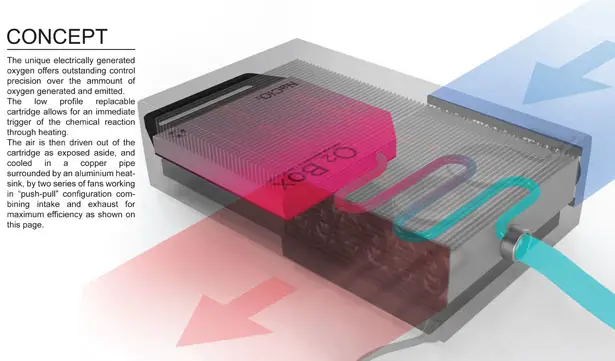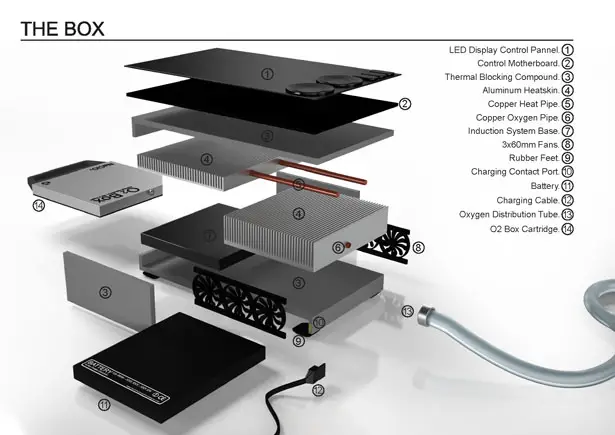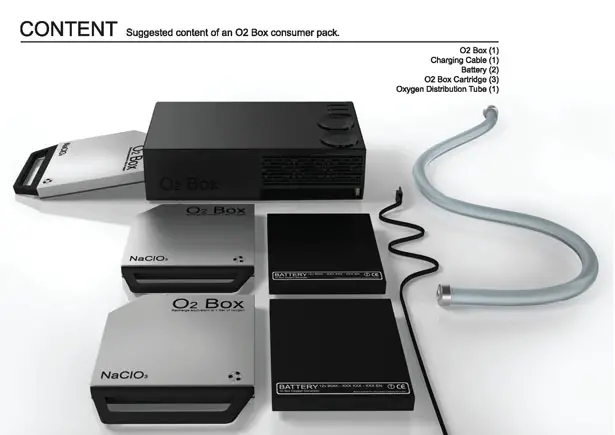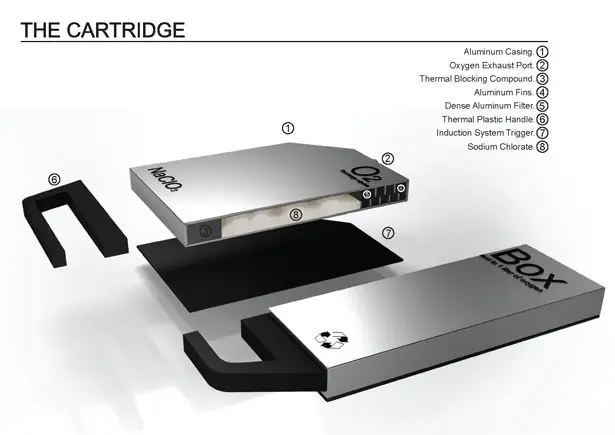 Tuvie has received "O2 Box" project from our 'Submit A Design' feature, where we welcome our readers to submit their design/concept for publication.
---
After casulo, here comes another invention from Japan called Trunk Station Ad, a workstation in a box. I guess we are going to see a lot of transforming furniture design in the future, this is due to saving space issue that we are going to face. The W 906mm x D 615mm H x 1190mm sized melamine resin trunk opens to reveal an efficient work space, complete with pre-drilled holes for electrical and component wires/cables, a fold out desk, and plenty of shelving for a whole lot of extras (including some add-on units). The price tag is around $1,980, quite expensive, well … saving space is never cheap.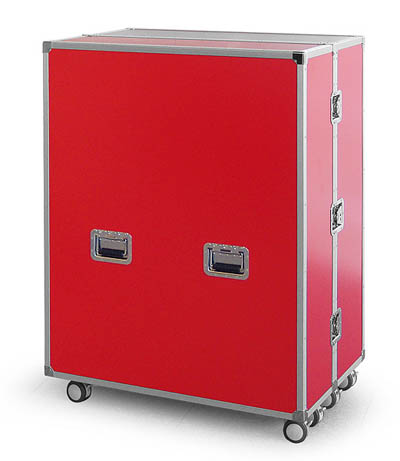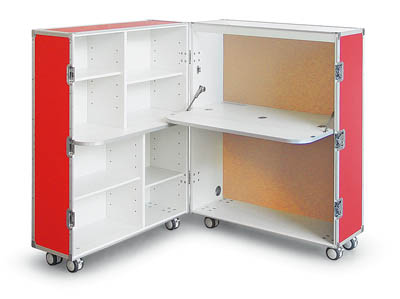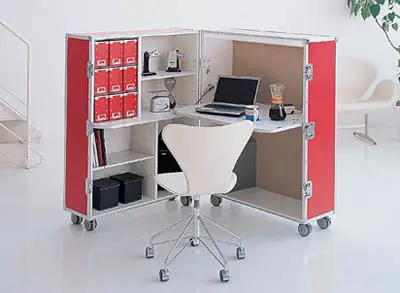 Product Page : Caina via Unplggd
---