Utilizing the technique of distillation, Watertube can provide sanitary water to many people in remote area. It is a handy tool not just to filter but also store the water for future use. We are going to face water shortage issue if we don't have better water management strategies because we use water faster than it can be replaced. Yes, we know that 75% of our Earth's surface is covered by water, however, do you know that only 2.5% of it is fresh water? And only 0.3% of that water can be found on the surface such as river and lakes, while the rest is buried deep in the ground.
Designers : Lee HyunJin, Choi Hyuncheol and Kwon YunJeong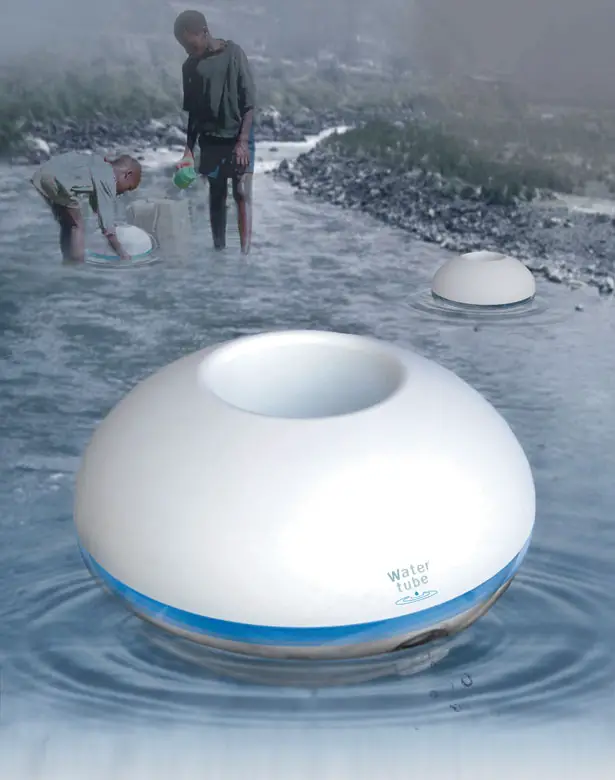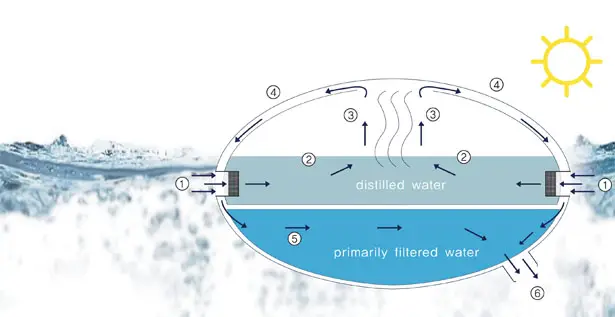 This doughnut-shaped container can be used to collect, distill and store water. It consists of two chambers with a central gap in which user can fill this container with water from the nearest river. The water distils from the top chamber and circulates down to the lower chamber, where it is stored and extracted through a tap. The rubber top with slight curve allows Watertube to be carried comfortably on user's head. The container's central cavity allows it to be hung such as on a tree branch, with the tap positioned at the lowest point.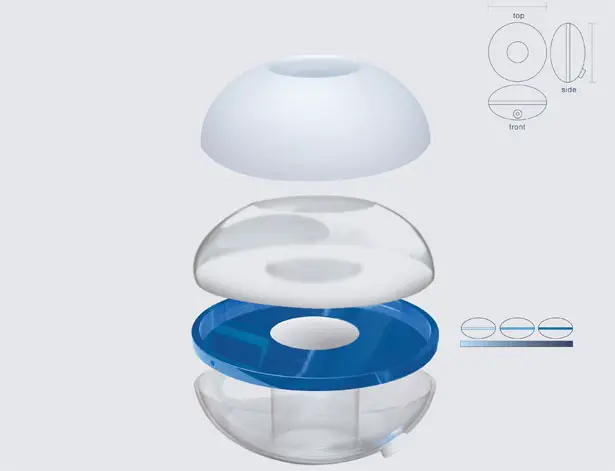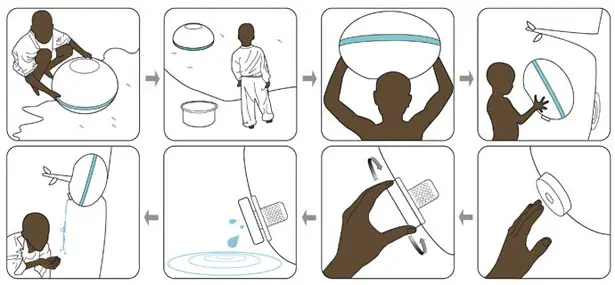 ---
Nokia has released an innovative and futuristic phone concept called Nokia GEM phone. If you feel the display on the phone isn't big enough, how bout turning the entire handset into a touchscreen? This is what Nokia GEM phone concept offers you. This futuristic phone was launched as part of the celebration of Nokia Research Center 25th anniversary. You can see that GEM has the ability to change its appearance from camera to phone based on the functionality selected by its user. In fact, this phone can display advertising messages on its back.
User could have the same image at different zoom levels, such as when you read a map, it's possible for you to zoom and pinch the map from the rear of the phone while keeping the view of a large scale area on the front. Smart idea huh?
Designer : Nokia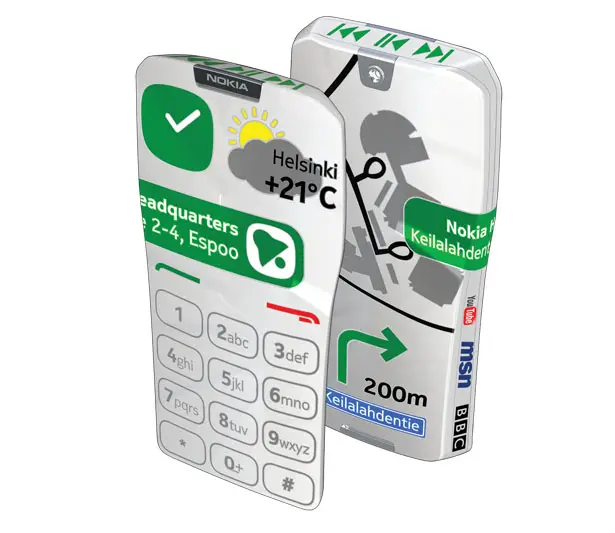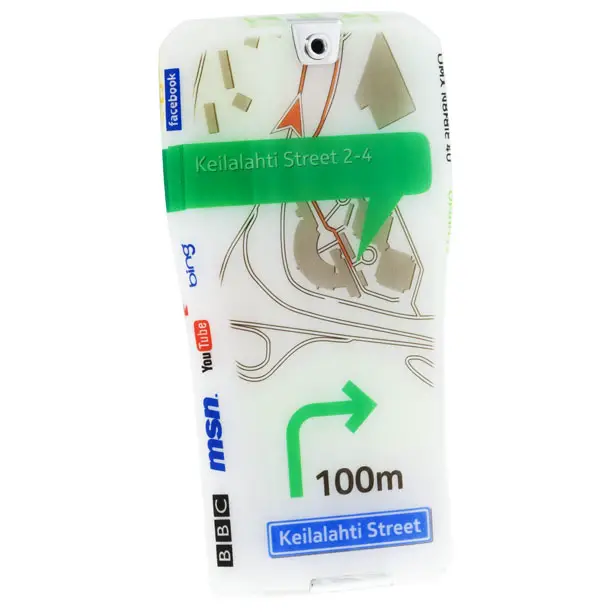 Jarkko Saunamäki, a senior design manager who led the team that invented GEM, explained that using this future mobile phone, user can launch any application and turn the mobile phone just like its active app. For example when you launch a camera app, Nokia GEM phone concept will automatically transform its body to look like a camera. The video animation from Nokia demonstrates how user can take a photo and transform the result to wrap around the whole device. There's no need to buy phone casing every month, when you get bored with the old theme, you could just take a cool wallpaper photo and replace the exterior appearance of your Nokia GEM phone.

In this video, you'll be able to see how virtual buttons and logos are located at both sides of the phone where you can easily browse them. This concept also becomes one of Red Dot Award winning concepts 2011. So, what do you think guys? Do you think Nokia GEM phone concept can beat iPhone?
---
Fit exercise bike is a personal gym concept, designed by Jorge Gomes, which will allow you to stay healthy smartly. This stylish domestic exercise bike ensures your fitness like a gymnastic and this is why it is called Fit. This product will let you get rid of neck, spine and muscular pains that is usually derive while exercising. This exclusive exercise bike is outfitted with tracking systems and physical control that works in with a USB pen-drive. Fit can maintain your record of exercise program and performance history and this data can be sent to your doctor to ensure if you are hale and hearty.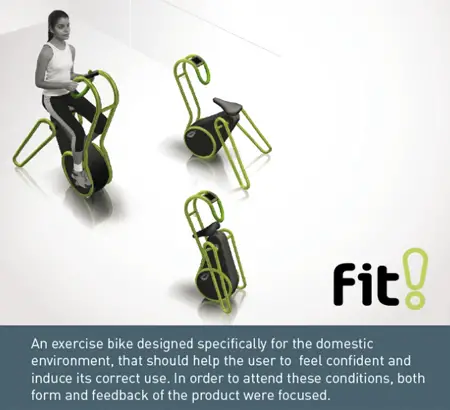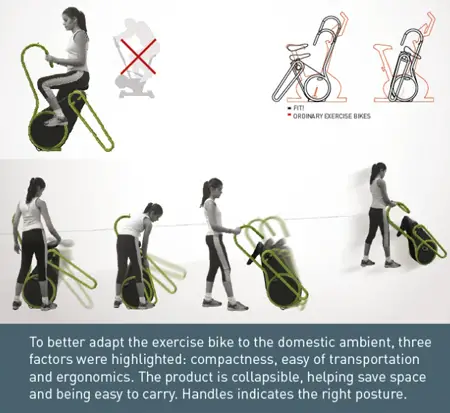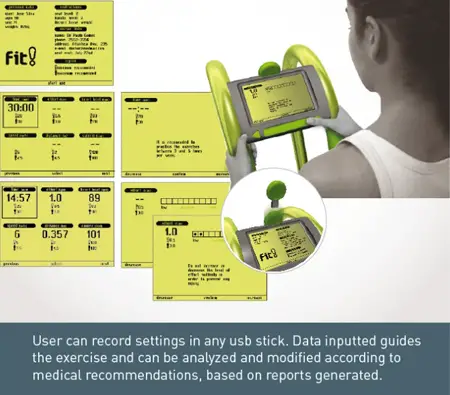 Designer : Jorge Gomes via HomeTone
---