The problems with our current SLR camera designs, they are just too bulky and heavy for daily use, the grip can be pretty uncomfortable to hold when changing the lens and taking photos from various angles can be a bit difficult. Arti Patel, an industrial designer has come up with All.Round SLR Camera concept that is based on inside out theme. Take a look at its unique exapandable/collapsible design, making it very flexible to shoot in any directions, yeah that means up to 360-degrees. The flexible mesh body avoids restricted sight during framing, while the OLED display screen offers better view compared to conventional tiny viewfinder screen of DSLR.
Designer : Arti Patel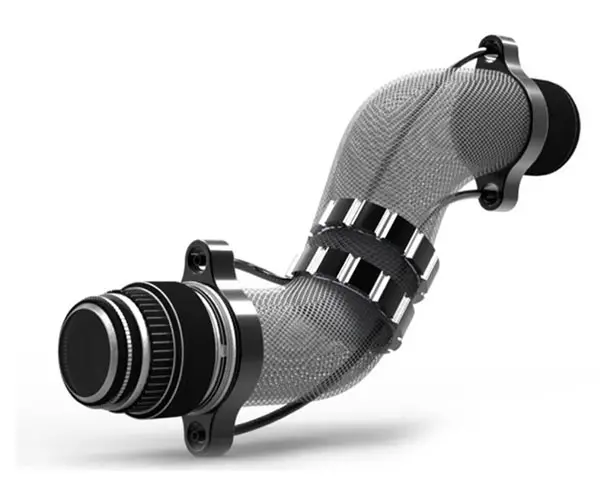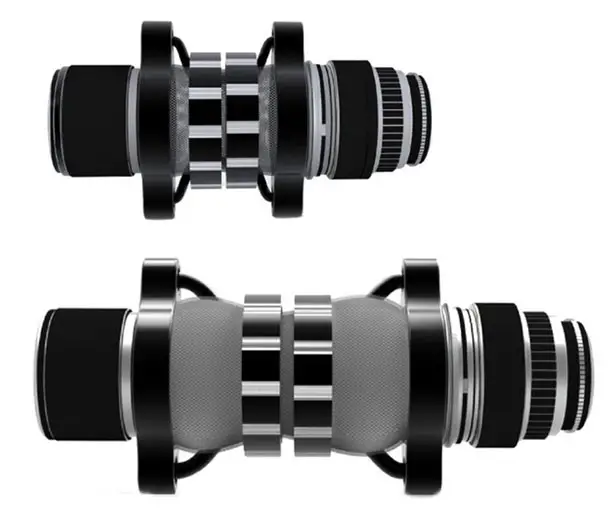 This concept camera provides less buttons and simpler user interface even for beginners. All.Round SLR Camera offers better solution for photographers who expect to have flexibility, portability and versatility all in one camera yet with SLR quality photo.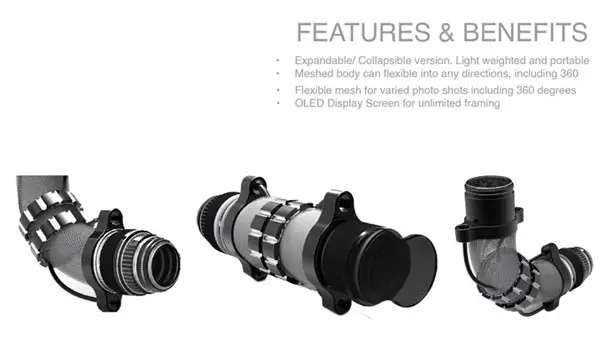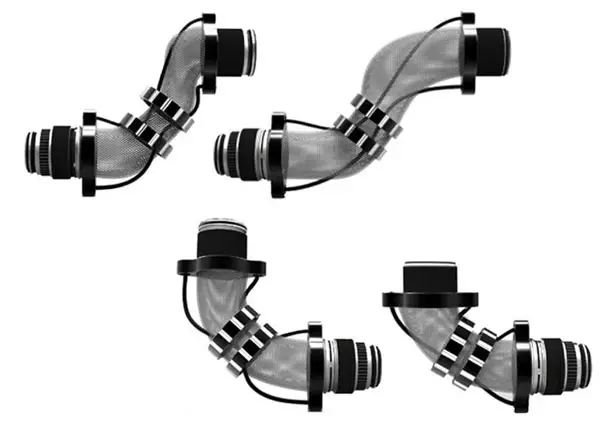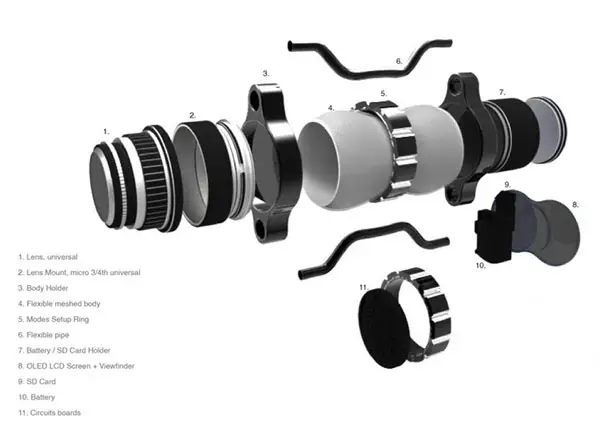 Click above image for bigger view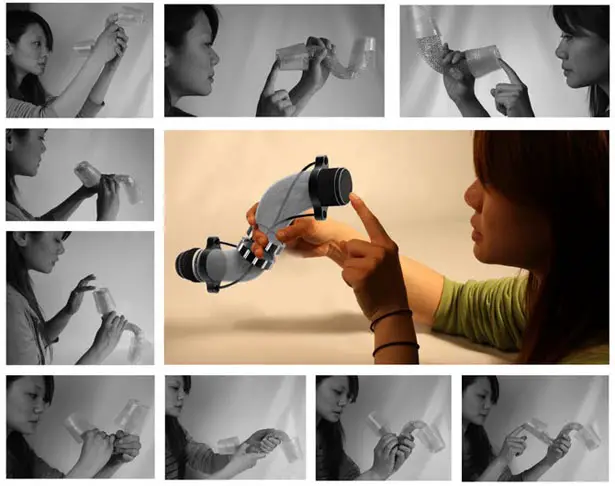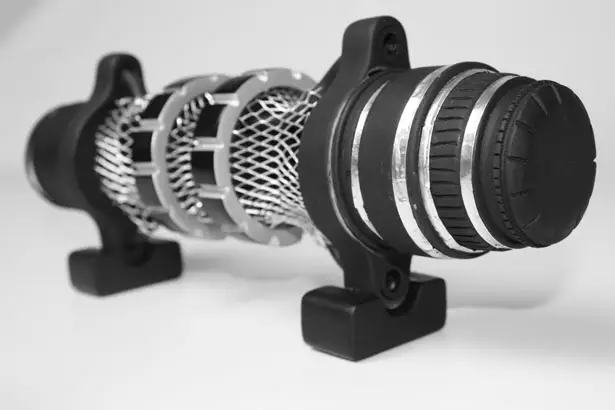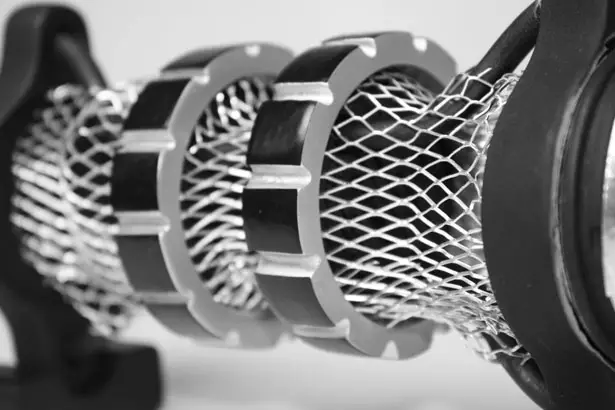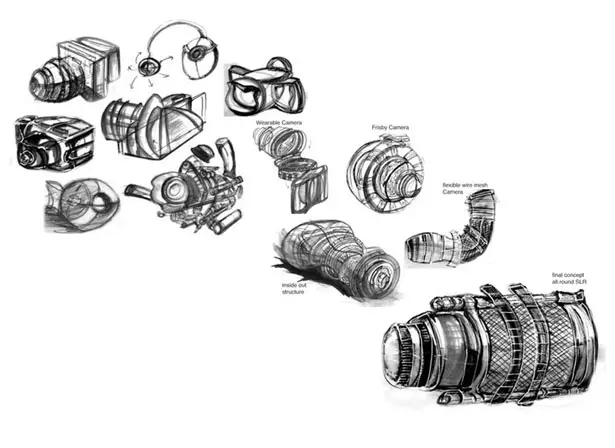 ---
The flip remote is an all-in-one remote concept that has been developed to eliminate the hassle of users to maintain several remotes for different appliances by integrating them all in a slick and stylish gadget. This remote will remind users about the tabbed computer windows where different tabs contains different settings to perform particular tasks. The device comprises different surfaces for controlling different products with a name tab to make it easy to find controls for a product. For example, if someone wants to reduce the temperature of the air conditioner, he or she will hold the tab for air conditioner and flip the other controls at the back of the air conditioner tab.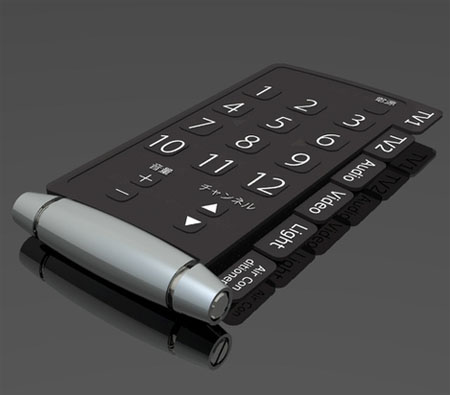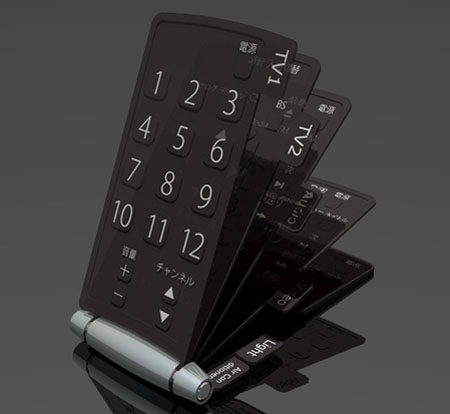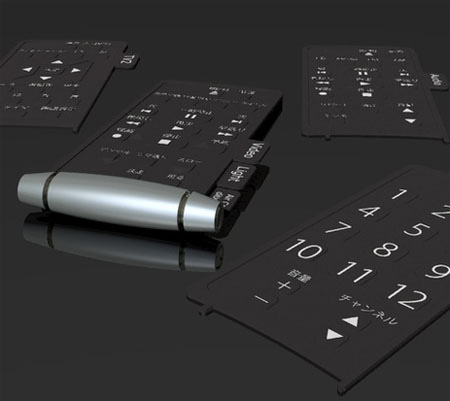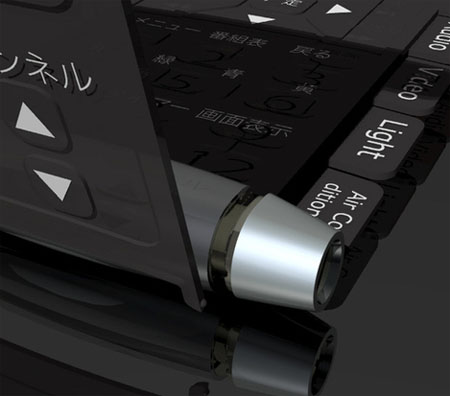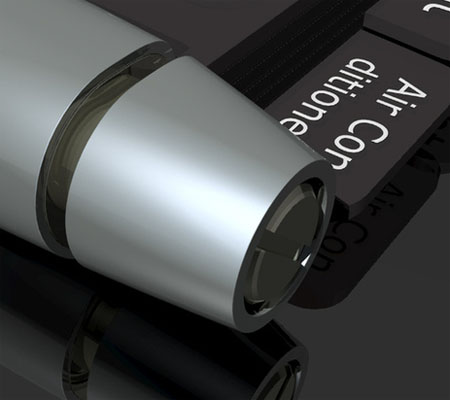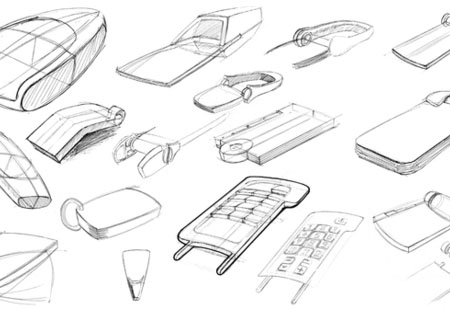 Designer : Akira Kaname
---
Unveiled at 2017 Geneva Motor Show, futuristic Toyota i-TRIL concept car offers the possibility of alternative transportation that can take you from one place to another with Active Lean technology. Trying to revolutionize mindset for motorists, i-TRIL is designed to be more than just a commodity, it's driven by Akio Toyoda's commitment to bring passion and driving pleasure in all Toyota's vehicles. Embracing the company's Waku Doki a.k.a "Beat of the Heart" philosophy, this futuristic vehicle is a future vision of electric vehicle that would stimulate your senses and set the pulse racing.
The target customer for i-TRIL is actually a new one, a sophisticated, single, 30 to 50 year old active female, maybe with two children. This concept vehicle is perfect for her who lives in SMESTO or Small to Medium Sized Town. It is based on European Union studies where in the future, the inhabitants in SMESTOs around Europe would increase significantly, they would take children to school, visit restaurant, and socialize. Small, agile, and urban friendly transportation is going to be in high demand.
The new Toyota i-TRIL concept understands that its target customers are active mothers who are often torn between "Me Time" and spending time with their children. This concept car embraces and merges that conflict with 3 functions: Active Lean technology, "Relaxed Engagement", and unique One-plus-Two seating layout of the car.
From : Toyota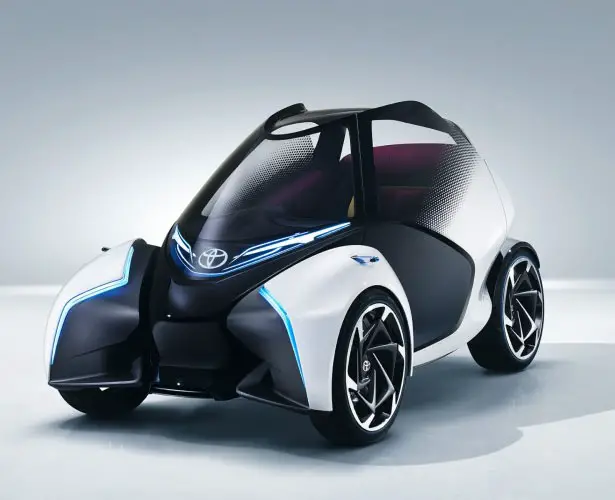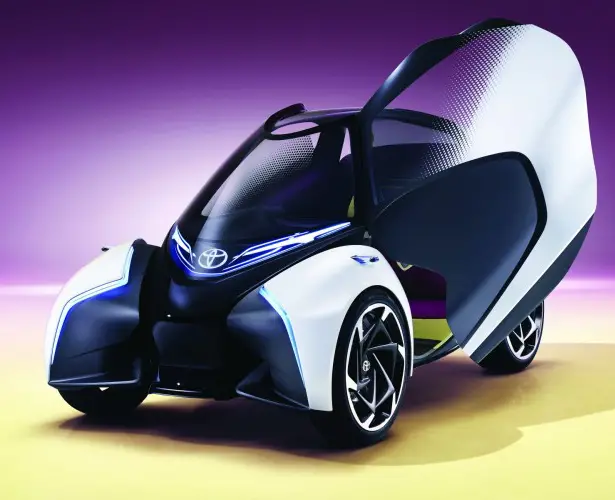 Weighing just 600kg, this car features compact body with only 2,830mm long and 1,460mm high. It has 1,200mm front and 600mm rear track widths, there's a hinge between rear axle and cabin that allows vehicle body and front tires to lean whilst the motorized rear tires remain perpendicular to the road surface at all times. Sounds cool, heh? Due to the design where front wheels and fenders are separated from the main bodyshell, this compact car can lean just like a motorcycle. Toyota's engineers have done extensive research to learn that a lean angle of 10-degrees is perfect for stability and grip, offers better driving pleasure and less risk of passengers getting car sickness.
Inside, the cabin features a smooth, dark, cocoon-like central mass, no door handles. I-TRIL features butterfly-opening doors to maximize opening area. With driving range of more than 200km between charges, this new car is highly reliable, it is also capable of operating autonomously. There's no pedals, driver can relax and stretch out their legs in comfort. Even during autonomous driving, you still get notification from the instrument panel, it illuminates whenever i-TRIL is about to enter a corner or to lean.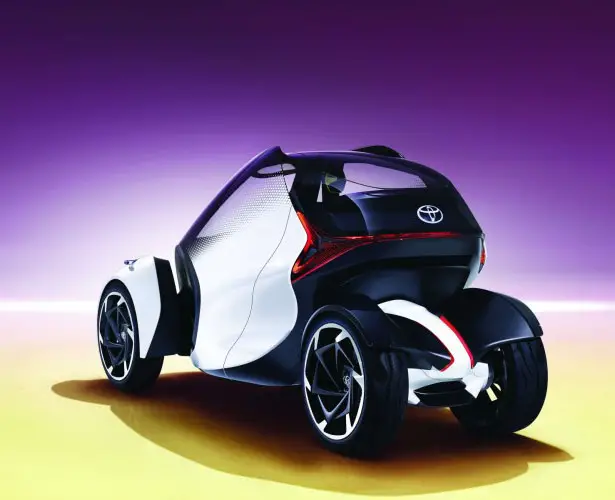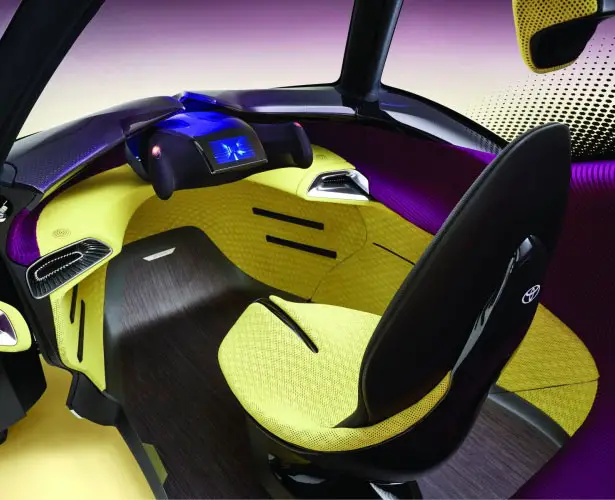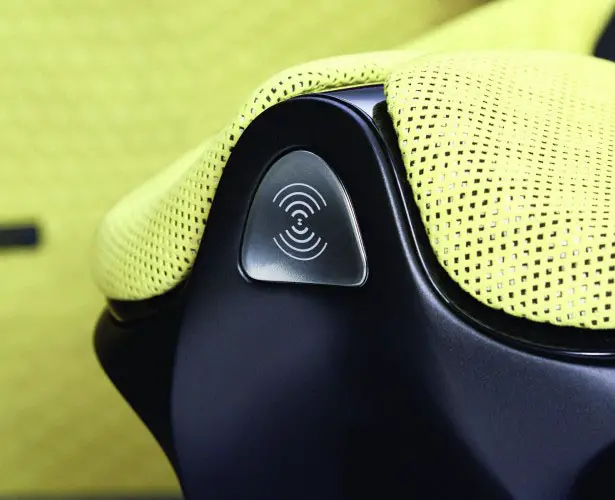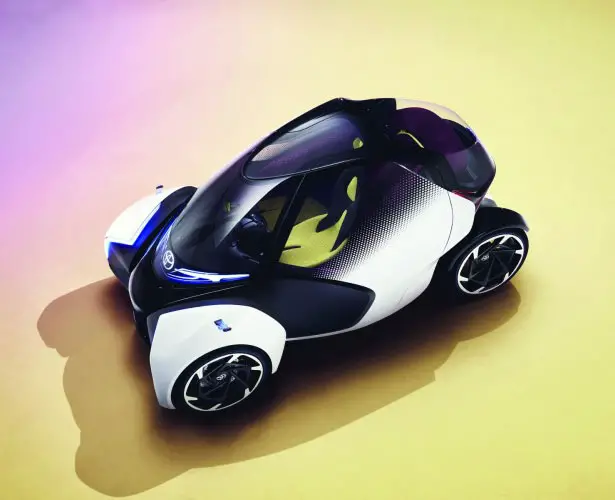 ---