Our body parts have different shapes, however, we only use a common band-aid shape to cover wounds on any part of our body. Band-Aid Printer concept was born out of the idea to create different types of plasters to fit various shapes of body parts to make you feel comfortable. In this way, you can print different plaster shapes to suit the wounded area, it's a quasi-3D printer that prints the band-aid directly.
Designers : Han Like, Liu Peng, Ren Mingjun, Wei Chenjie, Yang Xiao, Liu Peng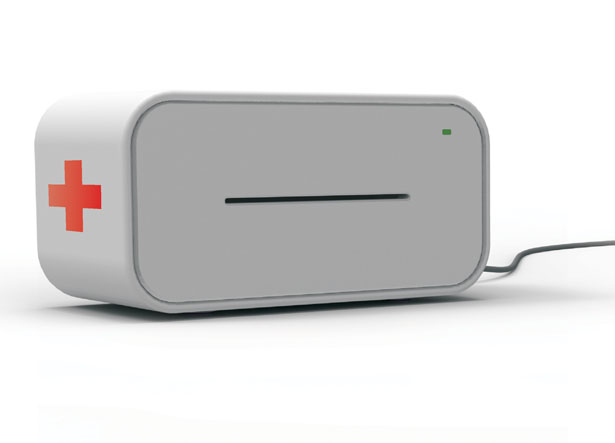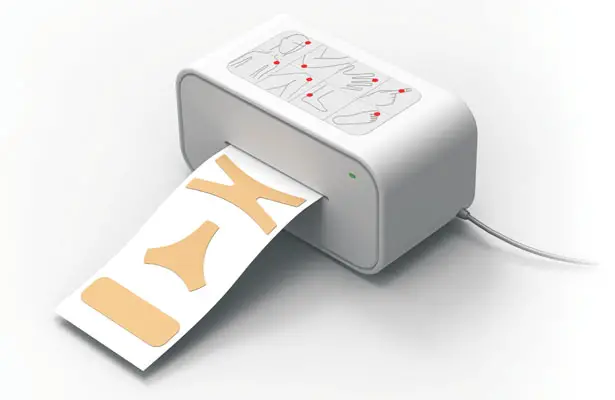 ---
Ferrari F750 was designed as part of Ferrari World Design Contest with future vision in mind. In 2025, the world population will close to 11 Billion and the highest priority is focus on saving petrol and cleaning atmosphere. A new kind of global behavior will appear: altruism (motivation to practice unselfish concern for the welfare of others). At those times the new Ferrari's customers are will still have racing spirit and respect for the brand history.
According to the new global behavior, if a customer bought a Ferrari, he wouldn't want to keep the car for himself. The Ferrari F750 (for 750kg) is the perfect solution. The rear petrol engine remains intact, but thanks to the two front electric engines, Ferrari F750 concept car introduces the e-driving.
Designers : Marc Devauze, Vianney Brecheisen and Alexandre Labruyere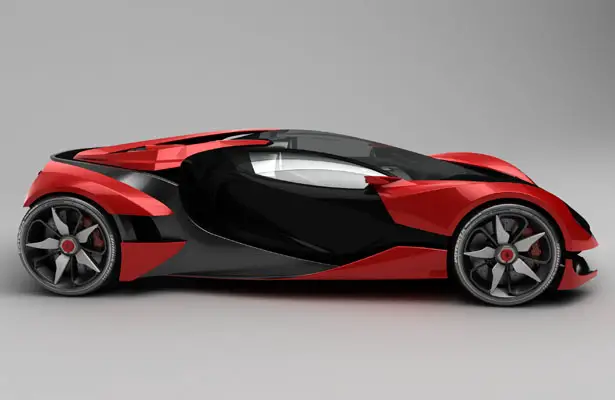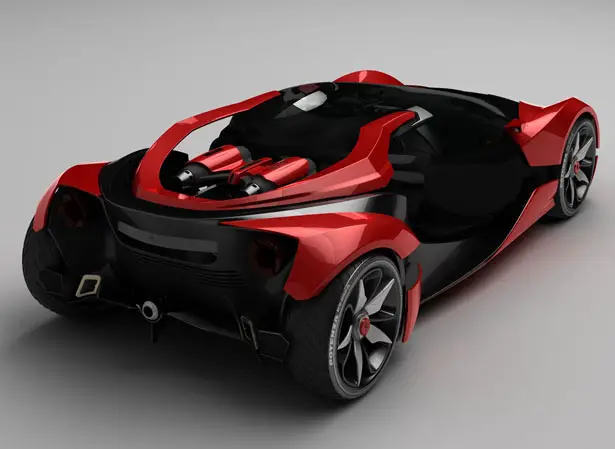 Electricity offers immediate torque and is used here as a booster. User can customize its interior by purchasing a special designed cocoon, therefore each user can exchange and share different interior atmosphere. Ferrari F750 introduces you to a new e-sharing experience.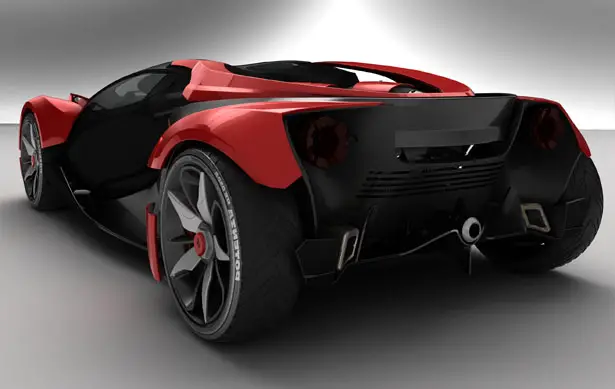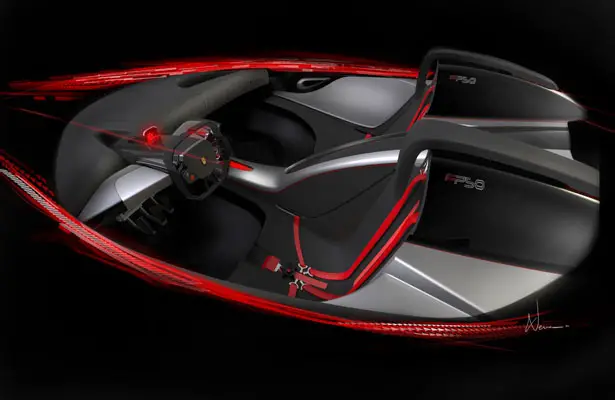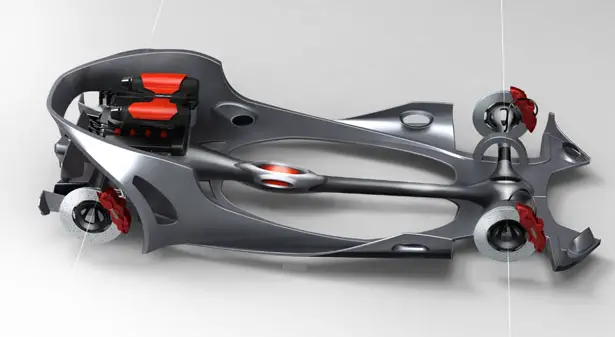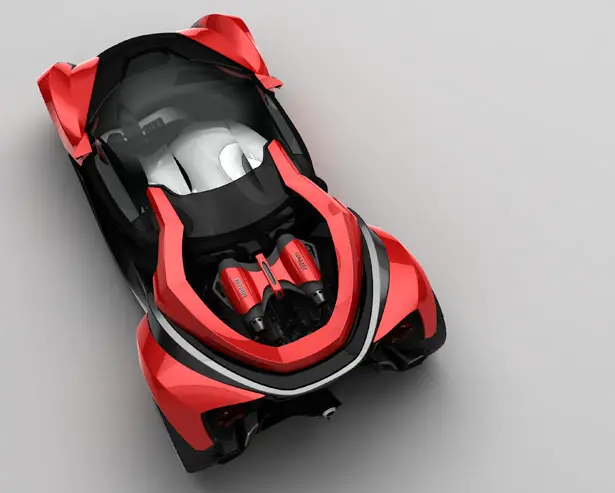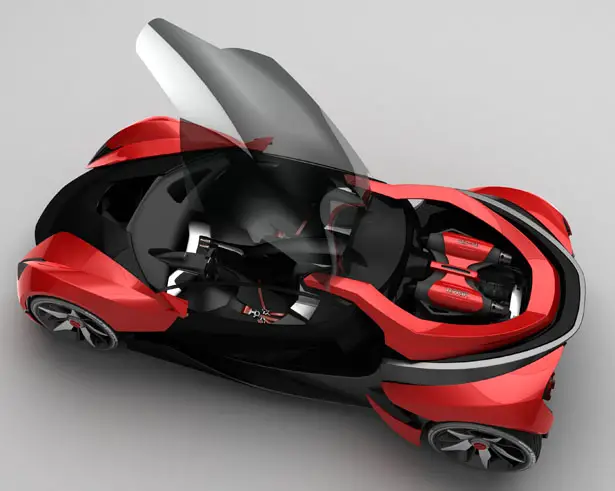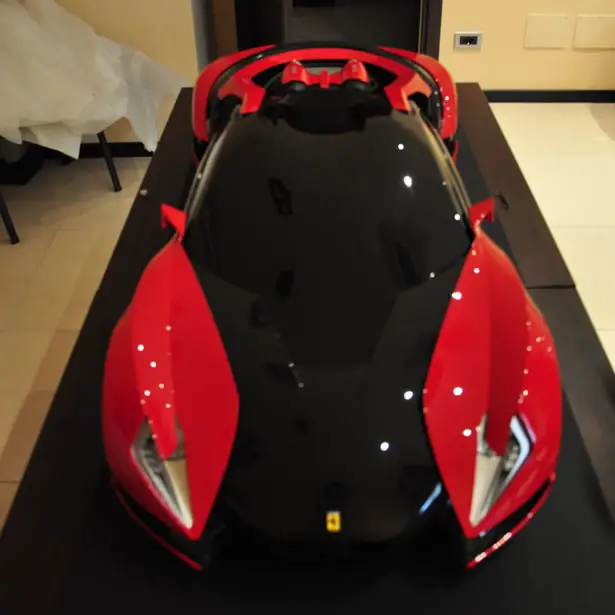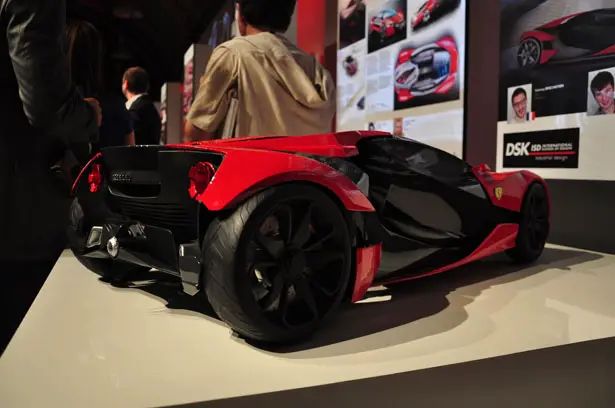 ---
Do you remember when you were little and making shadows on the wall using your hands to create birds, rabbits, or any other figures? I do. The minute I saw this light, that memory came across my mind. This "Bird In Hand" light is based on and tribute to the universal art of hand shadows. Designed for Plankton, a green and future conscious design label, this cool lamp plays with bird's shadows concept. All of the hands are positioned to look like a flock of birds, flying out in circles. The shadow cast on the wall looks like birds. The material used to create this lamp is ECOLOTEK, a durable and fully compostable material composed of natural hemp fibes, minerals, and binder. The result is a very dynamic, expressive, and striking looking lamp with layers of humor and poetry hidden in the design.
Designer : J.P.Meulendijks Design Studio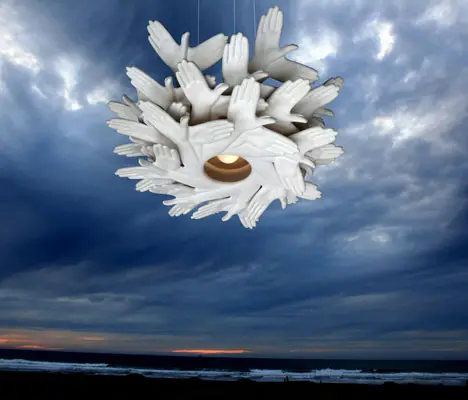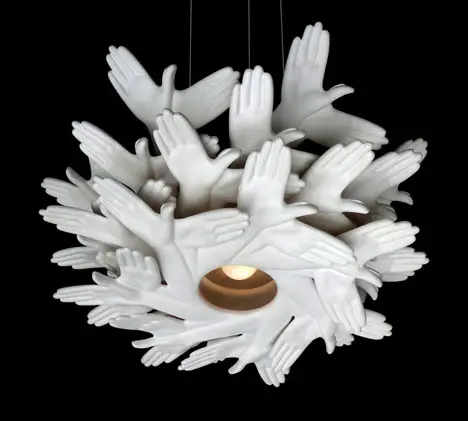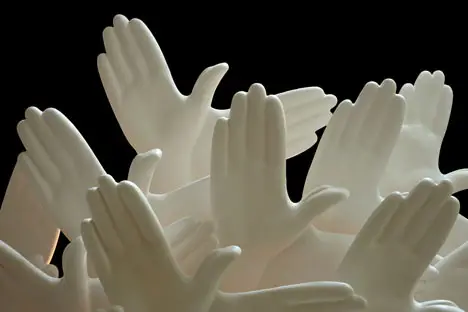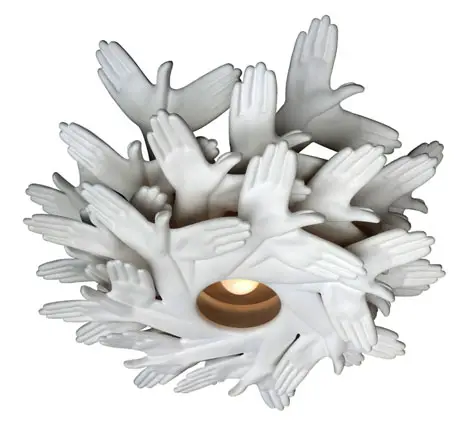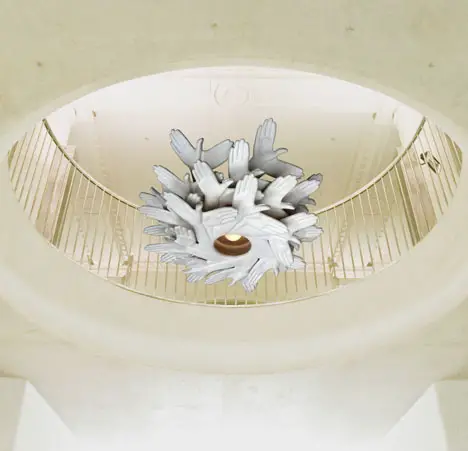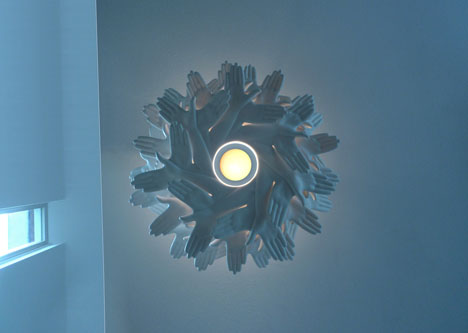 ---