Convertible sofa is a great solution when you live in small space apartment since most often than not, we always in the confrontation with furniture for our living space. It's important yet it requires the biggest space, wouldn't it be great if the furniture is multi functional yet compact in size? This concept sofa is ideal for the living room, you can easily transform it into a small dining table, enough to accommodate 6 people with its 6 padded stools.
Designer : Julia Kononenko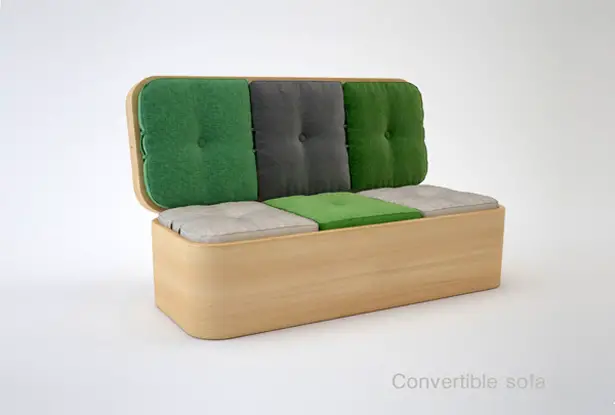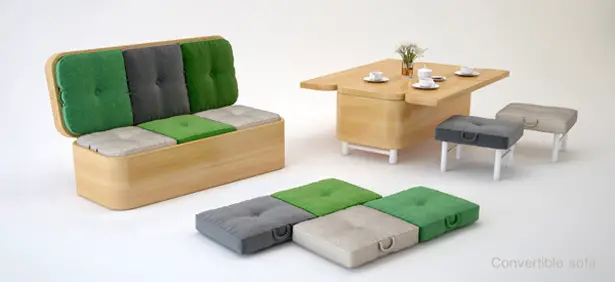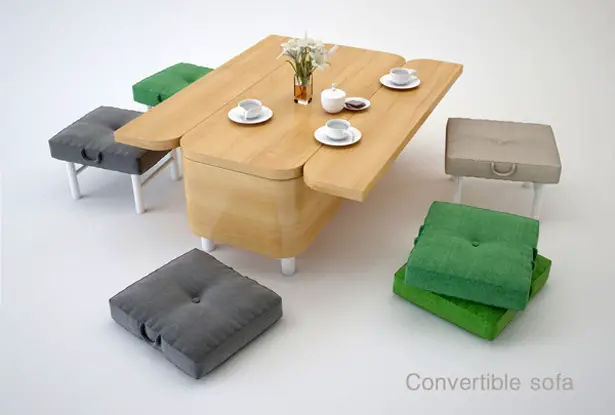 ---
Don't throw away all your cassette tapes just yet, using ION Tape Express Portable Analog To Digital Cassette Converter, you can convert all music from that archaic media to digital format. This device is a portable cassette tape player with integrated analog-to-digital converter, it certainly brings back the good ol' days before mp3 players. The portable design fits in any bag or your jeans' pocket, you can listen to old songs anytime, anywhere.
Just in case you want to transfer your favorite songs, simply plug it into your laptop or computer, there's EZ Tape Converter software that'll guide you through transfer. Rediscover those hard-to-find music or precious audio, keep them safe in MP3 format, the audio output allows you to connect it to other speaker system.
From : ION Audio [Buy It Here]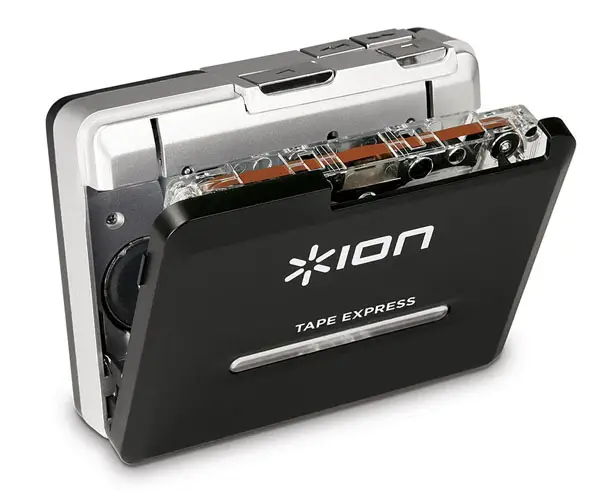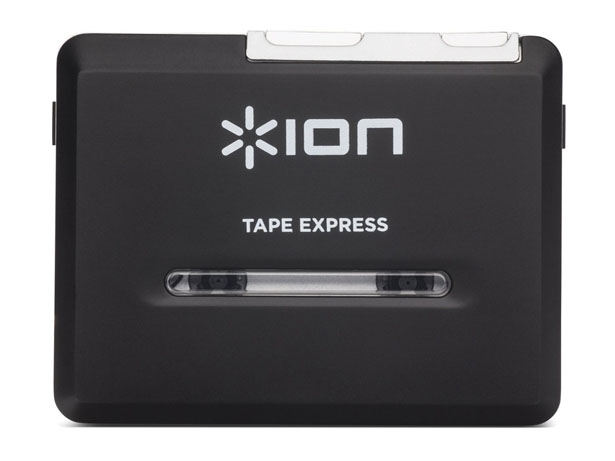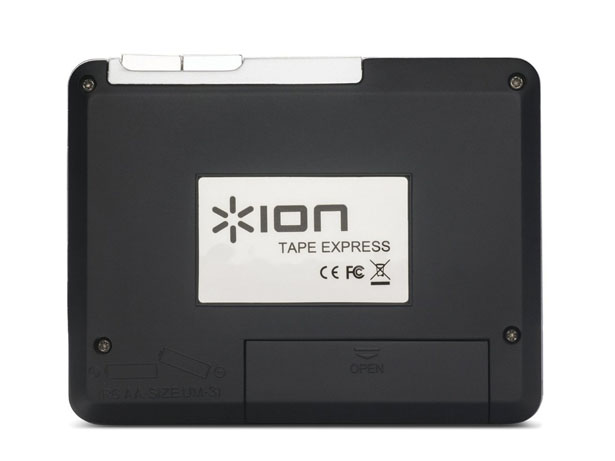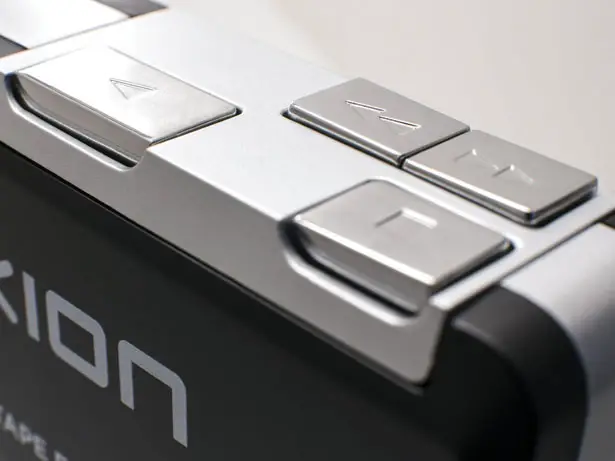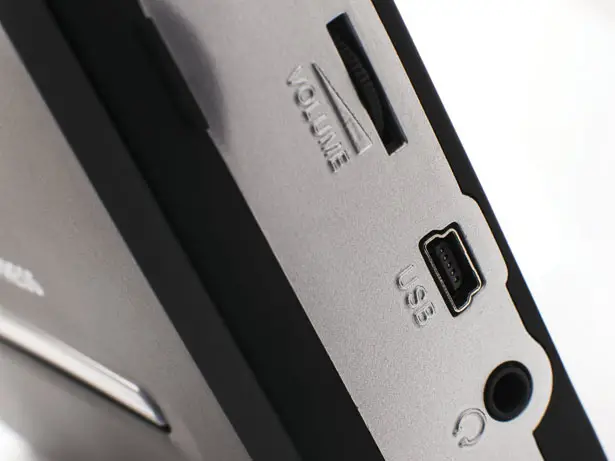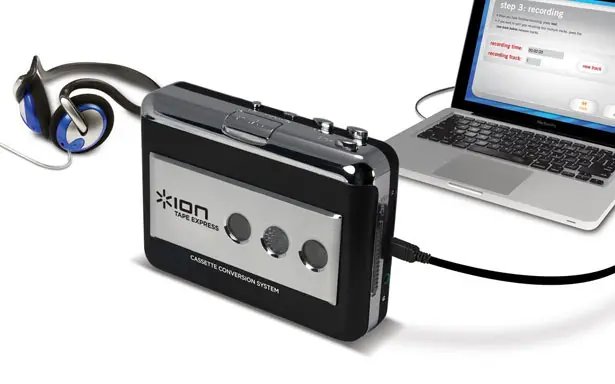 ---
Many of us have experienced losing keys and I guess I don't have to remind you the stress and panic not to mention the cost of calling a locksmith. There are more than 20% of Americans have been locked out their homes for at least once in the last year alone. We've been carrying keys in our pockets like … I don't know … as long as we can remember, sharp pieces of metal jiggling in our pockets. Yves Behar and Jason Johnson have teamed up to offer you something else.
These 2 designers try to address this issue by designing a new way to make your home entry magical, you won't be using key, you will use something safer and better. August Smart Lock device works with existing deadbolts, so, it's easy to install and it will look great on your door. Using smartphone app as the user interface, it's intuitive and allows user for better control about friends and family or services which is allowed to access your home. August smart lock will automatically unlock your door as you approach, combined with audio confirmation, it makes a unique feature.
Designers : Yves Behar and Jason Johnson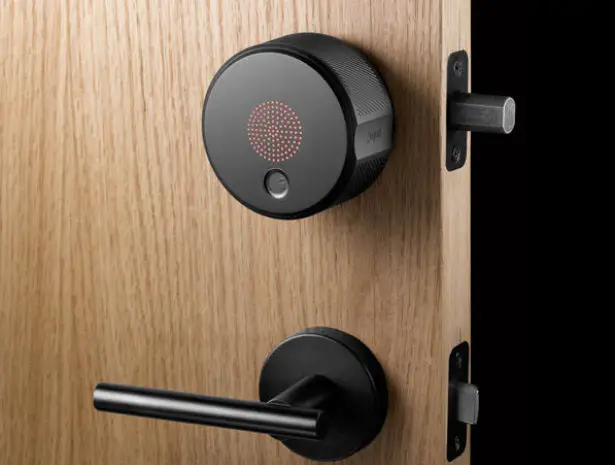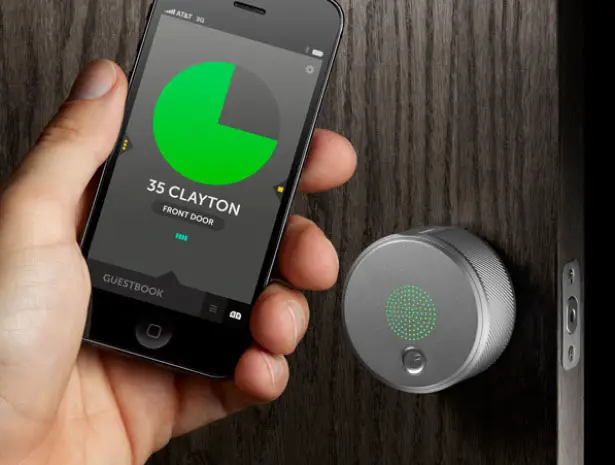 The smartphone app is pretty simple and intuitive, it uses a flat design of color circles as indicator of your door status, keychain for all your keys and scheduling guests access. The lock design is a simple circular extruded shape, made of durable anodized aluminum. There are visual indicators on the look to let you know whether the door is unlocked or locked. Could this beautiful and minimalist lock design be our future?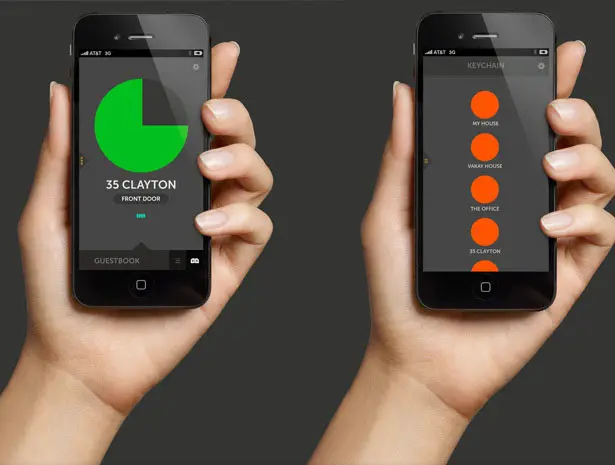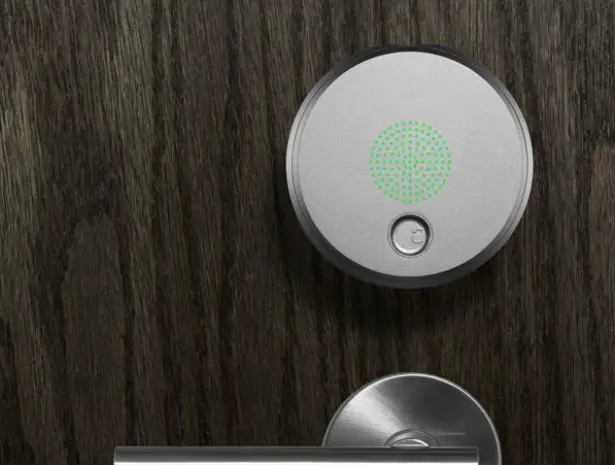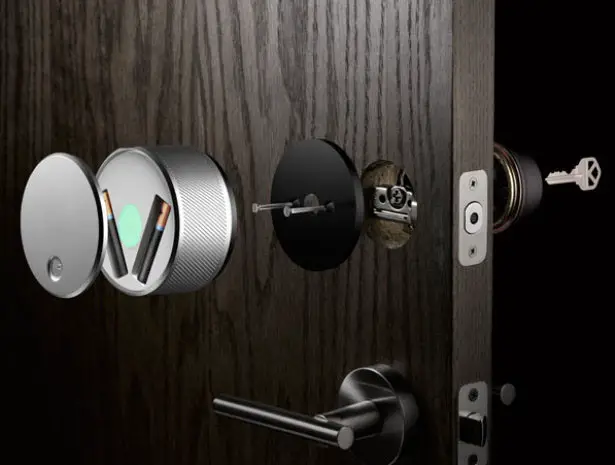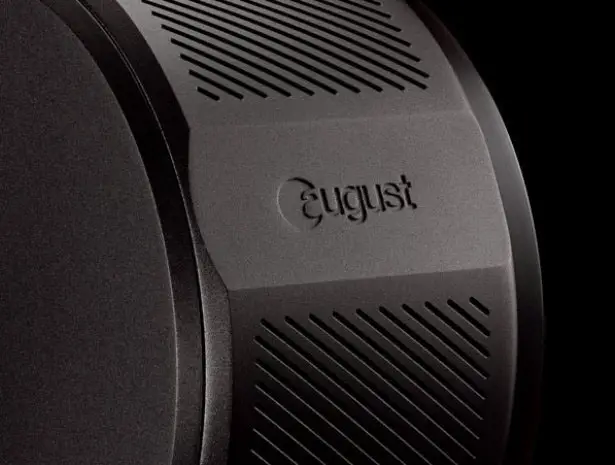 ---