Once you wash your hand clean, you don't want to touch the water tap again, do you? Especially when you are in public bathroom, knowing there are so many people have touched the tap contaminating it with germs. Timing Tap has been designed to solve that issue, it's a water tap that closes automatically after certain time. You can use the handle to set up the time based on how long you're going to wash your hands, the display would show remaining time, water consumption, as well as category of use (low, medium, high). In this way, you don't have to close/touch the tap again after use.
Designer : Chacko T Kalacherry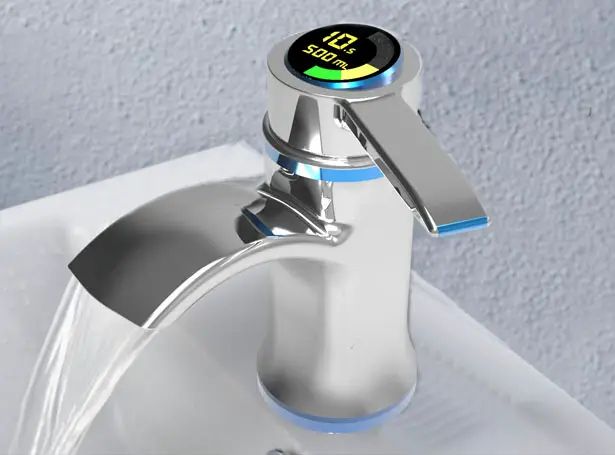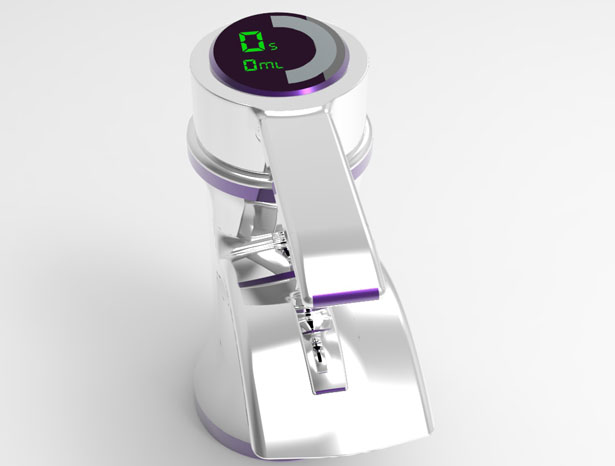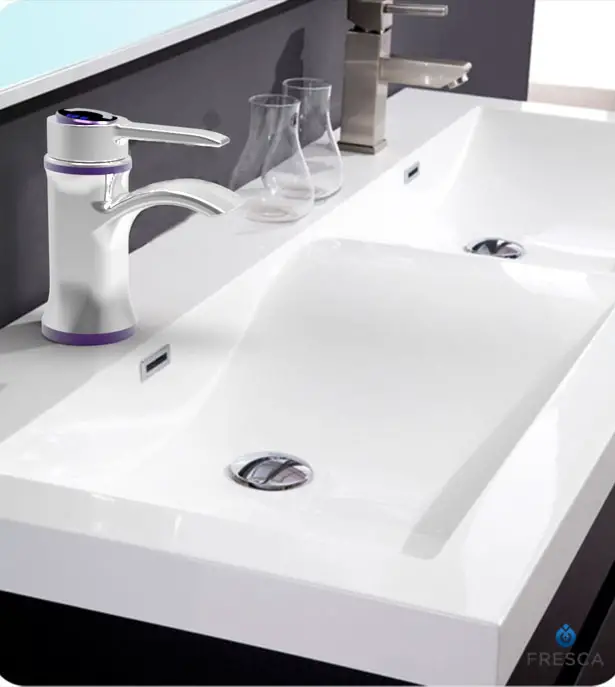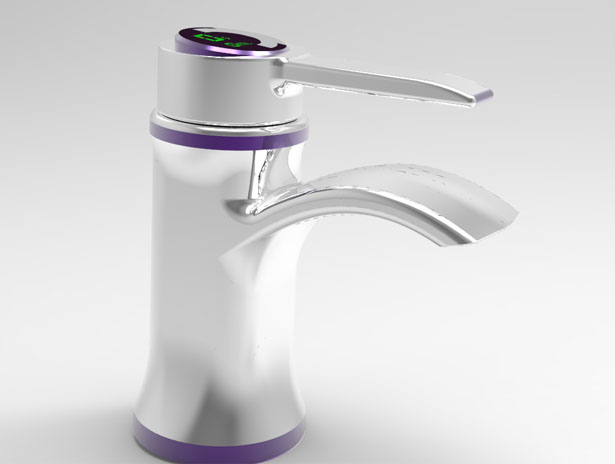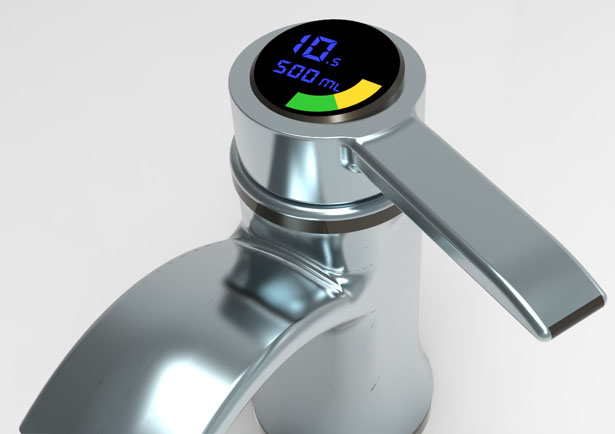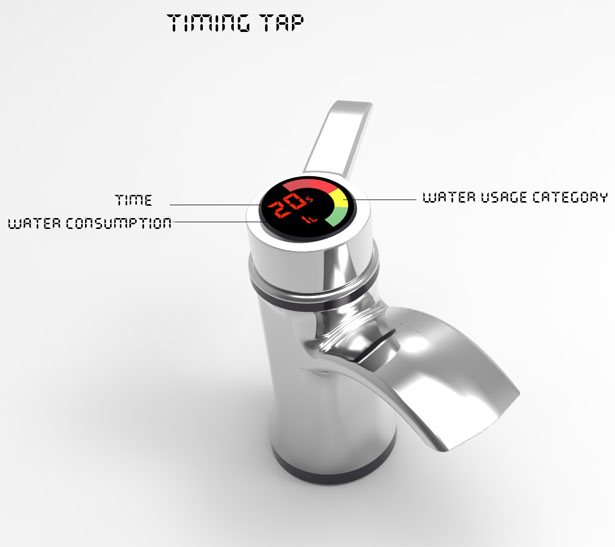 Tuvie has received "Timing Tap Concept" project from our 'Submit A Design' feature, where we welcome our readers to submit their design/concept for publication.
---
Marshall Dicycle is a two-wheel electric motorcycle in which those wheels can also function as amplifiers when instruments plugged in. Marshall Amplification is one of the most recognizable music industry companies in the world. They are known for their own historic sound. While with new technologies such as digital modeling that are forever evolving, Marshall needs to be re-evaluated with the changing times.
Marshall Dicycle combines rock music in its design which is timeless and can be applied to a futuristic market. Marshall Dicycle preserves the analogue way to control the vehicle. It saves the luggage space under the seat, and offers optional curtain on the top grooves. The power socket locates at the back.
Live, Loud, Play is the essence of Marshall, Marshall Dicycle gives musicians a chance to have a gypsy lifestyle and feel free to have concerts on the road.
Designer : Yuhan Zhang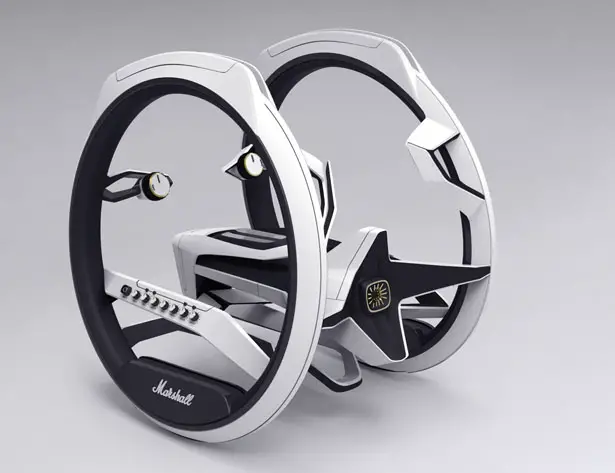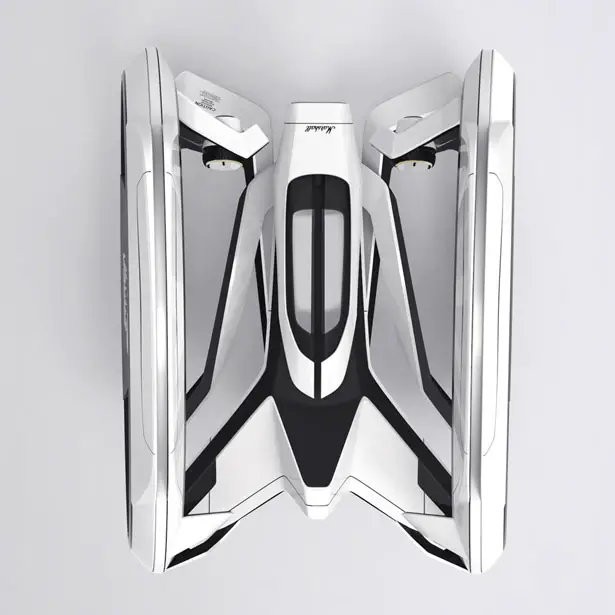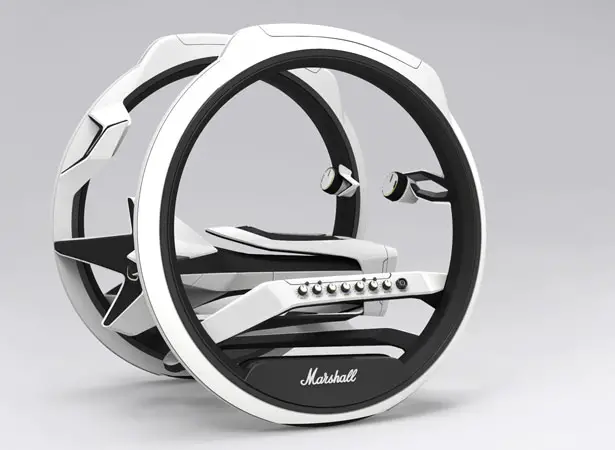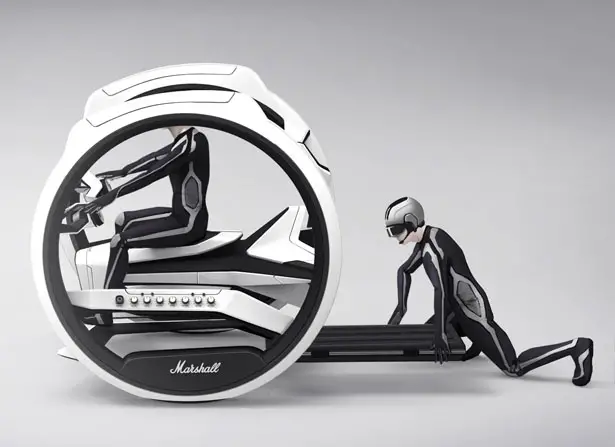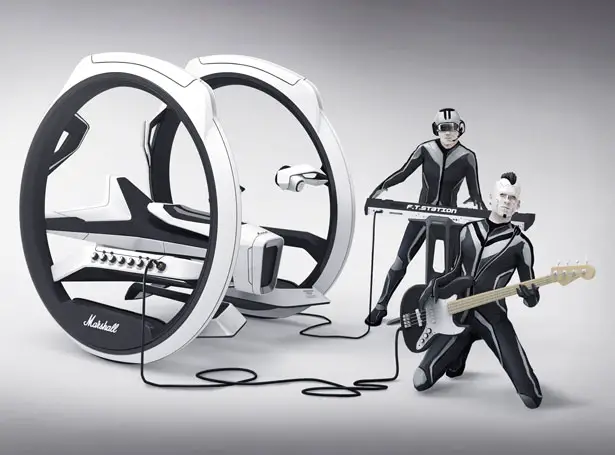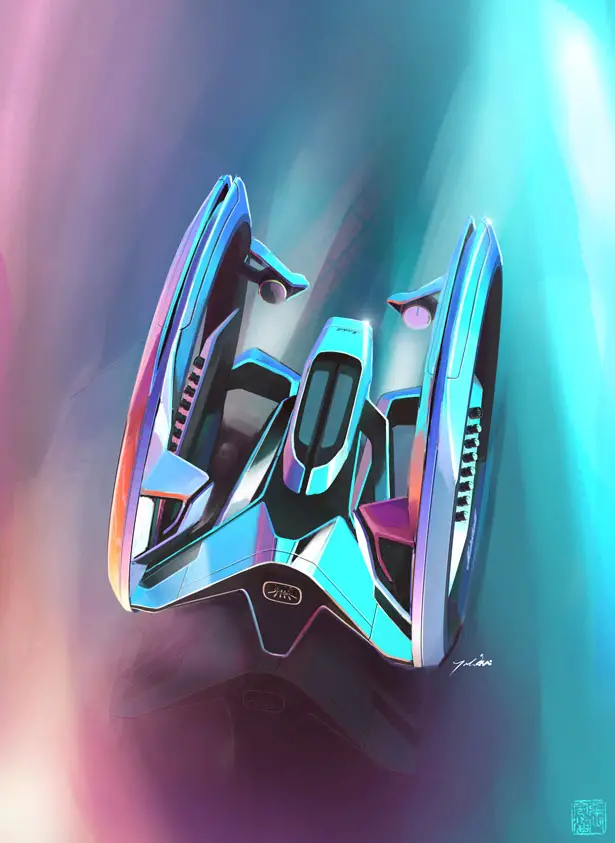 ---
Wooden toys are outdated – the high tech carbon fiber running bike Petitpierre is rolling today. MORES Design has unveiled the Petitpierre, the world's first running bike made out of carbon fiber. The innovation is not only a high-tech gadget but a revolutionary concept that combines high technology and uncompromisingly meets the needs of children
Designer : Mores Design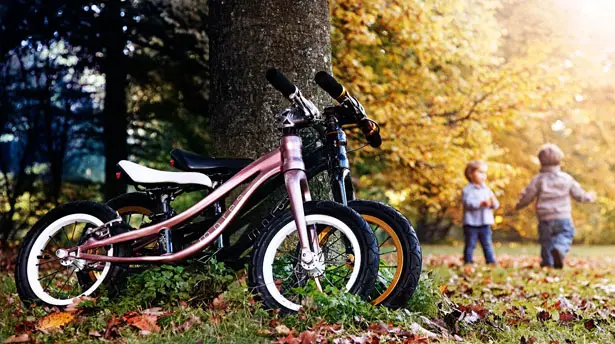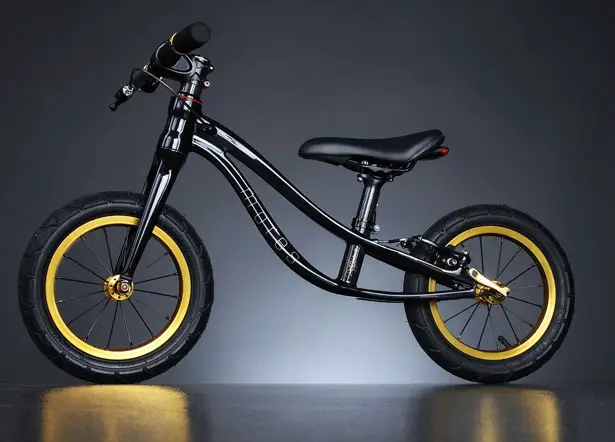 State-of-the-art technology, high quality components and an elegant ultra-light carbon fiber frame, made with a maximum value of engineering know how, workmanship and exclusive design make the Petitpierre probably the noblest running bike parents can offer their children. The key characteristics of the luxurious racer could make even premium cycle manufacturers jealous:
Development of the Petitpierre bike bringing together experience in 30 years of carbon manufacturing, 10 years in aviation engineering, and 15 years of therapist experience.
The very low center of gravity enables kids even as young as 1.5 years in age to move easily and have fun.
The Petitpierre is manufactured like a high-end sports bike for adults. The latest technologies such as 3D CAD and the finite element method (FEM) were used to engineer the bike. FEM is a numerical analysis of structures to ensure that all components can withstand the stress of practical use.
Thanks to the low weight (only 600 grams for the frame) and the optimized design, the Petitpierre is incredibly stable, easy to maneuver, and can easily be lifted to cross kerbs and obstacles.
The Petitpierre carbon fiber frame is hand laminated and baked in the patented X7 process.
Highest degree of safety: A high quality, very smooth brake, with the cable running inside the frame and brake levers that have been designed to fit children's hands. CE certified (EN71), no harmful or toxic substances, safe in terms of flammability. Plus EN14765 certification for larger bikes.
The Petitpierre bike is perfectly suited for children, starting at a child height of 86 cm up to 116 cm – or as long as it's still fun! The handlebars and seatpost can therefore be adjusted in a few easy steps. The bike is delivered fully assembled and tested, and just waiting for its first adventure!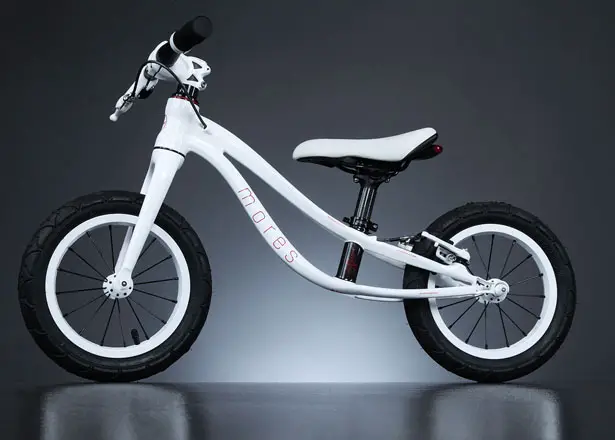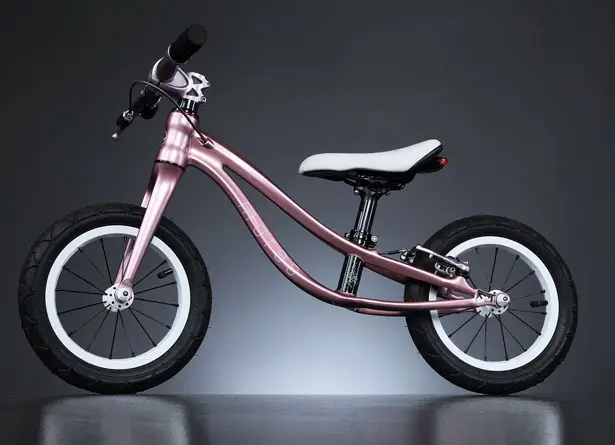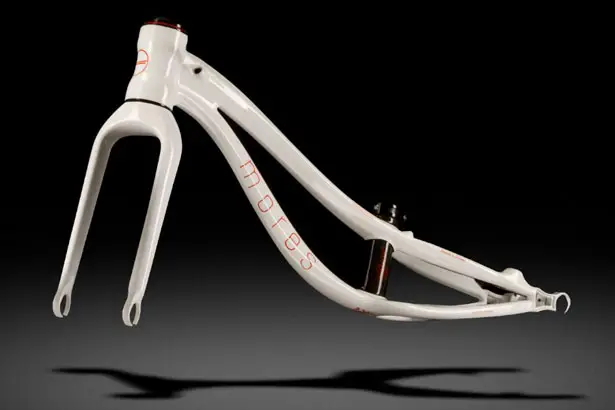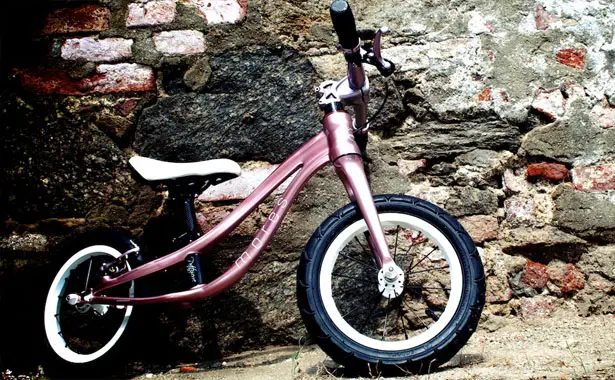 Tuvie has received "Mores Petitpierre Carbon Fiber Bike" project from our 'Submit A Design' feature, where we welcome our readers to submit their design/concept for publication.
---