Avery Holleman, designed this Smart Switch as a part of his senior thesis in Industrial Design. His goal was to create a system that could be easily installed into an existing home, allowing the user to control and monitor the power through the entire house. This amazing system allows you to save energy and to assign amounts of power to different rooms. The system is consisted of four main parts. The first is consisted of the smart power outlets that can be programmed and controlled, the second are the smart switches that can display power usage and control multiple outlets and lights, the third is a master switch which gives detailed power usage over time and gives control over the whole system and the last but not least is a remote which is used to program the system.
All of this is made simple with a universal icon based touch interface. The system's technology utilizes power line communication, which makes it easy to connect to the wires already existing in your house. It's also an energy saver too, due to the e-ink display which uses very little amounts of power.
Designer: Avery Holleman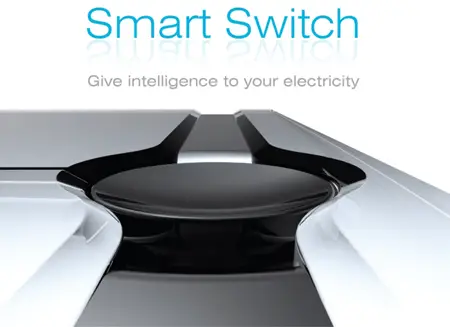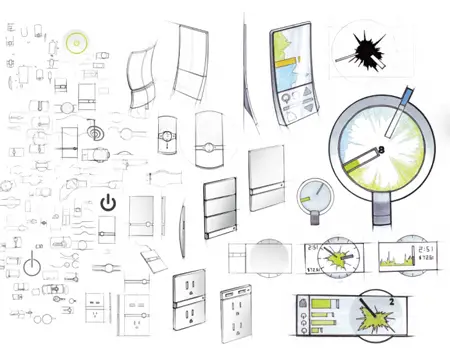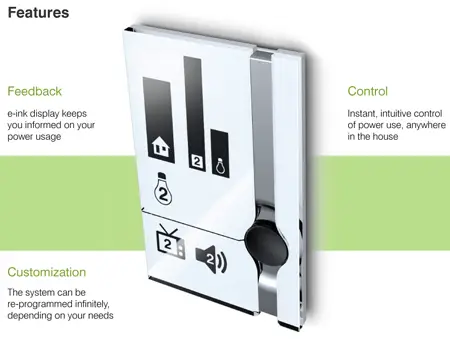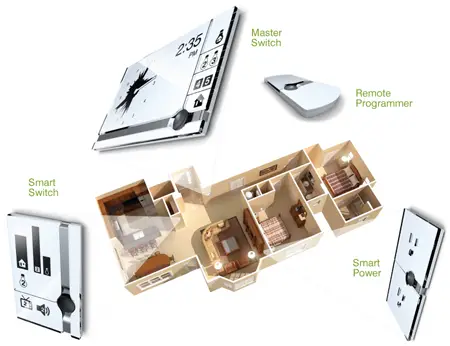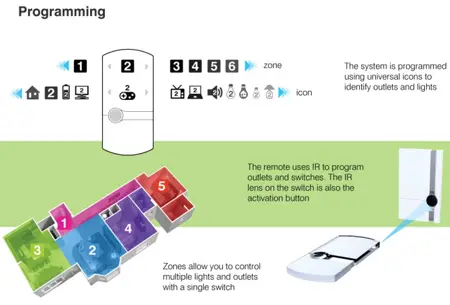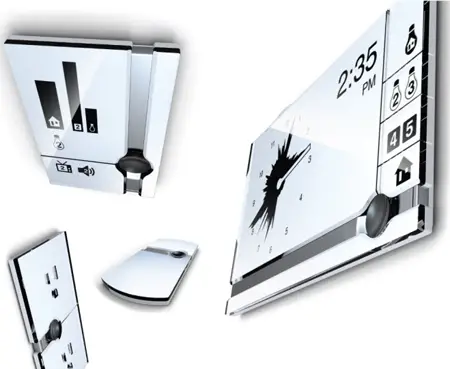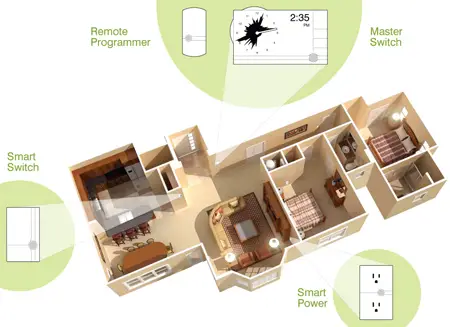 ---
Cella Urban Planter Pods project aims to bring people closer to nature. It doesn't matter if your house/apartment is small, these little pods will fit just right. Each pod is constructed of flexible, lightweight plastic material, it can be used to house mosses or small plants. You can combine all these pods to create a small garden for both indoor and outdoor, pretty cool heh?
The unique feature of Cella is that it adapts to its surrounding, you can hang them onto the wall or roof, you can even simply place it on your desk as a stand alone pod.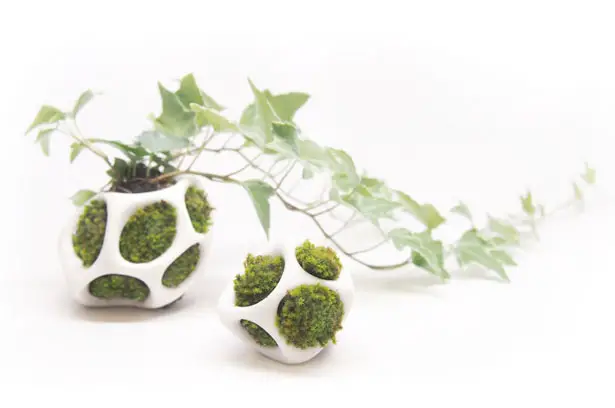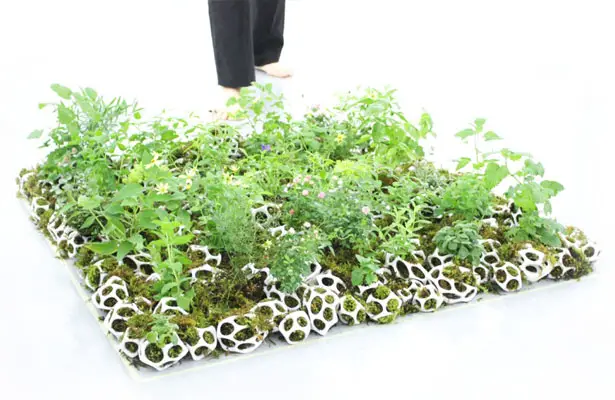 The project itself was developed based on a green roof project called "Mosspebble" at Harvard University's Graduate School of Design. Why moss? Well, it's because moss gathers all its nutrients from air, they don't need soil, they just need a certain level of shade, wind, and moisture. The small, organic shape makes this unit perfect for urban home, you can install it on any surface, there's no limit to your landscaping creativity.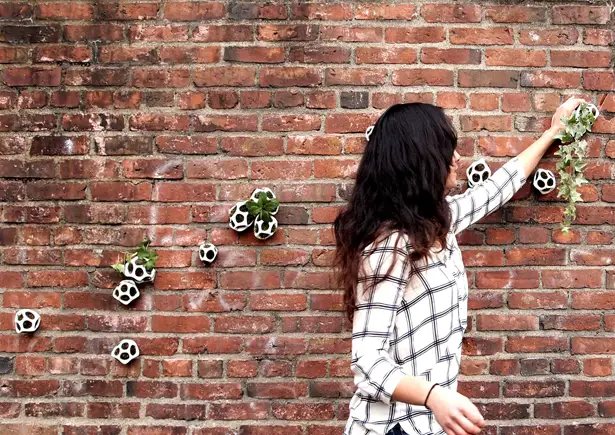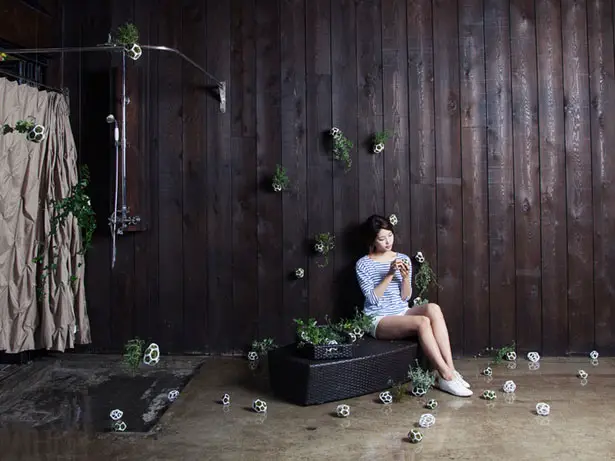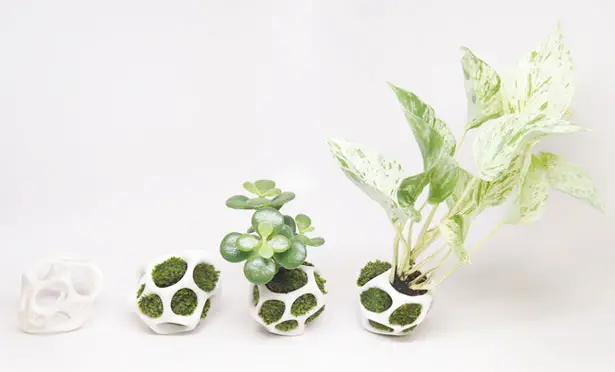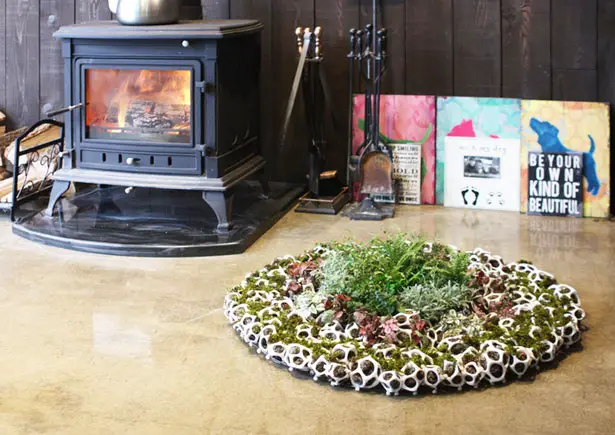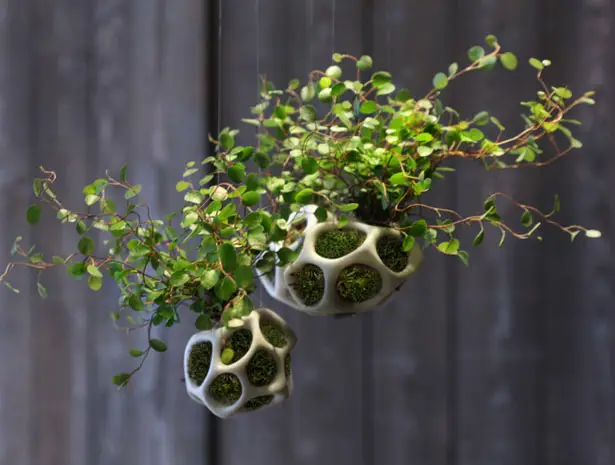 ---
Centurion Desert Transporter is a futuristic, sci-fi vehicle dedicated to explore desert area in a planet called Gemelli. Read the background story from the designer below.
On the planet of Gemelli, a massive spaceship is broken up into three pieces, one lands in a deserted region and the pieces from the desert need to be taken to the central habitable belt of Gemelli. A range of constructors are called upon to make this logistically possible, among them are Centurion.
Centurion is a proposed 175m long heavy lift high-speed crane designed to carry high value cargo through dusty hot conditions, with space for a reasonably sized crew. Centurion loads its cargo from the underside with sliding doors that also act as the carrying base for the cargo.
Designer : Navneeth Kannan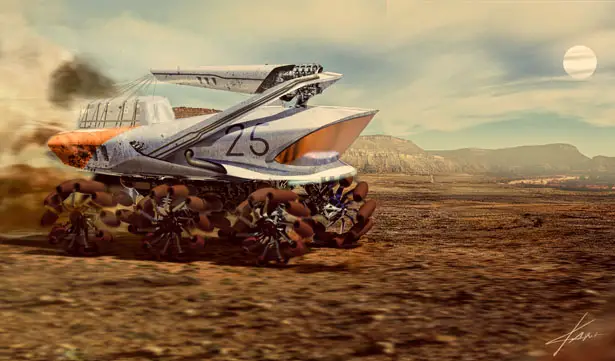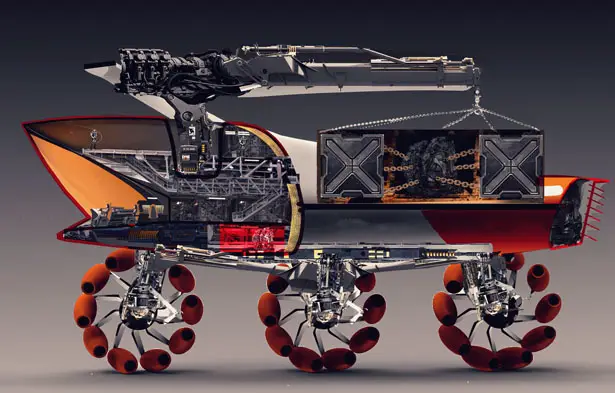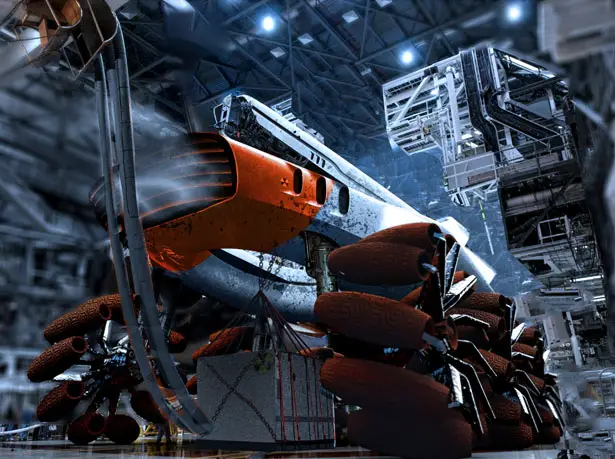 ---