It is by knowing and seeing the time that we schedule our day. The first we do in the morning is look at the time because of which we plan our day and come to know that how much time to spend in a particular work. We can do this because we can see the time with the help of our watches. But what about the people who are not as lucky as we are, the people who are blind.
Haptica is a movable Braille timepiece for the visually impaired, which enables the user to get a quick and accurate time reading while maintaining user discretion. Now one would think that many digital watches are available for this very purpose, but those watches annoy the user whereas when it comes to Haptica it allows the user to use it without drawing others attention.
In today's world even the blind people are working in good positions and taking up challenges. Being not able to see the time doesn't mean that time is not important for them, here we have brought an world best product for the people who do not give up to the negative situations faced in their life.
[Update] David has started a project to produce this watch into reality, read more in this page Haptica Braille Watch Project

Designer : David Chavez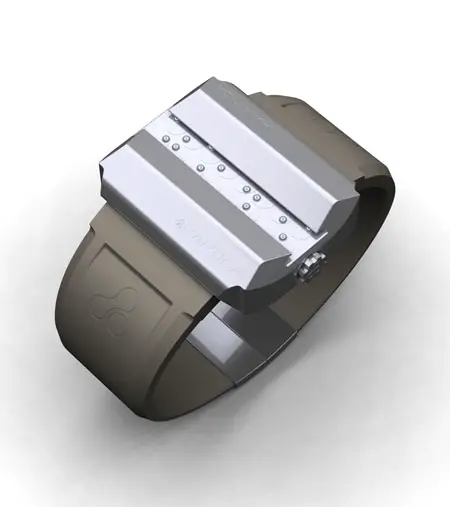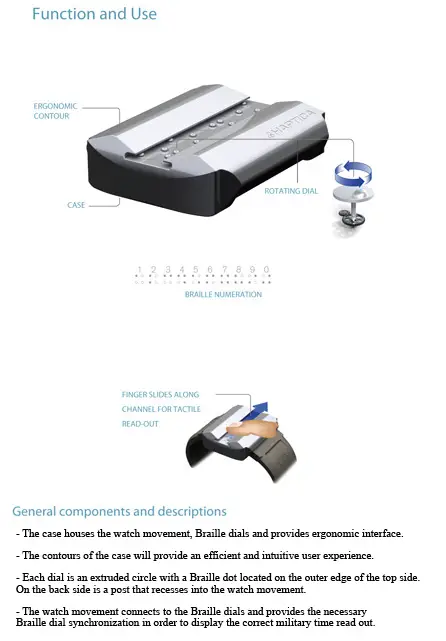 ---
Electric fields and textures seen in the nature have given birth to Mazda Kaan designed by 6 innovative designers. This electric car is especially deigned to compete the E1 races. In order to reach 250 mph without any harmful emissions, Mazda Kaan uses a sub-level electro conductive polymer that powers the electric cars in a modern world. The design and look of the car is mind blowing. By sitting inside the car, one can feel that victory is for sure. So, let's see how far this Mazda is going to take its future victory.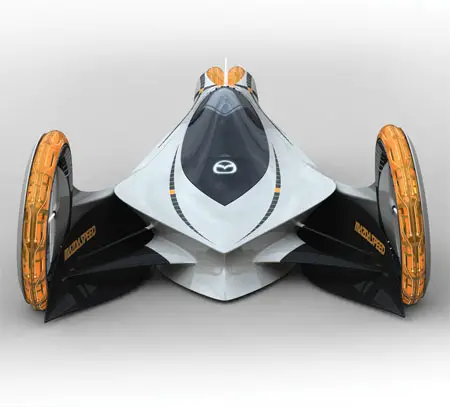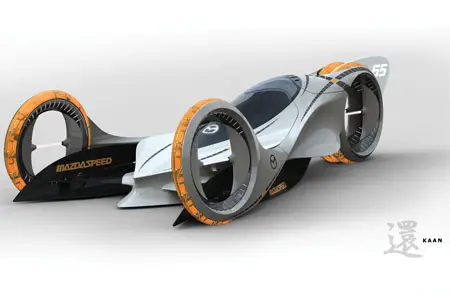 [Press Release]
The MAZDA KAAN is an electric race car designed to compete in the E1 races, the pinnacle of international motorsports in terms of technology and popularity. In 2025, California freeways have been resurfaced with a sub-level electro-conductive polymer that powers the electric cars of the modern world. MAZDA's patented electronic tire system uses this technology to power the KAAN to reach 250 mph with no harmful emissions!
The vehicles are piloted by individual drivers but teams are made up of thirty cars, all on the track together. Using strategies similar to those in cycling peletons, the tighter the group sticks together, the more aerodynamic and powerful it becomes.
Inspiration for the KAAN comes from electric fields and textures seen in nature, particularly those in a lightning bolt. The car is uniquely designed around its powerful electric wheels while the cockpit acts as a capsule to safely house the driver, allowing for tighter peloton formations and a team victory.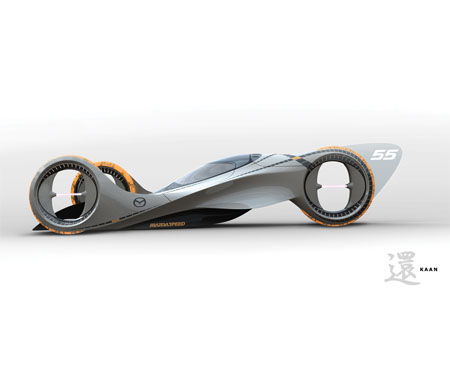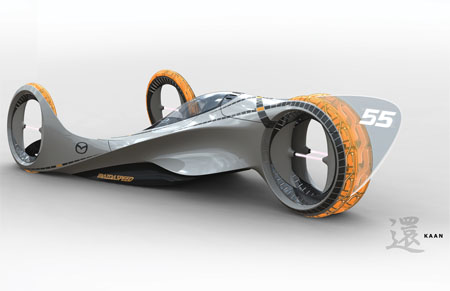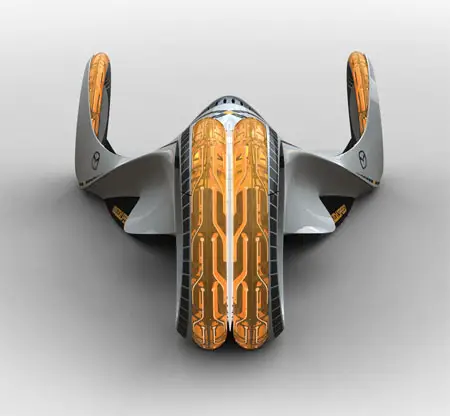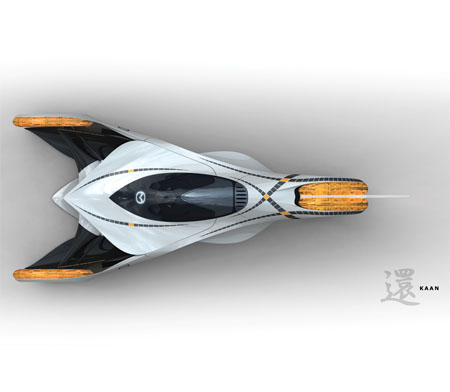 (Click the image for bigger view)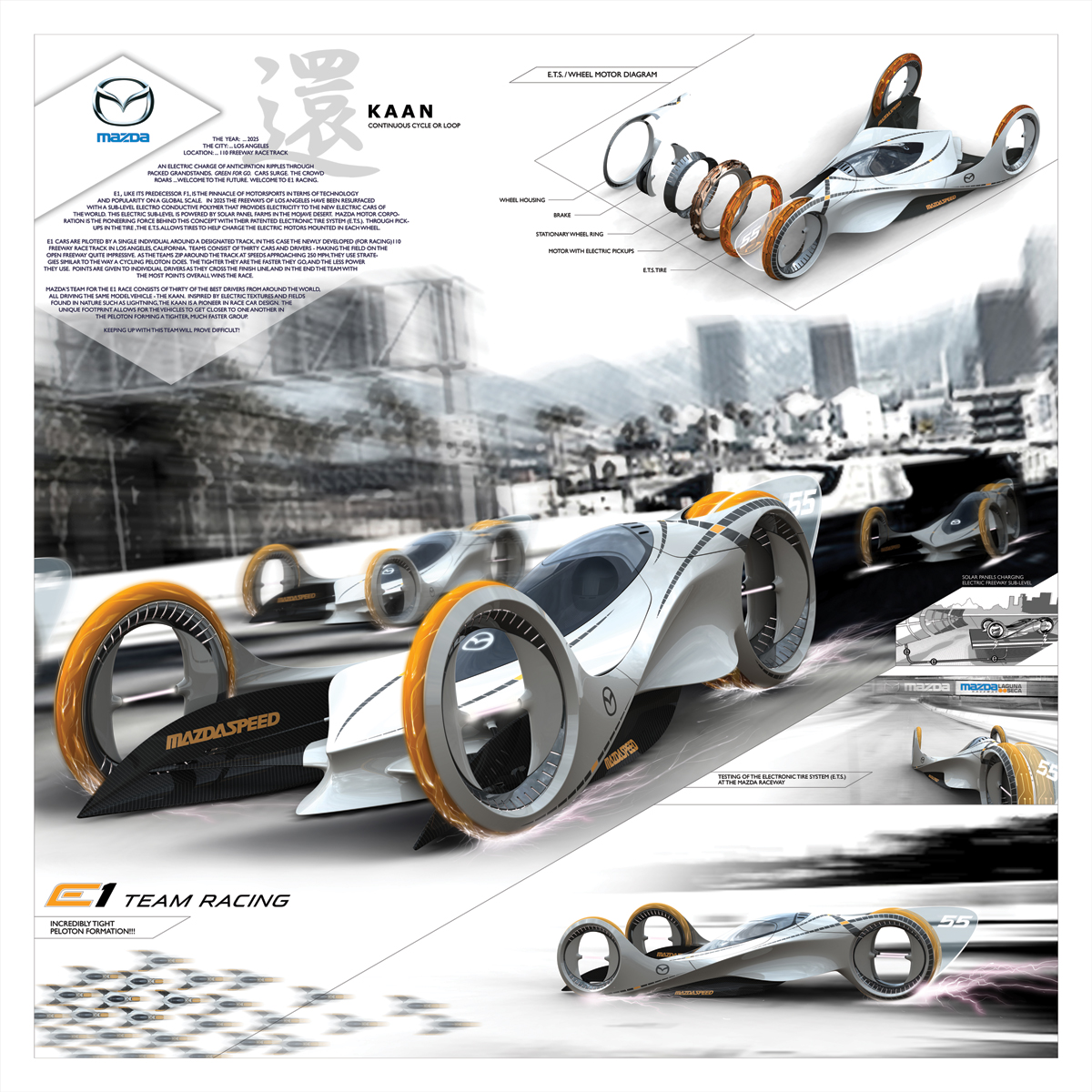 Designer : Jacques Flynn, Carlos Salaff, Minyong Lee, Greg Lee, Tim Brown, and Jordan Meadows
---
The Breathing Partition concept provides a sense of comfort with its natural office partitions, helping to generate an enjoyable and creative office environment. The unused space of the upper portion of these partitions contains flower pots to give the room a natural touch. Moreover, plants help creating a pleasant and livelier office environment by humidification and air purification. This partition system are available in both single and double unit and can be used in a particular office whichever is appropriate. The concept comprises an automatic watering system which is able to notice the need of water to the plants.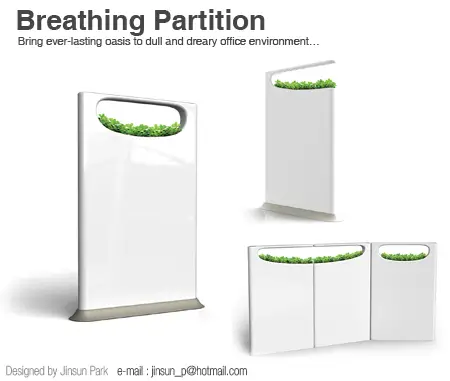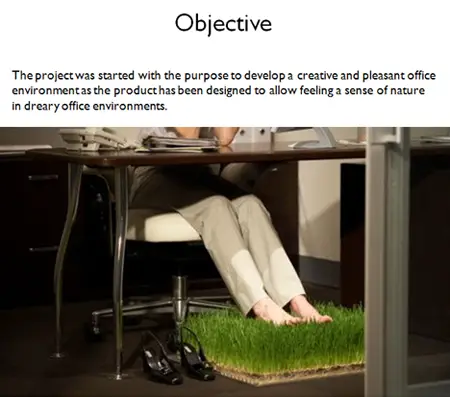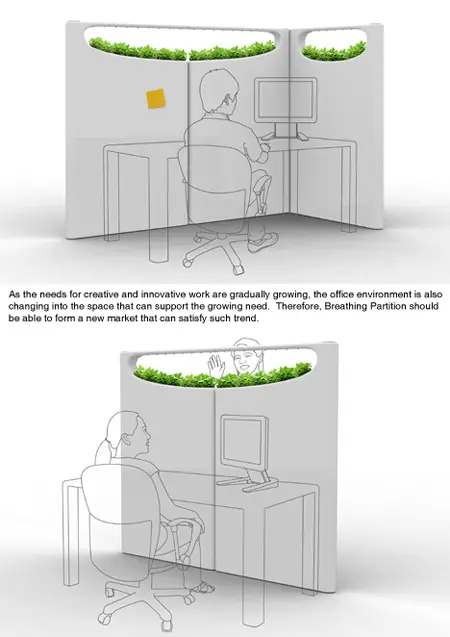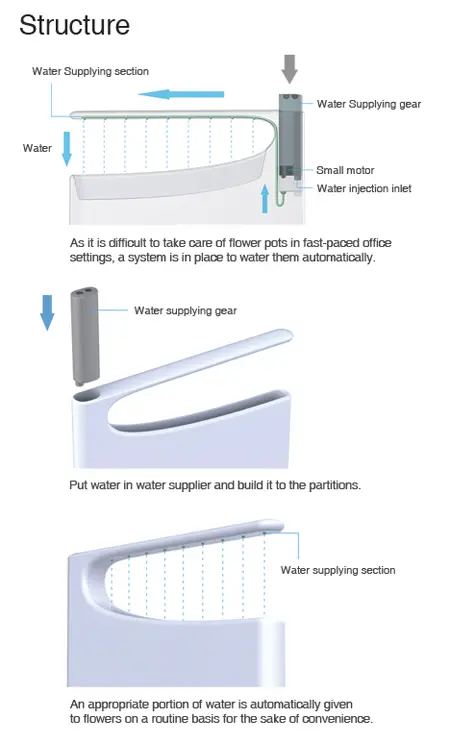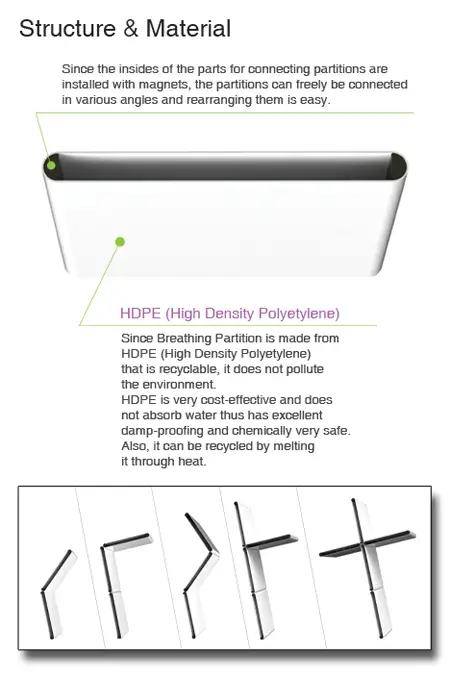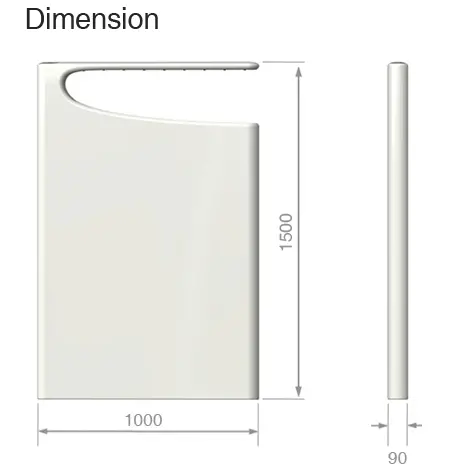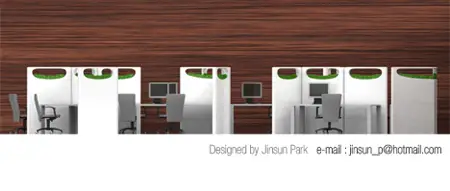 Designer : Jinsun Park and Seonkeun Park
---