Citroën and Lacoste have worked together to create stylish, funky, and creative transportation. Citroën Lacoste Concept is a unique car design as the result of two big names sharing the same vision. Lacoste, a famous French clothing brand has added fashionable touch in this car design. They will unveil the car at the forthcoming Paris Motor show. You can see from the photos that the styling details of this car are based on direct reference to the clothing world of Lacoste brand. The seat's style and the seatbelt anchorage points are similar to a polo shirts. This door-less concept car is going to give you a new experience in adventure with style.
From : Citroen and Lacoste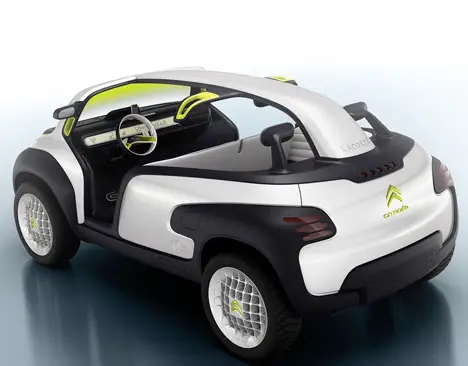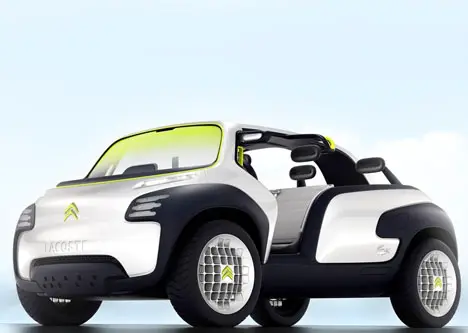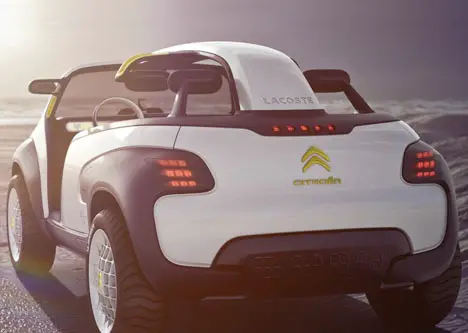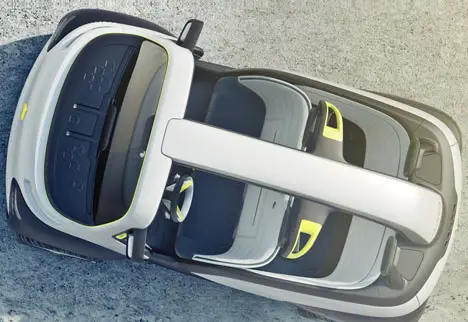 Can you see a polo shirt here?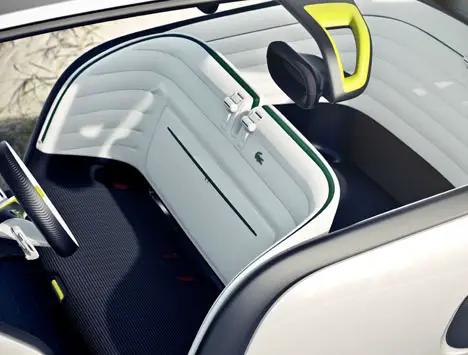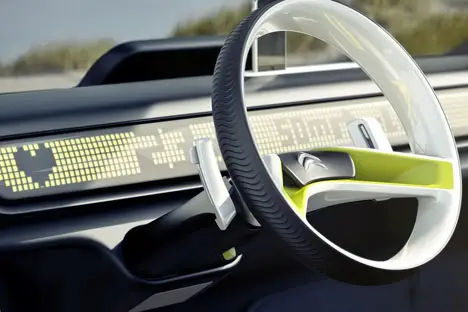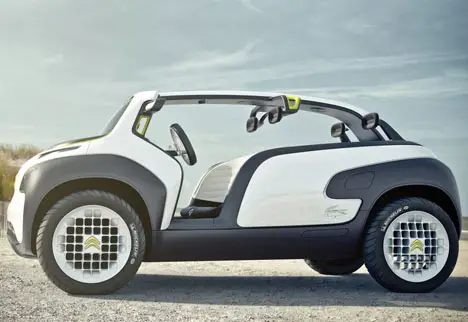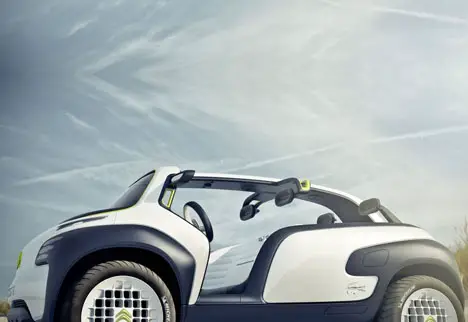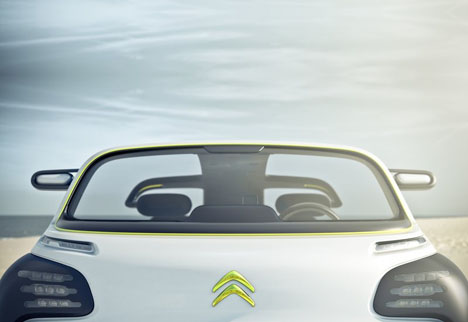 ---
Maintaining the dishwasher and getting the dirty utensils cleaned can be so exhausting. Well here comes bubble! A new concept dishwasher which can be said to be a powerhouse performer packed in the small size. Bubble Dishwasher cylindrical in shape with pores all over and it operates when submerged in water where it needs to be kept in the sink. During operation the LED indicator light turns blue i.e. while washing, and after the work is one the same changes to green. Also there are three different work stages for different types of washing. With a rechargeable Lithium ion battery that allows to be working under submerged conditions. So just wash away your worries with this dishwasher.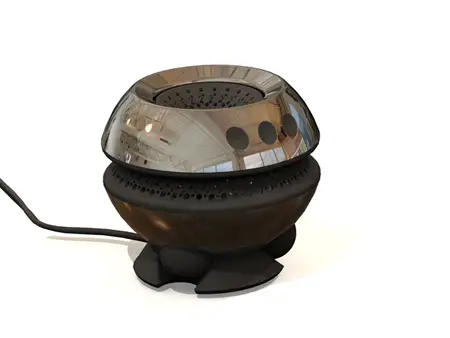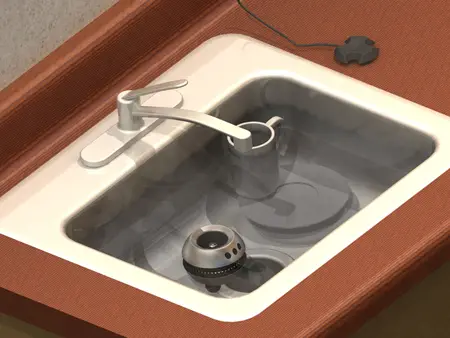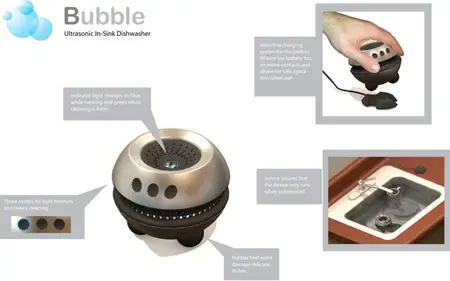 Designer : Noah Beasley
---
Polaris has unleashed Slingshot, an awesome, jaw dropping, 3-wheel roadster to celebrate the company 60 years of innovation. This vehicle has been designed to deliver head turning excitement of two dimensions, the first excitement comes from something that you can see, hear, and feel when riding Slingshot, second excitement comes from how you feel when people turn their heads to star at your ride in awe.
Slingshot offers a new on-road driving and riding experience, it's not something that you usually ride, it's a motorcycle with the feel of automobile. The open air cockpit gives a cool 360-degree rush of sight along with sound and smell. The side by side seating arrangement allows the driver and passenger to enjoy front row shot of adrenalin, the wide stance and sport-tuned suspension encourages you to charge every corner and never let off. You can feel the rush of pavement under your seat with a low to the ground vehicle stance, it makes your heart pounding as you ride this badass roadster.
Designer : Polaris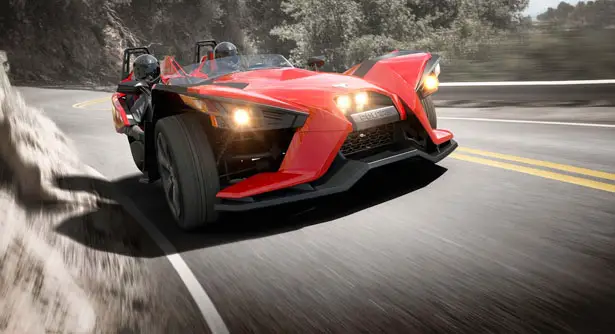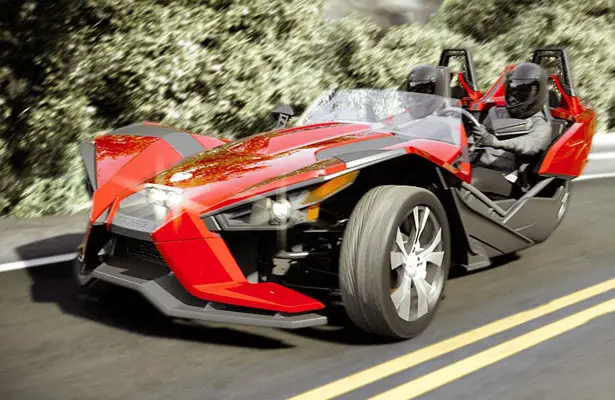 Powered by 2.4 liter dual-overhead cam engine that produces 173 HP, Slingshot features a 5-speed manual transmission. It also utilizes a high strength steel spaceframe, a lightweight aluminum singarm, and carbon fiber reinforced drive belt. This motorcycle is equipped with electronic stability, traction control, 3-wheel anti-lock disc brakes, 3-point seat belts, forged aluminum roll hoops, and LED taillights. You can customize your ride with premium accessories available at the store online such as larger tires, windscreens, or vehicle covers.
When you plan to get this vehicle, please remember that Slingshot is a motorcycle, not an automobile, therefore, it doesn't have any airbags or meets automotive safety.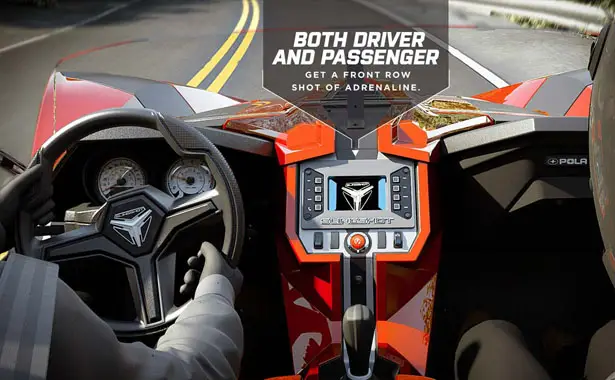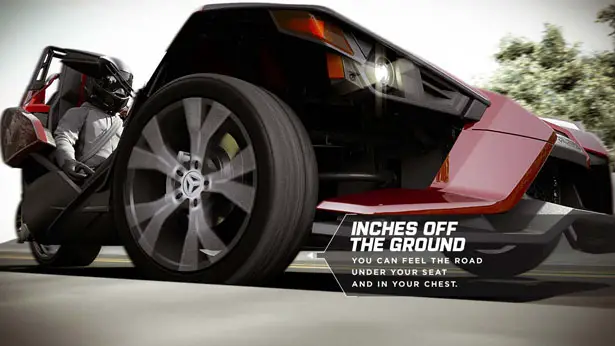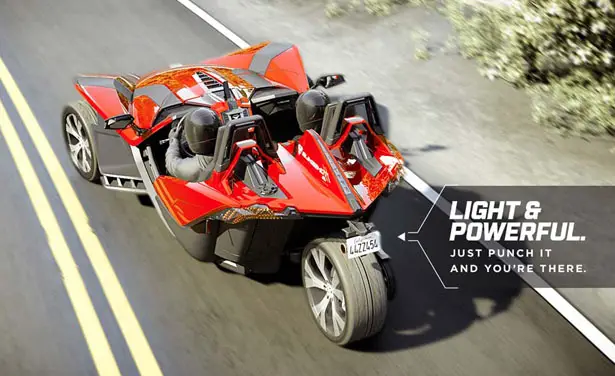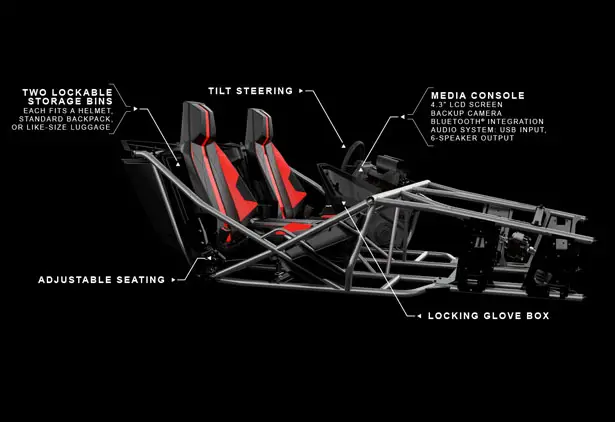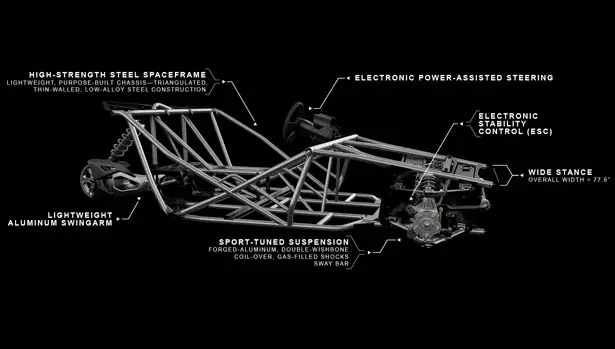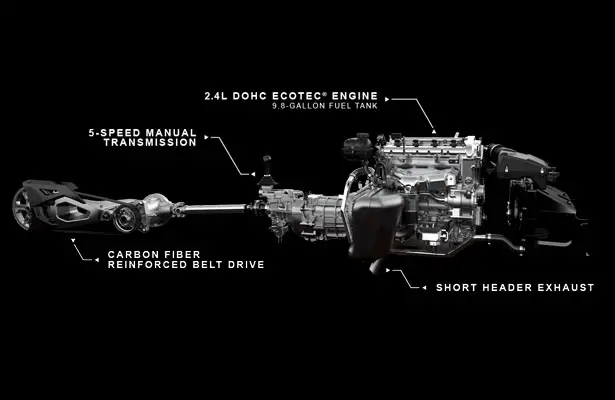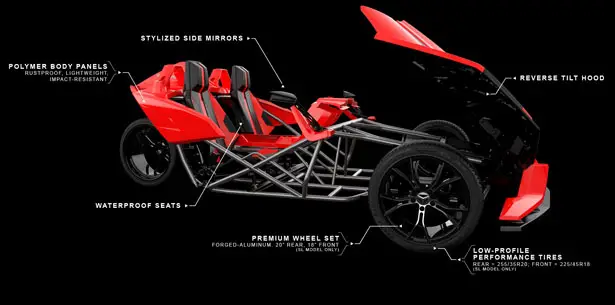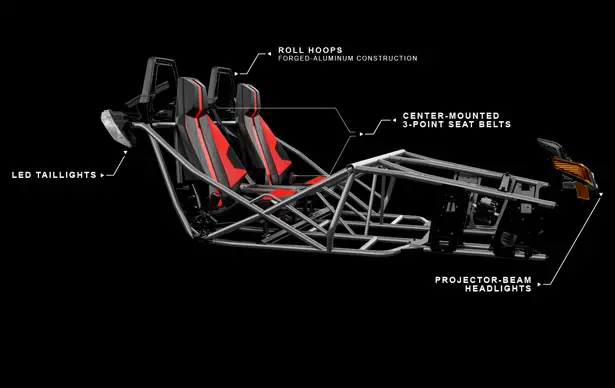 ---