Bodice Rocker is a unique lounger that doesn't take much space when not in use. It was born out of a love for curvy silhouettes and illusion, this unique rocker offers you a number of fresh perspectives. While standing vertically, it looks like a bust or buttocks, or for others, you might see an arched foot. However, with a light touch, you can make this rocker to lie down or pause in mid-air as if weightless and defying gravity. In this position, you can finally see the familiar profile of a chaise lounge, second nudge will draw this rocker to the ground where you can sit and stretch out comfortably on soft padded leather. Since this furniture is made to order, you can order to better suit you, it doesn't matter if you are a taller or smaller person, also it is scaled appropriately to suit different room sizes. Checkout the video, you can see a guy caressing the chair in a creepy way.
Designer : Splinter Works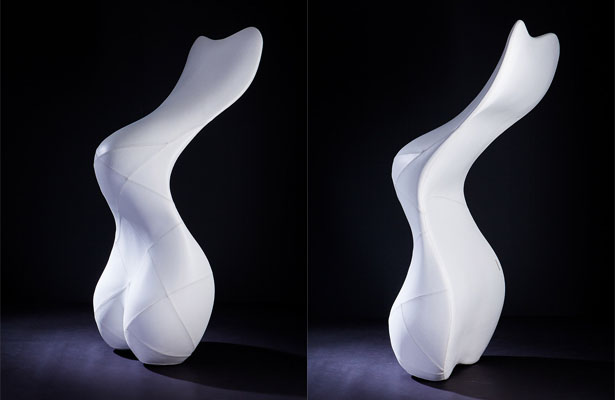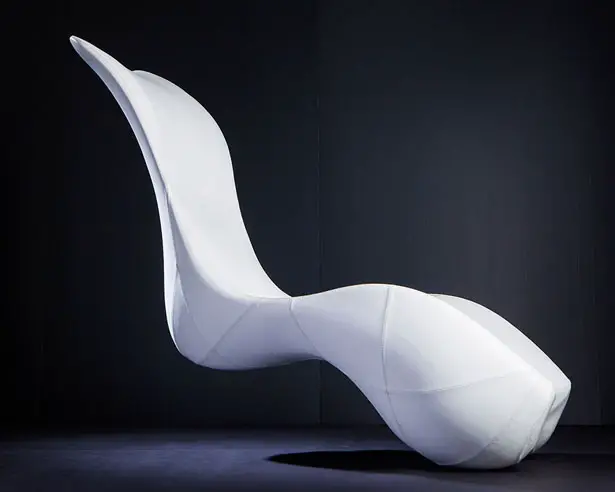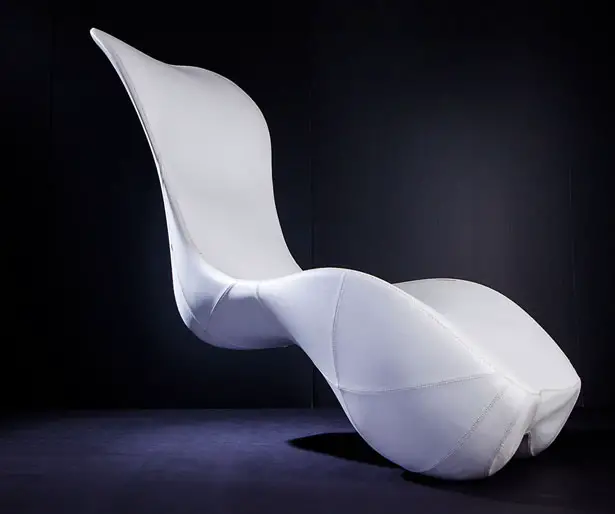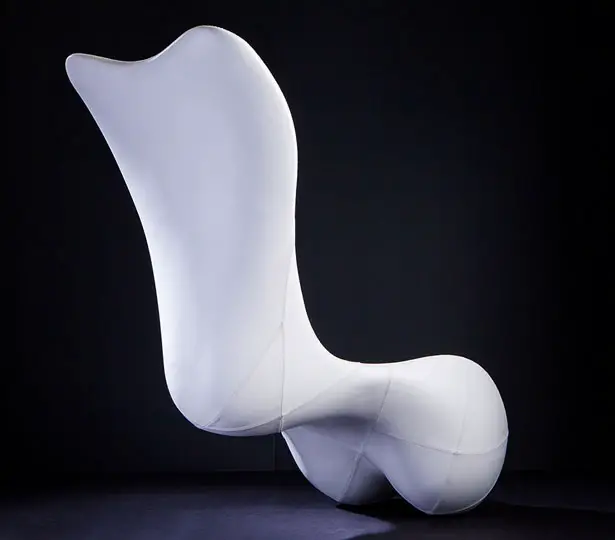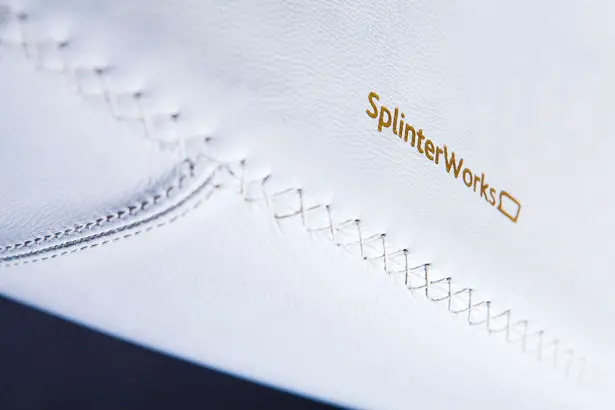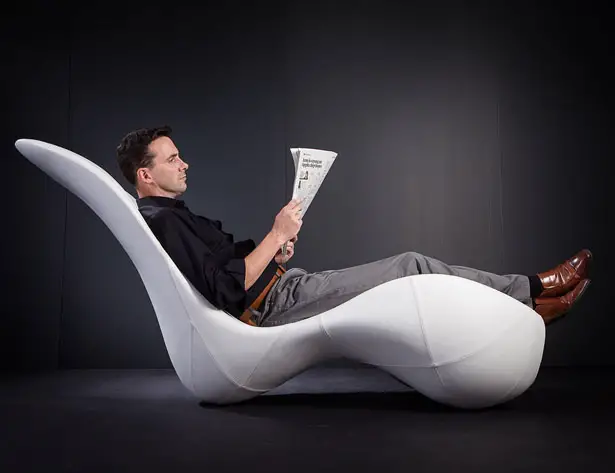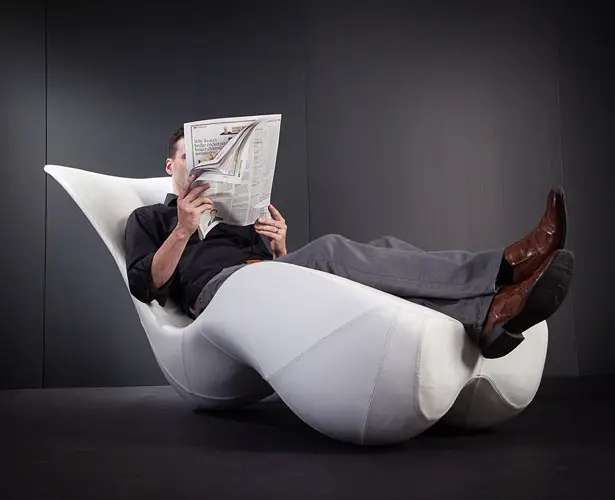 ---
The idea behind this design is to create a product that promotes a fun and tasty way for kids to get the everyday vitamins their body needs. The product will administer vitamins in the form of a tasty drink, a new innovation encouraging children to take supplements to boost their daily vitamin intake.
Solvit+ is a fun way to take vitamin. Solvit+ is a dispenser where you can fill the pod with your favorite flavor capsule vitamin. The vitamin is fully soluble in water, simply mix it, children will love it. All dispenser components are made from polypropylene, main body and button mechanism are injection mould.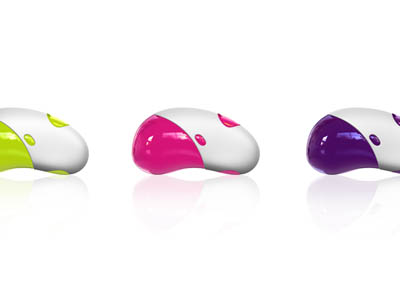 The ingredient of each capsule are contained within a self-supporting edible film. Beneath the dissolvable film lies a thick syrup solution which contains 20% of a child's RDA of vitamin A, B, C, E, B6 and B12 as well as various mineral supplements.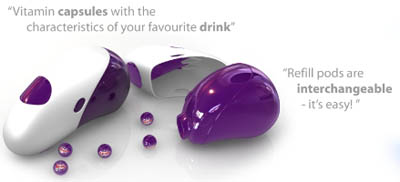 Designer : Tom Kenworthy
---
GE Calorie Counter is a concept design of a future home appliance that helps you track calories the food you're going to eat, any food. It sounds like just imagination right, well everything starts with imagination. Matt Webster, the engineer behind this futuristic idea was inspired by his own wife. It was started when he wanted to give annual birthday surprise and asked his wife if she'd like an activity monitor as a gift. Well, his wife told him if it didn't automatically track the calories she ate, she didn't want it. There's no such device in the market, but lucky her, Webster is a senior scientists at GE's labs in upstate New York, this guy specialty is diagnostics and biomedical research. It sounded crazy and impossible, but this guy took the challenge.
Designer : Matt Webster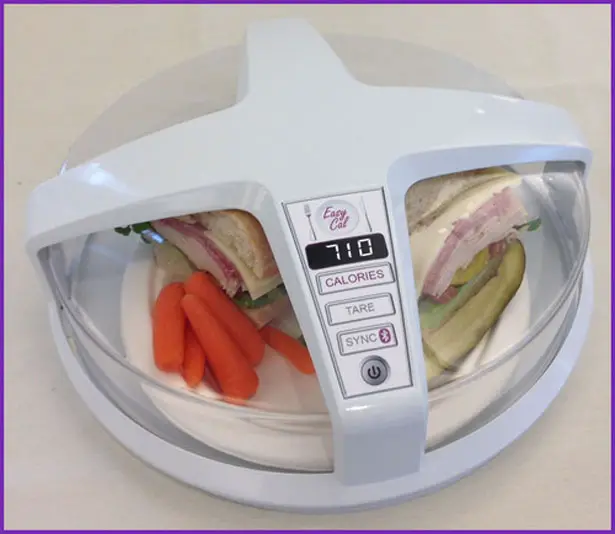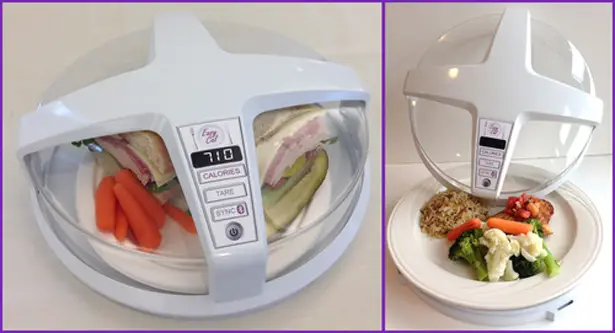 Researching through a massive food library compiled by U.S. Department of Agriculture, Webster and his team has boiled it down to a simple recipe that determines calories from a small handful of data points. They can use sensors and data points to calculate calories in any food. The analysis has enabled the team to write an equation that estimate calories in different food with just 3 simple measurements: weight, fat content, and water content. All the data of your food is gathered using advanced electronics and sensors, they shower the food with microwaves to detect fat and water. This guy really has gone all the way to create his wife's dream present.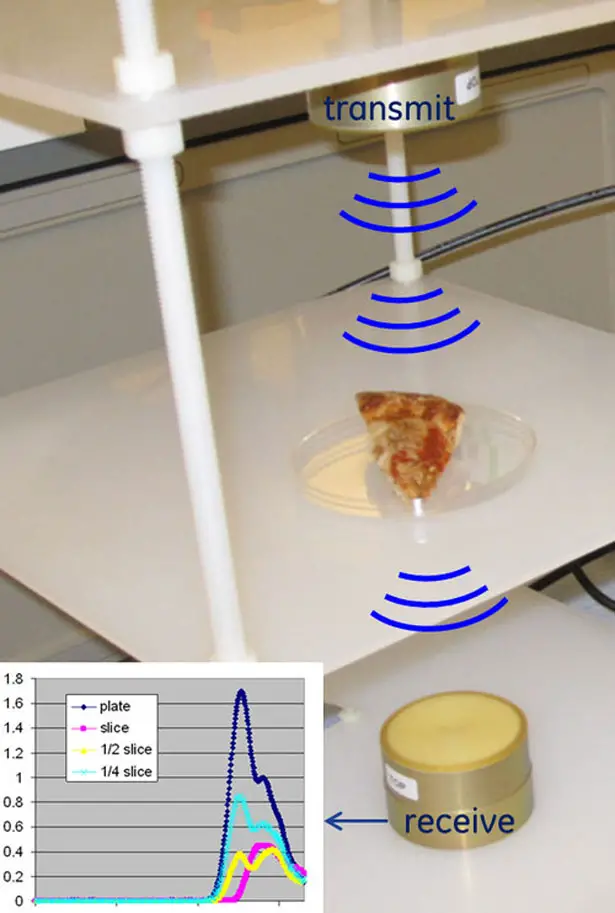 ---