Inspired by Google's Project Ara and ZTE's Eco-Mobius concept, Mladen Milic has come up with THOR, a fully modular concept smartphone. THOR allows user to change each and every components thanks to a wide range of modules that offer many possibilities. Each module can easily be removed simply by pulling a small lever located on both sides, when you remove a module, you can also slide another one. It'll dramatically reduce electronic waste, you can add, swap, bestow, or even sell unused modules, upgrading new components would be easy, there's also a fingerprint scanner at the back of this smartphone.
There are 3 different sizes for the main component: Mini Tower, Mid Tower, and Big Tower. Mini Tower features a 4.7-inch display, Mid Tower features a 5-inch display, and Big Tower features 5.5-inch display. Both front and back, top and bottom parts are replaceable, so when new designs or colors arrive on the market, simply replace them to suit your needs.
Designer : Mladen Milic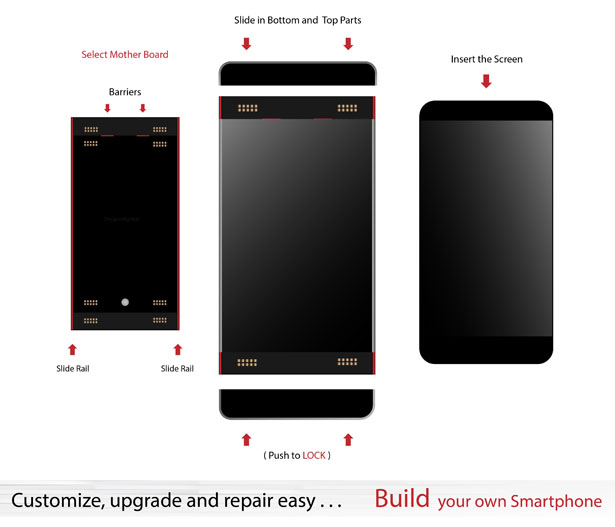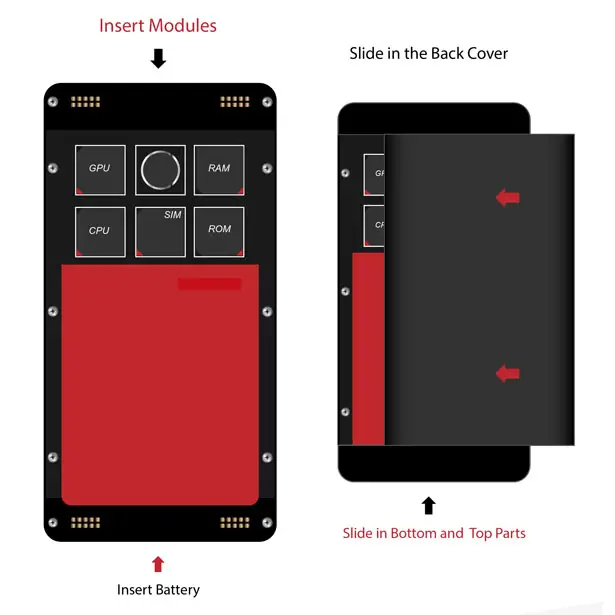 THOR modular concept smartphone offers you the freedom to customize your phone, from Fingerprint Scanner, Physical Home Button, to classic screen, or curved screen. Each module is connected using metal connectors, slide-in rails, and a good number of bolts to make sure each component is fixed securely. This project aims to provide user with safety, freedom, and personal style, each phone can be different for each person.
More images of THOR Modular Concept Smartphone: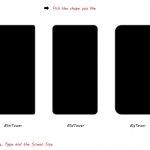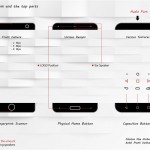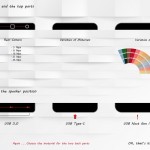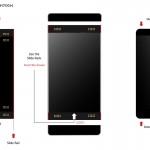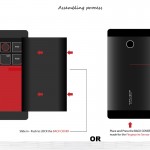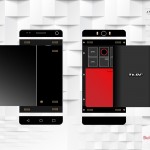 Tuvie has received "THOR Modular Smartphone" project from our 'Submit A Design' feature, where we welcome our readers to submit their design/concept for publication.
---
The idea of this concept was to exploit the internet ability in a mobile device. Touch screen, built in camera, scanner, WiFi, google map (hopefully google earth), google search, image search? all in one device. See a building through it, it will give you the image search result right on the spot.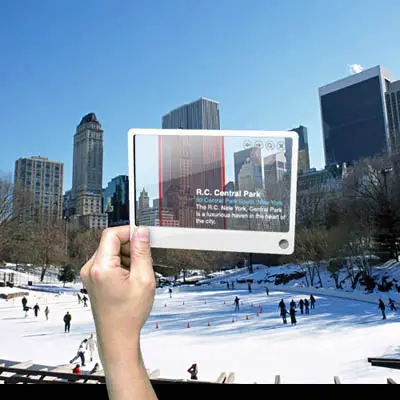 Choose a building and touch a floor and it tells you more details of the building. You can use it when you want to know a car model, an insect name, what kind of food is served at a restaurant and how much, who built a bridge, etc. With detail informations like that, this gadget might only be used by secret service agents. Very futuristic concept.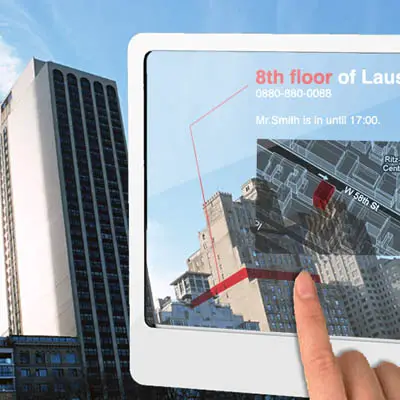 Designer : Mac Funamizu
---
A stylish bracelet that doubles as your charger, QBracelet is definitely dedicated for fashion conscious people. Aside from charging your smartphone, it also charges your other gadgets, it features built-in rechargeable polymer lithium ion batteries with Apple iPhone 5 lightning connector or micro-USB for most Android smartphones. This portable charger might look small but it has the ability to power your devices in style.
The simple and minimalist design makes this bracelet is suitable for both men and women, it does look like an elegant jewelry, not a tacky one. Simply unfold the bracelet to find a pair of hidden charging connectors, you can use one connector to charge your phone and the other one to charge the bracelet. There are 4 LEDs that show you the charging state and battery level. Available in brushed black, matte black, matte silver, polished silver, and polished gold, you can choose 3 different size options: small, medium, and large.
Designer : Q Designs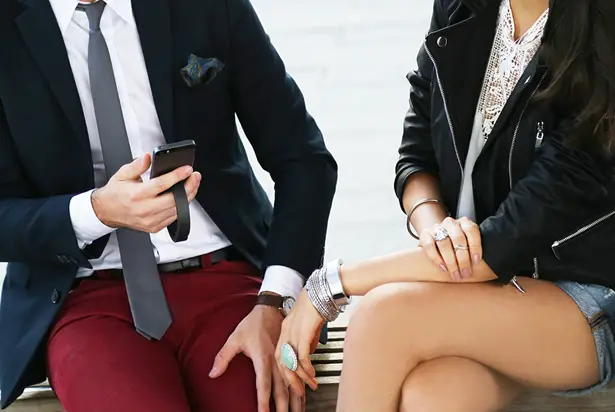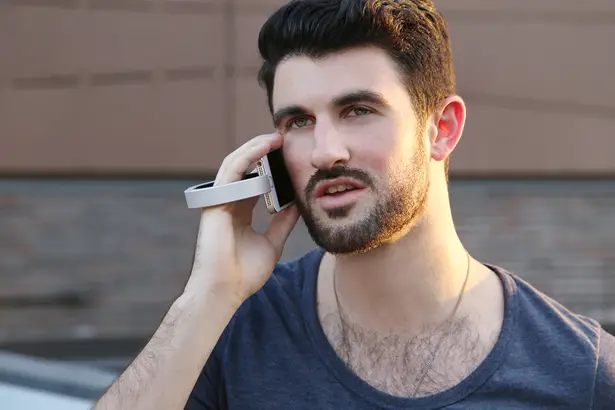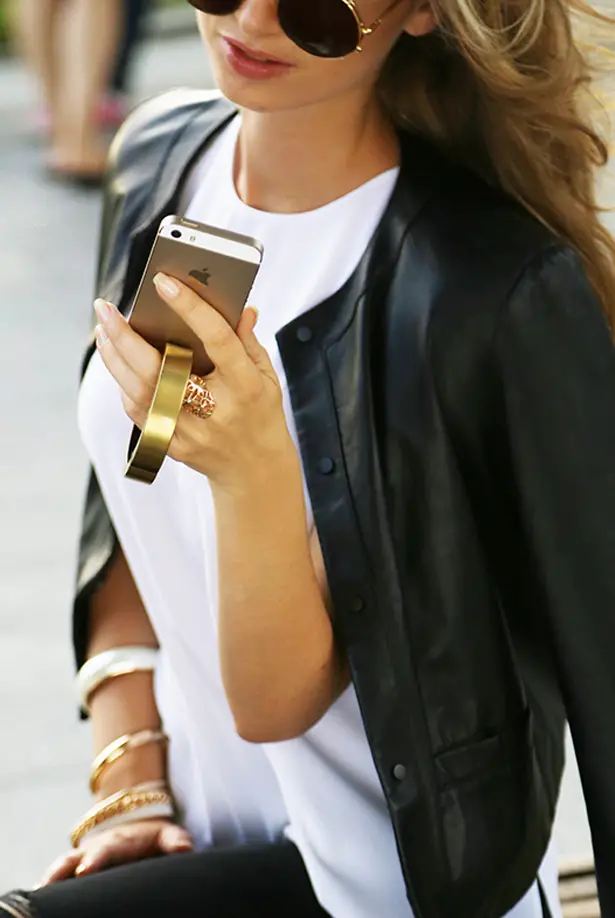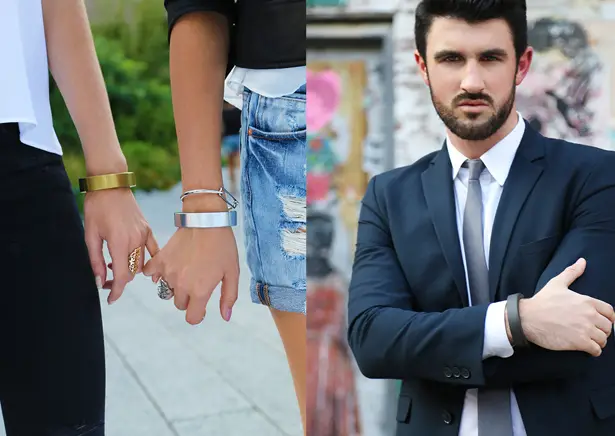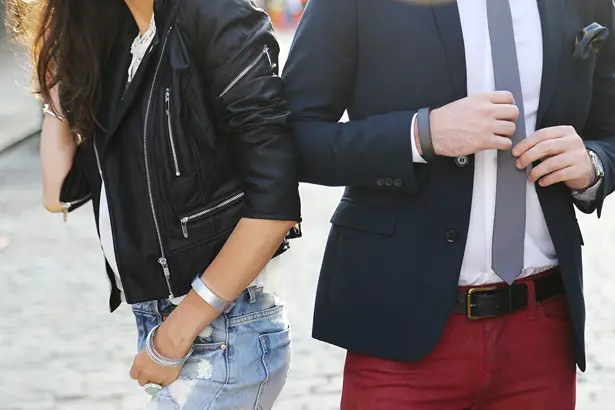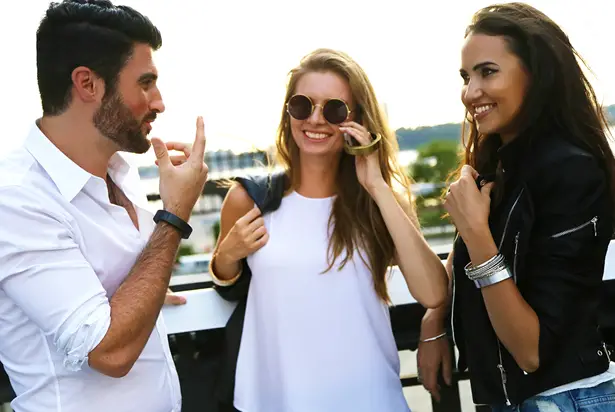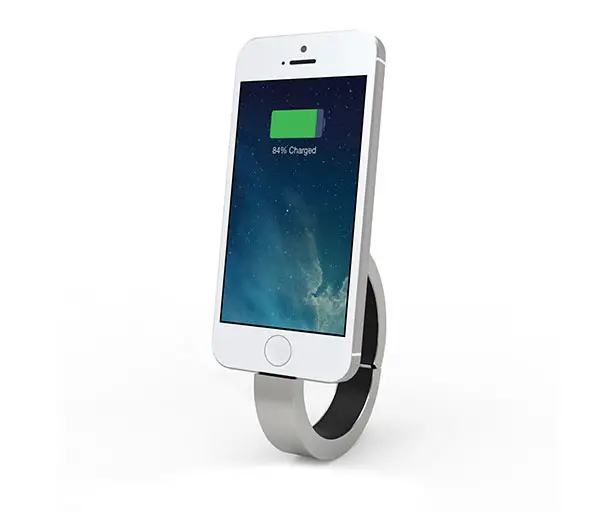 ---