Melbourne Taxi 2020 is a vehicular and systematic TAXI design concept which is proposed for Melbourne city for the year of 2020. The concept utilizes an electric TAXI vehicle and supported infrastructure with recharging booths placed at vital points around the city. The design of the vehicle is mainly focused on safety of the driver and passengers, reliability, ease of use, iconic design and minimal environmental footprint. The highlighted features of the vehicle are GPS and mapping system for passengers and driver, Smart card system, passenger info and entertainment hub, hydrogen fuel cell, solar panel system including recharging hubs and battery generators.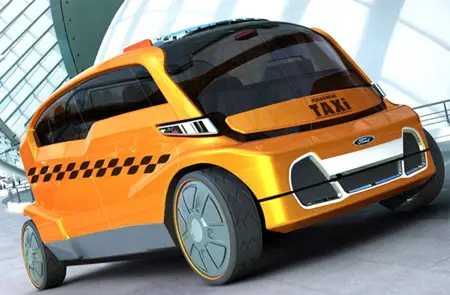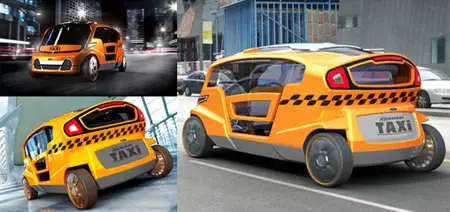 This proposal is focused around providing an alternative view of what the future of the Taxi might be. The vehicle is designed around the user and this is reflected in the safety of ingress/egress, the passenger/driver compartment split and features for ease of use by passengers. Features include, split for driver safety when used as night rider, GPS and mapping system for driver and passenger, passenger entertainment/info hub, Smart card system, disability access and focus on curb side access only. Technological features include the hydrogen fuel cell, battery generators, solar panel system and recharging hubs.
The overall aesthetic of the vehicle is influenced by the Australian environment; space, relaxed ambience, unique identity, comfort, security, and a 'can do' attitude. These unique characteristics immediately identify the vehicle as special purpose and also set it apart from other vehicles on the road. The curb-side DLO captures the essence of the Taxi in that it is inviting passengers inside for an experience.
The footprint is emphasized by the wheels being in the outermost corners of the vehicle which allows for greater volume and also a very level and balanced stance. The roof features an acrylic opening area to allow for a greater sense of space while also allowing a great vantage point for passengers. The solar panel is also cleverly housed on the roof to harness the most energy from beating Australian sun.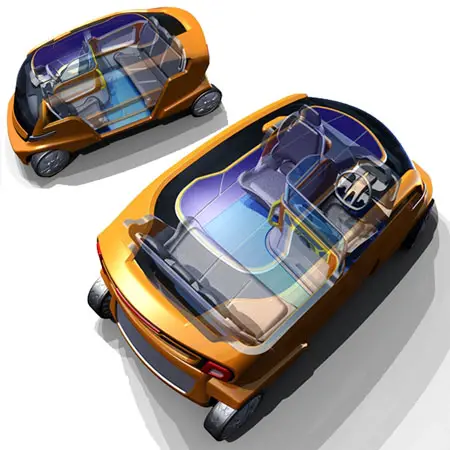 Curb side access only for passenger ingress / egress safety. All doors use a slider system for minimizing the overall footprint of the vehicle whilst it is in operation. Access for wheel-chair bound passengers is catered for by providing a platform that extends to the curbside to allow access. All rear compartment seats tuck away to open-up maximum floor room for wheelchair access. Rear trunk also operates on a slider system.
The rear compartment is split-up to allow for better communication for the rear occupants. Rear seats fold away to allow access and floor clearance for wheelchair access. Heads-up display on split window for accessing features such as map, places of interest, fares and also for advertising. Driver to passenger split is driven by – safety and privacy. The split ensures security of the drivers whilst also providing a more private booth-type environment for passengers. Doors split open at the centre to allow for maximum operating opening distance.
Polycarbonate is used throughout the vehicle due to its impact resistance, relative lightweight, optical qualities and high temp resistance. The chassis comprises of aluminum to minimize weight.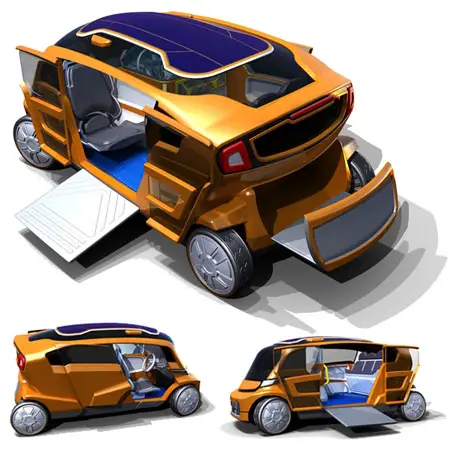 Curb-side access only for passenger safety, bright orange livery for visual impact, safety-cell for passengers and driver all contribute to overall safety. Optimized seating configuration allows greater interaction, comfort and ease of use – especially the fold away seats for wheelchair access.
Hydrogen fuel cell technology coupled with electric generators / batteries propel the vehicle. The solar panel is used to harness extra energy as well as the recharging hubs when the vehicle is used to pick up passengers.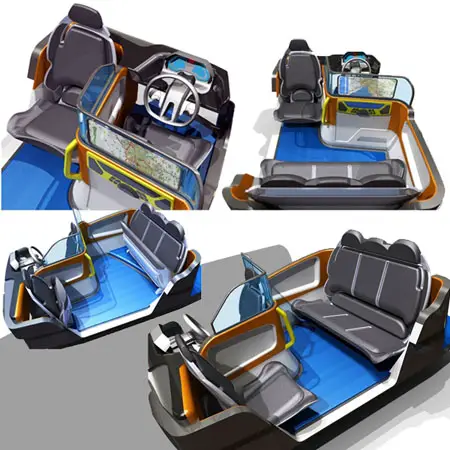 Designer : Damian Lucaciu
---
HTC Five is a design study from Giorgi Tedoradze, it's his future vision of a new model could be like in the near future. You can read the designer's own words below.
Modern mobile phones added more features, but its main purpose is to connect people with each other. That's because modern mobile phones should be more integrated and more intuitive to complement our lifestyle. It should be able to satisfy the desires and needs of the owner. These custom apps should not spoil your phone's battery, which dies in a few hours. Product design is a genius when it has an emotional connection with owner. This connection is possible when a product is aesthetic, is made of high quality materials and ergonomic. HTC Five belongs to exactly to this direction. This is a vision how could be a brand new model in the near future.
Designer : Giorgi Tedoradze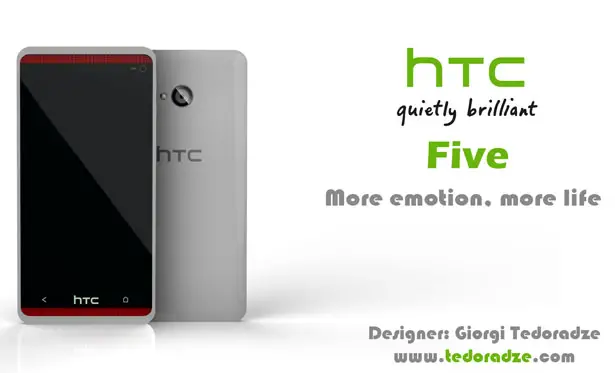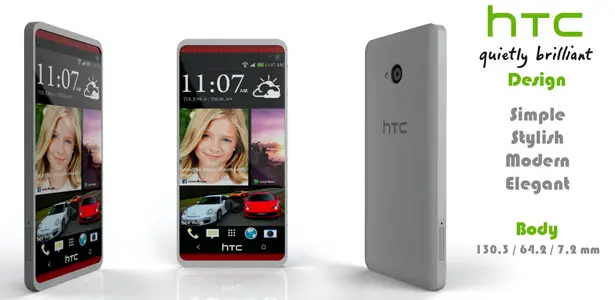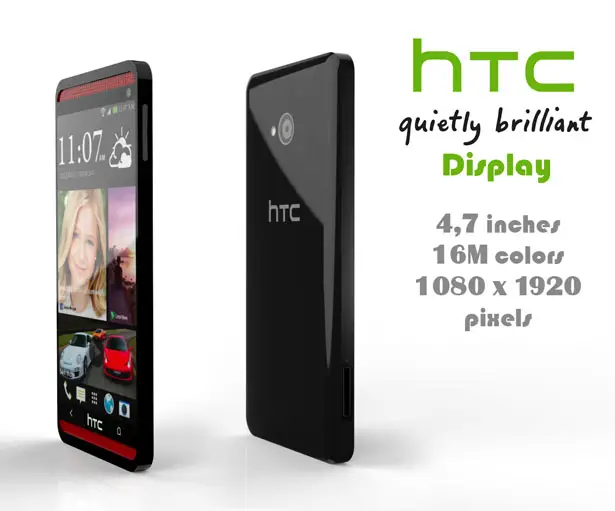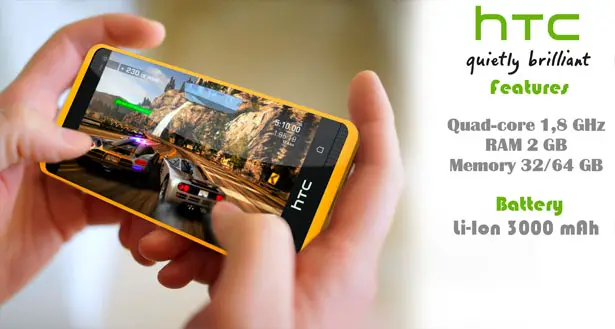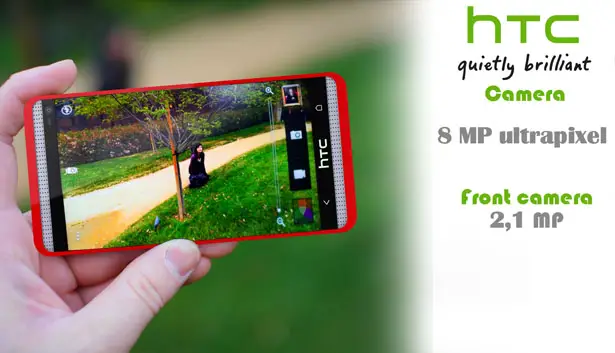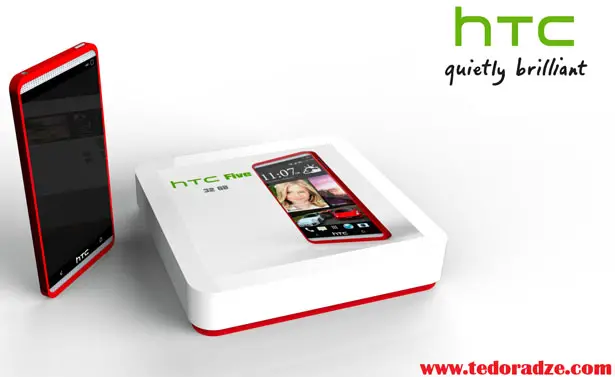 Tuvie has received "HTC 5 Concept Mobile Phone" project from our 'Submit A Design' feature, where we welcome our readers to submit their design/concept for publication.
---
Self Smear Test Kit has been designed to help women in developing countries to have easy access to routine tests to detect cervical cancer as early as possible. According to recent research, cervical cancer is the number 5 of common cancer in women worldwide with around 470,000 new cases diagnosed every year. This test kit is a special screening test to control the cervix for both infections and cancer/pre-cancer situations; early diagnosis can increase the chance to cure this disease.
Self Smear Test Kit allows user to perform smear test at home, it's economical and hygienic product that provides 6 caps which are enough for a 3-year period of testing, once in 6-month. Using this test kit, user can obtain tissue from the opening uterus without damaging any tissues in vaginal area.
Designer : Hakan Gürsu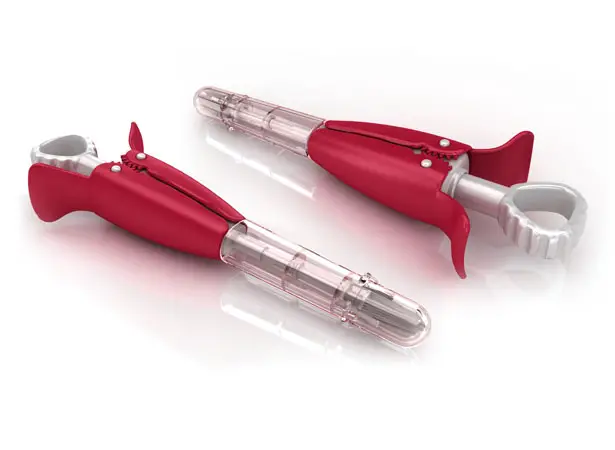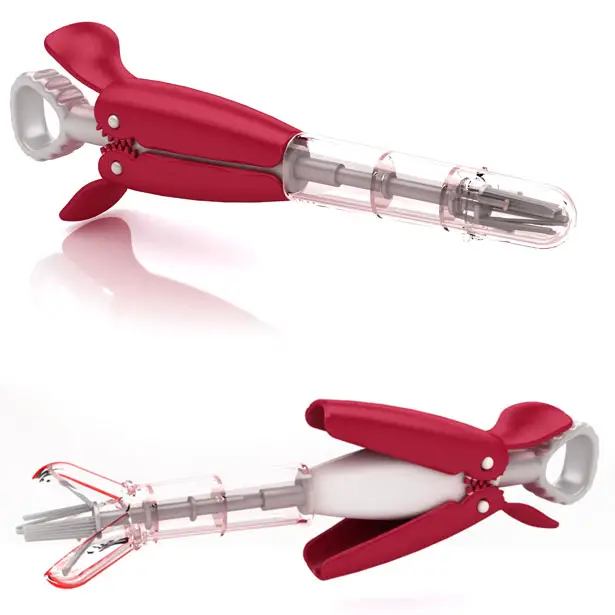 Read the designer's explanation on how it works:
The product is used manually. Design consists of three main parts: Handle and the mechanism that is prompted by handle, body and cap. Assigned parts on the body are pushed to open the three-panels that is placed in the front end, enclosing the brush. With this movement, vagina is also opened. Handle in the back and the part attached to handle are connected to the brush and the piece that the brush is attached. By pushing the handle, protector panels enclosing the soft brush are opened, therefore the soft brush which stays in closed position for hygienic concerns comes out.

The handle can be turned around its axis, allowing the body to turn, thus enabling the soft brush to turn. Operated as explained, this movement is used to acquire tissue from opening of uterus. After the sample is obtained, handle is pulled backwards, making the protector panels close.

Having an annual screening routine with smear test is recommended, frequency varying according to age and various factors. Therefore, cap is designed as changeable, thus usage more than once is made possible. Unused, hygienic cap can be attached to body and activated. Six caps are provided alongside the main equipment. Acquired sample is smeared on the particular plastic container that is included in the equipment set. After closing the lid of container, the sample is ready for test.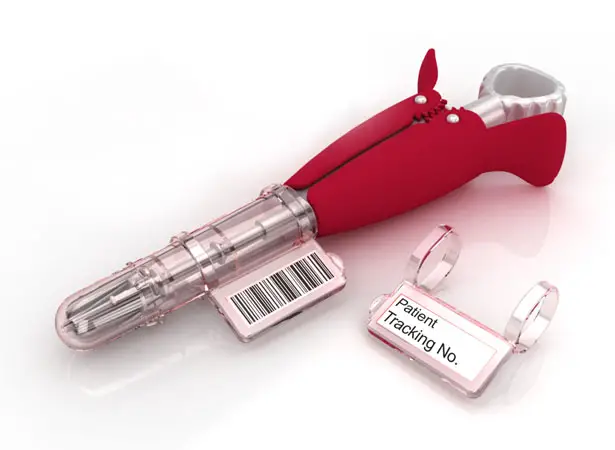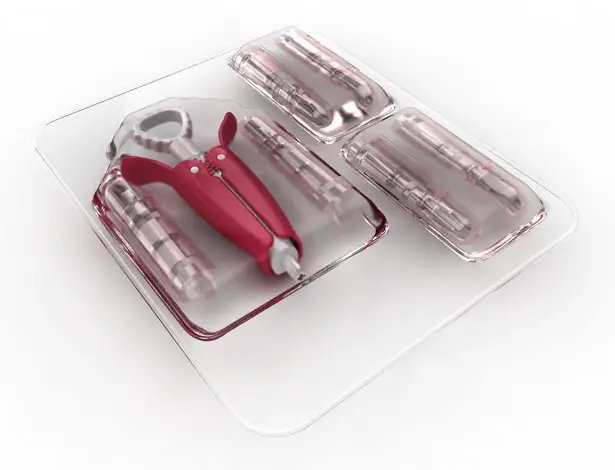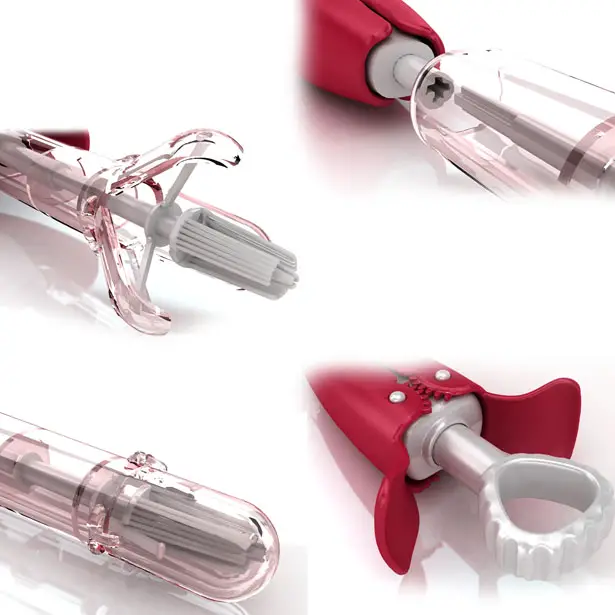 Tuvie has received "Self Smear Test Kit Self Smear Test Kit" from our 'Submit A Design' feature, where we welcome our readers to submit their design/concept for publication.
---