It is hard to build a WiFi environment, while we can see there is a huge demand of WiFi hotspots nowadays. That's where Orb take place as WiFi router solution. Using Orb as your router, you don't need any cables, easy to setup and really efficient. Orb is taking advatage of light bulb location which usually located in the center of the ceiling, making it a perfect place to setup your wireless router.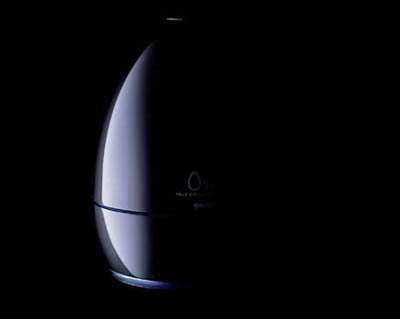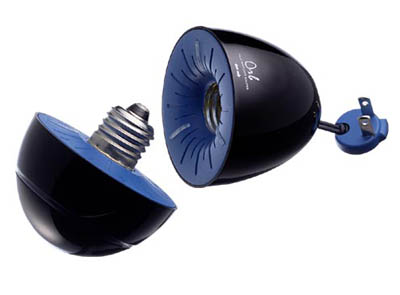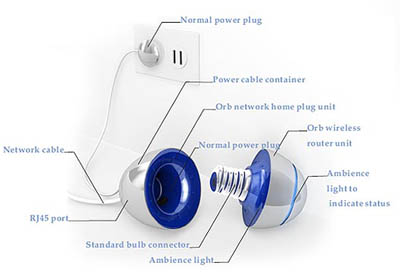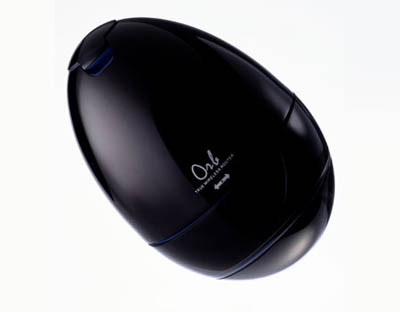 Designer : Richard Choi
---
Novague eco car concept is an environmentally friendly vehicle based on the characteristics of old Czech Laurin & Klement, a pre-war car manufacturer. As you can see here the retro design of Novague Eco car highlights the characteristics of this pioneering brand, a green car that emerges out of the elements of pre-war cars.
This car boats innovative and high-tech system where individual parts such as tube car frame, narrow wheels, half-hood body, or exterior construction are all constructed by keeping our environment in mind. The main goal is to create the most ecological vehicle for modern lifestyle.
Designer : Novague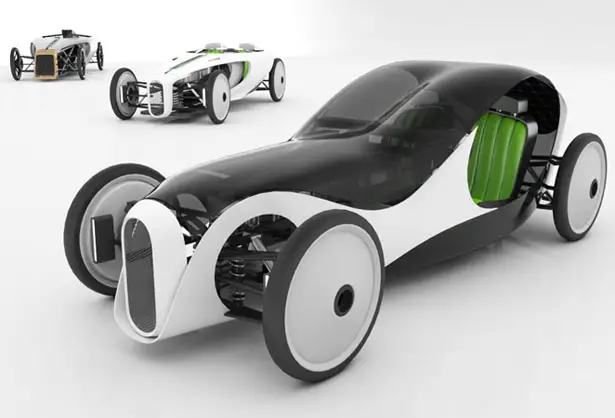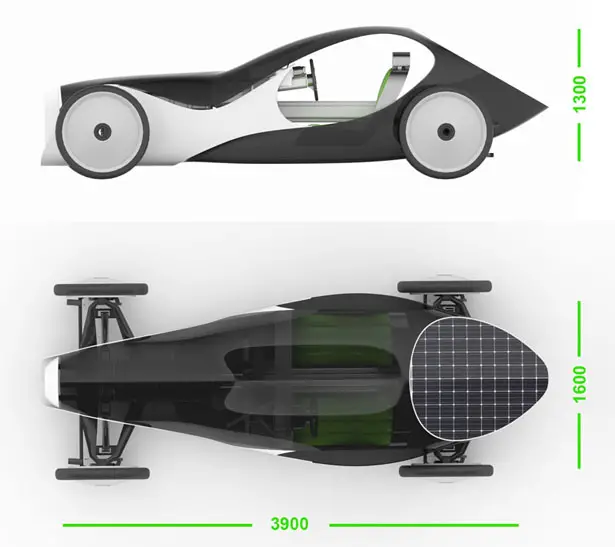 The batteries are located at the front part of the car, under the tilting front lid that functions as the door to be exact. One time charge of the batteries allow you to drive this green car up to 500km. Inspired by F1 technology, this car uses lattice truss frame from chromium-molybdenum steel for the front part which is fixed to the carbon frame with inside honeycomb upfront. In order to eliminate the weight of mechanical connections, Novague eco car concept utilizes an electronic 4×4 with stabilization system. Together, double-wishbone front axel, a push rod suspension, uni-ball bearings, and impact dampers are able to change ground clearance according to the current terrain.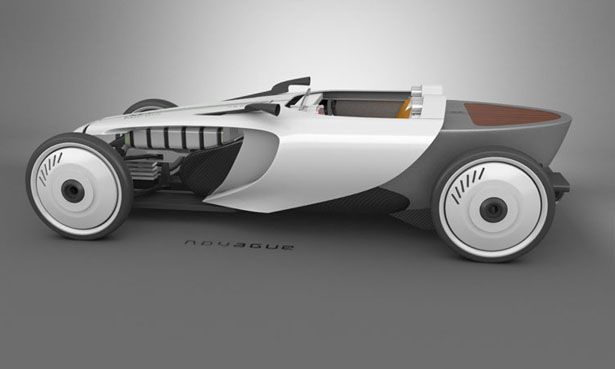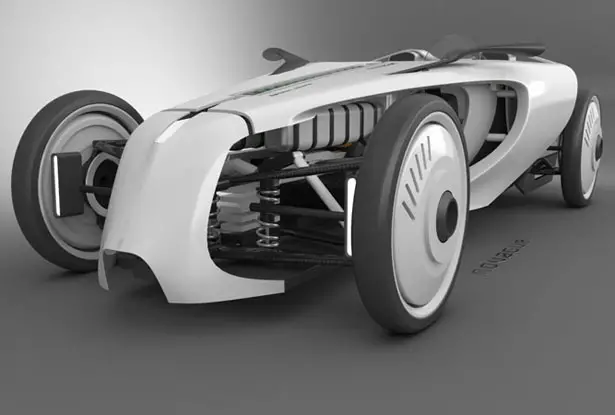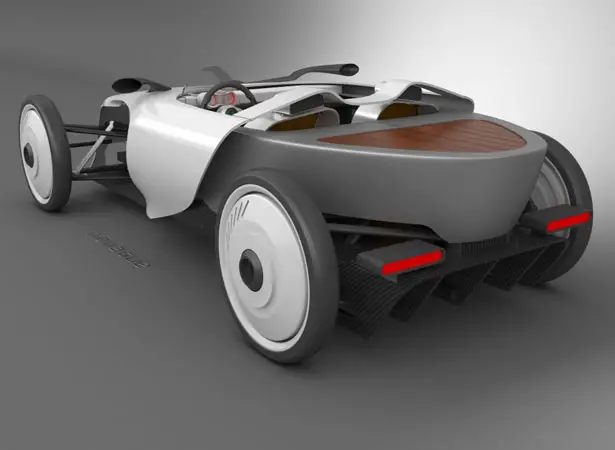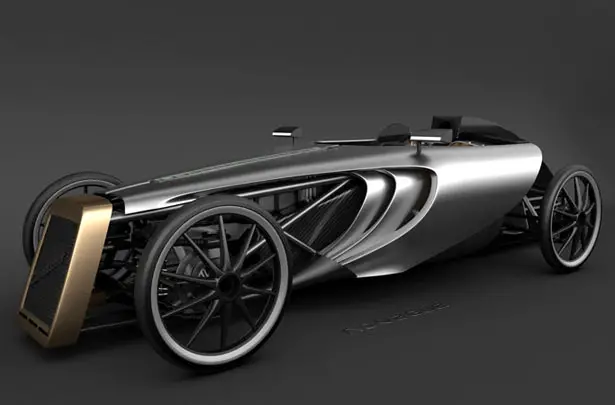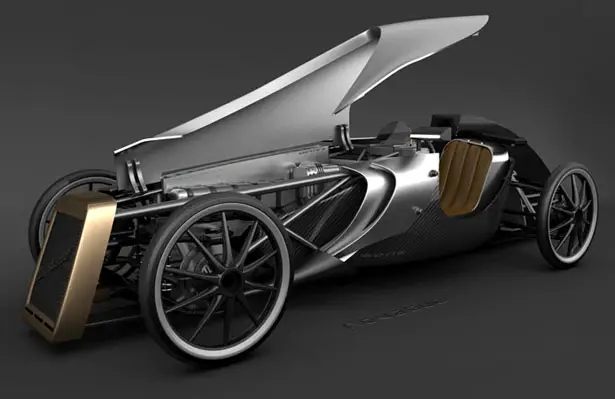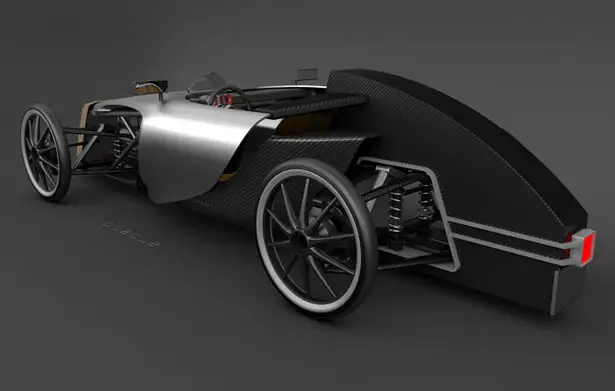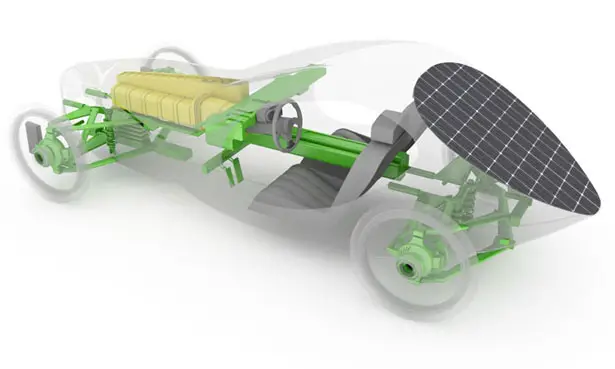 ---
The Beast offers you cool and futuristic design as well as exceptional performance. This hybrid bike is constructed from high tech frame materials, components, motor power, and battery capacity that have over the industry standard. So you can be sure this bike will exceed your expectation.
The hybrid drive means that the motor is not a substitute to your human power but an addition – it lives with your ride: if the sensor feels that you need some extra torque, the motor switches on to multiply your effort.
The Beast has been designed for cross-country use. You'll be surprised with its power to climb as well as for the descent, thanks to its supreme Fox suspension. The famous brake company, Brembo, delivers the stopping power of this bike. You can start pre-ordering this bike from M55 official website.
Designer : M55Bike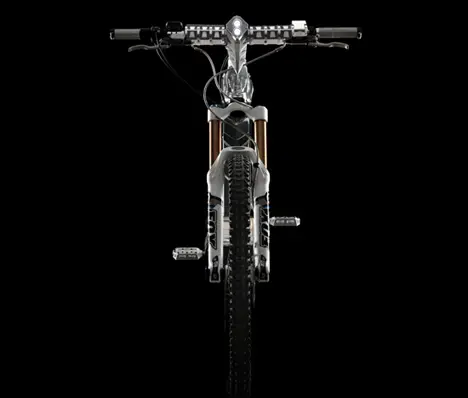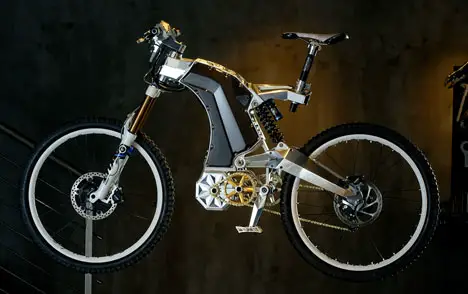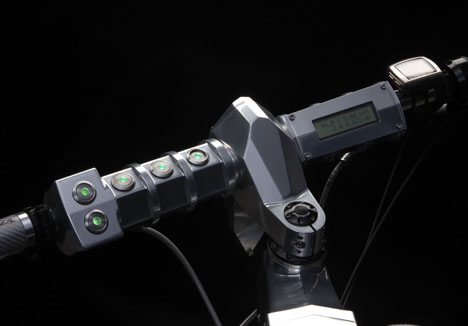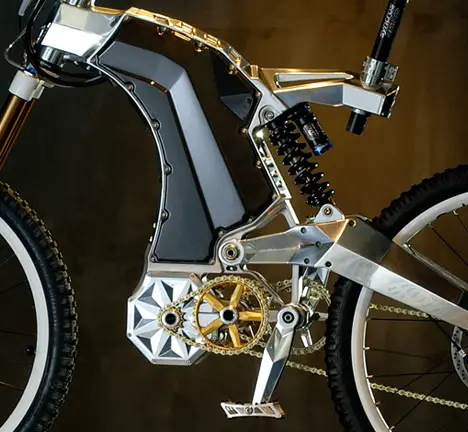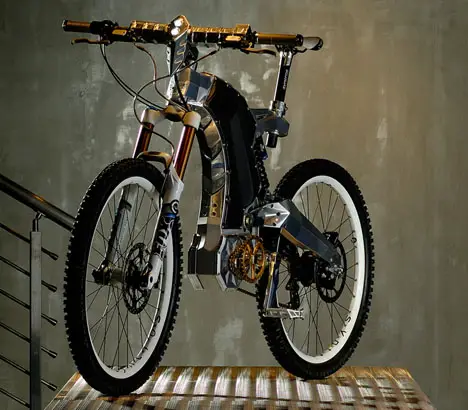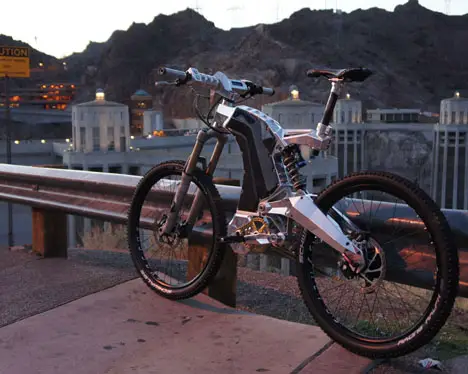 FEATURES
Frame:
Material: 7075 Aluminum
Construction: Self supported frame structure, integrated electric motor assist, integrated battery cell and hidden electric wiring. Single pivot suspension system, single piece cast swing arm 1:3 ratio.
Suspension travel: front: 200 mm, back: 172 mm, for use with only disc brakes
Frame size: 19"
Color option: Custom design and color scheme for the batch of every 55 pieces

Battery cells:
22 pcs Tenergy Polimer Li-Ion cells (20 AH)
Capacity: 44 V
Motor:
EB-PC electronic motor unit, approx. 90% efficiency, drive-integrated rotation sensor, adjustable electronic assist. The rated speed is  2400 RPM, rated torque is 5.2 Nm. A speed reduction gear mechanism is integrated in the motor unit to increase the maximum assist torque to 104 Nm! Rated maximum speed: 77 km/h at 120 pedal cadence!

Components:
Fork: Fox 36 160 Talas Fit RLC with Kashima coating
Rear shock: Fox DHX RC4 with Nukeproof titanium spring
Headset: Syncros FBI 1 1/8" semi-integrated
Crankset: Custom made, aluminum alloy, 170 mm crank arm length, ISIS Drive compatible
Bottom bracket: Custom made, CNC machined, heat treated steel spindle, ISIS Drive compatible
Front chainwheel: Gebhardt GP custom made for the M55, 7075-T6 aluminum alloy, CNC machined, 5 mm width. 50 or 52T
Chain: KMC X1, specifically developed for Rohloff internal gear hub
Rear cog: Rohloff, 15T, 16T or 17T
Gear change machanism: Rohloff Speedhub 500/14 tandem version
Gear shifter: Rohloff twist shifter
Brakes: Brembo front and rear, 203 mm floating discs, 2 piston design
Brake levers: Brembo brake lever body, custom M55 brake lever design
Rims: Syncros FR DS 32, 26"
Front hub: Syncros FR 20mm Thru  Axle
Rear hub: Rohloff Speedhub 500/14 Tandem version
Spokes: DT Alpine II, 2,34-2 mm
Integrated handlebar and stem: Cast and CNC-machined custom model, 97 mm effective stem length, 741 mm handlebar width, integrated
Grips: ZZYZX Carbo 4U
Seatpost: Syncros Carbon Seat post, 31.6, 350mm
Saddle: Syncros FR saddle
Pedals: Syncros Meathook
Geometry:
Head tube angle: 65 degree
Seat tube angle: 73 degree
Wheelbase: 1160 mm
Chainstay length: 525 mm
Top tube length: 567 mm
tHorizontal top tube length: 587 mm
Seat tube length: 518 mm
Stepover height: 815 mm
Bottom bracket height: 370 mm

Weight: 33 kg
---