Nest has released its latest product, Nest Protect, a smoke and carbon monoxide (CO) alarm that complements your exiting modern interior décor. Aside from being aesthetically pleasing, this protection unit is also smart. The problem with conventional smoke alarms is that most of the time people remove the battery due to annoying low-battery chirp or to avoid the alarm sound when they make stir-fry. Based on the NFPA's data, almost two-thirds of US home fire avoidable deaths are caused by no smoke alarm or non working alarm. Nest Protect works by giving you a heads-up and yellow light for an early warning, you can simply wave at it to inform the unit if it's a false alarm.
Nest Protect will increase its alarm sound and give red light when it detects the smoke or CO levels are rising. It uses human voice to inform you what's wrong, where the problem is, and what you need to do, because during emergency, you don't have time to figure out which room the fire/CO leak is happening. How do you know when the battery is low, well, when you turn the light off in the room and this unit emits a green glow, it means both batteries and sensors are working. However, when the light ring emits yellow glow, you can simply wave at it and Nest Protect will tell you what's wrong.
From : Nest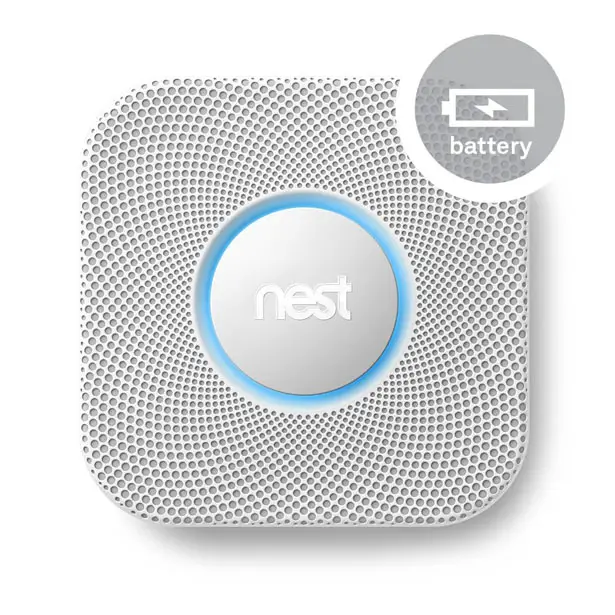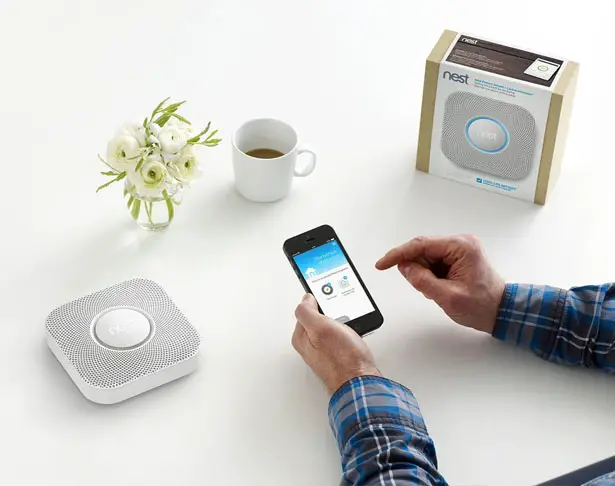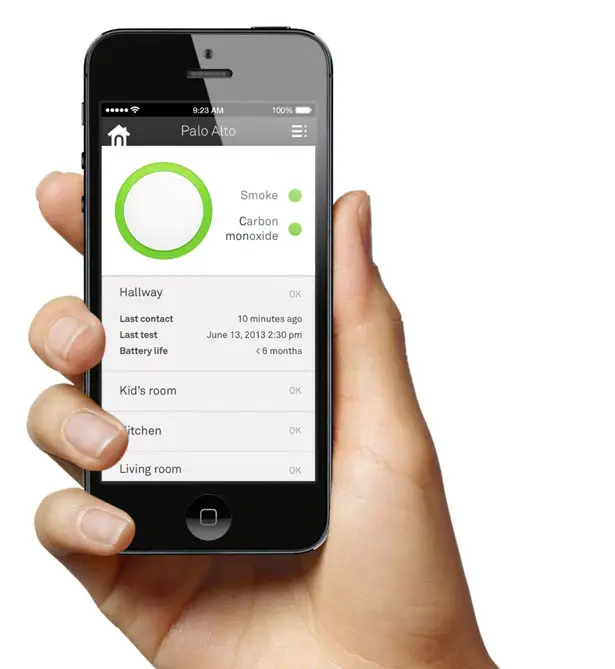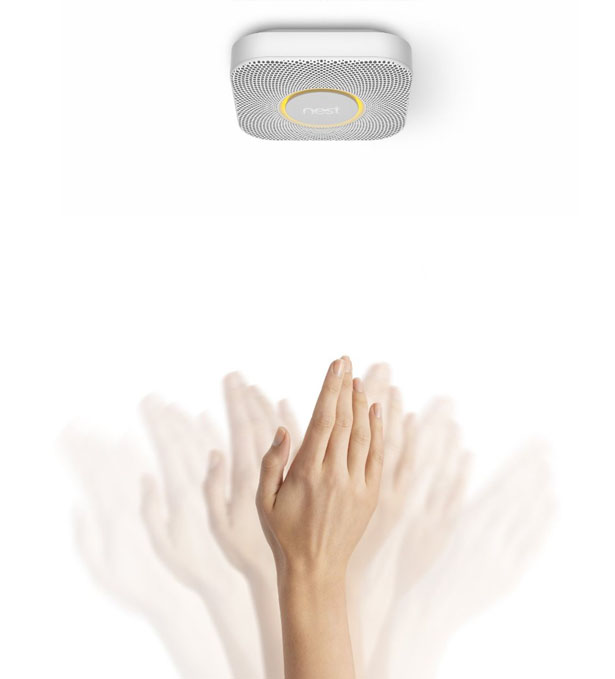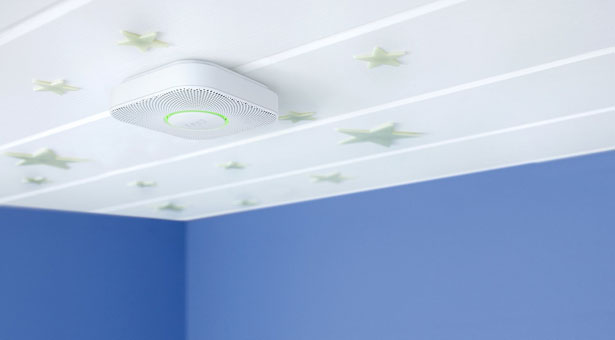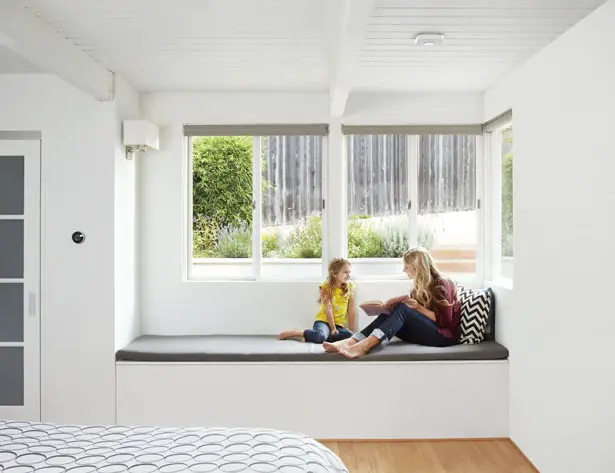 ---
When all major electronic manufacturers try to design and develop new type of screens which are flexible and super thin, a research team from Hasselt University has come up with innovative flexible device called Paddle. This team has done extensive research to bring you a step further to a futuristic device with compact mechanism inspired by 3D puzzles. It is so flexible that you can easily transform from a small phone to a game controller or a tablet. Inspired by Rubik's magic puzzle, this device has been designed by keeping the similar engineering principles in mind, allowing you to switch from one shape to completely different one in only simple steps. It's like having a smartphone, tablet, game device in one, without having to carry big and heavy gadget.
Paddle can be used as a compact phone, make a phone call by browsing your contacts, or when you need to read an e-book or bigger screen, simply fold it out for larger surface. Prefer to wear it as wristband? Yes, you can do so as well. It's a comfortable device for wide variety of tasks.
Designer : Hasselt University Researchers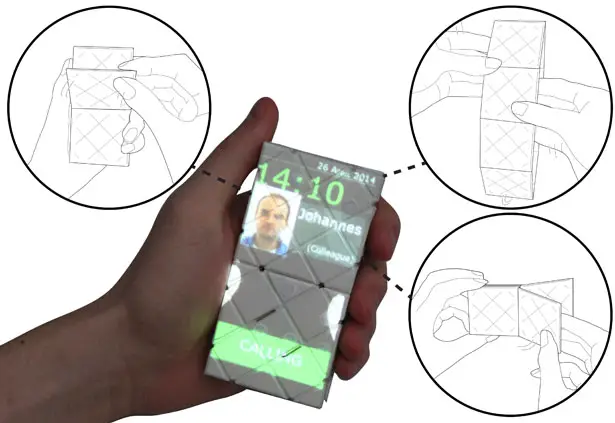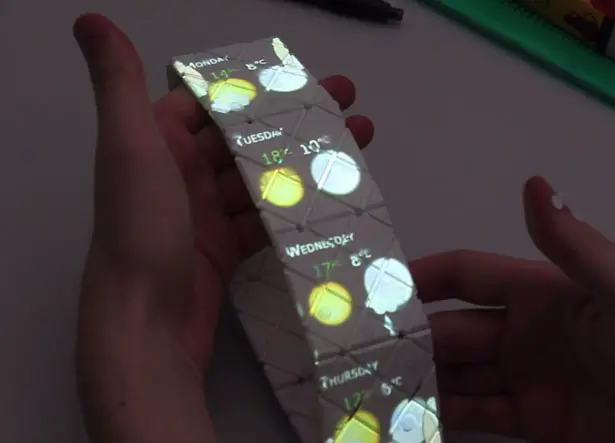 Paddle shape-shifting smartphone's topology is tracked with an optical tracking system along with a projector for visual output. It's impractical, yes, but hopefully in the next 5 to 10 years of development, it would be possible to manufacture an entirely self-contained unit with built-in tiny integrated displays. All these displays can be integrated seamlessly into the design with special wires which might also replace fish wires used for the hinges of Paddle.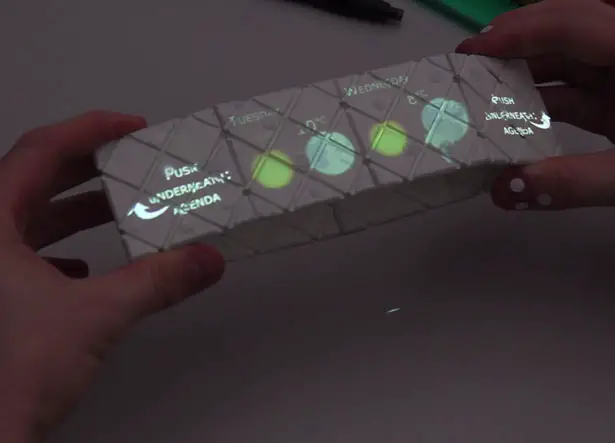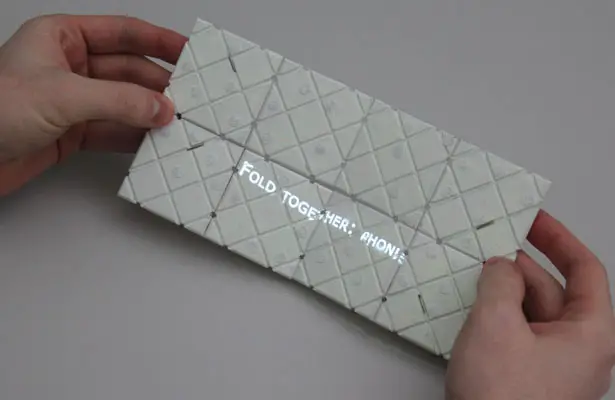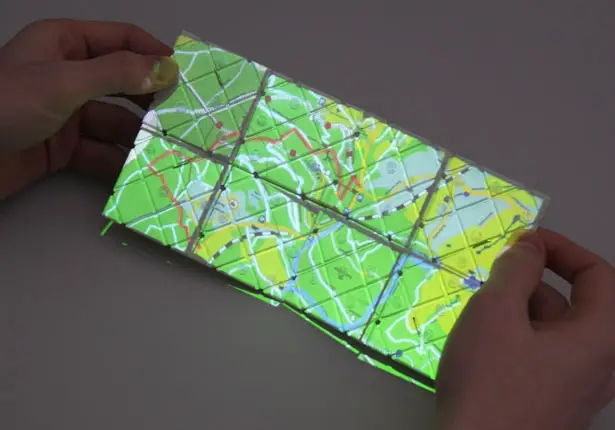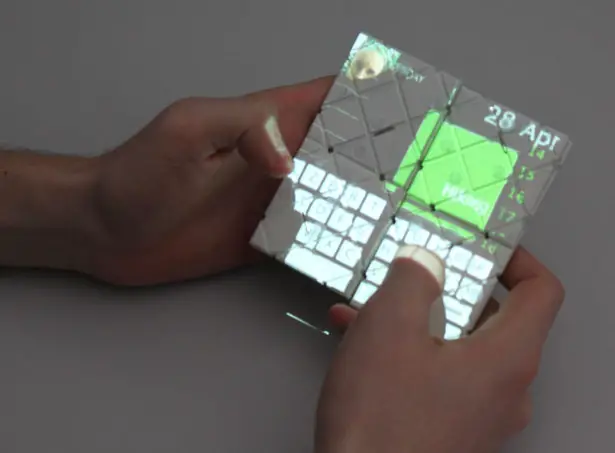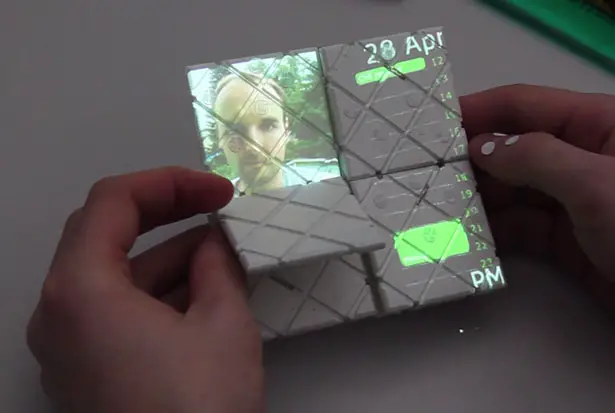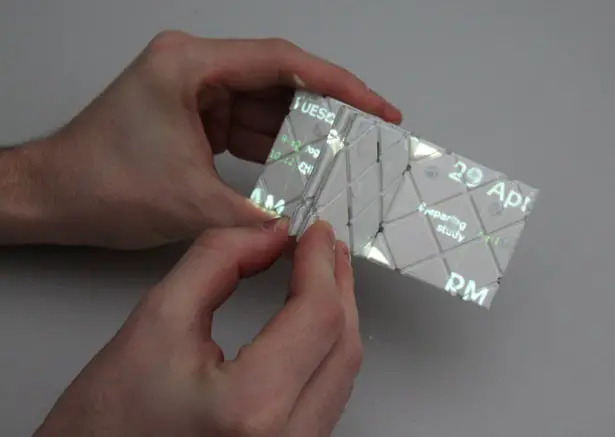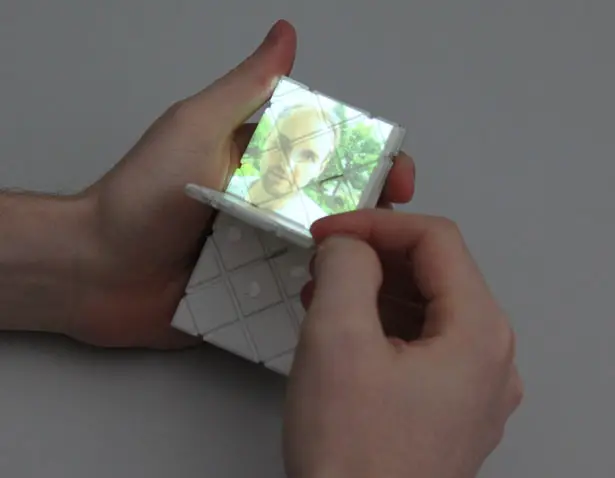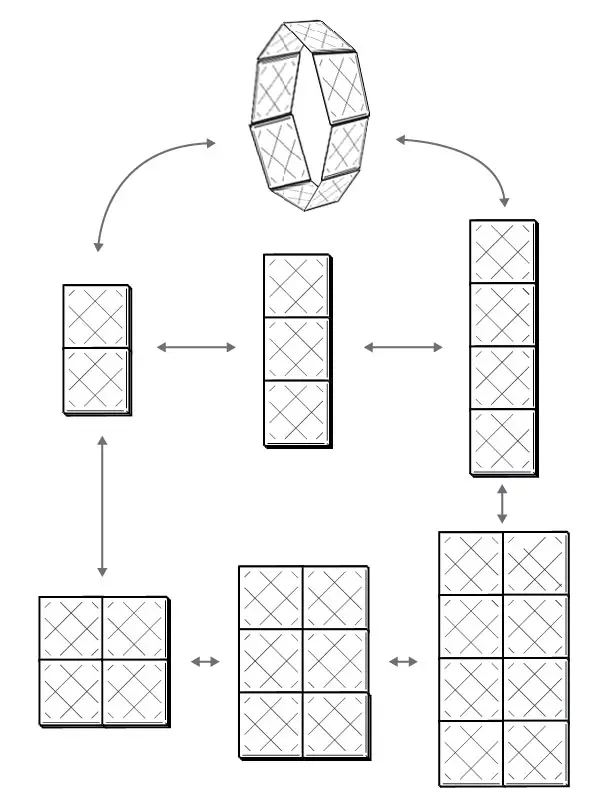 We really love the flexibility, you can transform Paddle into a clamshell phone, you know, old-school flip phone, or a ring to browse and scroll through a list of agenda, or a tablet to watch a movie. Any physical controls will be replaced with touch interactions for every application but hopefully this futuristic device also offers a sense of physical qualities like real world controls.
Thank you to Raf Ramakers that provide us with all this information, we believe Paddle smartphone could be our next generation smart device. Currently, the research team is planning to investigate deeper to develop a system that assists in training user's muscle memory to do Paddle's transformation fast, because obviously people don't like to do any transformation when the interaction with that form is only done for few seconds.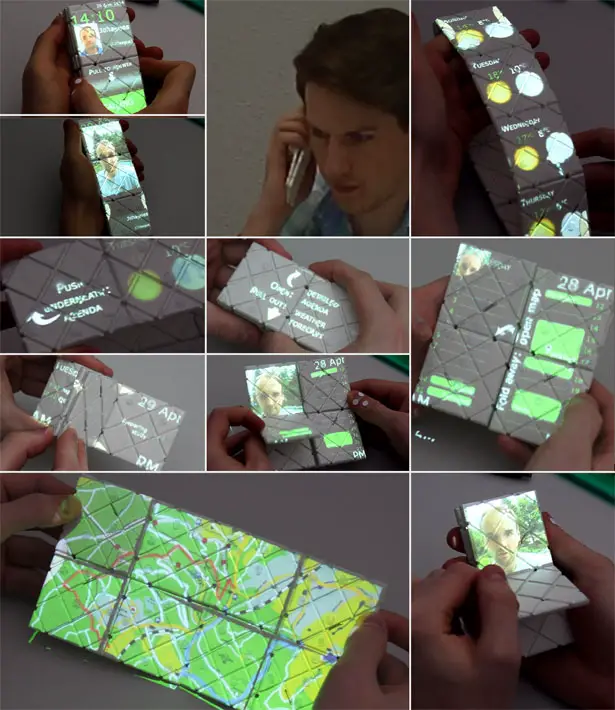 ---
The stylish Bionic concept car is simply a token of functional values and innovative natural aesthetics through its radical aerodynamic design. The car has been designed to change its shape as per requirement in different situations by implementing EAP-electro-active polymer layers, which is an optimized and advance automobile material. Moreover, it features advance in-wheel motor technology that allows the car to produce zero-emissions and a polycarbon roof with attached solar photovoltaic cells that gives an uninterrupted outside view aside from producing energy through sunlight. This ultra-compact car can house two persons and has been designed for the year 2030 considering as an excellent solution for the massive future crowd and positive environmental aspects.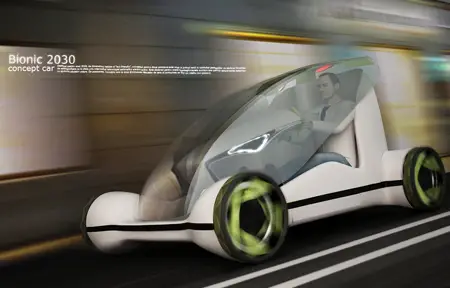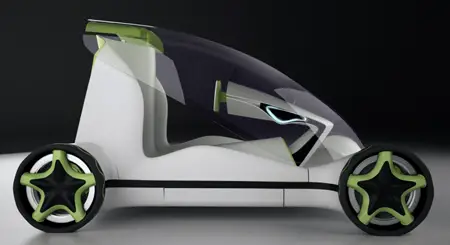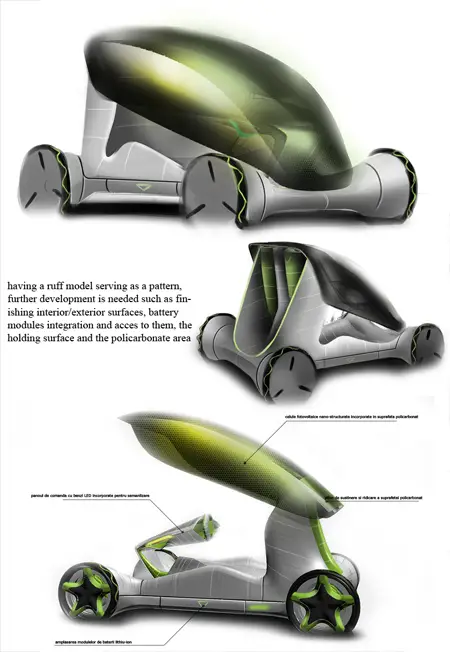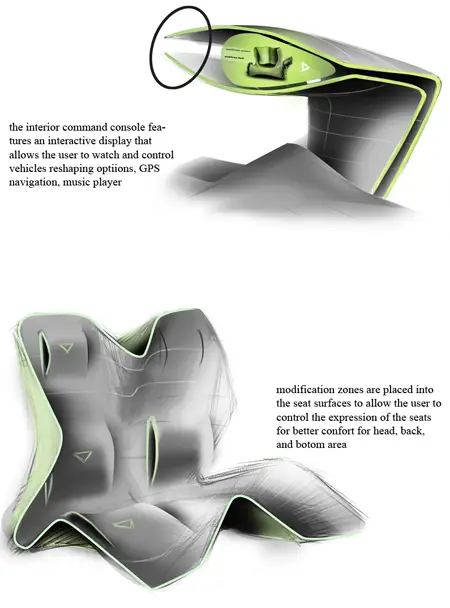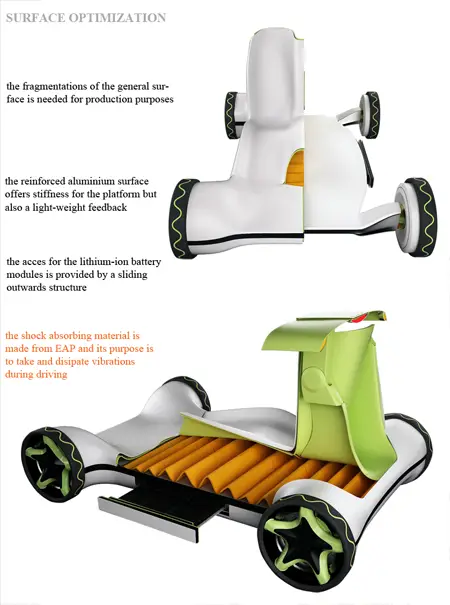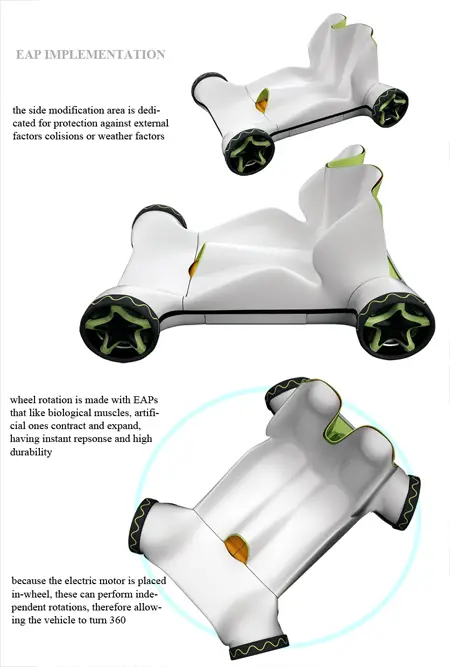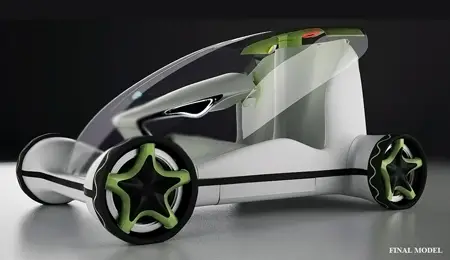 Designer : Vlad Icobet
---