iPro Desktop Supercomputer is a design concept for Apple made by Apple's fan. An ultimate workstation for professionals who need high computer specifications whether it's memory, disk space or processing power. It is constructed using cutting edge components from the OLED display to the integrated Mac Pro technology. This concept computer blends Mac Pro with a cinema display, making this supercomputer has the best features of both worlds, perfect balance between performance and design. Even though it has enclosed case, user still can enjoy the flexibility of upgrade/downgrade the components easily.
The aluminum unibody design offers sturdy structure that acts as outer skeleton, it leaves the interior with flexible structure. This cylindrical form is fitted with a high-definition OLED display encased with 2 glass surfaces.
Designer : Studio KMJ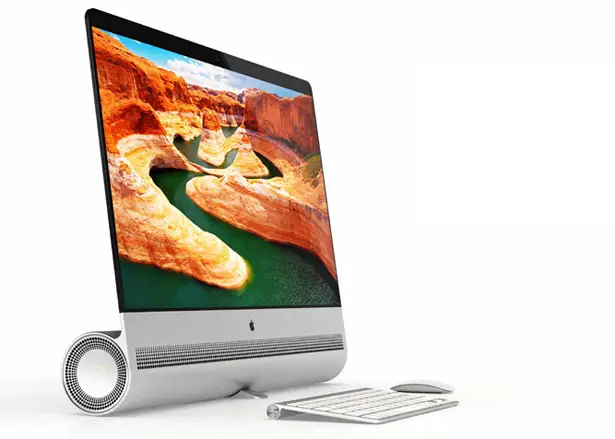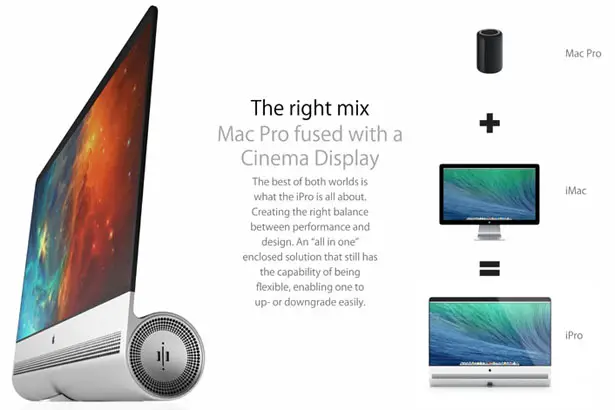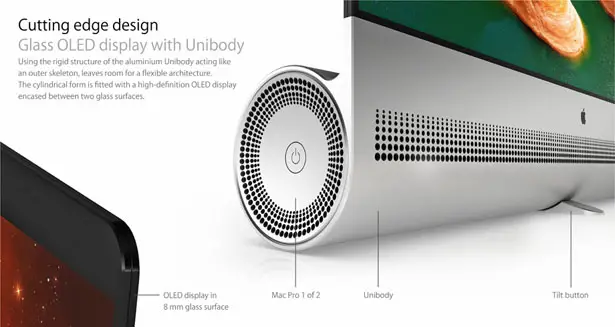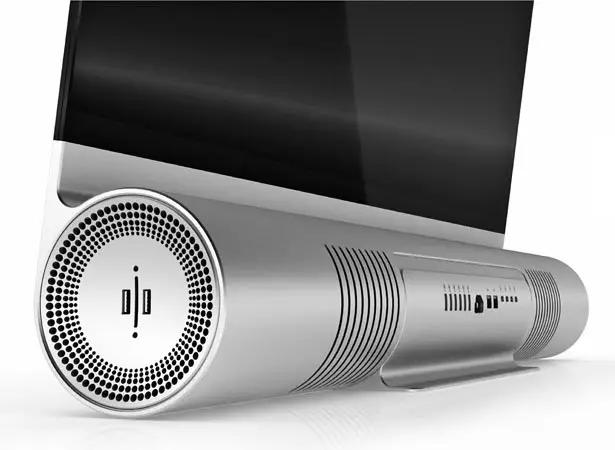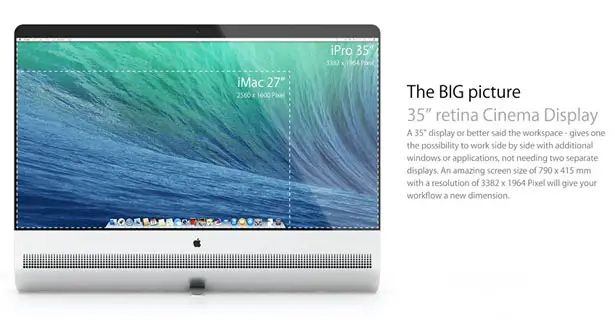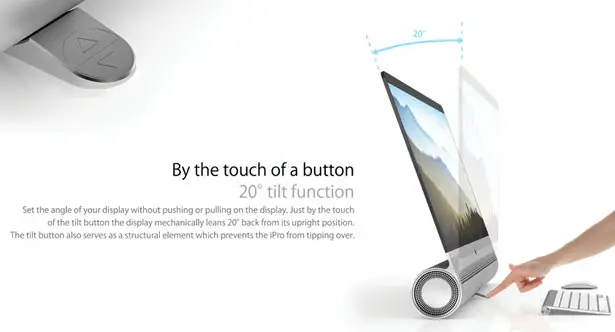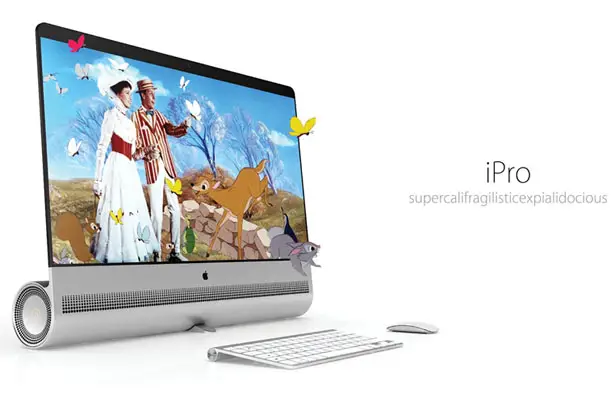 ---
Every time you open your refrigerator, you will find it stuffed with food items due to lack of space. So, have a look at colorful and multi-compartment refrigerator designed by Electrolux. They have tried to provide enough space with separate cabinets. You can have a separate space for each member of your house as per their choice of eatables. The door for each cabinet is opened from opposite side in order to give a unique and modern look to the refrigerator. This colorful refrigerator can be a piece of décor for your home and it will surely catch your guest's attention.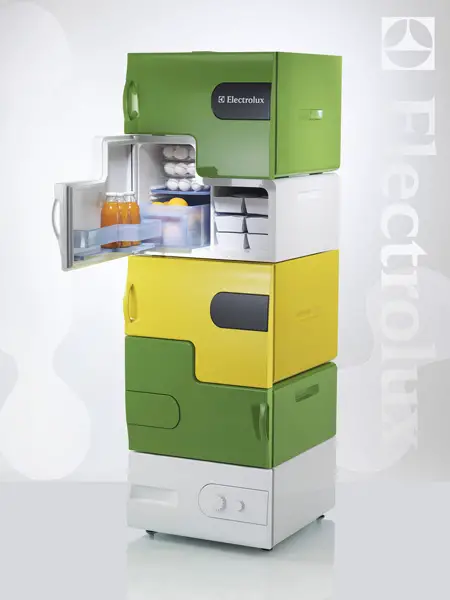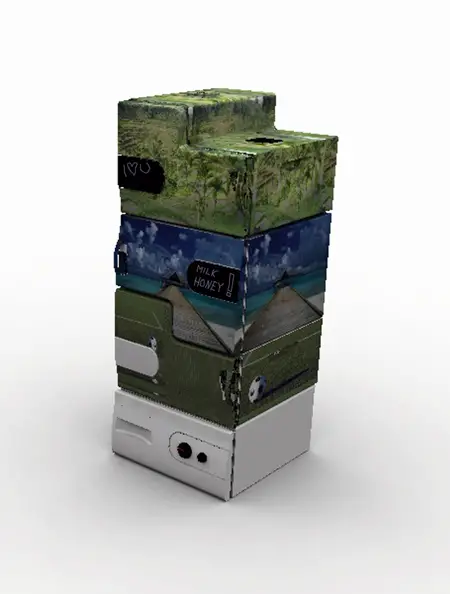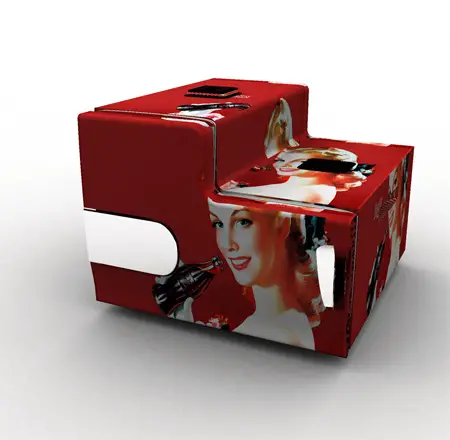 Designer : Stefan Buchberger
---
The new concept by Korean designer Natan Kwak named Pebbles is a grill that has been inspired from the traditional stone grill of Korea. It allows to prepare the food safely which in the end is more beneficial to the body and the food is more effectively cooked as the device's body structure is flexible and pebbles also gets adjusted according to the ingredients. Add to that its portable, so one can say that it's convenient as well. It also has flexible heating options unlike the other pebble coking products, so be it grilling fish or meat, it is a perfect companion.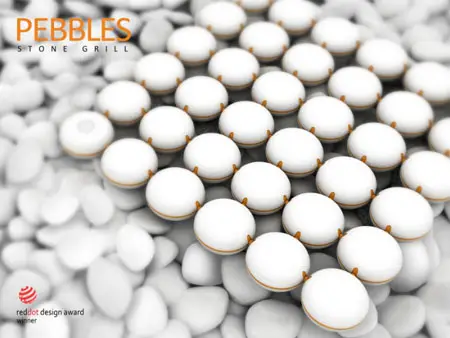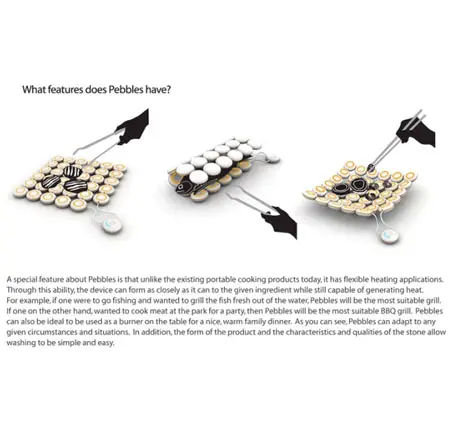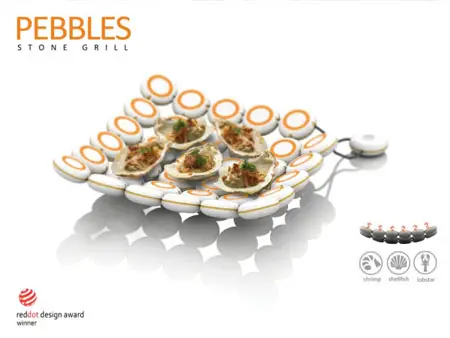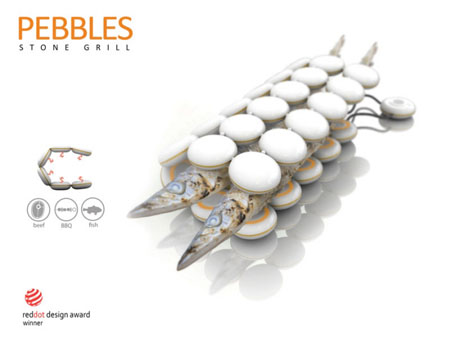 Designer : Natan Kwak via HomeDosh
---