Shelter cart design that can be said to be a nice solution for homeless is designed by Gregor Timlin and Barry Shehan. The shelter cart as it has been named is a mobile living unit which can be used as junk collection cart during the day and during night it can act as a place of shelter. It is light weight and the wheels help in moving the same around while it is used as cart, however the height of the roof can be adjusted accordingly. This social awareness campaign is a nice way of bringing to notice the plight of homeless. Way to go guys ! The homeless will be very eager to have this shelter cart.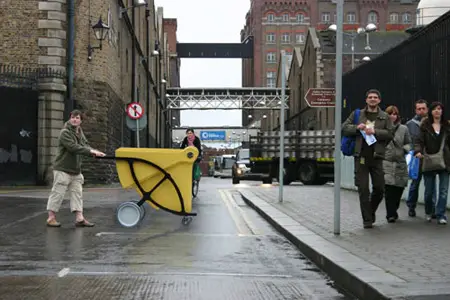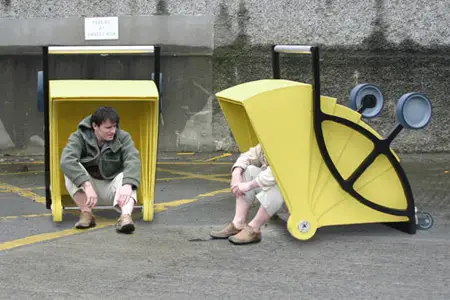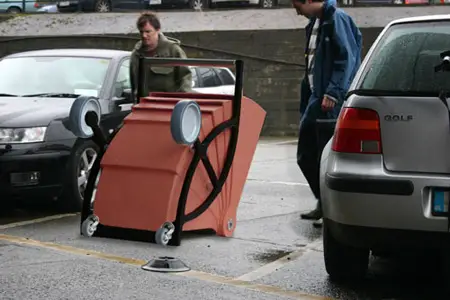 Designer : Barry Sheehan and Gregor Timlin via DesignBoom
---
Sparrows uncuff link is weird and cool product at the same time. Why would you need a cuff link that could unlock hand cuff? Unless you get handcuffed a lot against your will or you are an international spy or something then you should get this. At first sight, it looks like just any standard pair of cuff links, however, inside, there's a hidden handcuff key that you can use to open any standard hand cuffs, pretty cool heh? There's a little warning on the site that you might get shot if you use this product under some circumstances, so, do you have the guts?
From : Sparrows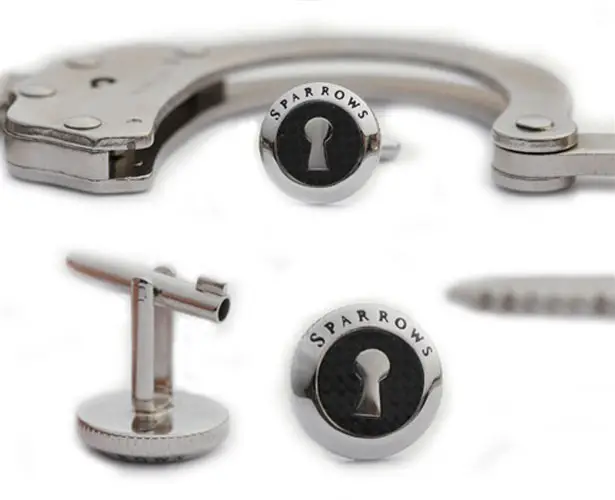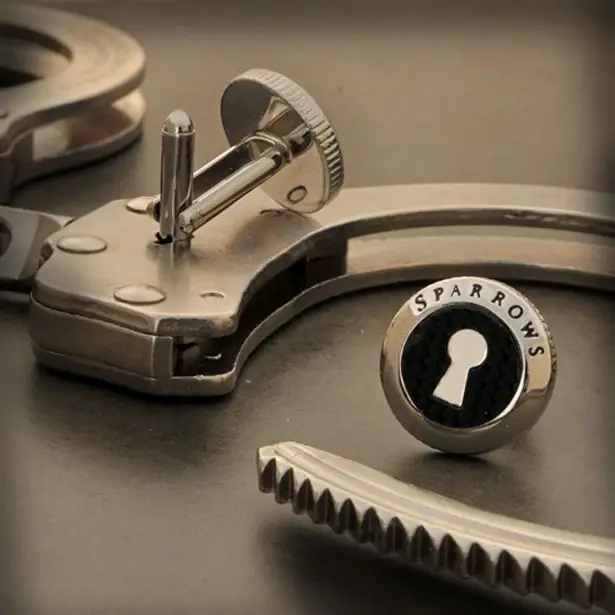 ---
I like having my hot coffee in the morning, unfortunately after a few sips and work, it goes cold slowly. Keeping your beverages in cool or hot temperature won't be a problem using Attemper Stir-stick. Designed by Indonesian industrial designer, Attemper utilizes the thermoelectric effect to convert electrical energy into a temperature gradient. It uses nano-silicon as its material to decrease silicon's thermal conductivity to increase the conversion efficiency.
Using just one single stir stick, you are able to produce hot and cold temperatures for your drinks. To get the heat, simply twist the stick head clockwise. Counter-clockwise turn will keep your drink cold. Recharge this gadget when the light goes off.
Designer : Cindy Karimun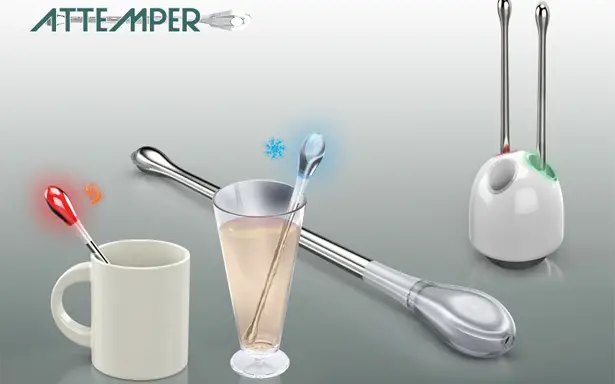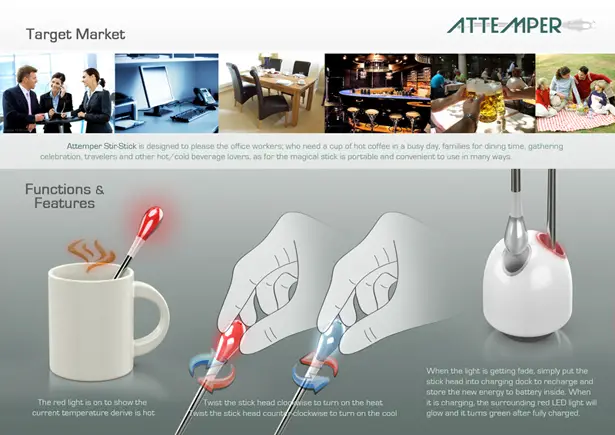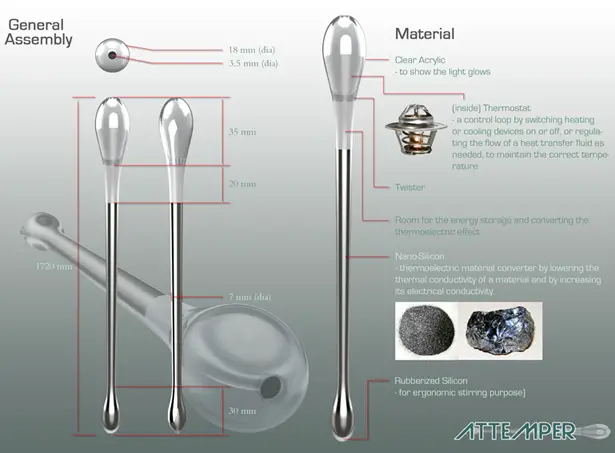 ---