During a water disaster, like a capsizing boat, there is a very short window of time to escape. As water enters the boat, power is disrupted making it very difficult to find your way to the nearest emergency exit, often resulting in death. This product, called Life Guide, is a quarter-circle shaped device that can be attached to 3 others to form a full circle. It can be stored on the vessel wall as an alternate light source. In the event of an emergency, red LED lights willflash to warn passengers and facilitate finding the device. Passengers can use the Life Guide as a flashlight. A green laser will project an arrow onto the floor, pointing in the direction of the nearest exit. RFID signals connect each device to the nearest emergency exit. As passengers exit the vessel, they can pull a ring on the top that will inflate a flotation device.
Designer : Huang-yu Chen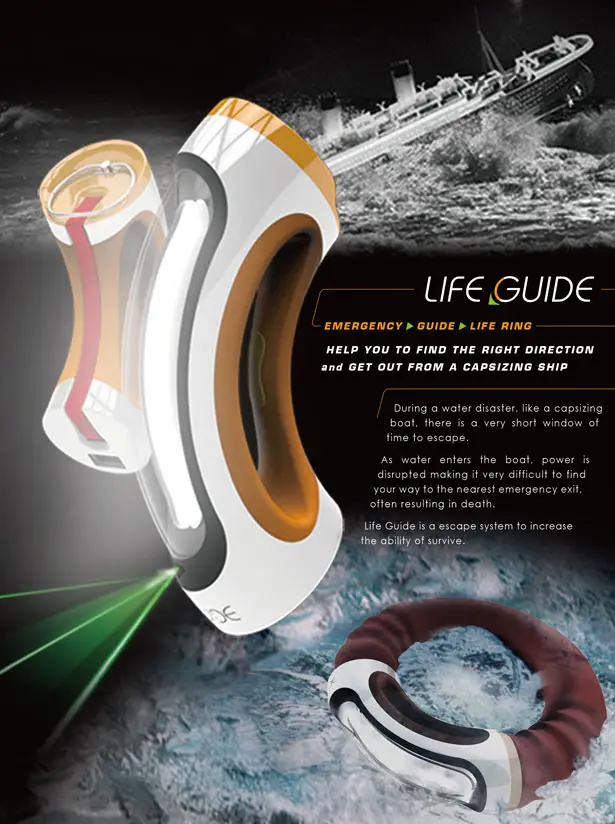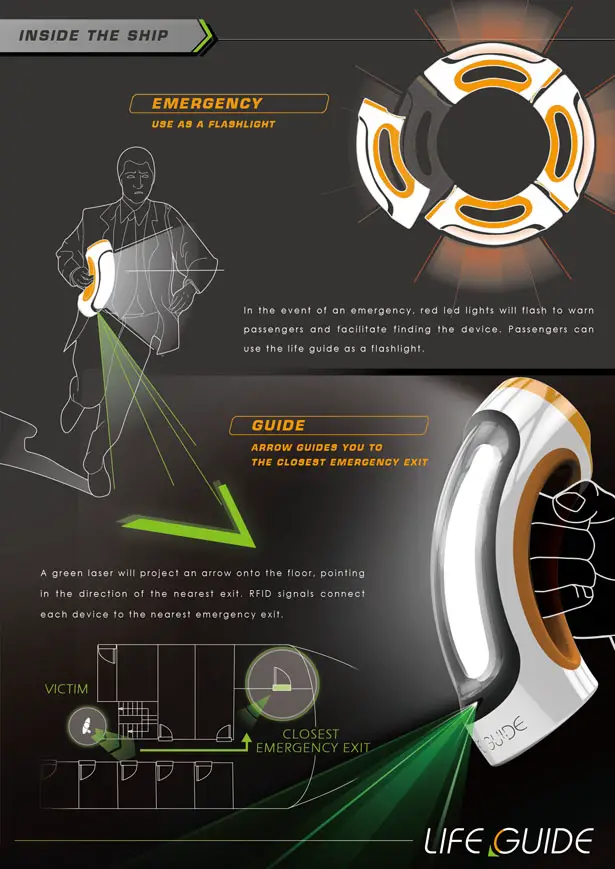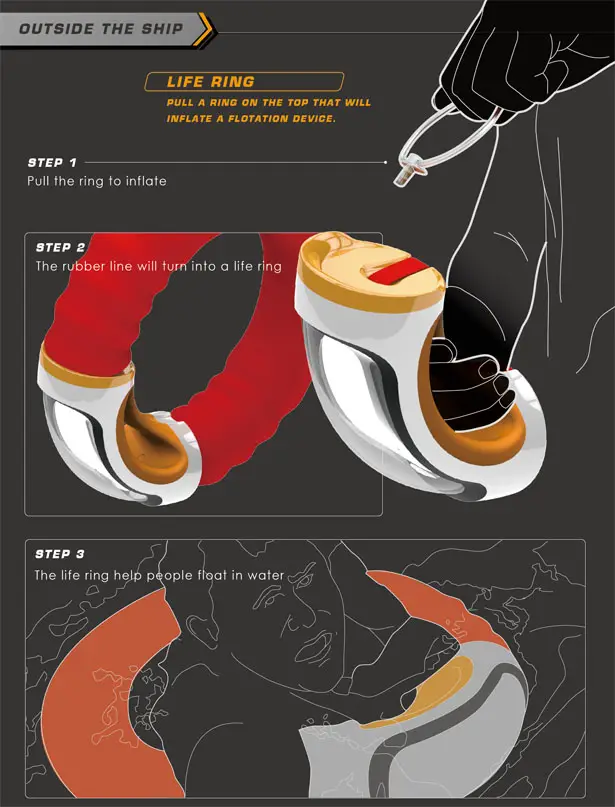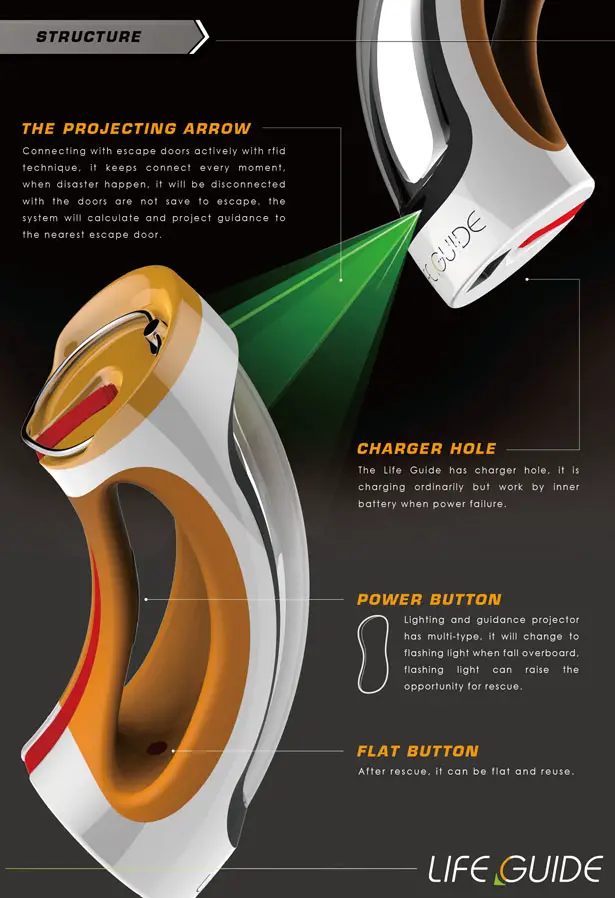 ---
Nymi Bracelet replaces fingerprint, eye iris, or voice recognition, it uses your heartbeat to authenticate, something that might not be able to fake or stolen. Just like fingerprint, every person heartbeat is unique, no more passwords or pins, you can connect this device to all your devices, car, computer, and many more. You will be authenticated based on your unique cardiac rhythm, unless you suffer from arrhythmia or have a heart transplant.
When you wear Nymi on your wrist, from the moment you wake up, you will be able to interact with your devices in password, key free environment. If you prefer to be notified about your emails, text messages, or social updates, you'll never be behind with this device. Once you clasp Nymi bracelet on your wrist, it powers on. By placing your finger on topside sensor while the wrist is in contact with bottom sensor, you complete the electrical circuit. You can feel a vibration and see the LEDs illuminate, it's a signal that this device recognizes you and so will your other connected devices. You will stay authenticated until you take Nymi off.
Designer : Bionym [Pre-Order Here]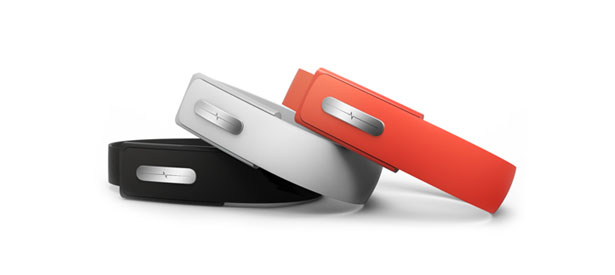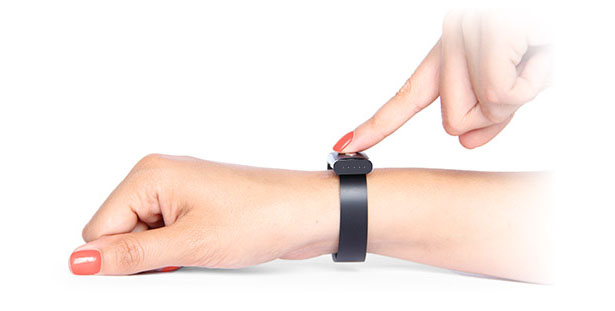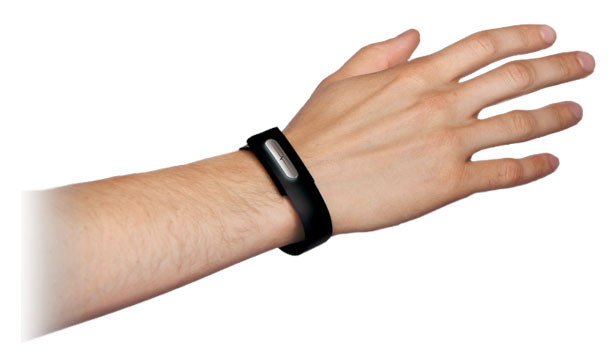 Tuvie has received "Nymi Bracelet Biometric Password Protection" project from our 'Submit A Design' feature, where we welcome our readers to submit their design/concept for publication.
---
An eco friendly Twist Stovetop Kettle, it ensures no water loss during the heating process thank you to its inner circulation design. With water scarcity issue that affects every continent in this world, it's really important to develop sustainable product as well as resource saving. Using our conventional water kettle, there's 25% of the water lost during boiling, Twist kettle tries to solve this problem by eliminating the loss of water as well as saving energy from reducing the heating-process time.
Designer : Hakan Gürsu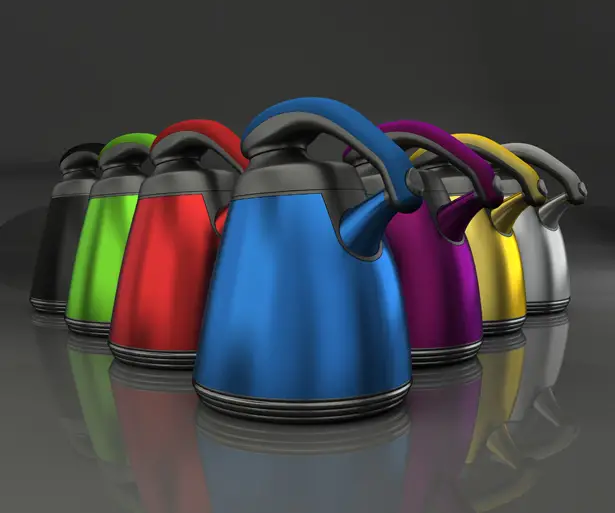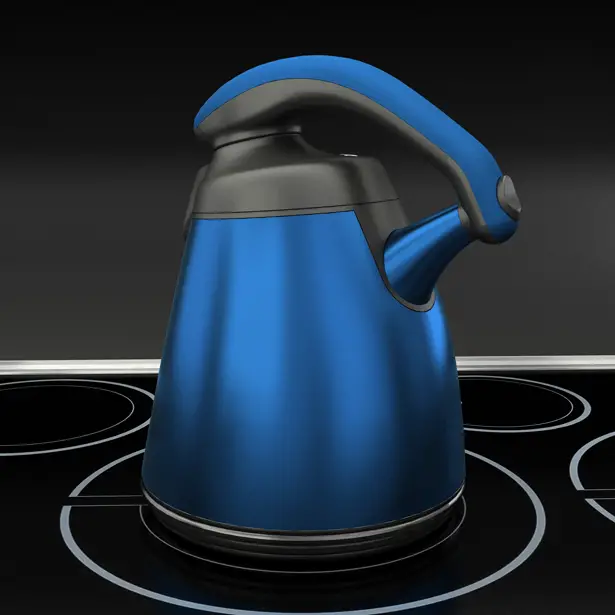 Twist Stovetop Kettle features innovative water cycle system where water and steam are preserved in the body and circulated. It encourages you to use less water since it reduces the possibility of burning out the kettle by leaving on the stovetop due to its water cycle system. Each kettle can accommodate up to 1.5 liters capacity, suitable for single living persons and families. This product also works just like a thermos, it keeps the content hot in an insulated container after removed from the stove, thus reheating might not necessary.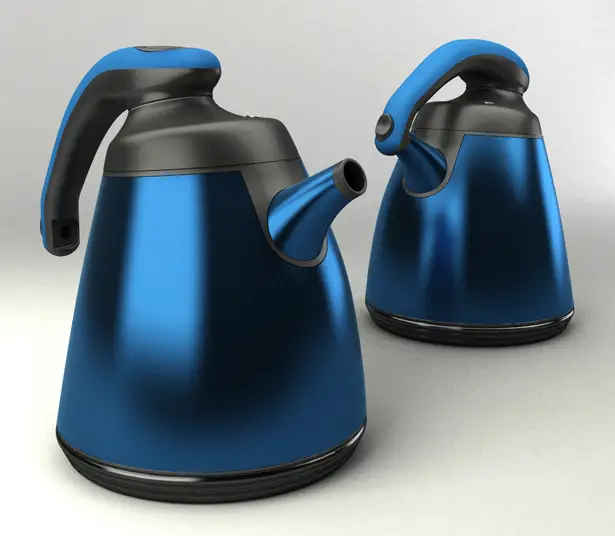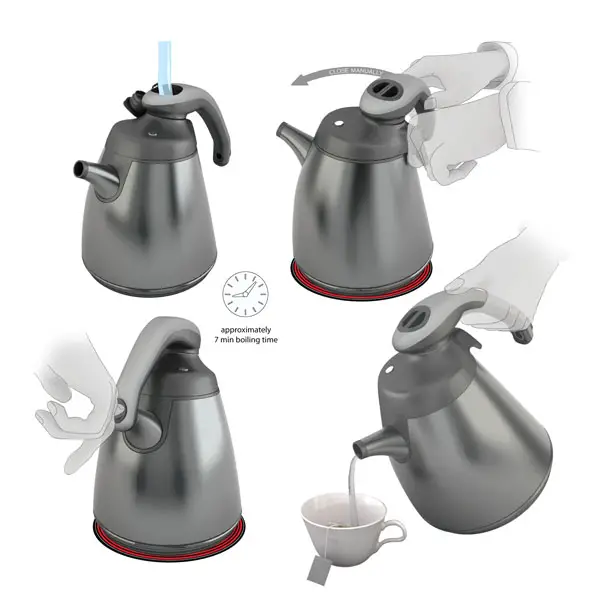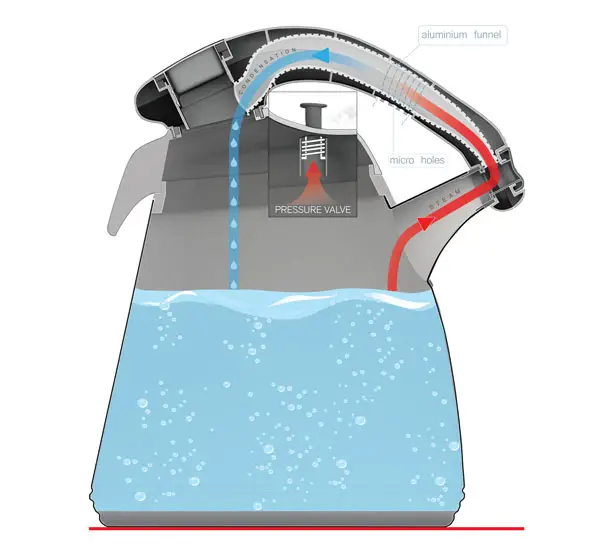 Tuvie has received "Twist Stovetop Kettle" project from our 'Submit A Design' feature, where we welcome our readers to submit their design/concept for publication.
---