Portable blood analyzer is used for measuring the level of blood or used as a blood test. This hand held blood analyzer brings blood test to point of care. It can be easily used by anybody without any help. You just need to hold the small plastic disc given with the analyzer in order to test blood. It can be of great help for people traveling a lot. Portable Blood Analyzer is easy in holding and carrying anywhere you want.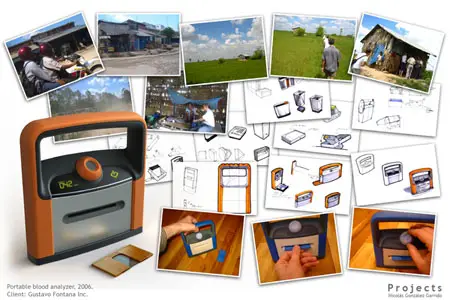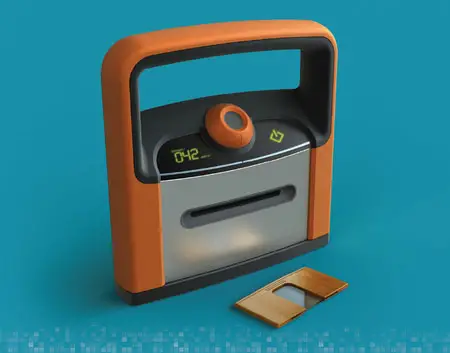 Designer : Nicolas Gonzalez Garrido
---
Nicely designed Camp Stove is intended to be used for camping. It's a highly efficient wood-burning stove that uses small sticks and twigs or any other combustibles you can find around the campsite. The principle of the design was based on the rocket-stove principle, collapsible with double-walled construction, thus allowing you to carry this lightweight stove anywhere and cook with minimal use of resources.
Designer : Studio GORM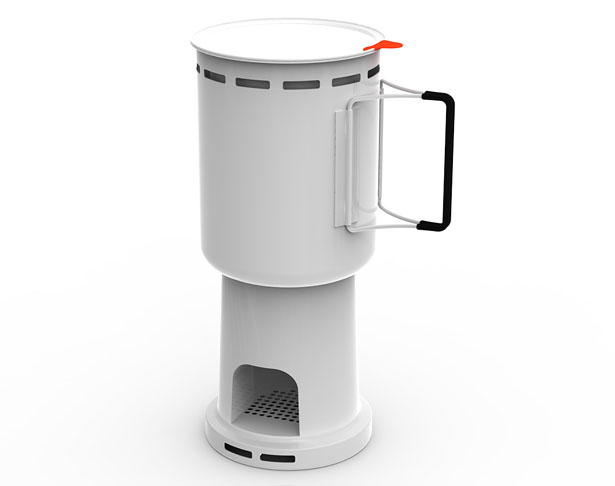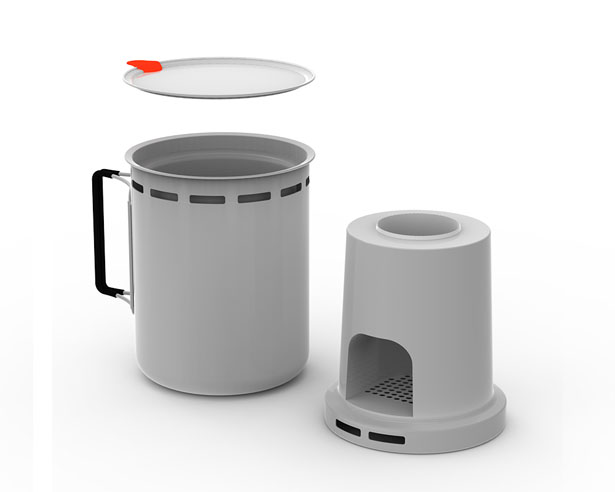 Camp Stove design consists of 2 parts: combustion chamber and cooking pot. Each part has been designed to provide you with maximum result yet requires only minimal resources. The combustion chamber features specific geometry, a small opening but narrow internal diameter which allows only a limited amount of fuel, in this way, it burns more efficiently and cleanly. The insulating double wall helps in reducing heat loss while keeping the outer surface cooler.
For cooking pot, it's been designed with double-layered wall that acts as a chimney. It has narrow channel which forces hot air and gas to flow from the bottom to all sides of the cooking vessel, thus making the pot hot in short of time.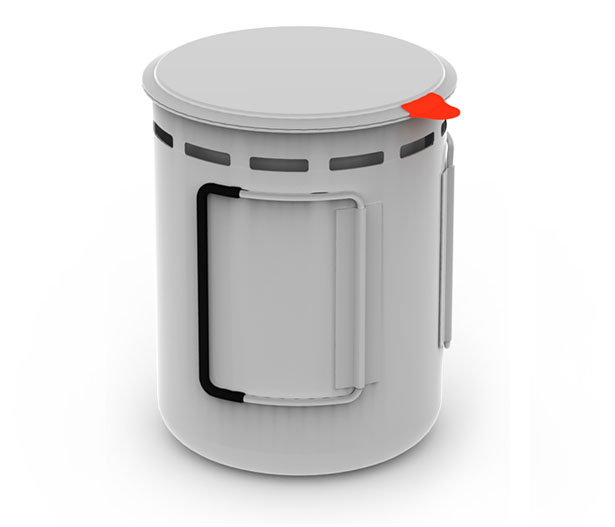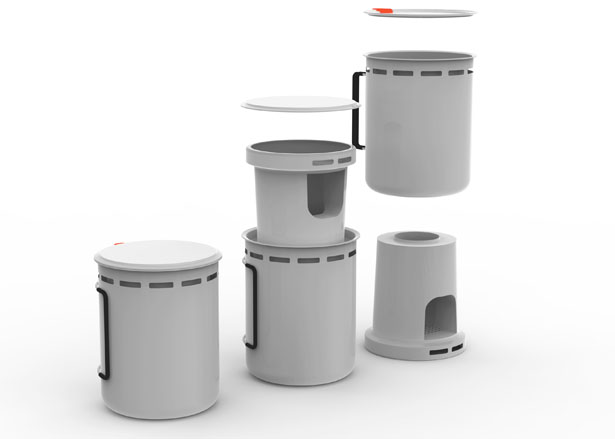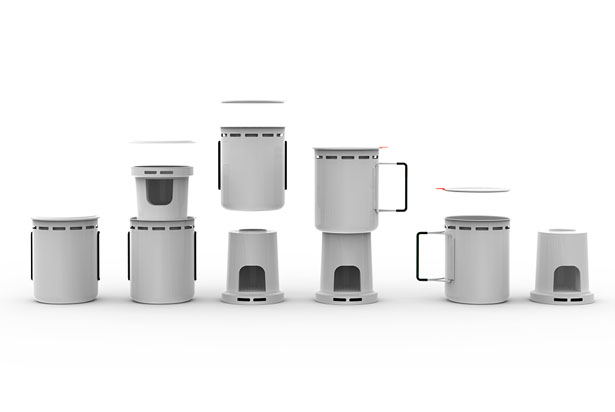 ---
The Vision EfficientDynamics is a concept vehicle for future by BMW which is a low carbon hybrid supercar aiming to achieve the premium end of the auto market with its fuel-efficient design. A three-cylinder turbodiesel engine is empowering this vehicle supported by a couple of electric motors. This car can go 0-100 kilometers per hour in just 4.8 seconds with a top speed of 250 kmph and consumes 3.76 liters of diesel per 100 kilometers. It features an electric mode for day to day use that can be charged through plug-in module. The vehicle stores the power it lithium polymer cells, allowing it to drive for roughly 50km on a single charge, which can be extended through its regenerative breaking system.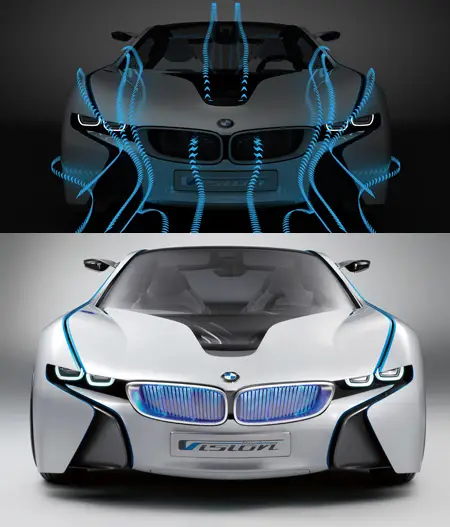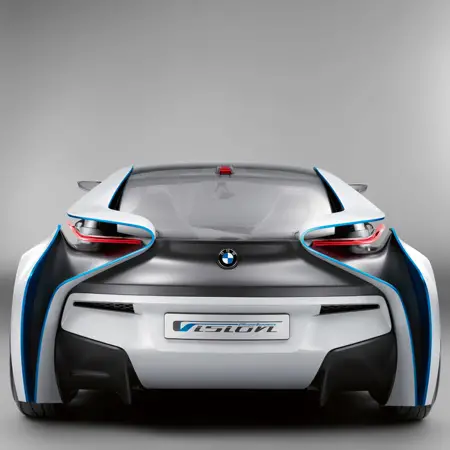 The sleek and smooth design of this car with a visage can easily call out for anyone's attention. It can house 4 people and natural materials have been utilized to design the interior. Both the drag coefficient and weight of the vehicle is optimized by redistributing and reducing the weight to maximize the energy efficiency and improve driving ability. Both the door and roof inserts become opaque as a final touch, which reduces the amount of glare coming to the vehicle.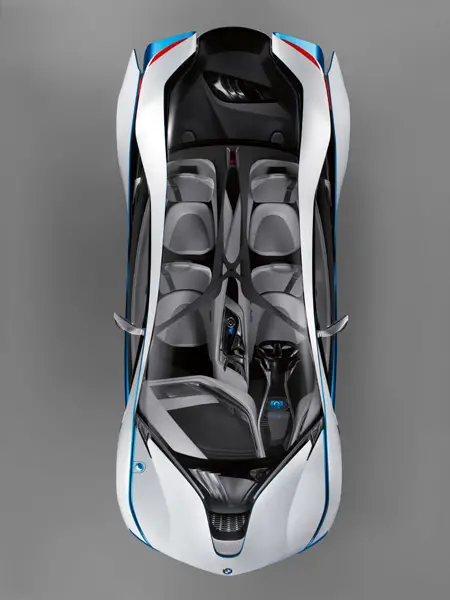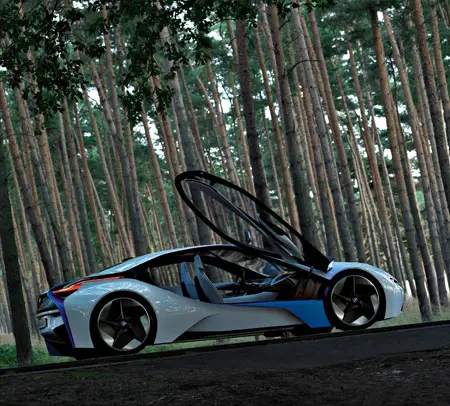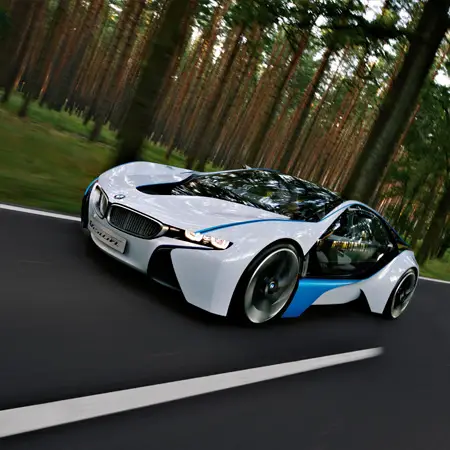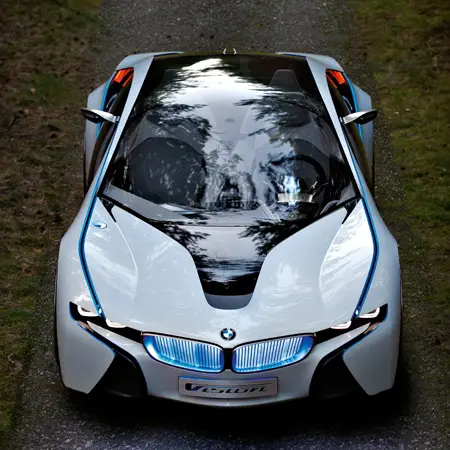 Designer : BMW via Inhabitat
---