Light Pool mobile phone was created by Hironao Tsuboi with the intention of service you an object that can act aesthetically upon your sensibility and surroundings. Well I must say, Hironao has done a great job. This futuristic mobile phone has a unique form, composed of a truss-like structure and surfaces. It gives Light Pool a visual aesthetic and rhythm of an expressive variability. The bright, lyrical light that flows from the triangular windows creates a distinctly sublime impression of the Light Pool. Its highly beveled silhouette is superbly designed so as to fit comfortably in anyone's hand.
Designer : Hironao Tsuboi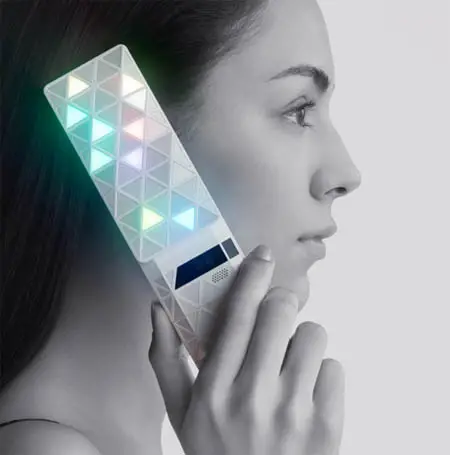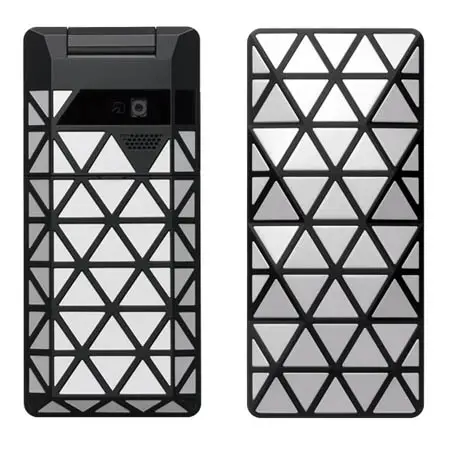 Turn off the light and listen. Light Pool is a mobile phone that can create a fantastical world through the fusion of light and music. The 22 LEDs arranged along the triangular windows that cover the surface of the phone blend with the rhythm of music to create a gorgeous scene. Masakatsu Takagi is the visual artist and musician who pioneered the creation and direction of the light and music. Light Pool comes preset with 10 kinds of light and sounds based on a variety of themes which can, according to your mood and situation, transform the space you are in now into a world where you feel relaxed and refreshed by yourself, or where you can comfortably spend time with a special someone.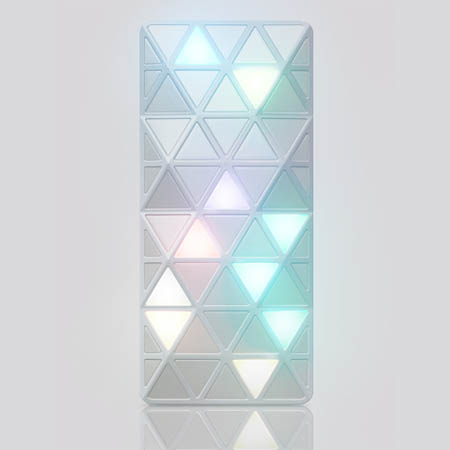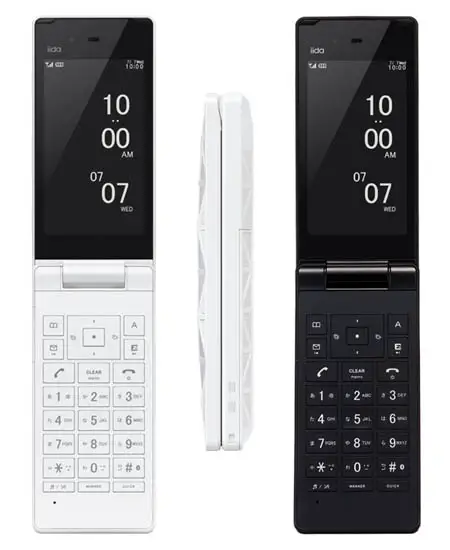 60 different patterns of light sketch a kaleidoscope of colors the moment you receive a phone call or open and close the phone, as well as flashing on the hour to let you know the time. Such light patterns exquisitely encompass the spaces around the phone, organically changing its expression as if it had a life of its own. Designed to shape your everyday life in comfort, Light Pool represents a new relationship between you and your phone. Turn off the light and listen.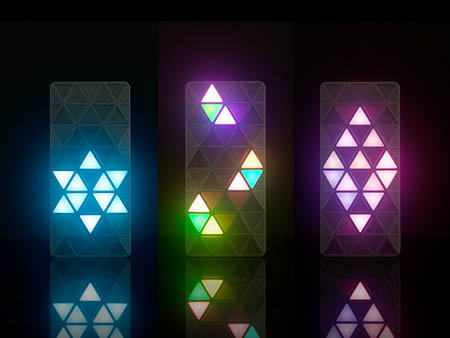 ---
Home sweet home, there's nothing like home, perhaps that's what inspired this French industrial designer to come up with Maisonnette furniture. It's a modular furniture that meets most of your contemporary needs in a small living space. As its name suggests, Maisonnette means small house, it transforms to different furniture for different purposes. It's a 3 pieces set consists of a stand or miniwardrobe, a cart/table, and a basket or tray.
Designer : Simone Simonelli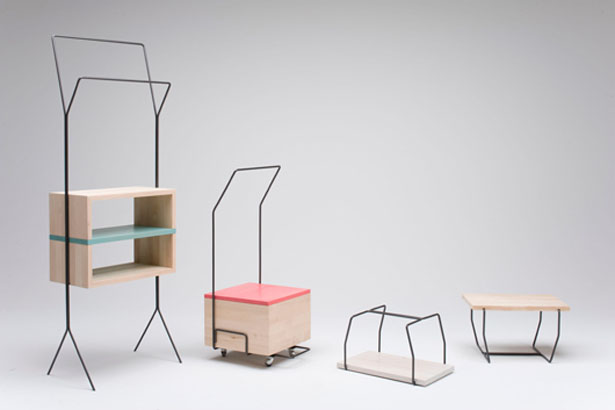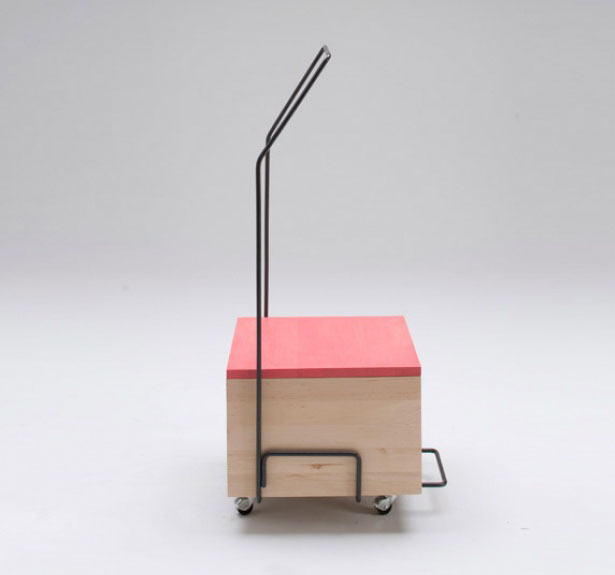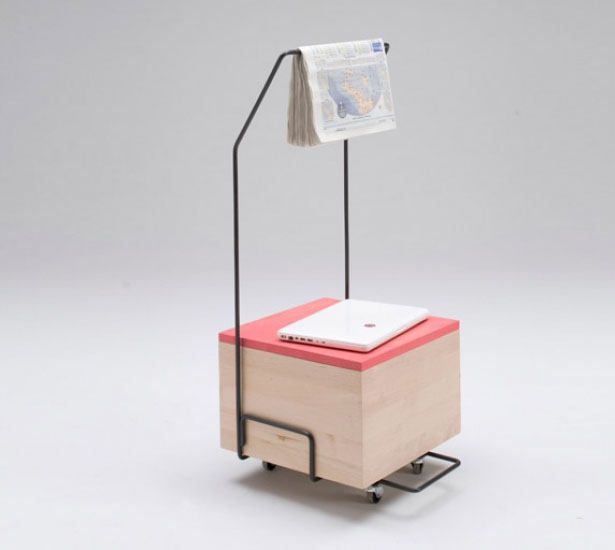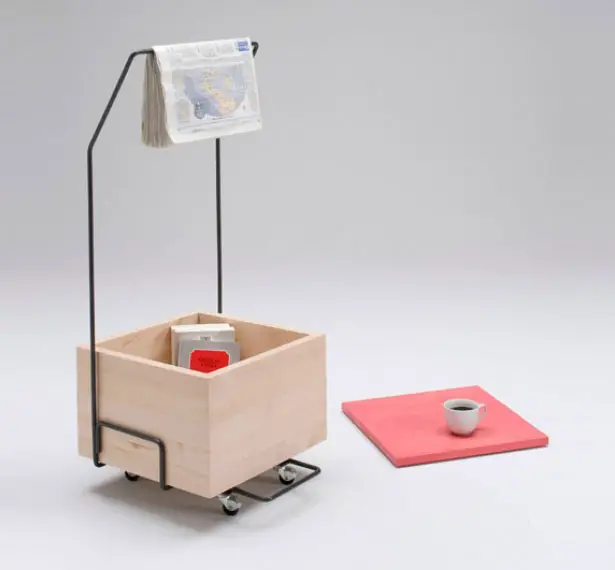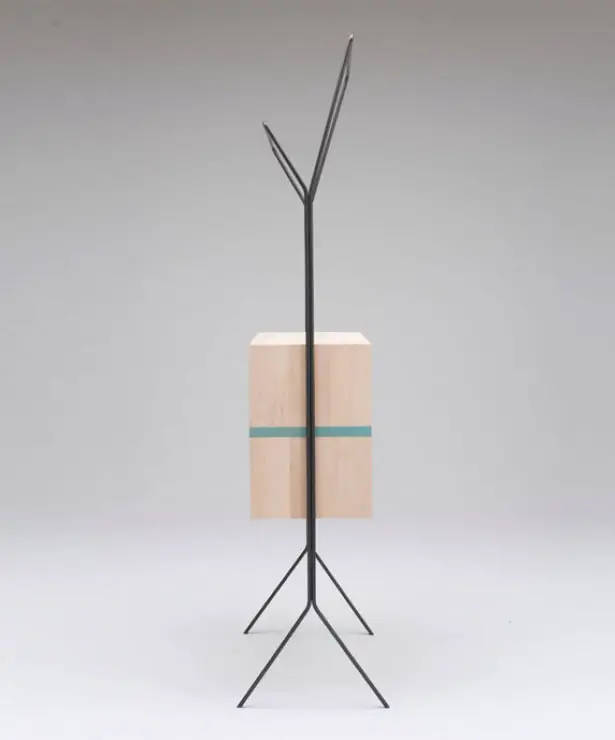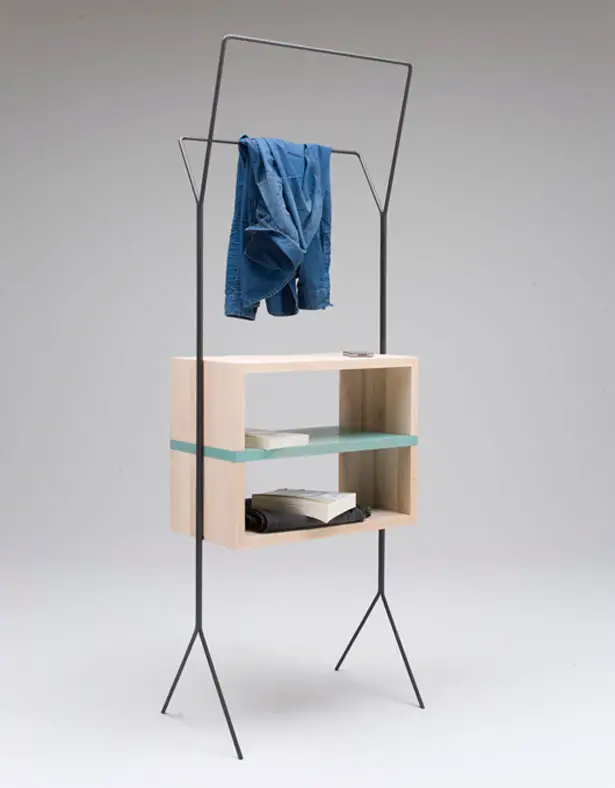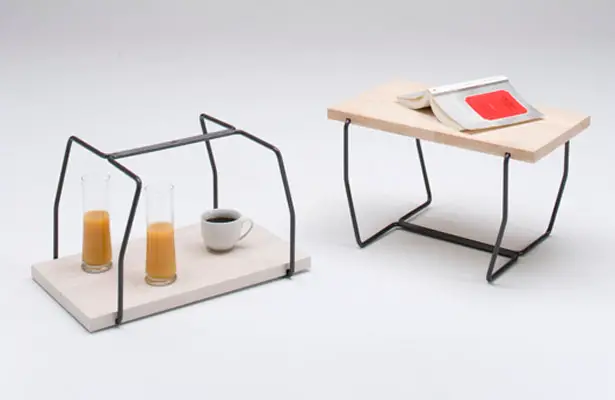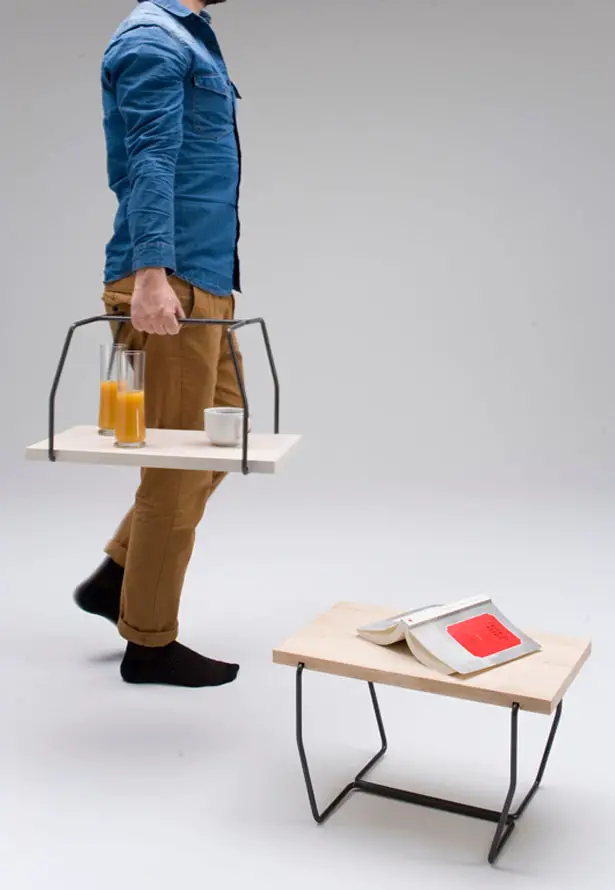 ---
Multitasking is an important part of our personal and professional lives, but sometimes you need to focus. Tame lets you concentrate on work when you need to, without giving up the peace of mind that you will still be able to receive a call if it is urgent. Tame doesn't screen any incoming calls, so you can still answer any message if you choose.
Tame is a concept that sets a status message synced with all of your devices and applications. If you're driving or need some privacy, you can tell Tame to handle auto-responses to your phone, IM, text, Facebook, and more. You can store messages on each face, and when you need to change your status, just rotate the cube to the desired face. Besides a written message, Tame uses a red-yellow-green color coding system to let people know at a glance if they can contact you.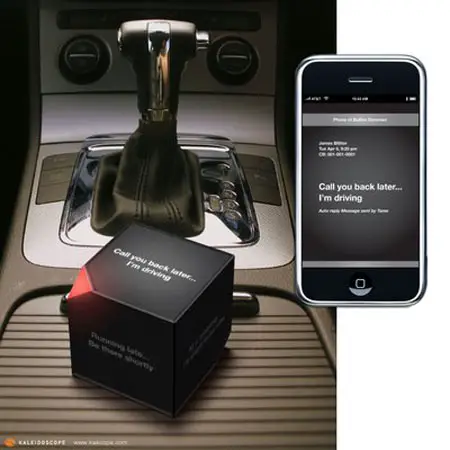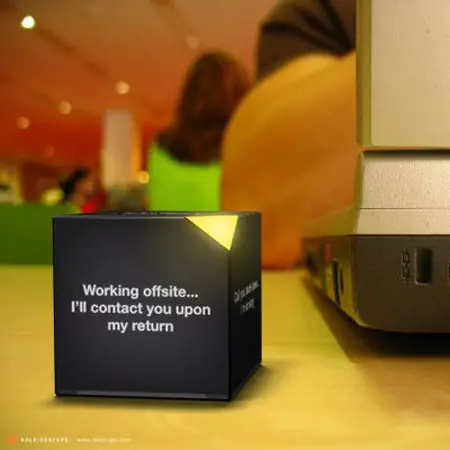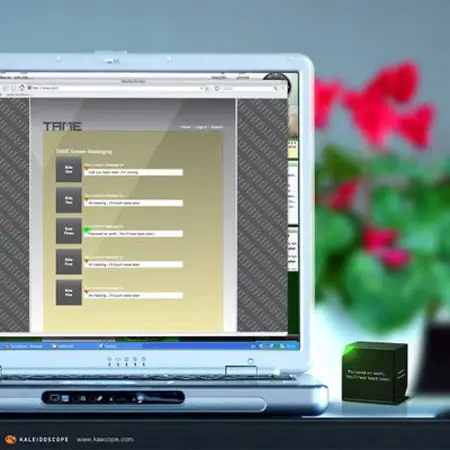 Source : GreenerGrass
---