Binary Samurai watch design is inspired by the Ice Samurai watch from Chinavasion. It's a bracelet styled binary watch where the LEDs on the left indicates the hours/months and the LEDs on the right indicates the minutes/days. You can watch the animation below to understand how to read the time, unfortunately there's no further information from the designer about the materials used for this watch.
Designer : Scheffer László for [TokyoFlash]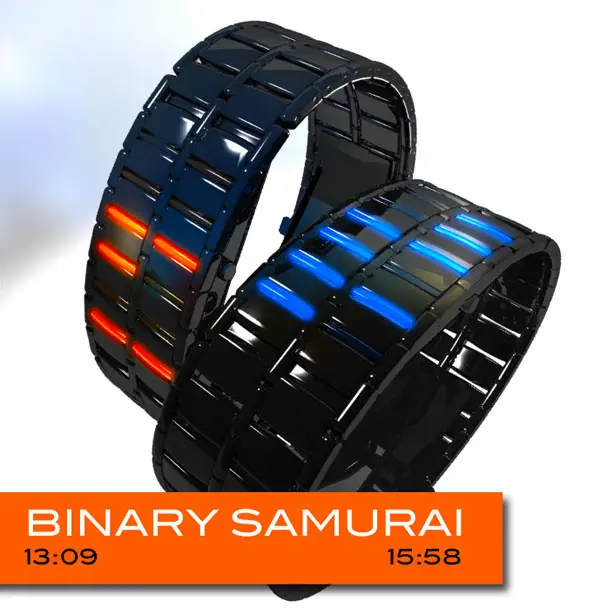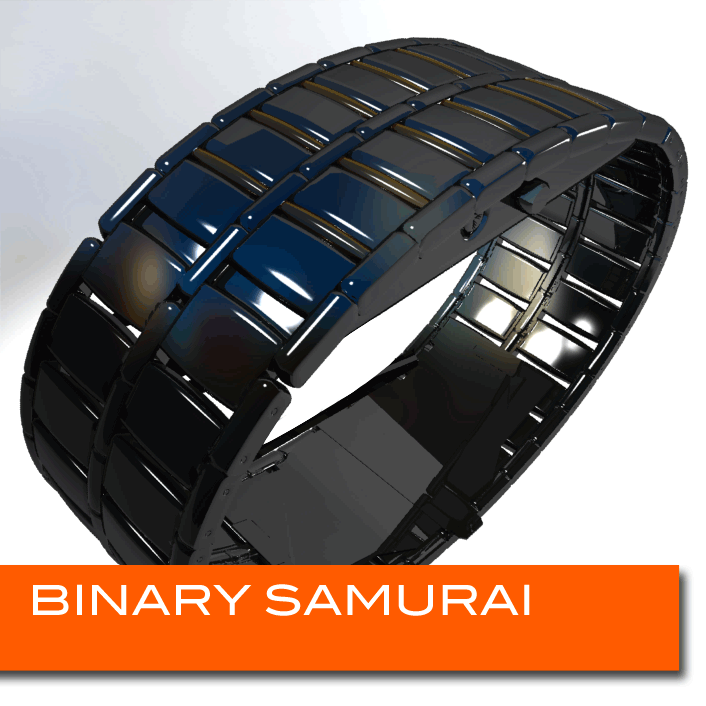 We also have featured great concept SF View Watch as part of TokyoFlash design challenge.
---
Electra Faucet offers you revolutionary design where you can switch to different flow options as easy as pressing a button. This faucet provides you with unique experience as its body has been designed visually attractive, sculpture like object, so elegant. You can pull down the digital sink mixer for freedom in movements while you are washing in the kitchen sinks. The front area of this faucet, you'll find an electronic pad that gives you full functions to control the spray.
Designer : Valfsel Design Team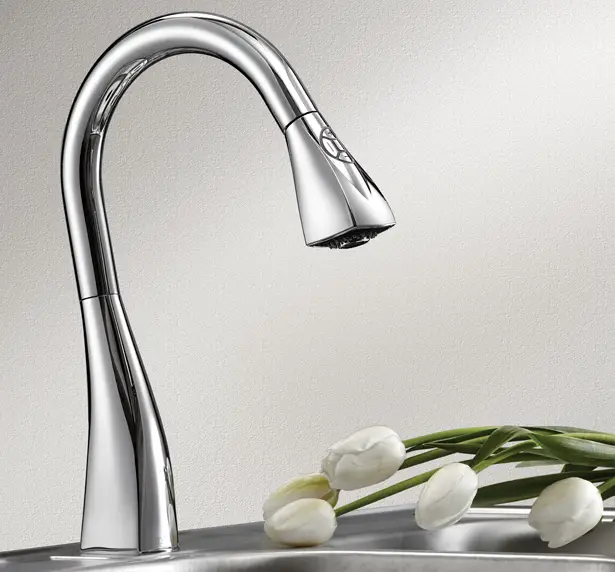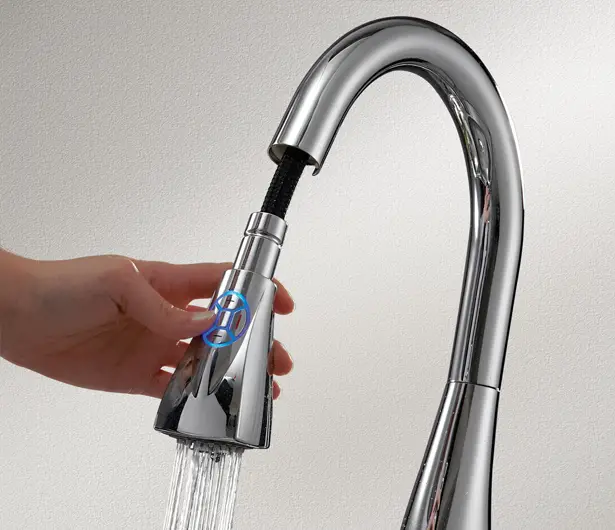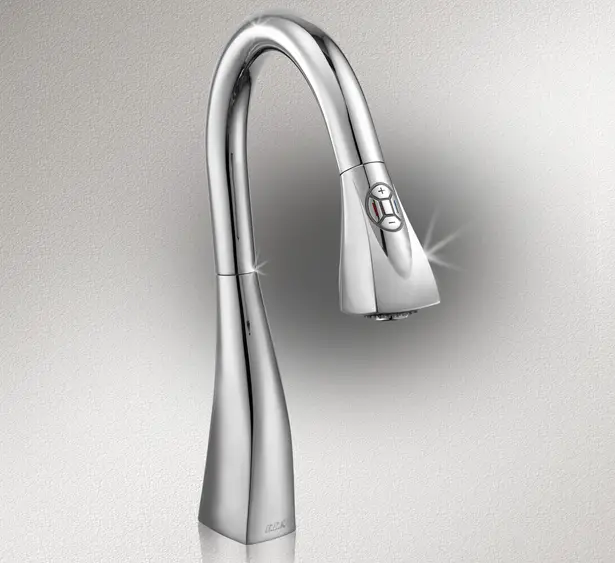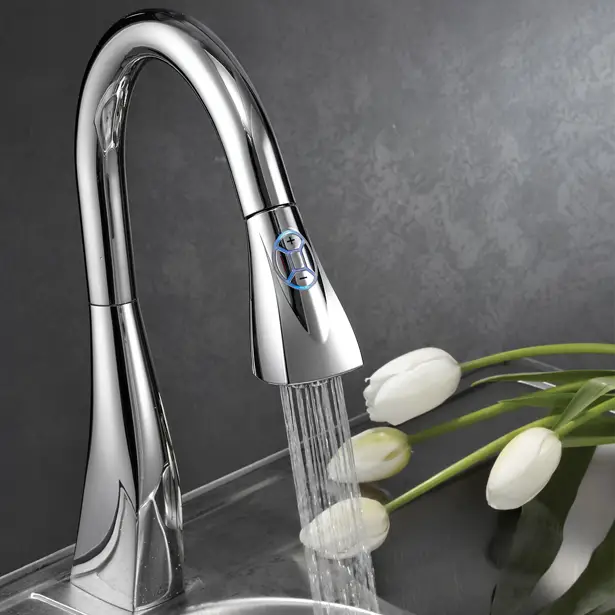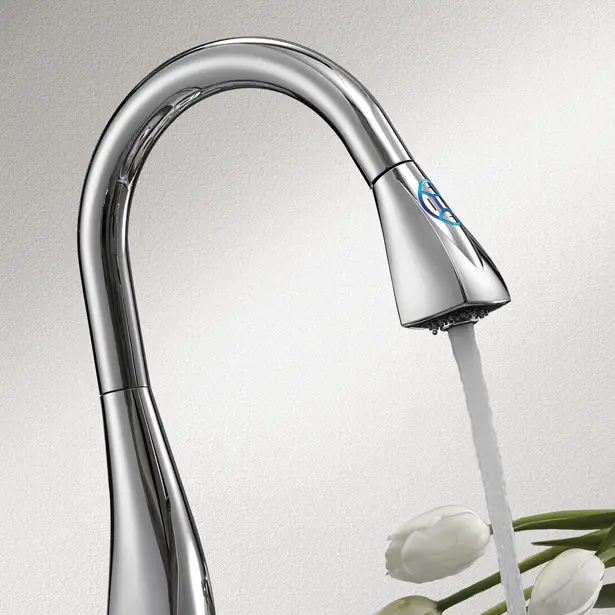 ---
The human energy recycle system is an innovative concept that can gather energy emitted by human or even pets. This energy is used to power other devices, ensuring a new lifestyle for mass people with reduced electric bills and complementing to the environment. The system comprises lightweight, compact and portable units named 'Solution Units', designed to be worn in different spots of the human body, which collects energy from spinning, shaking, human heartbeat, body temperature and various other types of movements, and stores the energy into the 'Standard Battery' inside. When emergency power is required for a mobile device, these units can be connected to the device directly. Alternatively, the energy of the battery can be stored in the 'Application' units for later use.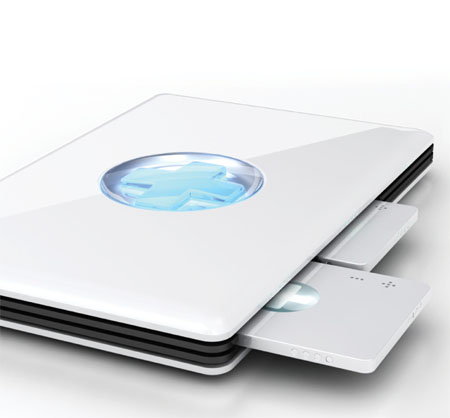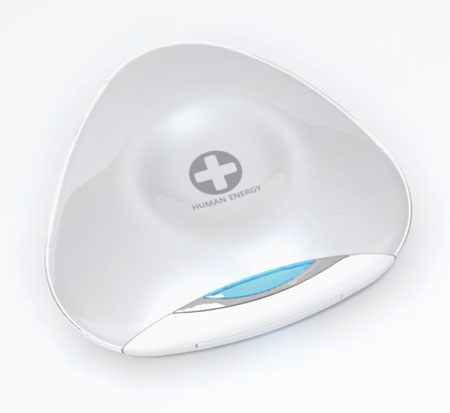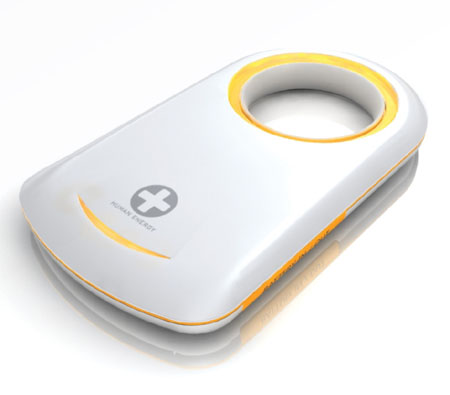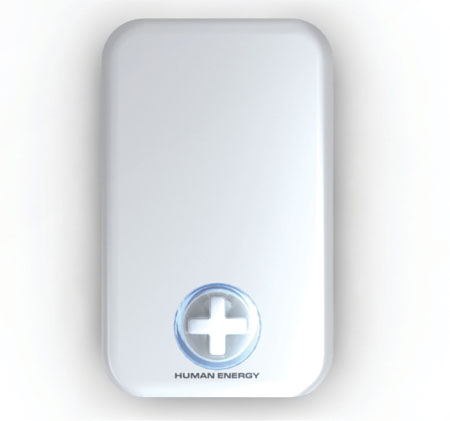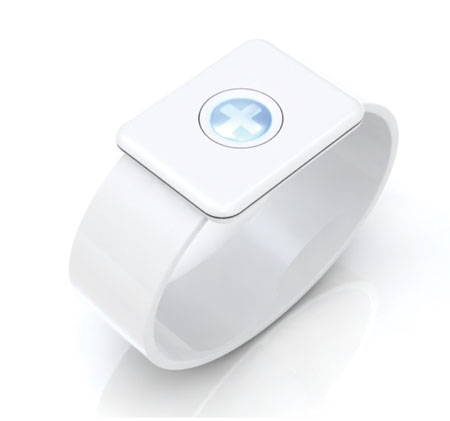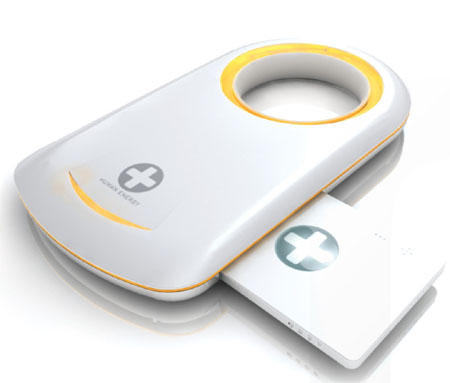 Click the image for bigger view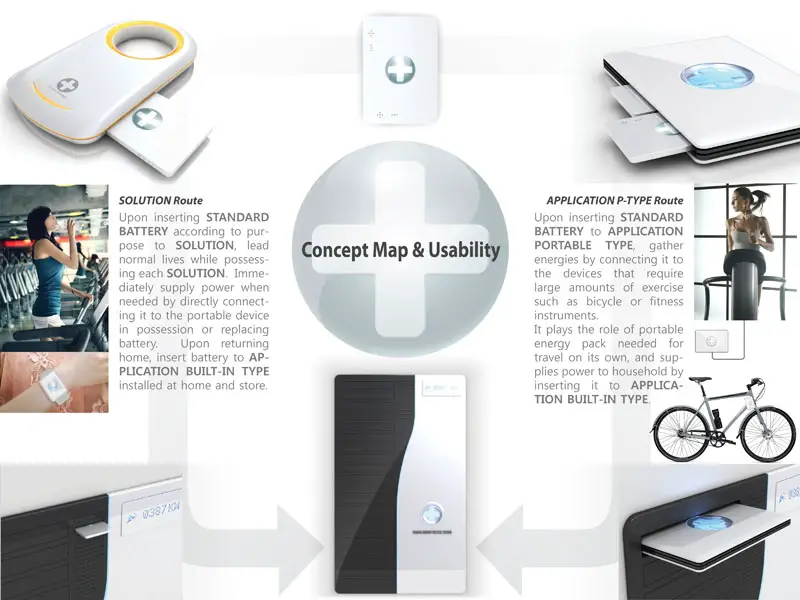 Designer : Choi Hyung-Suk and Yun Jung-Sik
---