Inspired by the history of the brand, e-Mehari has been designed based on the 1968 Mehari but a bit squarely on the future. It features bright color options, all-electric 4-seater cabriolet with modern and cool styling and through new stage of partnership with the Bolloré Group, Citroen is confirming its ambition to bring cheery, optimistic vehicle to the market.
e-Mehari is a stylish, offbeat, and even sassy new model by Citroen, it is in tune with the company spirit. Designed specifically to appeal to customers who look for alternative vehicle with positive outlook on life, attentive to trends and to the environment. As you can see that the exterior reflects Citroen's positioning, where the style cues of this brand are highly visible including that expressive gaze with dual headlights, unique design that features full, warm contours, and smooth lines with smiling front end. This charismatic characteristics is also accompanied by radical color choices, for the body, you can choose blue, orange, yellow, or elegant beige. Two roof colors: black and orange-red while the interior trim offers 2 color choices: natural looking beige and a high tech orange-red with central pattern inspired by water sports.
Designer : Citroen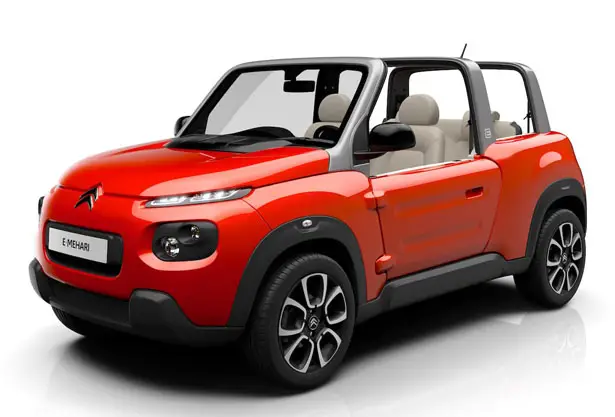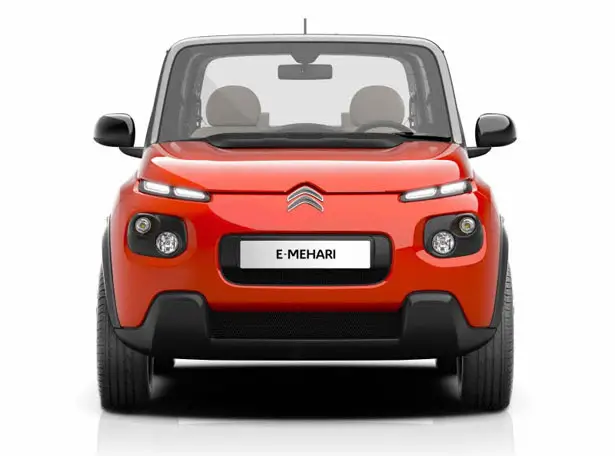 The raised body with touches of black provided by the wing extenders, lower valance, and bumper. It's a clear indication to the world of fun, just like the iconic Mehari that was born in 1968. Even though it looks like a simple vehicle with relaxed design, e-Mehari is equipped with advanced technology. The battery technology is based on the expertise of France's Bolloré Group, its LMP batteries give e-Mehari a long range with great performance, reliability, and security. This car can reach a top speed of 110 kph with a range of 200km in the city.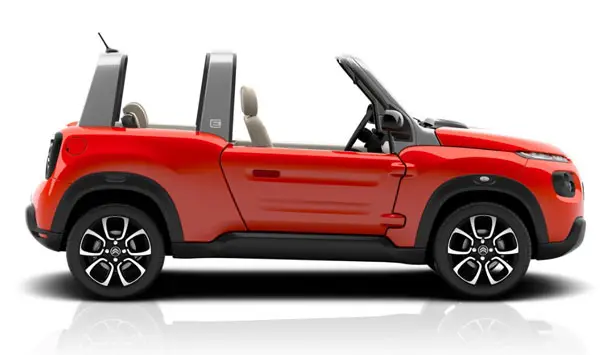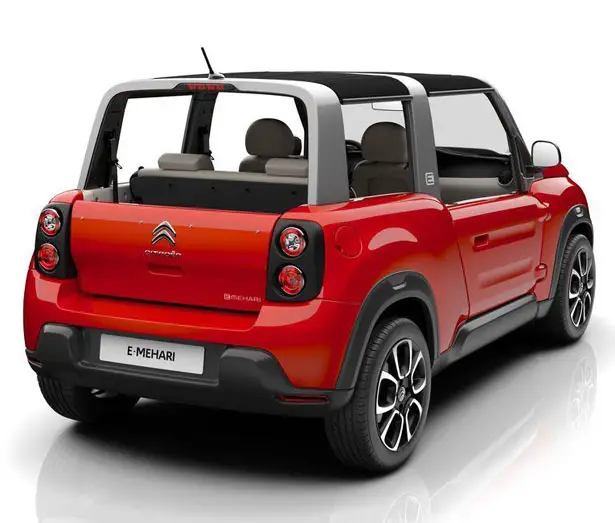 ---
Eye Stick concept revolutionizes traditional cane as mobility aid for visually impaired people. It uses light and ultrasonic waves to guide the user to measure distances, it won't be affected by fog, rain, or any climate issues. By using projected light, user can avoid any collisions with other pedestrians, the ultrasonic system provides crucial information about hazards such as floor level changes or barriers. Other features from Eye Stick would be the ability to obtain information from products that have barcodes. This information is sent via Bluetooth connection and converted to voice for user to hear. This concept is one of Red Dot design award 2012 winners.
Designer : Kim Tae-Jin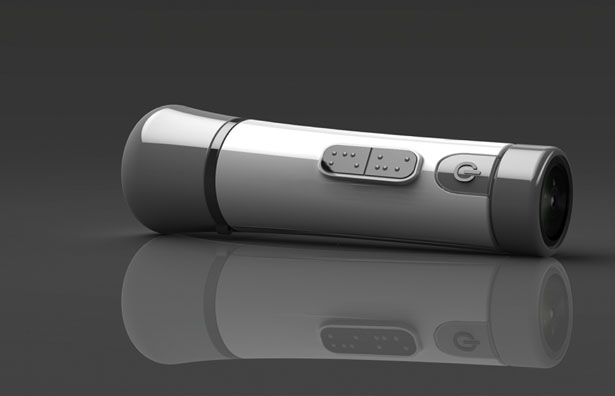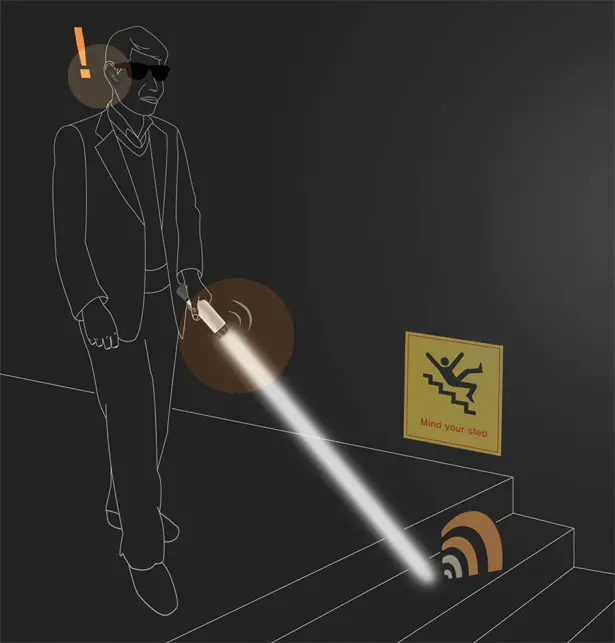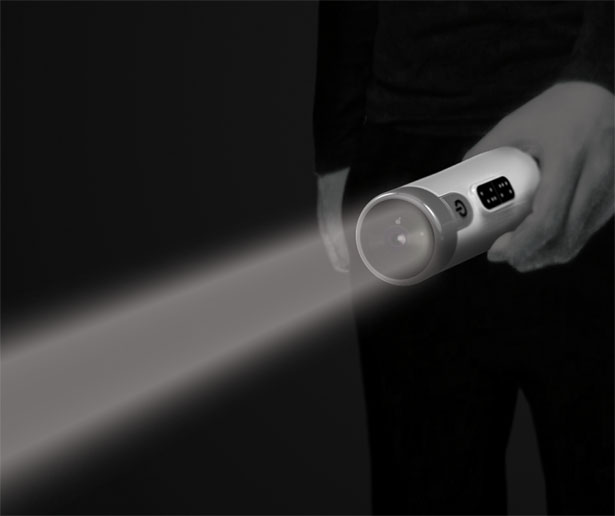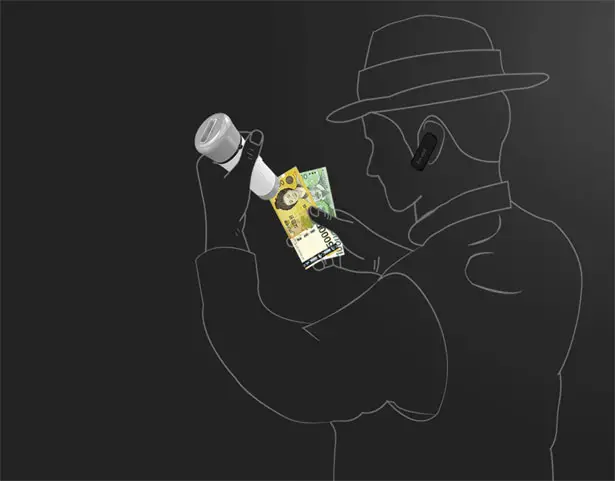 ---
For hikers this portable backpack charger surely a great news, because they don't need to worry about power source anymore. Alppac is a backpack that is able to generate a substantial amount of electricity to power/charge electronic devices on the go. Alppac also features a first aid kit inside it. This portable backpack charger really can come in handy when users has to set up a camp and would like to explore around, having this backpack on their shoulder won't be a problem. This backpack is a lighter alternative and comes with its own charging compartment too. An innovative idea as an alternative way of charging electronics, at the same time doing our part for the environment and staying green.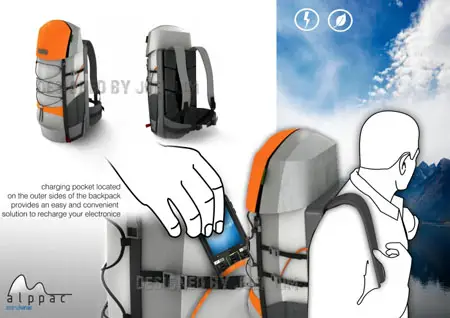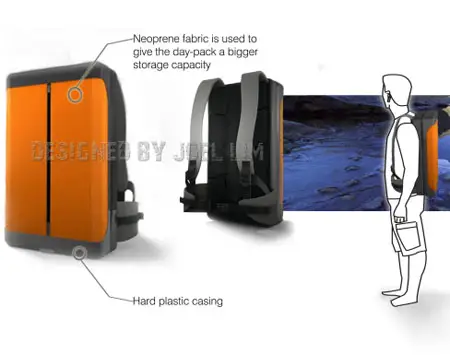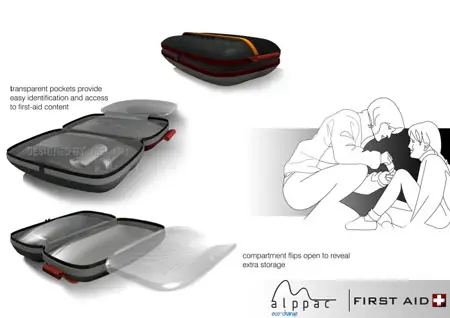 Designer : Joel Lim via IGreenSpot
---