Serve your food in this thermoelectric tech. Using thermoelectric tech, you can maintain the optimum temperatures be it hot or cold. This way you can avoid your food reaches room temperatures which mean bacteria can run rampant. Did you know 12% of food born illnesses come from improper temperatures? Sure it may have been cooked but often times food is left out on a table for guests to serve themselves.
There are series of icons you can activate to indicate what main ingredients are in each dish, this is one of great features to let the guests know what to avoid should they have allergies. Those plates and bowls are totally dishwasher safe.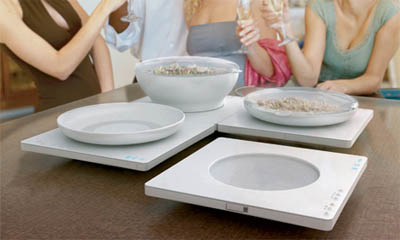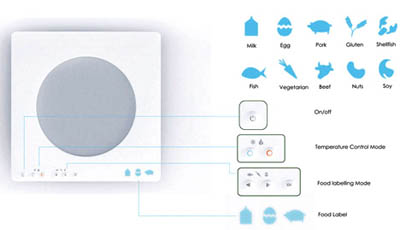 Designer : Rosalin Chanyasak
---
Tokyoflash has released a new version of Kisai Spider, it still utilizes the same unique transparent LCD for magical illusion that time is floating on your wrist. Tokyoflash Kisai Spider Acetate LCD watch has an attractive hexagonal display with 4 numbers arranged from large to small, kind of like a spider's web. It displays time in original and intuitive way, the LCD has been designed to be slightly smoke in order for you to read the time easier. The time is displayed in black, blue, green, or red, attached between 2 mineral crystal lenses.
This is a nice, stylish digital watch with 4 hexagonal rings that represent the time in 4 digits (hours and minutes) from large to small or you can say from the outside to the inside. We believe, now you are beginning to see the time in this cryptic pattern.
From : Tokyoflash [Buy It Here]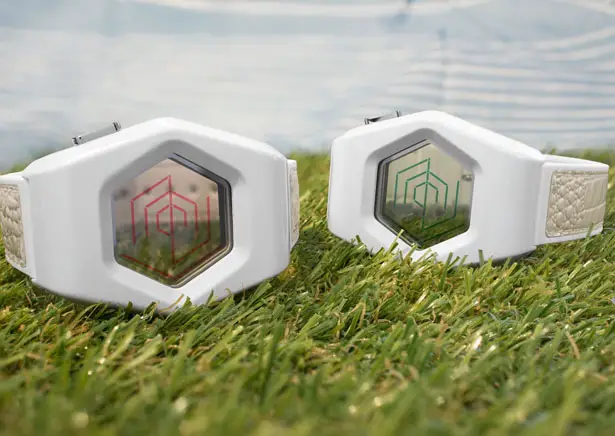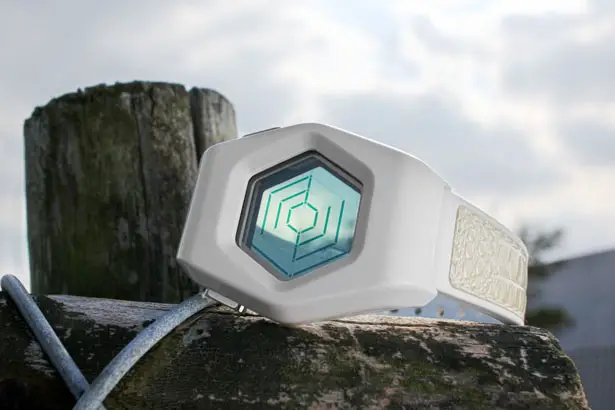 The time is displayed in 2 different modes: 12 or 24. Simply push a button on the left to change from time to date mode which is also read from the outside to the inside. there are 2 white LED lights inside the case which can be activated to illuminate the display so that you can read the time even under low light environment.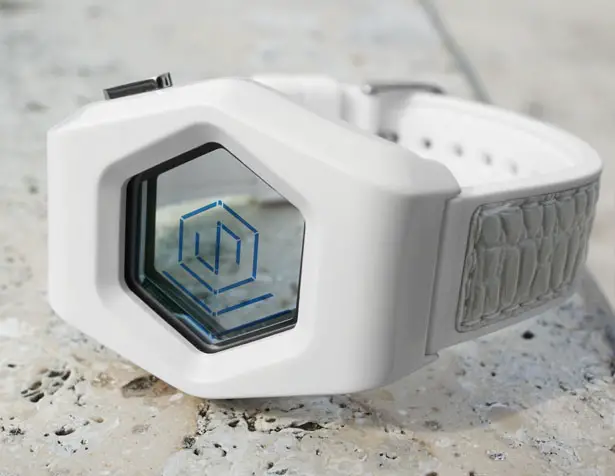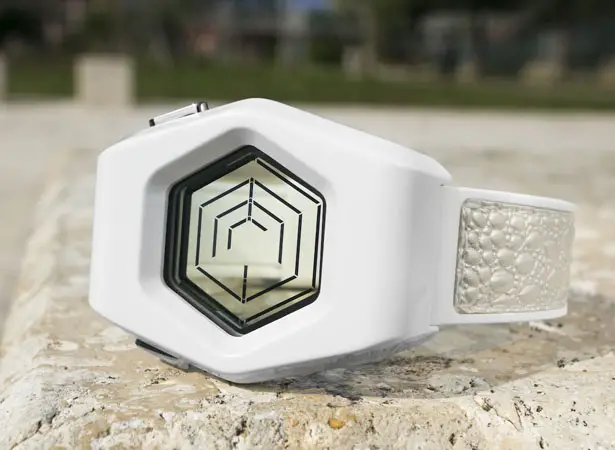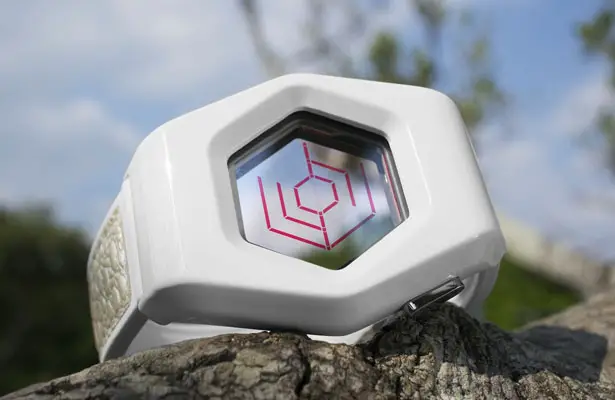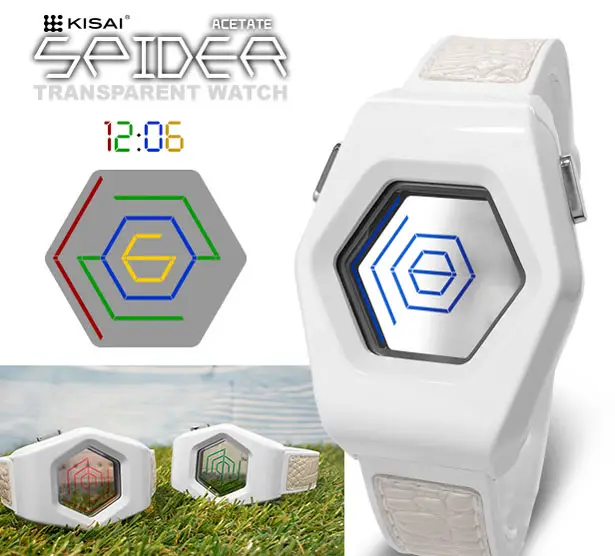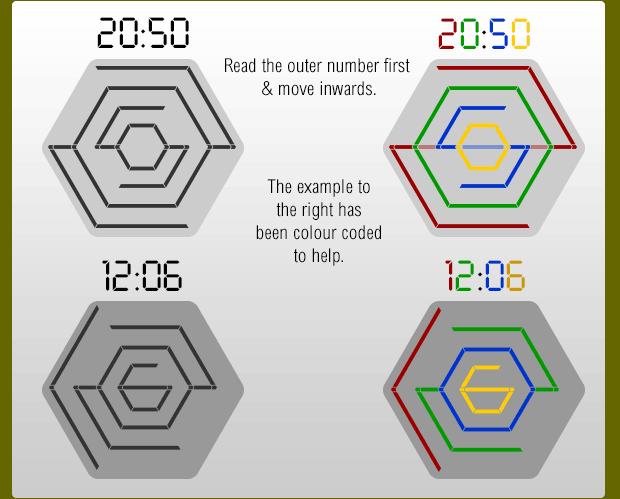 Tuvie has received "Tokyoflash Kisai Spider Acetate LCD Watch" project from our 'Submit A Design' feature, where we welcome our readers to submit their design/concept for publication.
---
Transparent, elegant and futuristic, Multi-Touch Keyboard and Mouse are our next generation of computer peripherals. Dazzle your friends with these cool gadgets, very well made devices which are constructed from high quality tempered glass, solid metal base and finest components. Completely wireless, together with rechargeable Lithium Polymer batteries provide you the freedom to do more in more places and not having to deal with clutter of cords.
Multi-Touch Keyboard and Mouse was designed using existing technology and have been successfully funded, this means they are commercially available. There are not many futuristic gadgets that we have featured here you can actually buy, so, this is a great news.
Designer : Jason Giddings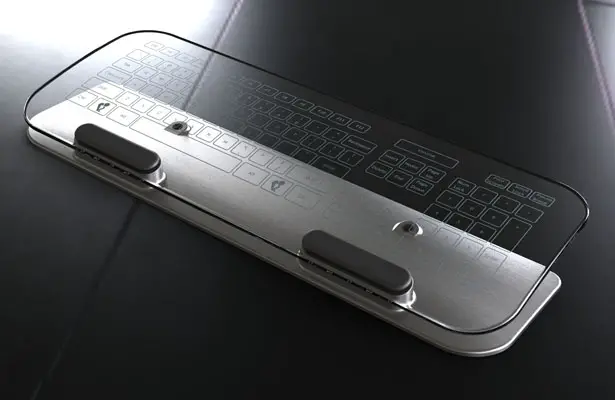 The main design of these devices is based on a touch screen technology or known as FTIR (Frustrated Total Internal Reflection). There are infrared LEDs which are located at the edge of the glass, in this way, they are hidden inside holes where the glass is mounted to the metal base. The low angle causes the light affects the internal glass surface, bounced around inside the glass. When you touch the glass surface, it frustrates the reflection and the Infrared light is diffused downward, out of the glass, allowing the camera to see it. There's software that will determine the location and send information to your computer.
We love the fact that the software of Multi-Touch Keyboard and Mouse is open source. This means everyone can join to optimize its performance, for example enabling the software to detect fingers movements on the mouse to act like a magic mouse, clever!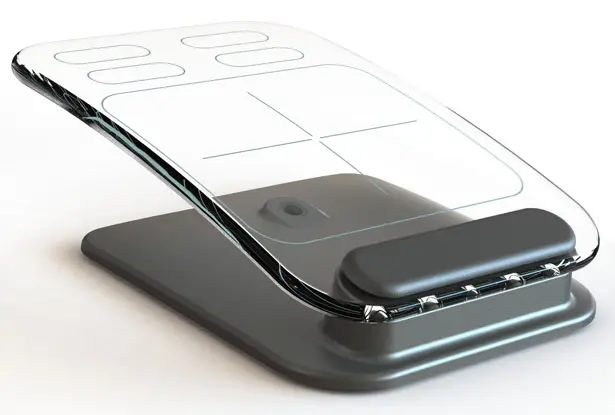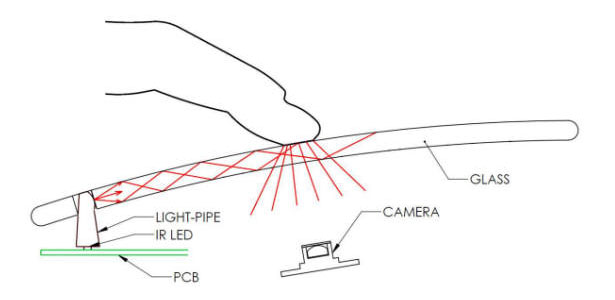 ---