Car concept with solar panel on the roof is not something new. But Peugeot Shoo car concept is pretty cool and futuristic. The best thing about these concept cars is that designers are focusing on developing eco-friendly and green gadgets with more and more technologies in them. This new car called "Peugeot Shoo" is also contributing something to the word "Green". This car is all about solar glow and is designed in a triangle shape with solar roof that enable it to take energy from sun and later transform to run its electrical engine. Its sleek shape and floating parts are going to give enough space on the roads to breath. The solar panel roof somehow makes this car has futuristic look.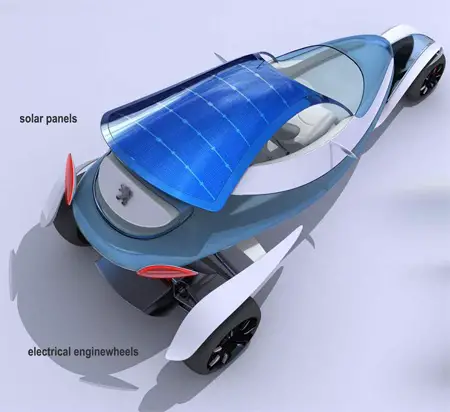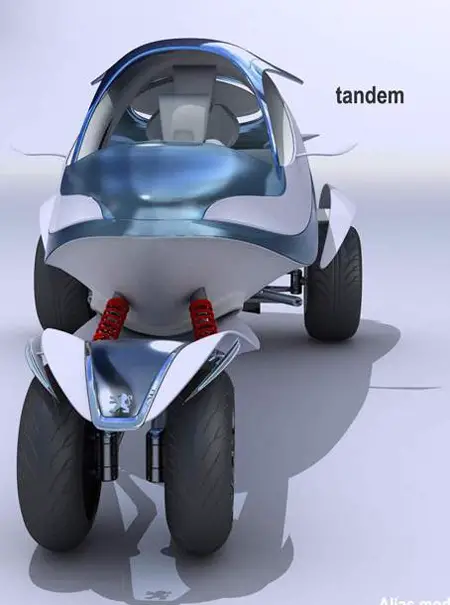 The car is designed in a stable triangle shape to give it plenty of design and a lot of space as well. It has a solar roof enabling energy of the sun to be capture and transformed to run its electrical engine. The car is not only a zero-emission vehicle but even the power for its electric engine is from alternate sources making it truly and completely eco-friendly. While the car can tango on its pretty awesome suspension, it amalgamates the features of ergonomic design with clean power to deliver big time.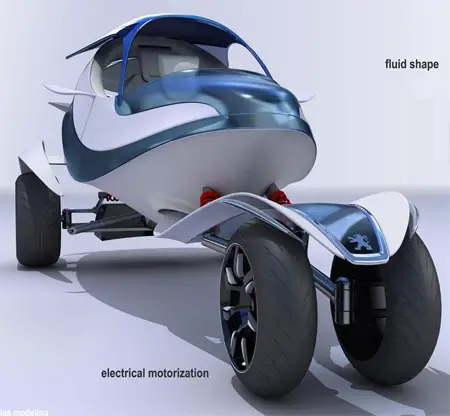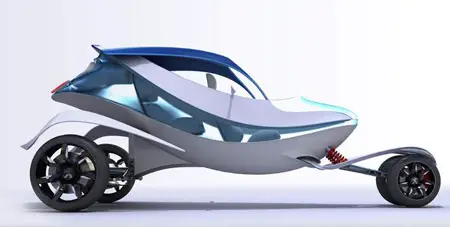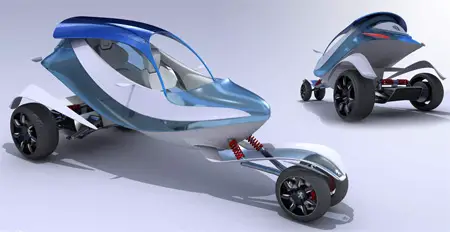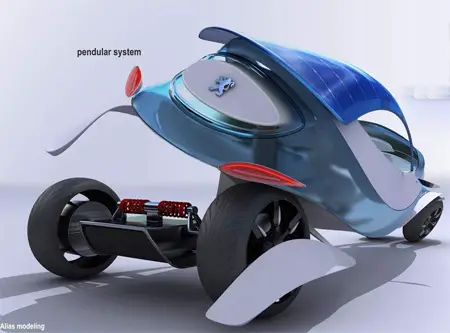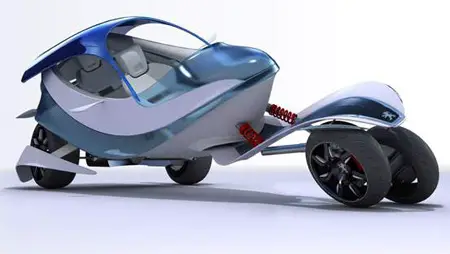 Designer : Loreantonino via IGreenSpot via EcoFriend
---
Tokyoflash has released a limited edition Kisai Optical Illusion Watch that requires trained eyes to read the time. If you like a little challenge to read the time, then you probably would love to have this touch screen LED watch that displays time through a maze of high resolution diagonal lines.
Kisai Optical Illusion watch is an "always on" lcd display watch and just like its name, it utilizes optical illusions in a way that makes your eyes and brain to process only the lines that make up the digits. If your brain and eyes could team up, you'll be able to read the time (hours and minutes). However, there's a cheat button that you can press to reveal the time, just in case you fail to synchronize your brain and eyes. To me, it seems that my eyes and brain are messed up because honestly, I can't read the time without having to press the cheating button.
Designer : Tokyoflash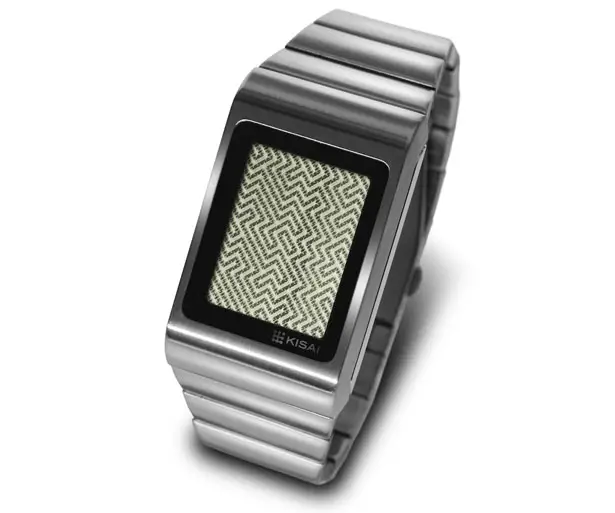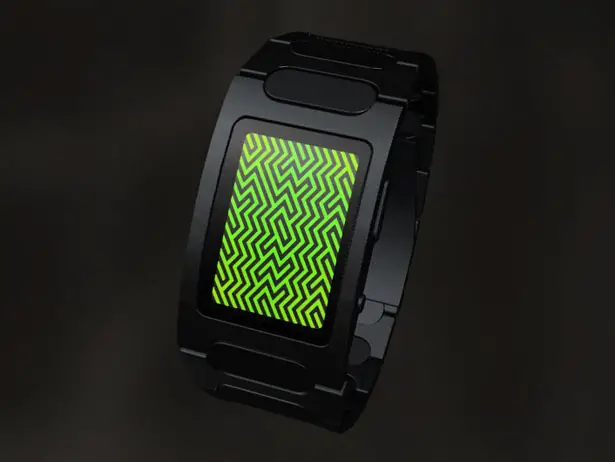 Aside from time, this watch also displays date, alarm and EL backlighting to illuminate the display that allows you to read the time easier in the dark. These functions can be controlled via touch screen technology which is divided into four different hot zones. Tokyoflash Kisai Optical Illusion watch also features an animation mode that automatically transition from puzzle mode to digital mode for every 20 seconds. It's pretty useful to catch people's attention to see at a glance your cool and stylish watch.
This watch collection is available in a stainless steel design, black or silver. The mineral crystal lens come in natural or green display.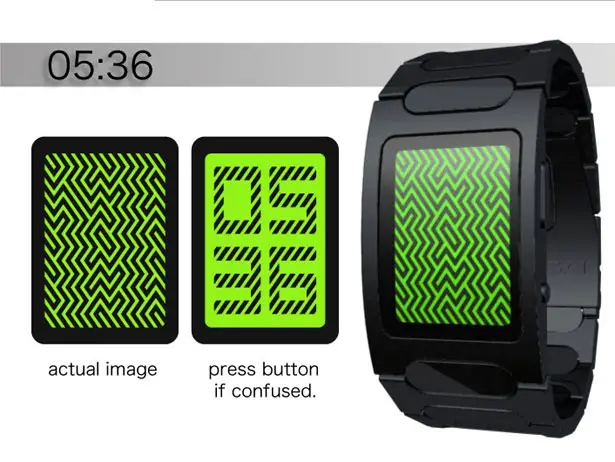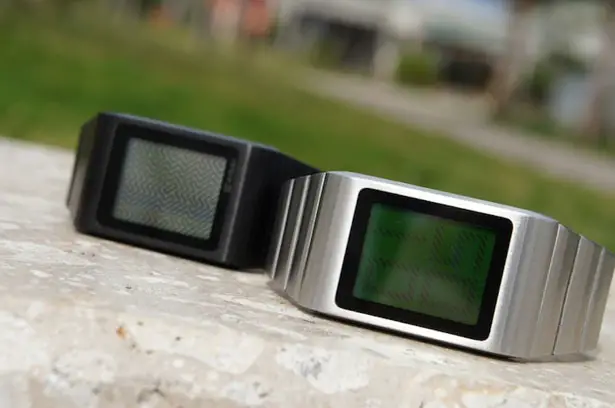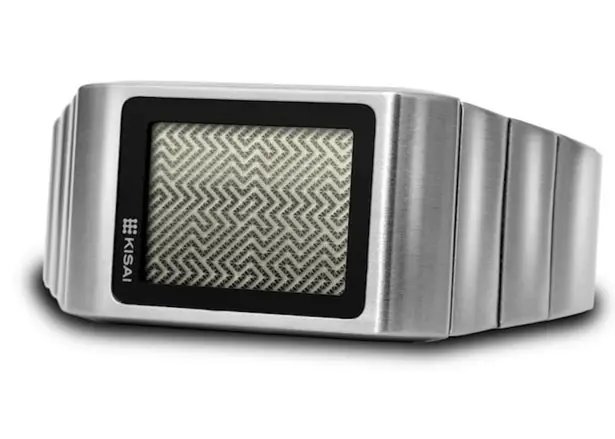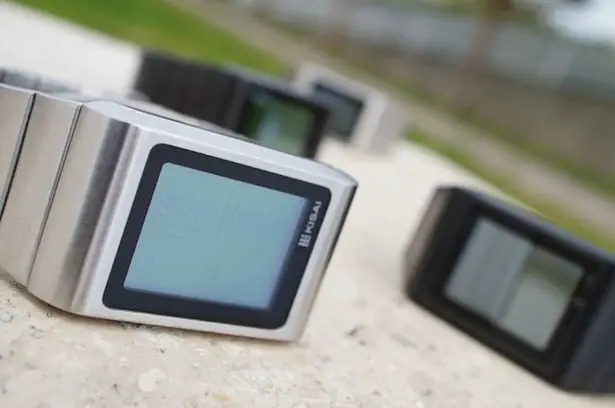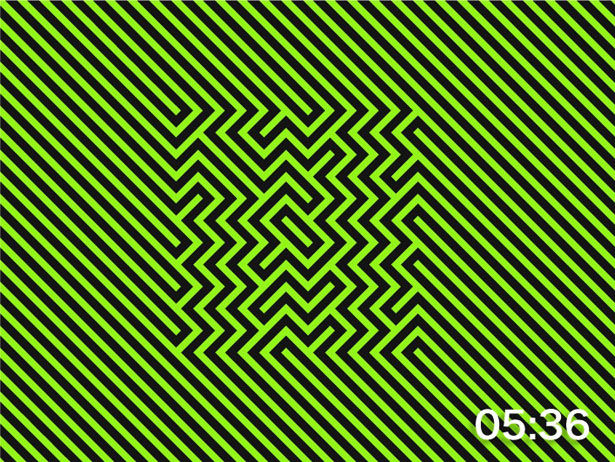 Tuvie has received "Tokyoflash Kisai Optical Illusion Touch Screen LCD Watch" from our 'Submit A Design' feature, where we welcome our readers to submit their design/concept for publication.
---
The Porsche Design Sisha is a combination of technical perfection and high-end materials. Exclusively available at Porsche Design Shop-in-Shop in Harrods (London), this product reflects everything about the elegance of this luxury brand. This product is constructed from aluminum, stainless steel and glass combined with innovative and impressive design approach. Its height of 55 centimeters comes from a long flexible tube made out of TecFlex material. Porsche Design Sisha displays unobtrusive brand on the aluminum top of this product. The result is a classic and stylish product.
Designer : Porsche Design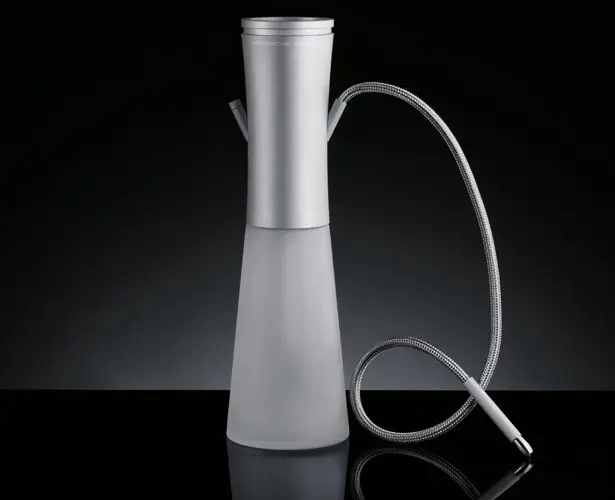 ---