Vortex idea is based on the idea how to create a mini car that can project the security of a big car. The concept car is created by the way the form flows around the passengers and by the way this structure reacts in the time that get hit by any exterior danger this was studied by the way and structure can react from different points of impact and by creating new materials of composition of the car. the external structure is composed by a exagonal polyfoam structure that reacts to any impact by absorbing this crash with the interior air spaces of this structure.
Vortex project is planned to be in the streets by 2045 and the conceptual design its based on the flow of energy that a hit or a crash can generate doing by the form the flow of this energies to the exterior of the transport giving to the passengers a total protection from all points of crash.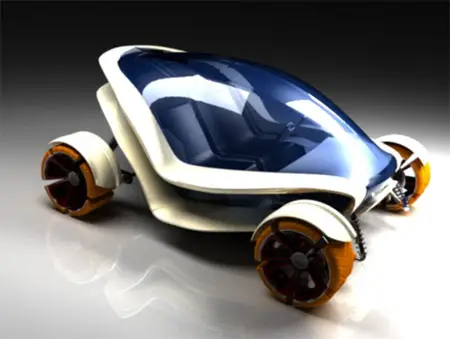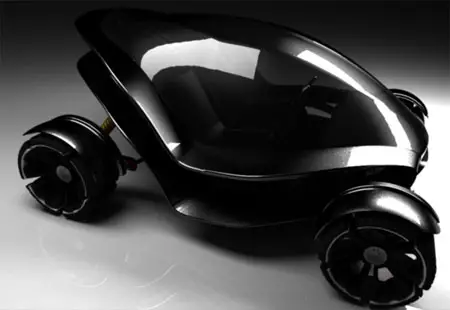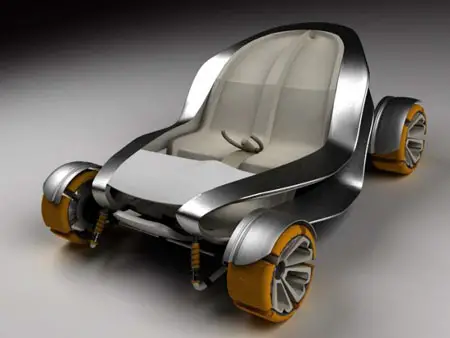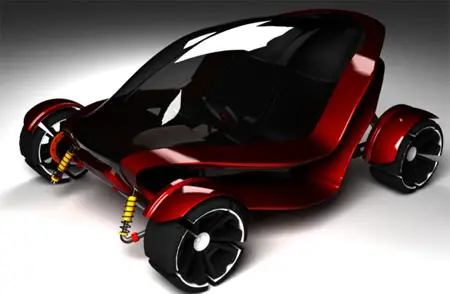 Designers : Alejandro Hernandez Castañeda, Carlos Alberto Escalante, Jose Jorge Hinojosa Primo, and Victor M. Aleman
---
Pure Raindrop Mini is an ingenious design to harvest rain water and reuse it to water our plants. This is the smaller version of Raindrop and designed specifically for use on balconies or in small gardens. The inspiration for Raindrop design was a drop of water; you can see how it's reflected from its body design. It fits on all round drainage tubes of 70 and 80mm in diameter. Raindrop Mini is made of recyclable PE by Dutch pottery firm Elho and currently available for sale in garden centers across Europe. It comes in bright and fresh colors and is sold in 2 sizes: 3,5 liter and 5 liter.
Designer : Bas van der Veer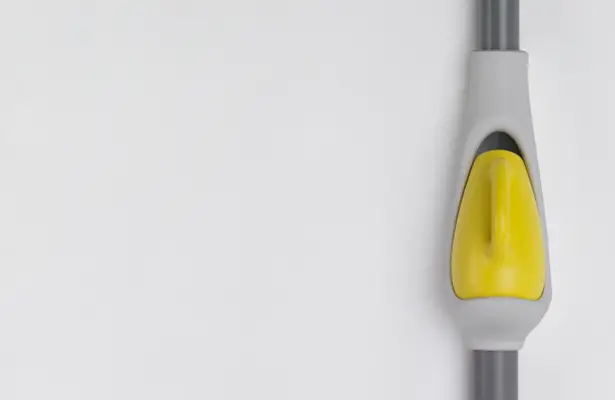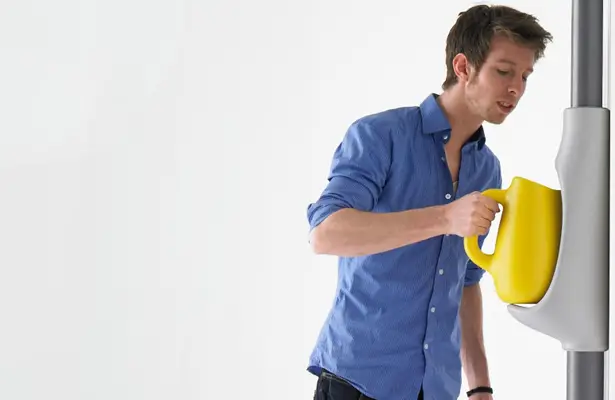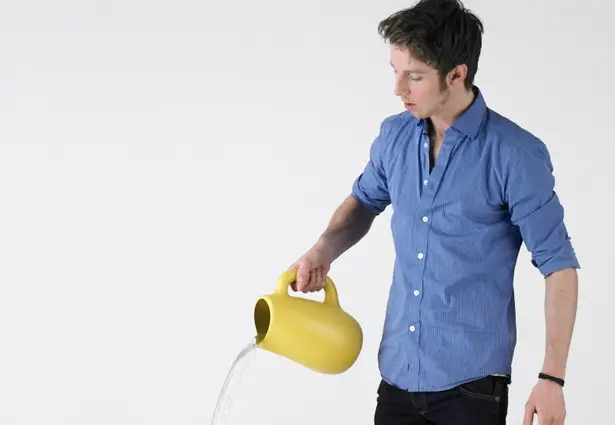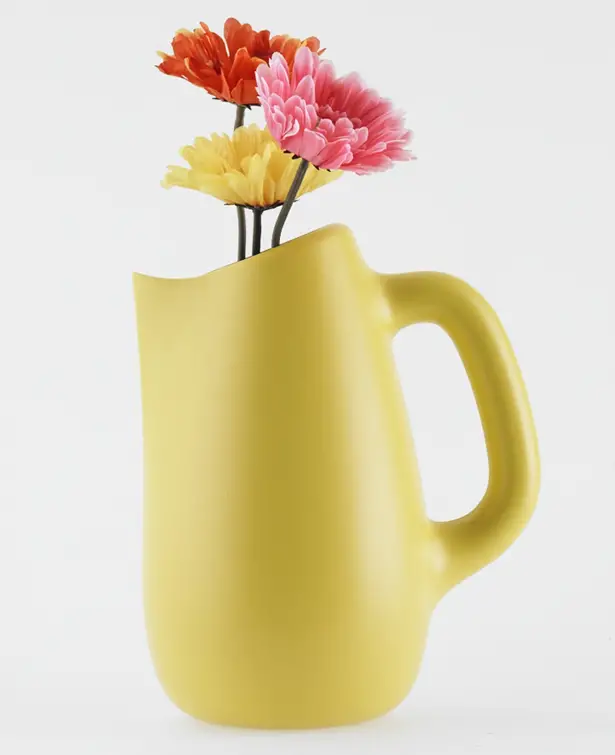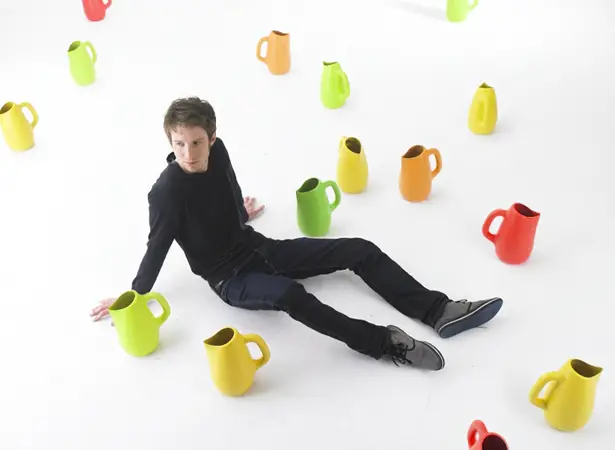 ---
Samsung won IDEA Winners 2007 with LCD Monitor that has triple-hinge design. The monitor has three-dimensional, puzzle-like form, give a new meaning of optimal ergonomic. If you think this lcd monitor was created simply to look interesting, then you're wrong ! The design began with the intent to offer versatile adjustment capabilities and features to make computing more comfortable and effortless.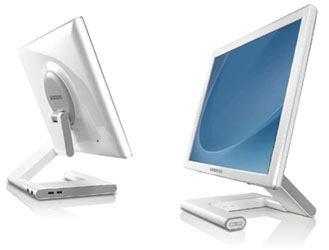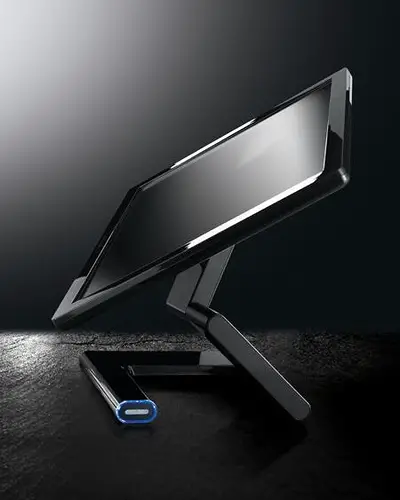 ?Not only practical and functional, but a dramatic, dynamic form: a complete departure from the usual symmetrical, seen-a-hundred-times monitor base. Provides a welcome and original freshness on the desk, changing its aspect from every new angle. A pleasure every time you see it.? – Richard Sapper, Consultant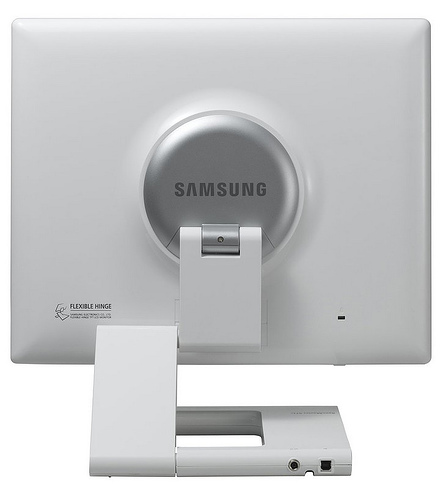 ---