Robotic Blocks are not just ordinary robotic toys for children, this robotic toy teaches children about logical thinking. This robotic toy consists of several blocks or modules where children are free to arrange in a way to create simple commands for the robot to do. Ethan Huber, a Chicago based industrial designer, identified the gap in our educational toy market. Yes, there are so many educational toys that teach children to develop logical thinking by programming but there are not many of them successfully attract and interact with children.
Designers : Ethan Huber and Haggai Levi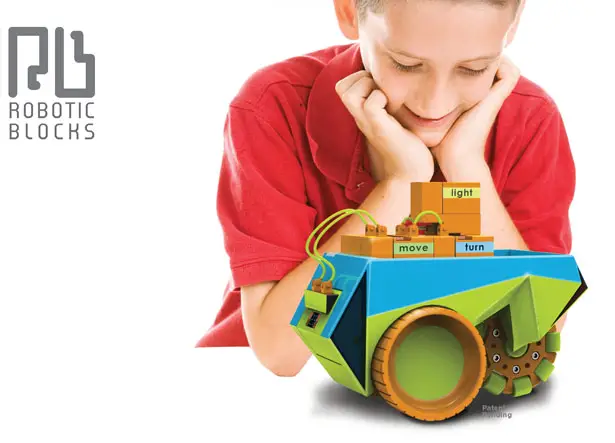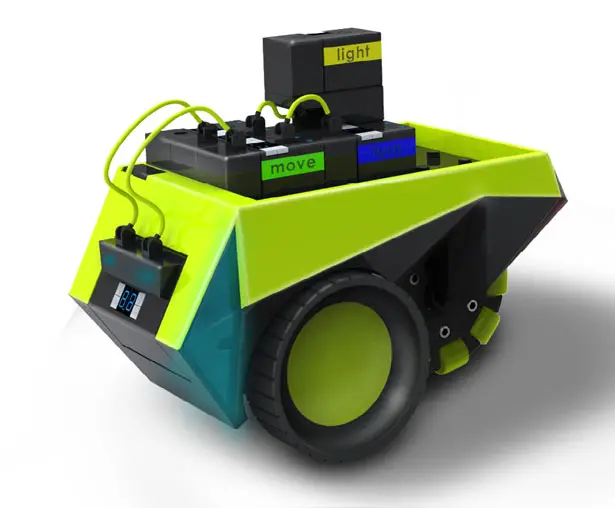 By arranging these Robotic Blocks, children can create their own version of robots as well as give them commands or instructions to execute. Each block has a limited set of changeable parameters which correspond to its function, such as move forward for 8 seconds, then another block to make this robot turn 90-degree, and so on. Who knows, these children might be the future Steve Jobs or Mark Zuckerberg.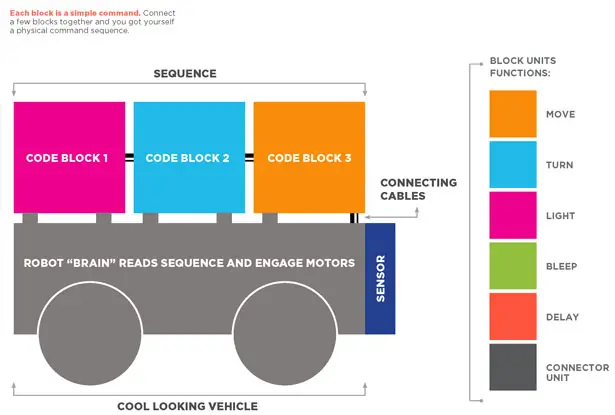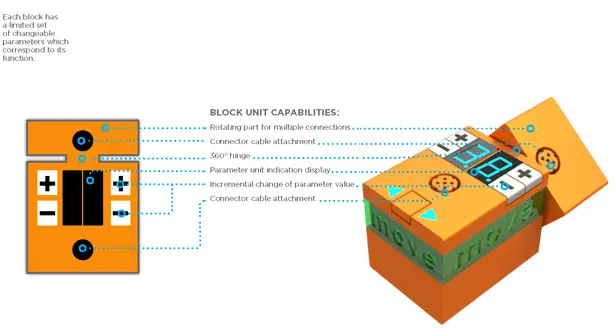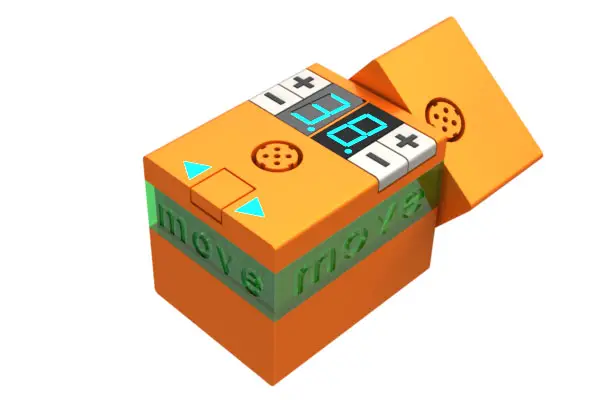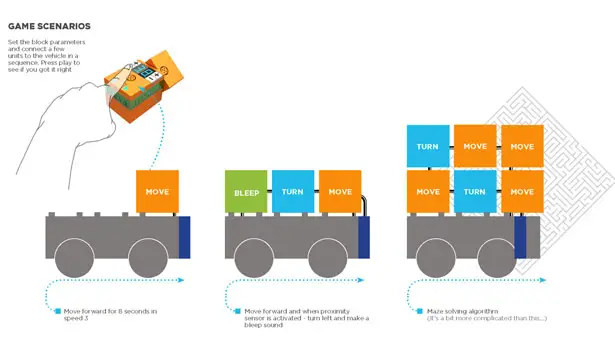 Click above image for bigger view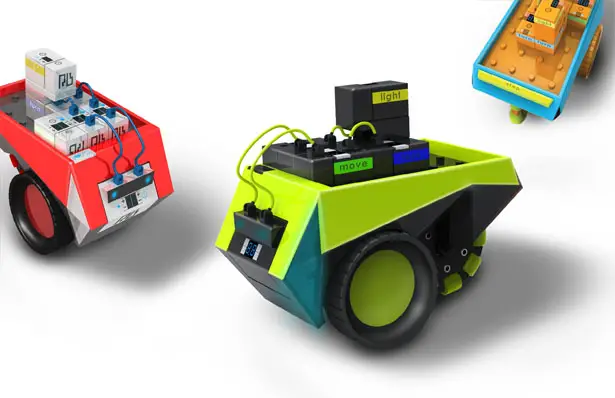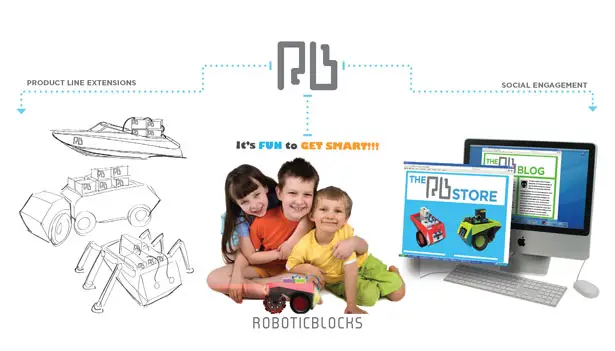 ---
Light is a concept device combining a map-printed paper and a cover of the same that provides essential guidelines during various disorders. Between the two papers, a paper-like battery and a series of LEDs that turns on when the two electrodes on the cover page's backside are exposed. Therefore, when the user scrolls the device and put together the electrodes, the LEDs turns on and the entire paper-roll becomes a flashlight. Thus, 'Light' is a tool through which people can navigate a map in the darkness as well as use the scroll as a flashlight when the need arises.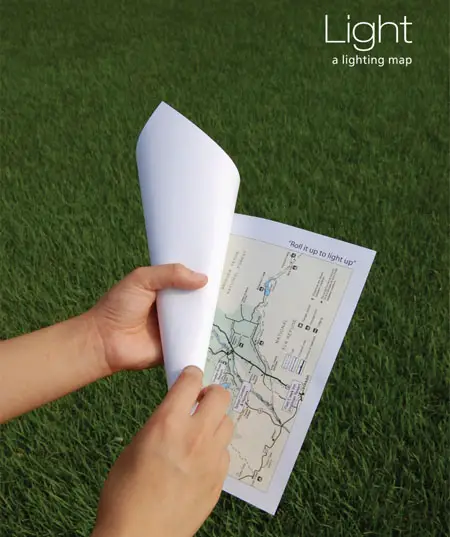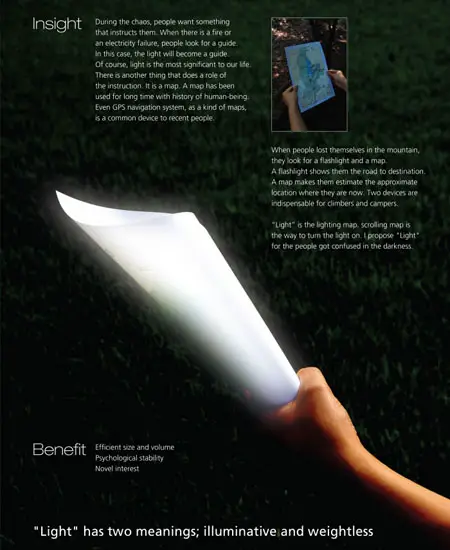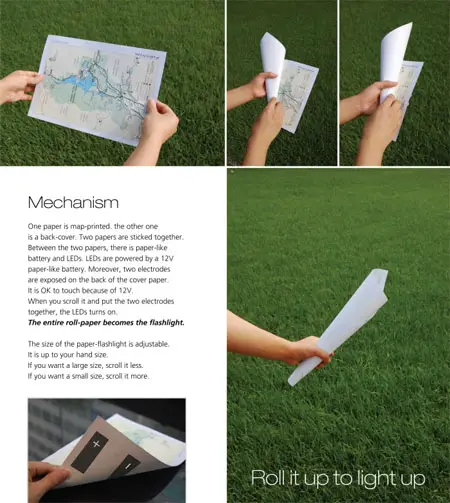 Designer : Owen Song
---
Now bring the G-Tent in your lives with the new design and colorful tent, experience the feeling of comfortable outdoor camping. With semi transparent materials, G Tent can give you the real feeling of sleeping under the stars. Excellent ventilation and access are great features of this tent, those are some reasons why this G-Tent is the Design Wales Industrial Design Winner 2008 in Association with Gelert.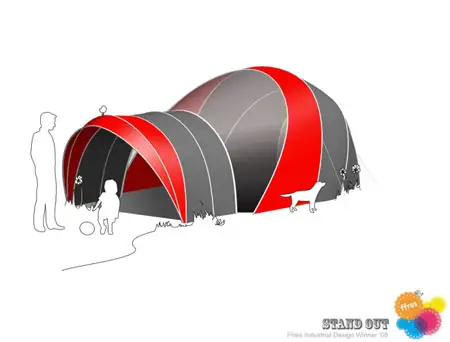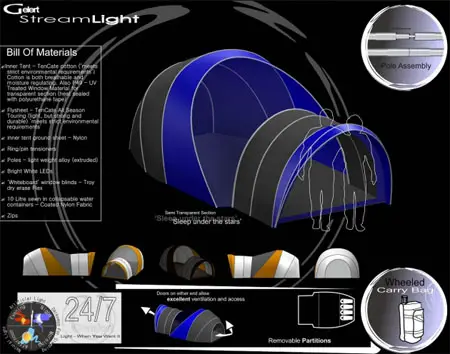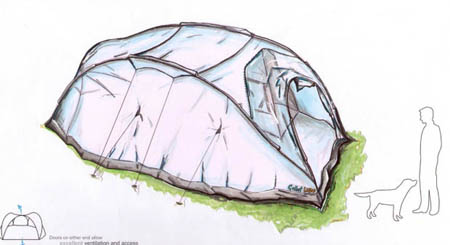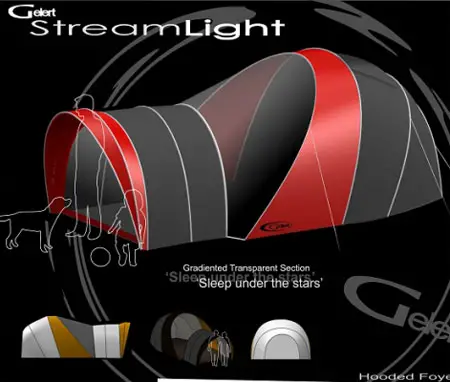 Designer : Joel Williams
---