We've seen many concepts of briefcase that doubles as scooter, apparently, those projects inspired Bostjan Zagar to design and develop better product with many features that can improve user's experience. OLAF Scooters present you a full integrated carry-on luggage and a steerable kick scooter. There are 2 models available: OLAF Business and OLAF Urban.
Just like its name suggests, you can probably guess that OLAF Business (3 in 1) is perfect for business man that requires a suitcase while traveling. For younger generation, there's OLAF Urban (4 in 1) that offers all in one backpack, trolley, skateboard, and scooter in one. Both of these models represent the vision of our future mobility, blending the boundaries between backpack and suitcase while enhancing your commuting experience with a kick scooter.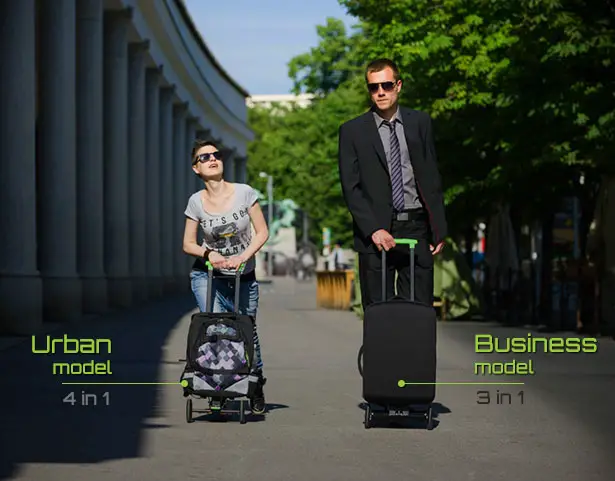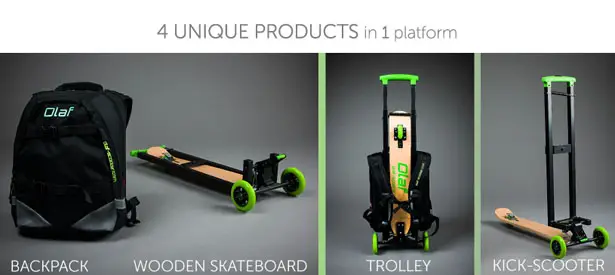 Teens and kids would love to ride this innovatively engineered kick scooter, the design offers a hassle-free ride, a nice companion when they go to school, shop, work, or just cruise around the city avoiding the traffic. The steering system is responsive, easy to navigate, even when you are in crowded areas. OLAF scooters are able to accommodate up to 220lbs (100kg) weight, the ergonomic shape makes it safe to use on the street thanks to rear wheel brakes and reflective material to make you visible even under low light vision.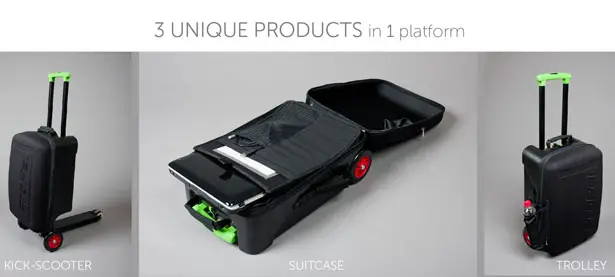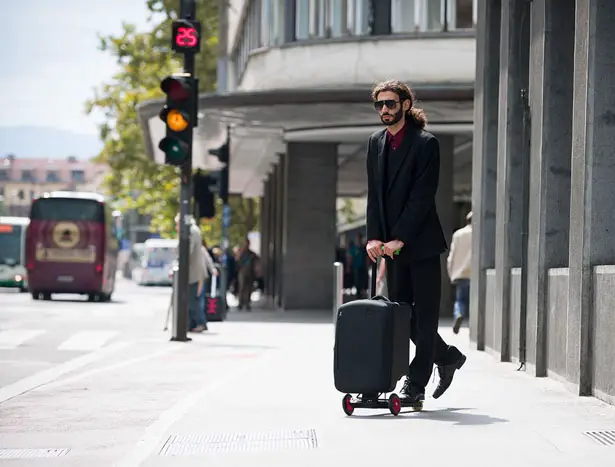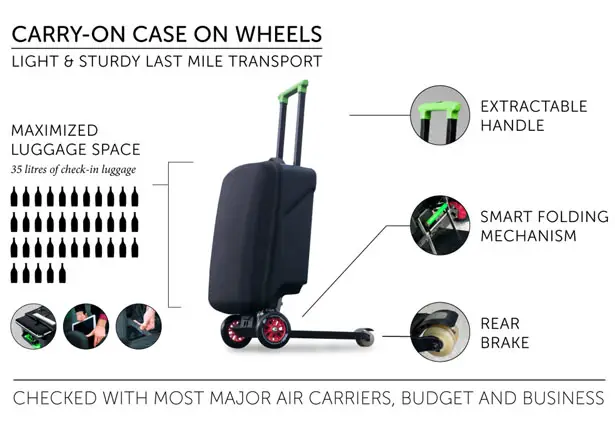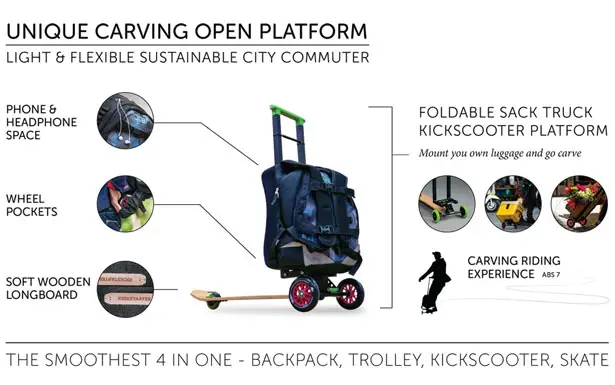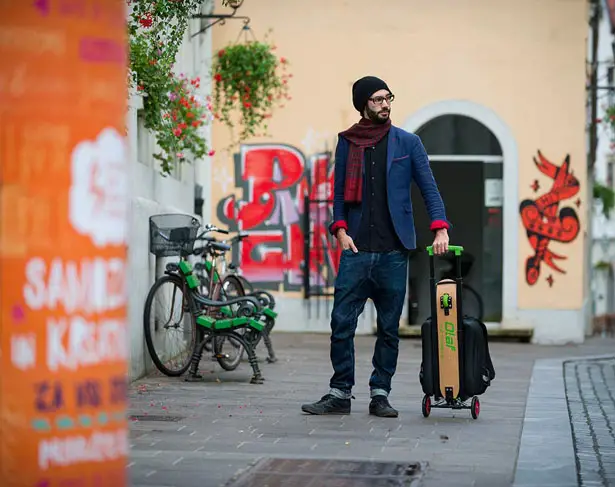 ---
Hello Tomorrow phone concept has been designed with the intention to revive the magnificence desk phone that has been outclassed by those cellphone industries. If you are one of Tuvie's loyal readers, you'll notice that there are many futuristic designs for future cellphones but so few for our beloved desk phone.
Designer : Ronny Sauer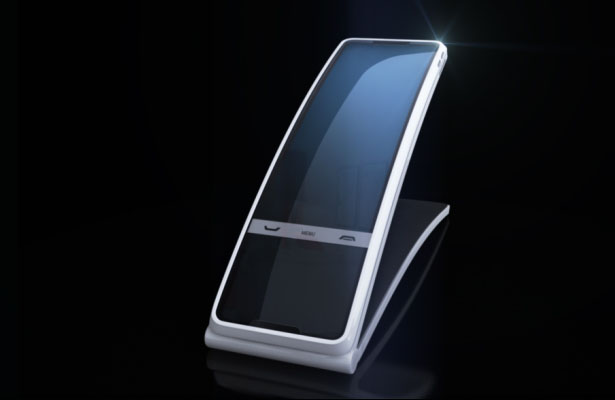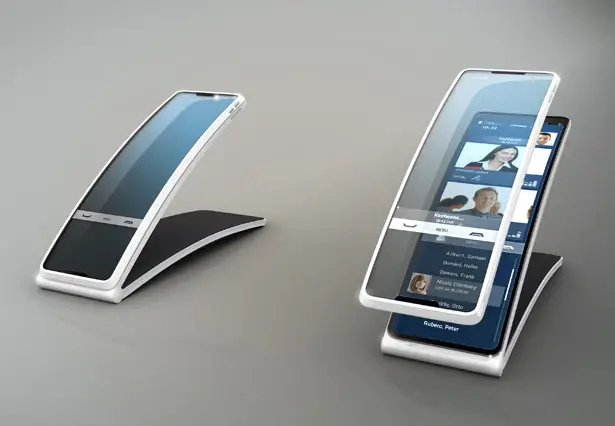 Hello Tomorrow phone concept features an adjustable interface where you can customize individually at home or in the office to meet your personal needs. You can also embed a clear display on the receiver to get all access to these phone functions, even when the receiver is docked on the phone. Thus, this phone can also be used to make conference calls. Keeping elderly people and children in mind, it is very important to design this phone to be able to make a call by using a single touch of a button. This should be really helpful when your children alone in the house and would like to make an emergency call.
Hello Tomorrow phone concept offers an evolution of today's desk phone into the future that elderly people and children can use.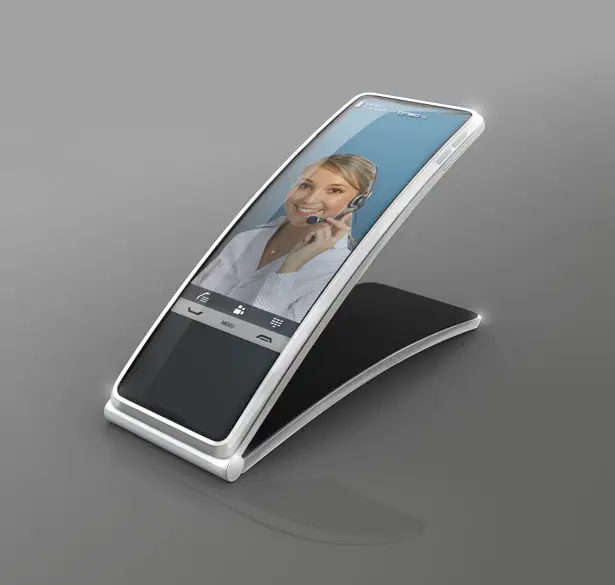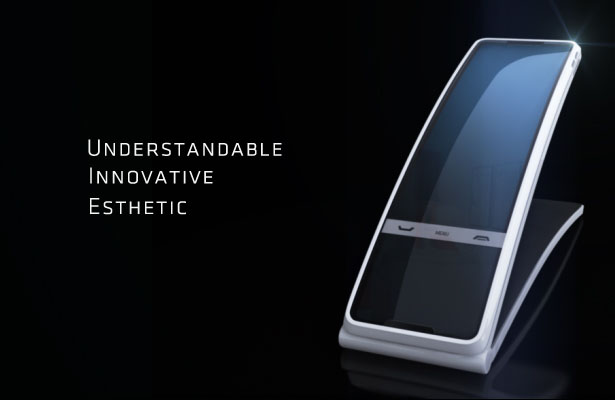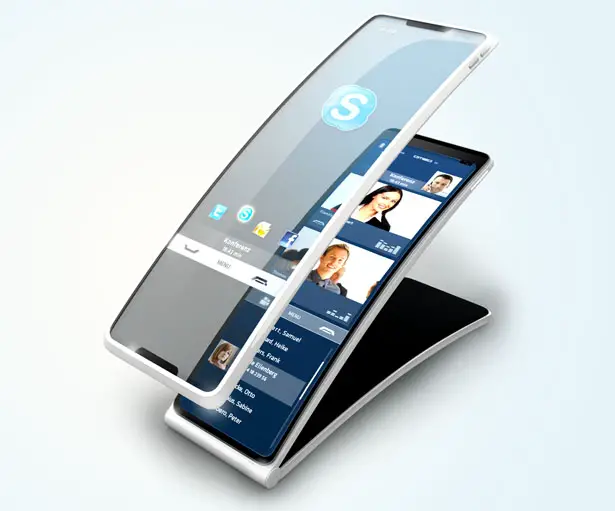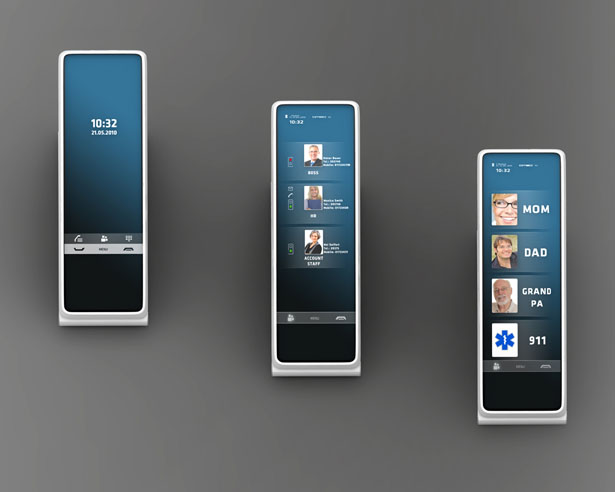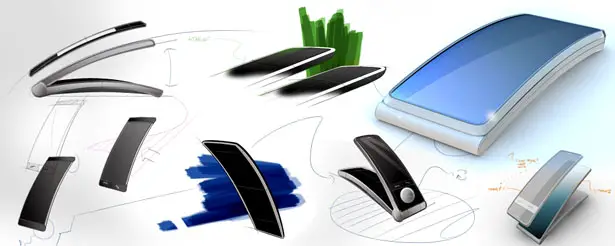 ---
Yogesh Kumar has shared his latest concept with us, it's called MYbox. It's a compact pocket sized netbook and social networking device that you can carry anywhere and get connected anytime. This device features QWERTY keyboard, high speed Wi-Fi connection and Bluetooth technology for quick data transfer. The slim body design makes it lightweight yet durable, the ergonomic keyboard has been designed for comfort and easy to use.
Designer : Yogesh Kumar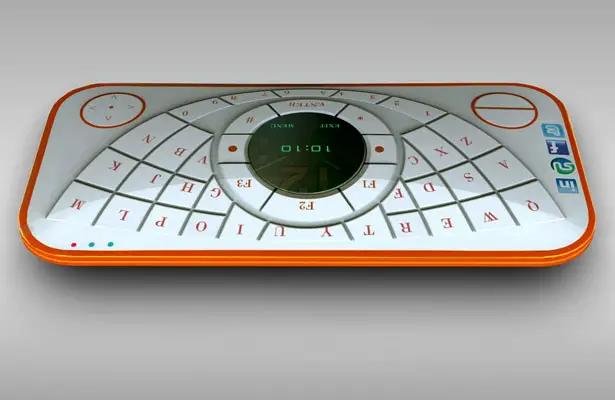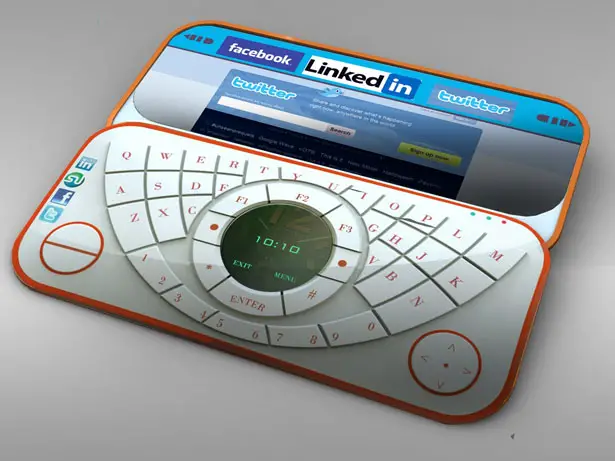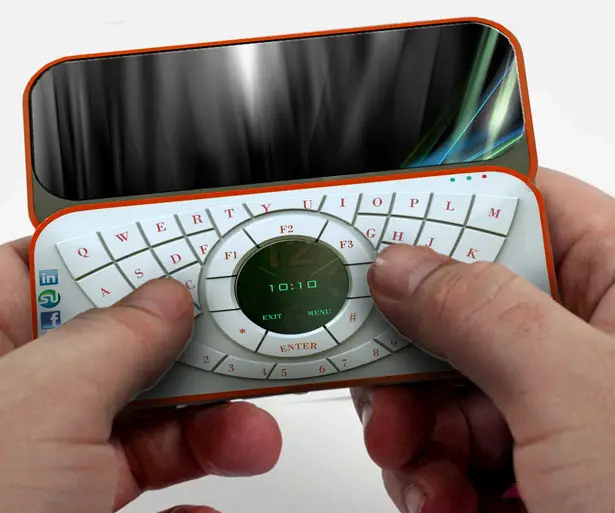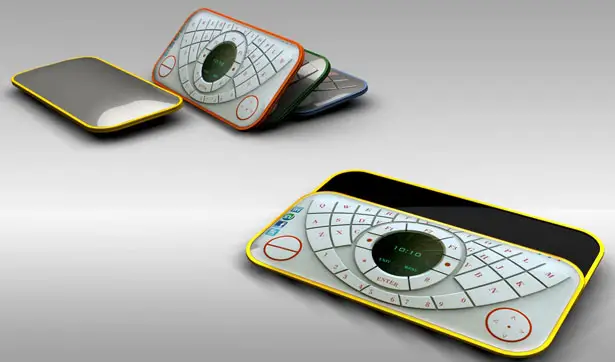 ---