A Chrysler LLC company named as GEM has introduced the Peapod, a neighbourhod electric vehicle. It is a gas and emission free electric vehicle which is scheduled for the year 2009. Peapod is a battery vehicle that offers iPod integration and hands free use of your iPhone. Another innovative aspect included in this car is ergonomic mesh seating. You will get a top speed of 25 miles per hour and a range of up to 30 miles per charge with Peapod. The vehicle can be recharged anytime within 6 to 8 hours. You will find such car designs everywhere these days but the only unique thing that it has is iPod integration within a car.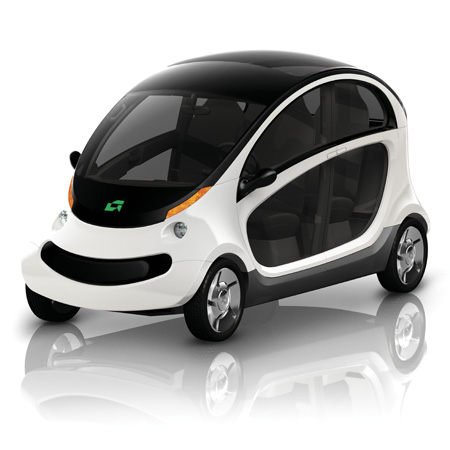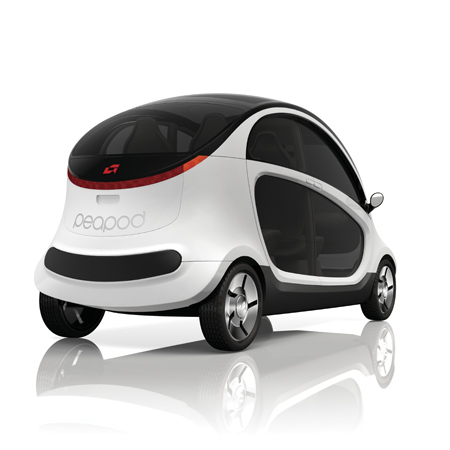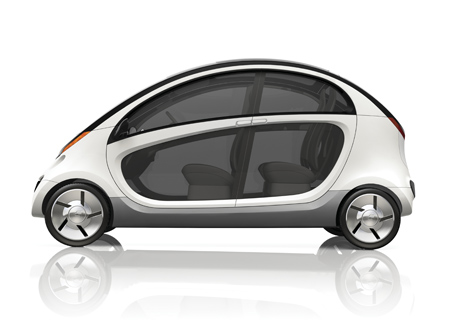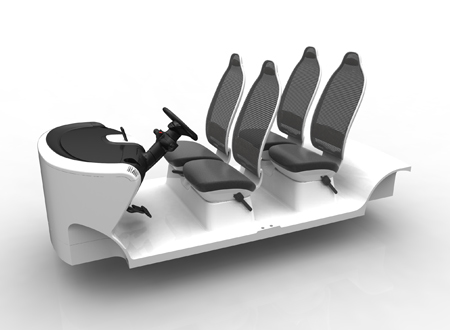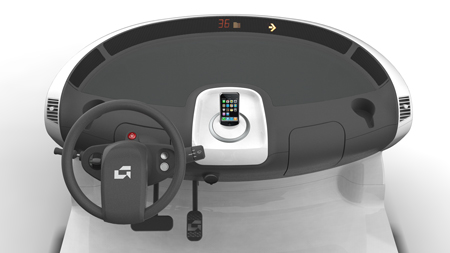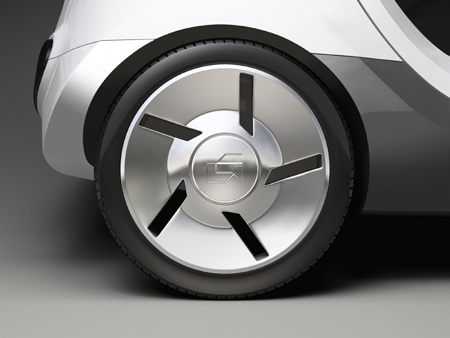 Designer : GreenEcoMobility via IGreenSpot
---
I know that this website is supposed to be about futuristic things stuff, but when I saw this sunshade, I can't help but posting it here. The shape of SRUCTURELAB S1 is so cool, a free-curved sail revolutionizes the world of umbrellas. This S1 umbrella is very elegant and light, it can create unique atmosphere day or at night (effectively illuminated), perfect design of outdoor spaces and sun shading solutions.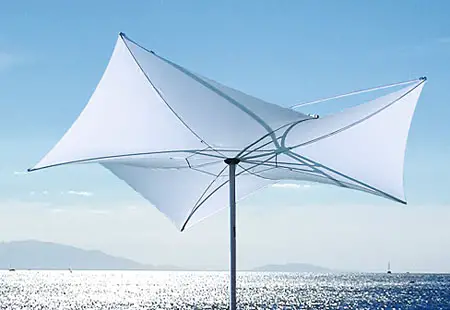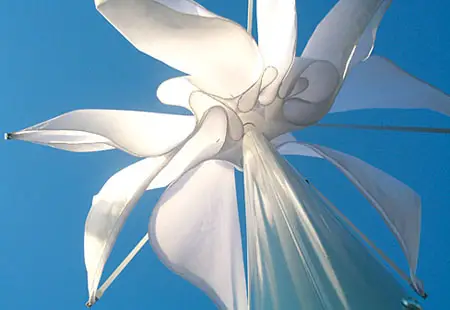 STRUCTURELAB S1 was developed cooperatively by architects and membrane-engineers, aimed at the creation of an unique and extraordinary design object. The STRUCTURELAB S1 sunshade system is the amazing synthesis of elegance and functionality – the elegance of a lightweight solar sail and the sustainable functionality of a mobile umbrella system.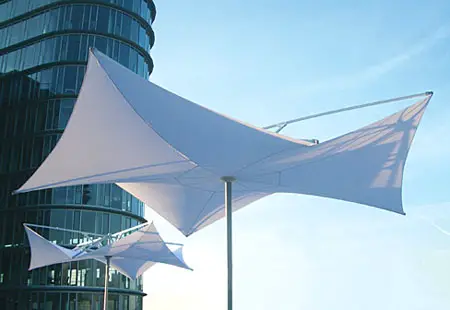 Designer : StructureLab
---
Current Table is more than a piece of furniture, it also a source of energy to charge your devices. The surface of this table is completed with a Dye Synthesized Solar Cell which unlike solar cell, it doesn't need to be under direct sunlight to harness its energy. It is capable to gather and harvest energy from daylight even when it's in the room, it works based on photosynthesis process, it uses properties of color to create an electrical current. You can work on the table while recharging all your devices/appliances, even though it is not placed under direct sunlight, it is still able to function under diffused light. This furniture is a combination of utility and aesthetic in everyday objects, smart design.
Designer : Marjan van Aubel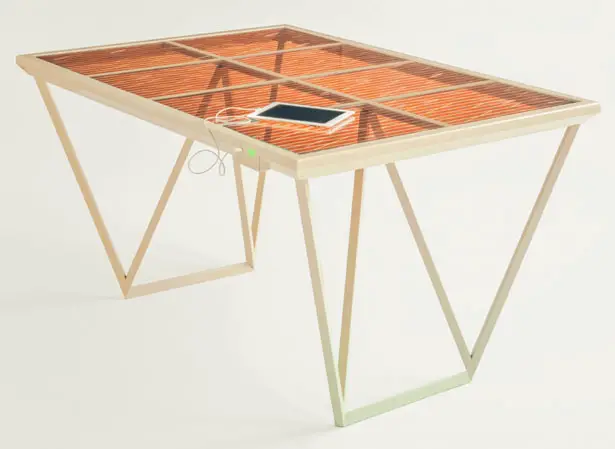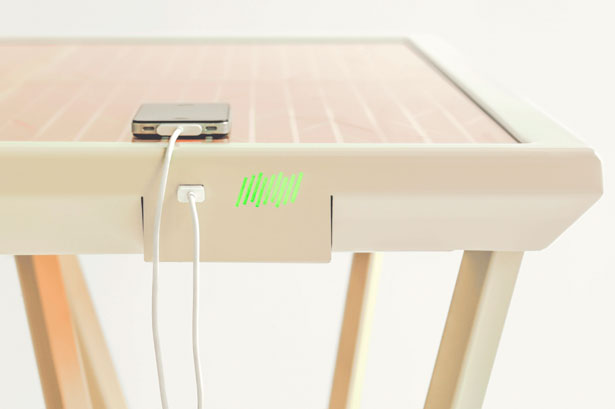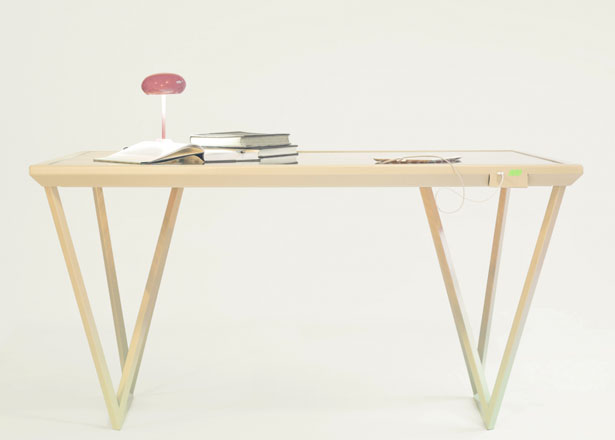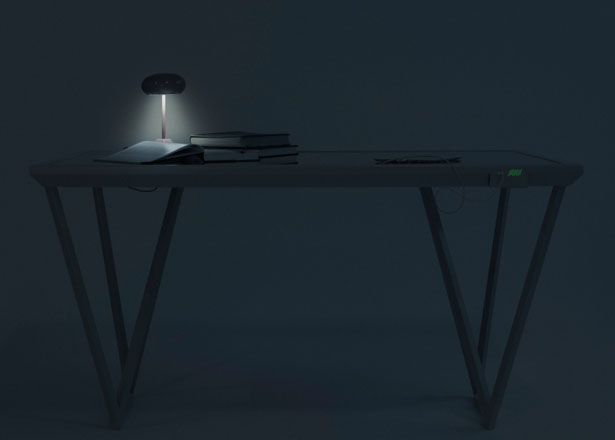 ---