Framer digital camera offers an easy way to capture the moment, as easy as placing fingerframes. There are many people still experience frustration when they have to use today's digital camera, for example the zoom button, it can work too fast or to slow to get the proper composition and focal point. There are times, this button confuses user not knowing if it's zooming in or out. This lack of usability can ruin your precious moments and valuable memories.
This concept digital camera features simple function and high usability, simply place the camera at the object without confusing which buttons for which functions. It utilizes the way viewfinder works since it's the oldest method to portray images, imagine your fingerframes become a camera.
Designer : Jeiyong Chun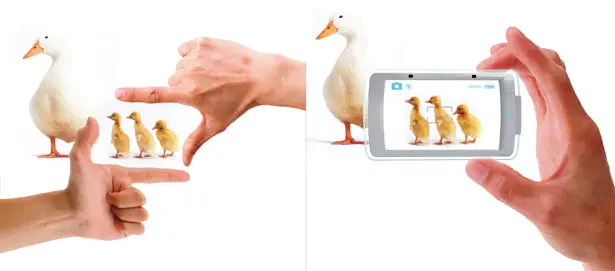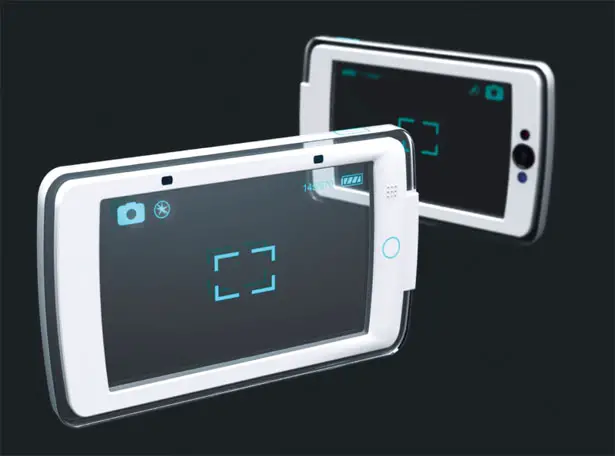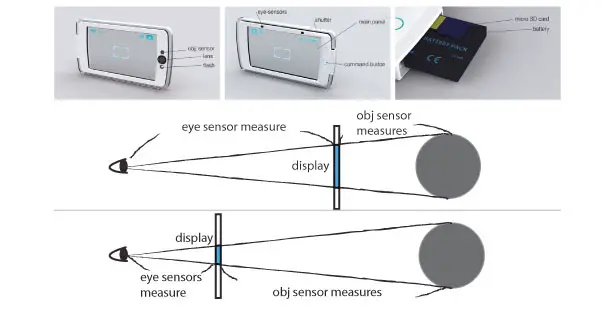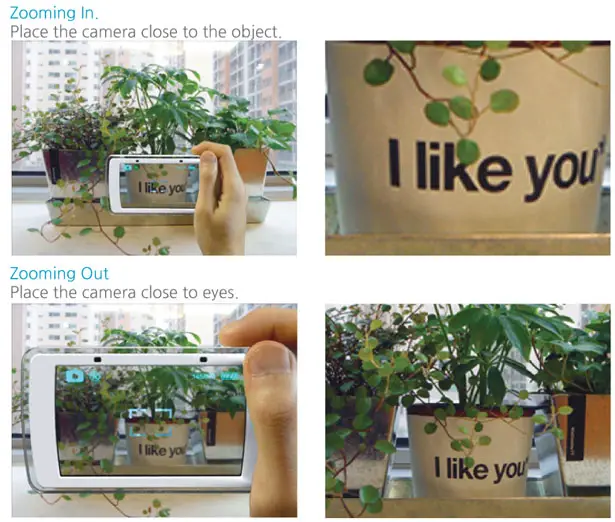 ---
The Can-AM SPYDER roadster combines the open-air benefits of a motorcycle with many of the convenience features of a traditional roadster to define a new paradigm for an on-road power sport vehicle. The unique Y-architecture with three wheels (two in the front, one in the rear) provides stability at rest and in motion, balancing performance needs with safety concerns. The Vehicle Stability System, which includes ABS, traction control and stability control, comes as standard on each vehicle. This makes the SPYDER roadster user-friendly and the road accessible to many people who want to enjoy the open-air experience.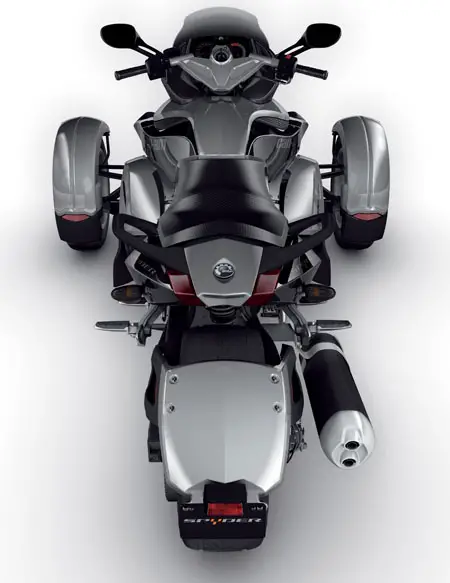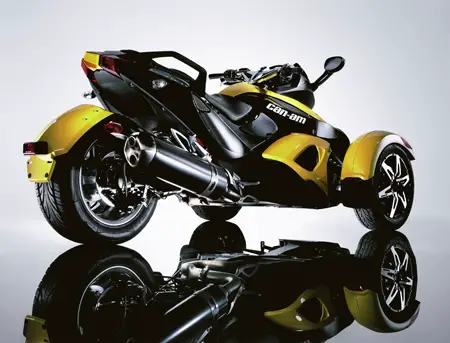 Skeleton
Spyder is built around a Surrounding Spar Technology (SST™) frame, featuring a minimalist steel center beam, surrounding the engine. It minimizes weld points for greater structural integrity. This light and slim frame provides a low center of gravity to enhance stability and handling.
Muscle
Fluid motion stems from the smooth 5-speed gearbox created specifically for the Spyder. It features a true mechanical reverse. An optional thumb-shift sequential electronic transmission offers even greater ease of use. The final beltdrive provides ultra-smooth gearing and easy maintenance.
Heart
Providing life under the hood is a Rotax® 990cc, V-twin liquid cooled engine. It delivers a strong push and responsive acceleration throughout the power band. Advanced features include double overhead cams and a state-of-the-art electronic fuel management system.
Nervous System
Spyder senses its surroundings utilizing multiple on-board Electronic Control Units (ECUs). These sophisticated systems monitor a broad range of functions, from wheel slippage to digitally encoded security information.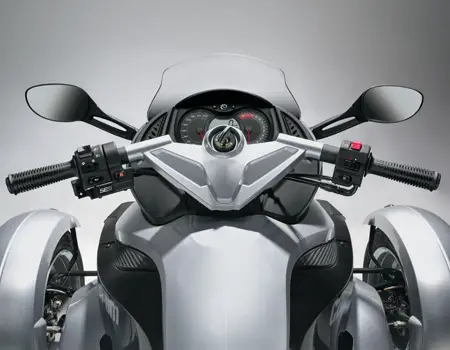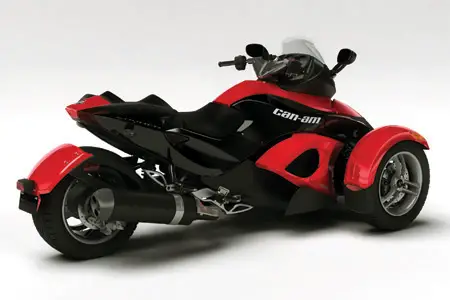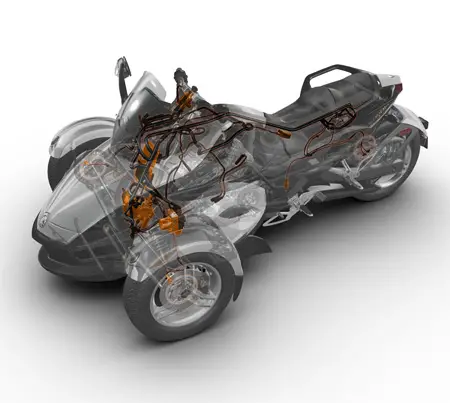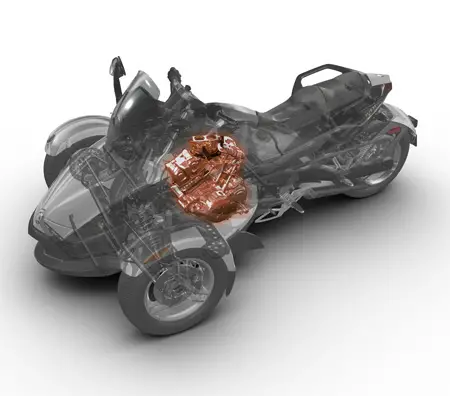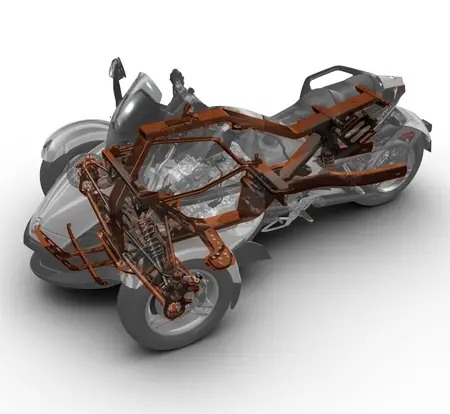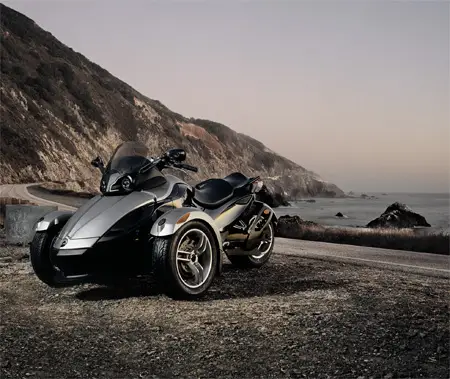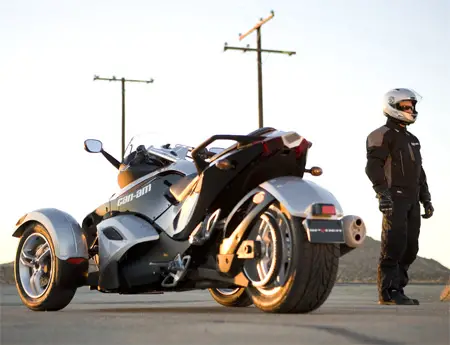 Designer : BRP
---
A luxury watch from Zenith, defy xtreme watch features a multi-layered see-through structure composed of shock-resistant transparent Hesalite glass, Carbon fiber layer and varnished dial plate. Black titanium case and bracelet with Kevlar inserts, high-temperature resistance and a position sensitive gyroscope cage Tourbillon designed to enhance accuracy. The striking design's gyroscope cage tourbillon and constant horizontal escapement is a feature which means the mechanism avoids the effects of gravity.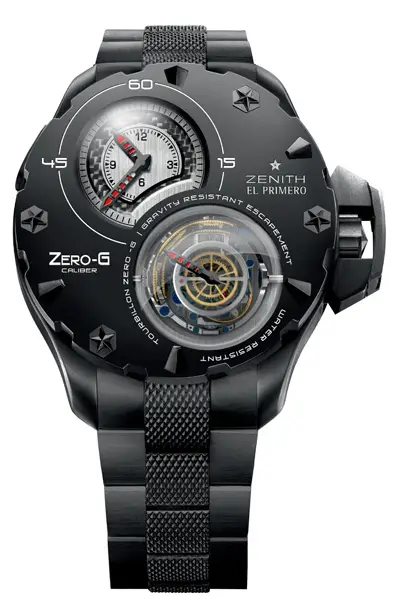 According to Zenith this is a " a major innovation in the world of watchmaking" providing "considerably greater accuracy". Reducing the effects of gravity was certainly a critical factor in 1795 when the tourbillon was invented and mechanical pocket watches (prone to inaccuracy because of gravity) were all the rage. We're not 100% sure of its impact on modern watch design, but it undoubtedly bestows a level of prestig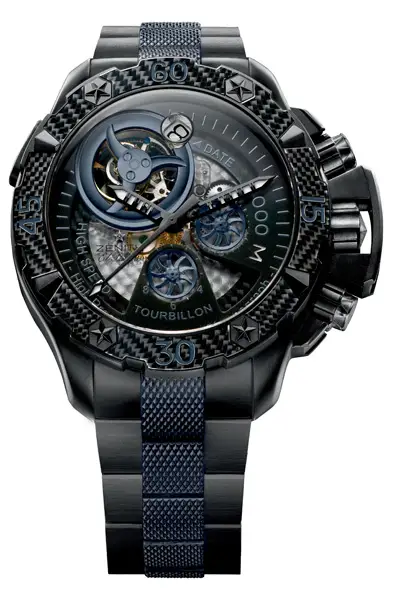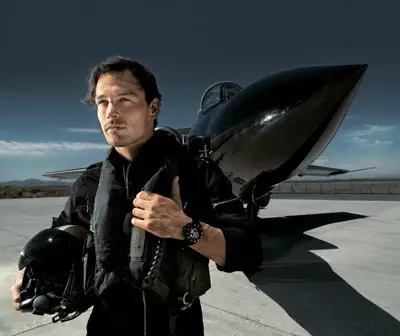 Zenith Defy Xtreme collections are water-resistant down to 1000 meters, perfect choice for sea adventurers, this futuristic watch certainly gives you higher level of prestige.
Designer : Zenith Watches
---