Kitchen spills happen all the time and often the user is left with no other option but to use their dirty sponge or trusty kitchen rag for all their clean up needs. This habit can lead to adding or spreading germs to your "sterile" counter-top. UVacuum is a personal handheld kitchen vacuum that can be used for either wet or dry messes, while providing UV sanitation. UVacuum is designed to be a statuesque product and undoubtedly a conversation piece in the kitchen.
Designer : Galen Eliason-Carey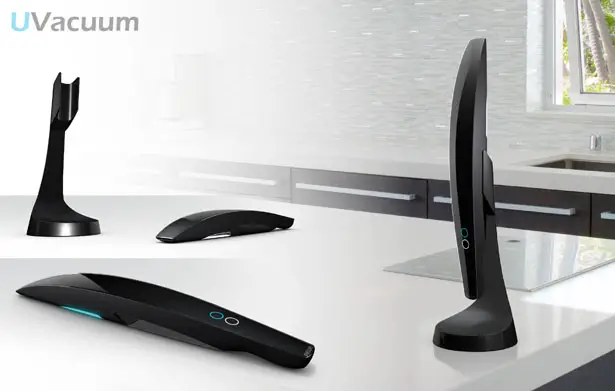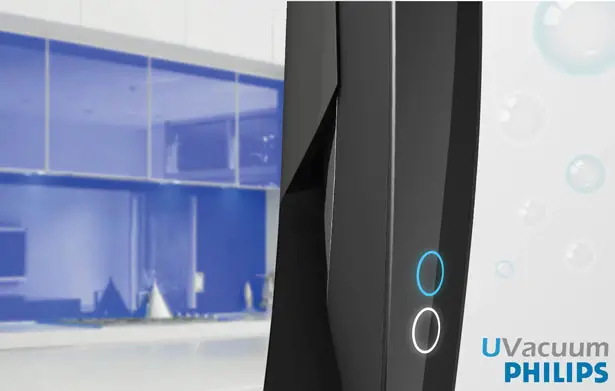 Simple is better and that's why this product is so easy to use. To use simply remove the vacuum from its charging stand. Through capacitance technology; the white icon turns on the wet/dry vacuum for basic clean up needs in the kitchen. When sanitation is necessary (when is it not?) the user can engage the UV light by pressing the blue button. These features can be used independently or in unison for a quick and easy cleaning process.
When the user opens the display box a pre-packaged LED simulates the UV power. The packaging is eco-friendly and can also be recycled.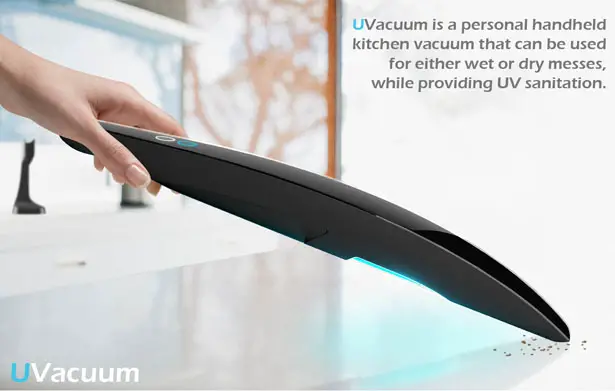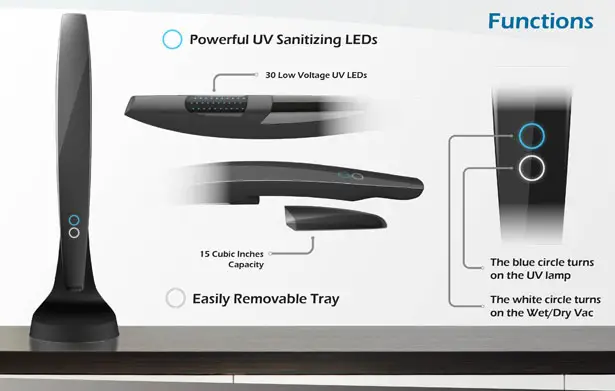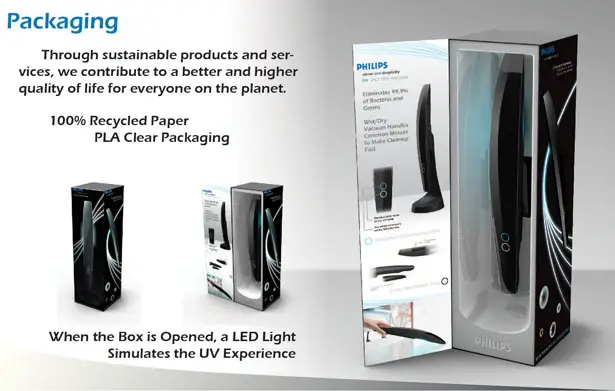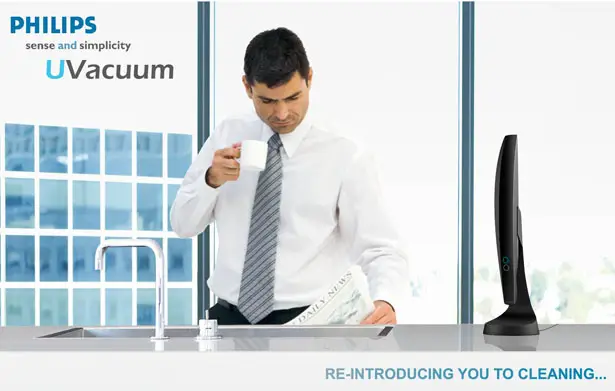 ---
Lenify is a collapsible emergency stretcher that eliminates the possibility of secondary injury to occur when lifting up the patient onto the stretcher. To solve this problem, the project divides the stretcher into three parts by the human proportion. It avoids lifting up a patient by sliding the parts beneath the human body. The challenge of this concept was to design a structure to make it easy to assemble in any situation. To achieve this goal, a unique handle structure has been incorporated inside, as you can see here, the final design combines the real function and protective form to provide patients a better way to transport from one place to another.
Designer : Danny Lin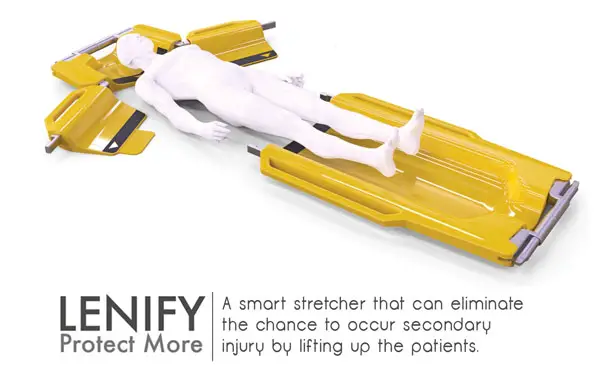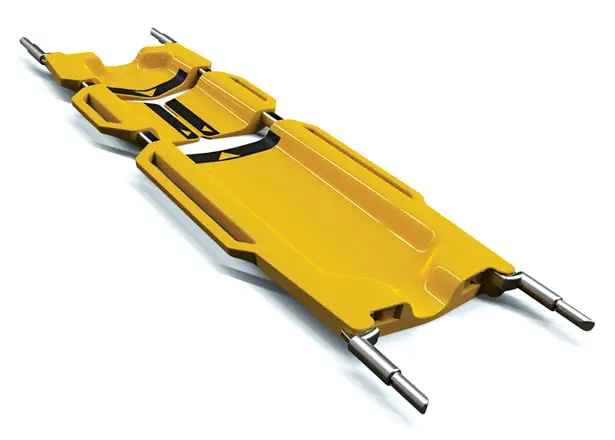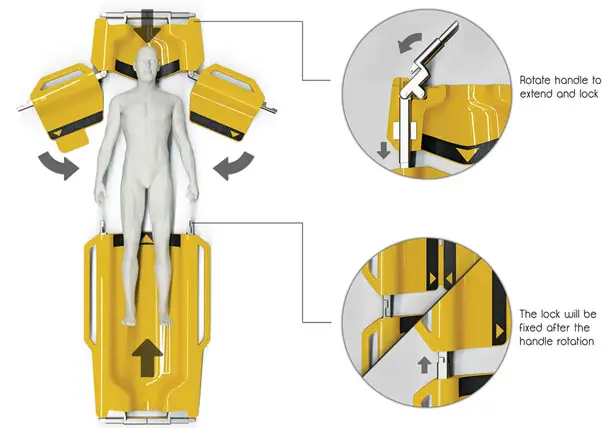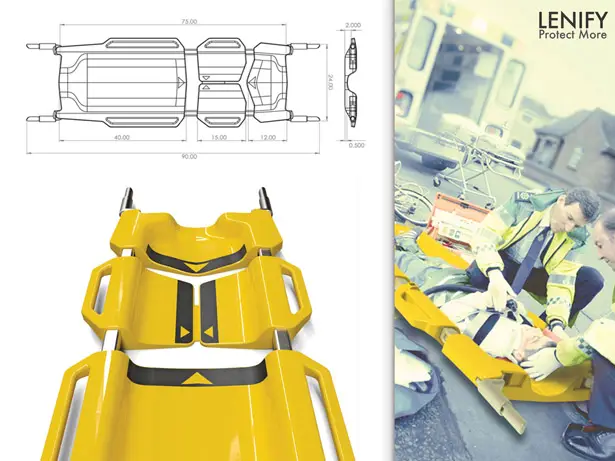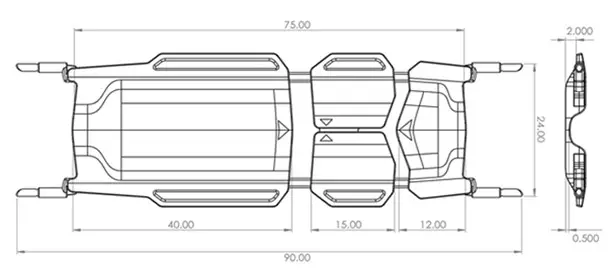 Tuvie has received "Lenify Collapsible Emergency Stretcher" project from our 'Submit A Design' feature, where we welcome our readers to submit their design/concept for publication.
---
When all major electronic manufacturers try to design and develop new type of screens which are flexible and super thin, a research team from Hasselt University has come up with innovative flexible device called Paddle. This team has done extensive research to bring you a step further to a futuristic device with compact mechanism inspired by 3D puzzles. It is so flexible that you can easily transform from a small phone to a game controller or a tablet. Inspired by Rubik's magic puzzle, this device has been designed by keeping the similar engineering principles in mind, allowing you to switch from one shape to completely different one in only simple steps. It's like having a smartphone, tablet, game device in one, without having to carry big and heavy gadget.
Paddle can be used as a compact phone, make a phone call by browsing your contacts, or when you need to read an e-book or bigger screen, simply fold it out for larger surface. Prefer to wear it as wristband? Yes, you can do so as well. It's a comfortable device for wide variety of tasks.
Designer : Hasselt University Researchers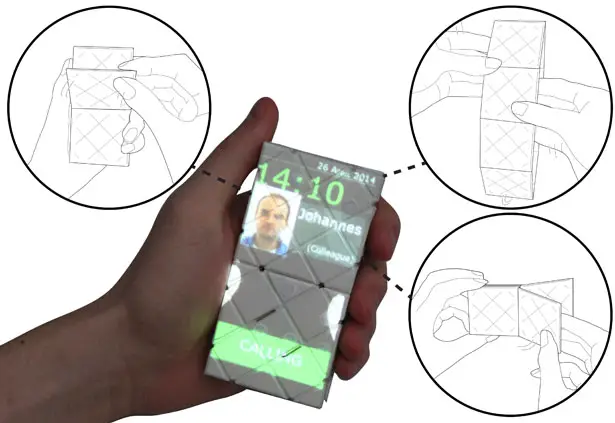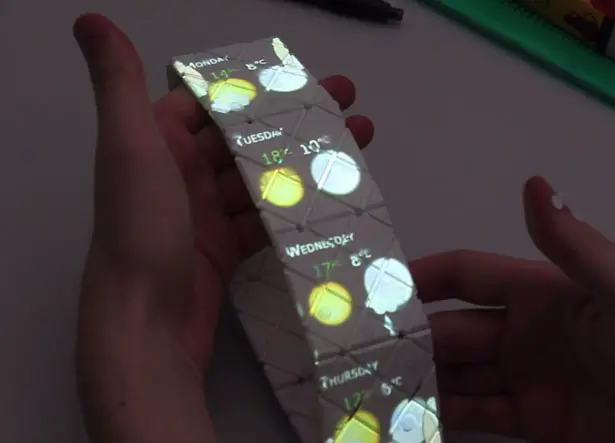 Paddle shape-shifting smartphone's topology is tracked with an optical tracking system along with a projector for visual output. It's impractical, yes, but hopefully in the next 5 to 10 years of development, it would be possible to manufacture an entirely self-contained unit with built-in tiny integrated displays. All these displays can be integrated seamlessly into the design with special wires which might also replace fish wires used for the hinges of Paddle.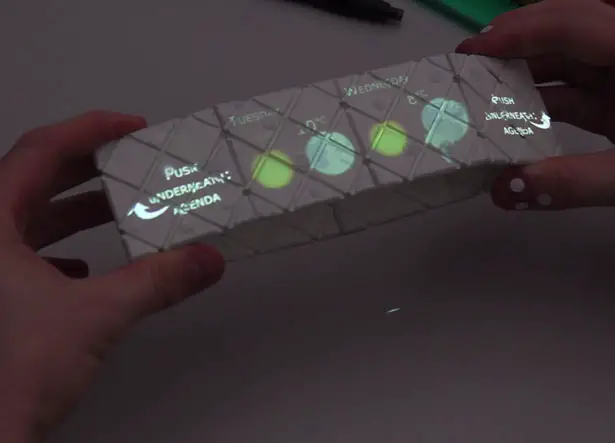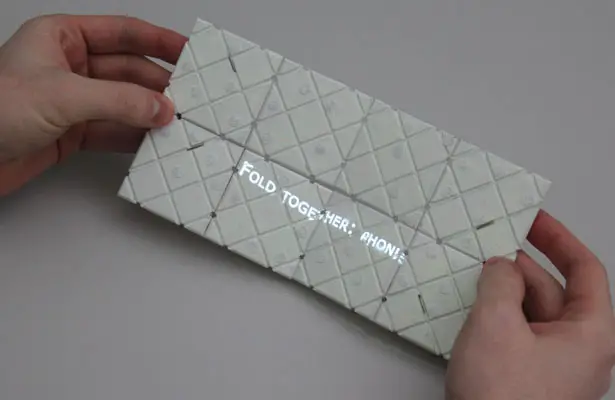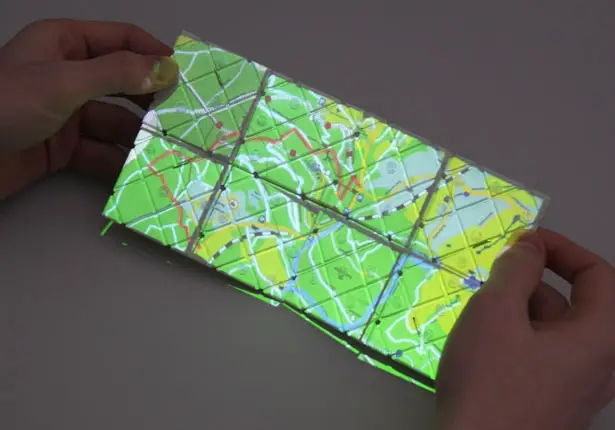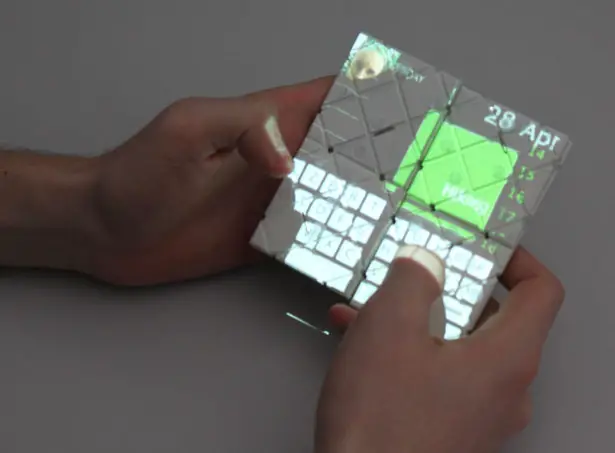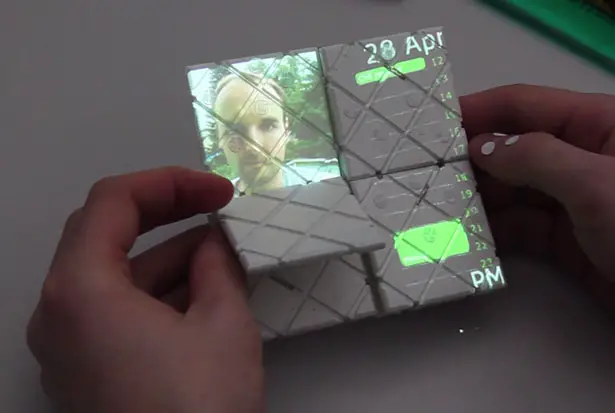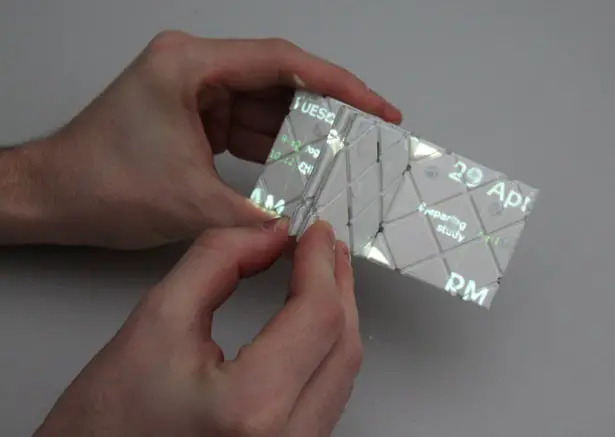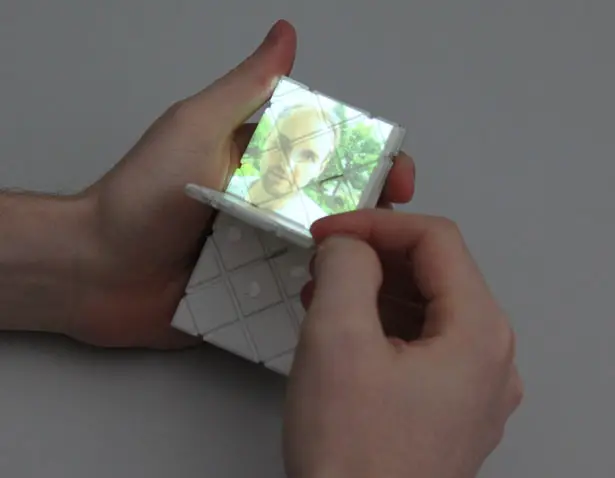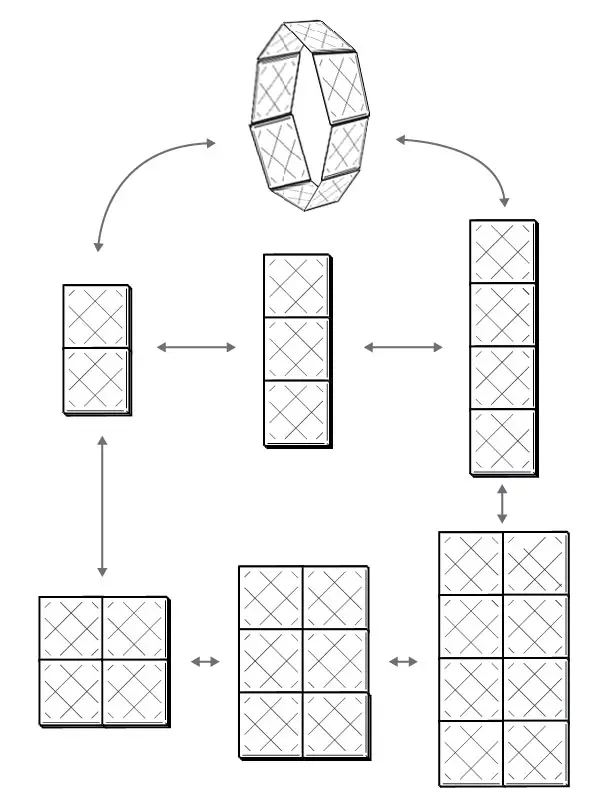 We really love the flexibility, you can transform Paddle into a clamshell phone, you know, old-school flip phone, or a ring to browse and scroll through a list of agenda, or a tablet to watch a movie. Any physical controls will be replaced with touch interactions for every application but hopefully this futuristic device also offers a sense of physical qualities like real world controls.
Thank you to Raf Ramakers that provide us with all this information, we believe Paddle smartphone could be our next generation smart device. Currently, the research team is planning to investigate deeper to develop a system that assists in training user's muscle memory to do Paddle's transformation fast, because obviously people don't like to do any transformation when the interaction with that form is only done for few seconds.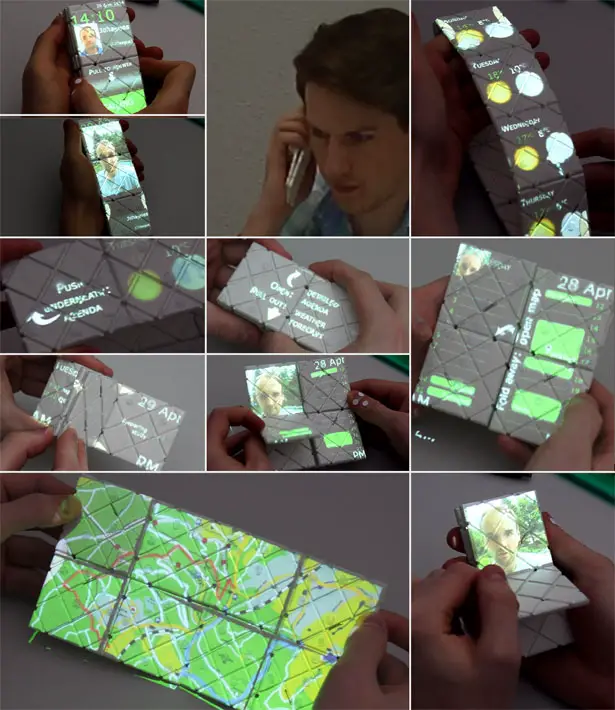 ---