Biran Motorcycle Concept is a two-wheeler personal vehicle with electric powertrain and magnesium frame that explores new segment niche in small city commuters. Biran is not a typical pollution-free motorcycle. It allows for traveling in two positions: opened – where you sit within the seat and have fun cornering while being protected from the wind; and closed – being able to enjoy motorcycle-riding position and huge package space under the hood. Biran Motorcycle Concept has been designed for people looking for new, fun ways of commuting.
Drive-by-wire system makes construction lighter and allows for innovative solution where one steering bar is being used for both positions.
Designer : Adam Krzakala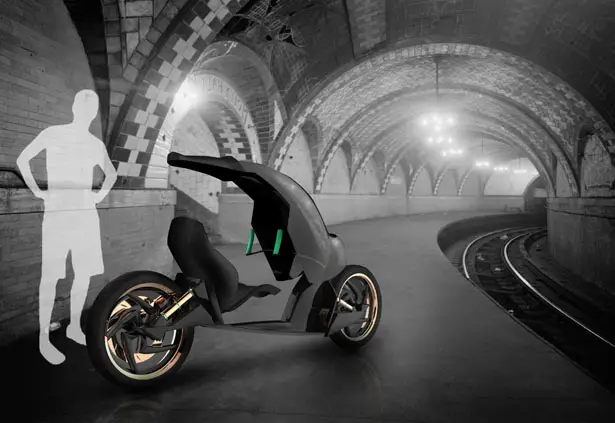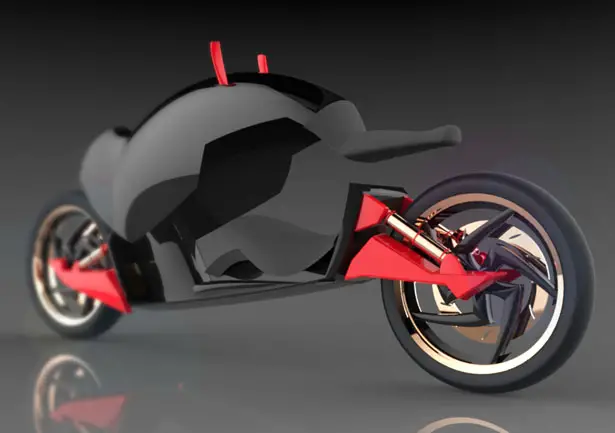 The cover – made from Aluminium oxynitryde integrates Dynamic Physical Buttons from Tactus Technology that pop up from the surface which makes it easy to locate and use. All the necessary information – such as speed or battery level – is displayed directly on the cover on both sides, depending on driver's position. The Lithium-ion battery pack is located in magnesium frame. Adjustable steering bar is pulled up and down through the slots depending on driver's position.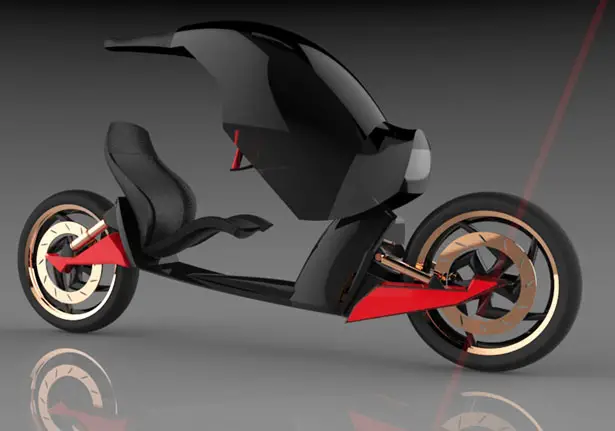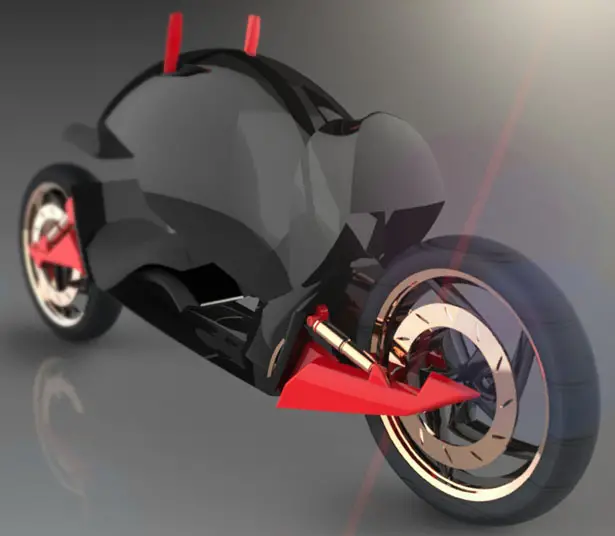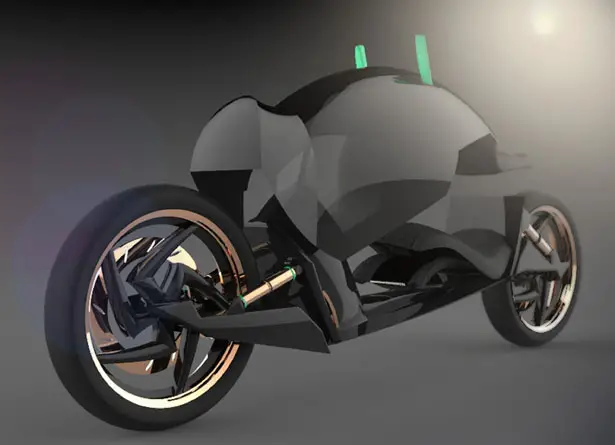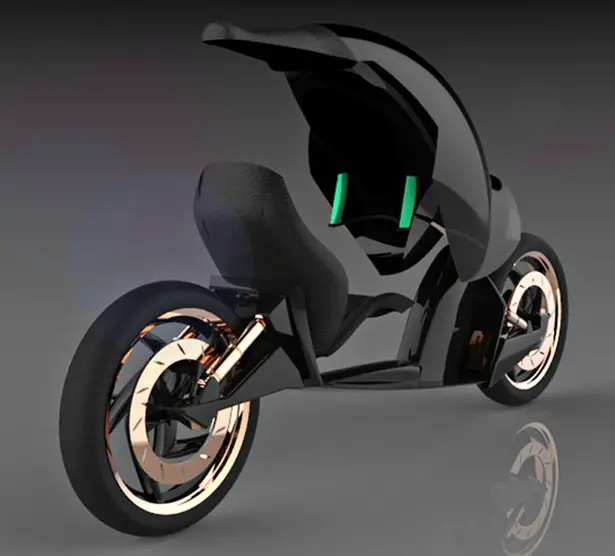 ---
Jennarong Muengtaweepongsa, a 15 year old automotive designer from Thailand, has submitted his concept car to Tuvie.
The Jaguar XK Concept is a design study of what the next Jaguar XK Coupe would look like, with powertrains ranging from a 3.5L V6 to a 5.0 V8 and ranging from 350 – 610 Horsepower. Initially, the objective for this car design project was to design something that incorporated the signature look of the Jaguar XK. However, when you look at the result here, you can instantly tell that it is an XL while at the same time, it carries some elements from CX-75 and F-Type.
Designer : Jennarong Muengtaweepongsa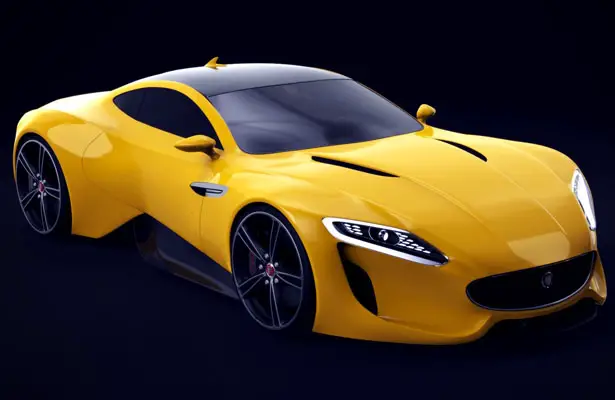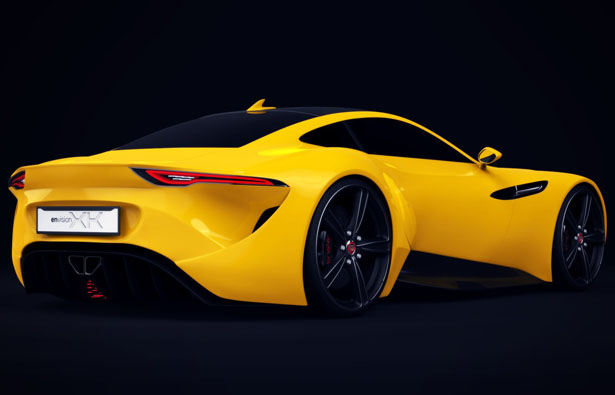 The main point that makes this car design stands out amongst others lies within the rear wheel arch. It's a common technique used many times by automotive designers, having rear arches bulge out, it will instantly make the car look curvy and attractive. The front end design is inspired by F-Type, CX-75, and XKR-S. The headlight design takes the shape from current XK, the layout from F-Type, and those unique bulbs from CX-17 crossover concept. The rear end has been designed to mirror the front end's design with the side intakes from the front mirrored below the rear lights, while the front "smile" grill is applied as well for the license plate area. The Brake Calipers are officially provided and sponsored by *Brypar* of *Sydney, Australia*, with the ones being featured on the concept being a prototype which is currently in development.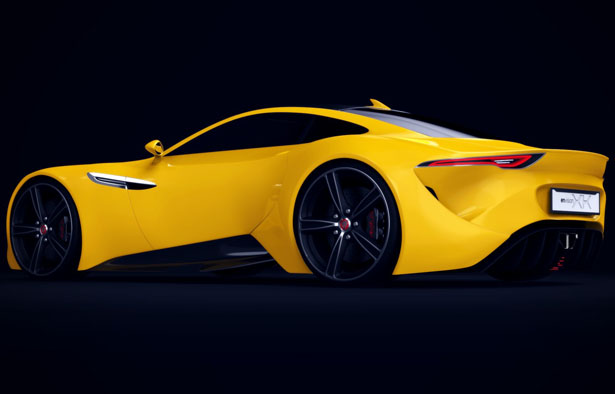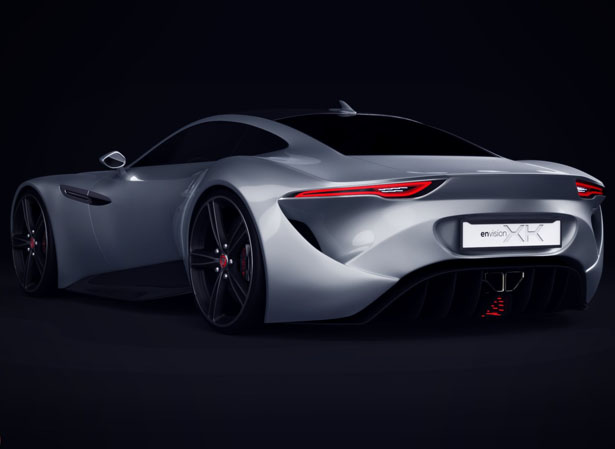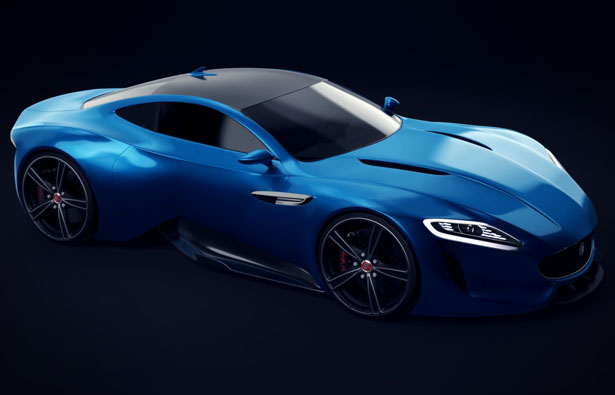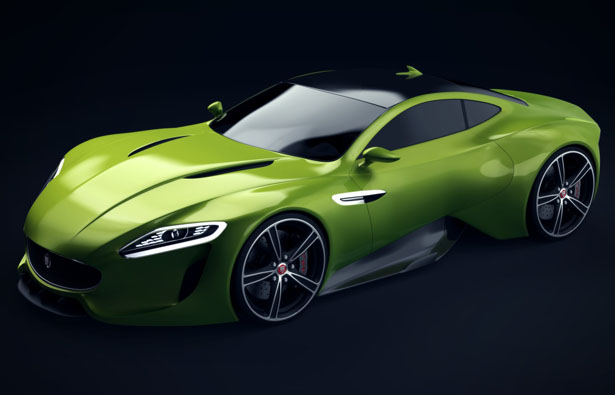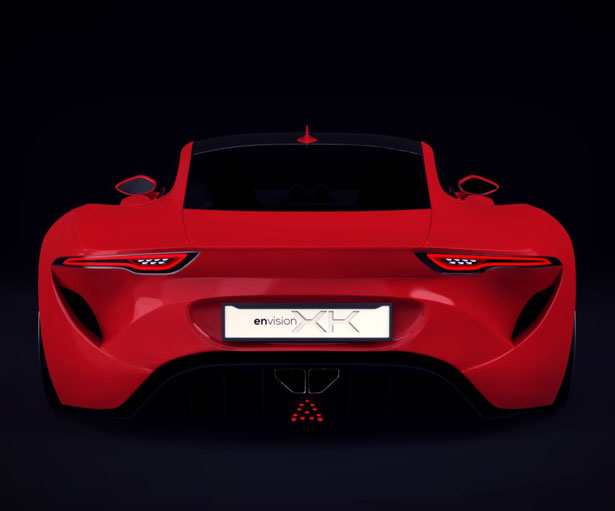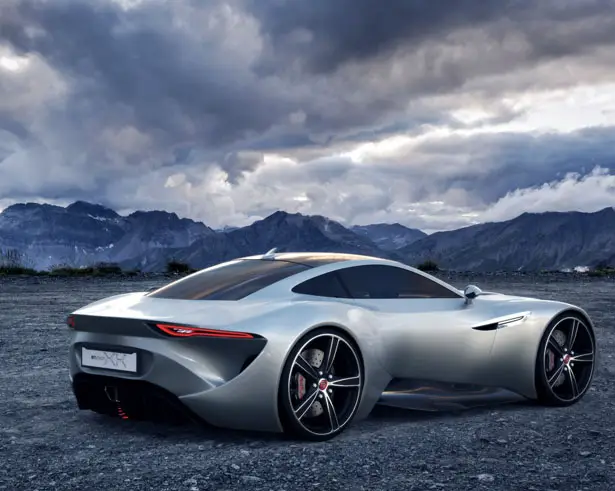 ---
We're pretty sure that you are doing everything you can to save money, why not save space at the same time? Do you know that 90-95% of all cars normally just carry one person? It would be great if we can slim down our mode of transportation that is showing signs of becoming seriously obese. A sleek and light-weight vehicles have many advantages, such as better maneuverability, lower emissions, leaner production, and higher fuel economy. The suggested Space Efficient Vehicle (SEV) will do fine as sole vehicle for singles, couples and one-child families and of course during rush hour when traffic is at its worst.
The Space Efficient Vehicle (SEV) was a finalist in the 2008 Michelin Challenge Design, and was put on display at the Detroit Motor Show.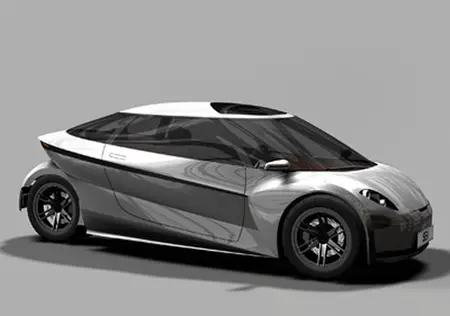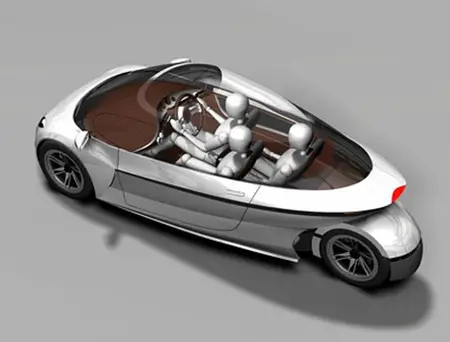 The design of SEV is based around 3 wheel platform vehicle, if you can look the picture of this car concept, there are two passengers at the front and one at the rear, this will offer more stable platform than the alternate configuration and at the same time gives the driver a more car-like driving experience.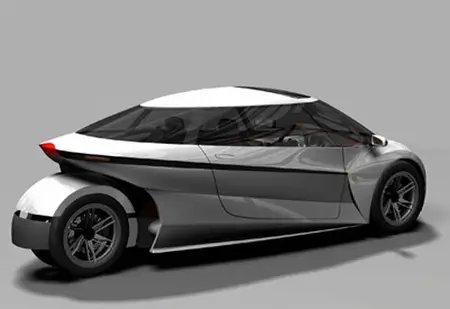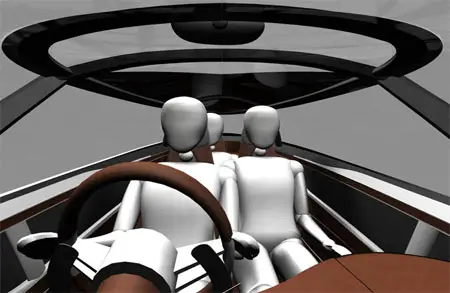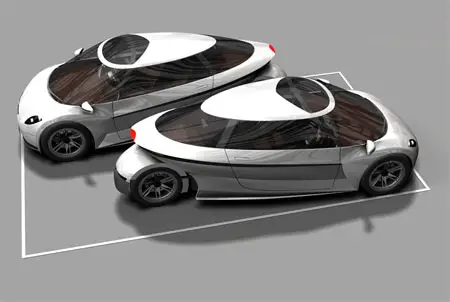 Designer : Ralph Panhuyzen (project lead and inventor) and Steven van der Veen (visualization)
---