Split Lifebook is a concept laptop that offers new ideas to overcome all issues of our present laptops currently have. It's a common sight to see people use laptops nowadays. However, the unsuitable size and weight of the laptop are still our main issues to this day. Due to the improvement of a network system, most of these gadgets offer suitable user environments.
Split Lifebook concept has been designed just like a well organized cosmetic package set. Wait guys, don't look away just because you read the word "cosmetic" you think that the laptop will look feminine. It's actually pretty futuristic. The exterior design has the feeling of high end hand bag; you can choose the cover design according to your personal style. Since the case has been designed to be able to integrate with the gadgets, it acts not only as a protection but also as the monitor holder. Inside the bag, you can take out all little stuff you need such as mouse, keyboard, pen, monitor, etc. Take out the monitor and use it as a tablet PC or combine it with the keyboard to use it as a laptop.
This laptop is integrated with a remote control which allows you to have the freedom to listen to your music and do simple things and such even when the laptop is in the bag.
Designer : Jung Dae Hoon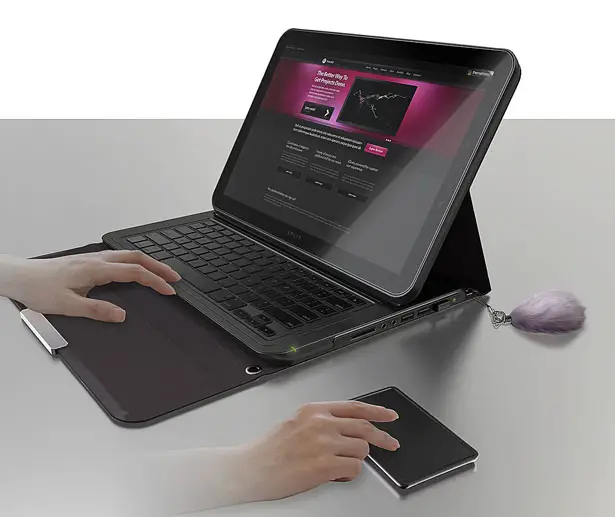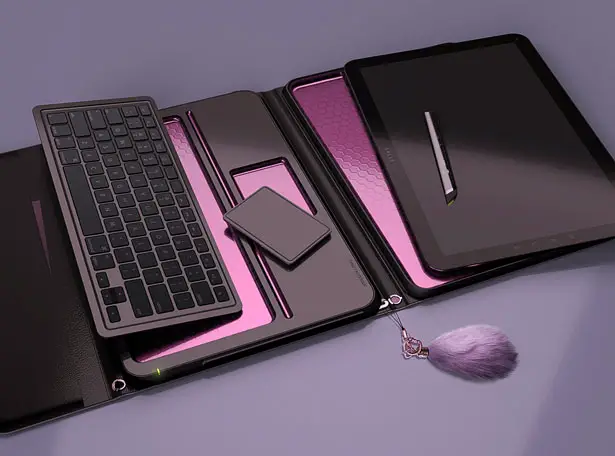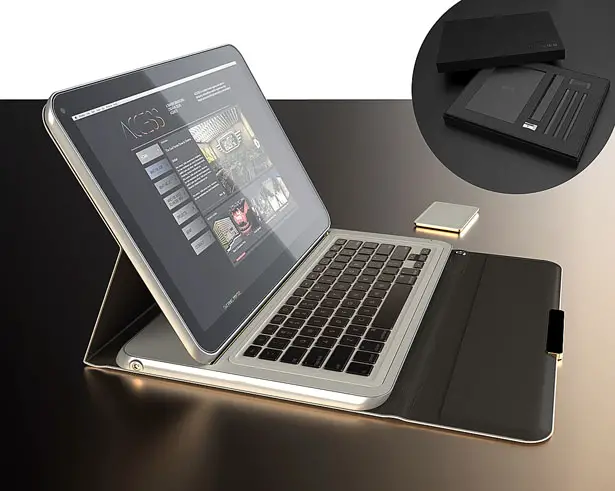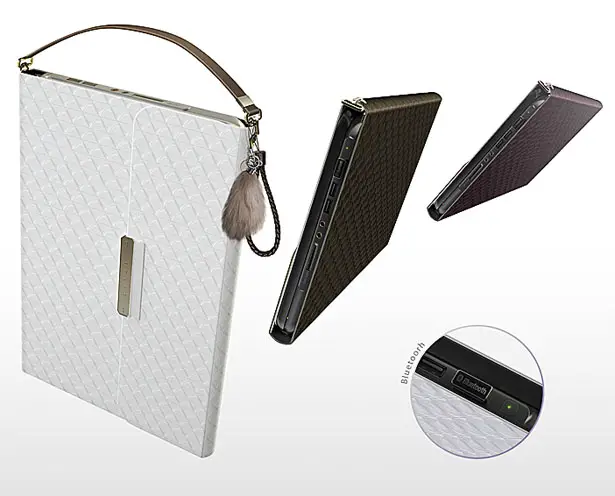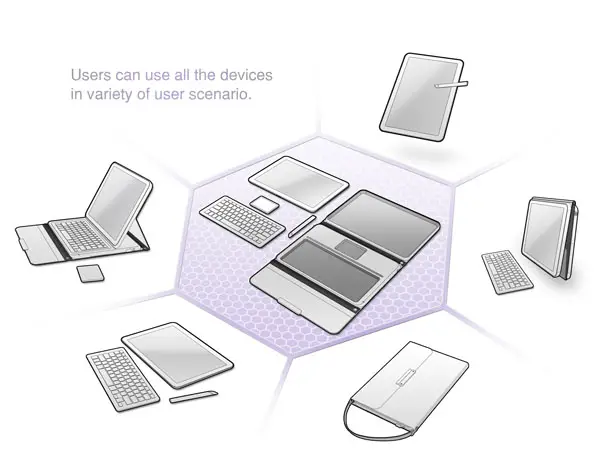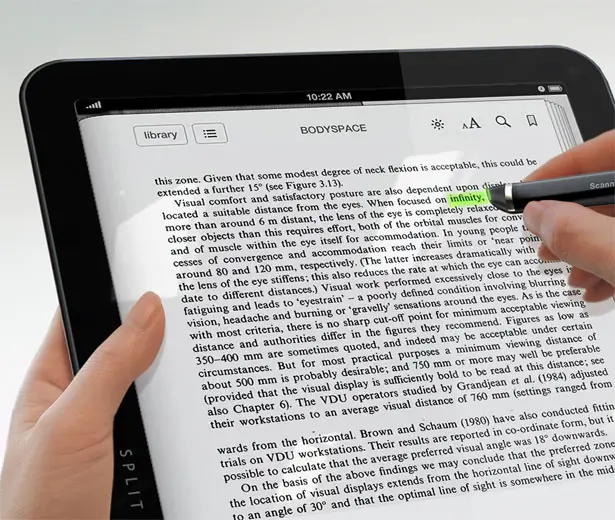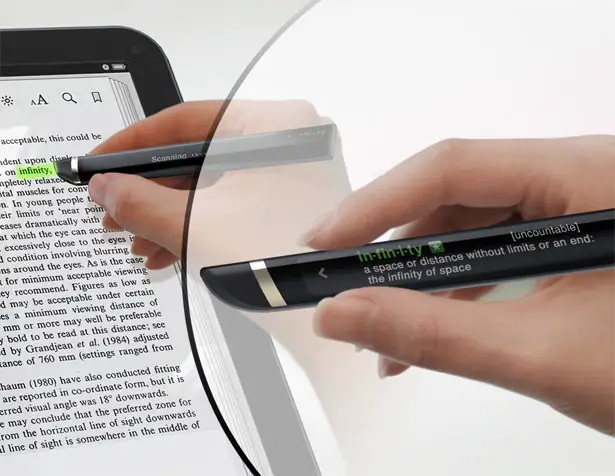 ---
Yoyo chair is a modern version of a swing chair. I would love to have this on my garden. This chair stands on the floor, great for modern, young, and stylish people. It is made of perforated metal with comfortable cushion seat specifically designed to fit the chair. It is suitable for indoor or outdoor use.
Do you know a swing chair can help you relax?
Designer : Tamara Svonja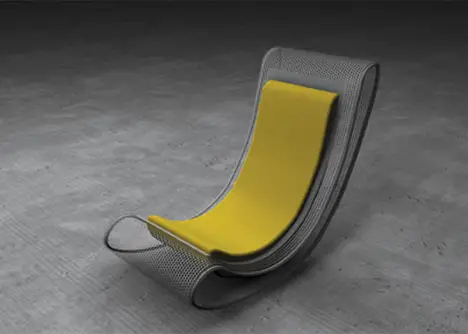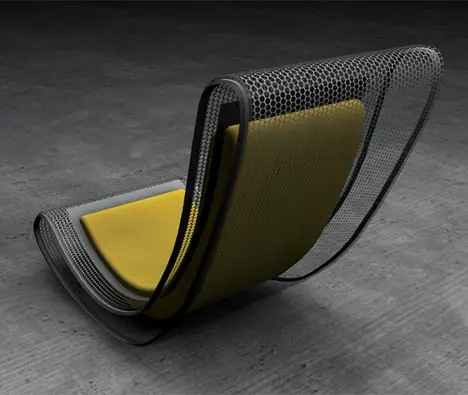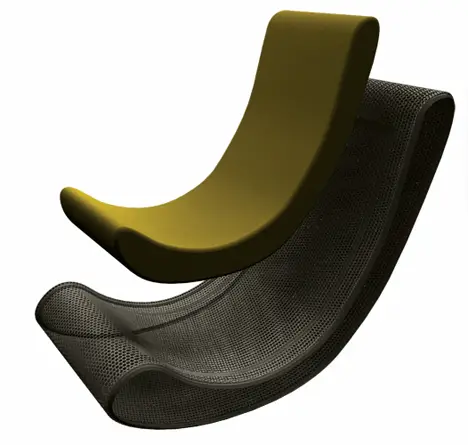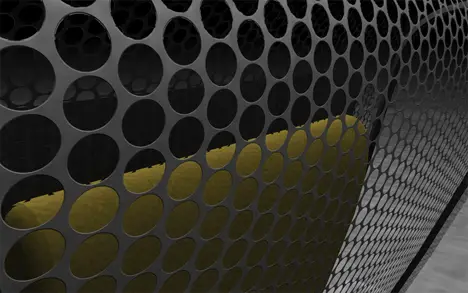 ---
Vessel Bathtub features hammock style tub that blends the 2 iconic symbol of relaxation, yes, a hammock and a bathtub. The attractive shape makes this tub appealing to different kind of people, Splinter Works design team was inspired to design and develop a masterpiece that would provide the ultimate relaxation. By elevating the bathtub in a hammock styled shape, it enhances the bathing experience while you're enjoying yourself soaking in a hot bath. It functions as a beautiful sculpture for the bathroom as well.
Vessel bathtub has been designed to be used in a wet room, it is suspended from the walls and won't touch the floor. You can fill the bath using a floor standing tap while the waste water is released through the base directly into the drain.
Designer : Splinter Works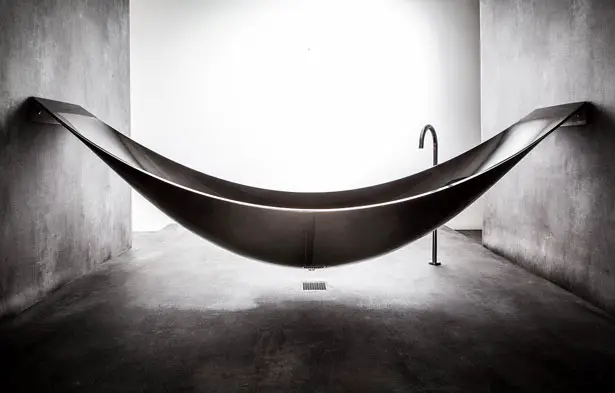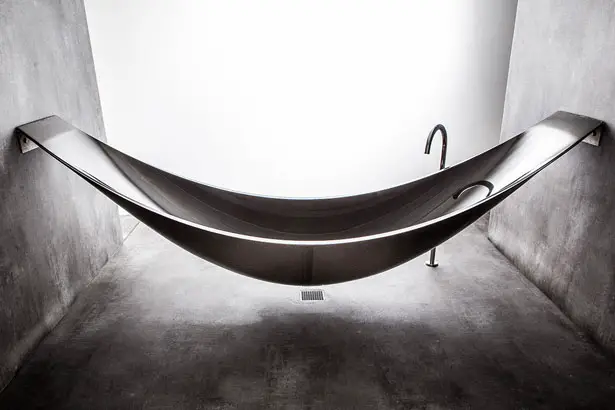 Made from carbon fiber, this tub features inherent strength and ability to be formed into sophisticated curves. Beneath the layer of carbon fiber lies a foam core to insulate the tub, it allows you to enjoy hot bath longer than you normally do. Due to its shape, this hammock style bathtub has 2.7m body which is longer than a regular bathtub, but you can always order custom size to fit your bathroom setting.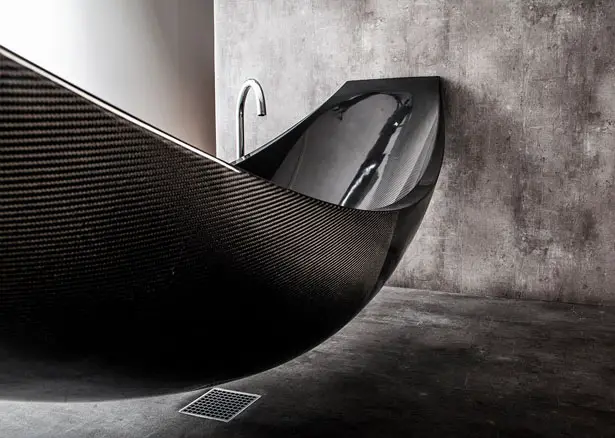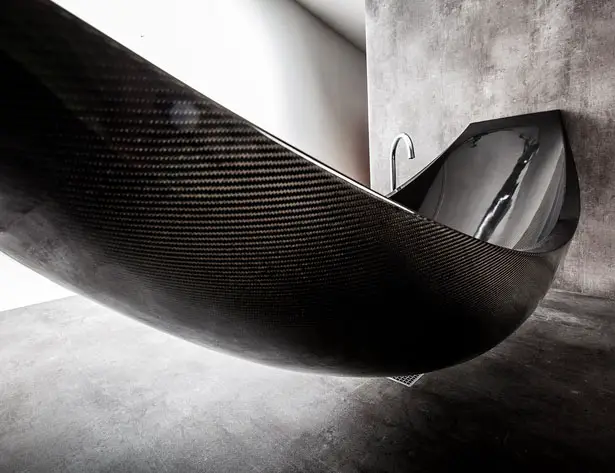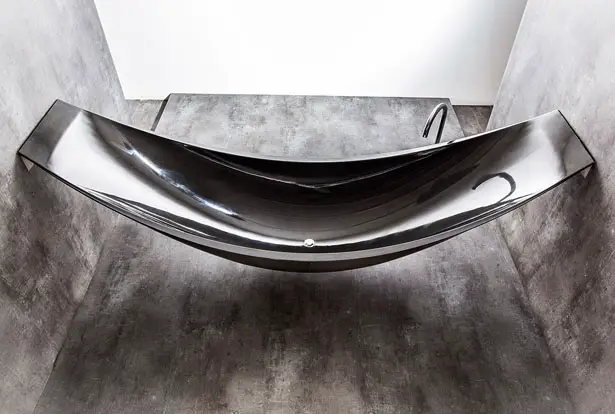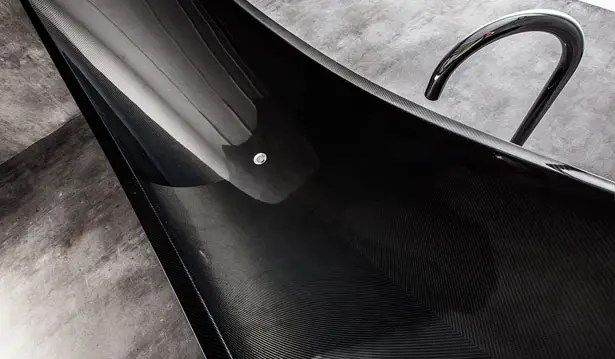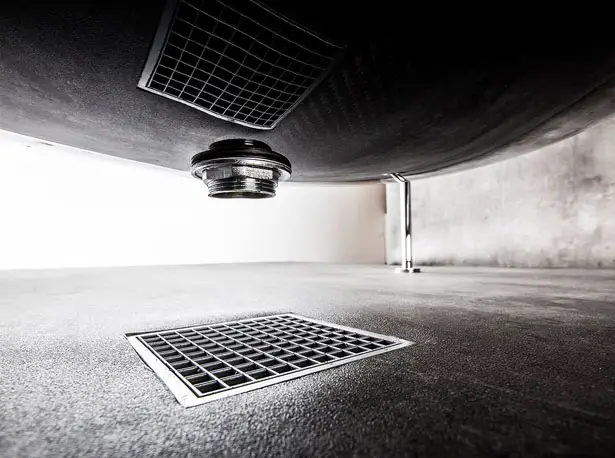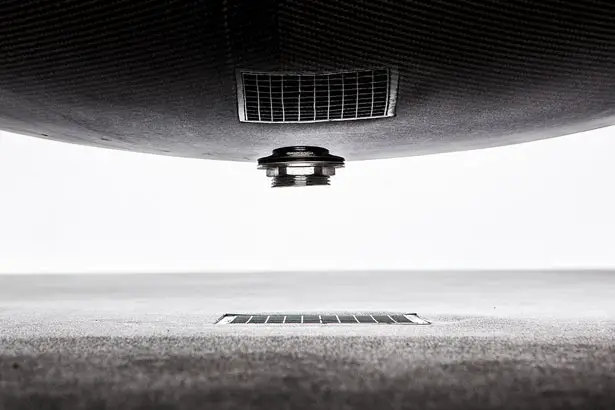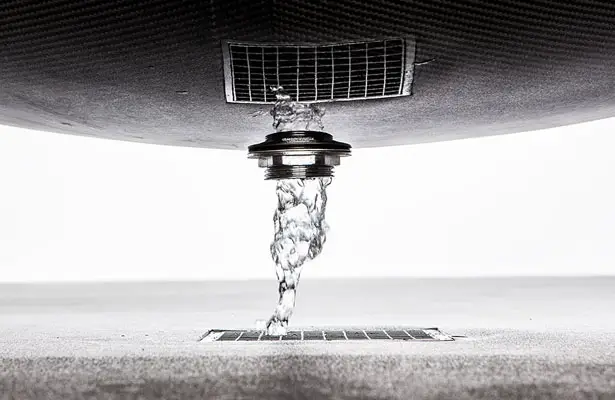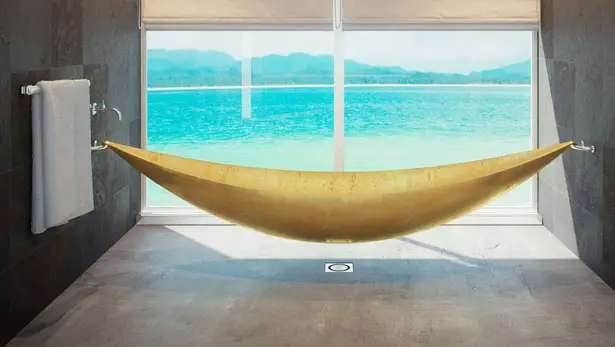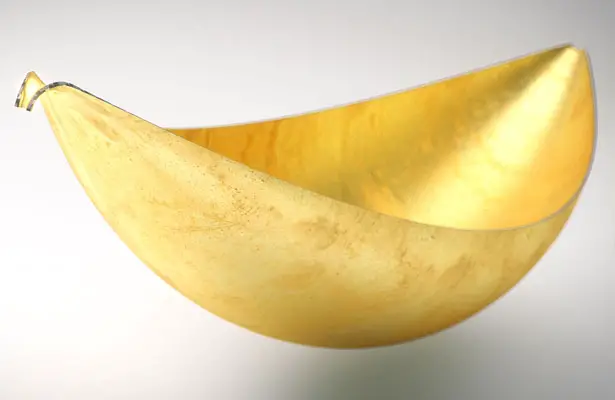 ---