You are preparing for an important presentation at your home and you just want to check on the last yeas figures, and suddenly realize that the file consisting of the required data is in your office table. Now you wish you could carry your whole office with you. Well if the design developed by Planet 3, a Mumbai based design, firm all your worries should be taken care of. This complete workstation, with all the files and required technology can be folded into one tow-able package in short you take the cube with you.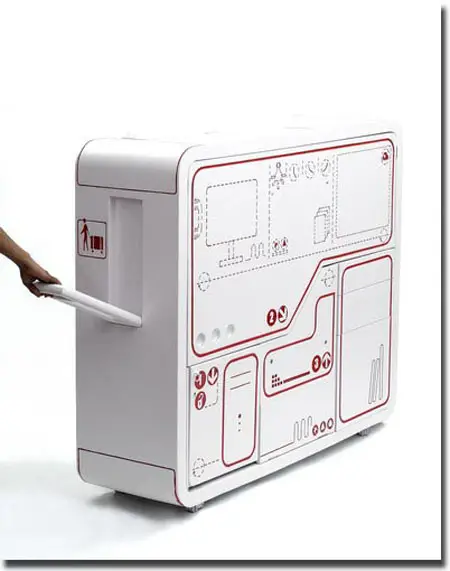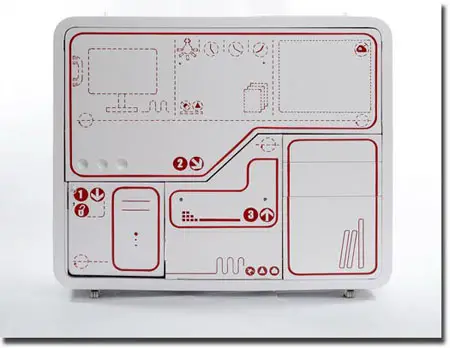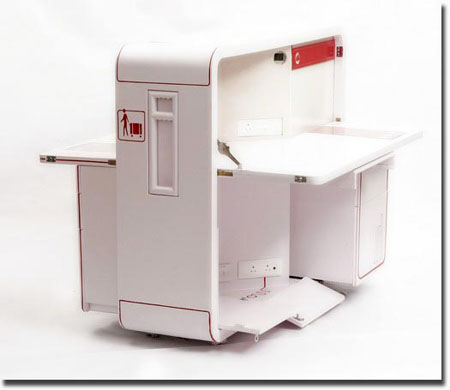 Designer : Planet3
---
This elegant piece of art is not only a bracelet but also serves as a timepiece that helps in time-keeping. This concept was designed as an entry to a Welsh competition to design jewelry intended at the middle aged woman. This band has been created in an expressive and innovative way for the Clogau Gold brand. It has two lights for two different purposes. One of the lights circles the 12 links of the watch showing hours and the other light represents each 5 minutes of the hour. This colorful watch cum bracelet can be matched with your dress on any occasion.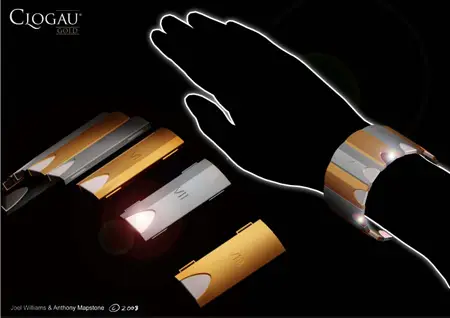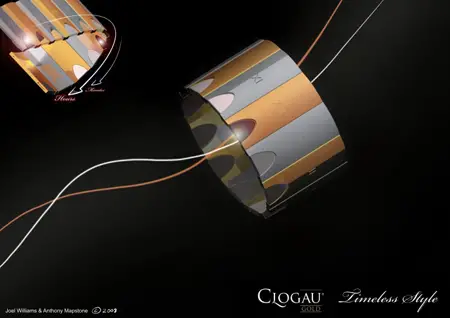 Designer : Joel Williams and Anthony Mapstone
---
This new concept is going to offer a 4 wheels bicycle with extremely unique features. It is hard to believe that CarvX is a leaning bike with four wheels which can lean all the wheels with the help of steering techniques. This unique technique will surely provide new way of riding a bicycle. The frame of this bicycle is made from aluminum and has 4 independent double wishbone suspensions. Not only this, bike is equipped with 4 hydraulic disc brakes and 14 speed Rohloff hub. There is no need for much power from your side in order to achieve high speed and falling or loss of control is just impossible with CarvX.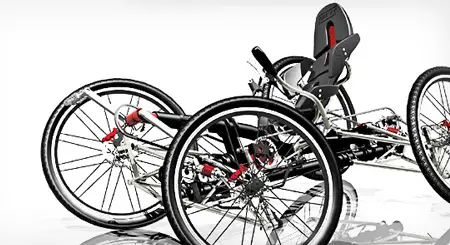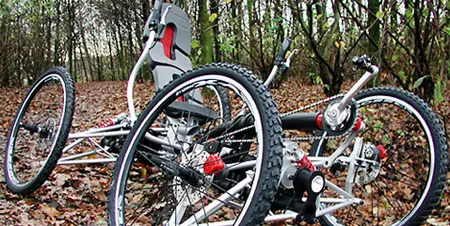 Designer : GBO DESIGN
---