The new camp fire design created by British designer Philip John Luscombe is an interesting concept for all those who love to travel. The concept was a part of the design exhibition held at the Museum of Modern Britain's. The exhibition titled '2050 retrospective exhibition on the years 2008 – 2038′, the campfire made out of disposable items. The overall idea of having this innovation is to let the present generation understand the key to survival or for the ones with a wild side to go out and have a time of heir life while camping with friends.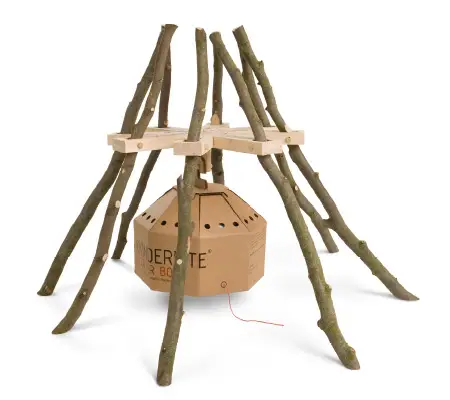 Designer : Philip John Luscombe via IGreenSpot
---
Flood is one of natural disasters that cause death, thousands homeless people, or food crisis. Flood Float Torch is concept hazard indicator especially designed for flooded areas, it indicates there's dangerous conditions underfoot. There have been many natural disasters all over the world and many of them are flood-related especially in Asia. When roads are submerged in water, people or vehicle can easily step into a drain or trip on some other obstacles. This concept is a combination of a traffic cone, a water-activated battery, and a signal light. It can be installed on pavement in rows to give vehicles or pedestrians information about the presence of a hazard underfoot.
As water enters the space inside the cone, Flood Float Torch pushes the battery, scale rod, and LED light. In this way, the light appears above the water surface.
Designer : Prof. Lee Yun Wen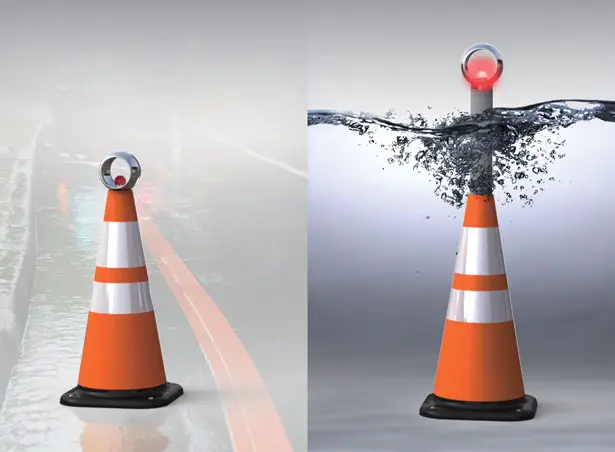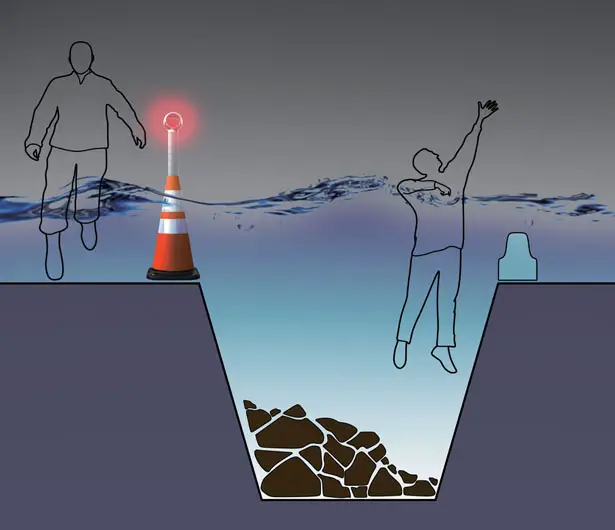 ---
Are you tired of dealing with messy toothpaste tubes? If yes, then try out automatic toothpaste dispenser. It helps to conserve toothpaste with even flow dispensing and draws the complete volume of toothpaste from the tube eliminating any waste. When you put your toothbrush under the nozzle, a motion detector triggers an internal motor that pumps a pre-set amount of toothpaste directly onto the brush. Standard toothpaste is contained in Chube-specific cartridges that are sold at grocery, department and drug stores. You simply insert a new cartridge into the dispenser and prime the pump and Chube is ready to go. Once empty, Chube cartridges can be returned to the manufacturer for recycling. In return, consumers receive rebates or coupons for discounts on future purchases. The reusable cartridge caps are dishwasher safe and are available in an assortment of decorator styles. This device can be mounted to any smooth surface and comes in different colors and shapes.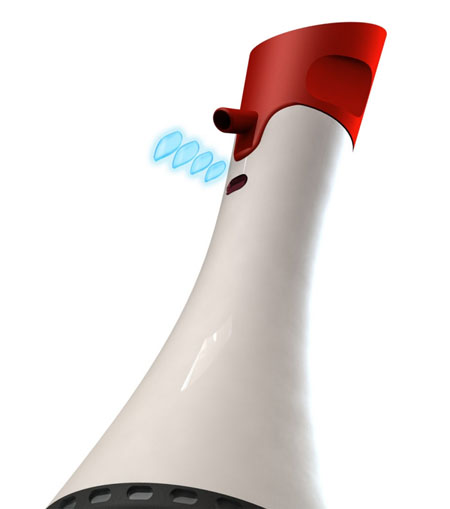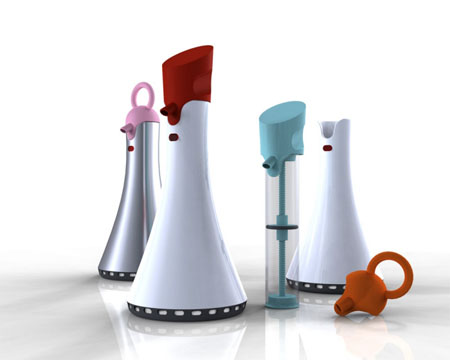 Text from designer :
The loop at the top of the one tube design is not for hanging but had two purposes:
1. It allows people who lack dexterity, such as those with arthritis, to easily grasp the tube and pull it out of the dispenser when it's empty and needs to be replaced. The loop can be easily grabbed with any one or several fingers.
2. It's a visual target for the visually impaired.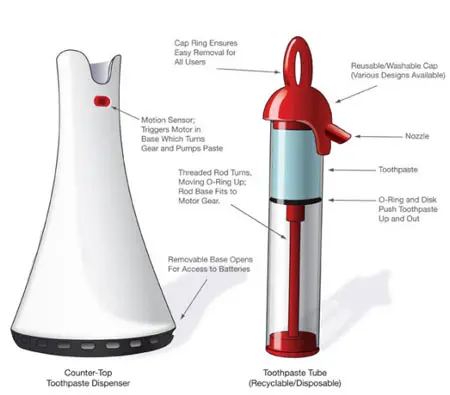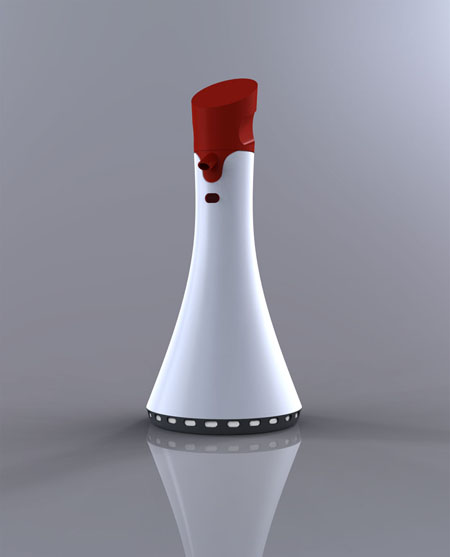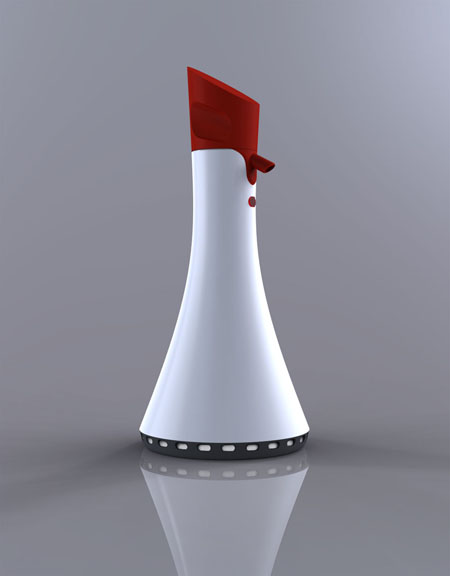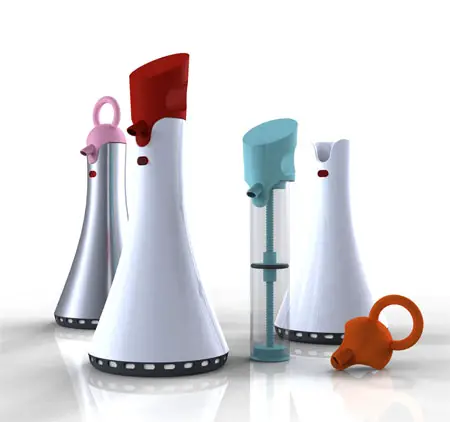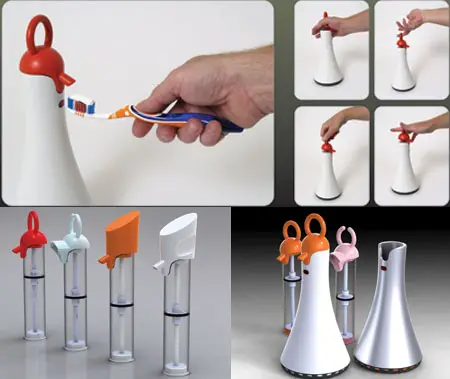 Designer : Michael Gamstetter
---