Don't throw away all your cassette tapes just yet, using ION Tape Express Portable Analog To Digital Cassette Converter, you can convert all music from that archaic media to digital format. This device is a portable cassette tape player with integrated analog-to-digital converter, it certainly brings back the good ol' days before mp3 players. The portable design fits in any bag or your jeans' pocket, you can listen to old songs anytime, anywhere.
Just in case you want to transfer your favorite songs, simply plug it into your laptop or computer, there's EZ Tape Converter software that'll guide you through transfer. Rediscover those hard-to-find music or precious audio, keep them safe in MP3 format, the audio output allows you to connect it to other speaker system.
From : ION Audio [Buy It Here]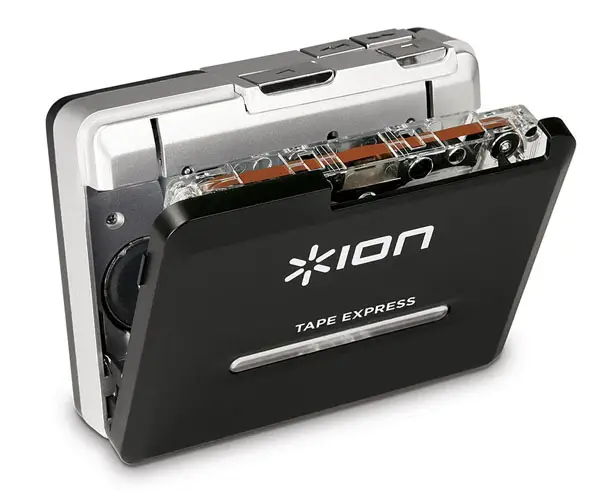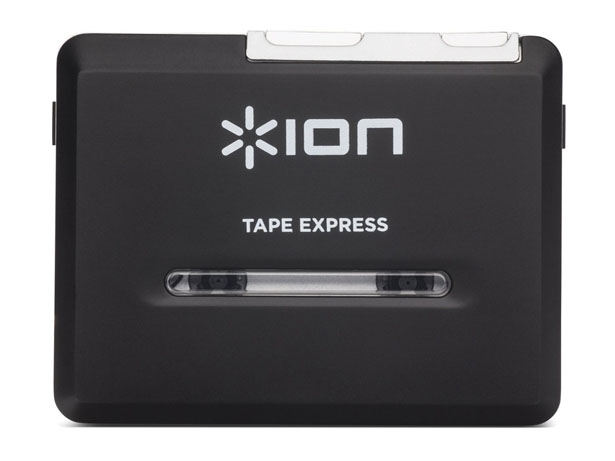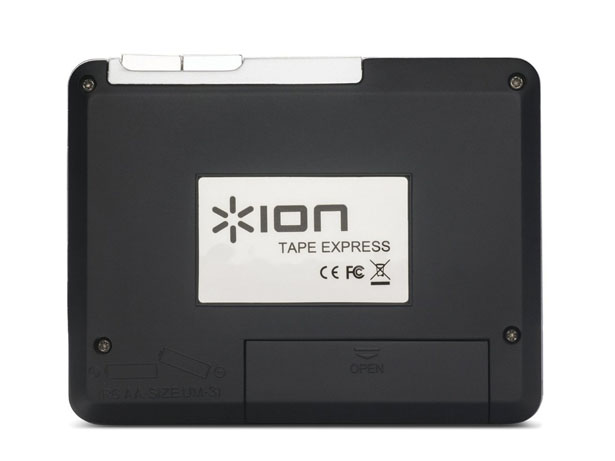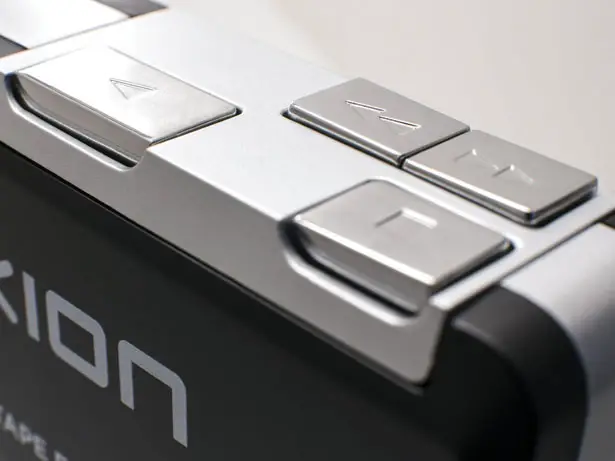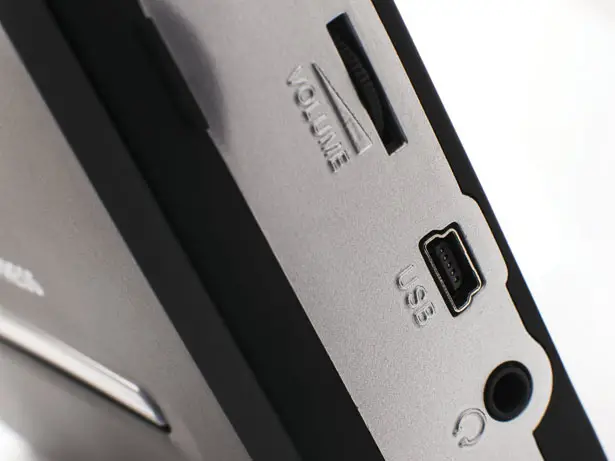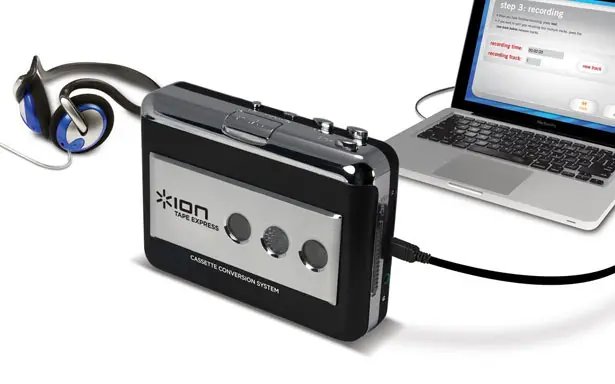 ---
Graffiti is drawing or writing on a wall or other surface in public, we can say graffiti is an art and getting more popular by days as people get fascinated by it. Unfortunately, most of these artists just can't help themselves even though they know drawing on some of the public walls is illegal. Virtual Graffiti is a concept device to help young artists to practice their skills without destroying any public walls.
Virtual Graffiti consists of a beamer, four sensors as well as one virtual can. It works just like a projector, place a beamer in front of a wall and the sensor in each corner. The middle part of the beamer can be tilted to help you setup the perfect distance from the wall, its compact size allows you to carry it anywhere and work anytime you want.
Designer : Alexander Knorr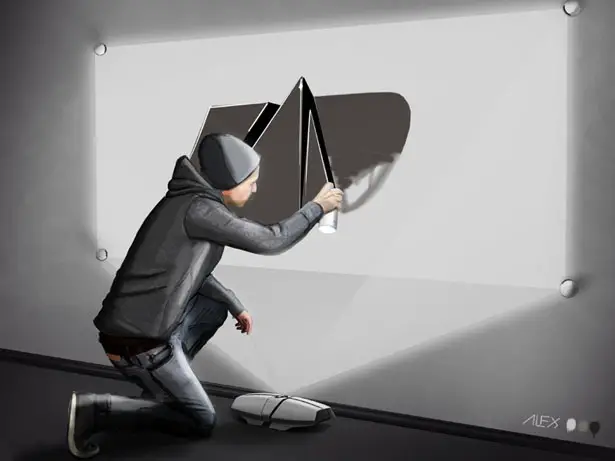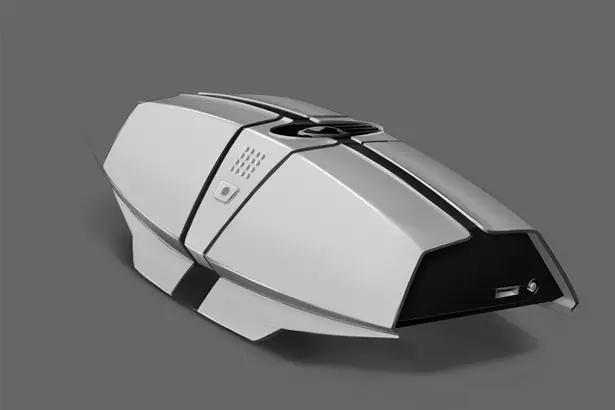 The great thing about virtual graffiti art is, you can save every image as digital file, thus making you to be able to download it via USB-cable to your computer for advanced editing using any photo manipulation software. The beamer also provides you with detail information of colors that you have to use in order to pain the same image for real. We really love the idea, this concept device enables beginners to professional artists to perfect their skills without having to make big mess on the wall.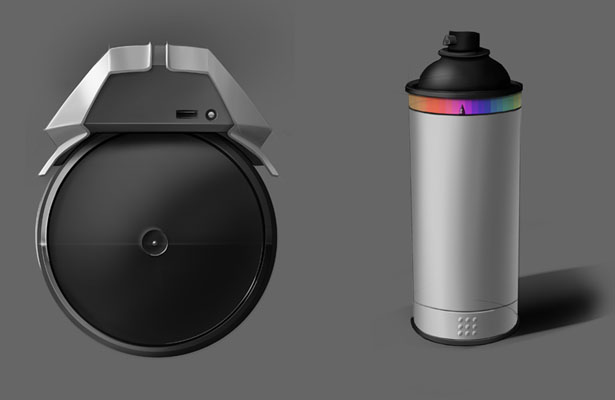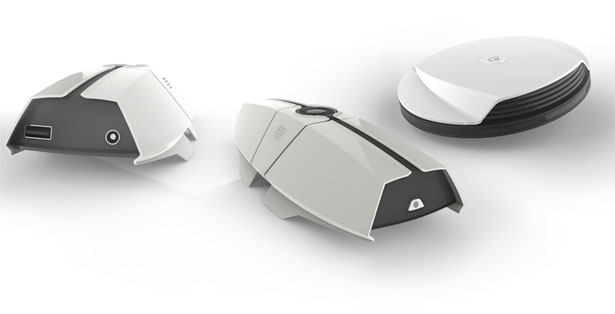 Tuvie has received "Virtual Graffiti" from our 'Submit A Design' feature, where we welcome our readers to submit their design/concept for publication.
---
Polyera, a company founded ten years ago has finally unveiled their ground breaking innovation: Wove Band. With a vision to break the limitations that traditional electronic materials and components imposed on product design, this company introduces you to flexible displays. This is world's fist flexible display product made possible by Polyera Digital Fabric Technology, it's a futuristic wearable device with an active-matrix display that literally change shapes in your hand, we've been dreaming about this, but was never previously possible, until now. This is the result of more than 100 Polyera scientist, engineers, and designers, they have closely worked together to bring you a dream device to reality.
The best part is yet to come, Wove Band innovation is just the beginning of an exciting new journey. We can explore devices and experiences that will no longer limited by hard, lifeless, and cold material, it is now possible to design soft and organic forms where these devices would play more natural role and more human to us.
Designer : Polyera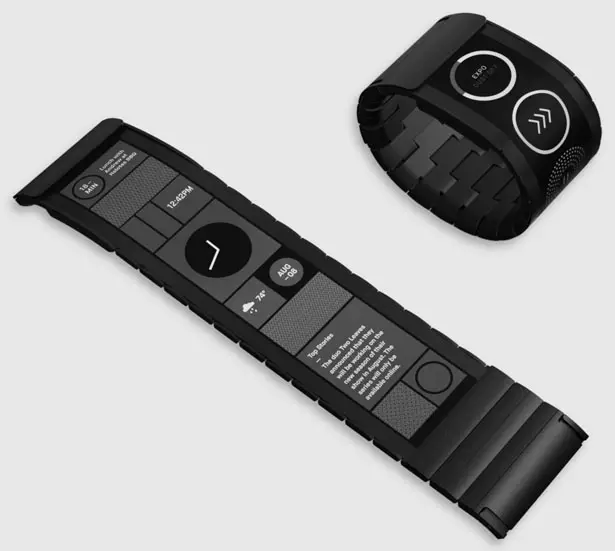 ---