Glance mobile phone design is based on the idea where we utilize our mobile phone to read the time, calendar, emails, text messages, and social network updates. Usually, you have to get your cell phone out of the pocket just to read the time or check incoming mails. Glance objective is to design a cell phone which allows you to do all those activities without the need to take out the phone from your pocket.
Designer : Alan Gerardo Farías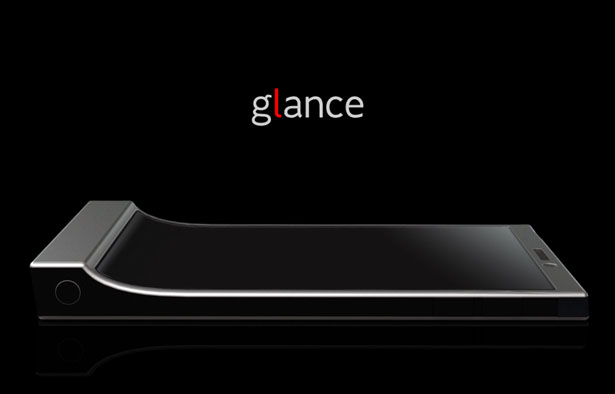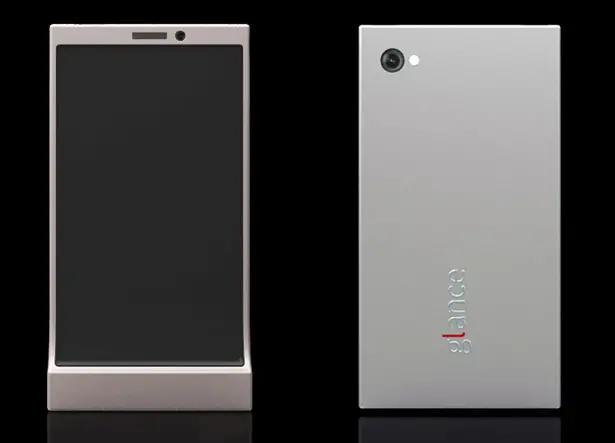 Glance has a 4-inch OLED screen made from scratch-resistant glass in the front. Its complementary 2-inch OLED screen displays the current status of the mobile phone (time, battery level, new emails, tweets, notifications, sms). It features two cameras: one on the front and another one on the back with integrated flash light. It has built-in mini USB connection, 3.5 mm headphone jack, camera shutter and volume/zoom button. Just like its name, you can see everything you need at first glance with Glance mobile phone.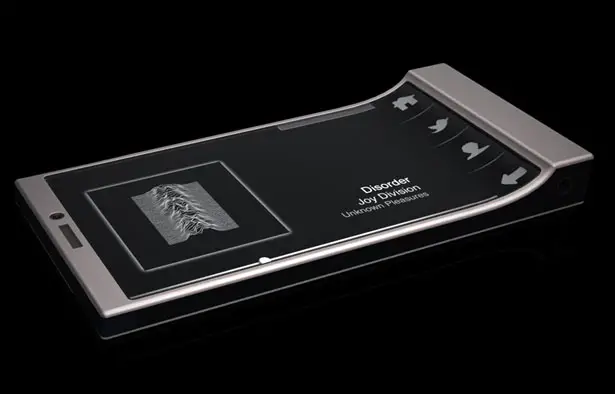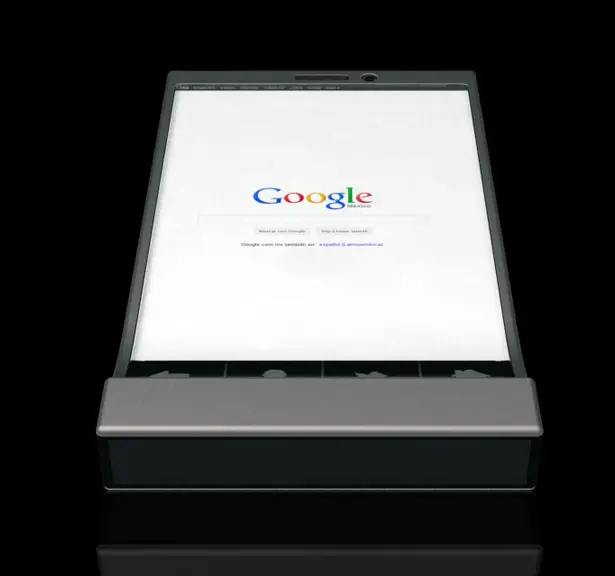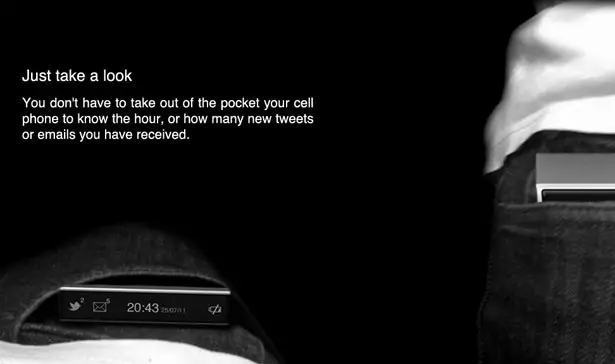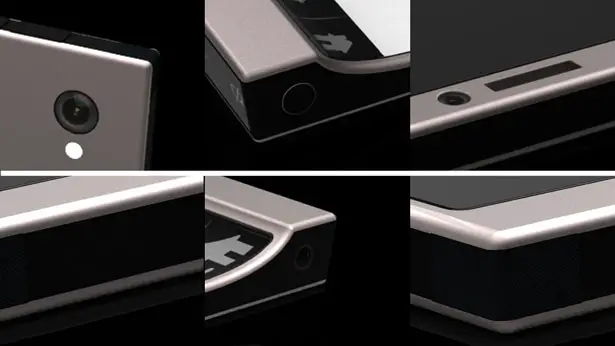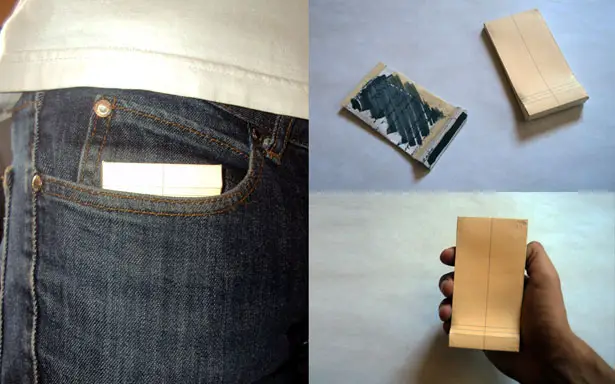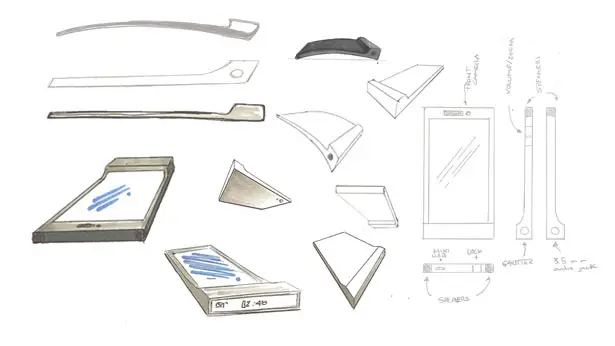 Tuvie has received this project from our 'Submit A Design' feature, where we welcome our readers to submit their design/concept for publication.
---
During emergency situation when someone needs medical attention, every second counts. Alec Momont, a Dutch industrial designer, has made an attempt to add drone technology to the ambulance force in major cities around the world. This futuristic project explores the possibilities to use high-speed drone network to deliver emergency supplies to any location in only minutes. The question is, could drones improve global health?
In Europe, the response time of emergency services are approx. 10 minutes, unfortunately, brain dead or fatalities usually occur in less than 6 minutes. If you think the emergency services are not fast enough, you should take a look at African continent where response times can take about 4 hours, that's when an ambulance even shows up at all.
Designer : Alec Momont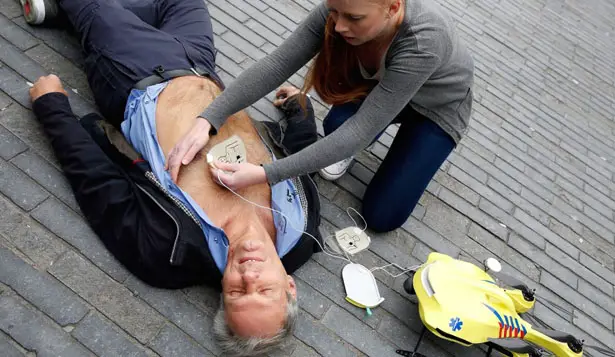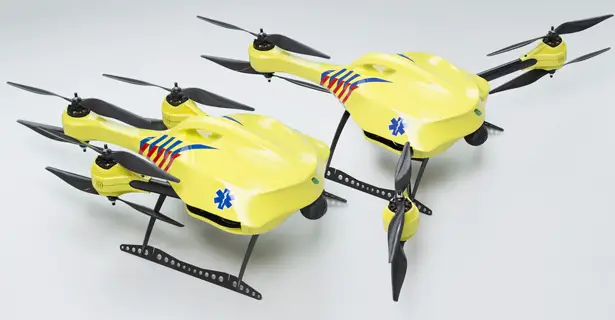 After extensive research and many interviews, Alex Momont believes that we can take advantage in the speed of deployment, accuracy, and automated flight in the field of EMS. Ambulance drone concept features custom foldable frame that transforms this UAV into a compact flying toolbox with essential supplies inside for advanced life support. The first prototype focuses on most pressing use case that is the delivery of an automated external defibrillator, this might increase the survival rates up to 10%.
Ambulance Drone has been designed to be able to deliver a defibrillator to a patient within 12 square km radius in less than a minute, hopefully, increasing the survival rate from 8% to 80%. This small flying robot is also equipped with real-time camera where an operator like paramedic can monitor, talk, and instruct those helping the victim through on-board phone. These drones when used in major cities might be able to save lives by becoming an extended emergency infrastructure.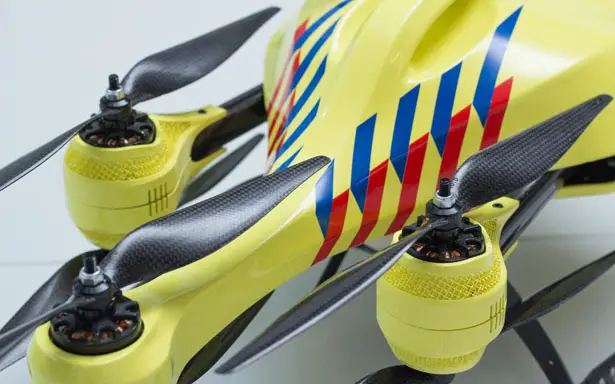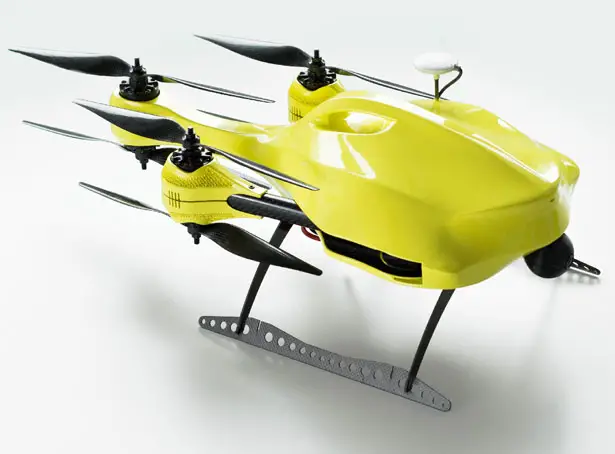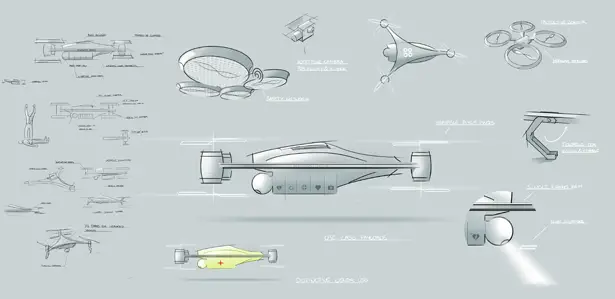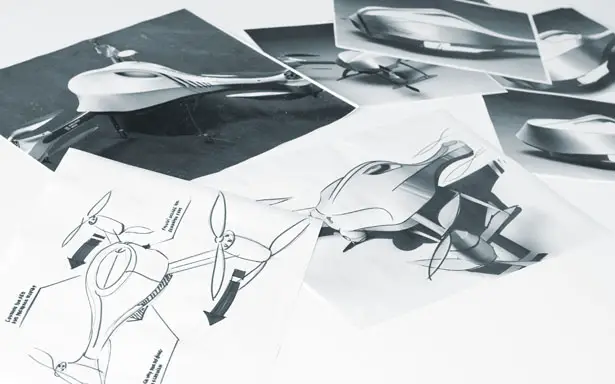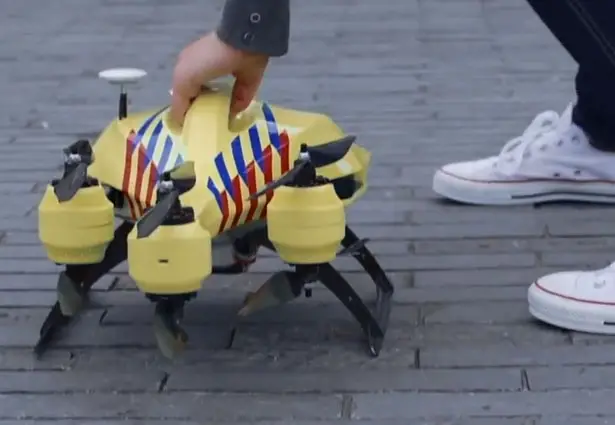 ---
E-paper makes a flexible display that consumes power only when updated. The design is inspired by a regular tourist map where you get good overview, good level of detail, and quick access combined with the advantages of GPS navigation. Store your images from your digital camera on the internal drive and sync them to the GPS log. Now you can see exactly where your photos were taken. Share this information directly by using WiFi or piggyback your phone with Bluetooth.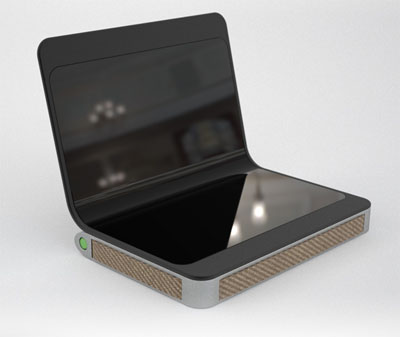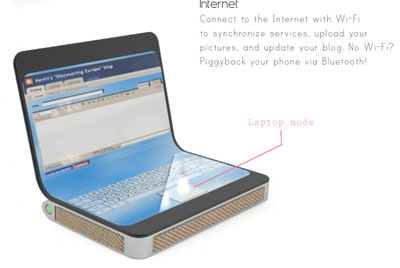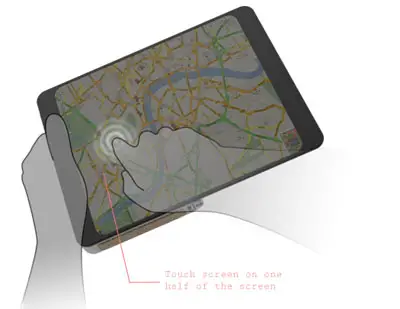 Designer : Nikita Golovlev
---