Three wheel magnetic car concept from Matus Prochaczka is an unseen and unbelievable vehicle that can make you go crazy on roads. He has named it MAG magnetic vehicle concept that runs on magnetic power and uses an electric engine that has a polarity. Its shape is similar to a 'Whale coming towards you with an open mouth'. It is a 2-seater vehicle and definitely a unique design which you can not even imagine in your dreams. Not only this, MAG is also a winner of the Unseen Technology award at the interior motives design award 2007. There is only one thing that can stop you from having this vehicle is that it requires the roads to be made of huge panels with magnets formed in them. So, I guess it is not possible for every city to incorporate such demand in its infrastructure for this magnetic car.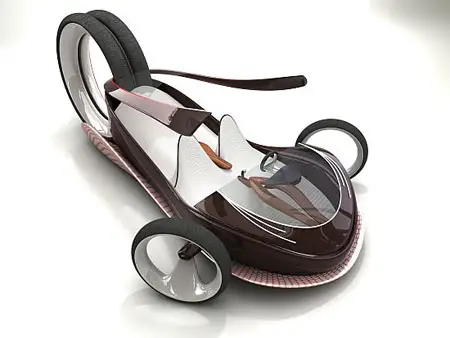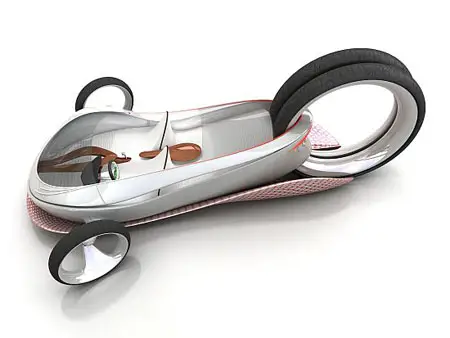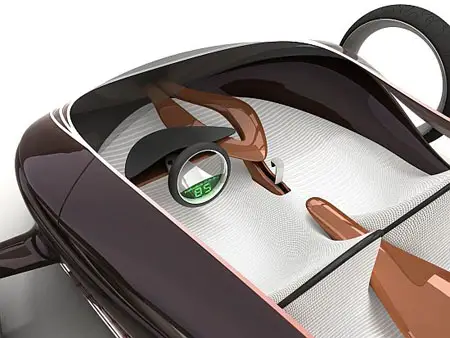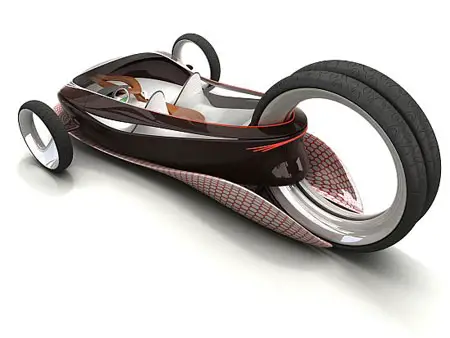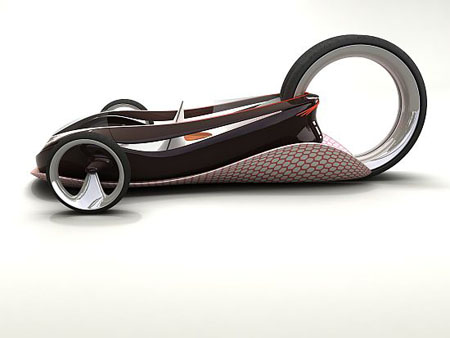 Designer : Matus Prochaczka via TheDesignBlog
---
Point should be the future directional sign, it's interactive and point you to the right direction in real time. BREAKFAST is the company behind this innovative design, it aims to create new products that harness the power of web to change how people interact with it in the real world. At first sight, it might just empty directional sign, there are 3 arms which can point you to different locations along with the text of your destination. It looks so simple as the design team applied the iconic directional sign into Point, one of the goals is to make it look just like as someone would expect a directional sign should be.
It can be installed in any location, concert, street, events, etc. It can be expanded to work with different only data sources, yes, you are probably looking at the future of directional sign.
Designer : BREAKFAST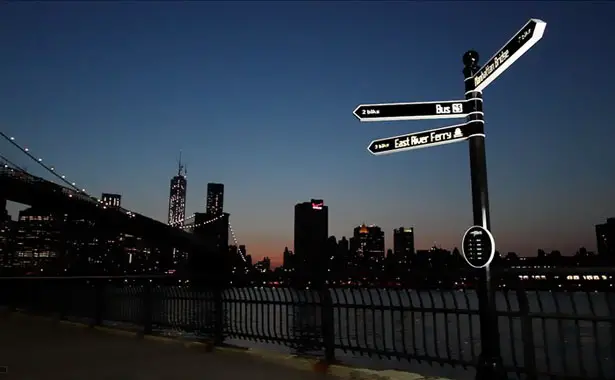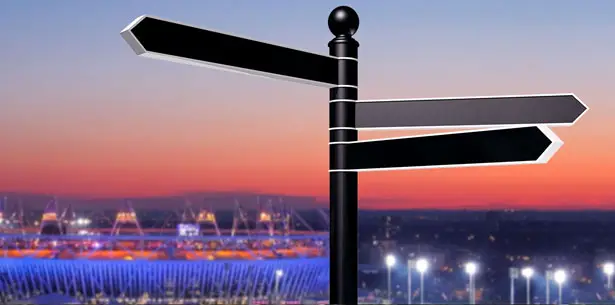 Point Advanced Directional Sign comes with rotary electrical interfaces that allow those 3 arms to spin in 360-degree direction. It features a 200-pulse per rotation quadrature encoder in order this unit to know its exact rotational degree at any given point. The arm displays require 16,000 LEDS to display the direction, thanks to XMEGA chips that provides optimum data performance without draining the power and keep the interior temperature cool.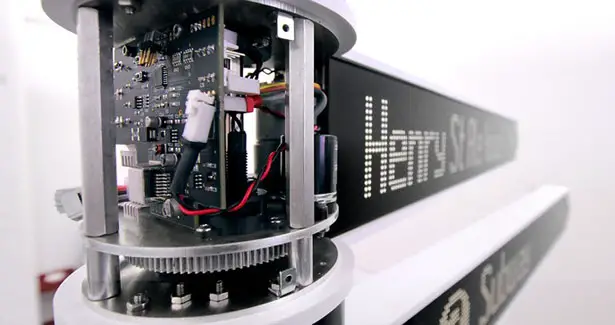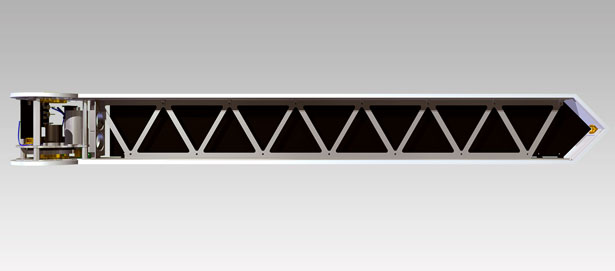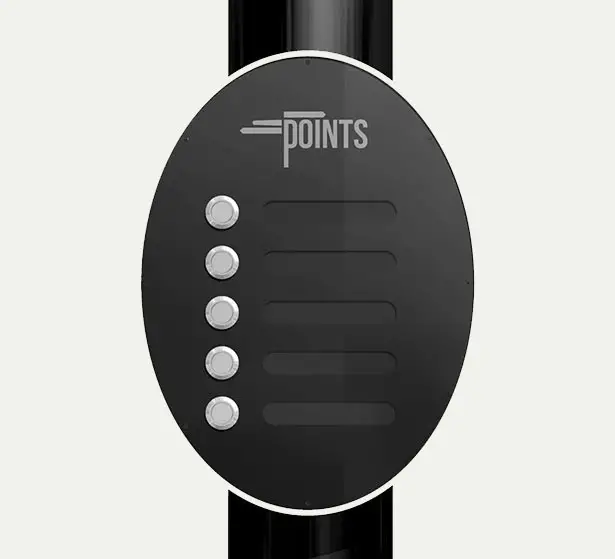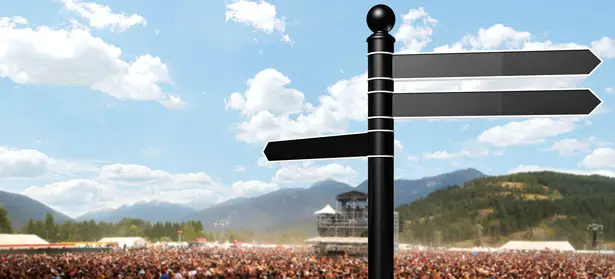 ---
Arion clothing ironing system is the best lazy way to iron your clothes. The main goal of this project is to revolutionize the way we iron clothing, it's a hassle-free ironing process that provides you with fun and pleasurable experience. This home appliance is certainly perfect for students and young professionals, simple, easy and fun to use, it reminds you when you use hairdryer to dry your socks.
Arion clothing ironing system works by utilizing the power of hot air, pressure (from plastic membrane) as well as moisture to easily remove wrinkles from clothes, fast, efficient and effective. The airbag used for the process is constructed from a porous plastic membrane, so that when inflated, it expands and applies even pressure on the entire surface of the garment. The gentle pressure straightens out all wrinkles from within, the hot air helps speed up the process. Aside from straightening your clothes, Arion can also be used as cooling/heating fan.
Designer : Nigel Roddy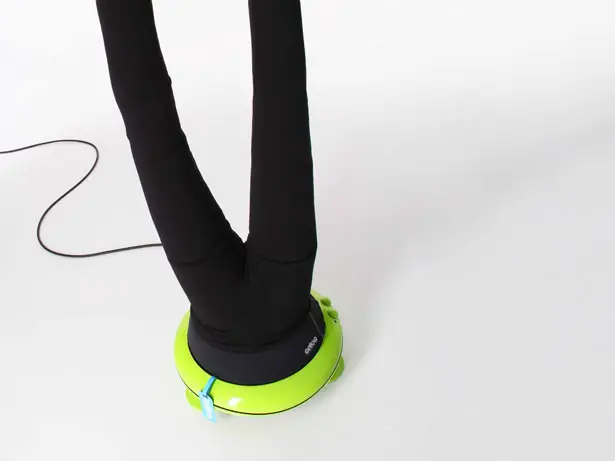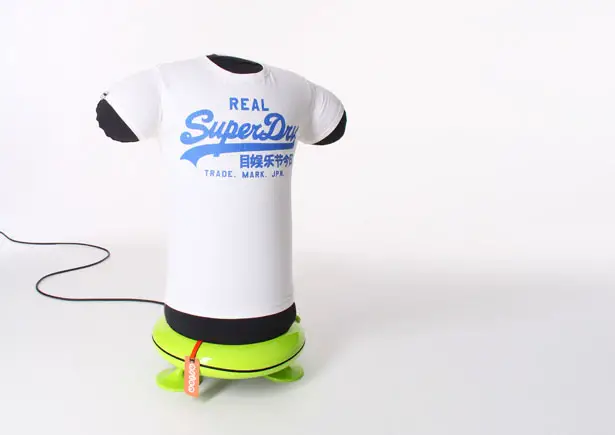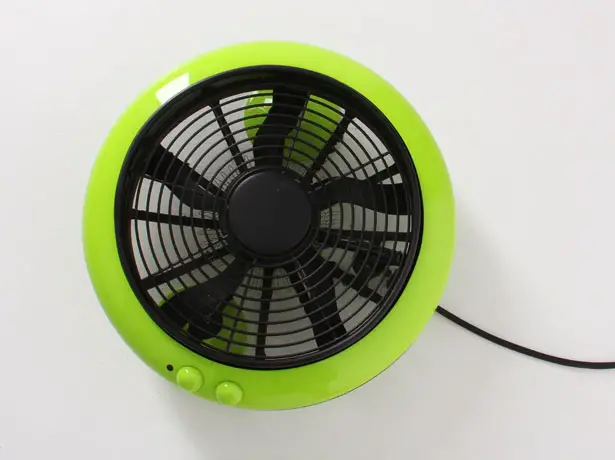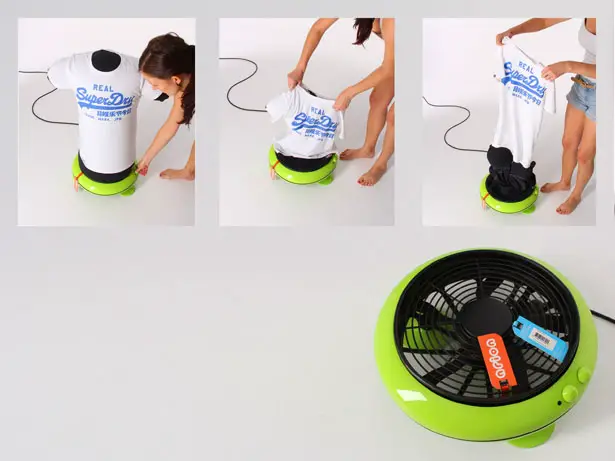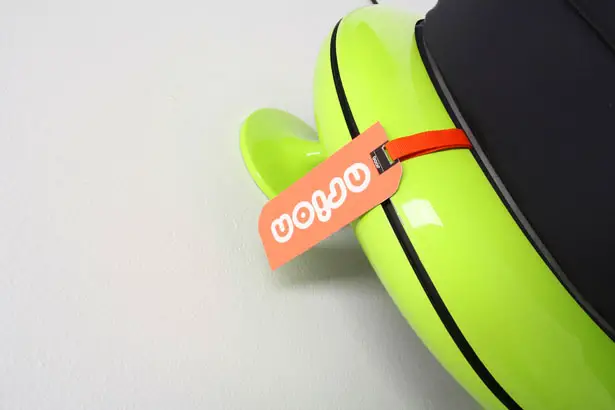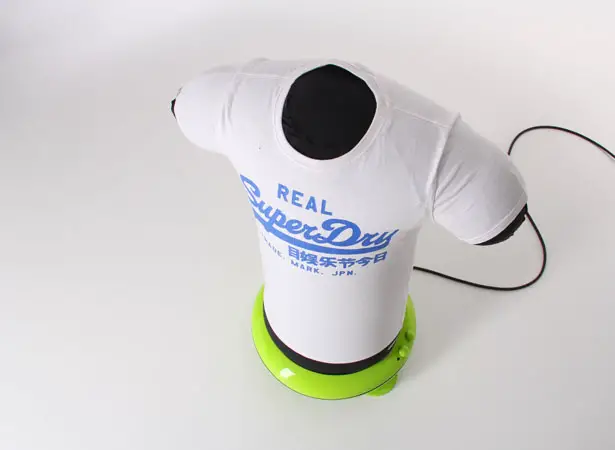 ---