eLink concept vehicle has won Michelin Design Challenge 2013 with its unique concept based on the theme "Half! Lightweight with Passion". In the future, driving a car will become an expensive lifestyle due to the rising fuel costs, tolls and parking fees, especially in the city. Driving is not enjoyable anymore, it becomes less fun due to crowded street, there won't enough parking spaces as well. People would look for alternative transportation, fun and eco friendly to travel long distance, and an electric SUV would become a nice reason to get out on the road. It's a green way to travel without reducing the joy of driving.
Designer : Jorge Biosca Martí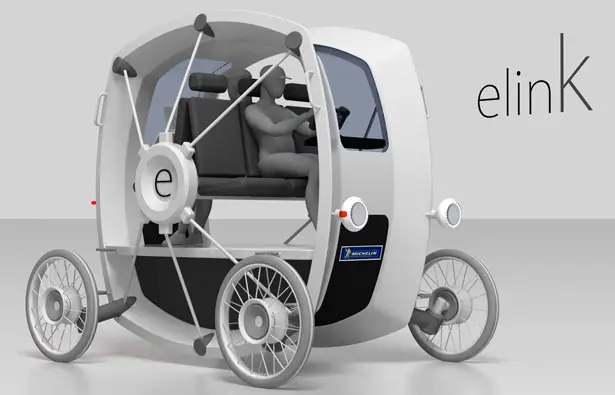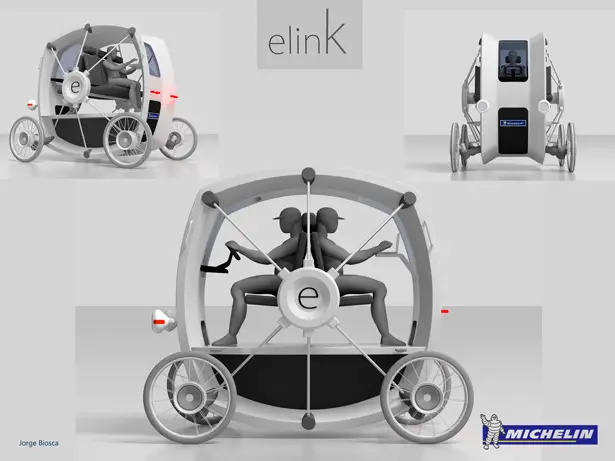 eLink is a lightweight electric SUV with 4 wheel drive system, each wheel utilizes Michelin Active Wheel technology and there's individual electric motor to control the vehicle direction linked to the steering wheel via wireless system. The body is made of stretched lightweight tensile fabric along with integrated thin film solar panels on a tubular structure made of Thermoplastic Composite Materials. These materials are lightweight, durable and feature infinite shelf life.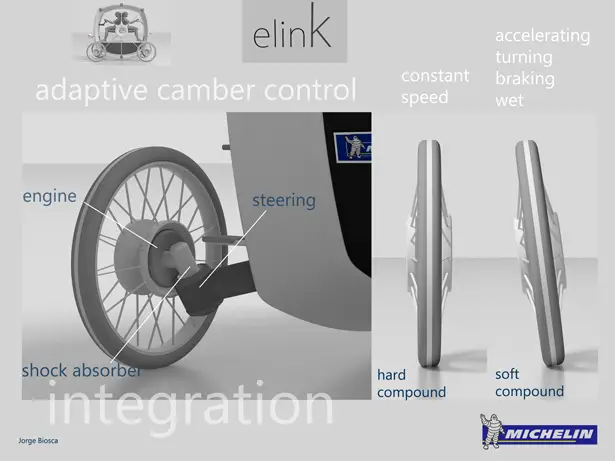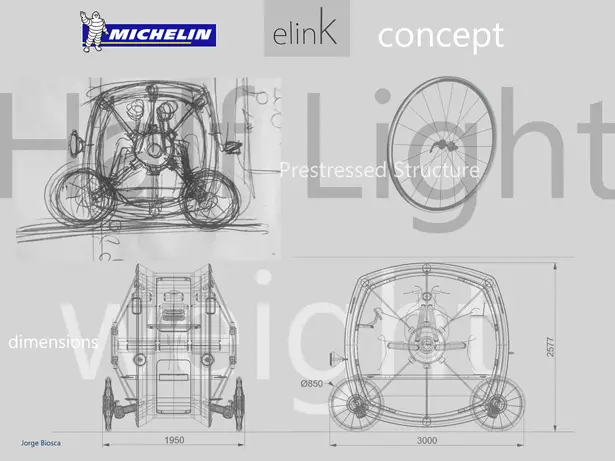 ---
Ever dream about a drainer that prevent your hair from clogging up a sink's trap and pipes ? Take a look at C&C designed by Yao Hanjiang that can help you cleaning your sinks and pipes easier. C&C reconfiguring drainer to better keep sink traps and pipes free from hair-clogging. The principle of C&C is the use of two cones ? one being inverted so that the vertices almost meet ? placed within the drainer. The C&C conical surface of the cone above is perforated with fine gaps, which trap the hair at the bottom, without reducing the speed of water discharge. The filters are replaceable and individual parts can be cleaned.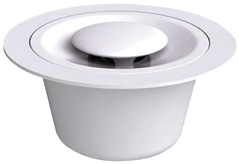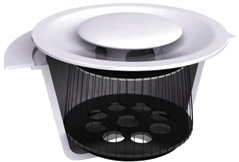 Designer : Yao Hanjiang
---
Well is a unique light inspired by traditional water wells. As you can from below photos, the light takes the same principle of well with its wooden handle mechanism, winding rope to adjust the depth of the bulb inside the container. The glass container has been designed to look like a bucket that we usually use when taking water from a well. The gradient color of the container creates different effect when you adjust the light bulb position.
Designer : MEJD Studio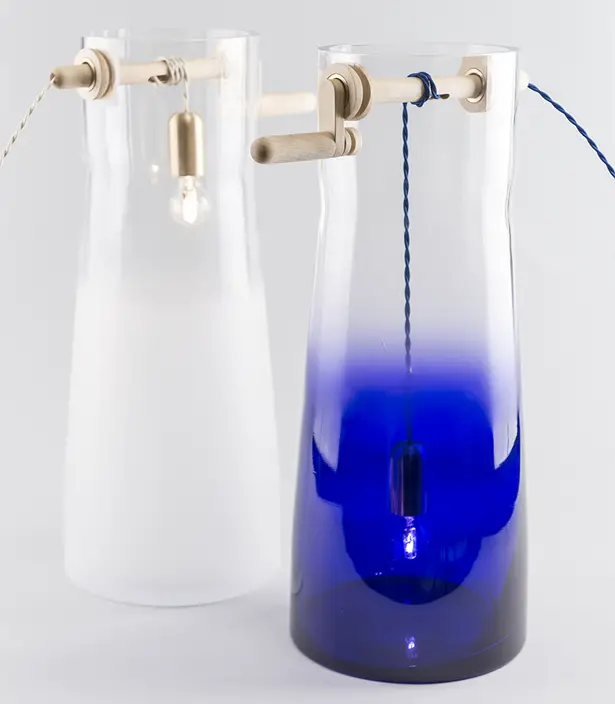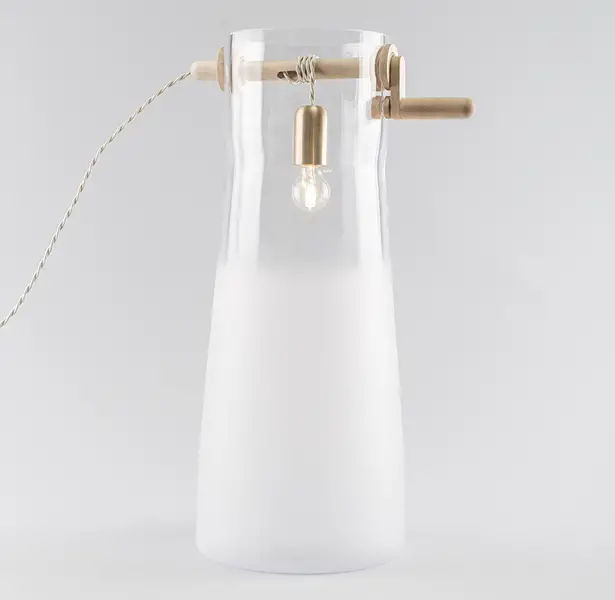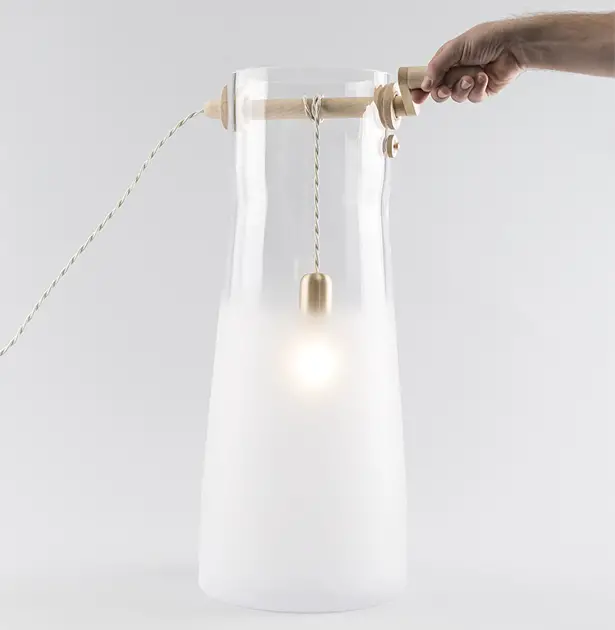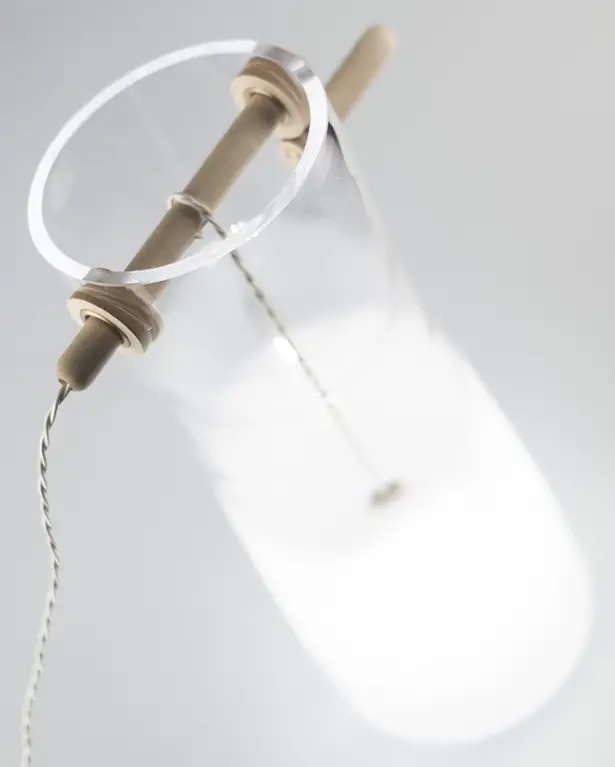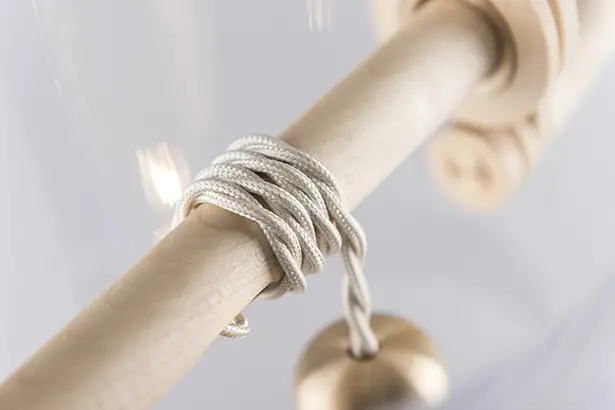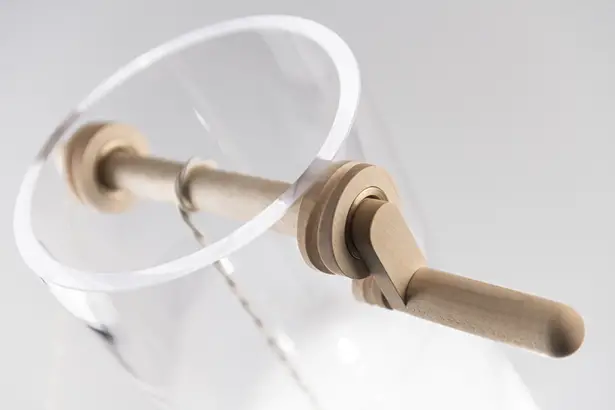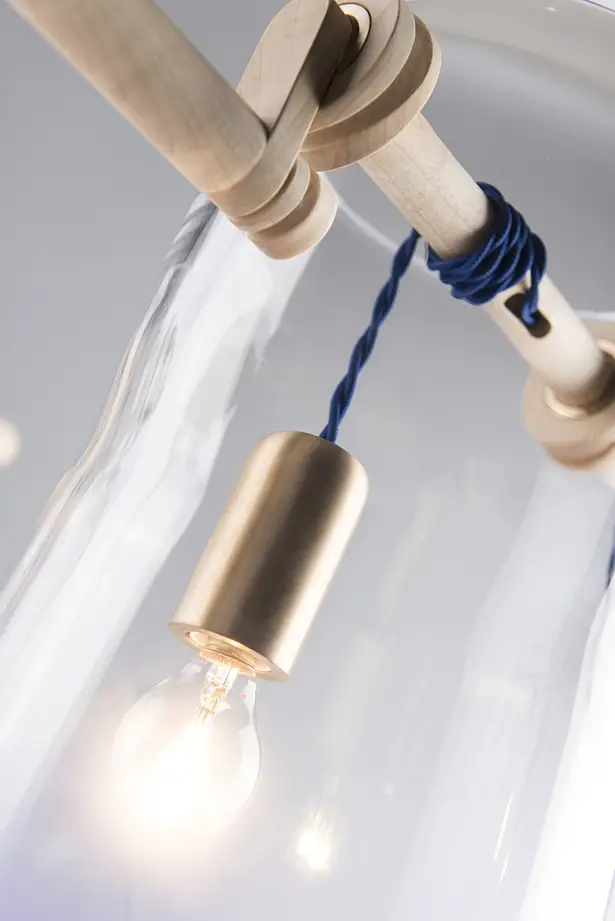 ---