Now you can have digital camera that shoot when it's thrown, although I don't see what's the point then because we might lose the focus of the object, but the German designer Fraziska Faoro said that the concept of this digital camera is to give users a new level experiences in photography. This robust digital camera is equipped with three protected fisheye lenses. You can make this digital camera to take the photos by throwing, located in unusual places, or even in suspended mode.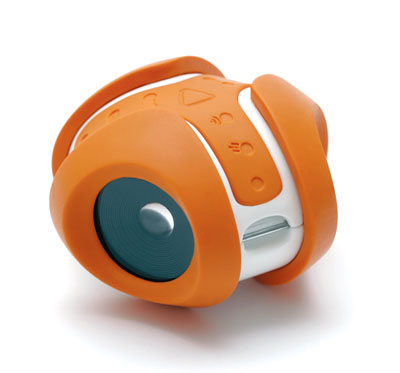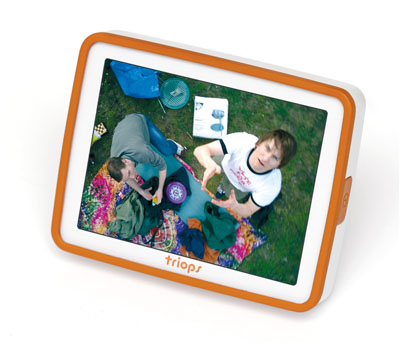 I think the best thing about this throw-able digital camera is that the concept make it possible to capture 360 degrees of panorama images. You can capture spontaneous and active photography, just throw the digital camera and smile. By the way, this digital camera also became the BraunPrize2007 finalist.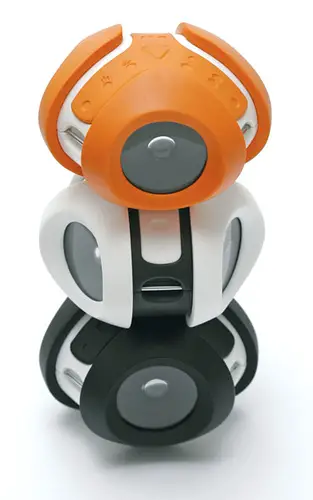 ---
Do you have constant worry about air pollution around you? You might as well get TZOA, a wearable enviro-tracker that provides you with essential information about your environment. This smart tracker is equipped with sensor technology that detects UV exposure, air pollution level, and more. Pronounced "Zoa", this small gadget joins the recent trend of wearable devices but with new approach, separating itself to new standard activity level and biometric measurements. Tzoa measures your personal environment starting from the air that you breath through the detection of harmful particles in the air. Not only that, it also detects visible light levels, temperature, humidity, UV exposure, and atmospheric pressure using a barometer.
While you wearing this device, TZOA contributes to a crowdsourced map of the air quality, pointing clean and dirty areas in real time. When you explore new areas that haven't been mapped before, you can create a direct impact on the environment by building a powerful tool to influence environmental policy. This smart tracker aims to empower people by increasing their awareness about their environment, encouraging good habits to keep them healthy.
From : TZOA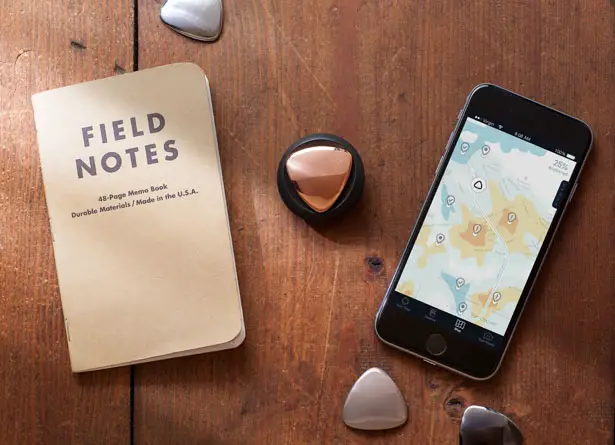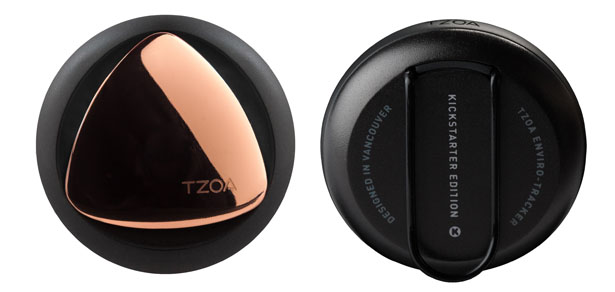 Just we have said before, TZOA is a wearable device, designed to be worn on your jacket, backpack, or purse, well it fits your everyday wardrobe as well. Inspired by jewelry, the front part of this device has interchangeable detail that is crafted from steel or copper, reflecting high precision of the technology inside. Using light scattering and advanced algorithms, combined with smallest optical particle counter on the market, this is air quality sensor technology that makes TZOA tick. This device has the ability to count and size Particulate Matter (PM2.5/10) or "particle pollution" that can penetrate into your lung and cause permanent damage.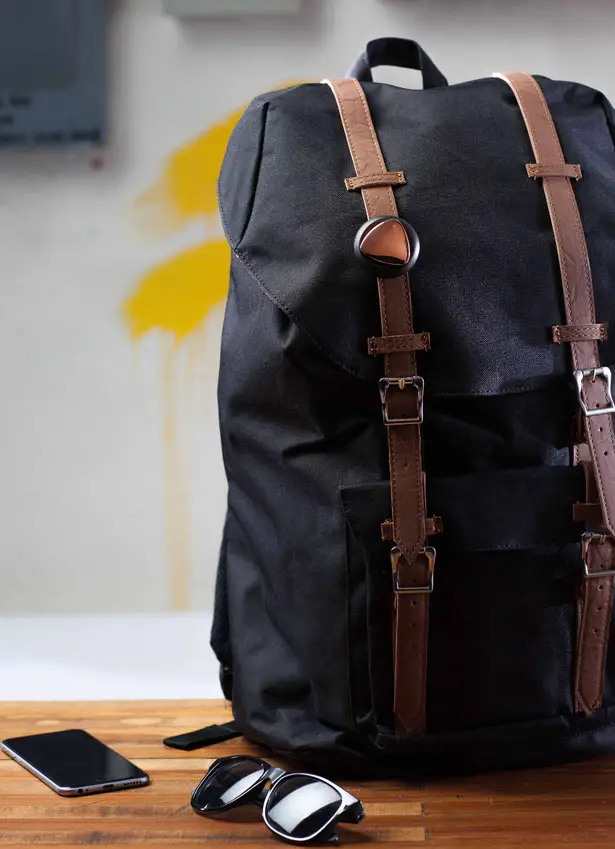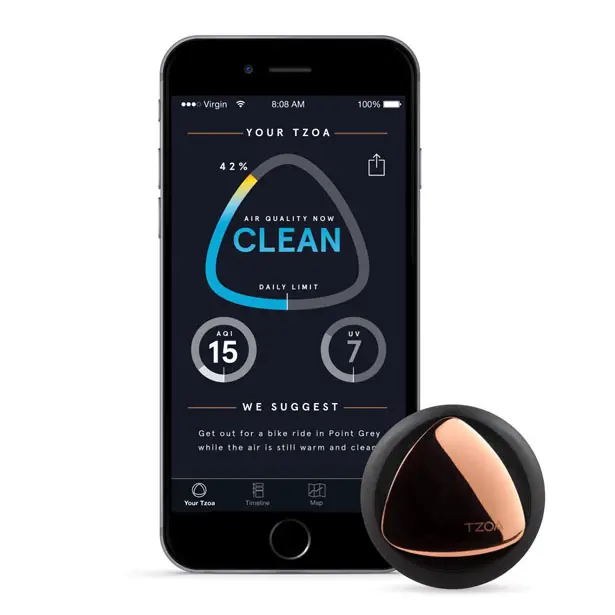 ---
Camping is fun, and of course, it's not complete without campfire. Campinguard is a conceptual automatic fire extinguishing system to protect campers because when a campfire is not constructed properly, it might cause fire. When there's a fire in a tent, the tent would be burnt down in less than 60 seconds, not to mention it might also cause a bushfire. This kind of accident usually occurs when we asleep, that's why we need a fire alarm device and auto fire extinguishing system inside the tent. This concept fire extinguisher puts out fire immediately and protects camping site.
When there's a fire occurs in a tent, the fire detection alarm would alert you, LED lights are turned on and an extinguishing liquid would be dispensed to extinguish the fire.
Designers : Kim Beomsu, Lee Minjin, and Kim Misun
Faculty Advisor: Prof. Suh Myeongwon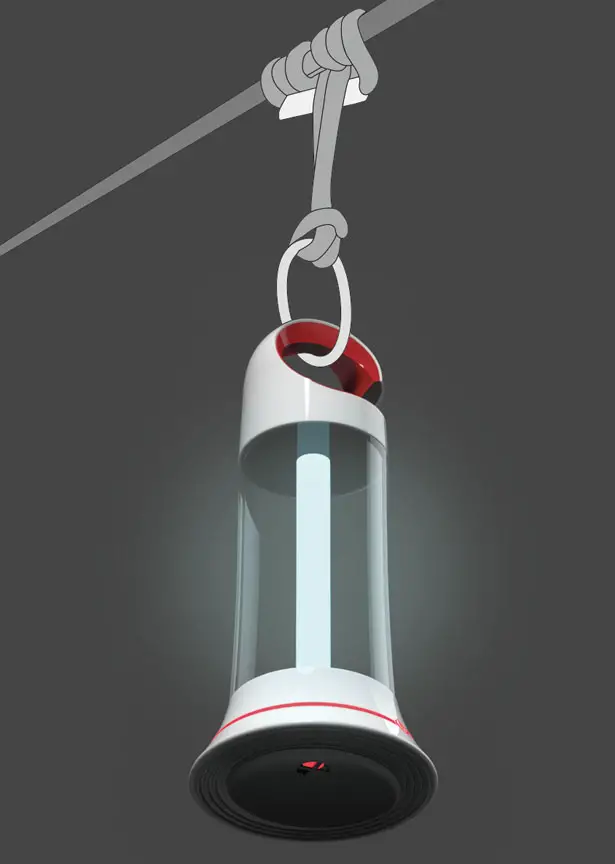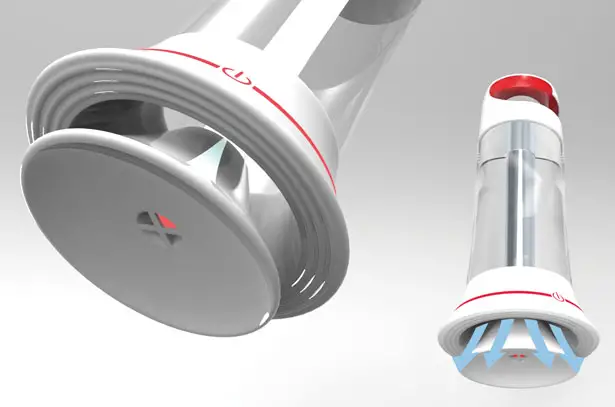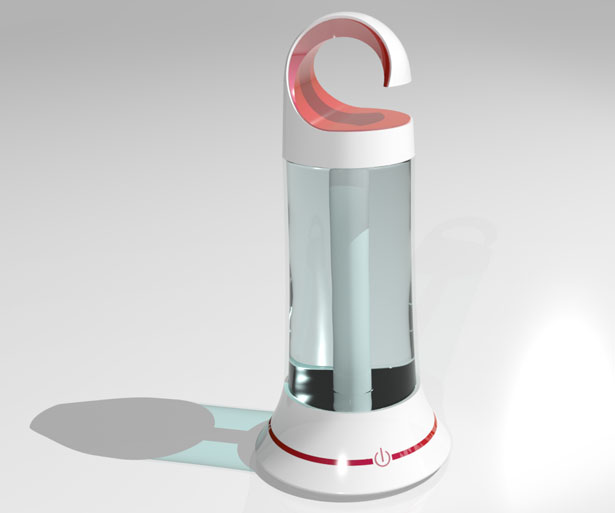 ---