The Expand Recycling Bin concept with its various handy features will be able to reduce the recycling management difficulties and inefficiencies for electronic wastages easily. It can be easily moved from one place to another and it will alert the recycling agency about its exact current location so that they can organize their pickup routes accordingly when the bin is full.
The Expandable Recycling bin features a low starting and increases its height gradually with the wastages, allowing effective space management and low drop for brittle electronics. The facility manager of an apartment or office can have a visual feedback through the expansion and a maximum size bin denotes it needed to be emptied. It features a RFID locking system that ensures only valid residents with a RFID tag can open and use the bin. Besides, there will be a designated person with a special access tag to unlock the wheels. Biopregs, an eco-friendly bio-composite is the main material that has been used to create the two major parts of the bin. Cautious emptying in the pickup-vehicle has been ensured by placing a reusable bag in the bin which is lifted out with a crane. The bag is prepared of heavy duty fabric with durable chemical proof coating.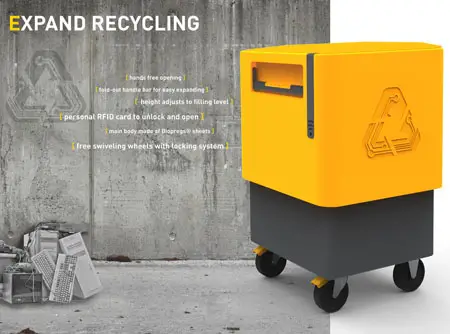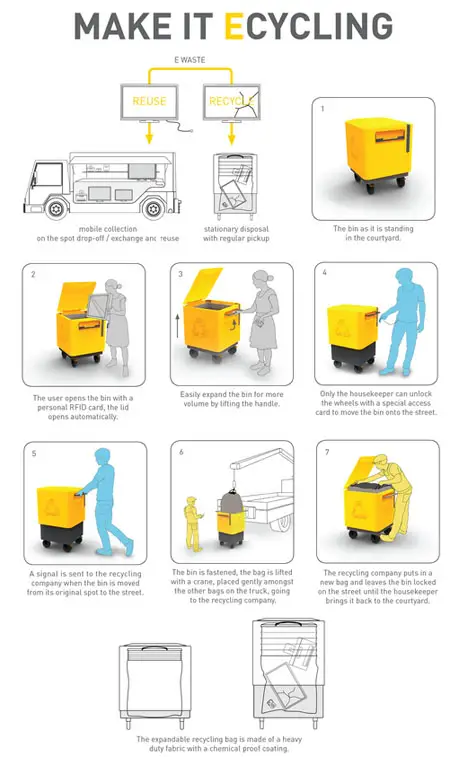 Designer : SpringTime
---
Somehow, Profusely-LEDs-Watch reminds us of simpler time where animation is done using LED dot matrix. It's a metal watch with programmable LEDs that can be connected to your smartphone, it provides you with basic information such as time, date, alarm, weather, alerts from text messages or emails.
There are several buttons on the top of the case, the designer prefers to use buttons instead of touch screen to make it simpler to handle. These buttons can be used to select which mode you're trying to activate. The removable battery is another great feature, just in case you don't have time to recharge, simply replace it with your backup battery.
Designer : Patrick for [Tokyoflash]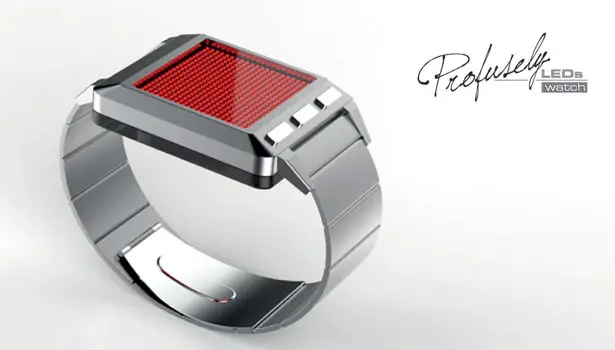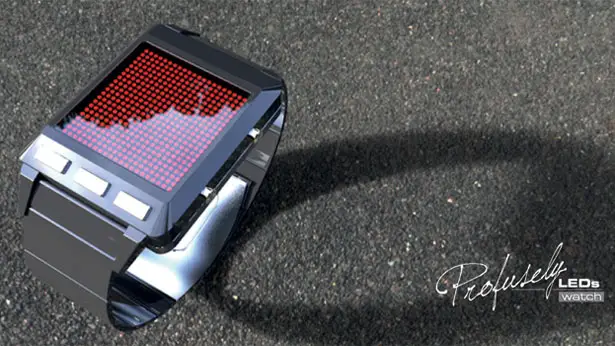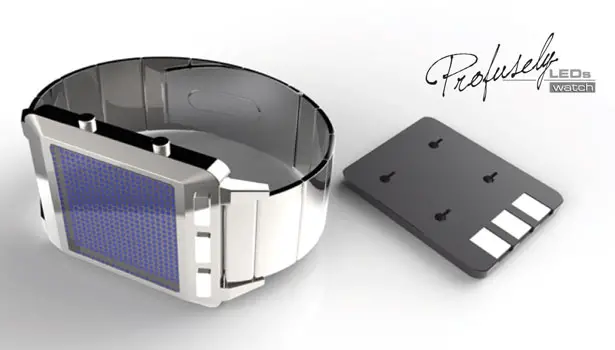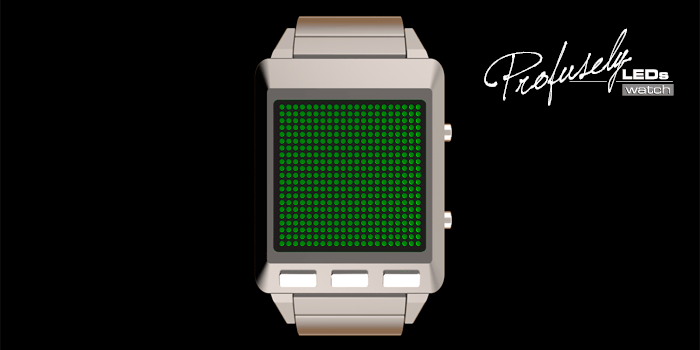 ---
Twizy Cargo is the new addition in Renault Twizy family. It's a new version designed specially to carry goods, you can tell from its large boot and door design. It's a smart and fun way to delivery goods all around the city. As one of Europe's best selling electric vehicles, Twizy presents cargo version that is able to accommodate a capacity of 75kg, the rear door opens up to 90-degree for easy access. The door features locking system that works with ignition key.
This urban vehicle could be the ultimate delivery electric transportation, its compact size makes it easy to park and cruise around in crowded traffic. In terms of safety, this vehicle features the same high standard as a conventional vehicle, it has 4-point seatbelt, a protective cabin, and airbag.
Designer : Renault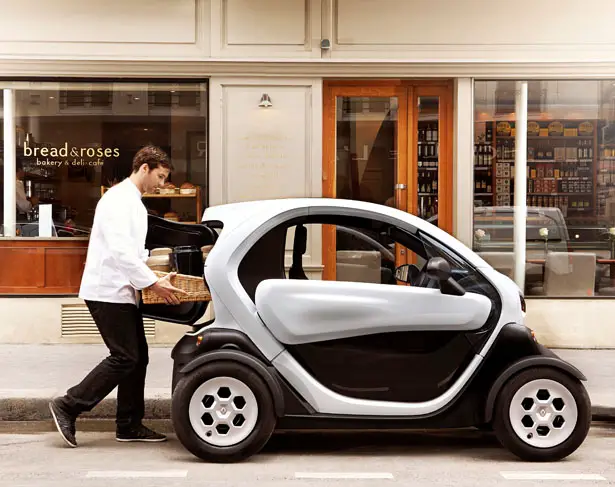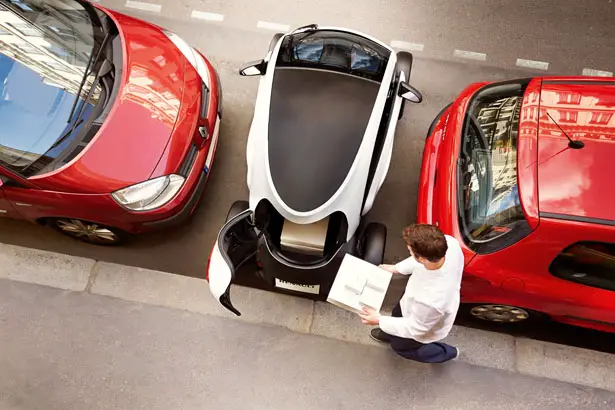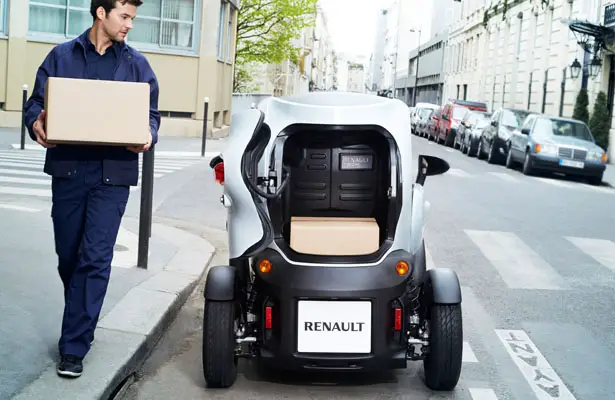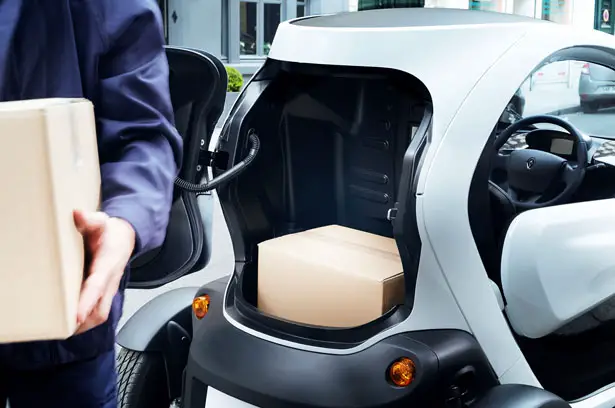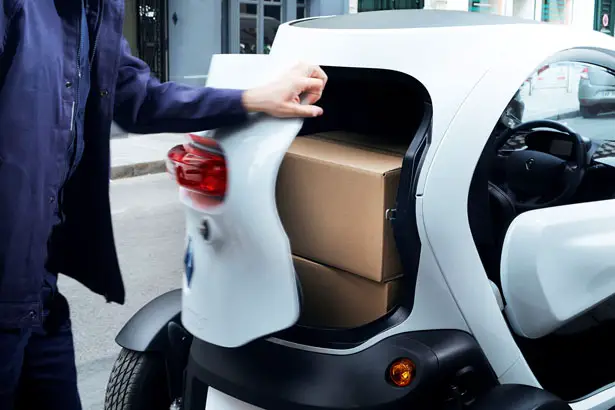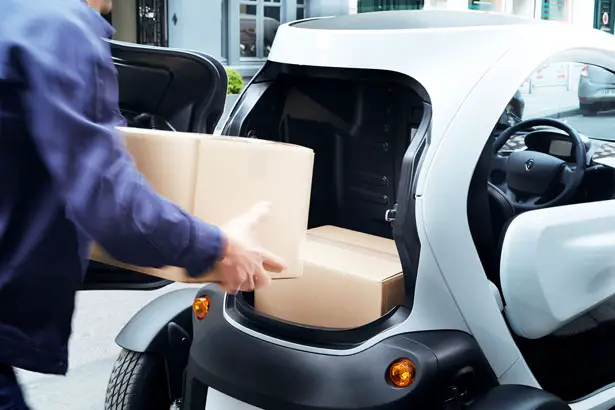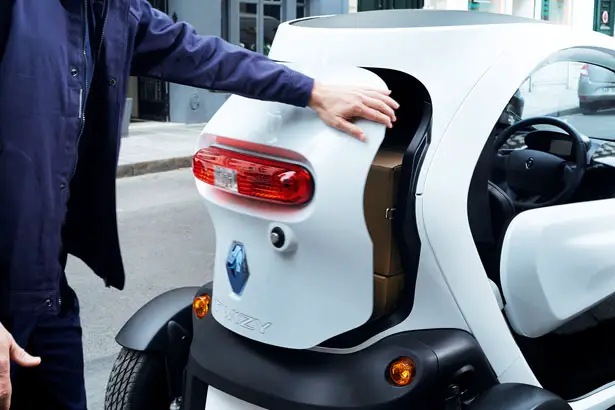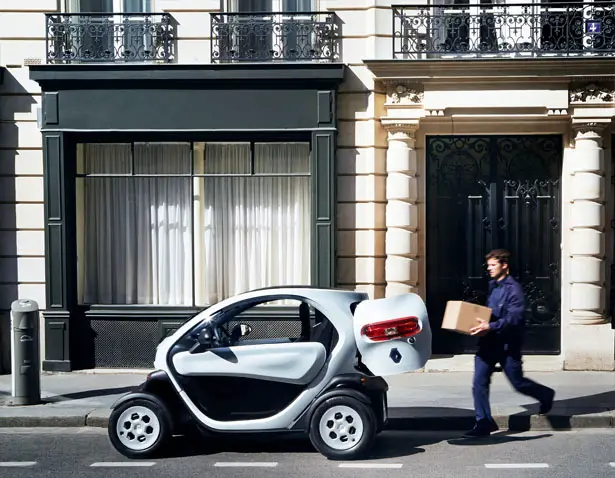 ---