To some people, traveling by plane can be stressful, especially for the first timer. They find it's really difficult to find the right gate, even when there are a lot of information boards around. Airport Compass is an airline boarding pass that incorporates a compass to help these passengers find the right gate without any stress. It's been designed specifically for the elderly people, children, and those who unfamiliar with traveling by plane. Airport can seem to be a complicated place, especially when you are in foreign country, language can be a problem. Airport Compass provide the navigation to find passenger's way to their departure/arrival gate.
The compass is powered by a solid-state thin film battery, which needs very little energy and is flexible. The arrow is illustrated on e-paper. RFID (radio frequency identification) technology guides the passenger to their gate, having recognized the passenger's travel route. All the passenger needs to do is follow the arrow. Furthermore, the ticket connects to kiosks within the airport for easy information access about arrival city, such as the weather, transportation, food, etc. Airport Compass is one of great submissions at Red Dot Design Award.
Designer : Kang Eun-Kyung and Park Ji-Eun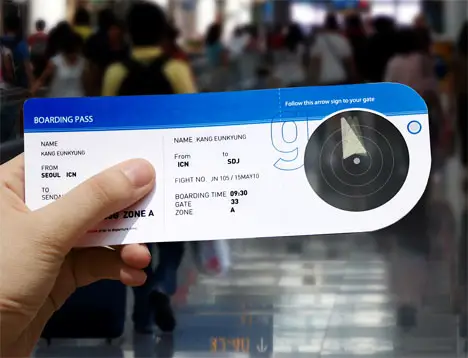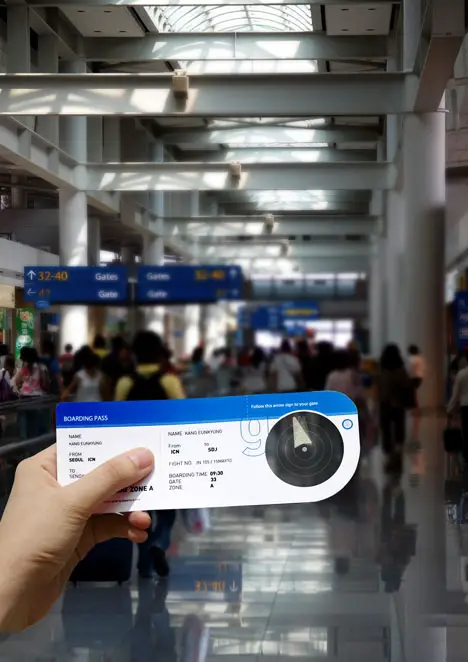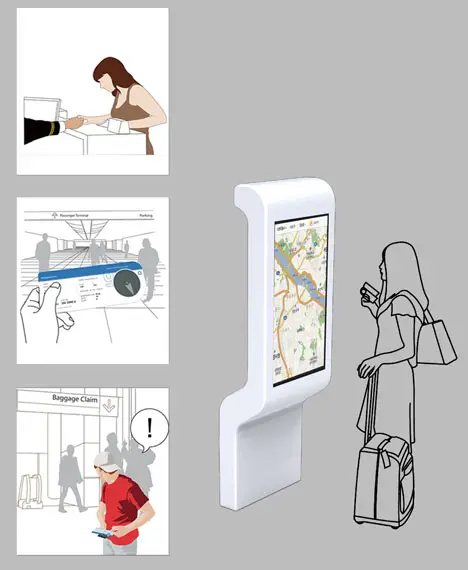 ---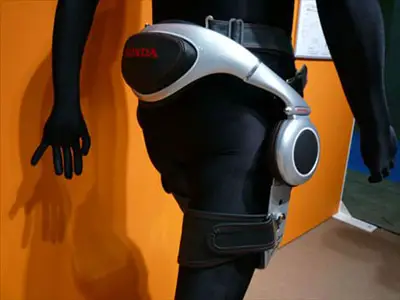 During the design of ASIMO, this technologies can be used to assist user to walk with electric motors. It is an interesting idea, because a lot of people will definitely can feel the advantage of this robotic walking rehab. Honda did not mention any commercialization plans, let's just wait and see ….
---
In collaboration with Harm/Kardon, LG has released its newest premium product: LG Tone Infinim premium Bluetooth stereo headset (HBS-900). Well, due to this collaboration, we can expect superb audio quality from this tiny headset, Harman/Kardon is one of the leading audio equipment manufacturers that you can rely on. It delivers amazing sound in stylish, sleek curves design with glossy metallic finish.
This headset features LG's retractable wire management technology that leaves no exposed wires to tangle. It offers ultimate comfort to the user, with a jog button to fast forward and rewind easily, no more messy wires. There's sound and vibration alert function that you can set up to inform you about incoming messages, battery status, and many more. The company claims that this device offers the longest standby time with 550 hours among behind-the-neck type Bluetooth headsets in the market.
Designer : Harman Kardon for LG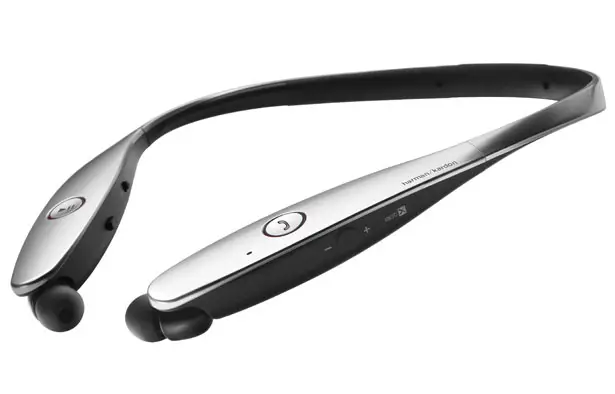 Although LG Tone Infinim is compatible with standard devices which are equipped with Bluetooth technology, it is especially designed to work with LG's upcoming G3 smartphone. There are some features that are exclusive to G3 owners such as Name Alert (it announces the name or phone number of the calling party) and Answer Me+ (raising G3 to your ear will automatically disconnect Tone Inifinim to direct use of the smartphone). This unit will be available starting this summer.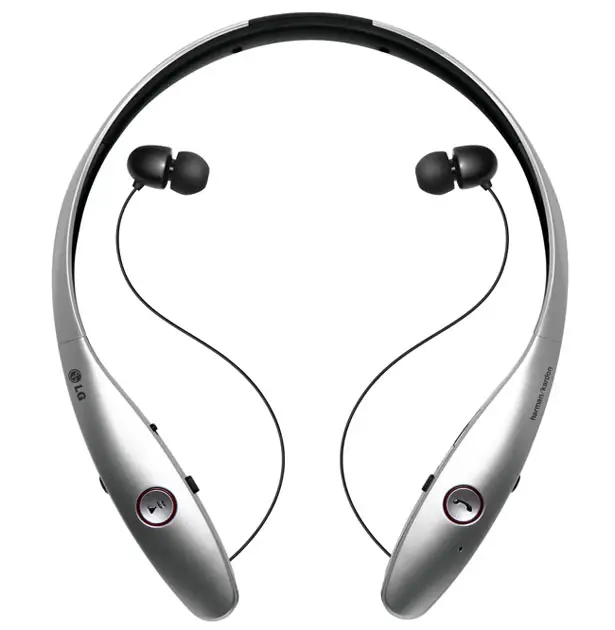 ---