Servvan Robotic Vehicle is a luxurious futuristic transportation that can be used as a service or a rental car. The symmetrical design makes it cheap to produce, it features 4 swivel motor-wheels with possibility of reversing motion to make maneuver easier with its large body. The interior features face-to-face seat arrangement to improve communication between passengers.
These concept vehicles are combined into one single system in order to increase the efficiency while on the road, the system can communicate with each other. Cars can be ordered via internet when you have sudden unplanned trips. This UGV (Unmanned Ground Vehicle) drives up to your house and takes passengers to the destination. If Servvan is used as a service car, it rides on certain routes and takes people in place at scheduled time and drop them at designated spots.
Designer : Dmitry Pogorelov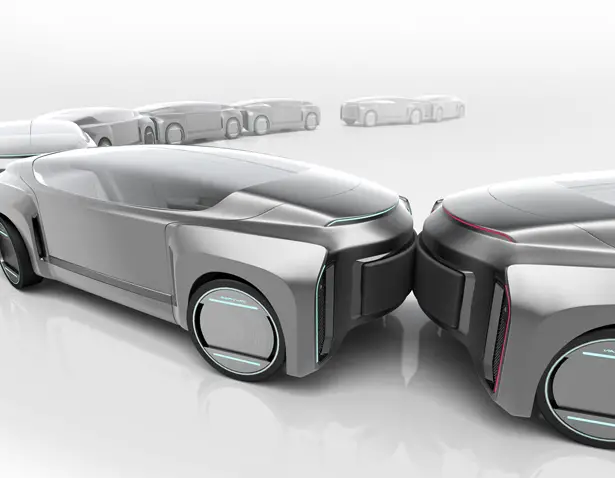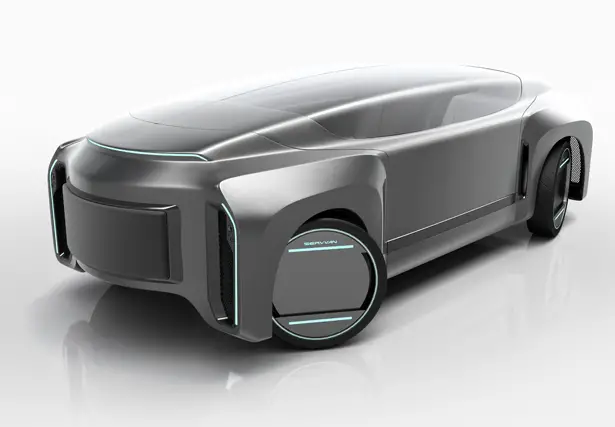 The vehicle docking system is managed by a system of magnets that interact with on-board computer to determine the trajectory of the movement and position of vehicles. The doors use hydraulic or pneumatic actuators to open. The overall design of Servvan Robotic Vehicle aims to become stylish rather than functional, it was originally intended. The main goal here is to develop simple and intuitive vehicle without giving unnecessary complicated lines.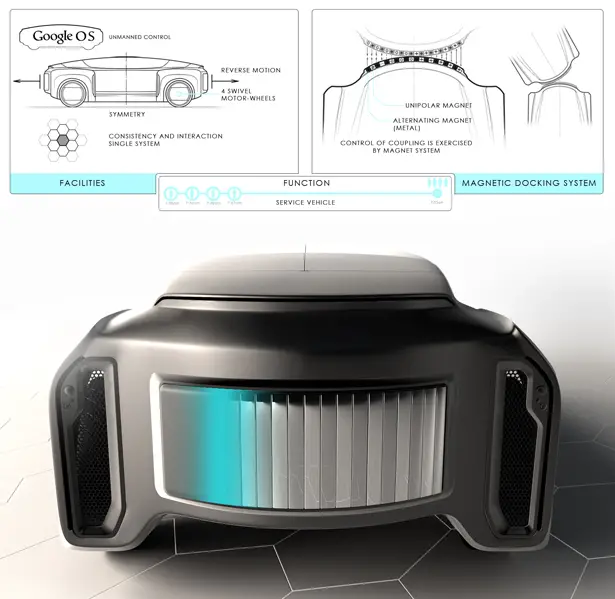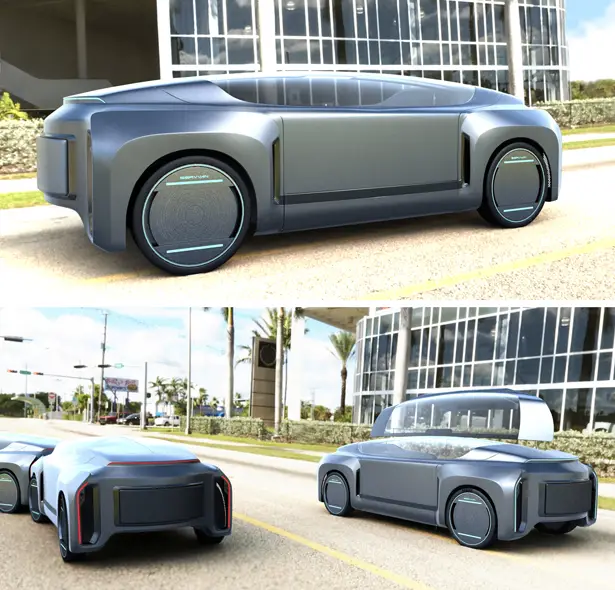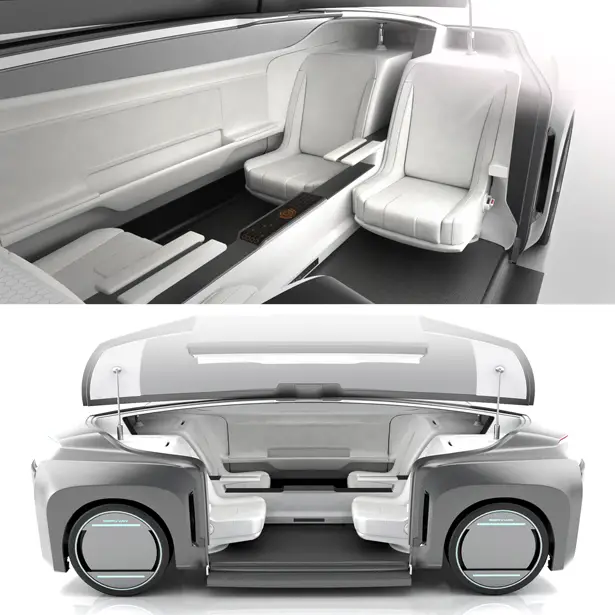 ---
Renault is a leading car manufacturing company of France and is known for their unique and futuristic designs. Their latest car, Megane Coupe is really a masterpiece. The design of the car is compatible with aerodynamics. It's a four-sitter car with sliding doors that reach upwards. The interior of the car is equipped with digital simulation technology. The gear system is semiautomatic and it also has adjustable steering wheel mounted on paddle shift. The suspension is superb with adjustable dampers. The tires of this car are from the renowned Michellin tires making the car to run on any surfaces. This car also has roof mounted air ducts.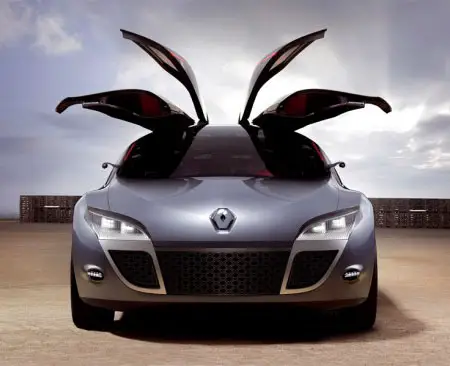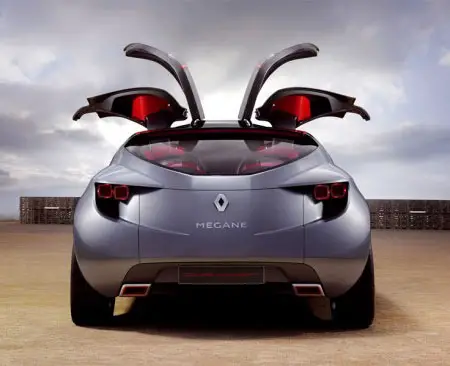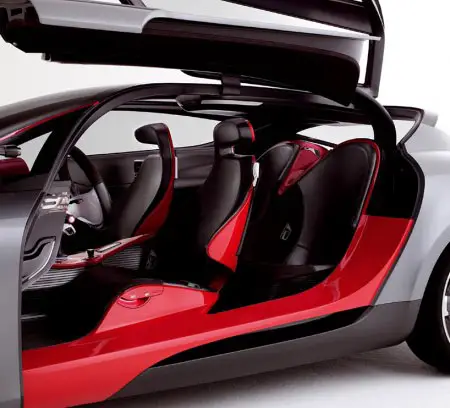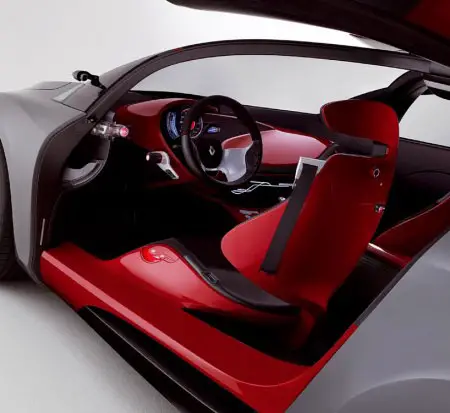 Designer : Renault
---
Anders Gloslie, a Norwegian designer who is studying at IED Tornio currently in Italy, developed the FROST concept electric car. The stylish exterior design of this extraordinary car was enthused by and developed to suit arctic climate conditions. The asymmetrical bodywork of this car was influenced by formations of ice and features plenty of 'cracks' which cover the lighting systems. This motivating natural inspiration source also denotes that the idea takes of various shapes seen from different angles. The FROST concept layout mixes the proportions and the 2-seat design of a racing car with the rough potential of an off-road vehicle.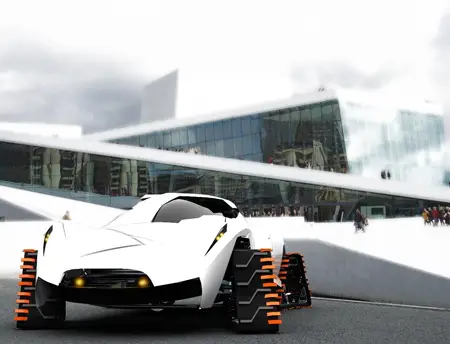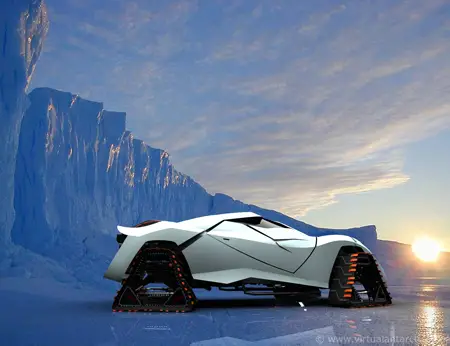 Anders says:
"Since most of the worlds power supply comes form water, I wanted to use this as a concept. Th!nk is a Norwegian brand, so I also got inspiration from arctic clima. Arctic clima+water=Ice. Freezing water creates natures most powerful force. So that would be good to use for an electric car as an inspiration and concept for clean power. I wanted to create something different from all other works i have seen, mixing sports car looks with off road set up.

Using the non symmetric structures of ice as styling inspiration. Creating hard edgy and non symmetric surfaces. I wanted the car to look different, when its seen from different angles. The cracks in the body, hides signal lights over each belt, as the original think cars do. The huge fans at the back, controls air onto the cockpit also, and adjust the engine and cars temperature. The information hose at the back sends data about weather,temperature and all information thats needed, viewed from inside the car, and also outside. The data information will be shown on screens near at the fans, at the back of the car. That means you can operate the data info from the outside.

This 2 seater car has AWD, 4-wheel steering, independent suspension and hydraulic wheel extenders, for maximum traction and maneuverability."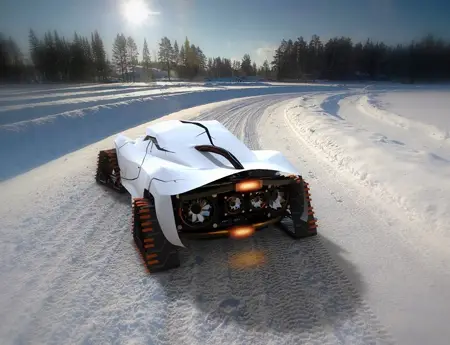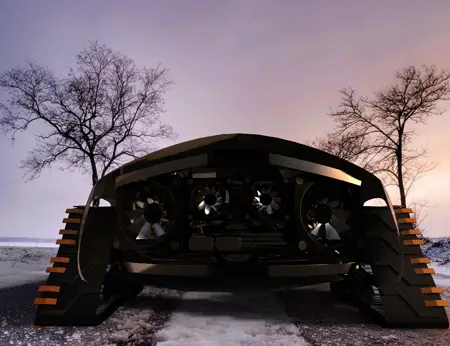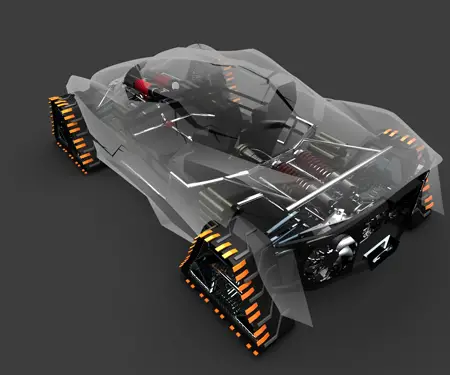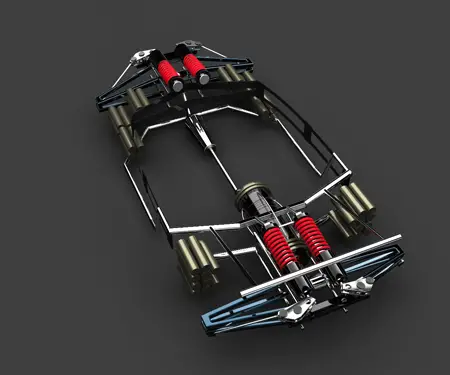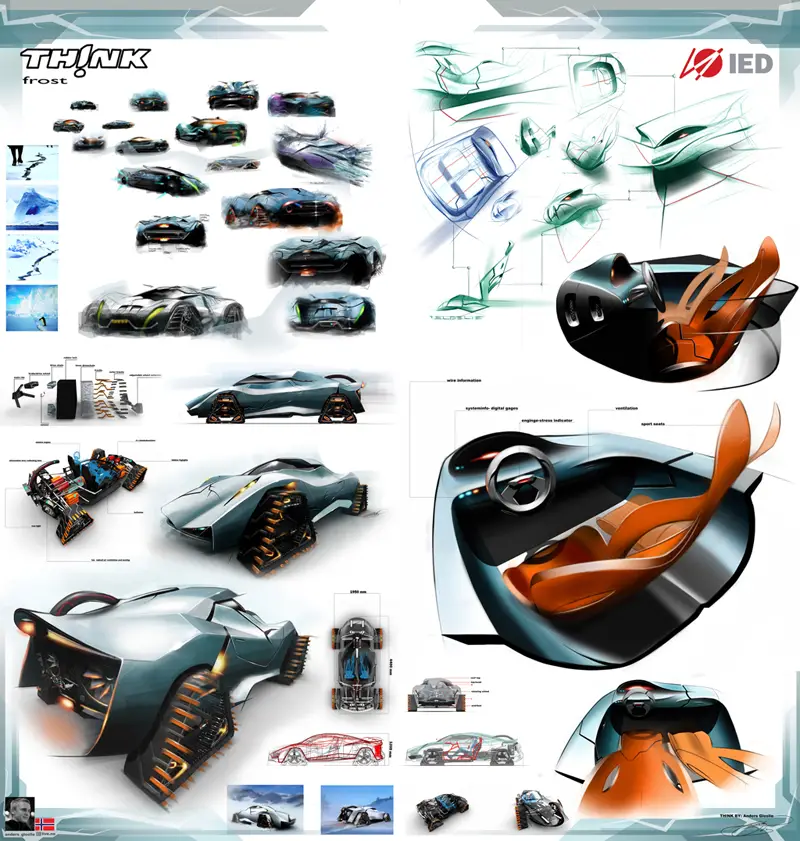 Designer : Anders Gloslie
---