The revolutionary concept of the Organic Workstation from the house of Miles of Design 07 – London is a wonderful solution for all computer centric beings. Designed by Stevie Miles Brewu, it's the closest one can go to create a fully adjustable ergonomic, interactive work and play environment. The features include; adjustable positioning with respect to angle of seating, screen, keyboard and foot rest. The overall feel is highly ergonomic with a clutter free interactive environment. Thus, one's productivity and comfort levels are greatly enhanced as this state of the art device provides a highly ergonomic and interactive environment. So go ahead and enjoy your work.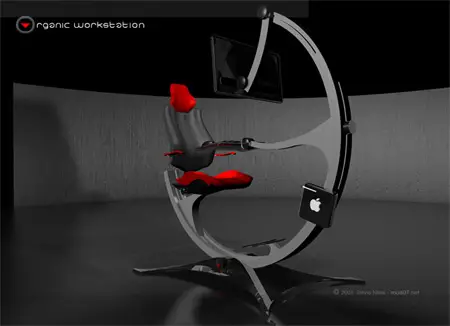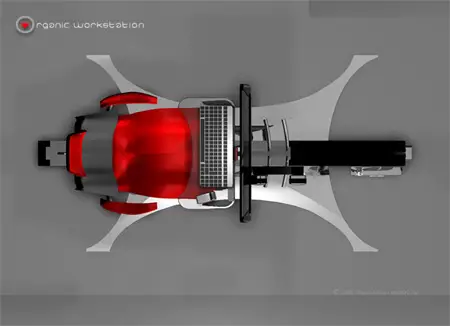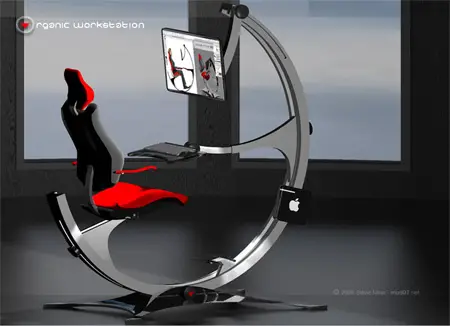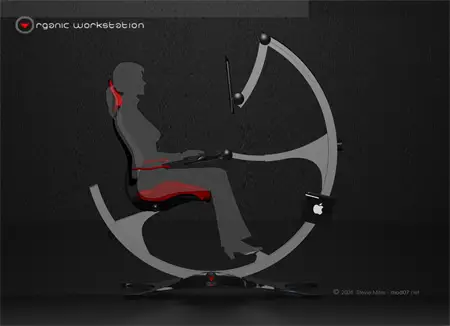 Designer : Stevie Miles Brewu
---
At the beginning of the century, industrialized economies were on mass production, mass distribution, mass marketing and mass media. However, a combination of advances in information and technology is making it increasingly possible to "mass-customize" – to rapidly respond to consumers with customized products at mass-production prices. A furniture collection created by researching and understanding the basic requirements of the target public and innovating a better user experience connected with technology and enhancing the way of approaching to a furniture piece in a different way.
Analyzing the problems related to the usage of smart gadgets in the current era and idea-ting the solutions in order to provide a product that can fulfill the technological demands of the users. Using the latest near field communication (NFC) technology to charge smart gadgets whenever required by just putting the smartphones or pads onto the furniture to help it charge without compromising with the aesthetics of the furniture pieces developed.
Designer : Subinay Malhotra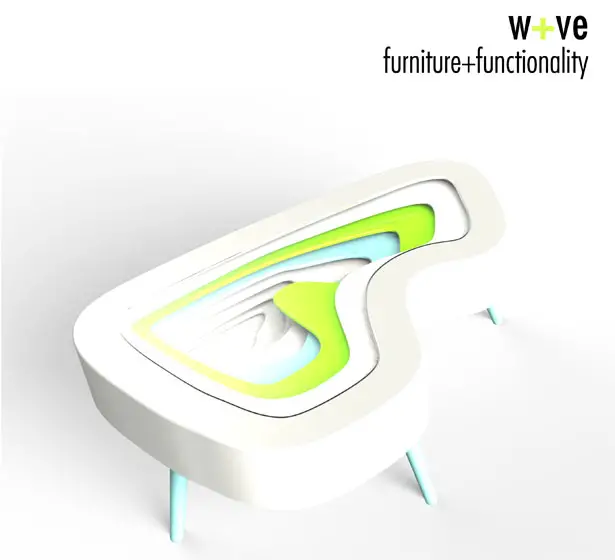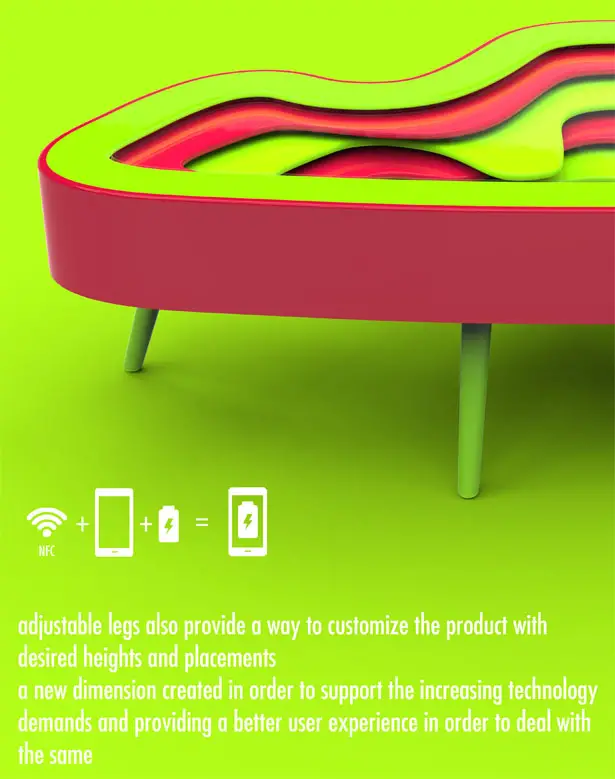 Interaction design plays an important role in making the user interact with the product in order to make it an important yet easy part of their lifestyle.
Material innovation and easy manufacturing processes relate to a smart design process, as the product can be created using different materials that includes plastic, wood and even metal as per the user requirements, and even be manufactured using router cutting of the material mentioned above. We used to live in a world in which most things had to be made to be the same, but we are about to enter a new era where, if we want it, many things or perhaps all things can be different.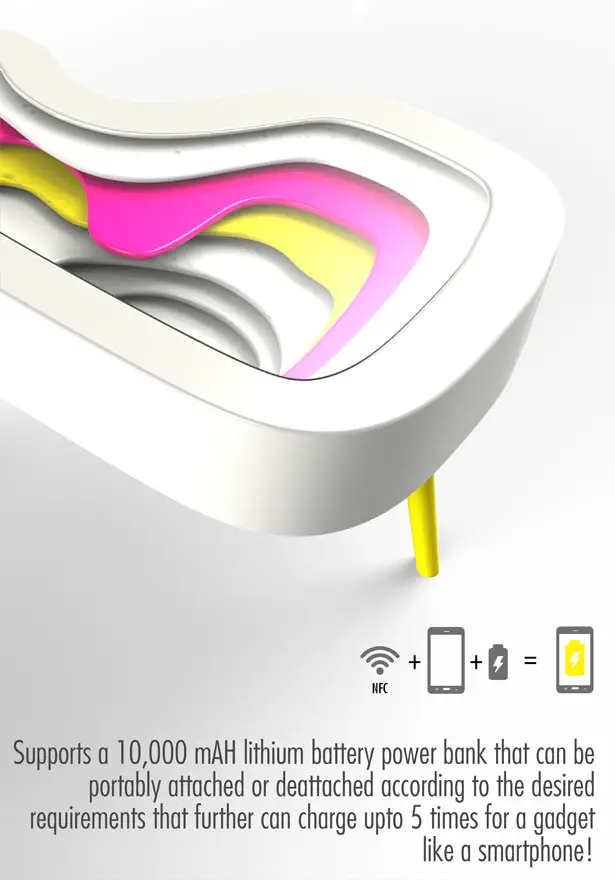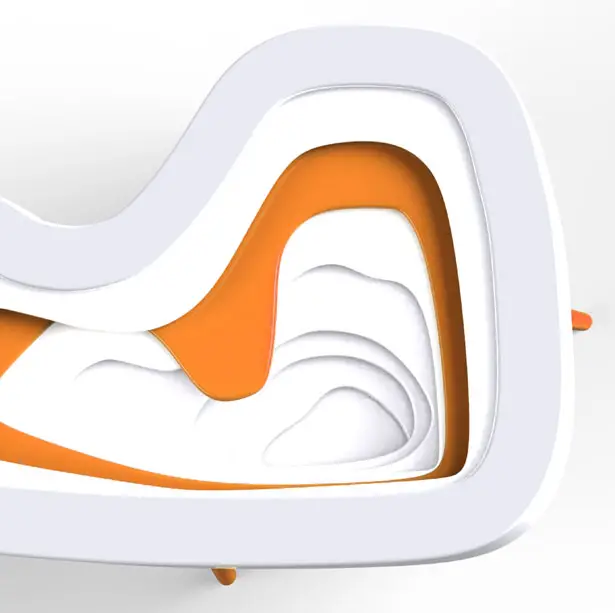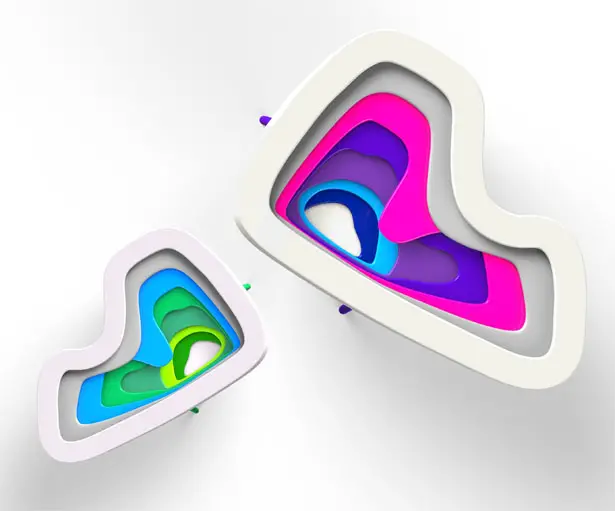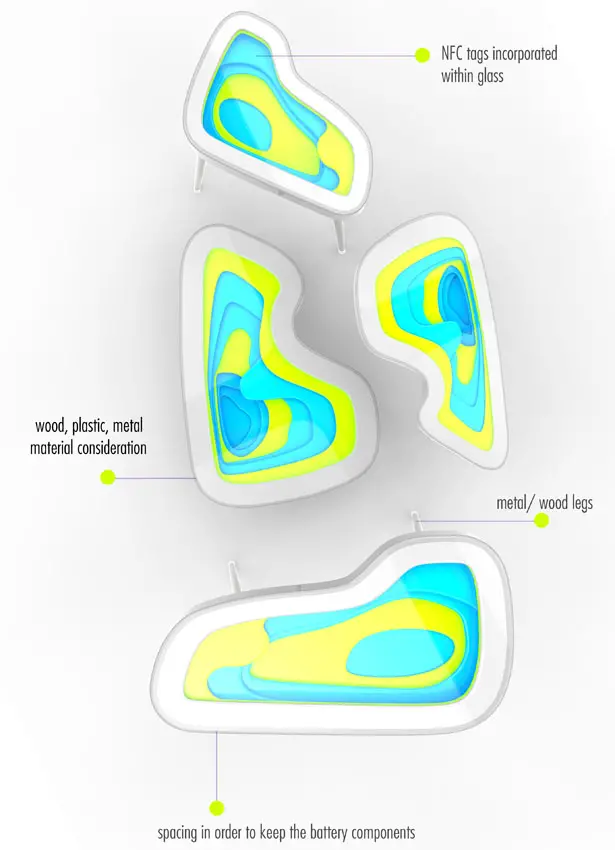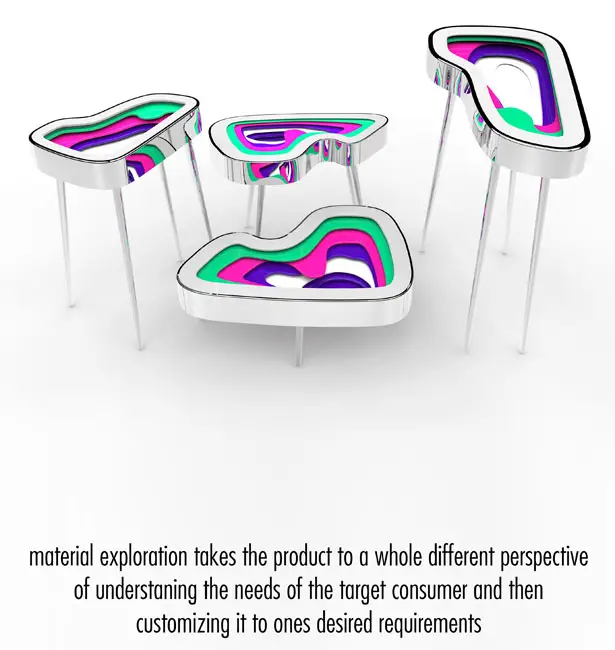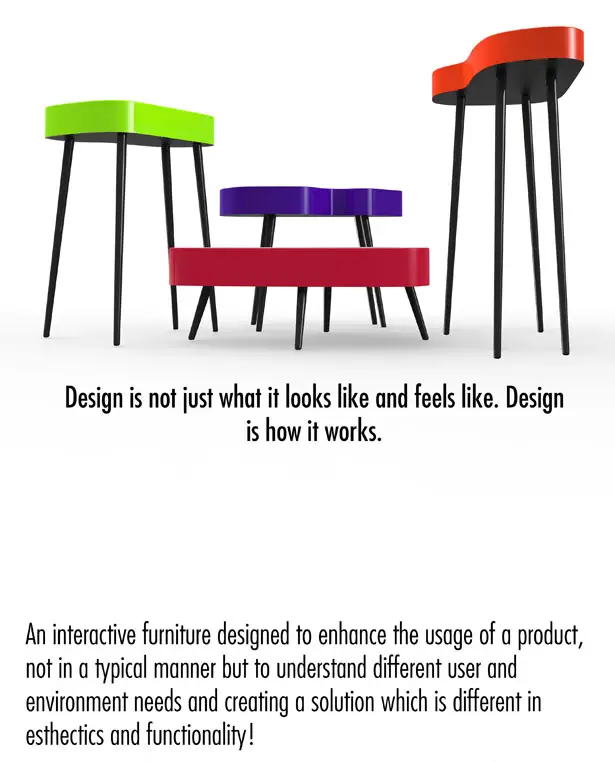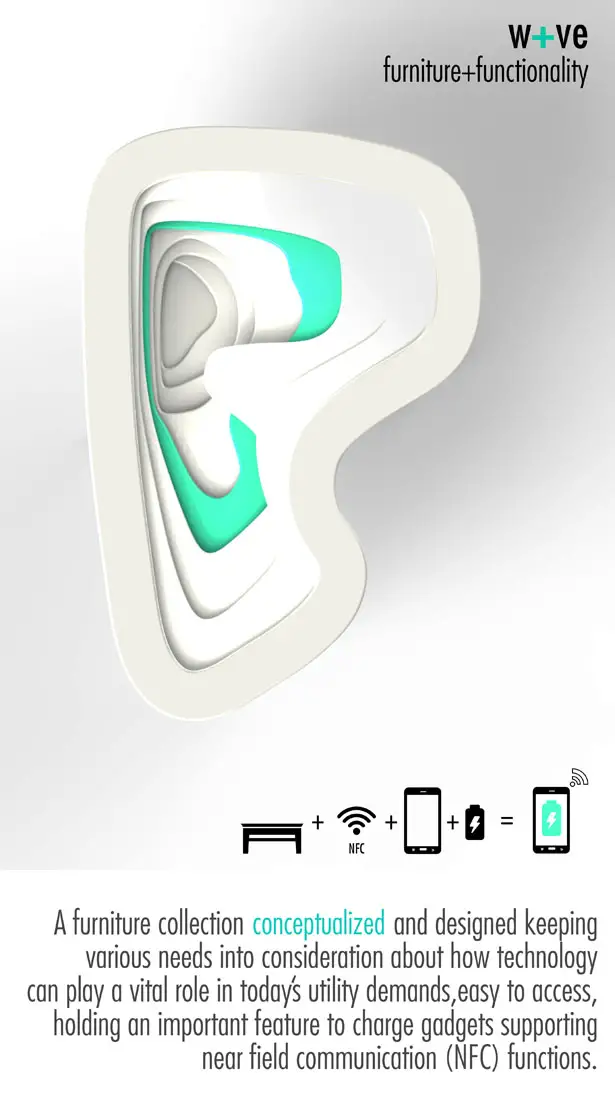 Tuvie has received "W+VE Furniture with Functionality" project from our 'Submit A Design' feature, where we welcome our readers to submit their design/concept for publication.
---
Our anatomy is designed for continuous motion, upright walk is part of essential movement yet our modern technology makes us spend of our day in sitting posture. An average office worker usually spends 12 hours a day in sitting posture, making the body missing its needed movement and back pain appears frequently.
PILAR helps to ease the back pain due to muscles tension, when this happens usually muscle movement is preferred over preserving the muscles. The patient is usually have to work with physical therapist and the success of the therapy depends on the patient himself to practice the exercises regularly into his daily routine but the lack of motivation usually results in slow progress. Existing products in the market don't offer the possibility of active rehabilitation, they don't motivate user nor give any feedback to encourage patient.
Designer : ENTWURFREICH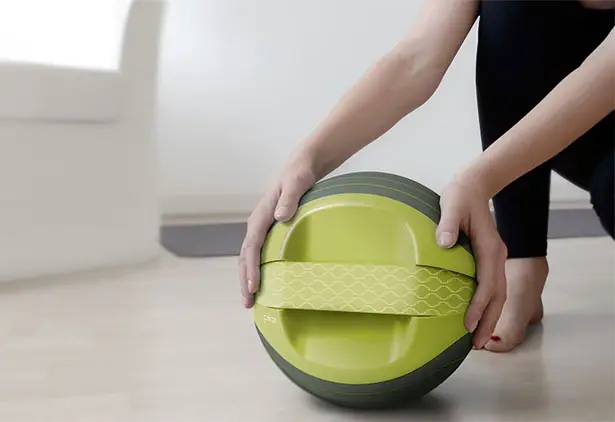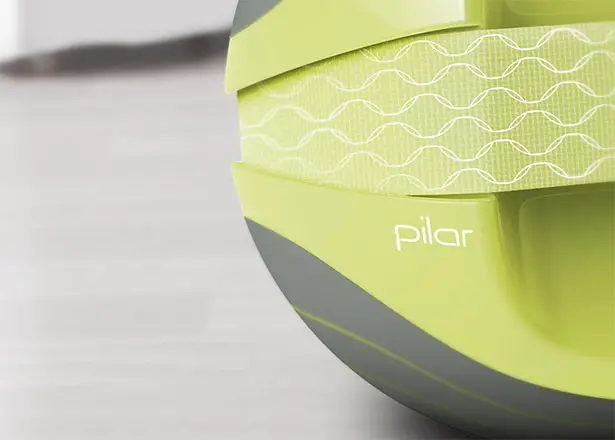 PILAR is an innovative training device that connects via Bluetooth to any tablet. This smart gadget is equipped with app-based interface to enable active rehabilitation of back pain for home users. There's personal performance-program which can be activated/determined by the therapist or automatically generated for both beginner and advanced user. Patient will be able to practice different kind of exercises needed to treat the pain such as combination of mobilizing and strengthening exercises. It helps to treat existing pain while prevent new pain in different locations.
When doing home exercises, the training unit can provide you with feedback on how to best execute your exercises to get optimum result. There are different sensors that capture your motion performed with PILAR. When the exercise is not done correctly, the device vibrates to give you a corrective suggestion. There are different levels to challenge users, it's a great way to compliment as well as encourage patient to keep on exercising. The visualization progress is a great motivation which leads to better result.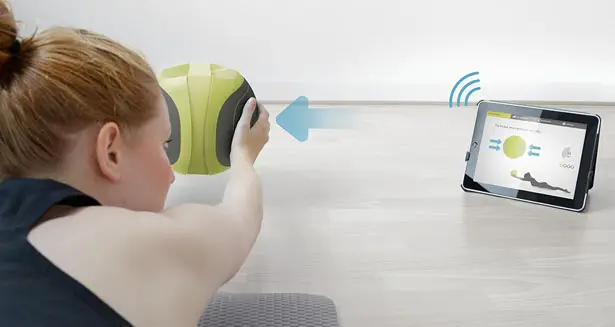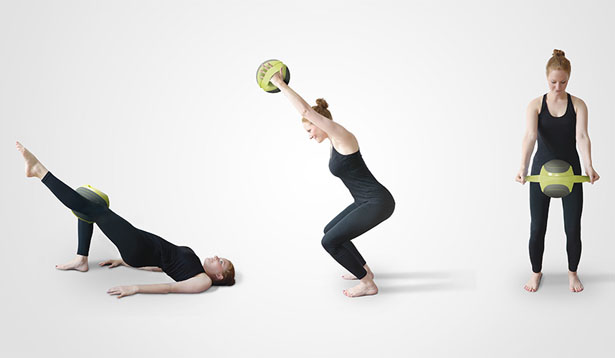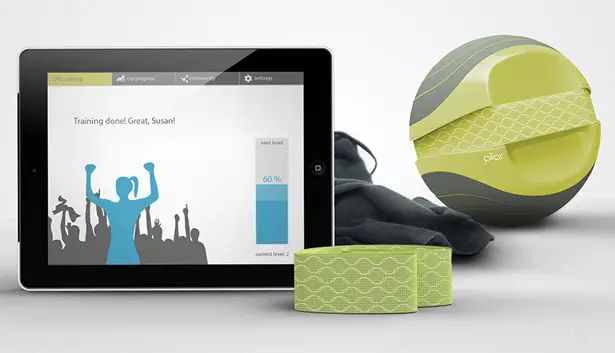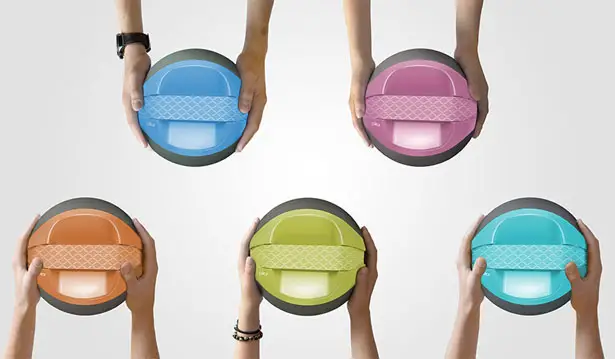 Tuvie has received "PILAR – Active Physical Therapy" project from our 'Submit A Design' feature, where we welcome our readers to submit their design/concept for publication.
---