With rising gas pricing, people are downsizing their cars and vehicles. Bike racks are becoming more and more popular and necessary. Check out this new unique and gorgeous design bike rack. It is quite different from usual bike racks. It allows maximum 10 bikes to be parked but unluckily it does not allow the biker to lock their bikes properly. Every bike has two locks; one is on the front tire and other one rear tire through bike's frame. This bike rack can also be used as seat or as a hiding place, if not used for parking bikes.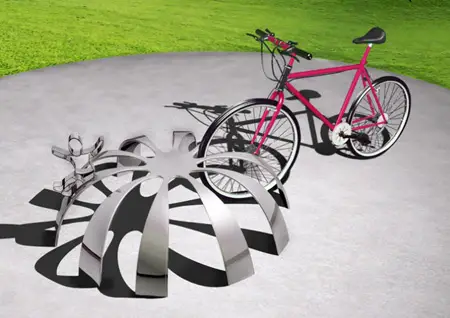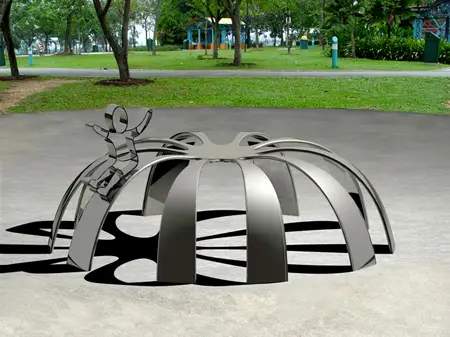 Designer : Adeline Thong
---
Evan Ward, the founder of M26 Studio has designed Rotere 360 Light to explore design of objects which are not hindered by the pressure of corporate world and the requirements of offshore sourcing. It's an articulating task lamp where each of them will be manufactured in Chicago, made from reclaimed walnut salvaged, it's an eco-friendly product.
Designer : M26 Studio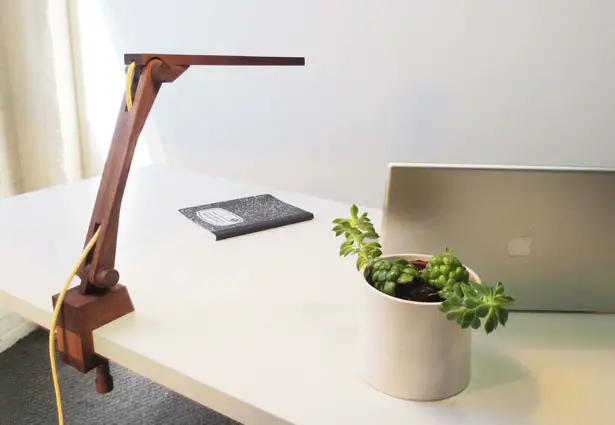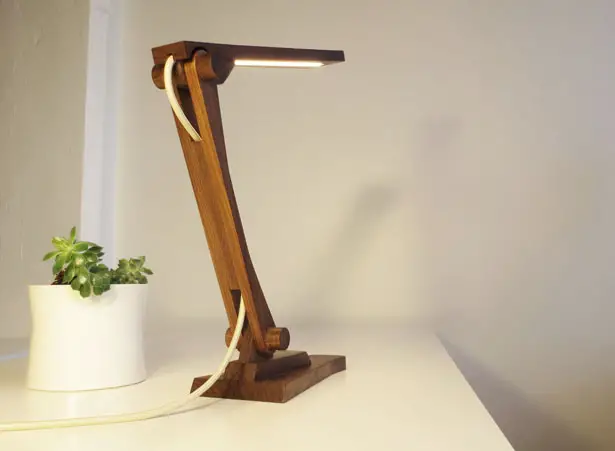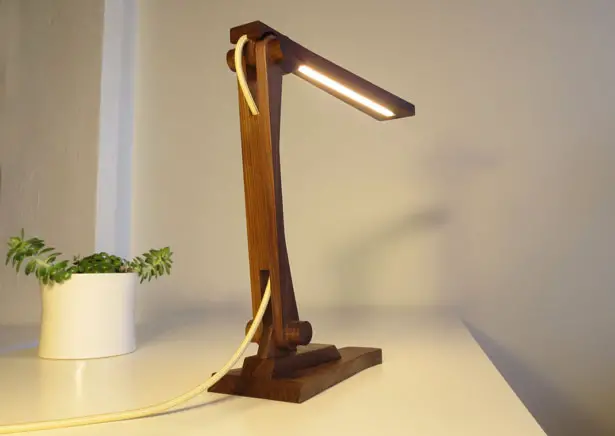 ---
We love this table, MK1 Transforming Coffee Table Wood is a multifunctional furniture for small space apartment. This furniture can be converted from a coffee table to a dining table with simple setup, just like a robot in disguise. Available in Solid oak, Ash or Walnut and high grade birch plywood, all materials are sourced from managed forests and other controlled sources. You can have one small area for living/dining room with this table.
Designer : Duffy London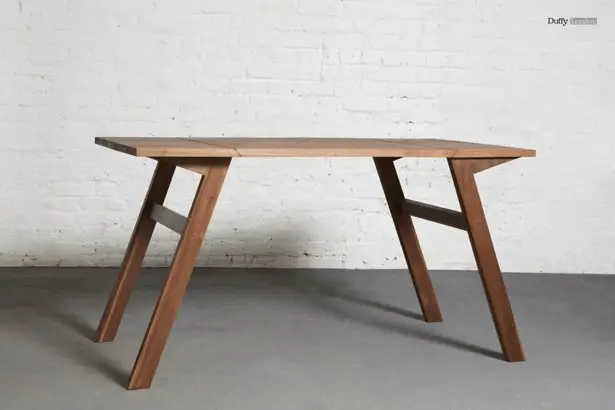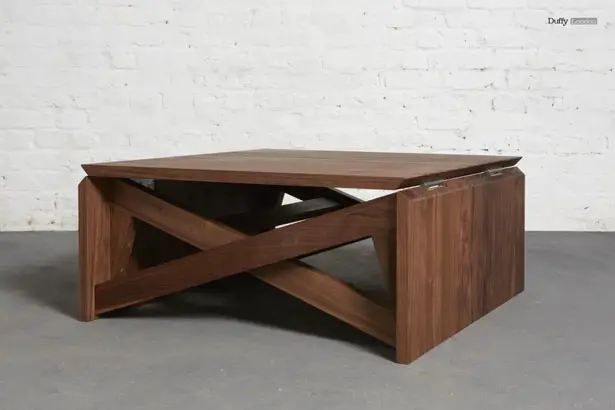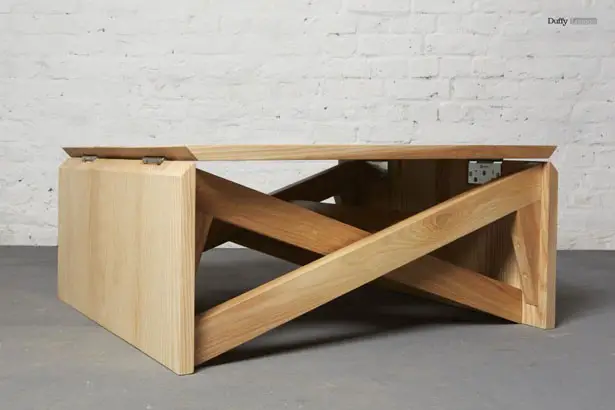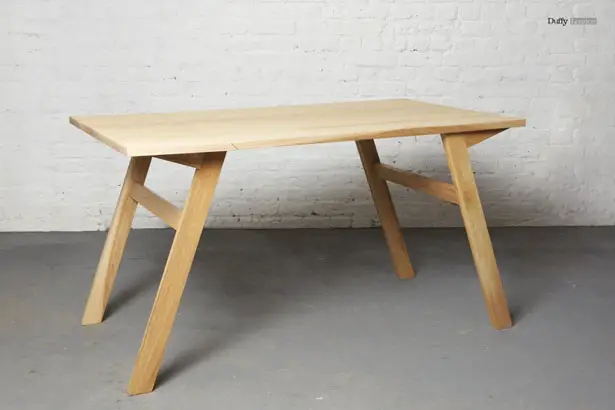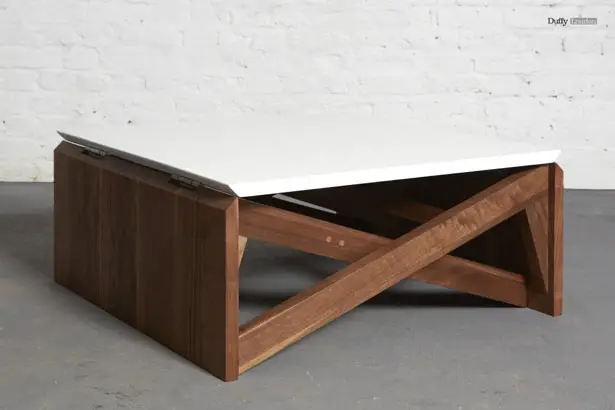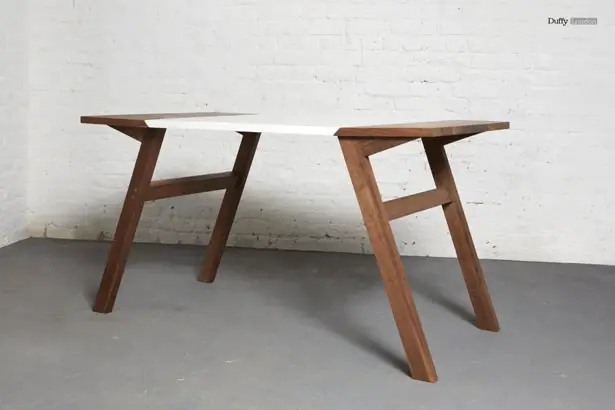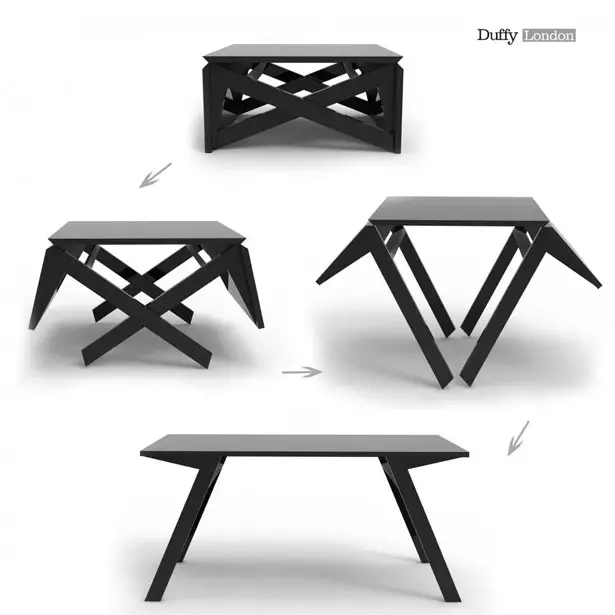 ---