After traveling throughout India, the design team of Lumir realized the seriousness of blackouts. There are many households in developing countries that rely on candle lights even though they are still too dark to lead an everyday life. Lumir C is a candle powered LED lamp that aims to light up the world, it doesn't require any batteries or plugs, just use a candle to enjoy bright LED lamp.
User can read a book, cook, or work without any external power supply. This light design was inspired by a lighthouse that lights up a dark sea, using the principle that converts temperature difference between two other types of semi-conductor directly into electricity. Lumir C lights up the LED using heat energy from the candle.
Designer : Lumir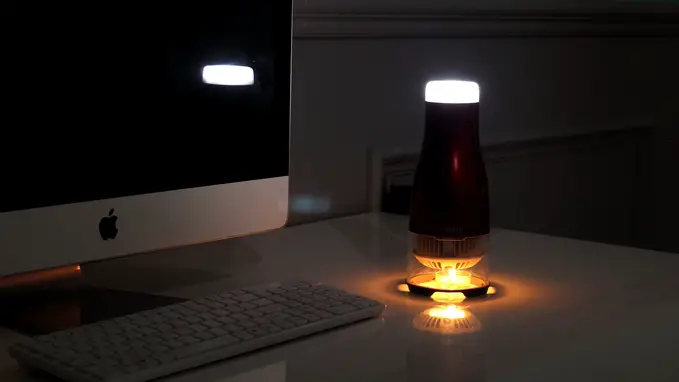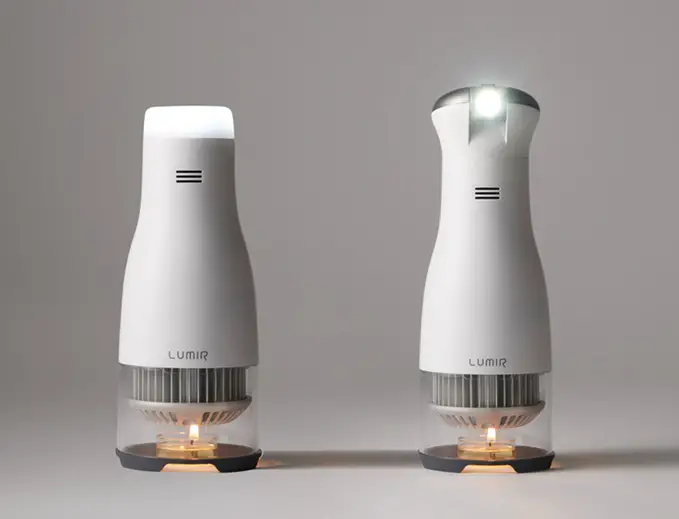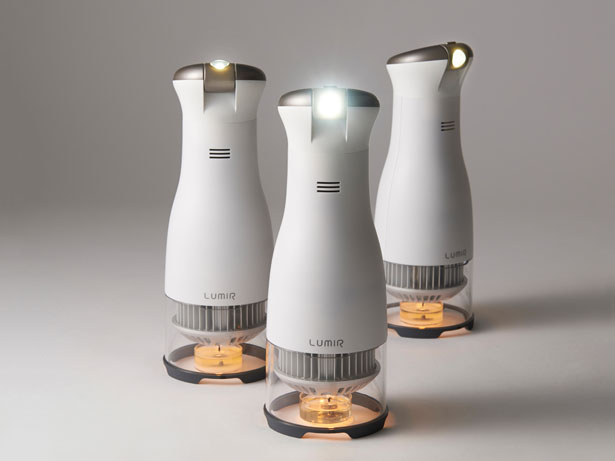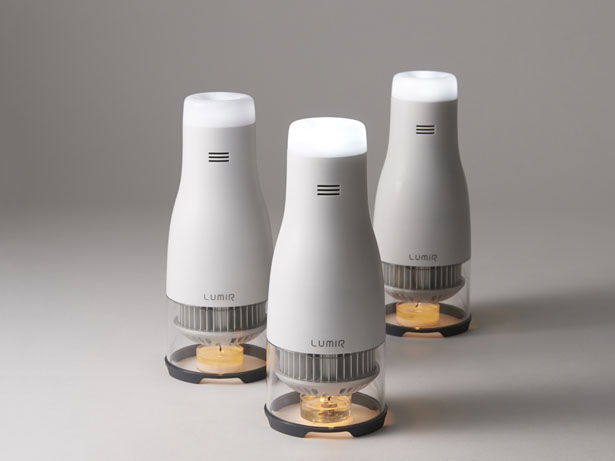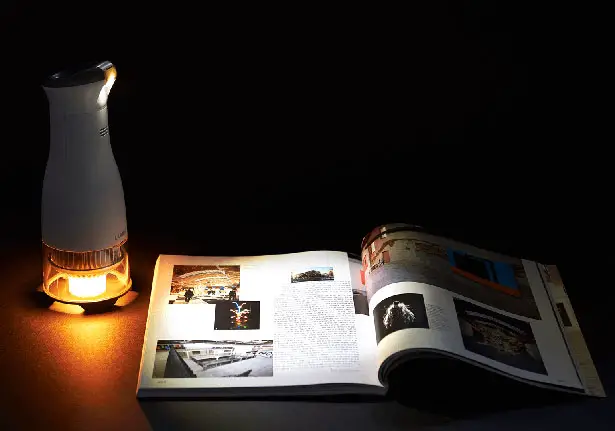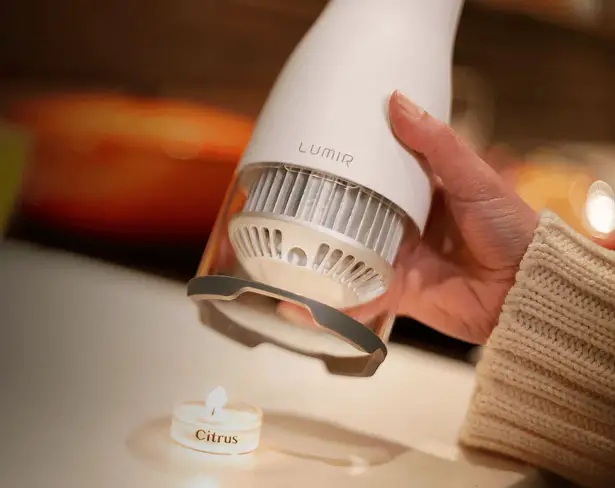 ---
The new technologies of digital cameras have become more and more complex, which leads to creating more sophisticated parts and more complex disposable waste. Based on that issue, Bryn Seymour and Jon Rothapfel tried to help creating self powered eco friendly camera. Inspired by other contemporary self powered devices such as radios and lamps, the Twist Camera is a small portable digital camera that uses a winding mechanism for power and would be capable of taking several photographs per cycle of the mechanism.
The Twist Cameras features are minimal with the view finder being a simple hole in the body for the user to look through, a knob to wind for energy, one button for shooting a photograph and a multi colored L.E.D. (Light Emitting Diode) for the user interface.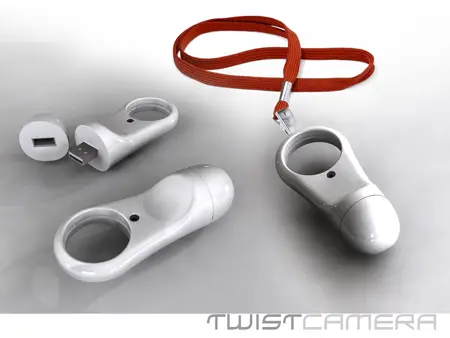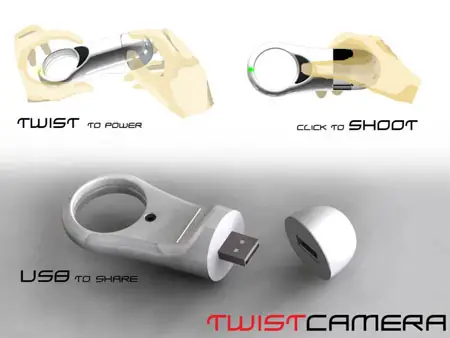 Photographs can be uploaded from the camera via a USB (Universal Serial Bus) plug that is hidden under the winding cap to a computer for further distribution and viewing.
It is intended that such a device could support resolution of up to 5MP with current technologies and find use in a range of diverse areas such as recreation, children's products and third world use.
The self winding mechanism is also intended to highlight how the latest technologies can live in a more harmonious way with us in our society and hopefully make people aware that energy does not just only come from a power point.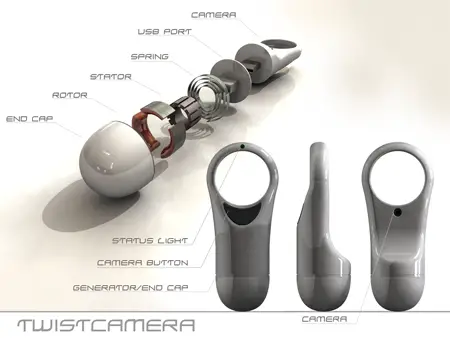 Designer : Bryn Seymour and Jon Rothapfel
---
When children start learning to ride a bike, some of them find that the learning process is pretty scary. They need to balance themselves, falling off the bike is unavoidable, even with most protective parents. Jyrobike attempts to remove the frustration and anxiety from your children when they learn to ride a bike, it's an auto balance bike that keeps the rider upgright and stable, even when they tip or wobble.
The unique control hub built inside the front wheel makes this bike a magical one, it is inspired by well known scientific laws which you usually find in all gyroscopes or flywheels. It would be easier for your children to ride a bike with this technology.
From : Jyrobike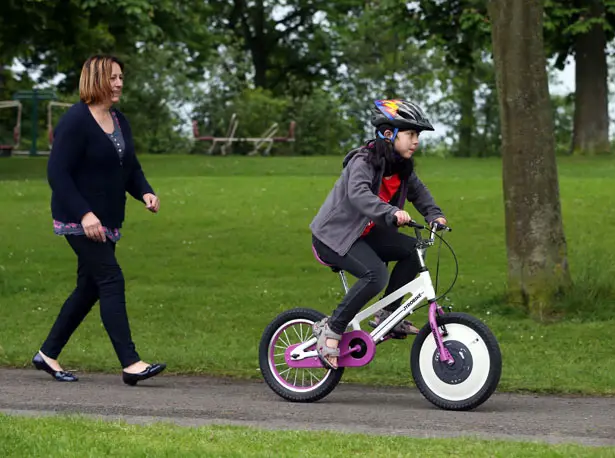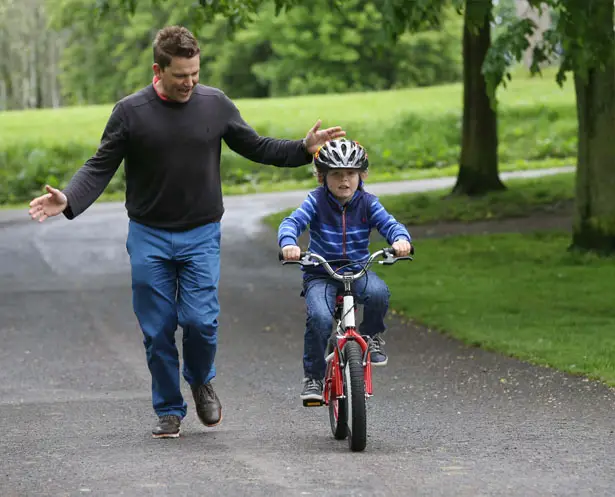 Bicycle becomes more stables when it runs at higher speeds, therefore, by placing fast spinning disc inside the front wheel, the gyroscopic force will automatically balance the bike. As a child starts to wobble, Jyrobike helps to correct the steering and stabilizes both the rider and the bike. Thanks to its fast spinning disc that simulates high speed stability even while running at very slow speeds.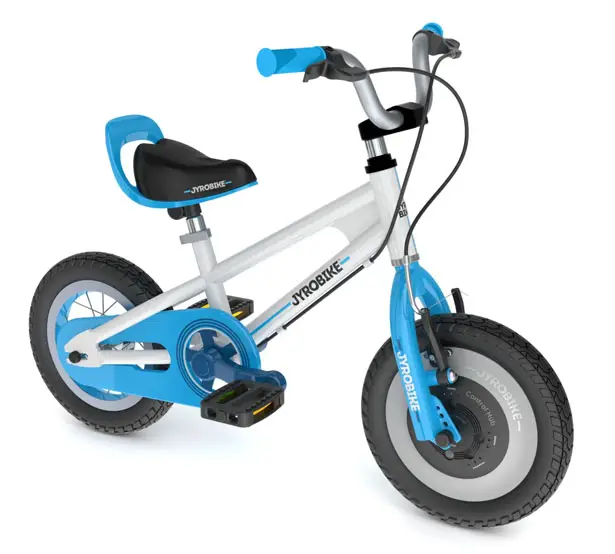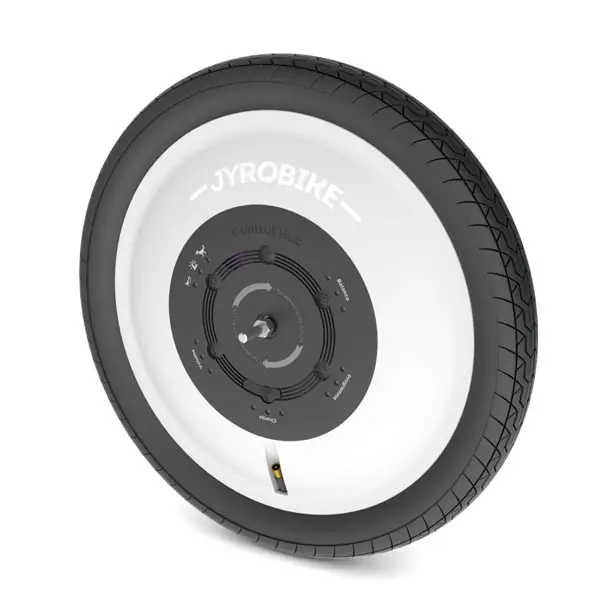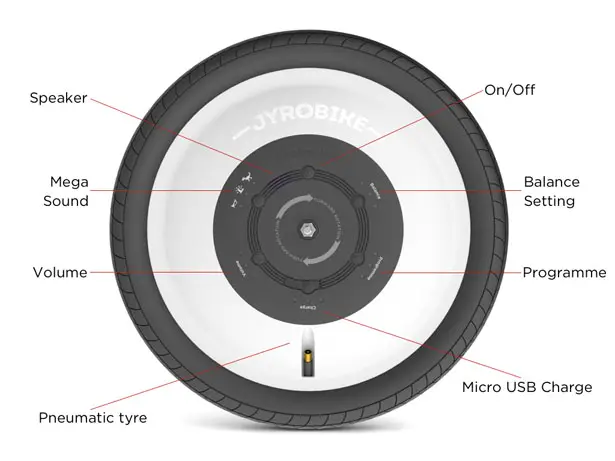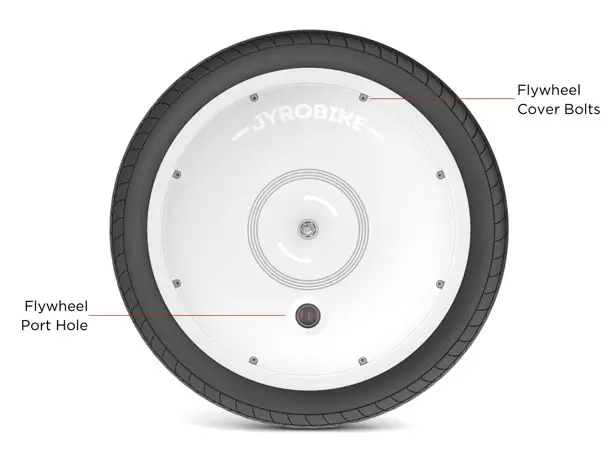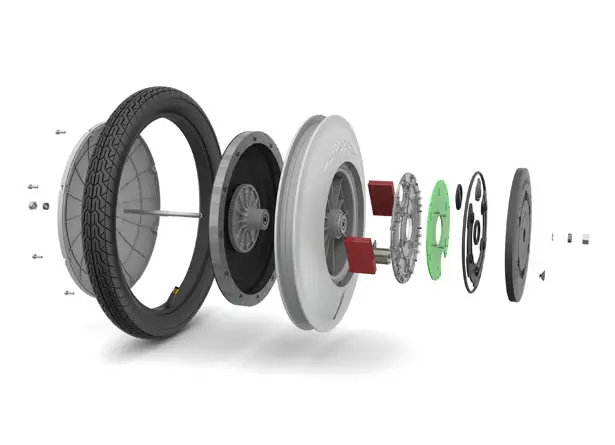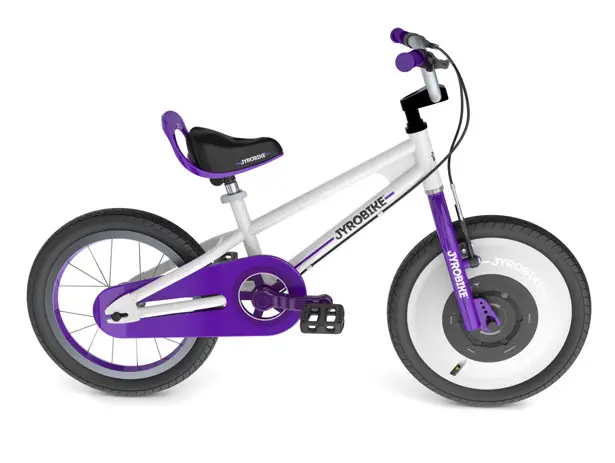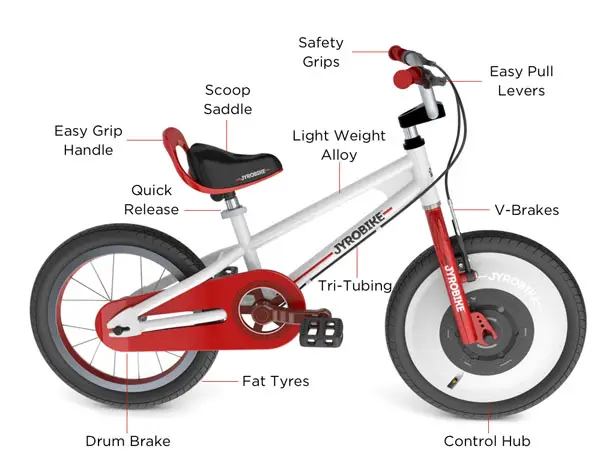 ---