The cities are getting overpopulated, which mean the problem of parking is getting worst. City[zen] vehicle concept is trying to help solving that problem plus the combination of comfortable driving in different styles. City[zen] can adapt to various drive conditions because it has en engine-body transformation system. The car?s transformation system is based on mechanical parts without any robotic systems. City[zen] can change its body position according to speed and the situation on the road.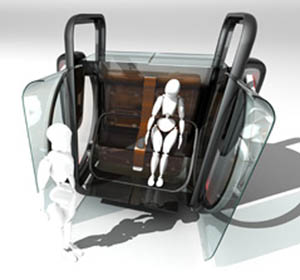 There are three basic modes: highway mode, city mode and parking mode. Highway mode has a long wheel base, good aerodynamics and a lower focal point. City mode has a short wheel base, a high point of view, and higher sitting for the driver. Parking mode allows the vehicle to occupy very small parking spaces thanks to the more vertical configuration of the car?s body. The position of the driver?s seat is dynamic. It changes in sequence with the car?s body position.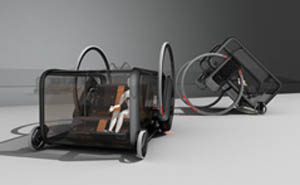 Designer : Denis Voenkov, Ivan Kuryachiy, Alen Kharinkin from BEZ-A
---
Transform your breath into energy with Aire Mask. Sounds too weird? Well, we must say it's kinda unique idea, converting user's breath into electricity that can be used to recharge small electronic gadgets. In our industrialized society, having multiple gadgets from multimedia player to smartphone is a common thing, in fact, it has become a necessity. However, all of our gadgets tend to consume a high amount of electrical energy which could cause environment issues, especially if the energy utilized is coming from non-renewable sources.
Designer : Joao Paulo Lammoglia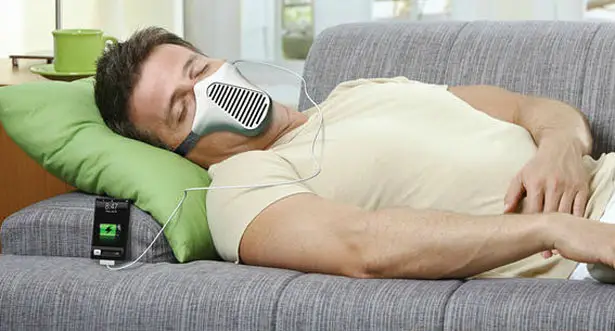 The main idea of Aire Mask is utilize renewable energy source, harnessing energy from human activities, breathing. This electronic mask transforms wind power from your breathing activity into electrical energy, there's a small wind turbines that do the job. This gadget can be used indoor or outdoor, while you sleep, workout, walk, run or read a book. We love the idea however, we're not sure if we could feel comfortable wearing this mask while we sleep.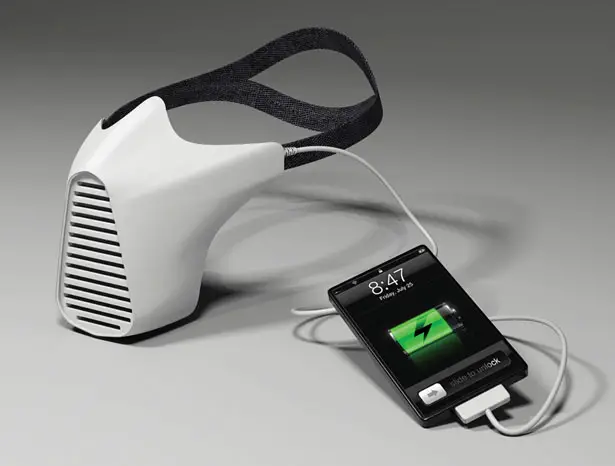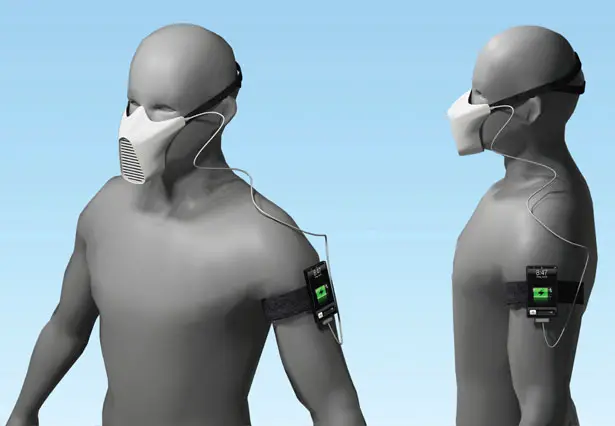 ---
In a time where technology is becoming more and more prevalent in our lives, the intimacy of the handwritten message is fading away. Exchange combines these two different elements into a new form of meaningful communication. Users may share or store handwritten messages such as letters, drawings, or notes, to be stored digitally for later, shared in real time, or even broadcast online. By attaching Exchange to a notebook or paper, the corresponding stylus can scan notes or drawings as they are written where they are documented into digital "journals". This allows artist to share their work in a new way, teachers to communicate with a student's notes, friends to draw together while distances apart, and much more.
Designer : Jeffrey Brown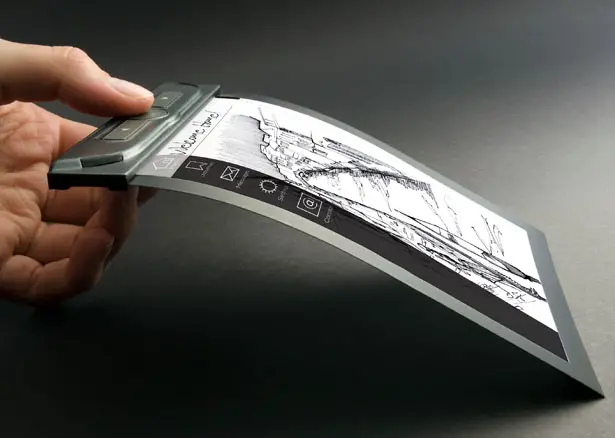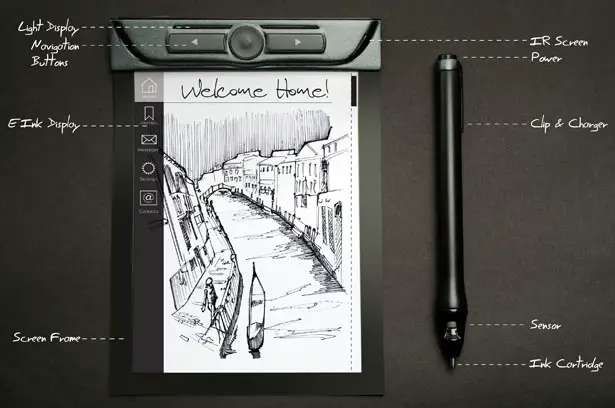 The product itself drew inspiration from certain physical features such as the tactile feeling and response of physical buttons and a flexible screen to feel similar to a carefully placed bookmark. With this combination of technology and the handwritten word, users will have a novel experience that can build not only content but relationships.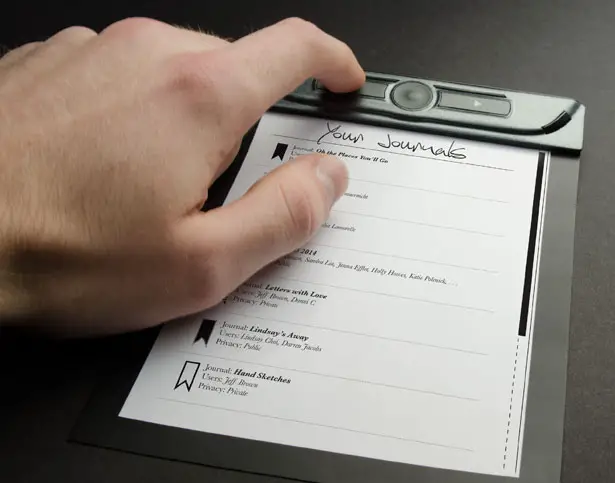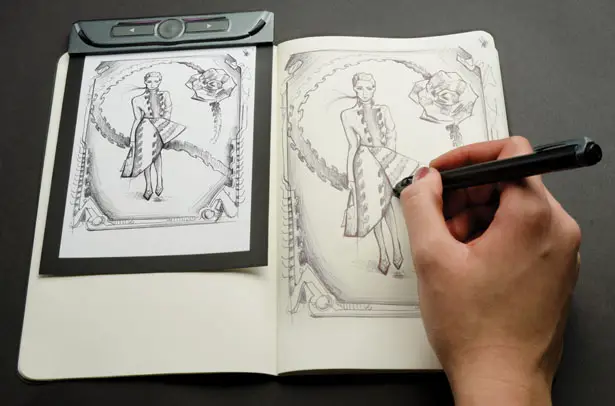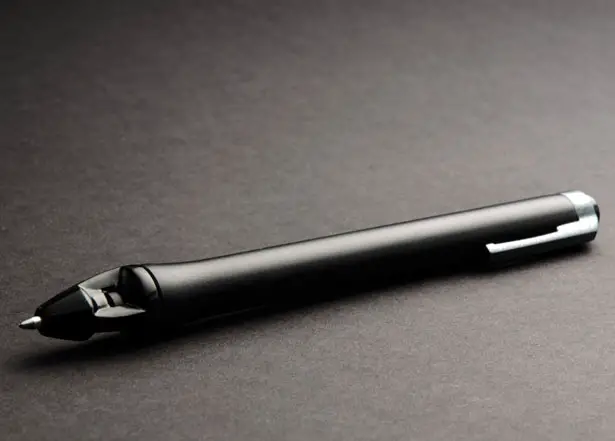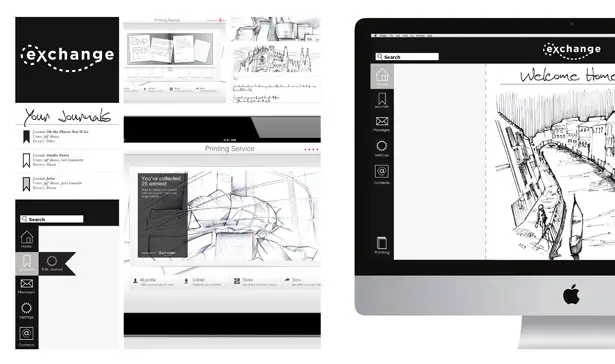 ---