People are crazy about ipod, so this iRing concept I believe could be seen in the future. Using this ring, iPod fans can take control of their music player easier, not just for iPod btw, this ring is mend to control all Apple's Product. Take a look at its stylish design and wireless Bluetooth connectivity with your iPod and iPhone, the iRing allows you to control playback and volume on any of your Apple media devices. iRing features a bright OLED status display with a touch-sensitive function strip, and a rechargeable battery life of up to 2 days.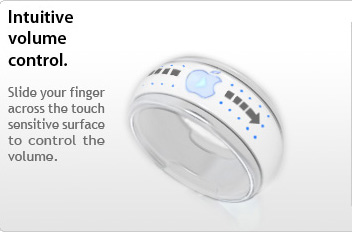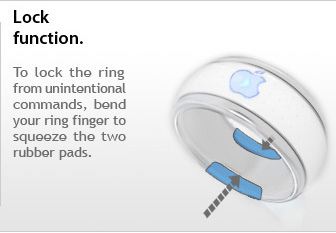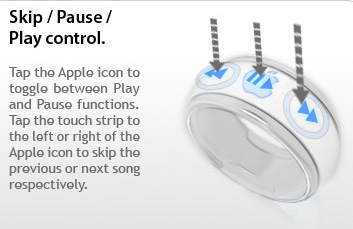 USB powered help you conveniently recharge your iRing. Its minimal size and unique ring-lock mechanism make it an ideal companion for charging and storing your iRing.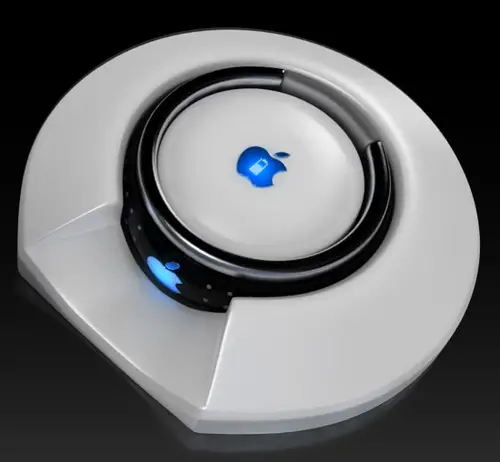 Designer : Victor Soto
---
The window refrigerator concept features 5 different cabinets to store different items, which may not sound much extraordinary; it offers the opportunity to see what is stored inside a cabinet before opening it. With a simple touch, the particular door will transform into transparent glass from opaque glass by letting the electricity pass through the magic glass and automatically turns smoothly around, which not only makes it convenient to find an item, but also saves a lot of energy. Moreover, the ergonomic design of the refrigerator makes it more notable and enhances the décor of any home interior.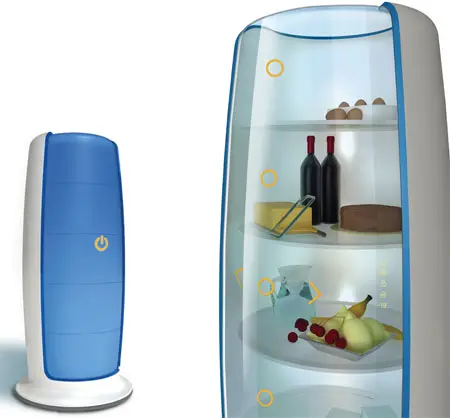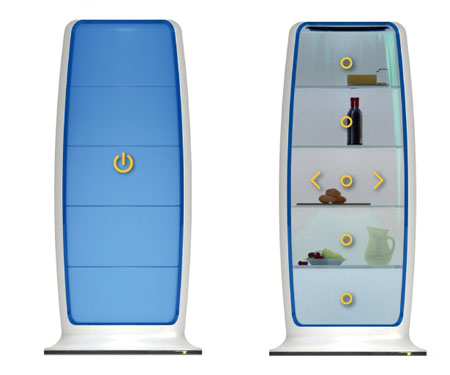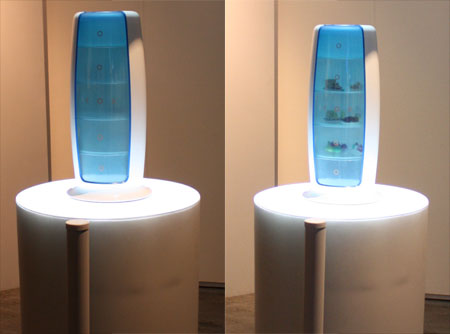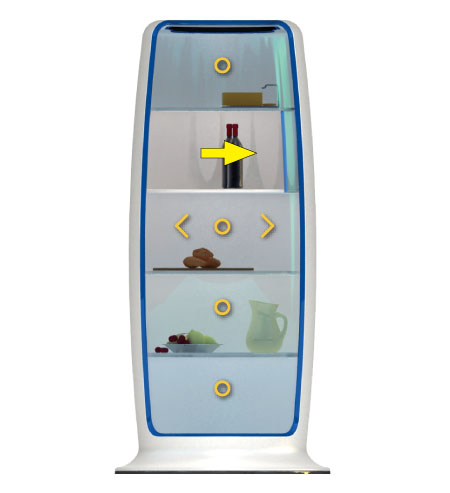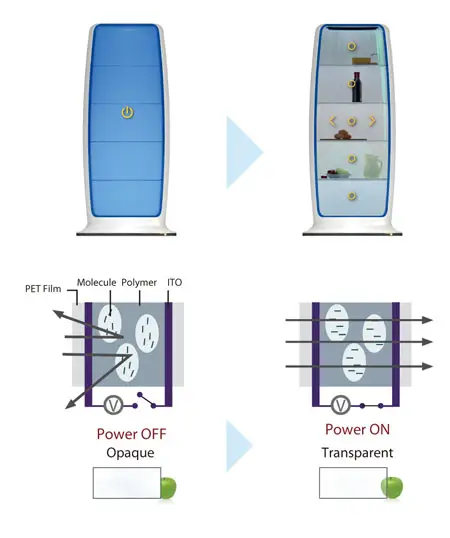 Designer : Yoonjung Kim and Jongrok Lee
---
Zimaro Racer was a personal project from Papp Tiberiu Armand because he wanted to show a friend how to work in Maya 3D animation software. The result was not just tacky or awkward vehicle, it's pretty cool racing car, don't you think? Zimaro Racer is a three-wheel racing car that utilizes two giant rear wheels and a small front wheel.
A personal Project i started working on because i wanted to show a friend the ropes in Maya 2008. It has 89500 polys. Initially I wanted to keep it low poly but the moment I started adding some stuff in I changed my mind. I did some simple render passes (Diffuse+Ao+Direct +Indirect+Specular+Shadows) and composed it in Pshop.

The materials are mostly Maya based (Blin,Lambert and phong for the glass) and the only thing that's not is the fuselage(I hope I spelled it right), which is mia_car_paint(a mental ray material). It's rendered with mental ray. Total work time around 12 hours on a 4 day span.
Designer : Papp Tiberiu Armand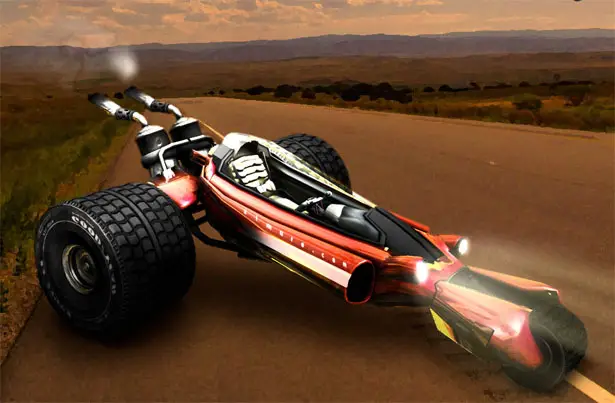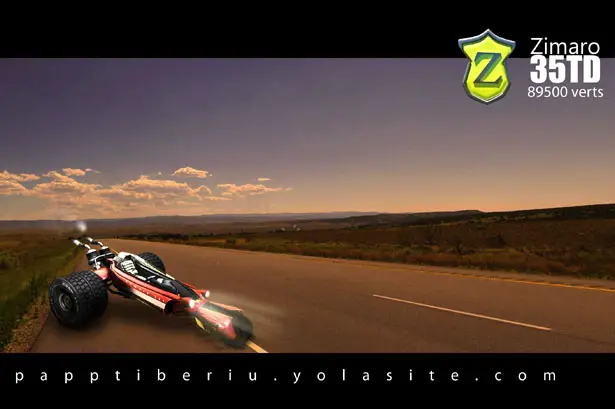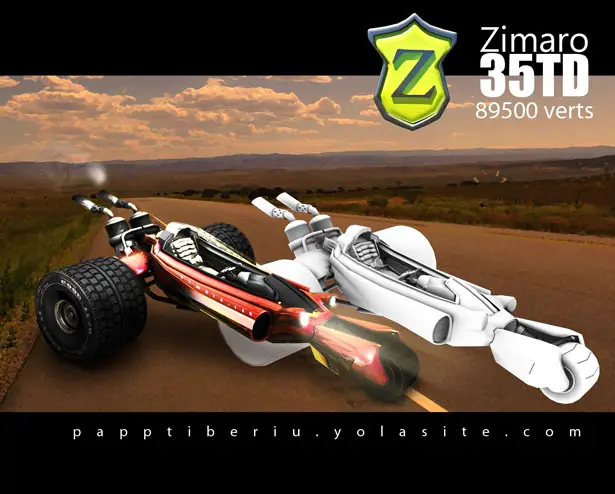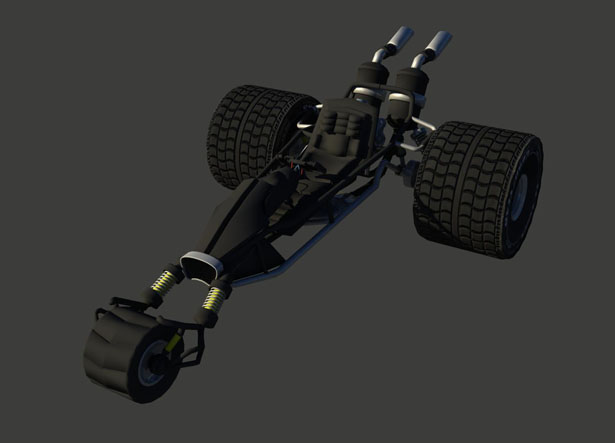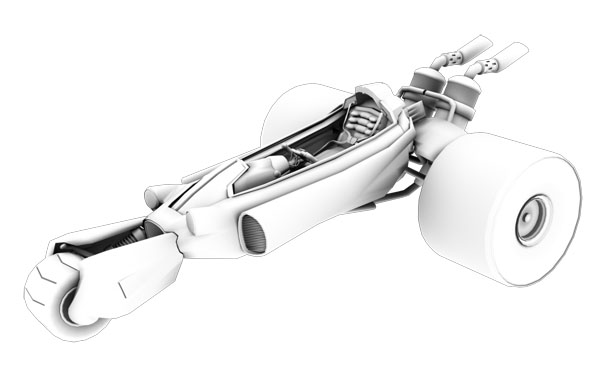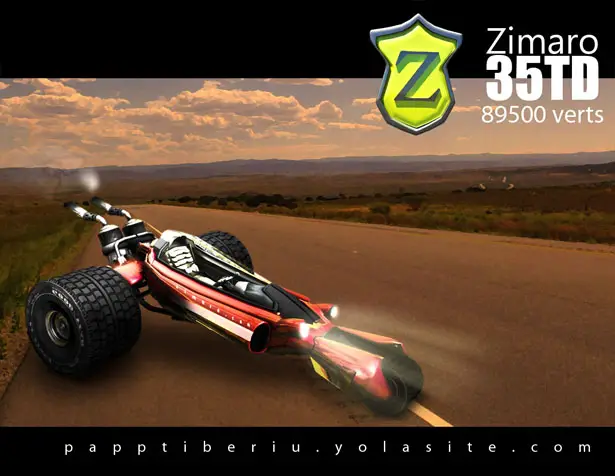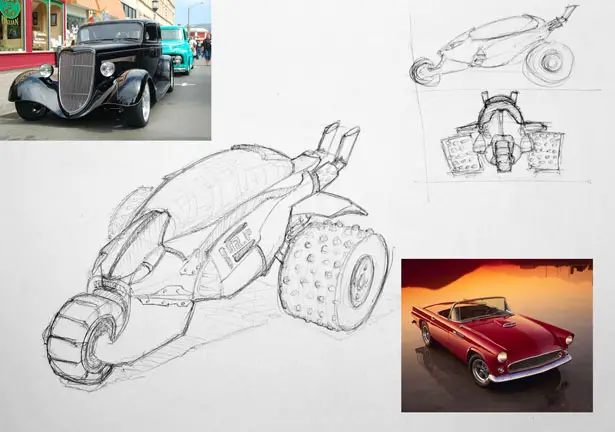 ---