Based on its name, we believe you're probably can guess how Accordion Tent is used. The design was inspired by the musical instrument which takes up so little space when fully compressed, but it becomes large when you expand it. Therefore, this compact and smart Accordion Tent design is very efficient to be transported for fast accommodation after natural disasters. As you know, after natural disaster there are many people become homeless, it's very crucial to provide sturdy temporary shelters that can handle complex structures and these shelters are needed quickly.
Designers : Ye Haoyu, Shen Yiqing and Zhang Hao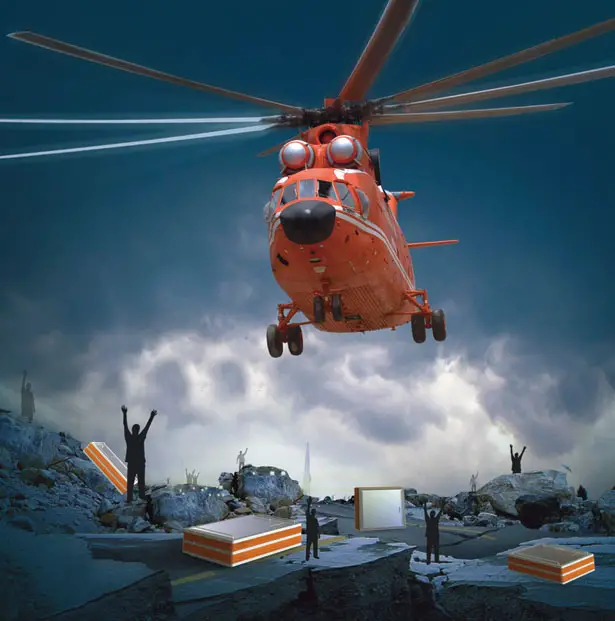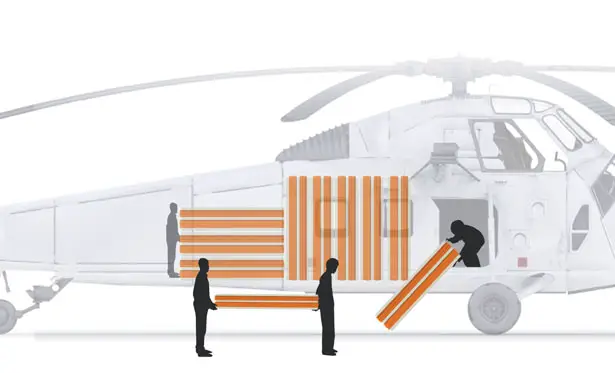 To fully expand Accordion Tent, all we need to do is simply grab the side rails and pull them apart. As one of Red Dot design submissions, this innovative and instant installation provides rapid accommodation after a disaster struck. Due to its compact size, it is possible to transport this tent by helicopter, road or rail. Not only as temporary shelter, Accordion Tent can also be used as a temporary hospital, school or even rescue headquarters.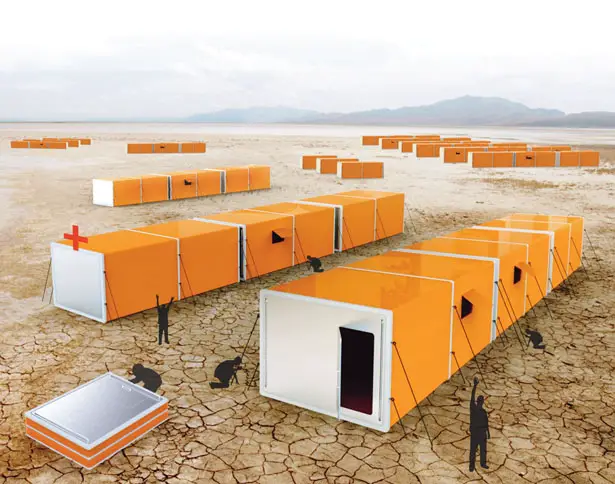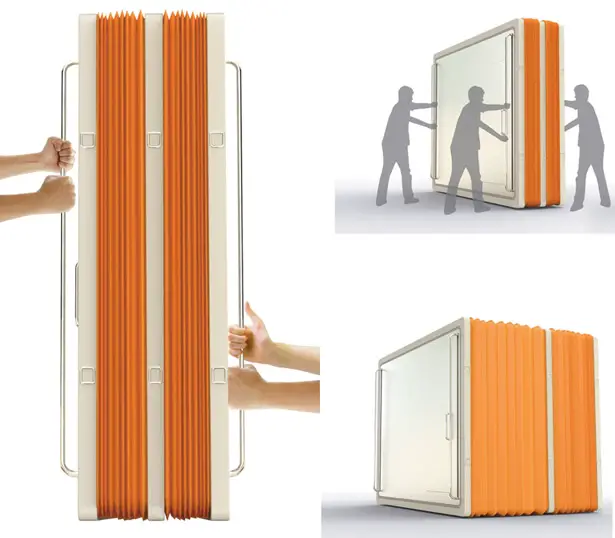 ---
Cat S60 is the latest product of Cat Phones, it's the world's first smartphone with integrated thermal camera and world's most waterproof smartphone.
Embedded with a thermal camera from FLIR (global leader in thermal imaging technology), S60 offers its user a smartphone for a multitude of use cases such as detecting heat loss around doors and windows (perhaps the Winchester brothers can use this phone), missing insulation and spotting moisture, identifying over-heating electrical appliances and circuitry, also seeing in complete darkness.
From : Cat Phones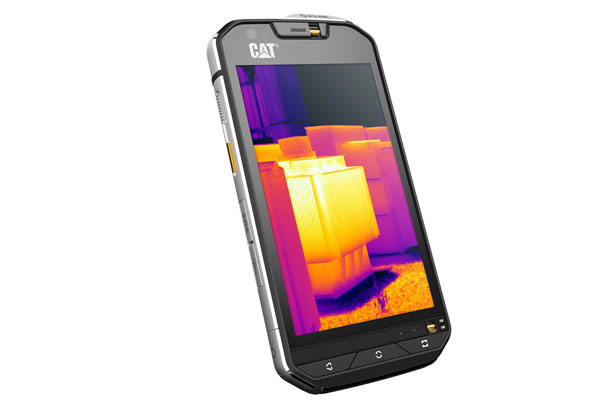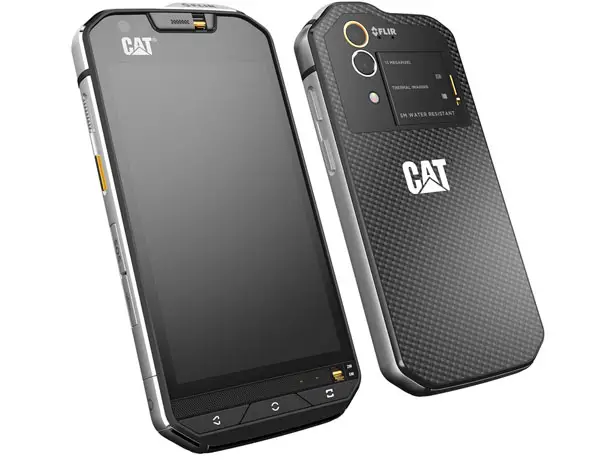 Invisible to the naked eye, yet the thermal camera can visualizes heat and highlights temperature contrasts for you. It picks up heat and measure surface temperatures from a distance of up to 50 to 100 feet, you can see through obscurants such as smoke, making this phone a nice tool for utility workers, emergency responders, or outdoor sports enthusiasts.
Cat S60 smartphone is waterproof up to 5-meter depths for about an hour, you can use it as an underwater camera, pushing the boundaries of mobile technology, how and where it's used. It's been designed and developed to stand out from the crowd, thermal technology in a phone would be highly functional for wide variety of cases. Aside from that, Cat S60 is also extremely robust and tough, a world class rugged smartphone, it exceeds military spec. This smartphone is built to withstand drops onto concrete from up to 1.8 meters, it's dustproof as well as waterproof. The super-bright display can be viewed even under bright sunlight while the touchscreen can be controlled with wet fingers or while wearing gloves.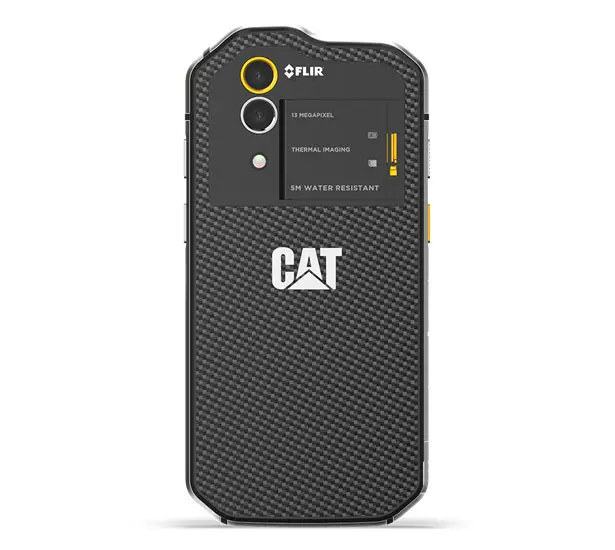 Cat S60 key features:
• Strengthened Die Cast Frame
• Drop proof to 1.8m, MIL Spec 810G
• Super bright display (typical 540 nits), Gorilla Glass 4
• 4.7" HD capacitive multi-touch with auto wet finger & glove support
• Optimised battery performance (3800mAh)
• High quality audio experience (>105dB)
• Underwater 13MP main camera with dual flash, 5MP front-facing camera
• 4G LTE
• Snapdragon 617 octa-core processor
• 32GB ROM, 3GB RAM
• Android Marshmallow
• Dedicated FLIR thermal camera app with MSX technology; still image, panorama, and video capture; changeable heat palettes; temperature spot meter; and min, max, and average temperature data
---
Nobo is an electric radiator system that gives a feel of an indoor campfire made with ice and fire over a coffee table. This handy heater includes "Pits" that emits heat to make the room warm and is controlled by an iPod-shaped touch wheel and features a built-in projector that makes an excellent environment by illuminating its glass log with flickering flames video. Moreover, you will have a plenty of space on the base for placing the drinks and snack plates of your guests. Right now, Nobo is quite expensive, $2800, but considering the elegance your living room may achieve with it, you can certainly go for it.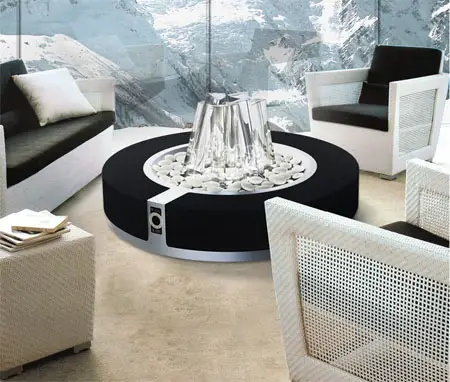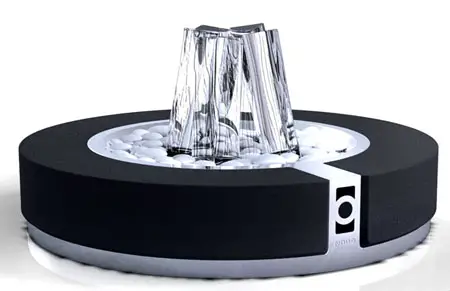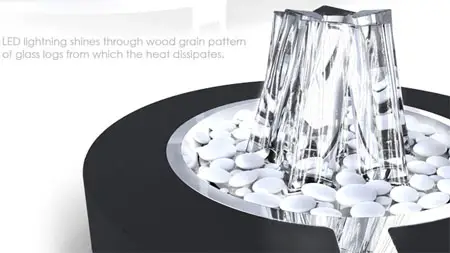 Designer : Christopher Lavelanet
---