By integrating a stand and lock, Leglock allows you to make swift bicycle parking. This concept redefines the meaning of bike kickstand, this combination allows you to park and lock in just one simple step, very quick and easy to use. All you need to do is set an integrated number lock. Unlike typical kickstands that rotate parallel to the wheel, Leglock arcs down from its stowed position. It stays upright while you're riding the bike due to the angle at which it is mounted and the internal 3-teeth gear mechanism, it's strong and safe lock to keep your bike from being stolen.
Designer : Anurag Sarda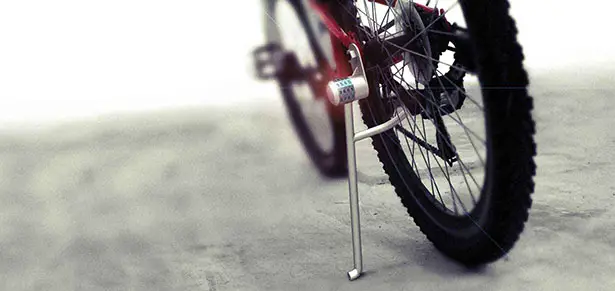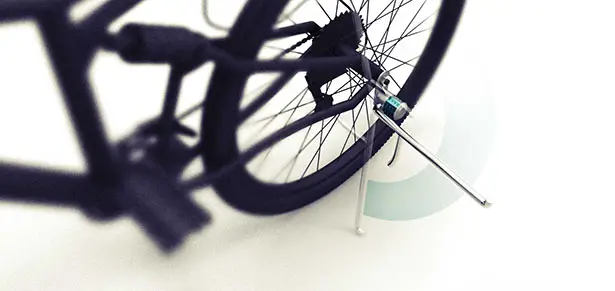 ---
If you love travel light and shoot HD videos wherever you go, you get the benefits of both world with Canon VIXIA Mini Compact Personal Camcorder. Stop shooting crappy low resolution videos with your smartphone, this device offers a compact, ultra wide-angle lens, full HD video, and built-in Wi-Fi camcorder. Enjoy shooting HD videos on-the-go and immediately share them on your social networks, when you're done, simply slip it into your pocket. It weighs less than a half a pound, so, you probably barely notice it.
It has flip-up 2.7" LCD screen that lets you record from a range of angles, the built-in adjustable stand is very handy when you need to tilt or elevate the cam up to 60-degrees. Use the wide mode to give viewers a full view of your surroundings or switch to Close-Up mode to emphasis on a particular subject. Together, the 12.8 MP High-Sensitivity CMOS image sensor and Canon DIGIC DV4 image processor allow you to record stunning Full HD video in MP4 format or jpeg still images onto a removable microSD card.
From : Canon [Buy It Here]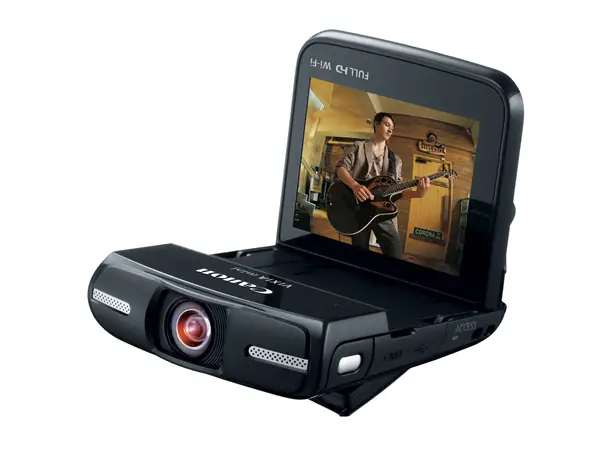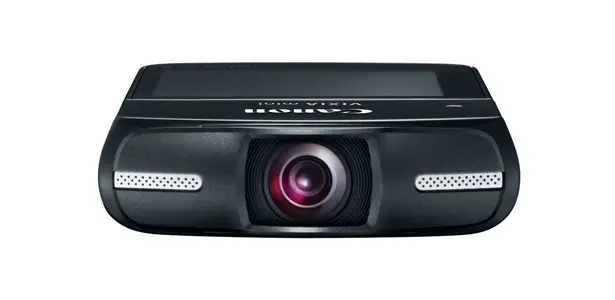 Canon VIXIA Mini Compact Personal Camcorder marks the era of video camera designed specifically for social media users. It's a compact personal camcorder that provides you a new way to record video hands-free, the automatic lens cover protects the lens against scratches and dust. Besides delivering HD video, this camcorder is also capable of recording high quality audio thanks to its built-in stereo microphone. [Buy It Here]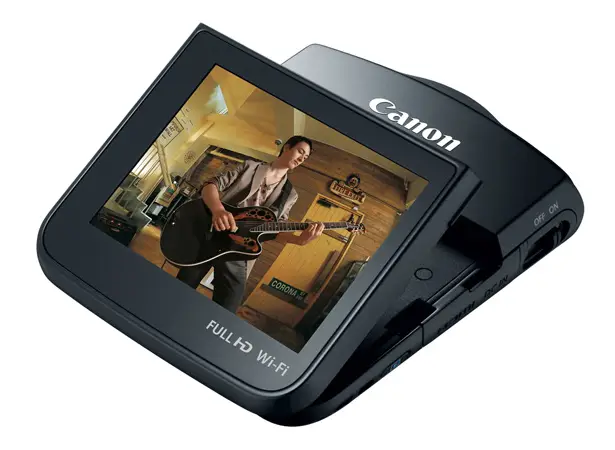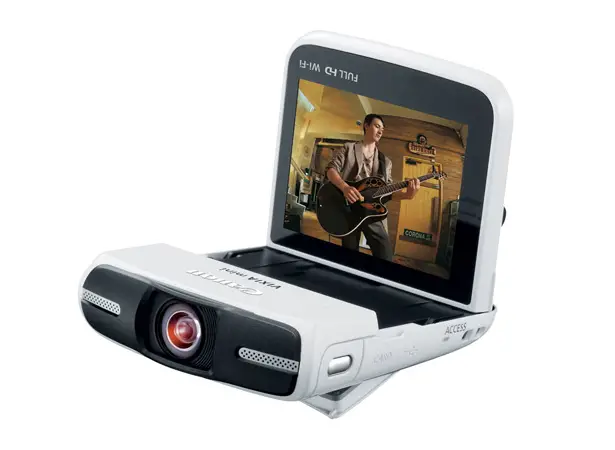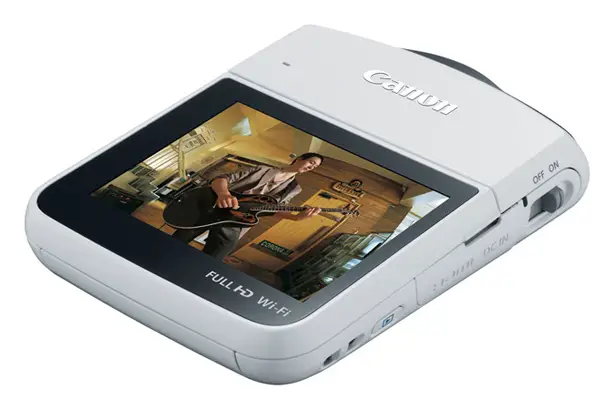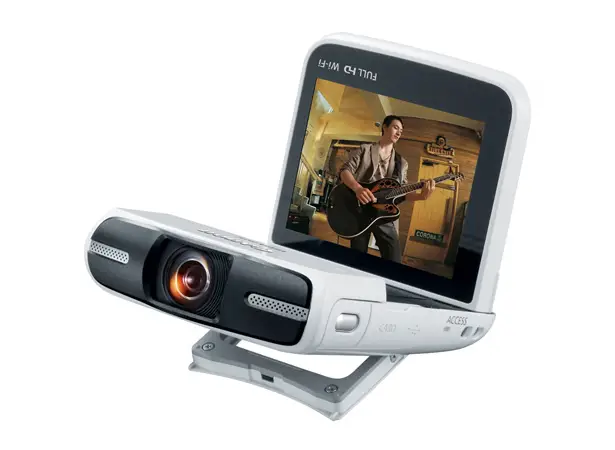 ---
For the future, it seems that single passenger mobility unit is becoming more and more popular idea. Designed by Alexei Mikhailov, UVO (Urban Vehicular Ovalon) provides the needs of urban vehicle in more and more crowded urban environment. This vehicle has a unique oval form with 2 parallel axis that geometrically is an all-rounded balanced enclosed body, like an egg. It looks stylish, futuristic, compact, and inviting. It features drive link technology that allows a UVO vehicle to synchronize its formation with other UVO vehicles using proximity radar technology while driving. This way, UVO vehicles will move along the same path without using up all of the road lane and still have the ability to leave the cluster at any time. Hopefully that this unique feature of UVO can provide efficient driving dynamics which finally could reduce traffic and congestion.
Designer : Alexei Mikhailov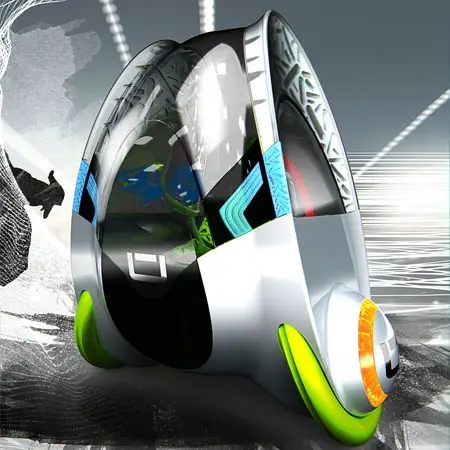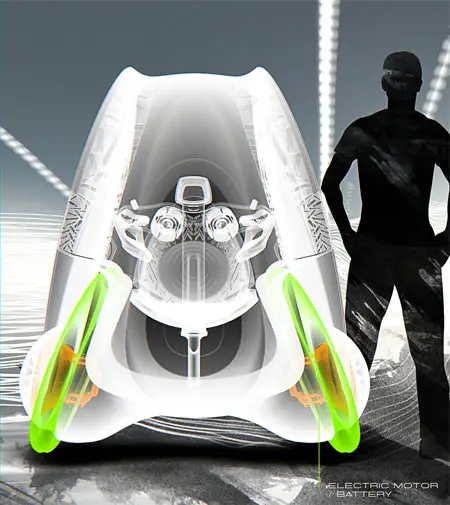 Alexei explanations:
"The design of the vehicle, is defined as a single passenger mobility unit, for inner city megapolis commute for the year 2021. UVO uses an advanced fuel cell technology, with two efficient electric motors in its wheels. The magnets in the motors, act as stabilizing gyroscopes in maintaining the vehicle up right, once in movement and braking. The wireless energy transformers are rechargeable parking hot-spots for UVO vehicles across the city. They re-charge the vehicles wirelessly using electromagnetic induction technology whilst the vehicle is parked. Partnered with holographic head up display projection, the interior is the control center of the new driving experience of 2021. The controls of the vehicle consist of motion sensitive arm holsters, these units are responsible for maneuvering and accelerating the vehicle with ability to stop at the touch of a motion. Driving a UVO, is ever more alluring and entertaining for young and elderly generation of tomorrow."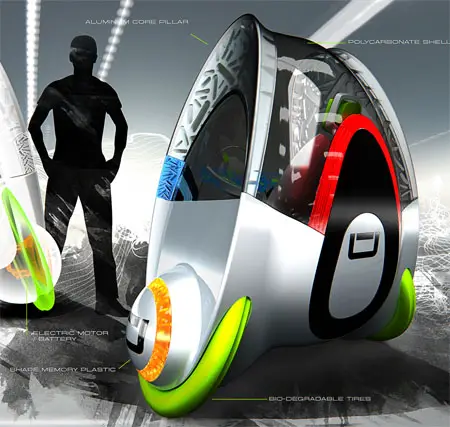 (Click the image below for bigger view)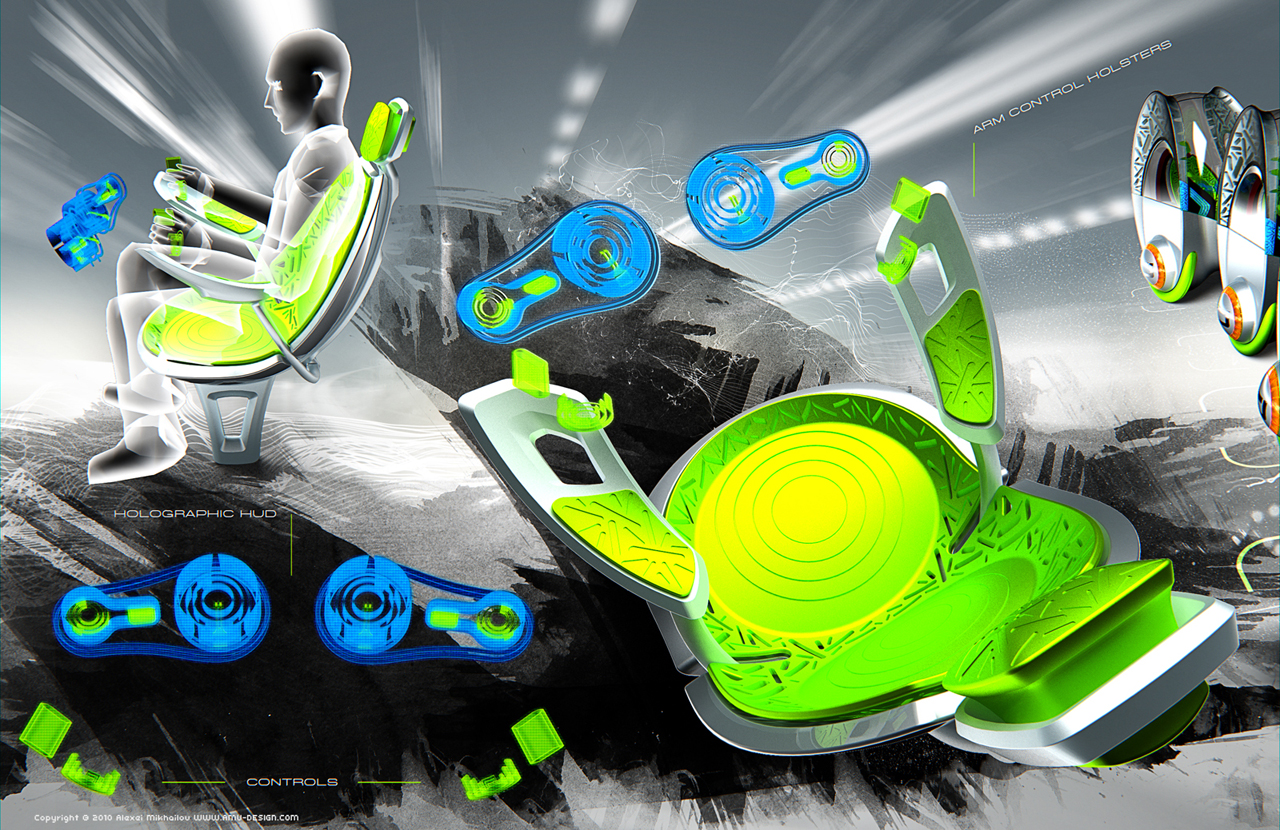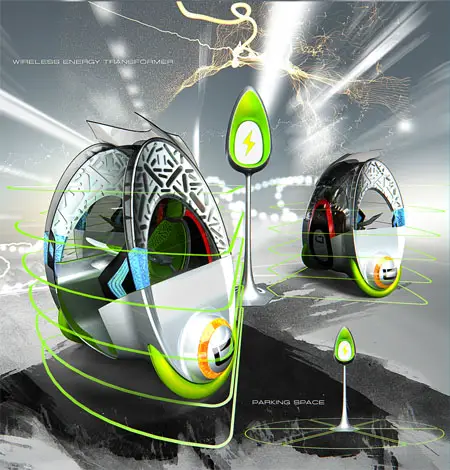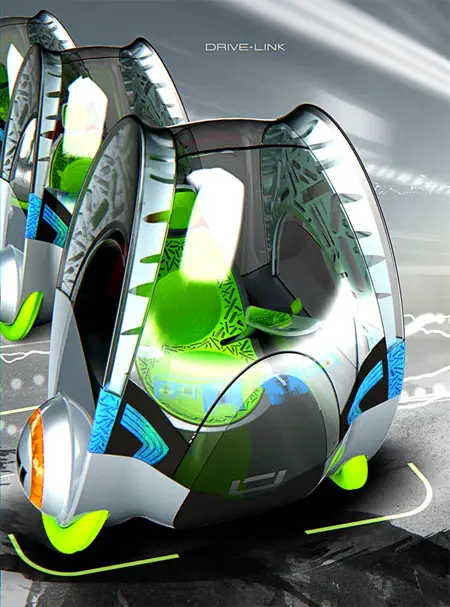 ---