Inspired by the pleasant childhood memories in her grandmother's kitchen, Fatemeh Bateni has designed MeMeNtiC Connected Pot. Cooking together with your loved ones, enjoying delicious food, the smell … all of these create beautiful memories over time. This special pot connects people who love cooking together, it connects you to famous chef in different countries where you can learn to cook special dish. You can also re-create your childhood dish by connecting this pot to your family recipes, downloading all the data that guides you through the cooking process by visual timeline on the body. Any information regarding weight, volume, and quality of the food can be transferred between these connected pots.
There's a big circle on top the pot that creates an emotional interaction between user and this cooking appliance. This circle lights up (white light) when the connected pan-pot is in the standby mode, during this mode, all interactive information is displayed on the lid of the pot-pan. When the circle turns to blue colored light, it means the food inside hasn't been cooked yet but it gently turns into orange-red color when your food is ready.
Designer : Fatemeh Bateni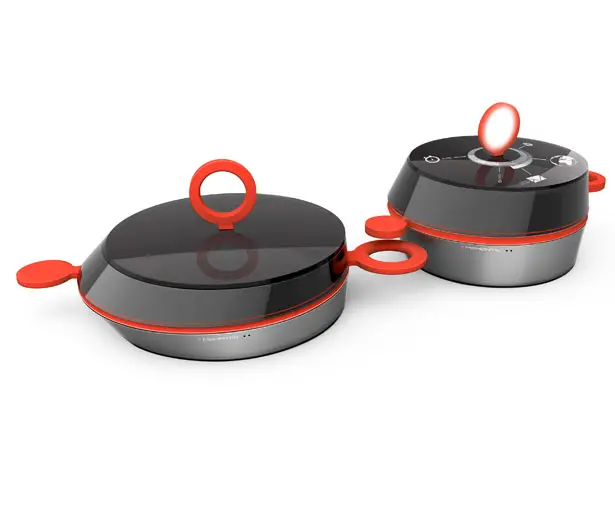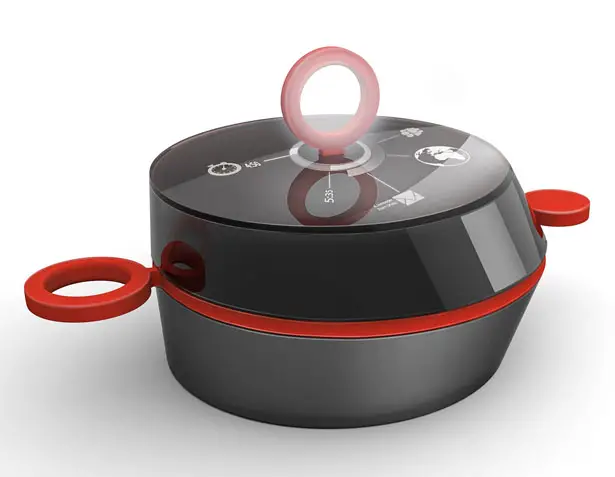 The ring shaped sensor at the bottom of the pot captures all information and transfers them to the other pots. The interface of the body illustrates visual timeline to guide user through out the cooking process. Inside the pot, you can also find light indicator that measures volumes of liquids when needed.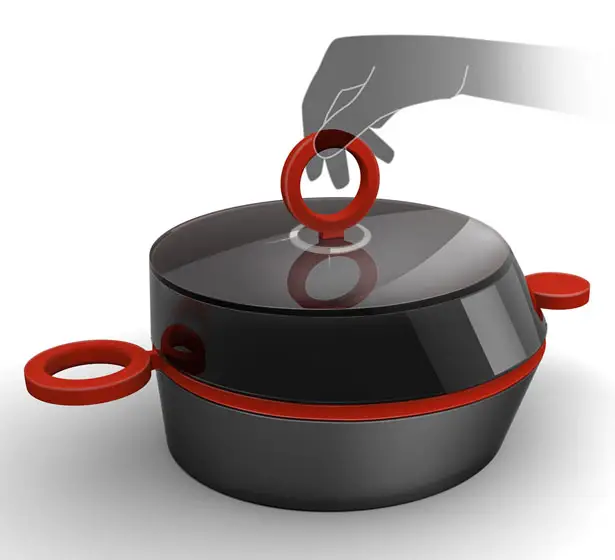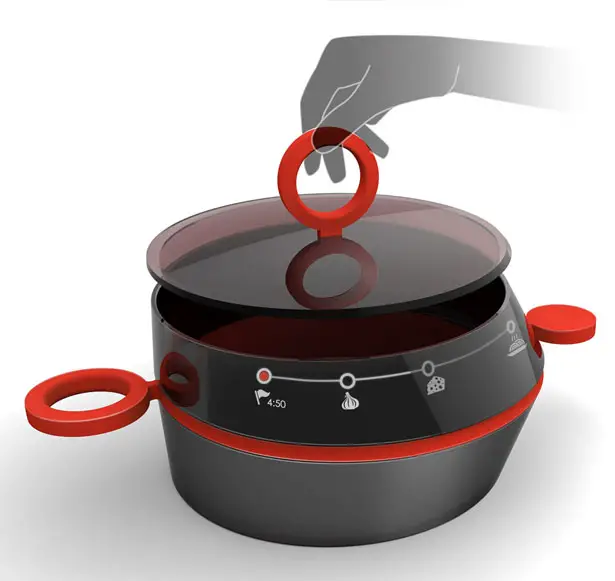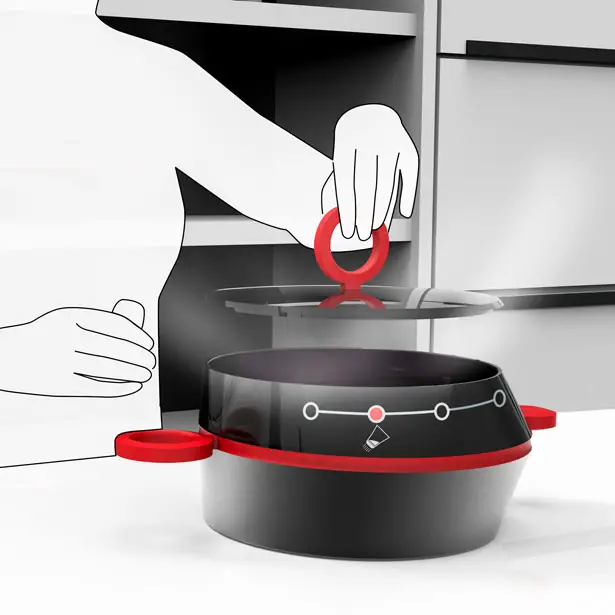 ---
The Parafree wheelchair is a sporty core-body training machine for paraplegics with the outstanding benefit of comfort in everyday use. Its design language and structure support active users in self-confidence and independence as you already know, sport can be a passion and helps reduce depression. Sport inspires hope and eases disappointments. This concept wheelchair compels the paralyzed user to keep balance permanently.
The unique and minimalist frame structure of this wheelchair is made of low-cost hydroformed industrial steel. It is light-weight as well as aluminum structure models and retains its necessary rigidity by adapting geometries known from bicycles. The flexible PARACORE base-element under an innovative customized seat-shell leads to an unstable sitting experience.
Designer : Felix Lange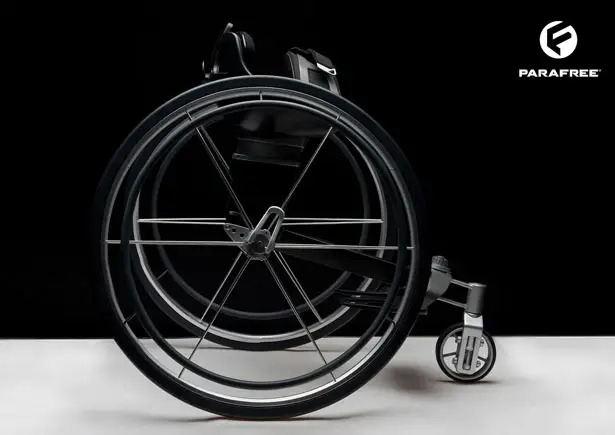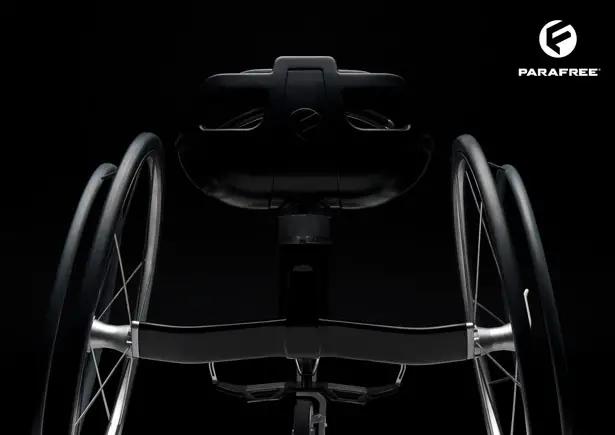 The paraplegic who is just able to use the upper part of his body defines abdominals, back muscles and in total all tiny deep muscles of the core body. The interaction of arms and core muscles leads to an upright position and reduces orthopedic damage.
The Paracore-Element of Parafree wheelchair copies the three-dimensional movements of human discogenics. This allows a wider range of interactions. Different designs allow for the foamy element to be covered over with benefits like companion-handlebar, optional back lean or luggage rack. The medical aid product "Wheelchair" thereby becomes an innovative training and minimalist streamlined product.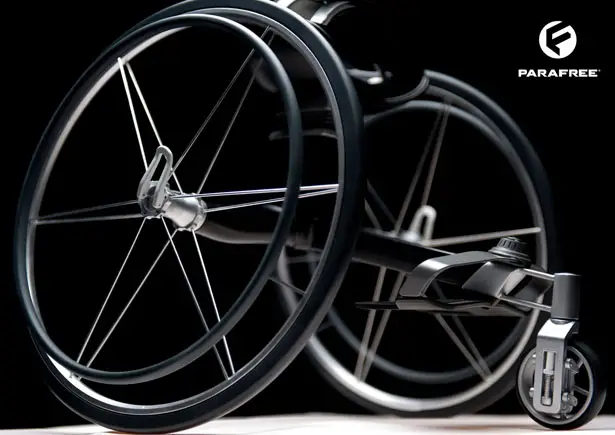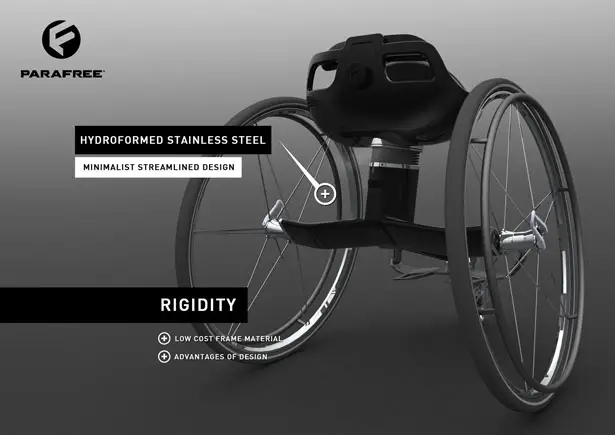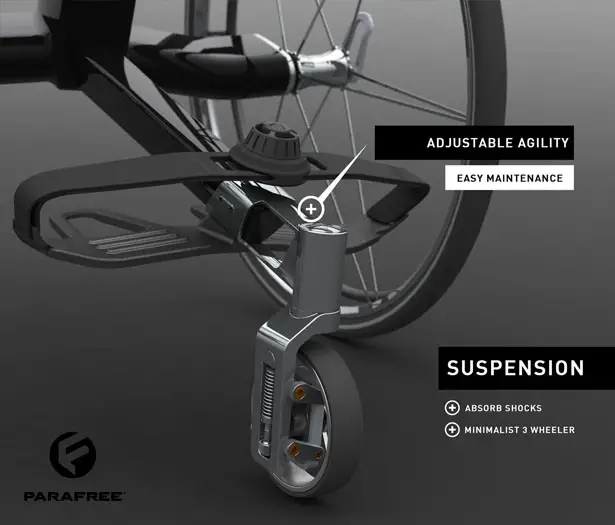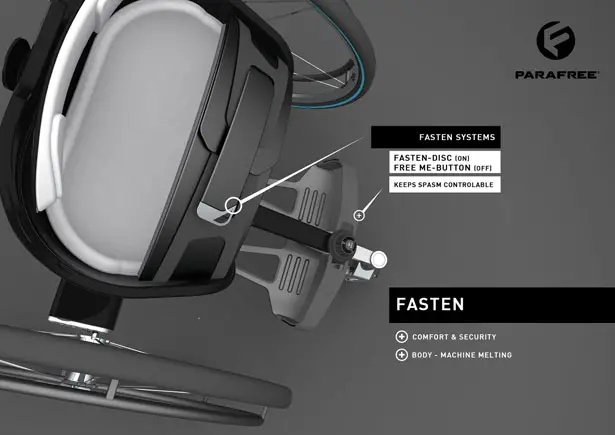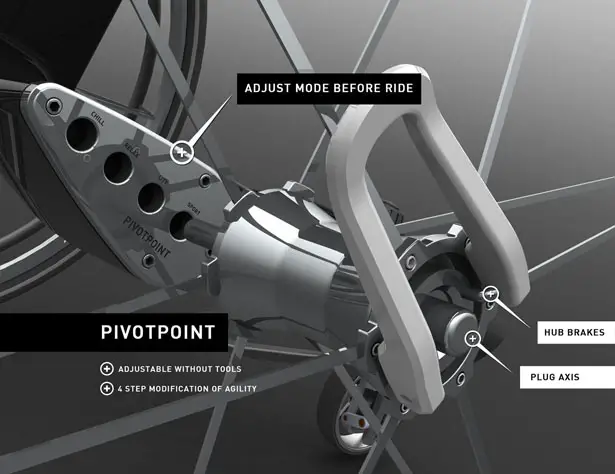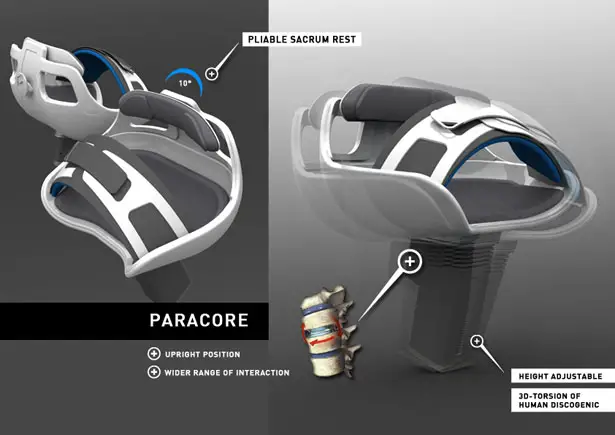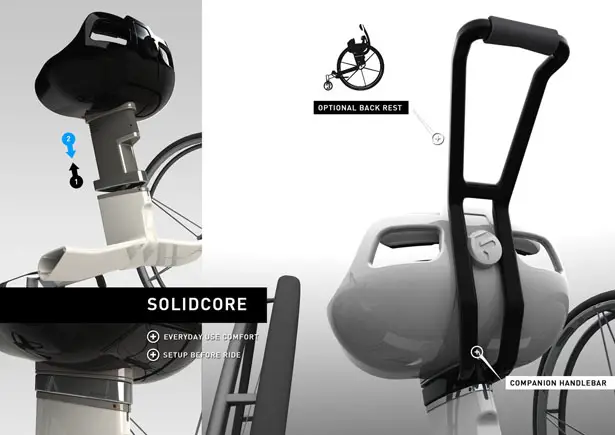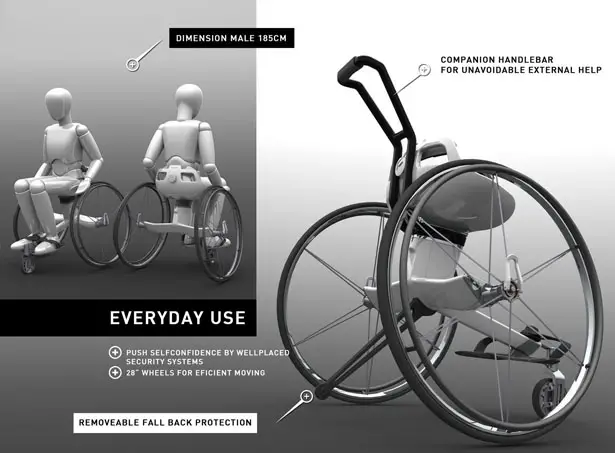 Tuvie has received "Parafree Wheelchair" project from our 'Submit A Design' feature, where we welcome our readers to submit their design/concept for publication.
---
A high quality hair straightener is always a need for everyone, specifically for the age group of 25 to 35 years. A hair straightener should aim at people who feel young and mobile, always follow the newest trends, want to show up, have a strong feeling for quality and are very much conscious about personal care. Most of the competitive products are pretty conservative as well as low in quality since all of them are basically using the same technology. In this situation, The Snooc is different due to the automotive styling, wireless technology, high quality materials, and the vital spring- system instead of metal, connecting both portions and being gathered in the form.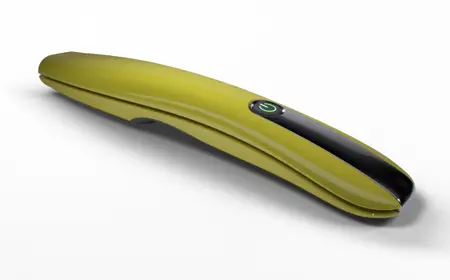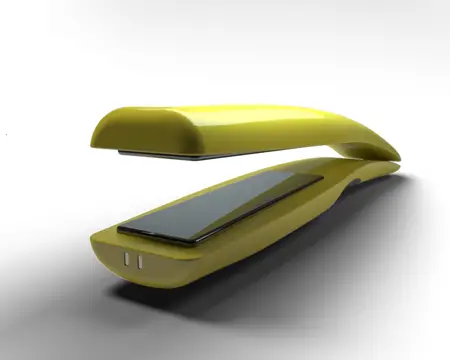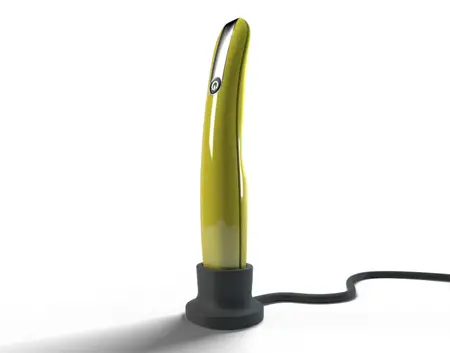 Designer : Bluelarix Designworks Team
---