Small in size just enough for one the Peugeot clear is a classy model that creates a divine beauty and permeates an aroma of excellent design in its features. Suitable for incredible speed it has an electric motor that heightens the electrical systems to work fluidly and almost effortlessly. The hydrogen and oxygen cylinders are well placed to improve the engine function on a car that uses little fuel. Heat in the sleek car is a thing of the past with the tunnel cooling radiators owned by the concerted elements of fuel. Peugeot clear is the newest sensation of affordable individual designed car.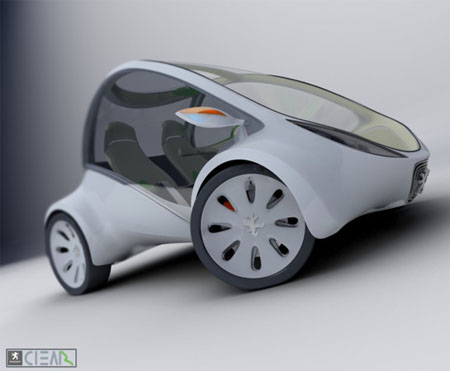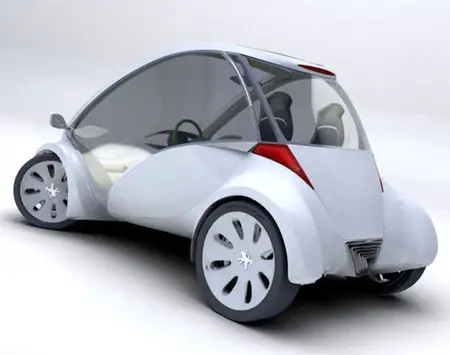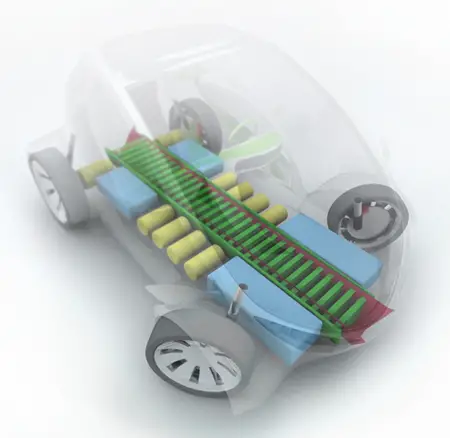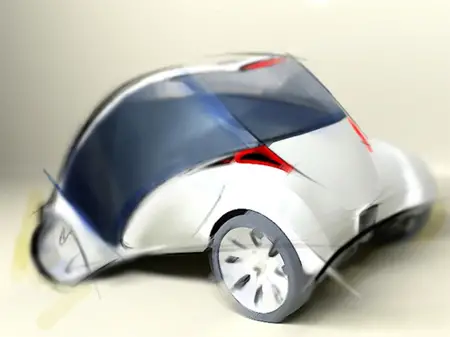 Designer : Alan Kravchenko
---
Hey Trekkies, you would love Excelsior Watch watch design from Peter Fletcher, the layout looks similar to the iconic one of Star Trek spaceships. Peter Fletcher said that he had submitted several analogue watch design to TokyoFlash in the past but mostly those concepts are too creative and futuristic with no technical details, which make them too difficult to produce. Most of them are technically impossible or required expensive mechanism to work, so, he came up with basic and conventional disc style analogue time piece, similar to Tokyoflash Uzumaki watch.
The time is displayed by 2 analogue discs that describe the hours and minutes (or seconds using 3 discs is also possible), it can utilize similar materials to Uzumaki which then linked to analogue movement. The discs here feature cryptic looking numbers or you can say sci-fi looking font to underline the sci-fi appearance or perhaps the manufacturer can change it into Klingon numbers for more exotic look.
Designer : Peter Fletcher for [Tokyoflash]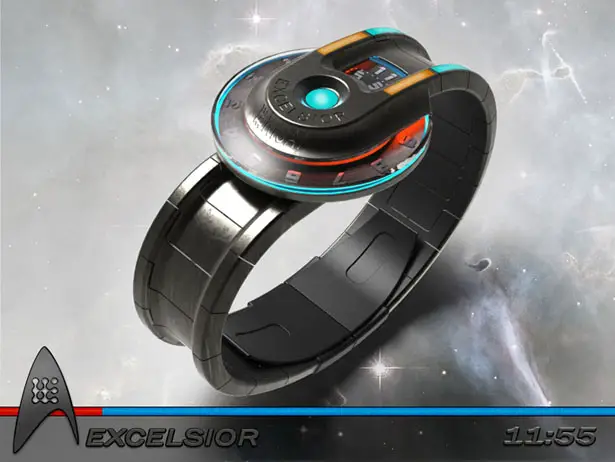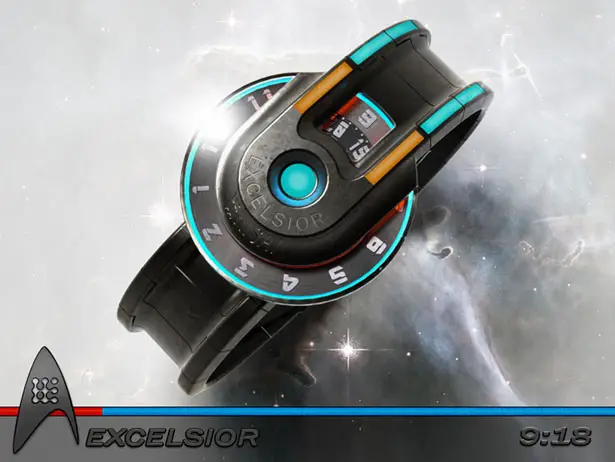 Inspired by Star Trek spaceship designs, this watch has an asymmetrical case where one half of the strap attached on the top of the watch while the other end attached on the underside. This design provides larger internal space for sophisticated mechanism and electronics. The display area is pretty large but thin to avoid any bulky feel and appearance.
The LEDs offer unusual yet familiar look, it's a nice touch to complete the sci-fi look. So what do you think? Would you wear this watch? or is it too much?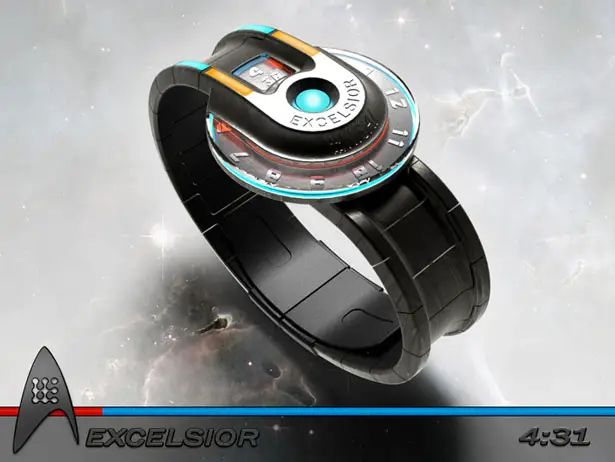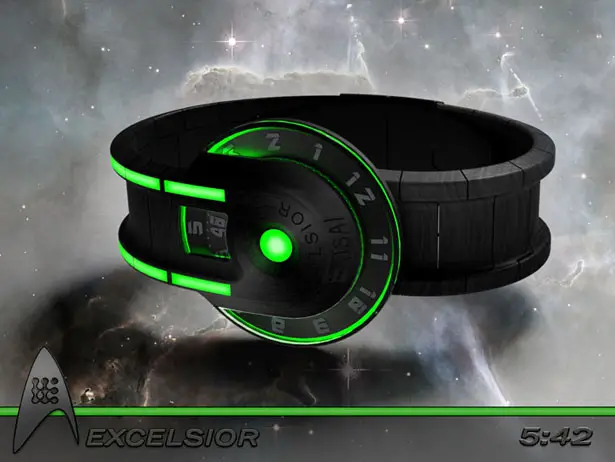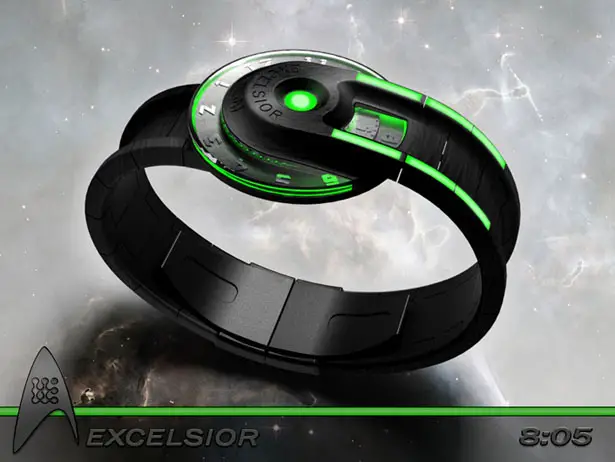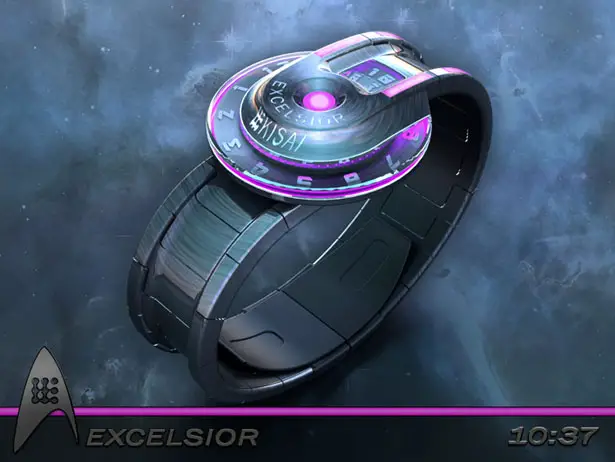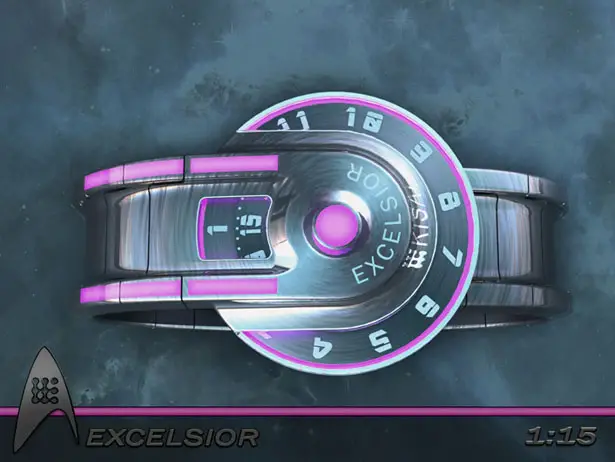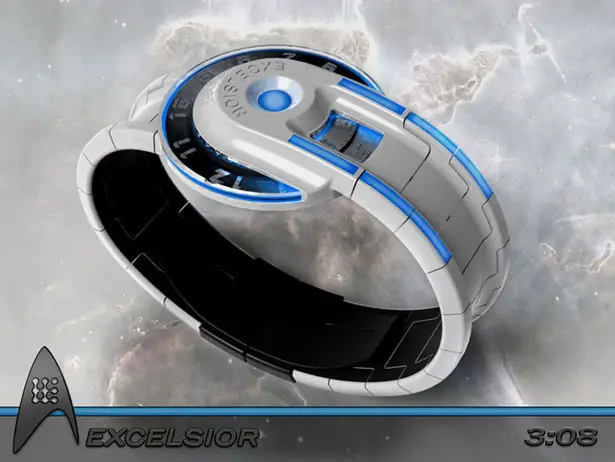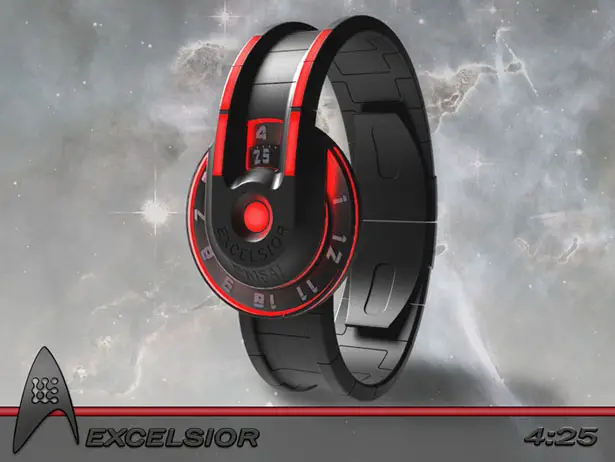 ---
SHADE is a lamp shade that has been designed in an innovative way to act as the lamp itself. It brings a new lifestyle to an iconic form with a tuxedo-like formal appearance. The shade incorporates 28 bulbs fitted on its edge along with stainless steel button head cap that screwed with the silver studs and cuff links. This brilliant lamp shade is a low voltage fixture that uses aircraft aluminum body in order to conduct electricity to the highly efficient 12V/10W, high color rendering and long life Xenon Festoon bulbs. SHADE is available in three different meticulously finished colors with catalyzed acrylic enamel: white, torch red and silver metallic. Moreover, it can be dimmed fully and comes with magnetic transformer located remotely or in the included canopy which can be mounted easily to a standard junction box.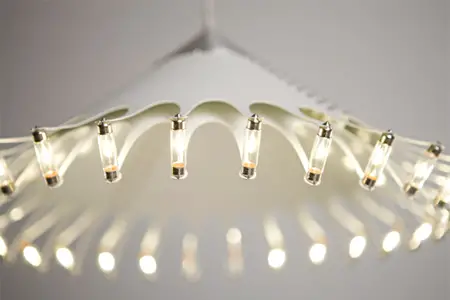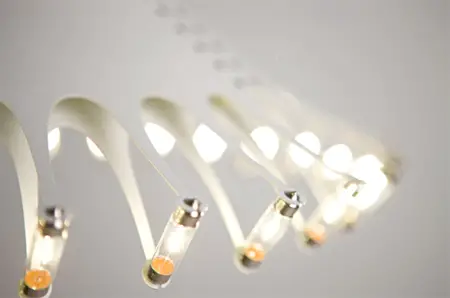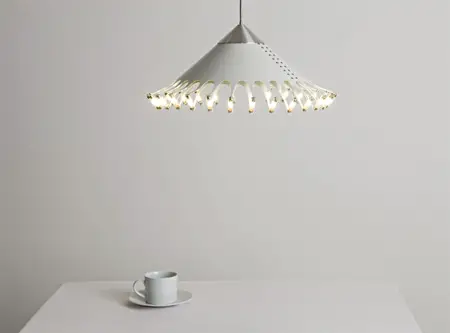 Designer : Christopher Moulder
---