It's amazing now seeing the jaw dropping designs and concepts that Honda brings forward. Honda V4 concept has come up with a deadly sports bike that proposes a new bike design direction for the brand. This model is designed to indicate the beginning of a new era. The bike has V4 engine and it is clearly shown in the design. The hubless wheels are fixed with all-enveloping cowls which most likely assist in reducing drag. This stylish and futuristic sports bike concept was exposed at the 2008 Intermot bike show in Germany. Overall, this bike is going to offer a new look to all the bike riders with excellent performance.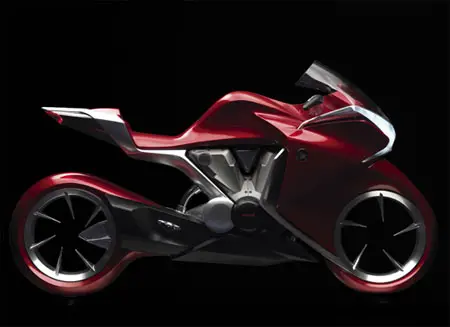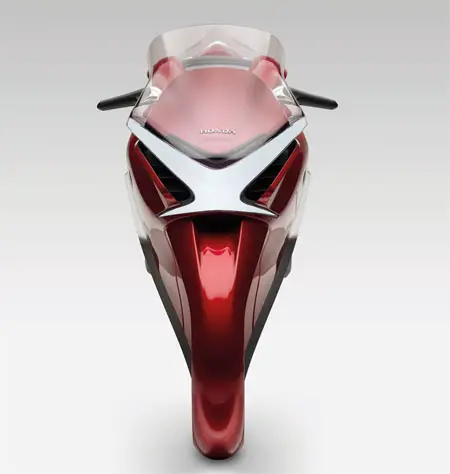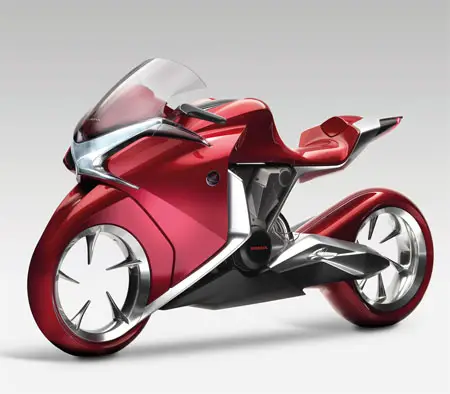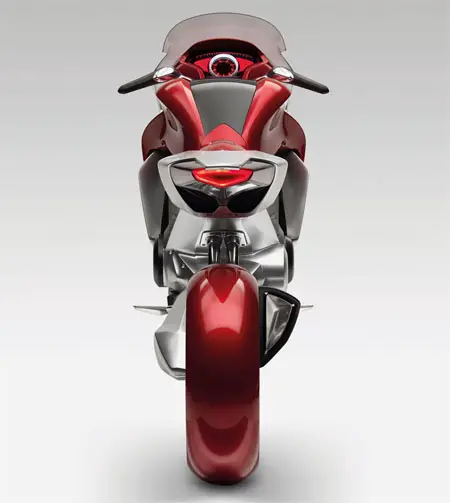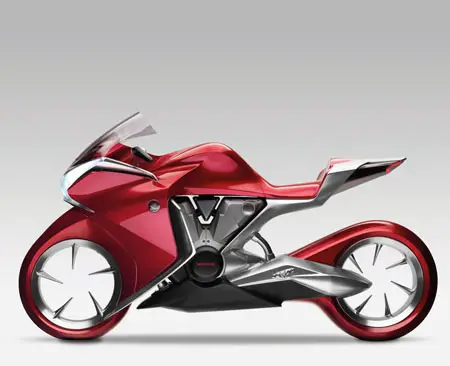 Designer : Honda
---
Cautious transportation of amputated body parts appears to be crucial for the successful reattachment process. Accidents may happen anytime, anywhere. At such instances, it is important that amputated body parts must be transported efficiently for reattachment. Cadaver limbs can as well be transplanted on a living patient, and the transportation from a clinic to some other facility should be done accurately for any reattachment surgical treatment to be successful. Well, ETU expanded to Emergency Transporter Unit for Amputated Body Parts has been designed to offer proper conditions for safe and sterile transportation of amputated body parts from accident location to nearby hospitals. The 3 main elements included in the design of ETU includes a thermoelectric cooling system with sensor that ensures even cooling of 4°Celsius around cut off body part, an insulating bag of aerogel that consistently maintains temperature, and finally the main casing that protects the cut off part from being damaged during transport.
Designer : Mehrafza Mirzazad Barijugh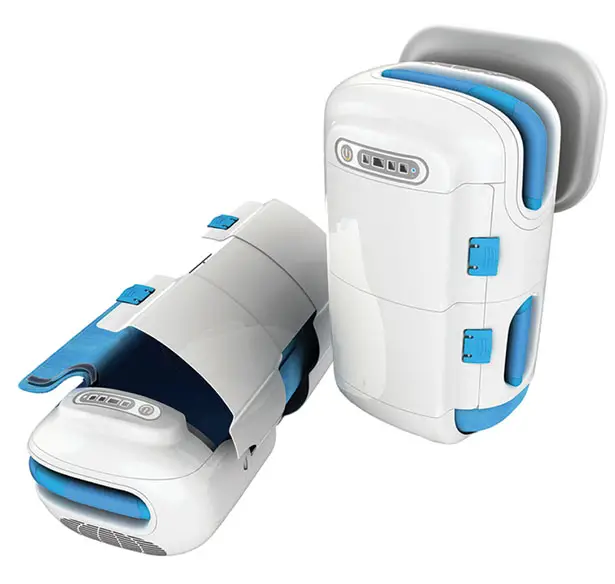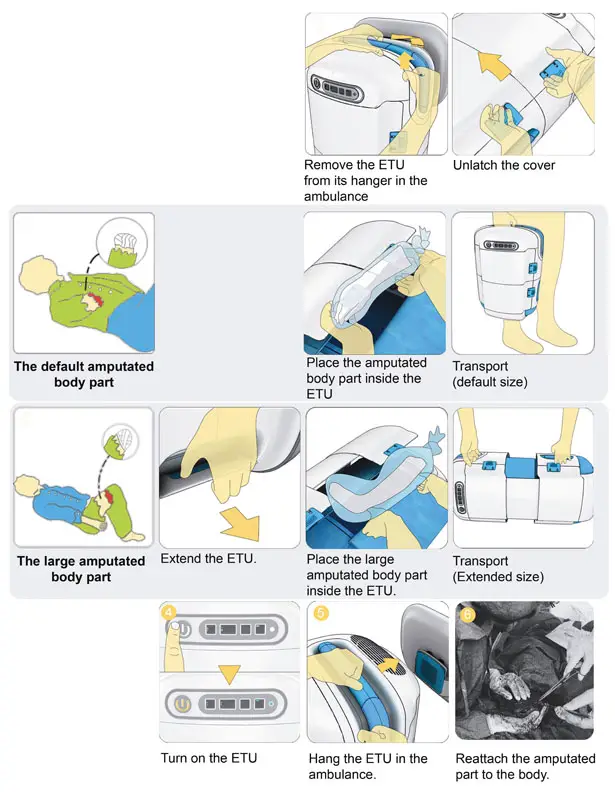 ---
The idea of new prosthetic started from people's perception of prosthetic legs; both the amputees and "spectators: which is a sad reality but true". Prosthetic has been developed based on the understanding of body anatomy and movement, but since it neglects the lifestyle, satisfaction, or personality of the amputee, this vital device for human activity still remains in a stage of "a landing gear", or sometimes C3PO or Robo-cop.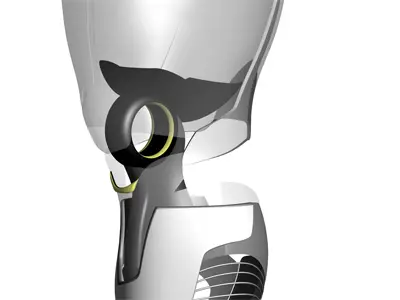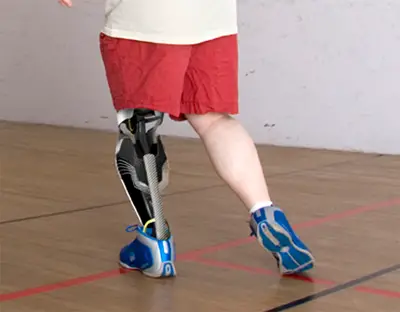 The social acceptance is based on how much the prosthetic resembles human leg, but there hasn't been any active movement to bring prosthetic leg from a utilitarian gear to a highly fashionable accessory that reflects the amputee's taste, possibly a prosthetic that he/she want to show off, and don't have to bear with people looking at them pathetically anymore.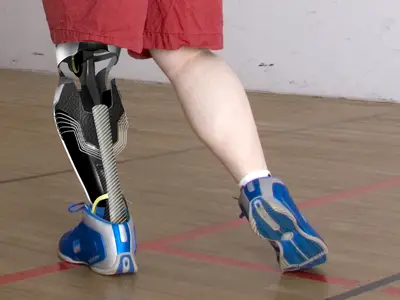 The demand of prosthetic leg could go higher due to accidents, wars, and mostly, aggressive increase of type 2 Child diabetes, which is unfortunate but opens more possibilities to enable personalized mass manufacturing. Therefore, this prosthetic concept is designed around the 3D scanned data of the real person's leg; Once the real leg is scanned, the data can be modified according to the condition of the limb, which makes the prosthetic "my leg".Tag Heuer, co-brand company of this prosthetic design which has sporty, bold but elegant high-end products, has a long history of preciseness and accuracy, and has been a great sponsor for various sports activities. The design follows how we see a watch; usually hidden behind the sleeves but reveals and shines occasionally when he/she moves. This prosthetic Tag Heuer's bold taste, but still hides the complex detail mechanism.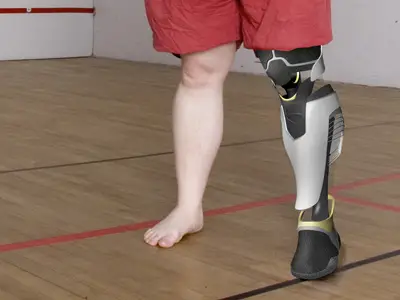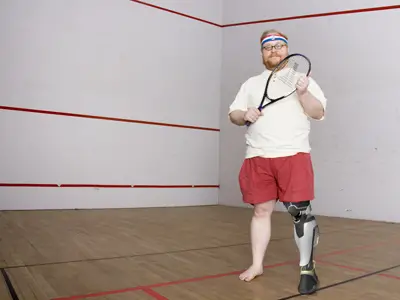 Designer : Koo Ho Shin
---