We always wanted to have a car like Caterham, but the one and only thing that came to our minds by looking at it was that this car would have been better with roof, 400 horsepower and more luxury. So all the prayers have been answered and the IFR has come up with an all-new Aspid with roof in which two engines will be available and a naturally aspirated 2.0-liter producing 270 hp, or a 400-hp turbocharged version of the same mill. This light weight carbon fiber structure whose power will be sent to the rear wheels via a six-speed manual gearbox and a limited-slip differential to get that 400 horsepower.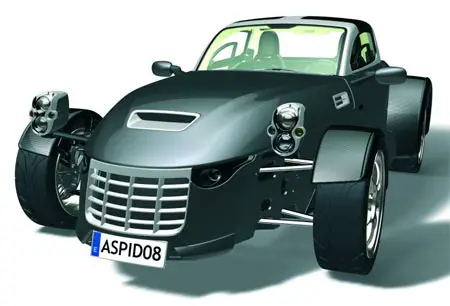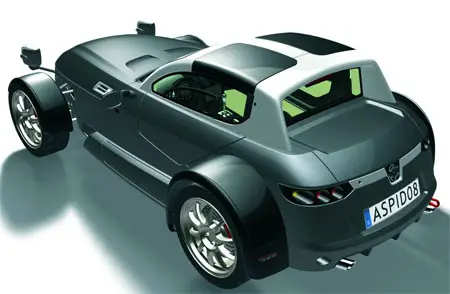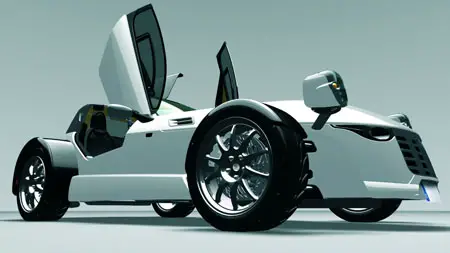 PRESS RELEASE
IFR Automotive reveals track car
A new sports car boasting luxury fitments and high performance has been announced by engineering consultancy IFR Automotive.
Known as the Aspid, IFR has sought to create a track car with everyday levels of usability and, importantly for cars like this – reliability.
It's also a technology showcase for demonstrating the company's design and engineering capabilities.
Aspid prototypes feature a 2-litre engine; either naturally aspirated to deliver 270bhp or supercharged to 400bhp.
Power is delivered to the rear wheels through a manual 6-speed gearbox and limited-slip differential.
Use of aluminium and carbon fibre has resulted in weight of just 700kg and the resulting 570bhp-per-tonne power-to-weight ratio enables 62mph (100km/h) in 2.8 seconds and 100mph (160km/h) in 5.9 seconds.
"The Aspid has been engineered to deliver a high level of driving pleasure," says company founder, managing director and automotive engineer Ignacio Fern?ez Rodriquez, whose initials give IFR Automotive its name.
Formerly with Prodrive, Rodriquez subsequently joined the Mitsubishi World Rally Championship team as race engineer for Alister McRae and Fran?s Delecour.
Rodriquez founded IFR Automotive in 2003 and began work immediately on the new sports car project, while handling confidential car and commercial vehicle assignments from industry clients.
With a long list of options, and each one tailored to the precise needs of each individual customer the anticipated base price is £75,000 and upwards per Aspid.
The car will be displayed at the British International Motor Show in London docklands from Wednesday 23 July to Sunday 3 August 2008.
via [AutoBlog]
---
We just got Atongm Bluetooth Virtual Laser Keyboard for an honest review, it looks like it's the cheaper version of the famous Celluon Magic Cube laser projection keyboard. But before you jump into conclusion that this device is not as good as Celluon, you should read our hands-on review here to get to know Atongm laser keyboard, because cheaper price doesn't necessarily means low quality product.
James from GearBest sent us this portable gadget that projects a virtual keyboard to any surface, but we highly recommend that you use only flat surface, otherwise it might not work as expected. It really does look like something you see in Sci-Fi movies.
When I received this unit, it comes in a small white box, there's no particular brand written on the box, not even the brand Atongm is mentioned, in fact the word "Virtual" is written as "Vitual" (perhaps the company can do something about this).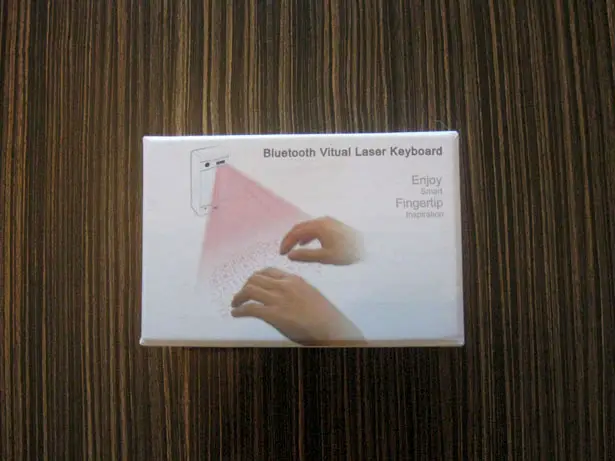 Opening the box, it reveals a little white gadget that fits in your pocket. It looks pretty nice, sleek and stylish in white color, now you can see the Atongm brand at the center of it along with the sensor, laser projector, and a LED indicator. The weight seems just right, it's not too light or too heavy, it feels pretty solid.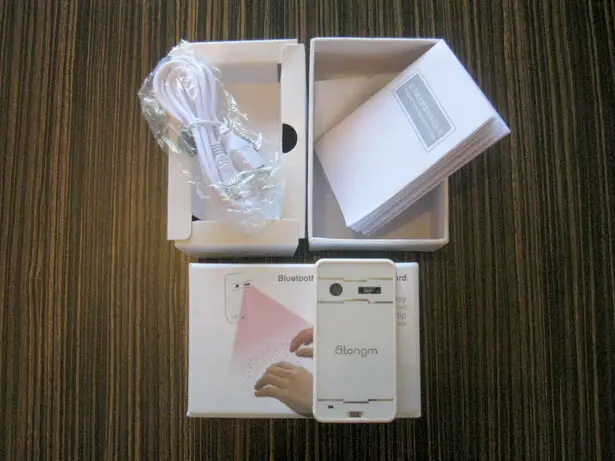 At the back side, you can find on/off switch and a mini USB connector. Turn the switch on, Atongm automatically projects a red virtual keyboard on the surface, it features English QWERTY keyboard layout. Now, you need to pair the device with your tablet/smartphone/laptop, simply press FN+B and activate your Bluetooth function, it'll recognize Atongm as "Laser Keyboard".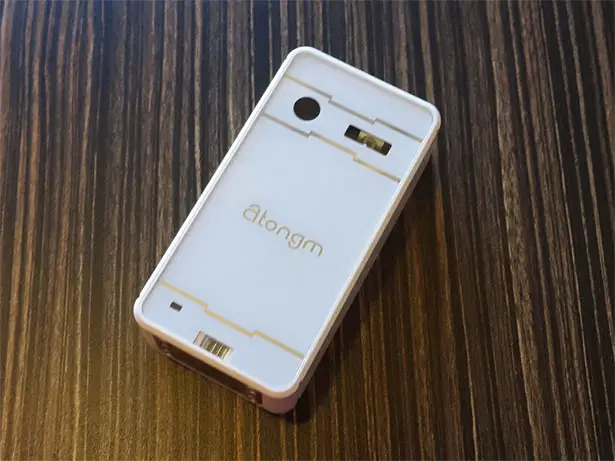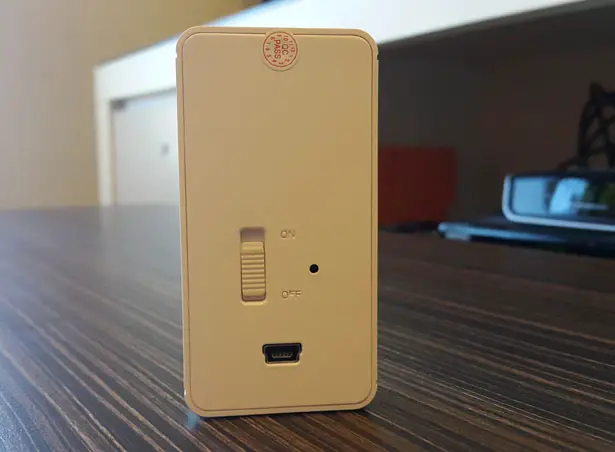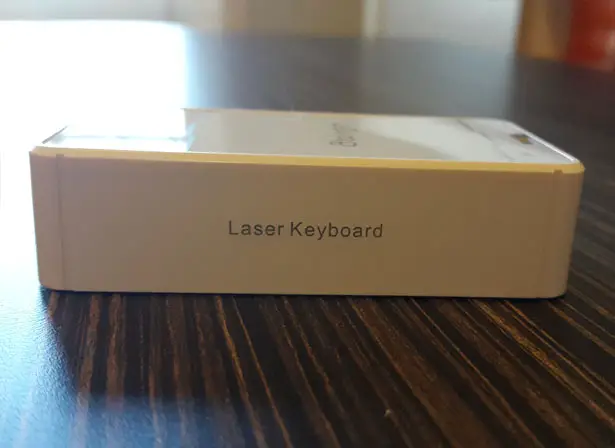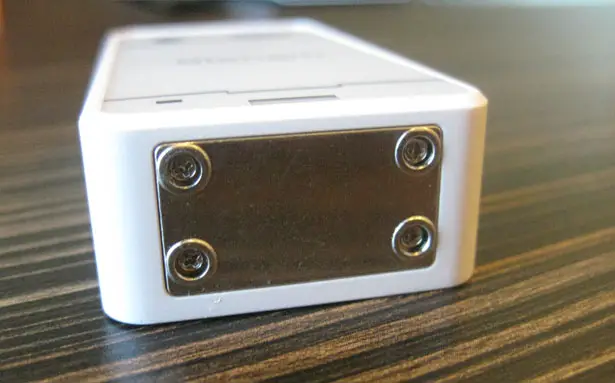 At this step, we were having trouble with this device, after pairing the laser keyboard with our Samsung Galaxy S5, I immediately tried to compose a new text message, but it didn't seem to respond to the virtual keyboard. I tried different apps, yet it failed to write anything that I typed using Atongm. I was not sure how to fix it, so I thought about restarting the phone several times, and voila … it did solve the issue. If you have the same device and experience similar issue, try restarting your smartphone/tablet or turn this laser keyboard on/off.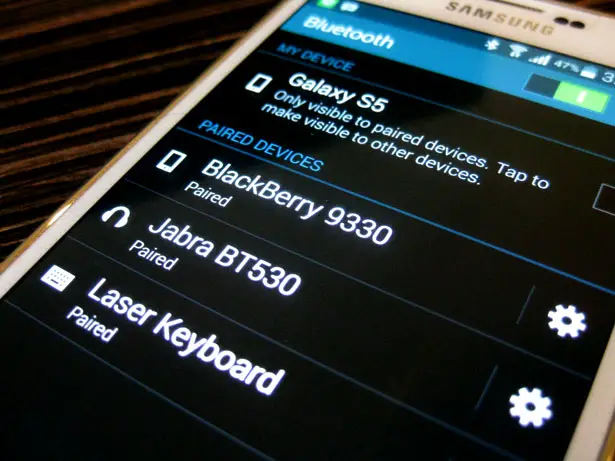 The company claims that this device is able to detect over 400-characters/minute and with its low power consumption, the battery lasts for about 3 hours of non-stop use. However, based on our typing tests, this virtual keyboard was having trouble in detecting my typed characters, I'm pretty sure my typing speed is average, perhaps for the next version the company can implement more sensitive sensors. In the mean time, you should type slower than usual. You can see below the typing result when I type as usual, it's a bit difficult since I don't feel any tactile feedback.
thd quick brown fox jumps over te laxy xog the quickbrown fox jumpsover thr laxy dog the quick brown fox jumps over the lazy dog te quick brown fo jumps over the lazy dog the wuick bron fx
So, our overall experience can be said not that impressive but not really bad either. Atongm Bluetooth Virtual Laser Keyboard does help when you need to do some serious typing with your tablet/smartphone, it sounds cool, but actually it's not really as effective as promised.
The laser display isn't very bright under standard office light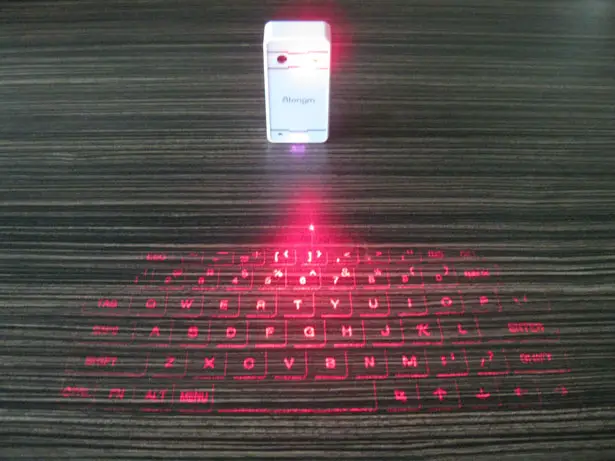 But it looks pretty bright under low light condition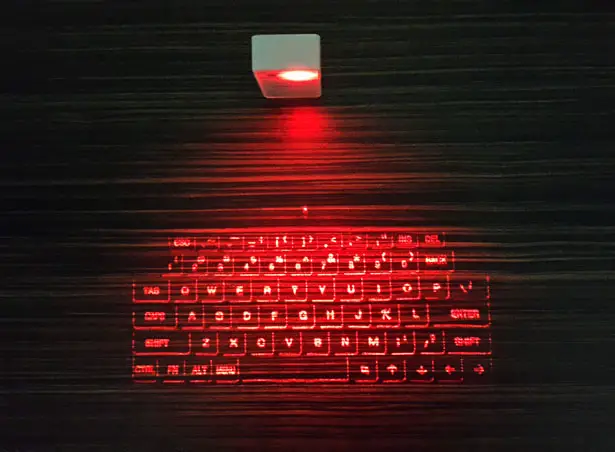 Tuvie has received "Atongm Bluetooth Virtual Laser Keyboard" from our 'Ask for A Review' feature, where we receive test unit/product sample for a review.
---
Do you think a conventional clock can be made simpler? Yes, TIME-LINE clock shows you how time can be simplified the way in which time is represented. It only uses one clock hand and a small LED light. We already have a wide variety of clocks from wall clocks, watches to pocket watches, this concept clock was based on the idea to make time simpler.
TIME-LINE clock features only an hour hand, liner without surrounding frame. A small LED light informs you about the minute. Everywhere this clock is located, its built-in GPS timer would automatically set the hour and minute to show the present time.
Designer : You Haeyon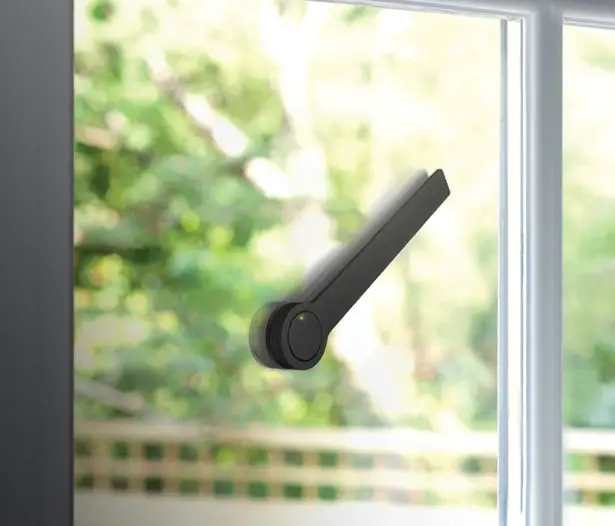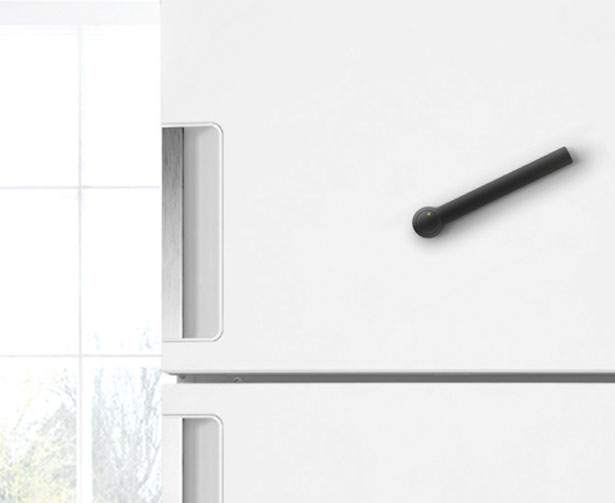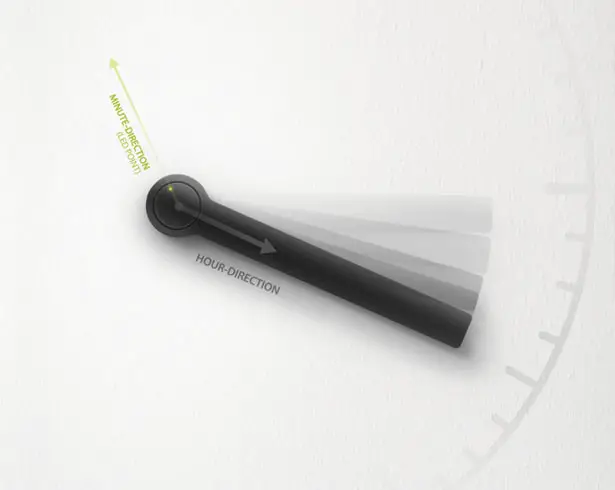 ---