KEECKER is said to be the world's first HomePod, a home computer that follows you around. I hate cables and dusty monitor, that's why I really think Keecker could be the future of our computer technology. You don't have to compromise to only enjoy great content in your room or small screen (tablets), using KEECKER, it is possible to enjoy wire-free home as well as digital content anywhere in the house. This little robot computer allows you to access your data, movies, music, etc. literally anywhere without having to connect to screens.
Just like a computer, this future technology is the source of your entertainment system, from web browsing, gaming, media immersion, digital decoration, to home security system. A computer system designed by keeping home in mind, it allows you to share your great life moments, content, experiences, instantly. The 360-degree audio and video camera capture your every move, its powerful video projection system moves up and down at 90-degree. You can project just about anything on the wall to share it with friends and family on special events. Playing video games and making video calls can be so much fun and more enjoyable.
From : Keecker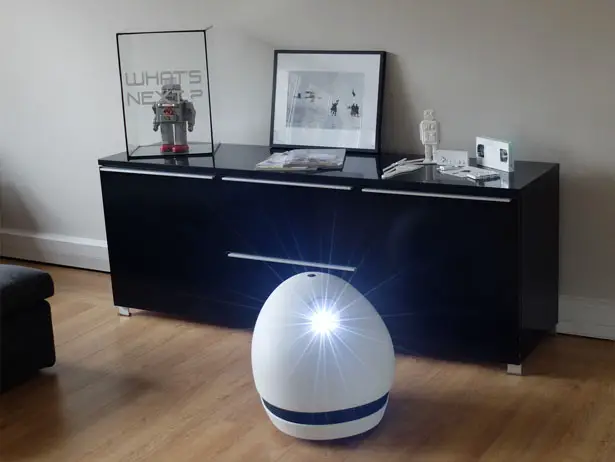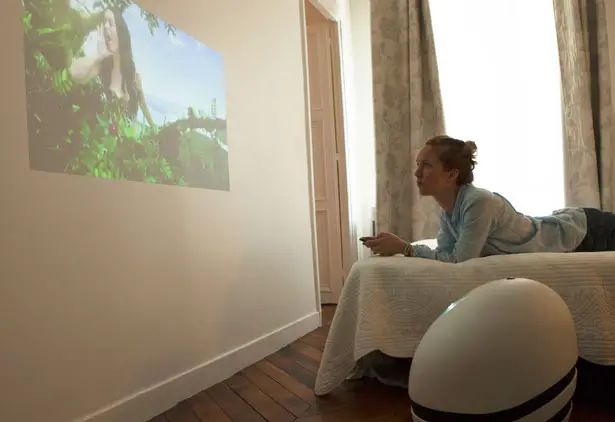 Just like I said earlier, I hate messy cables. KEECKER is completely wirefree, it's a heaven sent device that provides you with highest quality entertainment, wherever and whenever you want. This robotic unit also captures your home vital information such as noise levels, temperature, CO2, unusual actvities, and many more. You can always check your home to see what's going on there as if you are teleporting yourself back.
The projector is able to project up to 40-inch screen when located at 2 feet away from the wall. Unlike conventional projector that is usually loud and very hot, the company promises this device is extremely quiet and stays cold. It is equipped with advanced sensors: infrared, ultrasound, light, air quality, temperature, humidity, and cliff, that's why it can provide you with pretty accurate information about your home.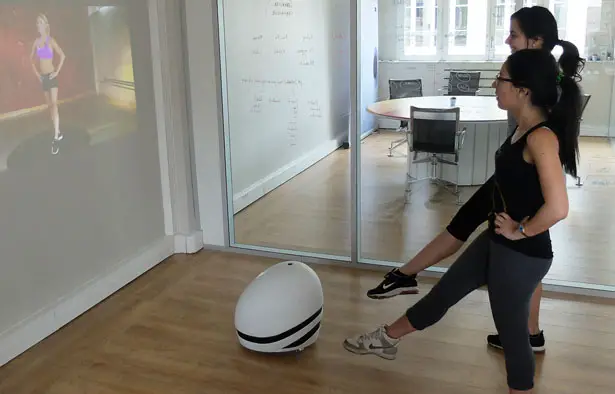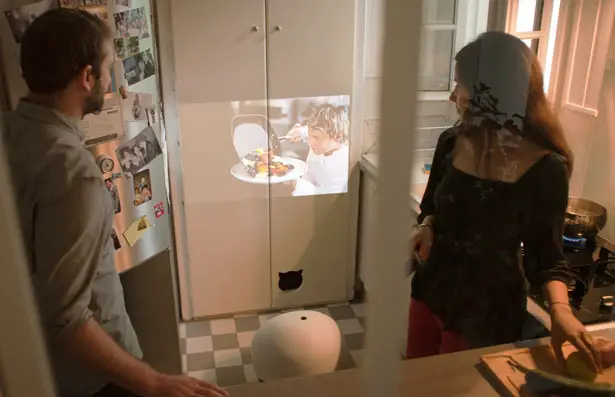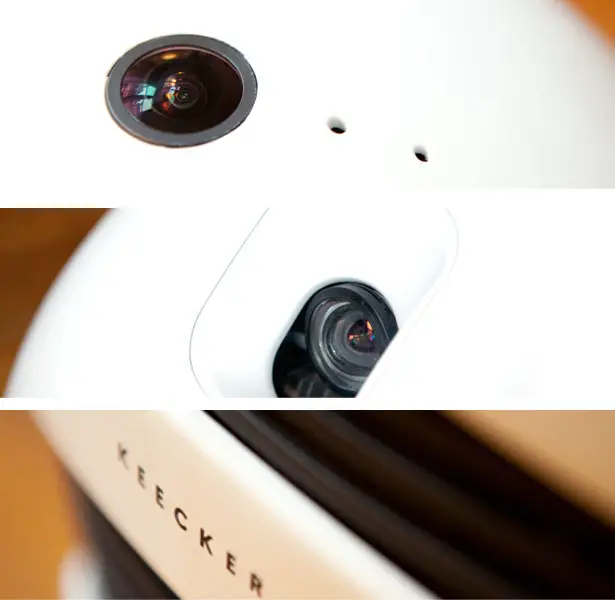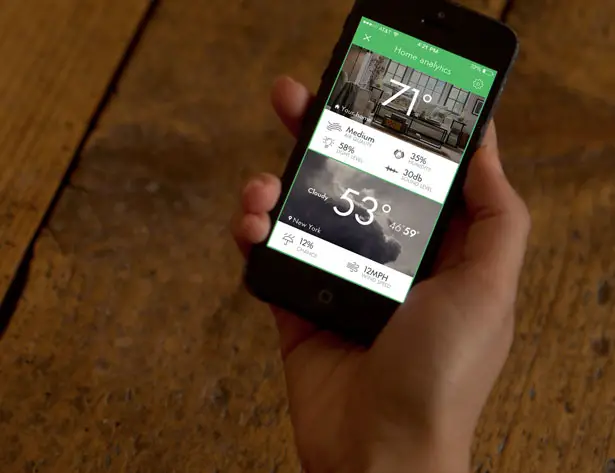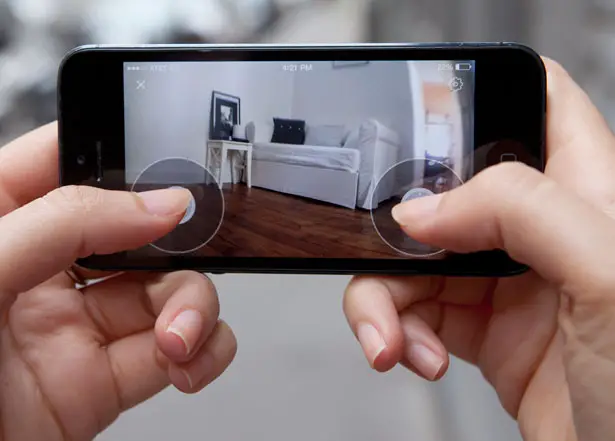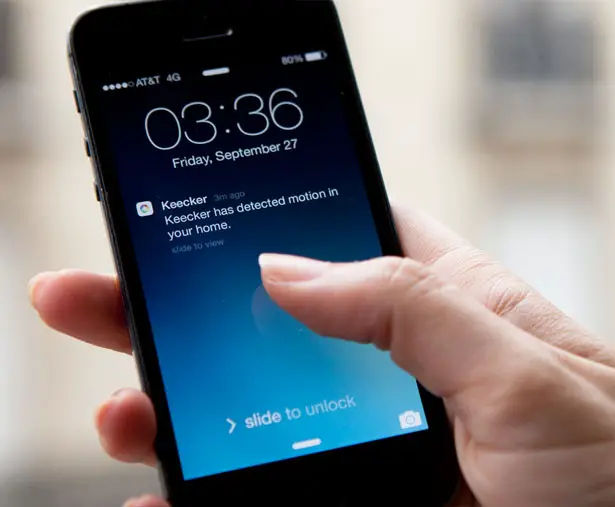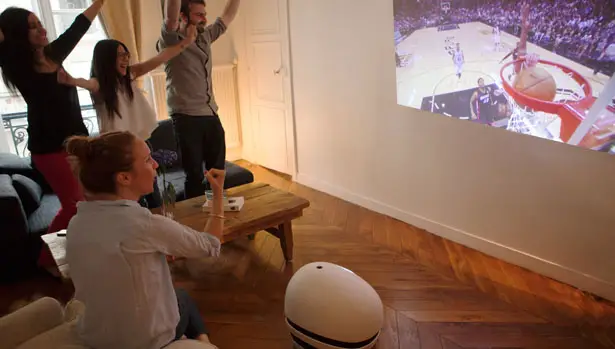 ---
One of the models that sure will grab eye balls at this year's Festival of Speed at Goodwood would be the Citroën's C-Métisse concept. Its appearance is the first in the UK for this 155mph supercar which made its debut at the 2006 Paris Motor Show.
It's marked by front and rear gull-wing doors, with an cockpit that is "aviation-style", the and is powered by a 208bhp V6 HDi diesel engine. Also there are two separate electric motors placed on the rear wheels, enabling a top speed of 155mph, and reaches 0-62mph in 6.2 seconds while producing a torque of 400Nm, all this while retaining exceptional fuel economy a whopping 45 miles per gallon on the combined cycle! and maintaining low-emissions. So just zip zap and zoom!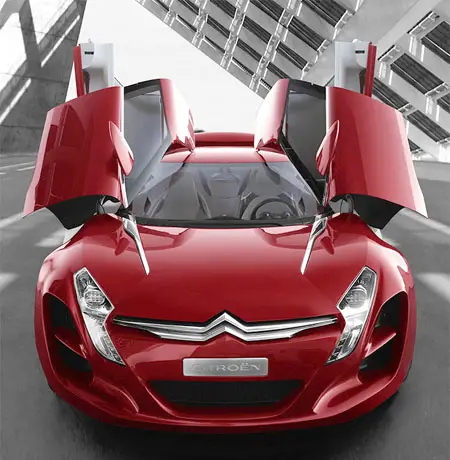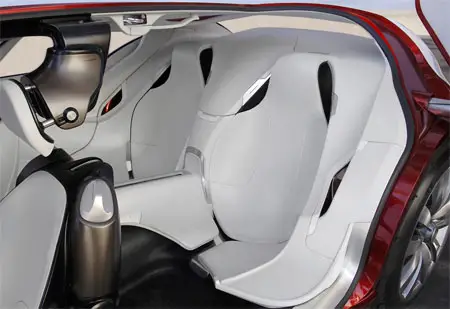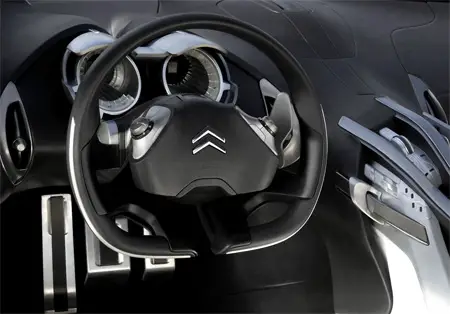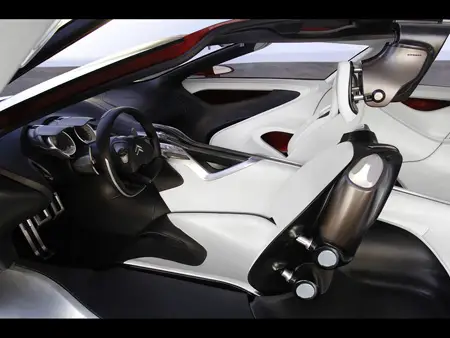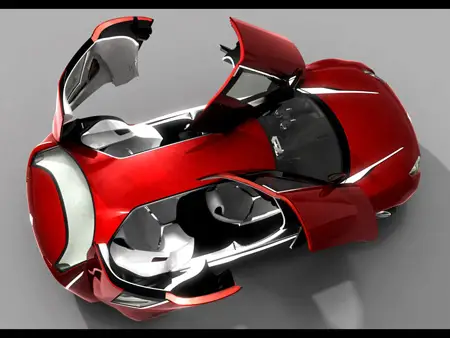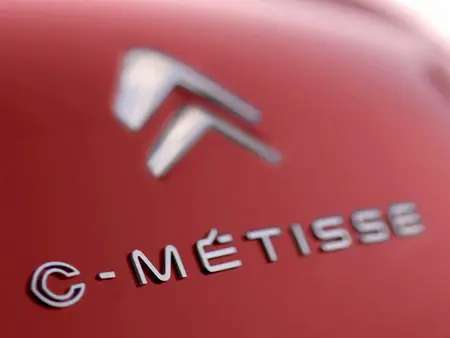 via Gizmag, Image Credit : SeriousWheels
---
Fata Morgana is a conceptual exploration that attempts to recreate an immersive dream bath from an arid environment. The inspiration here is the phenomenon of mirages where free form waves, floating objects, and illusions are evoked. These are then abstracted into an emotive ambience that envelops on different levels. The bath immerses the user within in a dreamy and illusional state, for a unique dream bath experience.
The Fata Morgana dream bath can be contextualized in a luxurious space to be a looker and to be experienced. Lighting and ambience forms a part of the user experience through dreamy soft lighting or preset mood effects. The bath elements also features emotional forms that are influenced by mirage images and these are intended to evoke much emotional response. The mirage curtain are metaphors to how a mirage is free form and envelops a user within, while offering the benefit of a needed privacy.
Designer : Lim Wan Xuan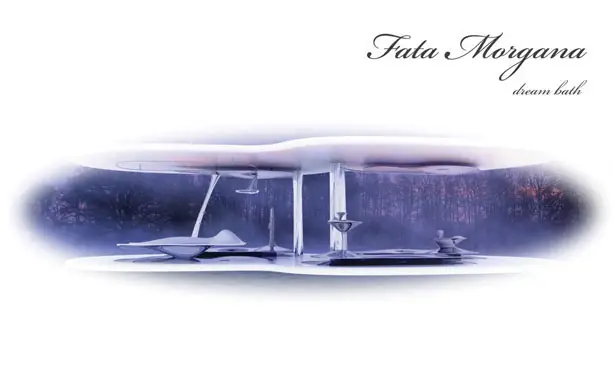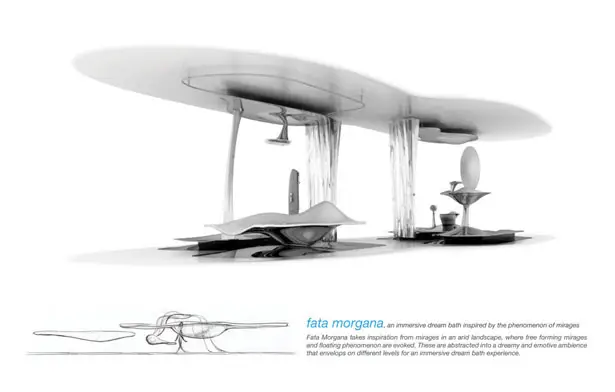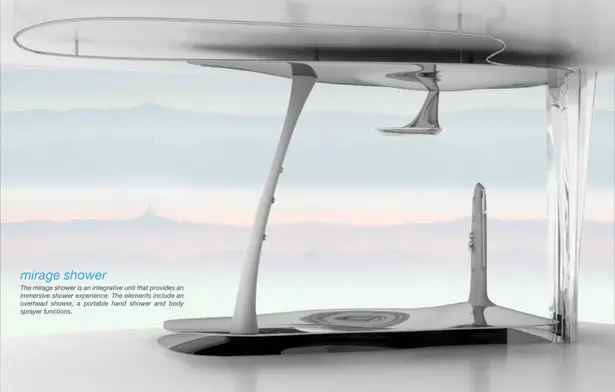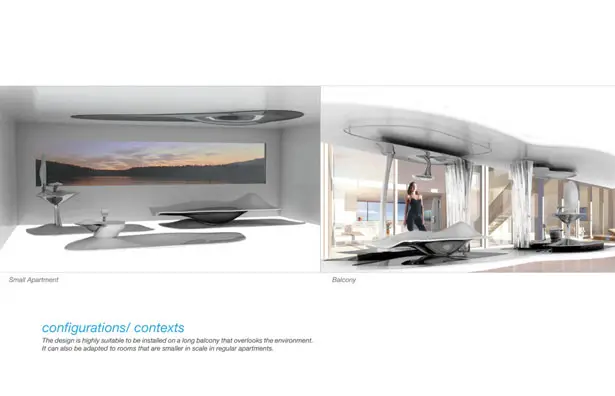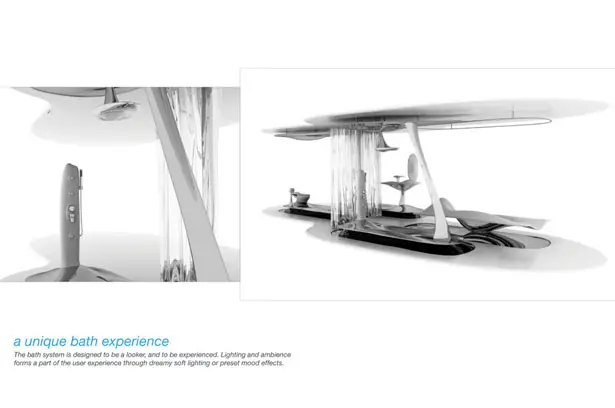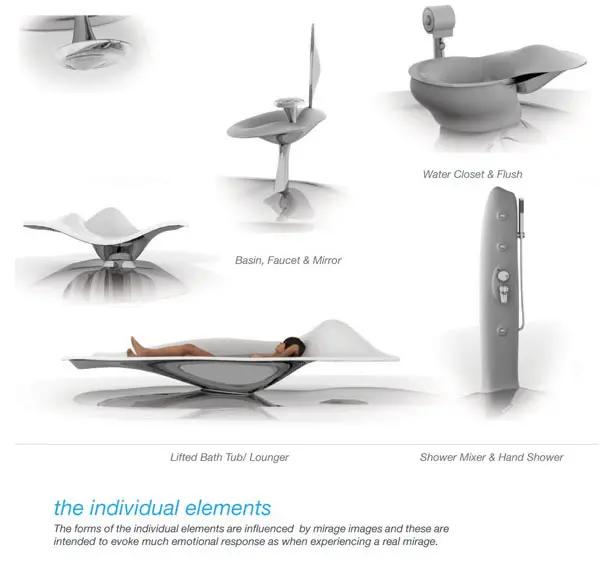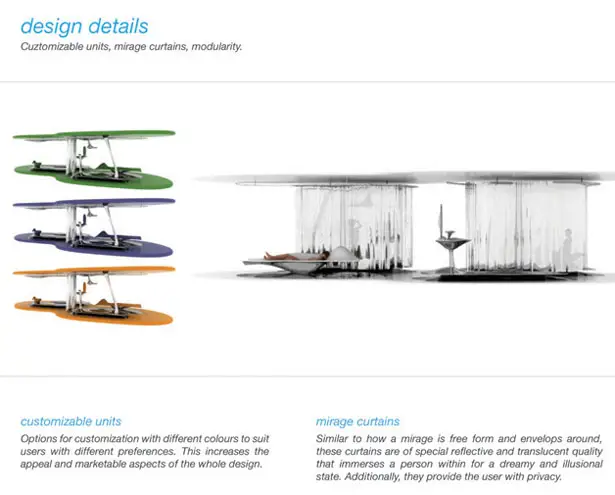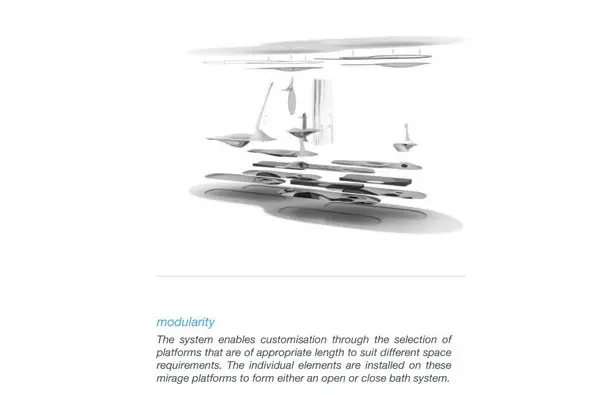 ---