The Balance of Communication concept was developed with ergonomics in mind. A shape which fits in hand well is coupled with a new weight distribution of the components. The heavy parts are located on the bottom part of the phone, leaving the top with only a very thin and light display. The keypad is big for the ease of use – many people are frustrated by the small keypads on current phones. The design tries to eliminate the sealed case look by using an exoskeleton as a feature. The strong side beams are the structurally supportive elements of the design, giving the aesthetics a visual flow, and communicating the idea of ergonomics.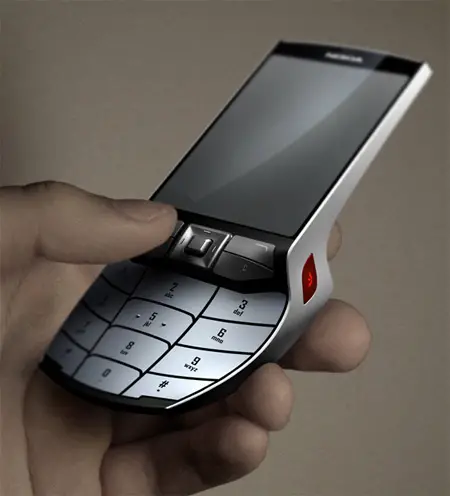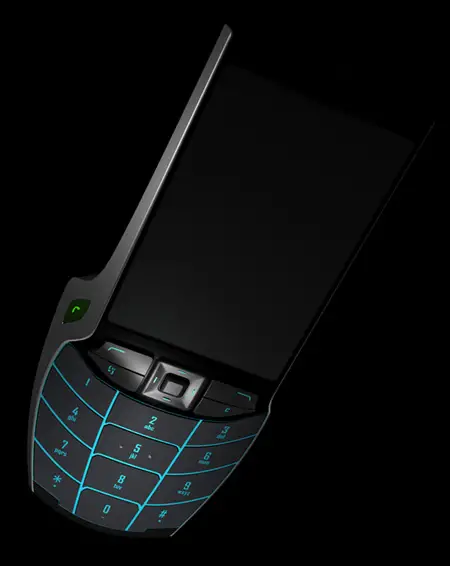 Heikki says :
"This concept was done as an exercise for my modeling skills, and as an alternative experiment concept for the phone industry. I believe concepts should provoke feelings and discussion, in both good and bad. It's a great way to learn and develop further designs. It's also interesting to see how people are willing to sacrifice ergonomics and usability for values that are made up, such as status and the bling factor. I find this an important and challenging thing to consider as a designer."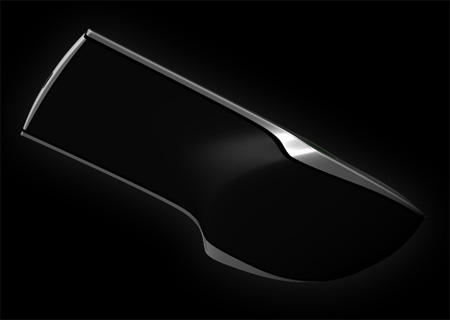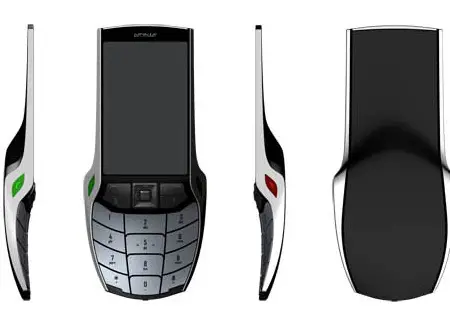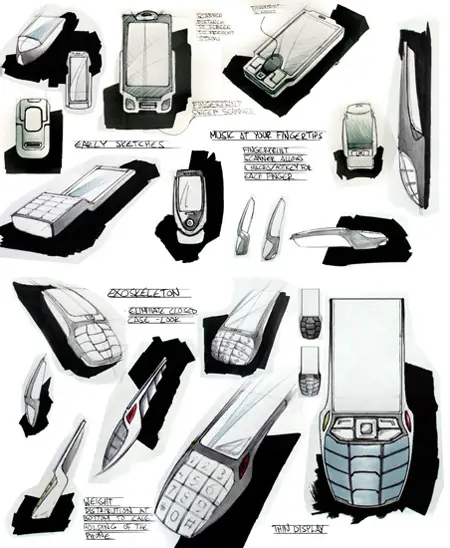 Designer : Heikki Juvonen
---
Ground Wakeboard is a conceptual project that inspired by the idea where Toyota works together with Yamaha, two popular transportation makers. The concept car is a fuel cell crossover Toyota "Cross Cruiser" that pulls Yamaha "Hover Board". It's a unique concept, perhaps dedicated to people who love extreme sports to make their life even more exciting.
Cross Cruiser is a fuel cell concept car that generates high power electricity, connected to the Hover Board through a wire cable, it powers the fans to levitate the board. The board doesn't need any heavy batteries, fuel, or engines, it's made possible to levitate due to its lightweight. The rear glass of the car can be removed where passengers could enjoy rear-deck like as if they are in a boat or yacht.
Designer : Ken Nagasaka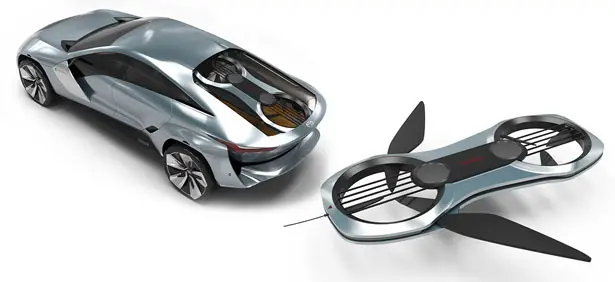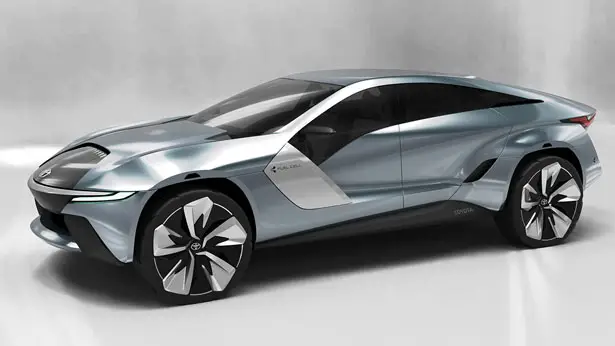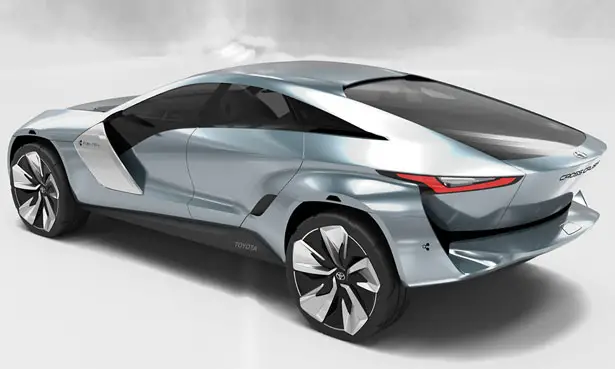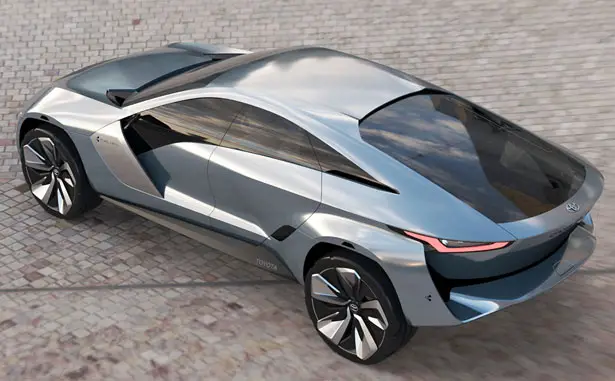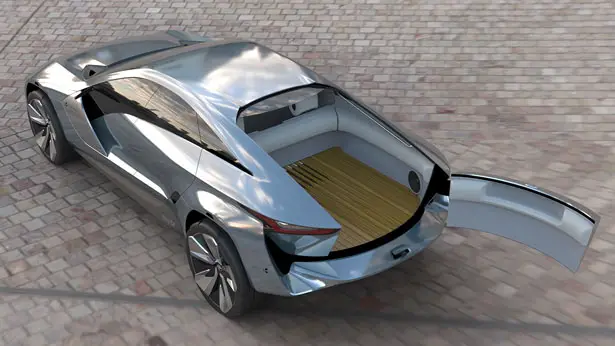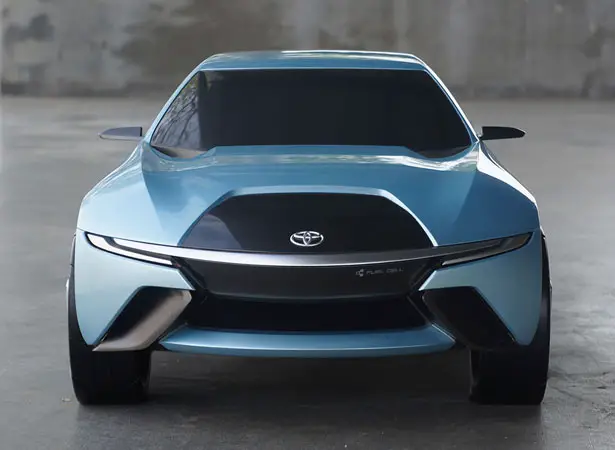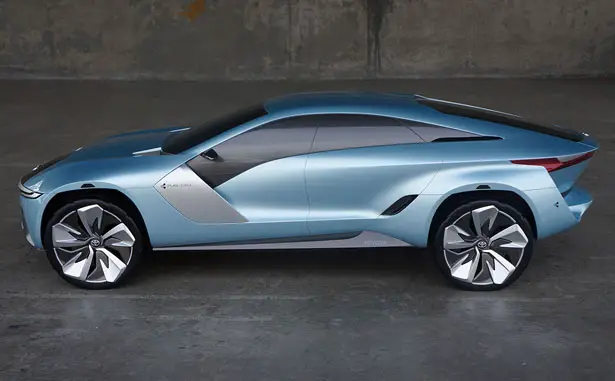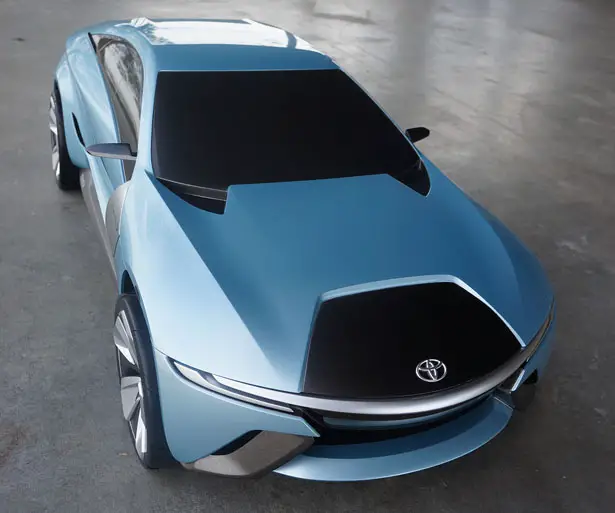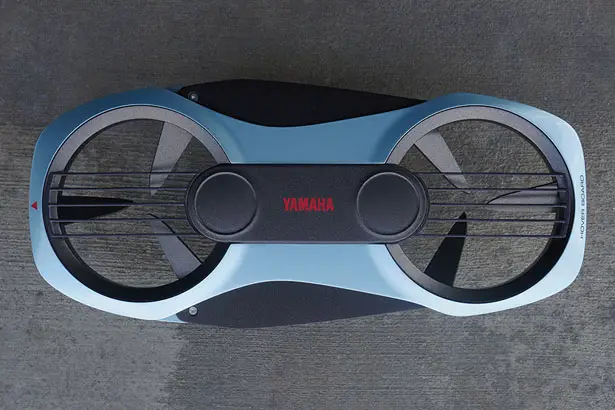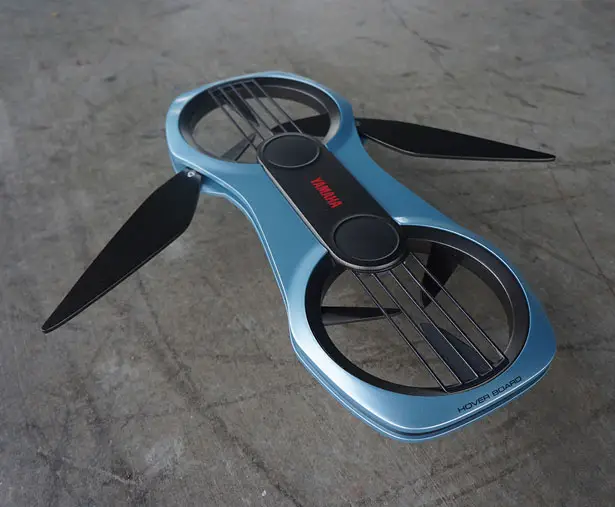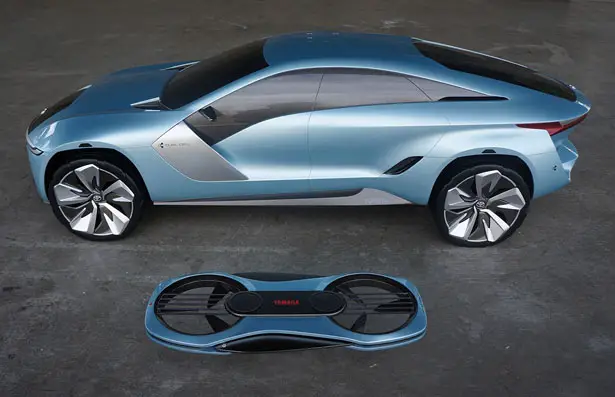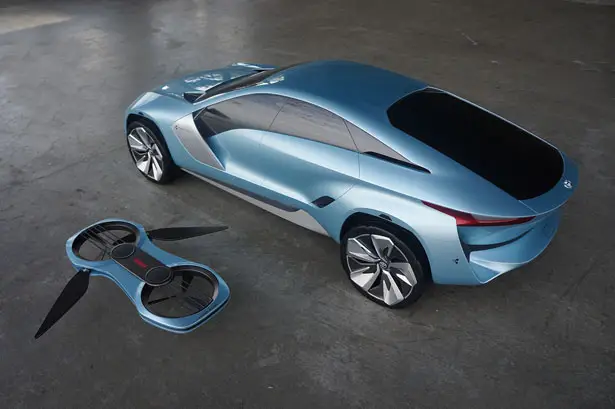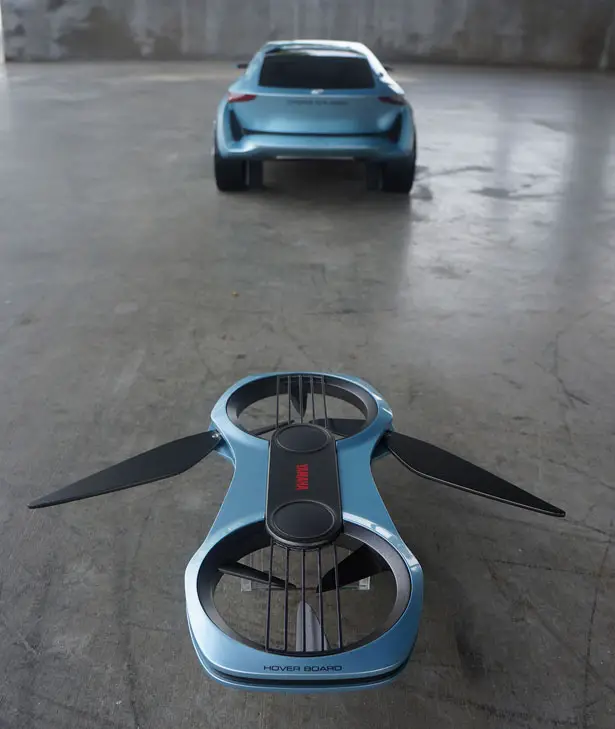 ---
This was a concept design project for Michelin with goals to create an affordable, adaptable, and efficient method of transportation suitable for India. "TCOOTER" means "TWEEL" + "Scooter", in connection to Michelin's "TWEEL" which means "Tire" + "Wheels". Suspensions of this vehicle will be replaced by technology of "TWEEL" and additional shock absorbing flexibility within bridge-like construction of the frame. Outer shell of the frame is used as cover for internal mechanism, and as a support for replaceable parts (such as seats and racks) that can be made by rider to suit their needs according to his/her needs.
One of unique features of TCOOTER is the removable motor, therefore, you can use it as as portable generator, very practical isn't it?
Designer : Eric Han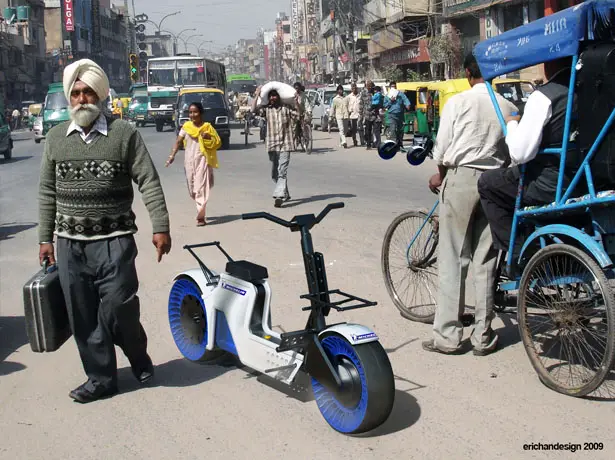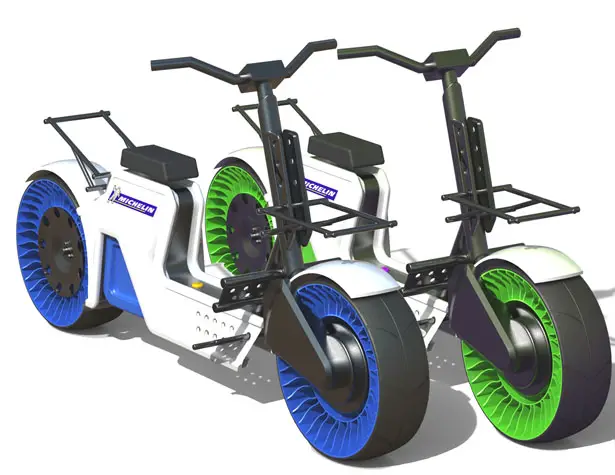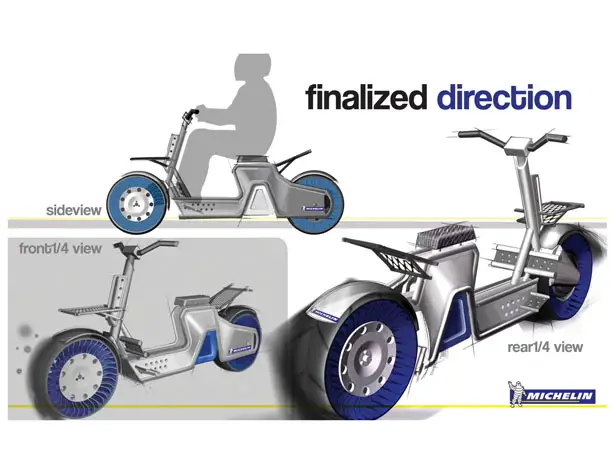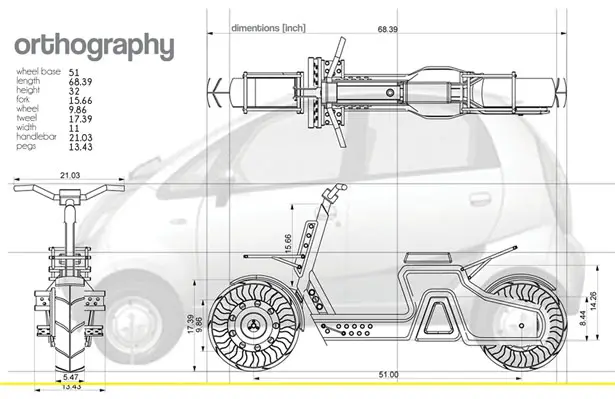 Click above image for bigger view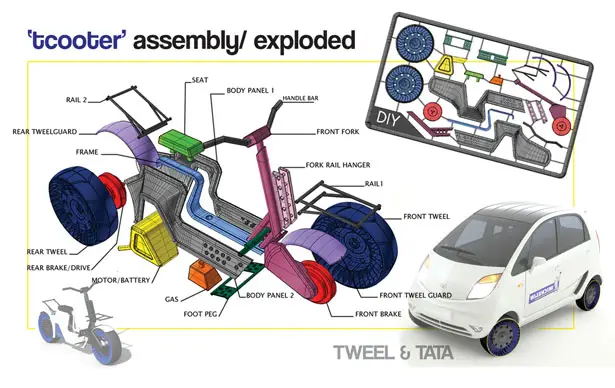 Click above image for bigger view
---