Hello Tomorrow phone concept has been designed with the intention to revive the magnificence desk phone that has been outclassed by those cellphone industries. If you are one of Tuvie's loyal readers, you'll notice that there are many futuristic designs for future cellphones but so few for our beloved desk phone.
Designer : Ronny Sauer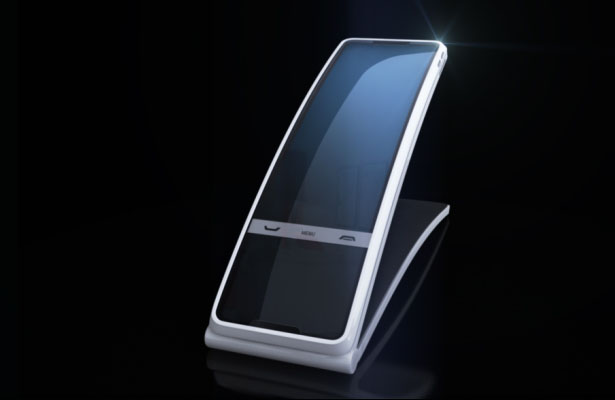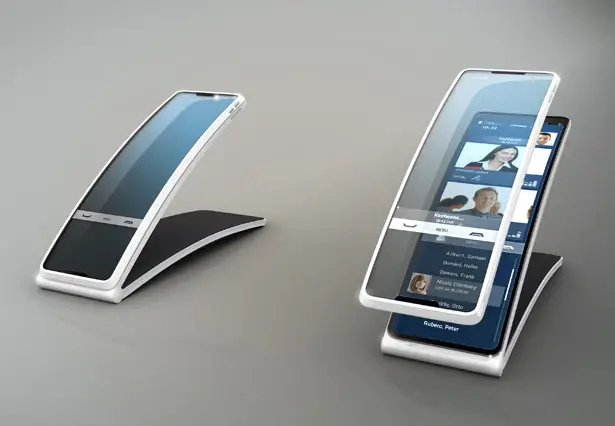 Hello Tomorrow phone concept features an adjustable interface where you can customize individually at home or in the office to meet your personal needs. You can also embed a clear display on the receiver to get all access to these phone functions, even when the receiver is docked on the phone. Thus, this phone can also be used to make conference calls. Keeping elderly people and children in mind, it is very important to design this phone to be able to make a call by using a single touch of a button. This should be really helpful when your children alone in the house and would like to make an emergency call.
Hello Tomorrow phone concept offers an evolution of today's desk phone into the future that elderly people and children can use.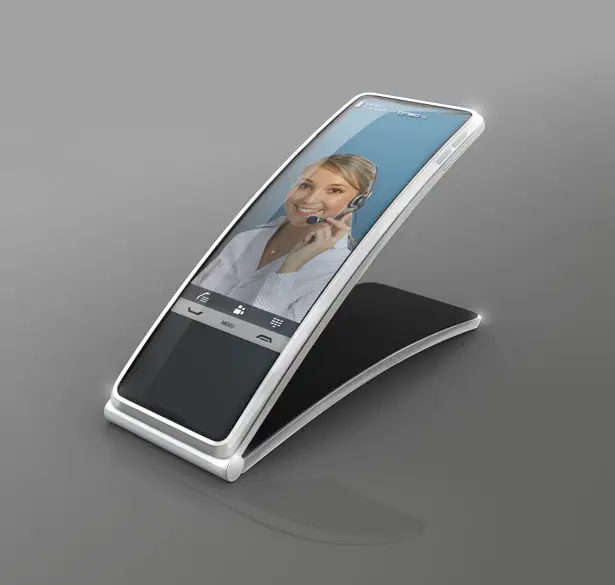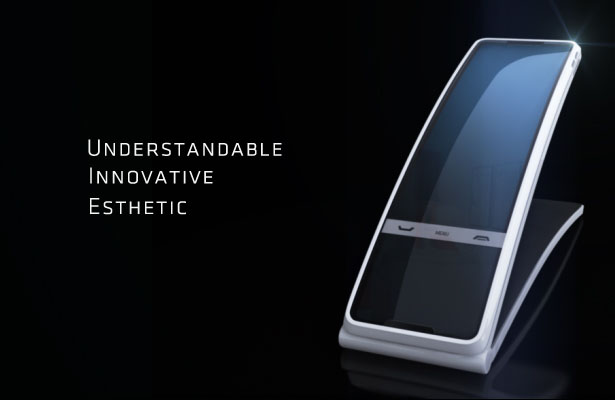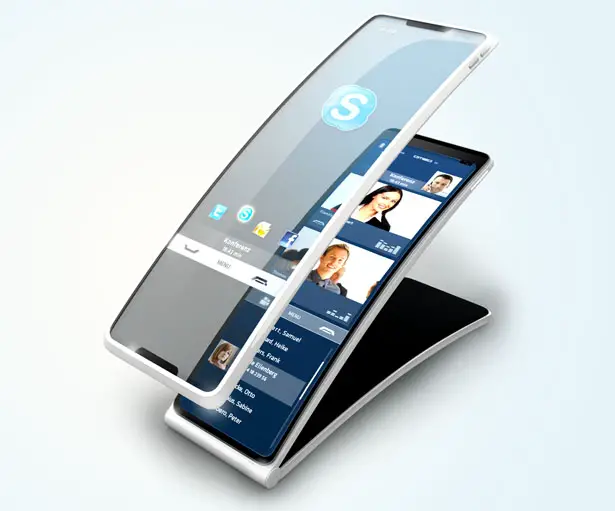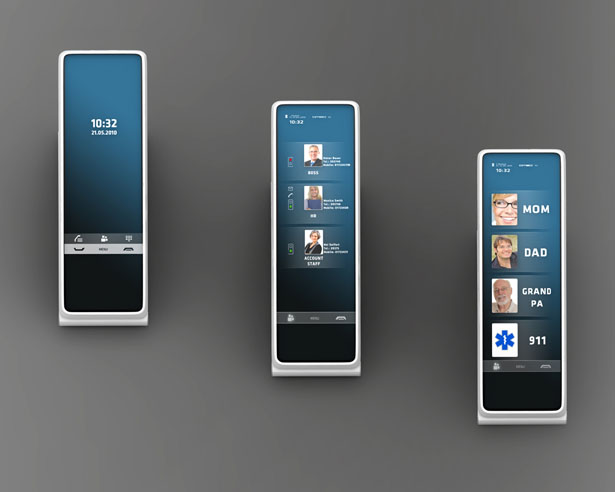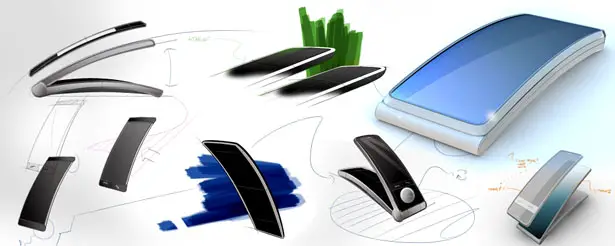 ---
I like having my hot coffee in the morning, unfortunately after a few sips and work, it goes cold slowly. Keeping your beverages in cool or hot temperature won't be a problem using Attemper Stir-stick. Designed by Indonesian industrial designer, Attemper utilizes the thermoelectric effect to convert electrical energy into a temperature gradient. It uses nano-silicon as its material to decrease silicon's thermal conductivity to increase the conversion efficiency.
Using just one single stir stick, you are able to produce hot and cold temperatures for your drinks. To get the heat, simply twist the stick head clockwise. Counter-clockwise turn will keep your drink cold. Recharge this gadget when the light goes off.
Designer : Cindy Karimun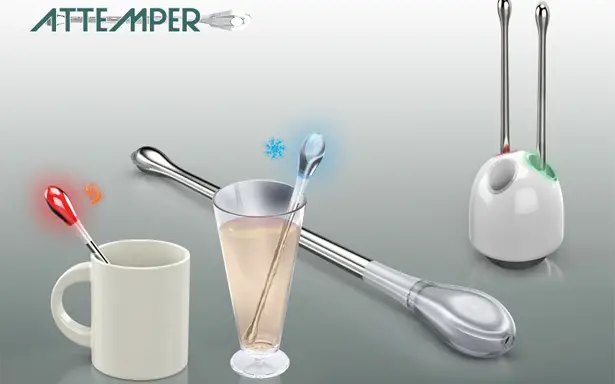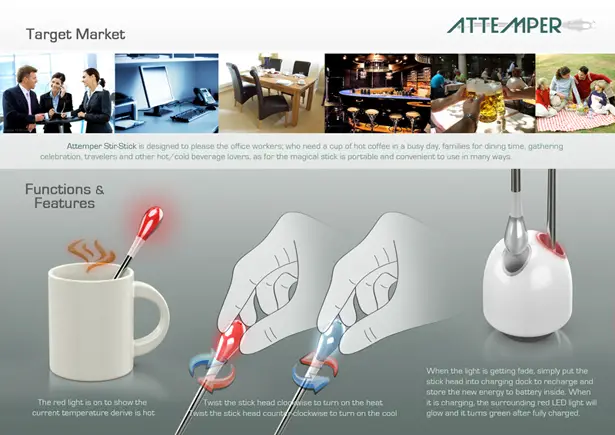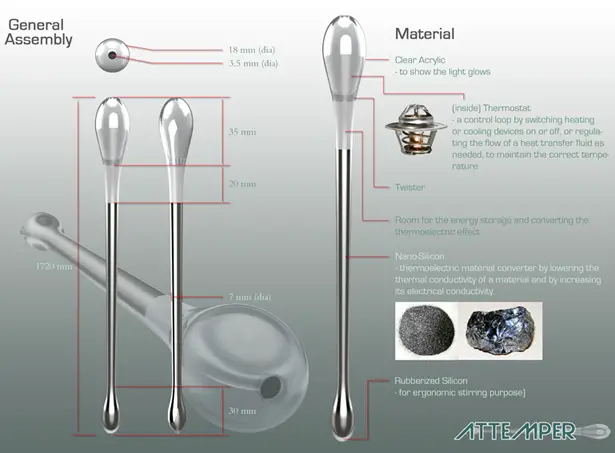 ---
Snorkeling becomes easier for people who have ear infection, Snorkelboard allows you to observe underwater life without being fully equipped with anti-fog goggles. It's a swim board actually, with a twist. There's a transparent diving mask-like built into it so you can swim on this vinyl-coated foam board and peek into underwater attractions.
Most people love swimming in the ocean, some of them are curious about what's under the water and not all of them are willing to stick their below the water surface, getting their head wet and breathing through a snorkel. This is why Snorkelboard invented. It features excellent flotation, great stability, and ease of paddling, you can enjoy smooth entryline for optimum glide style.
From : Snorkelboard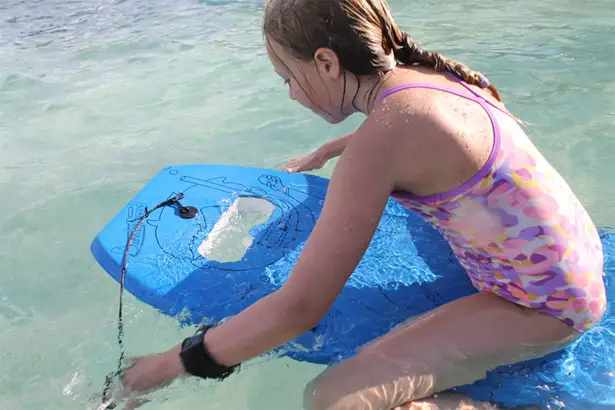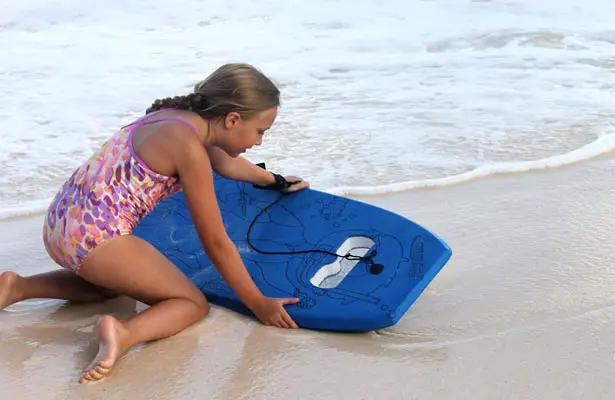 Since you don't need to wear goggles, you don't have to worry about your mask filling up with water or blocking your view with fog. You don't have to feel the pressure of the mask against your nose. Since your head never touches the water, you also don't have to deal with breathing carefully using snorkel tube.
Available in wide variety of designs and colors, you can personalized this board to suit your style. It's thin and sleek, very easy to carry around as well as easy to store.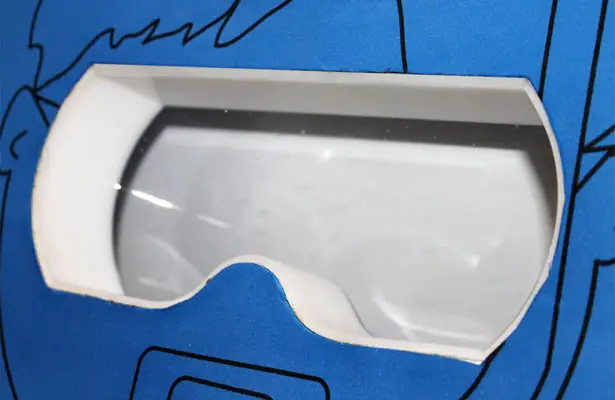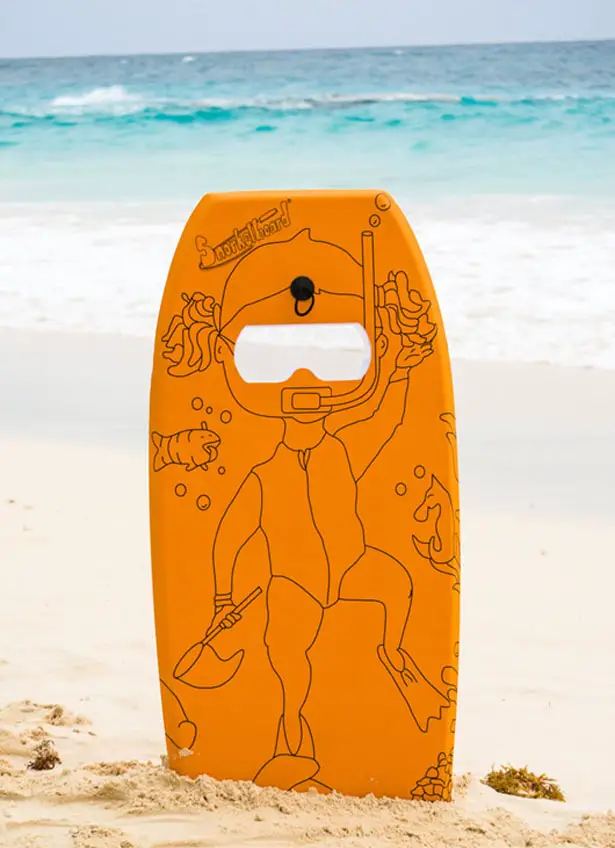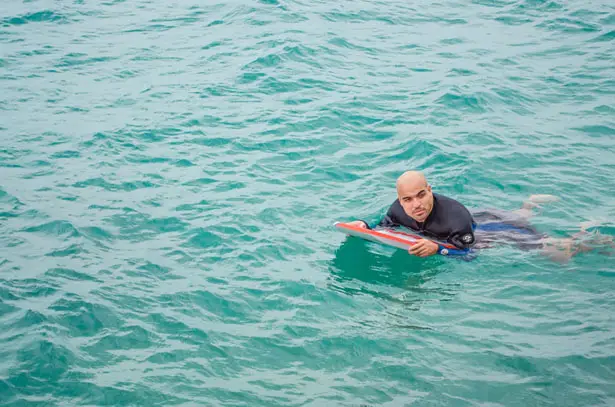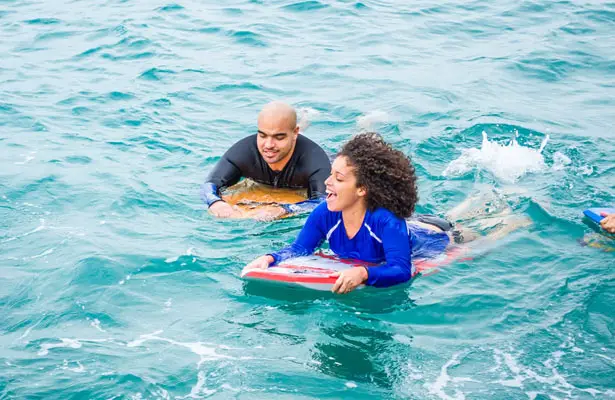 ---