This new device is an electronic wrist watch and a mobile phone at the same time. It works on the both touch screen and voice recognition technology and the phone may be activated or deactivated via the green or red line given in the device. It also has a built in scrolling function that allows the user to move between various functions that is available on the device. It also has a built in camera which enables the users to click pictures and be able to send the same in real time. Well must say that it's quite a chic product!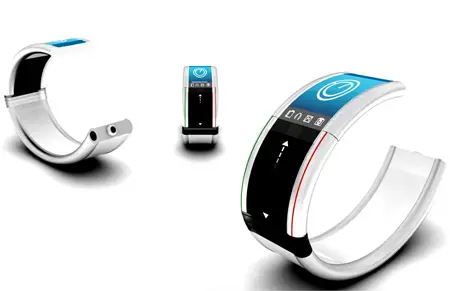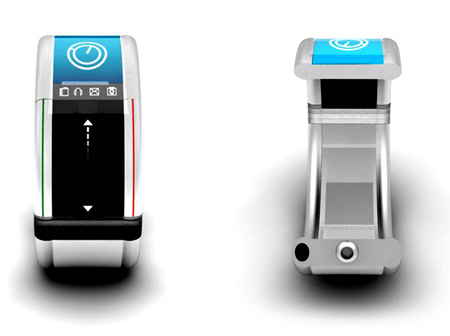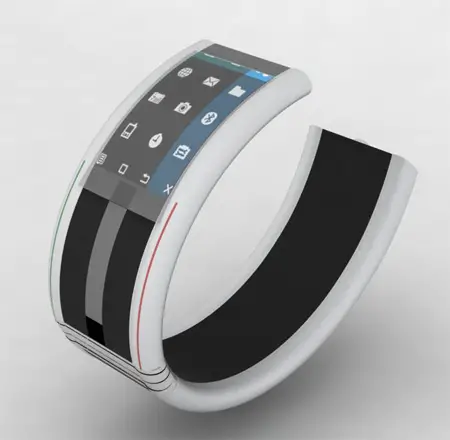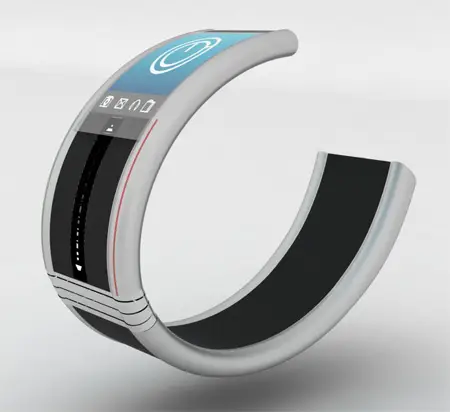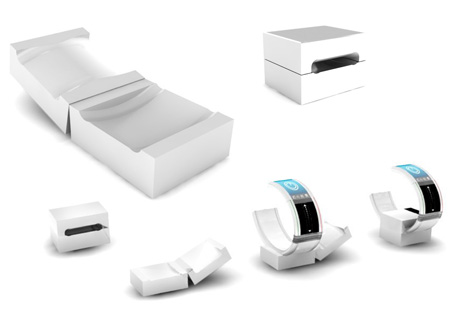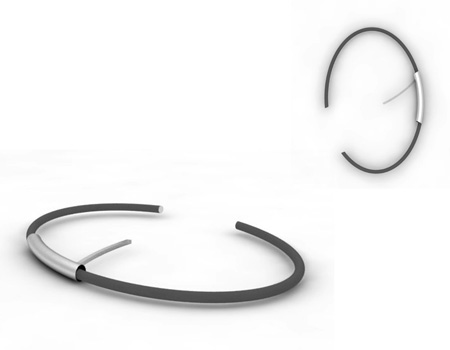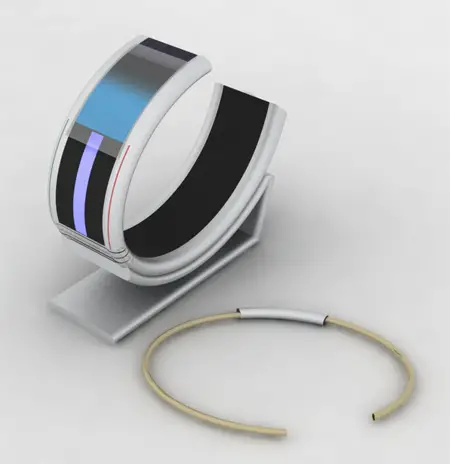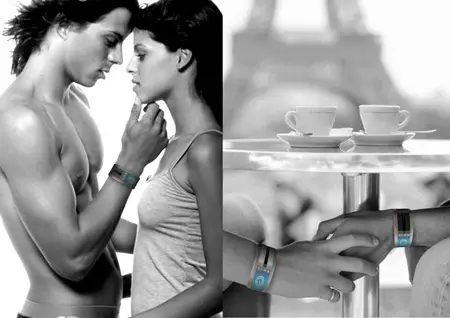 Designer : Nicolas Nicolaou
---
Jet Spray is an extraordinary and functional fire fighting tool concept that eliminates the conventional water spraying mechanism from an outer source after a complex, hectic and inefficient effort of reaching the spot, especially high raised skyscrapers. Jet spray features a detachable hose that firefighters will shoot into the fire zone via compressed gas power and then connect the other end to the water source; the nozzle will automatically start spraying water in all directions. To make it easier to carry and operate, the nozzle incorporates plastic, making it safe, comfortable and lightweight. The shooting unit comprises various safeguard mechanisms to avoid accidental firing, a rounded shoulder stock and a tough outer casing.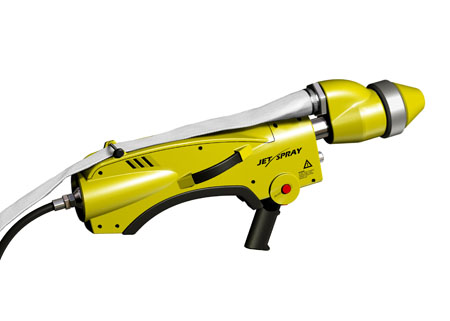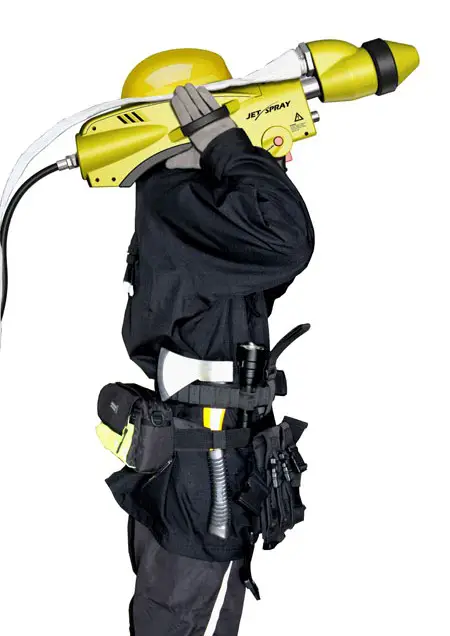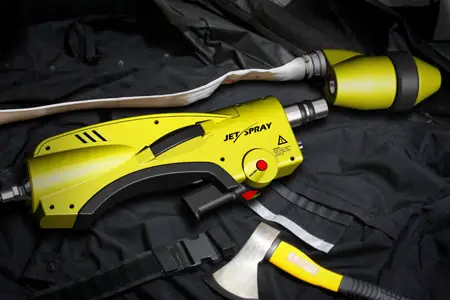 Designer : Haishan Deng
---
With a majority of cell phone aficionados looking for novel functions in mobile handsets in recent times, the focus of several Smartphone designers has been changing towards utility phones that could meet communication and multimedia needs, via a single device. Well, you would have come across the vaguest of phones; however, you wouldn't have seen anything as brilliant as the new Traccia mobile phone.
Designed by Andrea Ponti, Traccia is a pen-like mobile phone that recognizes hand movements and commutes the same into commands. This new concept phone features a sleek design to appeal trendy users. Located at the edge of the stick is an embedded optical sensor that detects the traces of what the user has written. This in turn is converted into text, commands as well as functions through a software installed. Your visible writing can now be converted into text or email without any hassle. Imagine the ease that Traccia offers. It features three buttons for navigation purpose with which the users can draw invisible lines in order to access contacts and menu functions. Like all other phones, Traccia as well features a camera positioned at the centre of the arc, right under the display. The built-in polycarbonate gives it a natural feel and gives the touch screen a more alluring effect. The built-in polycarbonate is perfect to create a fundamental interaction between phone users and machines.
Designer : Andrea Ponti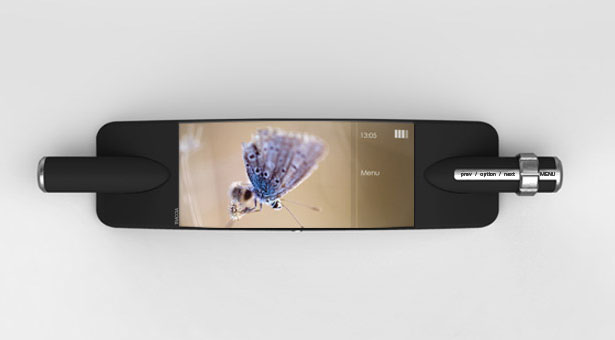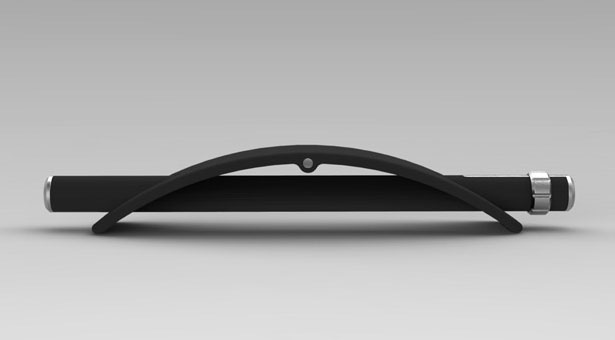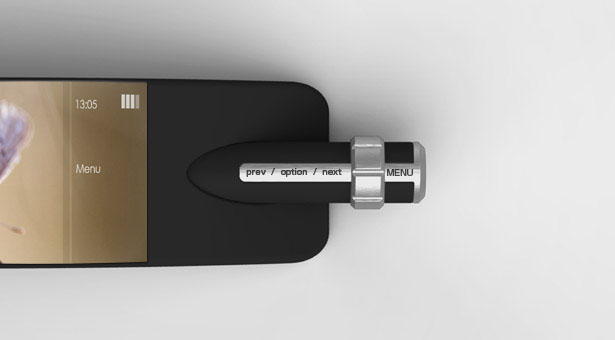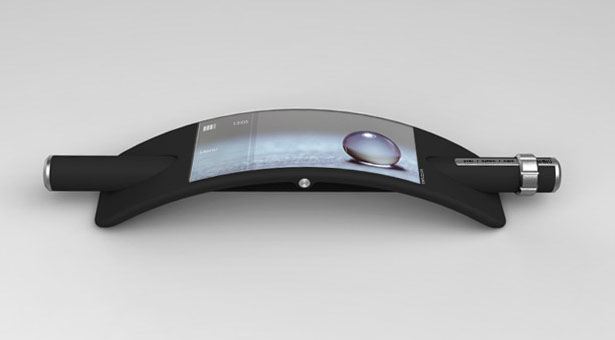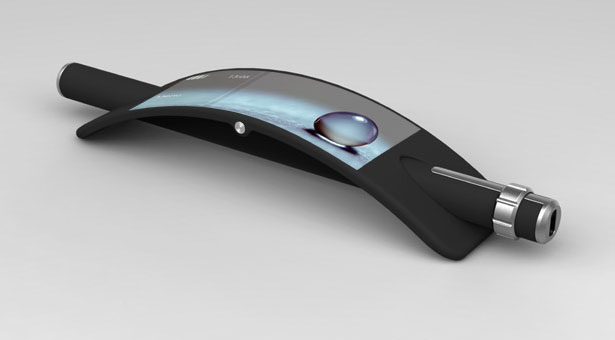 ---