Andy Kurovets, the designer of Liquid Time watch, has shared his latest concept called Ban Watch. You probably can guess that this watch was inspired by the iconic Big Ben clock. This designer wanted to offer you an up close and personal uninterrupted view with Big Ben by designing a watch that can display the image of Big Ben clock in real time. The main idea is to utilize a camera aimed at this architectural masterpiece, in this case London iconic clock tower. The camera sends a video GPS signal via satellite which captured and displayed by Ban Watch on its large sized LED display while the bottom screen is used to display user's local time.
Designer : Andy Kurovets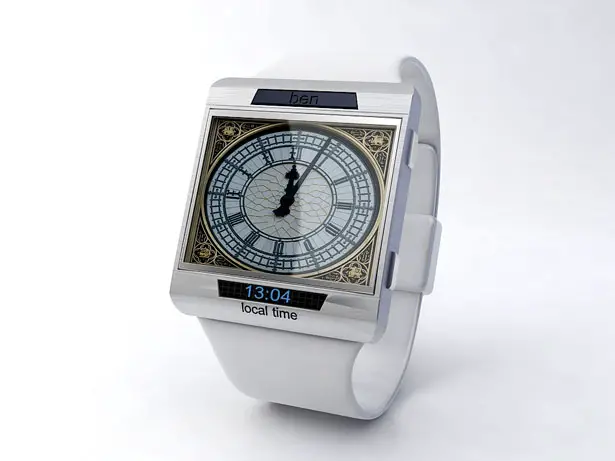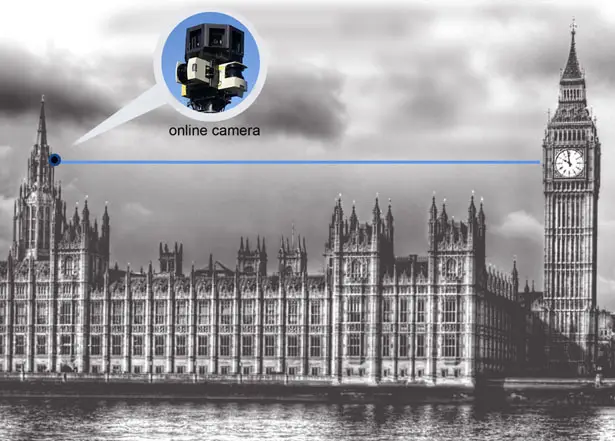 Tuvie has received "Ban Watch" concept from our 'Submit A Design' feature, where we welcome our readers to submit their design/concept for publication.
---
Kniper is a beautiful throwing knife that functions as multi-tool as well. It is constructed from a single piece of 420 high-carbon stainless steel for durability, designed with 22 tool functions, one of them is a tobacco pipe. Throwing knife is a special designed weapon, weighted so that it can be thrown effectively, that's why it's perfect for your outdoor adventure. Built as a single monolith of steel, Kniper's tools never remain hidden, the shape and weight distribution including metal composition, they are all designed for effective multi-tool functionality. Kniper knife is 13-inch long, 2.5-inch wide, and 5.5-milimeters thick.
Designer : Urchin Sky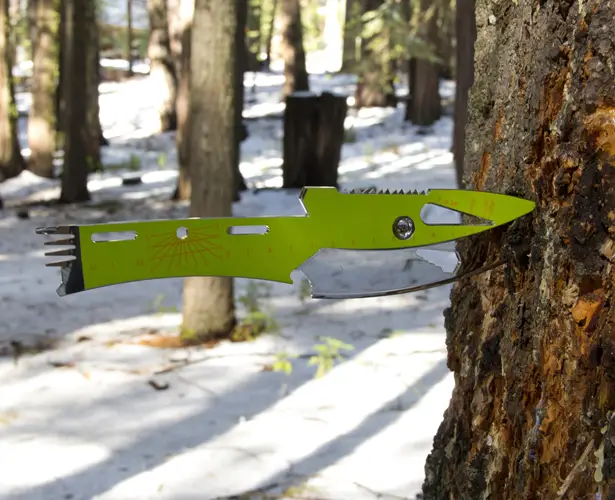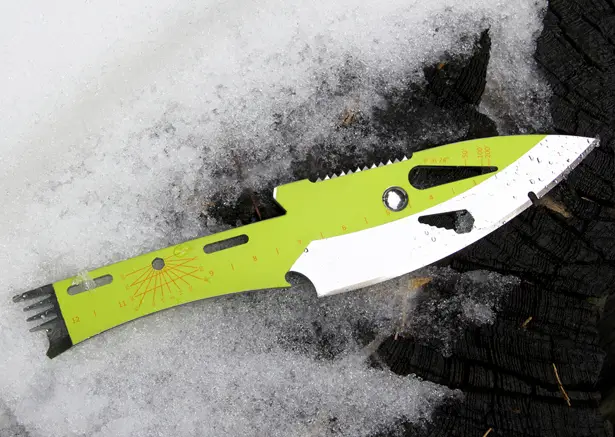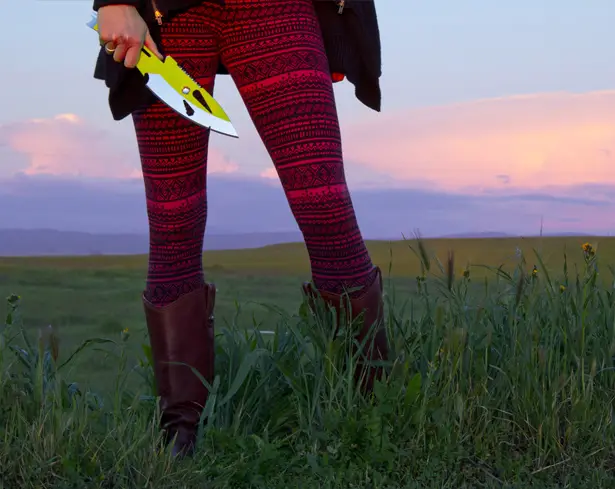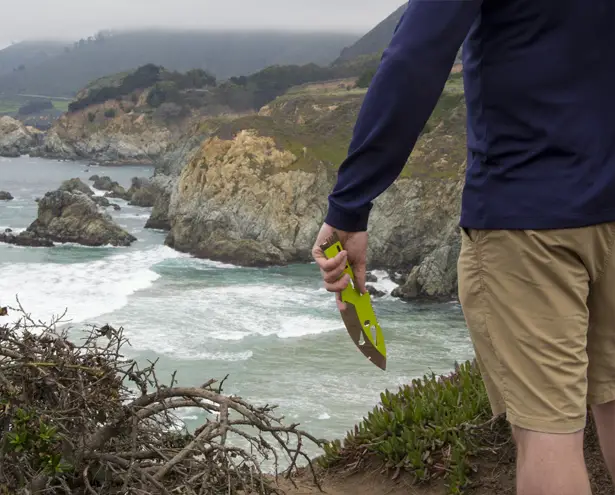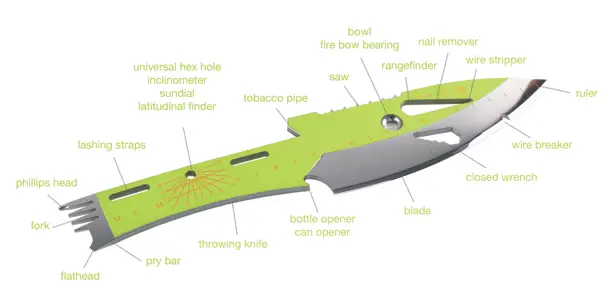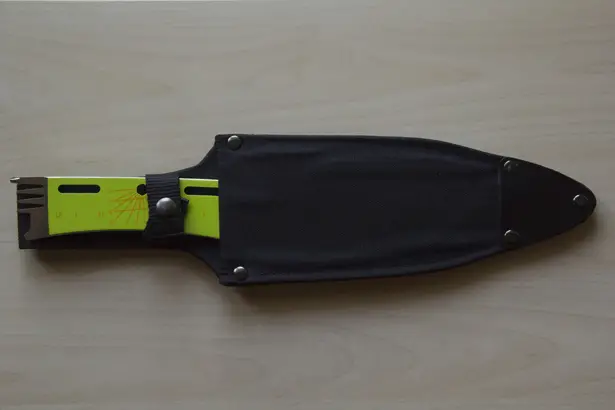 ---
Multitasking is an important part of our personal and professional lives, but sometimes you need to focus. Tame lets you concentrate on work when you need to, without giving up the peace of mind that you will still be able to receive a call if it is urgent. Tame doesn't screen any incoming calls, so you can still answer any message if you choose.
Tame is a concept that sets a status message synced with all of your devices and applications. If you're driving or need some privacy, you can tell Tame to handle auto-responses to your phone, IM, text, Facebook, and more. You can store messages on each face, and when you need to change your status, just rotate the cube to the desired face. Besides a written message, Tame uses a red-yellow-green color coding system to let people know at a glance if they can contact you.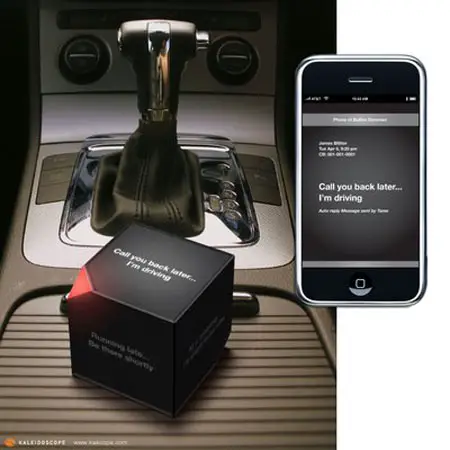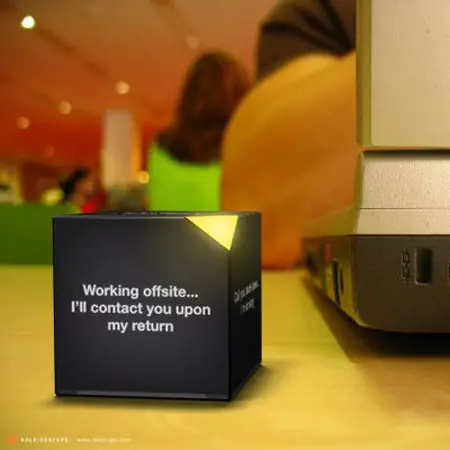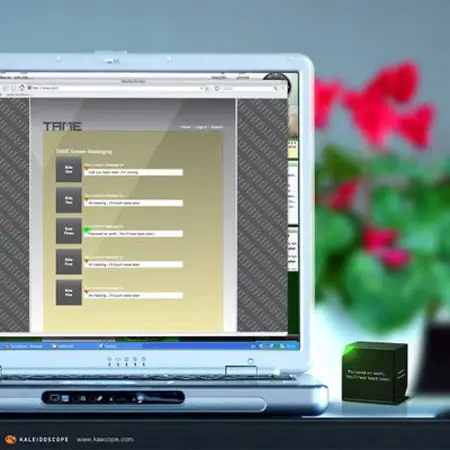 Source : GreenerGrass
---