Our every day bean bag gets a face lift and becomes Belit Bag. It's a special bag equipped with LEDs. We love bean bags, they are cozy and comfy to sit on, and Belit Bag is no further than that except it lights up when you move. Once you are settled down in a certain position, the LEDs emit only subtle light.
Belit bag has been designed with transparent outer casing, keep it in the corner of your room, it will be a great conversation starter. The inner case is filled with thermocol balls to ensure the bean bag is light in weight, the middle layer is filled with transparent gel along with those LEDs that display amazing light. Your movements become the energy for peizoelectric cells to light up the LEDs. Please send one to our office here!
Designer : Aakanksha Rajhans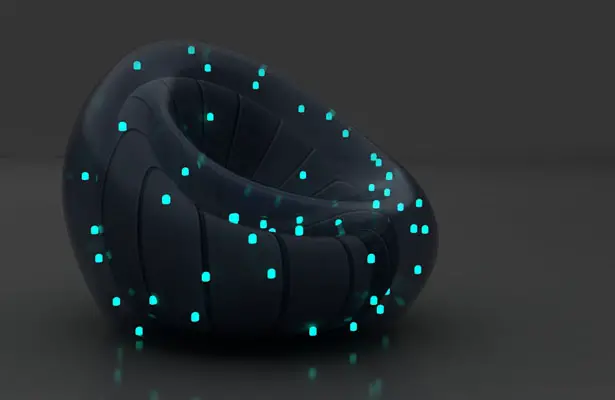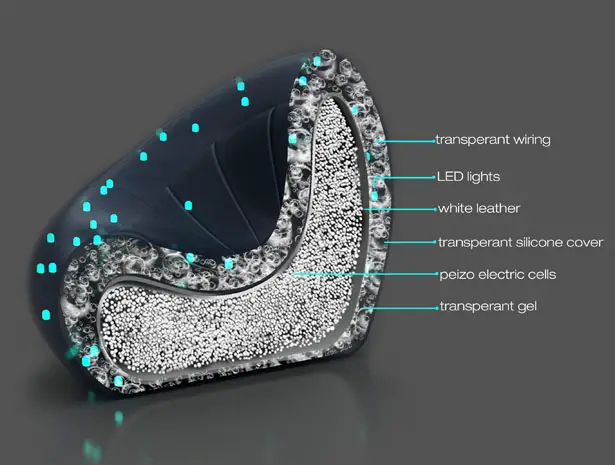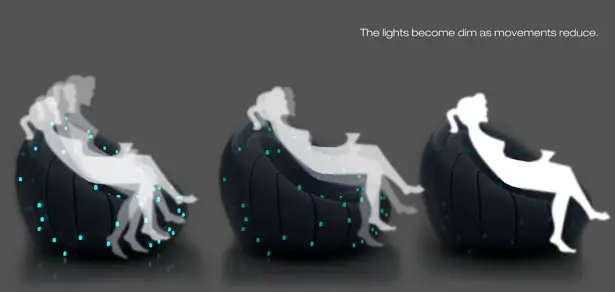 Tuvie has received "Belit Bag" project from our 'Submit A Design' feature, where we welcome our readers to submit their design/concept for publication.
---
Polyera, a company founded ten years ago has finally unveiled their ground breaking innovation: Wove Band. With a vision to break the limitations that traditional electronic materials and components imposed on product design, this company introduces you to flexible displays. This is world's fist flexible display product made possible by Polyera Digital Fabric Technology, it's a futuristic wearable device with an active-matrix display that literally change shapes in your hand, we've been dreaming about this, but was never previously possible, until now. This is the result of more than 100 Polyera scientist, engineers, and designers, they have closely worked together to bring you a dream device to reality.
The best part is yet to come, Wove Band innovation is just the beginning of an exciting new journey. We can explore devices and experiences that will no longer limited by hard, lifeless, and cold material, it is now possible to design soft and organic forms where these devices would play more natural role and more human to us.
Designer : Polyera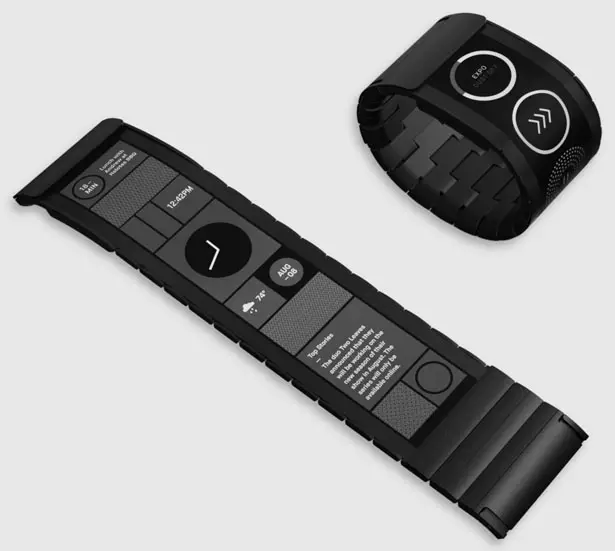 ---
Ubi is a part of home automation, it's a voice activated computer where you can simply talk and it helps you connect with your world. This always-on device can be plugged into a wall outlet, simply talk to Ubi and it talks back to you, it connects directly to the internet via Wi-Fi connection.
The word Ubi is short for ubiquitous computer, a device that is always-on, always listening, and always ready to help you. it talks back to you about the information you're looking for or trying to alert you through its multi-color lights. It has the ability to sense its environment though sound, light, temperature, pressure, and humidity. So, basically it's a nice virtual assistant that searches information on the internet for you, transforms into speakerphone when you need it, alerts you with your alarm, acts as a baby monitor, or controls the perfect temperature in your home, and many more.
From : The Ubi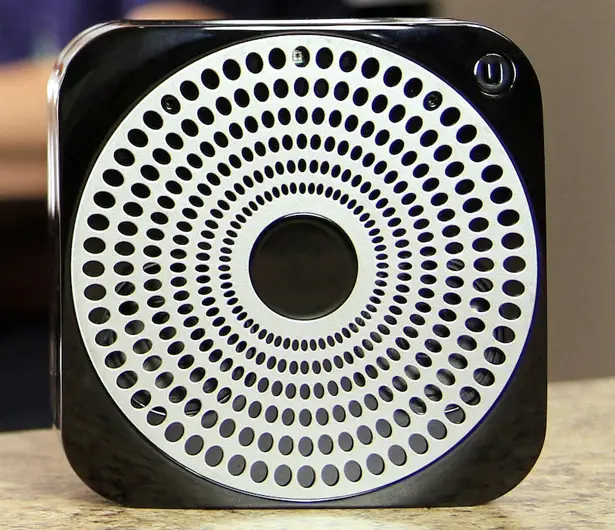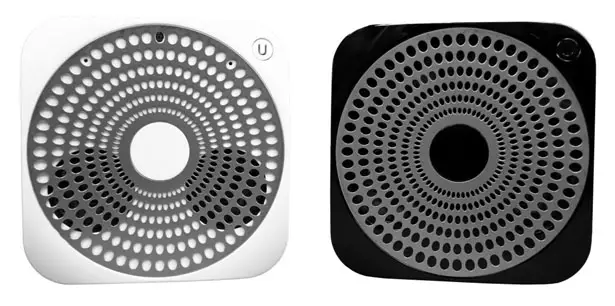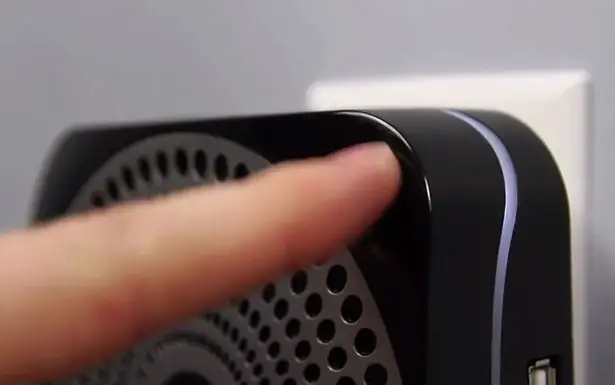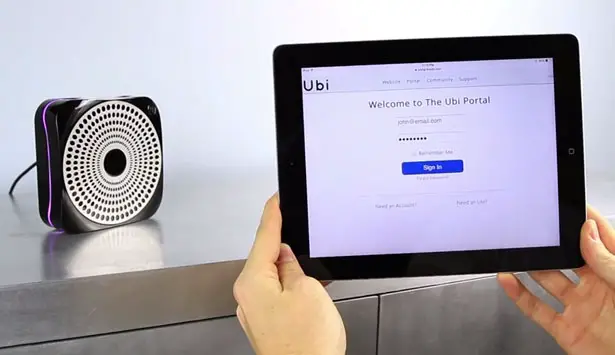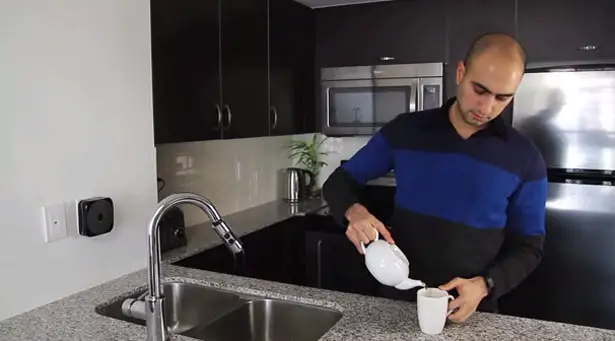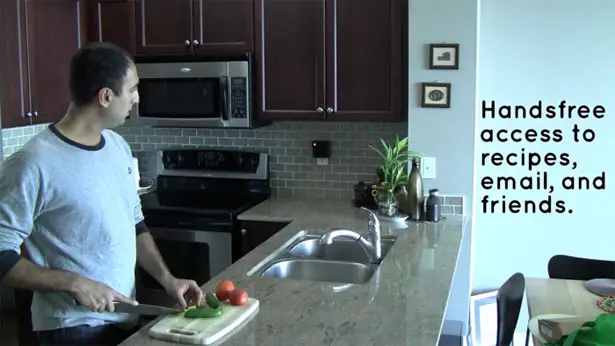 ---