Spectacular supercar called Lamborghini Egoista has been designed by Walter De Silva, the Head of Design for Volkswagen Group, to celebrate Lamborghini's 50th anniversary. As Italian, De Silva feels pretty attached to Italian brand, therefore, he wanted to pay homage to and highlight the fact that Lamborghini cars have always been made with pure passion. If you take a look at Egoista, you'll notice a jaw dropping car which is forged from a passion for innovation and solution, the same principle used that set Lamborghini apart from other automakers.
Be selfish and enjoy this sophisticated vehicle alone, this car has only one seat, so you don't have to share with other people. De Silva explained that this car was made for one person only, so that they can have fun and express their own personality to the maximum. Dedicated for hyper-sophisticated people who constantly looking for extreme and special things in the world, it's the next level of hedonism , a car without compromise because it's so selfish (egoista).
The debut of this concept supercar was pretty spectacular, cinematic entry combined with 9 big screens in the room. Powered by 5.2-liter V10 engine, the car roared and shaked the 20-meter tensioned event structure. The cockpit features futuristic appearance, and once again inspired by the world of aviation, it can be ejected in an emergency situation.
Designer : Walter da Silva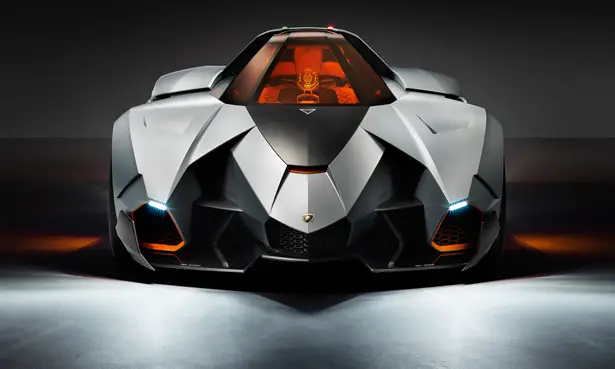 The upper part of the vehicle does not have aerodynamic appendages, but rather flaps integrated in the bodywork profile which acts automatically depending on the driving conditions. Two rear flaps activate automatically at high speeds to increase stability, while a series of air intakes on the back of the engine hood provides the cooling air flow to the powerful V10 power plant. While the front of the vehicle has a profile intended to increase downforce, the rear is fully open with the mechanics in view, reducing weight but also with the result of creating a more aggressive look.