Stiicks Frame is something that you want inside your house, it's a simple, well-crafted frame to hang artwork. The designer behind this project is Brandon Knowlden, a designer who loves making stuff to make our life easier. This project is about enabling people to afford to show the work they love.
Artwork is meant to be displayed, but because framing is so expensive, most of the time it just ends up in the closet. Knowlden decided to reinvent the frame, making it much more affordable and simpler to hang your prints. Stiicks are composed of 4 thin strips of sustainable American hardwood. Each Stiick is embedded with several super-strong magnets that sandwich whatever you're hanging firmly in between. It's incredibly simple by design and a new way to think about framing that's meant to work smarter, not harder.
Designer : Brandon Knowlden [Pre-Order]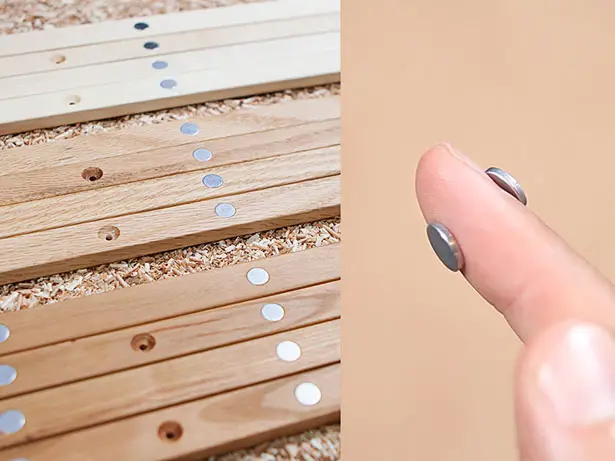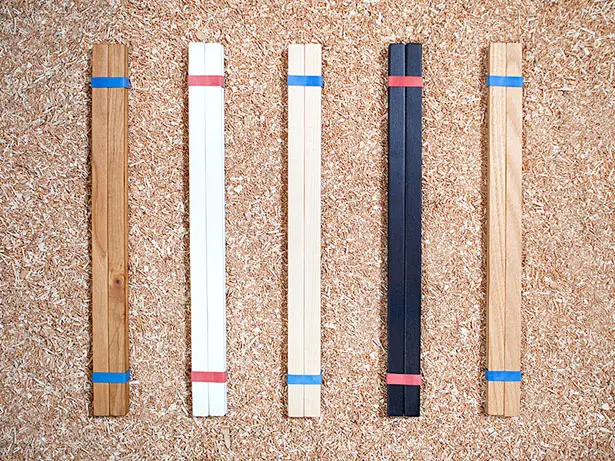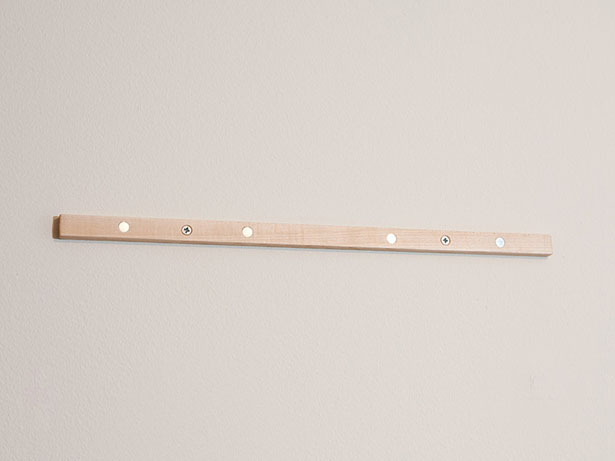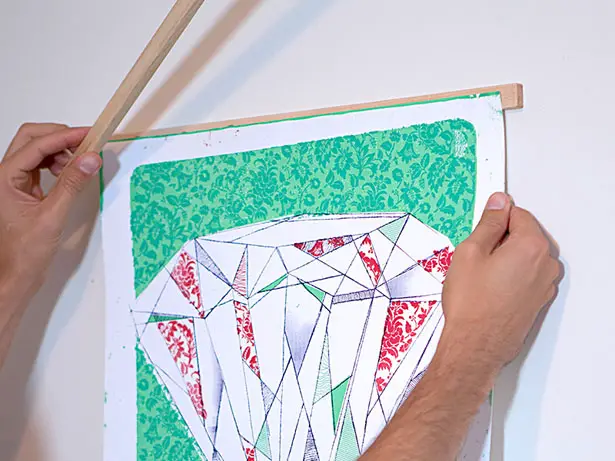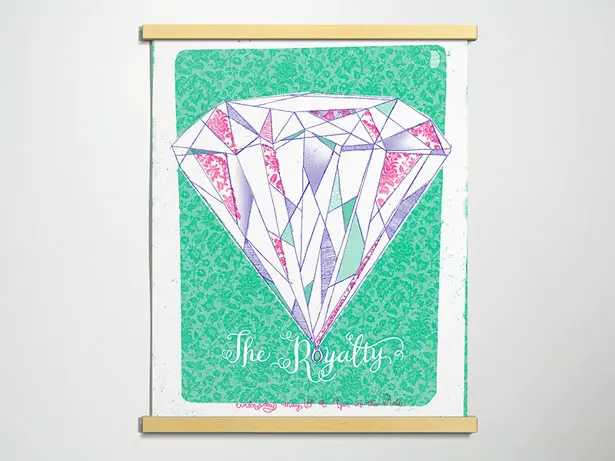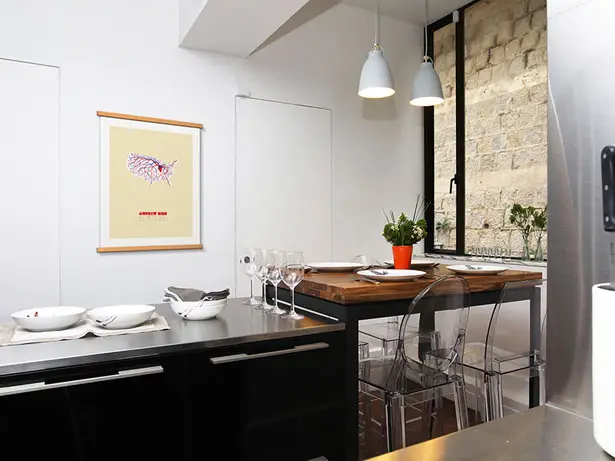 Tuvie has received "Stiicks Frame" project from our 'Submit A Design' feature, where we welcome our readers to submit their design/concept for publication.
---
Here's an alternative to JunoJumpr, just in case you're still looking for multi-function power bank, you might want to know about PowerAll PBJS12000R Rosso. It's a high functional device that combines ultra bright LED flash light, power bank, and car jump starter in one. Thanks to a wide variety charging adapters, you can use this device to charge almost all your electronic devices (you'll get 8 different charging adapter plugs when purchasing this unit), also when you have trouble in starting your car, you might try to use PowerAll PBJS12000R Rosso jump start the car. Its modern, compact design allows you to easily fit inside your pocket.
You can save a lot of money purchasing 1 device instead of 3 devices separately, it's a nice travel companion to charge your smartphone, tablets, GPS unit, mp3 players, portable gaming system, etc. This unit is equipped with 2 5-volt USB ports that enable you to charge 2 separate devices simultaneously, its built-in protection ensures that you won't have an issue with short circuit, overload, over-voltage, or over-charge.
From : PowerAll [Buy It Here]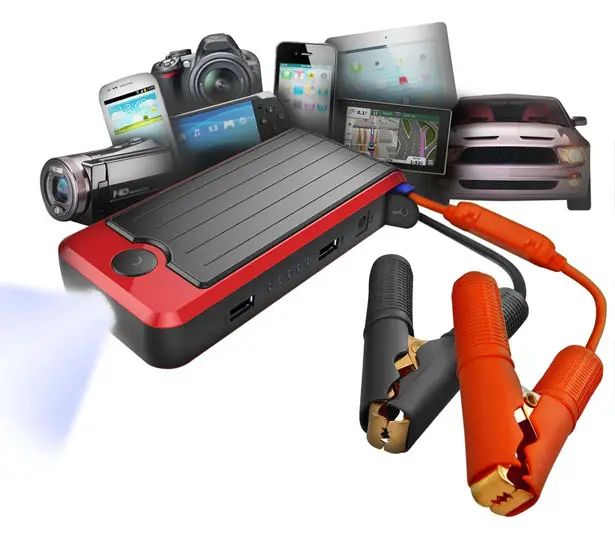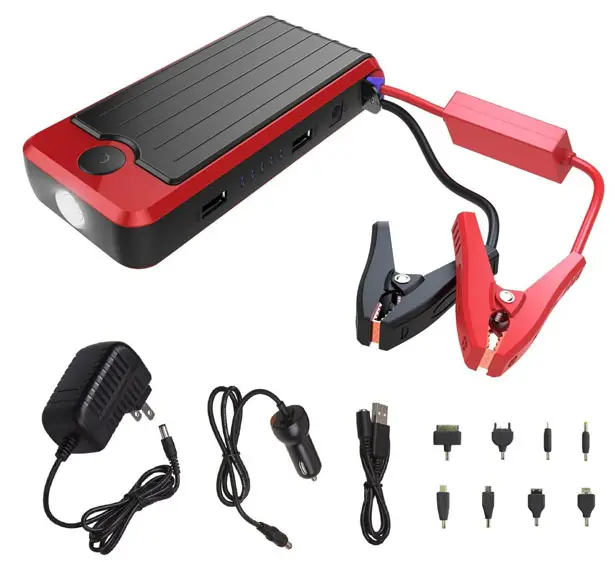 When your car just won't start, don't call tow truck service just yet, take out PowerAll with jumper cables, connect those clamps to your car battery and start it in seconds. You can use this device to jump start your car up to 20 times on a full charge but please wait for about 20 seconds between attempts. The ultra-bright LED flash light also comes in handy when you need to check your car's engine in the dark, there are 3 illumination modes: flash light, strobe light, and SOS signal flash. We highly recommend that you read the instructions guide, it might be pretty short, but it explains how you can correctly use the Jump Start feature. [Buy It Here]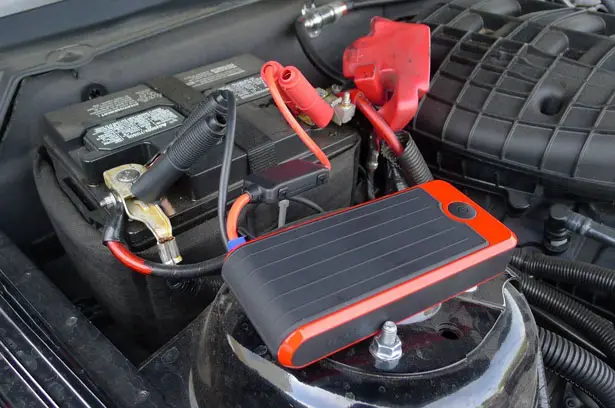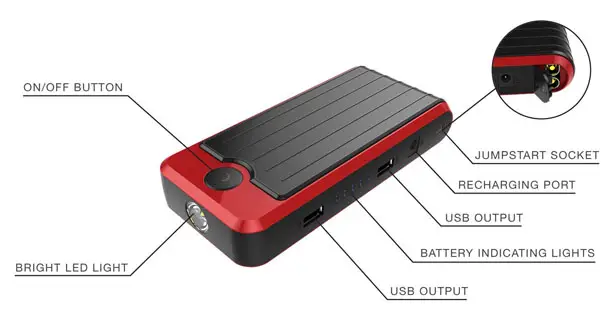 ---
The new concept car coming from the automobile giant Peugeot Design Competition is surely a sophisticated design. Designed by Ognyan Bozhilov the car is a small 3-seater city car perfect for a small family to drive around the city. This designing marvel is a hybrid system with a small 1.6 liter HDI engine and an electric motor and the engine is placed above the rear wheels. The reason for this was for overall weight distribution and the unique aerodynamic design makes it possible to touch high speeds. This giving that driving pleasure without compromising on the environmental aspect, something which seems to be one of the primary belief that Peugeot is believing in. So go green and enjoy!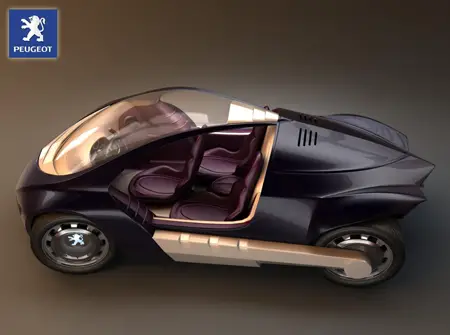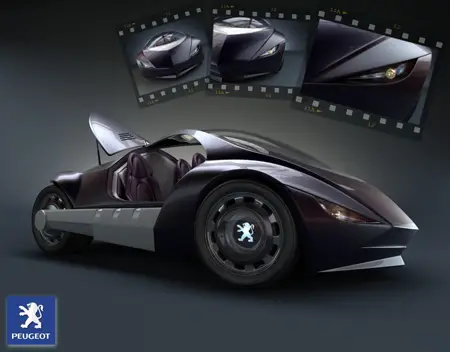 Text from the designer :
This concept presents a small 3-seater city car. It is powered by a sophisticated hybrid system, consisting of small 1,6 liter HDi engine and an electric motor. Unlike most small cars the engine is placed above the rear(driving) wheels, actually making it a mid-engine car. This improves weight distribution, gets rid of the complex, heavy mechanics for power transmission and makes the unique, aerodynamic body possible. The big windscreen, together with the center position of the driver contributes to perfect visibility and makes even short trips joyful experience.
Another innovation is the rims which consist of two parts- outer(10-spoke classic) part which is free to rotate and inner part with Peugeot neon logo, which is stationary and great to behold, especially at night. For safety considerations the tail-lights are designed in such a way that the harder you press the brakes the more LED light up to warn the driver behind. The car is inspired by Nature and designed to work in harmony with It. It proves that small and practical cars can be stylish as well.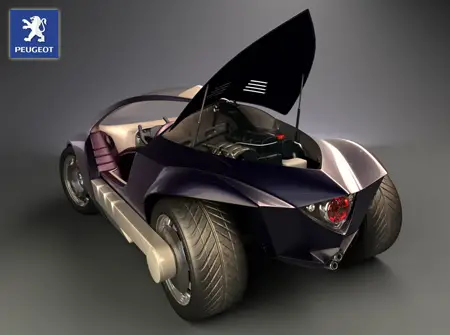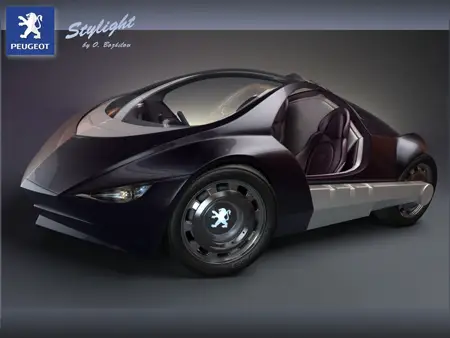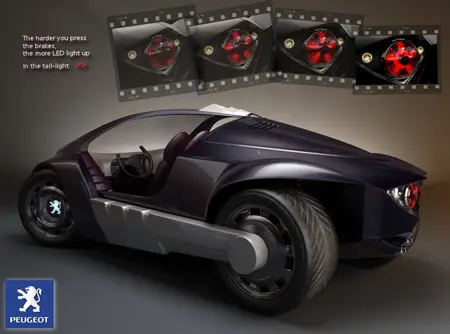 Designer : Ognyan Bozhilov
---