Are you tired of dealing with messy toothpaste tubes? If yes, then try out automatic toothpaste dispenser. It helps to conserve toothpaste with even flow dispensing and draws the complete volume of toothpaste from the tube eliminating any waste. When you put your toothbrush under the nozzle, a motion detector triggers an internal motor that pumps a pre-set amount of toothpaste directly onto the brush. Standard toothpaste is contained in Chube-specific cartridges that are sold at grocery, department and drug stores. You simply insert a new cartridge into the dispenser and prime the pump and Chube is ready to go. Once empty, Chube cartridges can be returned to the manufacturer for recycling. In return, consumers receive rebates or coupons for discounts on future purchases. The reusable cartridge caps are dishwasher safe and are available in an assortment of decorator styles. This device can be mounted to any smooth surface and comes in different colors and shapes.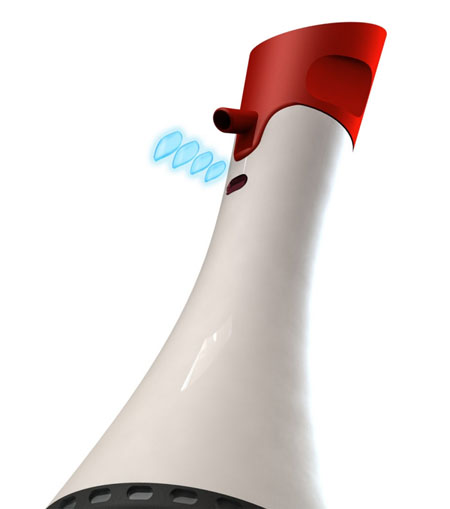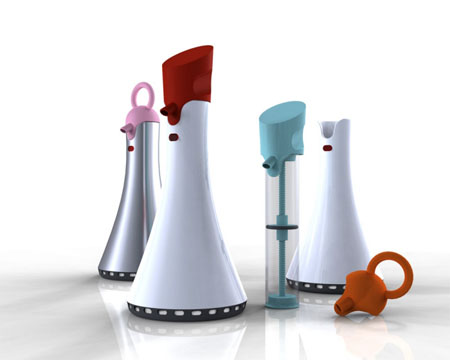 Text from designer :
The loop at the top of the one tube design is not for hanging but had two purposes:
1. It allows people who lack dexterity, such as those with arthritis, to easily grasp the tube and pull it out of the dispenser when it's empty and needs to be replaced. The loop can be easily grabbed with any one or several fingers.
2. It's a visual target for the visually impaired.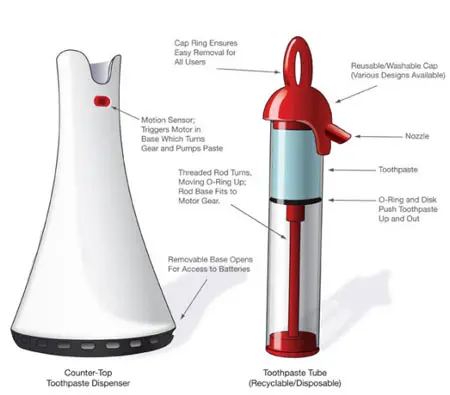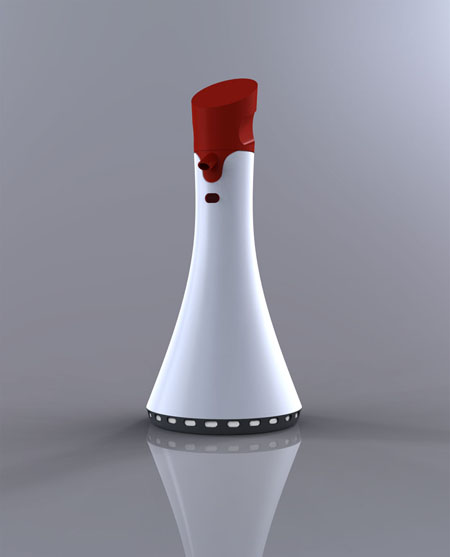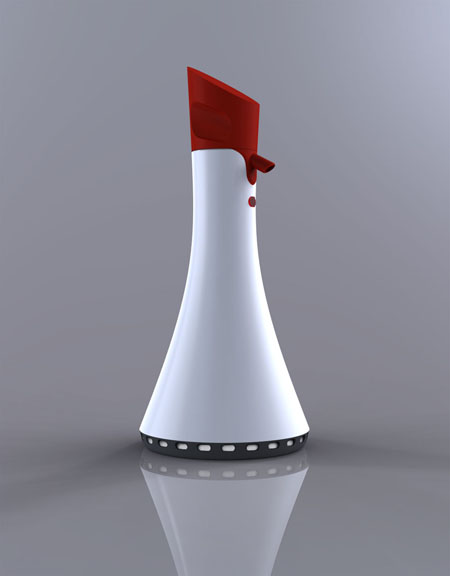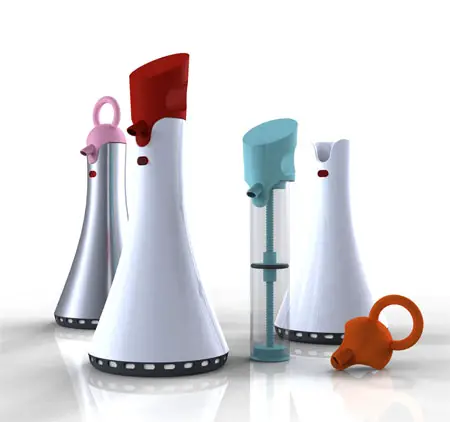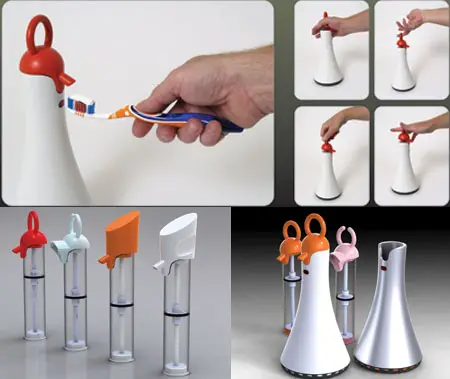 Designer : Michael Gamstetter
---
Breeze Rack is a beautifully designed bathroom rack that you can use as a towel rack, a hari dryer, a sterilizer and a bathroom ventilator. We know that bathrooms usually have high humidity level that can cause moulds to grow. This rack helps in controlling humidity level by blowing air through its perforations to keep bathroom to have good air circulation. Not only it can be used to ventilate the bathroom, it can also be used as a towel rail, you can also dry and sanitize towels by activating a sterilization function. There's a built-in hairdryer that you can detach from one of the ends of the Breeze Rack.
Designer : Jo Jae Young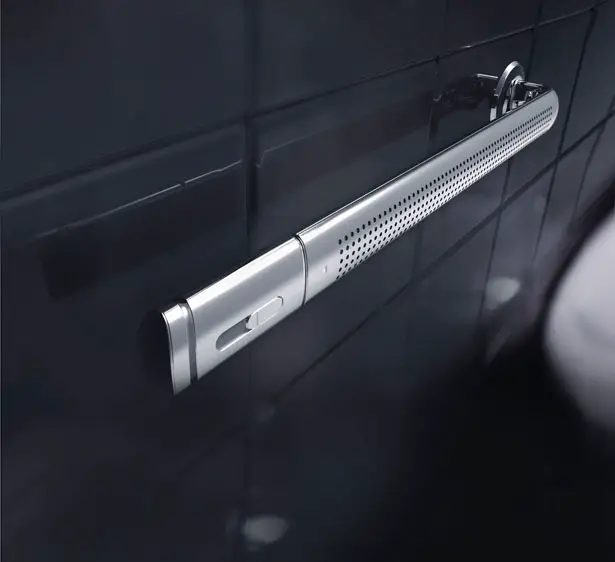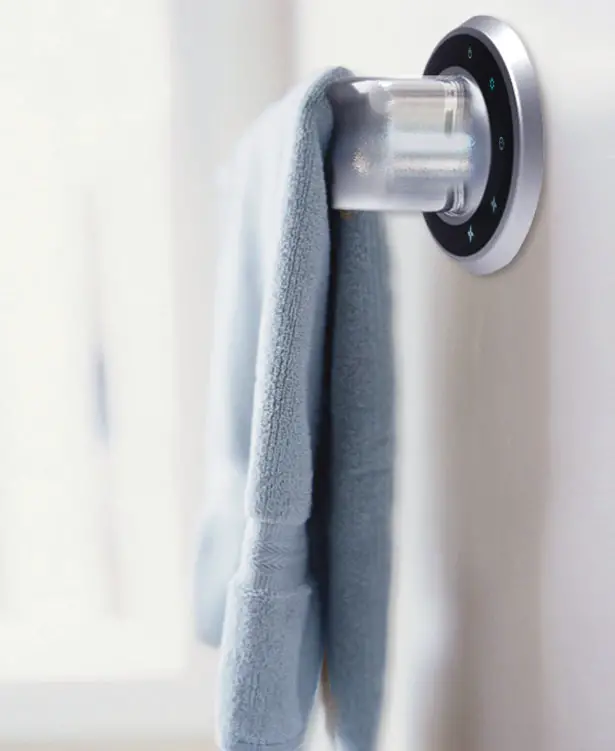 ---
Usually, a taxi continuously runs 12 hours everyday, including the standing time when they wait for passengers, resulting huge wastage of fuel and harm to the environment. The Taxius is a small and light built taxi concept that uses electric power to transport people over different areas of busy cities or countryside towns. This taxi comprises an organic inspired sculpture which is simplified using tough fabric, strengthened chords and welded hollow tubes, forming a functional volume with great visibility. The diverse functionality of the taxi concept includes structural interior on an electric architecture, which runs on a six wheel track over diverse terrains and the visual aesthetic has been boost with transparent exterior skin with composite panels.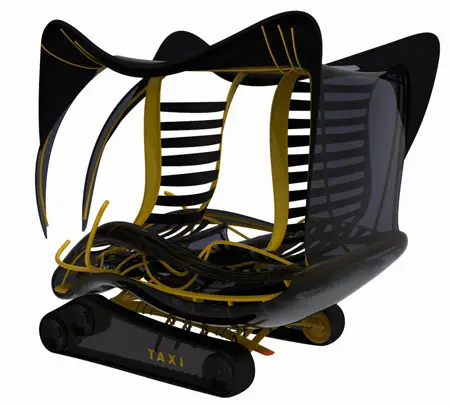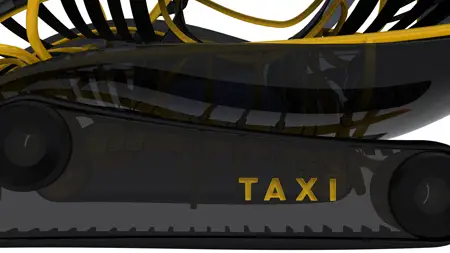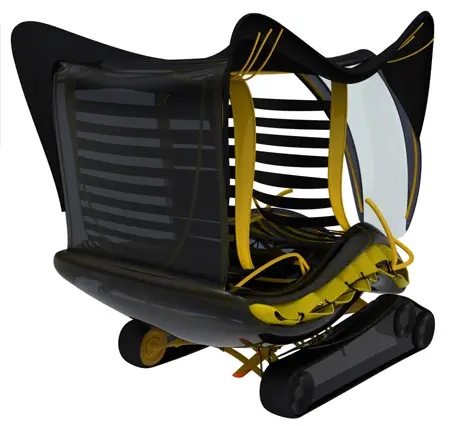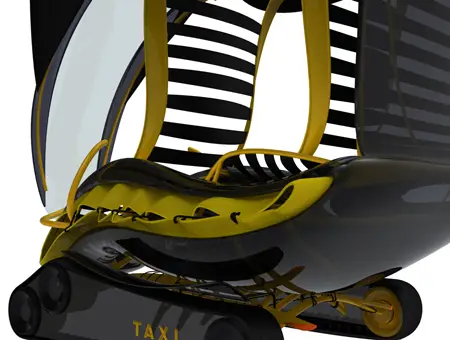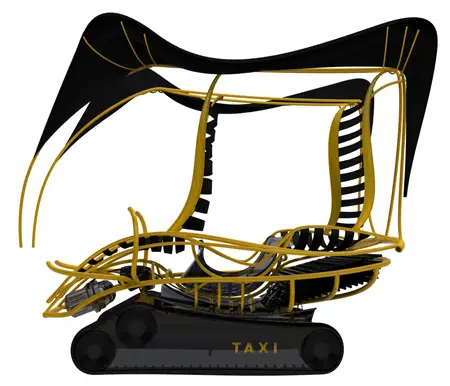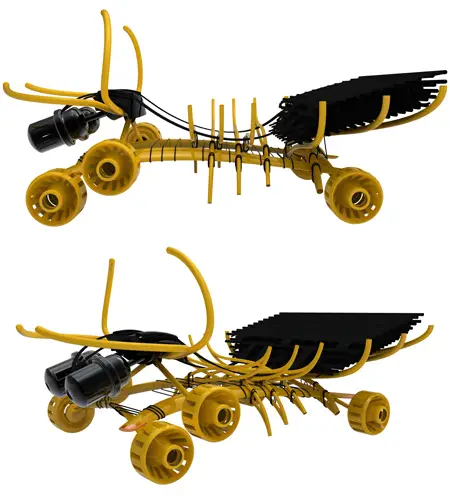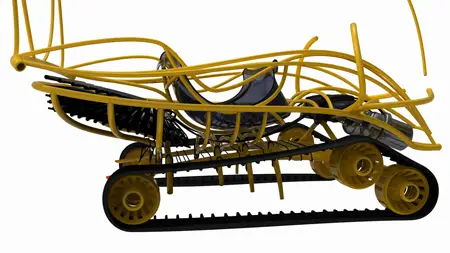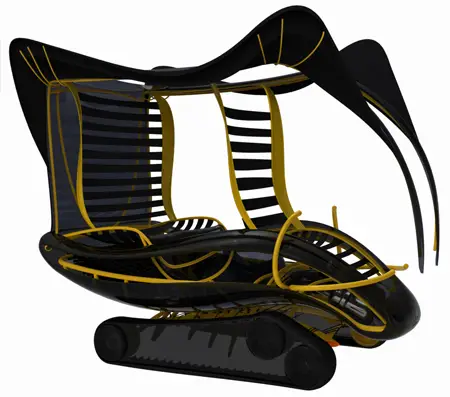 Designer : Francis Gomes
---