Today the considerable consumers for the gadgets are the youngsters those who are always on the move and always looking for fresh new things. Manufacturers do take this segment seriously and keep developing new products for them. Nokia has come out with what they call is Nokia 888 Form, a perfect phone for the youngsters which allows them to be free and have fun. It is simple, light and carefree as one can change the form according the needs.
The Nokia 888 design is aimed to show case the activity prone life of youngsters thus it can adjust to the moment and function used. Technology used is that of liquid battery, speech recognition with flexible touch screen and touch sensitive body cover which lets the same understand and accordingly to the environment. It's easy to carry as it can be bent and rolled and put into the cloth like a clip if not carry it around the wrist or as a usual phone. So this is one instrument that is form fitted for the youngsters.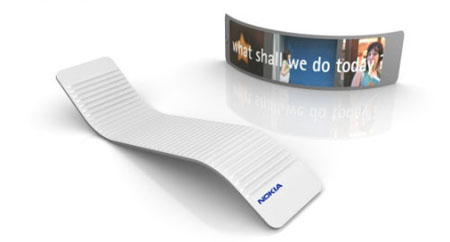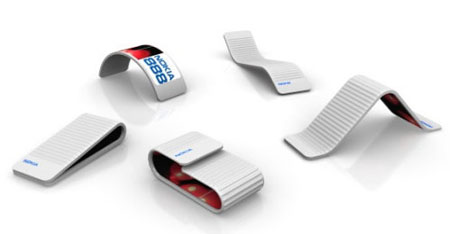 From the website :
*design concept
"Form follows you"
A personal mobile communication device which lets you be free and fun. It is light, simple and carefree. You can change its form according to your needs during the day.
*how the user interacts
E-motions… It means electronical motions that 888 has. You can send and receive forms from / to friends. You can send a heart shape to your girlfriend, so her telephone turns into an icon of heart. Or you can send a dancing form to your friends to call them to the party tonight. This is the fun side of the product. If we look from the functionality side, 888 is quite flexible. You can put it into your pocket, roll it and make it smaller, or put on your wrist when you want to make a video call on the go. If you want to talk like a normal telephone, there you have your telephone shape. We go through a lot of places and situations in the daily life, so it seems like one form is not enough.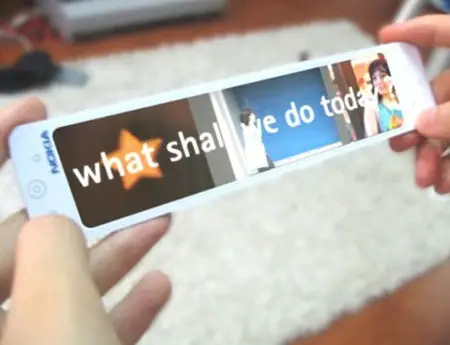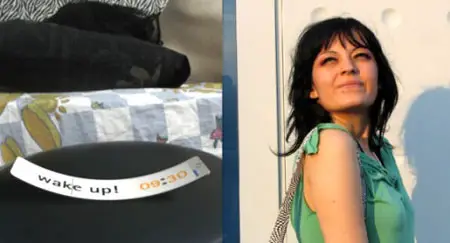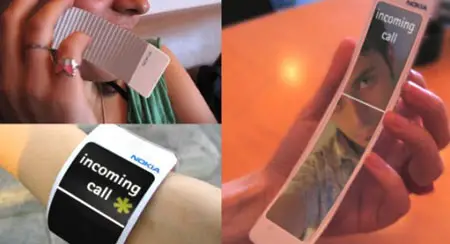 Designer : Tamer NAKISCI
---
Many times one of the most common complaints that the pet owners have is their pets being lost. The innovative pet holder by South Korean Industrial designer Ji-Hoon Chung can be said to be a tool that is a very helpful for all the pet owners. The device though looks like any ordinary pet holder but on closer examination one can see that it's more than just that. Tucked away in this normal pet collar is the USB pen drive on which the user can feed in the data about his contact details which will facilitate in the tracking of the pet in case it is lost. We can save info like dog's name, blood type, address and phone number, then people can find a lost pet's owner very quickly. So, it is quite a handy solution for the pet owners.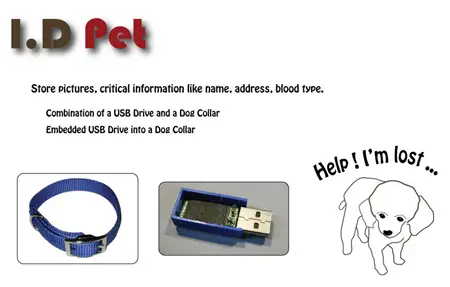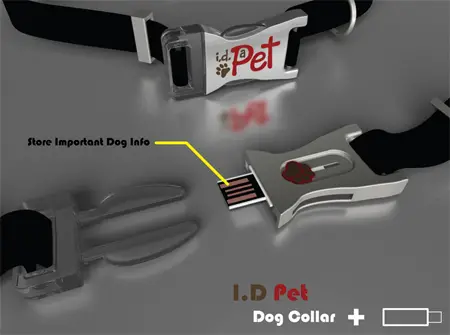 Designer : Ji-Hoon Chung
---
Traditional cooking method is rely on firewood and charcoal. Most people living in African countries still use the firewood as their cooking fuel. In order to create firewood, they cut a lot of trees and destroy the ecosystem unconsciously. Hot-Liner is a good device to replace their traditional way of cooking. It is a solar heat cooker that can charge itself using the solar heat and convert its charged energy for cooking. It is specifically designed with flexible battery and long flexible solar cell to make it possible to change its shape depending on the intensity of flame and size of the bowl.
Designer : Yonggu Do, Sukhoon Hong, and Eunha Seo via [DesignBoom]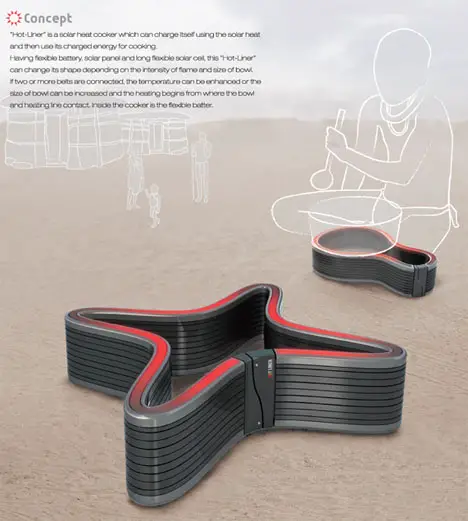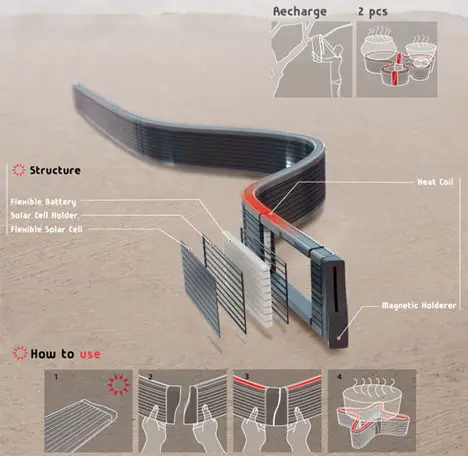 ---