Jet Spray is an extraordinary and functional fire fighting tool concept that eliminates the conventional water spraying mechanism from an outer source after a complex, hectic and inefficient effort of reaching the spot, especially high raised skyscrapers. Jet spray features a detachable hose that firefighters will shoot into the fire zone via compressed gas power and then connect the other end to the water source; the nozzle will automatically start spraying water in all directions. To make it easier to carry and operate, the nozzle incorporates plastic, making it safe, comfortable and lightweight. The shooting unit comprises various safeguard mechanisms to avoid accidental firing, a rounded shoulder stock and a tough outer casing.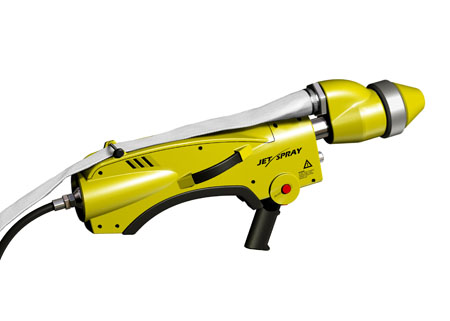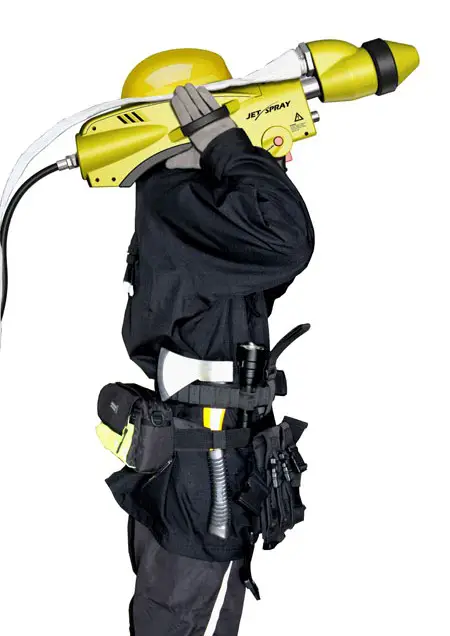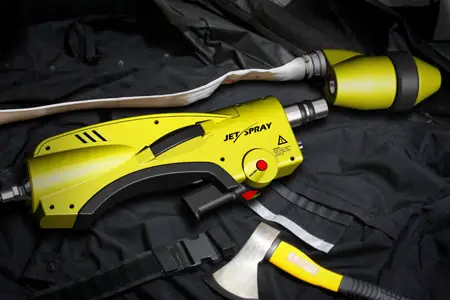 Designer : Haishan Deng
---
To all fisherman out there, especially amateur, you'll be glad to find Deeper Smart Fishfinder Device, it's the first fishfinder that works on smartphones and tablets. This unit has been designed for both amateur and professional to get the best location to find fish, information about water temperature, bottom contour of water, and many more. You can toss it in river, ocean, lake, salt or fresh waters, this smart sonar works great to connect to your smartphones or tablets that support iOS 5.0+ and Android 2.3+.
Deeper works in the depths from 0.5m to ∼40 m (∼130 feet) with Bluetooth connection that sends you information about pond bed, fish, temperature, or any obstacle you might bump into, through the screen of your smartphone/tablet. The portability makes it possible for you to use it in any location, any time fishing. Thanks to its innovative wireless technology, you can gather intelligence anywhere you go, simply attach it to your line, cast it away to gather instant information about anything you need to know for fishing.
Designer : Friday Lab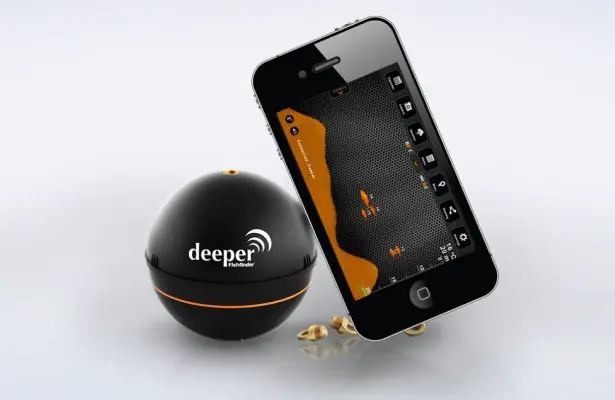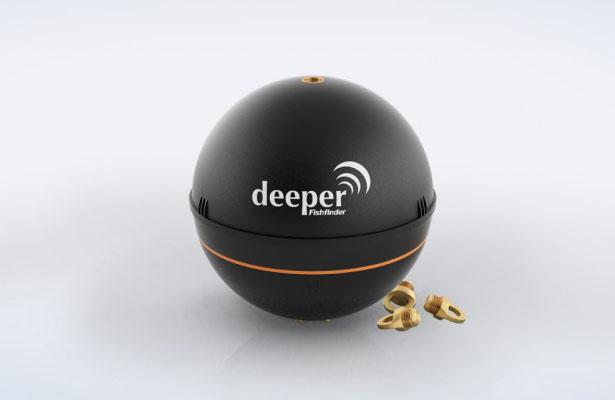 Having this little gadget makes you productive when fishing, the high resolution sonar system emits 2 beams that combine great detail and a wide coverage area. The first beam is precise narrow beam for high accuracy returns of fish, detail, structure, and bottom profile, while the second, wide bream provides ample search area for fish, structure, and bait fish. It means you can kiss goodbye to "fishing in blind".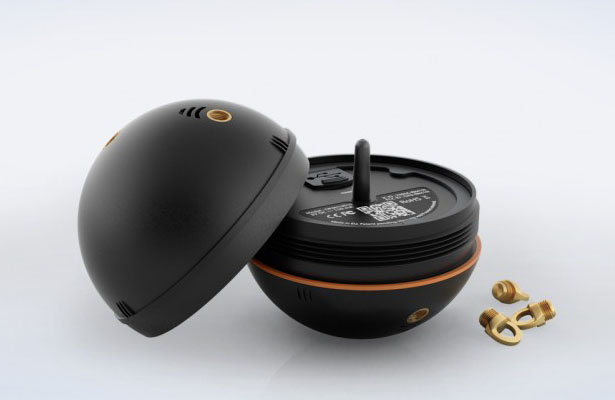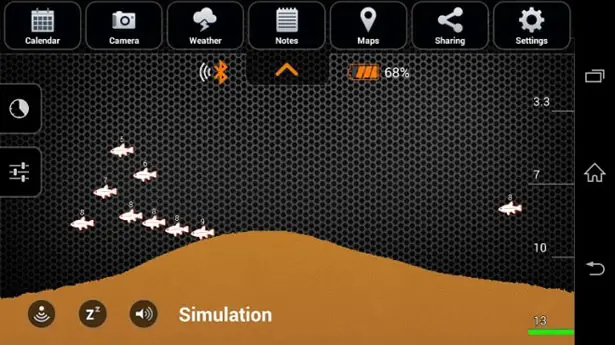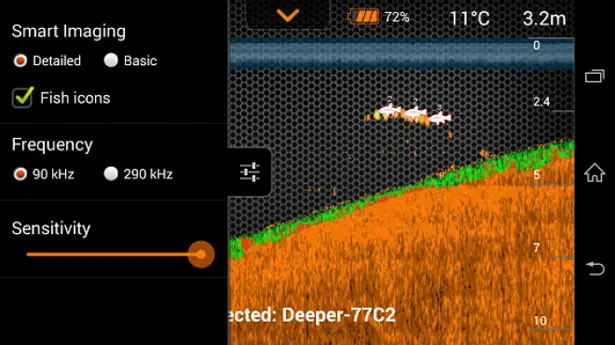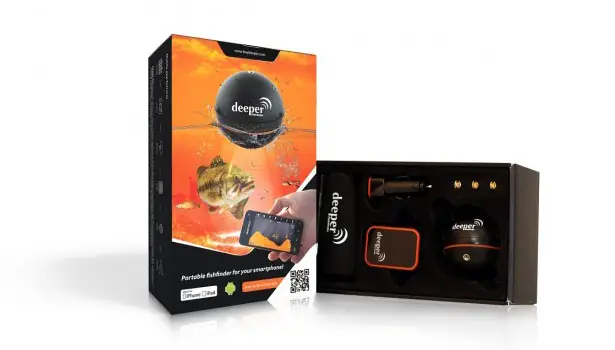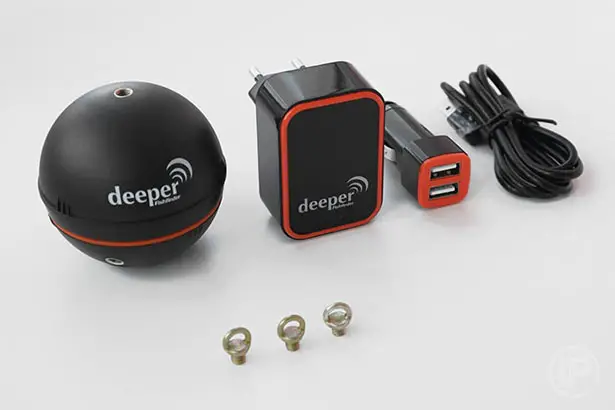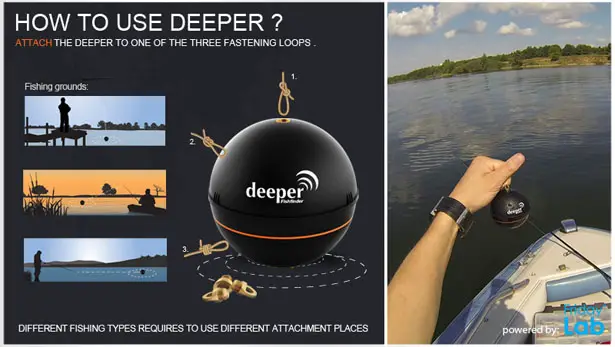 ---
BestiaNera from T°RED is a concept hybrid bike that was born out of combination of design, innovative, and research. Everyone has their own preferences when it comes to bike riding, this hybrid bike offers flexible configuration from sports to urban style. This unique concept offers high performance, lightweight, technology driven bike with provocative and attractive design. It was born to allow you to cruise the city streets easily and run fast on both the road and the track, all you need to do is choose between possible configurations, just like what you do with a sports car.
Changing from one mode to another takes just less than 10 minutes, thank you to a dedicated kit to make your job easier. Weighing less than 10kg in total, the main frame of this bike features organic and dynamic design that combines unique performances of lightness derived from the process of monocoque unidirectional carbon fiber, accompanied by carbon fiber 3-spoke wheels. The Rotor 3D+ crankset mounted on BB30 can accommodate crowns from 40 to 54 teeth according to the use of the bike, while the Astute saddle guarantees maximum lightness with the carbon fiber model or an incredible ergonomics with diversified compression. To ensure your safety, this bike is equipped with hydraulic disc brakes (on road version) along with radial calipers and 160mm discs that comply safety requirements on road beyond any possible comparison.
Designer : Romolo Stanco for T°RED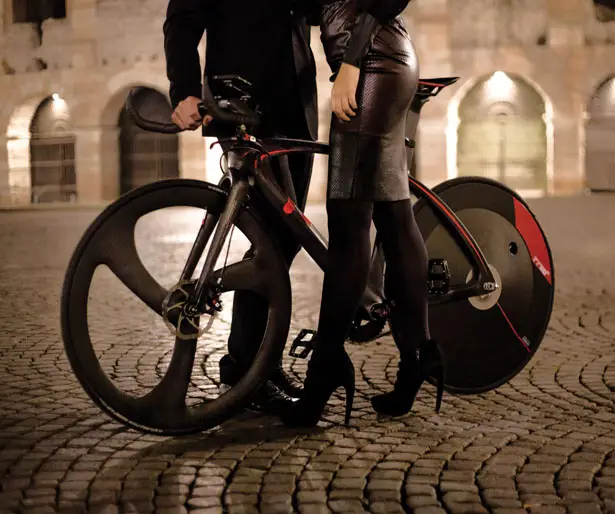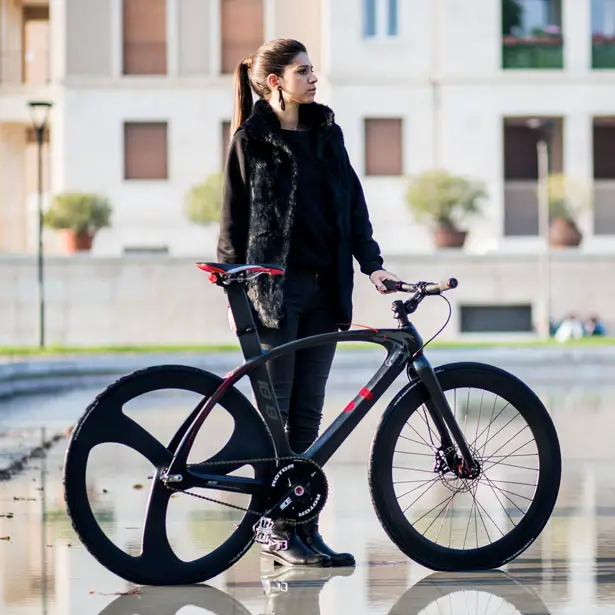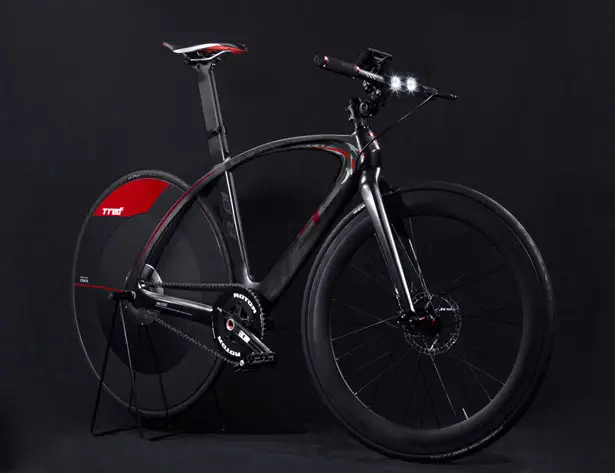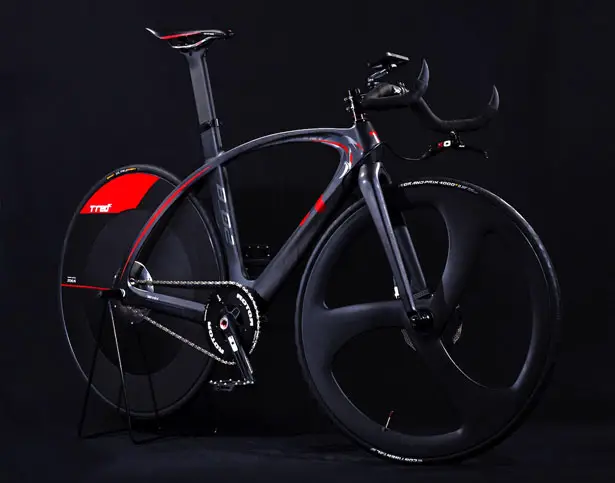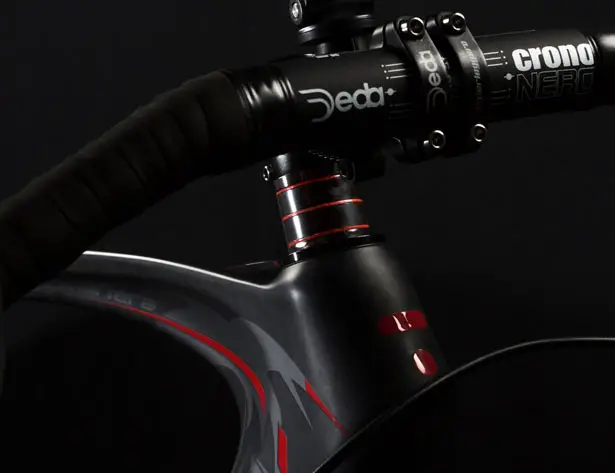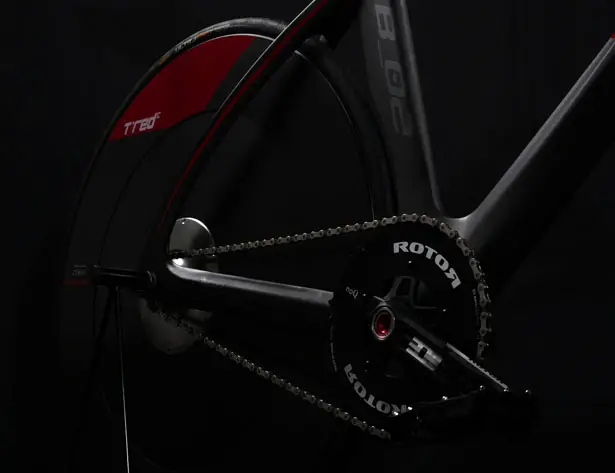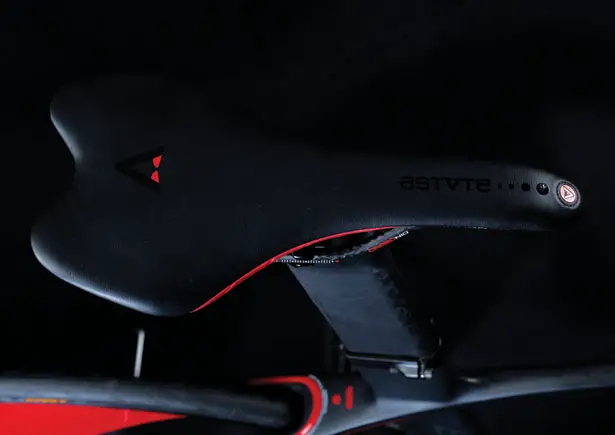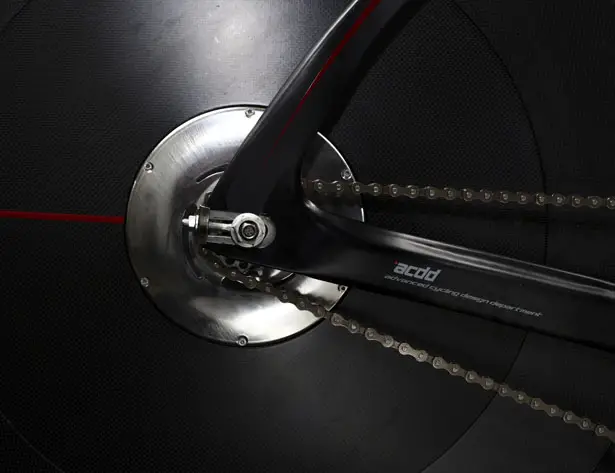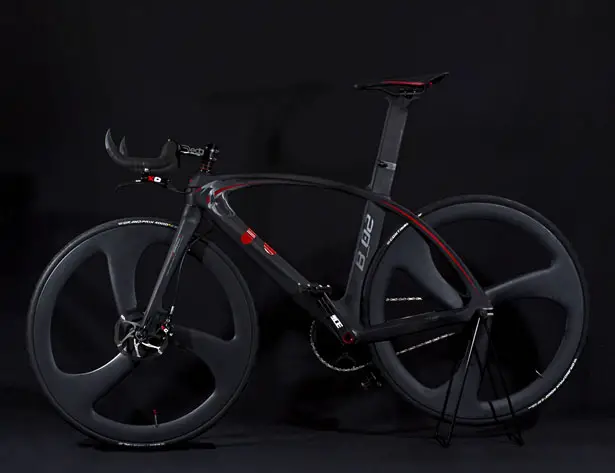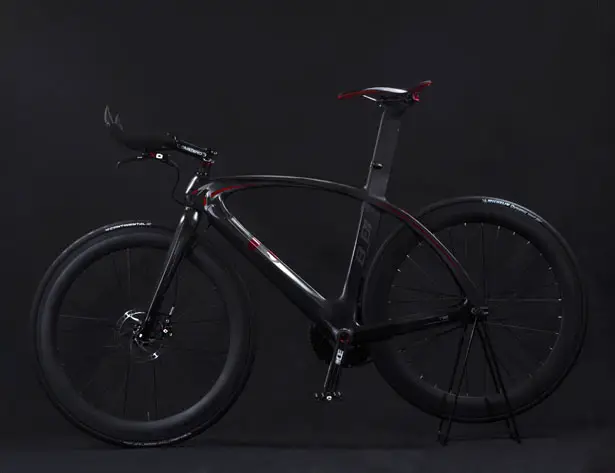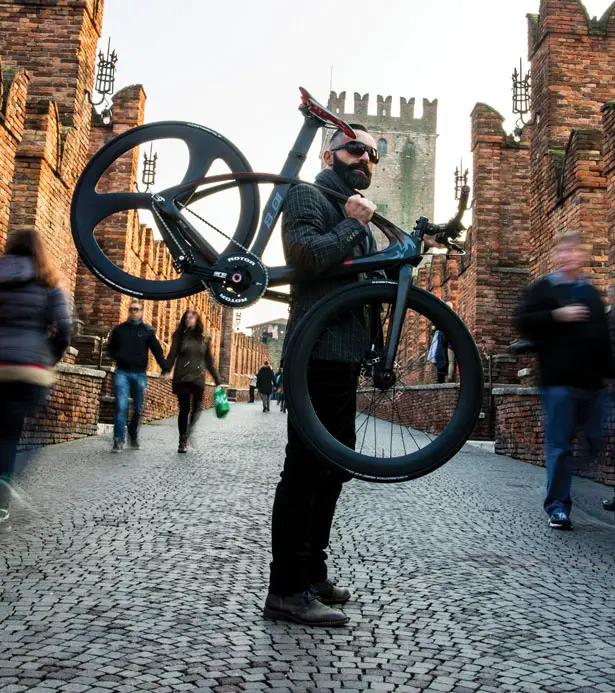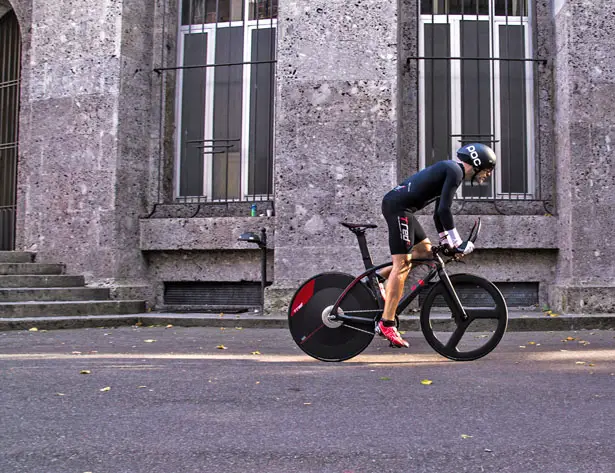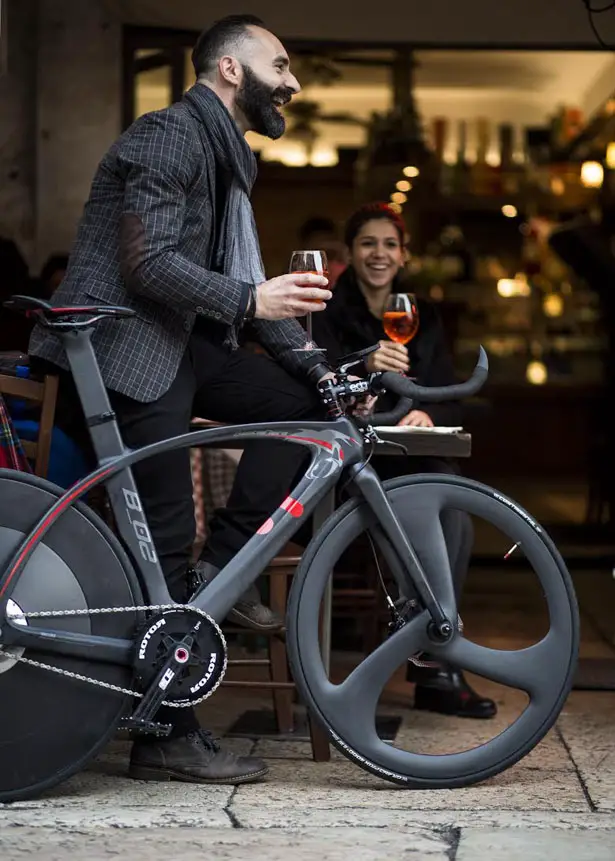 ---