Rural concept is a clean, practical and efficient transportation concept specially designed to be used in rural areas by focusing on minimalism and functionality at the forefront. The wheel hubs of the concept wrap the electric motors which provides quieter driving, keeping the calmness of rural nature intact. The passenger's pod is located on the singular carbon fiber chassis on the top of the vehicle. The most amazing thing about the vehicle is that it doesn't require any mechanical joints since it uses wire to drive and steer which can be adapted or modified during purchasing the car according to the user's need.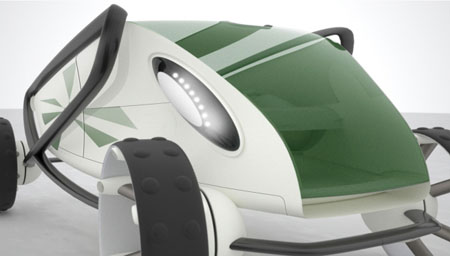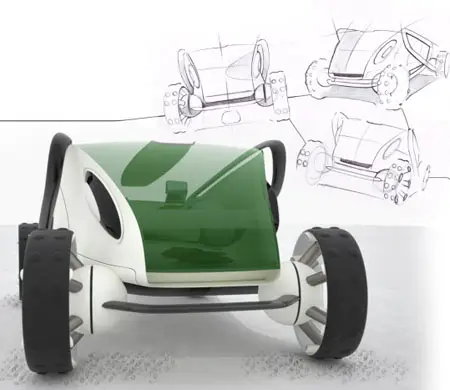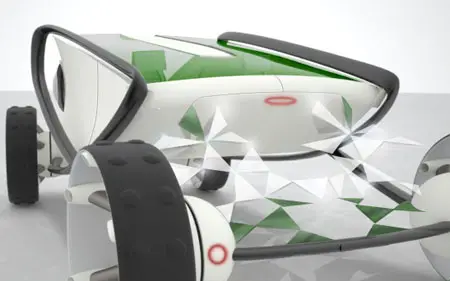 Designer : Matt Bradbury
---
Angel is a concept car inspired by the fairy angels at a minimal and very pure design manner. Peugeot Angel is specially designed for city use that will give the users an unbelievable driving experience. This concept car has a futuristic look with a little bit of retro charm. All the front wheels have a standard car like look but the rear wheels are functioning on idea of circulation of opposite magnetic fields and this movement actually develops magnetic field that aloes this superb car to be levitated in its back. With this process the Angel car is lighter than traditional cars and requires less power to perform smooth drive.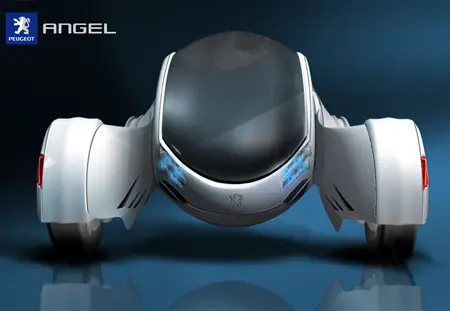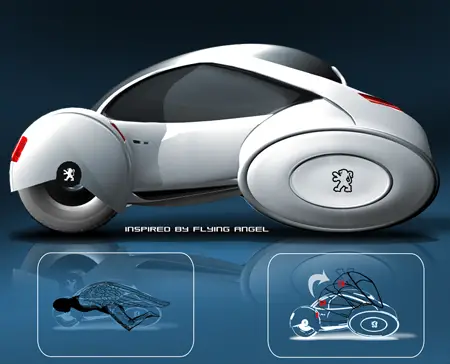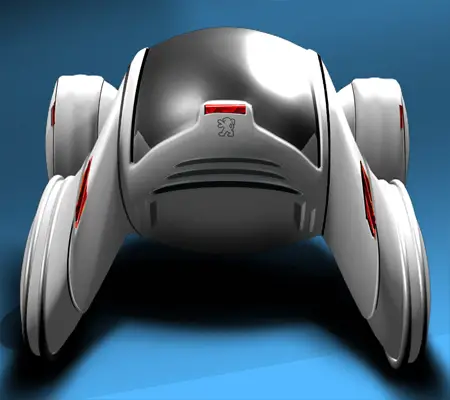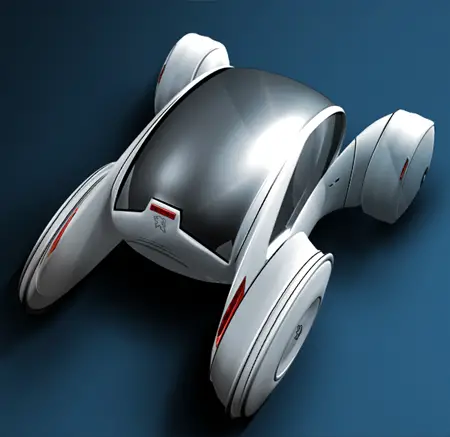 Designer : Apostol Tnokovski
---
Measuring non-flat surface would be easy with Touch Tape Measure. This concept offers you an easy way to measure any object, it's a thread-based tape measure with a suction cup. Unlike our traditional tape measures, we can't get accurate measurement of non-flat surfaces, not to mention professional tape measures are too big to carry around. There's a suction cup attached to the thread to mark the start and an OLED panel informs you about the distance measured. Pretty nice idea isn't it?
Designers : Prof. Yang Ming-Chin and Chen Hsin I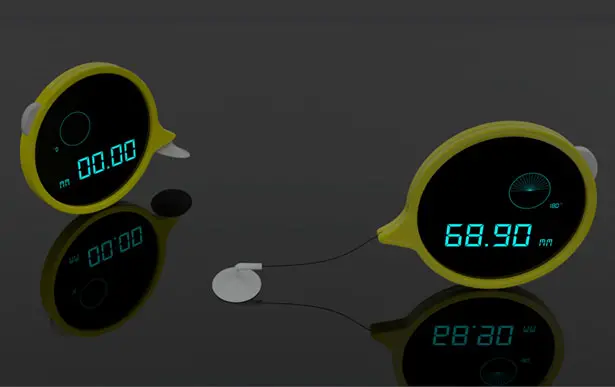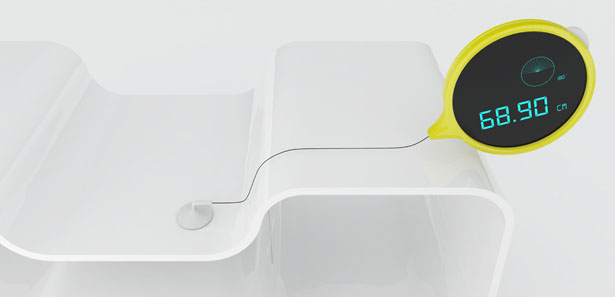 ---