The new bonsai like PhotonSynthesis designed by designer Vivien Muller is a device which seems straight out of designer text books. The device consists of 54 mini photovoltaic leaf panels which are needed for charging various gadgets. The connecting power cords are hidden beneath the tray that holds the overall plant. The so called branches of this tree consist of solar panels which store the electric energy from the sun in the battery which can be produced at the time of recharging the electric device. Thus it's a nice utilization of natural resources to take care of our daily needs though it's tempting enough to say that power does grow on trees.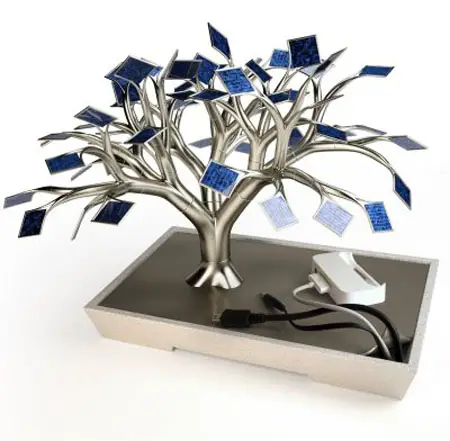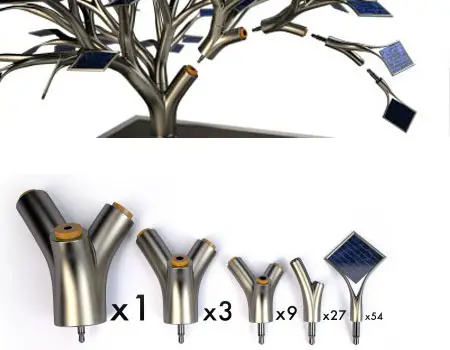 Designer : Vivien Muller via IGreenSpot
---
OWN is the first real personal transportable speaker. Thanks to this device, you can listen your music, respond to calls or mails, and many other things, without disturbing other people around. You don't have to worry about the constraints of headphones because of its sound laser technology thanks works great thanks to the ultrasound transducer. There's a custom application for smartphone that allows you to expand the use of OWN with alarm, e-book, actuality alert, etc. You can connect your computer, smartphone or tablet to this speaker via Bluetooth technology.
The cover is interchangeable to suit your taste and style. Due to its compact size, you can easily carry OWN speaker anywhere, simply toss it inside your backpack or keep it in your jacket pocket.
Designer : Simon Lauwerier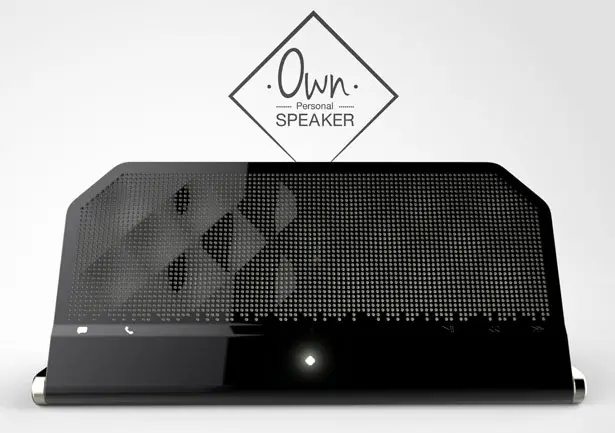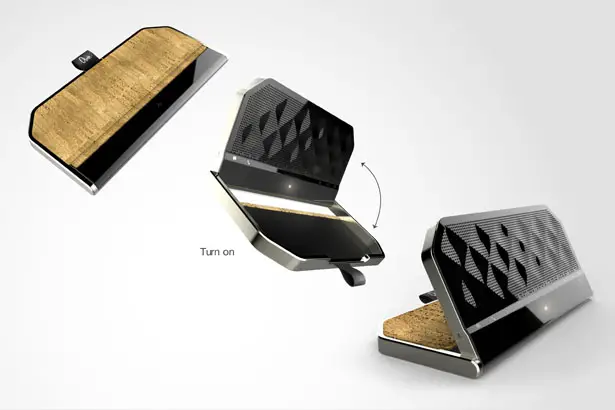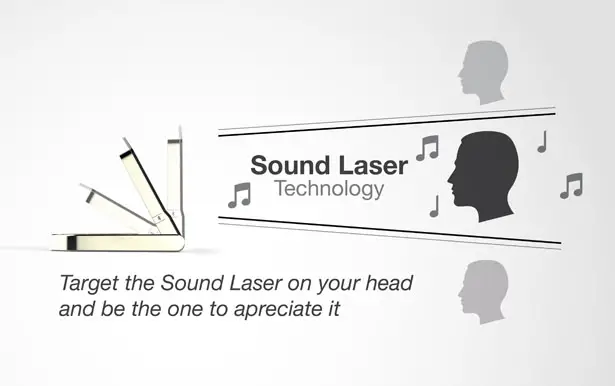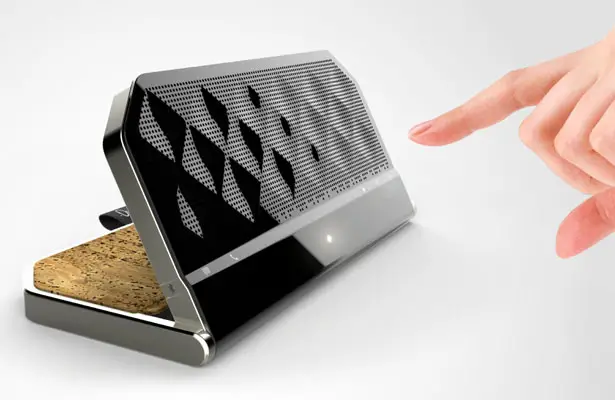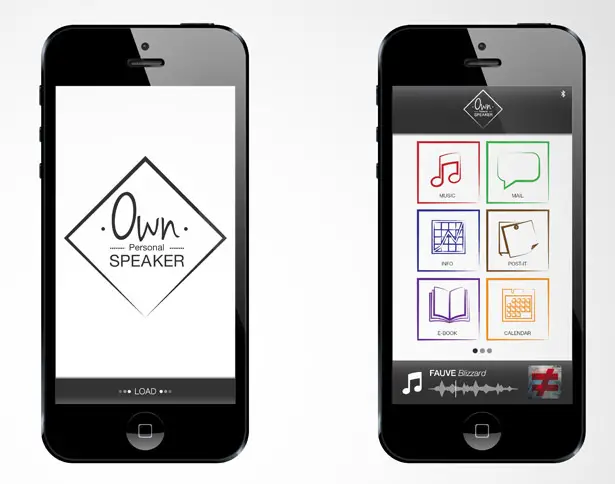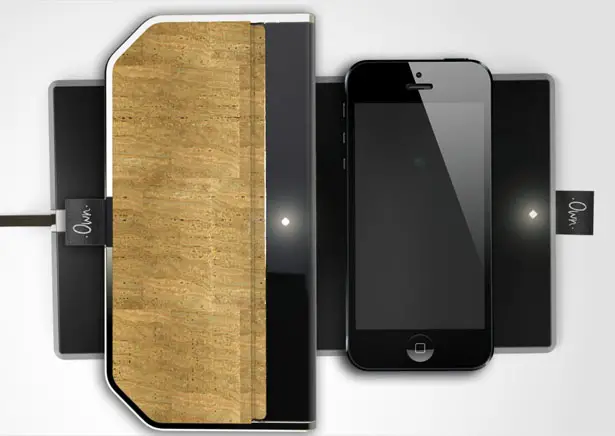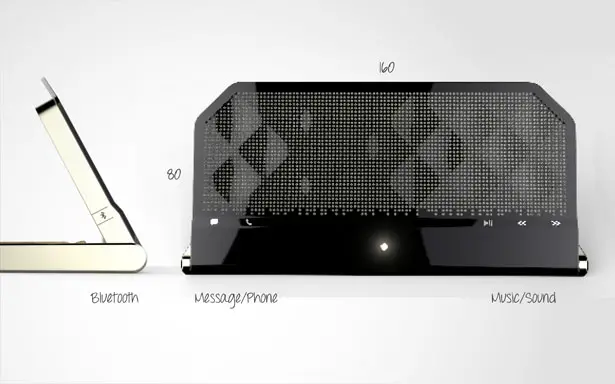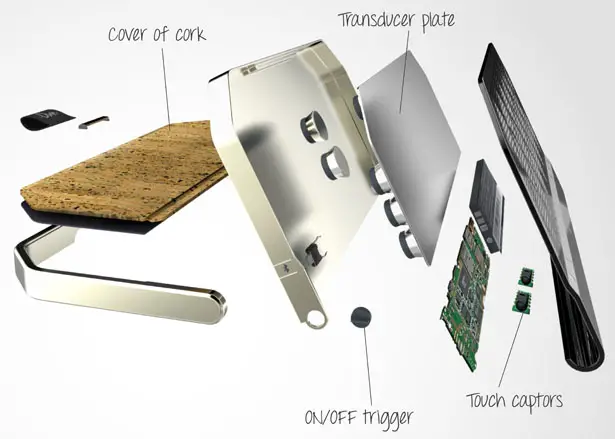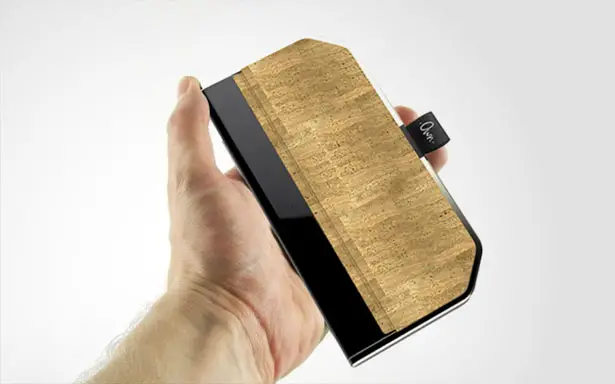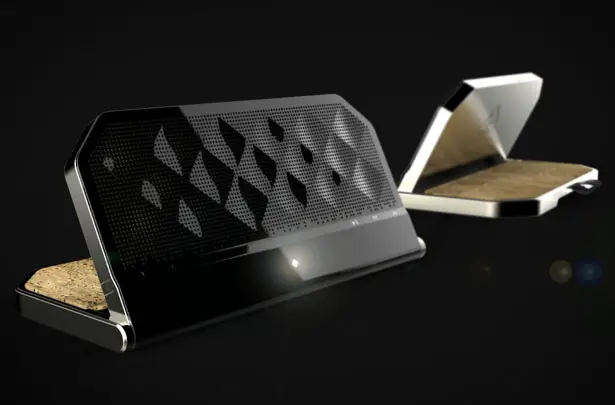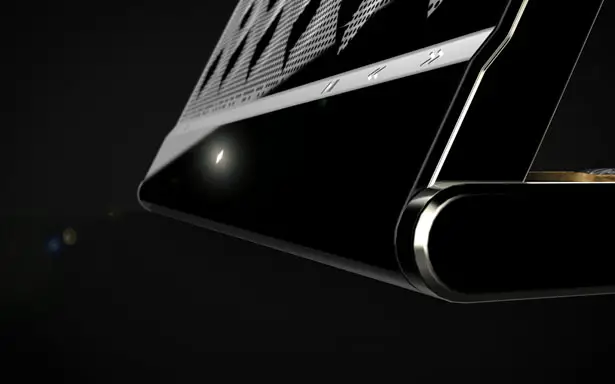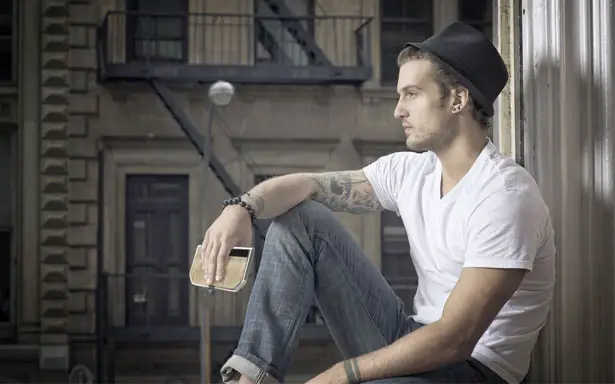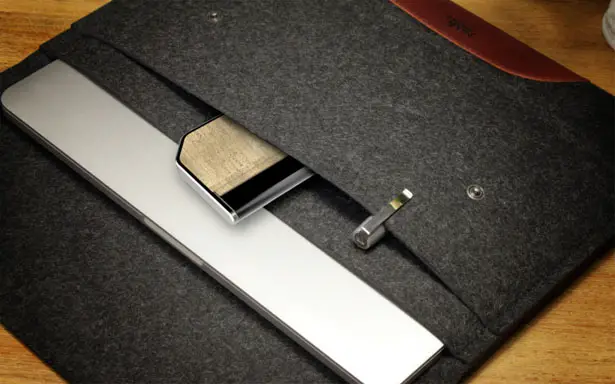 ---
When Honda teamed up with Team Dynamics, British Touring Car Championship (BTCC) partner, they have pushed boundaries and develop exceptional piece of machine to mow your land fast. Honda HF2620 Lawn Tractor is believed to be world's fastest lawn mower. The goal was pretty simple and straightforward, that is to design and build amazingly fast mower but still retain the original look and main function. The result is pretty badass machine, it has the capability to reach stunning 130mph in just 4 seconds with an ear splitting roar reaching 130db.
Team Dynamics re-engineered Honda HF2620 Lawn Tractor from scratch, adding all new fabricated chassis which is custom made from 4130 chromoly to bring you strong, safe, yet light platform. The engine used here is 1000cc from Honda VTR Firestorm, also a bespoke suspension and wheels from an ATV. These 2 teams have made great effort to maintain the original look of a mower, cutter deck in fiber glass, grass bag, high capacity oil cooler, and a secondary water cooling radiator. There are 2 electric motors on the cutter deck which boasts 3mm steel cutting cable at astonishing 4000rpm. Weighing in just about 140kgm, this mower is able to cut grass at around 15mph.
From : Honda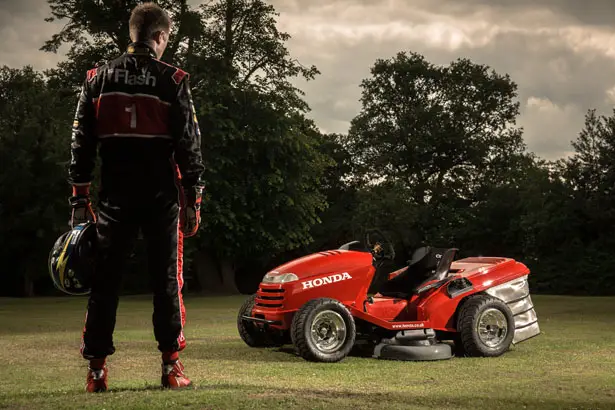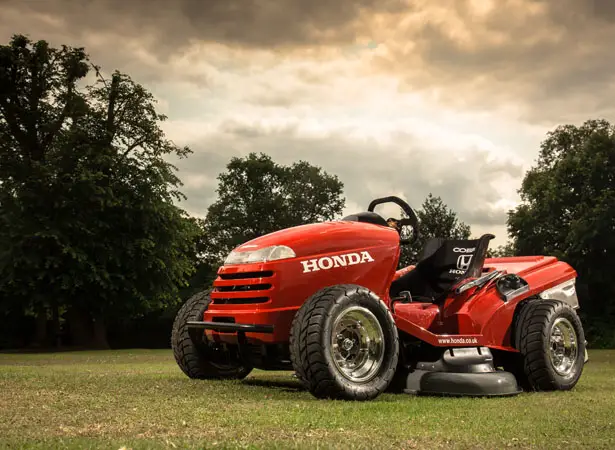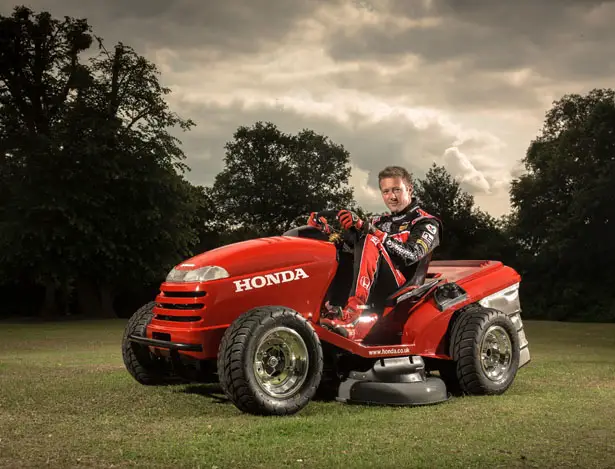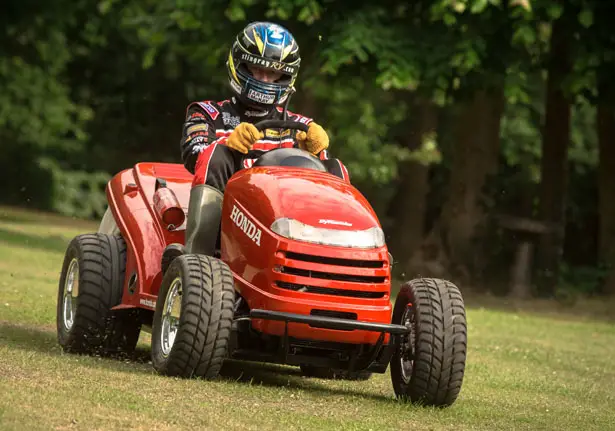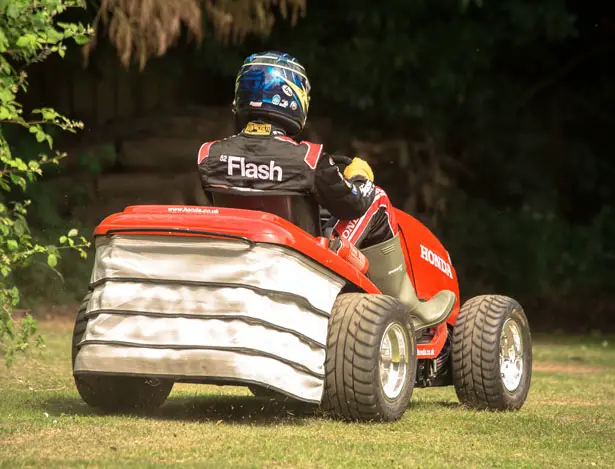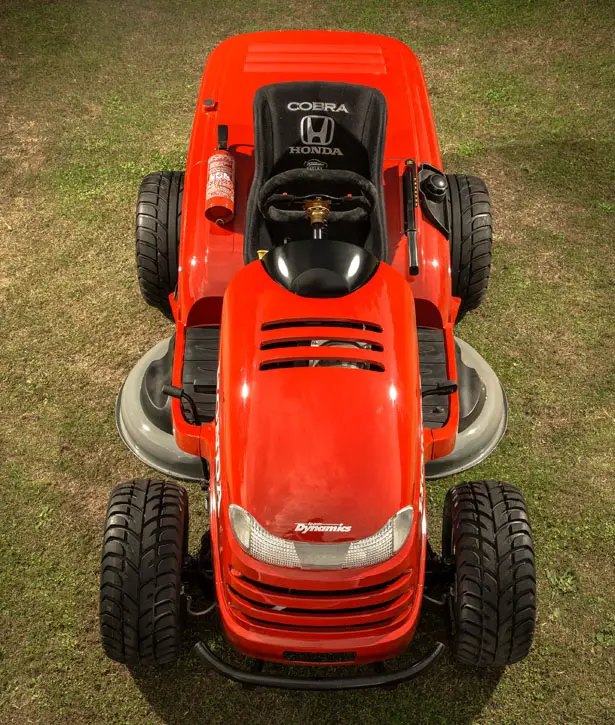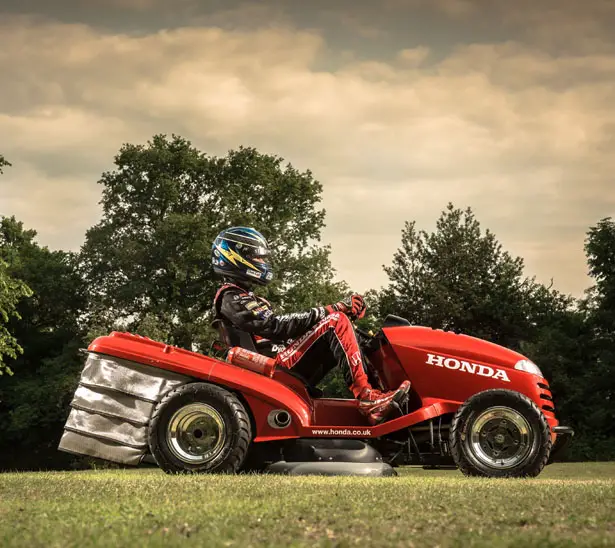 ---