Aero RC car was a simple project with goal to understand how an RC car works. It's been designed and constructed based on the mechanism of an RC car, perhaps when you saw this for the first time, you would think it's a toy. At a glance, you can tell that this formula one car was inspired by a remote controlled vehicle.
Designer : James Cha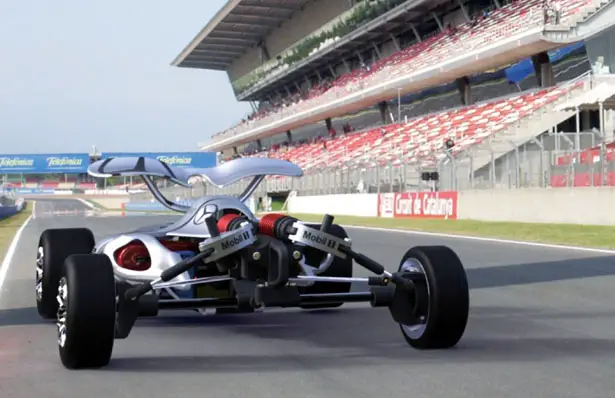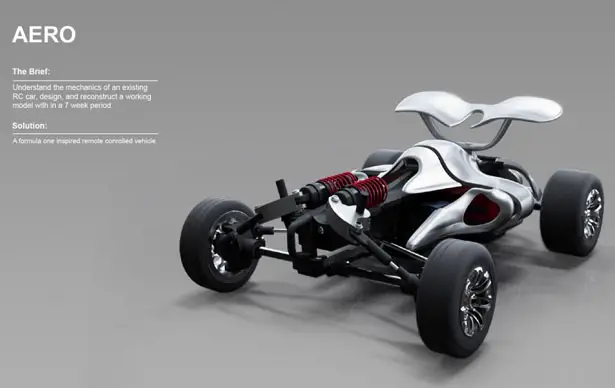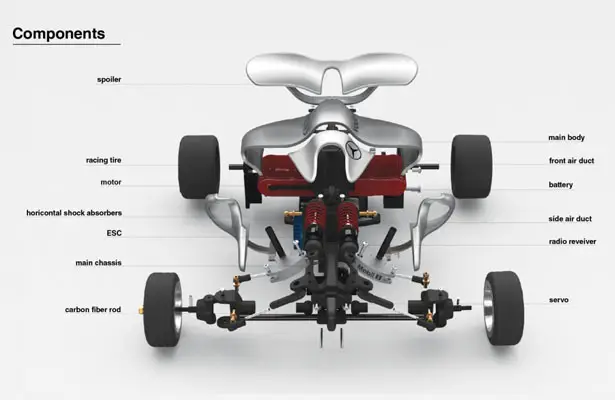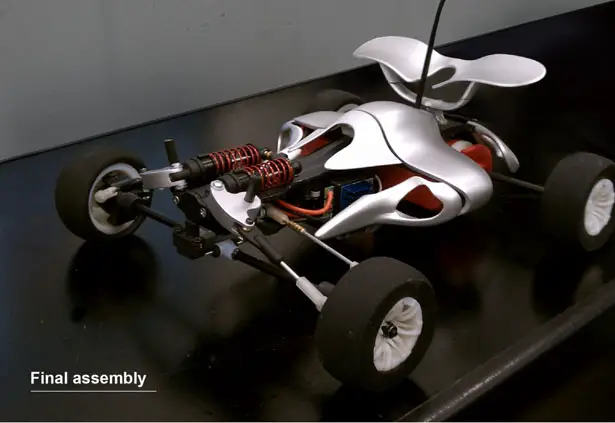 ---
Exostrusion LED watch concept was inspired by the rear diffusers of modern sports cars. It's pretty simple actually, these diffusers are usually looking like extruded forms with various fins and facets, so, taking these forms in mind, Peter Fletcher has come up with unique and futuristic display frame for his latest watch design.
The time is displayed by those LEDs arranged in 4 quadrants, the top 2 quadrants display the hours while the others display the minutes. These quadrants are divided with appropriate number of segments by a unique extruded form, forget flat smooth surface. Since the time can be displayed in both 12hr or 24hr formats, the center area becomes the AM/PM indicator. The display layout also allows for a phased digital time telling mode where it is all controlled by subtle soft touch controls mounted in the strap, you can see those 2 highlight indents.
Designer : Peter Fletcher for [Tokyoflash]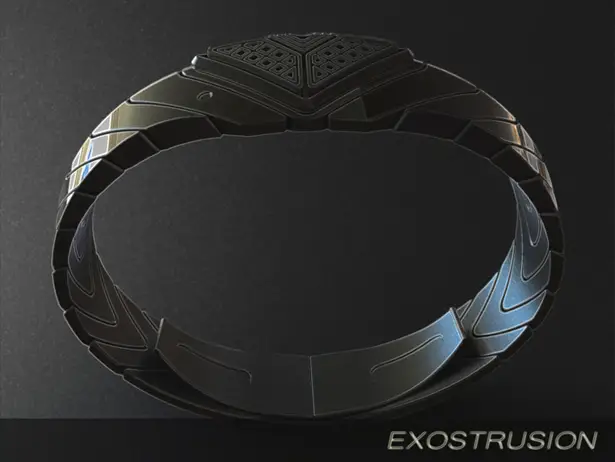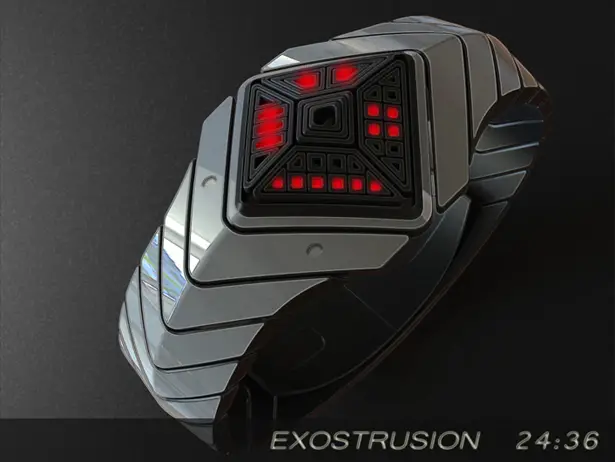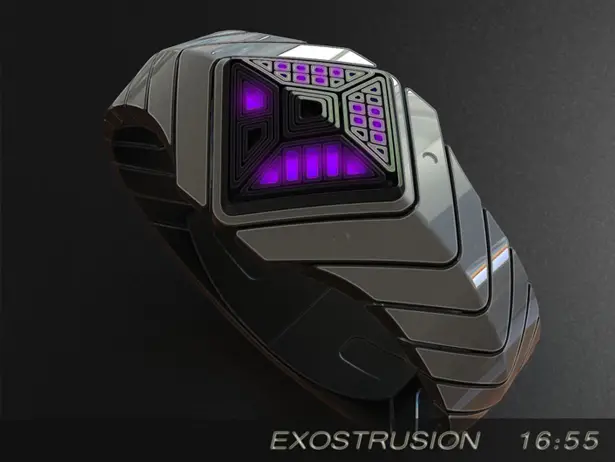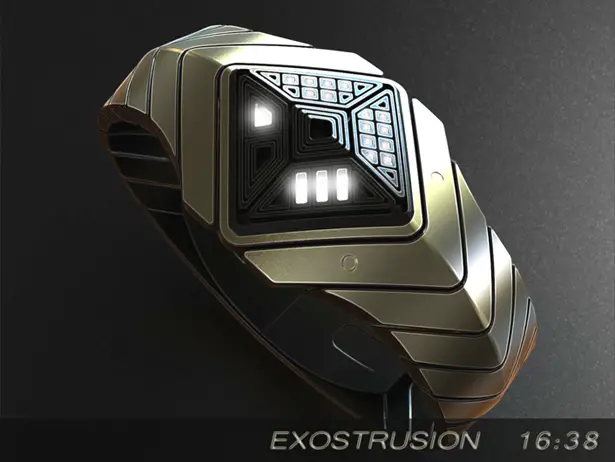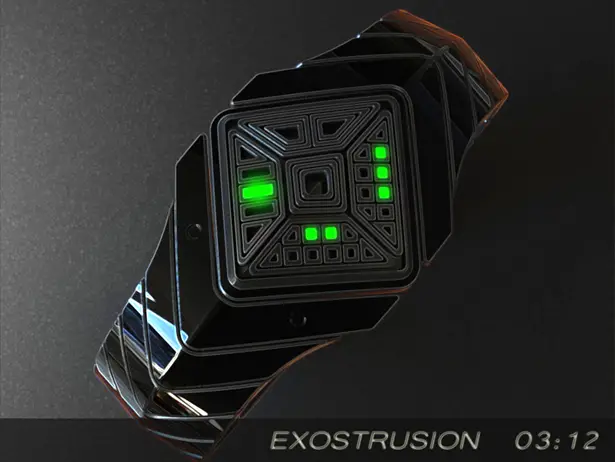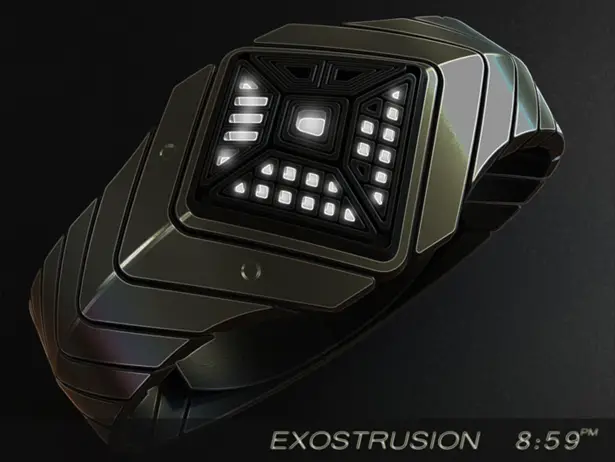 ---
Pet Tree Vertical eco planting system has won Green Dot Awards and International Design Awards for its ingenious system. It utilizes re-used PET bottles by structuring these bottles into a unique tree-like shape that features an innovative water circulation system that collects rainwater while allowing drop irrigation. This system promotes reusing plastic bottles to reduce plastic waste in our environment and at the same time it's a great solution for urban organic growers.
Designer : Dr.Hakan Gürsu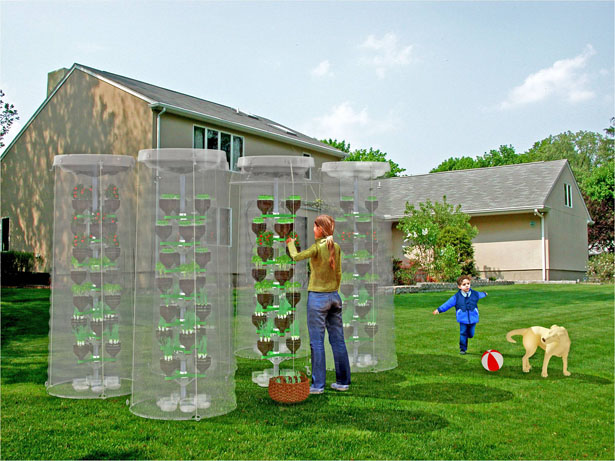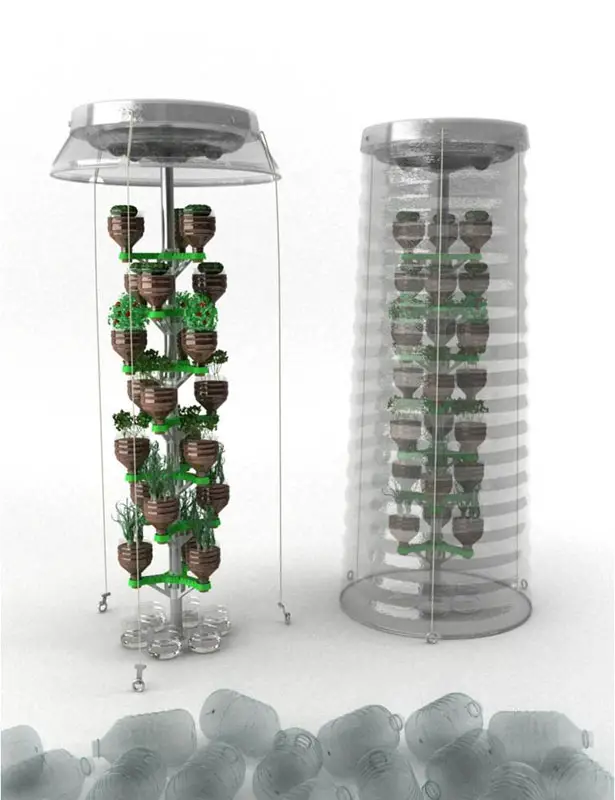 The main body will be made out of recycled plastic materials while the protective membrane will be produced by the extrusion and welding of cellulose acetate. Its main support body will be made out of 1mm thick of stainless steel. Pet Tree Vertical eco planting system offers a new way for urban farming with minimum resource use while provides maximum efficiency. It cuts back manpower, save more time, growing more plants (horizontal area), and reduces the amount of carbondioxide oscillation by using the waste PET bottles.
The target consumer of Pet Tree Vertical eco planting system would be both individual user and rural society who want to grow their own food. With limited urban space, it's possible to increase the amount of production even more. The membrane has been designed to protect these plants from birds or any other harmful living creatures.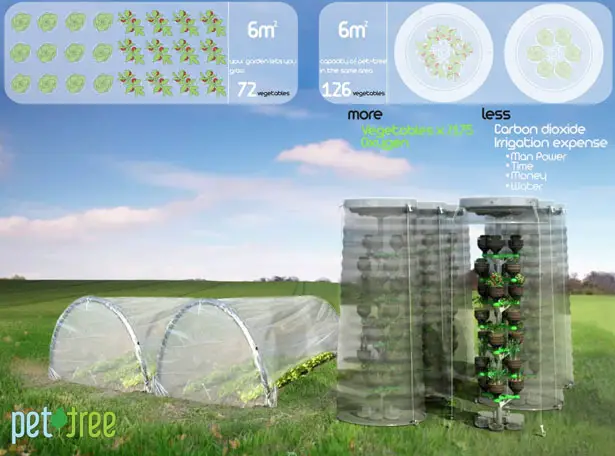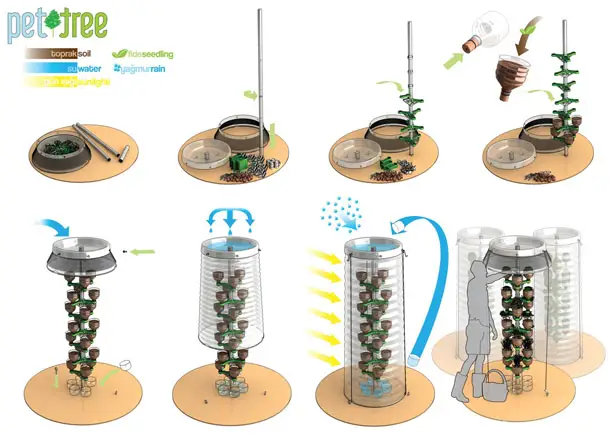 Click the image above for bigger view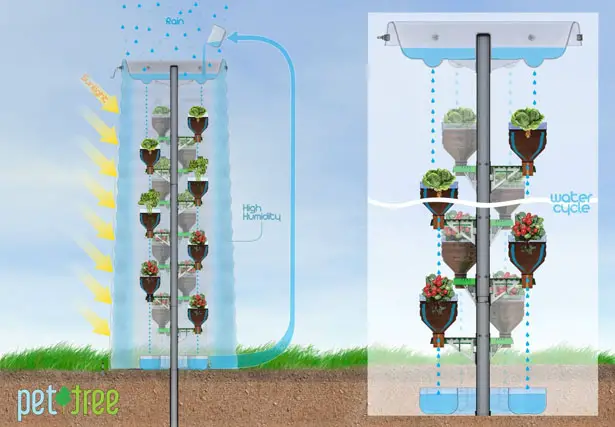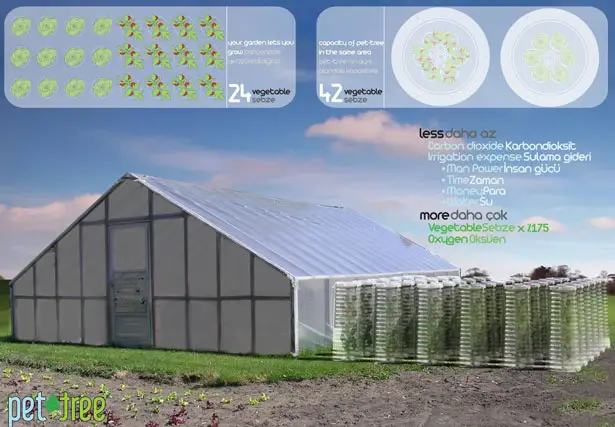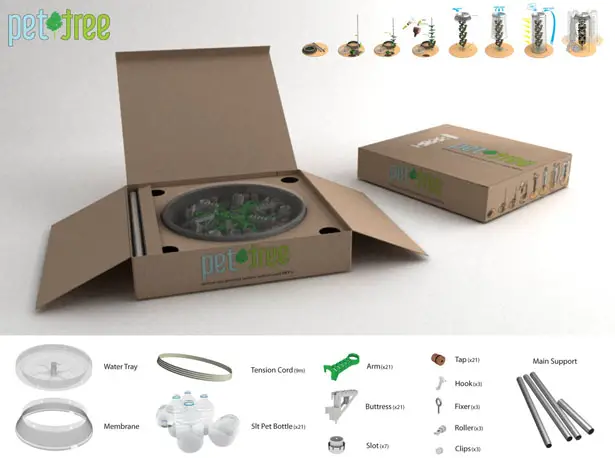 Tuvie has received "Pet Tree Vertical Eco Planting System" from our 'Submit A Design' feature, where we welcome our readers to submit their design/concept for publication.
---