Designed by Hakan Gürsu, Torchia Solar LED Lamp/Charger offers portable emergency flashlight that uses solar energy as its main power source. Just like handy flashlight, this concept device fits several needs in both multiple usages. Charged by photovoltaic panels in four wings, Torchia produces energy without any dependency on other energy systems. Suitable for outdoor activities, it charges devices via USB.
Created as a multipurpose tool that is light yet robust, it is a lifesaver in size of an A3 paper. Torchia is also efficient in emergency situations, it can be used as a flash light for warning such as in the event of a car accident or natural disasters. It can be stuck onto soft ground with its foldable stakes at bottom. The main system continuously charges itself and produces energy with photovoltaic panels on four wings, the panels are two sided and other side of a panel is a reflective surface. It consists of 7 LED lights of 3.5 watts, 2 batteries with 24 watts DC, and 2 USB outputs.
Designer : DesignNobis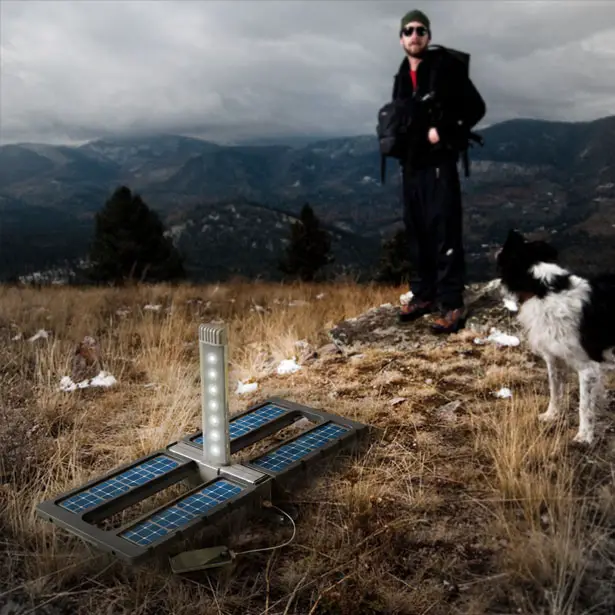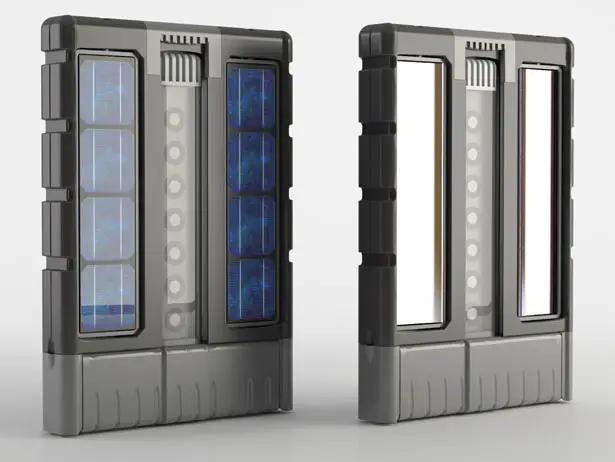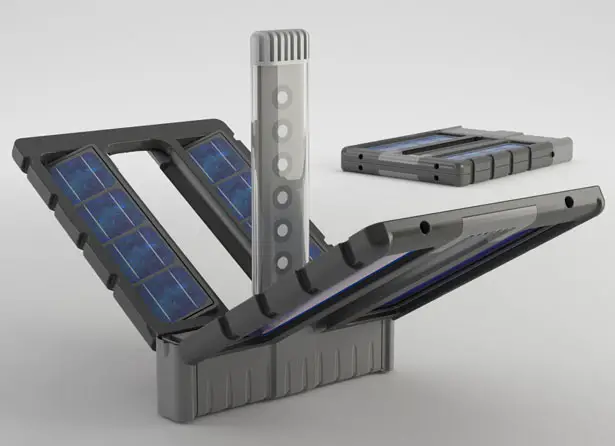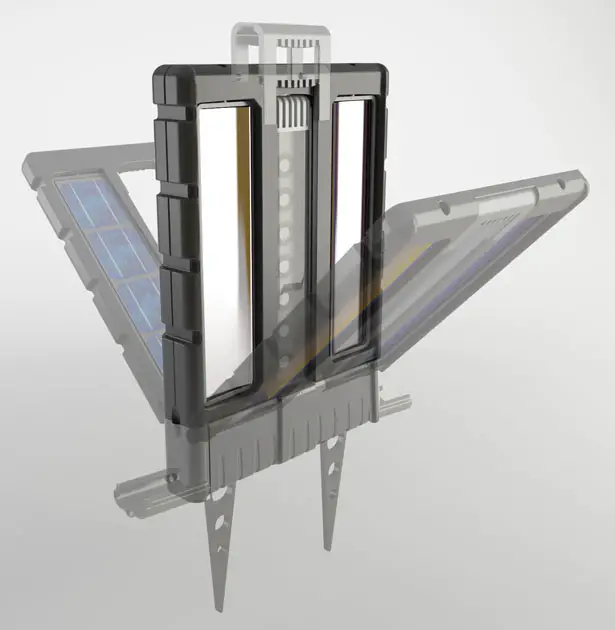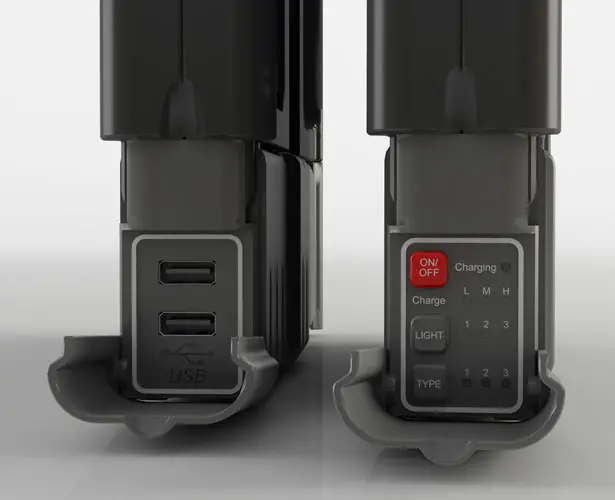 Tuvie has received "Torchia Solar LED Lamp/Charger" project from our 'Submit A Design' feature, where we welcome our readers to submit their design/concept for publication.
---
This is the world's first externally powered Space Launch Thruster, Escape Dynamics have successfully tested their combustion free spaceflight that uses high power microwave energy. The result is really promising with performance greatly surpassing the limit of conventional chemical combustion rockets. This project is a major step forward advancement in future externally powered high Isp thruster, it is also a validation for company's efforts to change the manner of orbital launches. Dr. Dmitriy Tseliakhovich, the CEO, believes that we can develop a new propulsion technology that beats chemical rockets and can be used for orbital launch works a lab scale and eventually into single-stage-to-orbit spaceplanes. This project will certainly change the way we reach orbit.
By implementing this technology, it is possible to bring to the market reusable, single-stage-to-orbit spaceplanes. It can be just aircraft-like operations to orbit, thus, drastically decrease the cost of access to space for payloads up to 200kg.
Designer : Escape Dynamics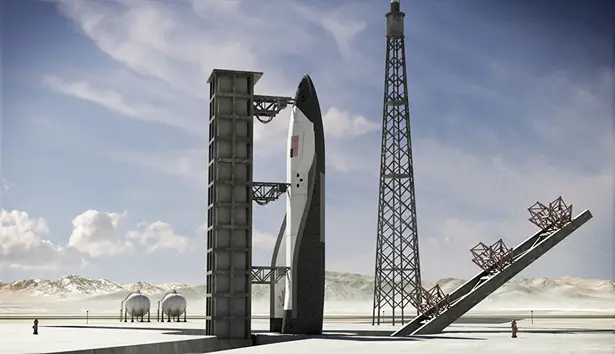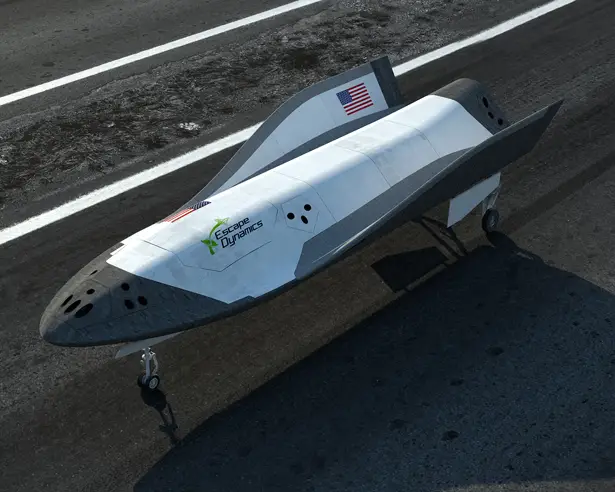 Escape Dynamics aims to change the way we access space that has been dependent upon large, expendable chemical rockets. The company plans to take advantage of microwave energy delivered wirelessly through a heat exchanger on the spaceplane during the entire ascent through a phased array of microwave antennas located on the ground. The spaceplane won't use chemical combustion, it will be propelled by ejecting hydrogen, heated by microwave energy, and as it flows through the heat exchanger, it will be exhausted via the nozzle to create thrust. Once a spaceplane reaches orbit and deploys payload, it'll glide back to the launch pad, refuel, and be ready for next mission.
Recent tests conducted by Escape Dynamics demonstrated a full sequence of operation of an externally powered propulsion system. Energy was drawn from electric grid, then converted into microwaves using a gyrotron, guided through a system of beam shaping mirrors continue beamed from an antenna to a thruster. The microwave energy is converted into thrust using a thermal thruster that uses a highly efficient microwave-absorbing heat exchanger. The heat exchanger has been designed to capture more than 90-percent of the incoming microwave energy, heating the propellant flowing through it towards the nozzle.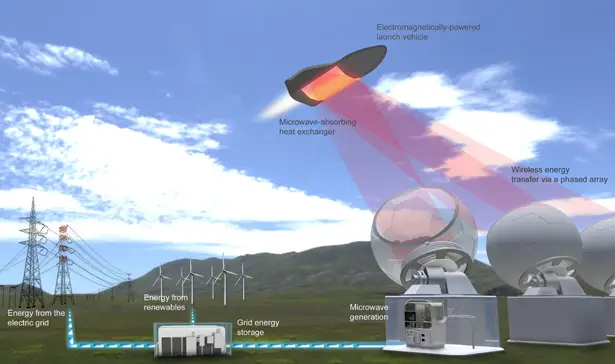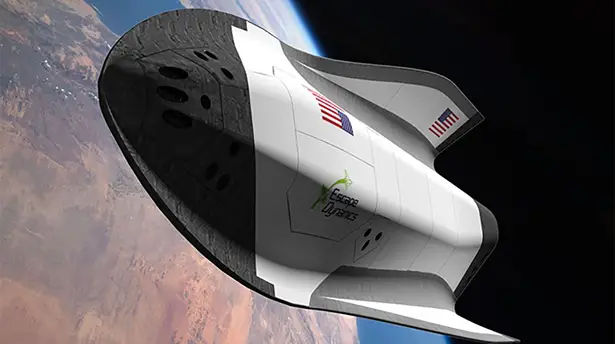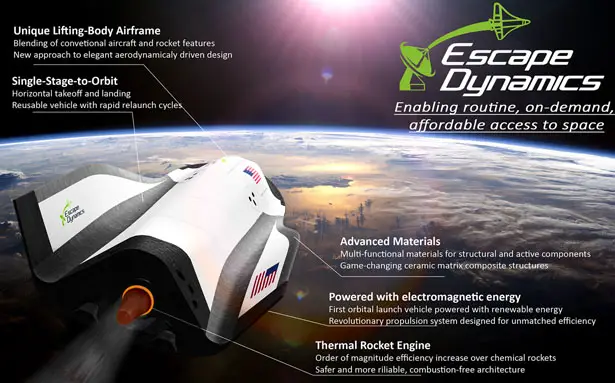 Click above image for bigger view
---
BMW Concept Ninety motorcycle is a tribute to BMW Motorrad design icon which turns to 40 this year. BMW has teamed up with Roland Sands design, a custom bike company, to come up with exclusive and high-class performance concept motorcycle.
BMW Motorrad R 90 S features sporty tail and striking Daytona Orange paintwork, iconic design which later followed by other manufacturers to design the same aerodynamically honed front and rear fairings. It was rebellious, fast, loud and whid.
BMW concept Ninety incorporates the same spirit to its design, it's a superbike that translate the emotion and inspiration of early model into contemporary appearance. It's a modern interpretation from all traditional essences of the motorcycle, a harmony between man and machine, pure and emotional.
From : BMW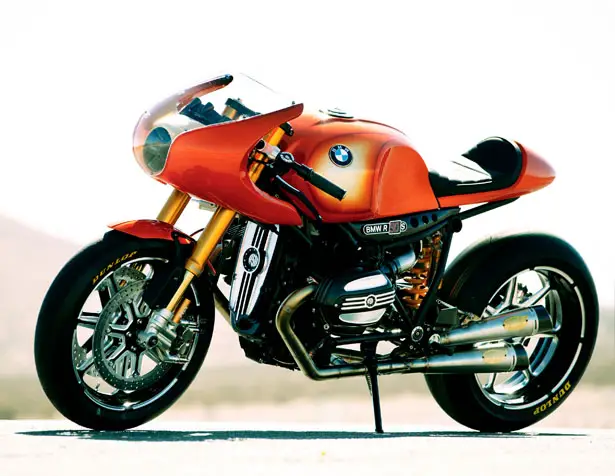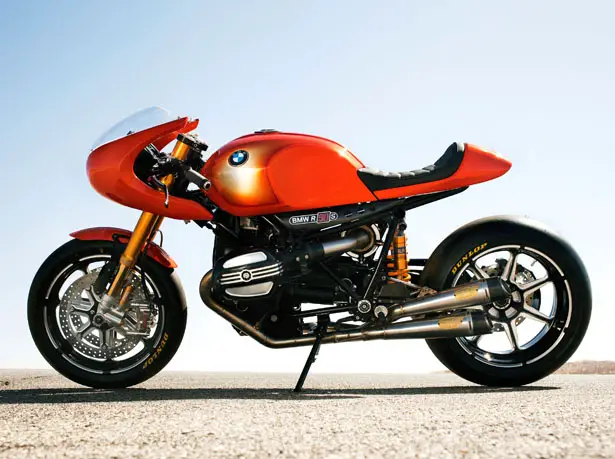 Can you see the resemblance between BMW R90 S and BMW concept Ninety? It's been designed as sporty boxer with sophisticated details. If you can't tell the difference, you might want to checkout the tank, seat, fairy, and tail which would instantly give you the familiar design from BMW R 90 S. Aluminum body with Orange paintwork, yes, still boast the color of legendary Daytona. In the old days, BMW used halogen as the light, but now, BMW concept Ninety utilizes LED lights but still with a round headlamp design. The dynamically shaped tank gives seamless connection between rider and machine, even the tank and the seat blends harmoniously into each other.
Thanks to Roland Sands Design, BMW boasts high quality parts for this bike. Roland Sands Design has specifically designed and manufactured those parts for BMW concept Ninety, focusing mainly to elements of a boxer. Everything fits together perfectly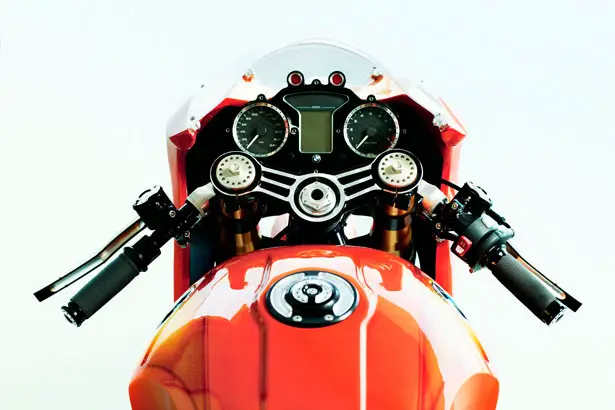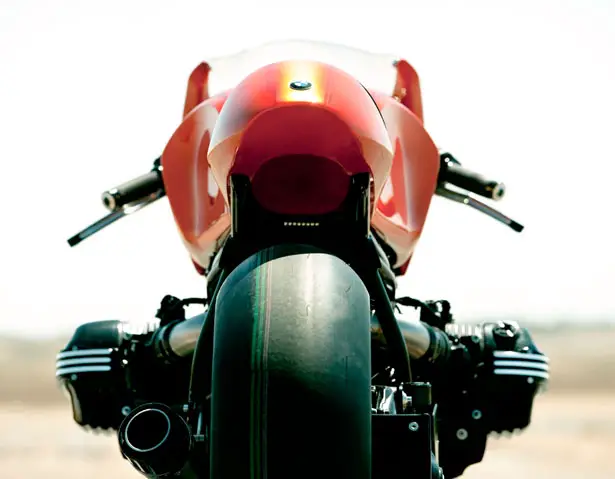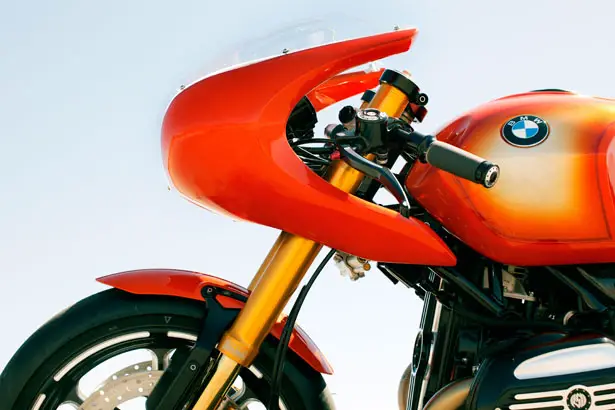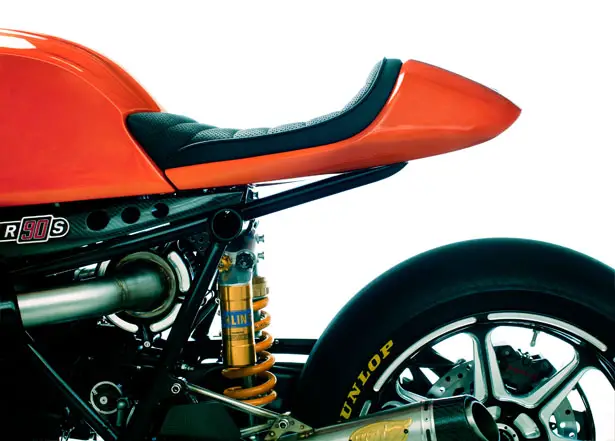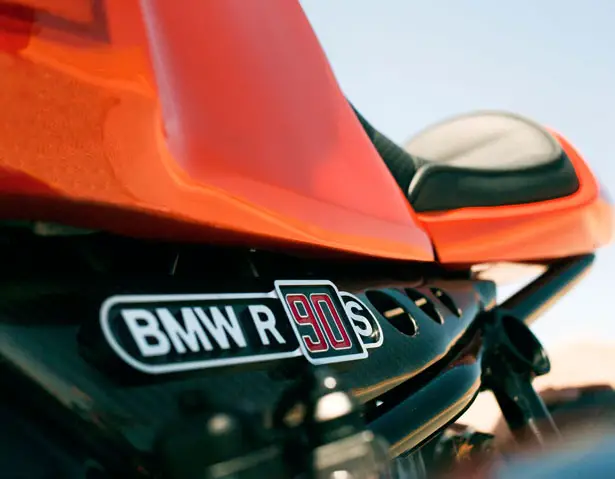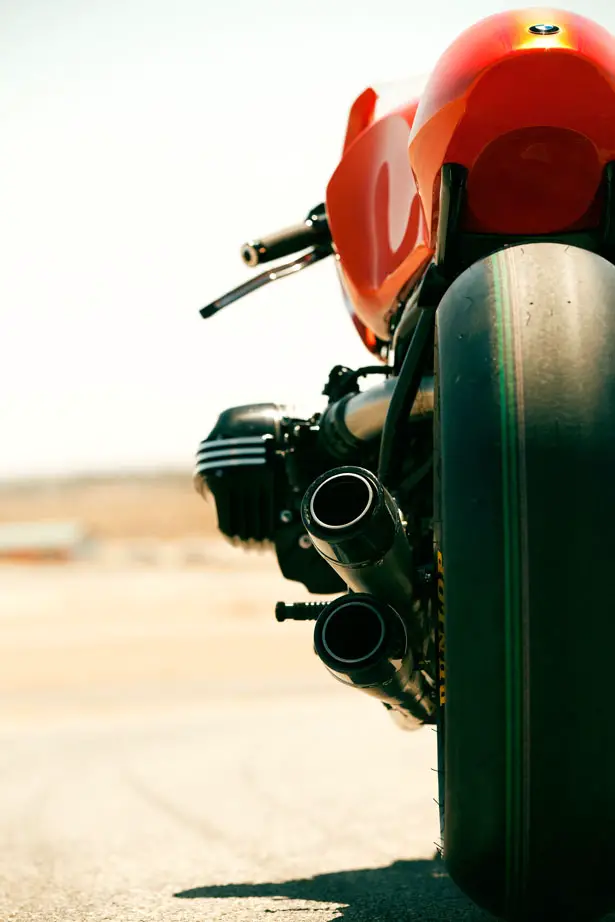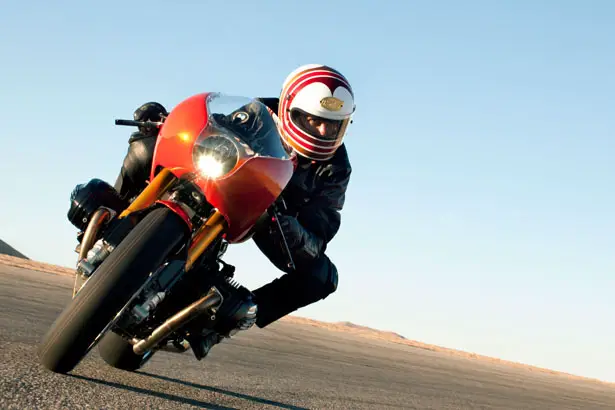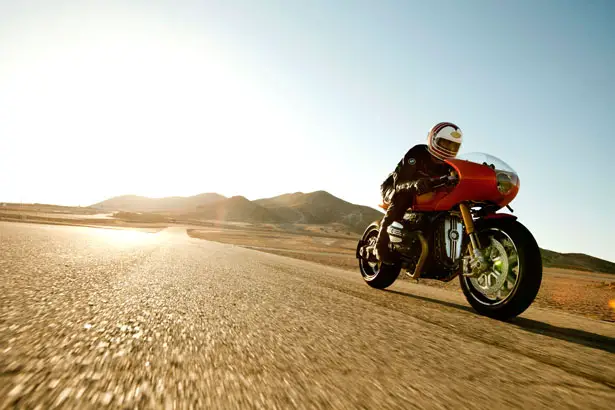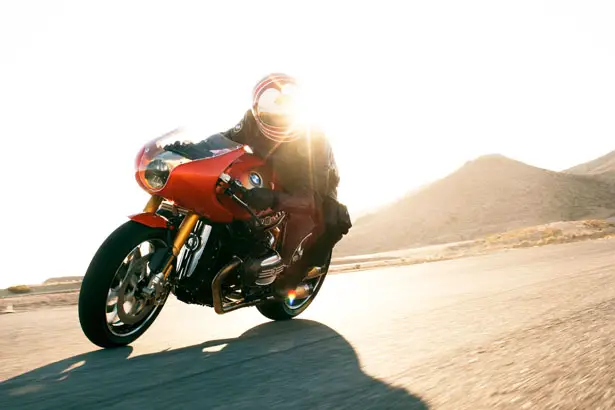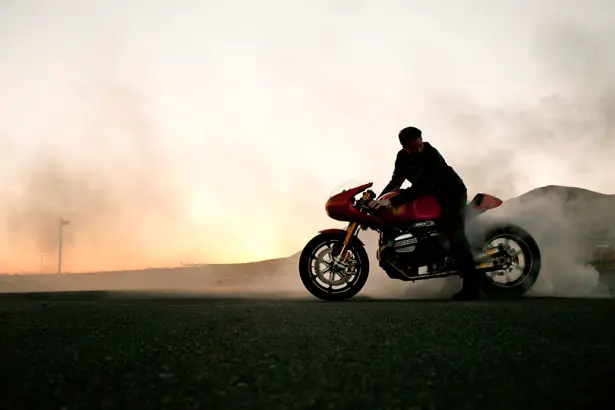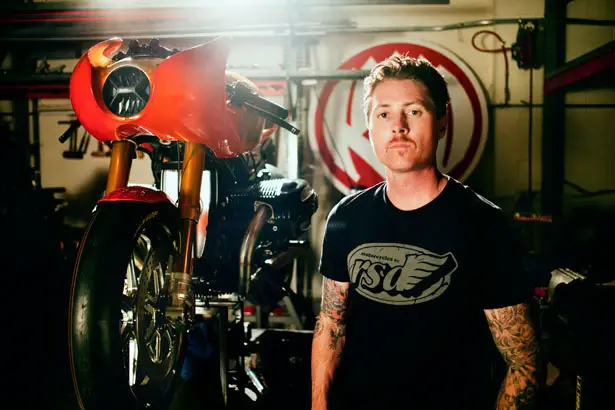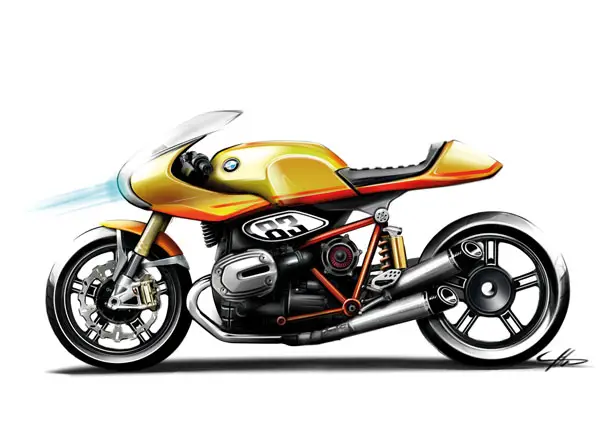 ---