Light is a concept device combining a map-printed paper and a cover of the same that provides essential guidelines during various disorders. Between the two papers, a paper-like battery and a series of LEDs that turns on when the two electrodes on the cover page's backside are exposed. Therefore, when the user scrolls the device and put together the electrodes, the LEDs turns on and the entire paper-roll becomes a flashlight. Thus, 'Light' is a tool through which people can navigate a map in the darkness as well as use the scroll as a flashlight when the need arises.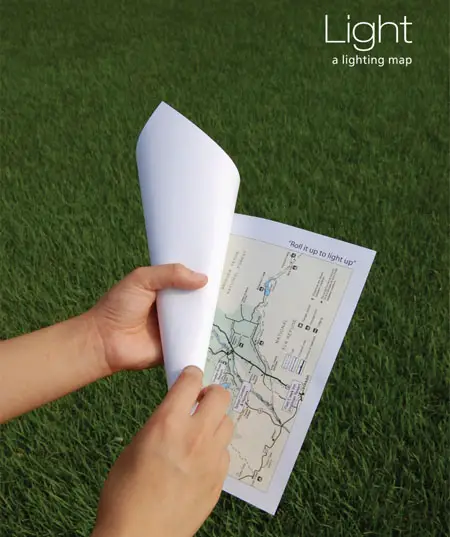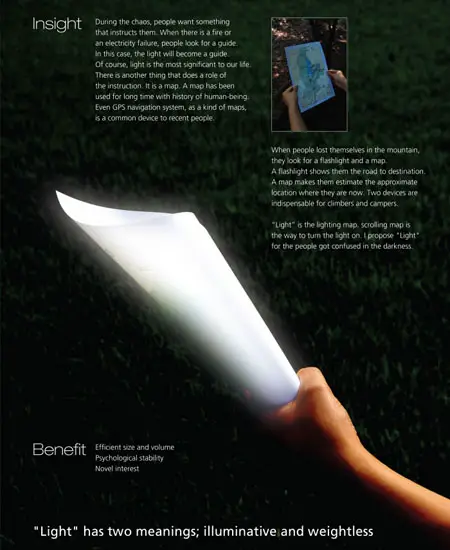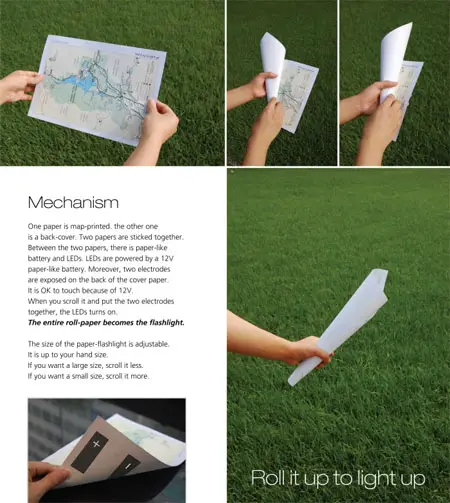 Designer : Owen Song
---
Well, it looks like Amazon has done great effort to ensure you shop everything you need on its company. Amazon Dash is a little scan device that will automatically add your shopping list from anywhere in the house. Running out of milk? Just scan it to add the item to your AmazonFresh shopping list. It's really very easy to use, even your whole family can do it. No more running out of cereal or coffee, any other everyday essentials. You don't have to remember anything, this device remembers it for you.
From : Amazon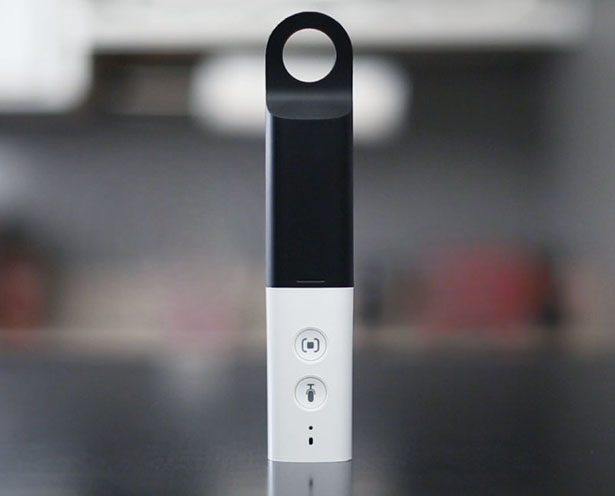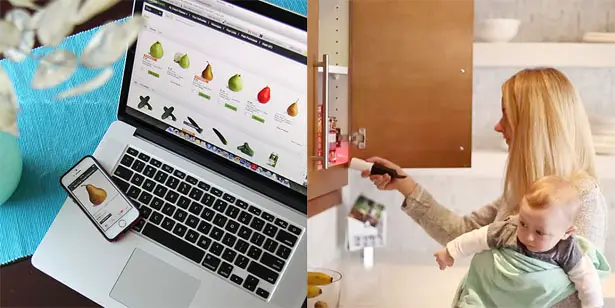 To use Dash, press and hold the voice button to speak to the microphone, the voice search technology is promised to work really well. You can point at what you want and Dash will automatically add it to your list, you can easily scan a week's groceries in just minutes. This device is supposed to recognize millions of items available on Amazon.com and AmazonFresh. Of course, you need to have good Wi-Fi network connection in order this unit to work directly with your Amazon account. You can sign up on Amazon Fresh to get your free Dash.

Click above image for bigger view
---
The VFV super car is a great concept for the future, funny name though, VFV stands for Very Funny Vehicle. Great design, superb compatibility and stylish looks make it a super model and is guaranteed to give a tough competition to all the concept cars.
Coming to the safety, you don't have to worry, it has all what it needs. A solid tubular skeleton, a well balanced engine, armor at the crashes at the side windows and an electric motor that prevents collision. Cheerful, safe, economic environmental friendly, surely the VFV will not let you indifferent…Although small, the VFV combines an attractive design with wide glass surfaces, being therefore extremely less claustrophobic, joyful and sportive. It also consists of parking sensors, airbags, ESC, presenting you with an excellent solution for everyone who cares about the car-city interaction.
A perfect look for a sports lover.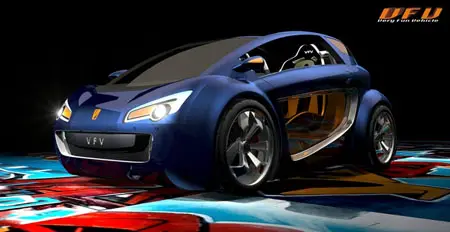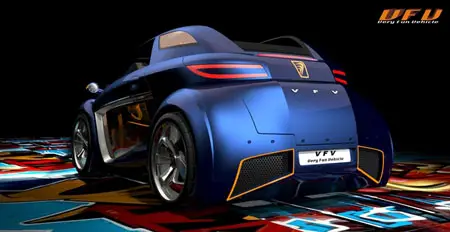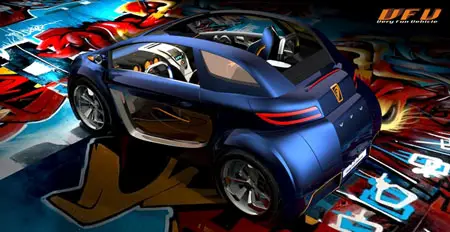 Designer : Nuno Teixeira
---