Toctofono or Knockin Phone is one of Samsung Young Design Award 2011 submissions to answer the challenge of creating new electronics for new families. Knockin Phone is basically neighborhood collaboration system that provides solution to nowadays isolation of the people within their district. Based on the scenario, this system works like a phone, except that instead of dialing the numbers, we can choose our neighbor we'd like to call from the display panel and knocking on the wood to make the call. It also allows you to connect to other neighbors throughout collaboration and activities sharing such as vehicle sharing when shopping or going to common places, etc.
Designers : Andrea de Chirico, Giacomo Meiarini and Gian Marco Vitti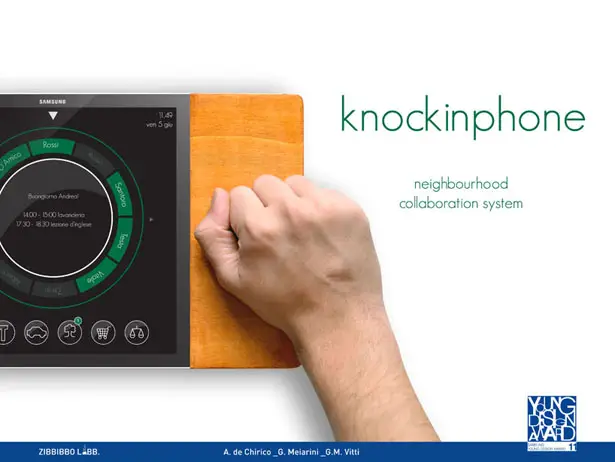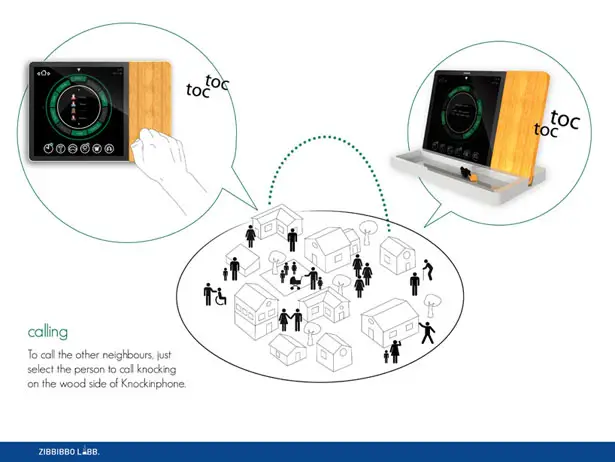 Knockin Phone is a technological device which aims to increase the relationships with other residents. It is equipped with a camera, multi-touch display, RFID chip and sensor to recognize your stuff and later remind you about your activity for that day, and pressure sensor on the wood to detect knocking action. This project is placed in the top 10 list inventions and being displayed at Triennale, design museum in Milan.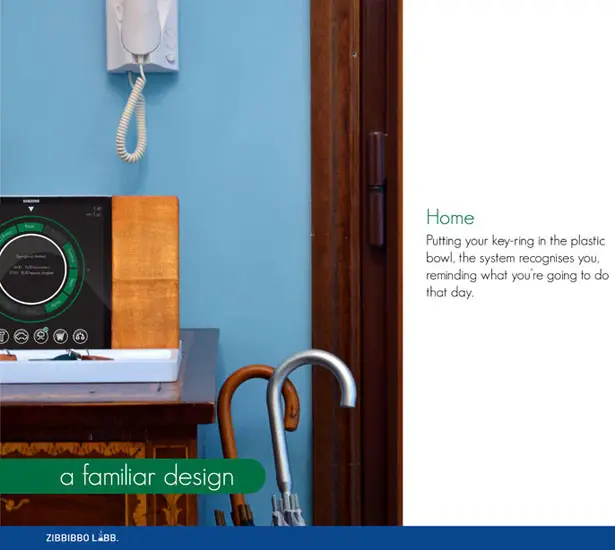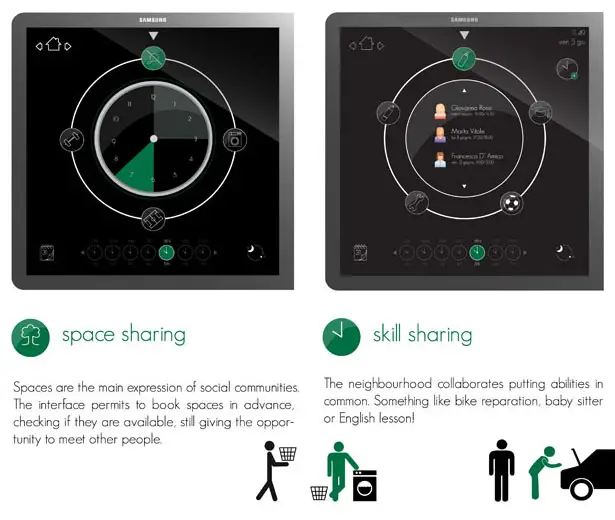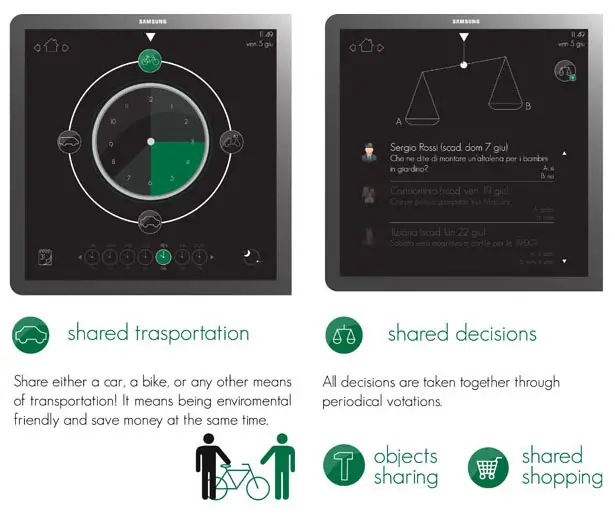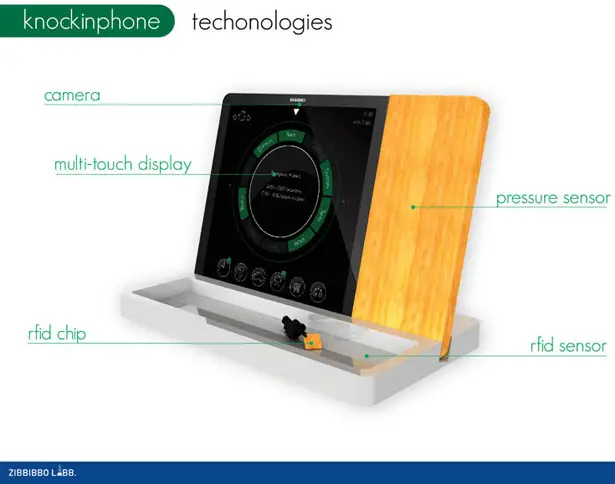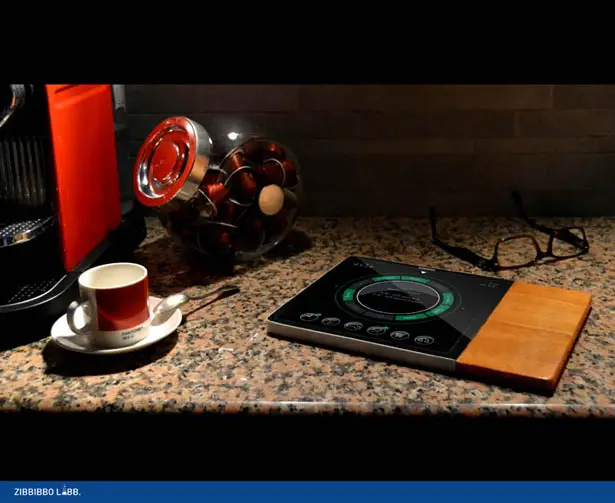 ---
eLink concept vehicle has won Michelin Design Challenge 2013 with its unique concept based on the theme "Half! Lightweight with Passion". In the future, driving a car will become an expensive lifestyle due to the rising fuel costs, tolls and parking fees, especially in the city. Driving is not enjoyable anymore, it becomes less fun due to crowded street, there won't enough parking spaces as well. People would look for alternative transportation, fun and eco friendly to travel long distance, and an electric SUV would become a nice reason to get out on the road. It's a green way to travel without reducing the joy of driving.
Designer : Jorge Biosca Martí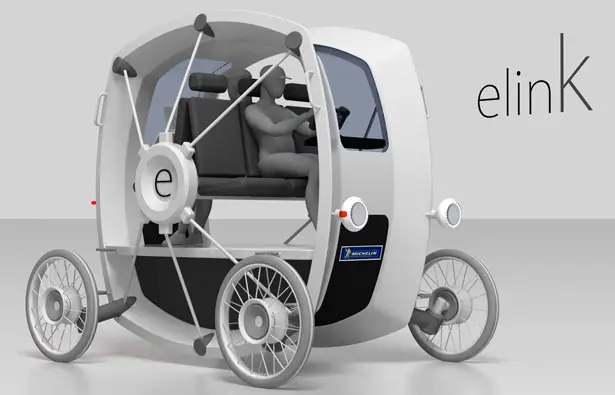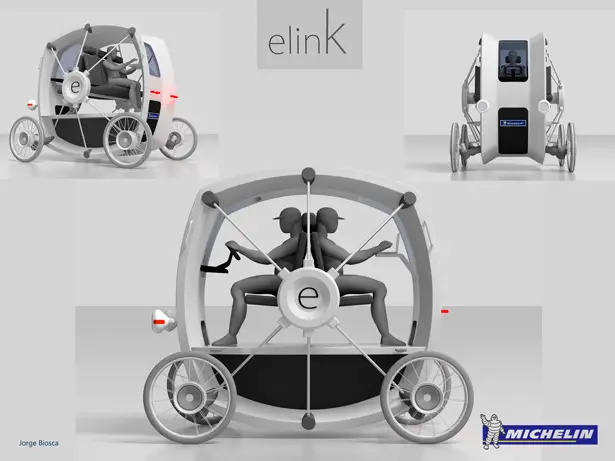 eLink is a lightweight electric SUV with 4 wheel drive system, each wheel utilizes Michelin Active Wheel technology and there's individual electric motor to control the vehicle direction linked to the steering wheel via wireless system. The body is made of stretched lightweight tensile fabric along with integrated thin film solar panels on a tubular structure made of Thermoplastic Composite Materials. These materials are lightweight, durable and feature infinite shelf life.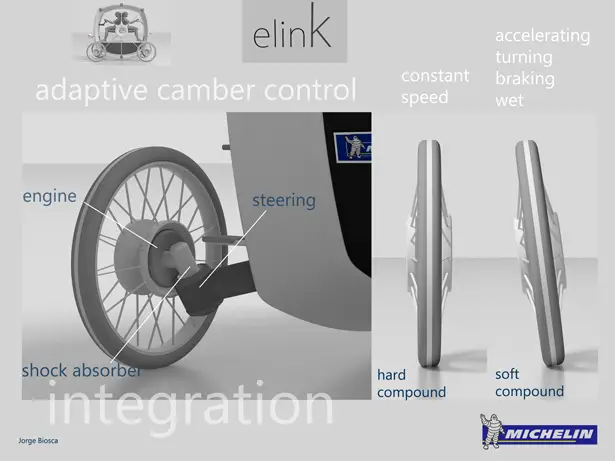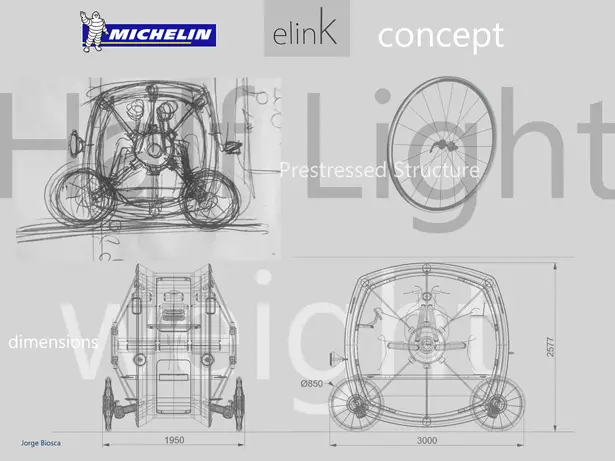 ---
Having trouble waking up? or being woken up by other early birds in the house? VAM, a bracelet Vibrating Alarm System has been specially designed for those who want to wake up without disturbing others. The vibrating tech inside the bracelet provides a silent way that only wakes up the person who is wearing it. VAM has 24 LED embedded in the bracelet which indicate the 24 hours in a day. With a built-in Bluetooth function, it is easy to set up the alarm via your smartphone app. Once you set up the alarm, the corresponding LED would light up to show the time of your alarm.
Designer : Yi-Hong Chou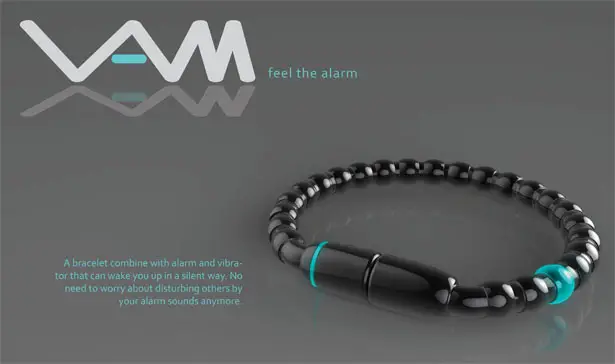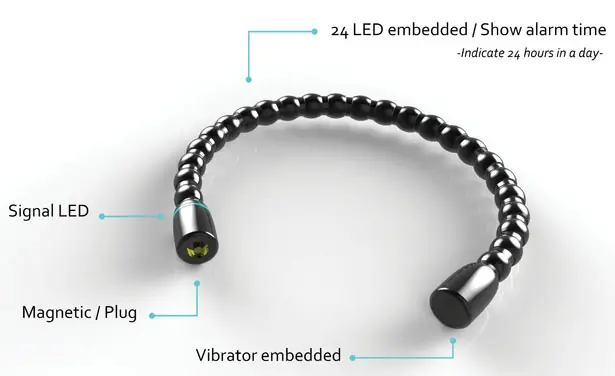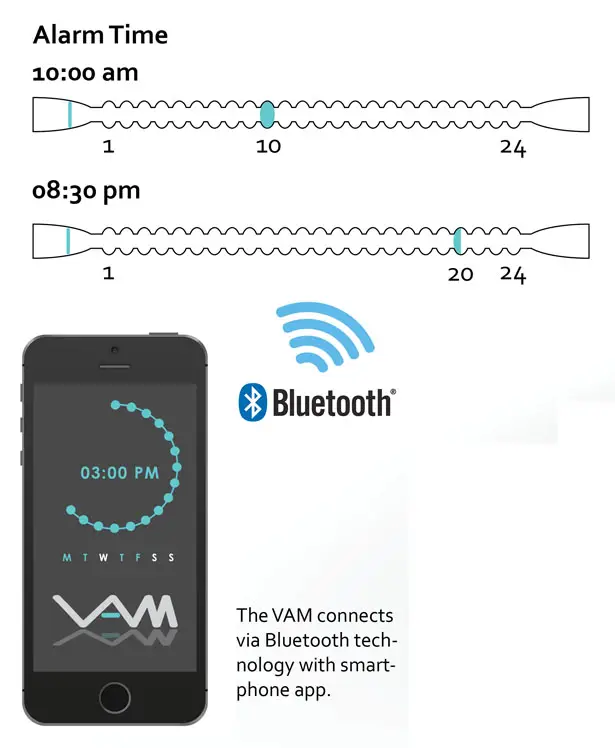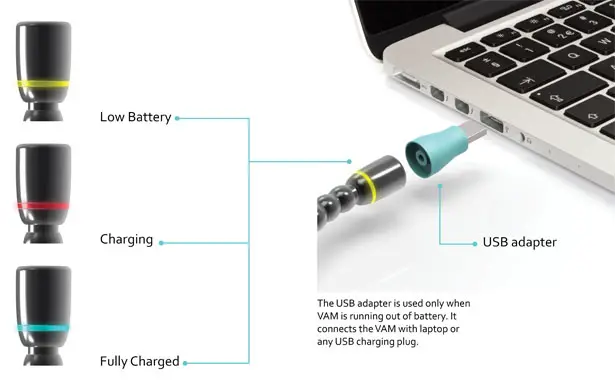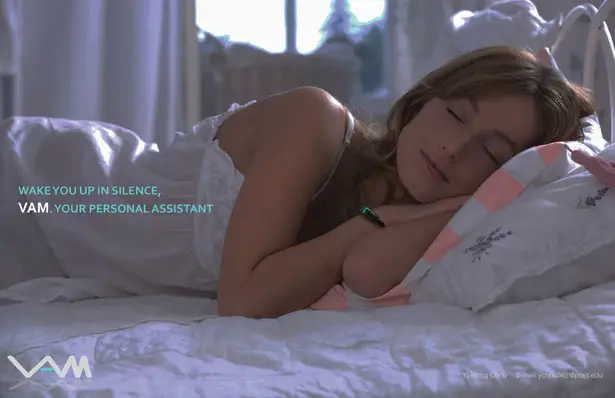 ---