Military Ambulance is a specially designed ambulance for treatment and transportation of wounded in battlefields. The cylindrical structure in middle frame provides excellent adaption to field conditions and smooth environment for patients, moreover, rear housing has been designed to mitigate shaking. Disc shaped moveable stretcher system increases stability by consisting of litters with circular motion capability. Independently moving wheels of the vehicle creates the most suitable environment for the patients by decreasing shaking. Each of the independent wheels consist an electric motor and excited by diesel engines.
This ambulance is equipped with Photovoltaics system as an alternative energy supply for inner lighting, medical equipment, and air conditioner as well as the battery charging of drone. This ambulance also has a drone helicopter, equipped with thermal imaging system and robot arms, it can reach higher altitudes before the vehicle to spot wounded and enemy. Furthermore, it can carry medical equipment to field beforehand. The vehicle generally is covered by 3 to 10 times of Kevlar carbon fiber and skin depth can reach up to 3 cm at certain areas.
Designers : Tamer YÜKSEK, Kürsat Kemal Kul, and Mehmet Mehmetalioglu​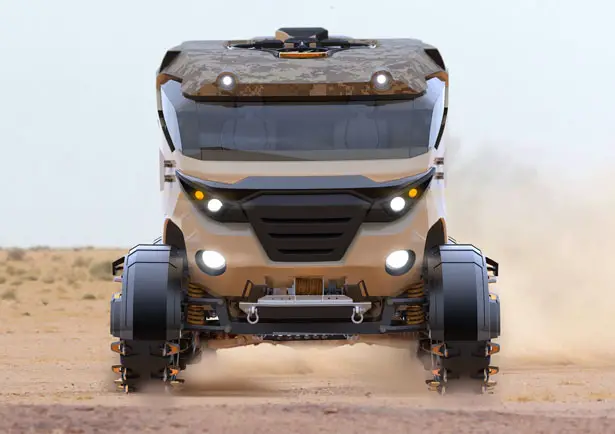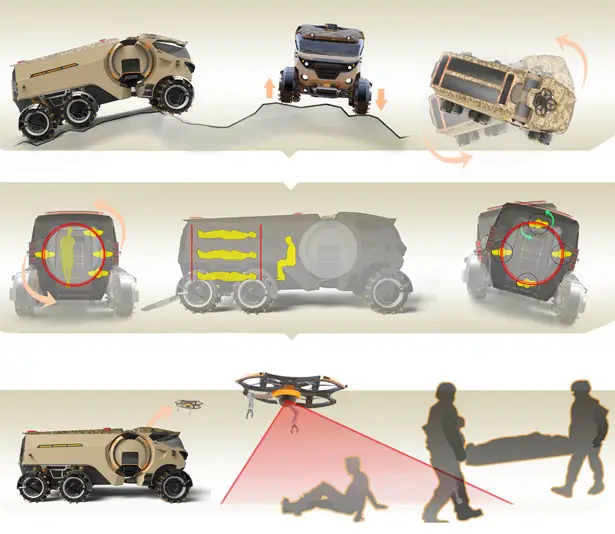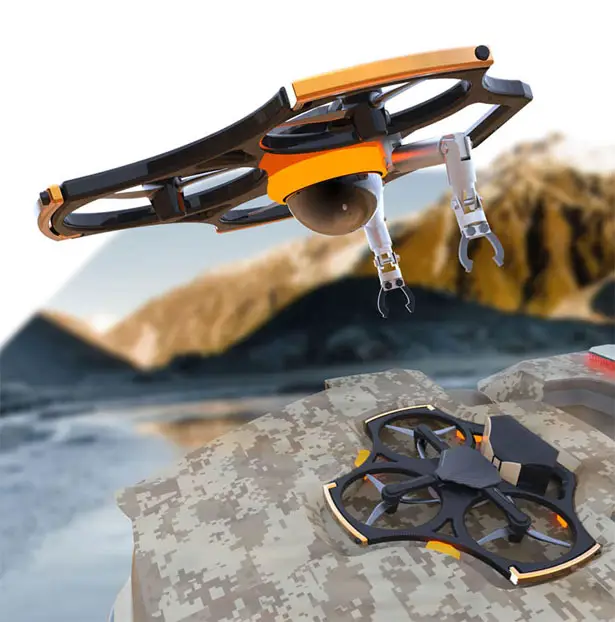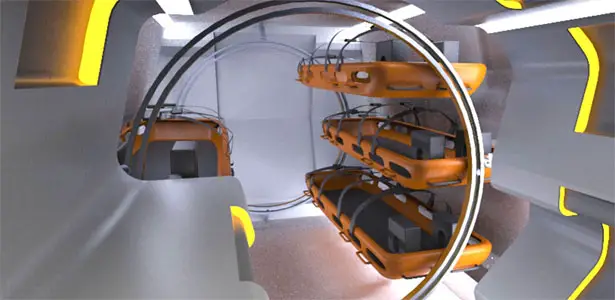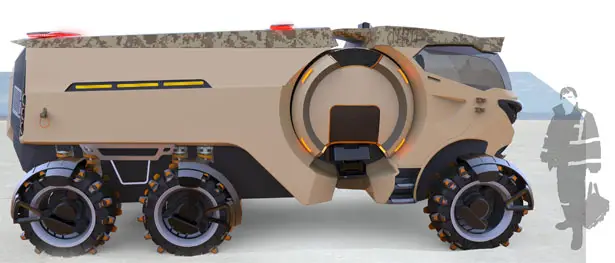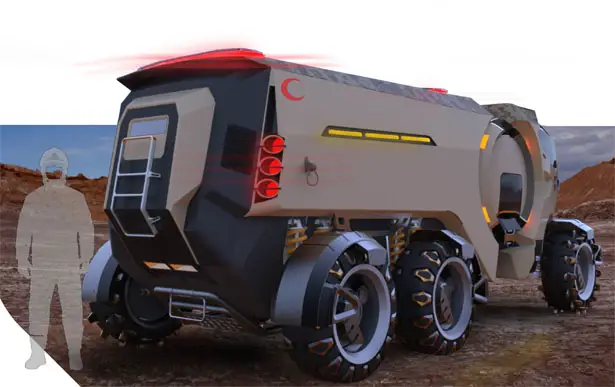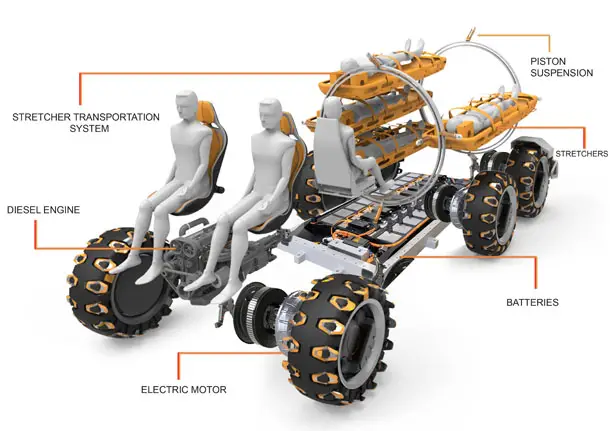 ---
Satellite is an outdoor concept kitchen designed by Riccardo Randi, Riccardo Trabattoni, and Dario distefano as part of their thesis project at IED Milan. This kitchen system has been designed and developed for Schiffini, an Italian furniture manufacturer.
The main part of this system along with some modules allow you to communicate with interior of your house, it blends in harmony no matter how your kitchen look like. The modular design offers variety configurations to fit your kitchen layout, different person has different cooking style, thus, it can accommodate multiple scenarios as you need it to be. Its aluminum bent structure makes it easy to make and assemble, it is also very affordable to produce. At this moment, these designers have designed some specific modules such as barbeques platform, wood ovens, cooking, gardening, and outdoor activities.
Designers : Riccardo Randi, Riccardo Trabattoni, and Dario Distefano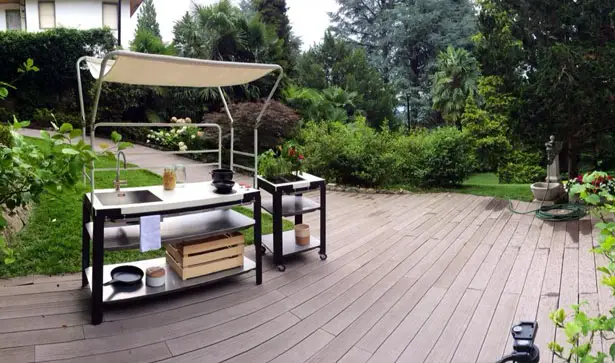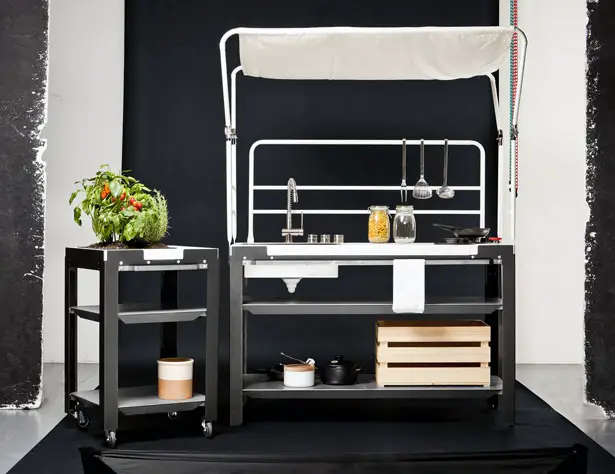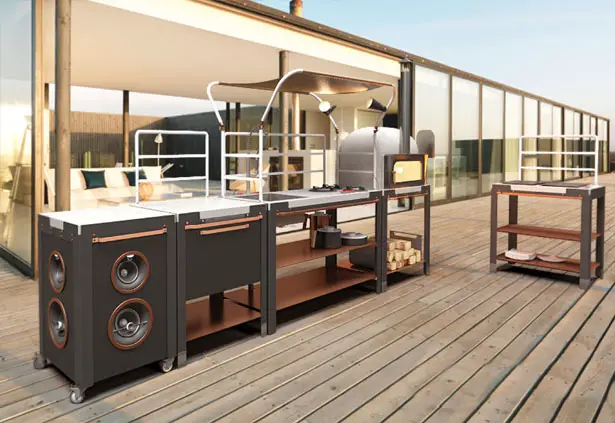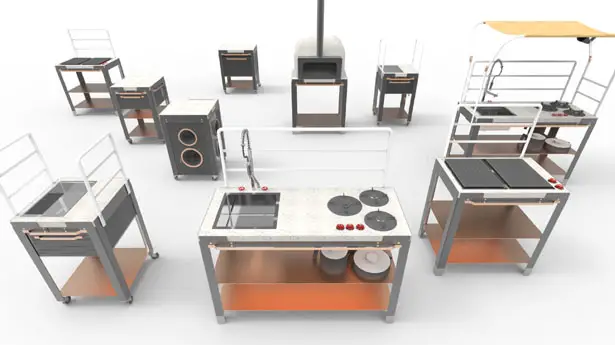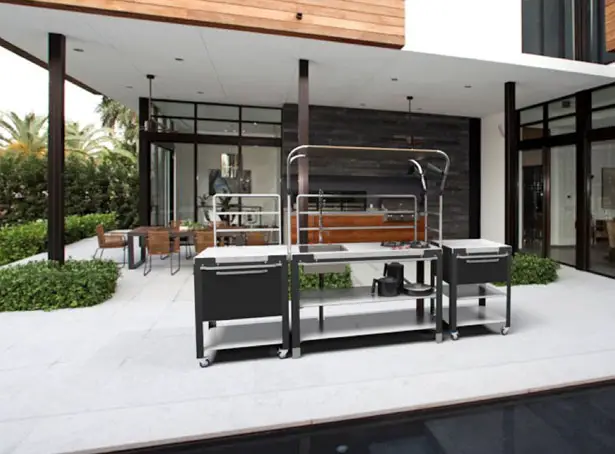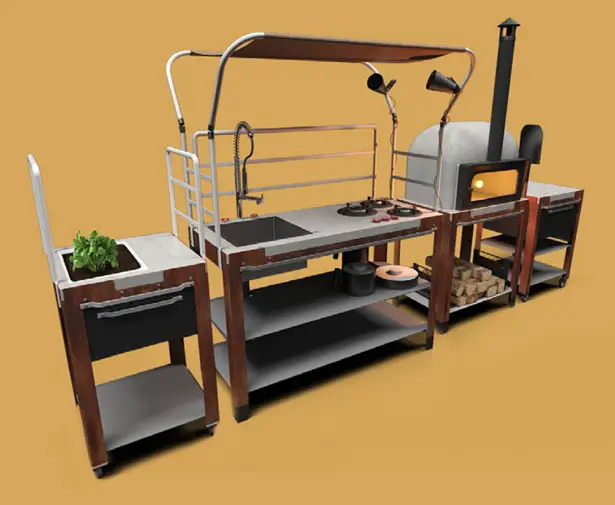 ---
These days, our air quality has become polluted with a mixture of cancer-causing substances, it is becoming one of main problems not only for outdoor spaces but also indoor as well. If you live in a big city, away from nature, you are more exposed to pollution during the day. Besides dust and smoke, there are other harmful micro-organisms and allergens like virus, bacteria, pollen, etc. all of them can drastically reduce air quality and our comfort.
Vita air purifier has been designed to eliminate those problems. The main unit of Vita offers ambient purification, whilst for localized purification, there are three portable, chargeable and independently working Vita-Sticks are provided. This concept project aims to increase the quality of air in every corner of your house with its features. It offers a new and pleasurable experience to users by visualizing the purifying process, using a range of projected animated graphics themes selected or created by the user.
Designer : Fulden Dehneli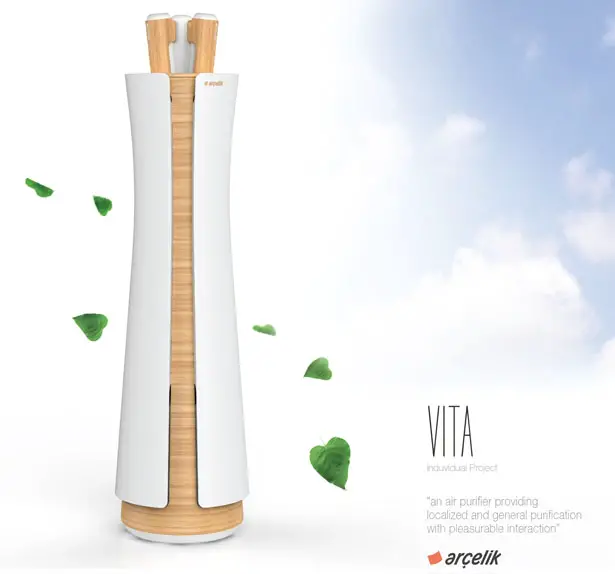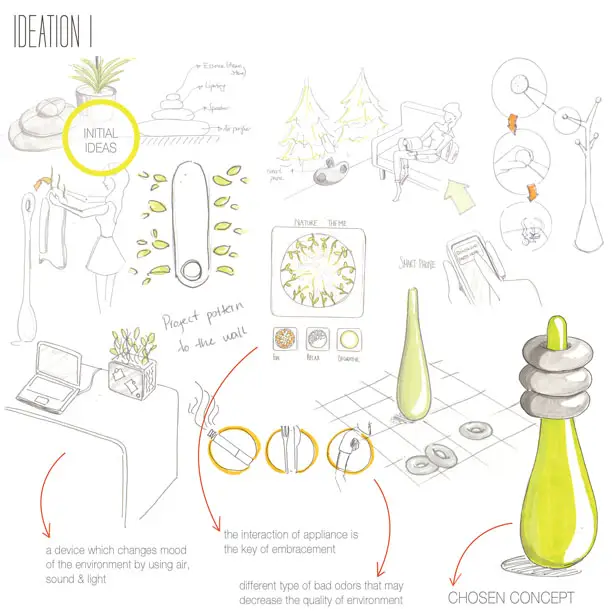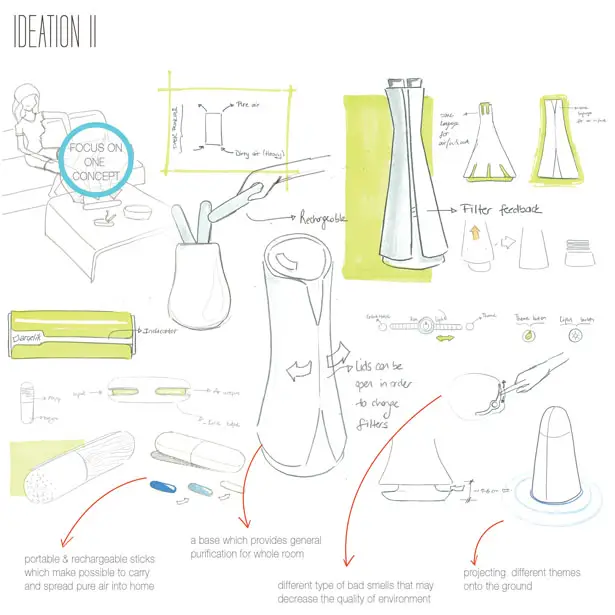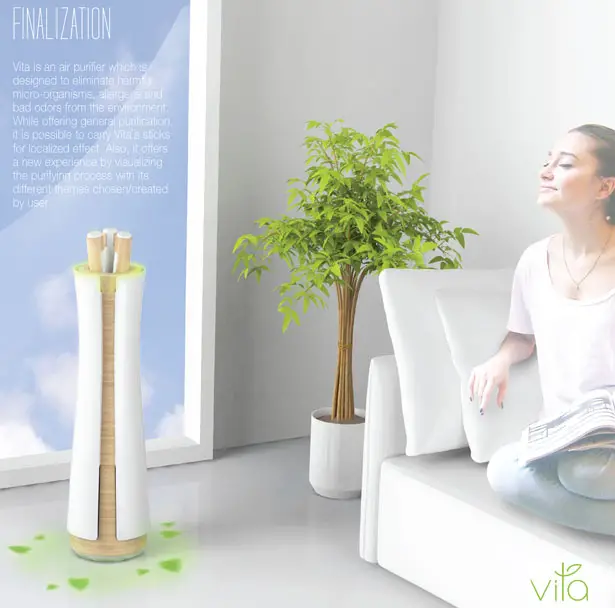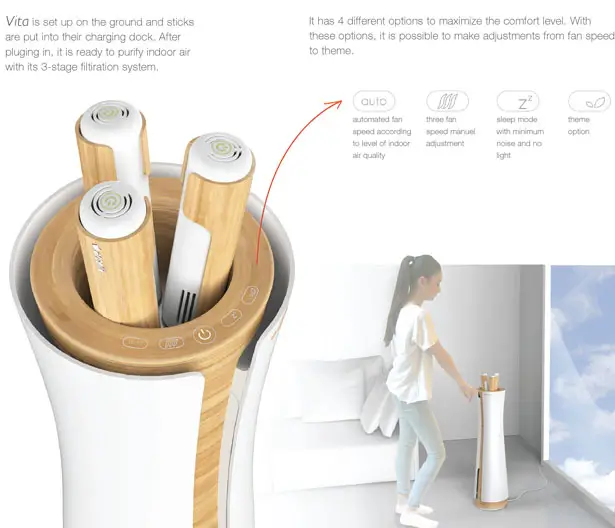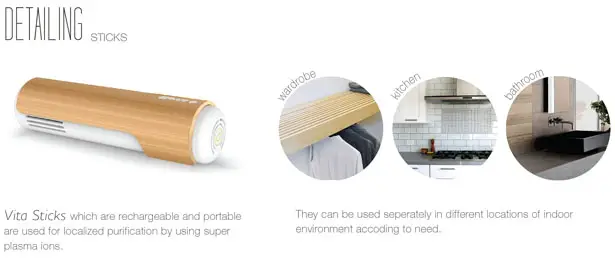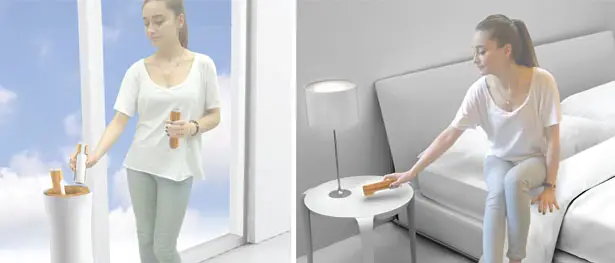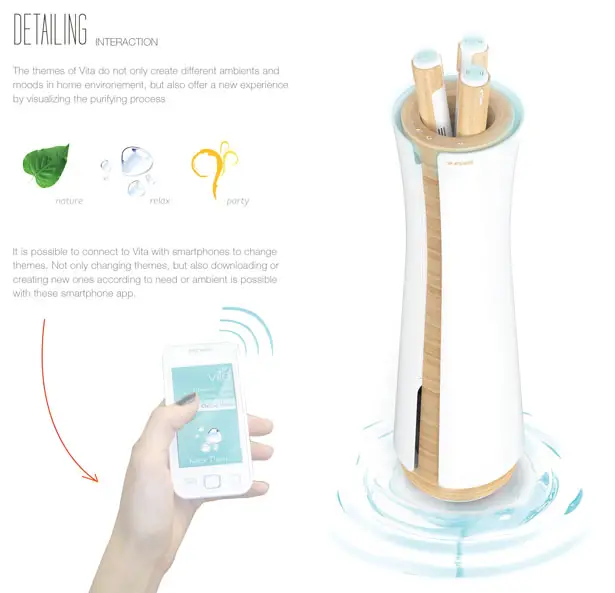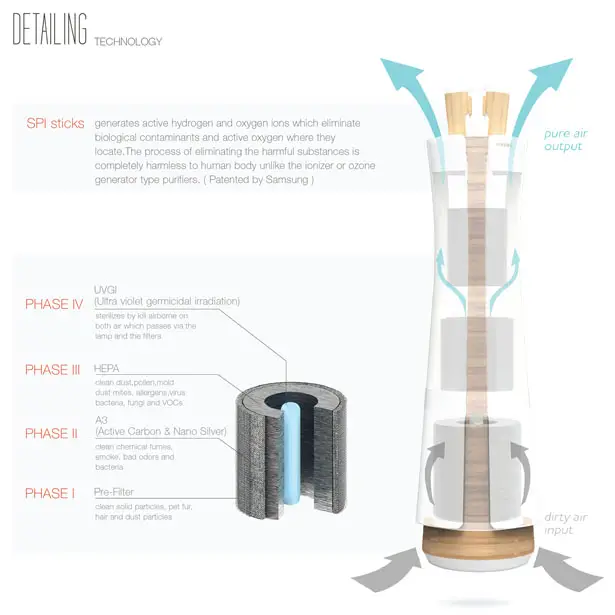 Click above image for bigger view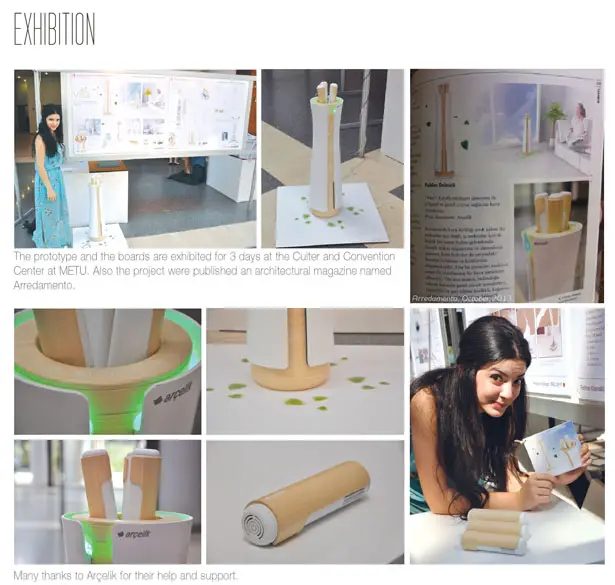 Tuvie has received "Vita Air Purifier" from our 'Submit A Design' feature, where we welcome our readers to submit their design/concept for publication.
---