Near&Dear is a wearable technology in a form of a ring that connects caregivers with their patients. This technology offers emotional relief and peace of mind when patients are suffering from illness, this ring helps informing patient's status in readily understood format as in direct communication.
Using Near&Dear ring also allows you to monitor your loved ones when you are apart, keeping you two stay connected wherever you are. The special app has been designed to highlight important information at the highest level. You can even know if the other person is asleep or awake. By monitoring the patient, this device reduces some responsibility from the caregiver. This system also provides a support system that allow primary caregivers to get help from secondary caregivers to the network, sharing any extra burden.
Designers : Alisa Rantanen, Antonio Belton, Edward Cox, Miguel Martinez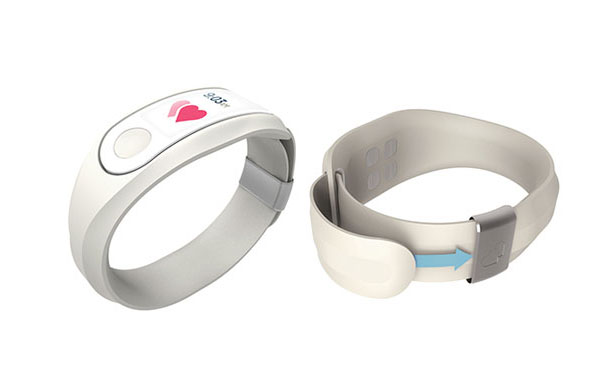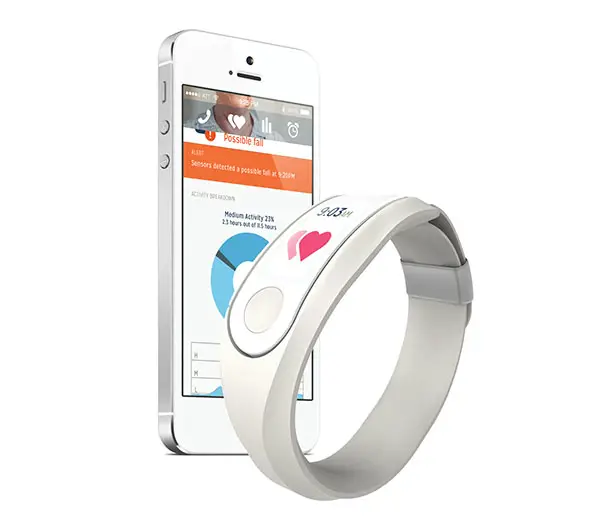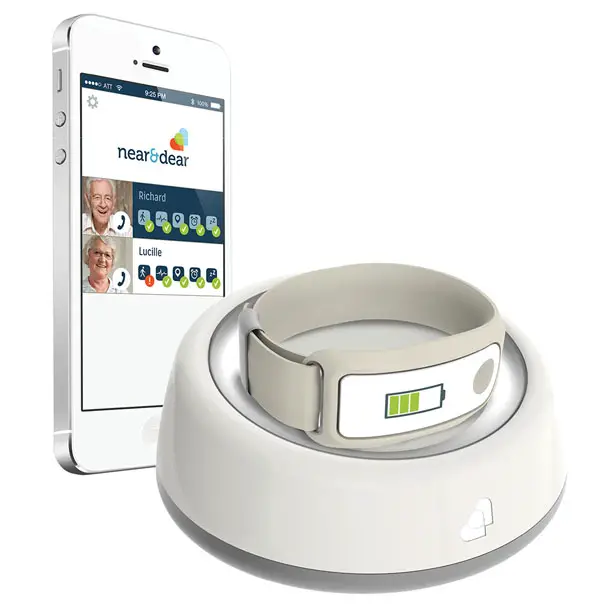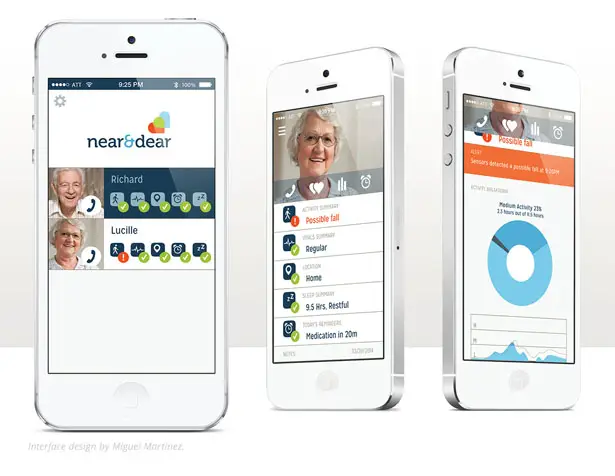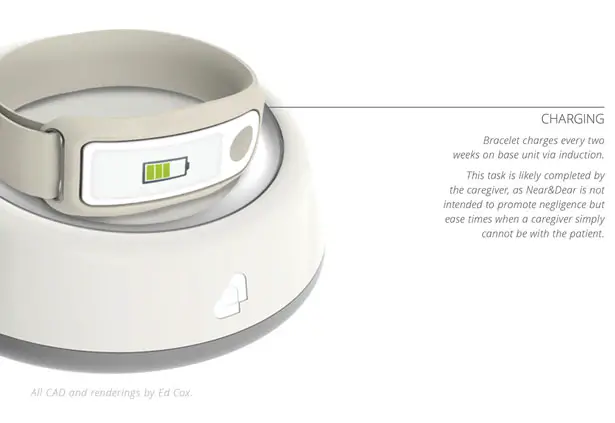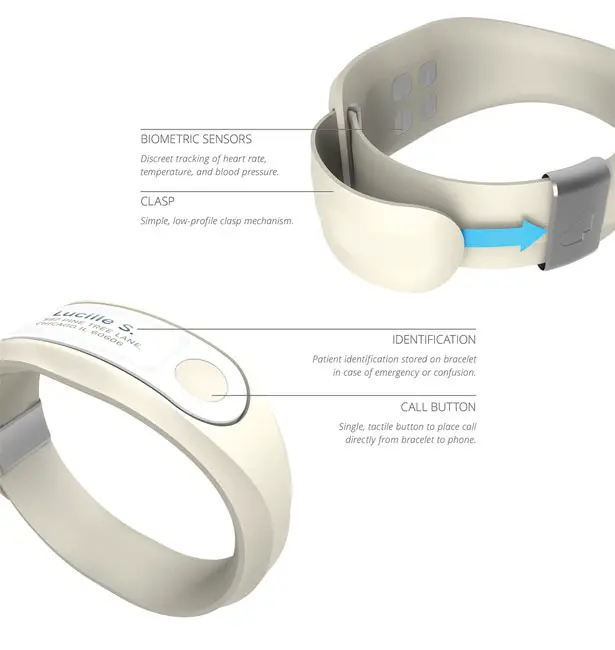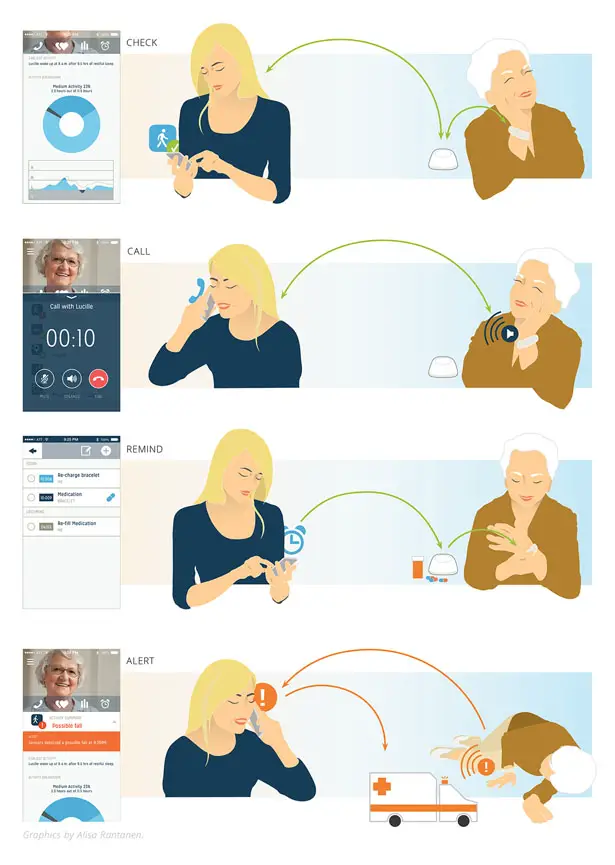 ---
The TMA-1 Studio is the new addition to the acclaimed TMA-1 Studio headphones from AIAIAI. Through the addition of new features aimed at the contemporary DJ/producer, the TMA-1 Studio meets the requirements of the on-the-go musician and producer. Moreover, the nuanced, immersive sound experience is fully realized due to the development of new over-ear PU cushion that makes details stand out in full clarity. This is robust and thoroughly crafted audio technology for the frequently traveling, professional DJ/ producer who needs headphones that can perform while on the road, at the airport or in the air. It weighs just 180 grams with a cable lock to prevent accidental pulled out when listening to your music.
Designer : Young Guru [Buy It Here]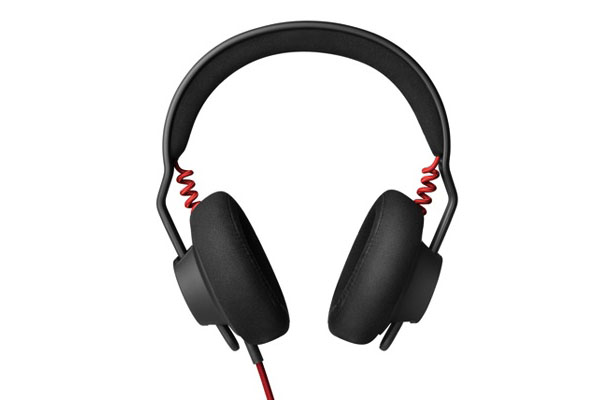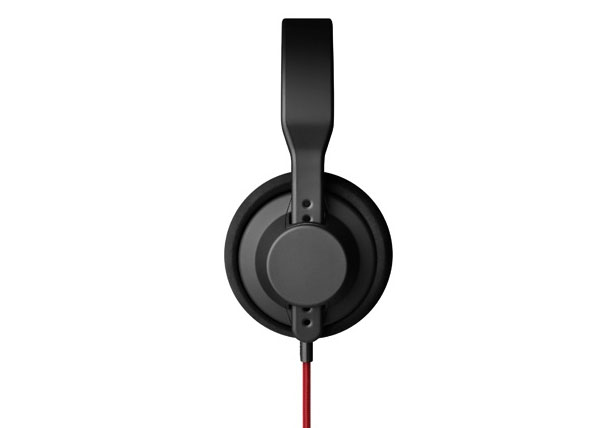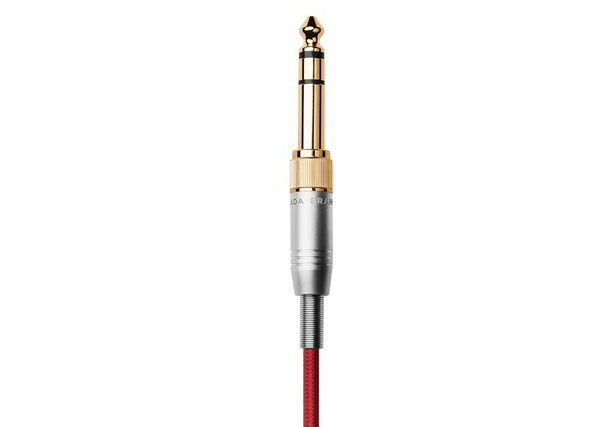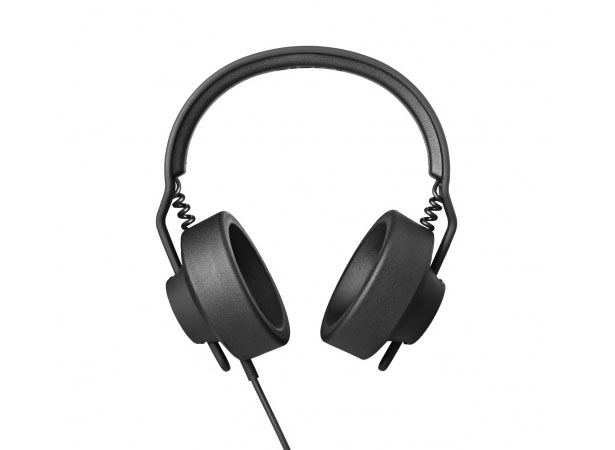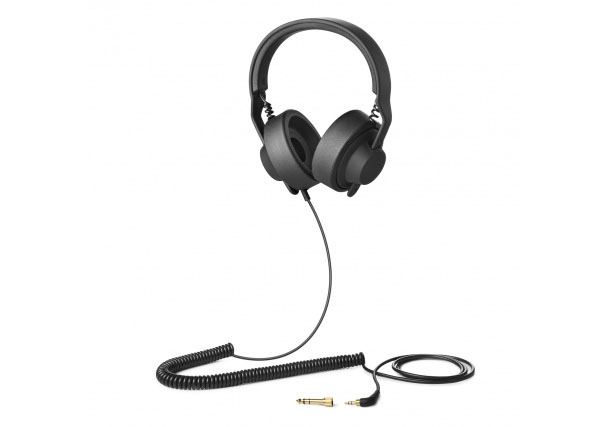 ---
Dual-Mode headphone offers multi-function device for mobile users. It's a Bluetooth concept headset that emits sound in 2 different ways: ear buds or embedded speaker. We know that many of us enjoying listen to the music wherever we are, whether we are cycling, driving, jogging, hiking, etc. However, when you are wearing headphone to listen to your music, it shuts out external sound, thus, it's difficult to know what's going on around you. It might cause serious accidents.
With this Dual-Mode headphone, you can choose how to listen your music. You can choose to use the speaker while riding your bike or use the ear buds when in a train or a bus. This concept device doesn't have any button, to make the music starts, you can simply tap the front part and tap it again to turn it off. Swiping the side backward to turn the volume up and swiping the side forward to turn the volume down.
Designers : Yeom Ilsoo, Choi Eunji, and Lee Nari for LG Electronics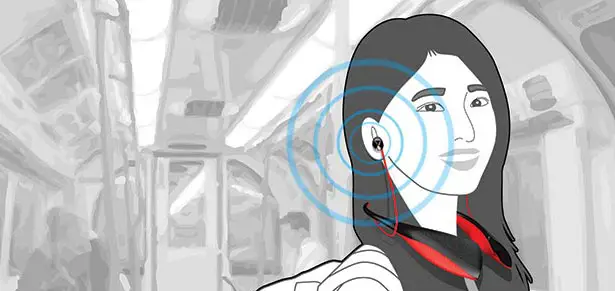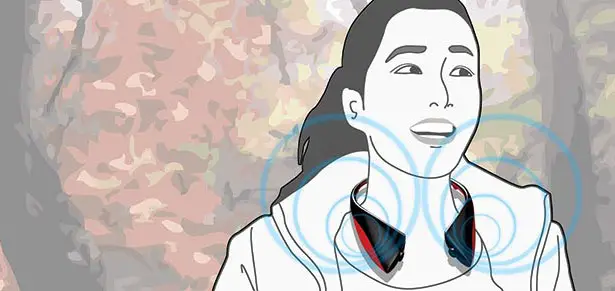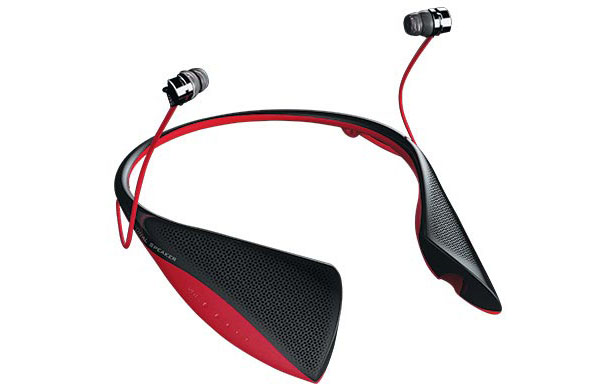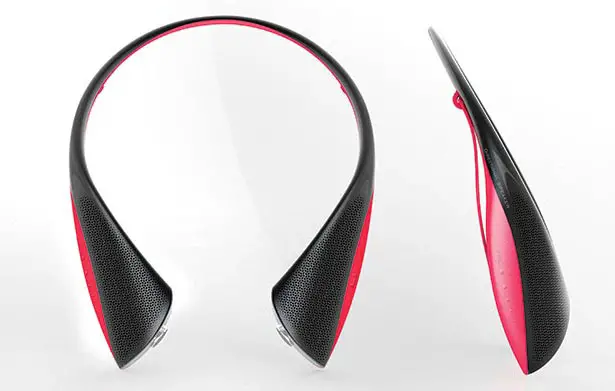 ---