Ryan Skelley conceived the concept of The Sunbeam Tiger during his Transportation Design course on Coventry University. It is an electric drivetrain with a pack of lithium-titanate battery which takes fewer times to charge than a lithium-ion battery. A fully charged battery can last around 4 hours along with the discretionary 3-phase charger which have made the maximum range of this car around 800 miles. Skelley has shown theoretically that the car can go 0-60 mph within 2.3 seconds and the top speed would be just around 160 mph. Moreover, the proposed materials for constructing the Sunbeam Tiger are extremely recyclable and eco-friendly.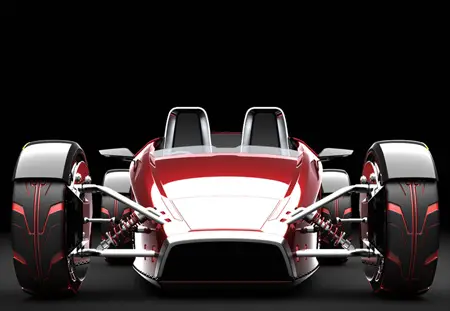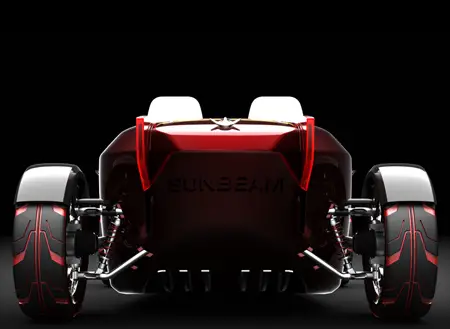 The Tiger concept has been designed for the year 2025 (to coincide with the 100 year anniversary of the land speed record), and with the current pace of innovation in the field of batteries and motors performance such as this is not that far away.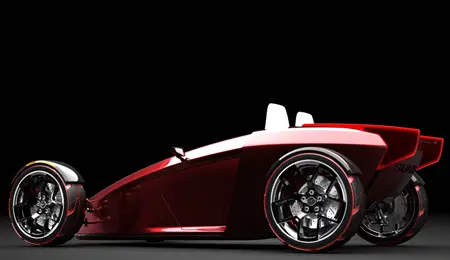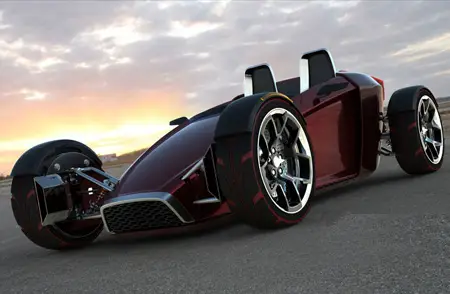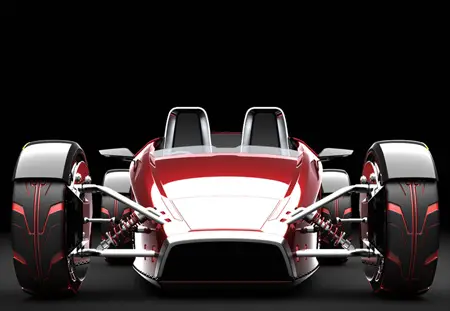 Designer : Ryan Skelley via [Diseno-art]
---
For elderly or disabled people, getting into and out of a bathtub can be really difficult. There are bathtubs with grab bars or handrails, however, the bathtub's high walls still can cause accidents especially combined with water on the floor of the tub. Inflatable Bathtub features partially inflatable enclosure to increase the tub safety, convenience and versatility. This design reduces the possibility of accidental slipping and falling.
This bathtub design reinvents the traditional bathtub enclosure by enhancing its accessibility and safety level. The half part of this tub is inflatable, thank you to the air pump inside the bathtub that inflates the flexible vinyl portion of the tub. After taking a bath, the air can be released to enable user get out of the tub easily and safely. Aside from being a bathtub, when in its deflated mode, Inflatable Bathtub can also serve as a shower, a nice function to save some space in the bathroom. Want to enjoy a Jacuzzi? Use the air pump to propel water through its built-in jet fixtures.
Designer : Su Pin Chia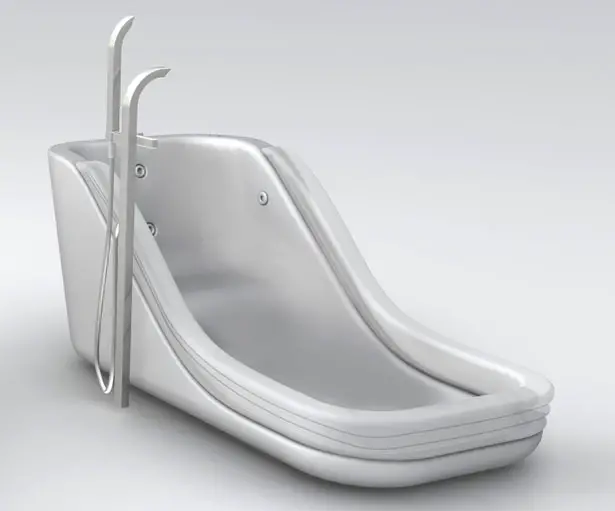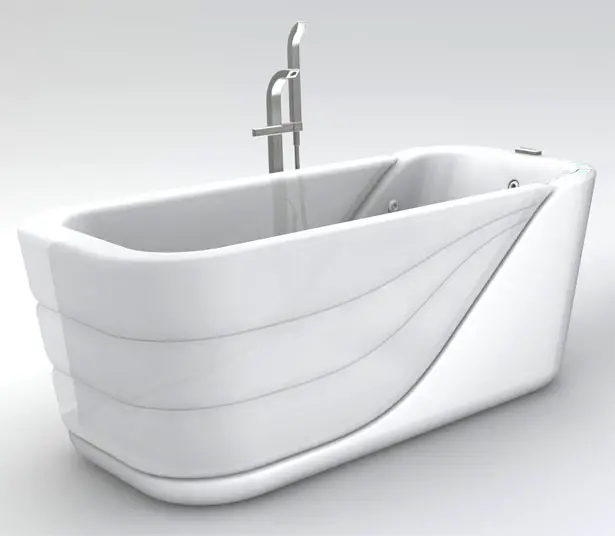 ---
The Window Phone is a concept mobile phone that is able to transform its appearance like a window as per the weather. The phone is designed as a thin, clear and transparent plastic sheet, which remains clear during a sunny day, becomes humid during a rainy day and takes a dump outlook during a snowy day. The user can write text messages or draw pictures on the phone in different weather conditions which will later transform and show as SMS characters. The screen features sensitive interaction with the user and comprises the state of a window in different weather conditions.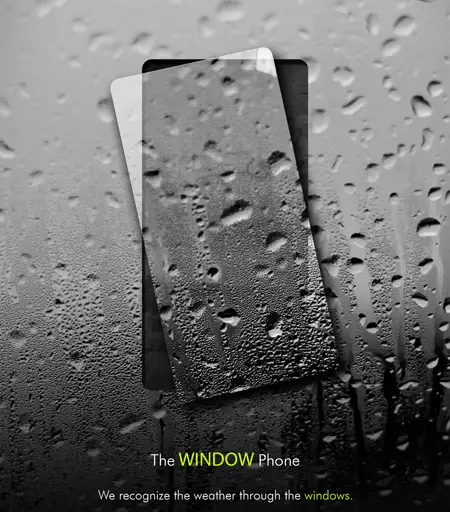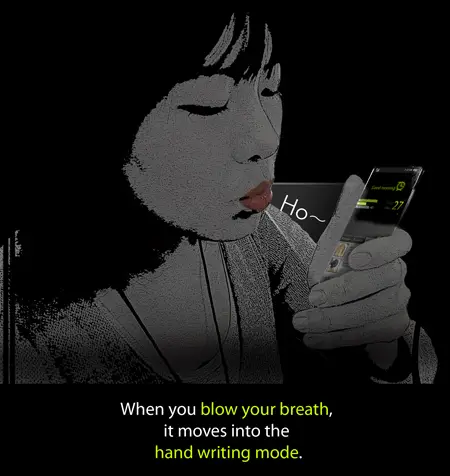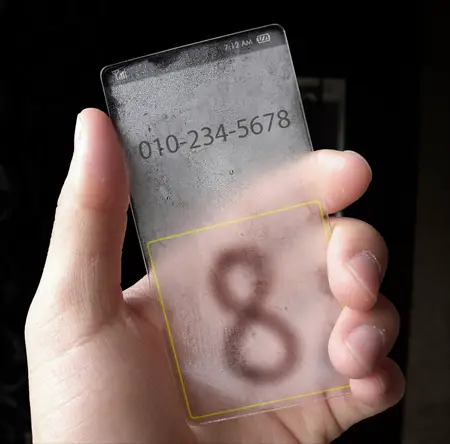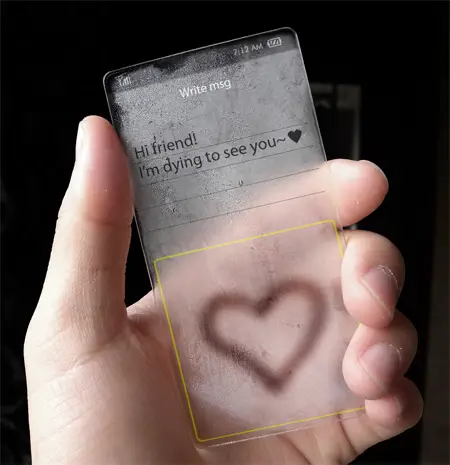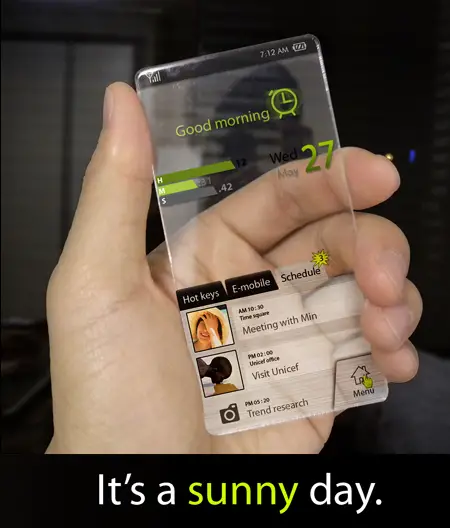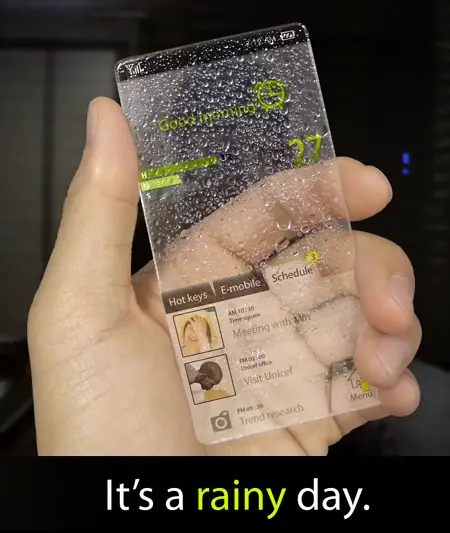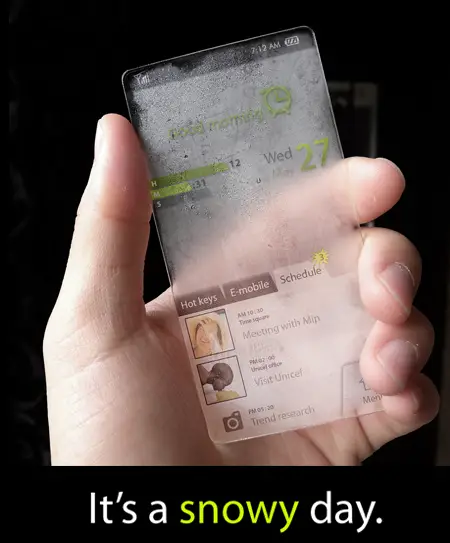 Designer : Seunghan Song
---