Smart design of mobile office from Michael van der Kley, Globus is very flexible and multi-functional mobile office, thanks to rotating chair, the pull out and adjustable table (you can put laptop, paper work, etc), and hidden wheels. Work anywhere you want, bring Globus mobile office with you, once opened up, the wheels are locked into place.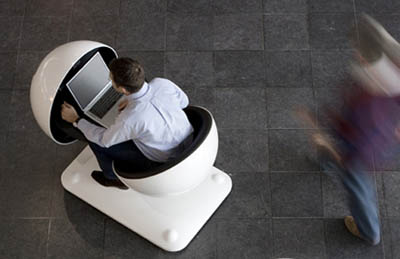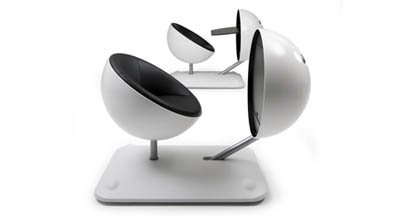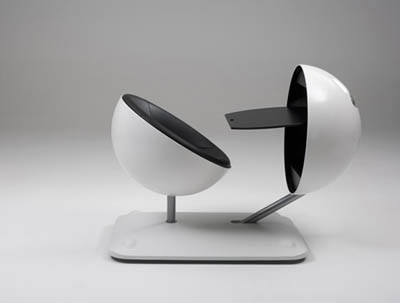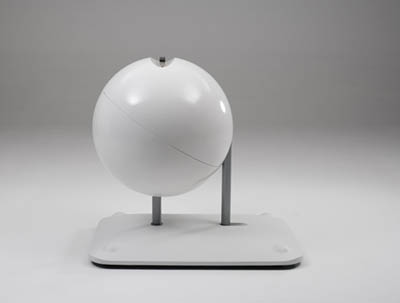 Designer : Michael van der Kley for Artifort
---
The Can-AM SPYDER roadster combines the open-air benefits of a motorcycle with many of the convenience features of a traditional roadster to define a new paradigm for an on-road power sport vehicle. The unique Y-architecture with three wheels (two in the front, one in the rear) provides stability at rest and in motion, balancing performance needs with safety concerns. The Vehicle Stability System, which includes ABS, traction control and stability control, comes as standard on each vehicle. This makes the SPYDER roadster user-friendly and the road accessible to many people who want to enjoy the open-air experience.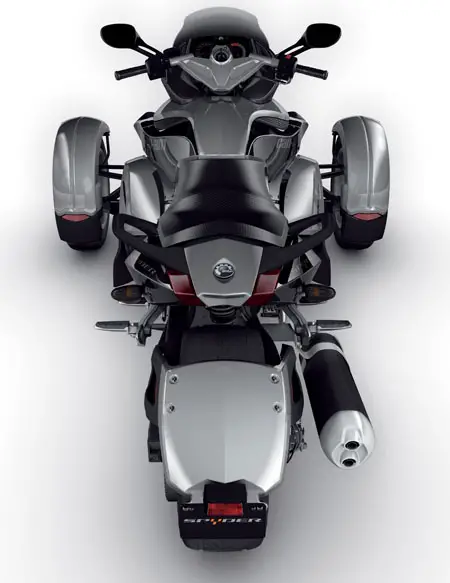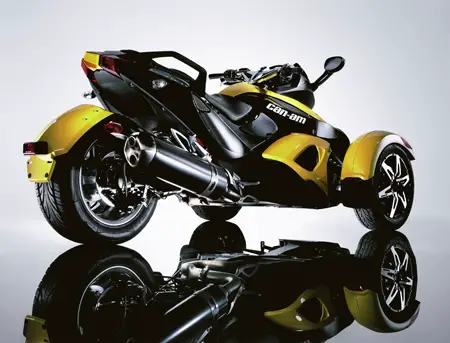 Skeleton
Spyder is built around a Surrounding Spar Technology (SST™) frame, featuring a minimalist steel center beam, surrounding the engine. It minimizes weld points for greater structural integrity. This light and slim frame provides a low center of gravity to enhance stability and handling.
Muscle
Fluid motion stems from the smooth 5-speed gearbox created specifically for the Spyder. It features a true mechanical reverse. An optional thumb-shift sequential electronic transmission offers even greater ease of use. The final beltdrive provides ultra-smooth gearing and easy maintenance.
Heart
Providing life under the hood is a Rotax® 990cc, V-twin liquid cooled engine. It delivers a strong push and responsive acceleration throughout the power band. Advanced features include double overhead cams and a state-of-the-art electronic fuel management system.
Nervous System
Spyder senses its surroundings utilizing multiple on-board Electronic Control Units (ECUs). These sophisticated systems monitor a broad range of functions, from wheel slippage to digitally encoded security information.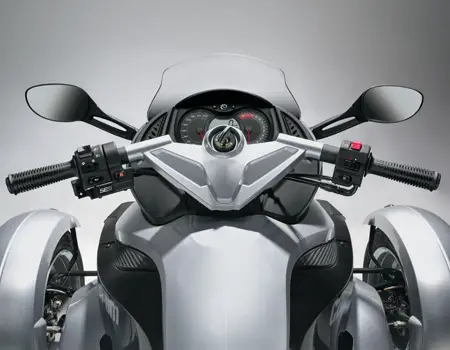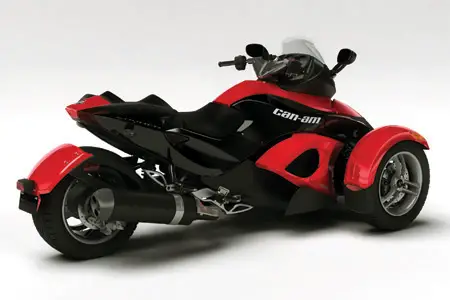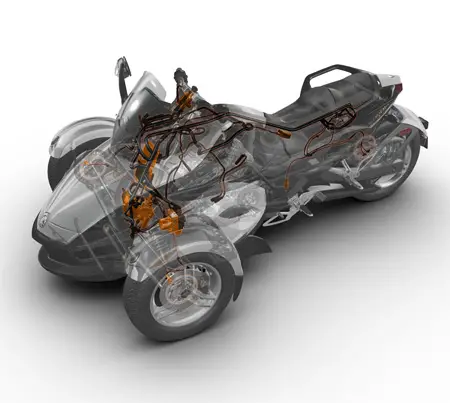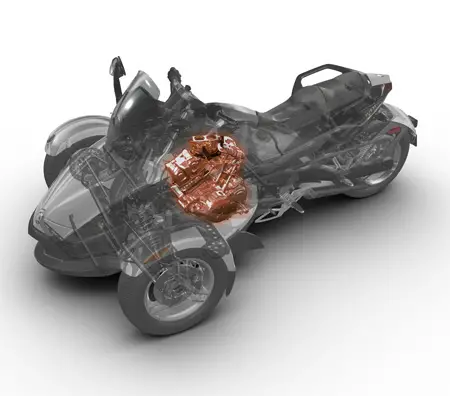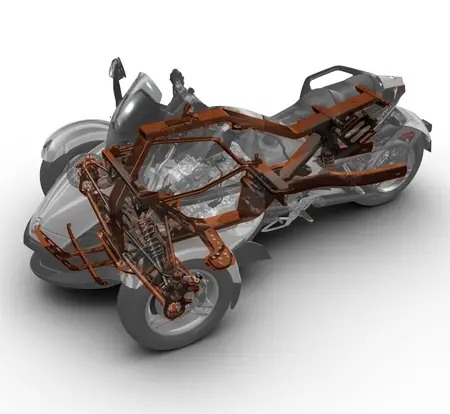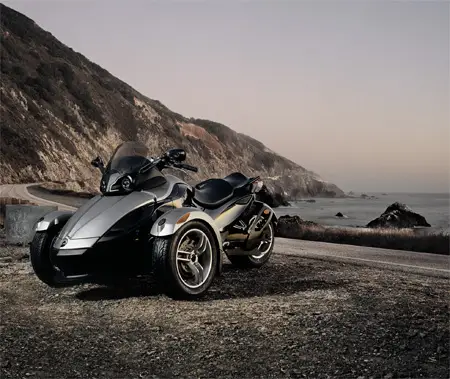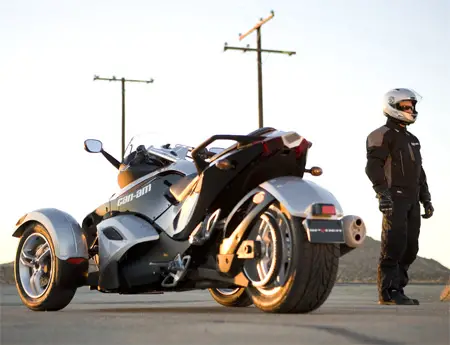 Designer : BRP
---
Smart Forjeremy is the result when a fashion designer asked to design a car. Jeremy Scott, an LA-based fashion designer, has come up with unique, distinctive wings motif to represent the sense of freedom and weightlessness. Jeremy is famous for creating pop costumes for singers like Katy Perry and Rihanna, so you can tell the style is pretty eccentric and playful. Inside, you'll find futuristic panel in white, perfectly balance the neon pink wings. Well, it's definitely a fresh look, the first car brand that let a fashion designer make changes to the body, but honestly, neon pink wings are not what I call futuristic and stylish. Hopefully in the future Smart won't ask Lady Gaga to design her Smart ForTwo.
Designer : Jeremy Scott for Smart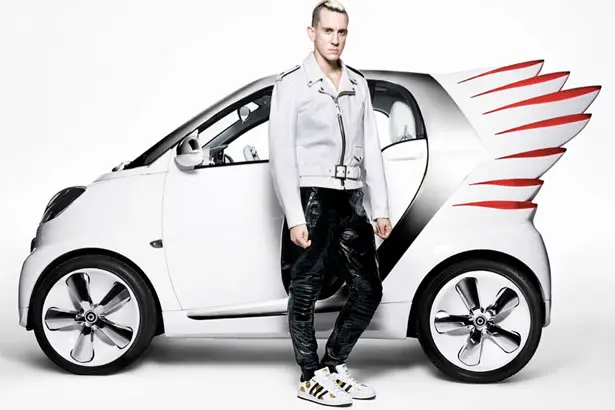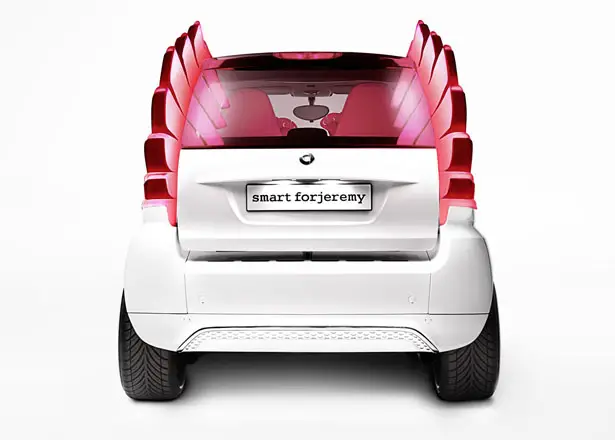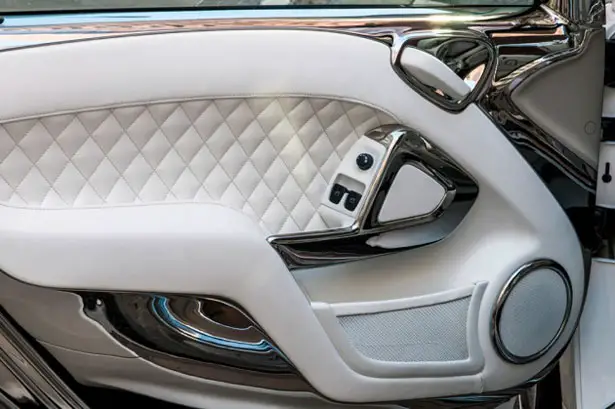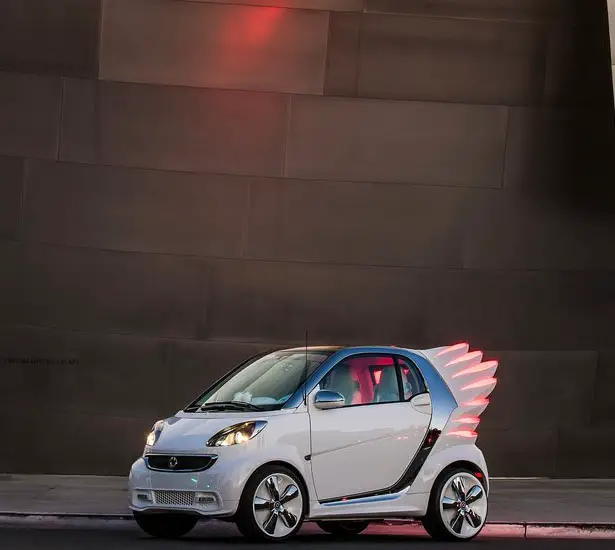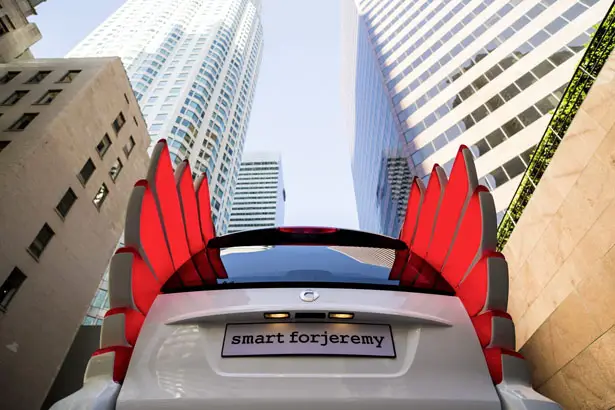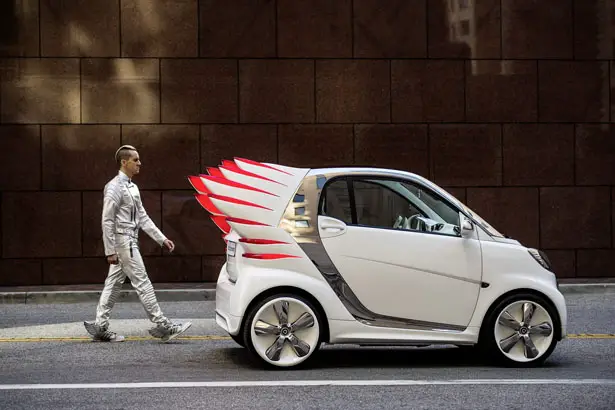 ---