Flash Communicator translates your voice into Morse code in real-time. It looks like pretty cool concept for victims in remote areas to be located and rescued more efficiently. The main goal of this project is to design communication device which can be used in the event of natural disasters, since most of the time when disaster happens, electrical supply is blocked and communication is virtually impossible which make it harder to locate any survivors.
This device can also be used as a simple flash light to alert anyone that might pass by. Survivors can also inform rescue team about their current location and situation by pressing the "communication" button and speaking through the microphone. The Visible Light Communication (VLC) transmitter changes that voice into light in Morse code which then received by other VLC receiver that recognizes the light. VLC receiver translates back the light into voice for the rescue team. It's a great little tool to be place in buildings or staircases.
Designer : Kim Minsoon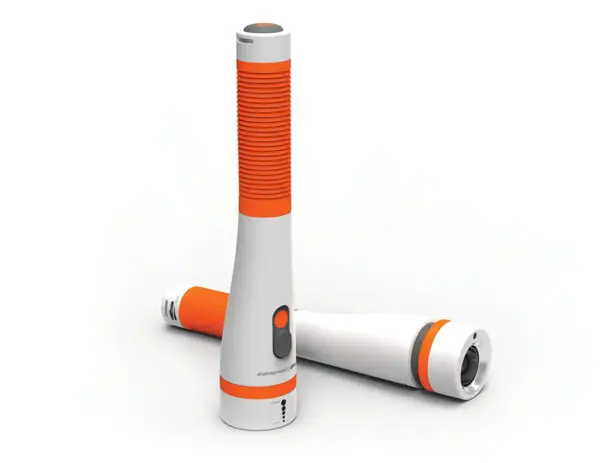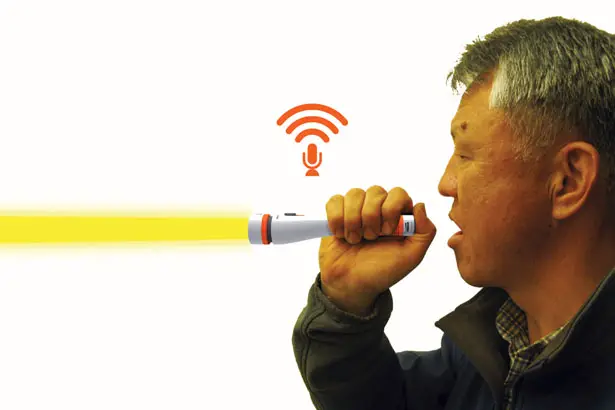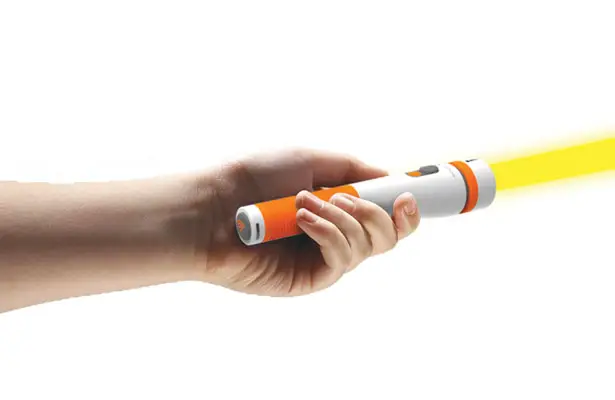 ---
I really do hope Pegasus wheelchair is going to be mass produced, it will help a lot of disabled people moving efficiently. Compared to manually operated wheelchairs, pegasus is trying to break the image of the old wheelchair by combining electric drive motor with gyroscopic sensors to help the driver to move not just forward and backward but also in an upright position. The problem left would be the balance issue, since this is still a concept, there is no detailed description on how this Pegasus wheelchair will handle that.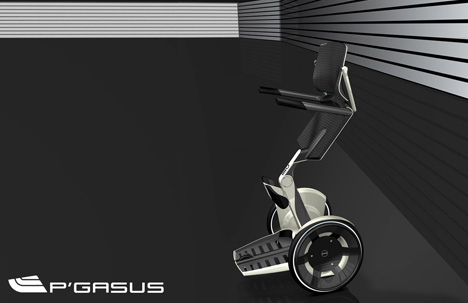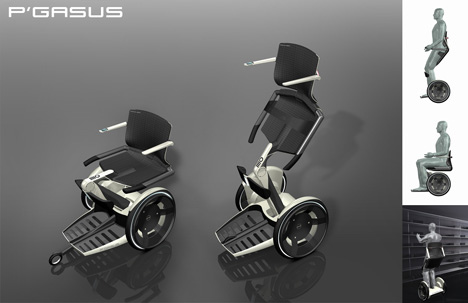 Source : Porsche Design Studio



---
Designed by a guy called Harald Cramer, it's a custom-made time-trial cycle with all sorts of weird and wonderful innovations. The Y-frame shape means that the Oryx is shock-proof and keeps you in contact with the road at all time, and there is a one-sided fork and chain-stay. In time trial races, like the Contre la Montre at the Tour de France, every second counts, that?s why Oryx possesses an identical pair of wheels which can be removed by the push of a button.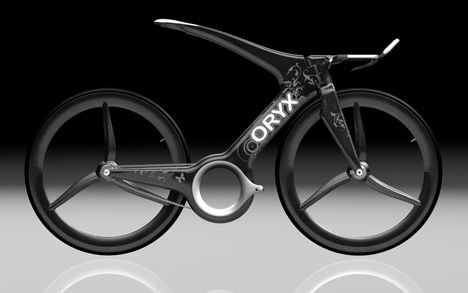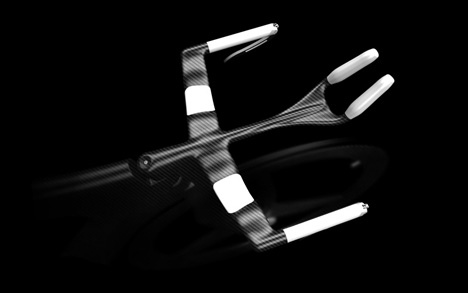 Made of carbon composite, the handlebars, stem and fork are all one piece, with the ergonomic seat post and saddle integrated into the frame. Handlebars connect to frame via a pivot, and the seat even has a hole in it to keep you cool while you work the pedals.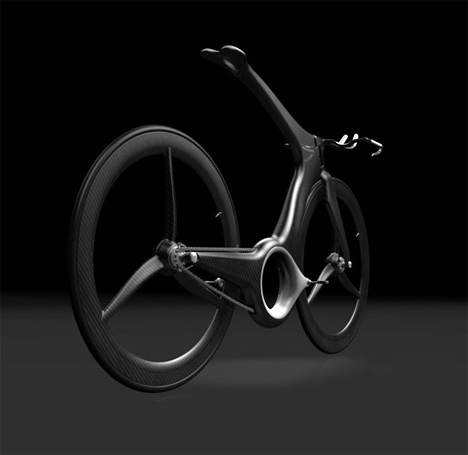 ---