I love Volkswagen's car, especially Beetle, both coupe and convertible. Recently Volkswagen has given the public a chance to see its latest Beetle Dune concept car, an awesome beetle with off-road look. It can be the sportiest Beetle ever, but unfortunately there's no further explanation whether this concept will get into production or not. Painted in Arizona, the yellow-orange metallic with offset black for the wheelarch extensions gives this car a stylish and sporty appearance. Just like Cross Golf, these extensions are tough looking elements with a matte finish. The difference lies at the top of the main matte parts, they are 0.06-inch thick gloss black blades which appear to hover above massive wheel housings. The wheel housings also widen the body by 1.1-inches per side, thus, giving the total width of 73.4-inches or 2.2-inches wider than a stock Beetle. It's also 2-inches higher off the ground, 0.8-inches taller, and 0.5-inches longer.
You will still get to see the iconic basic design along with Bi-Xenon round headlights, however, the front end's dynamic has adopted a new hood which is raised center section and flanked by prominent air vents. It gives you a honeycomb appearance with a central chrome strip.
Designer : Volkswagen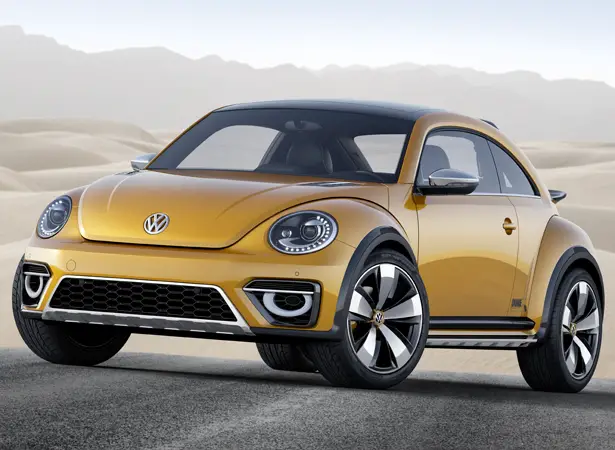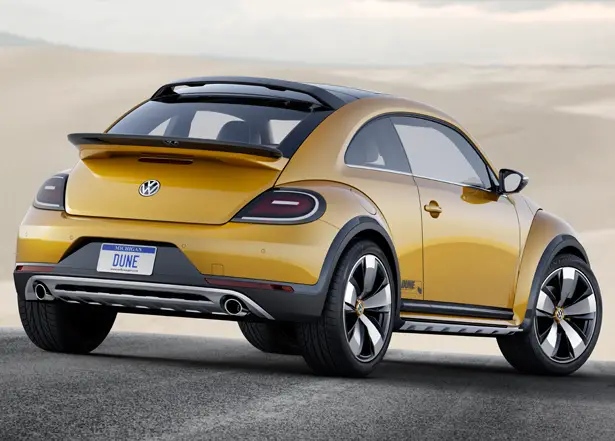 Volkswagen Beetle Dune concept car demonstrate the possibility to reverse the design maxim "form follows function". It allows someone to escape wintertime by sand boarding in Florence, Oregon or even skiing in Aspen, Colorado, depending on your preference. You can carry skis by mounting them to the outside of the trunk lid. The roof spoiler comes in high-gloss black to blend perfectly with the entire surface surrounding the slid sunroof.
Inside the car, you'll be presented with futuristic and sporty dashboard. There's classic Beetle touch that you can still find such as a grab handle with contrasting black soft touch material with Arizona accents. The entire infotainment system incorporates a digital interface with 7.7-inch touchscreen high resolution AMOLED display. Volkswagen Sideways app is integrated inside this infotainment system, it's a program that integrates POIs into the navigation system.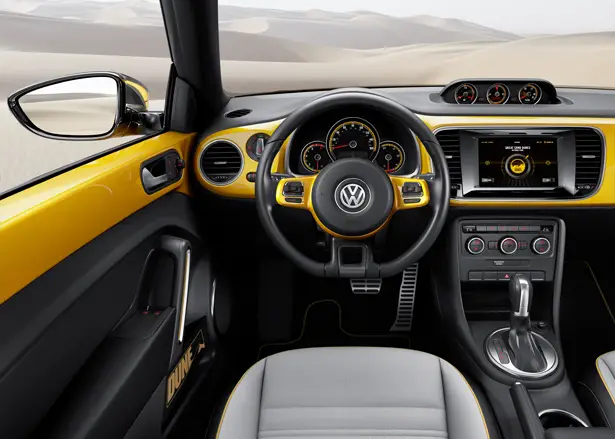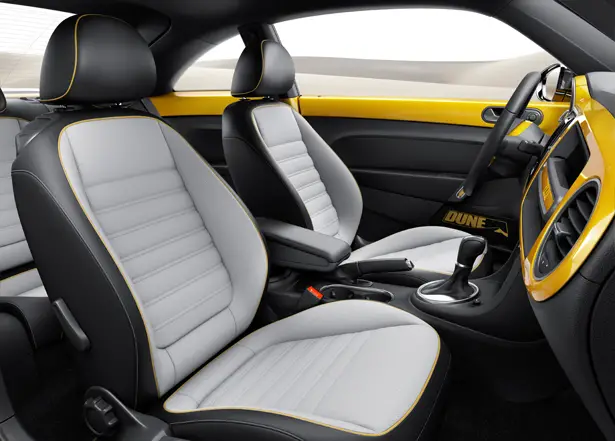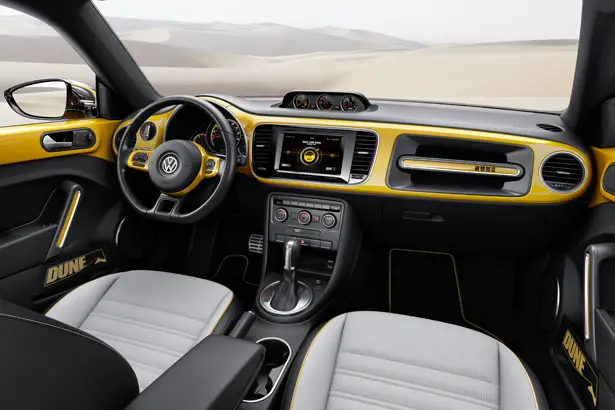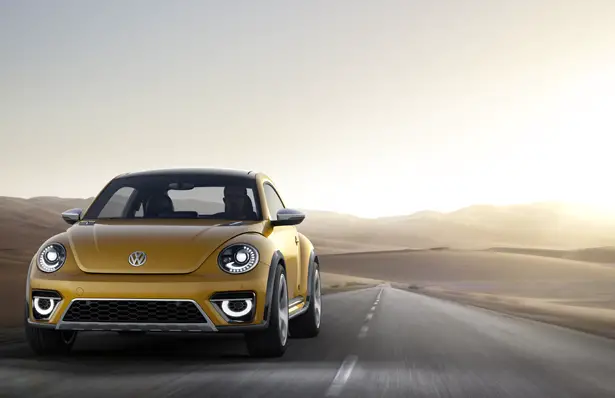 ---
I know that this website is supposed to be about futuristic things stuff, but when I saw this sunshade, I can't help but posting it here. The shape of SRUCTURELAB S1 is so cool, a free-curved sail revolutionizes the world of umbrellas. This S1 umbrella is very elegant and light, it can create unique atmosphere day or at night (effectively illuminated), perfect design of outdoor spaces and sun shading solutions.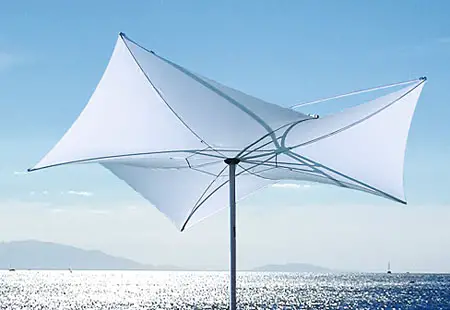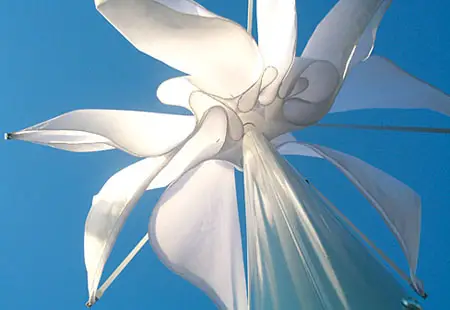 STRUCTURELAB S1 was developed cooperatively by architects and membrane-engineers, aimed at the creation of an unique and extraordinary design object. The STRUCTURELAB S1 sunshade system is the amazing synthesis of elegance and functionality – the elegance of a lightweight solar sail and the sustainable functionality of a mobile umbrella system.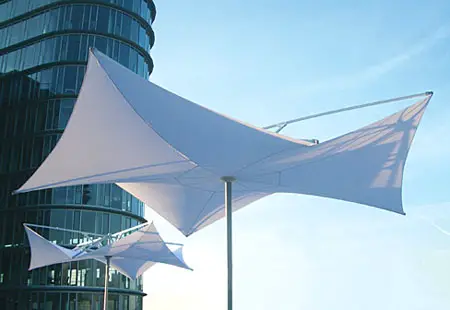 Designer : StructureLab
---
TANDEM Urinal design has been designed for a men's restroom to encourage guys to wash their hands after they've done urinating. The name itself sounds like a bike, I don't know why the designer chose the name but this concept sounds like a good idea. It simplifies the process and open new experience to our everyday habits, seriously, you would be surprised to know how many guys are just too lazy to wash their hands after peeing. This urinal design tries to offer more convenient way for men, it combines the sensor activated sink and urinal in one place. Honestly, I really don't get this level of laziness that men would need a new urinal design just to encourage them to maintain their own hygiene.
Designer : Kaspars Jursons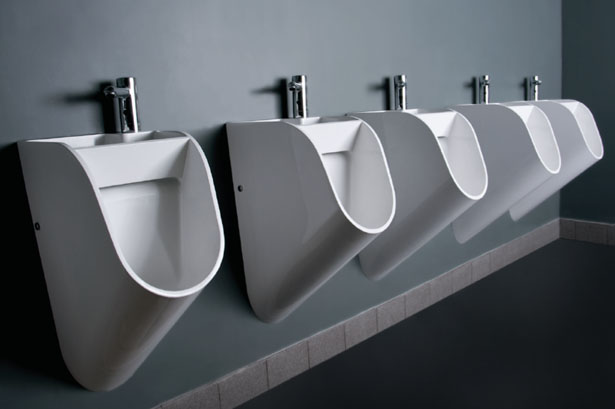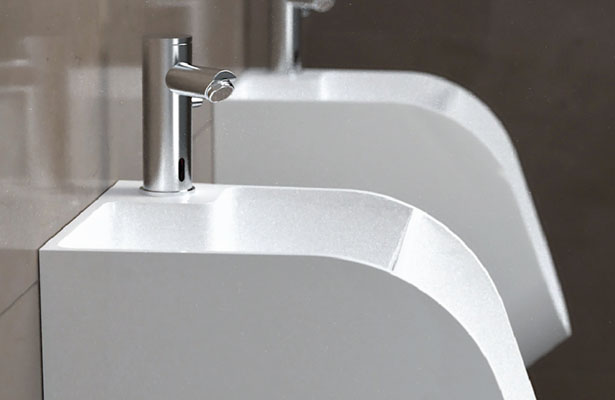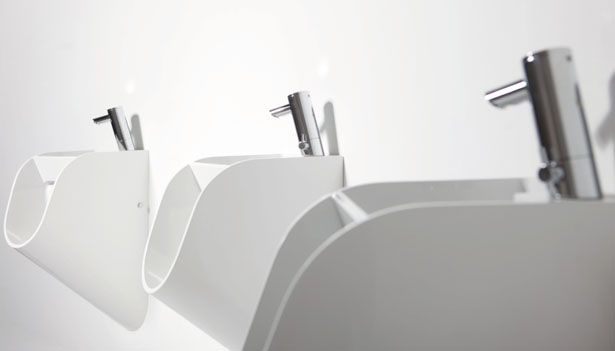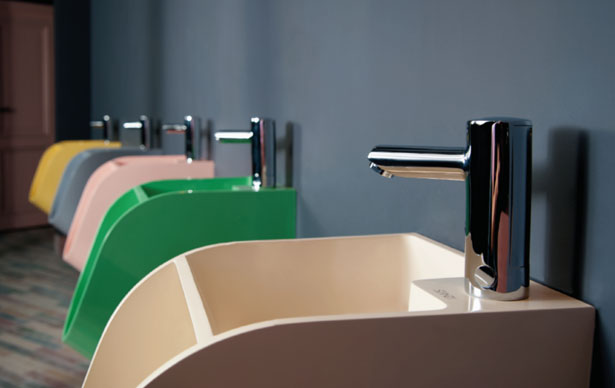 ---