Caddy Smart Carry-on Suitcase is our futuristic travel companion, yes, it's a high-tech suitcase equipped with smart device and app for people to travel smarter. This concept suitcase features unbreakable OLED on its cover, it provides you with many essential travel information via its custom apps in order to help you enjoy the journey, just like your personal 'Golf-Caddy'. All you have to do is just enjoying your trip, left all the complications to Caddy.
From the beginning of the 2010s, the existence of hardware objects were replaced by software programs. As a result, glasses in the 80s have evolved into Google-glasses and old flip-phones have evolved into smart phones. But, suitcases don't evolve at all. So, the designer decided to install the smart brain into suitcases. This smart technology will be a helpful travel buddy for all travelers. With Caddy, travelers do travel lighter and smarter.
Designers : Jihyun Seo and Kyungmi Moon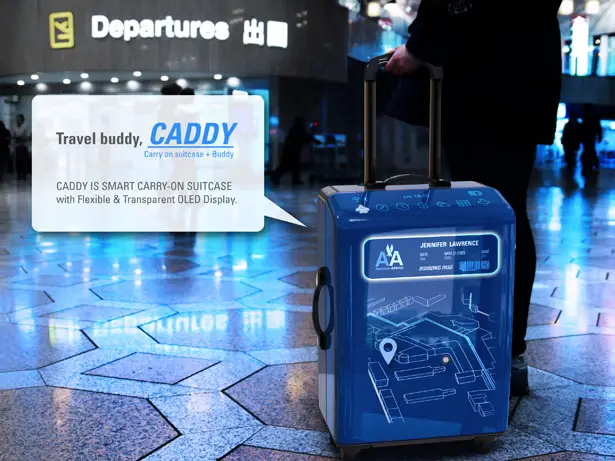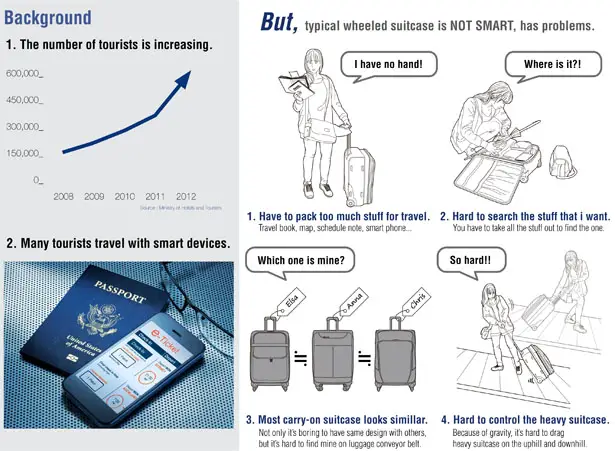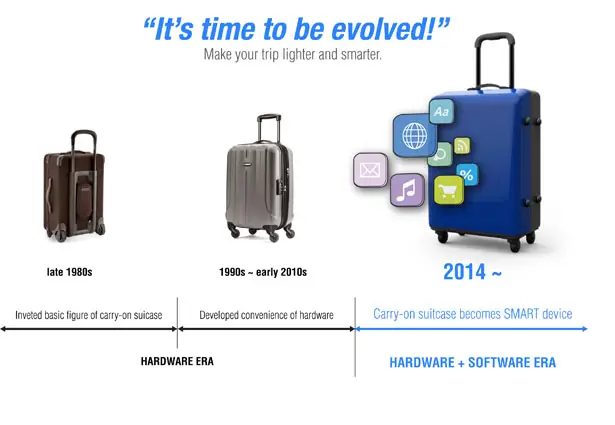 The smart carry-on suitcase offers many benefits for travelers, one of them is the GPS technology in the suitcase, travelers can get real-time updates of various information based on regions and countries (weather, exchange rates, time, map etc).
Caddy smart suitcase is equipped with movement detection system. There are 2 screens, one is a quick screen which is activated Caddy is stationed to provide information about local time, exchange rate, current location, battery remains, Wi-Fi and the background-screen showing the current weather. The bigger screen displays more specific information about travelers' flight, navigation, world clock, world exchange rates, world weather, scheduler, and facility.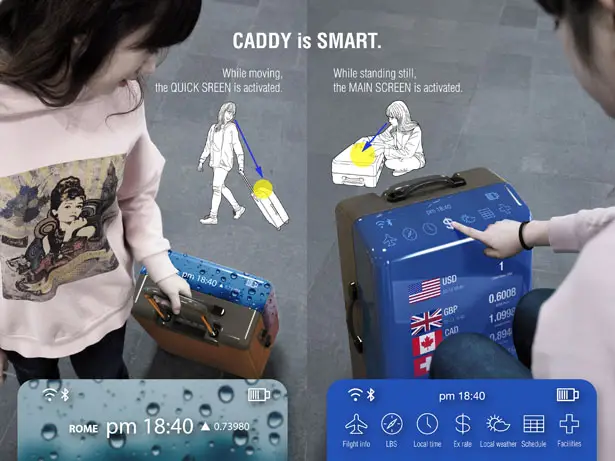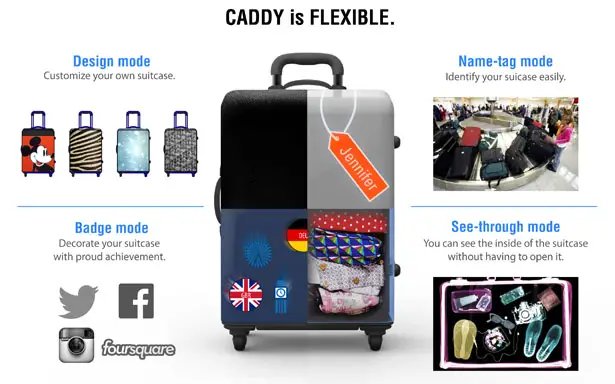 Change the system to See-through mode, the screen turns into transparent where you get to see inside your luggage without having to open it. Name-tag mode creates your personal name-tag screen to identify the suitcase easily and fast, you also change the screen design or layout in design mode. When you visit certain countries, cities, or famous tourist landmarks, you can get badges that can be shown on the main screen. The badge mode not only gives a stylish decoration but also shows proud achievements. You can also get them when you achieved certain goals related to travel for example visited Eiffel Tower 5 times, walked 20km today, etc. This information can be shared on Social Media (eg. Foursquare, Facebook, Twitter, etc.) and exchange travel record with friends.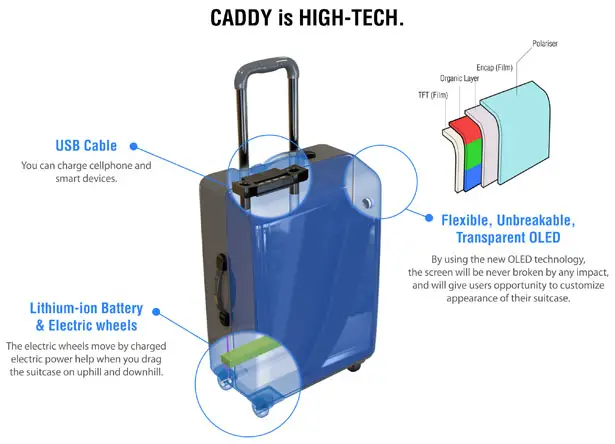 ---
In the center of Mumbai, India, gas-driven Rickshaws are prohibited because of their noise and their pollution. By combining an electric drivetrain, which is supposed to be funded by the government, with a network of solar filling stations, Taxi Green Mumbai provides a clean and green solution for the inner city. It reaches up to 300km on a single fill, which makes it useable for one day of driving at a top speed of 30km/h. The design takes its clues from old Rickshaws and their history in the last century. To make it as simple as possible, the whole electronic system is limited to the front part of the vehicle. The battery is located beneath the passengers, as well as a small luggage compartment, which can be locked from inside the cabin only. As there is a lot of rain in Mumbai, the cabin can be partially closed on the sides by pulling out a canvas cover. When there is good weather, the roof of the vehicle can be opened to enjoy the drive.
Designer : Michael Scherger, Nina Thöming, and Henrik Mucha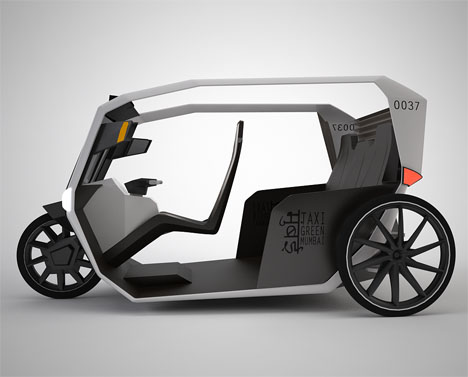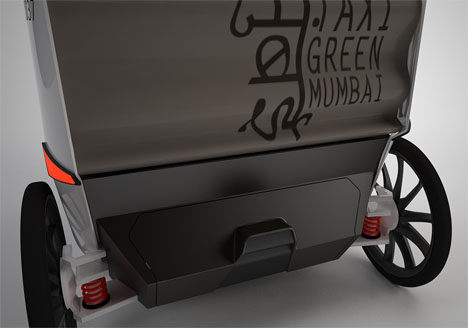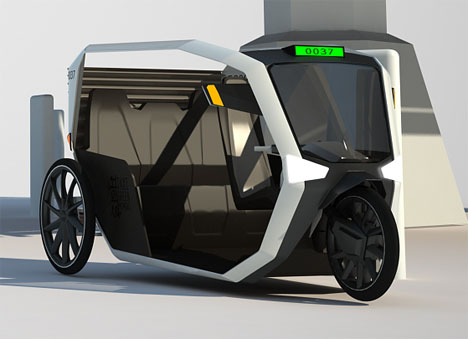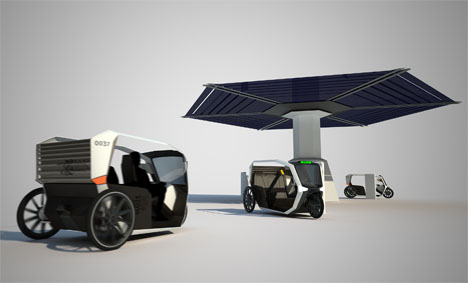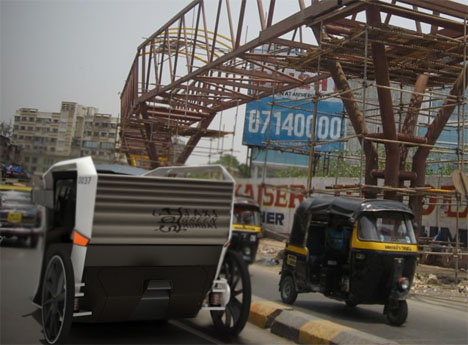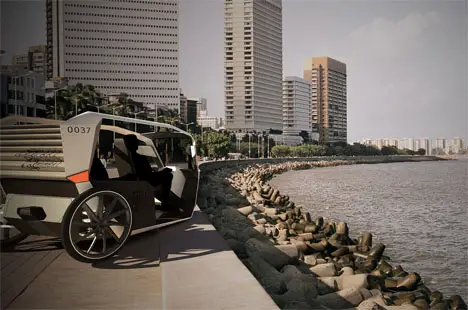 ---
Buick Ula Amphibious Vehicle by Josh Henry was inspired by two talented designers Melissa Sikorski and Carrie Fodor presentation during Josh internship at Sea Ray Boats. The presentation was about women and boating and how to make women to get more involved in recreational boating. From this point, Josh Henry wanted to design a version of his recreational boat that is less intimidating for beginners by combining a car and a trailer into a single unit with a boat "pod" attached to it.
Most people can't afford to buy both a car and a boat at the same time, but if they choose Buick Ula Amphibious Vehicle, they'll get both transportation, the process of deciding need vs want can be eliminated.
Designer : Joshua Henry
CG : Michael Rule-Z Kotoff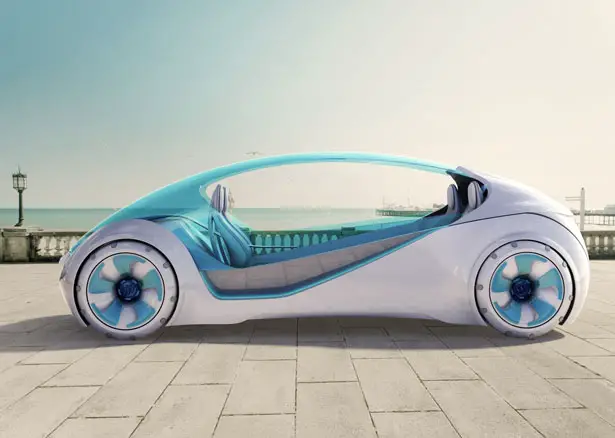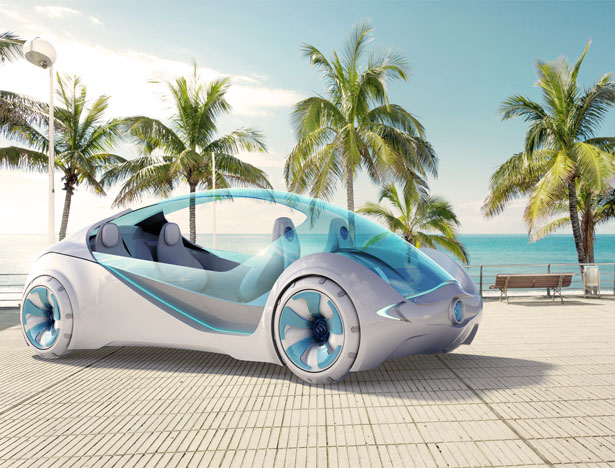 Joshua Henry's own words:
I wanted the design to be unique. I really thought about the surfaces and how they interact with one another. I wanted a lot of the details to be more subtle and make the vehicle much more approachable. One challenge from the beginning was how to make the two pieces (trailer and boat parts) cohesive and not only fit together, but look good both when they are apart as well as together.

I really liked the idea of utilizing those gaps between the pieces and how they fit together and really design them in a way that there's a design detail and not try to just cover them up. One thing I did was added LED lighting that really emphasizes the part lines and really adds a lot of dynamic energy to the overall look and feel of the vehicle.

The overall theme I imagined and the picture I created in my head from the very beginning was a woman living in a modern world in the glamorous Miami. Buick Ula Amphibious Vehicle allows her to have the freedom that she desires by utilizing her vehicle on land and water as she pleases for both pleasure and transportation. Living in Miami, I also imagined the use for night life or just driving down the road in south beach in the sun. When I thought about adding the lighting on the vehicle, this was where I really just visualized Buick Ula Amphibious Vehicle, driving down south beach at night by all the clubs with the dramatic aqua colored lighting pouring onto the strip. Very appropriate for Miami.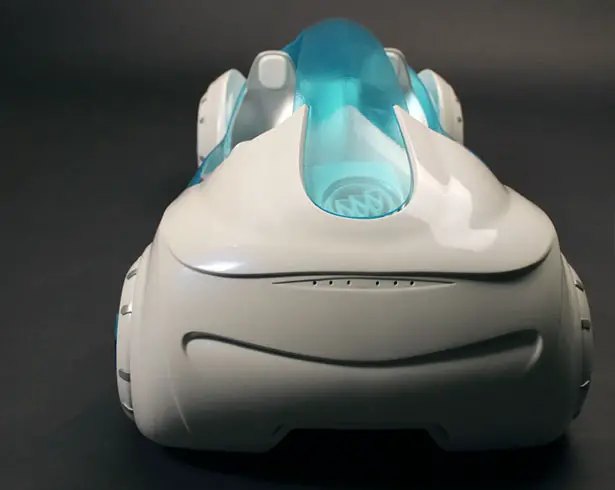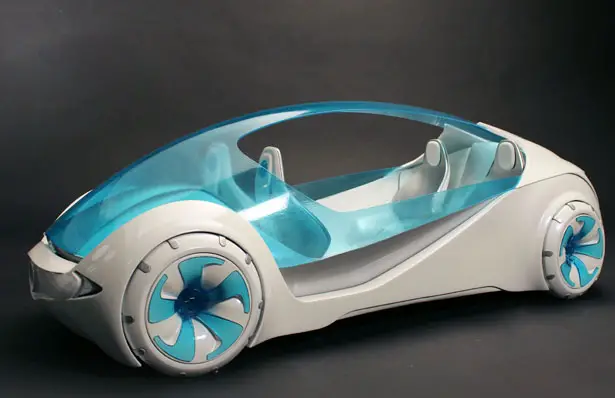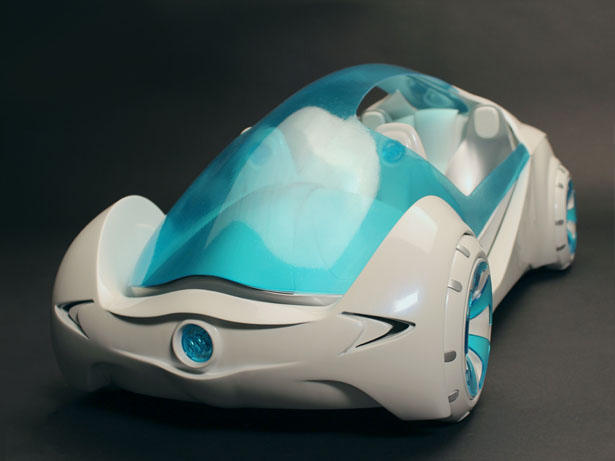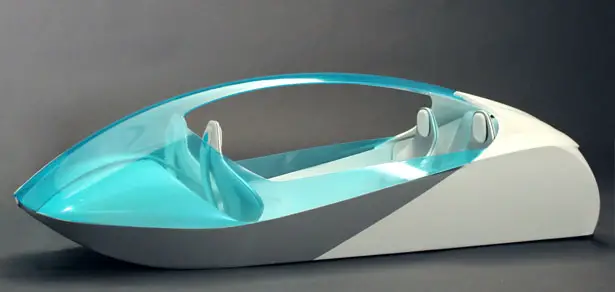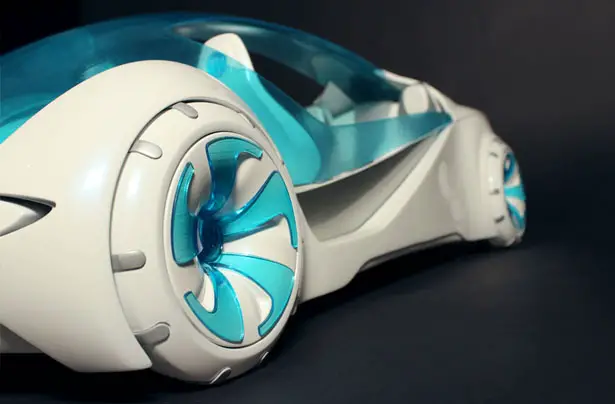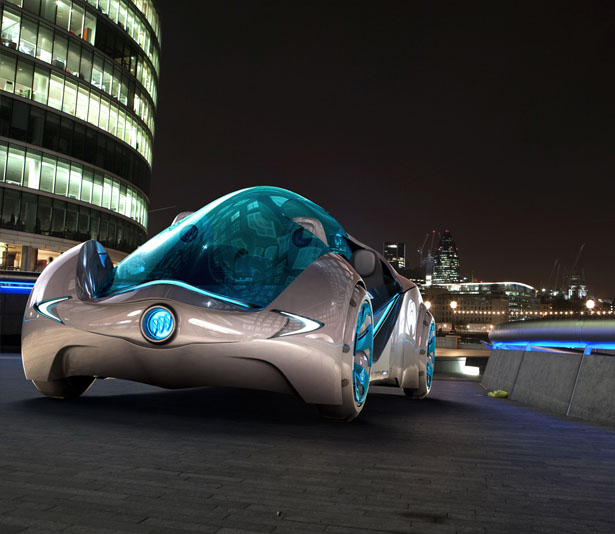 ---