Arion clothing ironing system is the best lazy way to iron your clothes. The main goal of this project is to revolutionize the way we iron clothing, it's a hassle-free ironing process that provides you with fun and pleasurable experience. This home appliance is certainly perfect for students and young professionals, simple, easy and fun to use, it reminds you when you use hairdryer to dry your socks.
Arion clothing ironing system works by utilizing the power of hot air, pressure (from plastic membrane) as well as moisture to easily remove wrinkles from clothes, fast, efficient and effective. The airbag used for the process is constructed from a porous plastic membrane, so that when inflated, it expands and applies even pressure on the entire surface of the garment. The gentle pressure straightens out all wrinkles from within, the hot air helps speed up the process. Aside from straightening your clothes, Arion can also be used as cooling/heating fan.
Designer : Nigel Roddy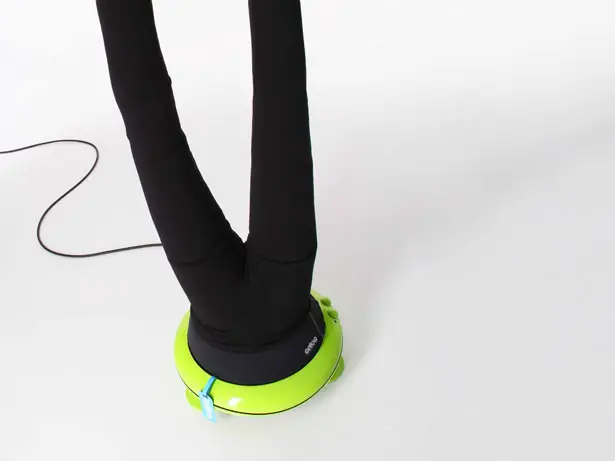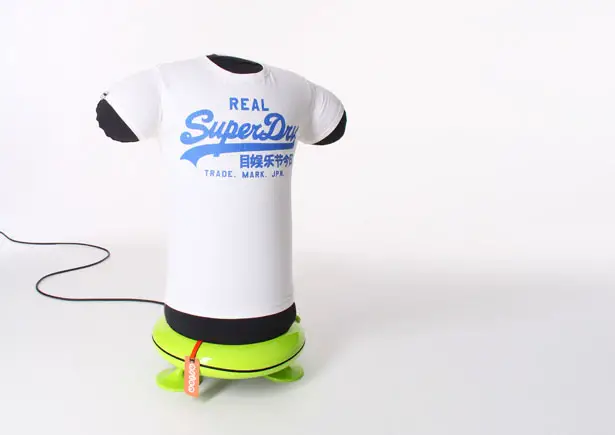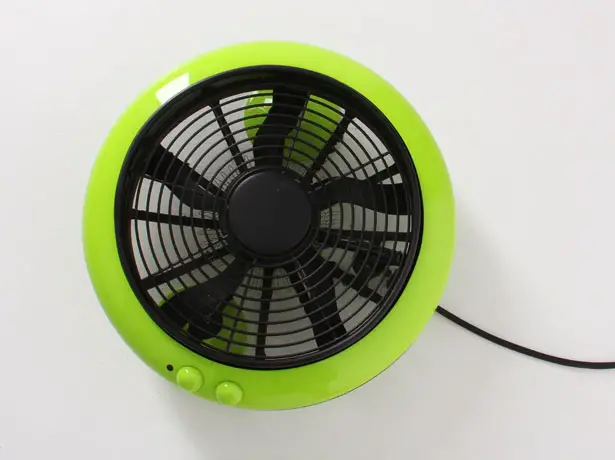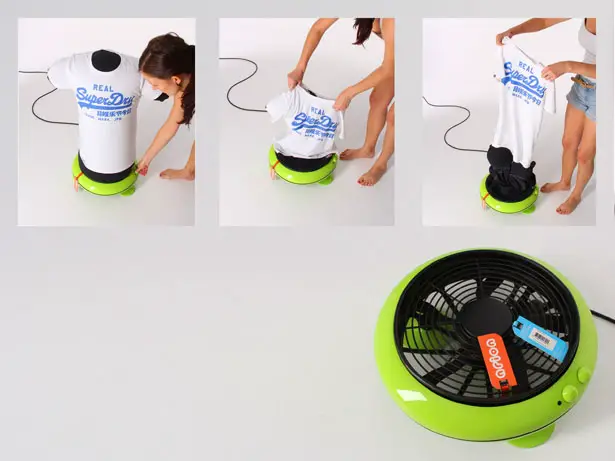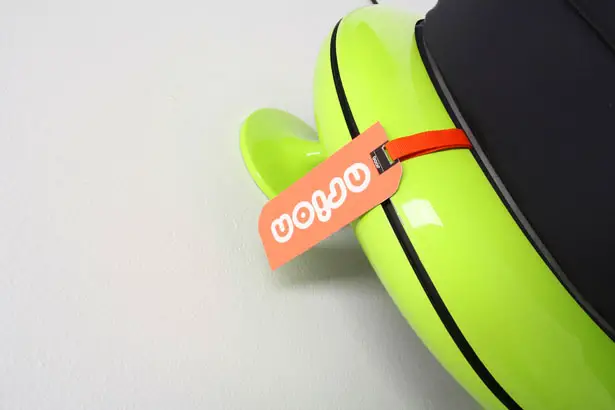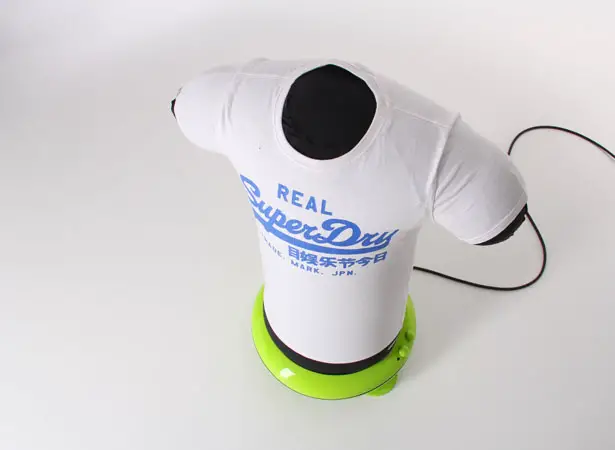 ---
Auto rickshaws needs to be developed to take the step into the 21-century. Therefore a project was started by University of Gujrat Product Design Department where a Modular car concept was developed in collaboration with Sazgar Company Ltd.; which is a Pakistani manufacturer of auto rickshaws Company. To develop a new product in the modern world one of the most important challenges is class of the users. As for the automotive industries this challenge has a great importance since the outcome can be devastating. One important category from the Class point of view is the vehicle cost, and another important factor in developing or converting auto rickshaw into modular Car was to improve its safety. One way of improving the safety is to improve the suspension and handling which is addressed in this thesis work.
Even today, many auto-rickshaws used in Pakistan are similar in design of the Piaggio Ape C from 1956, based on the Vespa. With a population of over 183 million people, a huge market for these auto-rickshaws exists in Pakistan. This project aims to develop the vehicle platform for a new Modular car that is more environmentally friendly and better suited for its users. The goals for this Modular car are improving vehicle handling, impact safety, and passenger and driver ergonomics while using a platform possible for Hardtack to implement in production. The project proceeded according to the product development process described by Sazgar Company Ltd.
Designers : Tahir Shafiq and Mubashar Hassan
Supervised By Mazhar Abbas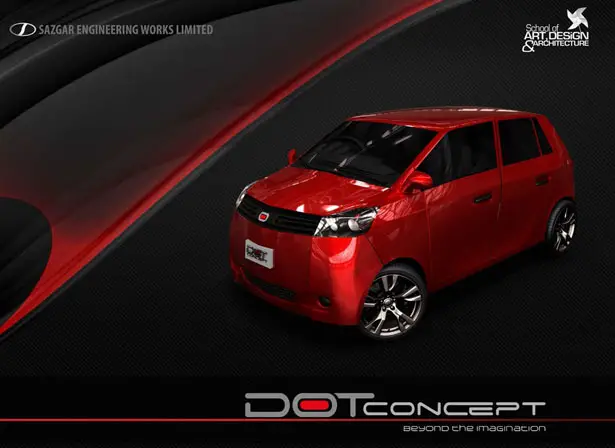 The result of the project is shown in a digital model of the hybrid Modular car concept named Dot concept car and a scale 1:4 prototype for exhibition purposes. The goals stated in the beginning phase of the project were all achieved. This is seen as a great accomplishment even though the goals were quite general in nature. Most areas of the developed concept still leaves considerable room for improvement, however, the project group agrees on that a well worked concept was achieved in relation to the work resources available for a project of this magnitude.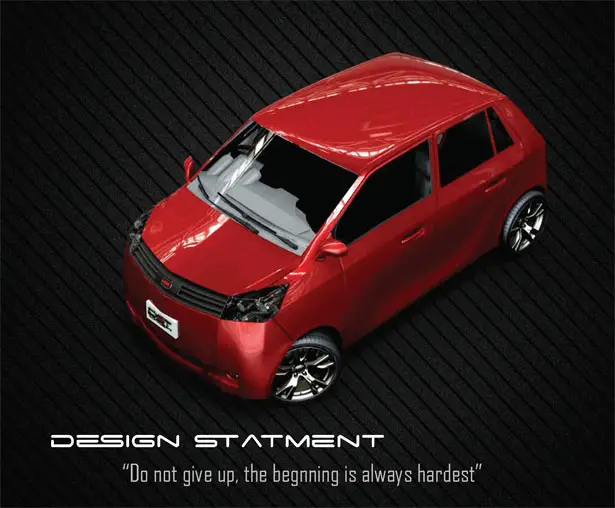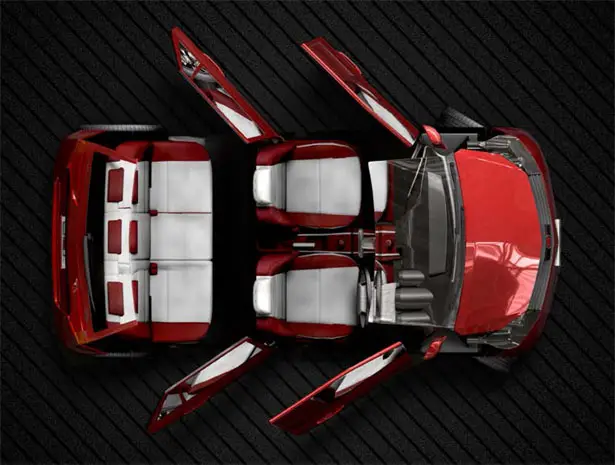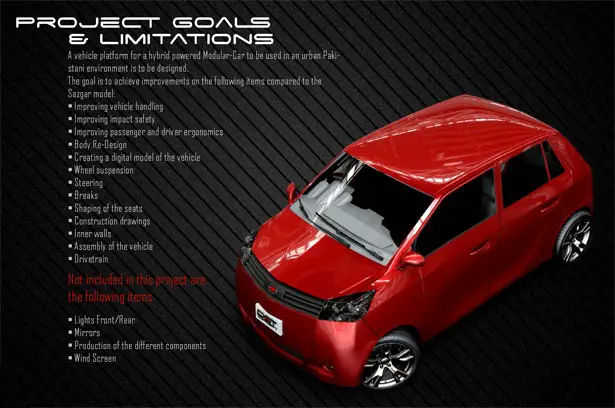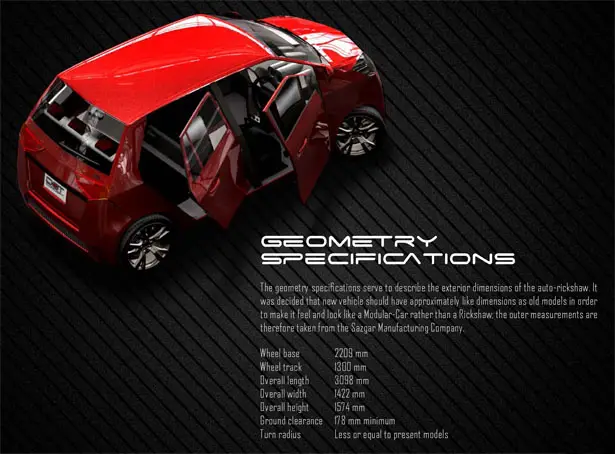 Tuvie has received "Dot Concept Car" project from our 'Submit A Design' feature, where we welcome our readers to submit their design/concept for publication.
---
Minimalism is a buzz word these days. Though it is a vast topic; we can adapt this in products design by making a product multifunctional. Today where space is at premium; we cannot afford to waste floor area in having 'N' number of products. Concept paNBin is an answer to the above addressed problems.
Designer : Sudhanwa Chavan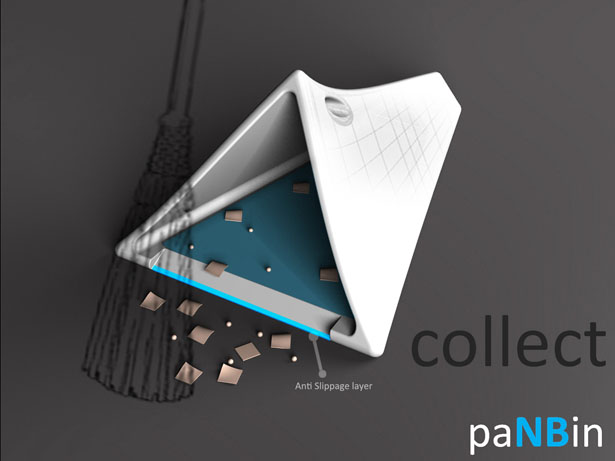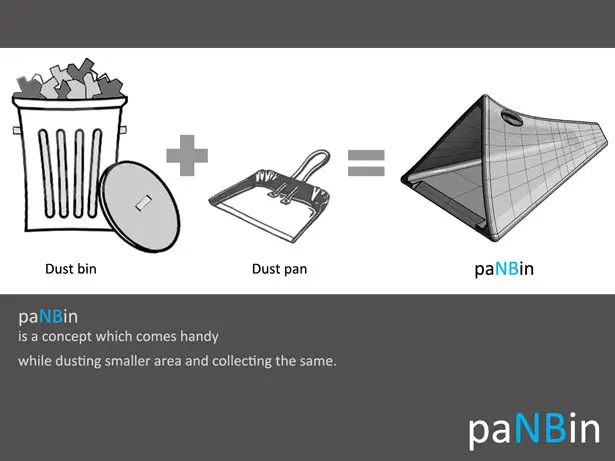 Concept paNBin follows the reductive aspect of modernism not in terms of form but in terms of its functionality. It is a combination of products Dusting Pan & Dust Bin and hence is the name.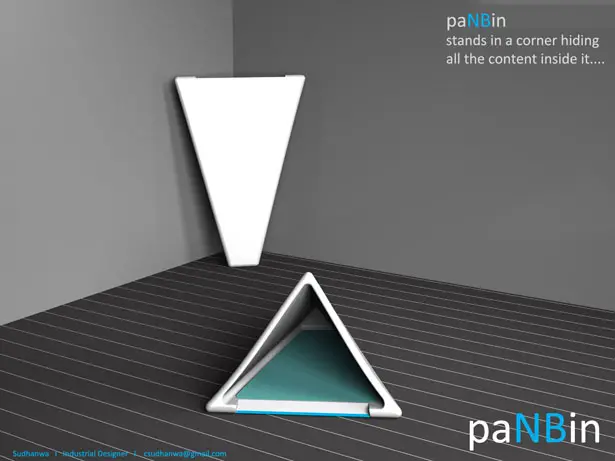 Moreover it stands in corners of house hiding all its content through its form. Concept paNBin also breaks the contemporary visual language of dust bins. The concept is made for domestic use and for cleaning smaller areas. The designer hopes that the concept paNBin will reduce the visual clutter in your house!
---