Gavin Harvey was inspired by Audi when he designed this stylish and sporty RB-1200 S Performance Motorcycle. This bike has been designed with R8 Audi lights to link this design to the car, giving an aggressive look to the front of this conceptual bike. The front brake, colored in Audi red, has the Audi logo engraved in to the metal. The rear of the bike will have a twin exhaust, located under the seat, under the rear lights. For more luxurious impression, the seat will made of leather with Audi four rings logo engraved on it.
Designer : Gavin Harvey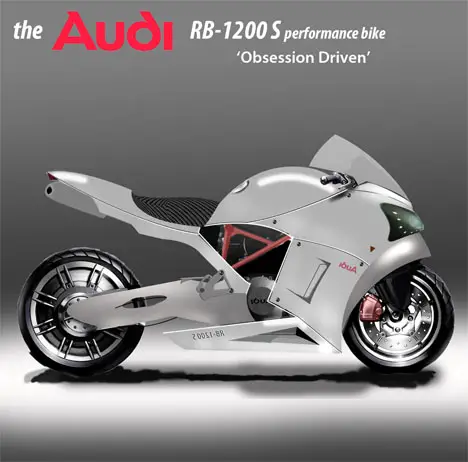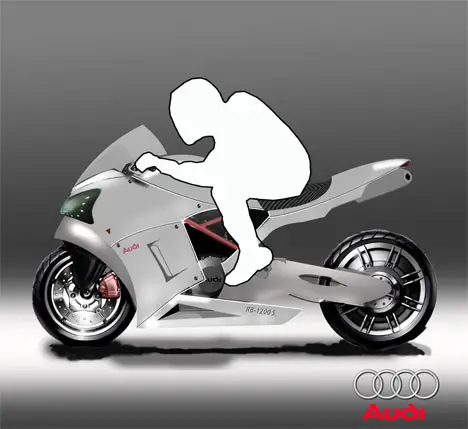 Click the image for bigger view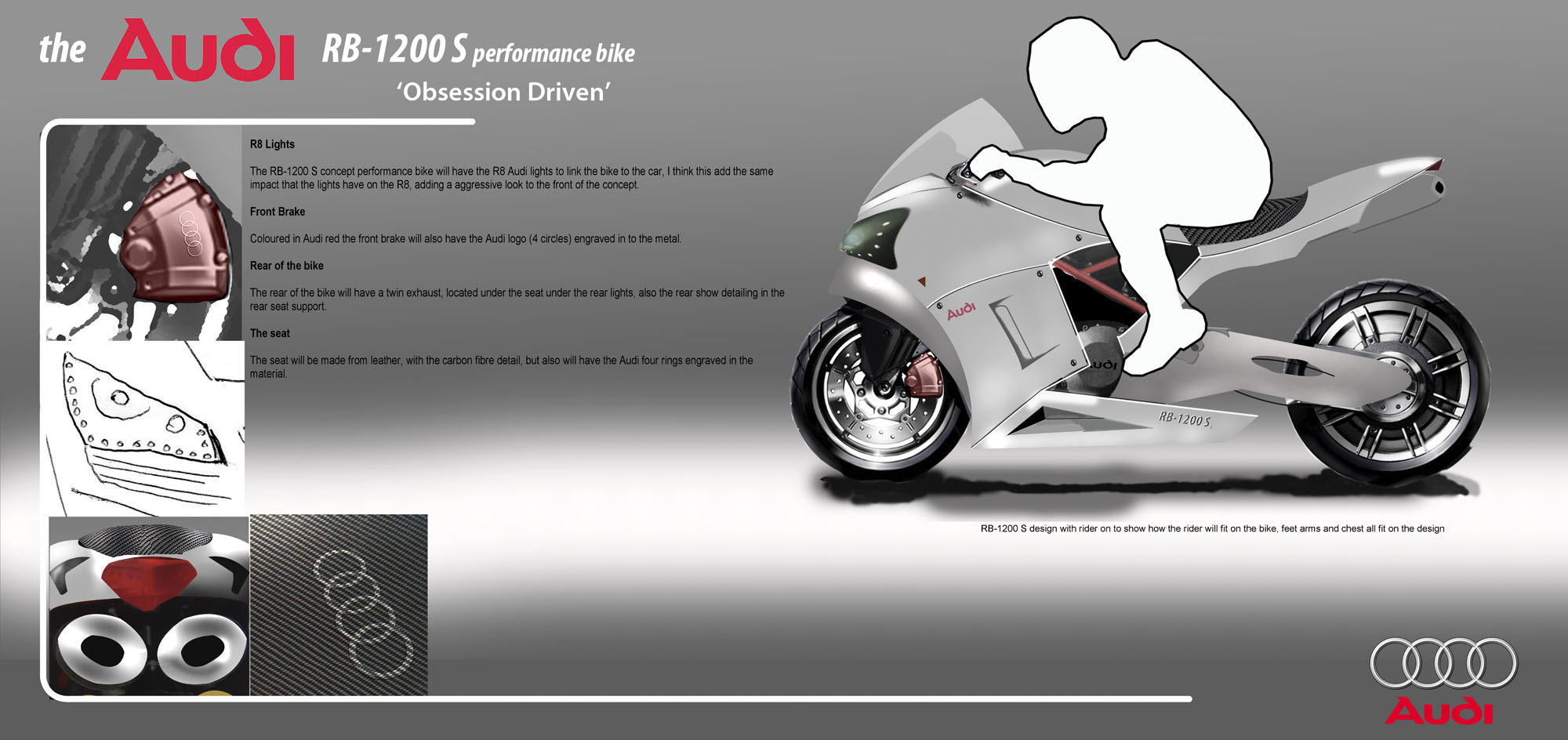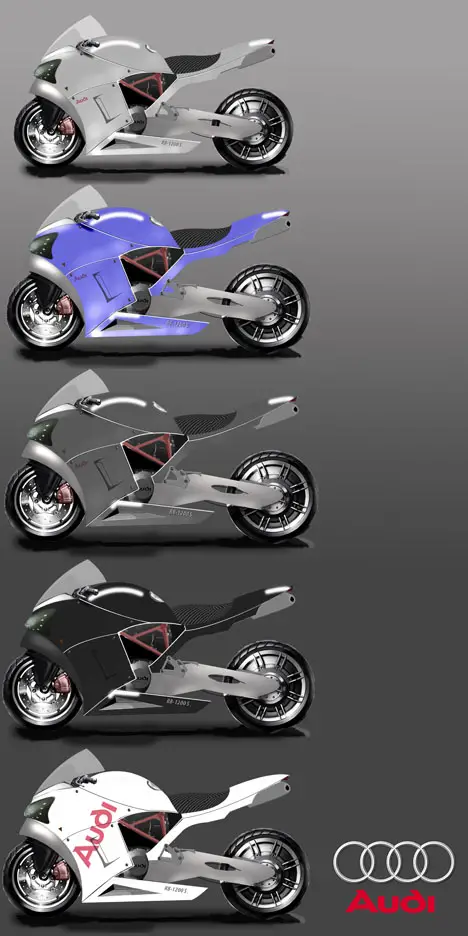 ---
The design integrates insulin delivery with patient's lifestyle by amalgamating the existing technology advancement with fashion. This Insulin Delivery System is characterized by a closed loop delivery of insulin, achieved by two inter-connected units, namely The Monitoring Unit and The Diffusing Unit. There is a Bio-sensor attached to the Monitoring Unit which detects the blood glucose level and the pulse rate transcoding it into the requisite quantum of insulin dosage which then slowly diffuses into the patient's body as per the need at the then given point of time.
The entire system is rendered pain-free as the insulin delivery is by a micro-needle array wherein the diameter of the needles is smaller than that of a mosquito's probe. The monitoring unit of each patient is paired with the Endocrinologist's system. It can be further paired with four other devices to which regular alarms or feedback regarding any unusual fluctuation in the patient's blood glucose level or pulse rate may be sent. The Monitoring Unit has an embedded GPS facility that sends intimation to the paired devices about the location of the patient with a tolerance of 20 meters, in event of an emergency.
Designer : Devina Kothari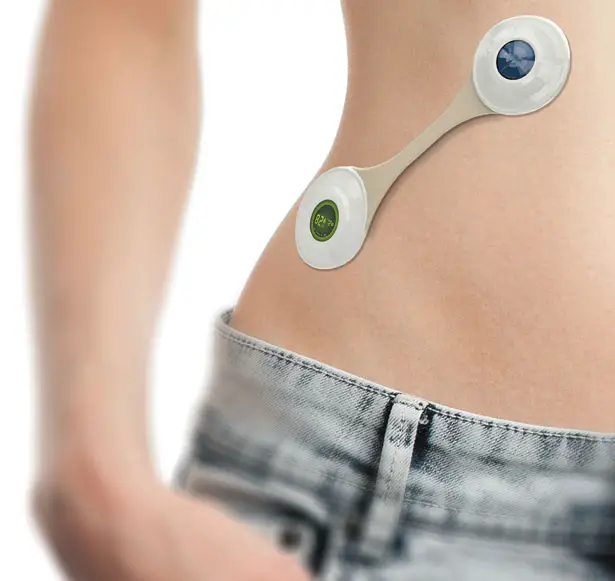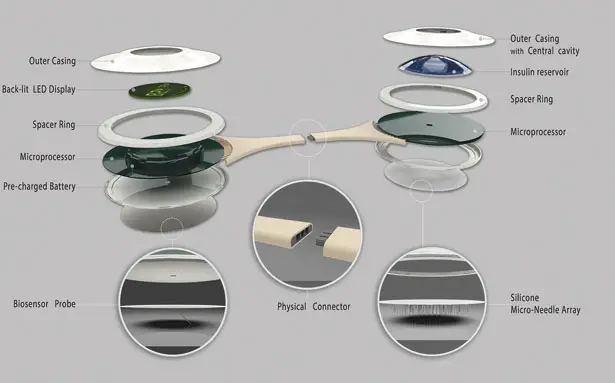 This system is highly useful to infants, juvenile, immobile, unconscious, handicapped and dependent patients or those under intensive care as it monitors, diffuses and alarms simultaneously without frequent human intervention. The system of devices is self administered with minimal skills or training and across a broad segment of patients.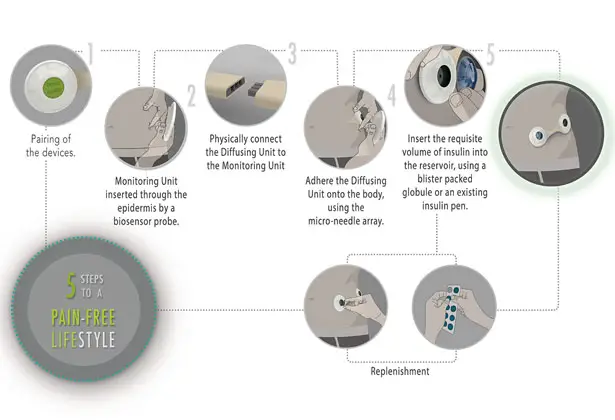 ---
The Thrones V1.0 is a concept computing recliner specially designed for the gaming market and society. It is an interactive device that allows a person to explore the digital media without using conventional input devices such as mouse or keyboards; instead, there are two touch surfaces and a footrest that can be adjusted according to your needs for longer computing comfortably. The screen is 18 inches, hence minimizes eye strain and it can also turn to transparent when not in use. When working at the computer you can recline as it is ergonomically designed. If you need a short break you can sink into the luxurious leather seating. The futuristic look to computing is certainly here with the throne.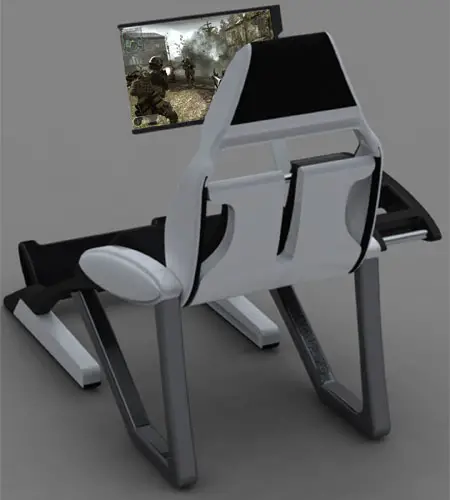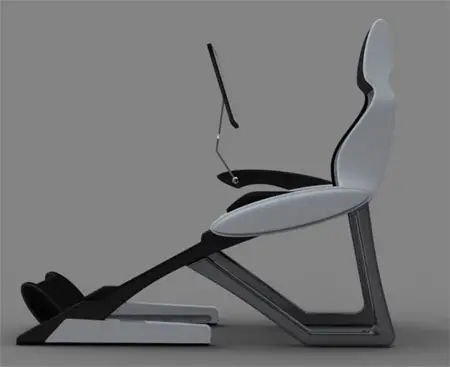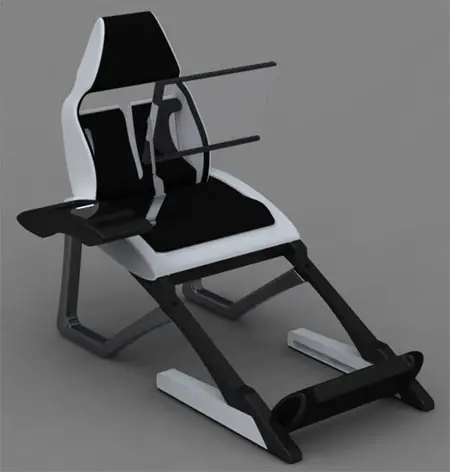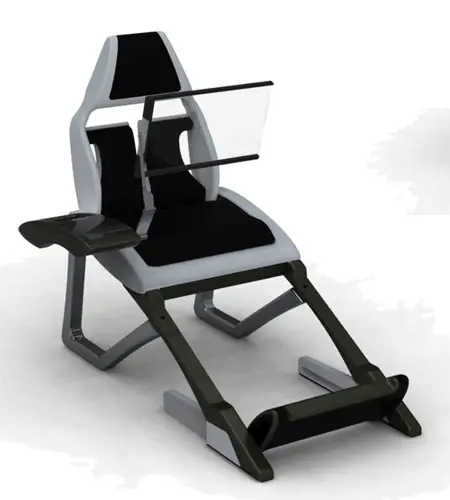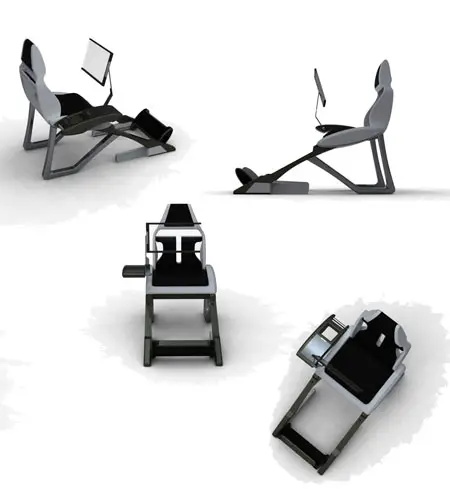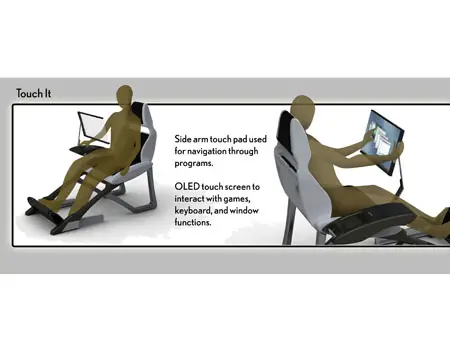 Designer : Anthony Sanchez
---