We are living in a world of exclusivity and uniqueness. There is nothing better that can give you a kick than the fact that you own a piece that may be a select few own in this world. On the lines of this exclusivity comes the Touch Diamond Smart phone. Designed One & Co based in San Francisco in collaboration with Taiwan based HTC design team.
Together they have created design that celebrates the rich, innovative user interface using a disciplined, geometric form language thus ensuring the viewing content in a clutter free environment. The irregular back facet is a trend which can be seen in the recent contemporary furniture and architecture providing a highly recognizable design element.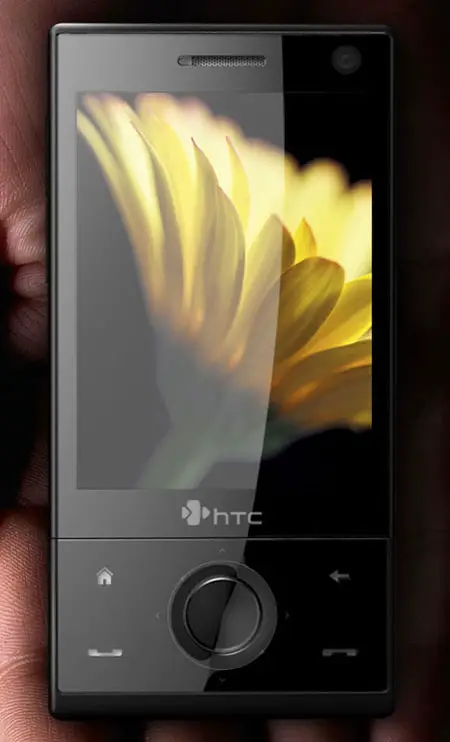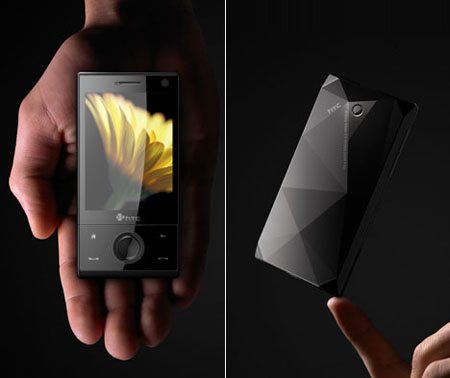 Since the smart phone market is expanding at a phenomenal rate, HTC is trying to meet this demand so that it can take the internet mobile to the consumer. Also it is expanding the services to include environment, advanced fun communication. Also the exclusivity factor will be played upon to play with the ego of the customer. This new target segment is reflected in the design of the Touch Diamond and thus establishes HTC as a leader on the marketplace.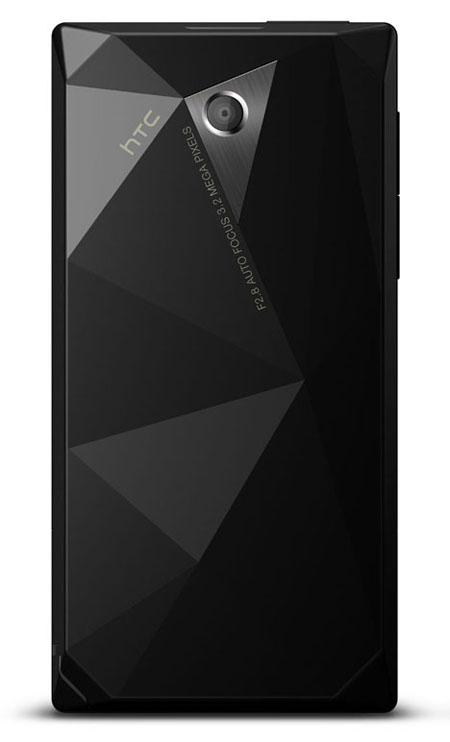 Designer : One & Co via Core77
---
After 2 years of careful planning and intense development, finally Lotus is ready to release its first motorcycle. Lotus Motorcycle C-01 is road ready motorbike that features bulky body, the world's first motorcycle that carries the legendary Lotus trademark, it is road ready for action. Designed by Daniel Simon and developed by Germany's Kodewa Performance Motorcycles and tuner Holzer Group, this prototype has earned a green light from Lotus to be produced. Yes, Lotus group doesn't design or engineer this motorbike, it's actually the result of collaboration between Kodewa, lead by Dr Colin Kolles and transportation design guru Daniel Simon.
Powered with V-twin engine, Lotus Motorcycle C-01 has a unique body design that integrates carbon fiber, titanium, and aerospace quality steel. Thanks to the team great motorsport experience, this concept boasts a unique appearance of high performance superbike.
Designer : Daniel Simon for Lotus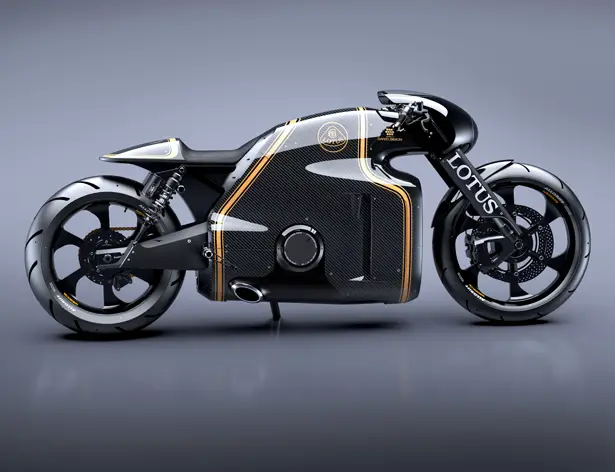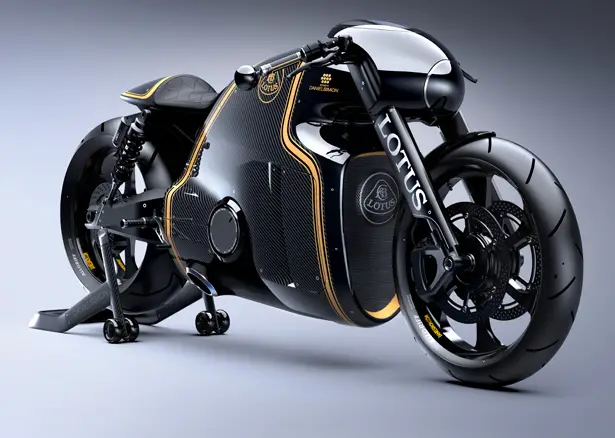 You can also customize this bike, the company provides a customization service which limited only by your imagination. This futuristic bike will be available for exclusive production of just 100 units, so, for all superbike collectors or Lotus brand fans, you need to order now to secure your Lotus motorbike.
The first idea came from Dr Colin Kolles, he wanted to create a bike that isn't just feel great to ride but also represent a beautiful piece of art in motion. The result is this true state of the art technology with jaw-dropping aesthetic. The balance between aggressive power and handling make the ride sensational, very impressive.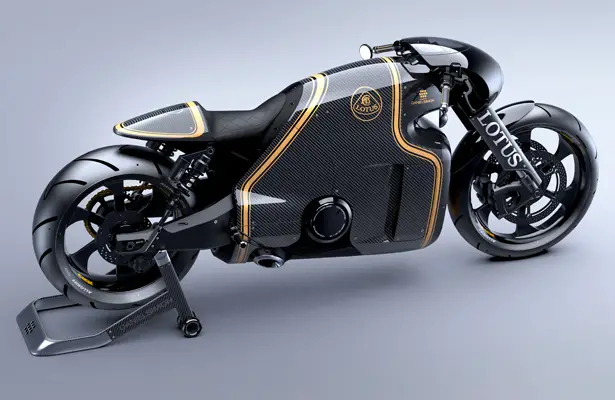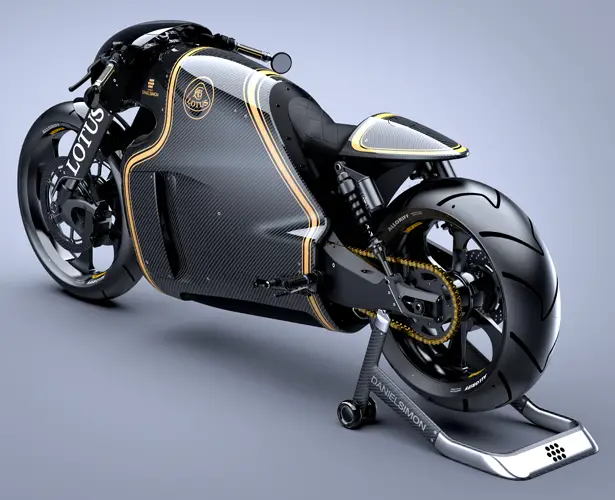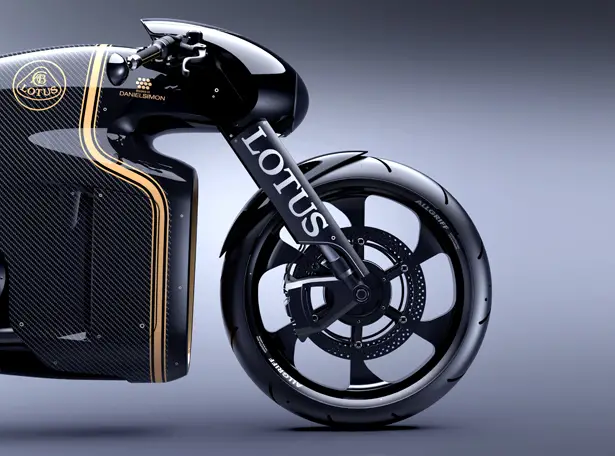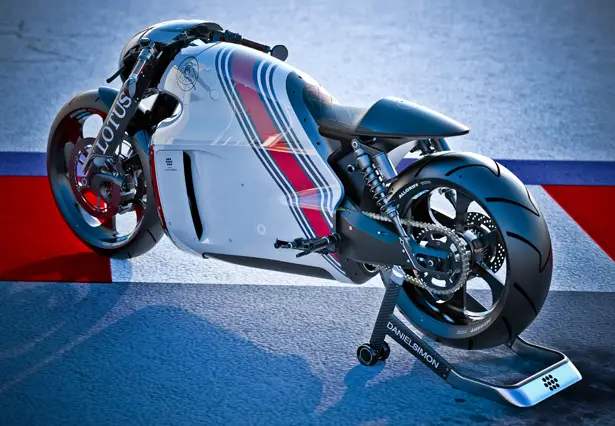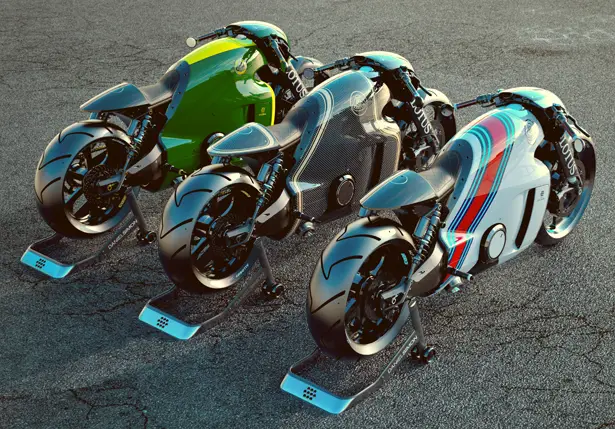 ENGINE
Construction: 2-cylinder 4-stroke engine, 75° V-style
Capacity: 1,195 cm³
Bore: 105 mm
Stroke: 69 mm
Power Approx: 200 HP
Transmission: 6-gear jaw-type shift transmission
Lubrication: Dry sump lubrication
Main shaft ratio: 40:76
Lay shaft ratio: 15:41
Cooling: Water cooling
Clutch: Hydraulic anti-hopping clutch
CHASSIS
Frame: Aero tech steel/Titanium/Carbon fibre frame
Fork: Upside down
Suspension strut: Twin suspension strut
Spring travel front: 80 mm
Spring travel rear: 70 mm
Brake system front: Twin brake disc, ø320mm, four piston calipers
Brake system rear: One brake disc, ø220mm, two piston calipers
---
Bediator is an intelligent heating system designed to provide a warm and healthy room condition, while being energy efficient enough to eliminate the huge fuel bills of the owner that requires to run a conventional radiator. Bediator is actually a stylish retractable floor on which users can lay down comfortably and can be activated through a simple push on the side button. The green hole on the side circulates cool air during summer and warm in the winter to keep a comfortable condition in the room. Moreover, it features a LED display where users can have various information such as room temperature, date, etc.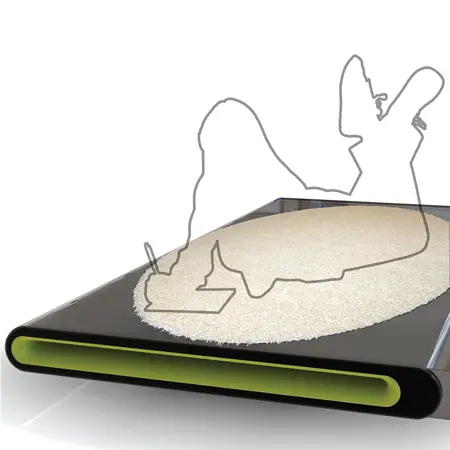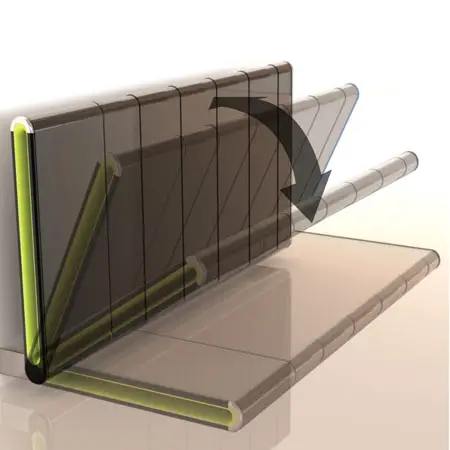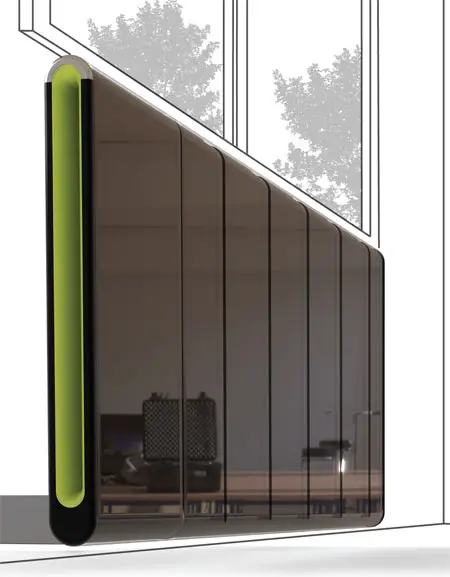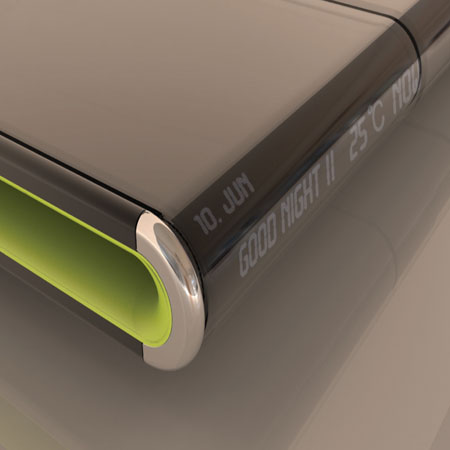 Designer : Kunwoo Yi
---