Two becomes one. Consortia is a luxurious designed perfume for couple. It's been designed in 2 different editions: gold and black. Just like a couple in love, Consortia has been designed to complete each other. Its polygonal shape reflects beautiful light reflection when illuminated.
Designer : Formboten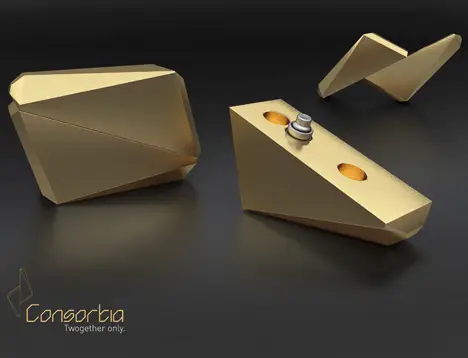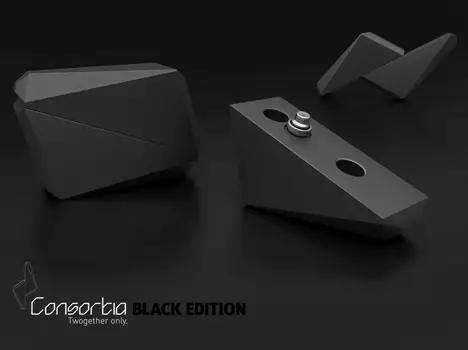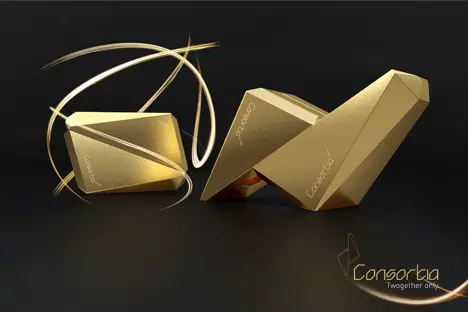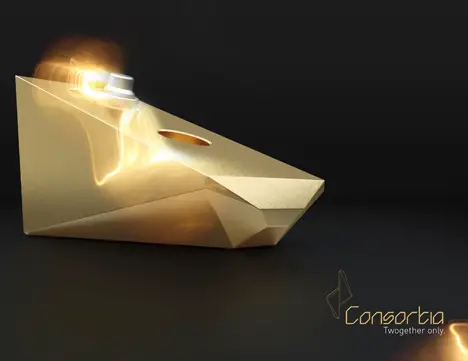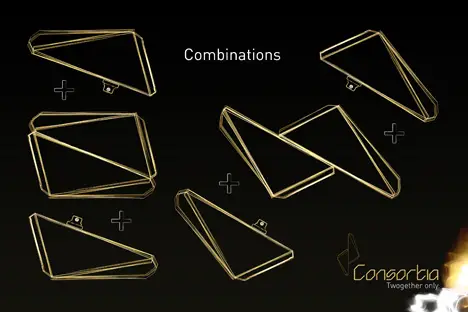 ---
This is the age where world's city centers are experiencing a rapid population growth that also effects the growth in the number of motorized vehicles on the road. The number of vehicles is the main cause of traffic jam and air pollution, so, in order to answer the challenge to create green and compact vehicle, Amir Zaid has come up with MUV-e scooter. It's a foldable scooter, an alternative transportation solution from an Israeli company. MUV-e is a low energy, cost efficient vehicle, an ideal vehicle to give citizen green mobility in the city.
Amir Zaid established MUV-e company at the beginning of 2012, he's a skilled automotive designer which has done extensive researches in car design and development industry.
Designers : Amir Zaid and Benny Shimon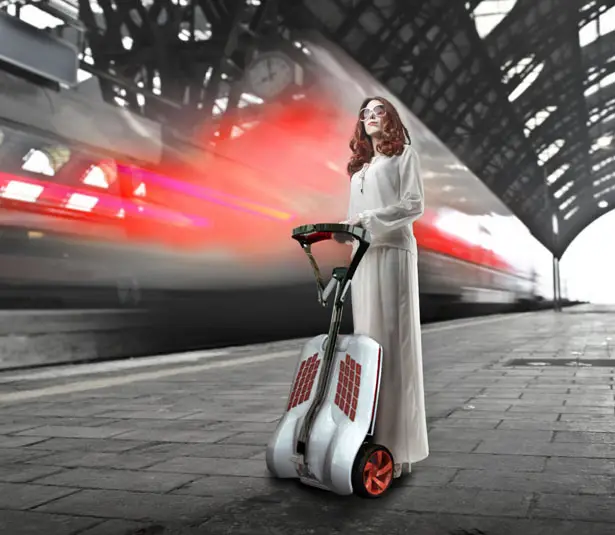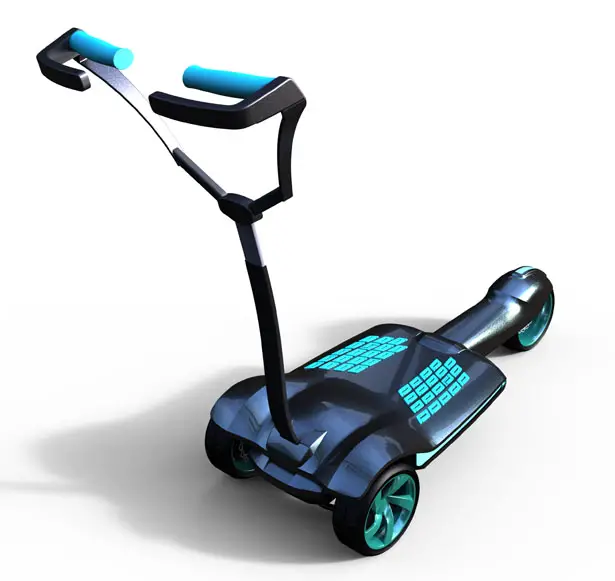 MUV-e as a three wheeled electric scooter allows its rider to maneuver smoothly around the city, the main keys are stability and comfort. The designer claims that this scooter will offer you a greater solution than Segway or other electric bike. It can be folded up easily and turn into a compact suitcase trolley, thus allowing you to drag it smoothly along the way. This scooter is still at development stage, it features 250-watt engine and moves at a speed of 20 KM/h, which is the speed limit permitted by law. It travels between 15 and 40 km, depending on your chosen battery size. The company plans to release this vehicle at around $2000 for entry level and $3000 for premium version with integrated smartphone and fully automatic.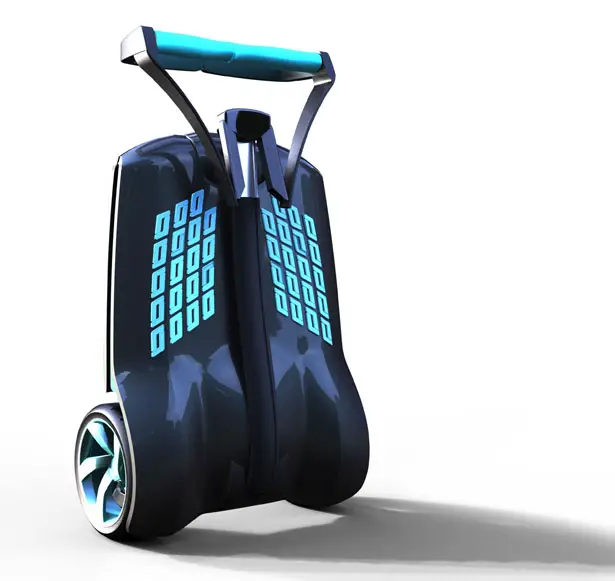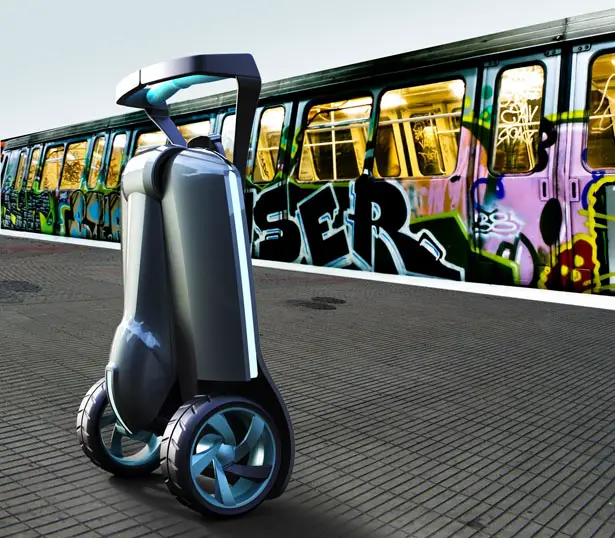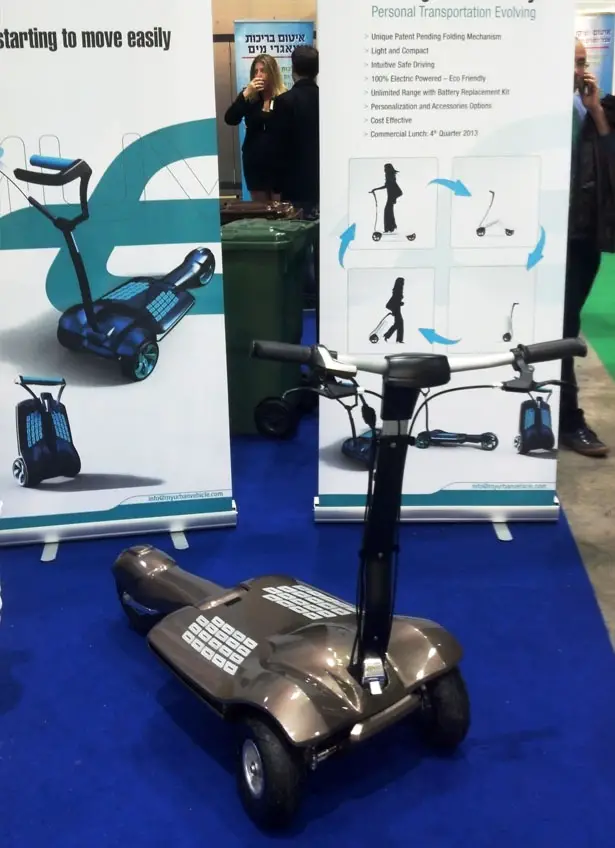 ---
Pandur is an eco-friendly vehicle with great aesthetics that features an electric motor on its rear wheel and the front batteries can be charged through specific systems placed on the front wheels. The metallic frame of the compact and lightweight vehicle is strengthened by a band of durable plastic that acts as a chair too and sustains the three wheels. The vehicle contains a detachable luggage with a maximum capacity of around 170 cm. Additionally, it can change its tires automatically according to the condition of the terrain. A simple push button starts the operation which is made possible through a hydraulic system placed inside the wheels. The main axis of the concept integrates an air jet to protect the driver at high speeds and to reach the driver's seat, a part of the frame is flipped to the side. Since the vehicle is raised only 5 cm from the ground, the suspension may have slight problem to perform well.
Designer : Popescu Lucian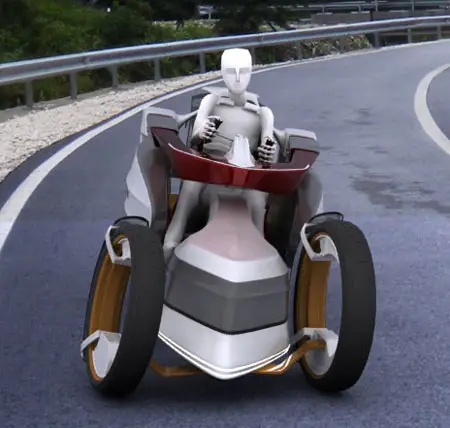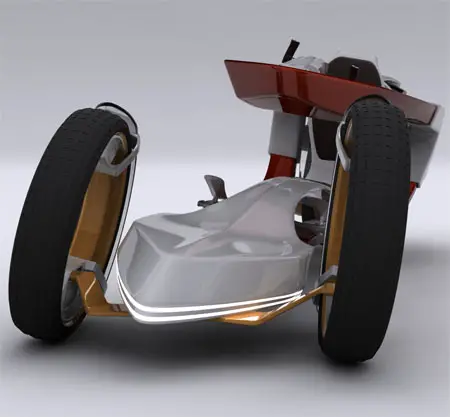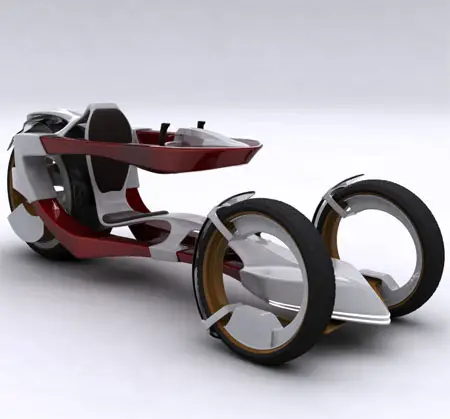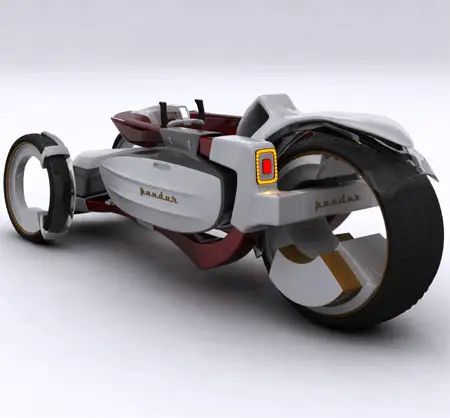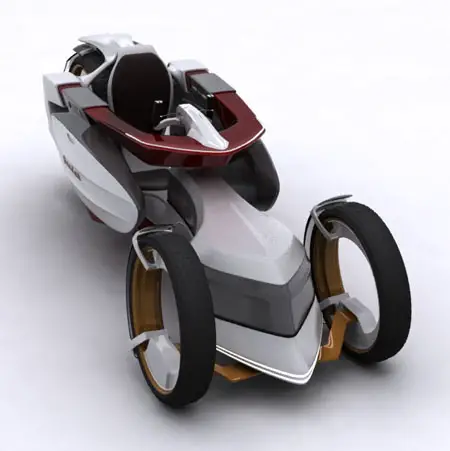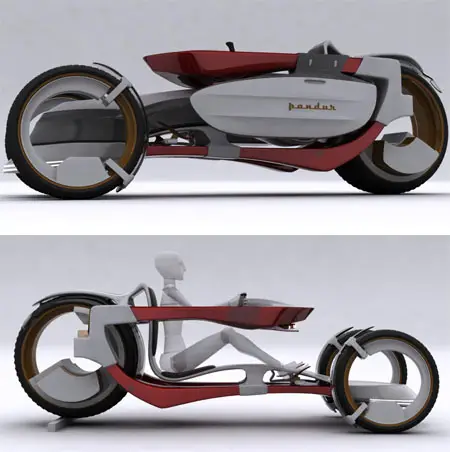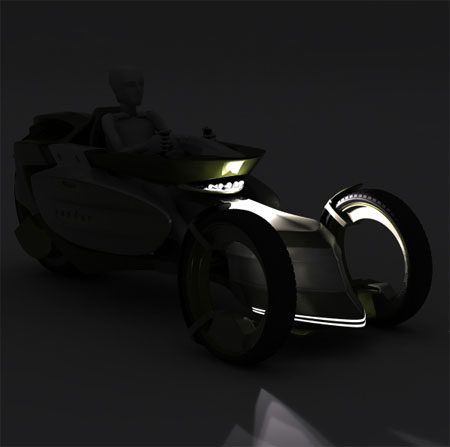 ---