The Design of iPhone 7 is an evolution from iPhone 6 design. It maintains similar design to iPhone 6 but it's bigger in size and the body is made of aluminum along with gorilla glass 4 to protect the screen. Simple lines, clean surfaces, slimmer antennas and zero gap design are some of the features that characterize this phone's design philosophy.
iPhone 7, wrapped in gorilla glass 4 casing that creates an illusion of very thin bezels and edge to edge display. The display now has 5 inch diagonal, a new camera with video capable of 4k recording. Underneath the camera, xenon flash replaces dual led flash for improved lowlight capabilities.
Designer : Vuk Nemanja Zoraja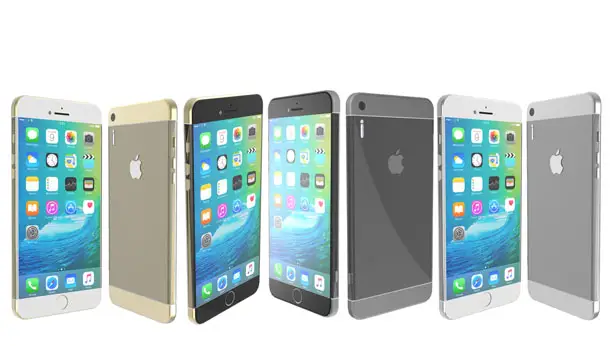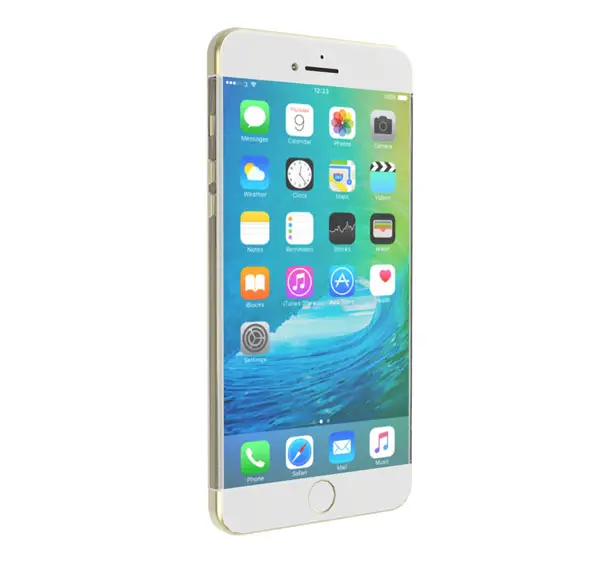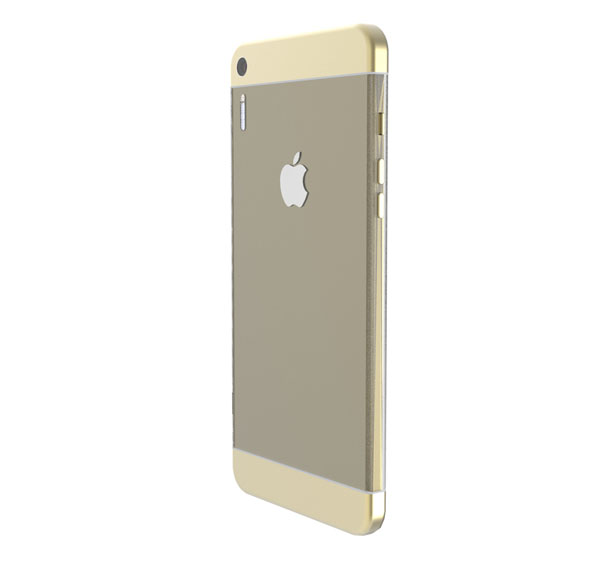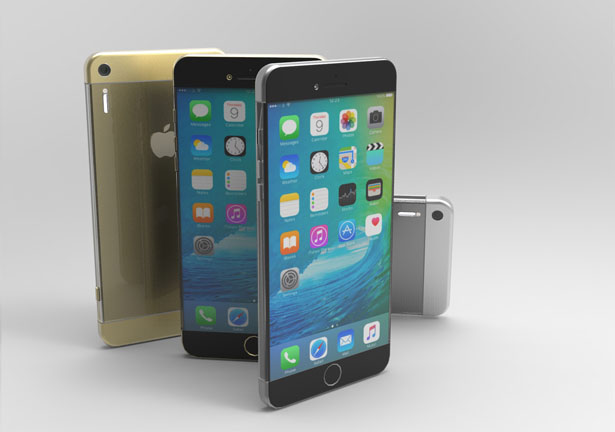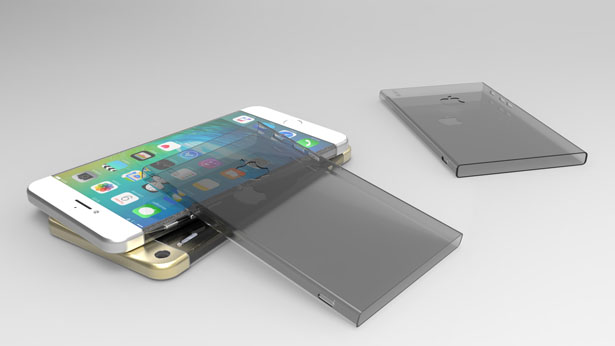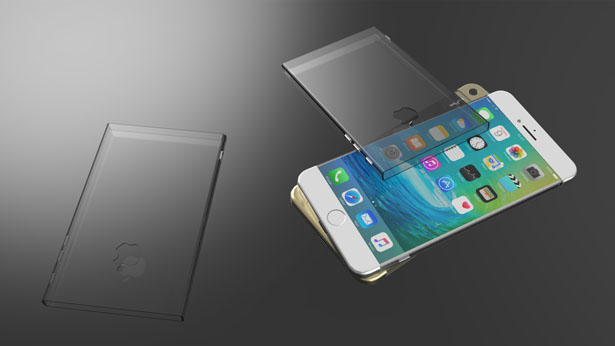 ---
Cool futuristic Frog eBike has been designed to celebrate the heritage of motorcycle design while looking at the bright future of electric transportation technologies. Every since bicycle was born like almost 200 years ago, designers and manufacturers have done impressive evolution to bring this two-wheeled transportation to the next level. Motorcycle was developed as the result from those efforts and continues to evolve as well. In these recent years, we have been facing the normalization of electric vehicles, it's normal to see this technology to be integrated on the state of two-wheeled transportation design.
Designer : Frog Design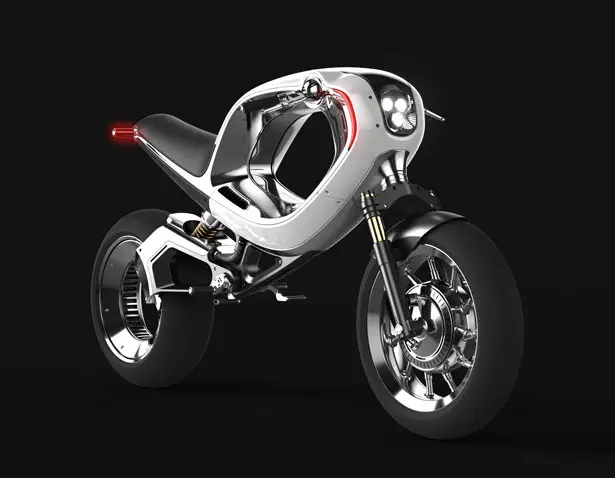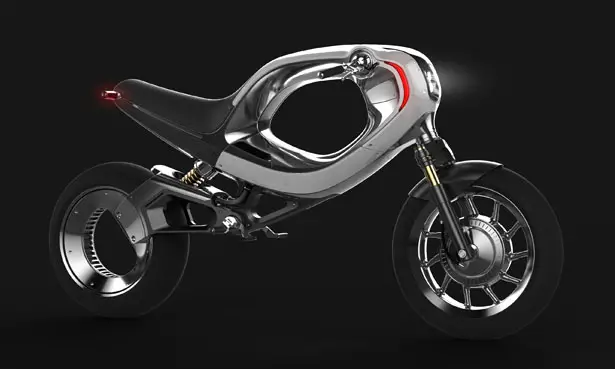 New technologies often become the motivation for industrial designers to conceive a new product or re-design existing product to become something extraordinary with the intention to make our life easier or our work more productive. Our current fossil fuel powered motorcycles are composed from many complicated systems, the electric version is going to change all this by eliminating combustion engine, we can remove the mechanical complexity. By developing less complicated system, we can enhance more impressive design.
Frog eBike is a concept electric motorcycle that captures the impact of an electric motor visually, there's no combustion engine as you can see there's a big void in the location where usually the engine is installed. The new electric motor's copper coils moved inside a hubless rear wheel, at once streamlining the motorcycles composition and providing for a highly efficient and direct transmission of power. Frog eBike design is not going to be another bulky motorcycle, pay attention to the design element that provides a continuous formal transition from the back of the seat flows to the front of the instrument cluster and down around the void, this is where the batteries are located. The entire bottom chassis of Frog eBike is dedicated to store battery cells. In this way, the location lowers the bikes center of gravity, providing a stable and enjoyable ride.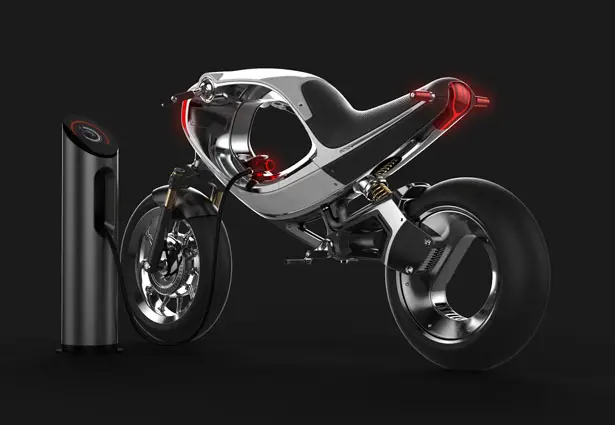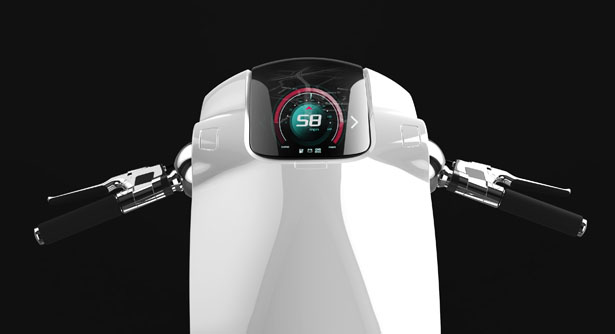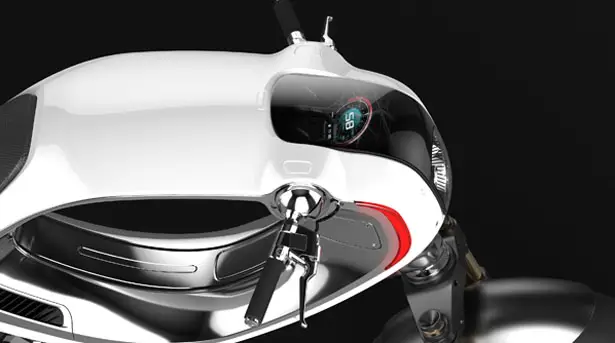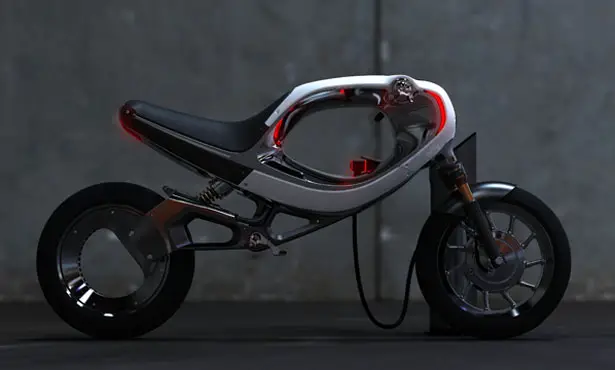 ---
Airblow 2050 is your futuristic umbrella concept. This project has been designed as part of James Dyson Award based on the idea how unpractical our conventional umbrella is. As you already know, umbrella causes your floor wet, users collision, and turns inside out when strong wind blows. Keeping this in mind, the designer played with the idea what if there's no fabric? What can we use to protect us from the rain?
Airblow 2050 has been designed based on Dyson's technology, it utilizes Dyson digital motor to inhales air and blows it out and create invisible protection dome to bounce any water drops. User can open this concept umbrella and turn on the motor to create air dome, pretty cool, isn't it? One thing for sure, you will not able to use this umbrella to protect you from the sun.
Designer : Quentin Debaene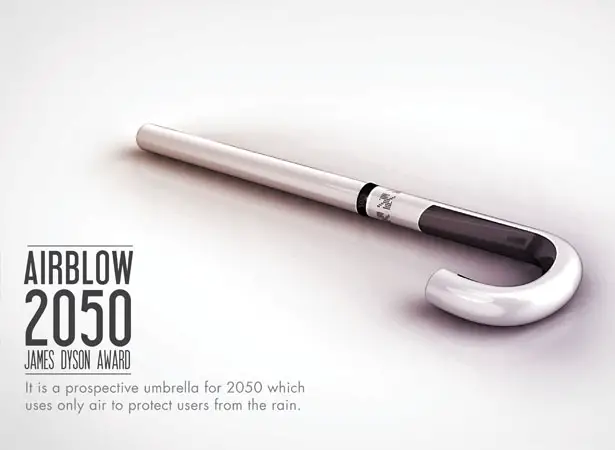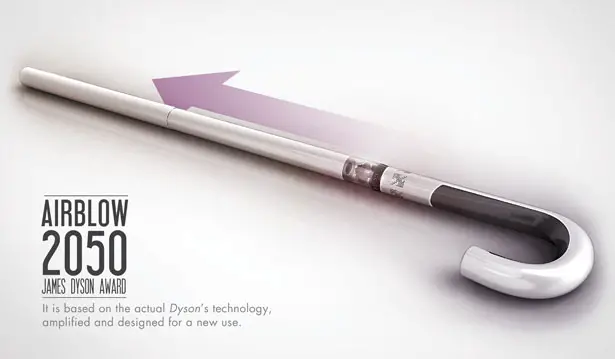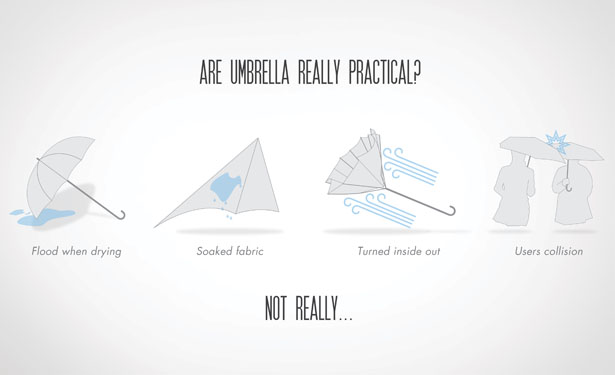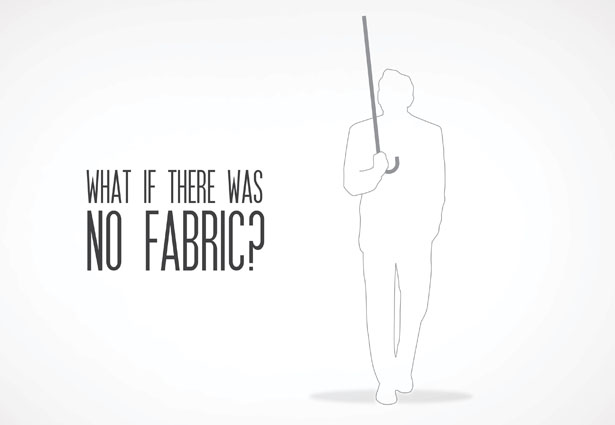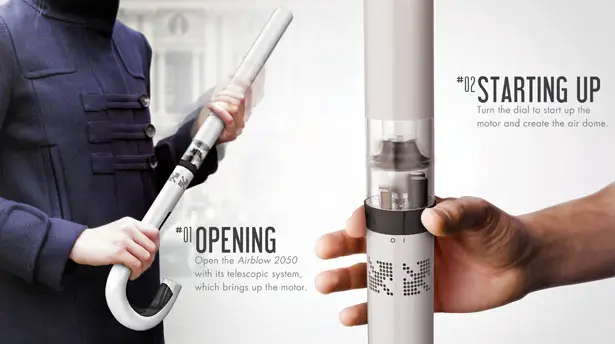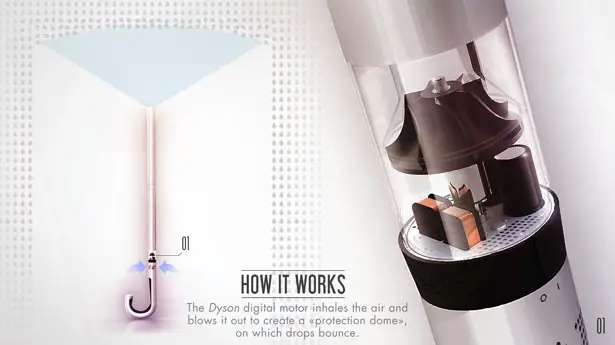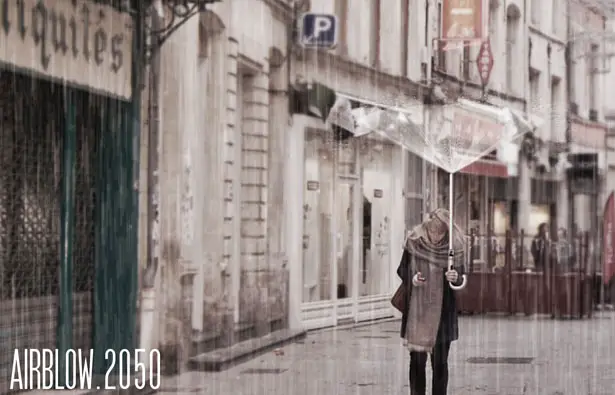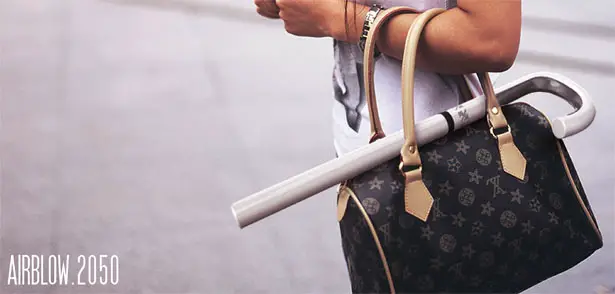 ---