City Transport Cell (CTC) is a new concept car for navigating in the city. Built for the year 2020 it is a flexible and easy to navigate car in the hectic urban live. All the exterior parts are easy to maintain due to CTC's flexible puzzle idea. All the parts come as a unit and can be replaced with one click. The interior is a very flexible structure that allows you to either make space for transporting bigger items or driving around with your family and friends. As this is really a City Car the speed and range are limited to an average commuting distance. The car is all battery driven and has zero emission.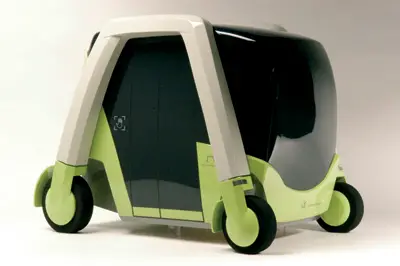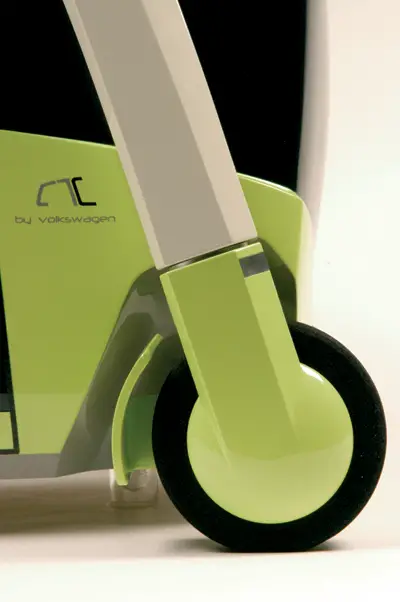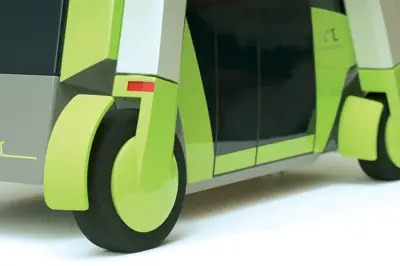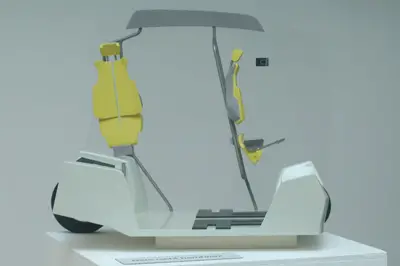 Designer : Stefan Mathys, Christoph Bigler, Florian Kaufmann, and Thomas Spycher
---
In order to help bikers riding their bike safely, Seil Bag has been designed to display left and right signals, well actually various signals that the rider wants to display instead of using hand signals. It's an innovative wearable technology that brings style and safety to bike riders, it comes in a form of a backpack. Bicycle riders are usually use a pouch or backpack to carry their essential stuff such as smartphone, music player, a wallet, a water bottle, or more, that is why this bag will come in handy. There's a small controller which can be used to transmit basic signals to LED display, thus, giving a custom message for others are driving or walking around the rider. A custom signals can be added through custom mobile app, but currently the app is only available for Android-based phones. You can back this project here.
Designer : Lee, Myung Su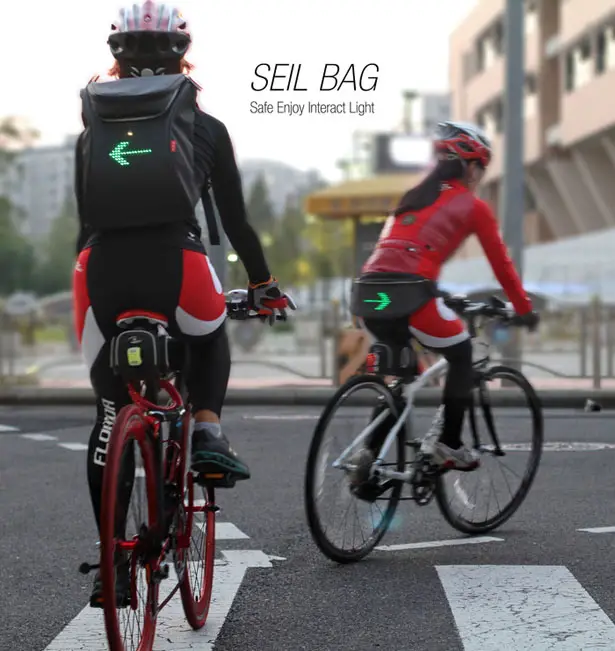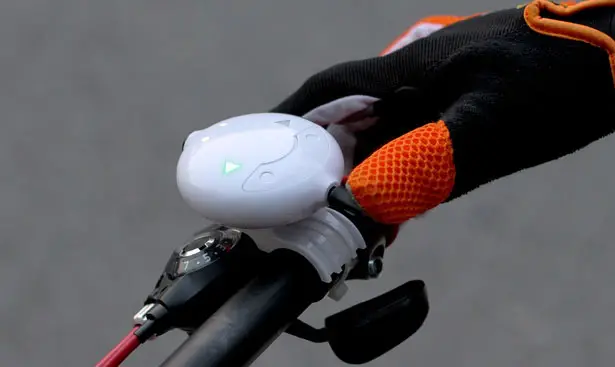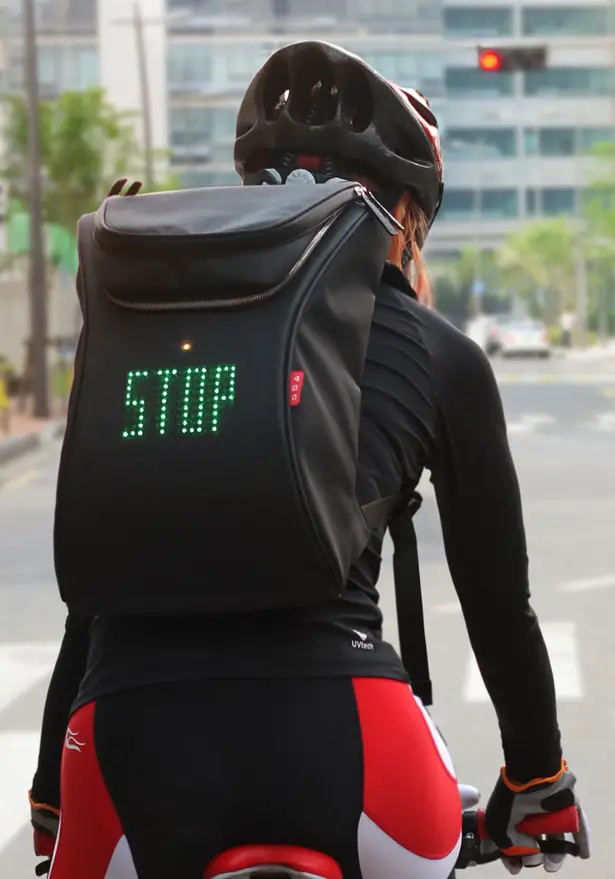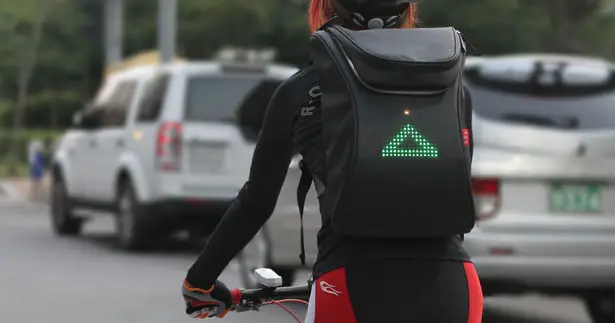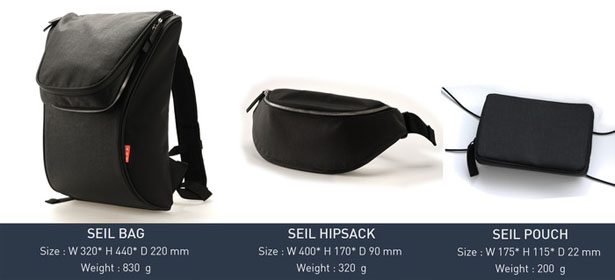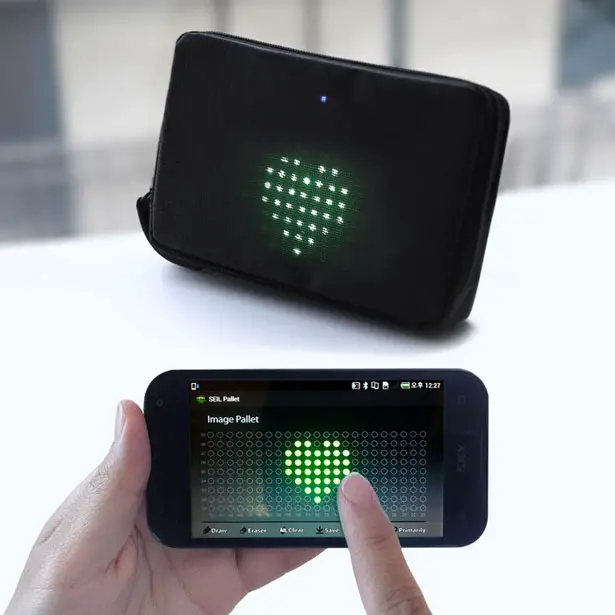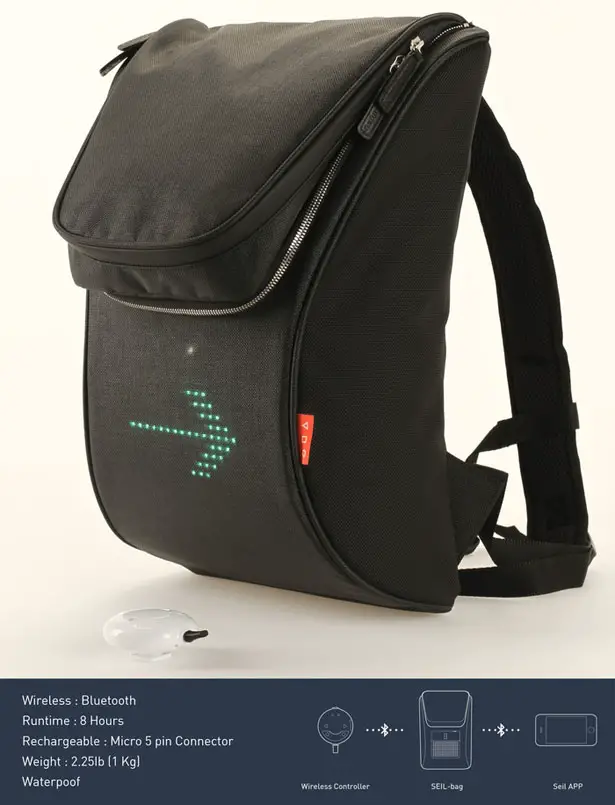 ---
Beautiful zen like watch design from Japanese designer Ryohei Yoshiyuki. I love the blue soothing color, Ryohei said that his watch design created a small window on one's arm. You need to push a button on the side of this watch to read the time. The sun or moon's colors will appear in the sky to indicate the hour. If you needed to know precise time of the day, then this watch might not be suitable for you.
Designer : Ryohei Yoshiyuki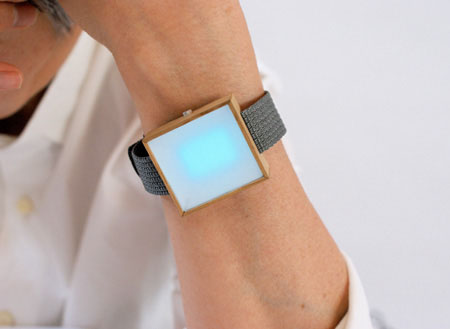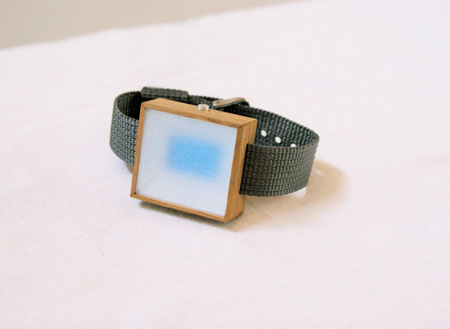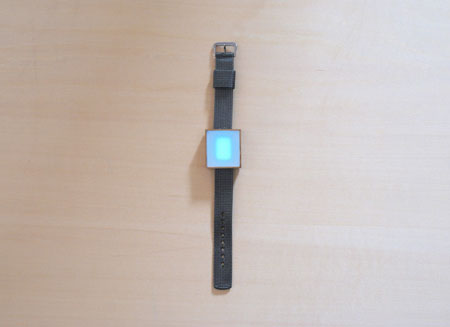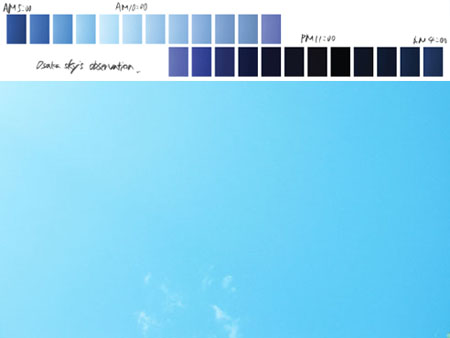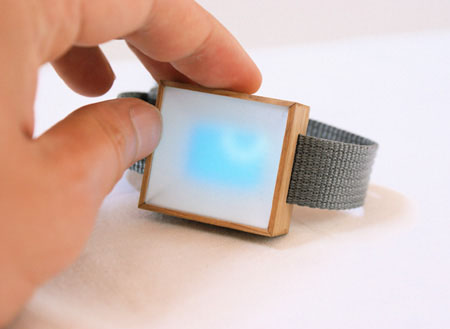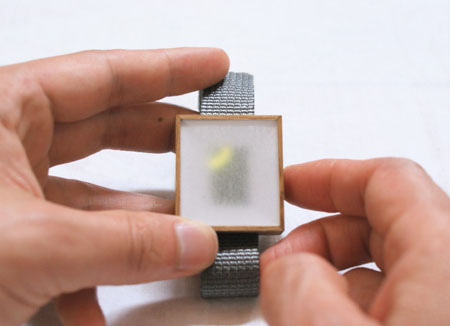 ---