Diamantine offers a variety of functions of several kitchen appliances consuming less space. It looks like a Steam Iron Press. Its base can be mounted on a wall and it works as a regular kettle on any flat surface. Diamantine looks very stylish and creative once mounted on the wall. If you wish to fill your cup all you need to do is, hold your cup under its lower part and press the spout-button. Now it is easy for you to save some space from your kitchen as Diamantine will work as kettle hanged on your wall.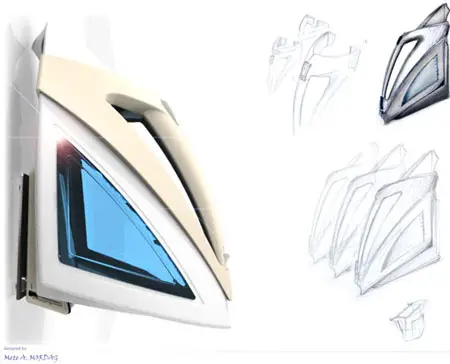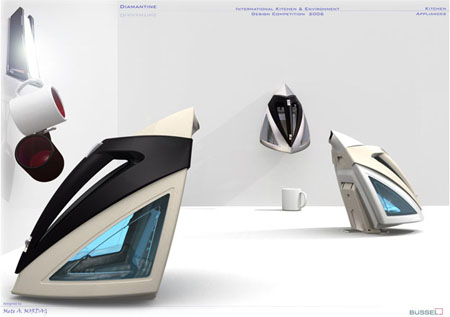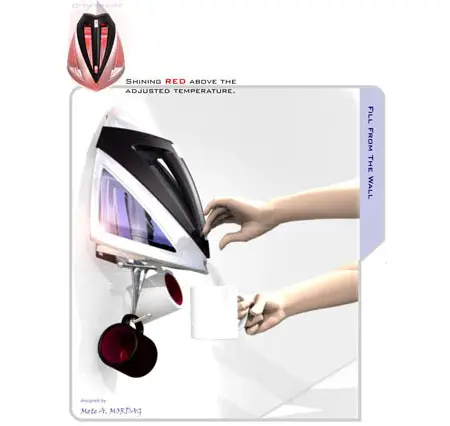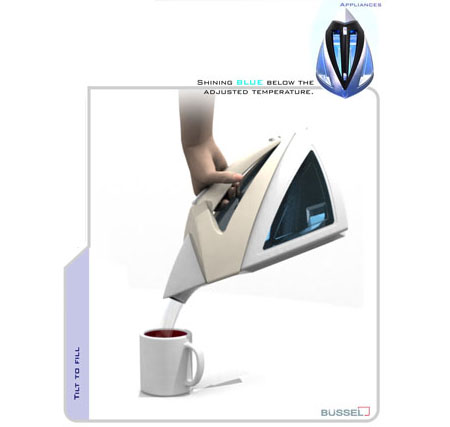 Designer : Mete A. MORDAG
---
Various designer scaffolding by Maria Yasko if to be described in two words can be said to be 'unusually beautiful'. The designer seems to have been inspired by nature and surroundings, as one can see many of the designs which have graphically designed leaves and branches as extensions of the structures. The material used for design is corian and apart from beautiful design, the beauty of the scaffoldings is also enhanced by smart color choices and amazing color combinations. Perfect companion to adorn your living room as you see your walls being beautified with nature as a backdrop.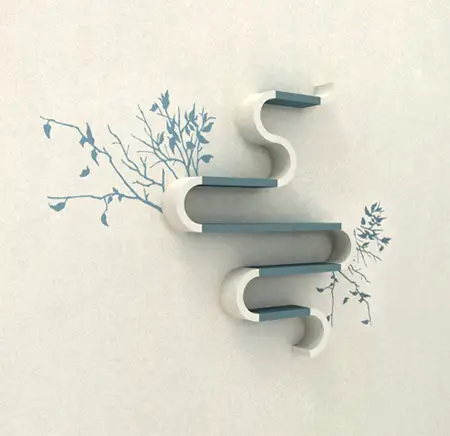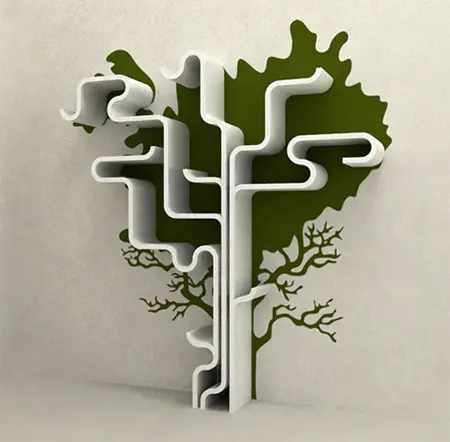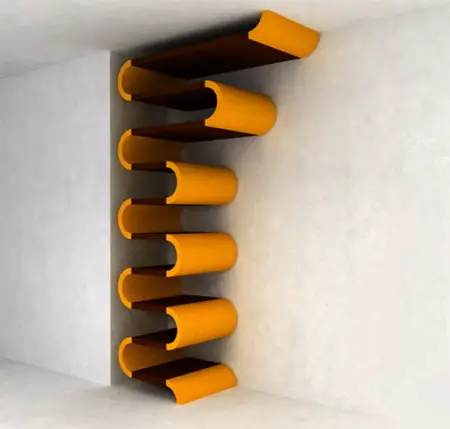 Designer : Maria Yasko
---
Debuting at Tokyo Motor Show, Nissan BladeGlider concept car is the latest future vision of Nissan e-vehicle. It was the result of exploring the prototype of Nissan ZEOD RC. Led by Francois Bancon, a division general manager of Product Strategy and Product Planning at Nissan, this project has resulted in a deltoid-shape vehicle with a narrow front track instead of the conventional shape which dominates the roads since earliest days of the internal combustion engine. This design certainly stands out among the crowd.
Bancon explained that the main goal of this project was to revolutionize the architecture of our vehicle to trigger new emotions of both driver and passenger. This futuristic vehicle is meant to provide new value and new visibility for consumers to realize that Zero Emissions can redefine our conception of vehicle basics.
Designer : Nissan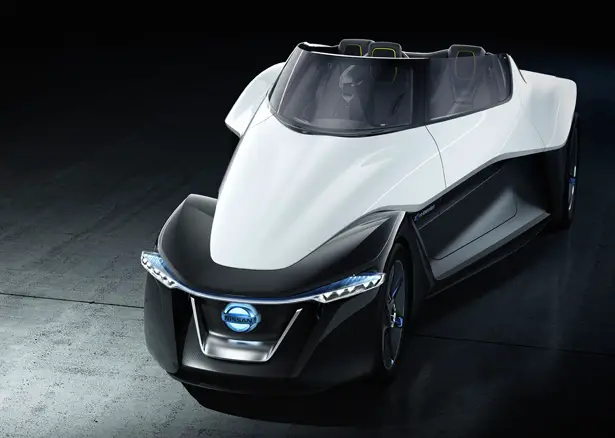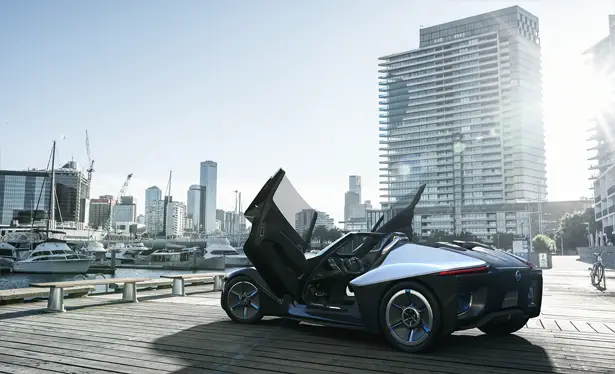 Nissan BladeGlider features soaring, silent, panoramic freedom of a glider while the triangular shape offers a high performance similar to an aircraft. It is looking to achieve low draw while generating road-hugging downforce. Sharing the same engineering value as Nissan LEAF and Nissan ZEOD RC, you can tell this concept futuristic vehicle is a sustainable car.
A narrow body, 1.0m lightweight front rack and wide, stable rear track, this vehicle front wheels are able to reduce drag while enhancing maneuverability for high G cornering power, thanks to 30/70 front/rear weight distribution ratio. Lightweight carbon-fiber underbody creates aerodynamic downforce.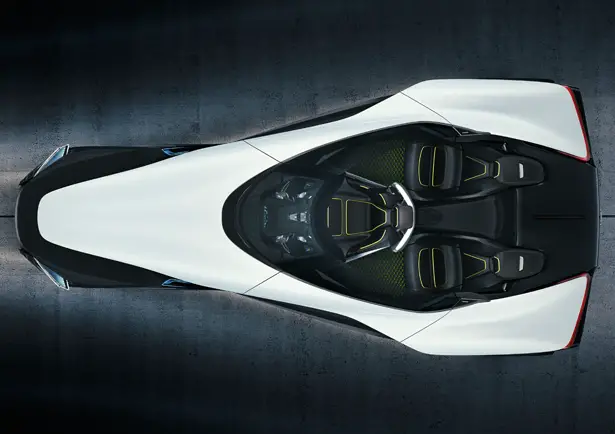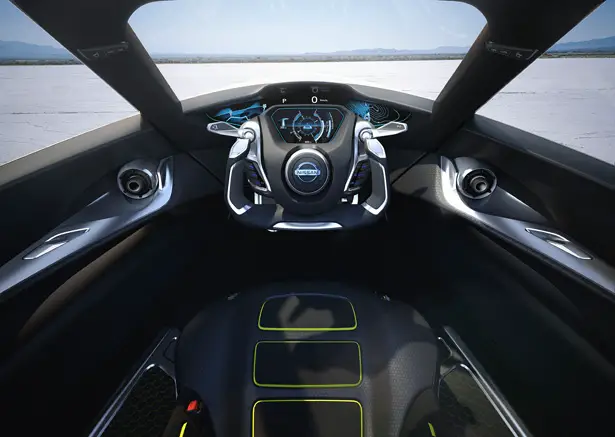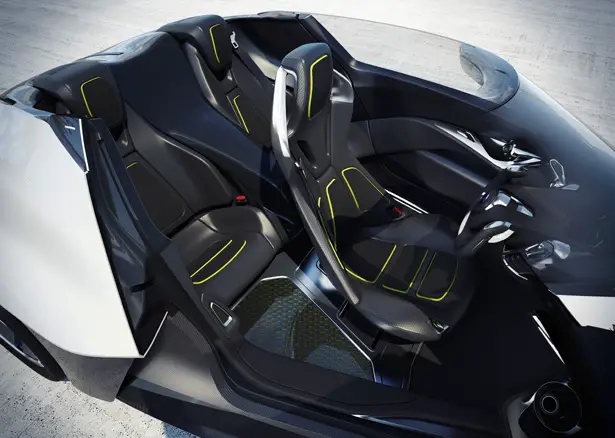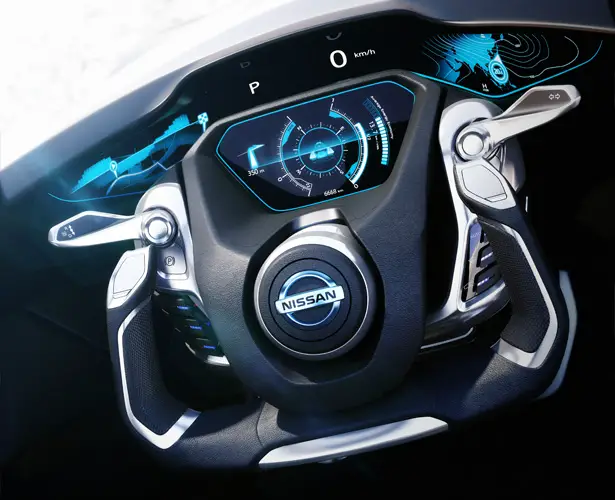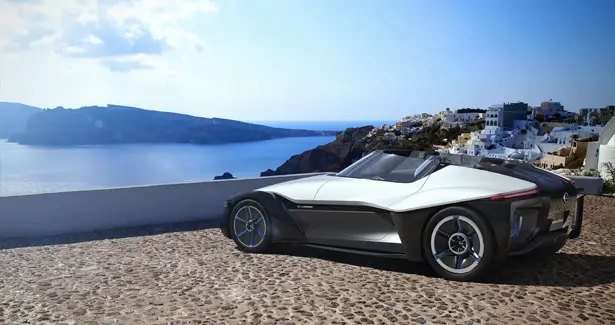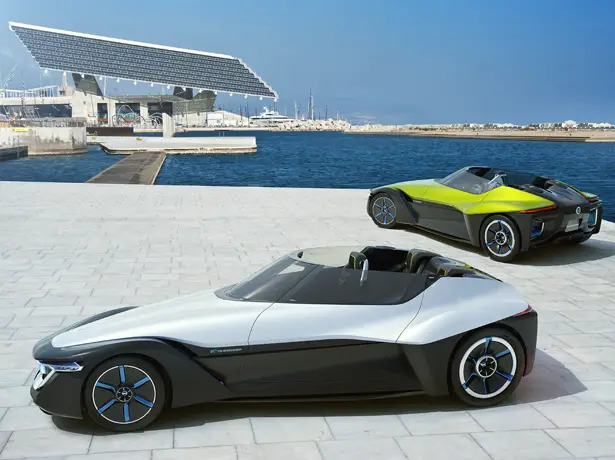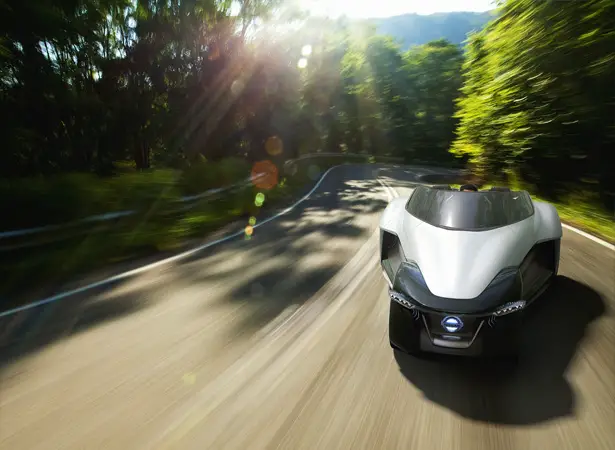 ---