The new B&D messenger is a revolutionary device designed for users with visual and hearing impairment, enabling them to communicate easily with the regular cell phone user. The basic working of the device is that it is connected to computer and the internet which translates Braille to text and vice versa thus sensing and receiving SMS to the normal user. While for a visually impaired person, the device comes with two options such as the messages can be delivered in Braille format or the same can be read out aloud depending upon the mode one chooses while for the hearing impaired it can be used as a normal cellphone for reading and sending text messages. So happy messaging!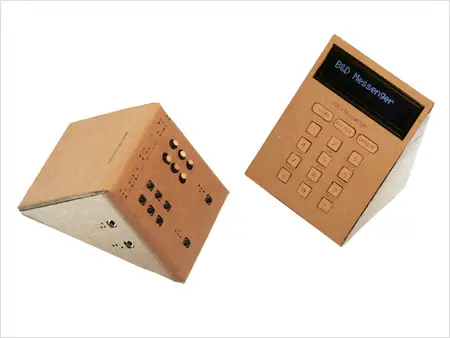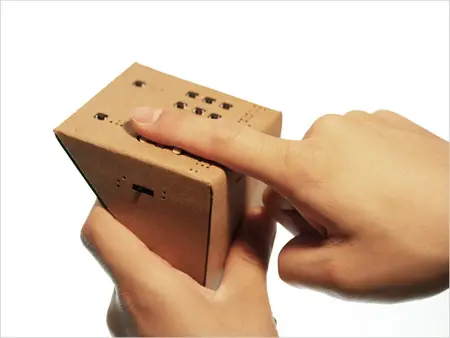 From the website :
There are several already made Braille products existing on the market. However, other than heavy and large in size, most of them are also highly priced. B&D messenger was designed to solve these problems. We intended to design following aspects: Cost effectiveness and Functionality. General Braille display or TTY system that are available right now are too expensive in price. To reduce its cost, B&D Messenger is built with an open source platform, Arduino and Processing. Currently, in order to keep the price low and affordable, a basic B&D messenger still runs by a connection to a computer, however if the user seeks portability a wireless connection can be made by ordering an optional Bluetooth module that can be easily attached on to the micro controller. In addition, by running under the Internet, no cost will be needed for sending and receiving messages. Small and Light. To accomplish this objective, all of the adopting materials we choose are lightweight. The triangle shape is chosen to be consistent with the other existing devices and the design was limited in accordance with the LCD size. Do-It-Yourself. B&D Messenger is designed to have a less complex construct. The case should be easy to make and ensemble with a recycled hard paper attached inside the kit. All basic electronic parts come with customized and presoldered state.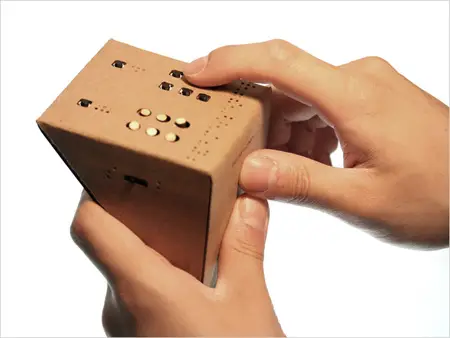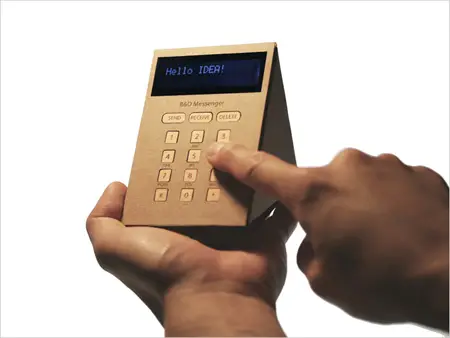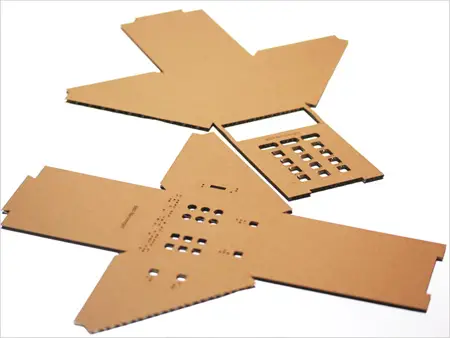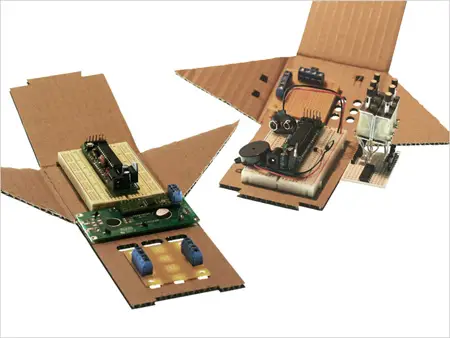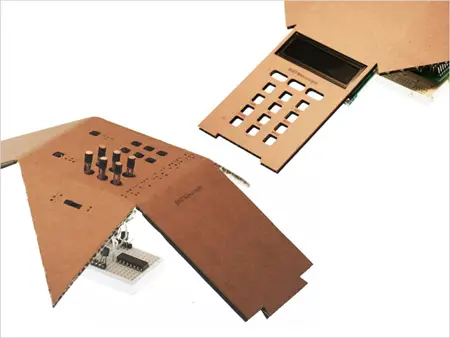 Designer : Jaeyoon, Kang and Noriaki Okada
---
Parabolic cooker concept is a perfect cooking solution to avoid producing lot of CO2 and other harmful particulars when using liquid gas or wood as cooking material. This concept has utilized the endless and clean power source, solar energy, which has many environment friendly attributes and great potential to become the most effective traditional cooking material replacement. This cooker heats rounding oil through solar energy and store the hot oil in an insulated tank that can store heat for days. Users can control the movement of oils in the heater or oven through appropriate valves. With this concept, users may have an oven and a heater in a single good looking and functional package.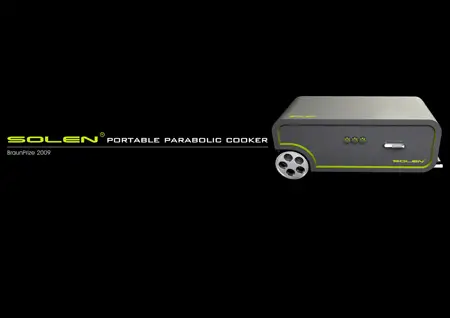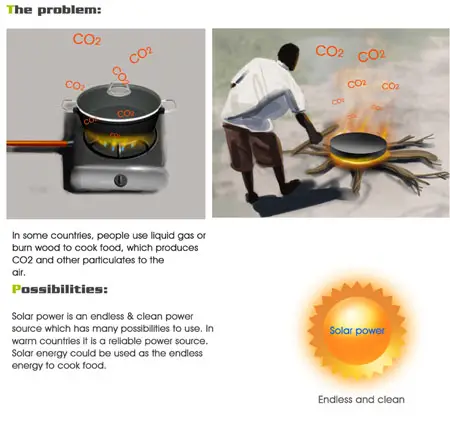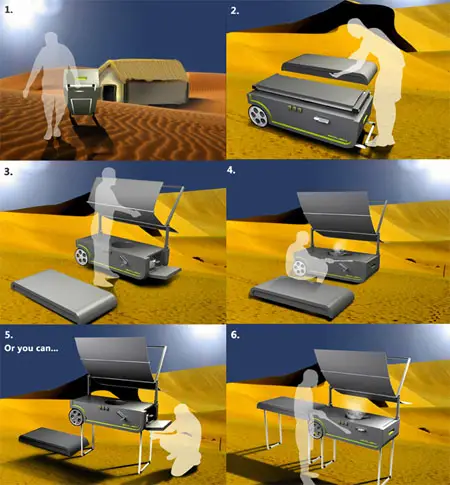 (Click to view bigger image)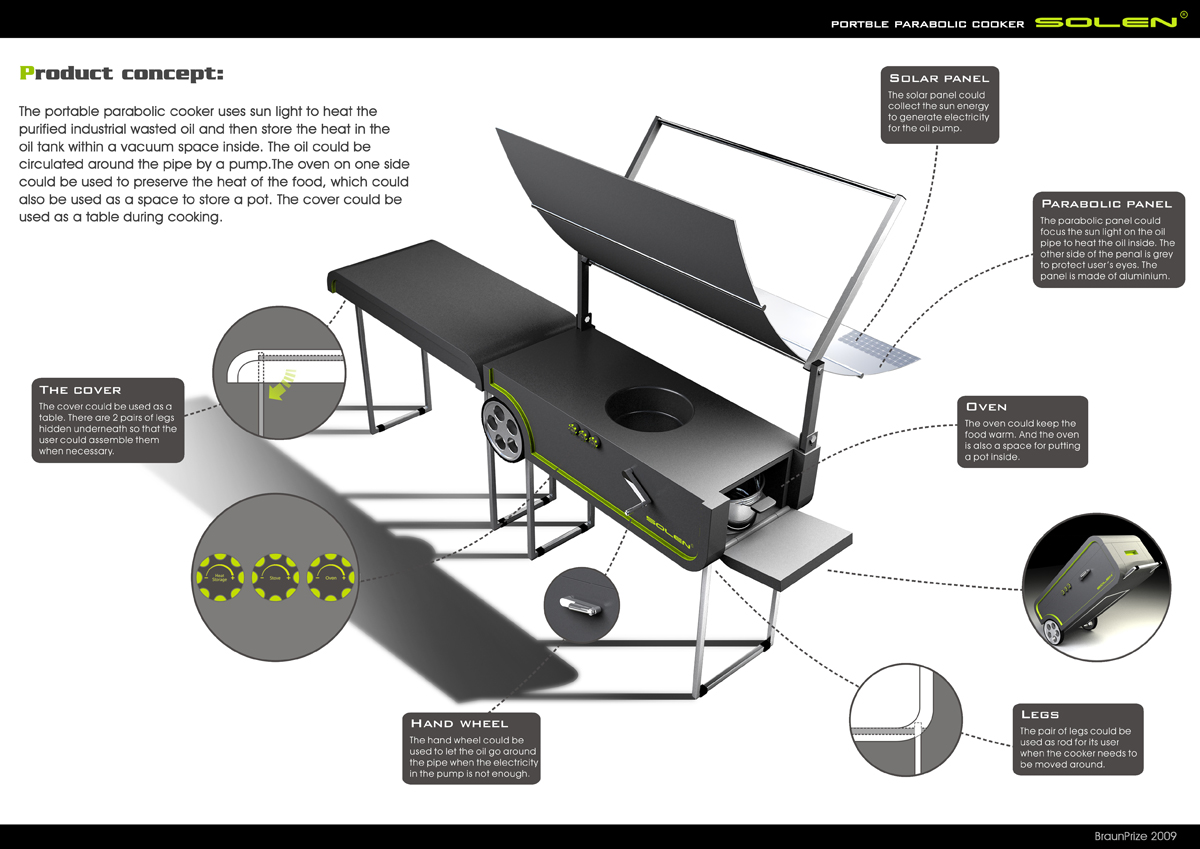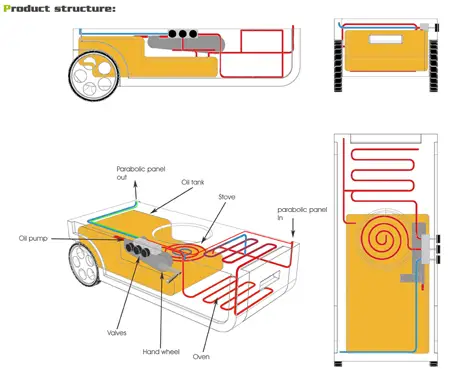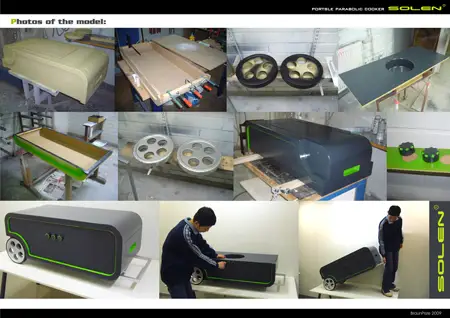 Designer : Xiao-Fang Shen and Nikolai Ruola
---
The design goal of Campagna V13R is to remind you of Hotrod era, while at the same time also combine the modern style details. Born V13R, a three wheeled sports vehicle powered by 1250cc Harley-Davison engine, connected to a 5-speed sequential transmission. Beautiful fiberglass body is laid over a tubular steel chassis with triangulated side walls a front crash zone and twin rollover bars. The chassis comes as standard in a black finish, with chrome plating as an option.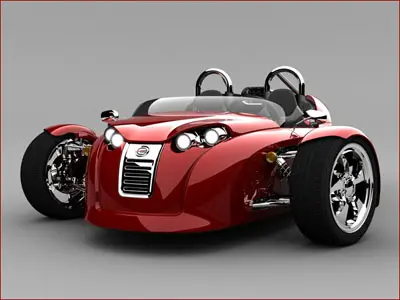 Inside the Campagna V13R's cockpit the side-by-side seating is roomy enough for two average-size adults. A grab bar helps during entry and exit. The V13R also features adjustable seats including headrests and adjustable pedal positions. For the instrument panel the V13R uses the Harley-Davidson V-ROD's electronic Instrument Cluster. This is positioned in the center of the dashboard and tilted slightly toward the driver.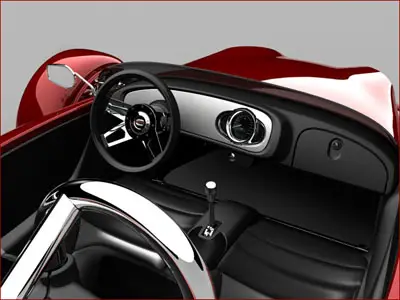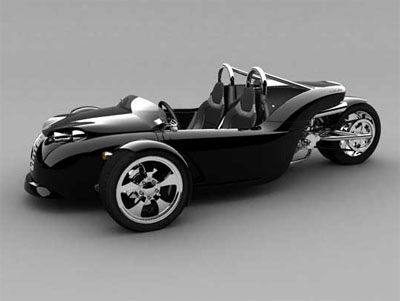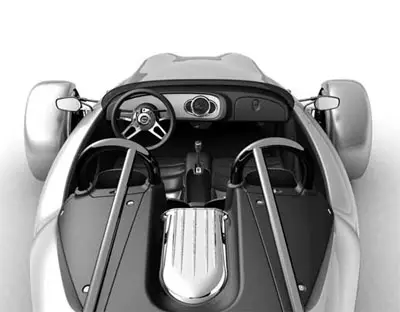 Under the front section of the V13R is the cargo compartment. The waterproof cargo space is large enough to carry personal items for a weekend away. If more cargo space is required optional color-matched side cases can be fitted.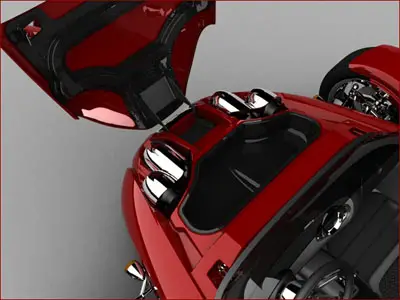 Prepare for $39,995 if you are ready to get this luxury sport vehicle, available in red and black color.
Designer : Campagna Motors
---