Every parts of a human body are directly connected to the nerves of brain. Each and every movement of our body is governed by the signal sent by the brain. Using this principle, a very unique gadget has been designed which is named as "Jik – experience recorder". Looking like a hand gloves, this gadget has strong sensors fitted to each of the finger. Through these sensors it can record all his experience. Middle finger is used for data processing, first finger for synesthesia, thumb for sharing, ring finger for interaction and little finger for low-tech.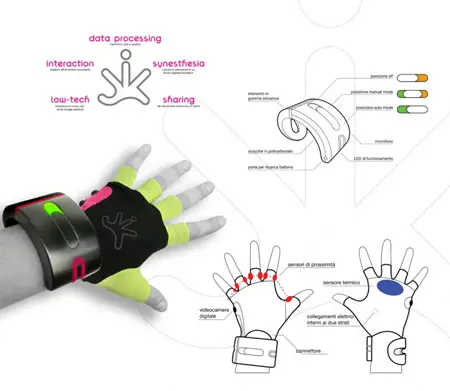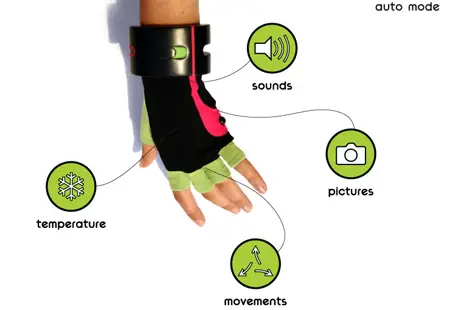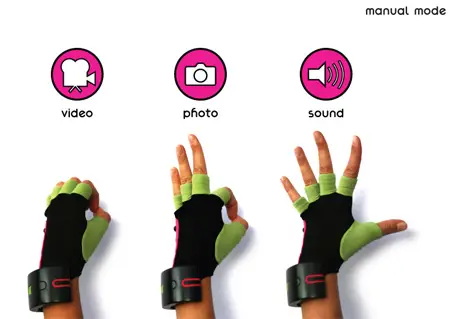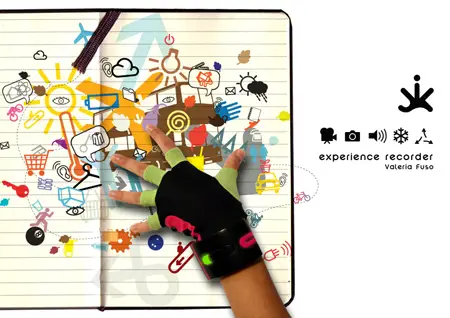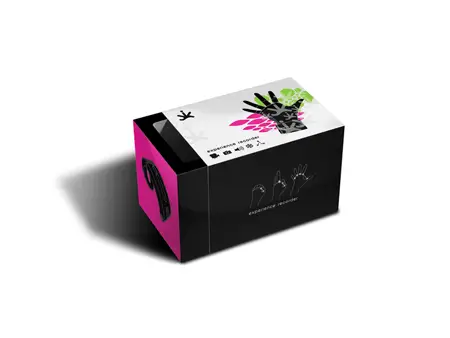 Designer : Valeria Fuso
---
The famous example of a father teaching his son about rotten apple may take a new meaning with this wonderful new concept by Lee Dongseok which takes refrigeration or storage of fruits to the next level. The designer has named the device as Fresh Storage which as the name implies is nothing but a new way of storing the freshness of the fruits using photo catalysis technology. This technology works on the principle that the ethylene gas, responsible to fasten the deterioration process if any of the fruits stored gets rotten. Also this technology is environment friendly and is quite powerful in retaining the freshness for a longer duration of time. Truly a whiff of fresh air!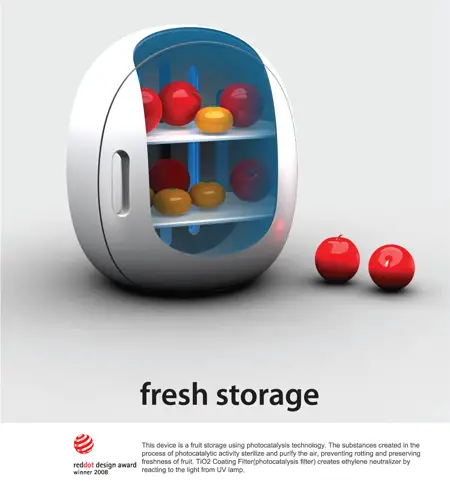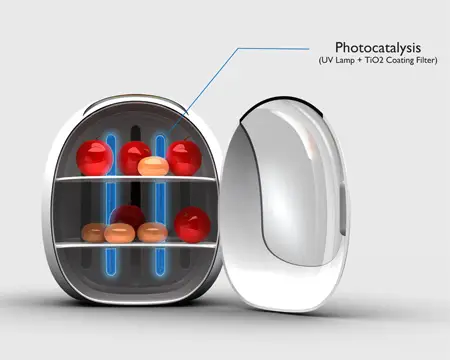 Text from Lee :
When one piece of fruit goes bad, it accelerates the deterioration process of others. The reason for this is that ethylene gas is emitted from the bad fruit, which affects the other fruit around it. Fresh Storage works by removing the ethylene created in the process of deterioration by photocatalysis. This technique is powerful, effective, and environmentally friendly. Since ethylene is disintegrated by its reaction to photocatalysts in the storage system, the freshness of fruits or grains can be preserved for an extended period of time.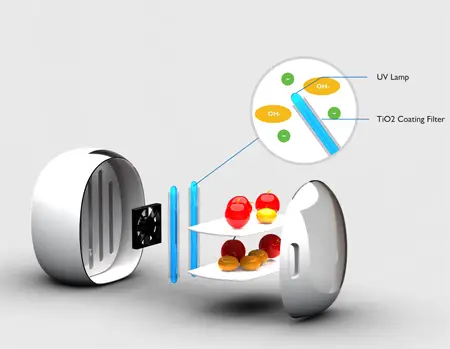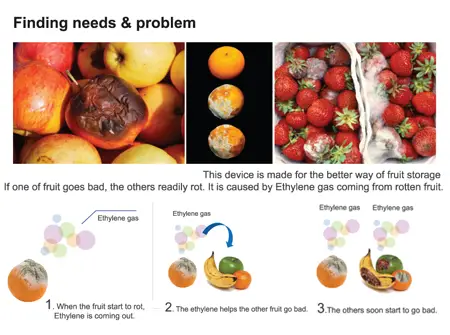 (Click the image for bigger view)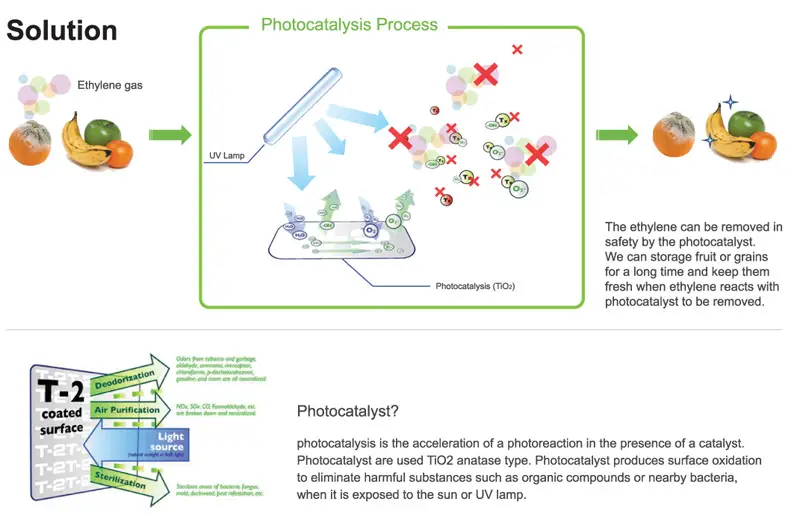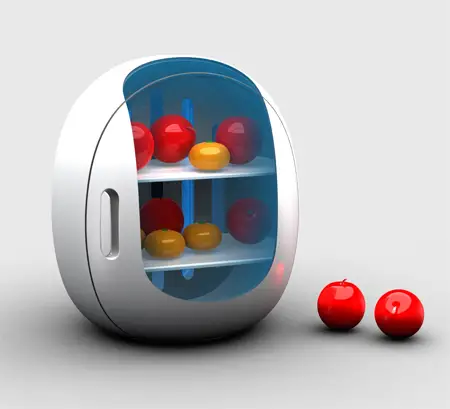 Designer : Dongseok, Lee
---
Orbital Food Organizer is a combination of a microwave cooker and food storage. Our modern lifestyle demands high commute hours in traffic, from home and back while we use our personal time to care other important things. We don't even stop to think about fulfilling one of our fundamental needs: healthy eating. Most of us don't have time to prepare proper meals everyday; we prefer to order fast food products which are unhealthy due to the high levels of sodium, saturated fats, and cholesterol they contain.
Frozen food is the healthier and more practical choice, since no chemicals or additional hormones are needed to keep them fresh. The nutritious values of these meals are preserved once they are refrigerated. They are also more practical than ordering, since they are ready just in minutes after you decide to eat them. Plus they are much more cost-efficient compared to eating out or ordering from home. However, frozen food also has its own impracticalities. You still have to manually keep track of your deep freeze and shop accordingly to prevent repeated purchases and to have a balanced diet. Methods to prepare frozen food are still not as practical and organized as they should be.
Orbital Food Organizer concept is trying to answer these issues. This device has been designed with integrated smartphone application which allows you to control your food storage via the internet, wherever and whenever you are. You can start the cooking process on your way home and the meals are going to be ready when you arrive home. Shopping is easier since Orbital will assist and guide you through the smartphone on what to pick as the most appropriate options according to your dietary needs.
This Orbital Food Organizer concept offers you time flexibility, no dirty dishes, and energy efficient technology through its cooling system.
Designer : Orcum Erdem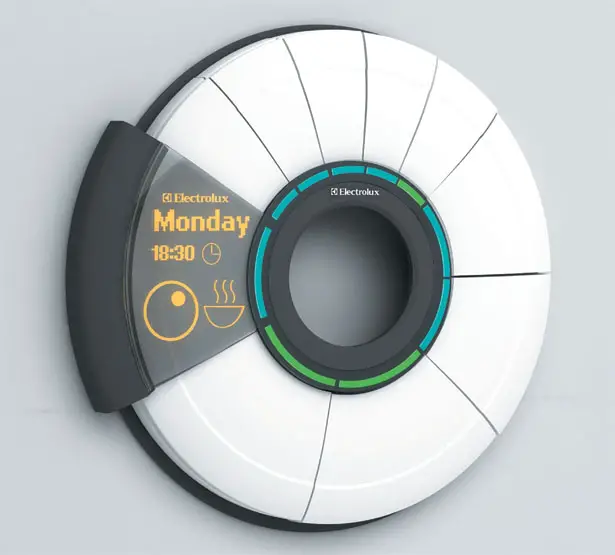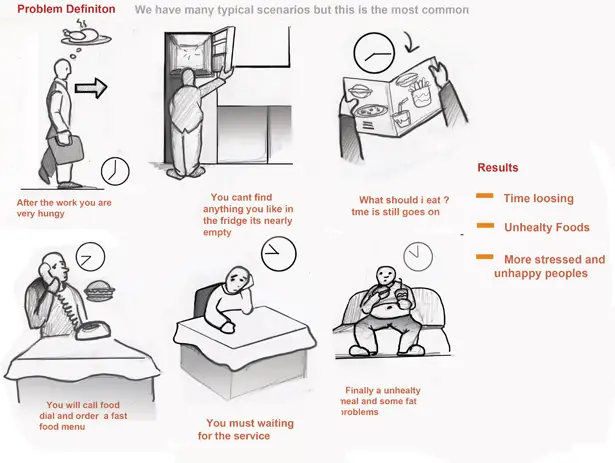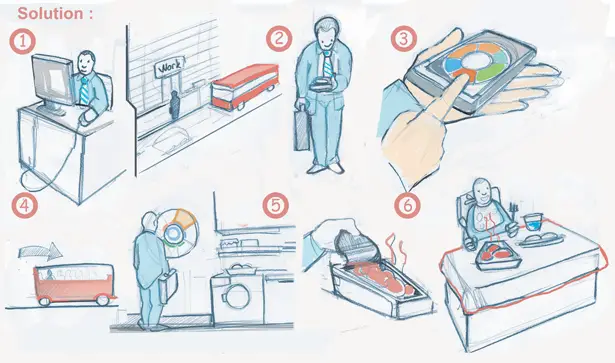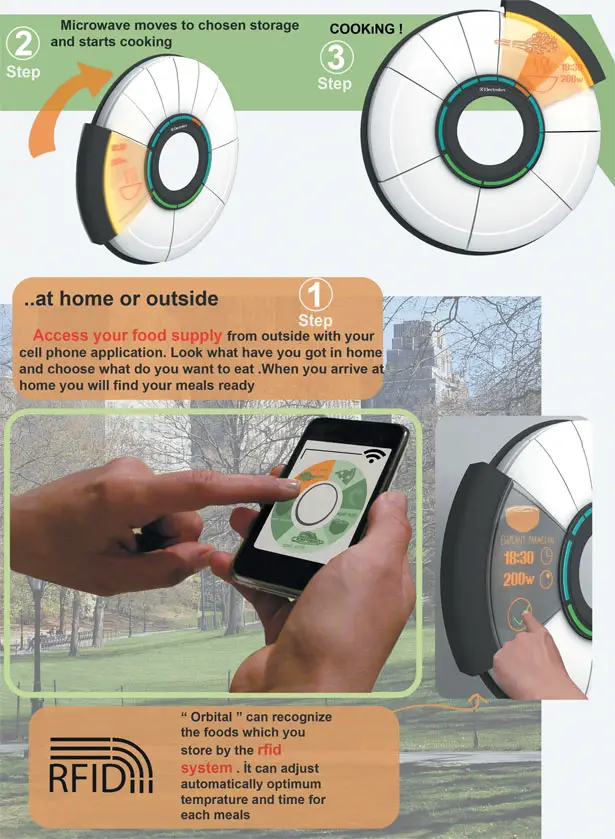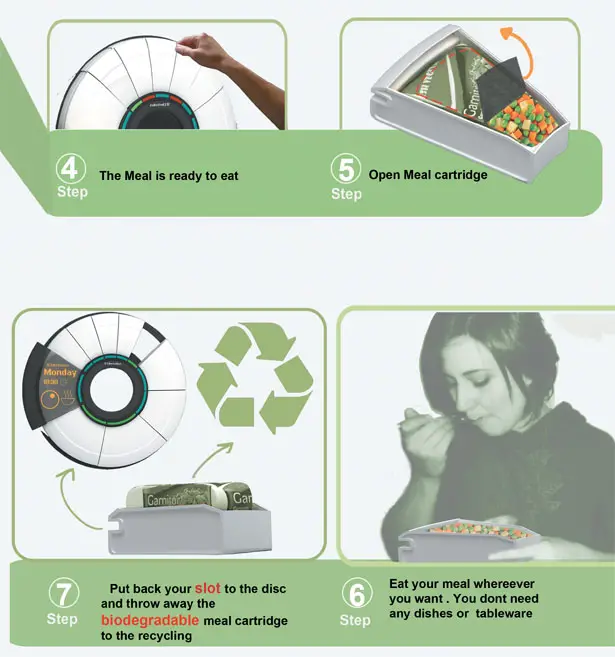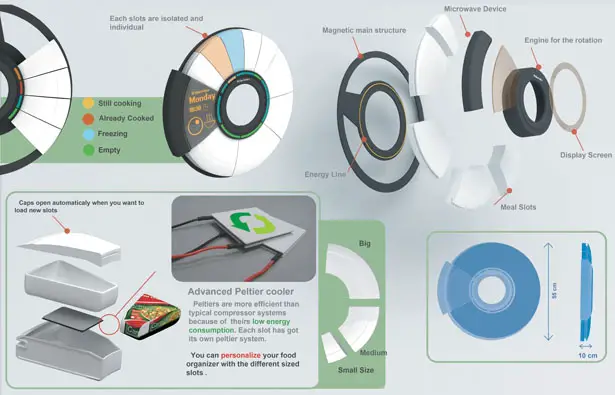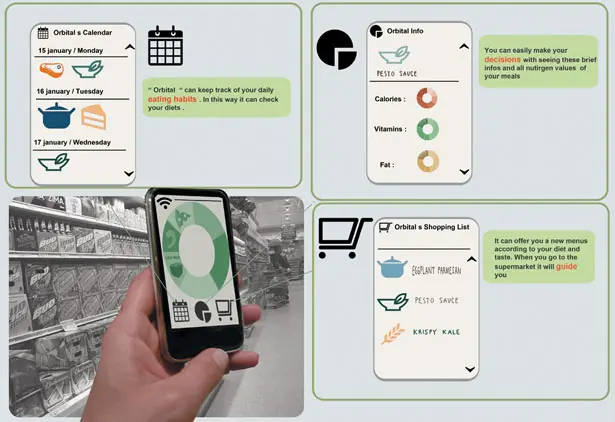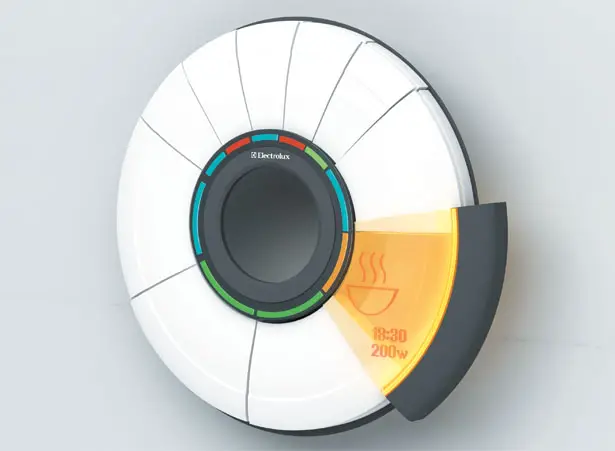 ---