Parabolic cooker concept is a perfect cooking solution to avoid producing lot of CO2 and other harmful particulars when using liquid gas or wood as cooking material. This concept has utilized the endless and clean power source, solar energy, which has many environment friendly attributes and great potential to become the most effective traditional cooking material replacement. This cooker heats rounding oil through solar energy and store the hot oil in an insulated tank that can store heat for days. Users can control the movement of oils in the heater or oven through appropriate valves. With this concept, users may have an oven and a heater in a single good looking and functional package.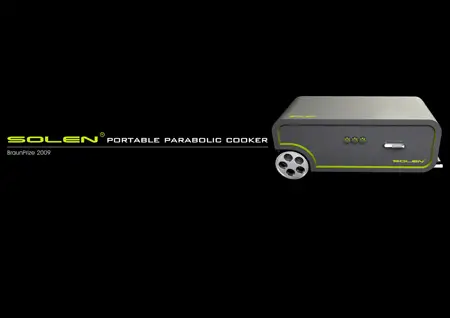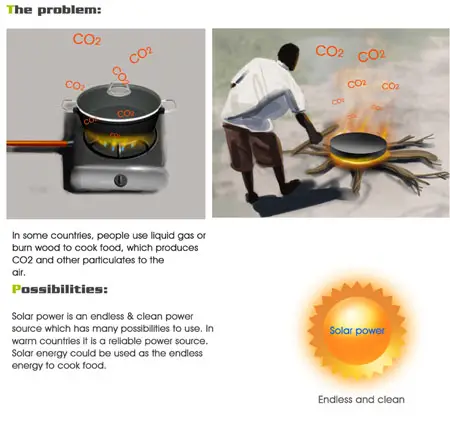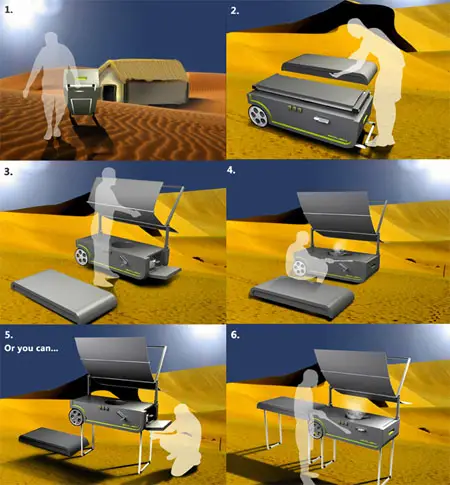 (Click to view bigger image)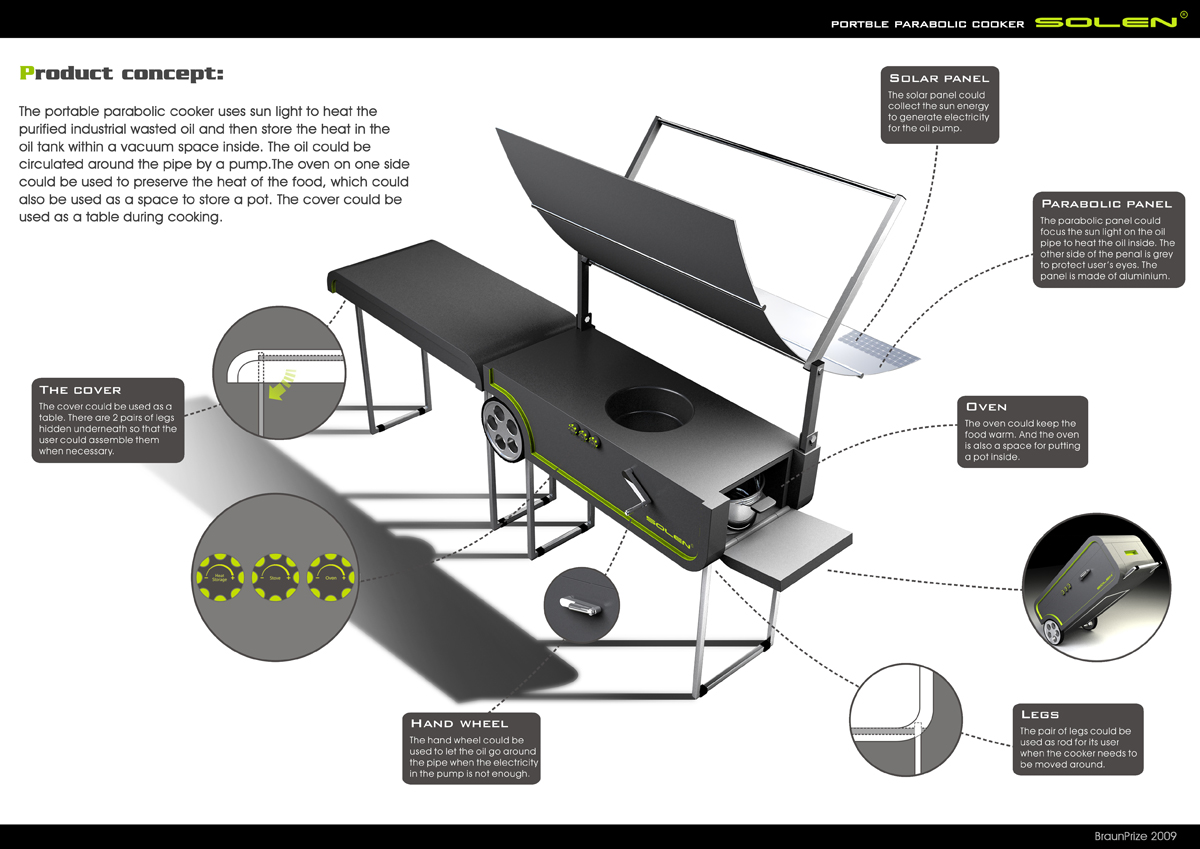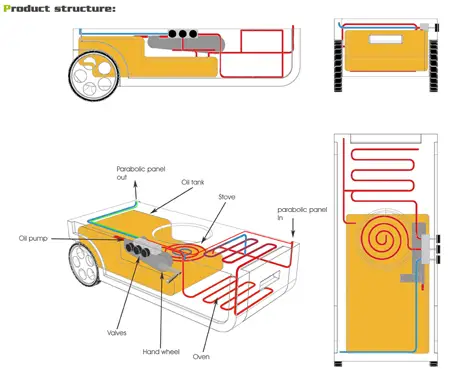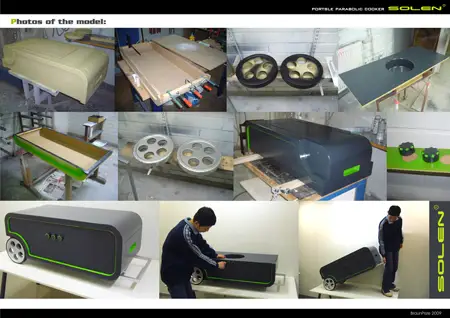 Designer : Xiao-Fang Shen and Nikolai Ruola
---
Nissan Kaze is a futuristic concept car, a design study by Carlos Palacios. This wind inspired car is one of his projects for Spanish University, as some of you already know, the word Kaze means wind or breeze in Japanese. This concept car features a mid-rear 6.5L V12 engine, it also submitted to Spanish Design contest sponsored by Nissan and Autopista magazine where Carlos won the 3rd place. The main inspiration came from Streamline movement of the 40's combined with the passion for Formula 1, the result is something close to production, feasible yet a beautiful piece of art. Currently Carlos Palacios is looking for a position in a car design field, if you are interested to hire him, you can try to contact him through his portfolio website.
Designer : Carlos Palacios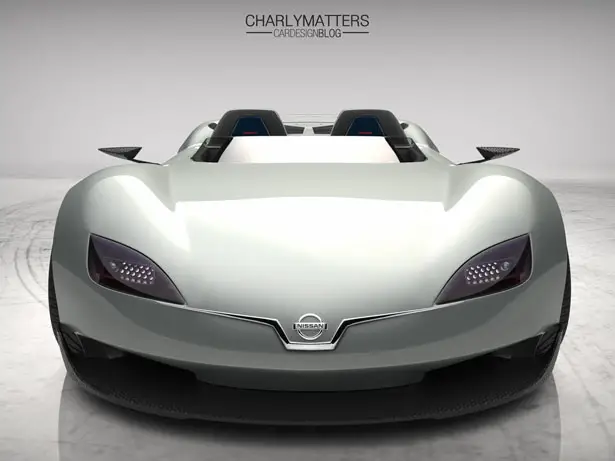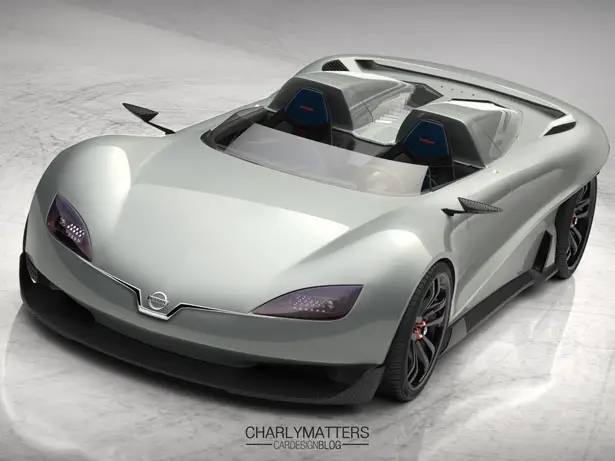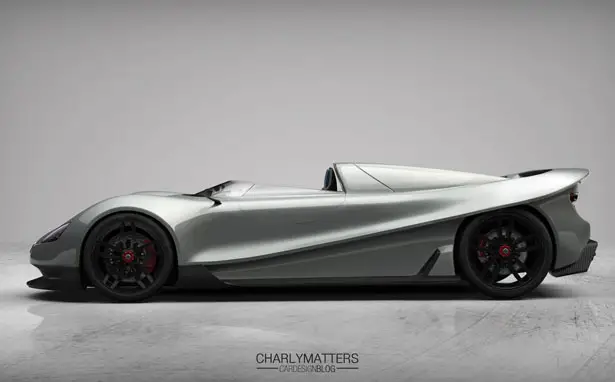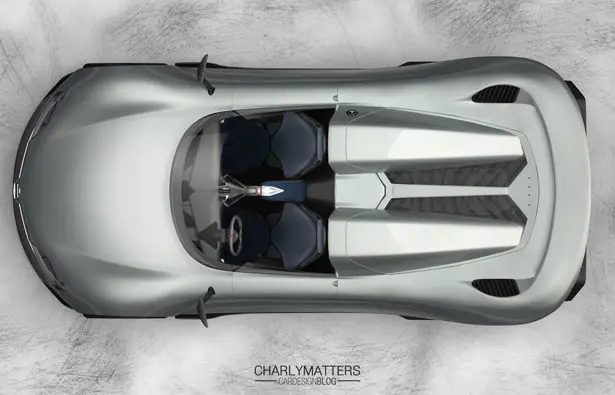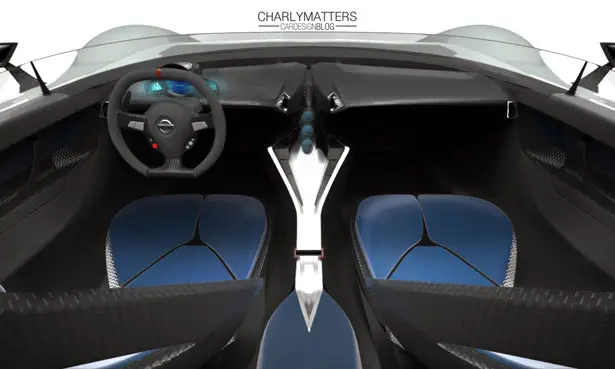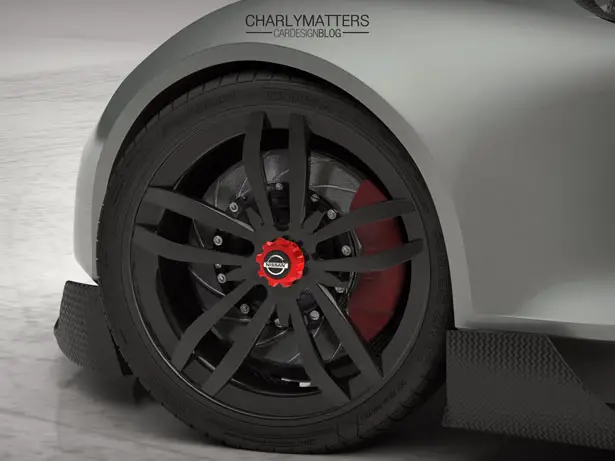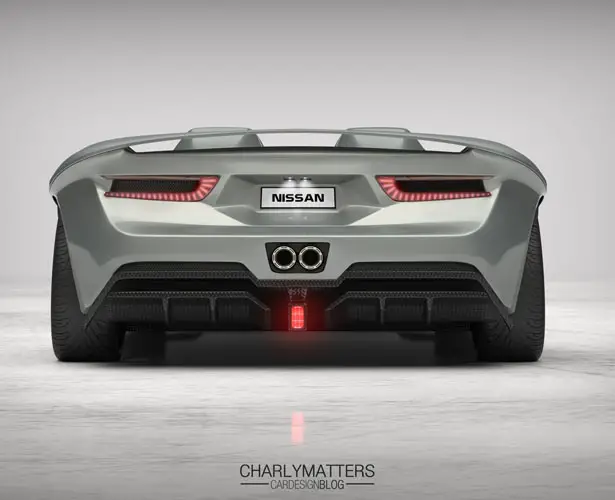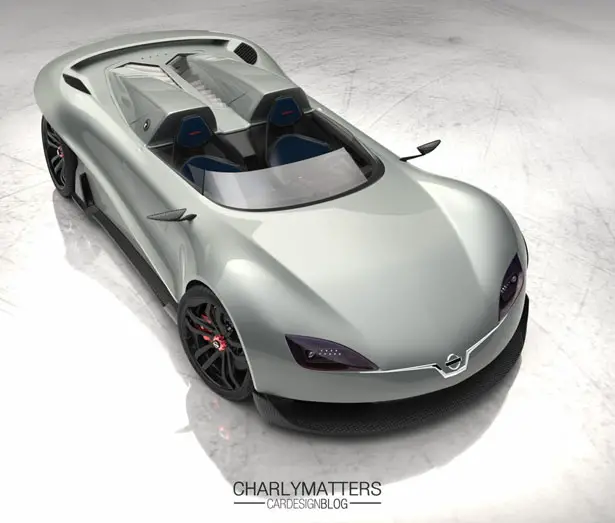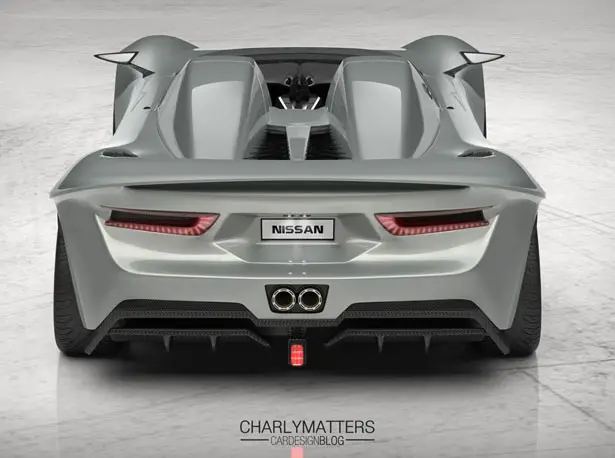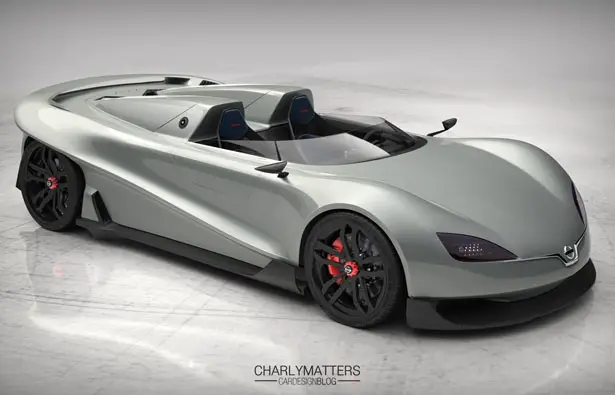 ---
Love…love…love… those 3 words express how much I love this vintage motorcycle design from Vasilatos Ianis, Ariel Cruiser. It was a design submission for Local Motors Cruiser Design Challenge, it's not surprising that this concept won the first place in the competition out of 90 entries from 17 different countries. One of Vasilatos dreams is to design a motorized bike that reminds us of the good ol' days of early 1900s. Every parts of this bike has been designed to reflect the history of boardtrack racing and motorbikes, starting from the motor and engine cover, fuel tank, to leather straps that keep the tank in its place. Awesome.
Designer : Vasilatos Ianis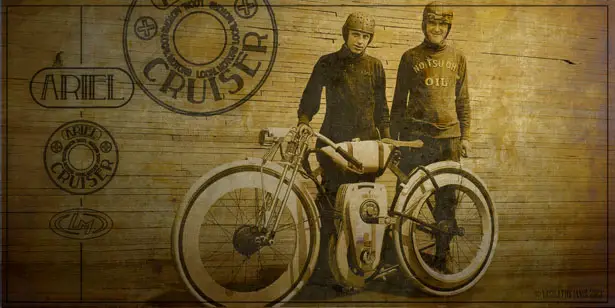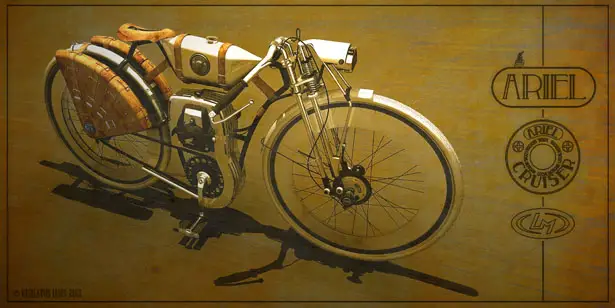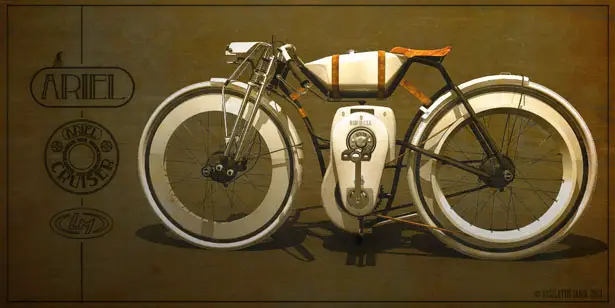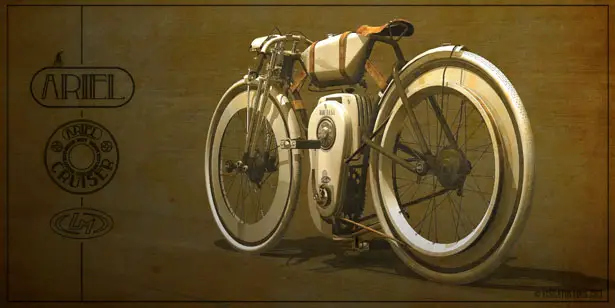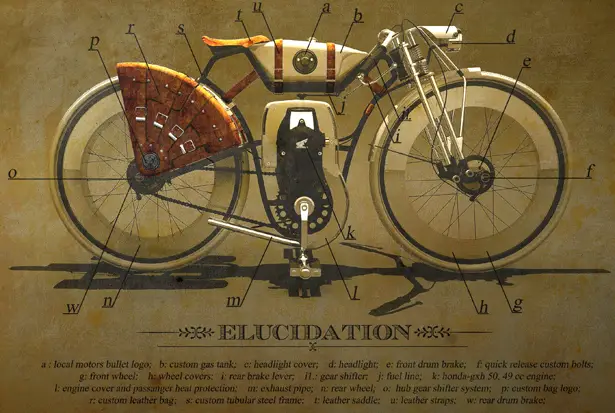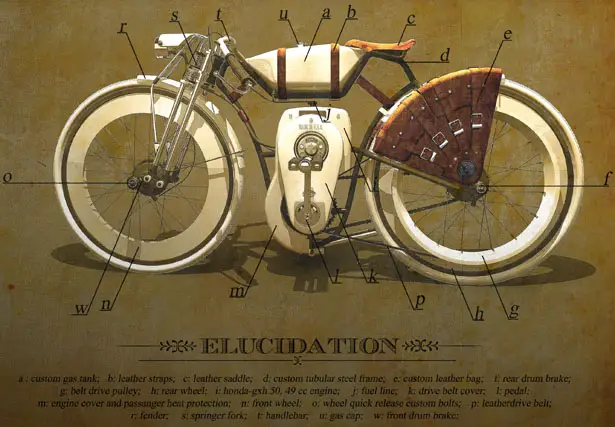 ---