Kisai Space Digits Watch now is available with wooden strap. Just in case you didn't know, we have previously featured the first version here. It still has the same futuristic display framed by dual-layered laminated hardwood case, but this time combined with stylish wooden strap. Easy to read at a glance, the digital time, both hours and minutes, is displayed in stylized digits, you can read the time from left to right while the date can be read top to bottom (month and day). Black LCD interface highlight the green or gold tones to allow you to read the time easily in daylight, or your can always illuminate the time at low light vision, thanks to glow-in-the-dark EL backlight.
Just like all Tokyoflash wood watch, it's been carefully crafted with 100% natural wood. A clear coating is also applied to ensure great protection of the quality. Available for limited edition in red sandalwood with dark sandalwood and green LCD or maple wood with red sandalwood and gold LCD. It has the same functionality just like the first version such as alarm, warp speed animation, and EL backlight.
Designer : Tokyoflash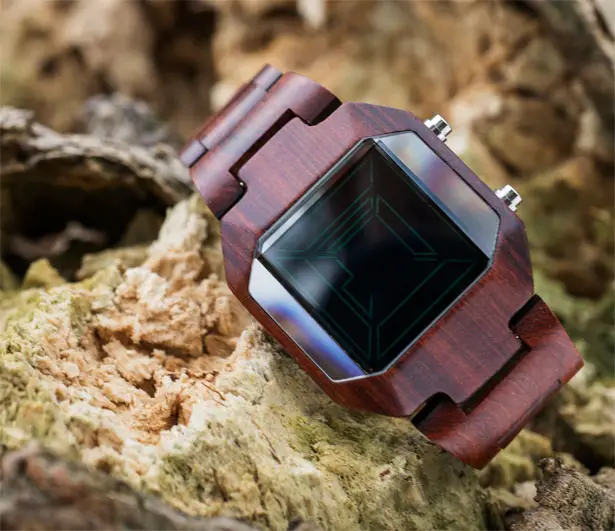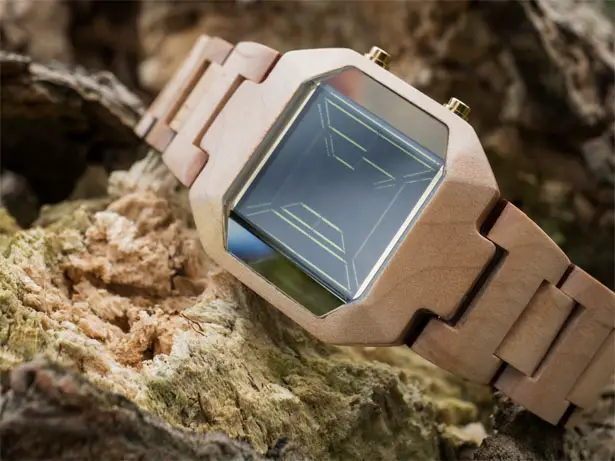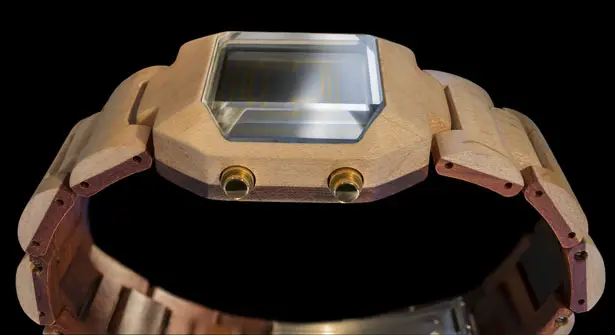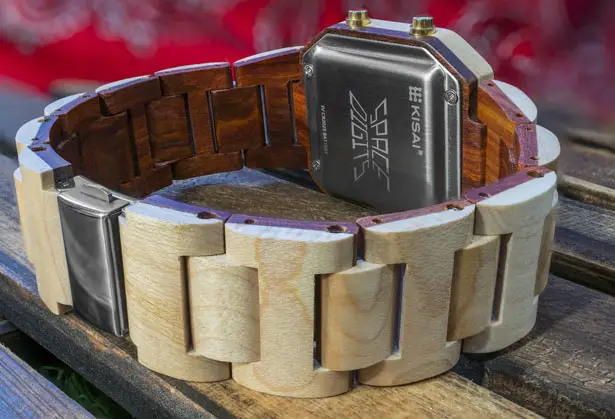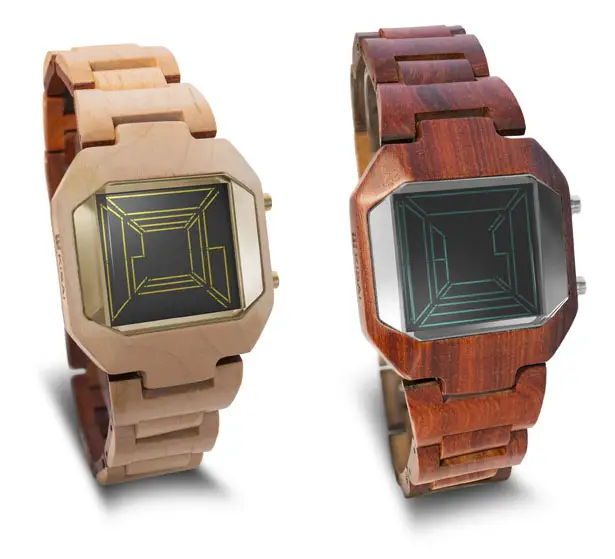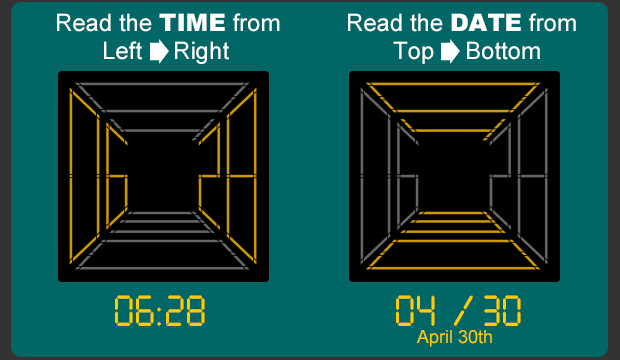 Tuvie has received "Tokyoflash Kisai Space Digit" project from our 'Submit A Design' feature, where we welcome our readers to submit their design/concept for publication.
---
Micro-Phone features a phone as small as a business card and as thin as your credit card. The goal of this project is to design and develop beautiful, highly functional object to complement our busy lifestyle, therefore, the team has come up with a new cell phone design. A combination of beauty and brains, this phone is not only smart but also really sleek, discreet, and most important of all, affordable for anyone to have. At just 5.5mm thin, this device is certainly micro sized phone and weighs less than 40gram.
It's an ideal phone for emergency call or traveling, you can even give one to you child to carry with them anywhere at all times, so small it's really convenient. The design team has spent more than $100k in the development phase, they have successfully developed a fully working prototype. Now, they need your help to bring this concept to the market. Checkout their complete explanation about this project.
Designers : Yan Yan Li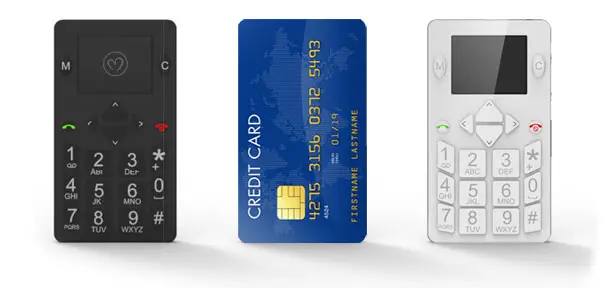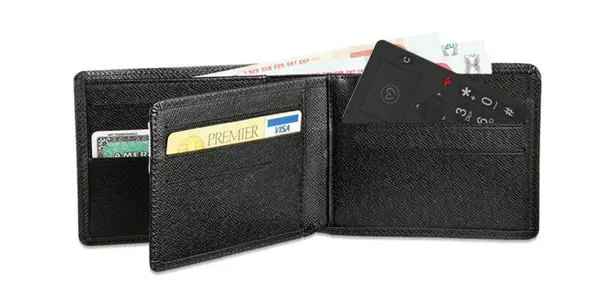 Aside as a cell phone, Micro-Phone is also a locator. It would be really easy to locate your children, friends, or your partner, anytime, anywhere. The locator is optional but this feature is really handy, but if you have overly attached girl/boy friend you might not want this feature installed.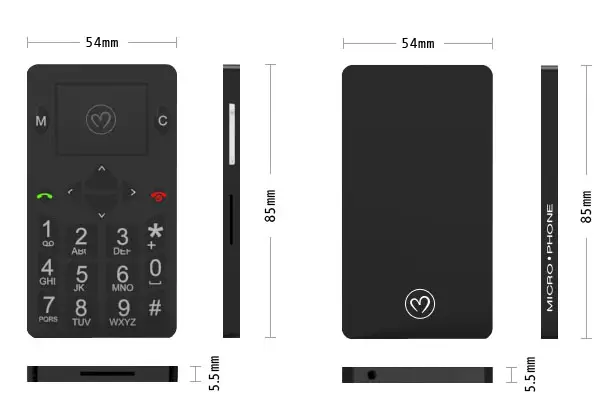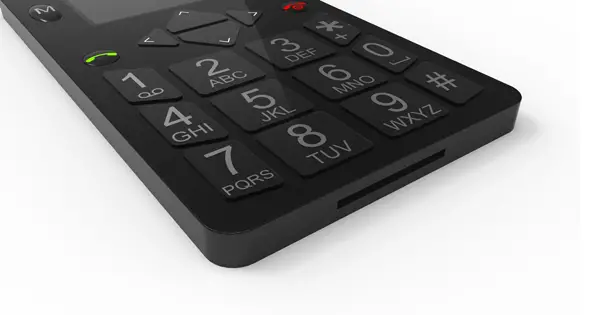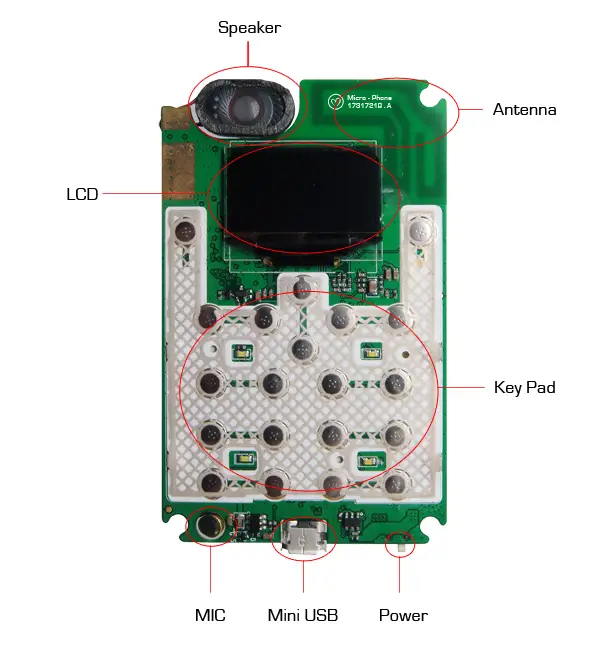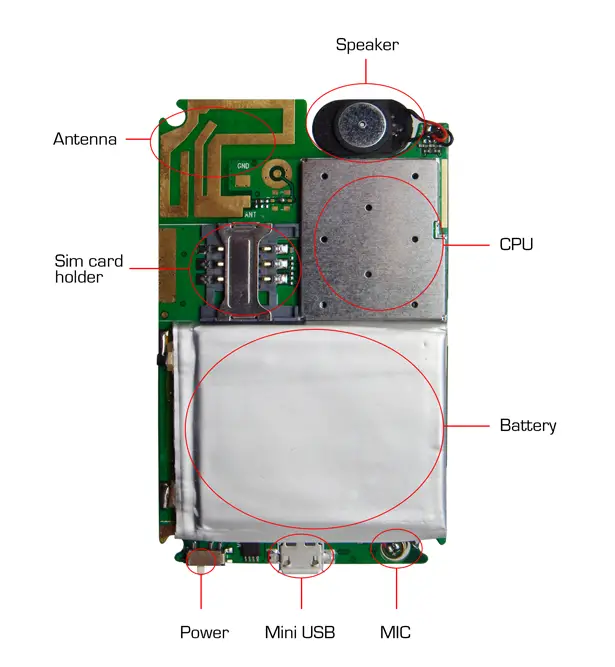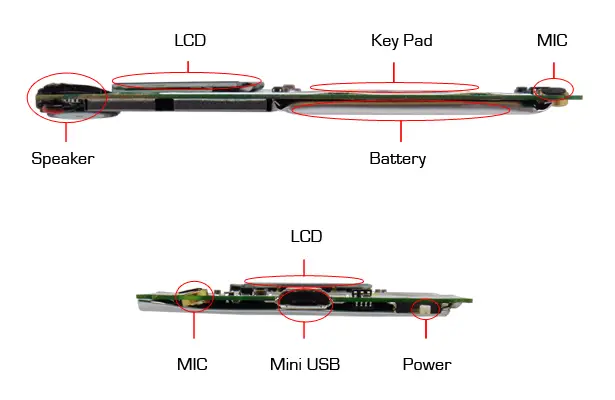 ---
Usually we use a cotton bud and liquid disinfectant to sterilize a wound, this concept Convenient Cotton combines disinfectant and cotton bud in one. The idea based on the problem where we have to carry disinfectant bottles and cotton buds on the other hand to perform first aid, this can be too cumbersome. Another issue related to liquid disinfectant use is that it can be difficult to control the quantity of the liquid drawn from container, thus causing wastage of disinfectant.
Convenient Cotton offers a solution to those problems. This concept combines a cotton bud and disinfectant using a hollow plastic tube. Just in case only one end is used, the tube can be broken in two at its middle point, very practical isn't it? There's no reason to throw away a cotton bud when only one side is used. Each half length of tube contains enough amount of liquid disinfectant to treat small wound, simply pinching the tube to release the disinfectant to the cotton bud.
Designers : Yuan Xinwei, Ruan Chengzhu, Chen Chao, Xin Peng and Lin Lin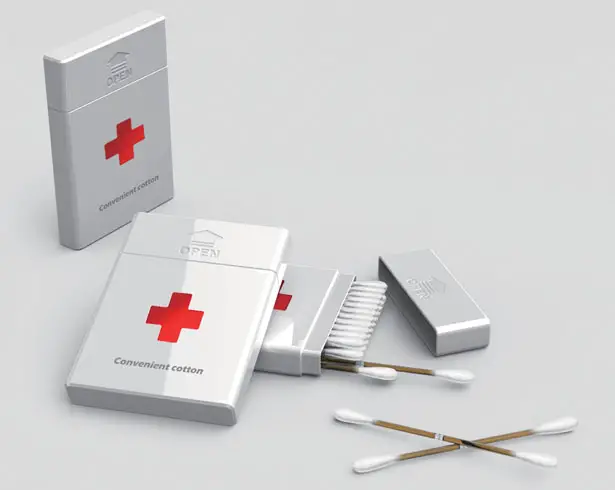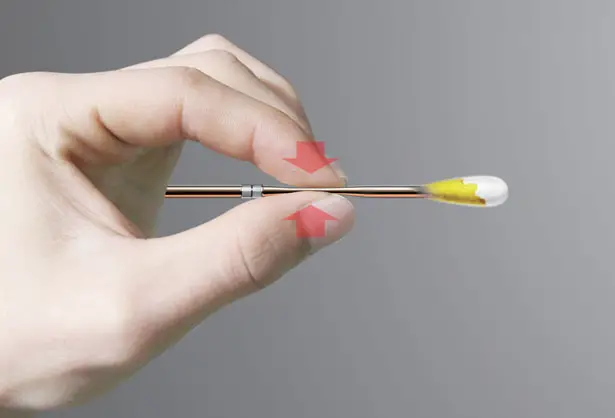 ---