London is going to be cleaner and environment friendly with the help of Bombproof Bins called as "Renew". These bins are designed to absorb heat of explosions, collects trash and recyclable materials in different compartments and there is a weather-proof LCD screen displaying news and travel information. These New Bombproof waste bins will be installed throughout London keeping in mind the city's safety concerns. This is not a cheap or small project because each unit of bombproof bin will cost $50,000. Whenever there is a threat, the police remove public trash cans as a security measure because they can contain explosives but with these bins, police officials can be more relaxed.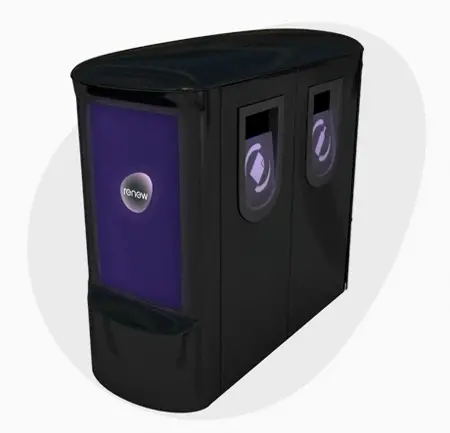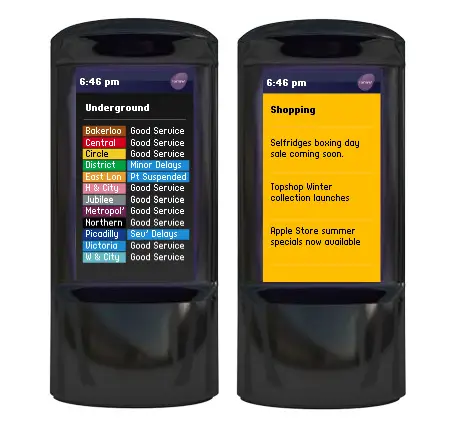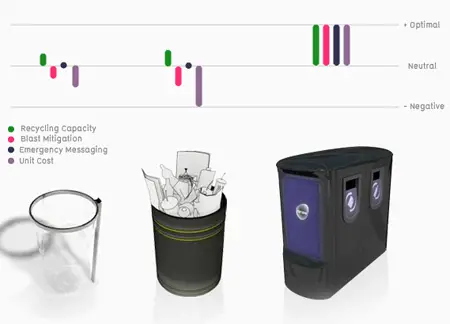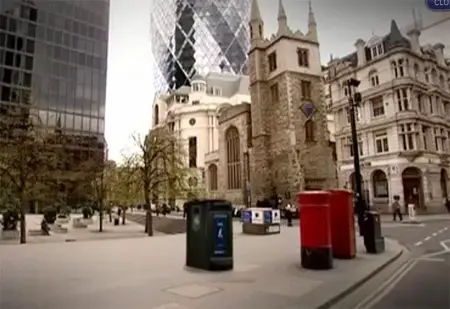 Designer : RenewSolution
---
The new backpack designed by Brooklyn based designer student Vanessa Marie is surely a practical solution for all those who have security concerns while riding their bicycles late at night. The designer being a cyclist herself was inspired to design this backpack which she rightly calls 'Night Day Backpack'. It is versatile and chic. The flaps placed on the back have magnets inside them ensuring that they are in place whenever, one jumps over those bumps on the road and the added advantage is that the same becomes visible in the night when flipped up. Thus, one can ride without any apprehensions and enjoy the ride through and through.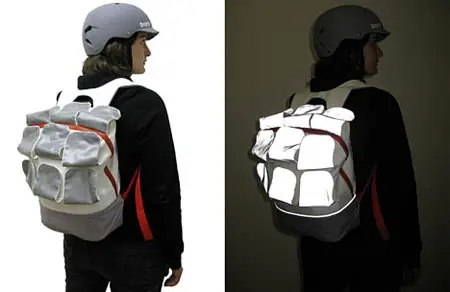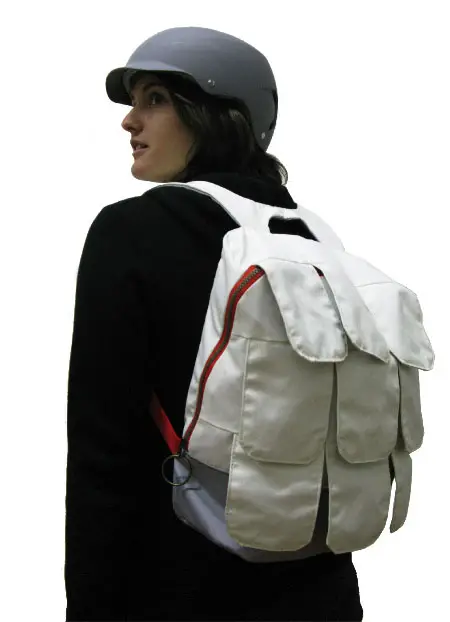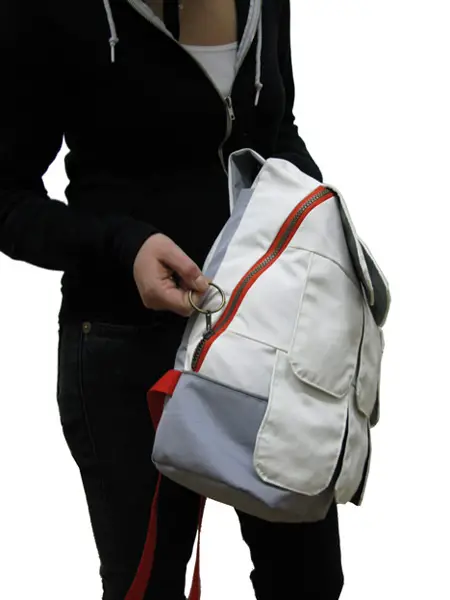 Designer : Vanessa Marie via Core77
---
The "Disability Crosswalk" is a system that is a universal design used to help all users cross the street safely. With specifically the visually impaired in mind, the crosswalk system is activated by a pressure pad which is stood on. After activation, the crosswalk system uses a speed detection device linked to a translator in order to verbally tell the user what the speed of an approaching vehicle is. It also gives a visual number reading of the speed. When a vehicle is stopped or absent, the crosswalk will state the street is safe to cross. There is a rubber rail system which can also be utilized to help the visually impaired cross the street safely and directly. There should be two individual speed reading/warning units across the street from each other, with a rubber rail in between to create one full system.
In addition to the verbal warning to the pedestrian, there is a LED panel on the back side of the crosswalk system which warns drivers that there is a pedestrian trying to cross the road.
Designer : Sarah Jayne Eiring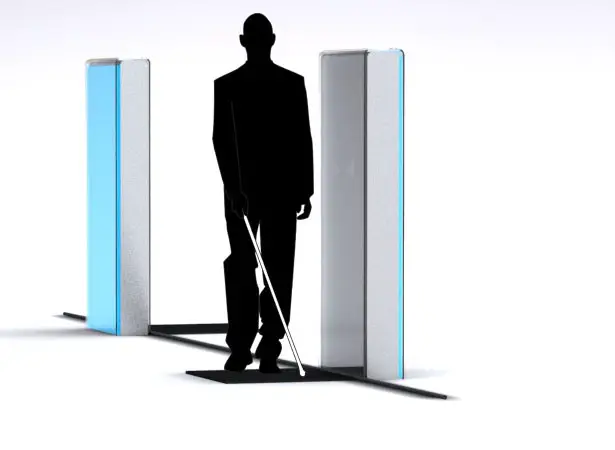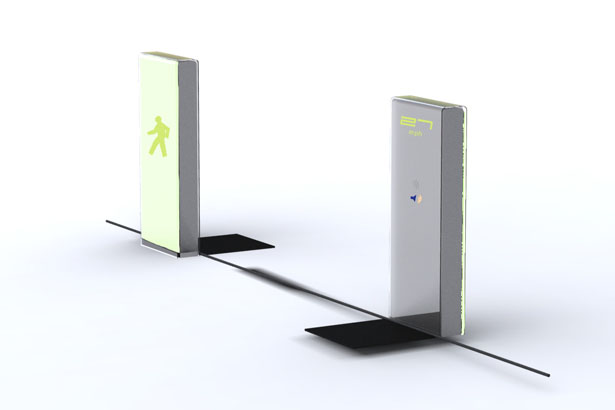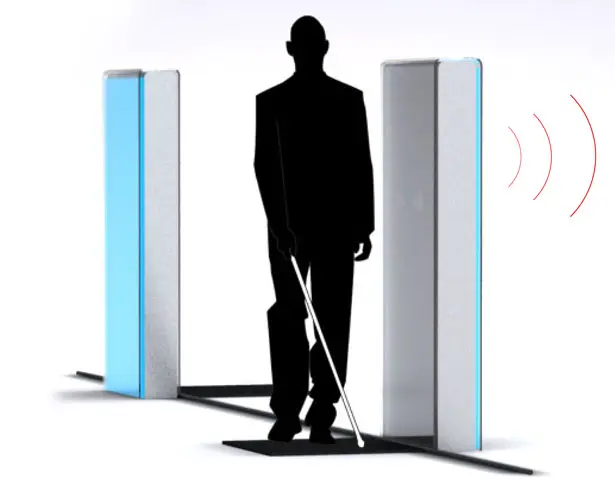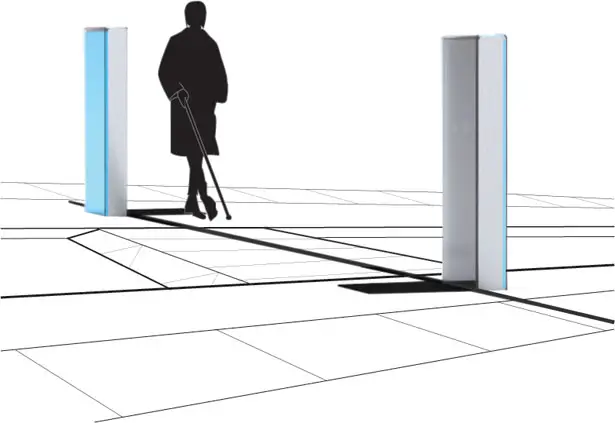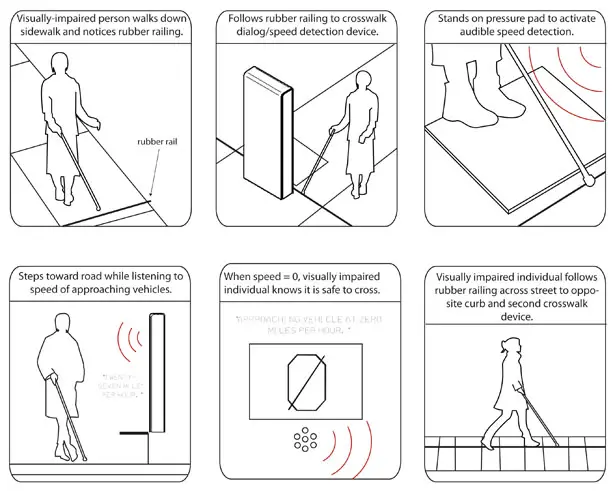 ---