Alpha futuristic TV design from Brionvega offers you an LCD TV set with built-in DVD player. Alpha futuristic TV is characterized by a design which reminds of the immortal decorative masterpieces of the Thirties: Le Corbusier, Breuer, Mies, Eileen Gray.
Alpha is composed of two slender elements joint by a frame in chrome tube within which the special wirings are pulsing. A choice which comes from the rejection of the assumed bidimensionality of common LCD screens, always supported by a cumbersome pedestal, and which focuses on a new layout with the capability of containing the space required by electronics and DVD player.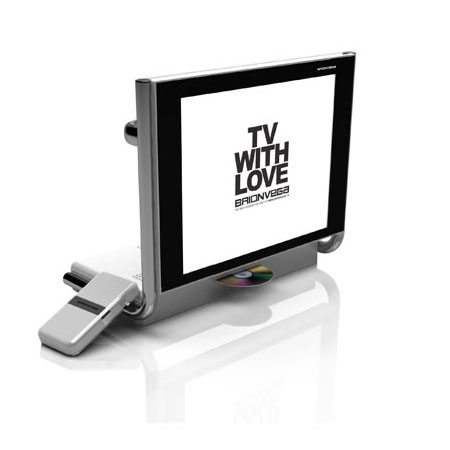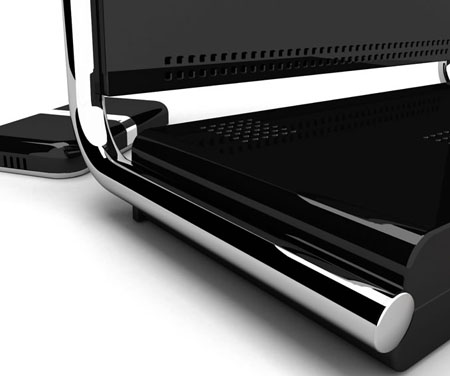 Take a look at the remote control, it is really eye-catching, you can feel the quality of the entire product the moment you hold it in your hand. The material's used for this futuristic TV is die-cast aluminum, not metalized plastic. Beautiful !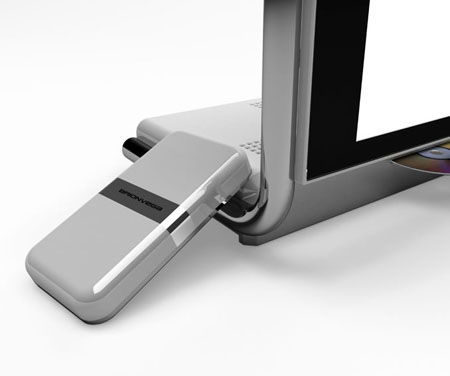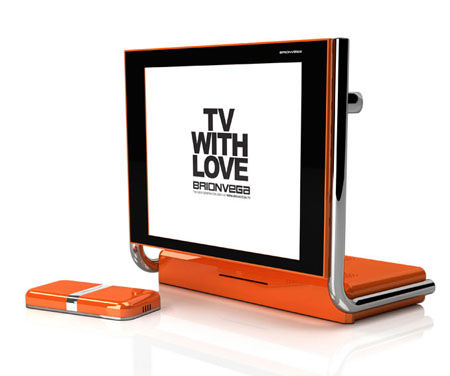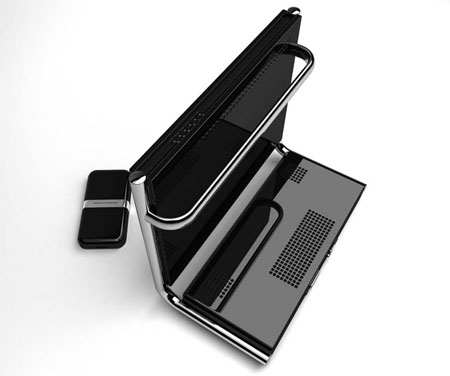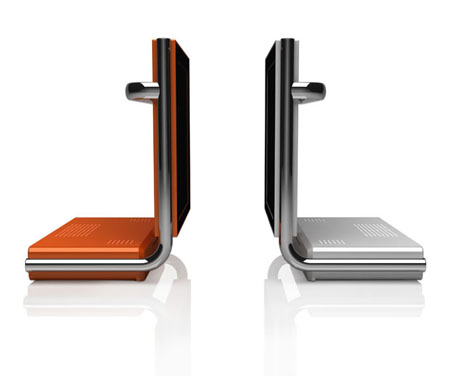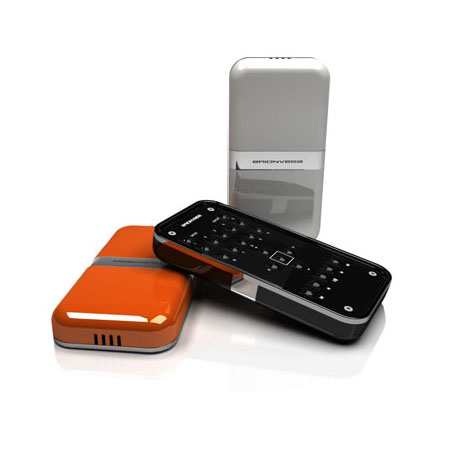 Source : Brionvega via GoldArths
---
ForFreedom Caravan is an expanding living unit especially designed for urban couple in the need of a short break. The flowing caravan form is aimed at creating stability and fuel economy. Due to its compact size, this caravan is easy to handle and connect to your car. Take a look at the interior. It has been designed for easy personalization with modern style to easily adapt to its owner lifestyle. It might look small from the outside, but is actually pretty spacious inside.
Designer : Robert Williams
Modeling and animation : KnightVision3D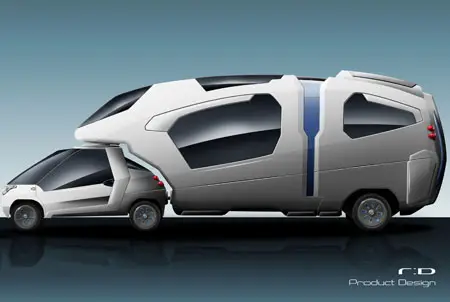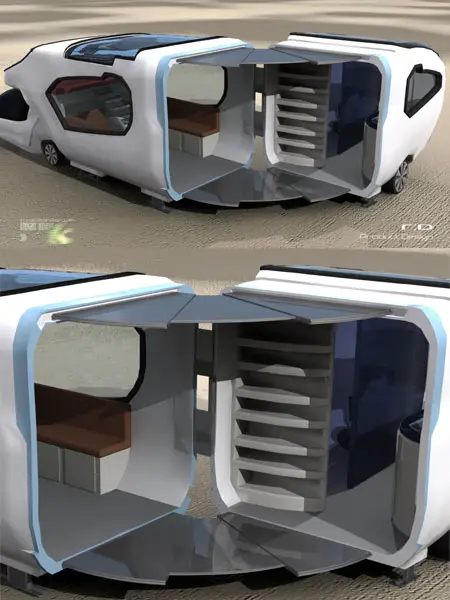 Some detail explanation from Robert:
For efficient heating, the walls are made of sandwiched fibre glass with closed cell insulation.
Compact size
Modern furnishing
Choice of interior and exterior colour scheme
Flush fitting hob with cover
Internal electric heating with solar panel on the rear section to provide a more environmentally friendly alternative to standard caravans
30L electric oven and grill
50L water tank
60L capacity fridge
Standard size bathroom
Discrete storage solutions, including large rear storage which can also be accessed from outside for convenience during transport.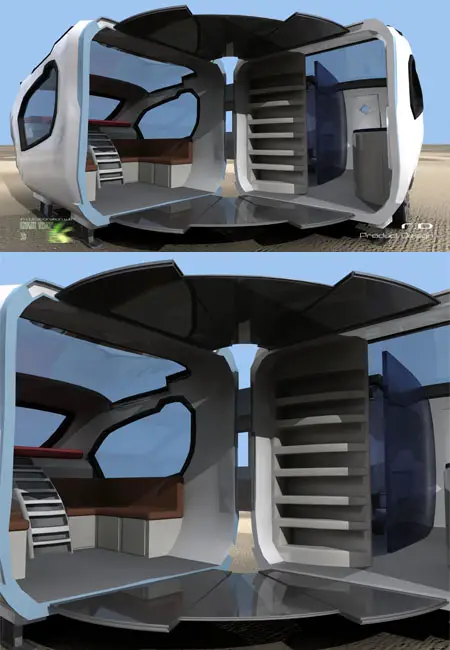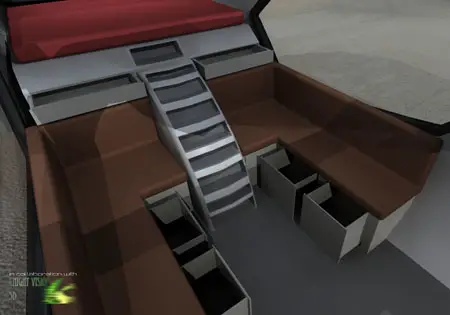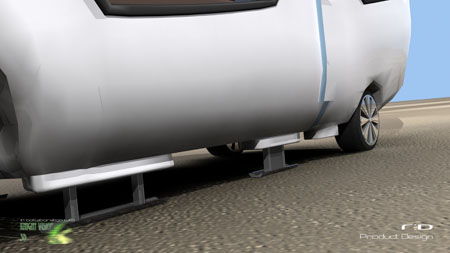 At arrival this compact living unit opens up with the aid of a sliding chassis and pivot on the one side to dramatically increase the size of the living space. Through the use of an adjustable canopy a private lounge area is created with a panoramic view of the surroundings.
Size
Length when connected- 7.2 metres
Caravan Height from floor- 2.6 metres
Caravan Width at widest point- 2.3 metres
Caravan Width at narrowest point- 2 metres
Interior Height- 1.9 metres
2 seated car
Car length- 2.66 metres
Car width- 1.72 metres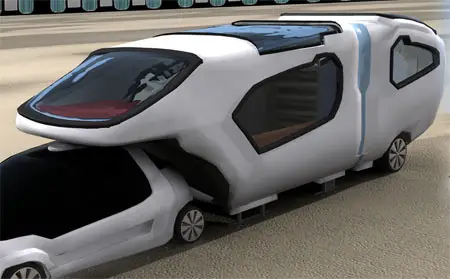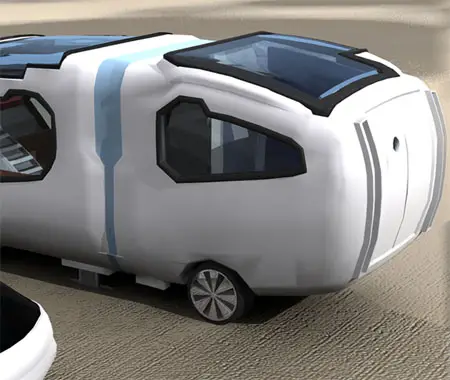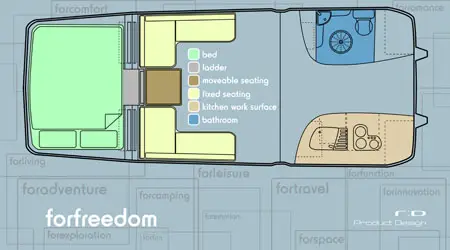 ---
We live in a world where we can't live without technology, everyday we are reminded by the facts that technology is advancing rapidly and making our lives easier by the second. We are bombarded by technology everywhere we go, tablets, computers, smartphones, other gadgets make sure that we are reachable 24 hours a day, every single day. OneSense is an object designed to symbolize our need for periods of peace and tranquility.
OneSense not only blocks out our sight and sound from our busy environment but also utilizes red color and a display of spikes to alarm others not to interrupt the user. These red spikes are also nature's symbols for warning.
Designer : Joe Doucet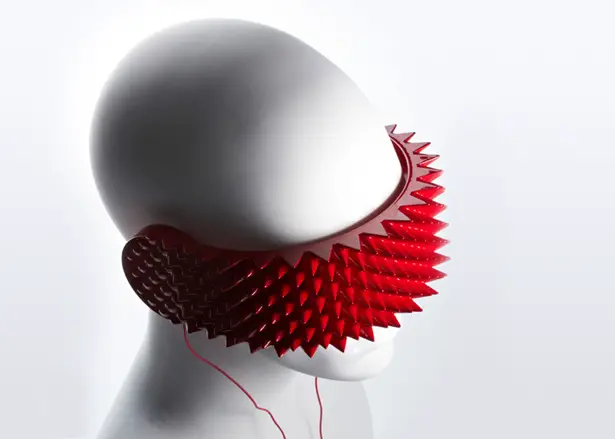 ---