Train is by far still one of our main mass transportation systems. My problem when traveling by train is getting my heavy luggage into the train. But 3Roll trolley design might make it not a problem anymore. It features an adjustable load platform to make it easier for me to carry my heavy luggage on and off the train. Aside from that, 3Roll has also been designed with stepper system to make it move. This will increase your body movement and promote fun exercise. The unique articulated steering provides great maneuver. This trolley is equipped with GPS and a ticket scanner. Just scan your ticket, the GPS system will navigate you to locate your train and provide any updated information about your trip.
Designer : Christoph Döttelmayer, Erol Krusani, Tamas Nyilanszky, Jilu Chen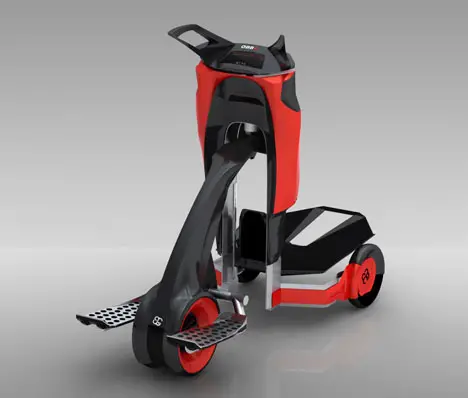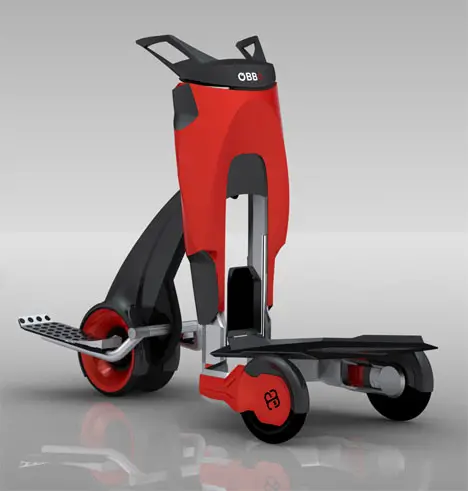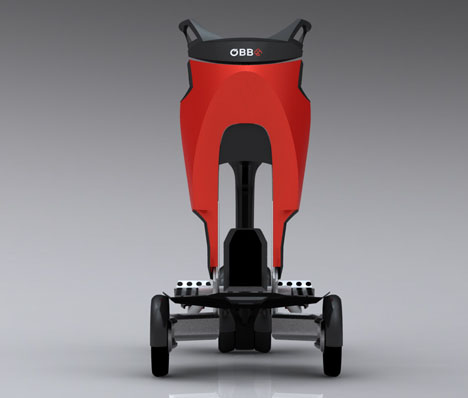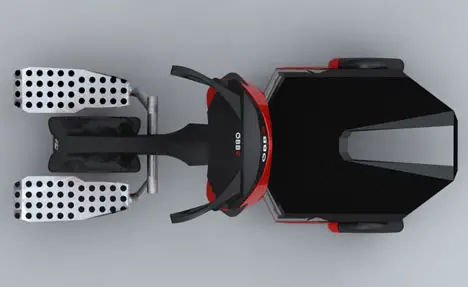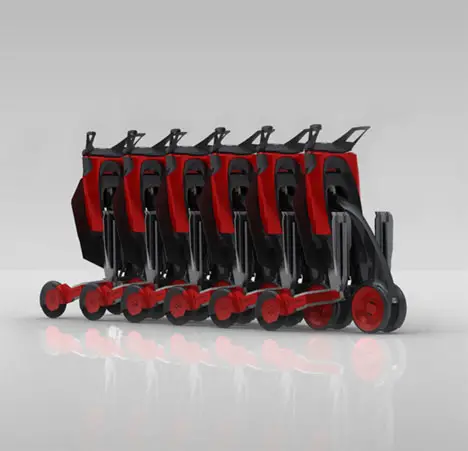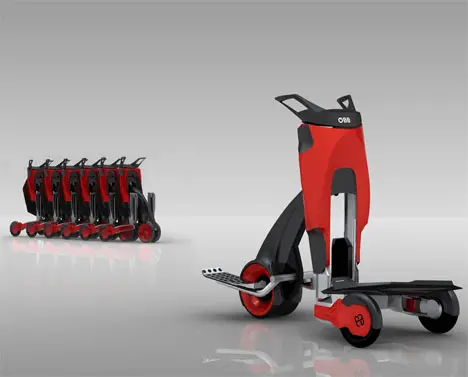 ---
For the love of cooking, you can share this love to children using "Kitchen Kids" concept. It's a series of kitchen tools which are specially designed for children age 4 to 7 with a simple mission, to encourage children to understand more about food and its preparation, prepare them to have healthier lifestyle in the future. According to some researches, children who are involved in the preparation process of family meal usually have better and healthier lifestyle as adults. Unfortunately, there are not many families that ask their children to participate in this process due to so many potential dangers that can happen.
Designers : Josefine Bentzen and Charlotte Skak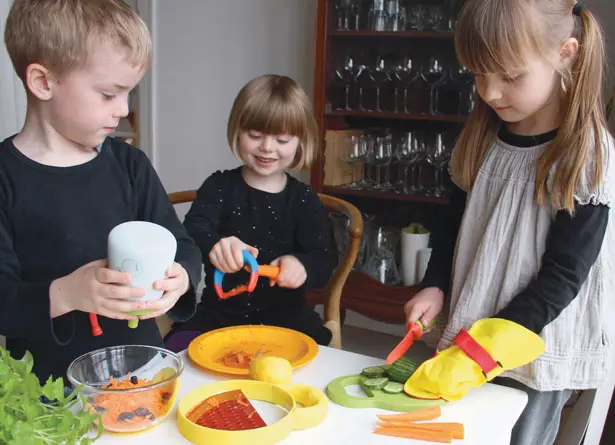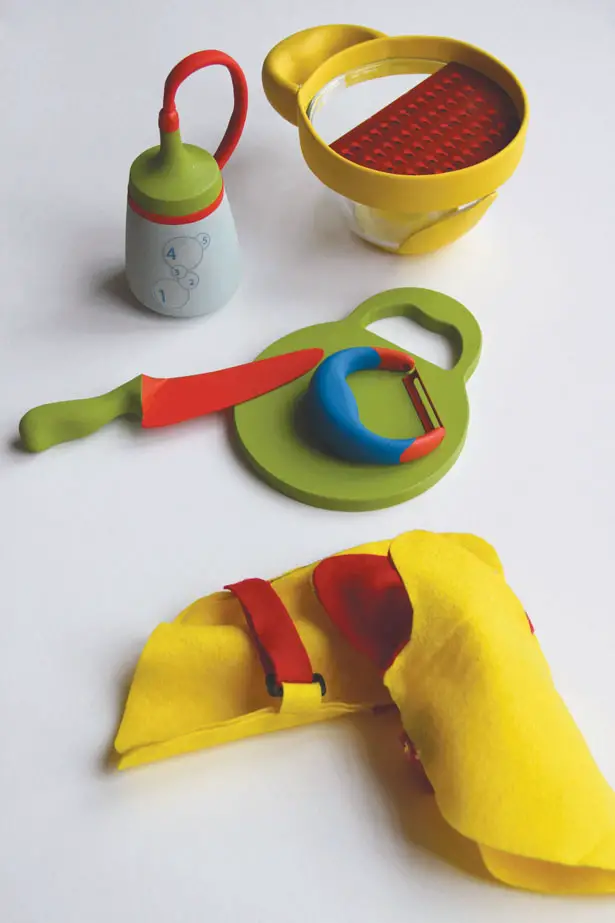 Kitchen Kids series offers a better way to teach children about food. This series consists of a knife, a chopping board, a vegetable peeler, a grating bowl, a mixing bottle for dressing and a protective mitten to ensure children safety when they use sharp objects. This will certainly give parents peace of mind. The unique color method provides clear distinction between which areas are safe to hold and which are dangerous (hint: red color for "dangerous"). The handles of these kitchen tools are made with rubber with a characteristic shape that supports with grip. Even the grating tool can be fitted with a transparent bowl to catch the grated food.
We can teach children that we live in the world where not everything we eat should be fast food or canned food. Kitchen Kids concept provides our future generation with fundamental knowledge of preparing healthy meals.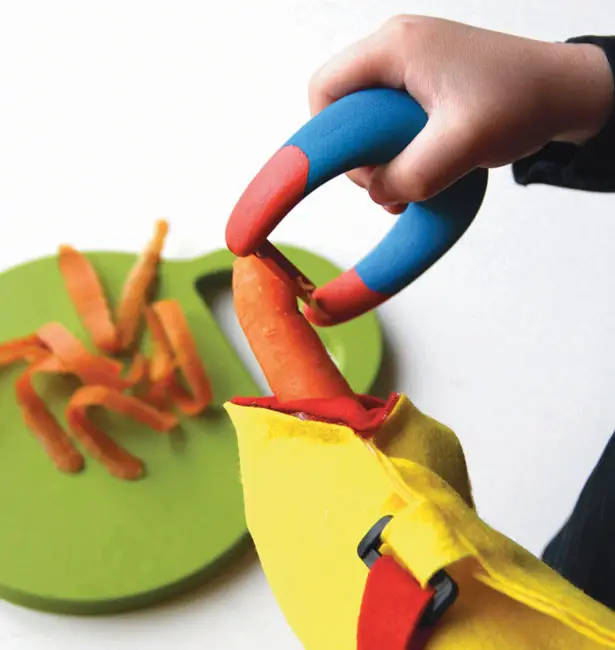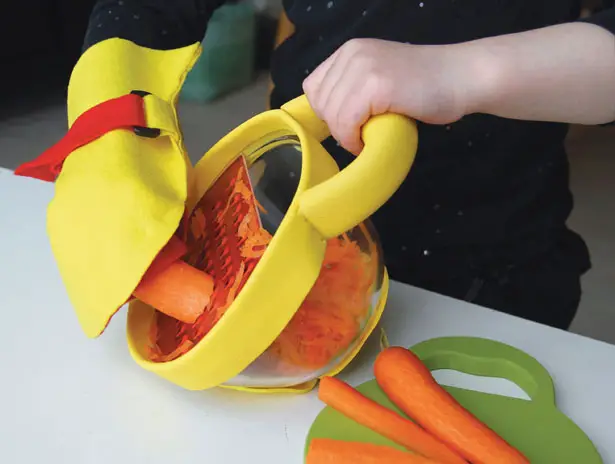 ---
Now you can wrap your hands around a steaming mug of your favorite coffee drink with your personal computer. "Yuno" a touch screen display wrapped around the mug. If you are a computer savvy and you bound yourself to a desktop early in the morning to check your blog, then this Yuno – Coffee mug will act as your own personal PC.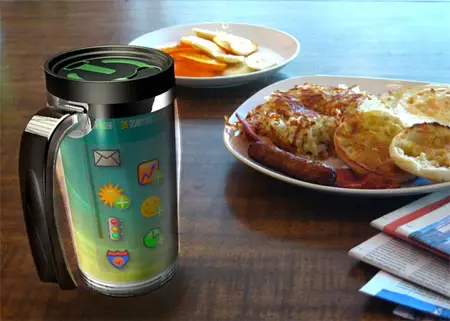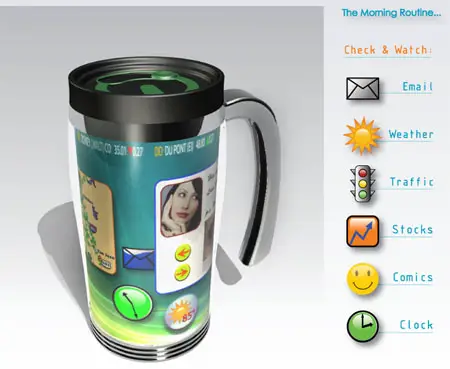 Check all the latest news, e-mails, or any other important information on your breakfast table. Yuno is a regular coffee mug but it can be of great help for any professional business man who is always in a hurry. You can carry this mug along with you anywhere you want. This mug can instantly display your current chosen screensaver or picture. I don't think any other device is capable of providing such a computer handy stuff.
I like this whole concept of Yuno PC mug which is invented by Jason Farsai. But it sounds a little weird, when you have to face your computer in a curved surface. Even though this Yuno mug works as a PC but still it will be difficult for anyone to use it on a regular basis. Never mind, you can still give it a try.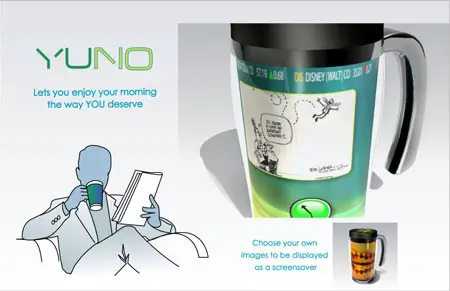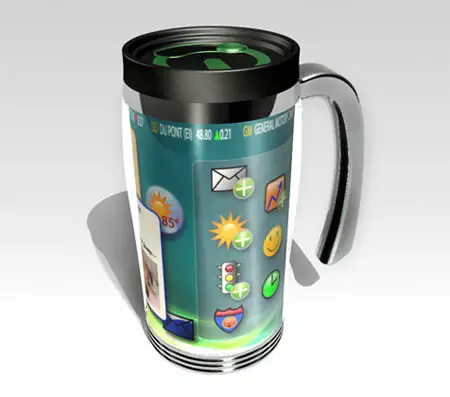 Designer : Jason Farsai
---