Philipp Beisheim has designed inflatable furniture (sidetable and stool) to answer the need against consumer society and a dialogue based on new means of expression. This unique approach allows user to interact with objects in different way, in this case, by blowing up their furniture. This inflatable furniture is fabricated using a highly durable neoprene polyester fabric "Hypalon". The first time inflatable furniture appeared was in 1960's which provoked many reactions from different groups of people, however, they all surprise with elements of beauty inspired by pure need.
Designer : Philipp Beisheim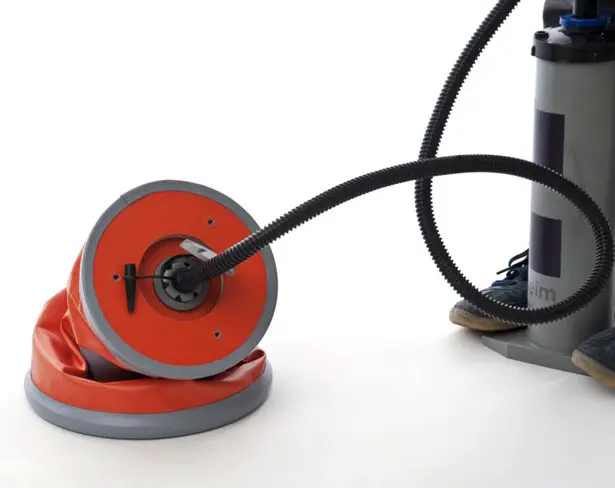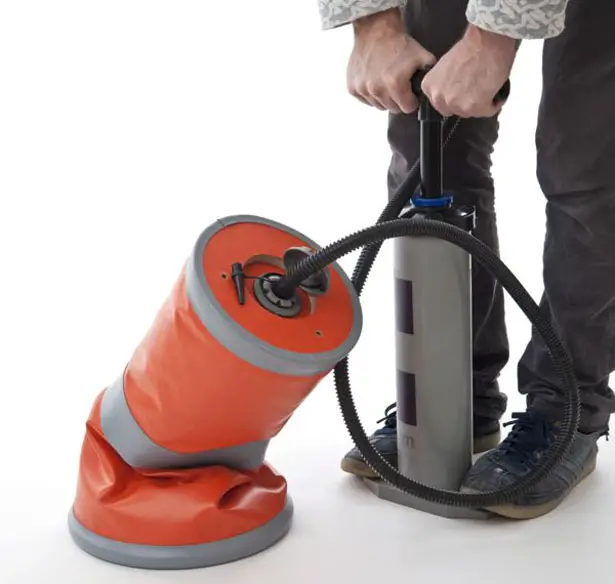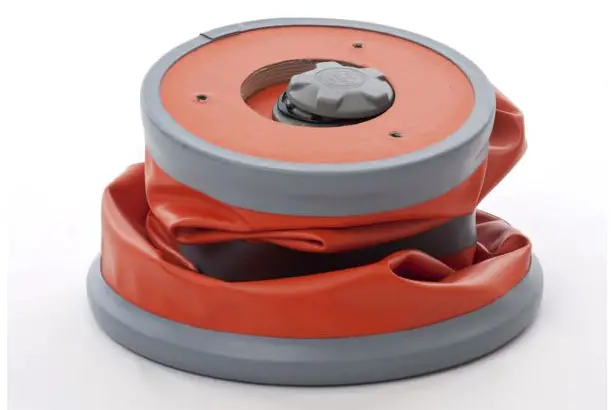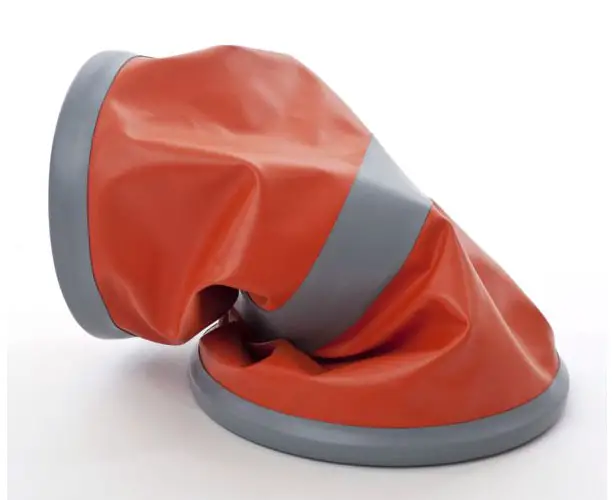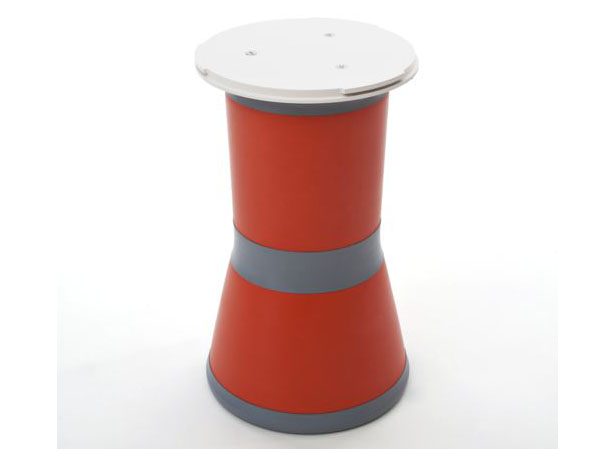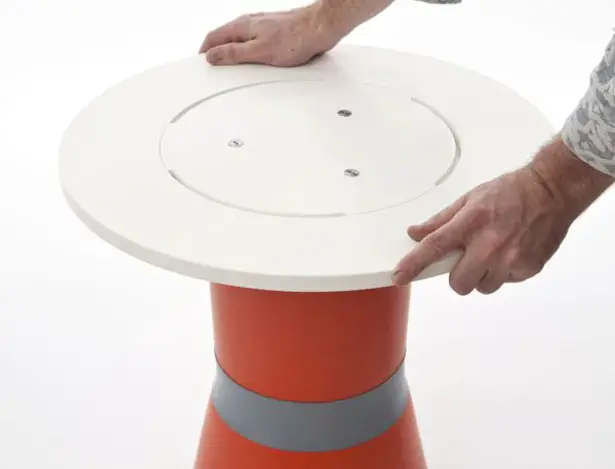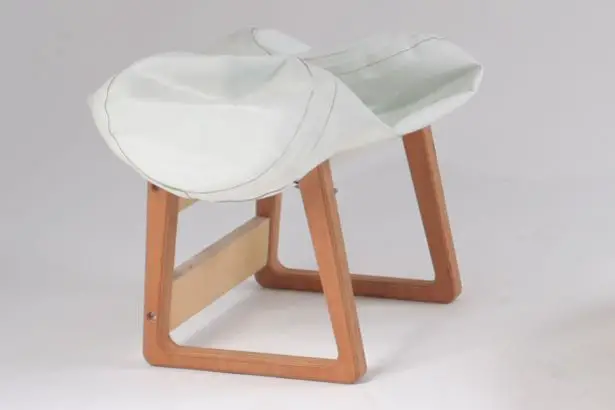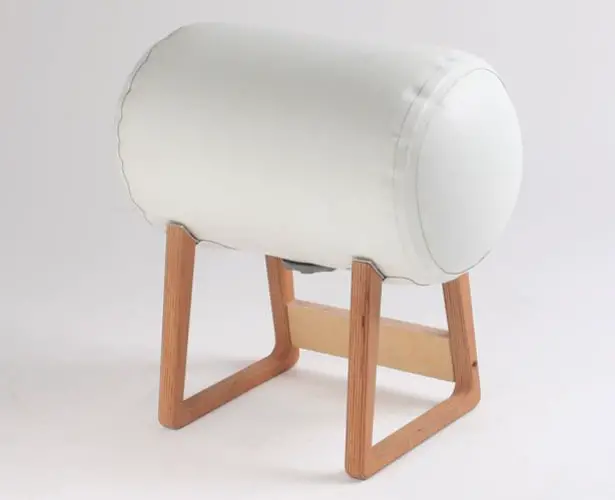 ---
Measuring non-flat surface would be easy with Touch Tape Measure. This concept offers you an easy way to measure any object, it's a thread-based tape measure with a suction cup. Unlike our traditional tape measures, we can't get accurate measurement of non-flat surfaces, not to mention professional tape measures are too big to carry around. There's a suction cup attached to the thread to mark the start and an OLED panel informs you about the distance measured. Pretty nice idea isn't it?
Designers : Prof. Yang Ming-Chin and Chen Hsin I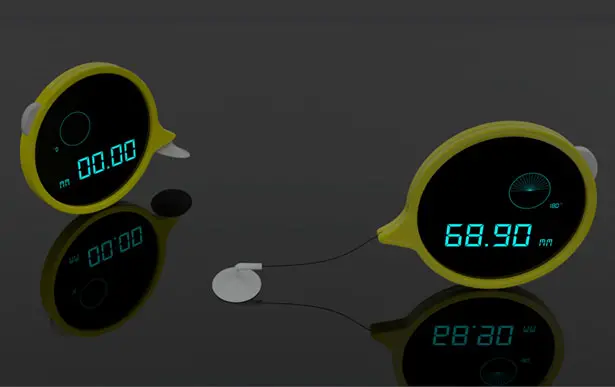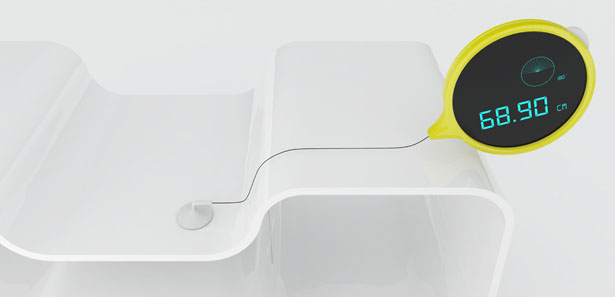 ---
This was a concept design project for Michelin with goals to create an affordable, adaptable, and efficient method of transportation suitable for India. "TCOOTER" means "TWEEL" + "Scooter", in connection to Michelin's "TWEEL" which means "Tire" + "Wheels". Suspensions of this vehicle will be replaced by technology of "TWEEL" and additional shock absorbing flexibility within bridge-like construction of the frame. Outer shell of the frame is used as cover for internal mechanism, and as a support for replaceable parts (such as seats and racks) that can be made by rider to suit their needs according to his/her needs.
One of unique features of TCOOTER is the removable motor, therefore, you can use it as as portable generator, very practical isn't it?
Designer : Eric Han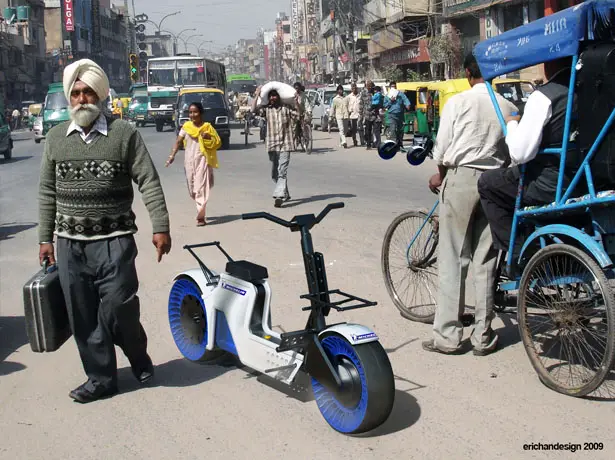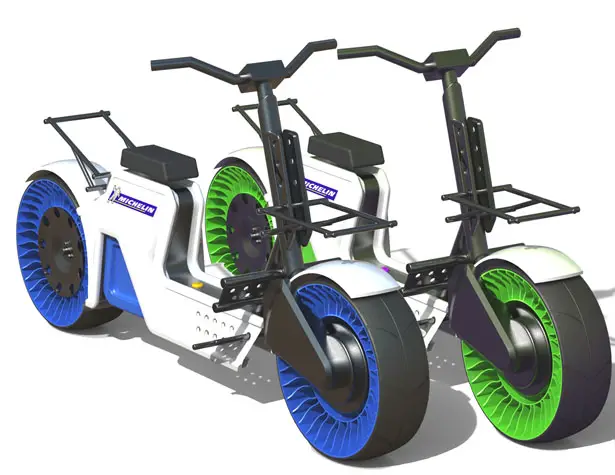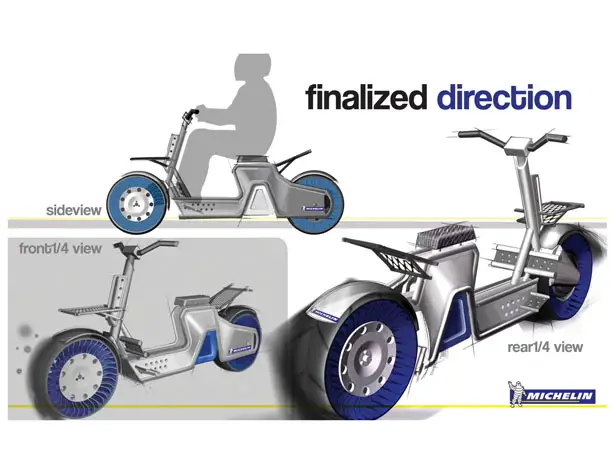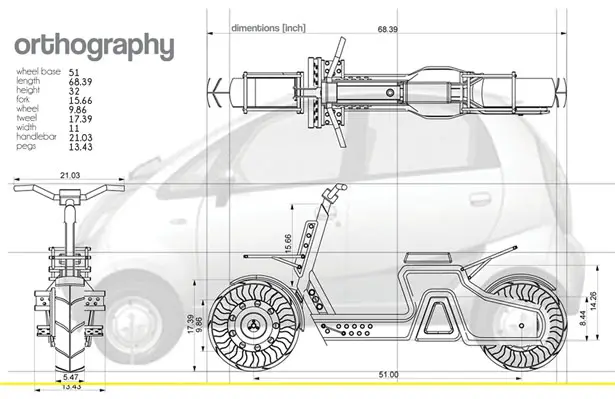 Click above image for bigger view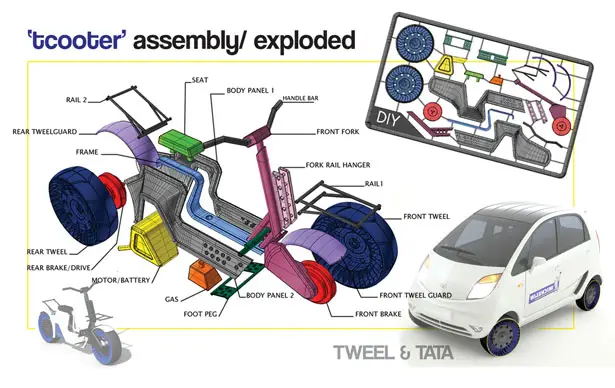 Click above image for bigger view
---