If you think your not geek enough, you can add iTie as your fashion gadget. It's a unique concept that combines fashion with technology, one electronic tie that rules them all, seriously, you don't need to buy another tie anymore, it frees up your closet space. iTie features flexible screen where you can browse, create, and share thousands of tie patterns directly on screen to fit any occasion. Changing your tie can be done with a touch of a button, it's an innovative wearable technology for young IT professionals. To save battery, this gadget can also go "stand by" mode, nice.
The other perks of having iTie are the ability to sync with your gadgets, access your apps/multimedia right there from your tie, check your email, check messages, or even having chat on Skype with your friend. The bottom part of iTie, you'll find a small camera on its flexible screen, thus, enabling you to have video conversation or just take a selfie.
Designer : Tomislav Zvonaric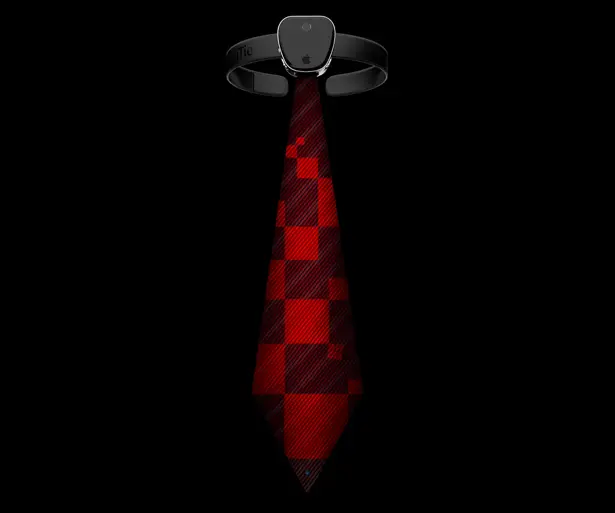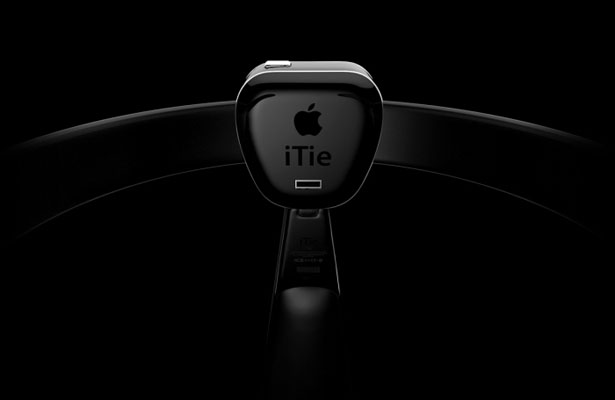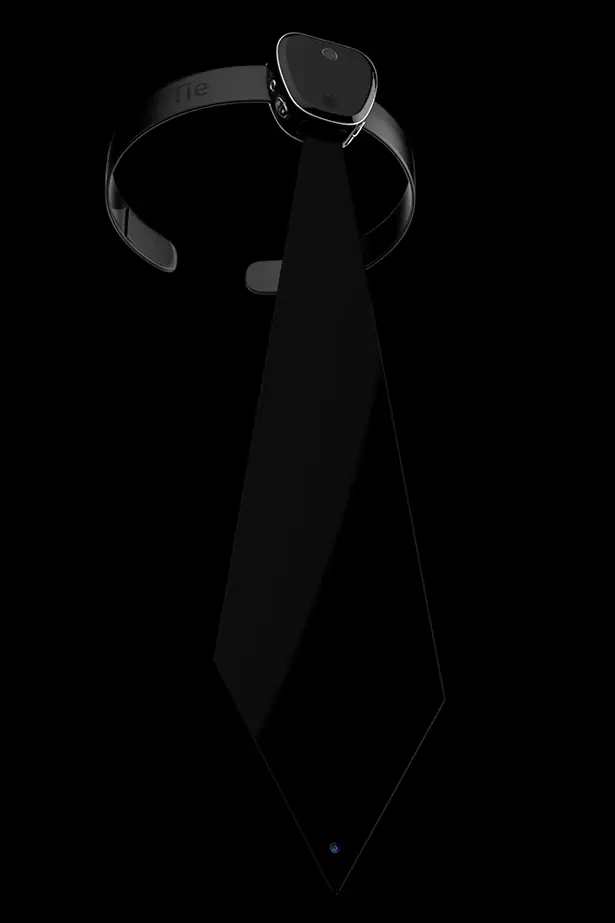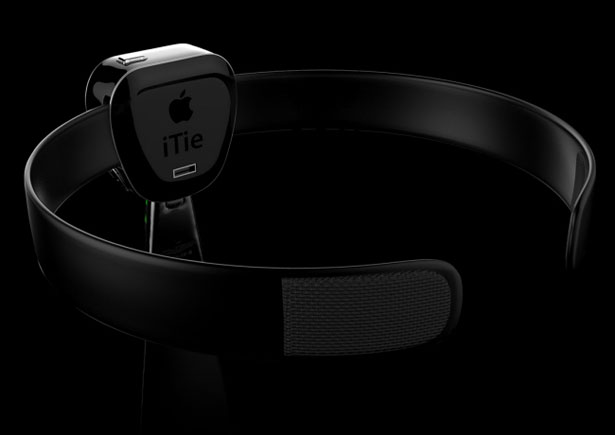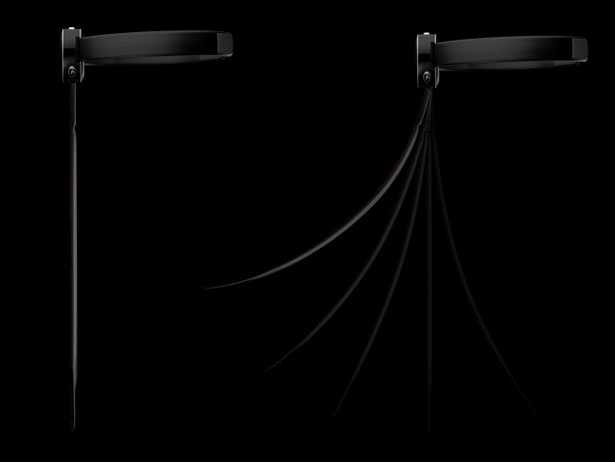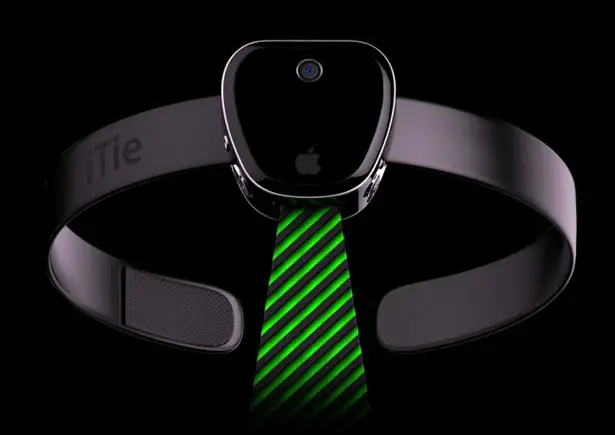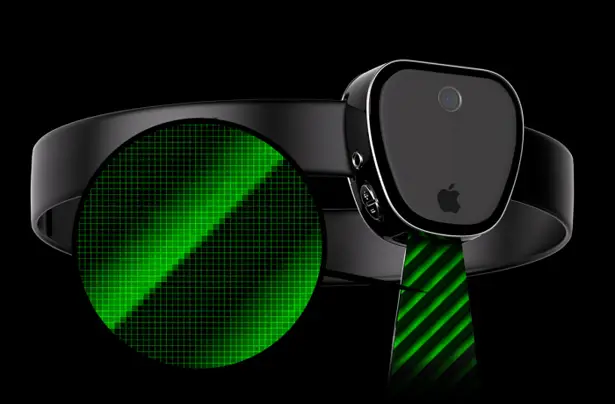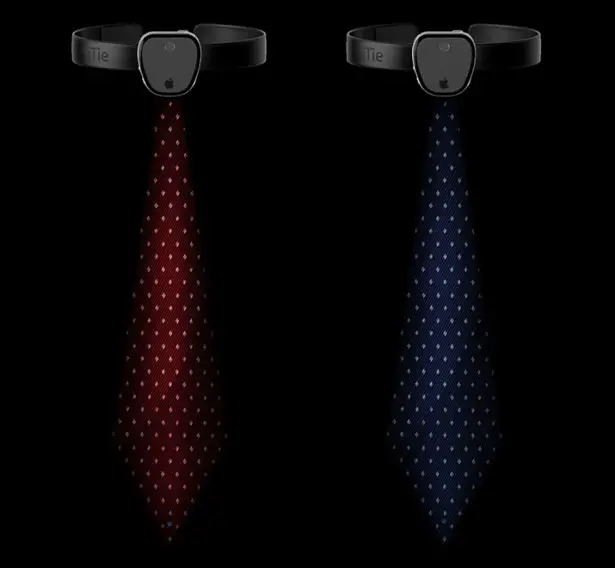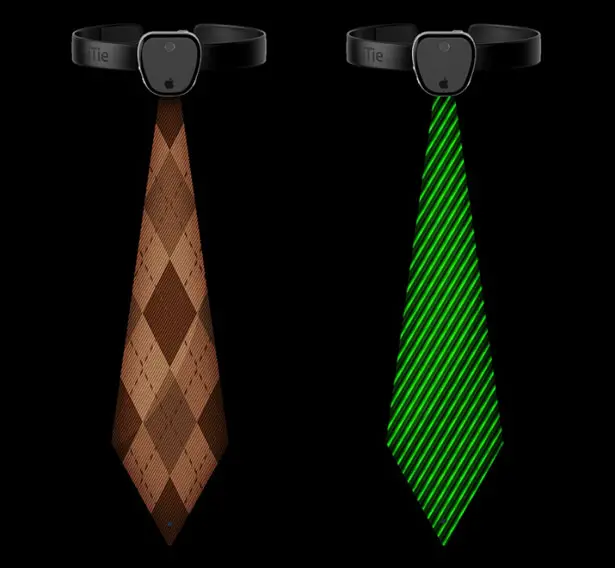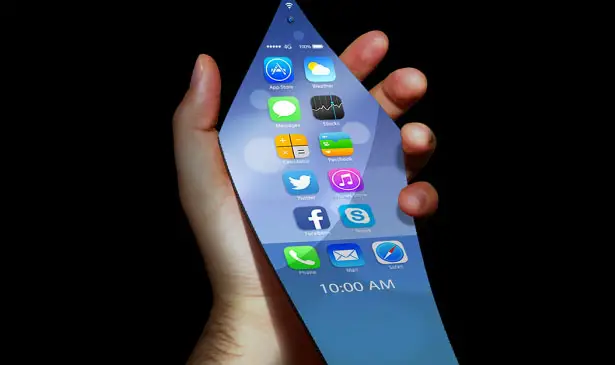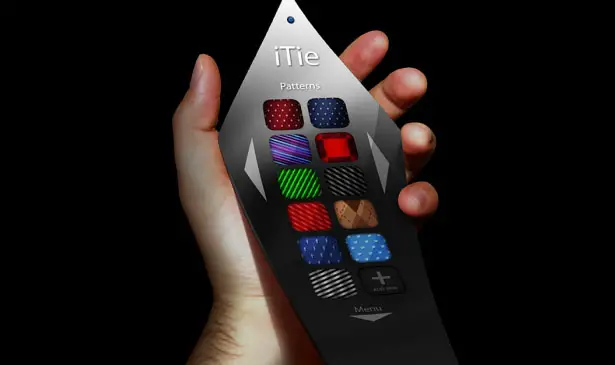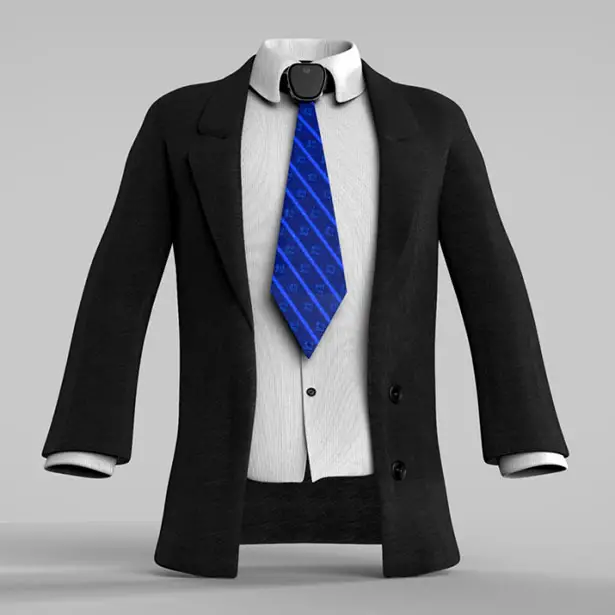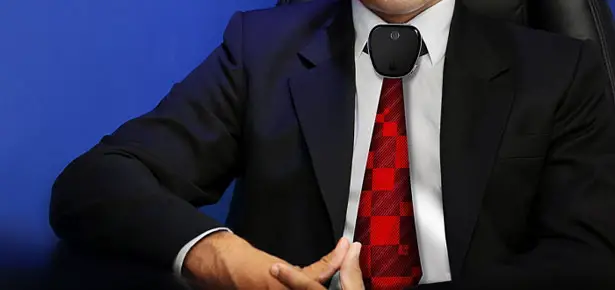 ---
Landstorm concept is a vehicle that is designed for future, when airborne vehicles will not be much effective to reach a particular area because of frequent natural disasters which is the result of future global warming. This vehicle has been designed as an all terrain vehicle that is equipped with a collection of hidden gadgets or compartments and the ability to interchange the pods located on its back. There is a variety of Pods that can be enclosed with the vehicle before it is sent to a particular location. These pods have been designed considering scouting missions, food and water transportation to a disaster affected area, medical pods that can treat 2 patients simultaneously, excavation pods that can work as a robust crane to remove large pieces of wreckage, and fire rescue pod where the tank can hold 750 gallons of water and can drain water from lakes with outboard pumps.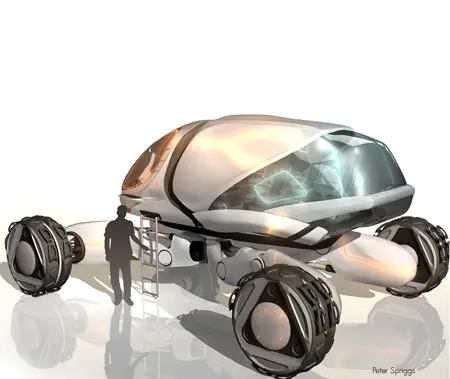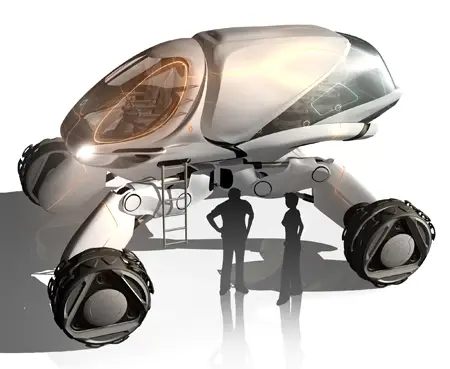 The 4 hydraulic legs of Landstorm can move independently and are providing great functionality by navigating over tremendously difficult terrain and raising itself up to reach the target. The use of these hydraulic drive-train attached with several powerful electric motors and powered by hydrogen fuel cell, have made the vehicle lightweight by removing the mechanical parts to impel the wheels. Moreover, it can be airdropped when the destination is far from the closest depot and then continue to reach the target on land.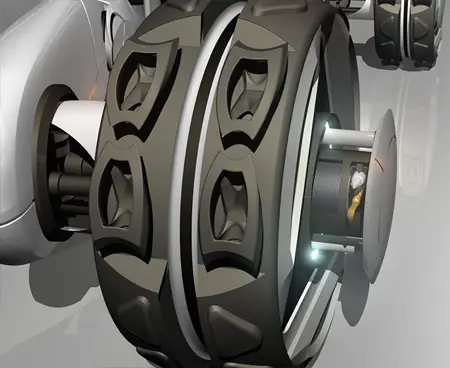 The wheels of Landstorm are uniquely designed that feature small pods, allowing more grip on surfaces like loose dirt, mud or snow by increasing to compress surface area or just by using the edges to grip onto the surface. These are not just wheels, they feature a grapple gun or hook winch that lets the vehicle drag heavy debris or towing a standard vehicle. Once the Landstorm reaches the destination, the team will start rescuing and treating the survivors for emergency injuries.
The driver and navigator of Landstorm will have no problem finding out how far the destination is and how to get there by using the state of the art HUD technology along with a built in MultiSight camera (Infra Red, Night Vision and Cold Vision) powered with an advanced Computer AI. The heads up display features the most interactive information system which is controlled by the user's neural patterns, which means, the information is controlled by the users thoughts. The rest of the cabin remains free for storage compartments for various equipments. There is a small backup unit that will start working if the main power source fails for any reason.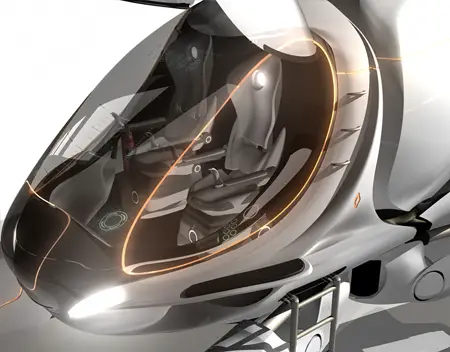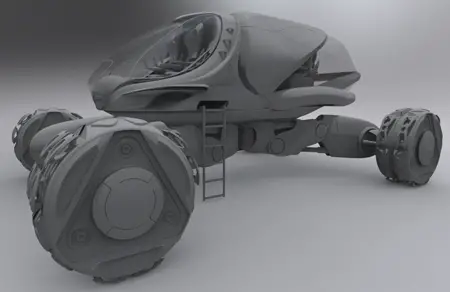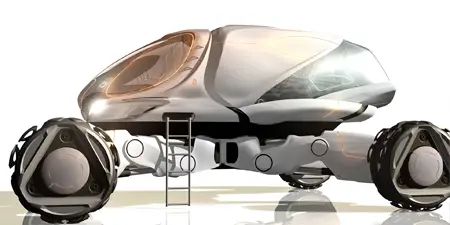 Designer : Peter Spriggs
---
A fun and playful object is conceptualized and designed by understanding various possibilities that can be solved in the kitchen. O/V is a small approach to understand the usability of a bottle and link it to the function of dispensing oil and vinegar at the same time on a table. The design approach is connected with the way a wobble mechanism works and can be incorporated in a kitchen/tableware accessory.
Material and manufacturing technology also enhances the result of this concept, we can develop this bottle using co-injection molding with 2 different types of plastic, one being transparent and the other being rubberized #2 HDPE (high density polyethylene) being food grade safe plastic. This simple mechanism and unique approach can lead to playfulness and human centered design as an important aspect in order to create a different user experience.
Designer : Subinay Malhotra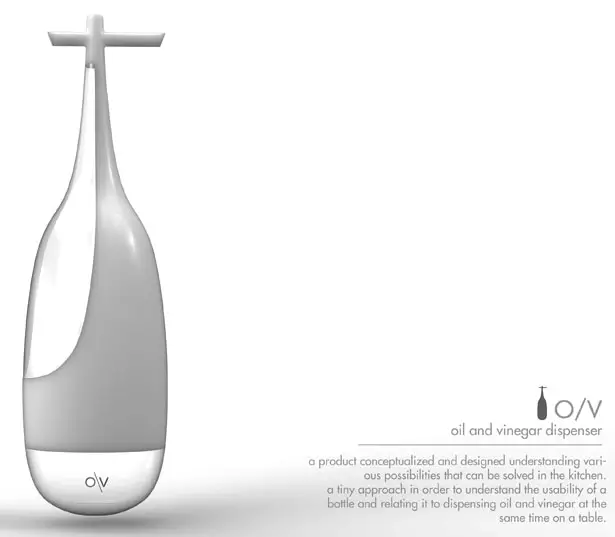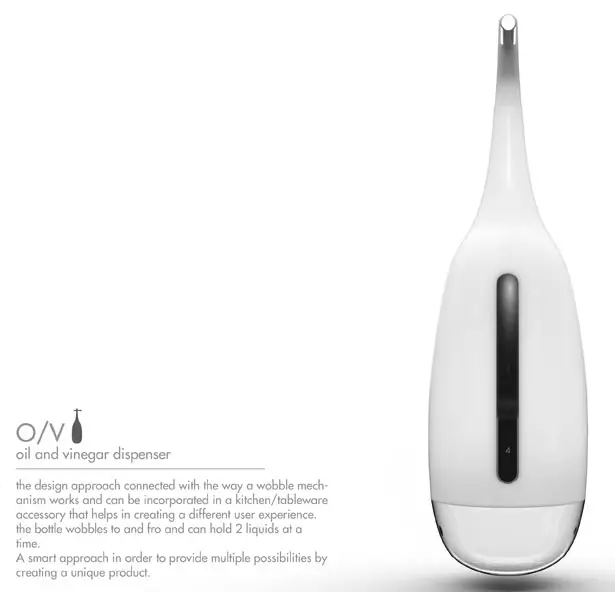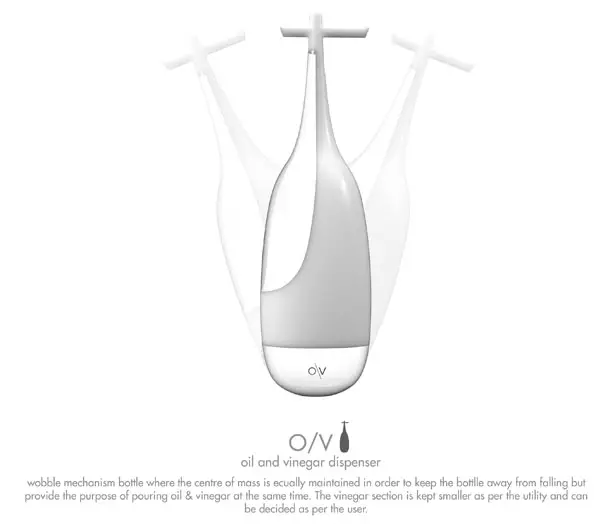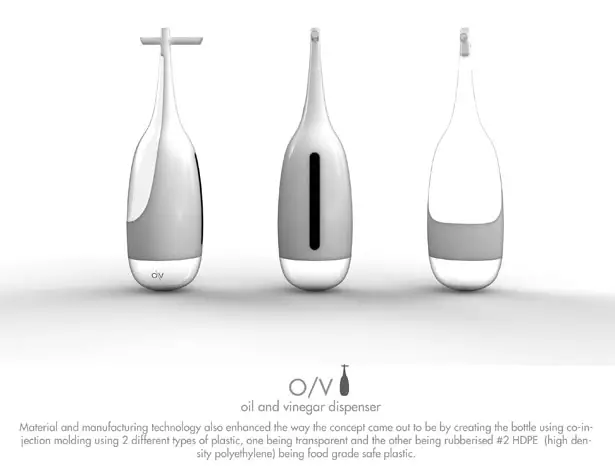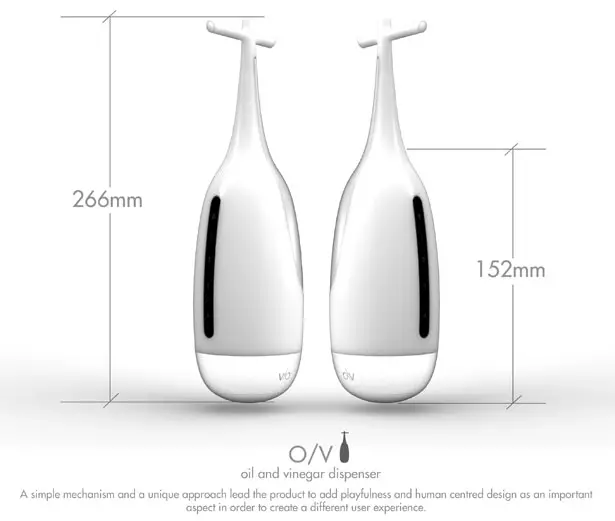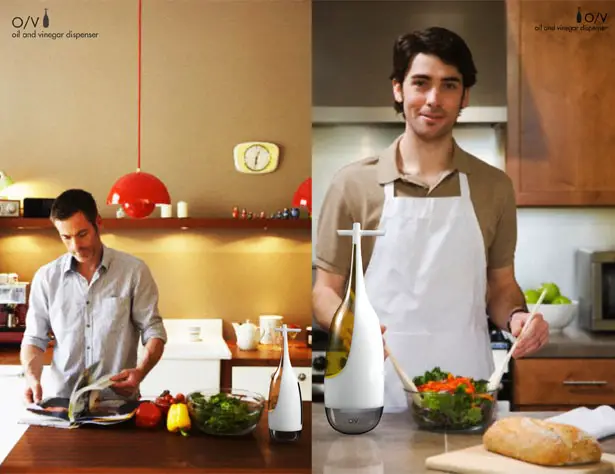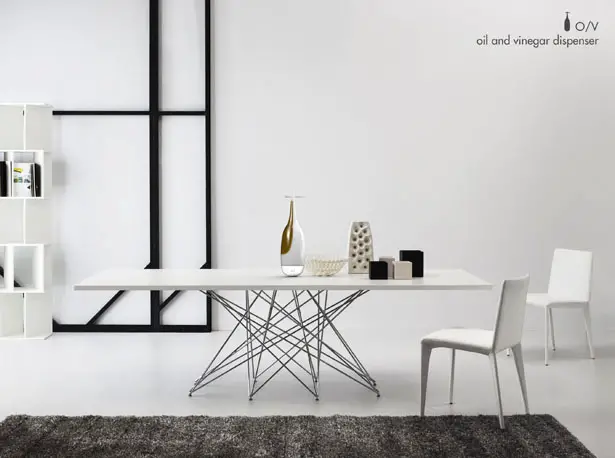 Tuvie has received "O/V : Oil & Vinegar Wobble Dispenser" from our 'Submit A Design' feature, where we welcome our readers to submit their design/concept for publication.
---