Donut folding bicycle is aesthetically pleasing concept bike which folds completely into circular frame, you won't find any protruding parts outside that frame. The circular aluminum alloy welded frame is the main structure of this bike, we're not sure how much weight this bike can handle. The front and rear forks are pivoted to the circular frame, the tubular pedal slides and rotates inside the crank bar. The handle bars are equipped with GPS and Cyclometer, the seat is adjustable to provide more comfort for different user.
Designer : Arvind Mahabaleshwara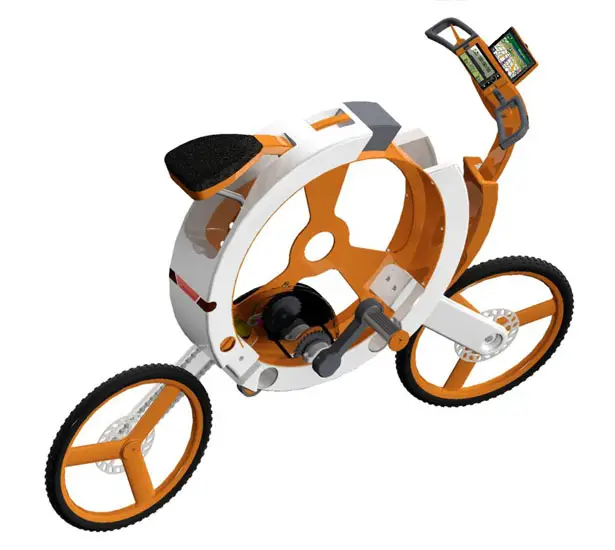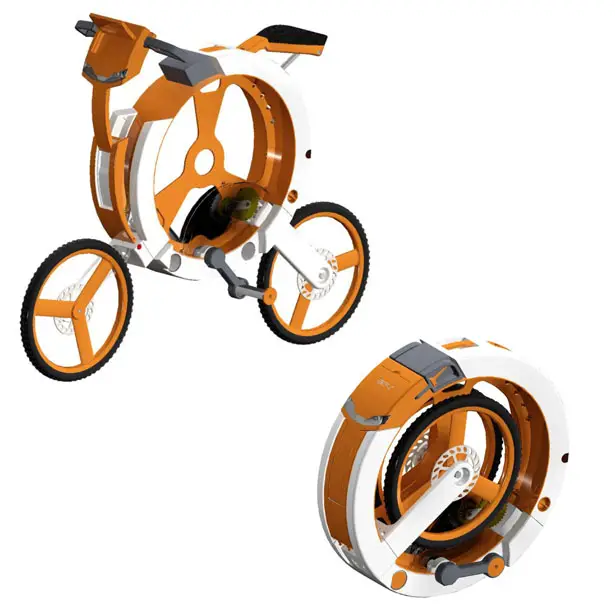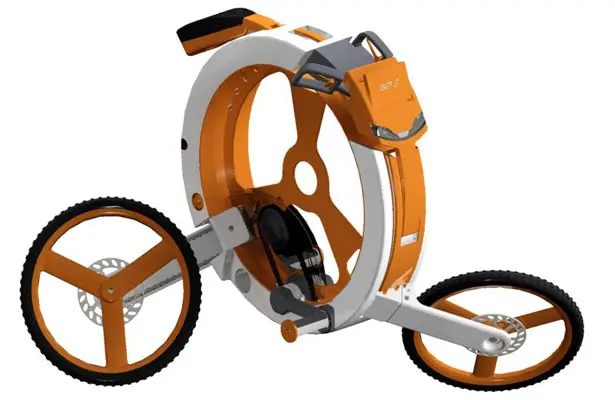 ---
How many people have dreamed of being astronauts and do a space trip? Having unforgettable adventures surrounded by infinite space realizing that we become one with the immensity of the Universe.
The future development of space travel and make it more accessible to a lot of people could be the first step in order to offer breath taking experience like that. Now the exploration of the Universe depends less on geo-strategic plans than in front of the business interests that will place the aerospace industry in one of very important positions in the global economy.
Today it is actually possible to do space travel for special people (special as in rich people), thanks to Space Tourism program. The possibility to change this amazing journey into longer in time and a greater distance from the earth starts now. Soon, we could see the possibility of building all infrastructures for a Space Hotel to a Space Resort or even Space Stations.
XLDron Versatile Earth Window (EW) from this talented industrial designer tries to give you a vision of our future space tourism.
Designer : Oscar Viñals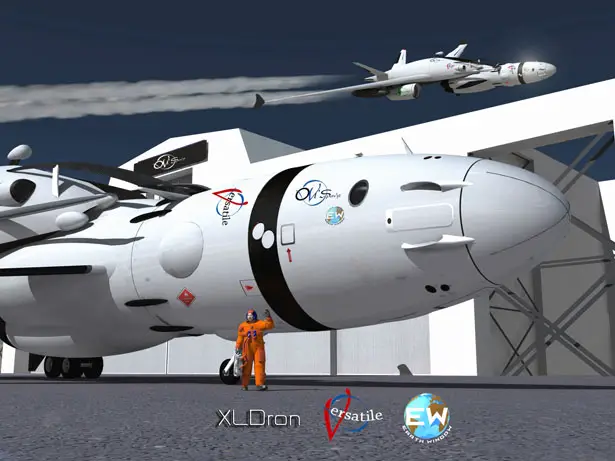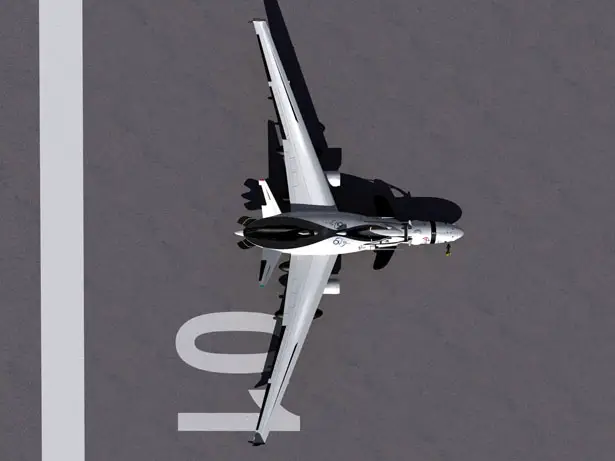 Text from the designer:
XLDron Versatile Earth Window (EW) is a concept of what future hotel-resort could be and the spacecraft vehicle to do the transport between land base and space infrastructure.
The "Earth Window" Space Hotel project consists of two phases:
Start-orbit of the modules that compose the infrastructure of "Earth Window" by "Ariane" or "Atlas V" rocket launches in four times, because the size and weight of these modules need the capacity to carry of a big rocket. After that, the next action would be module-assembling and commissioning of all systems in order to receive the first arrival of a capsule, launched by the XLDron Versatile, with astronauts to complete the construction phase of the Space Hotel.
The vehicle, that would link between land based and EW Space Hotel has a construction based on the concept XLDron, unmanned aircraft, but with bigger size.
Equipped with three ultra high bypass turbofan engines that use mixture of Biofuel and conventional fuel with a maximum takeoff weight of 85 tons, this vehicle would carry a rocket to an altitude of more than 40,000 ft., where it's detached.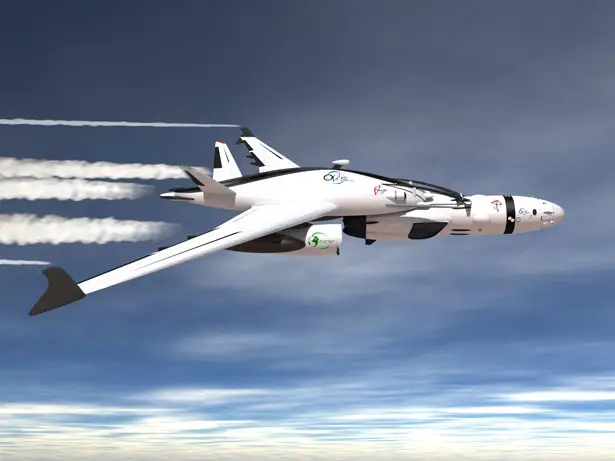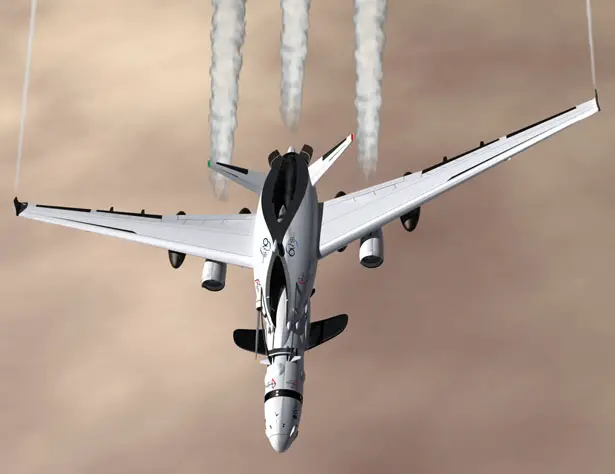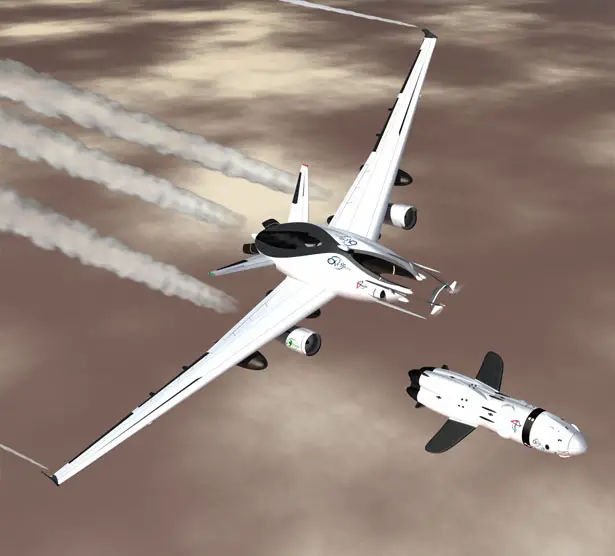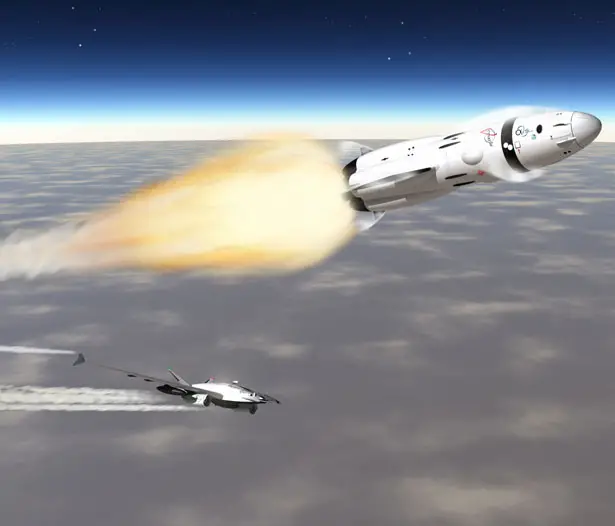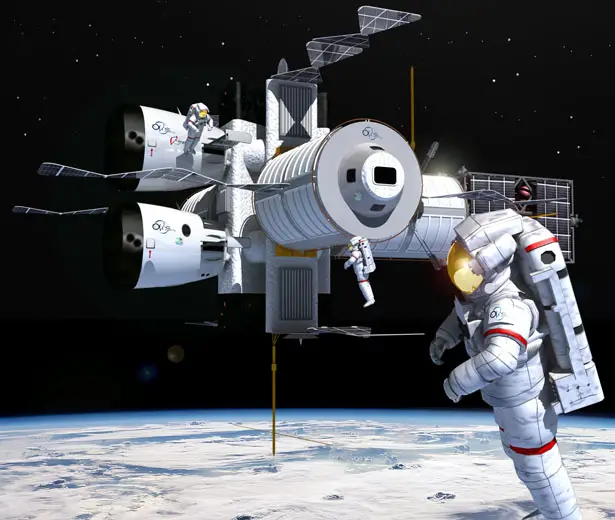 The rocket starts the three engines and would consist of three stages combined between solid and liquid rocket, capable of putting into LEO, MEO and HEO orbits a mass of two tons approximately of payload.
The rocket would have different configurations, combining four types of capsules:
Astronauts Capsule: It could take 5 "Spassengers" (space Passengers) and a small amount of basic material.
Supplies Capsule: might carry all kinds of supplies for the Space Hotel. And it would serve as auxiliary emergency capsule.
Energy Capsule: it could replenish EW Space Hotel fuel and basic materials such as oxygen, hydrogen, etc.
Satellite Capsule: could put satellites into orbit of medium size. Or even send "small" vehicle "explorers" to other planets.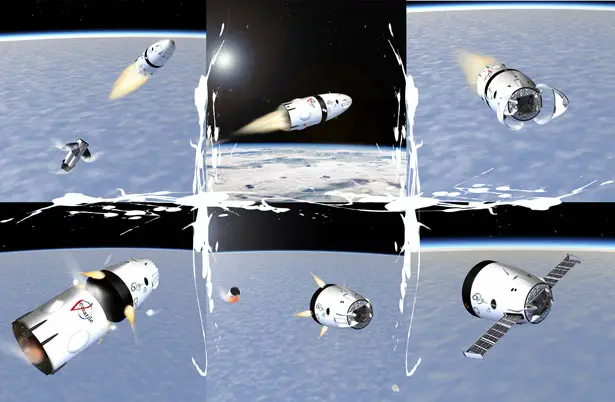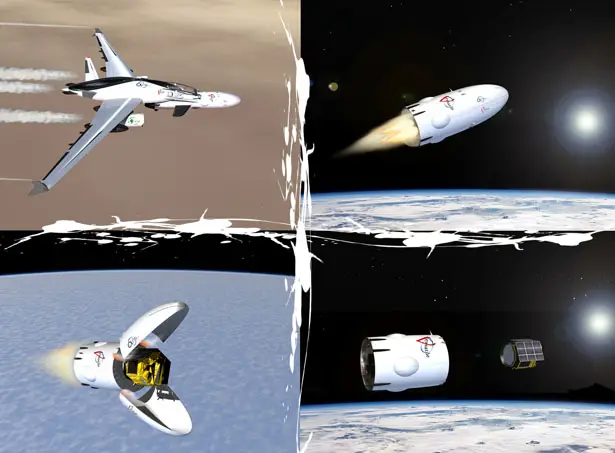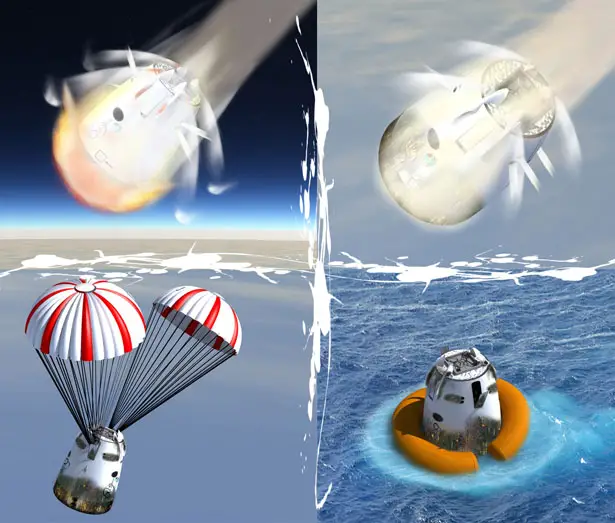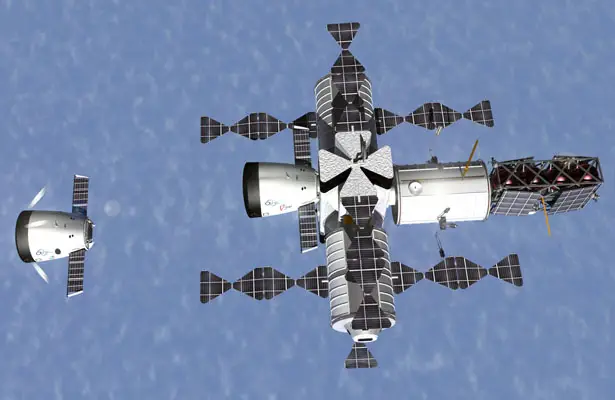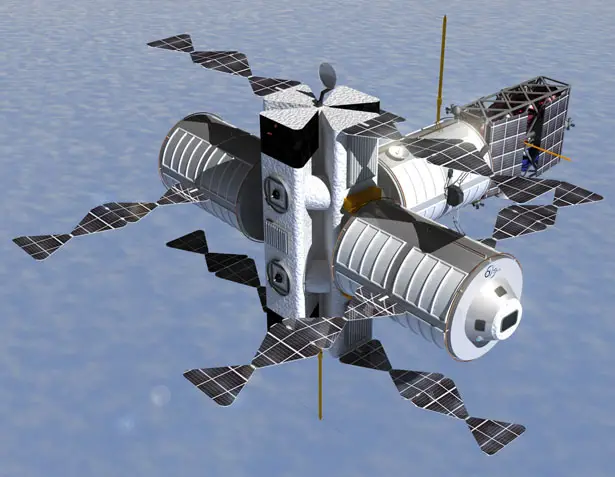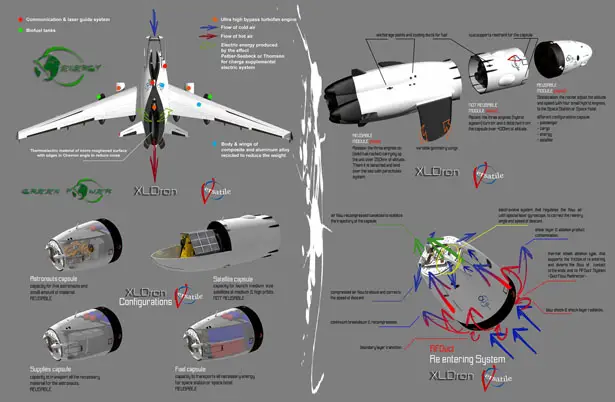 Click above image for bigger view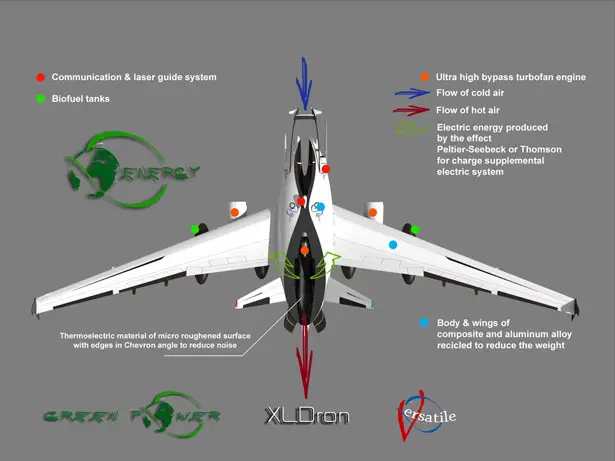 Click above image for bigger view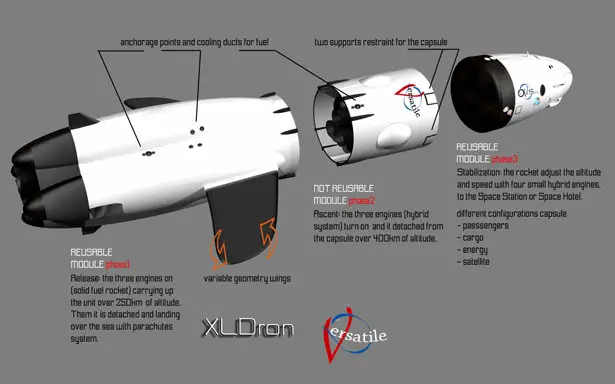 Click above image for bigger view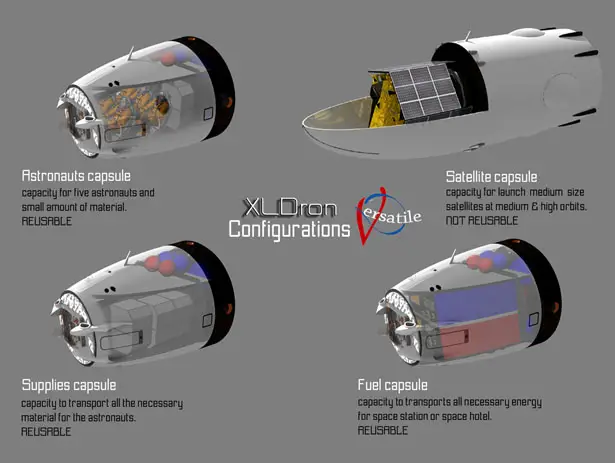 Click above image for bigger view
Click above image for bigger view
Tuvie has received "XLDron Versatile Earth Window (EW) for Space Hotel" from our 'Submit A Design' feature, where we welcome our readers to submit their design/concept for publication.
---
Exostrusion LED watch concept was inspired by the rear diffusers of modern sports cars. It's pretty simple actually, these diffusers are usually looking like extruded forms with various fins and facets, so, taking these forms in mind, Peter Fletcher has come up with unique and futuristic display frame for his latest watch design.
The time is displayed by those LEDs arranged in 4 quadrants, the top 2 quadrants display the hours while the others display the minutes. These quadrants are divided with appropriate number of segments by a unique extruded form, forget flat smooth surface. Since the time can be displayed in both 12hr or 24hr formats, the center area becomes the AM/PM indicator. The display layout also allows for a phased digital time telling mode where it is all controlled by subtle soft touch controls mounted in the strap, you can see those 2 highlight indents.
Designer : Peter Fletcher for [Tokyoflash]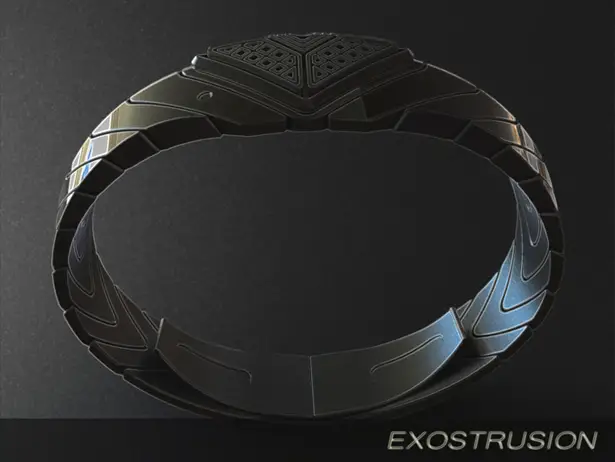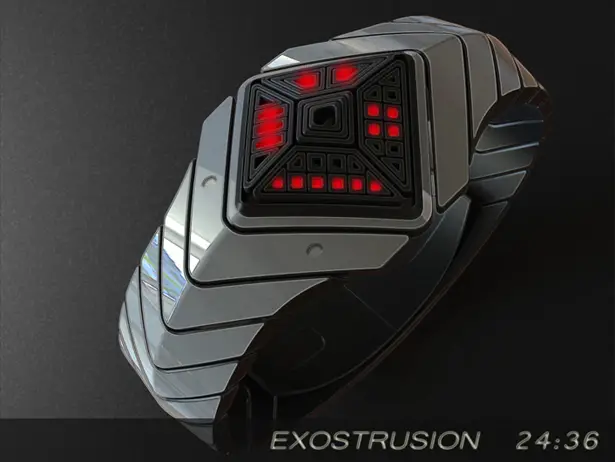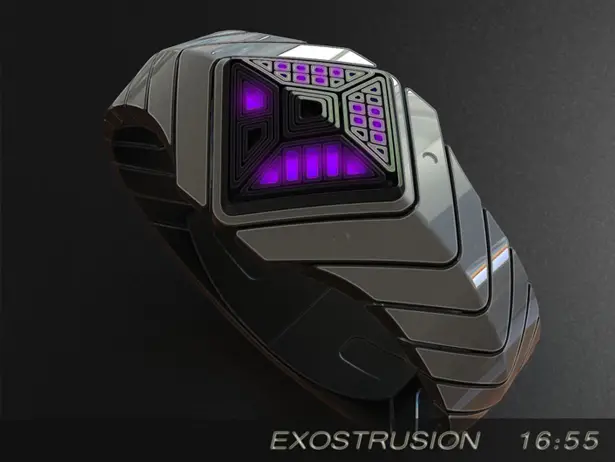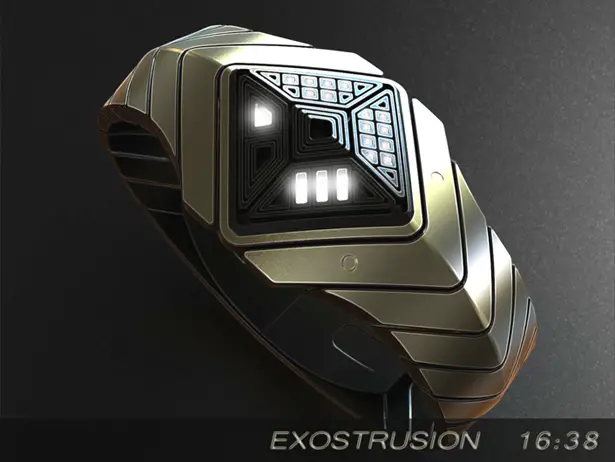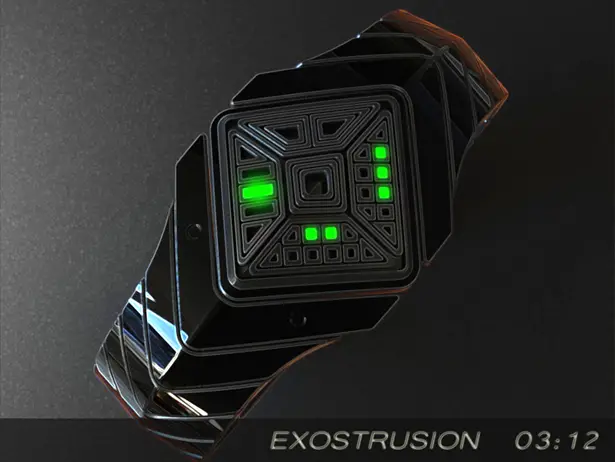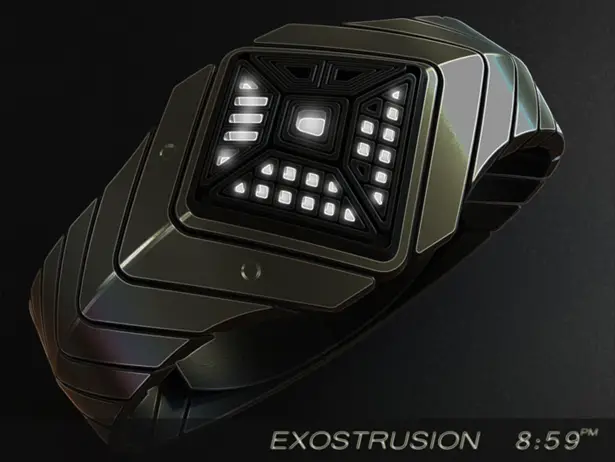 ---