Beautiful and modern heating stove designed by Acácio Viegas Viegas. Modulo T10 is a biomass heating stove with flame effect. It's been designed with the size of 30kw with a boiler capacity of 74 liters of water. This heating machine is meant to reduce the CO2 emissions and respect our environment. I would love to install this in my house, it will blend perfectly with my modern interior decor.
Designer : Acácio Viegas Viegas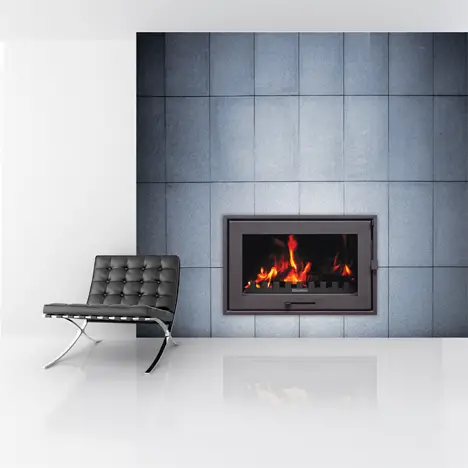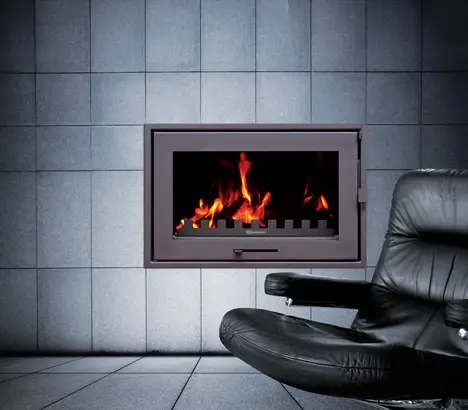 ---
Still remember our post about the cool SleepBox concept? Apparently, you'll be able to spot some of them at the Sheremetyevo International Airport in Moscow not too long from now. SleepBox is a boon for those who are slithering around on a seat in airports when their flights are delayed. This SleepBox is 2.5m by 1.6m in dimension and can be rented by the passengers for half hour periods.
Designer : Arch Group via [DailyMail]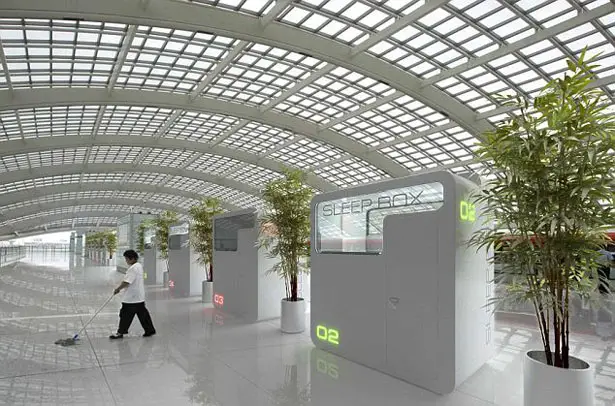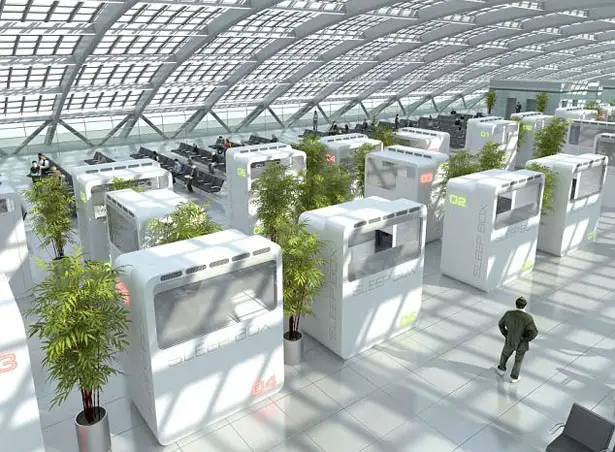 The architect who designed SleepBox says that each box is made of MDF with a natural ash-wood veneer and every box has good ventilation. The additional features are mobile phone chargers, an alarm, and shelf for notebooks, it also has space for keeping your luggage with night stands. For entertainment, each SleepBox has been equipped with TV and wi-fi router. There's a safe deposit box to keep your valuable possessions safe. These boxes are maintained with high security and hygienic atmosphere. At present there are one, two and also three-bed SleepBoxes and the price depends on the hours of usage.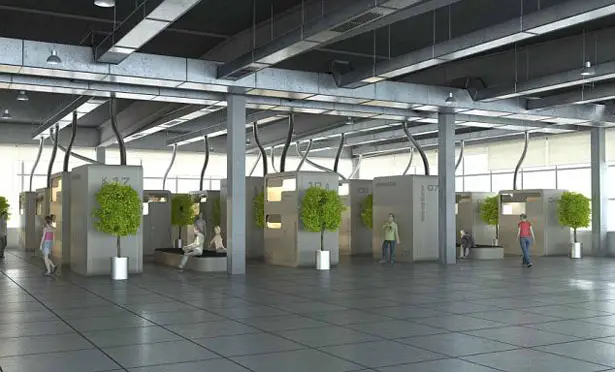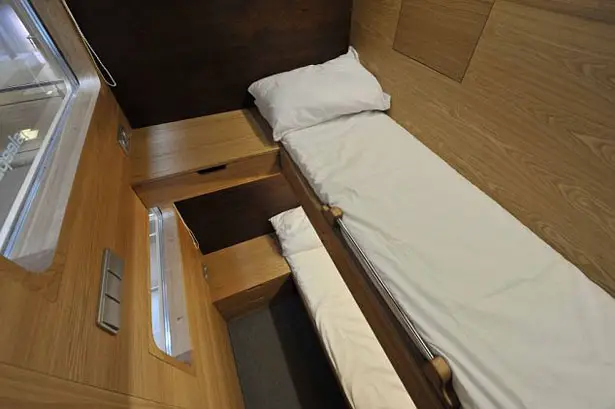 ---
Andy Kurovets has designed a wrist watch that mimics an hourglass, called Liquid Time or you can also mention it as "From Nowhere to Nowhere". Beautifully constructed from 2 specially crafted LCD screens, Liquid Time also features creative typography that forms the numbers to tell the time. I don't see any buttons, wonder how to setup the time or try to illuminate the numbers.
The sleek and stylish metal body offers 3 different colors: black, red and silver, it can be considered as a timepiece and jewelry in one. I think I am now officially a fan of Andy Kurovets' works.
Designer : Andy Kurovets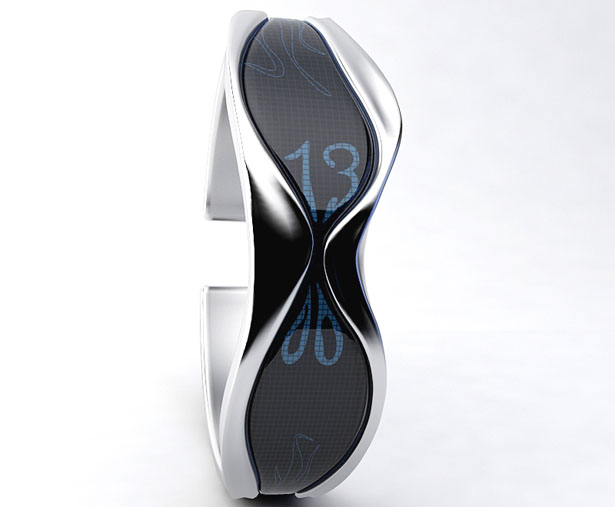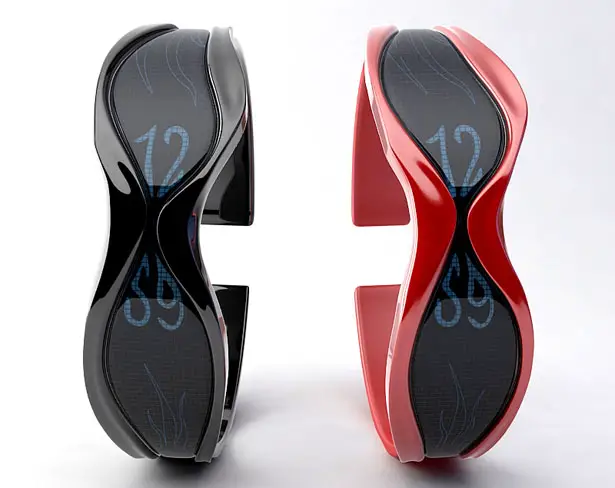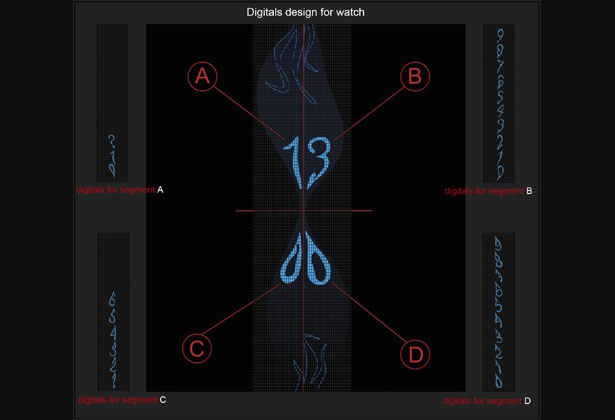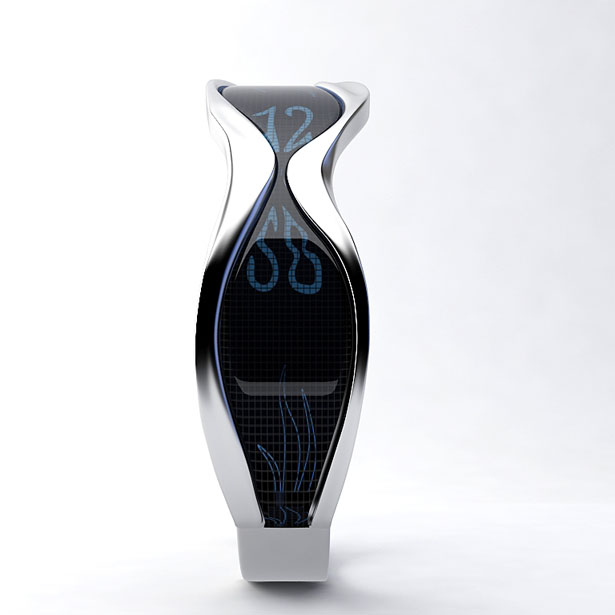 ---