Buick Ula Amphibious Vehicle by Josh Henry was inspired by two talented designers Melissa Sikorski and Carrie Fodor presentation during Josh internship at Sea Ray Boats. The presentation was about women and boating and how to make women to get more involved in recreational boating. From this point, Josh Henry wanted to design a version of his recreational boat that is less intimidating for beginners by combining a car and a trailer into a single unit with a boat "pod" attached to it.
Most people can't afford to buy both a car and a boat at the same time, but if they choose Buick Ula Amphibious Vehicle, they'll get both transportation, the process of deciding need vs want can be eliminated.
Designer : Joshua Henry
CG : Michael Rule-Z Kotoff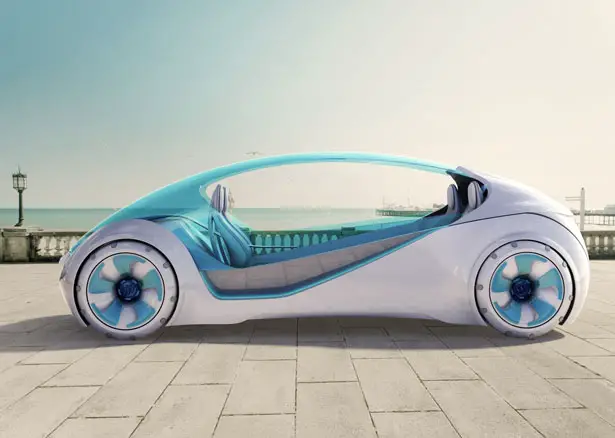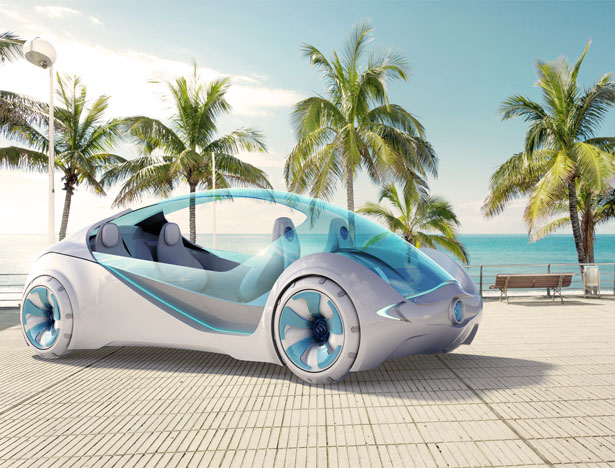 Joshua Henry's own words:
I wanted the design to be unique. I really thought about the surfaces and how they interact with one another. I wanted a lot of the details to be more subtle and make the vehicle much more approachable. One challenge from the beginning was how to make the two pieces (trailer and boat parts) cohesive and not only fit together, but look good both when they are apart as well as together.

I really liked the idea of utilizing those gaps between the pieces and how they fit together and really design them in a way that there's a design detail and not try to just cover them up. One thing I did was added LED lighting that really emphasizes the part lines and really adds a lot of dynamic energy to the overall look and feel of the vehicle.

The overall theme I imagined and the picture I created in my head from the very beginning was a woman living in a modern world in the glamorous Miami. Buick Ula Amphibious Vehicle allows her to have the freedom that she desires by utilizing her vehicle on land and water as she pleases for both pleasure and transportation. Living in Miami, I also imagined the use for night life or just driving down the road in south beach in the sun. When I thought about adding the lighting on the vehicle, this was where I really just visualized Buick Ula Amphibious Vehicle, driving down south beach at night by all the clubs with the dramatic aqua colored lighting pouring onto the strip. Very appropriate for Miami.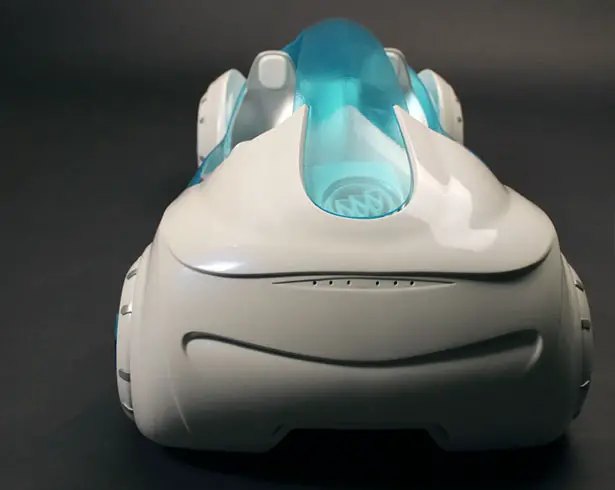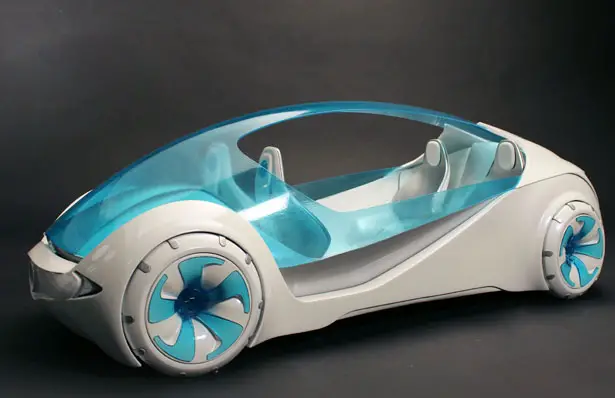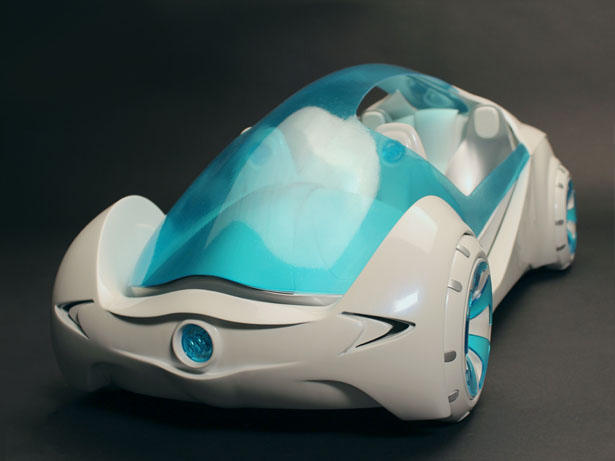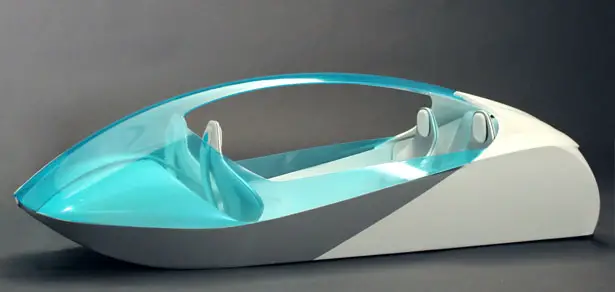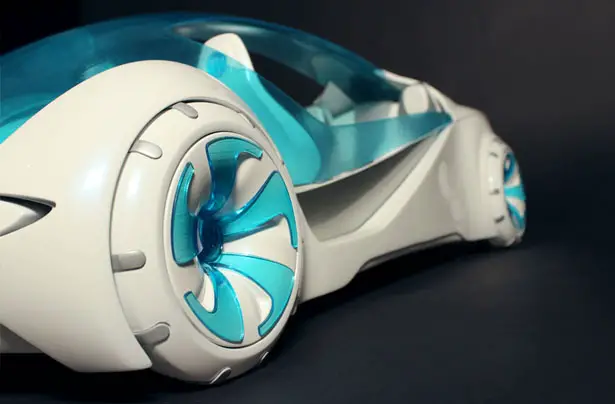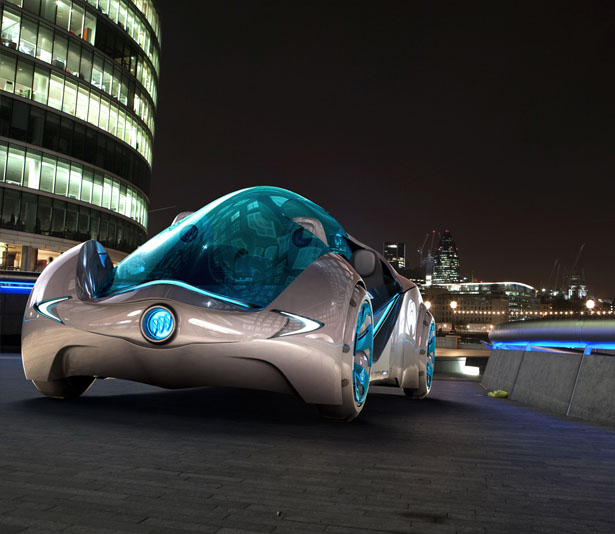 ---
Pandur is an eco-friendly vehicle with great aesthetics that features an electric motor on its rear wheel and the front batteries can be charged through specific systems placed on the front wheels. The metallic frame of the compact and lightweight vehicle is strengthened by a band of durable plastic that acts as a chair too and sustains the three wheels. The vehicle contains a detachable luggage with a maximum capacity of around 170 cm. Additionally, it can change its tires automatically according to the condition of the terrain. A simple push button starts the operation which is made possible through a hydraulic system placed inside the wheels. The main axis of the concept integrates an air jet to protect the driver at high speeds and to reach the driver's seat, a part of the frame is flipped to the side. Since the vehicle is raised only 5 cm from the ground, the suspension may have slight problem to perform well.
Designer : Popescu Lucian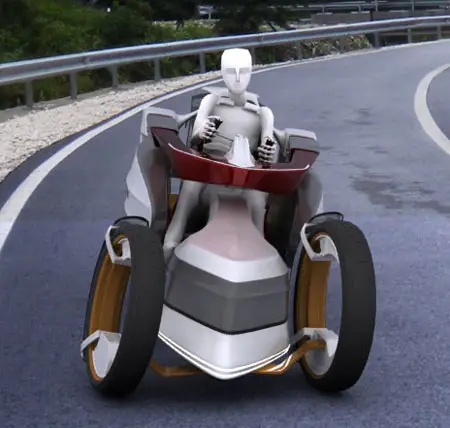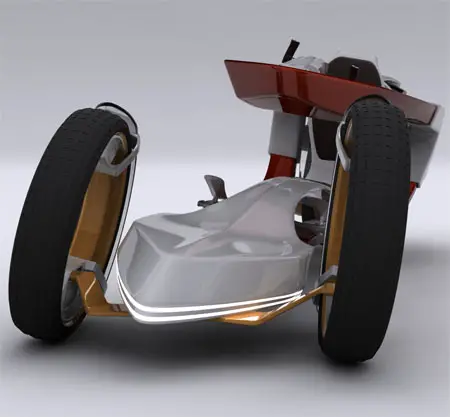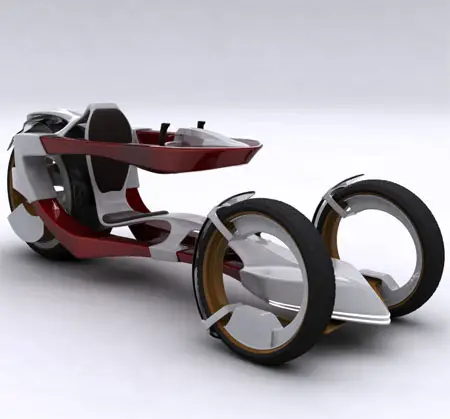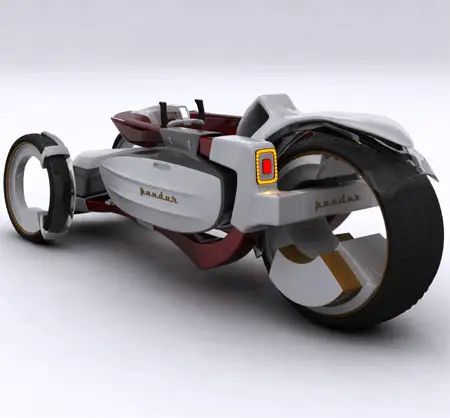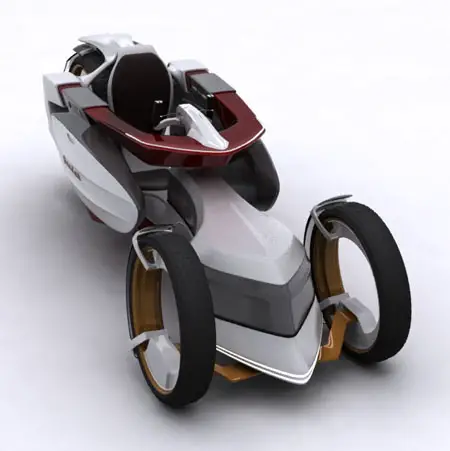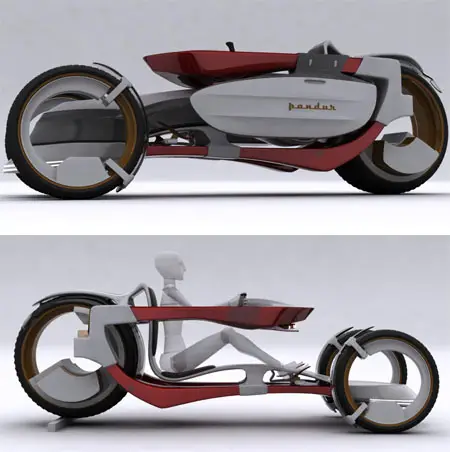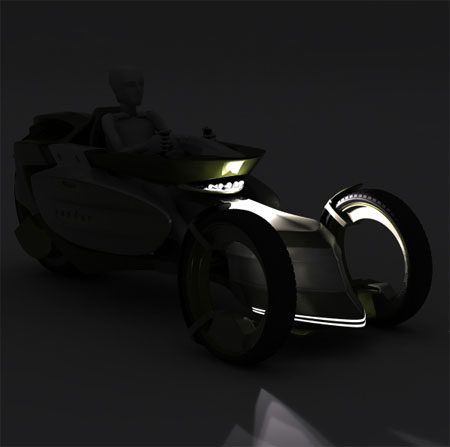 ---
Designed by Christopher Simmons, this 4NE1 is an innovation design in transportation seat for the future. Christopher Simmons, a student from Monash University was trying to create a vehicle seat this can be enjoy by elders, adults, kids and even physically impaired, that was when 4NE1 roller coaster style seat born.
This system is completely innovative and takes a whole new look at how we perceive space within a vehicle. Concerns have been raised about structural strength within the roof , but with structural reinforcement at little added cost – there is no reason why a roof cannot support the 24G crash impact requirements.
Importantly, in being firmly suspended from a roof, each chair has excellent properties for impact absorption in frontal and rear impact collisions and is further supported by an anti-whiplash? back rest that comes forward upon impact. The products seat base can raise and lower with it?s own back depending on desired use.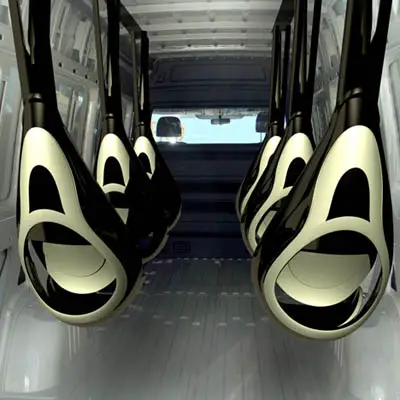 A flexible seating system with primary design focus on the elderly, physically impaired and is also wheelchair compatible. The system is suspended from a roof and may be temporarily stored away on the roof ceiling, or removed completely from the vehicle to maximize space or for maintenance purposes.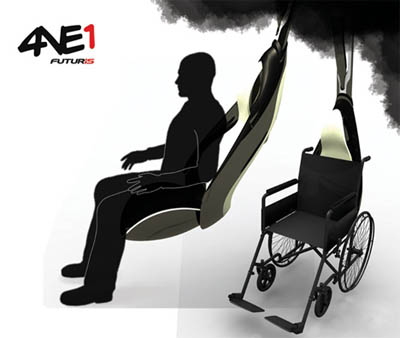 Love the idea, this roller coaster style seat might not be available soon, but it does add futuristic style for cars. I wont' be surprise to see 4NE1 next in the car design concept. One thing to ask to Christopher is the size of this seat, I mean some people can be really really big, if that's the case, do they still fit into this seat ?
Designer : Christopher Simmons
---