This SOLo lounge table is really taking advantage of the sun. SOLo lounge table will collect all the energy of the sun to help you charging all your gadgets and yet this table still look very elegant and stylish. This eco friendly solar panel table is designed by iF, and ideal lounge table for your house. This innovative object uses Bluetooth technology to collect, distribute and exhibit information on both the system monitor and wirelessly between computers and the internet. The SOLo also features recharging connectivity for many electronic devices such as laptops and portable media devices, enabling digitally interactive entertaining and business.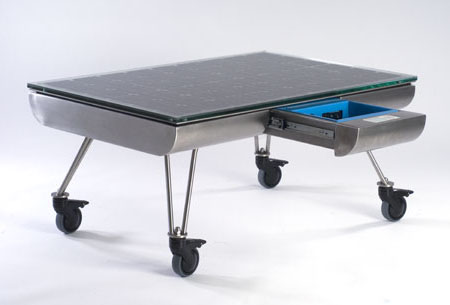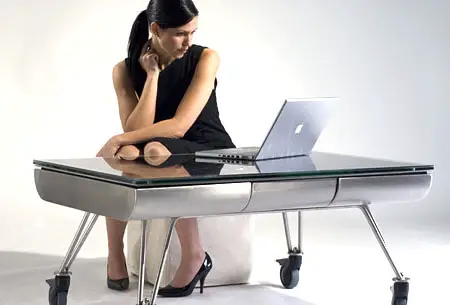 Using silicon cells embedded in its glass surface, the SOLo Lounge Table collects and converts solar energy to clean and efficient electricity. Its USB, lighter, and standard 3 prong outlets can be used to power your personal electronic devices. In a typical outdoor setting, the SOLo can harness over 17 kilowatts of solar energy every year.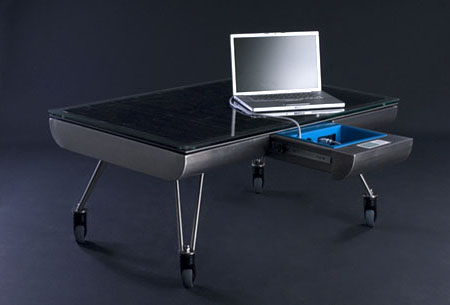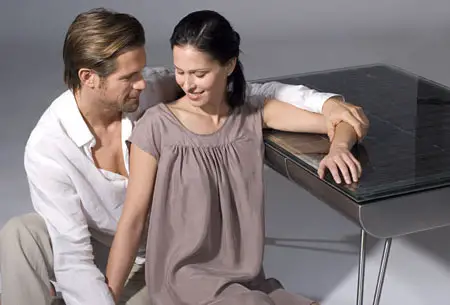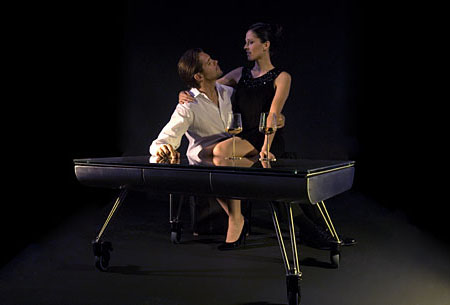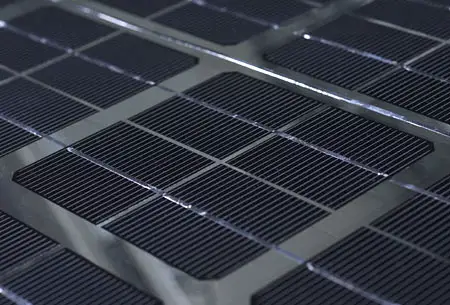 Source : ProductPage via BornRich
---
SLYDE watch is the latest creation of HD3. Designed by Jorge Hysek, Slydes utilizes the touchscreen technology and smartphone by allowing you to slide on time. By simply sliding across this watch screen, you can get all information from the past, present, and the future. It allows you to customize different watches within a single timepiece. This futuristic watch is water resistant to a depth of 50m and each component is completed with sapphire glass.
Designer : Jorge Slydes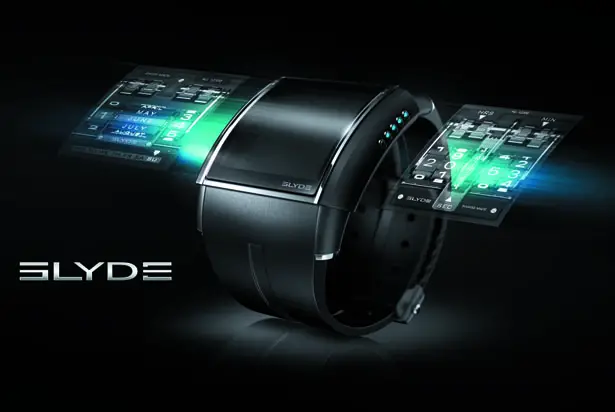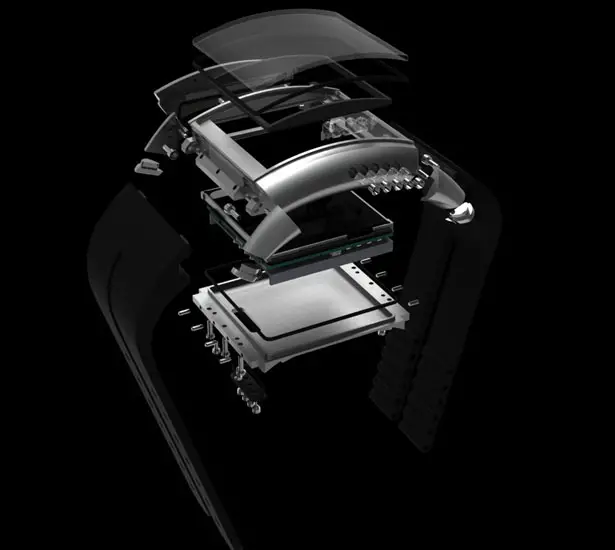 ---
Named after an equivalent word for interweave is the new Complect coffee table. It boasts bend plywood legs, which are woven via a concrete walnut tabletop. This coffee table was designed to merge simple home assembly with high quality construction into an exclusive flat-packing table, which doesn't look like one. Well, Complect necessitates only a screwdriver to entirely remove its legs and it is absolutely easy to assemble and dismantle. It employs standard screws to make certain both the worriless replacement of lost hardware plus the use of a tool, which is well-known to many households. Complect was displayed at the ultimate event in Grand Rapids, Michigan. Standing more than 15″ tall, Complect, breaks down to a height of less than 3.5″ for trouble-free storage and transportation.
Designer : Matt Finder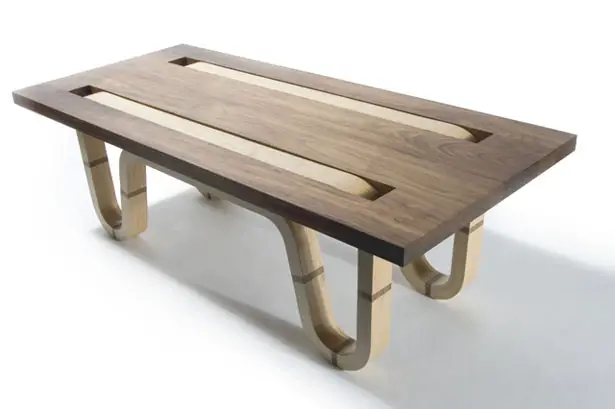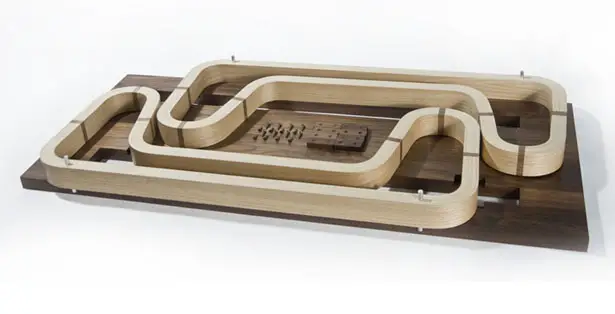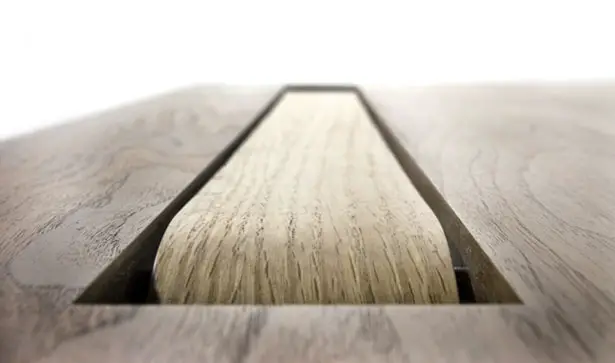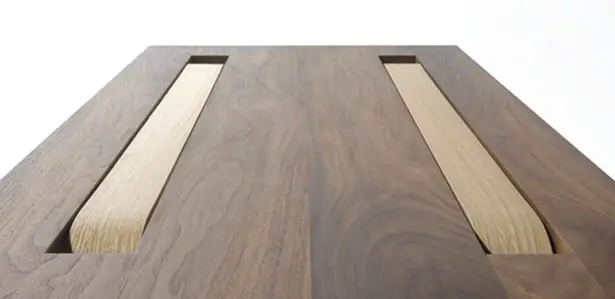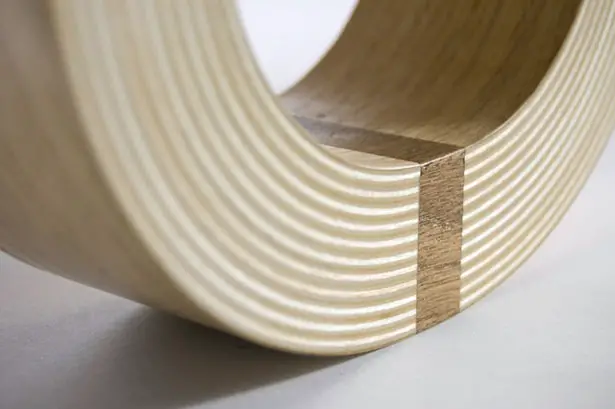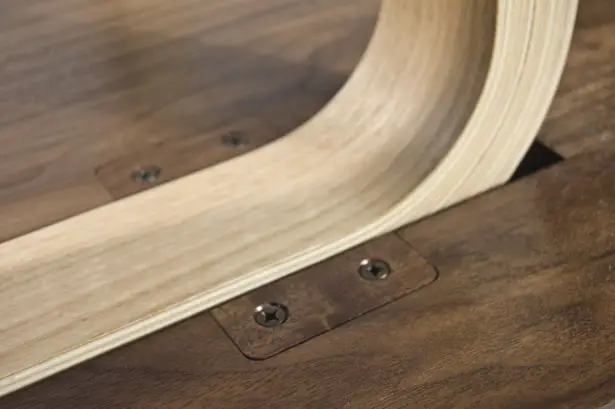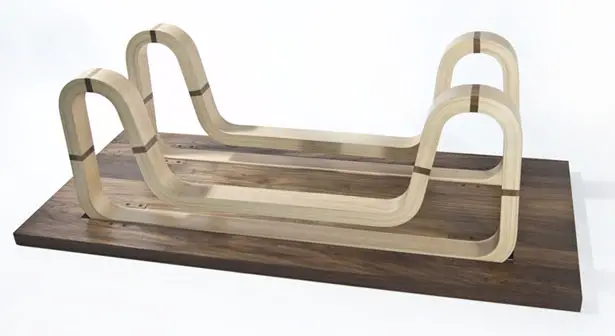 ---