The Egg is a concept kitchen that will offer necessary functionalities so that anyone can become an expert chef. With simple, clean and natural shape, the Egg concept provides both aesthetic and functional significance for future houses and users. The kitchen is consists of three wings, vapor washing wing provides cool water rapid jet that sprayed automatically when hands are detected, induction wing features low energy, no heat and high-end cooking, and preparation wing is an interactive panel which provides necessary information about the elements on the surface. The center is a holographic projector that contains information database and battery modules inside. The Egg features Interactive Holographic Projection (IHP) that allows the user to watch and learn various cooking styles, find new recipes online, customize graphic outlines on the egg shell and control various options for preparation, induction and washing wings.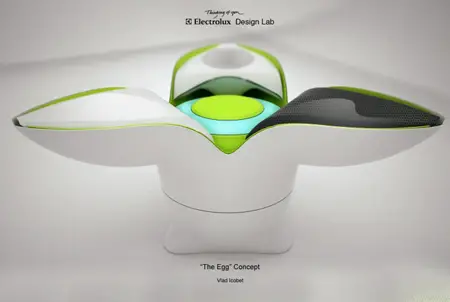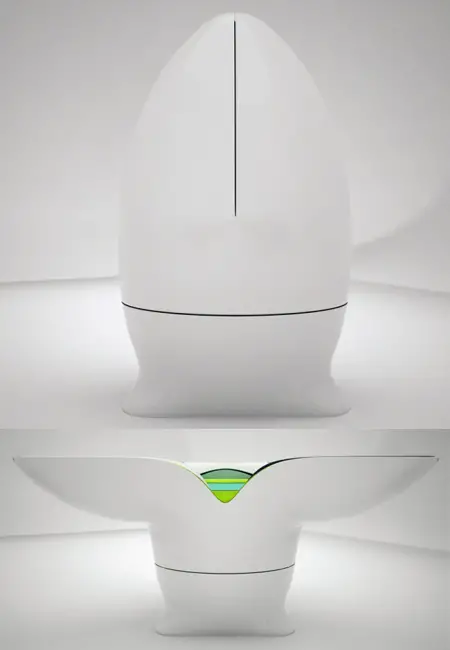 Vlad Icobet says :
"The Egg is an all in one cooking and food preparation unit that unfolds like a flower from a cylindrical starting position using advanced electro-active polimers. The wings form three separate units that provide a place to prepare food, a cooking surface, and a washing facility. The Egg also includes an interactive holographic projector that allows the user to find information online to create recipes or get cooking instructions. When not in use, the Egg can be easily stowed to save space. It can be customized in any color to fit any kitchen decor."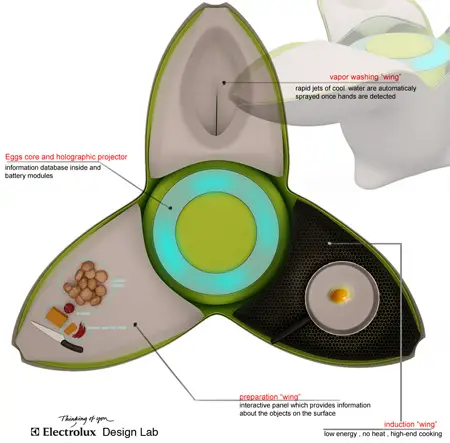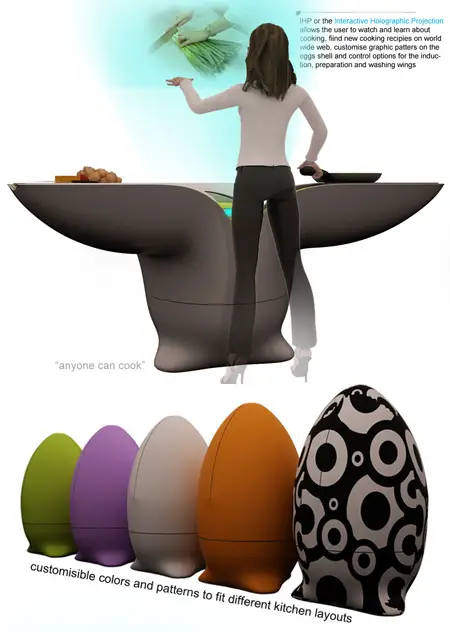 Designer : Vlad Icobet
---
Bolt M-1 Electric Bike brings the joy of 2-wheels in this digital era. It's an electric bike with pedals, but pedaling it's not really required to get to your destination. When you have ridden a motorcycle or a scooter, you get the idea, but this time, imagine all the torque you need right off the line, you don't have to deal with clutches, gears to shift, and also, you'll enjoy super quiet ride. This smart bike can be connected to your smartphone where you get to wirelessly unlock the bike, check your range, and other essentials data.
Inspired by his moped when he first moved to San Francisco, Nate Jauvtis, the founder of Bolt Motorbikes, realized that using moped is the best way to get around the city. When you have ridden a bike before, most of you have felt how awesome it is going downhill, but now imagine that you can feel the same way when going uphill with Bolt M-1. No need pedaling, feel the wind on your face, and quietness.
From : Bolt Motorbikes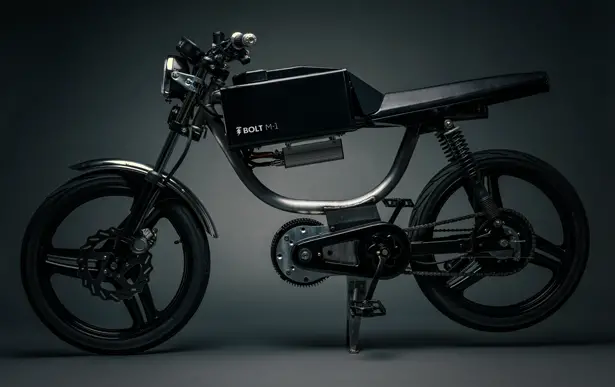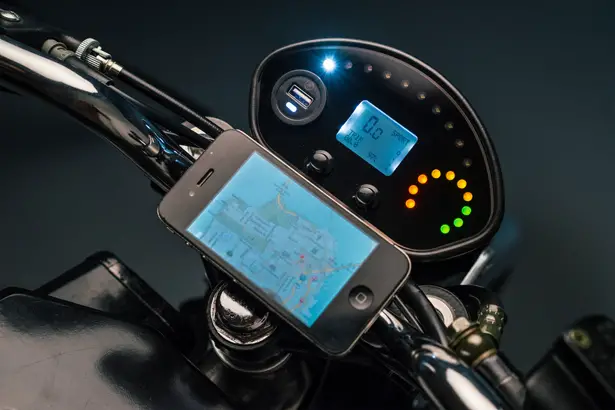 Since it's an electric bike, it doesn't need any gas or oil, ever. It features 2 modes: economy and sport. You can reach a top speed of 20 MPH and up to 50 miles range in economy mode and a top speed of 40 MPH and 30 miles range in sport mode. This e-bike is password protected to keep thieves away.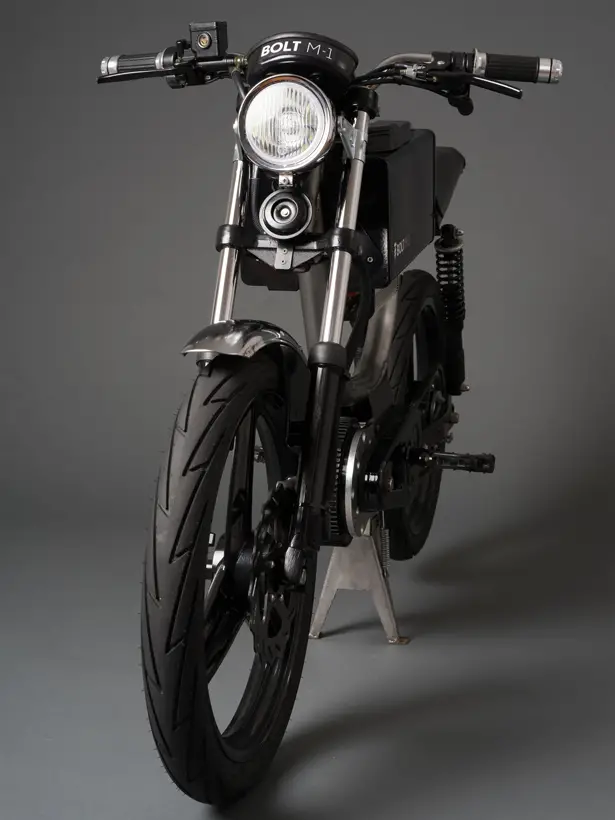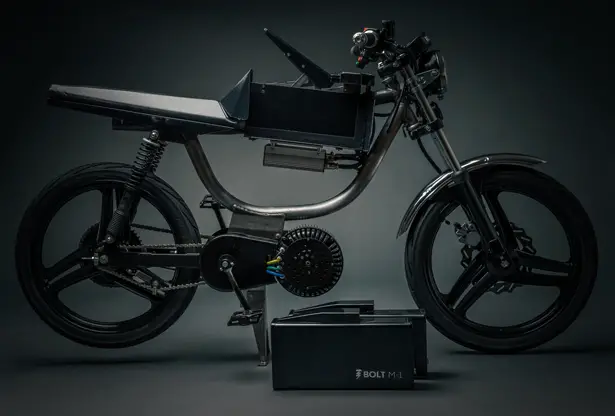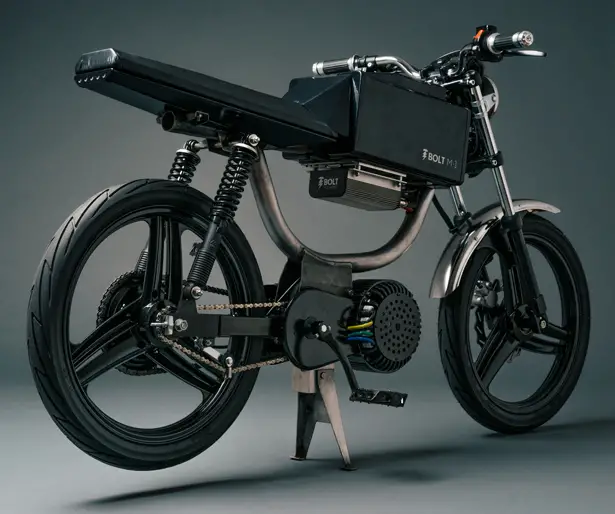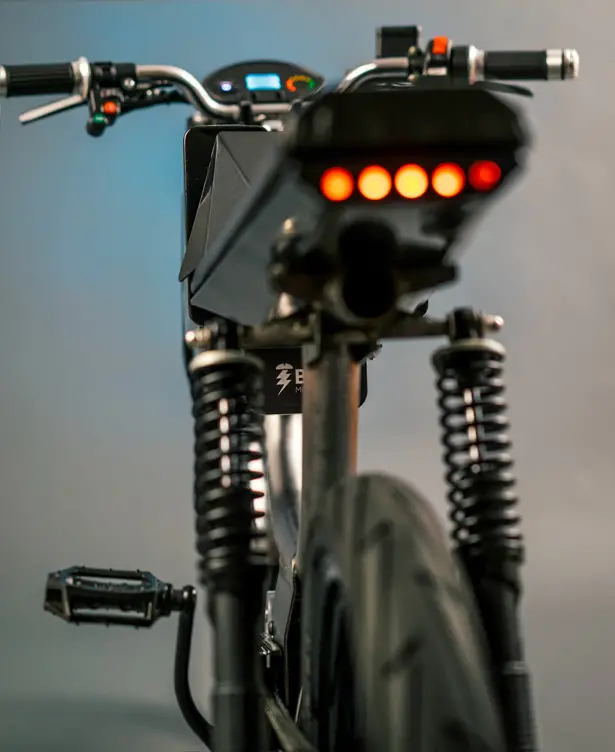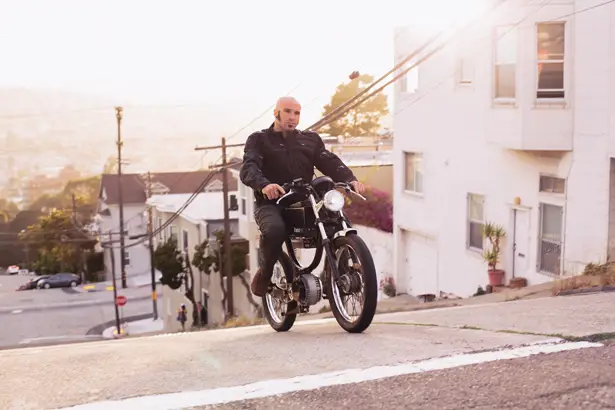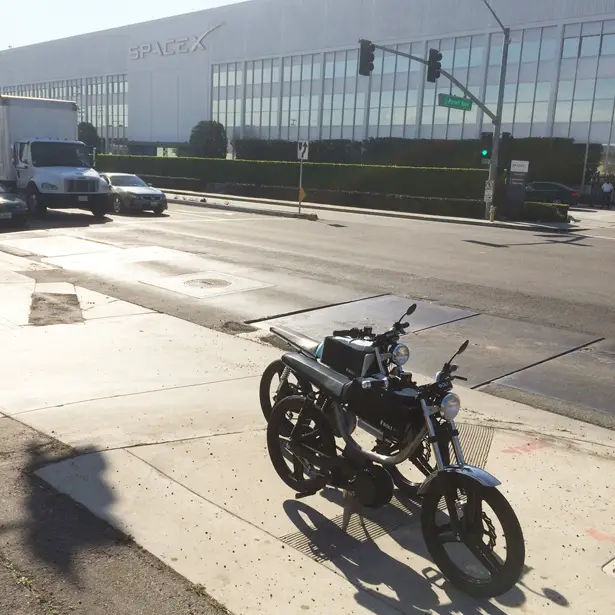 ---
FPS Gaming Controller has been designed based on extensive research done by HJC Design team. Based on that research, they've found out that there are six types of gamer profiles from professionals down to novice gamers, they've also mapped existing game controllers relating to gamer needs based on aesthetic and functional scale. From many interviews and online forum comments, it's pretty clear that there are many gamer enthusiasts demand a higher performing solution of gaming controller than the standard XBox offering.
Designer : HJC Design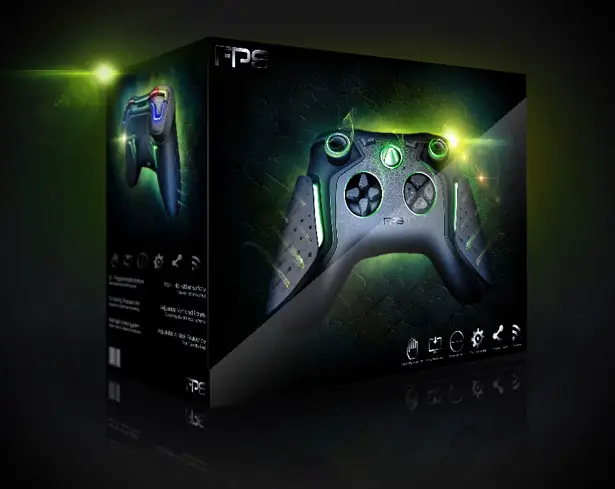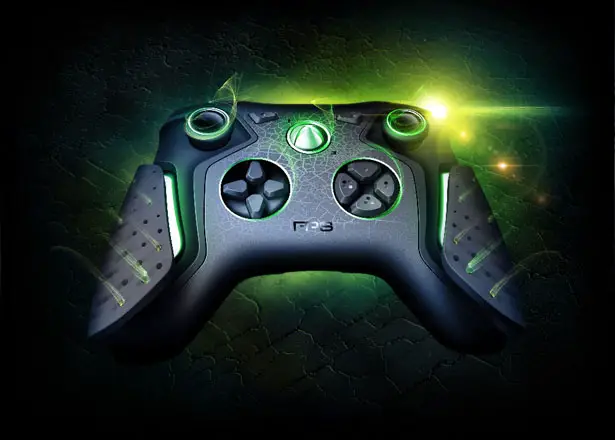 The most essential controllers when playing games are the analog sticks. Based on Video analysis of gamers' hand positions, we can tell that gamers keep on moving the thumbs from the analog sticks to activate other control buttons. You might say that it was only micro second delays, but to professional gamers, it means holding back their performance. FPS Gaming Controller aims to resolve that issue as well as increasing a button reaction time and better ergonomic grip design.
Using FPS Gaming Controller, gamers can access every control without having to release the stick, no more micro-second delays, thus increasing gamer performance by allowing simultaneous activation of any button combination. Each of these sticks features adjustable physical resistance to meet the gamers preferences. Button mapping feature allows gamers to customize the location and function of the key controls. It saves any different configurations based on its user.
The usual unresponsive D-pad now comes with individual directional buttons, a unique visual balance is created by the position of the analog sticks and control pads. User can customize trigger sensitivity and short-throw buttons while the backlights can be set to show the current layout.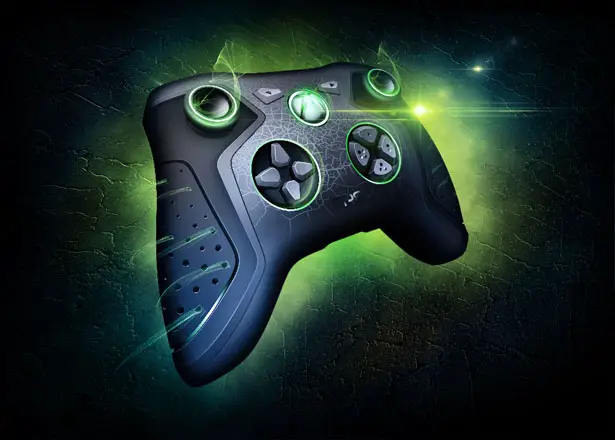 The high grip surfaces of FPS Gaming Controller have been designed with ventilation holes to reduce perspiration. We really love the full color spectrum of LEDs, this allows the button and body lighting to match gamers team colors or existing gaming set up, clever.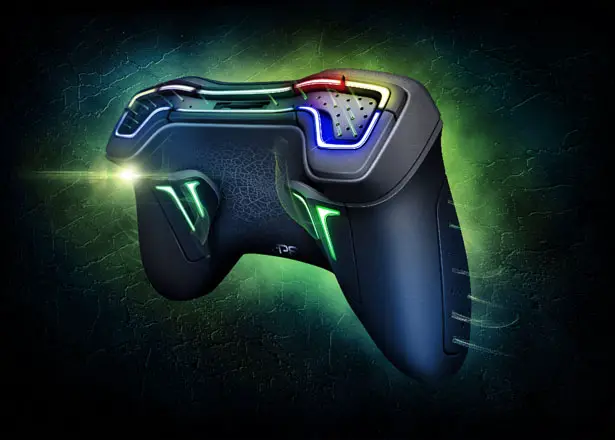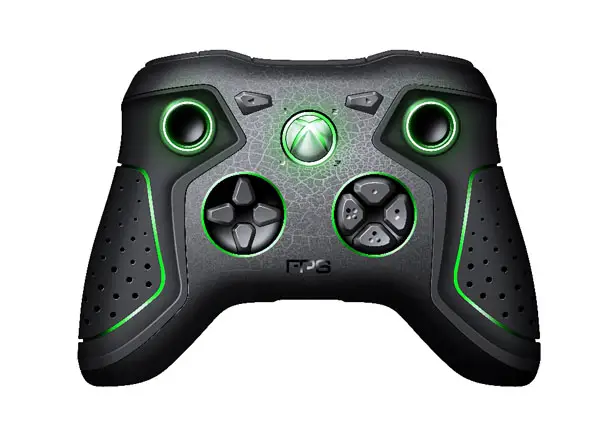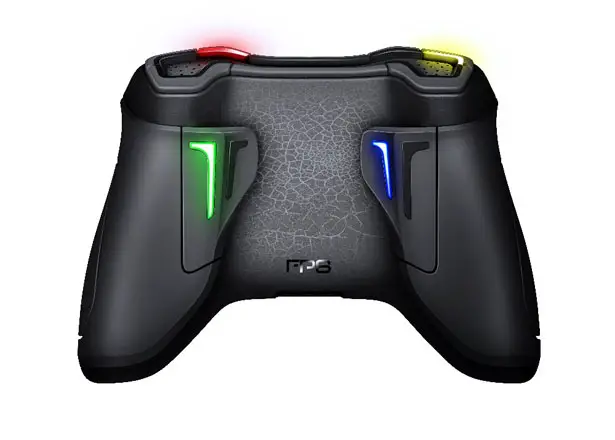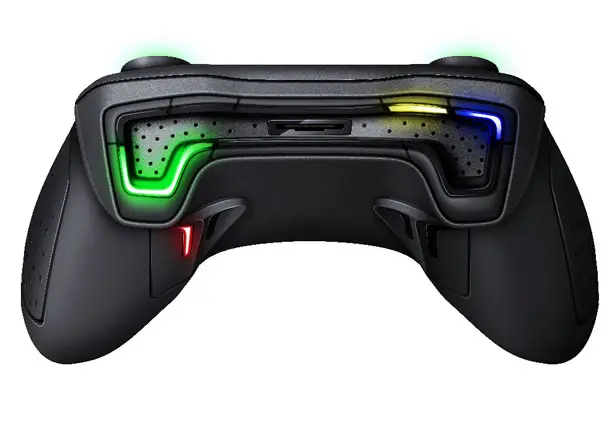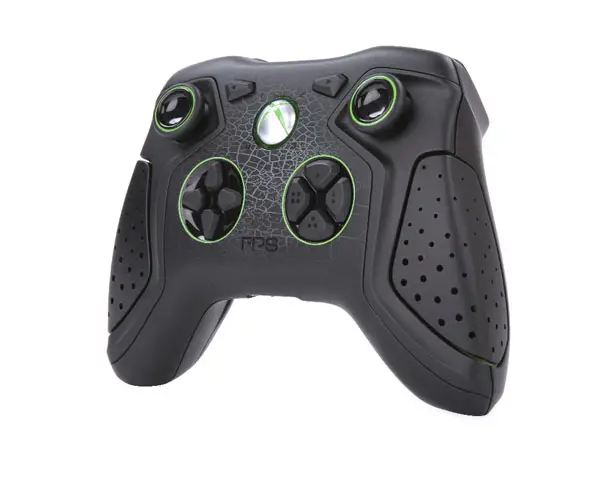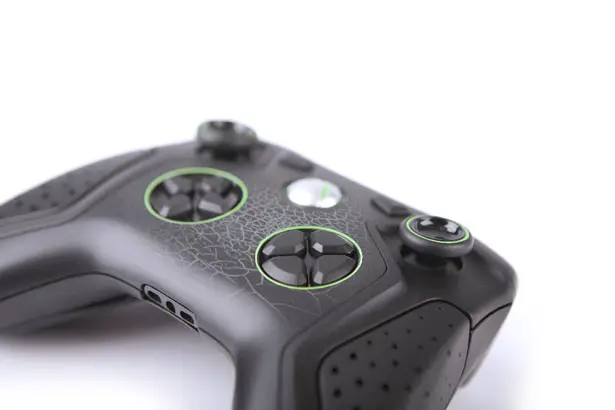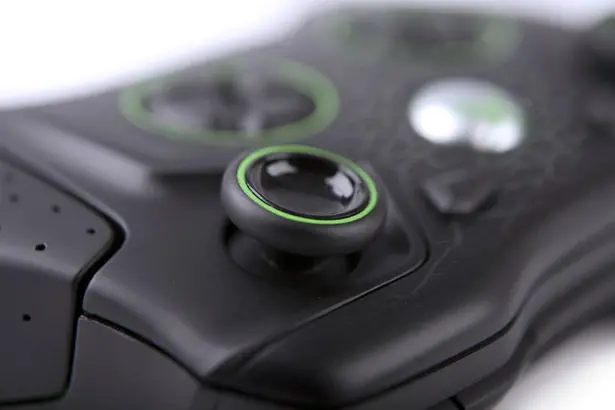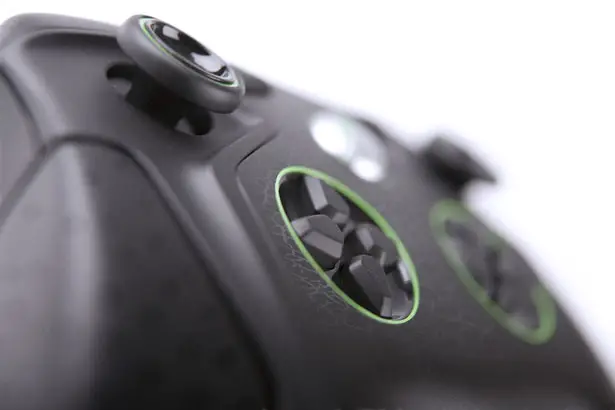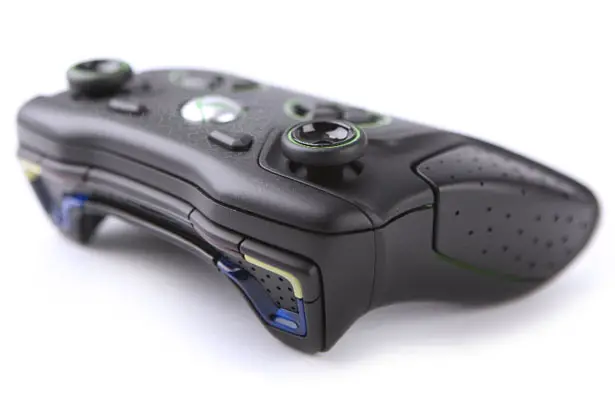 Tech Specs of FPS Gaming Controller
Customizable buttons and trigger sensitivity, up to rapid fire hair triggers.
Map the 8 multi-functional highly responsive buttons via PC
Rear rocker switches for multi-function control.
Alter the in-game sensitivity in real time by squeezing the side panels.
8 control setup configurations, allows controls to remain constant across games.
3D rumble effect, with varying strength and direction for a more immersive experience.
Dual analogue stick resistance control.
Ventilation holes at contact points to prevent perspiration.
Adjustable panels for optimum ergonomics.
Customizable lighting to show button layout, to match clan colors or your existing gaming set up.
Precision D-Pad and configuration controls.
Non-slip rubber on all contact surfaces.
Contoured analogue sticks provide constant grip and have minimal 'dead zone' for high precision.
Detachable braided wired cable, stopping wireless interference at tournaments or LAN matches.
Zero latency 2.4GHz wireless technology (1ms response), with built in rechargeable batteries for casual play.
2.5 mm microphone / headphone jack.
Wireless headset compatibility.
Tuvie has received "FPS Gaming Controller" project from our 'Submit A Design' feature, where we welcome our readers to submit their design/concept for publication.
---