SENSE! is a concept tableware objects collection that offers dining with all your senses instead of just eating with your eyes. The surprising and fun to use design makes you aware of your sensory abilities and turns a usual meal into an amazing experience with various innovative tableware each featuring different attributes. The Scent Flowers discharge a scent to accompany a dish. The Hot Stone Plates have inlaid warm basalt stones that heats in oil, allowing a slower and healthier dining. The Palate Cleansers produce a desirable break the scenario of dining by allowing you to relax when sipping the mint vapor that cleanses your palate keeping your stomach not so filled. Both the table and the tea set are the part of the astonishing Hot Ice Tea Ceremony, where the ice is unlikely hot.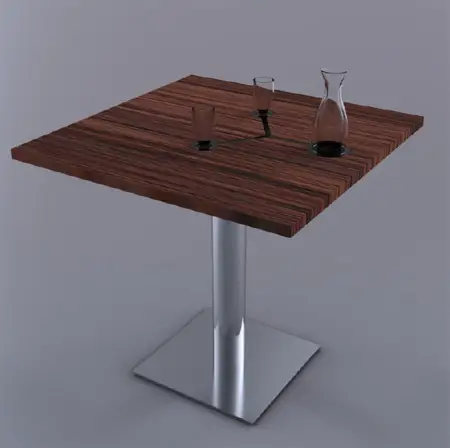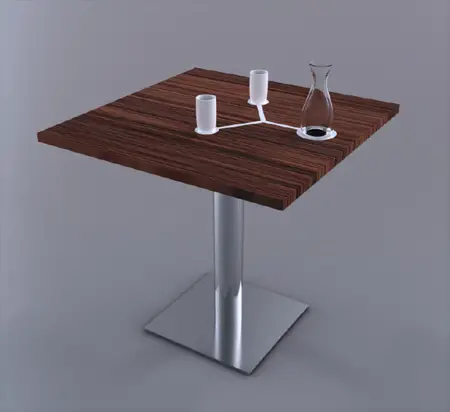 Text from designer:
Most of what we perceive is through sight and sound. The senses of touch, taste, and smell are secondary. Up until now we have consumed food mainly with our eyes. Visually challenged people have proven that we have the capacity to develop other senses to a greater extent… but do we truly need to lack a sense before we'll put the others to greater use?
SENSE! is a set of tableware objects that challenges you to use ALL your senses and no longer 'eat with your eyes' only. SENSE! is a set of Scent Flowers, Hot Stone Plates, Palate Cleansers and a Hot Ice Tea Ceremony. The designs make you aware of your secondary sensory capabilities. They are surprising, fun to use and magical… turning an ordinary meal into an extraordinary experience.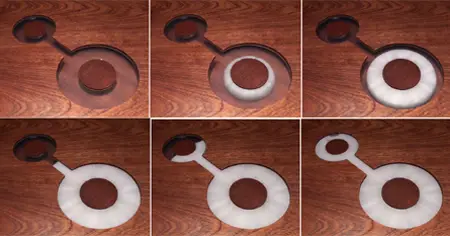 Hot Ice Tea Ceremony
The table and tea set are both part of a modern tea serving ceremony. Placing the tea carafe on the table will set of the crystallization of the 'Hot Ice' that will run through the tabletop into the double walled tea glasses. Do not trust your eyes… the ice is hot!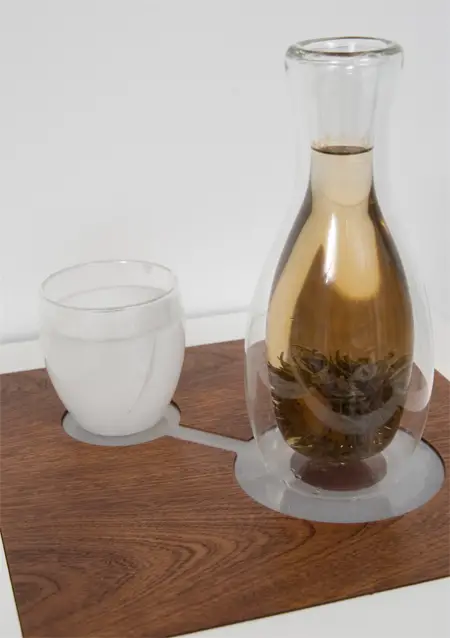 Hot Stone Plates
The porcelain plates with inlaid warm basalt stones heated in stock or oil allow for slower and therefore healthier dining.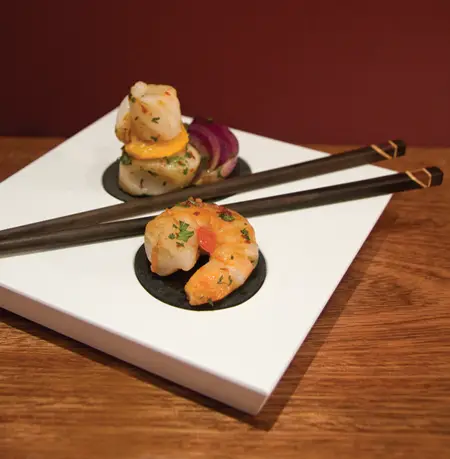 Palate Cleansers
The palate cleansers create a desirable break in the dining scenario. Sit back, relax and enjoy sipping the mint vapour, which cleanses you palate but does not fill your stomach.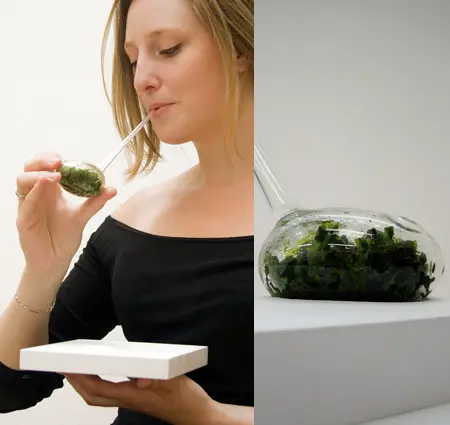 Scent Flowers
The scent flowers can release a specific scent to accompany a dish. Do we actually need to swallow all ingredients to have the perception of eating them, or can we eat with our noses?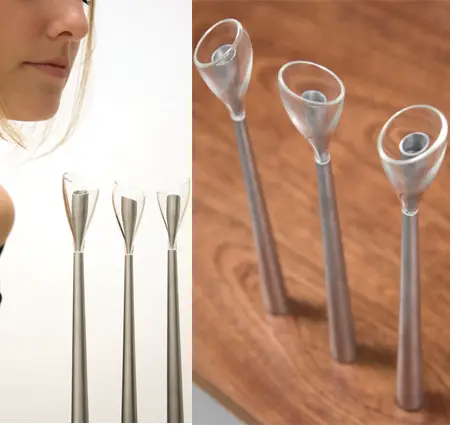 Designer : Katrien Ploegmakers
---
Flatseat Bench has been designed for both indoor and outdoor use, it's simple, yet convenient street furniture. Using a composite deck material made of industrially scrap wood, it is a highly durable, long lasting product regardless of environmental conditions. The combination of steel elements with colorful seating, it is designed for contemporary environments.
Designer : Hakan Gürsu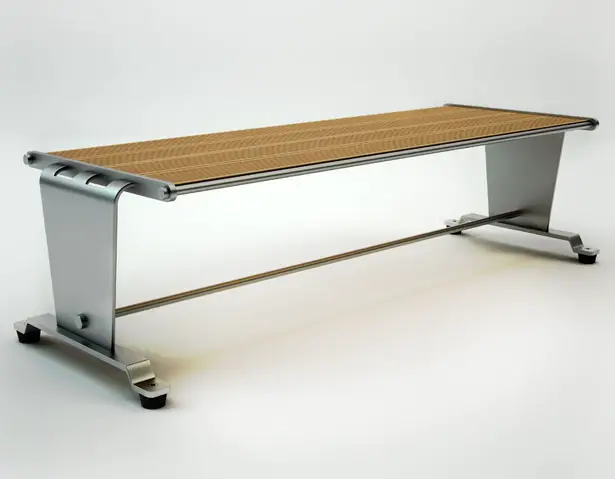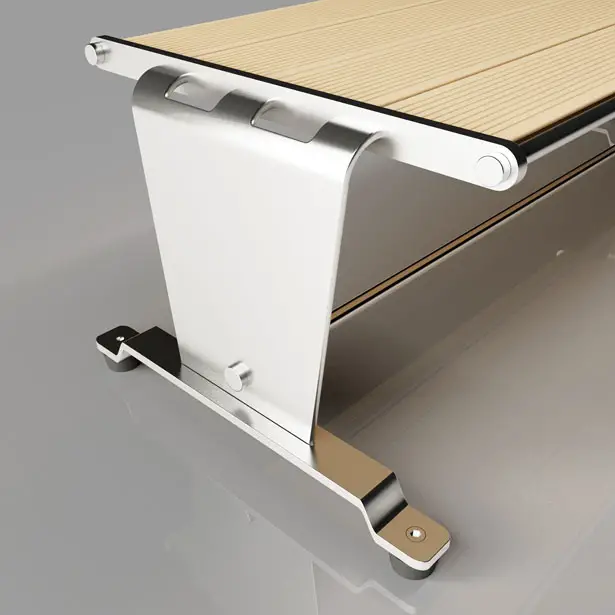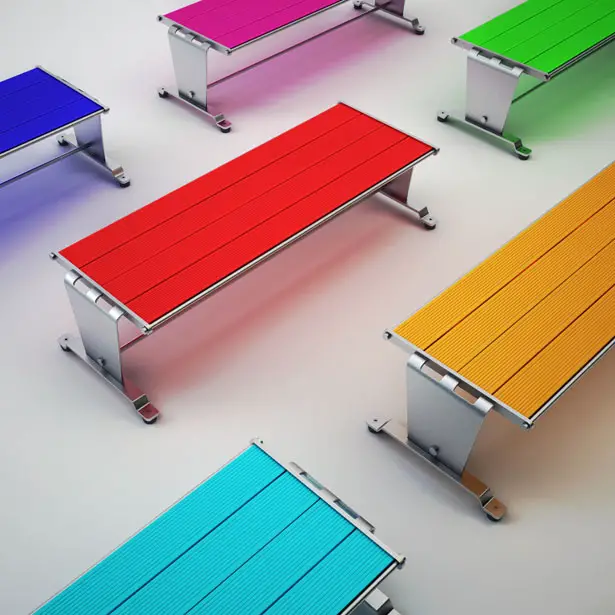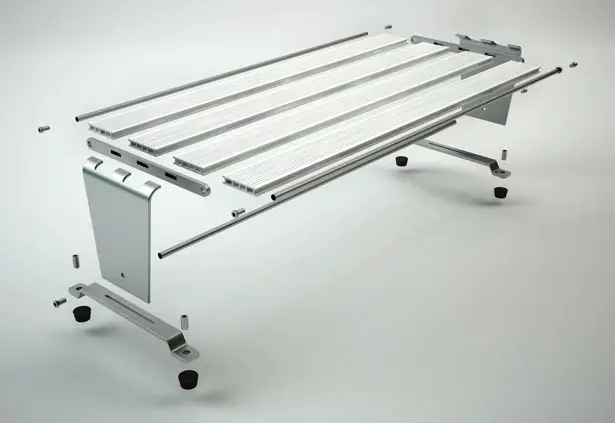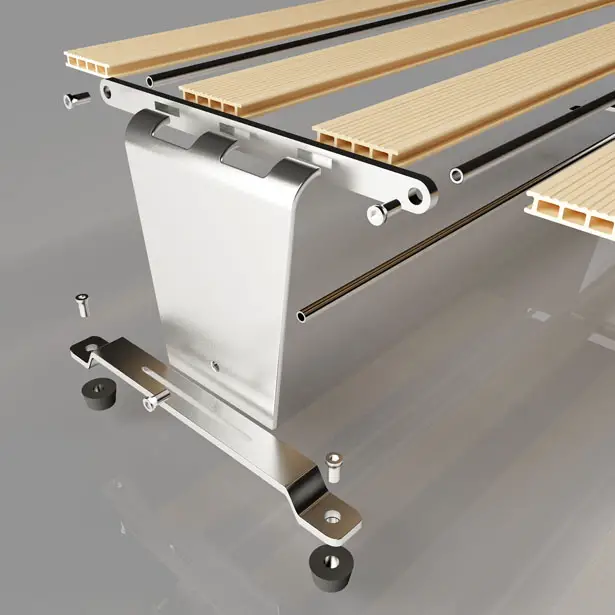 Tuvie has received "Flatseat Bench" project from our 'Submit A Design' feature, where we welcome our readers to submit their design/concept for publication.
---
You might wear any color dress and the matching accessories to go with it but your watch still remains the same. Though there have been many watches in which we can only change the dial of a watch but the main body remains the same, standing out in all of your accessories. So now to avoid this embarrassing situation in your parties we have brought to you an excellent bracelet cum watch known as the Time Orbit Watch.
The most interesting thing in this is that it has display lines all over which shows the current time. There are three lines one shows the hours, second shows the minutes and the third one shows the seconds. It has been made with high technology keeping in mind the simplicity of the bracelet, it has the shine and gloss with an attitude and is also available in different colors.
So now, show off your accessories in a cool and modern manner with a touch of attitude!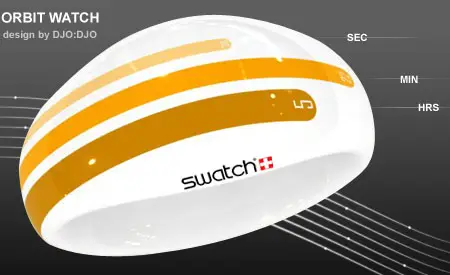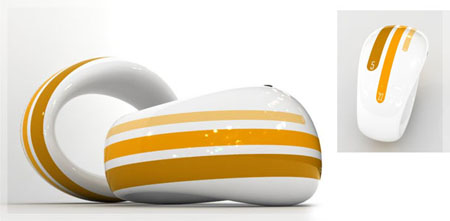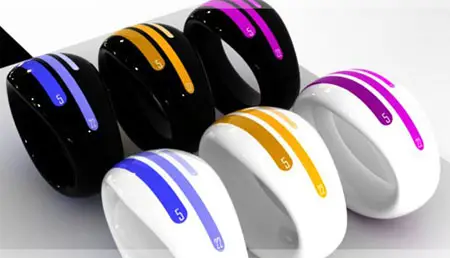 Designer : Djordje Zivanovic
---