Transparent, elegant and futuristic, Multi-Touch Keyboard and Mouse are our next generation of computer peripherals. Dazzle your friends with these cool gadgets, very well made devices which are constructed from high quality tempered glass, solid metal base and finest components. Completely wireless, together with rechargeable Lithium Polymer batteries provide you the freedom to do more in more places and not having to deal with clutter of cords.
Multi-Touch Keyboard and Mouse was designed using existing technology and have been successfully funded, this means they are commercially available. There are not many futuristic gadgets that we have featured here you can actually buy, so, this is a great news.
Designer : Jason Giddings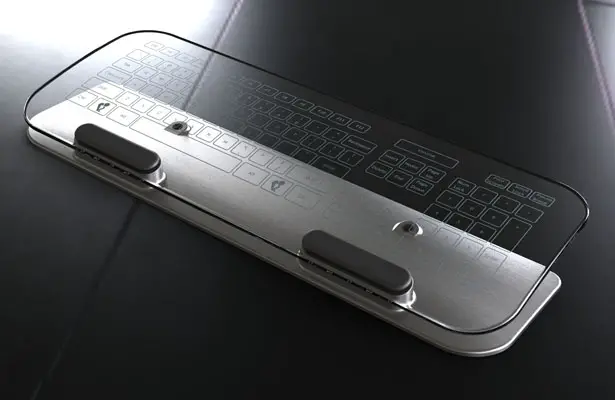 The main design of these devices is based on a touch screen technology or known as FTIR (Frustrated Total Internal Reflection). There are infrared LEDs which are located at the edge of the glass, in this way, they are hidden inside holes where the glass is mounted to the metal base. The low angle causes the light affects the internal glass surface, bounced around inside the glass. When you touch the glass surface, it frustrates the reflection and the Infrared light is diffused downward, out of the glass, allowing the camera to see it. There's software that will determine the location and send information to your computer.
We love the fact that the software of Multi-Touch Keyboard and Mouse is open source. This means everyone can join to optimize its performance, for example enabling the software to detect fingers movements on the mouse to act like a magic mouse, clever!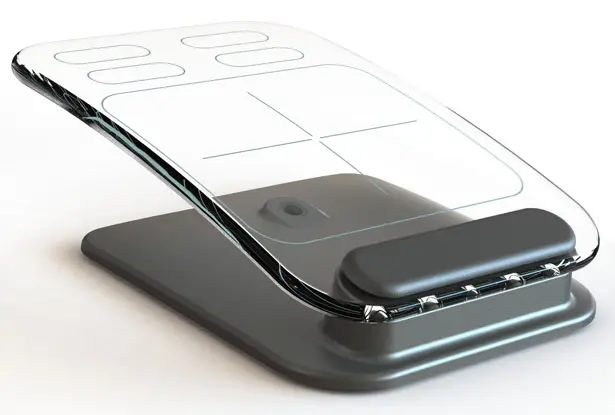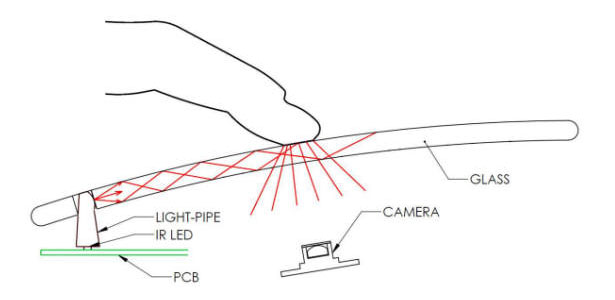 ---
Renault Kwid concept car was unveiled at the Delhi Auto Show, it's a stylish and modern car that highlights Renault's commitment to new markets such as India. It's a proof of Renault's ability to produce appealing products in small car segment. The overall exterior features fun design to target young customers in these markets, it also boasts technology driven features for the interior.
The design of this futuristic car was based on inputs from Renault Design India, they know what they're talking about. It is covered by the "Explore" petal of Renault's lifecycle-based design strategy. The vehicle features ideal proportions and dimensions to get the impression as bouncing vehicle, not to mention the very short overhangs. Its oversized wheels make it look like a buggy car.
Aside from playful design, Renault Kwid concept car's chunky wings and protective guards give the impression of strength, don't underestimate this compact car.
From : Renault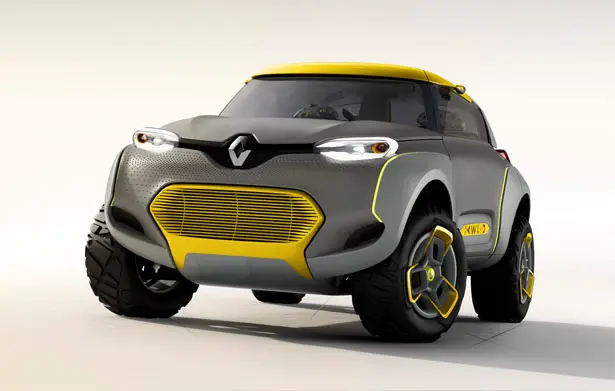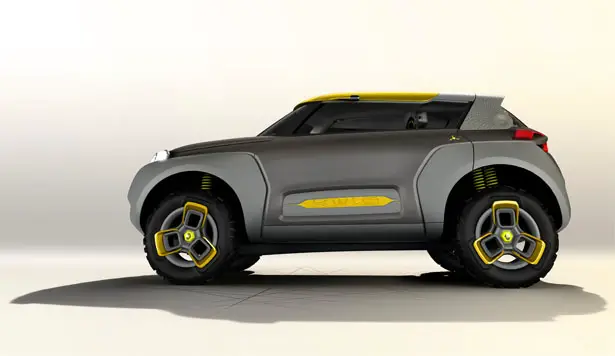 Inside KWID, you can find a cocoon like appearance; it's inspired by a bird's nest. The seats are suspended over a nice base in white to give an impression of lightness while the 2-tone elastomer material give a sense of brightness. The rear air conditioning can be controlled from driver seat's back along with ventilation through concentric perforations. At the dashboard, there's an integrated tablet that you can use for commanding the navigation of the Flying Companion.
Renault says that Flying Companion is the first of its kind in automotive world, it offers safe and fun driving experience. It can be operated in one of 2 modes: automatic (using a pre-programmed flying sequence and GPS location) and manual. In manual mode, it can be controlled using the tablet at the dashboard. What does a Flying Companion do? Well, a lot of things actually, it can help you scouting traffic, taking pictures, or detecting any obstacles on the road ahead.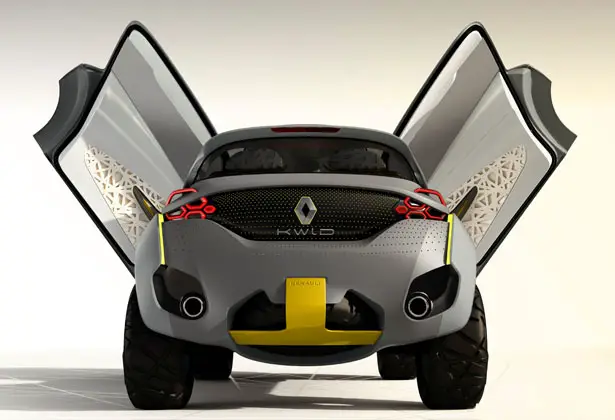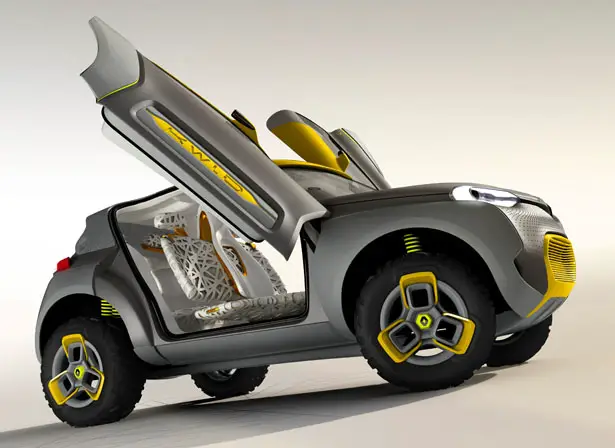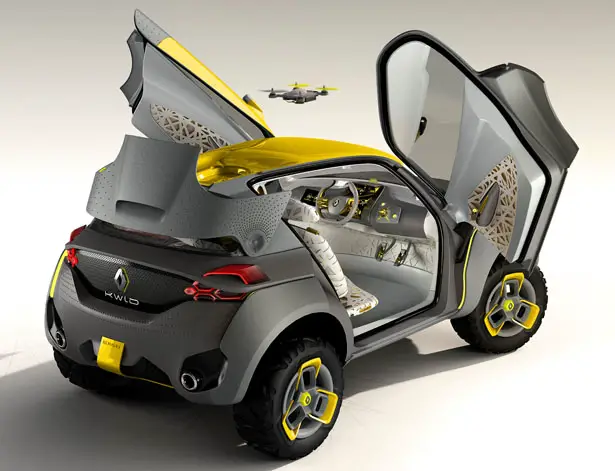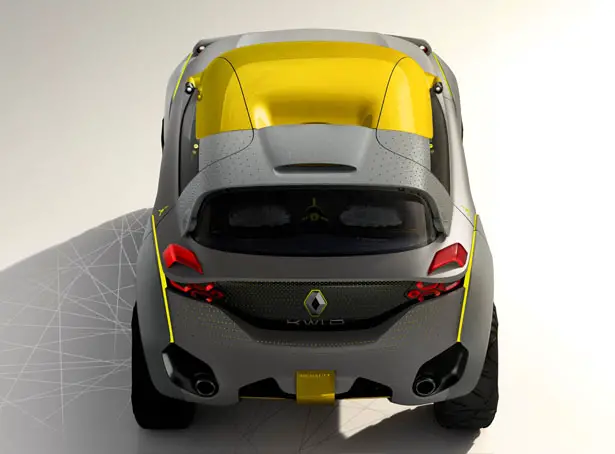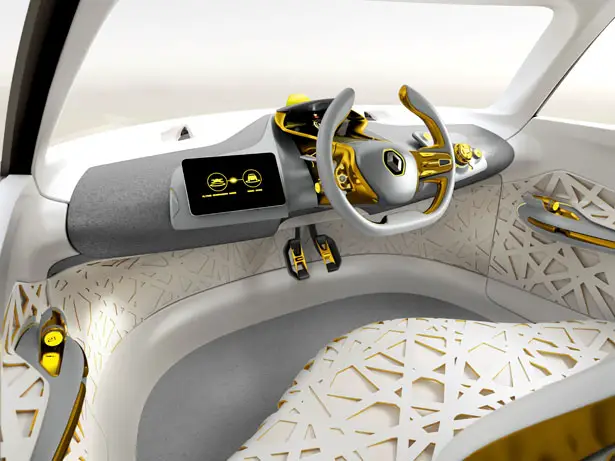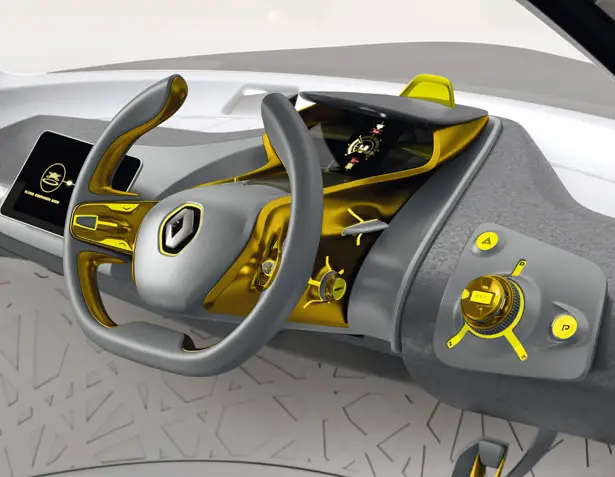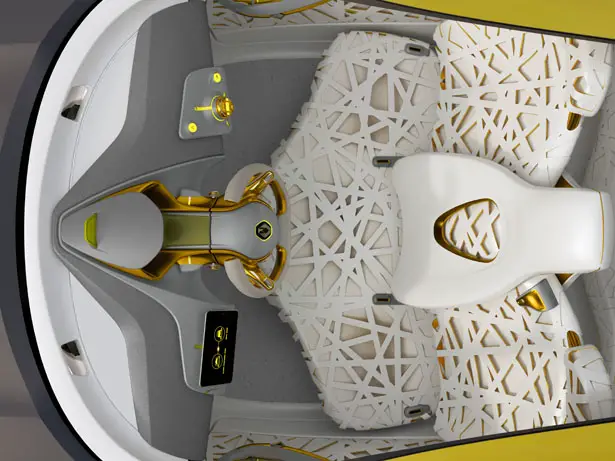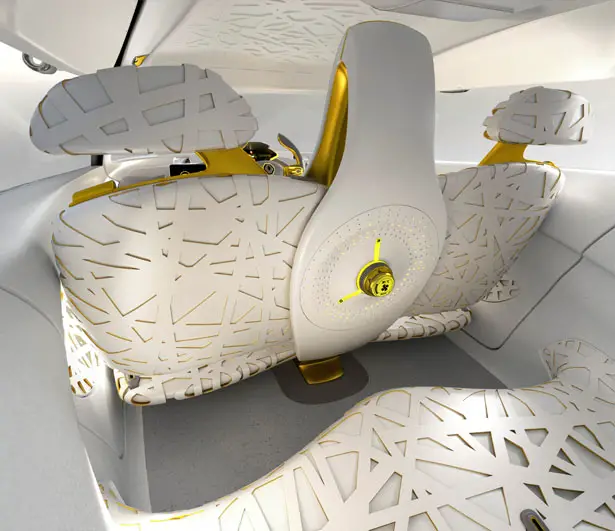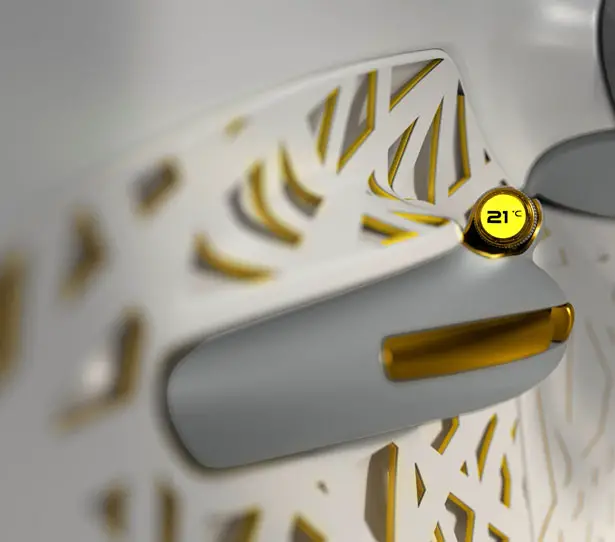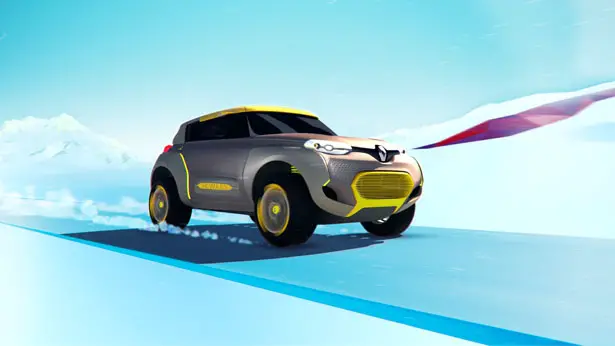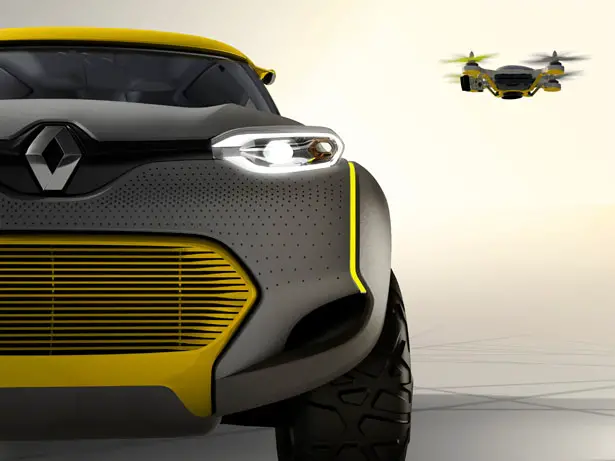 ---
Tokyoflash Kisai Maru Wood LCD Watch is based on the famous Tokyoflash Kisai Maru LCD Watch, this time, Tokyoflash released the wood version. It combines edges and circles in mirrored LCD (just in case you don't know, the word "Maru" means circle) framed by natural wood case. The first model uses aluminum for the frame and strap, but if you prefer wooden watch, then you would love this latest model. The time is displayed in one simple curved line where the inner hand informs you about the hour and outer hand informs you about the minute, so yes, just like reading a conventional clock.
Visually appealing, beneath the mineral crystal lens, there's a mirrored LCD that features a color tint to bring the display to life. You can read the date the same way as you read the time.
Designer : Samuel Jerichow for [Tokyoflash] [Buy It Here]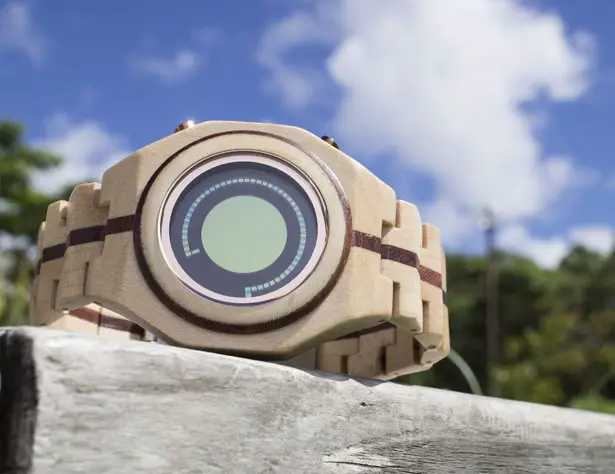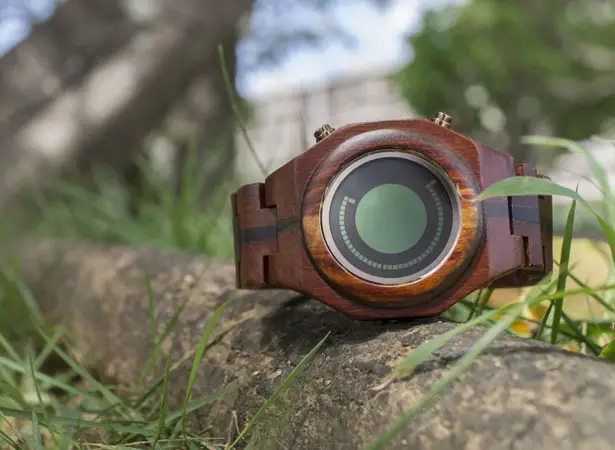 Crafted from 100% natural wood, this limited edition wood watch offers you 2 models: red sandalwood with a dark sandalwood accent or maple wood with a red sandalwood accent. It's been designed with faceted surfaces on the wood casing taper at precise angles to boast modern appearance. A clear coating has been applied to protect this wooden watch. [Buy It Here]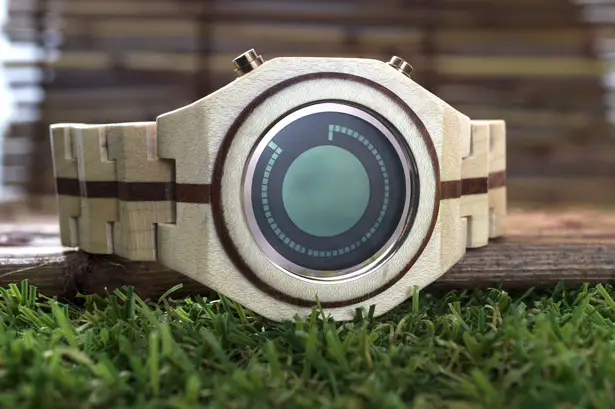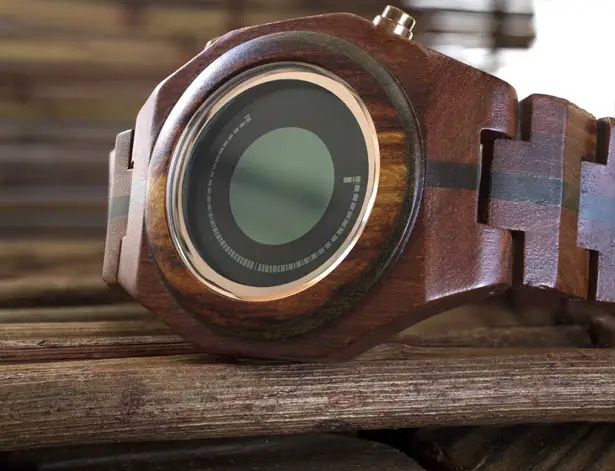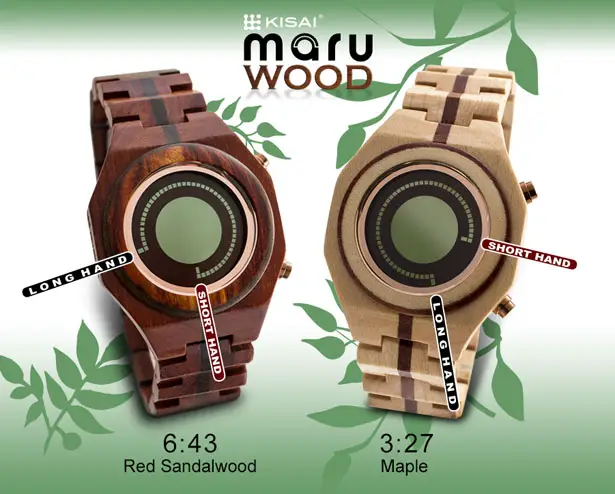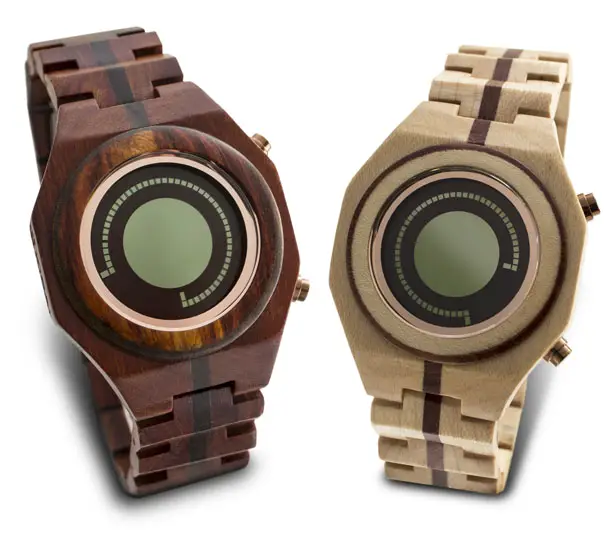 Tuvie has received "Tokyoflash Kisai Maru Wood LCD Watch" from our 'Submit A Design' feature, where we welcome our readers to submit their design/concept for publication.
---