Kuranku concept watch is an analog time piece with a crank. Yes, you read that right, a crank. The inspiration came to Patrick when he was outside, away from an electrical outlet and probably with low battery cell phone, he thought wouldn't it be great if there's a crank to reload the battery. Well, since he's a watch designer, he started to design a watch with crank but not to recharge the battery, it's more like an accessory. The watch face features LED thin bars that act as the hours and little LED dots that act as the minutes. Those LEDs can be activated by accessing the crank although in "discrete" mode, you can activate them directly by pressing a button.
Designer : Patrick for [Tokyoflash]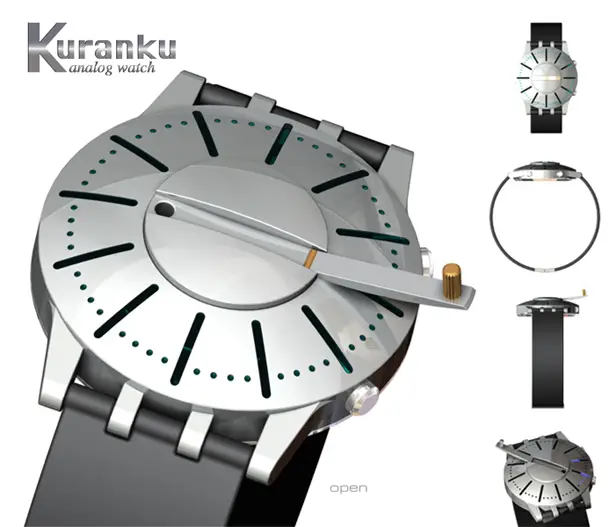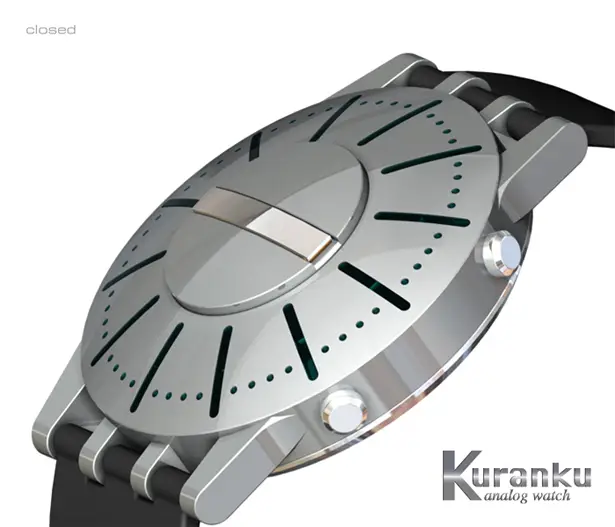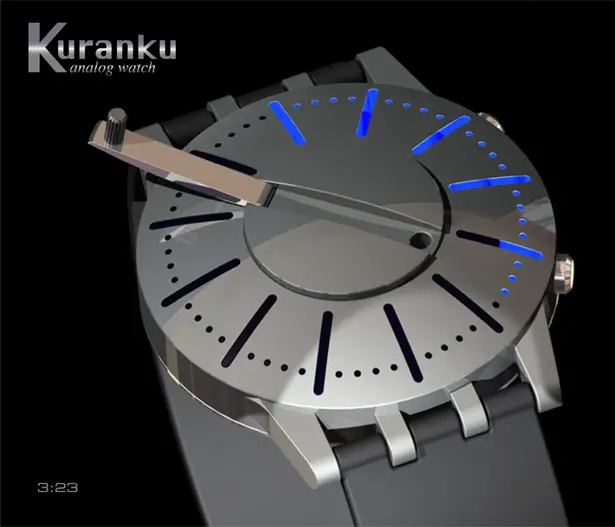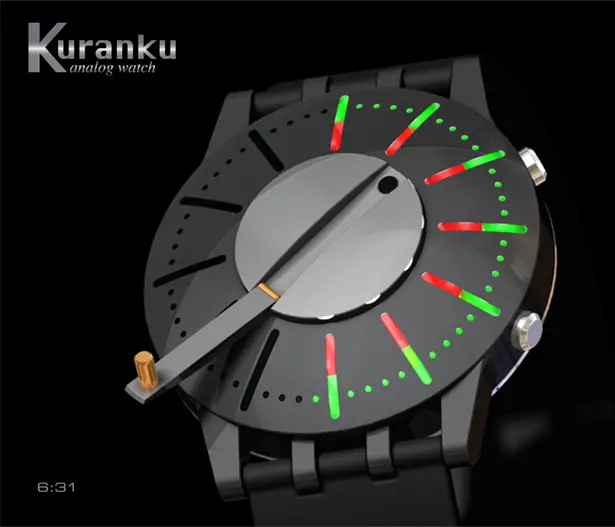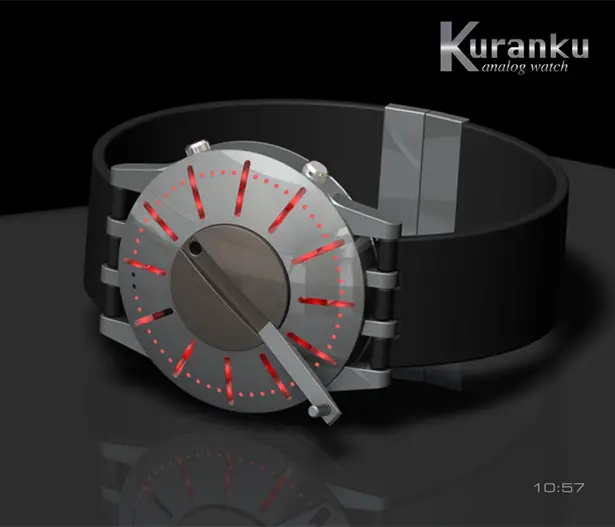 ---
When I was in college, I often marked the book I read with a pen instead of using bookmark. Because most of the time, I needed to make some notes in the book. Steve Yang has come up with new Bookmarkpen design. It is a compressible pen that can be transformed into a bookmark instantly. While in bookmark mode, this product is compact enough that virtually won't add any thickness/bulkiness to your book. When you need to create some notes, comments, or write down anything, just grab Bookmarkpen, fold the 3D shaped into a pen.
Designer : Steve Yang Che-Hsiao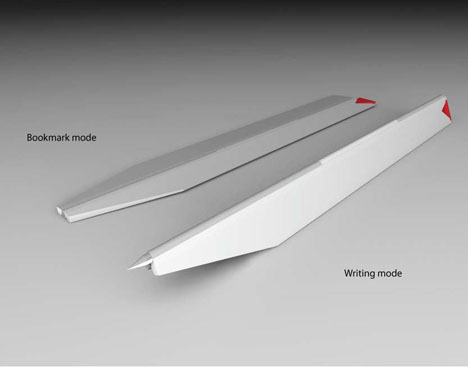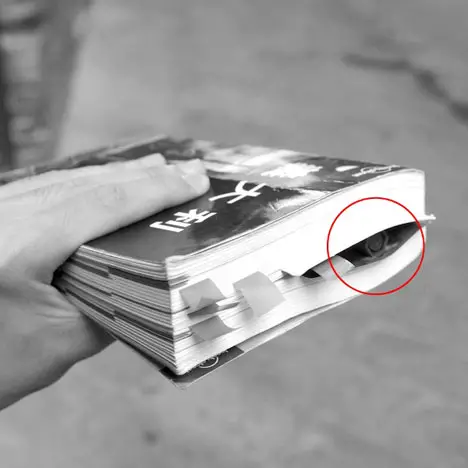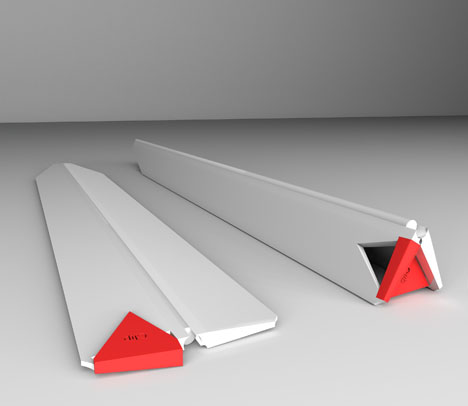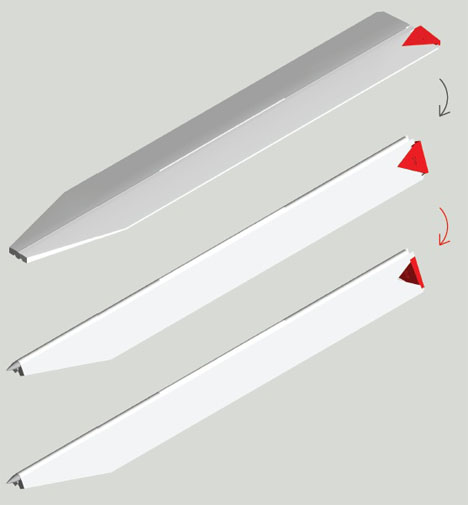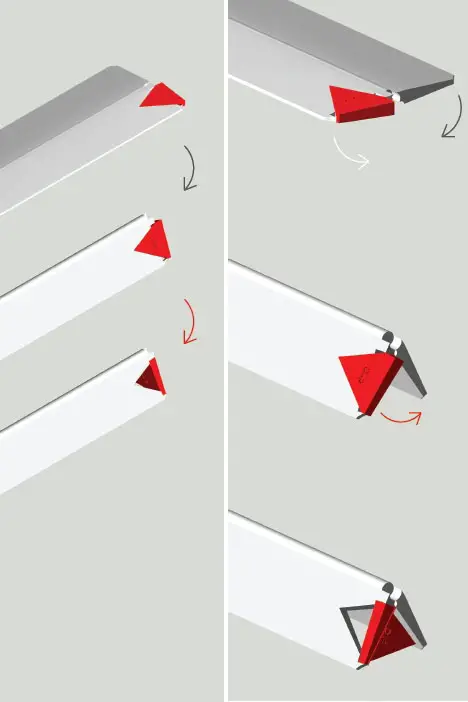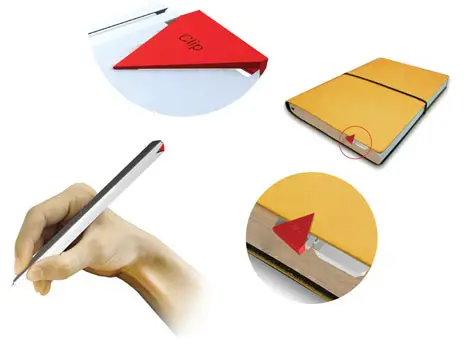 ---
Construction Lamp looks like has been designed and built using children construction toy (remember Meccano?), it's really cool actually. Designed by Joost van Bleiswijk, a Dutch designer, for Moooi, this one will be highlighted as part of Moooi's new collection. Similar to telegraph pylon, those 4 sided stand tapers upward towards the light source, each round joint is intentionally exaggerated and fixed with large brass screws, accentuating how they are put together.
Available in black and white as well as 2 models: floor lamp or table top. There's still no price or availability information yet, but you can check these lamps at the London Design Festival.
Designer : Joost van Bleiswijk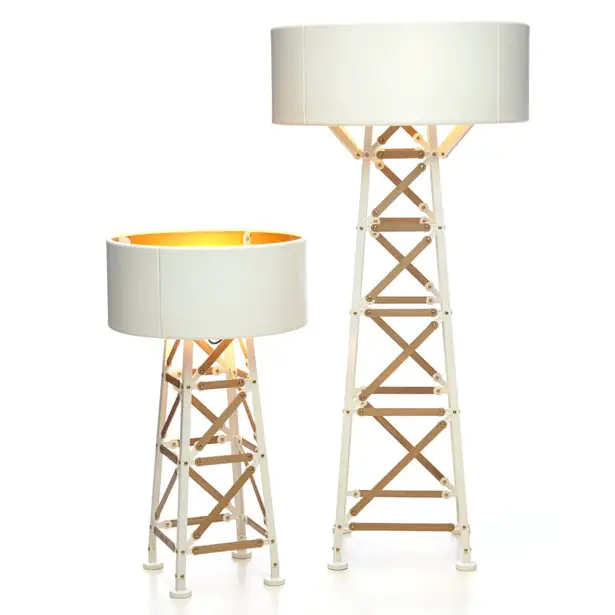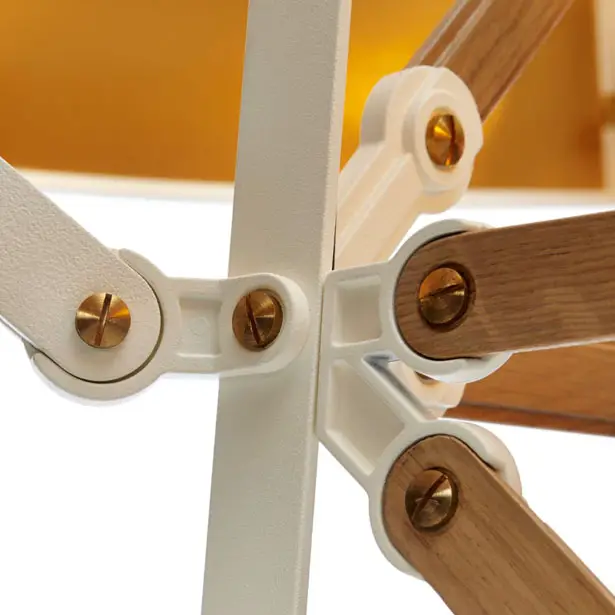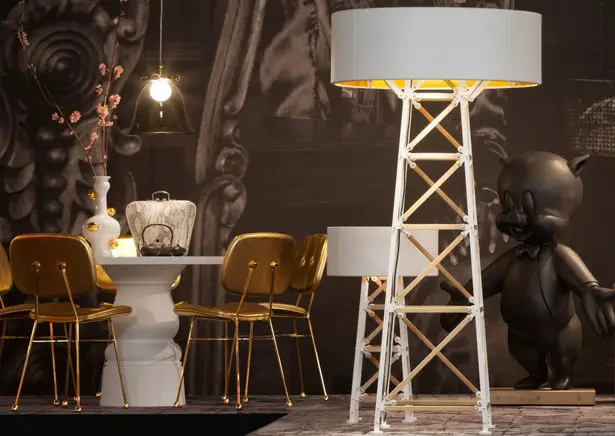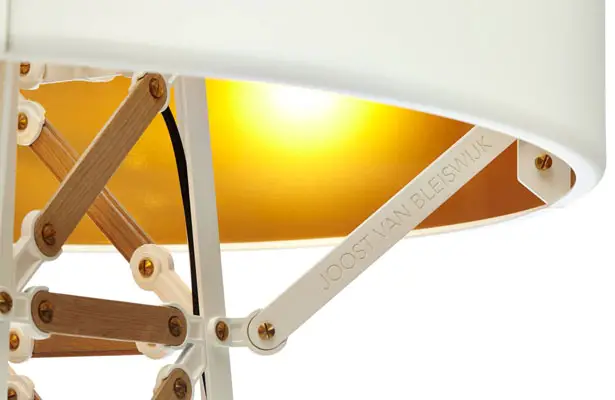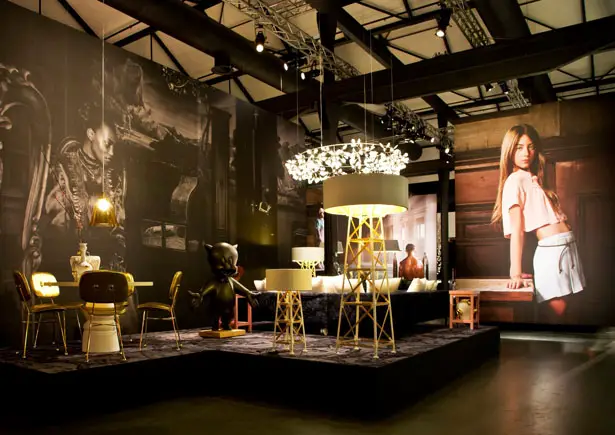 ---