Romotow Mobile Living Unit has been designed for today's savvy generation by W2, a New Zealand based architectural design company. The innovative design takes different approach by leaving boxy and cumbersome travel trailer, it brings a new concept in mobile living. Motor caravan is an increasingly popular alternative lifestyle that makes it one of fastest growing domestic tourism sectors, thus, resulting in great improvements in both caravan quality and campsite facilities.
Joining this rapidly increasing market, W2 has come up with Romotow, a patented innovation caravan that promises you stress-free, spacious and comfortable place for your outdoor adventures. The main feature of this concept lies in the living area where it extends out from its sheltered exterior up to 70-percent more space area you can enjoy through automated swivel design.
From : Romotow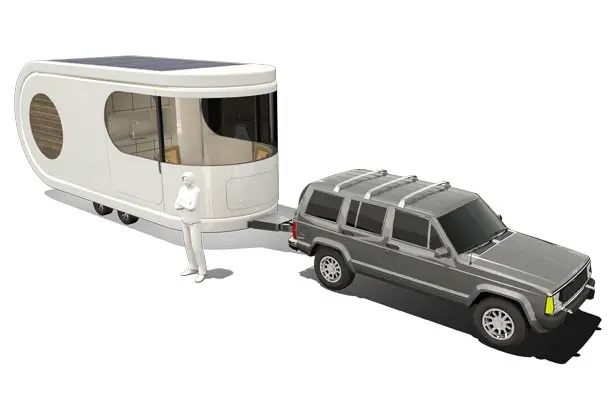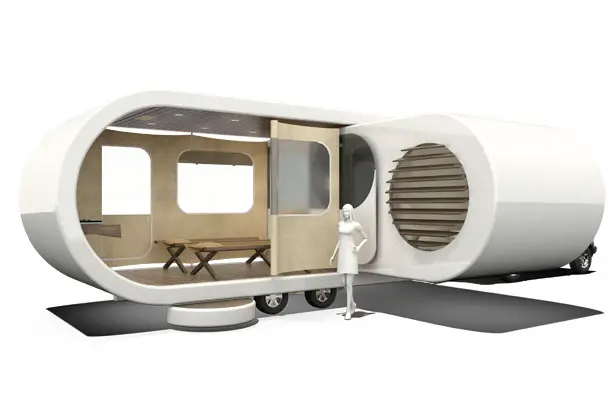 Young and old, both would enjoy this modern stylish mobile living space. The aerodynamic and lightweight construction helps to increase fuel-efficiency as well as towing stability. Romotow Mobile Living Unit is not just a simple caravan but can also be used as a mobile café, an outdoor office or a weekend escape.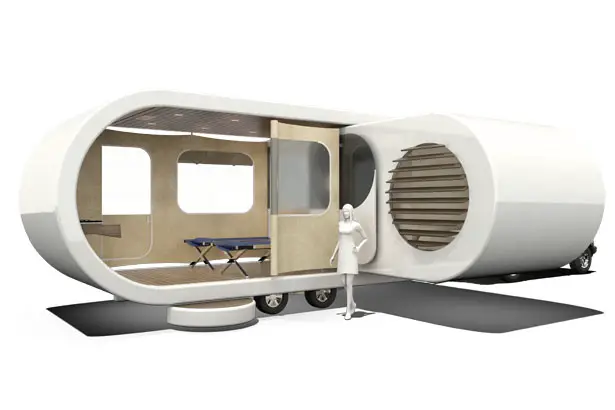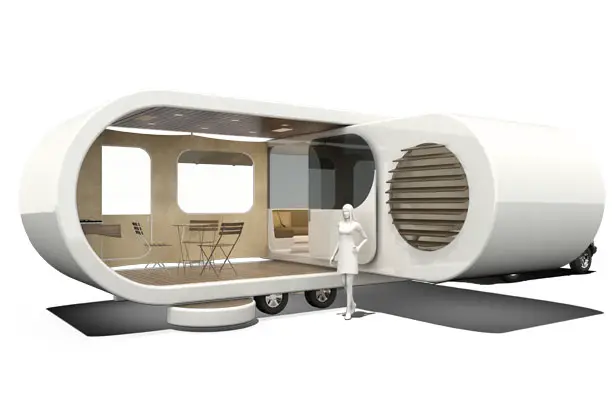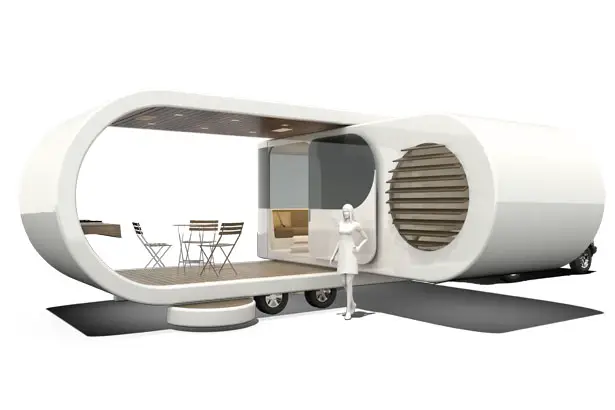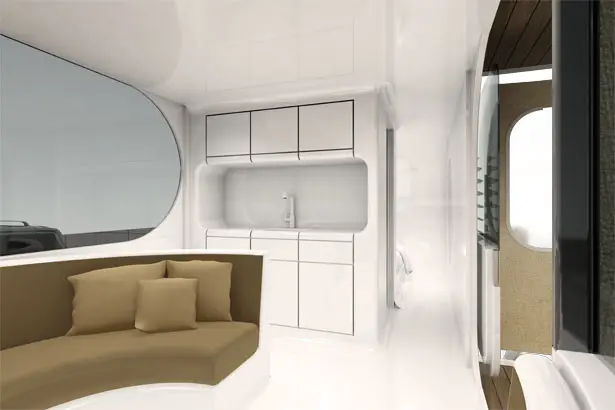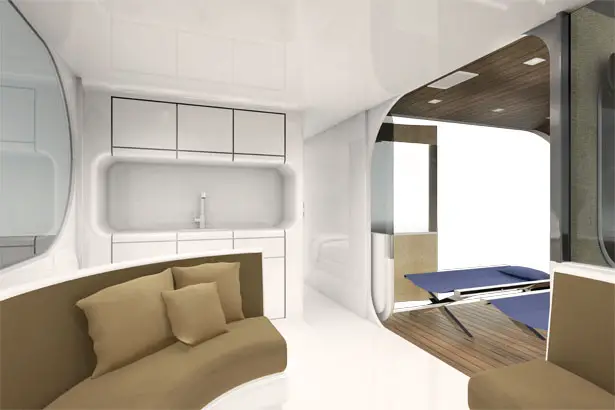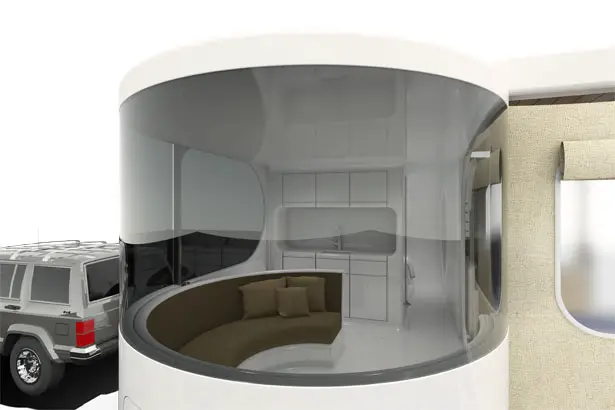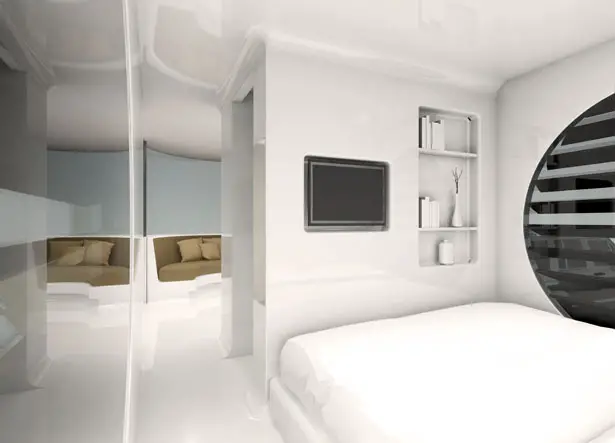 ---
The concept is very simple. Koishi planter pot monitors the activity within a plant and transforms it into an audio-visual improvisational performance. We can't talk to plants but interacting is different. It's nice to put a plant in the limelight for a change. The music played through the pot is produced instantaneously. It's more than just a pot, it's an instrument; controlled by your plant – imagine cooking to the sound of your basil plant in your kitchen.
We interact with one another on a daily basis, we interact with animals, and we spend hours playing Angry Birds on our smart phones; interacting with electronics. Can you see where this is going? In 2012 it's considered normal to spend hours playing, but interacting with a plant is probably considered as being weird. Koishi Planter Pot tackles this issue, and promotes having plants indoors.
Having plants in your house can improve indoor air quality, they stabilize humidity level and also act as beautiful home decor.
Designer : Noel Zahra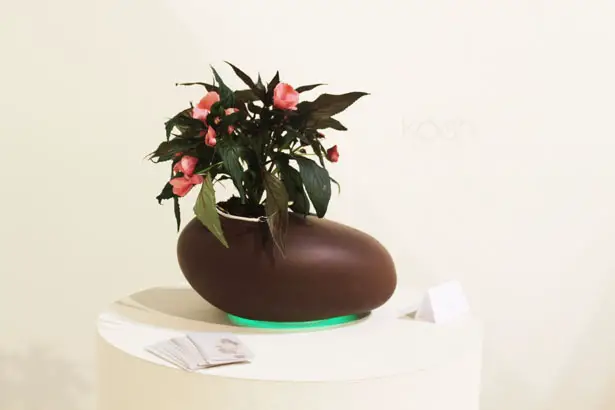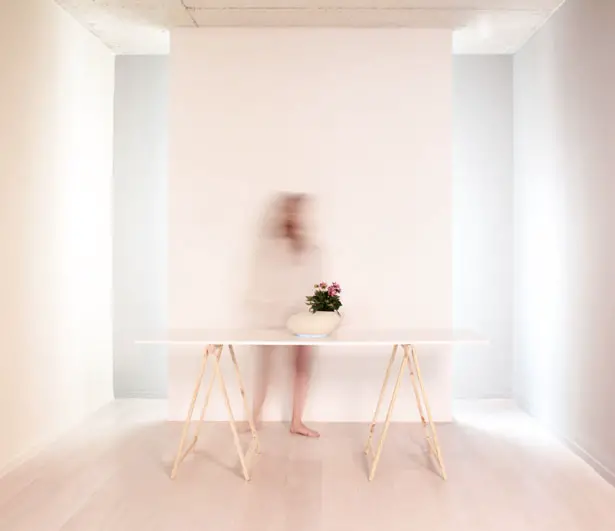 Koishi Planter Pot concept changes the perspective of plants from a piece of furniture to being a plant that gives back too. This concept provides amazing calming effect, ideal for meditation. It's very easy to use, everyone can use it – no knobs or anything. Just place the plant on the enclosure and sit back. Koishi Planter Pot makes music like no other – always unique. Composed and instantaneously… by a plant!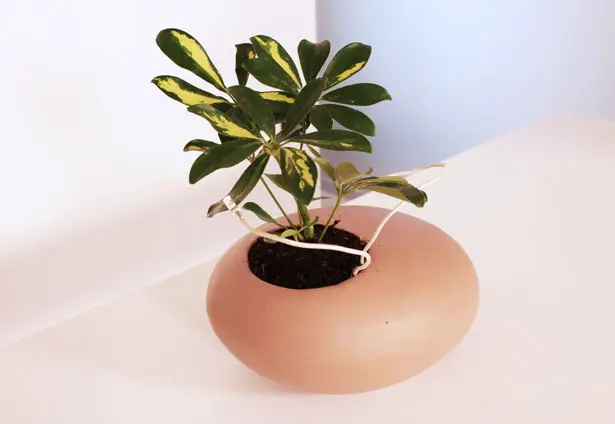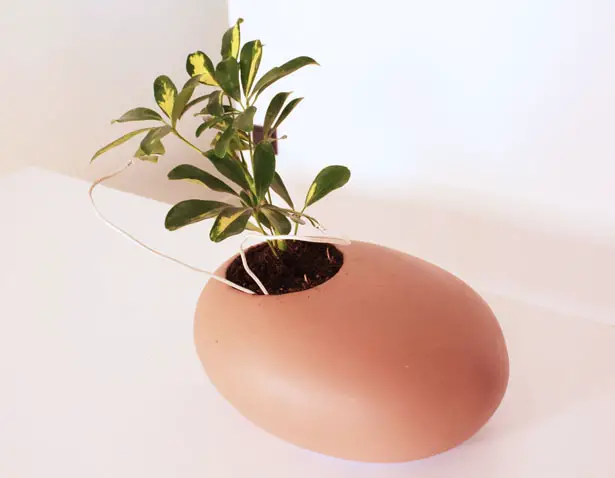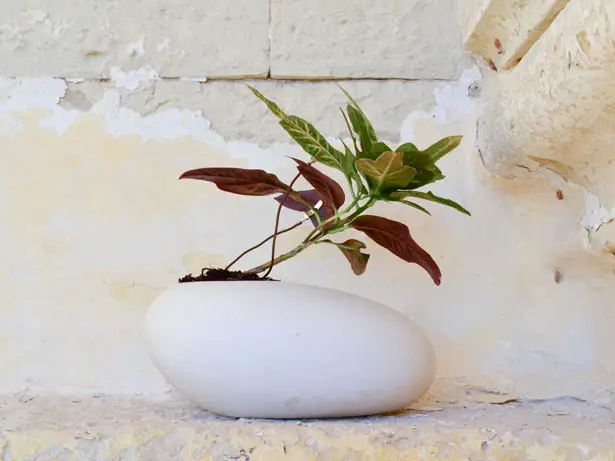 Tuvie has received "Koishi Planter Pot" project from our 'Submit A Design' feature, where we welcome our readers to submit their design/concept for publication.
---
Volkswagen Budd-e concept microbus is your perfect buddy for a road trip. This electric car concept offers you a glimpse of next generation connectivity and infotainment in one attractive package. This is the first VW that's developed based on new Modular Electric Toolkit (MEB) platform, it features 101kWh battery that can run up to 373 miles of pure electric range. This zero emissions vehicle boasts iconic design that blends Volkswagen's heritage while giving you a glimpse of the brand's future.
The mobile interface connects this vehicle with the world around it, Budd-e has been designed to be connected with its surroundings than any car before it. There's an integral automotive component in the Internet of Things (IoT), it is capable to communicate with your Smart Home as well as office. The infotainment technologies offer an advanced method of operation and information processing, making Budd-e transforms your travel experience into a fully interactive and intuitive experience. Equipped with the latest in user interface innovation, all touch and gesture control merge beautifully on the dashbard, resulting in the removal of switches and buttons inside the cabin. The individual displays blend into large infotainment panels, passengers are presented with digital screens instead of analog mirrors.
Designer : Volkswagen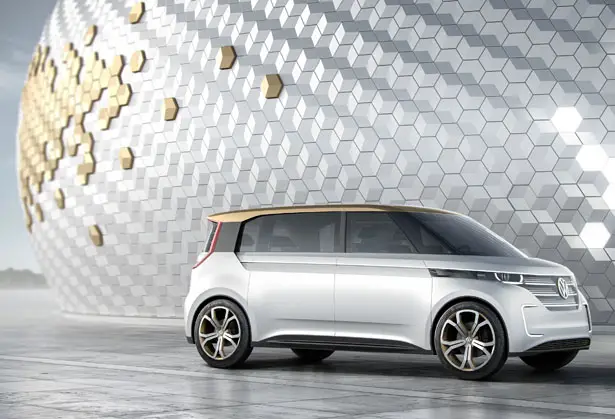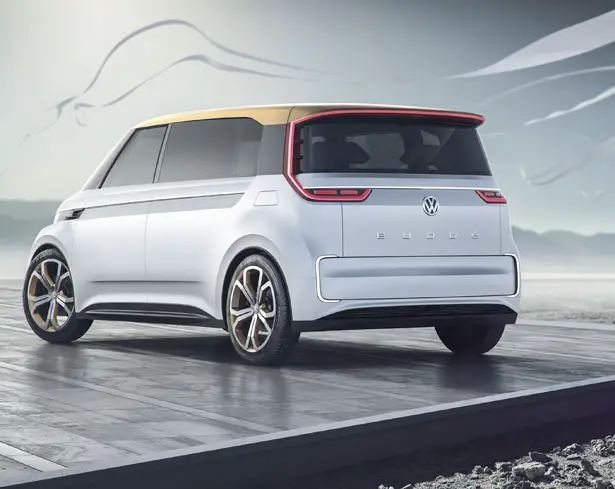 Volkswagen wants to demonstrate of what electric mobility could be like in the year of 2019. Budd-e is the first concept that uses MEB platform, resulting in a vehicle with pure electric range. The time needed to charge the batteries to 80% can be reduced to less than 15 minutes, this could be a breakthrough for EVs.
There are front and rear motors that power all 4 wheels, they can reach a top speed of 93mph. Just like today's EVs, Budd-e offers several levels of plugged-in charging with added benefit of cordless inductive charging. Inspired by Volkswagen classic vans, this concept microbus focuses on the aesthetic functionality, it is clean, practical, powerful, and appealing. With Budd-e, Volkswagen plans to become one of the first car manufacturers that integrates gesture control into affordable, mass production cars. It demonstrate a great range of what's possible in the future, such as "Easy Open" function, a footprint instead of a fingerprint, and many more.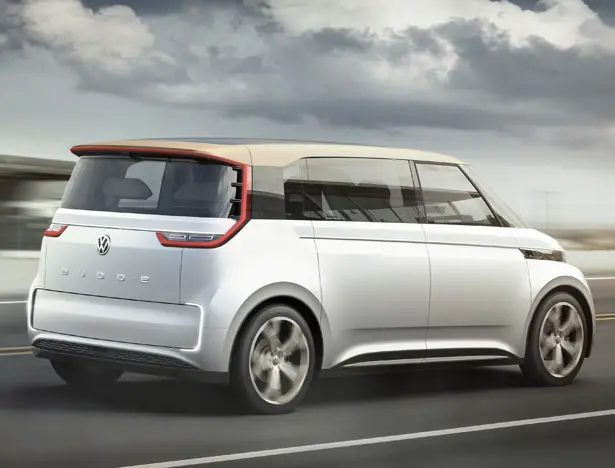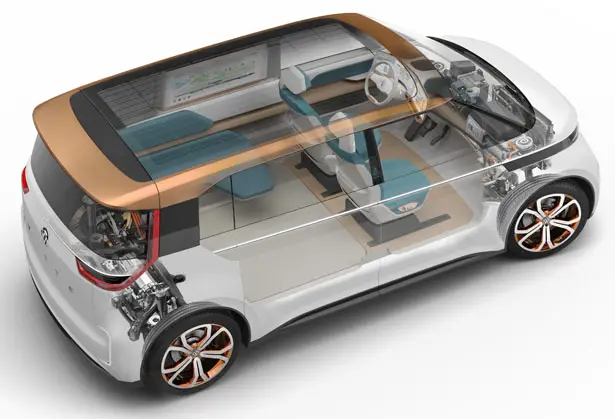 More images of Volkswagen Budd-e Electric Concept Microbus: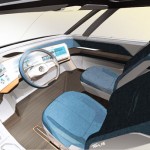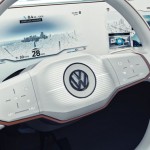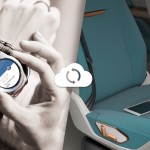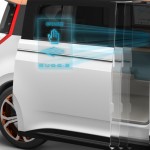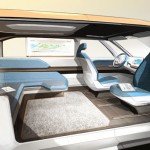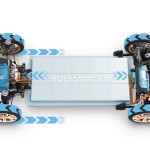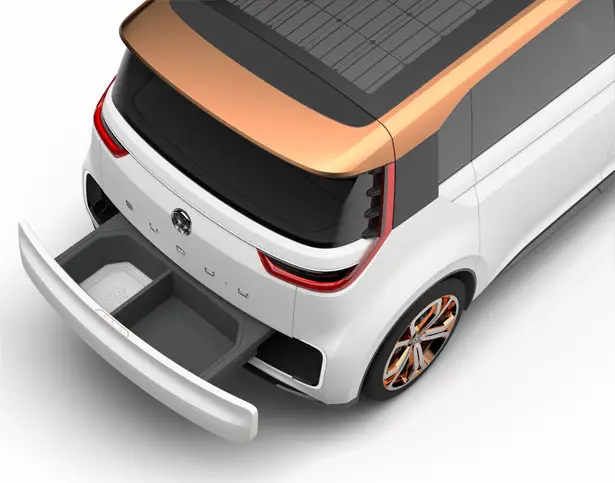 ---