Here's one of great attempts to design future Health Assistant Device from Rochus Jacob. The interface of this medical device features a cell-phone-like display to provide patients access to their health information. Using this device, patients can synchronize their medical data with an external server where their doctors can also monitor their patients progress and optimize the treatment.
This Health Assistant Device features dual layer where the outside layer works just like a cellphone with an e-ink touch display to operate the phone. There are several button layouts which can be chosen depending on the user's experience. Simply slide open the outside layer to reveal your medical data. The minimalist interface prevents user from getting lost in sub menus while in health assistant mode.
Designer : Rochus Jacob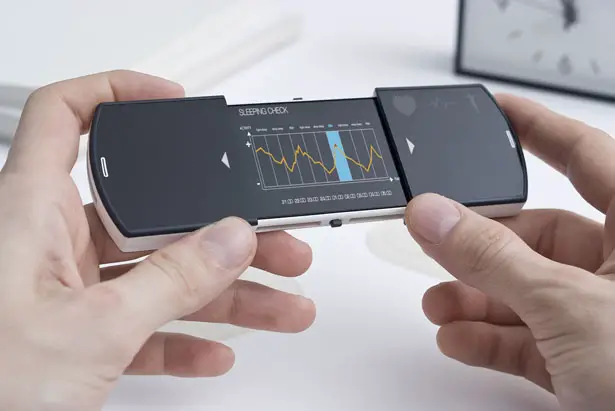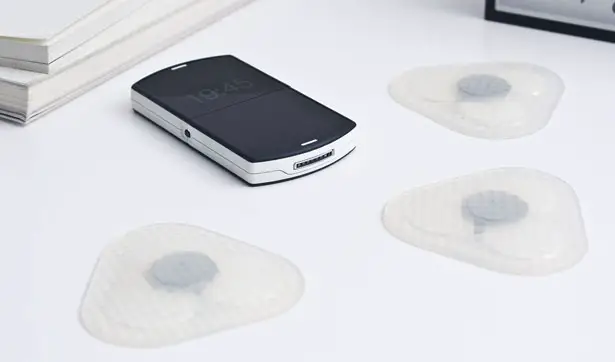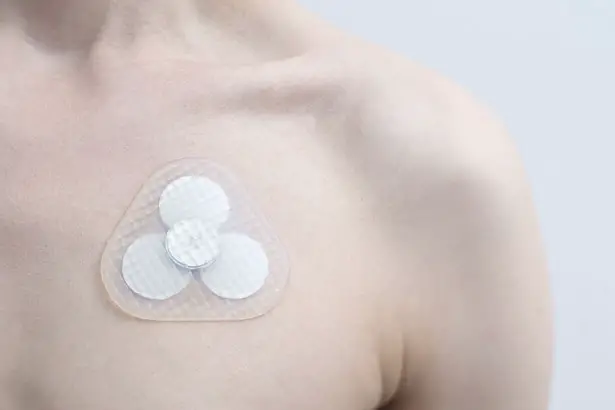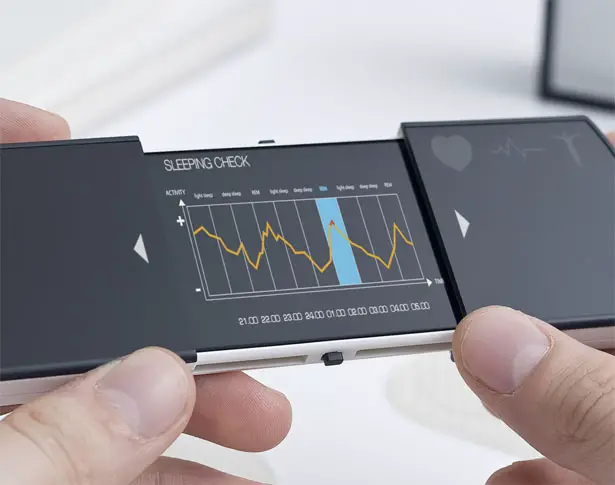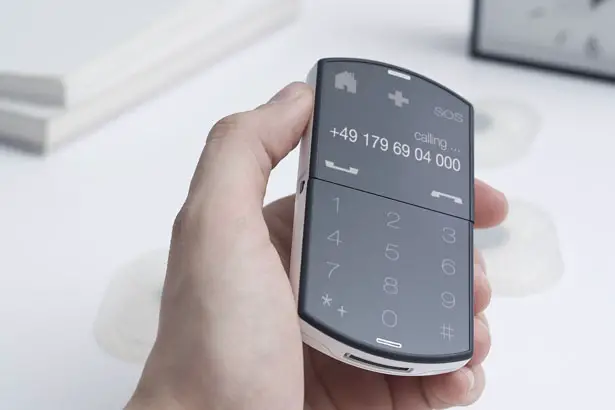 ---
The new concept by Korean designer Natan Kwak named Pebbles is a grill that has been inspired from the traditional stone grill of Korea. It allows to prepare the food safely which in the end is more beneficial to the body and the food is more effectively cooked as the device's body structure is flexible and pebbles also gets adjusted according to the ingredients. Add to that its portable, so one can say that it's convenient as well. It also has flexible heating options unlike the other pebble coking products, so be it grilling fish or meat, it is a perfect companion.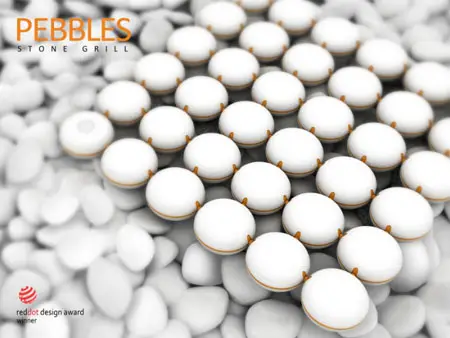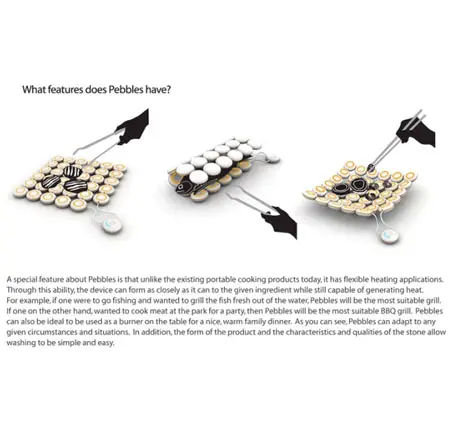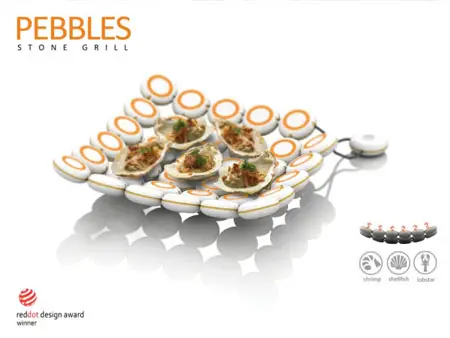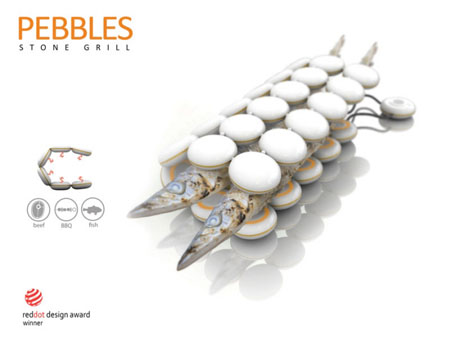 Designer : Natan Kwak via HomeDosh
---
Disabled people can enjoy touring bicycle racing with Ultra Long Distance Wheelchair. This wheelchair design features the same principles of performance and sturdiness which are used in designing touring bicycles. The main objectives when designing this wheelchair were to provide comfort and optimal performance for its user, it has to be more than just an aspirational stylistic experiment. To push the wheelchair along, tracking motion is required and comfort of the user is paramount.
Designer : Andrew Mitchell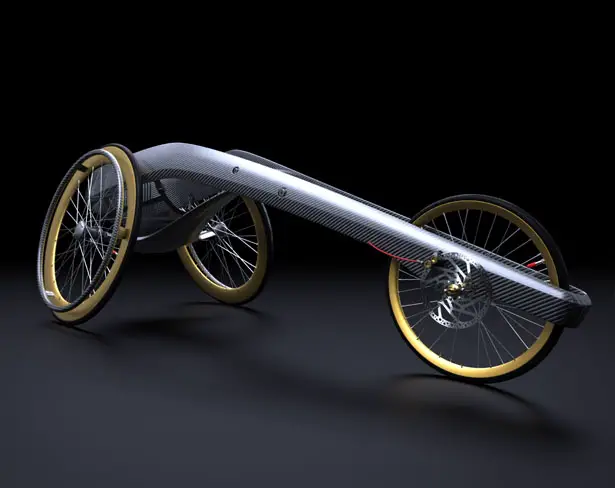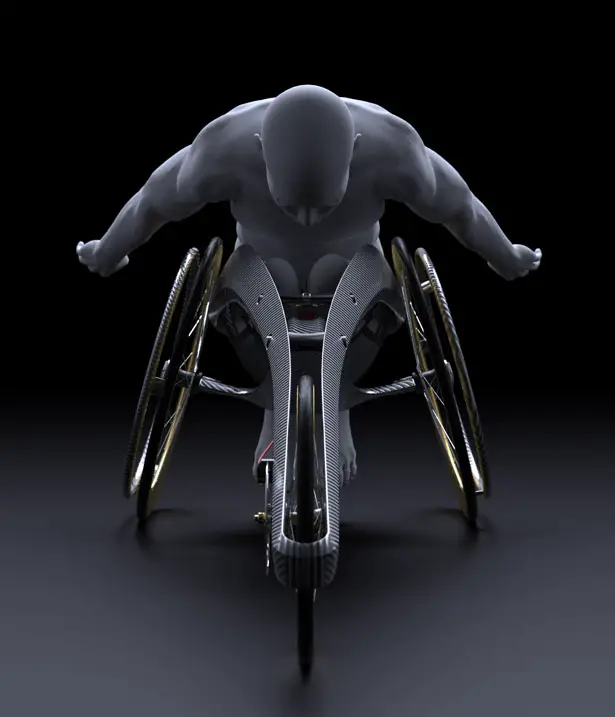 In this wheelchair, the rider is positioned in such way where the chest is placed in an open position to facilitate better breathing when touring. Ultra Long Distance Wheelchair design enables the driver's leg to be in a more relax position compared to traditional racing wheelchair, thus minimizing any discomfort. This position also allows the rider to have more options for supporting body weight using a more traditional seating position than resting it solely on the legs.
The innovative design of this wheelchair keeps shoulders over the front edge of the driving wheels while the whole body position can be engaged by the rider to provide maximum power. The chassis of the Ultra Long Distance Wheelchair is a carbon fiber shell with expanded foam core incorporating aluminum structures for extra load spreading. Gold and red accenting along the key performance parts helps draw attention to the smaller details and makes the wheelchair look sporty and aggressive.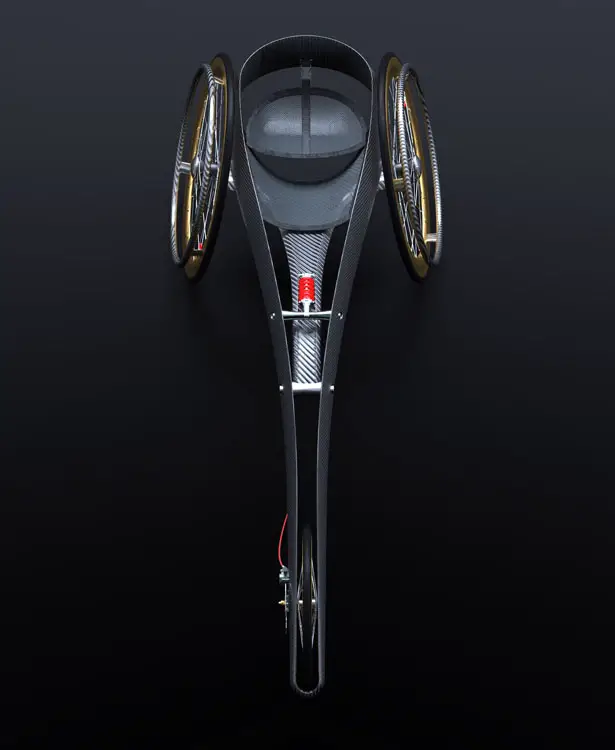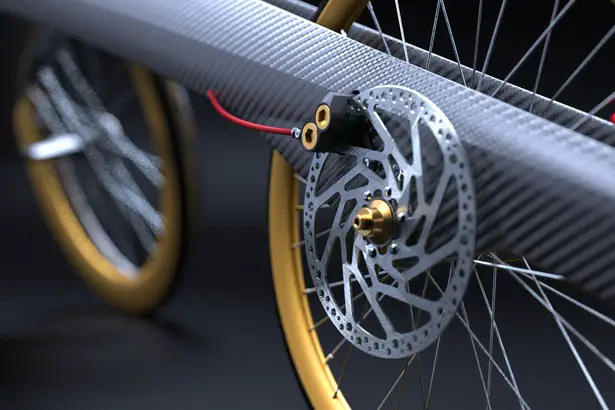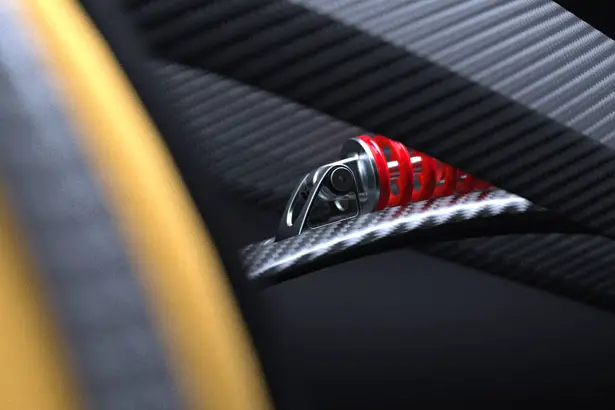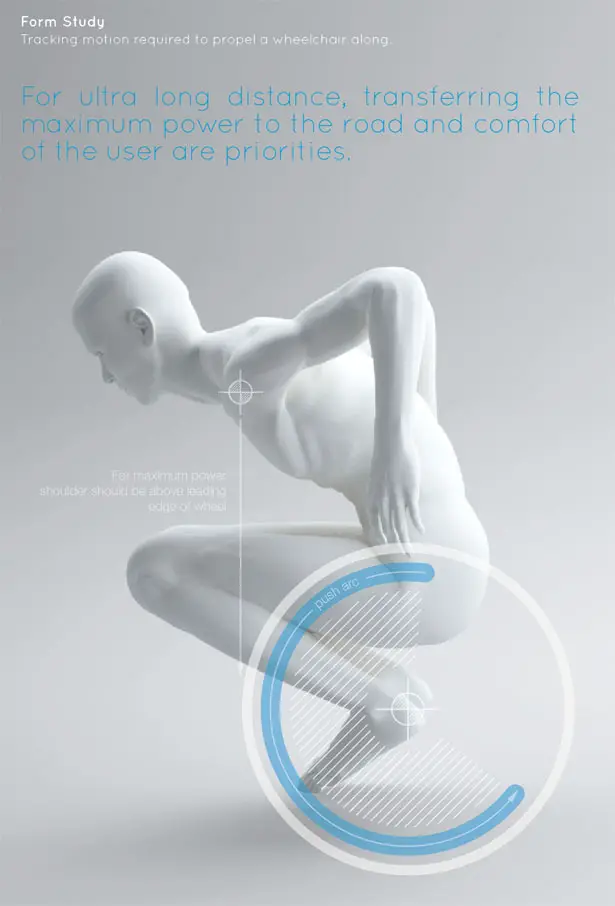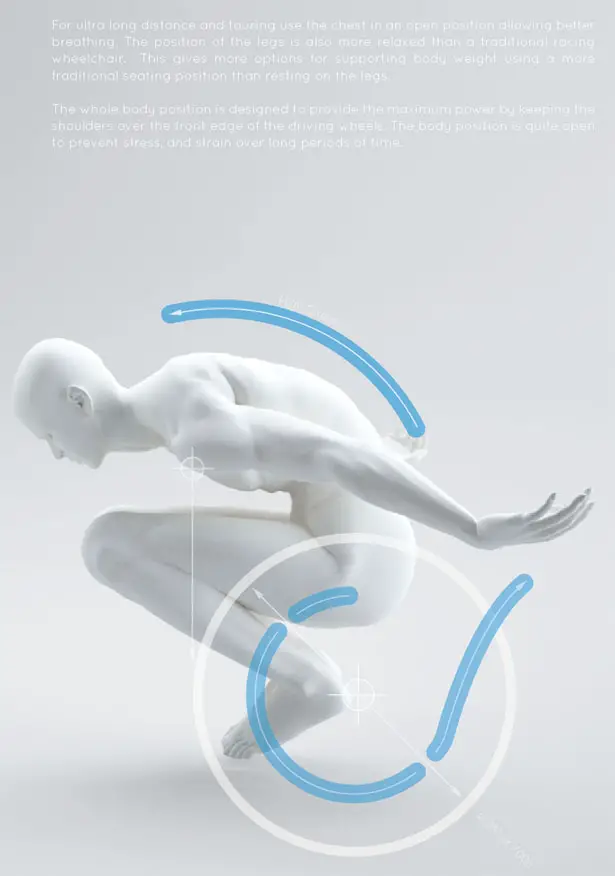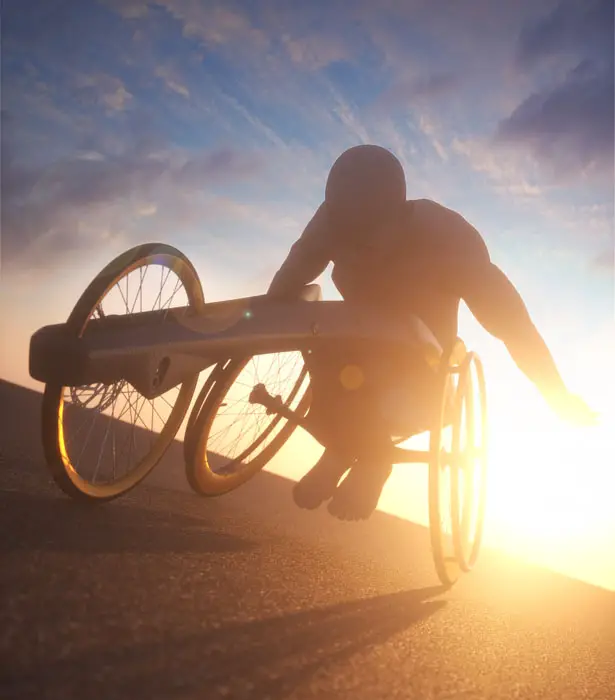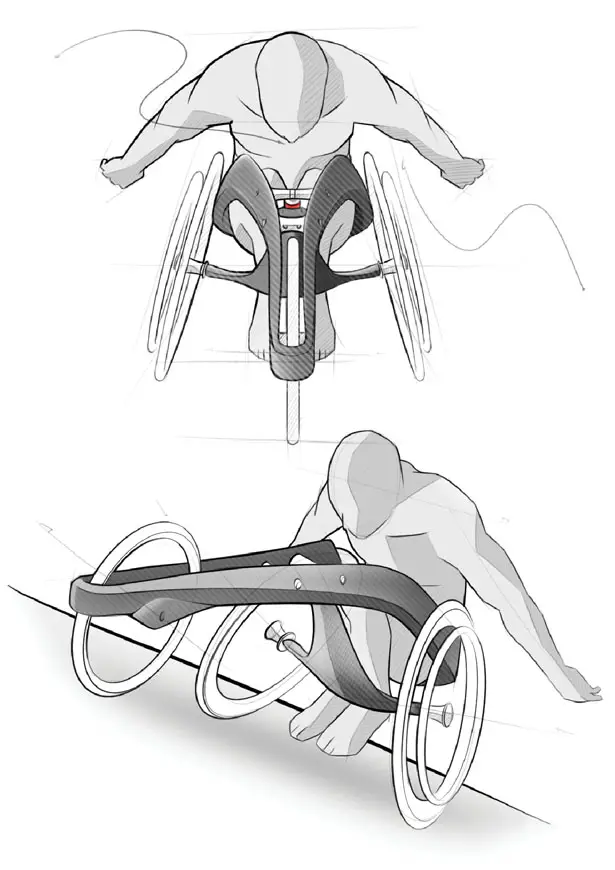 ---