Toctofono or Knockin Phone is one of Samsung Young Design Award 2011 submissions to answer the challenge of creating new electronics for new families. Knockin Phone is basically neighborhood collaboration system that provides solution to nowadays isolation of the people within their district. Based on the scenario, this system works like a phone, except that instead of dialing the numbers, we can choose our neighbor we'd like to call from the display panel and knocking on the wood to make the call. It also allows you to connect to other neighbors throughout collaboration and activities sharing such as vehicle sharing when shopping or going to common places, etc.
Designers : Andrea de Chirico, Giacomo Meiarini and Gian Marco Vitti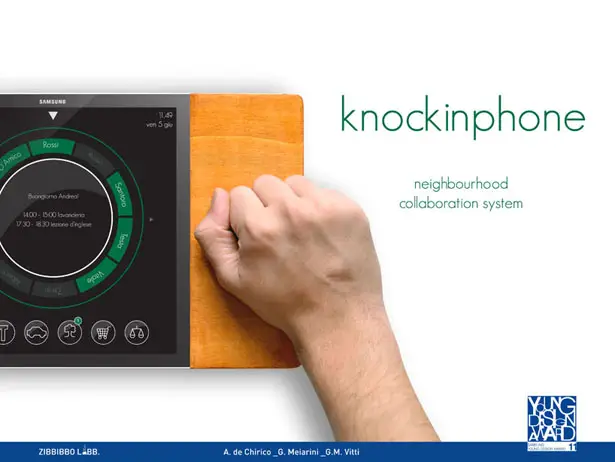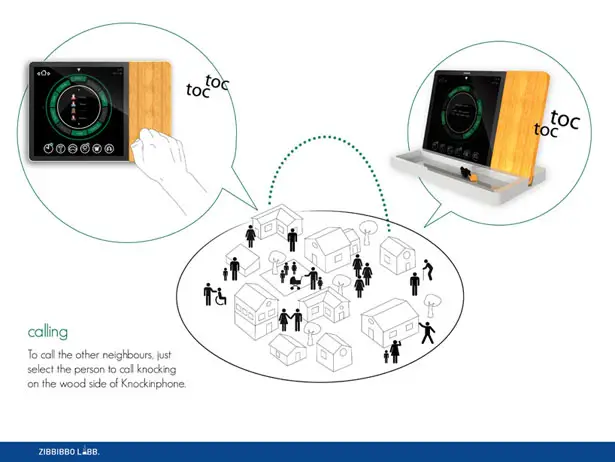 Knockin Phone is a technological device which aims to increase the relationships with other residents. It is equipped with a camera, multi-touch display, RFID chip and sensor to recognize your stuff and later remind you about your activity for that day, and pressure sensor on the wood to detect knocking action. This project is placed in the top 10 list inventions and being displayed at Triennale, design museum in Milan.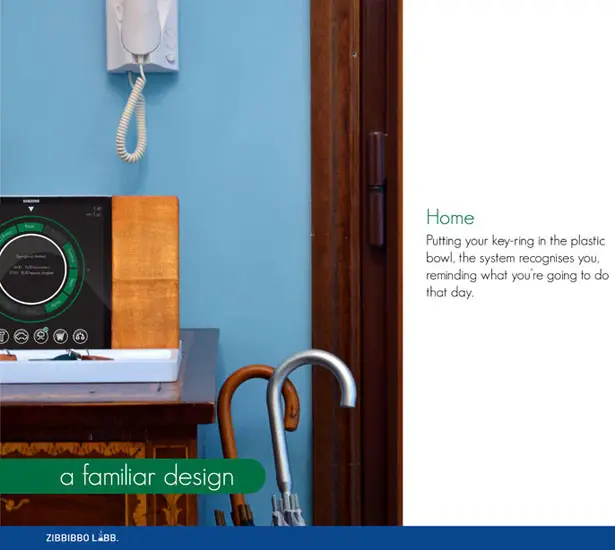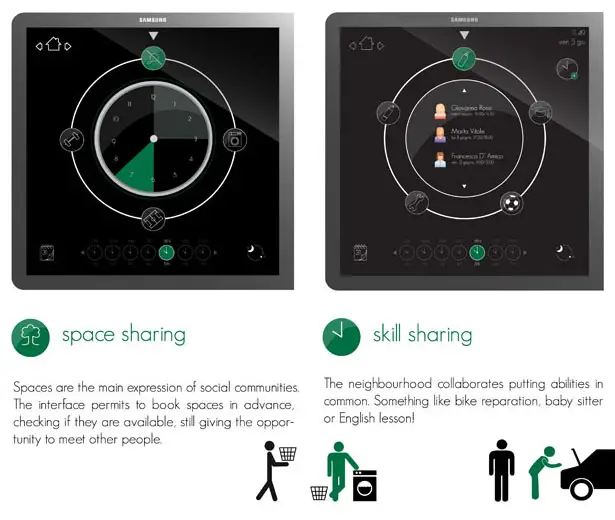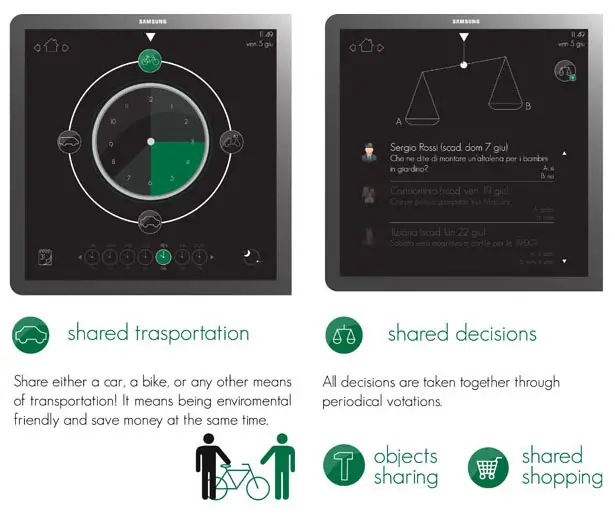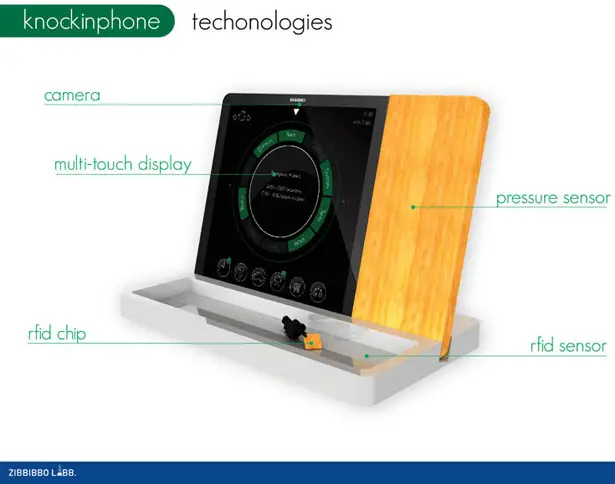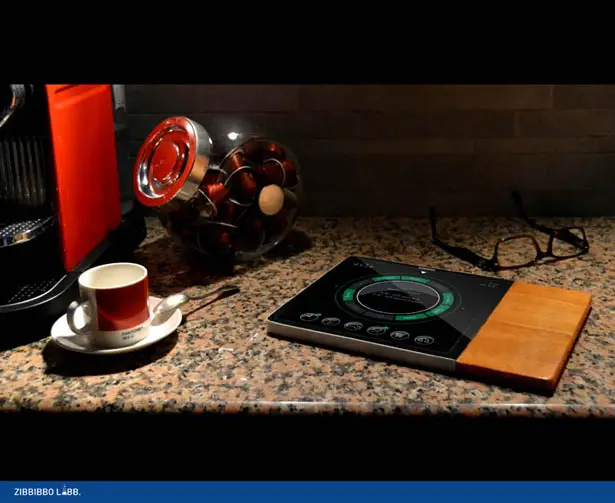 ---
Submitted by Yoonkyum Kim, Thermaid is a concept healthcare thermometer that checks and record body as well as atmosphere temperature. It also measures humidity around the baby for like 24 hours non-stop. Every parent would need this, because baby needs to be taking care of for 24 hours a day, especially when sleeping. There are numerous things we need to maintain when taking care a baby, unfortunately, it's almost impossible to do it for 24 hours non-stop, this little device would help you to do so.
Designer : Yoonkyum Kim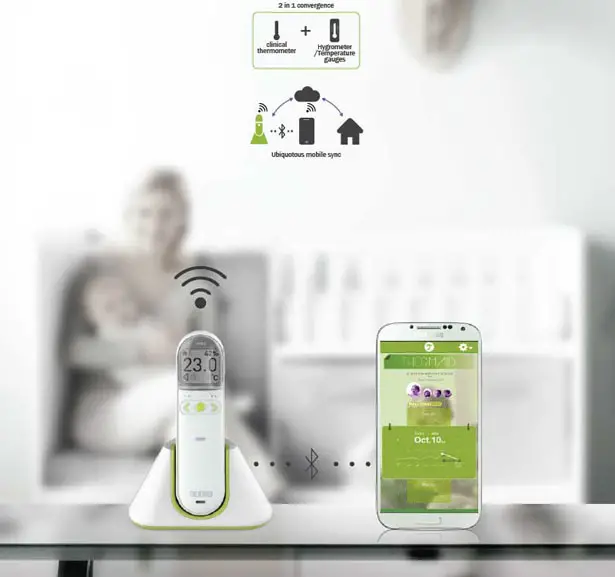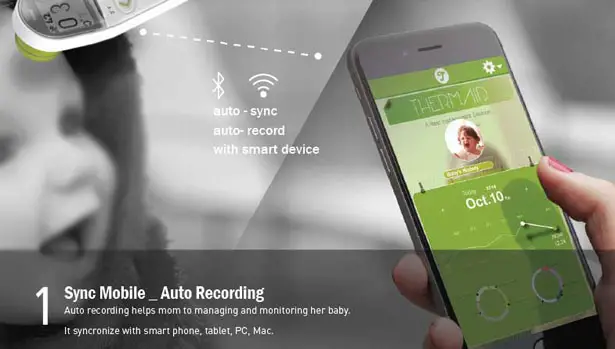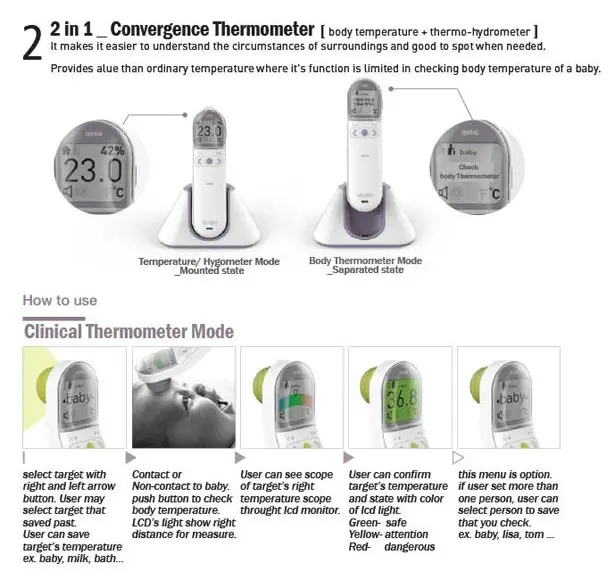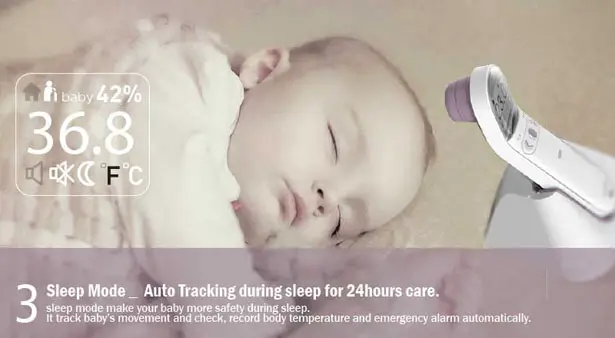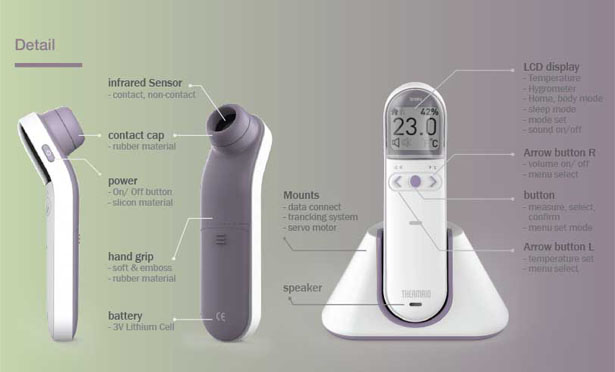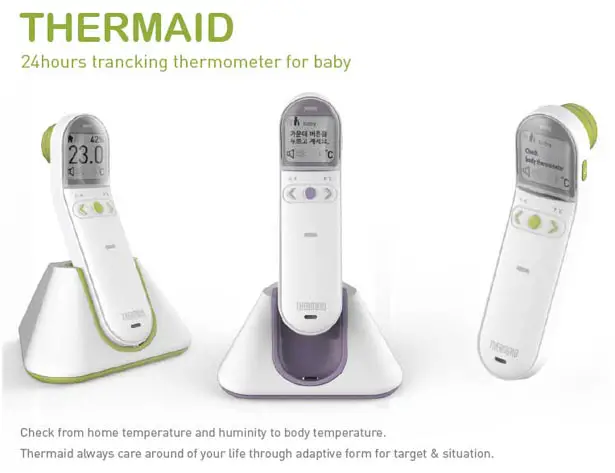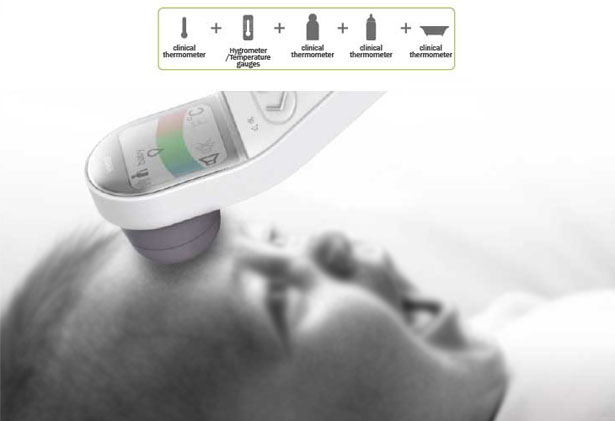 Tuvie has received "Thermaid" project from our 'Submit A Design' feature, where we welcome our readers to submit their design/concept for publication.
---
It is possible to read one's mind. Isn't this surprising? Yes, it is! With an innovative technology called brain-computing interface, the Mind Speller concept has been introduced. Mind Speller has been developed in partnership with the team of Prof. Marc VAN HULLE. It is a type of headgear that is used by patients affected with stroke or who have amyotrophic lateral sclerosis. Mind Speller employs 2 different paradigms including P300 as well as Steady State Visually Evoked Potential abbreviated to SSVEP. This diadem is ideal for both paradigms. It is feasible to resize the diadem so as to fit the patient's head. This system uses the different frequencies of a patient's brainwaves in connection with an interface of pictures or letters to read the mind. Well, the system even has the capacity to allow a patient with no motor skills to transfer messages. Besides serving its intended purpose, Mind Speller improves the life quality of paralyzed people.
Designers : Nicolas Faes, Michael Vandermergel, Frederik Van Hove, and Dries Willems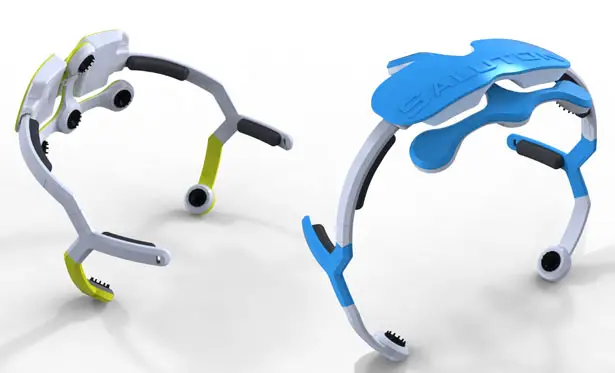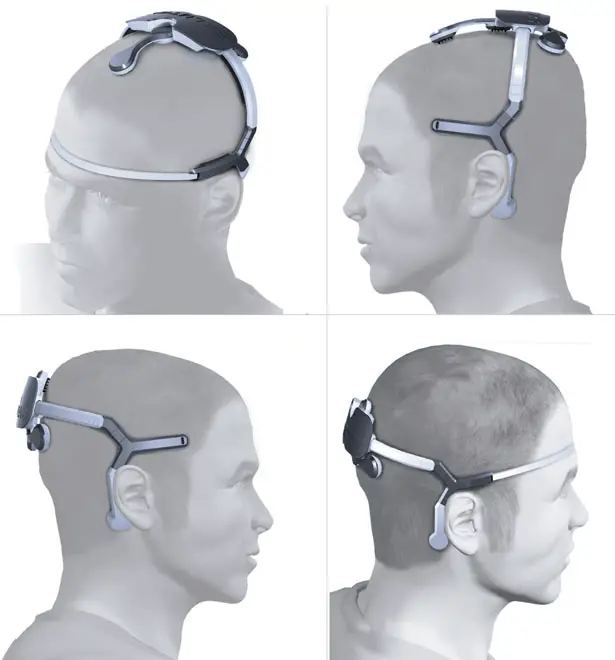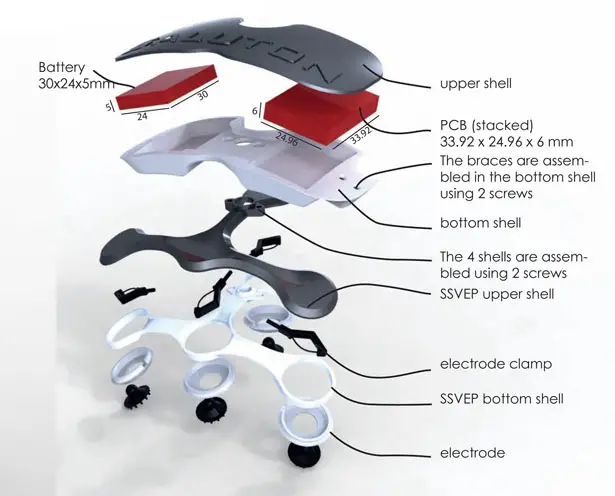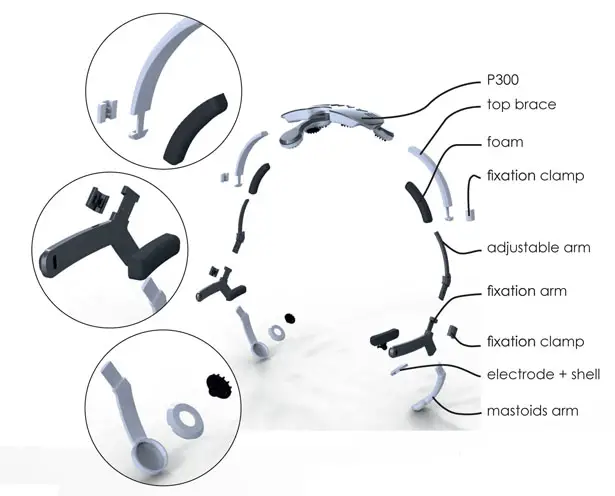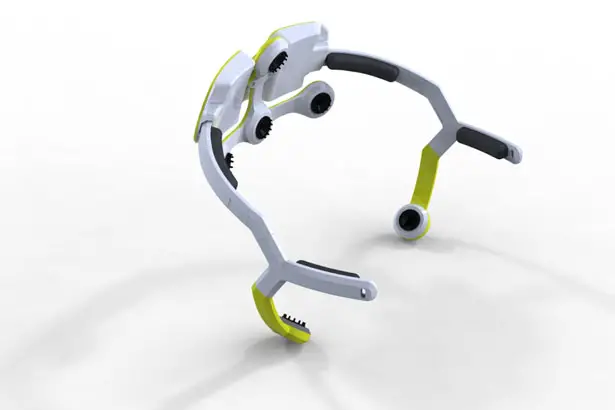 ---