μrban (read: murban) is a three-wheel concept car that uses small wheels and electric drive system. It's a personal vehicle for urban traffic where you can cruise the city with ease. Even though it's a personal vehicle, the spacious interior is enough to accommodate up to 2 passengers including baggage. The smart design allows this small vehicle to be comfortable and secure even though the overall dimensions are reduced to provide high mobility even when you drive in an area with high volume traffic. The 12Kw battery pack allows this small car to reach 150 km before you need to recharge the battery.
Designer : Ariel Marioni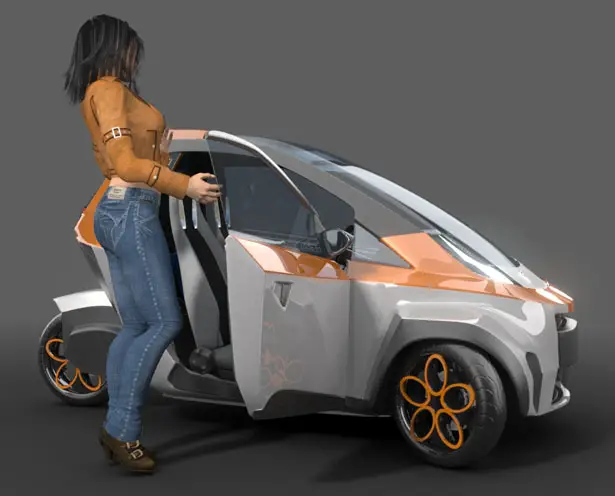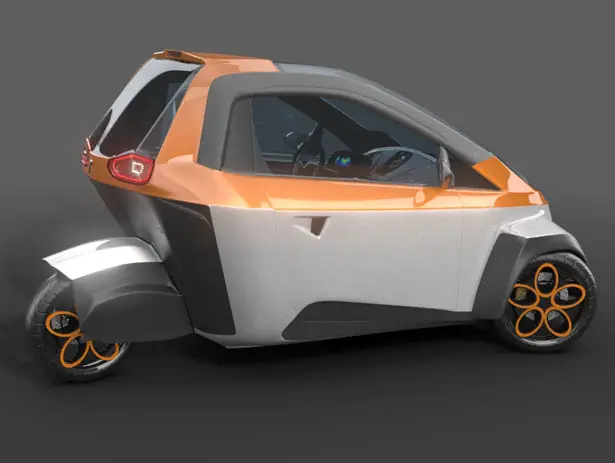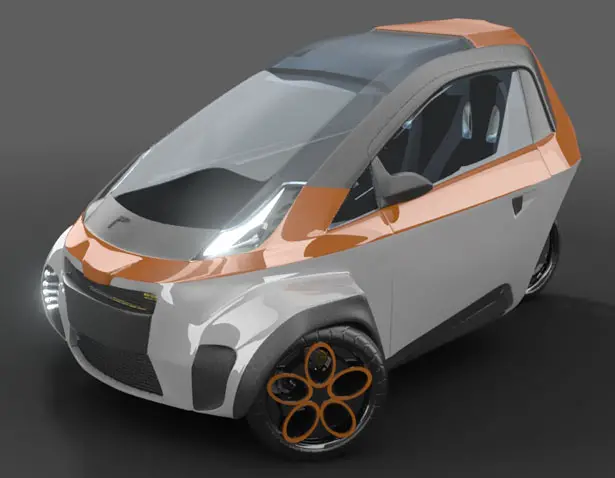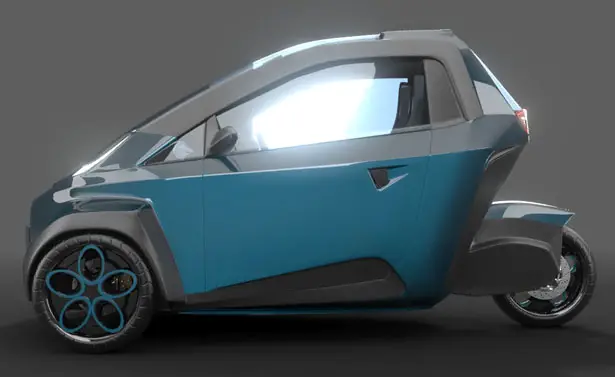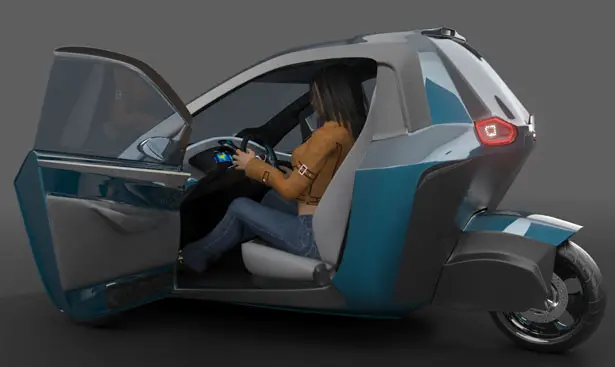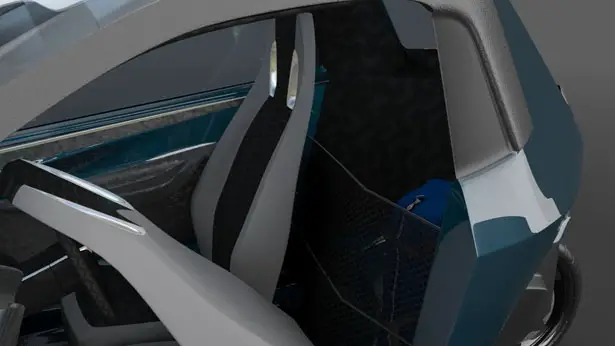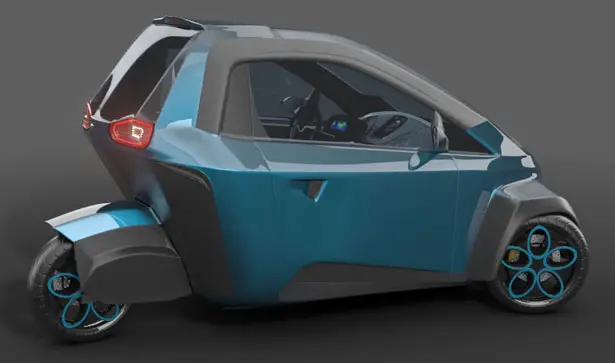 ---
Inspired by the drop of mercury (also known as quicksilver) inside a thermometer when he was getting flue in the summer, Samuel Jerichow started to design Quicksilver LCD Watch. At first his idea revolved around a mirror LCD display to make it looks like it's made of quicksilver drops, then he continued with a simple analog based digital display.
This concept watch features 4 dots ranging from small to medium sized dots that circle inner and outer ring. The small dot that circles the inner part represents the hours while the rest of the dots represent the minutes, however, to differentiate between AM or PM, another one small dot will also circle the inner part.
Designer : Samuel Jerichow for [Tokyoflash]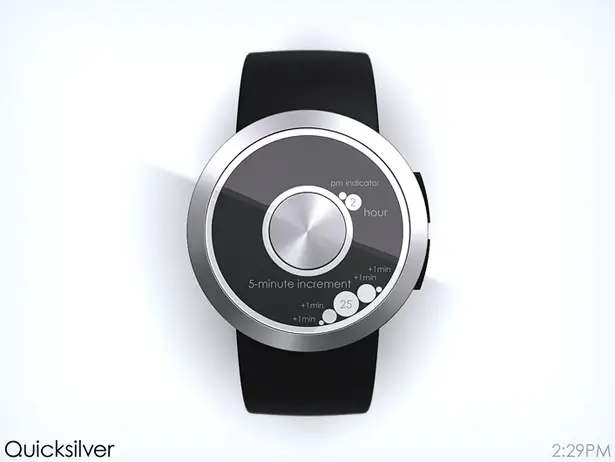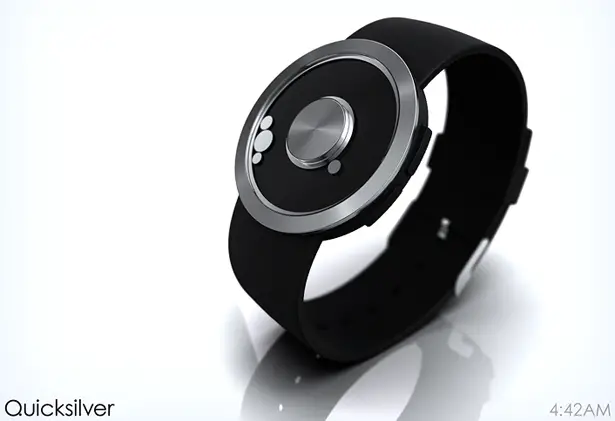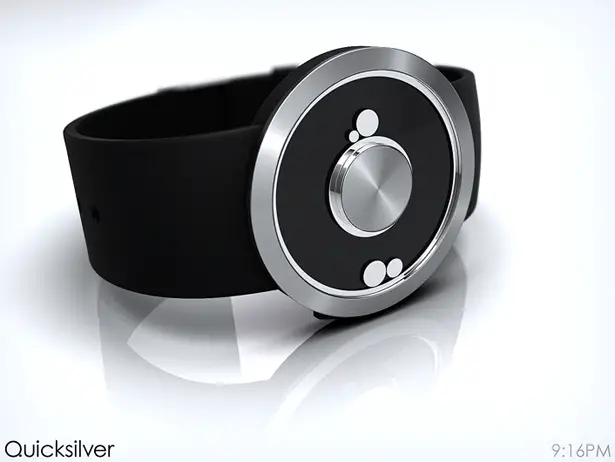 ---
Link urban scooter system is a modular transportation solution that you can retrofit with the present Streetscape Smart Poles. Anton Grimes has designed this superb concept electronic scooter and will be available for hire from a hub to ride to the preferred destination. After reaching there, users have to return it to another hub for recharging. Grimes have used the existing light poles to reduce the expenses of the unit and offers strong anchors that are able to carry both power and telecommunications to the hub. The main goal of the design is to reduce cars in the CBD as per Sydney 2030 plan and make a more pedestrian city.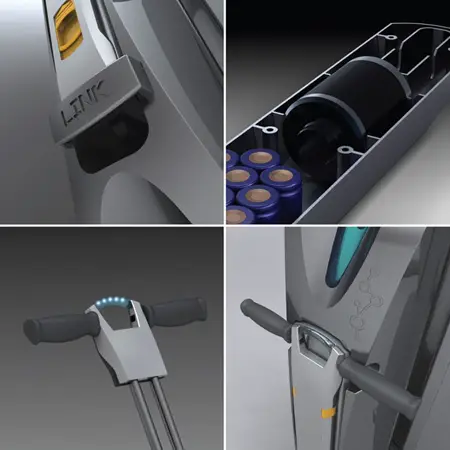 Anton says :
"With increasing demand on an already over-stretched transport infrastructure it makes sense to shift the way that we move, by taking up less space per individual while in transit. The energy required to move the individual is also greatly reduced by reducing the size and weight of the vehicle.
The device also removes direct emissions away from the city and with the addition of environmentally sustainable power generation off-site, the device has the potential to have no net emissions."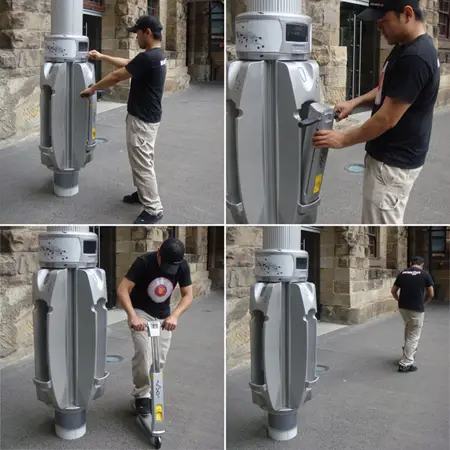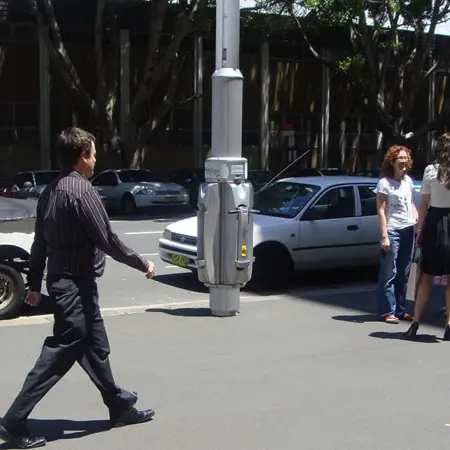 Designer : Anton Grimes
---