BMW AirFlow 2 Helmet has won Red Dot design award 2012 and this time, BMW has released its new designs for 2013. It's a premium helmet that makes sure everything stays quiet when you are on the road under different conditions with different speed ranges. The shell of this helmet is constructed of glass-fiber reinforced plastic with carbon reinforcing layers, it has impact-absorbing EPS inner shell to protect your head while the multiple ventilation channels help you feel comfortable. The company claims this helmet offers the best aeroacoustics and comfort in its class.
There are 2 large ventilation areas which can be closed with sliders when needed, don't worry, it's waterproof. It has built-in short visor which is scratchproof coating inside and out, the chin strap is adjustable, nice neckbands will prevent the helmet from twisting.
Designer : BMW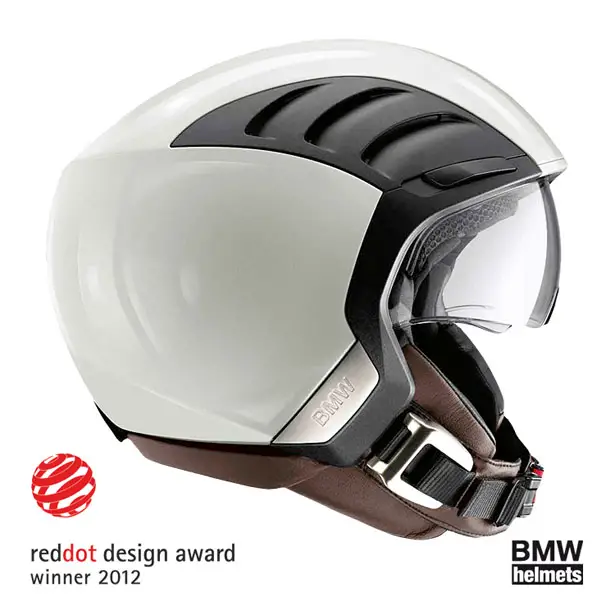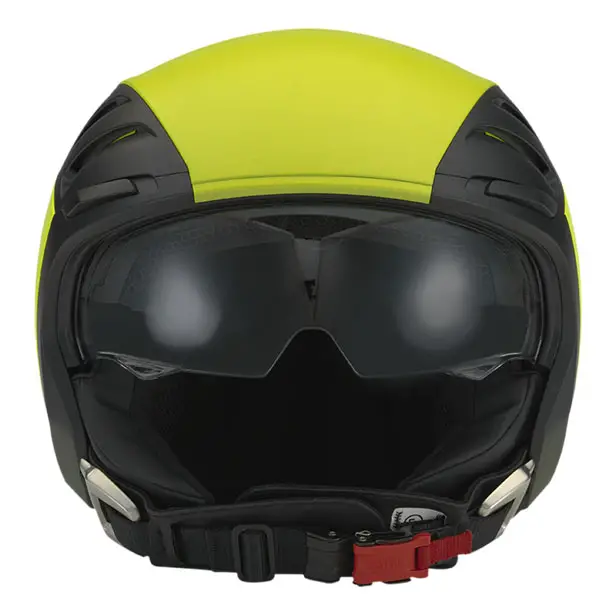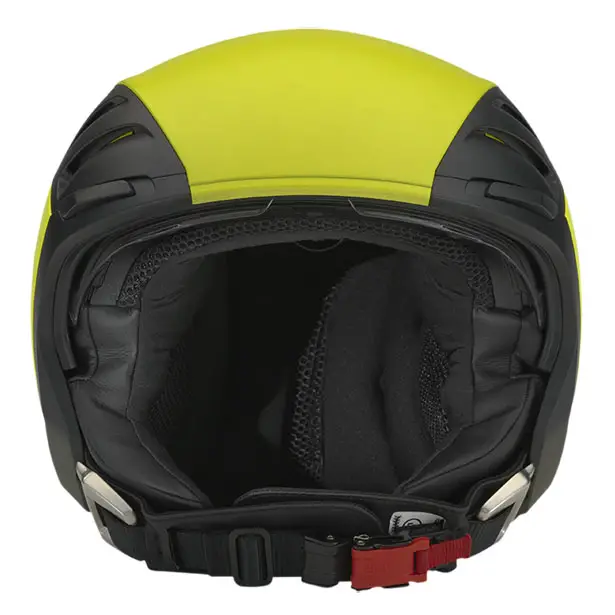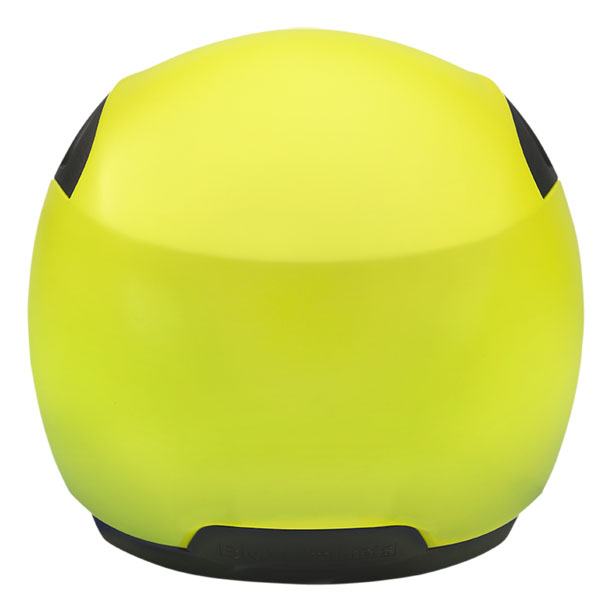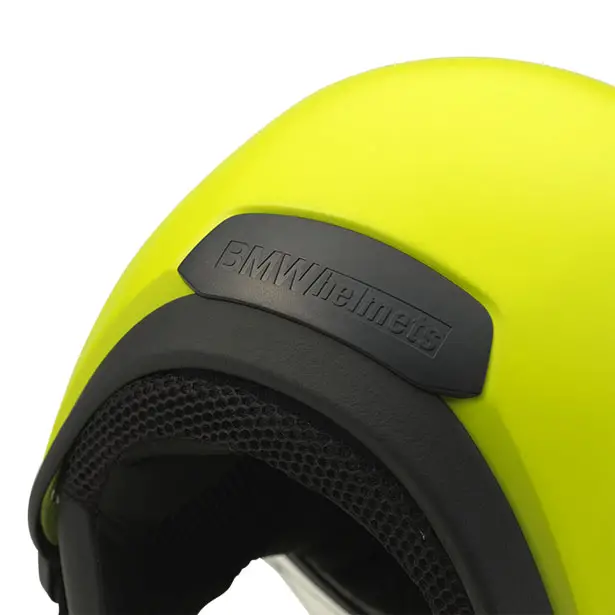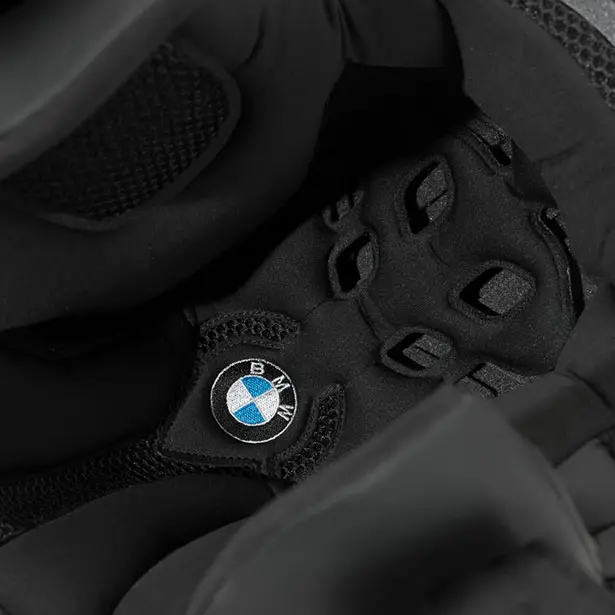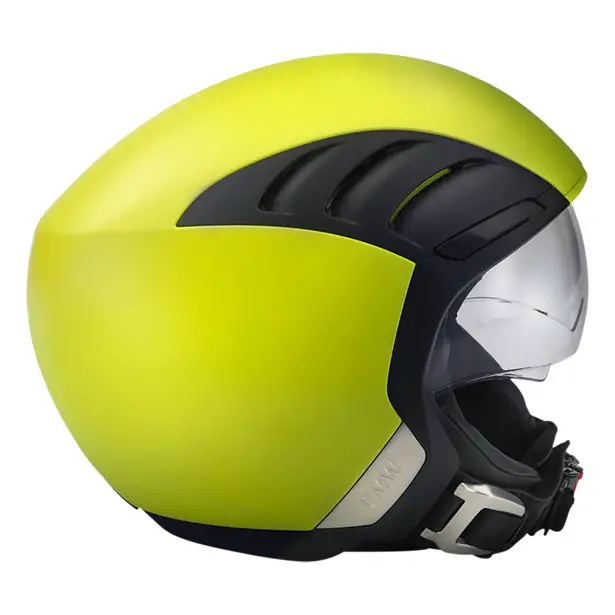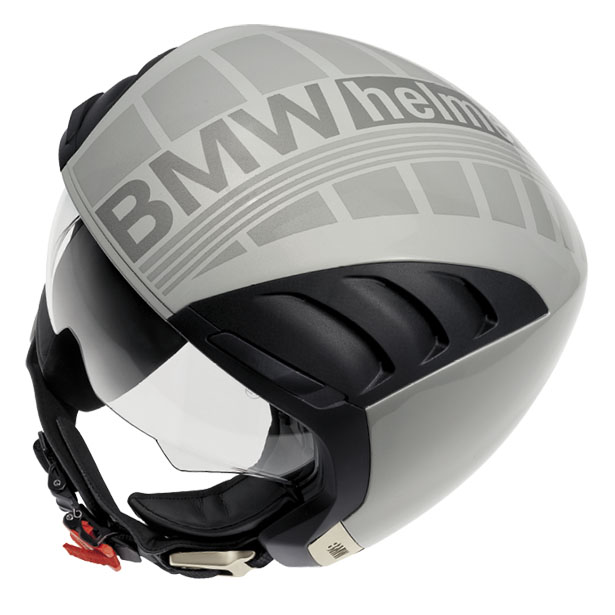 ---
Started 5 years ago when testing brakes on transistion, S-Works team found out a mechanism that makes a road bike runs really fast. They have come up with the winning formula of light weight, torsional stiffness, and stealthy aerodynamics bike. The development of this bike has been awarded by the opportunity to team up with McLaren Technology Center, yes, the home of McLaren F1 Racing and Supercar, thus S-Works x McLaren Venge Bike was born. The original bike has already exceeded many expectations, but with McLaren 30 years of expertise in composite technology, they can push the existing boundaries of design and engineering, improve the stiffness-to-weight ratio, carbon fiber construction, and fabrication process. The result is a stunning bike indeed.
Designers : S-Works and McLaren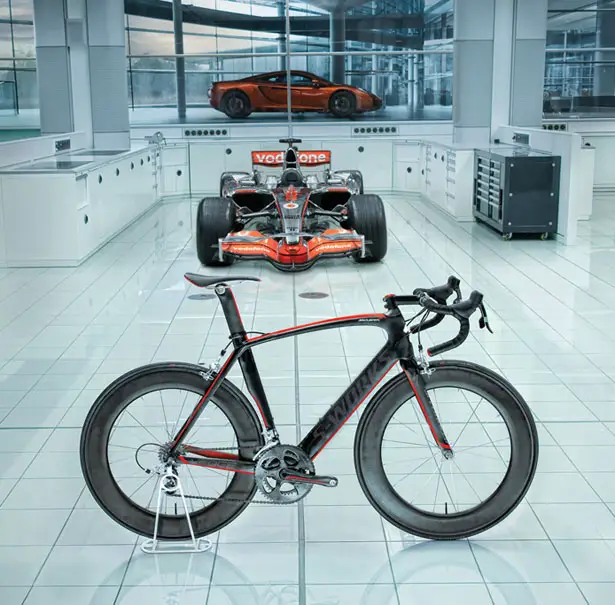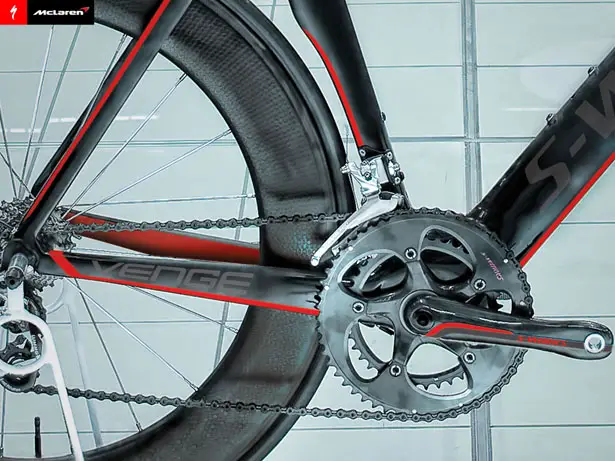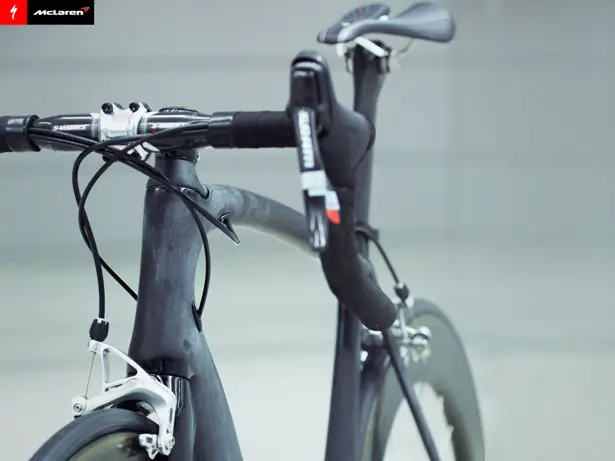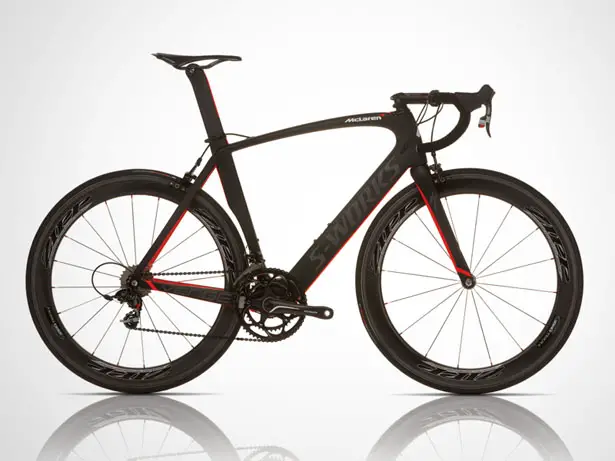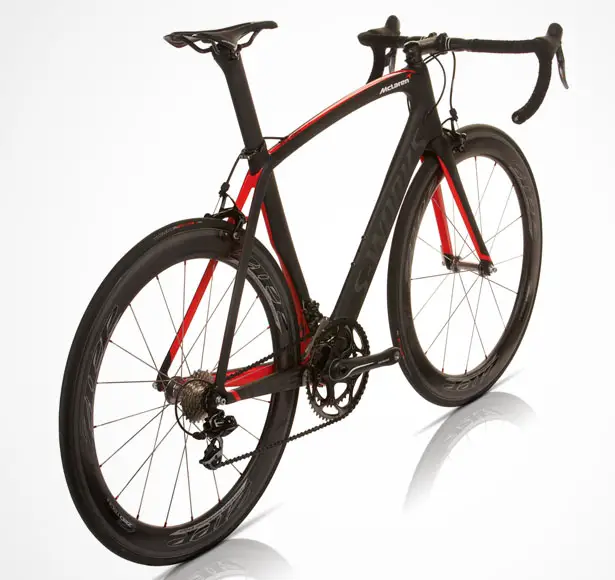 ---
Jive is a communication device especially designed to get elderly technophobes connected to their friends and family. How it work, Jive uses friend passes to link a physical persons ID with digital life. A user simply links a friend pass to there friend feed account. This will then seamlessly update all of this data onto betty. If the users want to find out more specific details about a person, they can just place that persons 'friend pass' onto the screen. The screen will automatically know who that person is, and upload specific updates about that person. No more mouse, just simply put the the avatar onto 'betty's' display to operate Jive.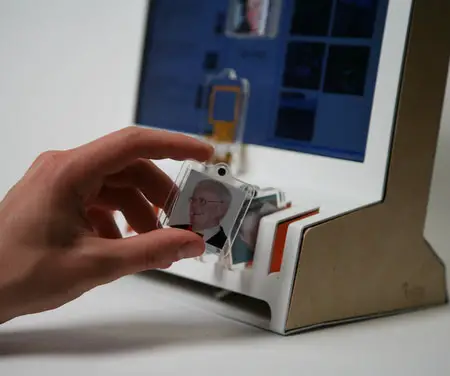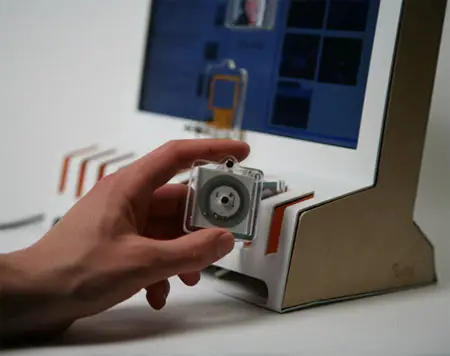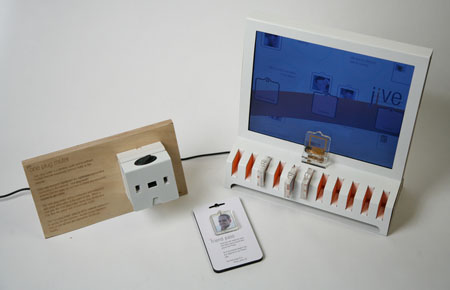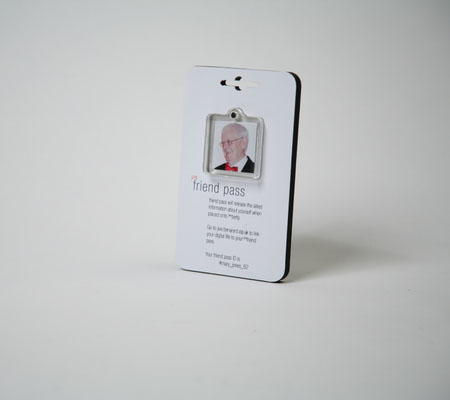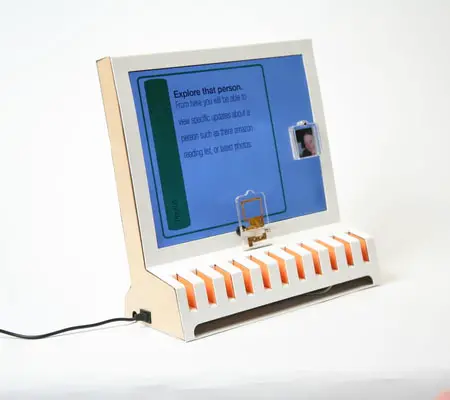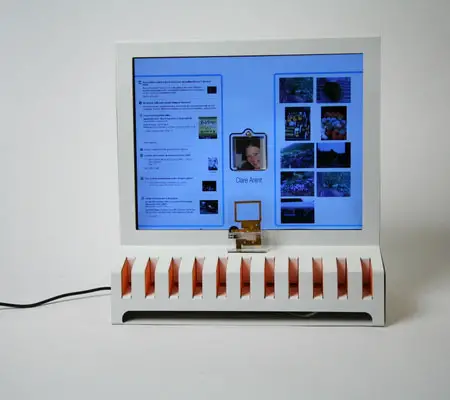 Designer : Ben Arent via Core77
---