RKS Design in collaboration with In2Technologies have developed Unity Home Theater System that enables you to enjoy clutter free home theater experience. You can now say good bye to those messy cables, confusing setup and multiple remote controls. You'll be able to spot this device this week at the 2012 Consumer Electronic Show, Las Vegas. It will be making its debut at the CES and you can be sure that you'll be able to get your hands on this device this summer and keep it in your living room if you have a thousand bucks.
Designer : RKS Design and In2Technologies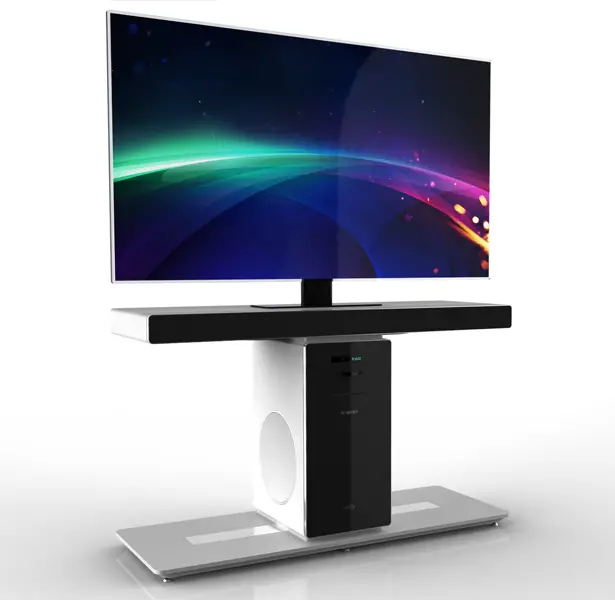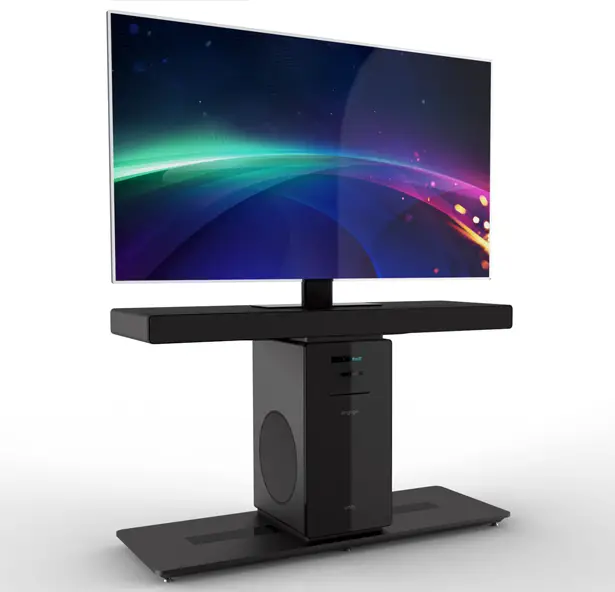 Unity Home Theater System offers you not only impressive A/V performance with its full-range speakers in a pedestal style platform called the tShape but also an elegant design for modern style conscious consumers. One of its main goals is to fill the gap that exists in current market between soundbars, HTIBs and separate components, it allows you to interact with your media library in different ways for utmost home theater experience.
"Unity was designed as much more than a Home Theater solution, adding simplicity, elegance and lifestyle alignment to tremendous acoustic performance, in order to provide a more unified entertainment experience, purchase experience and set-up experience," explains RKS' CEO Ravi K. Sawhney.
In2Technologies also adds that their collaboration with RKS has helped to realize their vision of a simple, modern and elegant home theater product that meets the aesthetic requirements of consumers looking for a system that could blend perfectly in their homes and deliver amazing sound.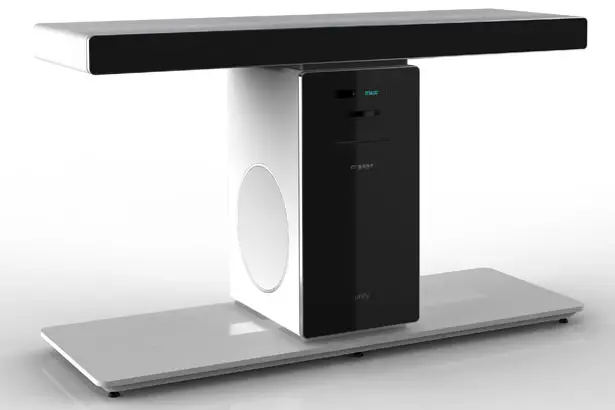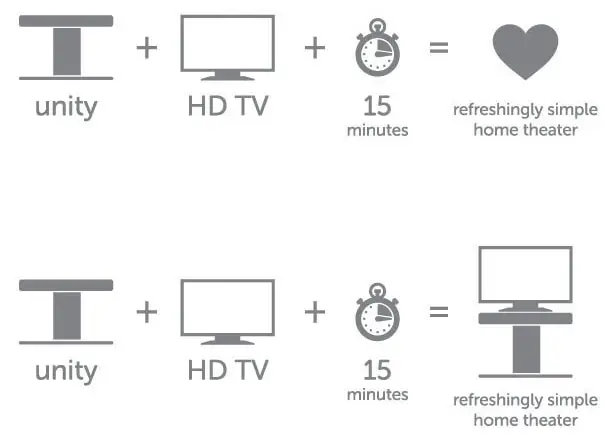 RKS design team worked really hard to develop this award winning industrial design solution. The brand helps to connect with the target audiences. The result is sleek and modern design that offer user a better technology experience and lifestyle enhancing, Unity Home Theater System.
Tuvie has received "Unity Home Theater System" project from our 'Submit A Design' feature, where we welcome our readers to submit their design/concept for publication.
---
Showcased at Geneva Motor Show 2012, Valmet Dawn futuristic electric vehicle demonstrated how electric components can be integrated into innovative hovercraft like vehicle without compromising its style. This vehicle was one of major attractions during the show, it was Valmet Dawn world premiere, so you can guess how visitors were captivated by the futuristic look of this electric vehicle. Although the EV components are exposed on the body, they actually what make Dawn attracting so many attentions from the public and media.
Despite many positive comments, there are also some comments that point out how impractical this vehicle is. Well, if you think the same, just for you know, this concept is not a car nor planned to be manufactured somewhere in the future. Aimo Ahlman, the Vice President of Product Development said that Valmet Dawn was only a demonstrator to illustrate how Valmet Automotive's engineering services can combine current EV technology with a visionary design.
From : Valmet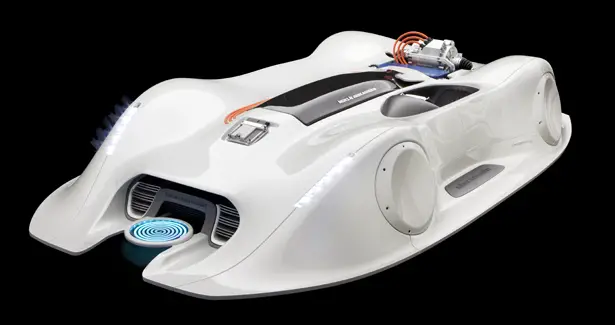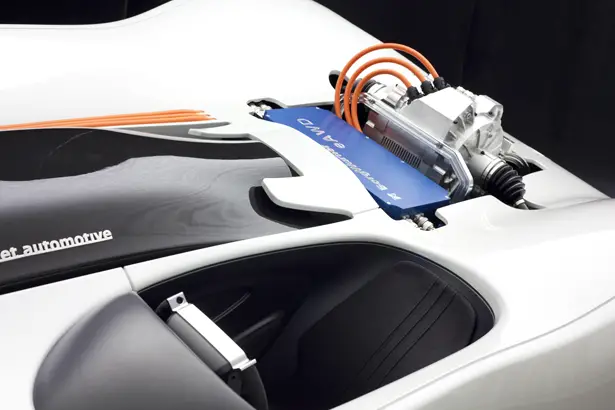 This vehicle features EV components in unique and innovative way that perhaps you've never seen before. The blue plate that you see at the front end is inductive charging, while at the rear end, you'll find fast-charge plug. The battery itself is located at the center form of the car as part of aerodynamically sleek and polished body. If other concept cars hide control and drivetrain system, Valmet Dawn prefers to expose these components for display purposes in a way that easily understandable. It is hoped that through Valmet Dawn demonstration, there will be more exploration in developing fresh and modern concept of electric vehicle without sacrificing its performance and appearance.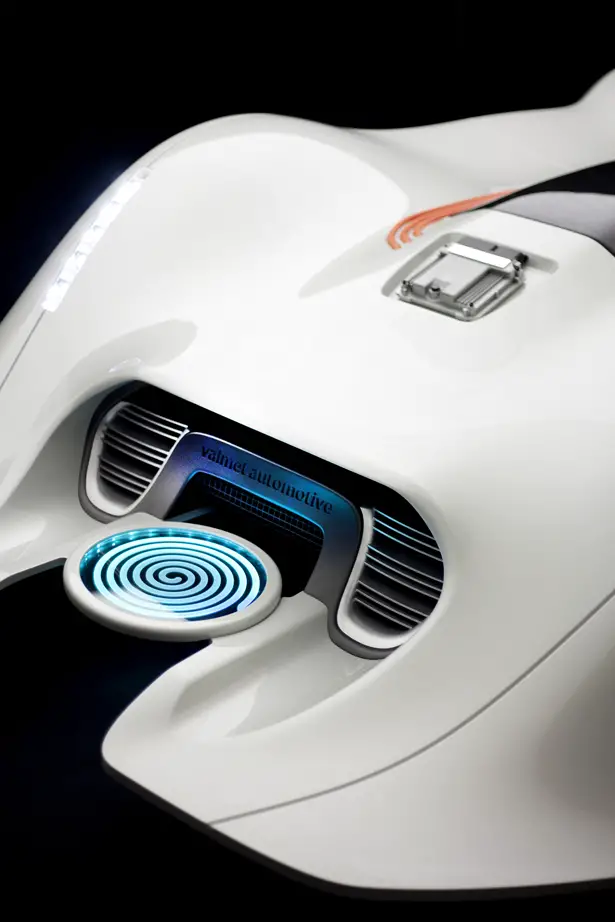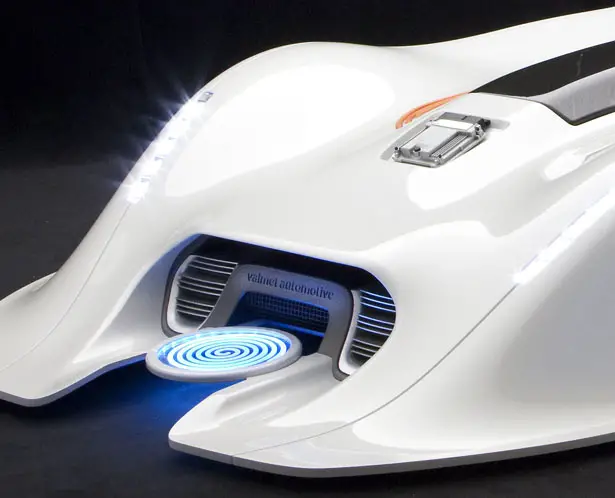 ---
Gyro has been designed as two wheeled gyroscopically stabilized electric vehicle. User can drive this futuristic vehicle electronically by allowing necessary movement from its high-tech cockpit. GPS, Bluetooth, internet, everything can be operated from a touch screen or voice command. Inside this car, you are connected to the world 24 hours a day, 7 days a week.
Future technology incorporated inside Gyro allows the driver to move forward, backward, and sideways. This car responds to electronic sensors to keep vehicle in your desired position. This capability has been designed to accommodate transitions between urban and suburban or rural lifestyles. In the more confined space of the city, due to traffic and limited parking space, the Gyro is best used in the vertical position. When the driver leaves the city to enjoy more relaxed and open spaces, the horizontal position is ideal. To further enjoy open spaces, the Gyro includes a bike rack storage component that is capable of transporting 2 bicycles.
Designer : Carlos Pilonieta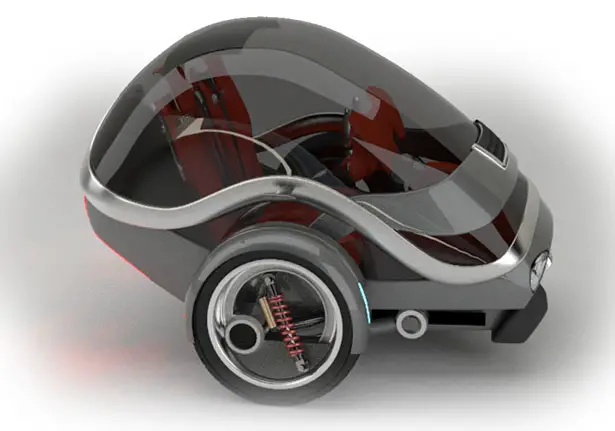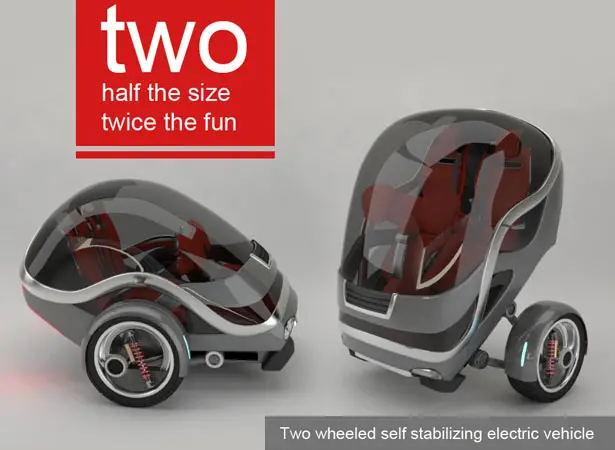 The canopy of the Gyro is a thermoformated lexan that utilizes Photochromic glass technology which can be programmed to function automatically or manually. In the automatic setting the glass gradually darkens to provide the driver optimal view in any type of weather and any time of day. If operated manually, the driver controls the amount of light and outsider visibility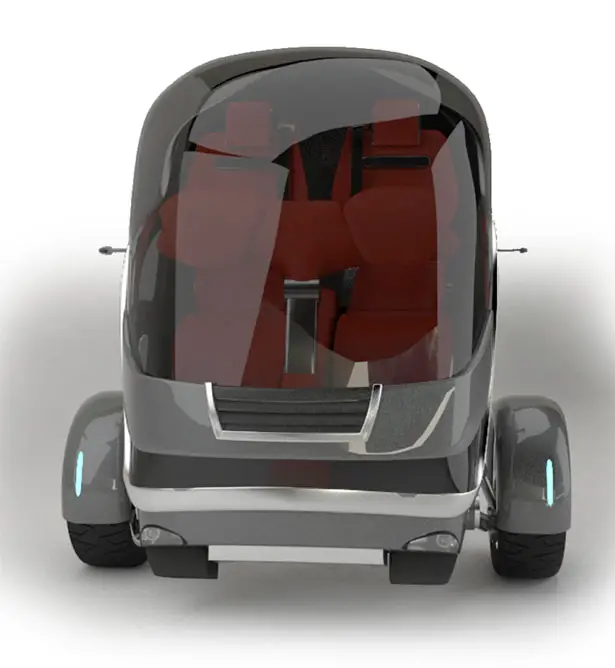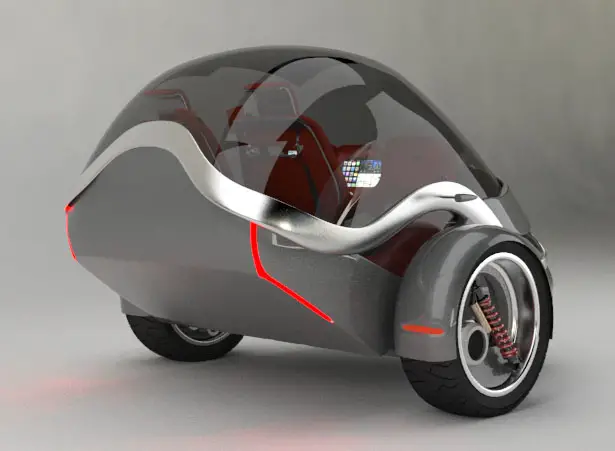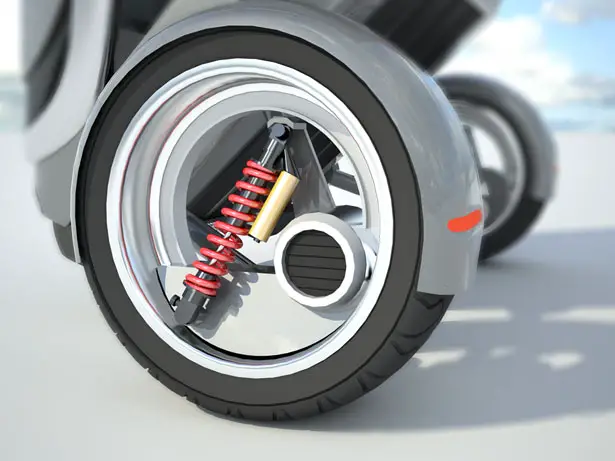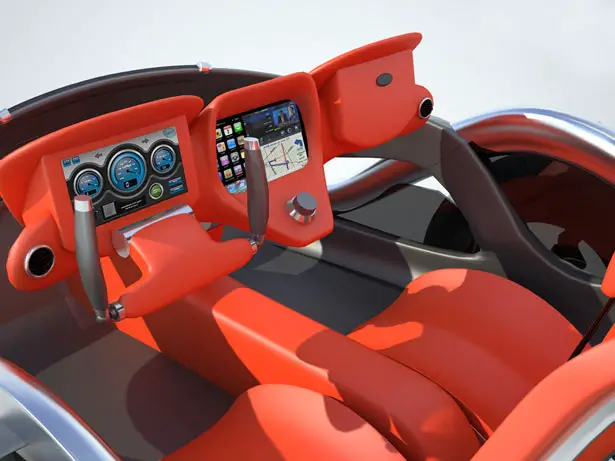 ---