Aeon Transparent LCD watch is a cool futuristic watch that looks like a tattoo on your wrist. It was inspired by stacking numbers and a tattoo, a unique ornamental display, this is what Aeon design tries to achieve.
The display is clear transparent LCD screen that tells time in unique way, half-round numbers which are stacked upon each other and forming a circle. The big numbers represent the hours while the smaller ones represent minutes. To add more sophisticated look, the designer has added some changing sci-fi ornaments around these circles. Hopefully Tokyoflash will bring Aeon Transparent LCD watch concept to reality.
Designer : Samuel Jerichow for [Tokyoflash]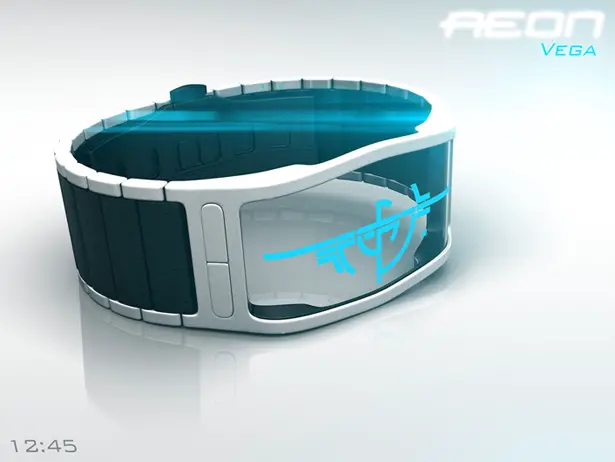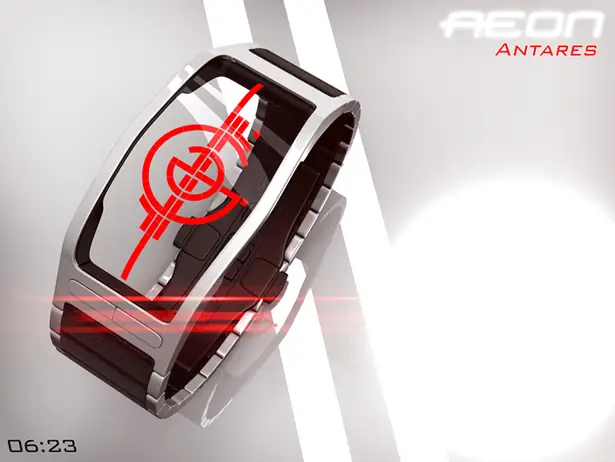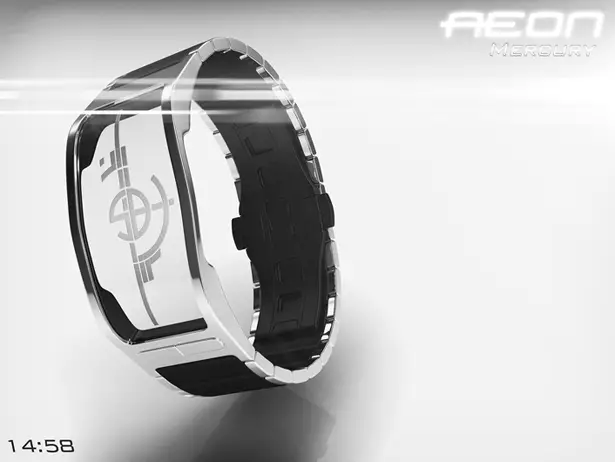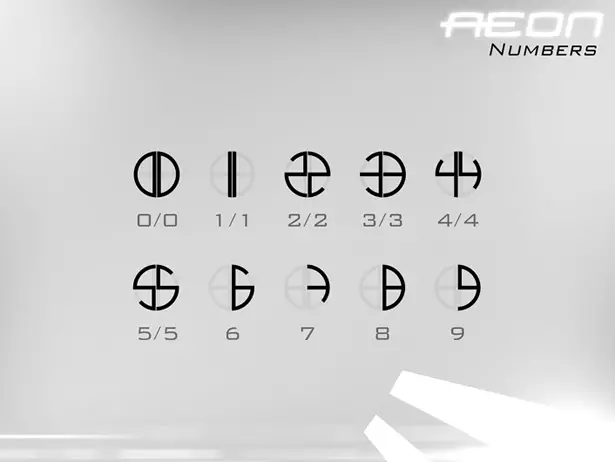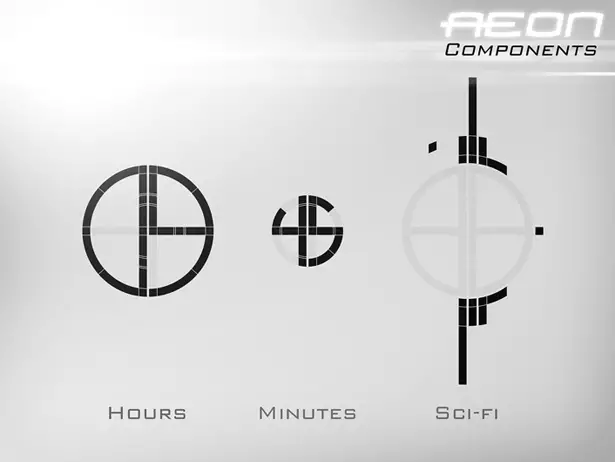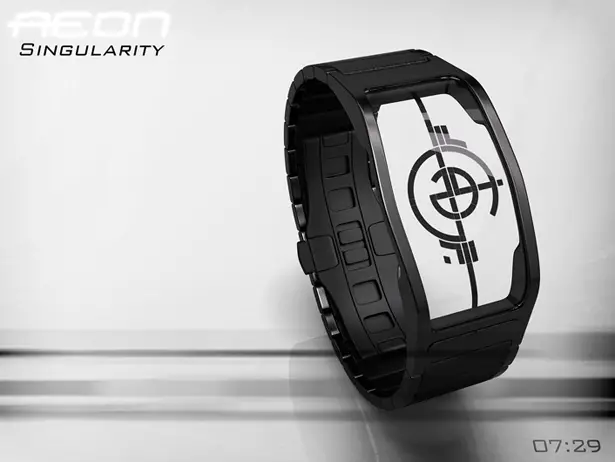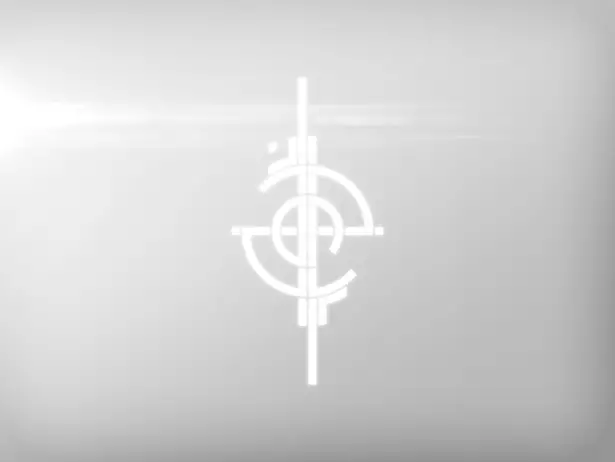 ---
After the popularity of three-wheelers is rising, started by Piaggio MP3, Gilero Fuoco and Vectrix, a French scooter importer Sidam try to enter the market by building another type of three-wheel scooter. But this time, instead of putting two wheels at the front, they decided to put the two wheels at the rear of the vehicle. Kinda remind me of Thai Tuk Tuk, but Xnovo concept is somehow some crossover between a minivan and Thai Tuk Tuk.
The design sketches seem to suggest that both rear wheels will be belt driven in the 500cc Piaggio-engined petrol version – although hybrid and fully electric versions are also on the cards, the latter featuring twin electric motors, one in each wheel hub. The luggage angle is definitely a big part of the concept fot Sidam.
We'll wait to learn more as the Xnovo moves towards a launch date rumored to be late 2008. Price is expected to be around ?8000 for the 500cc model.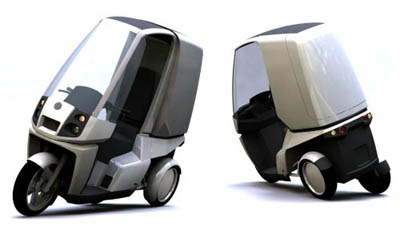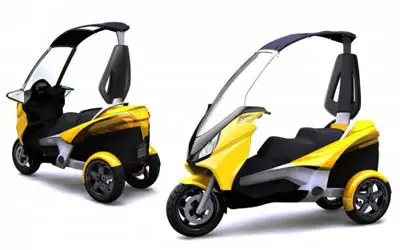 via thebikergene
---
Hugo Boss is the renowned brand fragrance by HUGO that was first released in 1995 and is occupying one of the top ranks among the competitors. In order to keep it up, they have decided to launch their limited edition fragrance named as HUGO Man Exclusive and has asked Karim Rashid, the international designer, to design the bottle. The outcome was superb. With the illuminated color combination on white background with an exceptional shape to be a fragrance bottle, it would be able to generate customer allure. Moreover, the water bottle like cap is really rare to see on a traditional fragrance bottle. HUGO will release 1000 copies of this soon through 100 different outlets worldwide.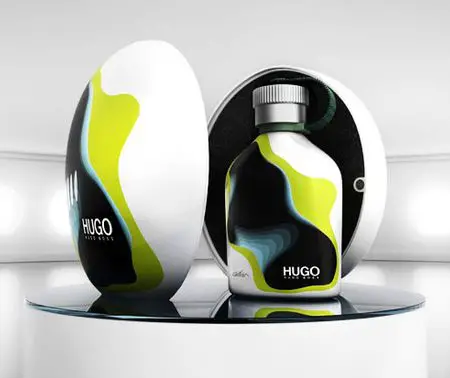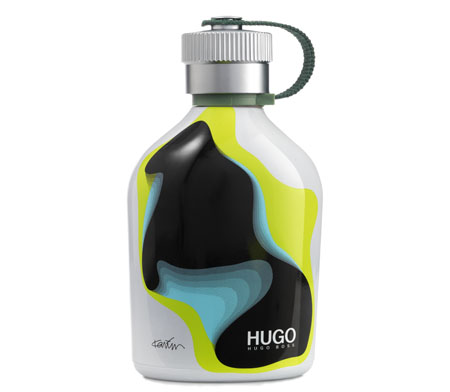 Designer : Karim Rashid
---