Vinaccia Integral Design has designed a new range of backpacks for Innovazione Design Italia (IDI) that combines lightness and strength with a carbon fiber external skeleton supporting and shielding the nylon fabric waterproof plus tear-resistant interior. The backpacks feature 3 pockets, which is accessible from outside of the backpack. The backpack's interior space is ideal for holding a 15-inch laptop and other compartments for accessories. The exterior ABS shell is available in two colors including silver and rubber mate black, while the fabric comprises of 4 colors including red, grey, black as well as lime green. The new Exoskeleton Design Backpack designed for IDI seems to be attention grabbing. IDI is an innovative Max brand, reaching its first forty years with its quest for research.
Designer : Vinaccia Integral Design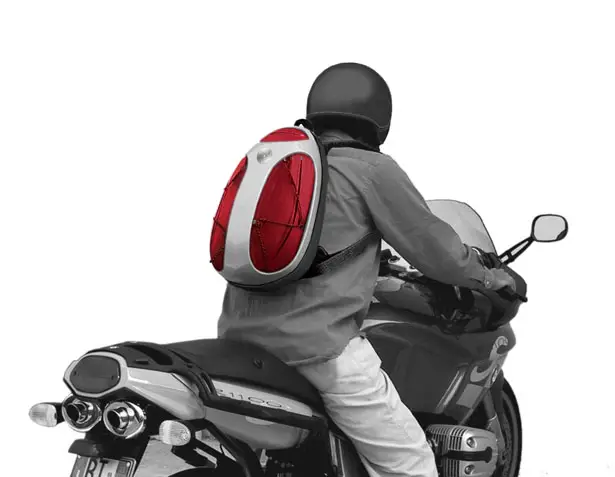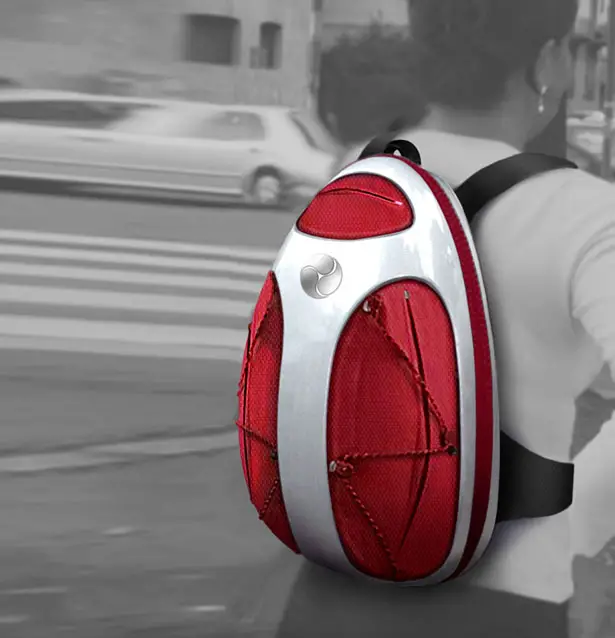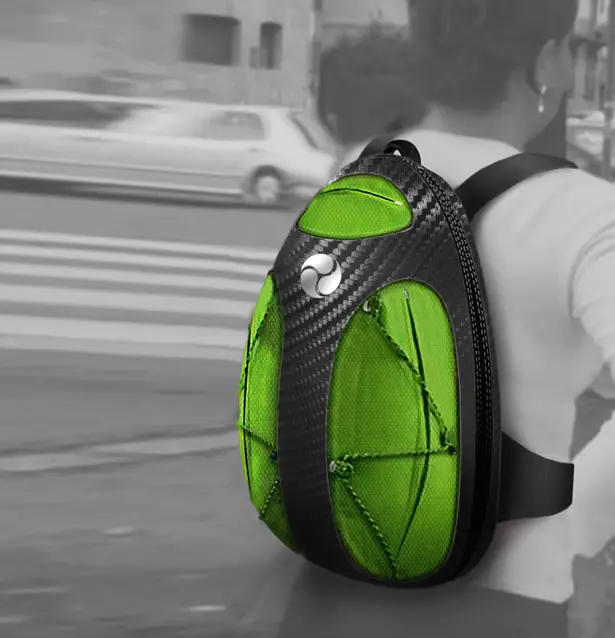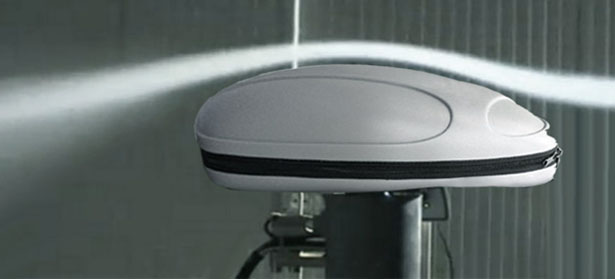 ---
NGR (Next Generation Racer) motorcycle is a design proposal for Abarth, an Italian racing car maker. Rob Thornham, the designer, says that this futuristic superbike has been designed using the next generation technology.
The Abarth NGR-01 uses a super lightweight design combined with electric drive through hubless technology to deliver blistering acceleration and performance whilst the aerodynamic body and strategically placed fins/ducts channel air to supply cooling to the concealed battery system. On the "tank" structure lies a recessed boost chamber which acts as a tactical performance surge and can be used by the rider only 3 times per race making for an exciting and unpredictable race series. Riders receive performance data via a helmet head-up display projected on their visor. The NGR-01 uses Abarth design cues and Italian flair on a futuristic setup to produce an aesthetically striking form as the superbike body is poised over the front wheels ready to explode off the line like a sprinter in the blocks.
Designer : Rob Thornham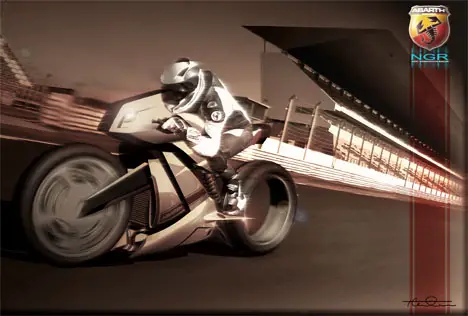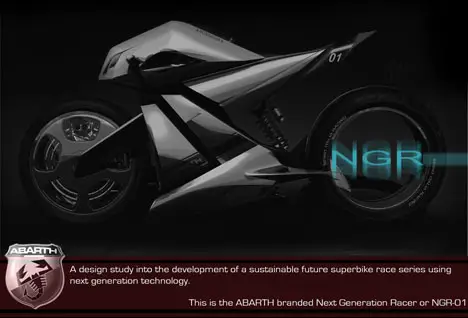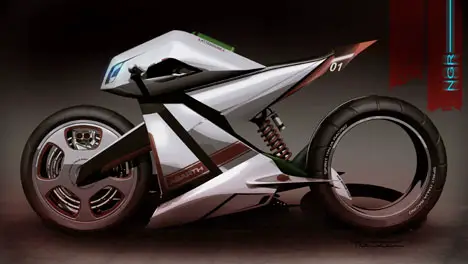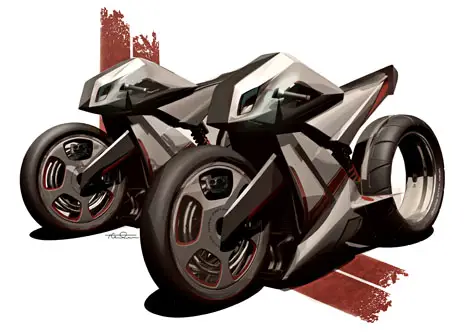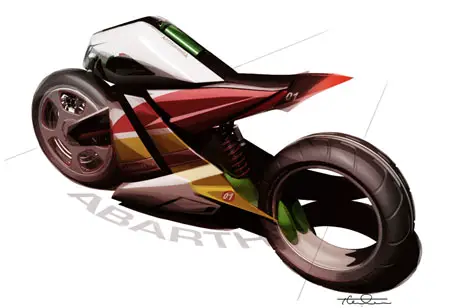 ---
The Breathing Partition concept provides a sense of comfort with its natural office partitions, helping to generate an enjoyable and creative office environment. The unused space of the upper portion of these partitions contains flower pots to give the room a natural touch. Moreover, plants help creating a pleasant and livelier office environment by humidification and air purification. This partition system are available in both single and double unit and can be used in a particular office whichever is appropriate. The concept comprises an automatic watering system which is able to notice the need of water to the plants.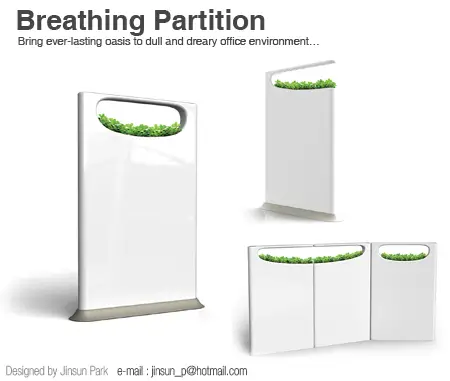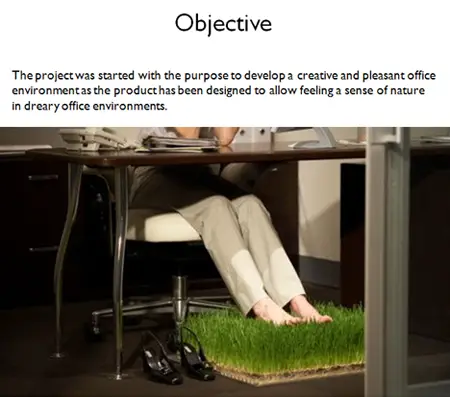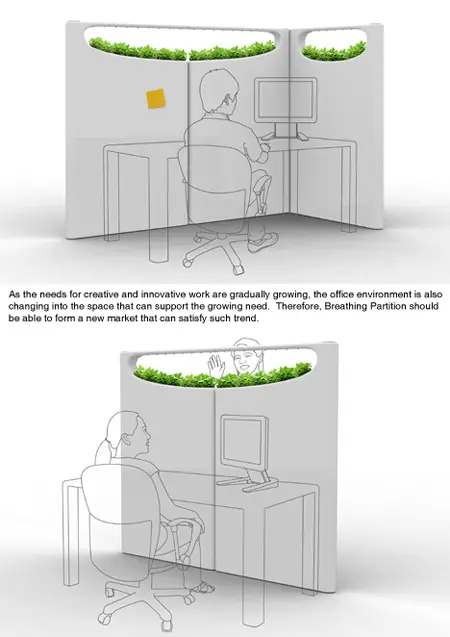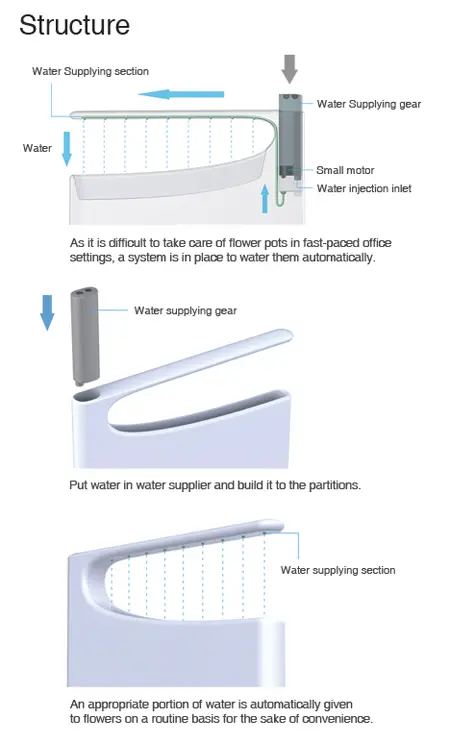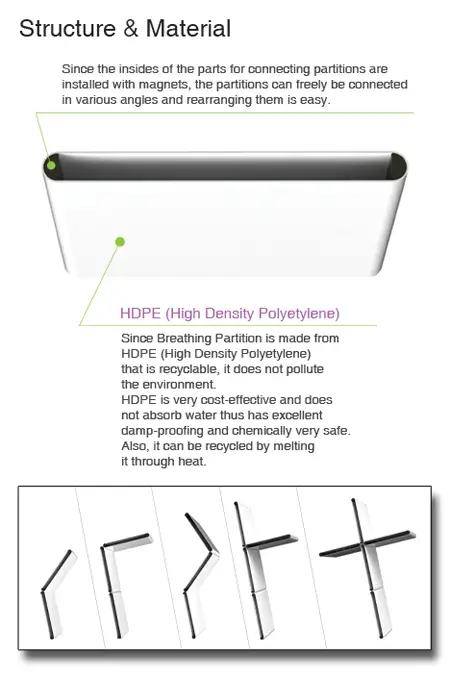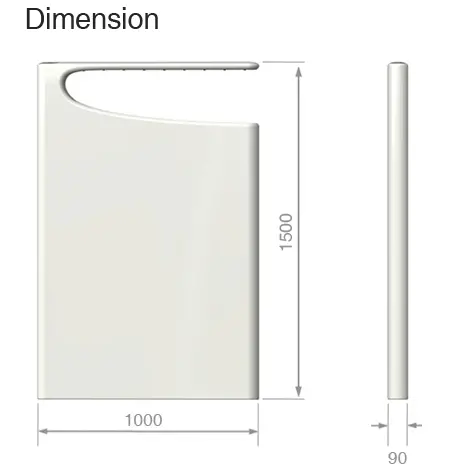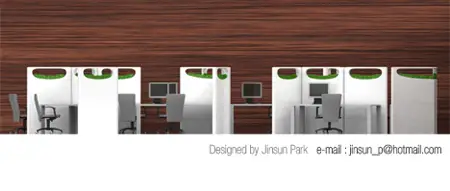 Designer : Jinsun Park and Seonkeun Park
---