Honda Synergy is the result of Darby Jean Barber internship at Honda Advanced Design Studio. This concept electric vehicle features dual electric motor with extreme off-road buggy design to rekindle Honda's heritage and love of racing. Through this concept, Darby wants to demonstrate Honda's ambition to keep on pushing the limits of technology and once again lead the world in a new era of motor racing.
The idea of the buggy design is to revive Honda's history and passion for the entire company to take Honda to take next level, to go where no automakers have gone before.
Designer : Darby Jean Barber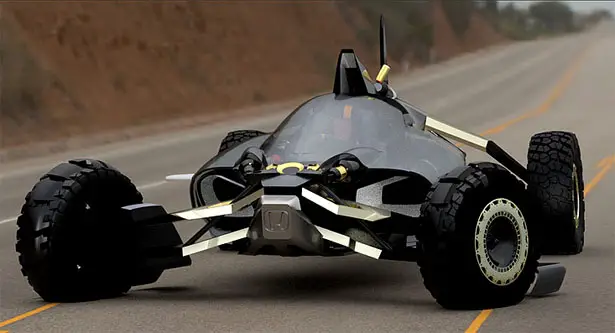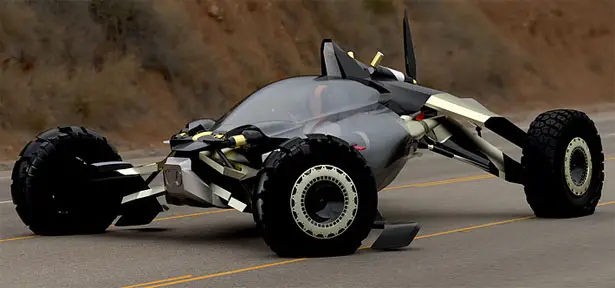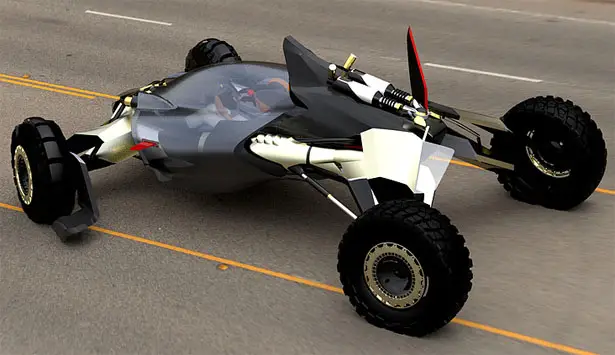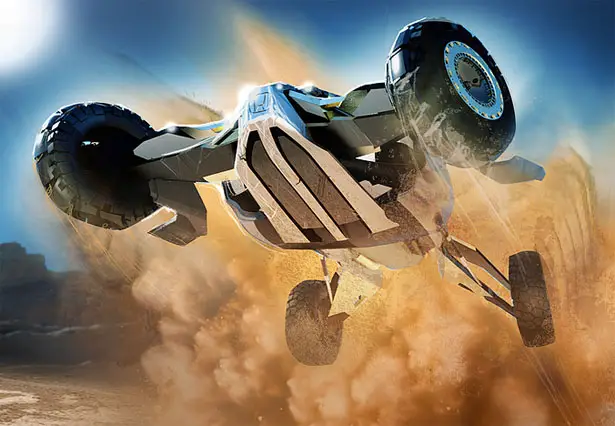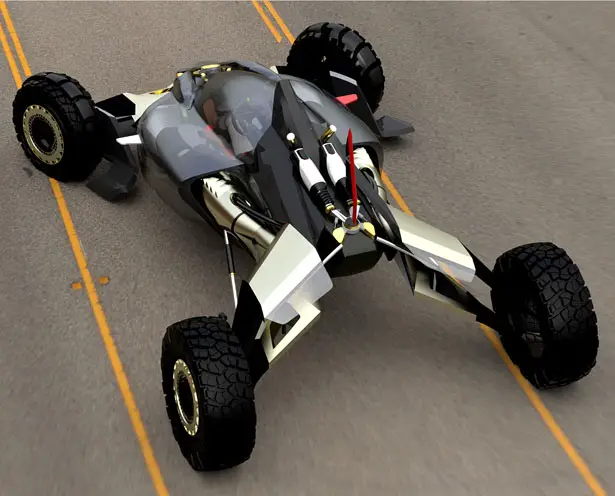 More images of Honday Synergy Concept Race Car: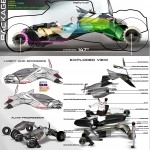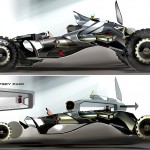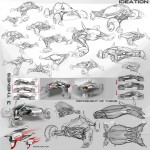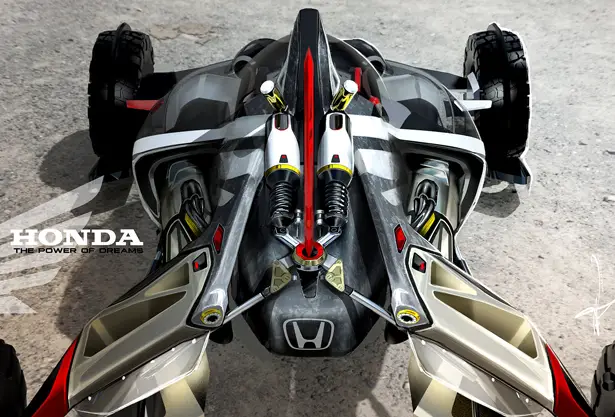 ---
After natural disaster struck, immediate actions are needed to provide temporary shelters for homeless victims. However, there are victims located in difficult-to-reach locations which make it impossible to bring necessary aid delivered and distributed in short period of time. Parachute shelter design tries to answer this problem by providing a dual-use parachute.
Why parachutes? Well, it makes sense that usually after natural disaster, the roads and other infrastructure are damaged which prevent rapid provision of shelter and aid materials to the victims. Using Parachute Shelter, it would be possible to deliver and distribute immediate relief aid and a shelter at the same time.
Designers : Kim Seok-woo, Kwon Do-hyuk, Seo Dong-han, Lee Bum-ho and In Sung-hoon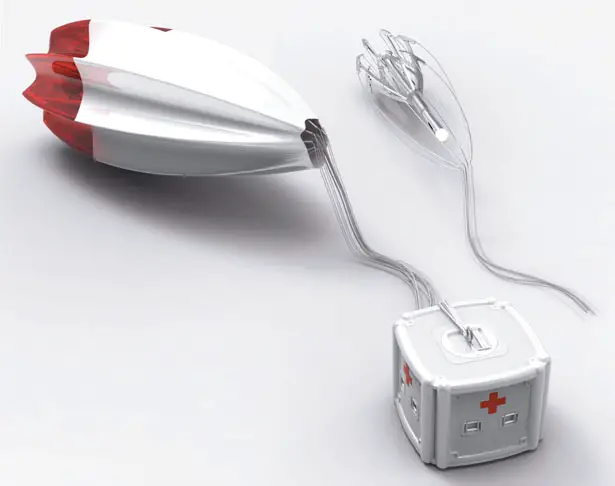 Inspired by the structure of umbrellas, this Parachute Shelter features folding frames that opens when the parachute is dropped from the small aircraft. This innovative frames design allows the parachute to be used as a temporary shelter on the ground while the box carried by the parachute contains emergency medical supplies, water, food, blanket, or clothing.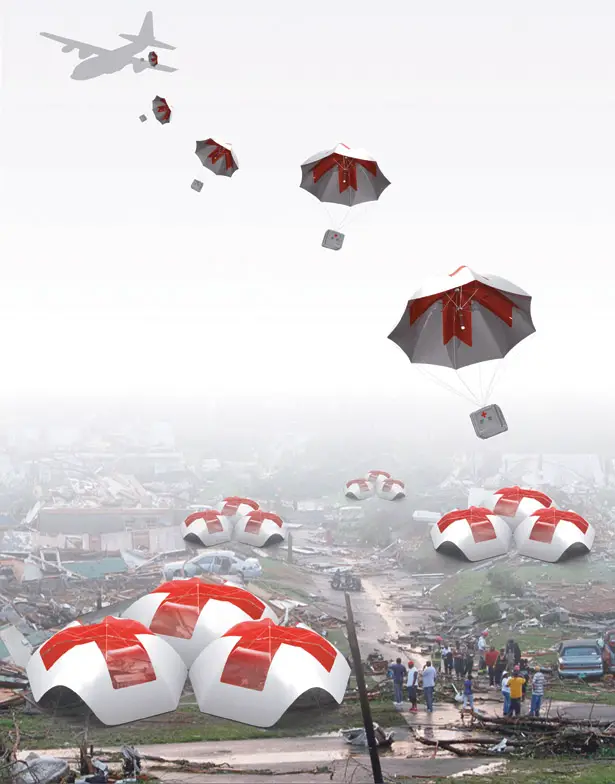 ---
TokyoFlash Kisai Rogue Touch offers you touch screen technology on your watch, no more pressing a button, it will light up on demand. Don't let the sophisticated appearance fool you, it's actually pretty easy to read the time. For you who've been longing to find futuristic watch that is able to display time 2 time zones, you should take a look at this watch.
The LCD display of TokyoFlash Kisai Rogue Touch offers 4 different colors: red, blue, green and natural LCD. Aside from being able to display 2 time zones, this watch also features audio feedback, an animation display, alarm, date, and of course touch screen operation. The watch face has 4 hot zones (top, bottom, left, right), simply touch the watch to read time, alarm, date, or light up.
From : TokyoFlash [Buy It Here]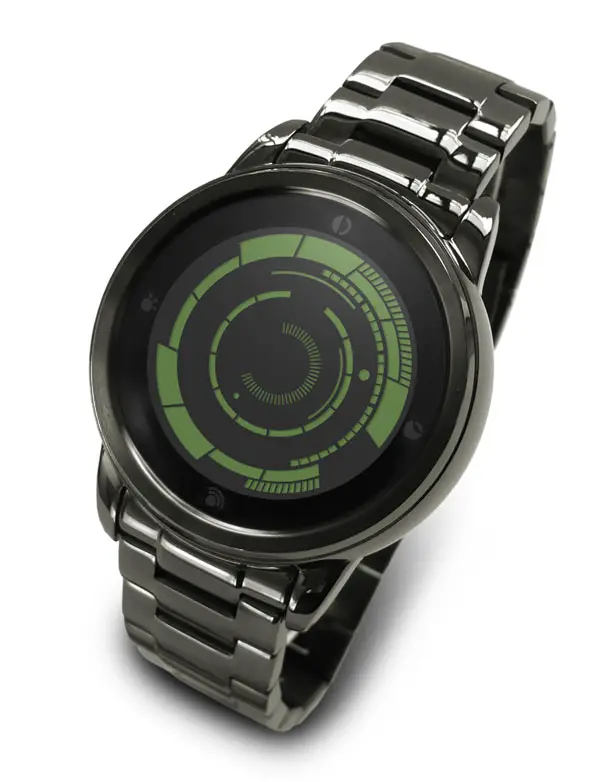 Here's how it works:
To customize this watch, you can hold your finger in place for a few seconds. For example if you need to set the alarm, you can hold your finger over the alarm zone. To set the time, you can hold it over the time zone. Pretty simple and fun to operate.
Don't worry about accidental input as this watch is programmed with a lock function that will active after 60 seconds (apart from using the light). A dot will appear on the screen to indicate your watch is in locked mode. You can swipe your finger across the screen from left to right to unlock. A video at the bottom of this article will demonstrate this for you.
One of great things about TokyoFlash Kisai Rogue Touch is the attractive and unfathomable display. It looks pretty complex with so many dials and lines, so confusing at first, but just like other TokyoFlash watches, there's a simple method to read the time that becomes second nature very quickly.
Around the outside of the display are 12 large blocks that indicate the current hour in the same position as hours on a regular clock. Just inside that are smaller dots for the minutes 1-60. The two center most rings show time zone 2: hours and minutes. [Buy It Here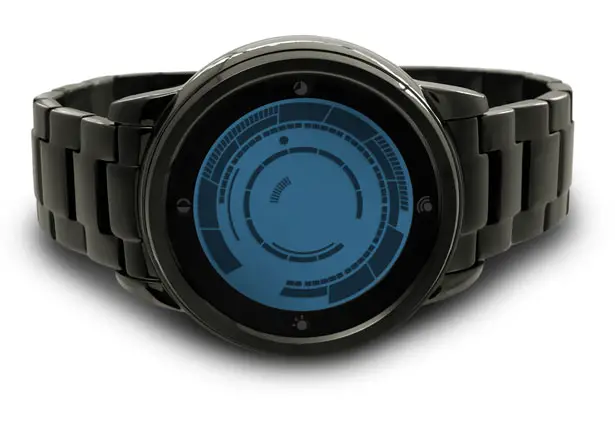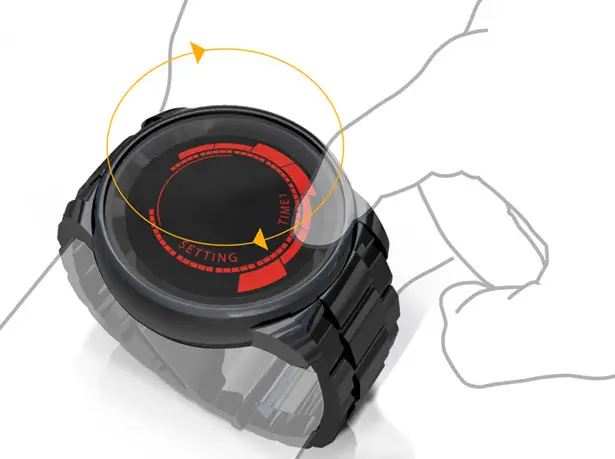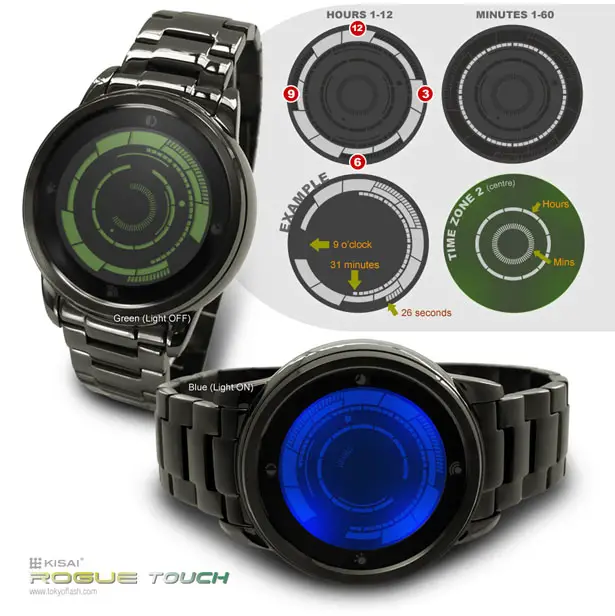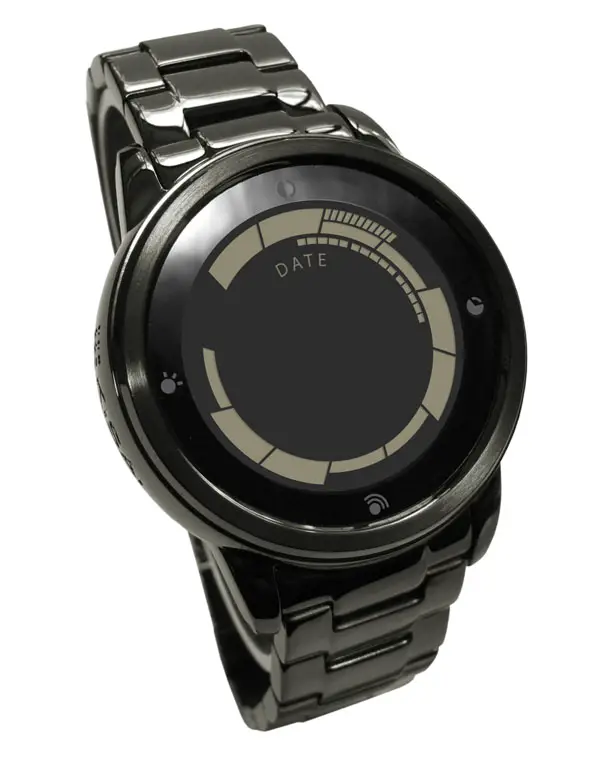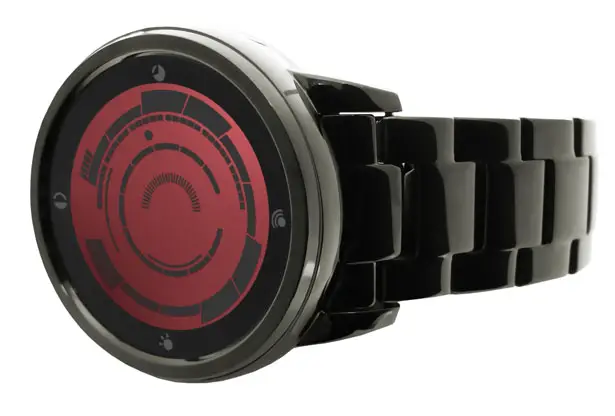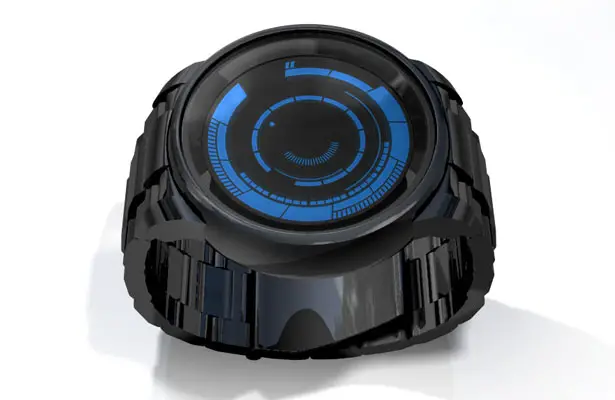 Tuvie has received "TokyoFlash Kisai Rogue Touch" from our 'Submit A Design' feature, where we welcome our readers to submit their design/concept for publication.
---