Tired of using that same bathroom everyday? Try out this unique and new line of showers and bathtubs known as the "Sensamare" designed by Professor Gunther Horntrich. This diverse and Italian bathroom design can definitely give you a luxurious feeling. The original Hoesch Everclean Glass has the capacity of reducing the number of limestone and water deposits for an almost waterproof glass. This marvelous design includes reclining shower benches which are very durable and comfortable. The transparent glasses are used to give a modern and open appearance to the bathroom. This can be one of your choices to give an exciting look to your bathroom.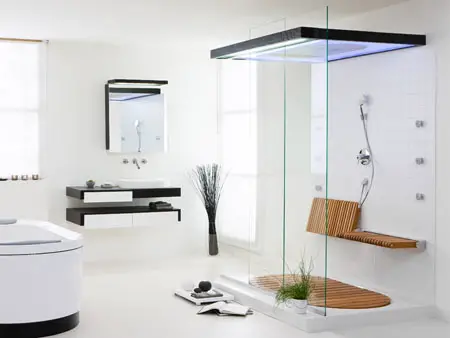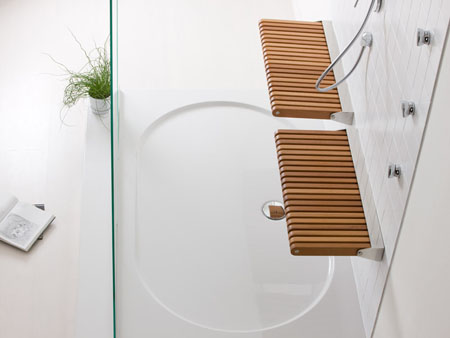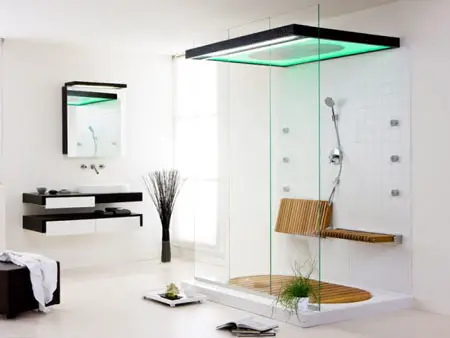 Designer : Gunther Horntrich via HomeDesignFind
---
By integrating a stand and lock, Leglock allows you to make swift bicycle parking. This concept redefines the meaning of bike kickstand, this combination allows you to park and lock in just one simple step, very quick and easy to use. All you need to do is set an integrated number lock. Unlike typical kickstands that rotate parallel to the wheel, Leglock arcs down from its stowed position. It stays upright while you're riding the bike due to the angle at which it is mounted and the internal 3-teeth gear mechanism, it's strong and safe lock to keep your bike from being stolen.
Designer : Anurag Sarda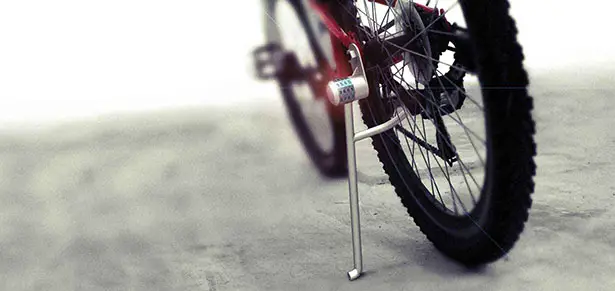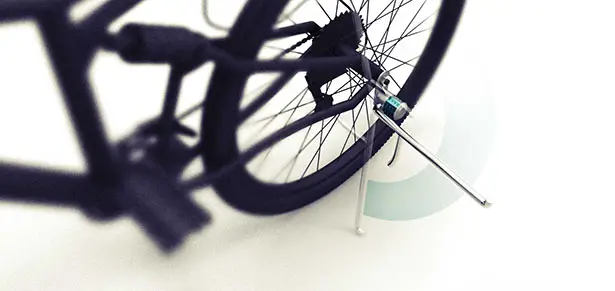 ---
Unusual boxy shaped T 005 Cross Motorcycle has been designed for a graphic designer. It's a special project designed and built for special friend, someone who always finds a way on how to combine ideas and function in one product. The result is sleek and cool motorcycle design that can be used on the road even in a bad condition but still shows beauty and sleekness that represents owner's ideas. The design started with creating a new sub frame for 2008 Yamaha Scorpio in order to get a clean look under the seat while maximizing the horizontal grid. The aluminum plate is used to construct the body panel to reduce weight due to thick material plate.
Few parts of the bike got new replacements, the team renewed the gasket and place it on a vapor blasting treatment to create contrast and give value to the bike before the coloring phase begins. The PE 28 Carburator allows this bike to breath fresh air and the custom-made stainless steel exhaust is covered with a black exhaust wrap.
Designer : Thrive Motorcycle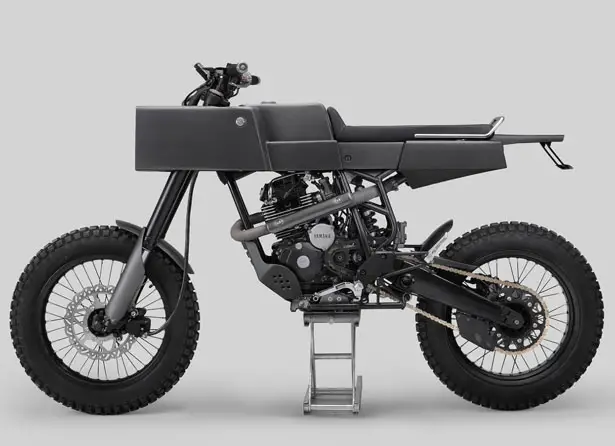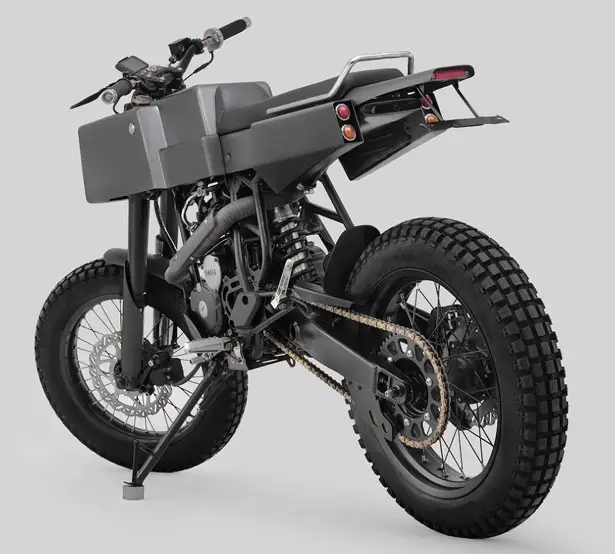 Equipped with fatbar handlebar for better control, this motorcycle is also completed with custom clutch and brake level. The dashboard features light indicators and GPS, custom light switch, and a start button. For the front suspension, they use a set of Honda's upside down forks with modified steering column to fit Yamaha's chassis. For the rear, they use Yamaha's swingarm paired with Showa Monoshock suspension.
The original footsteps also get makeover with some details to enhance the grip by pairing them with chrome shifter and brake control. The main colors for this bike are Gun Metal Grey for aluminum panel and Black for the rest of the bike.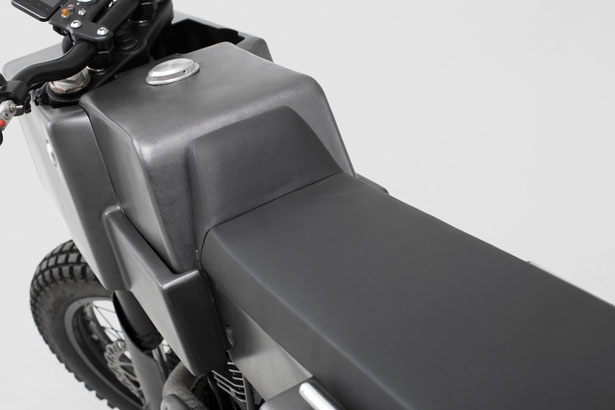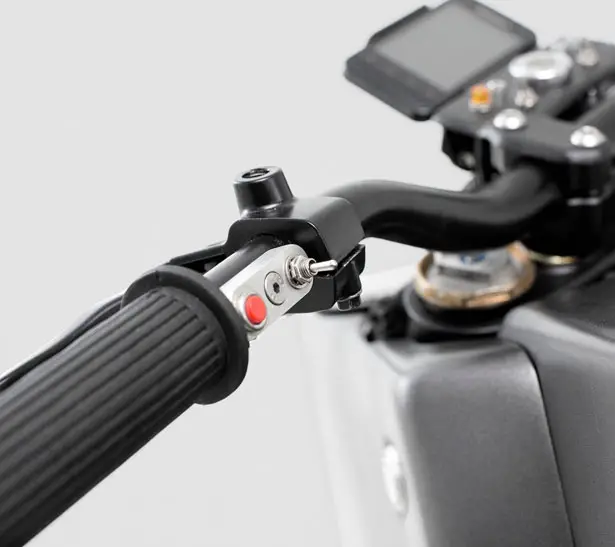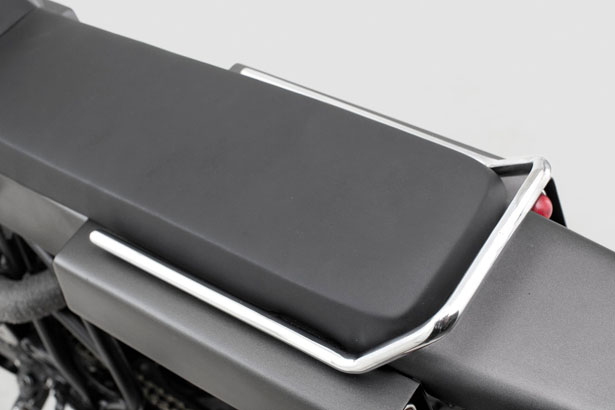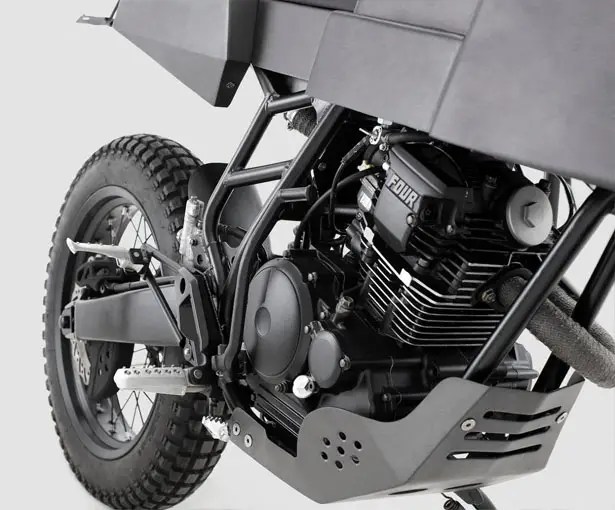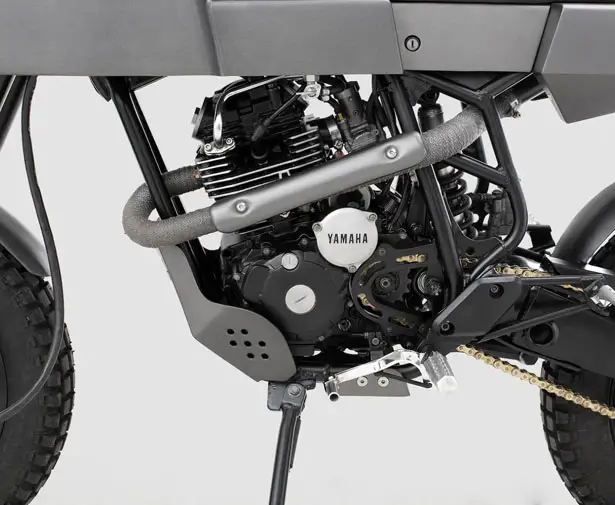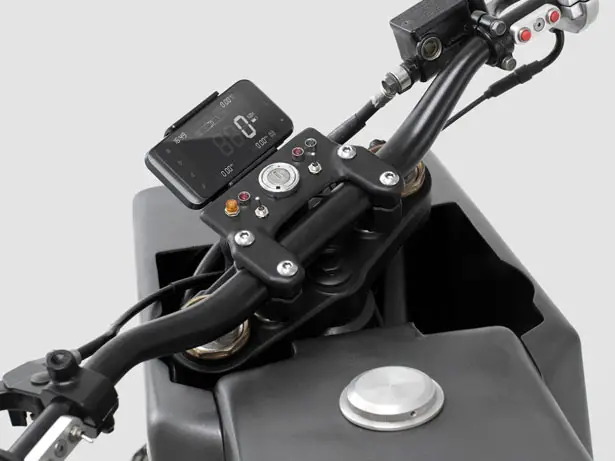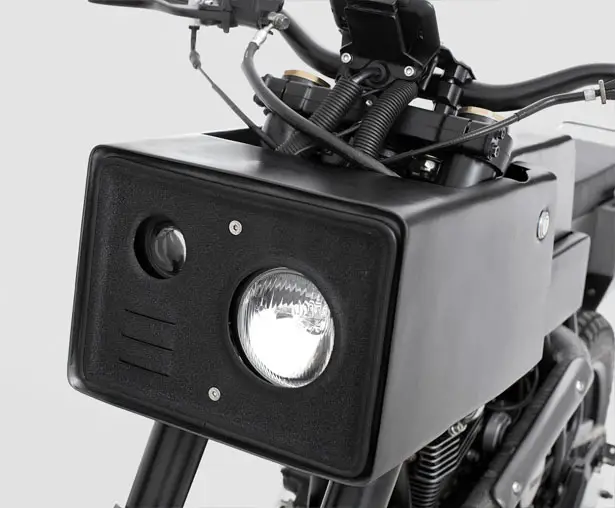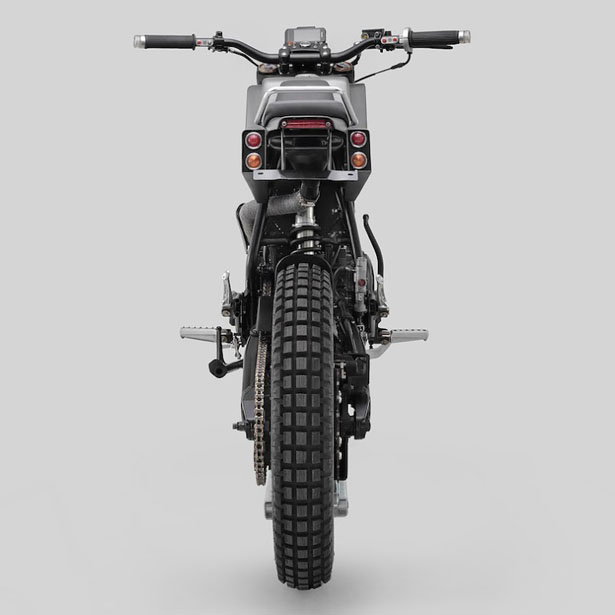 ---