To all off-road racers, this futuristic Citroen Taranis should be your dream machine. Designed by Peter Norris, this two-seater off-road vehicle is powered by electric motors that are located within each wheel hub that lower its center of gravity and greatly improve handling.
Designer : Peter Norris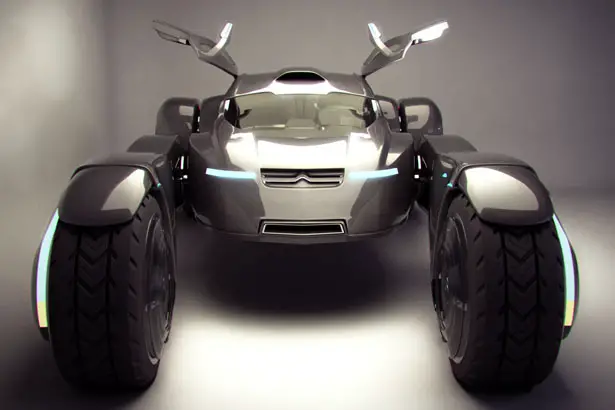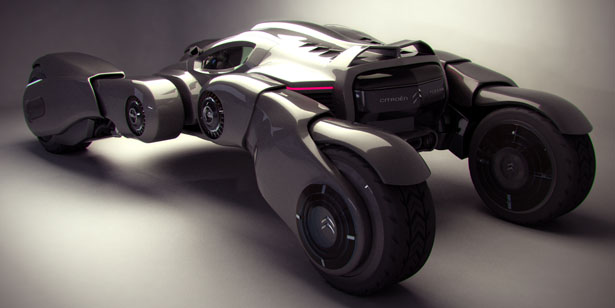 The name Taranis is taken from the Celtic God of Thunder or wheel-god, if you take a look at how impressive the design of Taranis, you probably agree with the name. This God is often portrayed with a thunderbolt on one hand and a wheel on the other. Since Citroen Taranis has been designed with large outboard double-jointed wheel set-up, it would have a huge footprint, pretty intimidating presence yet it offers generous travel in the suspension.
The double-jointed front swing arms help to reduce what would otherwise be an enormous turning circle. What set Citroen Taranis design apart from other concepts would be its luxury finished combined with a unique layout and gullwing doors.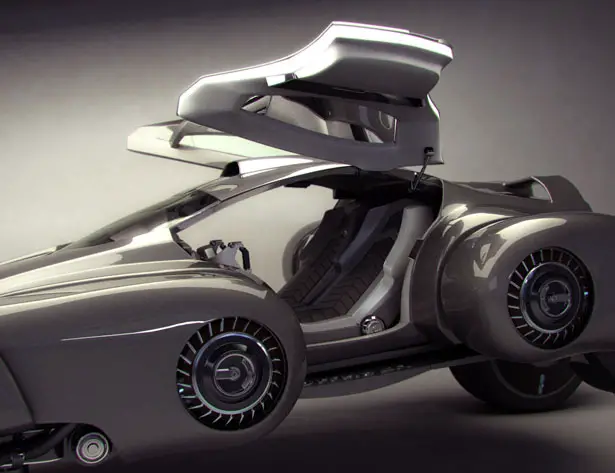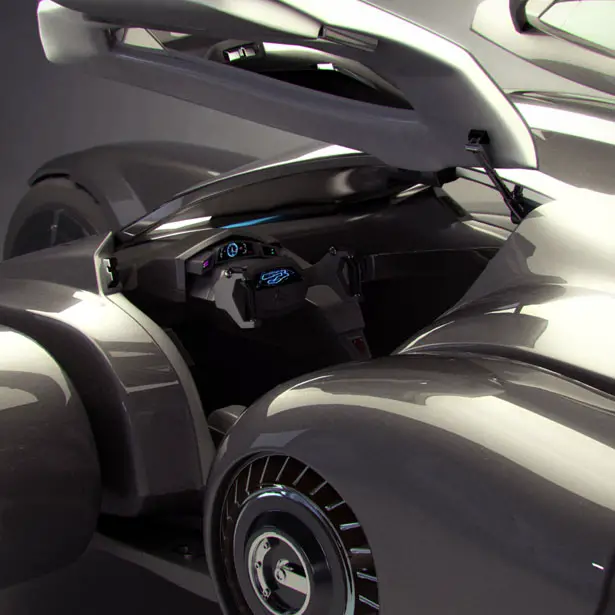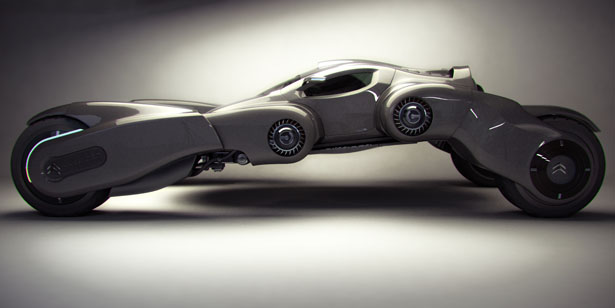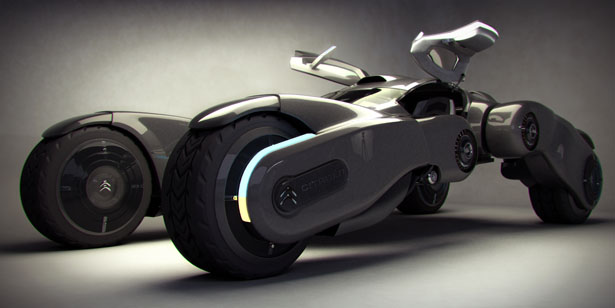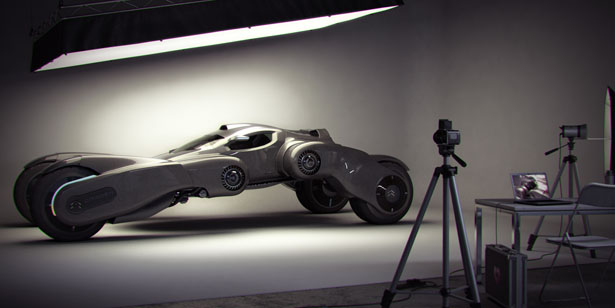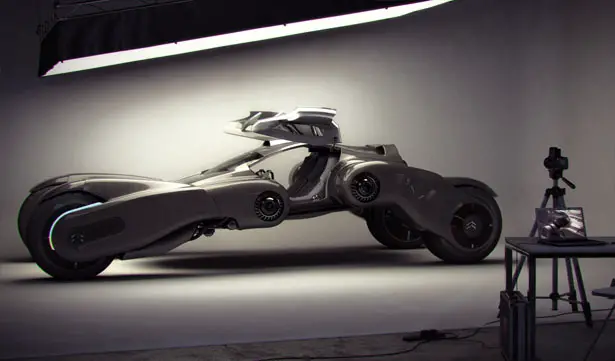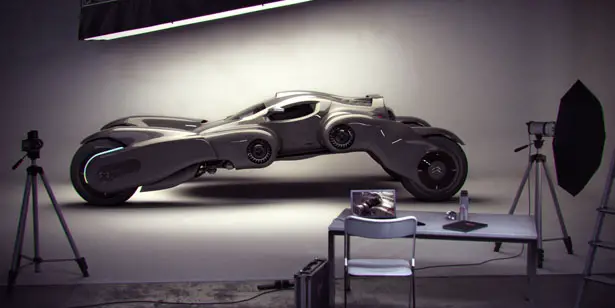 ---
Riding a bike in urban environment can be confusing and you might get lost, that's why SmartHalo would be a nice companion. It's a smart biking system that lets you focus on the road, especially designed for uban cyclists, this device guides you when you need it. It's equipped with military-grade locking system to ensure it stays permanently on the handlebar.
The navigation system is pretty intuitive, it gives you with quickest, safest routes to your destination while the automatic tracking feature saves your biking metrics in real-time. There's a powerful front light to illuminate your path during low light vision. Besides being a reliable navigator and tracker, SmartHalo also functions as an alarm that keeps thieves away.
Designer : CycleLabs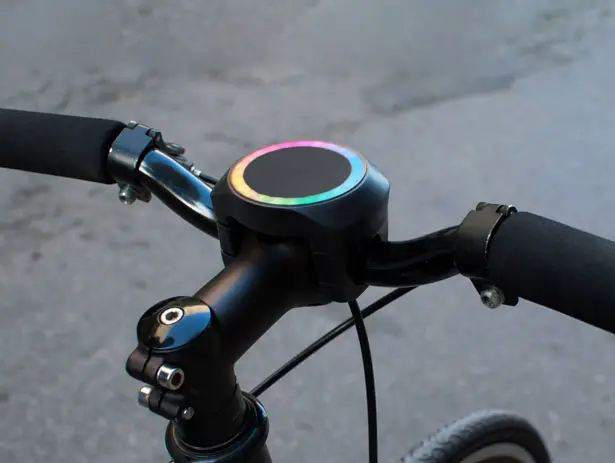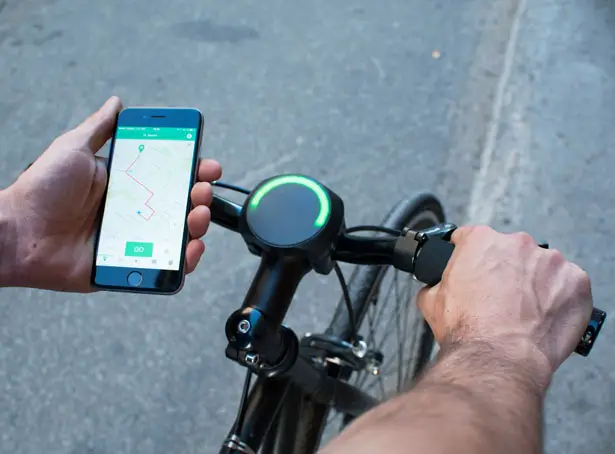 Input your destination on your smartphone and connect it to SmartHalo, it automatically gives you the fastest and safest routes. You can keep your phone back in your pocket or bag while SmartHalo provides you with turn-by-turn navigation on the handlebars. Thanks to tamper-proof screws, you can be sure you won't lose SmartHalo, this means, you will also free from bike night light gets stolen. The motion sensors would detect any persistent meddling but since SmartHalo recognizes your phone, the alarm deactivates as soon as you near the bike.
The design of SmartHalo boasts simplicity, biking in urban area can be challenging, so, it's important to keep this device as simple as possible. You don't need to browse endless menus since the main goal of this project is to help you focus on biking. There's no on/off button, the sensors detect your presence as well as when you finish your ride, it'll automatically shut down.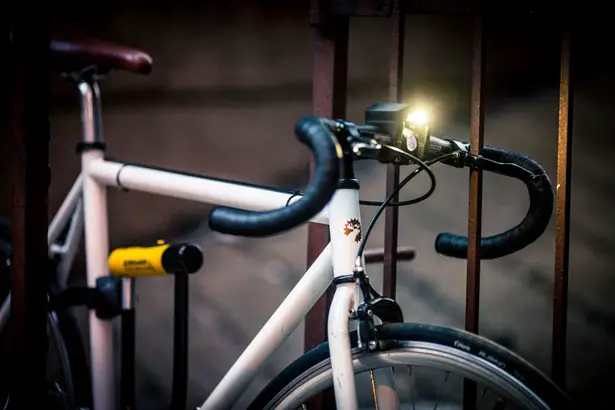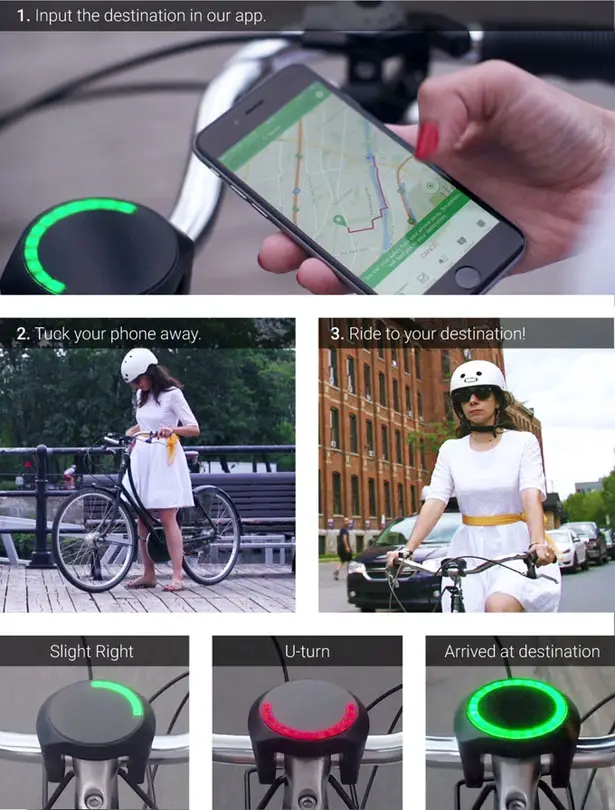 ---
If you love Kisai Quasar stainless steel version, you probably would love Tokyoflash Kisai Quasar Silicone LCD Watch. It still features the same simple hexagonal design with cryptic geometrical pattern display, but this time, this watch is housed in lightweight silicone case along with matching strap. This compact watch has been designed to be comfortable to wear for both men and women.
The durable silicone comes with a clean matte finish, the watch face is encased by mineral crystal glass lens. You can choose between black or white silicone and blue,red, mirror, or green LCD display.
Designer : Scheffer László for [Tokyoflash] [Buy It Here]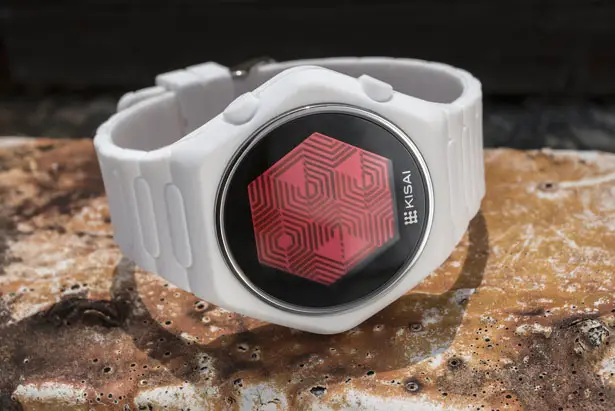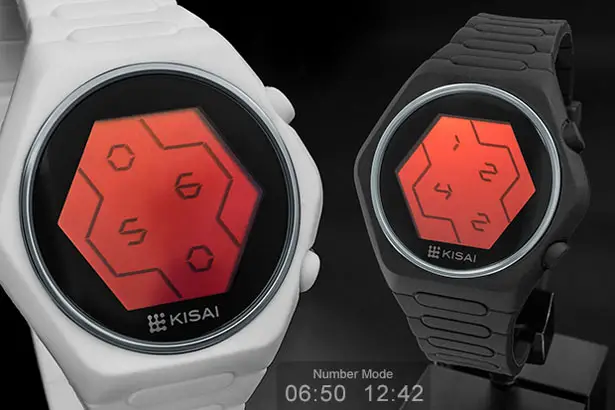 The mysterious cryptic symbol is hypnotizing, but you can easily read the time at a glance. This watch offers 3 user-selectable time display modes which are explained in the images below, for each mode, you can choose to use 12/24 hour clock. Besides display the time, this functional watch also offers date, alarm, stop watch, and EL backlight.
The first mode is number mode where you can read the time normally in regular digits. But if you like mysterious thing, you might want to go with pattern mode camouflages where those time digits are hidden in a web of lines that follow the shape of the numbers. The last mode is animation mode, it pulsates between 1 and 2 modes to create attractive zoom effect. The adjustable strap makes it suitable for small to large wrists.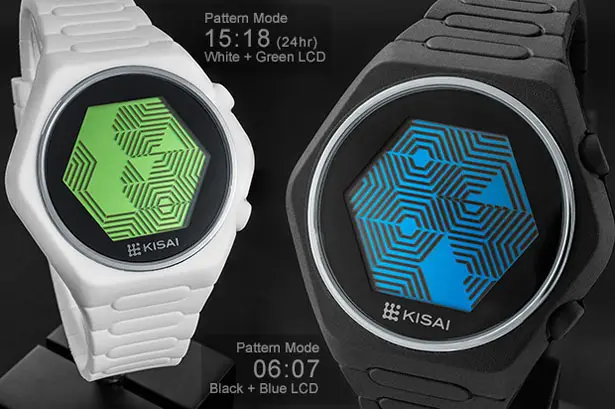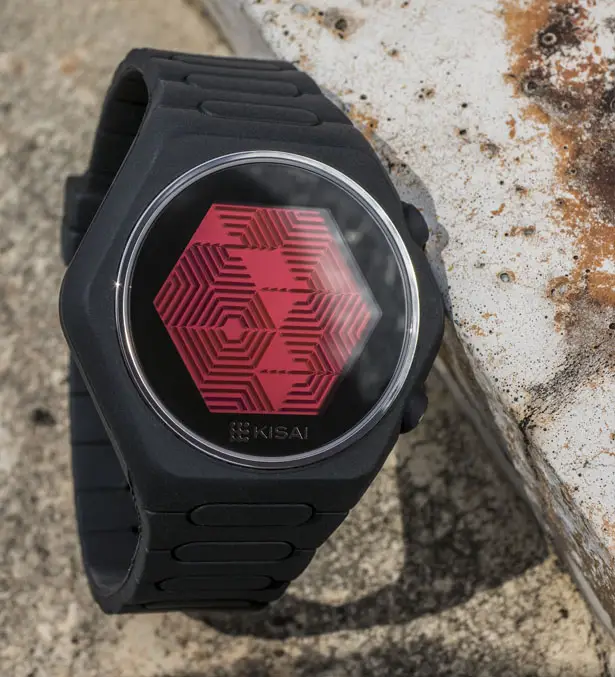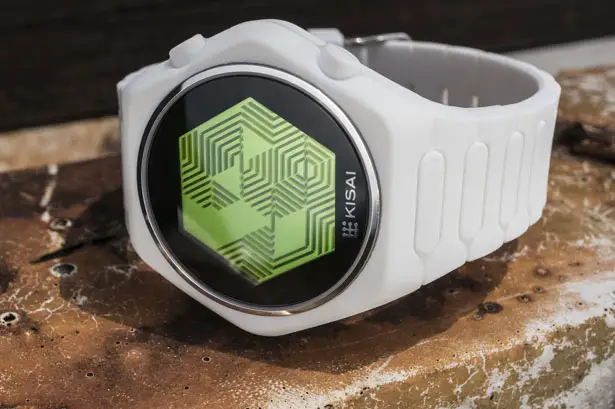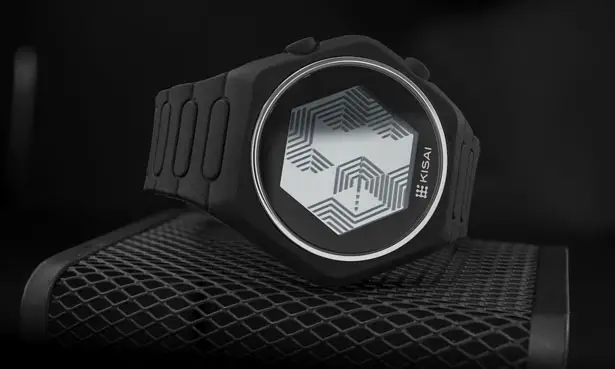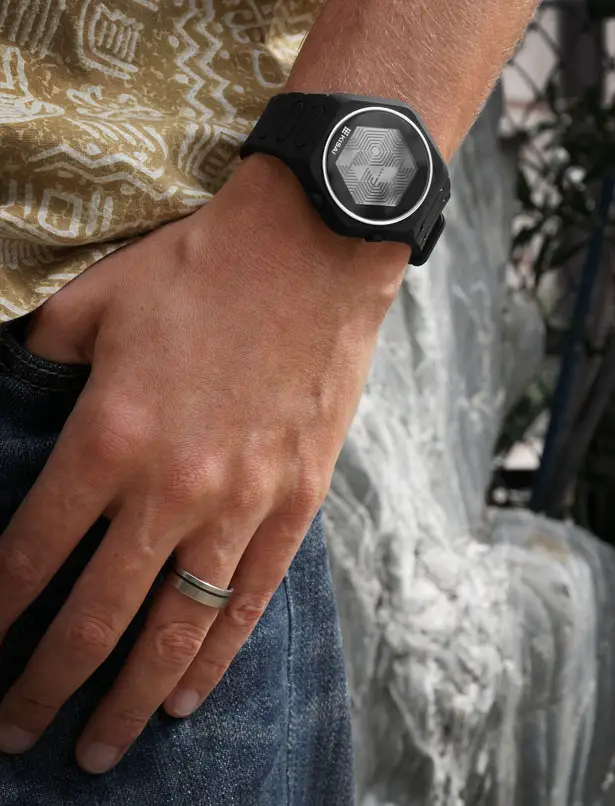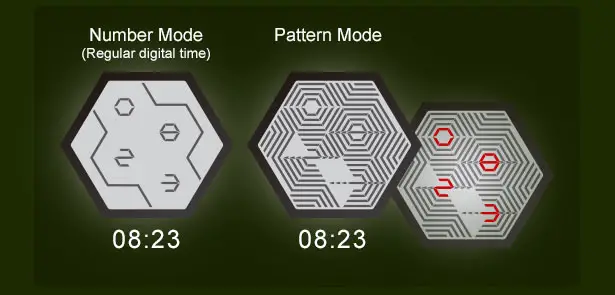 Tuvie has received "Tokyoflash Kisai Quasar Silicone LCD Watch" project from our 'Submit A Design' feature, where we welcome our readers to submit their design/concept for publication.
---