A backpack with hood? Well we have featured that concept sometime ago from Abraham Peter, but this time, it's not a concept (at least PUMA says it's going to be released as their Spring/Summer lines), it's PUMA UM Backpack by Hussein Chalayan. This backpack features a hood to cover your head from rain, but somehow we love Helix backpack design from Abraham Peter much better. What do you think?
This unisex backpack has been designed with padded laptop compartment (the main compartment features hook-and-loop closure), two-way zip front compartment, several pockets to keep your mobile phone or other gadgets.
Designer : Hussein Chalayan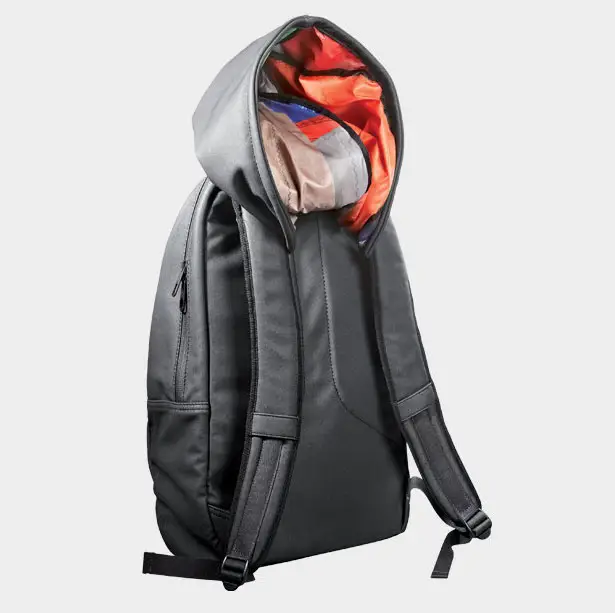 ---
Post Foosball Game Table is constructed of salvaged pieces of historical buildings in Ho Chi Minh city, Vietnam. This game table was born out of the desire to preserve significant historical buildings. The designer team started to come up with custom designed furniture to create modern works of art out of those industrial pieces. They have worked really great to rapidly produce lighting, furniture or artistic pieces; one of them is this foosball table. It is made with recycled and reclaimed materials, reconditioned for a new use to reduce the flow of industrial waste.
From : abc home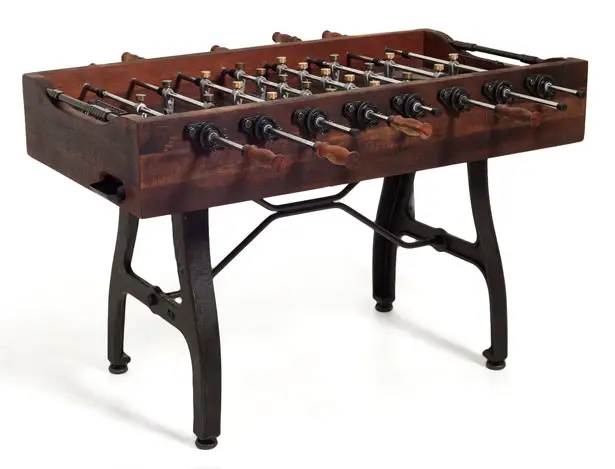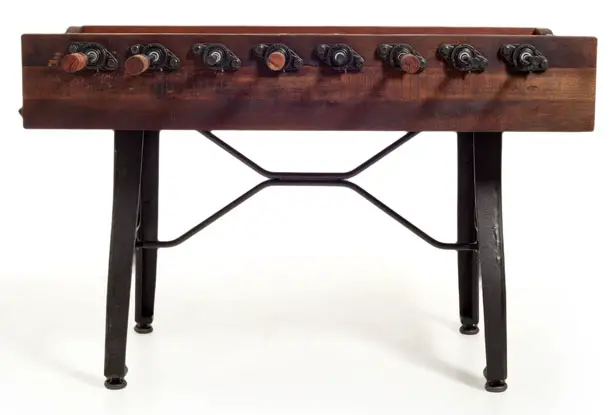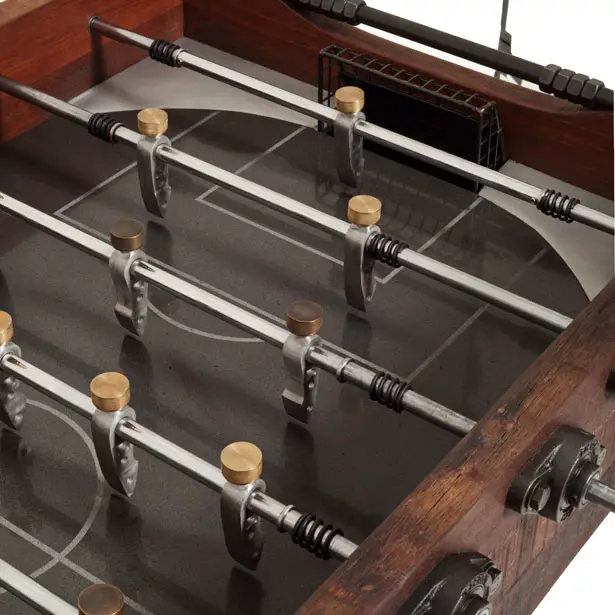 ---
Heal Station for diabetics features several devices to maintain the health of people with diabetes. It's a one stop solution for diabetic patient, the device is color coding for simple, fast and easy for better user experience. The software applications are capable of synchronizing your health information with hospital database. Each module of this system is self-contained which means, just like ink cartridges, you can charge each module as required. We really love the portability, this concept offers dependability of diabetes equipment, so simple and easy.
Designers : Cho Sang Eun and Yang Soon Young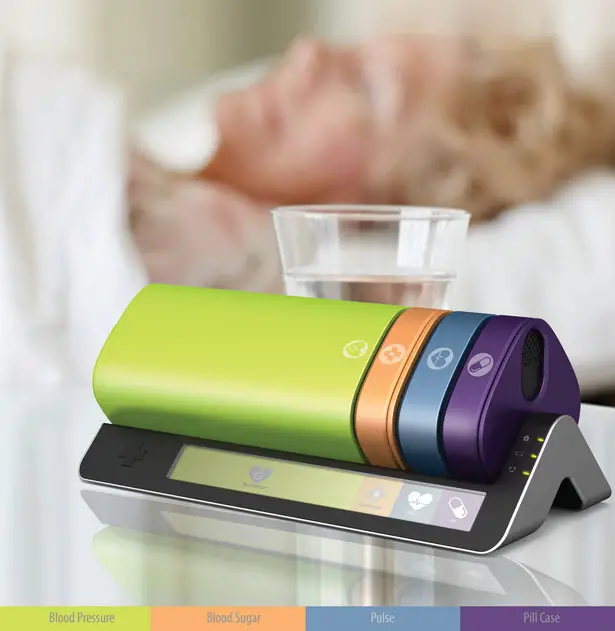 Heal Station for diabetics combines blood pressure, pulse, and blood sugar. The blood pressure module has drawer to keep a cuff which can be fitted around patient arm and engaged with a press of a button. User can slide open the top cover to the left and install a fresh lancet into the lancet port then slide the cover back into place. Insert the blood test strip into the strip port, gently hold the finger over lancet port and press the "Lancet" button to get the blood. To test the pulse, position both of your index fingers on the upper side of the module and place both thumbs on the indentions on top the station. Hold this position for about 10 seconds, and the test will be completed. The result can later be sent to healthcare provider for quick assessment.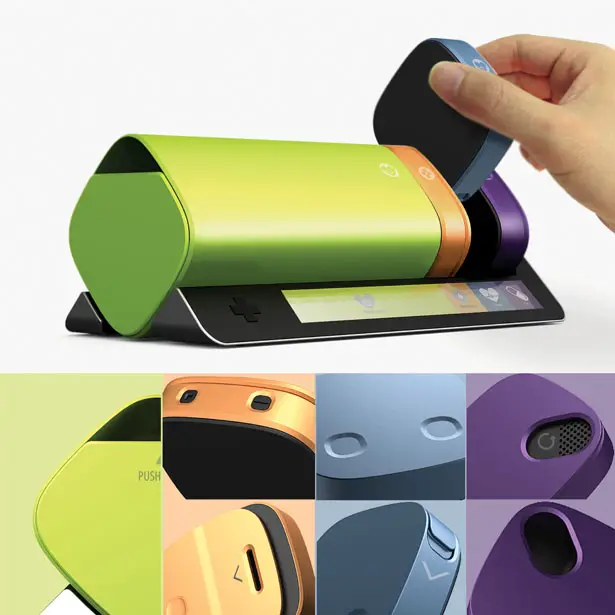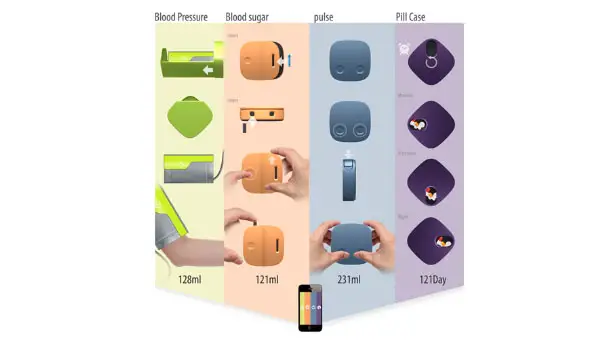 ---