Lens For BEME is project to develop a little device that enhances Beme's function of video sharing. Just in case you haven't heard of Beme, it's a new social networking platform that allows you to disconnect from your mobile devices while still share videos within your social circle or other users around the world.
Beme is pretty simple to operate, it encourages you to lose your self awareness, posting videos just the way you are, no fake poses, just the real you. The app allows you to record great moments without forcing you to view those moments through your phone. You can set proximity sensor of your smartphone to start recording, after that, the video is published online immediately. Others don't necessarily follow you or be associated to you to see your recent video, it means, you have the ability to tune in to a wide variety of people's networks all over the world.
Designer : Fraser Leid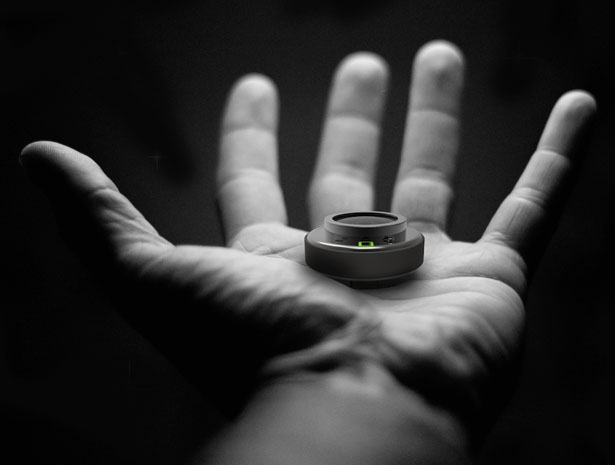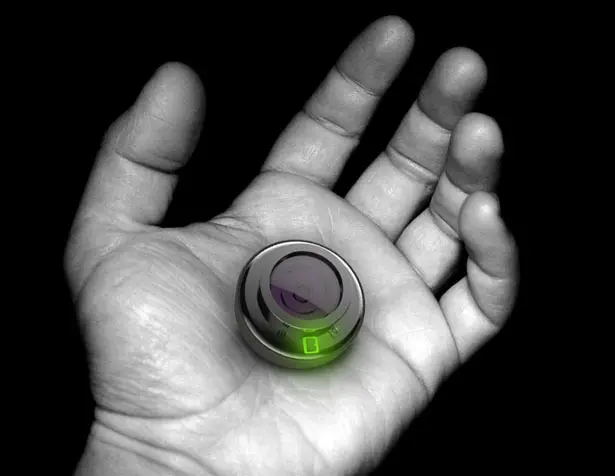 By understanding how Beme works, Fraser Leid made an attempt to design a product that can emulate and enhance our video sharing experience through Beme. A small device that records video without the need of a smartphone camera, Lens explores new ways to share videos to a social platform. Users of Beme app and its platform of video sharing can use this device independently from their smartphones to document their daily activities and share those videos on Beme network. Even when you don't have signal, the built-in SSD Storage inside Lens is able to keep your videos that were recorded away from your smartphone and upload the videos when in range of the device. Lens features a Zeiss Prime Lens, 1080p @ 60fps, 720p @ 100fps, and 480p @120fps.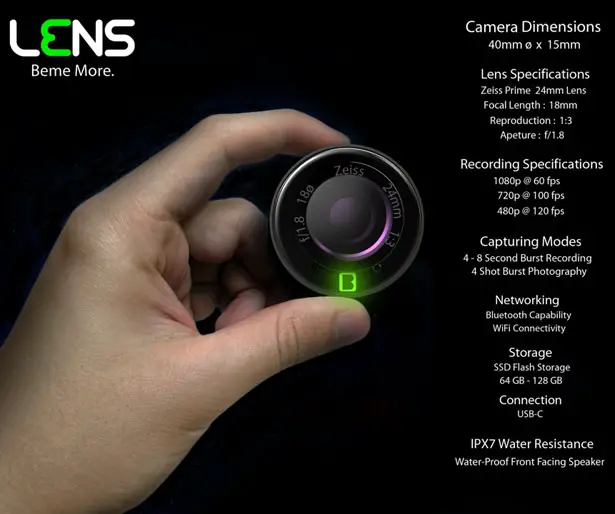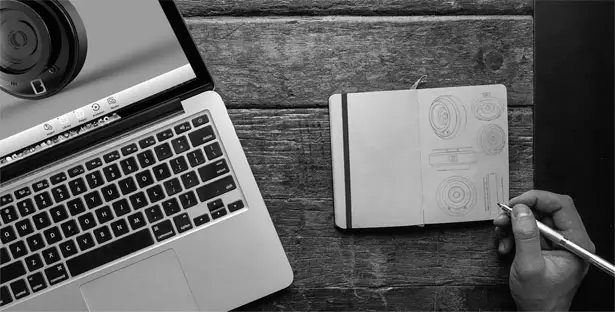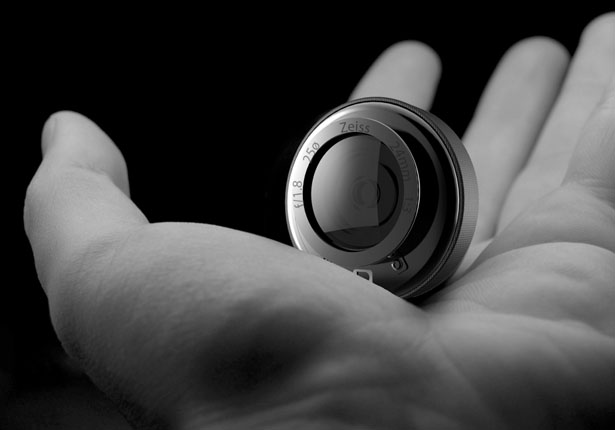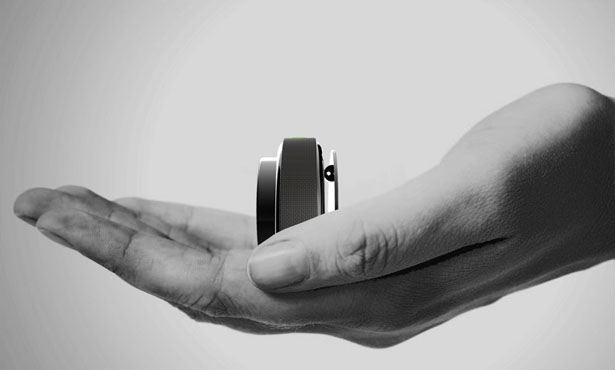 Tuvie has received "Lens for Beme" project from our 'Submit A Design' feature, where we welcome our readers to submit their design/concept for publication.
---
Slice PC Concept is trying to answer the need of efficient and visually files storage on your computer. This PC Concept is trying to help you with the trouble of finding the files that are buried deep within folders, and you are no longer know how to indicate and locate the files when you need it. Slice PC Concept helps you physically interacting with the information, users can organize and place files accordingly. Each of the slices visually represent different folders seen in current operating software such as My Documents, My Music, My Videos, etc. The visual and haptic experience associated with slice emotionally connects the users to their information stored on the computer reassuring the safety and placement of their files.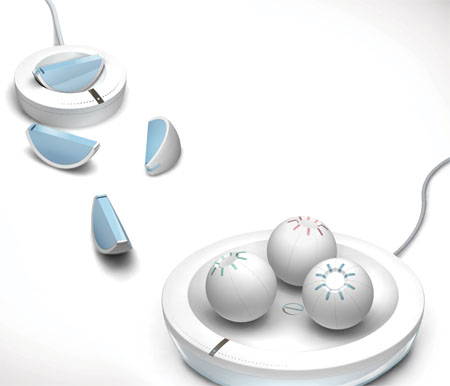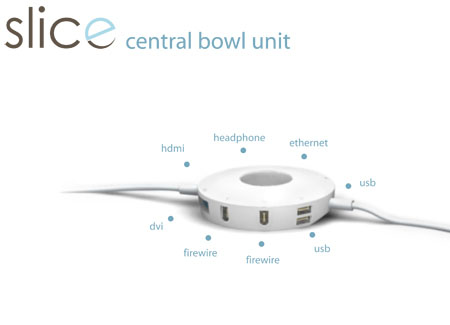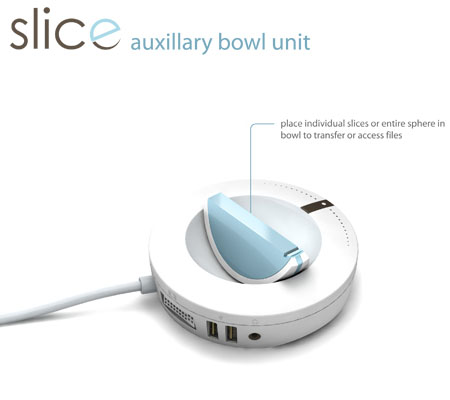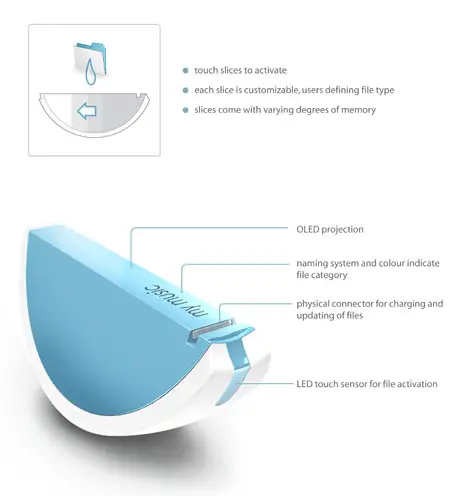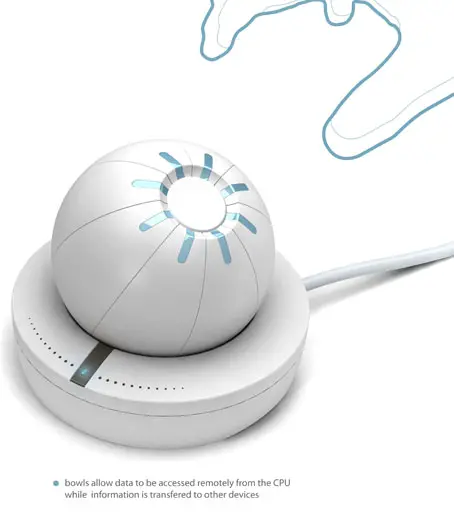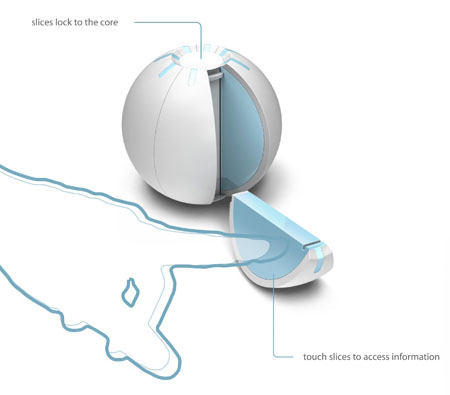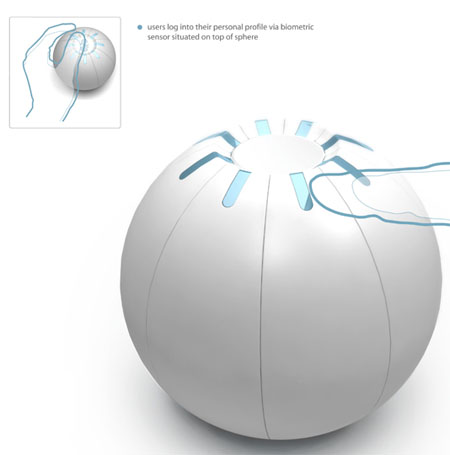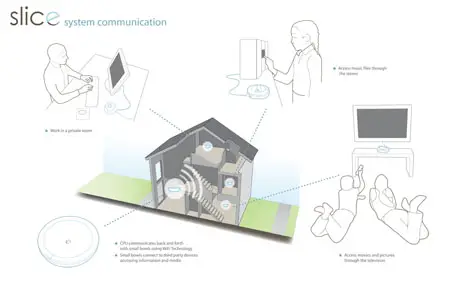 Designer : Tim MacKay, David Taylor, and Mark Pylypczak
---
Anders Gloslie, a Norwegian designer who is studying at IED Tornio currently in Italy, developed the FROST concept electric car. The stylish exterior design of this extraordinary car was enthused by and developed to suit arctic climate conditions. The asymmetrical bodywork of this car was influenced by formations of ice and features plenty of 'cracks' which cover the lighting systems. This motivating natural inspiration source also denotes that the idea takes of various shapes seen from different angles. The FROST concept layout mixes the proportions and the 2-seat design of a racing car with the rough potential of an off-road vehicle.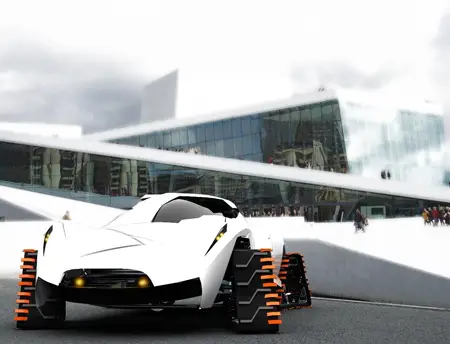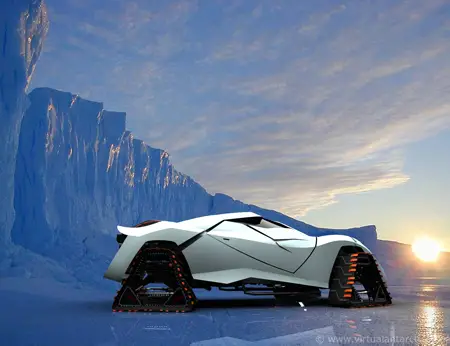 Anders says:
"Since most of the worlds power supply comes form water, I wanted to use this as a concept. Th!nk is a Norwegian brand, so I also got inspiration from arctic clima. Arctic clima+water=Ice. Freezing water creates natures most powerful force. So that would be good to use for an electric car as an inspiration and concept for clean power. I wanted to create something different from all other works i have seen, mixing sports car looks with off road set up.

Using the non symmetric structures of ice as styling inspiration. Creating hard edgy and non symmetric surfaces. I wanted the car to look different, when its seen from different angles. The cracks in the body, hides signal lights over each belt, as the original think cars do. The huge fans at the back, controls air onto the cockpit also, and adjust the engine and cars temperature. The information hose at the back sends data about weather,temperature and all information thats needed, viewed from inside the car, and also outside. The data information will be shown on screens near at the fans, at the back of the car. That means you can operate the data info from the outside.

This 2 seater car has AWD, 4-wheel steering, independent suspension and hydraulic wheel extenders, for maximum traction and maneuverability."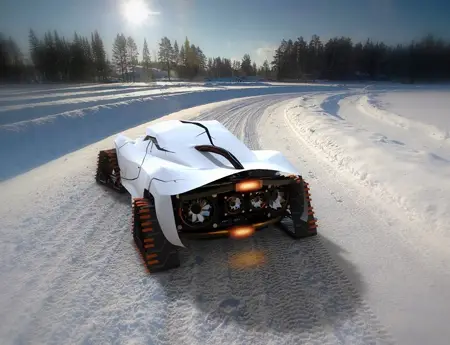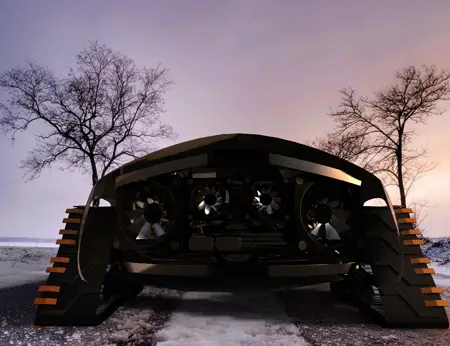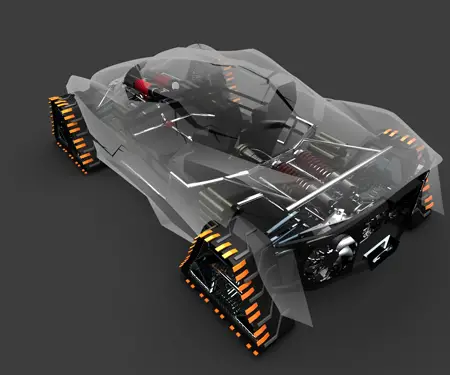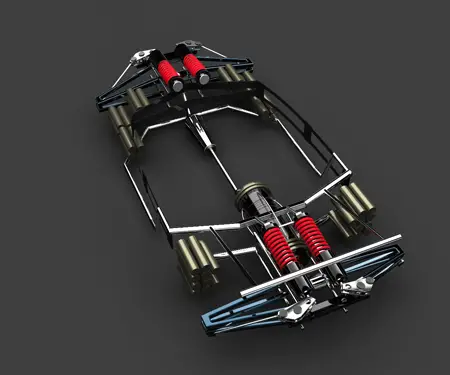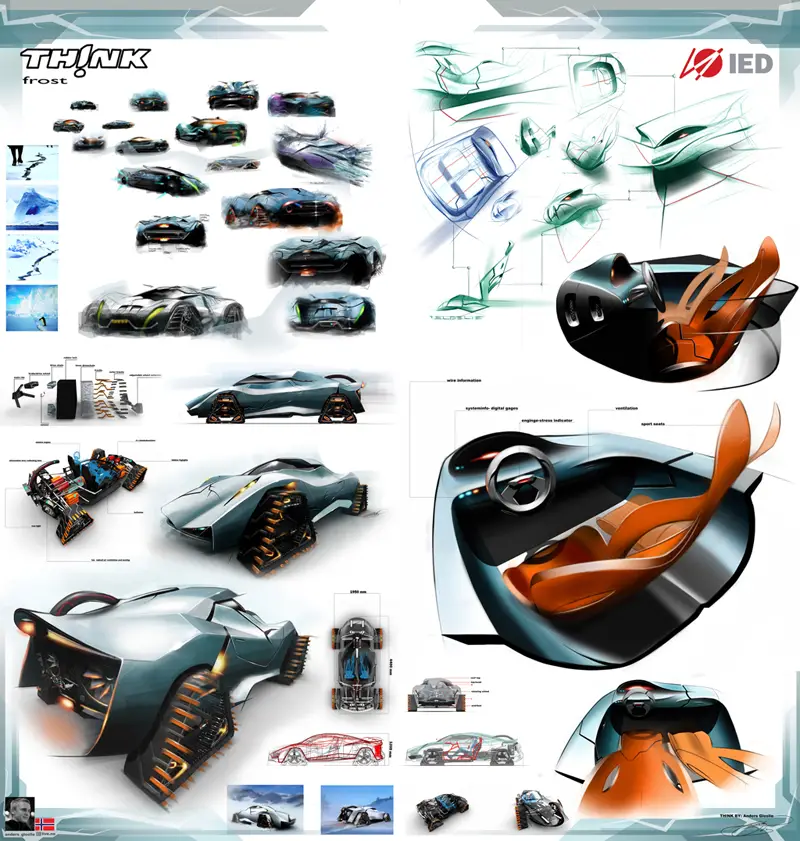 Designer : Anders Gloslie
---