The BMW HP2 Megamoto is the second model in the new HP (High Performance) line and here, too, brand values have been consistently implemented. Driving performance and dynamics have been increased and the motorcycle design reduced to its essential elements. The BMW HP2 Megamoto transfers the BMW HP2 Enduro's attributes of dynamics, lightness and technical perfection to the road. An optimized engine output, an adjustable upside-down fork and the spring strut serve its adaptation for road use, as do a suitable set of tires and cast aluminum wheels. The stylistic expression of this motorcycle is characterized by a compact form, with the emphasis on the front. Viewed from behind and from the rider?s position, its slim silhouette conveys this motorcycle's easy mobility, as well as a touch of sensuality and driving pleasure.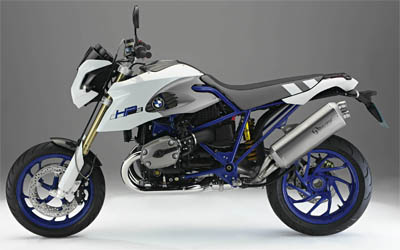 ---
XOO Belt acts not only as fashion accessories but also a charger to re-charge your gadgets anytime, anywhere, conveniently. This fashion item has been redesigned to meet our modern lifestyles, it prolongs your smartphone battery life.
The belt looks and feels just like any conventional belt, however, there's a hidden 2,100mAh battery that pretty much charges any device. The lithium ceramic polymer battery is safe, weather-resistant, and very durable for everyday use. The buckle features 2 charging points for charging in and out, the ratchet mechanism is chosen to better secure your belt.
Designer : Nifty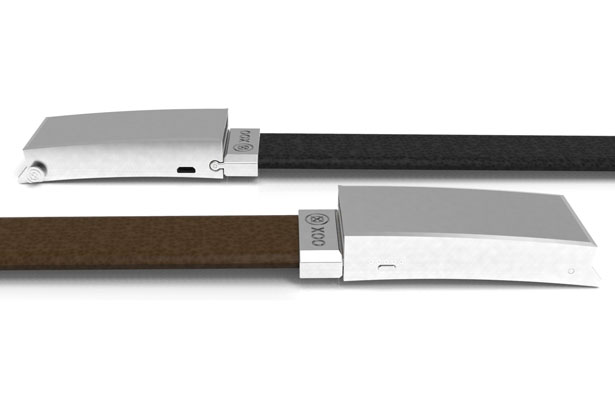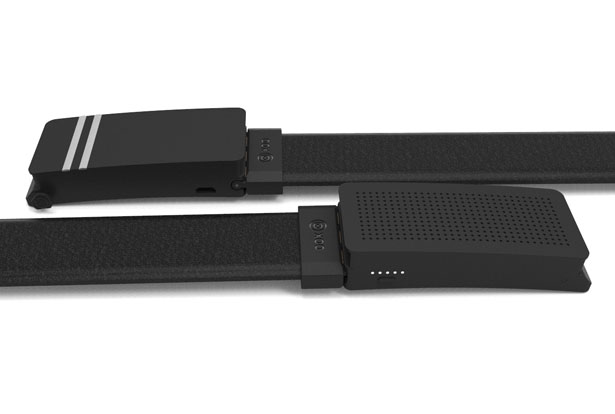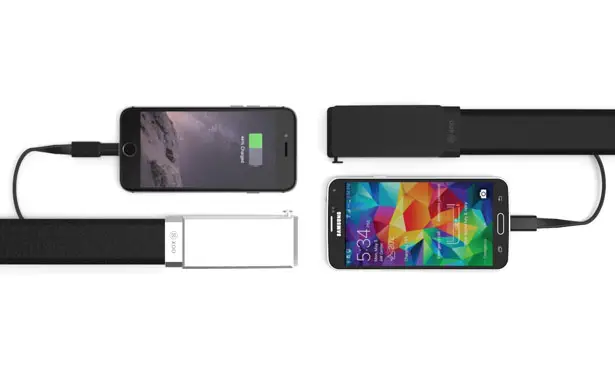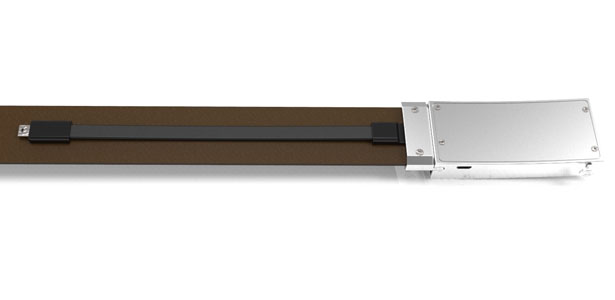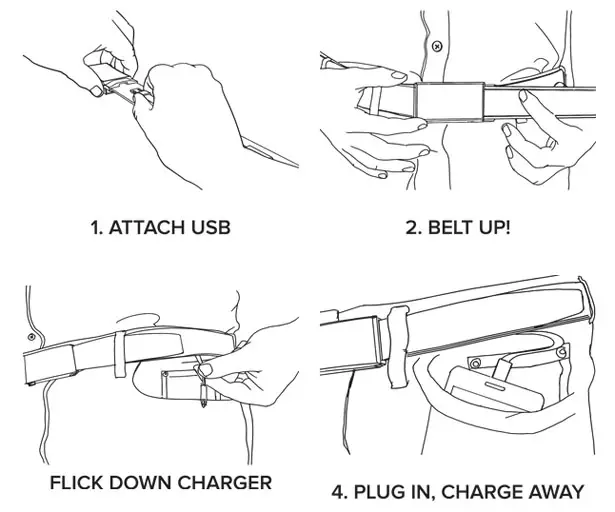 ---
Chess is a cell-car concept where passengers are put in a cell above a platform containing the engine and wheels. The cell can move over the platform in any direction. If a sensor, placed in the platform, detects a possible crash, the passenger-cell is moved away from the expected impact area. This results in more (deformable) distance between impact and passengers, thus higher survival-chances. Depending on position, speed, and place of impact, the passenger-cell moves to the most optimal position to protect the occupants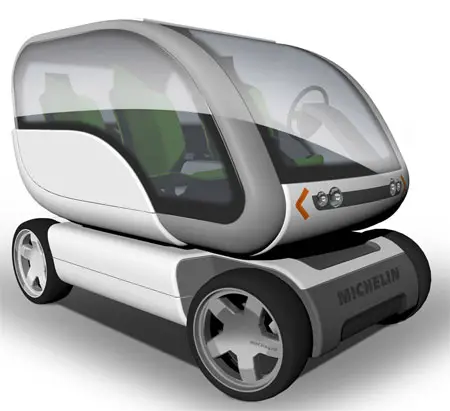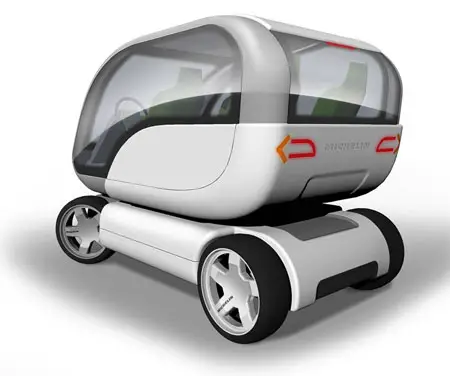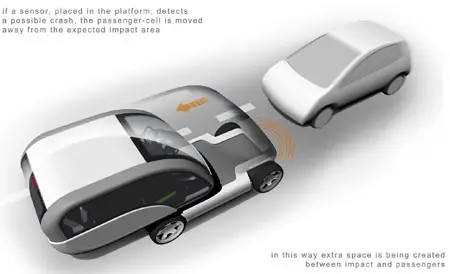 At a side-impact crash, the doorstep moves out to create an extra buffer, this way, the passengers are positioned in the most possible protected area.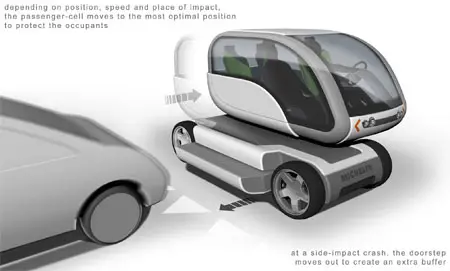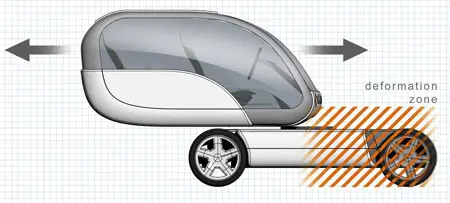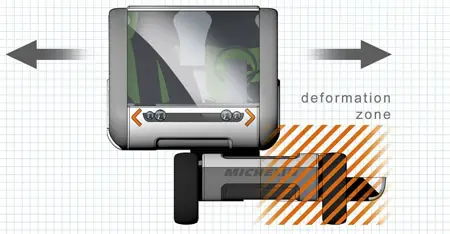 Designer : Thijs van der Zanden & Frans Hegge
---