The Mercedes-Benz F 015 Luxury in Motion research car is a conceptual autonomous car that represents this auto manufacturer vision of our future mobility. The interdisciplinary team of experts from Mercedes-Benz has worked out wide variety of future scenarios that include different aspects of day-to-day mobility. Beyond its mobility function, one of these scenarios also includes taking this futuristic car as a private retreat that can offer an important added value for society at large. Dr Dieter Zetsche, Chairman of the Board of Management Daimler AG and Head of Mercedes-Benz Cars, said that people who focused mainly on technology didn't grasp how autonomous driving would change our society, our car had great possibility to become more than just a transportation, but also a mobile living space.
Mercedes-Benz F 015 elevates comfort and luxury to a new level, this concept car offers a maximum of space and a lounge character on the inside, giving its passengers optimum comfort. Every detail of this futuristic automobile demonstrates Mercedes Benz way to interpret the terms of modern luxury, emotion, and intelligence.
Designer : Mercedes Benz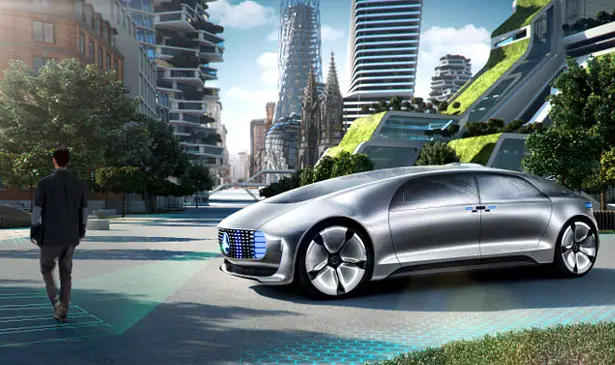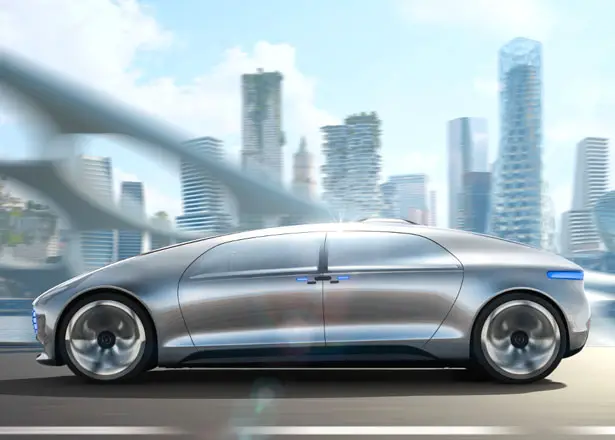 This four-seater car will set a new standard in mobility revolution. Its futuristic appearance, sensuousness, and clarity become main elements of Mercedes Benz design philosophy. Smooth and streamlined roof line, low-slung front end, flat front windscreen, and cool road-hugging rear, all features that will make exterior body attract all eyes.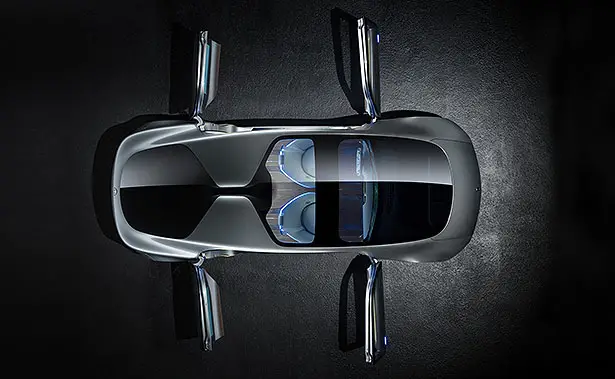 Inside F 015, you would find sensual, flowing transitions and warm, organic materials. the extremely soft ice-white nappa leather creates beautiful contrast with metal and glass surfaces. The floor uses light-colored fine wood that flows into cool Plexiglass of the side panels. There are four rotating lounge chairs that allow passengers to have a face-to-face seat configuration.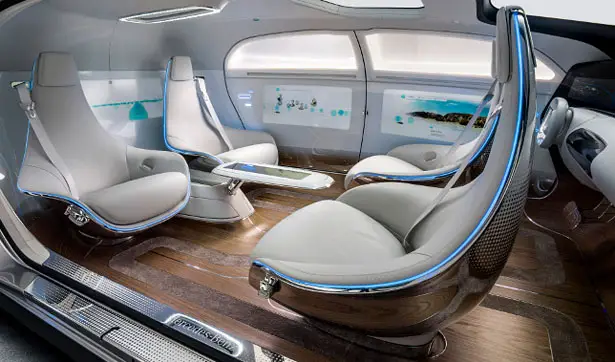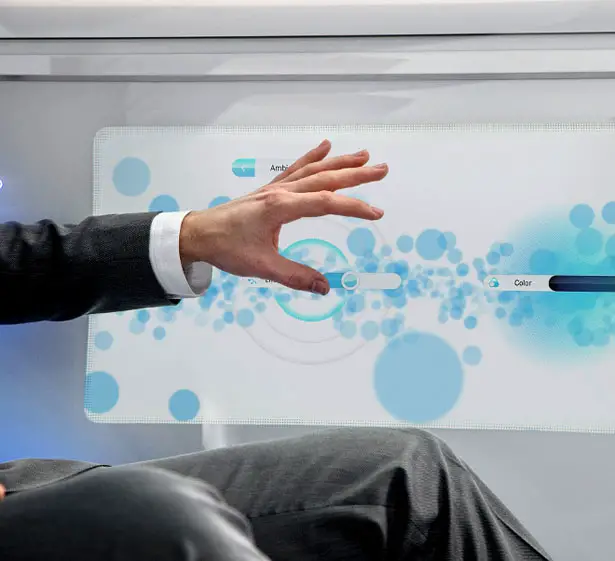 This futuristic concept car communicates with its surrounding both visually and acoustically. There are large LED displays at the front and rear, a laser projection system which is directed toward the front area for visual part. To ensure optimum safety and comfort, F 015 features high-strength body. The bodyshell's structure provides great basis for impact protected installation of an F-CELL PLUG-IN HYBRID drive system.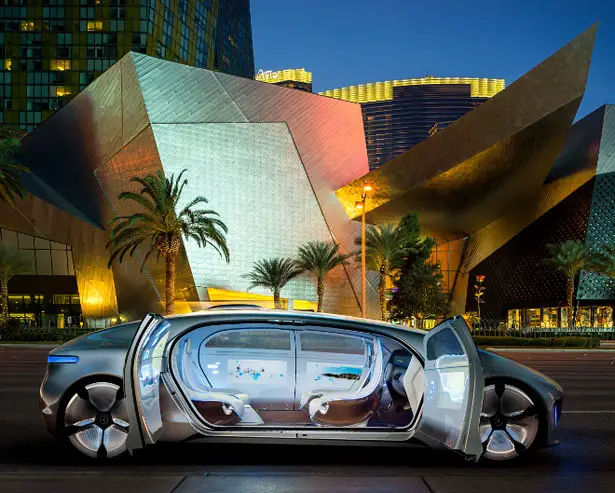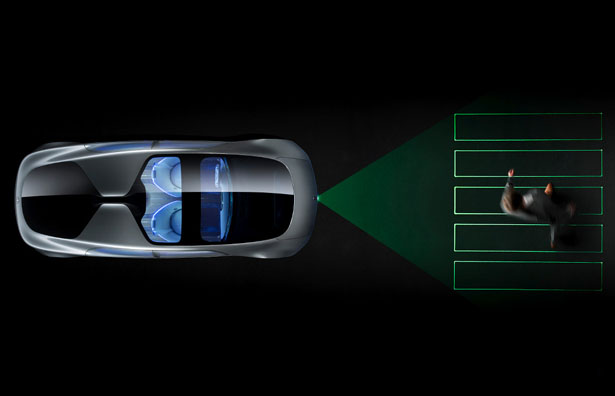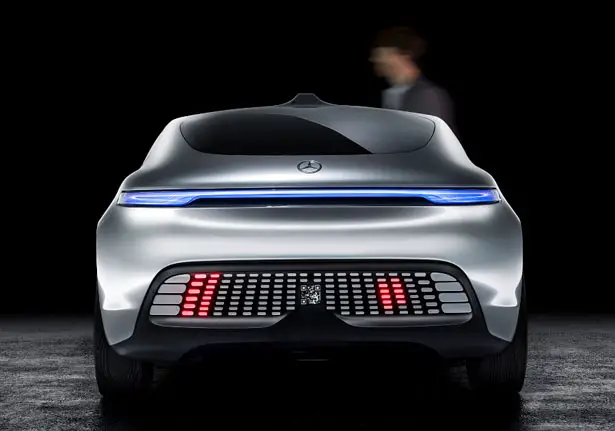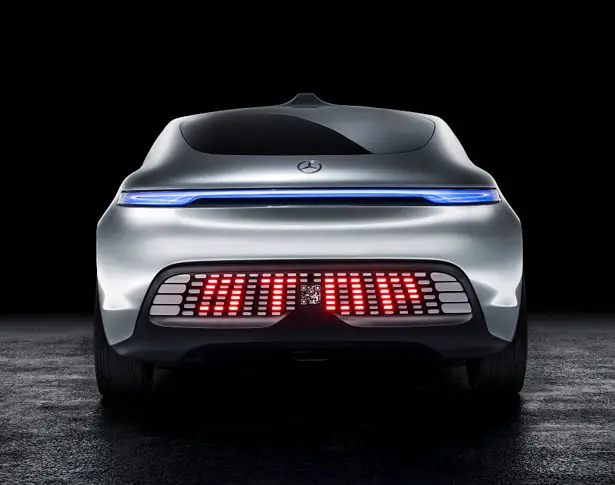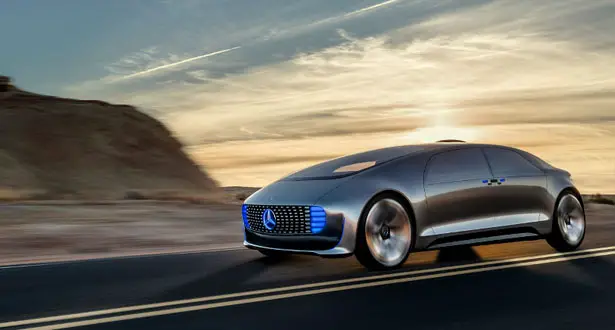 ---
Keep your food fresh by taking out any air in the container. EVAK Glass Food Storage is a handy storage that takes out air, as you already know, the longer your food is exposed to air, it becomes faster to lose its flavor. Most glass containers with air tight lids usually still trap stale air in with your food. This storage unit has been designed to remove the air and keep your food fresh longer thanks to twin valve system that releases the air out as you push down the lid. Yes, you can remove the air as simply as push it down, you can easily pull up and remove the lid to eat your food.
Evak is made out of high quality borosilicate glass and stainless steel, the handle is made from super strong ABS with LFGB European grade silicone gaskets on the inside. It's perfect to keep any herbs, dried fruits, coffee, or tea.
Designer : Prepara [Buy It Here]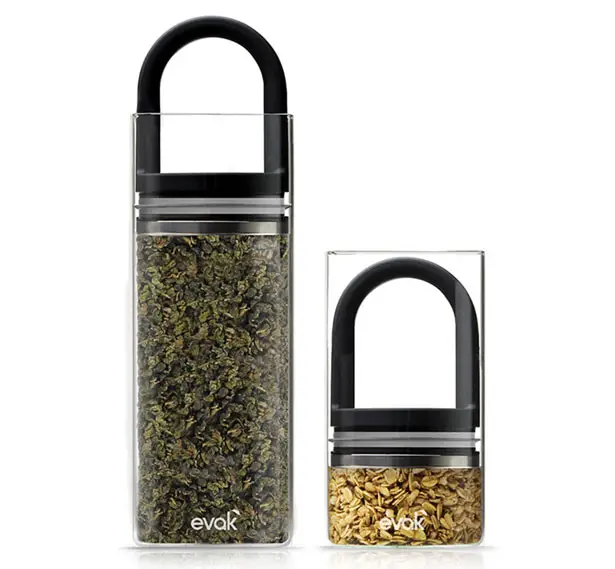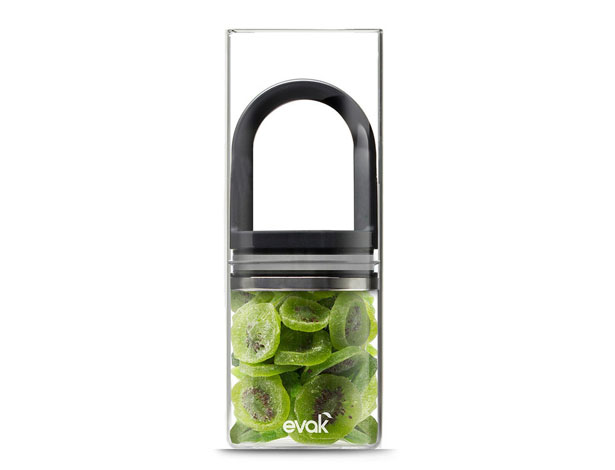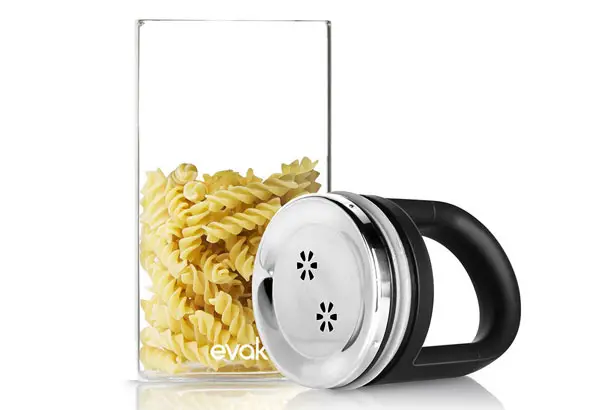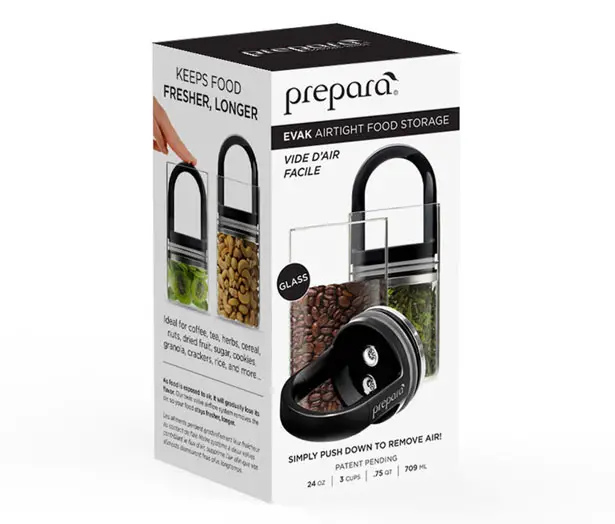 ---
In October 2015, Xbox will launch Xbox Elite Wireless Controller. Designed in collaboration with pro-level game players, this device unlocks your full potential by adapting to your unique style of play. It's a performance-class controller to meet today's competitive gamers. Explore game-changing accuracy, faster speed, and tailored feel like you've never felt before. You can swap between a variety of metal thumbsticks and D-pads (included in the box) for more personalized control and ergonomics. Game players has their own gaming styles, using this controller, they can improve their speed, accuracy, and reach thanks to thumbsticks of different shapes and sizes. Xbox elite controller adapts to different hand sizes for better control whether you play racing, fighting, FPS, or any other genres.
If you pay closer attention, you'll notice Xbox Elite features faceted D-pad, it's been designed to allow easier and more reliable combo execution. However, the traditional D-pad would offer you precise control to change weapons or call in a strike.
From : Xbox [Buy It Here]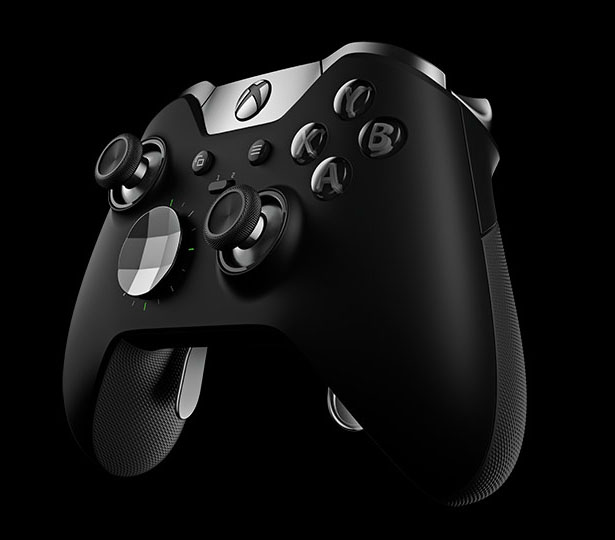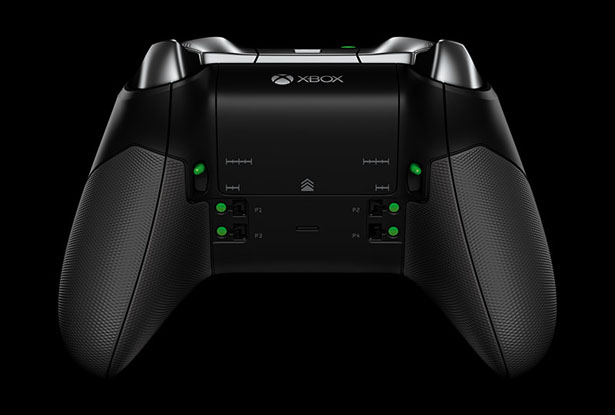 There are 4 slots for interchangeable paddles, you can easily attach/remove them without additional tools. You can choose to attach some or even all of the paddles, you are free to configure the controller that suits you best. Some players love these paddles since they can give your fingers more control, you can execute devastating moves with more efficient control. Download the custom app to assign a wide range of inputs for each paddle. You are allowed to create as many controller profiles as you like in the app, it allows you to tailored settings for different games.
The rubbersized diamond grip provides you with more substantial feel while giving better stability. The enhanced grip allows you to hold this controller with less effort, allowing you to play longer with more comfort. Each controller comes with a carrying case, inside, you'll find variety of interchangeable components: the main controller, set of 4 paddles, 6 thumbsticks, 2 D-pads, USB cable, AA batteries, and product manual. [Buy It Here]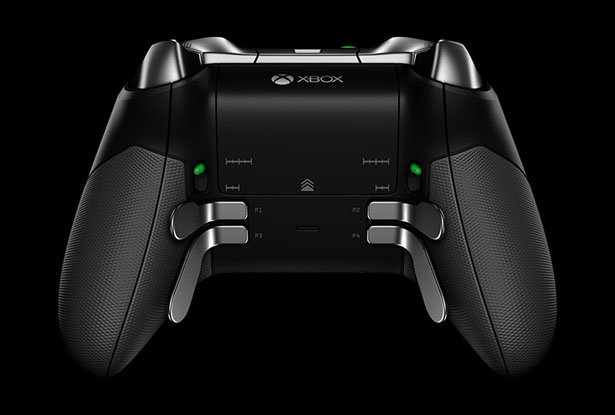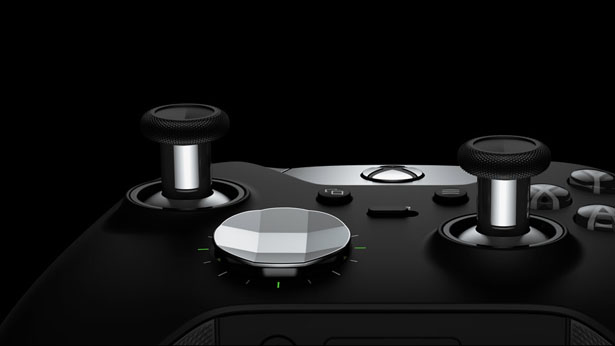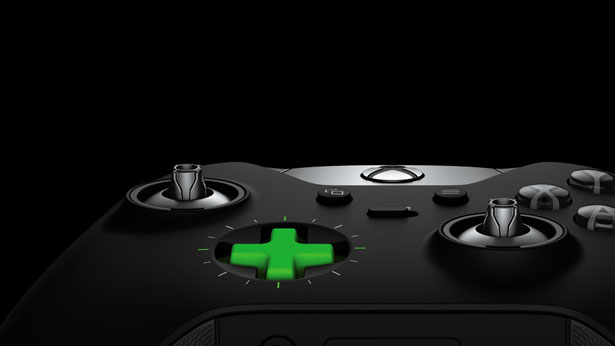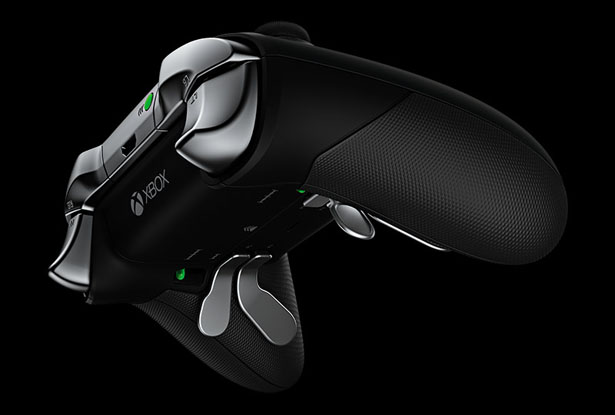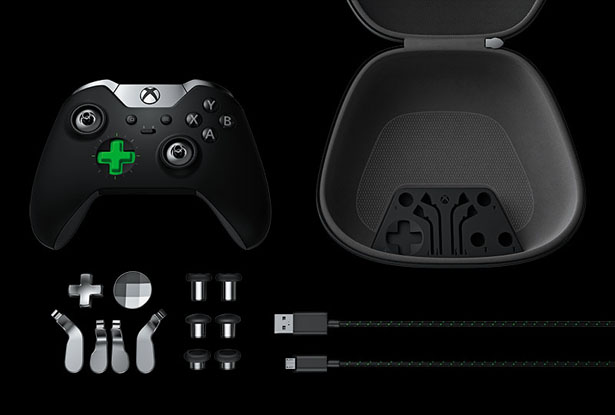 ---