Eventually autonomous technology is going to replace our conventional car. Driverless car might be said a new technology to us, but you can read in the news, currently giant auto manufacturers are developing their autonomous technology, pushing technology forward to reduce road accidents with self-driving cars.
Zoox Level 4 Mobility Company is an autonomous vehicle for the next generation. The unique Level 4 name is taken from a policy statement of US National Highway Traffic Safety Administration, it explains a spectrum of mobility systems from fully manual Level 0 to fully autonomous Level 4. The brilliant and creative designers of Zoox realize a great product is usually born when great design meets great engineering, take a look at Ferrari-Pininfarina or Wozniak-Jobs. So, instead of asking "how to integrate autonomous technology into a car?", they ask themselves "what does autonomous technology allow the car to become?".
From : Zoox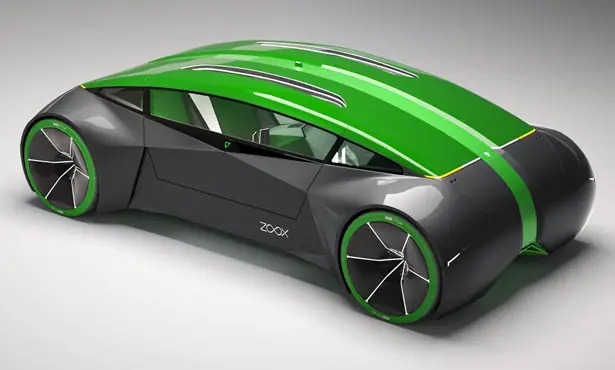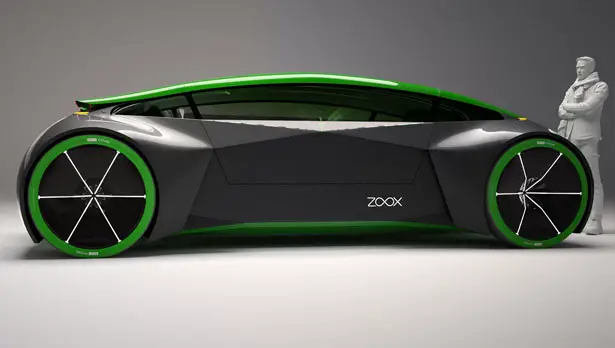 At first, the concept design is called the Boz for "bosses". It's not entry level L4, but it is designed for people who want high level of privacy and performance in their mobility. However, you might notice there's an element absent from this vehicle: front and rear windshield. It's actually a statement that you have the option to customize your car, especially when you plan to rent it for tourists.
Teardrop shaped body is chosen for aerodynamic efficiency, low profile roofline and absence of glass offer superior acoustic insulation. The side windows are pretty thin but double glazed to enhance these properties. Since this concept car focuses on privacy, passengers don't need to pay excessive attention to their exterior environment, thus, the car shields external sound and light to enhance the sense of serenity and safety. You can be in the middle of buzzing city, but once you're inside the car, you are in your own world.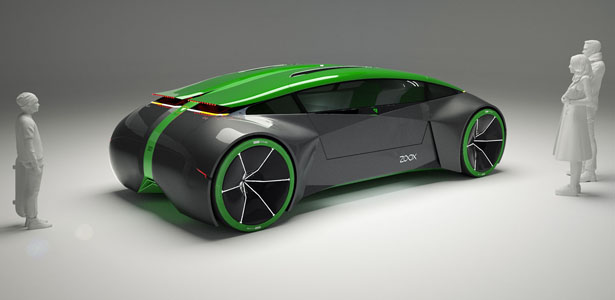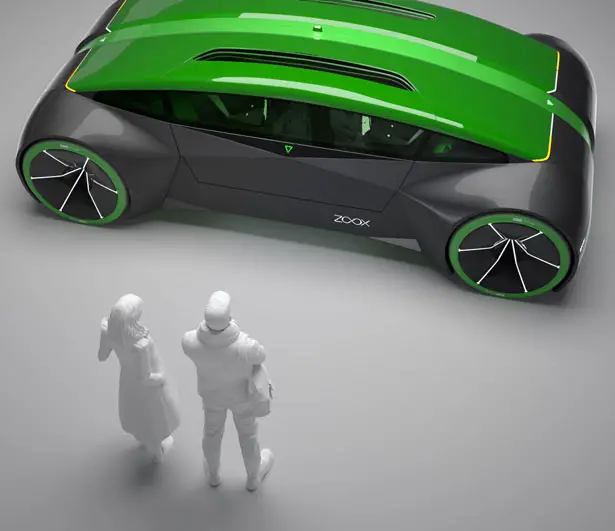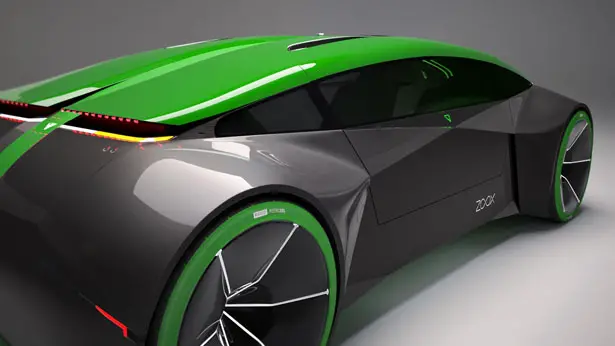 Zoox Level 4 Mobility Company features bi-directionality driving system that allows this vehicle to be driven equally in either direction. It's been designed to be symmetrical in its X and Y axes, so there's no differentiation between back or front, each quadrant of this car is mirrored and identical. The driver will never need to do 3-point turn or U-turn, when you are blocked off the road, simply depart the opposite way. This innovation is enabled by 360-degree machine vision and electric motors that spin in either direction.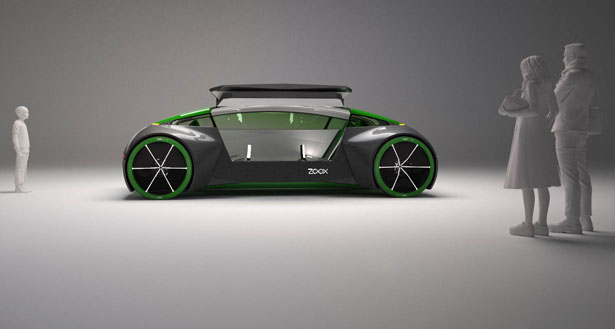 For the interior, it's been designed just like the old days when we were seated facing each other in a horse carriage, so that we don't have to twist our necks to communicate. The cabin layout of Zoox Level 4 Mobility Company allows you to recline, enjoy the view, and interact with each other comfortably. Passengers won't see any steering wheel, pedals, or accelerator, all are removed, even the dashboard. It's a great mobility where you don't have to worry about risk an accident or fine for texting.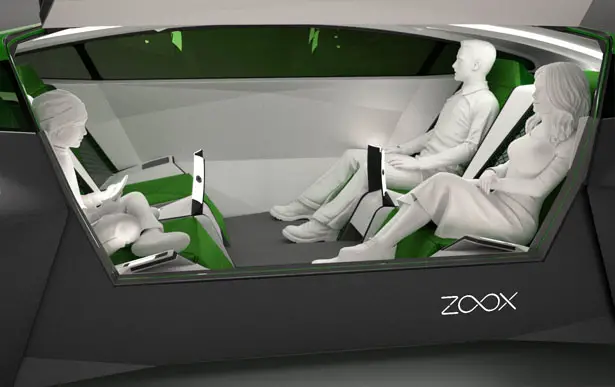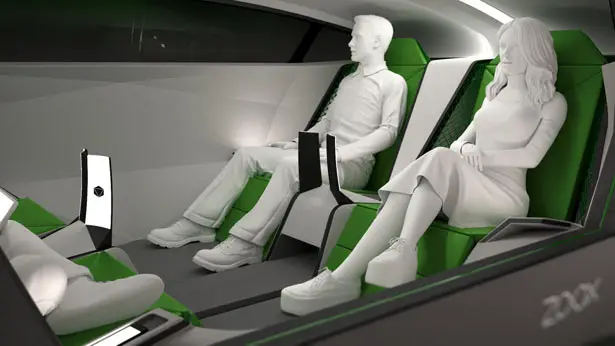 ---
You are getting into the last minute preparation for all important presentation. All the slides are in order and suddenly you realize one important piece of information has not been added! All you have is a print out; you need to scan it and no scanner to be found. tScan is a concept scanner, designed by Giuseppe Russo. The best thing about the scanner is that it is sleek and compact. With dimensions 350mm x 100mm and a thickness of 35mm, it's just the right size for you.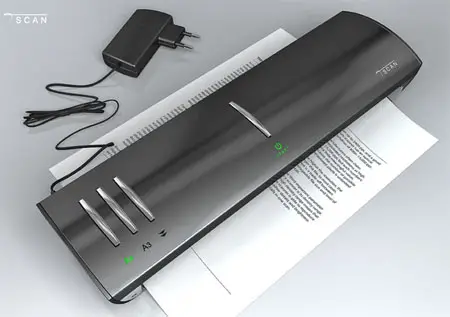 As they say good things come in small packages, this pocket sized powerhouse, has A4, A3 and tape scan mode. And the advantage is that you can carry it anywhere with you. It is compact on the desk, doesn't occupy much space and with the sleek you can flaunt it anywhere.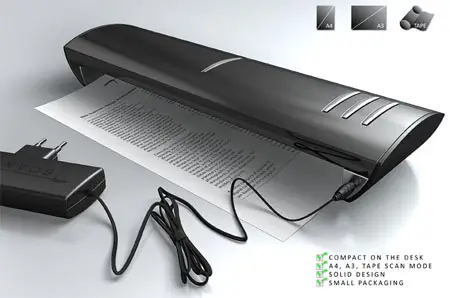 With the buttons in place to select the mode i.e. A3, A4or Tape mode, and guide and roller in place so that it can guide the paper through it, the top portion has the optical so that it can scan the document. Also one can detach the scanner and place it on top over the document to scan it e.g. while scanning a book and then chose the mode and voila … you have a scanned copy for the page!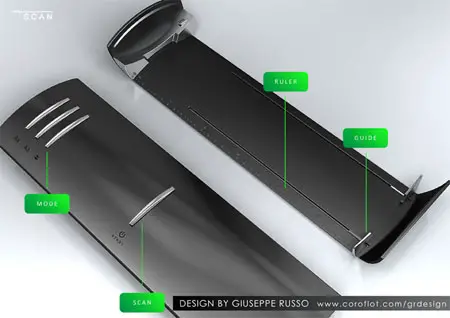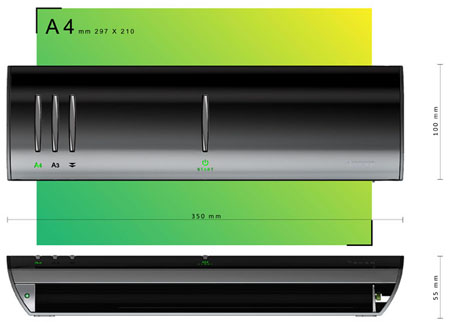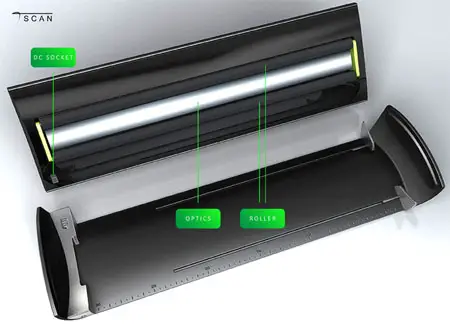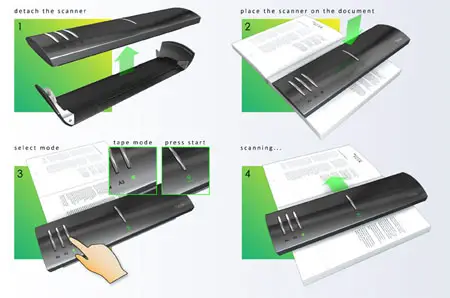 Designer : Giuseppe Russo
---
Klassiker lounge chair is the first attempt from Minwoo Lee to design a comfortable lounge chair. Well, from the images, it does look pretty comfortable to sit on.
Text from the designer :
Klassiker Chair is the first lounge chair designed by Minwoo Lee. There is no other objet has more memories of human body than chairs. The more often your hands touch the chair, the more our bodies will remember its structure. Chairs also become perfect architecture and beautiful objet that hold the memories and the history of human bodies. Klassiker chair is the one that provides comfort, durable structure and aesthetic beauty for people.
Designer : Minwoo Lee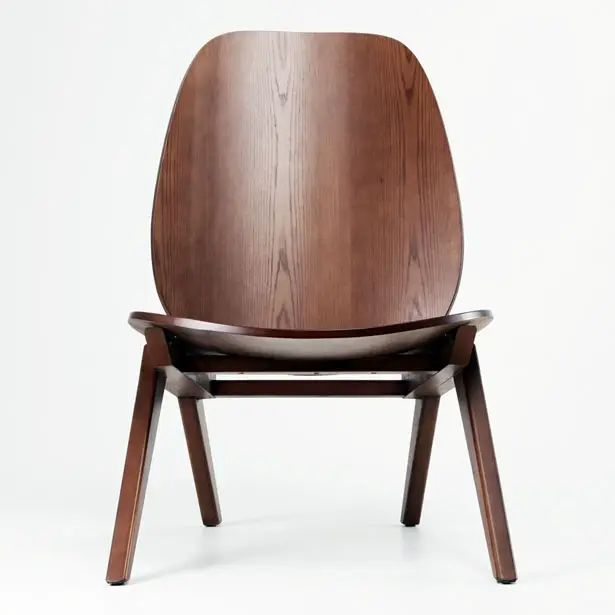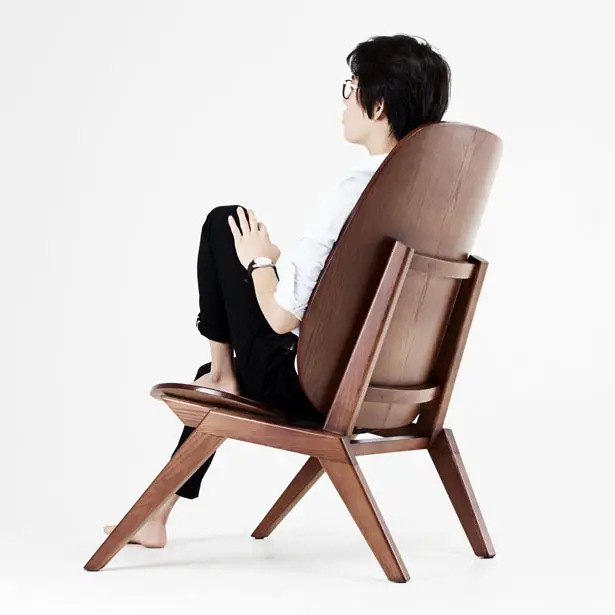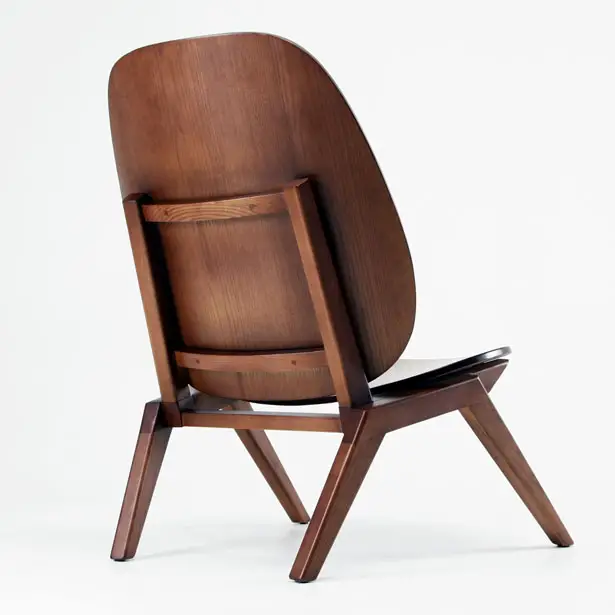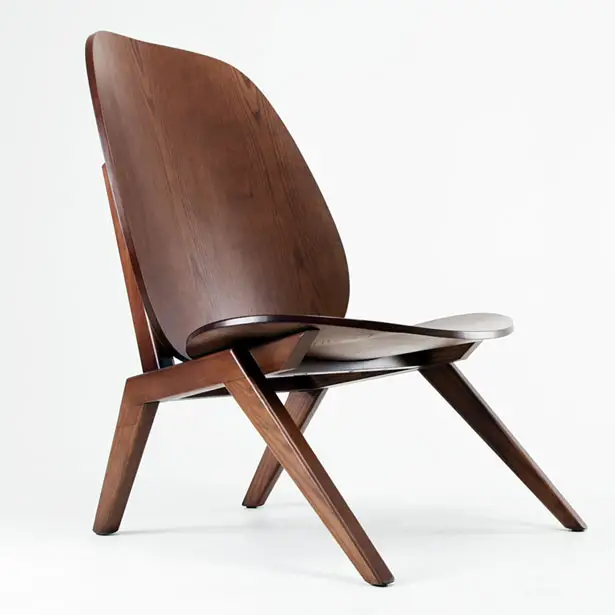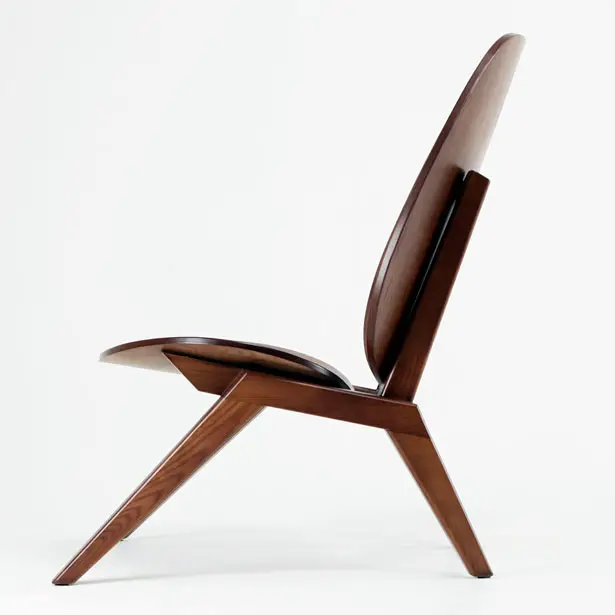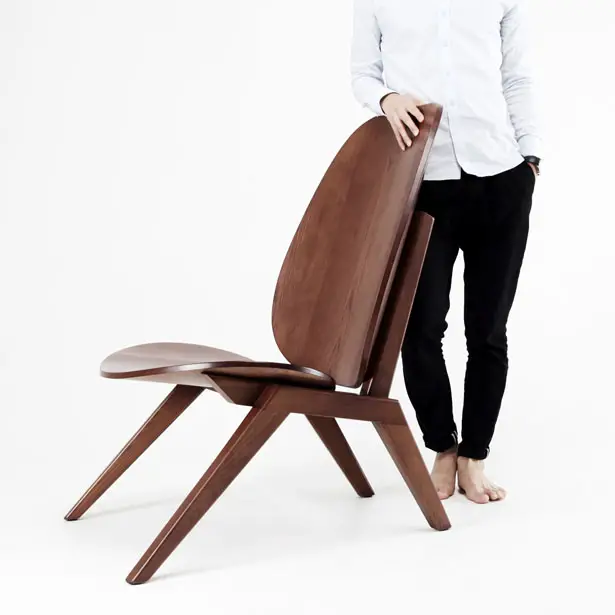 Tuvie has received "Klassiker Lounge Chair" project from our 'Submit A Design' feature, where we welcome our readers to submit their design/concept for publication.
---