All of us love a long hot shower, on the start of the day it energizes you for the day ahead while at the end of the day it relaxes you from all the tiredness, though in the process lot of water is wasted. The new indulgence shower from the house of Pensar promises to provide the same and beyond but by conserving the water. The overall process features a rinse-mist-rinse sequence but it's flexible. The shower first rinses you for a minute after which it moves to the mist cycle for four minutes wherein the mist is lightly sprayed. And then the rinse cycle is repeated for two minutes. All through one can say a spa in their bathroom.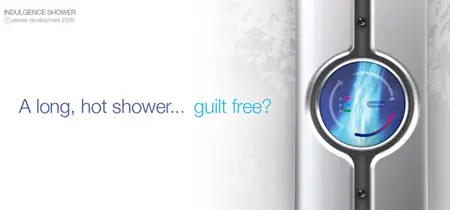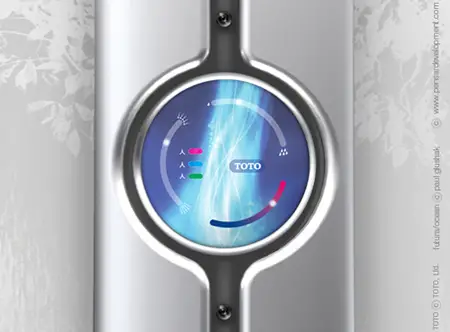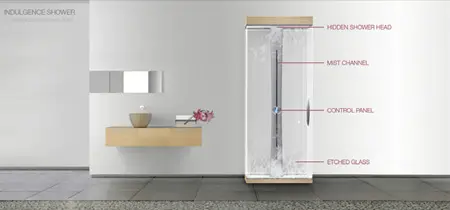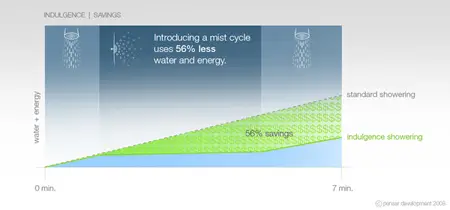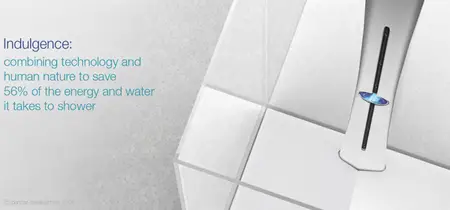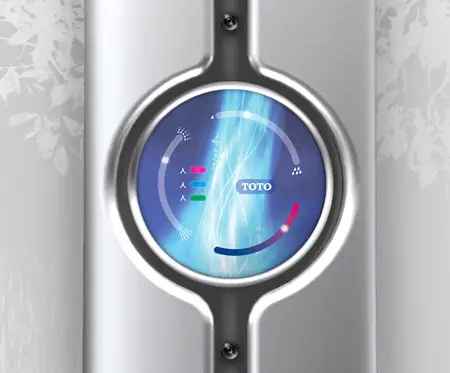 Designer : Pensar Development via HomeDosh
---
Our ears interpret a range of audio frequencies different way, just as human has unique fingerprints, each person has different way of perceiving sounds. Aumeo Audio is a pocket sized audio device that allows you to personalize your audio experience. It is equipped with award winning technology to map your hearing sensitivity to different sounds and adjust your music based on your audio profile. It sounds pretty cool isn't it? Can you imagine that you can listen a tailored audio to custom fit your ears only.
Do you know that not only individual perceives sounds differently, but also left ear and right ear, depending on environment, age, and personal habits. Listening to high volume music can permanently damage your hearing, this audio device makes sure unprecedented listening experience, your music is personalized and tuned to your hearing sensibility.
Designer : Andrea Ponti [Pre-Order]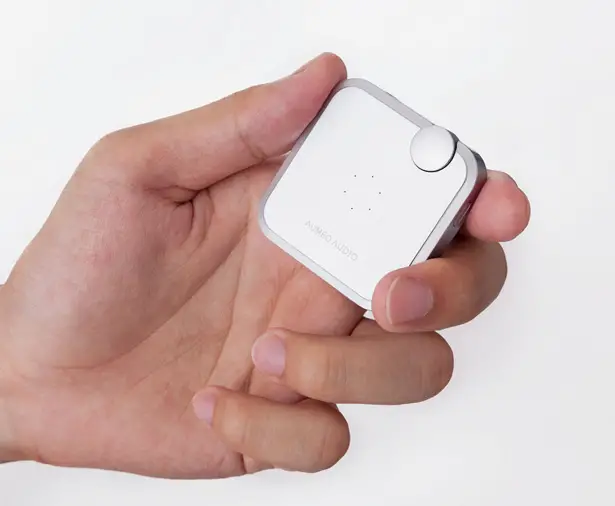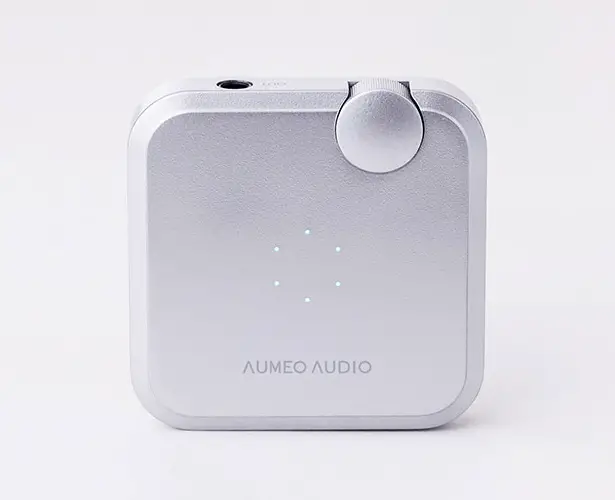 Connect this unit to standard speakers or headsets, it can take a 6-frequency hearing measurement of the user, then it analyzes the data and stores multiple user profiles. When you connect this device to a music player, Aumeo Audio would retrieve your custom profile and map the outgoing sound, giving you unparalleled full range sound and impressive audio precision, exactly to spoil your ears.
Aumeo Audio features Bluetooth connectivity, 3.5mm audio input and input, and micro-usb charge. Aside from providing you with superior quality, this unit also has beautiful aesthetic design, it features sleek aluminum unibody case and a main knob for smooth one-touch volume adjustment. There are 6 LEDs that light up when in use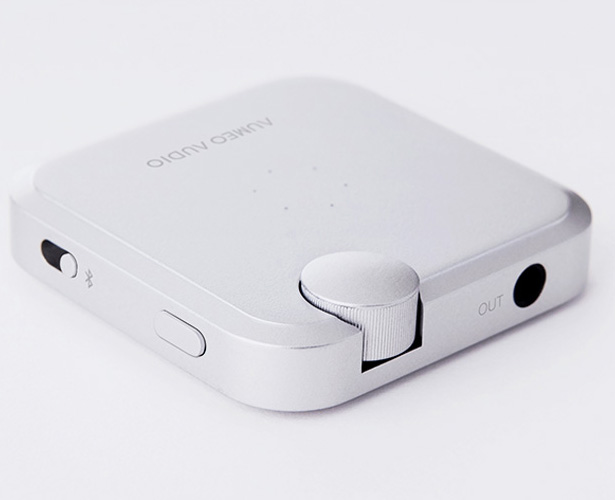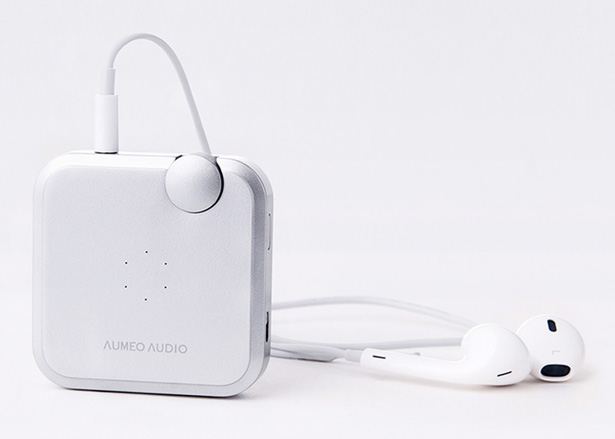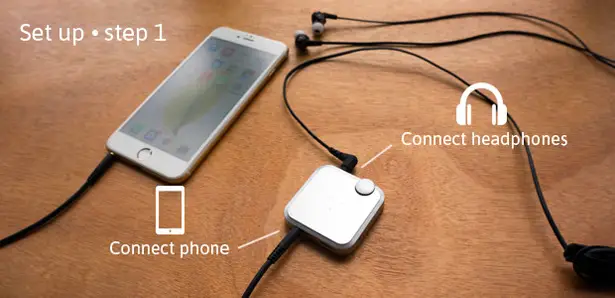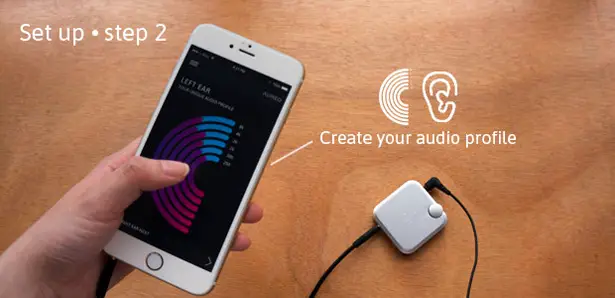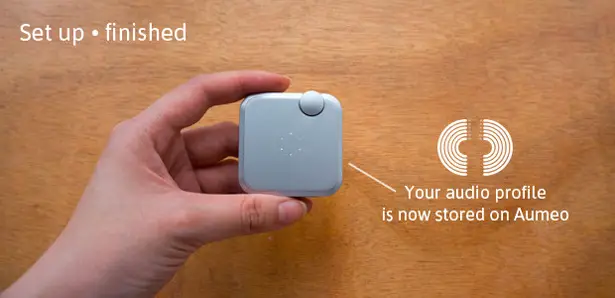 Tuvie has received "Aumeo Audio Portable Audio-Tailoring Device" project from our 'Submit A Design' feature, where we welcome our readers to submit their design/concept for publication.
---
SHADE is a lamp shade that has been designed in an innovative way to act as the lamp itself. It brings a new lifestyle to an iconic form with a tuxedo-like formal appearance. The shade incorporates 28 bulbs fitted on its edge along with stainless steel button head cap that screwed with the silver studs and cuff links. This brilliant lamp shade is a low voltage fixture that uses aircraft aluminum body in order to conduct electricity to the highly efficient 12V/10W, high color rendering and long life Xenon Festoon bulbs. SHADE is available in three different meticulously finished colors with catalyzed acrylic enamel: white, torch red and silver metallic. Moreover, it can be dimmed fully and comes with magnetic transformer located remotely or in the included canopy which can be mounted easily to a standard junction box.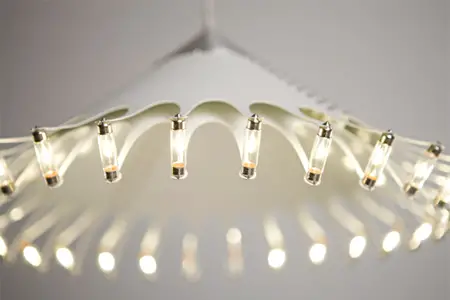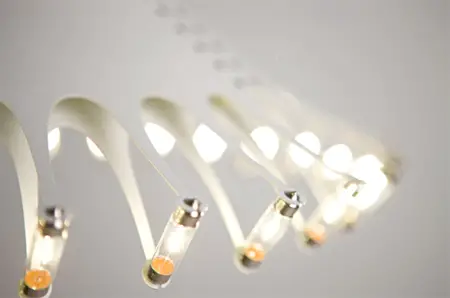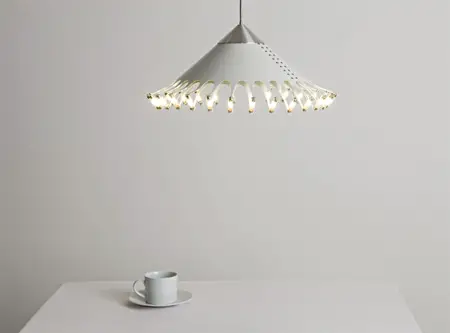 Designer : Christopher Moulder
---