With Retro Alien Couch and Donkey Kong Wall, it makes sense that another creation from Igor Chak is Tie Fighter Table. It's a unique retro furniture inspired by Galactic Empire game.
Lately there have been a lot of galactic battles near my home planet, and we had a lot of Galactic Empire's fighters fall down from the skies. Recently a Tie fighter crash landed near my house and I decided to make some use out of it, so I made a table… hope the Galactic Empire doesn't mind.
Designer : Igor Chak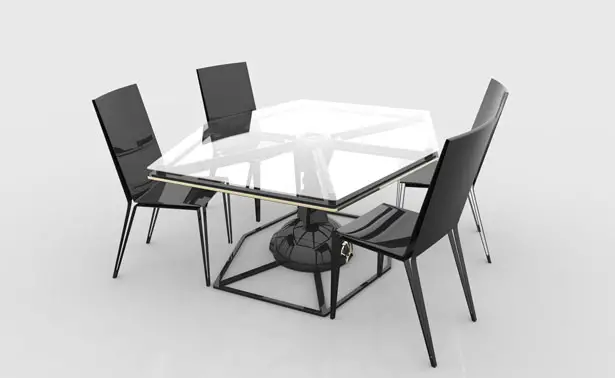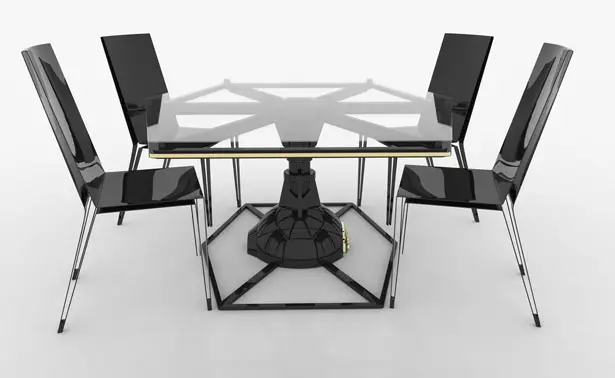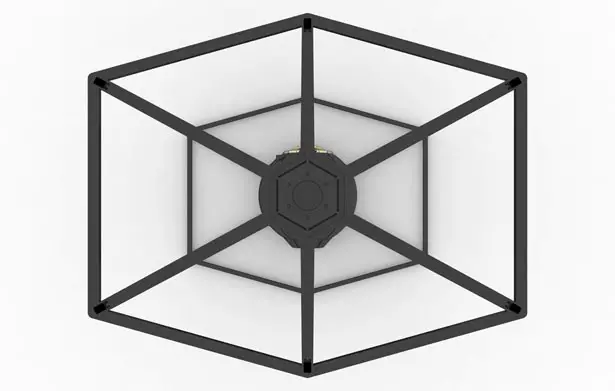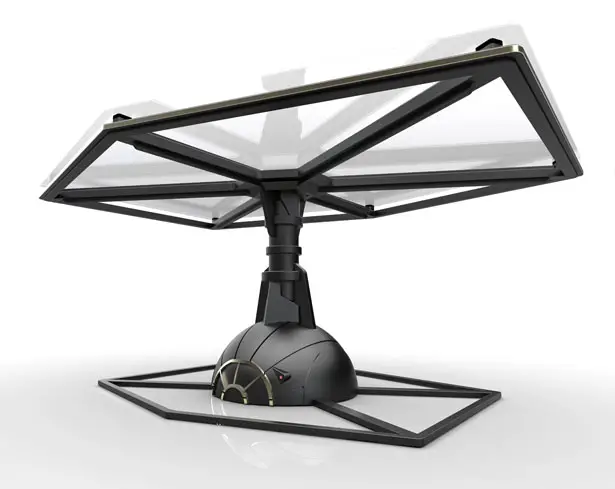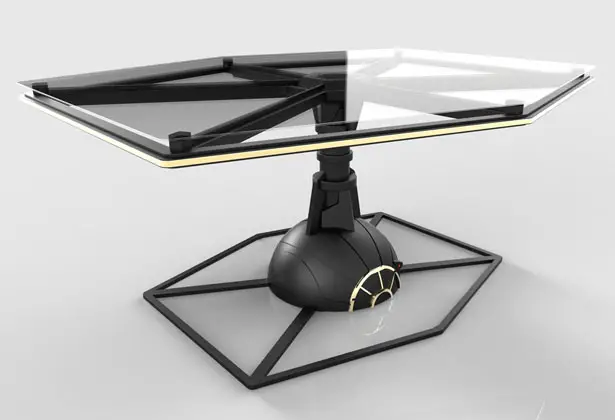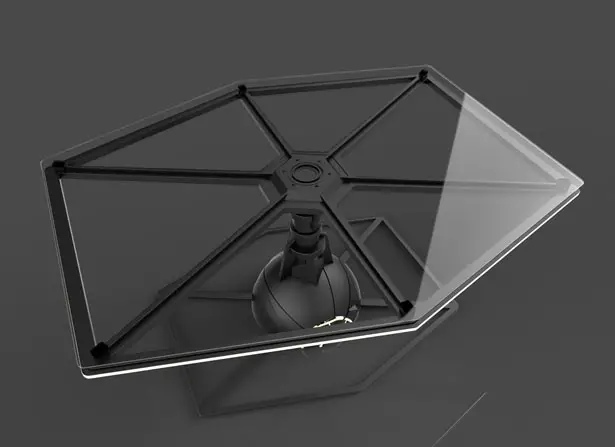 Tuvie has received "Tie Fighter Table" project from our 'Submit A Design' feature, where we welcome our readers to submit their design/concept for publication.
---
After her controversial "Stranger Visions" project, Heather Dewey-Hagborg has launched Invisible as the first product of her new genetic privacy company. Invisible consists of a set of sprays that removes unwanted residual DNA of an individual. It allows you to choose, where, how, and with whom you want to share your genetic information, the process wouldn't mirror our current electronic surveillance program, well, that's what the company guarantees. No one can hold your genetic material without your permission.
This is the exact opposite of her previous project "Stranger Visions" where Heather collected people's DNA in public places, such as hair samples, cigarette butts, or lipstick samples to reconstruct highly detailed facial figures. The latest project protects you from those actions by erasing your identity, making you invisible. Jeremy Gruber, the president of the Council for Responsible Genetics, welcomed this new product, he believes that no one should be able to take other's DNA without consent and mine it for information.
Designer : Heather Dewey-Hagborg'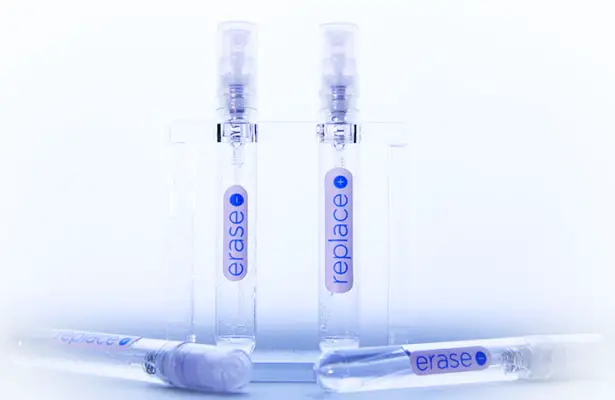 This genetic revolution will prevent any unauthorized testing of DNA or any misuse. We discard our genetic information practically every minute of every day, from shed hairs and lashes, gum, saliva left on glasses or silverware, etc. Genetic privacy has become an emerging issue, it becomes crucial to protect this information against new biological surveillance.
Invisible consists of 2 products which can be used independently or mixed for powerful effect. The first product is "Erase", an anti-DNA cleaning spray, the second one is "Replace", a mixture of genetic material that shades the original sample.
---
Aperture Showerhead works by displaying the volume of water consumed while you're showering, this way you'll notice your water consumption and help to save it by setting your water consumption limit. Aperture Showerhead concept features will make you use your water efficiently and take your shower shorter, wise decision.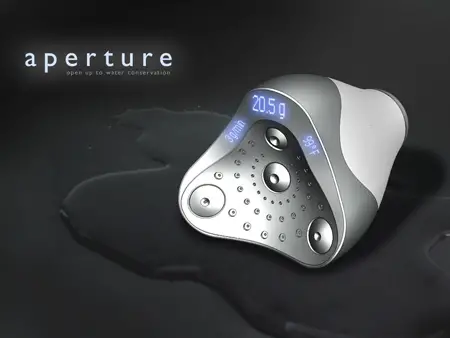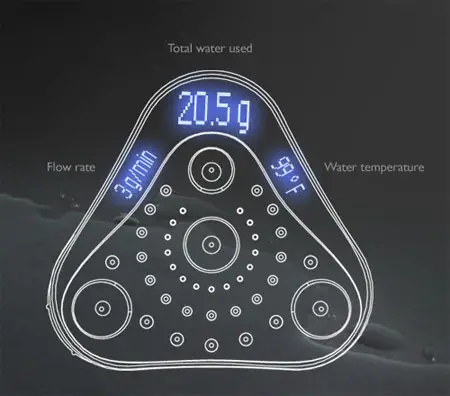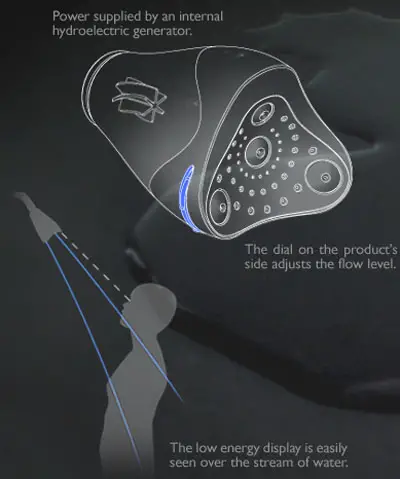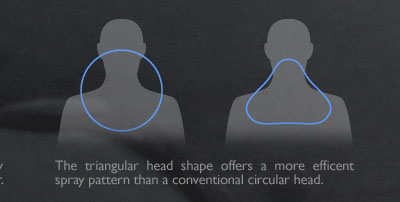 Designer : Elliott Montgomery via IGreenSpot
---