A multi-functional home office on wheels, in its handy size and elegant shape, adapting to the flexible working habits of the individual at home or in the office. Through a 180-degree turn of its top, it unfolds into a small workstation for laptop users. The smooth contours of the desk cube in fact reveal the delicately inbuilt wooden drawers that open to the front and sides. CI desk provides mobility and a practical working space for any busy individual.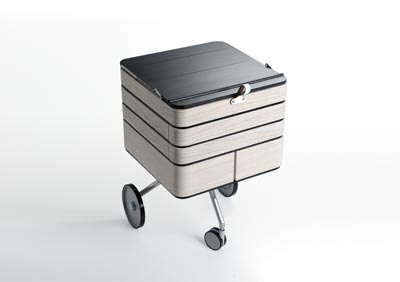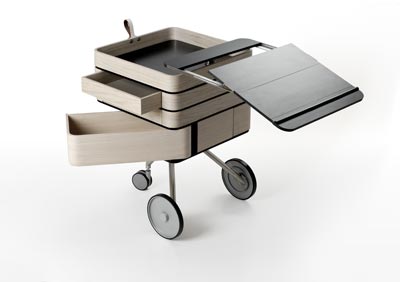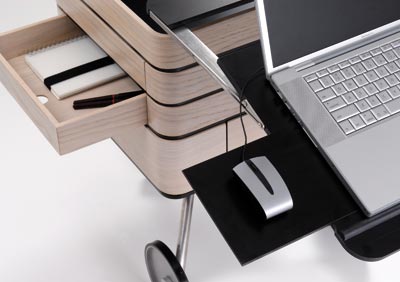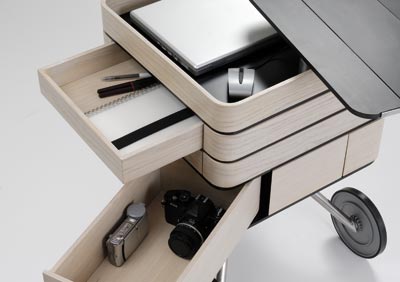 Designer : CIO
---
The designer, Dan Bishop, found a solution for crowded hospitals with lack of medical staff. The Vital Monitoring System allows the medical staff to remotely view the vital signs of the patient under their care without having to be in the same location. The device helps the doctors care for more patients than normal. This amazing device is easy to carry around as it can be strapped on the wrist of the patient, and it is designed to check the body temperature, the pulse rate and the blood pressure. The data is transferred wirelessly to a digital chart for later review and access.
In case that the patient's vital signs change significantly, the Vital Monitoring System lets the health care provider know immediately, so that appropriate medical care can be administered. This helps make the patient more comfortable and place less of a burden on the medical staff charged with their care.
Designer: Dan Bishop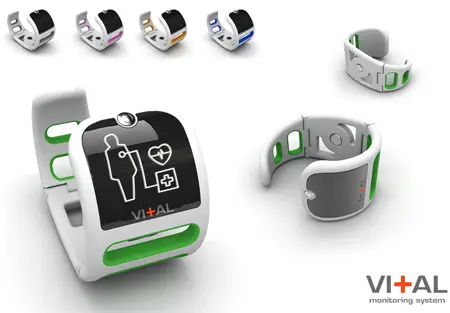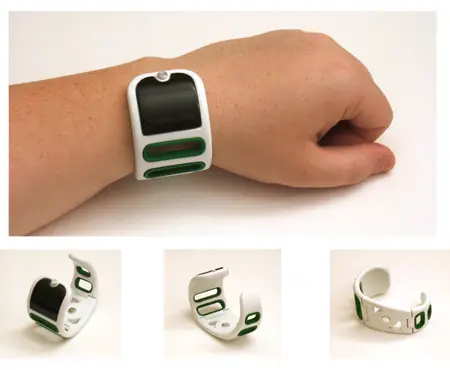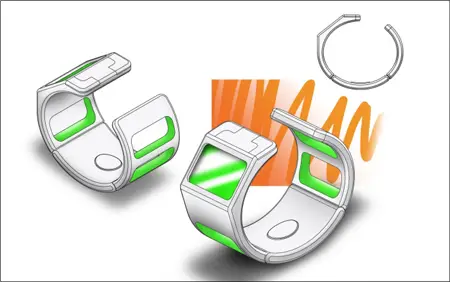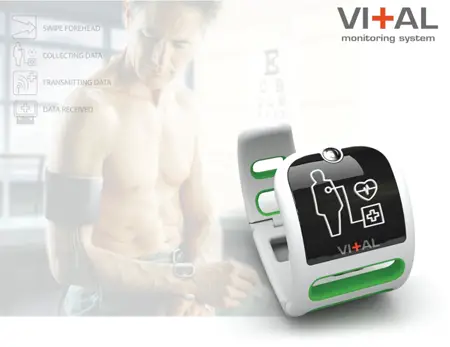 ---
London better get ready for urban bike sharing system. This success program in Paris is going to attack streets of London. Around 15k bikes, a thousand stations have already implemented in London. The bike is designed and assembled for high-traffic use, but with a little bit old style because Jenny Jones the organizers of the program wanted people to see this bike as tool instead of fashion accessory, keep the thief away.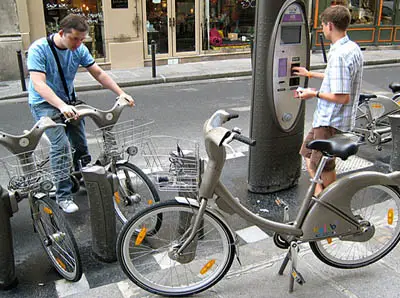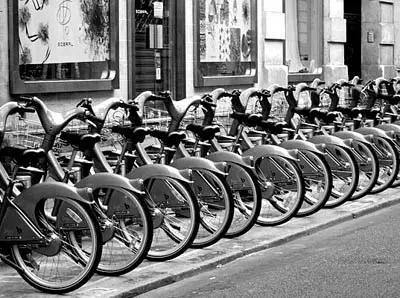 ---