Wow, look, someone actually makes inside out umbrella design into production. The first time we saw an inside out umbrella was from Ilmo Ahn's submission, perhaps KAZbrella was inspired by that project as well. We think the name is self explanatory, it's a reverse folding umbrella that allows you to enjoy drip free umbrella.
KAZbrella opens inside out, just like a flower, it leaves the wet side of the canopy contained inside when closed, it won't wet the floor. The design allows you to smoothly open and close in a crowd, avoiding accidental poking of other people. The double spoked design makes it extremely strong even against strong wind. In the even of your umbrella is blown inside out, simply click the button on the handle to restore back to its open shape.
Designer : KAZ Design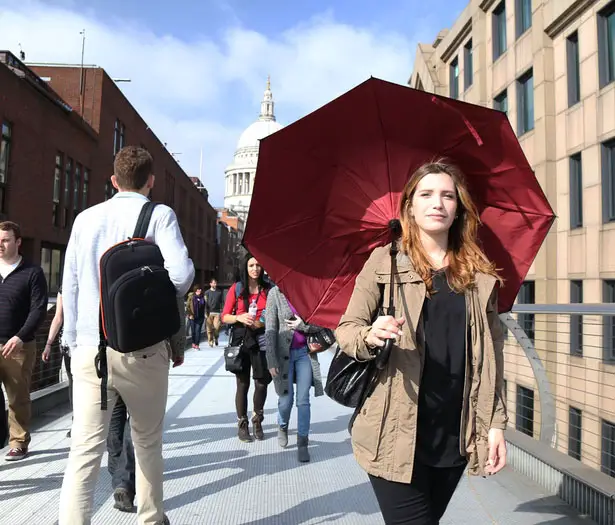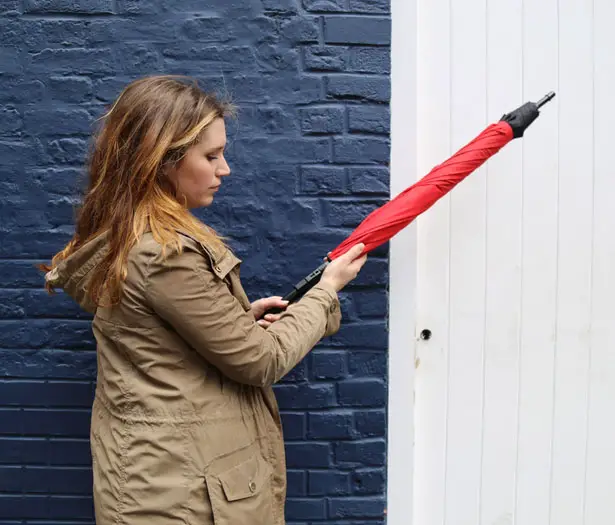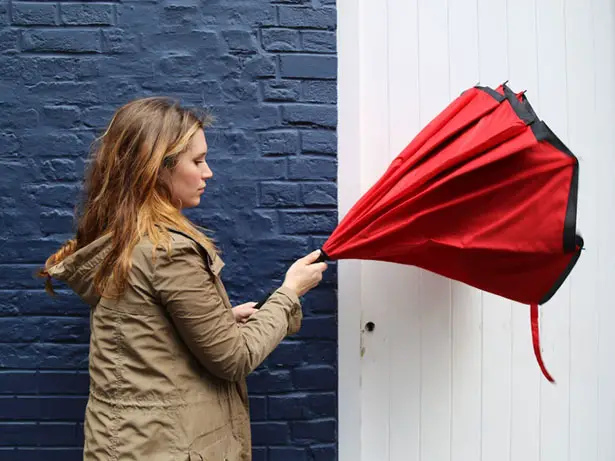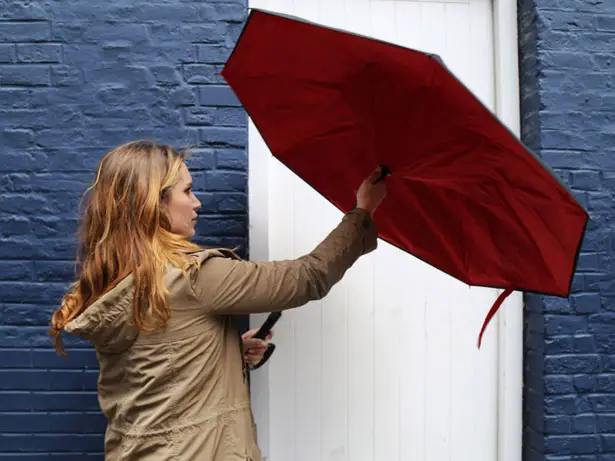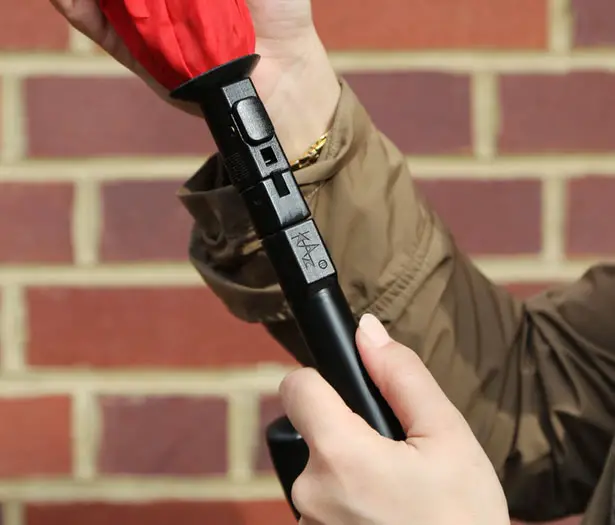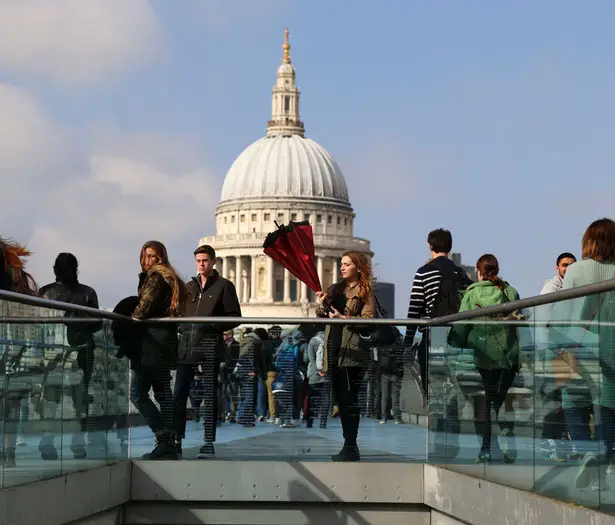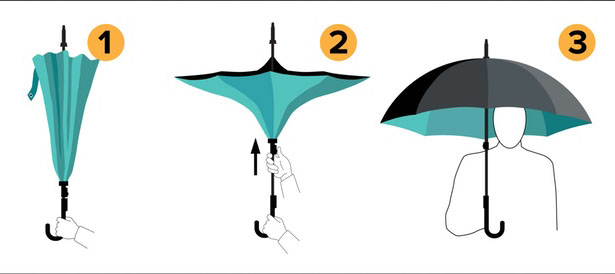 ---
Does your bathroom welcome you? If no, then here comes something that can be added to your bathroom décor. "Bin it" is a hybrid product between a bathroom waste basket and a toilet paper roll storage tower. When you combine these two functions, this product saves space in the modern day bathroom. Once kept in your bathroom, "Bin it" gives a stylish and elegant look. It comes in two different colors to match with your bathroom tiles. More than a waste basket, it looks like modern bathroom furniture. So, keep your bathroom accessories with style now onwards.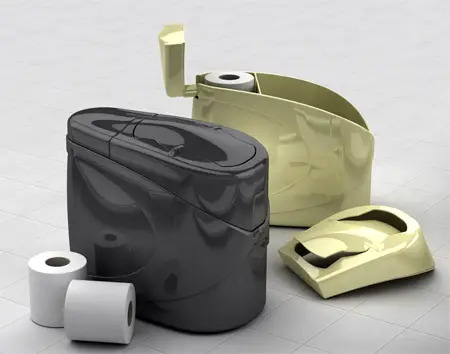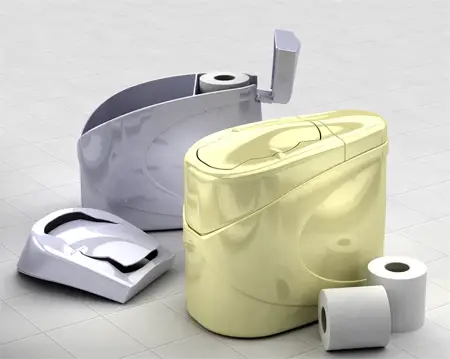 Designer : Steve Vondra
---
Futuristic TET City Car has been designed for both private and public use. The swing door style is hoped to attract new demand of young and modern generations. It's a convertible car where the door also functions as structures for the canvas if passengers prefer to have some privacy. The work table at the rear can also be folded flat and combined with the back seat to form a nice bed. Equipped with futuristic dashboard, it looks like an interesting concept car.
Designer : Chao Gao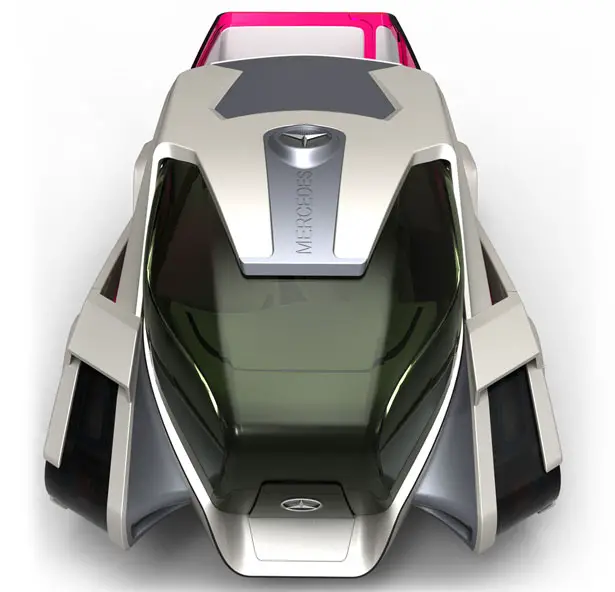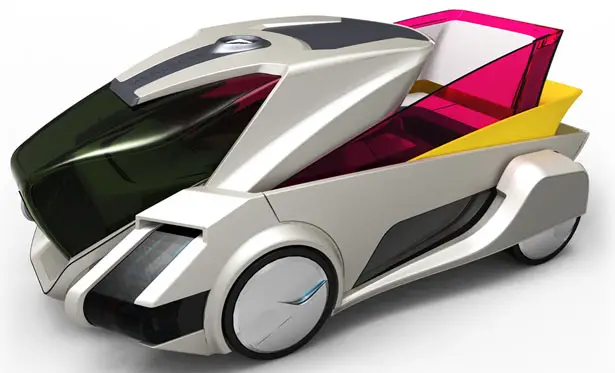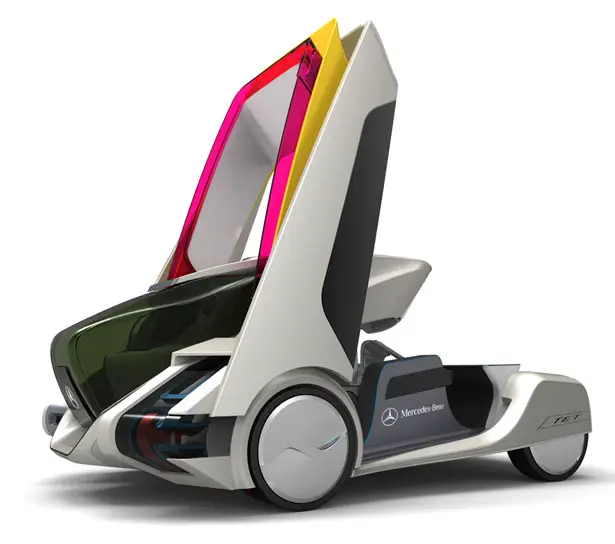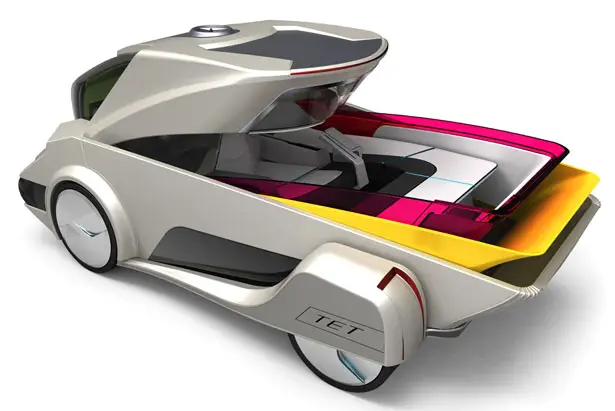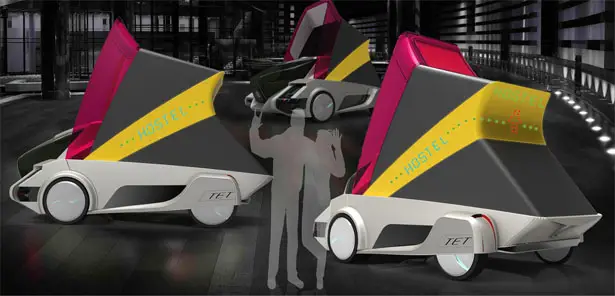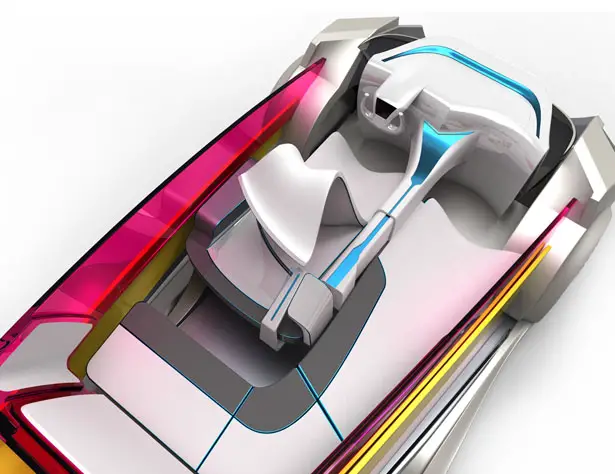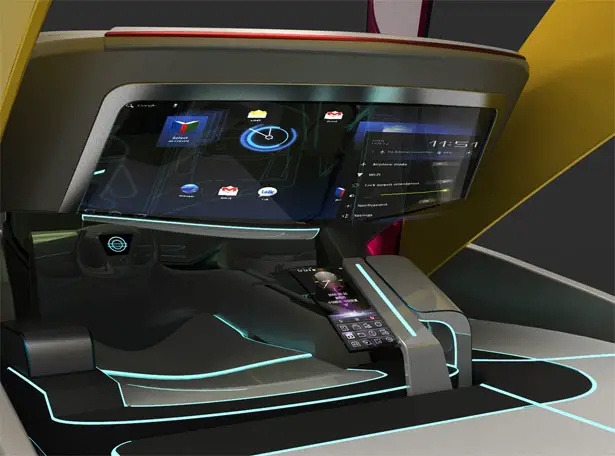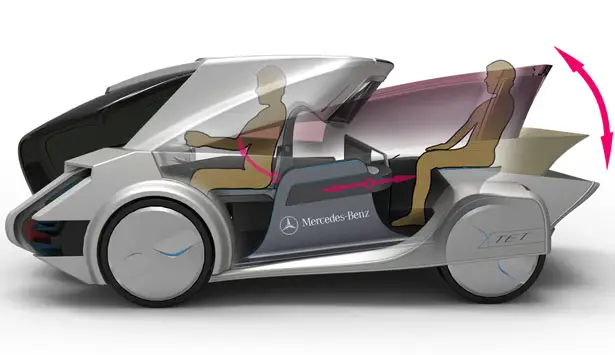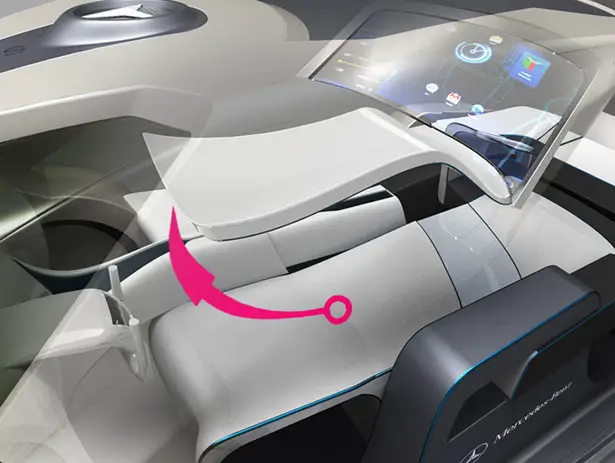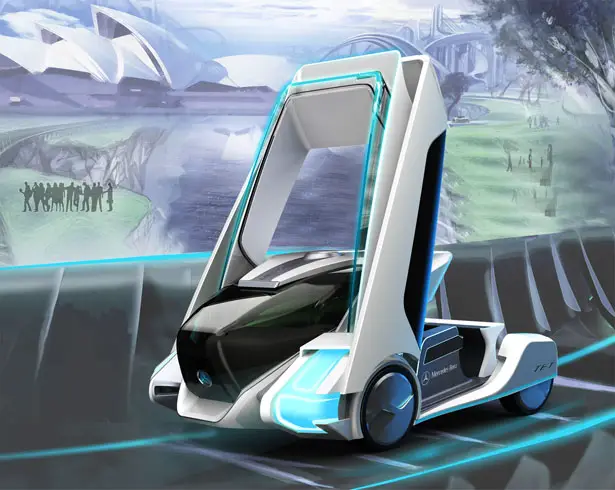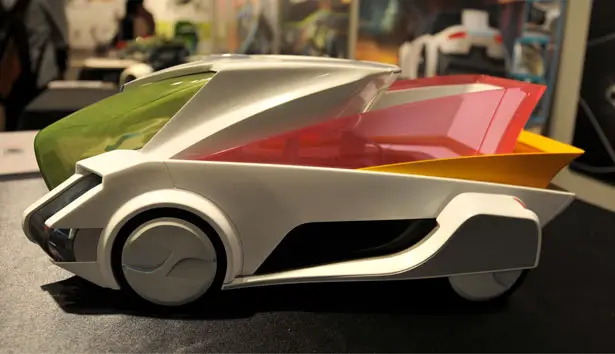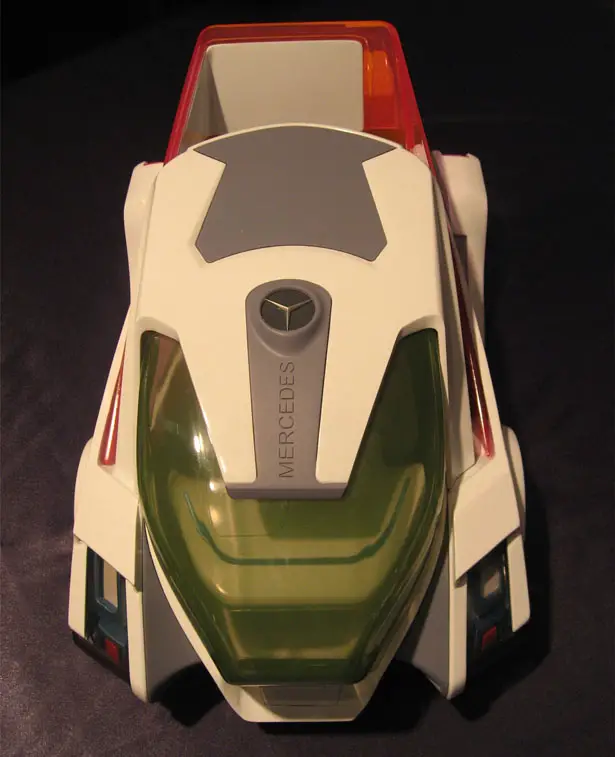 ---