The recent car business is focusing more on style and speed, whereas, a car that can go 120 mph is being used in an area where it is mostly running at a moderate speed of around 60-70 mph and is waiting in traffic. In this situation, ATNMBL, a brilliantly designed concept car, can be an alternative that has been designed aiming to redefine the term 'performance'.
This concept has been driven from the need for zero-pollution, efficient and affordable cars for the future community and enjoying the freedom of a ride. The ATNMBL is designed as a self-driving car with artificial intelligence which arrive to you with just a phone call. The standing-height entrance has an electric sliding glass door and upon entering, you will be asked for your desired destination. The comprehensive and innovative voice recognition system of this vehicle along with a touch screen remote and slide up display, it can offer a wide range of tour planning, detailed performance setting and enjoyable ride sharing.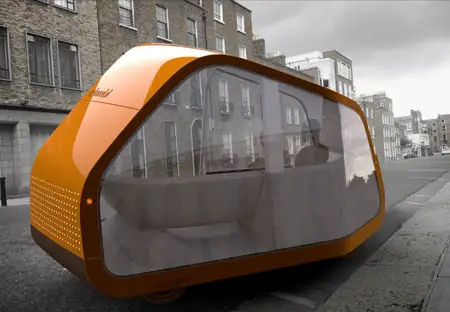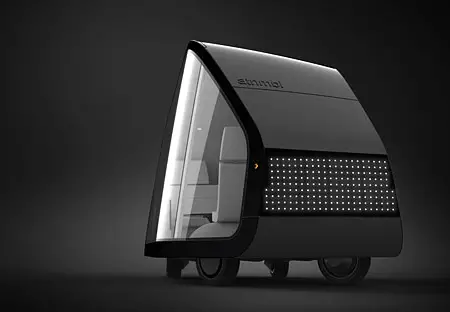 The overall arrangement of the interior of ATNMBL is very much familiar with conventional living room sitting including side chair, a couch and a low table. Up to seven passengers can sit towards each other and can see outside through large floor-to-ceiling windows on both sides. From outside, this vehicle looks like micro-architecture with a large window, pitched room and asymmetrical shape from every view without any reference to past automobile designs.
A considerable amount of typical car space is blocked with the engine and drive train, while, the mechanical components of ATNMBL are simplified and densely packed, providing more interior space. Each wheel contains electric motors which provide all-wheel drive. The power storing mechanism is located beneath the floor; moreover, alternative solar energy can be obtained from the roof-top solar panels. The front and rear end contains an array of tail lights, headlights and sensors.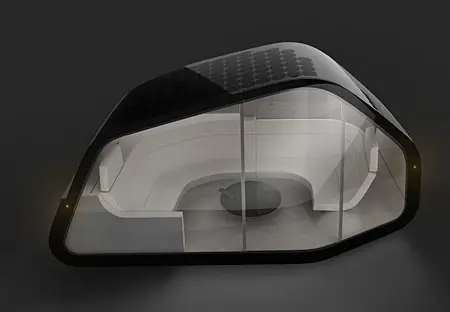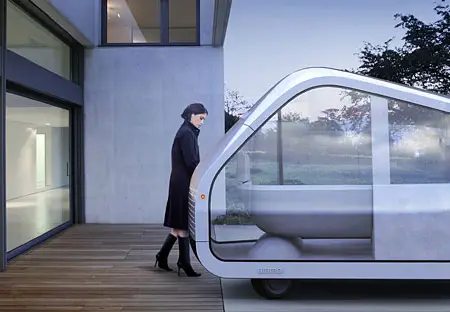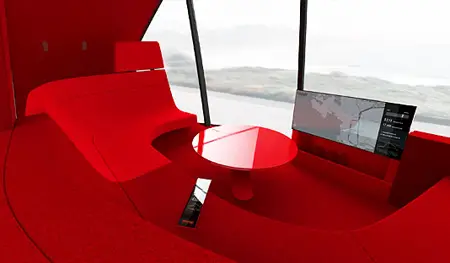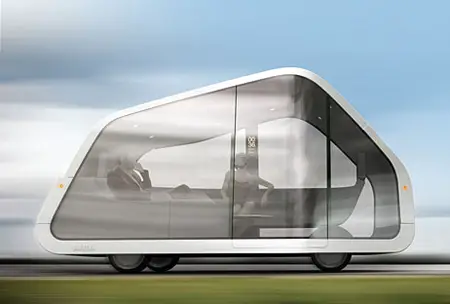 Designer : Mike and Maaike via Core77
---
To all fisherman out there, especially amateur, you'll be glad to find Deeper Smart Fishfinder Device, it's the first fishfinder that works on smartphones and tablets. This unit has been designed for both amateur and professional to get the best location to find fish, information about water temperature, bottom contour of water, and many more. You can toss it in river, ocean, lake, salt or fresh waters, this smart sonar works great to connect to your smartphones or tablets that support iOS 5.0+ and Android 2.3+.
Deeper works in the depths from 0.5m to ∼40 m (∼130 feet) with Bluetooth connection that sends you information about pond bed, fish, temperature, or any obstacle you might bump into, through the screen of your smartphone/tablet. The portability makes it possible for you to use it in any location, any time fishing. Thanks to its innovative wireless technology, you can gather intelligence anywhere you go, simply attach it to your line, cast it away to gather instant information about anything you need to know for fishing.
Designer : Friday Lab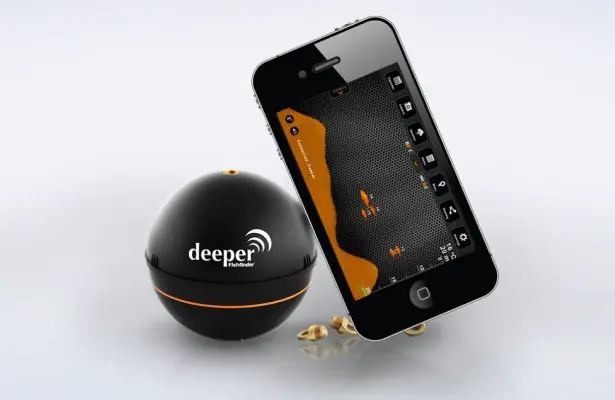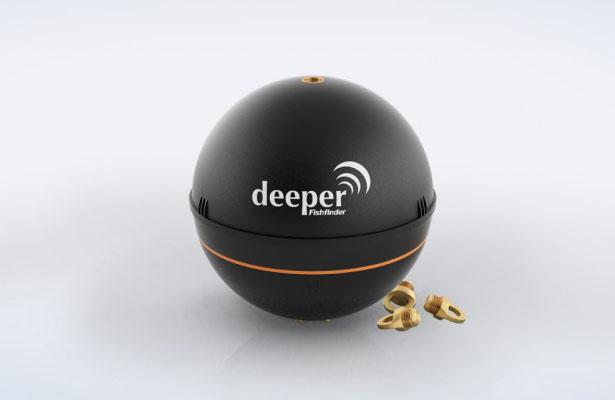 Having this little gadget makes you productive when fishing, the high resolution sonar system emits 2 beams that combine great detail and a wide coverage area. The first beam is precise narrow beam for high accuracy returns of fish, detail, structure, and bottom profile, while the second, wide bream provides ample search area for fish, structure, and bait fish. It means you can kiss goodbye to "fishing in blind".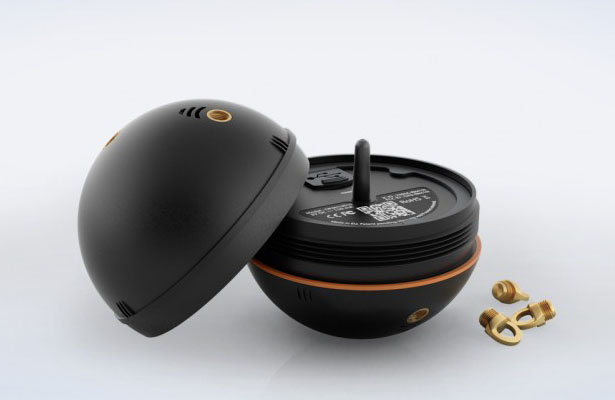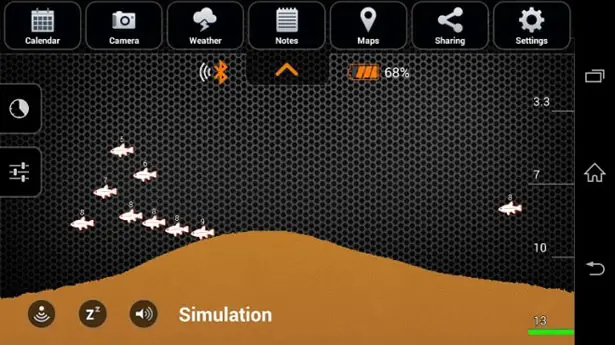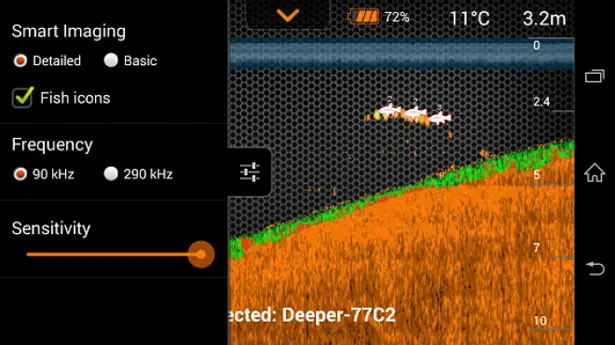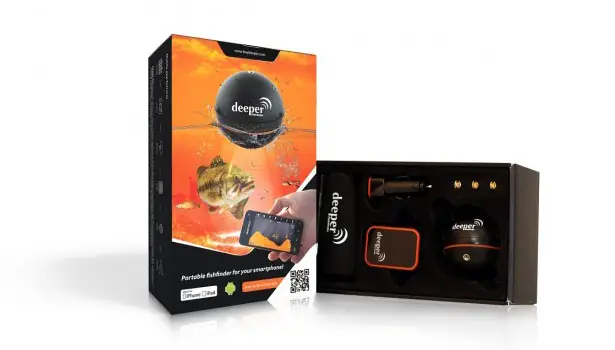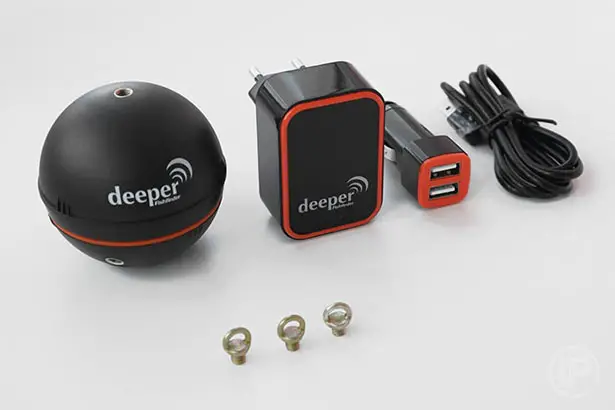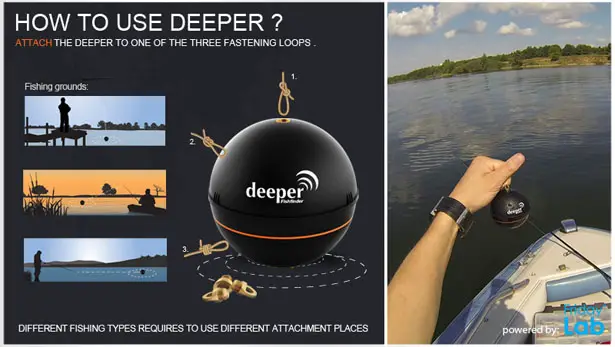 ---
Skylift is a self-propelled boarding system for aircraft, no more the old boarding bridge. This future boarding system was designed for safety, speed and capacity with two elevators and a bridge to provide the best possible conditions of comfort for passenger.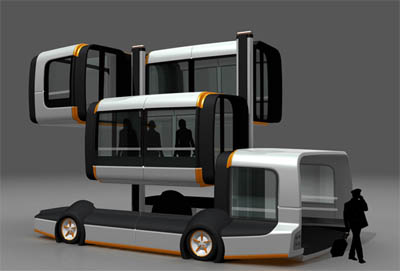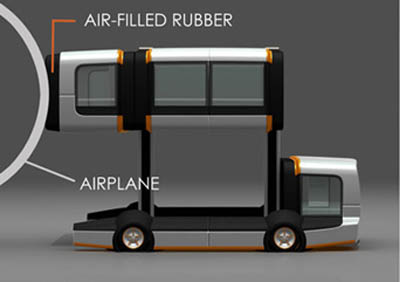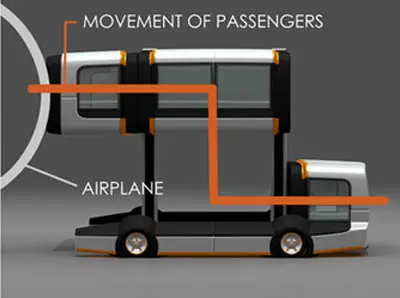 Designer : Hannes Seeberg
---