This Veemenza concept car is the result of a year of design development, driven by a profound philosophical, historical and artistic research about the concept of beauty and dynamism expressed in artistic disciplines over time. The formal language of the car is defined by iconic purity, the Alfa Romeo's characteristics in the 50's and the muscular dynamism of human body.
The development process has led the designer in a deep analysis of classical sculpture which, despite the simplicity of the surfaces, evokes emotions with its natural tension and dynamism. Investigating the fulcrum of classical sculpture, the human being, the aim of the project was to transfer the elegance, strength and dynamism of the same in the design of the final product. The organic body sculpture can be seen as a natural skin stretching over the mechanical component bringing the drama of a classic Italian supercar into a modern design.
Designer : Giorgio Mazzitelli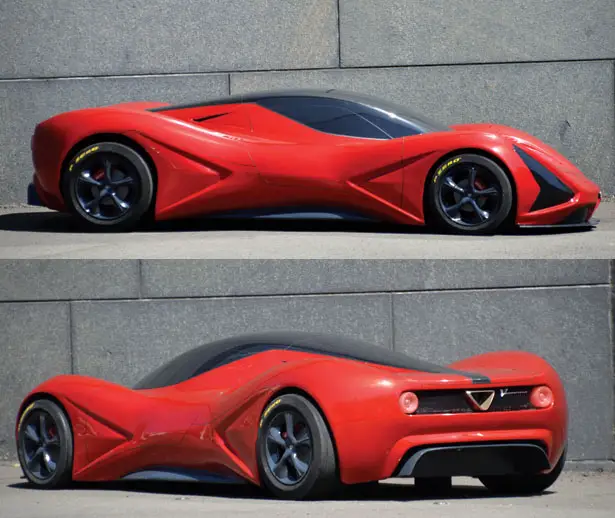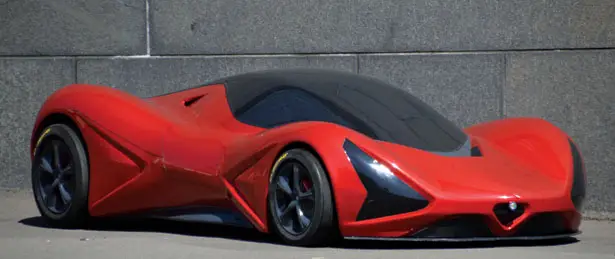 In recent years, Alfa Romeo showed the will to come back to their heyday in which Alfa Romeo meant engine reliability and incredible performance, expressing elegance and stimulating pure driving pleasure.
The name "Veemenza" means that this project wants to express power and harmony in order to be symbol of that overwhelming rush of passion at the basis of Alfa Romeo philosophy and rebirth. The Alfa Romeo "Veemenza" hypercar, with its design and performance, would be the insignia of this conceptual development of forms, as a symbol of the "mechanics of the emotions."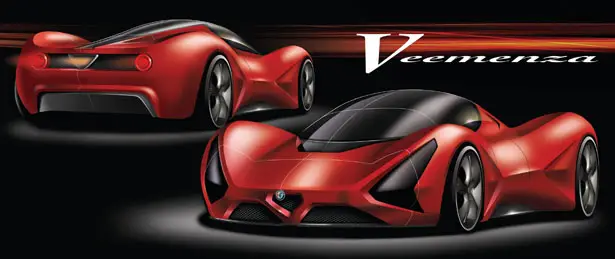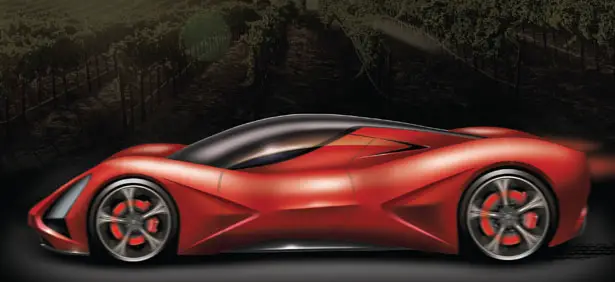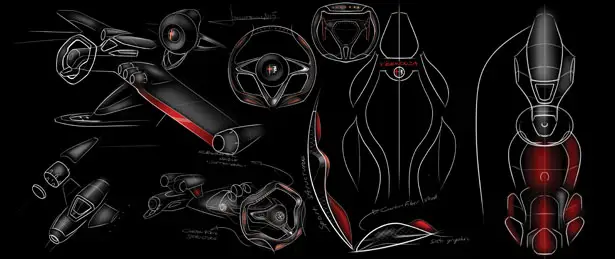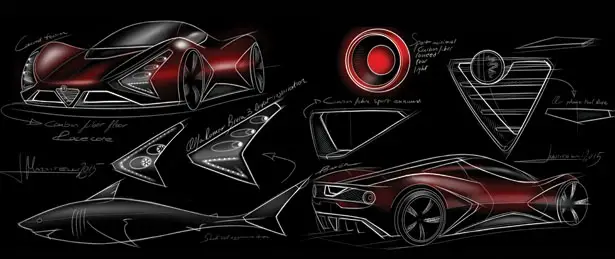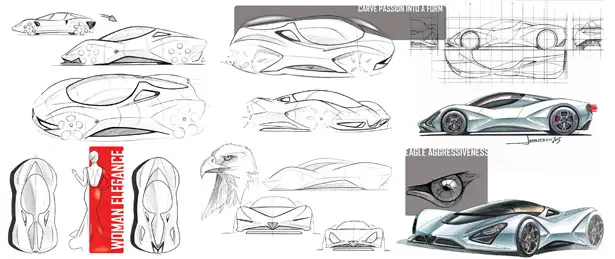 ---
Felino cB7 sports car was unveiled during the 46th Salon International de Montreal. Felino Cars, auto manufacturer of Montreal invited automobile press and media to preview its latest sports car. This company is not a new player in motorsports, but in 2010, it committed to develop a concept sports car, building it from the scratch and create a true high-performance 2-seater sports car. It is meant to be used on a race track, however, it's not impossible to make this car a street legal. A limited series of this sports car will be available in Canada because it is primarily designed and developed for international market.
The company explains that it took them 4 years to build this concept car, there are still few details that needed to be solved but they shouldn't be a problem since Felino now has the ability to produce more composite and carbon fiber bodies, storing some comprehensive parts inventory for this futuristic sports car. Both front and rear suspensions feature double wishbone cast aluminum, adjustable spring and compression rate.
From : Felino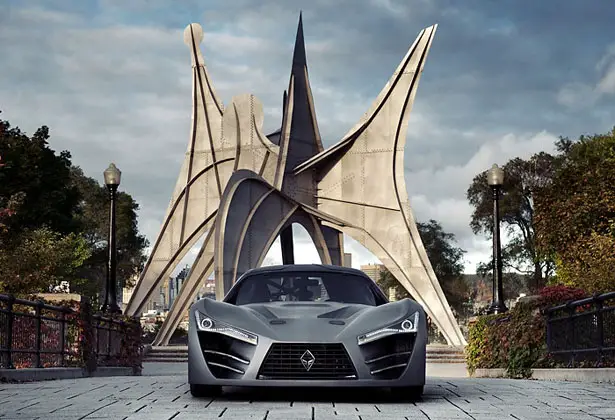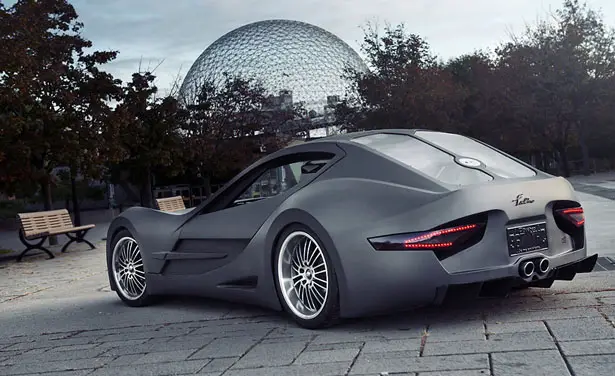 Felino cB7 sports car is equipped with 6,2 liters V8 engine with 489 @ 4400 of torque and 525 @ 6300 horsepower inside a cast aluminum engine block. It features 6-speed manual with optional sequential gearbox. Unfortunately, the company doesn't list the top speed of this car until they finish all tests sometime this year. Entry model will be available for less than $100,000 but there are no information about the final pricing yet.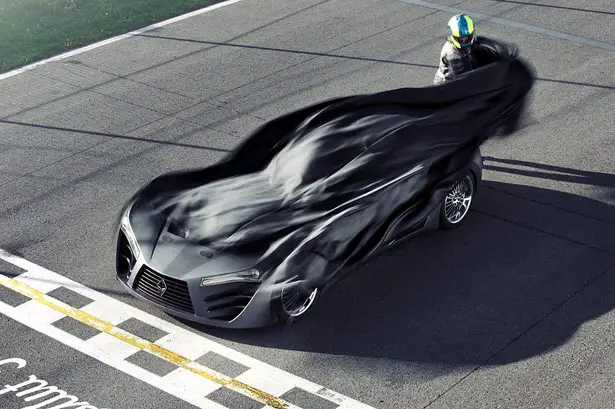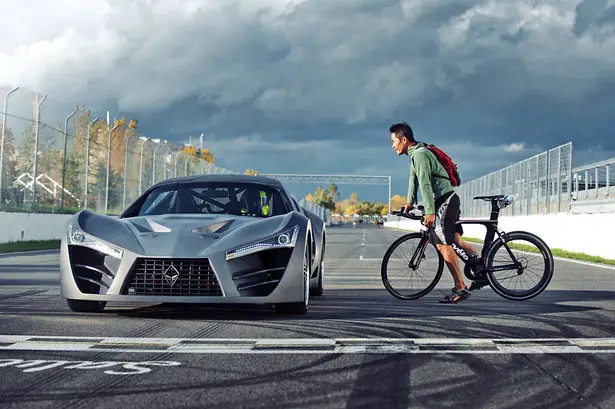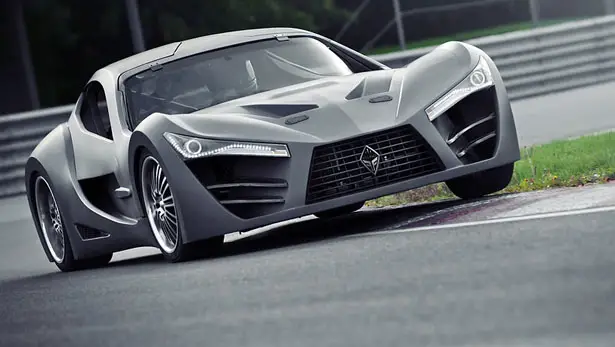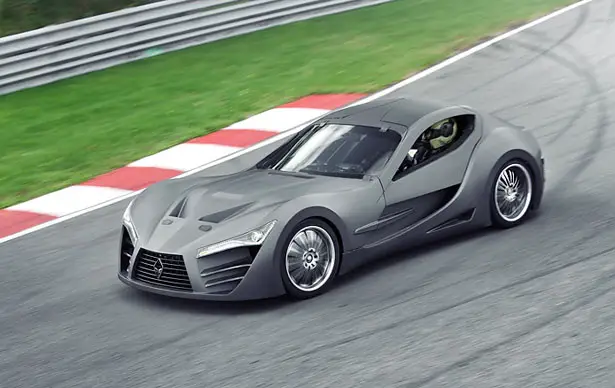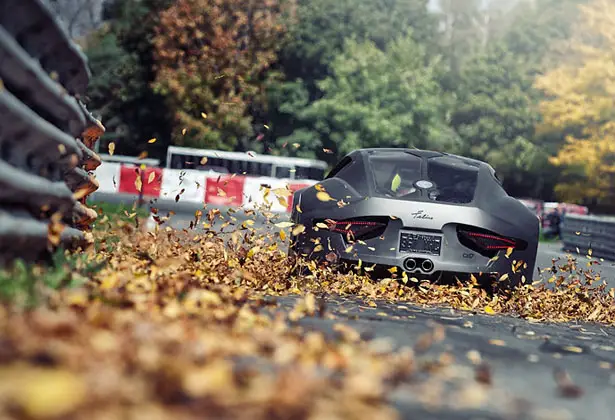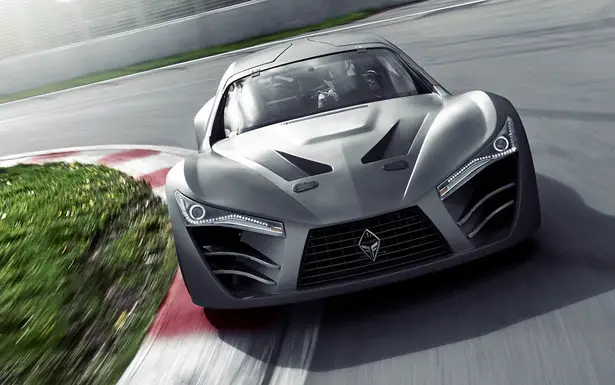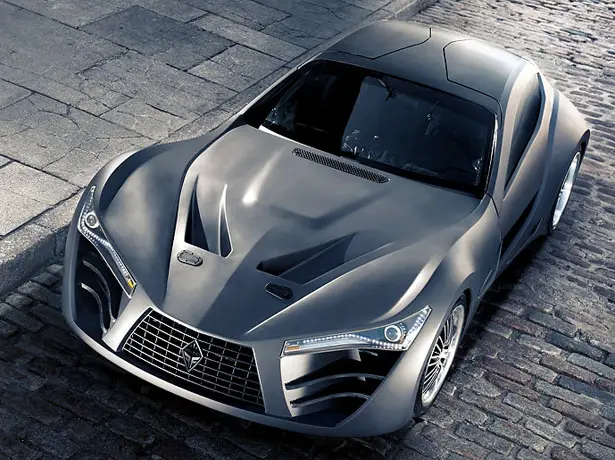 ---
Art dealer Kenny Schachter commissioned Hadid to create an original concept car. That resulting in Z.Car Project which you can see it at the Guggenheim Museum in New York soon. With 4 meters long, I think Z.Car is still in acceptable scale, and the good thing is the ergonomic and modern design makes it great city car, easy to park and environmentally friendly (renewable fuel cells). This is one possible future car that we might see in a few years.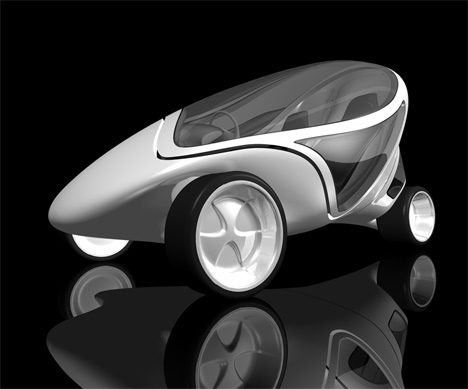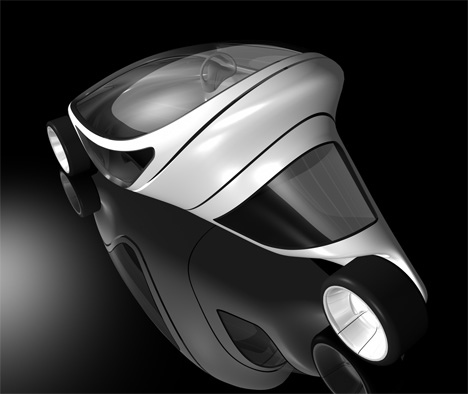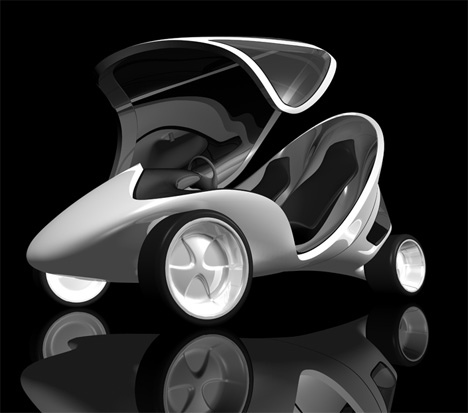 ---