Designer Karim Rashid with Hollandia International has come up with top class NV bed with adjustable sleep system. The product is designed with rounded shape, showy style and amazing high luster gloss bi-color. Apart from its shiny and solid look, this bed enhances the storage capacity at the foot and headboard. NV bed offers a perfect blend of form and functionality along with the support of iPod. Karim Rashid has not left anything to provide modern and lavish home décor. You are going to get everything starting from iPod docking system to cabinet doors or artistic choice of materials. So, invite your laziness on this incredibly designed bed.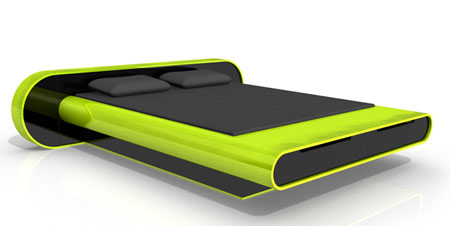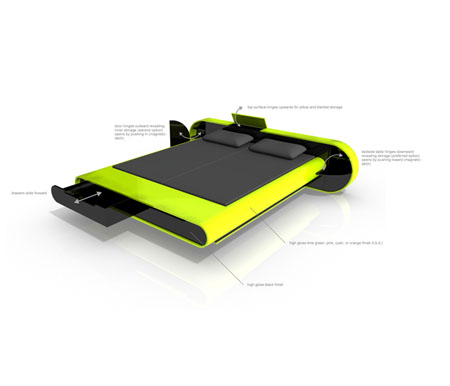 Designer : Karim Rashid
---
Check out this cool futuristic concept of hanger phone proposal for Skype. This phone is made up of materials like Aluminium plate, polycarbonate and polyurethane etc. You just need to pick it up to make a call and once you are done just hang it up to end the call. The phone can also be used while it is connected to the computer. The dock keeps receiving the Bluetooth connection from the phone and transfers it to the computer. There is a battery indicator for showing 'full', 'low' or 'need to charge' status. This concept comes with different phone outlook and dock outlook for flexibility in overall design.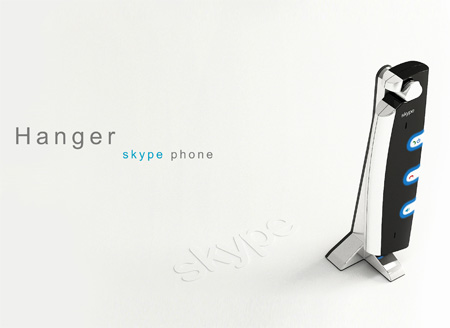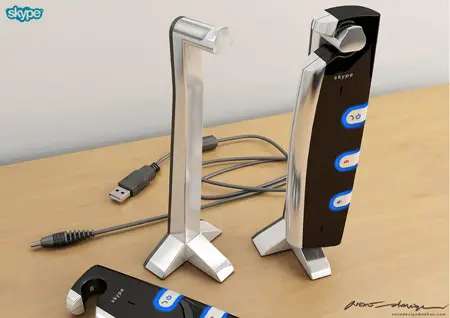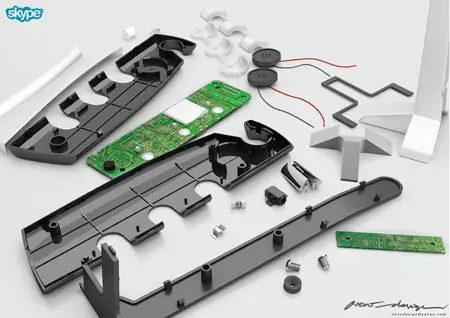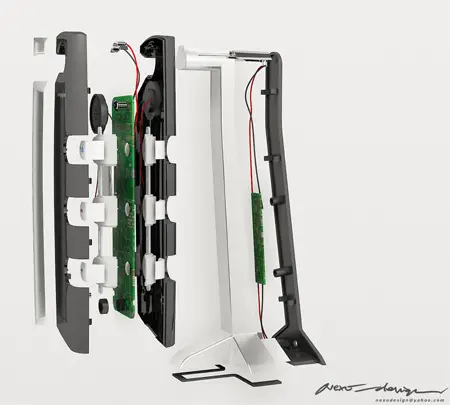 Designer : Eno Setiawan
---
A product, conceptualized and designed especially for seniors in order to help them maintain their companionship taking memories and health into consideration. Dusk has been designed specifically for people who are retired and need a company in order to cherish their life after the age of 60.
They lose interest in many things in life and need to be in between the family and keep a track of their health. An interactive approach, in order to make technology accessible to the seniors, by creating a smart wristband and a mini holographic wall mount projector for a wider view and easy accessibility for ergonomic usage. This product helps in keeping the body statistics intact by sending them regularly to the family via an app designed for the family members and the other aspect includes photo and video share between the families so that the senior doesn't lose touch with the busy family members.
Designer : Subinay Malhotra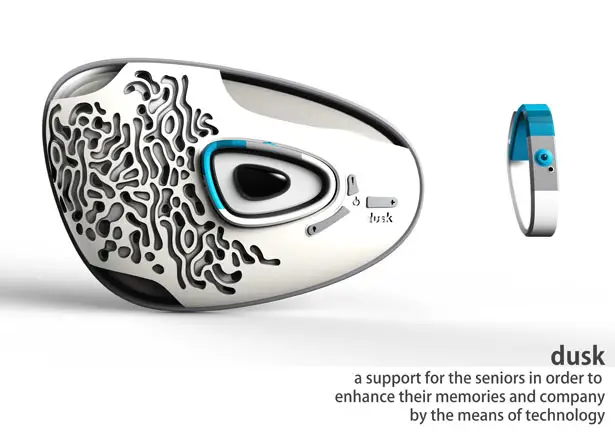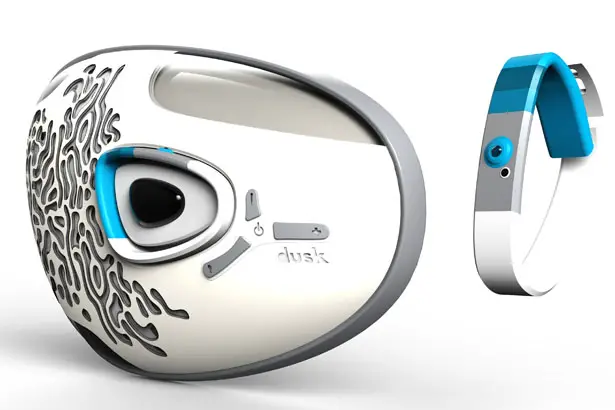 The product is as simple as a plugin device where the senior needs to wear the wrist band and once he/she needs to interact with the body statistics and the photographs, he/she need to remove the band and plug it to the projector and it starts automatically, displaying the content saved in the band.
Ergonomic
Accessible
Portable
Easy material and manufacturing
Wireless
The band gets charged via projector and is available in unique colours referring to the psychology of the seniors. In short it's a unique approach where this age group is secluded from the world in various contexts of life, providing an easy and a useful product that will enhance the way of living of the seniors.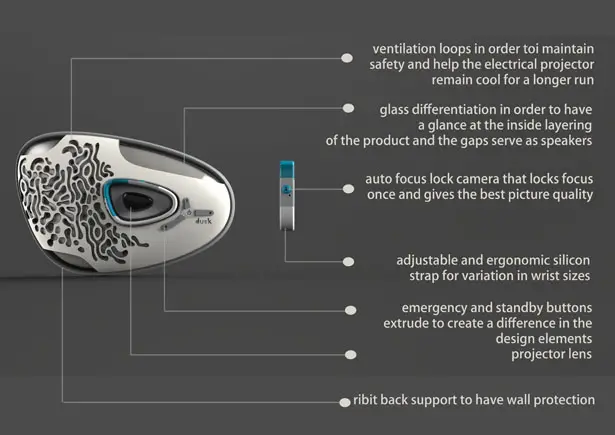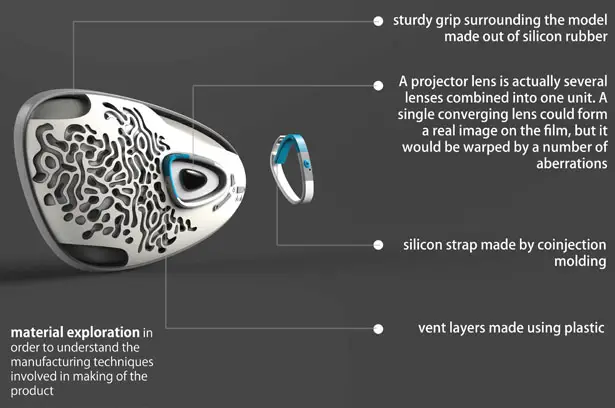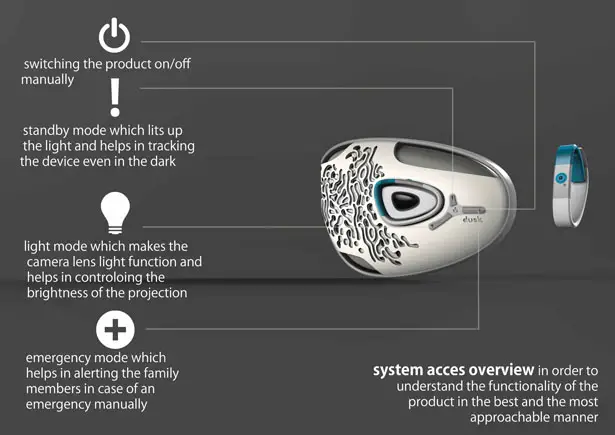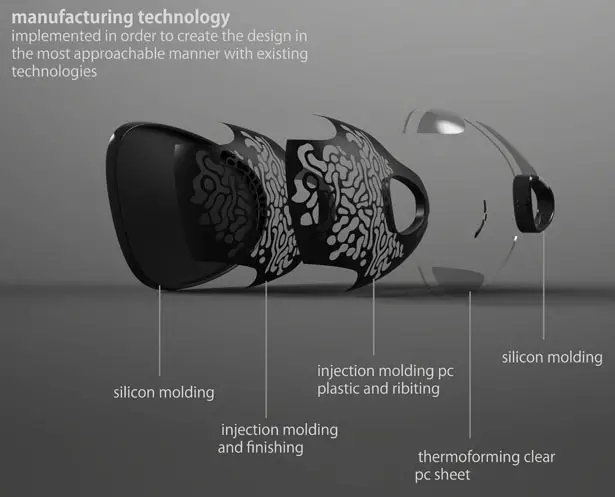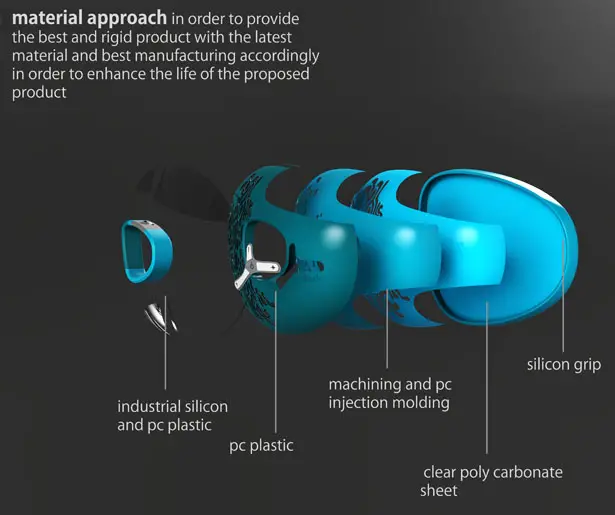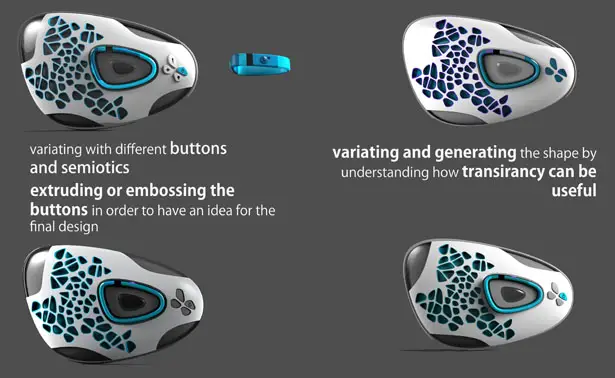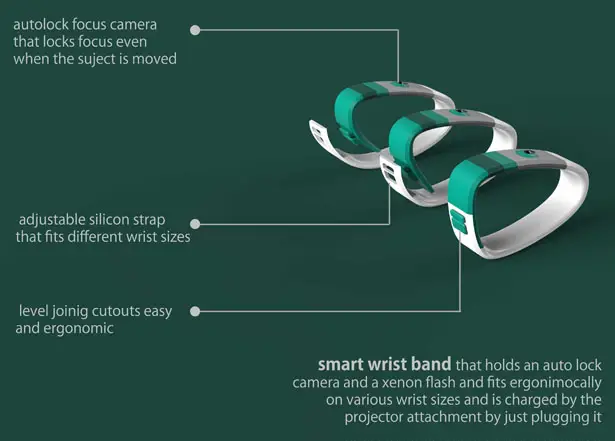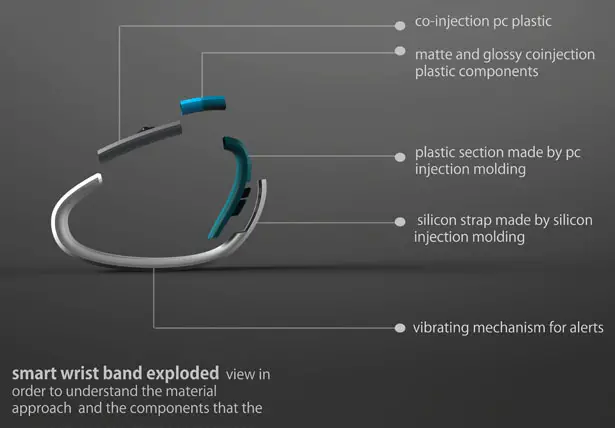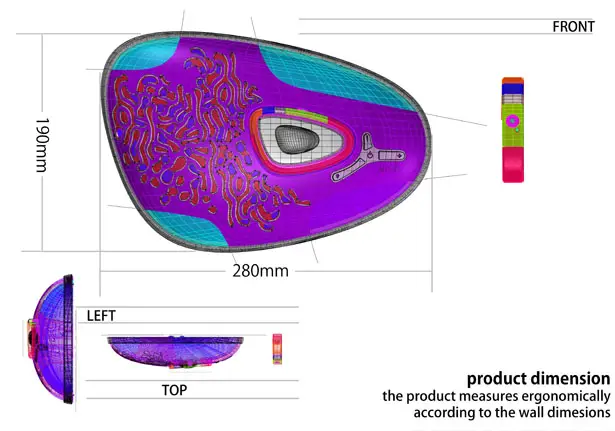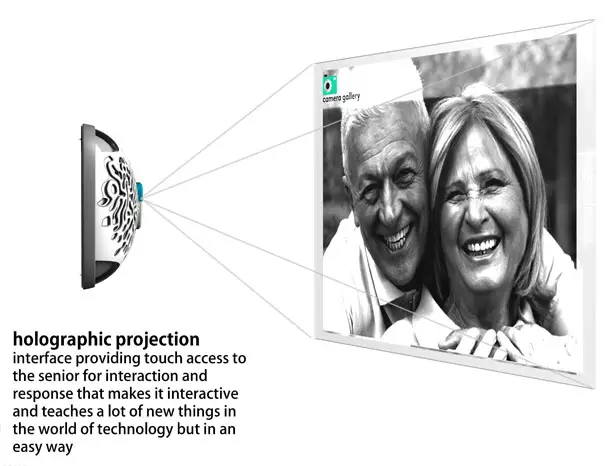 ---