Angle measuring cup helps take proper measurement when pouring liquids unlike our conventional measuring cup. The horizontal markings used in traditional measuring cup makes you pour in water little by little and keeping on checking the horizontal markings to ensure the perfect amount is poured. This concept measuring cup combines the horizontal markings with diagonal lines that allow you to indicate how much liquid poured during the process.
Designer : Umut Demirel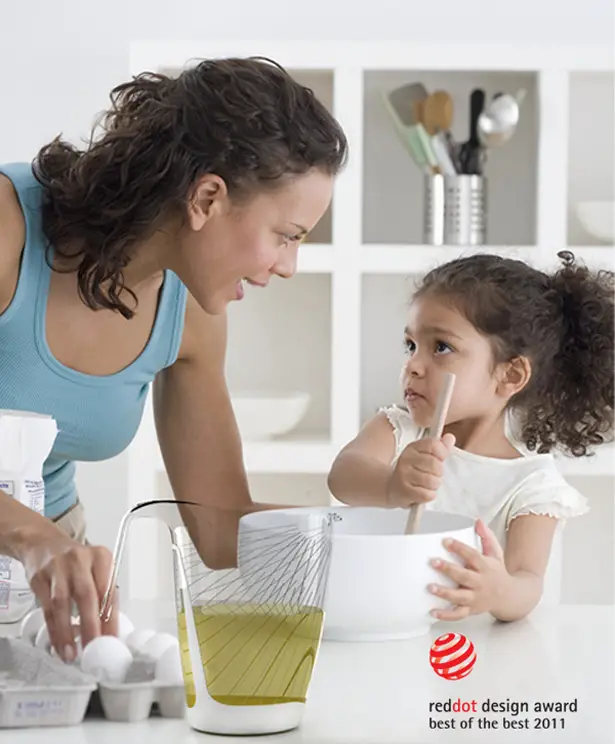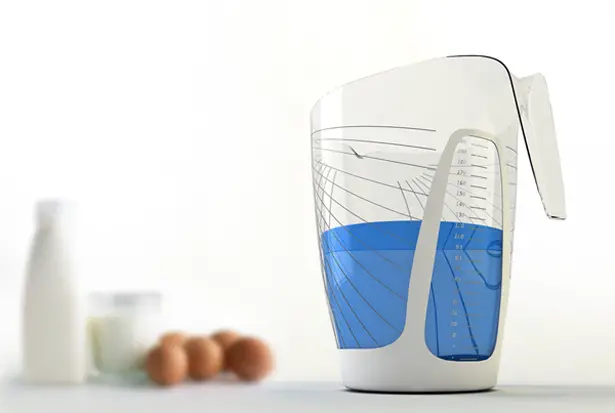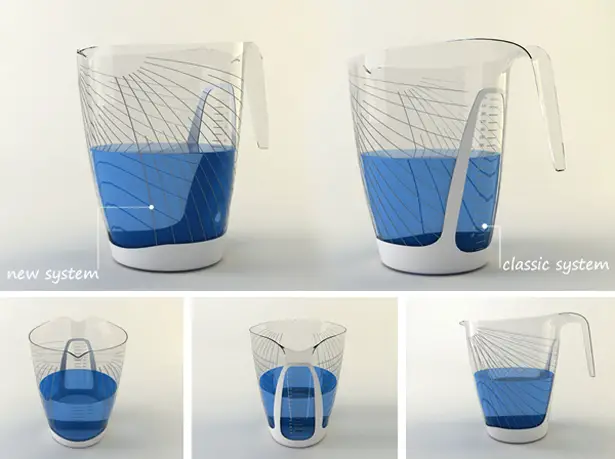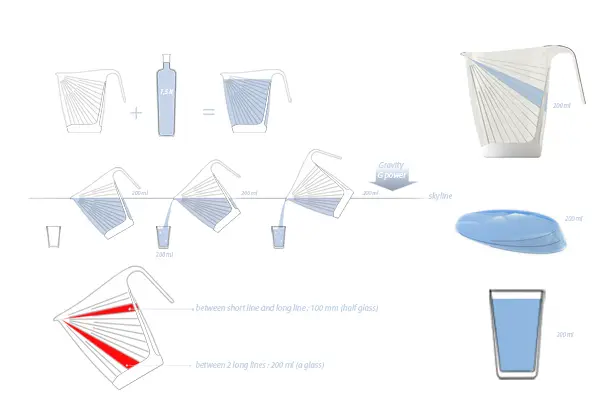 ---
The Targus Helix backpack is a versatile backpack designed for teenagers and young creatives. Just to be clear, this design is not officially from Targus, it's only a concept proposal for the company. Although Targus is well known across the business consumers, consumer insights showed that Targus lacks recognition in the younger generation. The concept is a minimal approach to the brand capitalizing on the straps and integrating them into the body of the bag, relocated zipper to the side for faster access to your content, adding a hoodie to tie into the lifestyles of the younger generation (image and status), and features a hard outer shell and soft neoprene inner shell with padded ABS protection around your laptop (something not found in current laptop bags.
Designer : Abraham Peter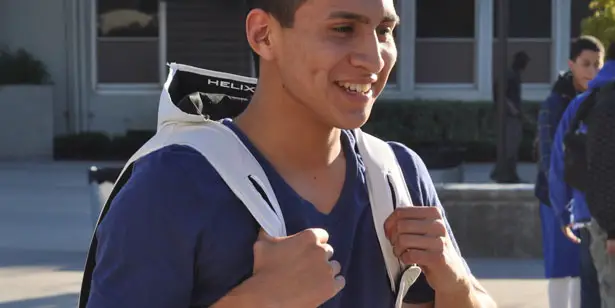 The color scheme is meant to eliminate all the visual noise found in bags now and is there as a blank canvas for the user to be creative and mark, draw, and customize to their liking. In order for Targus to become a leading brand, it should not rely heavily on mass distribution and should focus on creating meaningful products that cater to younger generation such as Targus Helix backpack.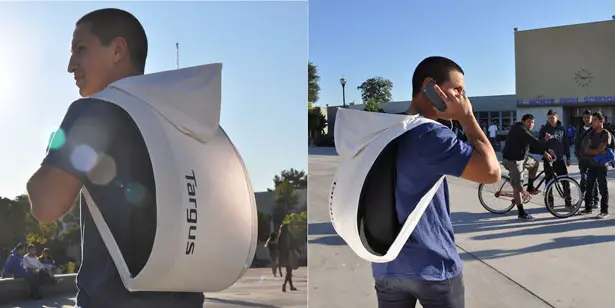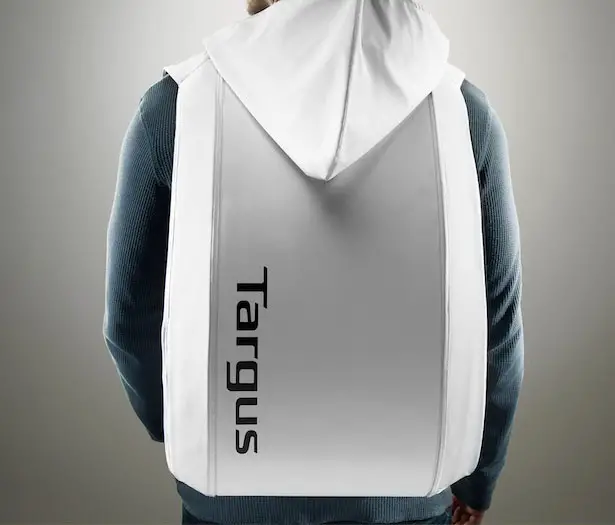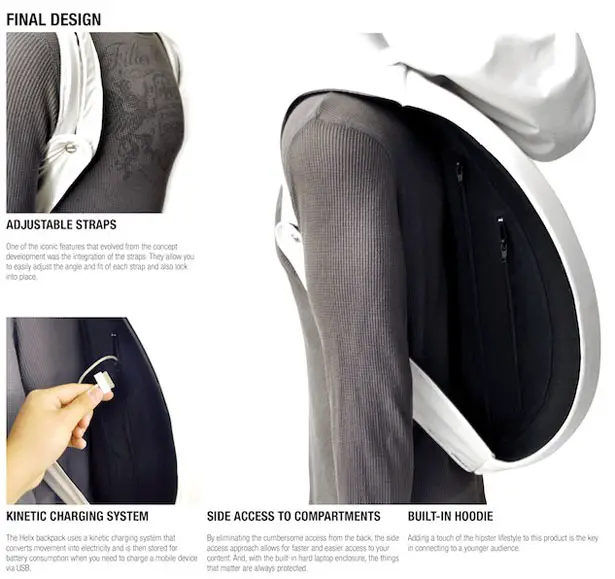 ---
Light Reminiscence is a portable personal wireless device concept that features the ultra fast and functional Bluetooth 3.0 and is composed of low energy consuming flash memory. This eco-friendly product can accumulate the sun energy for its functionality. The body of this product is made from recycled wood with textured black and gray stripes which has made it even more lucrative. This innovative Light concept represents the balance between nature and the future advanced technology.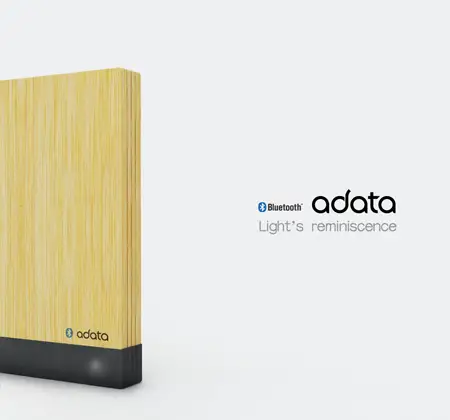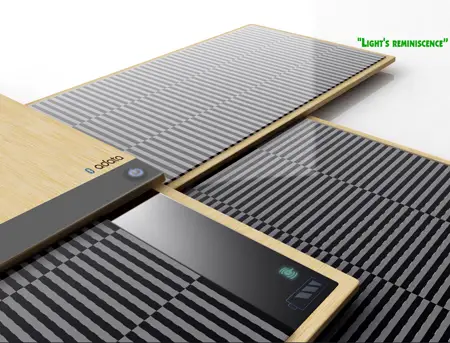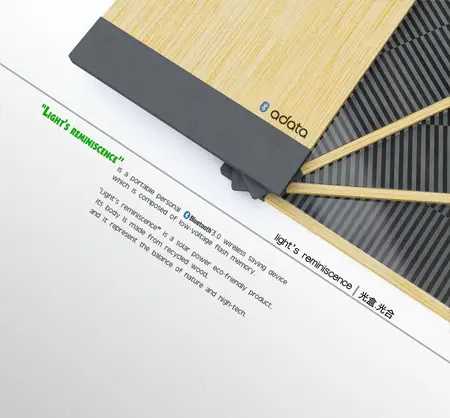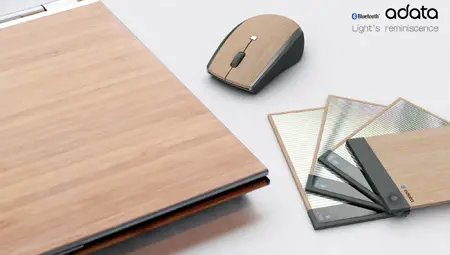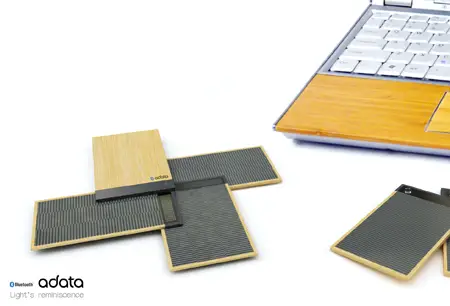 Designer : Tryi Yeh
---