4P is an innovative camera system specially designed for the industry of action sports and other extreme conditions. In fact, this camera is implying the existing technology in a modern manner to completely redefine the relationship of a user and a camera. This superb camera features a scanner that can track its subject automatically which eliminates the necessity of an additional photographer. With this device, a non-pro athlete can self-document their actions and share the photos with their local community. The camera includes a GPS beacon which can send out required signal to the camera to track its object as well as work as a remote control of this camera.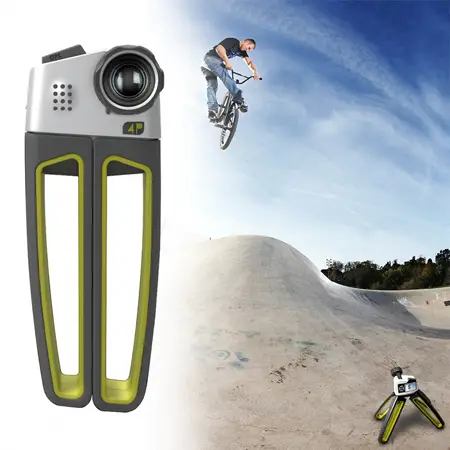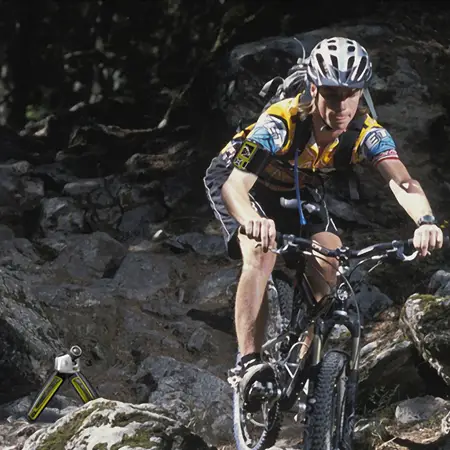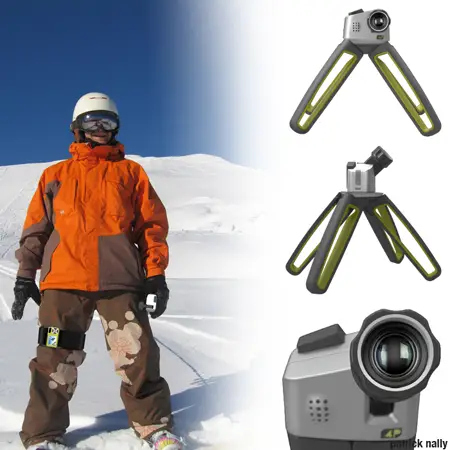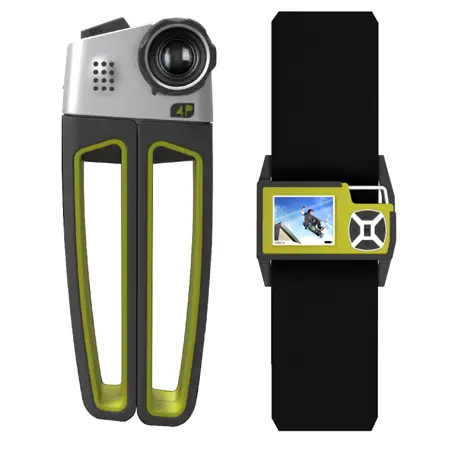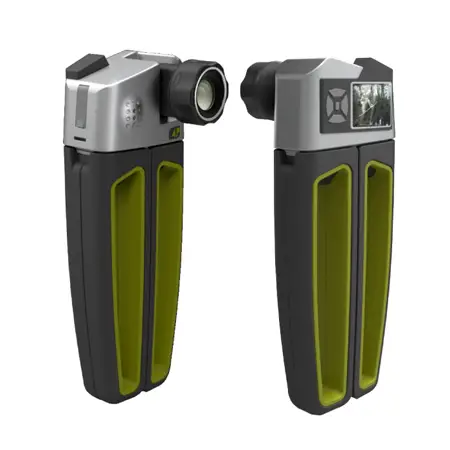 Designer : Patrick Nally
---
Swingo walking aid is an innovative hands-free walking aid for a temporary leg-injured user. I love sports, however, these activities can accidentally damage my leg such as sprains and strains, dislocations, or fractures. Trust me, leg pain affects your daily routine as you need to walk everywhere, but this concept walking aid enables you to conveniently engage in your daily activities despite your injury. It can help with various injuries ranging from minor injuries like sprain and ankle to the severe ones. Aside from assisting user to walk, this tool has also been designed to help boost its user self-esteem since he or she can walk more steadily.
Designer : Yonathan Halim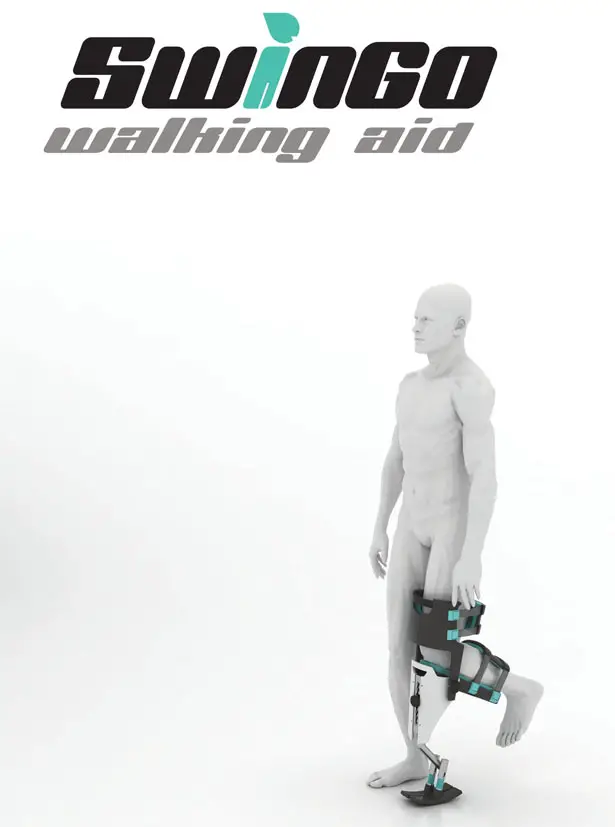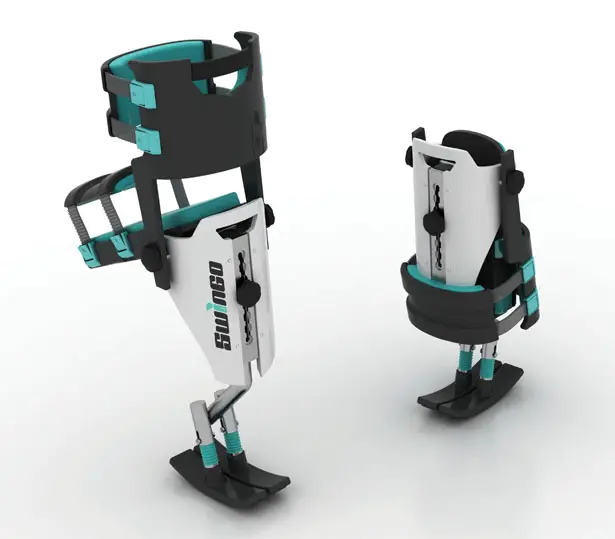 Swingo walking aid features curved base design that helps user to move smoothly resulting in normal speed of walking movement and straighten walking posture. It is equipped with shock absorbers to smooth out or damp shock impulse which could damage your leg further, therefore speed up the recovery process. This walking aid is a universal tool that fits everyone, users can easily adjust the size and height according to their needs. In addition to its flexibility, the bend angle of the leg platform is also adjustable.
The part below user's knee is rotatable to allow user sits in a constrained place without having to take off this walking aid. This device has been designed to use only light and sustainable materials, most of the parts are replaceable such as back guards, cushion pads, fastening straps and shock absorbers. User can fold Swingo walking aid when not in use to save some space.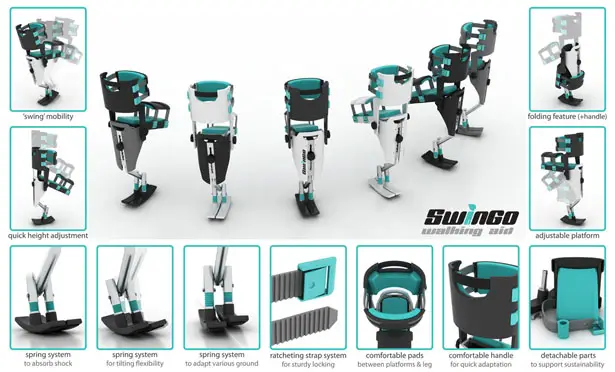 Click above image to zoom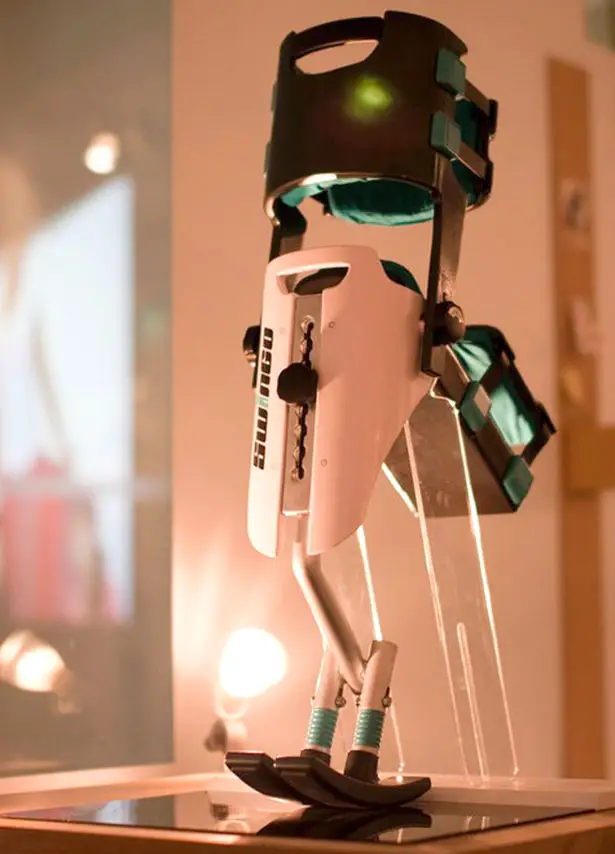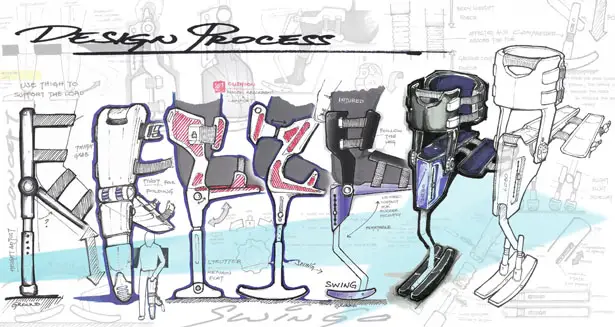 ---
Ryan Jongwoo Choi just submitted Magic Tray to Tuvie. We don't think we need long explanation, you would have guessed what this concept is all about. Carrying bowl of food and glasses of beverage will be easier with this tray concept, even when you are nervous or sloppy person.
"This product is a tray set applied with the principle of magnetism. I have checked the mistakes occurred in carrying foods of restaurant servers and attempted to think a way to complement the problems. When foods are carried, due to the law of gravity, the magnetic under the tray and the magnetic under the bowl are connected and magnetism arises. But, when the Magic Tray is put down, due to the spring inside the handle, a gap comes up upper side and bottom side, returns to the original state, so magnetism does not arise any more and the bowl can be detached easily."
Designer : Ryan Jongwoo Choi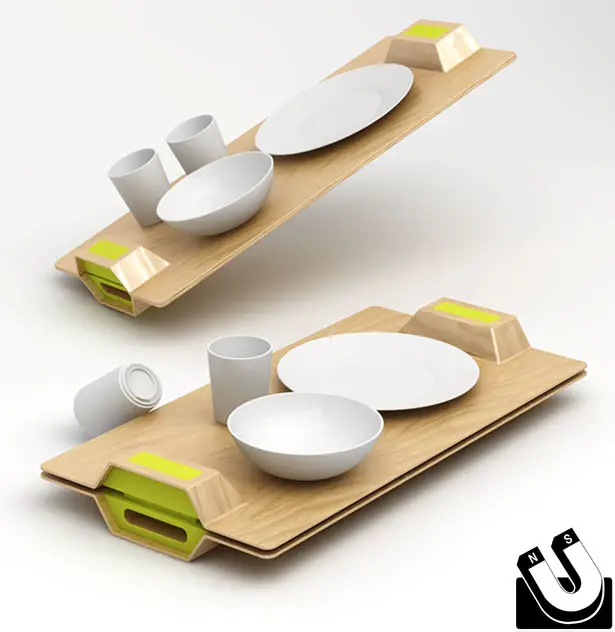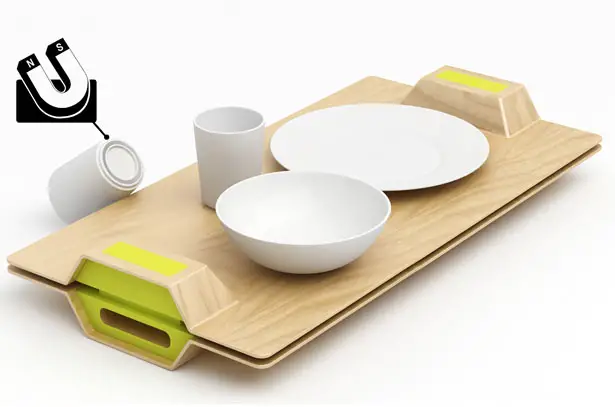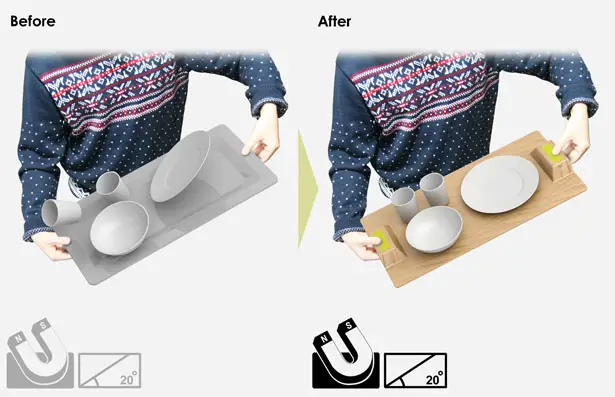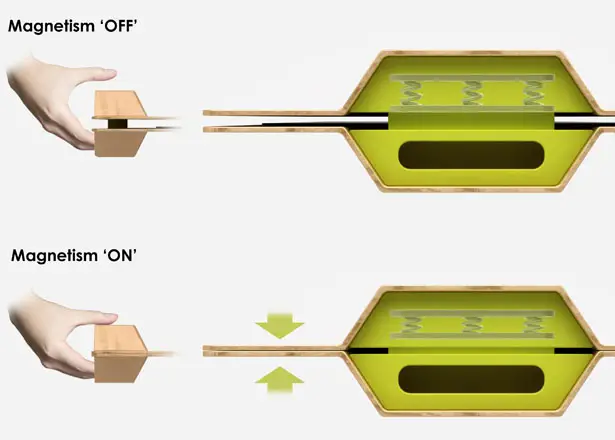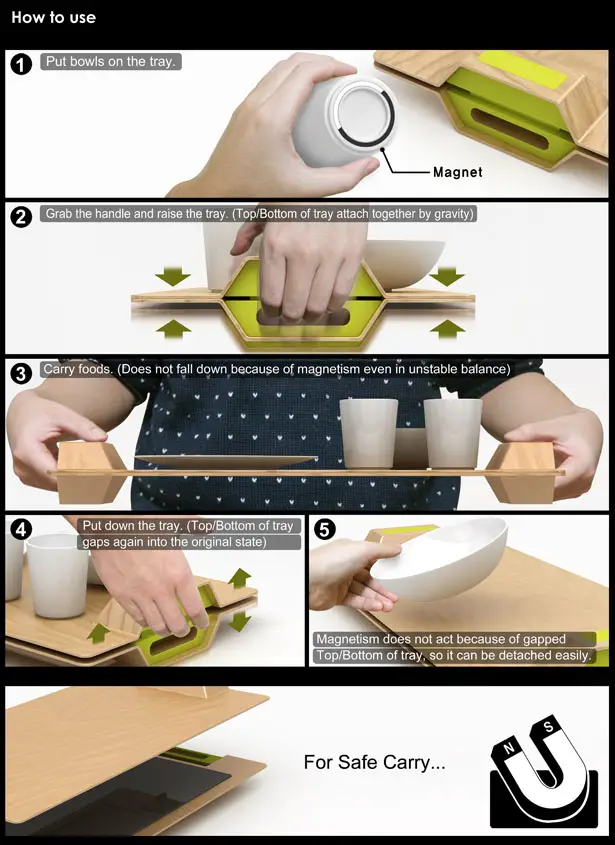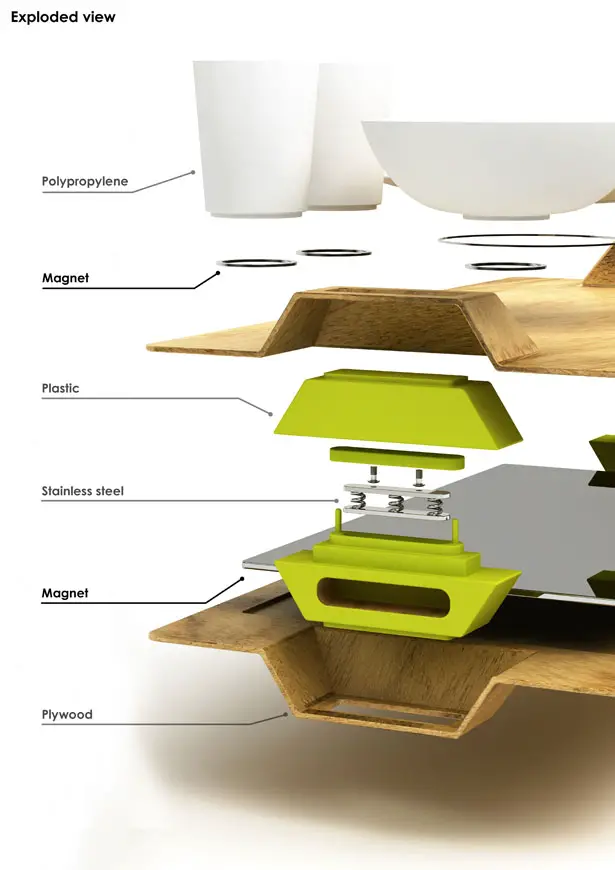 Tuvie has received "Magic Tray" from our 'Submit A Design' feature, where we welcome our readers to submit their design/concept for publication.
---