Mercedes Benz has unveiled their futuristic DICE dashboard concept during the Consumer Electronics Show in Las Vegas. The demonstration provides vision of the future of interactive and intuitive dashboard in premium automobiles. DICE (Dynamic & Intuitive Control Experience) will transform your vehicle into a smart mobility partner via bidirectional interaction. Your future car will not only communicate with you as the driver but also with other vehicles and its environment to get all relevant information for your trip and practical use of it immediately. We've been featuring many futuristic transportations with the same idea, it seems that we're getting closer by day.
From : Mercedes Benz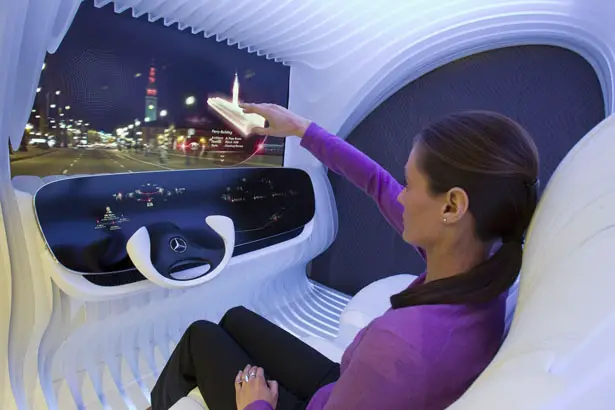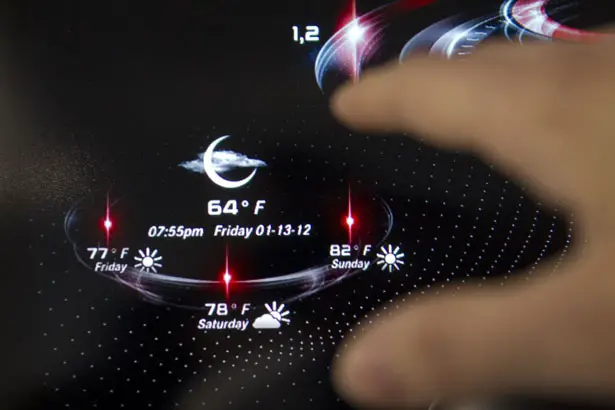 The vehicle's windshield becomes touch-screen area with brilliant display where essential digital information about the vehicle and its surroundings will be presented to you. Passengers can have gesture-based interaction with this information. Mercedes Benz would combine the Augmented Reality and natural gesture control to develop a new and exciting form of communication between passengers and vehicle's surroundings. Mercedes Benz futuristic Dice dashboard concept mimics intuitive human behavior which involves emotional and social aspects to create unique driving experience. You can drive pass a club and hear a catchy song, you can easily transfer the music played into your car. Any news, buildings or communities information can be retrieved in an instant.
Mercedes Benz futuristic Dice dashboard concept will also inform you about other vehicles approaching intersections to protect you from hazardous situations. It is also smart enough to simplify your parking space search by informing you which space will become vacant soon. This information will be displayed on the windshield of your vehicle.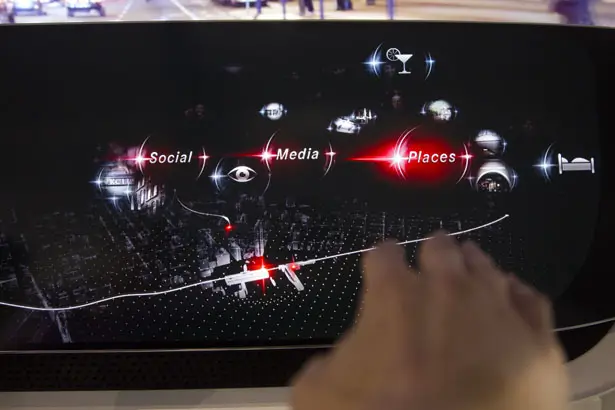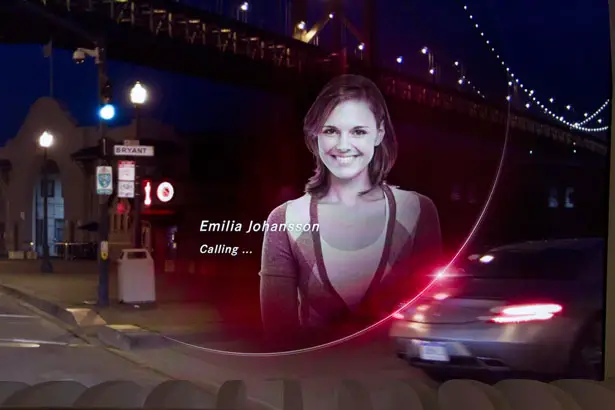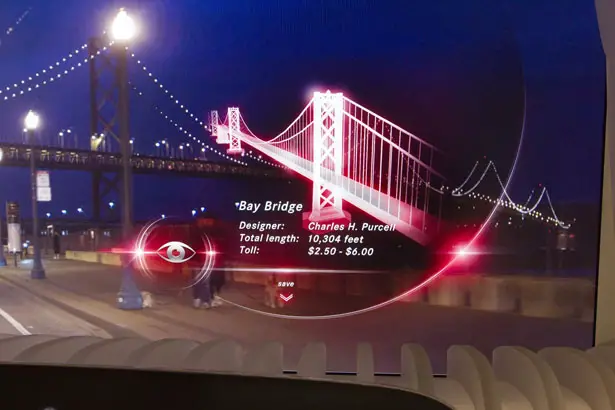 ---
Searching for luxury flame ? Radius Design offers its new collection : Home Flame Collection. This fireplace offers combustion chamber made of double-skin stainless steel, with a special ceramic sponge in the middle. This technology makes sure that each combustion creates a beautiful flame down to the very last drop of bio-ethanol. Michael Rosing, the designer, has developed several design to make you free to choose where to place the fireplace (wall, floor, or table-top mounting).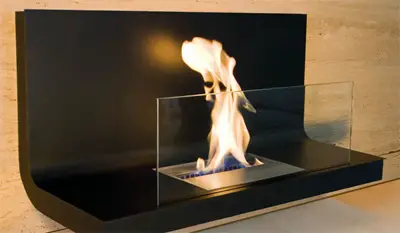 Some fact of this combustion chambers :
- Small fuel consumption (approx. 500 ml per 1 hr.)
- Even Fleming formation, also with low level
- Are enough burning duration (2.5 litres capacity)
- Small heat development of the combustion chamber
- Ignition ability also with lowest level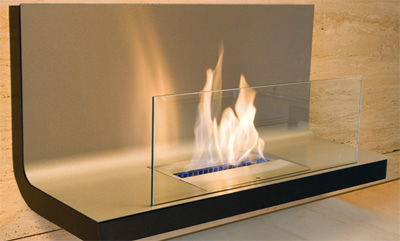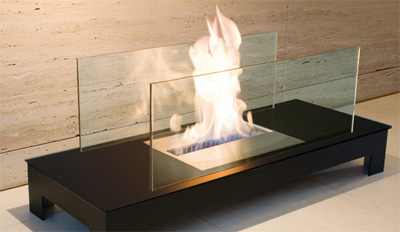 ---
Pelty High Quality Audio Speaker features a unique way to power itself, it's one of its kind. It's innovative technology allows this device to powered exclusively by a wax candle, yes, powered by fire. Thanks to a patented technology based on Peltier effect, this device is able to transform thermal energy of the fire into electric to turn on the speaker and amplify the music. There's no messy cable, its wireless Bluetooth technology allows you to connect your Bluetooth enabled device easily. The body design boasts essential and elegant lines with a taste of pure Made in Italy. You get great artisanal quality with materials like ceramic and glass.
From : Pelty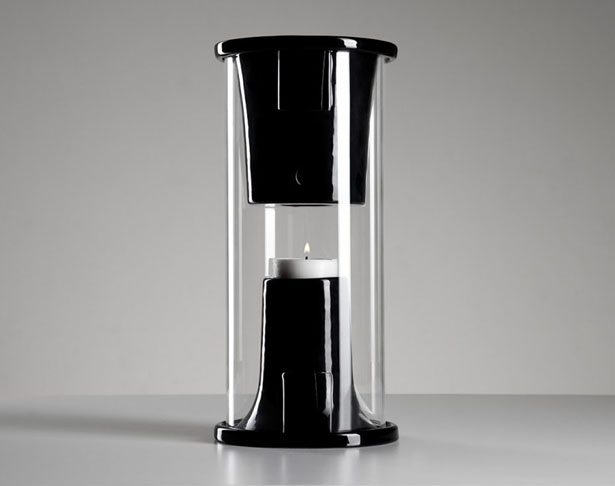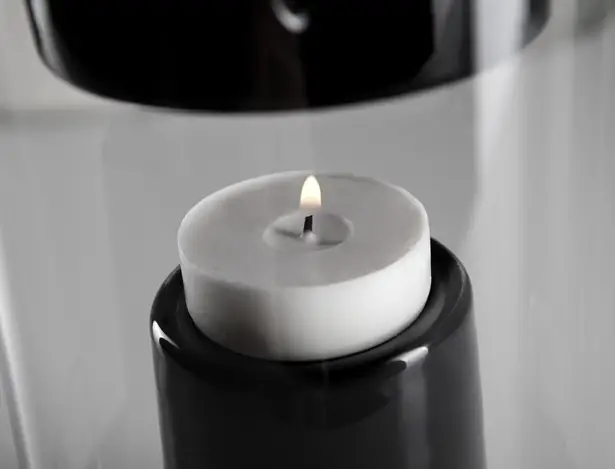 Take Pelty anywhere with you, the absence of batteries and electric energy makes this device an environmentally friendly. Its simplicity embraces atmosphere where all you need is fire and music. One of the goal of this design is to address where people willing to stay away from the idea of technology needs batteries, wires, chargers, or electrical plug. It's been designed for music lovers who want to enjoy excellent audio quality and design lovers who look for original devices.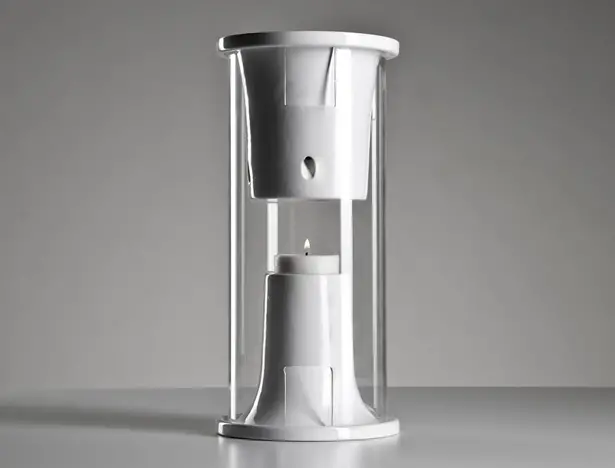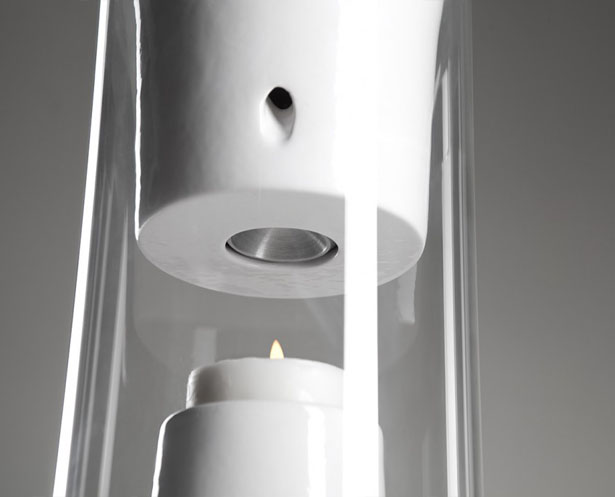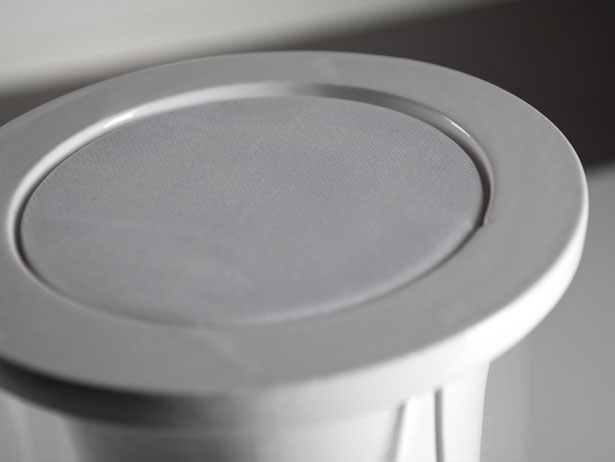 ---