Quantum Ethanol Fireplace features triangular shaped model as its main body to make a bold statement in contemporary style. This whimsical geometric figure is definitely an attention grabber, constructed from black powder coated steel frame for the exterior and all stainless steel from the interior, beautiful. Since this ethanol fireplace doesn't need any fuel supply, it would be an ideal fireplace for any architectural environment. Modern and stylish design makes it a remarkable statement as a centerpiece of any interior setting.
Designer : Modern Elements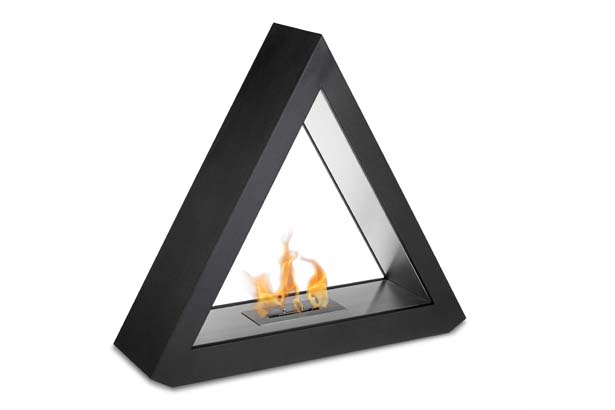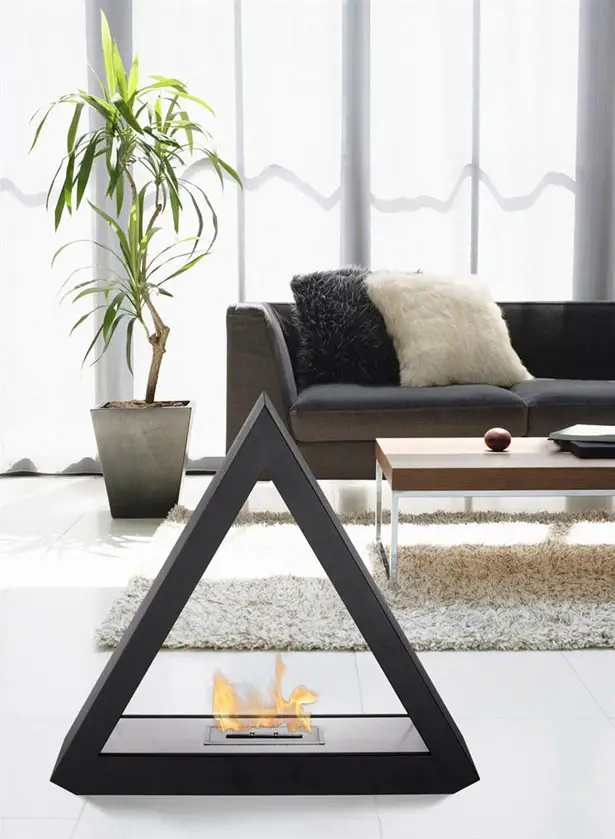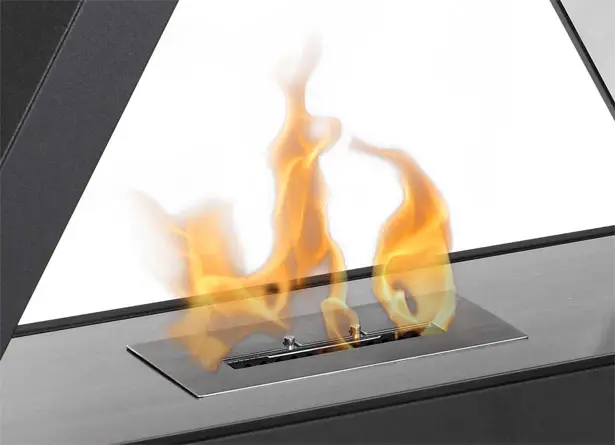 ---
Having trouble waking up? or being woken up by other early birds in the house? VAM, a bracelet Vibrating Alarm System has been specially designed for those who want to wake up without disturbing others. The vibrating tech inside the bracelet provides a silent way that only wakes up the person who is wearing it. VAM has 24 LED embedded in the bracelet which indicate the 24 hours in a day. With a built-in Bluetooth function, it is easy to set up the alarm via your smartphone app. Once you set up the alarm, the corresponding LED would light up to show the time of your alarm.
Designer : Yi-Hong Chou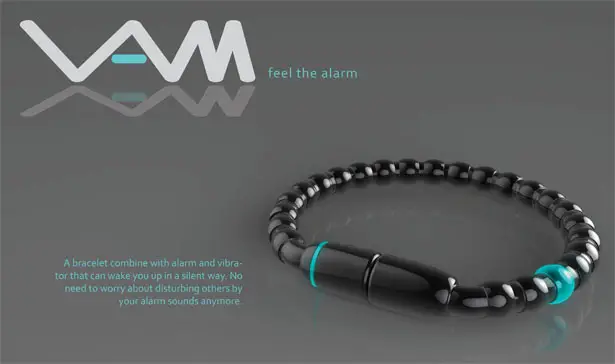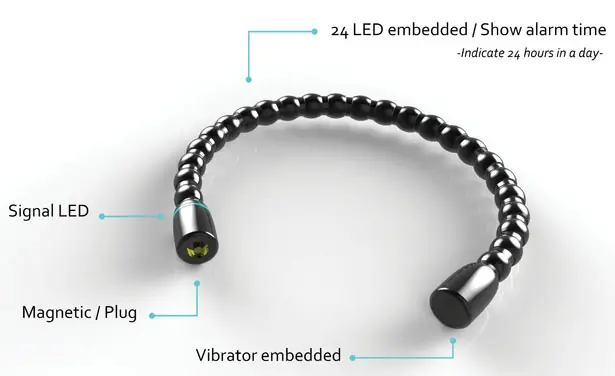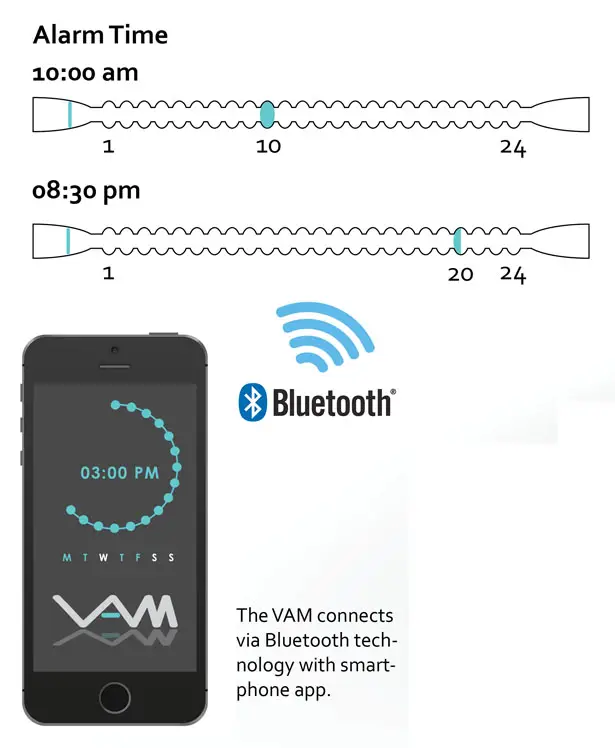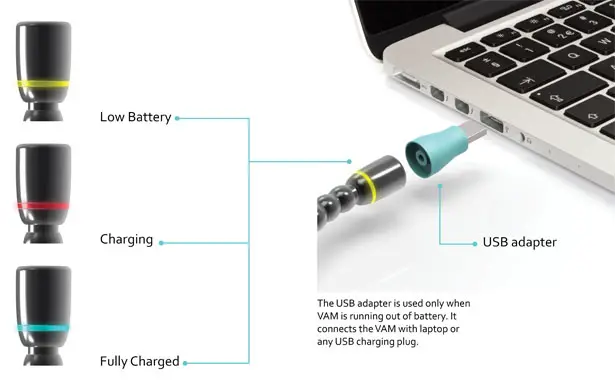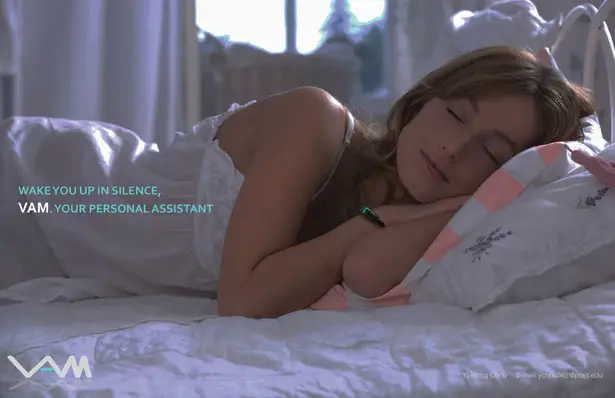 ---
London Garden is a concept car free zone in downtown London allowing bicycles and busses only as transportation means. In this connection, the designers have created an innovative transportation system combining a bike and a bus including the supporting infrastructure.
The bicycle is designed to generate energy when riding and this energy can be used as currency to pay for your bus rides. The bike electronically folds into the bus seat storage mode for space and weight efficiency and to fit on the bike stand. Bike stands can be found at the bus stops where the bikes will be stored securely in order to collect energy from the sun and wind. Moreover, it contributes energy to the bus system that was generated during riding and stored in inner batteries. Finally, the energy will be accumulated from all the bus stops into the London Garden network system, which is the Universal Electricity Network of this concept.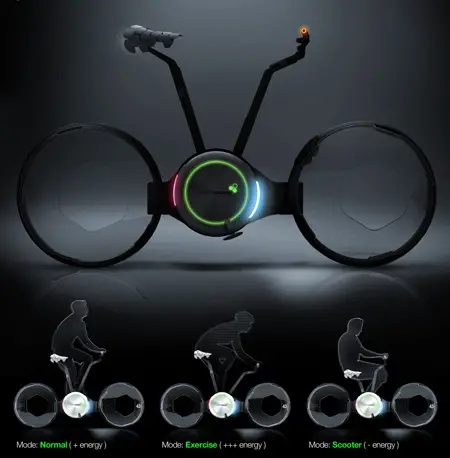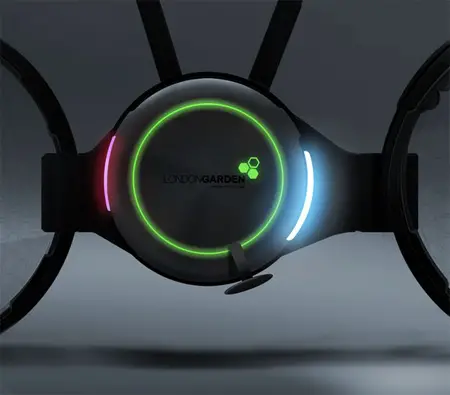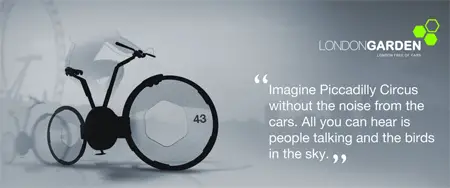 (Click to view bigger image)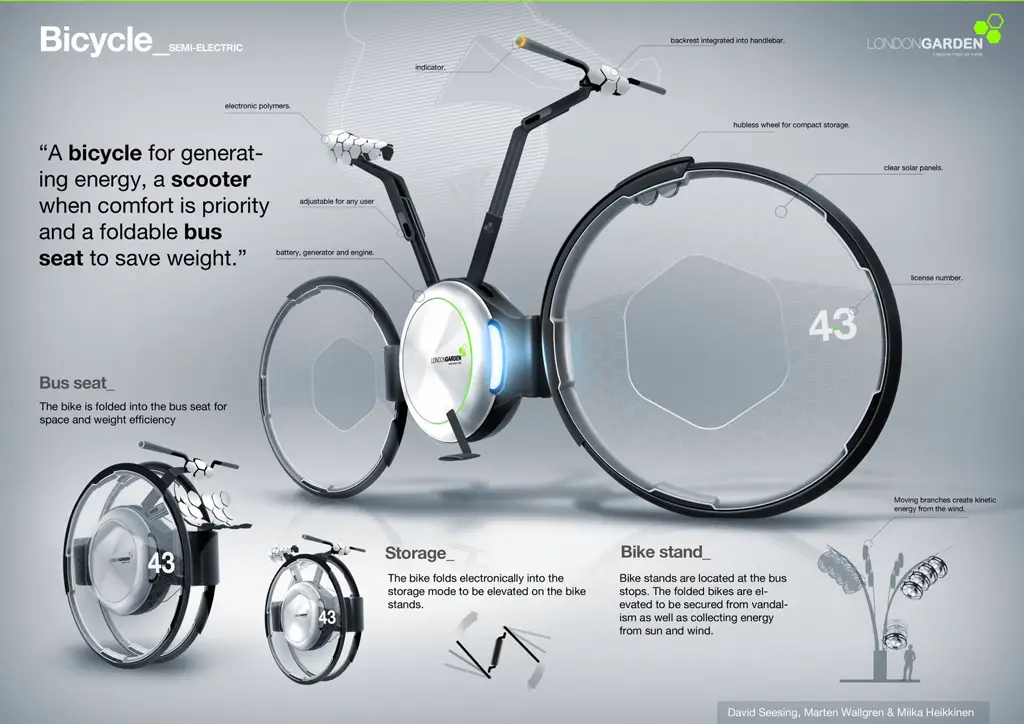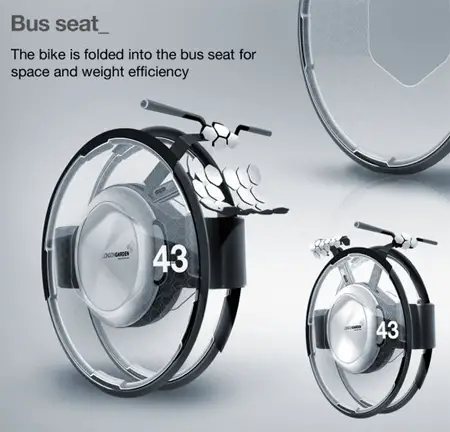 (Click to view bigger image)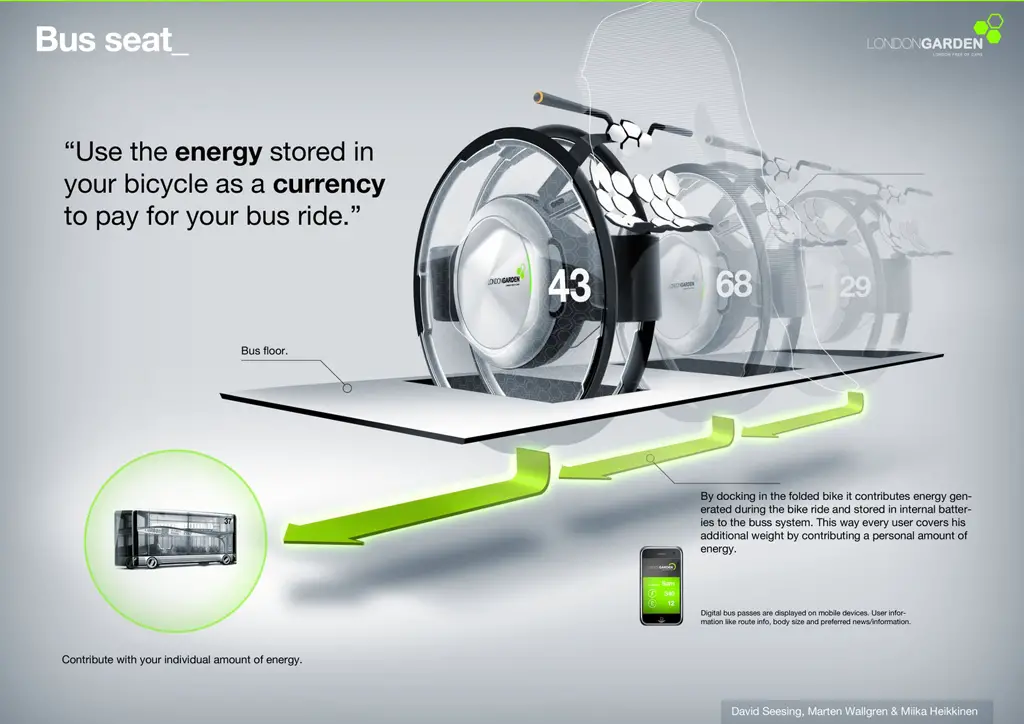 (Click to view bigger image)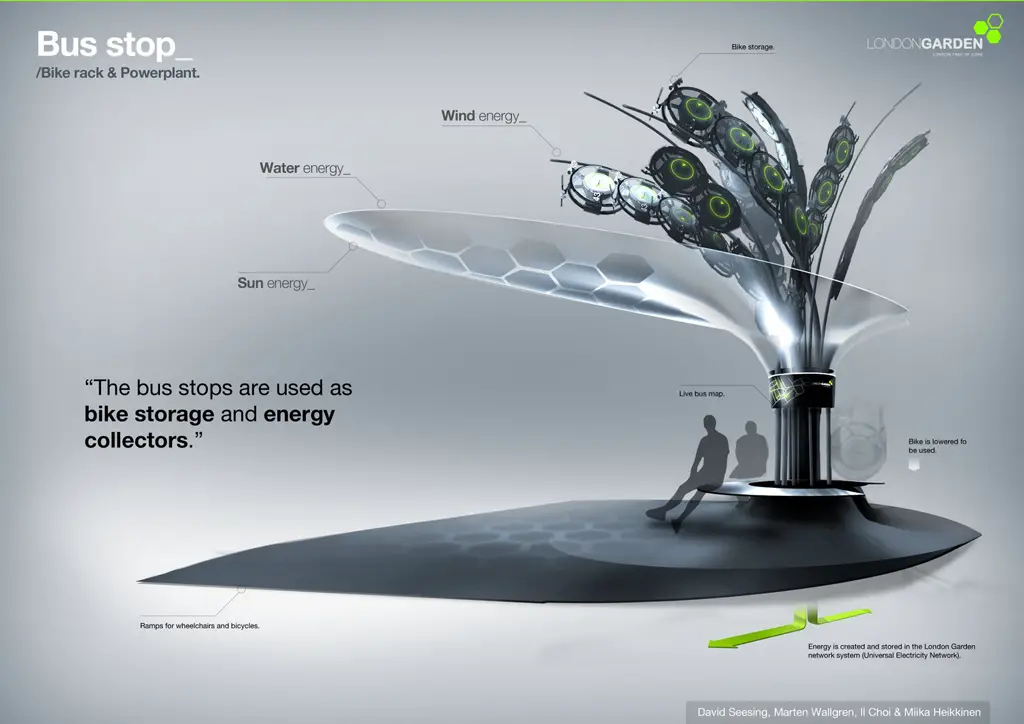 Designer : Marten Wallgren, David Seesing, and Miika Heikkinen
---