With a combination of Volvic volcanic lava stone and carbon fiber, Onyx Sofa becomes a unique, beautiful 3-meter long seat. Designed by Peogeut Design Lab, this sofa was presented for the first time at Milan Design Week 2014, it is the first line of "made to measure" furniture range, in collaboration with Pierre Gimbergues.
Volvic stone has spent thousands of years filtering water for its aquifer before getting sharp straight cut then hand carved to be integrated with hi-tech carbon fiber. The shapes of the carbon fiber are very structured and precisely adjusted to the volcanic stone. This sofa becomes the symbol of robustness of this French car brand.
Designer : Peugeot Design Lab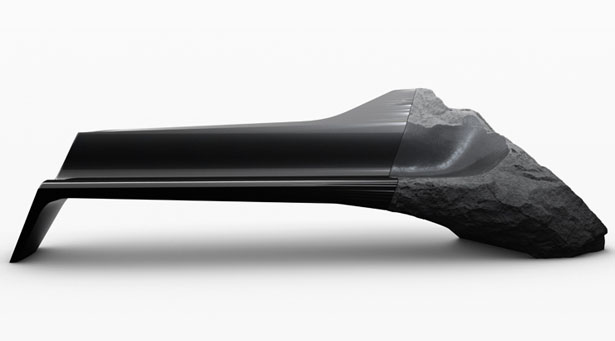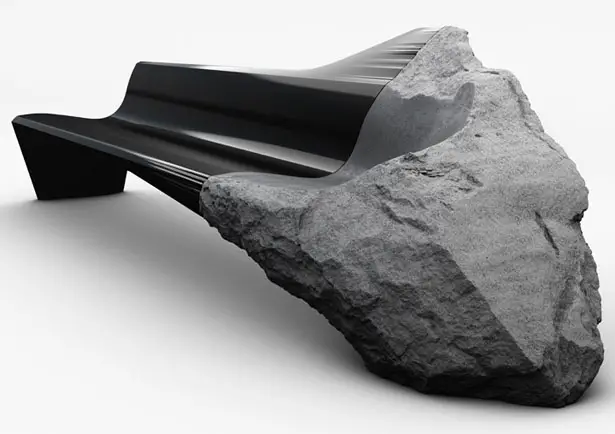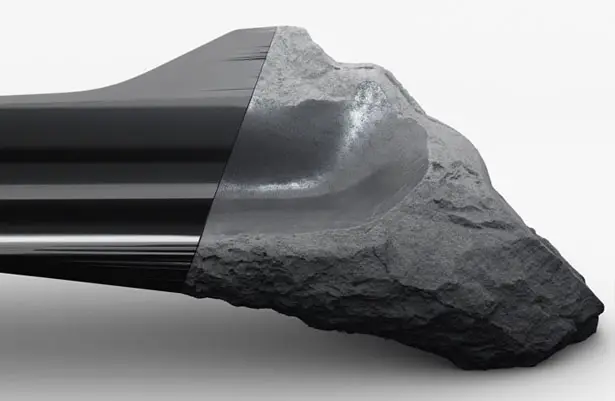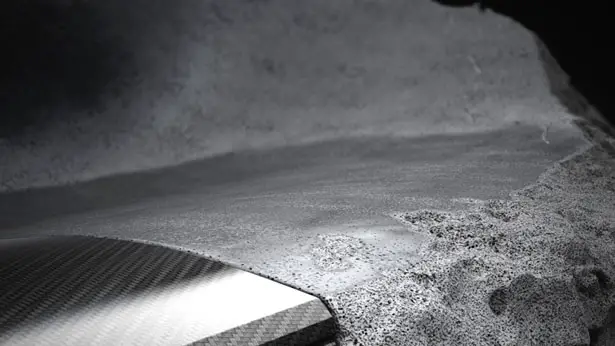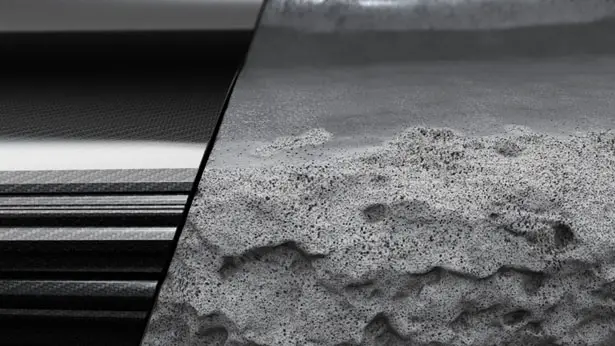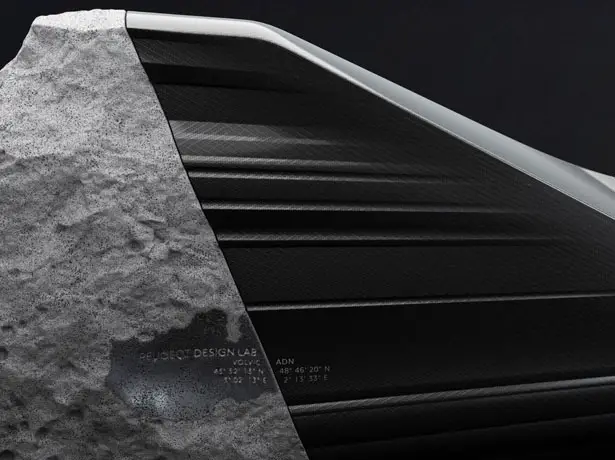 ---
At first sight, the first model of Shield watch reminds us about the iconic Captain America's shield. Well, I guess that was the main design inspiration of this concept watch, the watch face looks like it's turned on a lathe or spun out of sheet material with contrasting finishes. The time is displayed in conventional analogue watch by utilizing the same movement of a disc or watch hands. Two matching metal veneers are combined with the lens display leaving 2 narrow display "grooves", you can see the hands or discs through the grooves making a futuristic appearance yet the time still can be easily read. For dramatic effect and night-time use, this concept watch is equipped with EL backlight.
Since this watch design was inspired by a super hero, it would attract comic levers or call the inner geek inside us. The universal design makes Shield watch is suitable for both men and women.
Designer : Peter Fletcher for [Tokyoflash]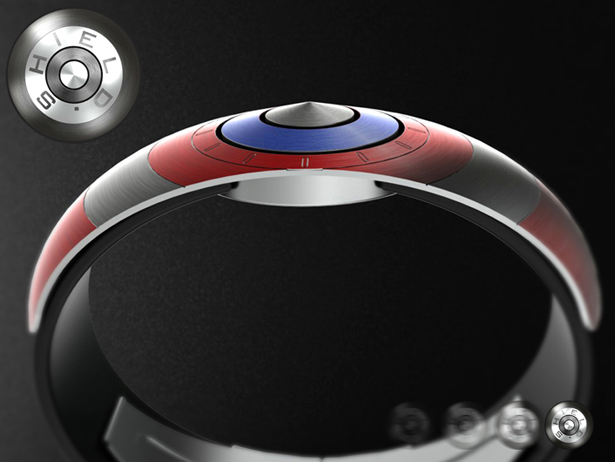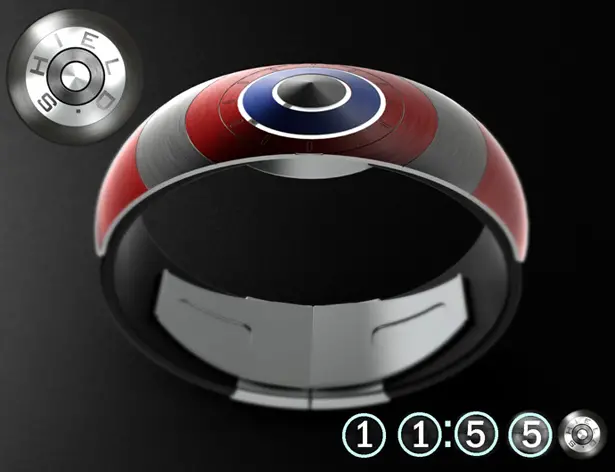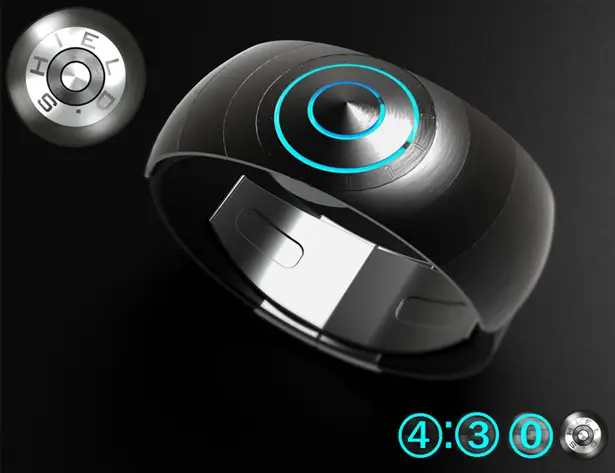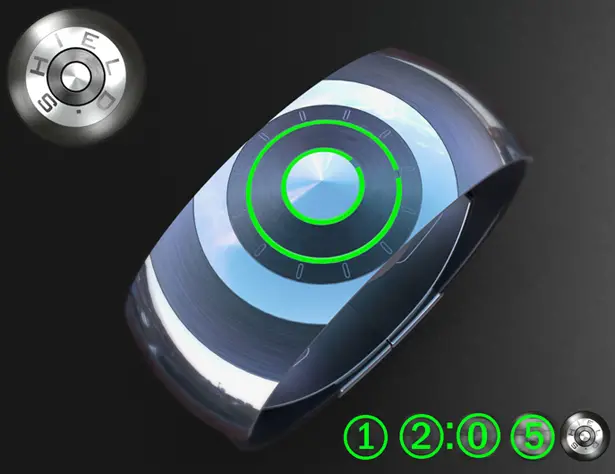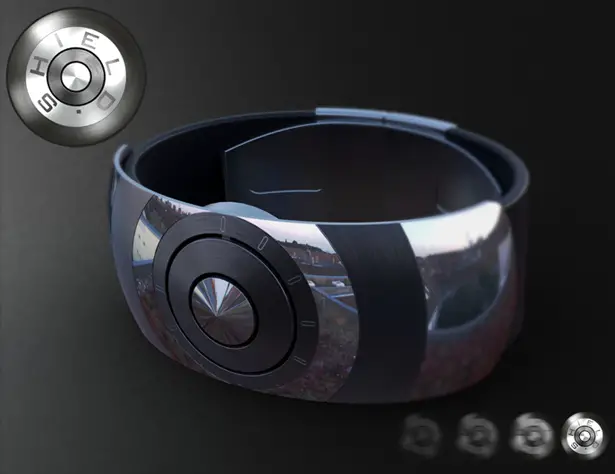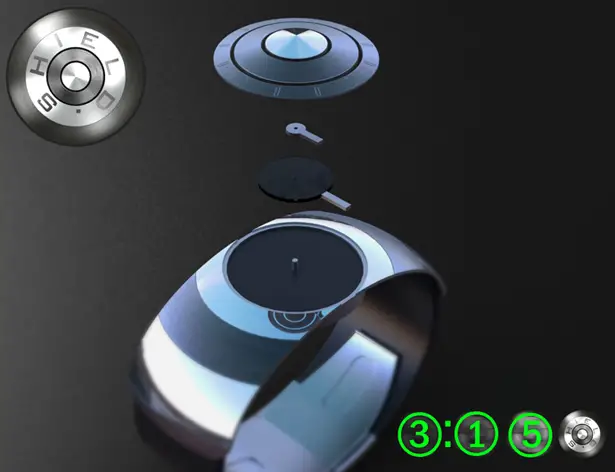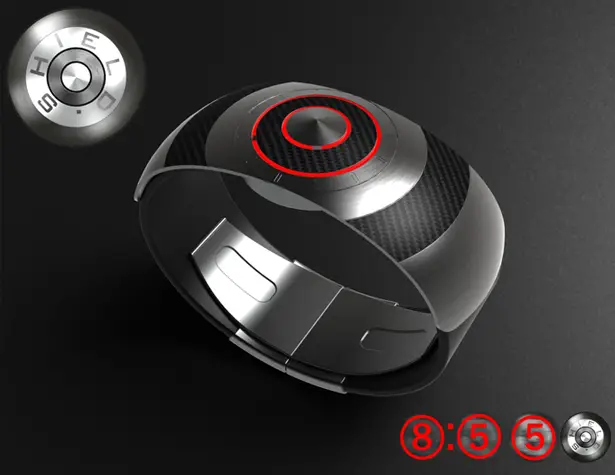 ---
Motorola Nest is a mobile phone design by Kelly Bremer that is unique and equipped with multiple features. It's a phone through which you can stay in touch with your loved ones as it has a built in application which is specially designed for people who wants to stay in touch with their family members always. It acts like a virtual scrapbook for the user through which the user can always interact with the people in his network. The user first of all has to create a group of people. Then he/she can use this phone by adding these people in the Motorola nest network.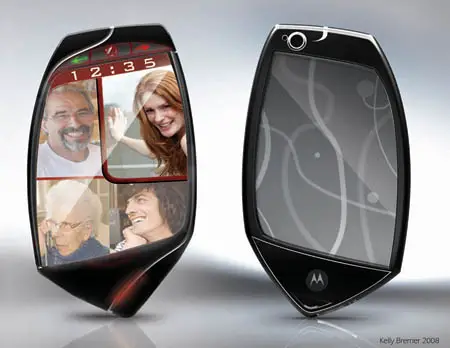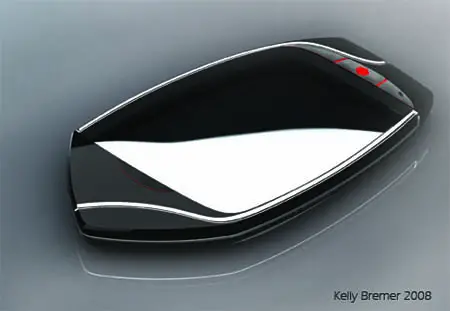 Designer : Kelly Bremer
---