Samsung has launched Samsung NX mini smart camera which the company claims to be the world's slimmest and lightest camera with interchangeable-lens. The stylish and compact design is accompanied by stunning image quality, making this an ideal gadget for great photography. The NFC and Wi-Fi features allow you to take beautiful shots and share them quickly and easily for friends and families to enjoy in real time.
In support of "selfie" trend, Samsung NX mini features 3-inch flip up touch display camera up to 180-degree to answer consumer demands. The wide angle lens and flip up display have been exclusively designed to address our current passion for selfies, capturing user's life in excellent photo quality. Weighing only 158g (body only) and its ultra slim design, making this camera can easily slip into any pocket or bag, capturing every moment on-the-go without any hassle. A solid metal body is combined with luxurious leatherette finish, making this camera gets the approval of design conscious shooters.
From : Samsung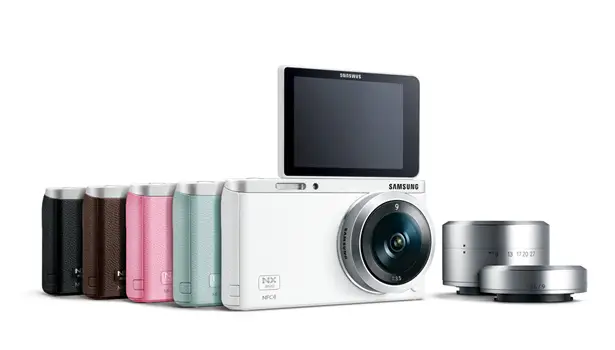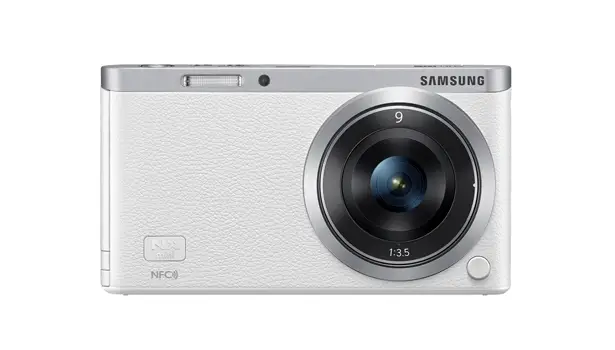 "Selfie" has shown its popularity across the world and it shows no sign of slowing down, Samsung tries to make "wefie" enters the game as photo taken in the same fashion as selfie but with 2 or more people. The powerful optical performance offers crisp, clear, high quality images and thanks to its 9mm wide angle lens and large 1-inch type 20.5MP BSI CMOS Sensor, you can capture high quality images of group shots (wefie) from an arm's length away.
Samsung NX mini comes with Wink shot feature, it makes hands-free way to capture the real you, let's face it, maintaining a pose while attempting to press the shutter release button when self-shooting can be tricky. This camera detects wink to take shot automatically after 2 seconds, no need to press any button.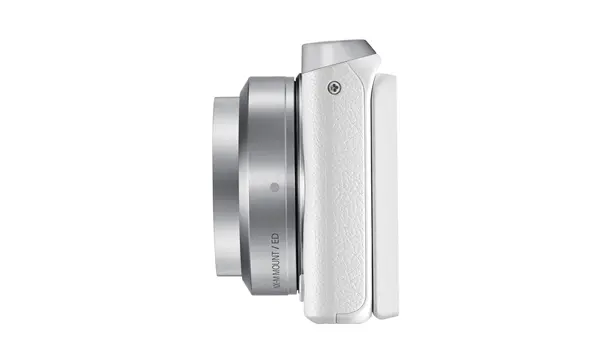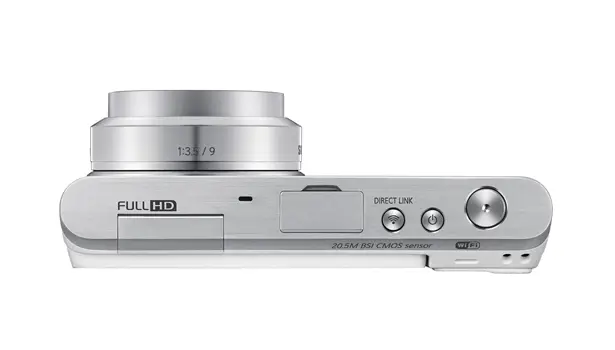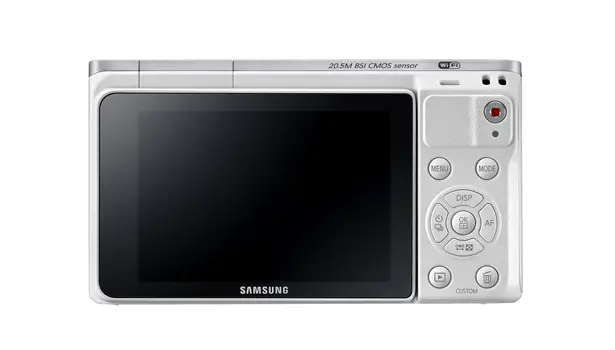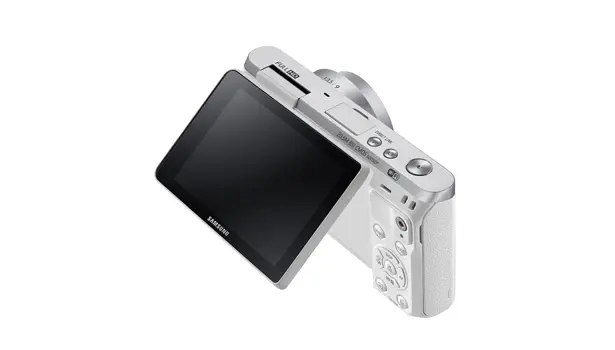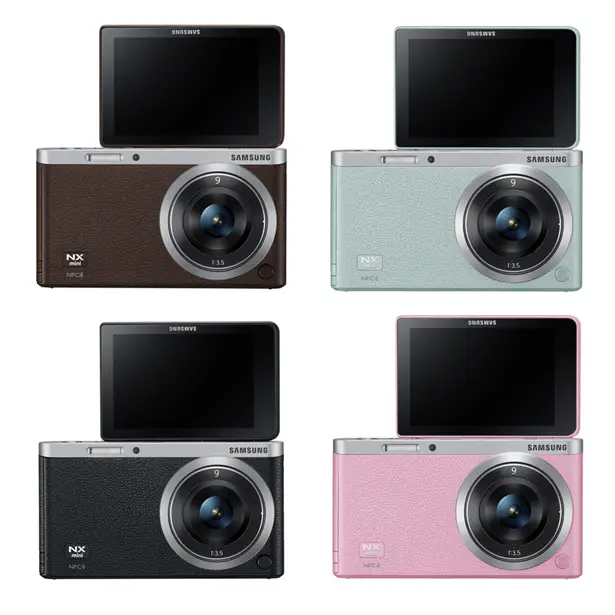 Samsung also introduced 3 NX mini lenses where each one is optimized for use with NX mini body: NX-M 9mm F3.5 ED lens (ultra-slim design and wide angle), NX-M 9-27mm F3.5-5.6 ED OIS lens (micro-compact zoom lens), and NX-M 17mm F1.8 OIS lens (for beautiful bokeh effect). Samsung NX mini smart camera is available in 5 different colors: white, pink, brown, mint green, and black.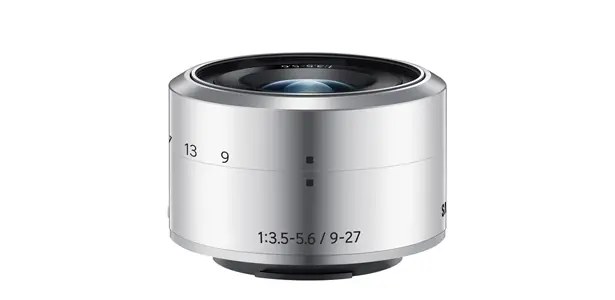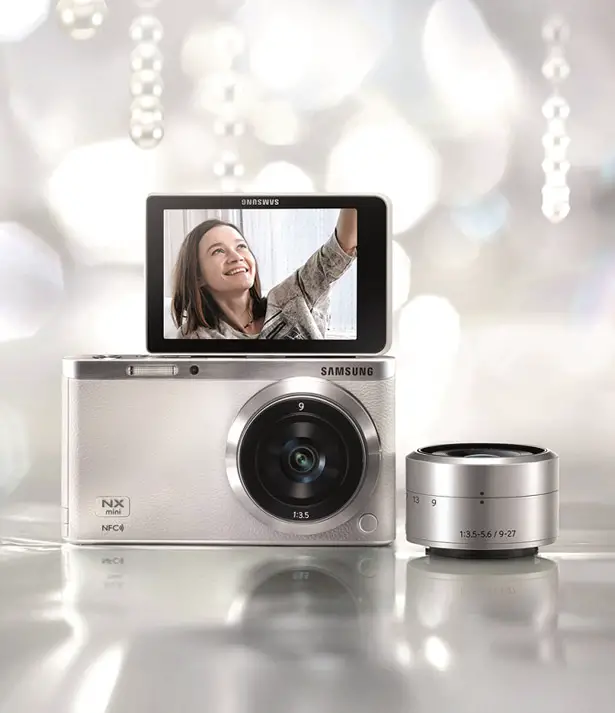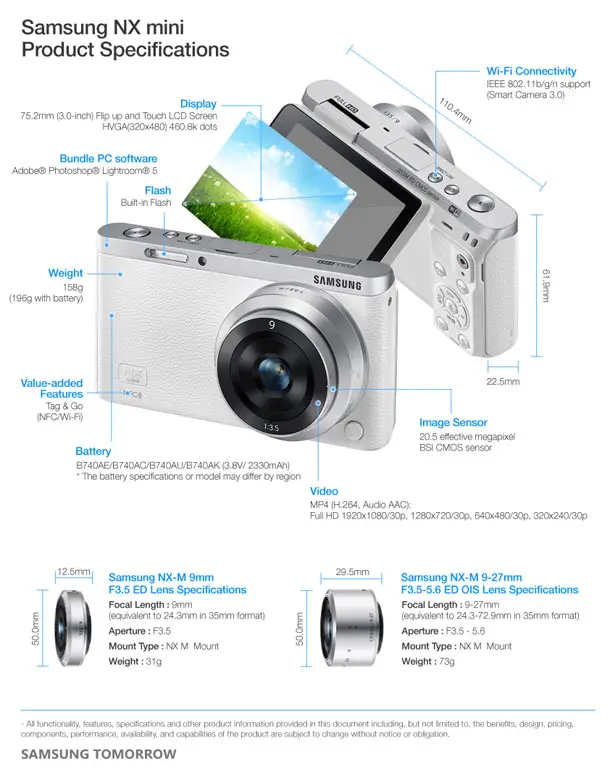 ---
Samsung has introduced Samsung GALAXY Gear to become your perfect companion to your Samsung Galaxy, it also serves as a wristwatch. This smart device enhances your experience with Samsung Galaxy even further with its tailored technological features and stylish design. It's been developed to make your life easier and more enjoyable, it integrates smart technology deeper into your everyday lives and bridges the gap between mobile device and fashion worlds. Some people constantly check their smart devices to maintain connections, with this gadget, they can enjoy "smart freedom" from their wrist.
You don't have to constantly take your device out of your bag or pocket, live in the moment, pay attention better to people around you. You'll get notify of incoming messages (emails, texts, alerts, or calls) and have the option to discreetly ignore or accept those messages. You can also conduct hands-free calls from Galaxy Gear, thanks to built-in speaker, it won't interrupt your daily routines. Take advantage of the S Voice to draft messages, set alarms, check the weather or create new calendar entries.
From : Samsung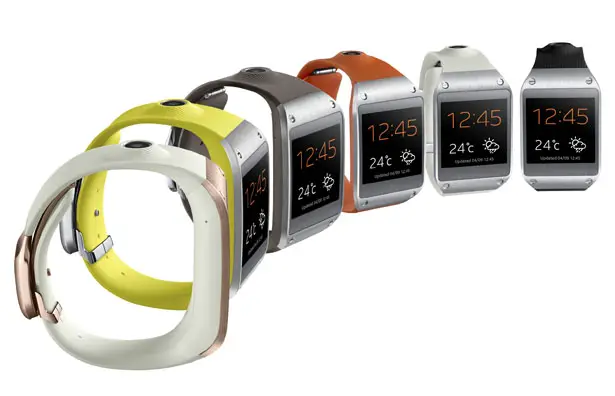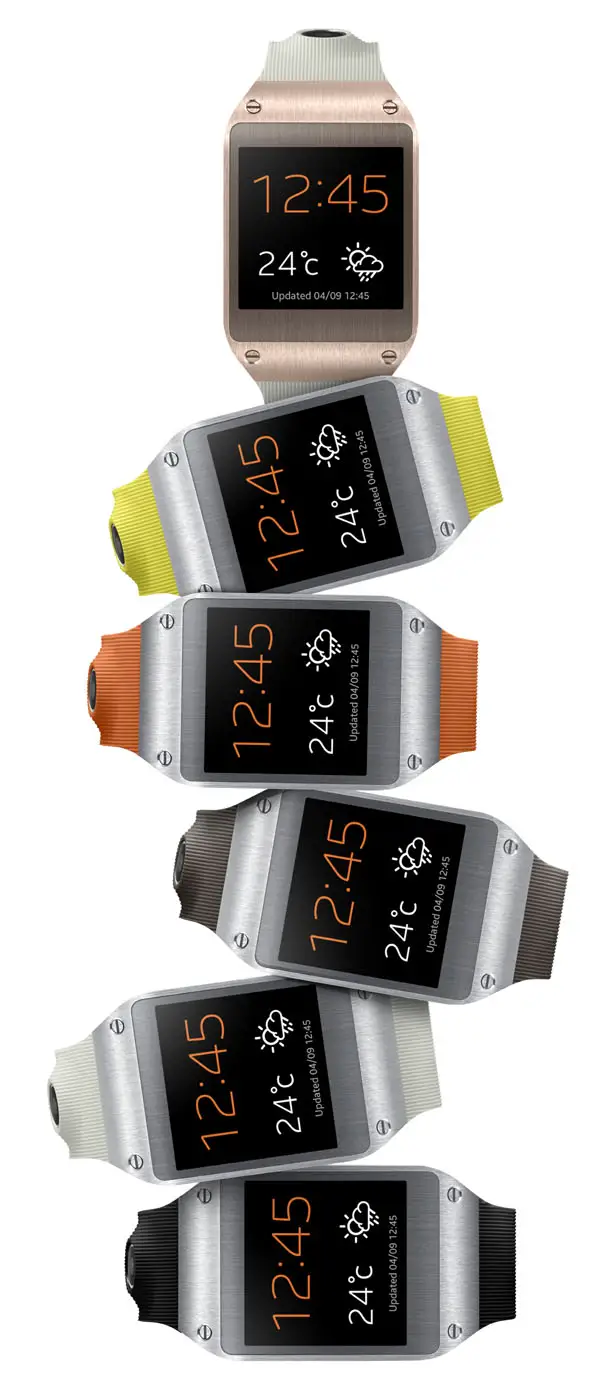 The Memographer with 1.9 Megapixel camera captures meaningful moments of your life, you can record both photos or video and share them on social networks. There are wide range of features that will further enhance your experience such as: Auto Lock that secures your smartphone screen anytime the gear is more than 1.5meter away from your smartdevice or Find My Device function that helps you find the location of your device when it's been misplaced by making them beep, illuminate, or vibrate.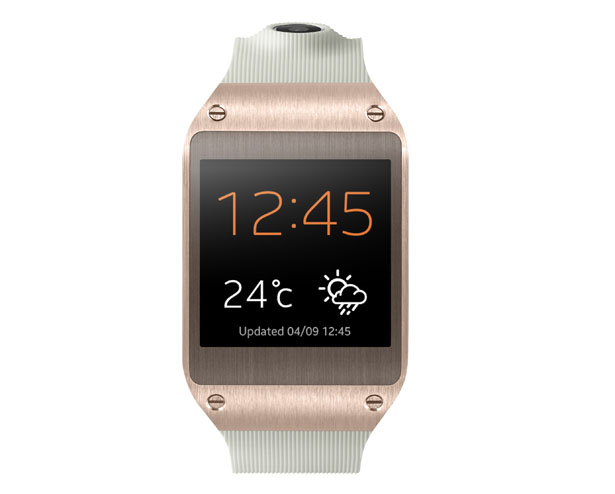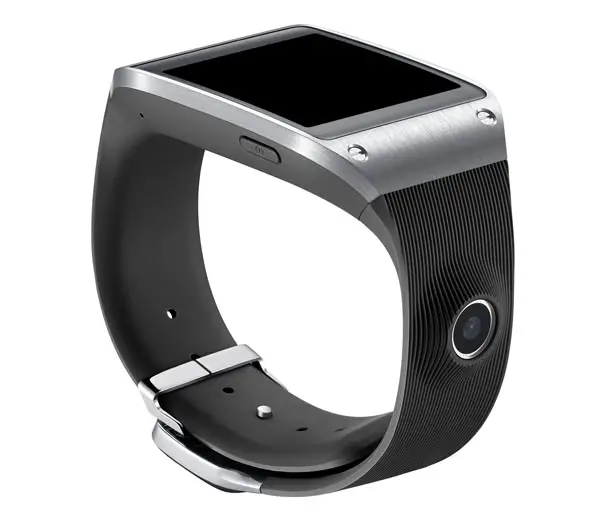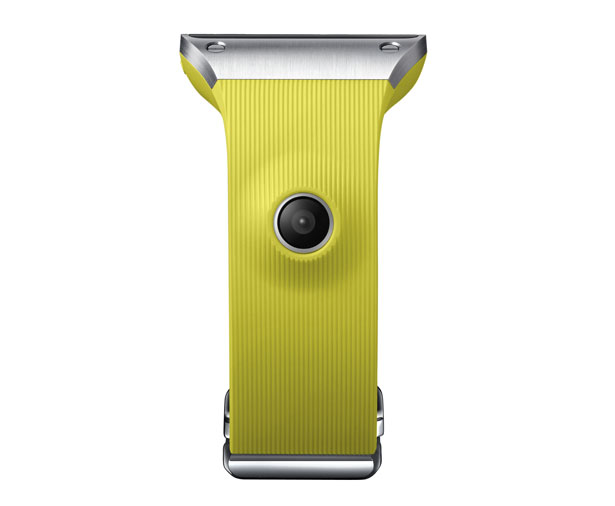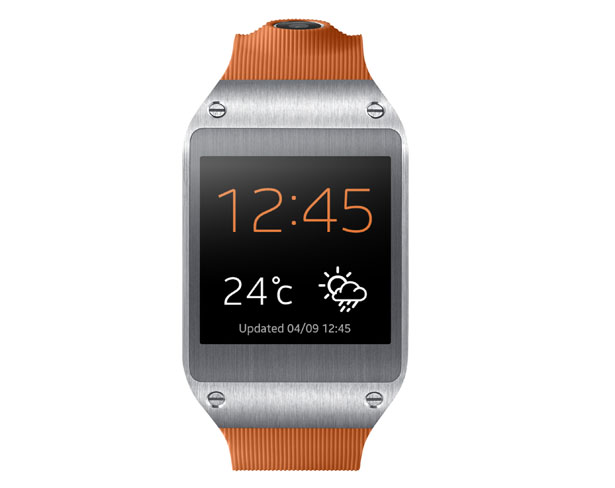 ---
If you have an old mobile phone that you care so much about and you chose not to throw it away, but to keep it as it is, a designer from Ireland, Sadhbh Doherty has found a solution to your problem. He created Arcque. An ingenious way to dispose of used mobile phones. The main idea was to find a solution to encourage the return of used mobile phones to manufacturers. This small bead, is what you receive back from the manufacturers, and it stores the digital memories the phone held. It houses the personal messages, pictures and music the phone once stored. We carry our mobile phones everywhere, we use them to communicate with friends and family, listen to music, watch movies and pictures, and sometimes even surf the Internet. Once the phone has reached the end of its life, the files stored are lost along with it. Arcque returns these digital memories to their owner, rather than using monetary gain. The bead contains a memory chip, and the Bluetooth chip from the phone. Its activated by a kinetic motor, if you shake the bead it powers up.
Designer : Sadhbh Doherty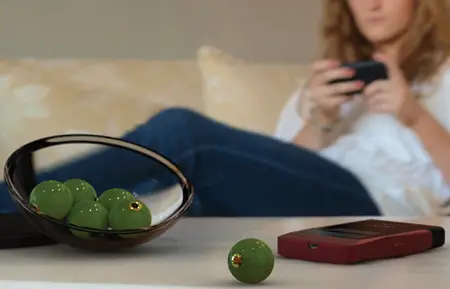 When enough power has been generated, the bead emits a wireless signal which can be read by a Bluetooth enabled device. Thus the user can access old phone memories. The outer shell of the bead is made from a plastic derived from pulverized circuit boards, and the detailing around the center piece of the bead is made from some of the copper found inside the phone. This center piece comes in different materials, regarding the period the phone has been kept without being used. For a period of more than two years, the finish is silver and if the period is more than three years, the finish is gold. Arcque is also a fashion accessory. The center piece is hollow, this enables the user to wear it as a shirt button, a ring, as earrings if the owner had two used phones to return or as a necklace. The variety of fashion accessories this ingenious bead can be attached to is endless, is all part of the users imagination. Arcque not only helps the users dispose of their used mobile phones properly, but also gives them the possibility to wear their digital memory in a beautiful and unique way.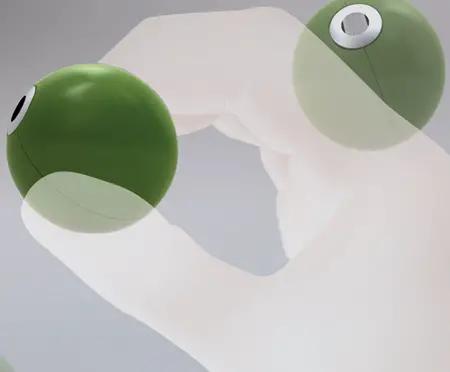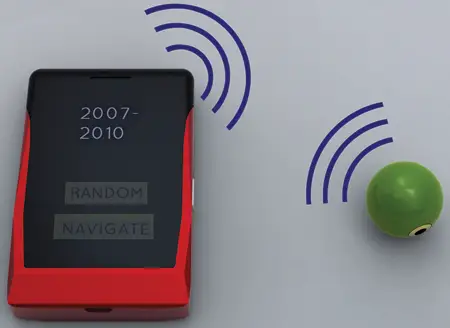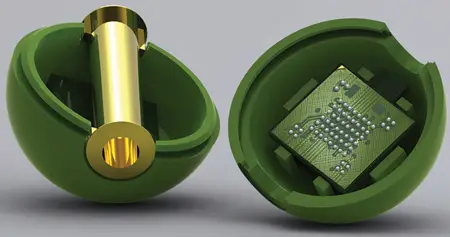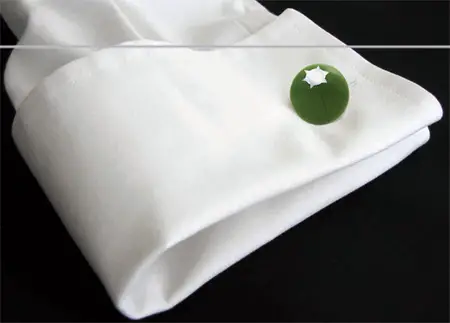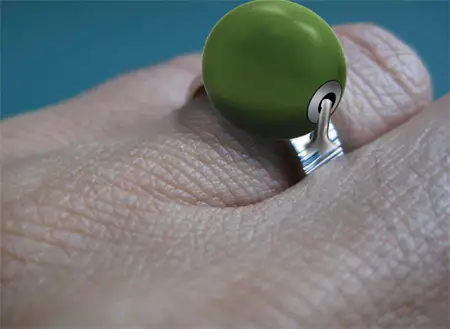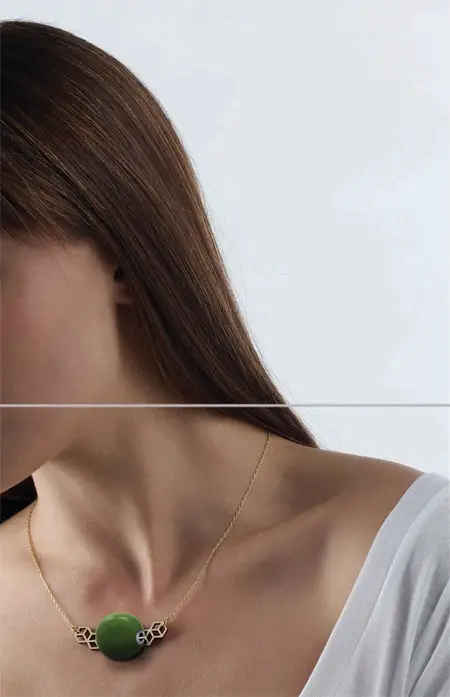 ---