For all the people who find it a hassle to do rinsing, and disposing garbage, designer Anne Kitzmiller has come up with Crevasse Prep Sink. The sink has been developed in collaboration with Kohler kitchen design and engineering group, it controls rinsing functions and garbage disposal synchronization. It uses a unique technique to develop a safe interface which can be activated by human touch, thus eliminating any chance of activation by accident by a pot or a pan. A constant blue glow indicates the rinse cycle, and the synchronized garbage disposal cycle is indicated by a flashing blue glow.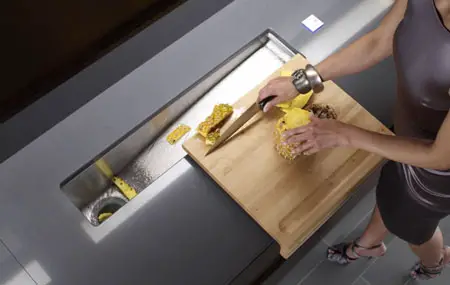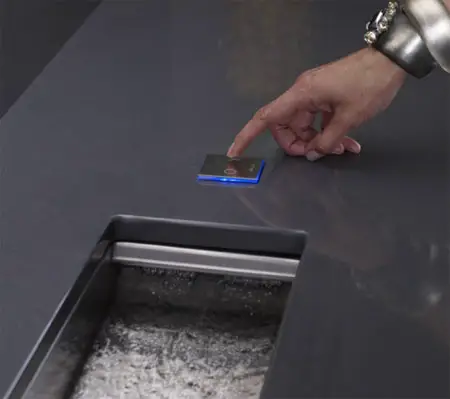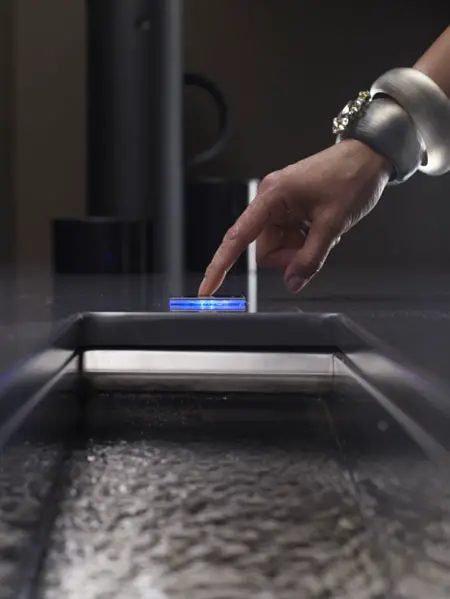 Designer : Anne Kitzmiller
---
The Honda Native concept comprises an electric engine which is powered by heavy-duty lithium-ion battery and can house 3 persons including the driver. This ultra compact car with great aerodynamic features has been designed for the massively congested future traffic where speed will be ignored over low space riding efficiency. Its down to the ground design will allow the car to offer smooth riding experience to the riders. The exterior parts of the vehicle are made of photocromic materials that make it possible for the car to change its color according to the light, temperature and other surrounding environmental factors.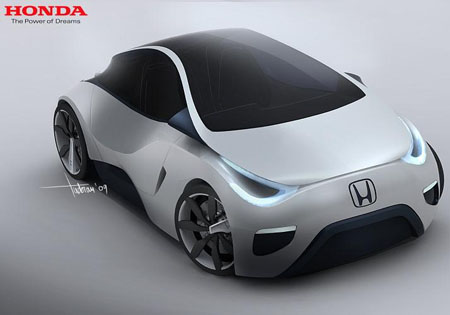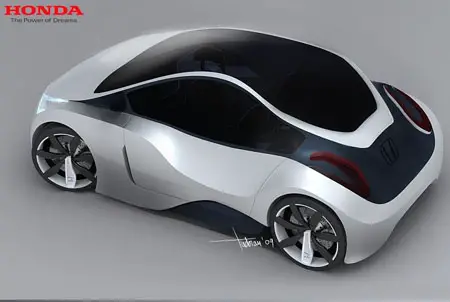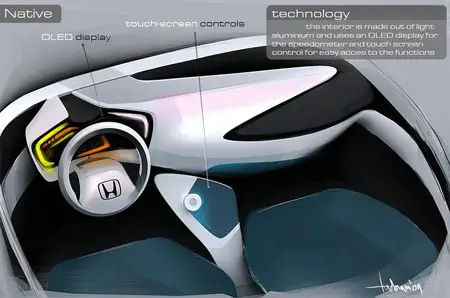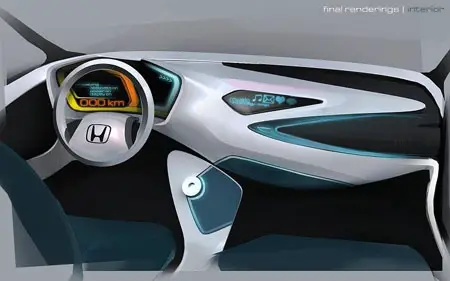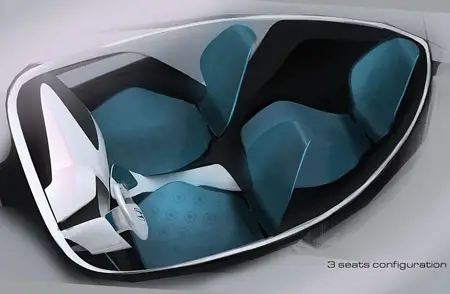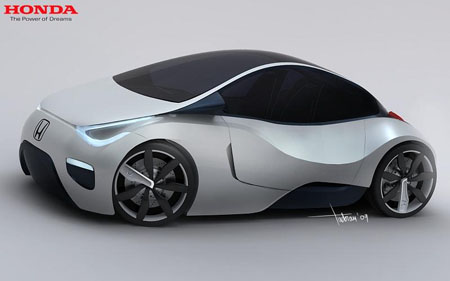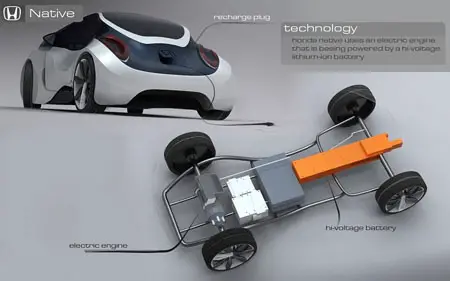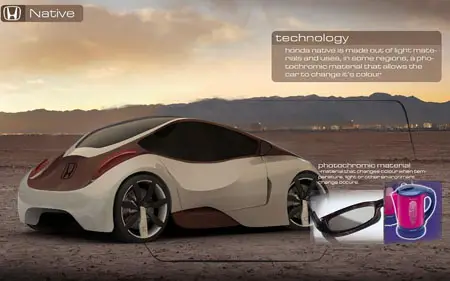 Designer : Liviu Tudoran
---
The Nissan V2G concept vehicle has been designed to adopt with the electrified and ultra-efficient network of the nation's highways called the 'GRID' for the year 2030. This car comprises a dynamic, low cost and quality construction V2G electric engine that is being expected to be the best selling vehicle of that time. The creative young minds of LA's legendary automotive culture are highly potential considering its simple and user-friendly EV architecture. The organic shape along with great functionality is the key features that will keep the vehicle user segment intact.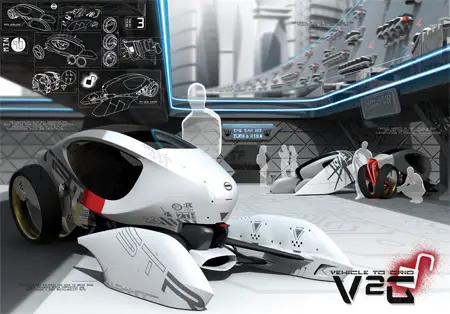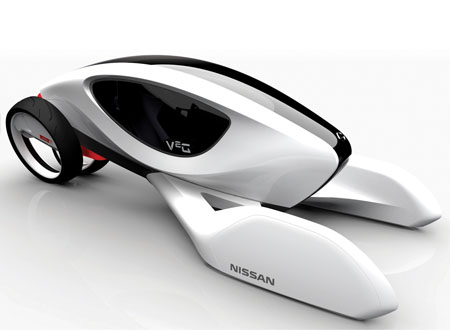 Text from the website:
In the spirit of LA's legendary automotive counter-culture, creative young minds see untapped potential in the V2G. Taking advantage of the simple and user friendly EV architecture, they quickly hack the V2G, take it 'OFF-GRID' and begin to explore the virtually endless opportunities of this newly created vehicle segment. The V2G is born.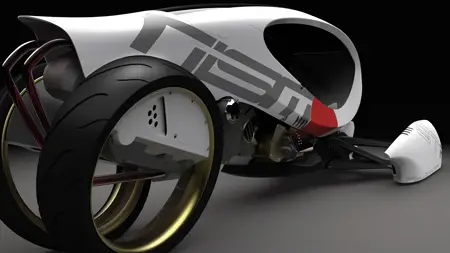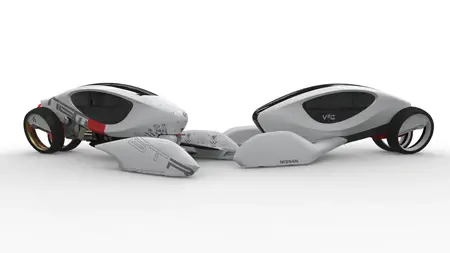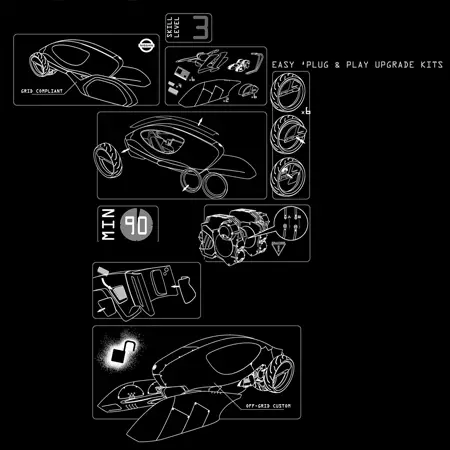 (Click the image for bigger view)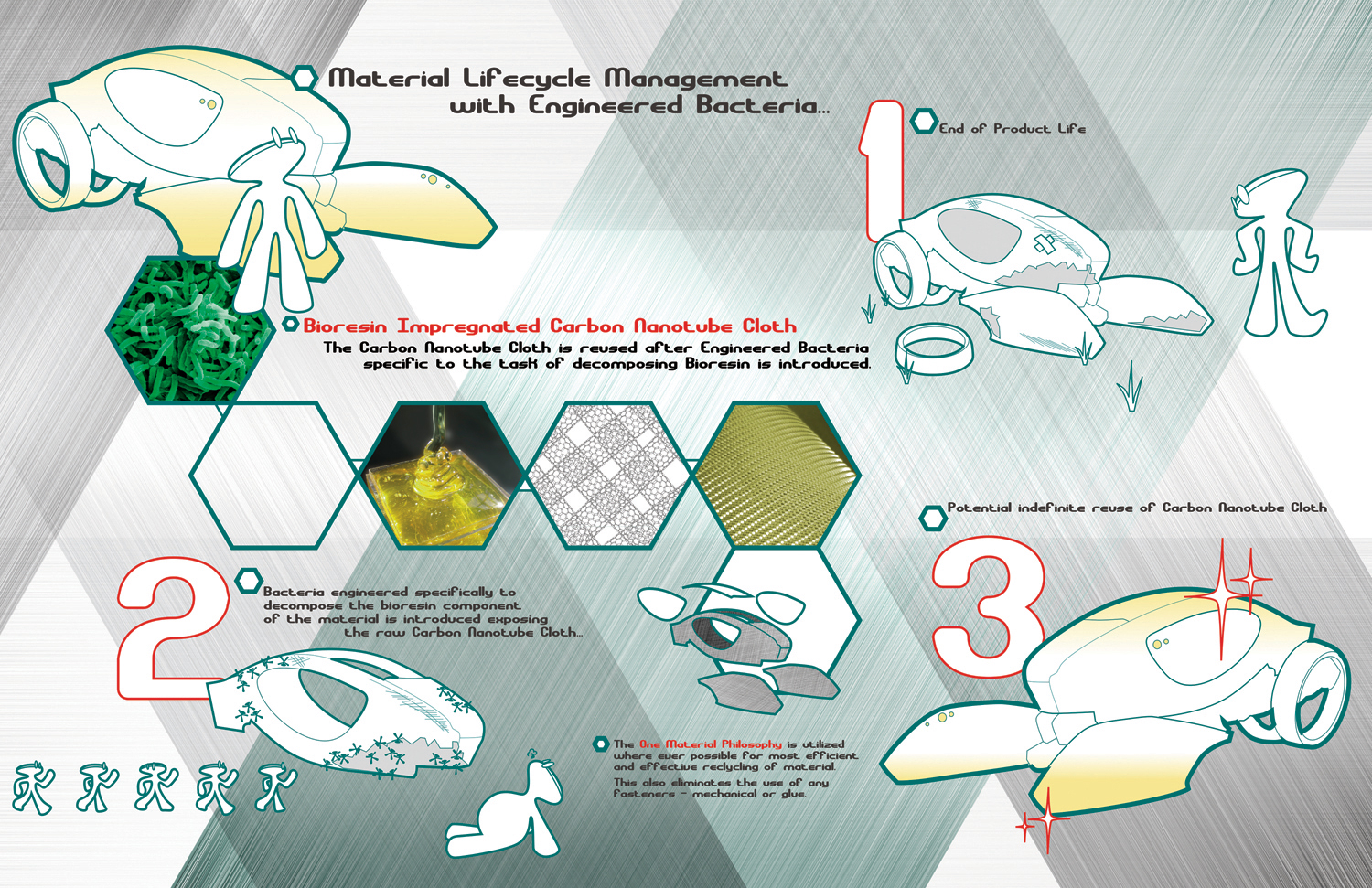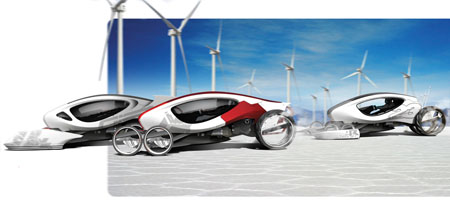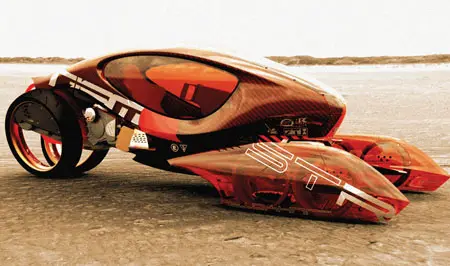 Designer : Stephen Moneypenny, Ryan Campbell, Satoru Hasegawa, Hanu Yoo, and Randy Rodroguez
---