A unique multi-functional dining table from Poggenpohl. It works for you as a kitchen table, cooking top, oven and also a refrigerator! Its stylish looks makes it suitable for every furniture type! This stylish multi-functional futuristic table also serves as a dining desk. The desk opens up to a steel plate, and a table to cut what you want to in the kitchen. It also comes with 3 pairs of stylish chairs that suits the table.
Its structure is made of stone with a woody and a glossy finish. This dining table helps a family stay closer and it will give your food a perfect garnish you would expect. The opening of the dining table is due to the functioning of the longitudinal engine regulator present in the midst of the table. This unique work from Pogenpohl is definitely going to help all the house wives. Too bad there is no more detail images we can use, we'll keep you posted if they come up with more images.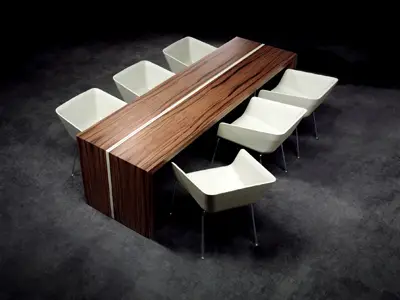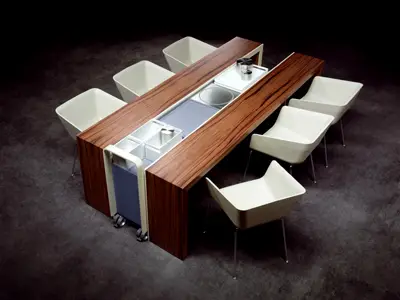 Source : Poggenpohl via HomeTone
---
Close in heels of the super cars comes what can be called as the Proxima. One can say it to be a vehicle that bridges car and bike. It can be termed to be future perfect solution for urban mobility. The optimum riding position is given by the 2 tandem seats and both the driver and the passenger are comfortable enough. The styling is aerodynamic and aggressive right to the steely frame and chrome alloys. The manure ability is interesting as the front wheels have been kept apart while the rear wheel are kept together and thus one gets a feel of both the car and a bike.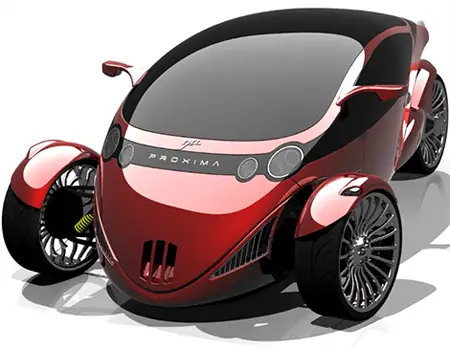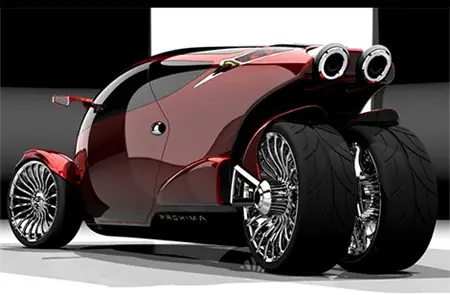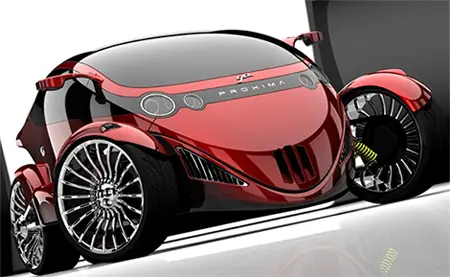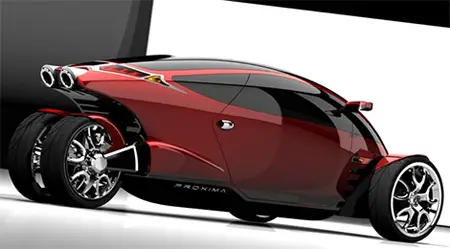 Designer : Alvino Design via AutoMotto
---
Enjoy a complete and great battle using Turtle Beach Call of Duty MW3 Ear Force Delta headset. Arm yourself with this fully programmable tech that boasts Dolby 7.1 Surround Sound (how else you're gonna feel real battle?), Bluetooth technology and of course wireless chat on PS3 or XBOX 360. Since this headset has been designed exclusively to enhance your gaming experience with Call of Duty : MW3, you can even feel the exclusive military textured finish. Wearing this headset, you'll be able to hear your enemy footsteps behind you, explosions, and dominate everything. [Buy It Here]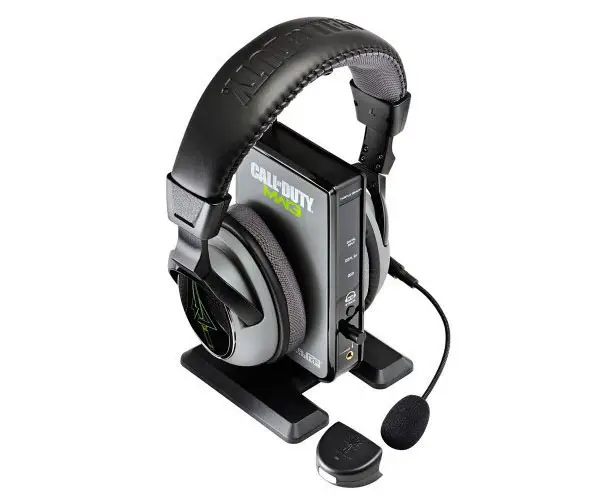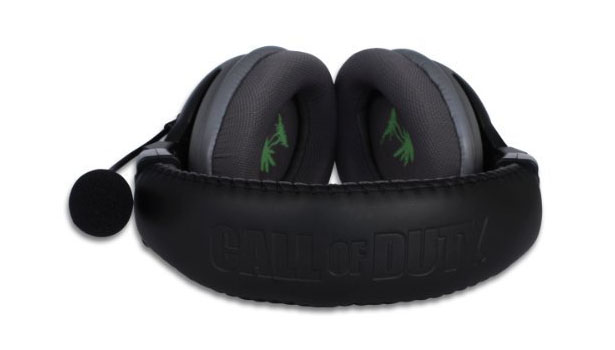 If you are a serious gamer especially Call of Duty, you should consider this tech by your side. You can do multi-tasking from chat wirelessly with your squad, answer your mobile phone, hear your favorite music without even miss out a single action. Ear Force Delta headset offers impressive audio quality with lighter body compared to the same headset in its class. The voice that you'll be hearing through its custom audio presets is belong to Hank Keirsy of Call of Duty. We'd also like to recommend Call of Duty Modern Warfare 3 Limited Edition Wireless Controller to all avid CoD fans. By the way, if you have big head, don't worry, you can still wear this headset comfortably, believe me, I know finding gadgets that fit big head can be pretty challenging.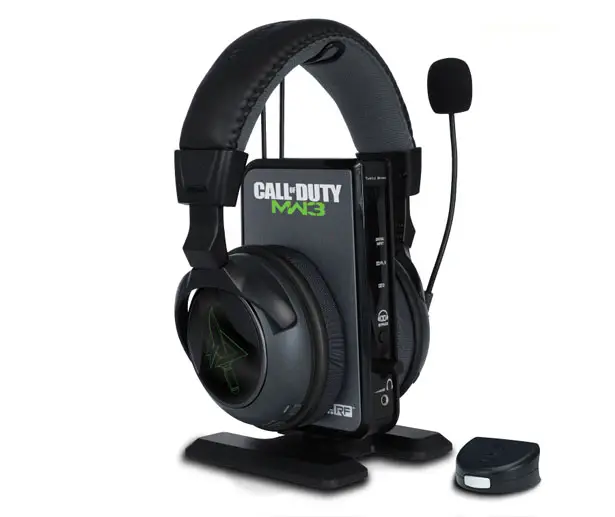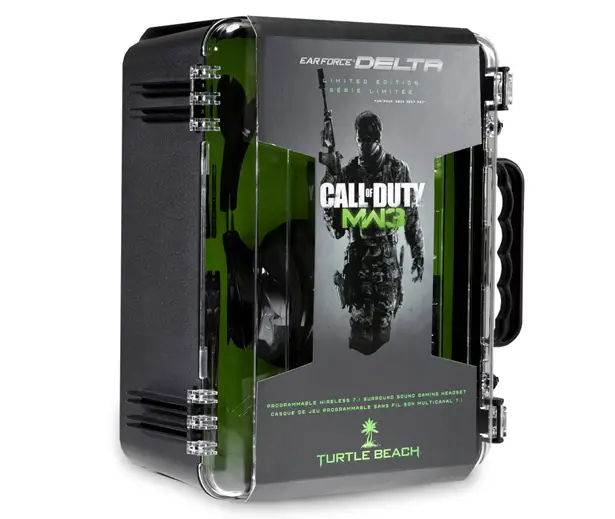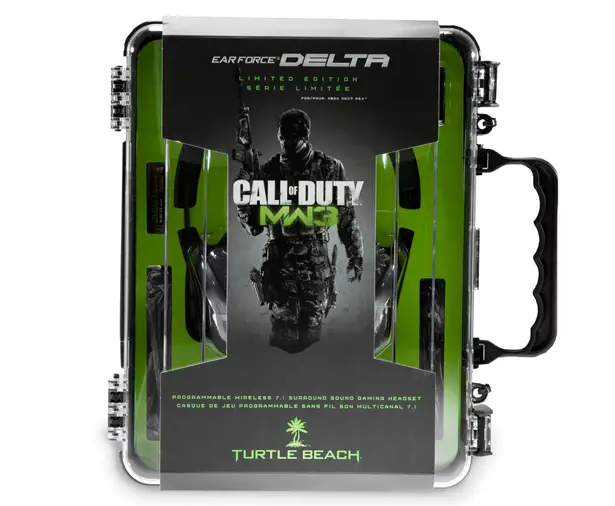 Although the buttons on the headset look pretty small, so far, I've no problem whenever I want to set a quick mute of my mic.
One of many cool things you get from Turtle Beach Call of Duty MW3 Ear Force Delta headset would be the ability to set any volume that you want without having to bother anyone else in your home, it's priceless. The military-style equipment case is a plus point. [Buy It Here]
---