The new line of series called The Brunch can be said to be a beautiful concept altogether. It signifies a complete range of kitchen items that has been introduced under this brand. To start with the product concept has been inspired from the daily mundane activities or one can say that the inspiration for this series is Life itself. The overall function is top class, and the functionality given to each product also depicts the kind of depth the designers have gone into like the Bread Slicer is bread exactly as desired by the user. So an inspiring thought must say!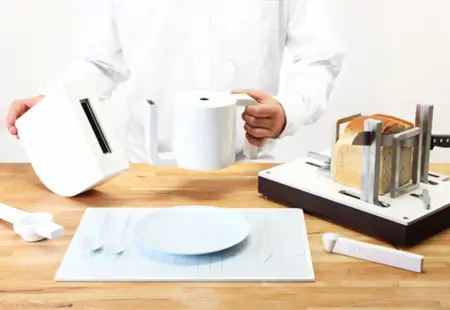 Teapot records the height you are able to poor tea from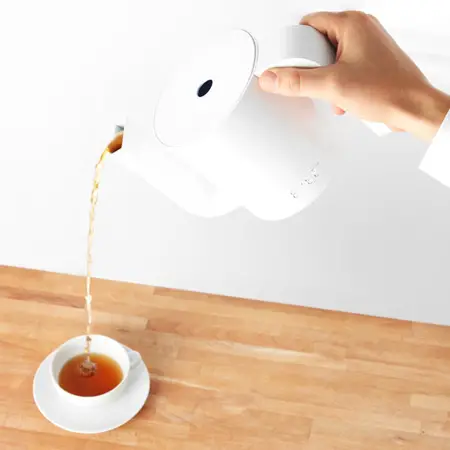 Set angle and force to exactly hit your plate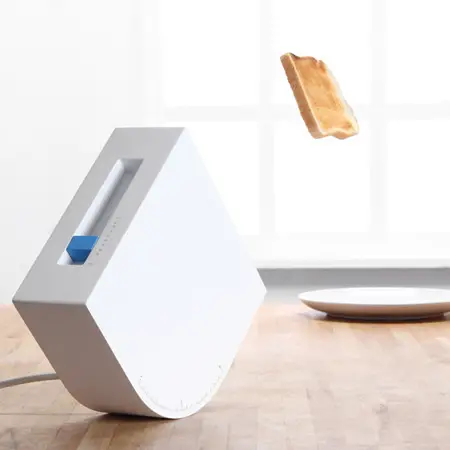 Tool for precise bread slicing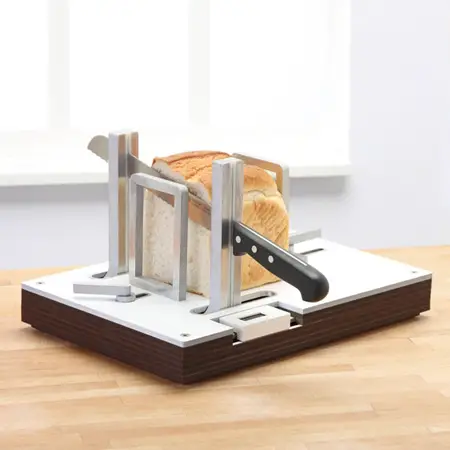 The holy grail of cutlery alignment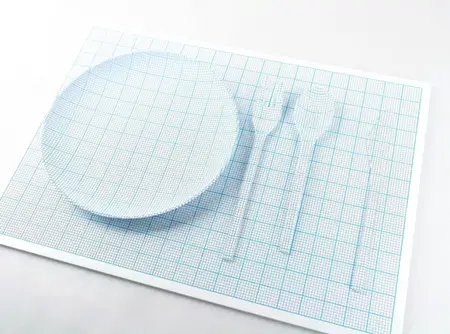 Measure the milk and sugar in your coffee exactly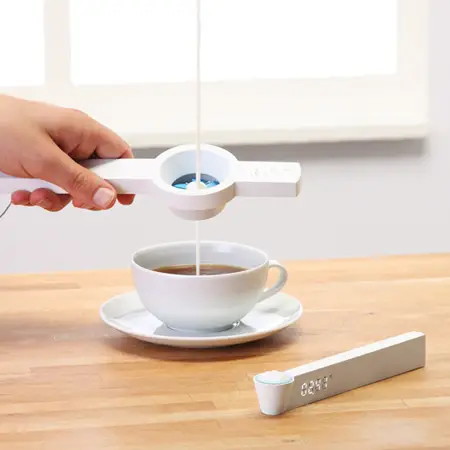 Designer : Ivo Vos
---
Do you know that you can find the world's biggest open-air laundry in India? These men wash clothes manually as in washing in cold and shared water, soaping and rinsing from early in the morning till sunset. Indra laundry machine is a design proposal from Elodie Delassus to help these men perform their task easier. This washing machine doesn't use electricity as manual labor is still cheaper than machinery and electricity, user can use the pedal mechanical system to spin the clothes. It is a low cost and low tech, yet Indra provides an easier washing process and better water consumption control for Indian cities and villages.
Indra laundry machine has been designed to be easily repaired and built locally, it also proposes the idea of reusing the water by applying smart water filtration system.
Designer : Elodie Delassus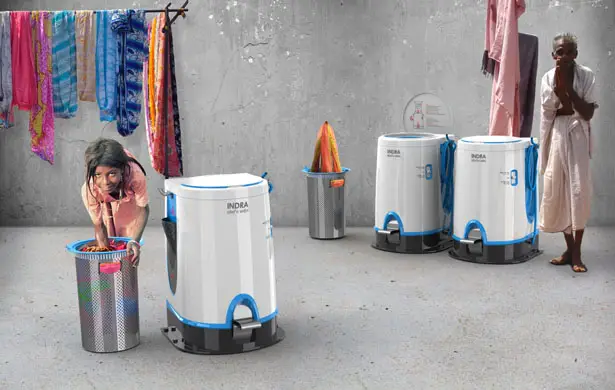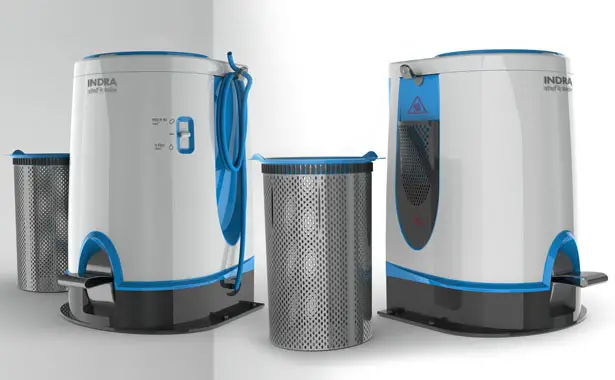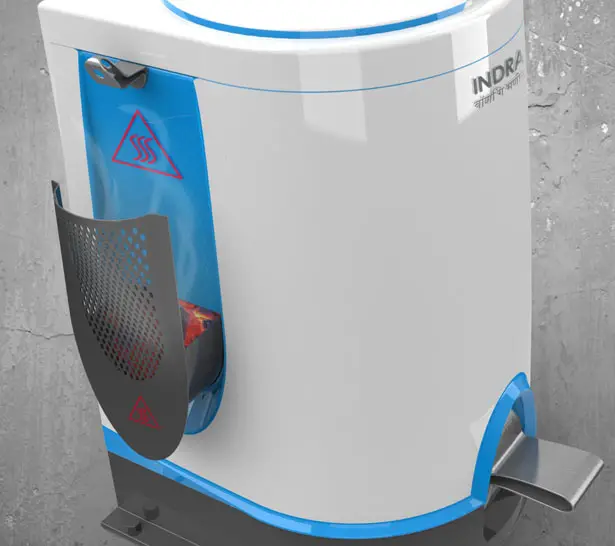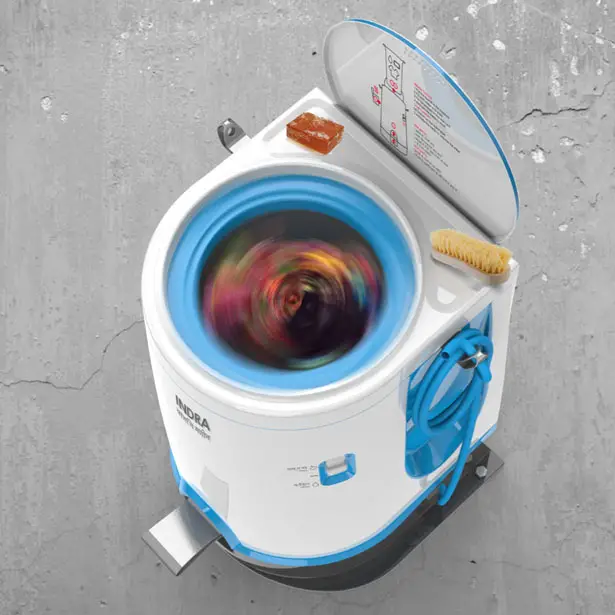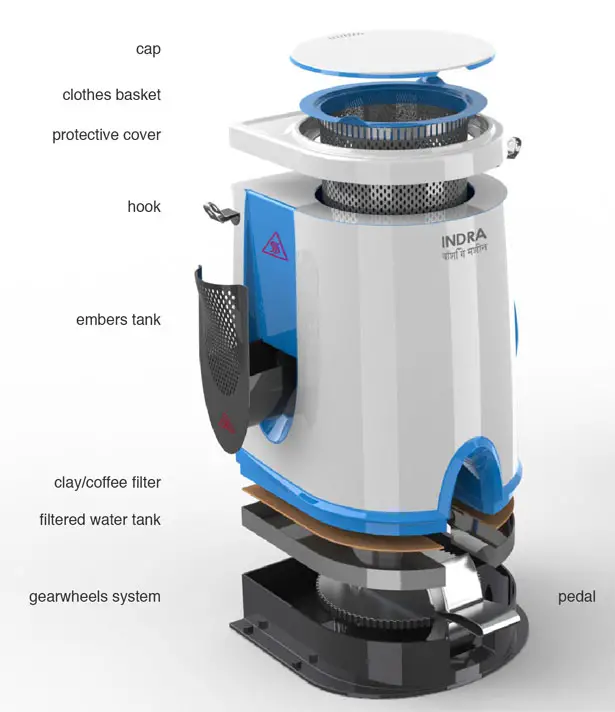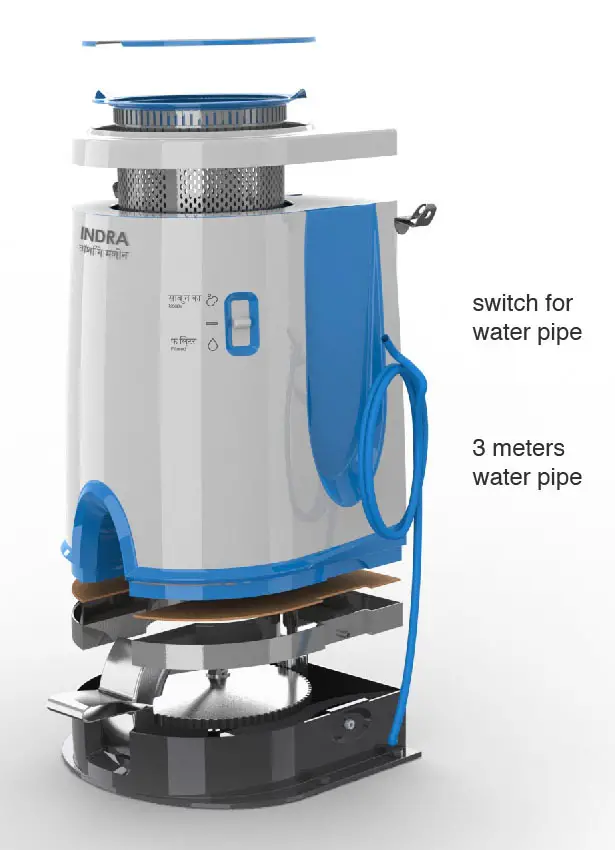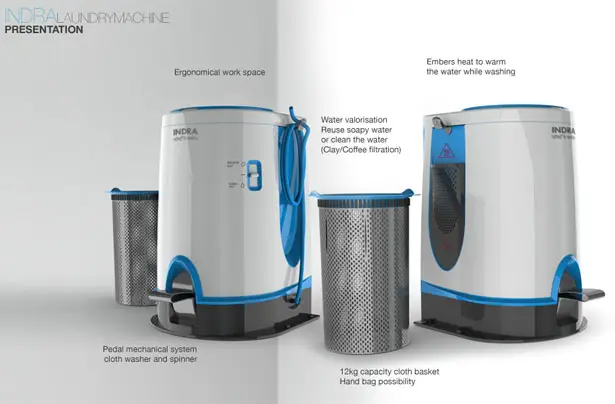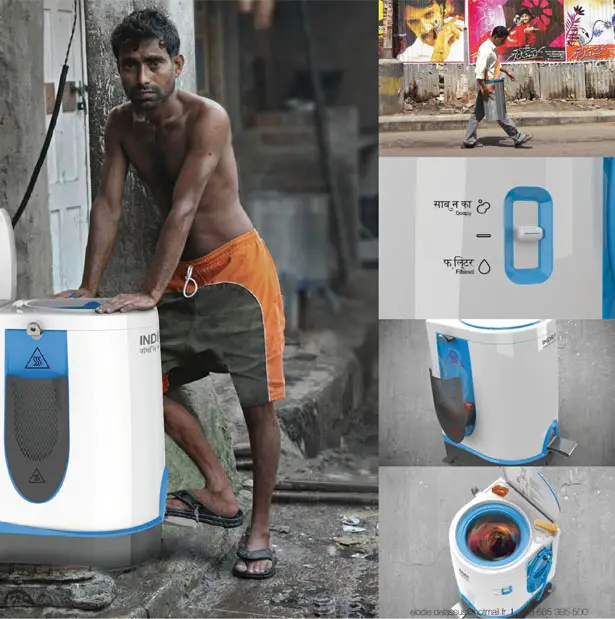 ---
BearHug Inflatable Vest is one of award wining designs from RedDot concept which aims to improve the lives of children with autism. Autism has become growing concern for parents as this disorder affects as many as one in every 91 children in US. Bearhug works by providing evenly distributed pressure to kid's body with sensors disorders like autism. This firm pressure is believed can help increase focus and attention as well as relieve anxiety. Just like a mother says that her son with autism likes deep pressure, it can calm him down, in fact, sometimes it's a necessity like oxygen and water. Deep Pressure Therapy (DPT) has also shown great results when used on individual with stress and anxiety or any other mental health disorders.
Designer : Lisa Fraser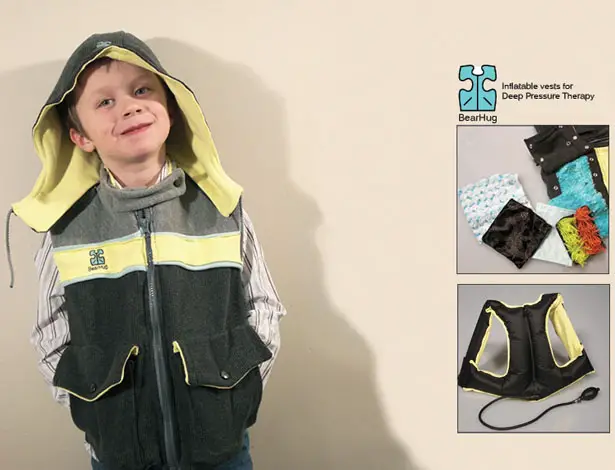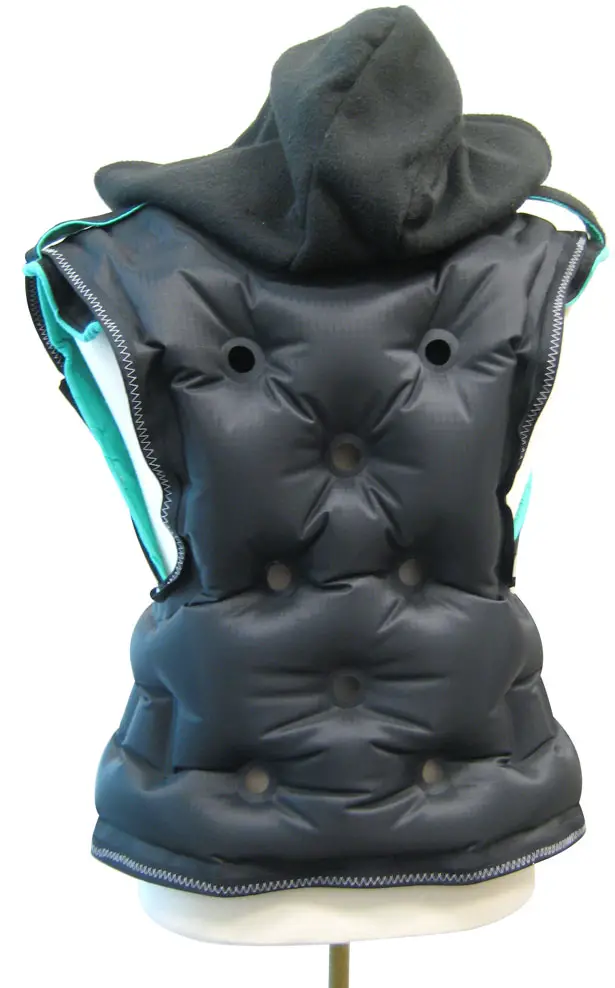 BearHug Inflatable Vest provides evenly-distributed pressure that can be controlled by the wearer allowing them to be independent and in control of regulating their sensory systems. The inflatable technology is concealed by fun outer-shell styles that also promote other sensory calming aids such as textured pockets for tactile stimulation. Children can press the teddybear's paw to inflate the vest, but for safety, the vest won't be able to place pressure on stomach or chest. The material used for outer shell is 100% recycled fabrics from PET bottles with attachable "feely" textured pockets to offer tactical stimulation for additional calming.
BearHug Inflatable Vest has been designed to look like a stylish jacket instead of a medical device, in this way, this vest can be worn almost anywhere and only inflated when needed. There's no reason to get the children out of their classroom to get calming therapy as they can do it instantly. Aside from being one of winning designs from RedDot concept, BearHug Inflatable Vest is also an award winning design from Spark and Core77 which has received much interest from leading world experts in autism. You can contact the designer via this email address: lisa@squeezease.com.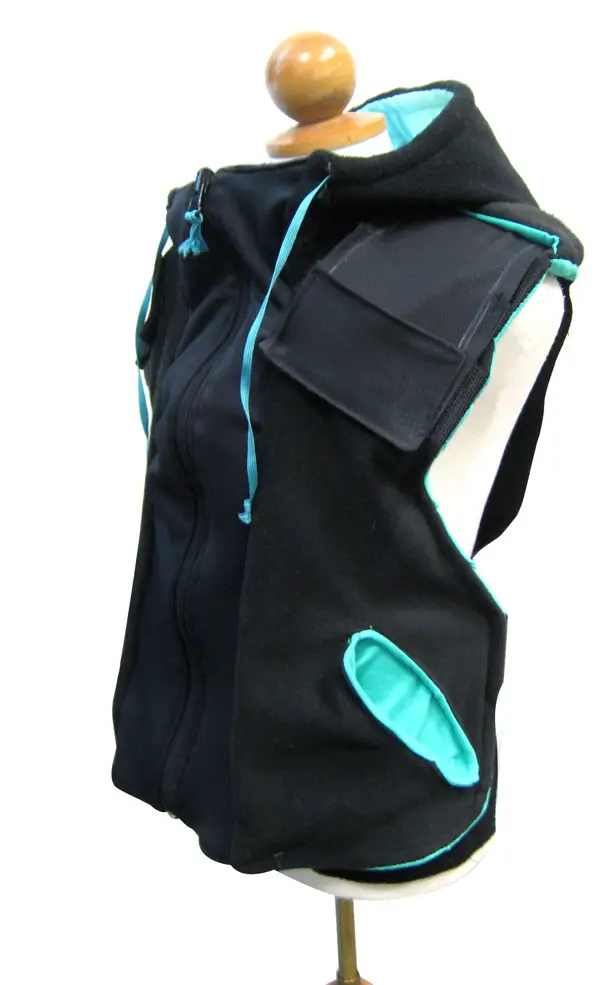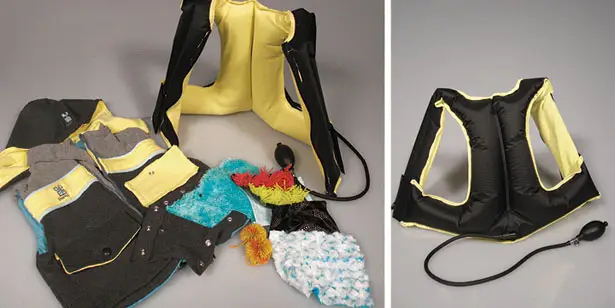 ---