Fascinated by hull plating patterns of futuristic space stations, Cory Farris has come up with Asymmetry Analog Watch concept. He thought it would be fun to design an analog watch that features an asymmetrical pattern similar to hull plating. Well, we must admit the result looks pretty good.
To read the time, simply check on the lines that radiate out from the center correspond to the hours of a clock face. You can find the place where the line changes to check the hour while the three short lines (dashes) on the outer circle mark the minutes (hint: pay attention to the middle line).
Designer : Cory Farris for [TokyoFlash]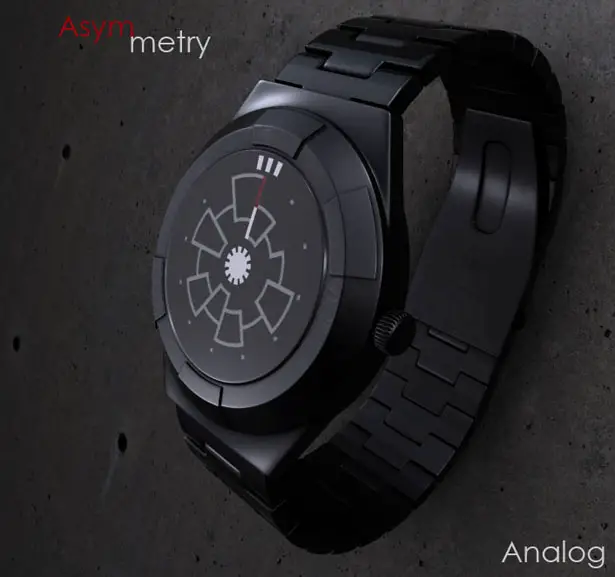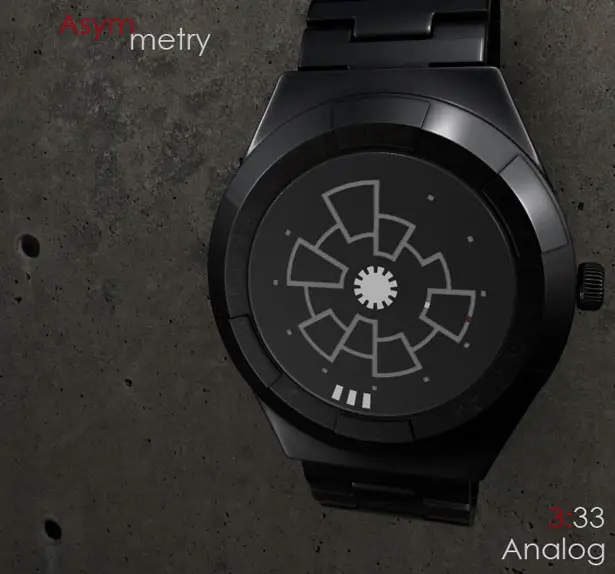 Anyone who wants to have analog watch design that appears complex yet simple to read might love this Asymmetry Analog Watch concept. If you've been fascinated by spaceship, this watch is definitely for you. The designer said that this watch would look interesting in both stainless steel and Black.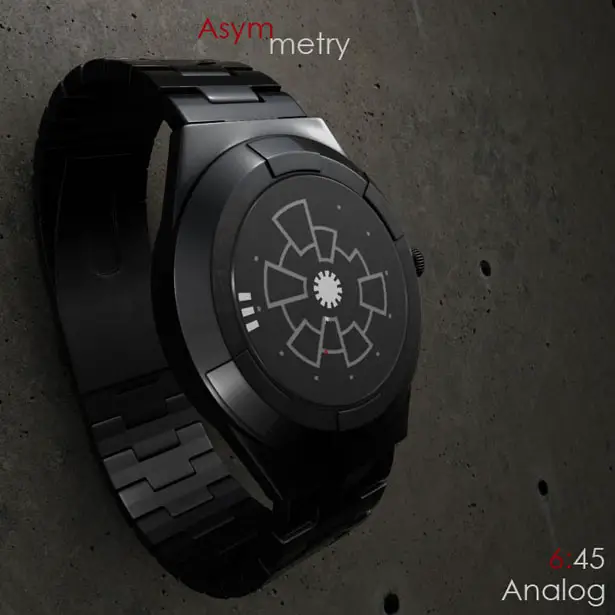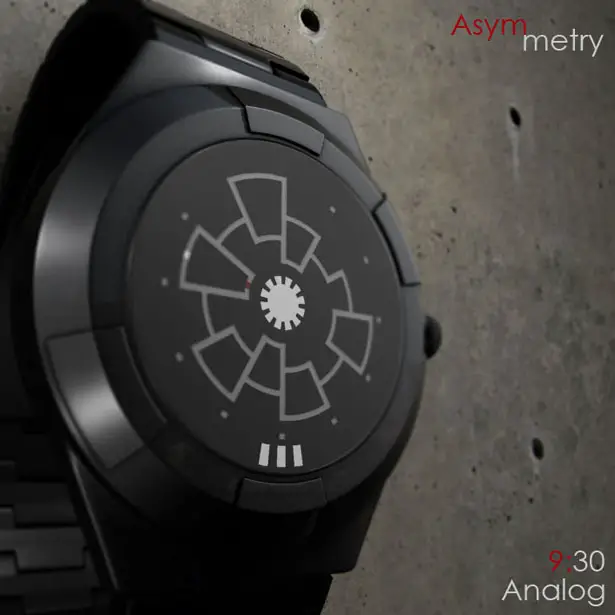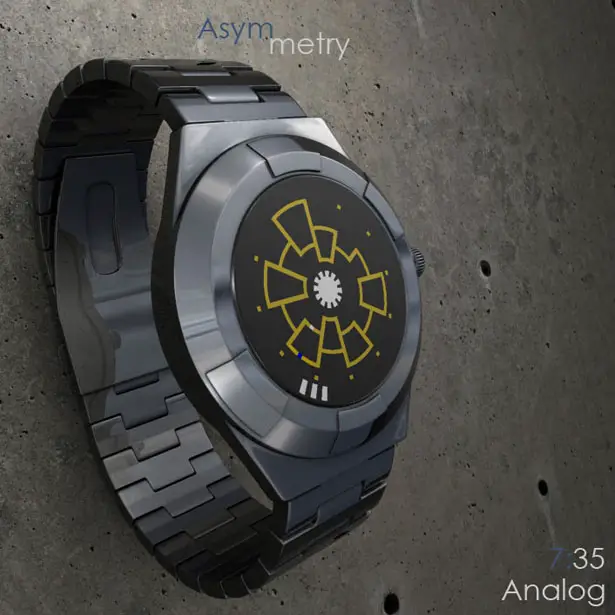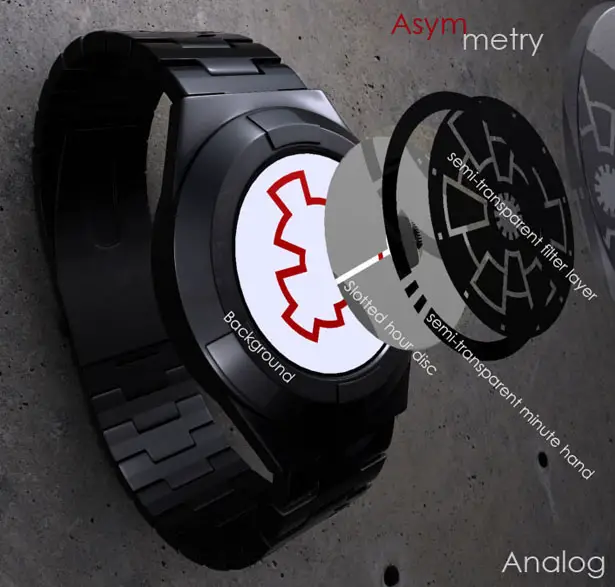 ---
To address the need of eco friendly public facilities, Soyoung Park has been designed an Econology Life Bicycle Shelter. This bicycle shelter concept combines 2 important elements in human's life : nature and technology. The green space and morphological characteristics that rise from surface of the land symbolically express nature within surrounding environment. An electronic media wall helps all bicycle riders with its navigation that consumes minimal electricity with the use of solar panels. A great shelter for your bicycle or just to hangout.
Designer : Soyoung Park (Hyundai E&C), Song-Young You (Hyundai E&C), Jae-Hong Lee (Spacetalk)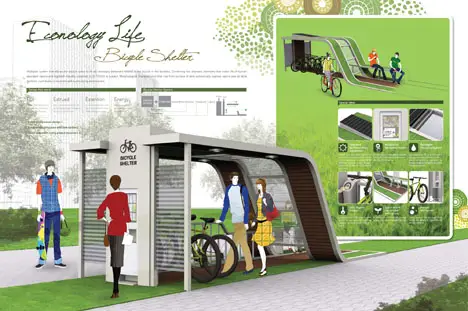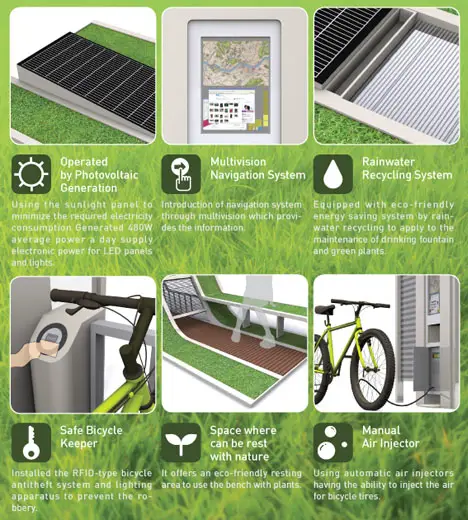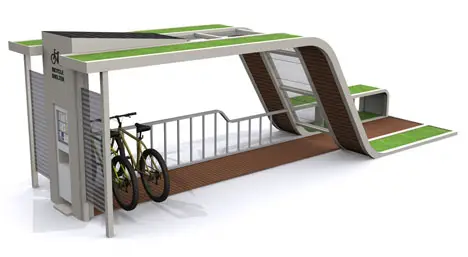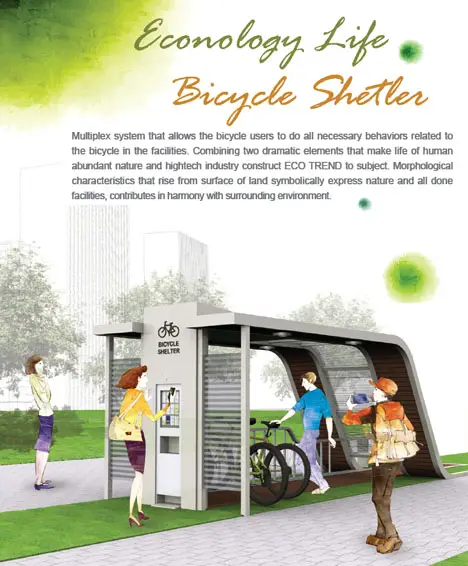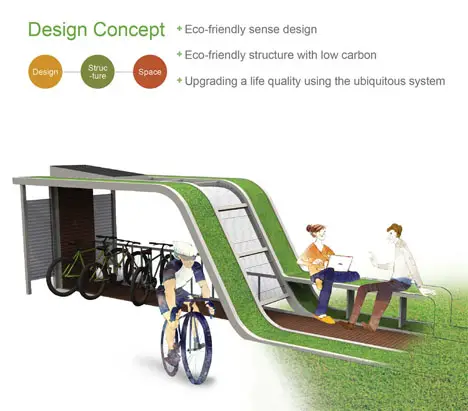 ---
There are still hundreds of millions people don't have access to clean and save water. This condition makes people vulnerable against diseases. Aiding Cup is an innovative project aiming to help these people to fight sickness, it's a pre-package kit containing medicine and clean water where patient can safely consume to fight their disease. Open the package, it would expand into a cup shape for easy drinking. This project aims to be a useful package in different types of emergencies, made from recyclable plant fiber, the quality of the package can be guaranteed for almost 2-year period.
Designers : Jian Shi, Ke Li , Rui Ma, and Yilin Chen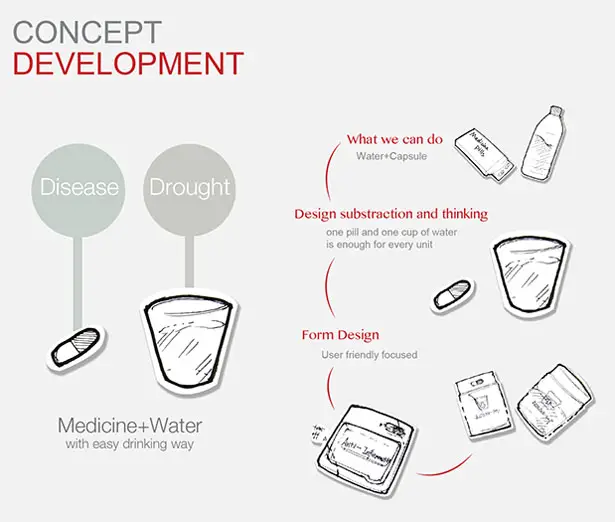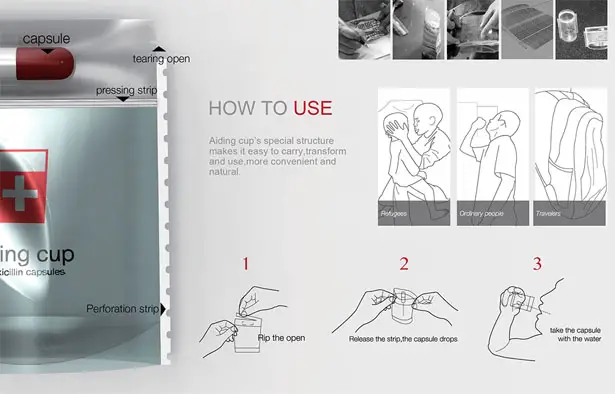 ---