Toyota U2 Urban Utility Concept Vehicle has been designed to fit lifestyle spirit in urban areas. This concept car features an open architecture and purposeful materials that redefine urban utility such as roll back roof, foldable tailgate into a ramp, the ability to customize the interior on a versatile rail system.
Today's lifestyle has opened a new opportunity for innovative urban vehicles based on re-urbanization of our cities and our desire for flexibility, great maneuverability, and driving fun. Revealing this project is like allowing you to take a peek inside Toyota's design studio where you get to see constant innovation which happens inside Toyota for our future mobility.
Designer : Toyota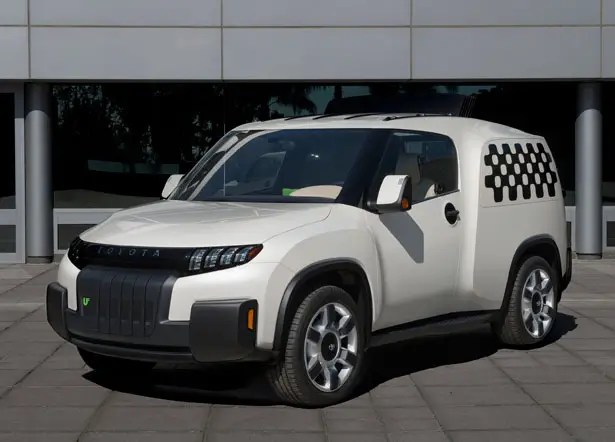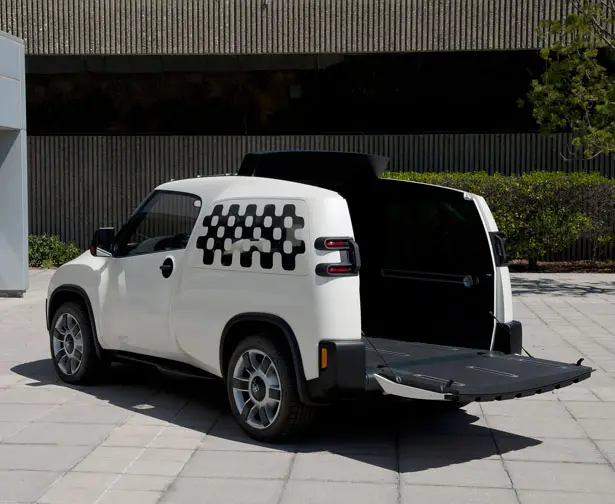 Taking consideration how Americans' love their adventure, especially outdoor activities that require special equipment and gear, U2 offers flexible interior. For example, that retractable utility bar can serve several unique functions such as holding a desk, or grocery bag hooks, those layers of storage can be used to keep different equipment safely. The removable passenger seat provides spacious area for bigger stuff. Basically Toyota U2 Urban Utility Concept Vehicle is a compact car with functionality of a compact truck or you can also say a cargo van.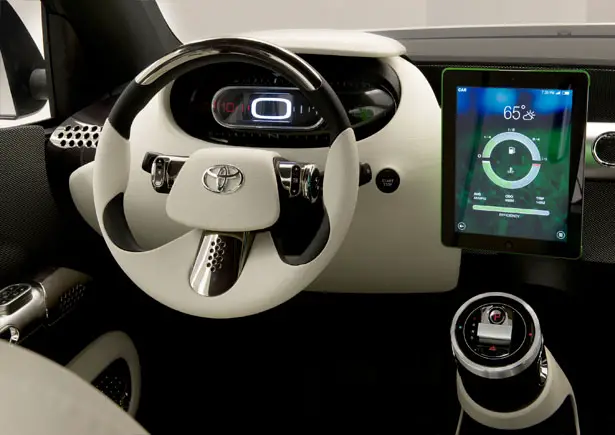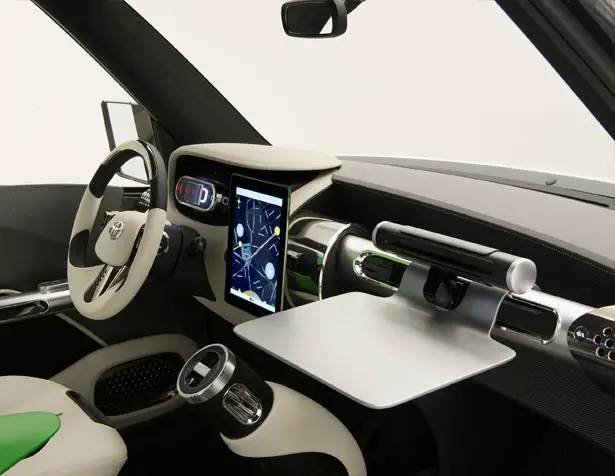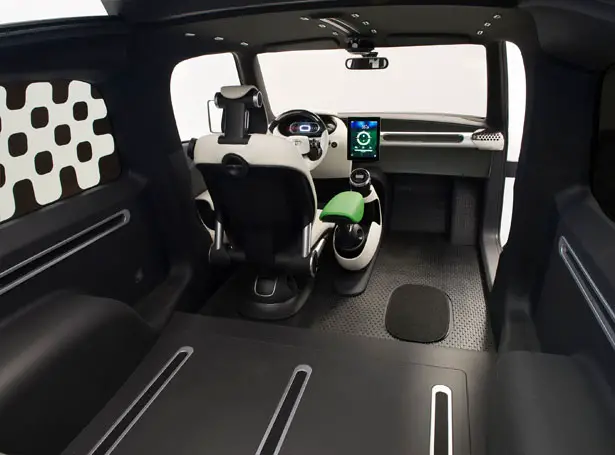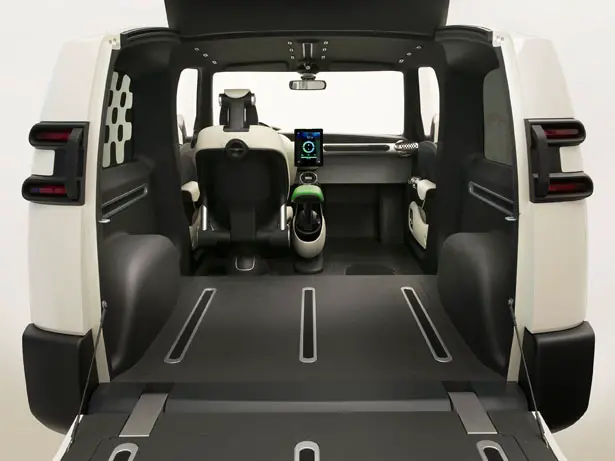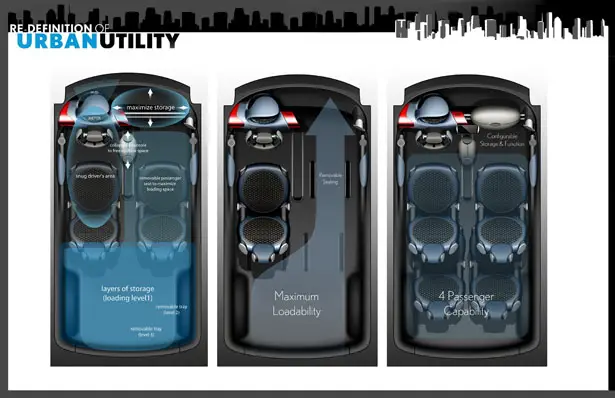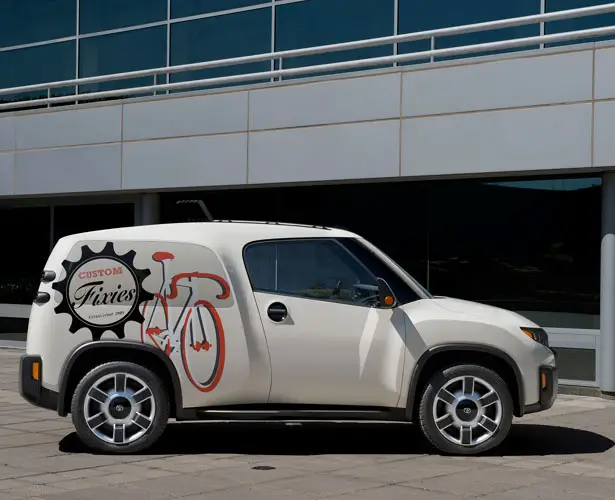 ---
Skylift is a self-propelled boarding system for aircraft, no more the old boarding bridge. This future boarding system was designed for safety, speed and capacity with two elevators and a bridge to provide the best possible conditions of comfort for passenger.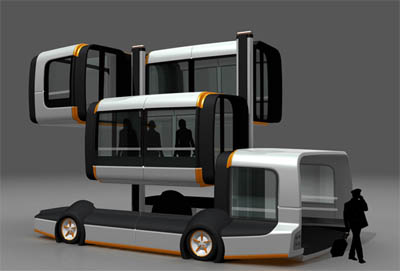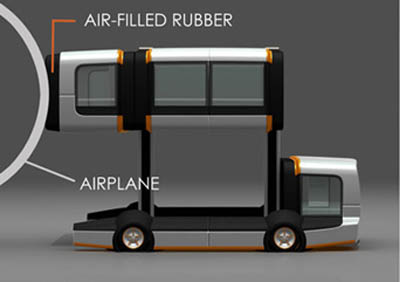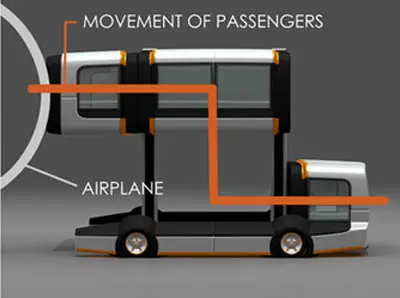 Designer : Hannes Seeberg
---
You don't need complicated design to be loved by many, CST-01 watch has proven it by raising more than a million dollar when the company only asked for about $200,000. Awesome, right? This watch features 0.8mm thin flexible wristwatch, the time is displayed uses E-Ink display housed in a single piece of stainless steel. So thin that it only weighs less than 12 grams, yes, less than 5 pennies. No buttons or knobs to ensure the watch is as thin as possible, so simple and light that you might not realize you're wearing one.
So, how do we set the time? There's a base station that you can use to do that and to charge the watch as well. For you who live outside USA, you can also prefer to have 24-hour time format which can be set from the base station. Everything about this watch has been carefully designed and engineered to provide you with optimum functional watch with aesthetic benefits. Just like the company says, the most minimal expression of a timepiece, a time embedded in a band.
Designer : Central Standard Timing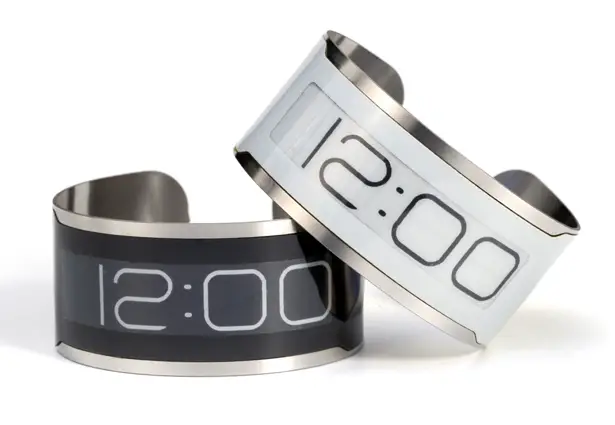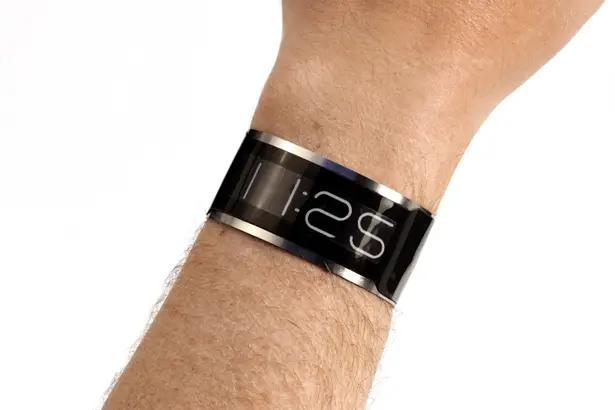 CST-01 watch design was inspired by the durability and flexibility of E Ink displays. The special font was also designed to ensure the E-Ink screen makes the numbers look great and readable by anyone.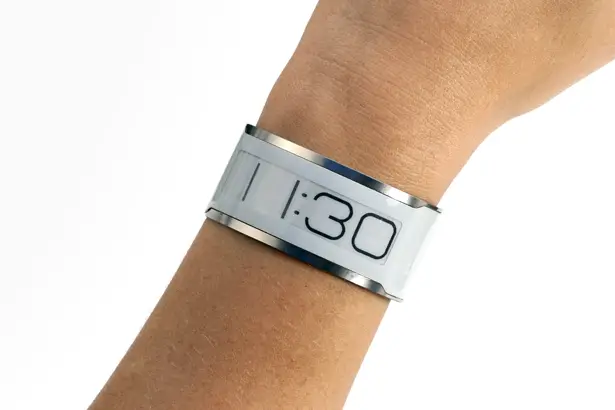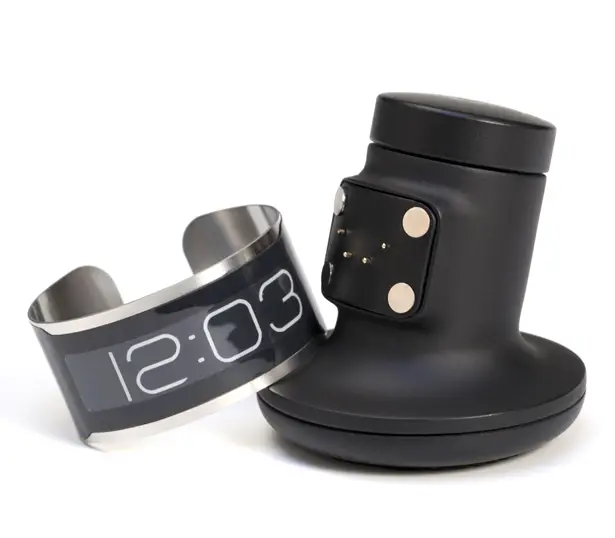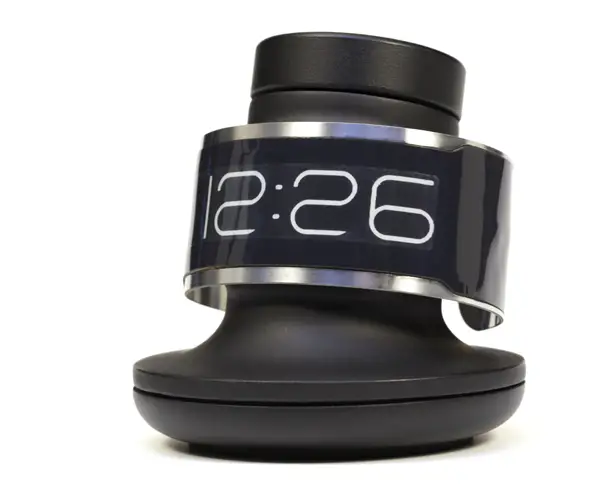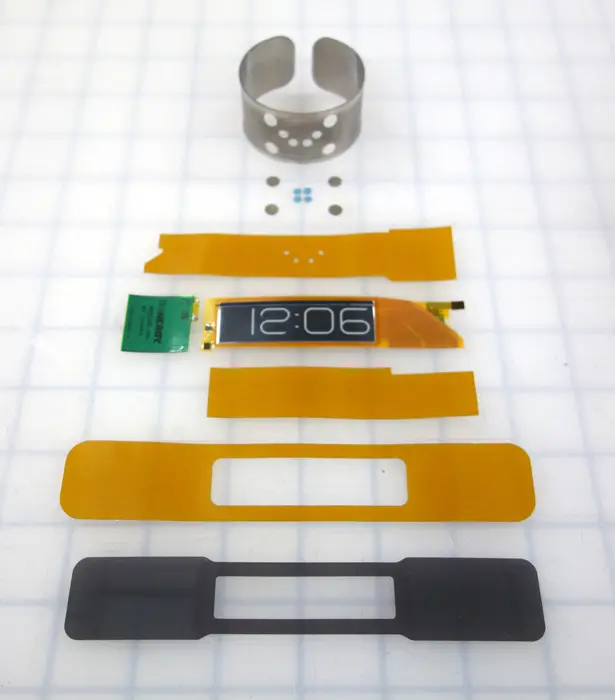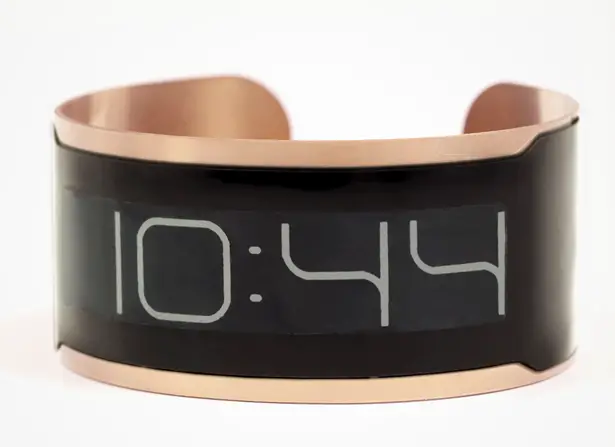 ---