Lucky are we to have been blessed with eyes that could spot out things. We can read things hassle-free, admire at nature's beauty, but the blind? Can they sense things or at least know the current time? Why not! Specially designed for the visually disabled is the new Tactile Watch. So, what's so intriguing about this watch? The very feeling of raised minute and hour hands with respect to the dots, positioned around the watch face helps the visually disabled to know the current time. Rather than employing a dial, the watch hands are stimulated directly to create a tactile experience. The watchband is made out of flexible rubber material, which makes it even easier for the blind people to take on and off.
This designer got the idea to design watch for visually impaired people when he was researching for his senior thesis project in college. You might think that the blind people search new technologies to restore their sight or a way to navigate the city. In fact, they just want simple things to improve their quality of life. The thesis focused primarily on money recognition for U.S bills and at the same time this industrial designer wanted to expand his research to design a simple product that would appeal a larger user base outside of the visually disabled. He has come up with this Tactile Watch design.
The designer's primary motto is to design a more user-friendly watch for the blind so that they might have a unique experience as others. While the watch is still at the concept stage, the designer is researching out to incorporate many things for a brilliant outcome.
Designer : Jake Rynkiewicz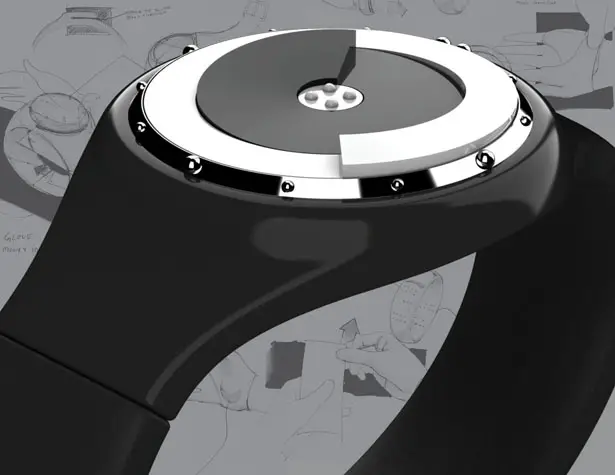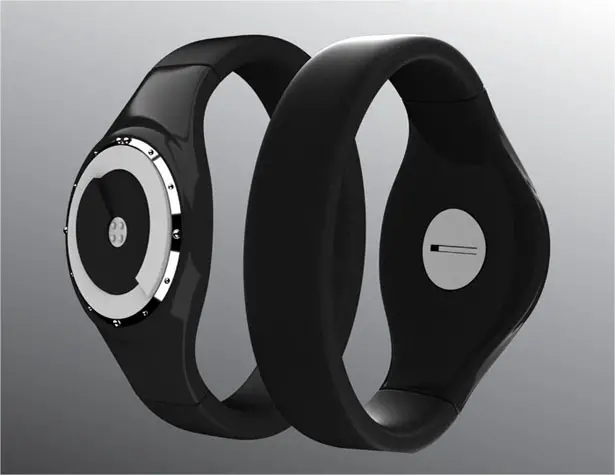 Jake says:
Still being at the concept stage I have a lot to figure out as far as the precise mechanics and power requirements. I plan on powering the watch with a 3 volt coin battery which can be easily replaced by the user, and I'm currently exploring options for the style of motor to use for the watch face. I could see there being a few issues with the strength of any small motor used to power the watch because of how much the hands would be felt in the process of reading the time or even brushing against clothing or furniture. Whatever it's powered by, it will have to be robust enough to withstand daily friction of use. The next steps for this project are to consult with some mechanical engineers and attempt to get the project funded through Kickstarter.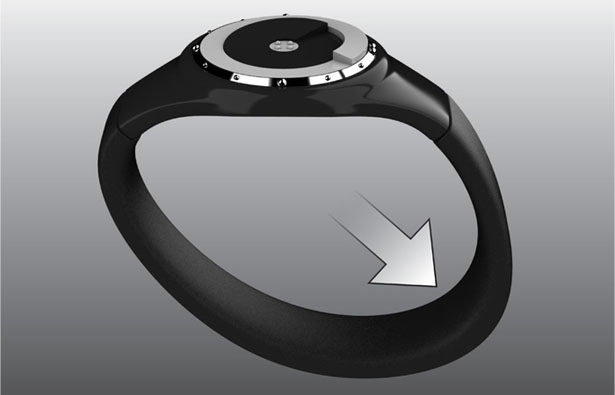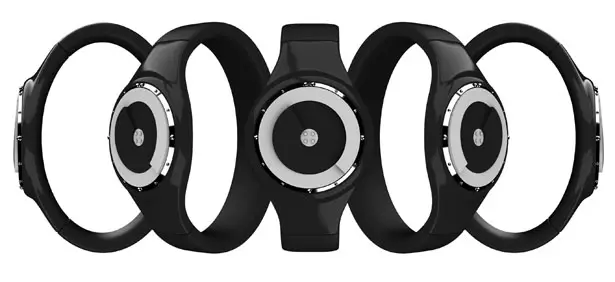 ---
"Zero Gravity Tour" was designed by Indian based designer Riten Gojiya as the answer to the challenge of "vision of a modern European city and its inhabitants in the future". It looks like giant hovercraft but instead of moving on water, it flies. This concept has won the first prize of Dassault Systemes Design Challenge 2012. This futuristic transportation was inspired by the city of Prague and its people, its simplicity, uniqueness, utility and aesthetic quality has made this concept won the competition.
Designer : Riten Gojiya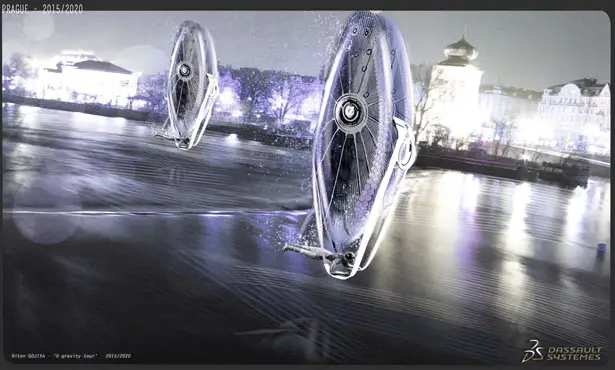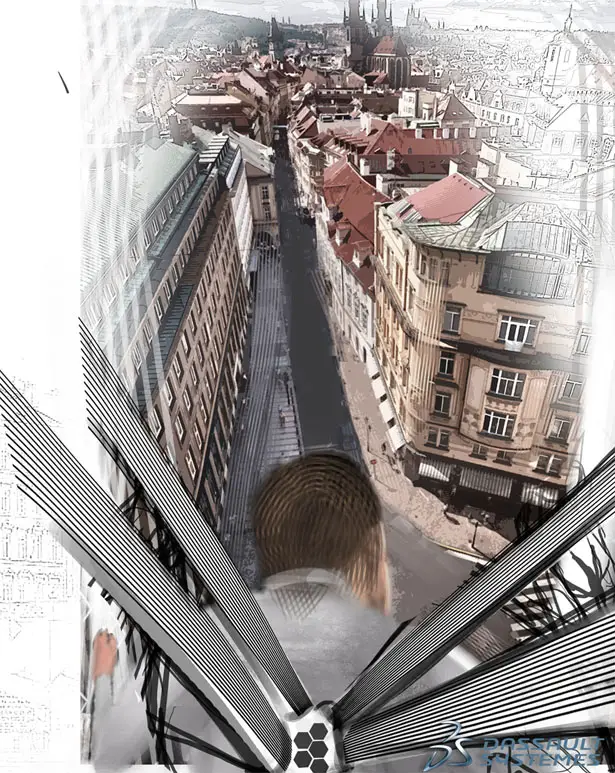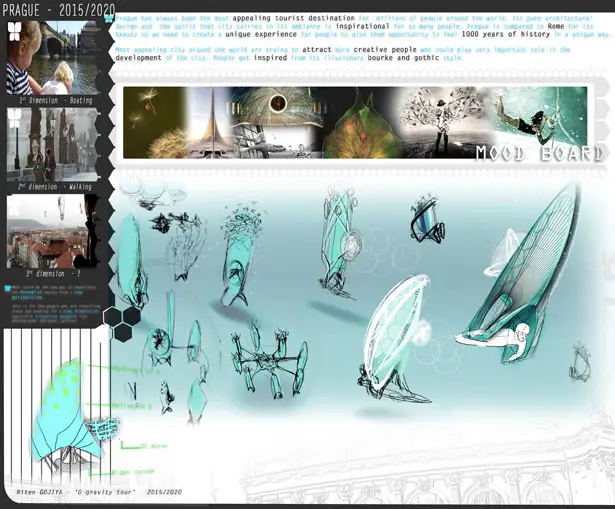 Click above image for bigger view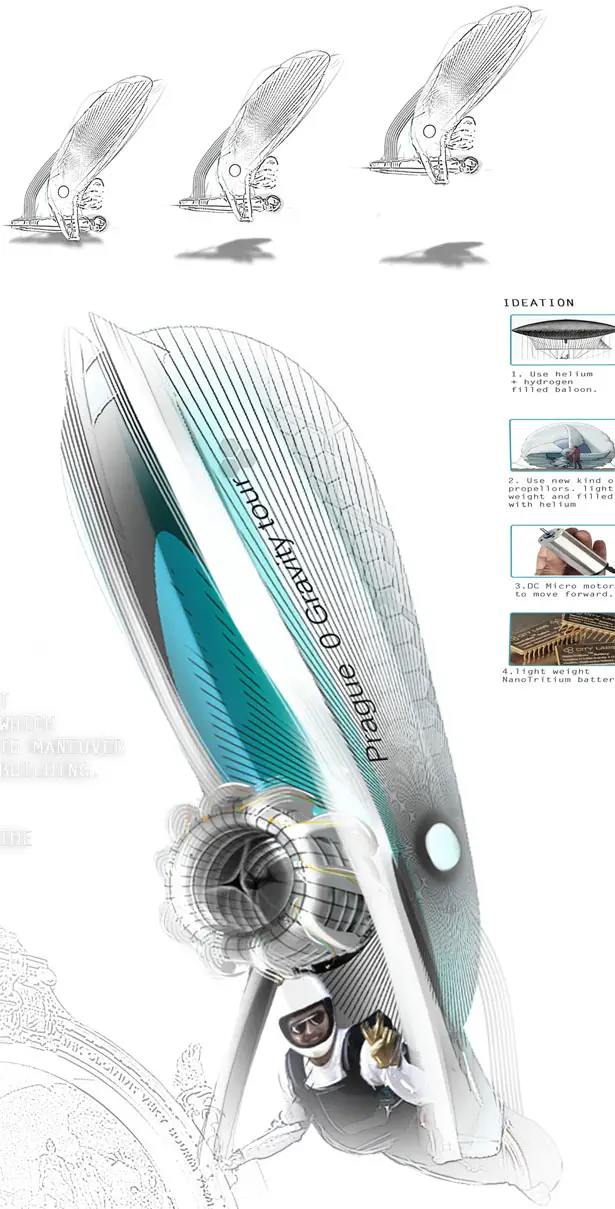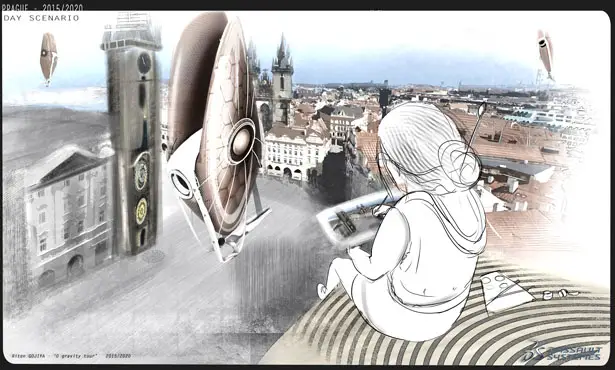 ---
Tron: Legacy is futuristic and cool, visually stunning with jaw-dropping visual effects that even when there are some visual flaws, no body cares. Tron is cool, period.
Monster Tron Light Disc Audio Dock design was inspired by the iconic disc from Disney's epic movie, Tron:Legacy. It features futuristic style and high-definition sound. Utilizing specially designed Tron app for iPhone/iPod, the soothing soft blue color lighting rings will come to live and follow the rhythm of your favorite music. Designed by Disney, this audio dock is more than just media player device, it's a combination of technology and art that brings the world of Tron into your home. If you are a Tron's fan, this gadget is perfect for you. Welcome to the Grid. [Buy It Here]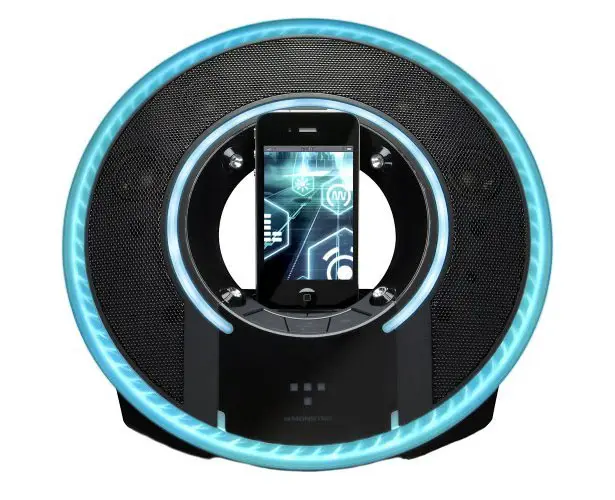 When you purchase this gorgeous device, you'll be presented with sleek and impressive packaging. Open the box, you'll see the dock protected by several plastic sheaths to prevent scratches. The look and feel of Monster Tron Light Disc Audio Dock is pretty amazing, and no, it doesn't look like those cheap plastic iPhone docks. You really should download Tron app as the lighting effects are integrated with the app, but you can also prefer to keep the lights on at all times, in fact, when you do this, it will enhance the overall look. There's Tron symbol at the bottom of the dock and will light up in white when you press the light effect button from remote control.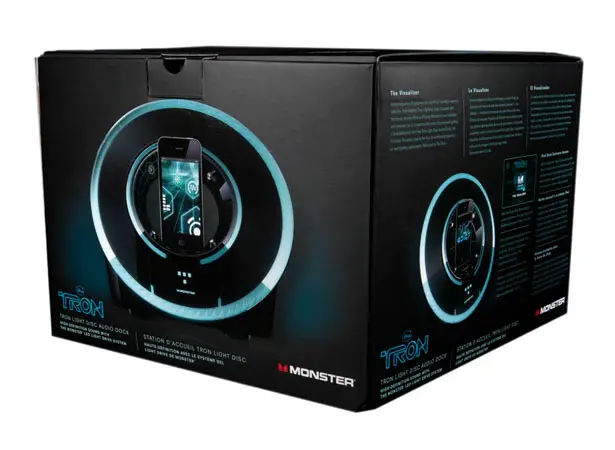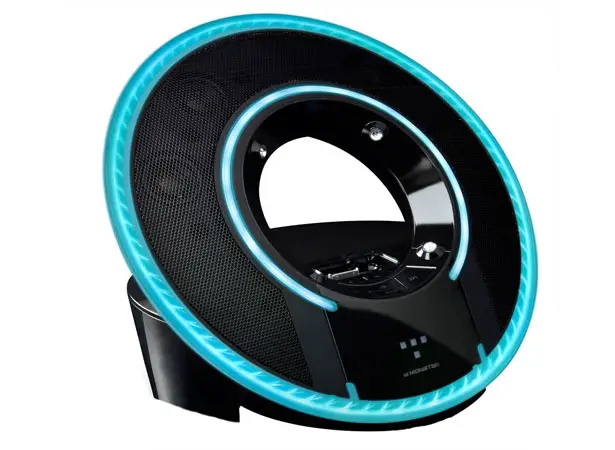 Enough about the design, what about the sound? Well, it's pretty impressive, it might deliver the sound quality more than you'd expected. Remember, Disney has collaborated Monster Cable, the world's leading manufacturer of high performance cables for audio/video components. Clear, sharp, and powerful but not too heavy. The bass is pretty impressive considering a product of this size.
Are you a Tron fan? Come on spoil your inner geek and ears. Monster Tron Light Disc Audio Dock will put a big grind on your face, I mean not only for Tron fans but also music lovers. [Buy It Here]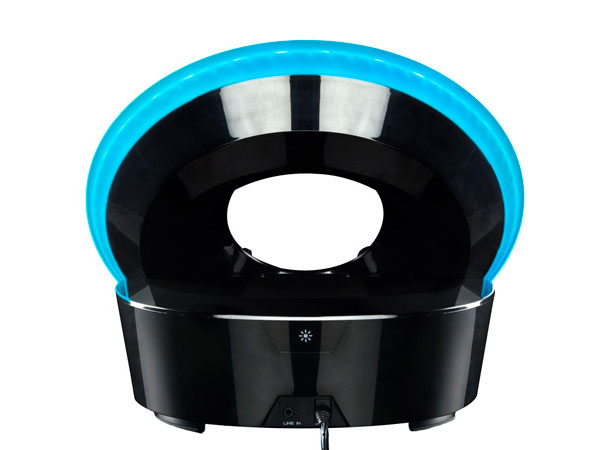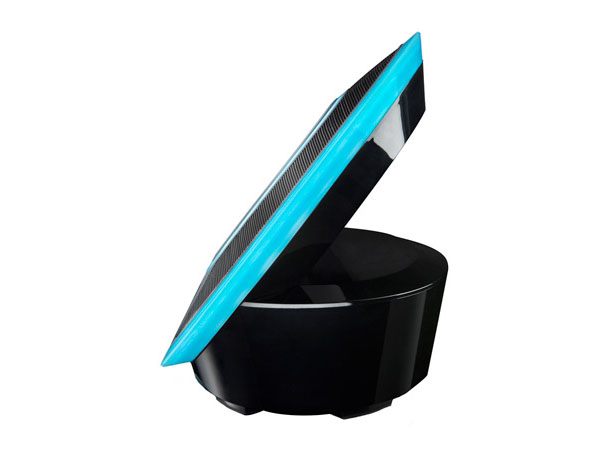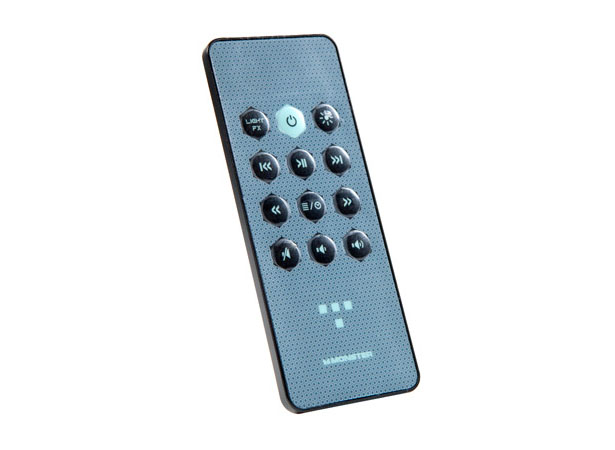 ---