OLTU Fridge utilizes the heat produced from the back of your fridge, wasted energy, and transforms it to cool the "totem" of vegetables and fruits through cooling by evaporation. These days we simply keep everything in the fridge simply by thinking all products we eat are stored in best way to last longer. When it comes to vegetables and fruits, fridge is not always your best option. How many times have you thrown rotting veggies/fruits away from your fridge?
The main goal of this project is to provide you with a method of the best way to store your fruits and vegetables properly as well as avoid wasting food, money, and energy. The heat from your fridge rises and affects the double wall of the clay containers, and with the help of water contained between the walls, these containers are able to reduce the temperature to create ideal atmosphere for your group of vegetables. Fridge is important to keep your meat, fish, and milk properly, but it's not the same with vegetables and fruits, because they have different needs to be preserved fresh longer.
Designer : Fabio Molinas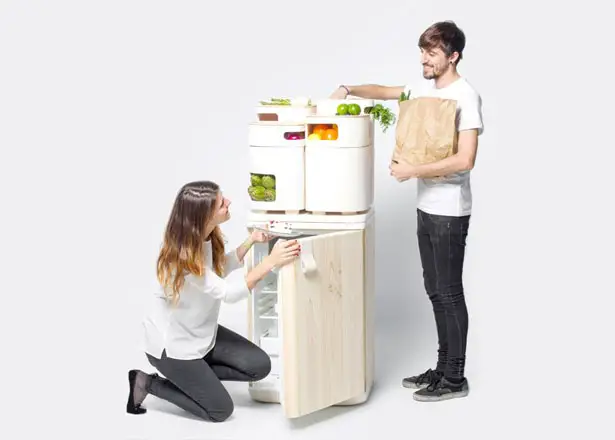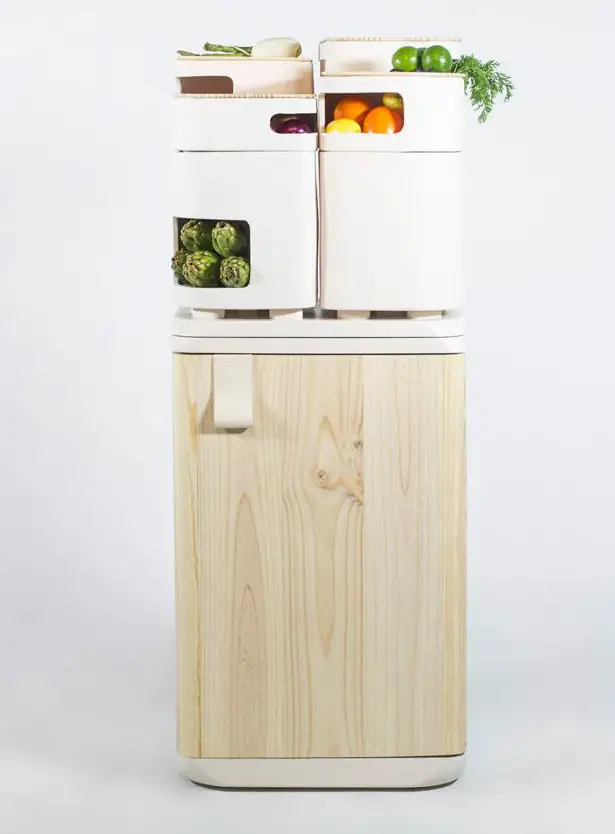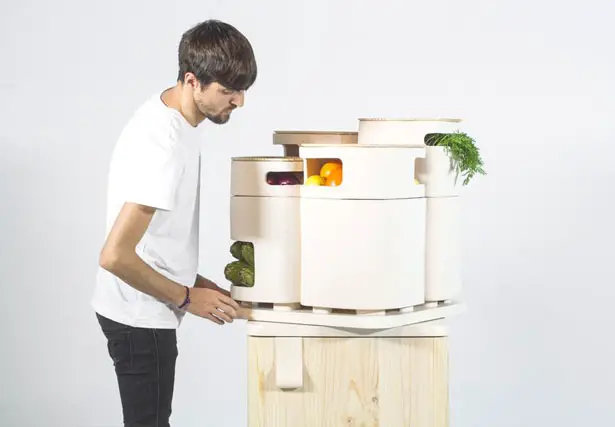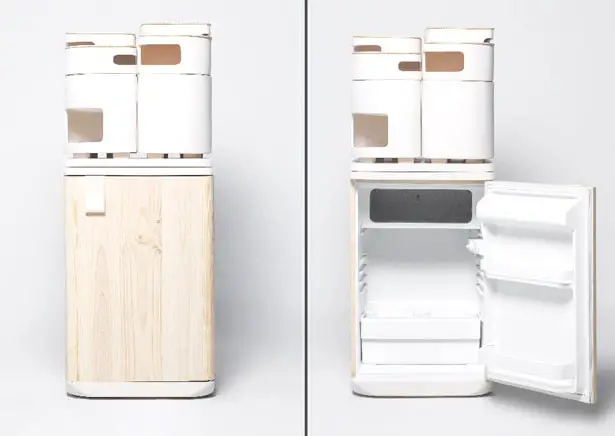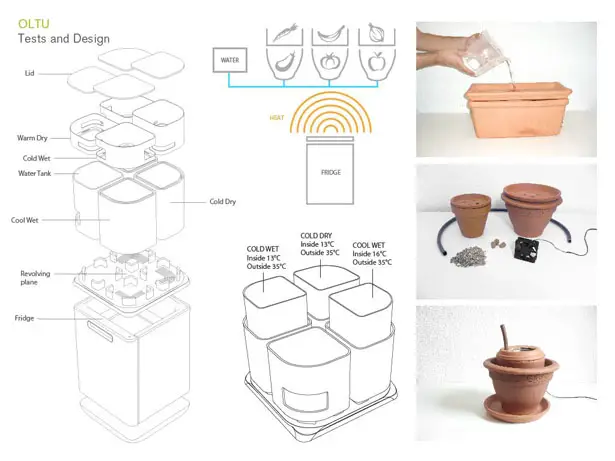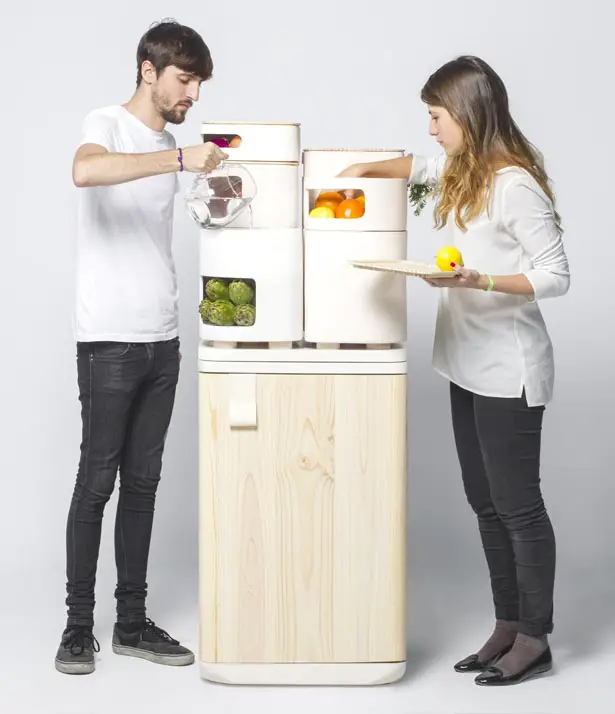 ---
Renault Frendzy car is the 4th step in Renault's new design strategy which launched in 2010 under Laurens van den Acker's direction. Their design strategy is based on the human cycle of life starting from fall in love (Renault DeZir), head off on a journey (Renault Captur), family (Renault R-Space), work (Renault Frendzy), play, and wisdom. Thus, each concept car they have revealed since 2010 represents a phase of that cycle. Frendzy car has been designed with focus on creating an efficient and modern work tool, at the same time still sporting and welcoming the family.
As a professional, you also have personal live which usually intricately connected to each other. It makes you jump from one world to another. This concept car reflects a dual personality to take the stress out of this lifestyle. Frendzy is here to be your perfect partner.
Designer : Renault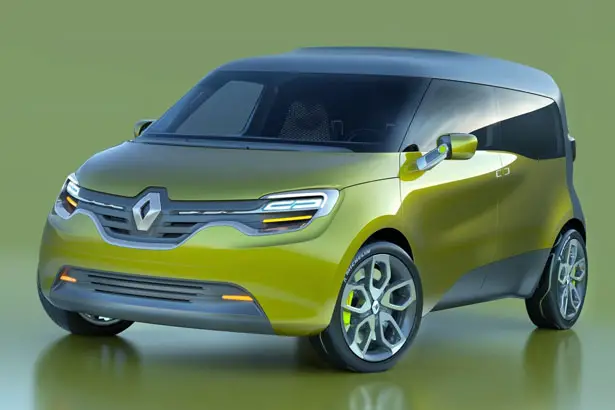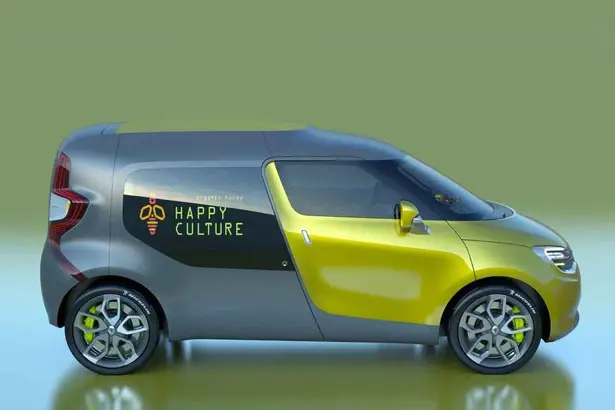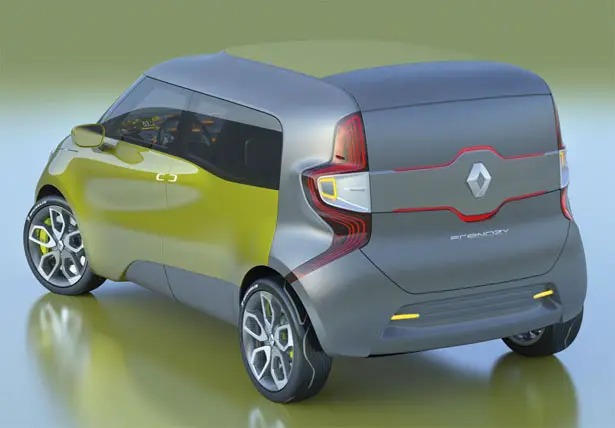 There's only one conventional and one sliding door on passenger's side. The sliding door incorporates a 37" widescreen display. There's no center pillar inside this car, the center opening door represents the world of the family also ease of use when loading. A perfect entry for both worlds.
The large external screen can be utilized to display messages or information such as "making deliveries " or "back in five minutes" or even as advertising messages. There are sensors located on each door to log all your loading or unloading packages with RFID chips. It gives the driver important information such as what's inside the package, destination address, weight and dimensions. It also gives the user a real-time inventory of goods being carried in the vehicle. That's why Frendzy is a great vehicle for business user. On the weekend, this electric vehicle can transform itself as a family car with a big bench seat at the back, comfortable passenger seat next to the driver's seat. Children can watch a film or play games through a touch-sensitive pad which slides out from the back of the driver's seat.
The futuristic technology of the interior can transform the atmosphere from work mode to family mode. In 'work' mode, the rear-view mirrors sit upright and the interior lighting is green; in 'family' mode, the mirrors swivel round to the horizontal position and the interior is bathed in a radiant orange ambience.
Renault Frendzy will be on display on the Renault stand at the 2011 Frankfurt Motor Show!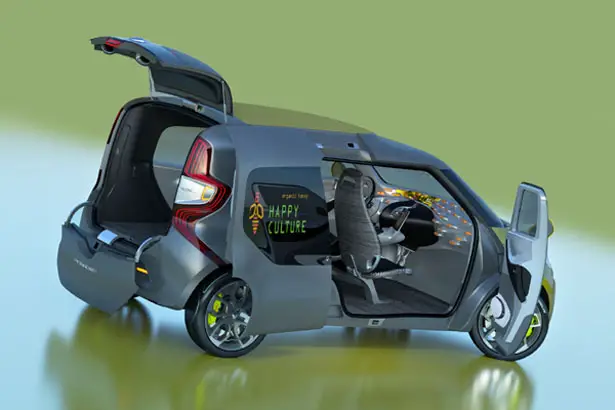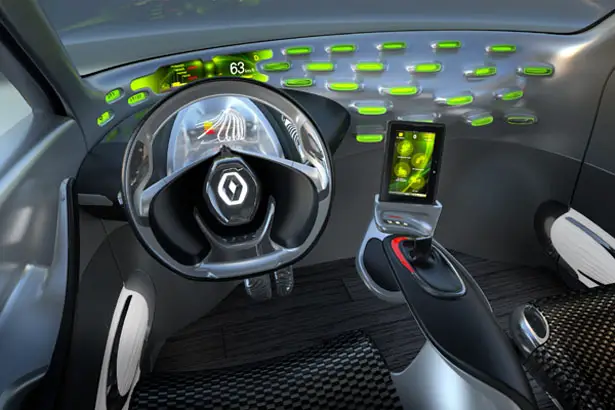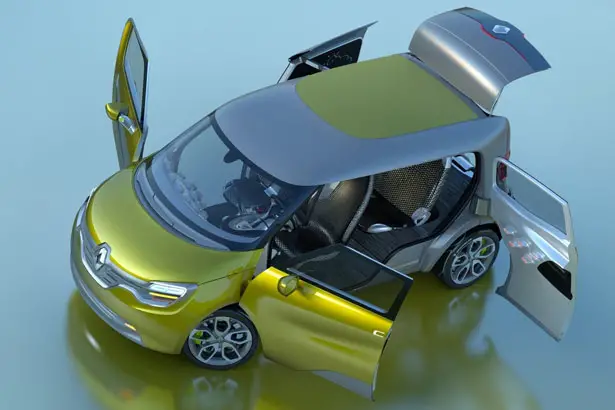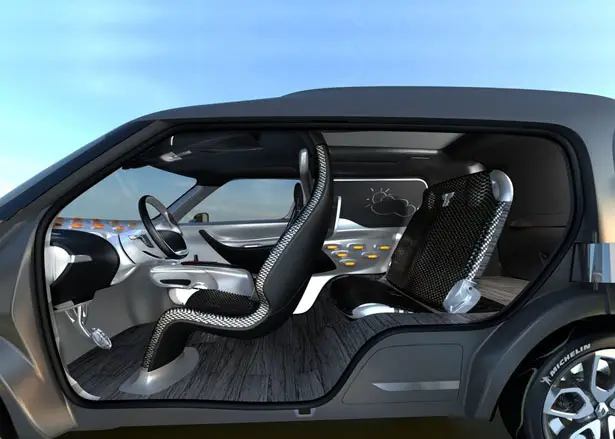 ---
UP is a product line that includes both furnishing and lighting elements for urban environments aiming to connect different people, markets and cultures. This design is a result of a young and inspiring team who think differently in principle and features from a bicycle stand and bollard to a bench. This formal design idea is carried throughout the entire product line and will enable the user to plan and produce more aesthetically rational cityscape. This product was developed in order to make our future cities more pleasant, attractive, and livable, and make the people happier than ever.
Just because of the efficient functionality of this product line, it has received various positive feedbacks from many important personnel. The starting point of designing this useful product collection was the simple and rounded bollard. Different functions were adjoined by making various incisions and the main outline was converted into a wide-ranging and versatile range of products. In order to get the most from the product line, placing and organizing them accordingly is very much important. Implementing these artifacts will surely bring a significant difference in the appearance of our current city life which will be able to change the entire lifestyle of the urban city people.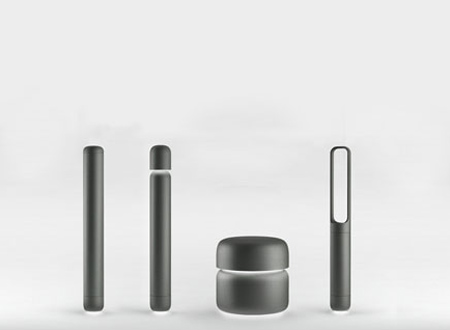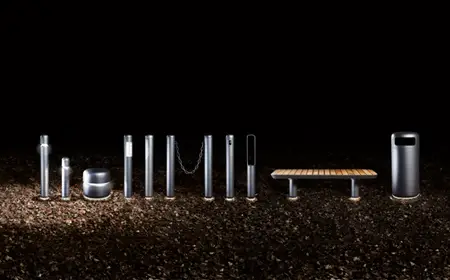 Designer : Norway Says via HomeDosh
---