Canal+ is an integrated Set Top Box and complete UI experience which has been designed by Yves Behar. The designer always wanted to create something useful and innovative for people therefore he has come up with this new interactive experience. This system provides information, personal preferences and communication in a simple way. It also displays the temperature, weather, time or the alarm for your favorite TV show. Canal+ is designed in a box form which can be used vertically as well as horizontally because the gyroscopic sensor mechanically orientates the information displayed in suitable position. The design is sleek and simple to be used by anyone.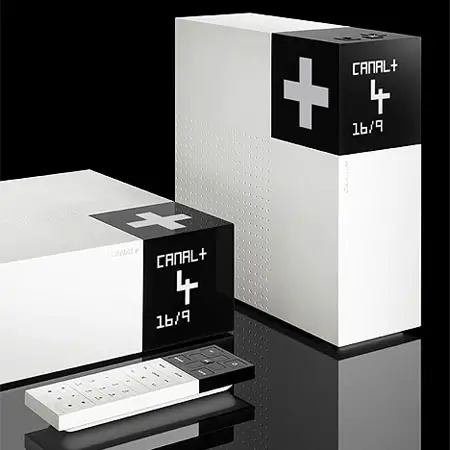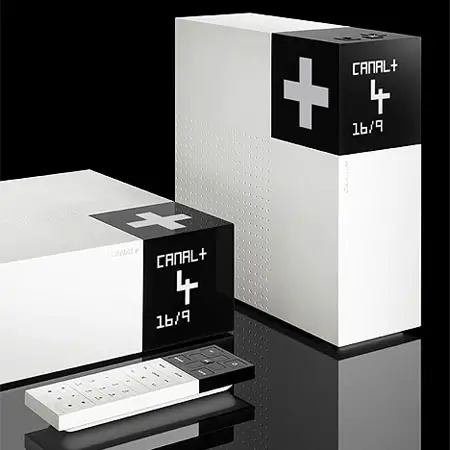 Designer : Yves Behar via Mocoloco
---
Inspired by Lea-Francis 1914 V-Twin model, John Bridge has come up with Lea-Francis Cafe Racer. Lea-Francis was a motorcycle manufacturer which closed down in 1924, but it didn't stop Bridge from making that classic motorcycle design as his inspiration. The 1914 V-Twin model has bulky front end, drifting to the rear via the angular fuel tank, small single seat to finally the carry cases famously placed on both sides of the rear wheels.
Lea-Francis Cafe Racer motorcycle has brought those key elements to its design. Your eyes will be drawn to the the muscular front end, exposing the brushed aluminum front suspension and steering components. The fuel tank of the 1914 has been exaggerated and houses the hydrogen powertrain, lithium-ion batteries and motor within one single unit. This enables the design to be clean and elegant; directly corresponding to the original inspiration.
Designer : John Bridge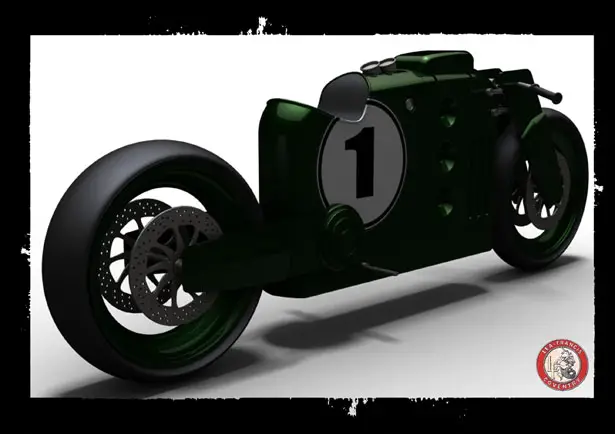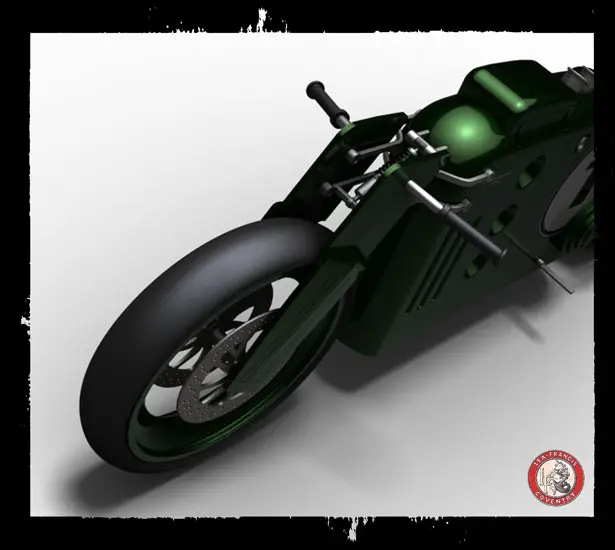 The storage box has been relocated from the rear to sit above the main body, a subtle spin off from the norm. To keep the rear looking as light as possible the seat has been integrated into the main body, something that is unique to today's motorcycles but a feature of the café racers of yesteryear.
Abiding by the philosophy of Lea-Francis Motorcycles this concept brings a dead brand into today's society with a bang. Cutting edge looks and technology, Lea-Francis Cafe Racer will not only appeal to the fashion conscious, the speed freaks, but also the user who can appreciate classic design and may want a taste of a classic brand.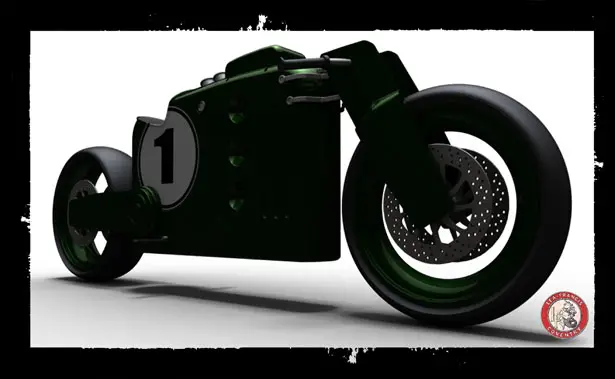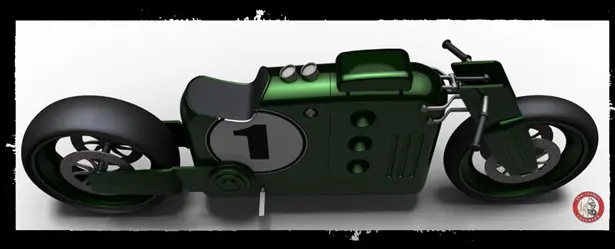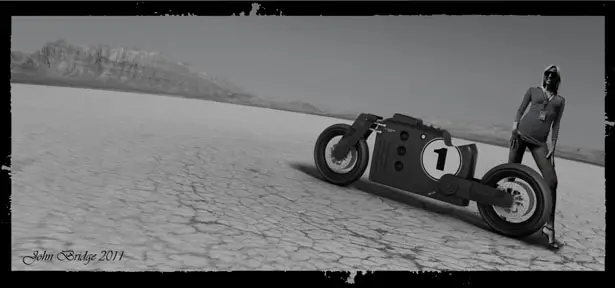 Tuvie has received this project from our 'Submit A Design' feature, where we welcome our readers to submit their design/concept for publication.
---
The extraordinary design of this concept 3D blue ray disc camcorder features portability, durability and small dimensions, offers semi-pro video recording with highly sensitive lenses and sensors. The appearance of this concept camcorder matches much with the robots of science fiction movies and has two stands under both sides of the lenses to ensure better balance. The feeling of existence and being involved in this camera cannot be evaluated to existing way of video recording simply because the camera will produce a pure 3D reality video. However, the program broadcasters may require further development to run these twin frequency videos that is essential to create 3D illusion.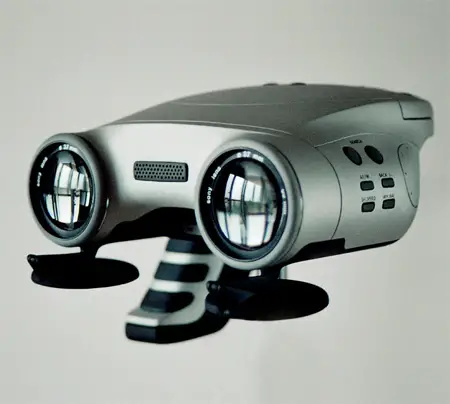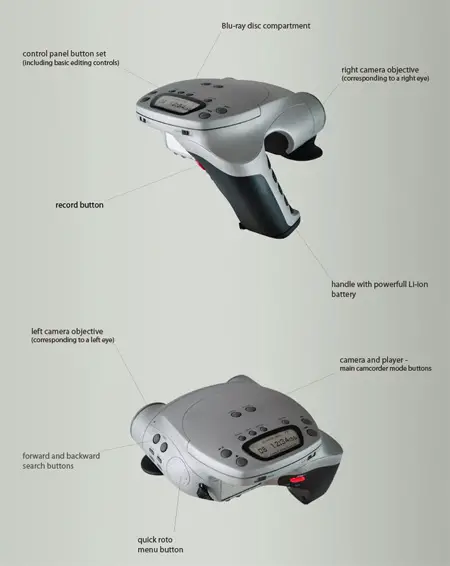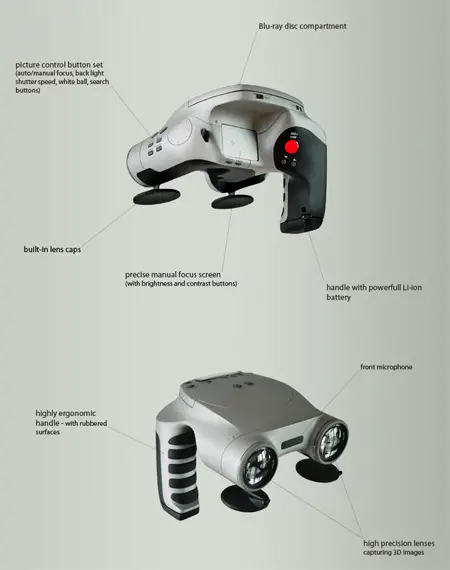 Designer : Nikola Knezevic
---