This portable cooler used for cooling the drink bottle inside the wrapping cloths. The cloths have the tie zip to the bottle neck. This tie zip is functionally keeping the cool air trapped inside. When you want to drink your drinks, you don't need to open the wrapping cloth, you can directly access the bottle cap.The purpose is to get the fresh drink while you are traveling far from the city such as hiking, mountain biking, etc.
Designer : Eno Setiawan
---
iXoost audio system for iPhone/iPod Touch is a cool object for music and auto lovers. At first sight, you'll be in love with this gorgeous system that consists of 2 main distinct objects: horns and exhaust. It is said that the sound of a 12-cylinder engine should be listened as a melody, a symphony. It goes to show that a fine-tuned engine sound is unique and inimitable. iXoost brings the sense of racing through the vibration of metal which is made of a genuine racing exhaust manifold as a soundboard for the woofer.
This audio system has been designed to be reminiscent of the classic 60's to 70's motorbikes, inclusing the contrasting Allen screws. Great sensation can be experienced when you touch, thanks to Schedoni leather that covers the 2 ports, similar to Berlinetta. The muffler suspensions are designed to provide you with the idea of reaching skywards, feel the roar of engines while the horns serve as little exhaust pipes for speakers.
Designer : Mirco Pecorari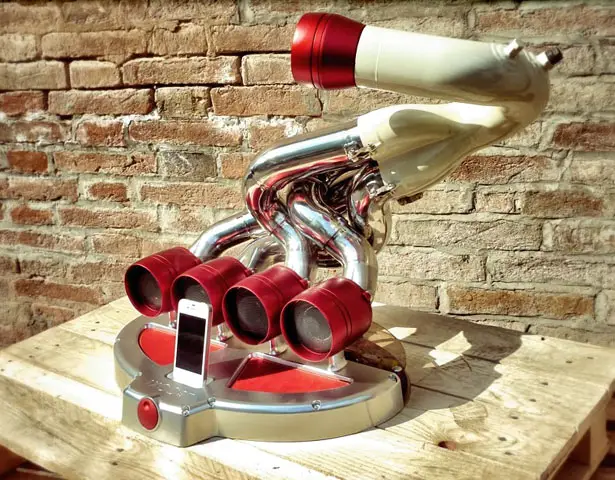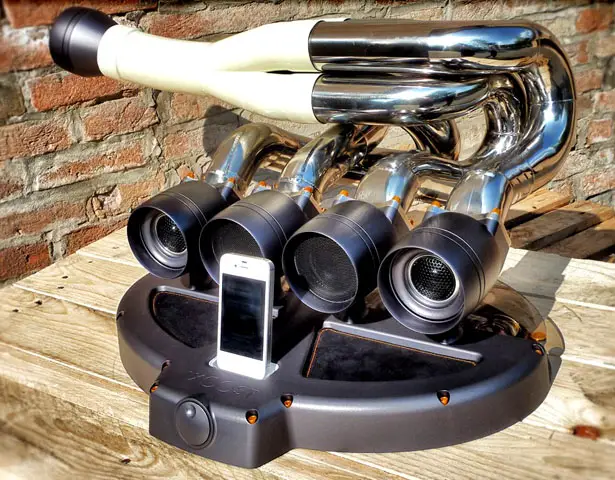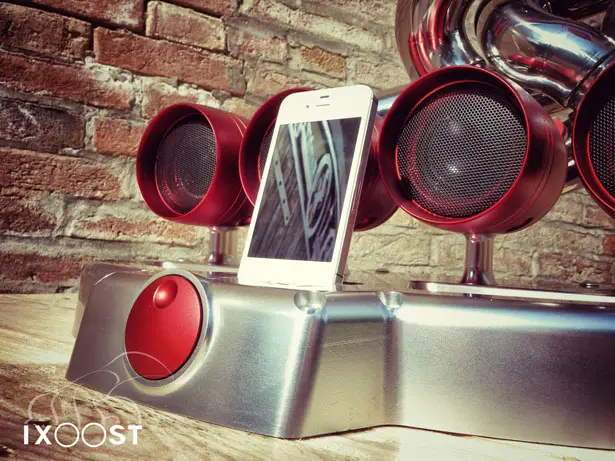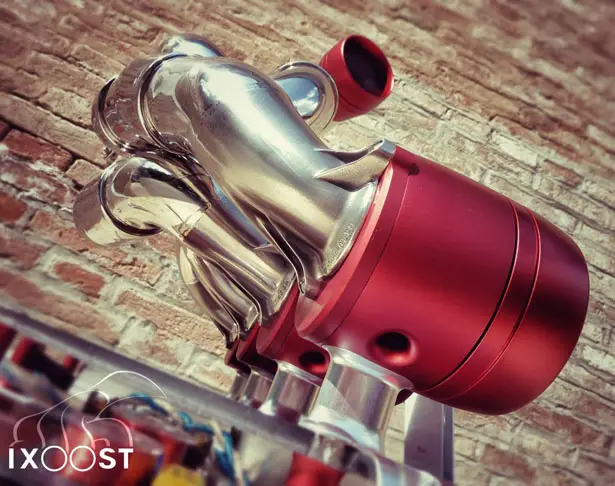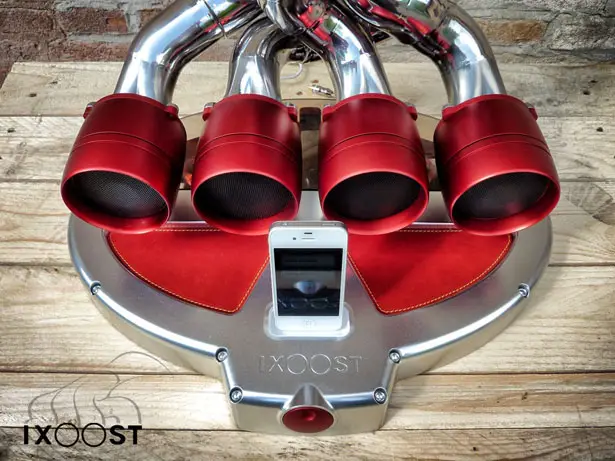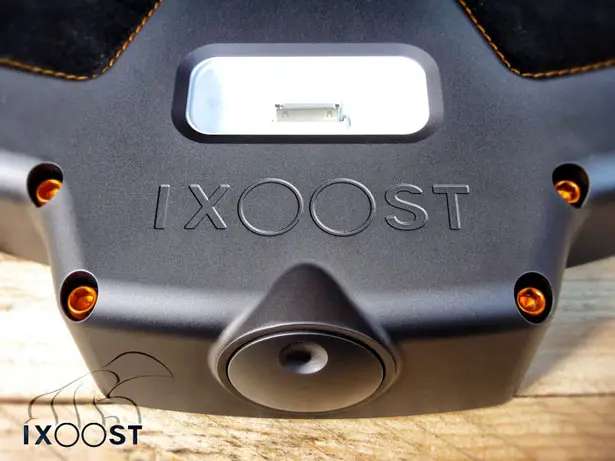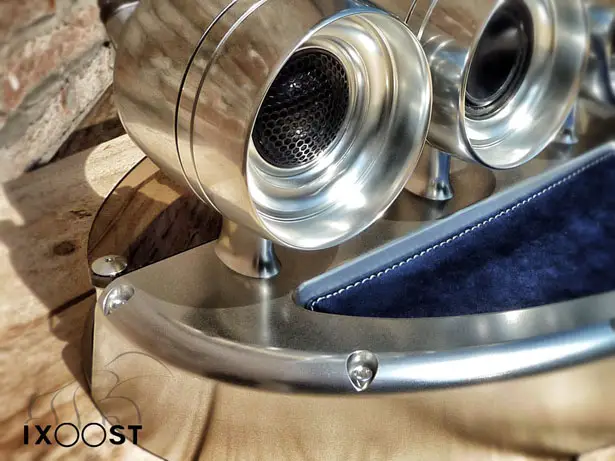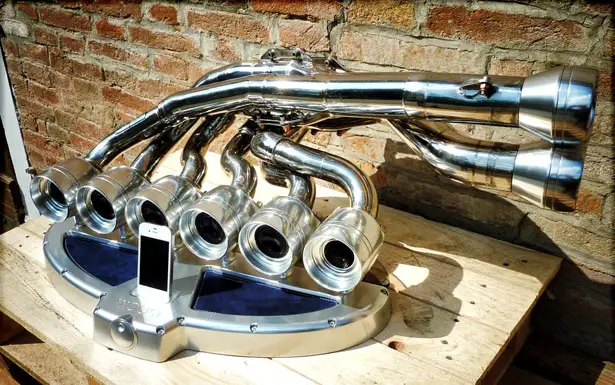 ---
This wrist watch is a project by Gregor Andoni, it features polished stainless steel case with brown leather strap. This concept project aims to combine form with function to provide you with a stylish, modern time piece. This concept watch was inspired by technology and accessibility that focuses on designing a wristwatch that offers entertainment and more functionality.
This watch uses LED display with 6GB storage capacity, Bluetooth connection, and a small jack where you can insert your headphones plug. The display can be removed from the case and you can use it simply as an MP3 player or a small device where you can transfer your photos or music via Bluetooth connection.
Designer : Gregor Andoni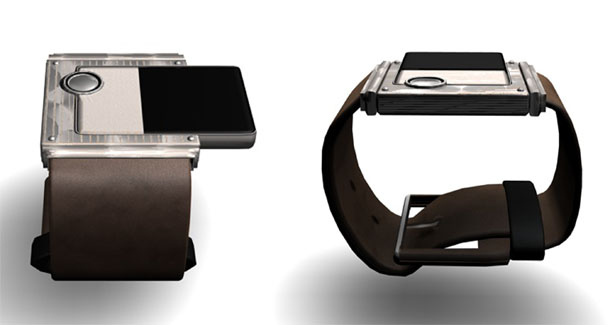 The removable part consists of 2 rails, each one on each side that helps the display sliding in and out from the case easily. The case is also designed with sliding track that releases the watch with a touch of a button located at the back of the case. At the bottom of the display, you can find a metal piece that you can use to clip the display onto your pocket or arm band while running/biking.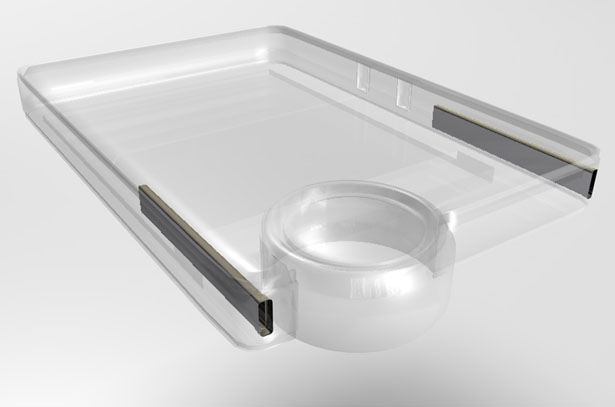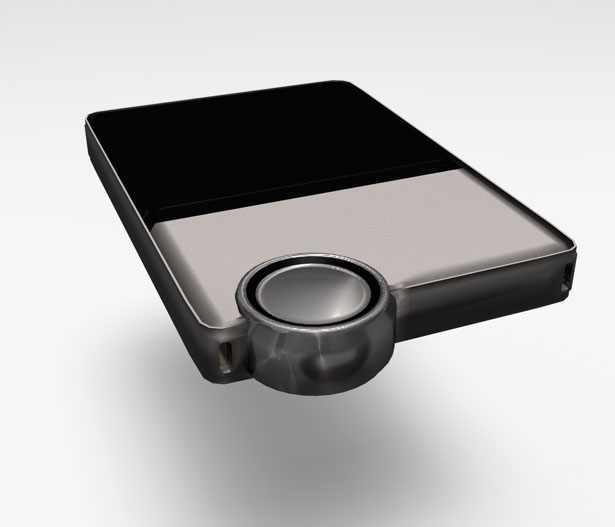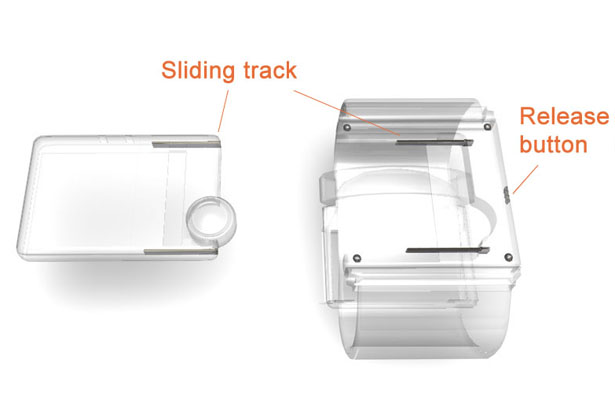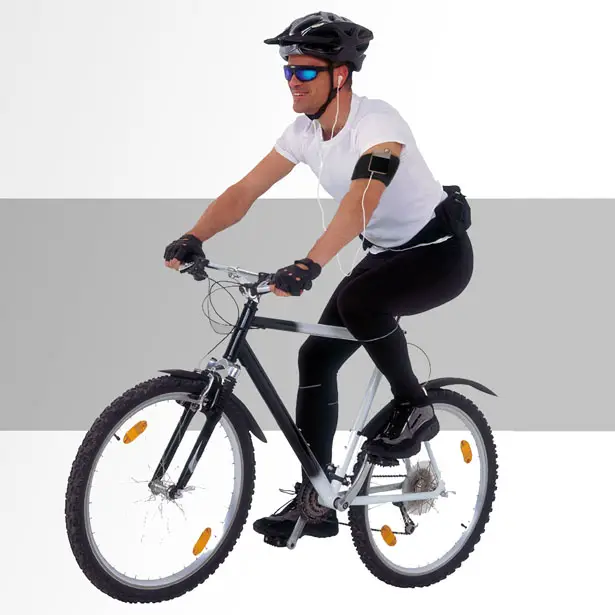 ---