The SPV is a solar powered vehicle made out of aluminum structure with flexible thin-film modules fixed to it. It's sleek, it's futuristic, it's kinda remind us about Nuon solar car from Delft University. The shaft in the centre of the SPV functions as an inbuilt cooling system, integrated in its form. The aerodynamic form allows it to collect energy through a long drive in the desert (or any sunny environment). Hence not only that it is powered by solar power, this car can also recharge your home power, with the extra energy collected using its solar panels.
Designer : Omer Sagiv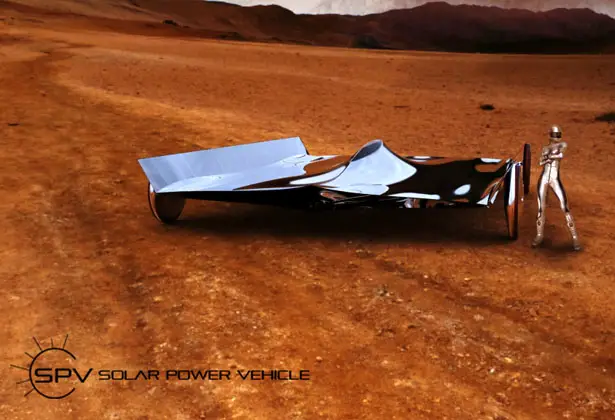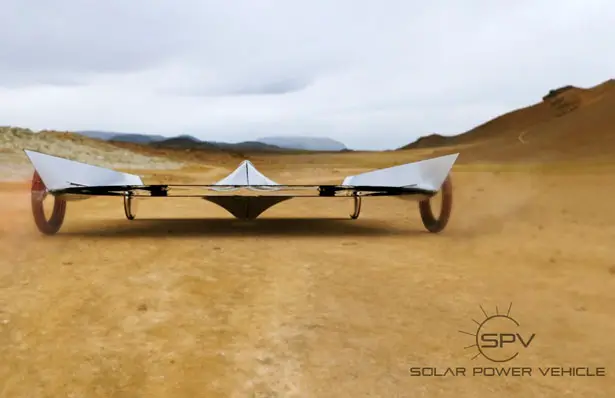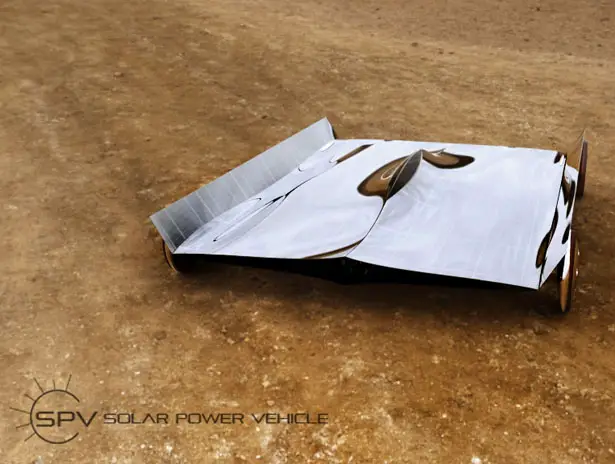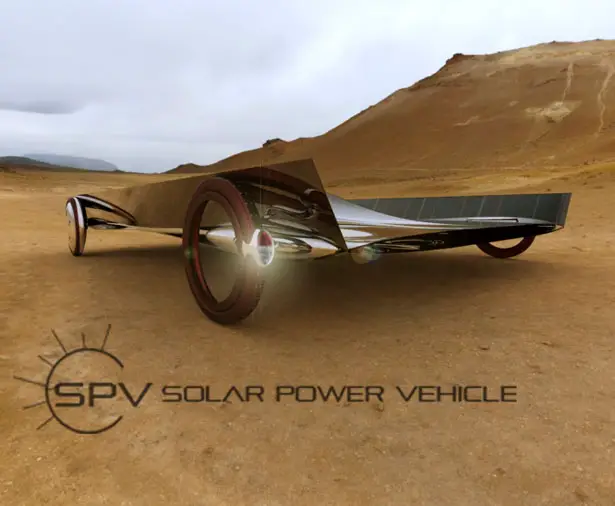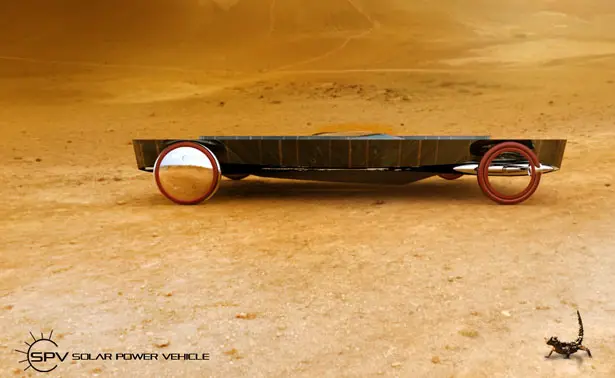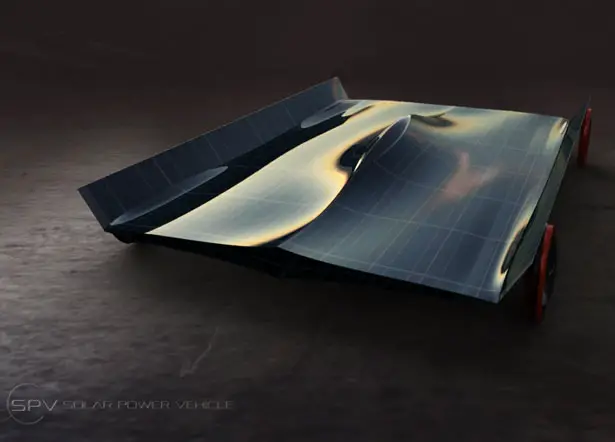 ---
For those who love listening to music while working, it can be pretty difficult to have the ear bud in place oftentimes. To clear off the trouble, Benjamin Lotte, an industrial designer has come up with an excellent piece of headphone, the Headbanger. These unique headphones work great for athletes, keeping the head phones firmly held to the user's head and do not fall off with each jump. Athletes usually don't sit in a place, but wander about to warm up for their sports. This handy headband would form a perfect companion during warm up and keeps the tracks playing without having to worry about it falling off the head.
Headbands are gaining immense popularity in today's world where hip-hop culture dominates the present fashion world. Available in various customizable color schemes, athletes can match a scheme with their workout attire. This awe-inspiring headband comes with an added feature, meaning it can be customized with similar accent pieces. With no compromise to the sound quality, the Headbanger would give a stylish look to the wearer and beat up other models with its unparalleled performance.
Designer : Benjamin Lotte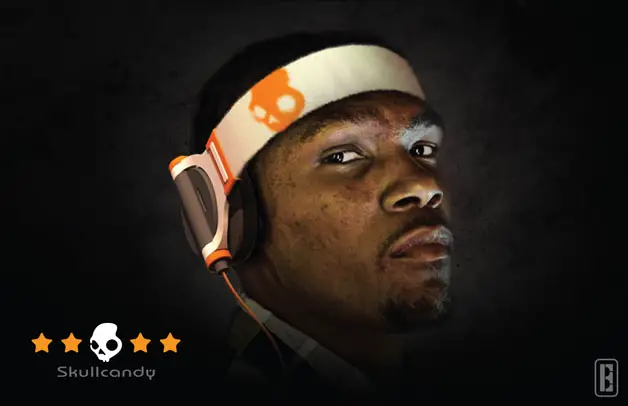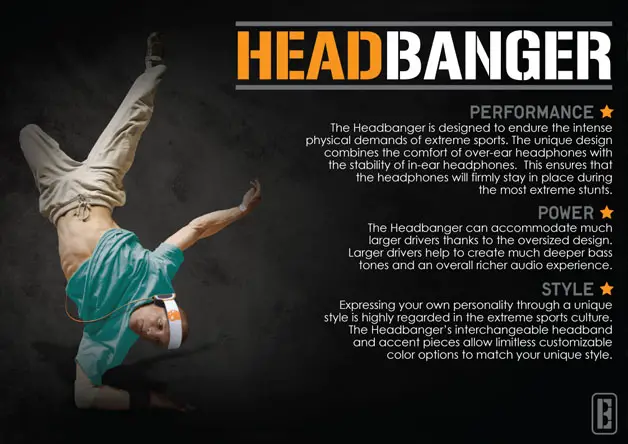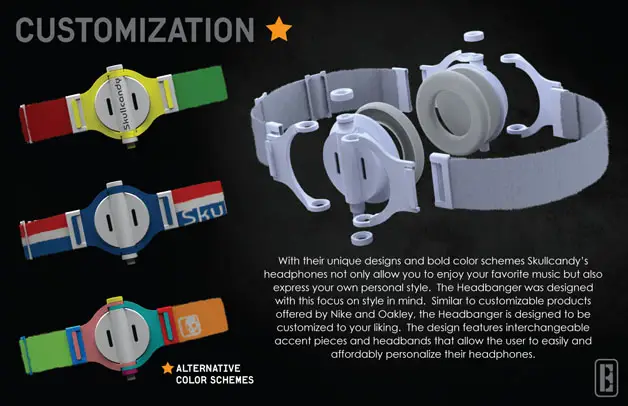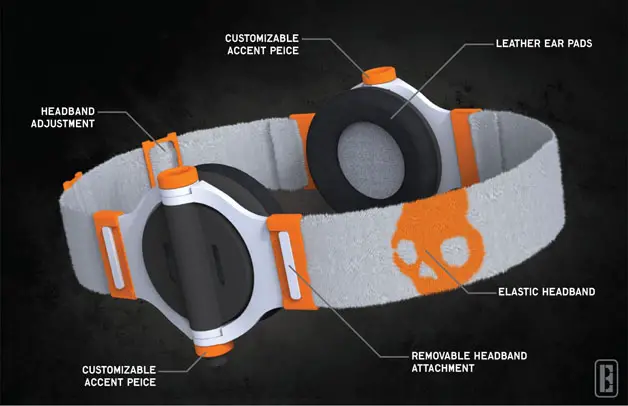 ---
When I say a dog is a man's best friend, I'm sure I speak for most of us. I love having my dog around me all the time, a pet provides companionship and a great time you'll be having with them around. Seniors have the same feeling when it comes to pets. Research shows seniors who own pets are healthier and more alert, because pets keep the owner engaged and give them a companion to live with. Unfortunately, existing pet carriers are bulky and heavy, it's difficult for elderly people to transport their pets from one place to another. Sicuro Pet Carrier has been designed to address this issue.
The main concern of existing pet carriers is the lifting part, by adding wheels to the carrier and a telescoping handle, the task of transporting the pet becomes faster and easier. Sliding lid makes it easier to open and close when compared to current latch system, not to mention the design of existing pet carriers are more like a cage. There are small holes in the lowest panel that allow the pet to see out and the owner to check the pet. The telescoping handle allows the user to both extend the handle for easy pushing, as well as lock it in a shorter position to easy lifting. This also comes in handy when storing the carrier. Most pet owners consider their pets as family members instead of just pets, that's why Sicuro has been designed to look like a baby carriage to remove the connotation of a cage. The small size of Sicuro came from interview results. Most seniors interviewed say that they prefer small pets because they are easier to take care of.
Designer : Alex Kehoe and Brian Jeffcock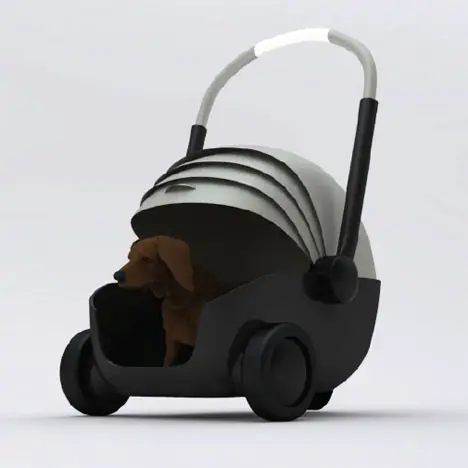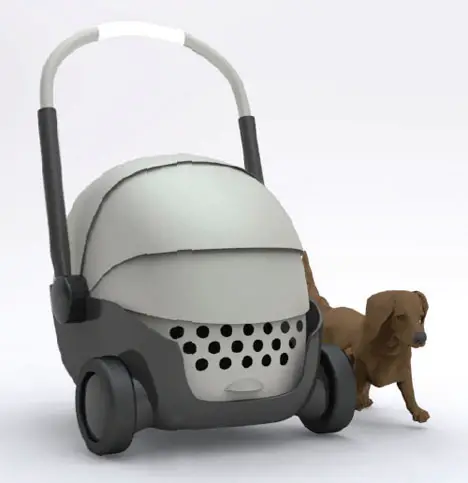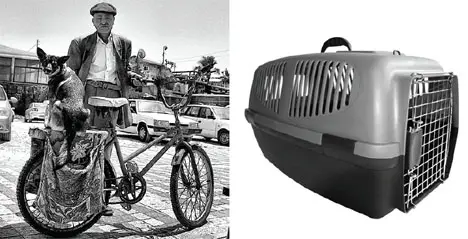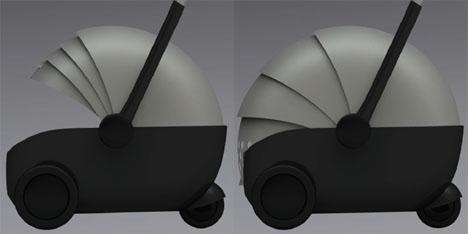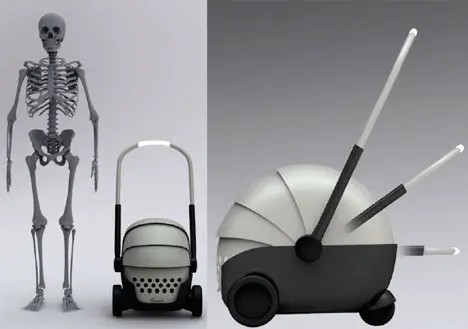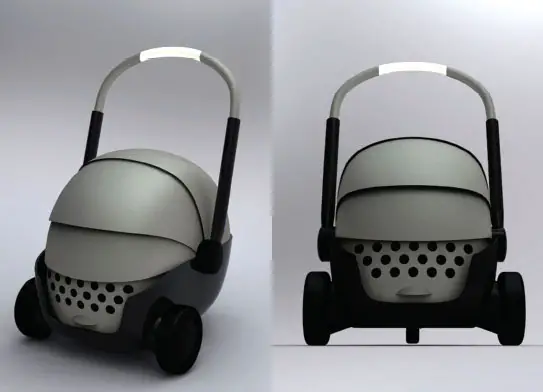 ---