Löytö Esineiden has sent us Vera watch, her latest cool watch concept and this time, it can be a bit tricky to read the time. Well, let the designer explains in her own words on how to read the time.
This new design uses, in its most visible part, an area with a 12 holes. Through them, and depending on the color that appears for them, the watch tell us the hours and the minutes.

Magenta is the color that corresponds to signal the hours, and cyan for the minutes. In addition, these parts have magenta circular marks where each one has written numbers that corresponding to the hours (01/02/03 …), and cyan circular marks where the number corresponding to the minutes in sections of 5 minutes (05/10/15/20/25 …).

The hands consist in circulars slots that rotate (30° every hour for the hours hand and 360º every hour in the case of the minute hand) and they are emerging through these holes. In addition I use the color (magenta and cyan) to differentiate the hours and minutes and I used a translucent material for them, that when they are superimposed, they give us to a "third color" (purple) which is used to identify when the hours and minutes used the same hole (for example, when it´s 01:05 / 02:10 / 03:15 / 04:20 / 05:25 ….).
Designer : Löytö Esineiden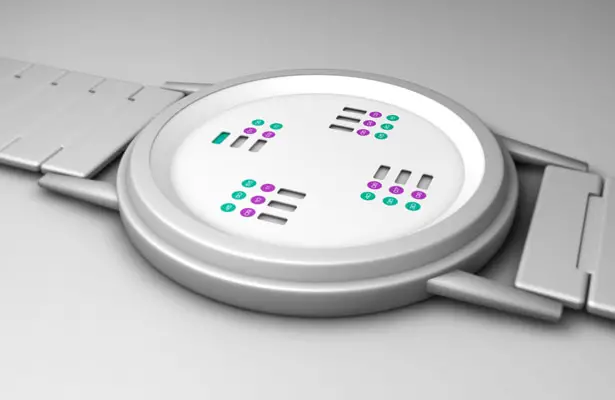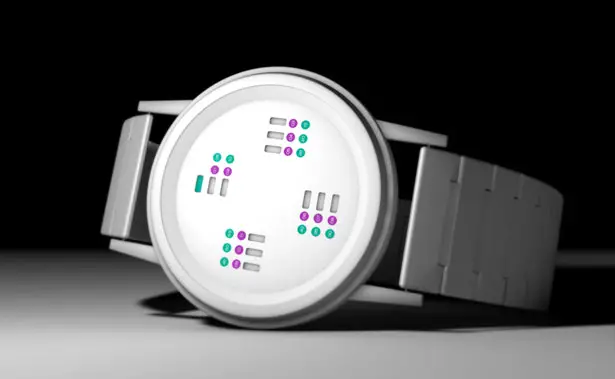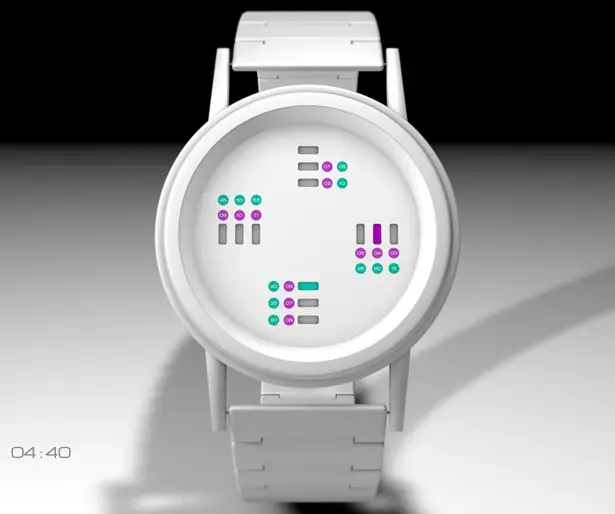 Click above image for bigger view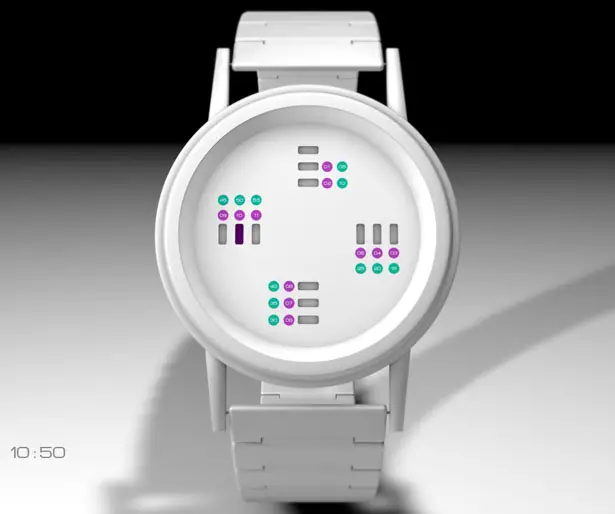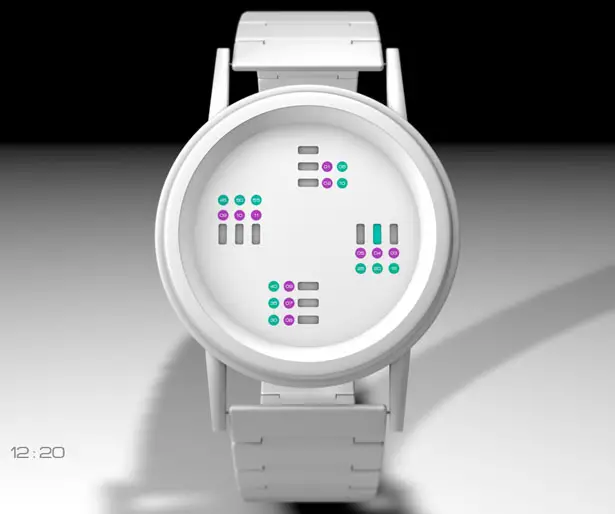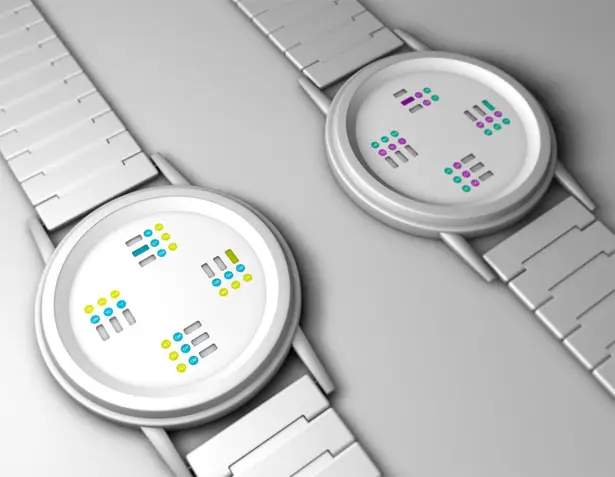 ---
Futuristic kitchen, designed by Antoine Lebrun might be available in 2017. You might be able to find kitchens utilizing features like the Aion in the market soon. If you look at the kitchen design, there are specialized plants that were developed by the aerospace industry for their filtering and cleaning properties. They provide a renewable supply of clean water and vegetable soap. When cooking, the plants act as a filtering hood. When it's time to clean up, simply place the dirty dishes in the sink, close the hood, and the all natural clean cycle begins.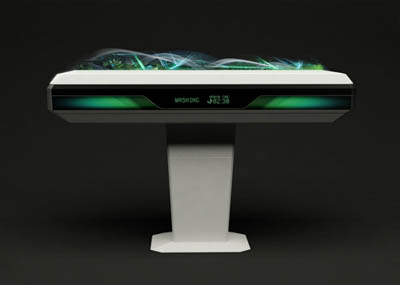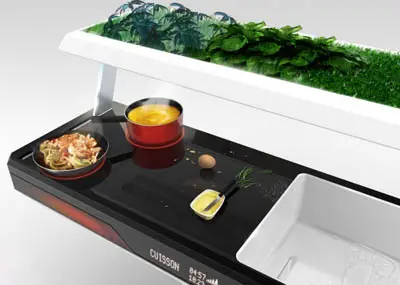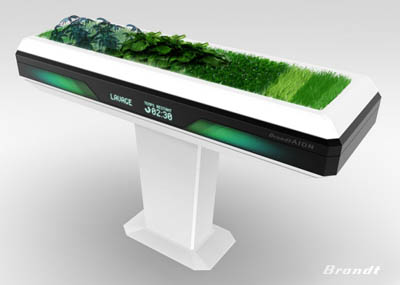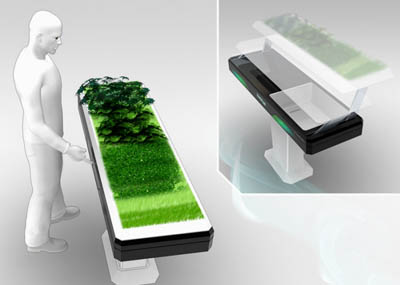 Designer : Antoine Lebrun
---
A pack of GIGS.2.GO USB flash drives which you can tear off to share them. The compact size (a credit card sized pack) makes it easy to carry and share, not to mention it uses low-cost molded paper pulp as its main material, a nice tiny reusable thumb drives. This concept is the answer of the challenge that small gadgets don't have to use oil-based plastic enclosures, it can utilize 100-percent post-consumer recycled paper as well.
Kurt Rampton, the designer, says that this concept is renewable, biodegradable, cheap, lightweight, yet durable enough to ensure each tab lasts many uses. He explained that this project was inspired by BOLTGroup designers who frequently running into problems when sharing presentation or files with clients, because not all clients are tech savvy while cloud sharing might not be the best option.
This small pack of flash drives can be shared easily and you can even give it to the client. It's flexible and requires low cost in production, thanks to the idea of using molded paper pulp. The result is a great opportunity for anyone to use up-cycle material as a gadget product enclosure, the ability to tear the material lends itself to the tear-off-tab concept. At the end of its useful life, you can easily disassemble GIGS.2.GO USB flash drive to separate the organic and technical parts.
Designer : BOLTGroup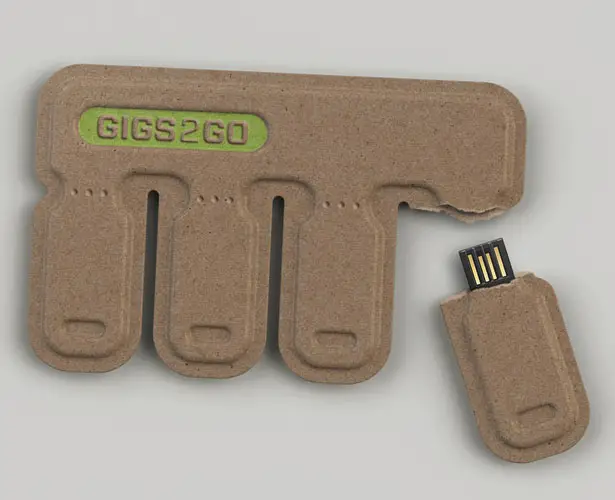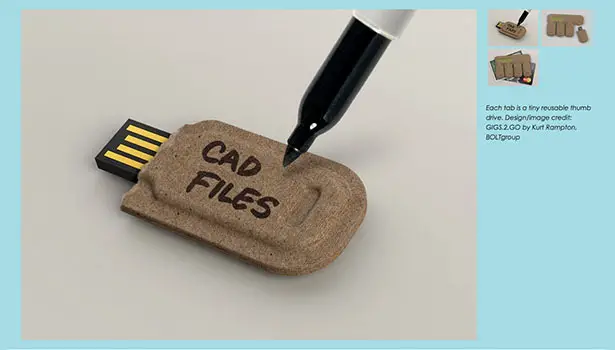 ---