Jake Loniak, a student of Art Center Pasadena has crammed the combination of motorcycle and tech-skeleton into an awesome looking Yamaha branded Deus Ex Machina. Jake has beyond his wild imagination to design this concept. The vehicle will be powered by ultra-capacitors and doped nano-phoshpate batteries. Jake believes that this vehicle can achieve a top speed of 75 mph. The recharge time of this vehicle is15 minutes and cycle time is of 1 hour. The qualities are more than the qualities found in hybrid cars. Anyone who uses this vehicle would be protected from any kind of accident. Can't wait this vehicle to come on roads…!!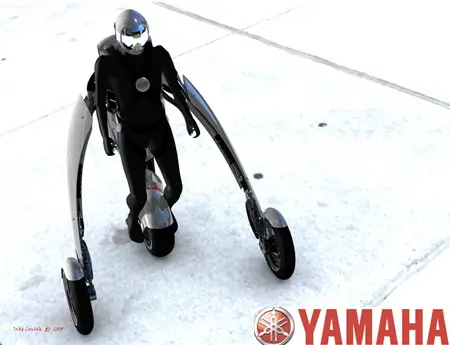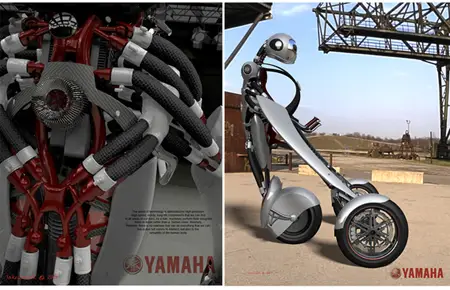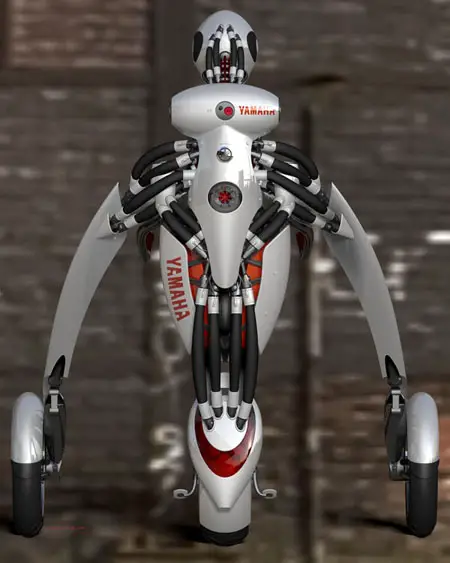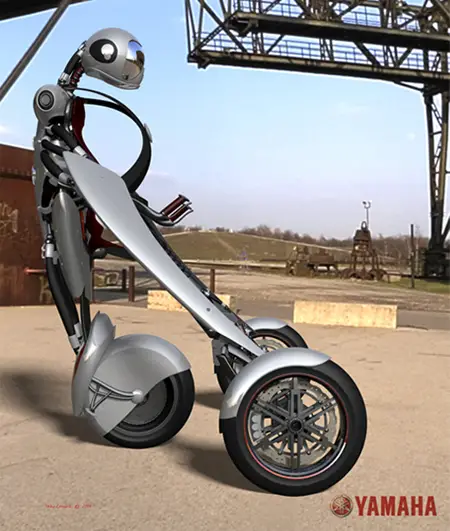 Designer : Jake Loniak via Gizmodo via Hell For Leather
---
Love…love…love… those 3 words express how much I love this vintage motorcycle design from Vasilatos Ianis, Ariel Cruiser. It was a design submission for Local Motors Cruiser Design Challenge, it's not surprising that this concept won the first place in the competition out of 90 entries from 17 different countries. One of Vasilatos dreams is to design a motorized bike that reminds us of the good ol' days of early 1900s. Every parts of this bike has been designed to reflect the history of boardtrack racing and motorbikes, starting from the motor and engine cover, fuel tank, to leather straps that keep the tank in its place. Awesome.
Designer : Vasilatos Ianis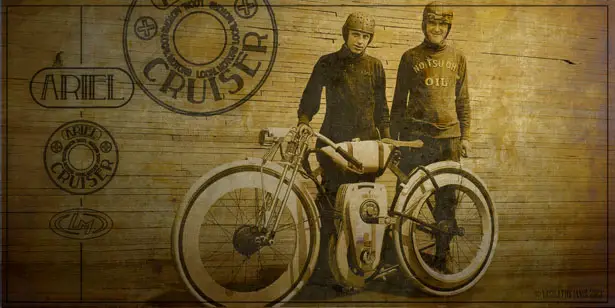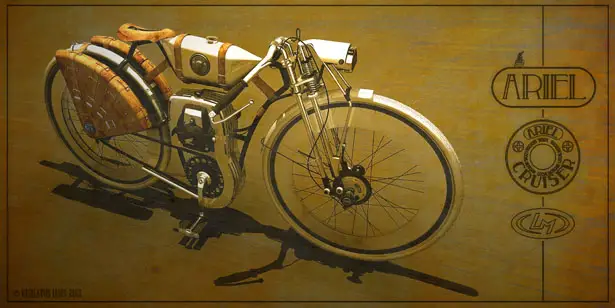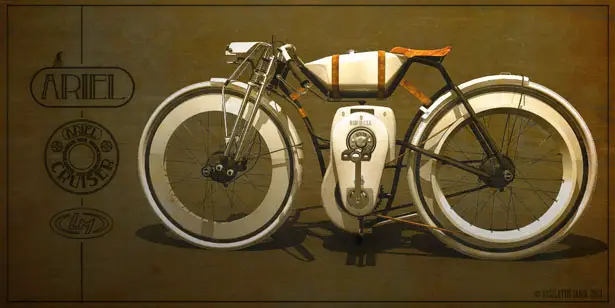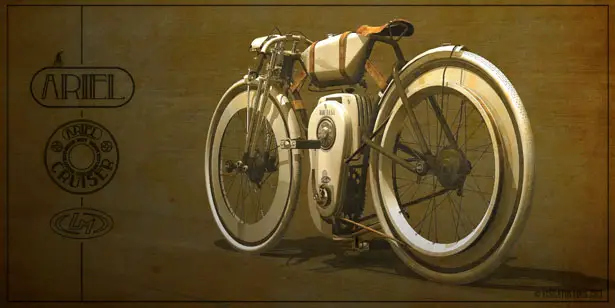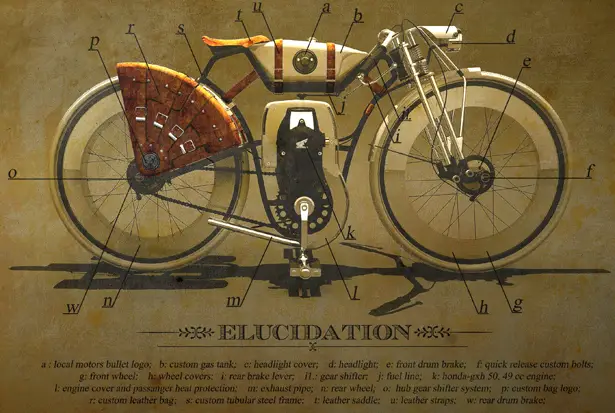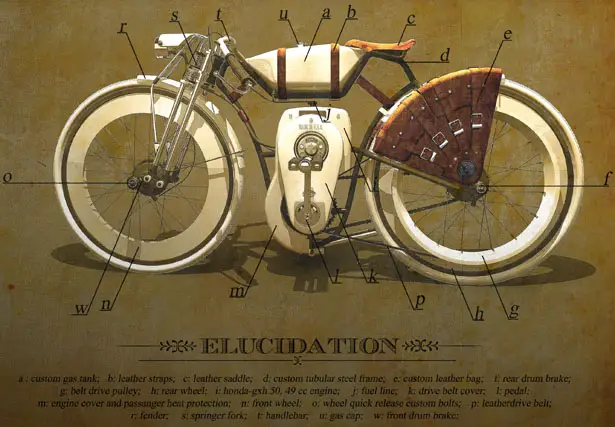 ---
Leaf is the latest concept car designed by Shanghai Automotive Industry Corporation (SAIC) that features an odd leaf as its roof, giving an impression of being eco-friendly. This innovative roof is crafted from foliage and able to produce oxygen just like a real leaf. Moreover, the leafy roof features a solar panel to generate and store electricity, and more surprisingly, it directs the car to move into a position where it can get the most suitable sunlight coverage. The wheels also contain spinning wheels that can generate electricity too when the car moves forward. This energy-efficient vehicle not only will reduce the fuel cost of operating a car, but also will help developing an emission free environment.
Designer : Shanghai Automotive Industry Corporation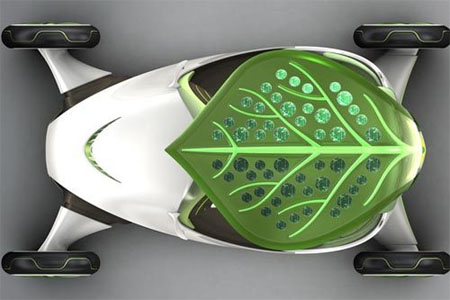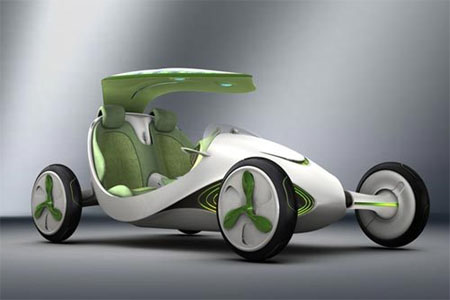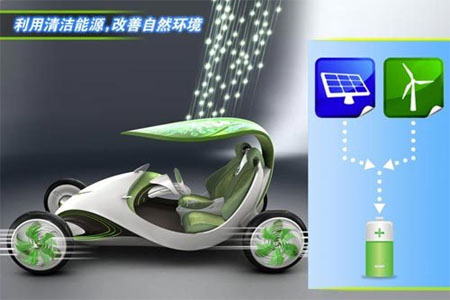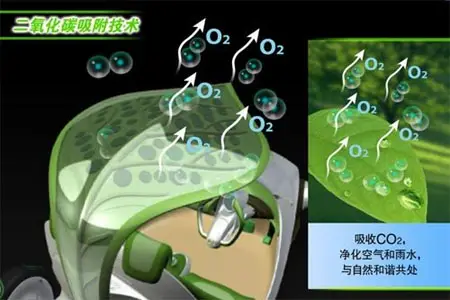 ---