A projection clock is not new tech, but still, it looks pretty cool on your nightstand. Digital Tilt Projection Alarm Clock is a pleasing companion to have in your bedroom, it's a radio controlled alarm clock with projection unit that projects time onto wall or ceiling when you wave your hand over the sensor. Designed by Braun, you can tell that this company has done a great job in designing modern alarm clock, the Red Dot Award confirmed that as well. The large backlit digital LCD display is pretty clear to see, it has an alarm and snooze function to wake you up. The side arm that acts as projector tilts 180-degrees and rotates 360-degrees.
From : Braun [Buy It Here]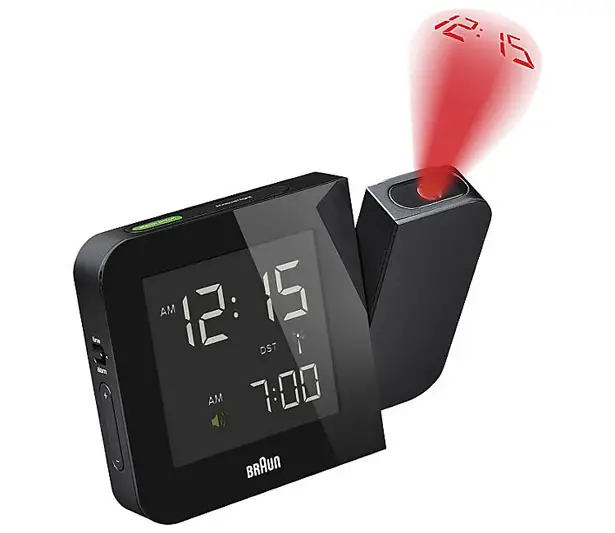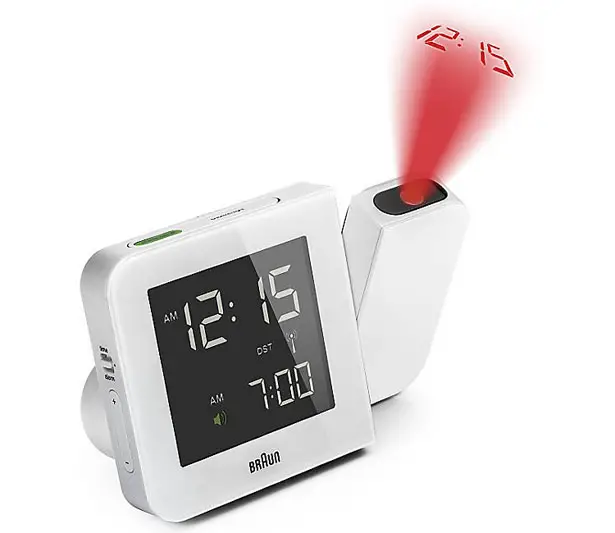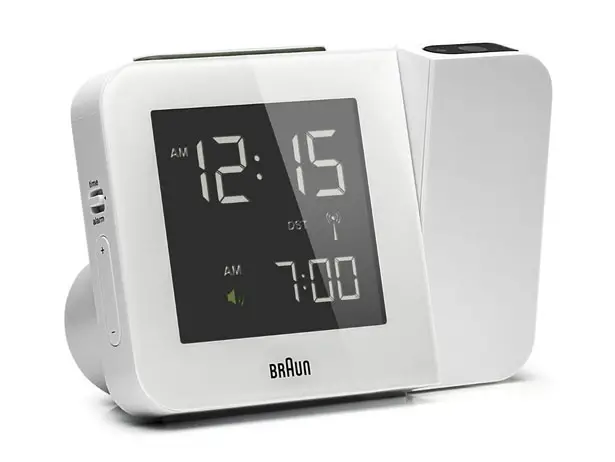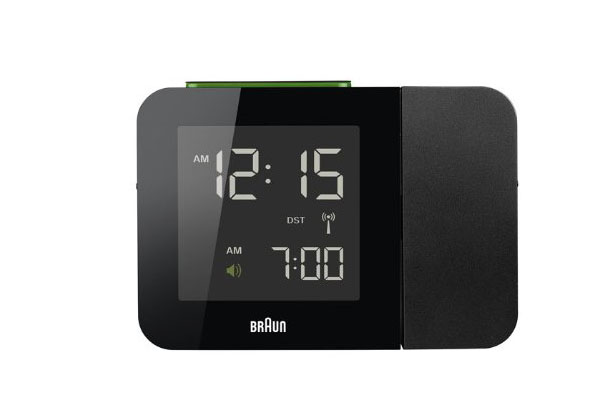 ---
In today's stressful times, the new device by San Frisco based Industrial Design Pinpach Piyatiratitivorakul is exactly what the doctor ordered. This interactive therapy and stress reliever designed for home is something that will relieve the users of stress that is inculcated in their day to day life. Serene is a device that can be played in groups or solo, when one has leisure time at hand. The device consists of two parts with the top being a remote control which gives the user the flexibility to connect it to other devices via Bluetooth. Being portable and easy to carry it sure is a good distressing tool.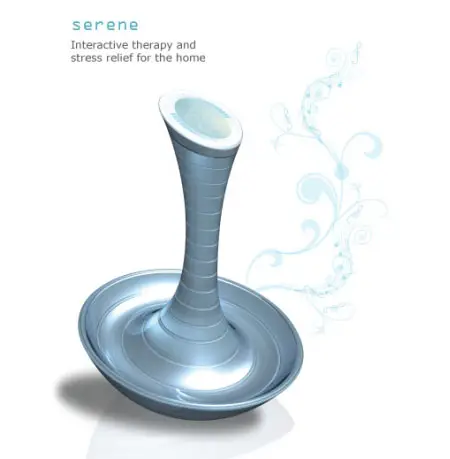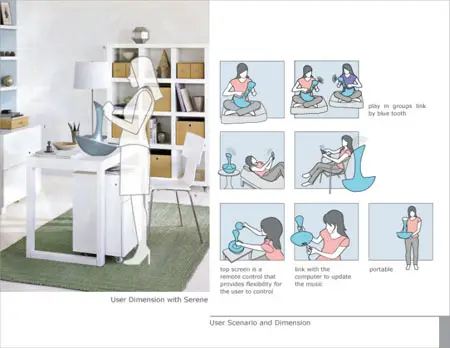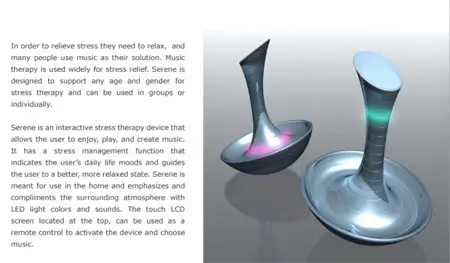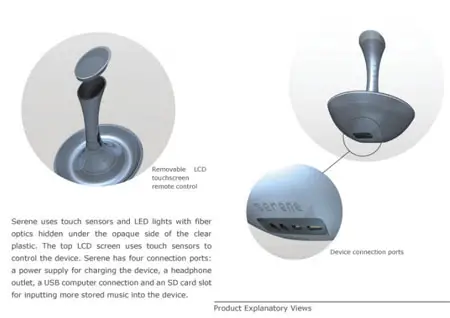 Designer : Pinpach Piyatiratitivorakul
---
Devices that assess power consumption of a house are very much familiar with us. But how many of you have seen a device that measures your body surrounding power consumption? Worrell is a design firm based on Minnesota has designed such a device named Gruve which is a personal energy-burning monitoring system based on Dr Jim Levine's research. He discovered that it is possible to lose unnecessary weight by being active all through the day which will shut the metabolism down. Gruve is a tri-axial accelerometer that can indicate the progress of an individual against his or her pre-measured metabolism by monitoring the individual's every movement all through the day.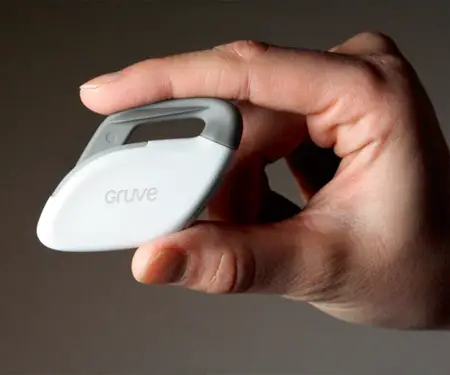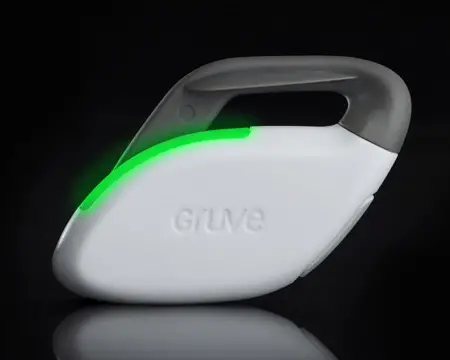 Text from the website:
Dr. Jim Levine of the Mayo clinic discovered that if people are active throughout the day by being reminded to move or stop being inactive they could keep their metabolism from shutting down and therefore be able to lose unwanted weight. Through his research he strove to better understand the benefits of non-exercise activity thermogenesis (NEAT) and came up with the concept for a wearable device.
He determined the key was a system that could calculate an individual's metabolic pattern and measure calorie burn throughout a day's activity and then relay targeted caloric intake to the user. He needed a device that not only monitored and measured an individual's every movement in a 24-hour period but also prompt the individual to get up and initiate activity before their metabolism slows. The Pelegrin Partners licensed Dr. Levine's technology and founded the company to take this important weight management opportunity into commercial practice.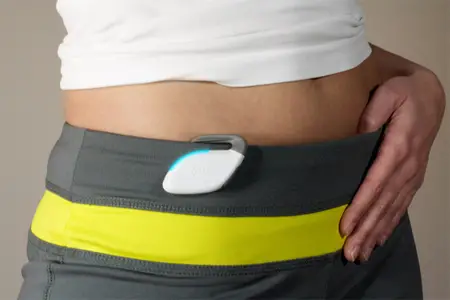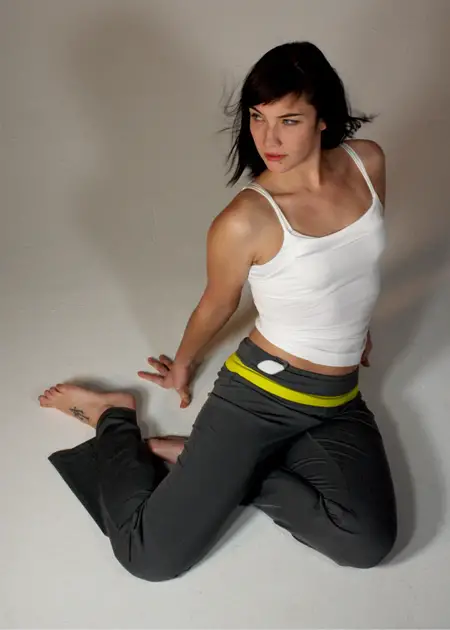 Designer : Worrell
---