Christian Precht has designed great pieces of furniture for various purposes. The seating furniture created by Christian resembles a "waiting loop" in appearance, he call it : "Hold The Line". It is curved and looks quite sculptural. The seating arrangement completely changes the concept of a normal bench. It is modern and unique unlike the other public seats. Some of the benches feature geometrical shapes which are stylish but comfortable to sit. Network cables and power supply run through the entire loop.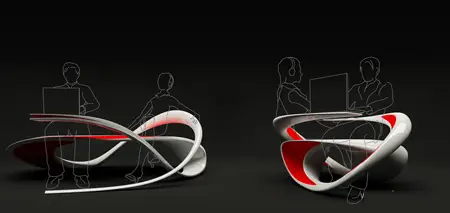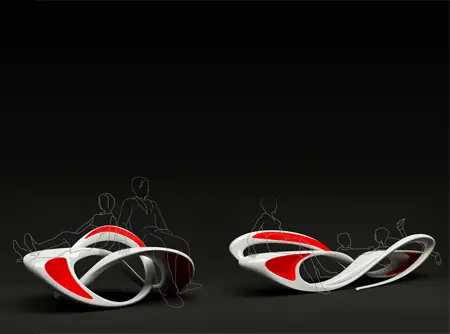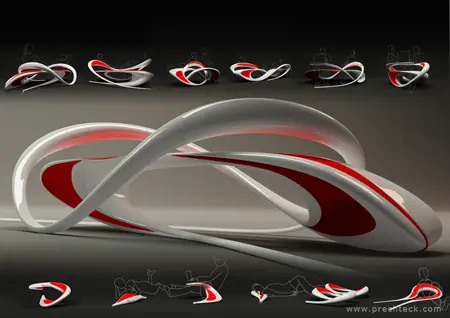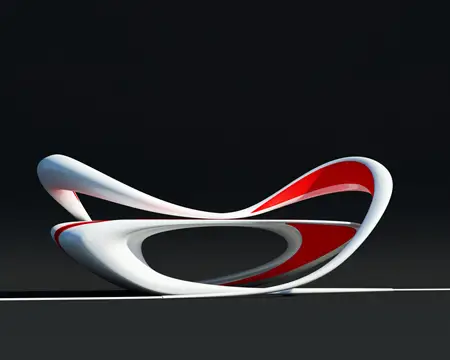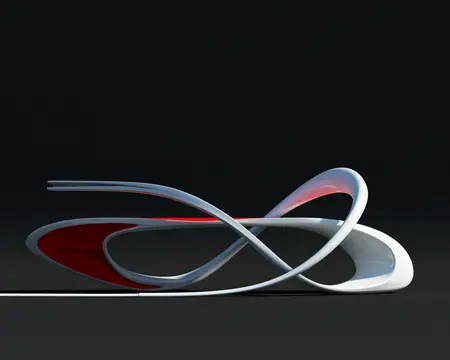 Designer : Christian Precht
---
A new bike security system, this is what Seat Post Trick Lock offer you. The main goal of this design is to find a way to put some relevant functional objects and combine them together to get better convenience. This concept combines bicycle with bike lock. The lock's cord is located within the seat post while the dials are located near the top of the seat post. User can detach the post from the main frame in order to access flexible cord, thus making seat post becomes the part of the lock.
Designer : Cao Ming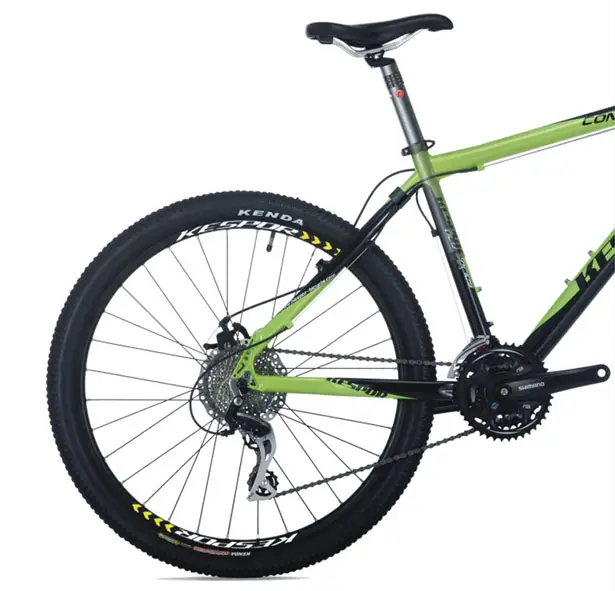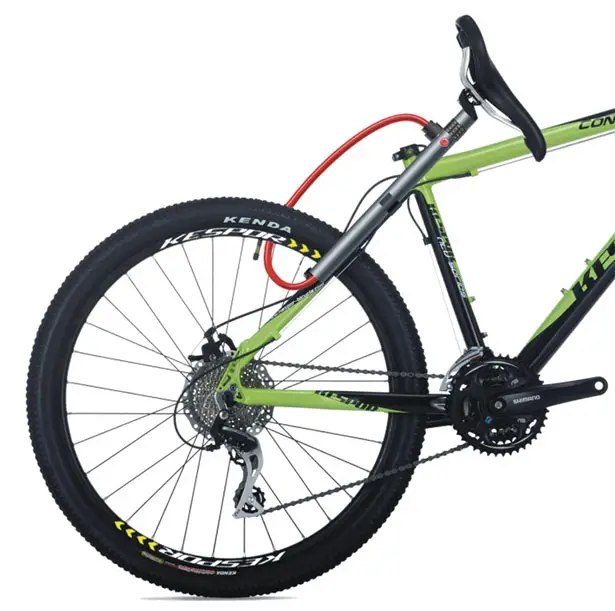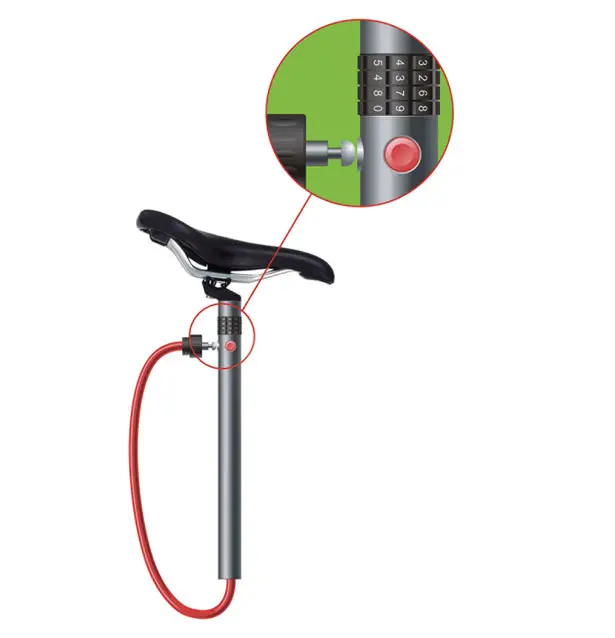 ---
AudioTorch is a wireless and Ethernet Light and music system with a built in cd player and speakers. It was designed to be applied on any corner of the house with a projection menu displayed on the wall. With the wireless controller you can change the color of the lights (menus and projections) as well as control the cd player, sound menus and Ethernet music listings play from your home computer. ATM&L system is made of aluminum and abs plastic covered with a rubber thin layer.
The wireless controller sticks to the volume button which has an interior magnet. AudioTorch as an handle on the back of its frame to hook on the fixation piece attached on the wall, and by this way sustain the system to the corner of any wall. Turn it on, light your place with color and listen to your favorite songs.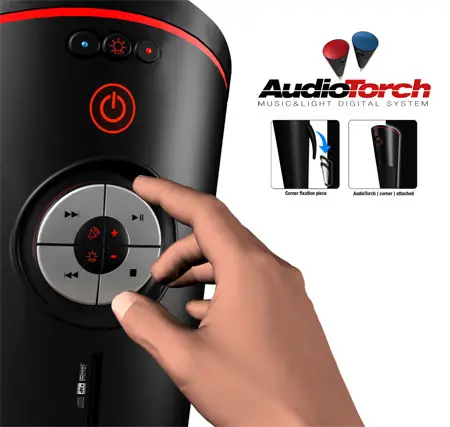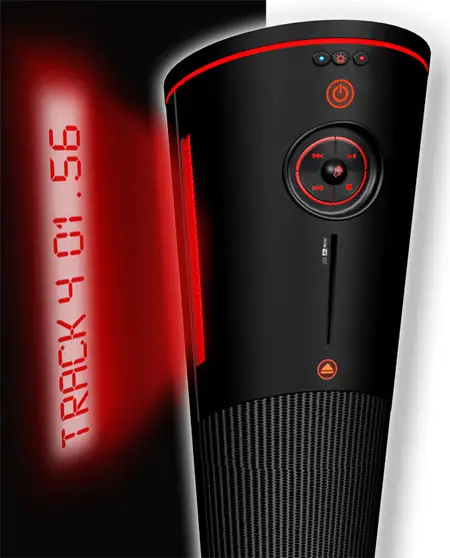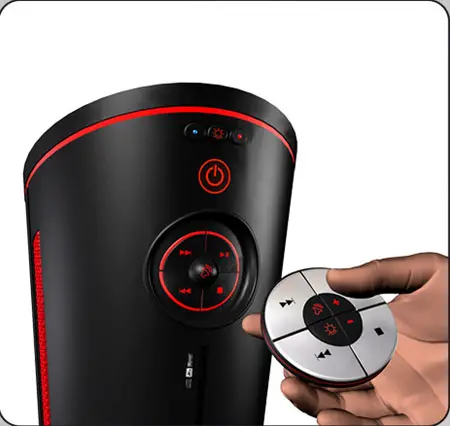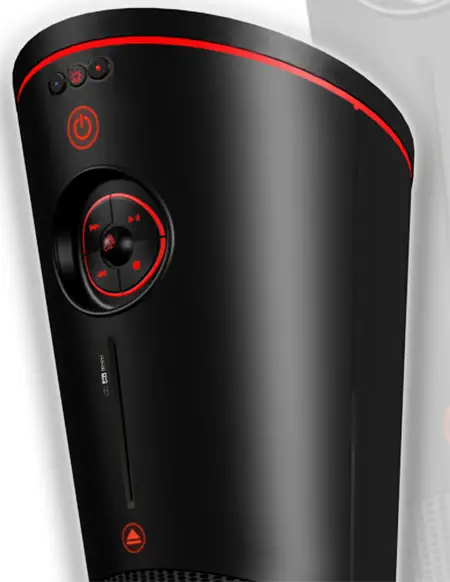 Designer : Ricardo Baiao
---