Skinjay presents a reflection on the body, habits and time. In response to the frenzy that is modern life, Skinjay reinvents the shower to make it a place of pleasure and fun. A place to regain possession of ones body through relaxation and wellness. By a combination of innovation, design and packaging, Skinjay adapts the capsule concept to the shower to distribute skin care, essential oils and fragrances directly into your water stream.
Skinjay presents the world's first shower capsule Mixer that turns any bathroom into a private SPA. Connect once this luxury device to the shower head or shower hose, then simply choose a Skinjay capsule and insert it into the Mixer. For the next 4 to 8 minutes, enjoy the soothing power of the best quality organic skin care and fragrances being delivered directly into your water stream and onto your skin. Change capsule and discover a new shower experience everytime!
Designer : Loic Dubos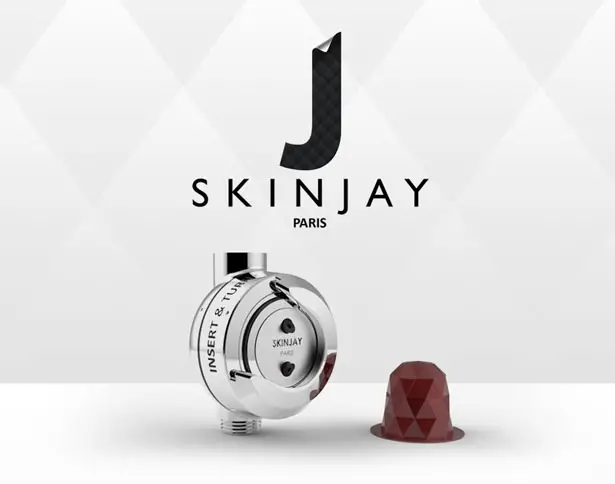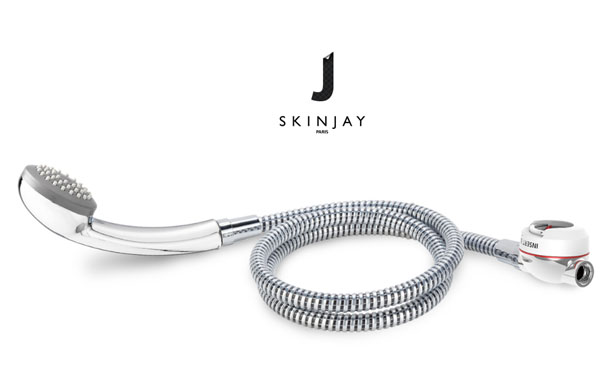 Now available with essential oils and SPA capsules, Skinjay will produce several capsules collections including:
Balneotherapy capsules: harnessing the known healing power of the sea salt and delivering it directly into your bathroom.
Algotherapy capsules: did you know that algae such as wrack, kelp and sea lettuce fresh contain phosphorus, potassium, magnesium, calcium, vitamins, plant hormone against aging, chlorophyll which is an antiseptic and detoxifying agent… ?
SPA capsules: for those of you equipped with state-of-the-art 43 nozzles rotating shower heads we will deliver tonic or relaxing ingredients in your SPA 'à la maison'.
Kids capsules: because a pink bubble gum smelling shower or bath is so much FUN!
Both the Skinjay capsules and their content are made of natural products that are respectful of the skin and of nature:
The capsules' body is made of hypoallergenic biodegradable material that respects European Union norm EN13432 for compostability.
The capsules content is made solely of organic ingredients selected for their excellent soothing and caring qualities.
The capsules biological content is produced by one of the leading organic skin care manufacturer in France.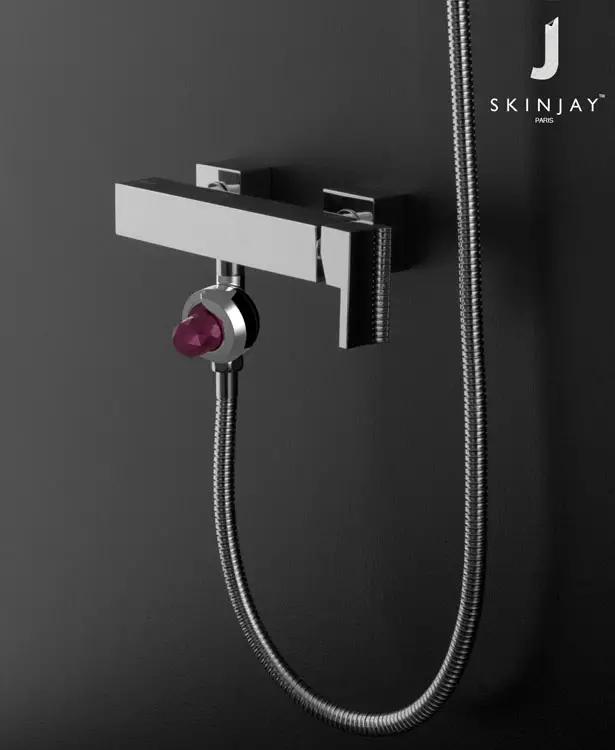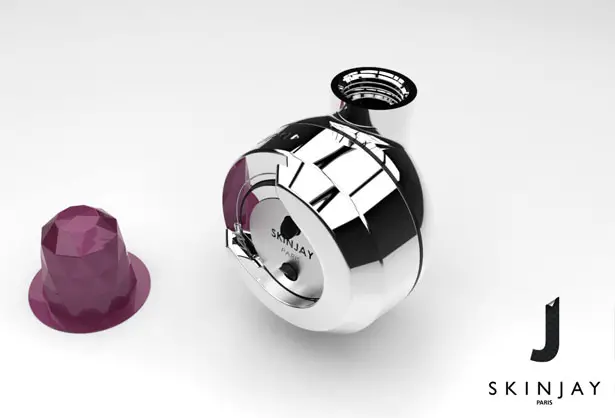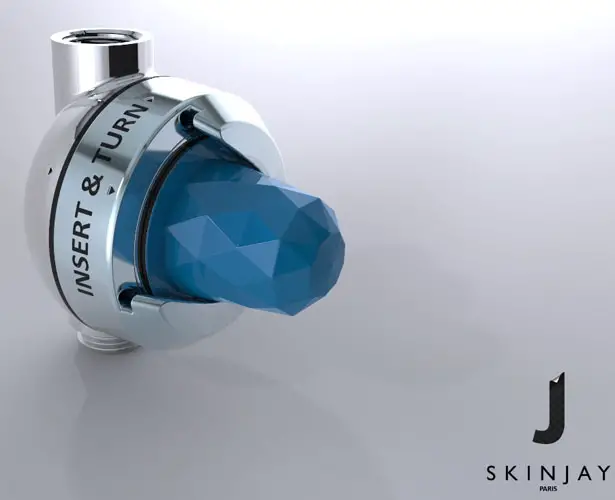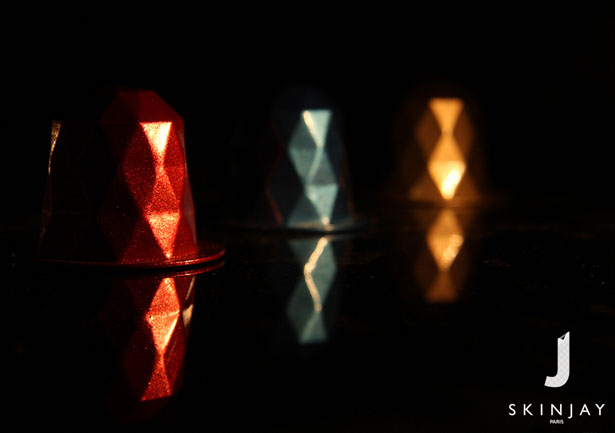 Tuvie has received "Skinjay Shower Mixer" project from our 'Submit A Design' feature, where we welcome our readers to submit their design/concept for publication.
---
Outdoor enthusiasts, you might appreciate Katadyn Hiker Pro Microfilter when you need to drink safely in the wild. This water filter comes with a removable filter protector which can extend cartridge life when you are in challenging conditions. Even when you are not an avid traveler, the quick connect fittings make the installation and removal of input and output hoses easy breeze.
It filters any water, thanks to its 129-square inches of pleated 0.3 micro glassfiber with activated carbon core. This product is a great companion during your hiking trip or mountain climbing. You can use this filter in the lake or river, the water coming out of it would taste fresh and odorless. So, when carrying extra water is just too hard with your 50-pound backpack, you need this water filter.
From : Katadyn [Buy It Here]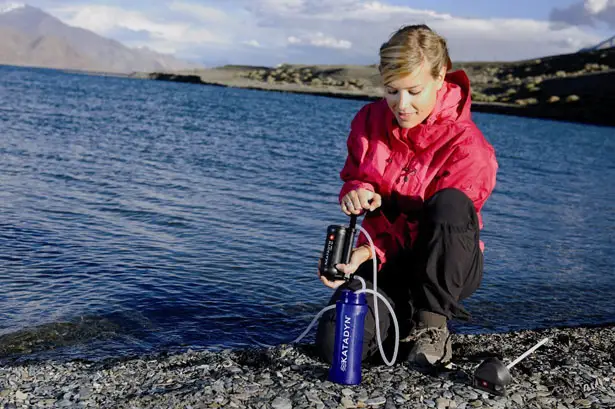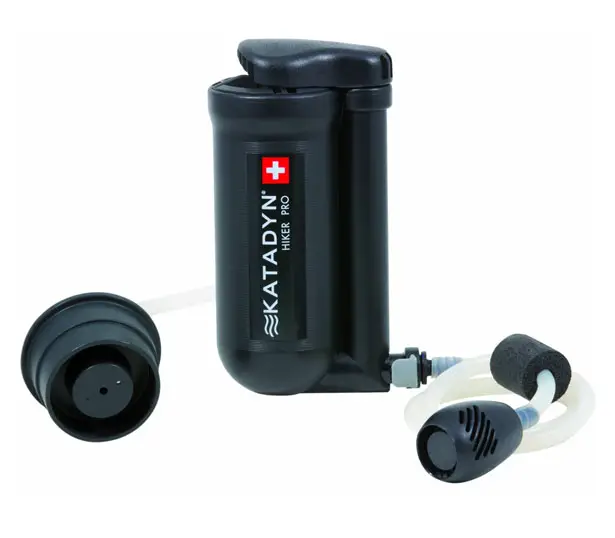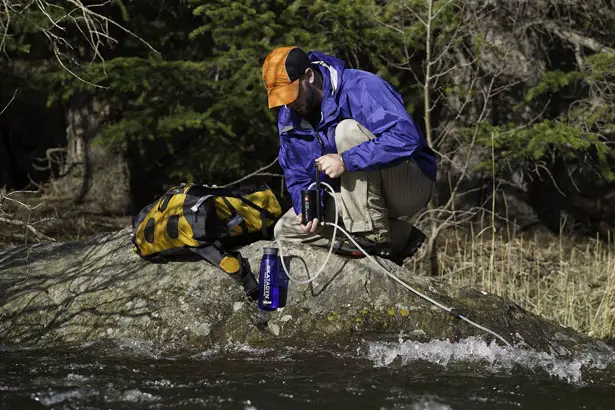 ---
Satellite multifunctional grater is a kitchen product aiming to easing the grating process by making it more fun. It stands out with its ergonomic and hygienic design among other graters that are hard to use and clean kitchenware kind.
Satellite multifunctional grater has 7 alternative stainless steel knives. These knives can be used for mashing and cutting alongside grating. Each knife can be changed easily and dishwasher safe, this is the kind of specification that makes the product considerably hygienic and easy to clean. In addition, with its ergonomic handle and the enclosing shell that holds grater and knives together, Satellite is a product that is compatible with modern kitchen.
Designers : DesignNobis and Dr. Hakan Gürsu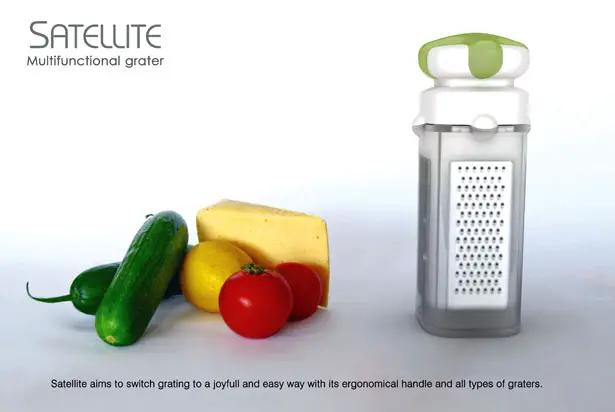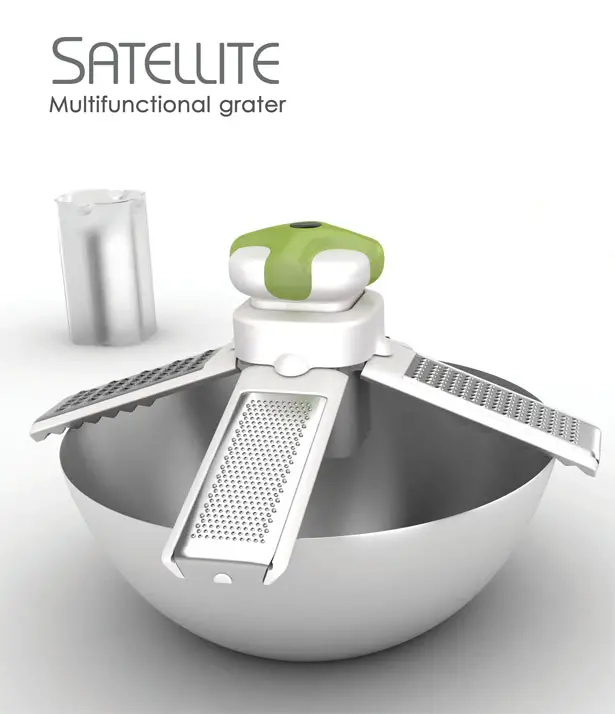 With its compact size, Satellite multifunctional grater uses very little space in your kitchen when it's closed. However, it fits to any plate, bowl or container that has an opening radius smaller than 30 cm, regardless of their depth. It can hold on to the sides of deep containers, while it also has legs to transform its wings to spread at the right angle in order to use on flat plates or cutting board. Satellite makes it easier to grate directly into the bowl.
The translucent enclosing shell holds the pieces together when the grater is not in use and makes it compact, while contributing to the visual quality of the product. The shell has slots for the three knives that are not on the grater and therefore it keeps the whole product hygienic.
The main body is made of ABS (Acrylonitrile butadiene styrene), while the translucent enclosing shell is composed of PP (Polypropylene). The knives are stainless steel. TPE (Thermo Plastic Elastomer) is used in handle for making it easier to hold and therefore to grate. Plastic parts are produced by injection molding, while the handle part is manufactured by co-injection.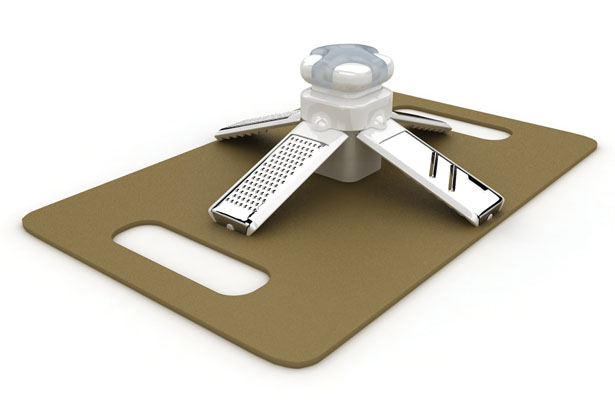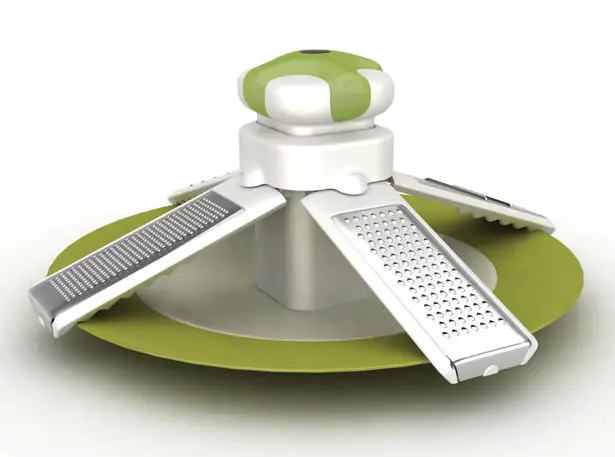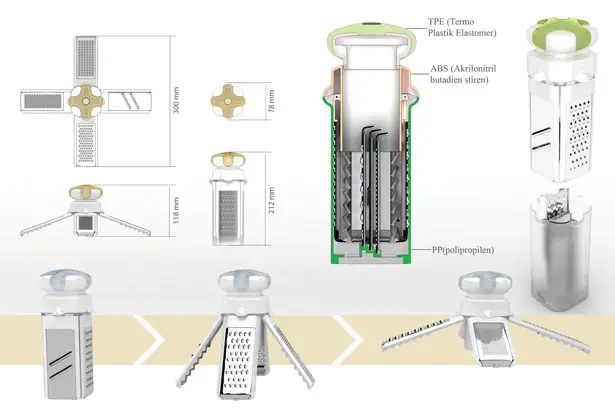 Click above image for bigger view
Tuvie has received "Satellite Multifunctional Grater" project from our 'Submit A Design' feature, where we welcome our readers to submit their design/concept for publication.
---