Orb Furniture will help you imagining of having your commercial show units, or vacation park homes or home office in a mobile structure which is extremely amazing and beautiful to look at. The Orb™ is a new generation mobile structure which is incredibly durable, lightweight and transportable. You would love to have your personal round shaped park home to spend vacations where you can have cute furniture as well as unnatural colors from both inside and outside. This concept is designed in order to highlight the modern lifestyle. If you are going to have a commercial unit then you will surely have nonstop customers waiting in a queue to have a look from inside the Orb mobile structure.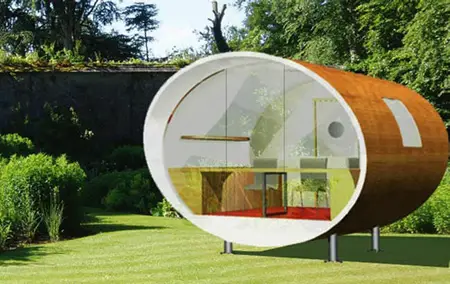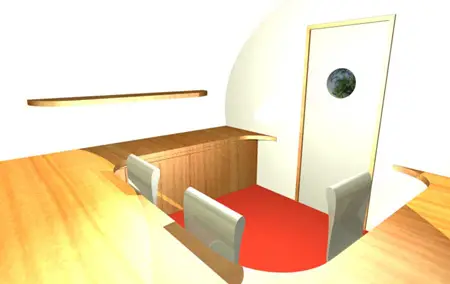 Philip Simpson, the designer, together with architect David Miller, (who designed the award-winning Media Centre at Lords' Cricket Ground while at Future Systems) and a leading structural engineering practice, the design/idea is fast becoming a reality. One of the UK's top interior design consultancies, Real Studios, has created a range of inspiring interiors to highlight the lifestyle potential of these unique units.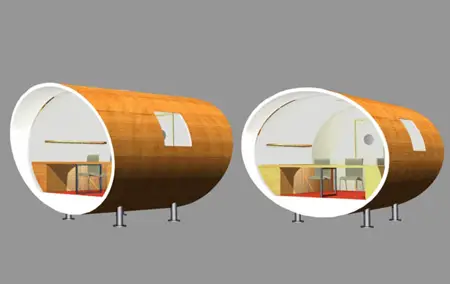 The Orb has been designed to sleep 7 people comfortably, whether it's young couples who like to spend holidays or weekends with an assortment of friends, or couples with kids who like to holiday with or without extended family. The Orb's monocoque construction is more durable and long lasting than any other traditionally built structure on the market. The Orb will come with a minimum 5-year structural warranty.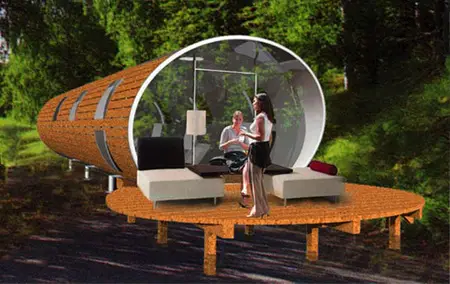 The materials and technology used in the Orb's construction are exactly the same as in marine construction. Boats are designed to be incredibly strong, lightweight and water resistant – so is the Orb! Being light weight it will be easy to move on site. This makes it ideal for coastal locations, where it will withstand extreme weather conditions much better than the traditional park home.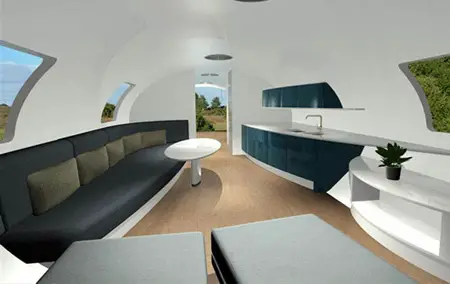 The Orb's continuous shell makes it an ideal branding proposition. A full graphic wrap that may be updated or changed as required can be applied to create a distinct brand differentiator.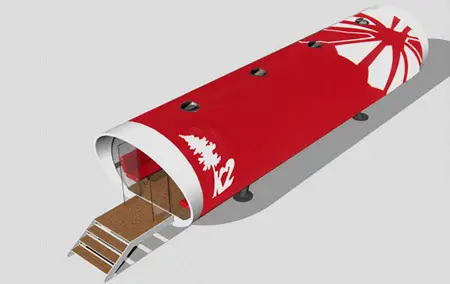 Designer : Philip Simpson [Orb Website]
---
The company claims that CYCLO is the ultimate urban bicycle that provides its rider with functionality, performance, and style. It took 18 months to design and engineer this bike, it's the company's vision of how perfect urban bicycle should be, just like the feeling you had as a kid on a hot summer days, riding the bike exploring the street freely.
This bike is built not just for speed but also comfort. It is the result based on extensive research on design explorations, experiences, and feedbacks from many people who ride bike daily. You know what? Everyone would like to go fast but without sacrificing the comfort.
From : Cyclo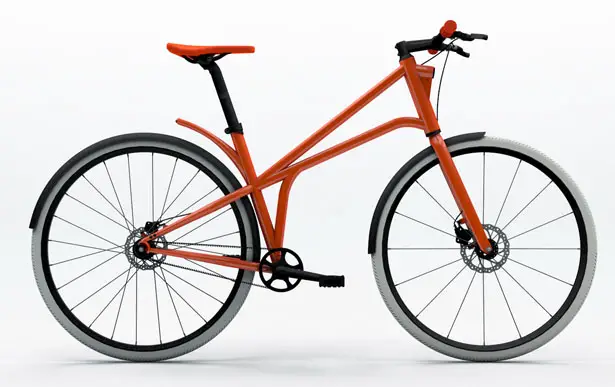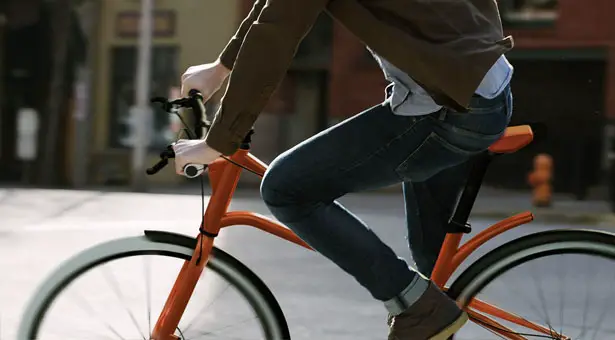 The bike's frame is equipped with useful features to give you ultimate urban riding experience. Lights are and will always be an integral part to urban bicycles, they should be there constantly not just add-ons that you might forget to charge or get stolen. The light at the rear will brighten as you slow down to increase your safety especially in low light environment. The carbon belt drive works silently to take you to your destination.
CYCLO boasts minimalist style yet it still makes heads turn. This project aims to be a part of solutions in urban mobility and improve people's health. All bikes are manufactured and assembled in Portland, USA.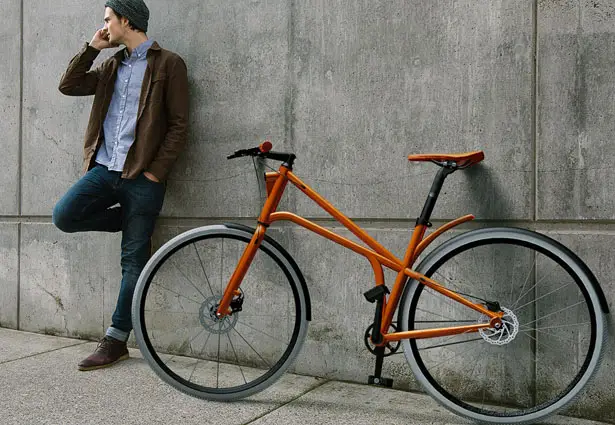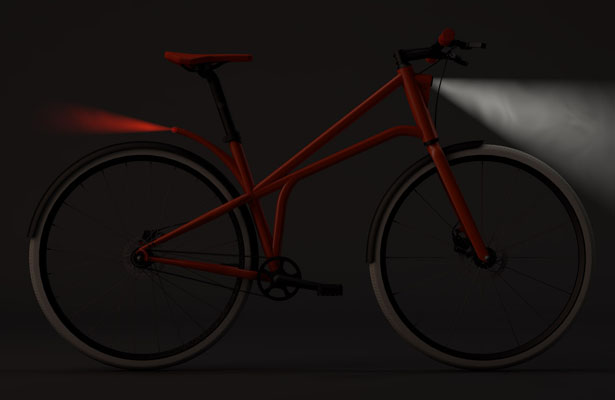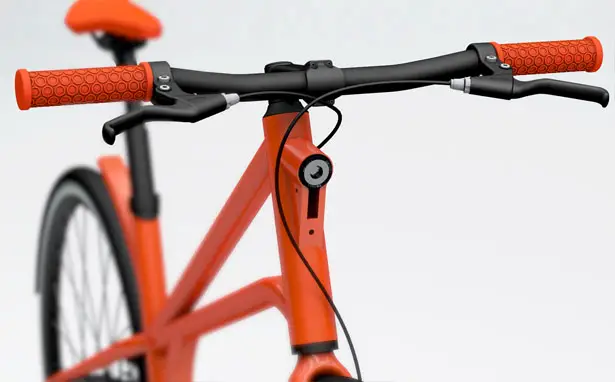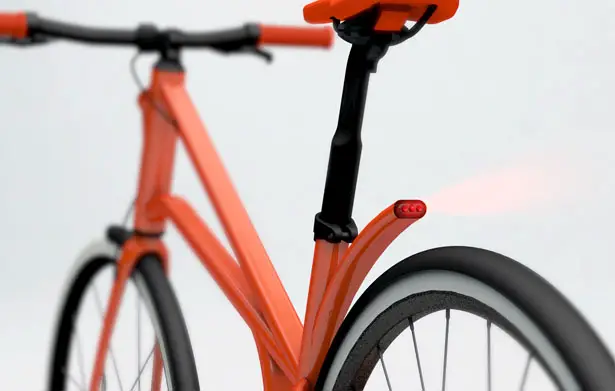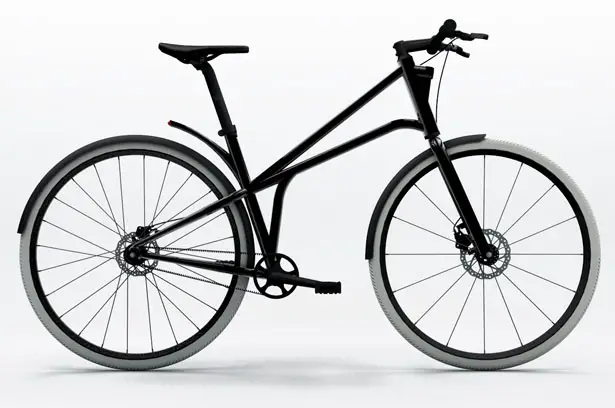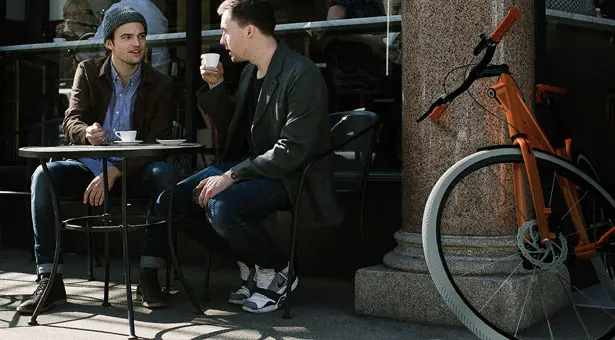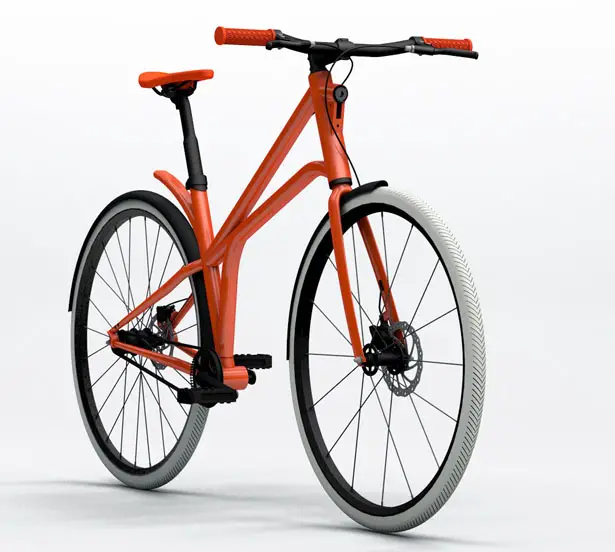 ---
Sea to Summit X-Pot has won Backpacker magazine's 2015 Editors' Choice Award due to its smart design. This pot features lightweight body, with flexible heat-resistant silicone walls that collapse for compact storage. The hard anodized aluminum base creates optimum heat-distribution for great cooking performance (fast boil time) while the transparent lid offers good visibility to what's cooking. There are 2 ribbed silicone handles that lock the lid to ensure you can transport X-Pot safely, there's a pot holder on underside of lid, you can one handed eating directly from the hot X-Pot. However, please only use the silicone handles to the pot during transport, attaching them during cooking can damage the lid.
As part of having fun outdoor, you need to carry a cooking pot, but this can be the bulkiest item to fit in your backpack. You don't have to worry about this issue with X-Pot, due to its collapsible design. It features a 2.8-liter (94.5 fl. oz.) volume, enough to cook a meal for 2 campers, the tall silicone walls make easy stirring.
From : Sea to Summit [Buy It Here]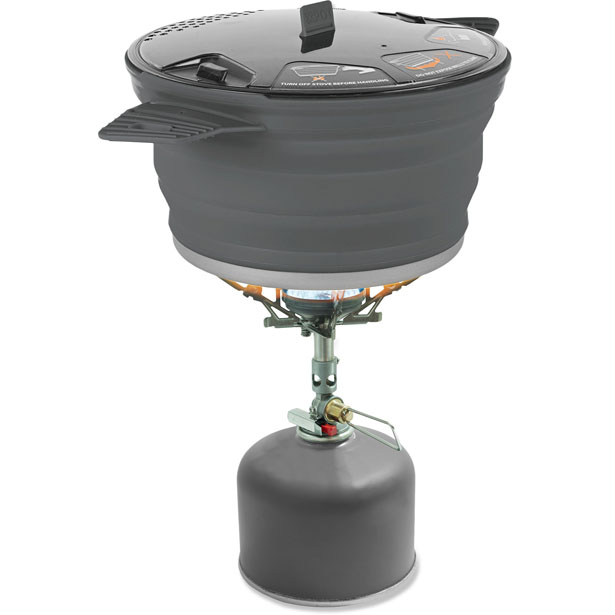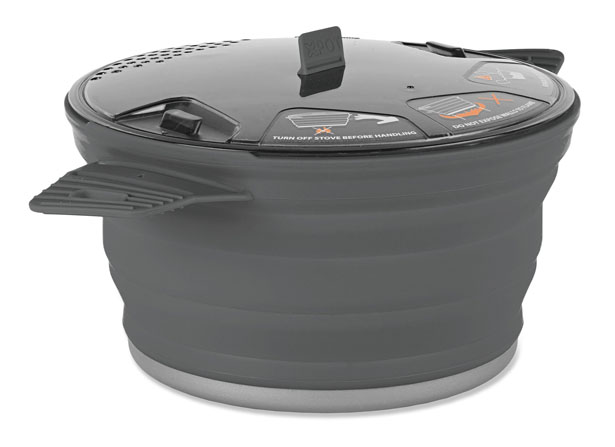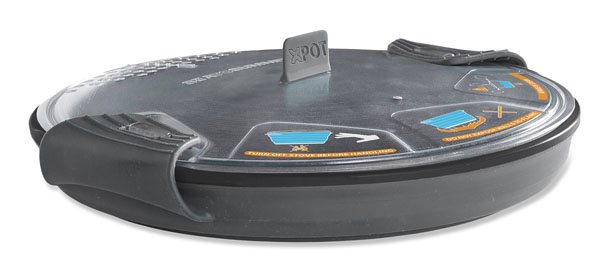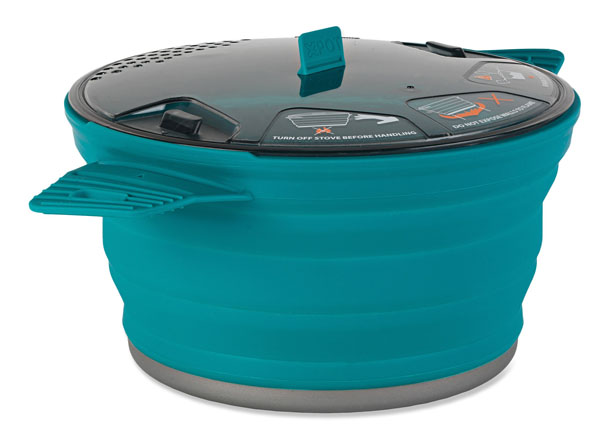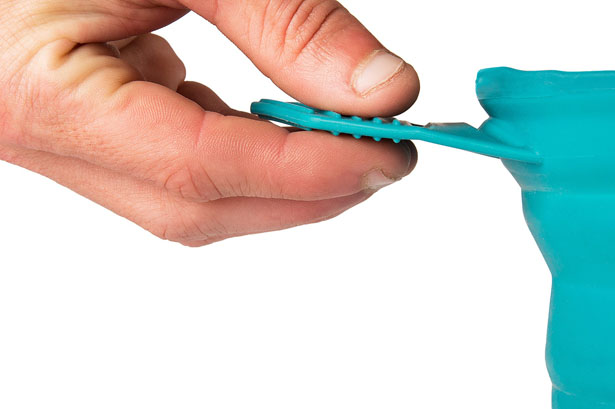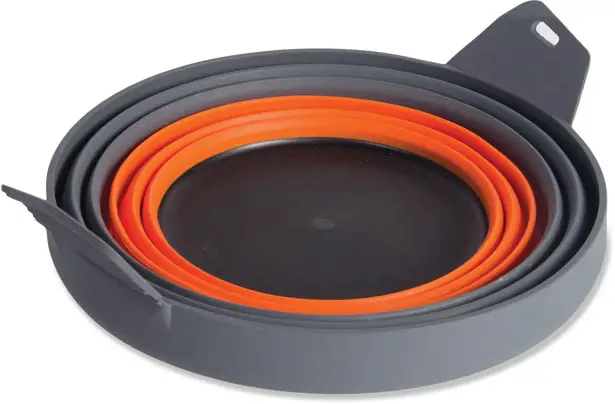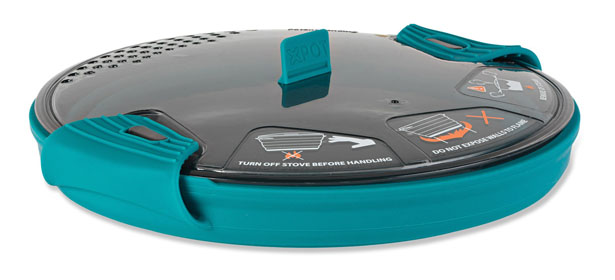 ---