X-Shaped Watch usually doesn't get good responses from users, but we think this concept is pretty cool. If you are bored with circle or rectangle or hexagon watch design, you might love this concept, it features fresh and youthful design. The designer said that he had been working with different ideas for this watch and finally chose this shape, because it's unique and unconventional. The LCD watch is able to display time in 2 different ways, the upper half informs you about the hours while the lower informs you about minutes. Which one that you like? We prefer the blue version.
Designer : Dimitri for [Tokyoflash]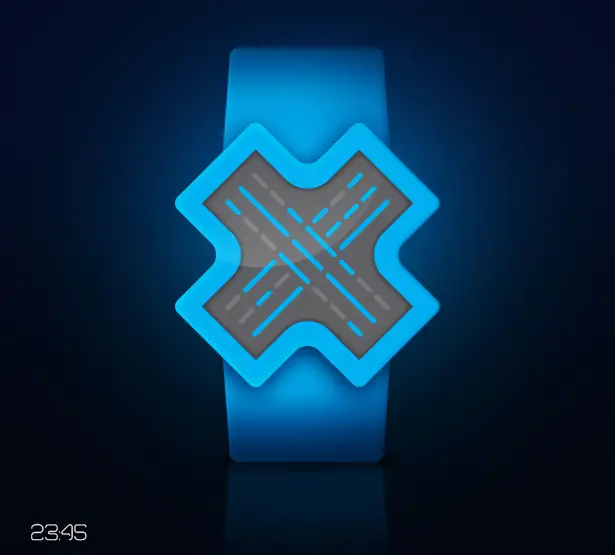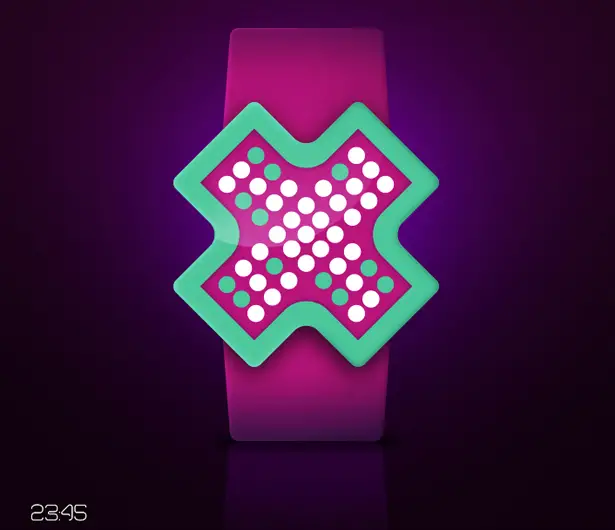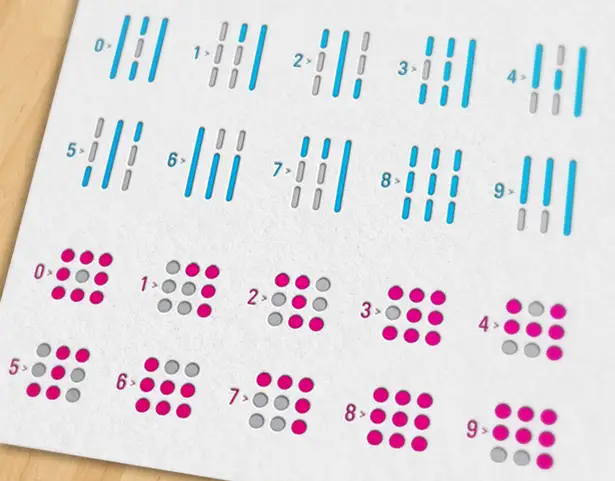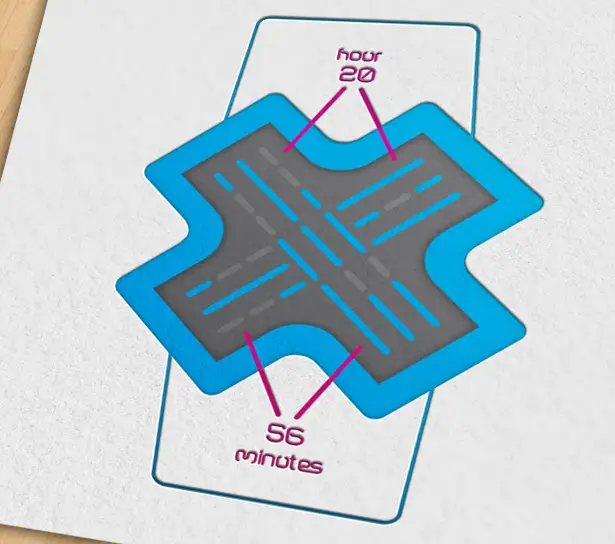 ---
Multitasking is an important part of our personal and professional lives, but sometimes you need to focus. Tame lets you concentrate on work when you need to, without giving up the peace of mind that you will still be able to receive a call if it is urgent. Tame doesn't screen any incoming calls, so you can still answer any message if you choose.
Tame is a concept that sets a status message synced with all of your devices and applications. If you're driving or need some privacy, you can tell Tame to handle auto-responses to your phone, IM, text, Facebook, and more. You can store messages on each face, and when you need to change your status, just rotate the cube to the desired face. Besides a written message, Tame uses a red-yellow-green color coding system to let people know at a glance if they can contact you.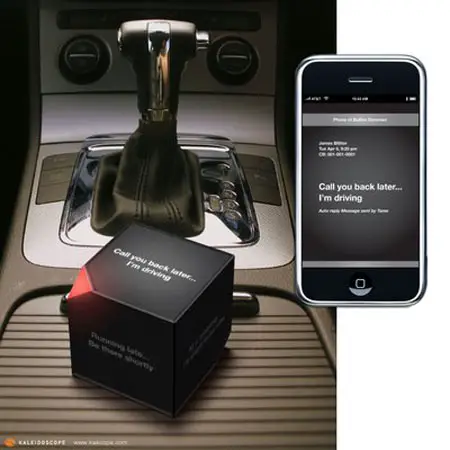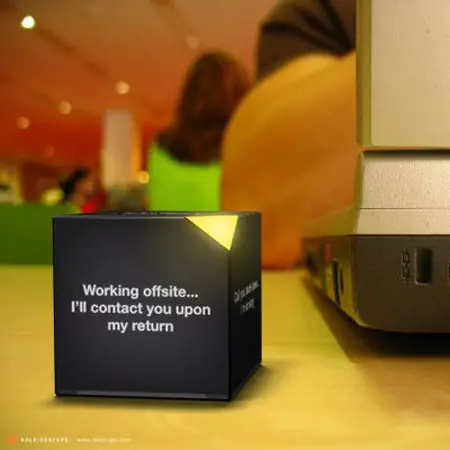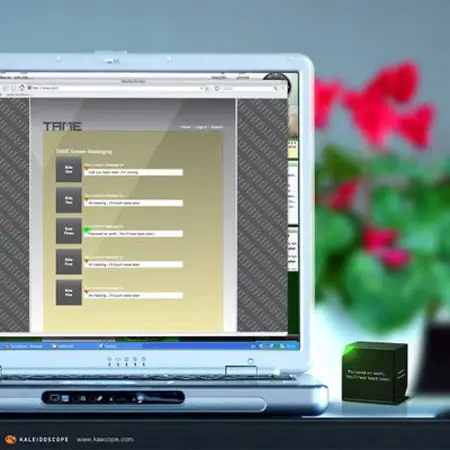 Source : GreenerGrass
---
As the world's population is constantly increasing, the space that we have constantly decreases. More and more people are living in confined spaces. In the future our homes and built environments will only decrease in size. With this decrease it is a necessity to use the space we have wisely. One way to do this is through furniture that serves multiple purposes, thus reducing the space a piece of furniture utilizes but increasing the functionality.
Benches, Desks and counter tops in there most basic forms are horizontal surfaces at different heights. Working with this idea, this designer has developed the Clockwork Joinery concept. If we are to envision out future we must look and analyze ourselves in the present and respect the past. The past is always relevant and although this concept is designed for future living, it retains a certain aspect of nostalgic charm.
Designer : David Hashimoto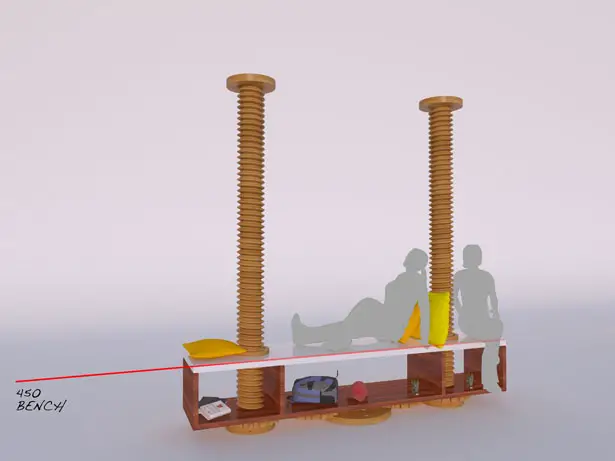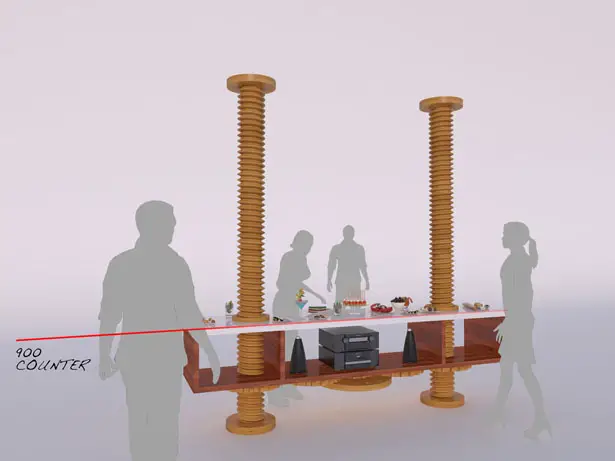 Influenced by the idea of interpreting the beauty and charm of an antique clock into a functional and flexible piece of furniture, Clockwork Joinery is braced to the ceiling and floor with 2 threaded columns. Rotating the central disc rotates 2 "geared" nuts on each of the columns. This mechanical force transfers to a vertical movement of the main unit. All the gears are exposed creating a sense of honesty. All the mechanical components are created from wood, creating a warmth an nostalgic connection not possible with other materials.
Varying the heights, it can serve many purposes such as Bench seating, Desk and Counter/Bar. The integrated shelving also aids structural support while providing storage space.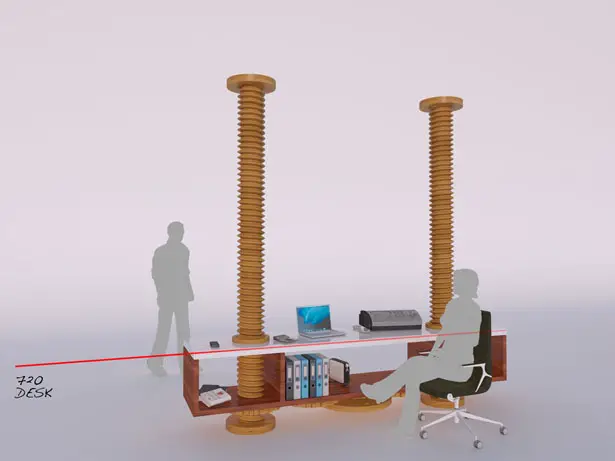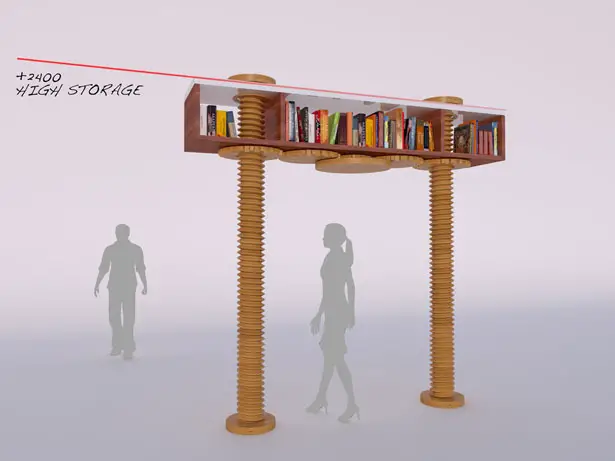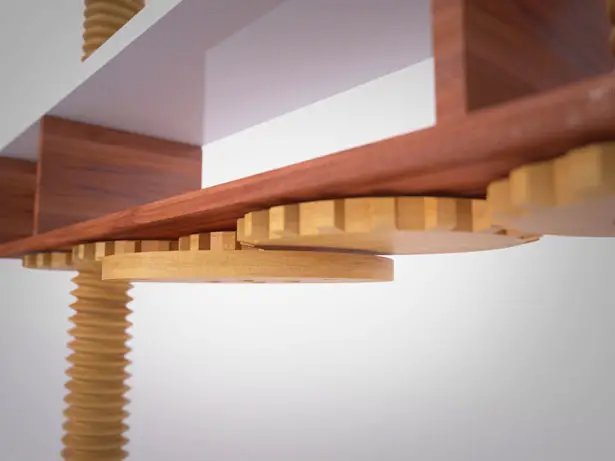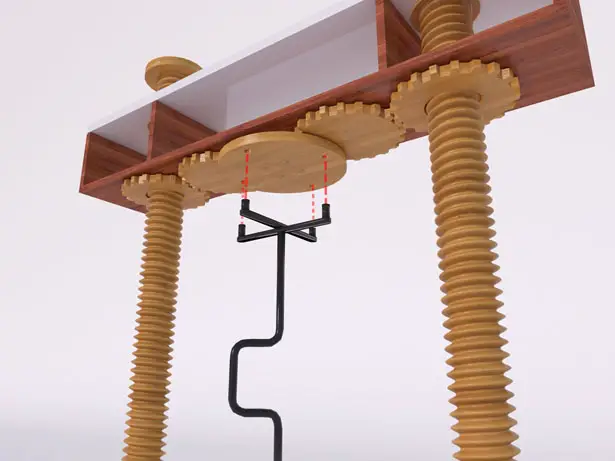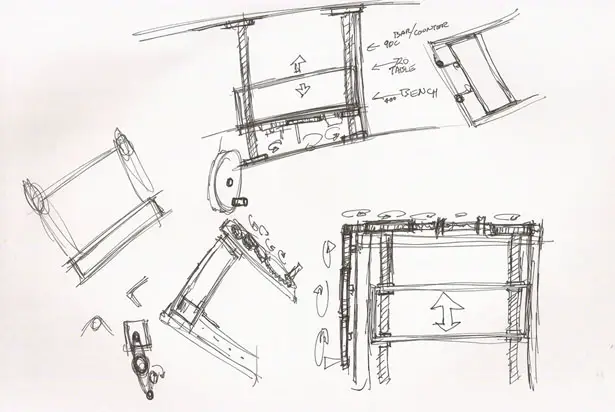 Tuvie has received "Clockwork Joinery" project from our 'Submit A Design' feature, where we welcome our readers to submit their design/concept for publication.
---