My main problem when using laptop to work is the battery life. Carrying the laptop adapter may be bulky but it's necessary. To eliminate the need of carrying bulky adapter, two Korean industrial designer has design new "Laptop Adapter" that also function as a computer case. When not in use, the adapter becomes a handle and the cords become the straps. But when you need to recharge your laptop battery, just plug the handle into the nearest electrical outlet.
Designer : Jung Uk Park and Kyuwon Kim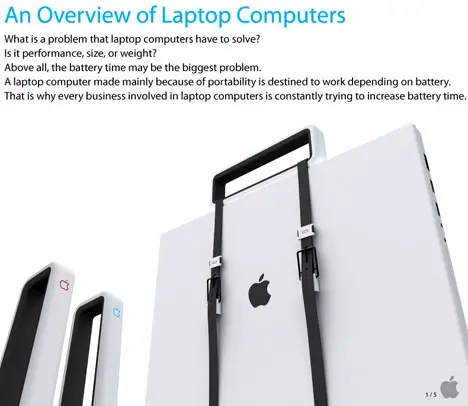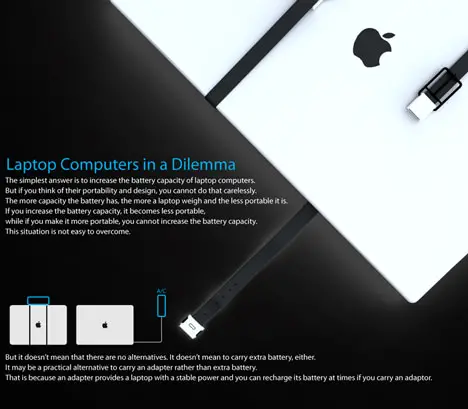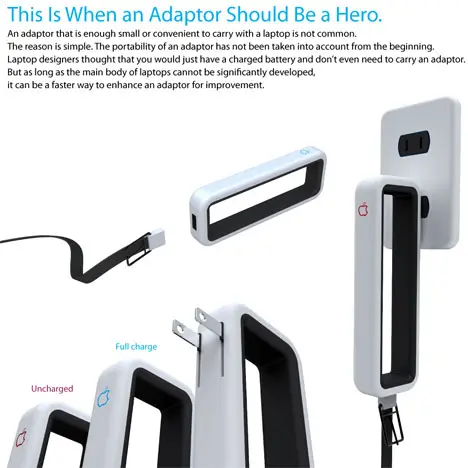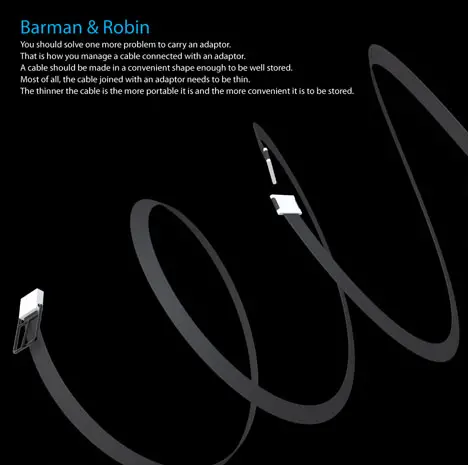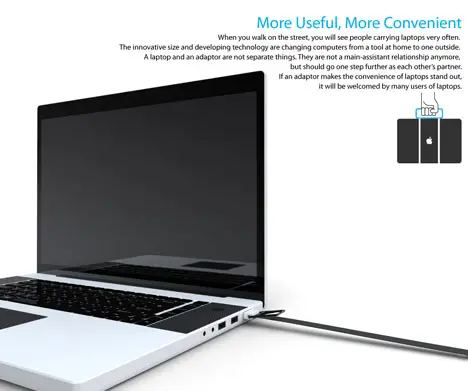 ---
WT4000 consists of 3 devices : computer terminal, a barcode scan ring, and a hygienic arm-mount holder, this mobile computer can help warehouse workers to work efficiently to fulfill orders. No more fatigue because of oversize barcode scanner. Customers who bought this wearable computer have reported 30% increase in productivity after deploying WT4000.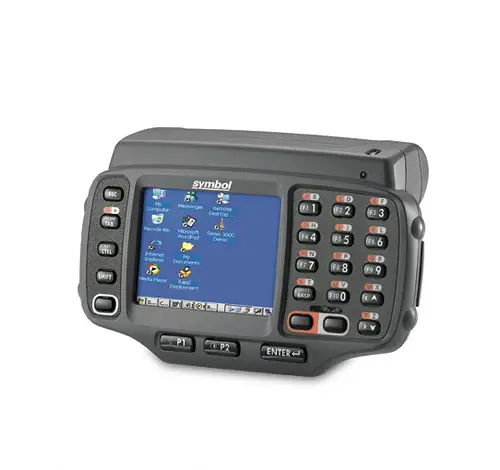 Features and benefits of the WT4000 Series:
- Wide scanning range meets the needs of a wide variety of applications
- Flexible application support: voice-only, text-only and combination voice and text
- Run nearly any enterprise application with the powerful, high-performance platform
- 802.11 a/b/g WLAN connectivity provides up-to-the-minute information for more timely decision-making, fewer errors and greater customer satisfaction
- Rugged design ensures reliable operation in challenging environments and wide range of temperatures
- Ergonomic design provides all-day user comfort and worker safety
- Flexible scanning peripherals ? works with the RS309 and RS409 Wearable Scanners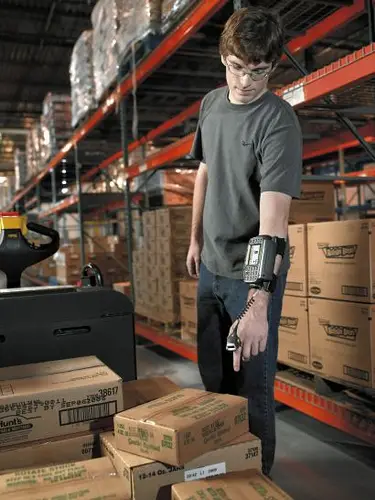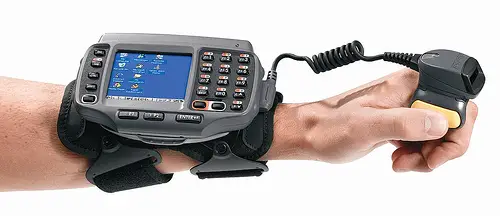 ---
Many of us carry our hearts up our sleeve, how about your means of transport? If the design developed by Chang Ting Jen is to be seen, he has designed a cycle what we can call as the Backpack Bicycle. As per the designer, with more and more emphasis being given to the public transport system, it's not physically possible to explore a city depending solely on such a transport system and that is where his invention comes handy. It weighs just 5.5kg and also doubles up as a hand cart whenever necessary. As per the designer the weight shall come down once the metal parts are replaced by plastics. So just think about it, you are never far away from exploring new places.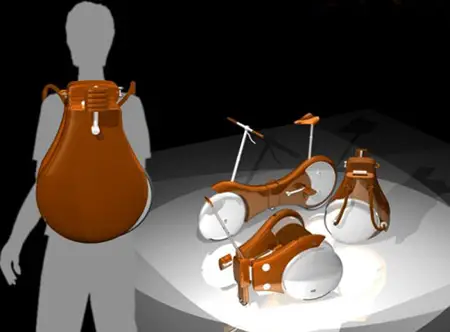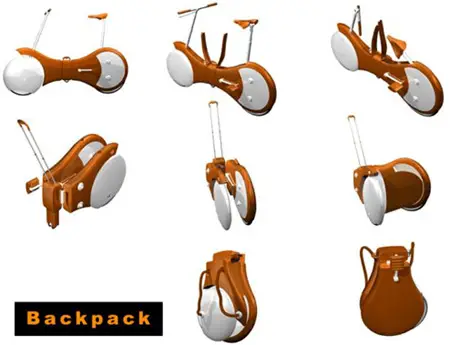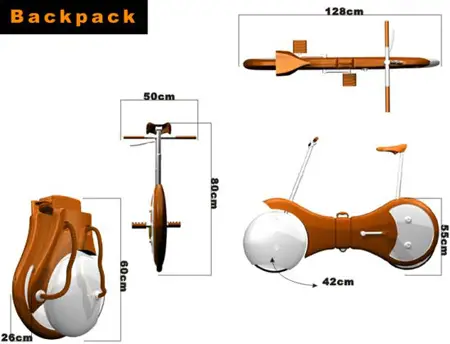 Designer : Chang Ting Jen via TheDesignBlog
---