uTree Urban Photovoltaic Tree is the new and better version of the old Urban Tree concept submitted for the "Plan Solar de Navarra" competition. As you can see, compared to the old model, both this urban tree design and functions have been improved and modernized. The basic idea was to create urban structure for the city that utilize solar power, it has to be self-sufficient and it has to be multi-functional. Therefore, the main design enables this concept to be used as street lamps, traffic lights, thermometer, clock and so many things.
Designer : Xabier Perez de Arenaza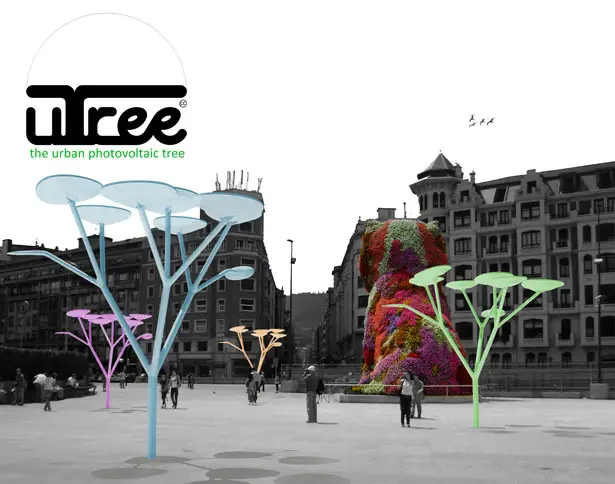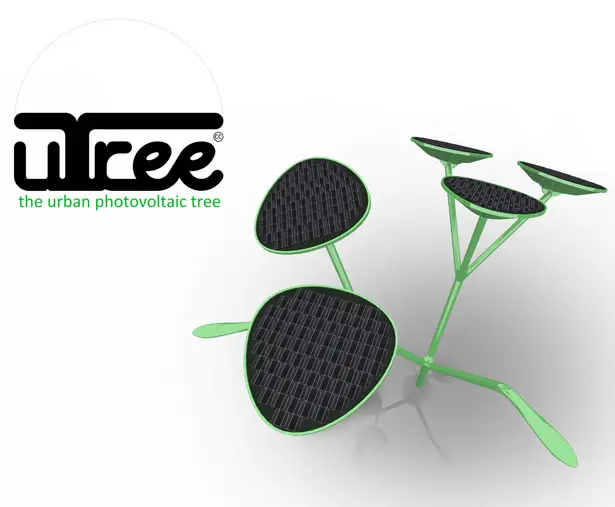 Since this concept is inspired by a tree with its roots, branches and leaves, you probably already familiar with the shape and form of uTree Urban Photovoltaic Tree. The innovative design allows each uTree to be connected all together feeding the grid with electricity to support other public services such as trains or buildings (townhall or cultural centers).
At this moment, this industrial designer is looking for financing in order to create the first working prototype. This will enable him to evaluate the cost and benefit for uTree Urban Photovoltaic Tree real use in a city. Are you interested?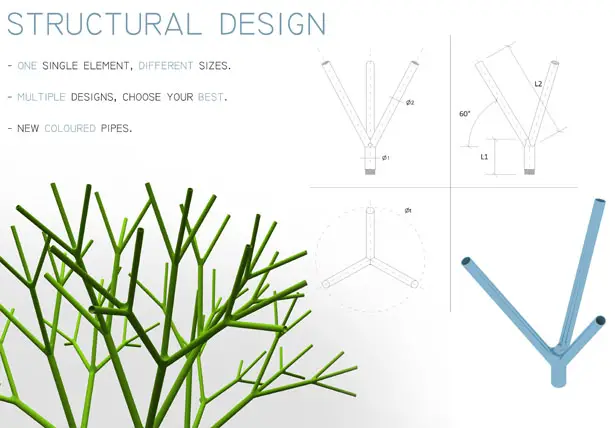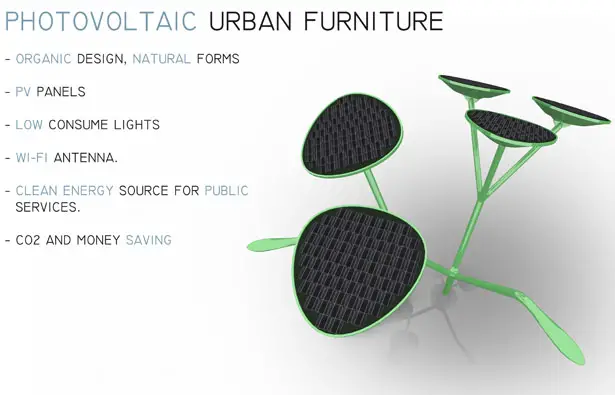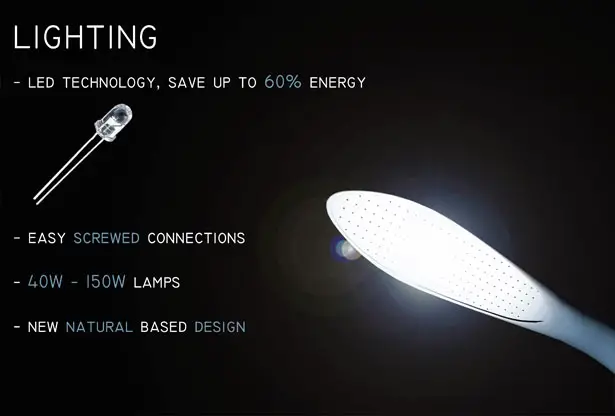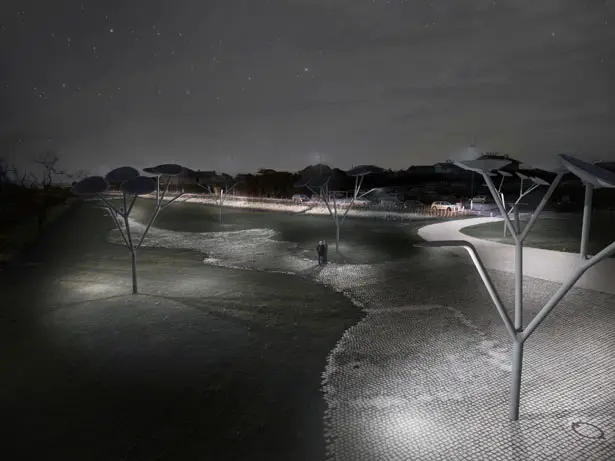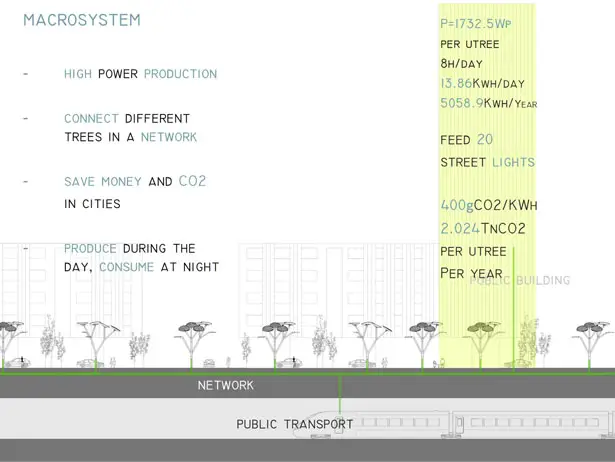 ---
"Alle meine Klaenge" (AMK) is an innovative gadget for children to play music in a unique way and this Sound Program can be used by a computer to transfer it as 'Sound Blocks'. This device performs intuitive operations not only to read the sound, but also allows the children to play interesting games like creating sound building blocks and send them to their buddies. The main idea came from the consideration of creating something new in the sound world that can build unique structures of tones. This self determined modular system will allow your children to grow up with technical functionalities, while providing fabulous musical entertainment.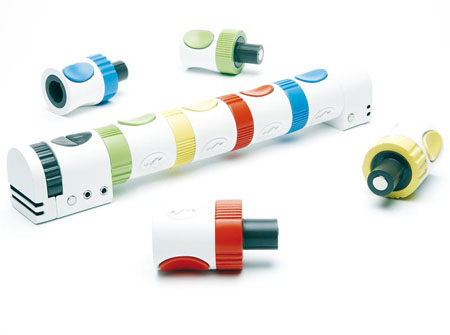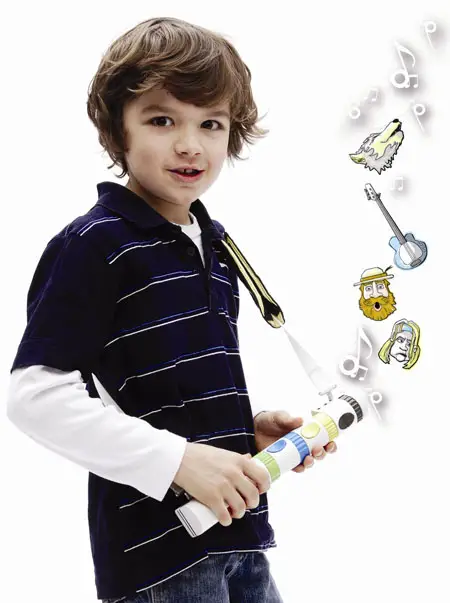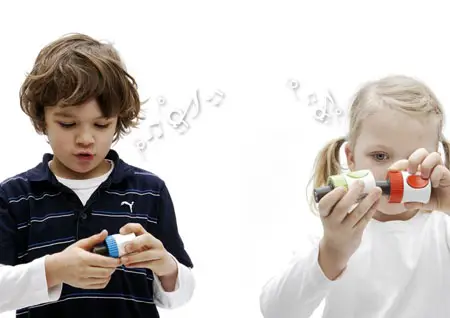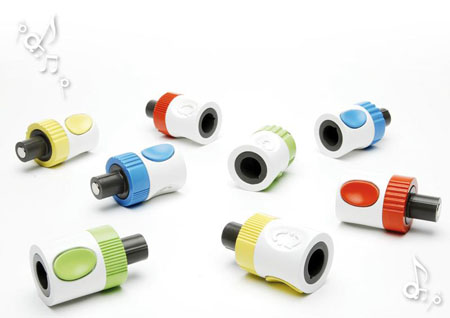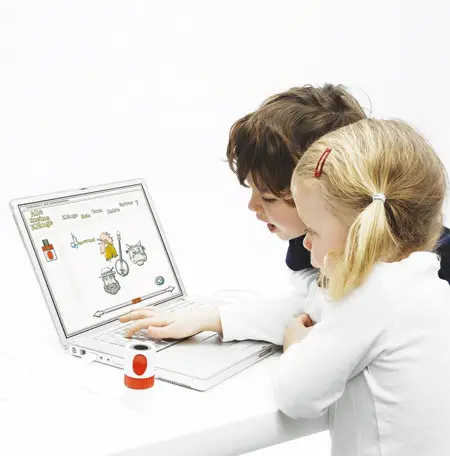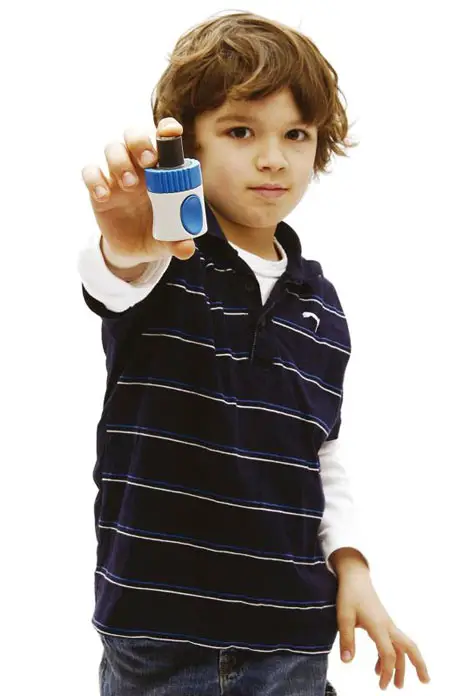 Designer : PKNTS
---
The new B&D messenger is a revolutionary device designed for users with visual and hearing impairment, enabling them to communicate easily with the regular cell phone user. The basic working of the device is that it is connected to computer and the internet which translates Braille to text and vice versa thus sensing and receiving SMS to the normal user. While for a visually impaired person, the device comes with two options such as the messages can be delivered in Braille format or the same can be read out aloud depending upon the mode one chooses while for the hearing impaired it can be used as a normal cellphone for reading and sending text messages. So happy messaging!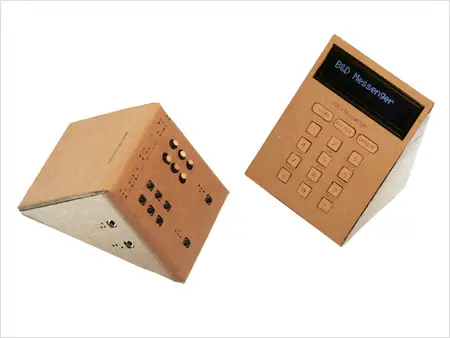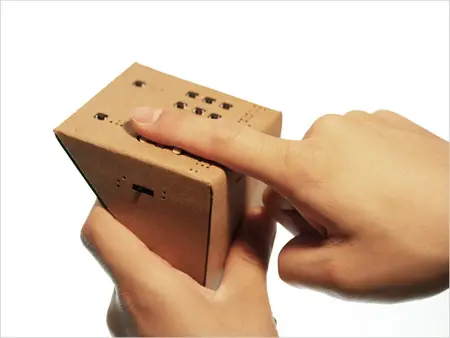 From the website :
There are several already made Braille products existing in the market. However, other than heavy and large in size, most of them are also highly priced. B&D messenger was designed to solve these problems. We intended to design following aspects: Cost effectiveness and Functionality. General Braille display or TTY system that are available right now are too expensive in price. To reduce its cost, B&D Messenger is built with an open source platform, Arduino and Processing. Currently, in order to keep the price low and affordable, a basic B&D messenger still runs by a connection to a computer, however if the user seeks portability a wireless connection can be made by ordering an optional Bluetooth module that can be easily attached on to the micro controller. In addition, by running under the Internet, no cost will be needed for sending and receiving messages. Small and Light. To accomplish this objective, all of the adopting materials we choose are lightweight. The triangle shape is chosen to be consistent with the other existing devices and the design was limited in accordance with the LCD size. Do-It-Yourself. B&D Messenger is designed to have a less complex construct. The case should be easy to make and ensemble with a recycled hard paper attached inside the kit. All basic electronic parts come with customized and presoldered state.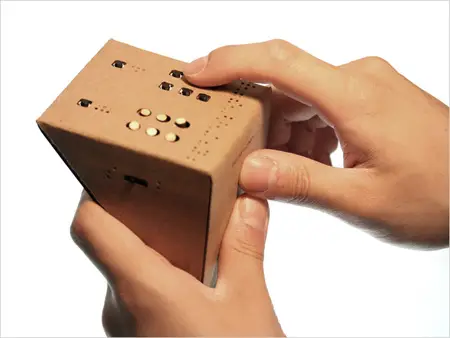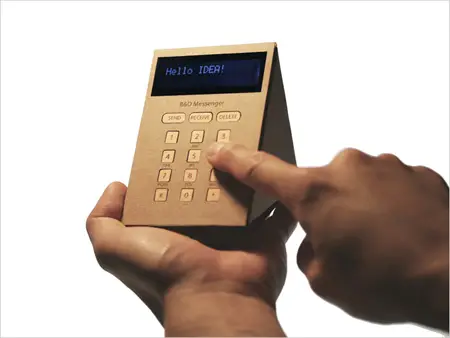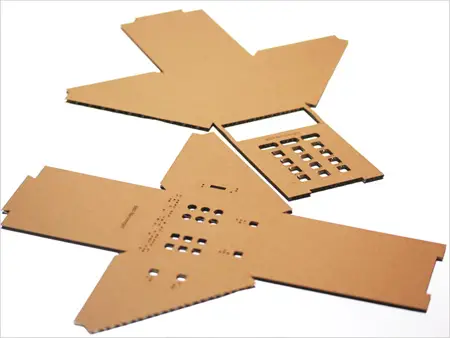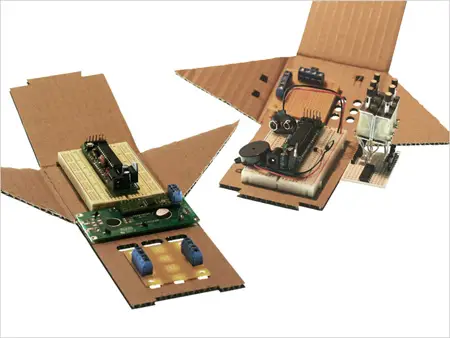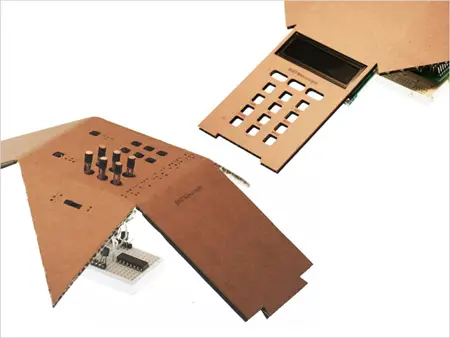 Designer : Jaeyoon, Kang and Noriaki Okada
---