Tired of using that same bathroom everyday? Try out this unique and new line of showers and bathtubs known as the "Sensamare" designed by Professor Gunther Horntrich. This diverse and Italian bathroom design can definitely give you a luxurious feeling. The original Hoesch Everclean Glass has the capacity of reducing the number of limestone and water deposits for an almost waterproof glass. This marvelous design includes reclining shower benches which are very durable and comfortable. The transparent glasses are used to give a modern and open appearance to the bathroom. This can be one of your choices to give an exciting look to your bathroom.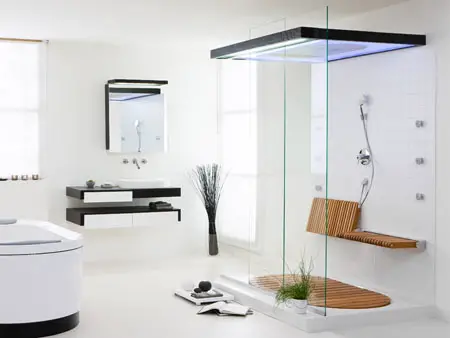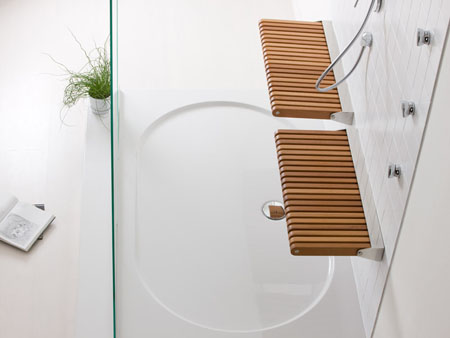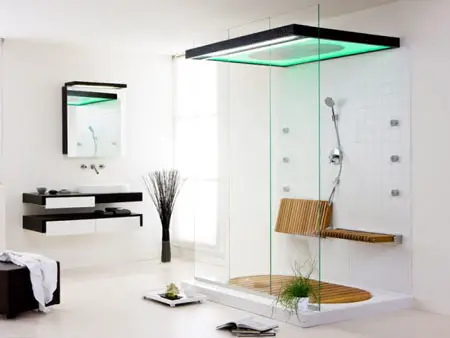 Designer : Gunther Horntrich via HomeDesignFind
---
Designed for the year 2040 this vehicle solves a mayor problem for every city in the future, space. Only 30% longer than a standard bicycle, P.F.U.V (Personal Folding Urban Vehicle) has the ability of folding itself when not in use for reducing space to a minimum. When folded, this vehicle can be stacked in front of one another for parking.
Most people use a big car for transporting only themselves from point A to B, and cars spend most of the day parked, wasting a lot of space. Utilizing electric motors on each wheel, this vehicle reduces pollution to zero. This is why P.F.U.V transports only one person and folds itself for parking. The chassis is made out of high tech materials, metal ceramics, each hole in the structure is calculated for reducing weight to a maximum without sacrificing the chassis strength.
Designer : Eduardo Díaz Tostado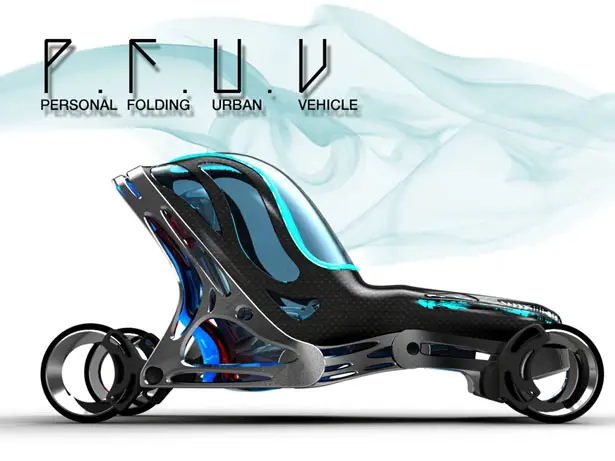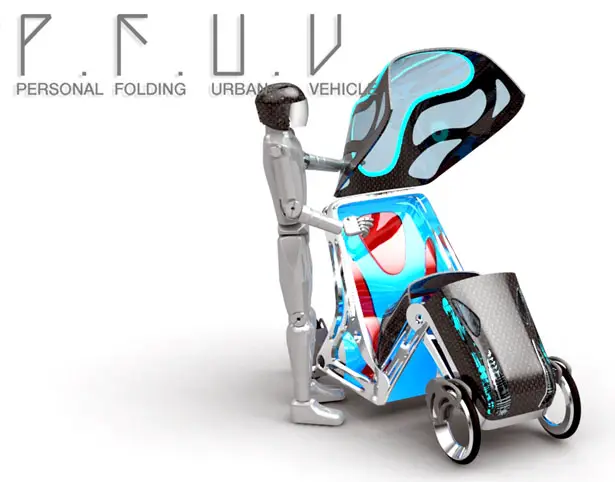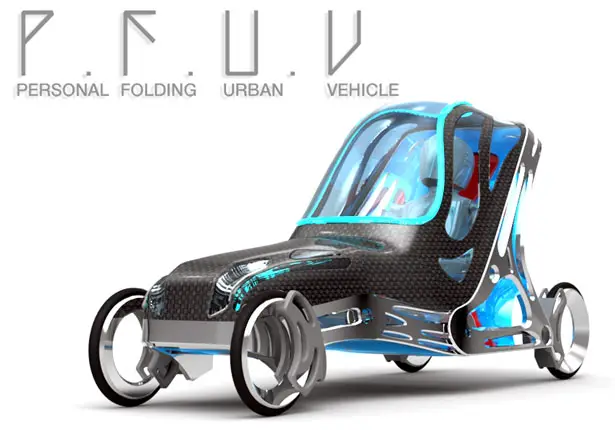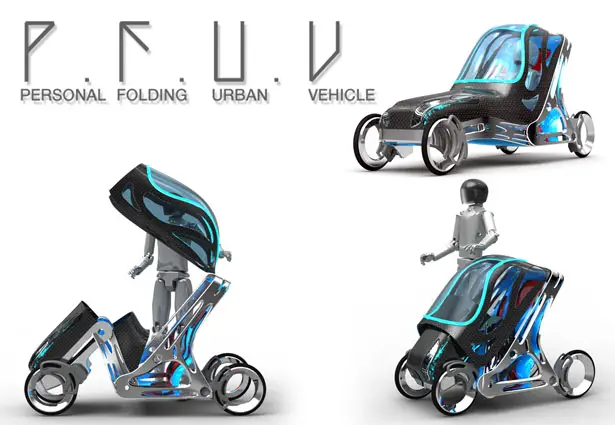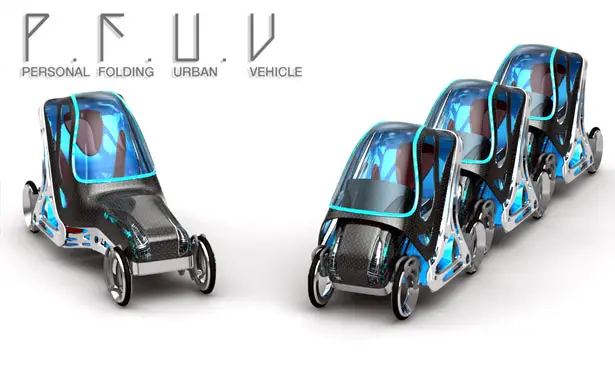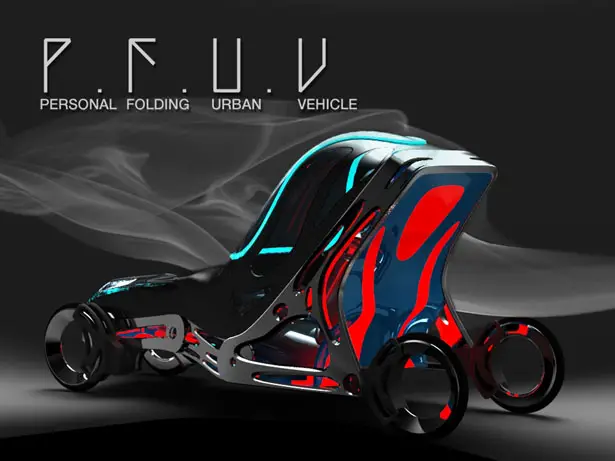 ---
Getting ready to revolutionize the interactive computing world is the latest interactive paper. This small sheet of paper computer lets the user bend it into a mini cell phone by flipping the corner in order to turn pages, or even write on it using a pen. This revolutionary innovative paper computer certainly shows a flexible future for both smartphones and tablets. Paperphone, as it is popularly called is best depicted as a flexible phone, which does everything similar to a smartphone including storing books, make calls and playing music. The most striking feature of this gadget is that of its flexible display which makes it easily portable when compared to any other mobile computer. Offices will no longer need papers or printers when this paper computer can store as well interact with documents digitally. When not in use, these paper computers do not consume power. Roel Vertegaal, the creator of this paperphone will unveil his invention on May 10 at the association of computing machinery's chi 2011 conference in Vancouver.
Designer : Human Media Lab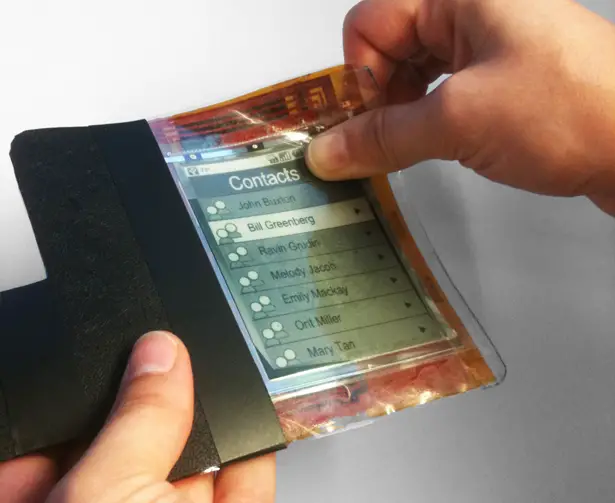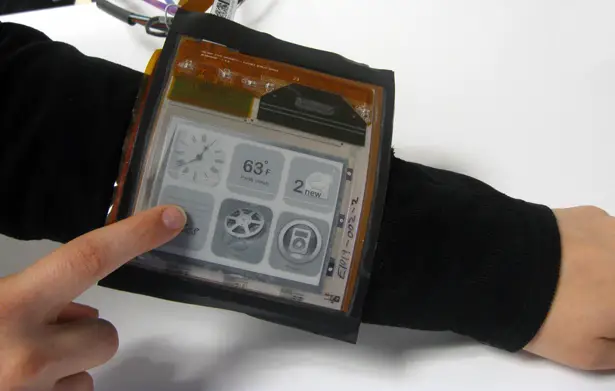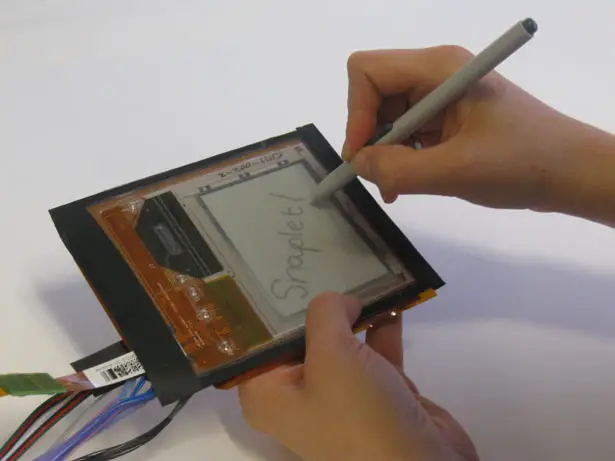 ---