With expanding cities and dearth of parking spaces, more and more emphasis is being given to ecological vehicles. The vehicles are designed on aspects such as space and security elements. Goran Marinkovic has come out with what he calls Concept Embryo, a two-seater urban vehicle.
Concept Car Embryo is powered by fuel cells which uses clean fuels like hydrogen. It is completely ecological as it is made of recyclable aluminum and silicon materials used mostly for interior elements. Design wise, it looks like an organism, however safety wise too, it derives the same thought. Soft material is used for exterior while inside it has a protective layer to absorb the impact and keep the passengers safe. The safety system also acts as a communicating system for information like speed, distance etc. and if necessary auto pilot also reacts to avoid possible accidents. With all these safety and design features it surely is a winner in robotic era.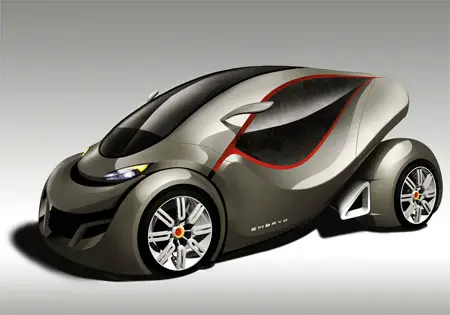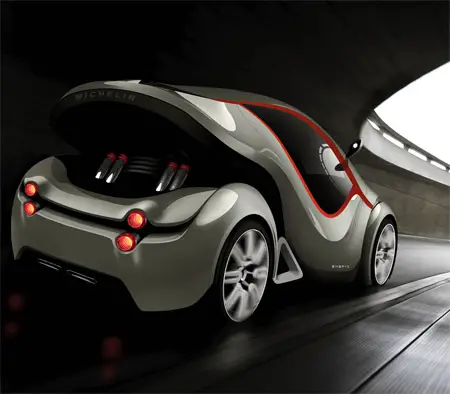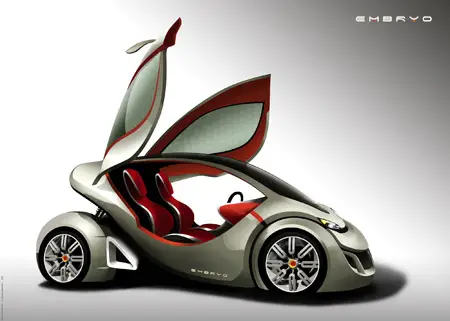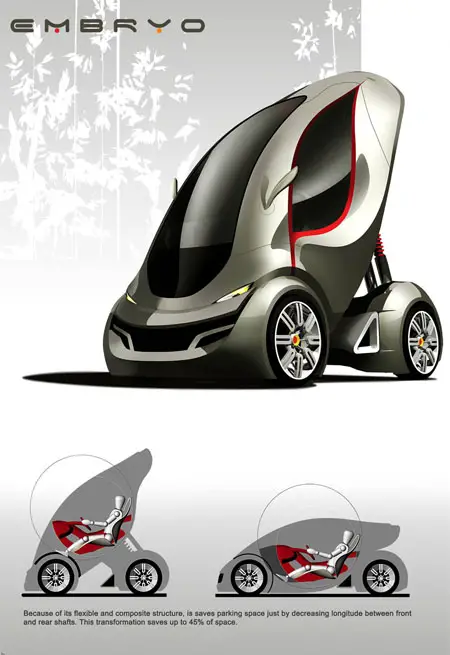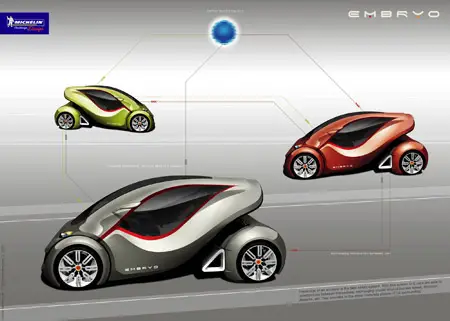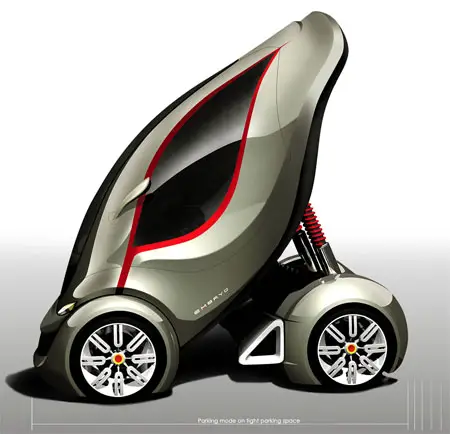 Designer : Goran Marinkovic
---
BLOOM cooking device becomes a handy tool in the kitchen. As its name suggests, this device features the form of a flower ready to bloom where those petals are made up of high strength, heat resistant, non-stick material. The round base acts as a heating surface. BLOOM is controlled via touch sensitive panel on the back of the stem, you can determine the heat, the intensity as well as the stirring action.
The petals can turn at speeds ranging from 10rpm to 8000rpm, it's a way to stir or cut any food you've placed inside the container. The mixing action is done through the rotary motion, you can control the opening or closing of those petals/blades (speed and degree) according to your need.
Designer : Aakanksha Rajhans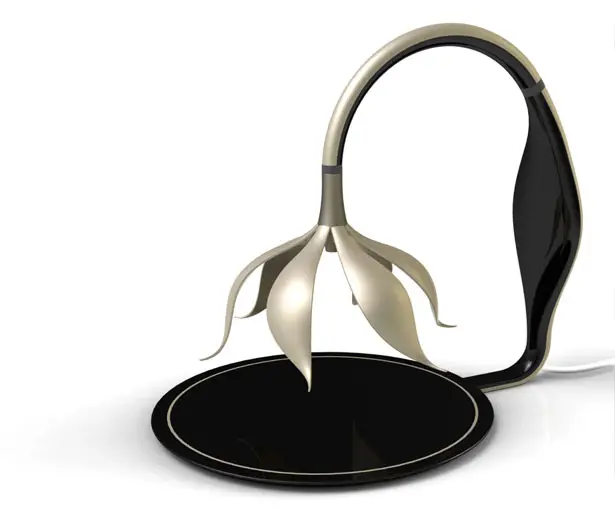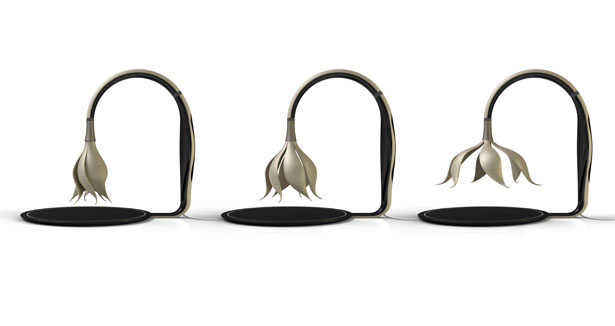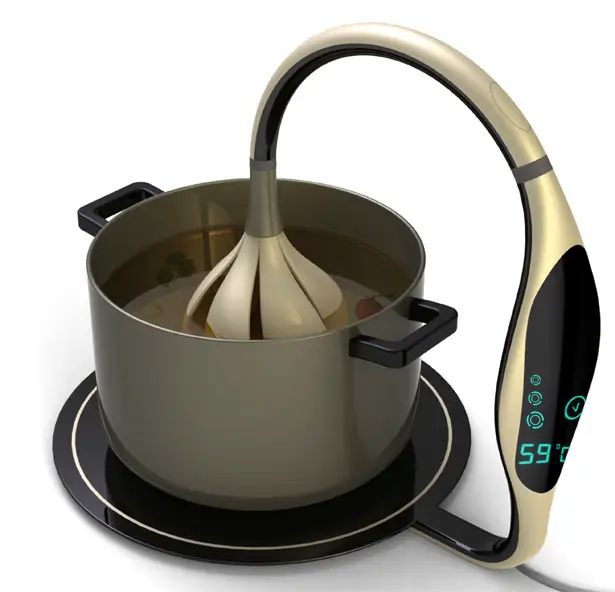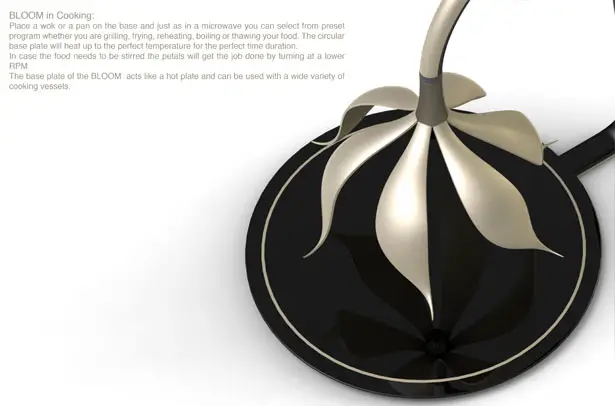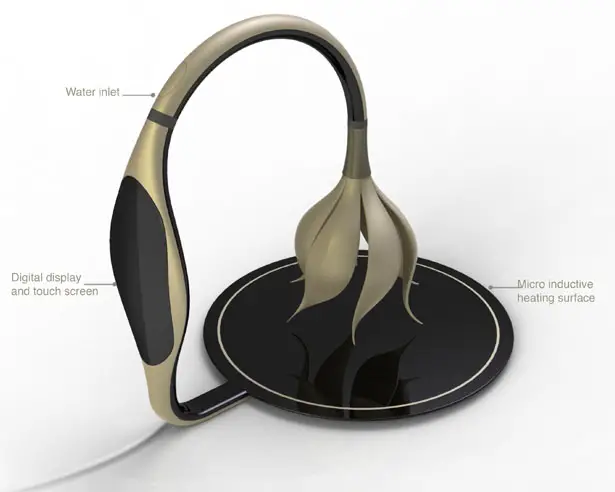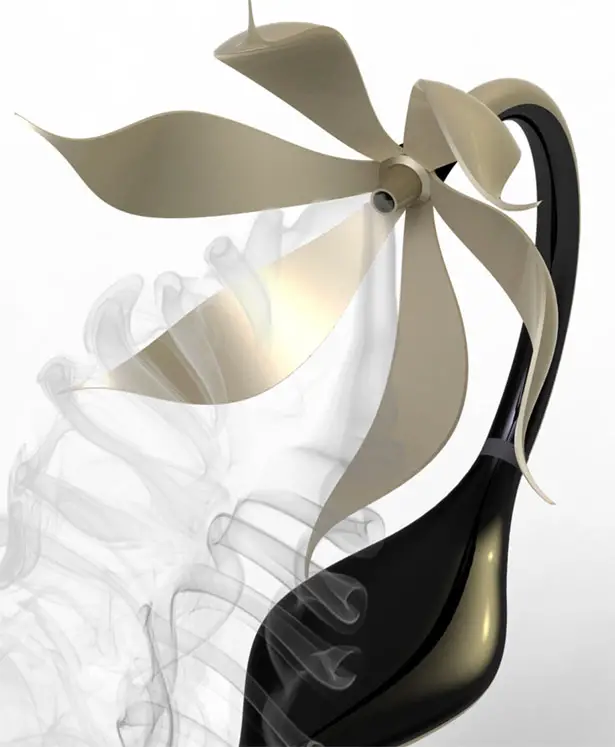 Due to its sophisticated design, you might think cleaning it would be pretty difficult. BLOOM cooking device features the ability to exhaust high-pressure steam to ensure even the most stubborn food stains would come off from most difficult to reach spots. It's pretty hygienic way to clean if you think about it. After the steam treatment, all you need to do is to wipe this device with cloth.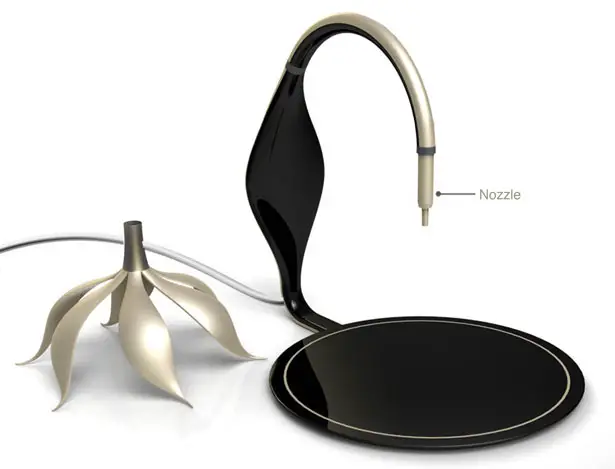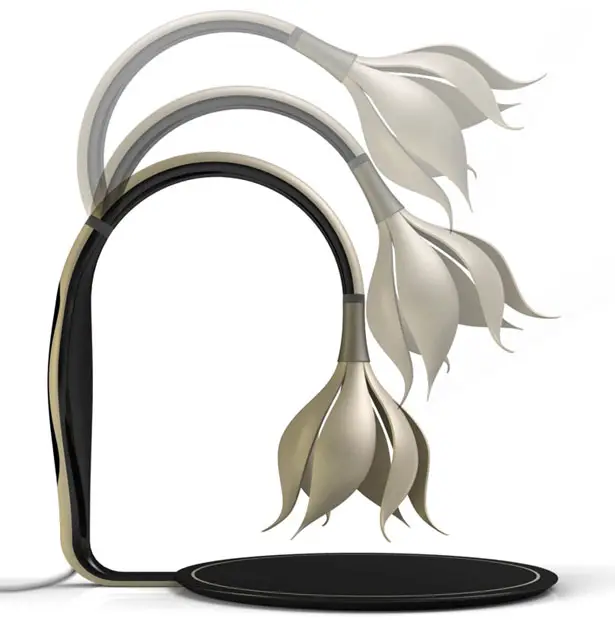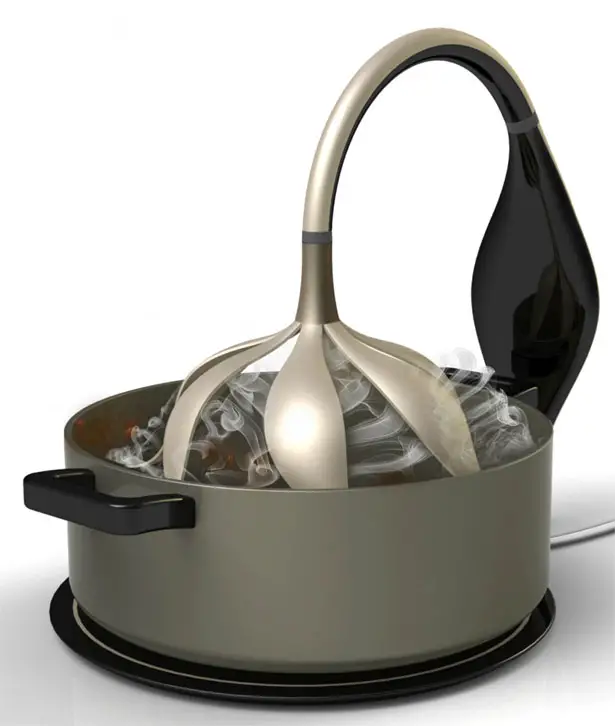 Tuvie has received "Bloom Kitchen Utensil" from our 'Submit A Design' feature, where we welcome our readers to submit their design/concept for publication.
---
TokyoFlash Kisai On Air LED Watch features minimalist and simple design with colored LCD display. Designed and submitted by Iskender Asanaliev, one of many Tokyoflash fans, to Tokyoflash design studio, this futuristic watch has drawn many eager-to-buy consumers' attentions. Therefore, TokyoFlash decided to bring this concept to reality. Most "concept to reality" watches from TokyoFlash are usually available in limited edition, including this watch, we suggest you to act fast if you want to put this cool gadget on your wrist. There are four display colors with LED backlighting you can choose from, the LCD is always on which mean the time can be read at a glance without the need to press a button. If you need to read the time in the dark, you can always press a button to light up the LED backlight function.
Designer : Iskender Asanaliev for [TokyoFlash]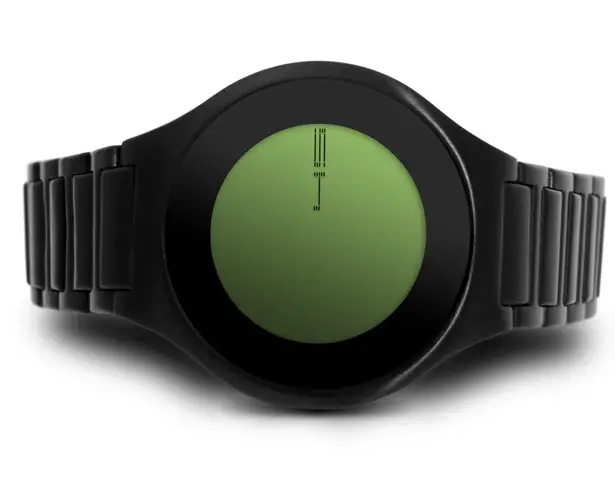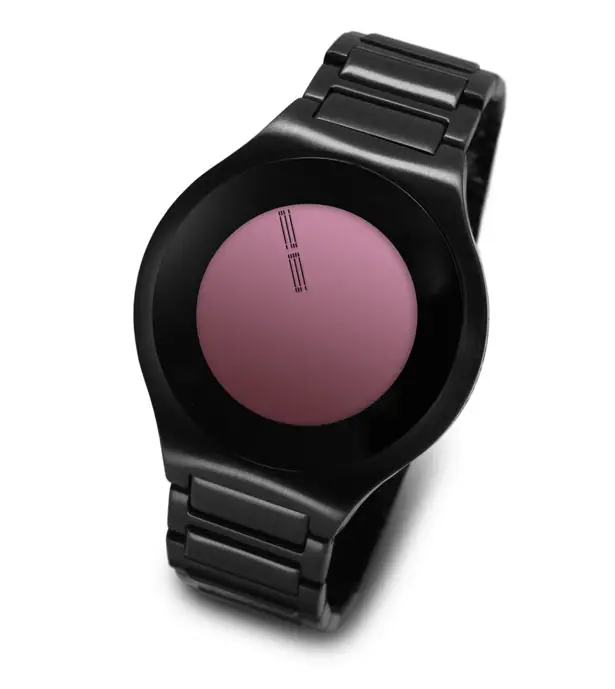 TokyoFlash Kisai On Air LED Watch is a multifunctional watch with touch screen technology. Aside from displaying the time, it also displays date, animation, and alarm. There are 4 hot zones on the watch face: top, bottom, left and right, simply touch the watch with your finger to change mode from time to light up. How to setup this watch? Well, holding your finger in place for a few seconds then choose the hot zones based on the information you're going to set such as alarm or time. Since it boasts touch screen technology, to prevent accidental input, the watch will lock the screen after 15 seconds idle. However, the LED light up function can still be operated.
Simply swipe your finger across the screen from left to right to unlock the display. Easy right? The digital numbers on the screen are actually the hour hand and point to the current hour of the day, while the digits that you see on the screen are the minutes. TokyoFlash Kisai On Air LED Watch offers easy and attractive way to read the time.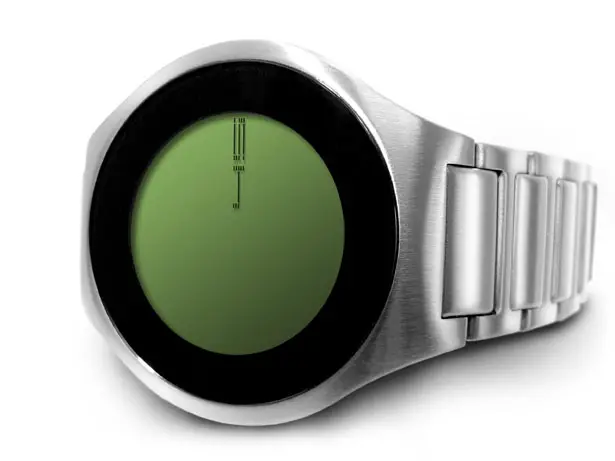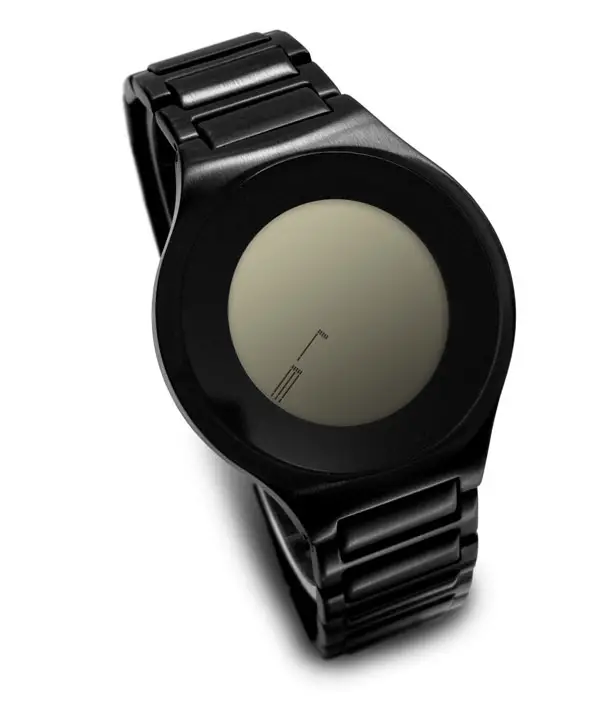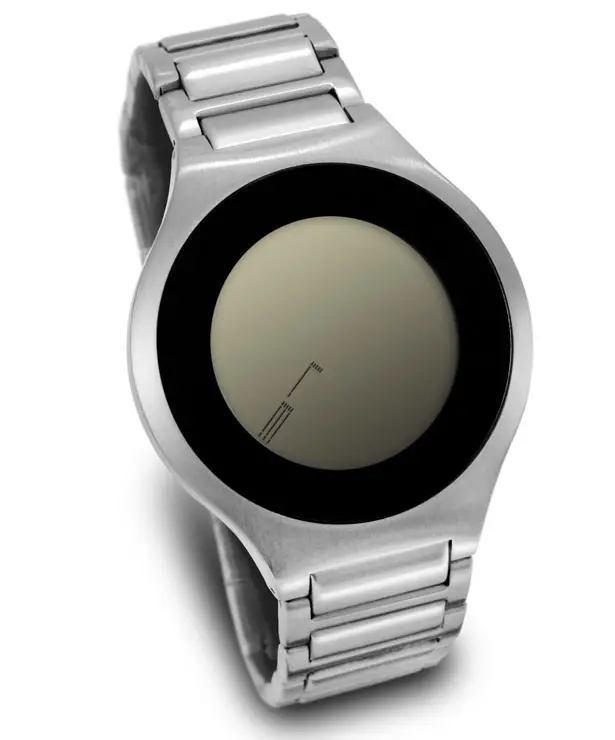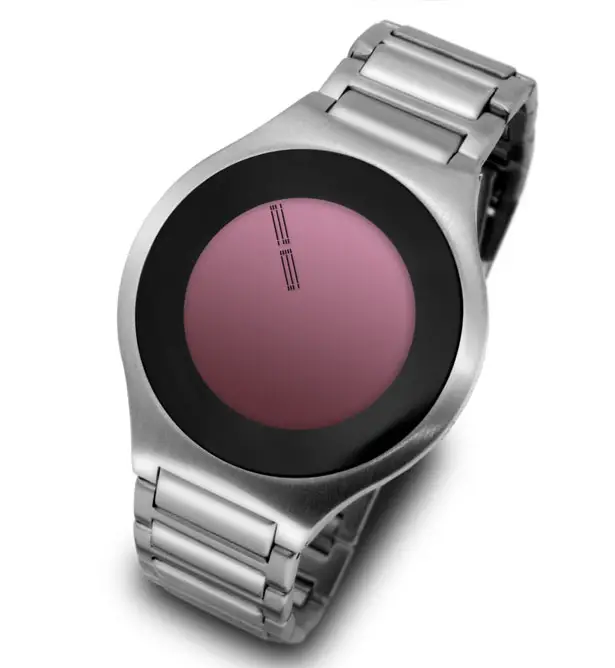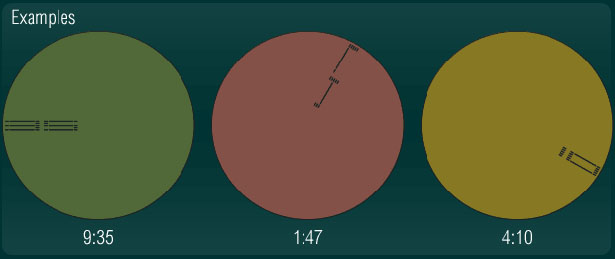 You can also read other "concept to reality" TokyoFlash watches in these posts: Kisai Satellite Watch, Kisai Console Watch and Kisai Kaidoku Watch
Tuvie has received "TokyoFlash Kisai On Air LED Watch" from our 'Submit A Design' feature, where we welcome our readers to submit their design/concept for publication.
---