Piper Heidsieck, the well-known champagne maker has worked together with expert show maker Christian Louboutin, and has crafted a great box set that can tempt all range of buyers. The inspiration of the creation was a ritual that has a long tradition since 1880's and will be available exclusively through Colette on or after October 26th. The set contains a nicely decorated bottle of champagne and a stylish glass shoe that has been designed with an exact match with the design of the bottle.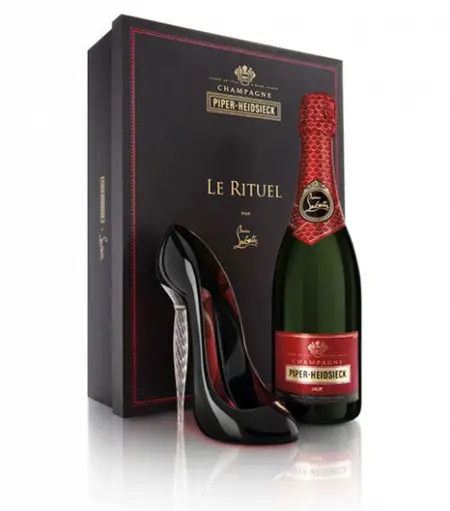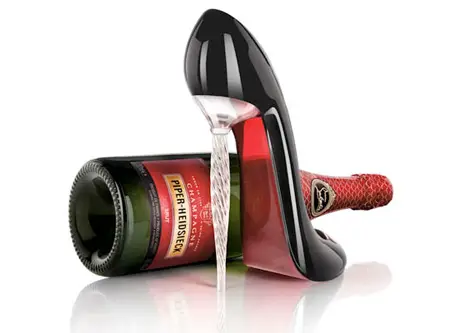 Designer : Piper Heidsieck and Christian Louboutin
---
Artiphon Instrument 1 is the next generation musical device that blends traditional craftsmanship with advanced technology. It's a unique and dramatic music controller that takes advantage of today's mobile technology; it can be played by people with all skill levels yet robust enough to satisfy seasoned artists. The company tries to break the boundaries between traditional and innovation while still providing the freedom to the musician. Every product has been designed to re-imagine how music can be consumed, created, and enjoyed.
The Instrument 1 music controller is definitely not the usual kind instrument that you see in the music store. It features ergonomic hardwood body that allows you to play it in 5 different positions while the virtual string interface has great sensitivity and responsiveness. It's safe to say that this is the first serious instrument for a professional mobile musician.
From : Artiphon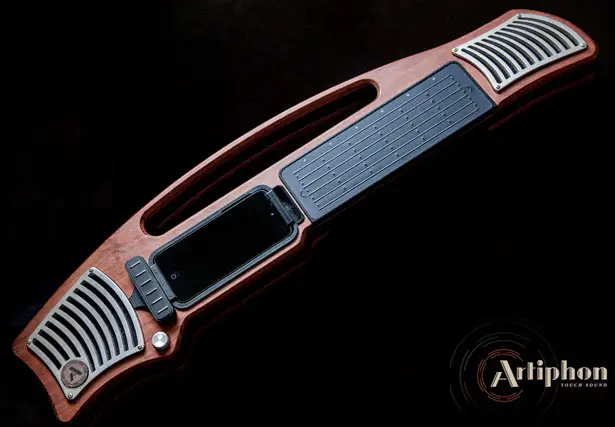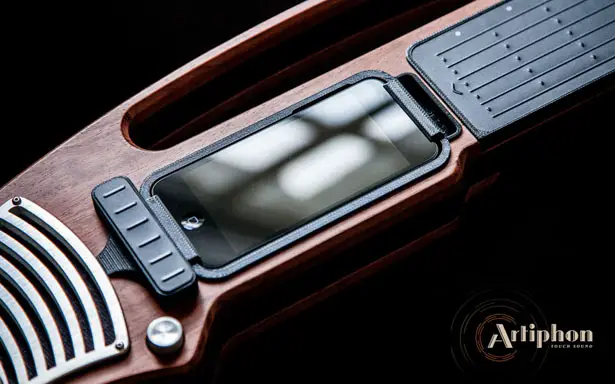 Placed in multi-instrument category, this device emits variety of sound and can be played in different positions, unlike most standard instrument which can only be held on one way. You can play it like a guitar using the sling strap over your neck, or place it under your chin like a violin, or prop it upright your knee for cello technique. It's a portable music studio that offers professional-level performance. One minor problem is that this music controller is only compatible with iPhone 5/5s, so Android users will have to wait until the company releases universal version.
Artiphon Instrument 1 is hand built in Nashville, TN where it's body carved of sustainably harvested hardwood and bamboo by Cumberland Architectural Millwork. It has patent-pending fretboard interface with 6 virtual strings, 6 virtual frets, and full fretless playability. The onboard connections are for headphones, USB, ¼" stereo instrument cable, and MIDI I/O. Each one is equipped with high-fidelity stereo BMR speakers (100Hz–20kHz) and a 25-Watt, Class-D amplifier built-in. There's an iOS app that you can use to control any CORE MIDI with multi-track recording capabilities.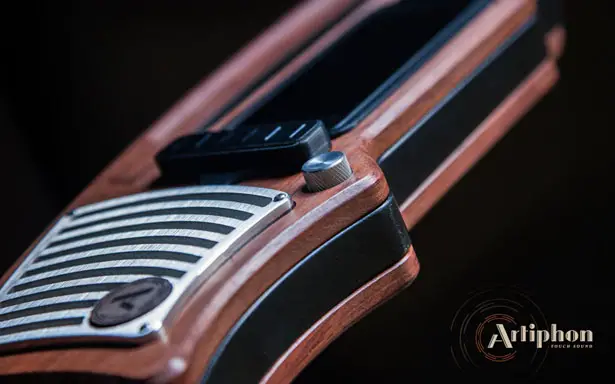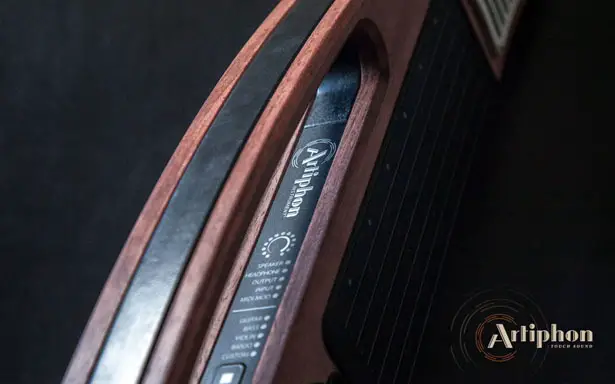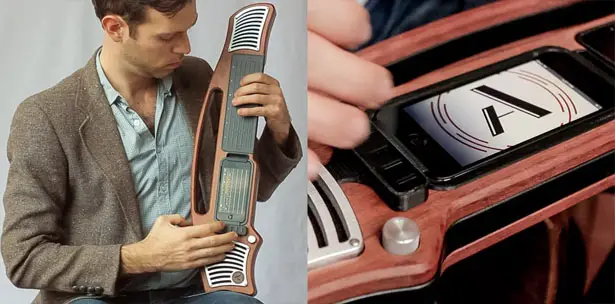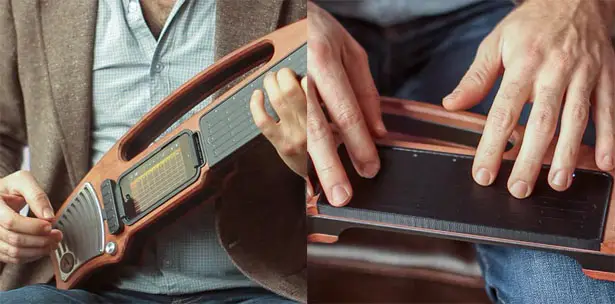 ---
Anesthesia is a serious procedure that usually leads to unpleasant experience, it requires staff to be professional and parents should be brave. The basic procedure is the same for all patients regardless their age. Adults might find it unpleasant but to children, this experience might be traumatic. Anesthesia can be performed in 2 ways: injection or gas. ANNA is a concept breathing assistant for sedation, unlike gas mask that might terrify children, this concept takes fun approach to encourage children to actually play with it.
ANNA offers a great solution for this situation, it shows children how to breathe and assist them to optimally inhale and exhale slower and deeper. This practice not only calms user down but also speeds up the sedation process. This medical equipment prepares children for the procedure by practicing breathing process before the operation at home or in the preparation room. ANNA uses light movement and sounds to communicate with the user, it's easy to understand regardless of age or language skills. In this way, children would become familiar with the mask breathing technique before the actual sedation procedure begins.
Designers : Lars Sundelin, Janis Beinerts, Trieuvy Luu, and Sebastian Aumer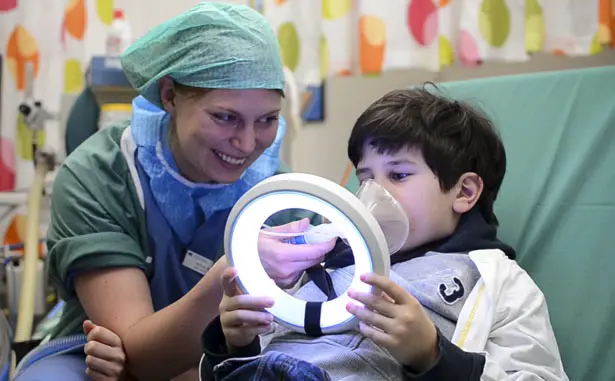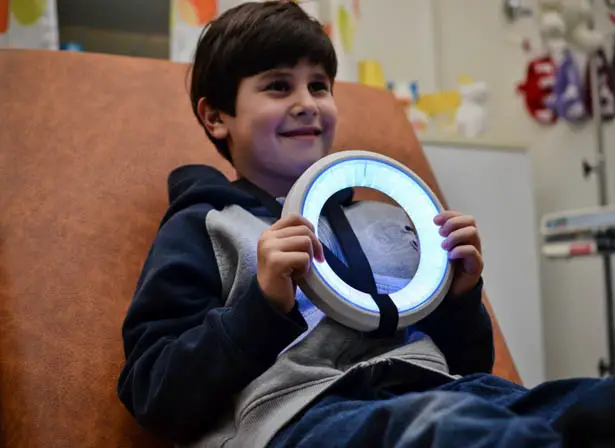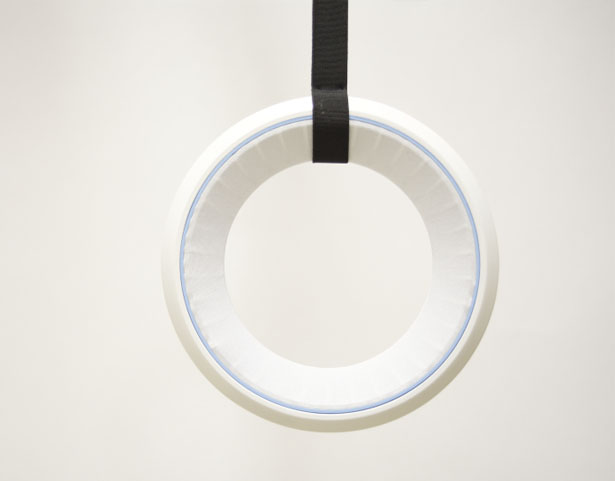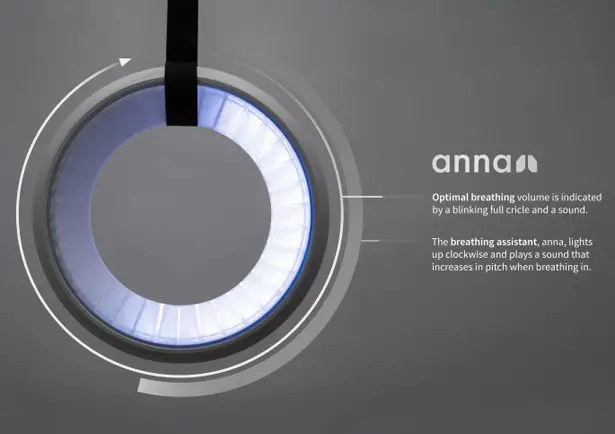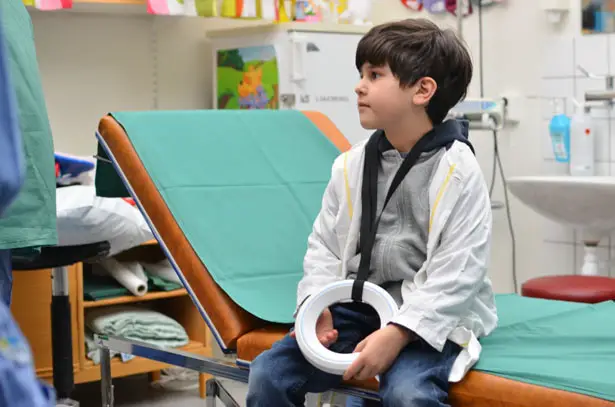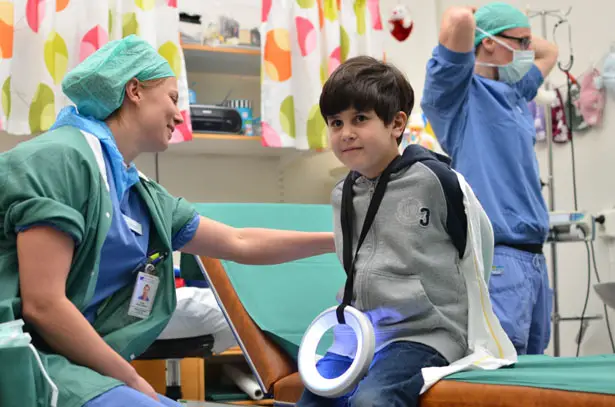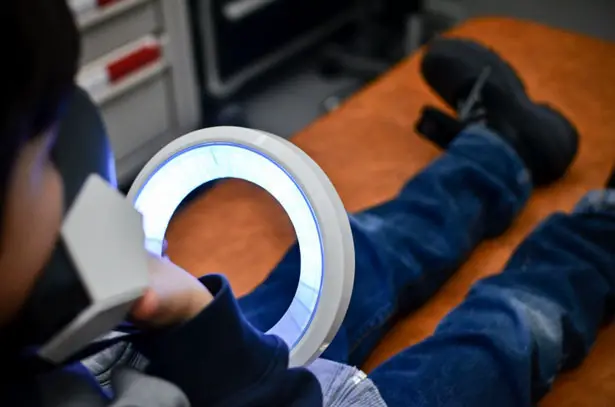 ---