This green air conditioner concept is a design proposal for China-based company, Hisense. The internal system of an air con always produces a large amount of water due to condensation whether it's being used to heat or cool a room. The existing air cons in the market always resolve this excess water by draining or evaporating it into the air. This green Hisense AC concept provides a new idea to avoid wasting water by collecting and reuse it to grow grass horizontally.
Designer : François Hurtaud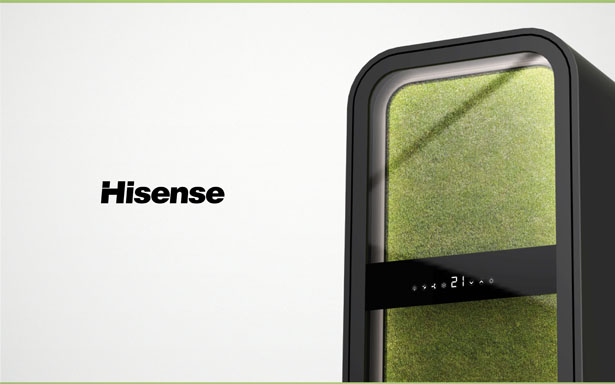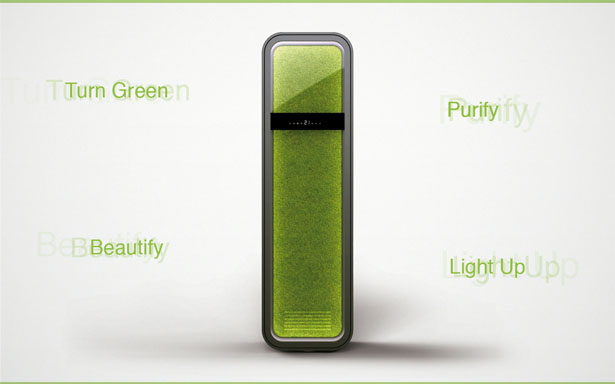 We are agree that this innovative idea will not only purify the air, but also bring a touch of greenery in the room. Green Hisense AC concept has been designed with a LED located behind the front window to illuminate the grass and create beautiful soft lighting in the room.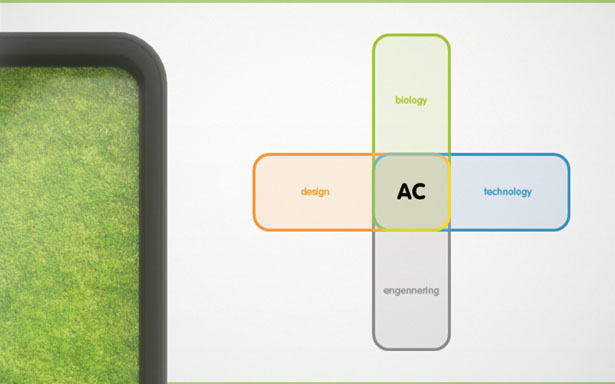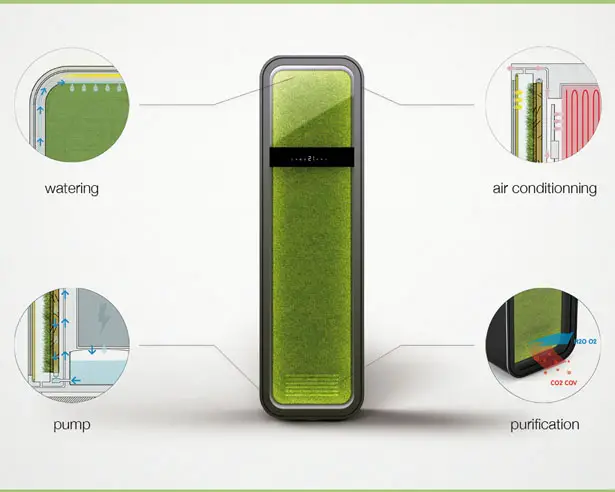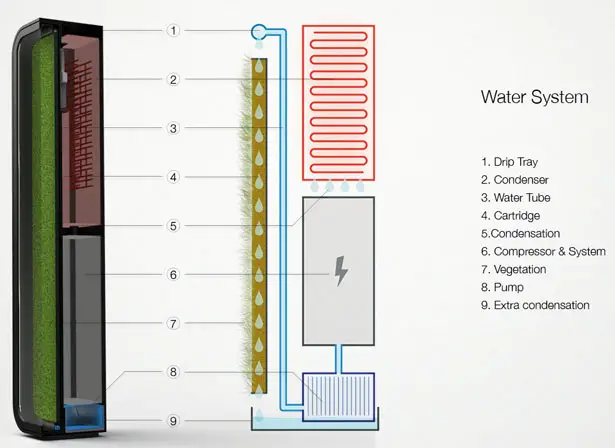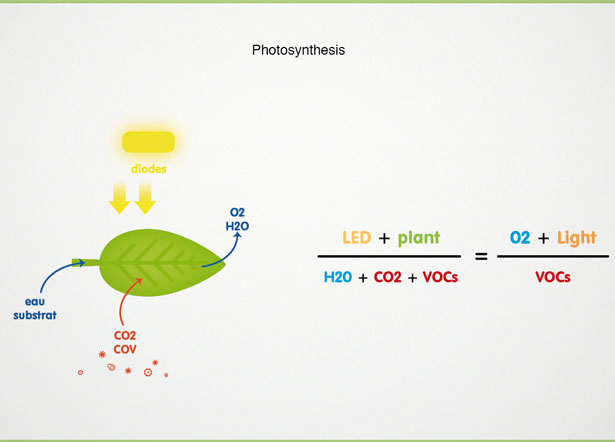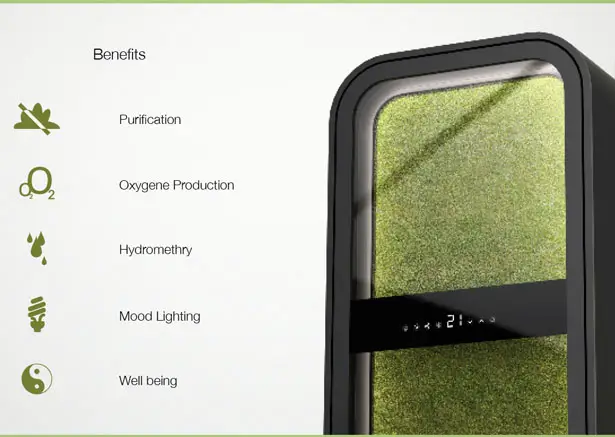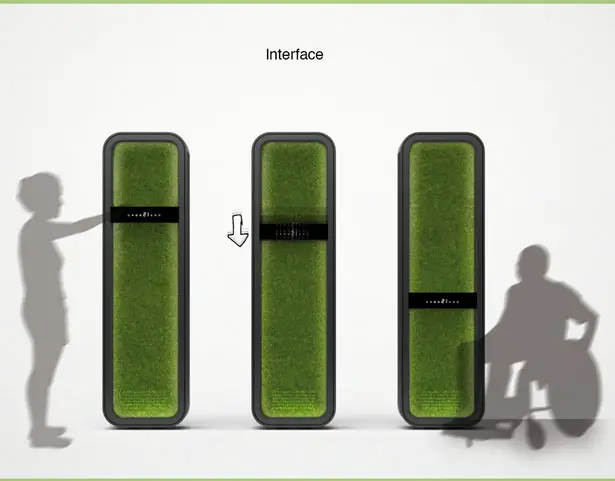 ---
Imagine this…for every move you make, you can create a unique sound, cool huh? I bet DJ will love this PACER suit concept. The Pacer suit receives electro impulses that appear when muscles are activated (movement), amplifies them and turns them into sound with the help of the sensors attached to muscles. Each impulse is goes through the sensors via amplifiers (boxes on the back) to control panel where we can control volume, type of sound, select rhythm to follow…With this suit it is possible to produce harmonious rhythm and melody by dancing. These sounds can be heard through headphones connected to the control panel (box on the front) or through the speakers connected to the control panel by infrared rays.
This system is not entirely made for fun as it has enormous stimulating power and it can be quite efficiently used in therapeutic treatments where ever is necessary to stimulate muscle workout and movement of the body as a whole.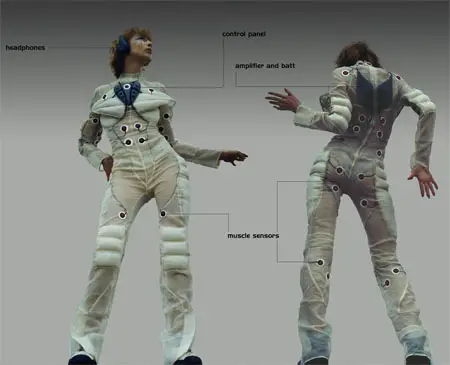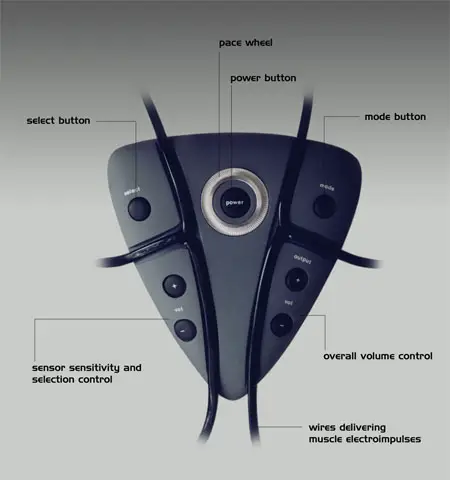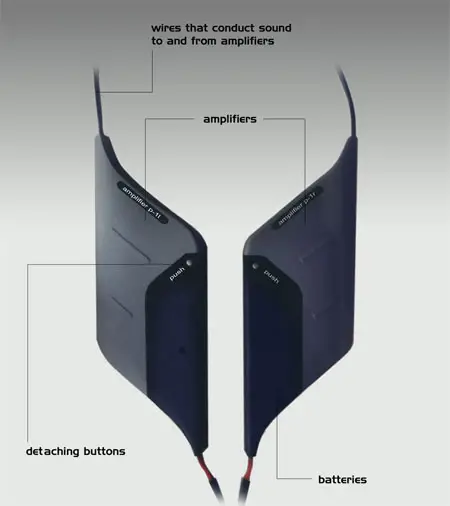 Designer : Nikola Knezevic and Danilo Zizic
---
This new tea infuser seems to be inspired from the jaws trilogy given the resultant is concerned. This device called Sharky, extracts the properties from a soluble ingredient like the tea leaves, herbs or fruit. The same keeps dissolving till it is completely saturated in the liquid, though when in operation it reminds one of the deadly sharks as the solvent is dissolving. This process also makes it quite an impressive show as one looks on the tea leaves to get dissolved, and with the red color getting dissolved overall in the liquid. So why don't you go ahead and have some tea the shark way!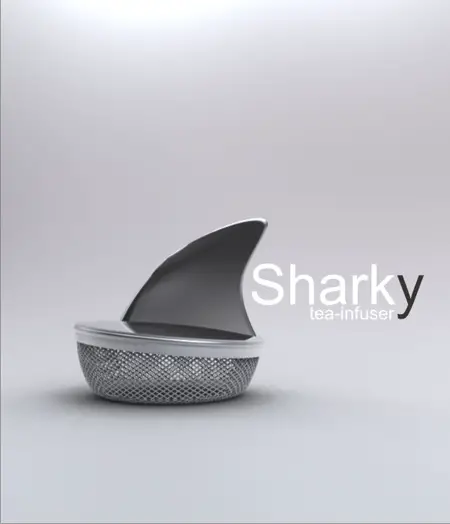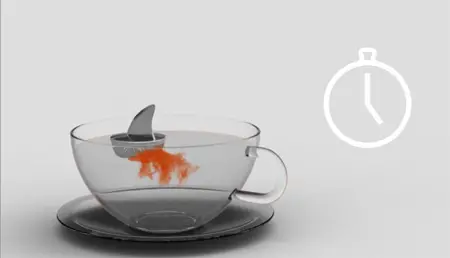 Pablo says :
INFUSION means to extract certain properties from an soluble ingredient such as tea leaves , herbs or fruit by soaking in liquid (water) until it gets saturated. So we can say that a infuser is the in charged of make this happen. This is a ludic point of view about the color given off from the phenomenon, which makes more interesting the waiting of the whole process.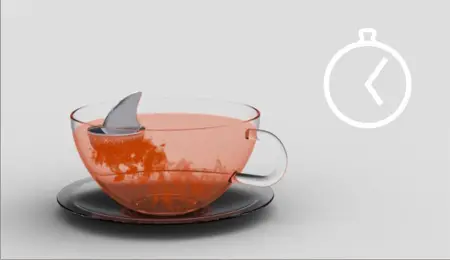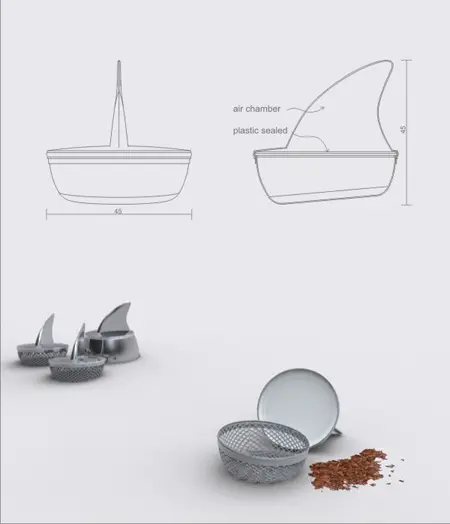 Designer : Pablo Matteoda via DesignBoom
---