Bios Urn features similar concept as Poetree funeral urn that is commercially available. It's a biodegradable urn that you can take home and convert into a tree, reminding you to the life of your loved one. This urn is composed of 2 parts: the top capsule and the ashes. The top capsule has been designed to facilitate the growth of the seed (there are 6 seeds you can choose from), that's why before burying the urn, you need to mix the components with some soils where you want to plant the urn, in this way, the components get a proper seed germination. Once the urn starts to biodegrade, the seed roots are already strong enough to contact the ashes, it turns death into life through nature.
Designers : Gerard Moliné and Roger Moliné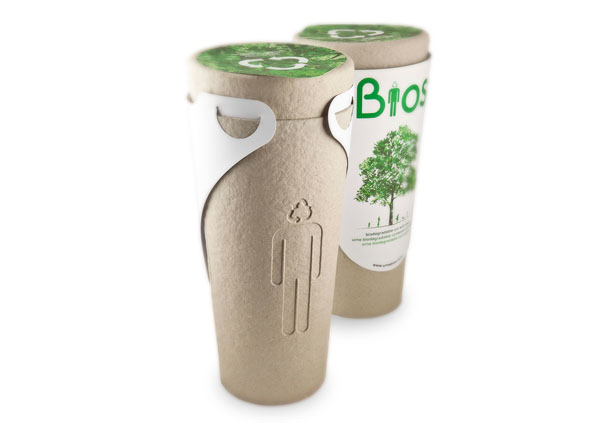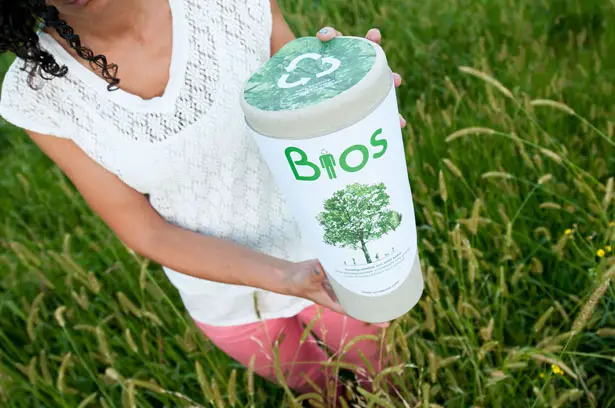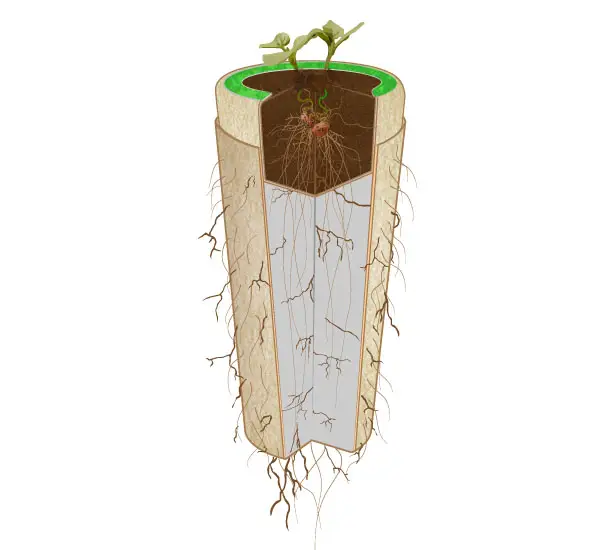 ---
After casulo, here comes another invention from Japan called Trunk Station Ad, a workstation in a box. I guess we are going to see a lot of transforming furniture design in the future, this is due to saving space issue that we are going to face. The W 906mm x D 615mm H x 1190mm sized melamine resin trunk opens to reveal an efficient work space, complete with pre-drilled holes for electrical and component wires/cables, a fold out desk, and plenty of shelving for a whole lot of extras (including some add-on units). The price tag is around $1,980, quite expensive, well … saving space is never cheap.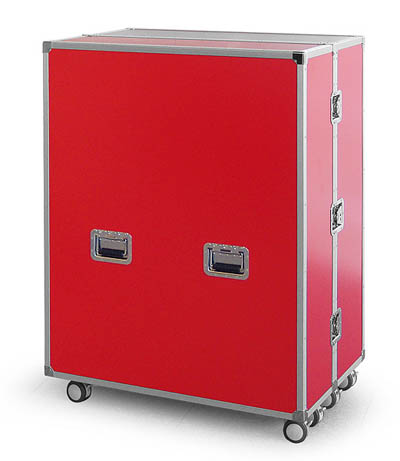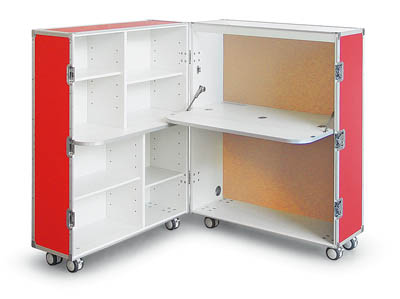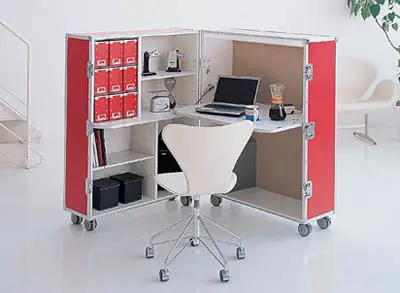 Product Page : Caina via Unplggd
---
SHADE is a lamp shade that has been designed in an innovative way to act as the lamp itself. It brings a new lifestyle to an iconic form with a tuxedo-like formal appearance. The shade incorporates 28 bulbs fitted on its edge along with stainless steel button head cap that screwed with the silver studs and cuff links. This brilliant lamp shade is a low voltage fixture that uses aircraft aluminum body in order to conduct electricity to the highly efficient 12V/10W, high color rendering and long life Xenon Festoon bulbs. SHADE is available in three different meticulously finished colors with catalyzed acrylic enamel: white, torch red and silver metallic. Moreover, it can be dimmed fully and comes with magnetic transformer located remotely or in the included canopy which can be mounted easily to a standard junction box.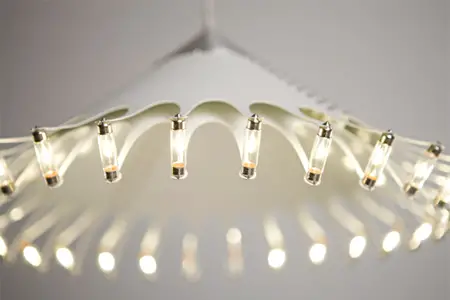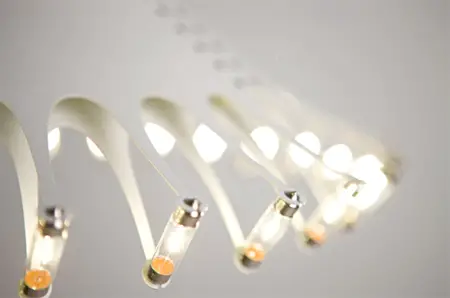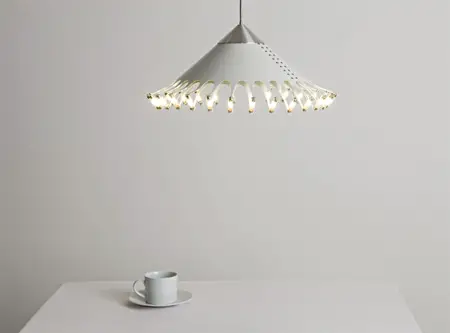 Designer : Christopher Moulder
---