Bring Pumpkin portable water filtration system when you go to camp or have any outdoor activities, it would become very handy when there's no clean water around you. This tool uses a UV filtration system, charcoal filter, hydraulic pump combined with a digital engine. The internal battery can be charged using electricity or manually using its dynamo hand crank. We love the use of clear tubes to make it possible for the user to get easy access to deep and narrow places. Pumpkin transforms dirty water into drinkable one through coal and micro fiber filtration at the tip of the tube. It was inspired by Dyson products, instead of sucking dust and dirt, this tool sucks water and purifies it.
Designer : Samuel Bernier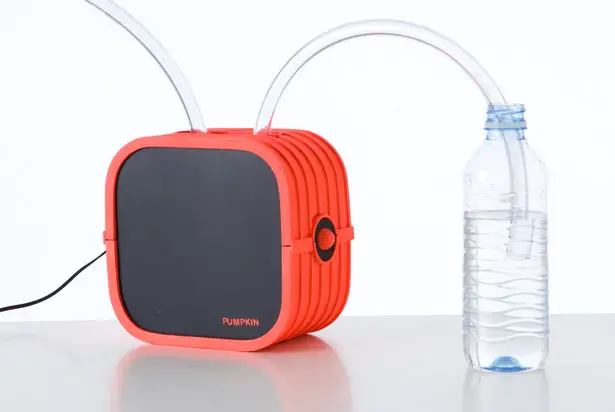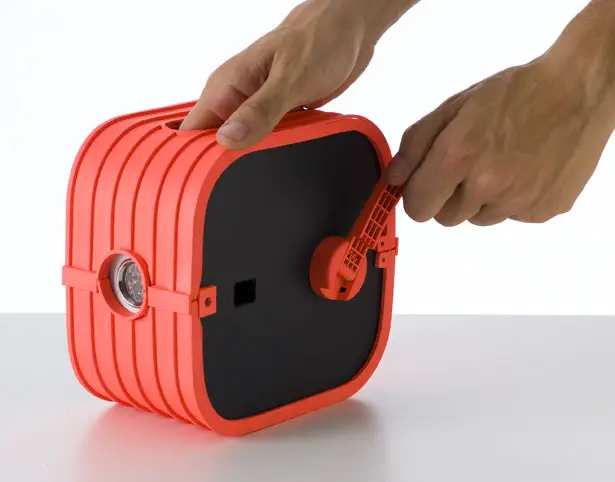 Samuel says "Today's hydraulic pumps use the same technology we had on world war two. Inspired by James Dyson's inventions, I also wanted to radically change the use of a frustrating object such as the portable hydraulic pump. Pumpkin Portable Water Filtration System is light and flexible. It can purify water in places no other pump can reach. It is easy to store and is wireless. Pumpkin is the ultimate fruit to ad to your basket."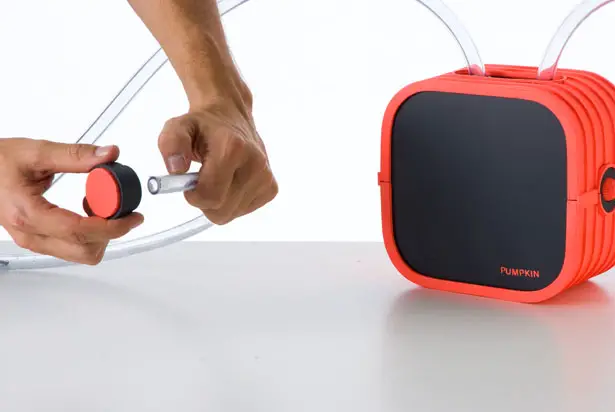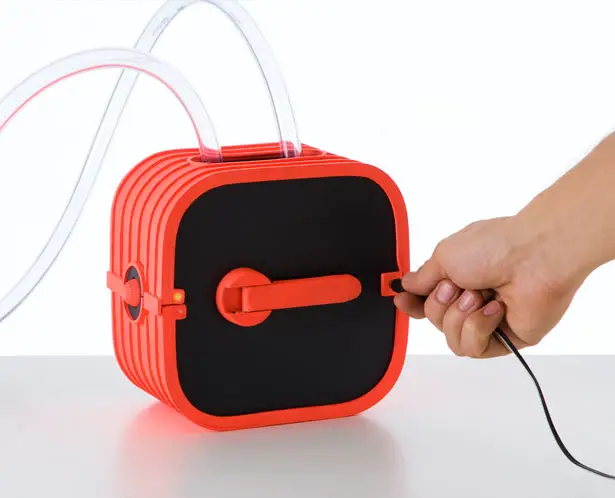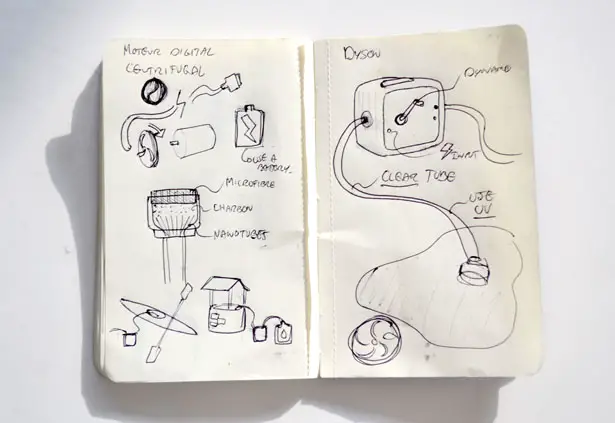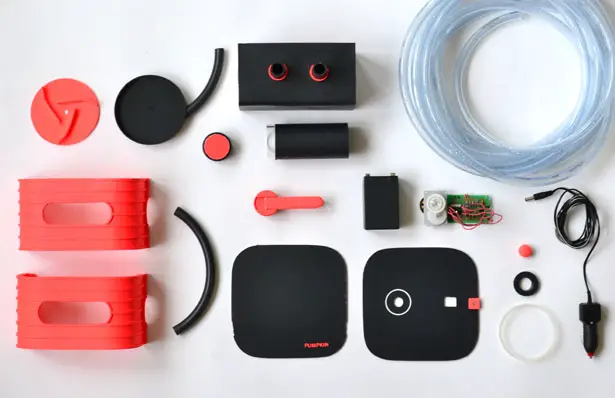 ---
For regular travelers, the worst part is carrying their heavy luggage with difficulty and discomfort. Roozbeh Mousavi of Art Center College of Design has come up with a Rolling Bag that can be easily carried on uneven pavements, big gaps and bad weather conditions such as snow which makes pulling luggage with small wheels very difficult. Stairs are always a big problem for pulling heavy luggage but with OBAG's enlarged wheels, anyone can comfortably navigate most difficult terrains. This rolling bag is not only useful but also offers style to your personality while walking with your luggage.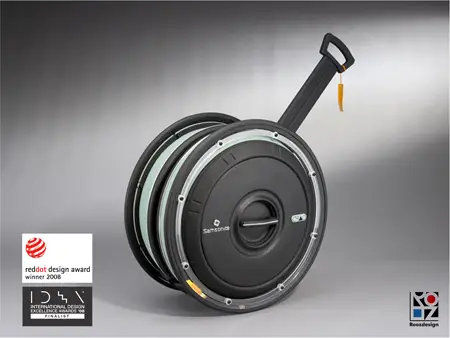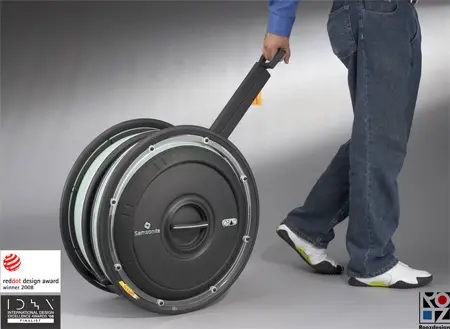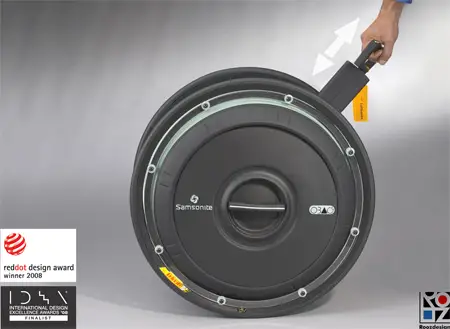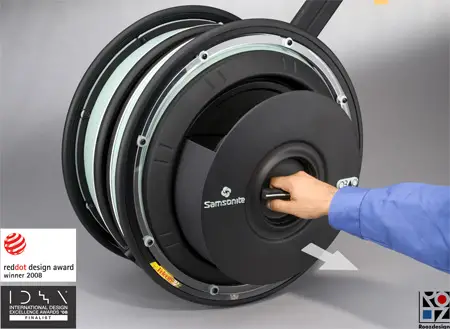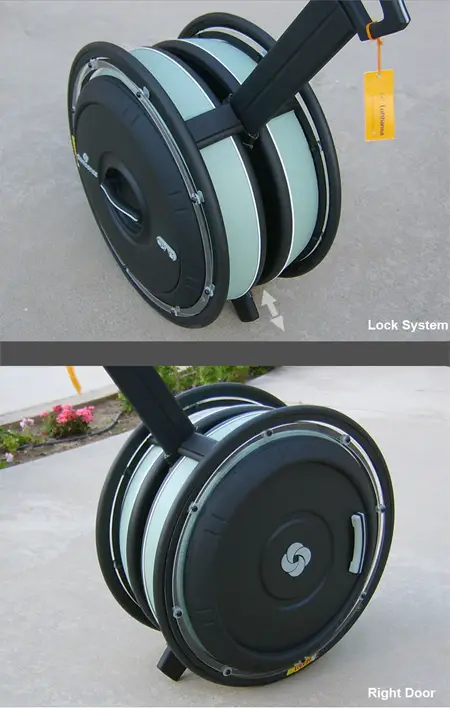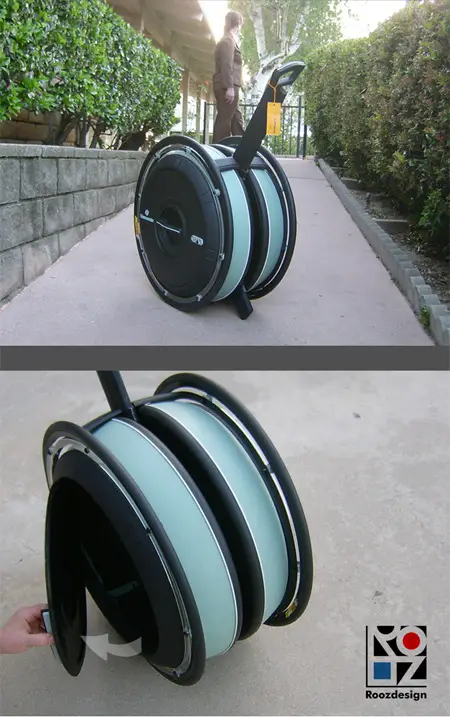 Designer : Roozbeh Mousavi
---
The Porsche Design Sisha is a combination of technical perfection and high-end materials. Exclusively available at Porsche Design Shop-in-Shop in Harrods (London), this product reflects everything about the elegance of this luxury brand. This product is constructed from aluminum, stainless steel and glass combined with innovative and impressive design approach. Its height of 55 centimeters comes from a long flexible tube made out of TecFlex material. Porsche Design Sisha displays unobtrusive brand on the aluminum top of this product. The result is a classic and stylish product.
Designer : Porsche Design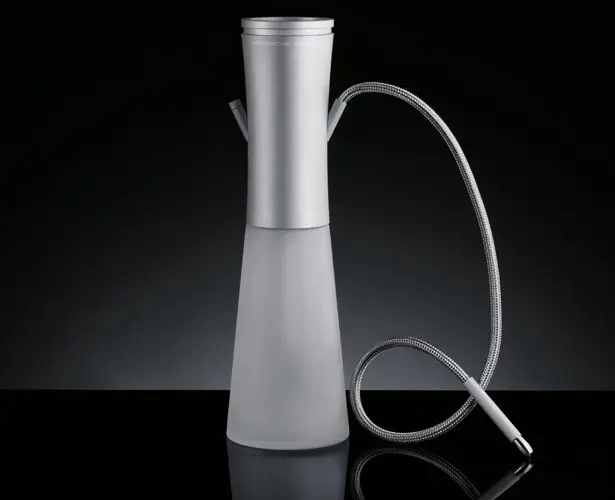 ---