Do you like the idea where you can hunt your food? Virtually, not for real. Future Hunter-Gatherer is a futuristic concept of food preparation where you can have fun hunting, fishing, and gathering with your family. Inspired by nature, this concept is actually virtual grocery shopping that combines holographic projection and playful system. You can gather your food by hunting, fishing, or getting it from nature, in the end, all collected food is transmitted to the local grocery store/market where they will deliver them to your door. It's a unique way to teach your kids a better understanding where the food they eat actually comes from.
Come home after a hard day at work, you don't have to go to the supermarkets anymore, simply play hunting, fishing, or farming game, to get your ingredients delivered to your home. We're not sure what kind of hunting game available in the system, but hopefully when we want to buy some meat, we don't have to play shooting/killing the cow virtually.
Designer : Pan Wang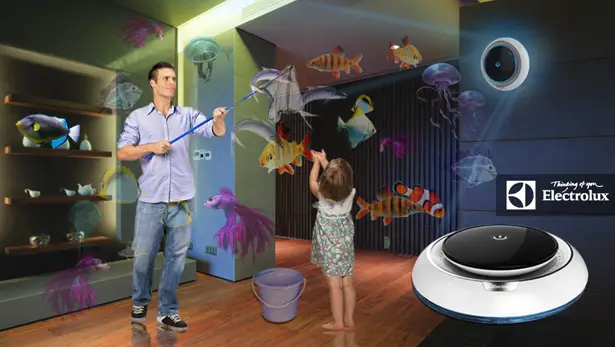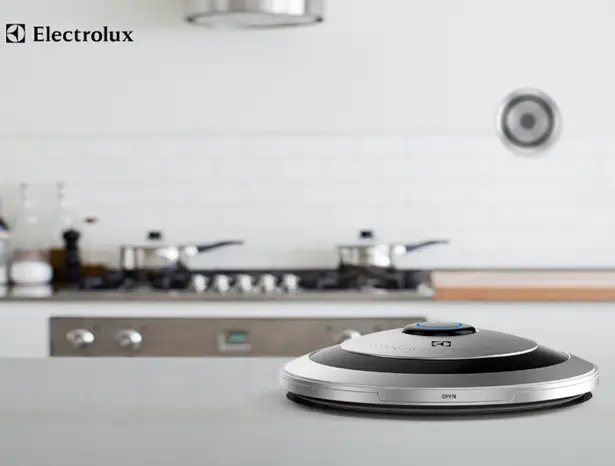 How to use:
You can set up this device on the wall, turn it on to get into mode selection interface. You can choose fishing mode and net tool to catch the fish. When you start the game, this device uses holography technology that shows 3D image of marine organism, the same kinds as local seafood market. Catch those seafood with your net and place them into the container which is also projected by the product. When you're done, checkout, and the local market of your choice would pack those ingredients and deliver it to you.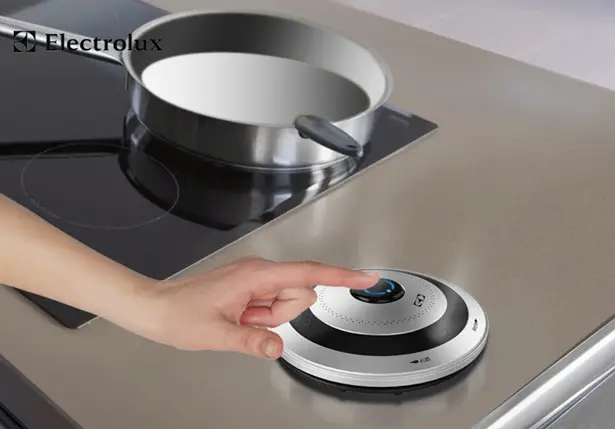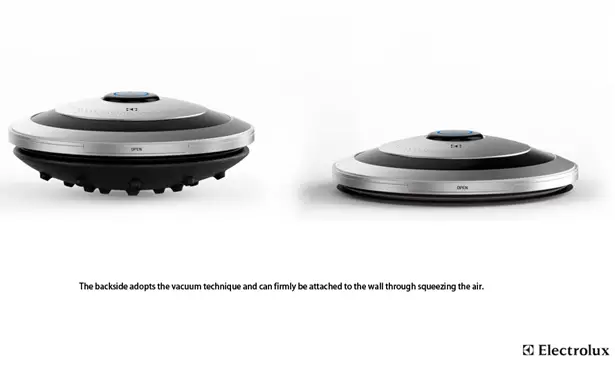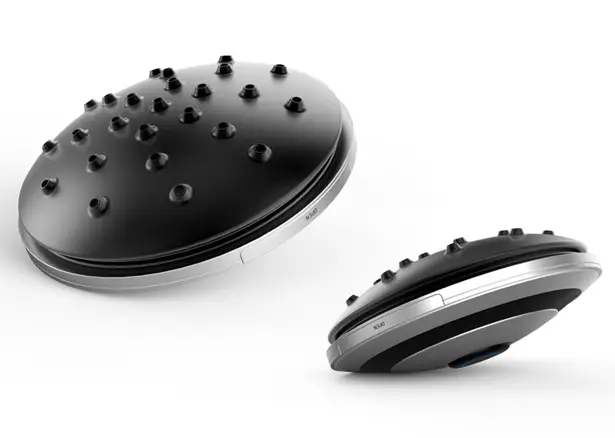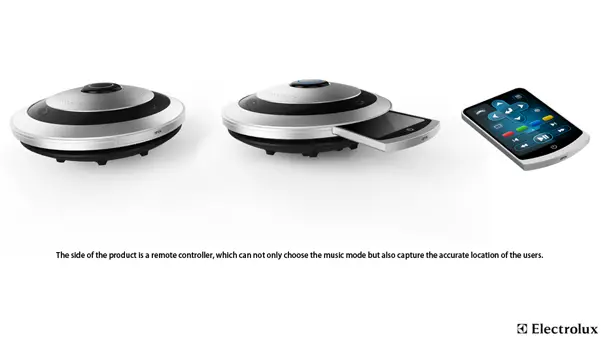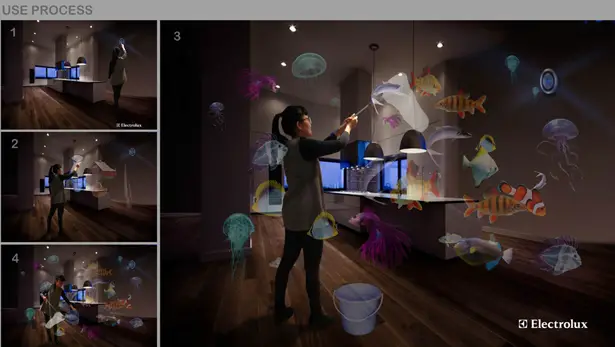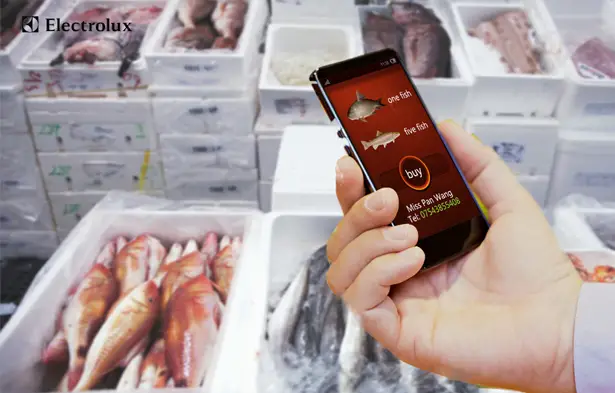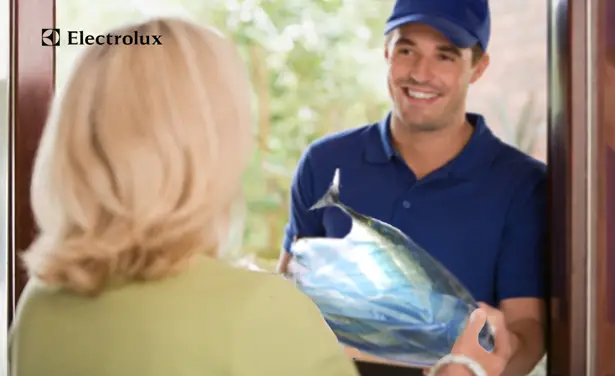 ---
Urban Tent Backpack was an MA project of Ragnhild Lübbert Terpling. The design is based on real experiences of homeless people living in the streets, it's important for Terpling to understand the context and the people he design for. This backpack provides 3 basic needs of homeless people so that they can improve their lifestyle much better: mobility, storage, and shelter. We can see it's also good as camping equipment, what's not to like, in one product you'll get to keep your personal belongings and a place to sleep at night. It's a hybrid backpack that expands to retractable tent.
Designer : Ragnhild Lübbert Terpling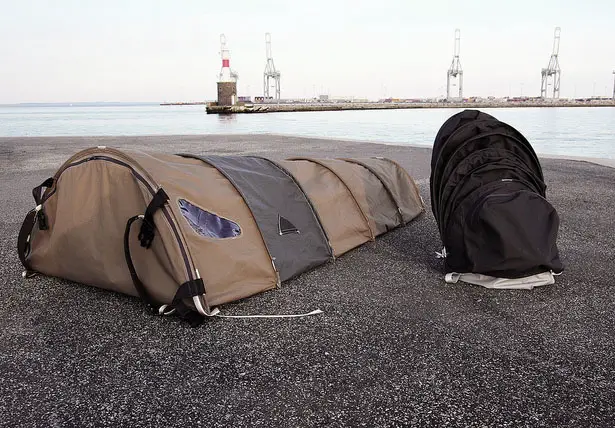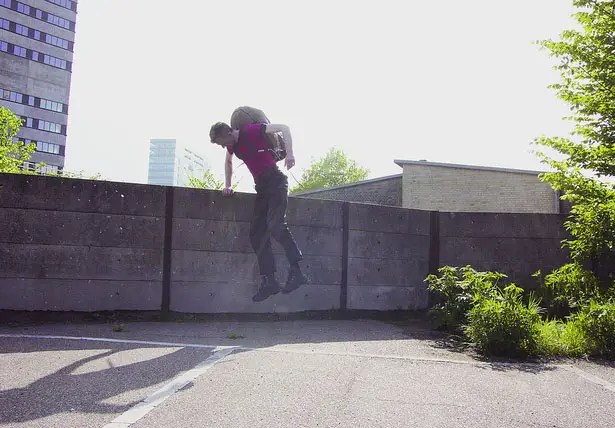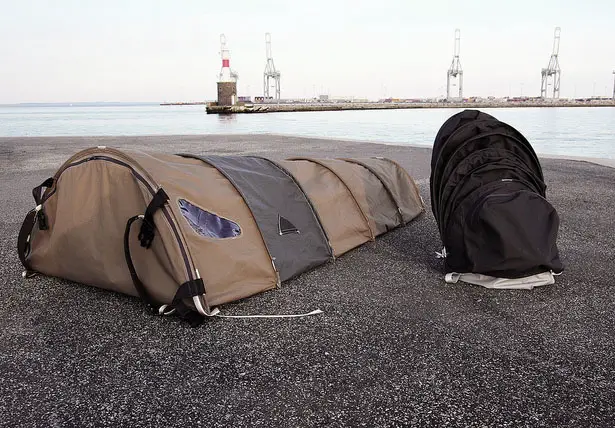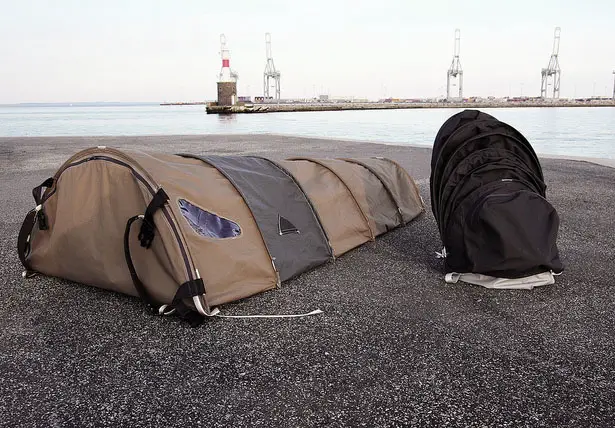 ---
Huntleight Healthcare has worked together with Seymour Powell to create a new range of beds with unique features designed to improve efficiency and reduce risks. This bed is meant to be used in all acute care environments.
Huntleight Healthcare is known for its reputation for robust and reliable beds, Seymour Powell was trying to create a new generation bed which incorporated more humanized and less harsh aesthetics, enabling the new beds to compete anywhere in the world. The result is a visually lighter and less cumbersome bed, based on an oval section tubular chassis and featuring blow moldings (rather than the usual metal) for all safety sides and for the head and foot boards, with hand cut-outs for easy grip and dismantling. The bed also converts with great ease into a chair position, with the safety sides able to pivot, so that they don't have to be removed, as is the norm, with the footplate going straight down.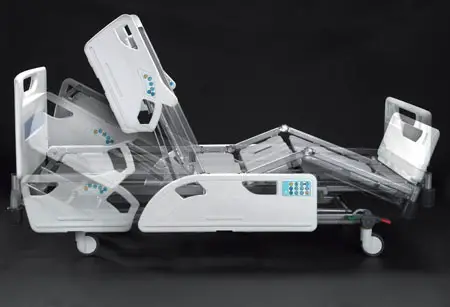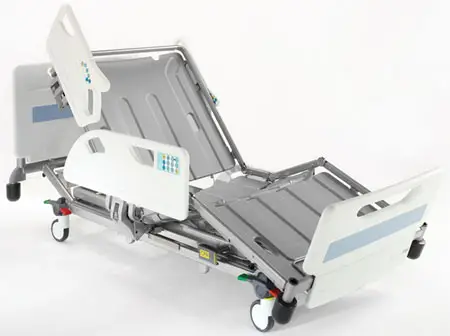 "The design of the Enterprise beds has been based around several years of intensive research, in which the whole hospital environment was taken into consideration", said Geoff Cox, Group Managing Director of Huntleigh Healthcare. "In addition to the needs of patients and their direct carers, the requirements of engineers, porters and cleaning staff were also addressed. Risk management, ease of use and servicing were key factors in the development thought process."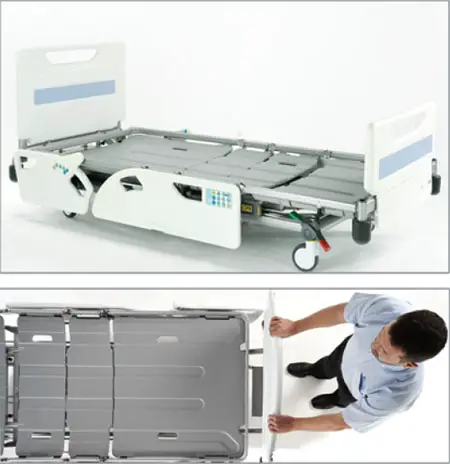 Designer : Seymour Powell
---