Parasol canopy protects us from the heat of the sun and the rain, but Skycycle Parasol works together with its surrounding to give you better shade and light. Assaf Israel teamed up with Hanan Layosh to create this innovative canopy, they wanted to design a canopy that lives in harmony with its surroundings while respecting nature. A light sensor is incorporated on top to detect changes in sunlight intensity, then taking advantage of solar energy, the semi-transparent surfaces can rotate slowly to shade you from different directions. When the sunlight is a bit weak, the surface of Skycycle Parasol will open to let the light in and allow you to enjoy the warmth of the sun.
Underneath the upper surface, there are several LED lights which powered by solar energy can be used after sunset. Simply spin the shade to gradually increase or decrease its brightness.
Designers : Assaf Israel and Hanan Layosh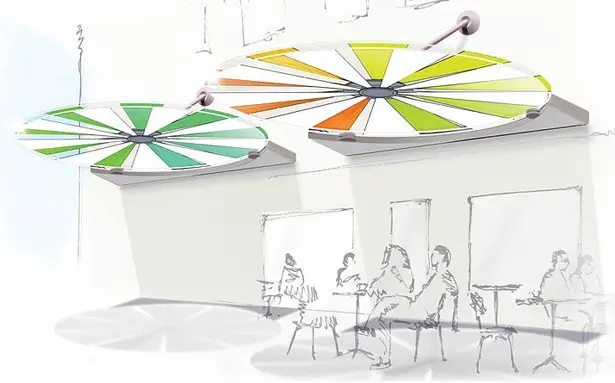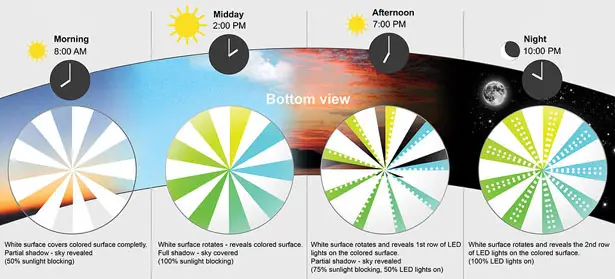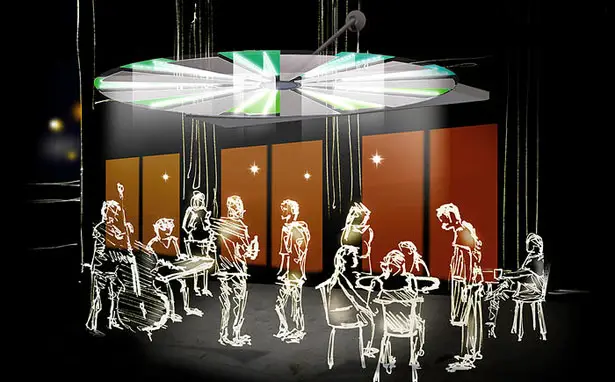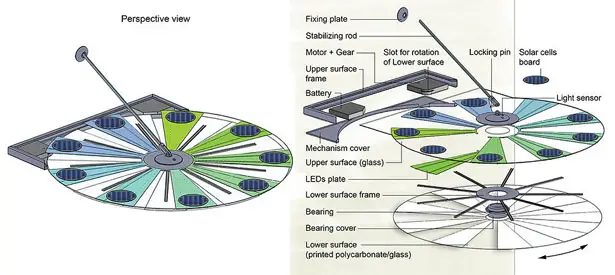 ---
The new concept car R25 by Audi is the latest in its lineup of race cars. The features are quite innovative and the same have never been featured in any of the prototypes like high velocity banks and tunnels, a feature that allows the car to race in inverted position which helps it overtake other aerodynamic race cars. The car has been designed to perform in new racing conditions and will sure be a pioneer in revolutionizing the conceptual cars being designed for racing in the days to come.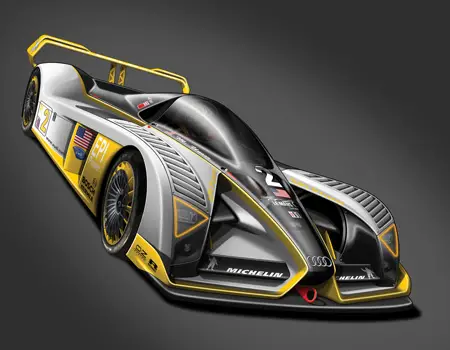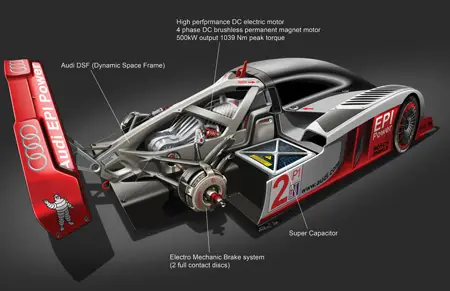 (Click the image for bigger view)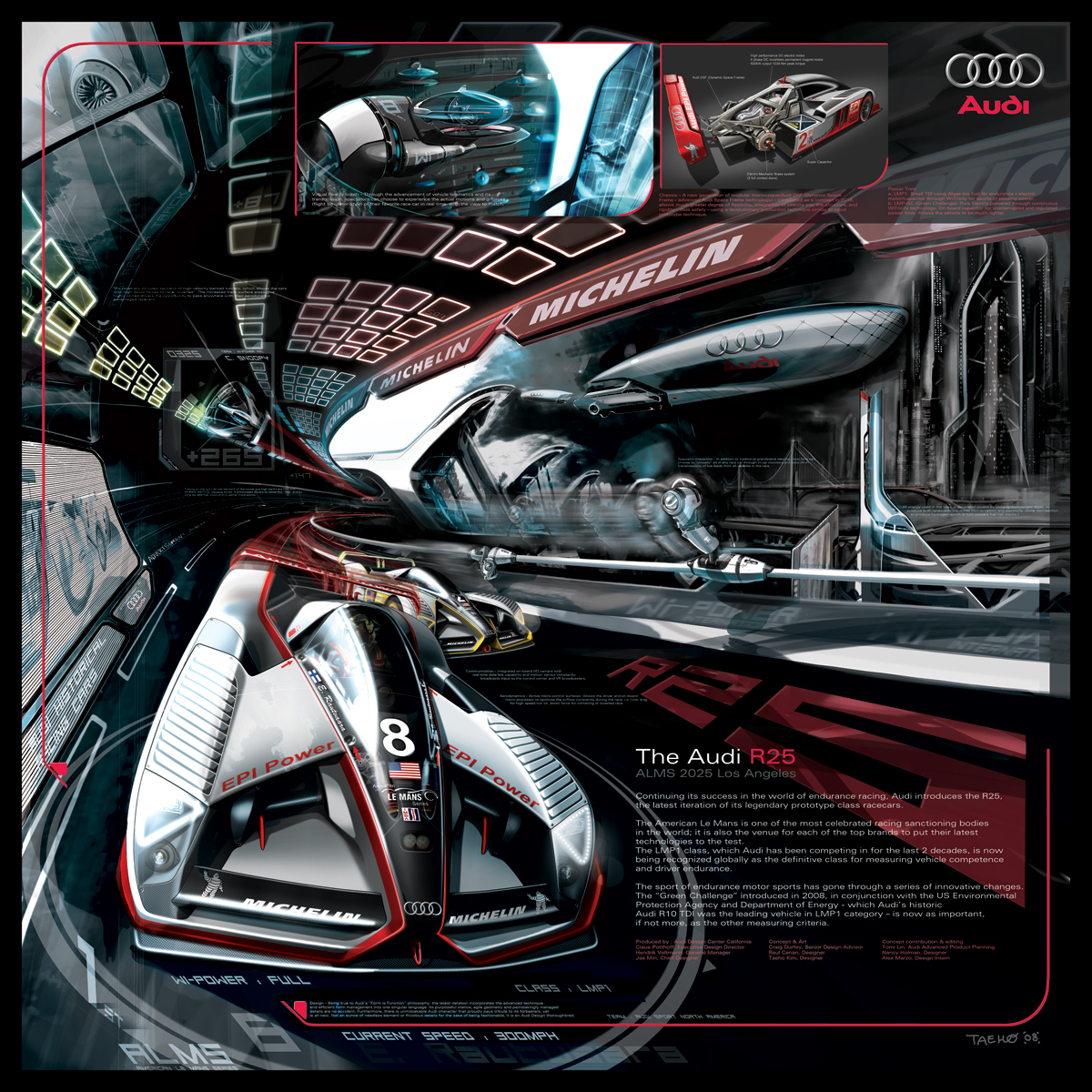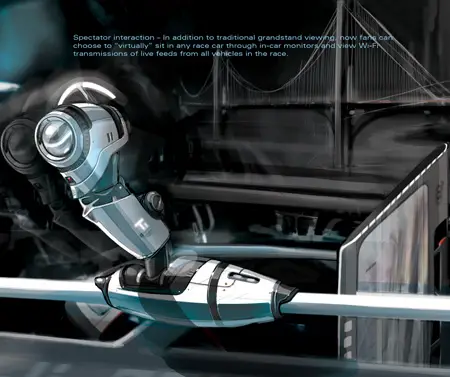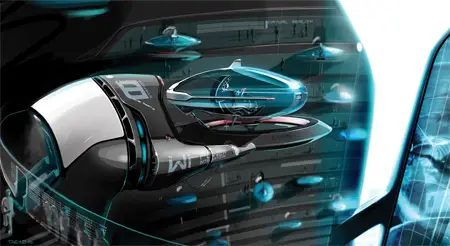 Designer : Craig Durfey, Raul Cenan & Taeho Kim
---
QUANT e-Sportlimousine was introduced at the 2014 Geneva Motor Show, it's a luxurious car with nanoFLOWCELL drivetrain concept. It's a futuristic vision that becomes reality, during the press day, this car aroused great international media interest.
nanoFLOWCell AG presents you with the world's first automobile powered by nanoFLOWCELL drivetrain concept. It's a 4-seater sports car with 5.25-meter body length and 2.2-meter wide with sporty design. At this moment, the company is still continuing testing for the first roadworthy prototype which offers ground-breaking battery development, in particular in the field of flow cell battery technology.
Nunzio La Vecchia, Technical Director of nanoFLOWCELL AG says that this car is the first automobile equipped with nanoFLOWCELL which is also designed from the scratch to meet up homologation requirements. Through extensive research and development, the company is able to produce the first prototype during the last few years.
From : nanoFLOWCELL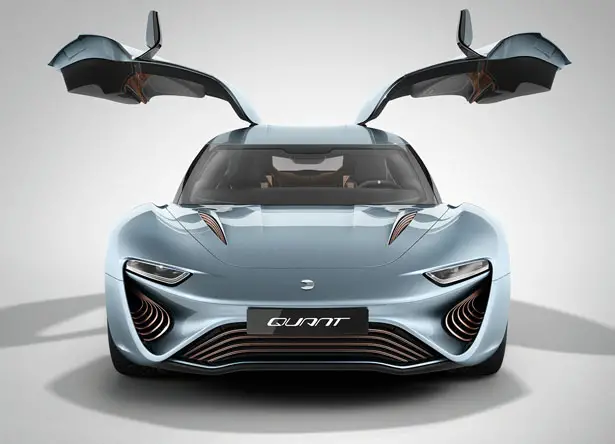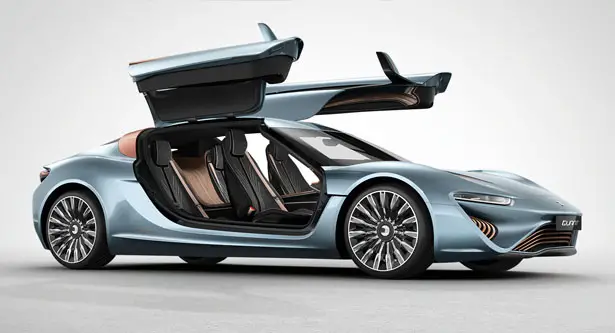 nanoFLOWCELL works by combining all aspects of electrochemical accumulator cells with fuel cells. The liquid electrolytes are stored inside 2 tanks and circulated through the cell. At the heart of the system, there's a membrane that separates 2 electrolytic solutions but still allows electrical charge to pass through in order to produce power for drive train. This technology has high charge density, high performance density, and very light compared to conventional energy storage systems. It doesn't contain harmful substances, any moving parts, and is very efficient. Compared to lithium ion technologies, nanoFLOWCELL offers 5-times greater performance-by-weight which means it is able to reach 5-times greater driving range.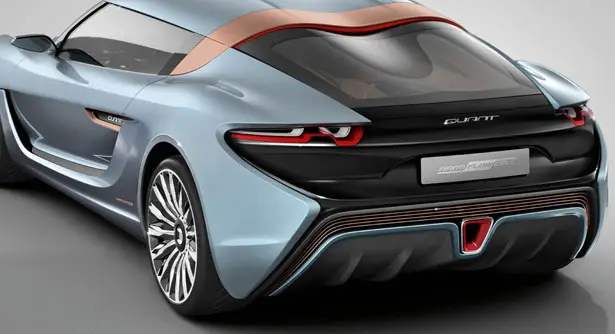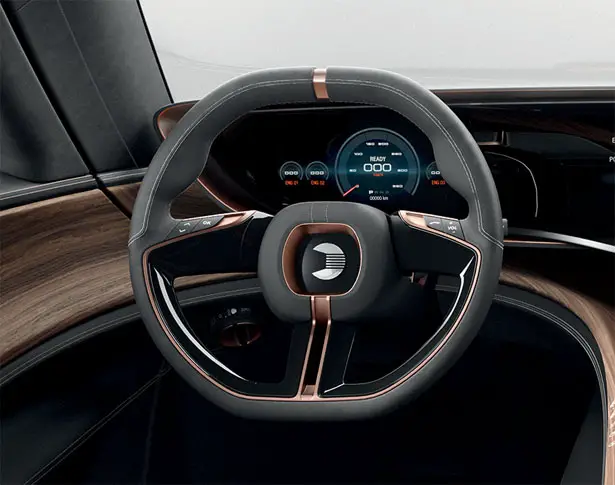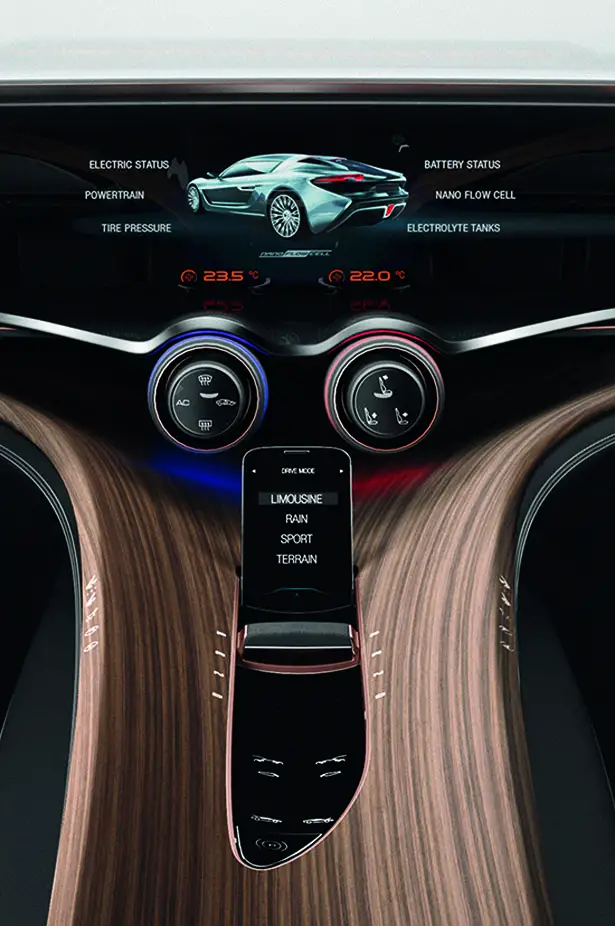 The interior features futuristic dashboard, there are 2 rows of seats, one behind the other just like jet-cockpit style. The pain color also has won a lot of fans when presented in Geneva, "Crystal lake blue" which is developed exclusively for this car to reflect the power of the powertrain. sensorFLOW technology offers a visual highlight like you've never seen before in automobile control elements, at first sight, all you see is natural, smooth ash wood surface, but once it's activated, all control elements become visible through the natural wood. Any light touch of your finger triggers appropriate action of the system.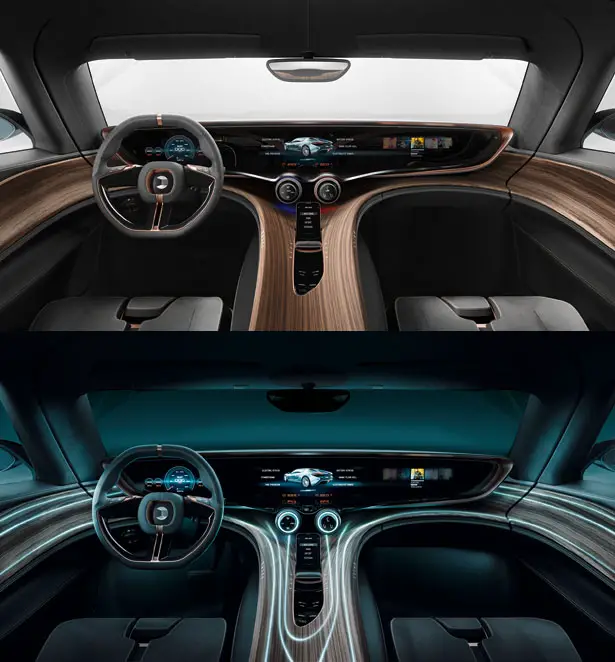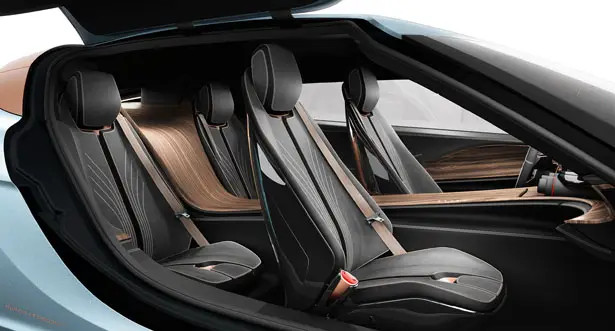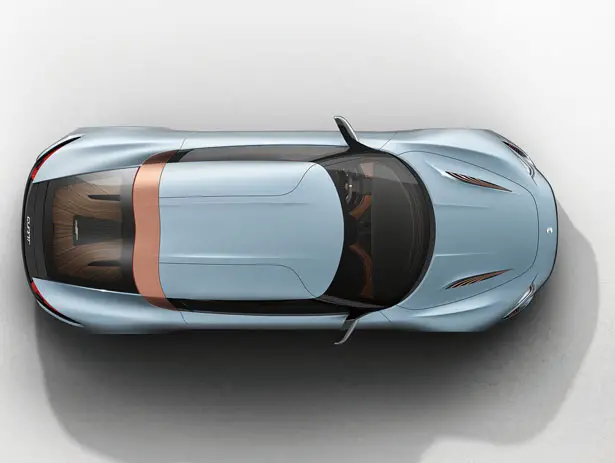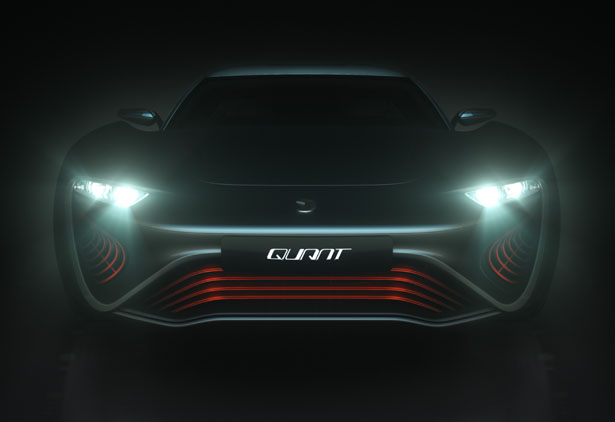 ---