Honda CB750 concept is actually a predecessor to the previous 70-80 CB and has reborn as a next generation smart bike with brilliant performance, breaking, handling and technology. This bike holds a 750cc heavy duty four cylinder engine and liquid hydrogen will be used as fuel. Its duel clutch transmission includes features like automatically controlled launch control and grip control for wet days. Honda CB750 features a full on, rear and front electro-magnetic suspension which will ensure less maintenance. An onboard computer allows the user to tune anything from the traction control to the engine. The body and the frame of this bike is a unibody construction manufactured with aluminum and carbon fiber.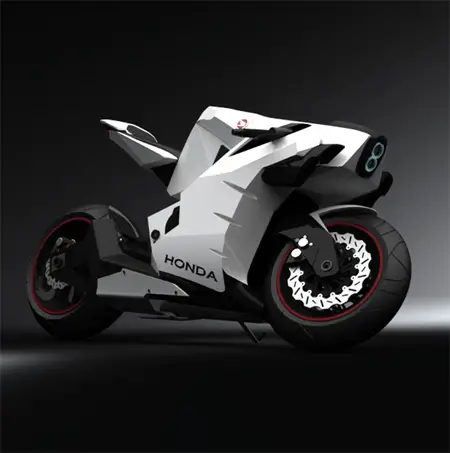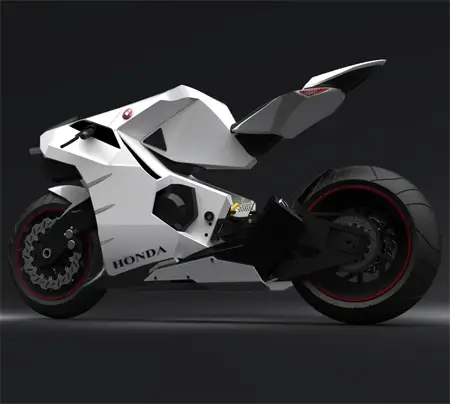 Igor explanations:
The CB750 features a full on, front and rear electro-magnetic suspension. It's less maintenance and can be electronically adjusted for best performance. Bikes sensors will give out a read out every 1/10 of a second and will adjust everything from suspension to the rider's seat height giving best and safest performance you can get.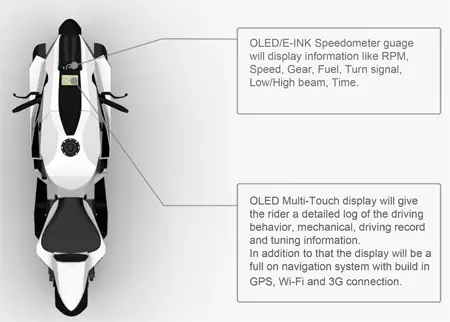 The safety, everything you would expect in a motorcycle from 2015. Electronically controlled ABS, Airbag, Traction Control and Steering Damper. The system will also feature a radar technology to sense an upcoming head-on collision and will automatically slow the bike. Of course some of these features can be electronically disabled to suit the rider.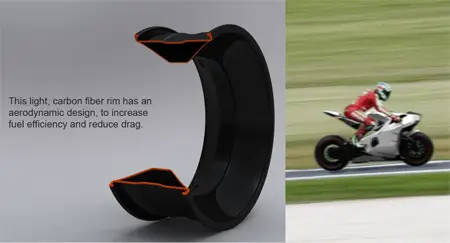 Now the onboard computer, which can be controlled through a 5″ OLED multi touch display positioned right on the fuel tank. There are 3 menus: GPS, Drive modes, diagnostics mode. GPS mode is like your standard GPS that will give you directions and etc, but it will be connected to the internet through Wi-Fi and 3G. This will enable you to find information on the go and implement it to your rout.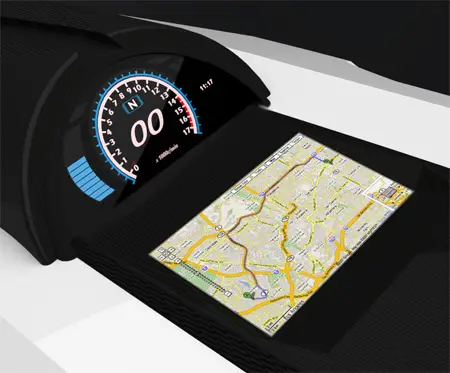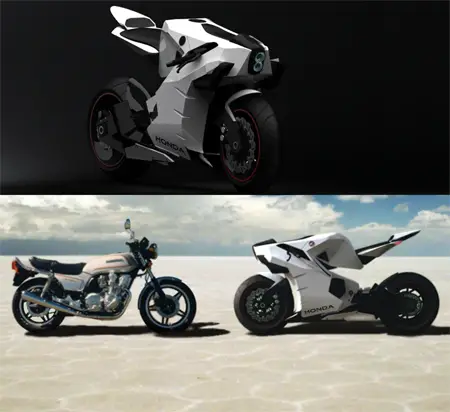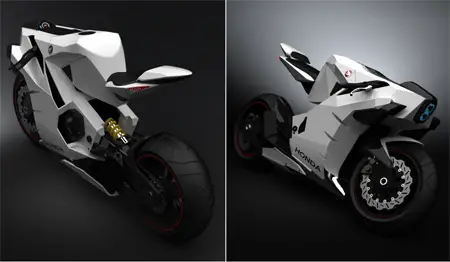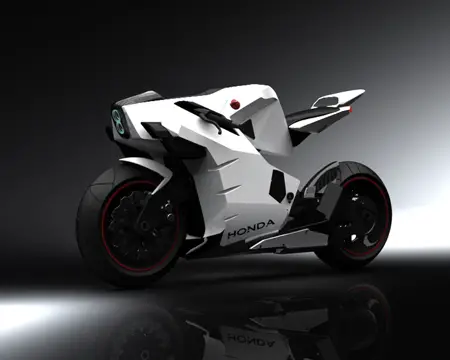 Designer : Igor Chak
---
Toyota has released several concept vehicles during 43rd Tokyo Motor Show, one of them is Toyota FV2 futuristic vehicle, the show will run from Nov 20 to Dec 1. This concept vehicle represents Toyota's slogan "Fund to Drive, Again", this is Toyota's vision of our future mobility where the society values the joy of driving like never before. This project symbolizes Toyota's efforts to contribute to future mobility while creating better vehicle that exceed expectations.
In the future, we believe our vehicle technology would have greatly progressed which also means we would experience enhanced driving experience. FV2 tries to connect the driver physically and emotionally with the vehicle, the more you use it, the more fun to drive the vehicle.
From : Toyota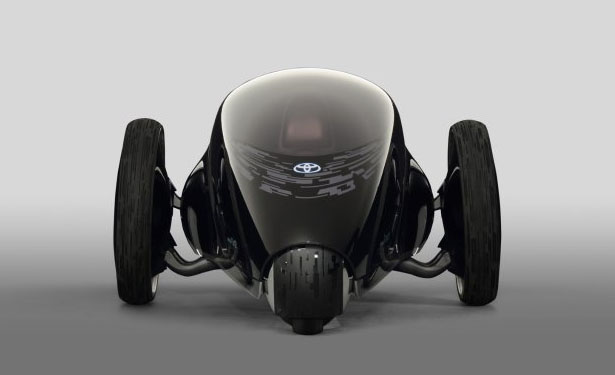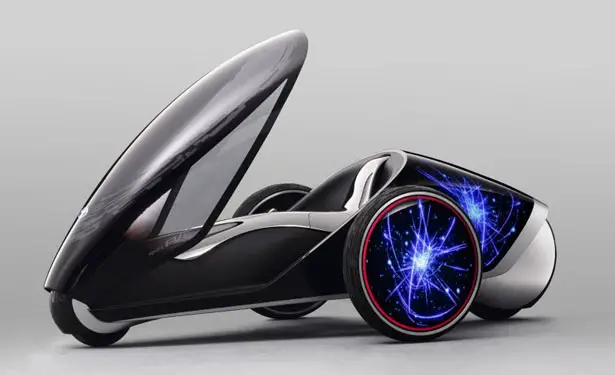 Toyota FV2 doesn't use a steering wheel, instead, it is operated by the driver shifting his or her body to intuitively move the vehicle forward, back, left, or right. Can you imagine driving your car like this? It would be awesome experience. This futuristic vehicle features intelligent transport system technology to connect with other vehicles in the area and traffic infrastructure, it offers safe driving by providing a variety of safety information such as blind spots and advance warnings.
When you ride FV2, you grow with your vehicle. It's one of Toyota's visions to be able to develop driver-vehicle relationship of trust and understanding, just like a rider has with his/her horse. The artificial intelligence of this vehicle can recognize driver's mood through his/her voice and facial expression, it will then accumulate driving history to suggest destinations. The augmented reality display on the windshield can be adjusted at will to create more intimate environment between vehicle and driver.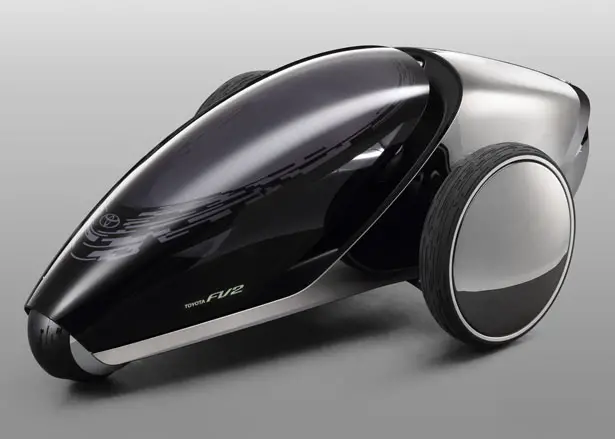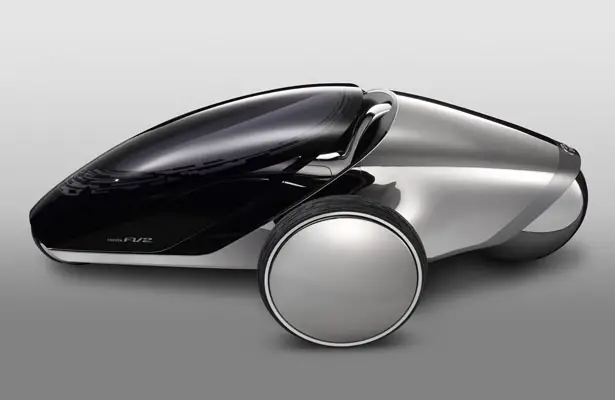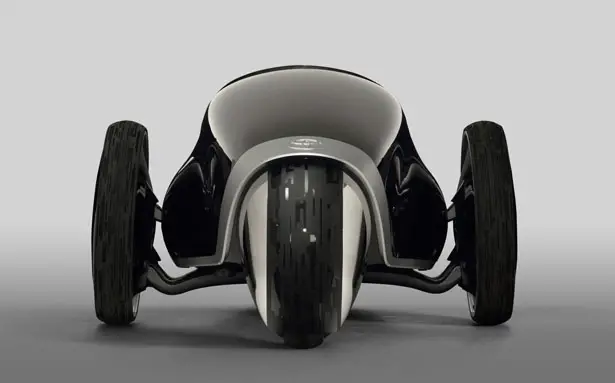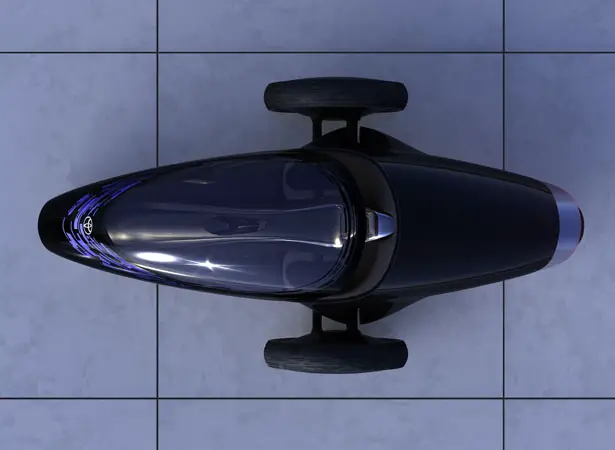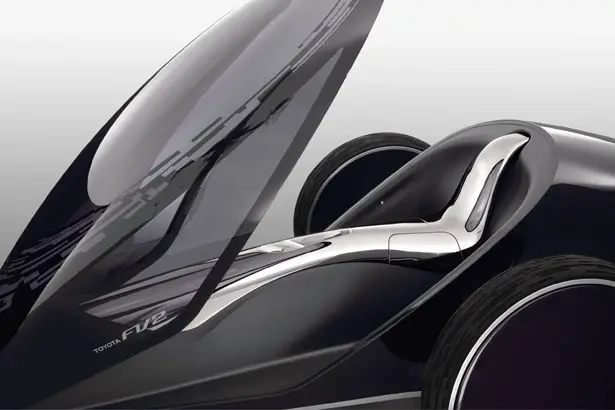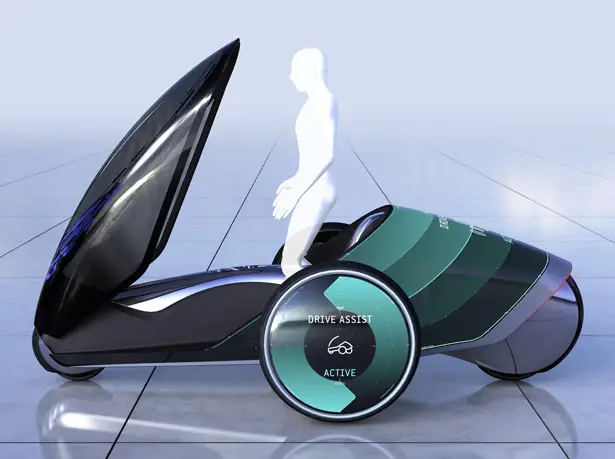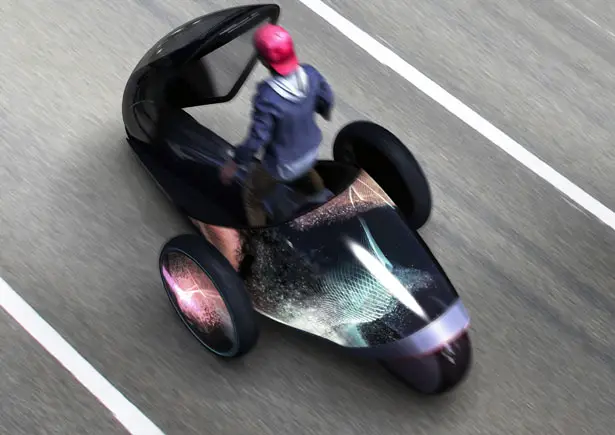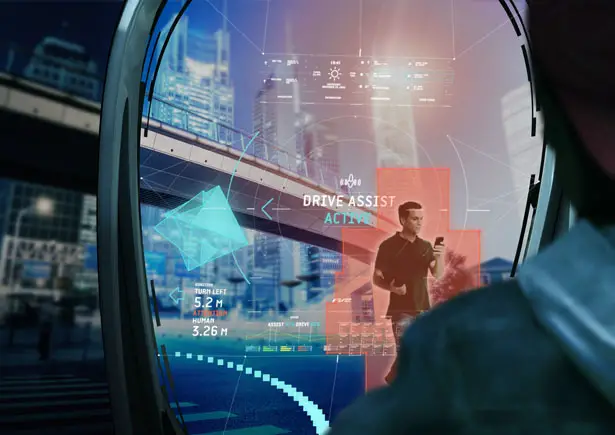 ---
Biran Motorcycle Concept is a two-wheeler personal vehicle with electric powertrain and magnesium frame that explores new segment niche in small city commuters. Biran is not a typical pollution-free motorcycle. It allows for traveling in two positions: opened – where you sit within the seat and have fun cornering while being protected from the wind; and closed – being able to enjoy motorcycle-riding position and huge package space under the hood. Biran Motorcycle Concept has been designed for people looking for new, fun ways of commuting.
Drive-by-wire system makes construction lighter and allows for innovative solution where one steering bar is being used for both positions.
Designer : Adam Krzakala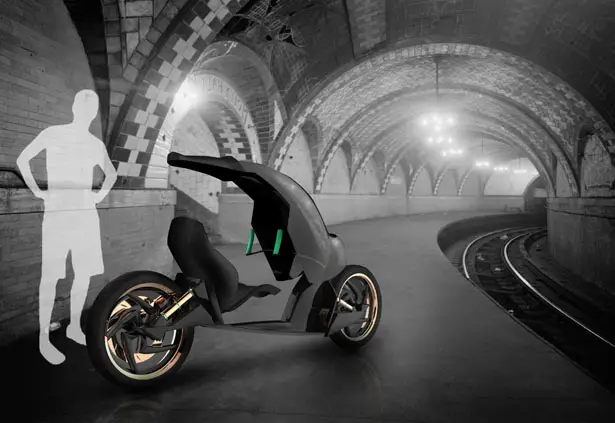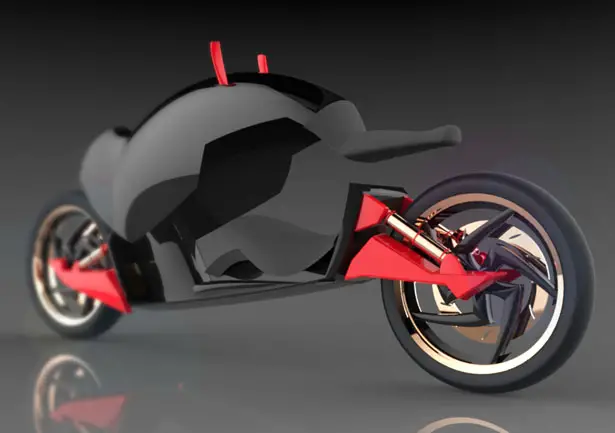 The cover – made from Aluminium oxynitryde integrates Dynamic Physical Buttons from Tactus Technology that pop up from the surface which makes it easy to locate and use. All the necessary information – such as speed or battery level – is displayed directly on the cover on both sides, depending on driver's position. The Lithium-ion battery pack is located in magnesium frame. Adjustable steering bar is pulled up and down through the slots depending on driver's position.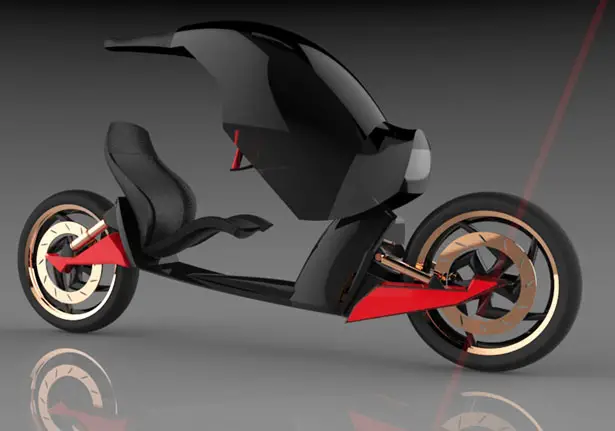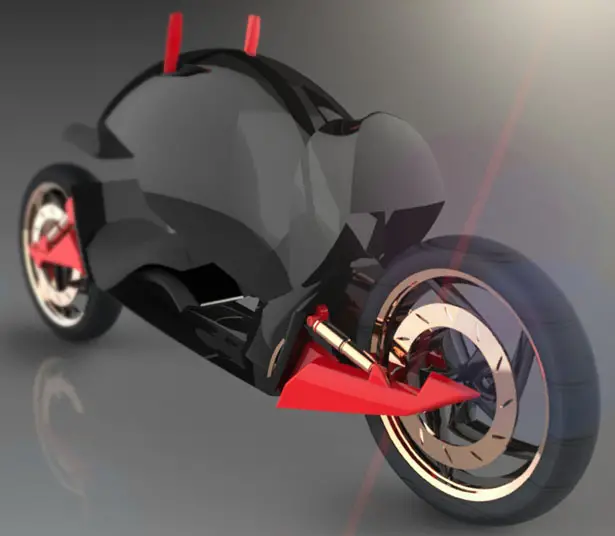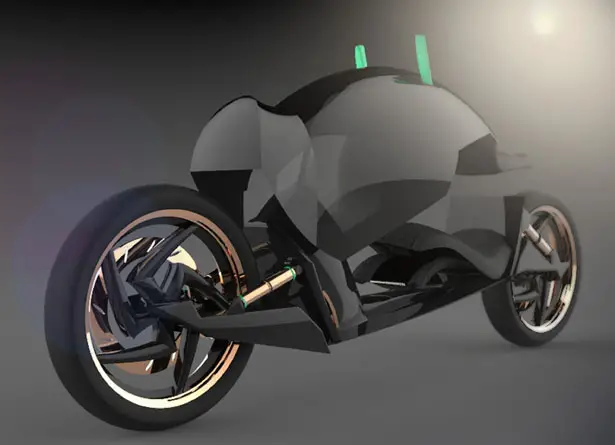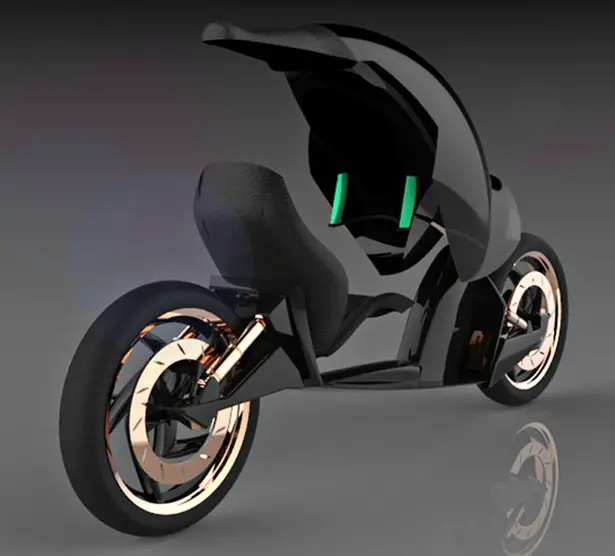 ---