Missing children is increasing based National Center for Missing and Exploited Children, nearly 800,000 children in a year, or approximately over 2,000 children being reported missing each day. To reduce this crime, SmartTarget has developed an alarm system to help parents locate their children and keep them around; they called it the Kiddo KidKeeper System.
This alarm consists of a transmitter (attached to the child) and a receiver (carried by the adult) which connect them together. If the child move outside the maximum distance set in the alarm, a warning sound will warn the adult and the transmitter will show a visual signal to allow the adult find the child quickly.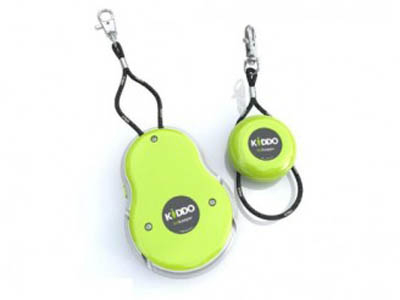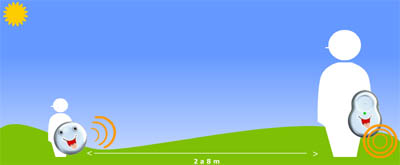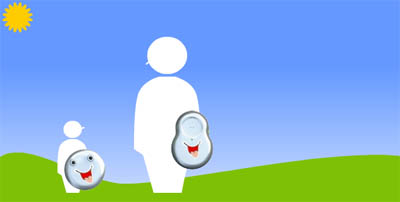 From : SmartTarget
---
MOY is a concept, developed by Elvis Tomljenovic, aimed for those people who love to use latest technology as a way to communicate with others and express themselves. This concept will allow you to design your car on your PC and then affect the design to your vehicle via wireless data transfer. Additionally, you can share this design with others through websites, emails or forums. This doesn't mean that you need to be a design guru since downloadable and ready made designs will be included with this concept. Since MOY can visualize both static pictures and videos, it would be an effective medium of promotion.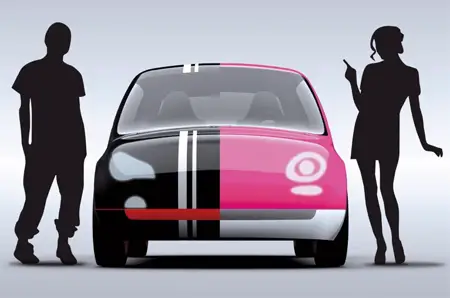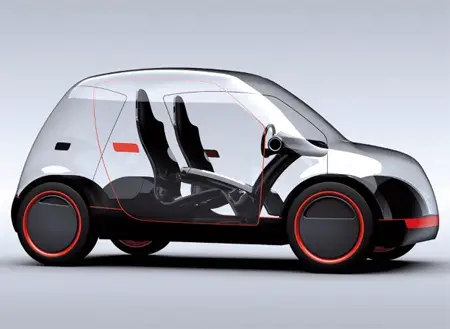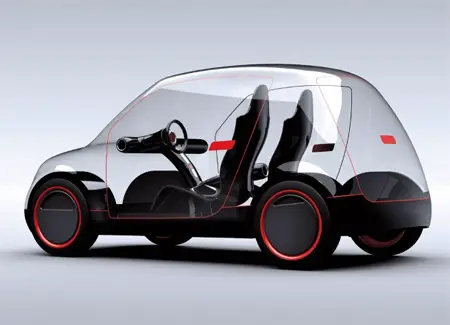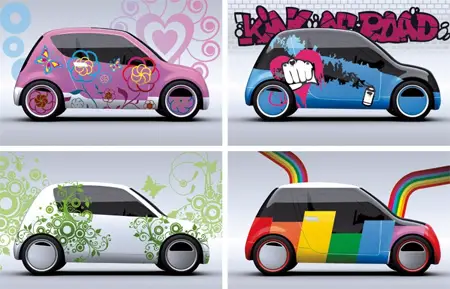 Designer : Elvis Tomljenovic via DesignEast
---
Ever imagine to have a cell phone without those tiny keypads? Lazy thumb cell phone concept has only three button. Yes, I didn't read it wrong, only three button. Three screen plate buttons provides tactility, and enhances the experience of combined sensibility. Lazy thumb phone concept system is based on voice activated and has minimal function of sending and receiving calls and text messages only. Text message is sent by converting speech to text transcription by this cell phone system.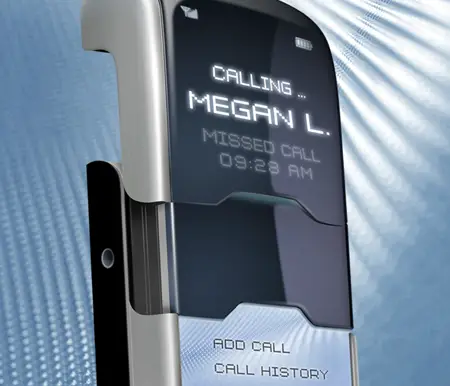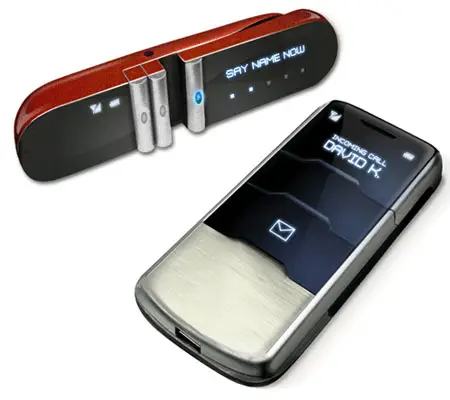 The three sliding buttons (concept from children's tile puzzle) are made of Polycarbonate plates with OLED screens, and an LCD screen under the buttons shows detailed messages and directions.
In this device, communication is divided into two ways; person to person communication, and person to device communication. Three sliding plates are made of Polycarbonate plates with OLED screens embedded, and an LCD screen under three plates shows detailed messages and directions.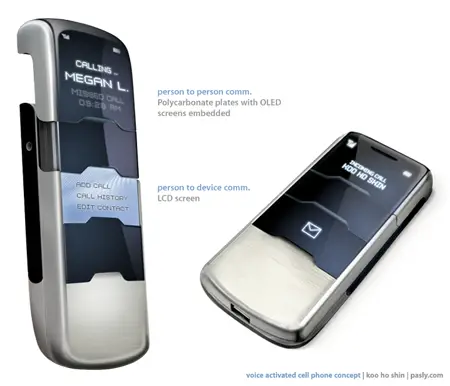 Designer : Koo Ho Shin
---