The PowerMat is a concept charging platform where users can charge their various electronic devices simply by putting them on the mat. This sleek and slim charging mat can be perfectly used at home or office and can charge up to 3 devices and has one USB power port. To make a device powermat-enabled, all you have to attach the certain back cover designed for each particular device like iPhone 3G, BlackBerry, Apple dock, and many more. For those devices that don't have a powermat back cover, there is a powercube with several extension cord types to fit various kinds of devices. Moreover, the portable mat, the most amazing member of the PowerMat family, can be folded for ultra compact storage, allowing it easier and more convenience to carry this when you are mobile. The portable mat also works with all types of PowerMat receivers including the powercube.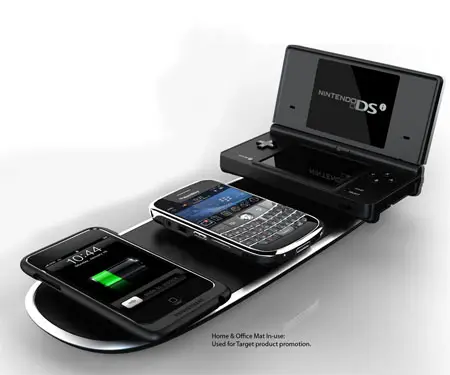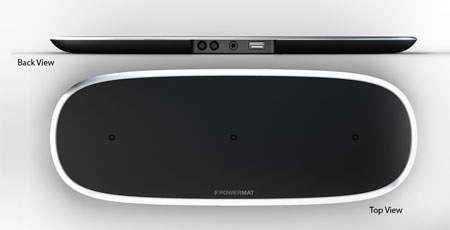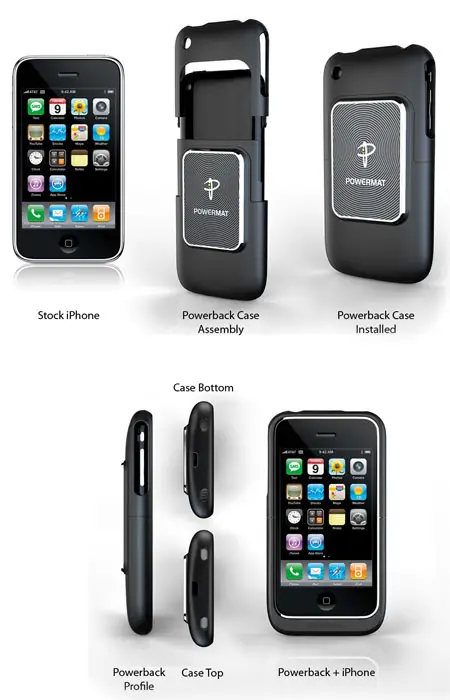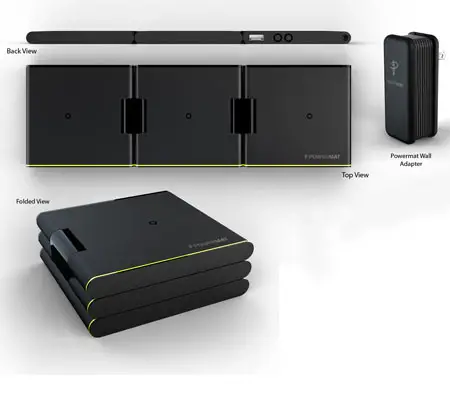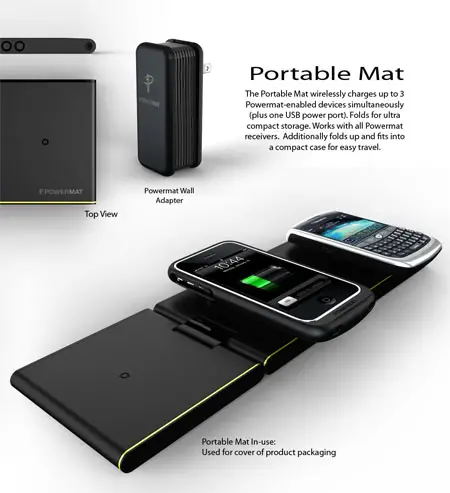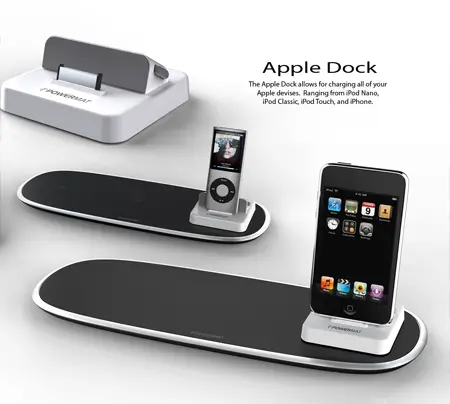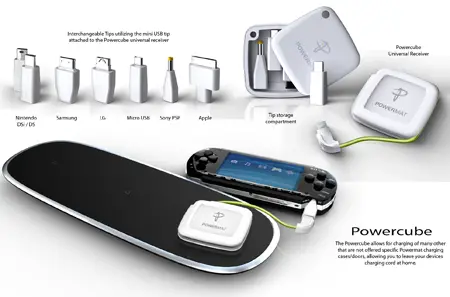 Designer : Rob Cameron
---
Rollei Innocube pico projector brings you affordable and compact device which can be an ideal companion for your smartphones, tablets, or any other gadgets. The dimensions are only 1.8 x 1.8 x 1.8 inches (45 x 45 x 46 mm) and weighs 4.6 oz. (129 g), it projects your images up to 60-inches on the wall from 2-meter distance with 4:3 aspect ratio.
It's very useful if you usually do presentations wherever you go, very practical device. In fact, you can also use it as mobile home cinema when you are at friend's place. Due to its minimal body, it requires only little cooling, thus, you won't find any annoying noise of a fan.
The battery runs for up to 2 hours or 120 minutes, while the LED construction has more than 10,000 hours lifespan. Rollei Innocube pico projector will be commercially available from the beginning of March with retail price of EUR 299.95 for white and EUR 329.95 for colored version.
Designer : Rollei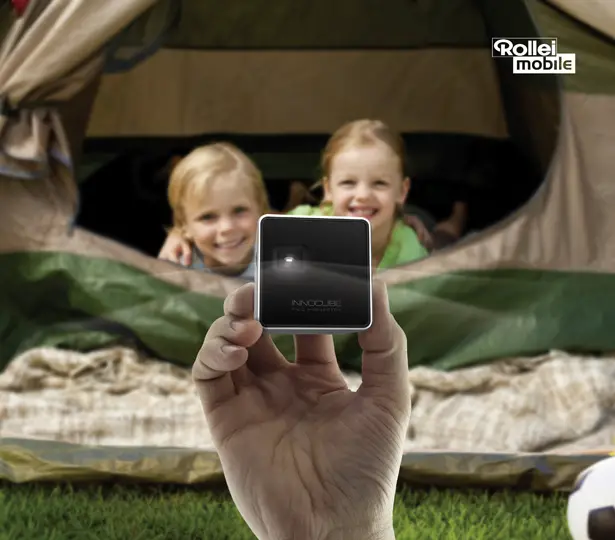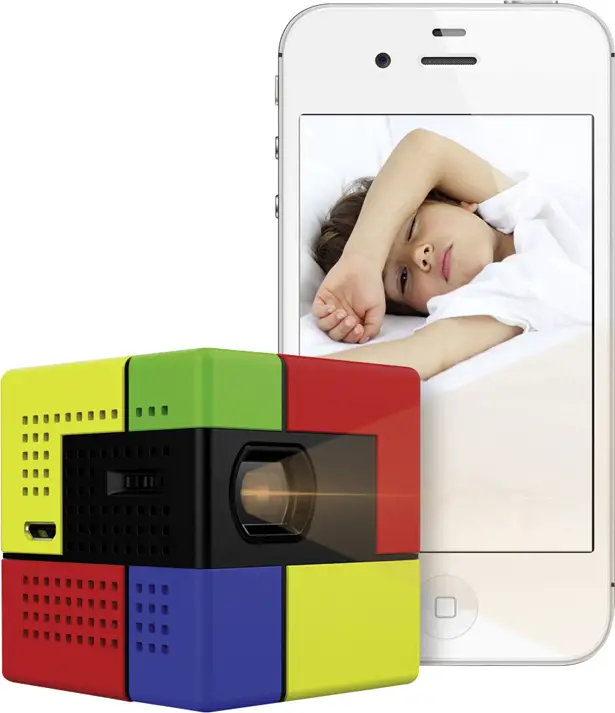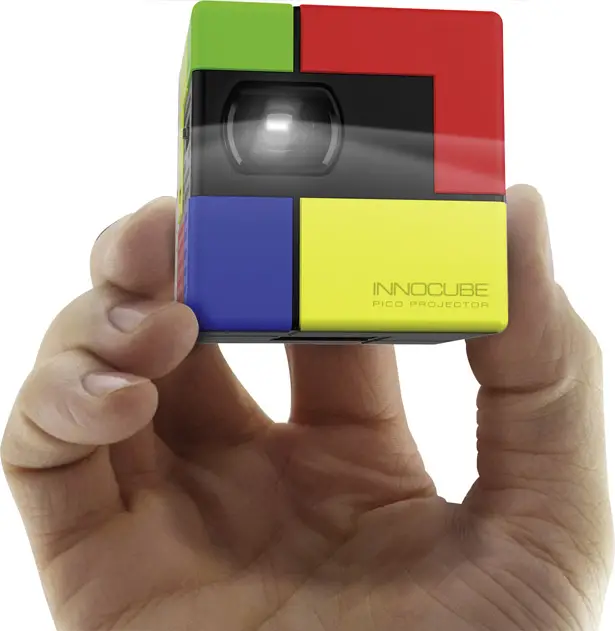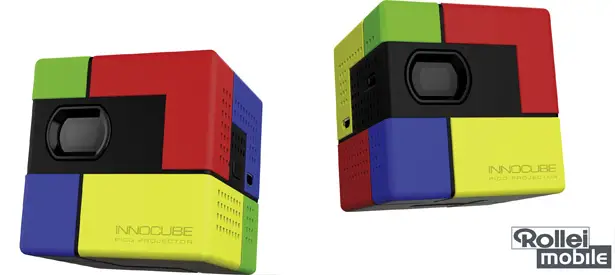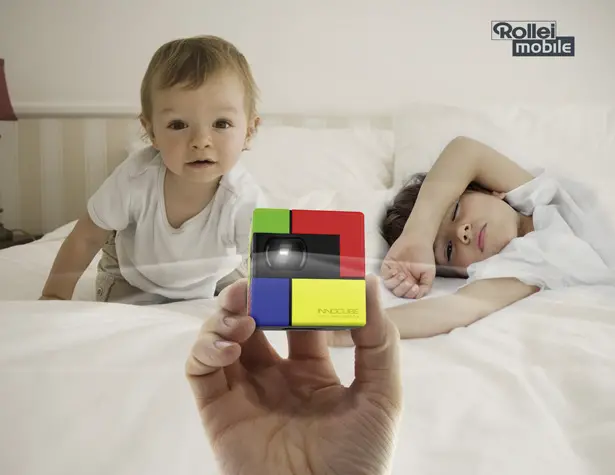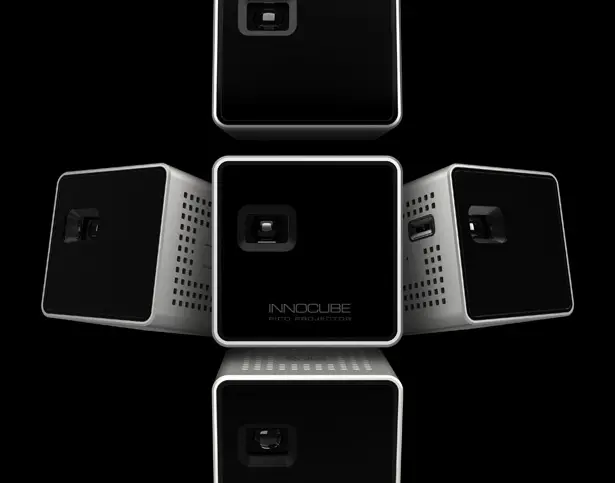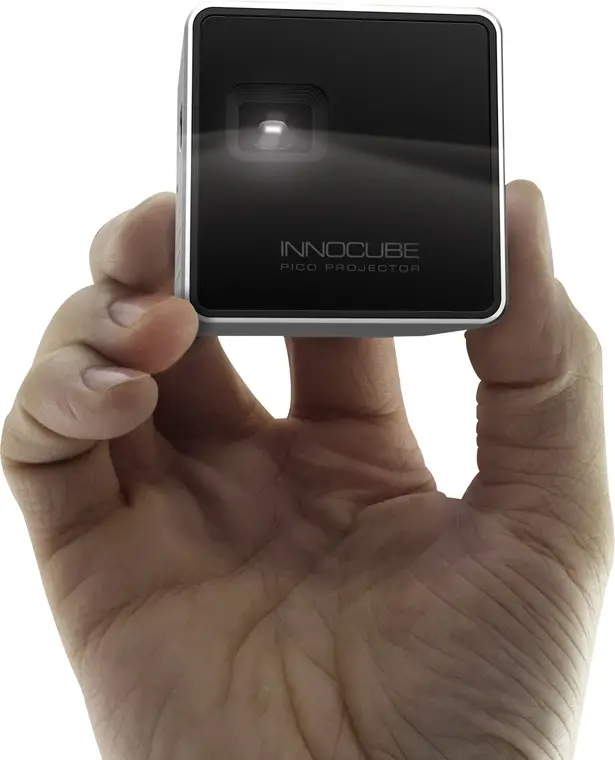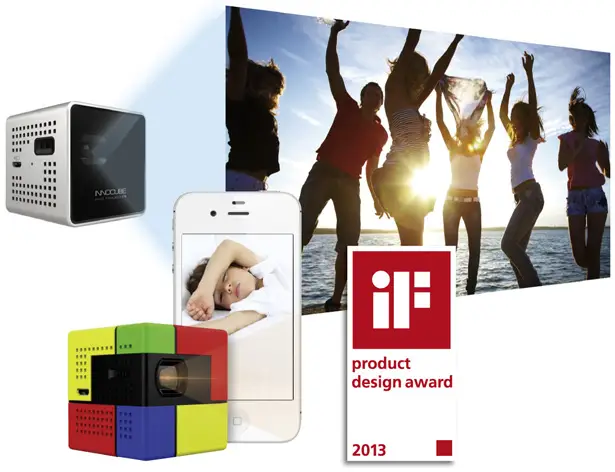 ---
The Flaik armband seems to be a promising device for all you ski adventurers. The device has been named this year's Australian International Design Award. At the ski slopes, the device records jump airtime using GPS system which is embedded in the armband. Apart from that, the device also keeps a tab on measuring the speed, distance, and altitude and not just automatically uploaded to the Flaik servers. Users can access this data any time via web-enabled device; this surely does push up your bragging quotient. The Flaik also takes care of the social and safety component as the same is included in the system that allows users to track friends and their statistics and also receive SMS when users wander beyond the resorts boundaries.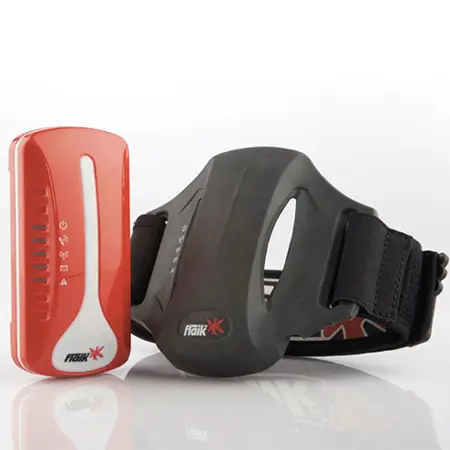 ---