We just got a submission from Hussien Al Jammazi, this time he has designed TENNEN electric car for daily use. Since it is meant to use in a crowded cities, this two-seater electric car has been designed with a compact body to allow its user park easily, even in limited space. If you're wondering why there's a dinosaur logo on each image, well, he said that he got the inspiration from fire-attributed dinosaurs when he designed the body of this car.
Designer : Hussien Al Jammazi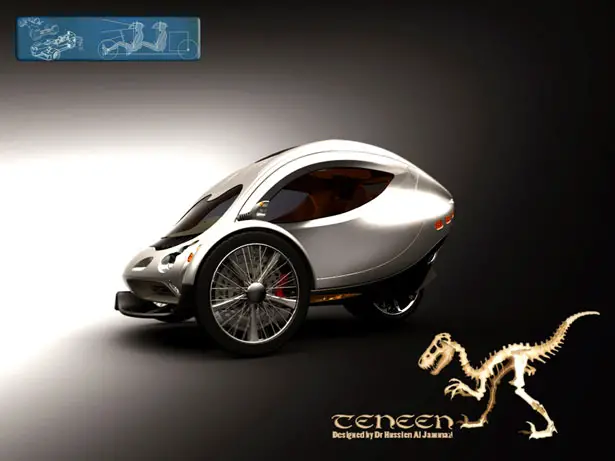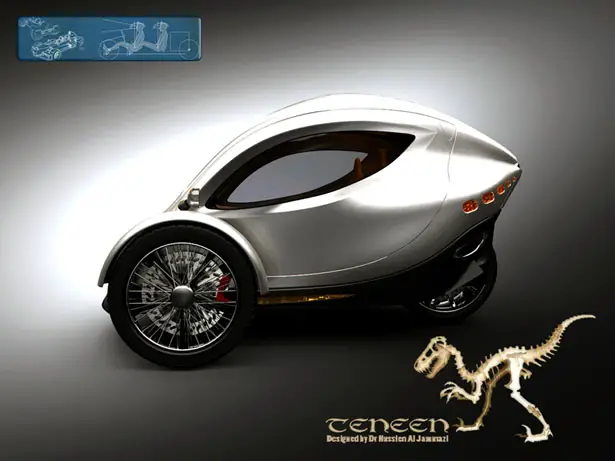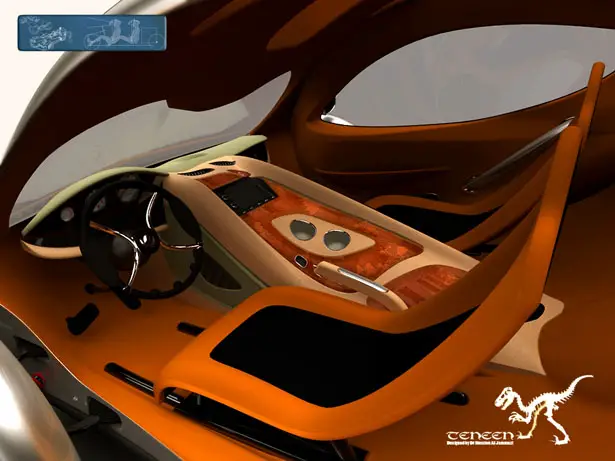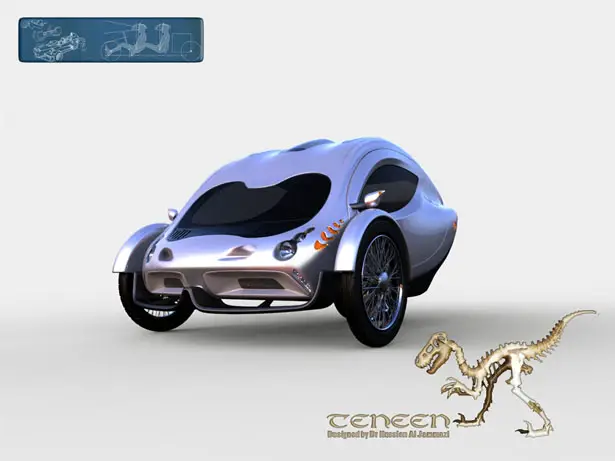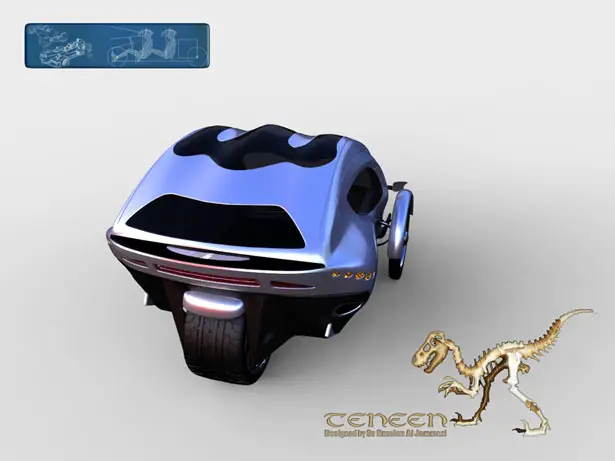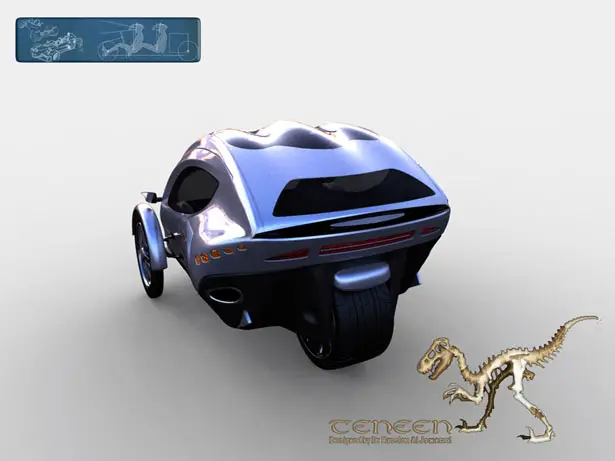 Tuvie has received "TENNEN Electric Car" concept from our 'Submit A Design' feature, where we welcome our readers to submit their design/concept for publication.
---
Now travel with class, style and luxury with the all-new aircraft. The aircraft has been designed with a complete new look of style and sophistication. With this new design materials used you will get the ultimate luxury and comfort while traveling. Even after the travel there would not be any kind of tiredness as the seats are designed in a manner to give comfort to the passengers. Given a color of classiness and sophistication which is white you feel the king of the world, you can easily move you chair towards the back and lie down as the headrest is also given you would have the fluffiness of that of a pillow. So now get ready to rule in the world of your dreams.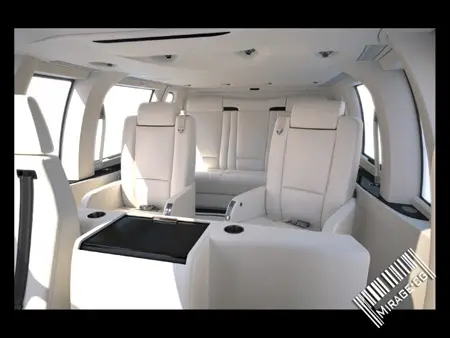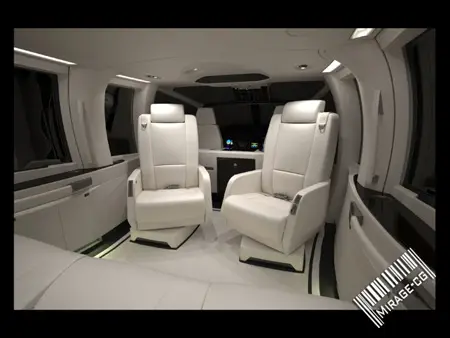 Designer : BBDC with Olivier Cugniet as The Illustrator
---
In a situation when natural disaster strikes, even to access a toilet to do your business could be a possible thing to do. This is why, portable toilets are in high demand in this situation. D.R. Toilet System has been designed to solve this problem by providing flat pack toilet system to aid individuals following a natural disaster. Without this kind of toilet system, people usually are left with only 4 options, first is to use chemical toilets which are filthy, the second would be emergency bathrooms which are usually constructed from shipping containers, however, not all disaster areas can enjoy this luxury, third option would be to use a bucket and the last option would be simply use the lake or river.
Designer : Rahim Bhimani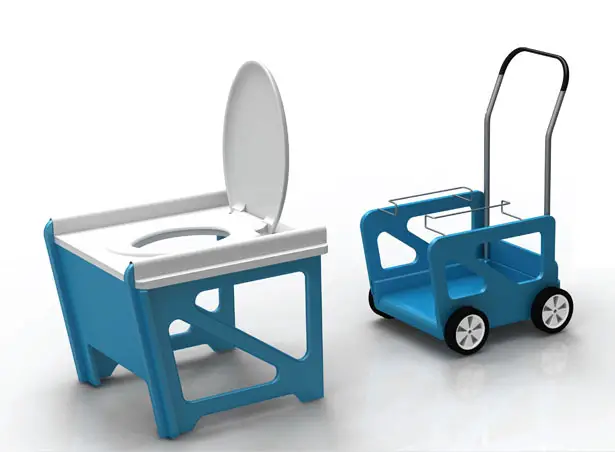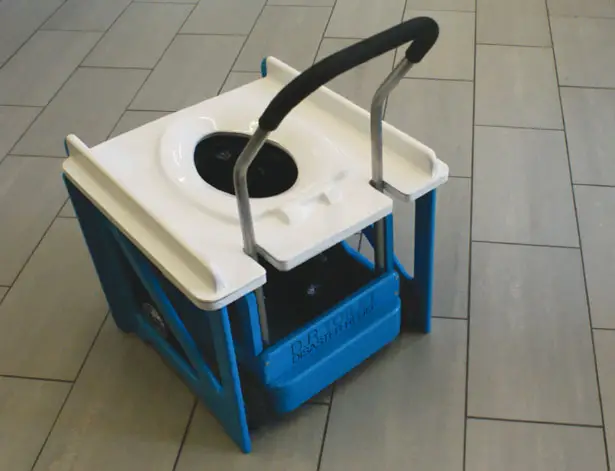 D.R. Toilet System consists of 4 main elements:
1. Tent
It provides privacy as well as awareness of the toilet area. The back of the tent has been designed with an opening to enable its user to pull the cart out and drop off the waste.
2. Static Toilet
This toilet is very easy to put together without any instructions. The design allows an individual not to sit on the toilet if he/she prefers to squat.
3. Cart
User can easily relocate the biodegradable bag of waste and simply discard it in a pit with this cart. If one coulnd't find a screwdriver, one could simply use a butter knife or a coin to assemble the cart.
4. Biodegradable bag
An eco-friendly bag for the waste which can be buried without harming the environment.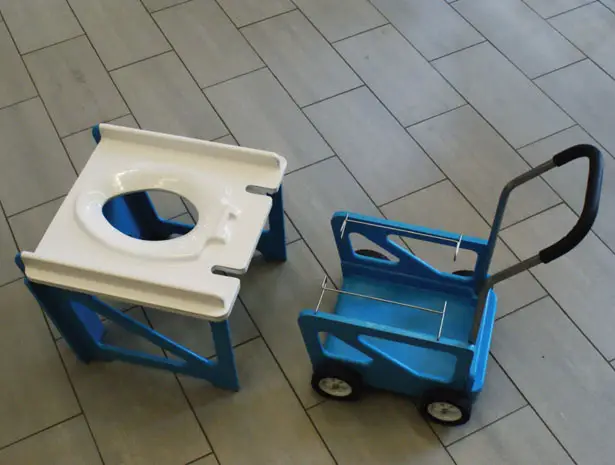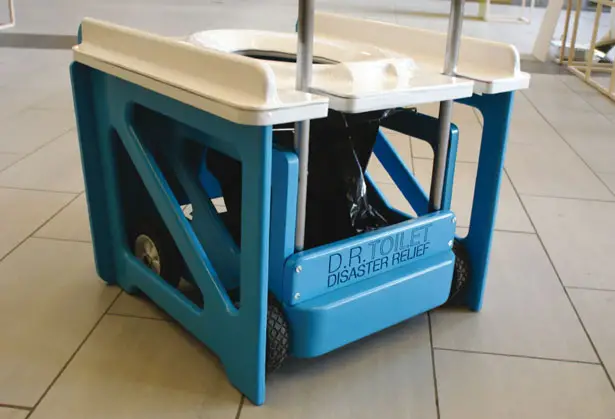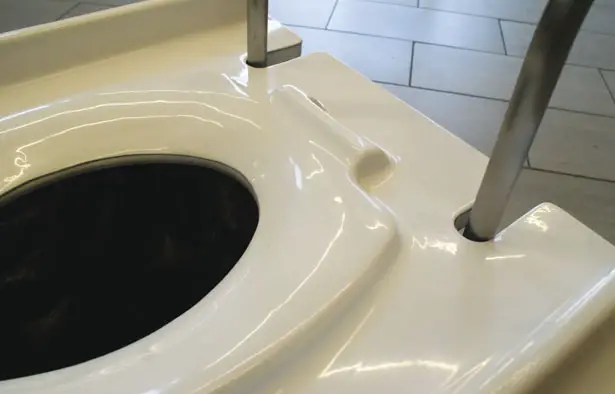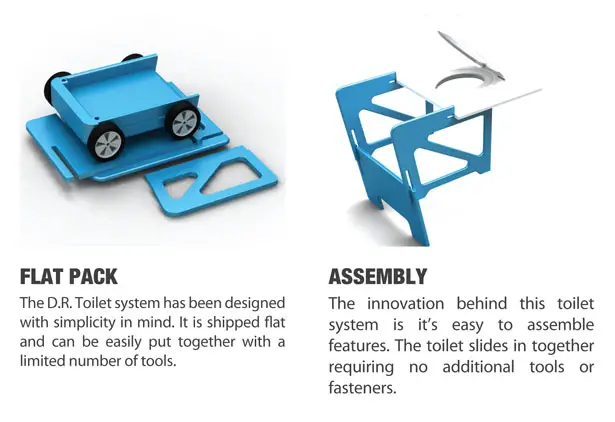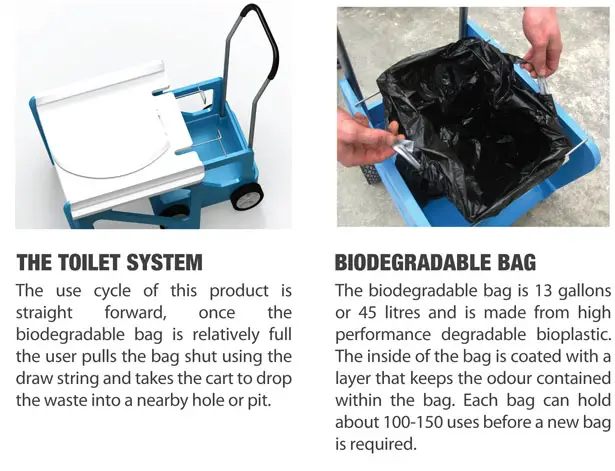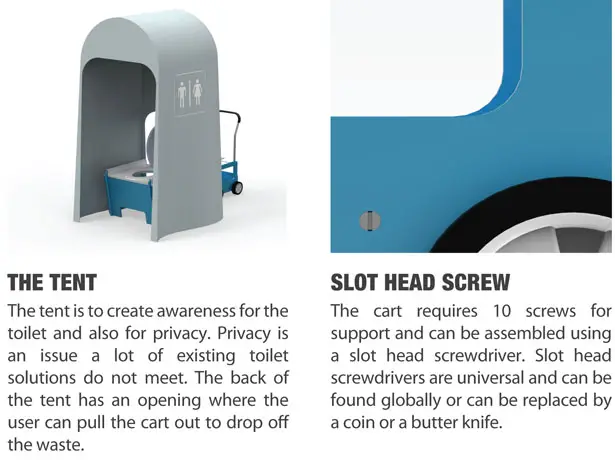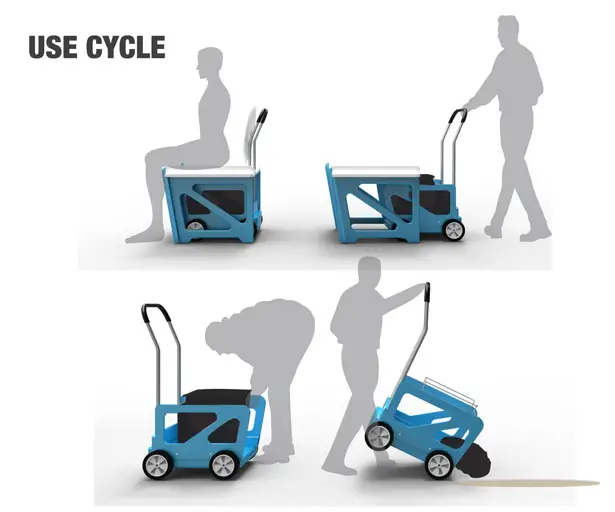 ---