Solo camping trip might sound crazy, but there are many people love it. If you are one of these people, we'd like to recommend Solo Stove & Solo Pot 900 Combo. It's a wood burning backpacking stove which has been recommended by many survivalists as well as Backpacker Magazine.
The patented design features innovative double wall that allows clean gasification and a secondary combustion, this means, fuel can be burnt completely with less smoke. You can use leaves, twigs, wood, or pinecones as fuel which can be easily found when you are in the forest, no need to carry heavy, expensive canister fuels. The bottom vents allow better air flow thus resulting better combustion because when air entering in from bottom area, it heats up within the inner wall and rises up and out the top firebox vents, creating a secondary combustion at the top of this stove. This particular technique allows for cleaner burn.
You can use this stove and pot to boil water in less than 10 minutes, pretty handy when you are outdoor. It weighs just 9 oz with premium stainless steel and nichrome wire, the quality is un-questionable. Thanks to compact design, it nests inside most pots, giving you more space in your backpack.
From : Solo Stove [Buy It Here]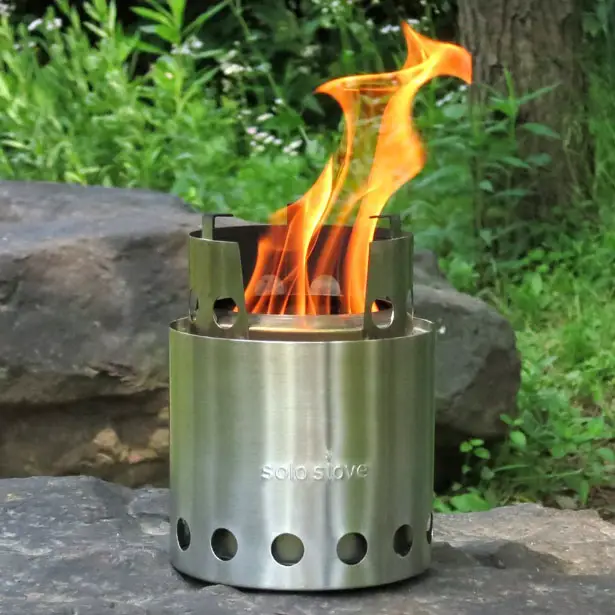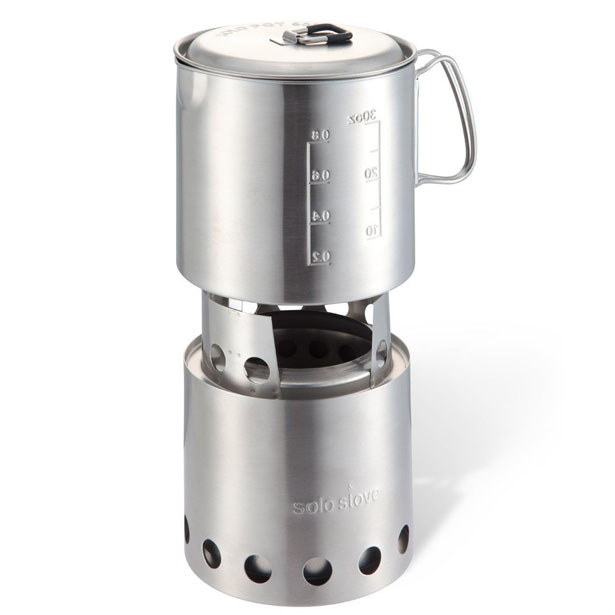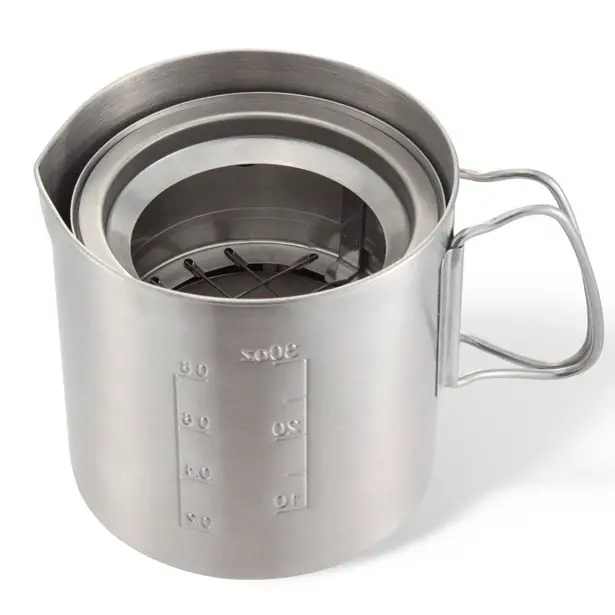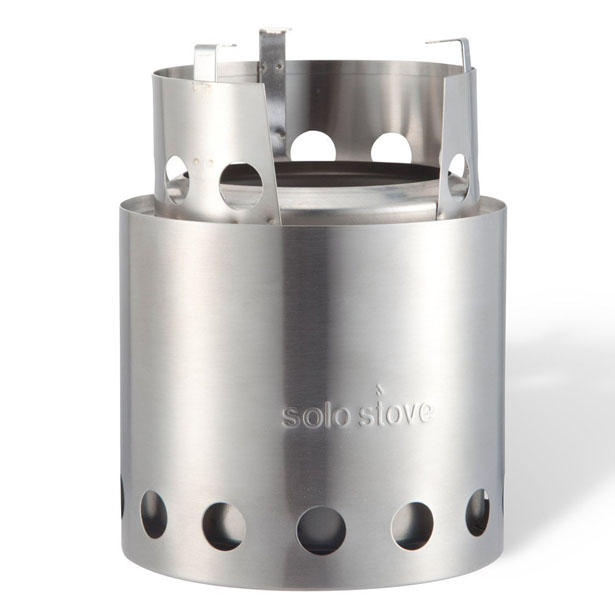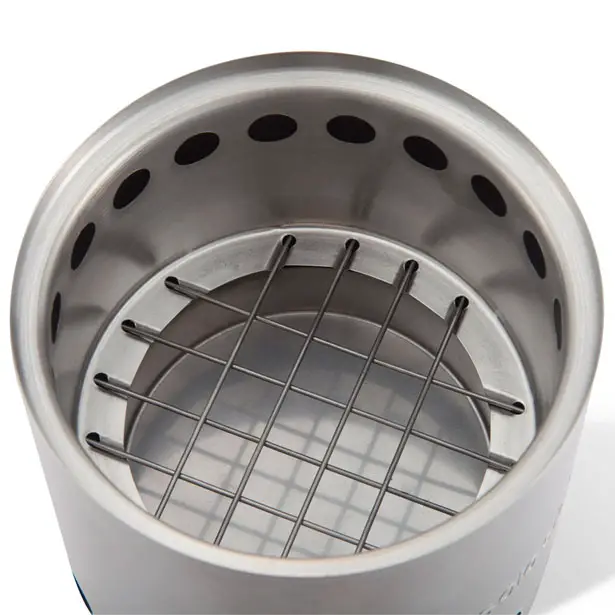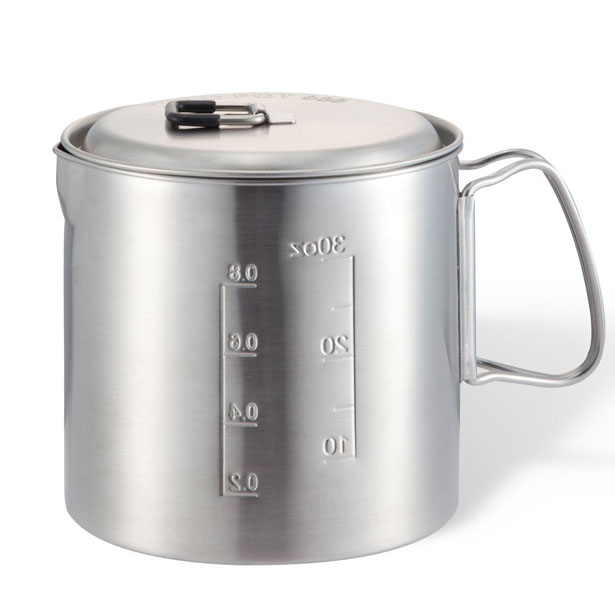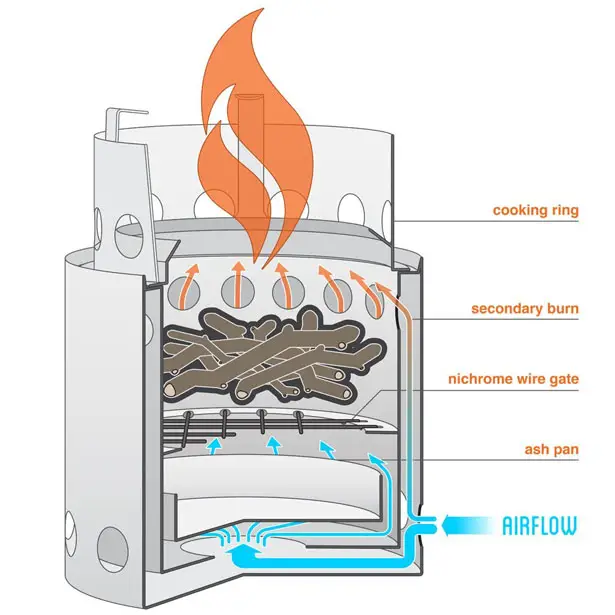 ---
Serv-Mark allows service staff to serve their customers easier. It's a device that projects restaurant table's number onto the ceiling, thus allowing waiters to work easier and more efficient. During busy periods at restaurants, most staff would have difficulty finding the right table number, it can lead to mistakes and less efficiency, imposing extra costs to the restaurant. There's mini projector inside Serv-Mark canister, the table's number is also displayed on the canister by OLEDs which is great to provide lighting ambience to the table.
Designer : Qiu Wentao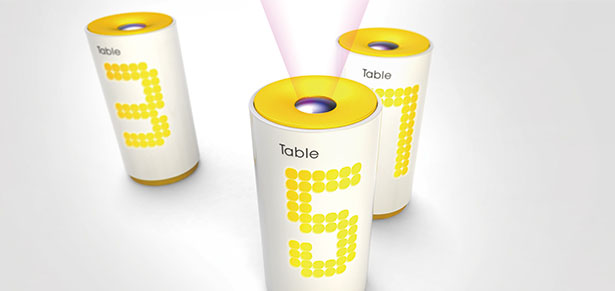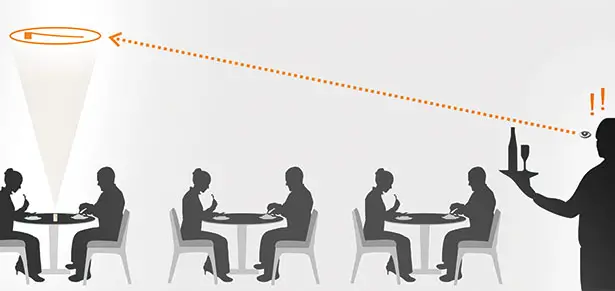 ---
GreenAir is an ecological air purifier concept that uses an innovative idea of purifying the indoor environment with living plants. Mostly, indoor air is more polluted than outdoor air which is an effect of various factors. Researches have shown that there are many plants that can effectively purify air in a natural way. Implementing those plants, GreenAir is envisioned to absorb contaminants from indoor air through the roots and leaves. This concept includes a fan that helps to pull the polluted air to the root region (using solar panel as the energy source), so that huge amount of contaminants can be gathered to purify in a shorter span of time.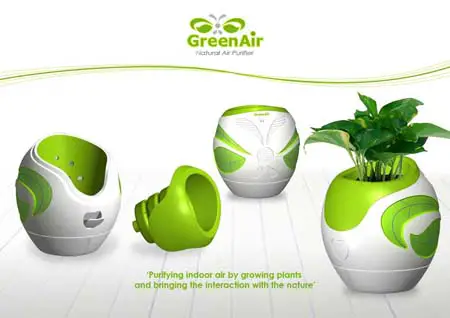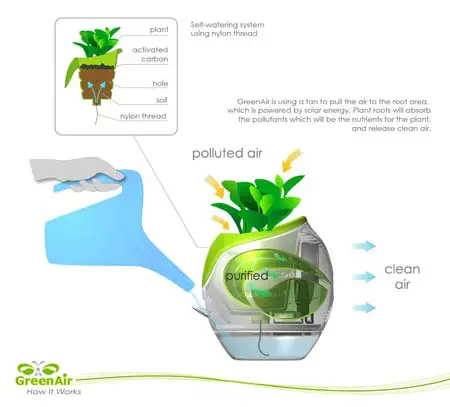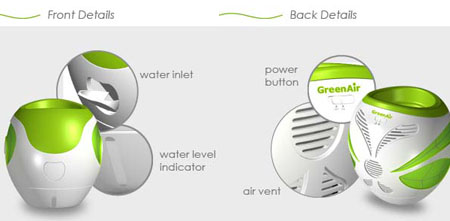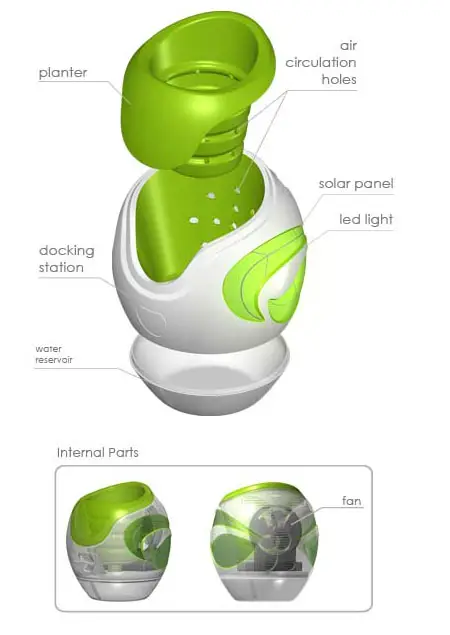 Designer : Sherly Gunawan
---